Welcome back to a new weekly report! This week the 30th Anniversary became more visible with new posters, we celebrated "polka dot day", saw the Quinjet and more. Let's dig in!
#DisneylandParis30 Posters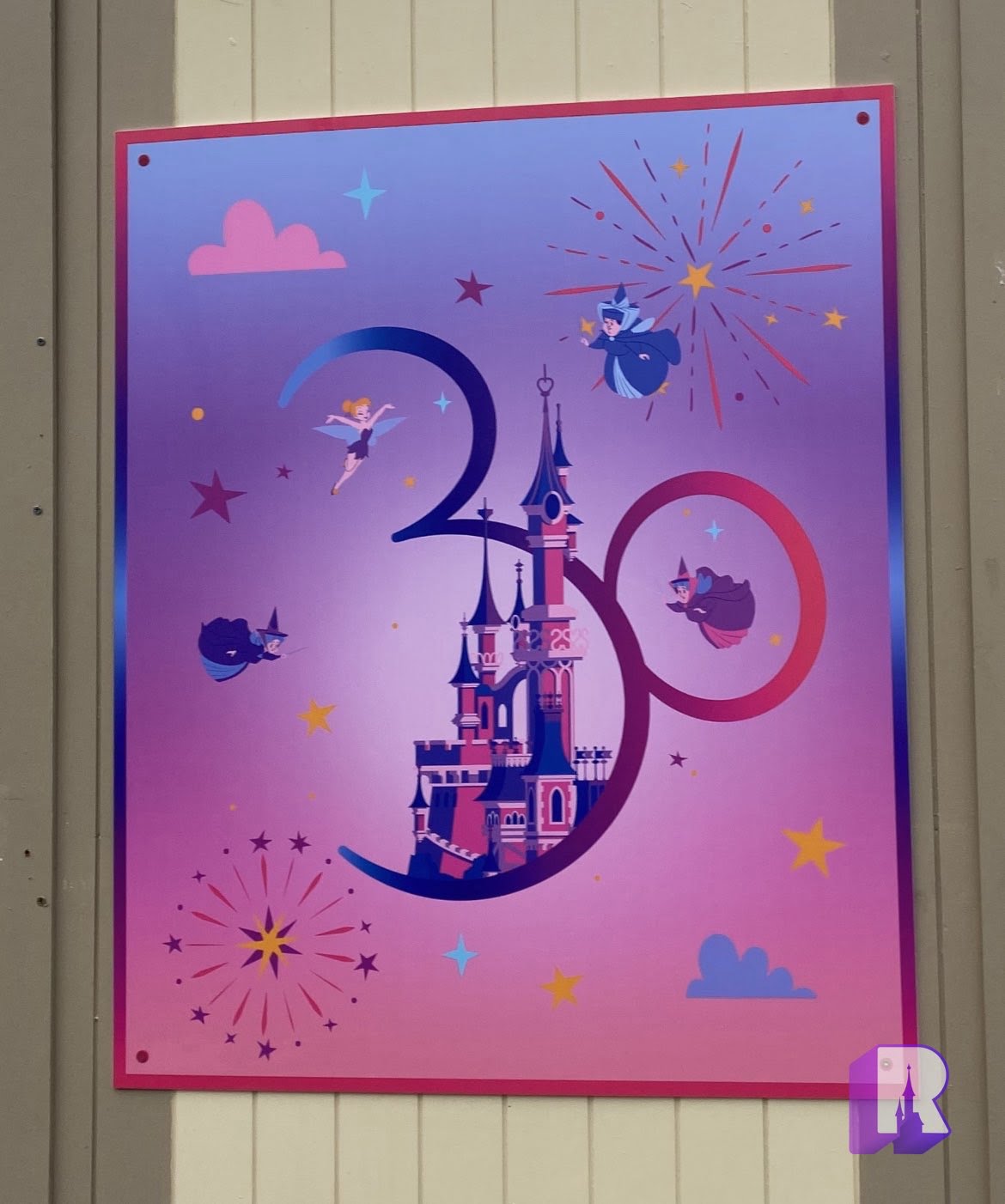 A whole collection of posters for the 30th Anniversary appeared this week on the Central Plaza construction walls which are – logically – hiding the construction of the new stages for the anniversary show. There's a whole array of designs based on iconic places and attractions: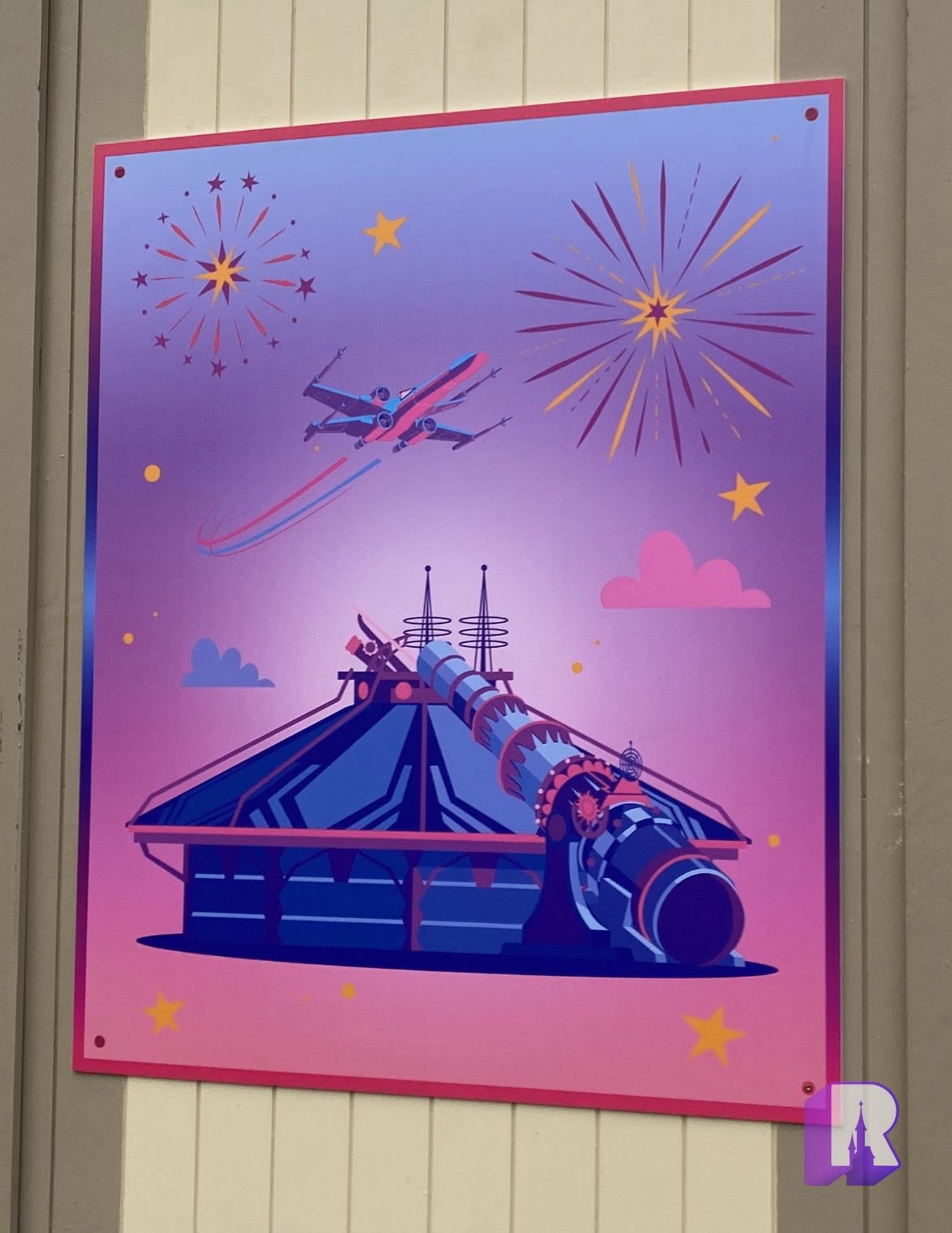 Let's hope we are able to buy these – or get the HD files – at some point!
Avengers Campus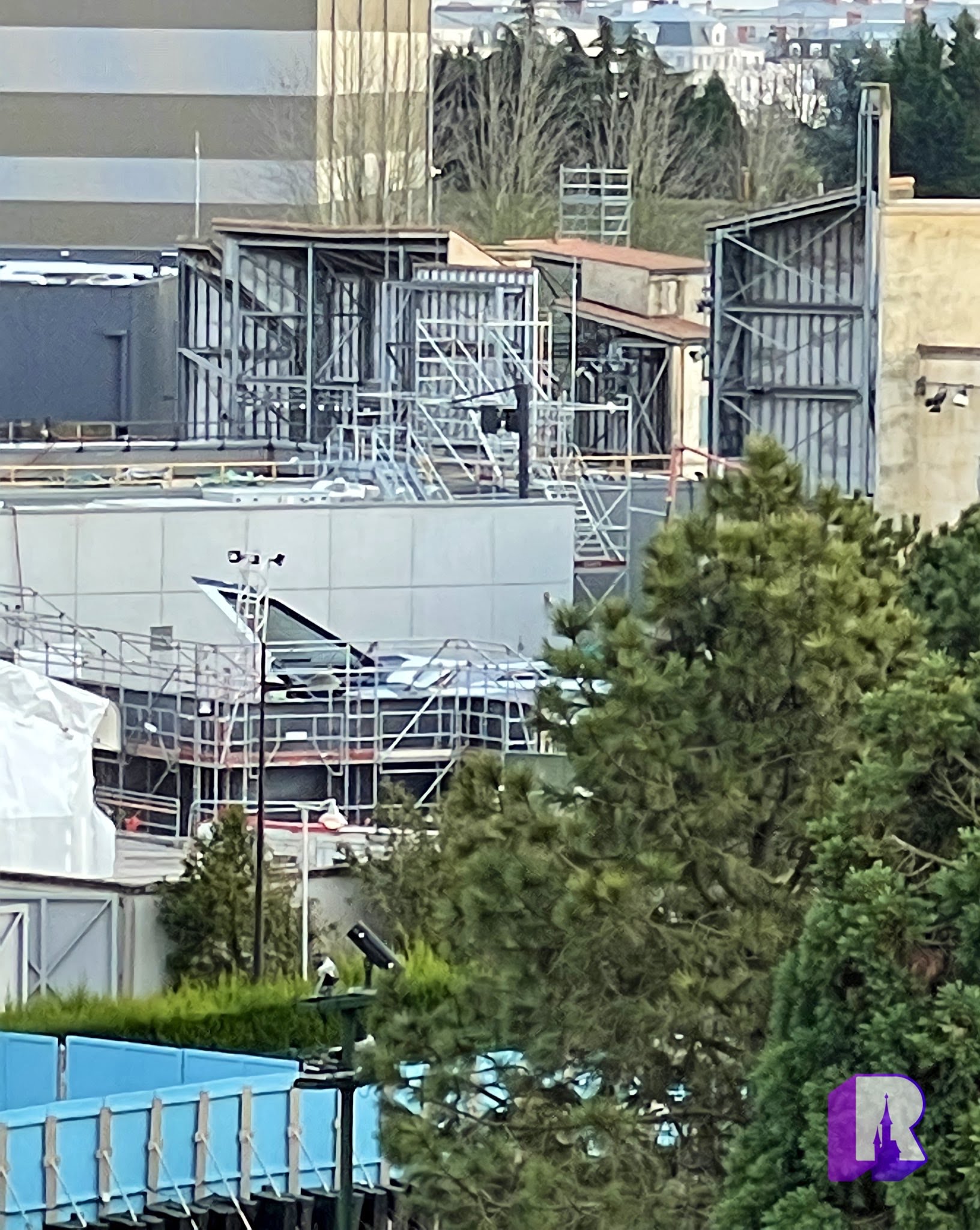 It's here! The Quinjet has landed in the Avengers Campus construction site and will soon be parked on its platform which is nearing completion: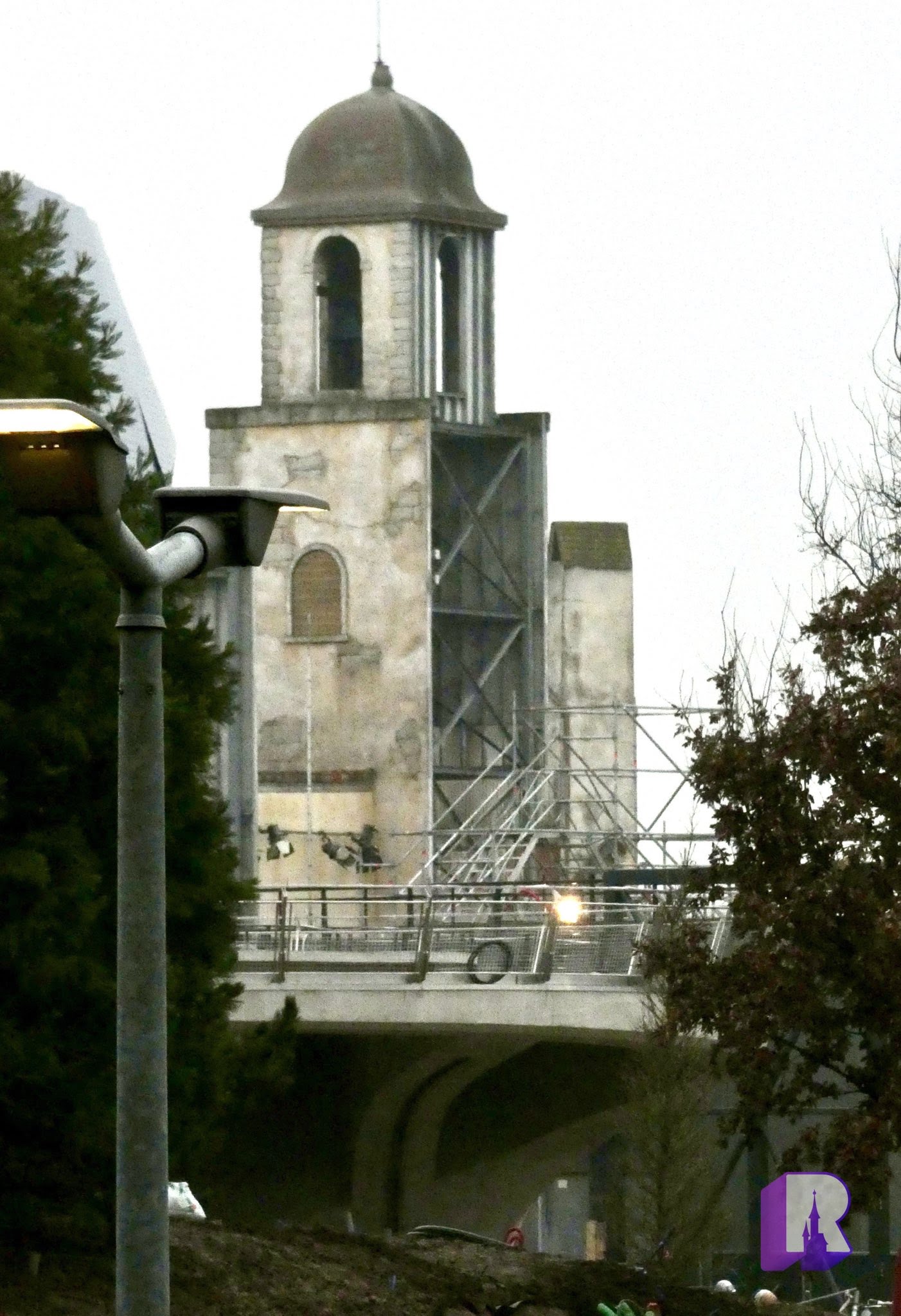 In other parts of the land, we witnessed some progress near the land entrance with a new merchandise kiosk which will sit at the transition point, and metal gates to separate the land from the Tower of Terror area:
Progress also continues at the restaurant complex with the PYM concrete-style facade and entrance marquee taking shape. The extension for the quick service is also coming together: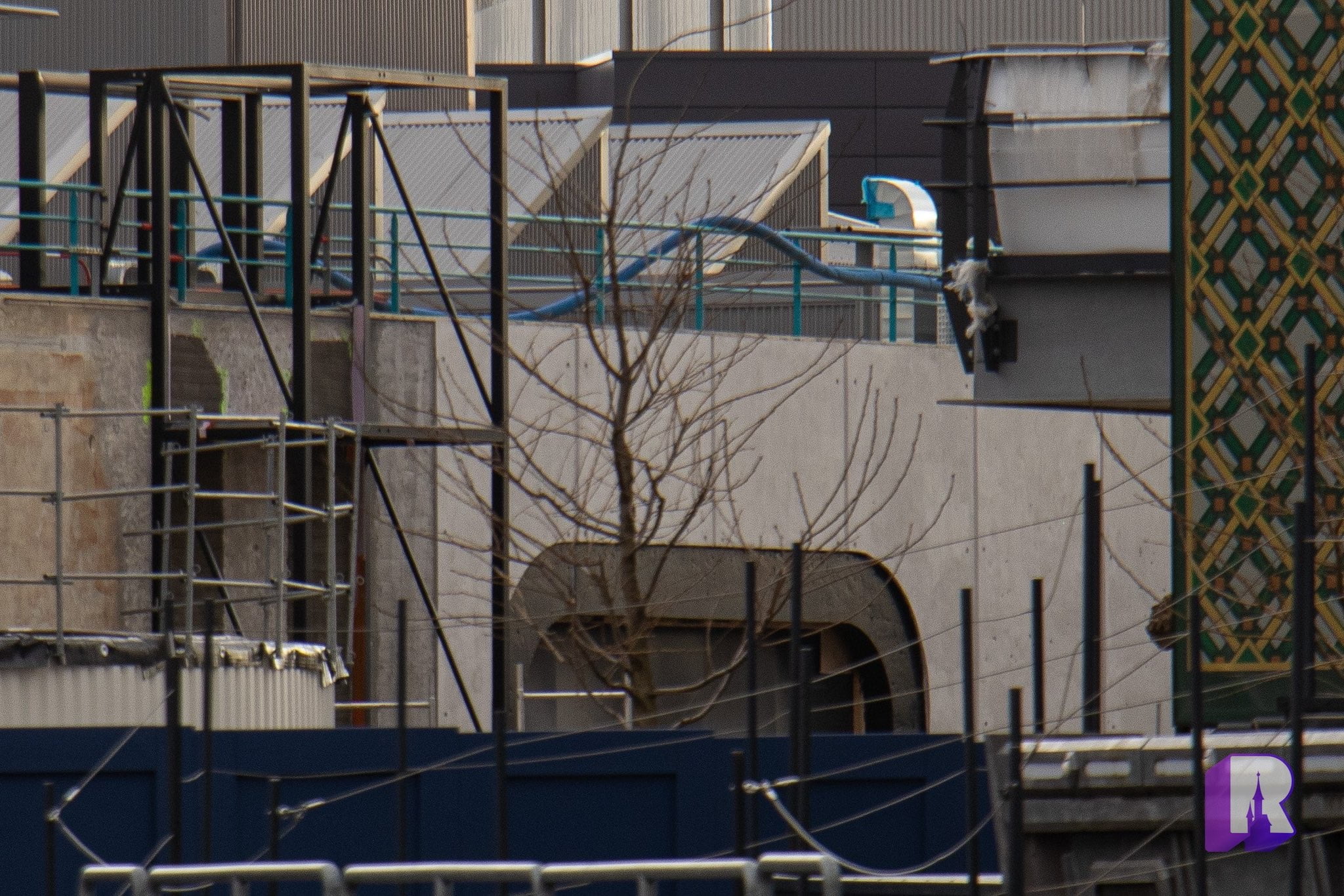 At the Spider-Man show building, lots of metal and lots of activity but it's really looking like a BIG push is needed to open on time: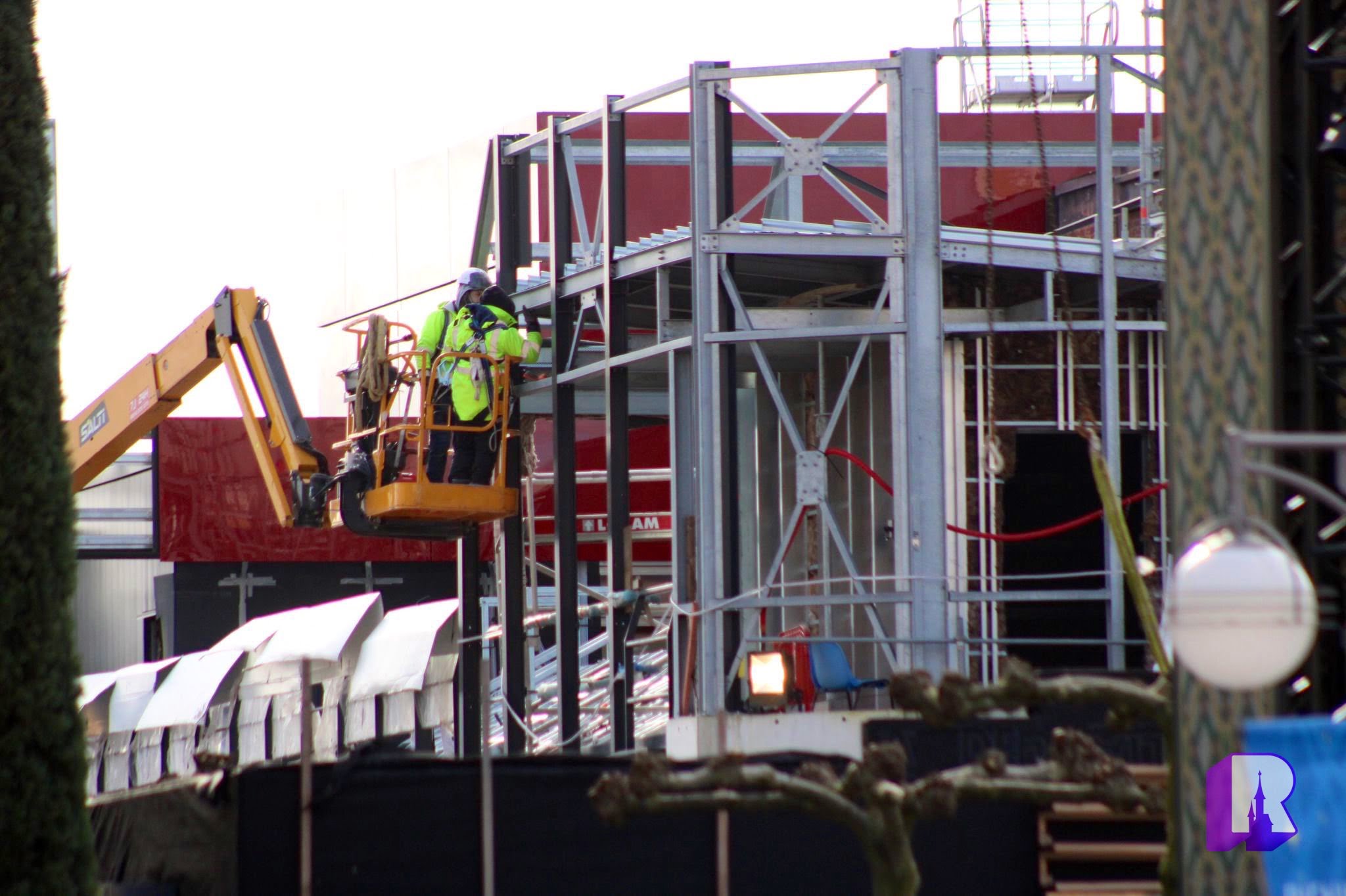 Avengers Campus is opening this Summer. Many are wondering when we may know the exact date but my own personal opinion is that we won't know until the Anniversary festivities are started as the Resort may not want to sacrifice reservations for the spring.
Polka Dot Day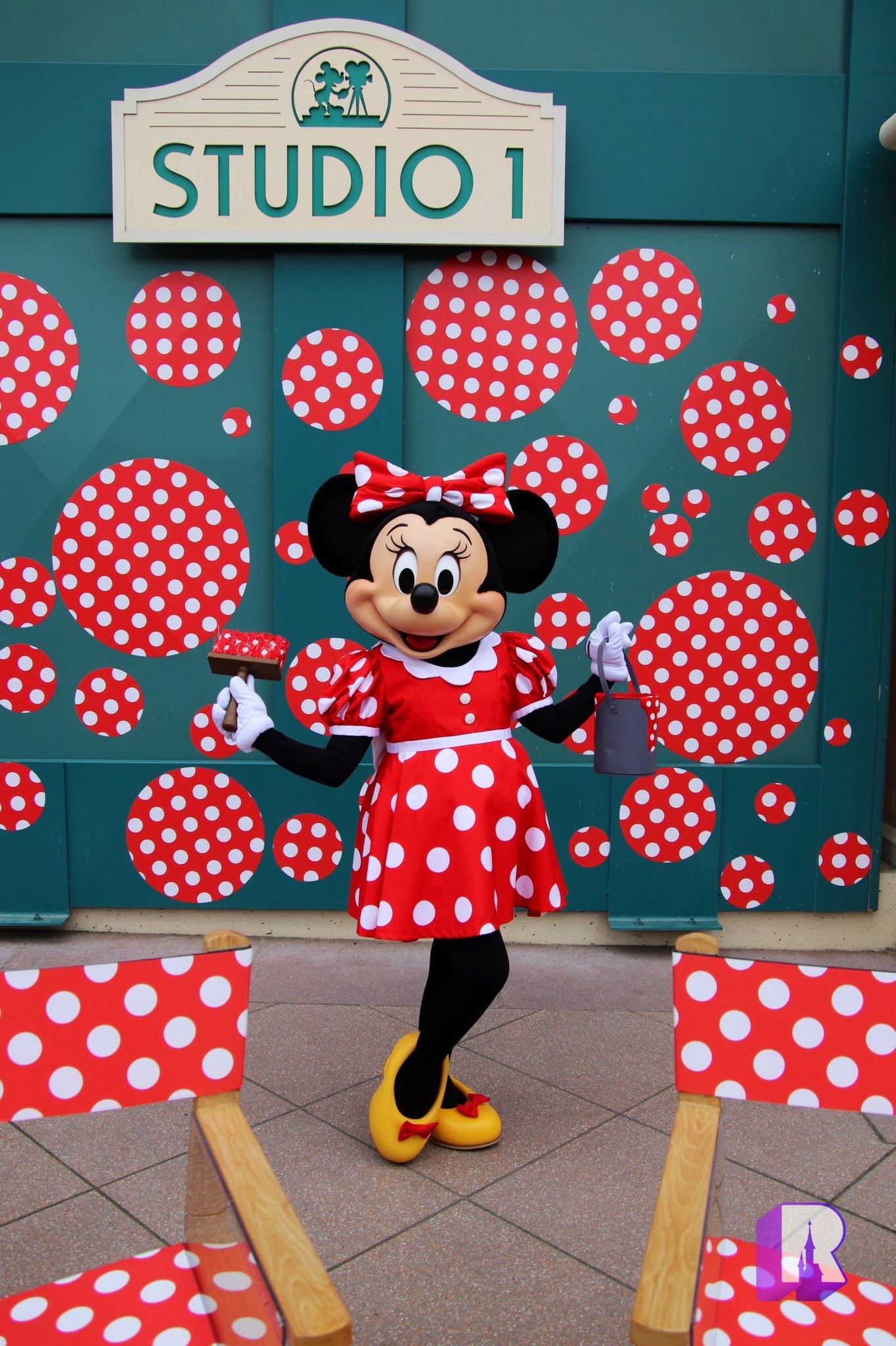 So now we're celebrating Polka Dot Day! To be honest I wasn't expecting much but it turned out like a cute one-day-only happening! Minnie greeted Guests in Front Lot with a can of Polka Dot Paint (of course it exists!) on a mission to paint everything Polka Dot! Very cute setup.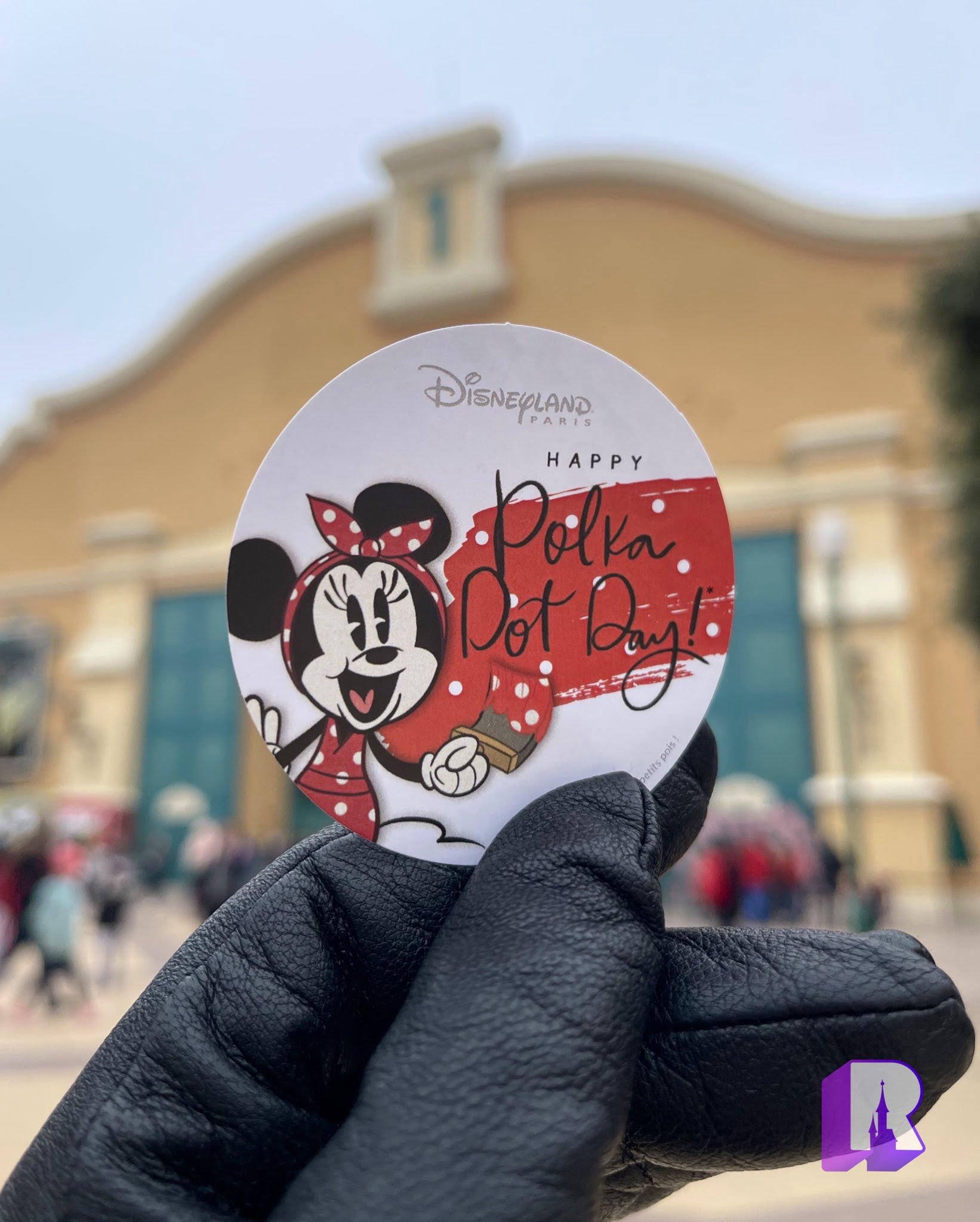 Guests could get free stickers all day.
Minnie also briefly took to the stage a few times to express her excitement with all the lines she could think of. All of them.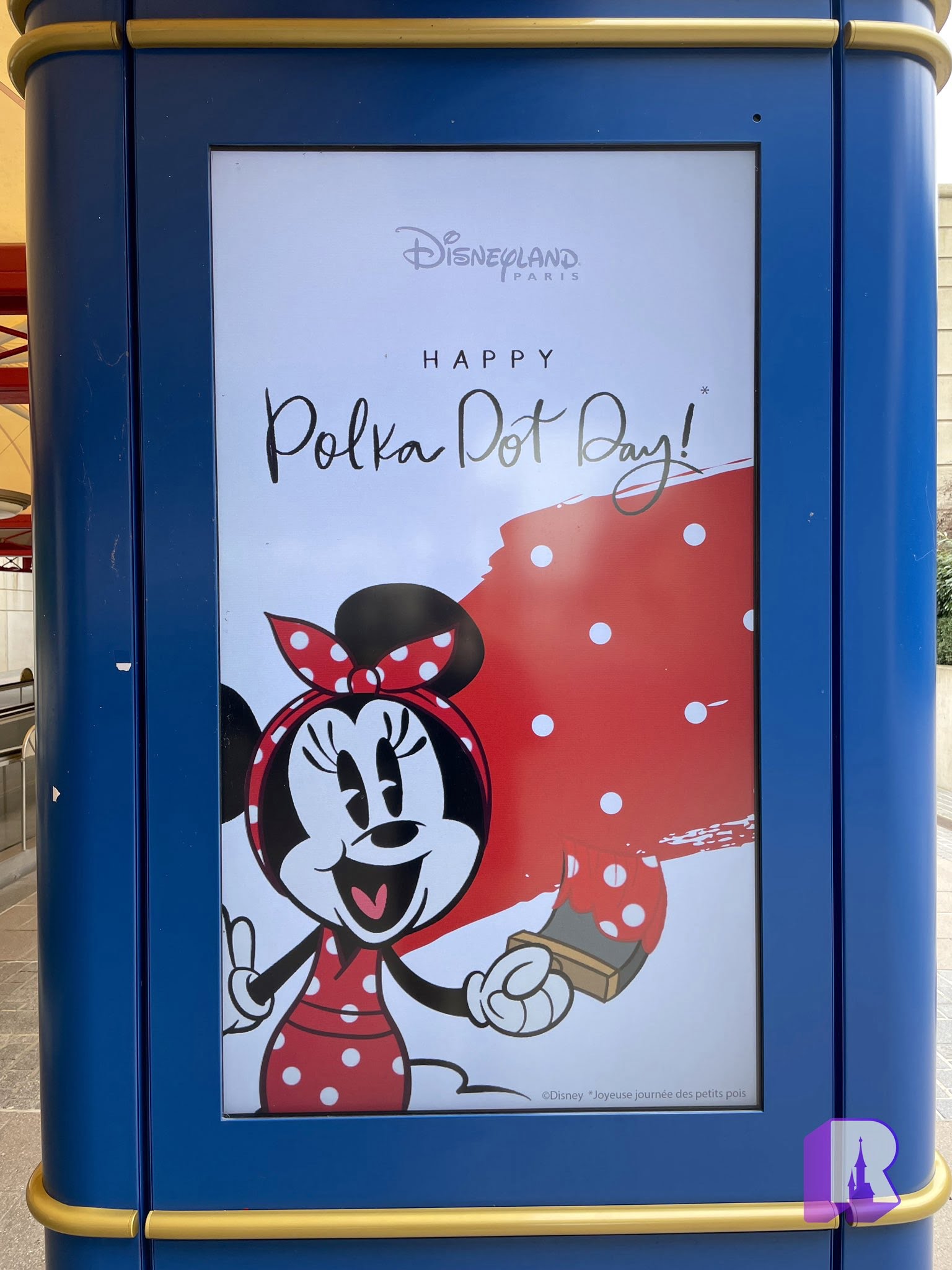 The day was even advertised on the Guest Parking screens. Nice to see these used in a more topical and dynamic way! That's how it should be.
And in the evening, the Hollywood Tower Hotel was painted Polka Dot with the help of projection mapping technology. So Minnie DID manage to paint everything Polka Dot, well done!
Maintenance & Refurbishments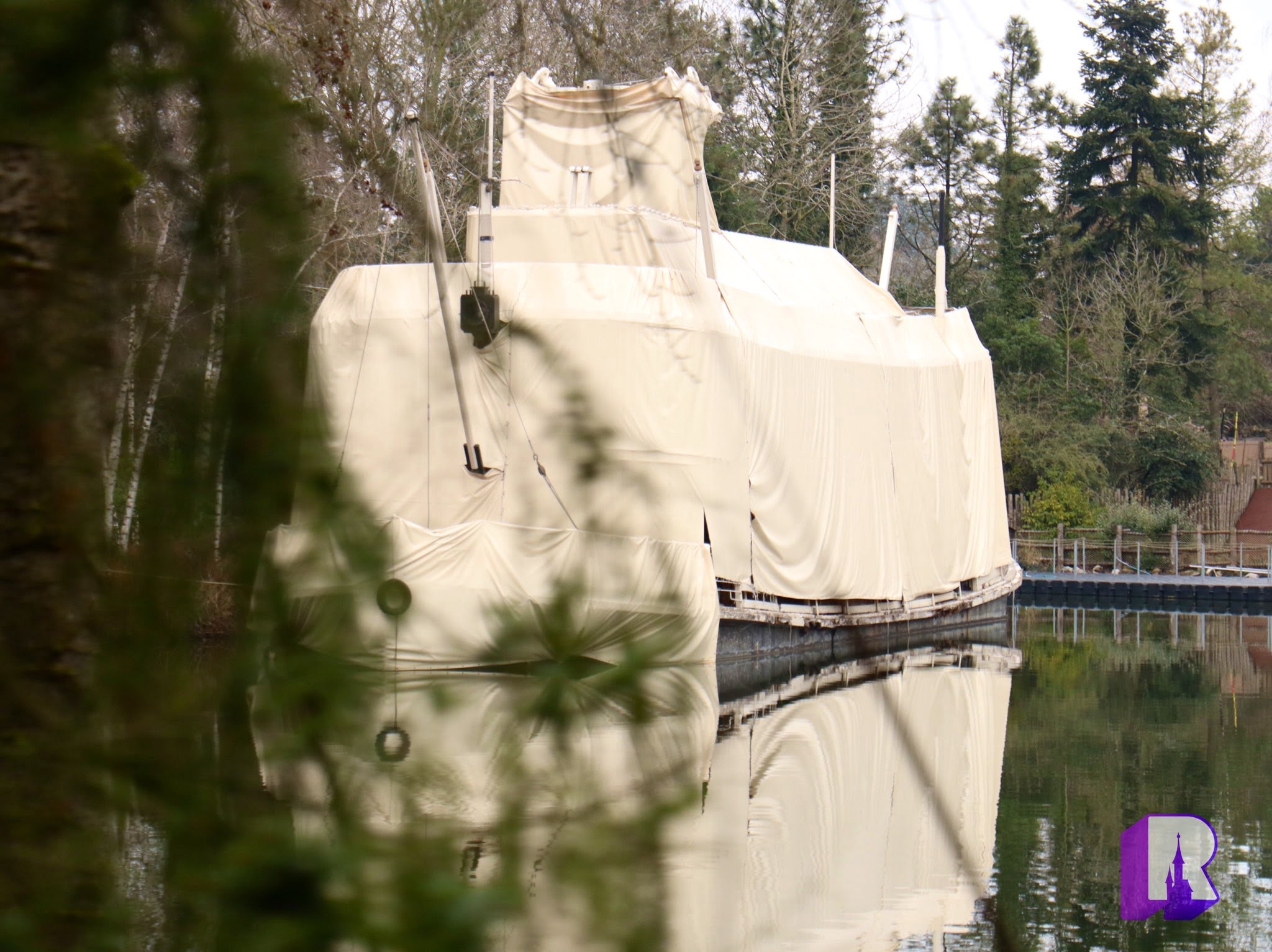 With the Molly Brown under refurbishment, the corpse of the Mark Twain which has been rotting unused for a decade was pushed out on the water in plain guest view. With no refurbishment in sight despite announcements about it a few years ago, is it time to simply… pull the plug?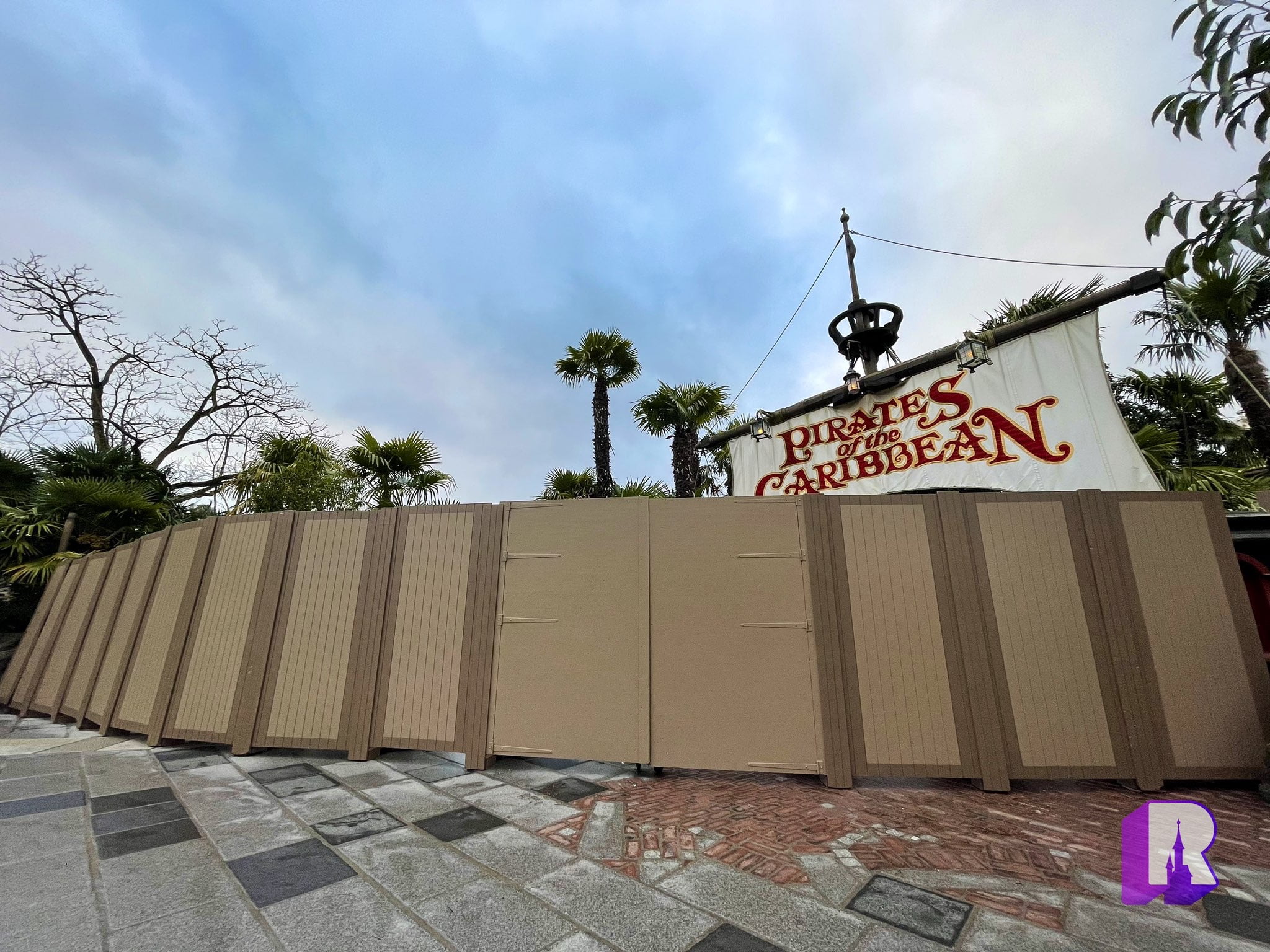 This week, more attractions closed for refurbishment. Pirates of the Caribbean and Le Carrousel de Lancelot will return on February 4. Yes, many attractions are closed but wait times have been rock bottom low this week – the refurbishment timing is of course calculated.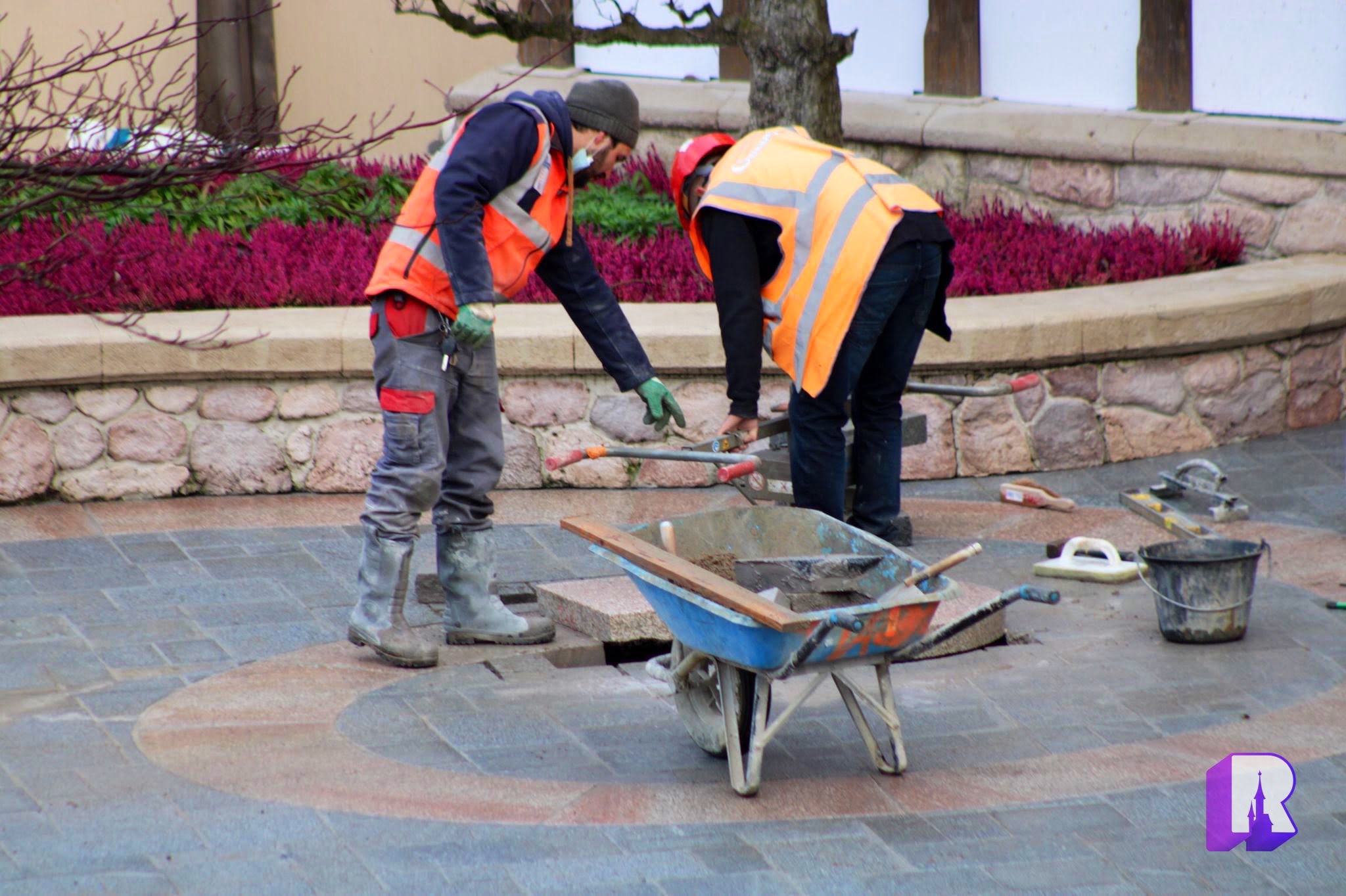 Next to the Carrousel, the repaving project in Castle Courtyard is going pretty fast compared to previous ones. A nice floor design was completed near the entrance to Auberge de Cendrillon.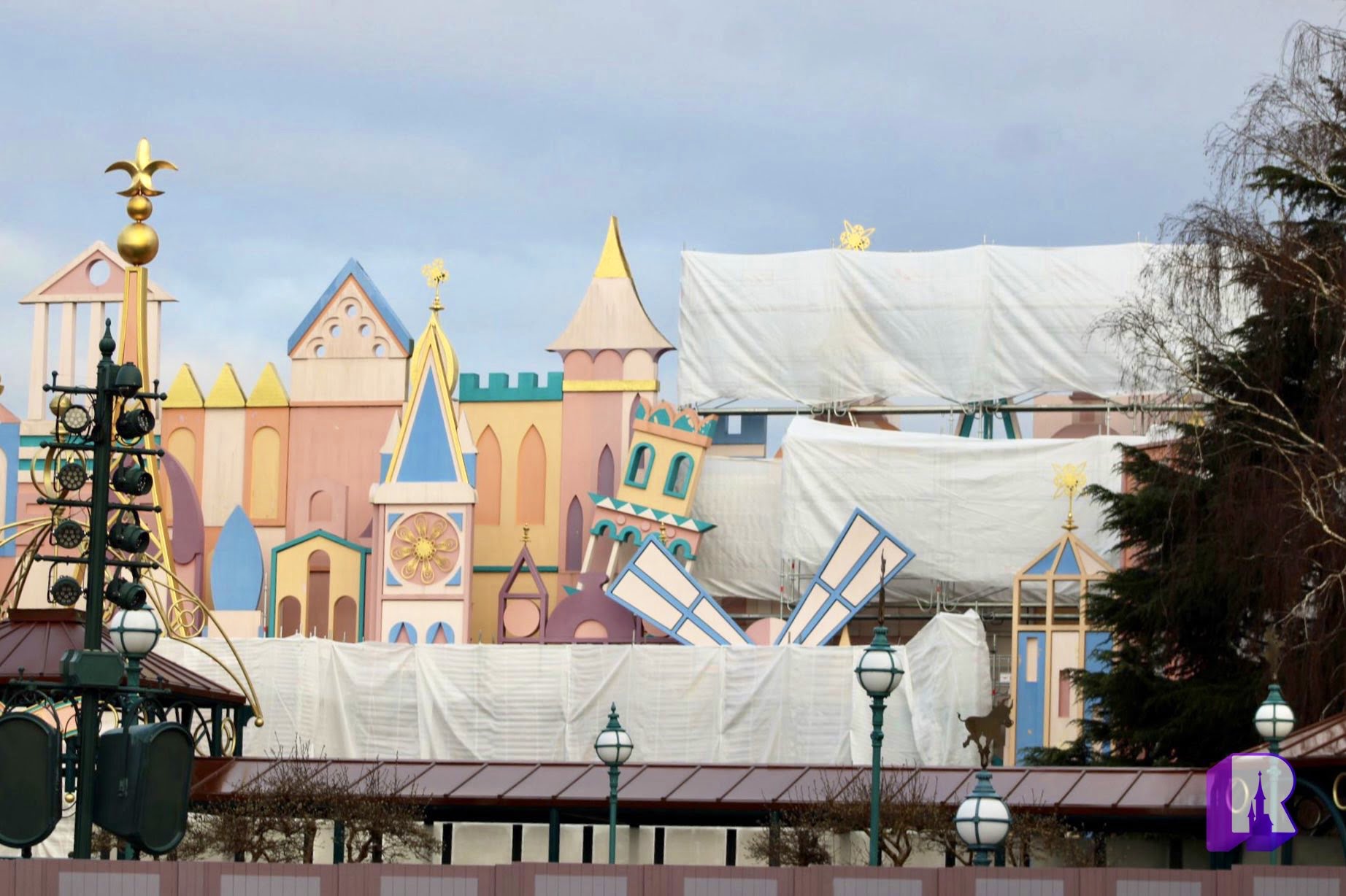 Staying in Fantasyland with more base tarps installed on "it's a small world" for the facade refurbishment part of the project. Given the length of the project it's likely we will get a themed tarp on top.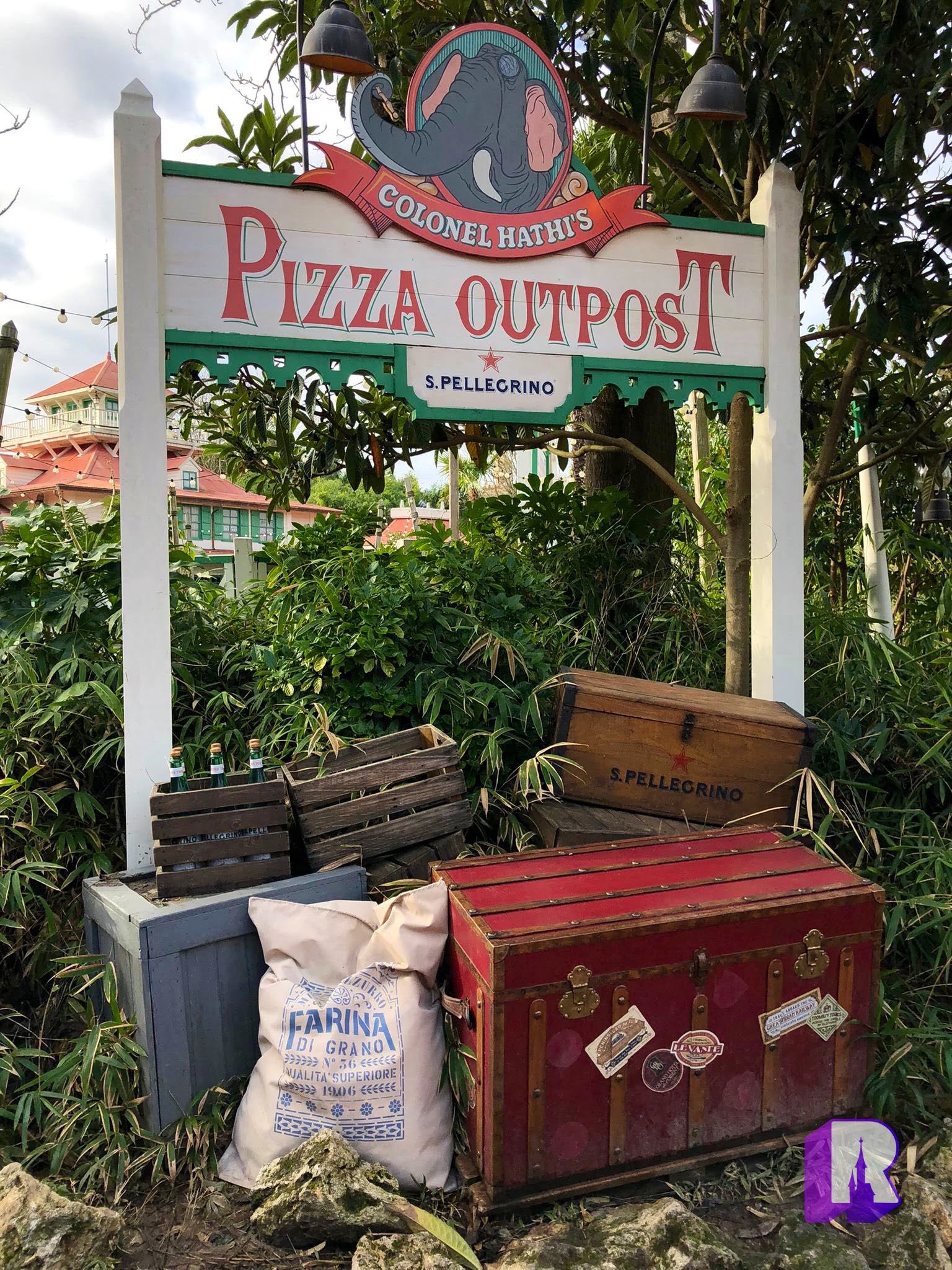 Over in Adventureland at Colonel Hathi's it seems some of the stickers on the chest have been stolen. A bag of Italian flour was also added.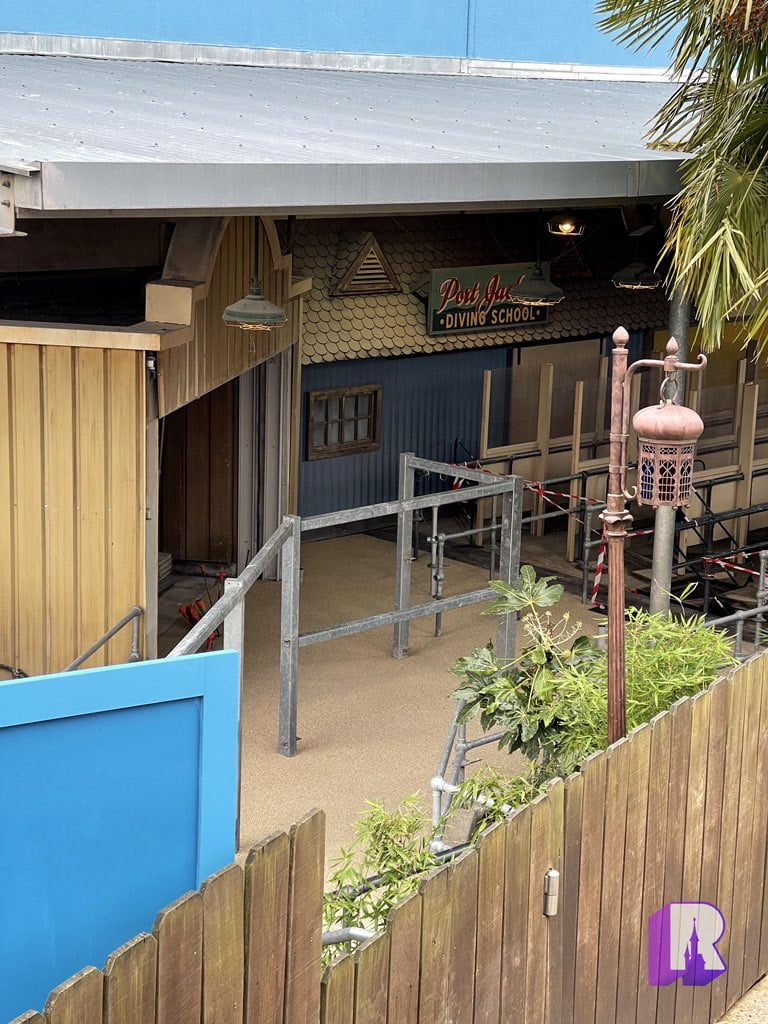 And over at Walt Disney Studios Park, progress is being made on the Crush's Coaster queue refurbishment. The attraction returns, likely with Premier Access, on February 4.
This and That…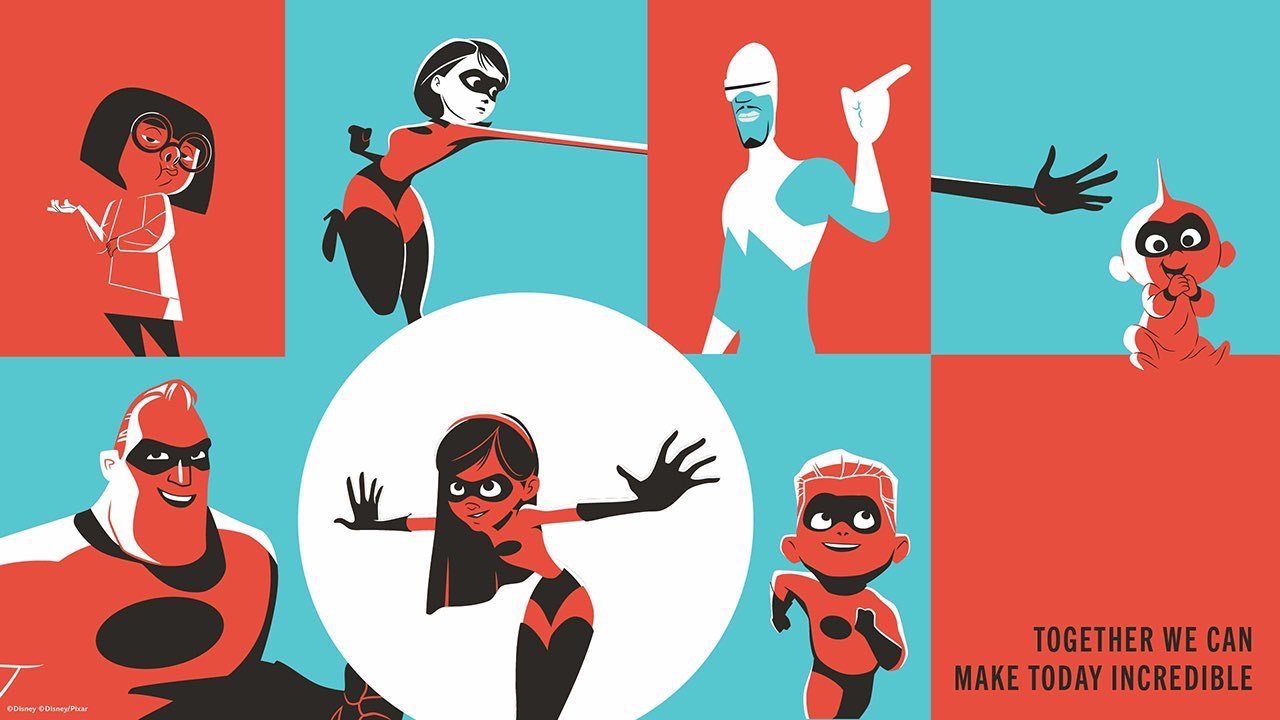 The new Vaccine Pass has been voted in France and will be effective on January 24. What this means is that all guests 16+ will need to have received 3 doses of vaccines. Tests are no longer accepted. There are exceptions if you've recently been infected so our advice is to always double check foreign travel advice for France and your home country before visiting. Disneyland Paris has put in place a commercial policy to reschedule if you can no longer come.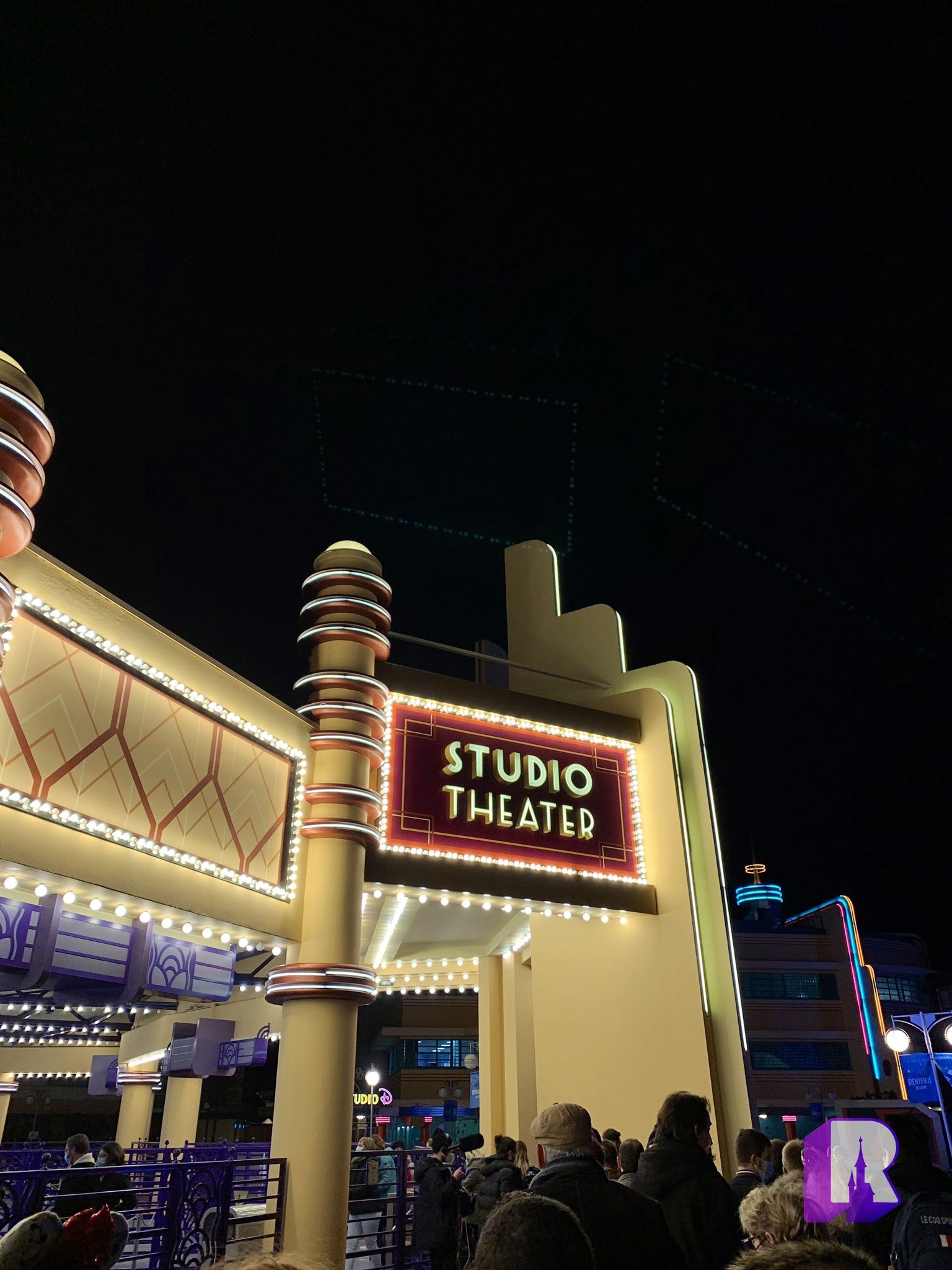 This week was the "AP Showtime" taping at Studio Theater. The show will cover some revelation for #DisneylandParis30, upcoming events, merchandise, some dance numbers and more. It's scheduled to air sometimes in February and so far no information has leaked from the taping.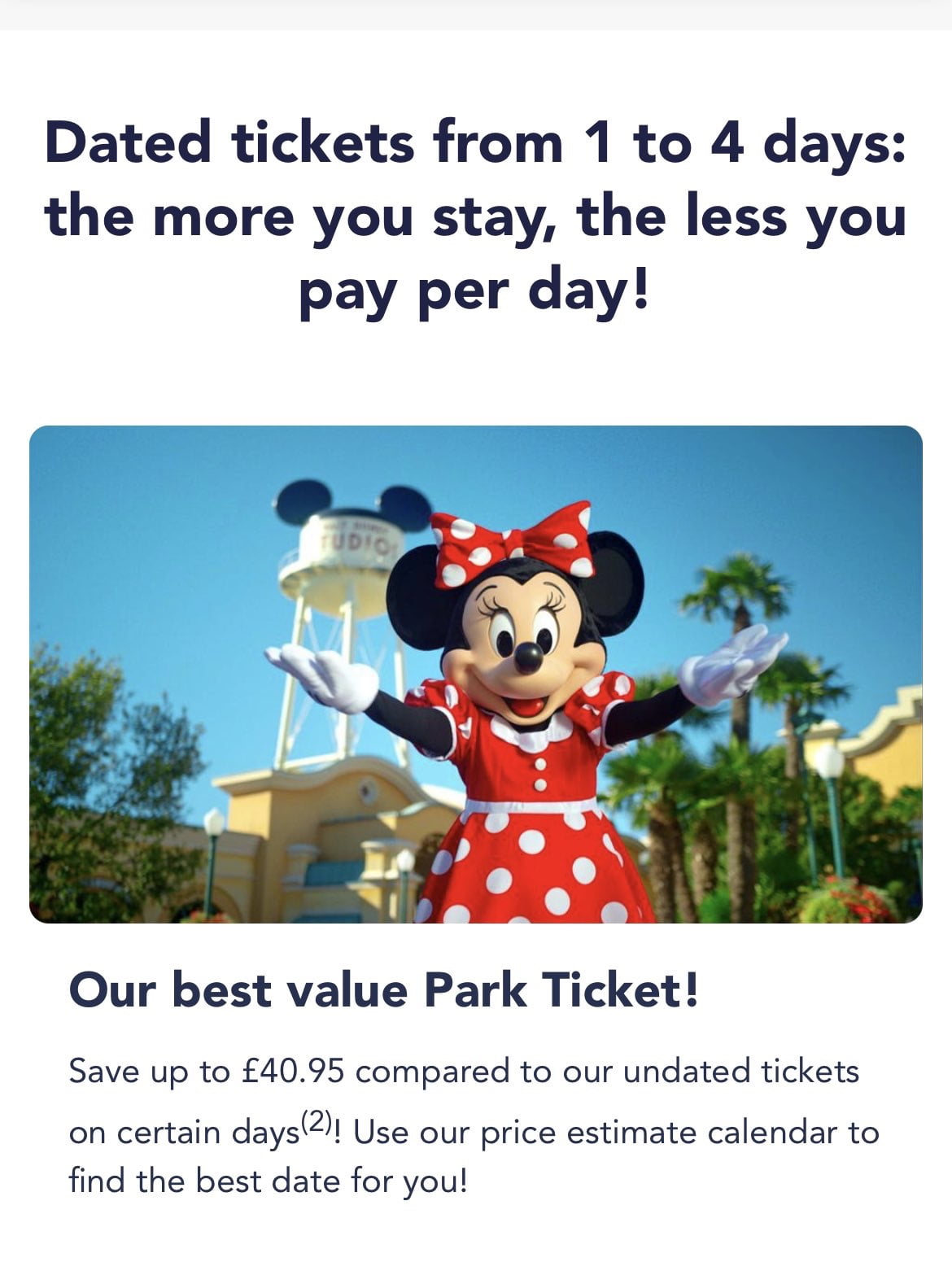 Multi day tickets are available for purchase from the official website. There had been suspended since the first closure. You can book up to 4 days. Note the price is determined by the arrival day so make sure you calculate if it's overall cheaper to arrive on a cheaper day.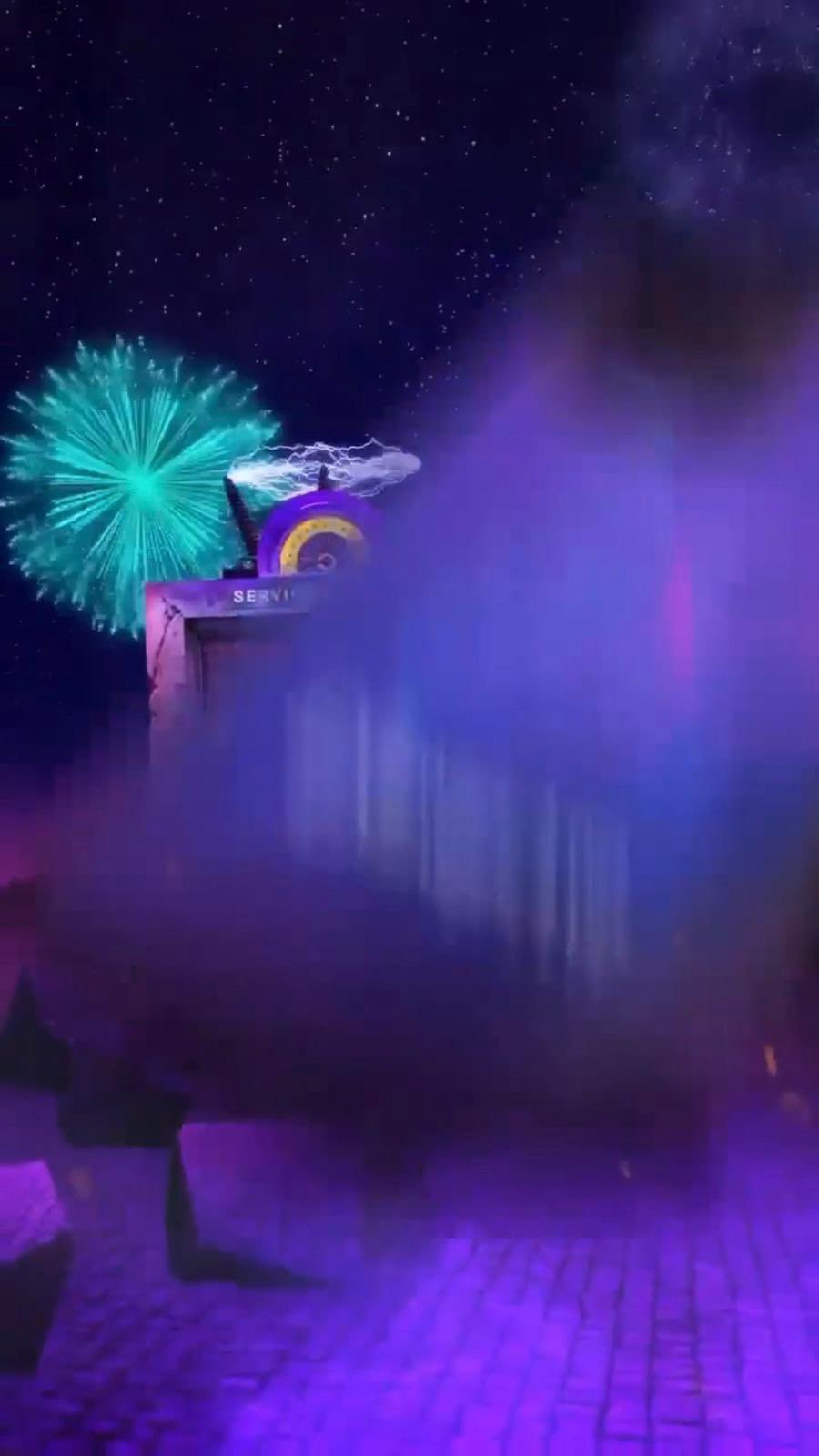 A merchandise news unrelated to Tower of Terror will be announced on Monday January 24.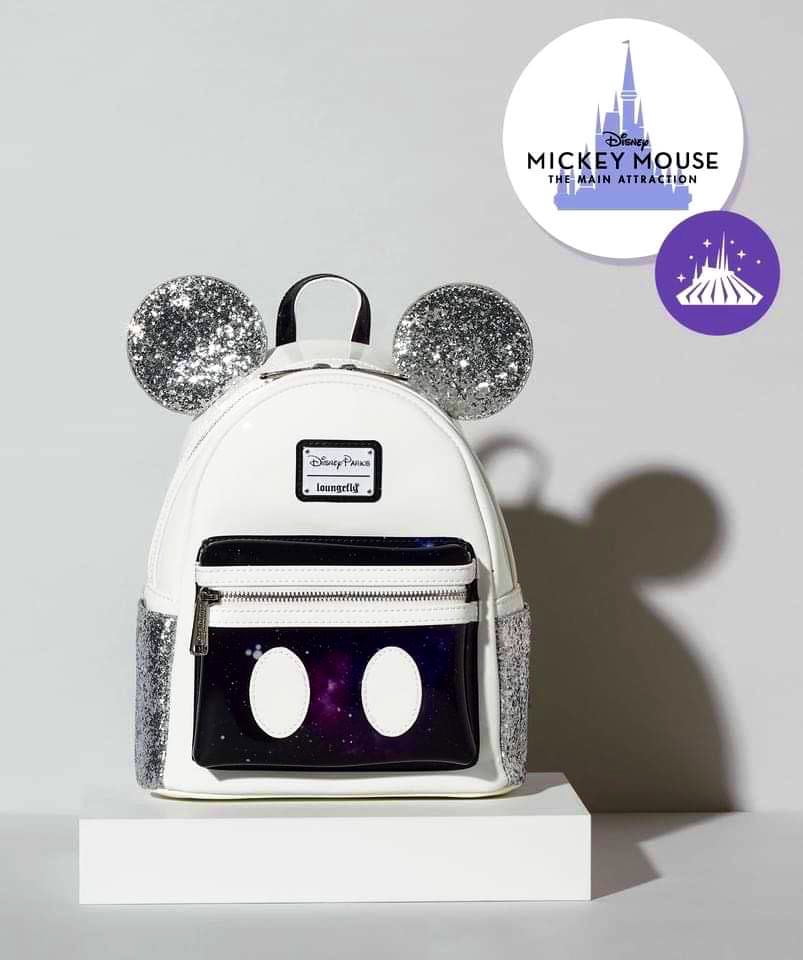 Talking about merchandise, the Space Mountain "Mickey Mouse – The Main Attraction" will be available exclusively for AP holders on January 26 & 27 at The Storybook Store. The rest of the stock will likely be available for everyone after those dates.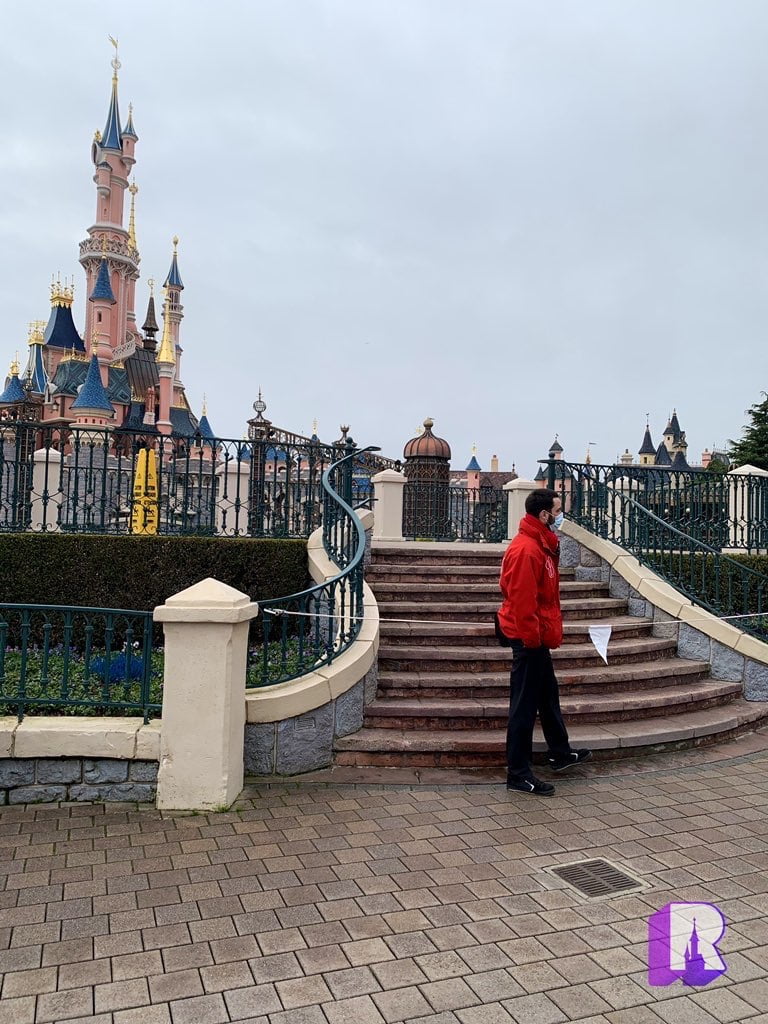 Mastercard Holders can now enjoy a reserved viewing area on top of the Castle Stage control room. As with other Mastercard perks, access is for the card holder + 4 guests, depending on capacity.
And that's our report for this week! Make sure to tune in all our medias this Tuesday , January 25 for the big reveal of most of the programme for the 30th Anniversary which we will cover here in the next edition. Until then, have a wonderful week!