Welcome back to a new shipment of news and photos from Disneyland Paris! See week saw a lot of reopenings and unveilings in the parks, just in time for the busy Christmas rush. We also attended the insidears Christmas event with a few interesting news! Let's take a look!
Sleeping Beauty Castle Refurbishment Complete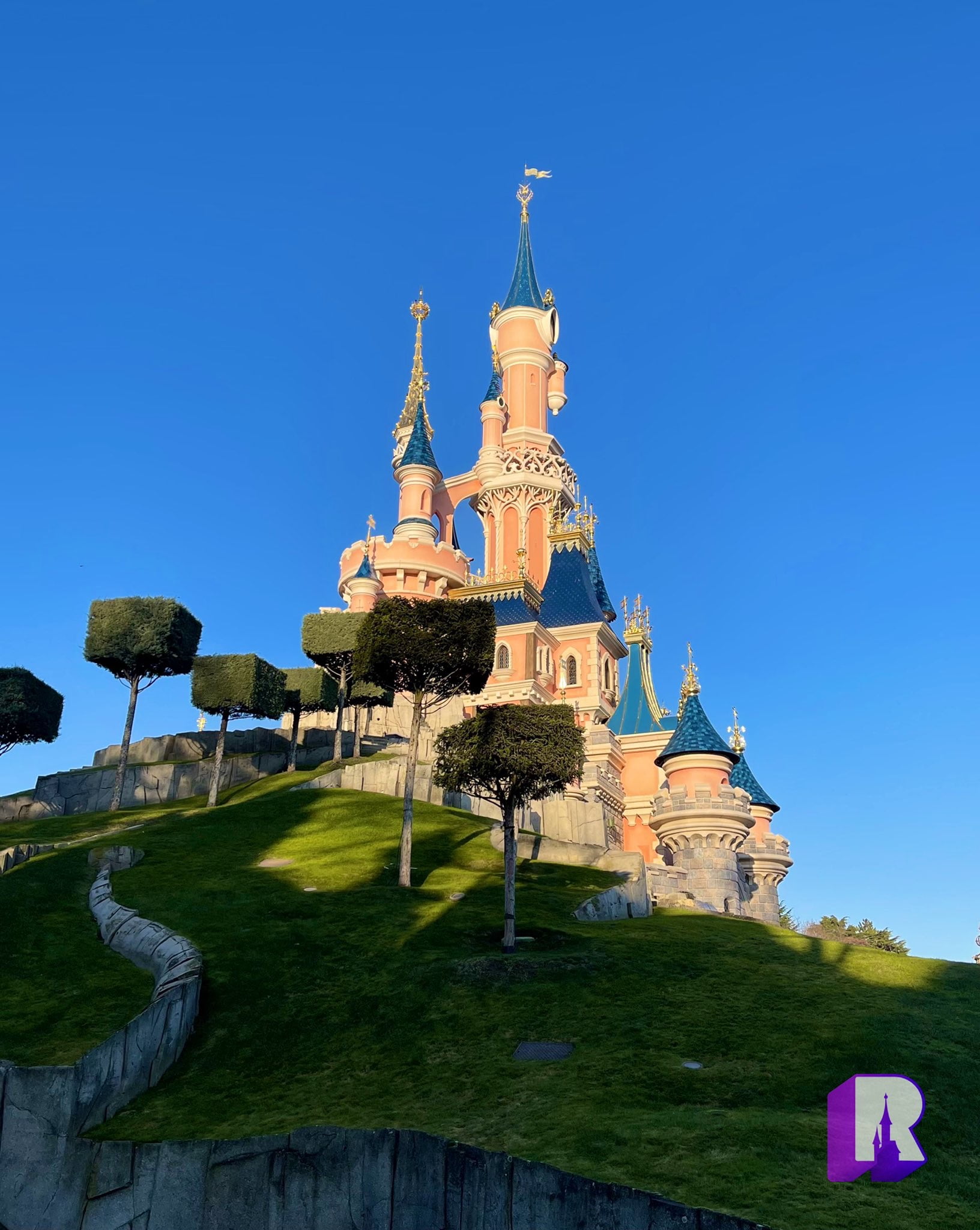 It's done! With the removal of the walls around Castle Courtyard, Sleeping Beauty Castle is officially refurbished !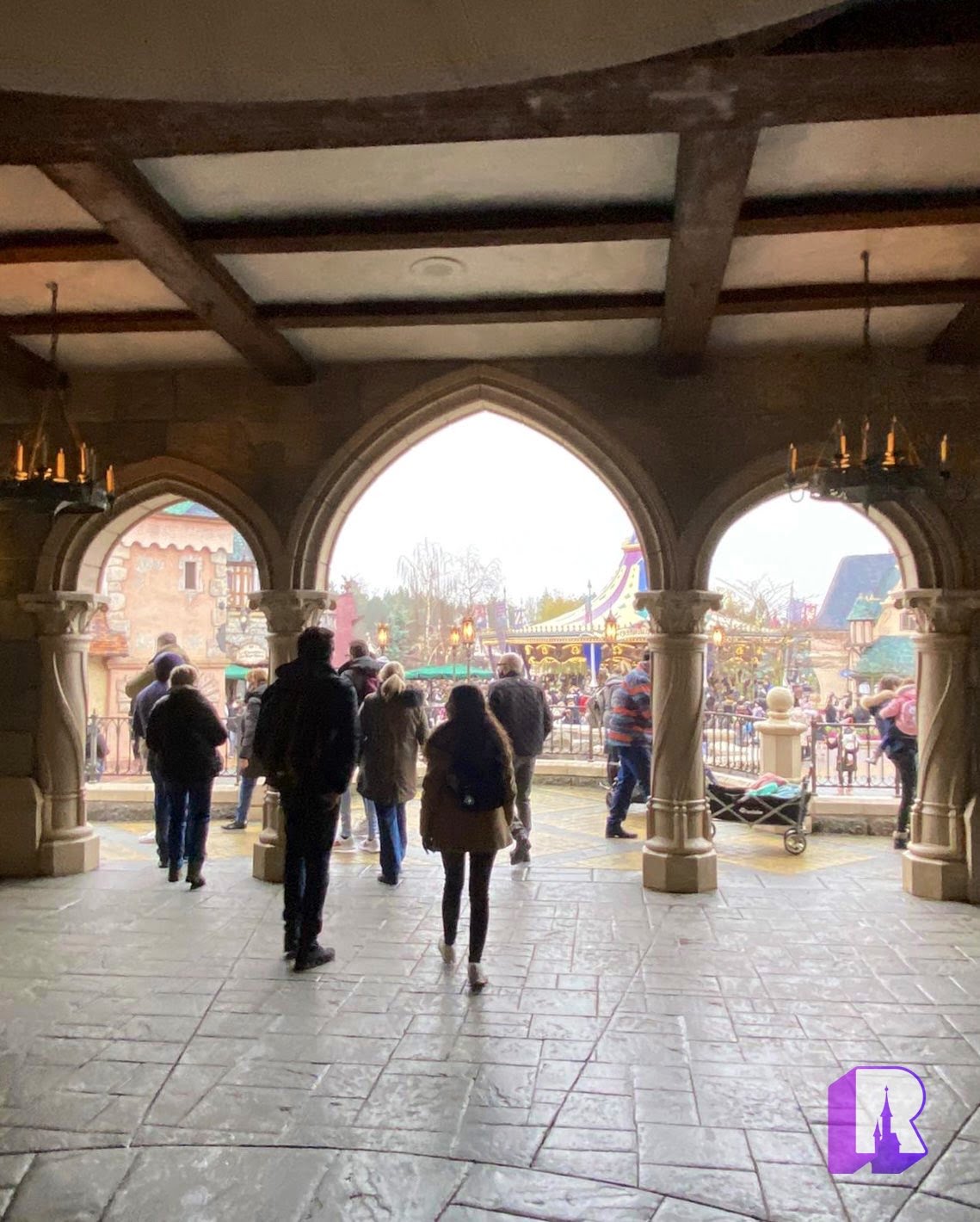 What a relief to be able to see and walk through all downstairs areas of the Castle!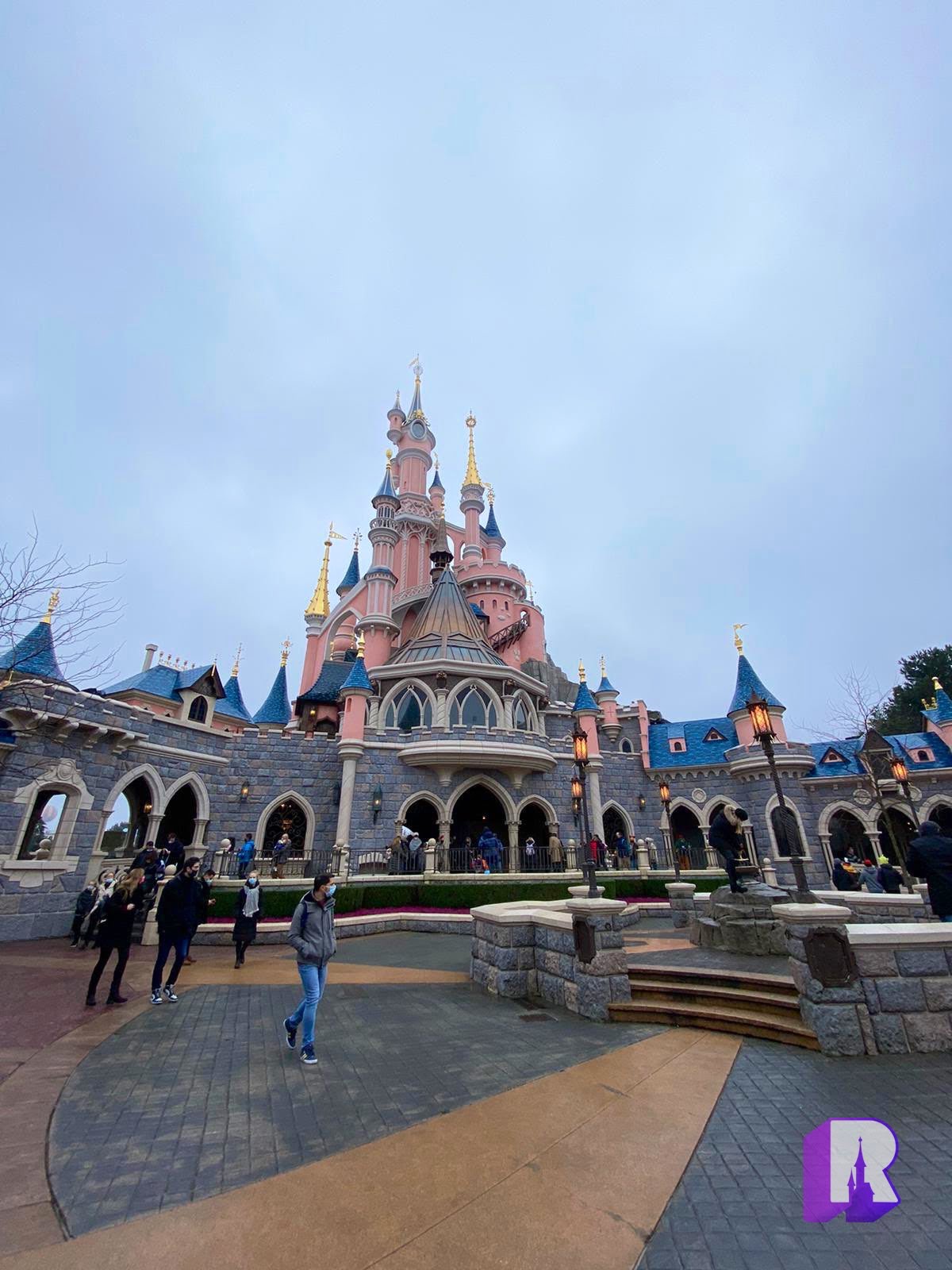 Castle Courtyard is completely clear and so are the areas to the front – left, even though some cleanup still needs to happen.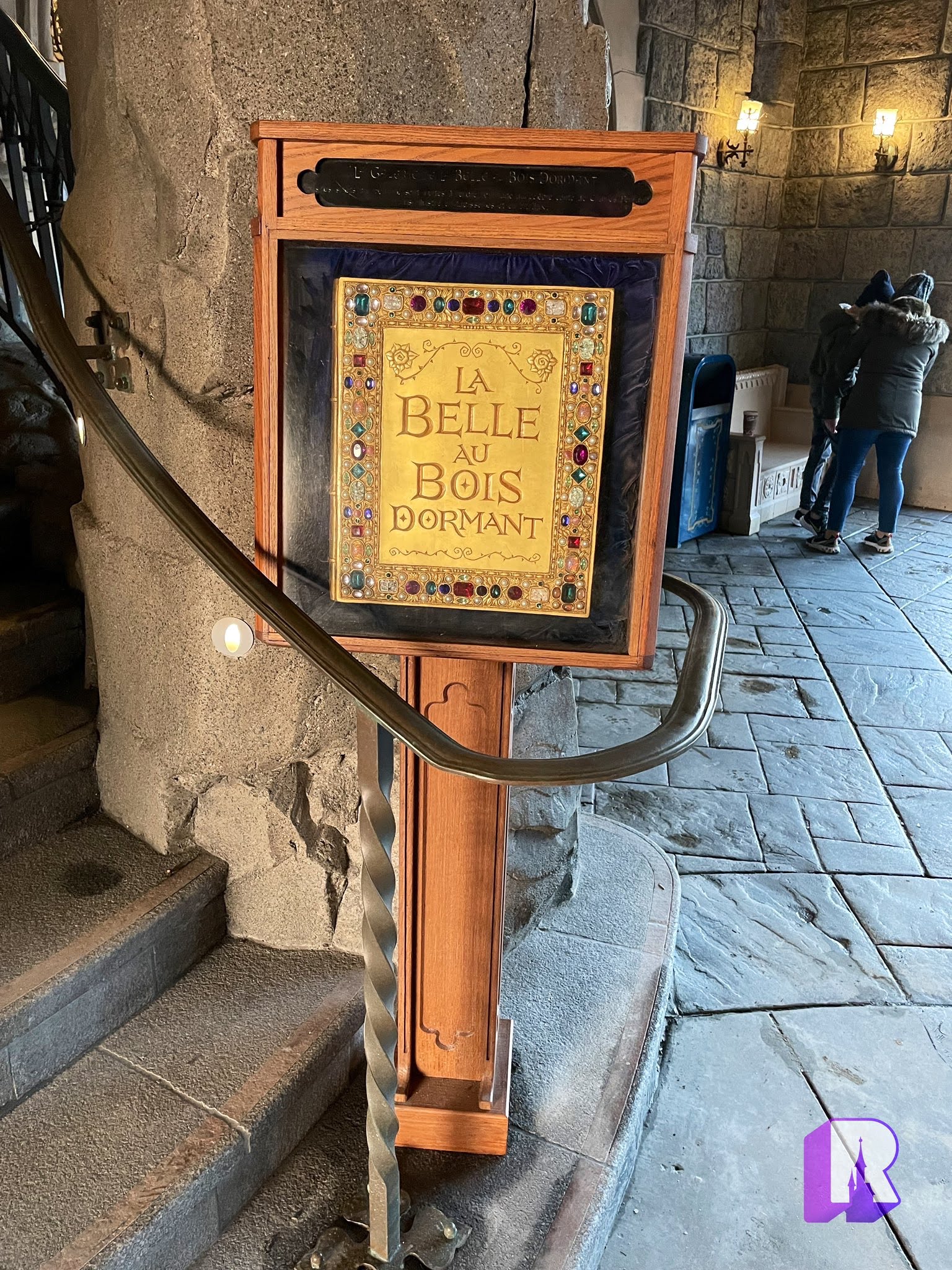 The Sleeping Beauty Castle Walkthrough reopened on Saturday. A true gem which looks as beautiful as ever.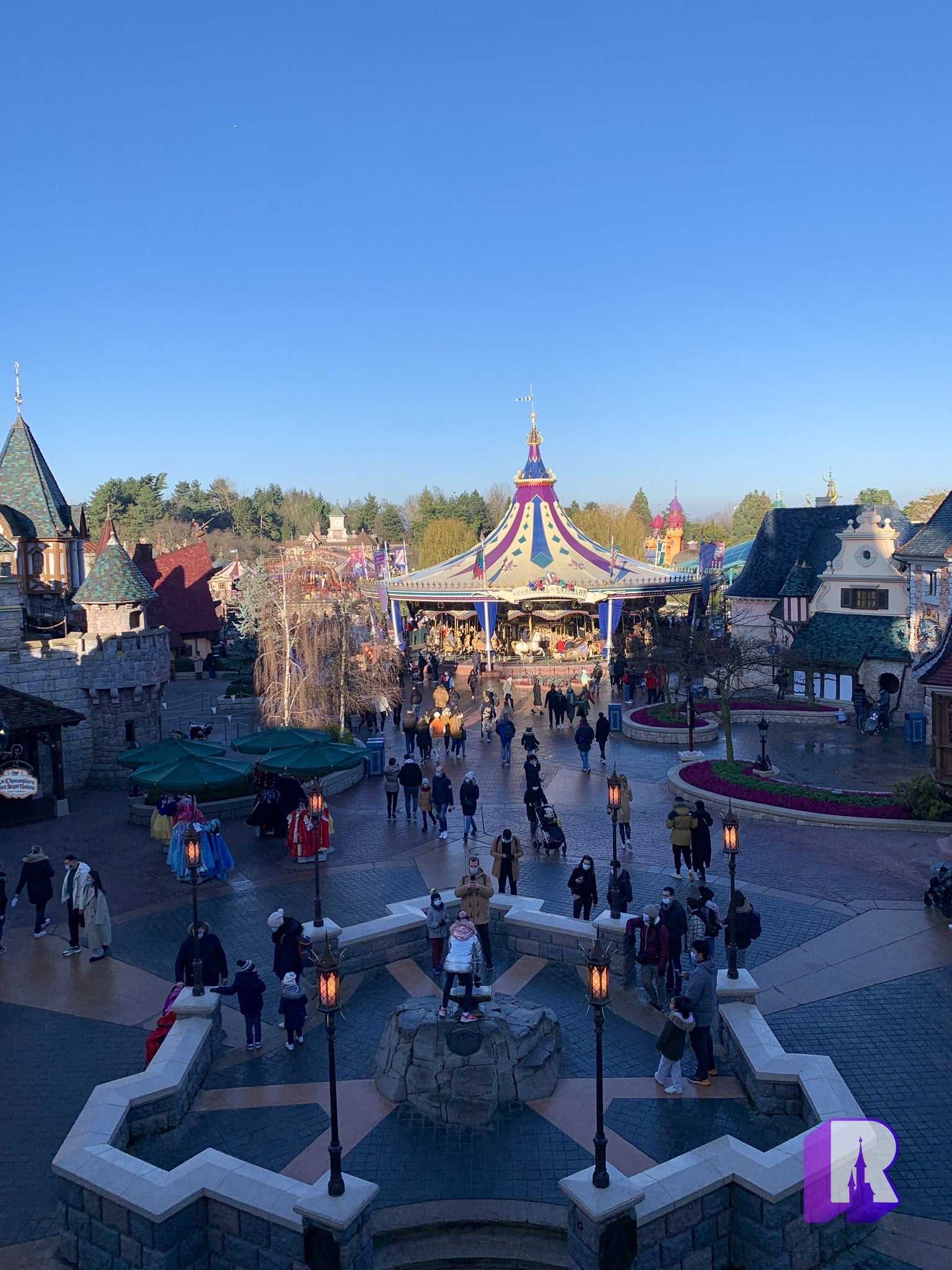 We also took a look at the view from the Castle Courtyard Balcony, and closer look at some of the masterfully repaired roofs and gold accents. A fantastic job – bravo!
Welcome Back Orbitron !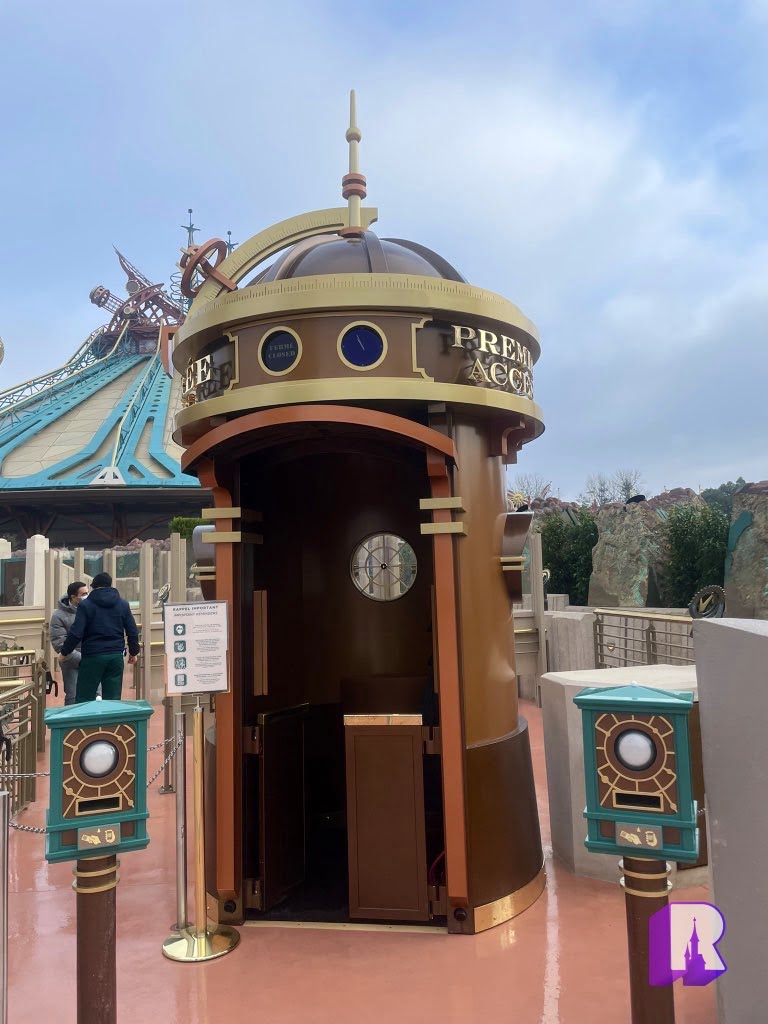 Orbitron finally reopened on Thursday after an in-depth refurbishment. The attraction was completely disassembled, the whole lighting package redone, lots of under the hood improvements and new Cast Member booths. Premier Access also debuted at the Attraction, want it or not !
IndidEARS Christmas Event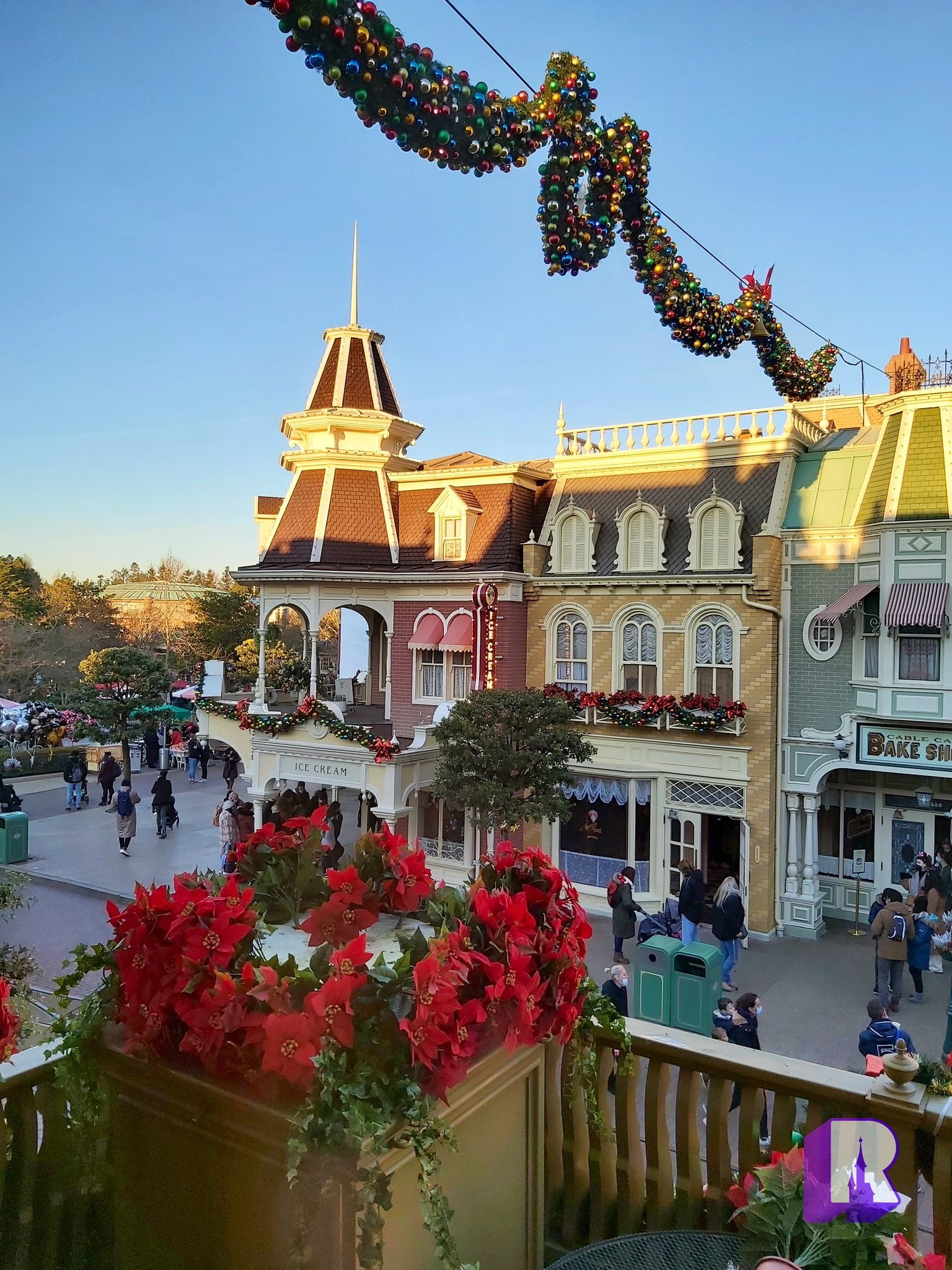 The event started at Walt's for a taste of the Christmas snacks. What we missed the most was the views on Main Street!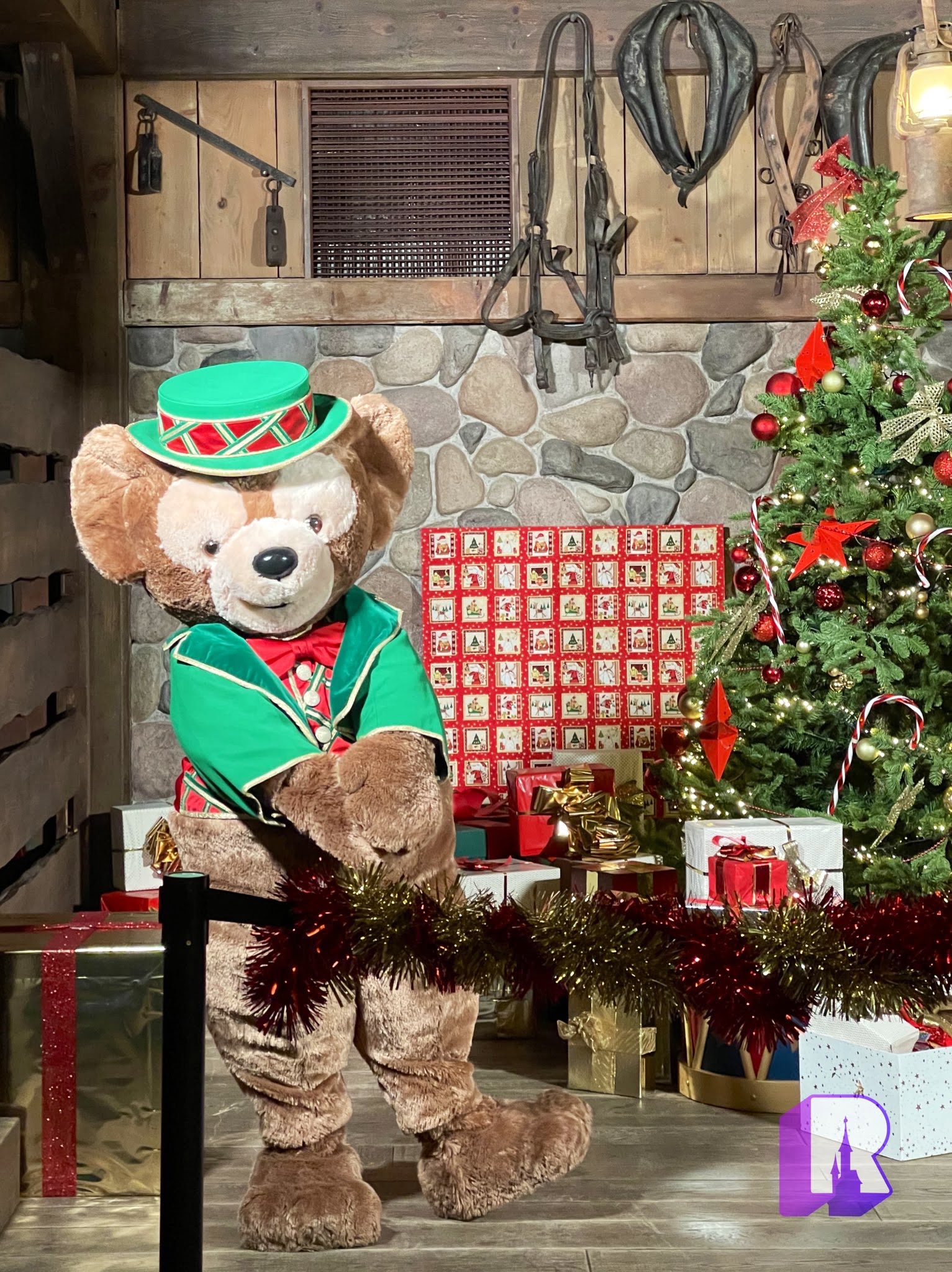 At dinner, the big surprise was DUFFY! He hasn't been seen on forever at the Resort. A really nice treat for attendees.
Mickey and Minnie joined in the fun ina. Really lovely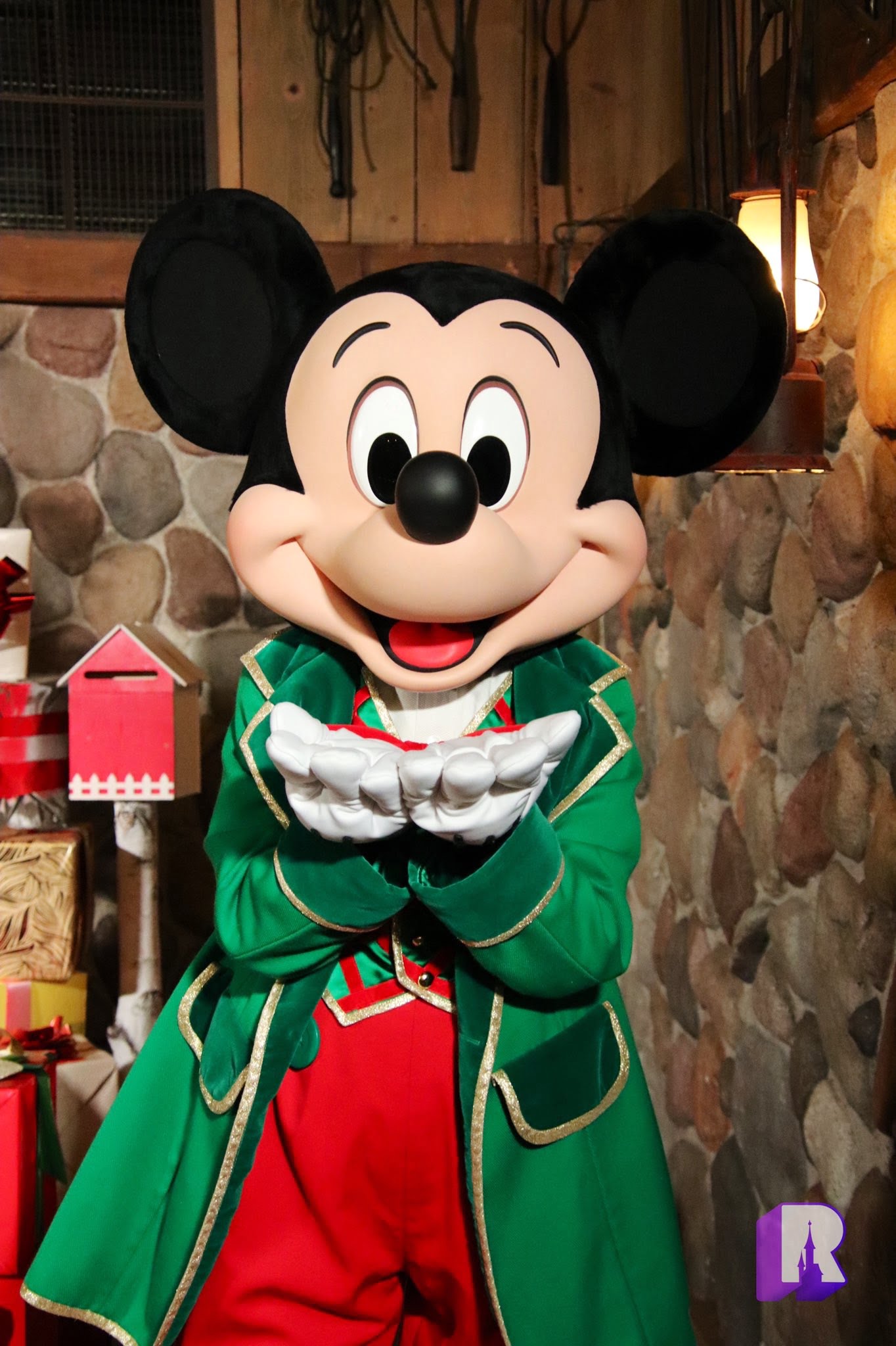 Mickey and Minnie joined in the fun with a really cute photo location at Cowboy Cookout BBQ. Who knew the place could look so cute all Christmas'ed up!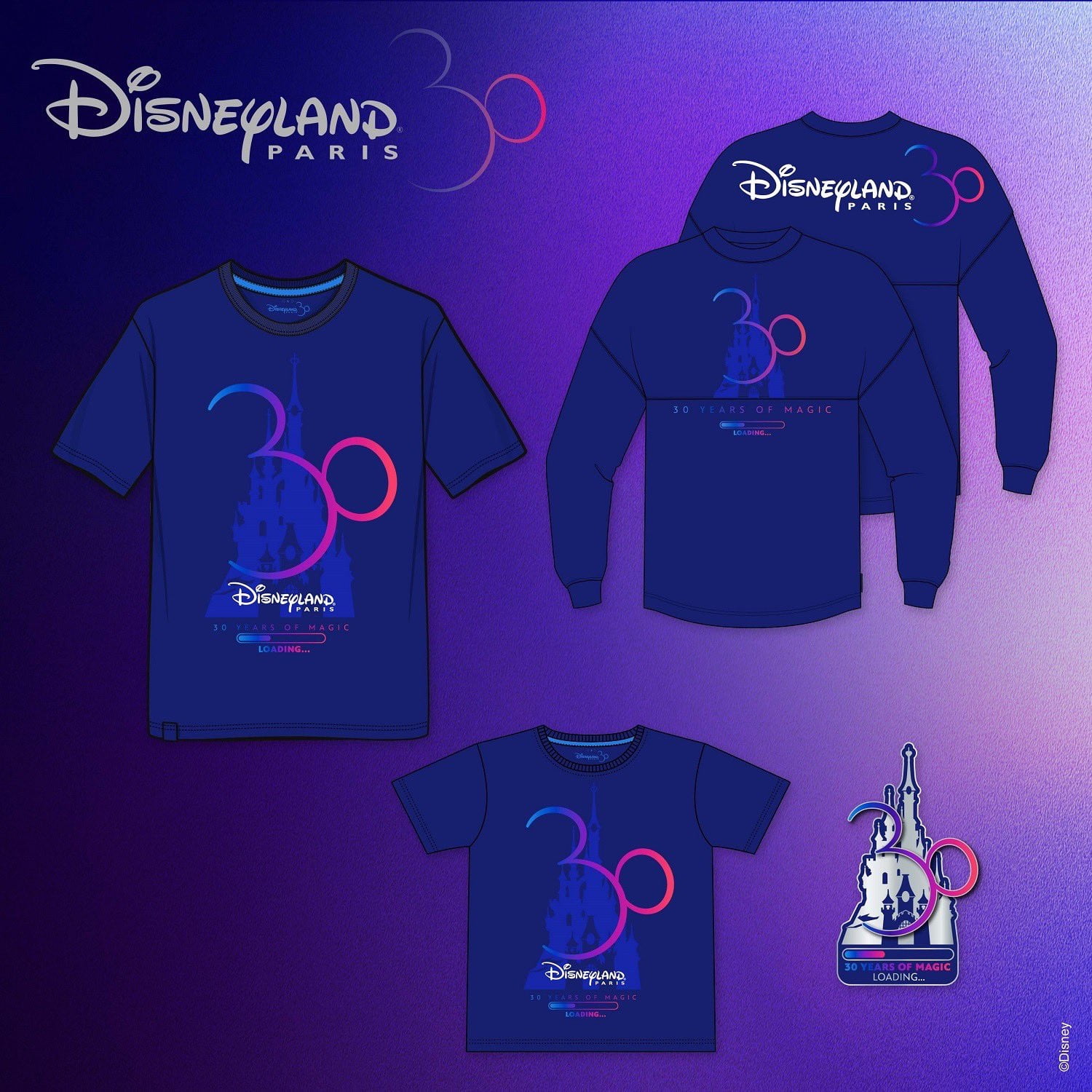 Not a ton of breaking news for this event but marchandise unveiled "Loading #DisneylandParis30" a pre-anniversary collection designed to get people excited for the anniversary. The designs are fine but the whole "loading" idea is .. a choice.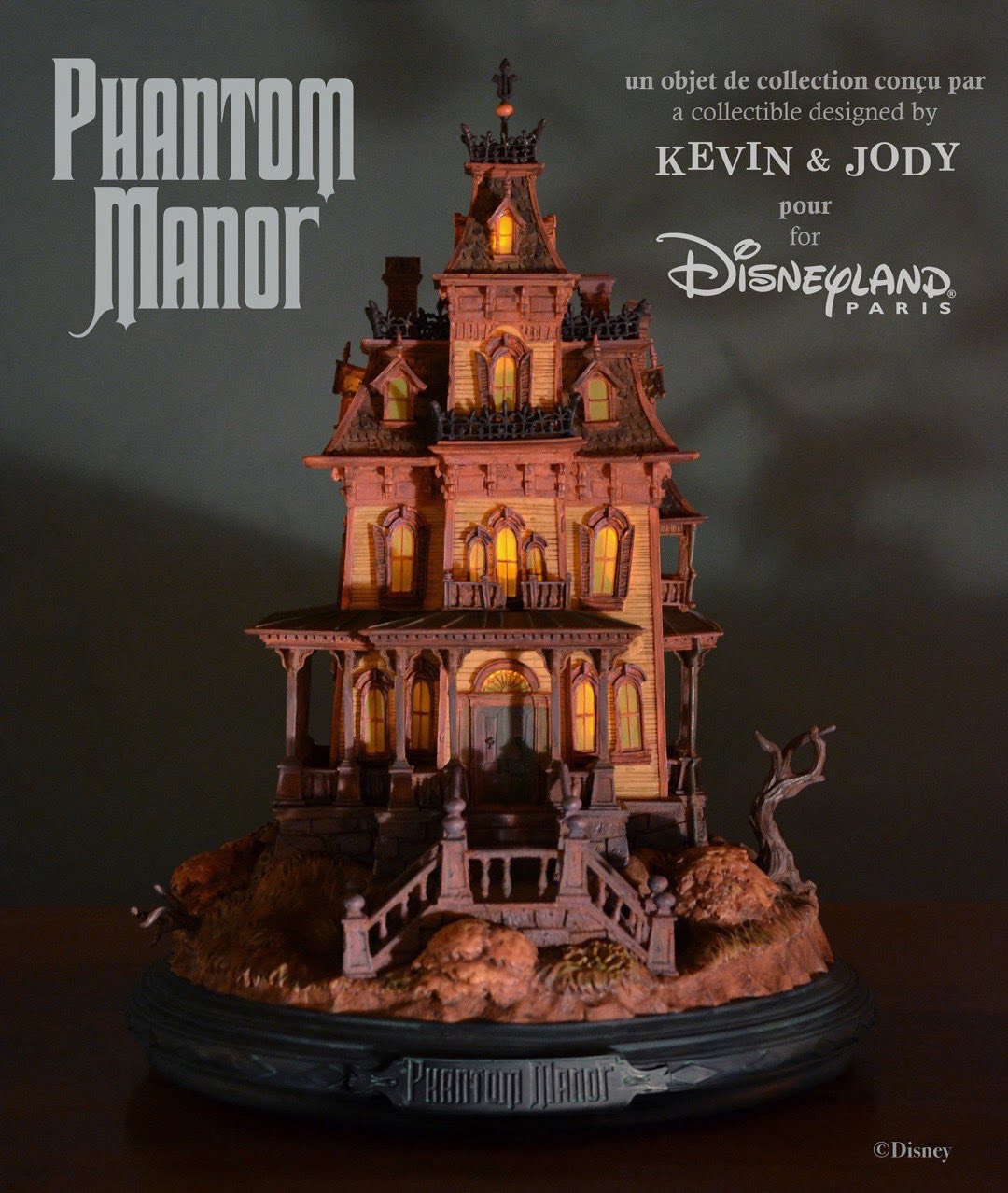 This fantastic Phantom Manor collectible figurine by artists Kevin and Jody will be released in 2022.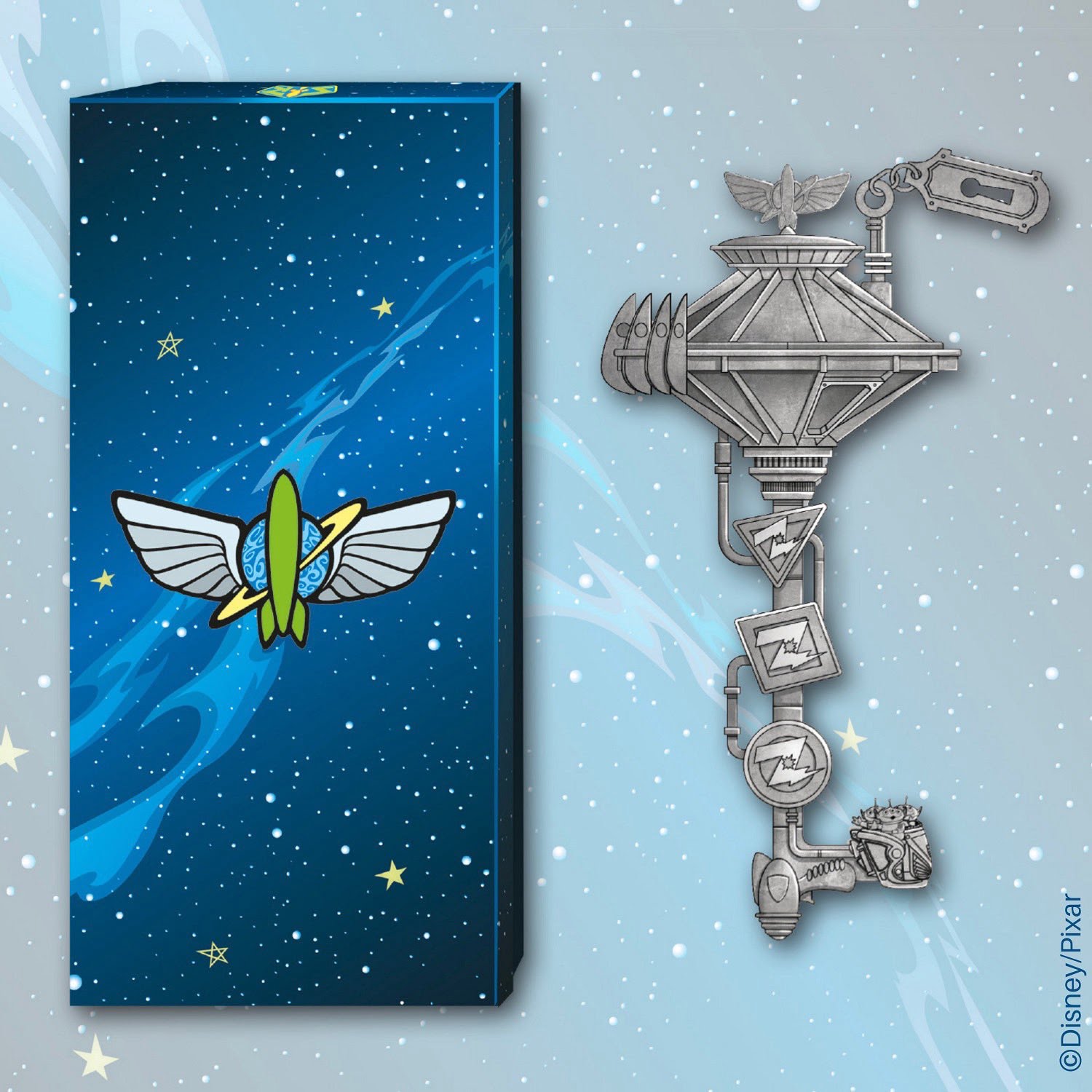 We also had a look at the next 3 collectible keys to be released: Orbitron, Buzz Lightyear Laser Blast and Disneyland Railroad !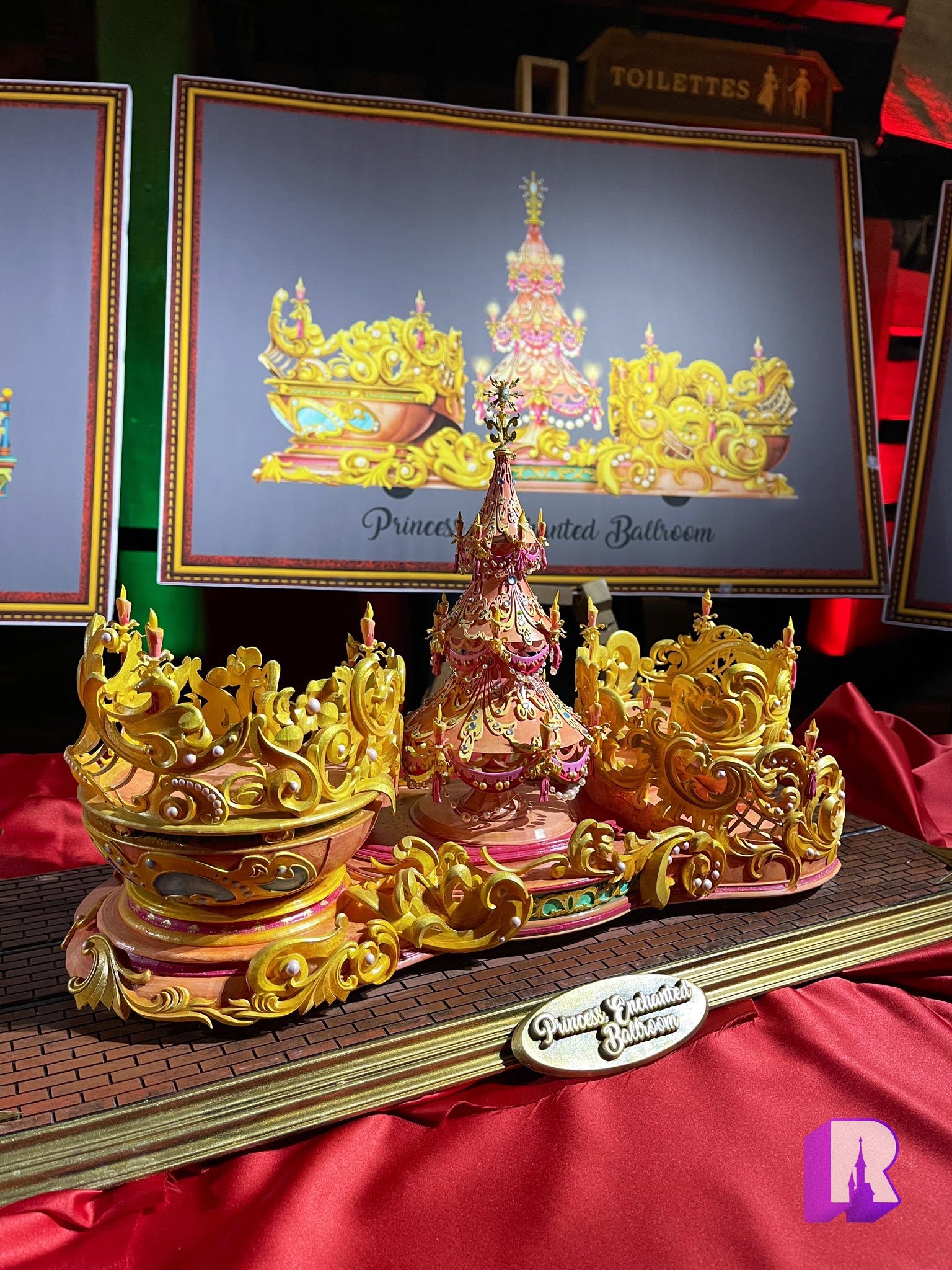 We also saw float models from Mickey's Dazzling Christmas Parade. Gorgeous ! Mickey's float "Holiday Express" will be in shops in a few days.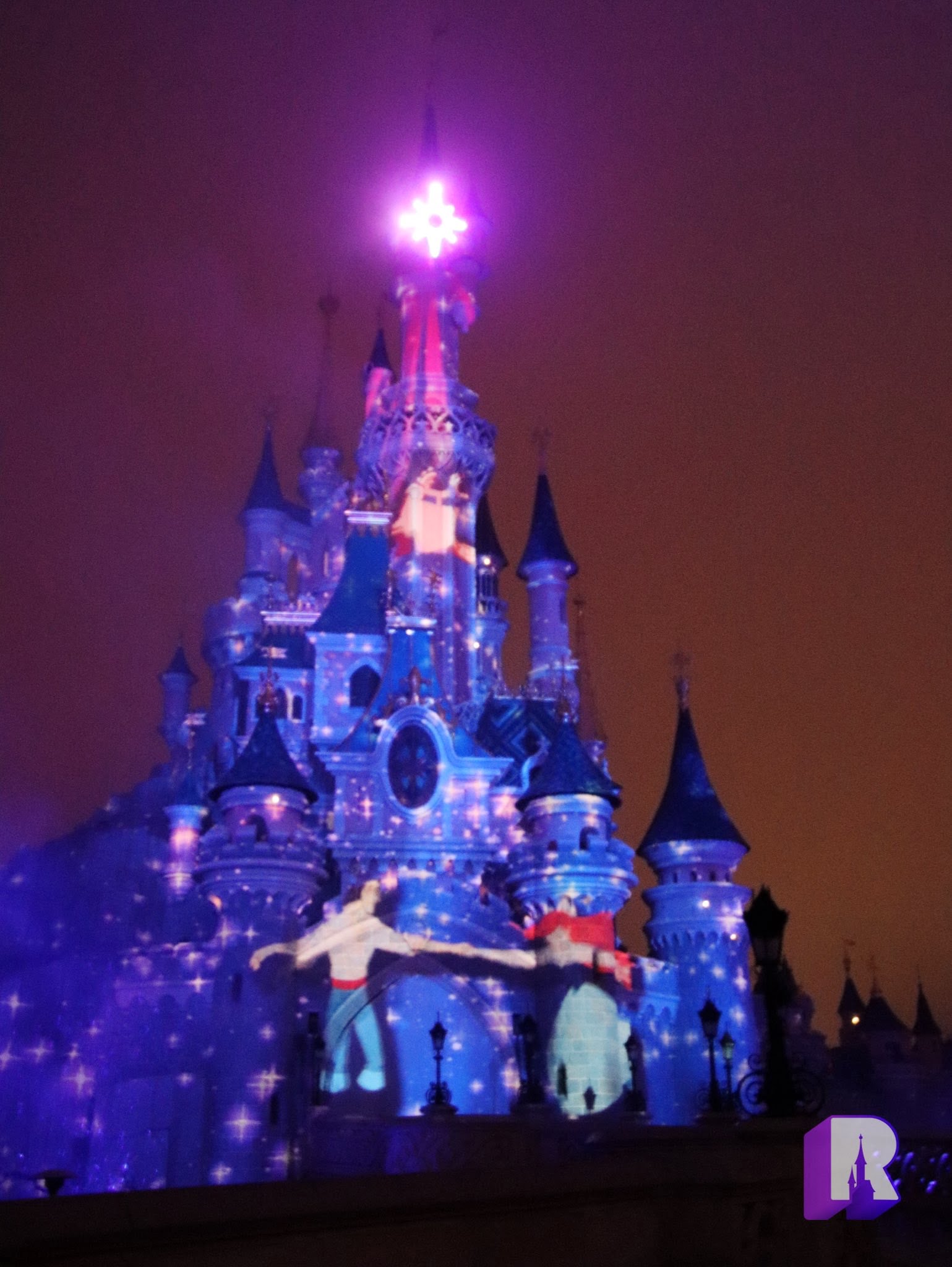 To top off the night, attendees were invited to a technical rehearsal of "Disney Illuminations". The show returns officially on December 21.
Many thanks to the InsidEARS team for putting together such a fun event despite everything going on.
Avengers Campus
The lights are on at Iron Man Coaster ! The LED tubes behind the metallic facade aka "responsive screen" were in testing again this week. When complete, they'll be able to create shapes and even embody a famous "character" from the franchise.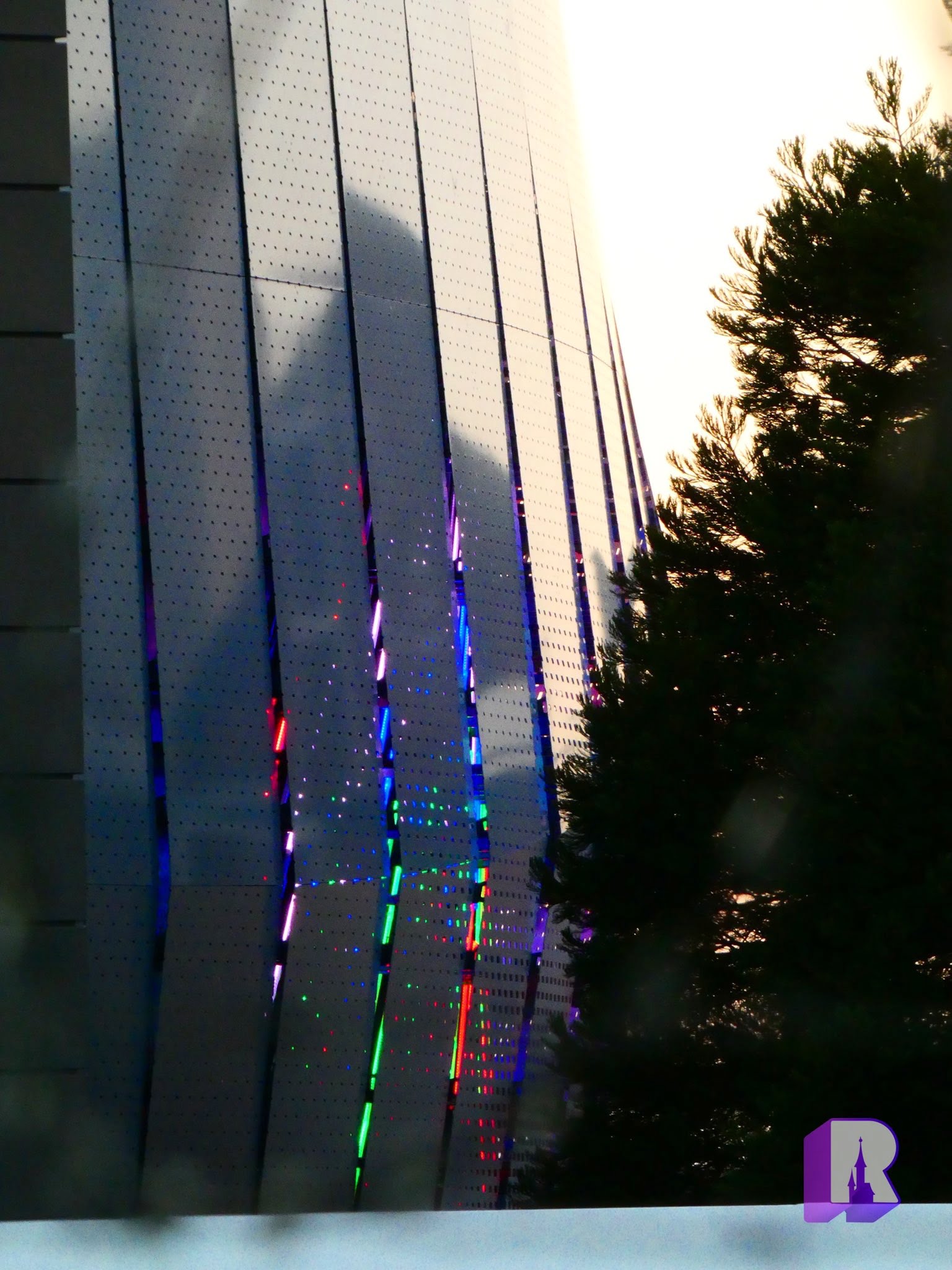 Work continues on the land which is expected to open in Summer 2022 so, after June 21.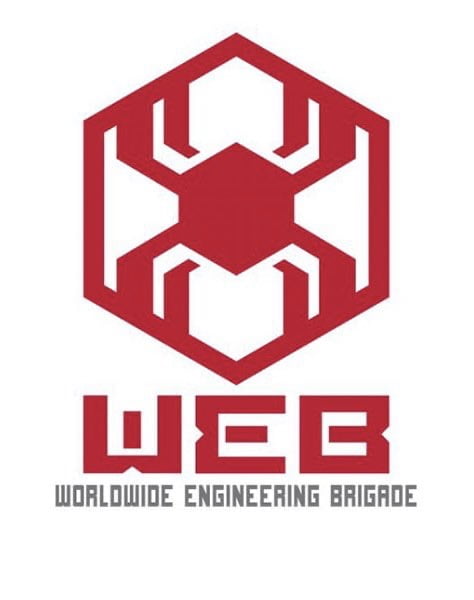 Closer to the entrance we can now see the shape of the "WEB" logo. One more milestone for the Spider-Man building.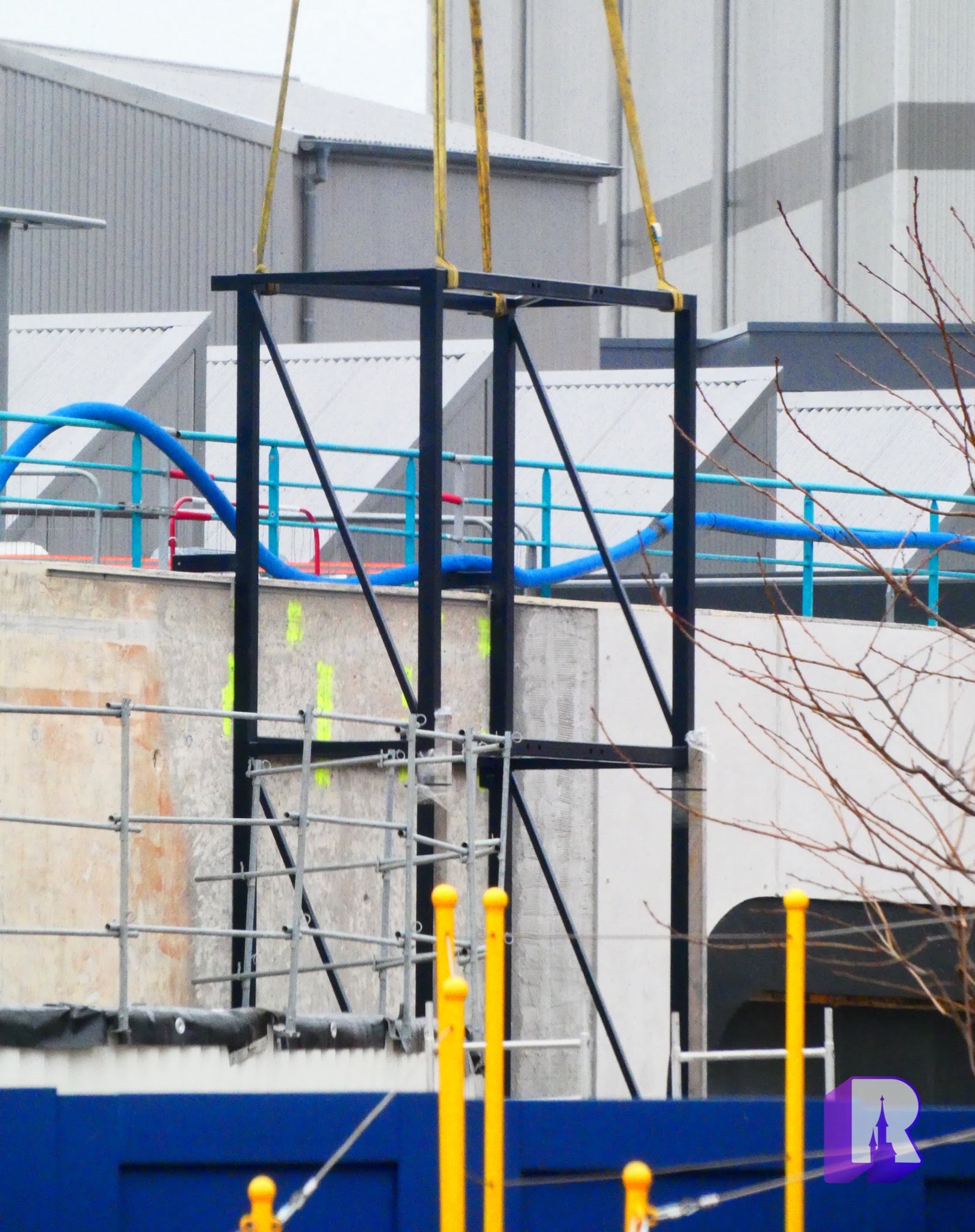 Progress was also made on the PYM facade (concrete panels) and the entrance meet and greet "cylinder".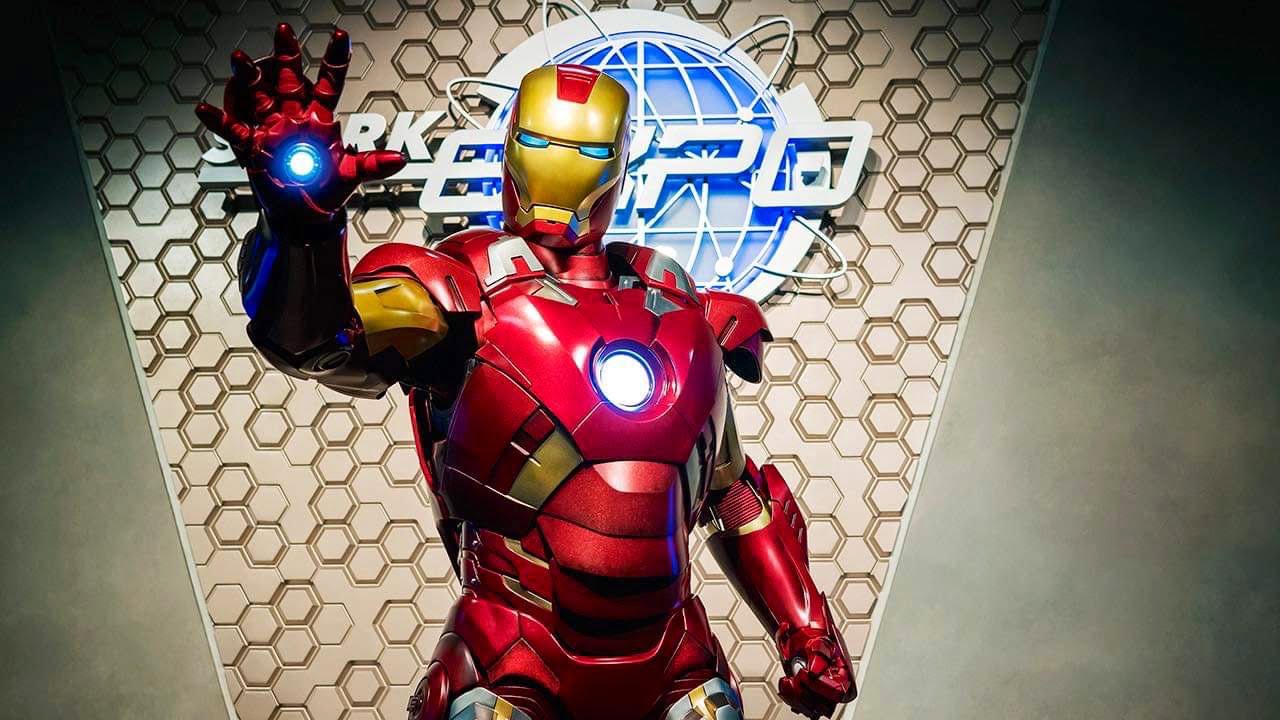 We also found out via a travel agents presentation that Iron Man himself will be meeting Guests at the Parisian Campus. Can't wait !
Maintenance and Refurbishments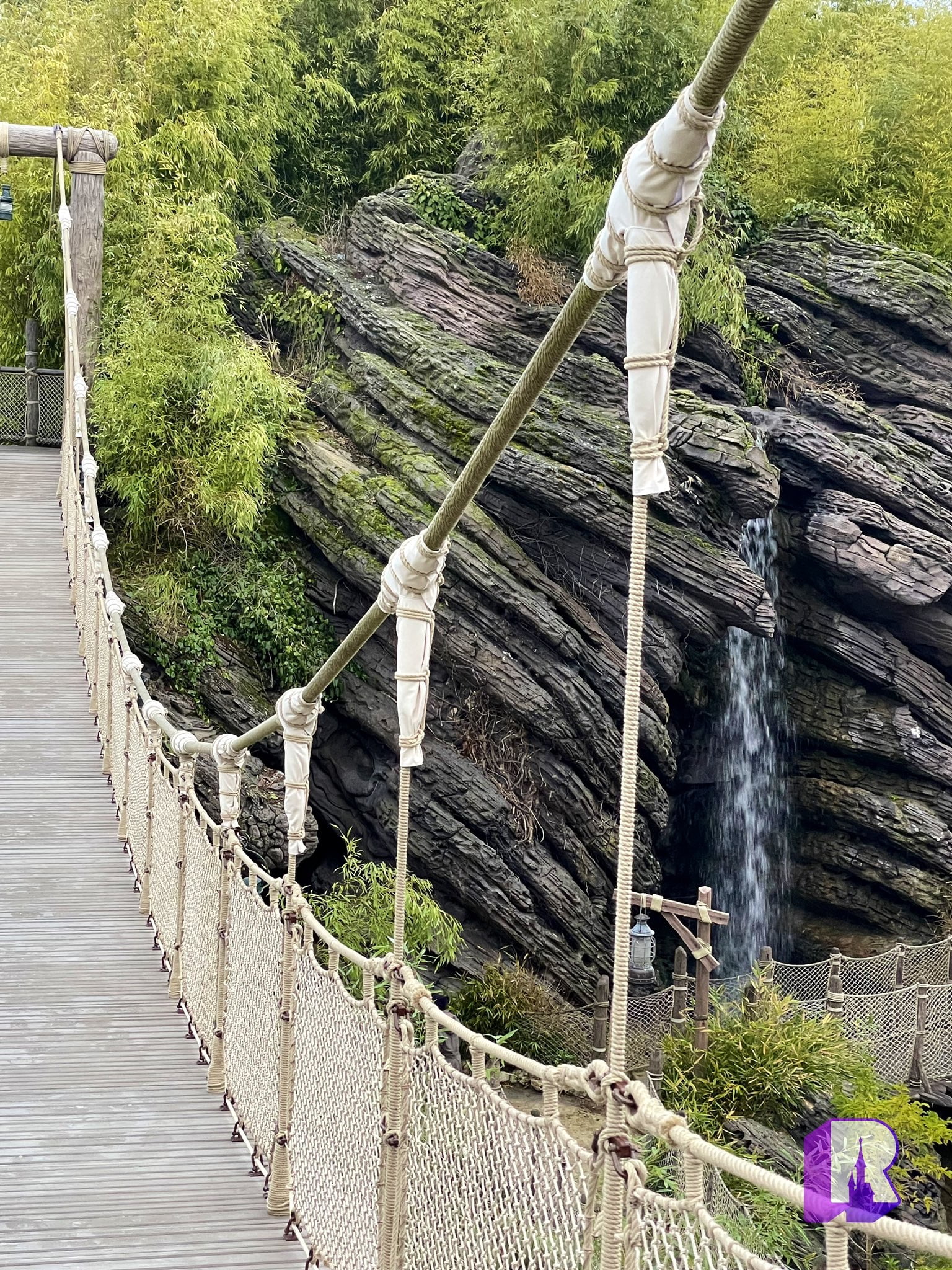 We start in Adventureland this week with the reopening of the Suspended Bridge. The supports seem to have been reinforced and so it's not as "bouncy" as it used to be sadly.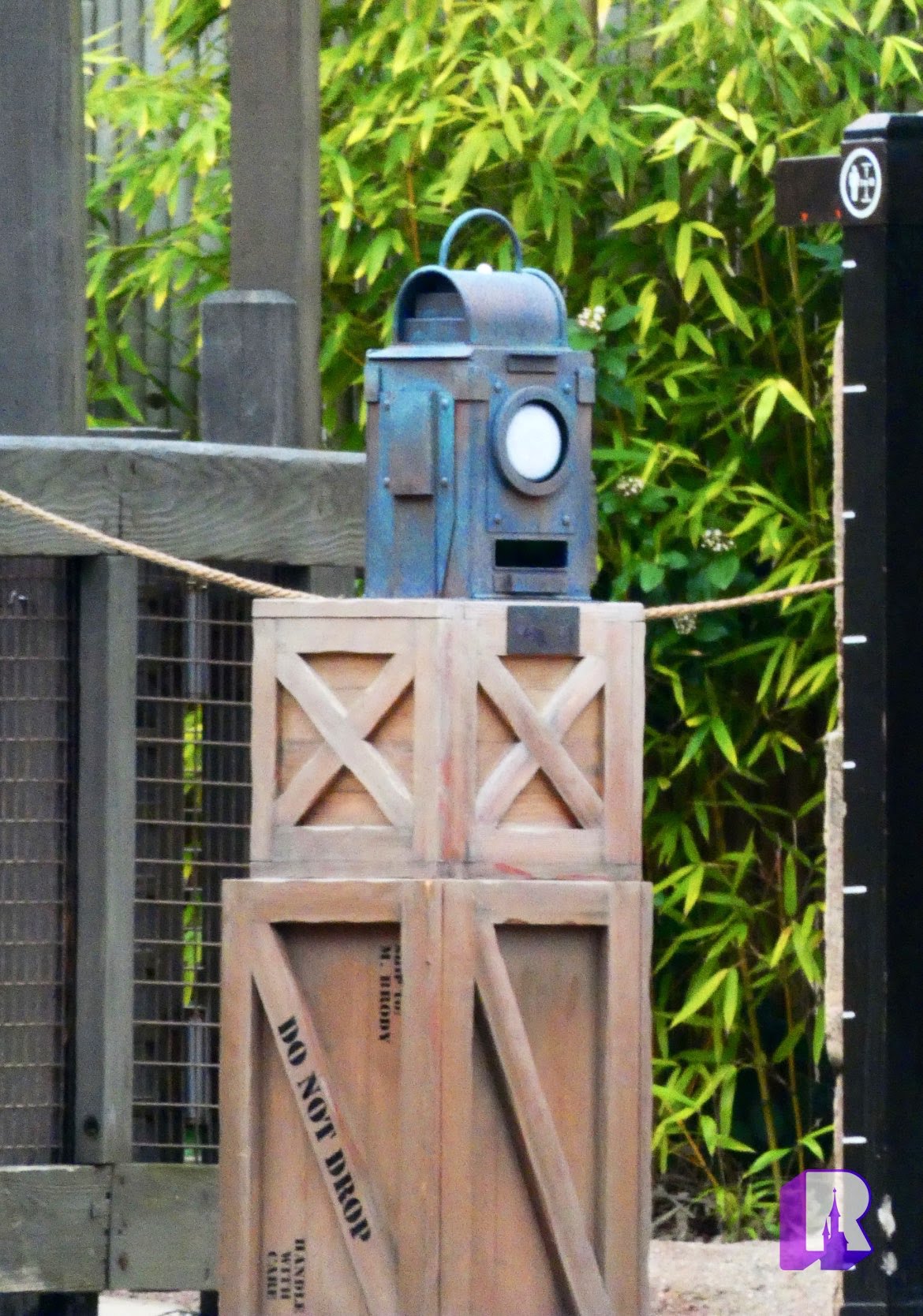 Next door at Indiana Jones And The Temple of Peril, the Premier Access scanners have been unveiled and service has opened priced at €5.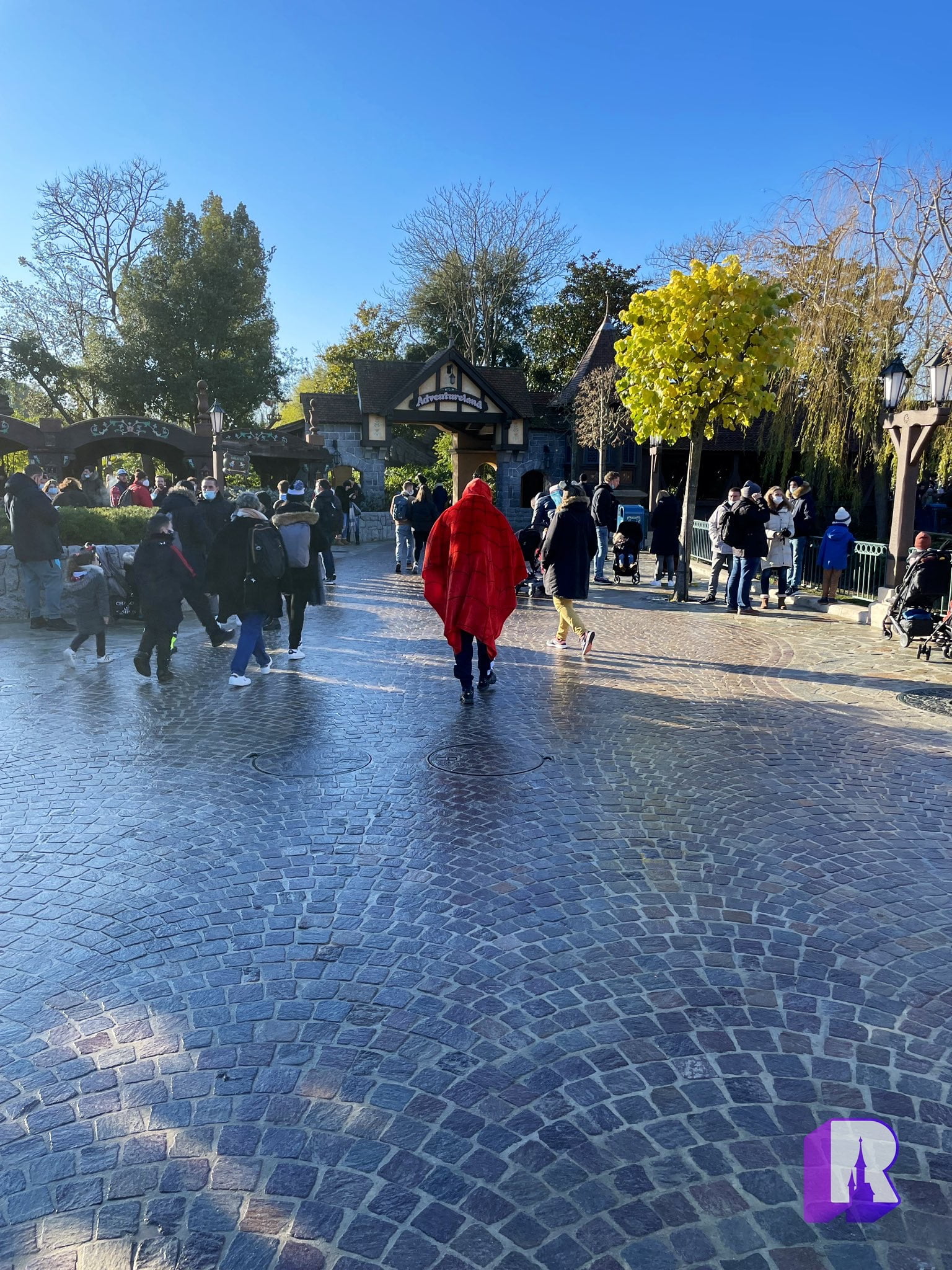 In Fantasyland, another repaving project has been unveiled. What a difference !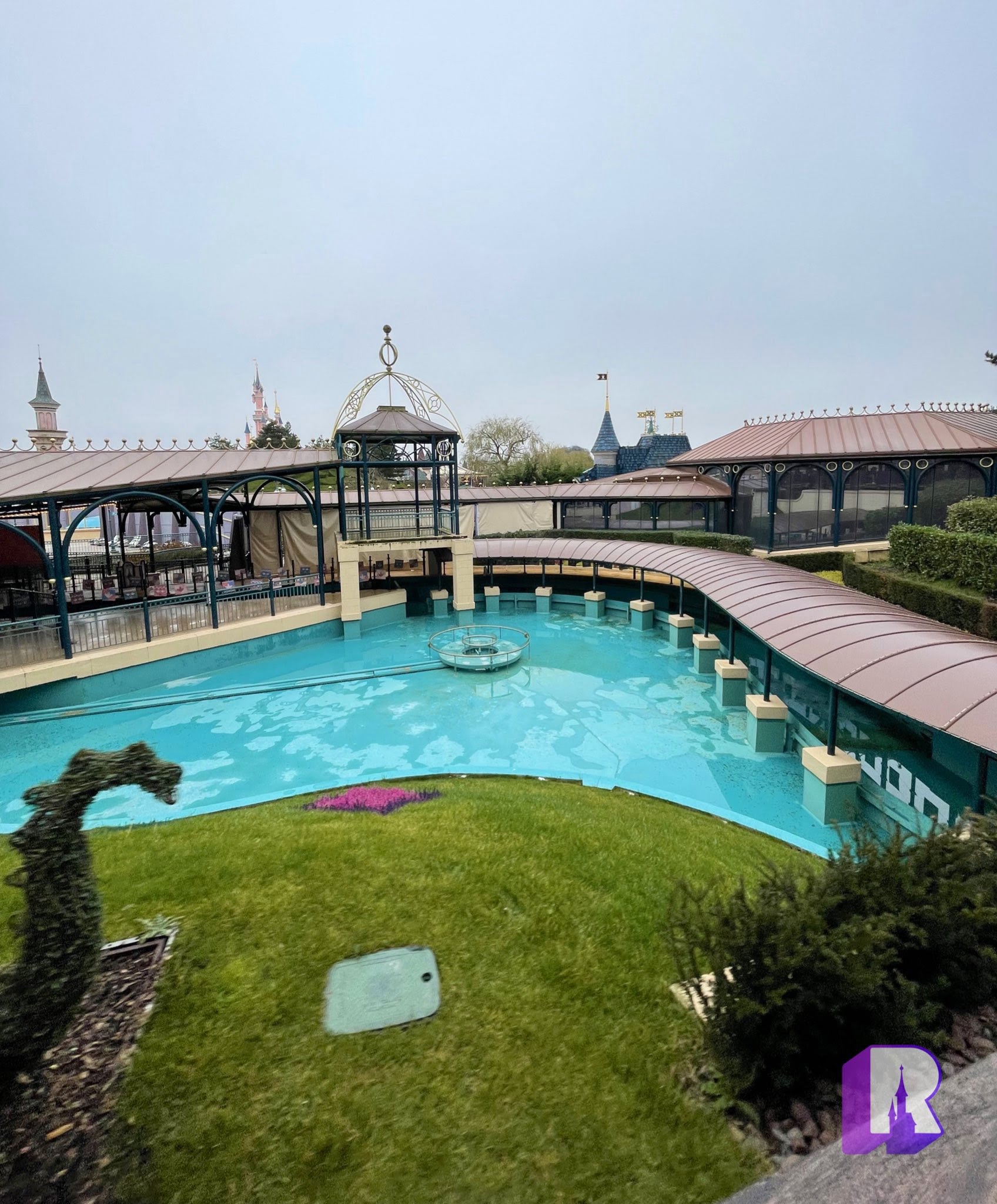 Staying in Fantasyland where the "it's a small world" refurbishment has started. It's expected to last almost a year with extensive work on the show building and the show itself. How weird to see the basins empty.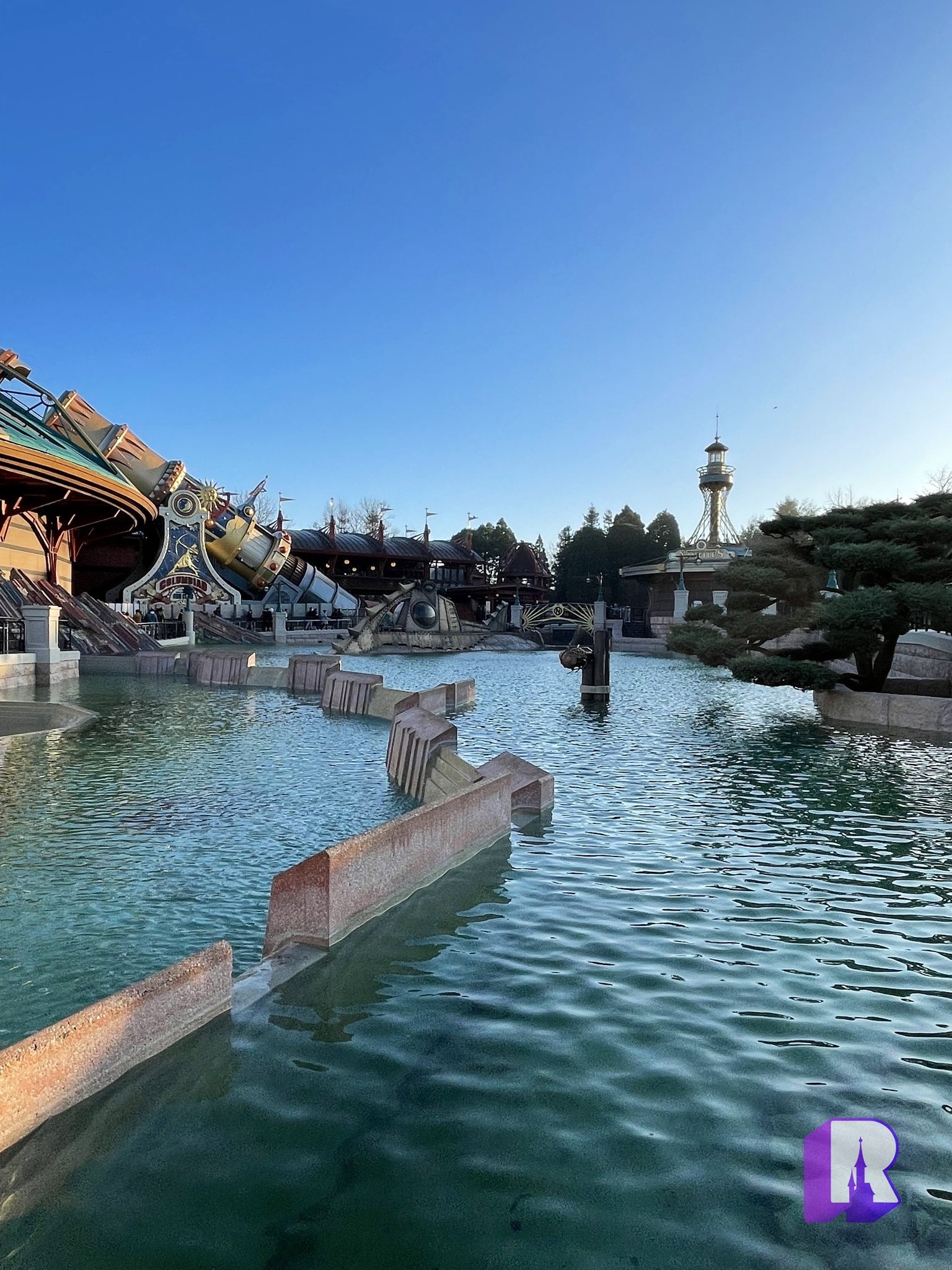 One basin empties and the other refills – water is back in Discoveryland!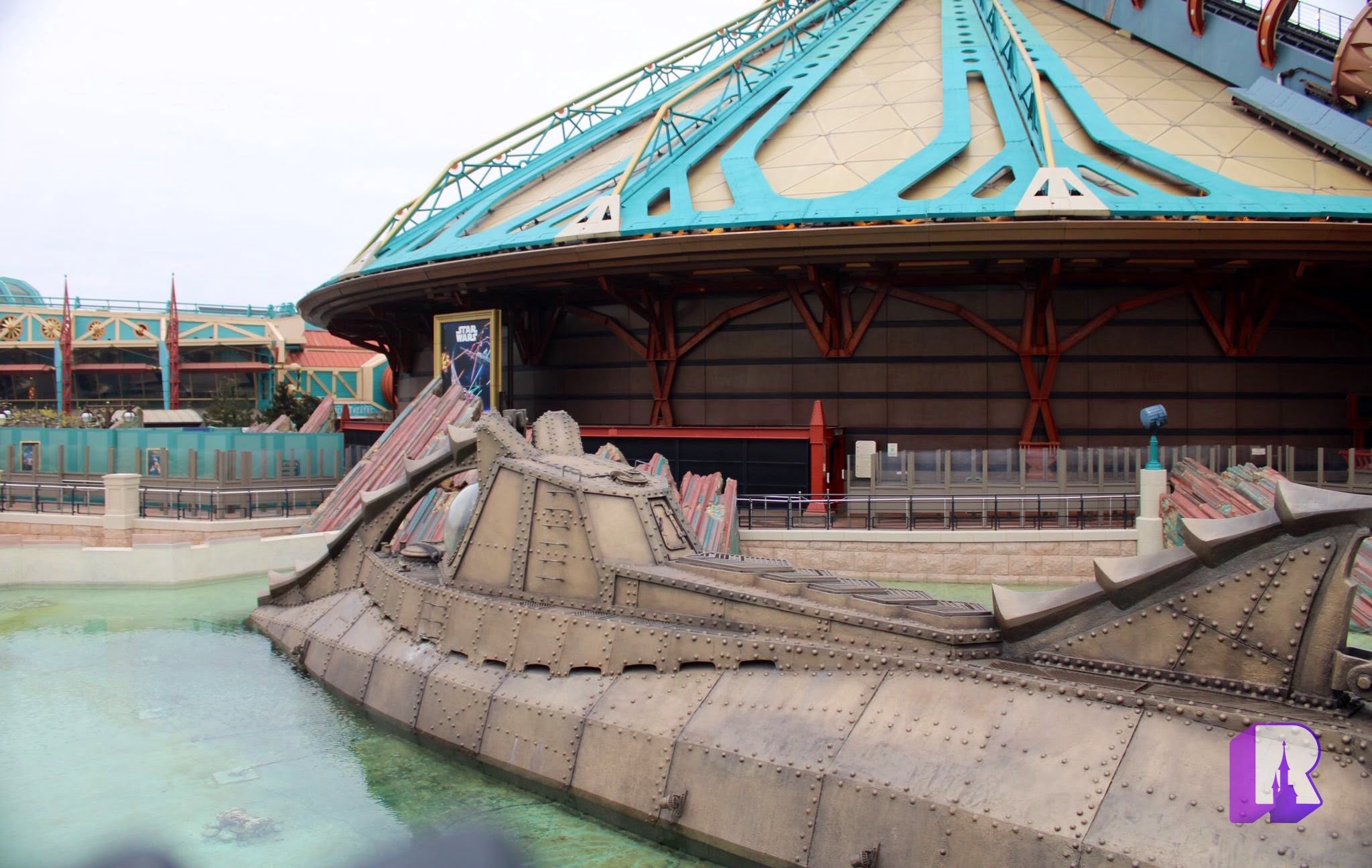 All the walls are now gone around the refurbished Nautilus and we can breathe again in the land !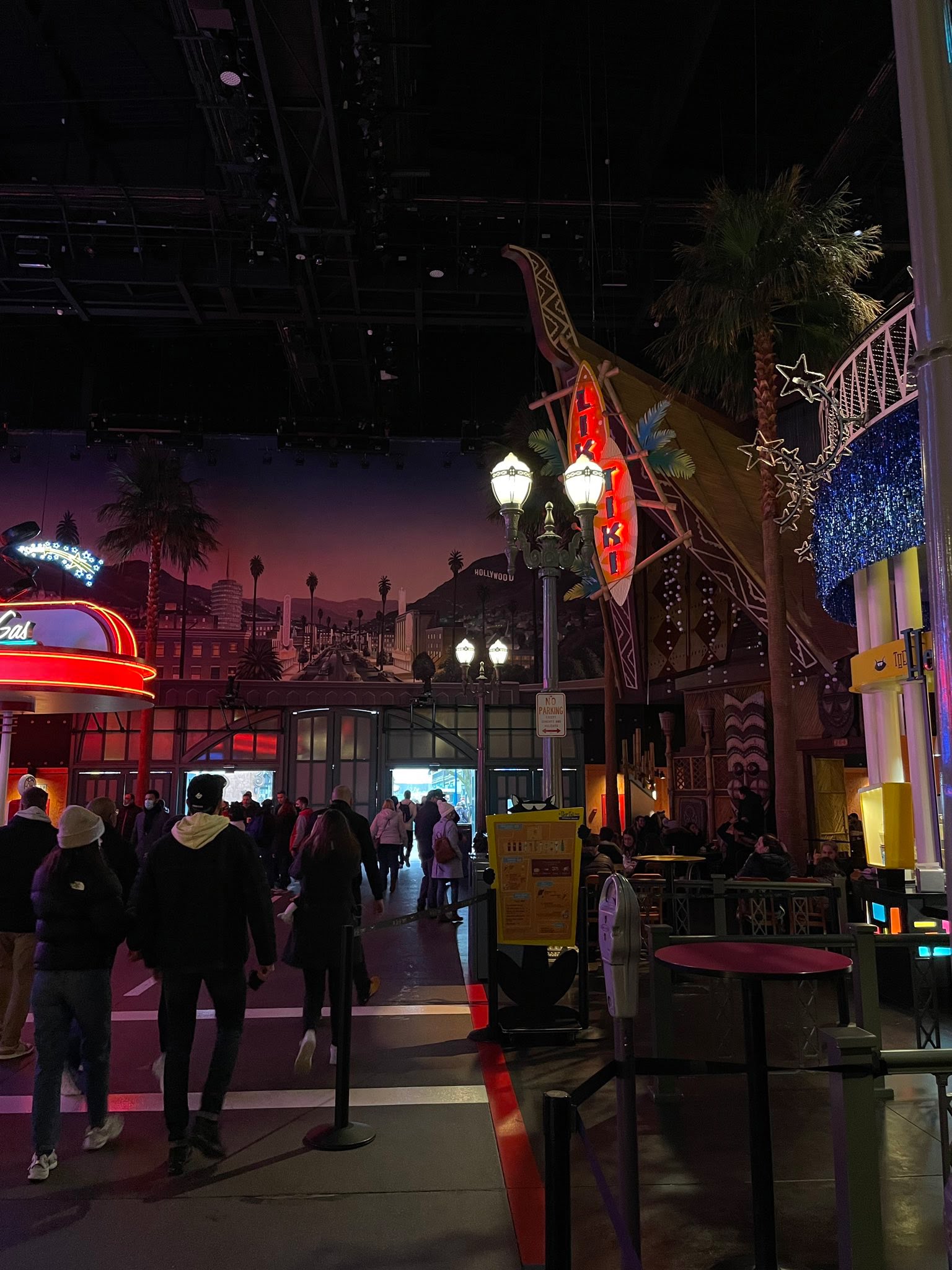 Not much going on in Walt Disney Studios outside of the major projects except that half the lights went out in Studio 1 (lol)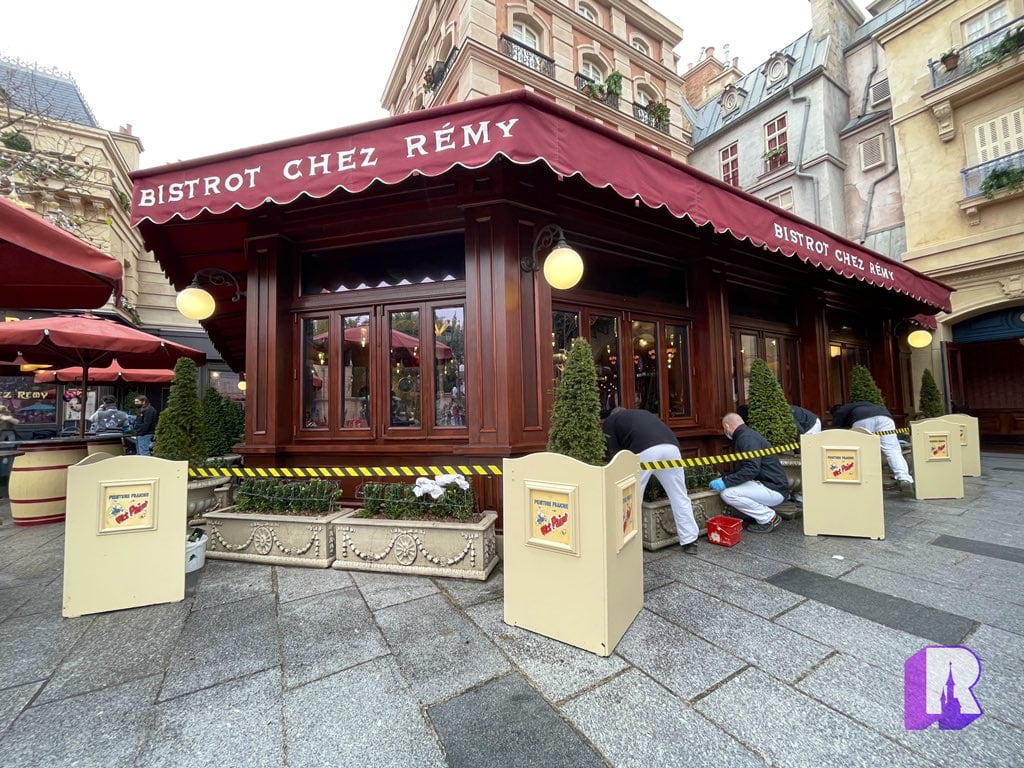 And some touch ups in Place de Rémy. I wonder when the land will get its first in depth refurbishment. It's been quite a few years since opening now !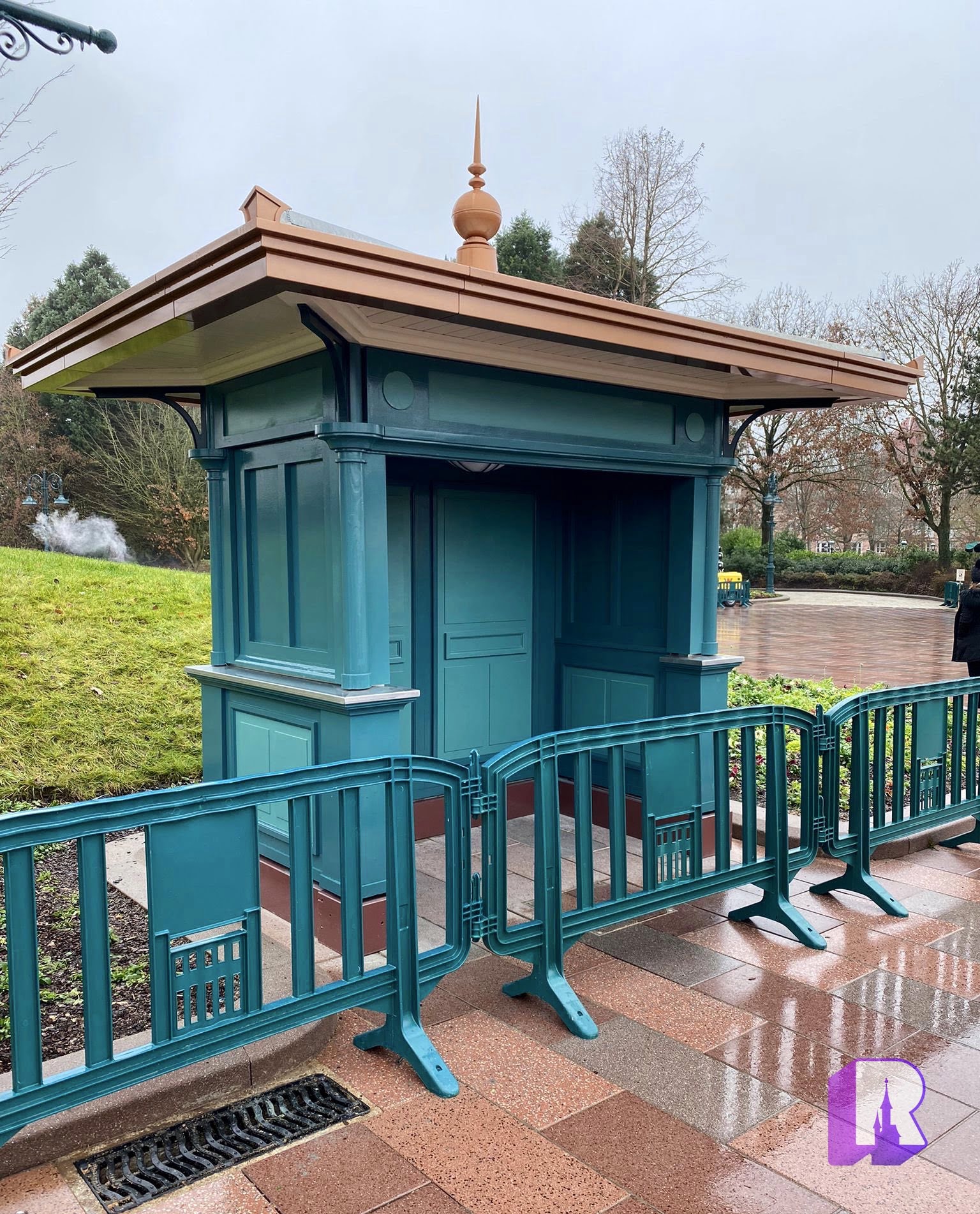 A quick look at the Resort Hub where this nice matching Cast Member booth has opened and walls have moved, closing some of the green tents – possibly for the next stage of new security gates construction.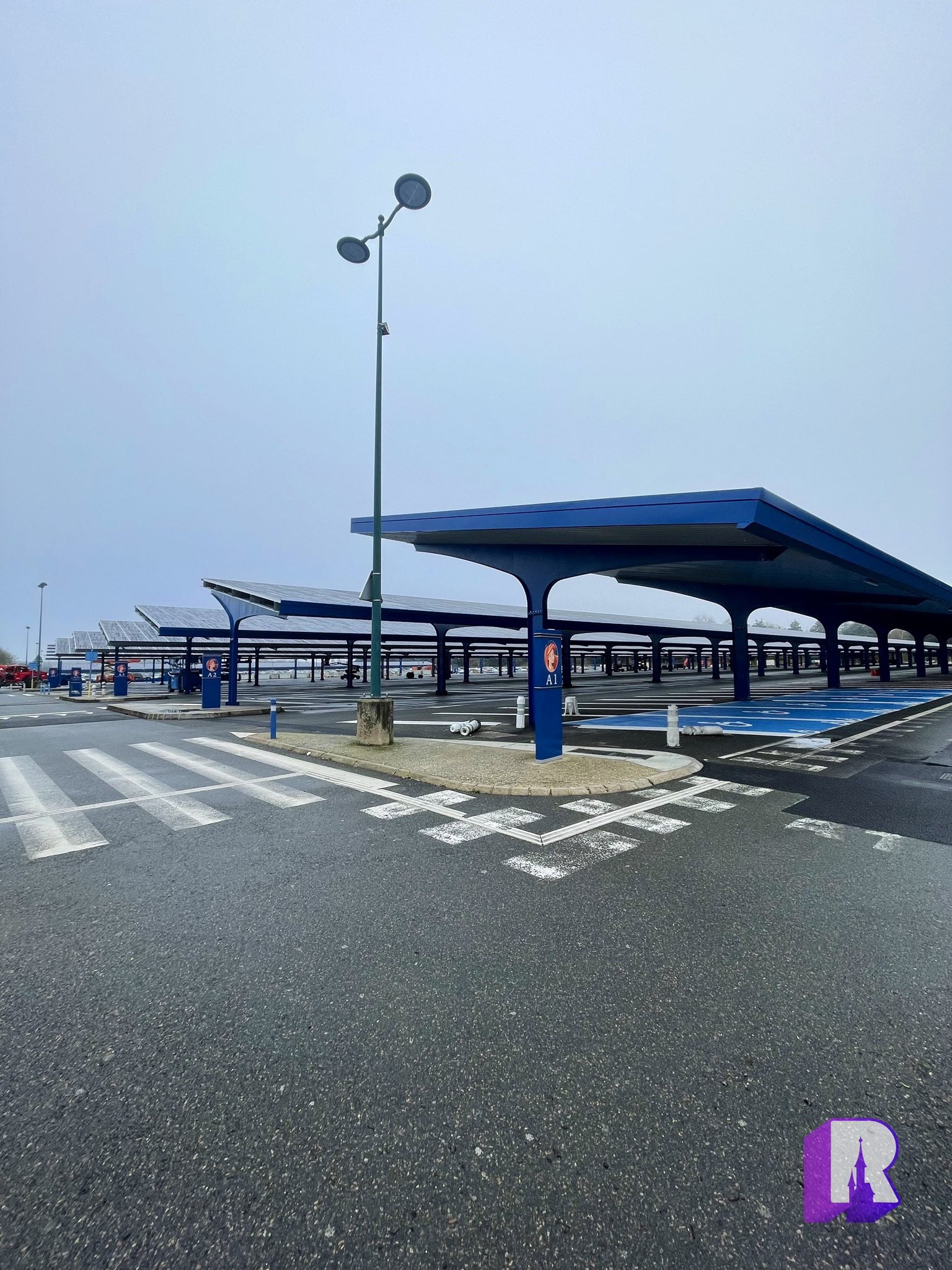 Finally at Guest Parking the "Infinity Parking" has reopened, now with solar awnings.
This and that..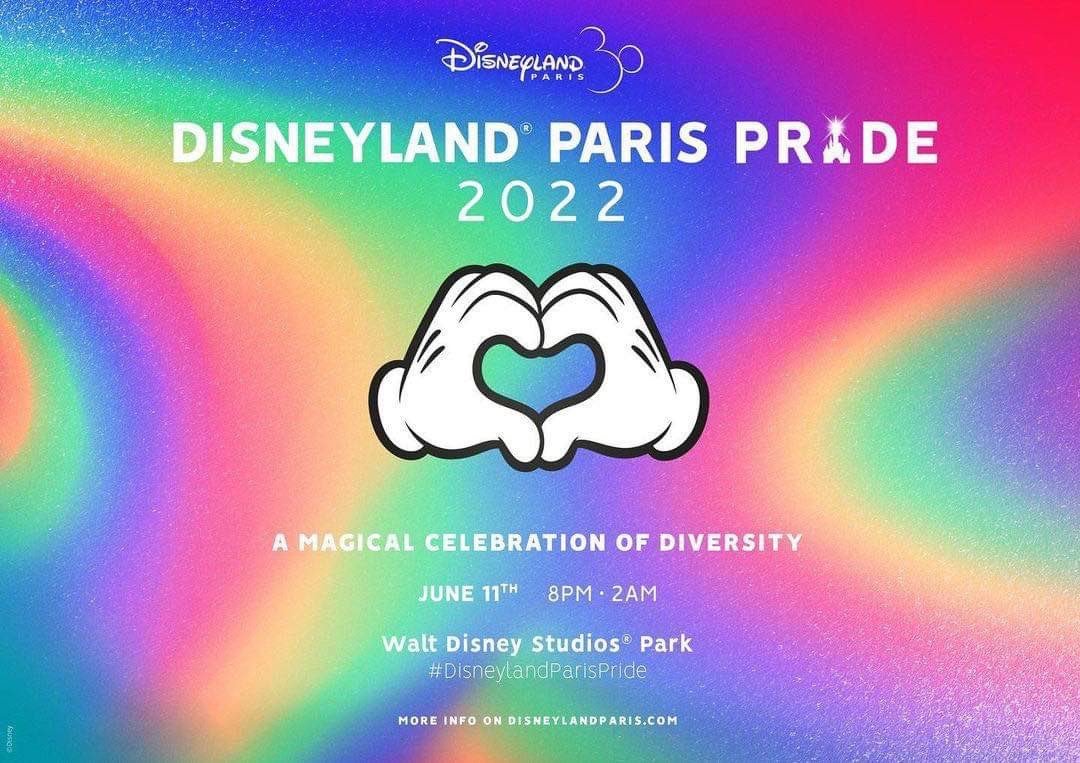 Disneyland Paris Pride has been confirmed for June 11, 2022 with performances by —- you didn't think I was gonna tell you did you ? It'll be fun. Tickets on sale soon.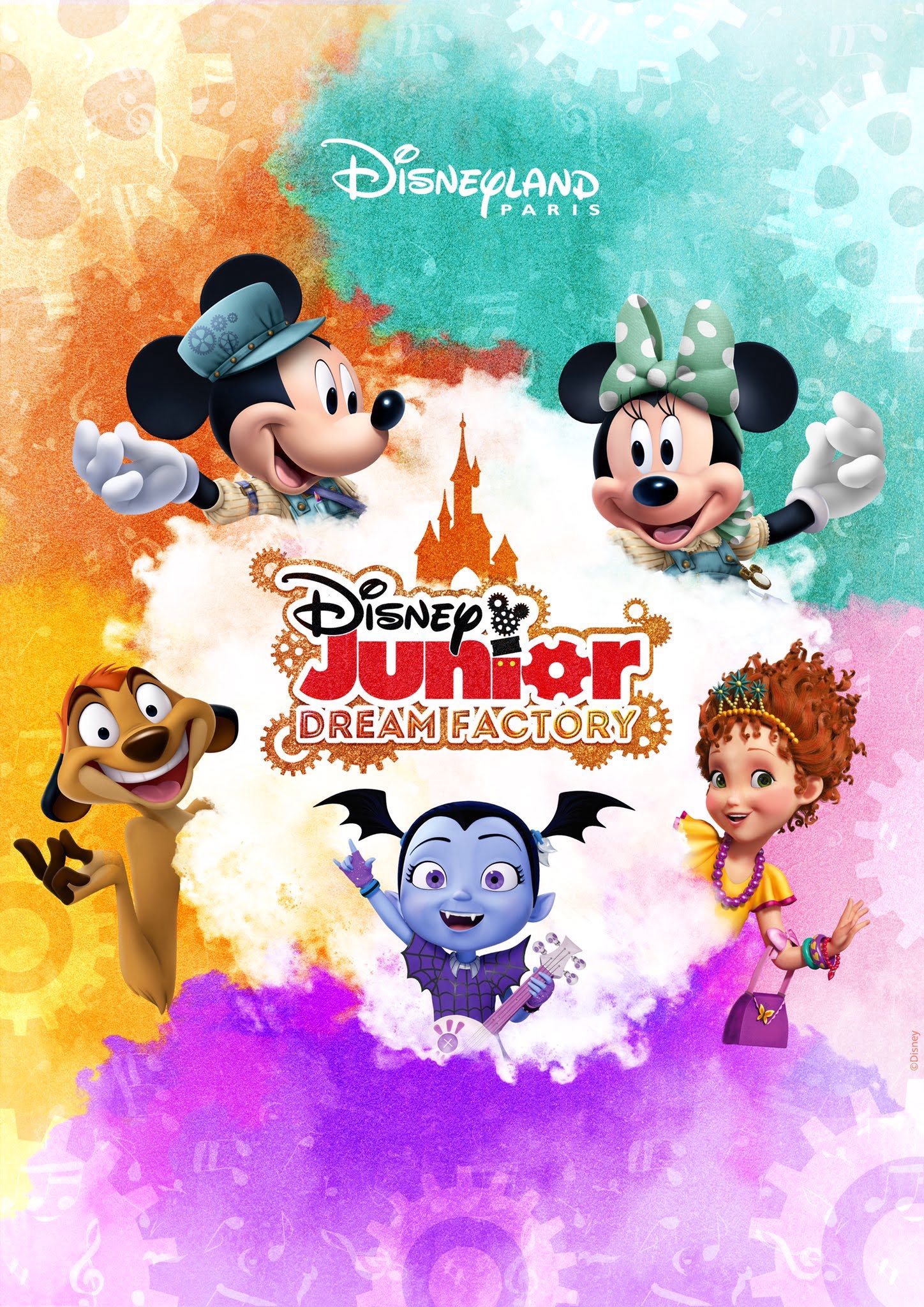 Two shows will go on hiatus from January 10. Disney Jr Dream Factory (until Feb 19) and Rhythms of the Pride Lands (until Feb 23)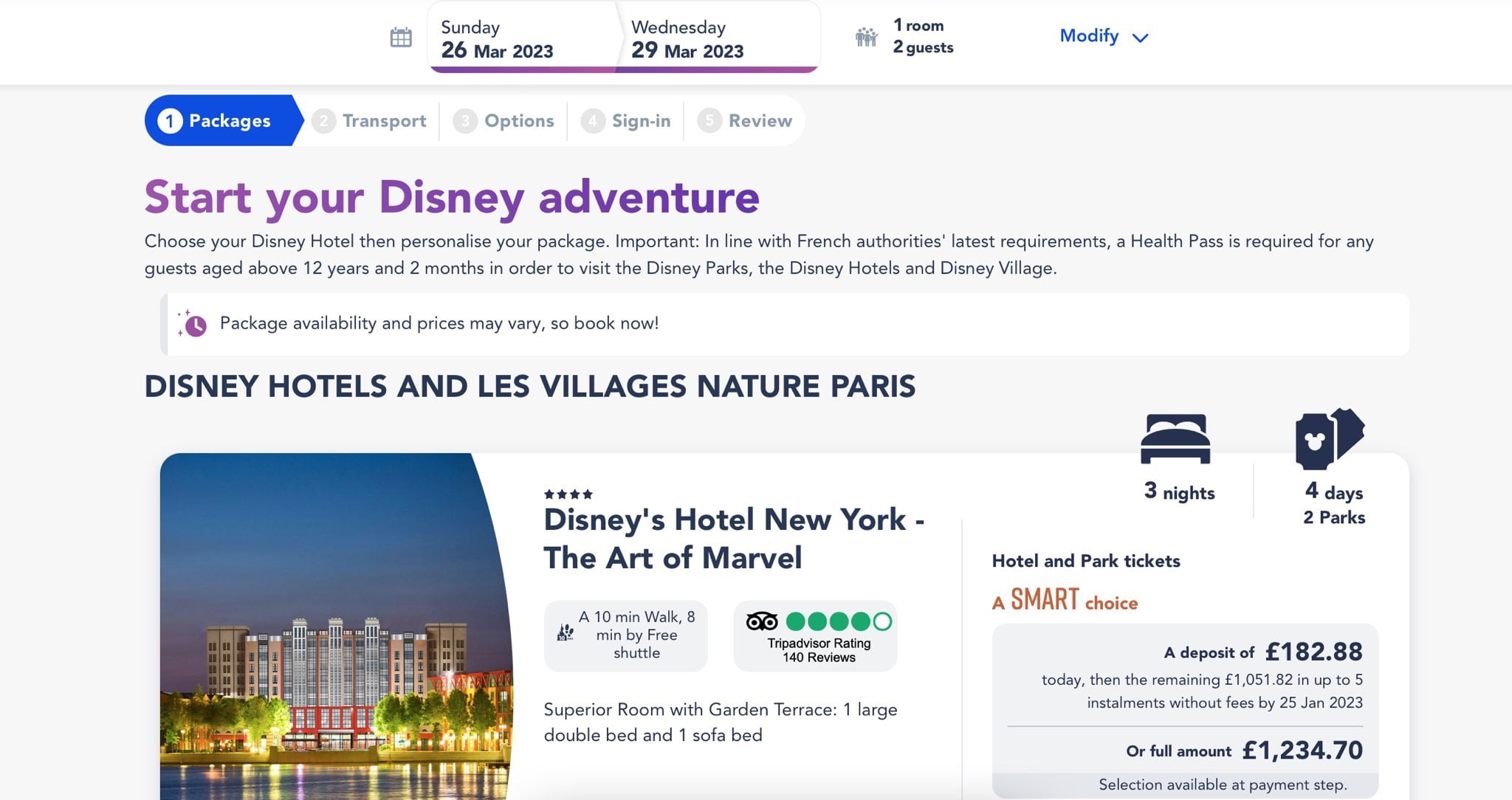 Bookings are now available up to spring 2023. We also saw changes to the meal plans with the "extra plus" starting from march 31, offering and extra character meet, snacks and drinks and an additional meal on day of departure (this one for all full board plans ). The first #DisneylandParis30 promotion is also now live – a best price guarantee for bookings by Feb 15.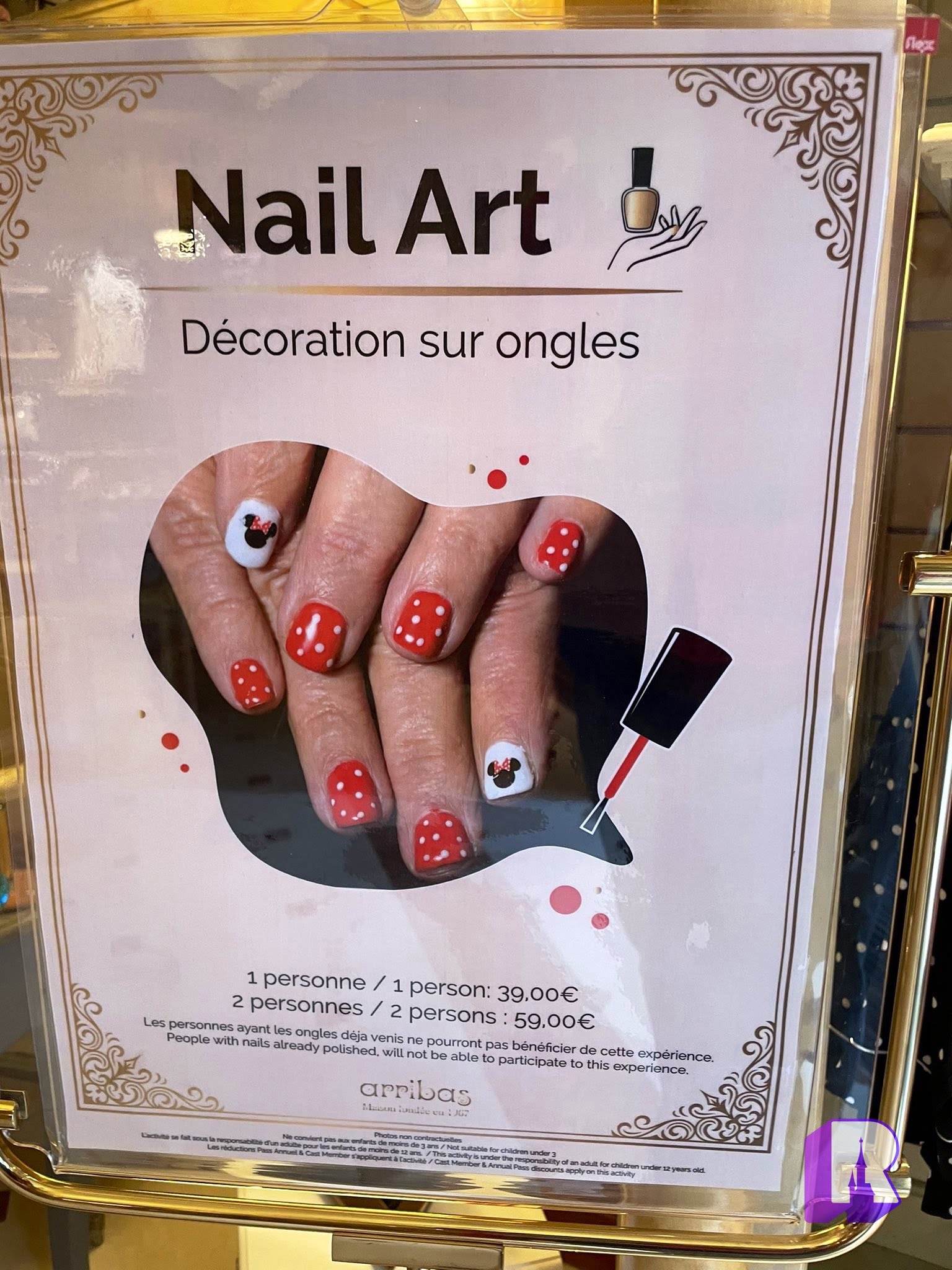 And Disneyland Paris is now testing "Nail Art" at Lilly's Boutique. Why not ! You can see the designs available above.
Well it's been a fun week! I hope you enjoyed this recap, please like a share if you get a chance! I will see you right back here next weekend with a new update from Disneyland Paris.