Happy New Year everyone and welcome back to a new edition of our Disneyland Paris news report! With the Christmas holidays (and resulting slow news cycle) I took a break last week but it's back to work with a look at New Year's Eve, Avengers Campus and of course the ever changing list of refurbishments. Let's take a look!
New Year's Eve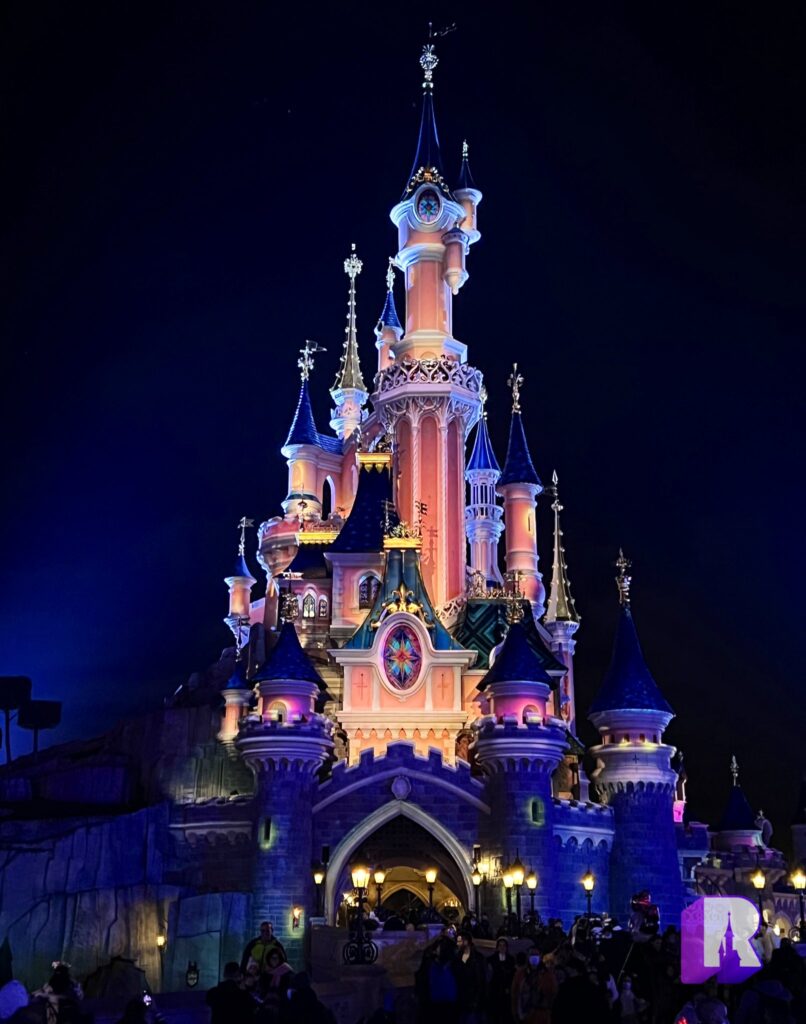 With the current "situation" of this never ending pandemic, Disneyland Paris canceled the hard ticket New Year's Eve Party. However both parks remained opened for day guests until past midnight and so the night became a hybrid "included in admission"… moment.. I was very careful not to call it a party. The main fireworks at midnight were canceled but a lot of the entertainment offerings originally planned for the party were able to be performed – and they were actually fantastic!
Sleeping Beauty Castle received the gorgeous "old school" projection mapping coat above which set the tone of the night: classic Disney quality.
Hola Colombia!
This colorful 2 min projection mapping and fountain show to the music of Encanto was so fun that even Guests who didn't see the movie were dancing along. It aired frequently through the night, great idea and a good synergy project.
Tiana and Naveen, The Royal Ball of Wishes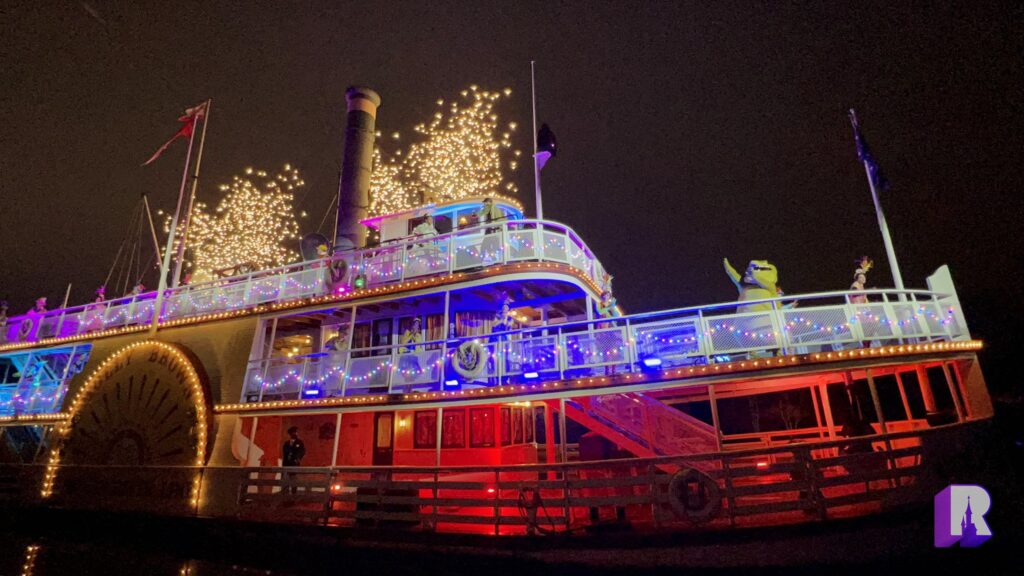 An adaptation of the "Showboat" performed in the American Parks, this little show delivered the fun, the sass and the wow! A custom audio, LED and pyrotechnic package transformed the good ol' Molly Brown into a 15 minutes New Orleans celebration with Tiana, Naveen and Louis. Nothing groundbreaking here but it didn't matter – it was fun and colorful, just what you want on New Year's Eve. Check out out the full show with our video below:
Let's Celebrate with Mary and Bert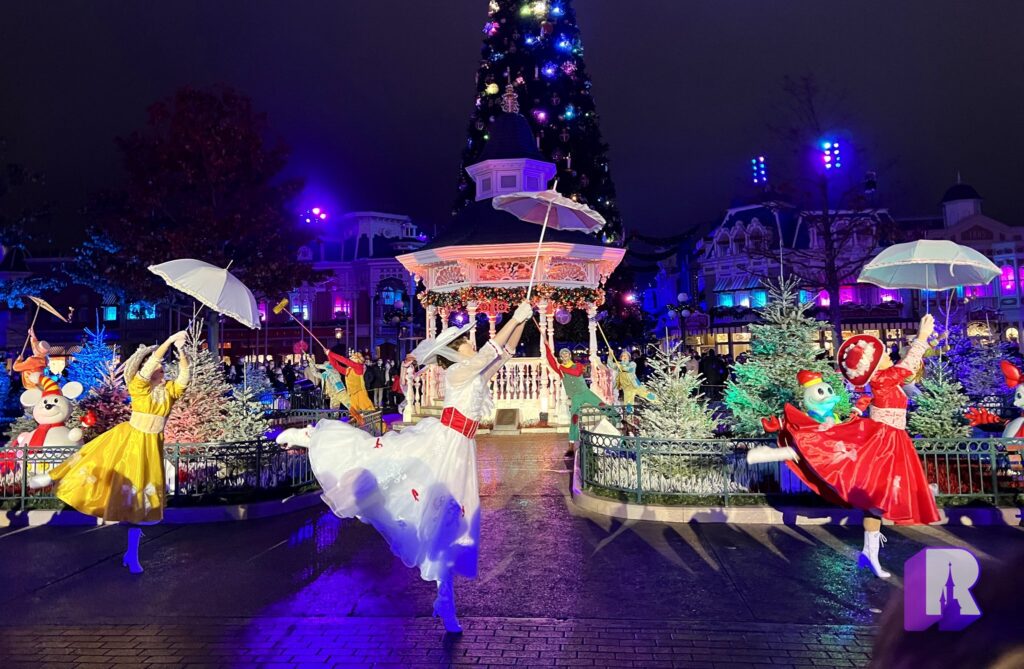 Over in Town Square, classic Disney was the name of the game with a nice little show reminiscent of "Swing Into Spring". Mary, Bert and their friends performed 3 numbers in front of the Gazebo, featuring a custom lighting package that illuminated the Town Square windows – such a cool effect that reinforced the immersion and the celebratory feeling of the production. The Cast was fantastic and obviously delighted to bring this classic story to life once again. Have a look at the show (and the windows in the background!) with our video below:
New Year's Eve Parade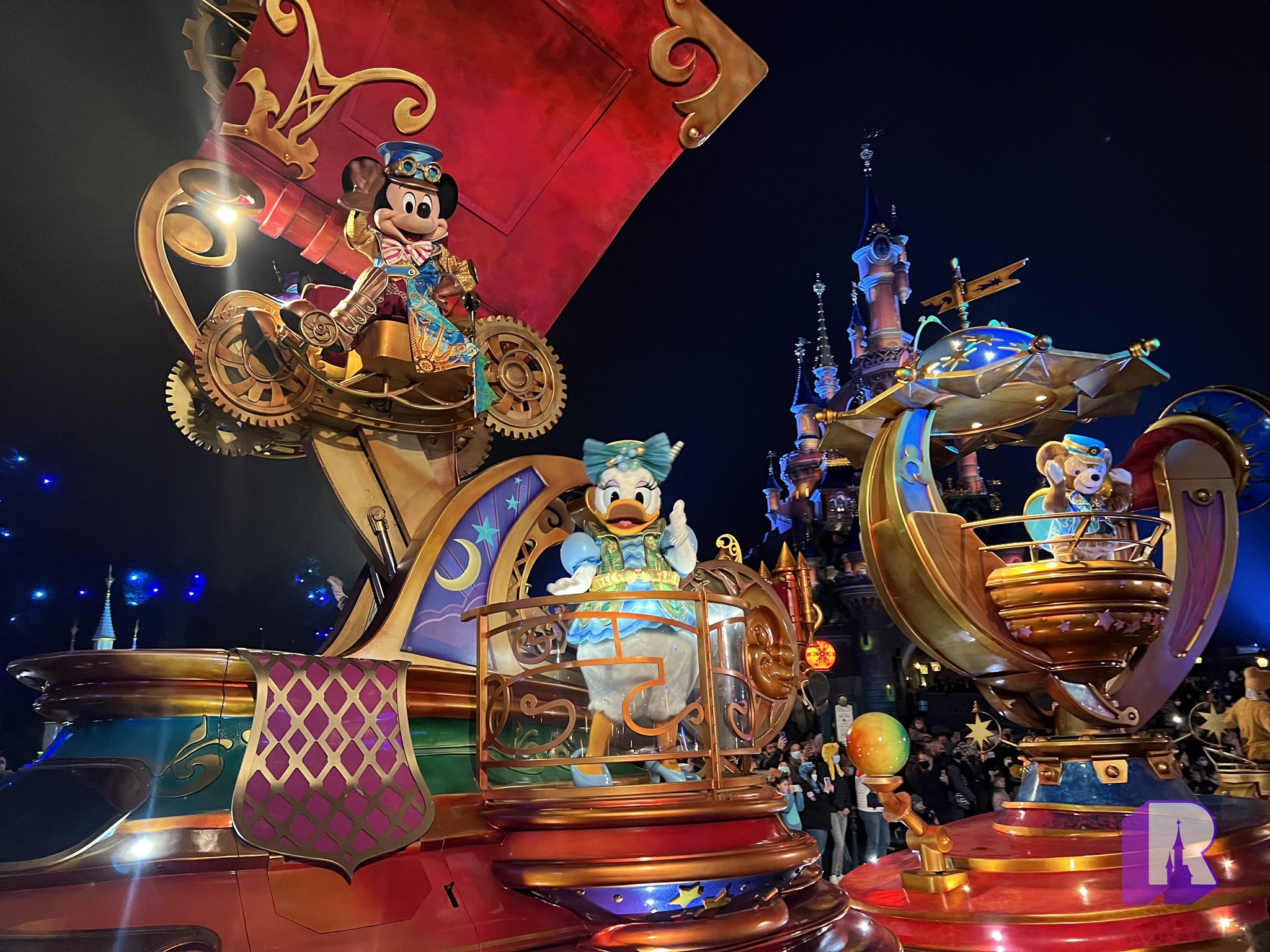 A now classic of New Years Eve at Disneyland Paris, the extra long parade often features rare or seasonal floats. This year the big news was the return of the Stars on Parade floats not seen since March 2020 (funny the things we take for granted), it was really cool to see them again!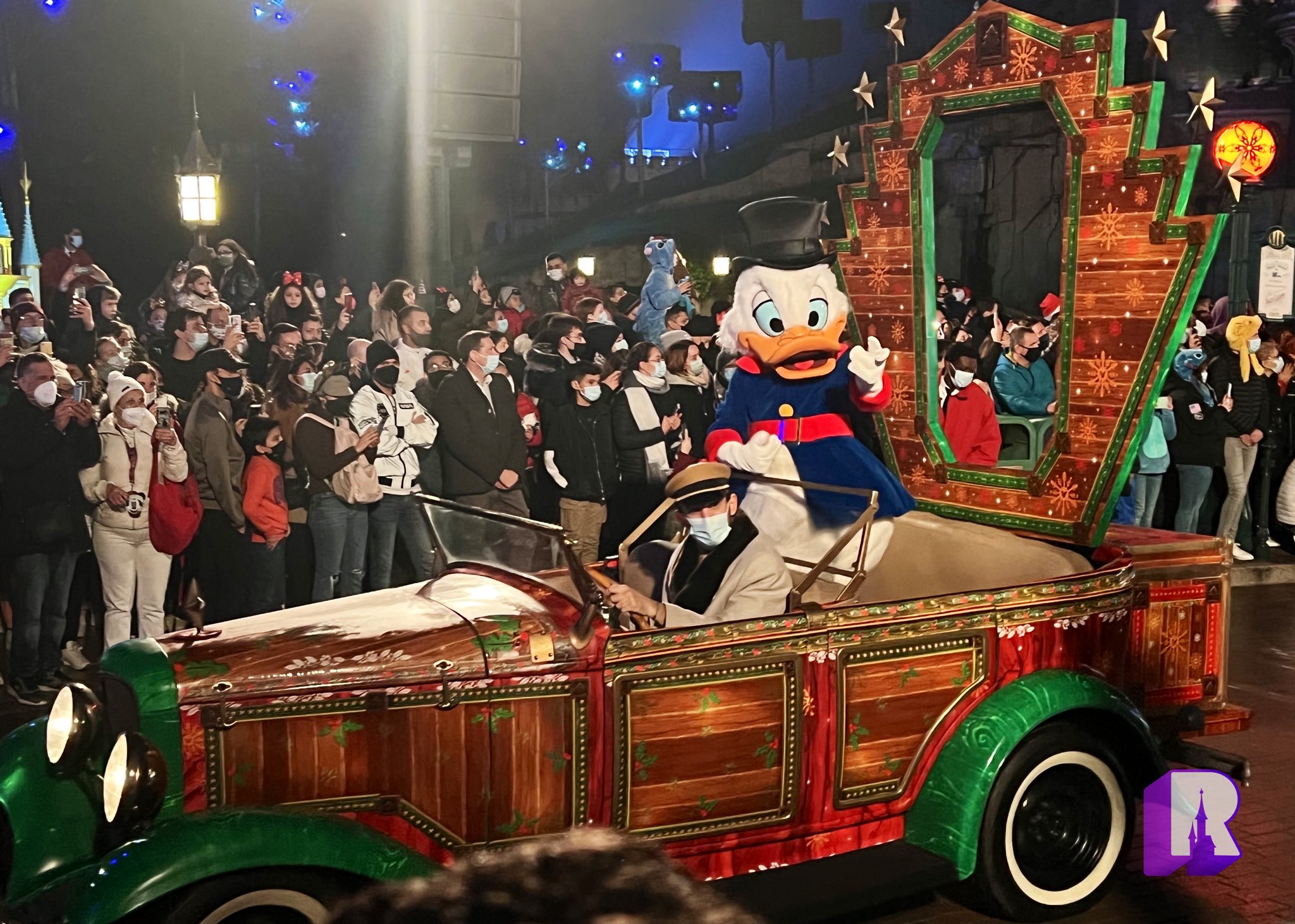 Other units featured floats, characters and dancers from "The Jungle Book Jive" as well as the Ducktales Parade (of Fandaze fame), The Incredibles, and more. It was also the final public appearance of 2019-21 Ambassador Giona and the welcome party of Carmen and Quentin who are taking over until the end of 2023.
The entertainment team really did as much as they could with what (and who) they had for this parade, and it turned out really fun. I'm personally not a fan of bringing out seasonal floats (Halloween and Christmas) for this production so I was happy that they didn't.
Characters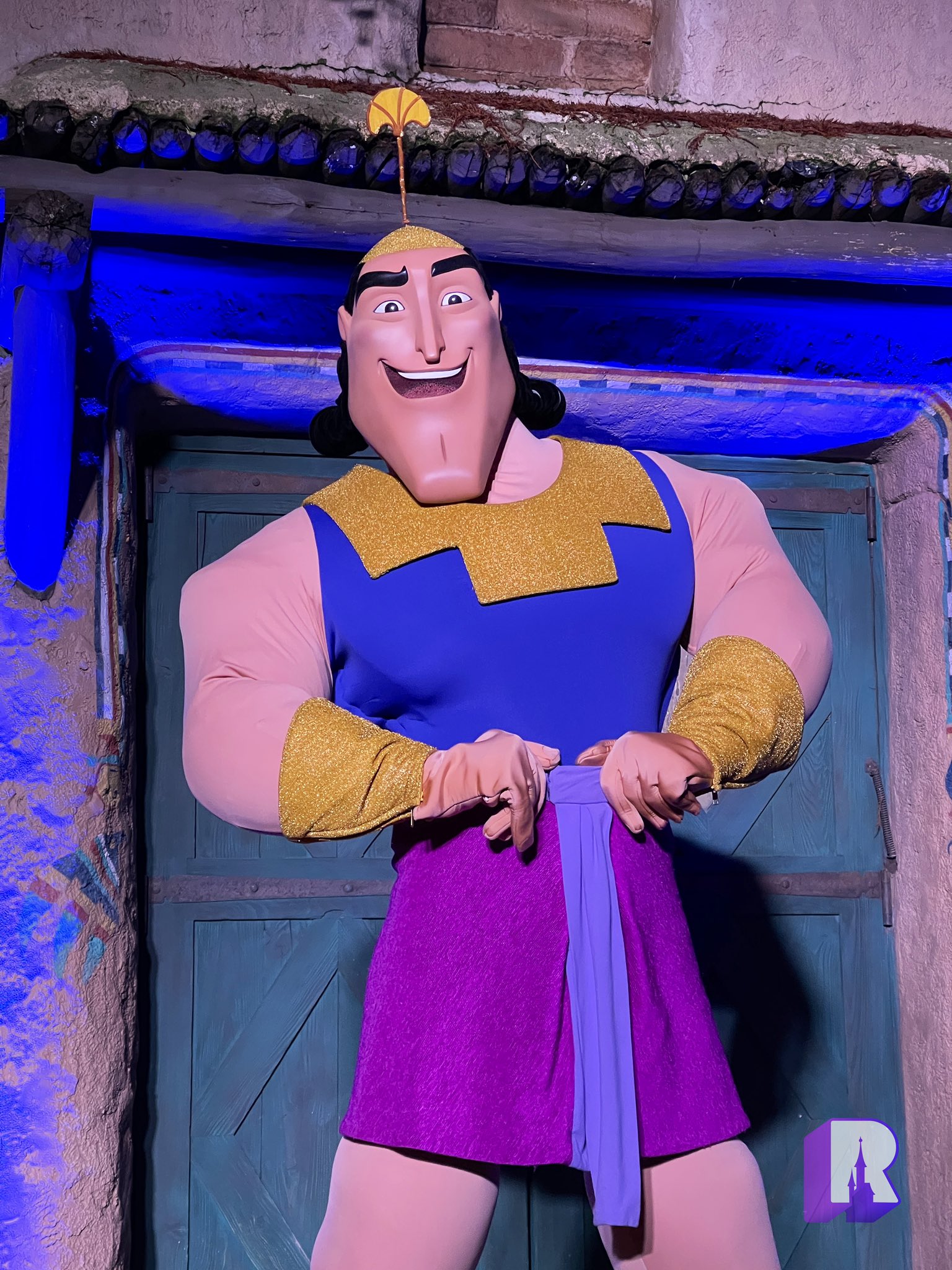 Some notable rare character appearances for the night: Kronk and Kuzco as well as Darkwing and Launchpad McQuack. A nice little touch. A show at Videopolis also featured classic Disney Friends in a nostalgic 90's atmosphere.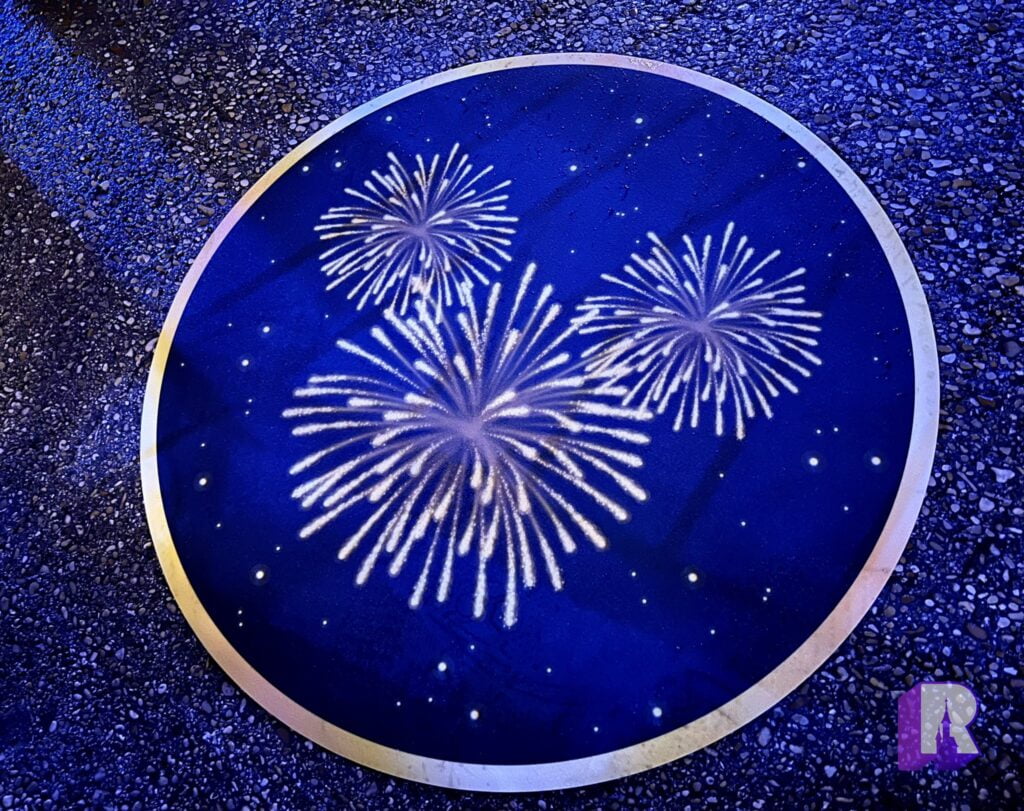 So overall a lovely night , especially without the sticker price!
Avengers Campus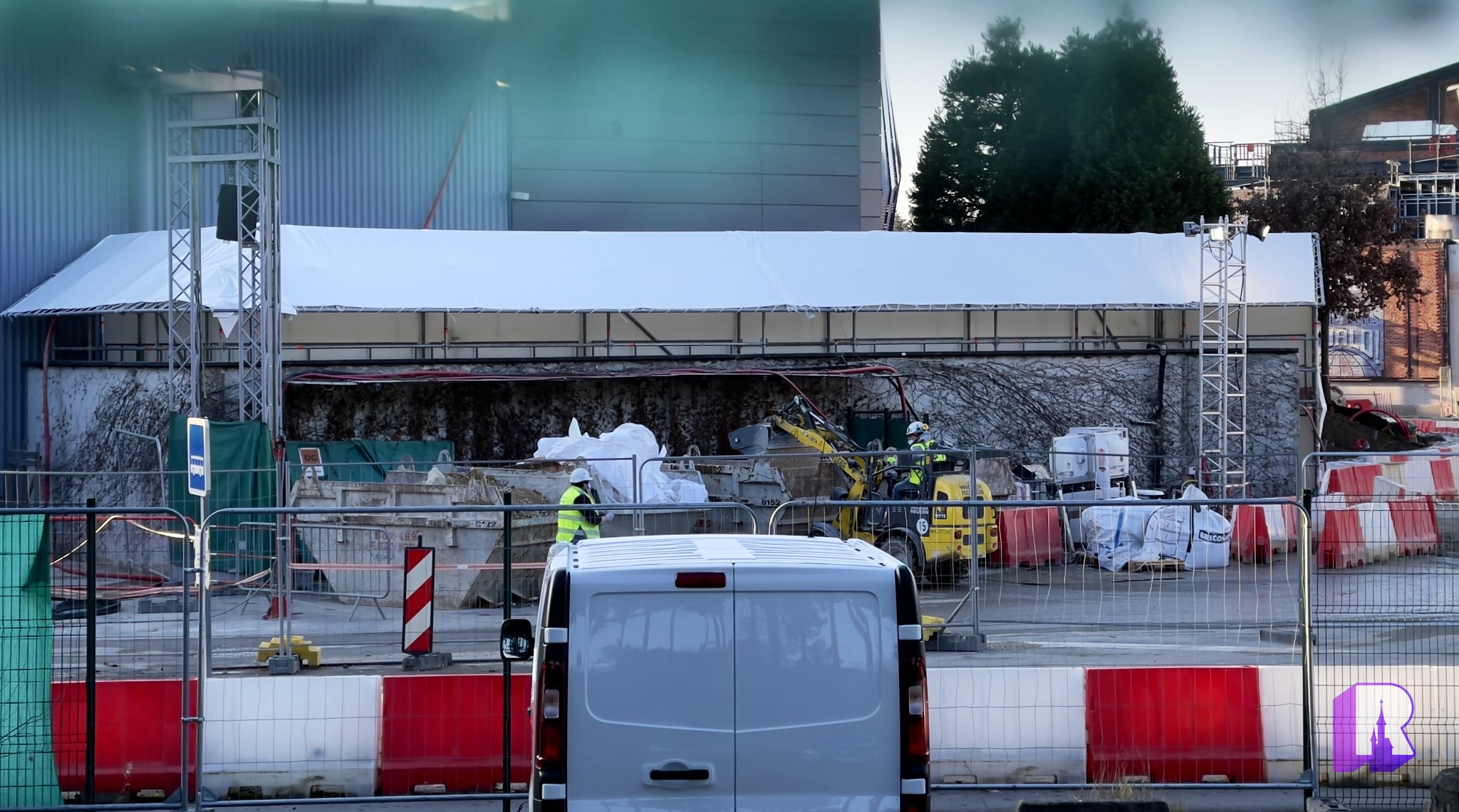 It's officially Avengers Campus year! The land is opening THIS summer (has a nice ring to it) and construction is moving along at what seems like a bit of a slow pace. It's still unclear what summer means but I guess they have until mid September worse comes to worse.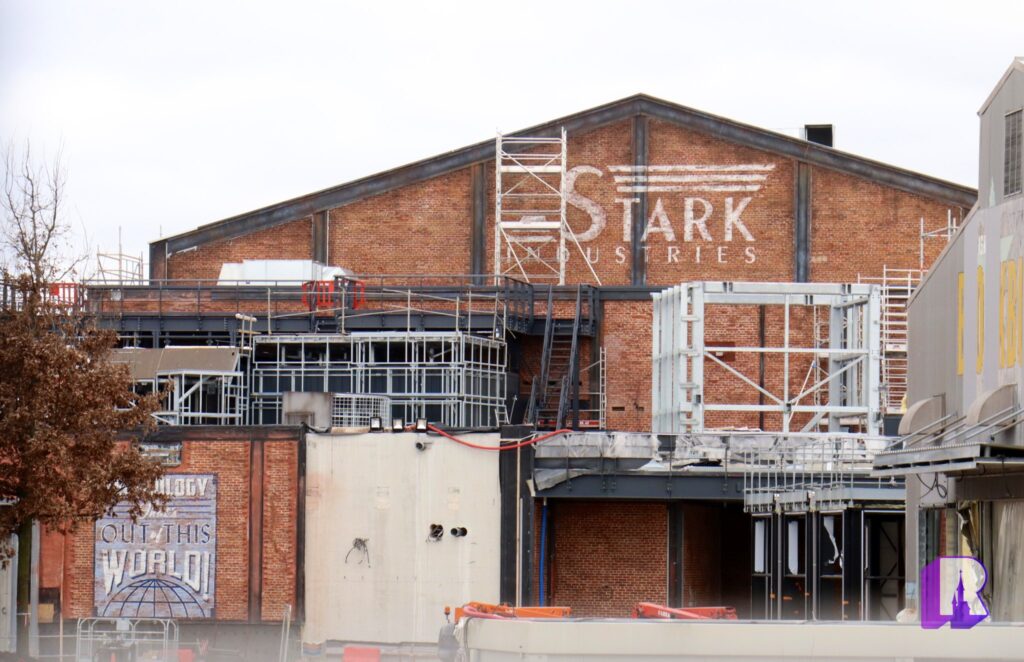 The Spider-Man show building is still taking shape but appears to be lagging behind compared to progress made next door at the coaster.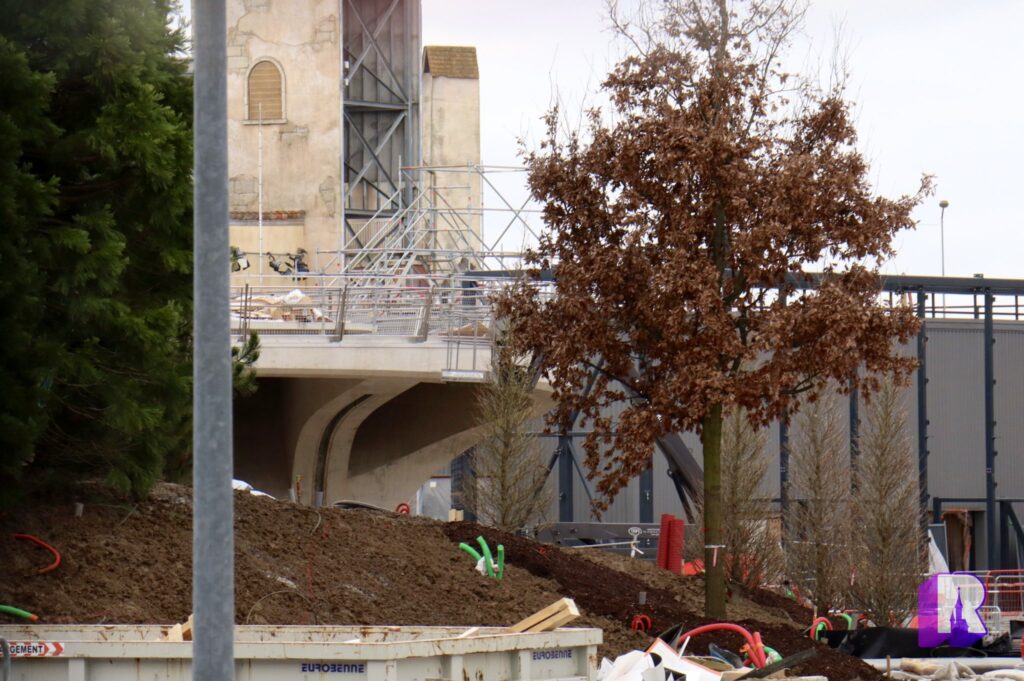 And a recent development was the addition of the railing around the Quinjet platform. The ship will be placed up there and this will be a "pre-entrance" of sorts for the coaster where Guests will take a flight with Iron Man and Captain Marvel at high g-force.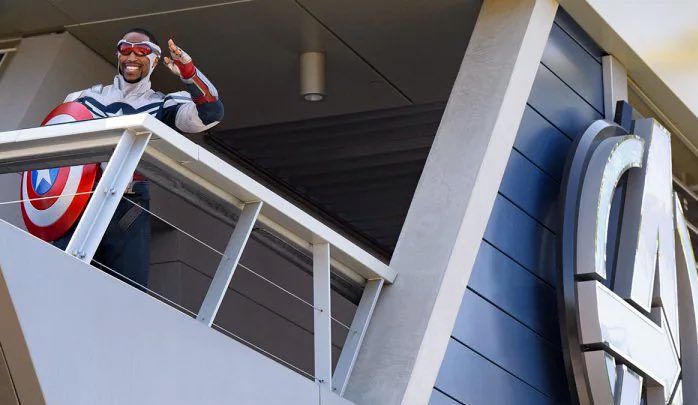 Auditions also revealed that The Falcon would be visiting the Campus. It's still unclear if he will be replacing "classic" Steve Rogers Captain America or come in as an alternative at times.
With the 30th Anniversary, Avengers Campus is one of the big highlights of 2022 and we will be following closely!
Disneyland Hotel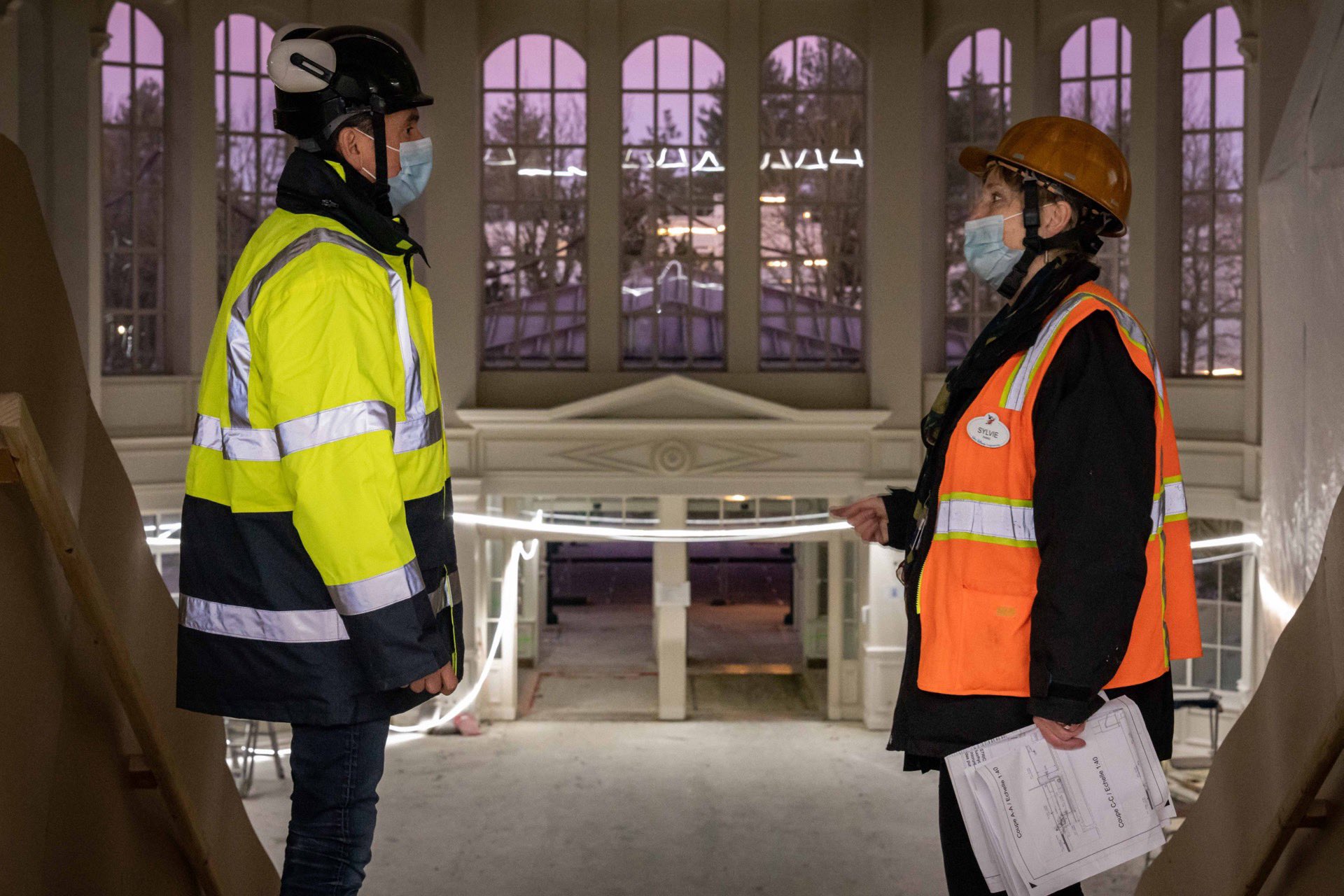 Disneyland Paris has (a bit randomly) shared new photos of the Disneyland Hotel refurbishment. If you've visited the parks recently you may have noticed that the hotel has been quite literally gutted with only white walls and work lights remaining in all the rooms and common areas. The in-depth transformation will provide a much needed upgrade and modernization of the facilities for this expensive luxury property and also add Disney Princesses touches and stories – hopefully tastefully!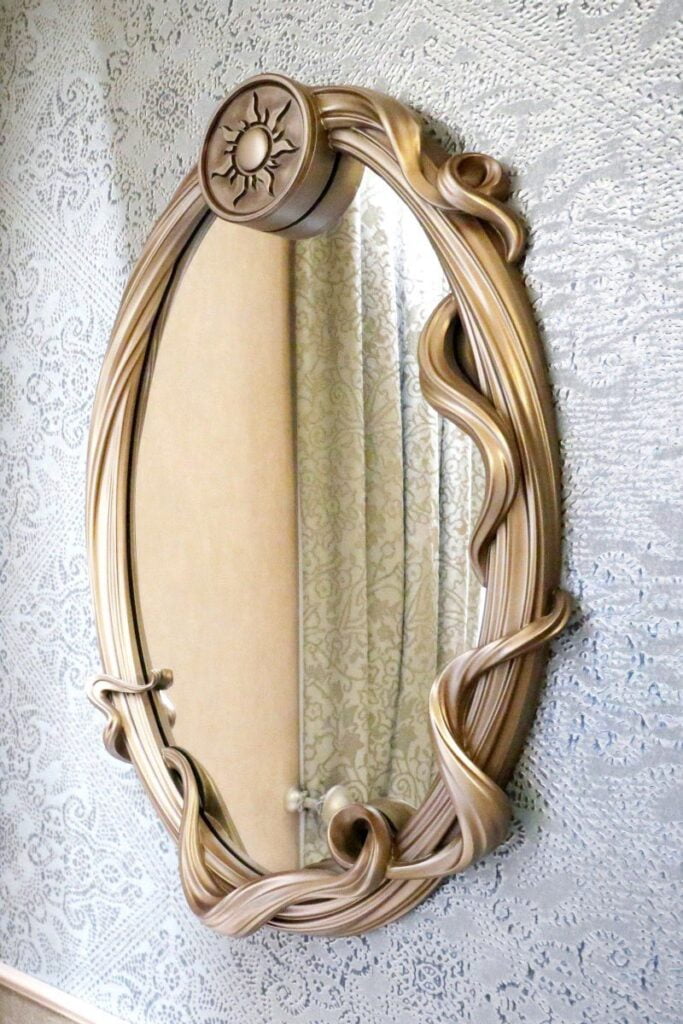 The Rapunzel mirror above is an encouraging sign that the teams in charge of this re-imagining are taking the project seriously with this gorgeous yet subtle design. Can't wait to see more.
Entertainment Adjustments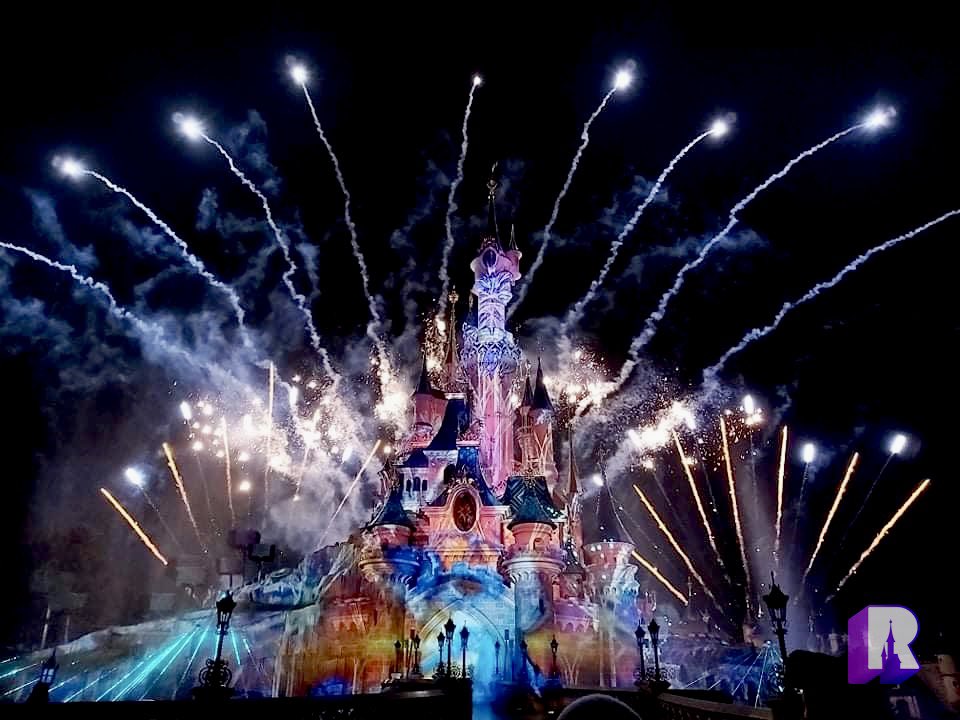 We welcomed back Disney Illuminations on December 21……only to say goodbye again on January 2. A "cute" two weeks run sadly halted for at least 3 weeks by the rise of Covid cases in France and around the world. The show came back mostly unchanged (yes the Beauty and the Beast live action scene is still here……) but with some upgraded pyrotechnics effects. It's not my favorite nighttime production as some of you may know but in these pandemic times it was nice to see it again, especially the fireworks and the epic opening and closing. The show will "be part" of the 30th anniversary with an unchanged film but with a few surprises, so stay tuned.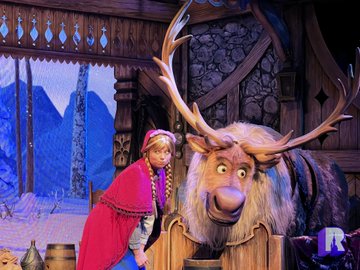 As part of the safety measures we also had to say goodbye to "Frozen: a Musical Invitation" and "alive" Sven. The location is now back to being a selfie spot for at least 3 weeks.
Show stops for the remaining run of Mickey's Dazzling Christmas Parade we're also canceled but Disney Stars on Parade is still scheduled to return on January 10.
Maintenance and Refurbishments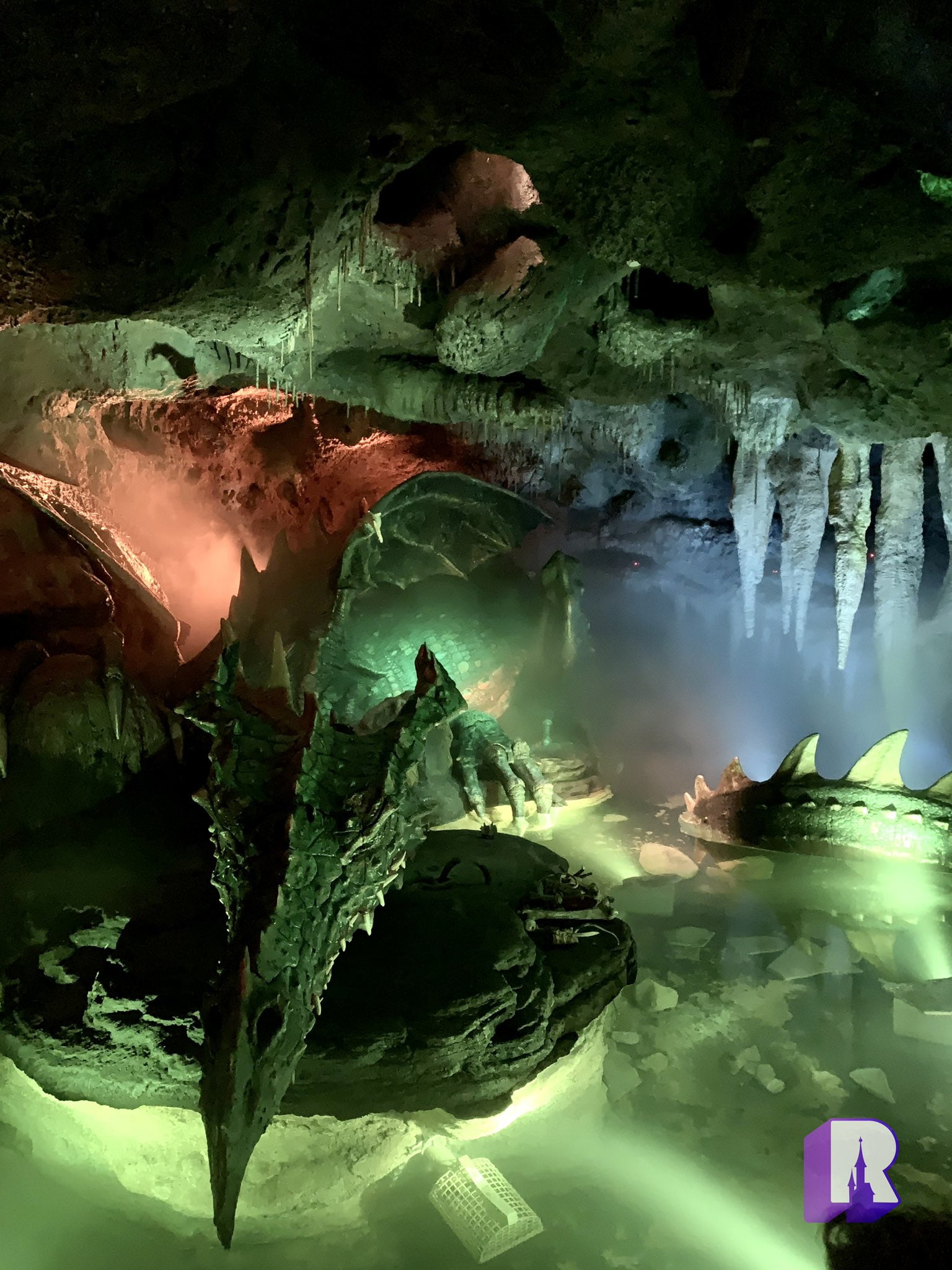 La Tanière du Dragon has now reopened. But it's closing again on January 10 until Late March to allow for the refurbishment of the Sleeping Beauty Castle bridge. Poor dragon can't catch a break.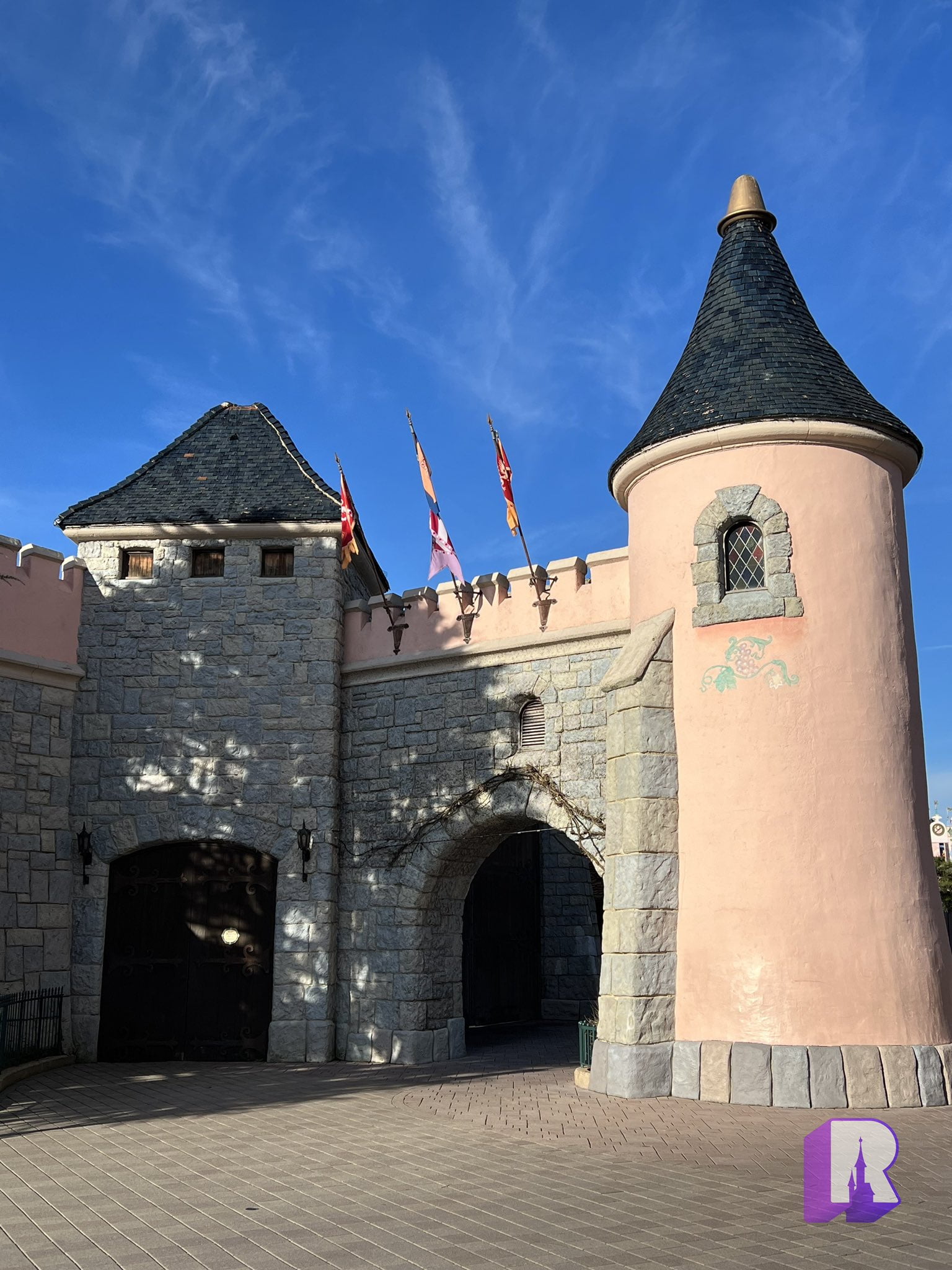 Talking about the Castle refurbishment it seems these roofs by the Fantasyland entrance have been a bit "Forgotten". They are quite literally falling apart.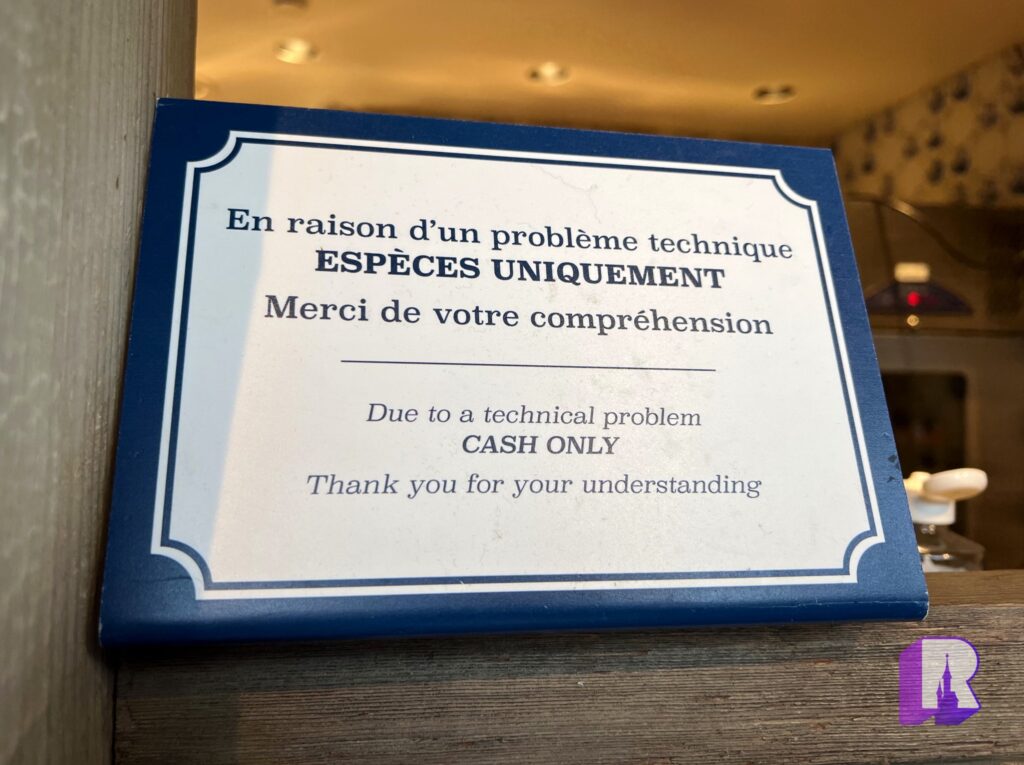 The credit card network went out again for the second time in a month or so. It seems to happen on busy days – maybe transactions overload ?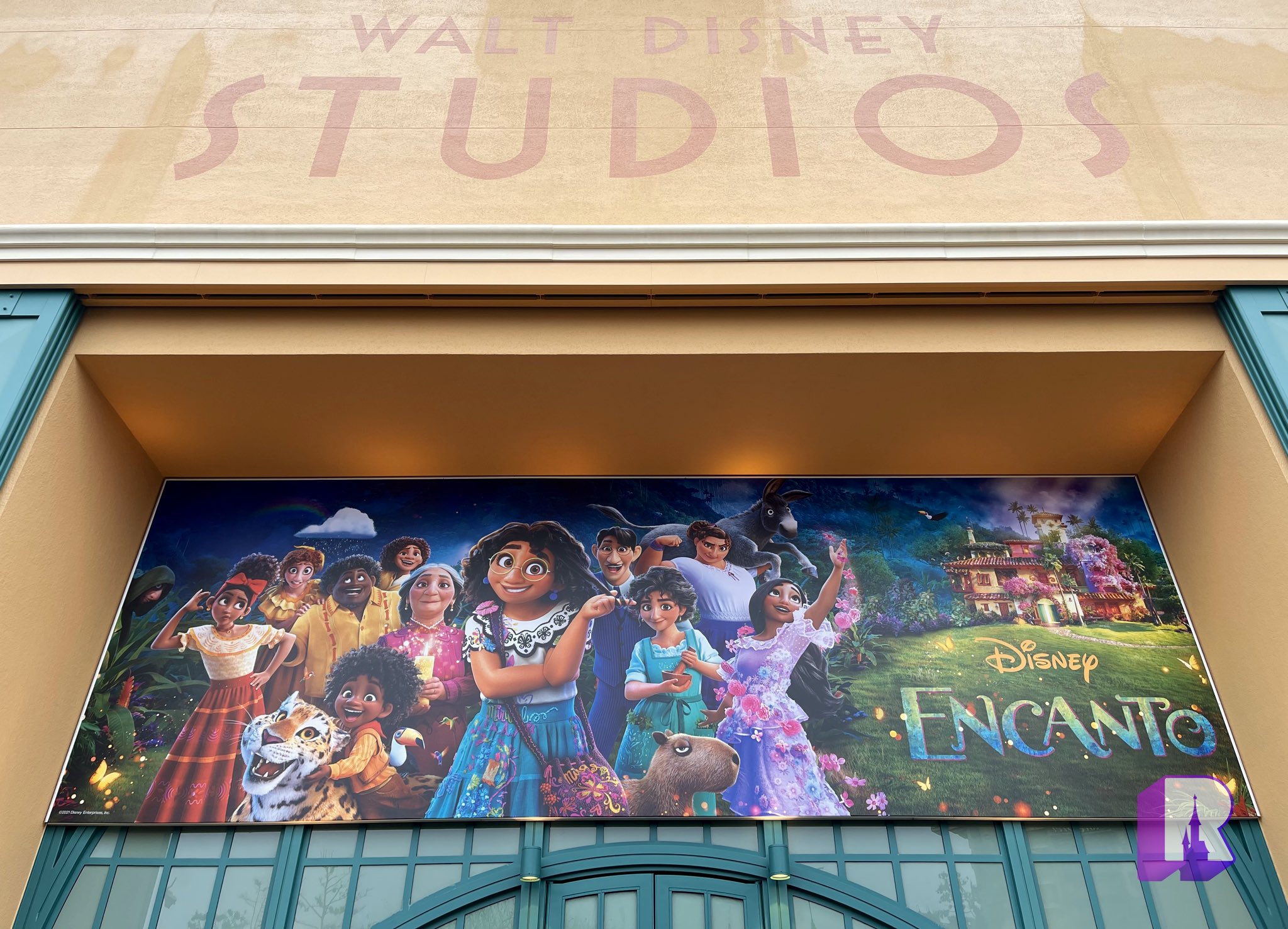 Some new posters at Walt Disney Studios Park: Encanto and Turning Red (which sounds hilarious)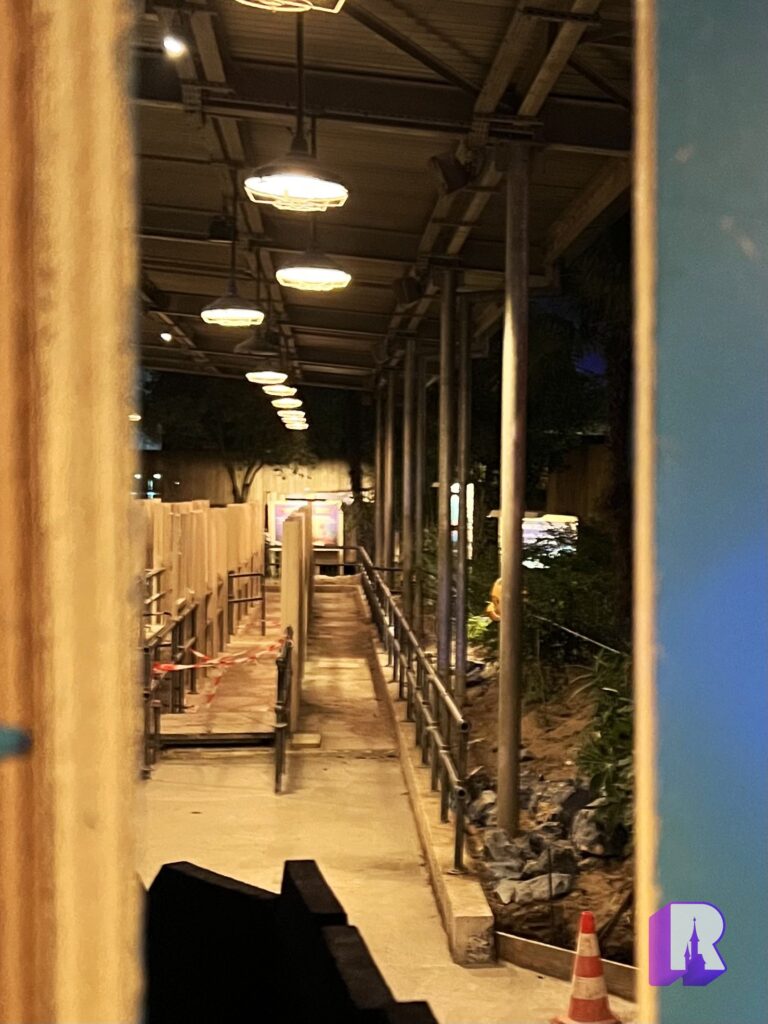 The Crush's Coaster queue is being completely reworked. The attraction is now also closed until February 4. Will it come back with Premier Access ?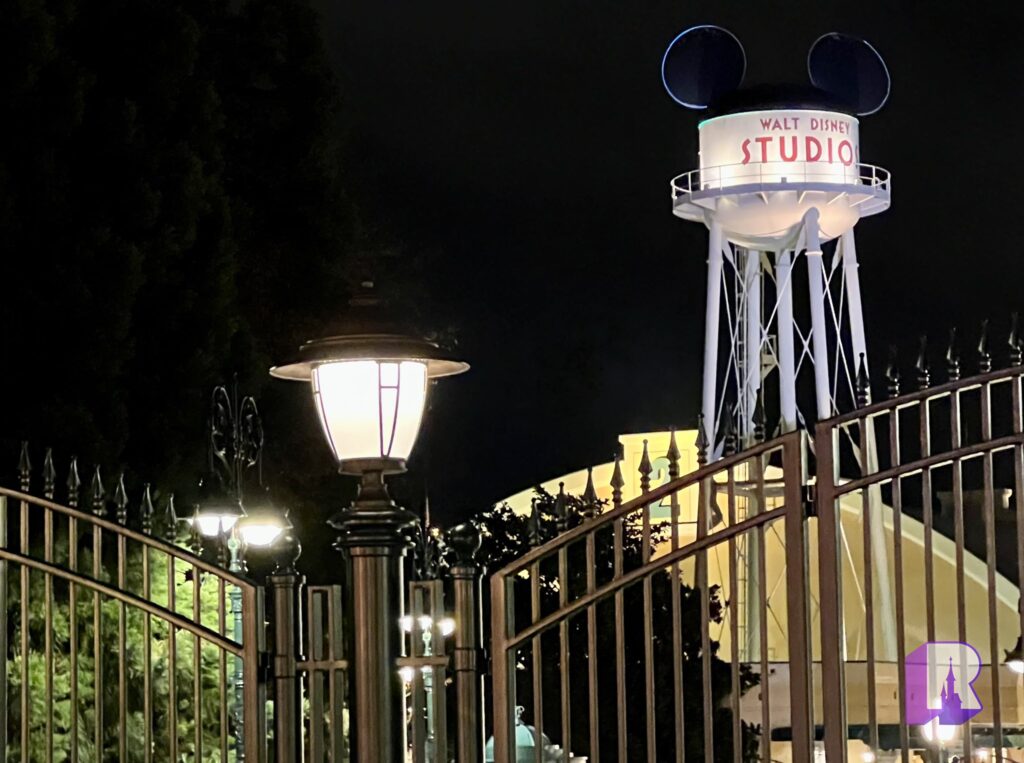 And just outside these lanterns were added to the new Walt Disney Studios plaza gates.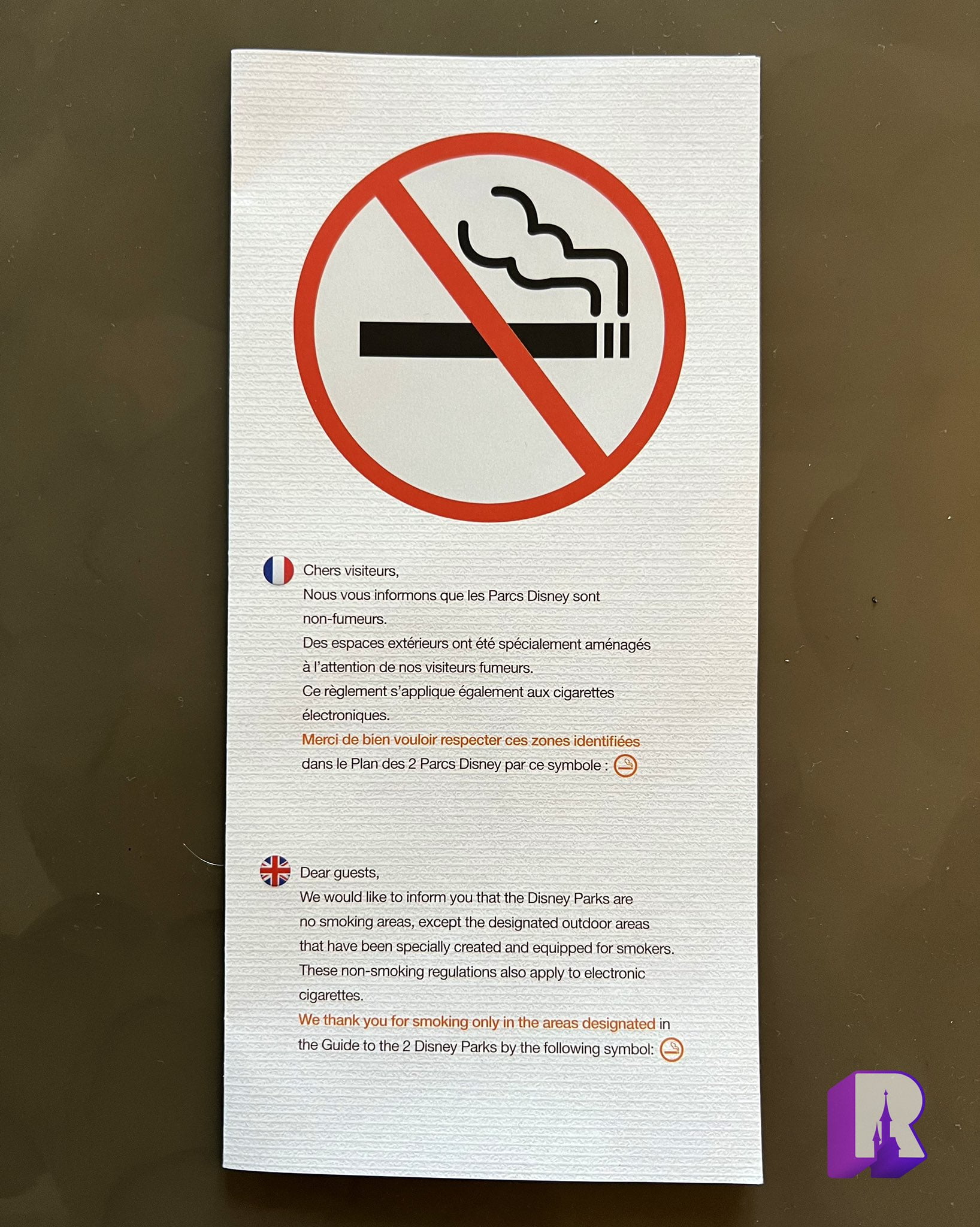 In other news the "don't smoke here" leaflet was updated with a large no smoking sign and a map of the smoking areas. It's given by cast members to Guests who break the rules.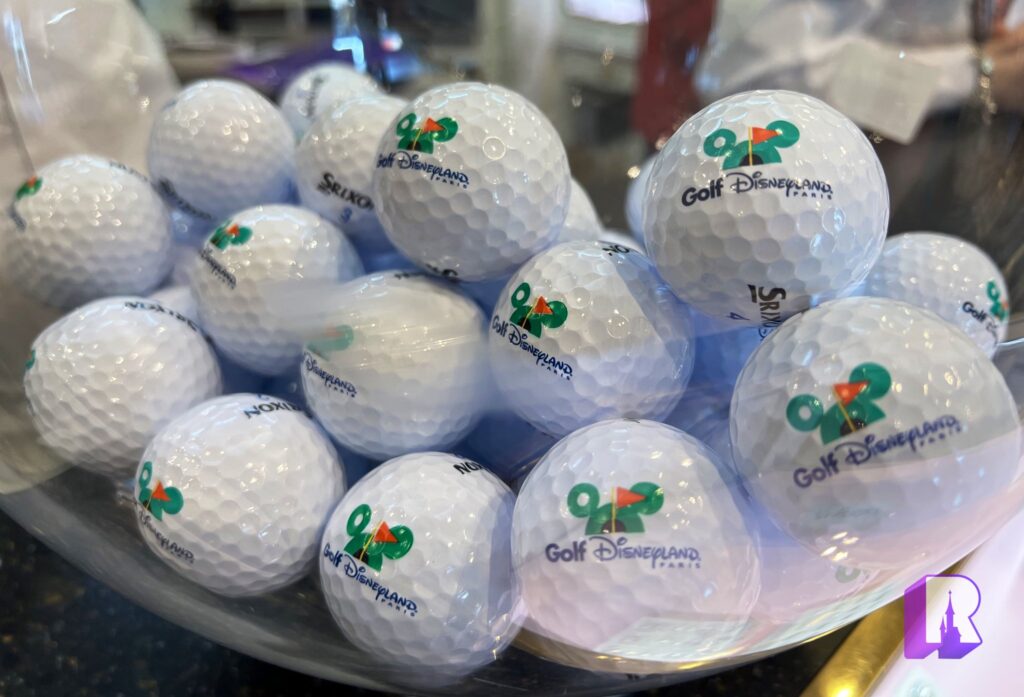 And finally on January 1 we (kinda) said goodbye to Golf Disneyland. The course is still open but will now be managed by an outside company who pledge to renovate and promote it in order to keep it relevant. As a result, Golf Disneyland balls are on sale as a souvenir at Disney Fashion (Disney Village).
And that's a wrap for this Disneyland Paris News and Photo report! The entire team wishes you a lovely start of the year, and I will see you back here in a week for a new roundup of everything happening at Disneyland Paris!