It's the middle of Summer and we're enjoying a bit of a slow news week, not that we're gonna complain after the latest madness in and around the Resort! We got our scandal of the week from the AP community though, and mobile order… ish.. Let's take a look:
Annual Pas Possible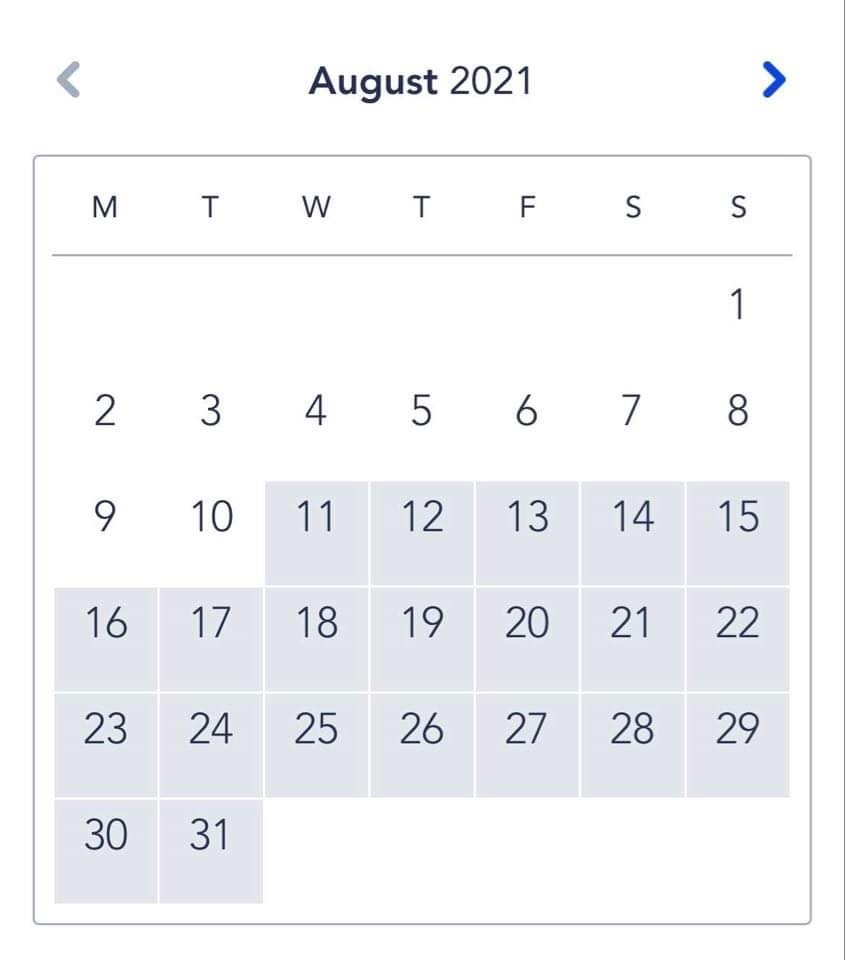 That image says it all. It's all fun and games getting Park Reservations until August shows up with 28K capacity, sunny days, the UK allowed to visit without quarantine on the way back, kids off school across Europe and more factors that have essentially locked out many AP holders from the parks. There's no conspiracy, though.. just an unfortunate series of events which hopefully will get resolved with more capacity being added at some point and better management of the reservation buckets.
As the reservation system is here TJ stay however, this does not bode well for the BIG weeks of the year: Halloween, Christmas, Easter, and April 12 (especially this year) are all set to be The Hunger Games of AP Reservations for the foreseeable future.
Mobile Order If You Dare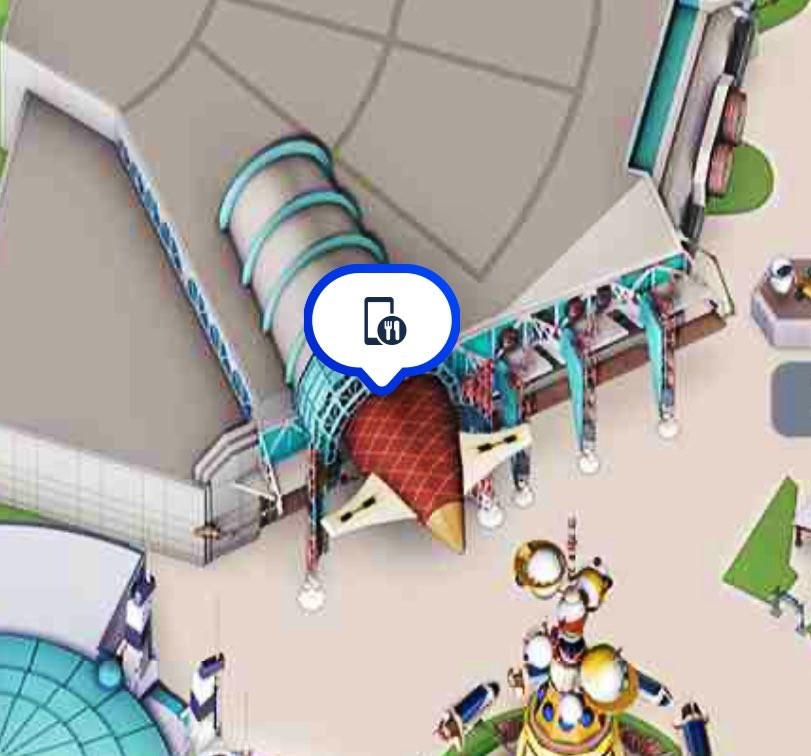 This cute new little icon on the map means that Cafe Hyperion now accepts mobile order. Casey's Corner also joined the club.
Pick a time, your menu, pay online and you'll get an email. A "prepare my order" link will signal the kitchen to get it ready and you can then pick it up within 5-10 min at the dedicated point: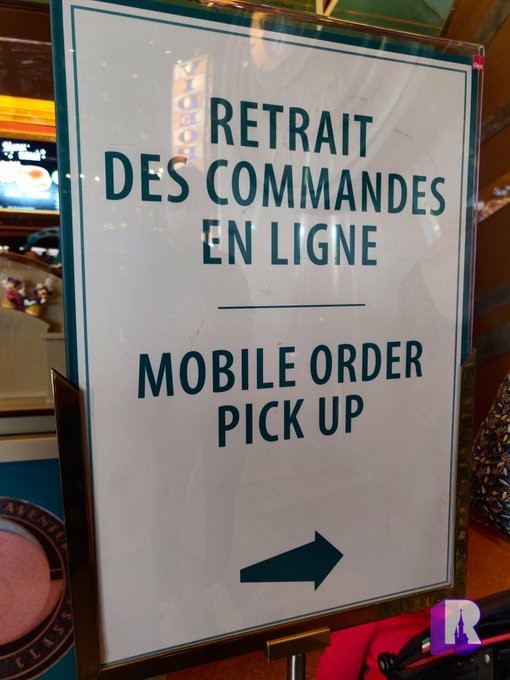 While the whole experience is a bit amateurish and off brand, being run by an external provider (sigh), it works. If you're French. The team didn't think that phone numbers and post codes could have different formats across the world so unless you lie about your number, UK guests for example can't order as there are too many digits in the UK phone numbers. The most DLP thing. Progress, though!
Avengers Campus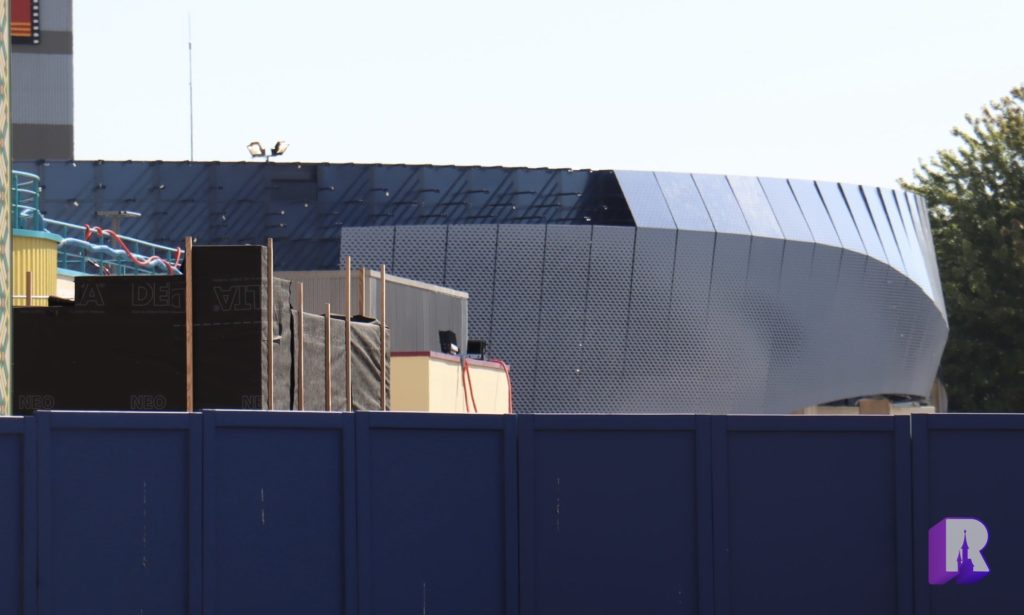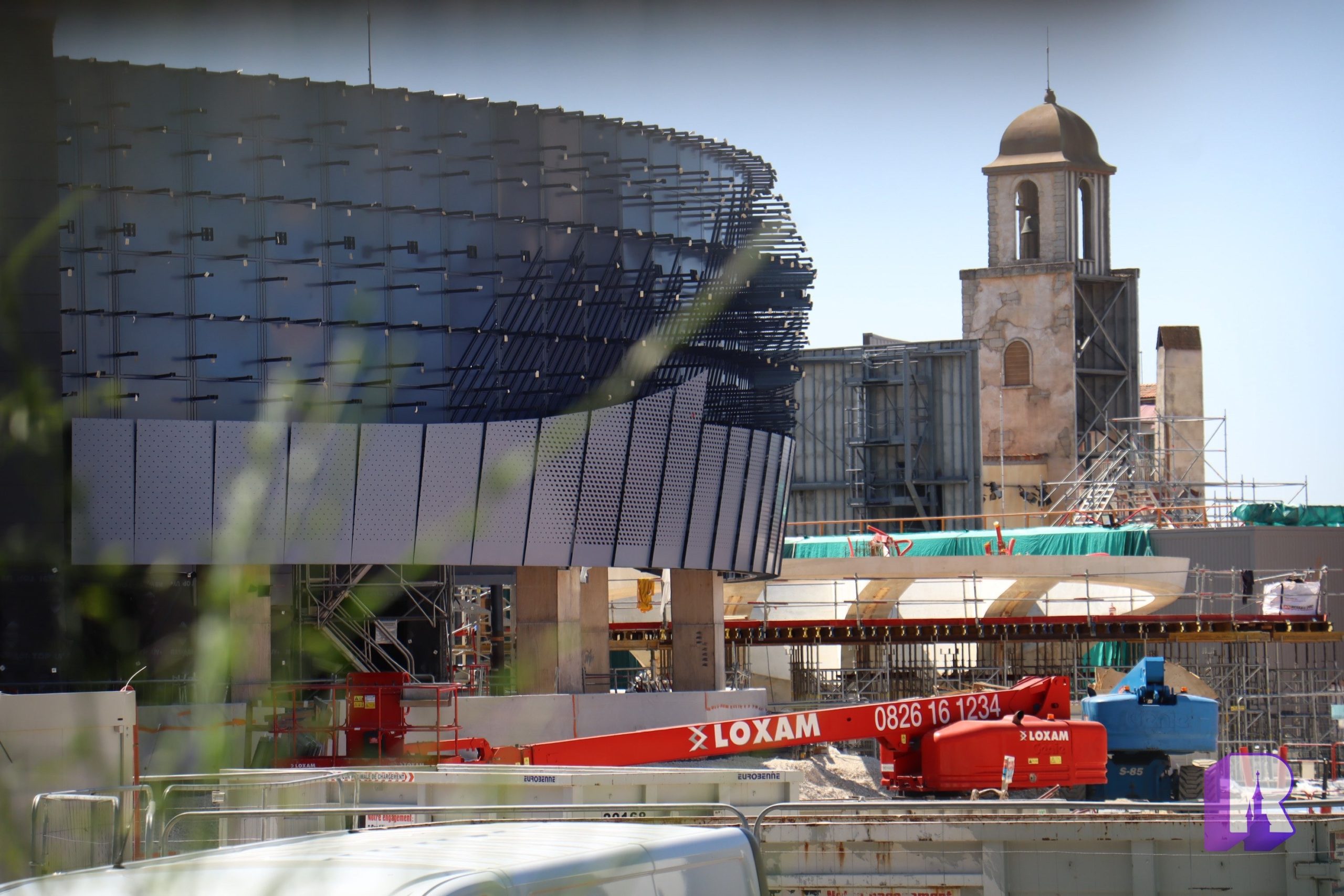 Progress continues at Avengers Campus and on the Iron Man Coaster responsive screen, a new row of panels was added across the facade but just at the bottom
The new Quinjet concrete platform was also fully uncovered
We love to see the progress at the Spider-Man show building as well, with all these suspended balconies and details which hopefully will be apart of the entertainment for the Land.
After a bit of a slow start, the restaurant complex is also starting to take shape, in particular PYM Kitchen!
Can't wait for Avengers Campus, opening mid-2022.
Maintenance and Refurbishments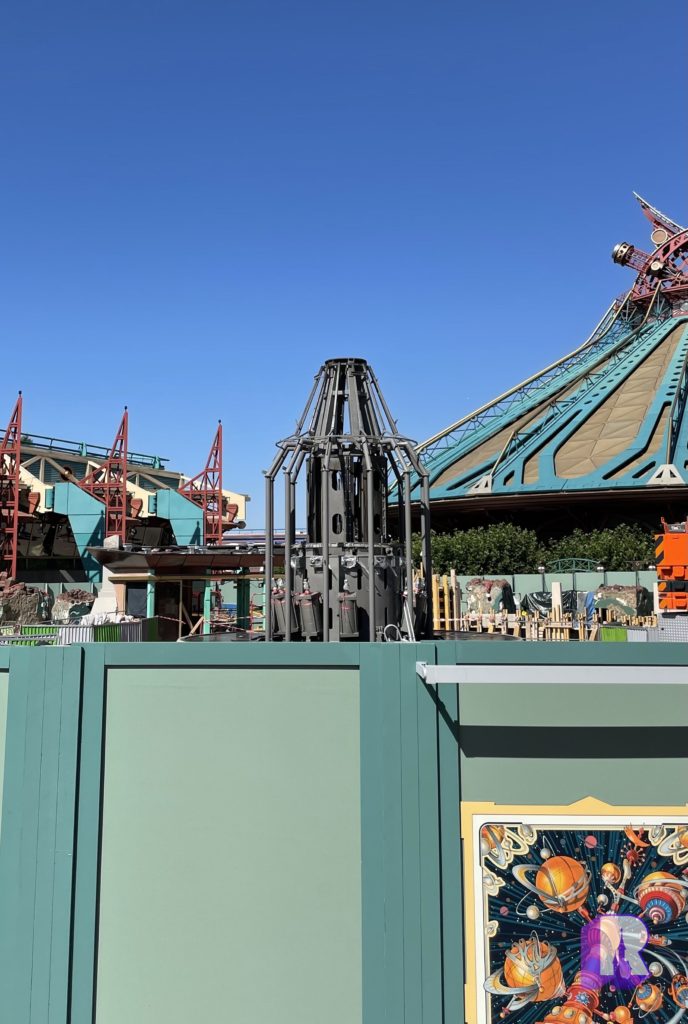 Oh heyyy Orbitron finally poking back out of the construction walls. The attraction was completely refurbished, especially the base which let's say had been spinning around more than Kylie Minogue for 30 years and was showing signs of weakness. The attraction is expected back online mid-December.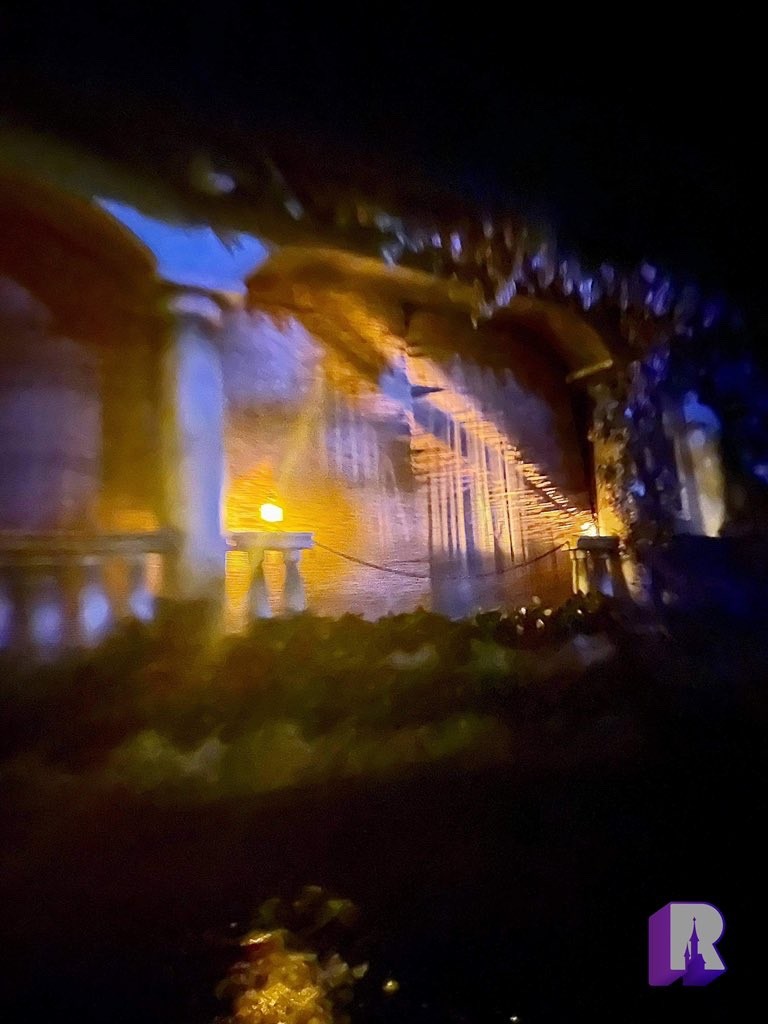 The Dueling Pirates took a bit of a break. It's such a hard duo to maintain. Hopefully they'll be back soon.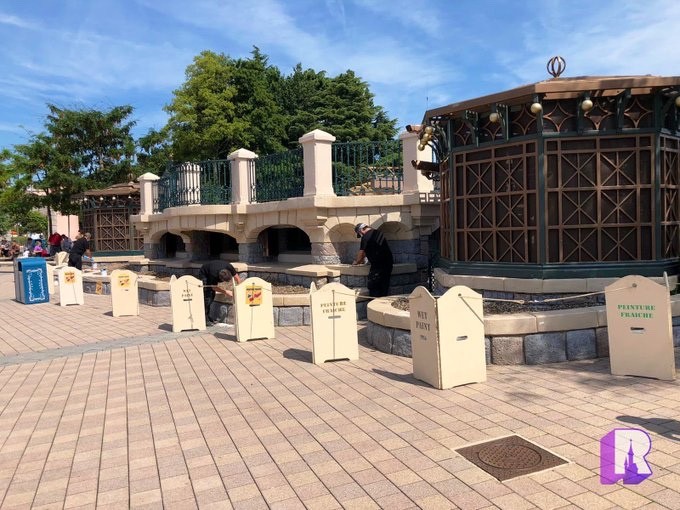 A bit of a quiet week for refurbishments, just a bit of paint touch ups.. that's August for ya!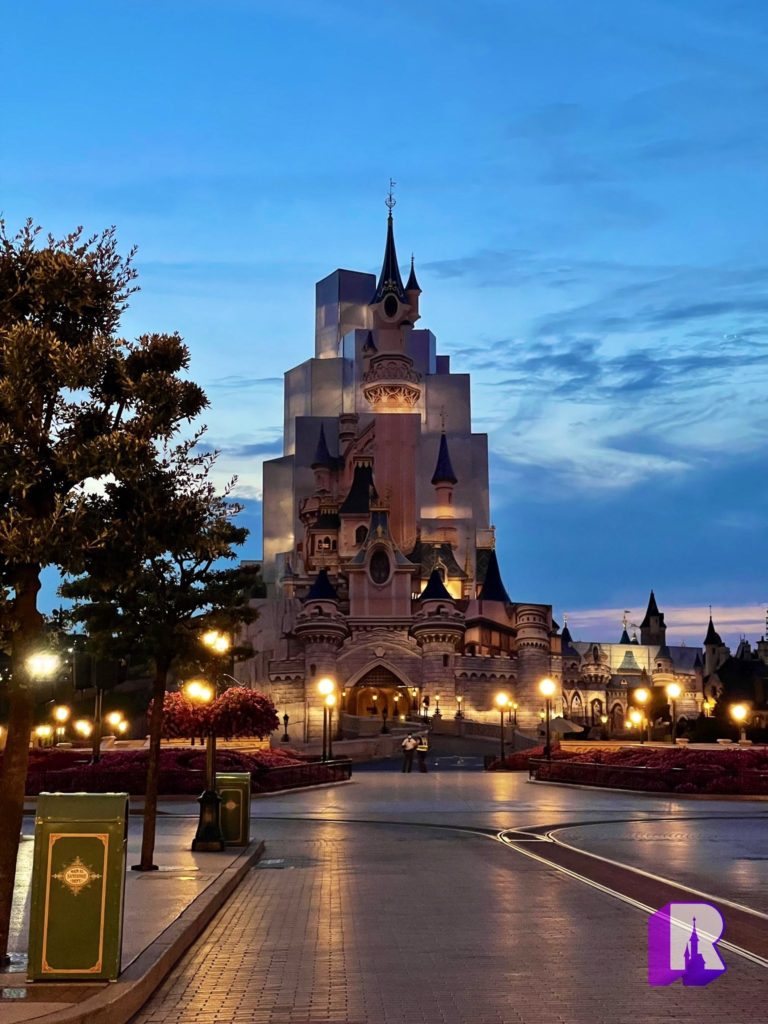 The Sleeping Beauty Castle refurbishment continues and with the shorter days, we got to see the service lights which actually are pretty lovely. Really hoping to get these smaller uplighters back on each turrets, as it was so much more romantic than the fluo LED washers of the last few years.
Merchandise
Each week the AP pop up shop at The Storybook Store showcases new items. This week: frames from Art of Disney On Demand, and first dibs at a new Stitch clothing line:
First Hint at DLP 30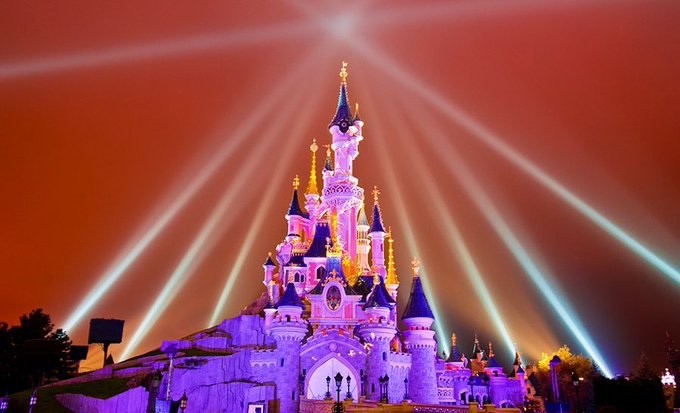 In a post on a casting site, Disneyland Paris revealed that they are looking to cast a new ad on September 10, likely for the 30th anniversary!
According to the post, groups of Guests will be featured from 1992 to today – sounds fun! We're hoping to get the first details of DLP30 in the next months including a look at the lovely "Mickey constellation 30" logo (how cryptic, sorry).
Cast Member Campaign
A new series of visuals featuring Cast Members was unveiled this week, using the "Dreams Matter More Than Ever" slogan which was – I thought – more aimed at the Guests campaigns. they're fun!
And that's the news for this week! See you next weekend for a new roundup of everything happening at Disneyland Paris!