Welcome to a new Report! This week, Avengers Campus surprised us all with the arrival of Mighty Thor! We also learned more about the fall/winter show schedule and of course took a look at everything new or under refurbishment. Let's go!
Avengers Campus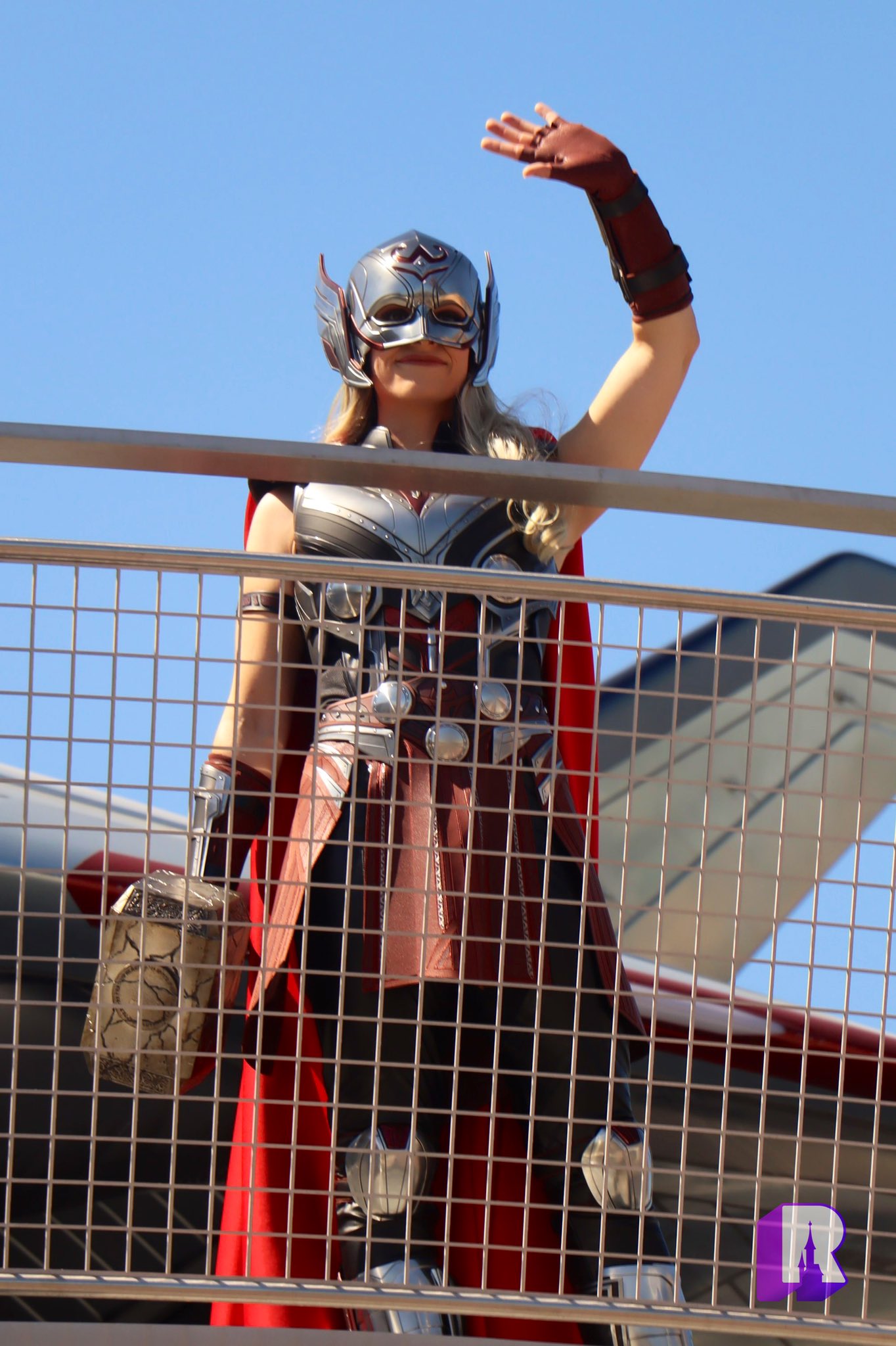 What a fun surprise to welcome Mighty Thor to Avengers Campus Paris! Hopefully this is the start of more arrivals thanks to Disney's famous "synergy machine" and we can, just like the US Campus, get to meet Heroes that have new movie or series releases. Maybe this will also mean that Wanda could stop by for Halloween!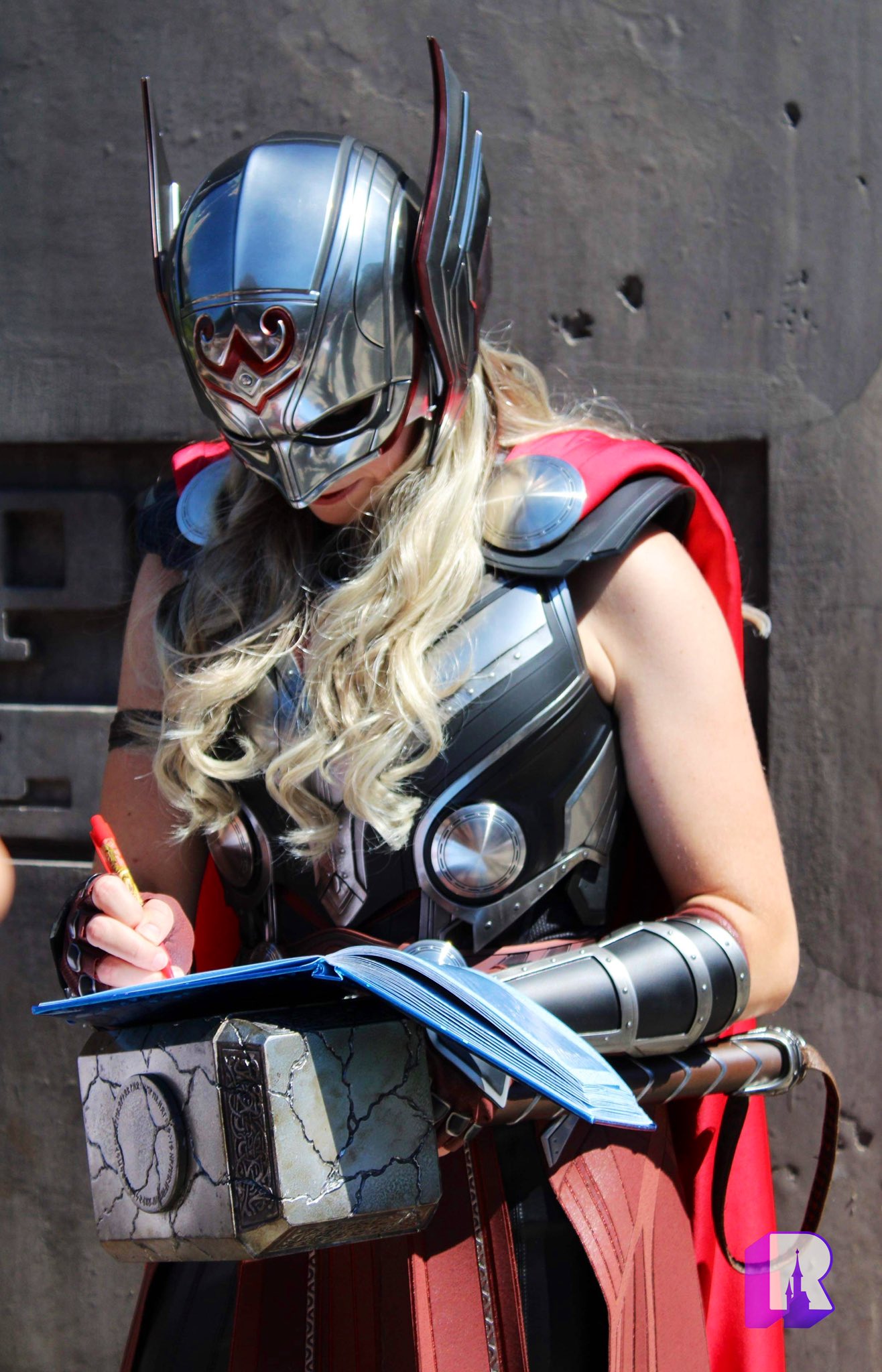 Mighty Thor went for a stroll in Avengers Campus and even signed autographs. So cool!
This week was also the premiere of "Cassie's Ice Cream", named after Cassie Lang, Scott's daughter. The unit is a shrunk down refrigerated building, powered by the particle reservoir in the back. It's so clever and well done! I just wish it sold some kinda custom PYM ice cream for example (its all regular stuff).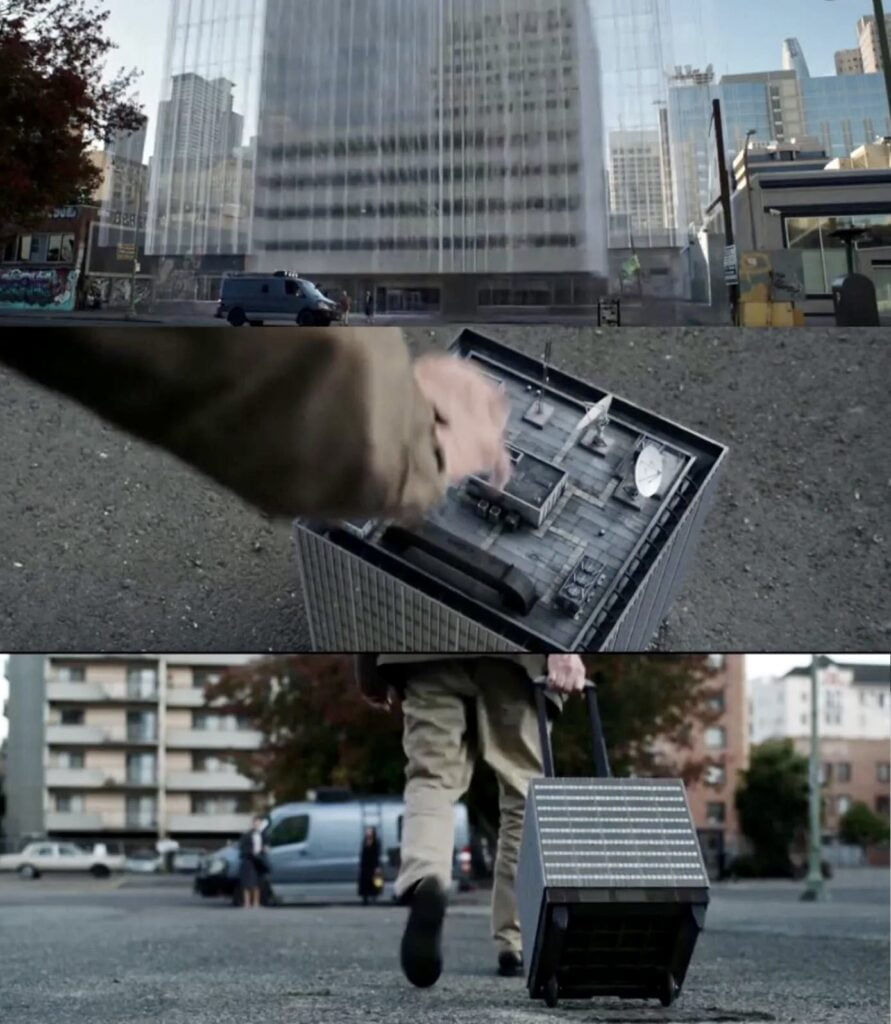 The whole thing is inspired by Ant Man and The Wasp where the PYM lab is shrunk down.
WEB now has a mobile station where they sell spider-man bubble wands and Spider Bots keychains. They only take cards.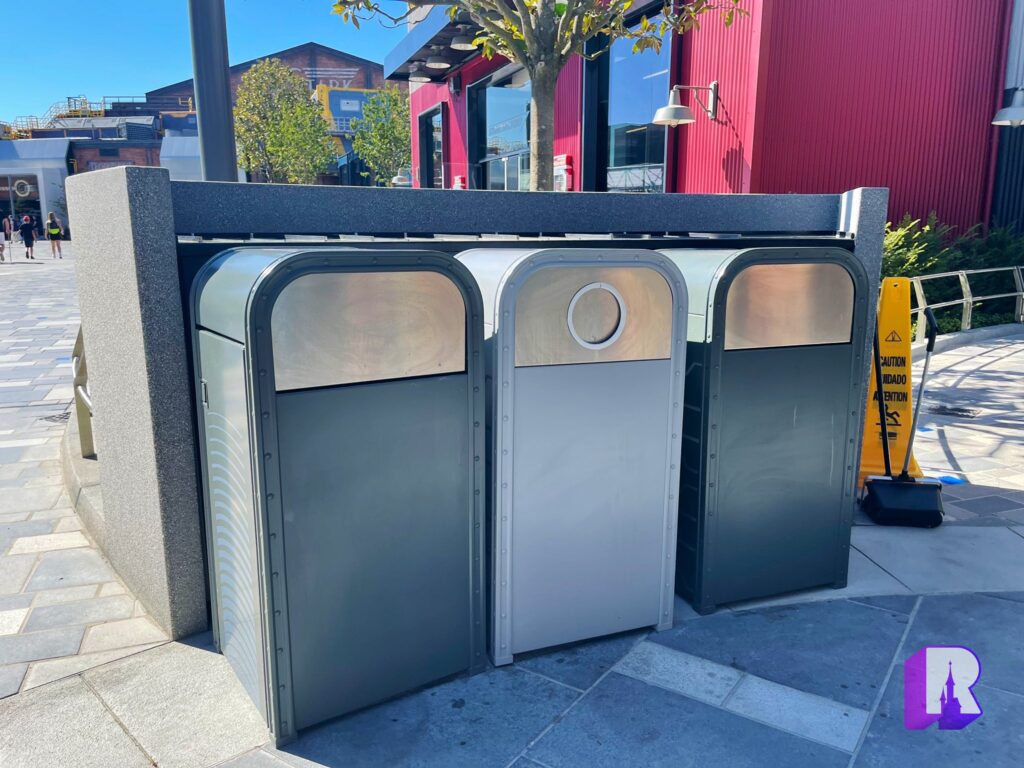 At Stark Factory, these regular bins were placed in front of the recycling station. Not really sure what is wrong with it.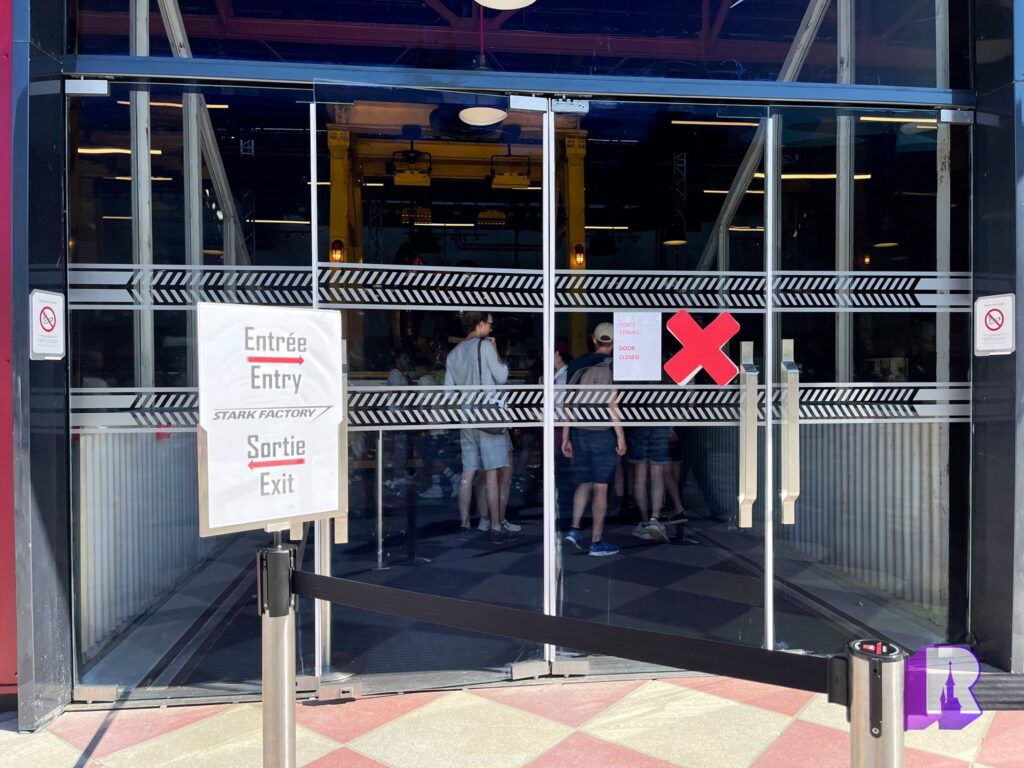 Talking about, a Stark Factory door broke, prompting a special in and out system. The occasion to note that Avengers Campus is crumbling from the weight of Guests numbers but also behavior this summer. Of course a new lands will need a bit of adjusting once the teams note where there is too much friction and breakdowns but it's been a bit sad to see the queues and a lot of thematic elements wear out so quickly, with the land officially open for not even a month yet.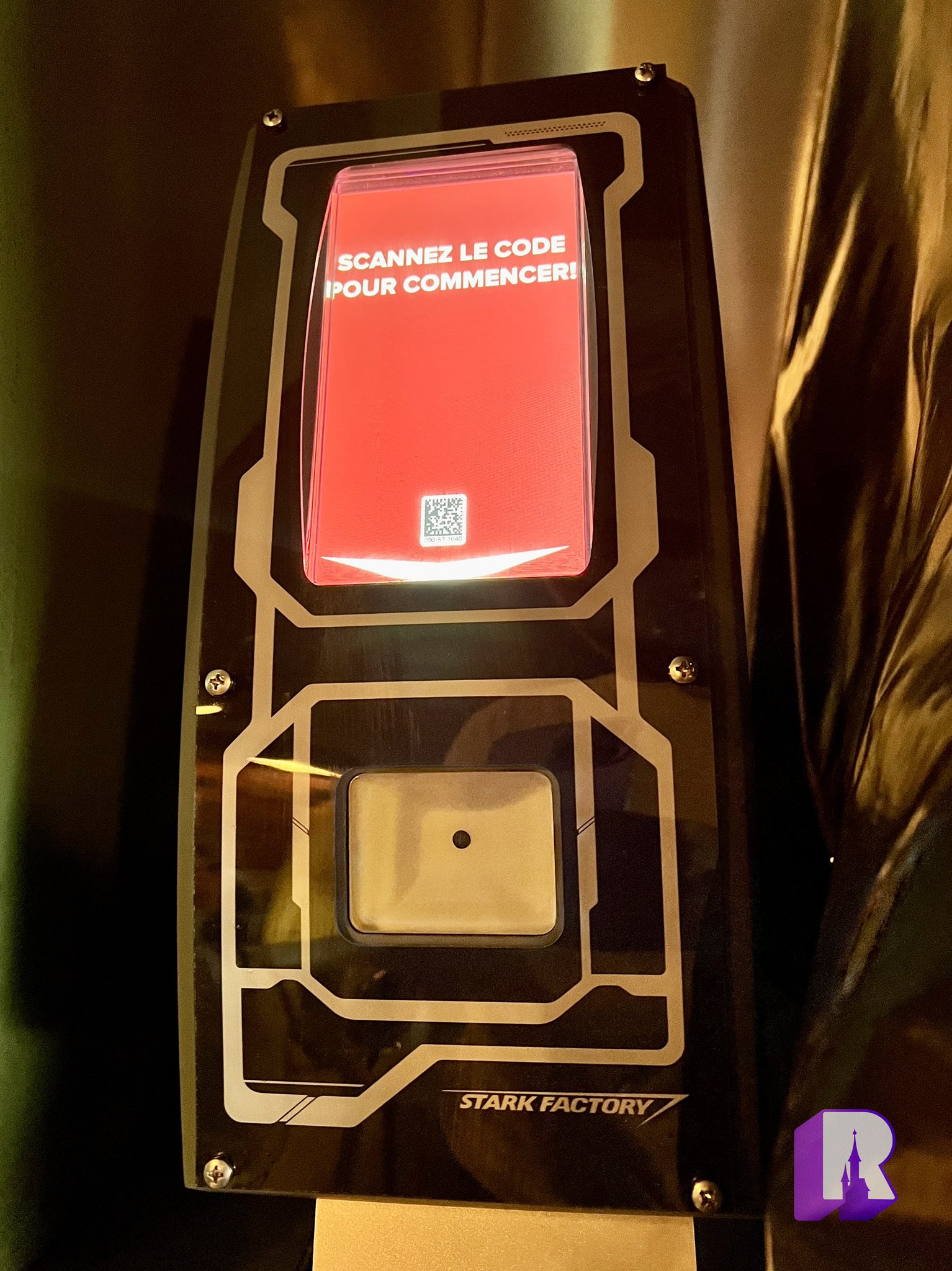 Staying at Stark Factory where scanners were added to the self serve soda machines. These machines have not yet been used (probably until the scanners were installed). They will limit the number of pours, as under French law unlimited refills are forbidden (to fight obesity).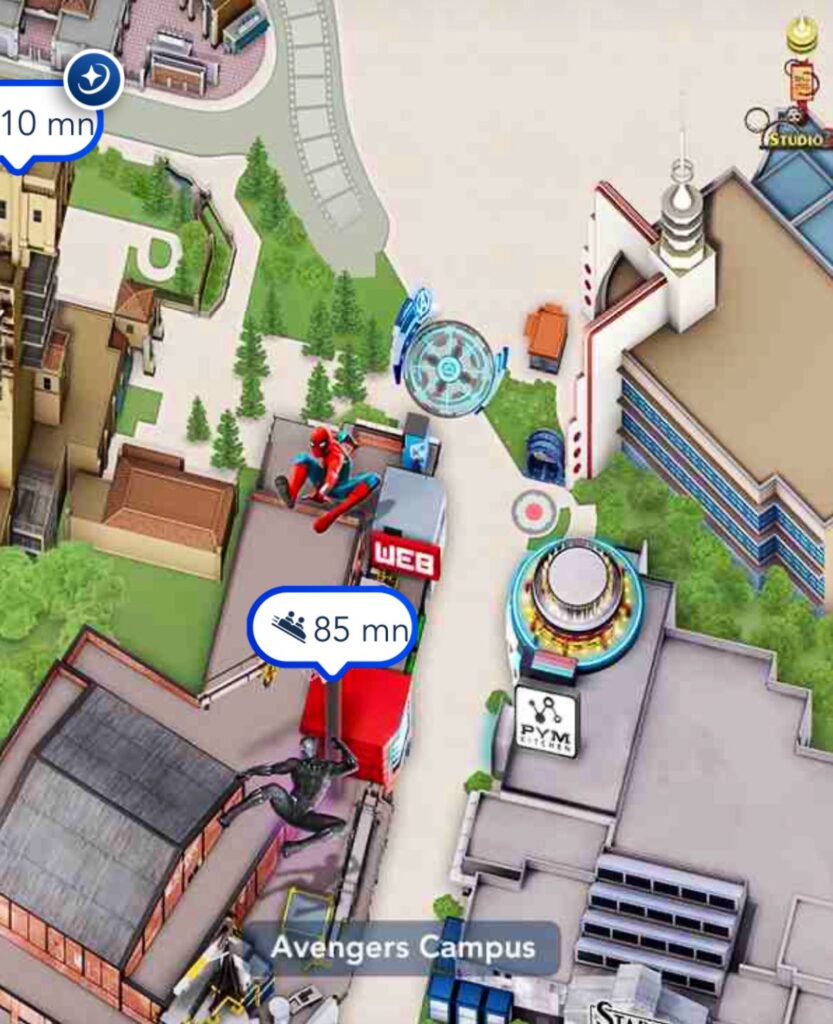 And the Avengers Campus wait time to enter the land was removed from the official app. While the queue is still in use at some times of the day, it is usually quick. This is a good sign the queue may be shrink down or removed until the next busy period (possibly Halloween or Christmas week).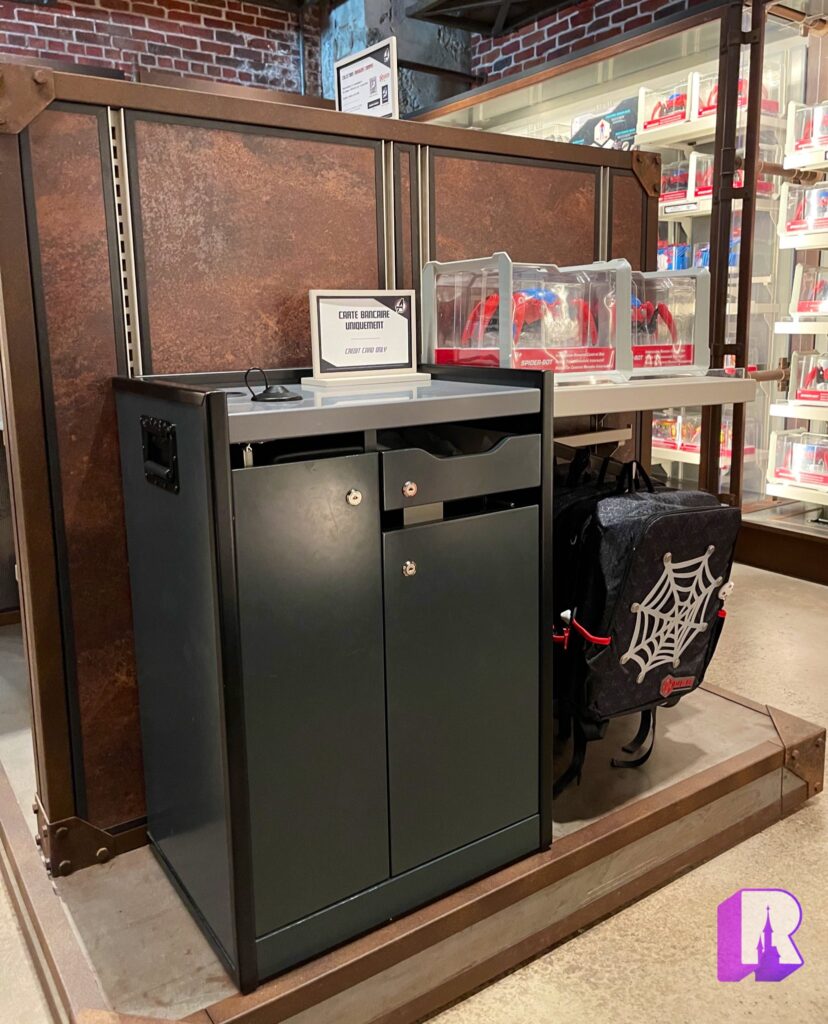 A new pop up register was installed on the Spider-man side of Mission Equipment, for when things get busy.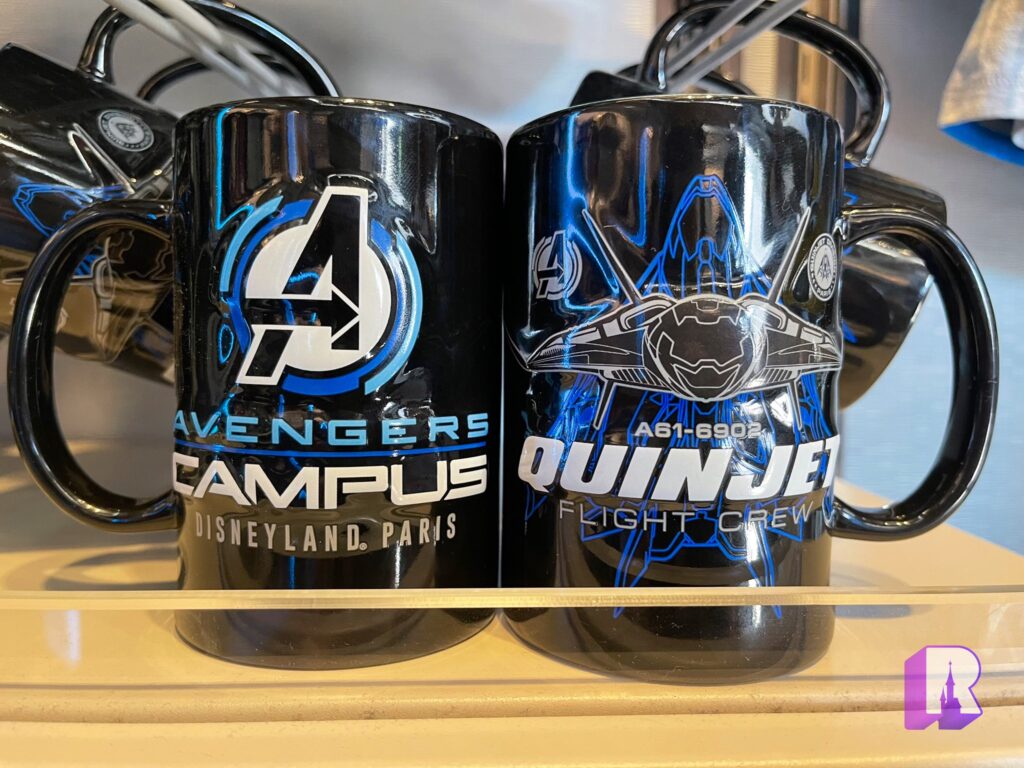 And merchandise continueses to trickle in, like this Quinjet large mug.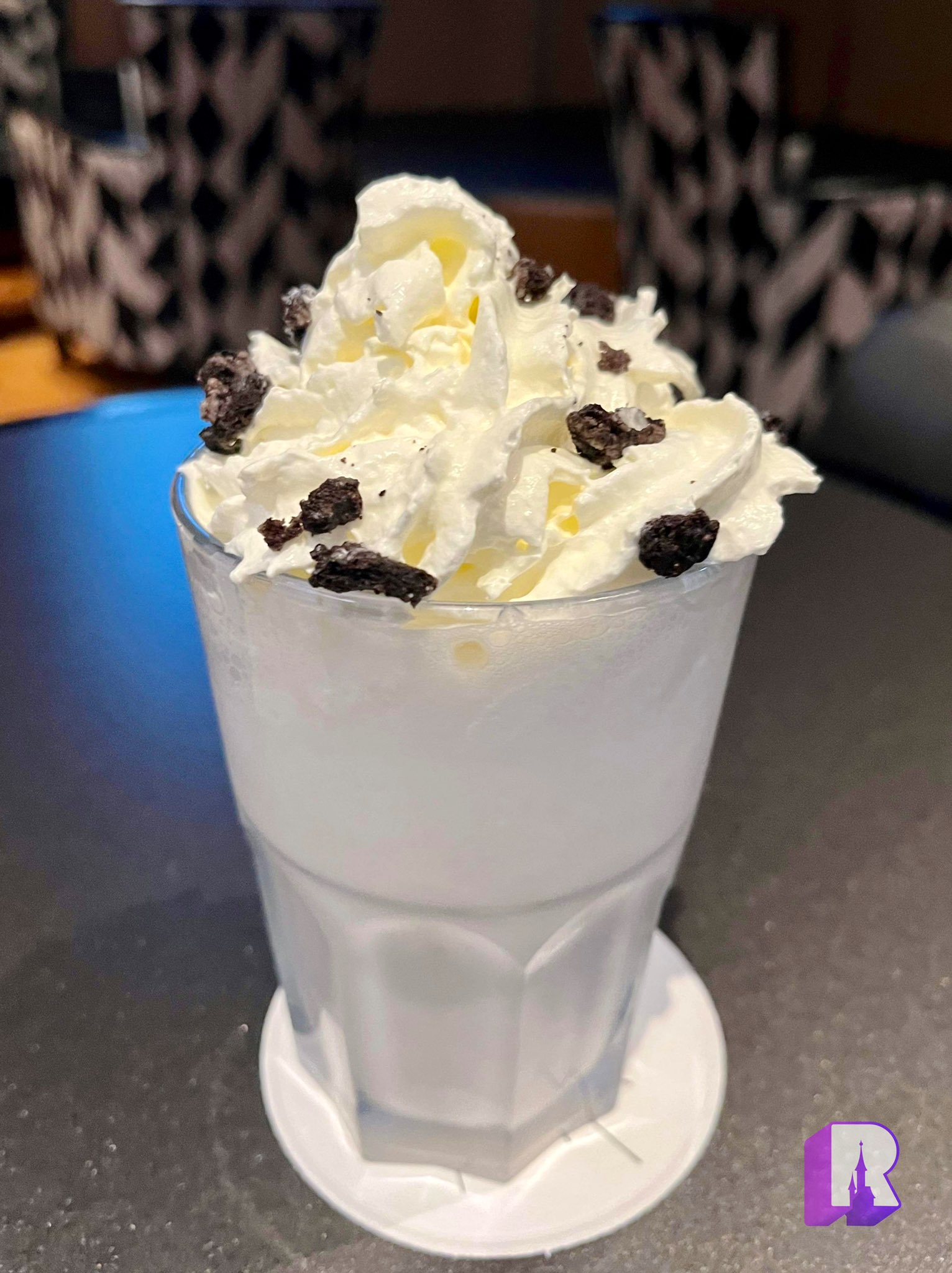 Not technically Avengers Campus but related to Mighty Thor's arrival: the Cocktail and Mocktail of the Darkness (Mocktail pictured) are now available at the Skyline Bar – Disney Hotel New York – The Art of Marvel. They are a black and white almond concoction with or without alcohol referencing Gorr the God Butcher. They are pretty good!
Show Updates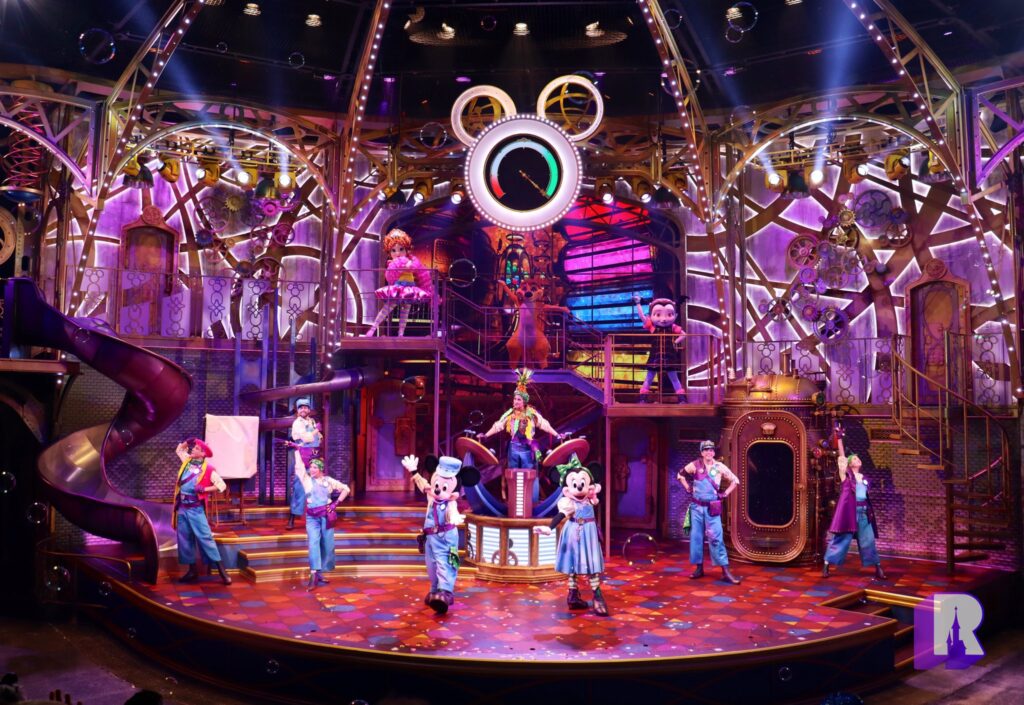 Disneyland Paris has provided some clarifications as to which weeks shows will be on hiatus. Starting with Disney Jr. Dream Factory from Sep 12 to Oct 7.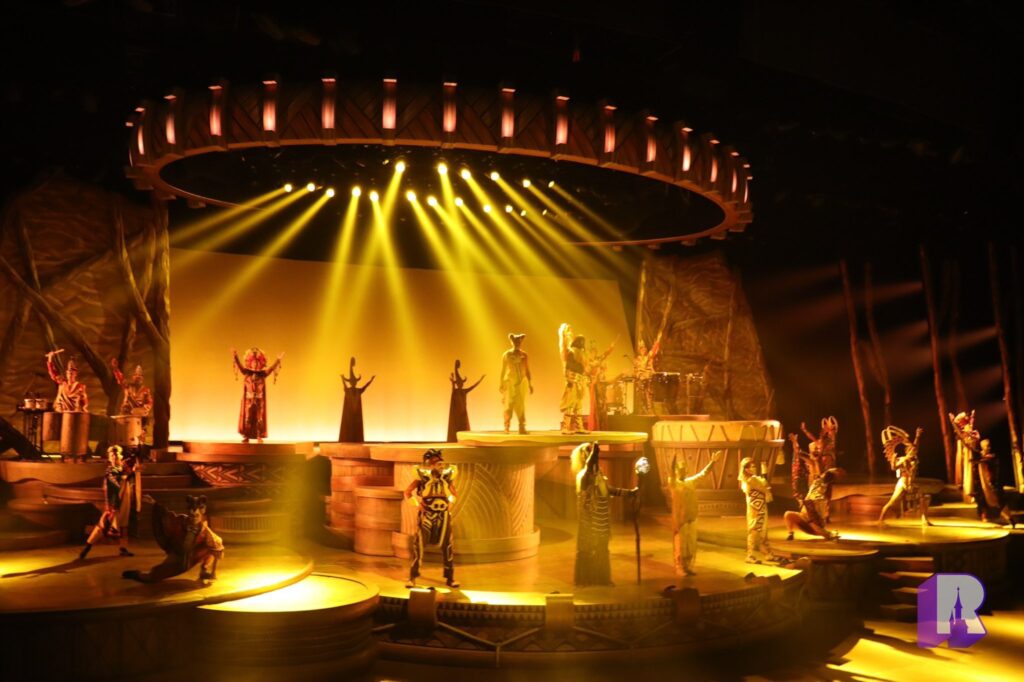 The Lion King – Rhythms of the Pride Land will be off from Sep 19 to Nov 10.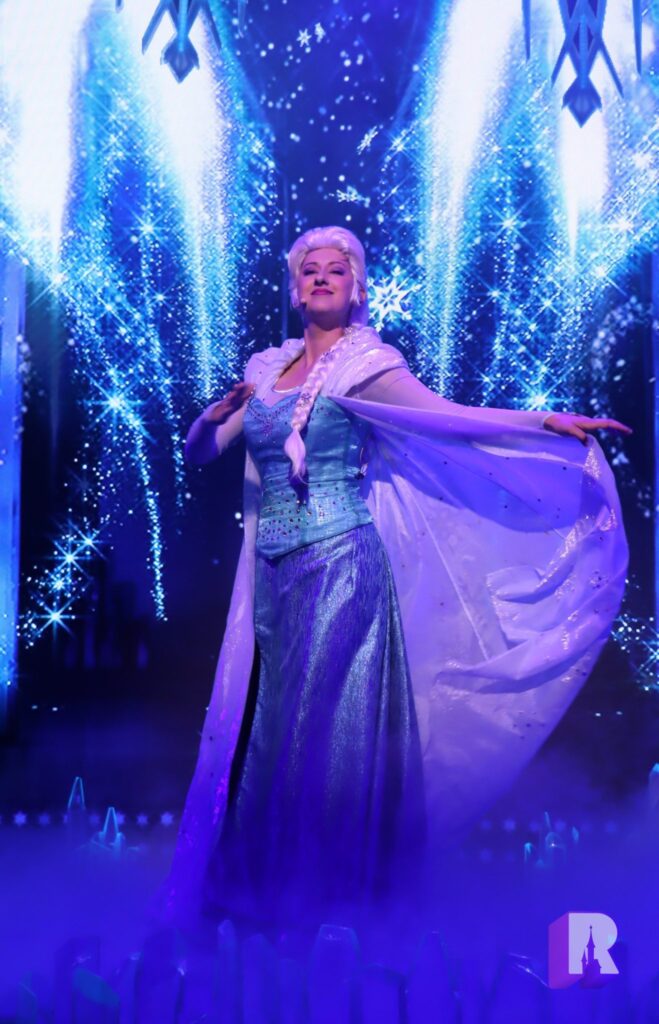 Just after, from Nov 14 to Dec 16, Frozen – A Musical Invitation will be dark.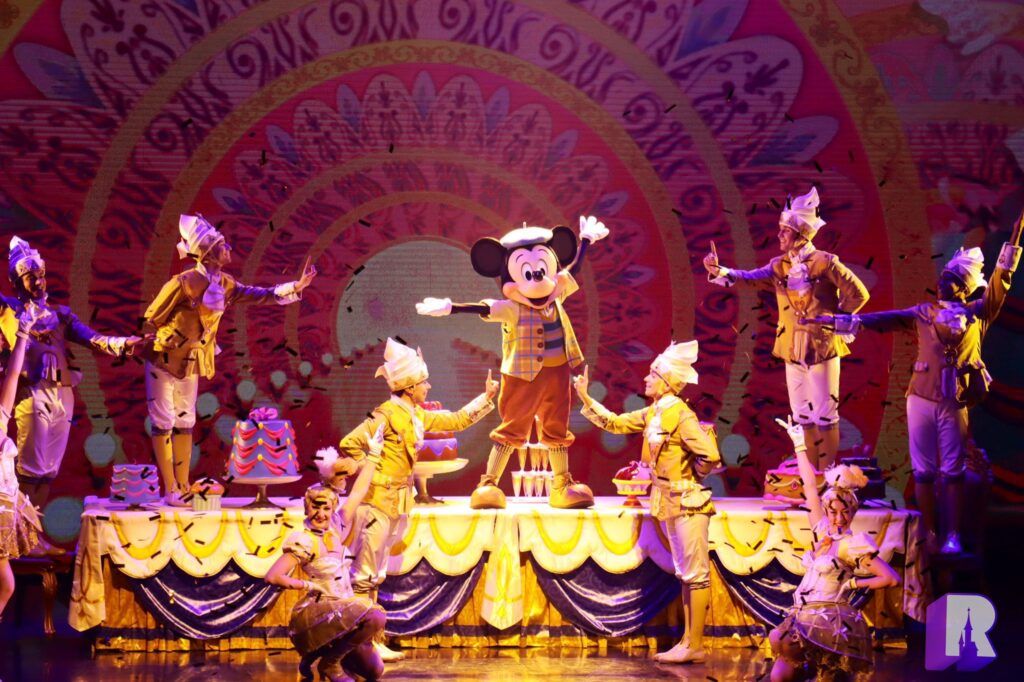 And Mickey and the Magician will then go on hiatus from Jan 9 to Feb 24, 2023. This means the show will run during the Christmas season and we won't see Mickey's Christmas Big Band this year but rest assured other fantastic Christmas offerings are planned at the Resort.
Maintenance and Refurbishments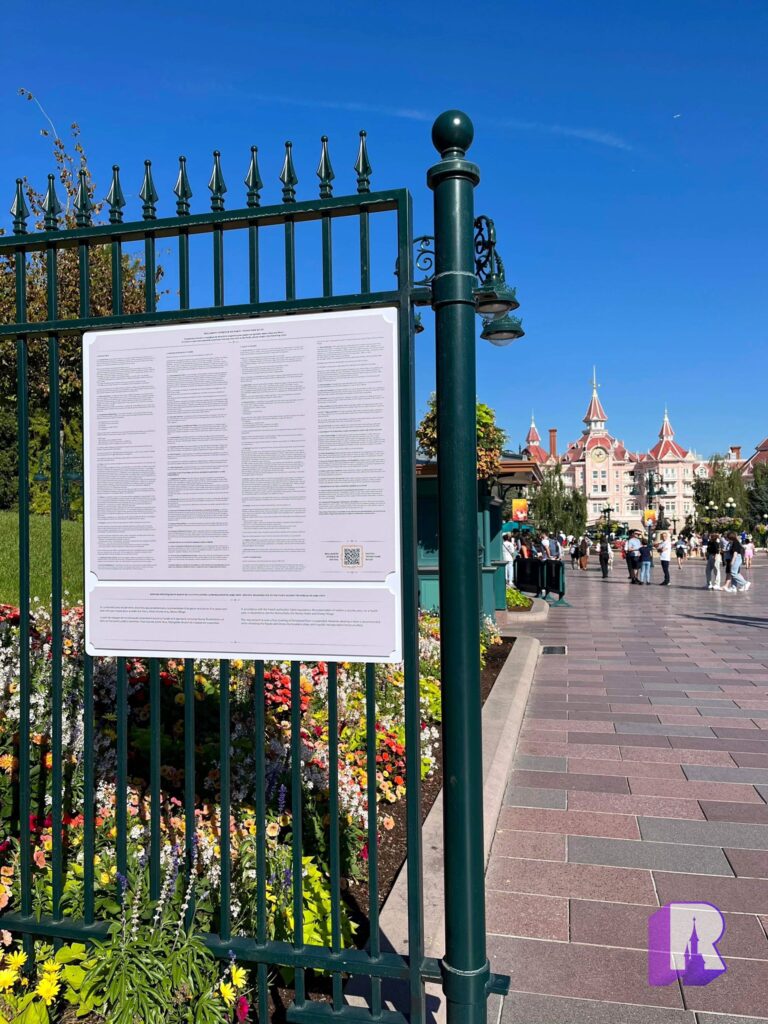 We start in the Fantasia Gardens with a sign for the Park Rules added to the new gates, still under construction. You can also read these online by the way and given the level of chaos this summer, many Guests should refresh their memory.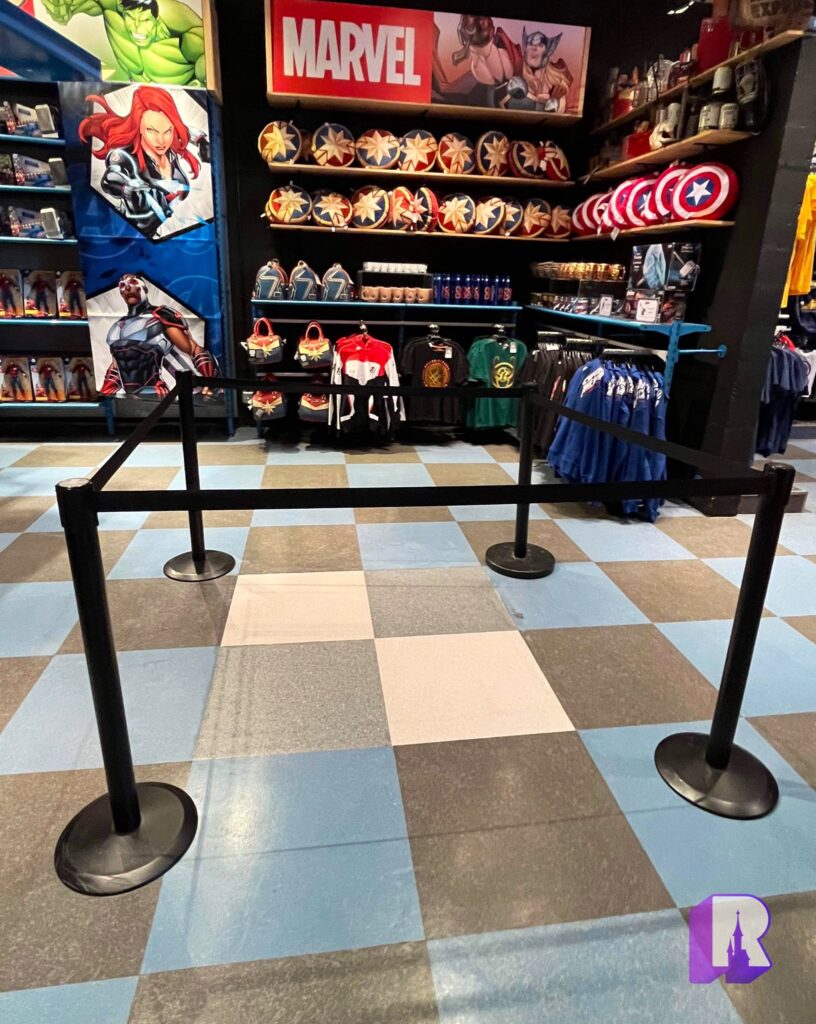 This one is a special gift for our OCD readers.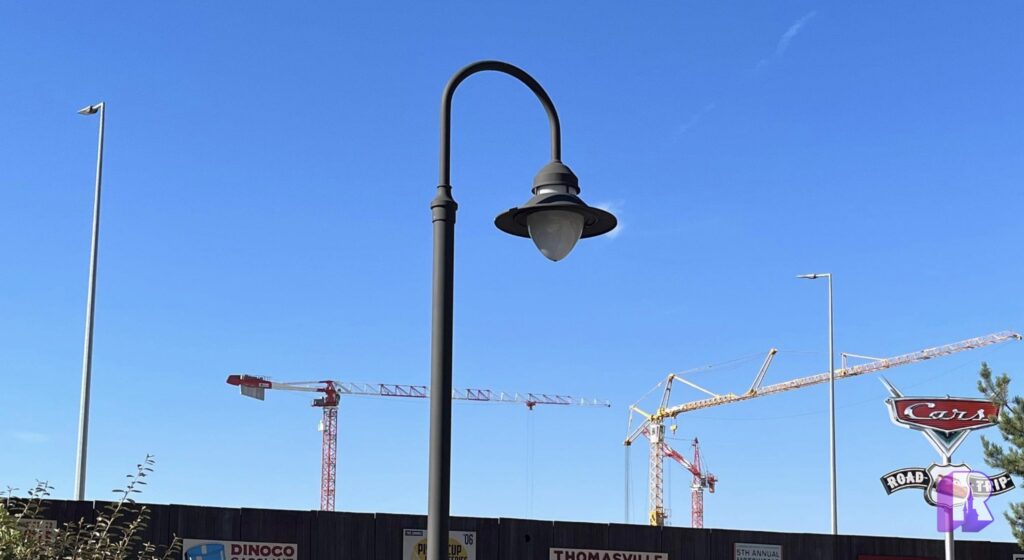 And still at Walt Disney Studios Park, a look at all the cranes working on Frozen Land / The Lake, plus some new lampposts on the temporary work road on the other side of the walls.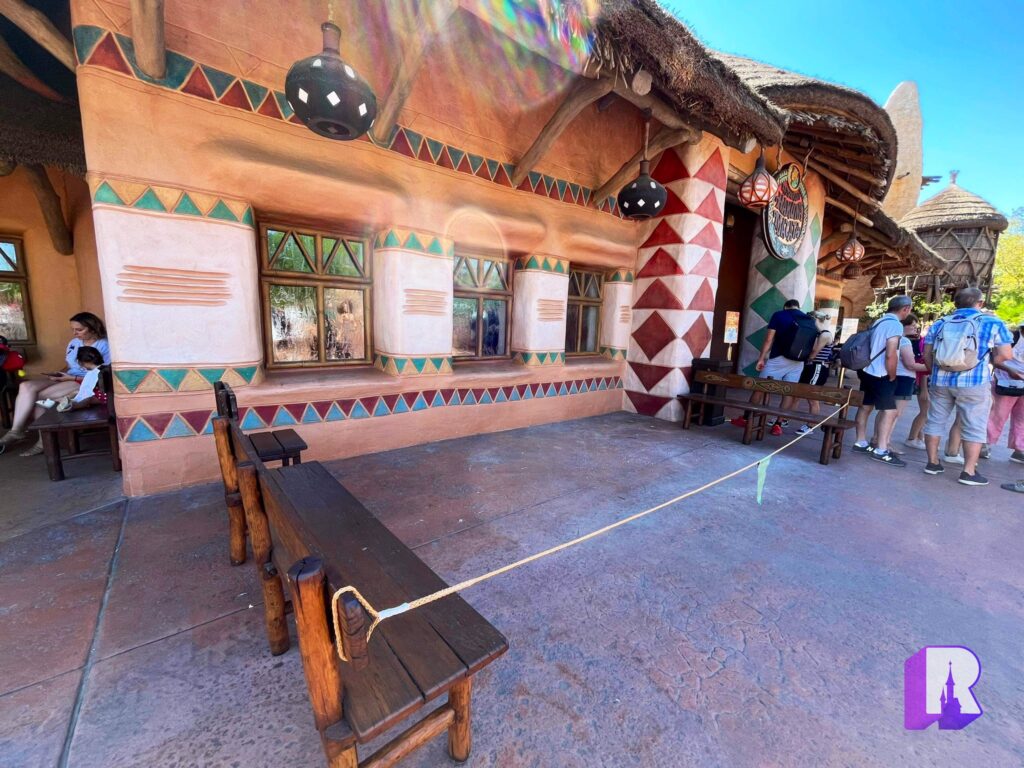 At Disneyland Park there seemed to be something wrong with the roof at Hakuna Matata Restaurant..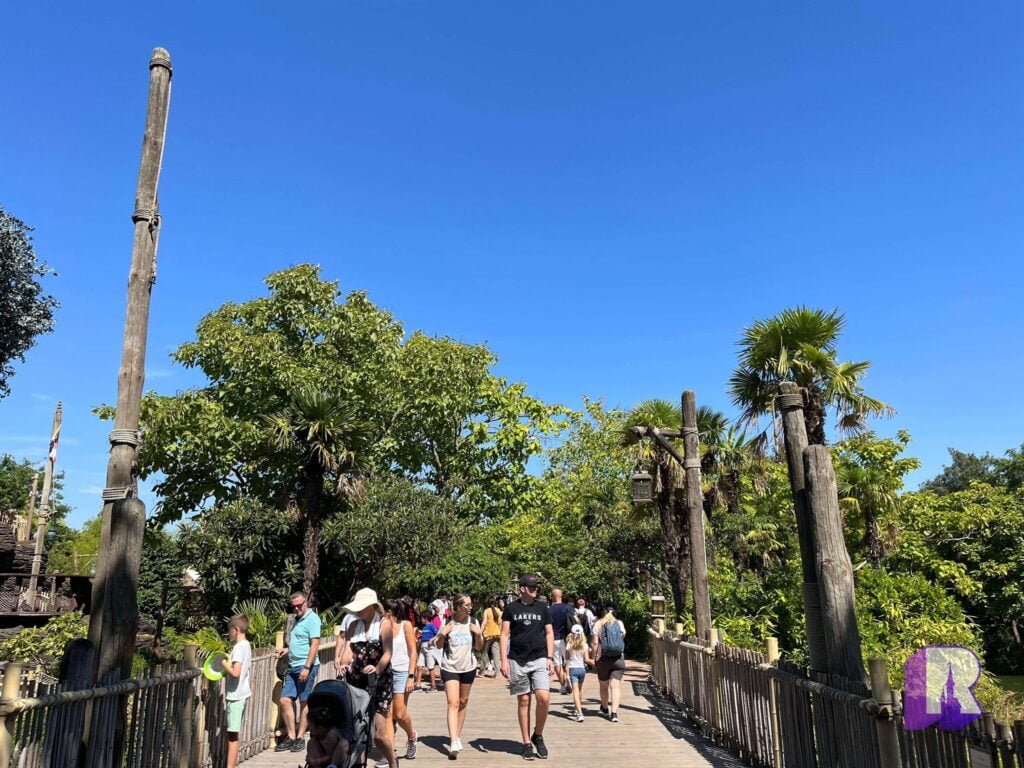 The Adventure Isle sign is off, hopefully to let construction equipment roll in at night to fix the treehouse which is closed until further notice do to structural issues.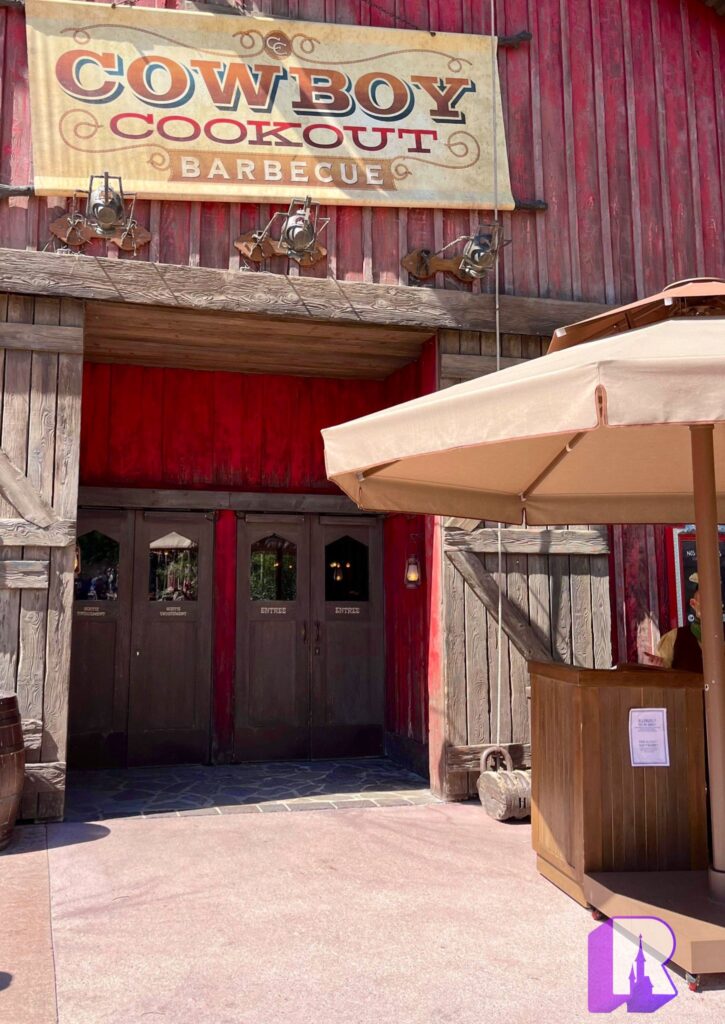 At Cowboy Cookout BBQ, a Cast Member at a podium outside the location now welcomes and directs Guests.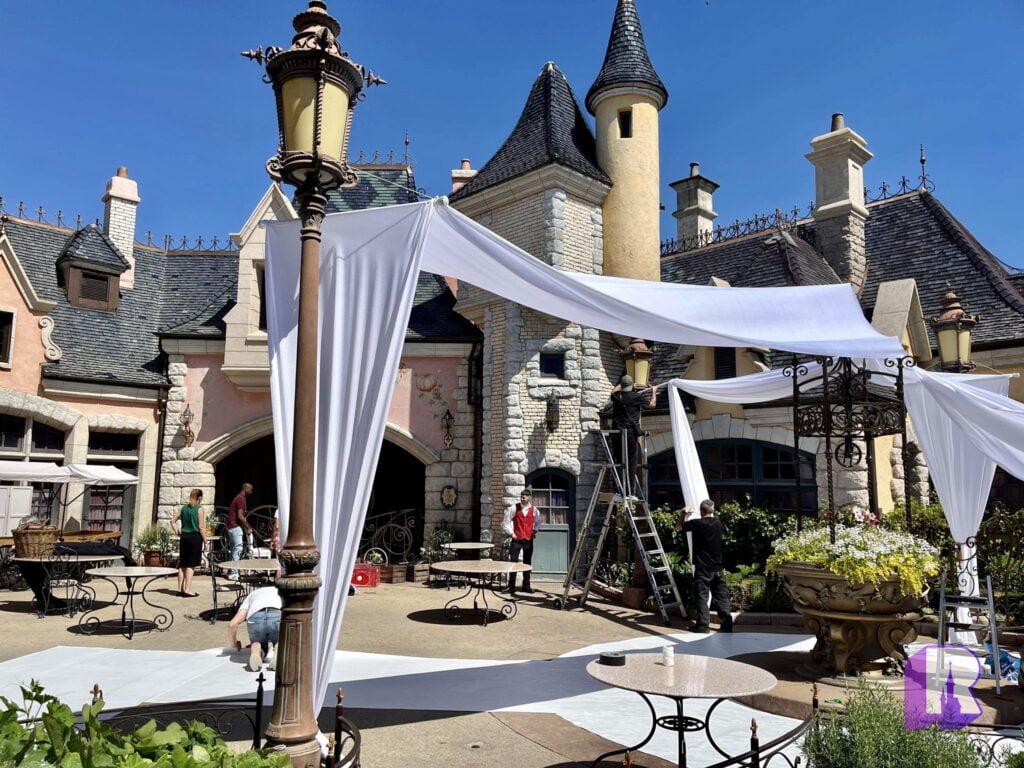 In the Auberge de Cendrillon Courtyard, a special event – likely a wedding – was in preparation.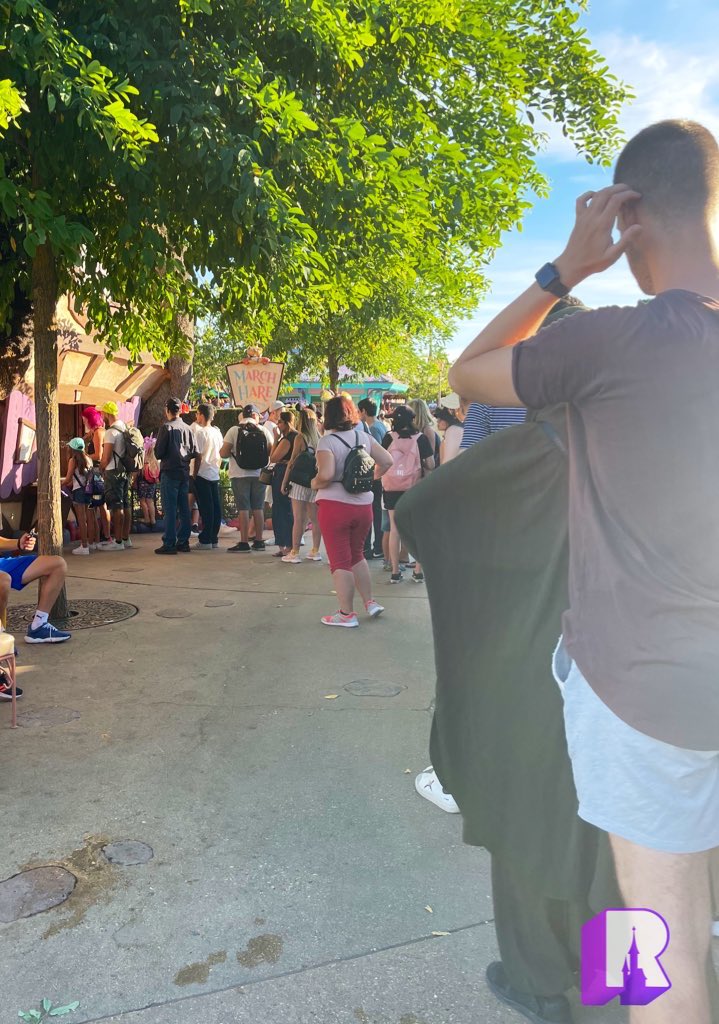 The longest queue for snacks in the entire park is March Hare refreshments in Fantasyland because Guests just love lovely themes snacks – WHO KNEW (everyone except the food team apparently). It's great to see snacks themes to each of the unique locations (and it does not have to be extravagant just nice quality and cute), hopefully this means we will get more of this.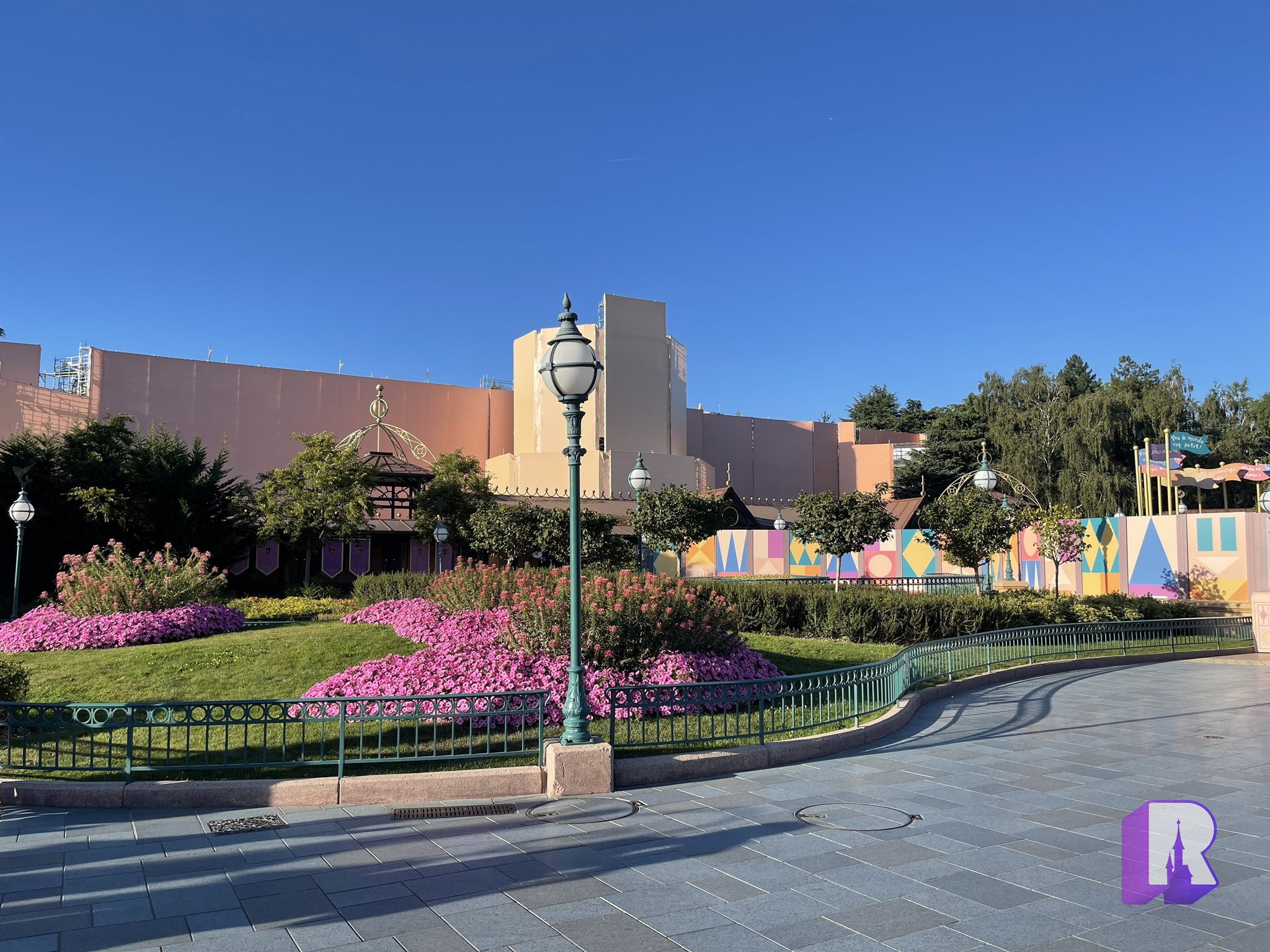 Refurbishment continues at "it's a small world" with the entire building now behind tarps. Work is also ongoing in the queue and of course inside. There is no official reopening date for the Attraction but we are crossing fingers for the end of the year!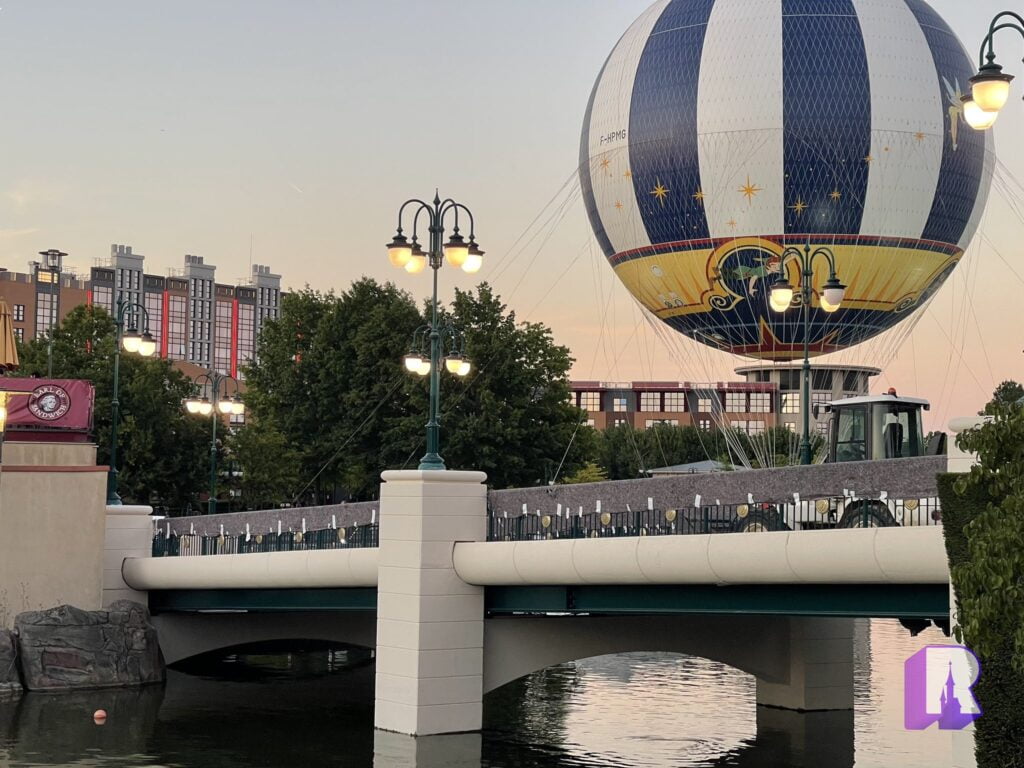 Heading out to Disney Village, walls are down on the bridge refurbishment near Earl of Sandwich. The structure had to be let's say "structurally updated" in the same way as "it's a small world'.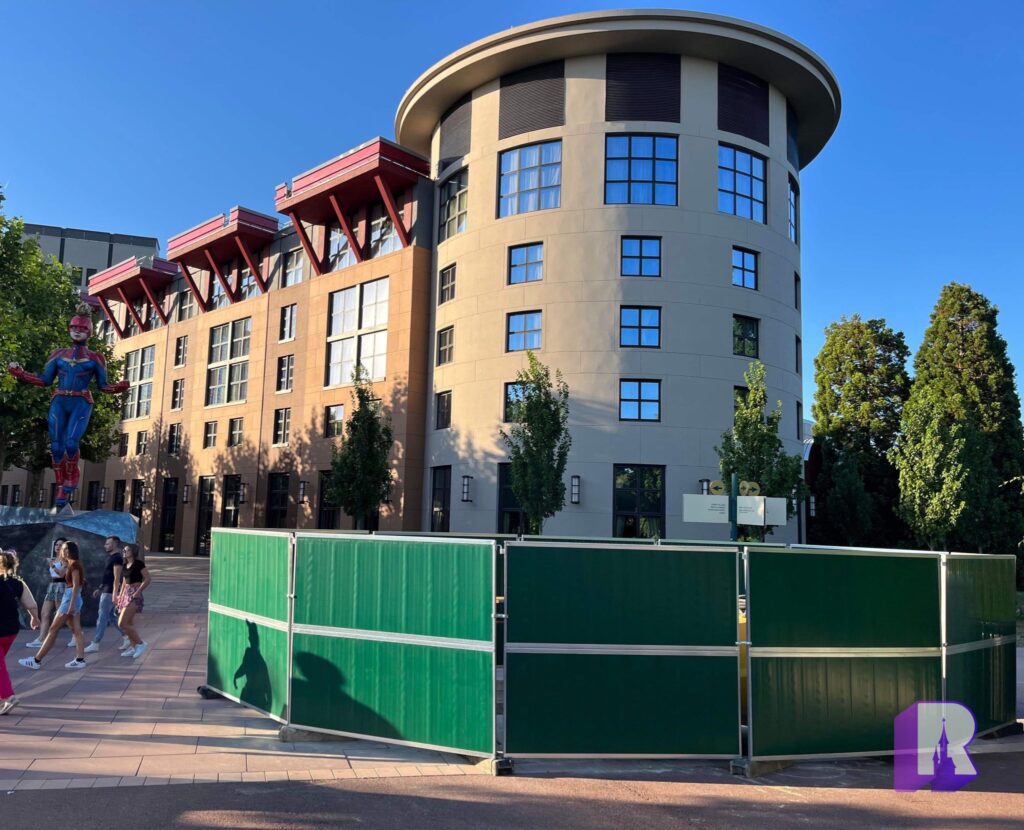 And a bit of floor refurbishment around Disney Hotel New York – The Art of Marvel to top things off.
Merchandise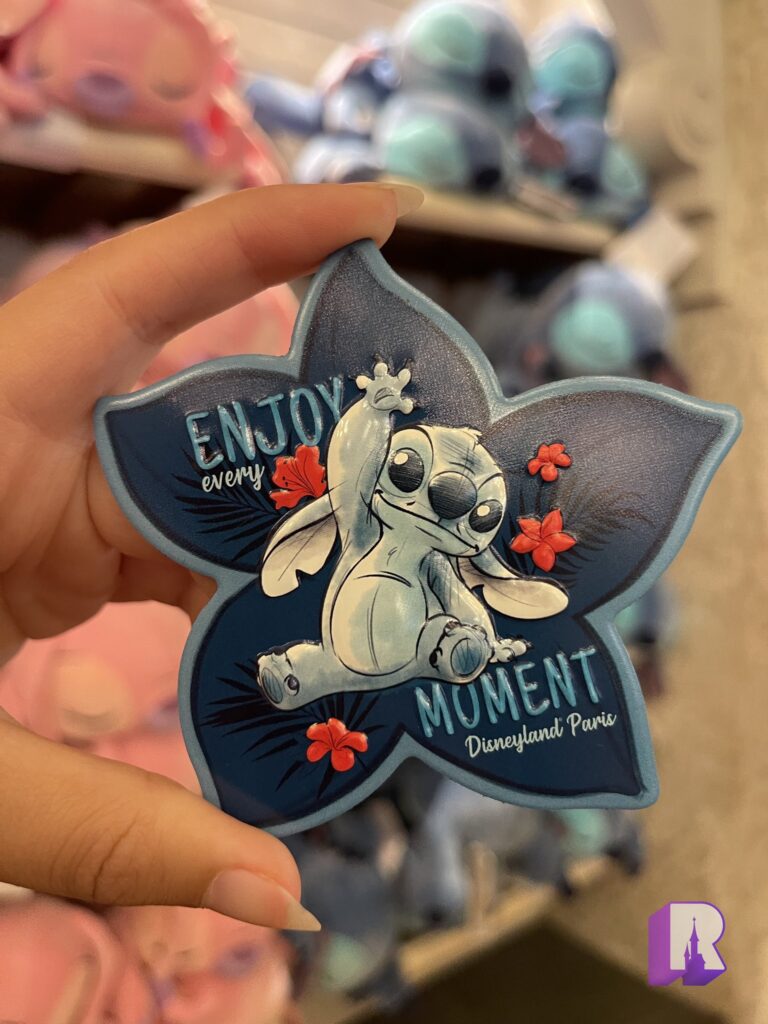 A cute new Stitch Magnet at Emporium.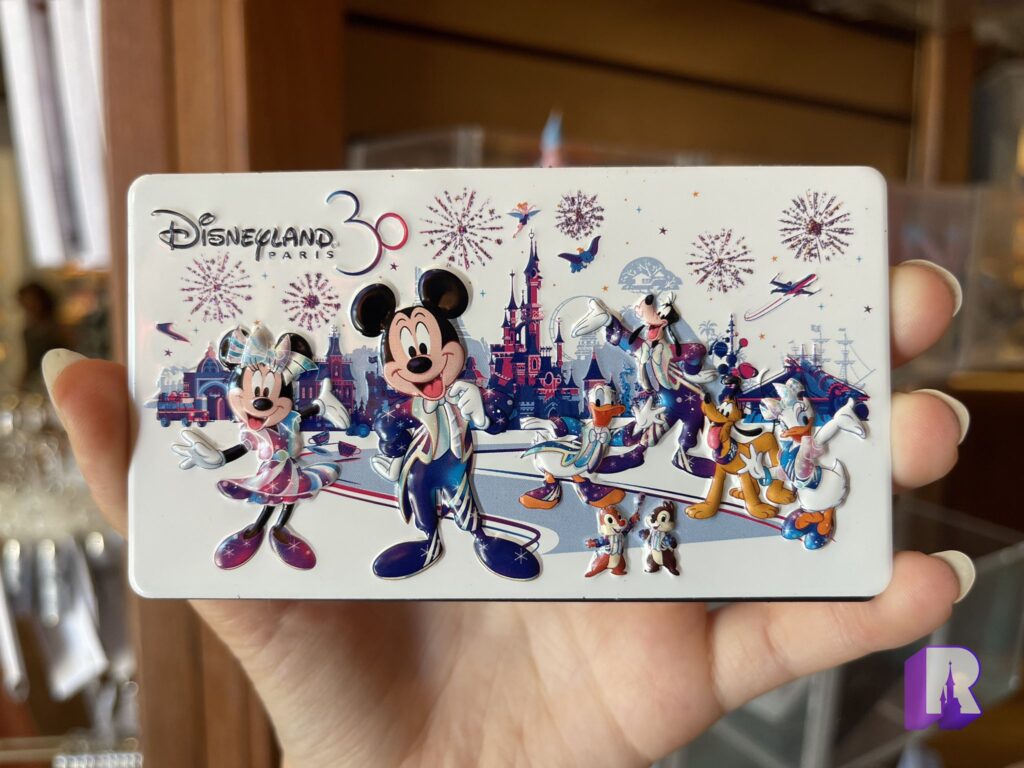 And this #DisneylandParis30 magnet at Flora's.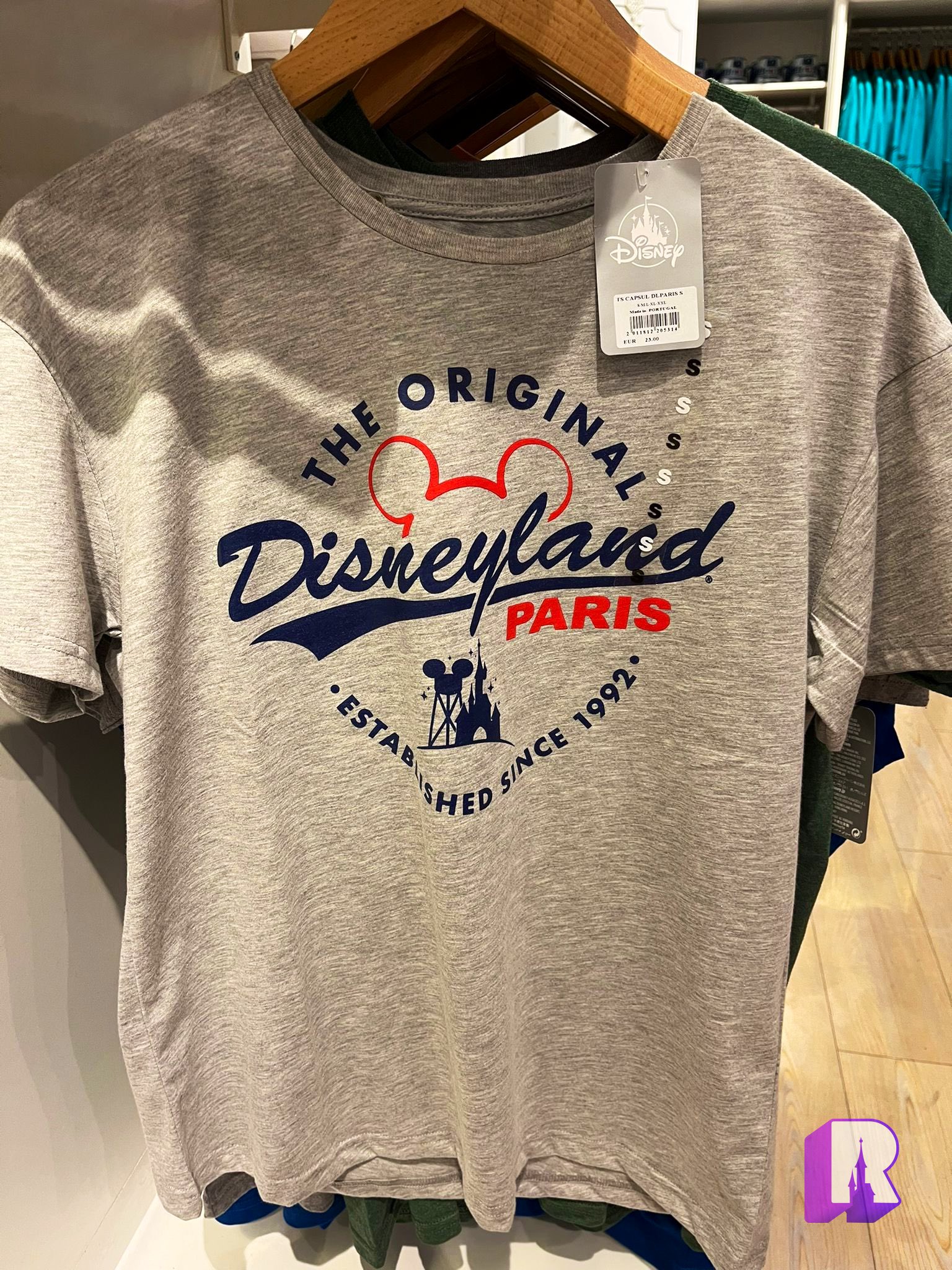 Some new T-Shirt arrivals at Disney Fashion with the 'The Original" design (the original of Europe maybe?), and retro-eco logo.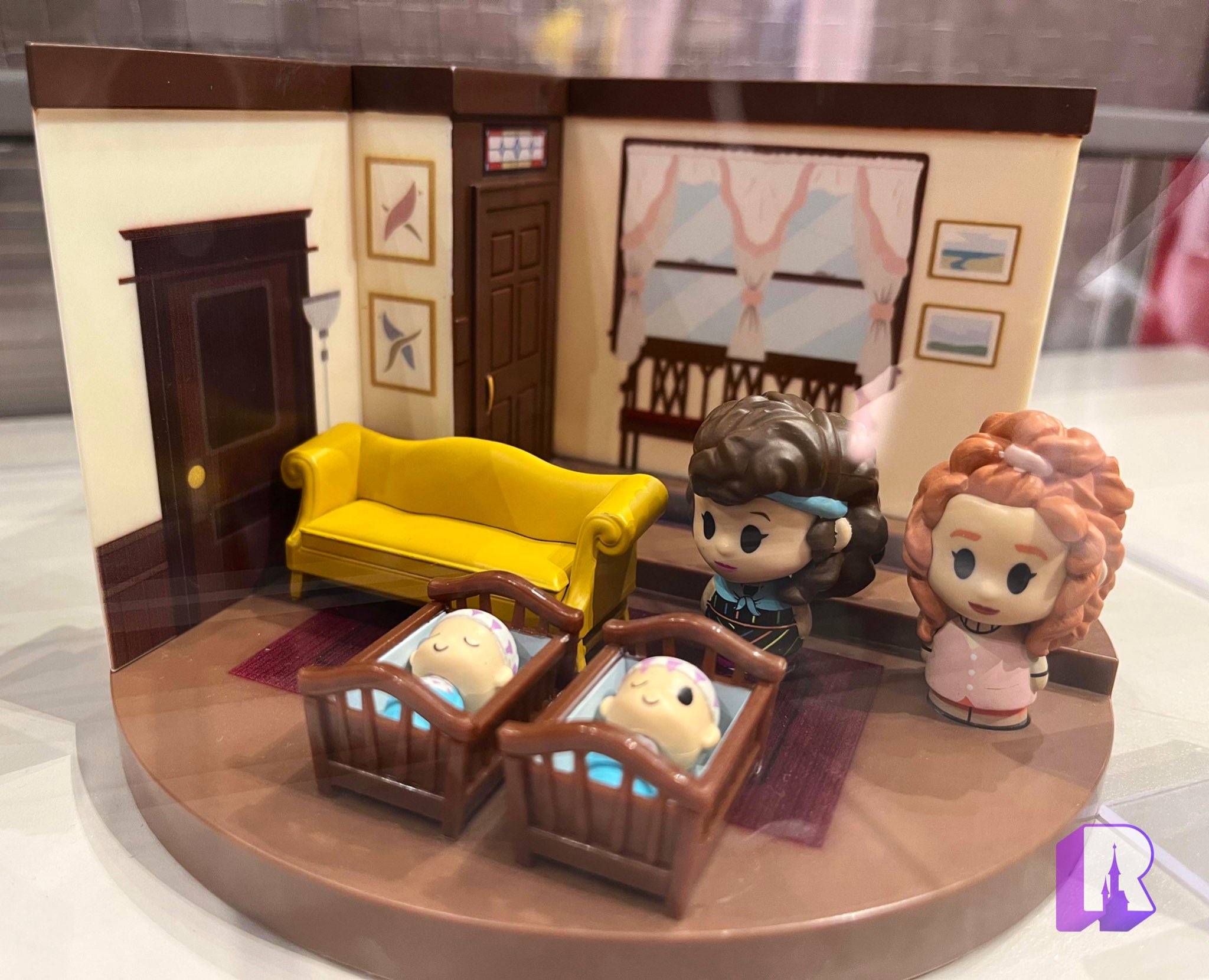 A new "Mini Moment" Wandavision scene at New York Boutique – Disney Hotel New York – The Art of Marvel.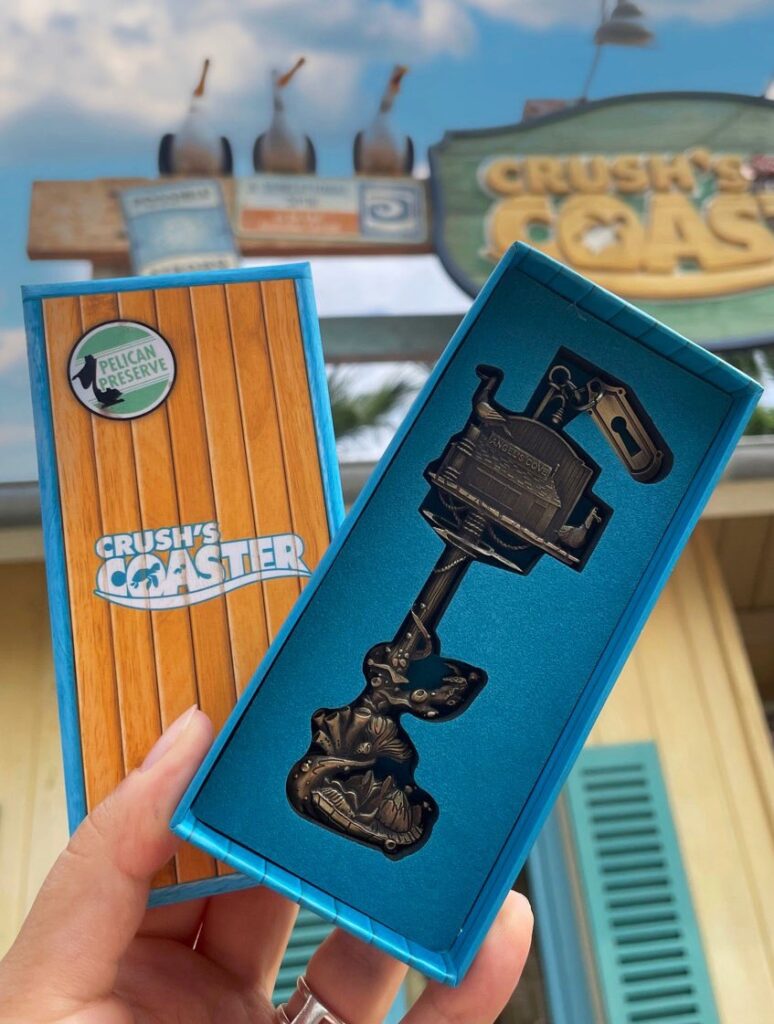 The next Collectible Key will be themed to Crush's Coaster and released on Aug 26 at the Walt Disney Studios Store (Lineberty reservations on Aug 24).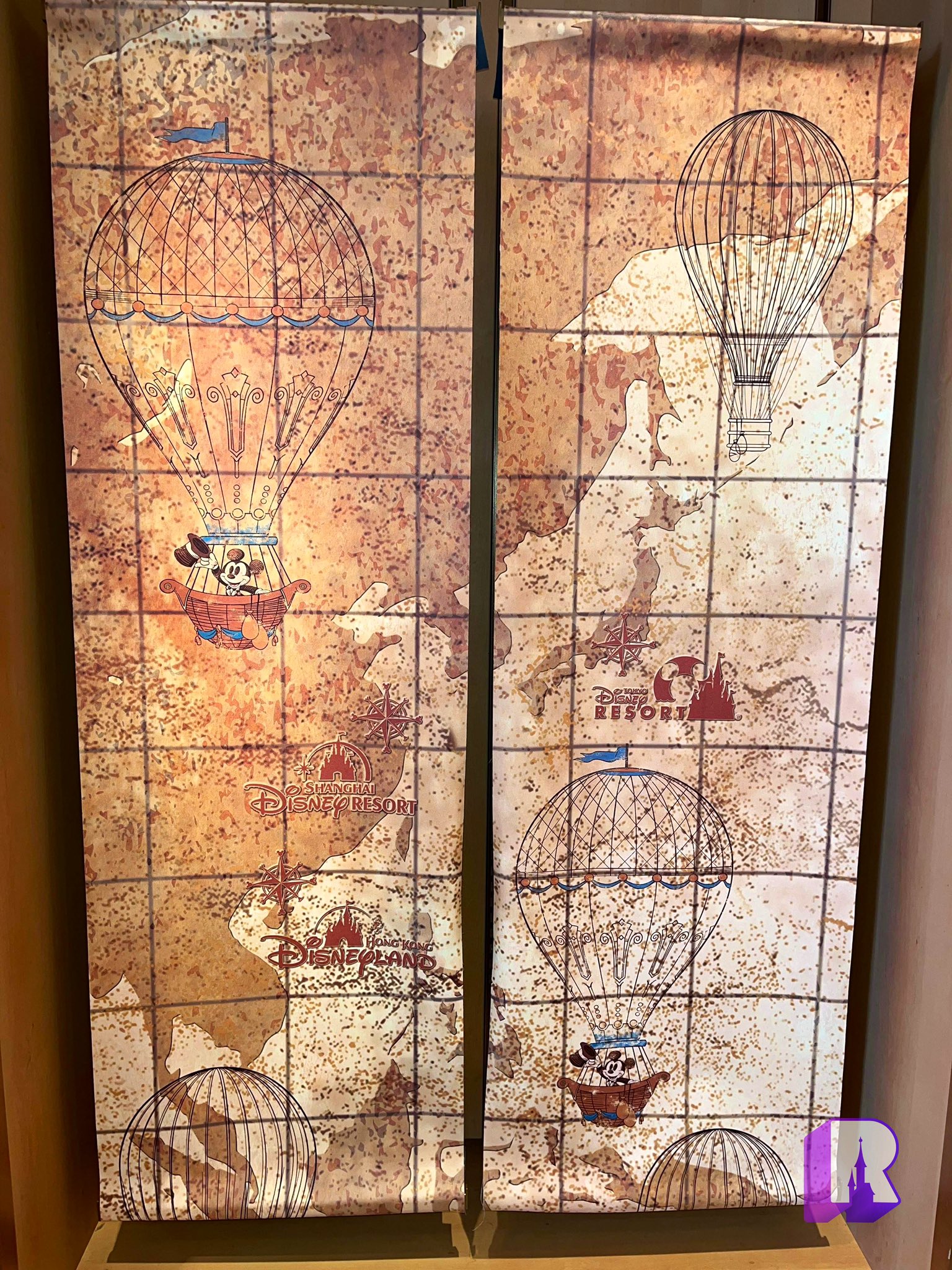 Love these banners installed at World of Disney in recent times, showcasing the location of all the other Disney Resorts! Sure they are here to hide empty shelves but they are awesome and I want them for my house !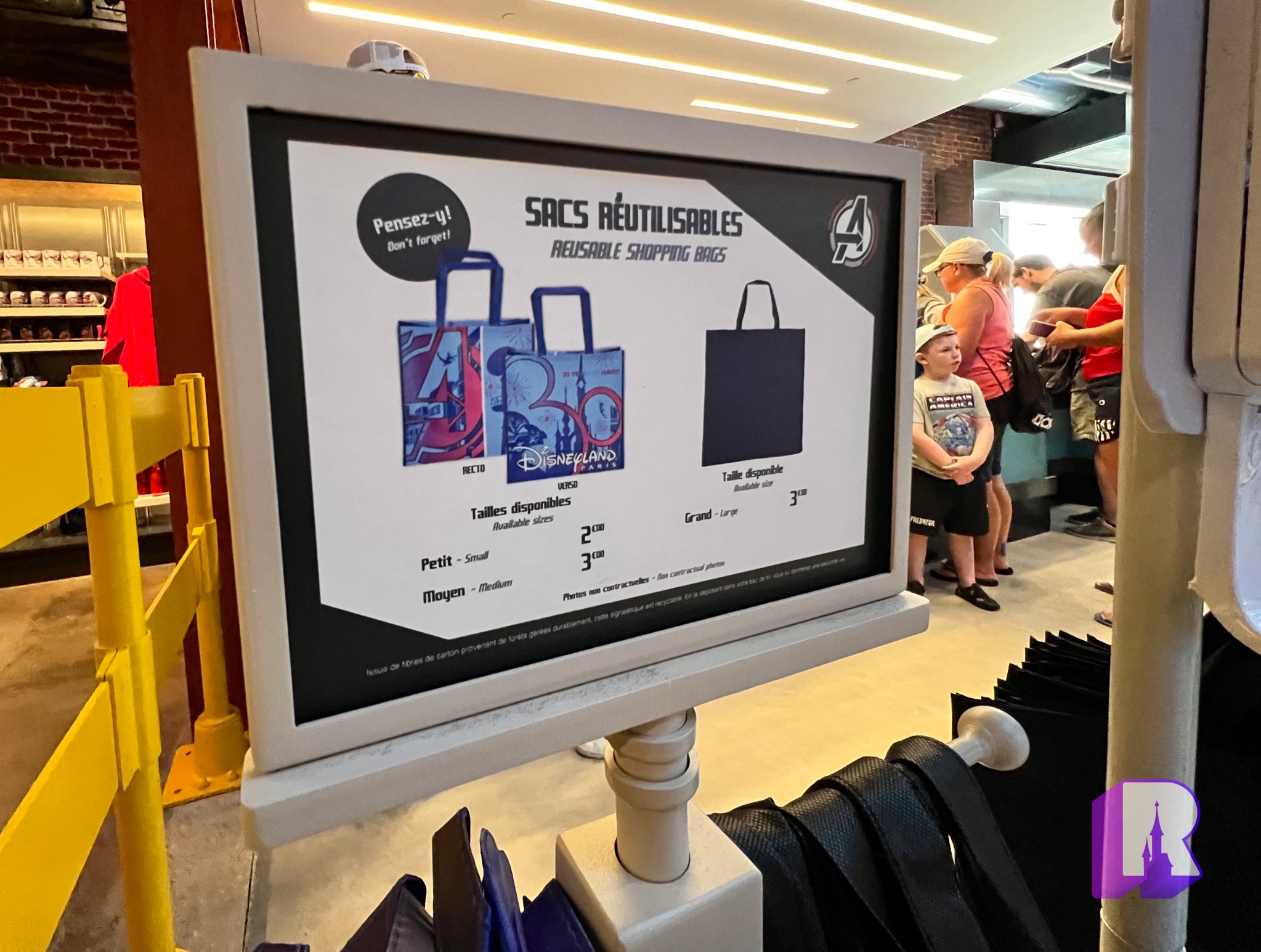 The Resort ran out of themed large reusable bags so…. plain black ones were on sale for the price of the Medium. Better than nothing I guess but weird vibe!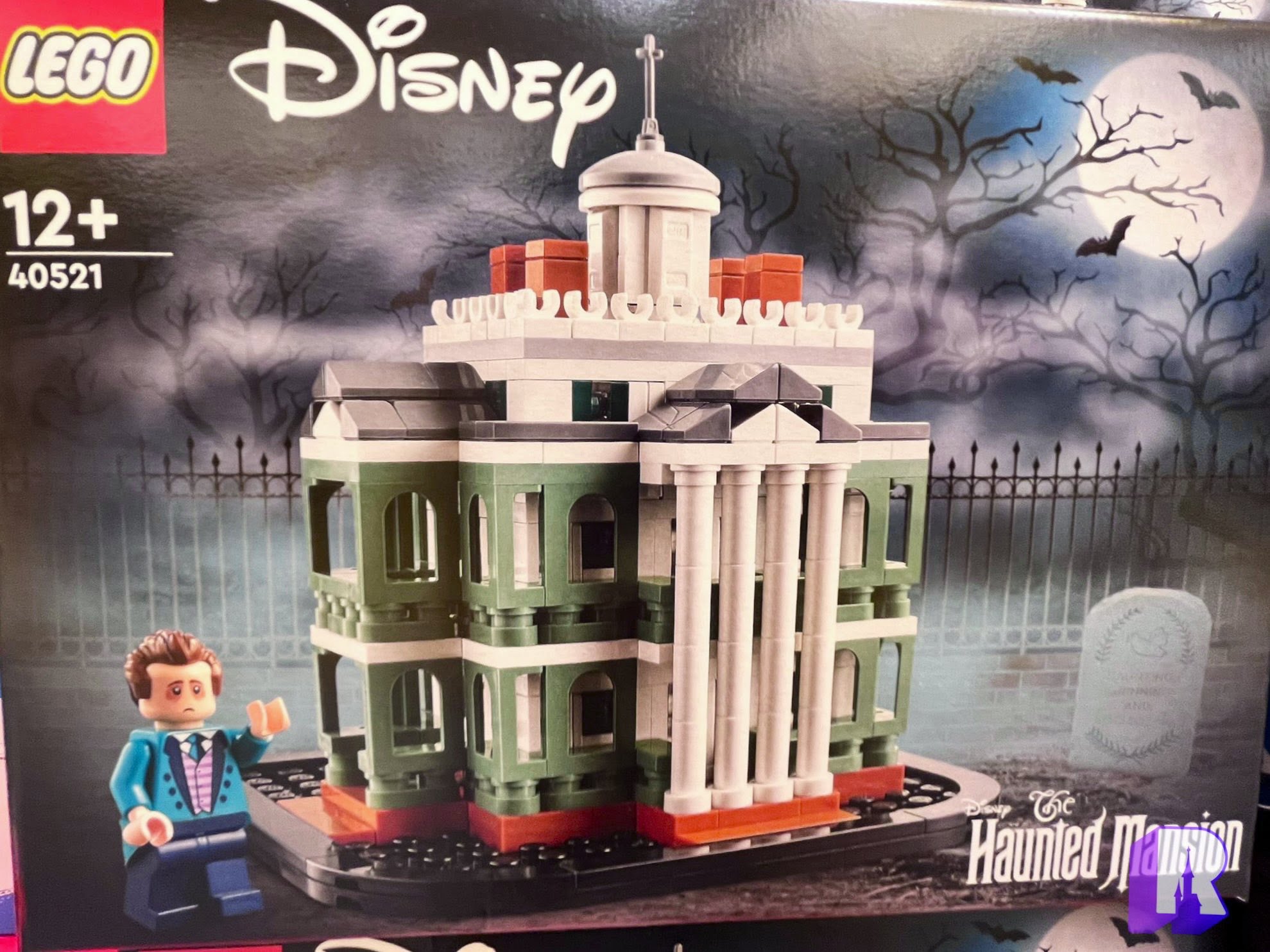 And some new arrivals at the LEGO Store Disney Village: Mini Haunted Mansion, Sancum Sactorum and the Nano Gauntlet.
This and That..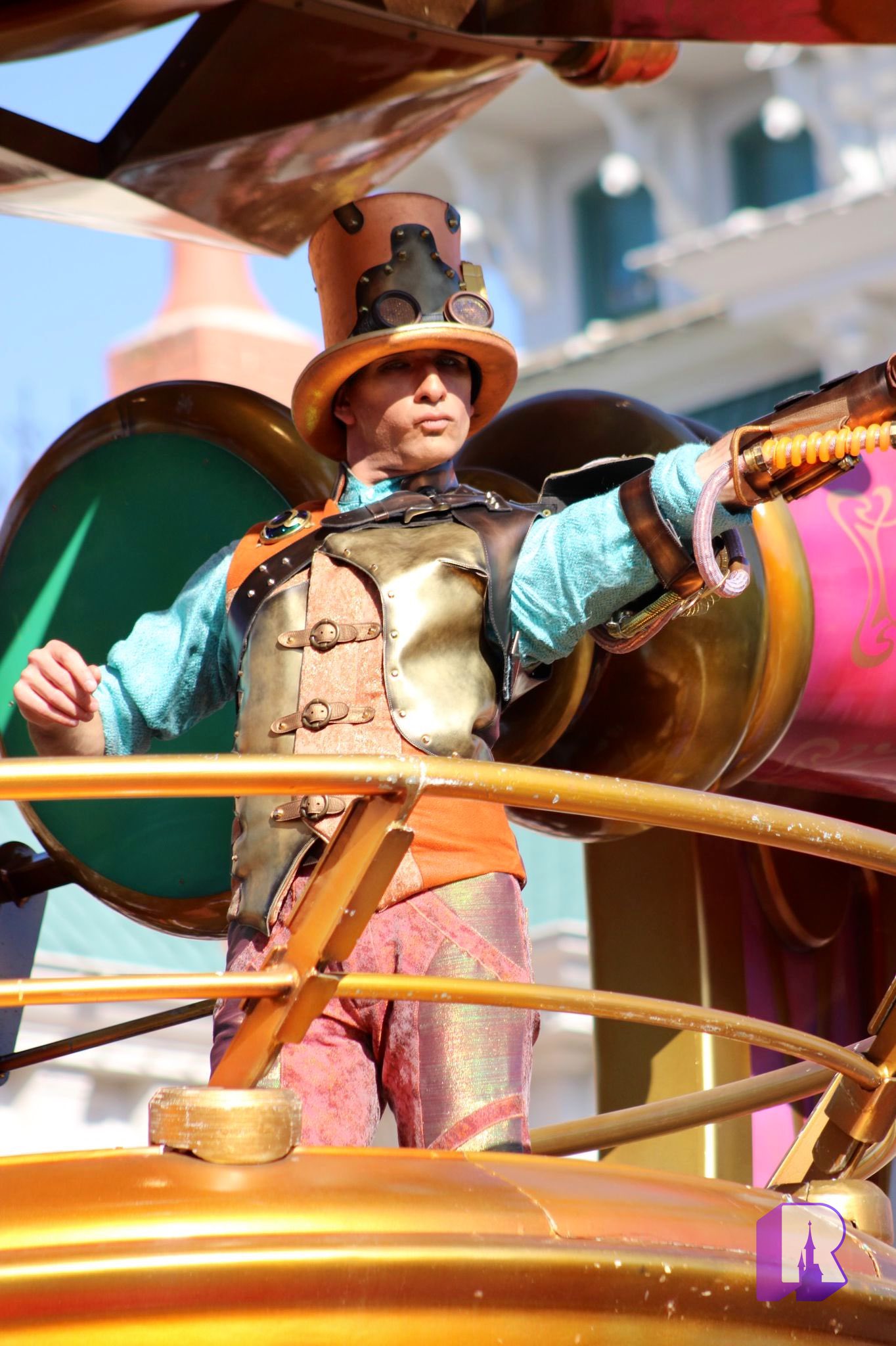 Some changes due to the heat on Stars on Parade, including great costumes from the DLP25 Grand Celebration day!
A new ad for the Resort had debuted. It's great but most of the Avengers Campus footage is from the US Campus AGAIN.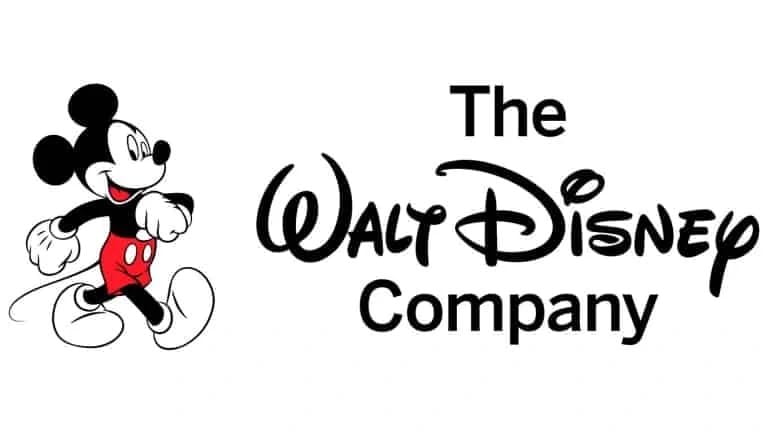 This week was also the Walt Disney Company Q3 FY2022 earning call, and well, Disneyland Paris has been doing really well! Improved results at international parks were attributed to growth in Paris, mainly due to increase in attendance and occupied room nights at Disney Hotels, offset by higher operating costs due to volume growth.
Well that is it for another wrap up of everything new at Disneyland Paris ! We hope you enjoyed reading this latest update and I will see you back here next week for another serving of Disneyland Paris news!