New week, new report! After last week's tumultuous news cycle we're back into cruise mode as the Resort slowly gears up for Halloween. Plenty of refurbishment progress and more, so let's take a look!
It's (almost) Halloween!
New visuals for the 2021 Halloween Season were unveiled this week, along with a bit of info. Apparently We Heart Halloween, interesting take but we do so why not!
Get ready to pose with Disney Villains at Selfie Spots, see Disney Friends in their Halloween costumes, and the Maleficent dragon float. Only one float was announced which means the Resort is not sure yet how much can/will be offered in terms of entertainment this year. With all the decoration and spooky atmosphere, it's always a good time anyway.
🎃 Video: Halloween 2021 at Disneyland Paris, from October 1 to November 7! pic.twitter.com/FgBqzWLt8e

— DLP Report (@DLPReport) September 1, 2021
A new promo video was also unveiled (above).
Sleeping Beauty Castle
This week, a very small section of the Sleeping Beauty Castle tarps were removed, signaling that the refurbishment is reaching final stages. Of course the unwrapping will take a long time so expect to see some works for another couple months at least.
We happened to catch (from outside the Park) a nighttime operation to remove the top spire. It's unclear why it's been removed but better now than once it's all done!
And sure enough, the next day it was gone. This in-Depth refurbishment is expected to last until the fall – can't wait to have our Park Icon back in all its grandeur!
Maintenance and Refurbishments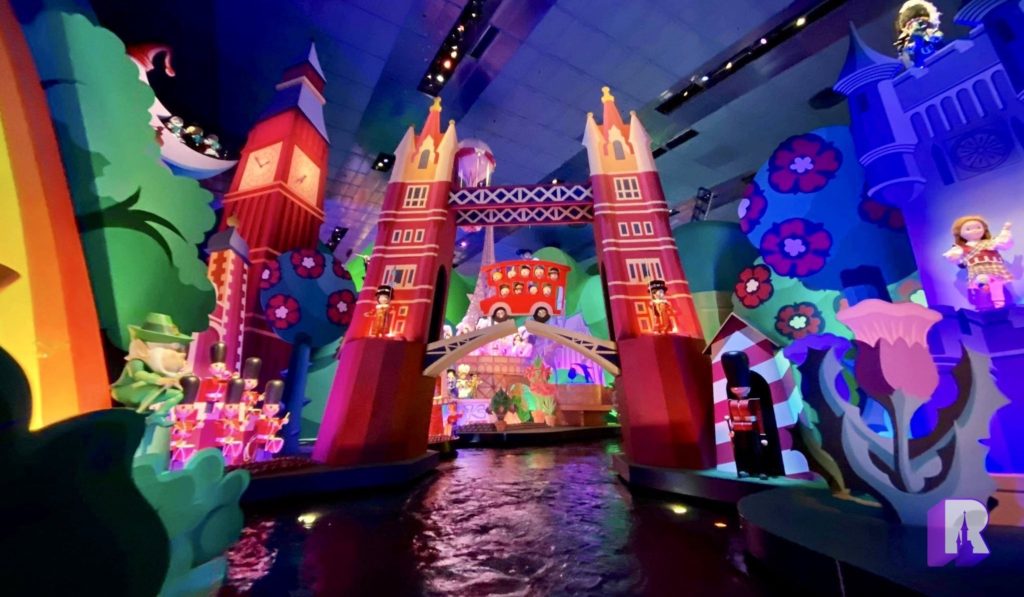 "it's a small world" which was supposed to be going under for a lengthy refurbishment at the end of September will after all (see what I did ?) stay open. No info yet on when the project will go ahead.
We start at Walt Disney Studios Park where a new crane has appeared on the land earmarked for the Lake/Frozen expansion. Good to see a bit of activity on this highly anticipated project.
Next door, the Avengers Campus construction continues full speed ahead. Some forum users reported good progress on the inside of the Attractions as well, which is good to hear. No opening date has been announced yet, with speculation going from March to July 2022.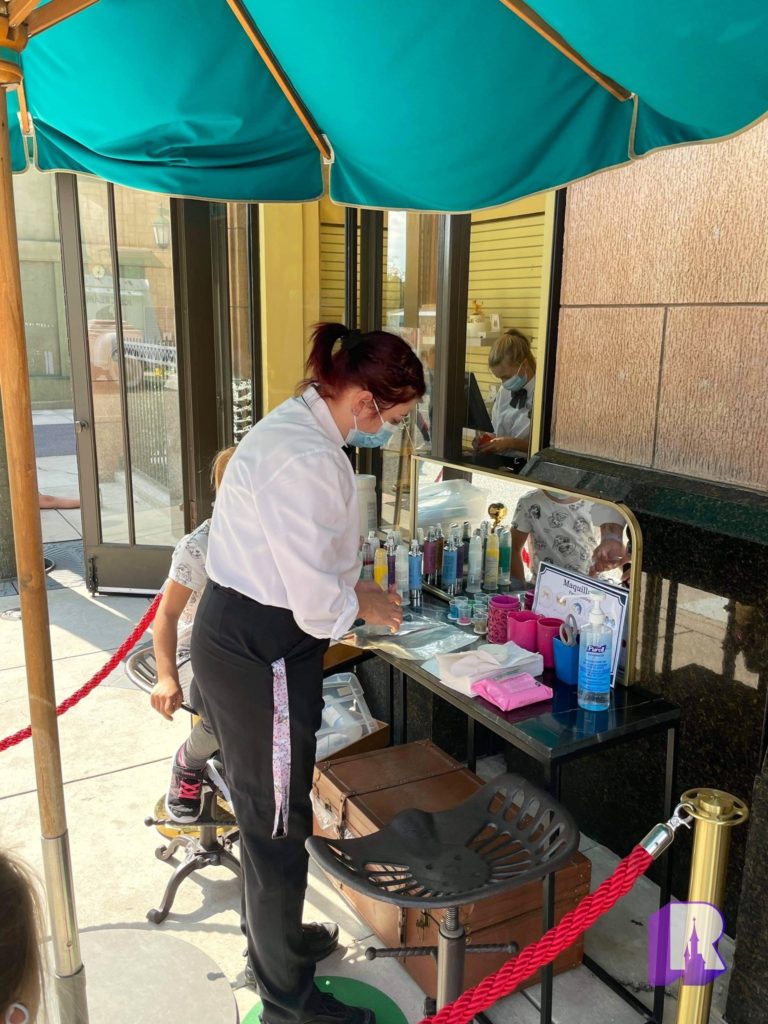 The makeup stand has returned to Hollywood Boulevard.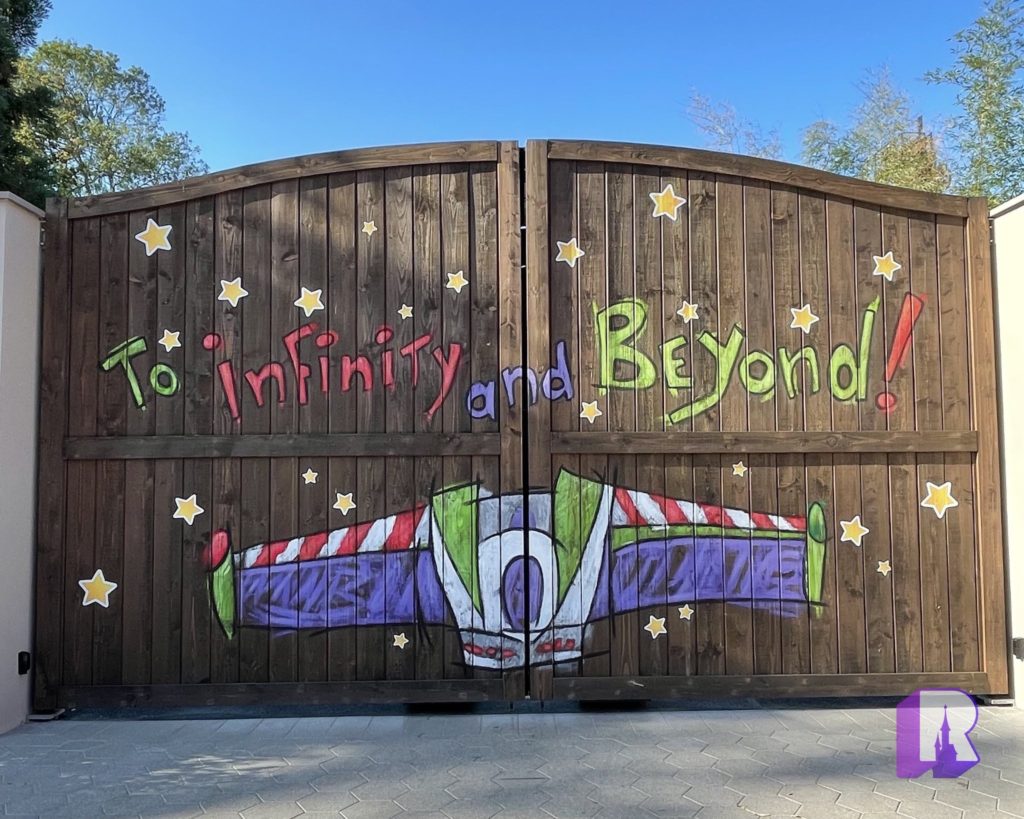 And yellow stars stickers have been added to the Buzz Lightyear design of the new Toy Story Playland backstage gate. Option 1: a nod to the kids stickers sets, Option 2: an afterthought that's gonna peel off soon.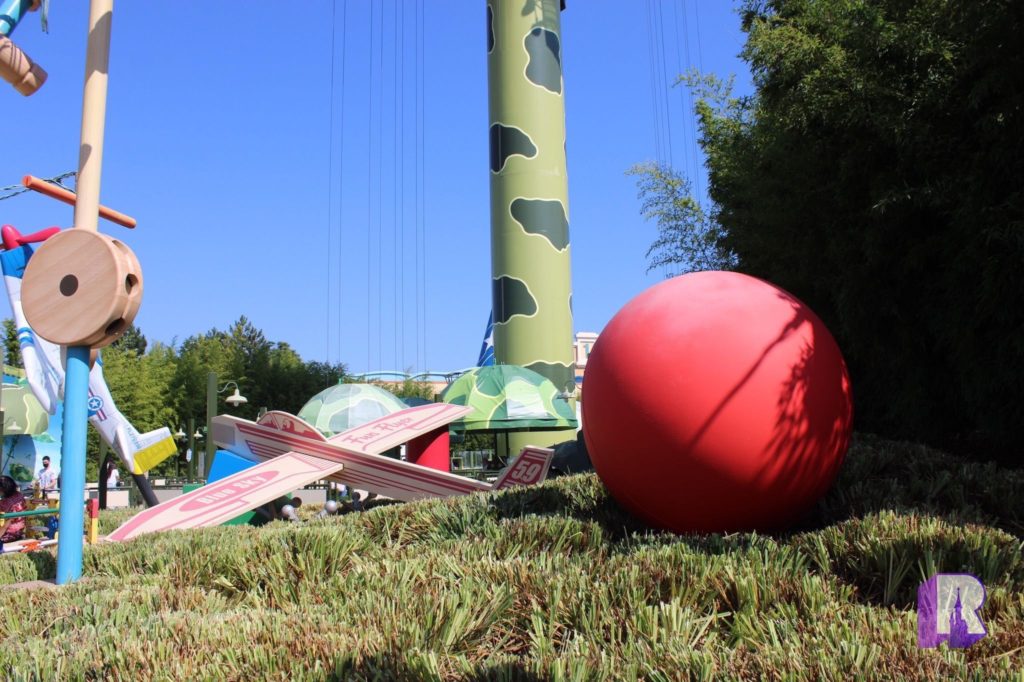 Talking about Toy Story Playland, landscaping around Parachute Drop has been trimmed.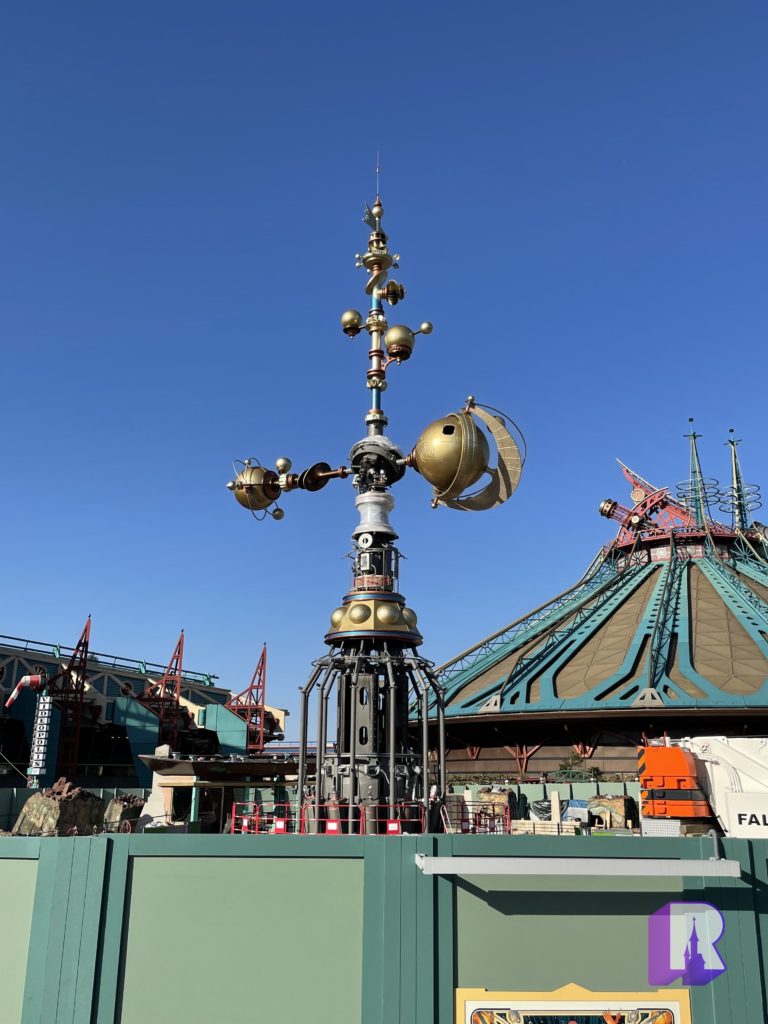 Heading over to Disneyland Park, Orbitron continues to gain planets and theming elements one by one. the Attraction is expected back mid-December.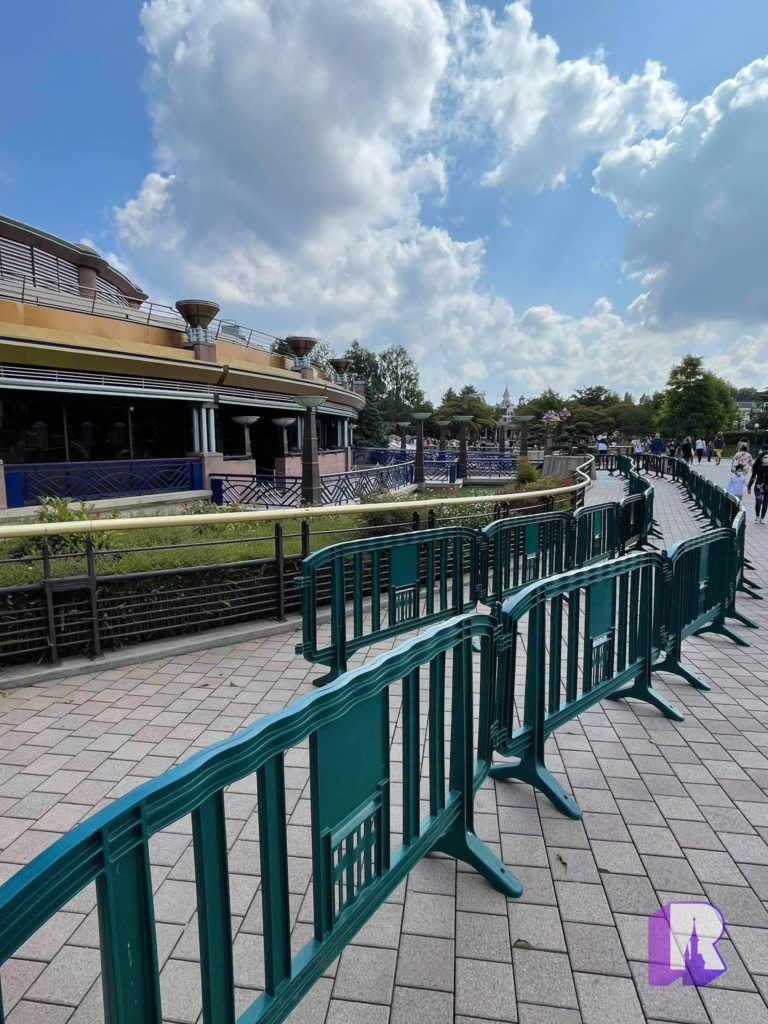 Nearby at the (former?) AP Office, a queue has been created as the space is apparently meant to be used to manage AP Holders complaints. It's become a whole part of the business I guess.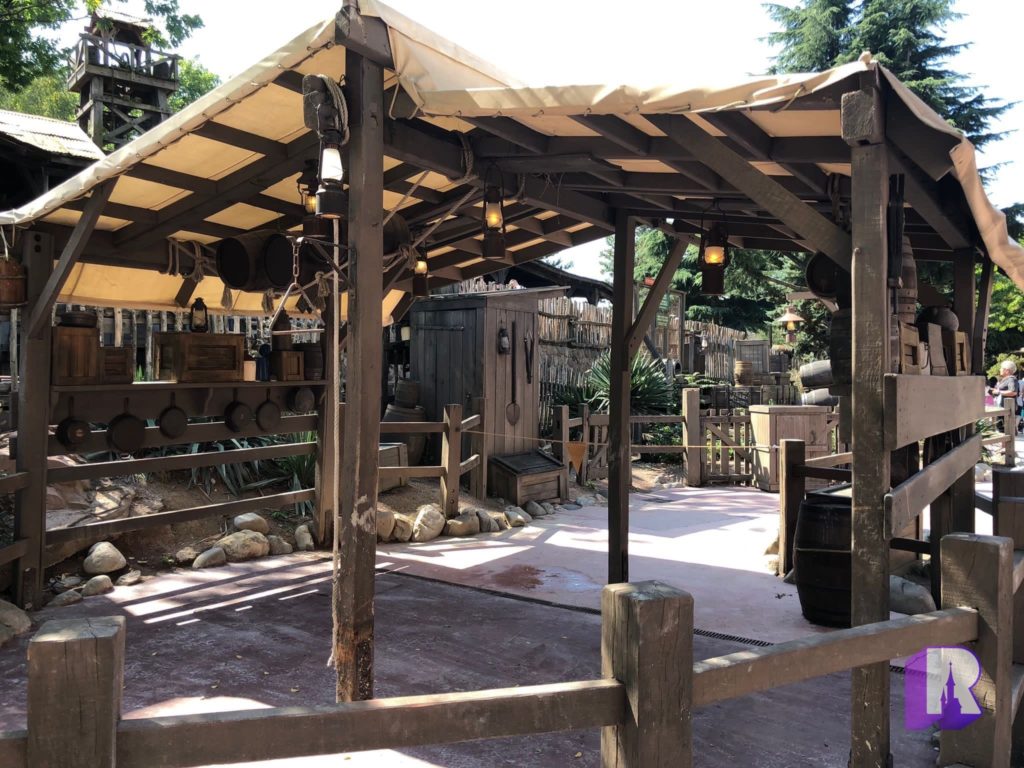 In Frontierland, the Fastpass machines removals continue with Big Thunder Mountain. Unclear what this space will become.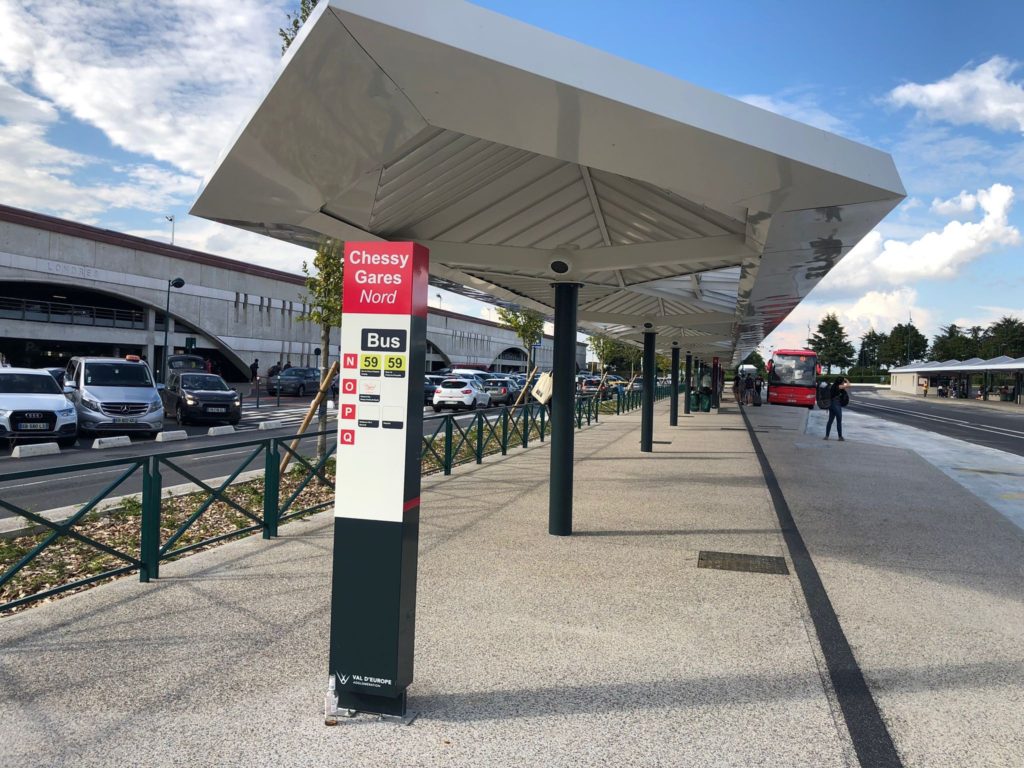 And just outside the Parks, refurbishment of the North Bus Station is complete, including signage. Disney Hotels and Airport shuttles continue to use the bays, but make sure to double check if you're going to any offsite destination as many routes are using the South Bus Station.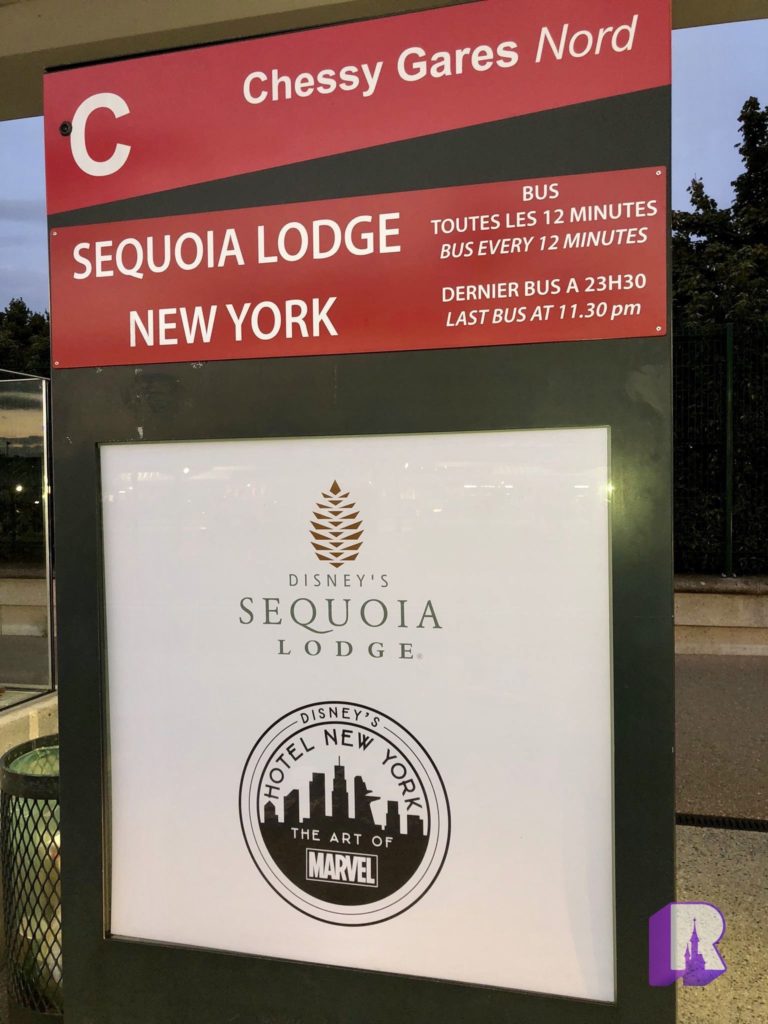 In particular, signage for the newly re-imagined Disney's Hotel New York – The Art of Marvel was added in a cute round format.
Not too far from here, tarps being slightly moved on the permanent security gates site. Again, can't wait to see this much needed project completed.
Food and Merchandise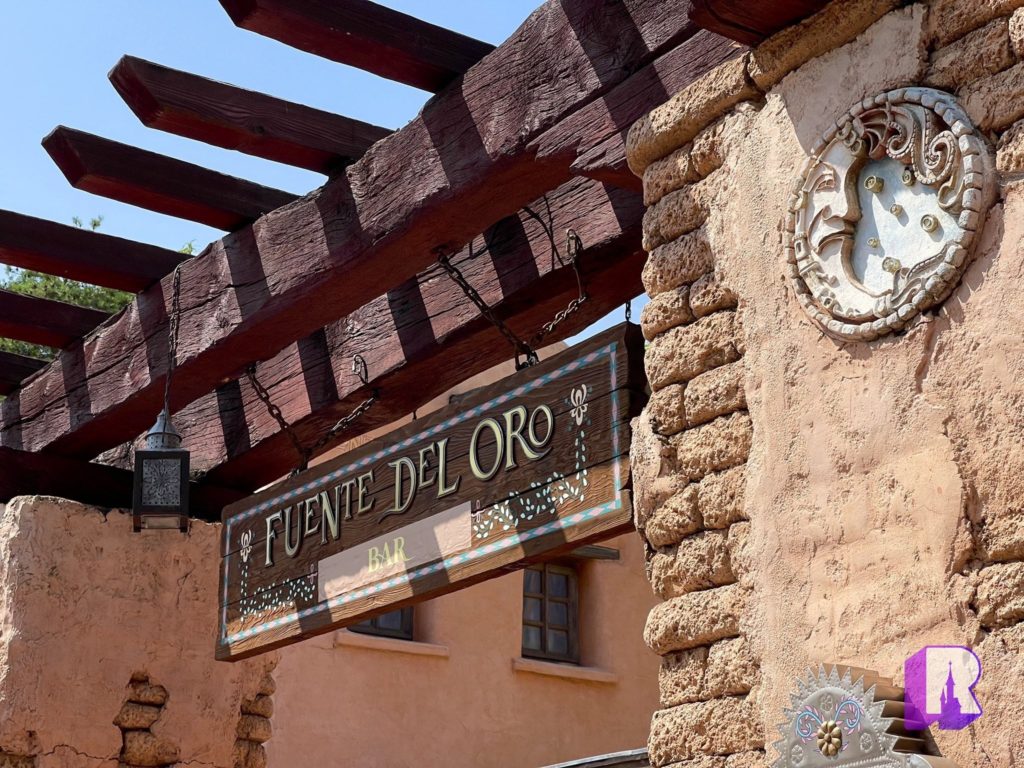 Fuente Del Oro is closing for 4 days at the end of September (27-30) likely to adjust the offering at this location. Let's hope the proper restaurant operations will return but also that they will keep the bar offering (what I really mean is Frozen Marg).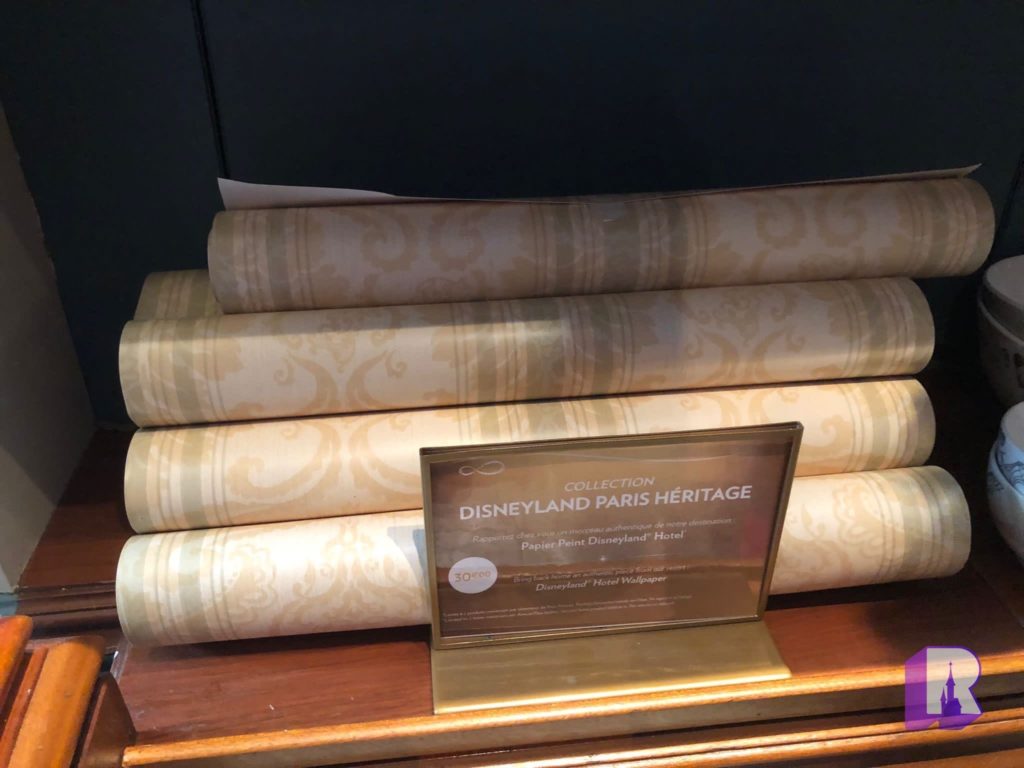 The Disneyland Hotel leftover wallpaper was on sale at the AP Shop – it's both so silly and so amazing.
Also on sale this week: Disneyland Hotel dishes, lamps, and more frames.
Guests could also find Big Thunder Mountain glass collectibles by Arribas including this nice "coin":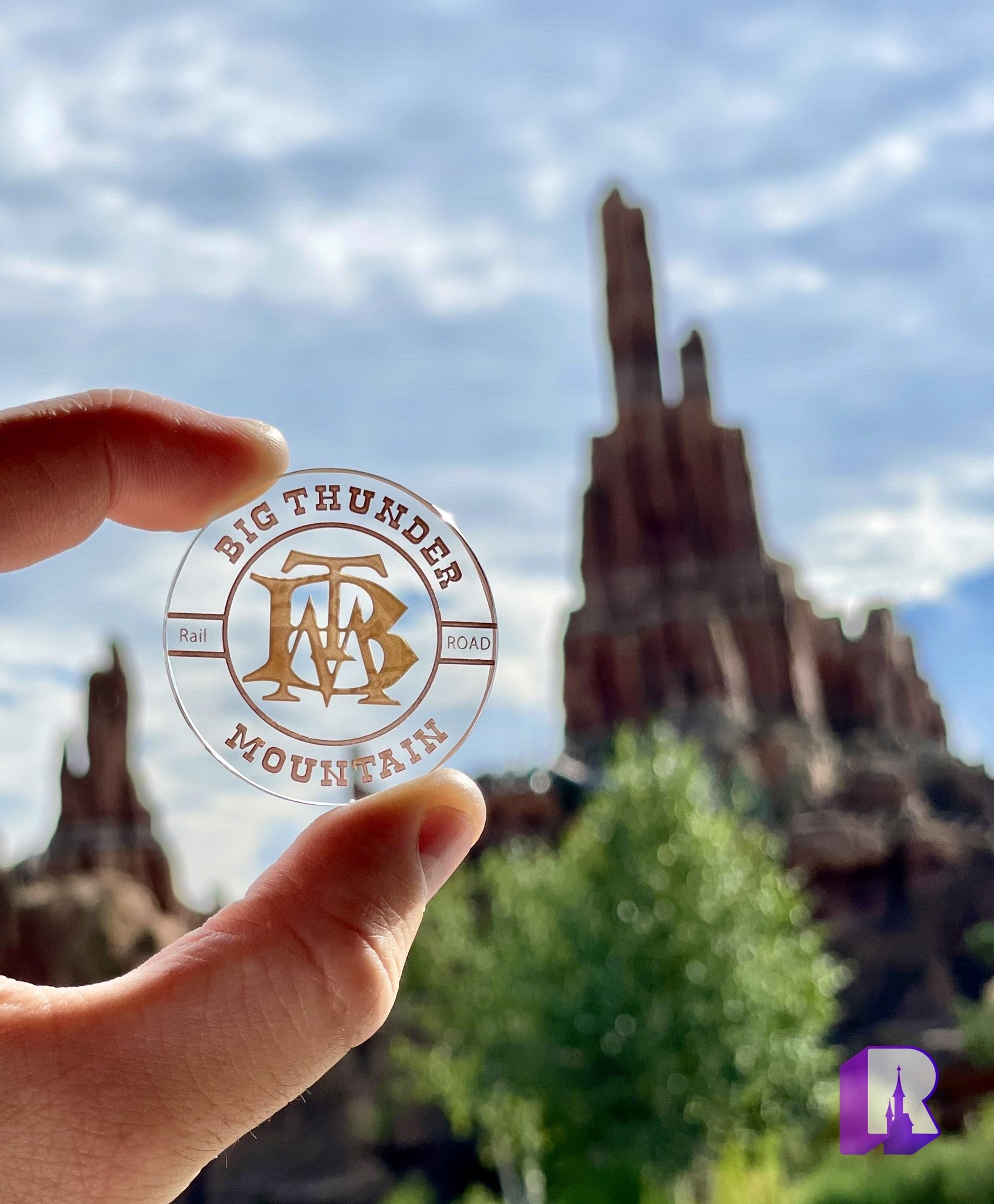 Despite a bit of a cold reception initially, the AP Shop has been offering some really cool and unique items rarely available for the average Guest. Well done to the teams in charge.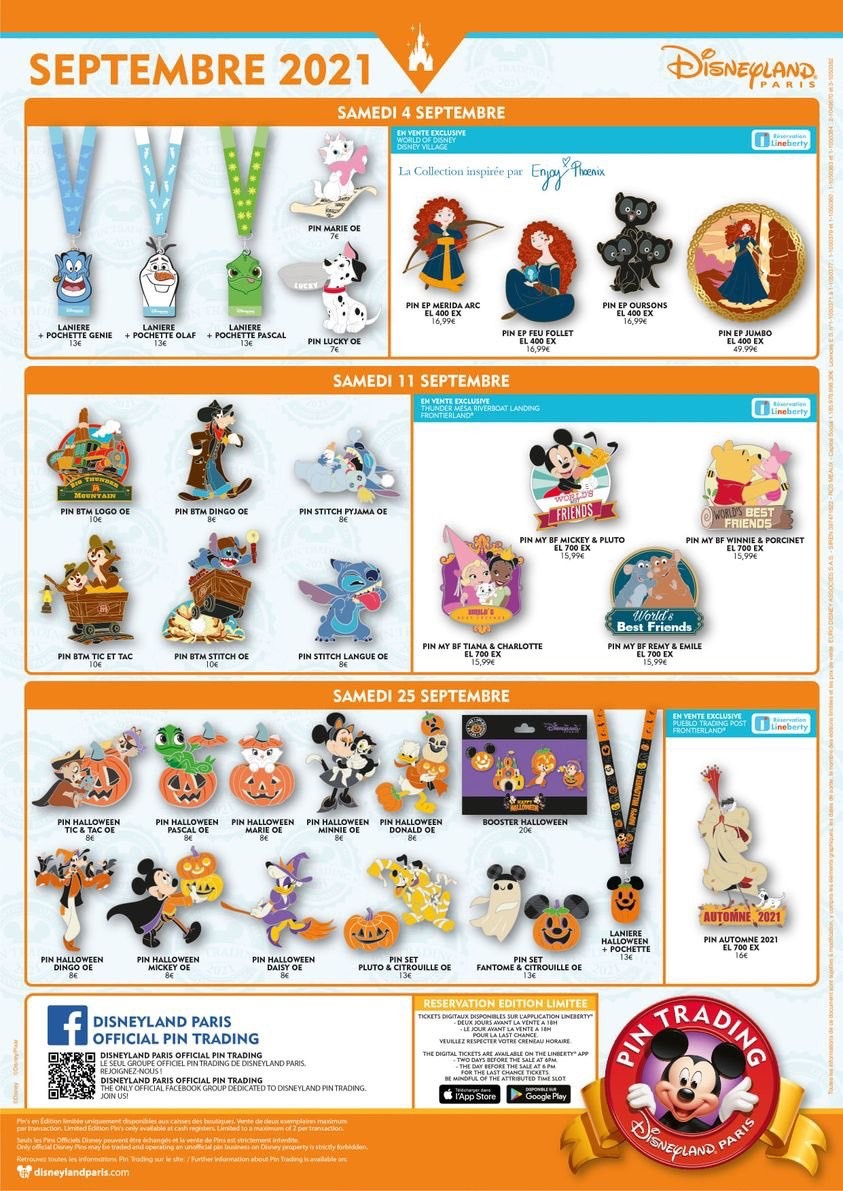 The Pin Poster for September is out and of course includes Halloween!
And still in the Pins category, here's a look at this lovely Brave set.
And that's our news report for this week! Thanks for reading, and see you next week for a new check on everything happening at Disneyland Paris!