Another week another emotional whirlwind in the world of Disneyland Paris! We finally got confirmation of the Disney Hotels opening changes but as soon as this drama was over, The Jungle Book Jive delivered the next. On the other fronts it was a good week for characters and maintenance – let's take a look!
Hotels Musical Chairs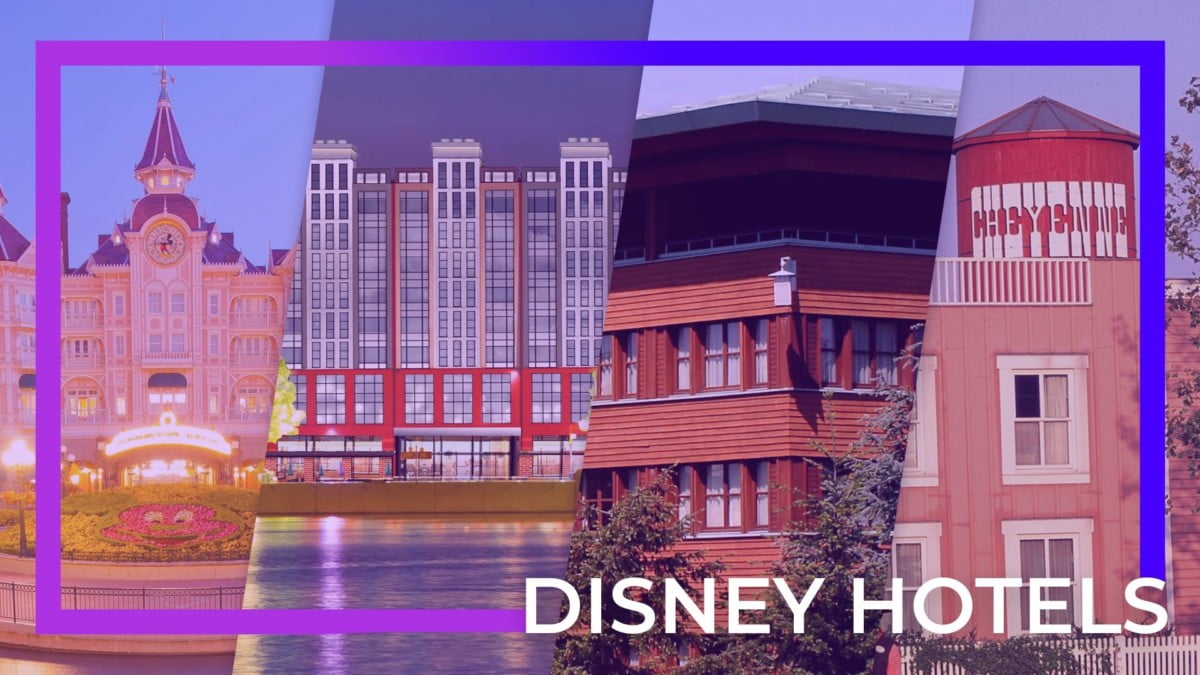 After the news broke/leaked/was released too early of a change to the Disney Hotels opening schedule last week, all of us were left waiting for an official confirmation. It came Tuesday after the Resort management could talk to the union (not that it made any difference). The most surprising move (although at this point is anything surprising in 2020..) is that Cheyenne will indeed be reclosing for 5 months. The Disneyland Hotel also won't reopen until December, casting doubt on the Disney Princesses remodel that was in the works. Here's the official schedule:
– Disneyland Hotel opening December 8, 2020 (originally September 7)
– Cheyenne closing September 30, 2020 to March 3, 2021
– Sequoia Lodge opening May 1, 2021
– Hotel New York The Art of Marvel and Davy Crockett Ranch: no official date.
If you have a stay at a now closed hotel, Disneyland Paris has or will be in touch. You can also read about all the options available to you HERE
Failure to Launch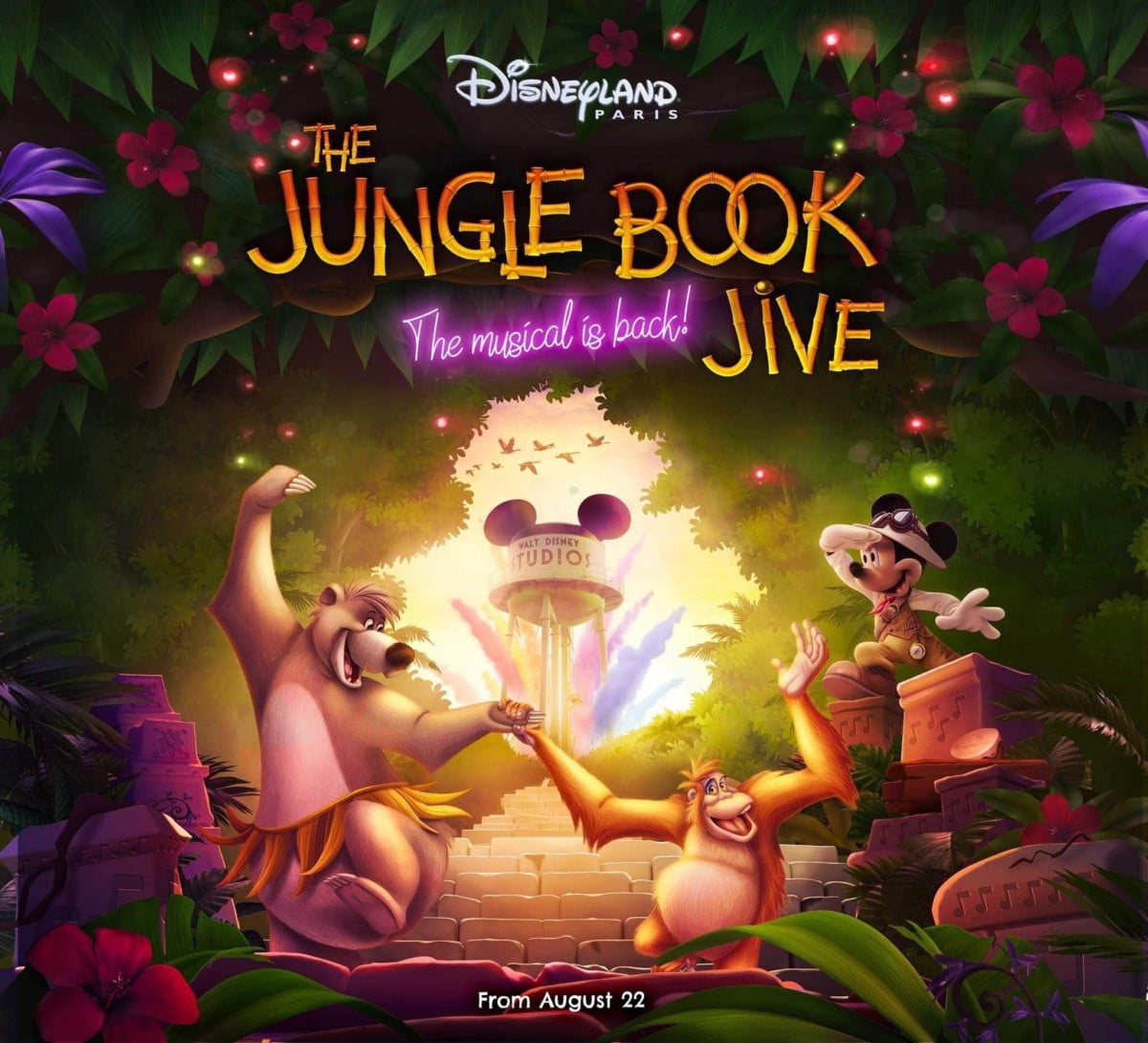 Excitement was building up for the premiere of The Jungle Book Jive at the Stunt Show Arena (file that one in "2020 surprises") when the show was pulled Friday, the night before the big premiere out of safety concerns. There's no new premiere date but we're crossing fingers it will be ready to premiere in 14 days.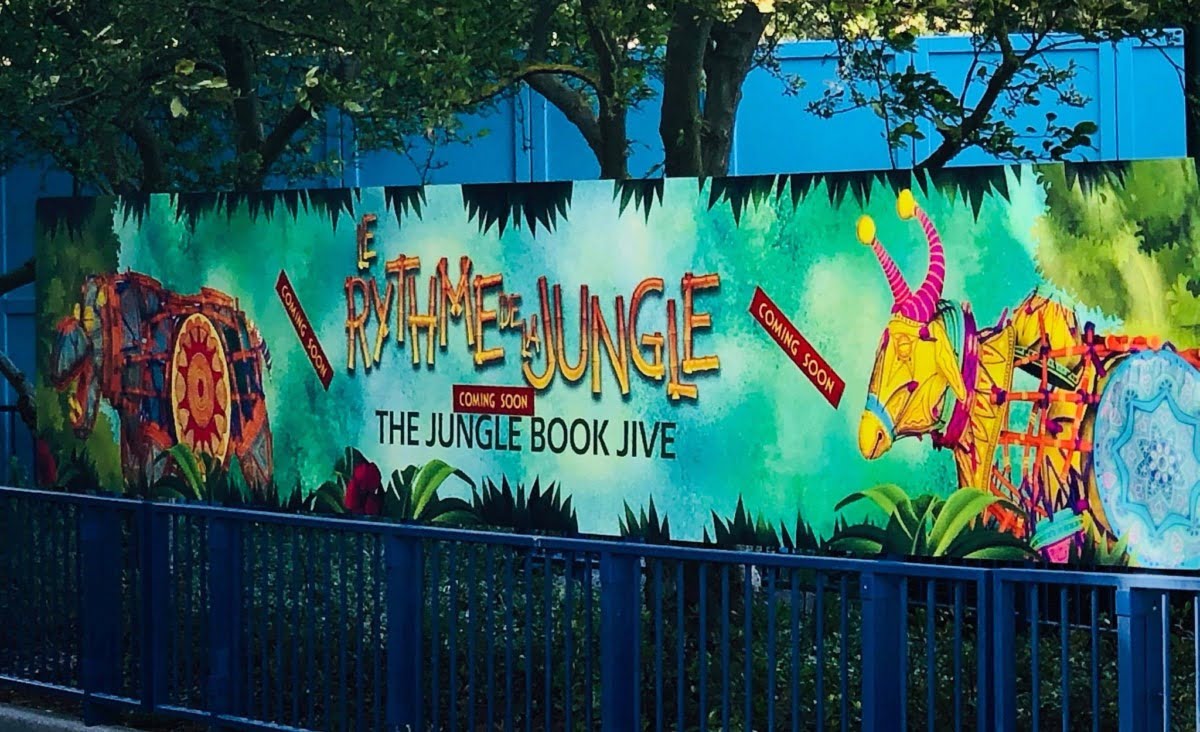 Stickers were placed on the otherwise lovely mural near the arena entrance to let Guests know.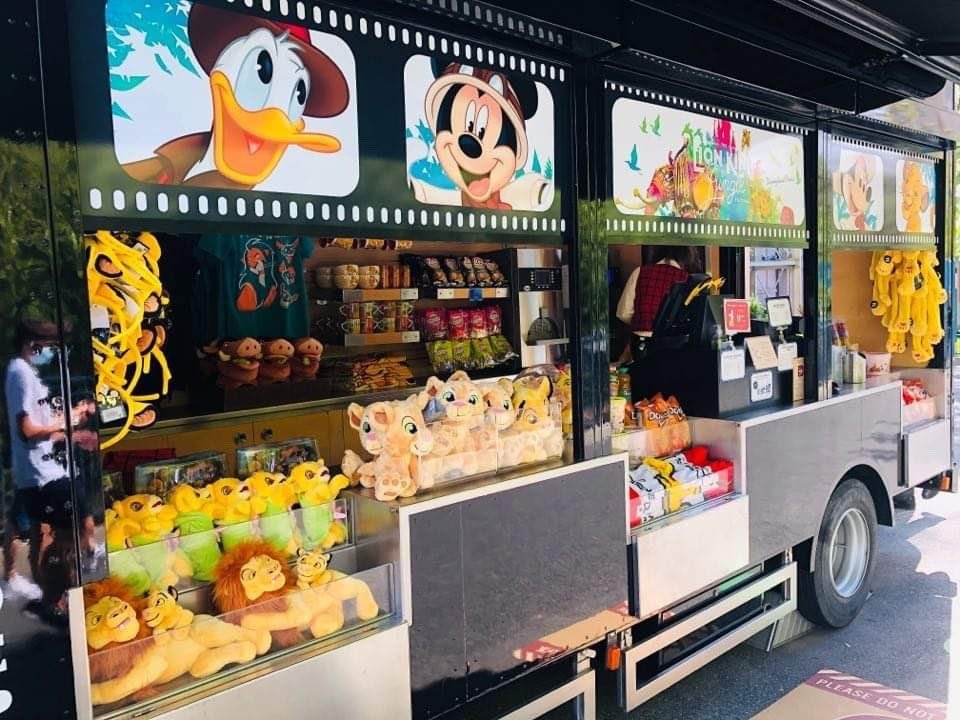 Even the merch truck was ready (a reuse of the Moteurs Action – RIP – truck).
I really feel for the entire cast, crew and producers of the show who have worked so hard to make it happen. Hopefully we get to see the show soon.
Rhythms of Social Distancing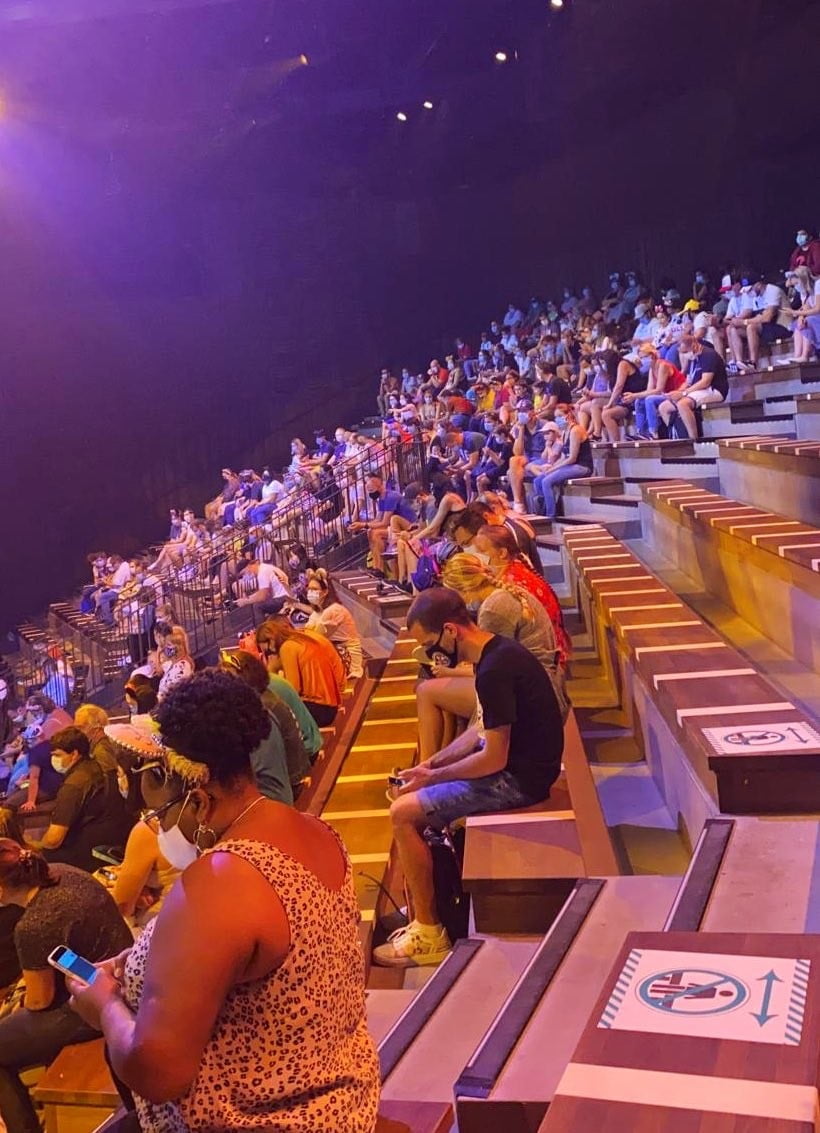 Since the opening of Rhythms of the Pride Lands, Guests online and off have been complaining that the crowd was packed too tight. Disney was respecting the government guidelines but this weekend decided to listen to feedback and cut the theater capacity in half by loading only every other rows. As a result the theater only holds about 400 guests but safety (or the feeling of it) comes first. Well done on acting fast.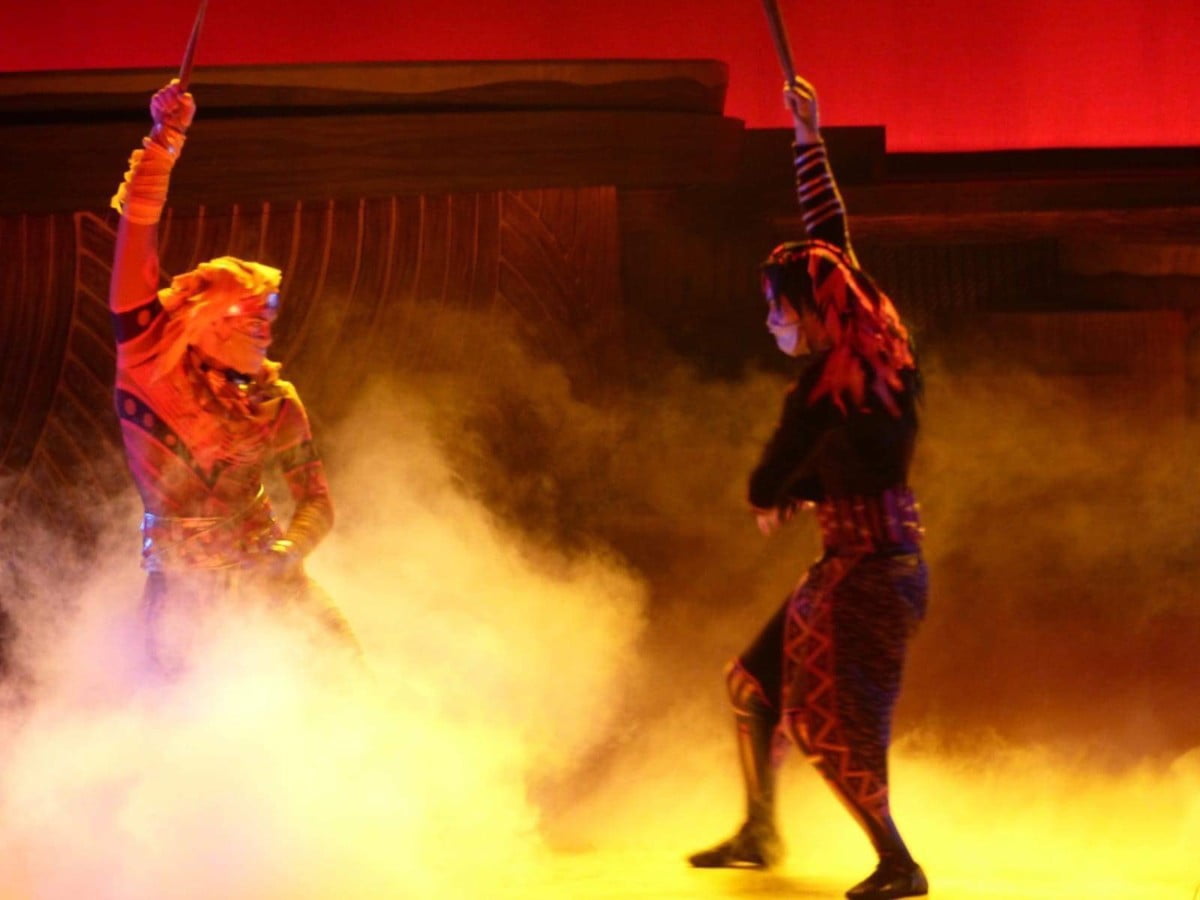 In related news, acrobats were seen wearing masks during the performances for added safety.
We Love Pixar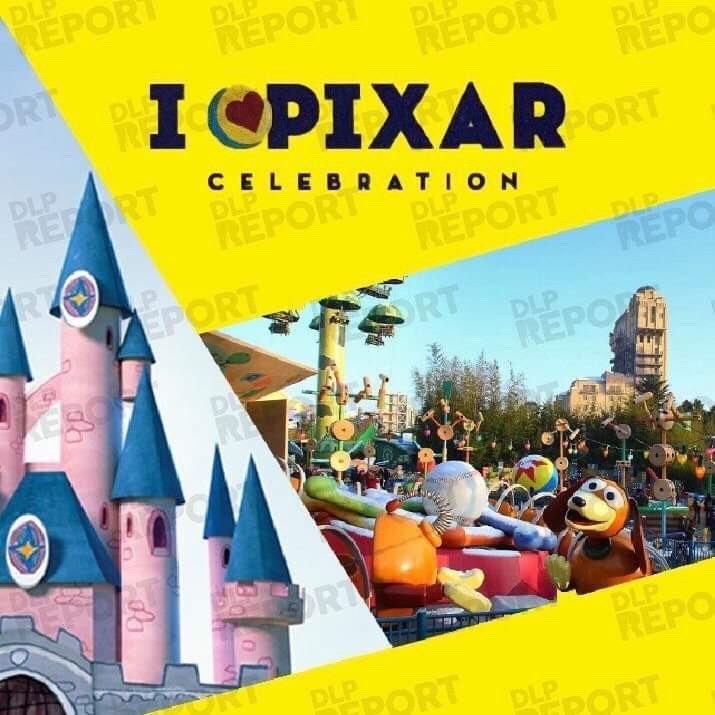 You know you're covering Disneyland Paris News when you hear about a new season in a cheese box.
A contest for a cheese brand revealed that a Pixar celebration (NOT a good word if you look at Frozen Celebration) may be coming up in 2021, leveraging what the Parks have to offer in the Pixar category and hopefully a bit more. No details for now – or even if it's still happening in light of this ever changing world – but let's keep an eye out.
Standby Passes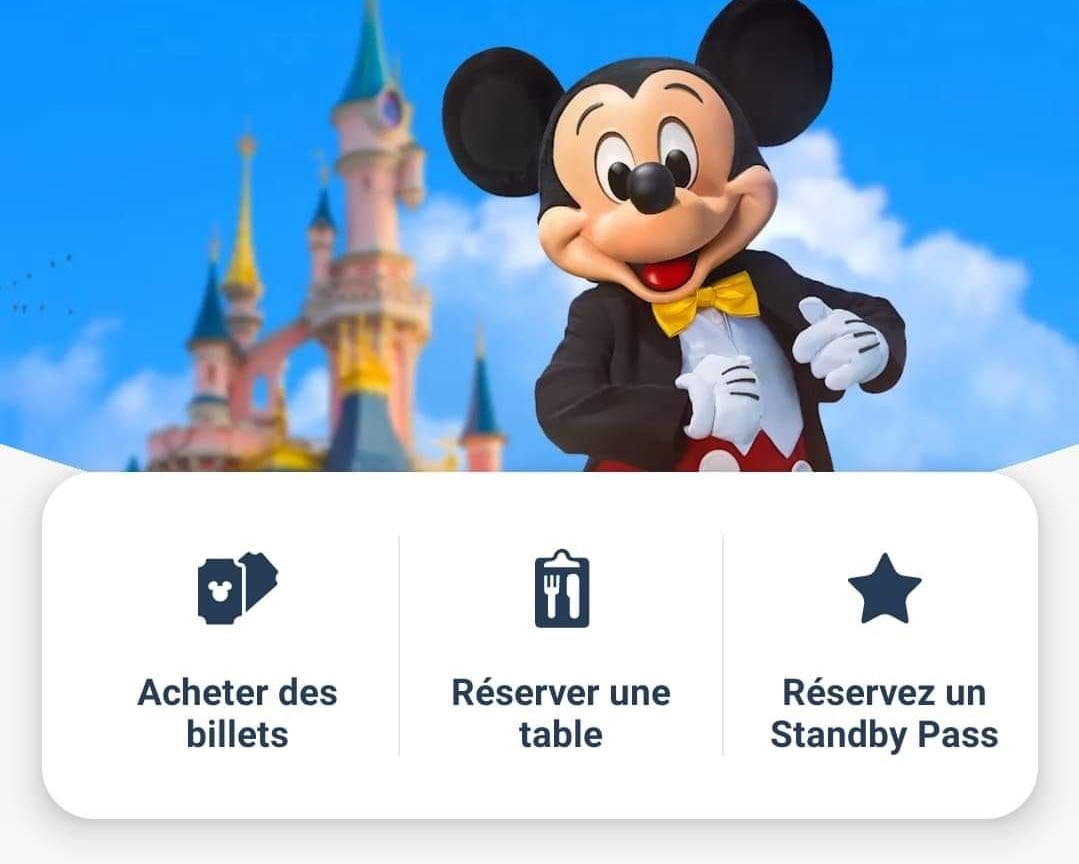 A "Book a Standby Pass" option briefly appeared in the French version of the official app. These are used in Shanghai Disneyland to replace standby queuing in some attractions. This could be a sign that Disneyland Paris is looking at more technology options to manage the queues as there's no end in sight for the social distancing measures (the feature was never active).
Maintenance and Refurbishments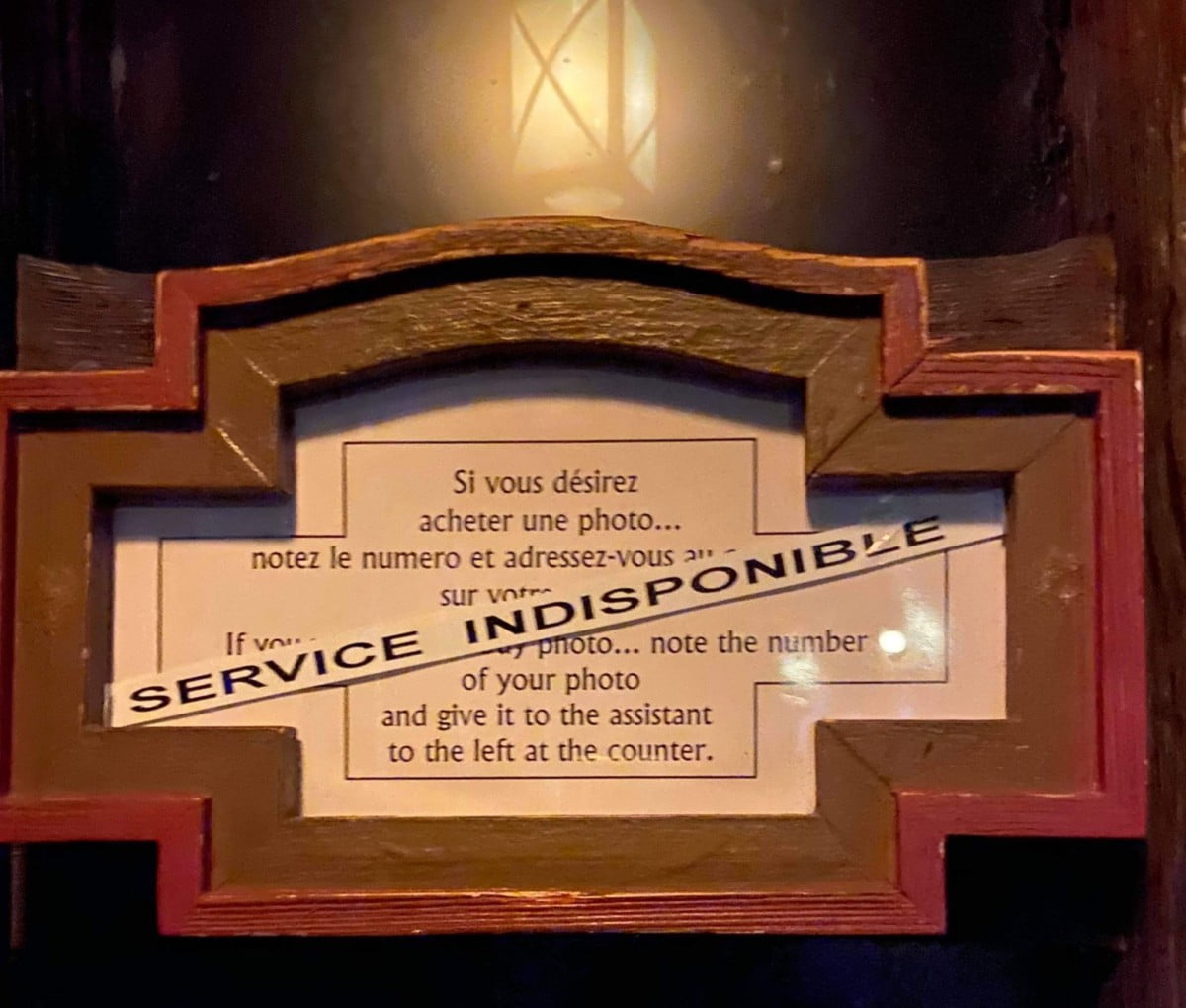 The Pirates of the Caribbean ride photo system is completely shit down (I'm not gonna correct that typo) either because of safety in the viewing area or a breakdown.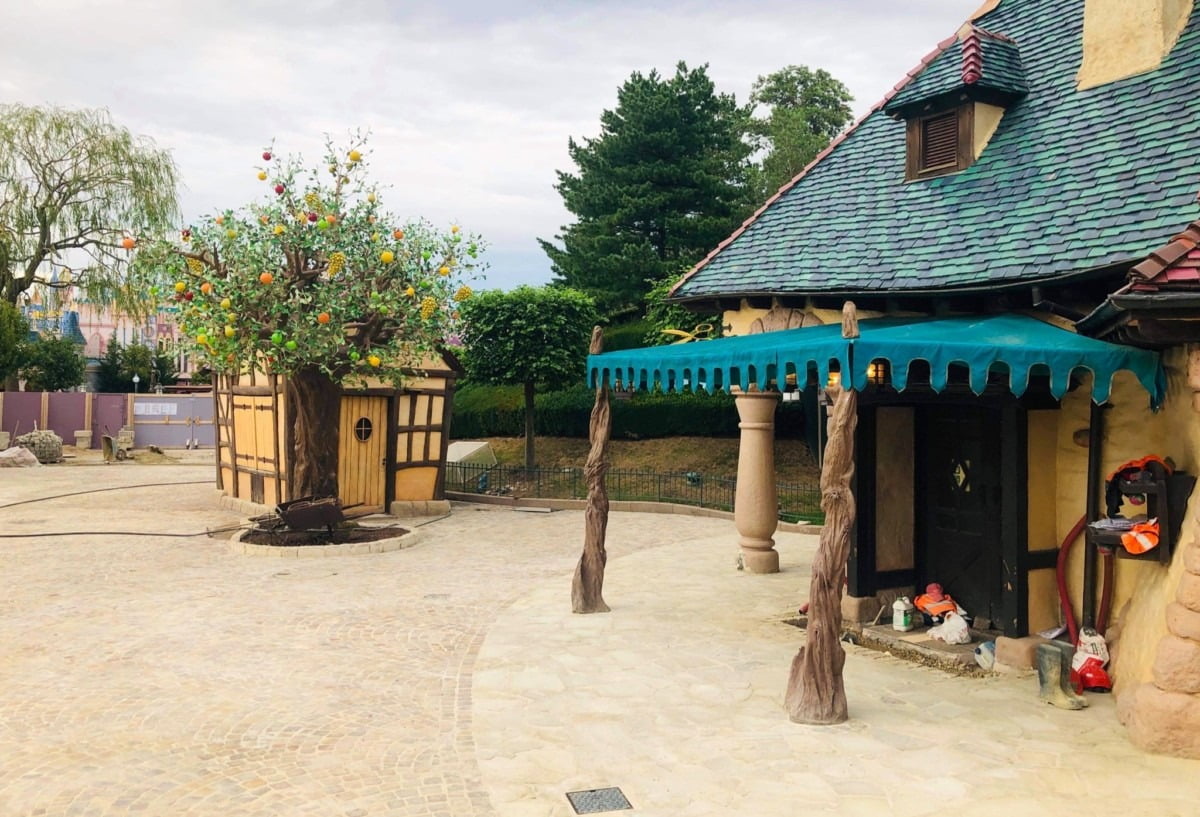 In Fantasyland, great progress is being made on the lovely cobblestone project and BAM: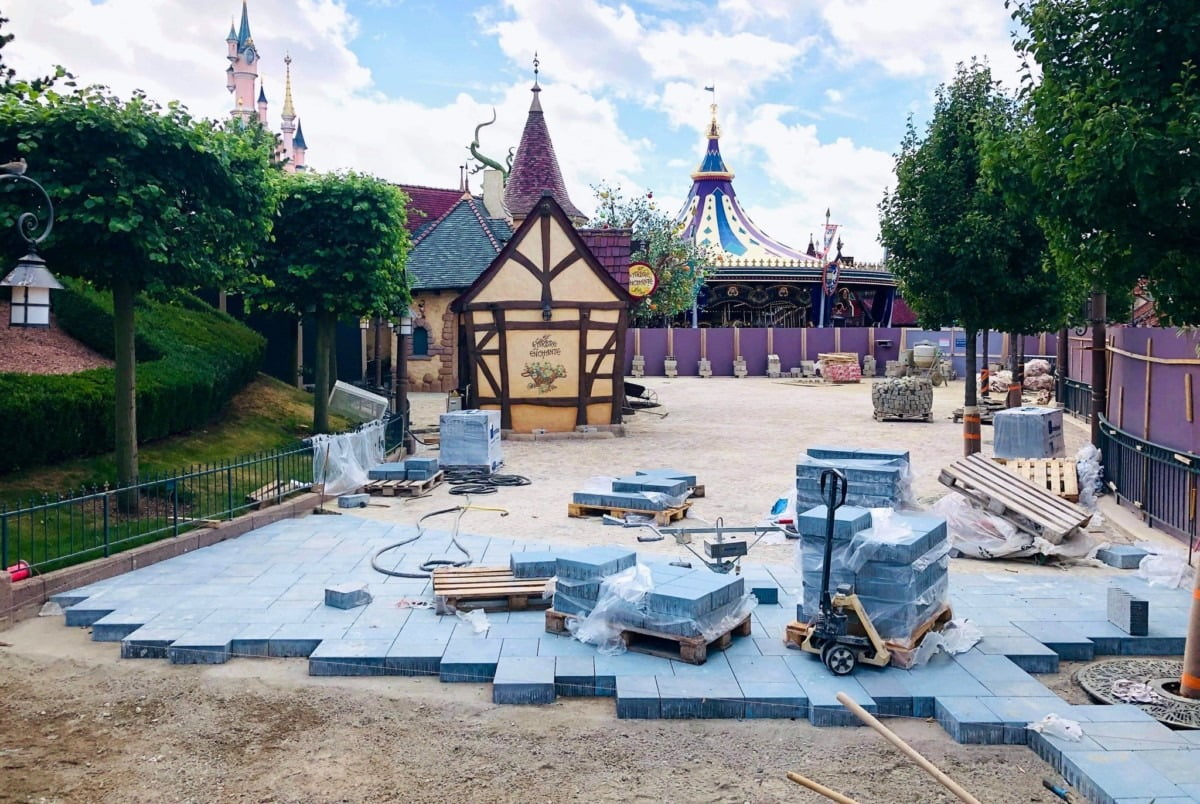 .. work has started on the other side for a grey/blue flat pavers transition towards it's a small world. Exciting!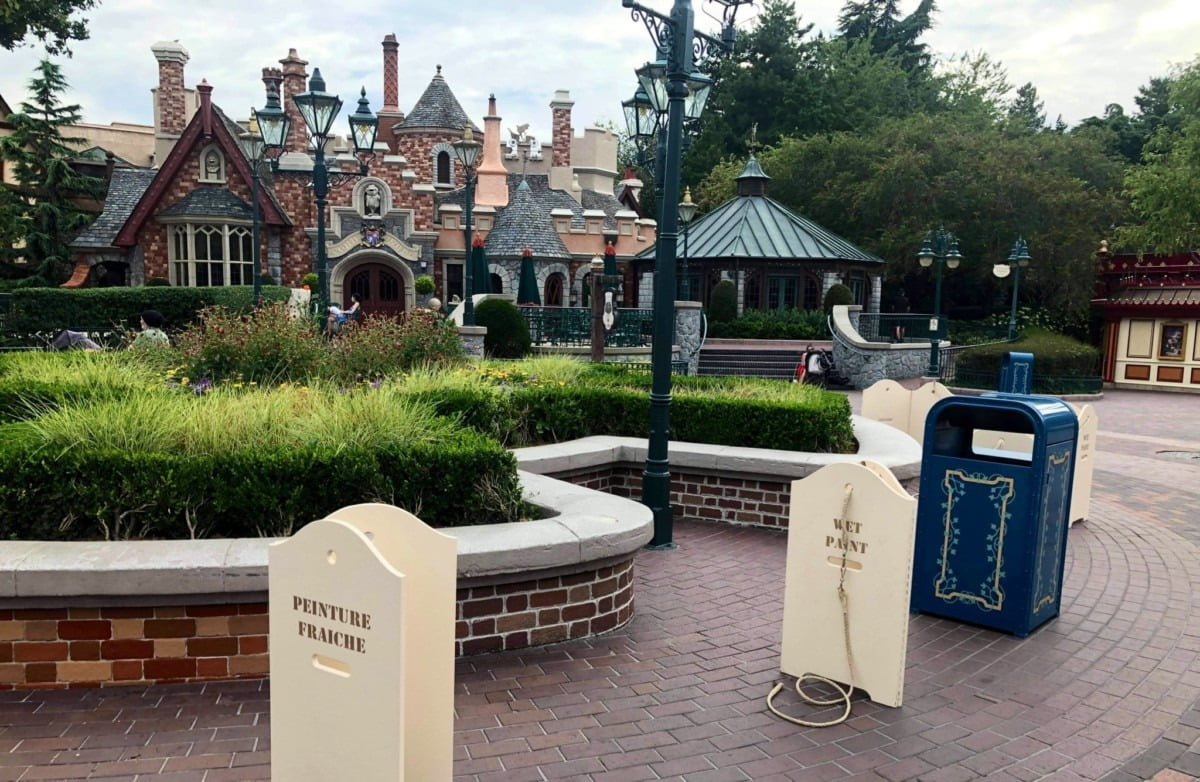 The railings and low walls repainting never ends and the parks are looking stunning. Sometimes it's all these little things that amount to a bit feeling of perfection.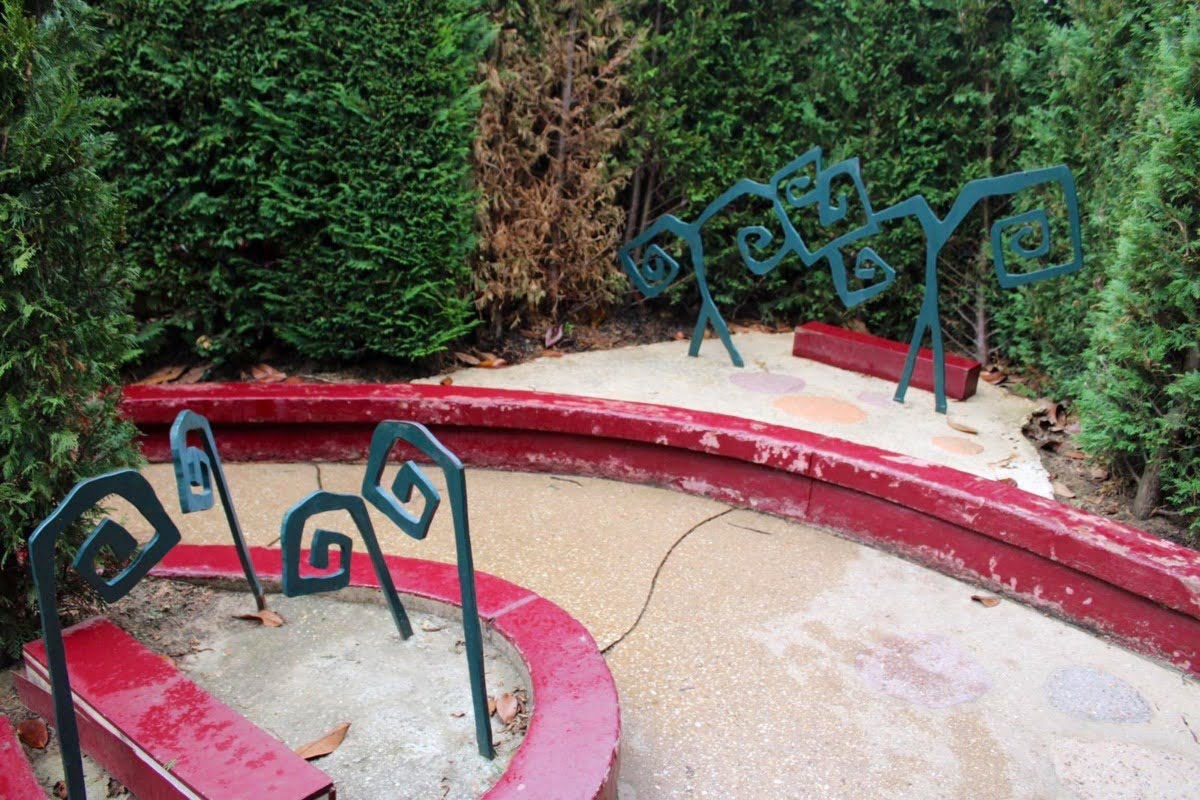 In Alice's Curious Labyrinth, refurbishments continue with this missing arch of Cards.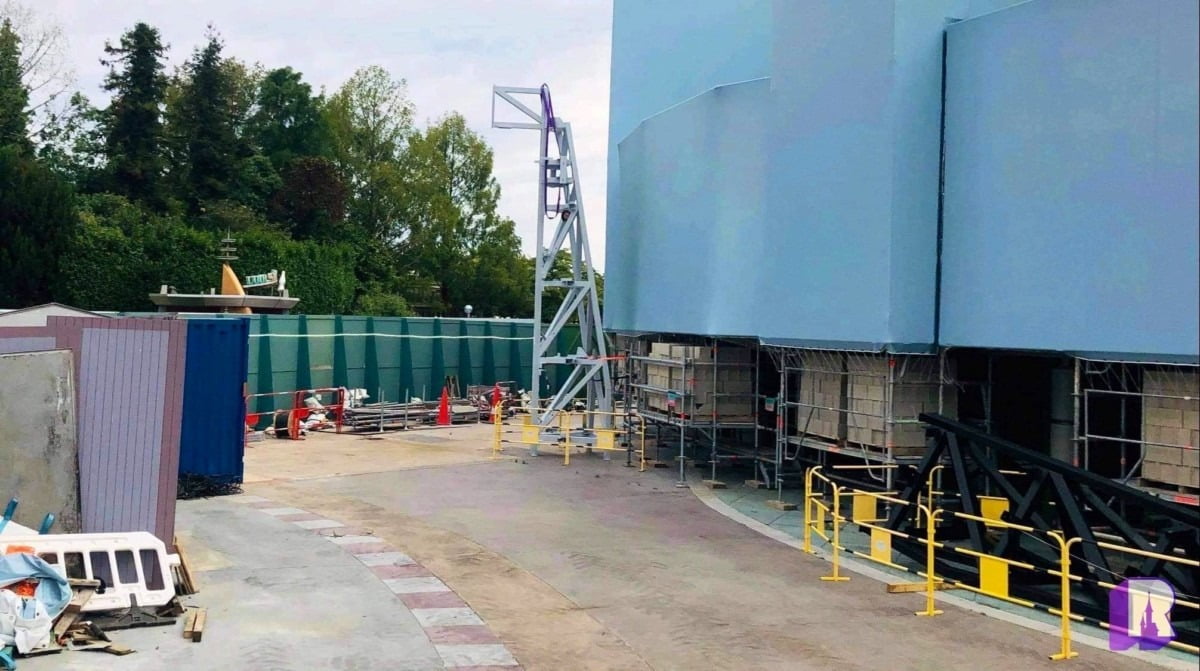 Large metallic structures have arrived at Buzz Lightyear Laser Blast. These will replace the old ones so don't get too excited. Also don't get excited about an opening date – currently looking around February 2021.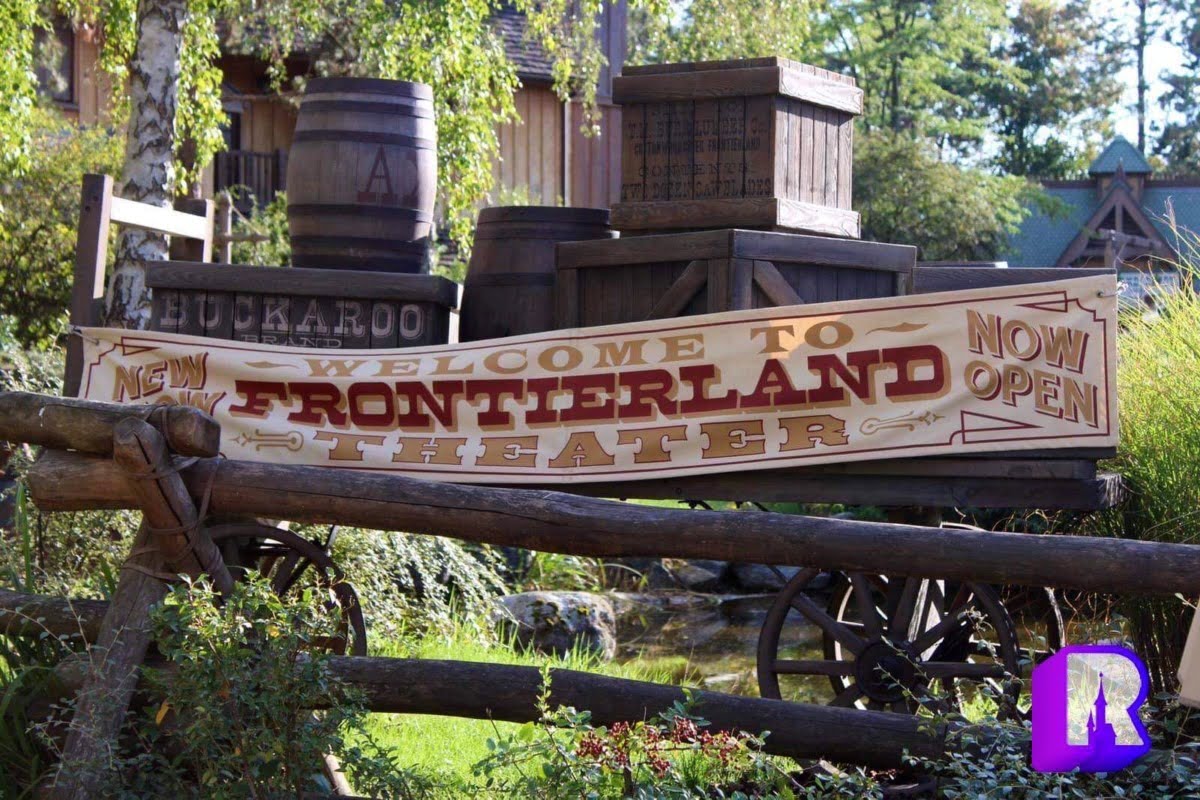 A cool new themed banner was added near the Frontierland Theater..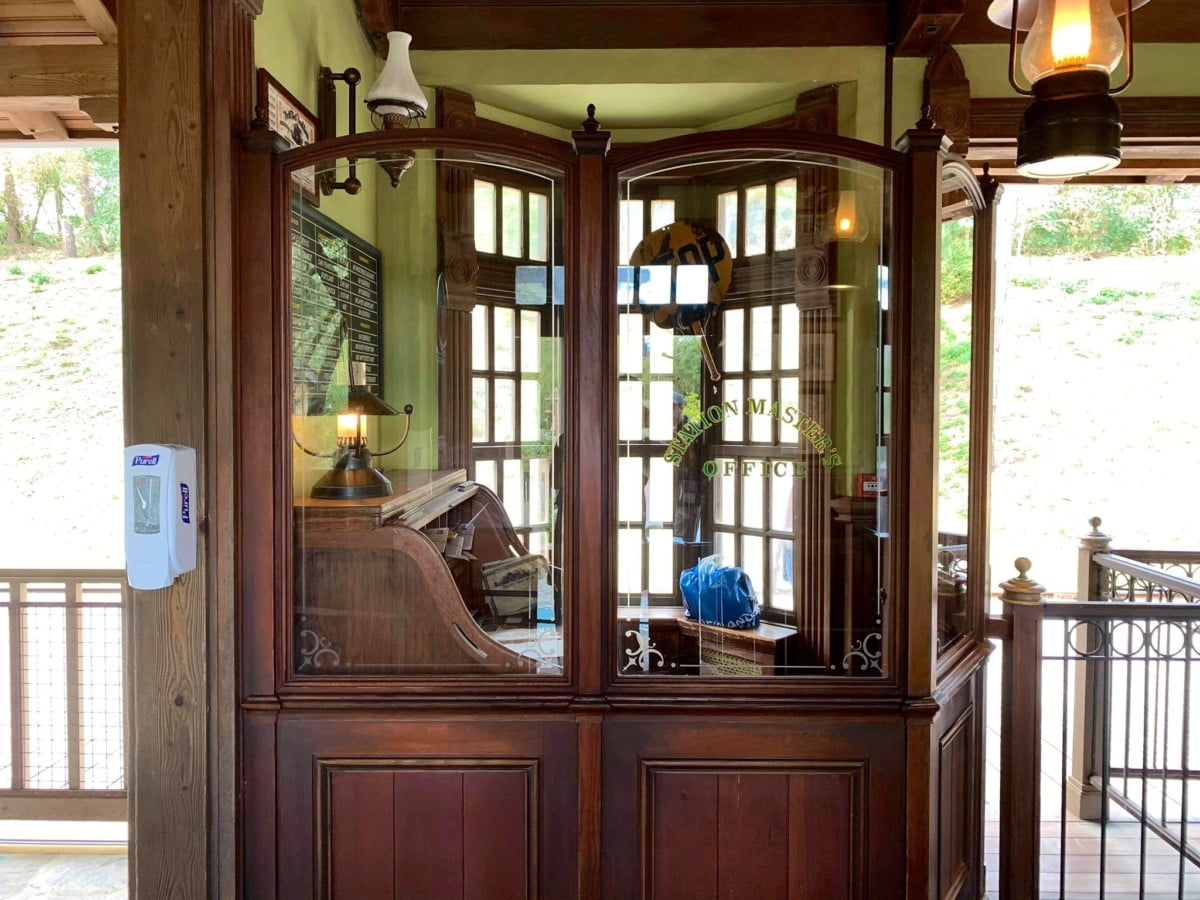 And we took a look inside the refurbished Frontierland Station.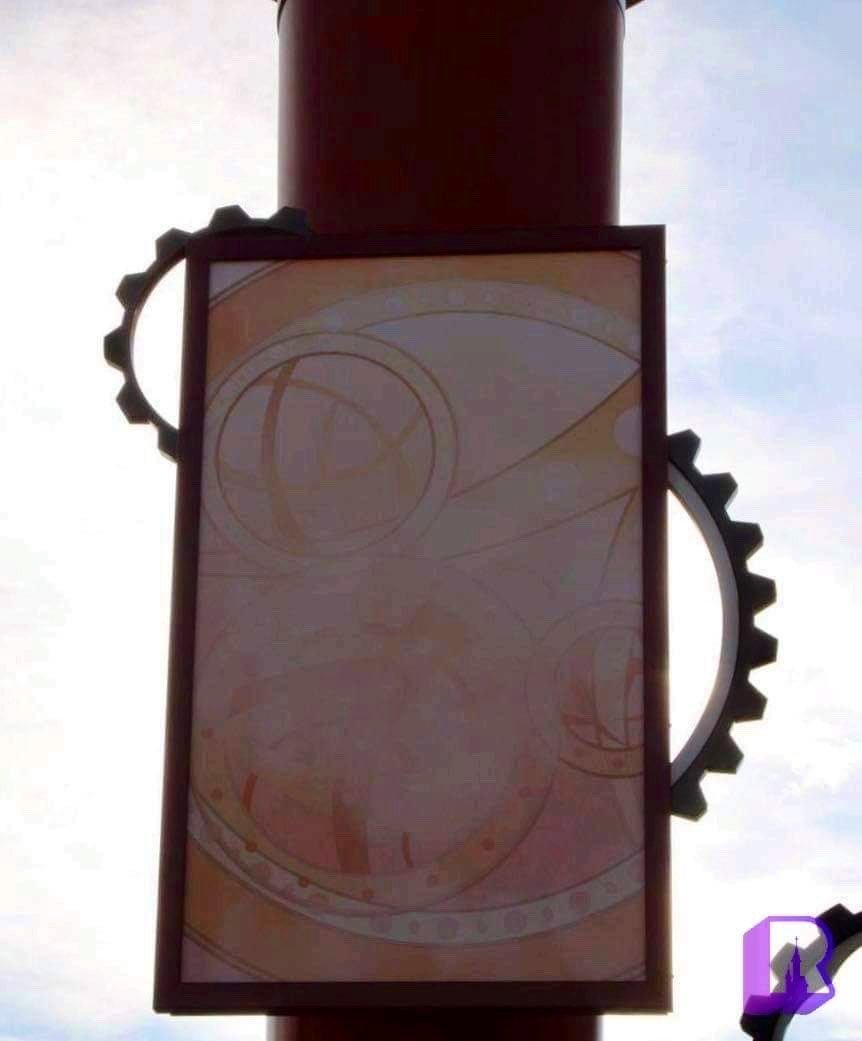 Over at the Studios, a background was added to the Studio D sign..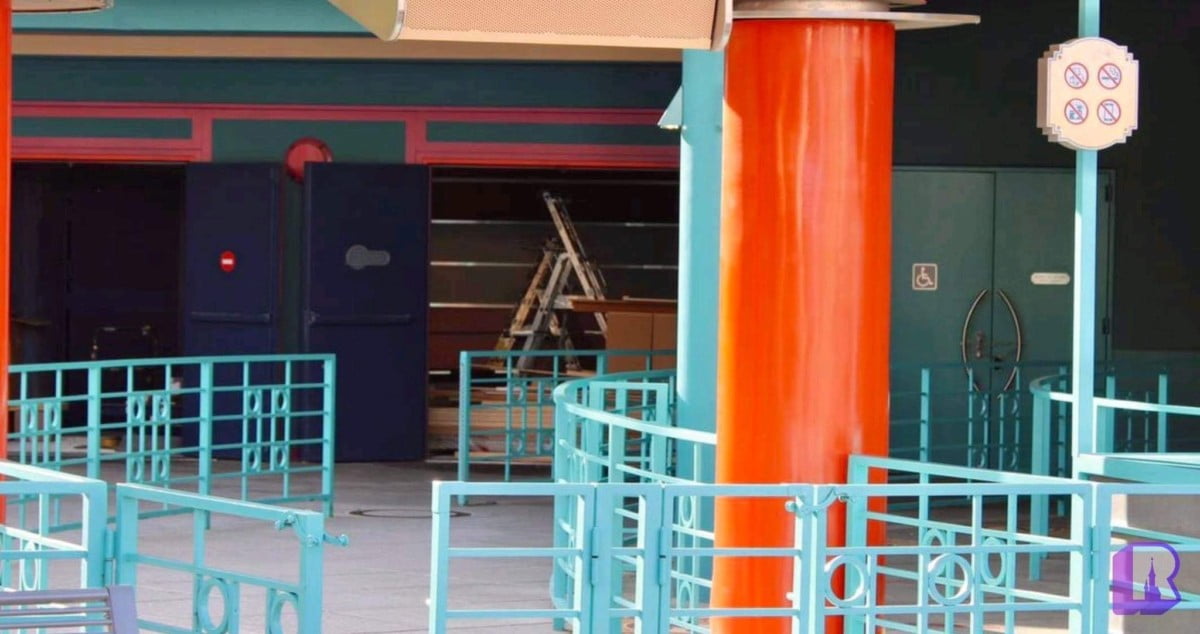 And we got a (very) quick peek inside the venue.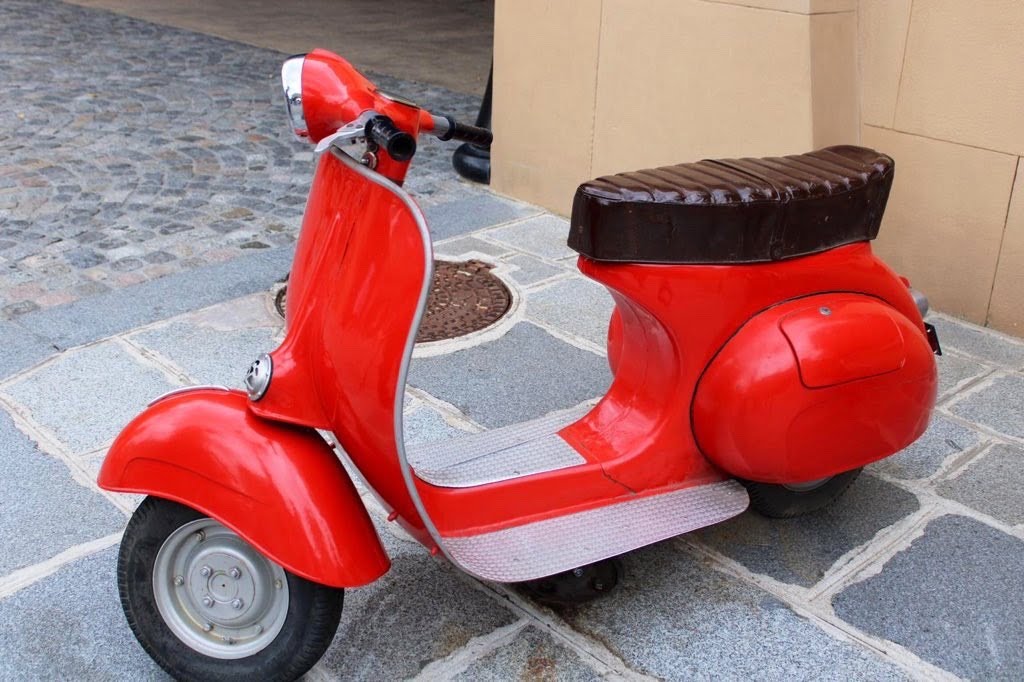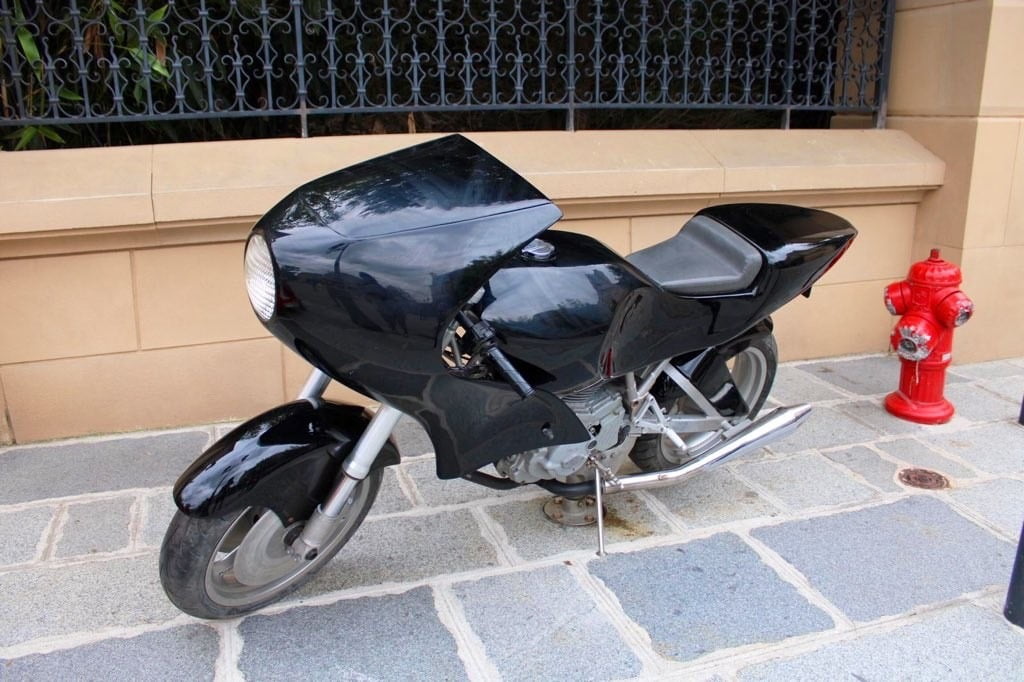 In Place de Rémy, Skinner's scooter and Colette's motorbike are back from the shop. They really add that extra little touch.
Characters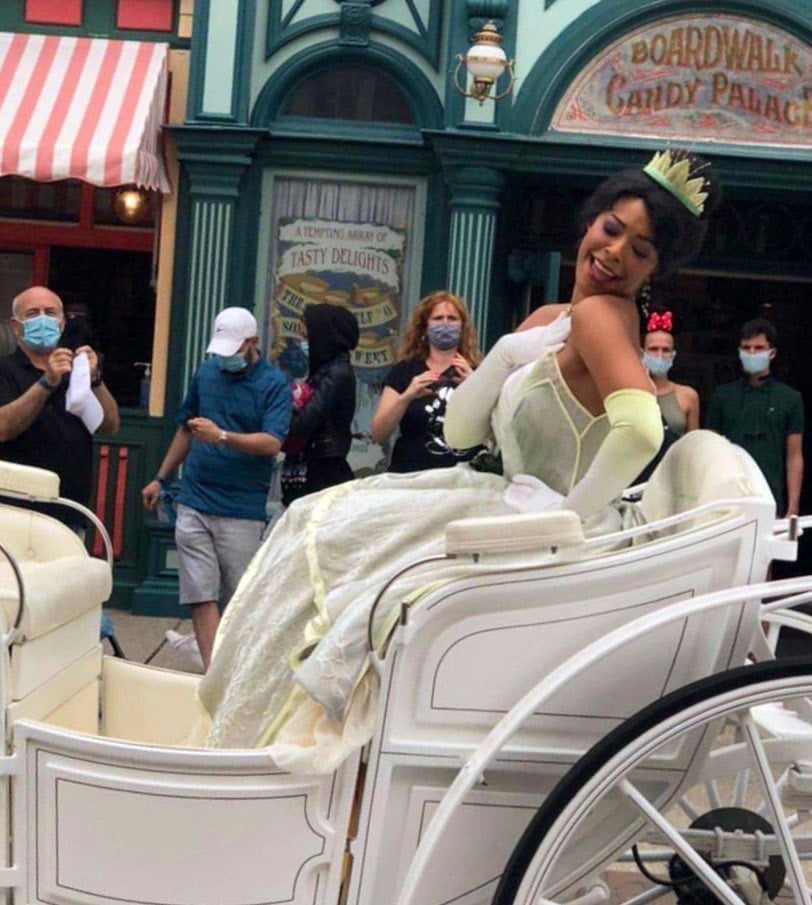 This week Tiana rode the carriage on the Parade Route for the first time since reopening..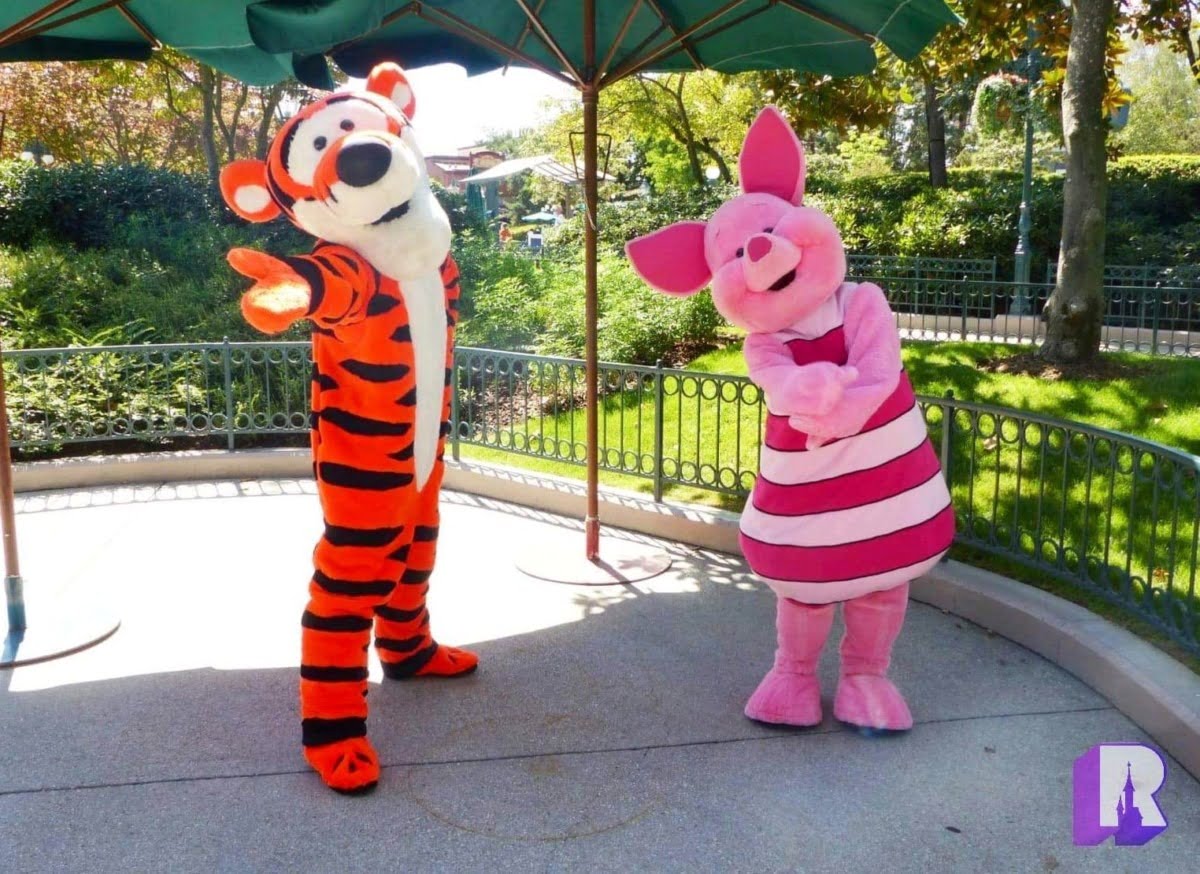 And we also saw Pigglet! Welcome back both.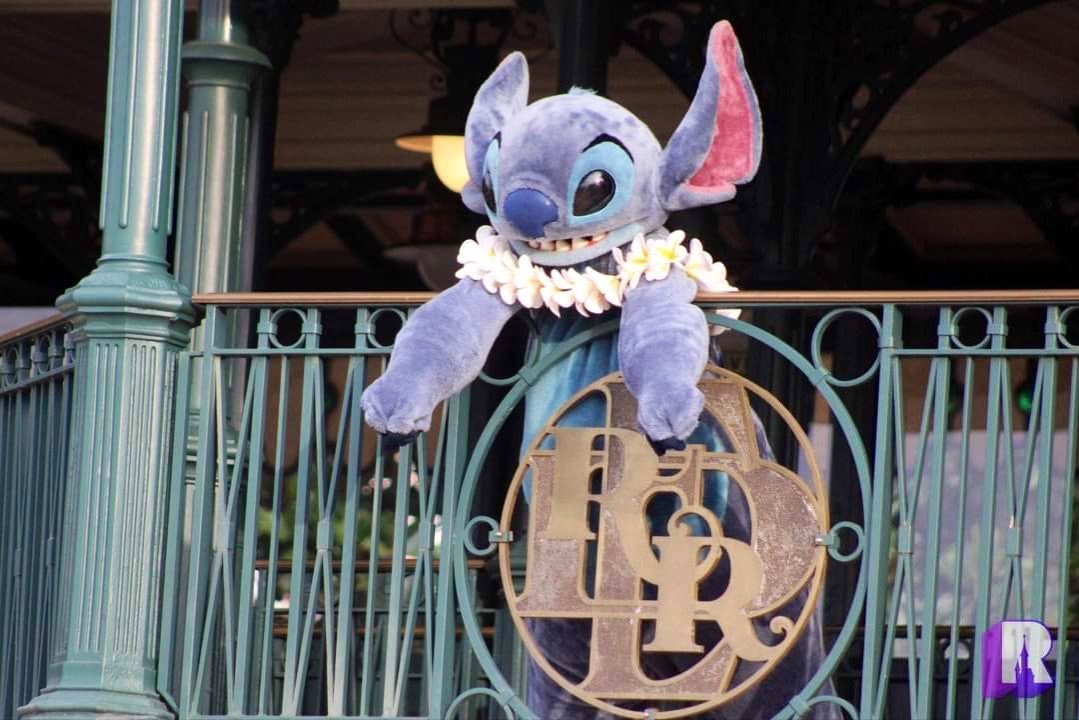 Plenty of friends made their debut on Main Street Station for a wave goodbye including Stitch, Abu and Genie!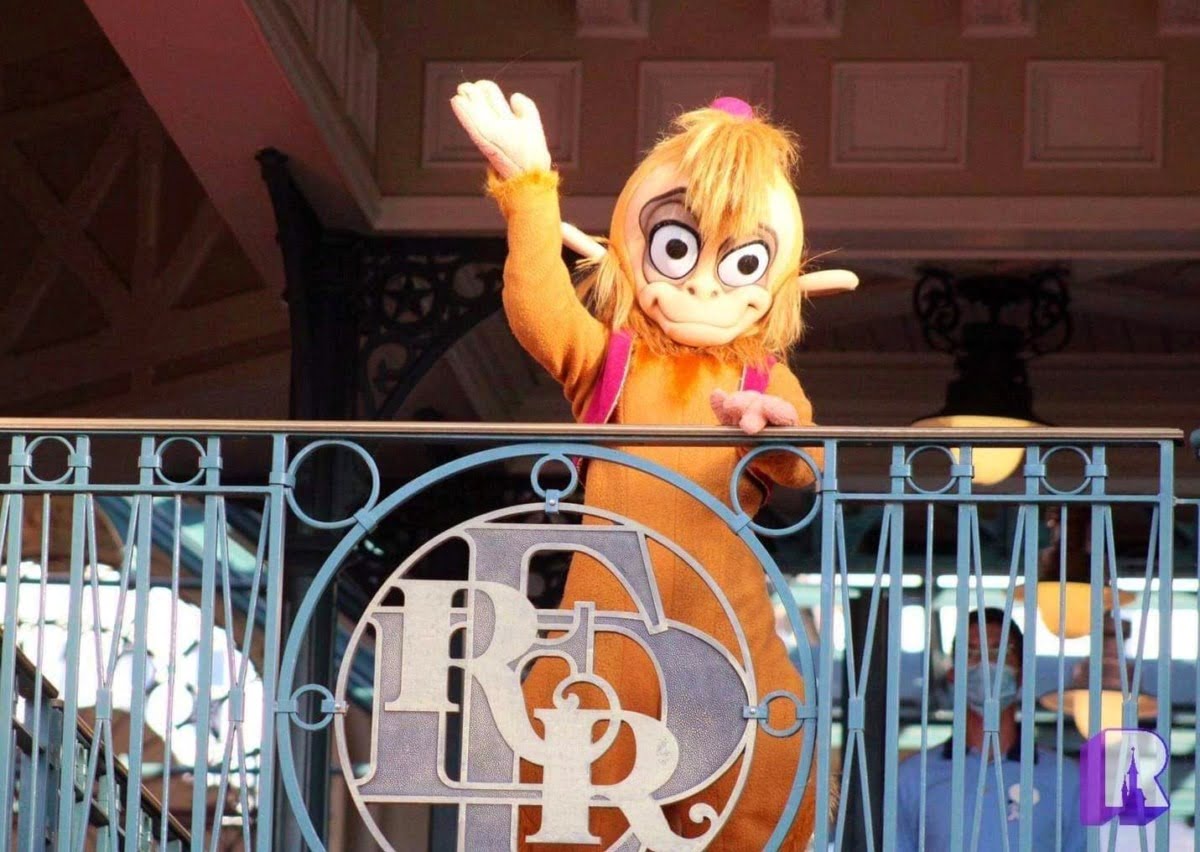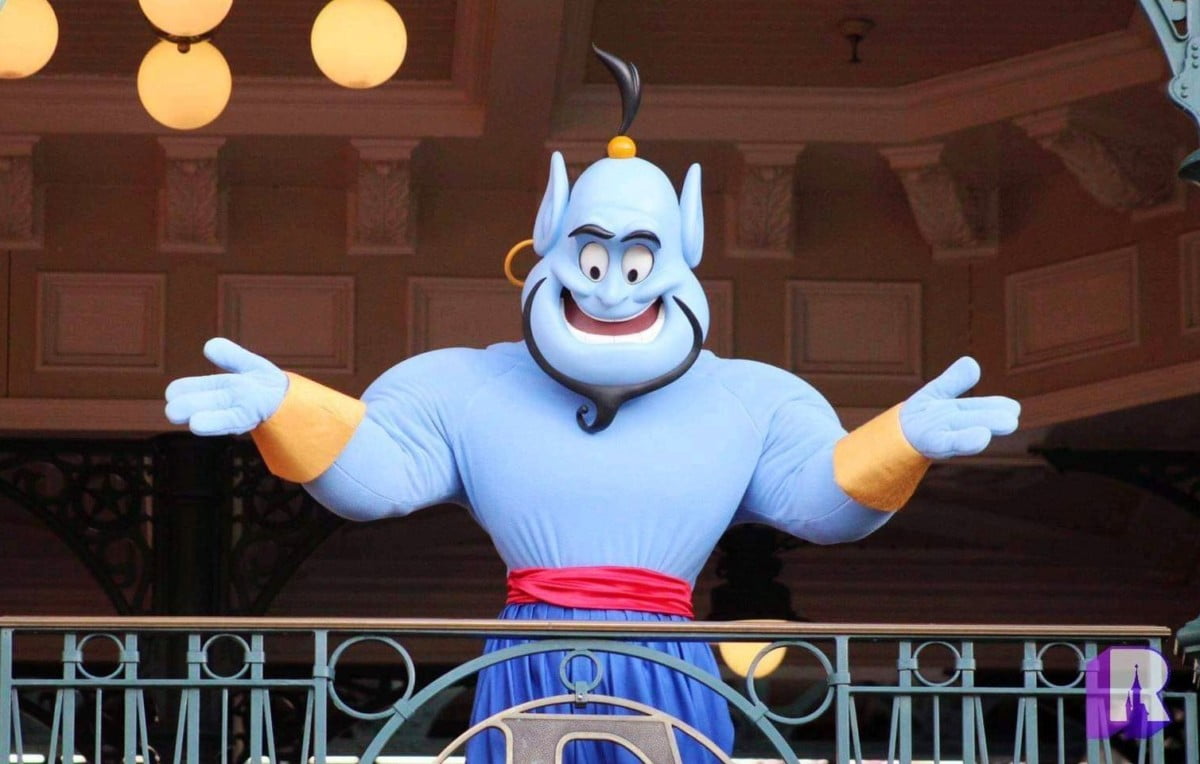 The whole Hundred Acre Wood Cast also came to celebrate on Friday for Pooh's Birthday!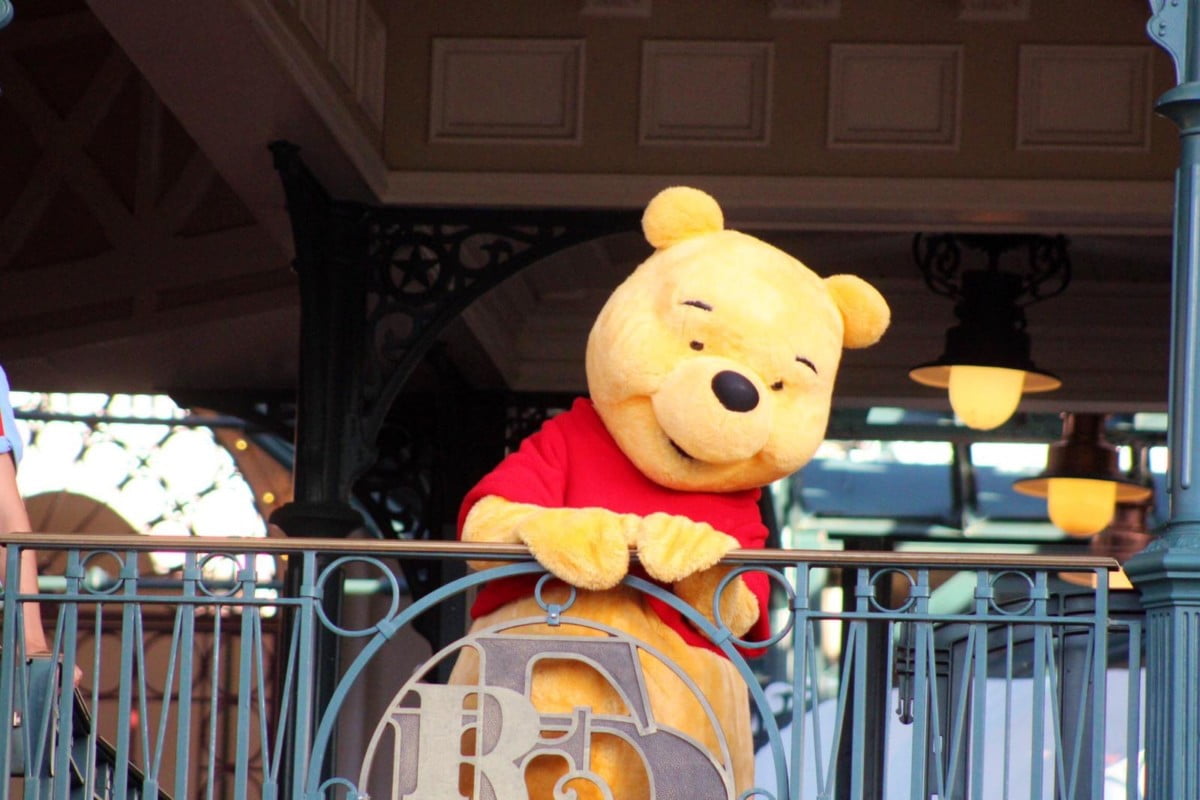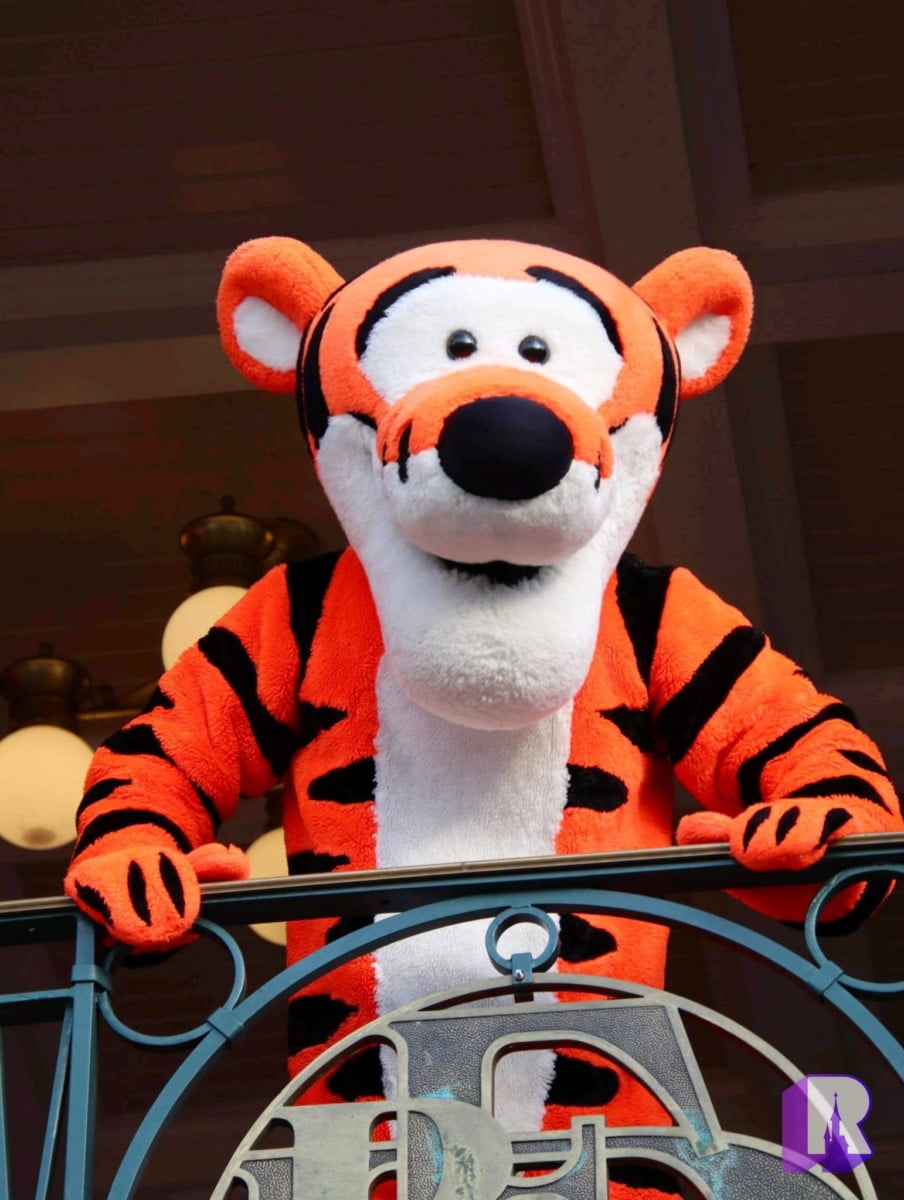 Meet Mickey is also keeping things fresh with visits by Max, Donald, Scrooge and more :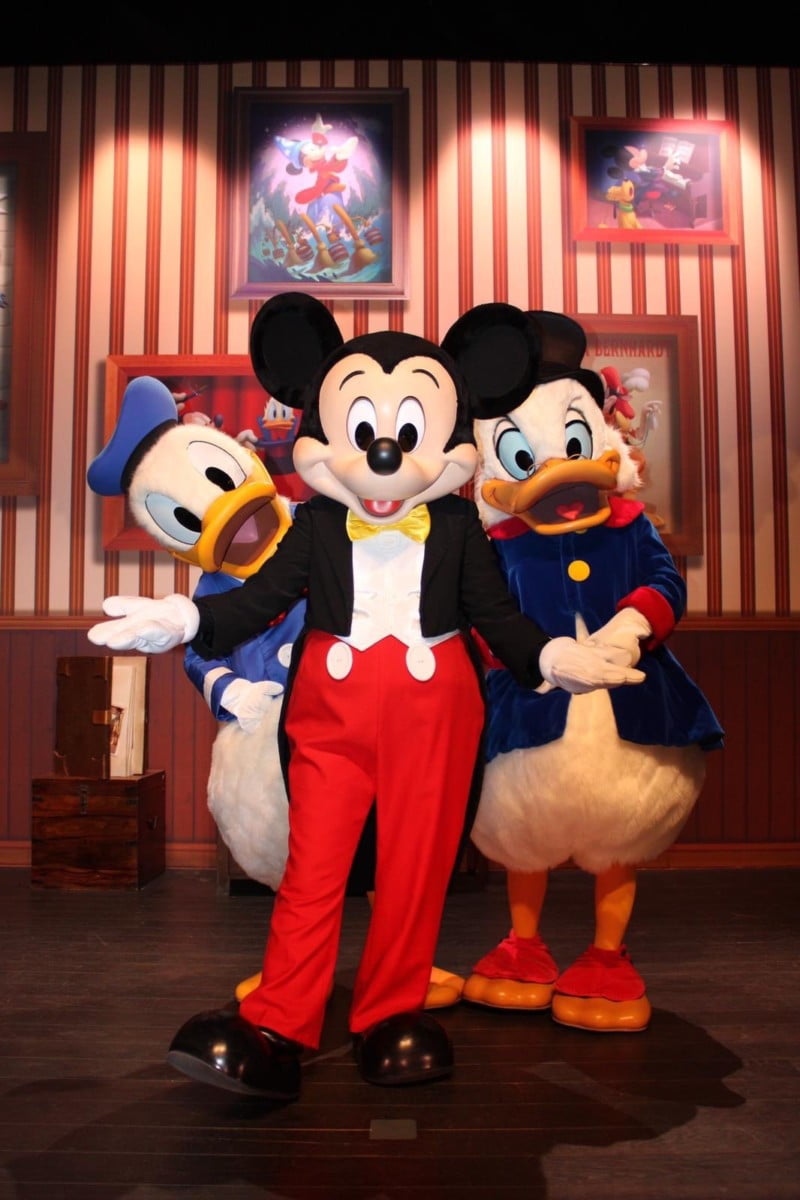 Disneyland Park After Hours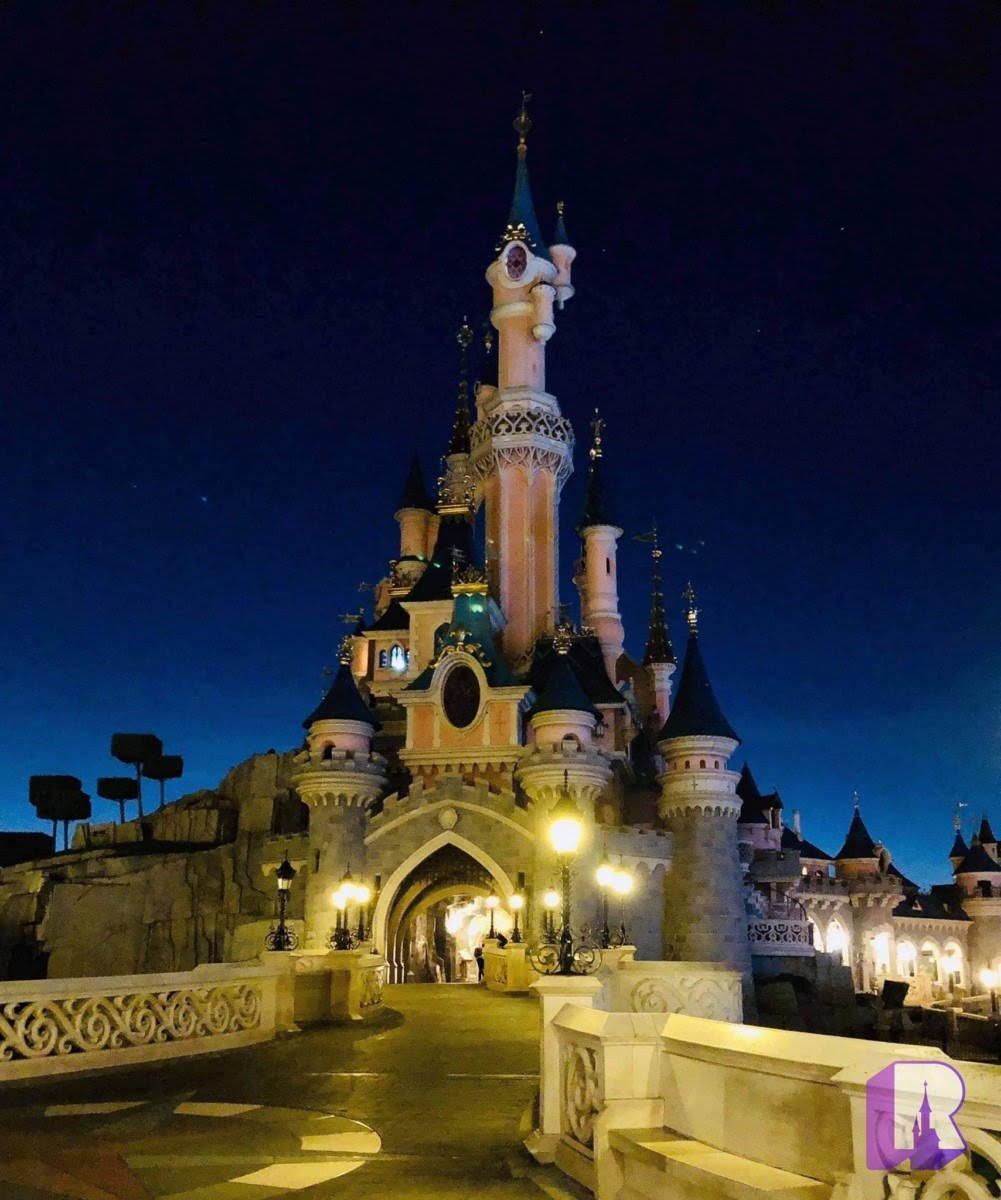 With the "2020" opening hours, we've really missed the Parks at night. Thanks to the Disneyland Paris Insidears team we were invited to tour Disneyland Park after closing to capture some new content for our various productions – and enjoy the Magic by night, including a rare look at Sleeping Beauty Castle without the floodlights (above).
So I will leave you this week with a few photos from this wonderful after hours evening by my teammate Louis. Thank you for reading, sharing and following our adventures. See you next week for a new Report!