It's the height of summer which means rising temperatures ..and crowds. Of course crowd levels are nowhere near a "normal" August but this week has seen a rise in attendance. We also welcome back another hotel, kept track of our favorite Disney Friends and of course of our favorite refurbishments. Let's go!
Welcome back Disney's Hotel Santa Fe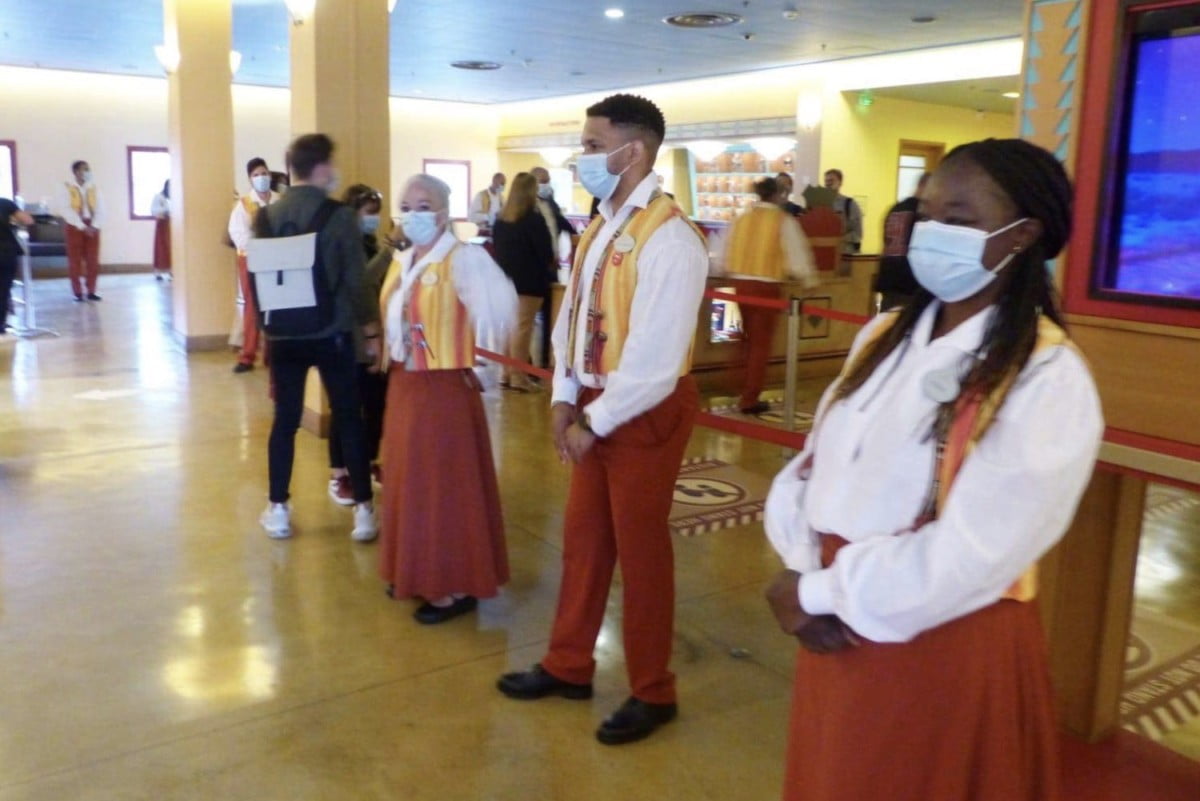 Despite low attendance across the already opened hotels, Disneyland Paris is pushing through with their hotels opening timeline and this week we welcomed back Disney's Hotel Santa Fe!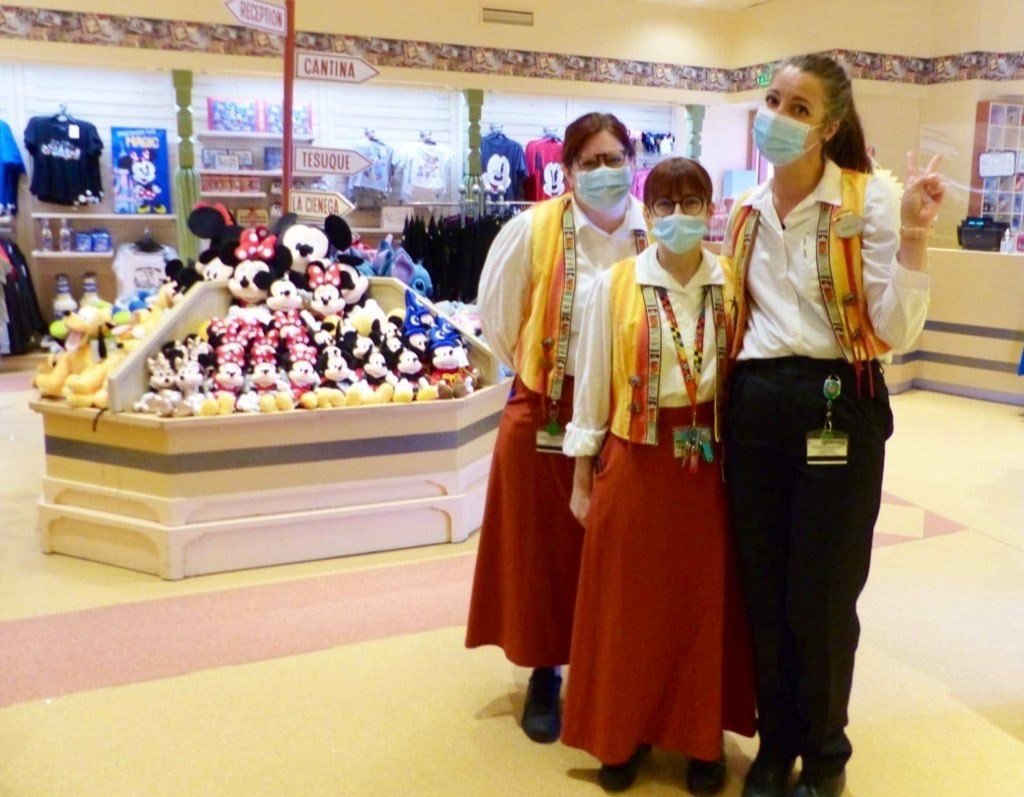 As with previous openings it was an emotional moment! The hotel also received a number of refurbishments during closure including repainting of the main Porte Cochère, props and some of the building stairs.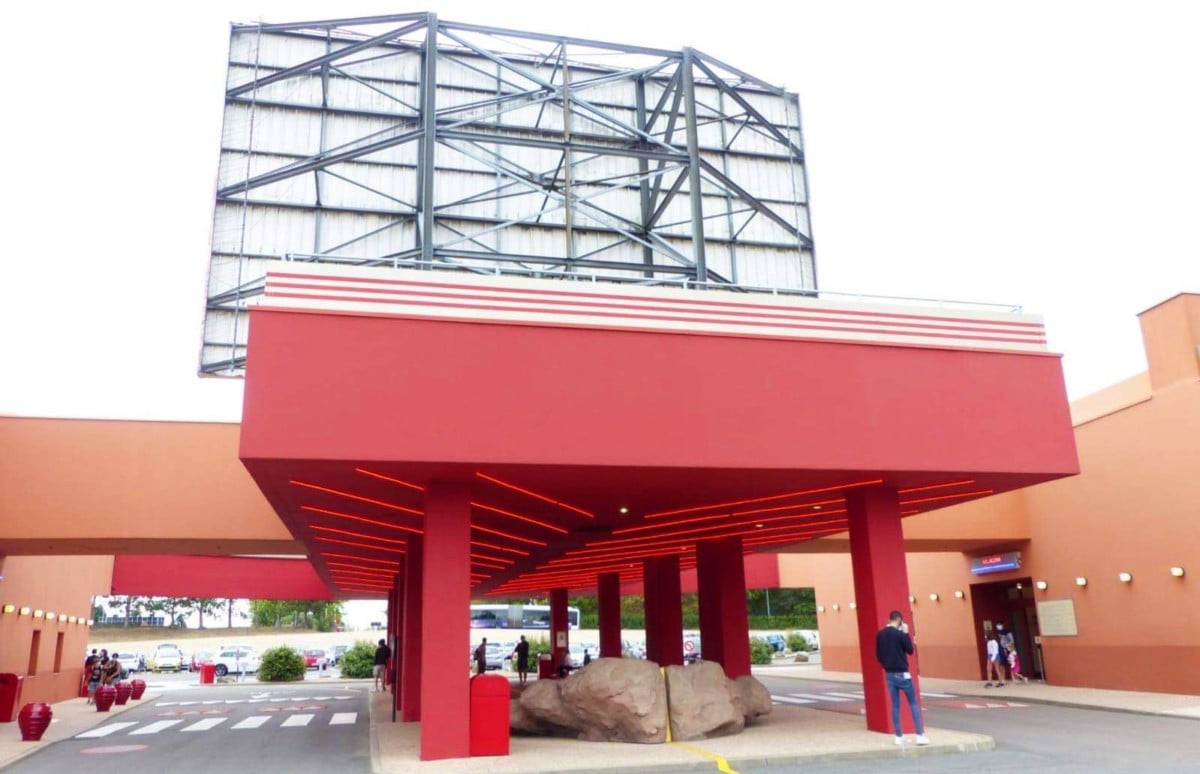 Each evening (similar to the other Disney Hotels) Disney Friends visit the guests after their park day and Max even stopped by for some fun interactions – at a distance of course.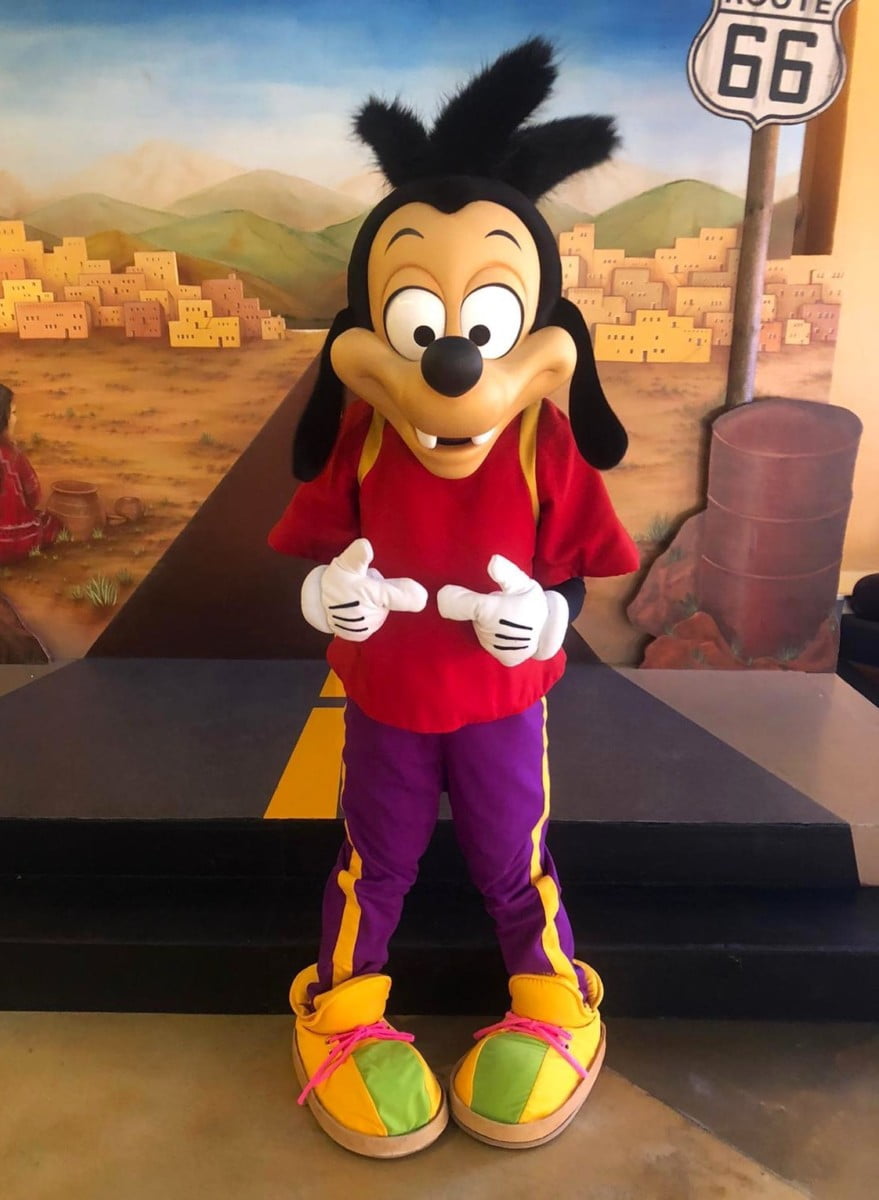 Next up on the list – if the timeline does not change – is a big one: the Disneyland Hotel.
November Park Reservations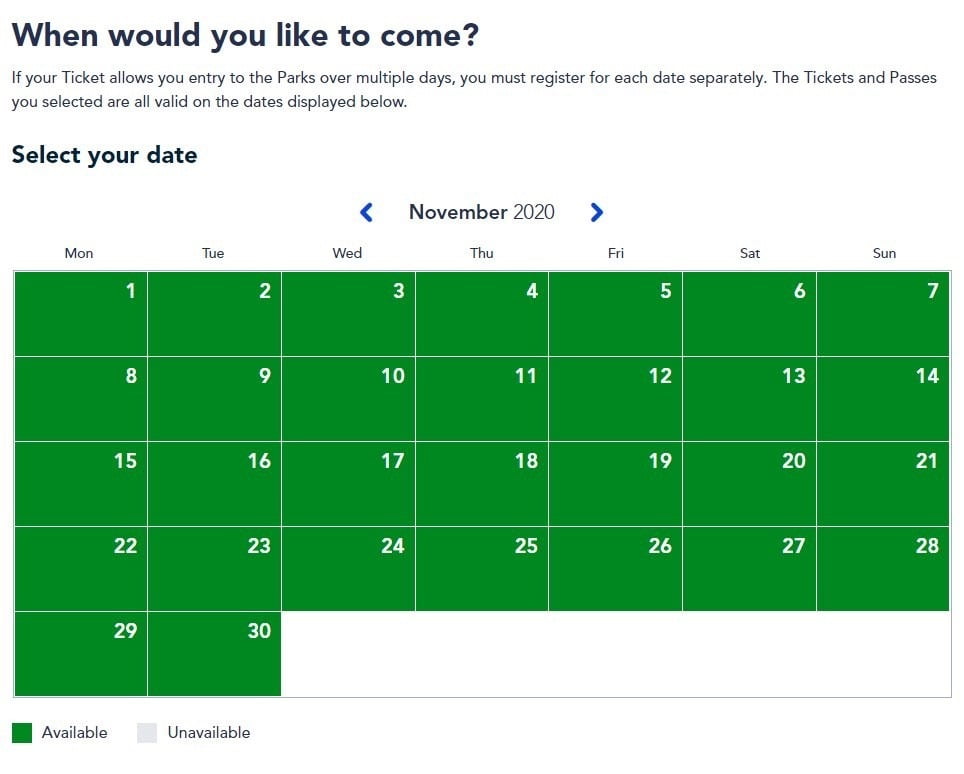 Without much fanfare, the calendar opened for November. Be sure to register if you plan to visit for Halloween or the start of the Christmas Season HERE
Christmas is coming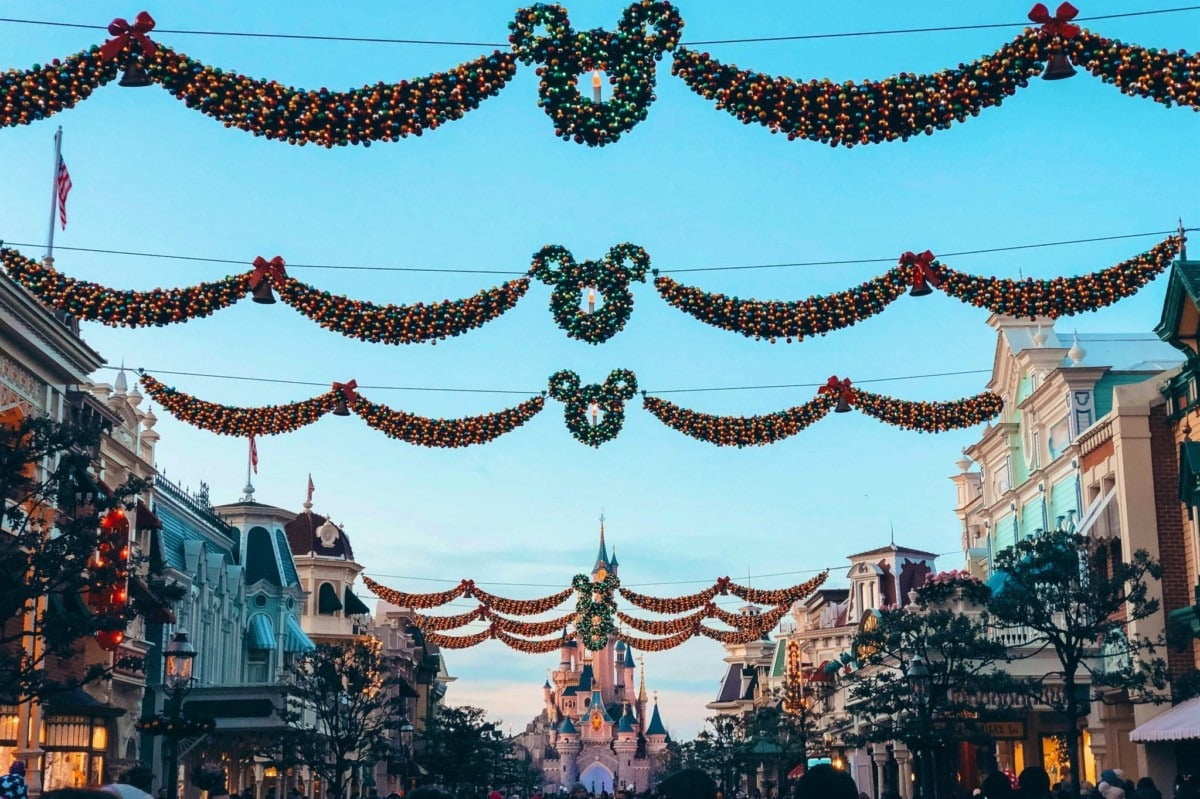 A clue was dropped this week that "something" will happen during the Christmas period, with auditions for "mature male performers" (see the ad HERE)
Of course one big question is "will the new Christmas Parade debut this year" and hopefully we have a firm answer soon.
Maintenance and Refurbishments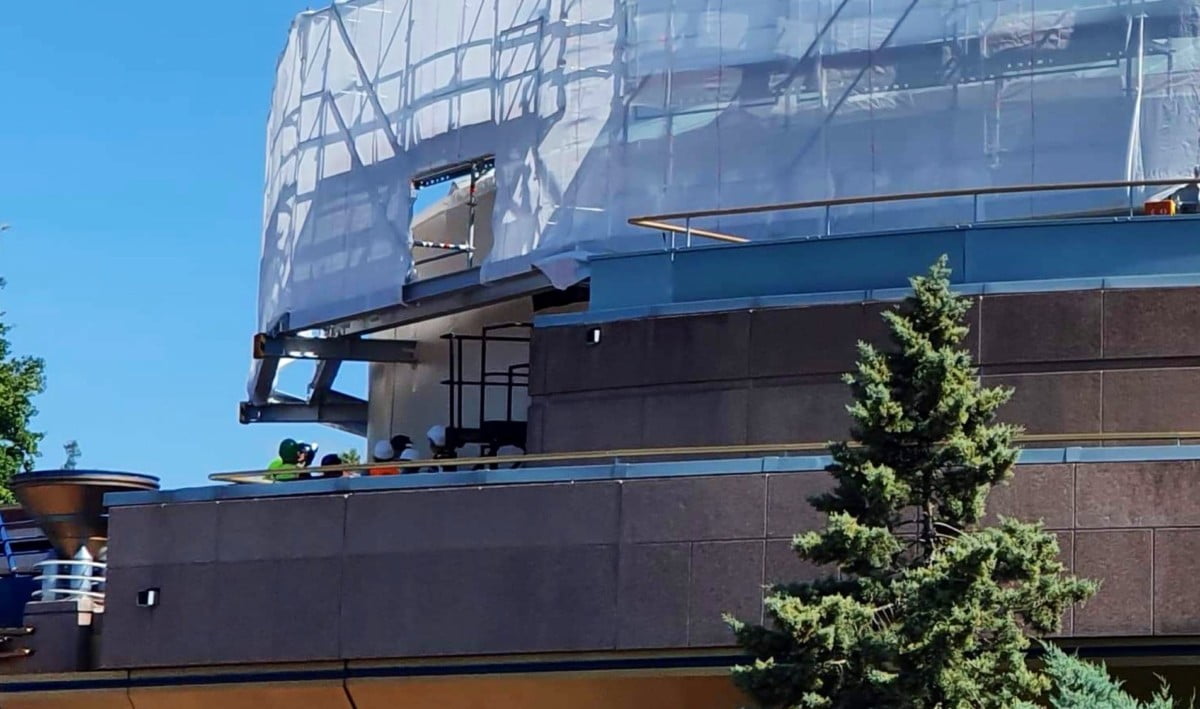 The Buzz Lightyear Laser Blast building continues to be covered in beams and scaffolding. This is gonna be a LONG one again sadly as it's now listed internally as reopening February 2021, always subject to change.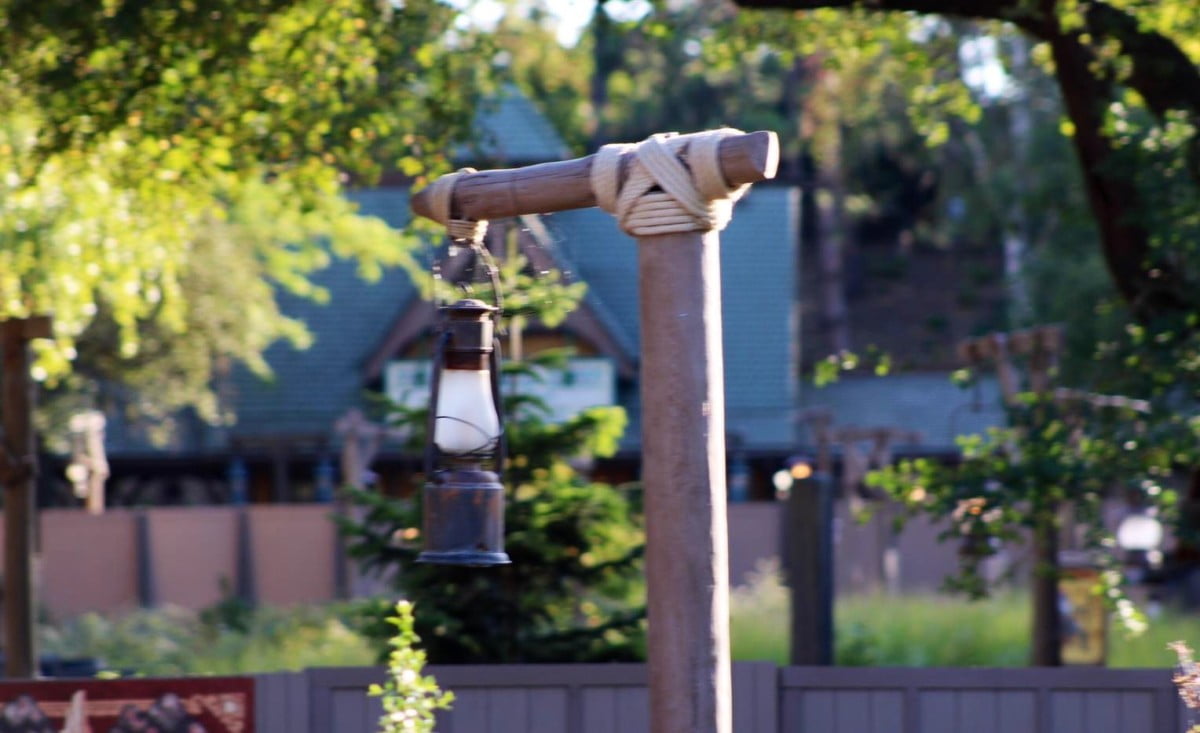 In Frontierland the "ranch" area is almost ready, and now has received these nice new themed lamps. The area should reopen this week as "Rhythms of the Pride Lands" opens August 15.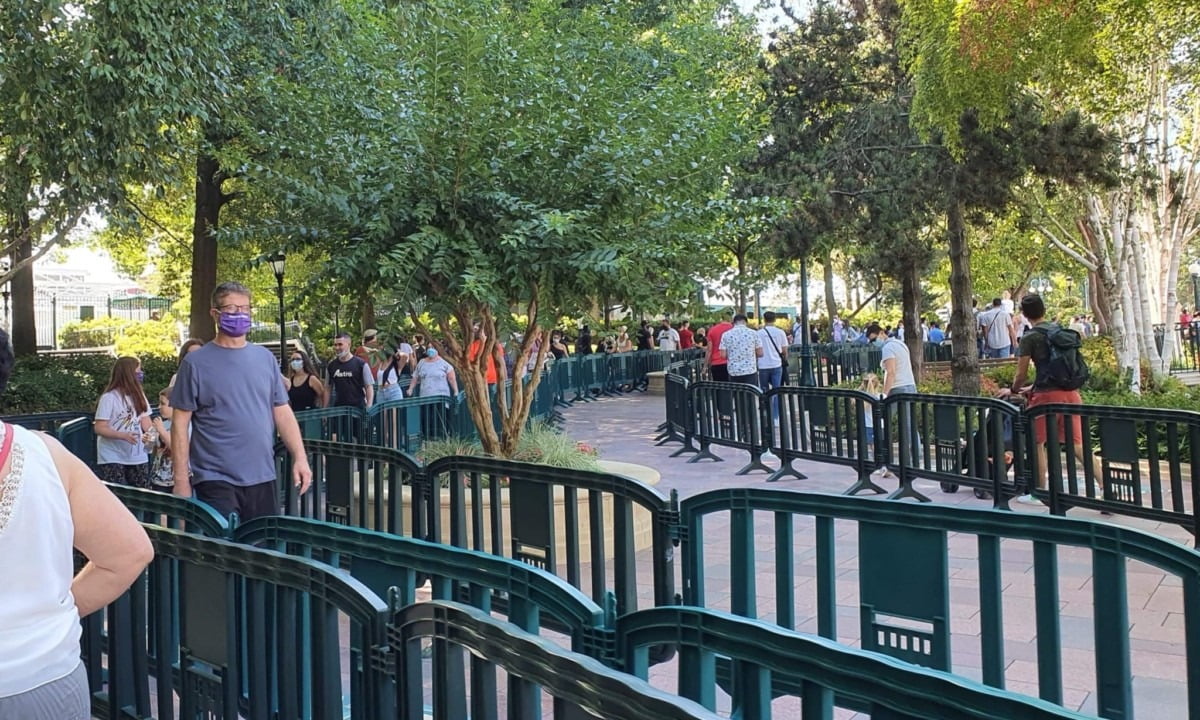 More socially distanced queues were installed in Fantasia Gardens,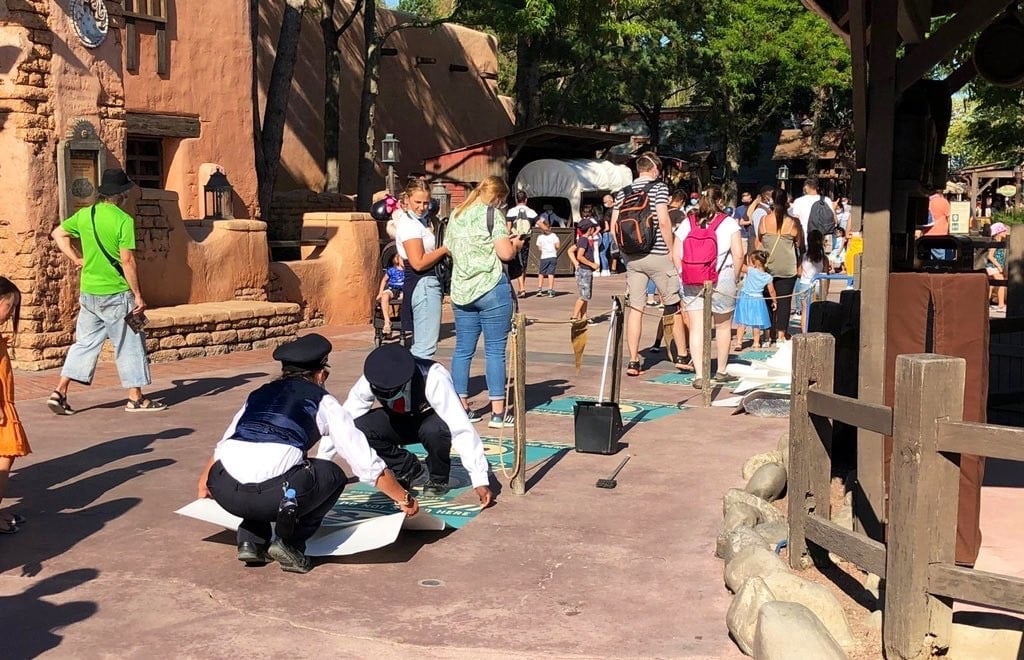 And even on the fly in Frontierland when the crowds brought the need for them.
But back to refurbishments: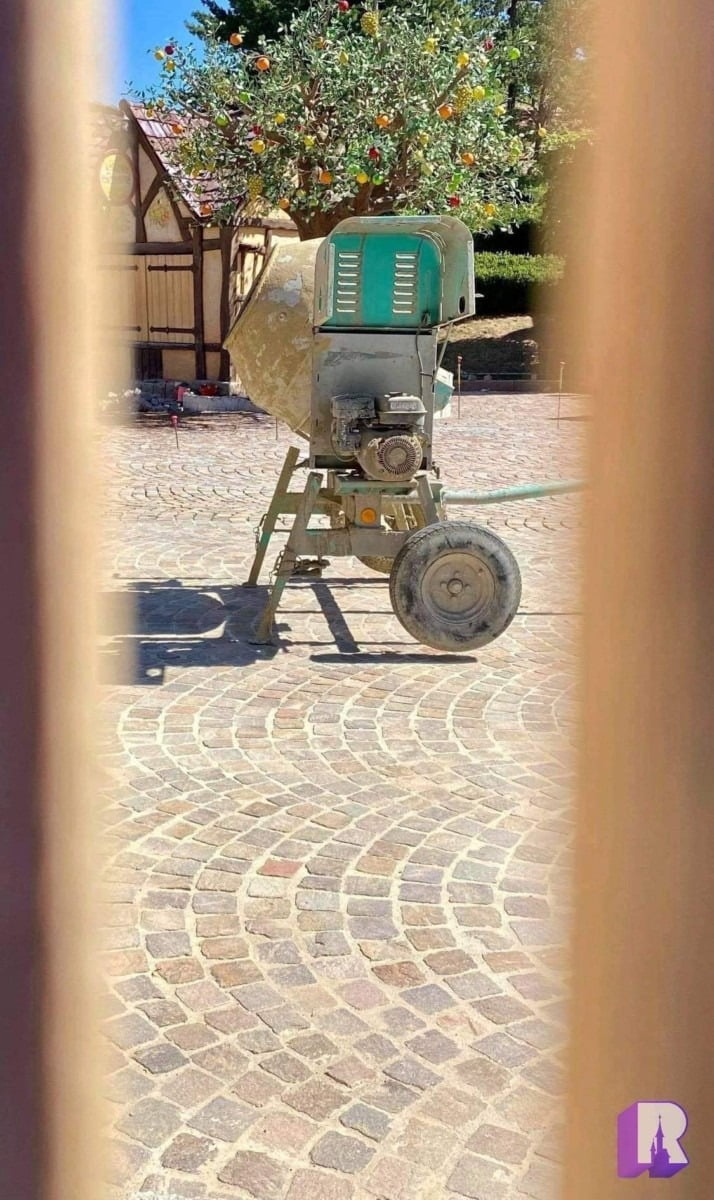 Over in Fantasyland, a favorite project, the cobblestones near "L'Arbre Enchanté", is going great.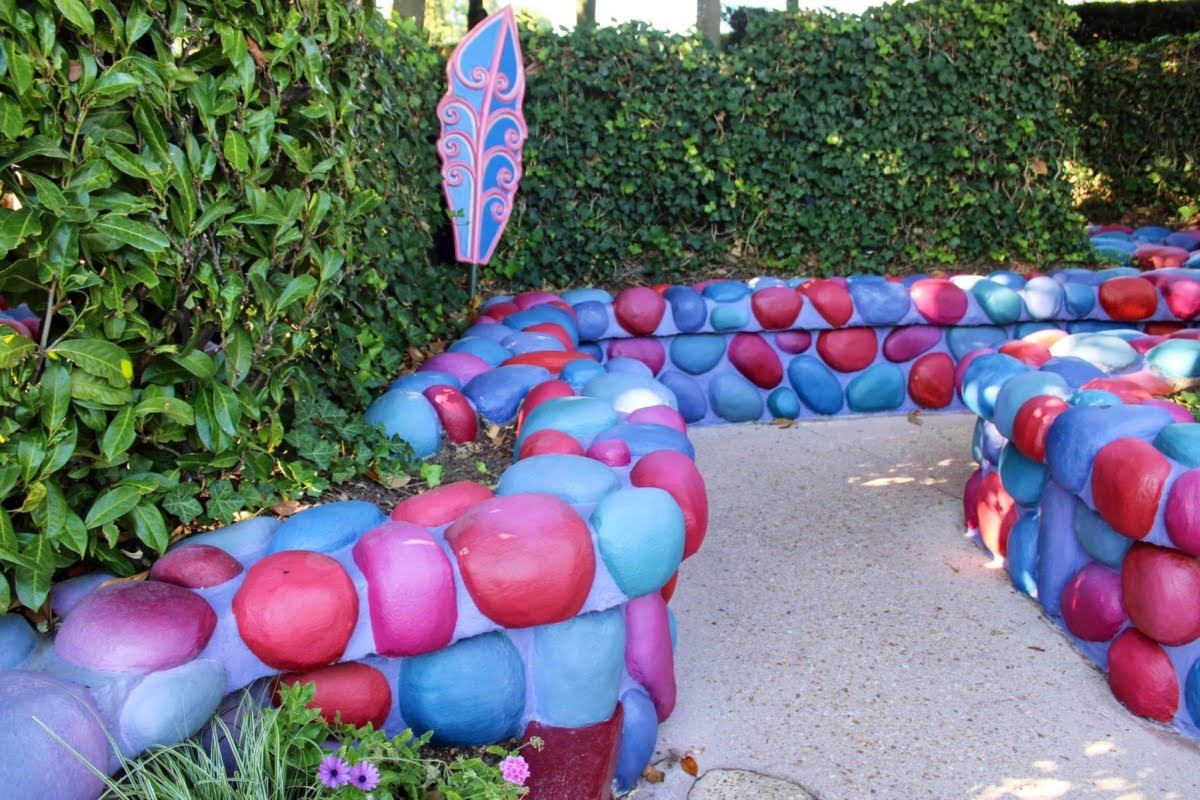 The colorful rockwork at Alice's Curious Labyrinth has been unveiled – also looks great!
And talking about stones – remember the ugly red tarmac in the new security screening area ?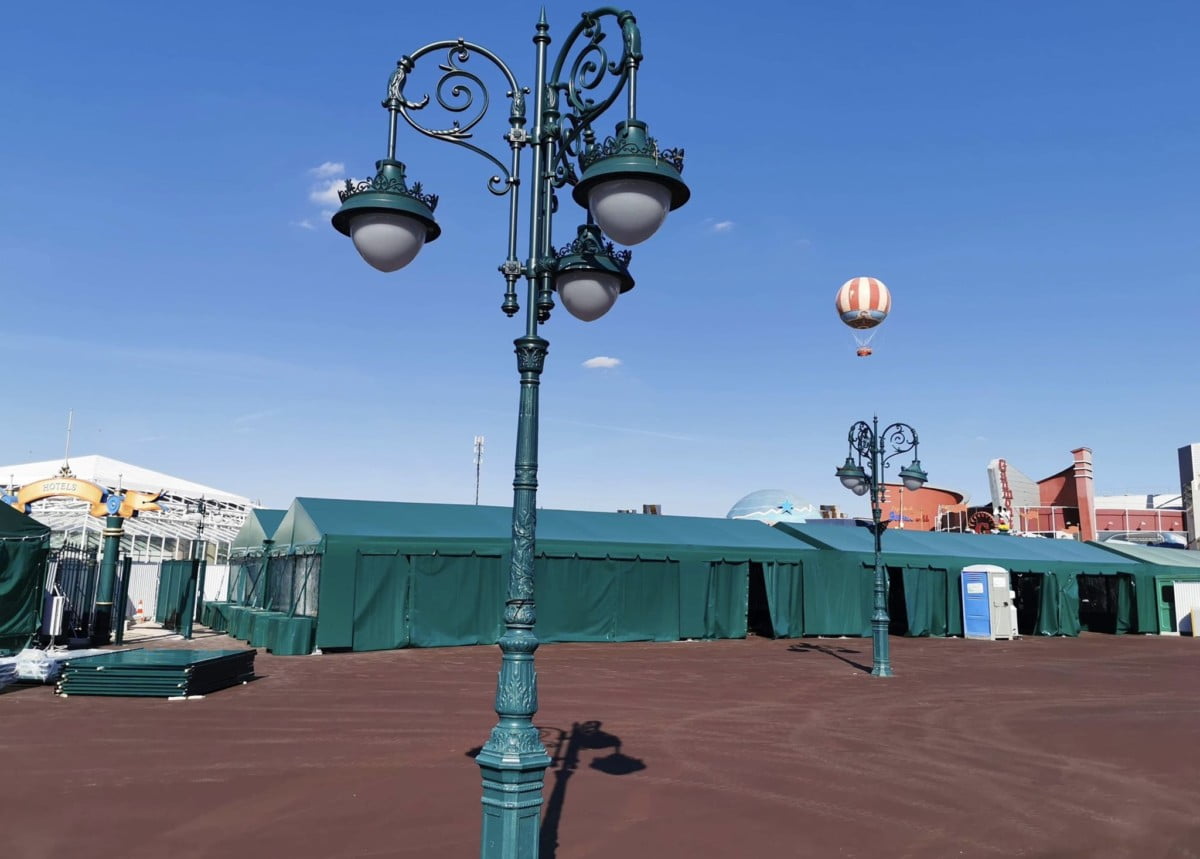 MY EYES!! Well it's been dug up again and it now looks like they're gonna pave it with cobblestones as well – at least in parts: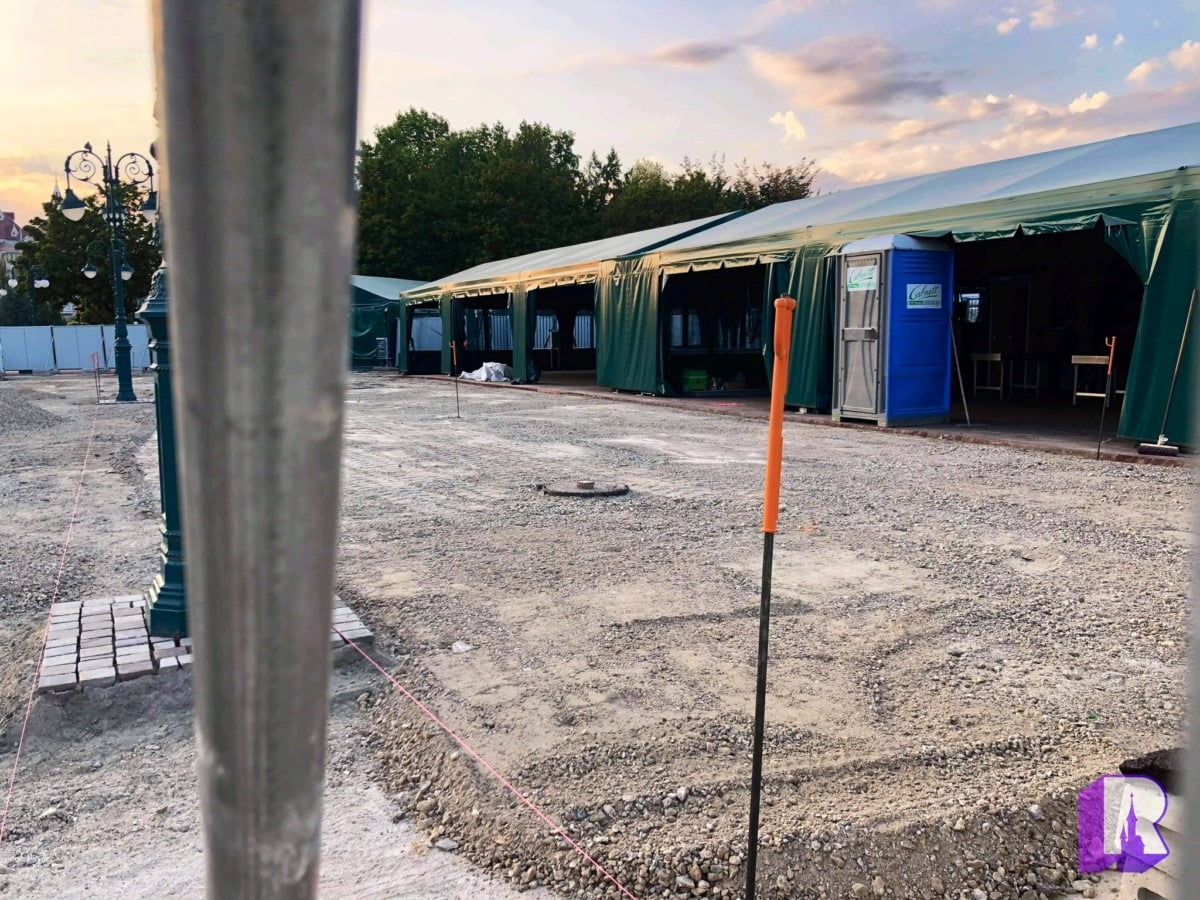 2020 year of the repaving.
Progress is also being made in Front Lot and hopefully this area will open soon and make that District more welcoming: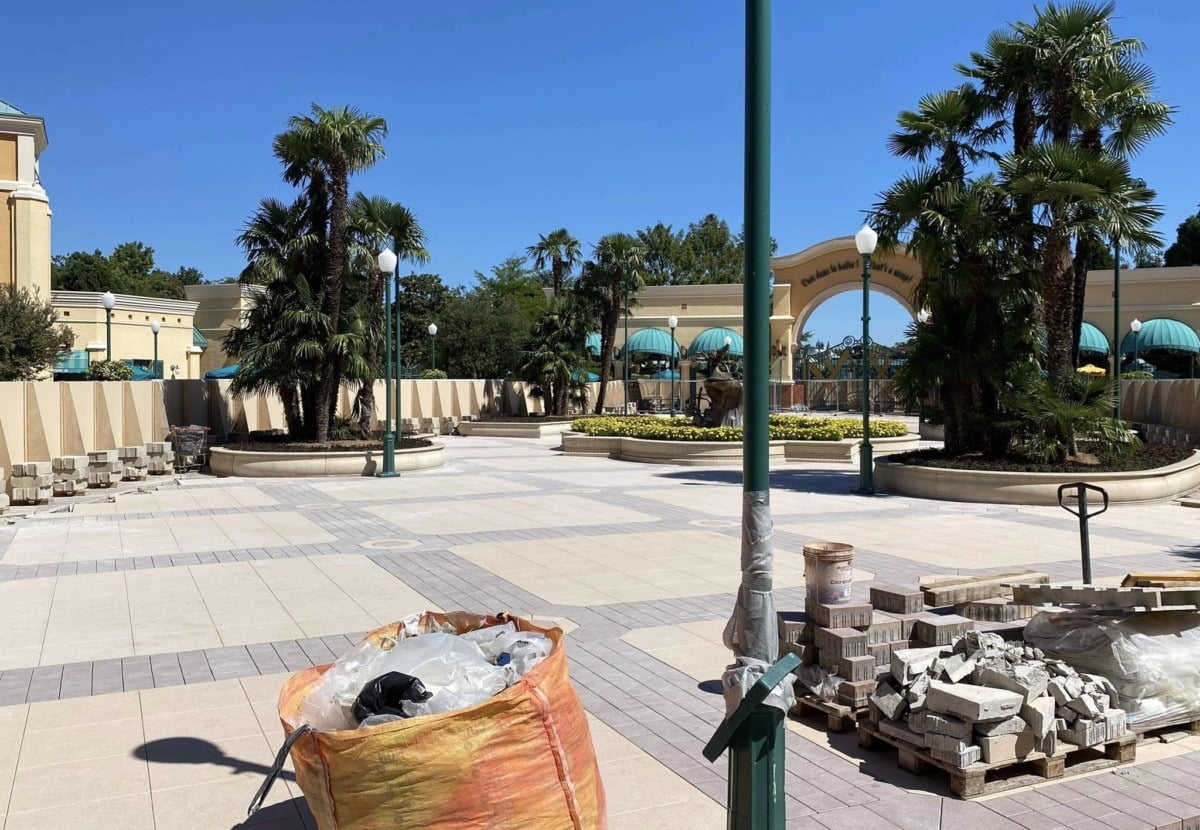 Staying at the Studios, the new Studio D sign has been unveiled. It's simple but effective and is a tribute to the steampunk design of the set for "Dream Factory" which should debut late September or early October.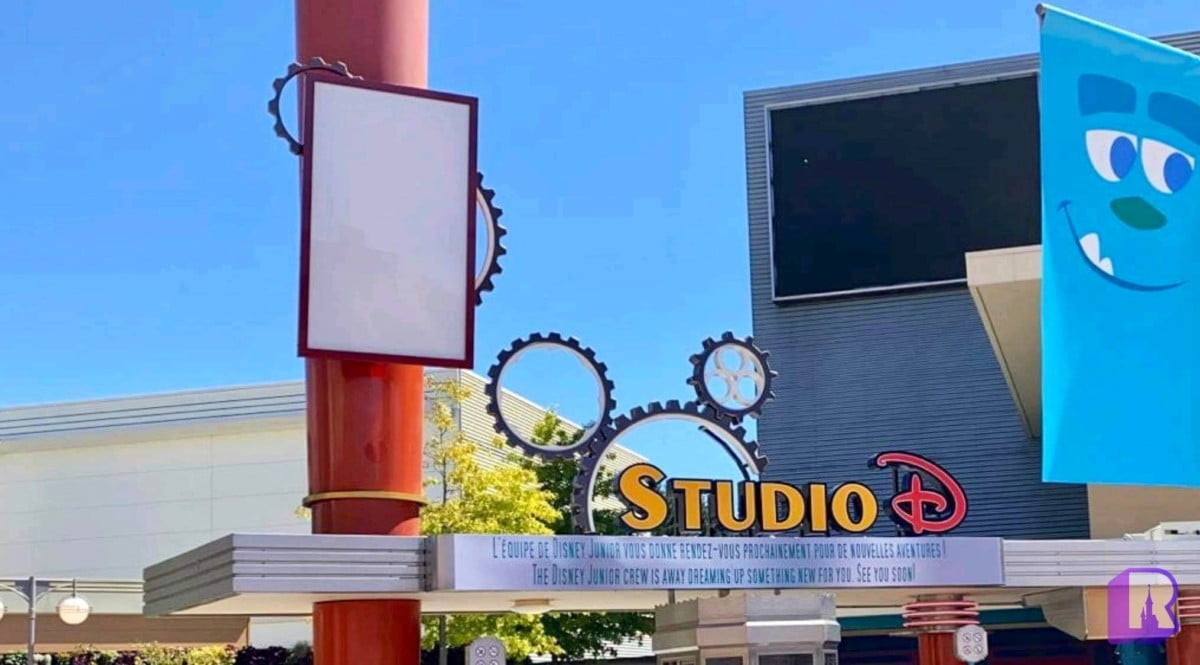 Over by the Moteurs Action arena, a new tent has been built to protect the Jungle Book Jive floats as the show will run on that stage in a new format starting August 22. It's gonna be .. interesting .. but let's give it a chance.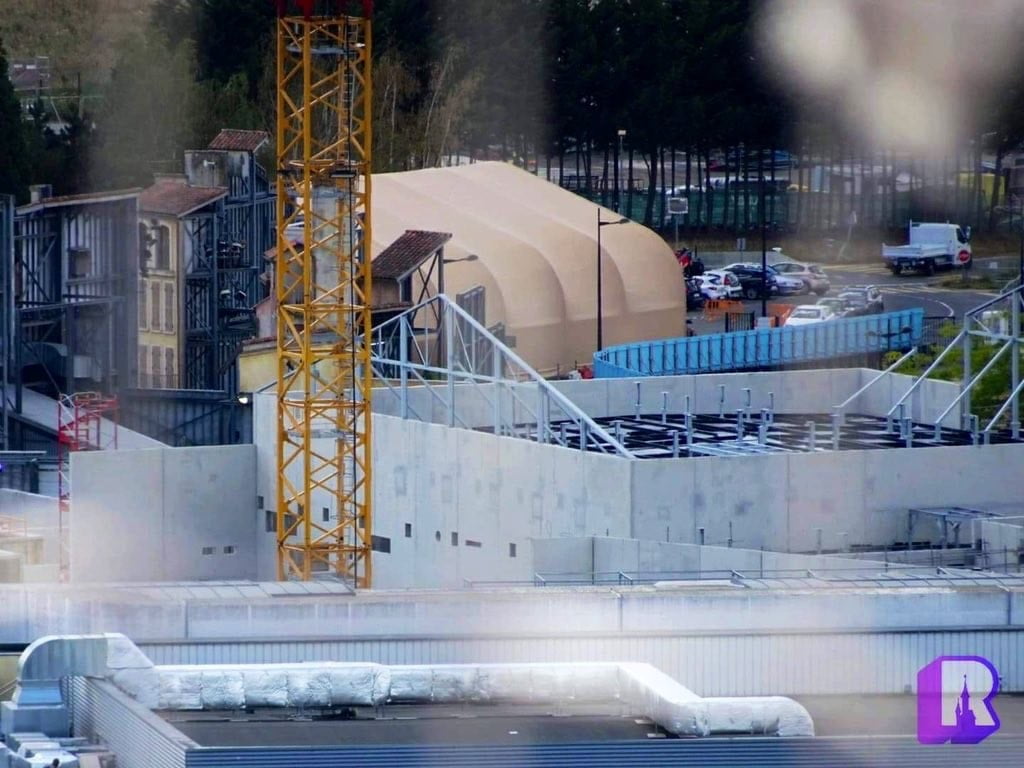 And at the main Marne-la-Vallée Chessy train station, a new Starbucks location is preparing to open: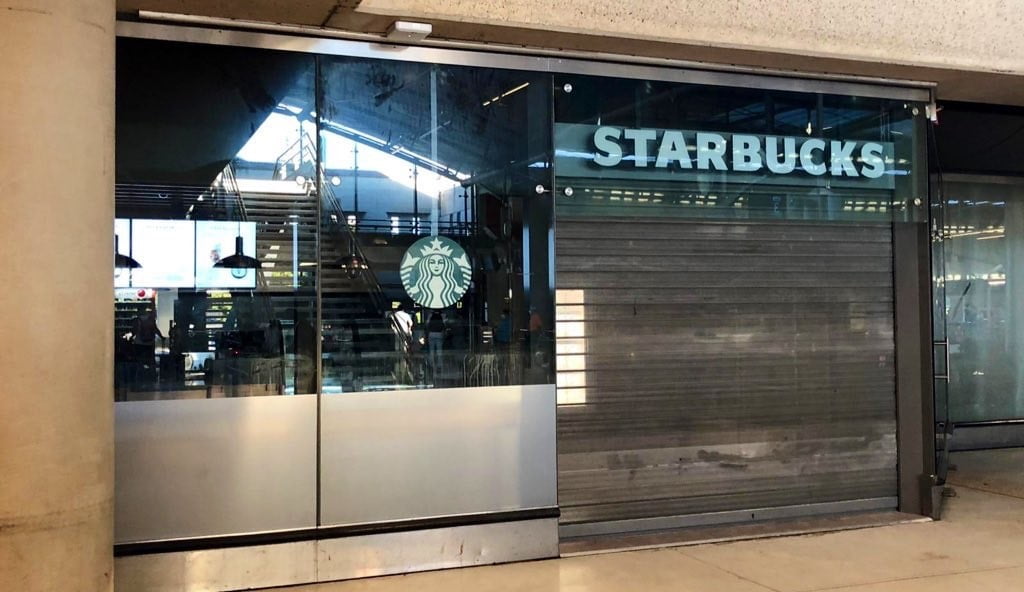 Characters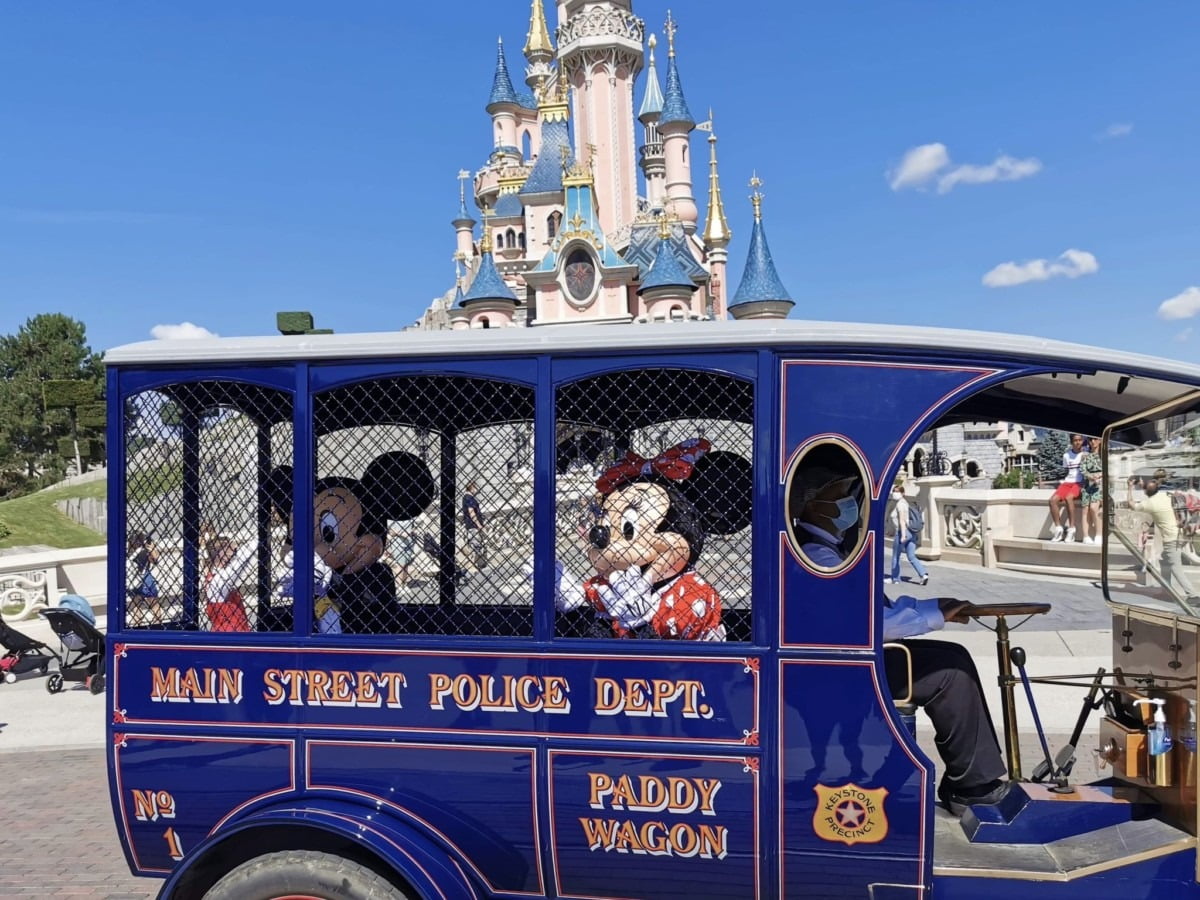 Mickey and Minnie got arrested.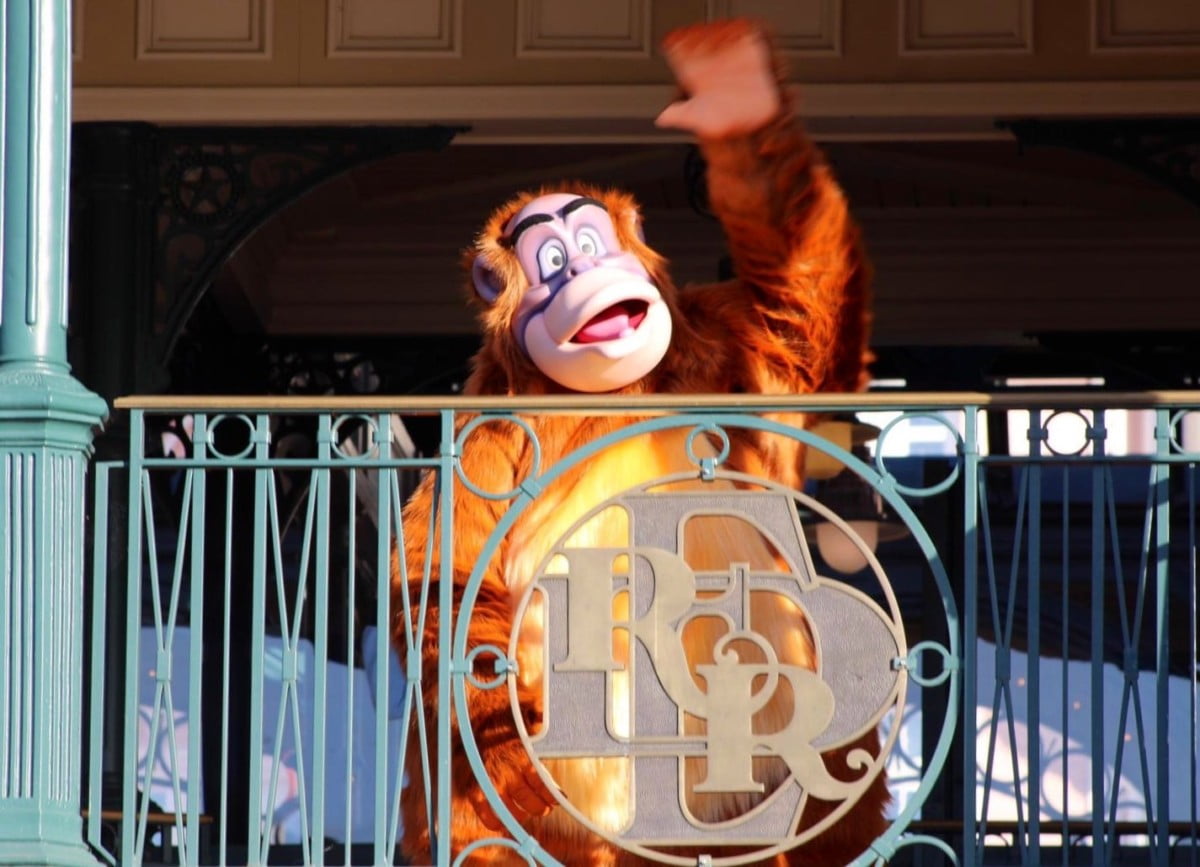 In other news, it's been great to see more variety again this week – maybe not some rare characters but at least a few surprises at all the various locations.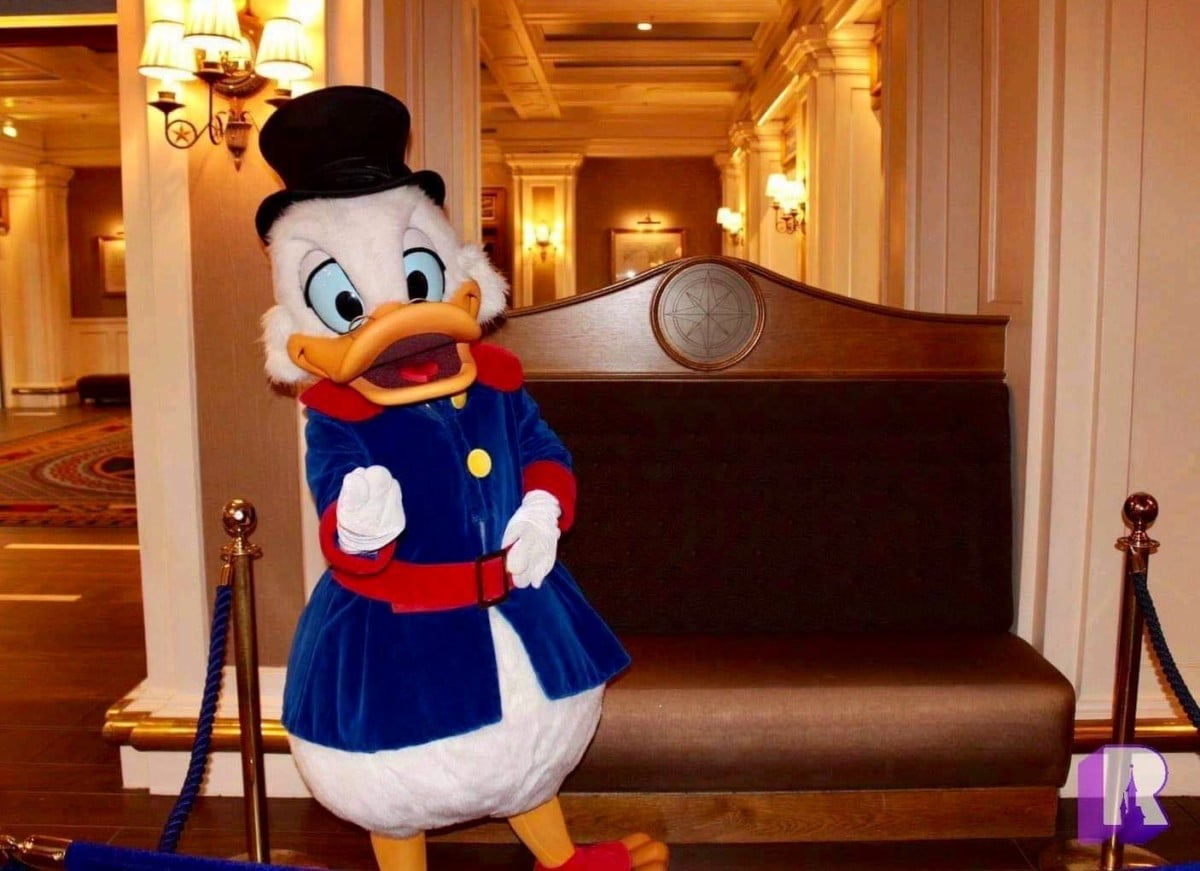 Variety at the hotels too with a Scrooge at Disney's Newport Bay club..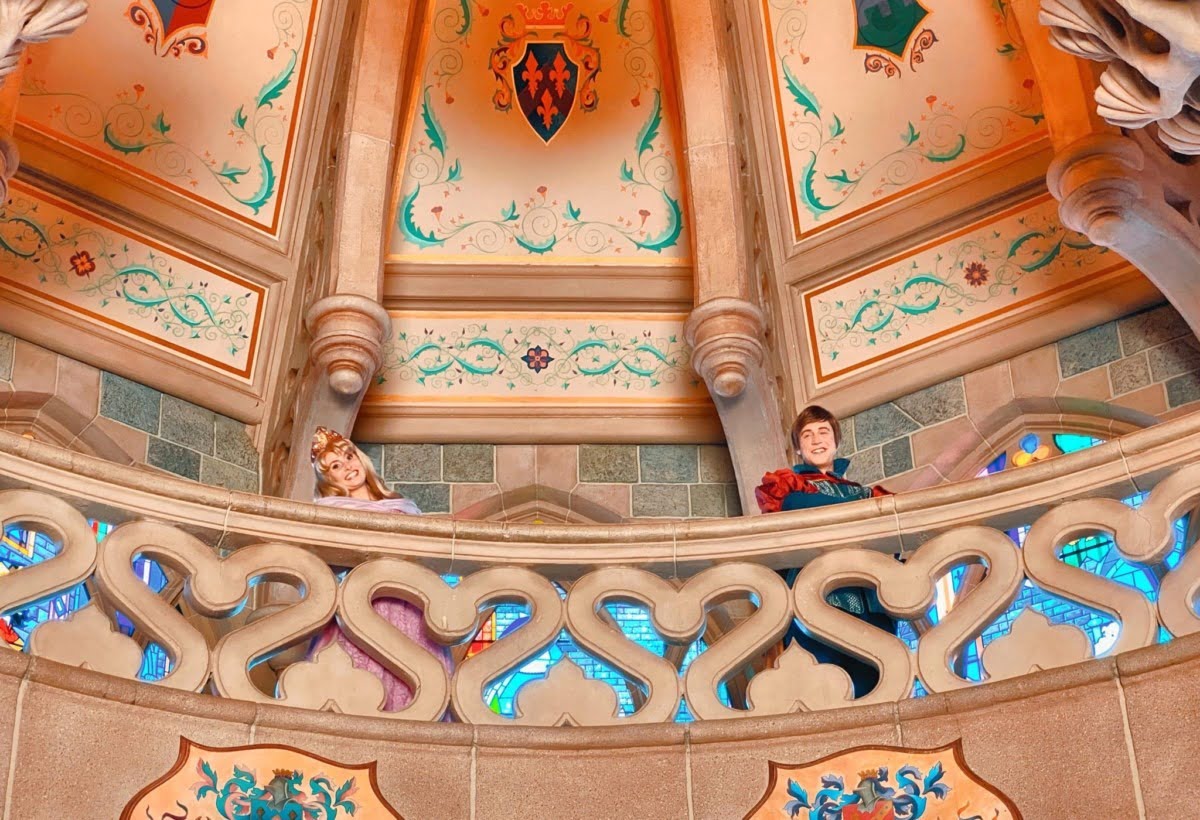 And the heat wave brought Aurora and Philip inside Sleeping Beauty Castle again which has been lovely!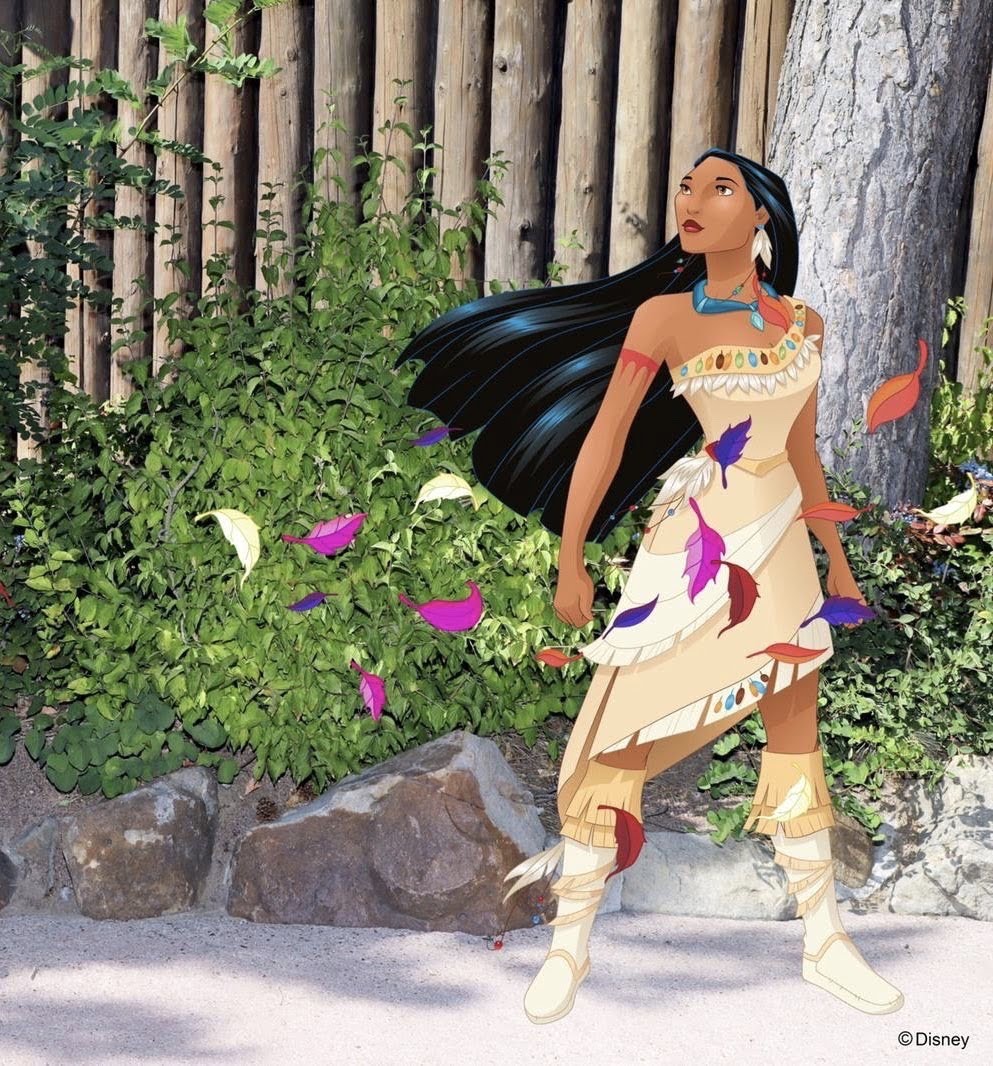 Not really characters meets but related: you can now get MagicShots with Pocahontas near Fort Comstock, Jiminy Cricket near it's a small world and Olaf near Cowboy Cookout BBQ after 3pm.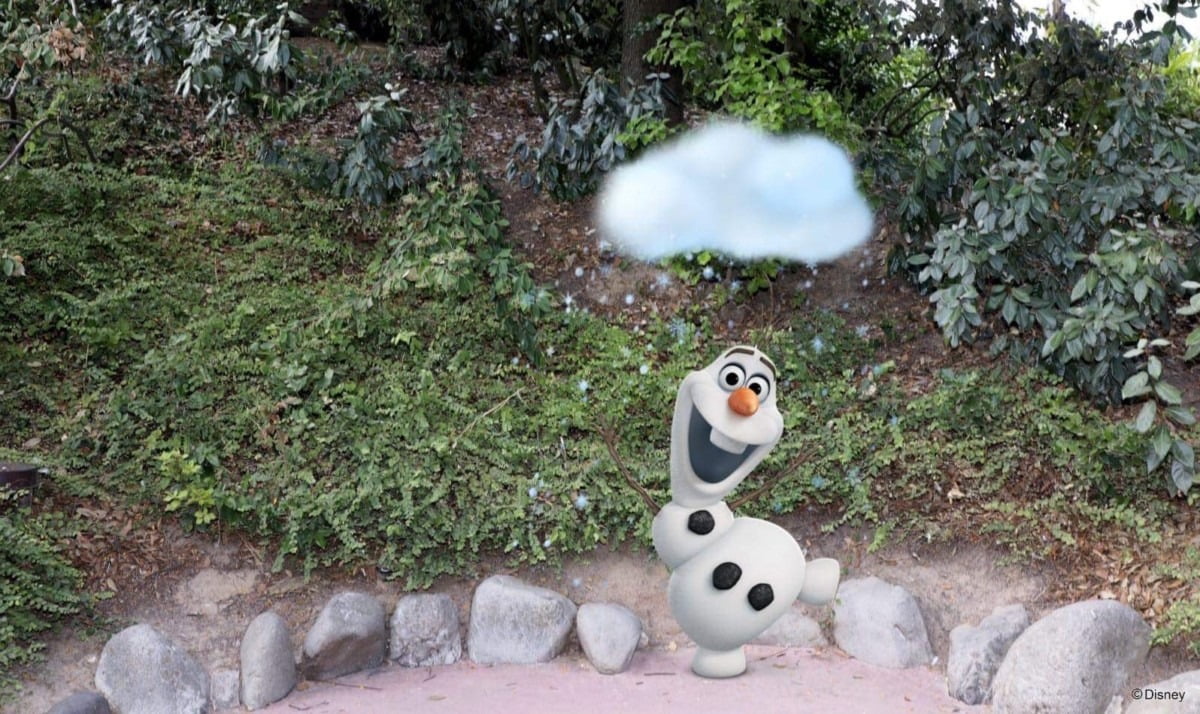 Merchandise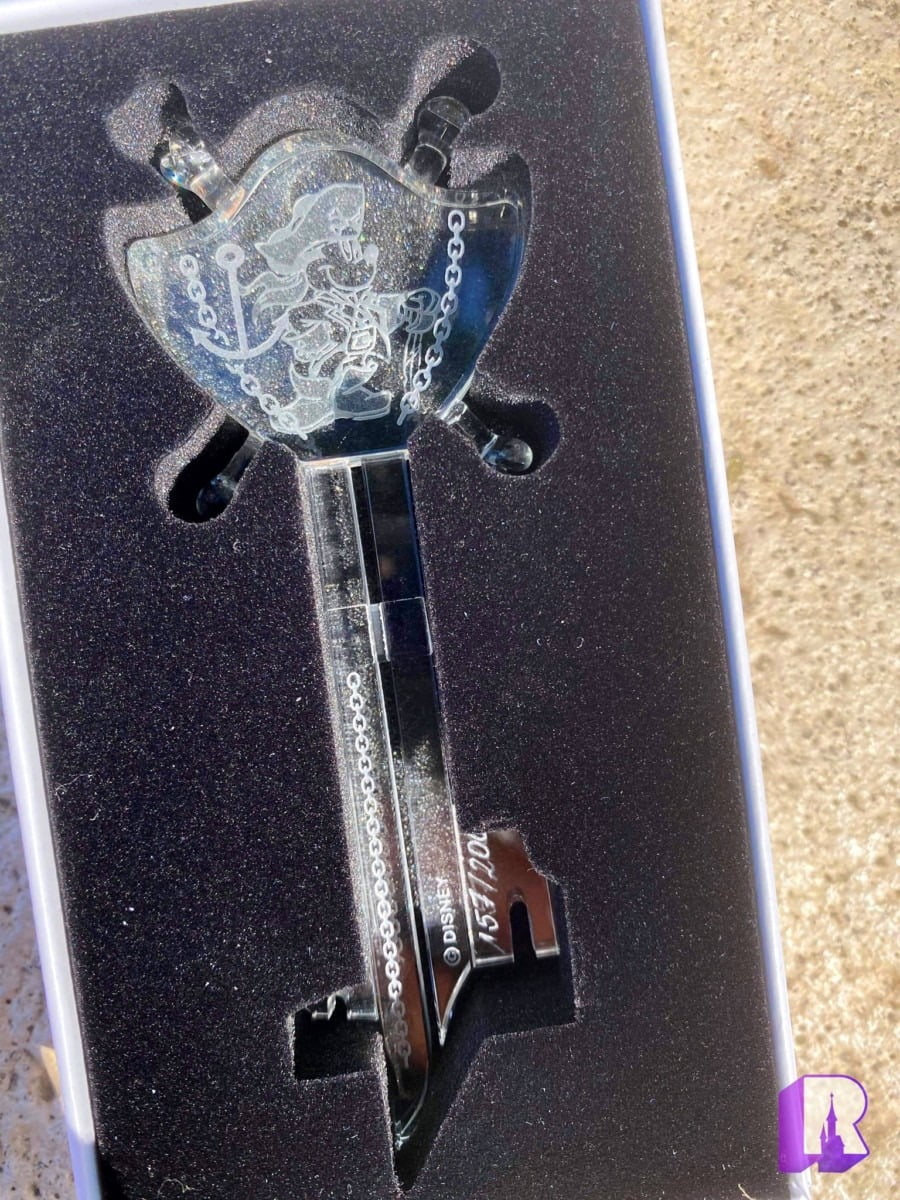 Another new glass key from the artists at Arribas, this time featuring Pirates of the Caribbean. There's also a glass postcard which is an interesting concept.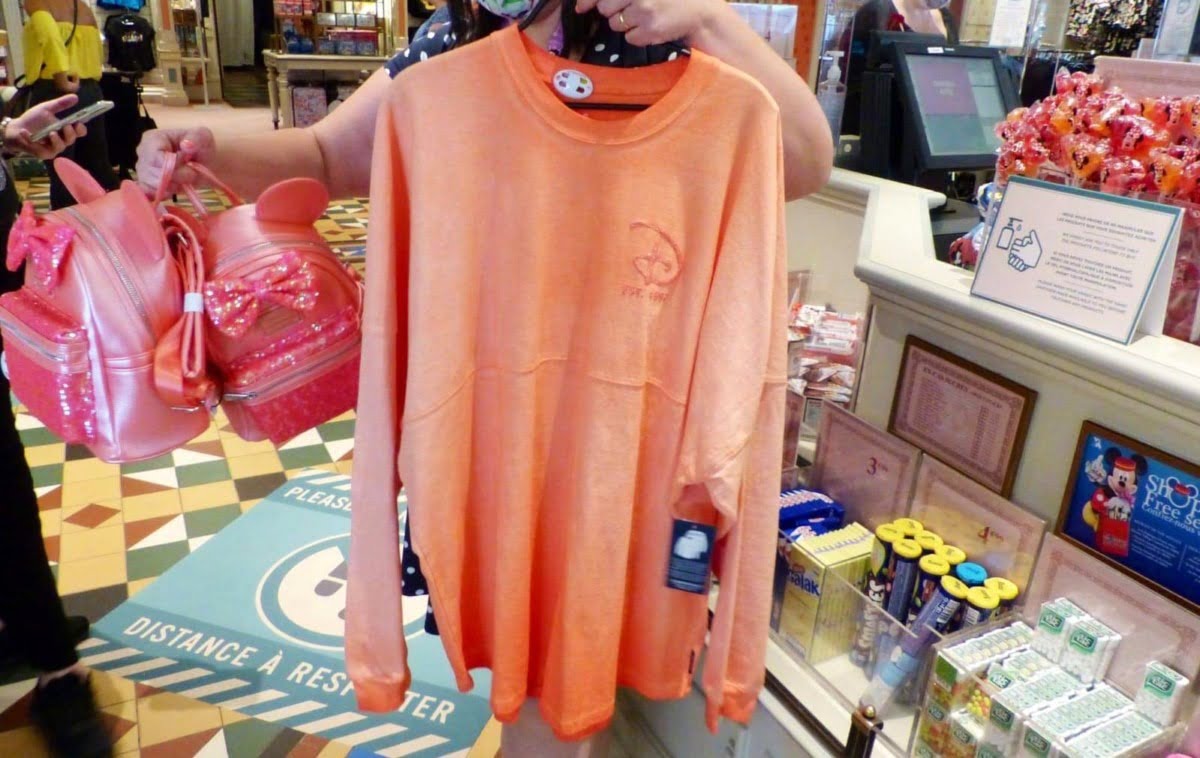 Sales sales sales – on Thursday two popular collections were on sale for 40% off: Ariel Grotto Coral and Arendelle Aqua. They include spirit jerseys, ears and Loungefly bags. Of course long queues quickly appeared and so did resellers: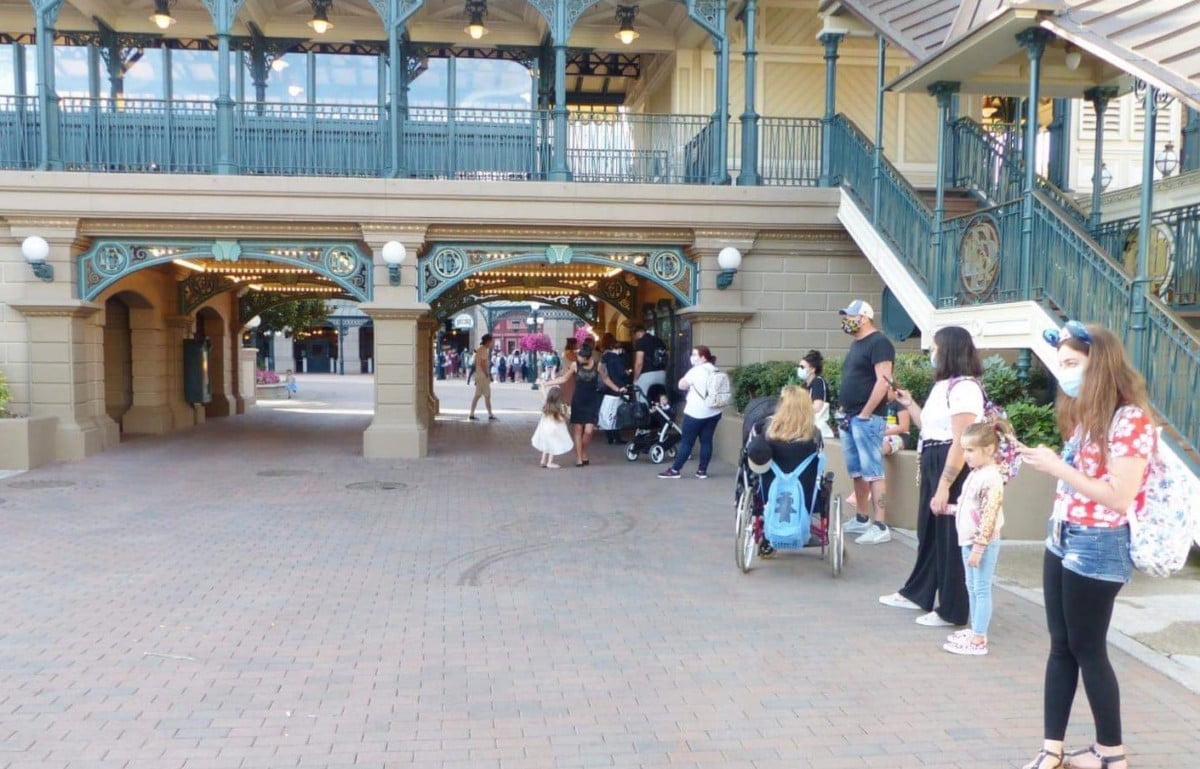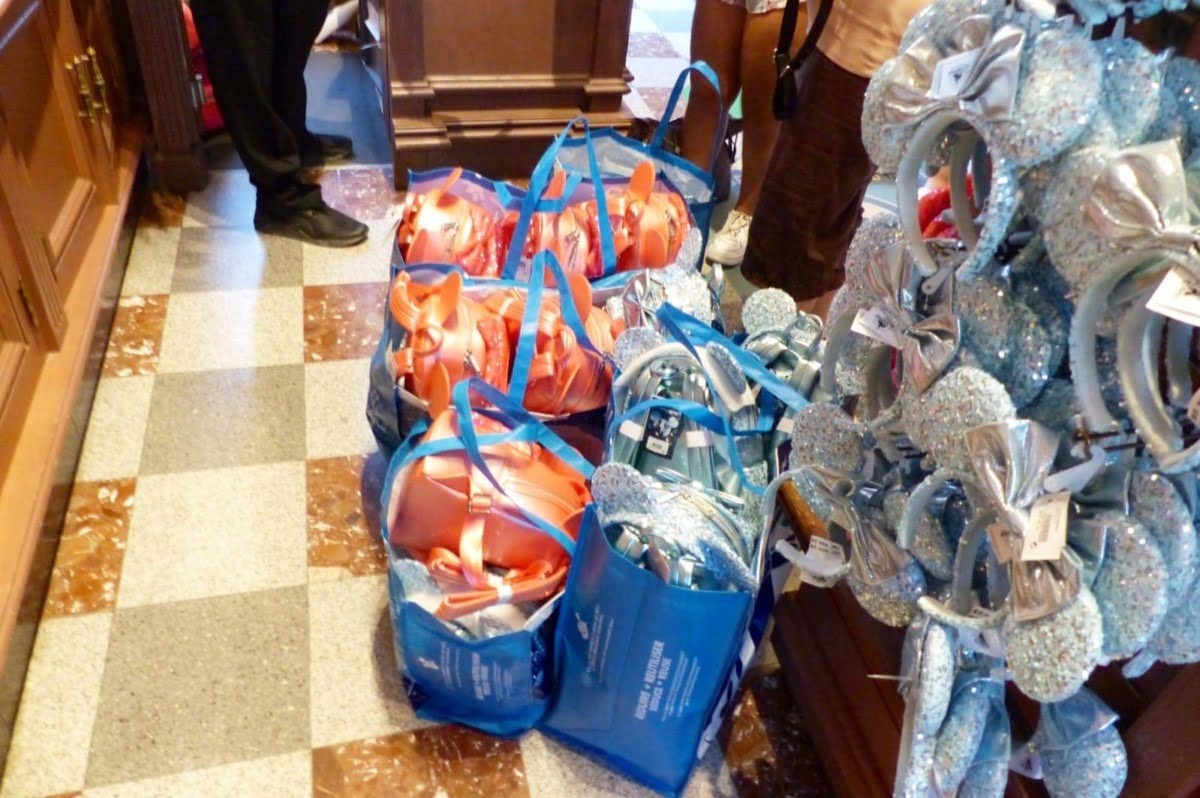 And that's our update for this first week of August 2020! I'll leave you with some lovely shots of the Parks in Summer and will see you next Sunday !