Welcome to a new edition of the DLP Report! This week we're looking at a ton of new character experiences, another heat wave, what's new at Avengers Campus and more!
Avengers Campus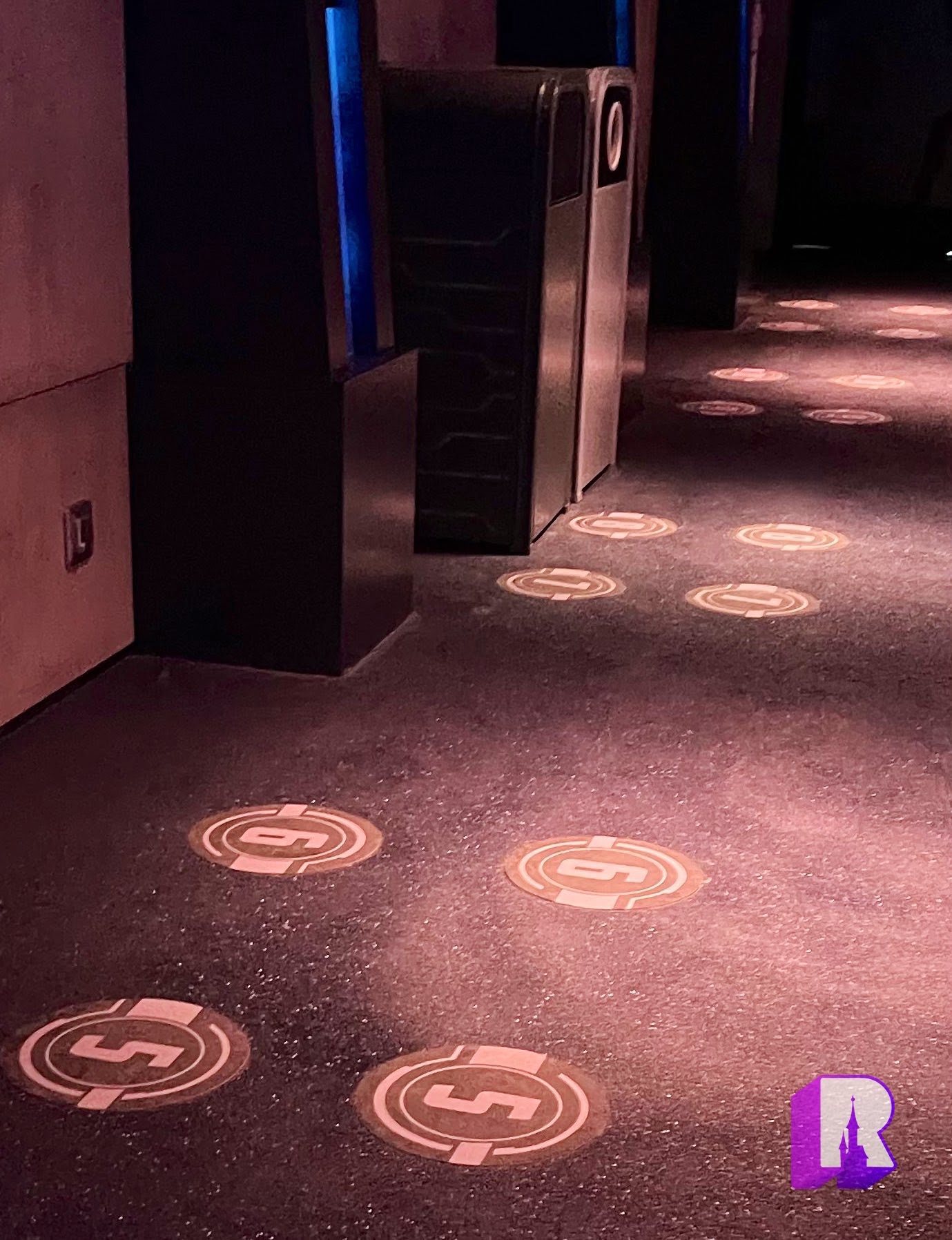 We continue to chronicle the evolution of the land post opening as the teams adapt to the sometimes not so great Guest behaviors. At Avengers Assemble: Flight Force and additional row of markers has been added on the floor for when the loading area gets busy.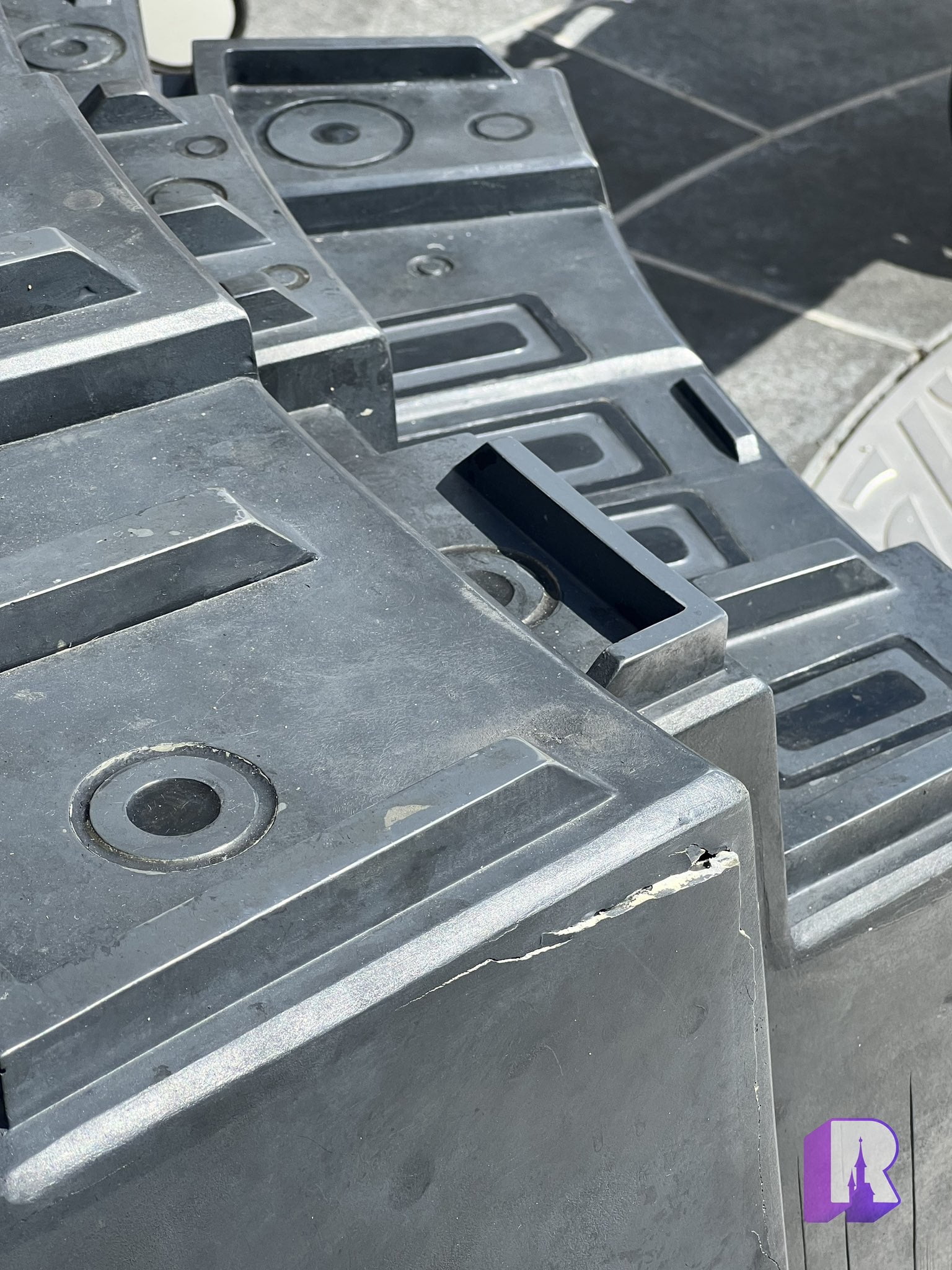 The poor Asgard Pedestal has cracked again. Guests often sit on it, and the material is probably not designed to handle that weight.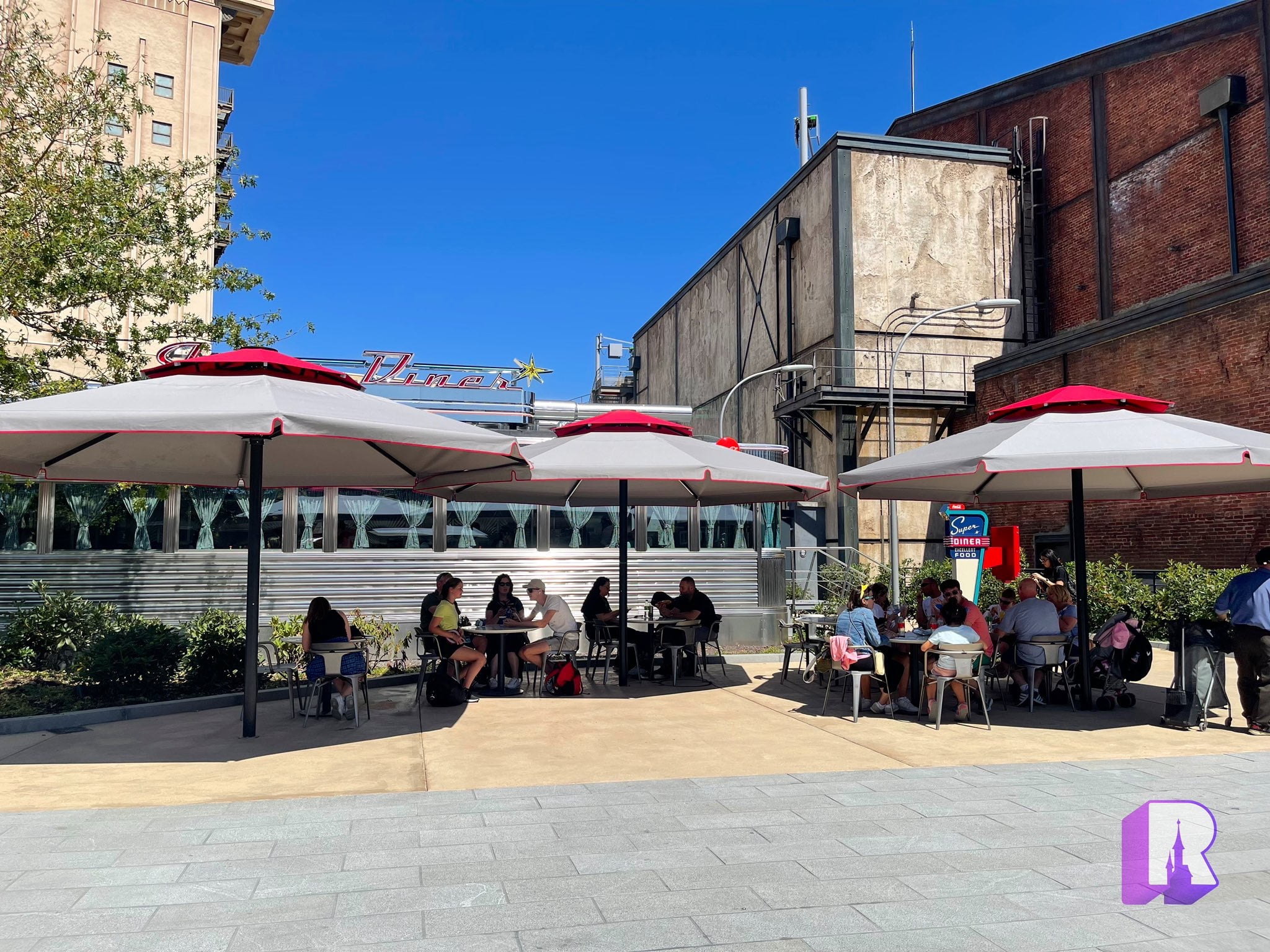 Umbrellas have returned to Stark Factory and Super Diner. The first batch was defective and so they have now been repaired / replaced.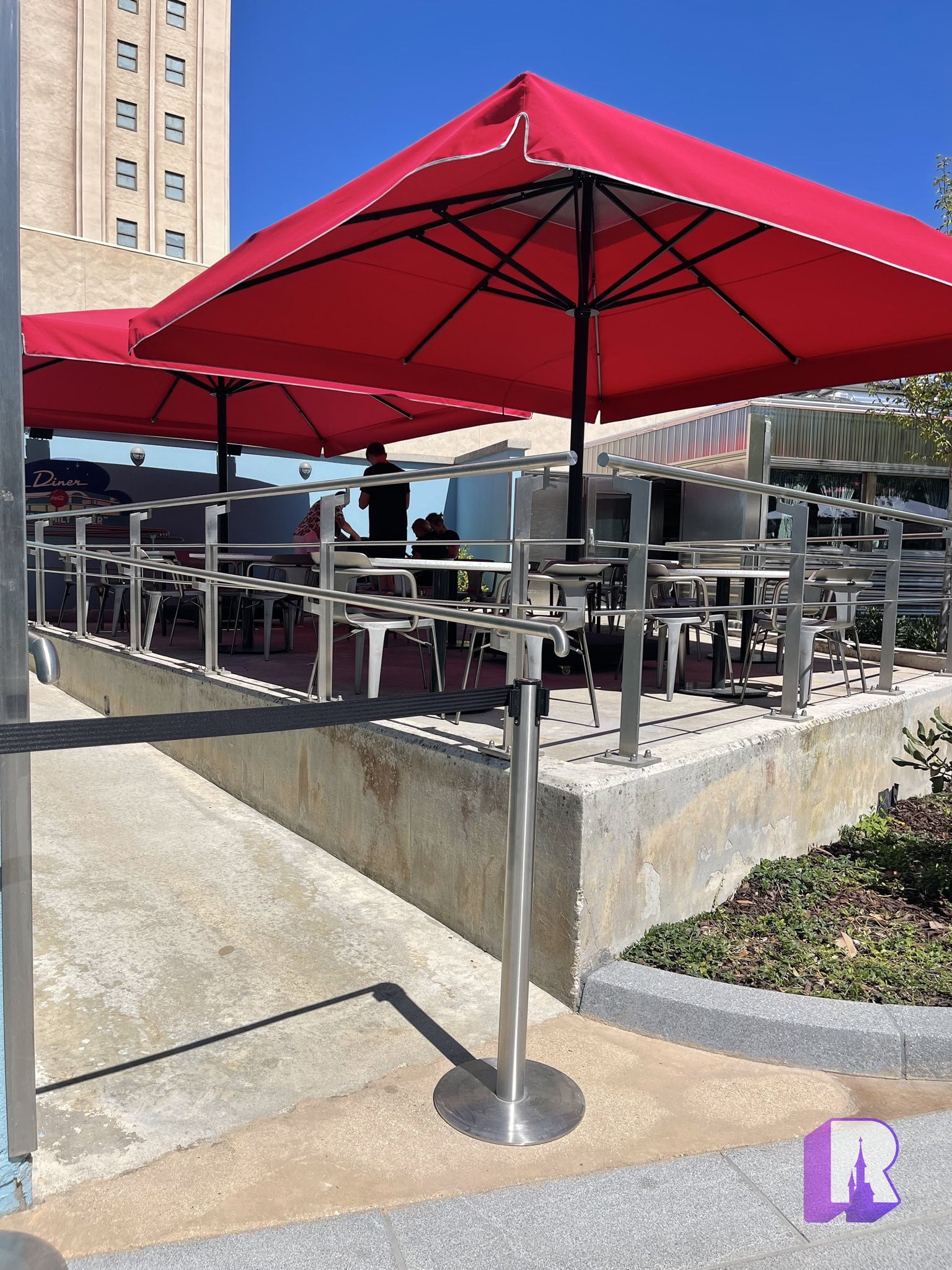 Over at Super Diner the side terrace is now reserved for guests dining at the location (if you haven't been – it's actually pretty nice!)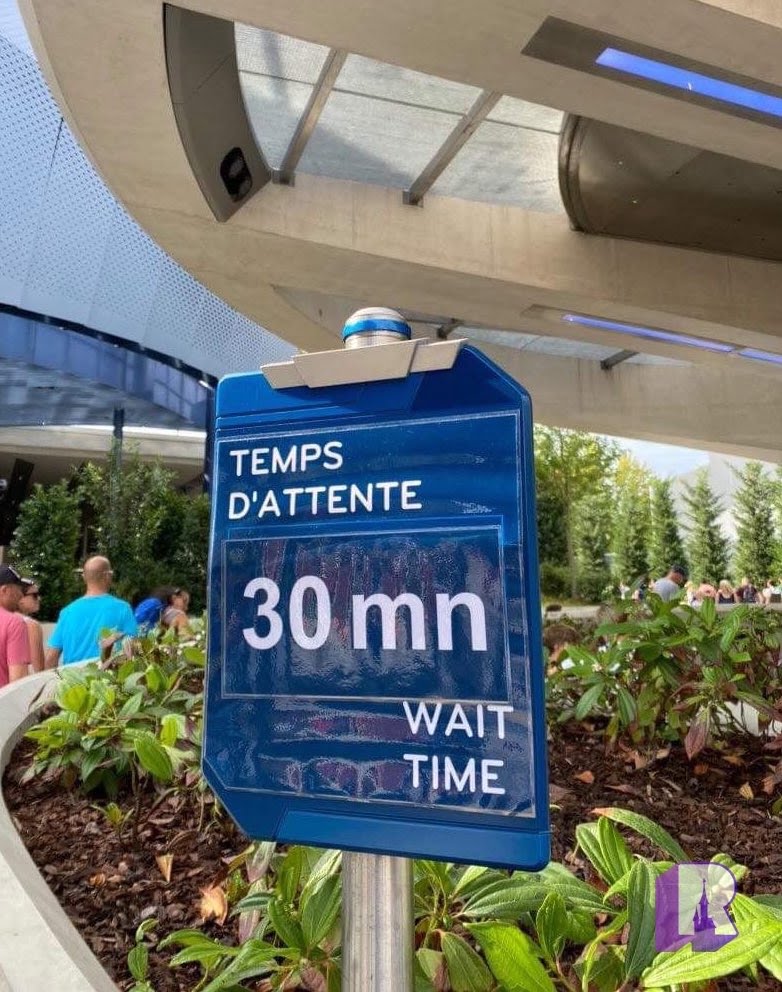 It's been quite the week for homemade wait time signs across the resort and Avengers Campus is no exception. At Avengers Assemble: Flight Force it's a welcome addition as the wait times are displayed on the entrance which is hidden up the path. Guests often has to travel up and then walk back down against the flow if they didn't want to ride.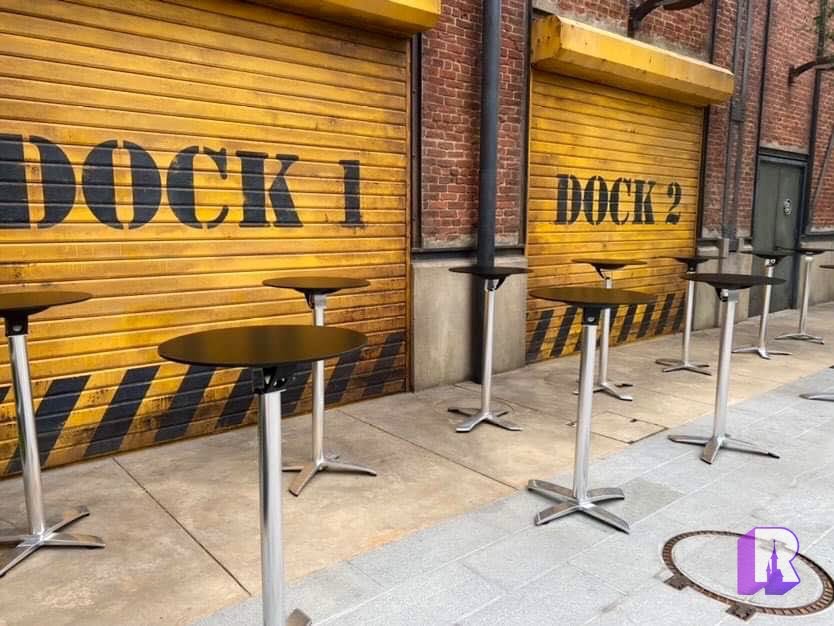 Well we asked for more places to eat at Avengers Campus and here they are. High tables placed between the two food trucks. It's not REALLY the look we expect from Avengers Campus however.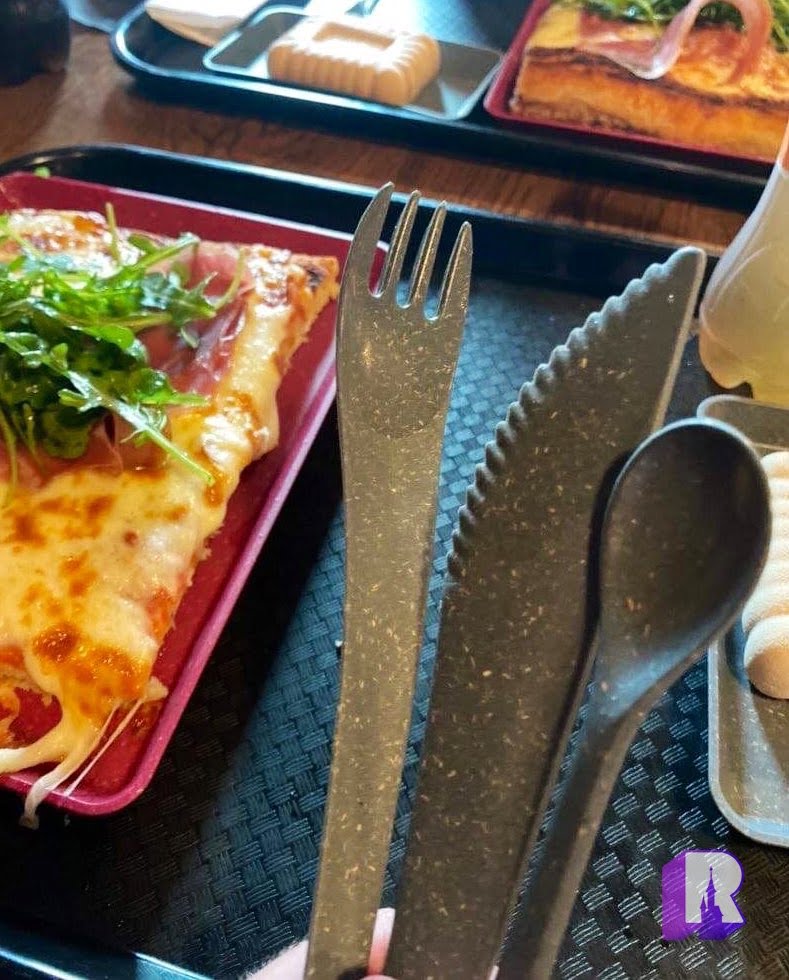 At Stark Factory, metal cutlery was replaced by reusable plastic cutlery.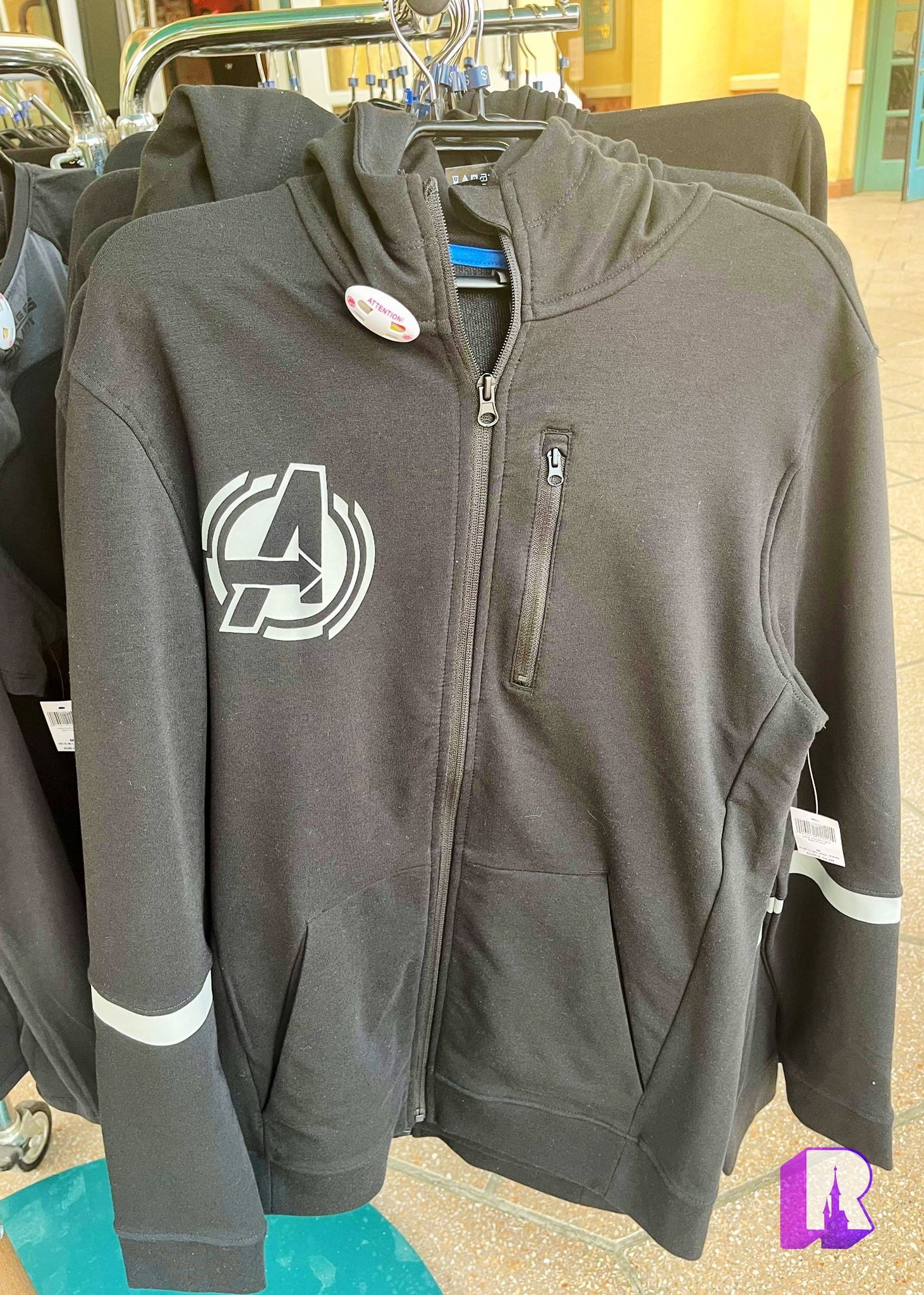 At Mission Equipment, the merchandise team continues to knock it out of the park with some great new additions from PEZ candy dispensers to a new Spider Bot keychains, a track jacket, plus he's and an awesome Spider-Man jacket we wish was a available for adults!
We all scream for Ice Cream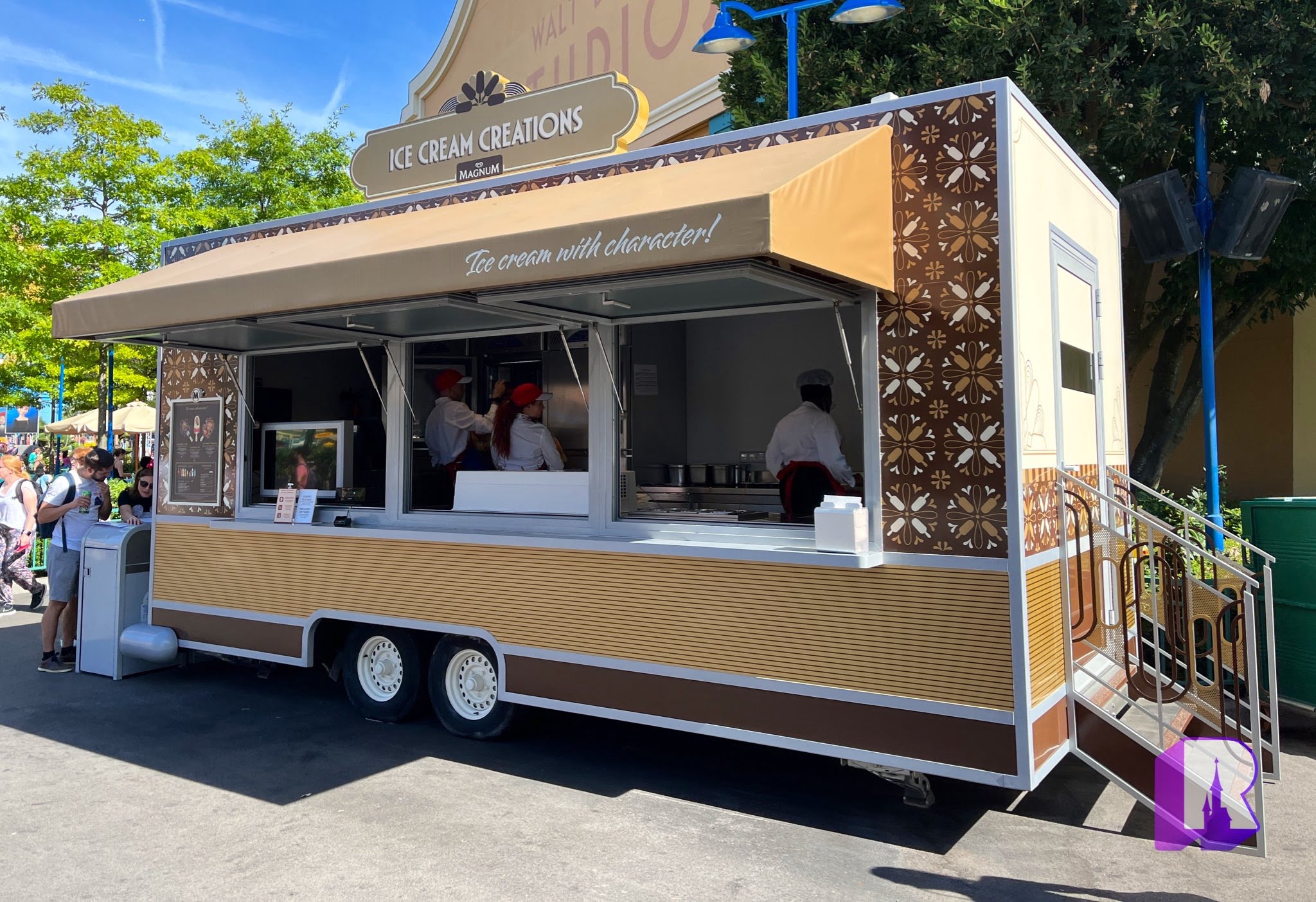 In Production Courtyard, the new "Magnum creations" food truck has now opened with a choice of 3 creations themed to The Lion King, Up and Minnie. They're a bit pricey at €6 but I guess it's customized and they are yummy and very instagrammable.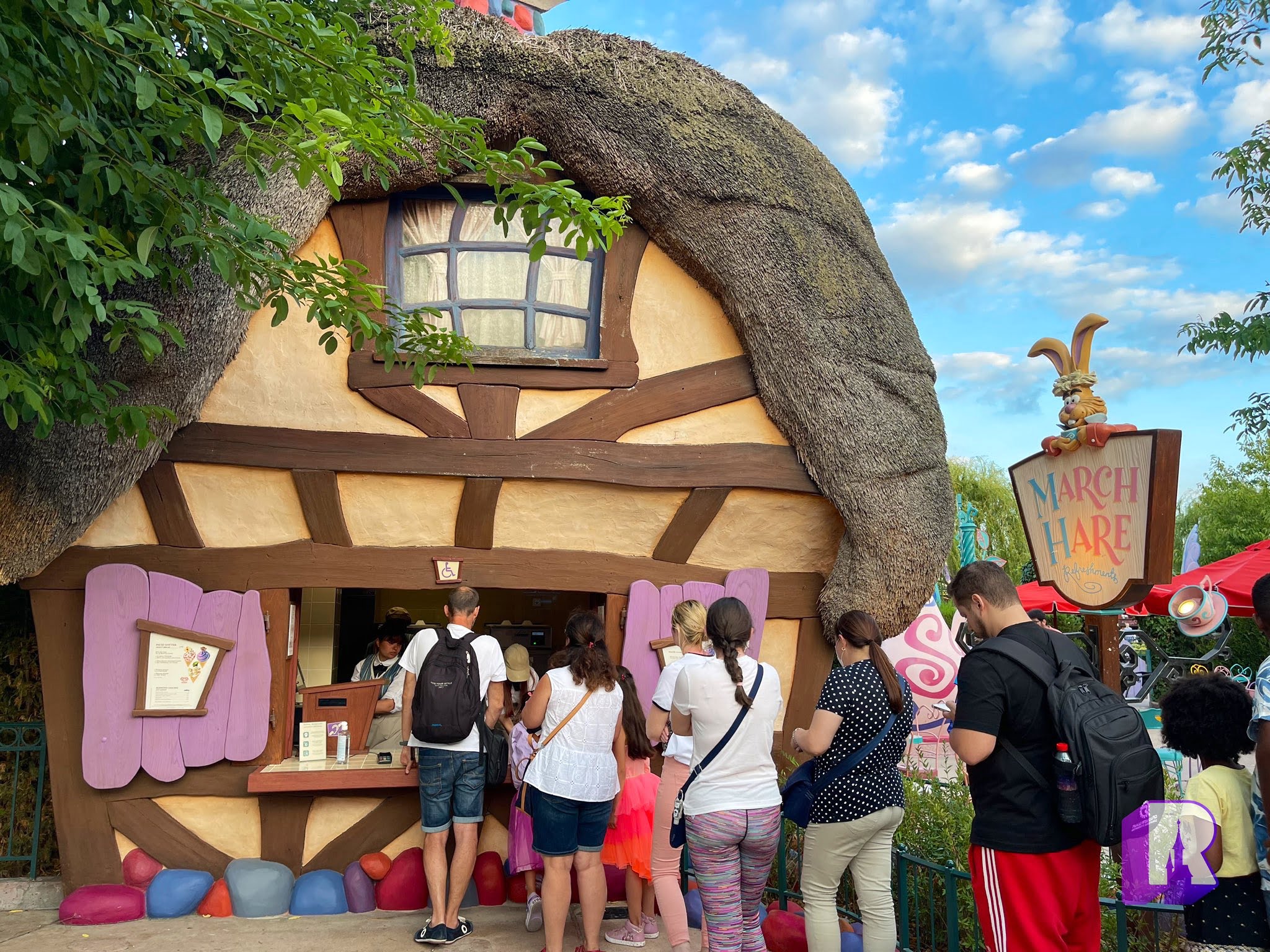 Over in Fantasyland, March Hare Refreshments has reopened from a short refurbishment and surprised us with a new snacks menu full of Alice in Wonderland ice cream!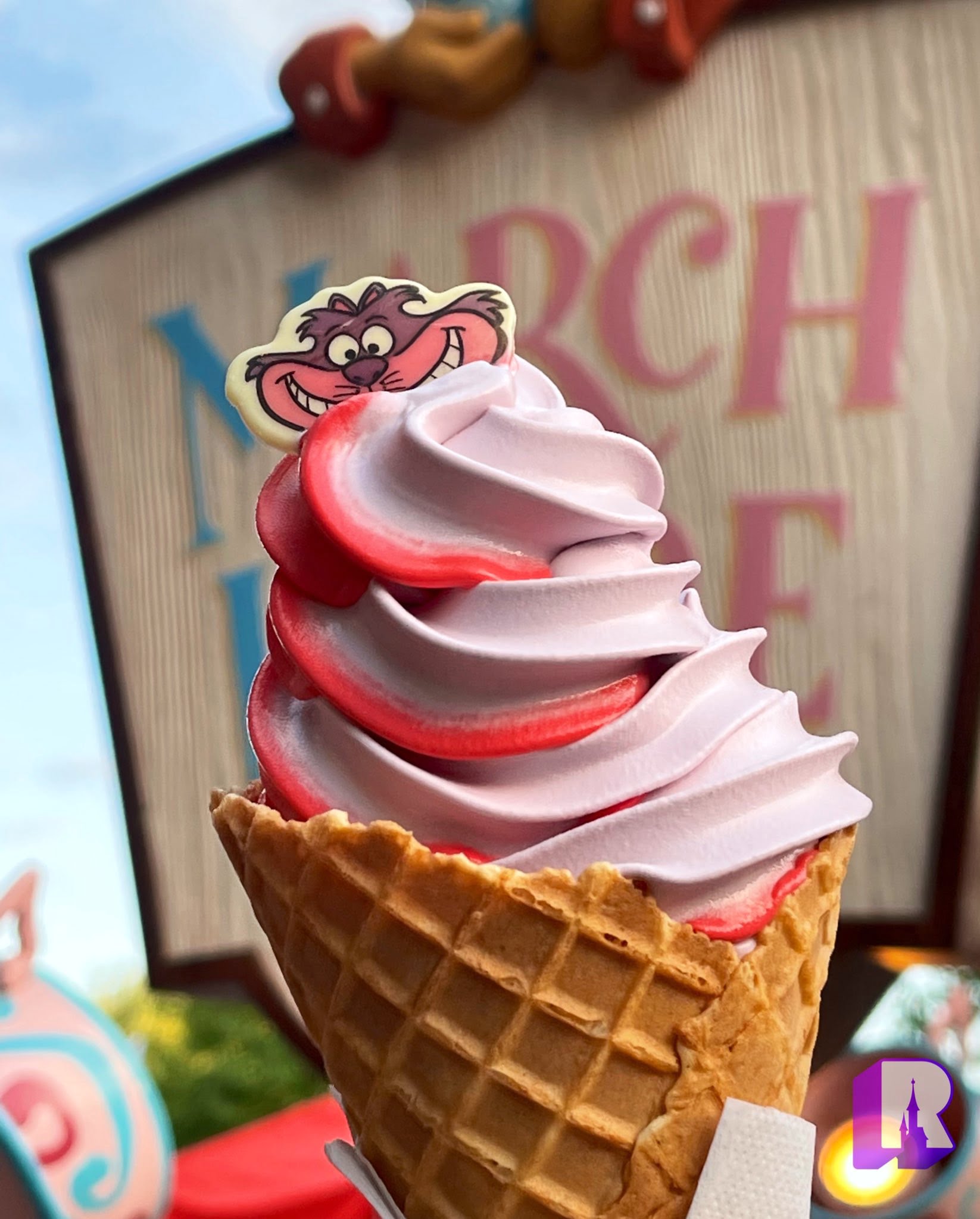 We tried the Cheshire Cat "we're all mad here" ice cream and the Unbirthday which features popcorn as a topping! It's great to see the food team has finally realized that it's a great idea to have snacks themed to each location and not just some random offering. These are simple but cute and tasty – it just works!
Characters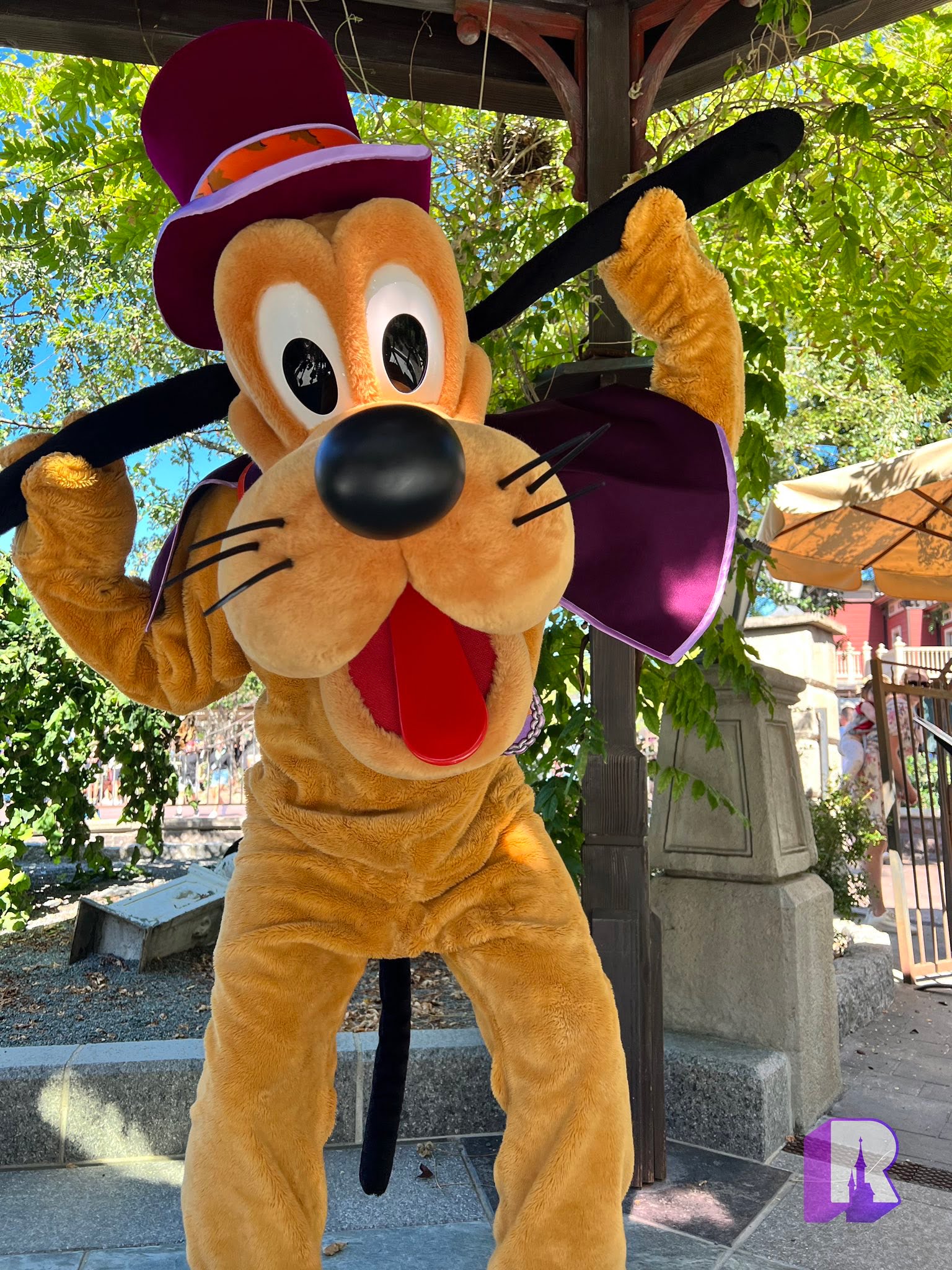 A lot of costumes premières and surprises this week from the characters department – starting with Pluto at Phantom Manor – what a cutie with his cape!
At Studio Theater, "Saint-Germain" Clarabelle debuted her new "Day in Paris" outfit with a cute purse accessory.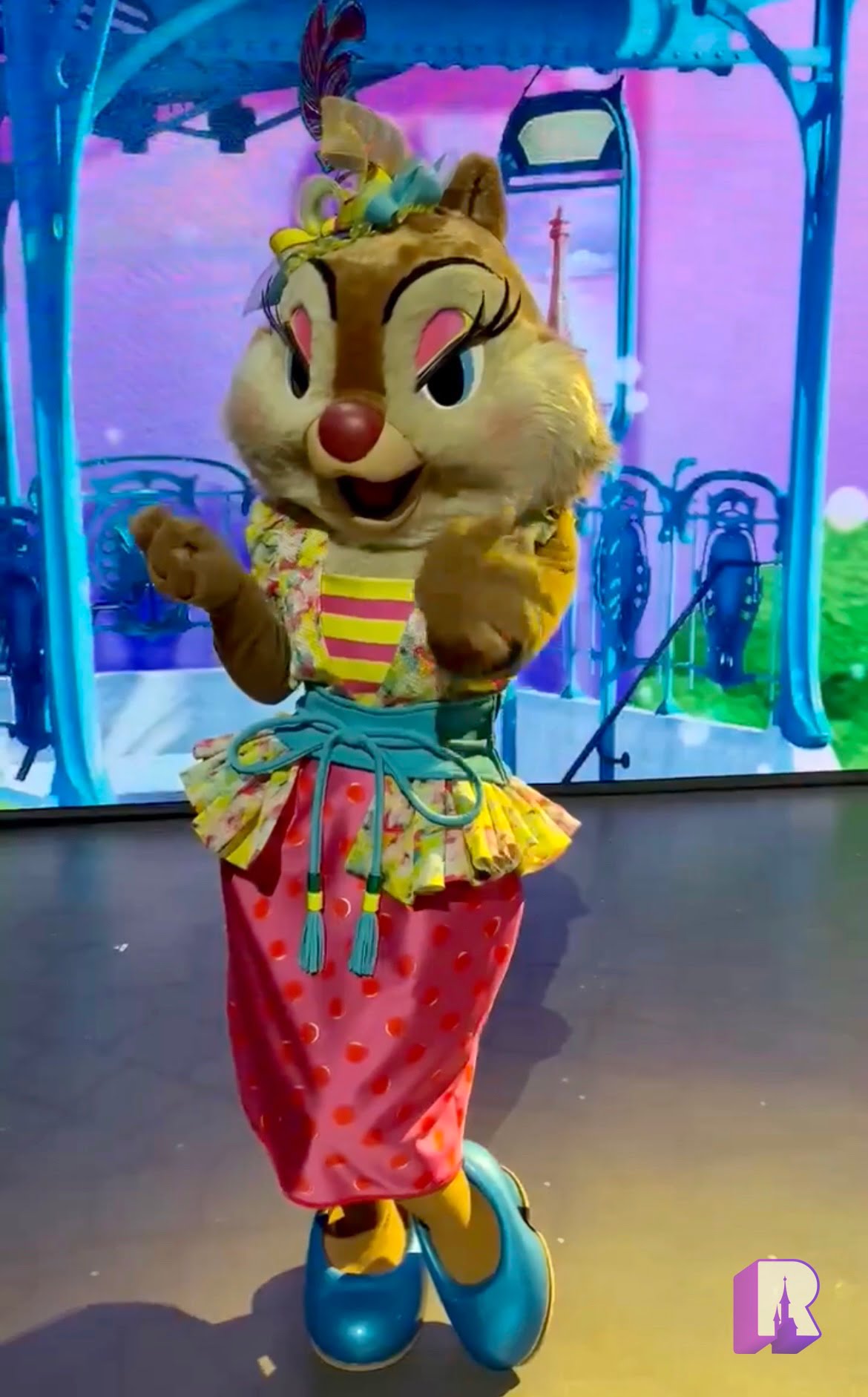 "Montmartre" Clarice also recently debuted her new outfit in the same "Day in Paris" collection!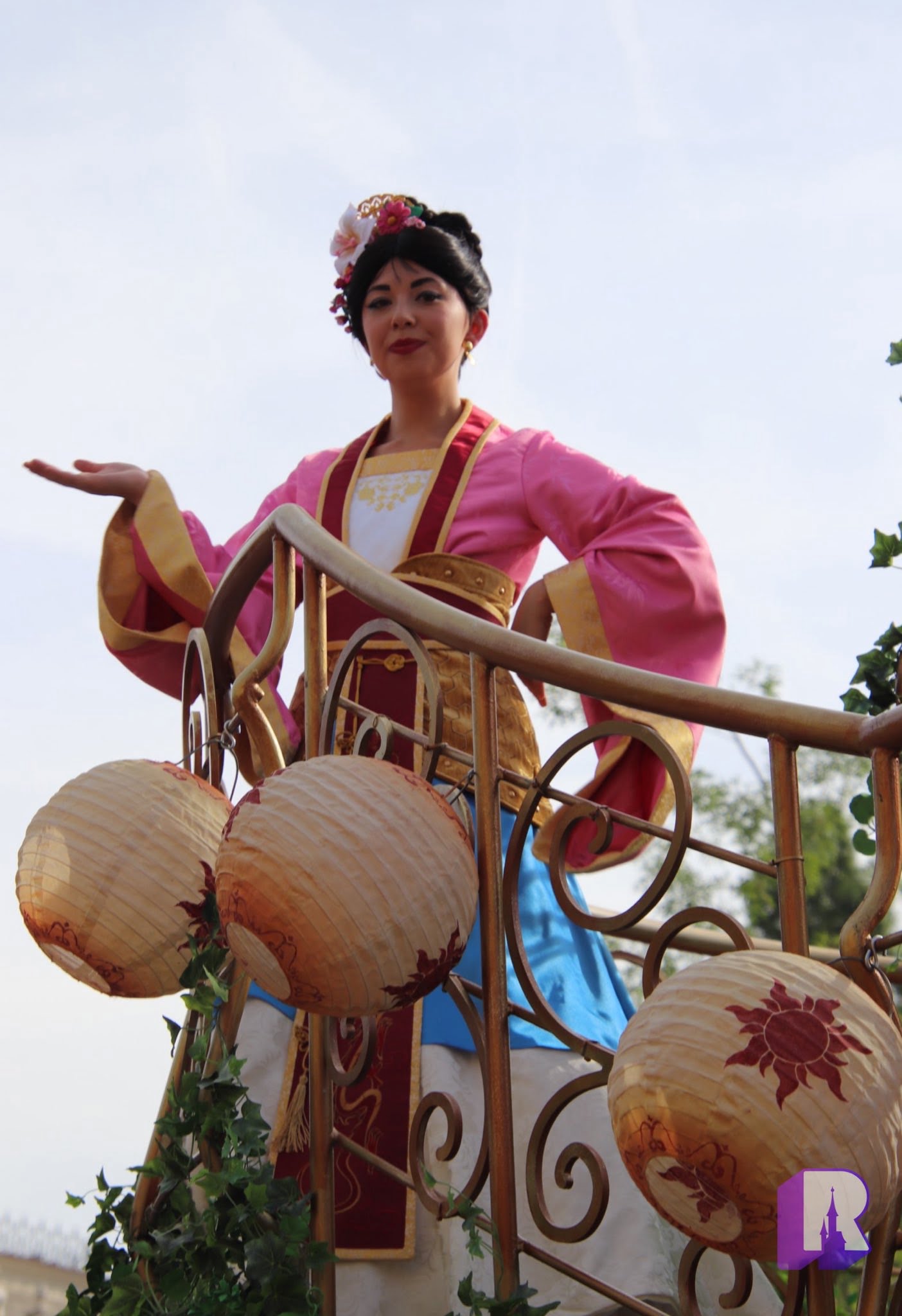 Mulan surprised everyone with appearances in Disney Stars on Parade, joining the Princess float.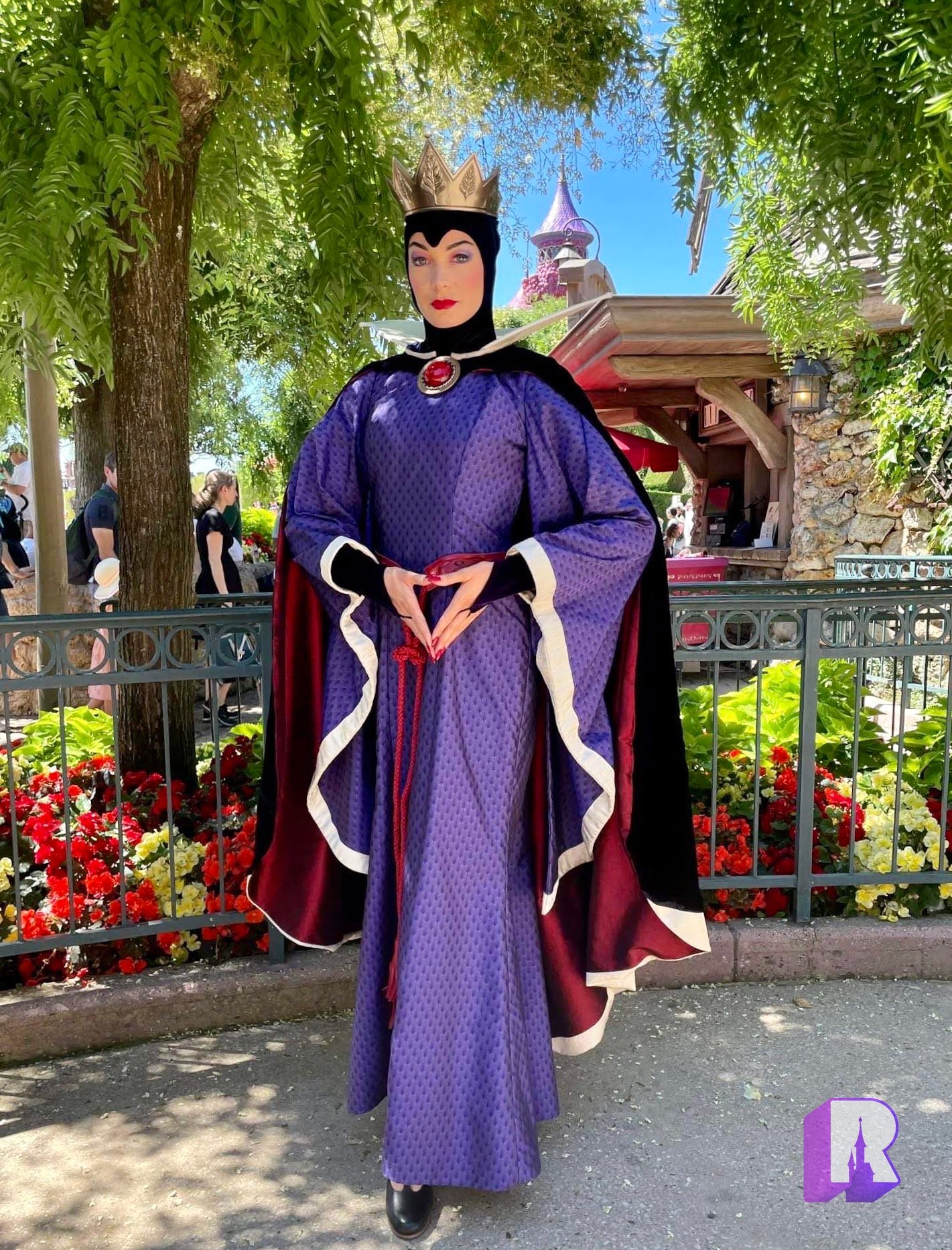 Talk about surprises, the Evil Queen stopped by this week, she's already plotting Halloween!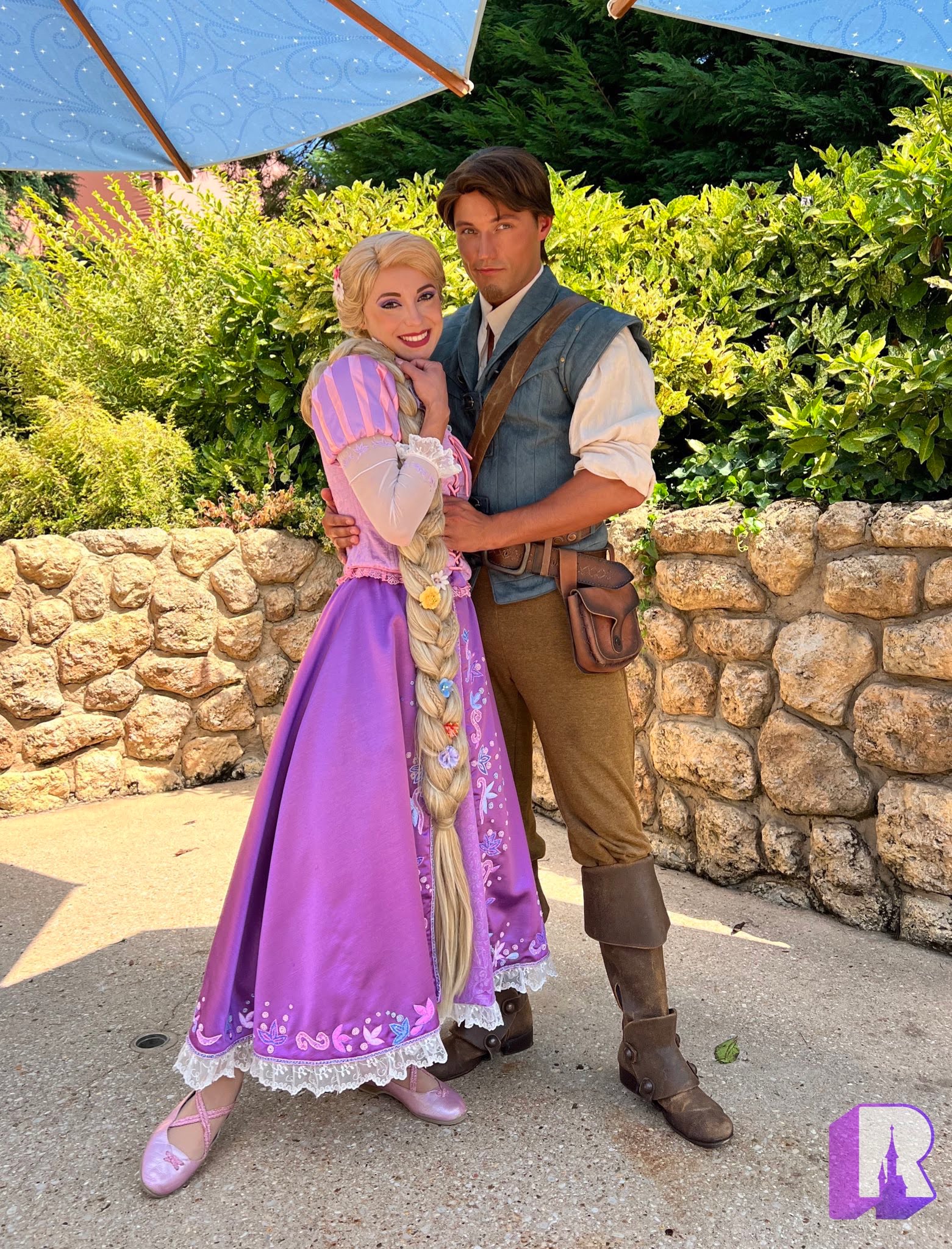 We also got a lovely visit from Rapunzel AND Flynn..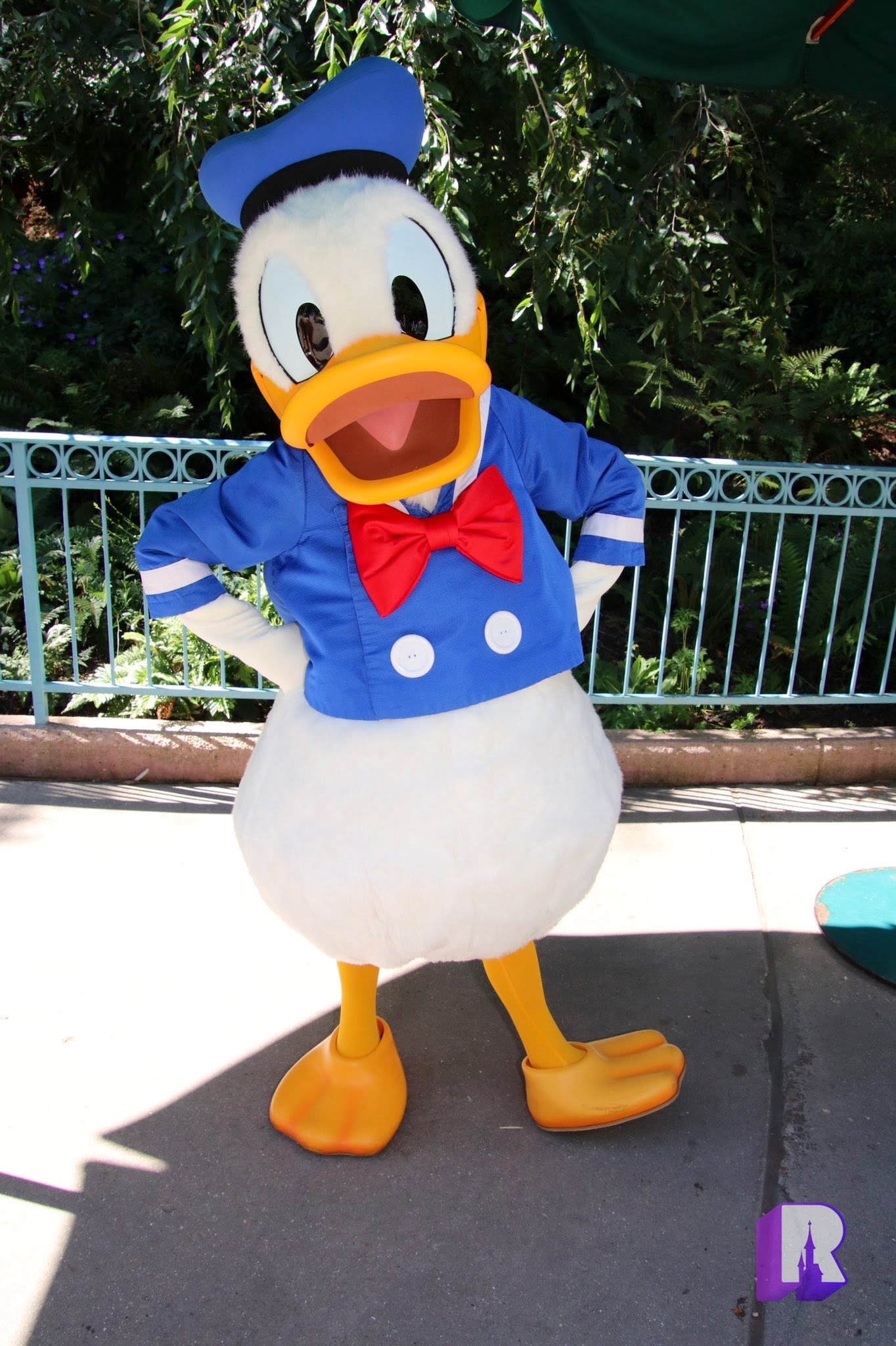 And Donald has made an appearance instead of Pluto near Casey Jr!
Hot again.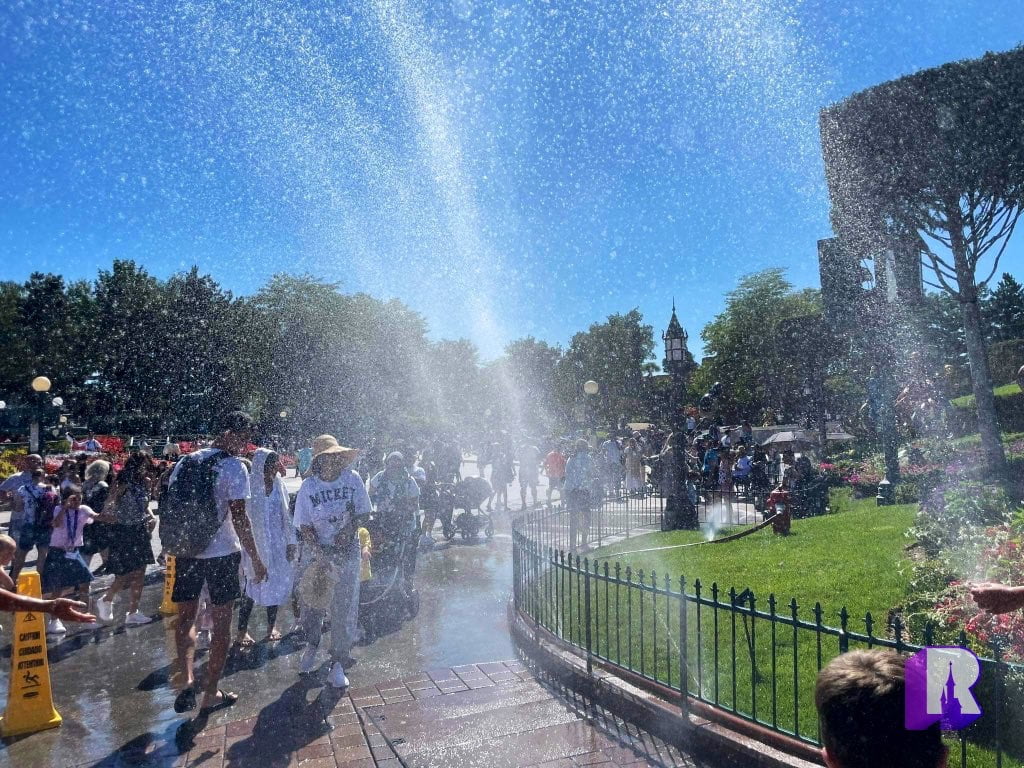 Well here we are again with temperatures above 35ºc. Perforated hoses were back out on Central Plaza.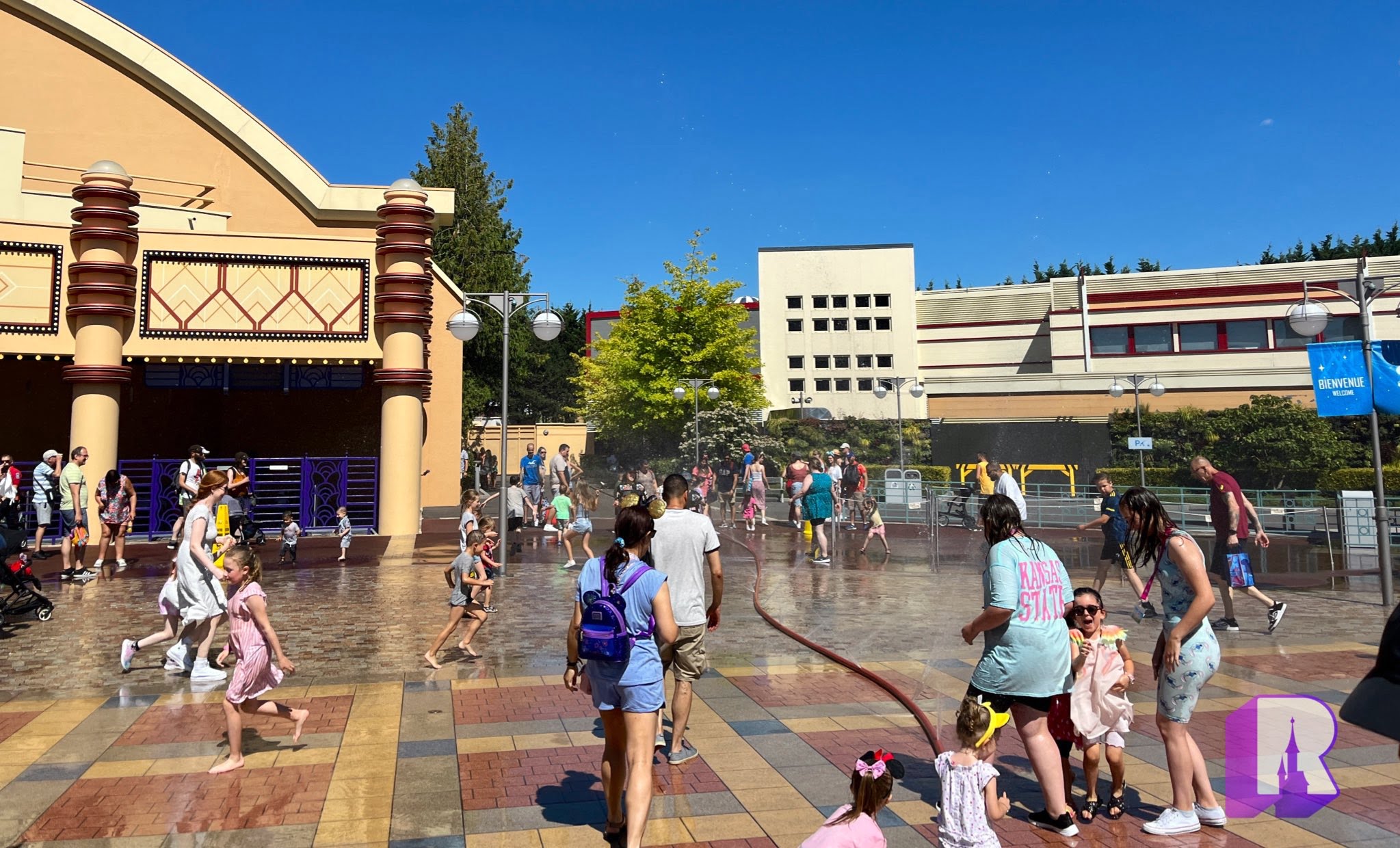 Production Courtyard was at times possibly more popular with young Guests than Avengers Campus next door!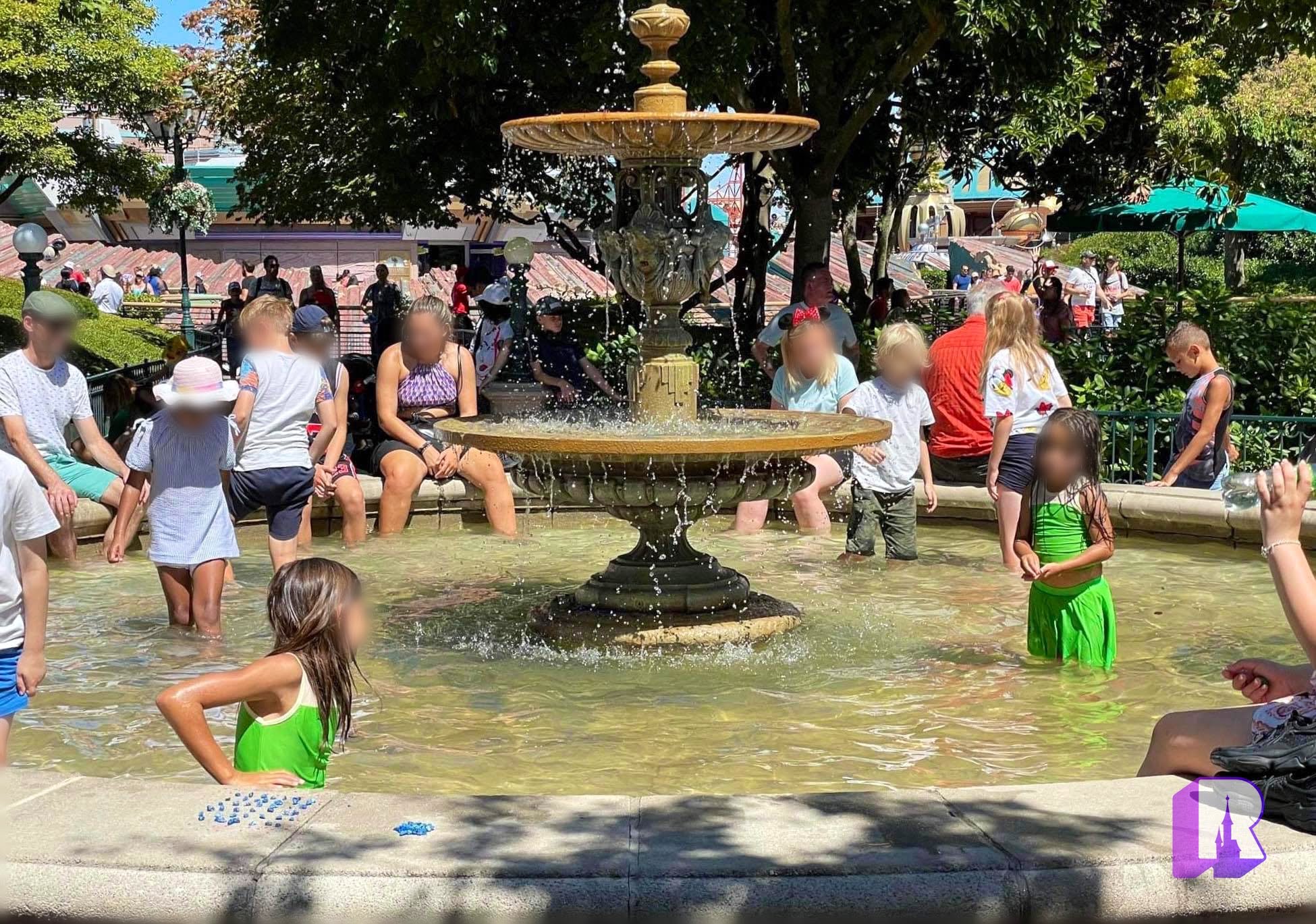 We are also saw a lot of Guests entering the fountains – and not just kids. While this is somewhat frowned upon generally, it is tolerated by the resort as a safety precaution when temperatures reach these heights. Note that's there are also a lot of other options to cool down: Mickey's Philharmagic, Videopolis and all theaters are air conditioned as well as most shops. Water misters are operating in some areas as well, and Adventureland is the place to be for shade.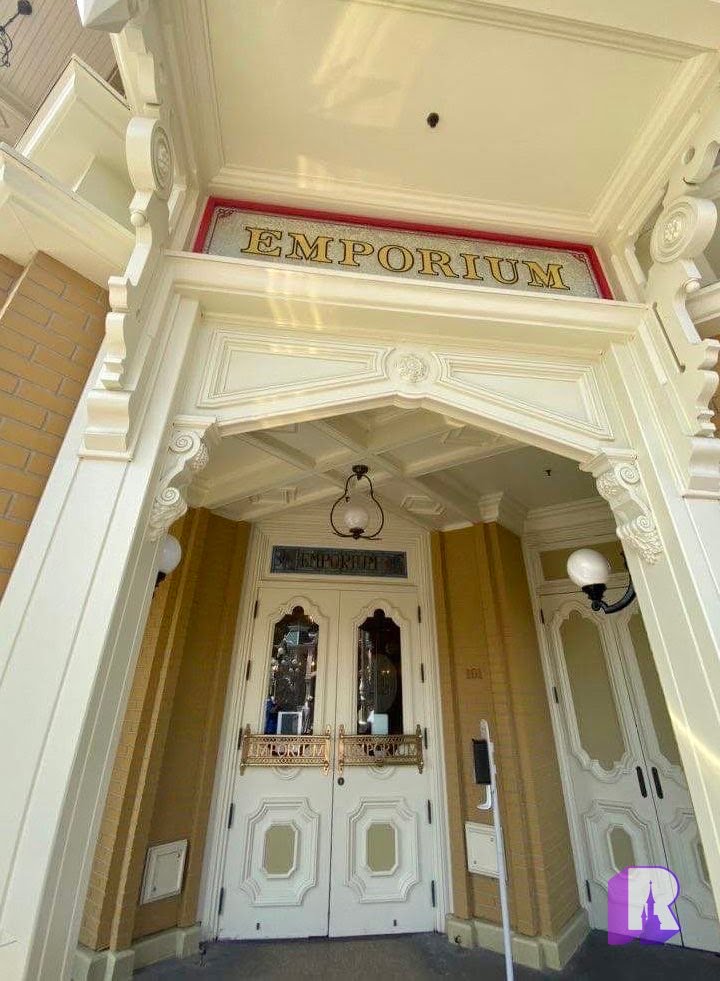 Talking about, most shops now keep their door closed in order to avoid wasting energy on air conditioning. Great idea!
Merchandise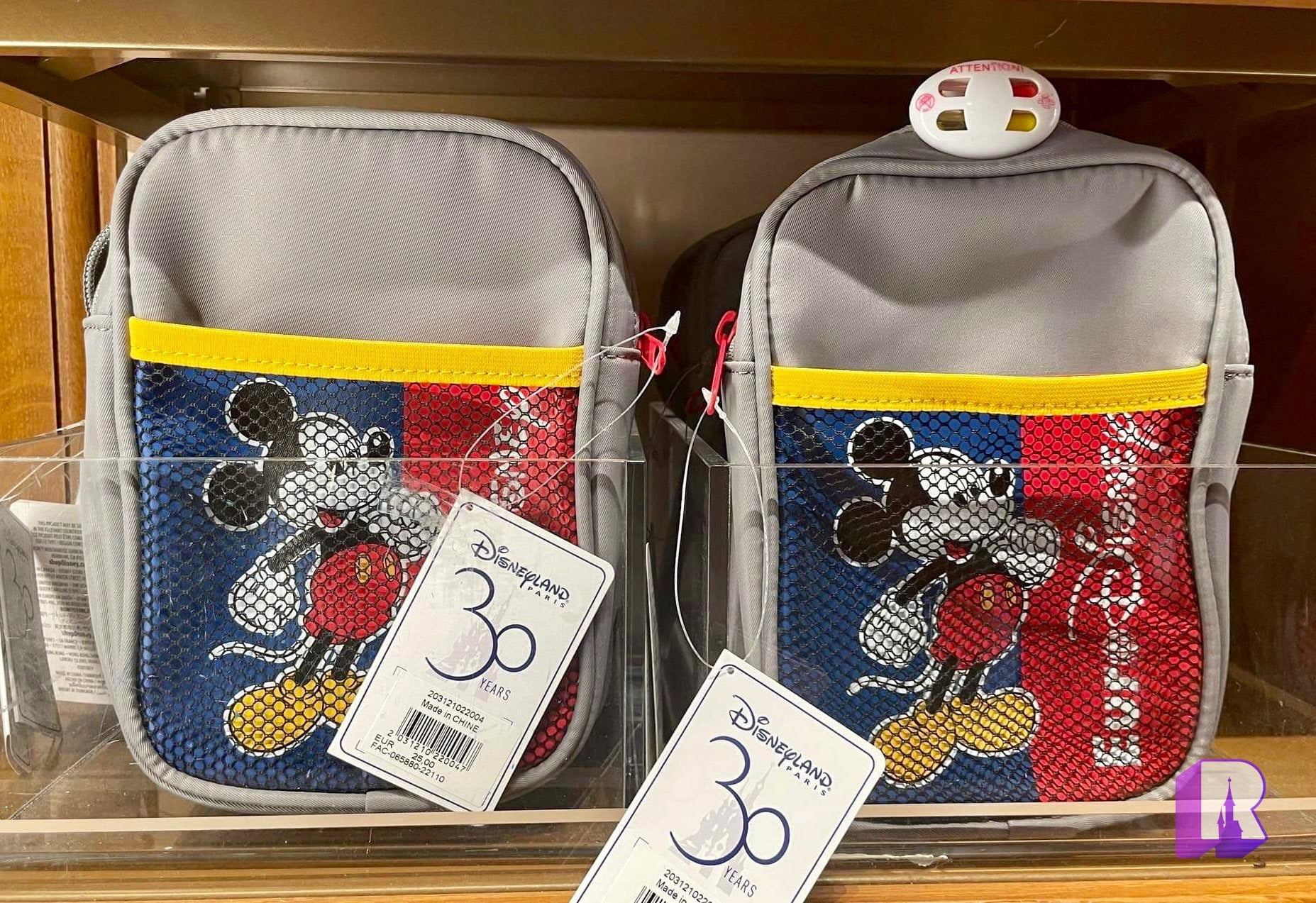 More items are now in shops in the Euro Disney "Remix" collection including bags and a new awesome jacket.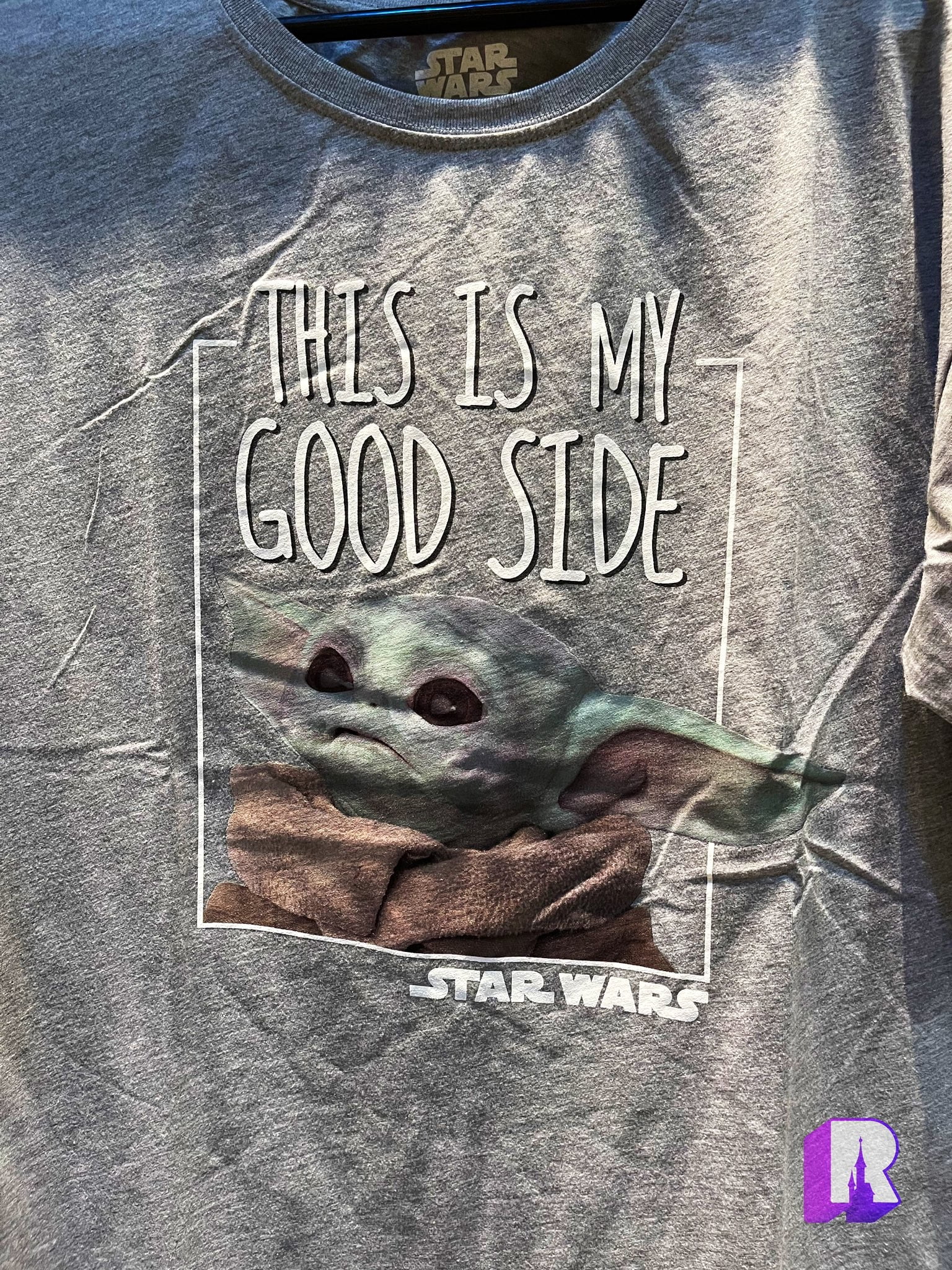 Some fun Star Wars arrivals as well including this adorable Chewie plush.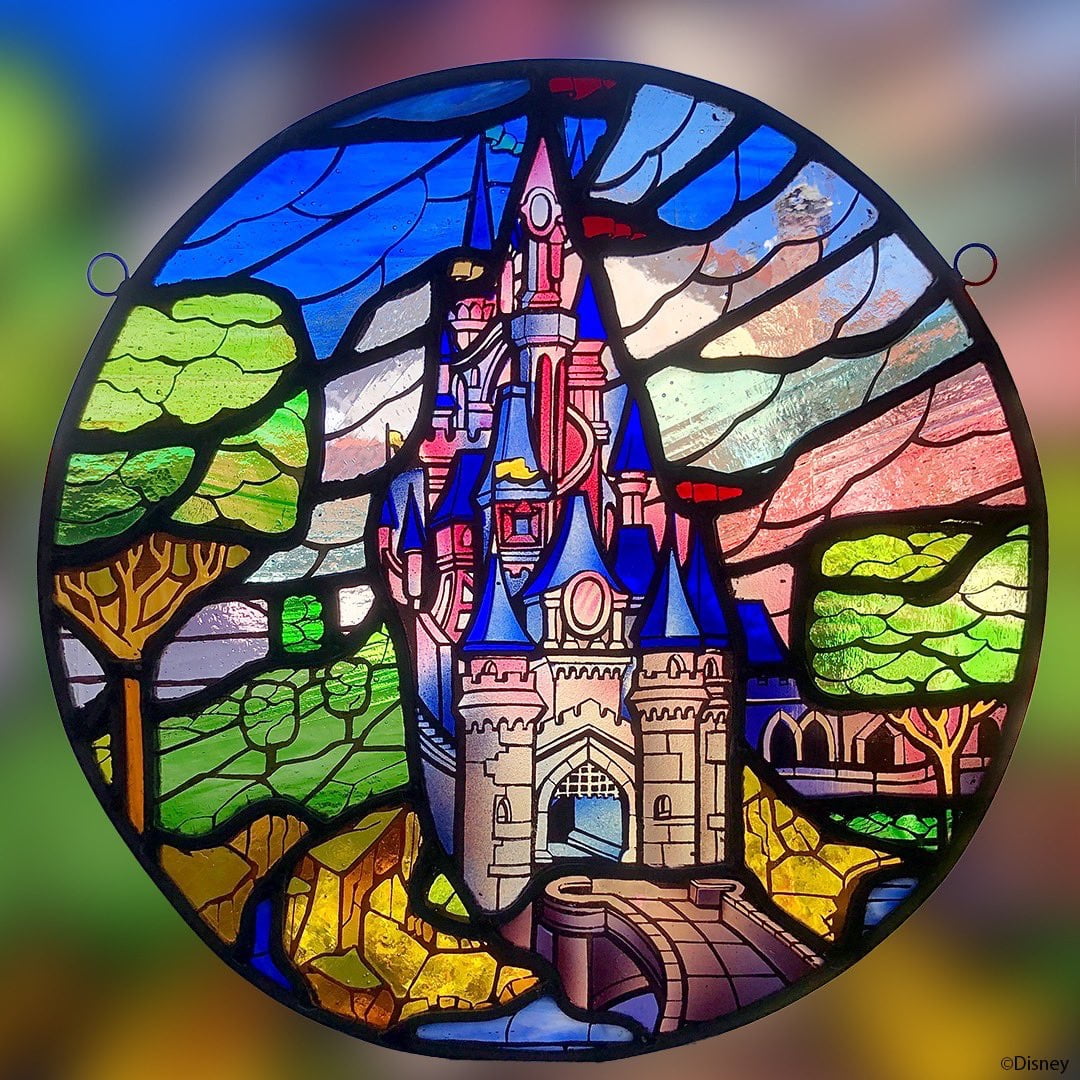 The resort is now selling this limited edition (only 50!) Main Street Station stained glass artisanal reproduction. It retails at a cool €1000. We all had a good laugh when the Harrington's Cast displayed it on the wrong side (second photo).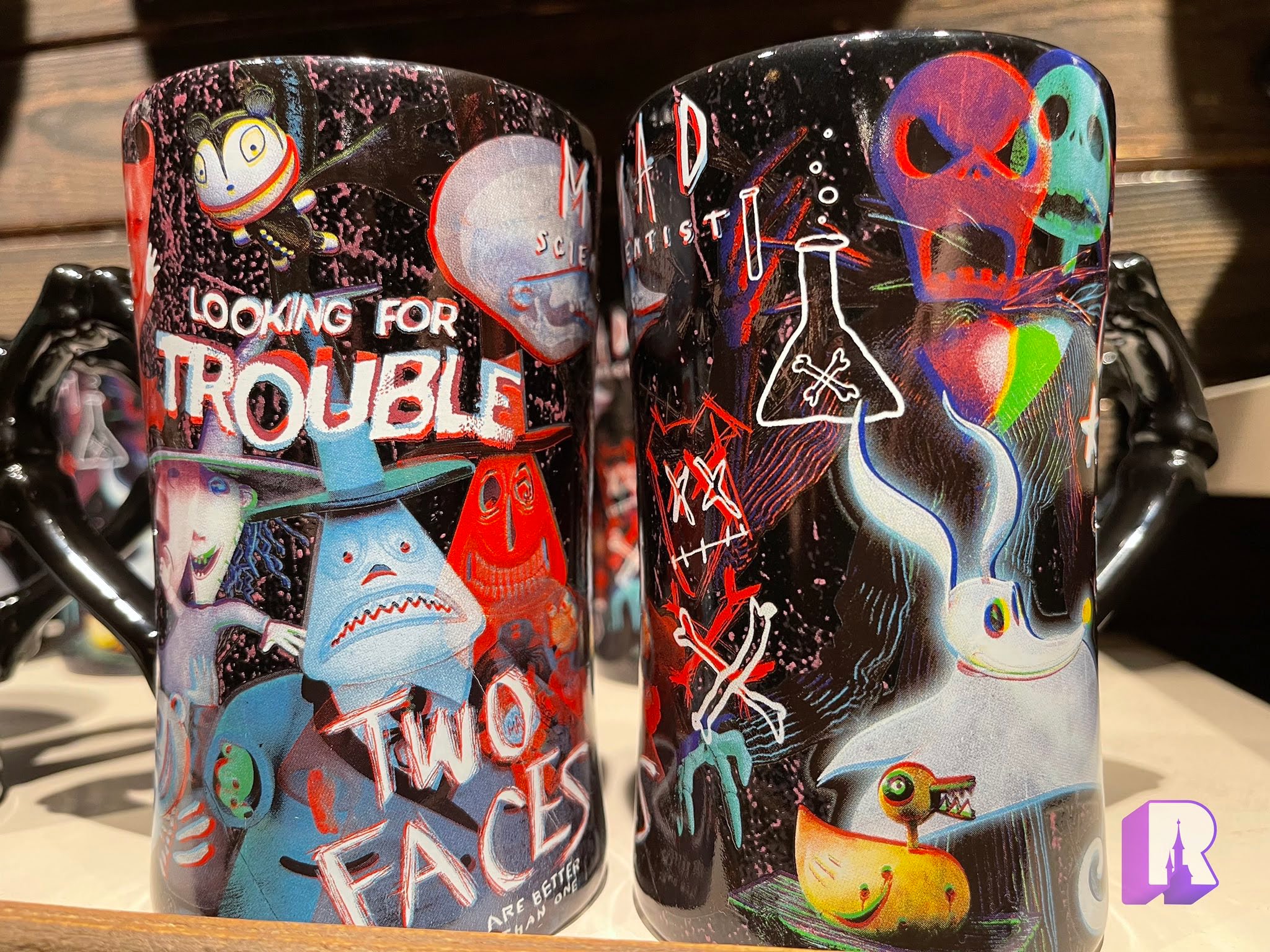 You can tell Halloween is next on the season's roaster when new merchandise starts popping up- like this over the top Nightmare Before Christmas mug!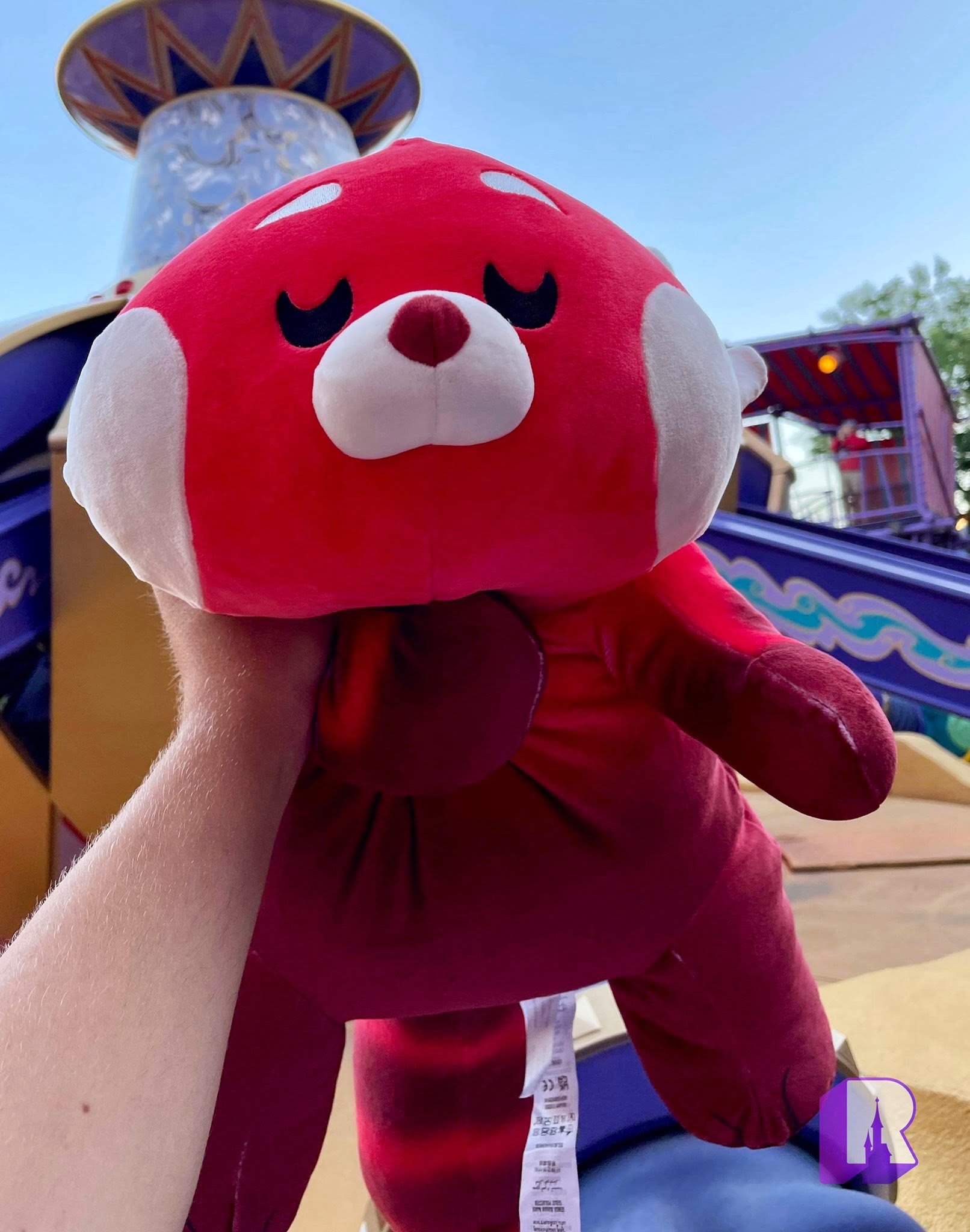 And fans of Turning Red, there's a new pillow in shops! It's pretty epic (and comfy) and retails at €50.
Maintenance and Refurbishments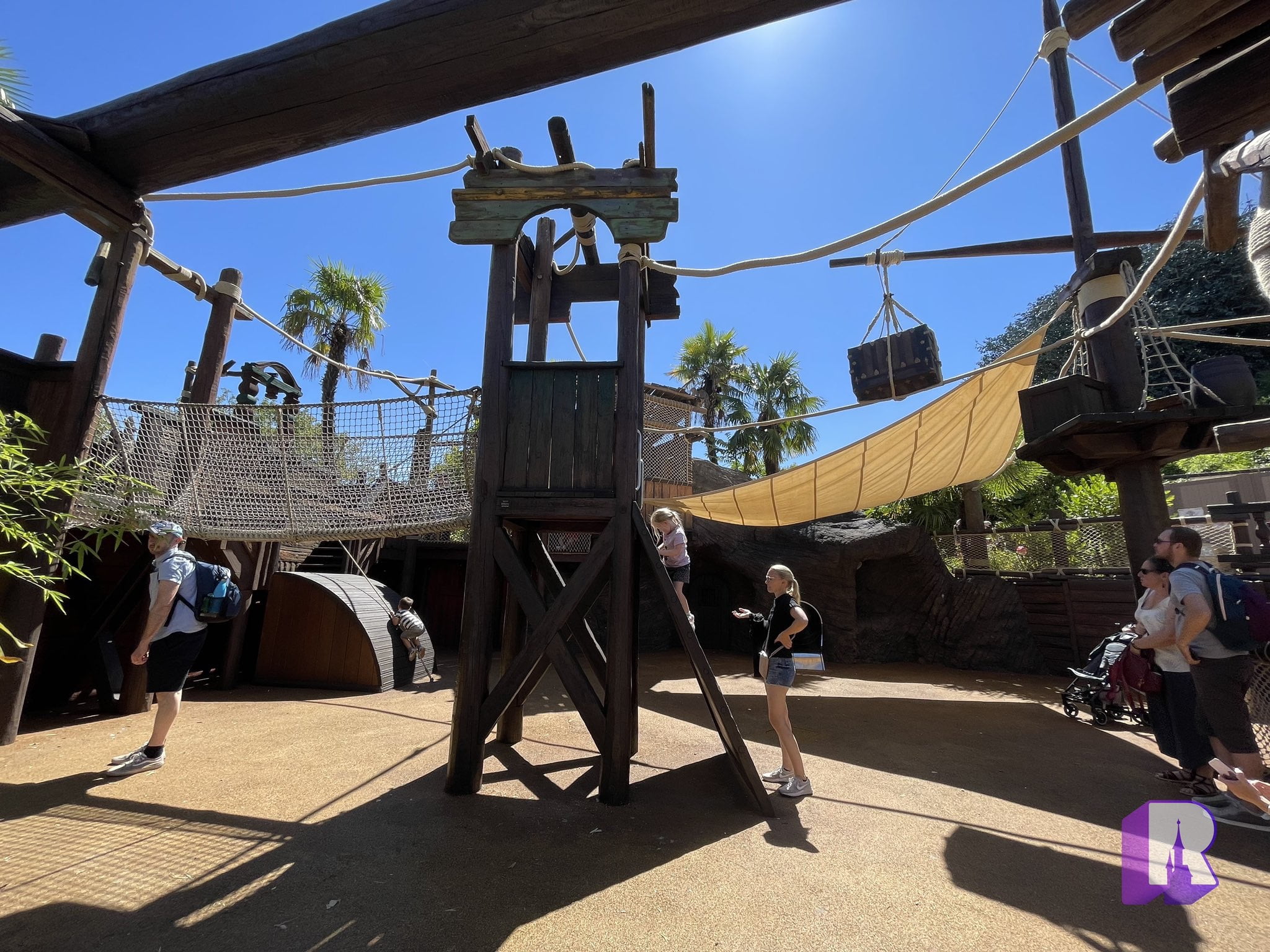 With summer high season in full swing, there aren't a ton of refurbishments in progress but the Pirates Beach Playground has reopened with new elements, floor, tents and more. It looks new !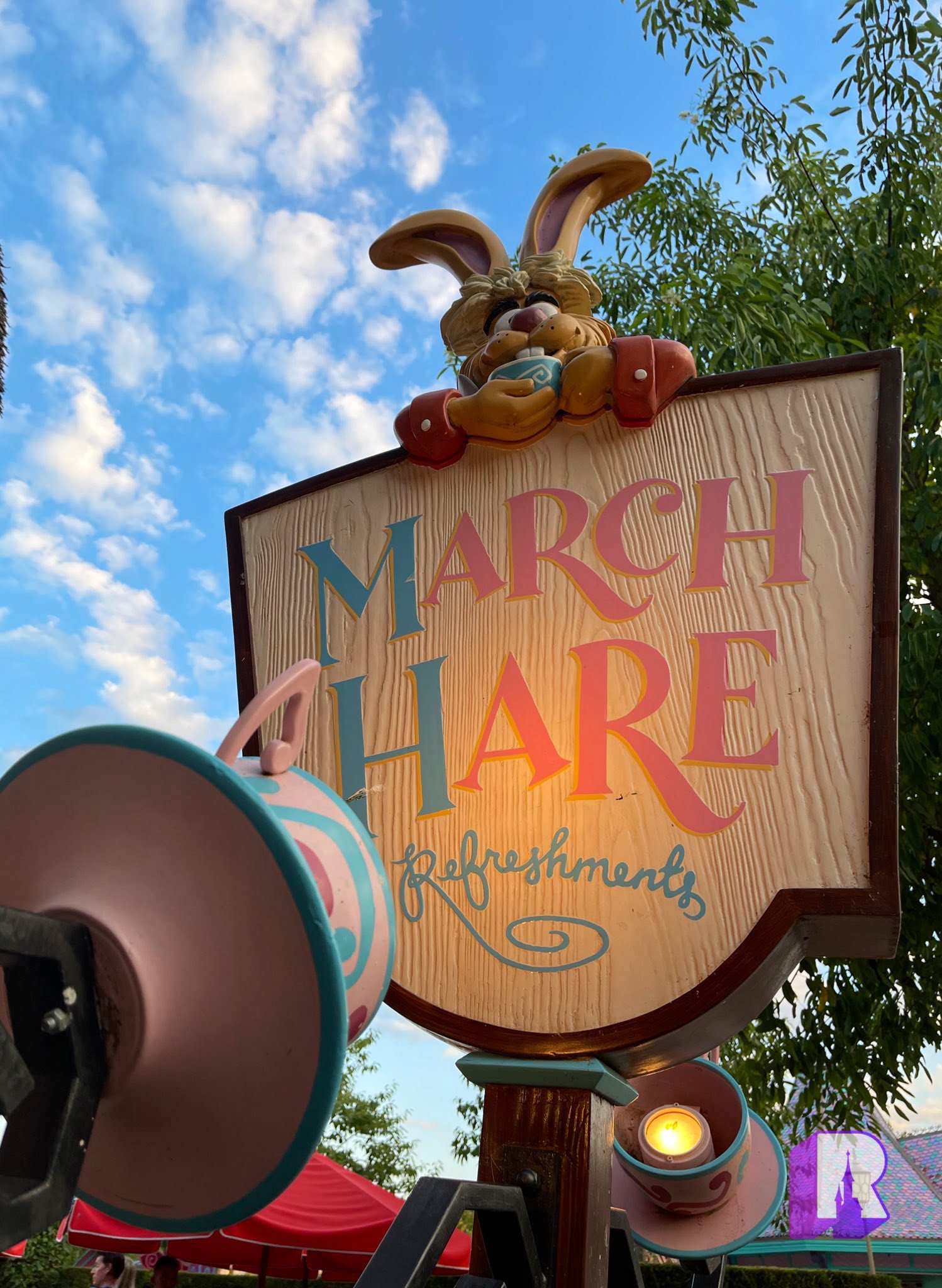 As detailed above March Hare has also reopened and looks nice all around (plus a great new menu).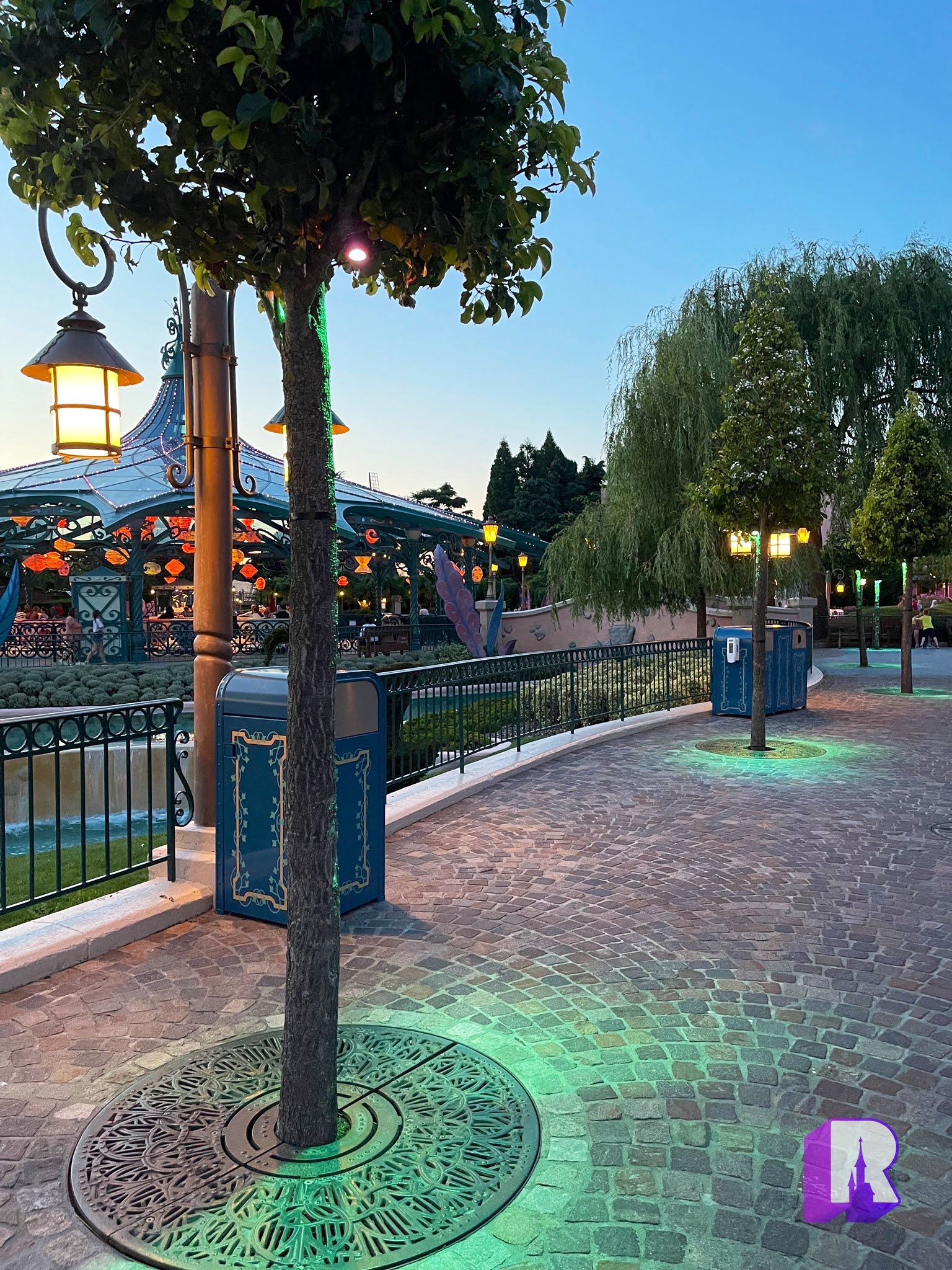 Love these new LED color changing lights in Fantasyland for added ambiance at night.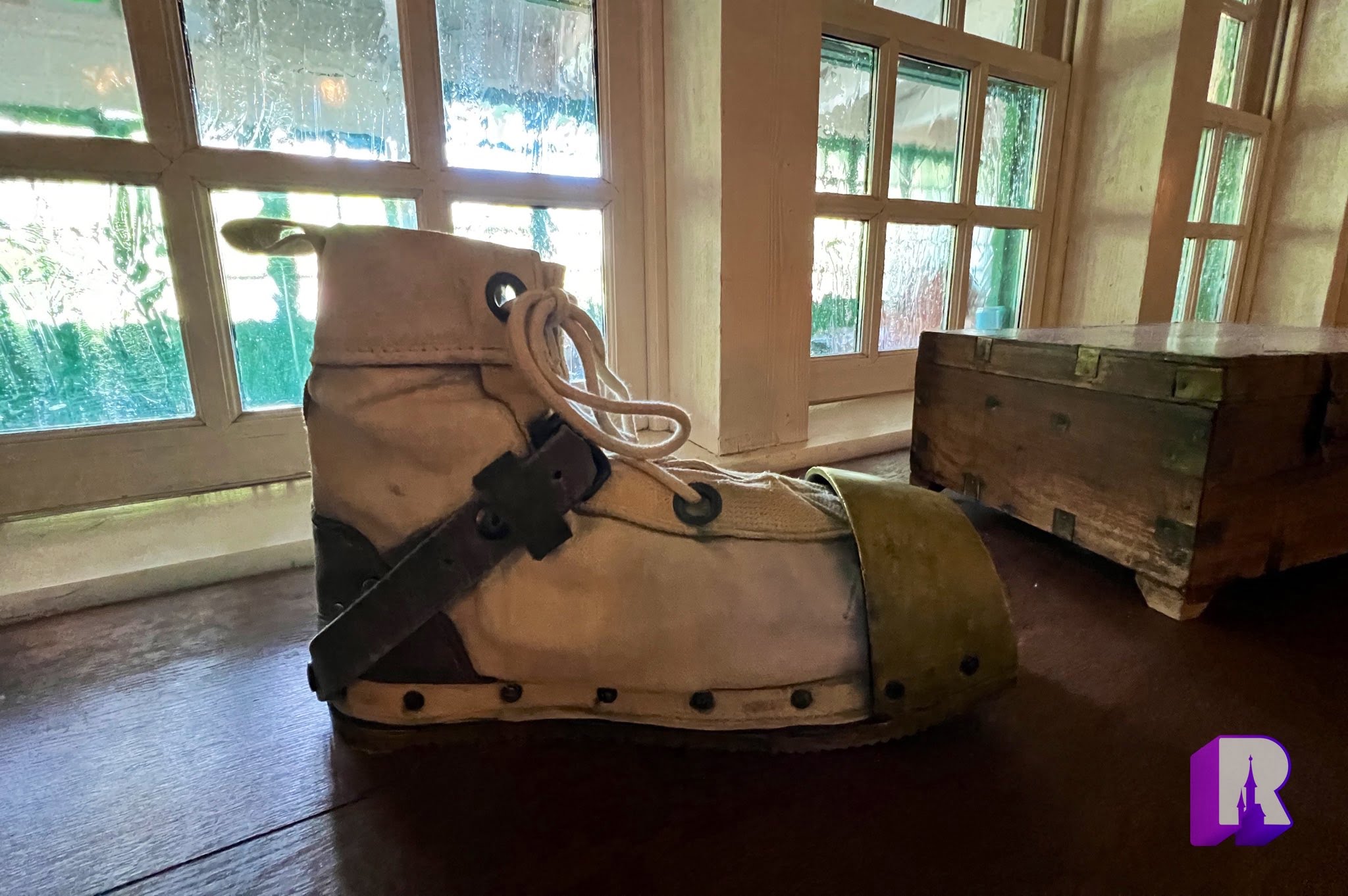 And it's the small details that matter, like trois returned old fashion diver suit show at Colonel Hathi's.
This and That…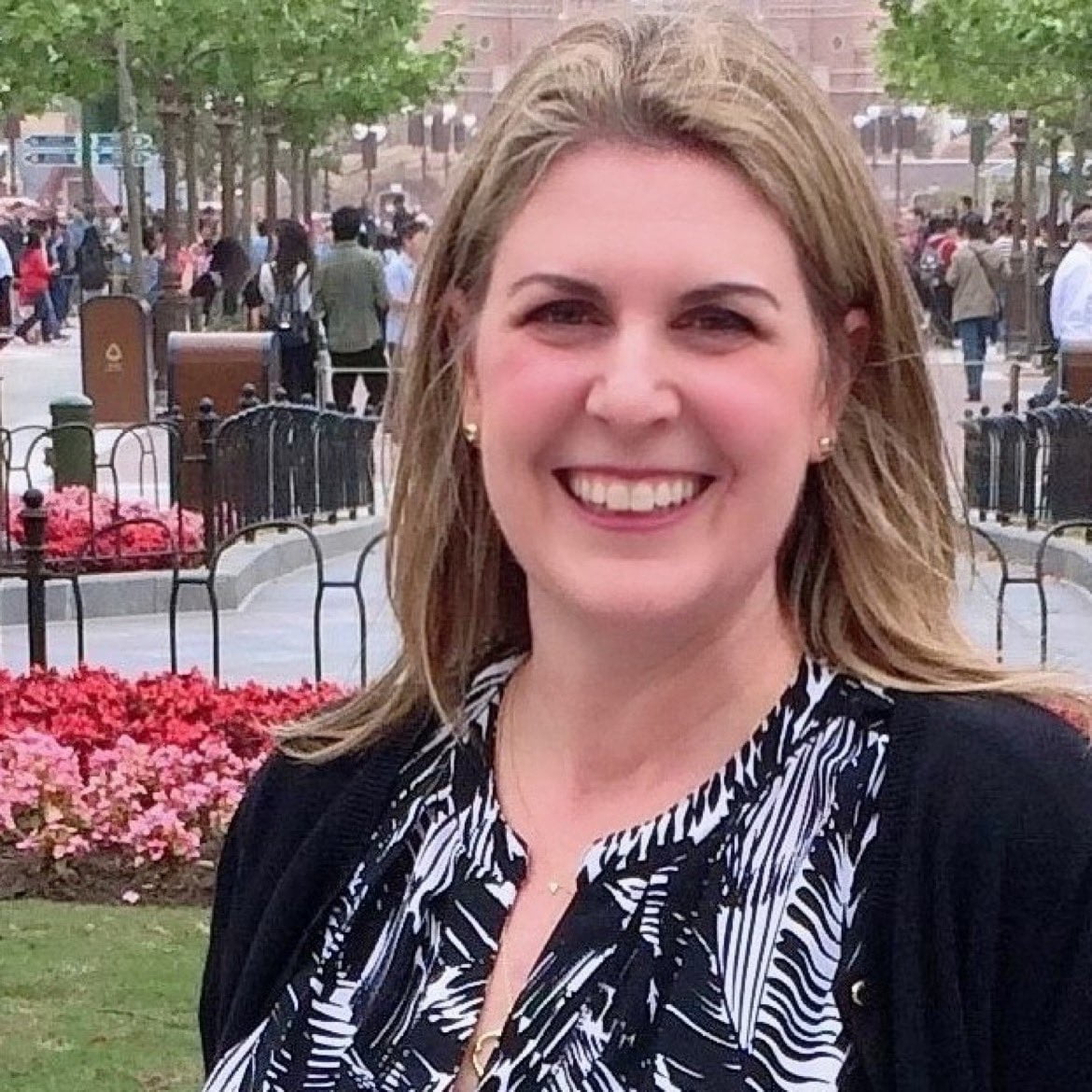 Jillian DeKunder is joining the Disneyland Paris Operating Participants team as Director.
After overseeing the reimagining of Downtown Disney, Jillian will manage existing & future Operating Participants (external companies) in Paris, including the Disney Village transformation. Welcome to Paris, we're counting on you!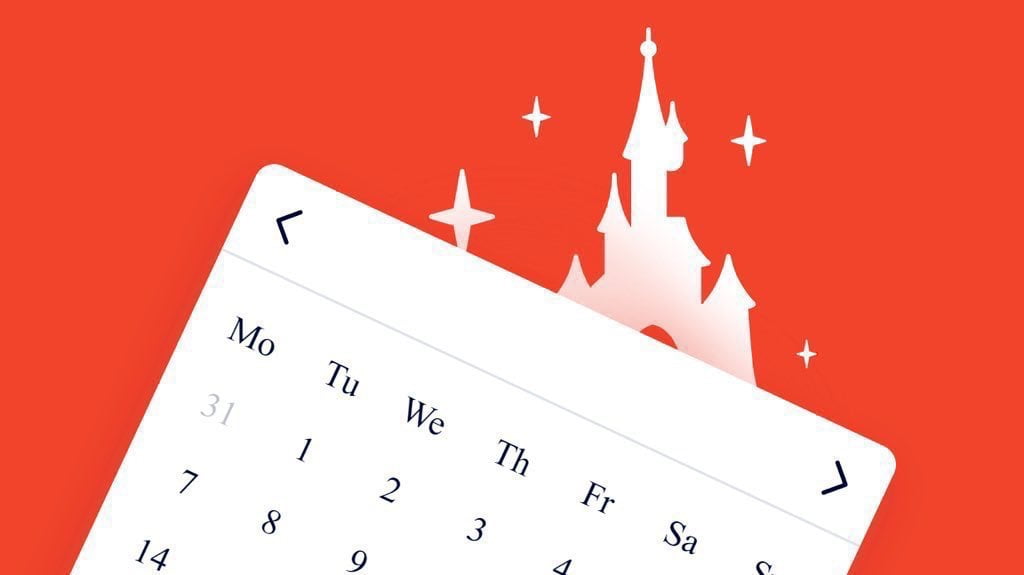 In case you are already planning for 2023-24 and according to travel agents, Disneyland Paris package sales for arrivals March 30, 2023 to March 27, 2024 will open across sales channels on August 30, 2022 in the UK and September 29, 2022 in all other markets.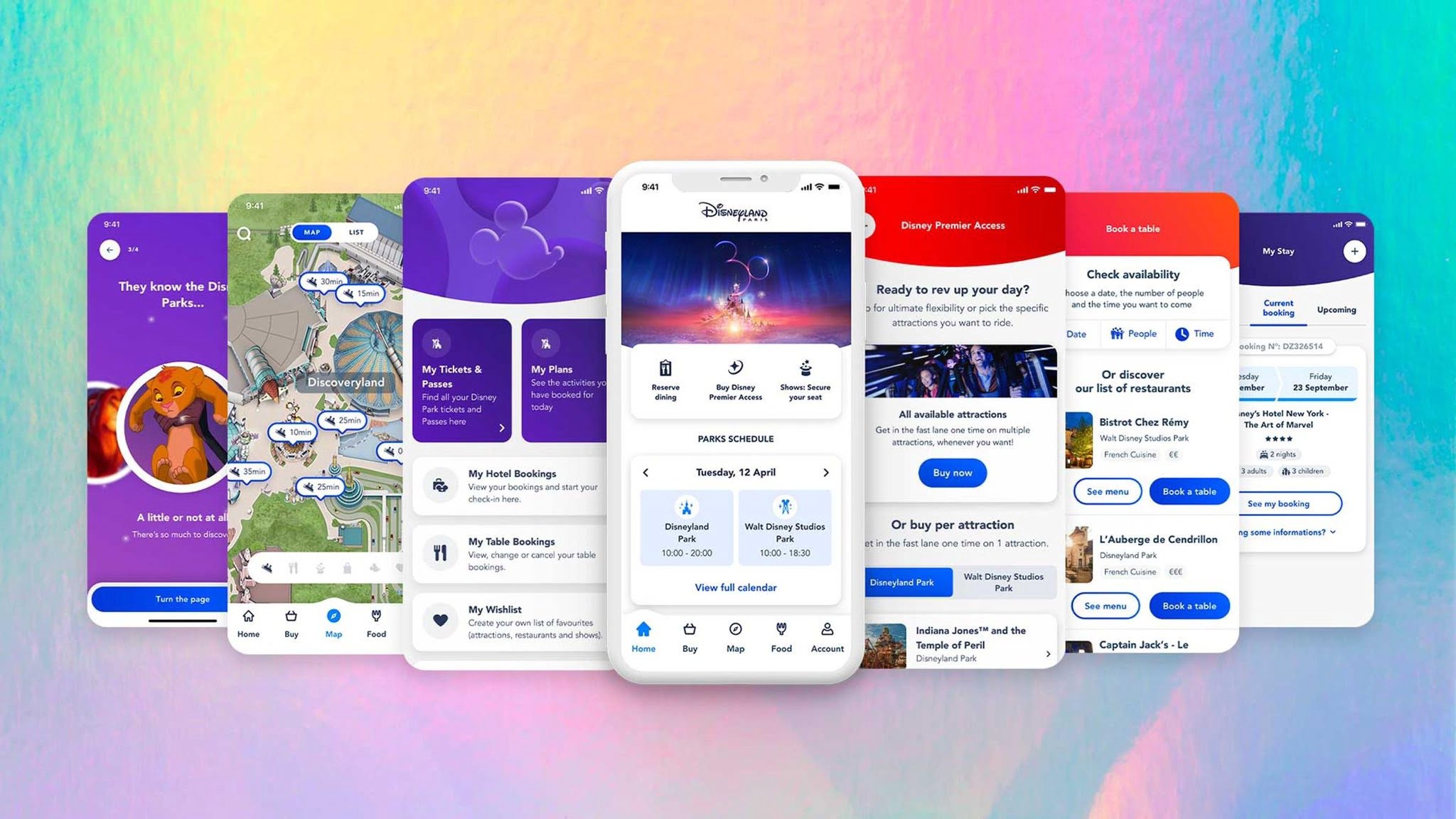 And some more changes in the official Disneyland Paris App: Disney Hotel Guests are now able to book most restaurants up to 1 year before their stay! Availability opens after linking the reservation in the app, under "Account". Other Guests are still subject to the 2 month window of course. It's unclear if this will make any difference in the way most Guests plan their stays.
And that's our roundup of the week! If you enjoy our weekly recaps please share and send us any feedback! I'll see you back here next weekend with a new look at everything happening at Disneyland Paris!