Welcome back to a new weekly report! This week we learned about the theme for the Pizzeria Bella Notte expansion, celebrated Mickey and Minnie's Birthday and of course Christmas! Let's take a look:
Luca swims to Pizzeria Bella Notte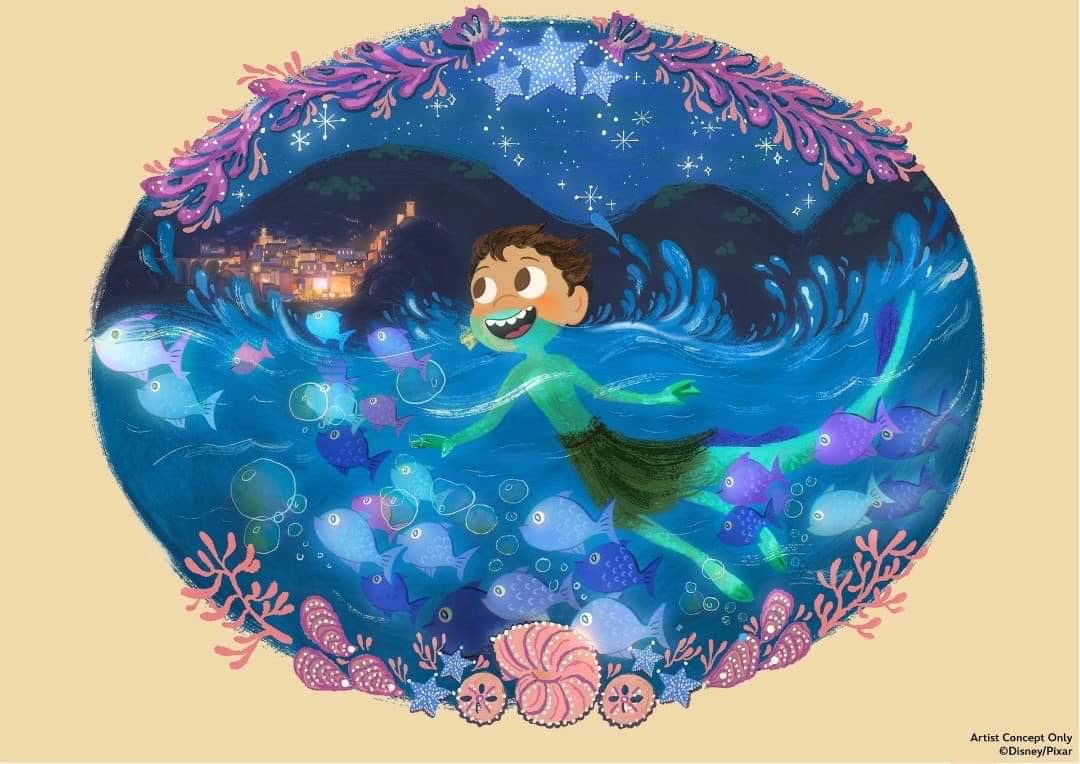 It's official! The Pizzeria Bella Notte expansion – formerly Fantasia Gelati – will be themed to Pixar's Luca! Not just a quick backdrop, this new room will feature props and art from the film painted directly on the walls.

Concept art shows the relatively simple enclosure of the former ice cream location, and an overview of the seating area inside which will add about 50 seats to the often cramped restaurant.
Imagineer Tom Morris who designed Fantasia Gelati statues that he was happy with the change, because the location "never did as well as expected". One could argue that it was seldom open but capacity, service speed, and queue space were just some of the obvious issues. We will miss the cute Fantasia mural but happily welcome Luca, a wonderful Pixar story.
Mickey and Minnie's Birthday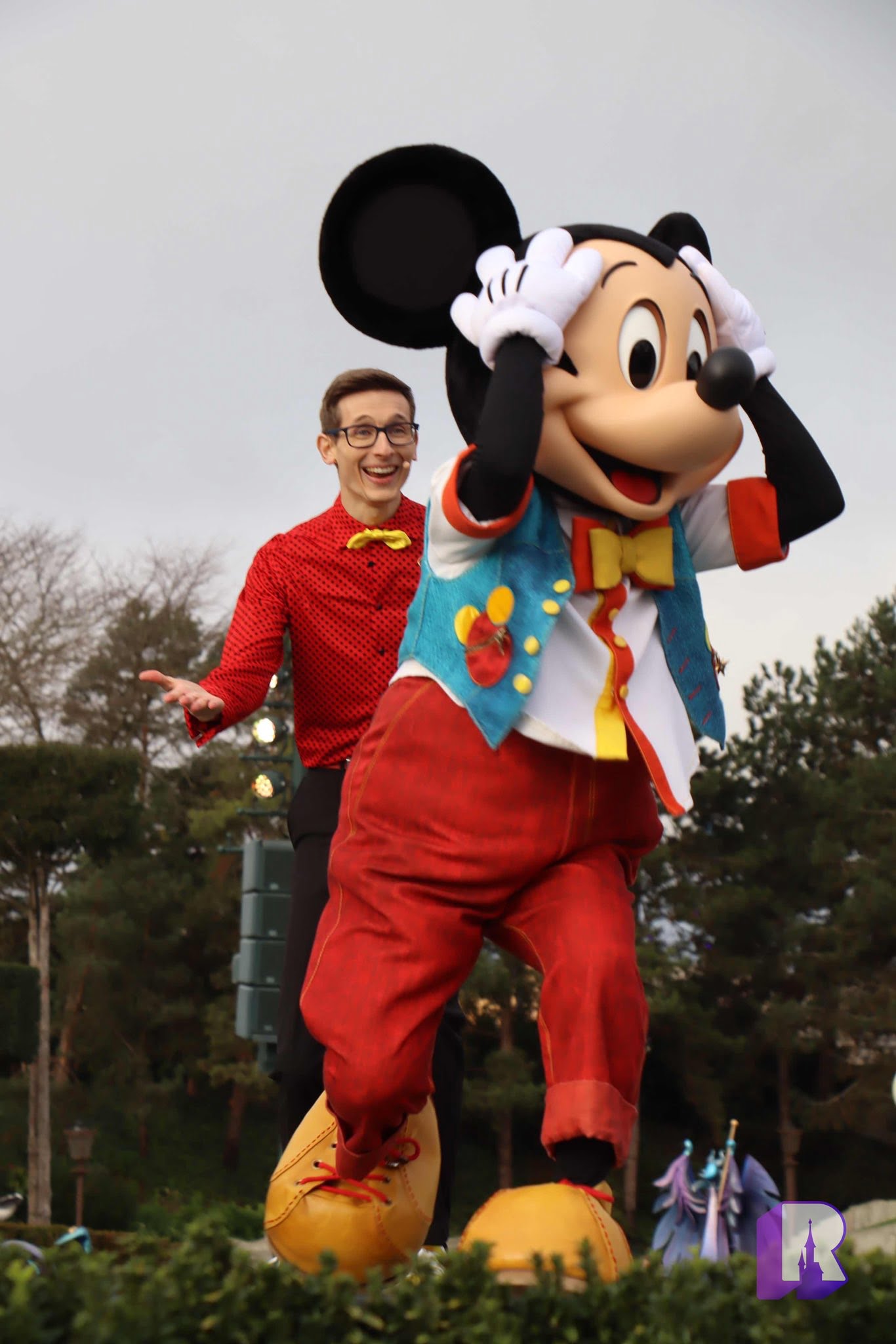 On Friday we celebrated 94 years of Mickey and Minnie with some special happenings in Disneyland Park.
A few short and sweet "surprises" in Central Plaza were complemented by some snacks and a free collectible card: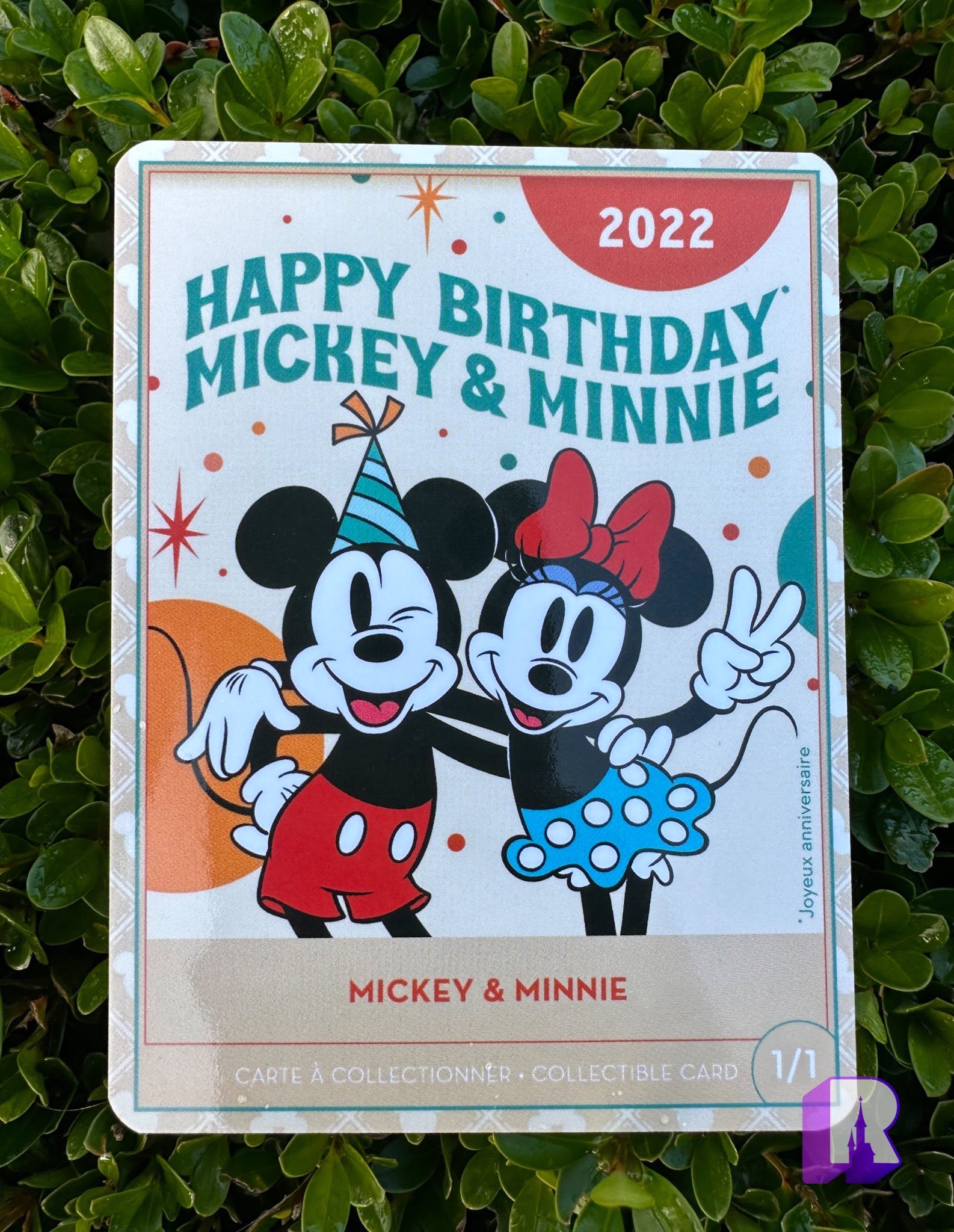 It's nice to see the Resort embracing those occasions as it makes the day a little bit special for day guests and fans alike.
Christmas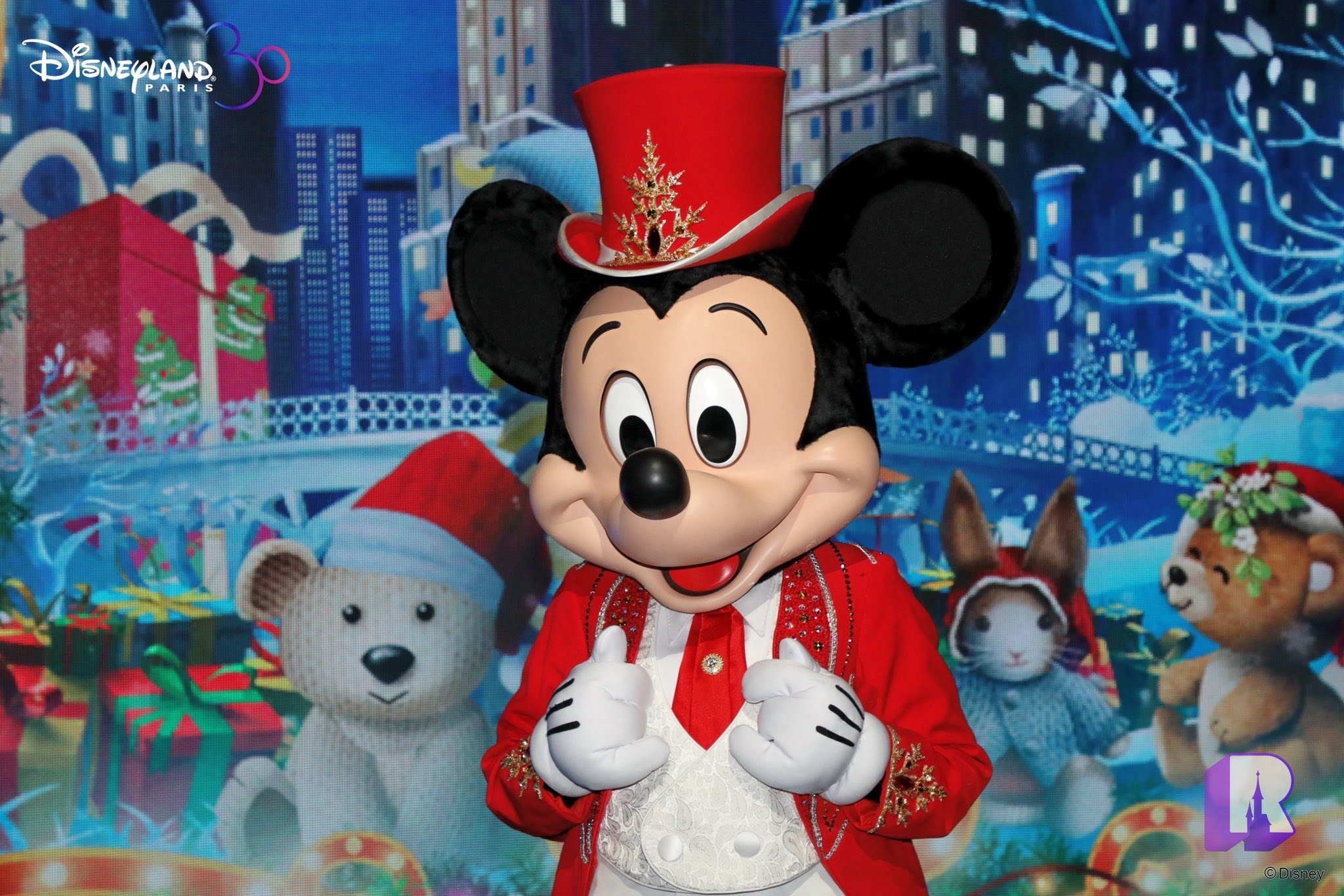 With the season now in full swing, we're focusing on the last few details we didn't cover and a few new things: Mickey made his arrival at the Studio Theater meet and greet and Santa Goofy at the Frontierland Gazebo with a lovely new background!
We also tried the cute snacks at Victoria's as well as the salted caramel waffle and the hot chocolate with fast dissolving whipped cream. Victoria's has limited hours, limited stock, low capacity and high demand, leading to long waits and many disappointed guests. Maybe it's time for a rethink of this otherwise lovely concept.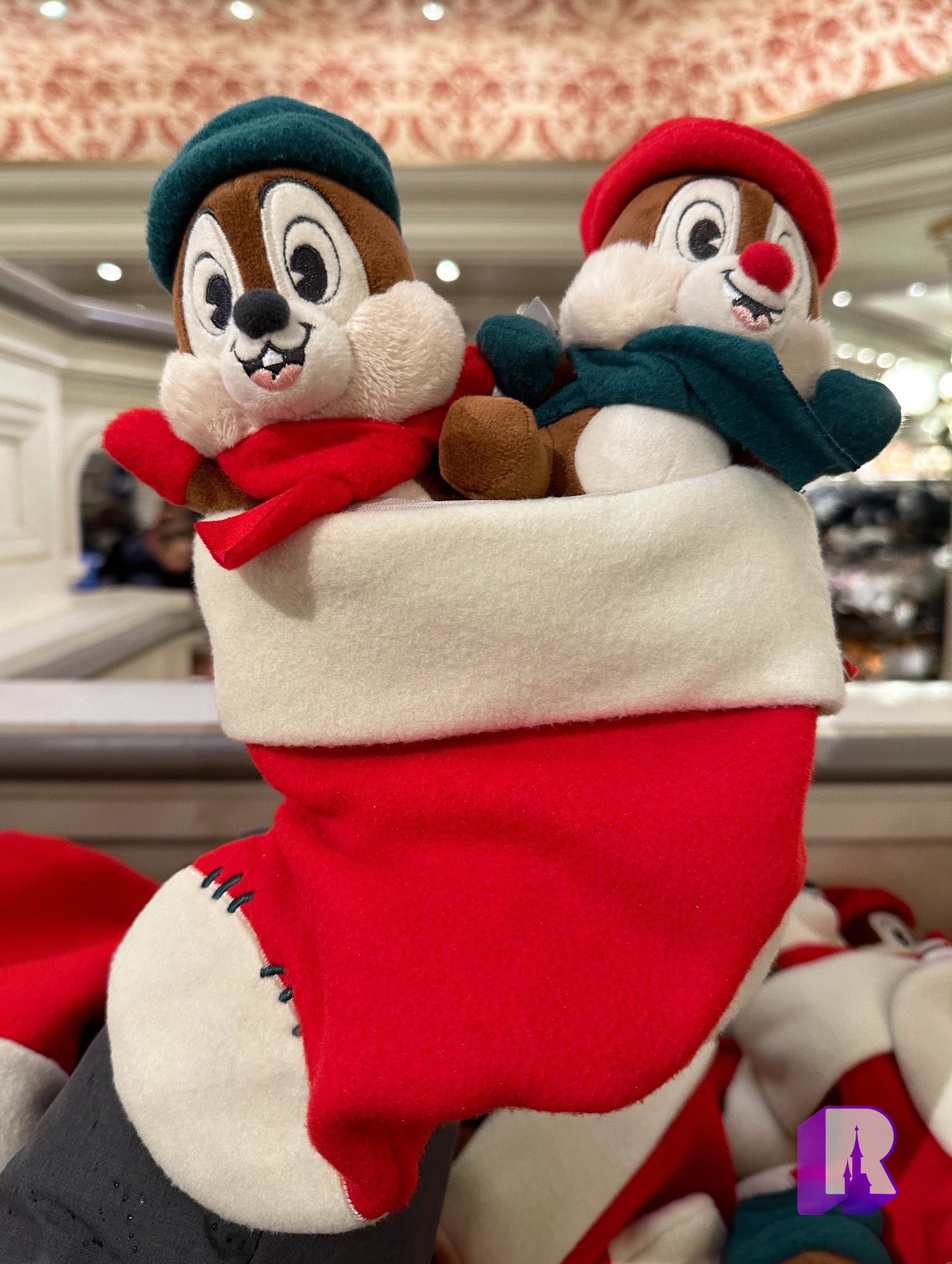 Christmas merchandise continues to arrive with plush, a jewelry advent calendar, stockings and more ornaments including Mickey in his Mickey's Dazzling Christmas Parade train.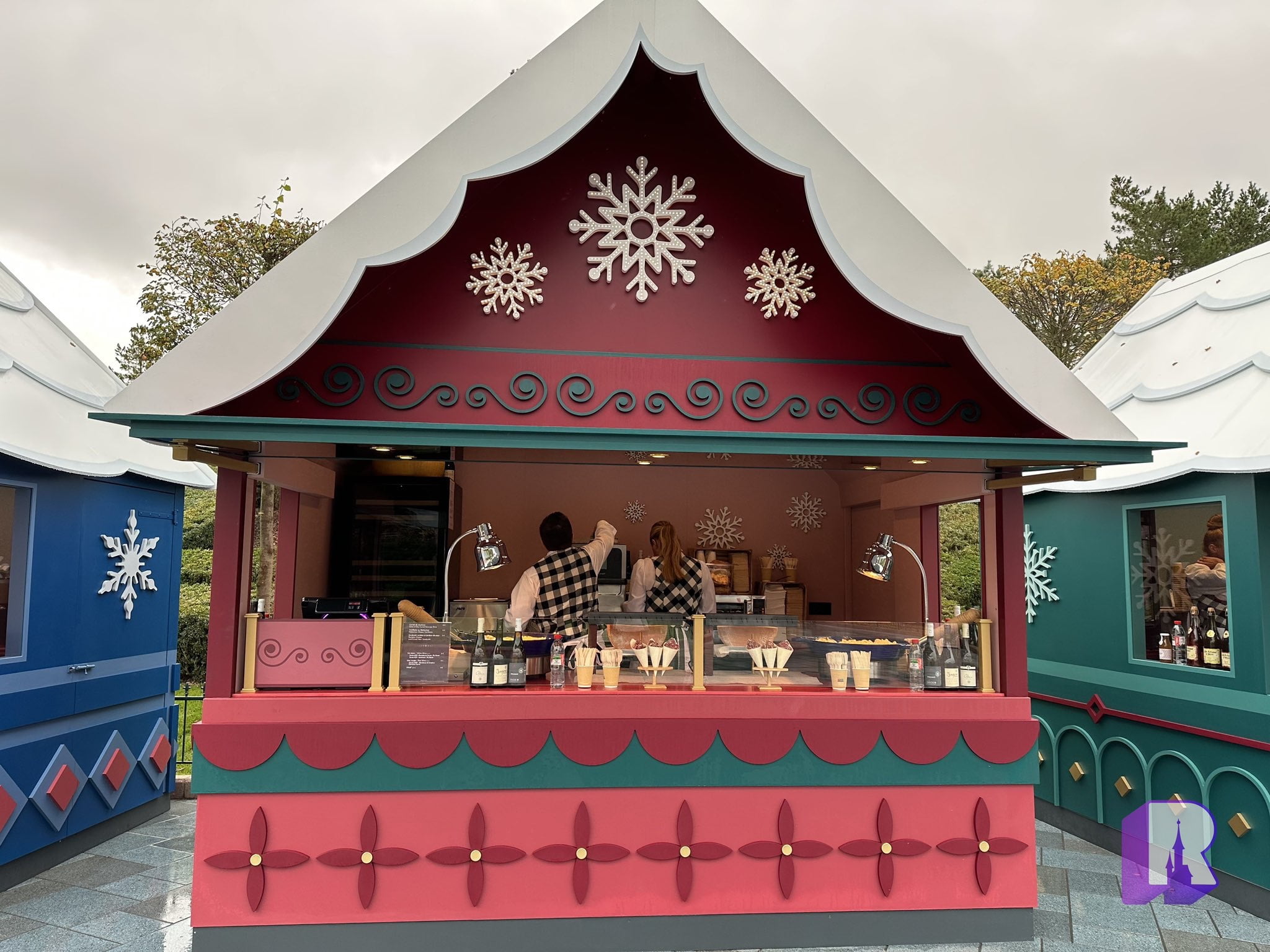 In Fantasyland, the new Christmas good chalets have opened!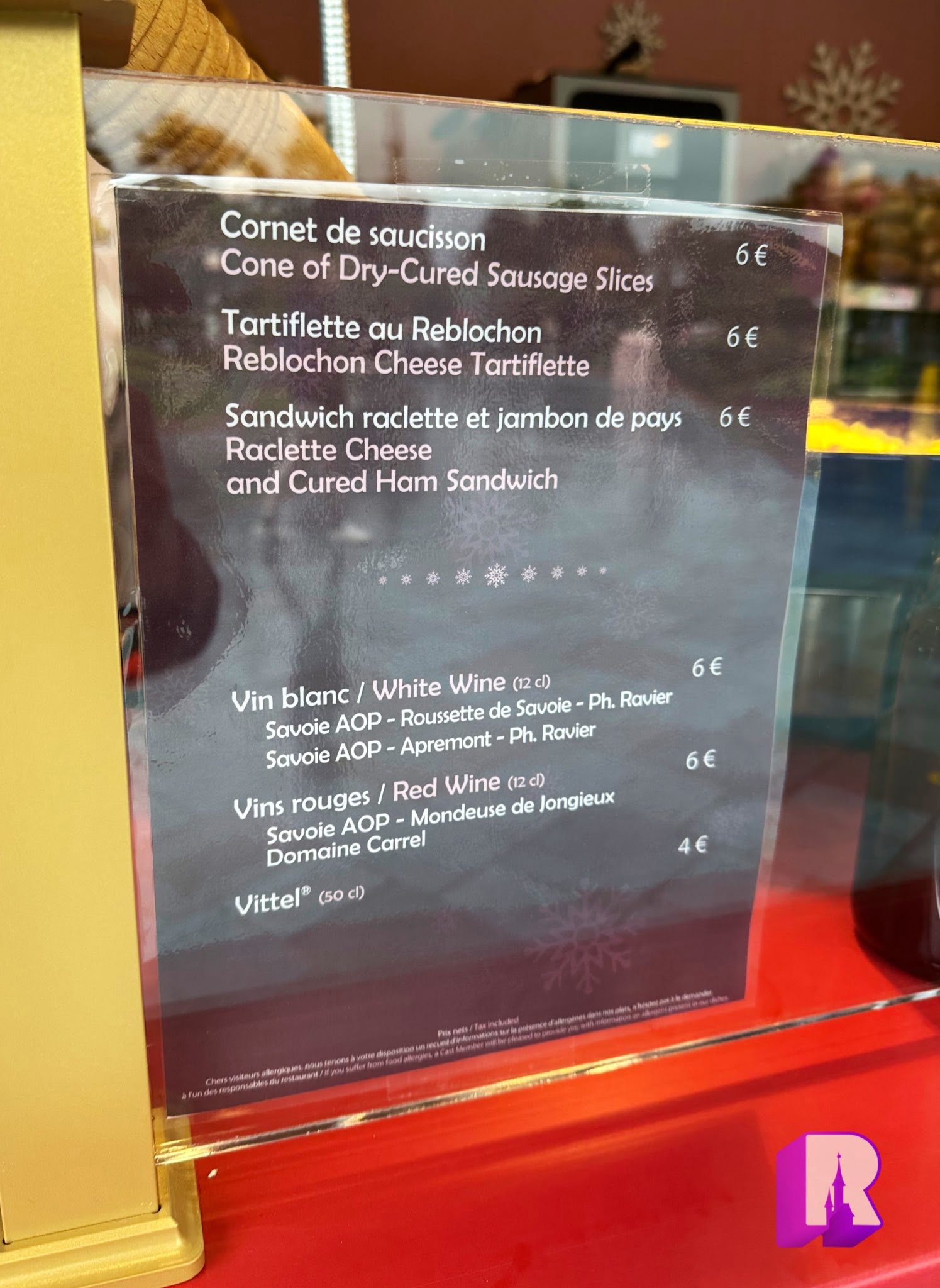 Each offers different winter specialties: chestnuts, pretzels, mulled wine, raclette sandwiches, tartiflette, sweet and savory crepes and more. AP holders get 10% off the food.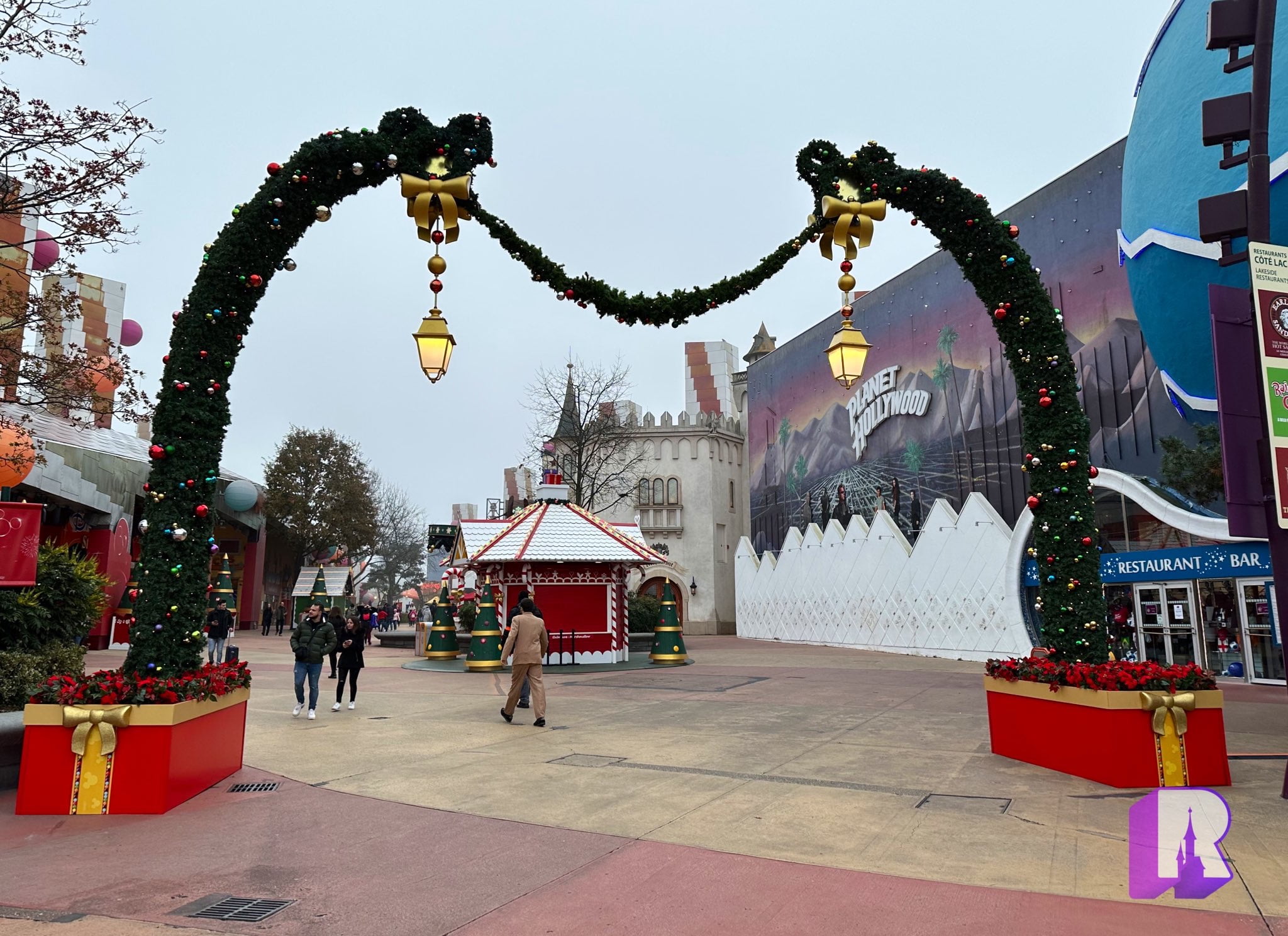 Additional decorations have also popped up at Disney Village, and even at Walt's which looks lovely for the season.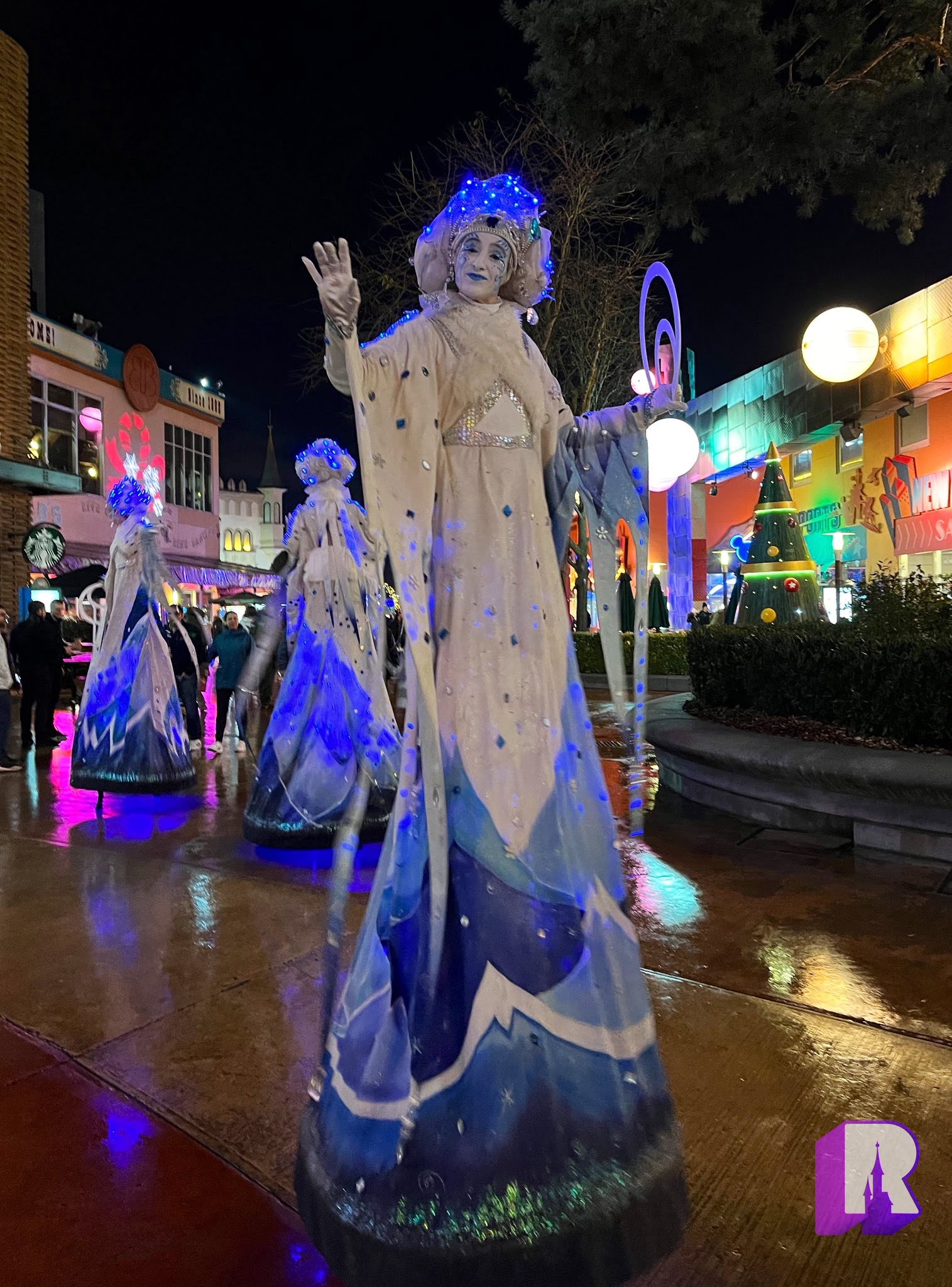 Talking about Disney Village – more characters have appeared.. pretty, weird, or pretty weird, they sure get a lot of reactions!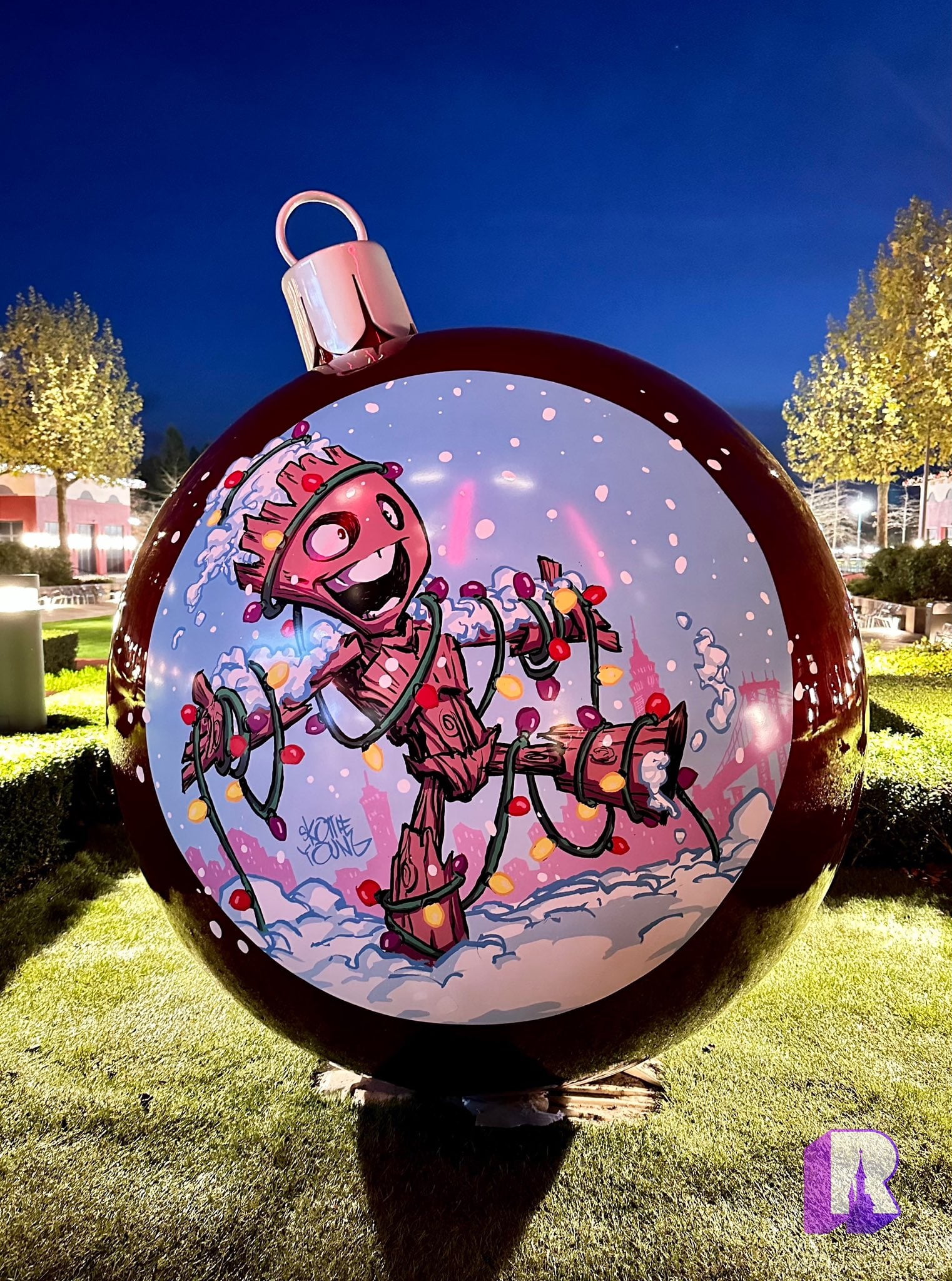 At Disney Hotel New York – The Art of Marvel, the new giant bauble by artist Skottie Young "The Groot Lighting" is now on display. It's joining the returning Iron Man design by Liam Bazier: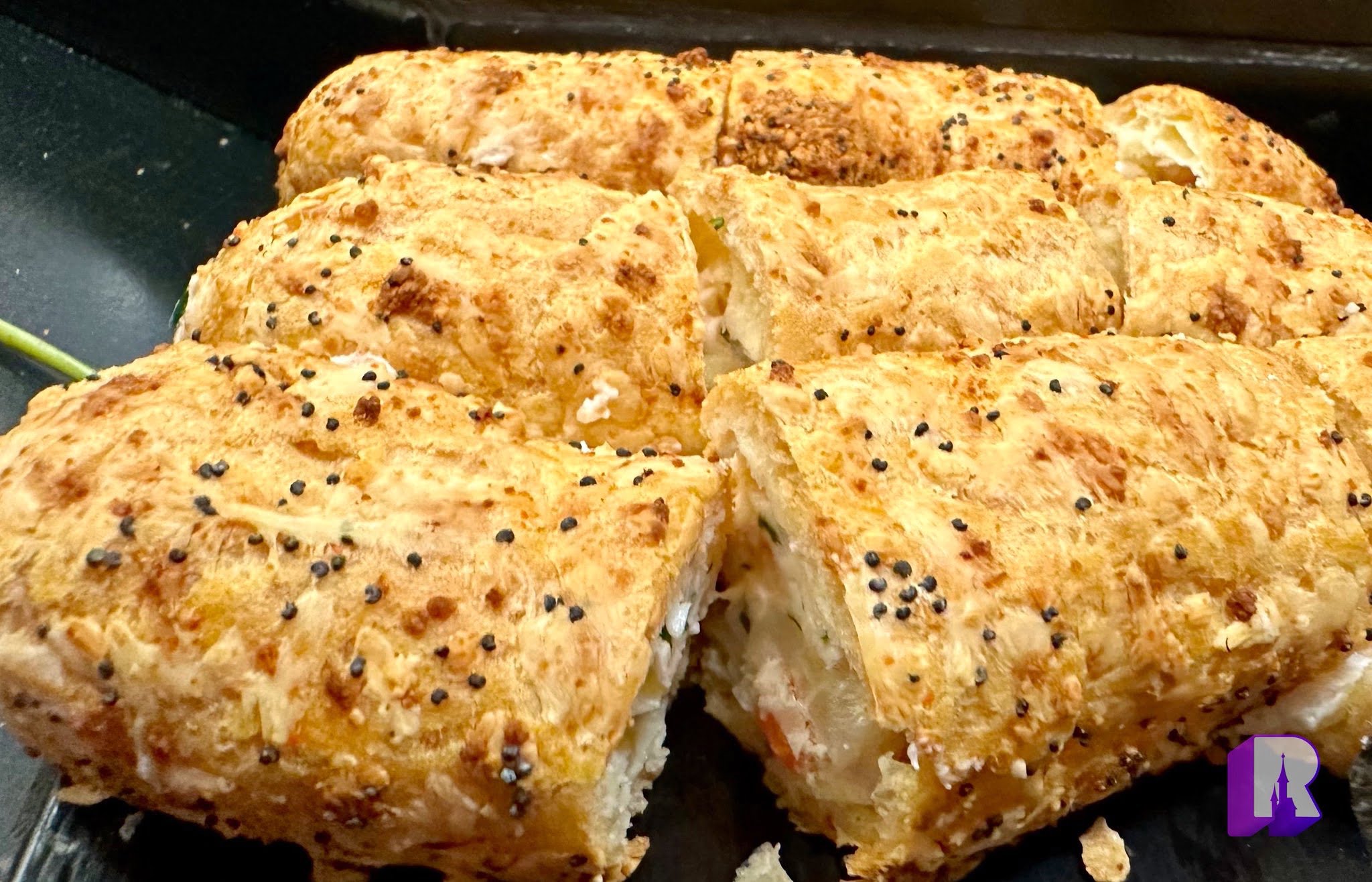 At the buffets we tried some of the holiday specialties and can recommend the truffle cheese potatoes and the Yule Log cake.
And at Disney Sequoia Lodge, Raclette is back for the winter season.
Maintenance and Refurbishments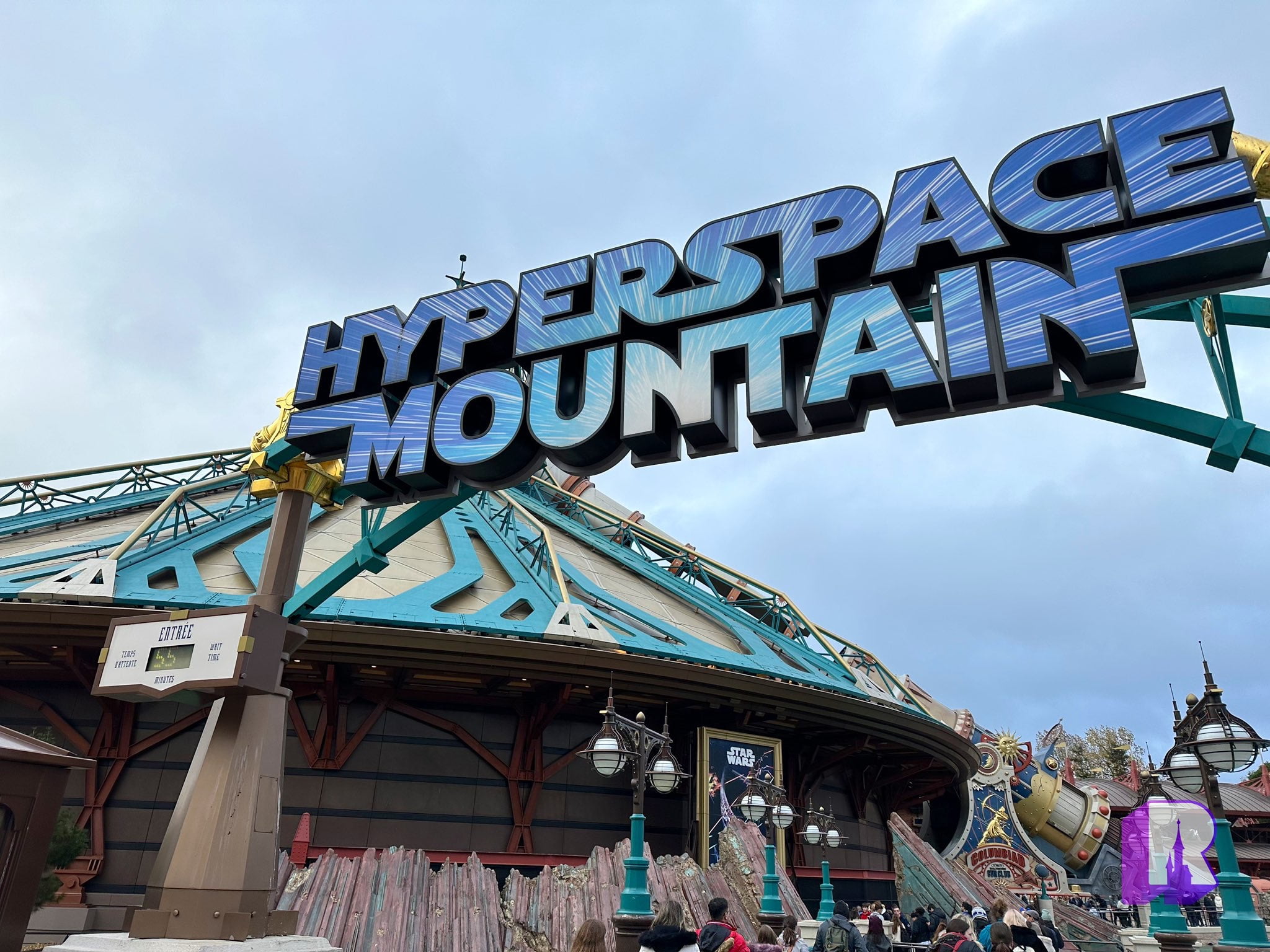 Sometimes you just need your cable changed. Hyperspace Mountain closed unexpectedly this week to replace the cable, it's unclear if the January refurbishment will still go ahead now.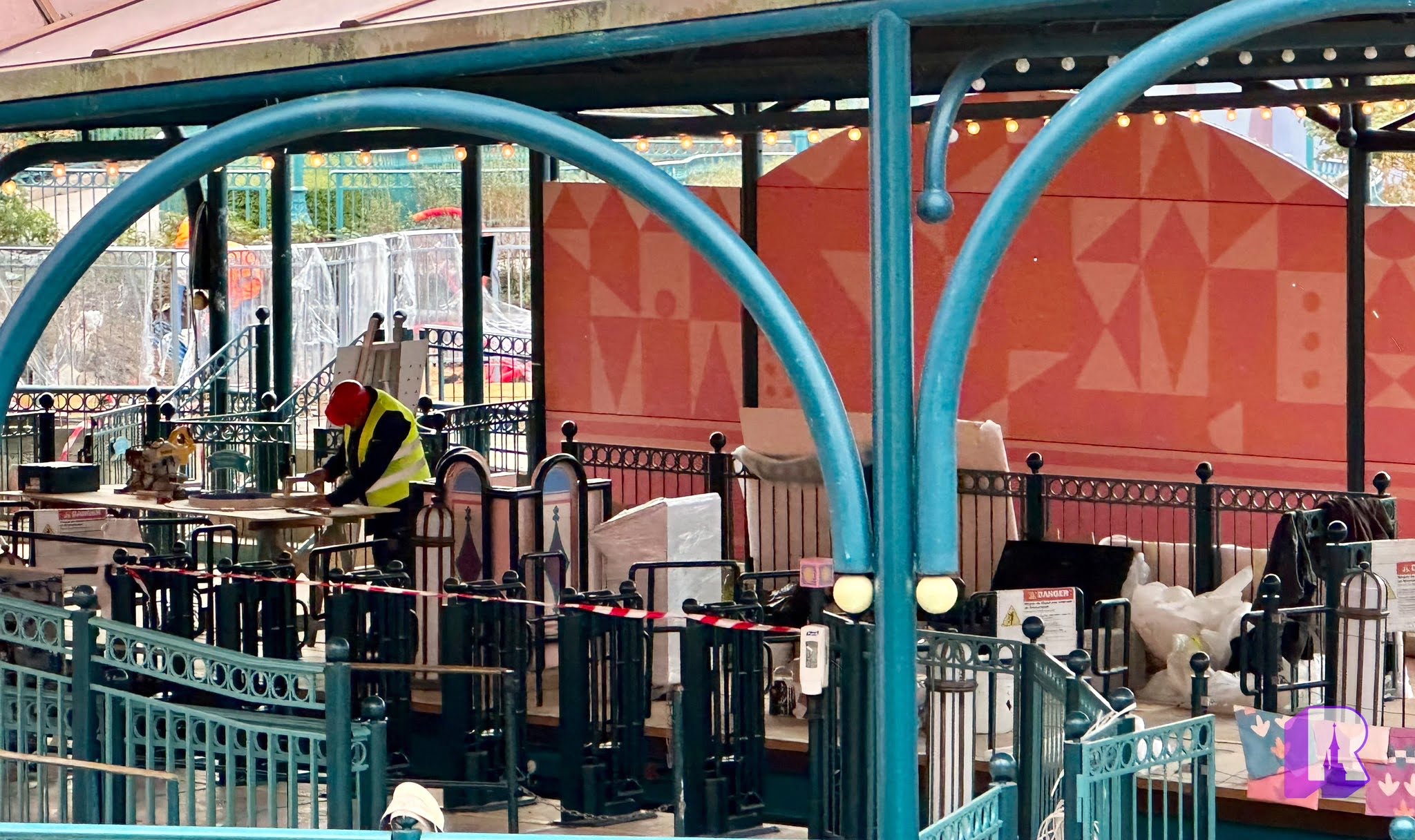 Works continue at 'it's a small world' with a new ride control unit and works in the queue for the installation of Disney Premier Access. There's no reopening date for the Attraction but it's expected to take months.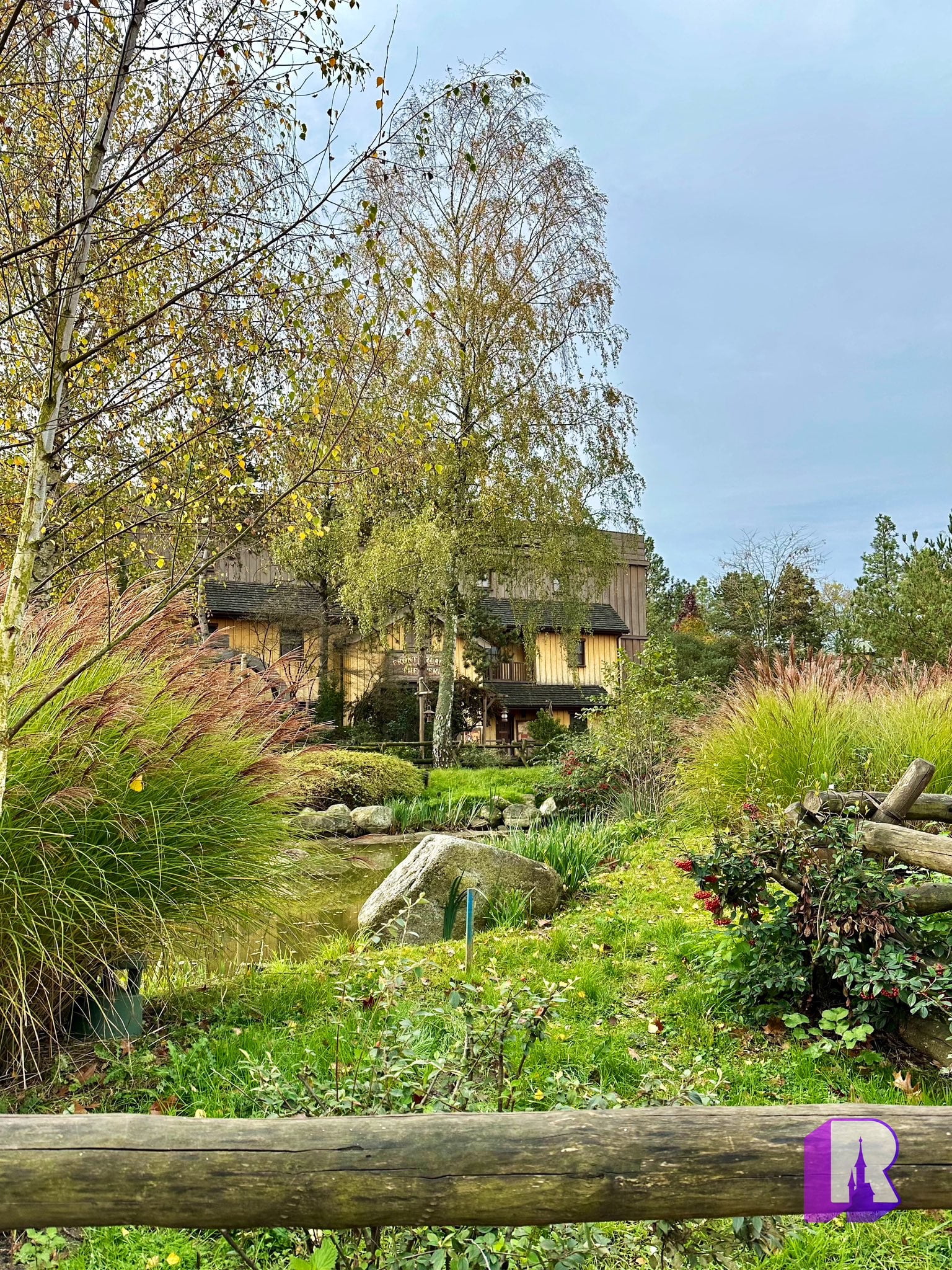 In Frontierland we witnessed on the last of the Halloween clearing – the land is now back to its old self.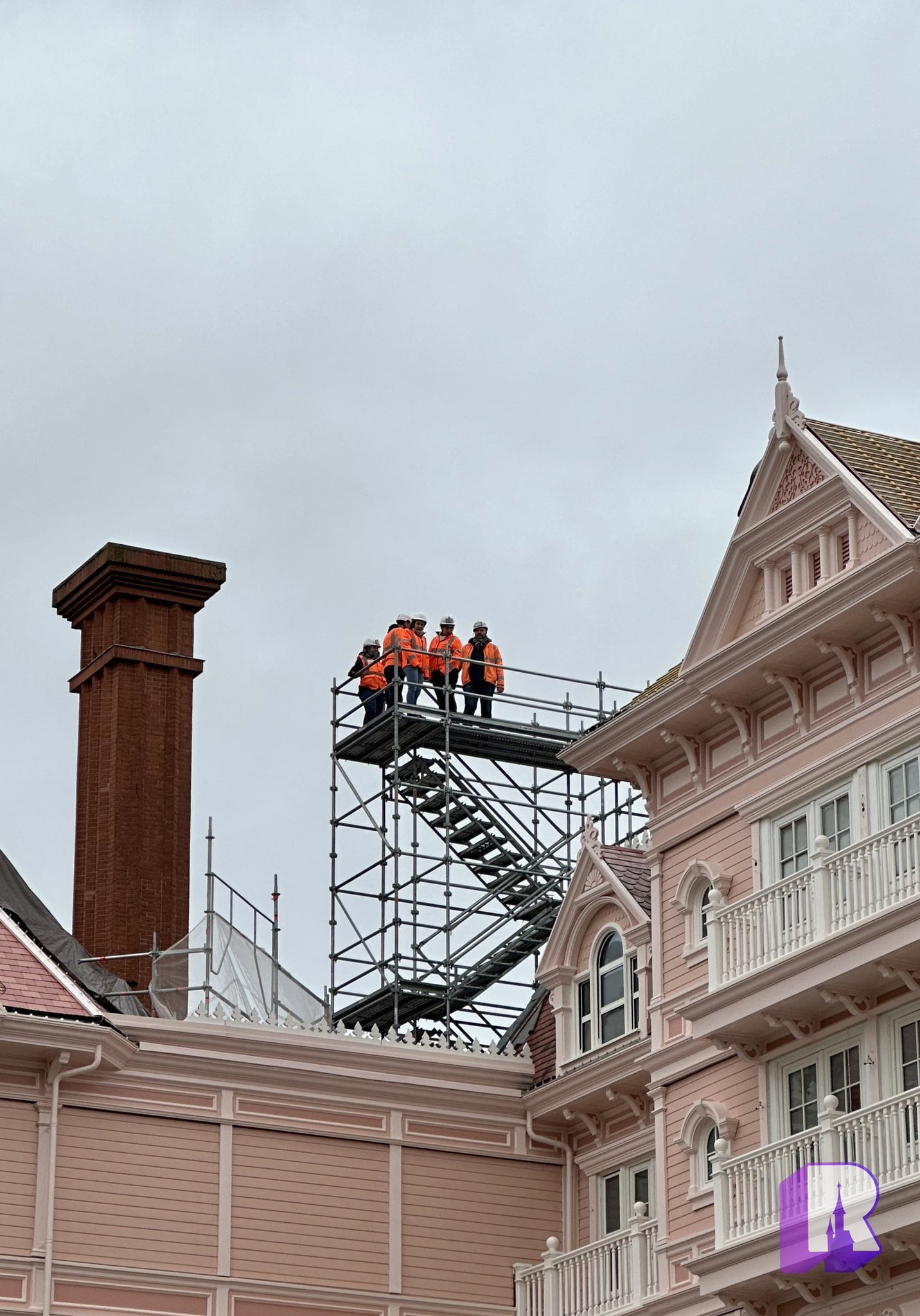 We're also still tracking the Disneyland Hotel refurbishment which is going slowly but surely. The property is going through a huge amount of transformations before reopening early 2024 after 4 years of closure.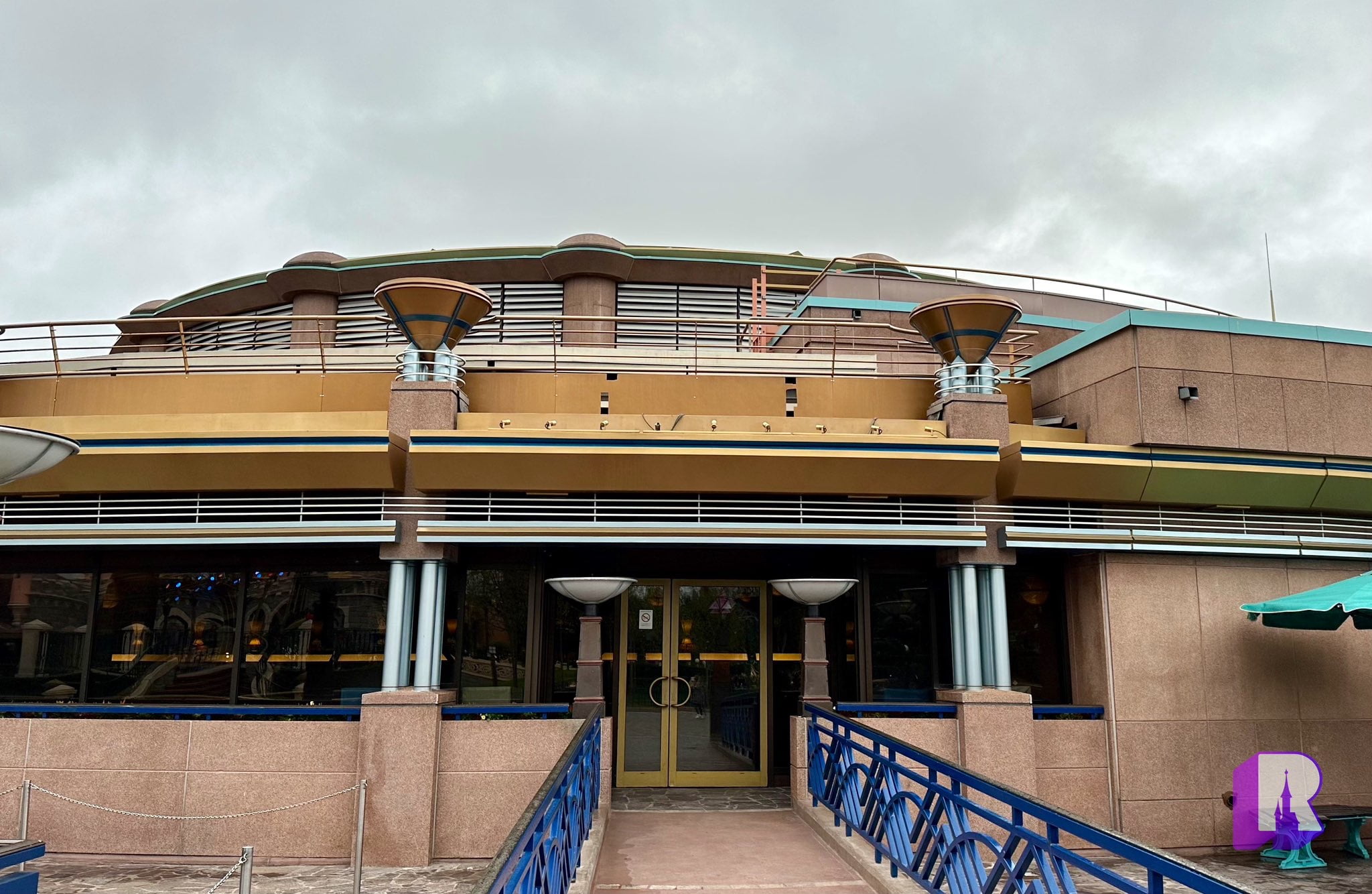 The sign was removed at the former AP Office across from Castle Stage, meaning it's unlikely to ever reopen. It's unclear what will happen to the space – I personally think it'd make sense as a premium lounge of some kind, maybe for the upcoming expensive top tier AP but we shall see.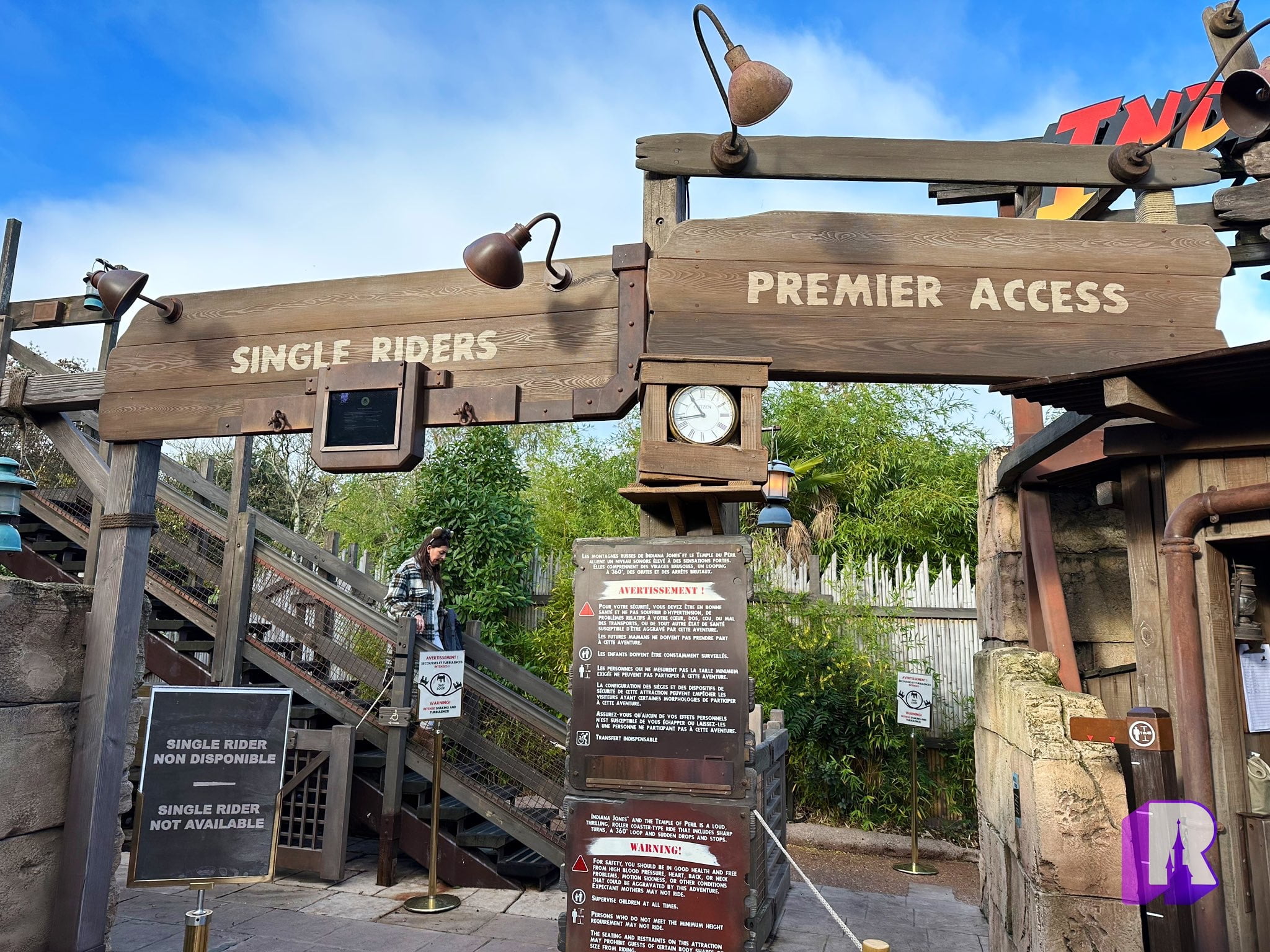 Over in Adventureland, new signs have been installed at Indiana Jones to officialise the Single Rider entrance.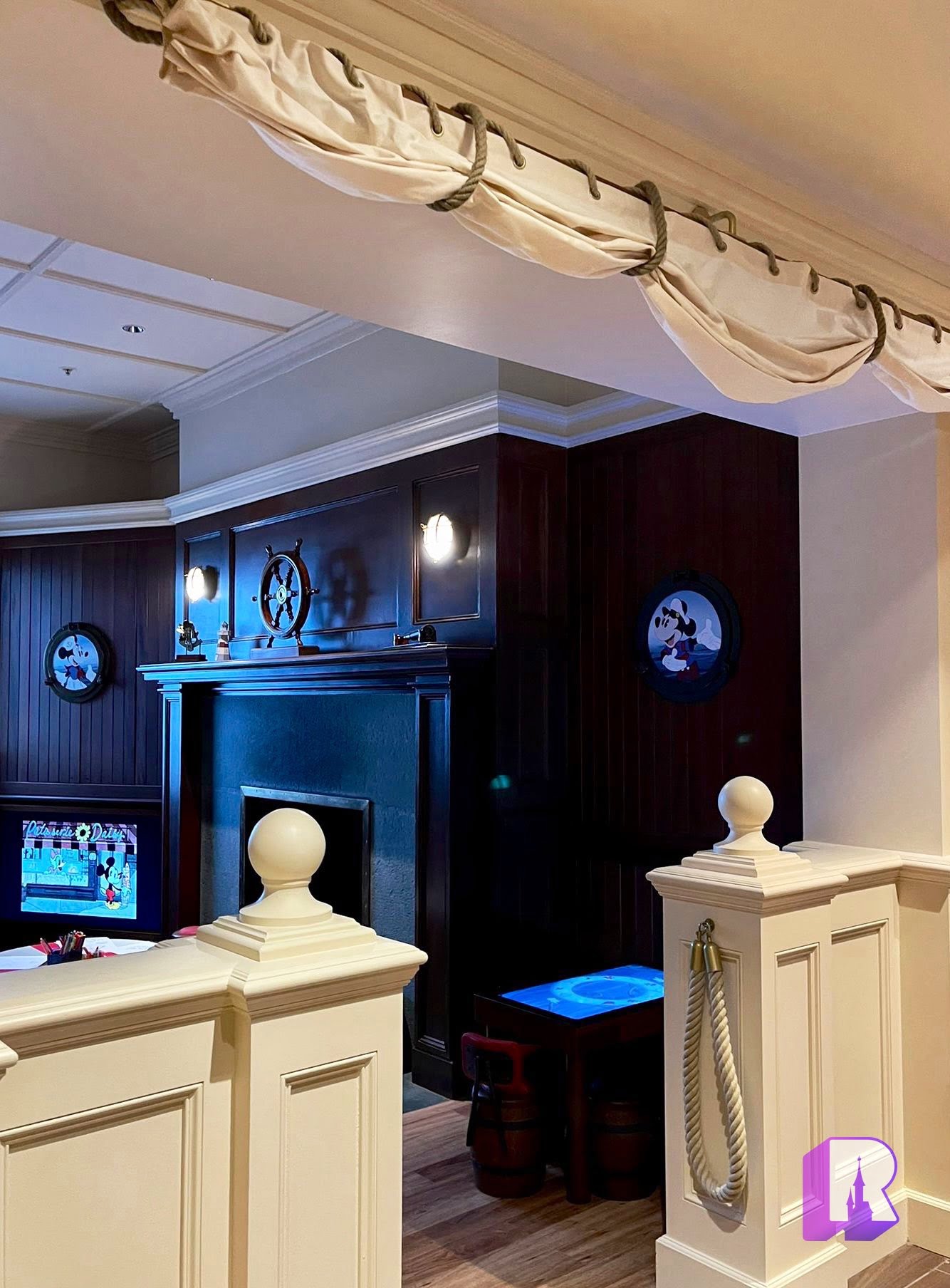 Heading out of the parks to Disney Newport Bay Club, a new kids play area has opened, called Little Captains' Corner. It features interactive games, a TV and arts and craft table. It's all very well themed!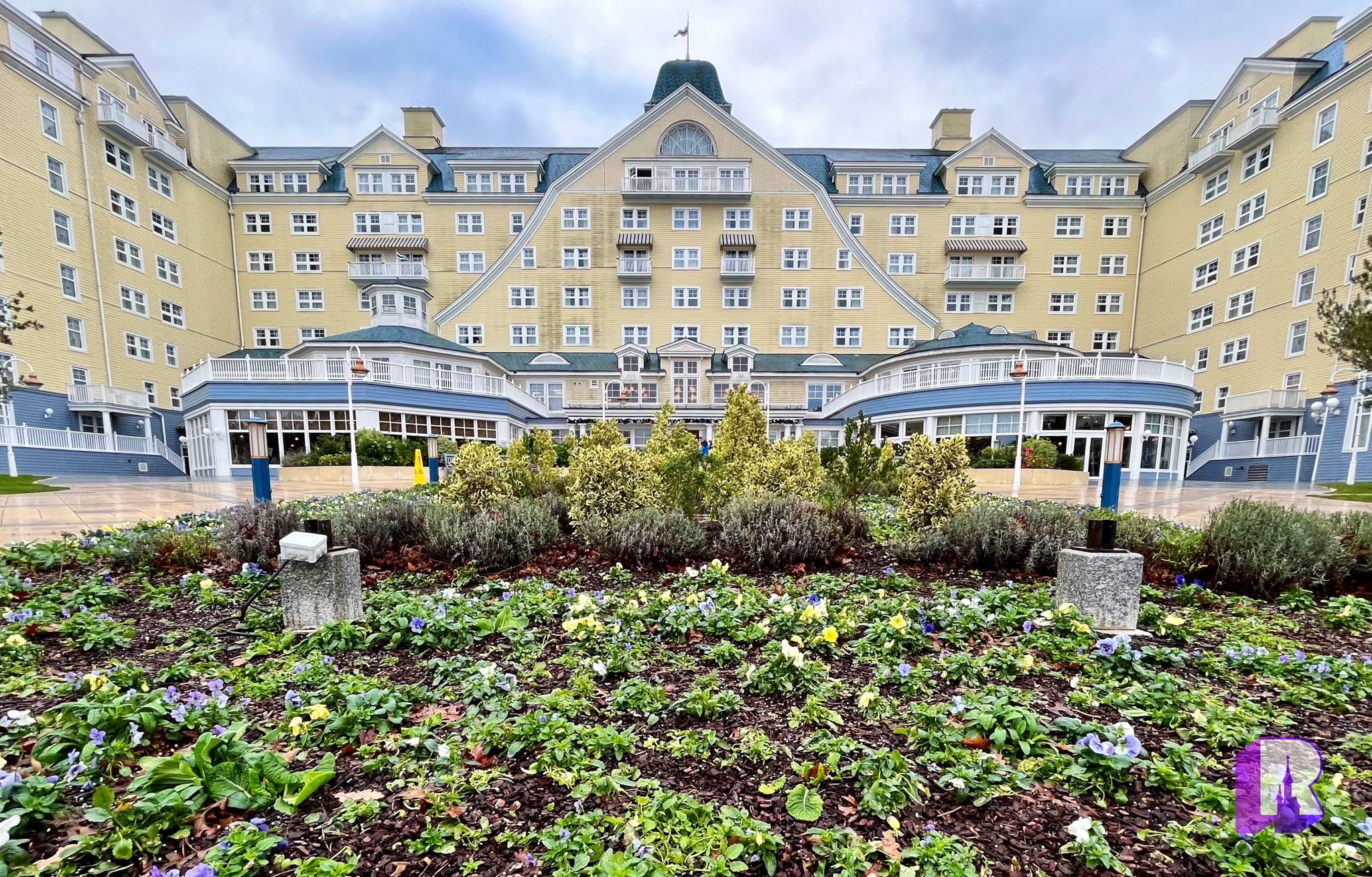 And on the lakeside entrance, the sign has been removed, likely for an update to the new logo.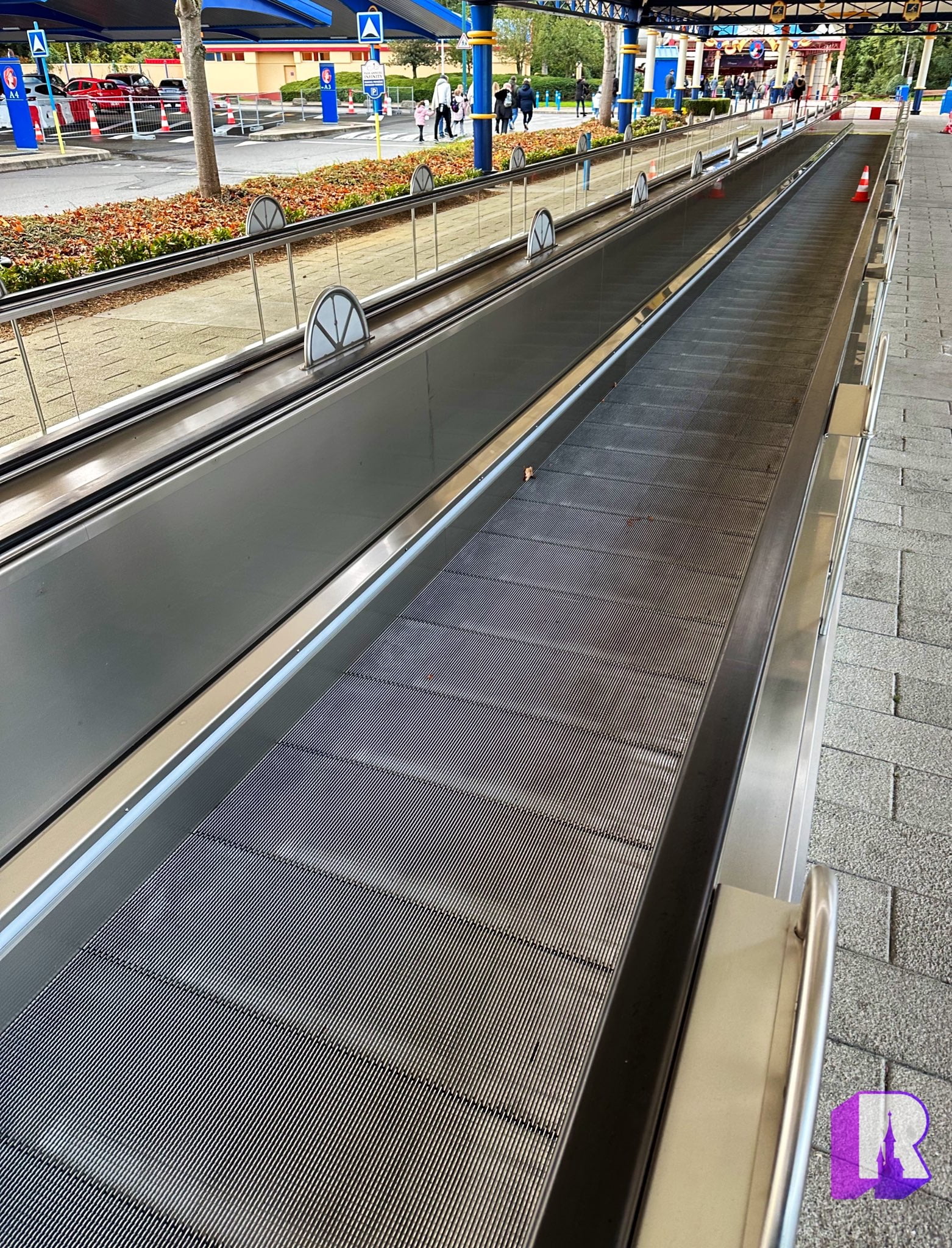 At Guest Parking, refurbishment is complete on the first set of moving walkways which have been completely rebuilt.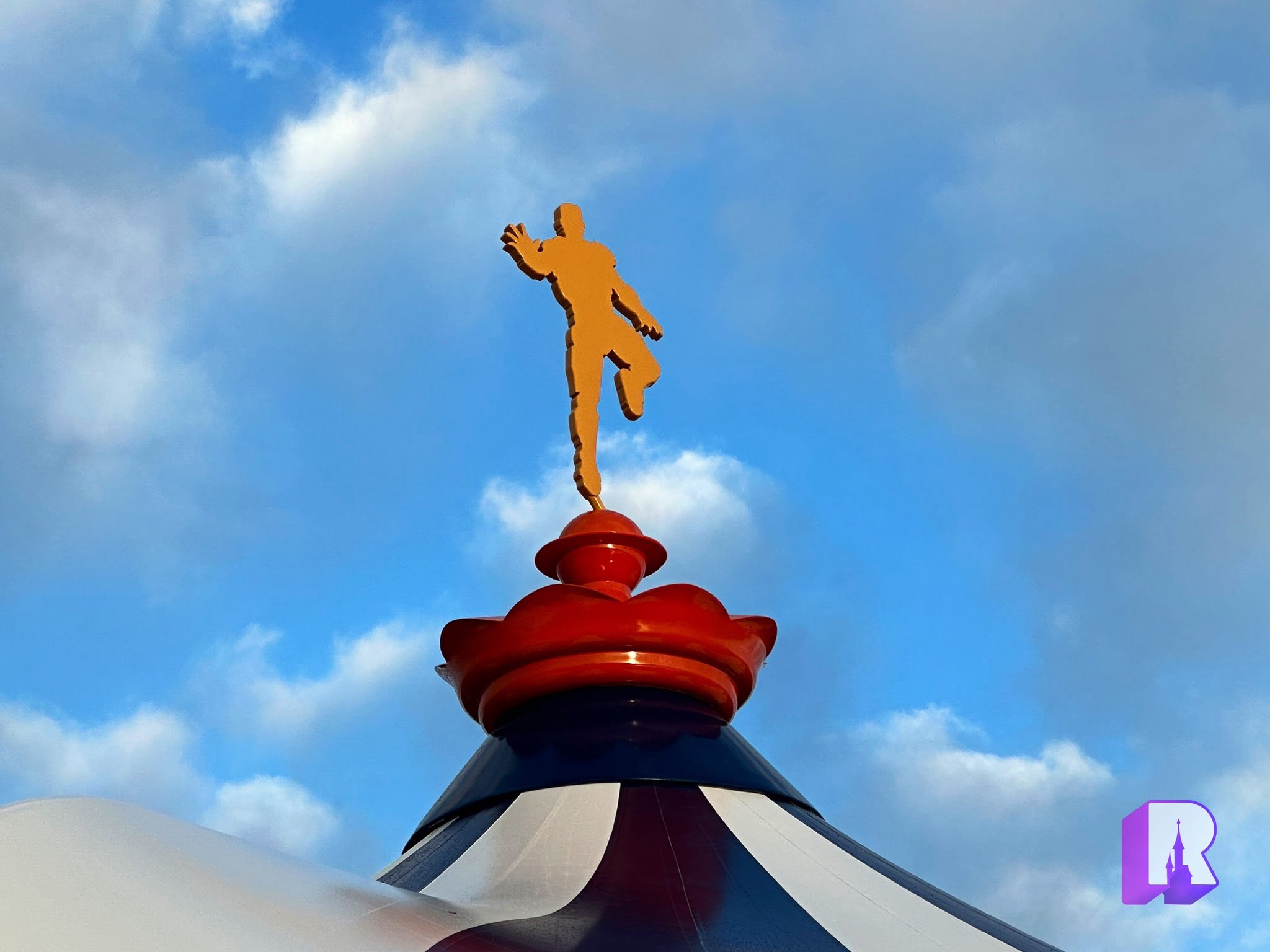 And on top of the refurbished tents, new character icons have appeared, representing some of the latest franchise acquisitions: Marvel with Iron Man and Star Wars with C-3PO.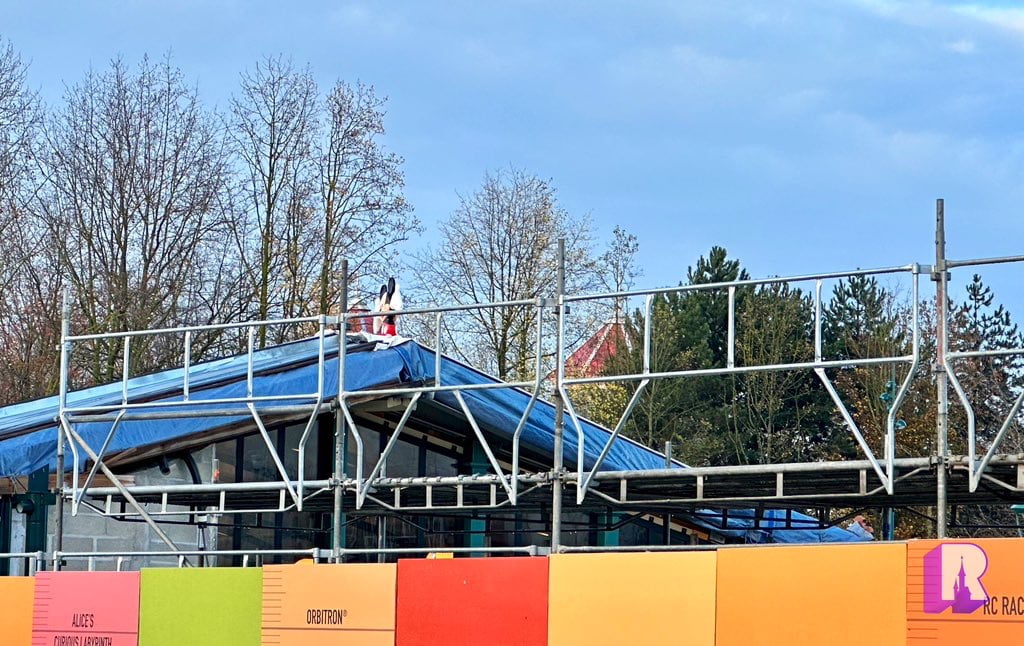 In the Resort Hub, scaffolding has gone up in preparation of the arrival of the metallic structure for the third and final section of security gates. The project is expected to be complete in the first half of 2023.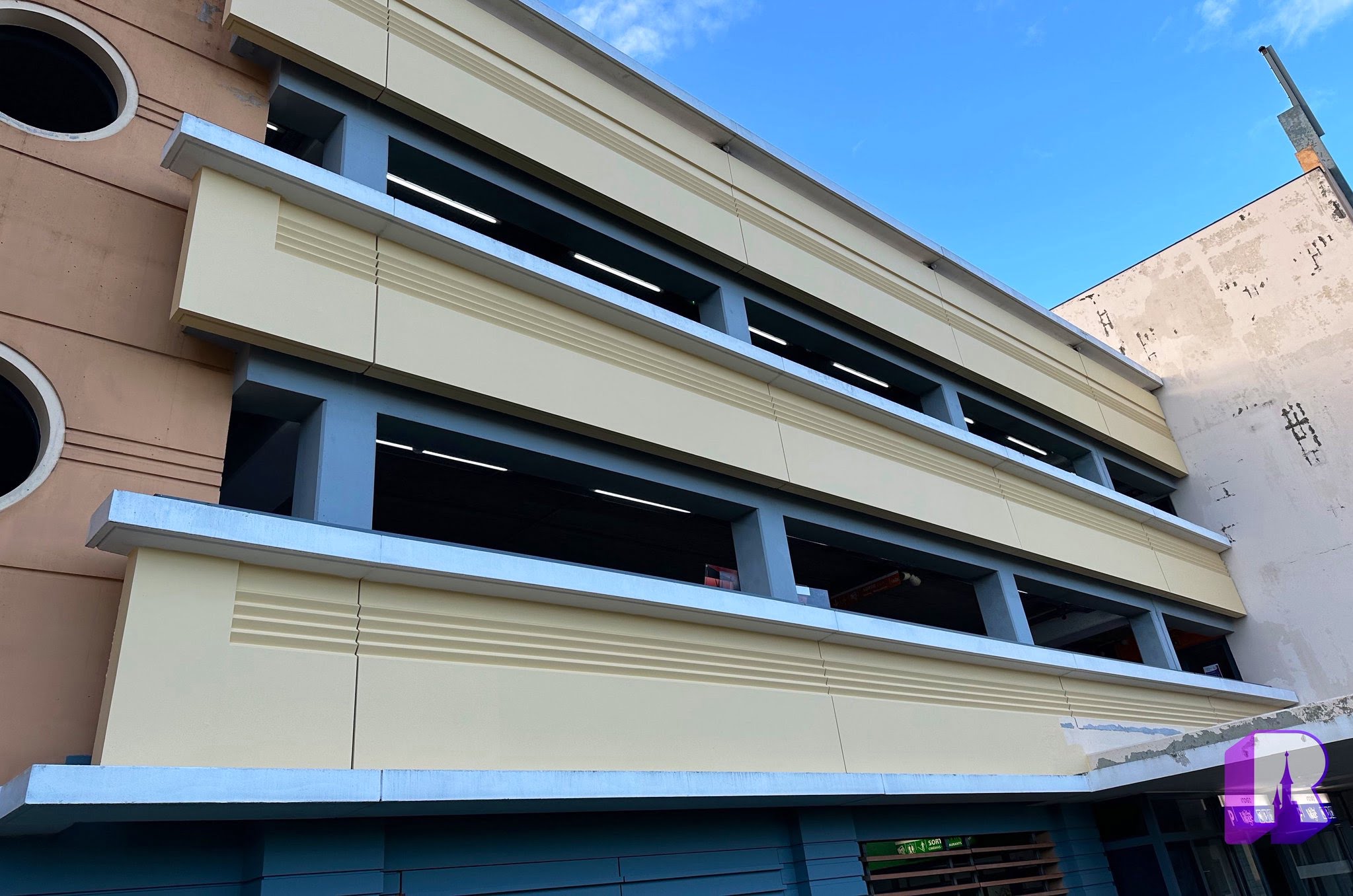 And at the Disney Village Indigo Parking structure, painting has begun on the front facade. It features a new cobalt blue color scheme for the bottom half of the building.
Merchandise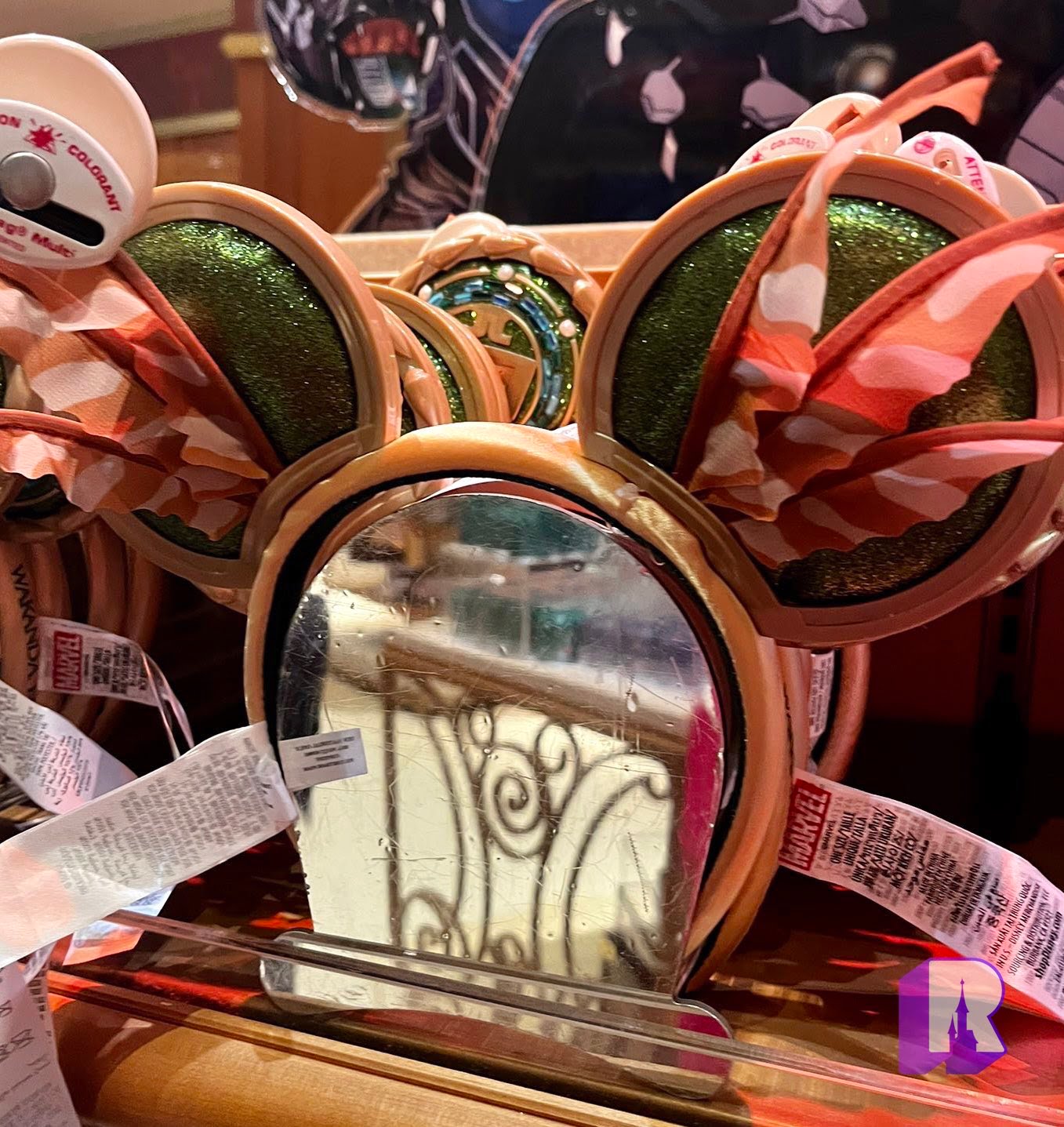 A ton of Black Panther – Wakanda Forever merchandise has arrived in shops, from bags to ears, t-shirts, sweatshirts, plush, toys and even jewelry. It's nice to see this level of synergy machine at the Resort.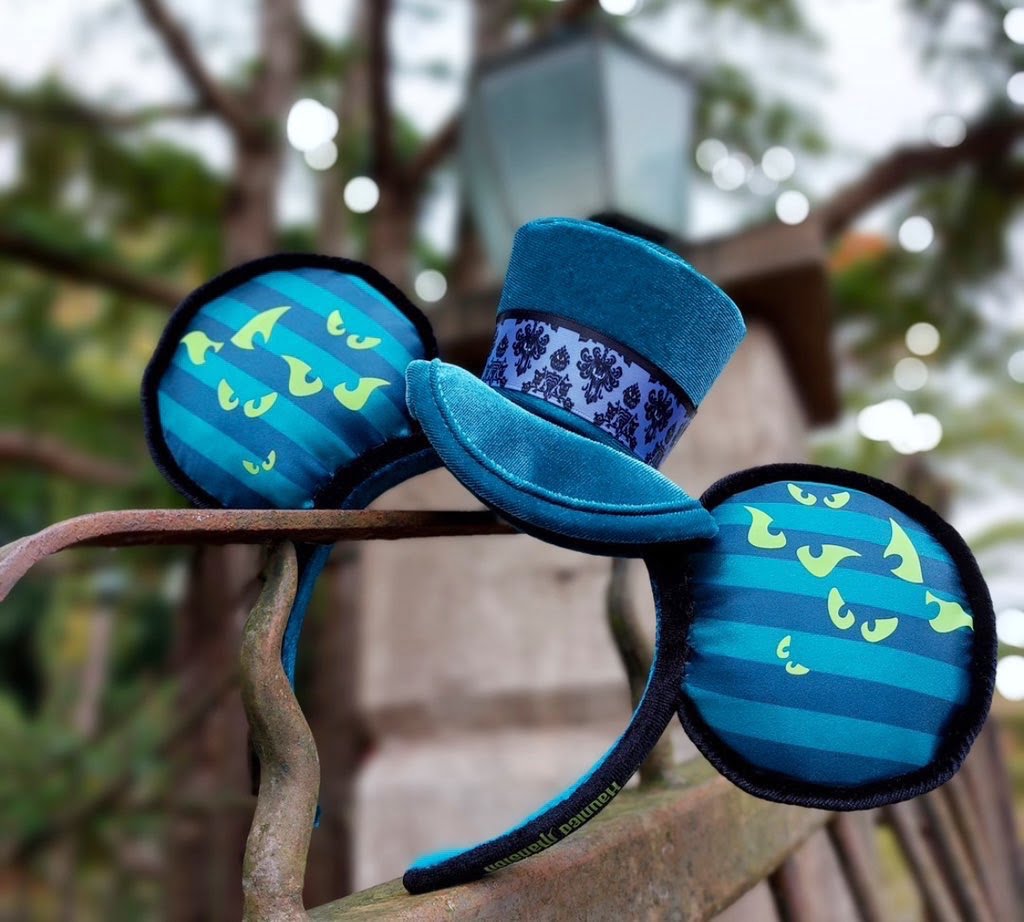 The Haunted Mansion "Main Attraction" collection will be on sale exclusively for AP Holders this Wednesday Nov 23. It's pretty fun!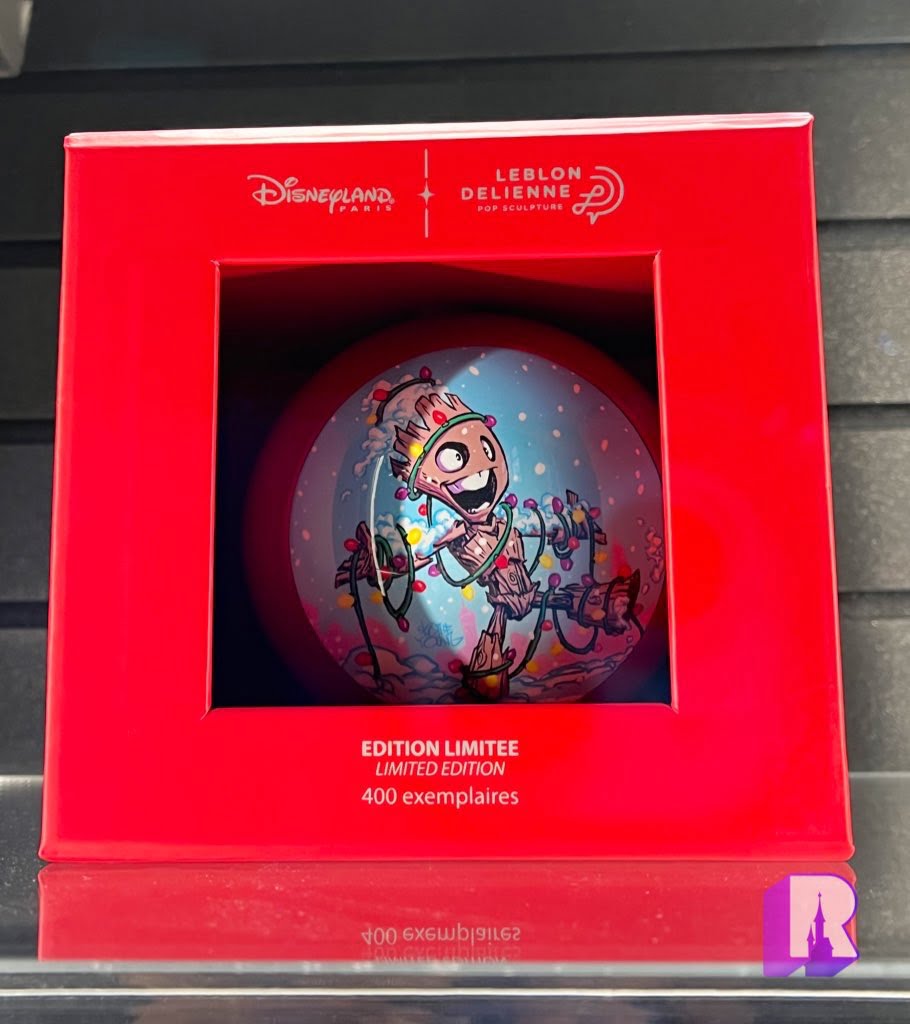 A "Groot Lighting" Christmas bauble by artist Skottie Young has been released – a smaller copy of the one showcased in front of Disney Hotel New York – The Art of Marvel . It's a Limited Edition (400) item by high end collectibles company Leblon Delienne and retails and comes with a matching price tag of €95.
This and that..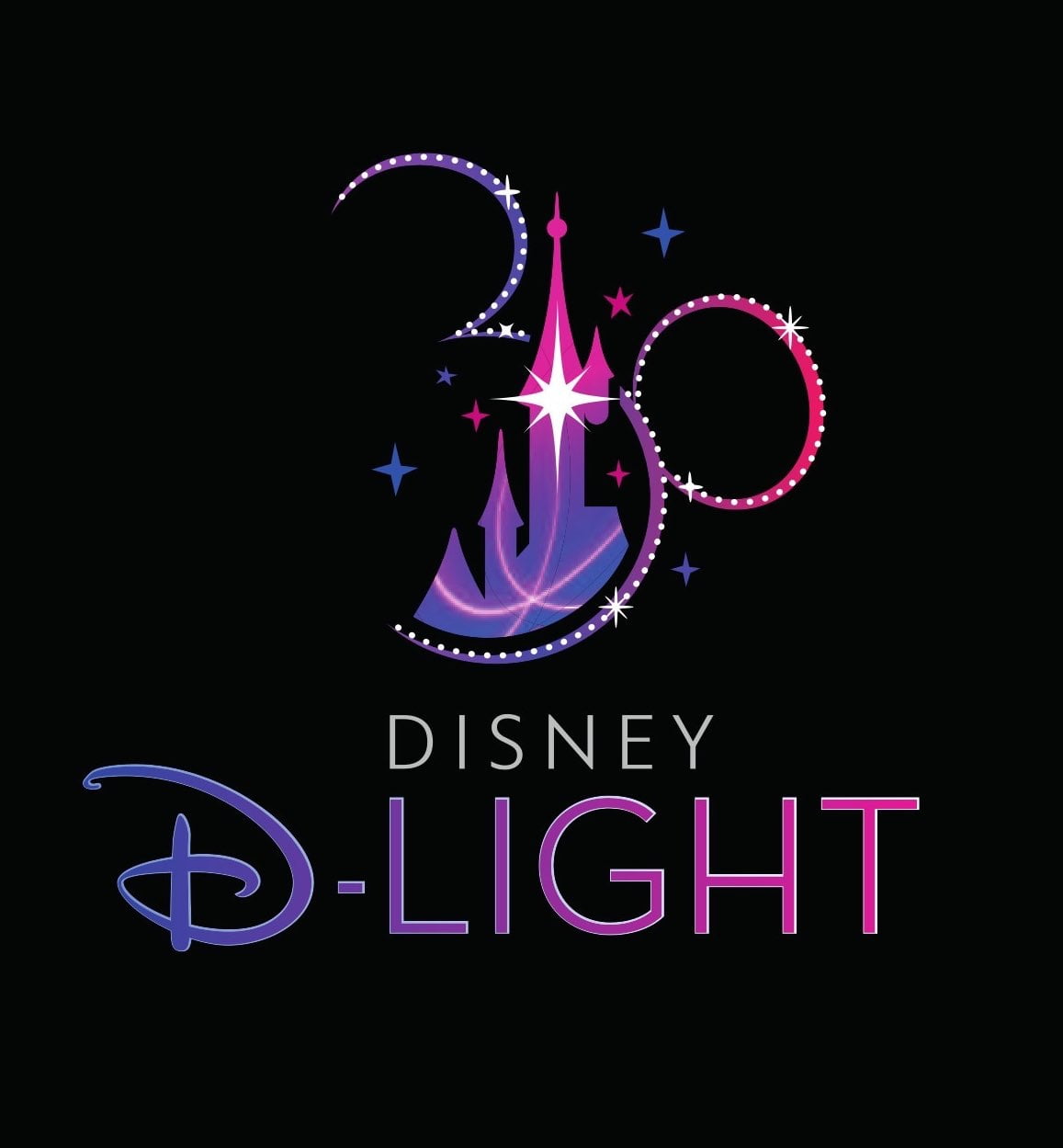 Disney has released a new logo for Disney D-Light. The show has been winning awards left and right so it's understandable that they're just now releasing these assets. Congrats to the teams working on this great production!
And that's our look at everything that happened this week at Disneyland Paris! Thank you for reading and please do share if you enjoy the reports. See you next week for another update!