Welcome to a new DLP Report! It's been and eventful week – as in we've covered several big events! From London to Paris, Disney 100 to Halloween and of course our usual check of merchandise and refurbishments. Let's take a look!
Halloween Soirée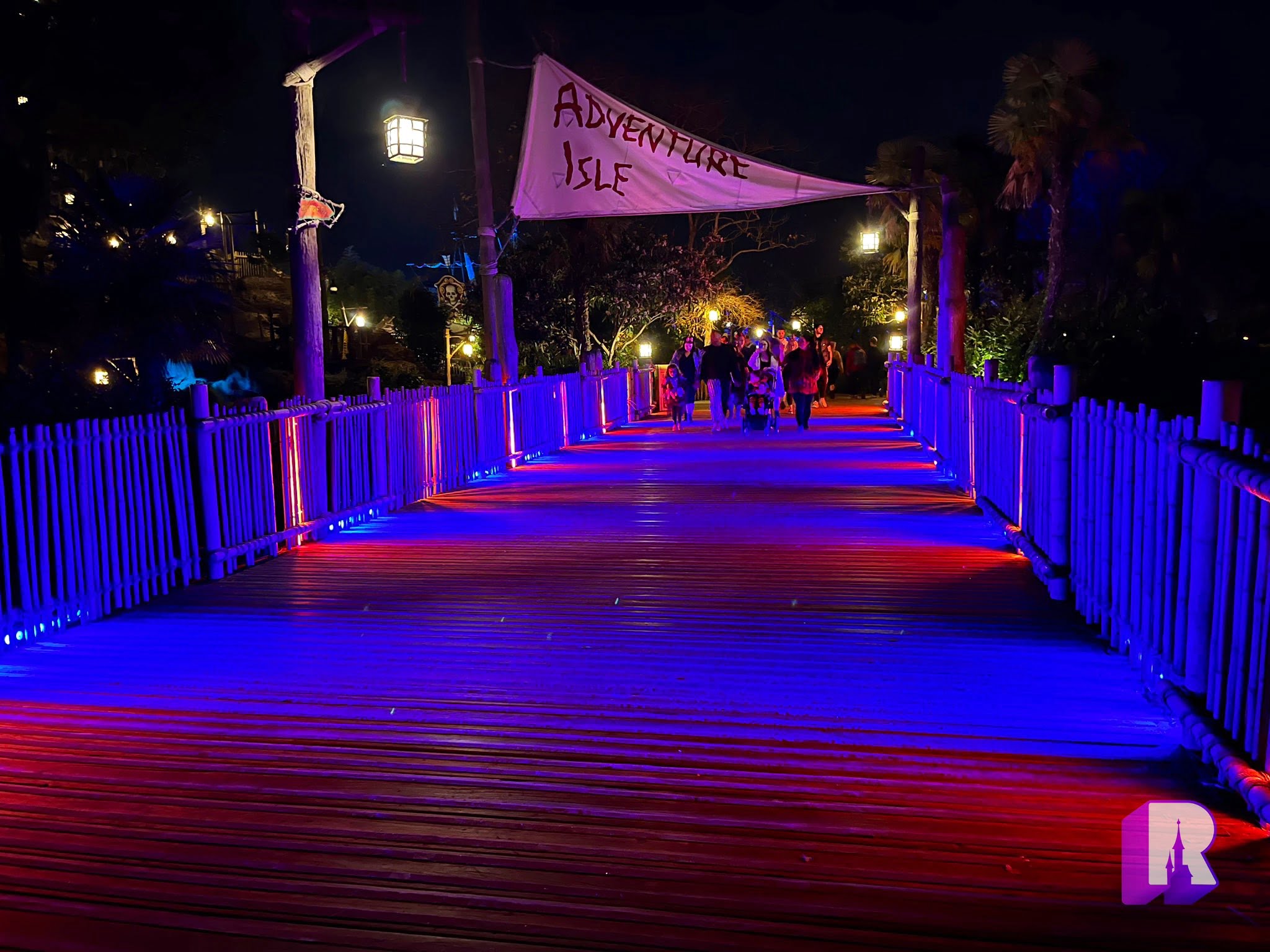 The *extra* spooky time upon us and Saturday was the first of two Disneyland Paris Halloween Parties. With an eerie atmosphere, special entertainment, meet and greets, and surprises, there was something for everyone:
Atmosphere
A key element of the Halloween parties has been the exciting transformation of landmarks into moving works of art and this year was no exception. Phantom manor received another fantastic projection mapping with ghosts escaping from the windows.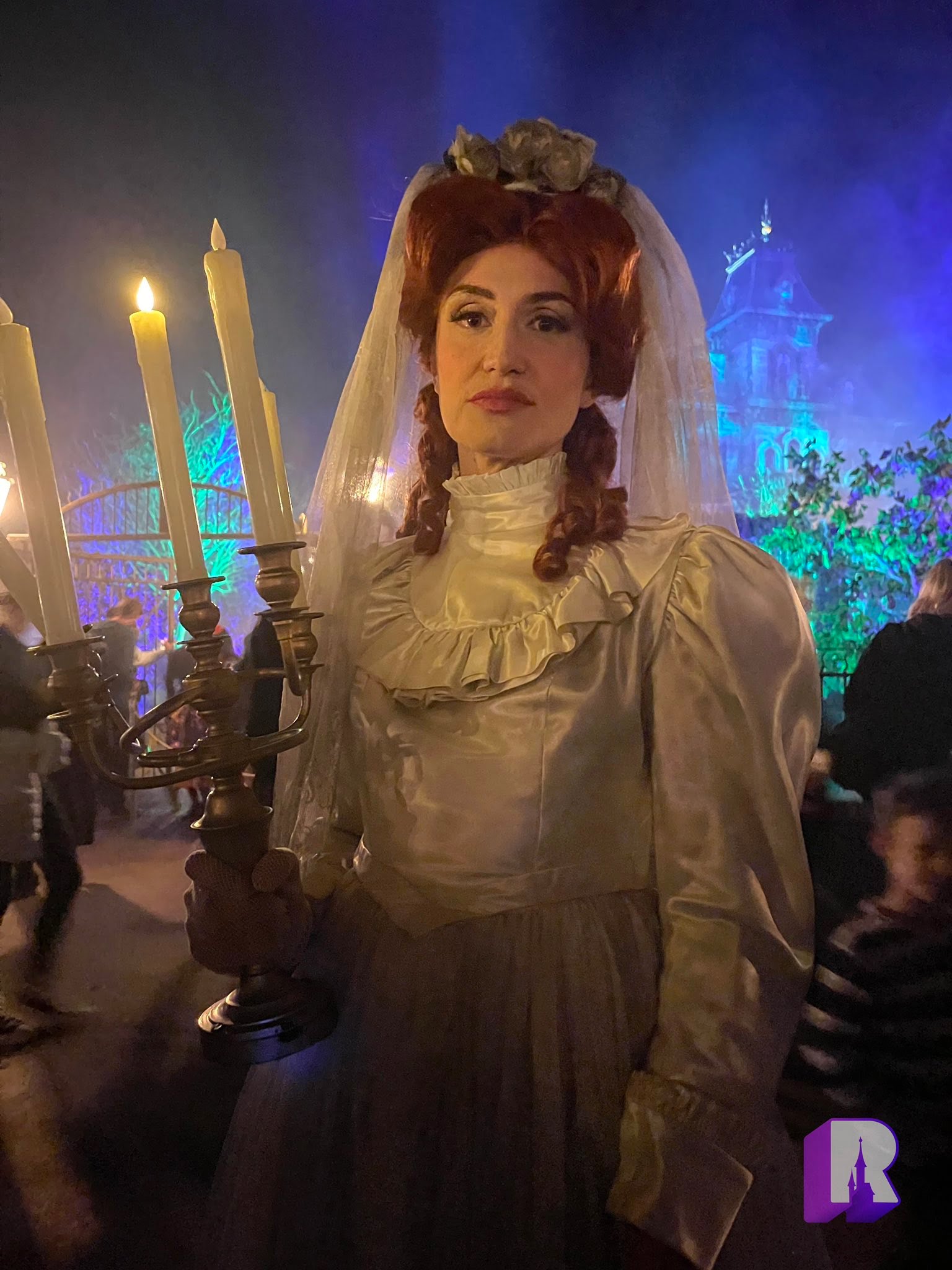 Guests could also encounter some of the residents of Thunder Mesa: Melanie, the Mayor and his wife, some of the Lucky Nugget performers.. how cool! Makes me really miss when this was part of daytime operations! You can have a whole conversation with them and it really adds to the ambiance.
In Adventureland, Skull Rock AND the Galleon were the thing to see, especially when a giant Kraken attacked both. A truly amazing piece of work!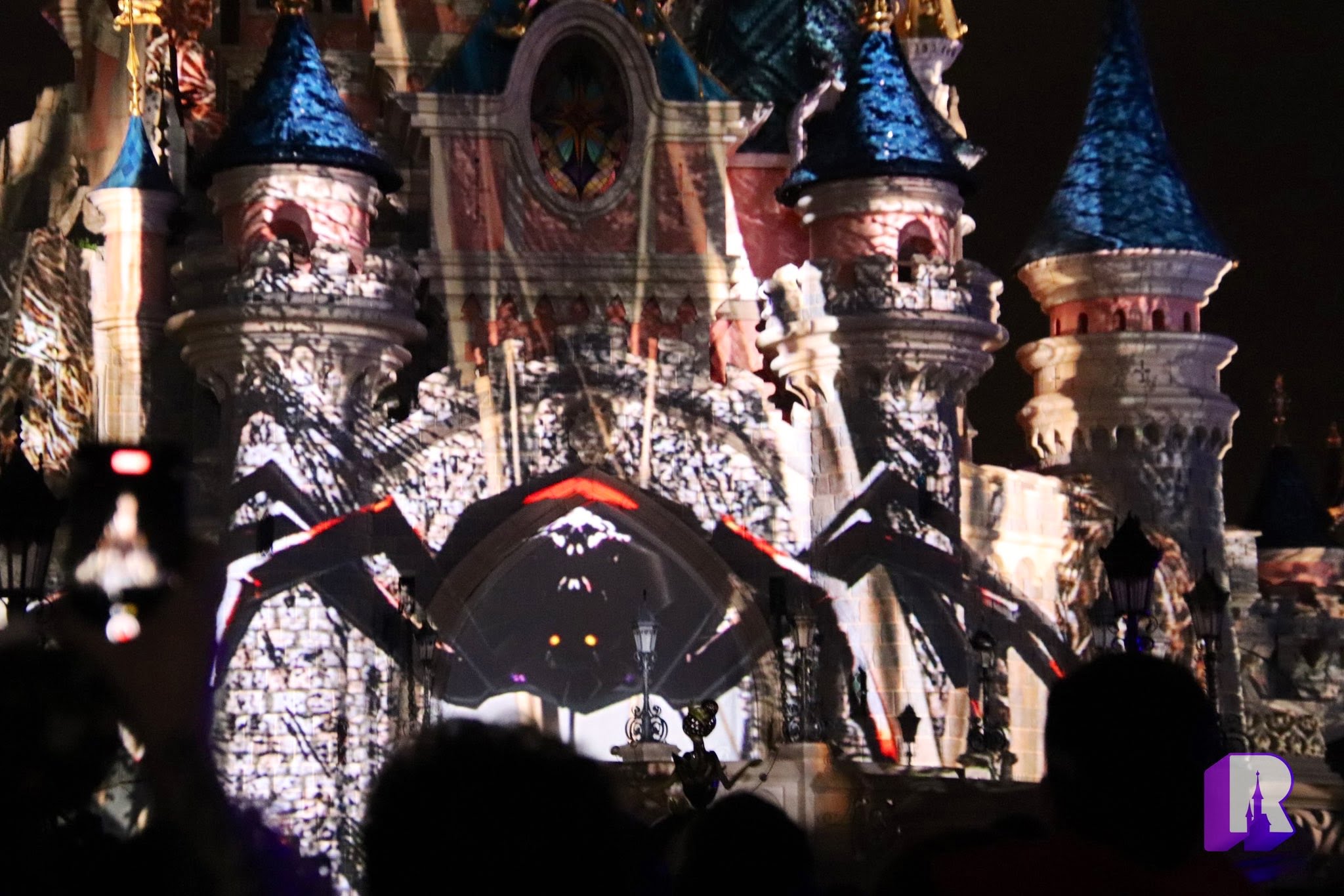 Sleeping Beauty Castle also received a new custom projection mapping sequence which was very good as well!
Who knew slime oozing out of our favorite Castle would look so cool.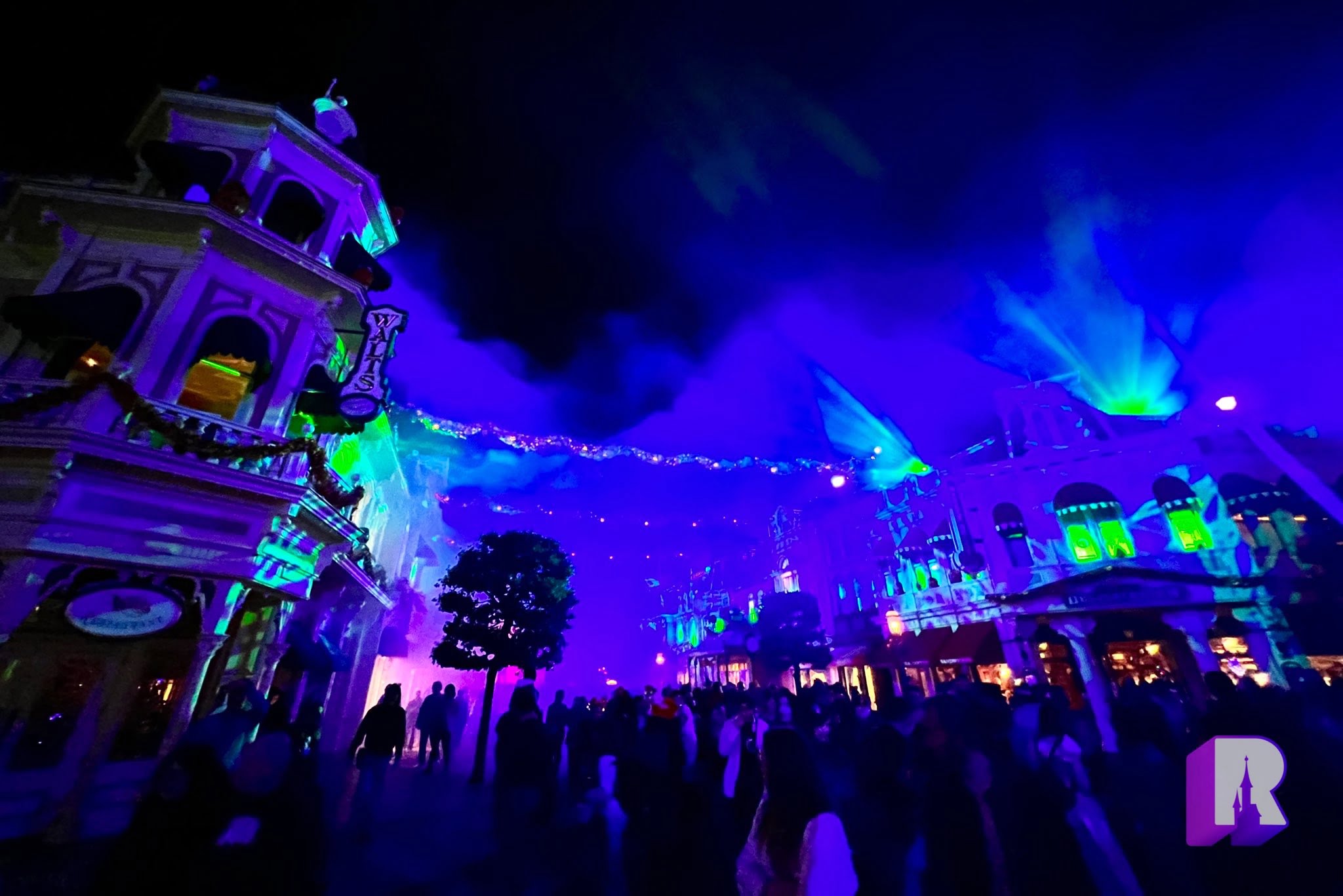 But THE big surprise of the night was the "midnight moment" when Main Street suddenly fell into the "other side"!
With lights, smoke, music, and ghostly characters roaming around – Main Street was the moment !
And some of these ghostly characters were non other than the undead Disneyland Paris Ambassadors. Well done!
Entertainment
Right so let's get into that part. First of all let's just say that special event entertainment is always looking for this one of a kind slightly off brand vibe. This is the chance to do something that they can't do for a whole season. With that said why did Evil Queen rip off the Sanderson Sisters when a huge surprise could have been…. The Sanderson Sisters? Otherwise the Disney Vilains ball was pretty fun and it was also super nice to see a real full show on Castle Stage since that's no longer happening during the season.
Over at Videopolis, it was Yzma's Got Talent.. I mean Yzma's Evil Plans. The first thing you'll notice is that the show is showcasing face characters and just why? Adding to the weirdness, the acts in the show were sort of run of the mill magicians and acrobats which were fine but just a very interesting mix. Again this was entertaining and why not make it weird since it's for one night only!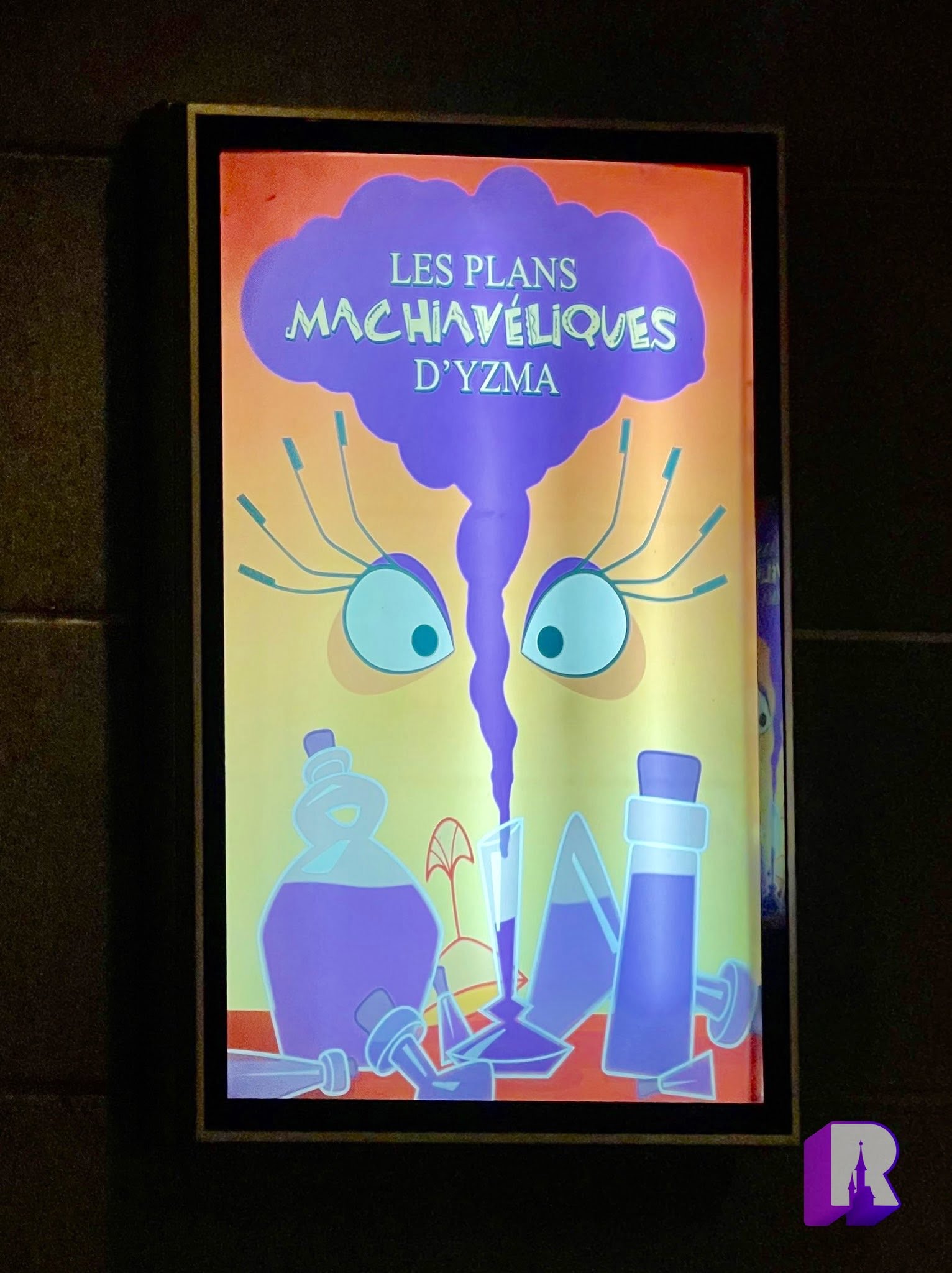 They made cool art for it
At the back of Frontierland, it was Minnie's Pumpkin Party featuring yet another versions of "Un Monde qui s'illumine" some have called the Ibiza remix! (if you own have this version you know where to find me!). This was such a fun high energy Disney vibe for the whole family!
The day Halloween parade also rolled out but by night and really that's the novelty here. No character switches or anything out of the ordinary unlike previous years. So – entertainment: fun but weird this year!
Characters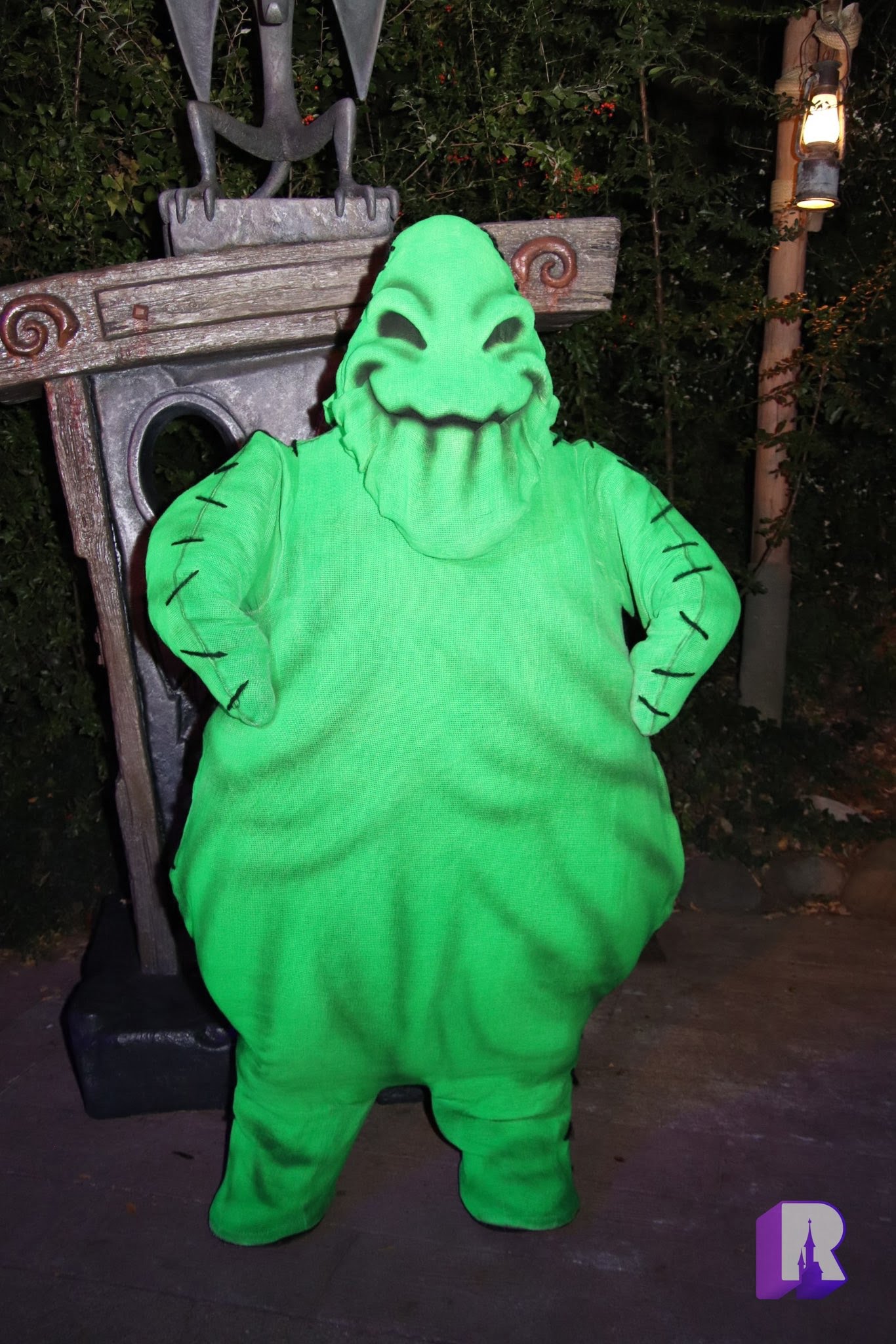 Oogie Boogie and Miguel were the stars of this year's party with very short meeting windows but we managed to catch both relatively quickly at the start of the night.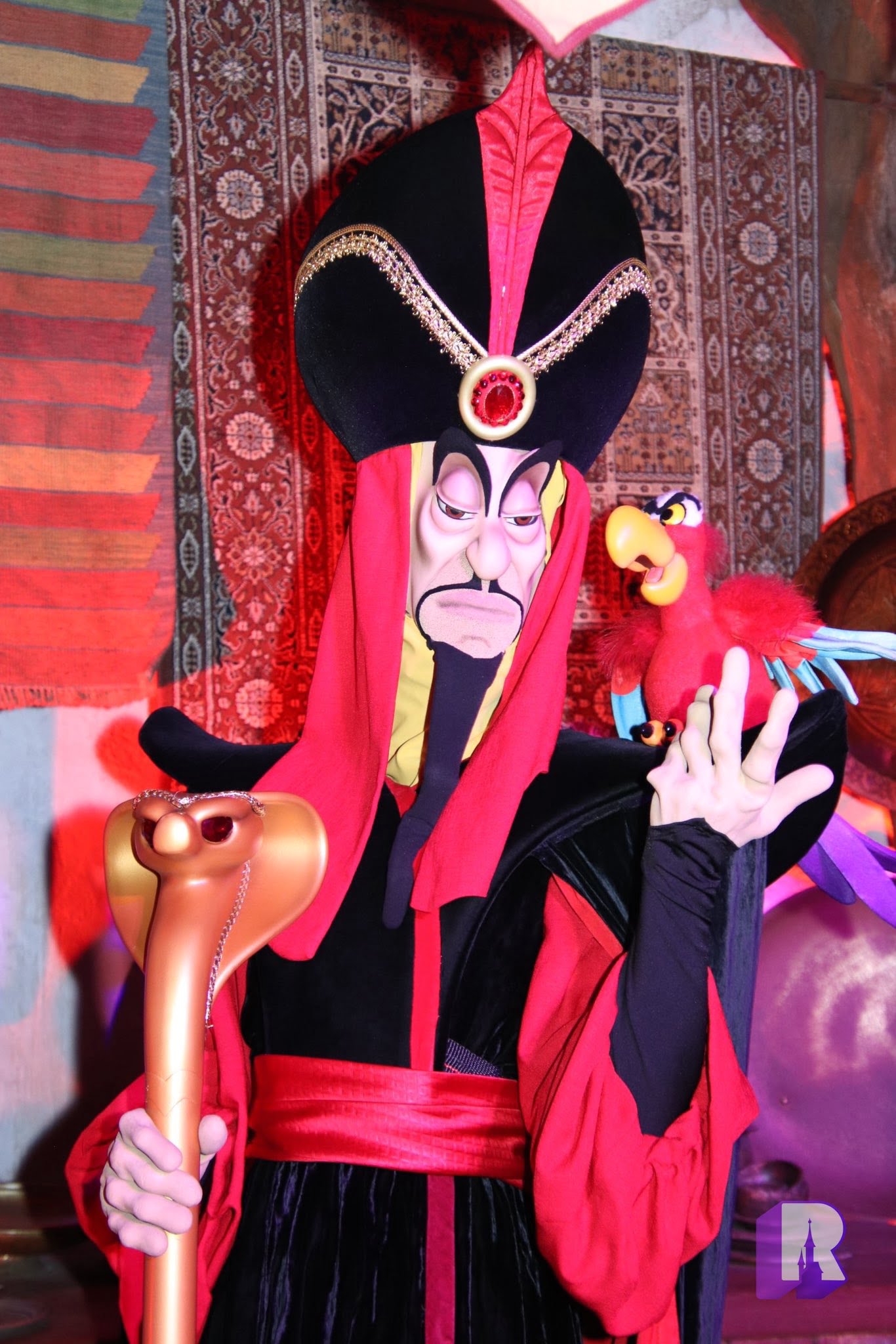 Other characters were dotted around the lands like Hook who brought Iafo, of course Jack Skellington, and at Meet Mickey, the main noise was wearing his Halloween costume. There was hope he could be wearing it all season after the selfie spots featured a whole cast of Disney Friends in their Halloween outfits during the pandemic "era" but nope!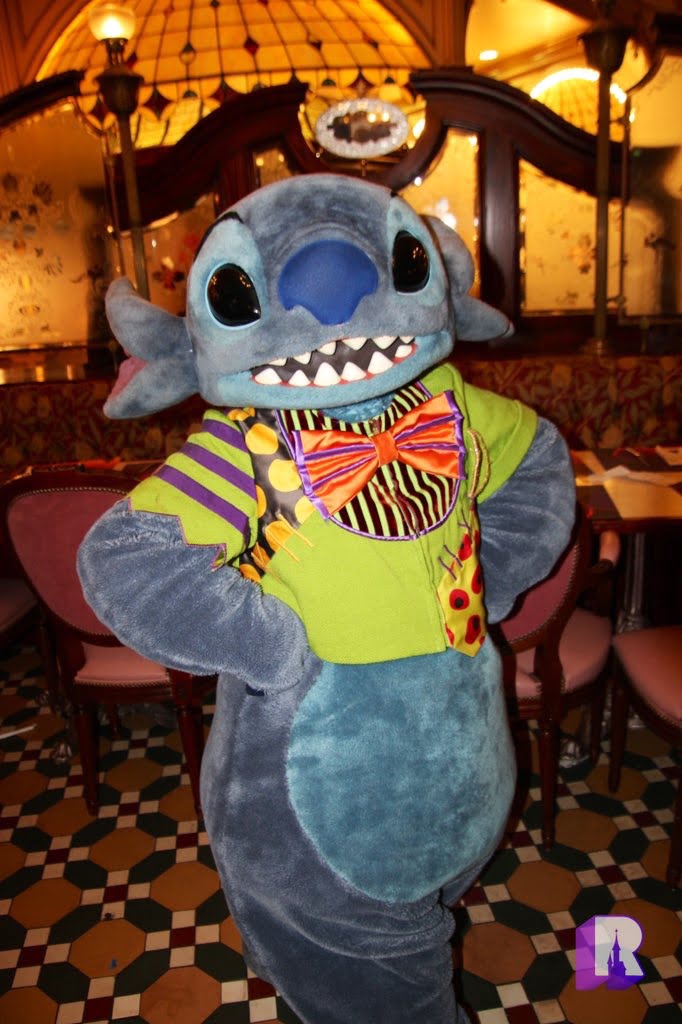 Some fun characters also at Plaza Gardens Restaurant that night including the Sheriff of Nottingham and Prince John.
Long lines at times but no major scandal this year for the character meets !
Overall, it was a really fun times but a good mix of atmosphere, characters and shows. Of course the restaurants were a big mess so if you're going on Monday make sure you eat before the start. Talking about, we will be back Monday night with more coverage from the second Halloween Party, so watch for it on our social media feeds!
Disney 100 Launch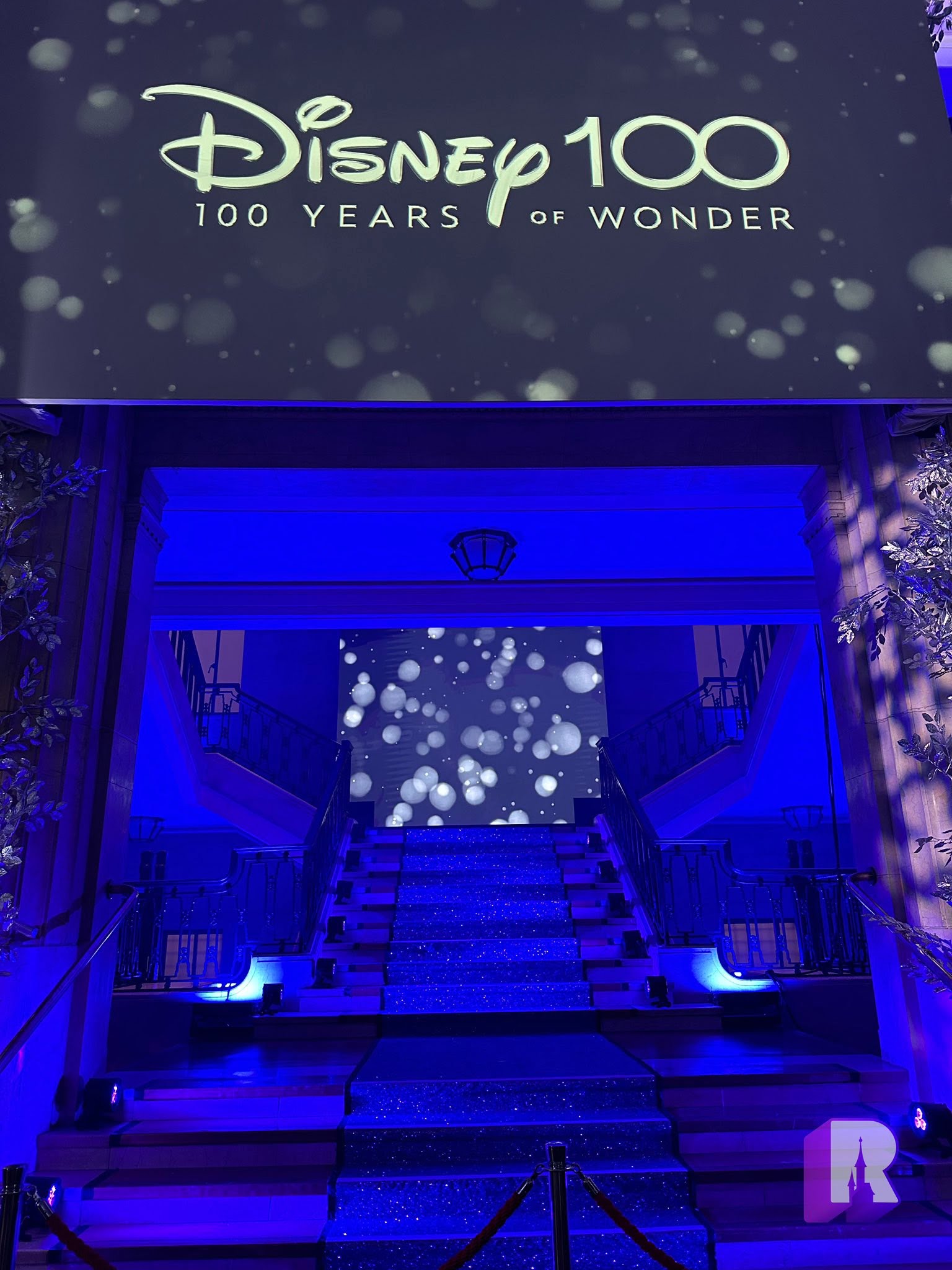 This week we got the chance to be invited by Disneyland Paris to the European launch of The Walt Disney Company's 100th Anniversary celebrations in London. The venue, Banking Hall, was featured in Mary Poppins Returns!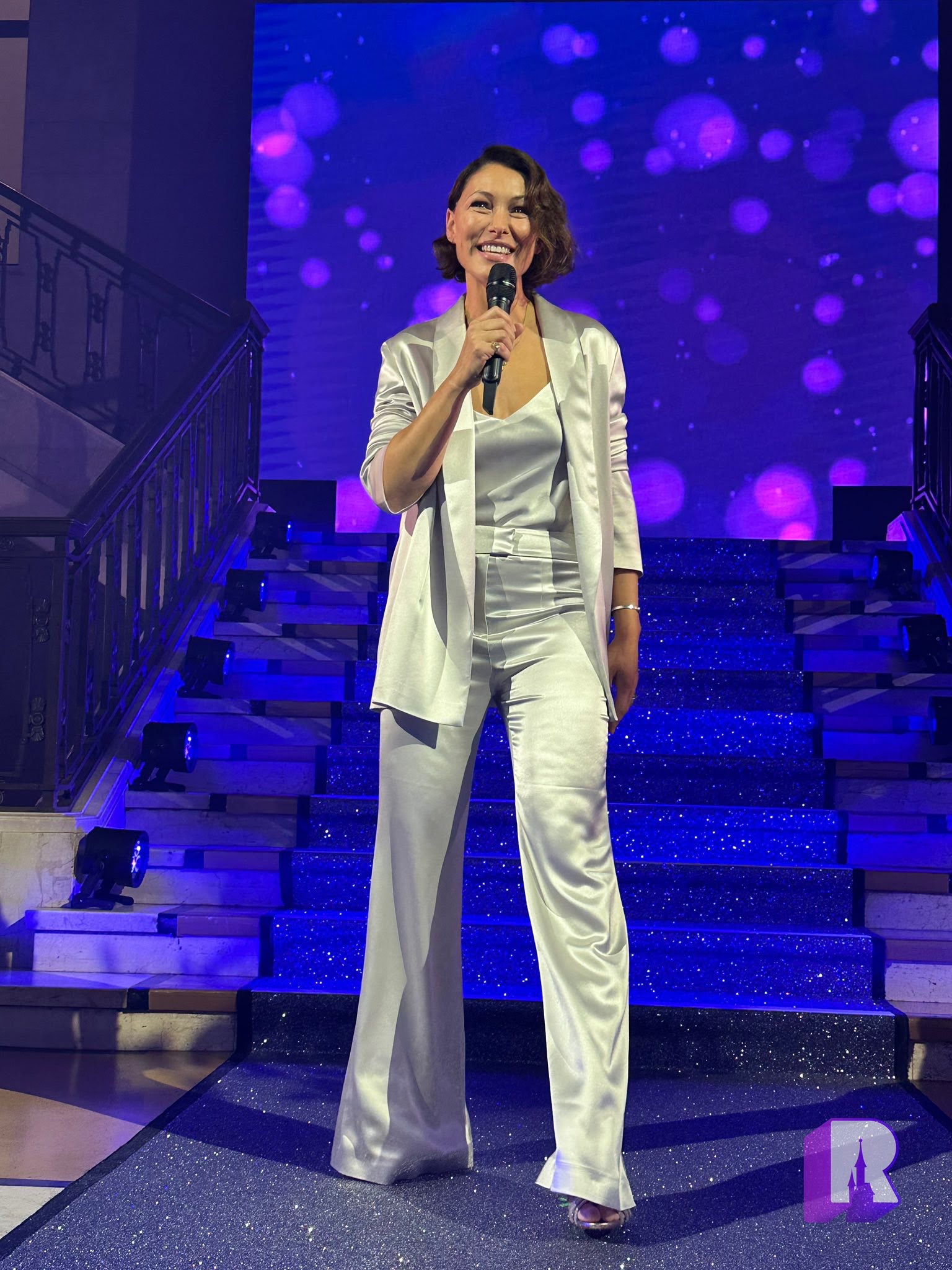 Celebrity host Emma Willis was on hand to unveil all the opportunities to celebrate D100 next year.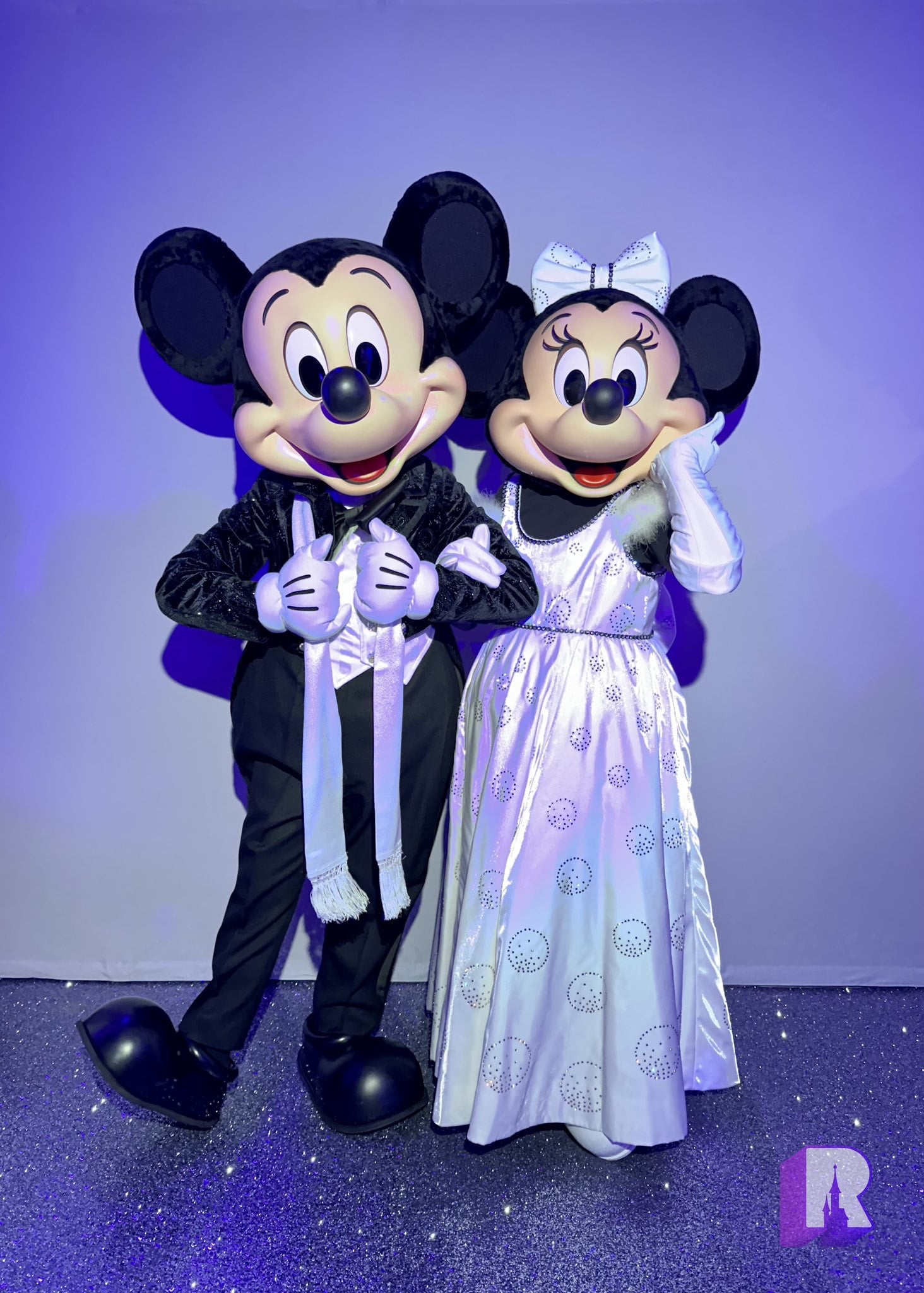 Mickey and Minnie looked fabulous in their gala outfits for the occasion.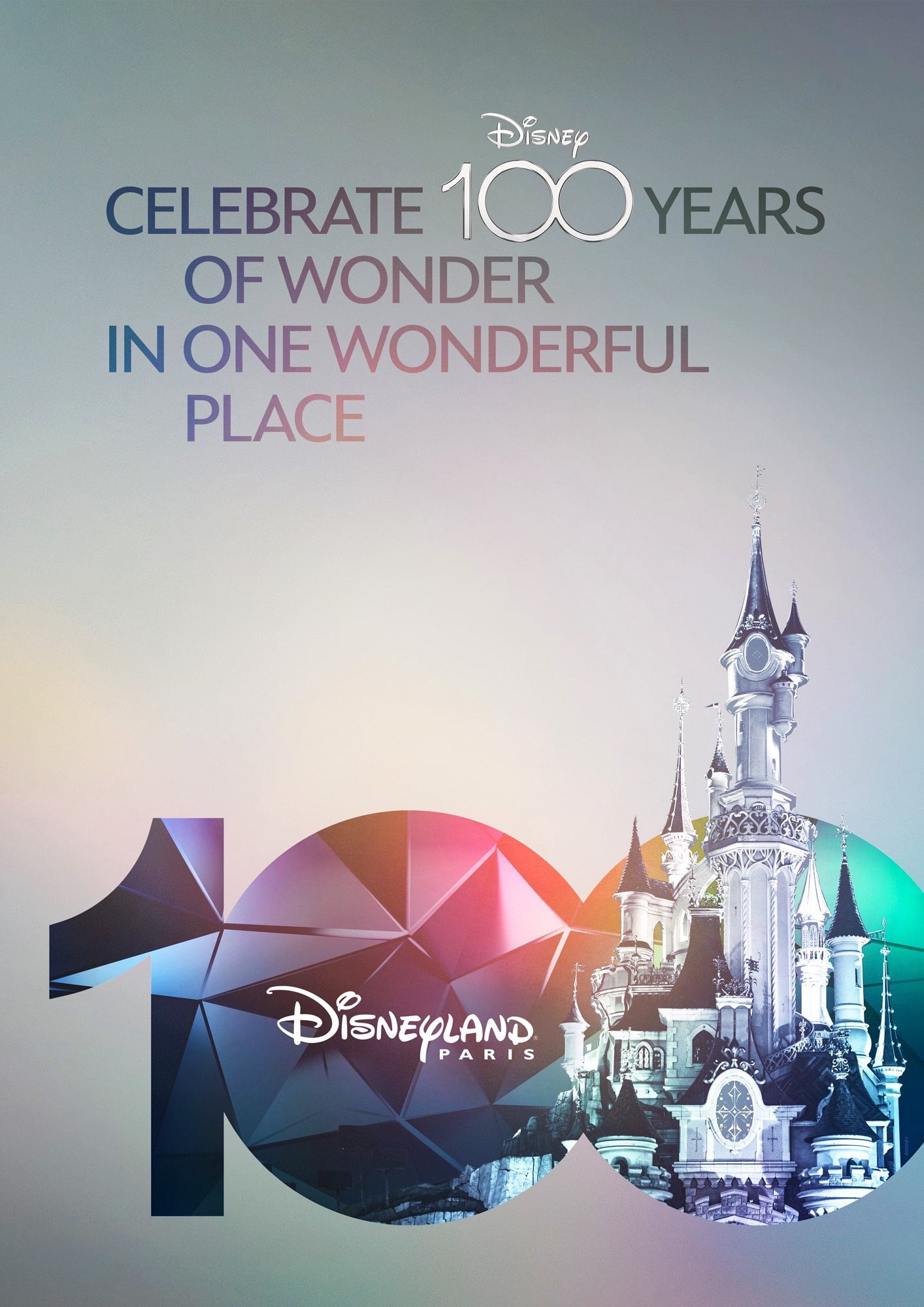 For us Disneyland Paris fans, the breaking news was that the Resort will kick off the celebration at this year's New Years Eve party when a special "moment". There will then be a few events during the year and a big day in the parks on October 16, followed by more events. This awesome art was also unveiled.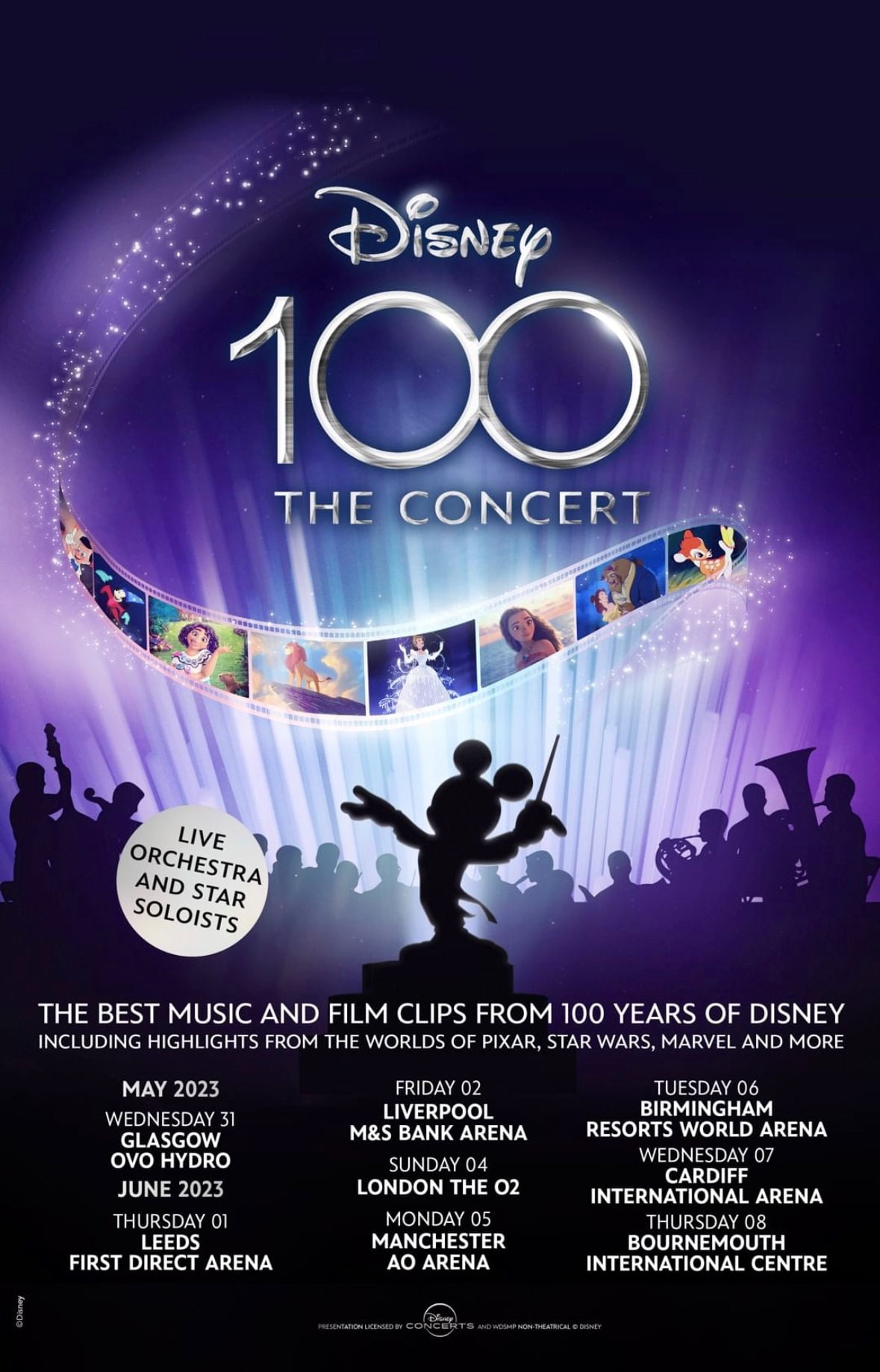 The event was also the occasion to talk about the Disney 100 concert with tickets now on sale for many cities across the UK and Europe.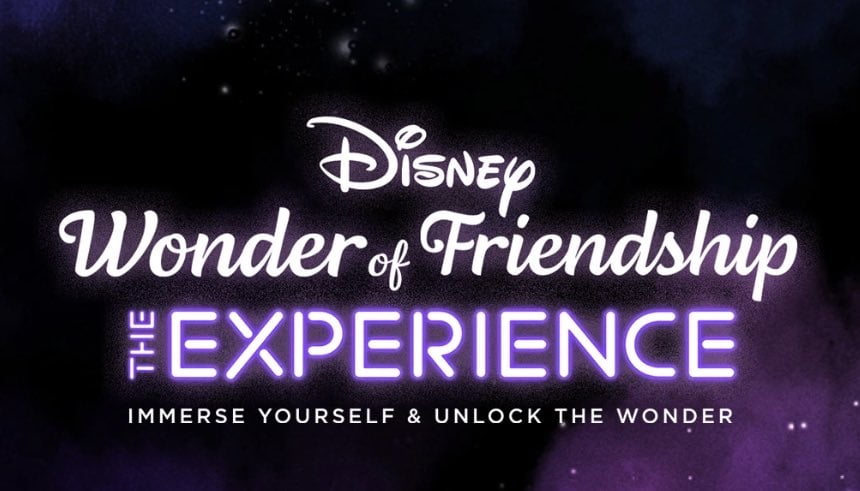 "Disney's Wonder of Friendship", a #Disney100 experience will open from May to October 2023 across the UK, France, Germany, Spain with more cities to be announced. 1000 square metres of experiences and installations across 4 rooms, incl. Alice in Wonderland, Lilo & Stitch, Lion King and Mickey & Friends. Here's the trailer: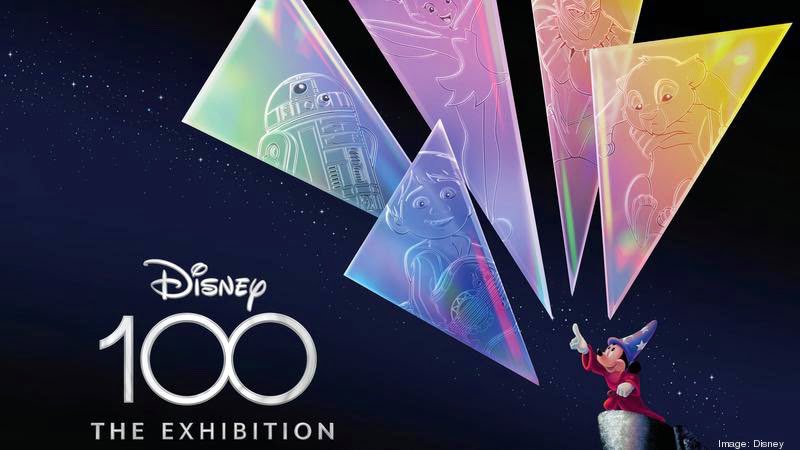 And finally it was announced that the Disney 100 Exhibit will come to London in autumn 2023 after its debut in Munich in April.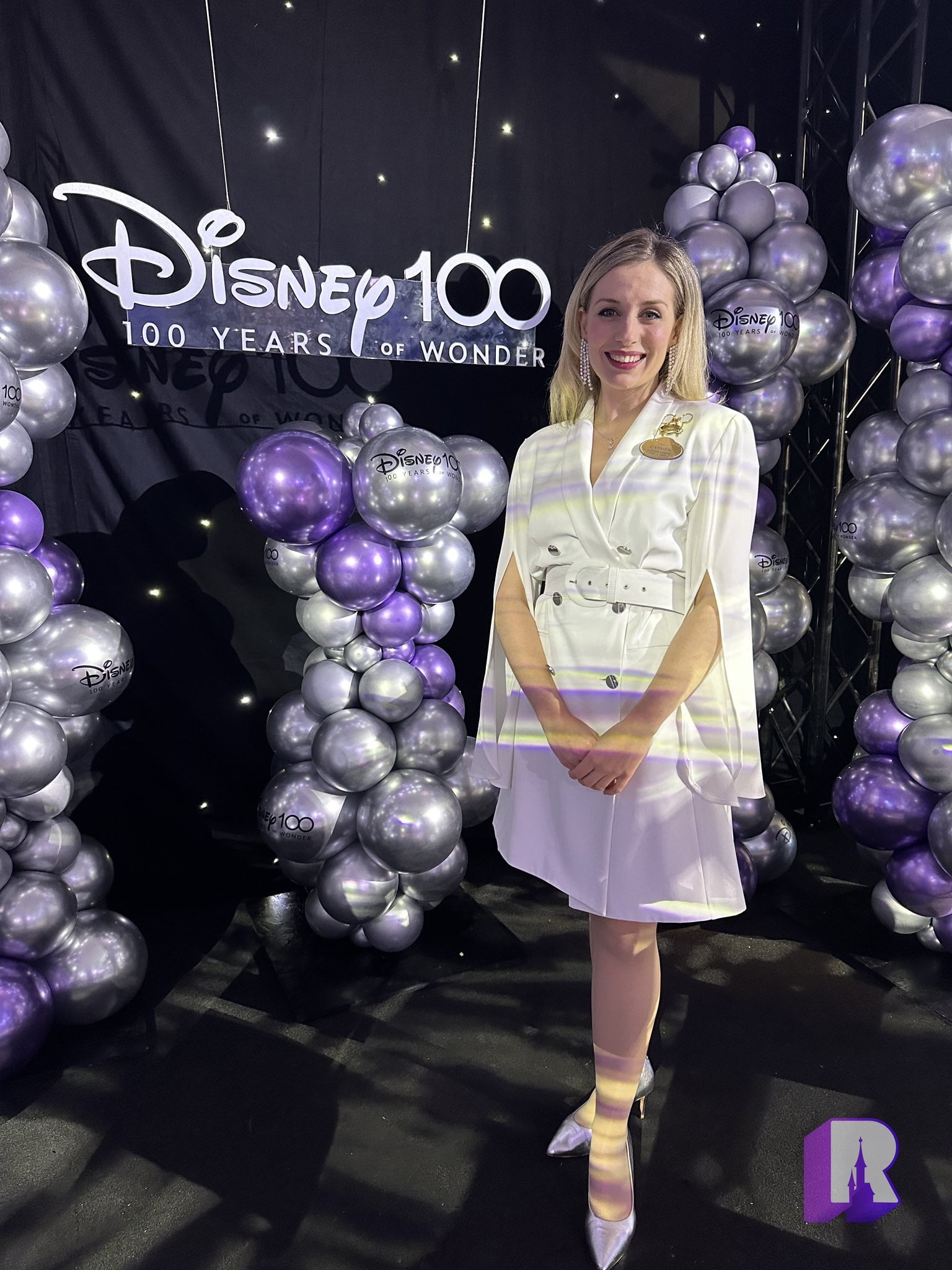 In attendance was Disneyland Paris Ambassador Carmen.
And as part of the entertainment, Disneyland Paris produced an exclusive show which featured classic and new songs on the main stage. You can watch our full video just above!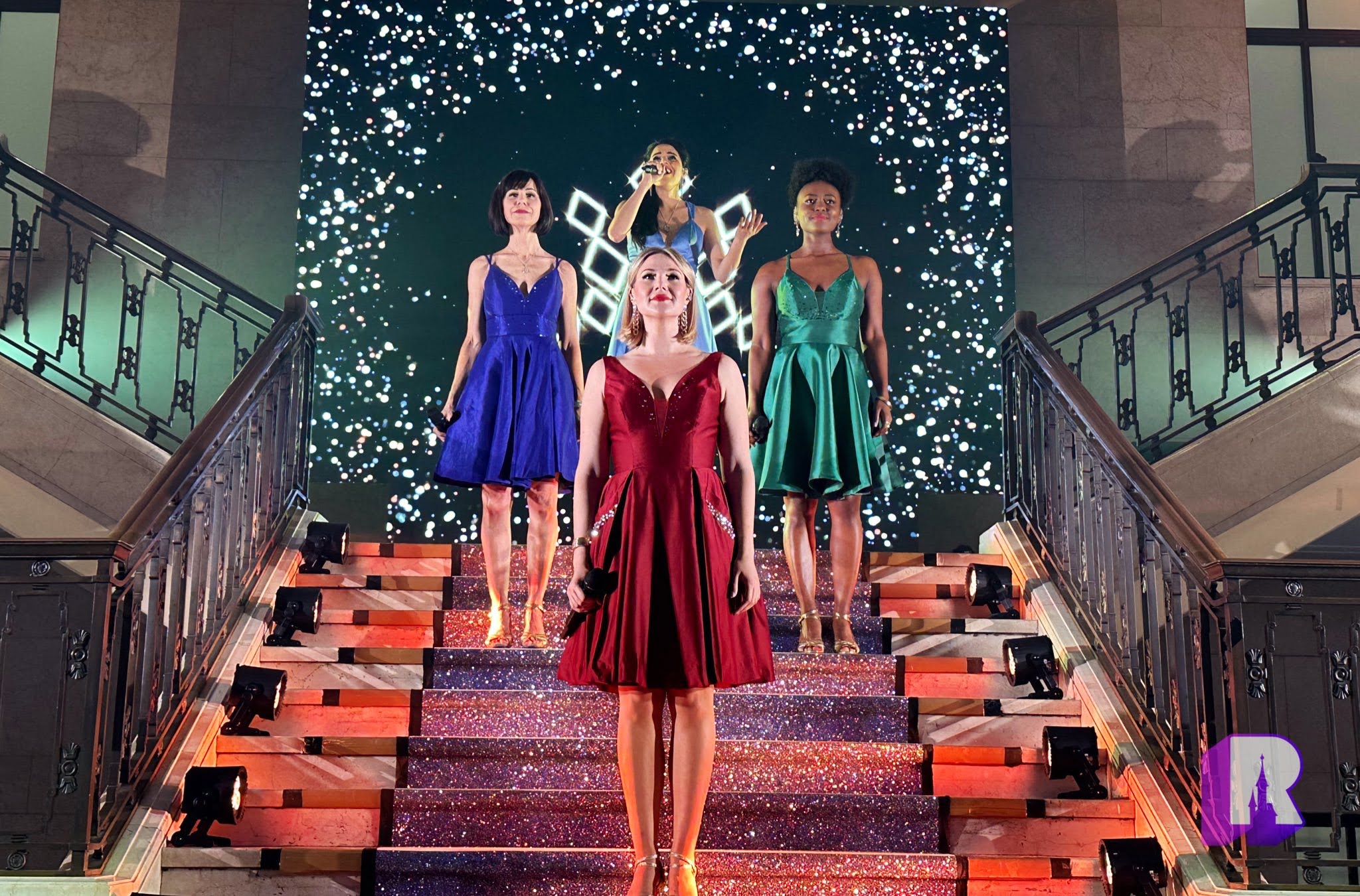 Entertainment also includes performances by the Disney Princess Convert Cast, and The Lion King West End Production. Overall a lovely evening!
Construction and Refurbishments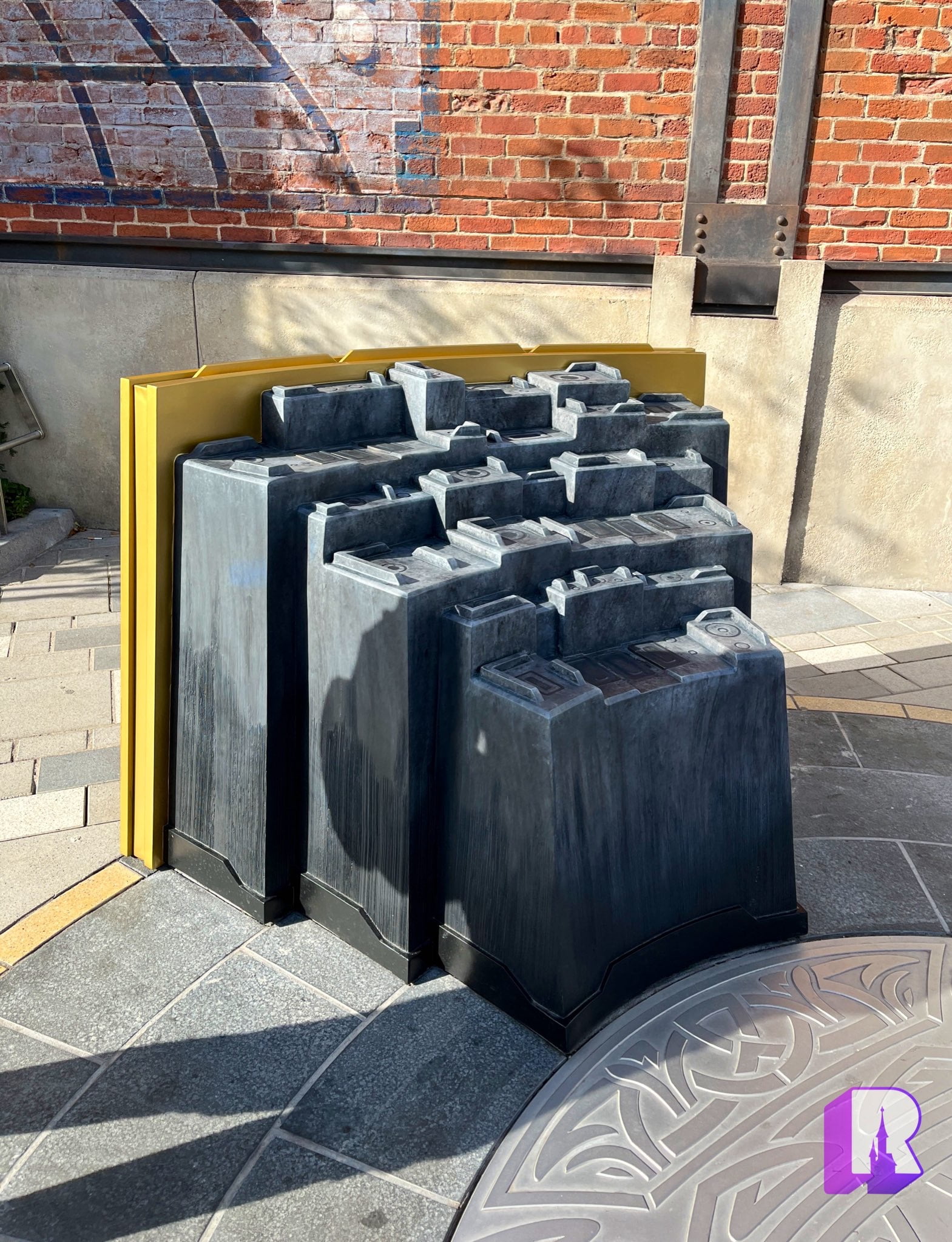 We start at Avengers Campus where the Asgard Pedestal has returned. Praise the gods!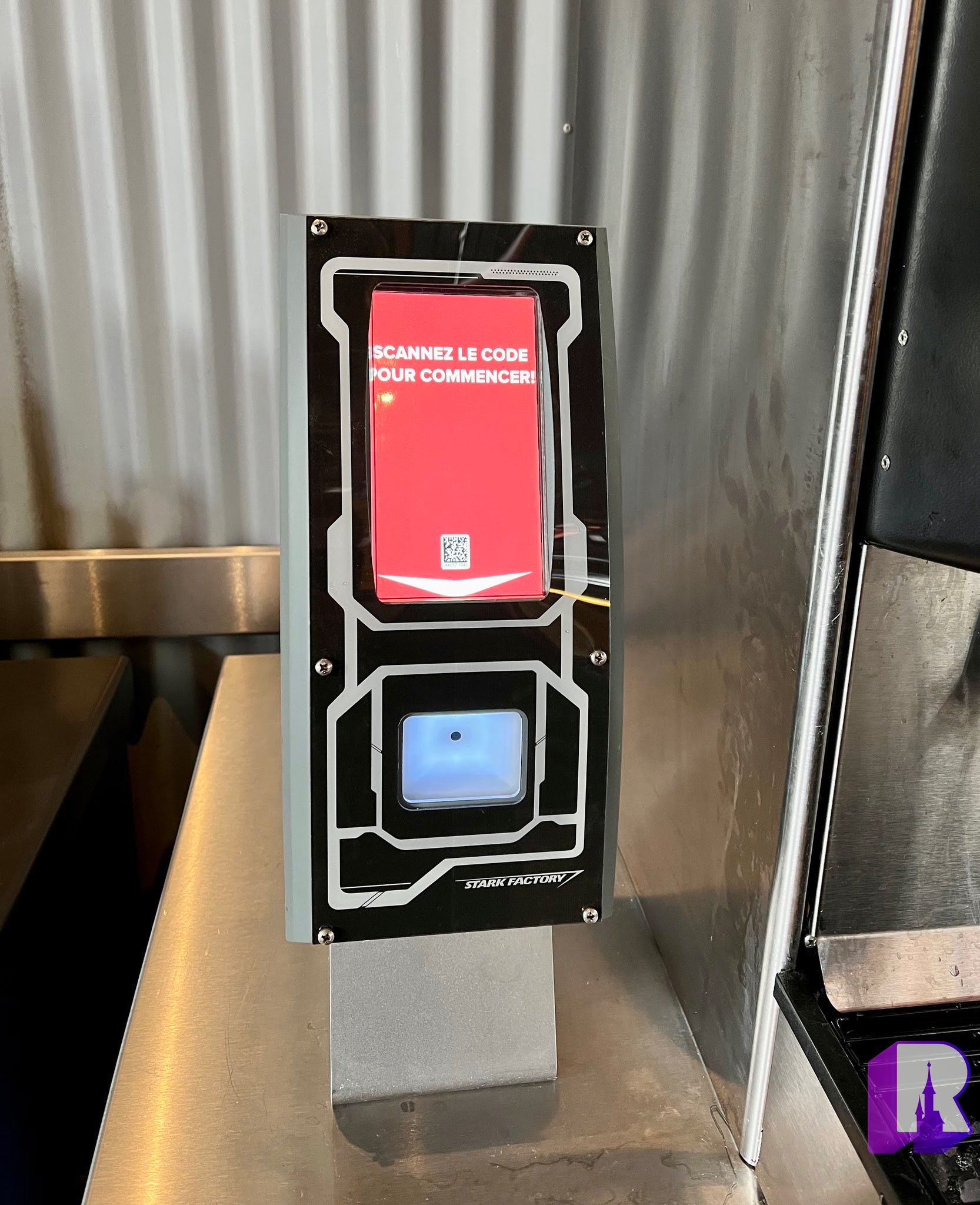 Next door at Stark Factory, the self serve soda fountains are finally in operation. They're not unlimited due to French law so Guests must scan their QR code to fill their cup once.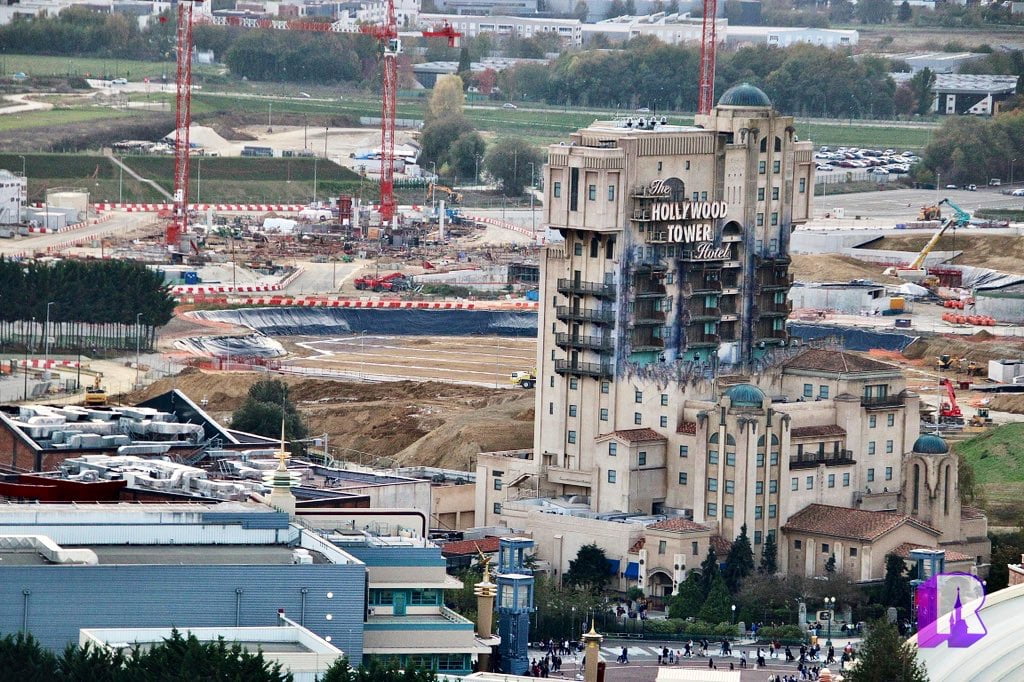 Staying at Walt Disney Studios Park with some great progress photos of the expansion project. You'll note more lining for the lake shores, progress on the rotating bridge for the marina and it looks like World of Frozen has gone vertical!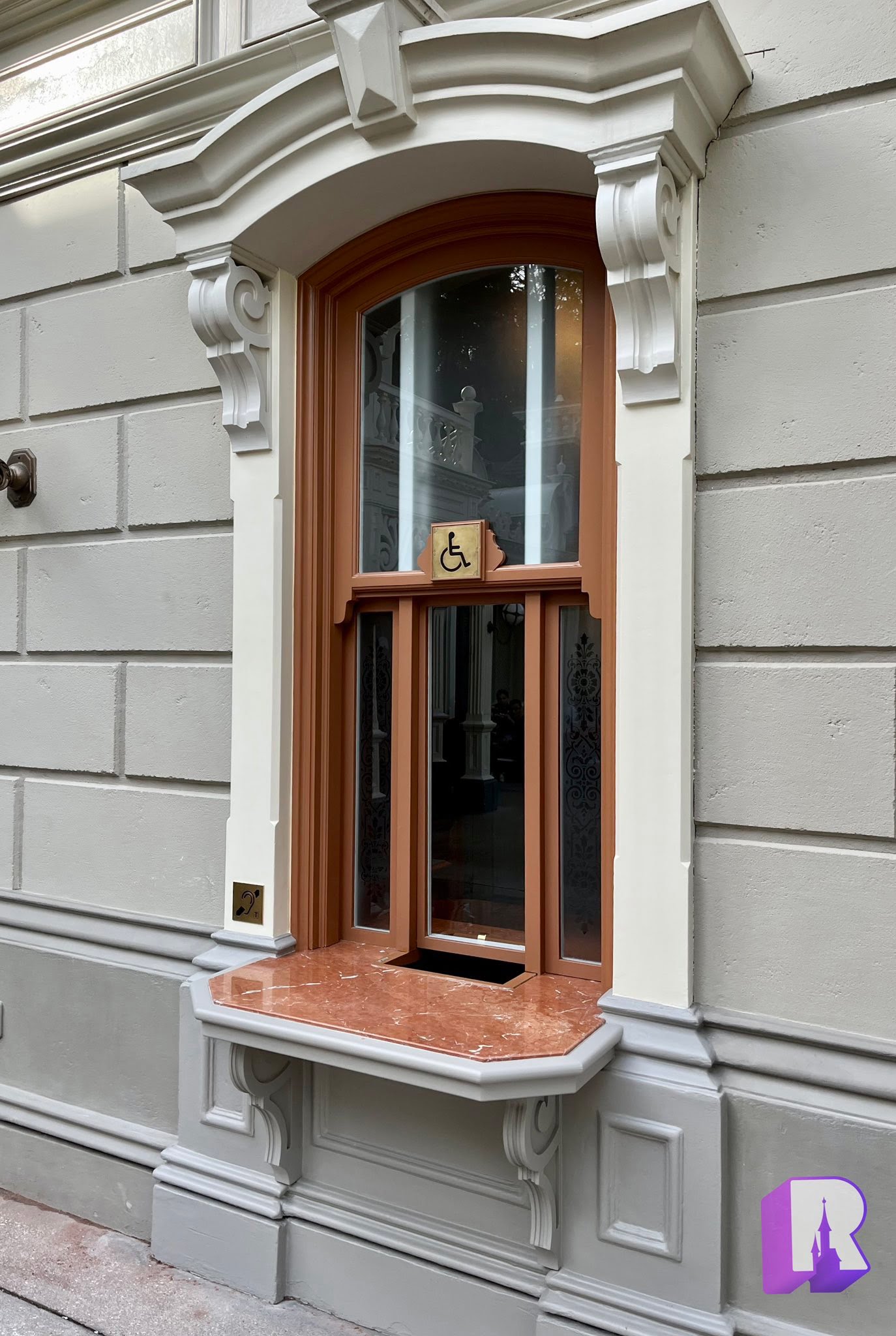 At Disneyland Park, the former currency exchange desk is back from refurbishment and has been turned into an accessible guest services desk.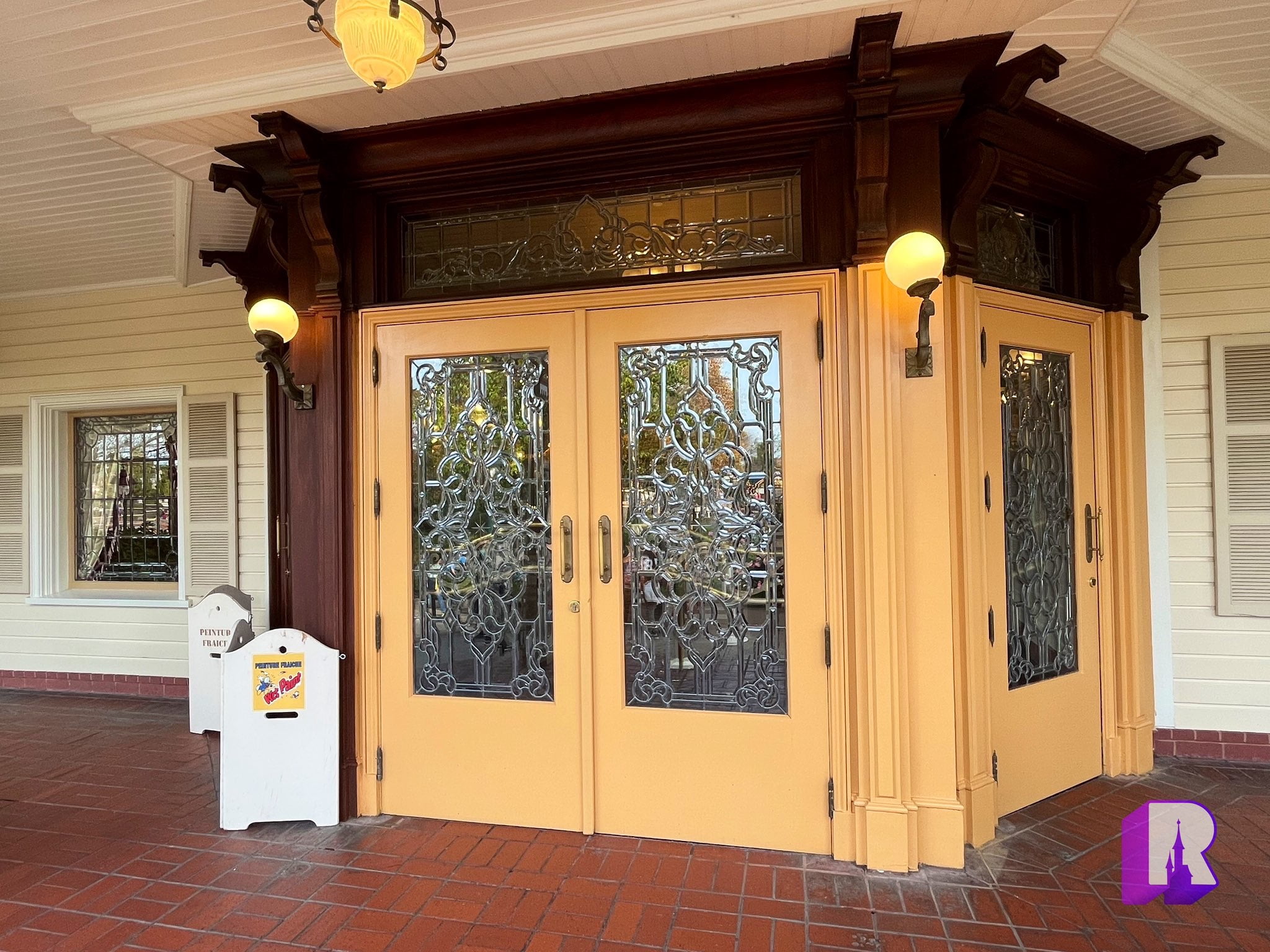 At Plaza Gardens, refurbishment continues on the entrance doors.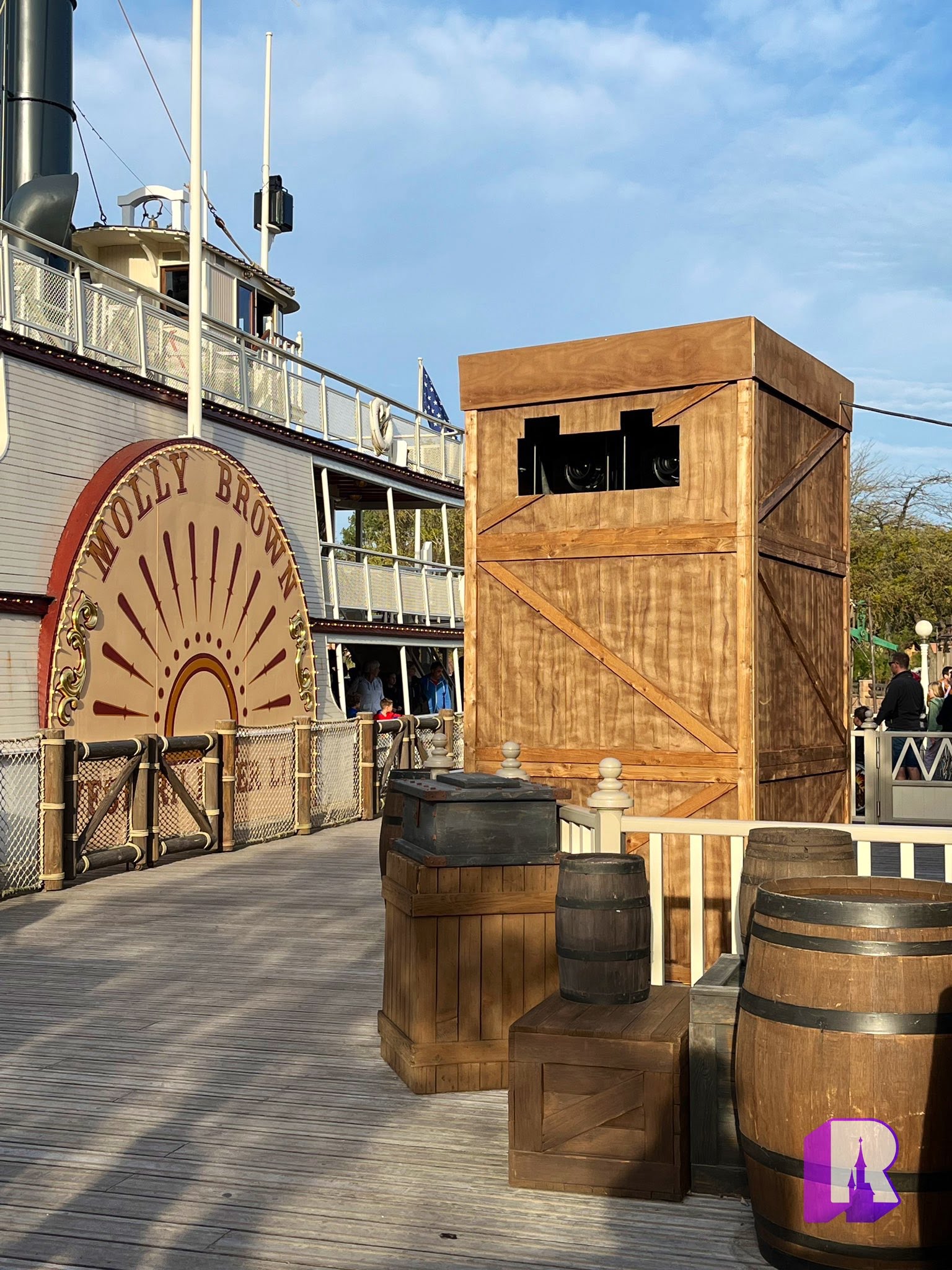 And all week we've been following the perpetration for the Halloween parties, always a feat of disguise so that the extra equipment blends (sorta) with the existing landscape of the lands.
Merchandise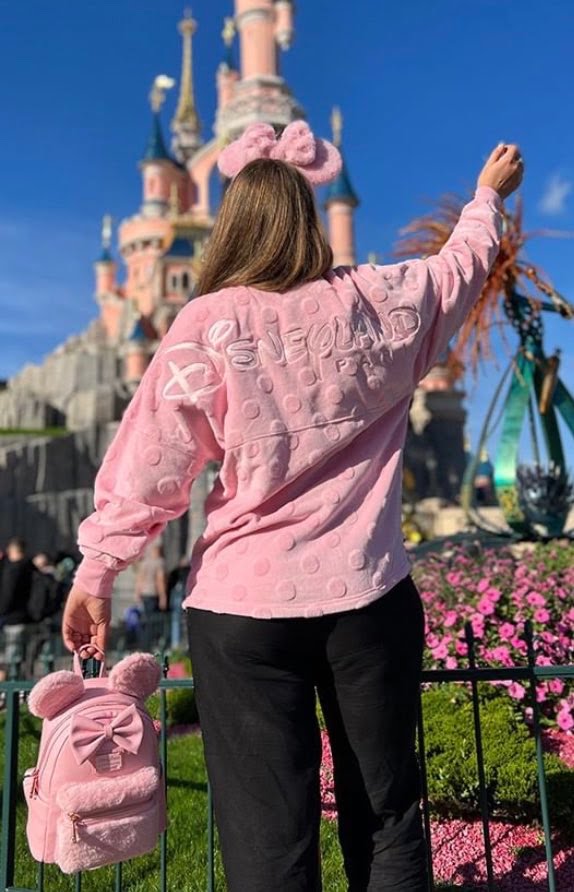 A new collection called "Make It Pink!" will be available exclusively for AP Holders on November 9 and 10 at The Storybook Store. It includes a fluffy Loungefly bag, Disneyland Paris Spirit Jersey and Headband. People seem to really be excited for it !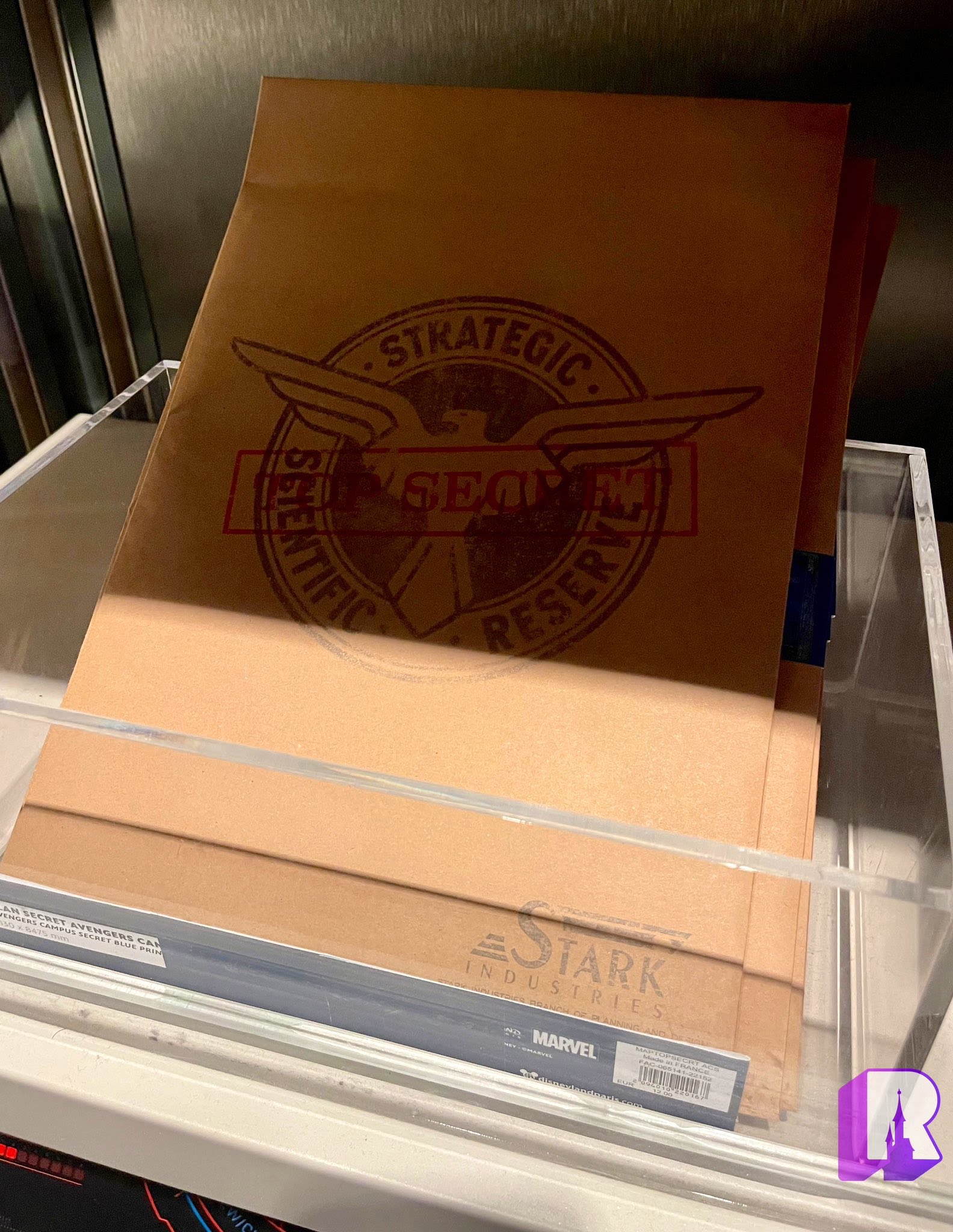 The map of Avengers Campus is back in stock at Mission Equipment. Definitely a favorite !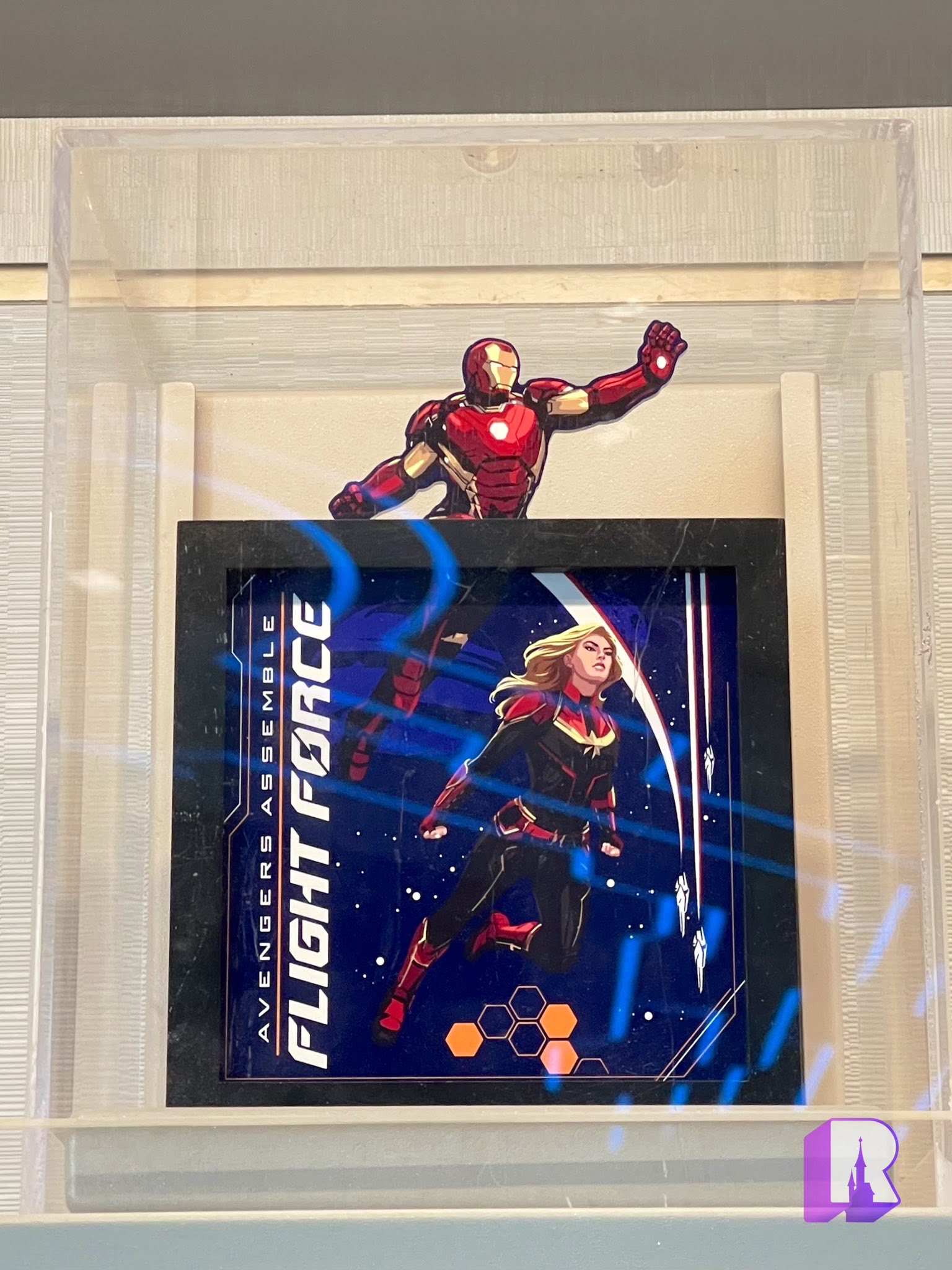 Also at Mission Equipment, these limited edition "augmented" frame.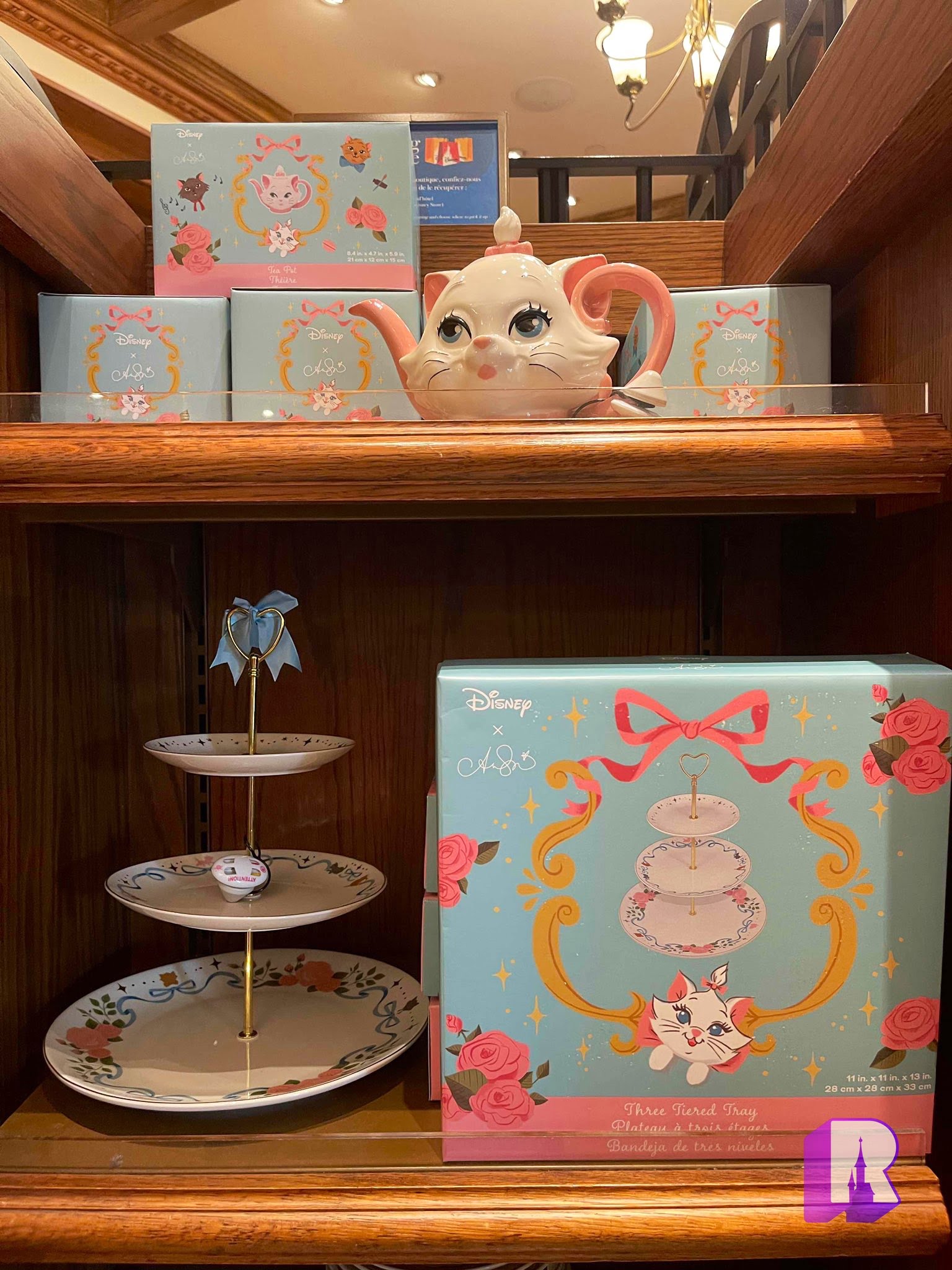 And at Chez Marianne, a new dishware / afternoon tea collection all about Marie and the Aristocats !
This and that…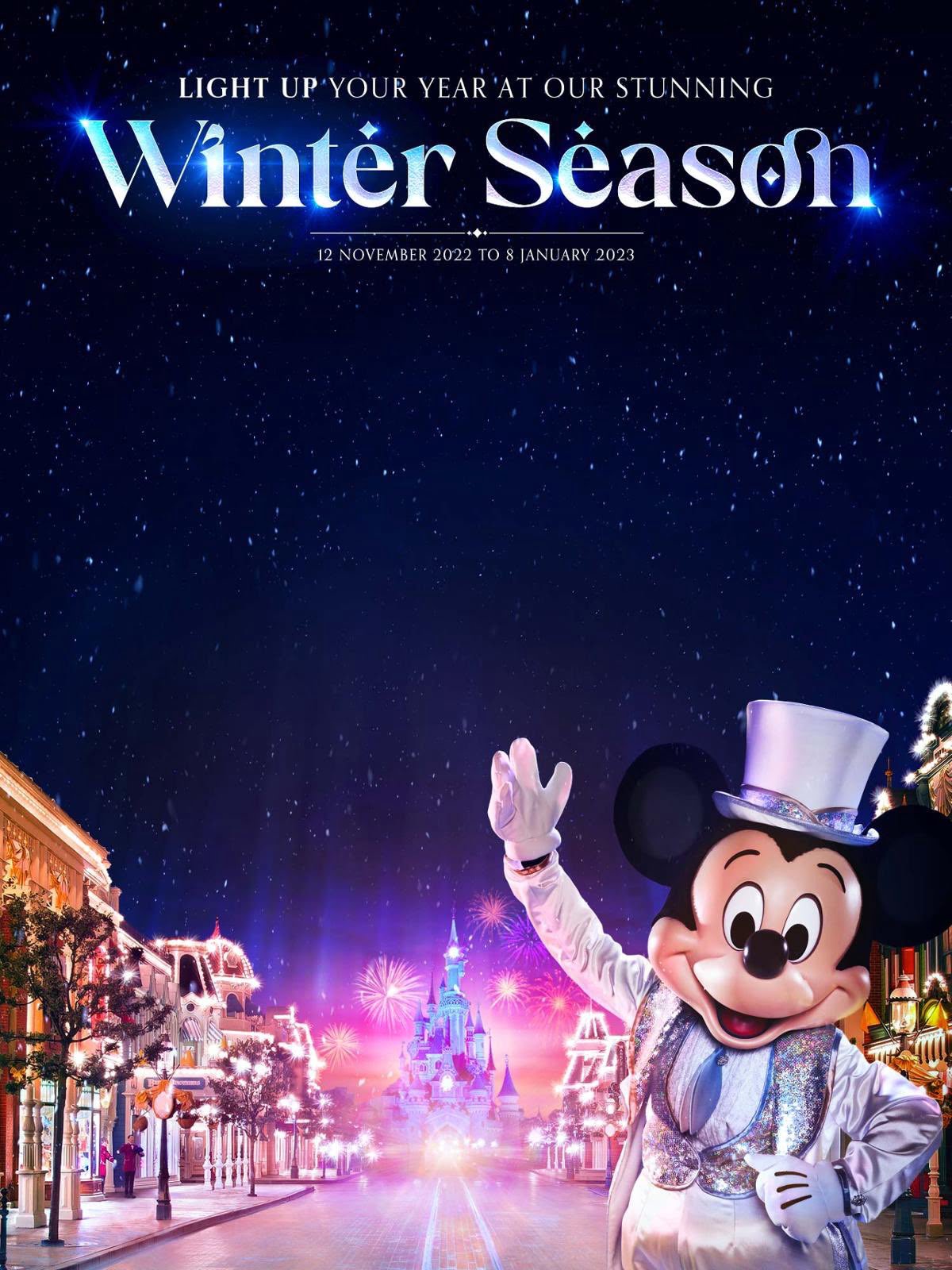 A new "winter season" visual has popped up for Disneyland Paris. Turns out this is only for some markets including the Middle East – don't worry the season is still called "Disney's Enchanted Christmas".
And that's our round up of the week! Lots of exciting things to look forward to. I'll see you again next week for a new look at everything new at Disneyland Paris !