Hi everyone! Welcome to a new weekly report. The Halloween season continues with a few adjustments and surprises, we got some scarily cool freak weather and as always we take a look at the latest merchandise and refurbishments:
Halloween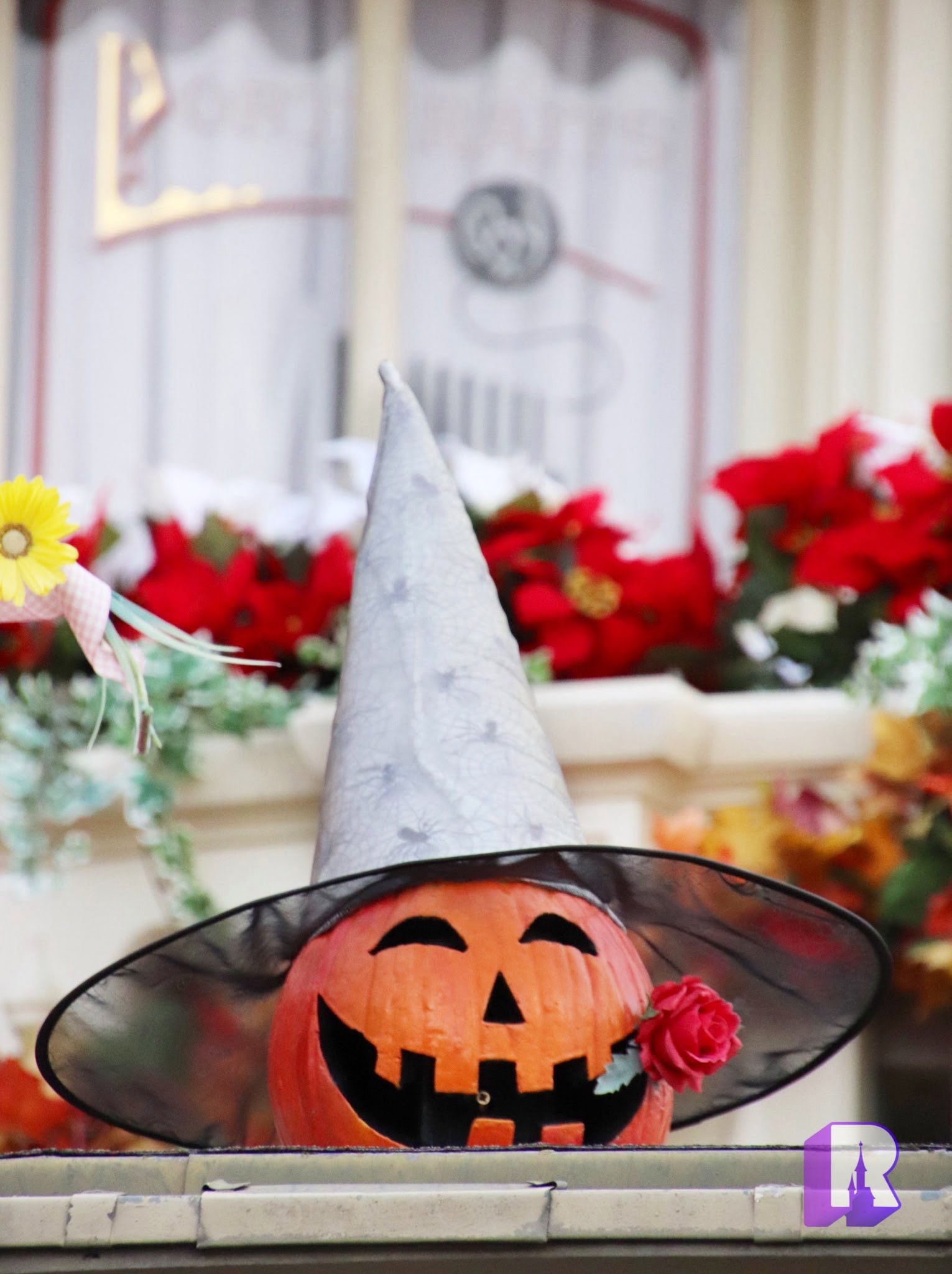 It's the last two weeks of the Halloween season (although realistically who wants Halloween after October 31? Probably no one, like no one wants the Christmas Season after January 1 but I guess the answer is always the same: out of touch marketing. But I digress).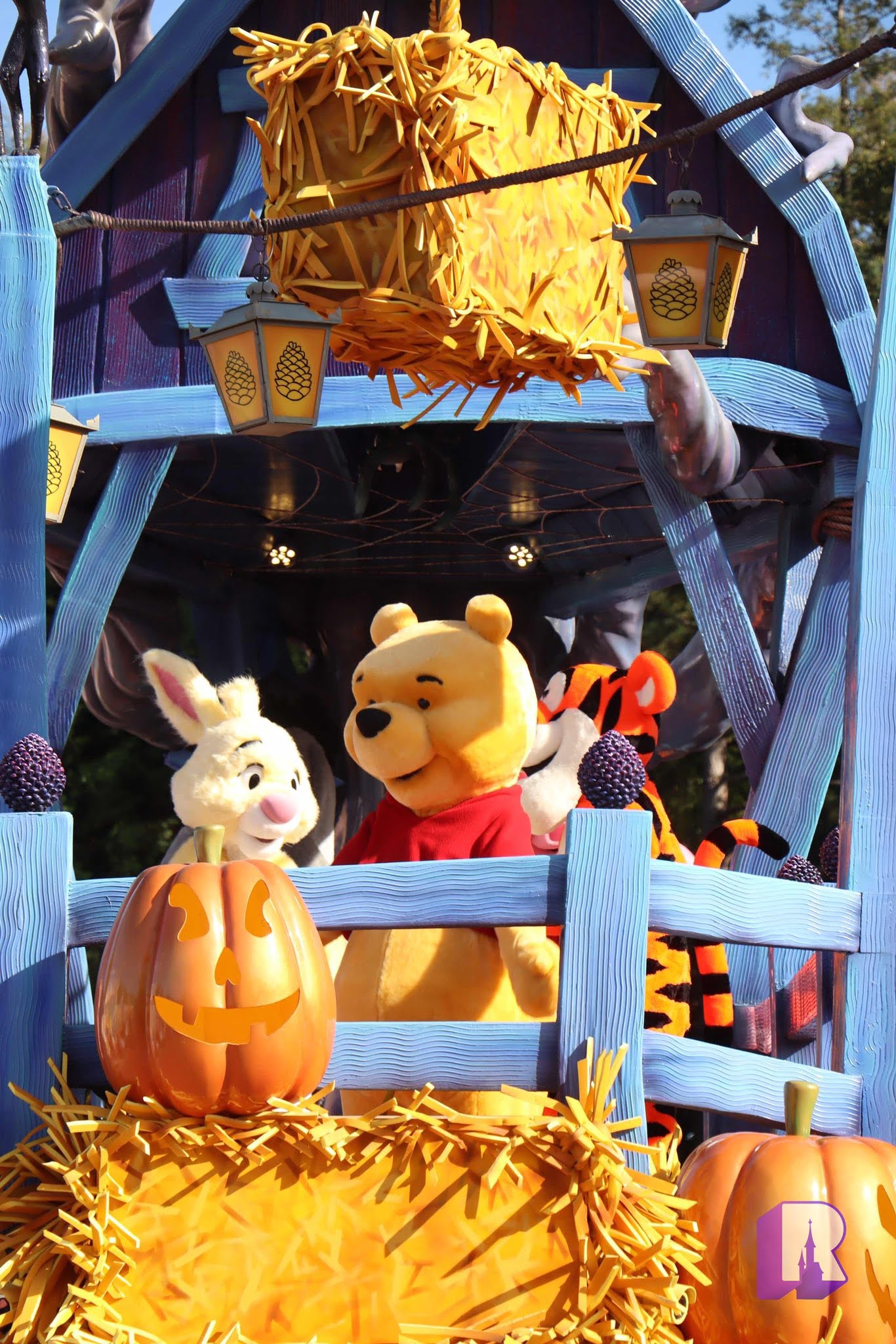 As we're now in the busy Halloween rush, Mickey's Halloween Celebration is being performed twice a day everyday as it should be ! Although there was operational reasons for single daily performances, this lead to overcrowding and a lesser overall experience for guests.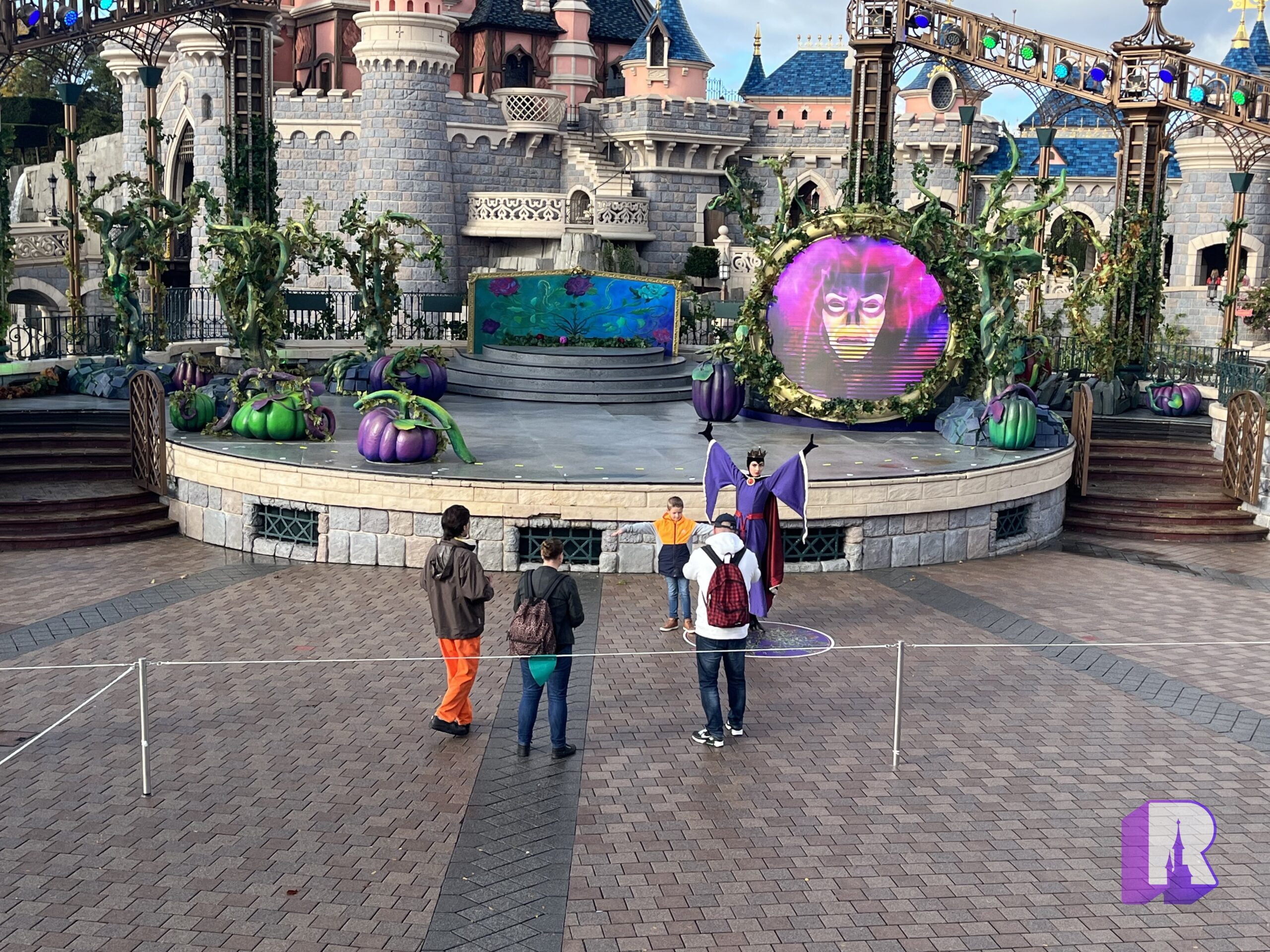 Over at the Villains Den, enclosure systems now allow Guests to queue for the Villains instead of a general free for all. A relief for Guests who aren't into pushing and shoving to meet their favorites.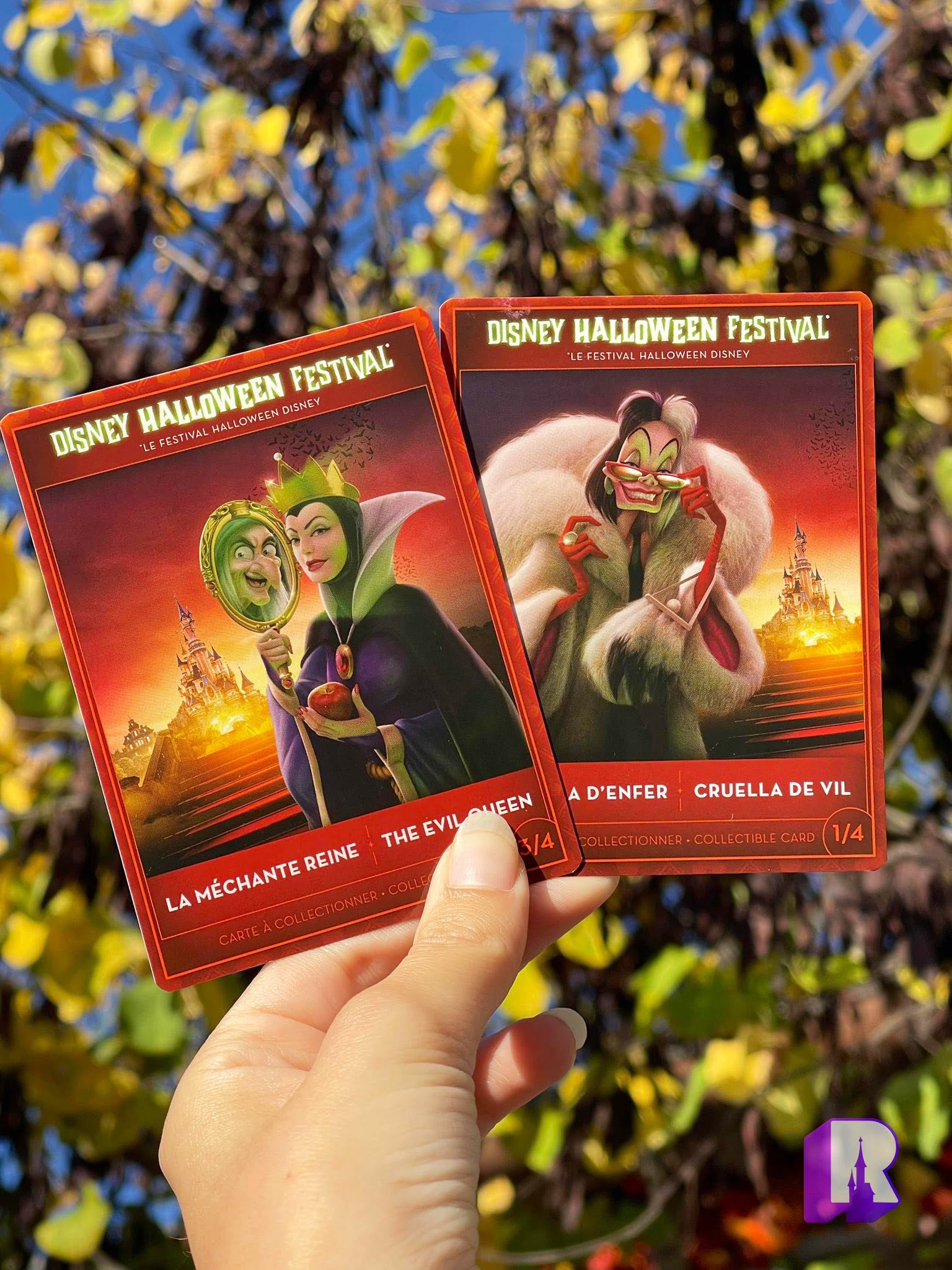 An additional surprise awaited guests this weekend: 4 new Disney Villains collectible cards. Guests can ask for these from some of the guest flow, custodial, ACC and shop Cast Members until the end of the season (while stocks last)
Thunder in Thunder Mesa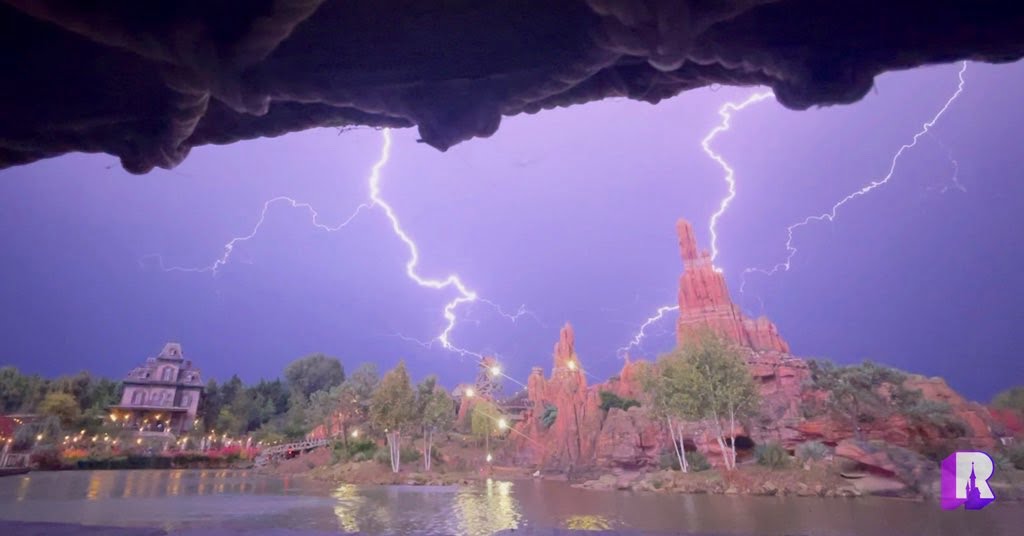 Some incredible shots on Thursday night as VERY inclement weather swept the Resort.
We were lucky to be in Thunder Mesa to enjoy this perfect theming addition from Mother Nature.
Construction and Refurbishments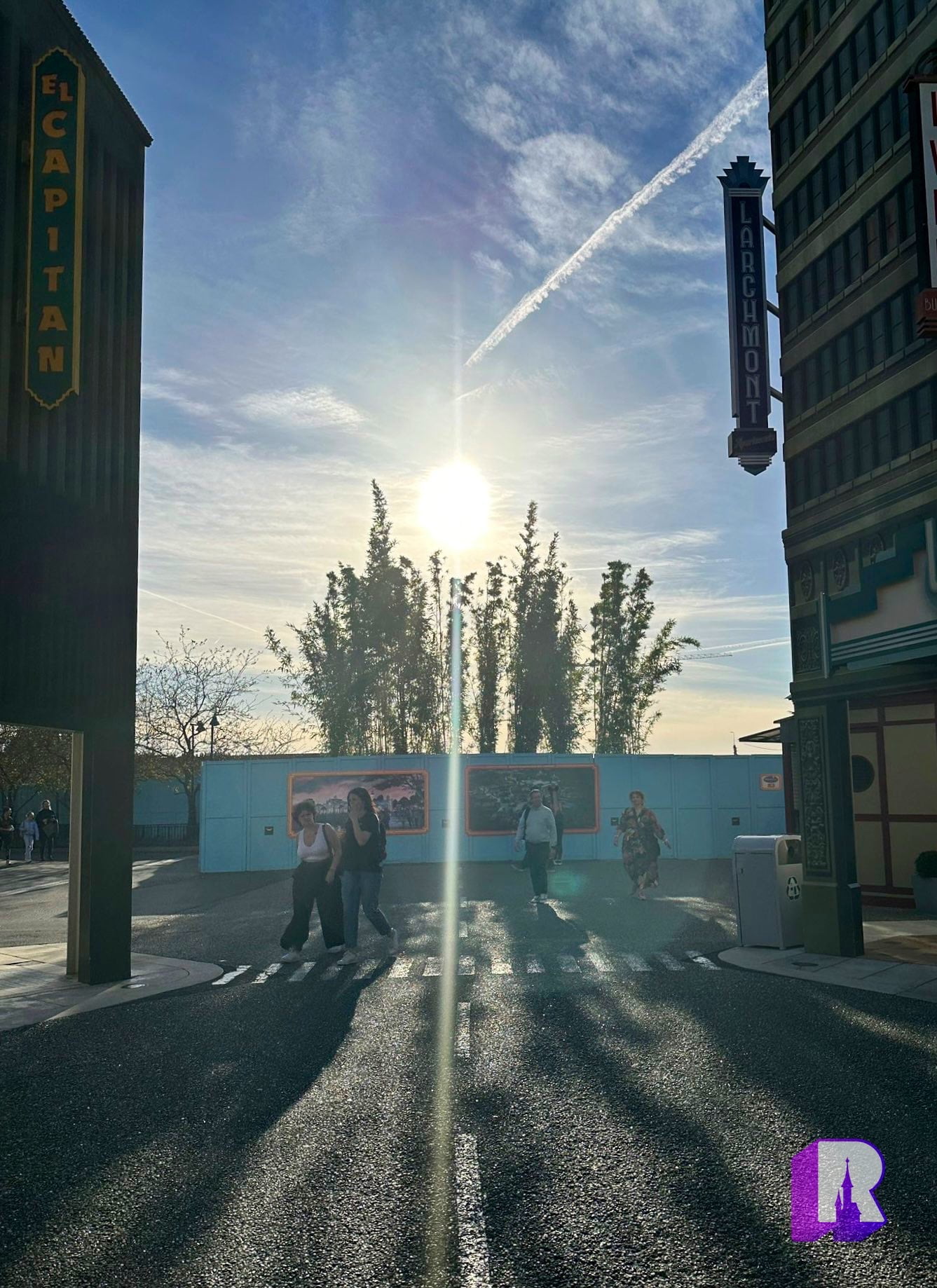 We start at Walt Disney Studios Park where tall skinny trees were added to attempt to hide the expansion project construction. Let's just say it's a bit comical for now but I guess they will grow by the time the project is done.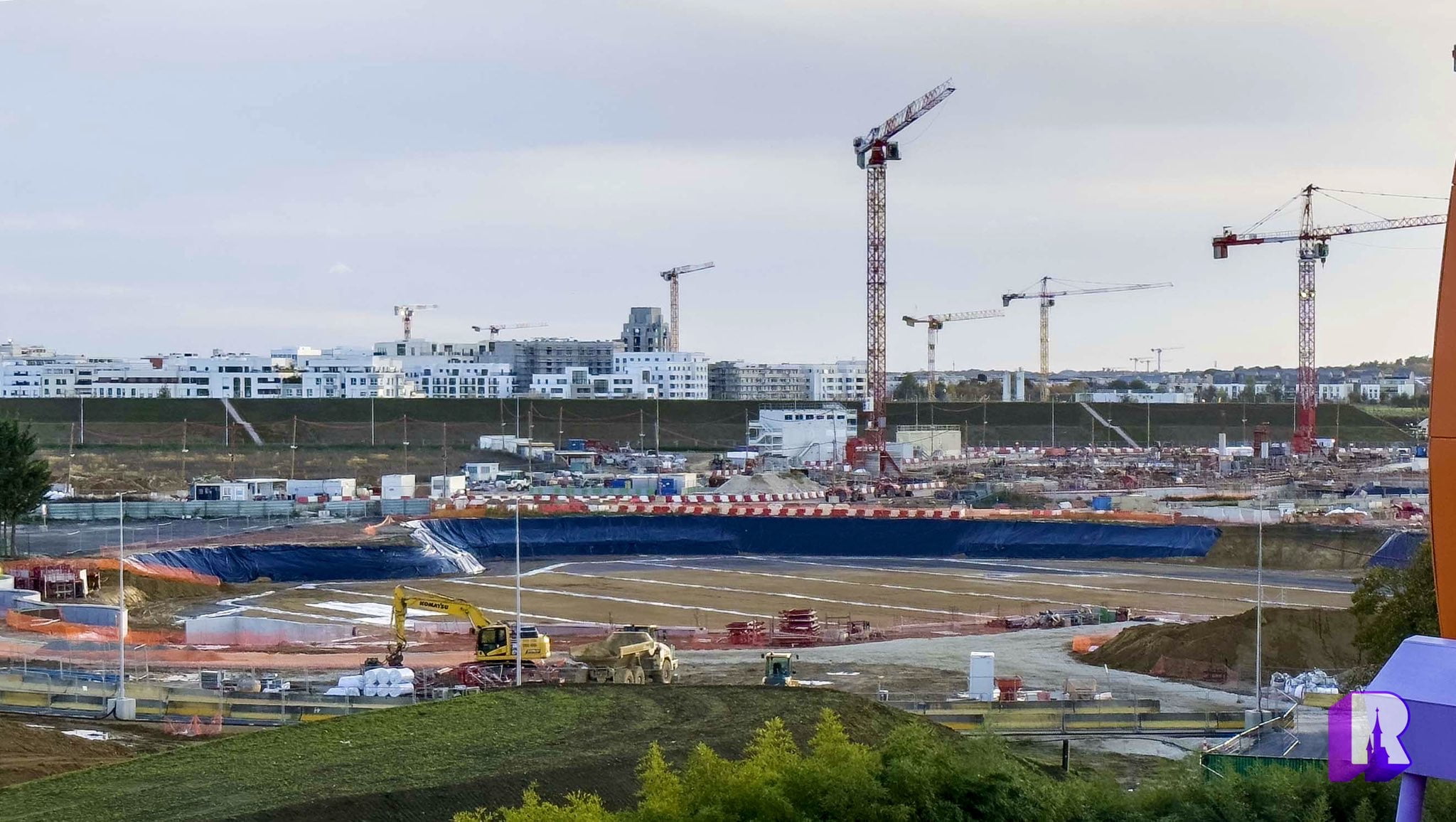 Talking about the Walt Disney Studios Park expansion project, it's all going pretty well with the lake continuing to take shape and World of Frozen looking ready to go vertical any day now. We can also expect the lake to start filling up in the not too distant future as the environnemental study planned for a "natural" filling up over months of rainfall.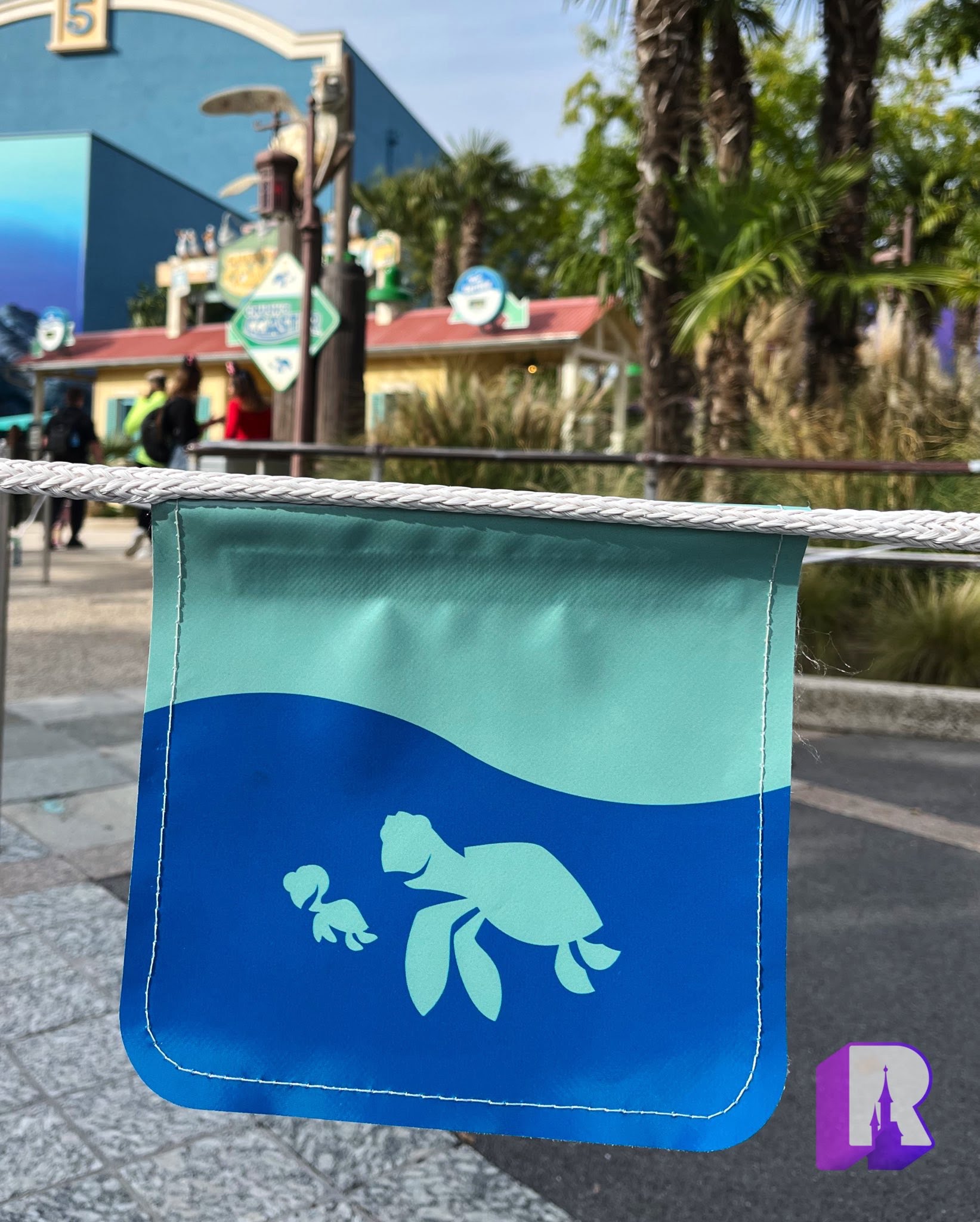 Inside the Park, new flags were deployed for the extended queues at Tower of Terror, Crush's Coaster and Ratatouille. Tower definitely won that game.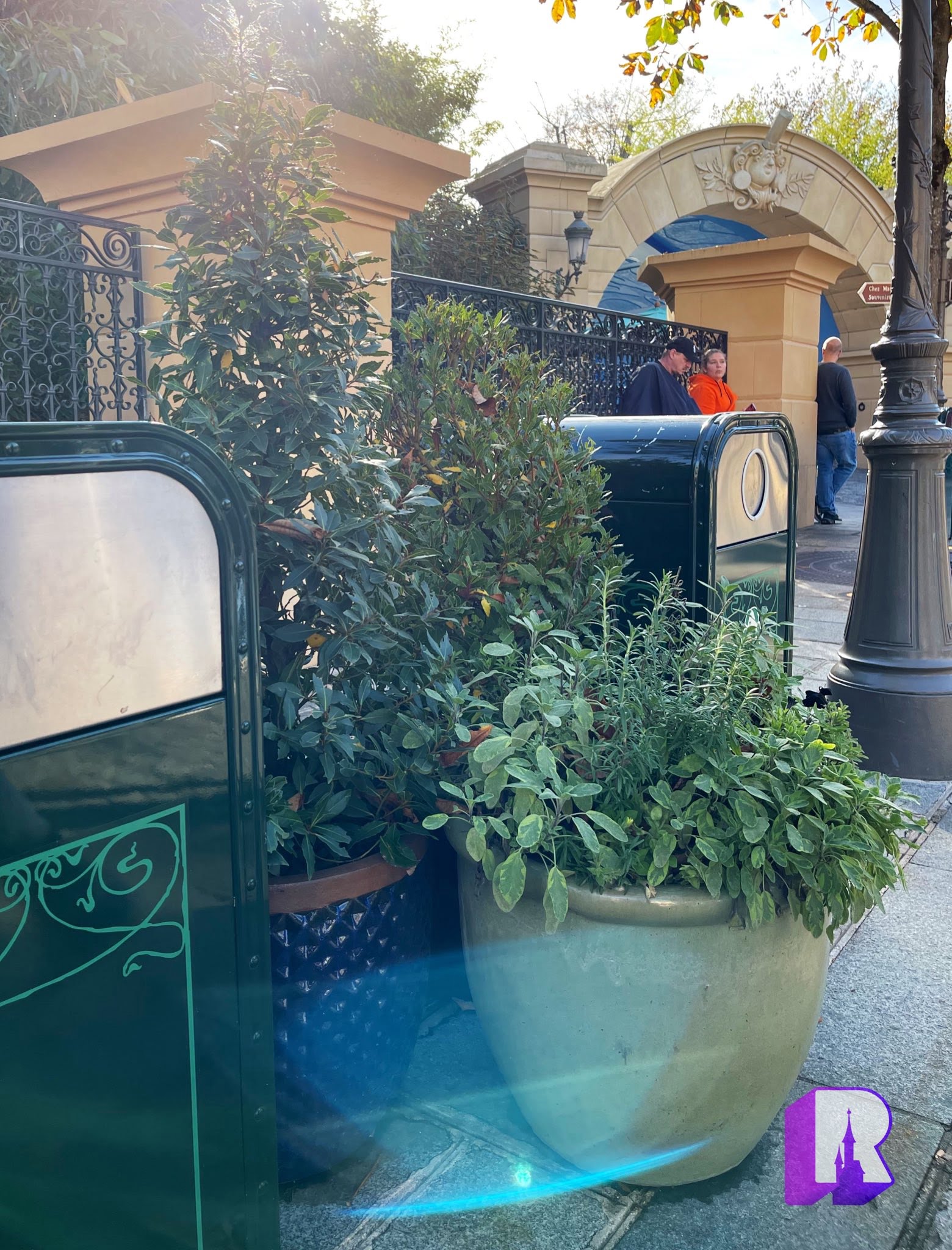 On Place de Rémy we've got some new greenery! In the form of potted plants.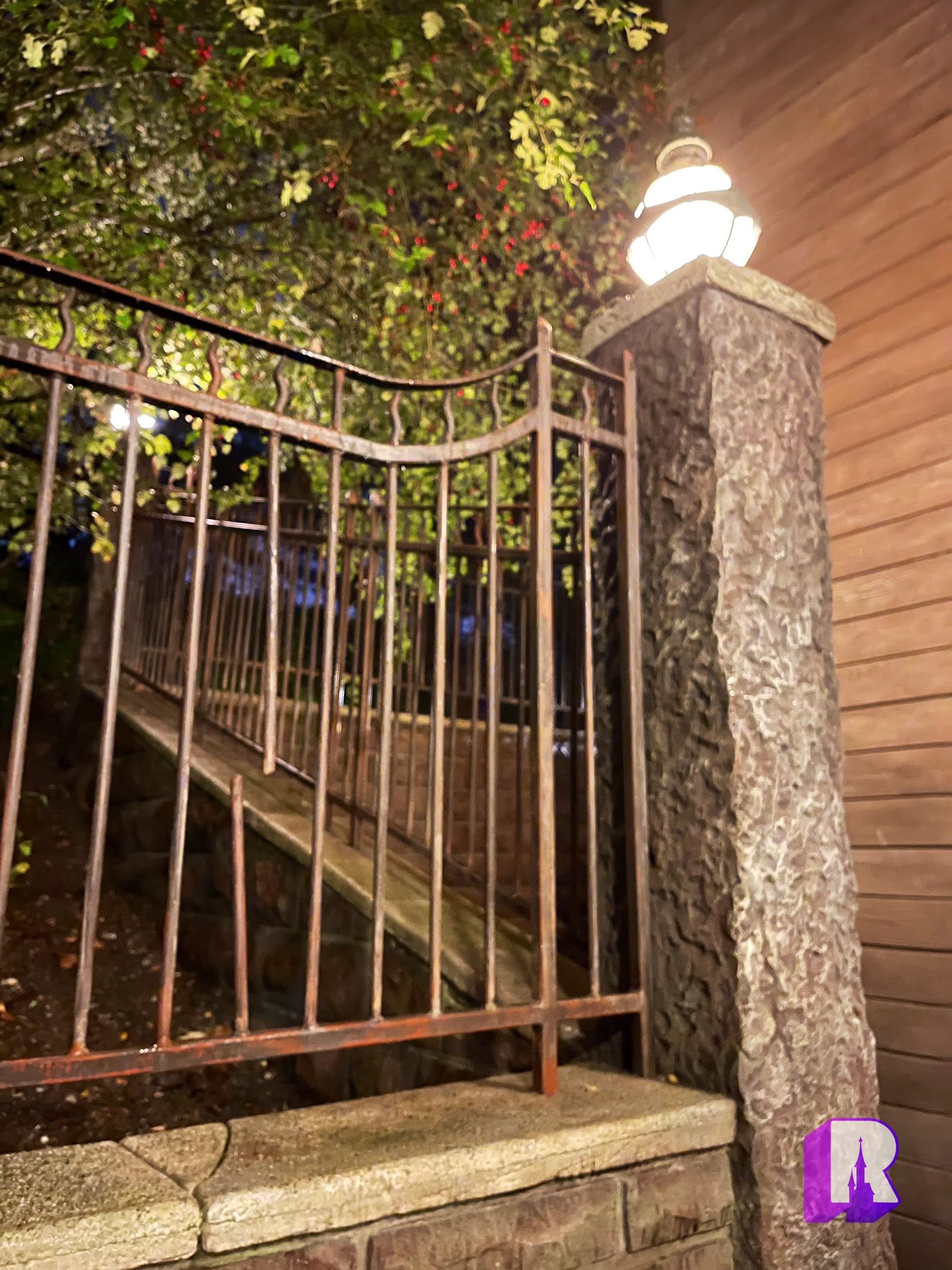 Not a ton of new projects ongoing at Disneyland Park as is often the case during bush periods. The Phantom Manor back exit is now completed with new safety gates to avoid Guests wandering backstage and new lighting. The Phantom is watching you.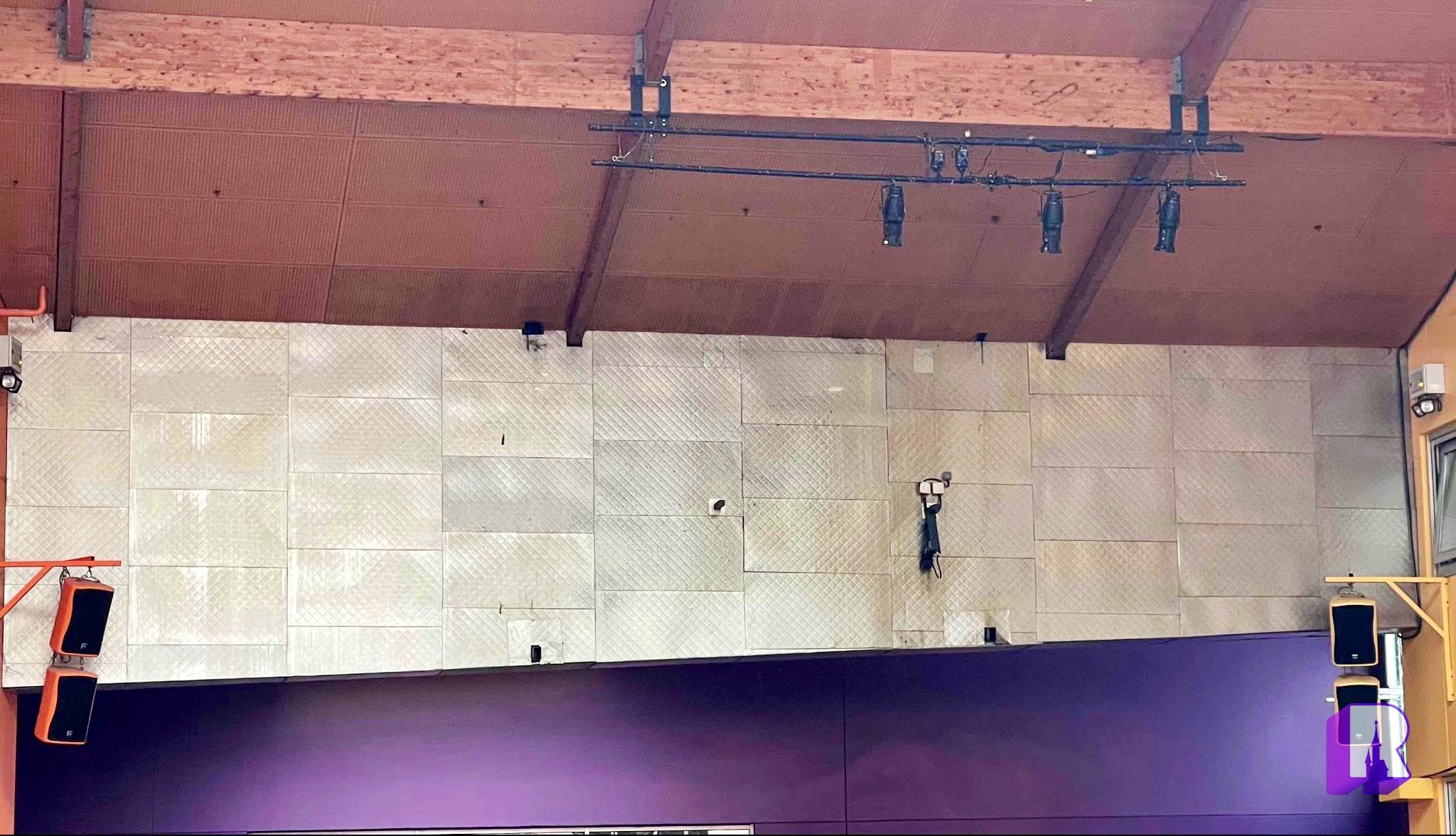 At Disney Village, the video screen was removed and is currently being replaced with a new HD unit.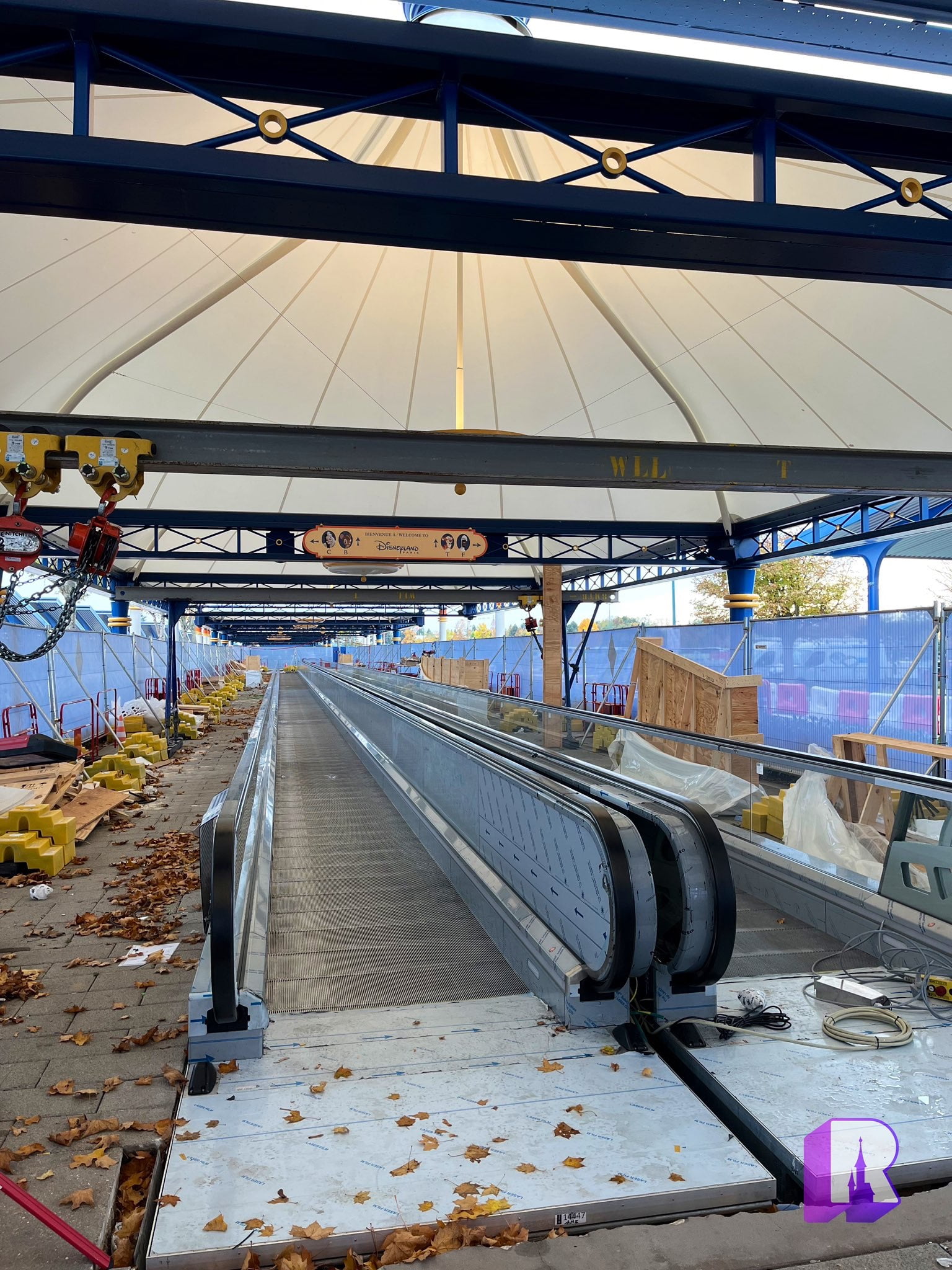 At Guest Parking, work is moving along nicely to replace al the moving walkways, with some of them already close to being ready.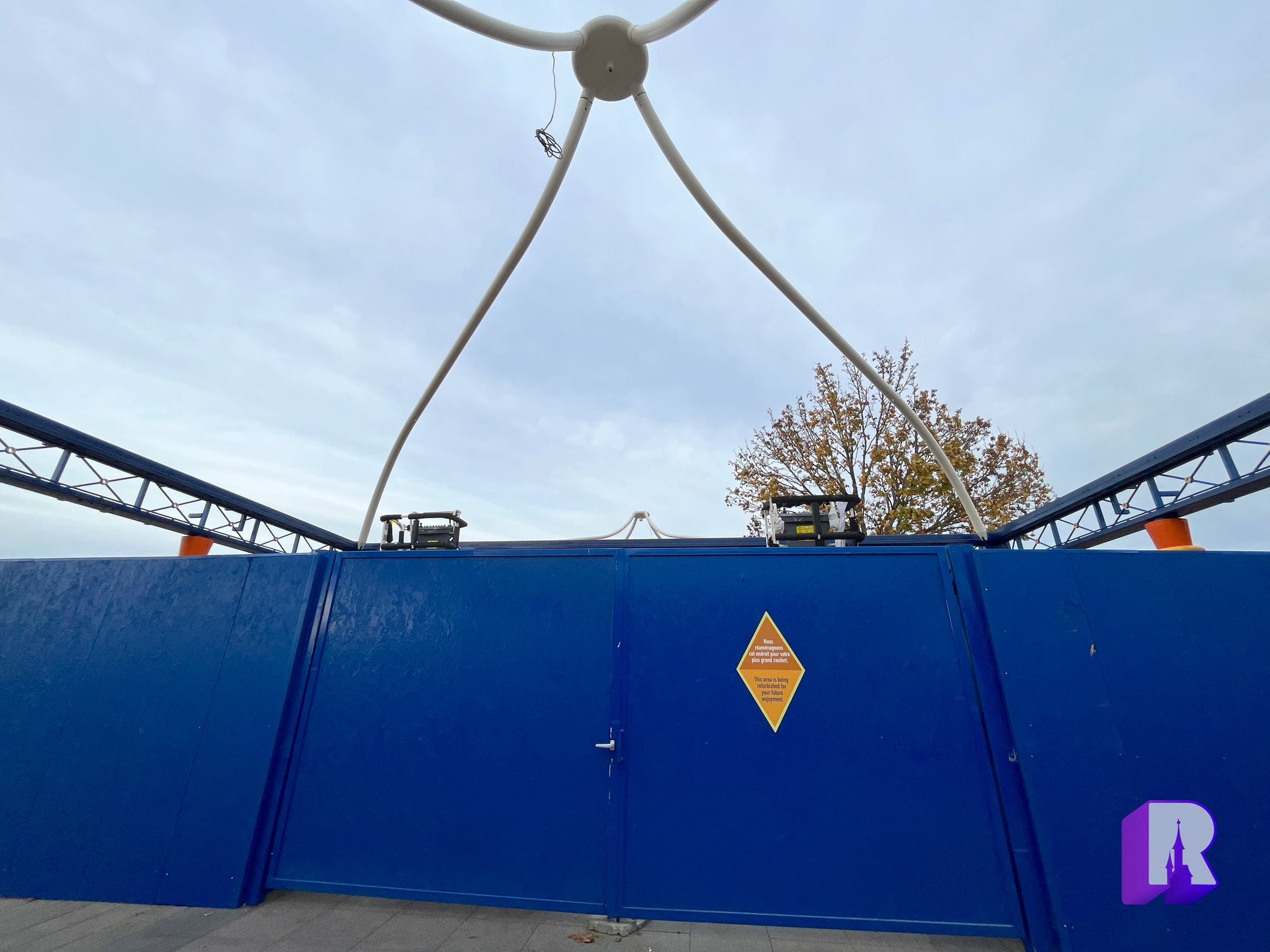 Work also continues on the refurbishment and repainting of the tents.
Merchandise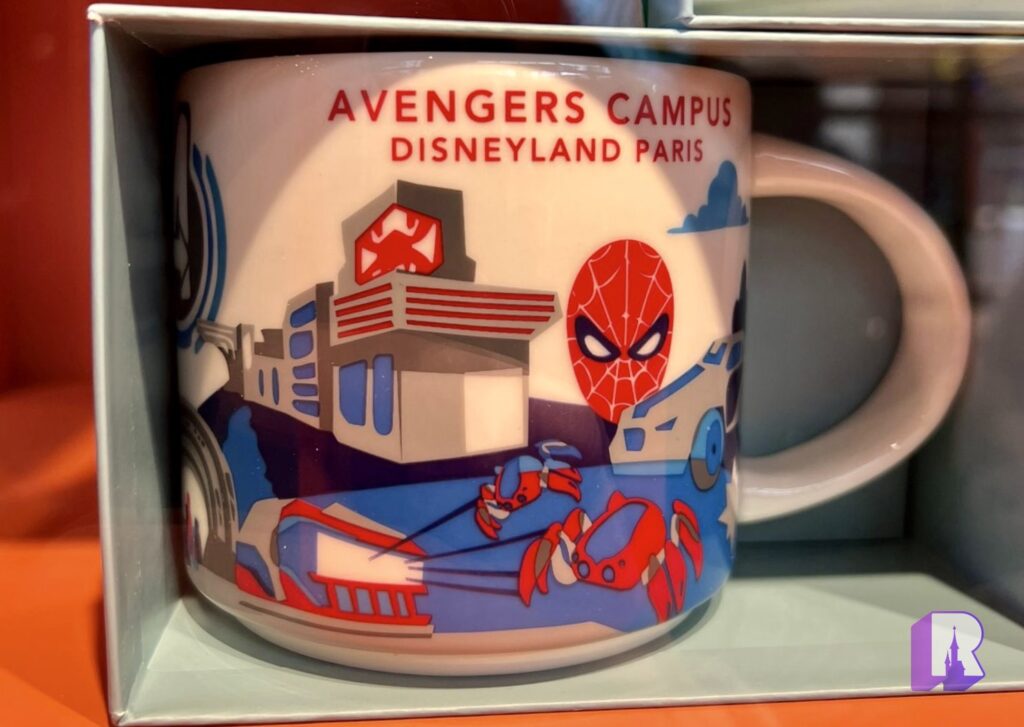 Starbucks has released a new Avengers Campus Paris mug, available at the Disney Village location (€21.95)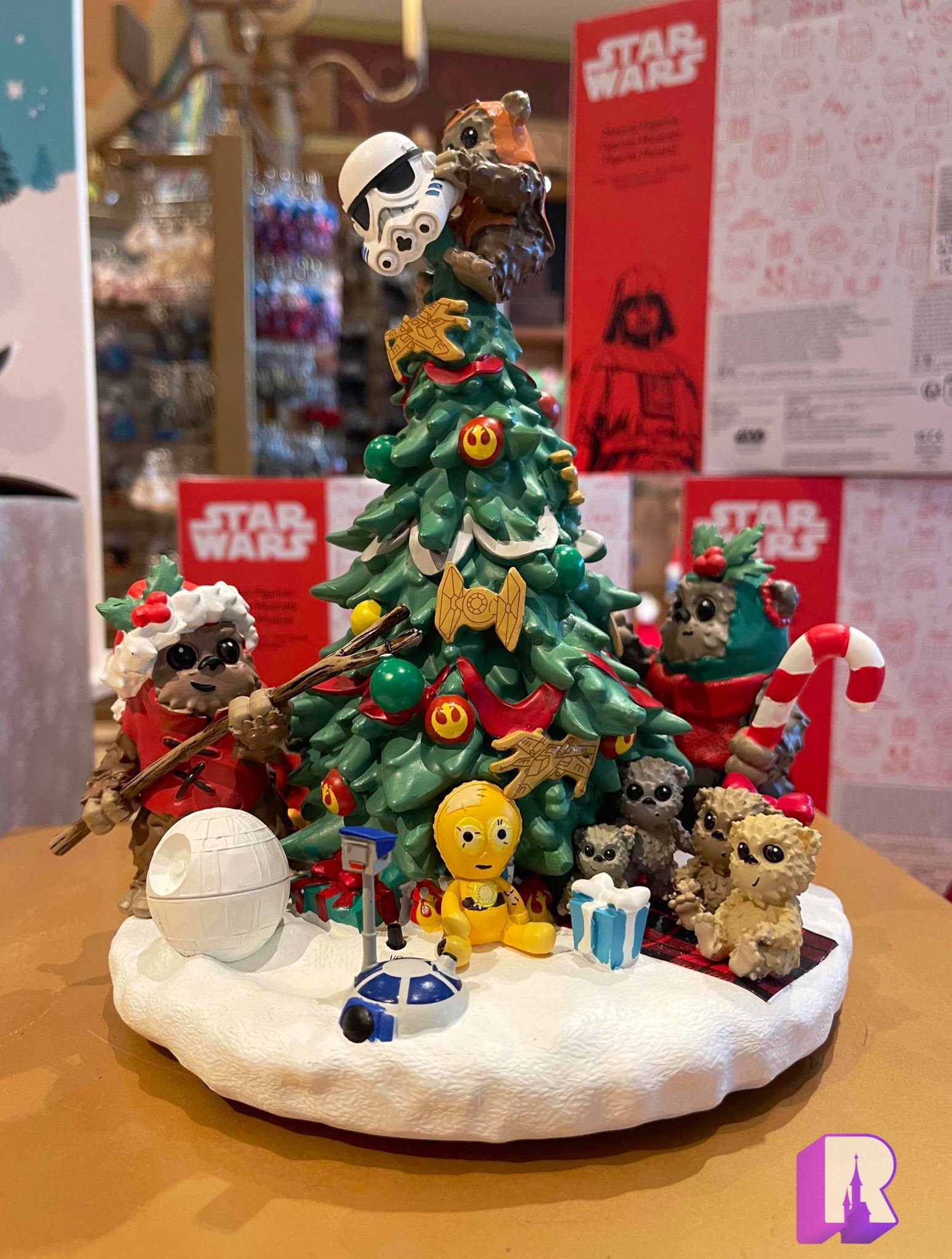 With Christmas fast approaching, the holiday collections from every franchise are filling up the shelves, like this awesome Star Wars tree.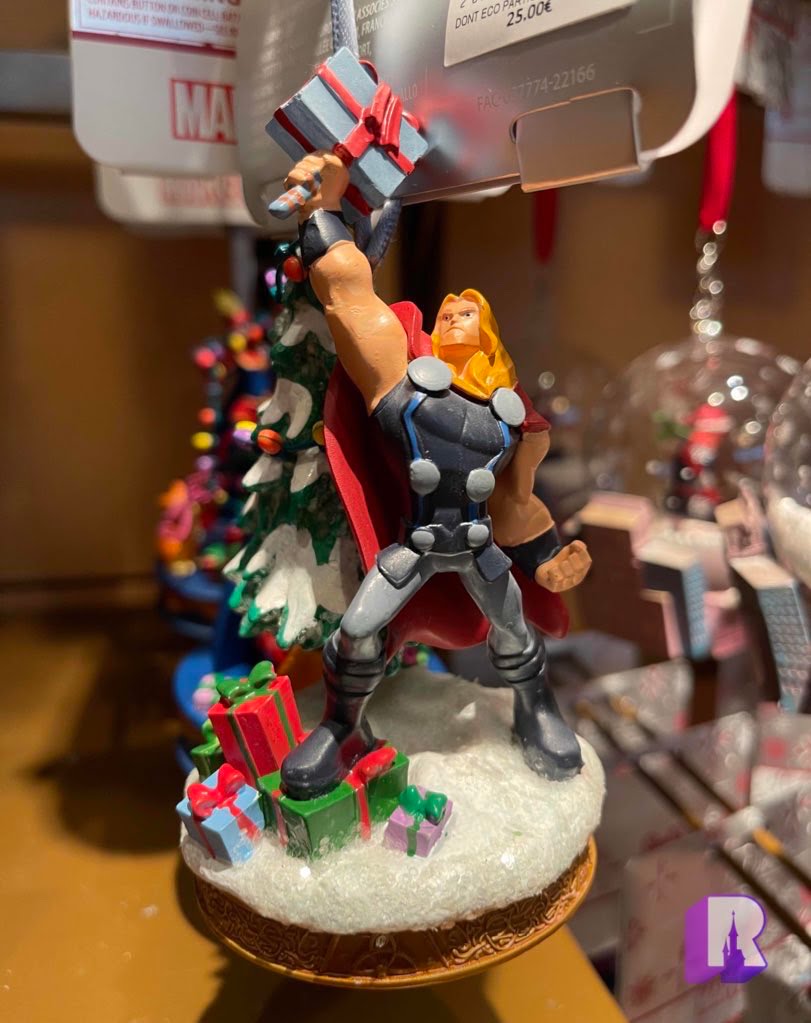 Or this hilarious collection of Avengers light up ornaments.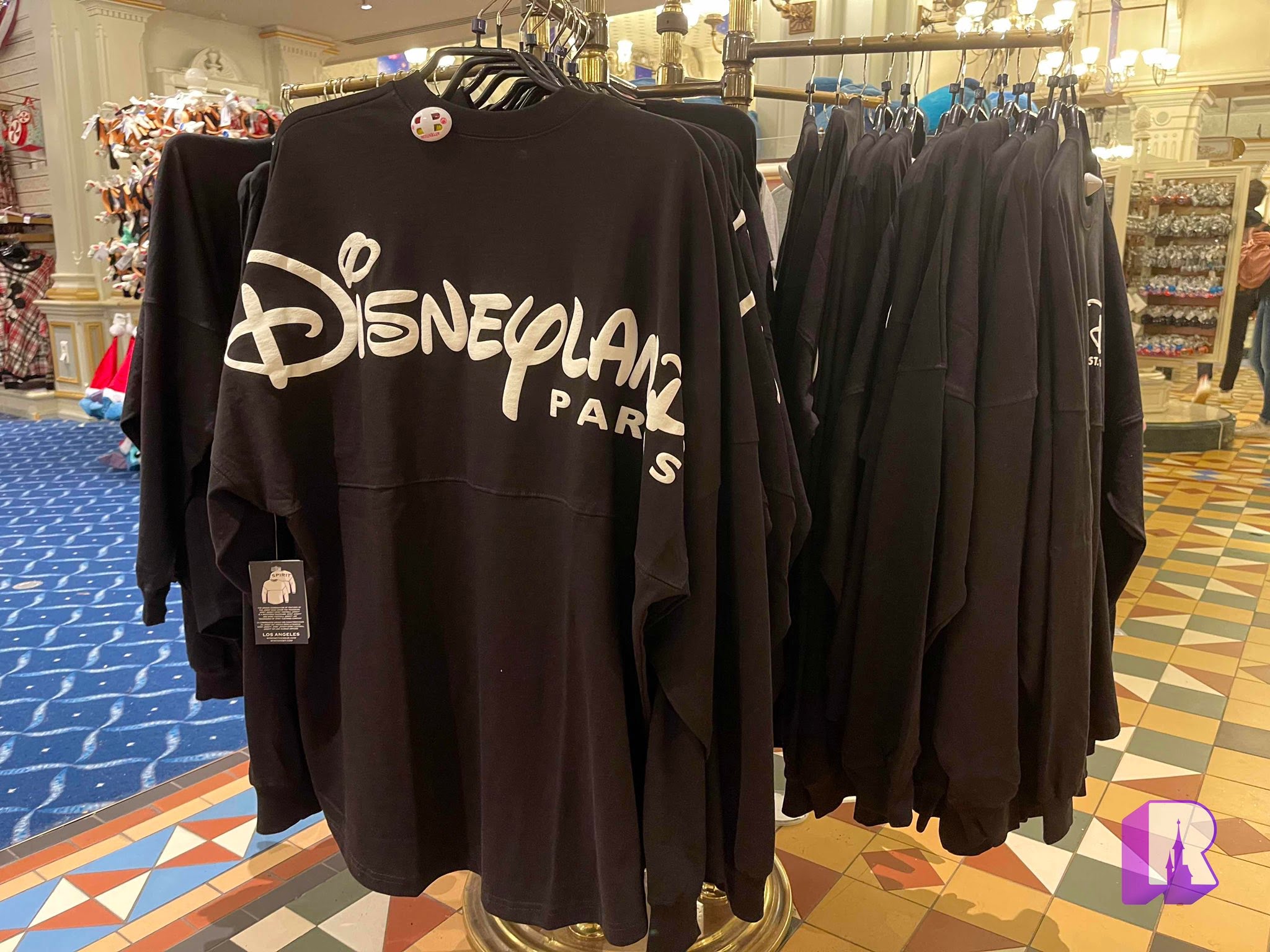 The black Disneyland Paris Spirit Jerseys are back in stock by popular demand. Many Guests were asking for these.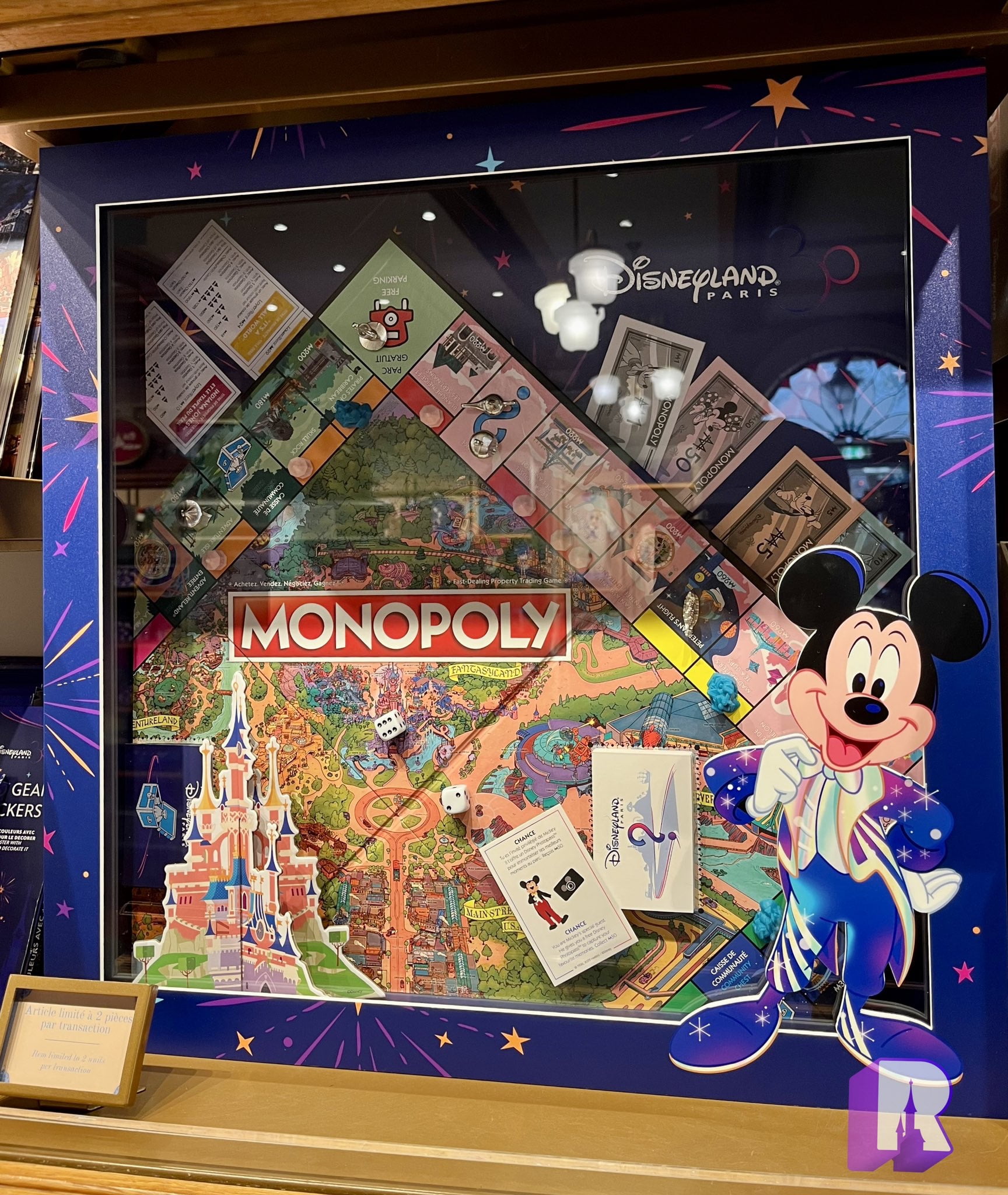 The Disneyland Paris Monopoly game everyone has been talking about is already sold out. It will be restocked but there is no specific date just yet.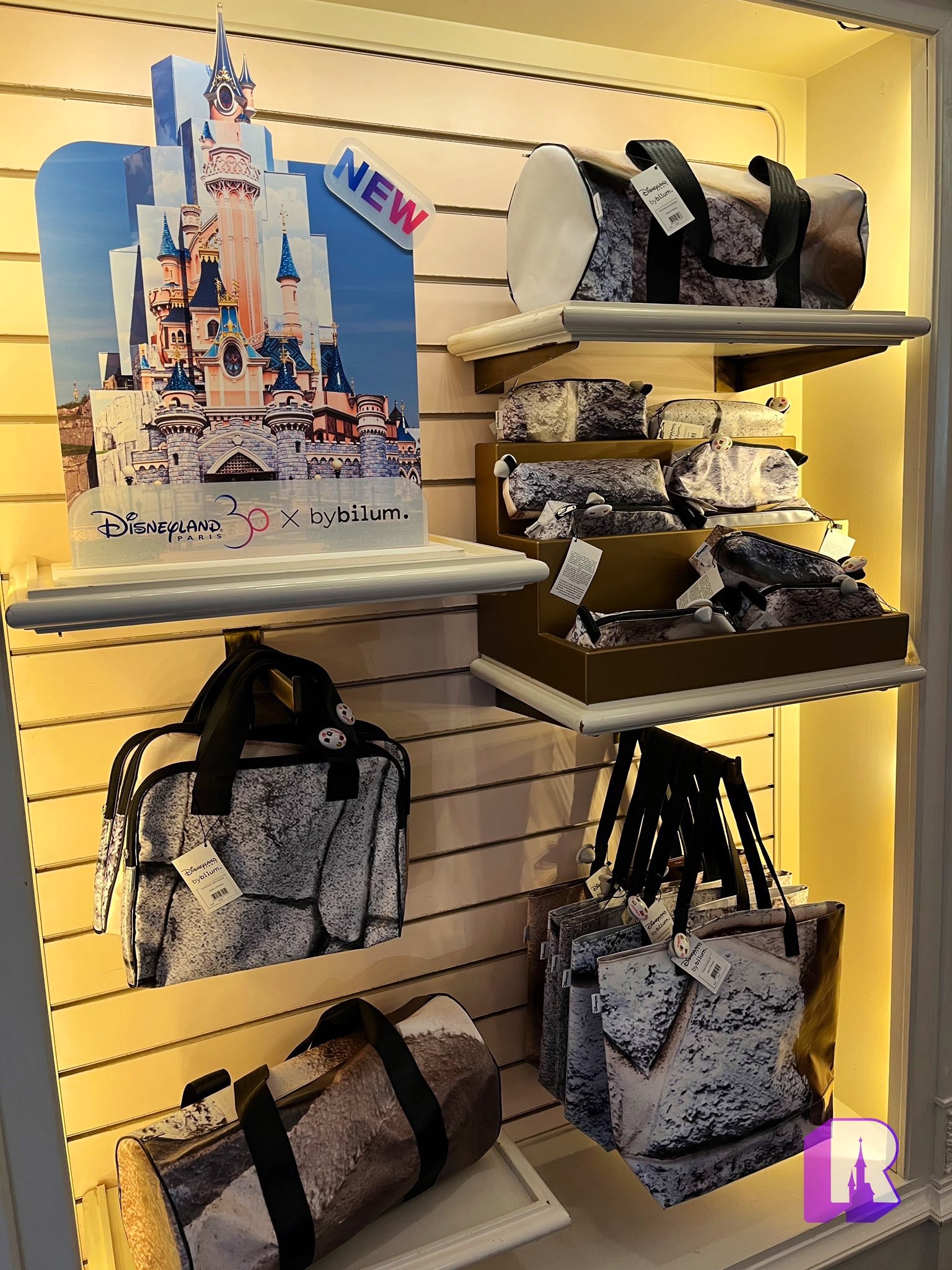 Ribbons & Bows in Town Square has reopened with a new concept centered around special collaborations, accessories and collections including Loungefly, Spirit Jersey, Pandora, Mad Beauty and more. It's nice to be able to locate all of these in one spot.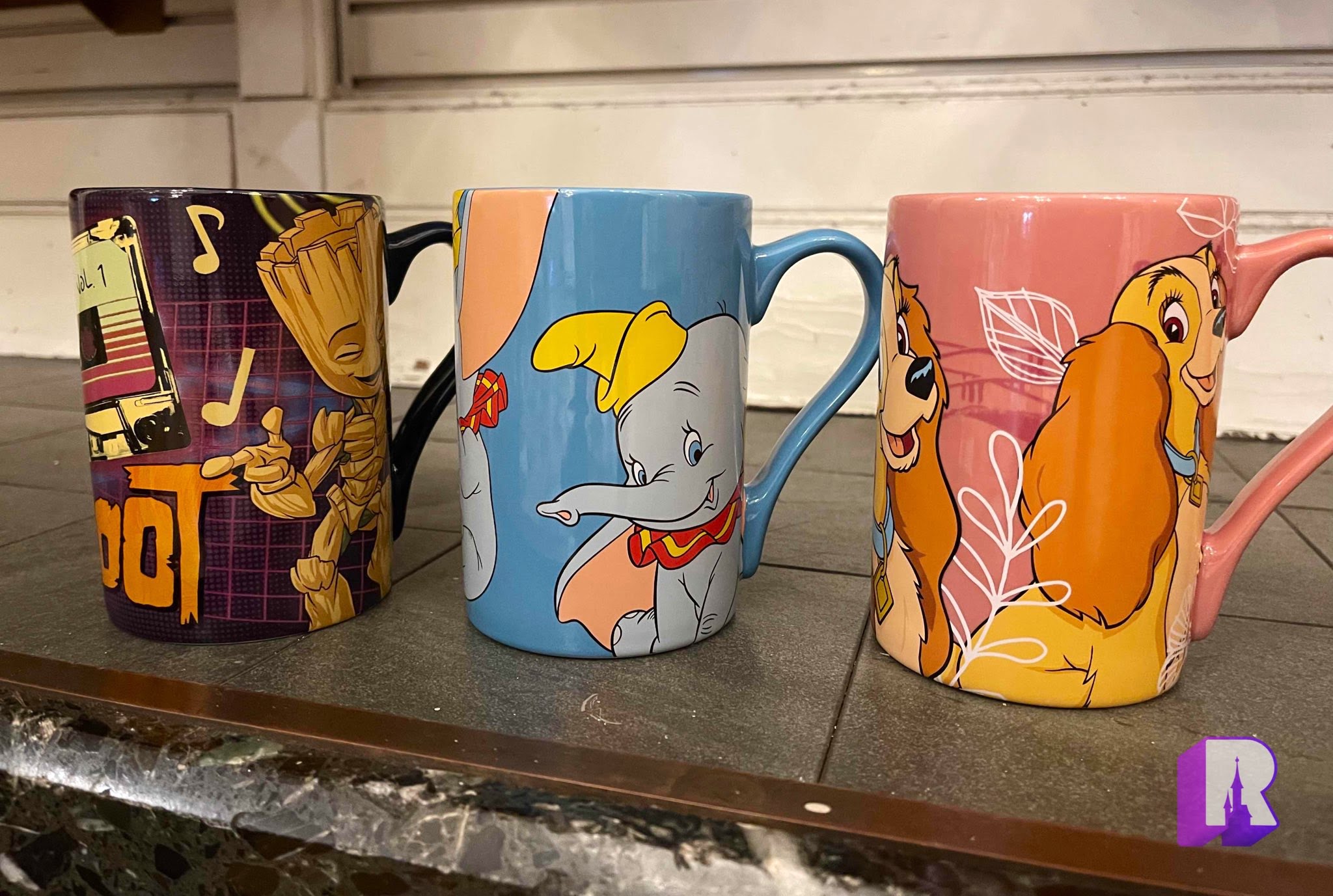 A new wave of character mugs has also arrived at Emporium.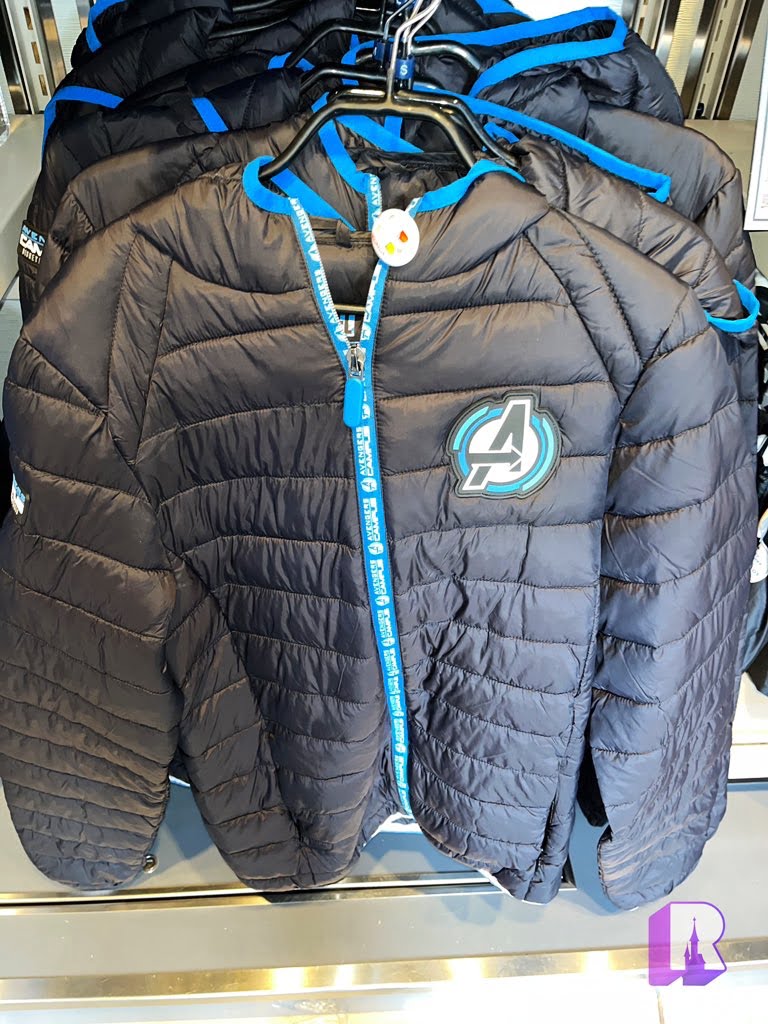 Winter Avengers Campus collections are arriving at Mission Equipment with a puffy jacket and new hoodie.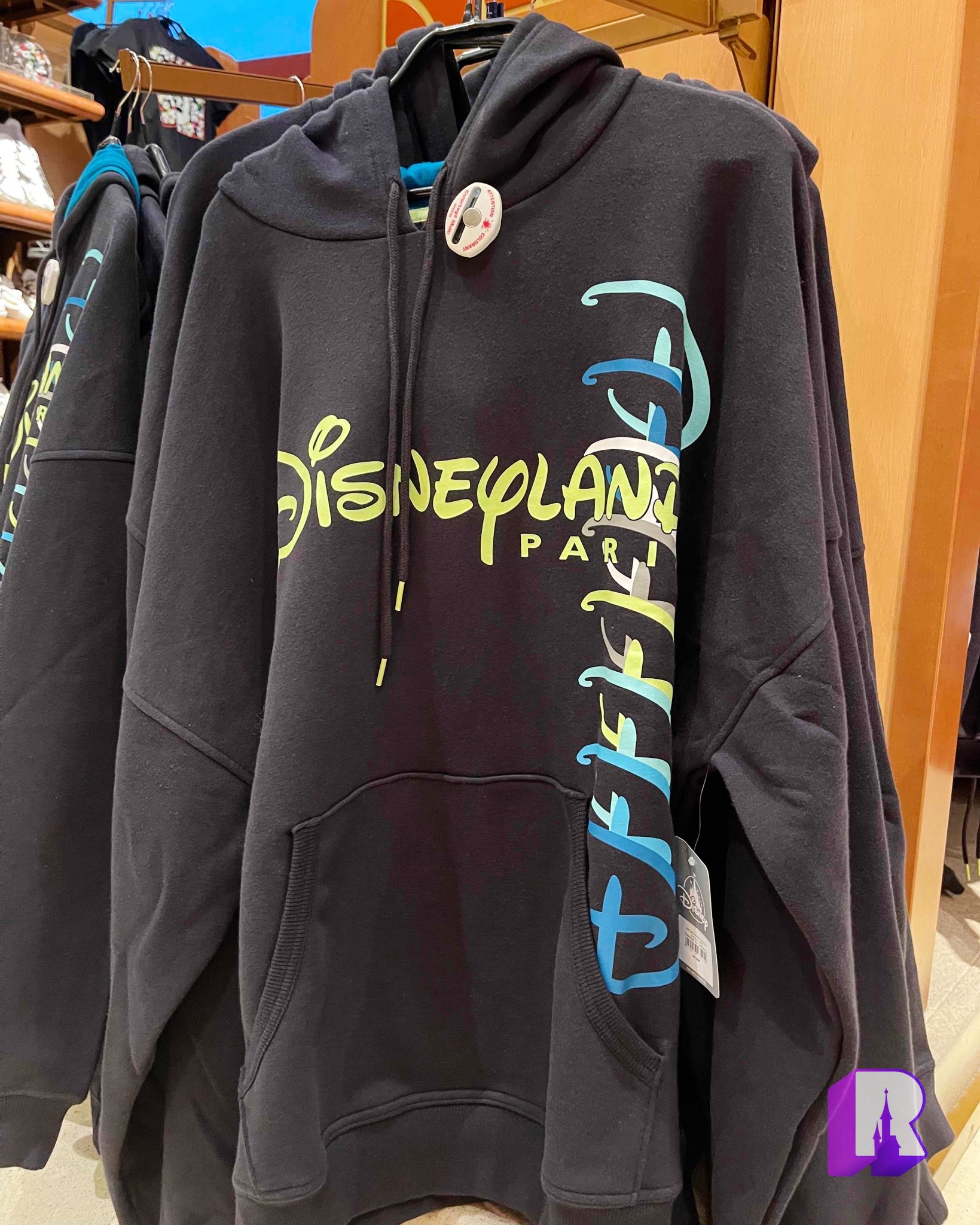 Talking about tops – there's this new questionably designed Disneyland Paris hoodie. The Stitch light up Christmas jumper is also back in stock.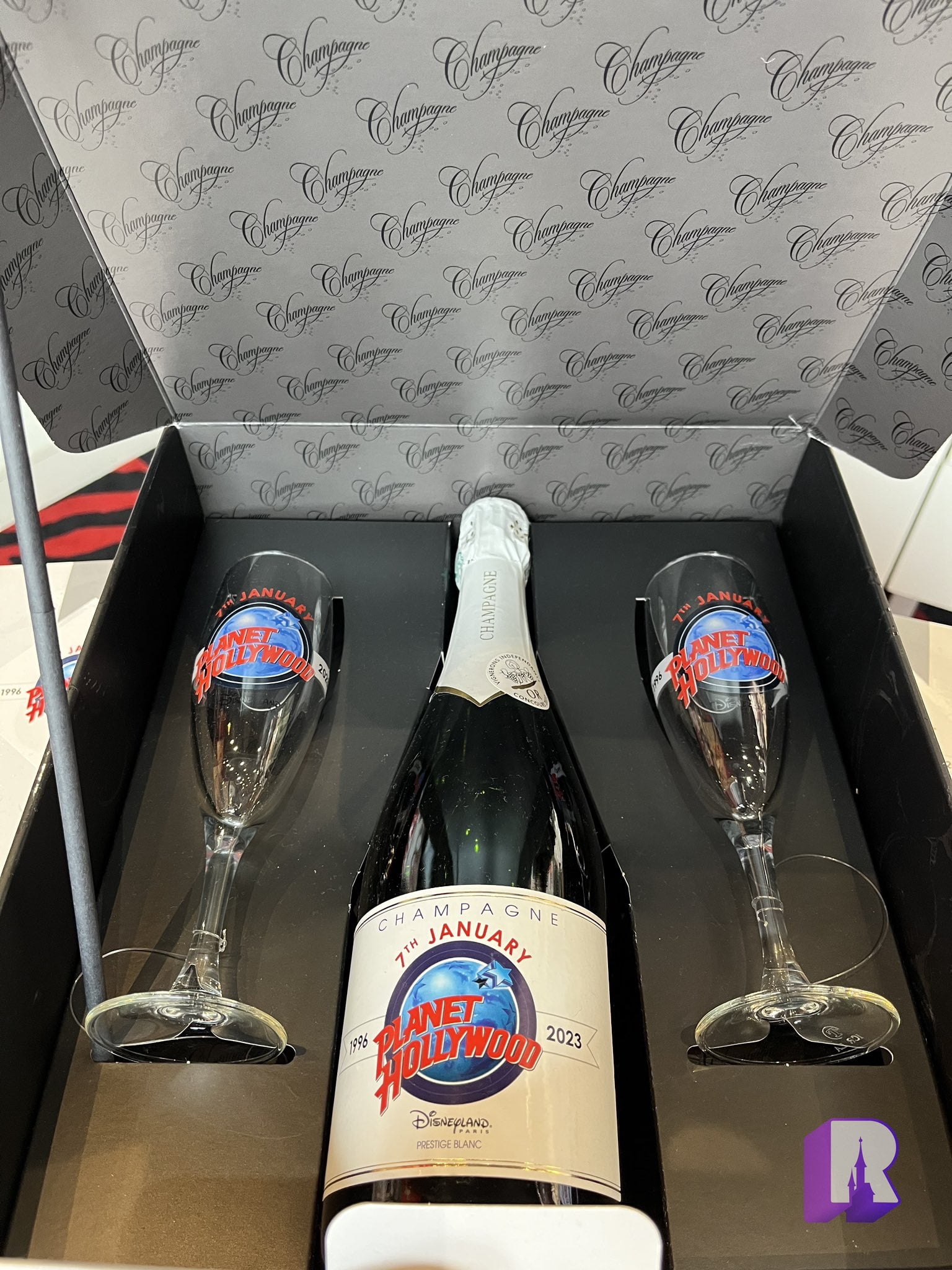 And over at Planet Hollywood Disney Village, might as well milk it til the last second with this champagne set commemorating the life of the location which closes forever on January 7, 2023.
This and that…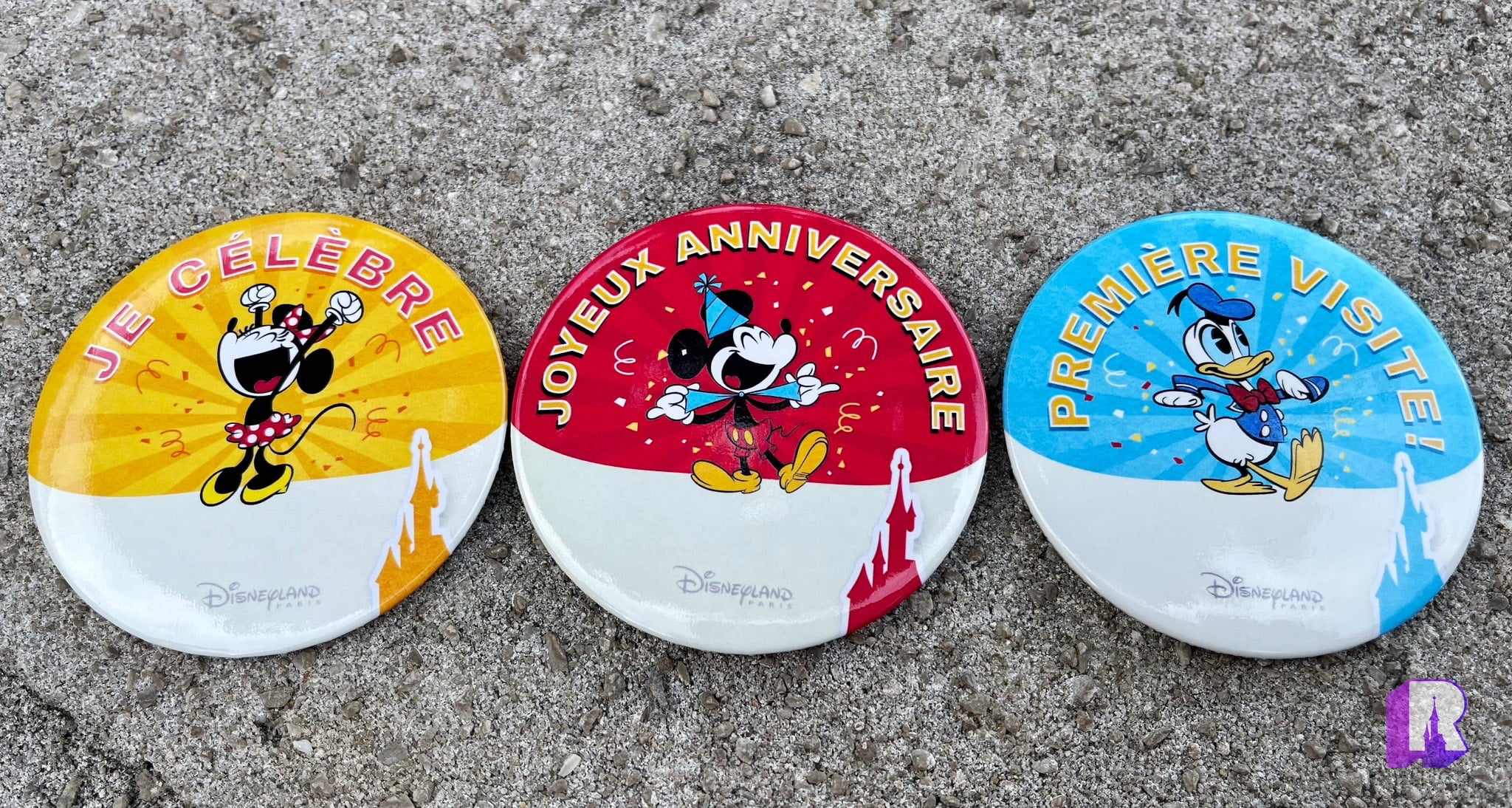 3 New free celebratory buttons are now available a Guest Services and Disney Hotels. They're also available in English. While stocks last obviously.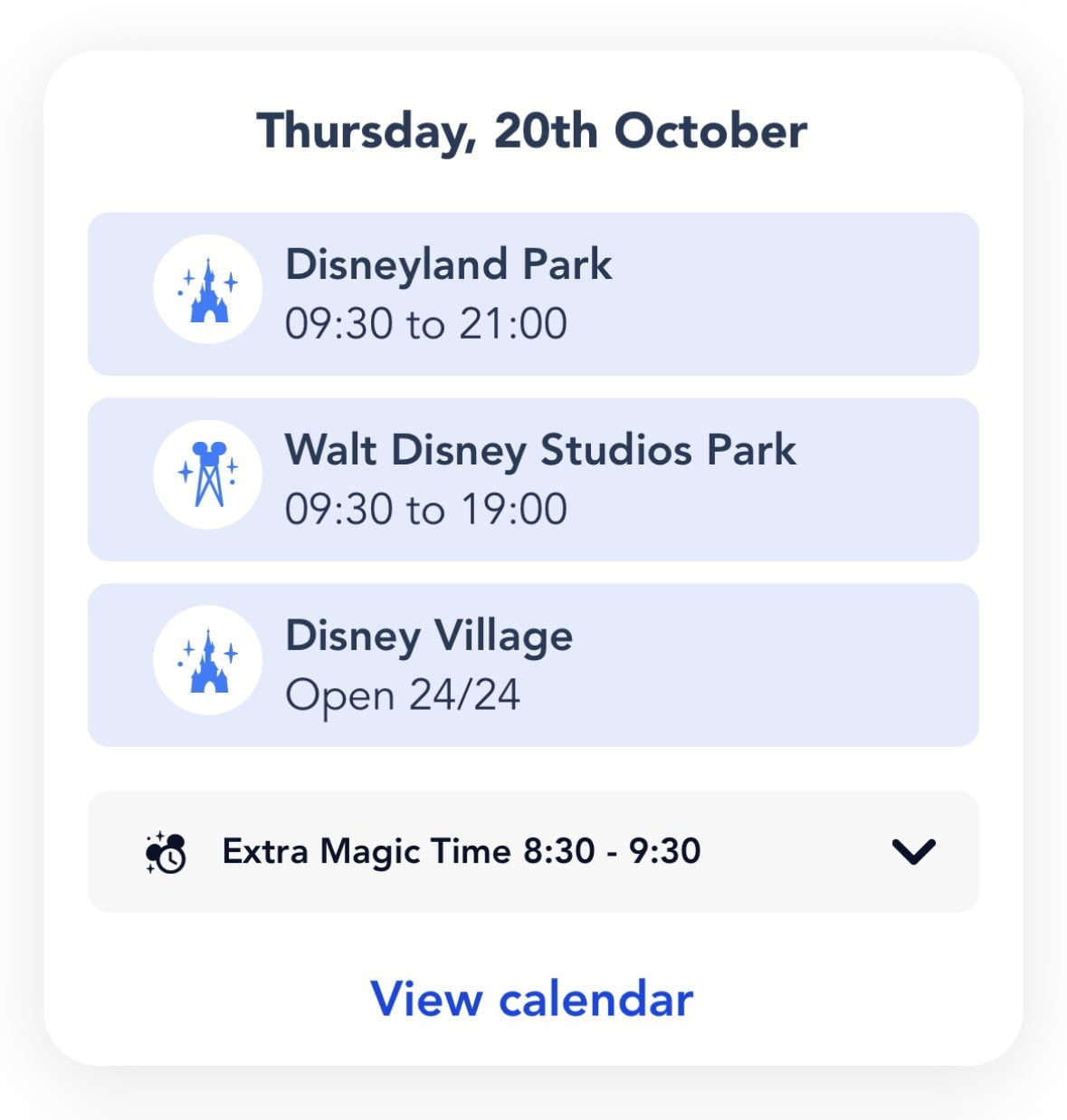 The latest official app update now allows for better display of the opening hours. And there's a new fireworks animation for good measure.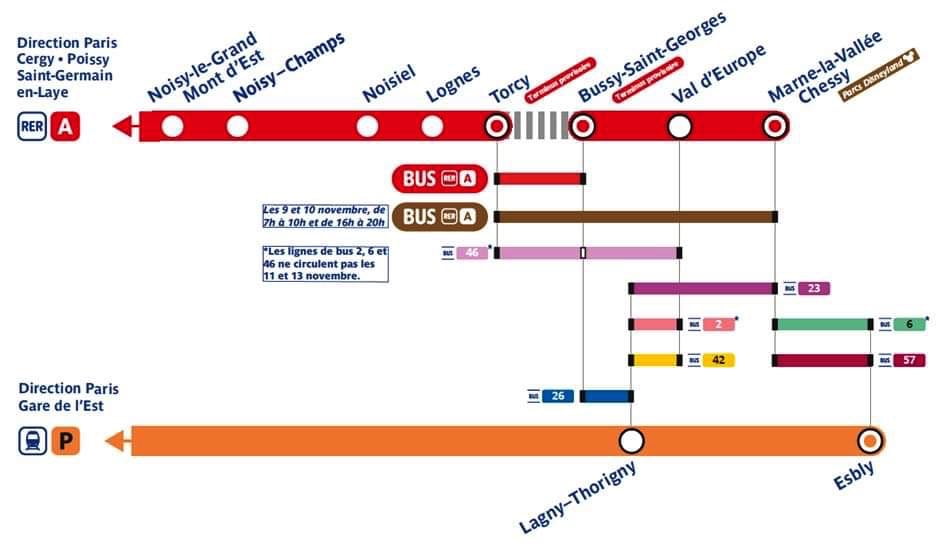 If you're visiting Disneyland Paris between Nov 9-13 (and for the Disney Enchanted Christmas launch on Nov 12-13), note that the RER A train from Paris is not running between Torcy and Bussy-Saint-Georges stations.
Replacement bus service will be in place, but expect delays.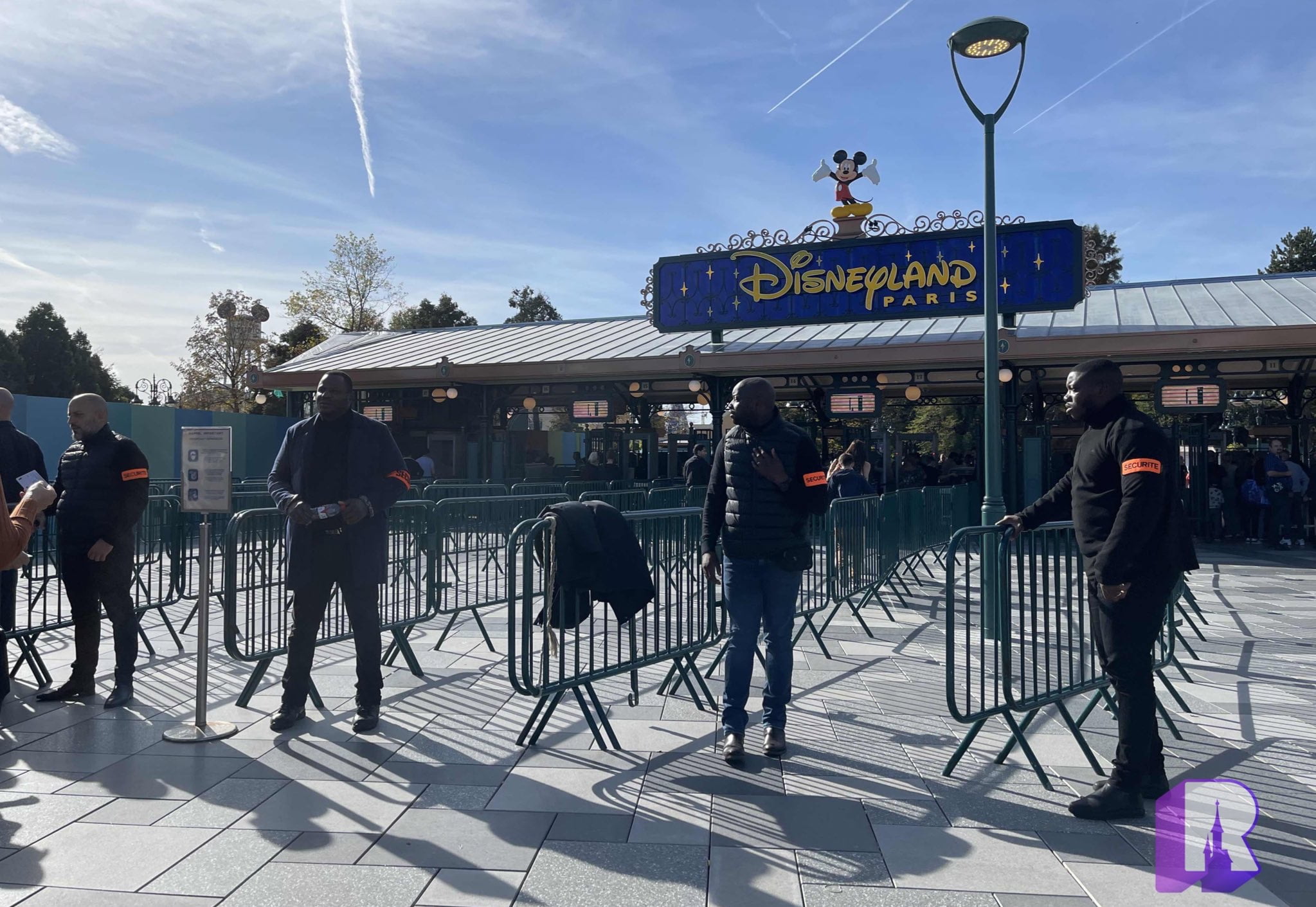 Security was tighter than usual at the Resort on Saturday as a group of Guests was demonstrating against the current park reservation system near the train station, just outside Disney property.
And that's our report! Join us again this weekend as we cover the first Halloween special event of the season and of course everything else new art Disneyland Paris !