Welcome to a new edition of the DLP Report! Halloween is now in full swing and we'll take a look at the latest offerings. Tons of merchandise announcements and releases as well this week, and the "Leave a Legacy" event at Avengers Campus. Let's take a look!
It's Halloween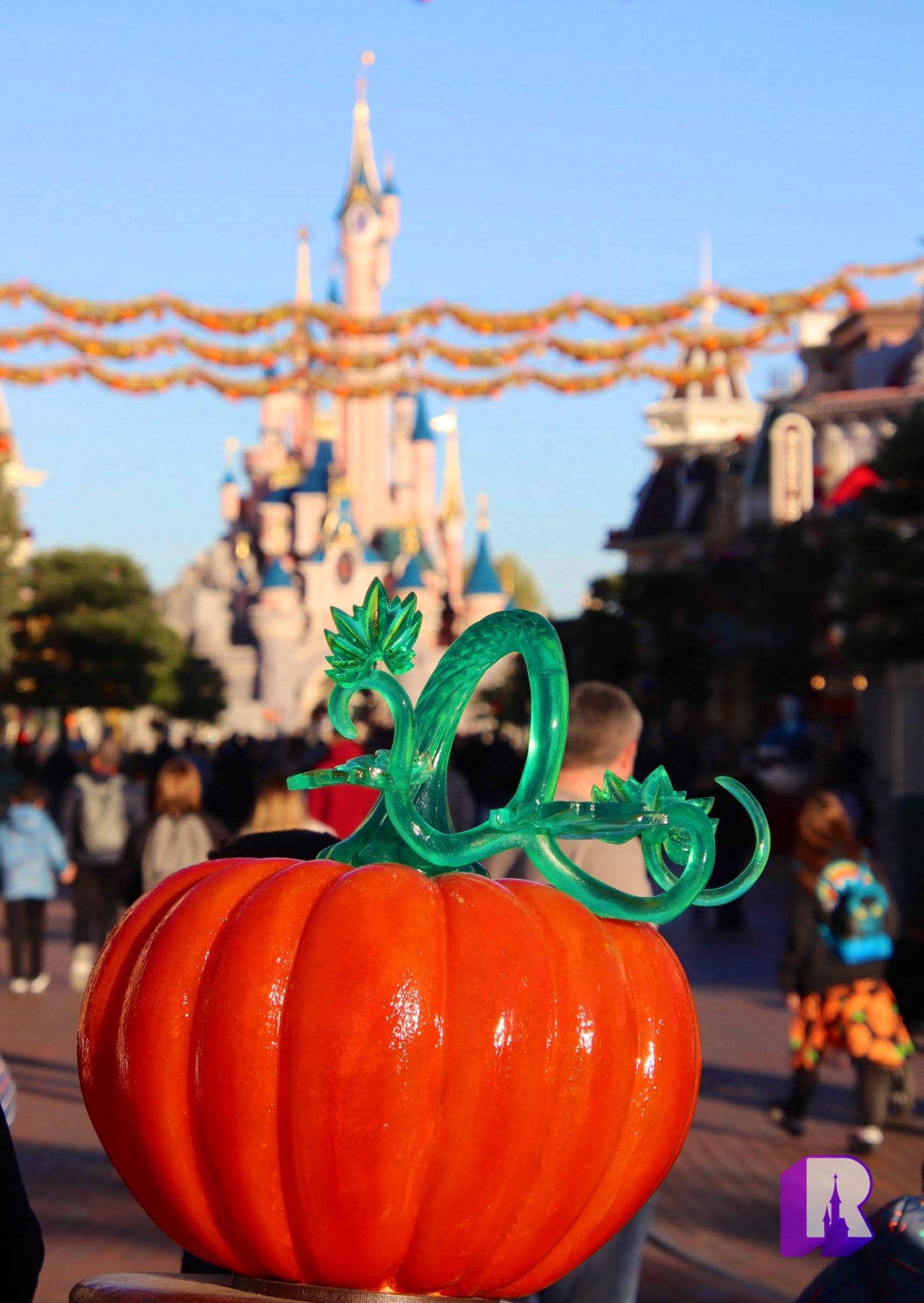 Pumpkins and Villains and Harvest and Muertos and Phantoms… Halloween is in full swing et Disneyland Park this week as the season enters cruise control. It's great to enjoy a "full" season once again after the dramatically scaled down versions of 2020 and 2011. And there's even more surprises to come!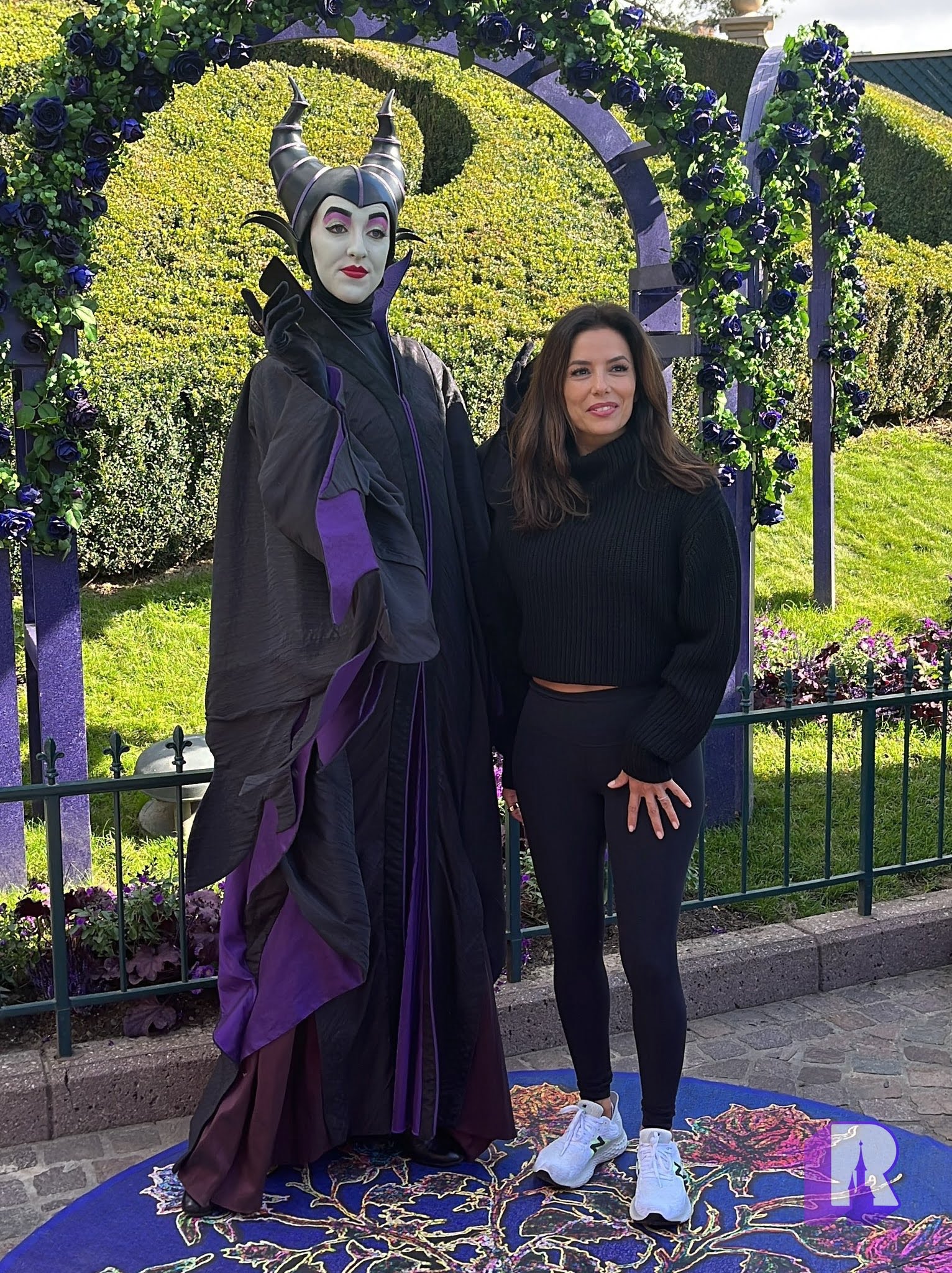 Even Actress Eva Longoria stoppped by for a bit of Halloween fun!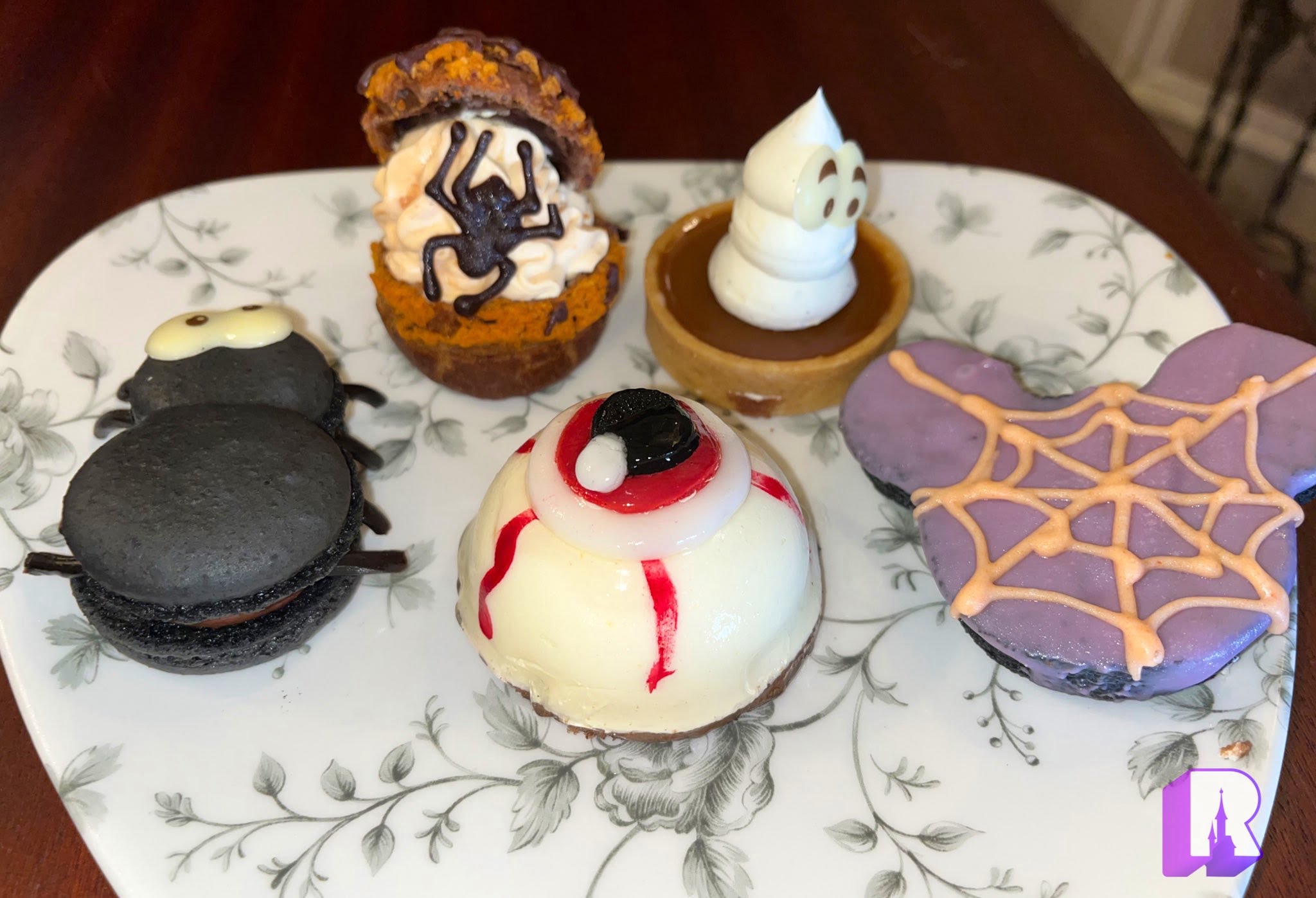 This week we continues our exploration of the food offerings with the mini pastry plate at Victoria's (all pretty yummy and definitely intagramable), the Oogie Boogie cocktail at Disney Village and Hotel Bars which looks so gross but tastes nice), the messy pulled pork burger at Annette's and we doubled down on the "Dreamwalker" – a Wanda themed cocktail at Disney Hotel New York – The Art of Marvel. While food and bev still has a long way to go to reach the levels of the American parks, there has been some effort in recent years… we started pretty low.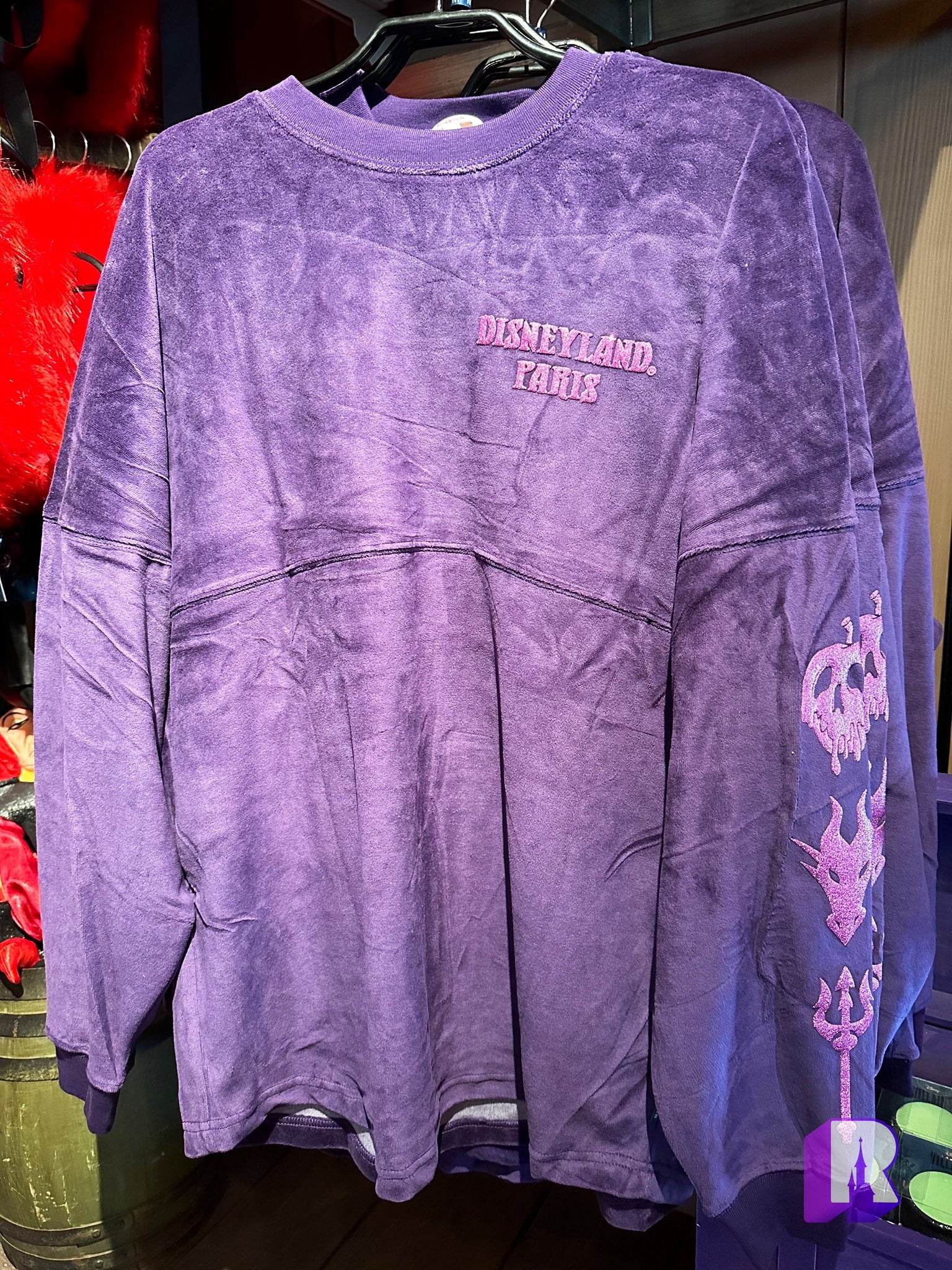 In the Halloween merchandise department, a new Spirit Jersey exclusive to Disneyland Paris is now available. It's got a velvety feel and some nice accents on the sleeves. It's just too bad the Disneyland Paris logo on the front looks so .. WordArt.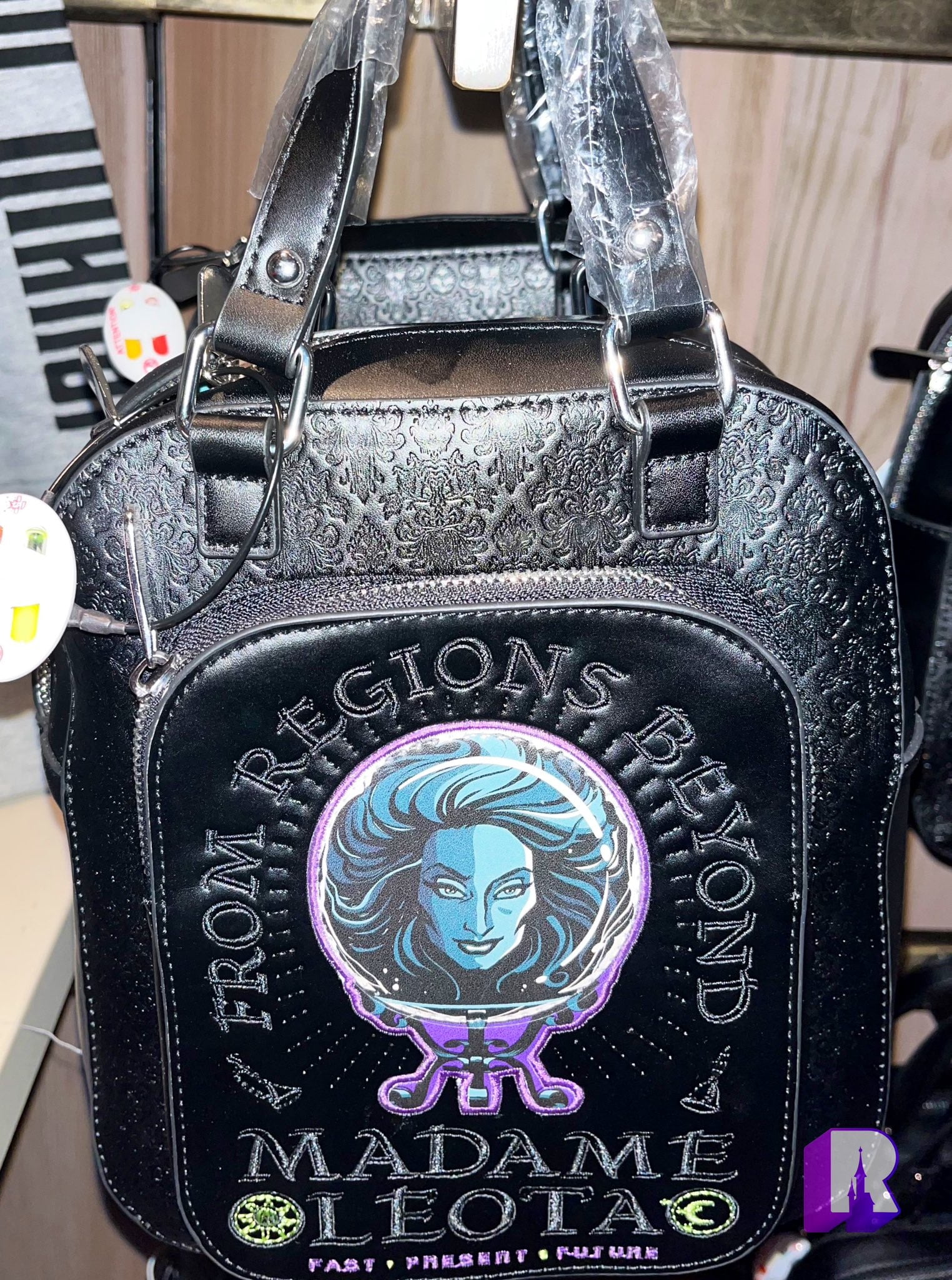 There's also a new Madame Leota bag, a Phantom Manor mug adapted from the Haunted Mansion model, a fun color changing mug that's been flying off the shelves and even LED candle lights!
Merchandise
A ton of merchandise announcements this week, some of it as part of the "AP Showtime" production. We start with three amazing Kevin and Jody figurines:
La Tanière du Dragon: 17cm, 3 parts, €159 – October,
Le Visionarium: 25cm, €199 – November,
Sleeping Beauty Castle: 33cm, €249 – November.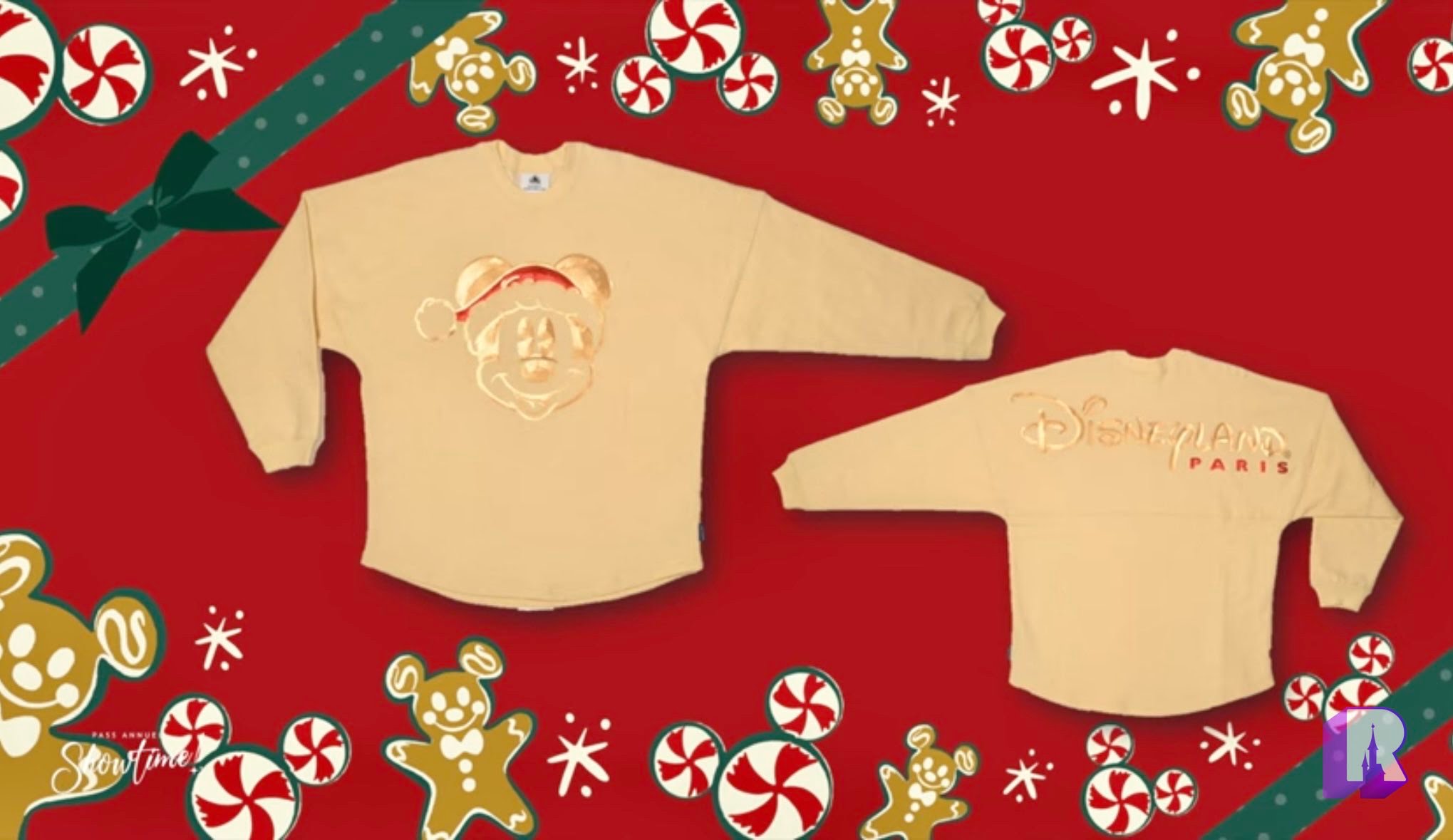 Next up we have Christmas releases with a new cream Spirit Jersey and new items inspired by "Mickey's Dazzling Christmas Parade" which returns this year.
It includes ornaments and figurines inspired by the floats – look at this cute little squirrel! You're coming home with me.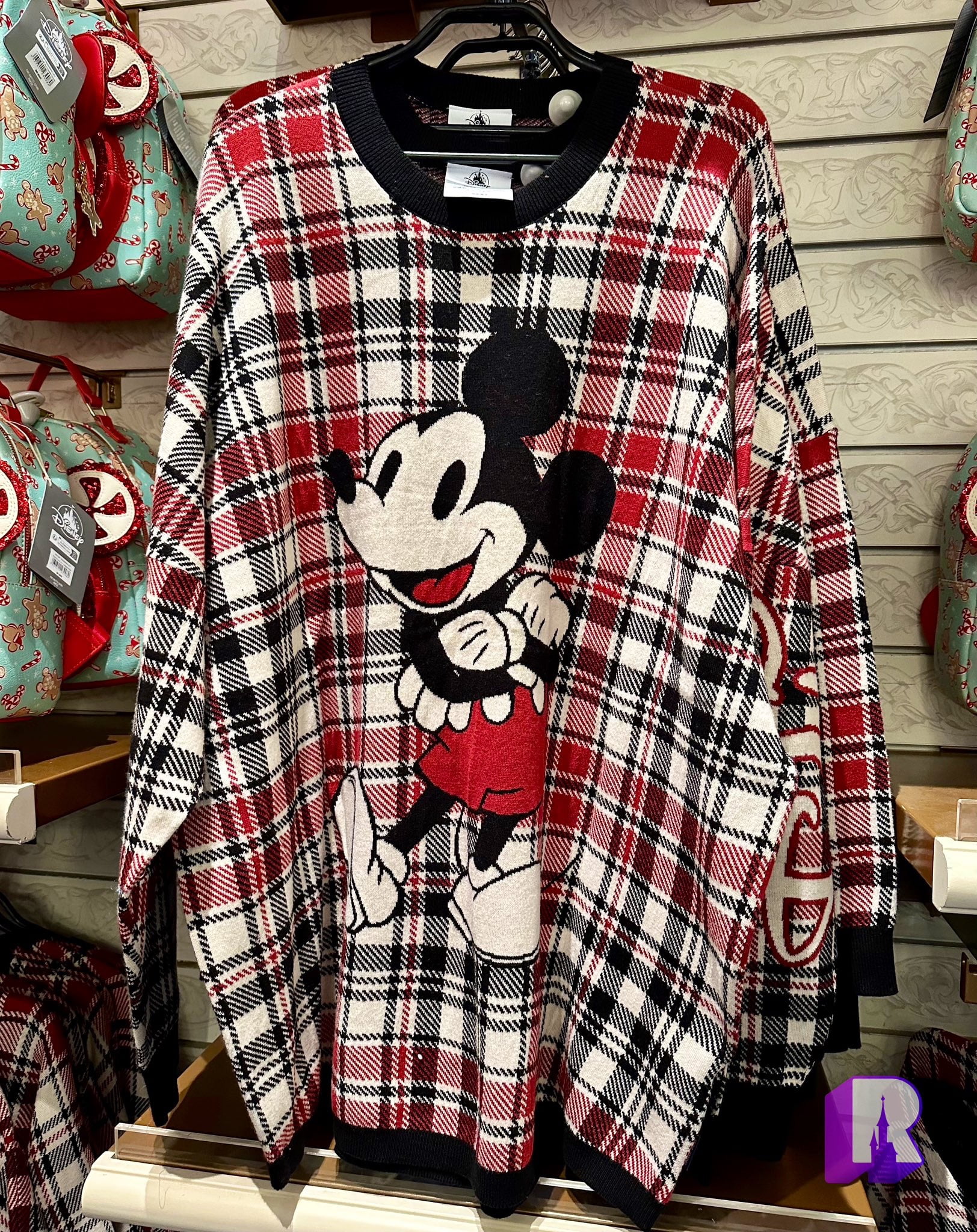 And already in shops is this new tartan style Spirit Jersey.. it's .. not horrible but the letters seem all out of wack. Maybe it looks ok on.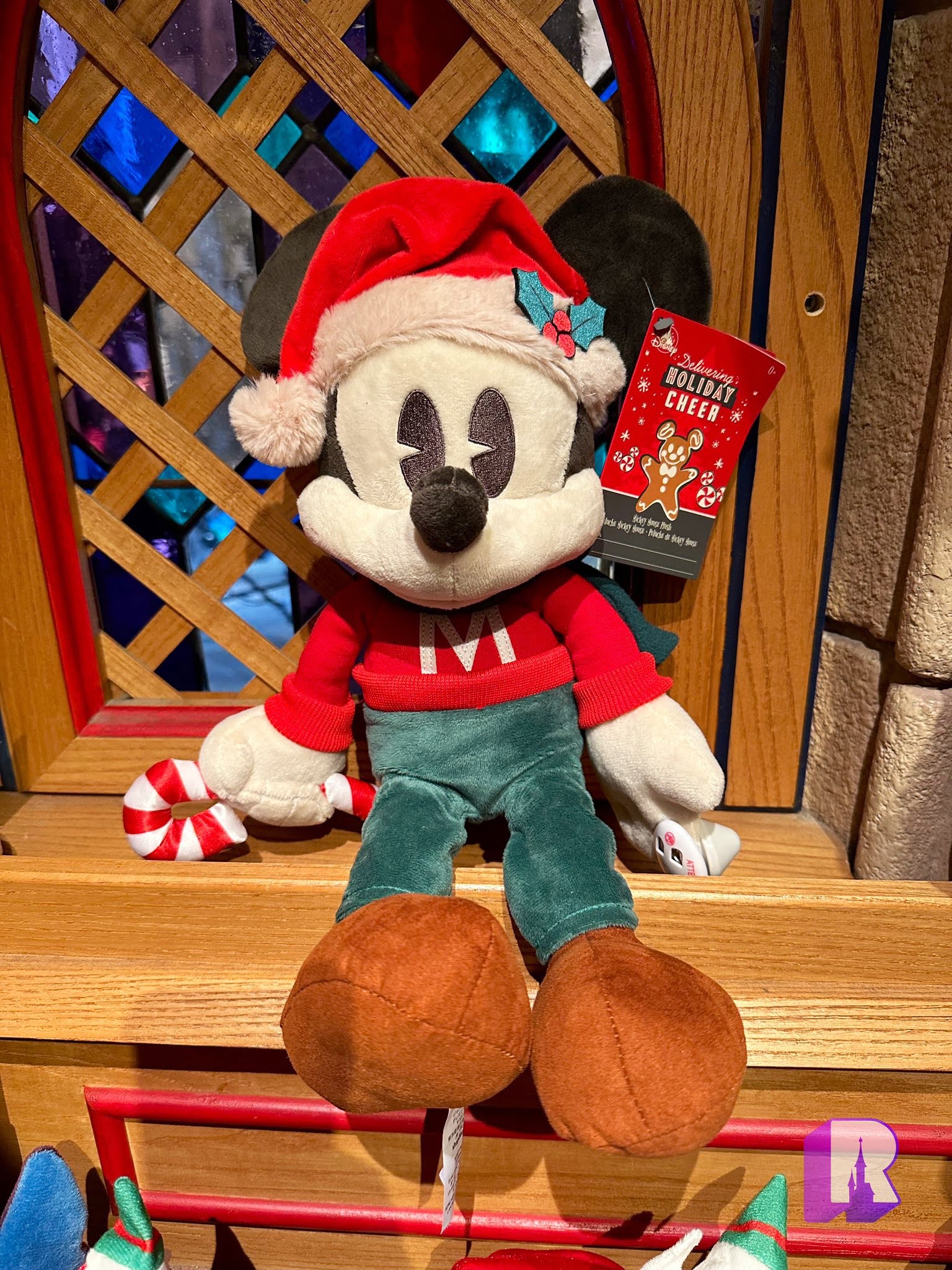 Staying with Christmas items, we've got these cute "Holiday Cheer" Mickey and Minnie plush.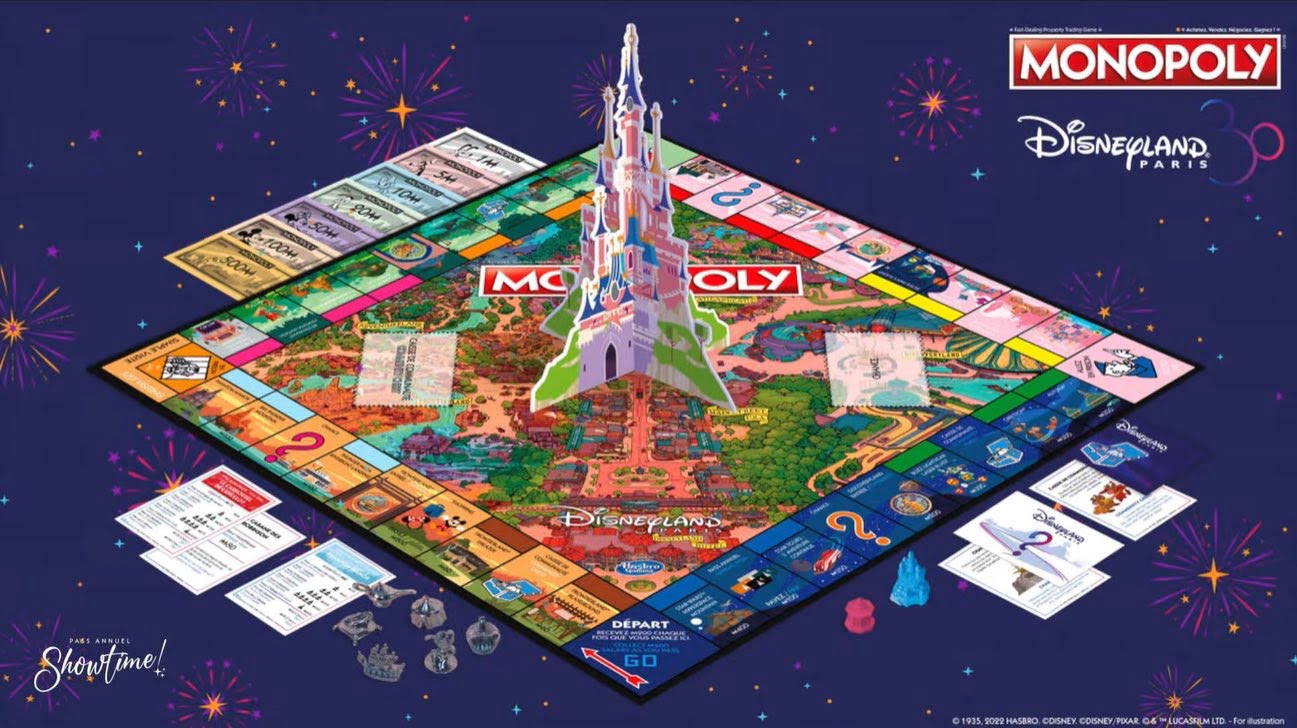 Next up we have a new look at the Disneyland Paris edition of Monopoly! With details of some of the cards and the board. The game will be available Oct 19 for AP Holders and the next day for everyone.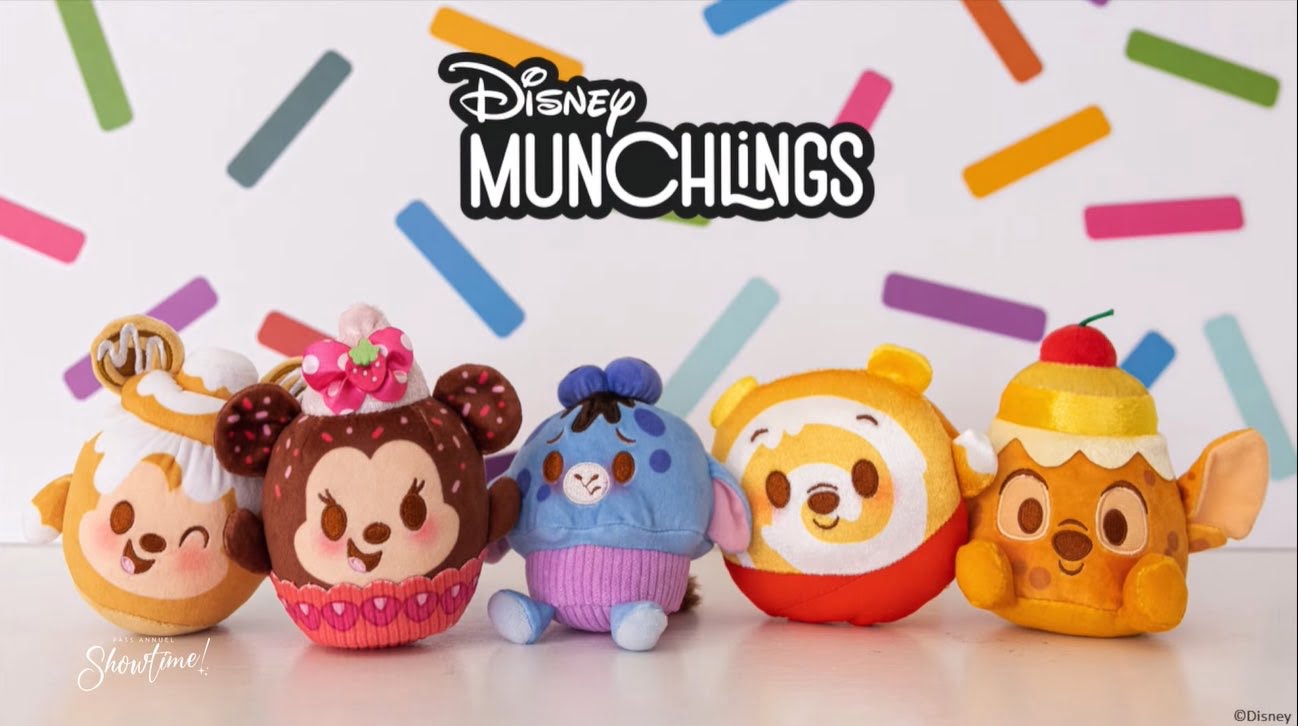 The Disney Munchlings, the latest cute little things to collect, will also arrive at Disneyland Paris soon.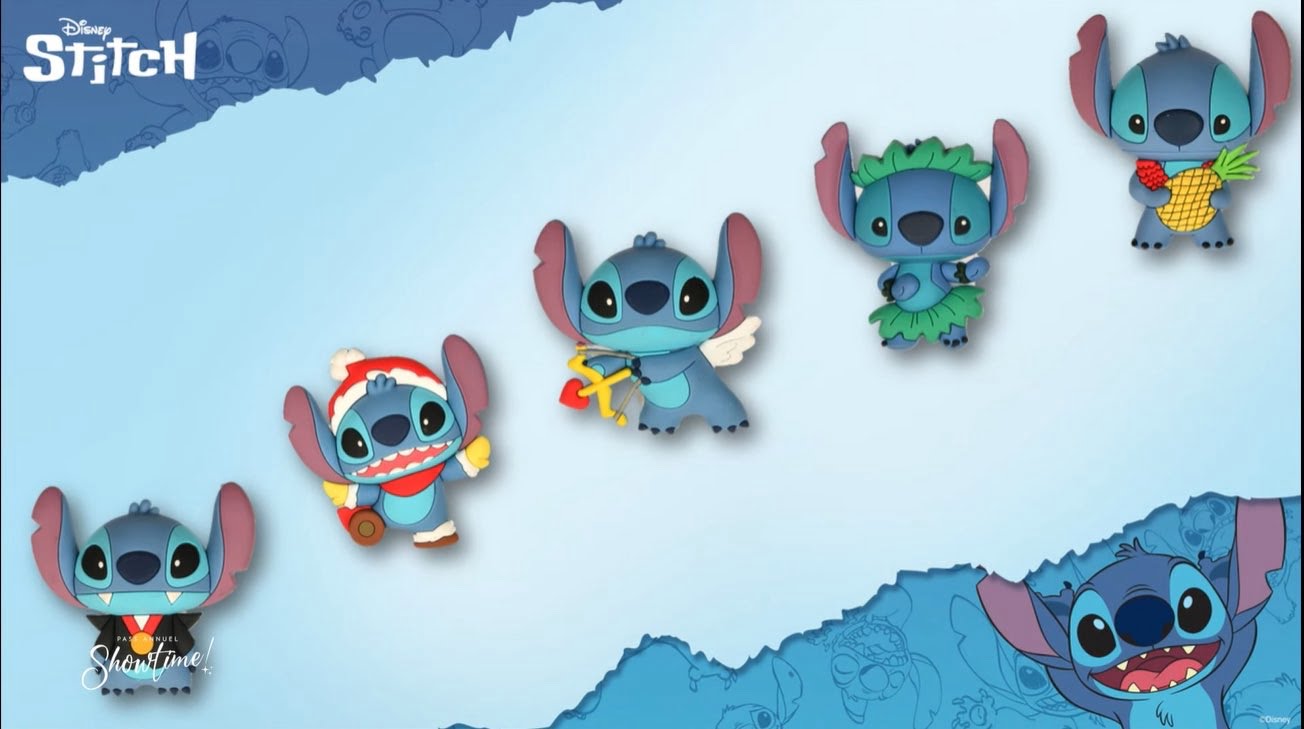 If you like Stitch, the new collection of magnets will grow as well.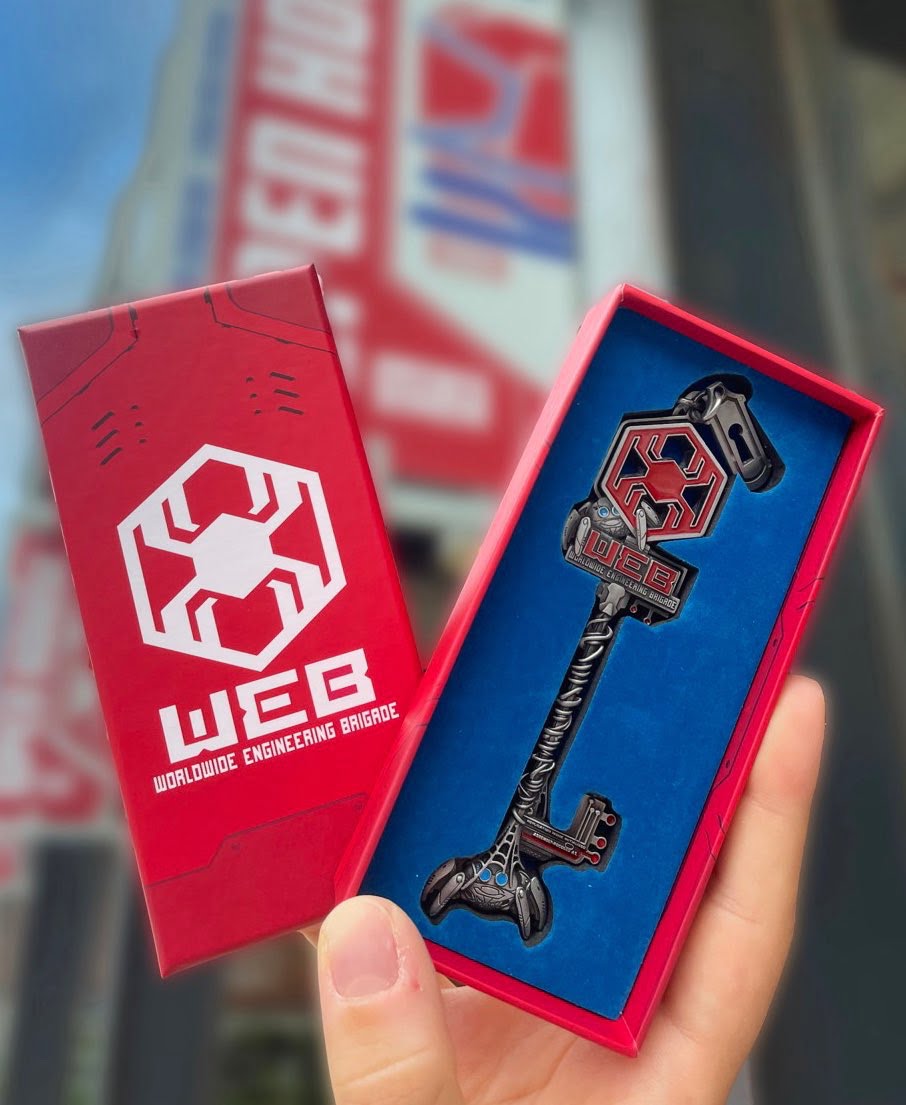 And look ANOTHERRRRRR collectible key. This one is pretty nice, themed after the hit attraction Spider-Man W.E.B. Adventure.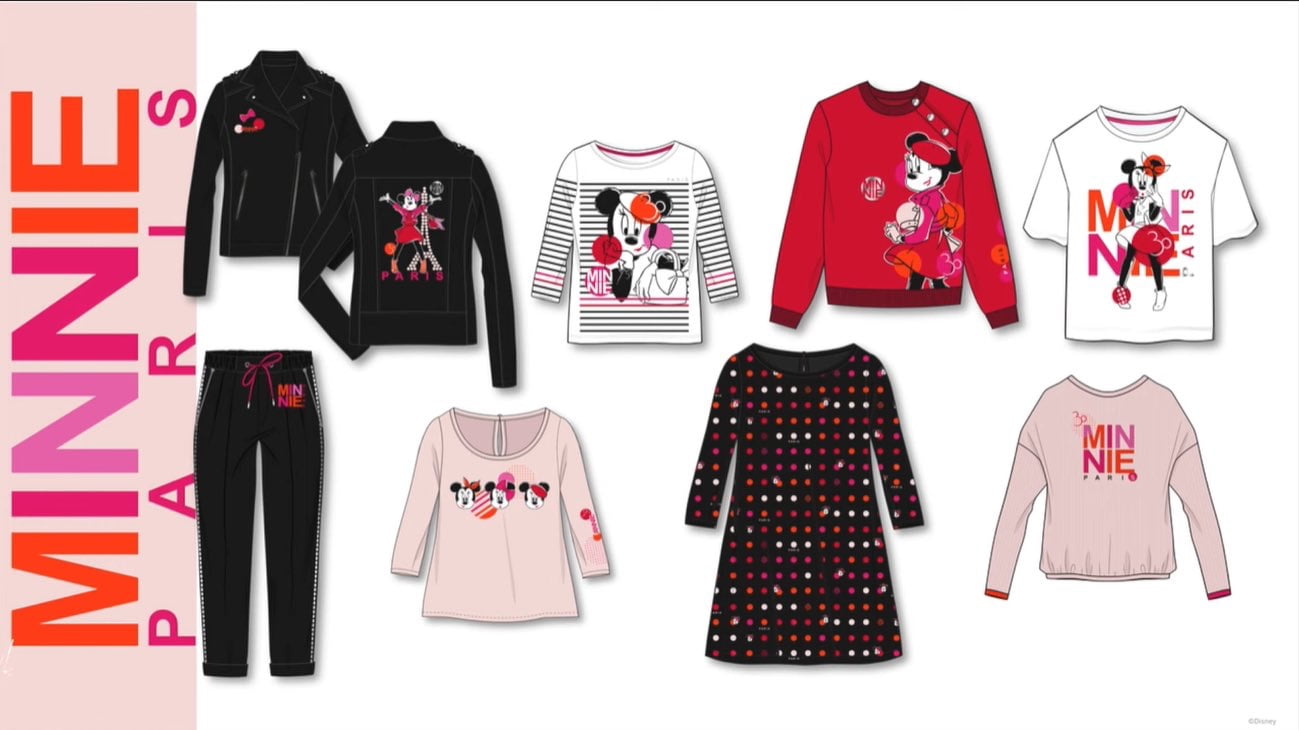 And the "Minnie Paris" collection is getting a big refresh with everything from clothing to dishware and even a Christmas ornament.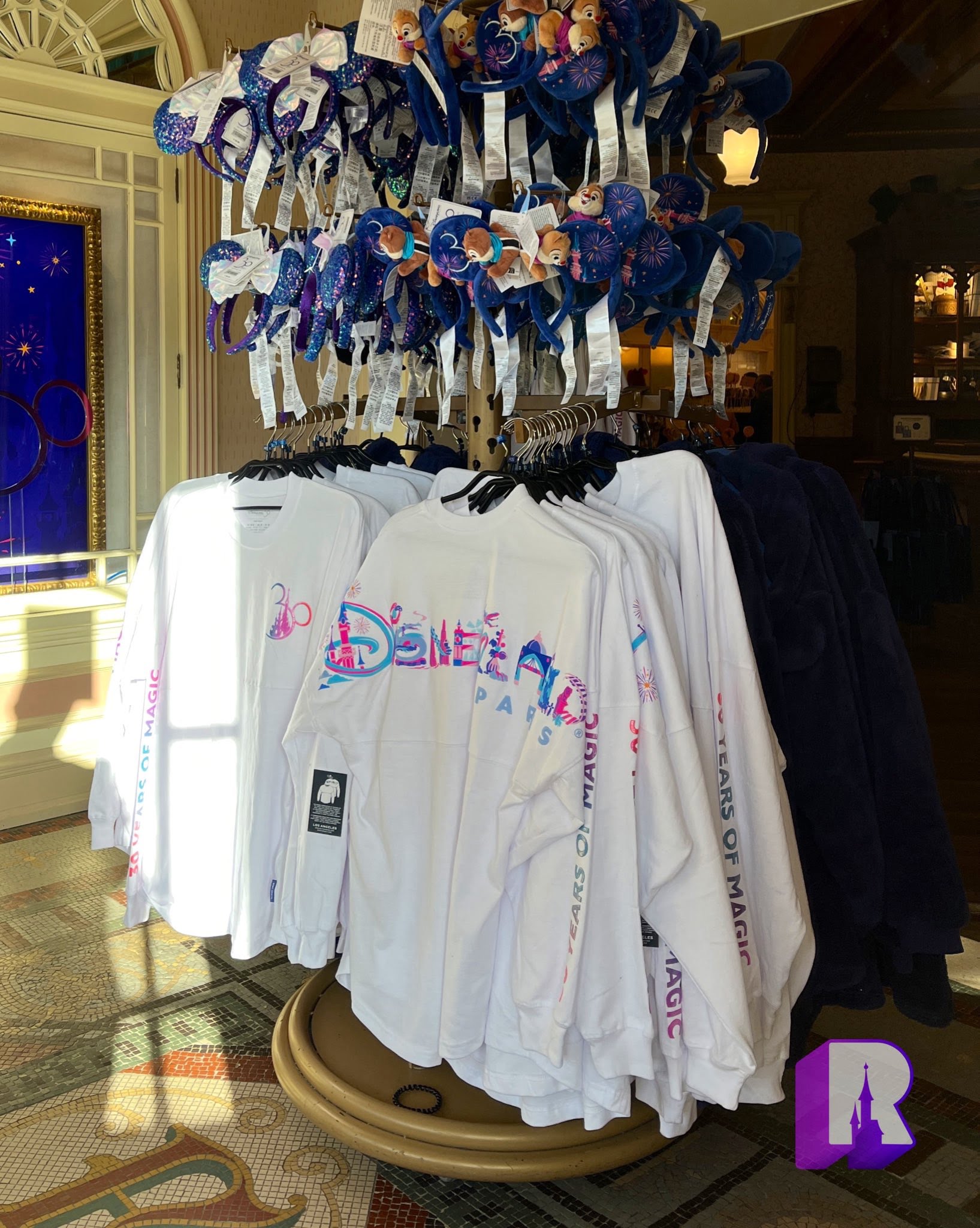 And in other merchandise news, the #DisneylandParis30 Spirit Jerseys randomly came back in shops this weekend !
Disney Premier Access: Ridin' High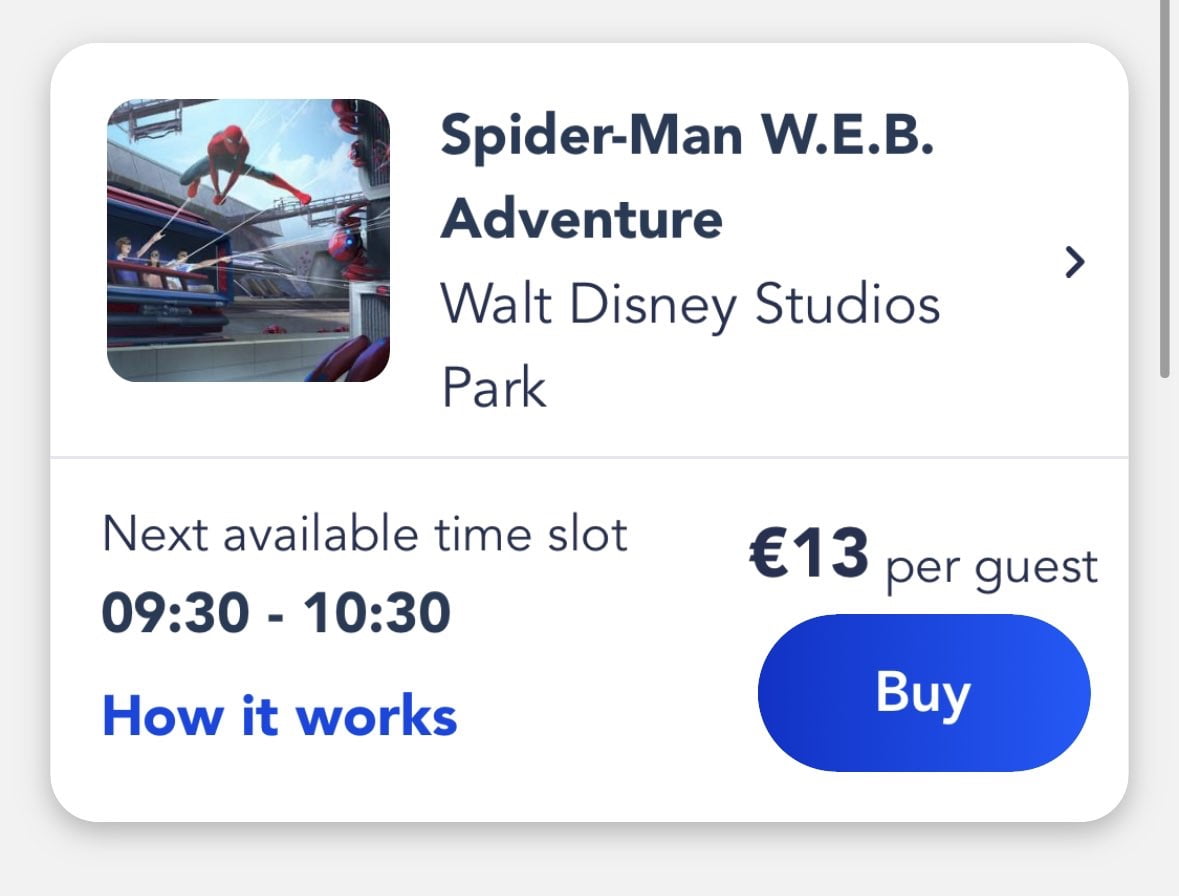 Both Avengers Campus Attractions have joined the Disney Premier Access roaster. It'll float you about the same price for each – the price will vary up to €18 most times depending on attendance ont he works. Based on wait times, it's a good deal for Spider-Man W.E.B. Adventure but it's likely a BAD deal for Avengers Assemble: Flight Force.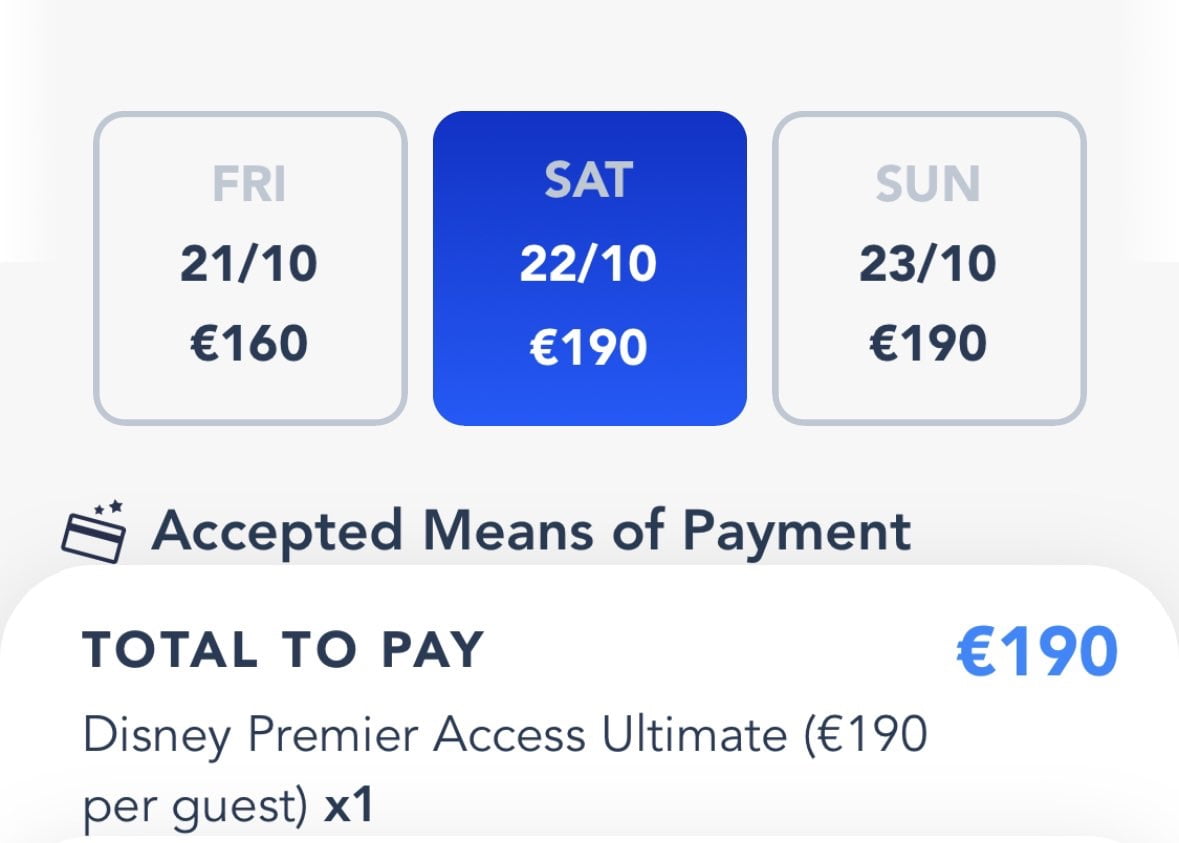 With these Attractions now also included in the Disney Premier Access Ultimate product, this was the perfect occasion to jack up that pride to en eye watering €190 on certain days. Is that even a good deal? €190 to ride each DPA Attraction only once.
Of course I doubt I am the target audience for this product and neither are most of the fans and AP holders who come often. The product does sell really well so I guess good on Disney to recognize this market and action on it.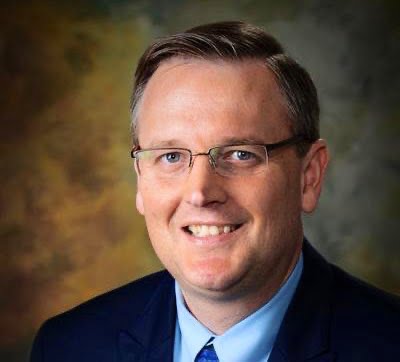 In related news, Disney Executive Rod Russell has joined Disneyland Paris as the new SVP Technology and Digital, now under the global Disney Parks International banner.
Amongst his previous roles, he was the head of US Guest Experience Technology, working on MagicBand, FastPass+, MaxPass & more.
He will be likely in charge of DPA and other virtual products like the ABYSMAL current Mobile Order experience, online AP purchase and digital use, AP rooms online bookings, in-app Apple Pay implantation, mobile hotel keys and check in, virtual queues, improving the restaurant reservations system and more. The list is long so good luck, Rod and please don't let us down!
Avengers Campus "Leave a Legacy"
On Friday, contest winners and invited Guests gathered in Avengers Campus to witness the downloading of their messages into the Quinjet and enjoy the land and the Attractions, all for free.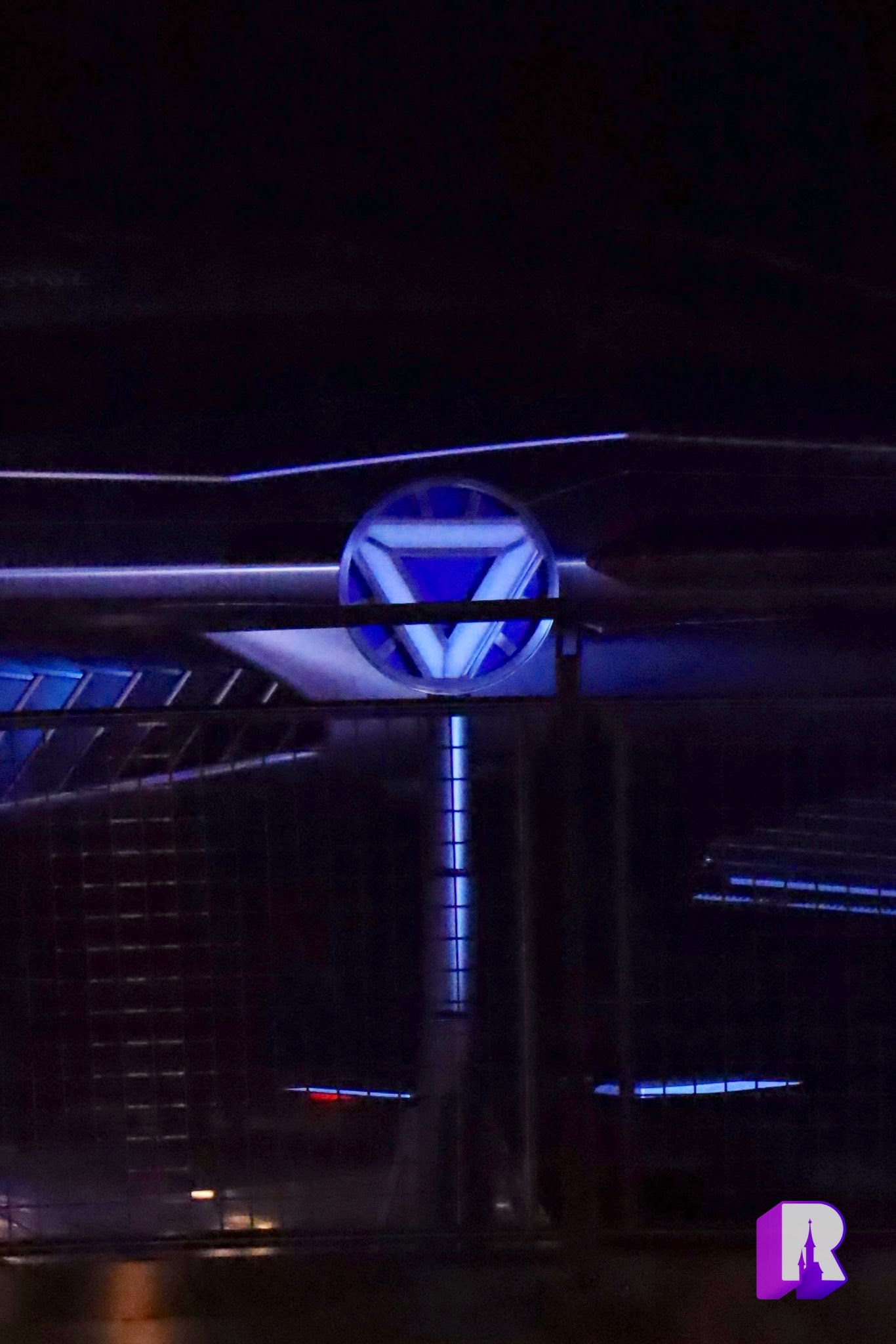 The ceremony was brief but it was nice to hang out in Avengers Campus at night now that the England closes much earlier. Organizers also ran a cosplay contest and Spider-Man W.E.B. Adventure score competition (unfortunately a vehicle got stuck in the circuit early on resulting in the Attraction being closed most of the night).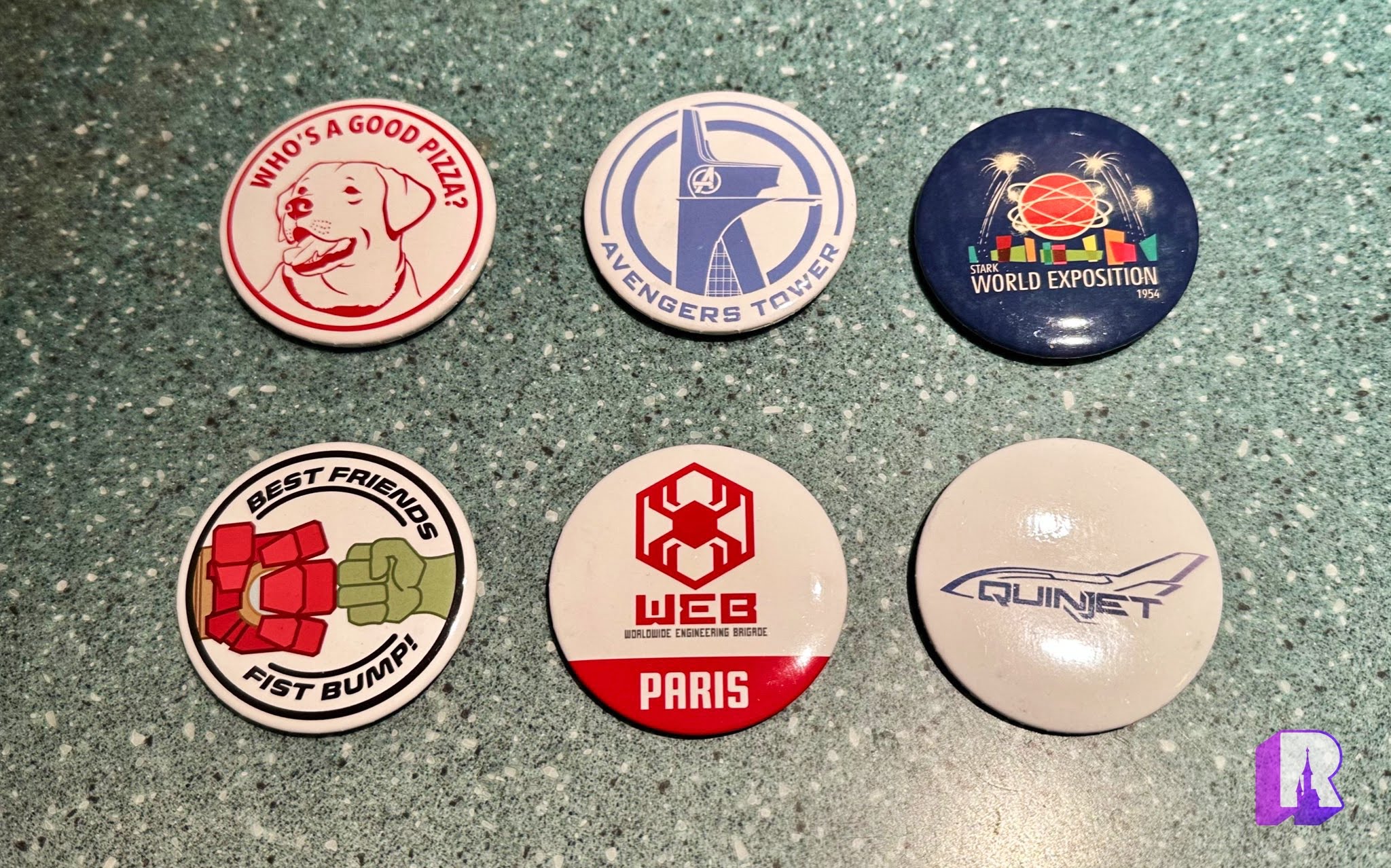 Some great goodies were handed out to Guests like this set of 6 Avengers Campus buttons and 3 concept art lithographies.
Construction and Refurbishments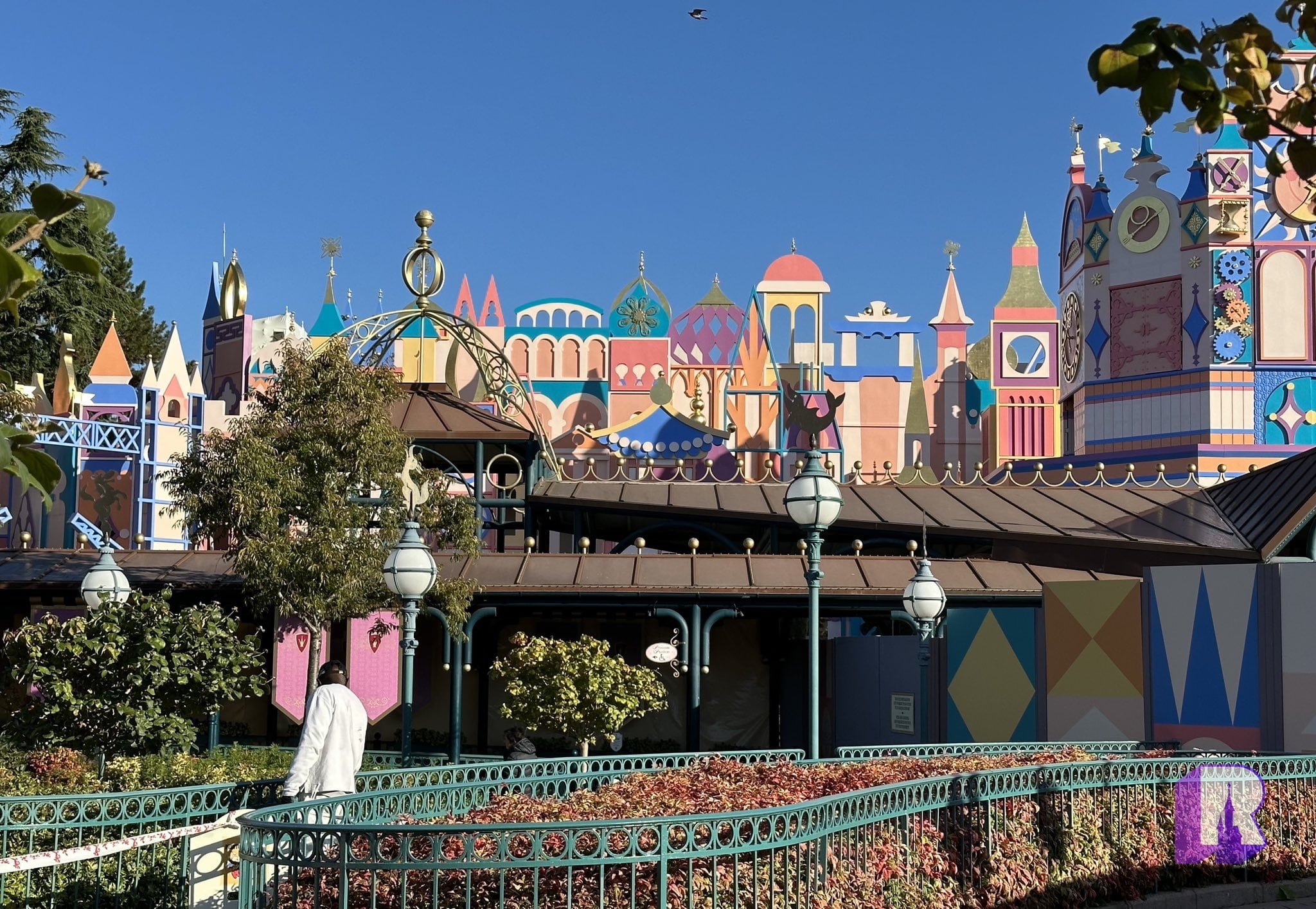 Let's start in Fantasyland with the "it's a small world" refurbishment:
facade repainting is almost done!
crews are working on the queue/ railings,
the blue dome was removed from the fountain, looks like the original concrete is being restored,
walls for what could be a new viewing area on the parade gate side.
Although it looks done from the outside, a lot of work remains inside over the next few months.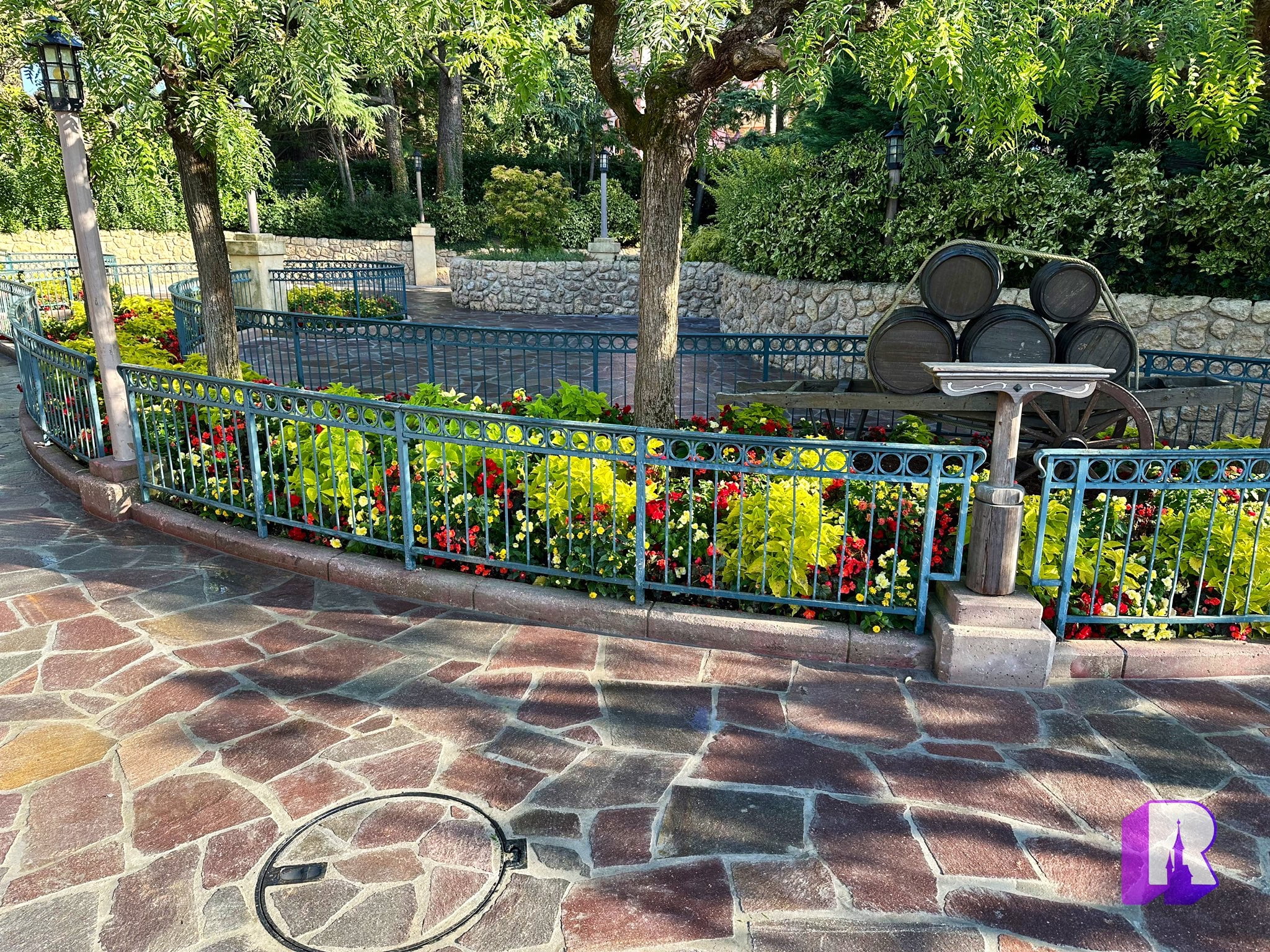 Next door, walls are down at the Old Mill, revealing the new repaved sera. The old Princess Pavilion kiosks that were barely used have now been removed.
Work has been ongoing for the Big Thunder Mountain rails and breakers. The Attraction has now reopened.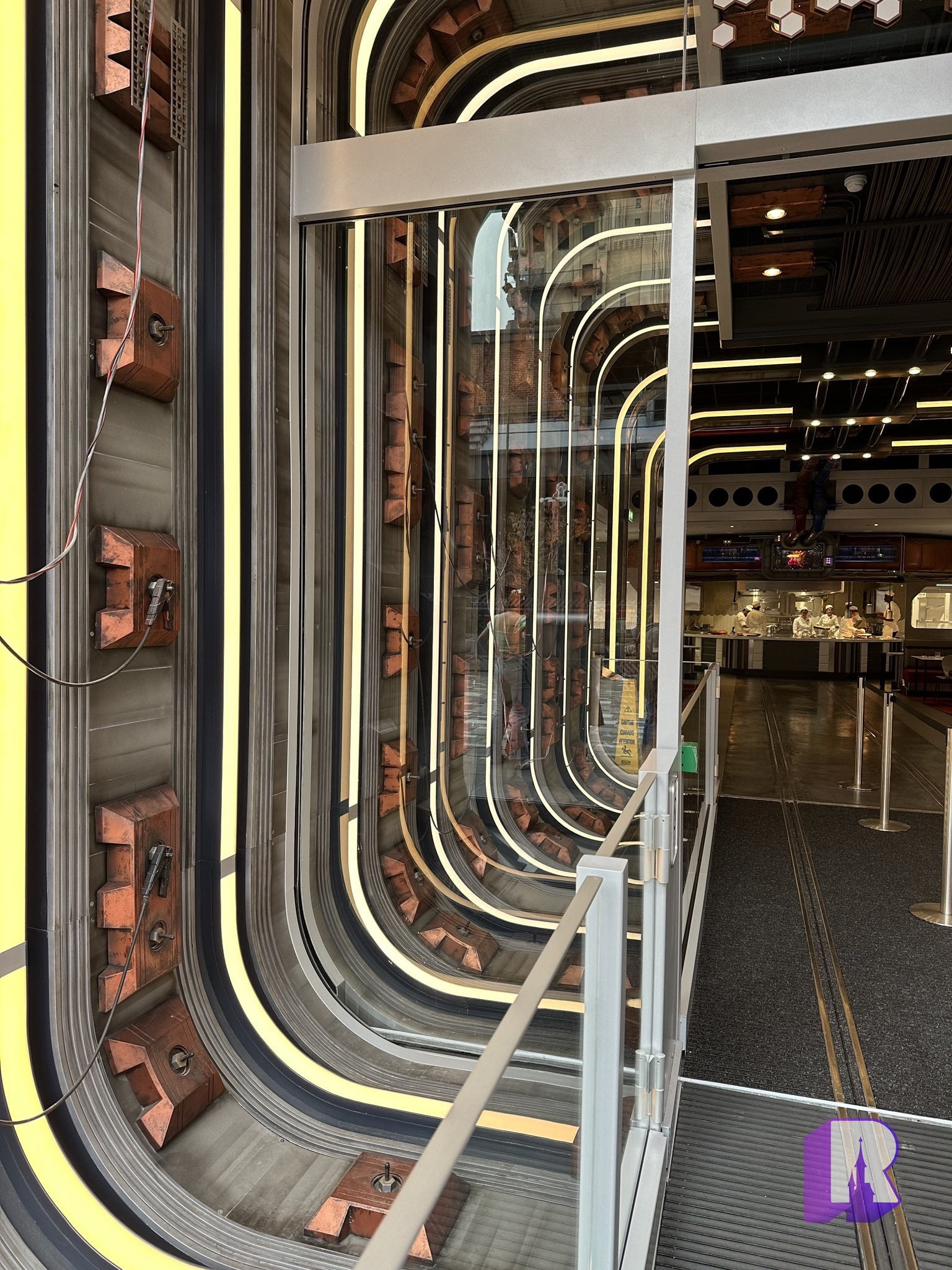 At Avengers Campus, both glass doors that were shattered weeks ago have been fixed !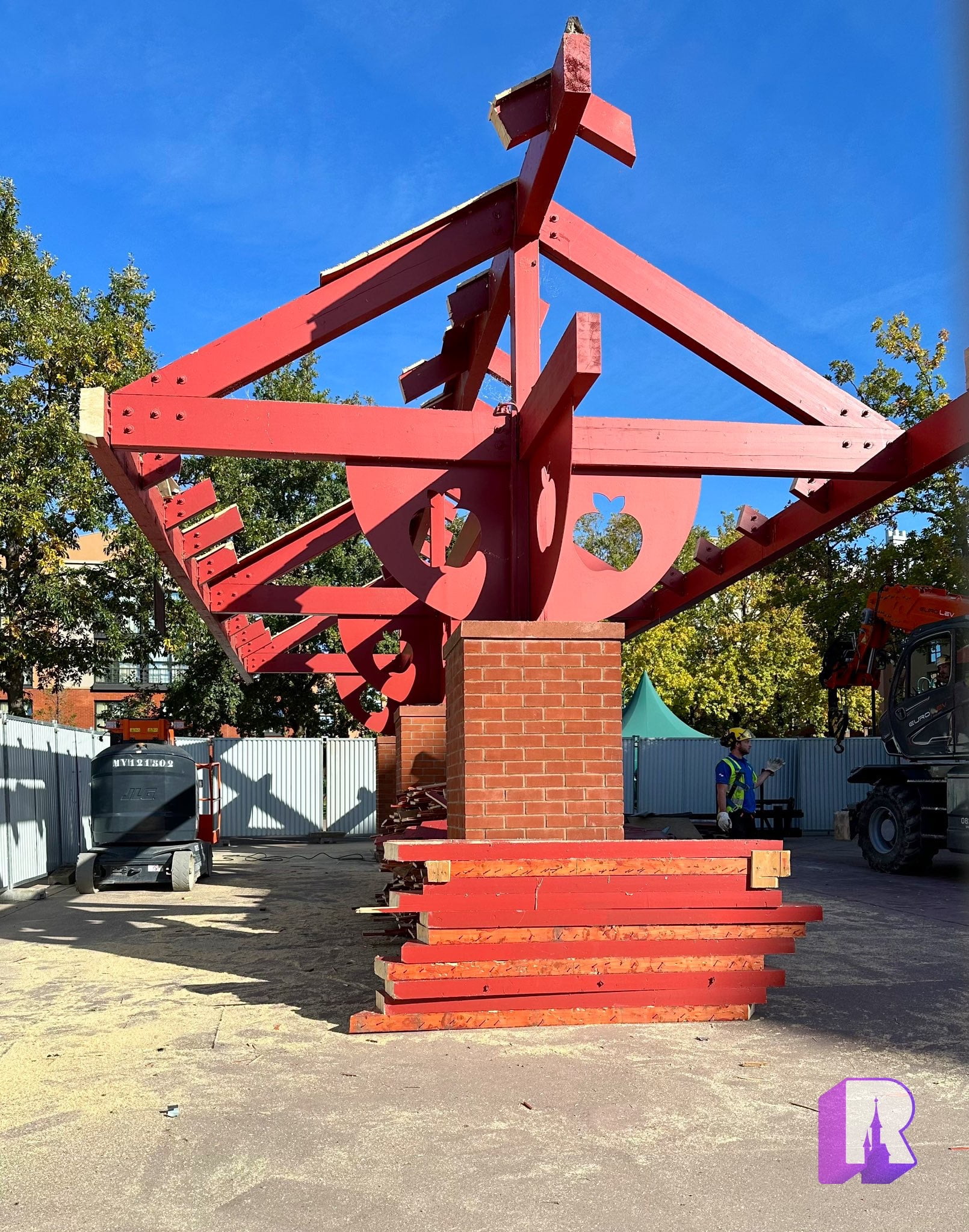 Heading outside the Parks, we're saying goodbye to this original Hotel NY awning as it's being removed for the Disney Village transformation.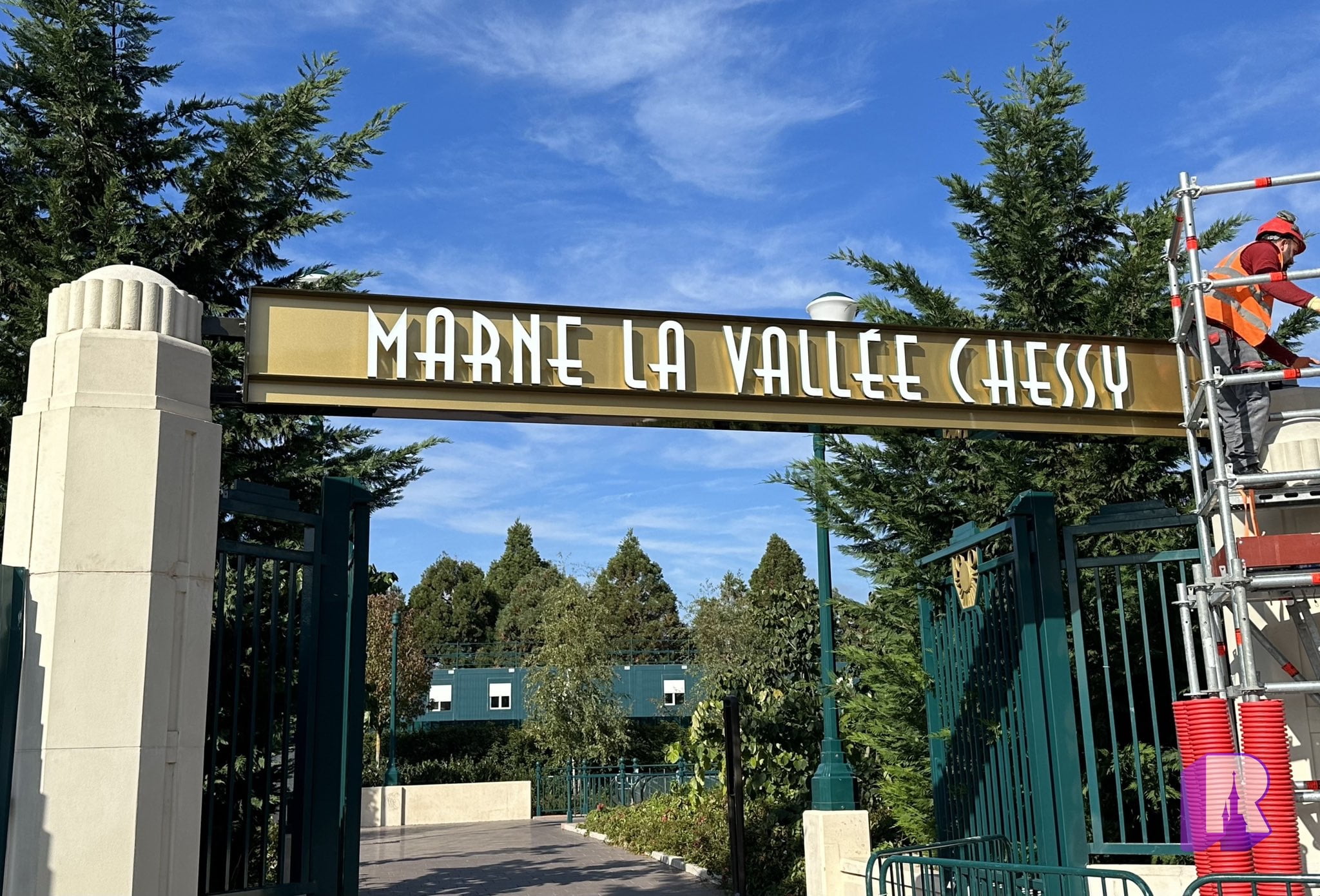 In the Resort Hub, the new RER sign is complete and we got a peek at the rest of the new security gates project which should arrive soon. Completion is expected early 2023.
And even further outside the parks, a lot of heavy roadwork is ongoing near the south entrance of the Walt Disney Studios Park expansion construction with the doubling of Avenue Hergé and the extension of the berms. This new infrastructure will be crucial to serve all the new areas being developed inside the parks, backstage, and at Val D'Europe.
And that's our roundup of everything new this week at Disneyland Paris! Thank you for reading, and I will leave you with a collection of amazing sunsets mother nature has been serving us this week. See you soon!