Welcome back to a new DLP Report! This week we've got a huge update from the Halloween Festival launch! We also day see you later to "Dream… and Shine Brighter" and of course look at the latest construction and refurbishment. Let's go!
Halloween Launch
It's time to get spooky! This past weekend marked the return of the first "normal" Halloween season since the pandemic. Let's have a look by categories:
Mickey's Halloween Celebration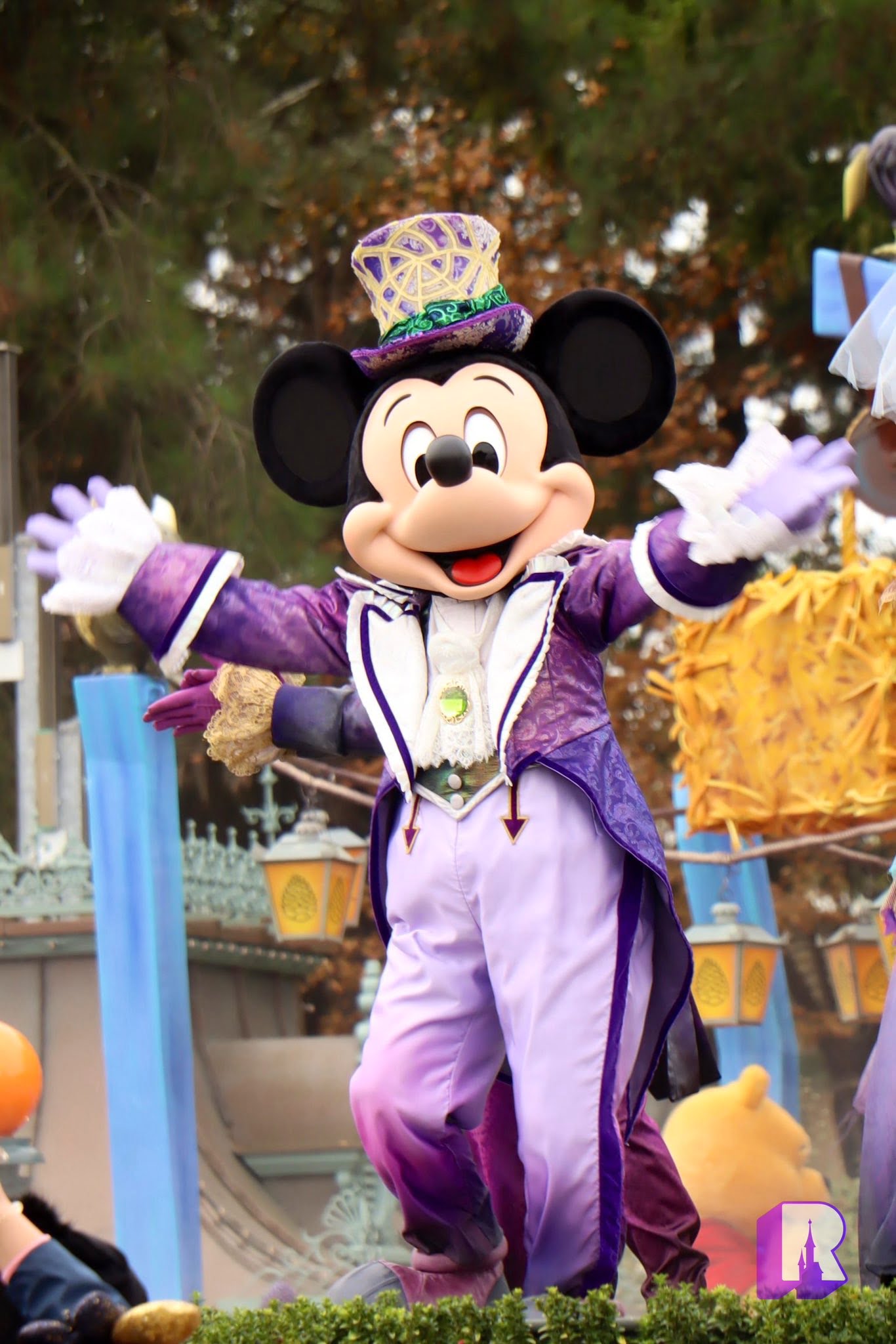 Halloween and the Harvest are once again "all wrapped into one" with the return of this beloved show. The "Illusion Manor" unit is back of course, with the 2019 setup (Mickey playing his magic tricks). Show stops are also back on the Central Plaza stage with highlights being the Phantom and Melanie routine. The show is performed twice weekends and only once weekdays which has cause some complaining online.
Nightfall with the Disney Villains
A new offering this year is the 4 min "Nightfall with the Disney Villains" projections and fountain show. It is performed each night before Disney D Light and in that regard is a pre-pre show. You can watch the full show with our YouTube video :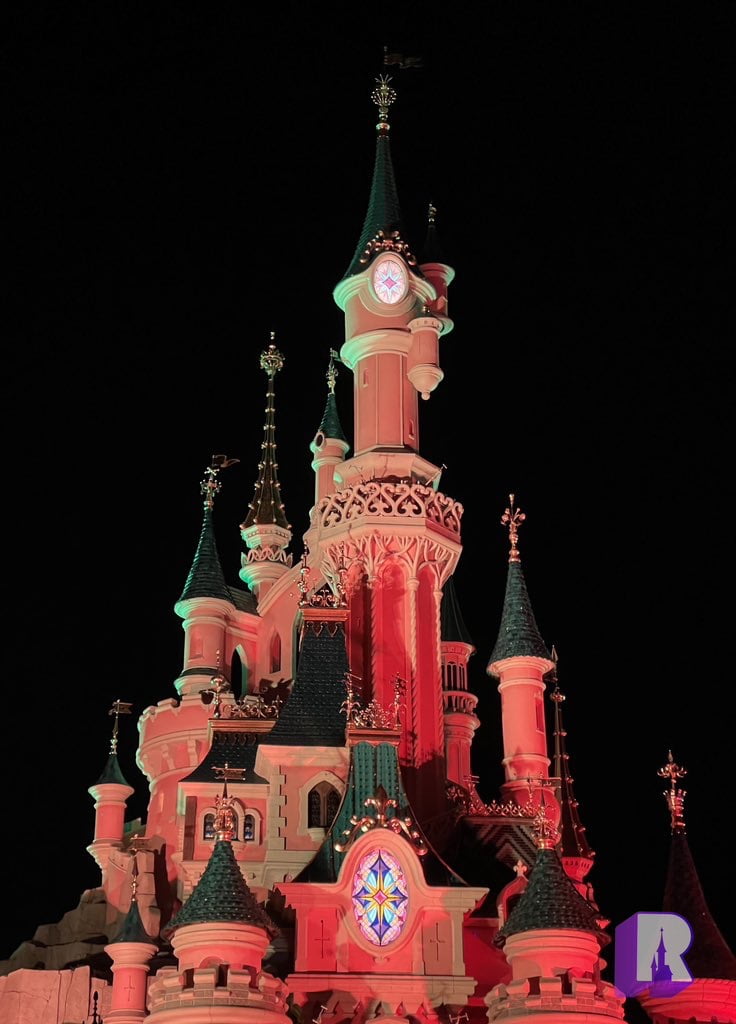 Sleeping Beauty Castle shows off Halloween colors just before the show.
Characters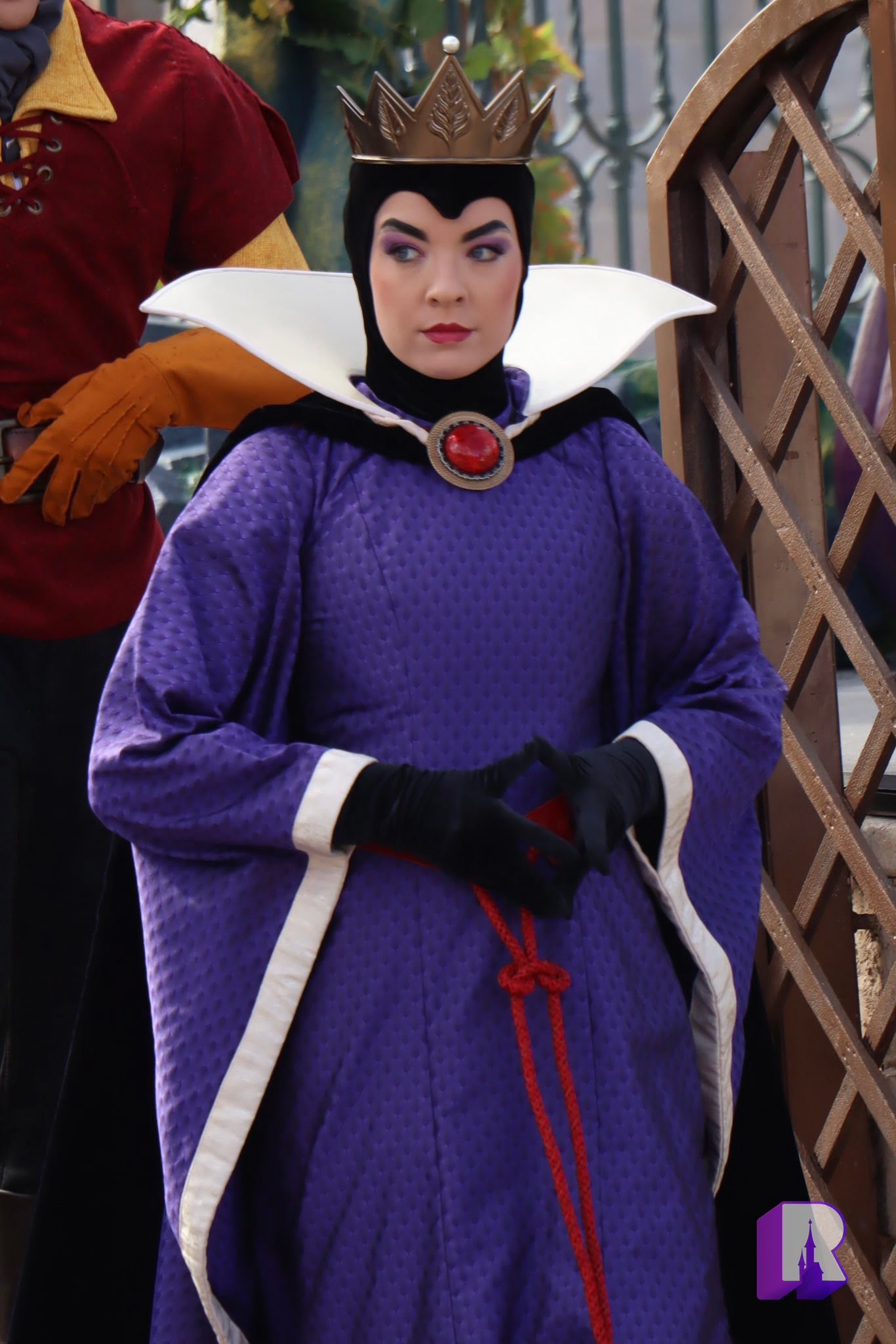 The "Villain's Den" is where Guests can meet the most Villains at once. After a short musical introduction the Villains will come down for a "meet and play".
There are 2 sets of 3 Villains, so if you attend two consecutive sessions you'll have seen everyone. Note that there is no show this year on that stage, this is an "enhanced" meet and greet.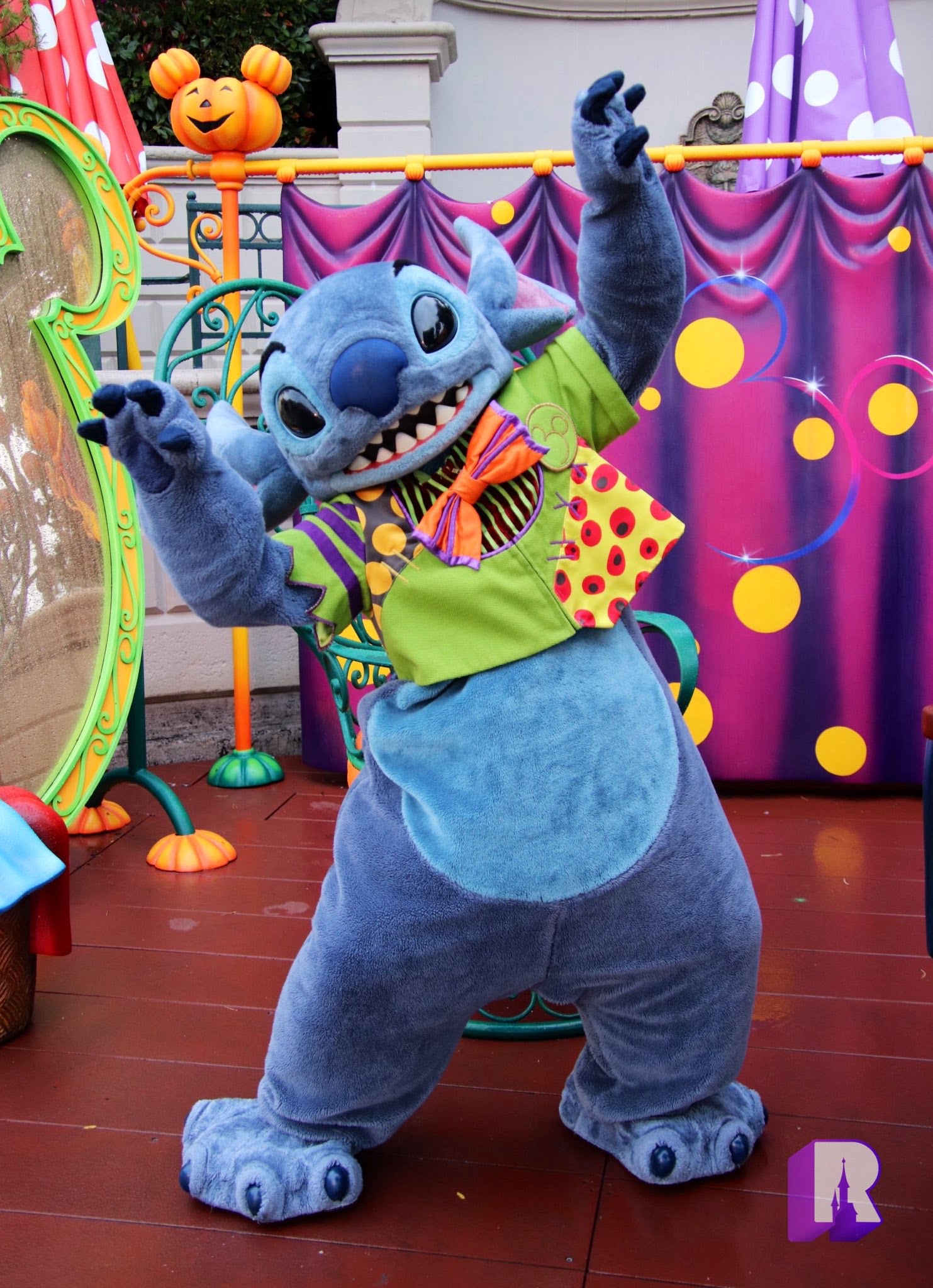 Disney Friends are waiting for Guests in all corners of Disneyland Park from Minnie and Mickey in their returning Mariachi outfits, to Chip and Dale in new costumes dubbed by fans as "Milka chocolate costumes", Max, Stirch, Hook, Jafar, Maleficent at her purple wedding venue photo location and even Skeleton Goofy and Devil Donald. Jack is of course also here this year:
Decorations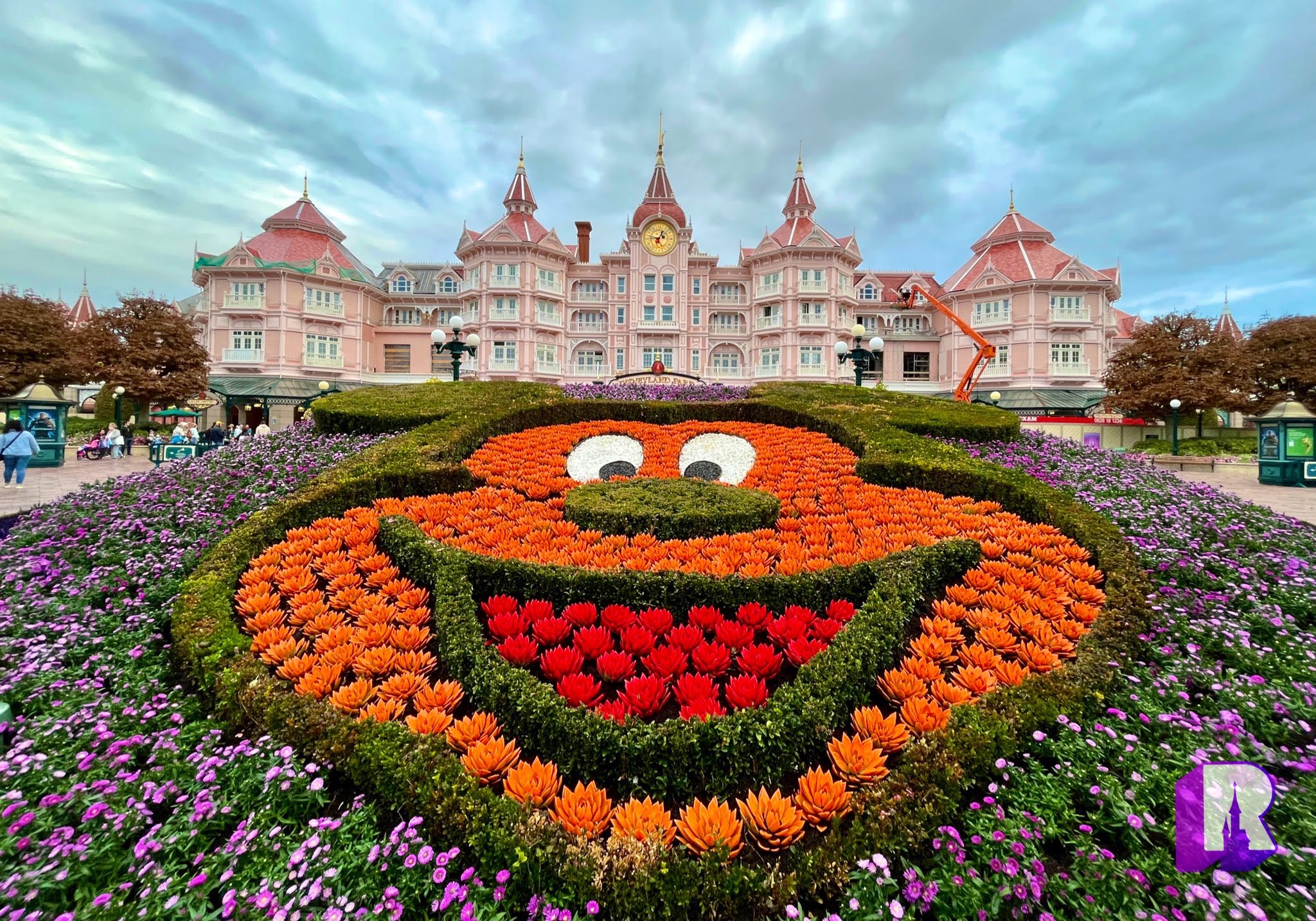 You know the season is here when the Mickey Planter turns orange !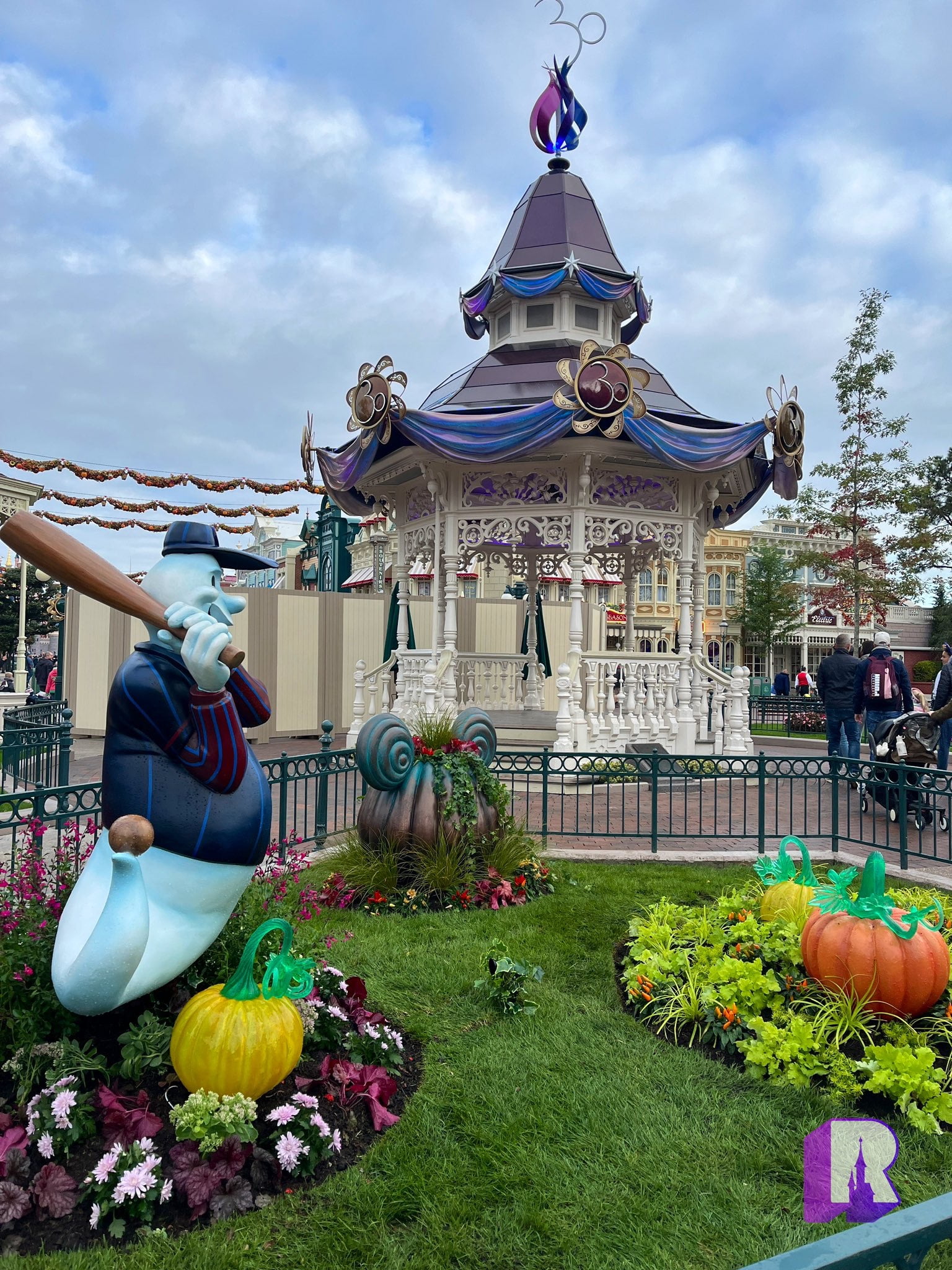 This year the Halloween decorations are mixing the season with #DisneylandParis30. This means most of the anniversary decorations are still there but mixed in with Halloween, and some existing ones have been repainted to closely match the anniversary colors. New translucent pumpkins have been added to the planters in Town Square – they're really great!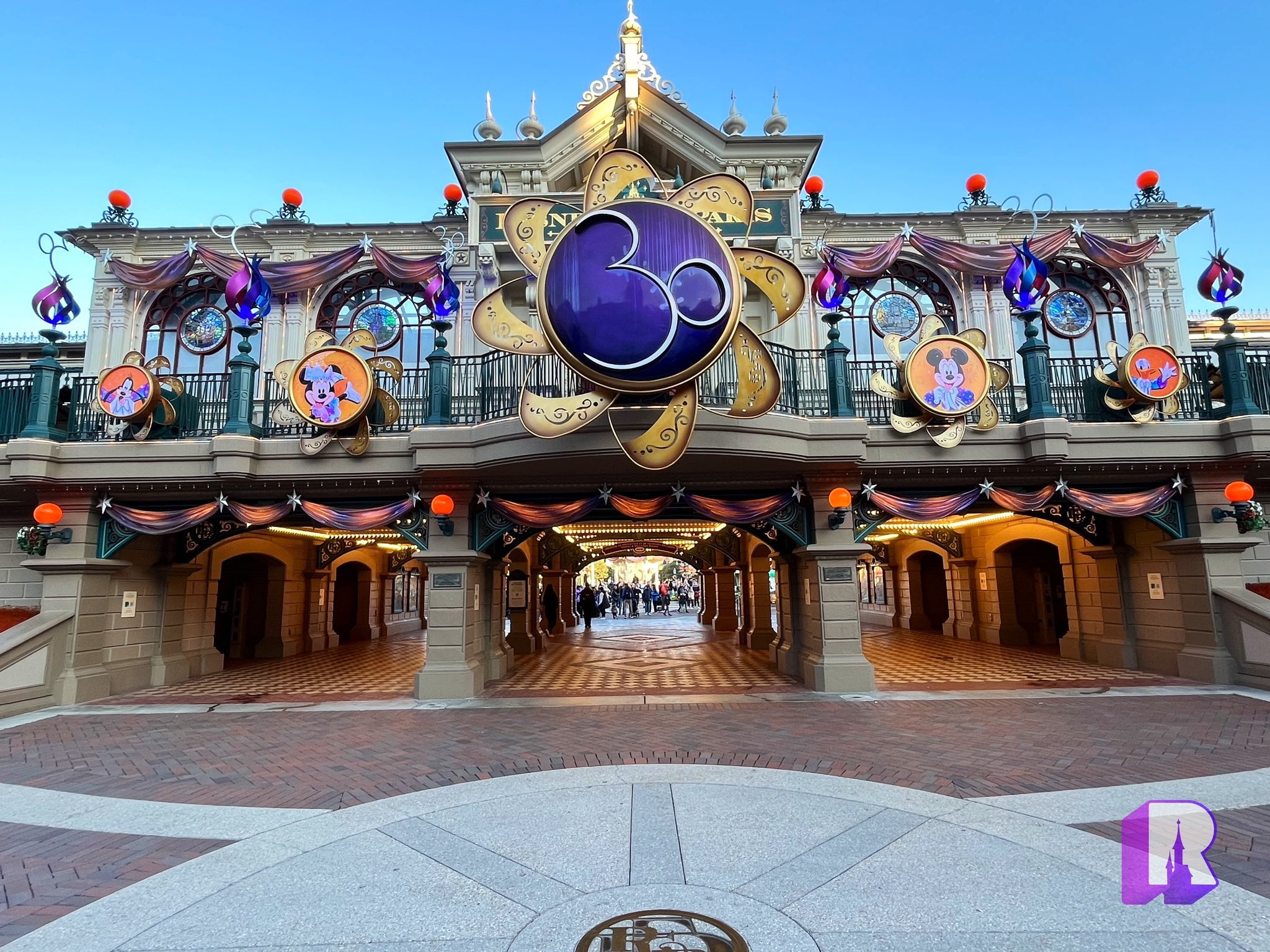 At Main Street Station, the character medallions have turned orange but the big 30 remains. Instead of the "flames" pumpkins have been placed on the station balconies. Bieber the windows aren't covered this year and that is good news!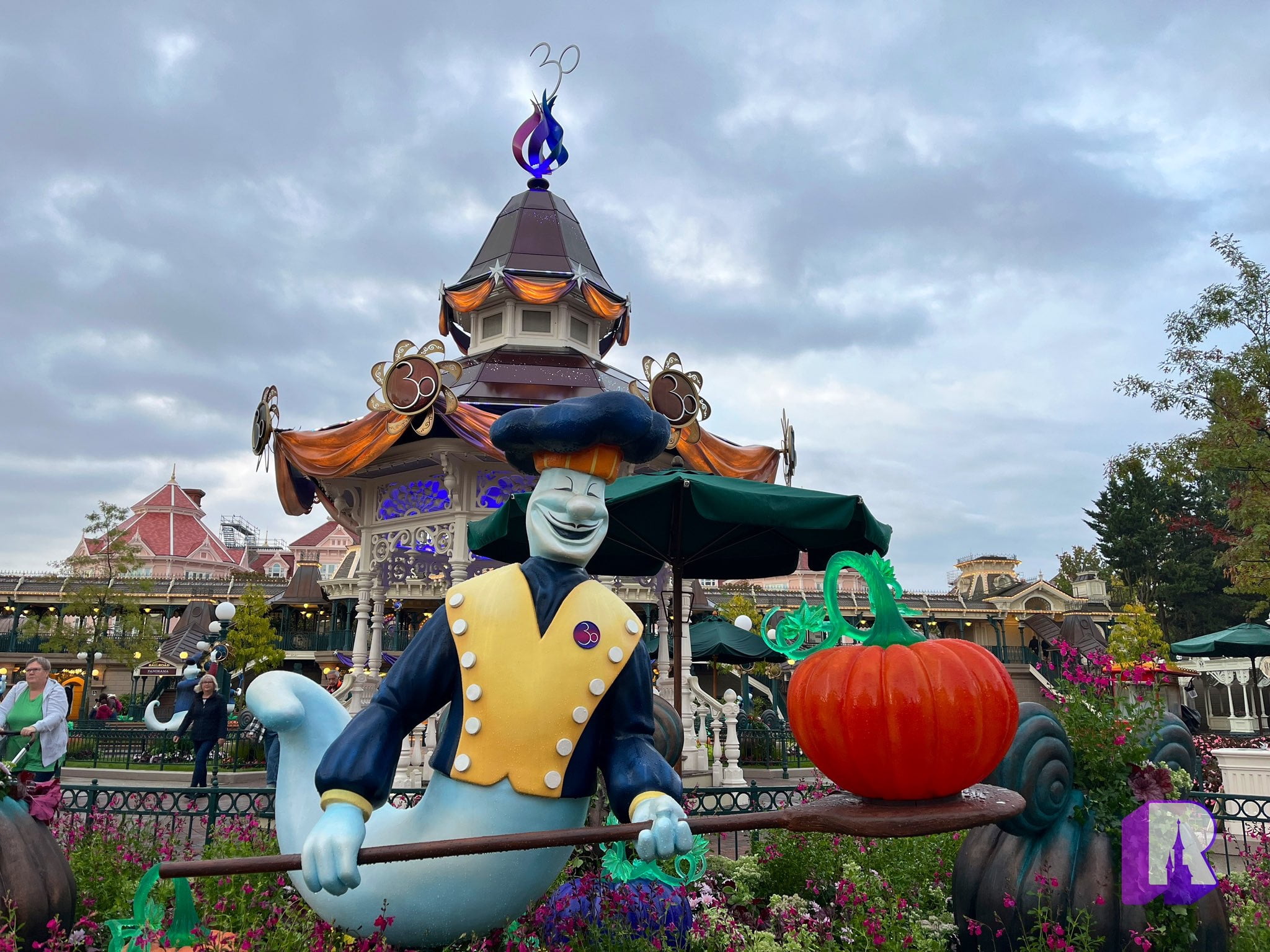 The Ghosts of Main Street have received new "outfits" with blue and purple tones and #DisneylandParis30 medals.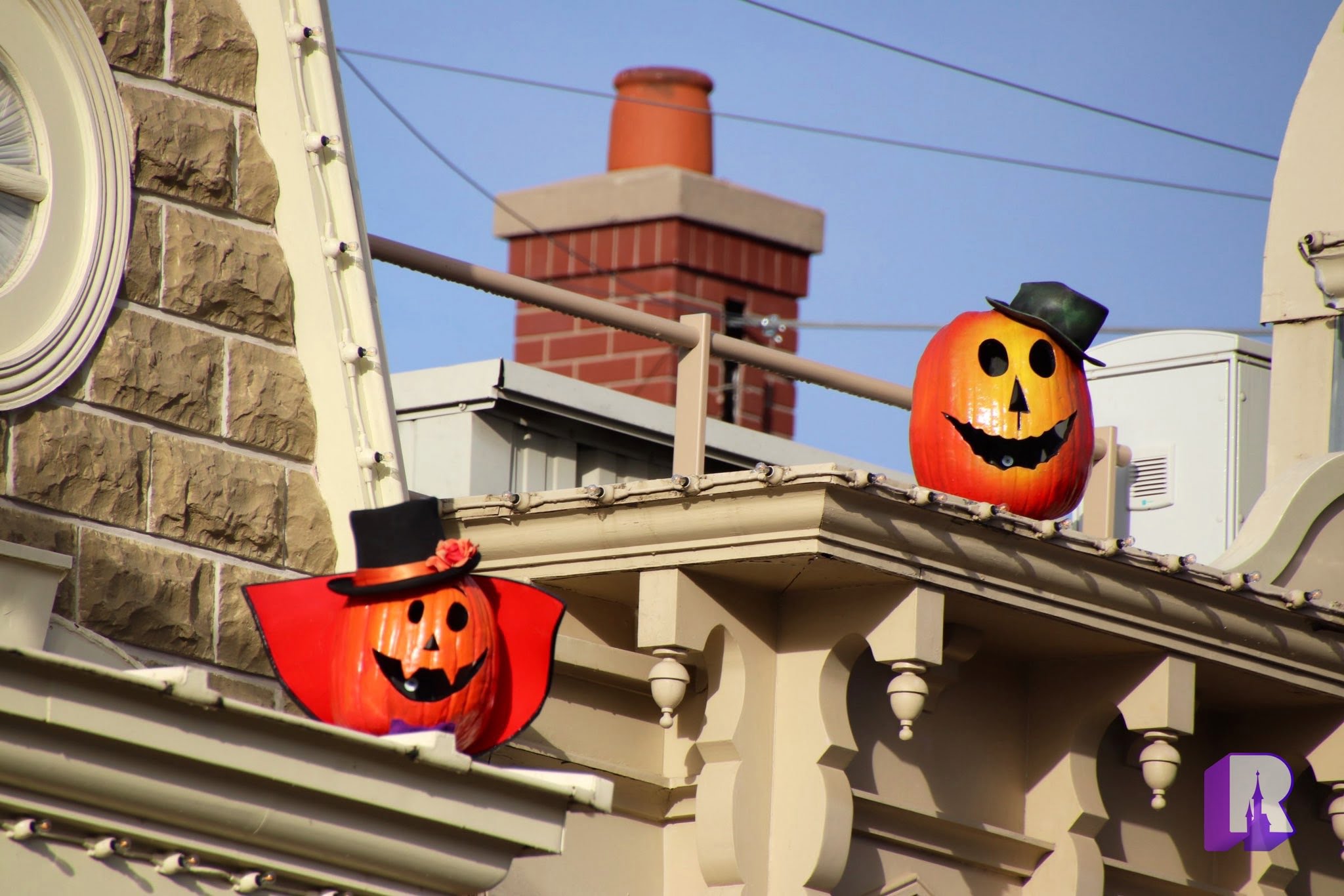 And the now classic pumpkins are back on the Main Street roofs.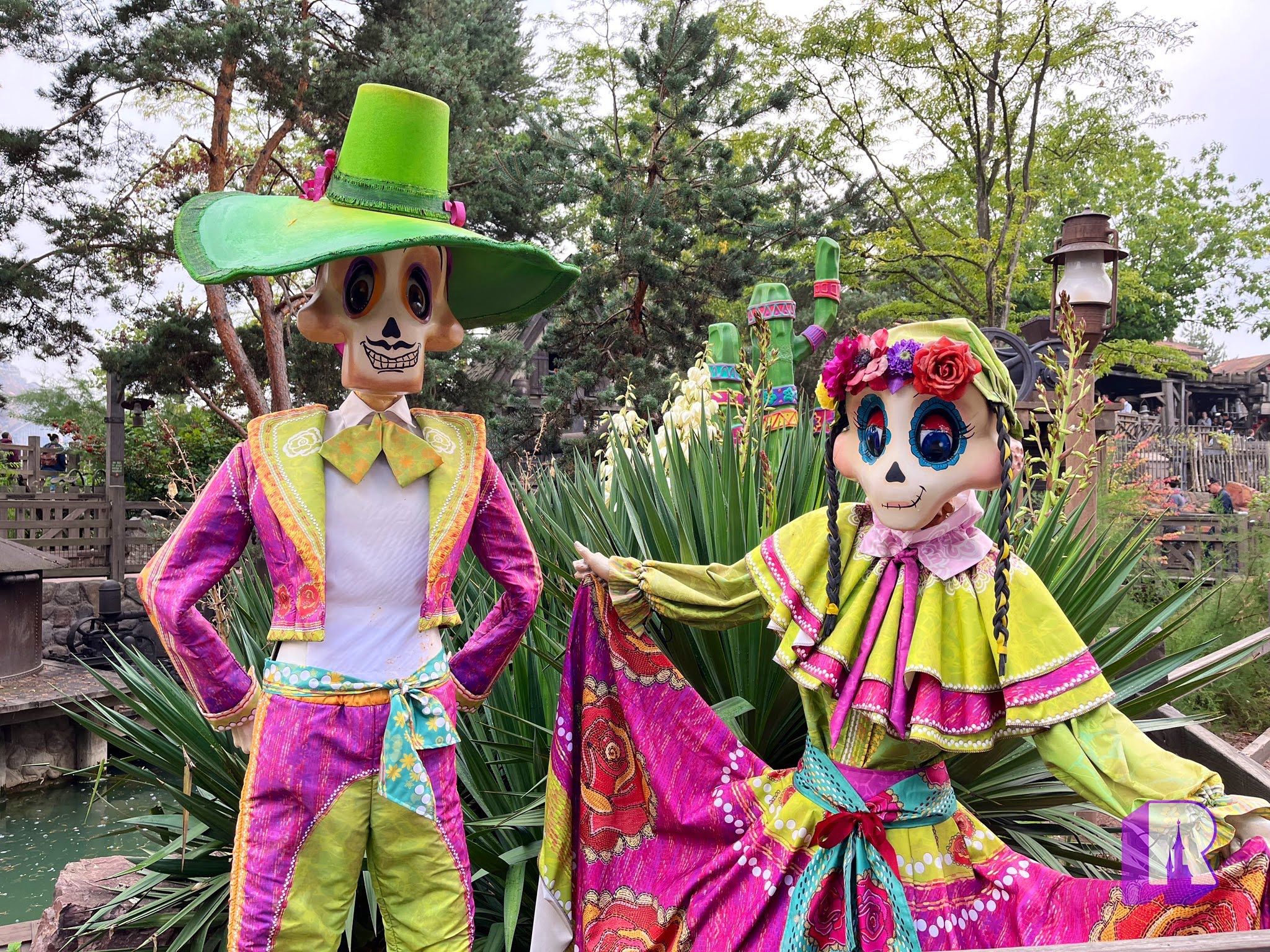 And that's all in addition to the "Dia de Los Muertos" displays in Frontierland we showed last week.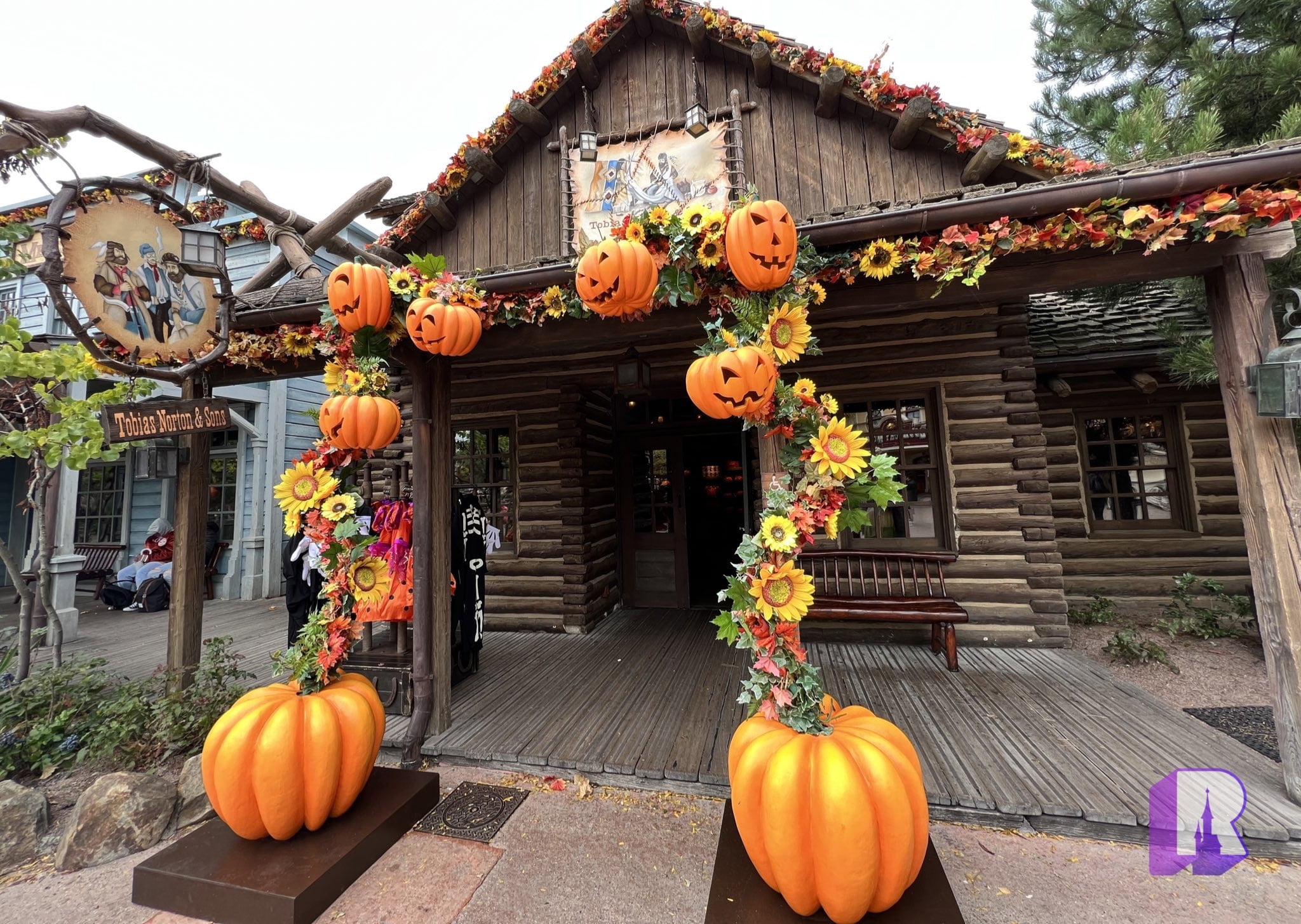 These "pumpkin trees" are also back and they're such great into backdrops.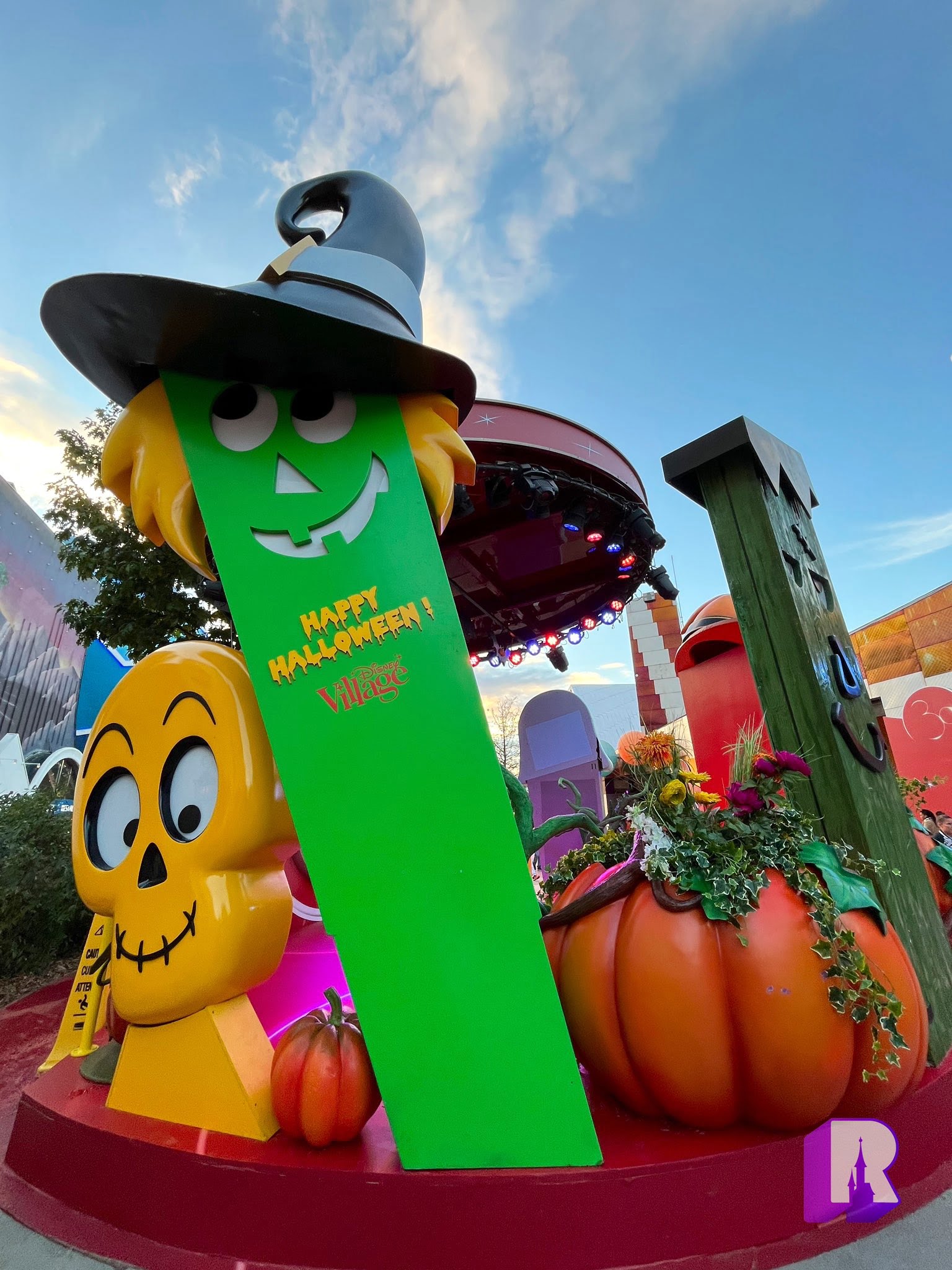 At Disney Village we've got the traditional "flat" decorations which I guess for for this space.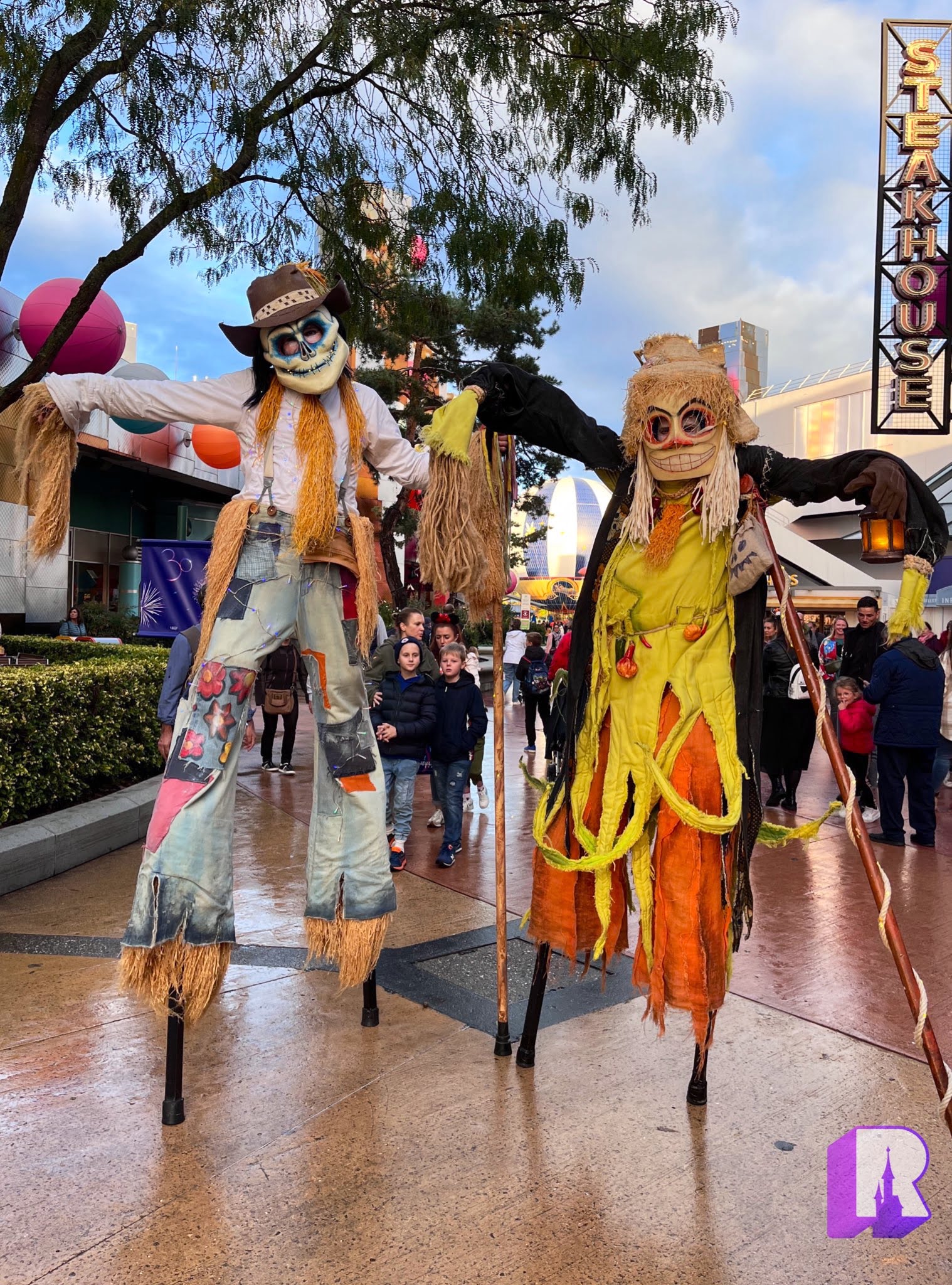 The entertainment district also features spooky somewhat off brand characters in the evening.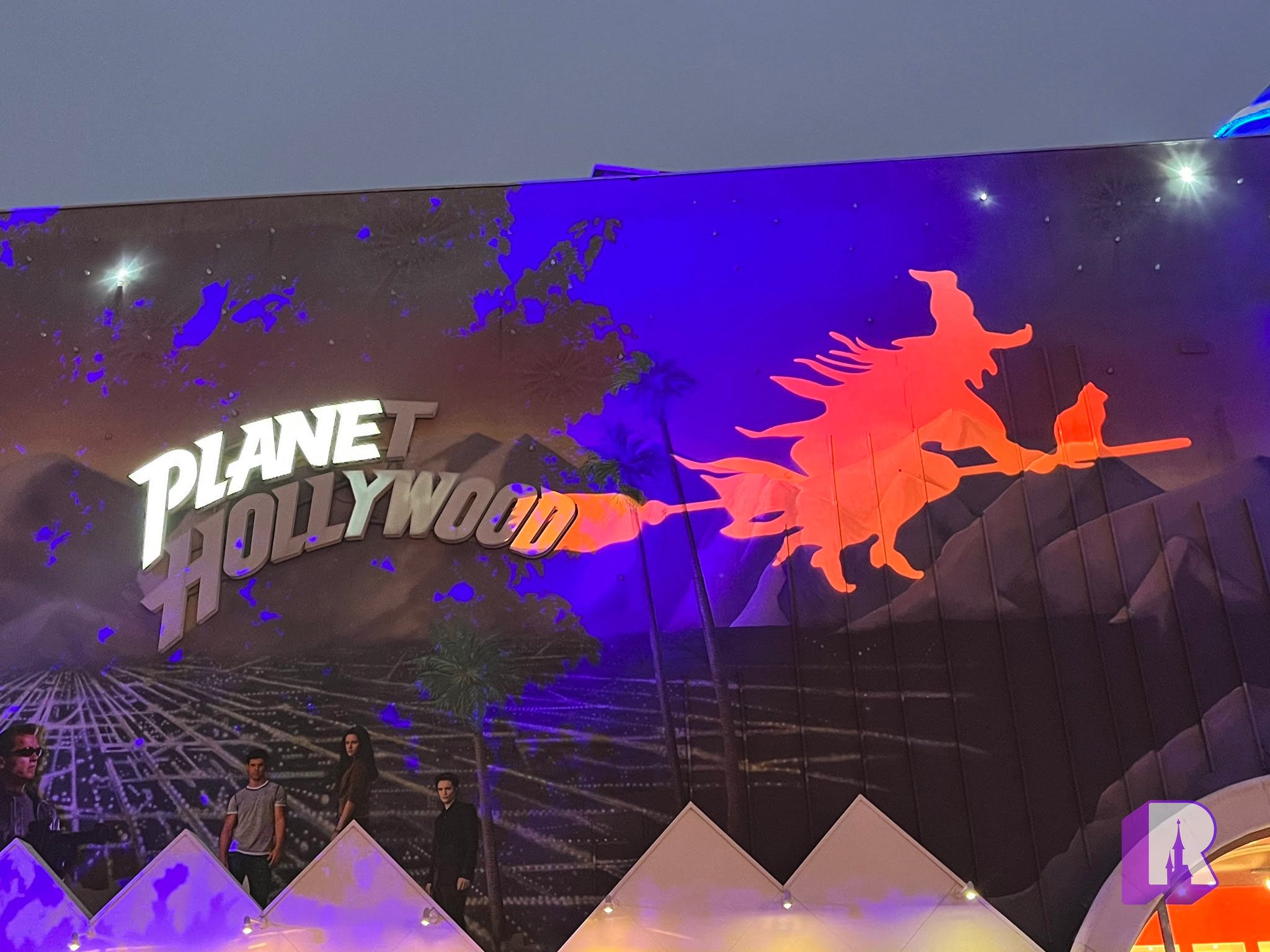 And at night, the globos project basic Halloween shapes on the decaying buildings. It's perfectly in theme!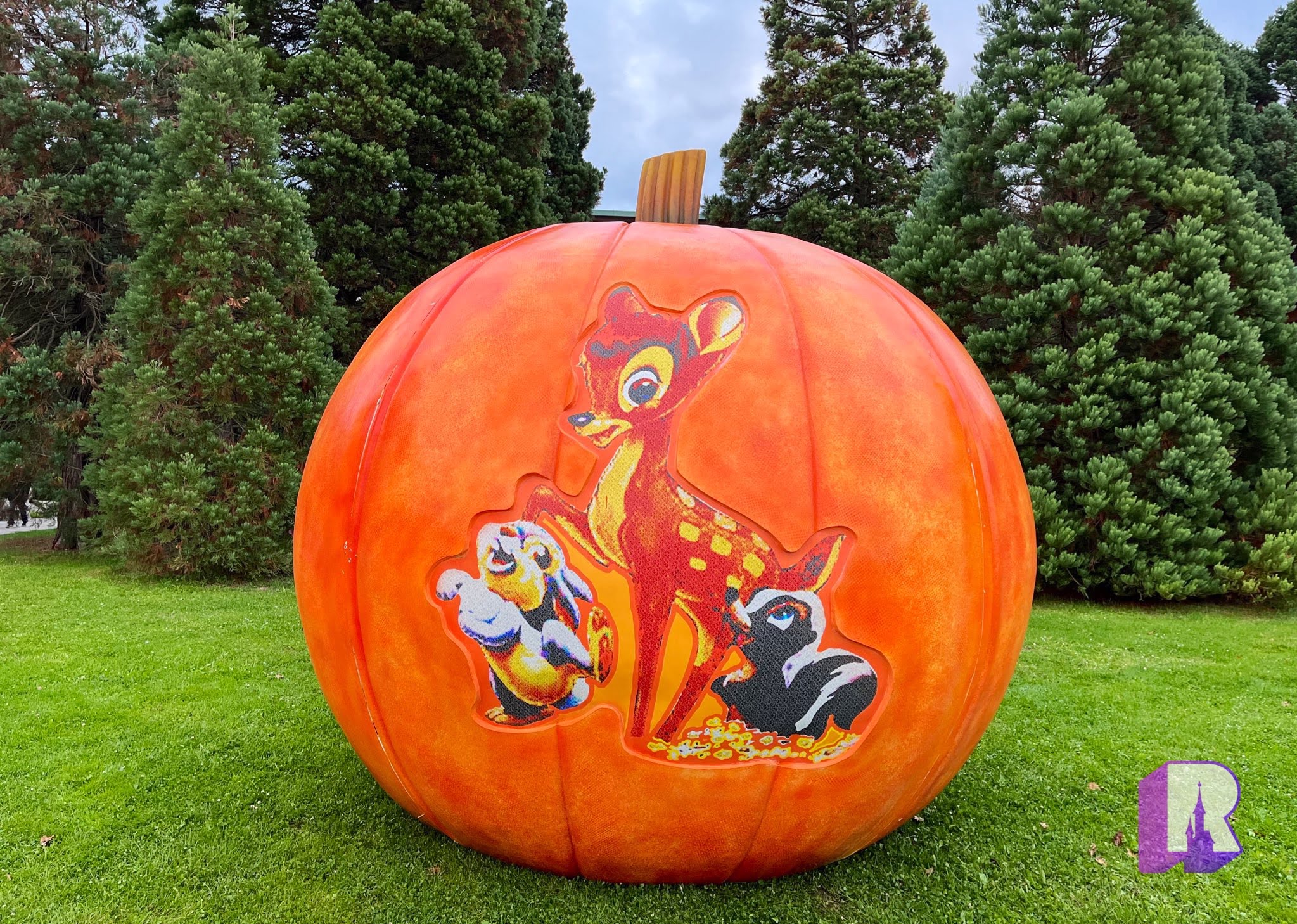 The big surprise this year is the level of Halloween decor the Disney Hotels have been receiving. There is an entire collection of giant pumpkins themed to various Disney Characters!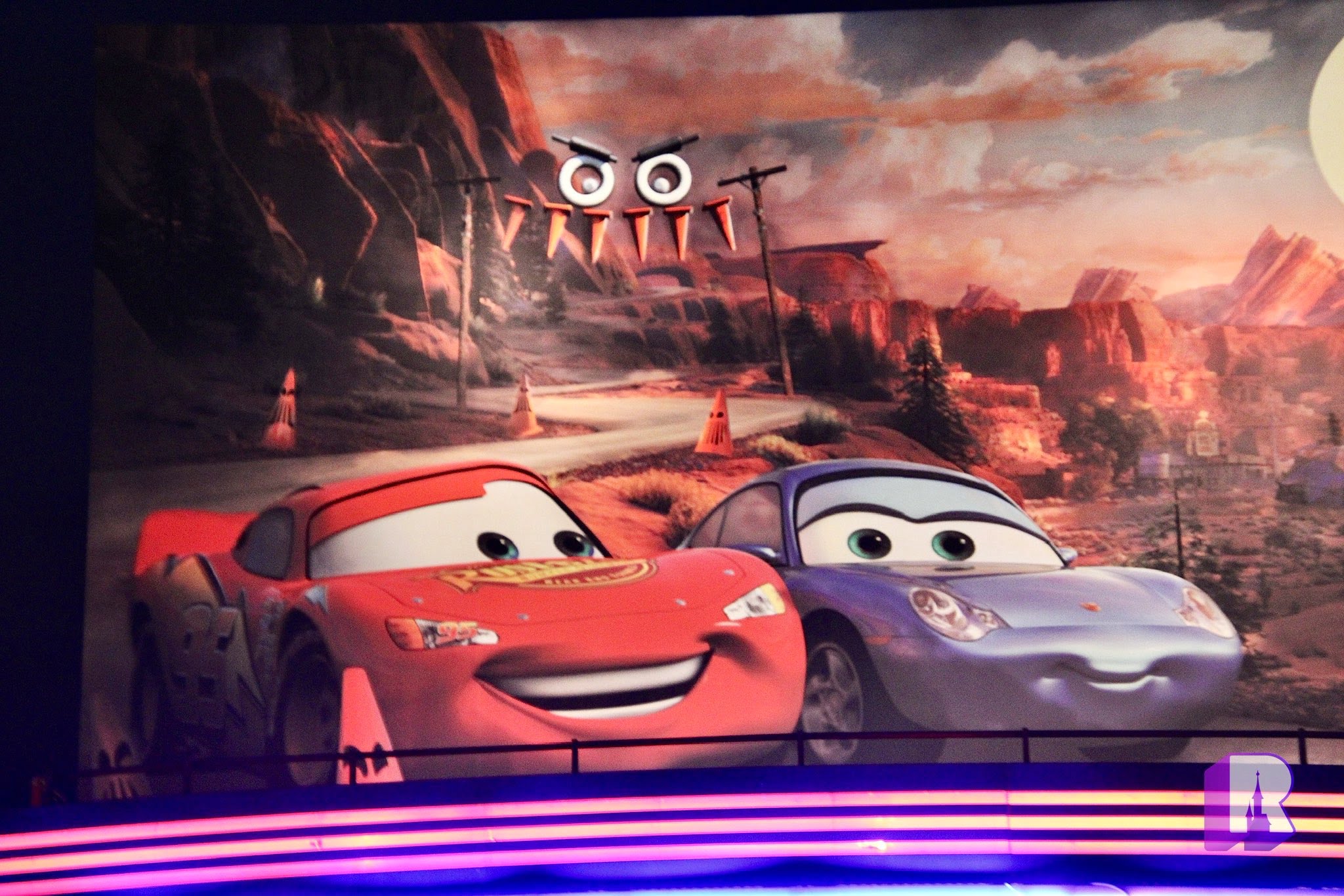 A special mention to the Disney Hotel Santa Fe which replaced the iconic entrance billboard with a Halloween version! What a great idea!
Food and Bev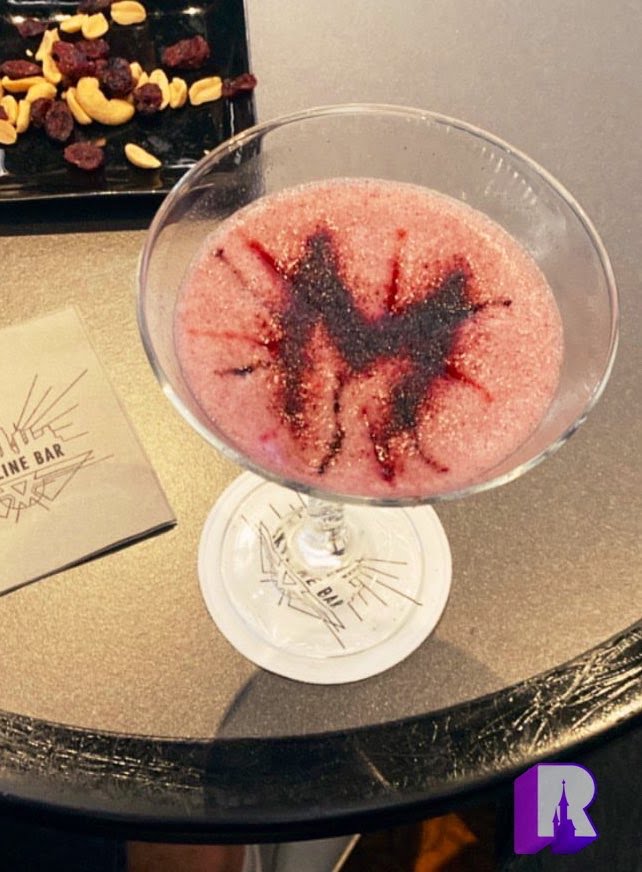 The star this year is the Wanda "Dreamwalker" cocktail at the Skykine bar.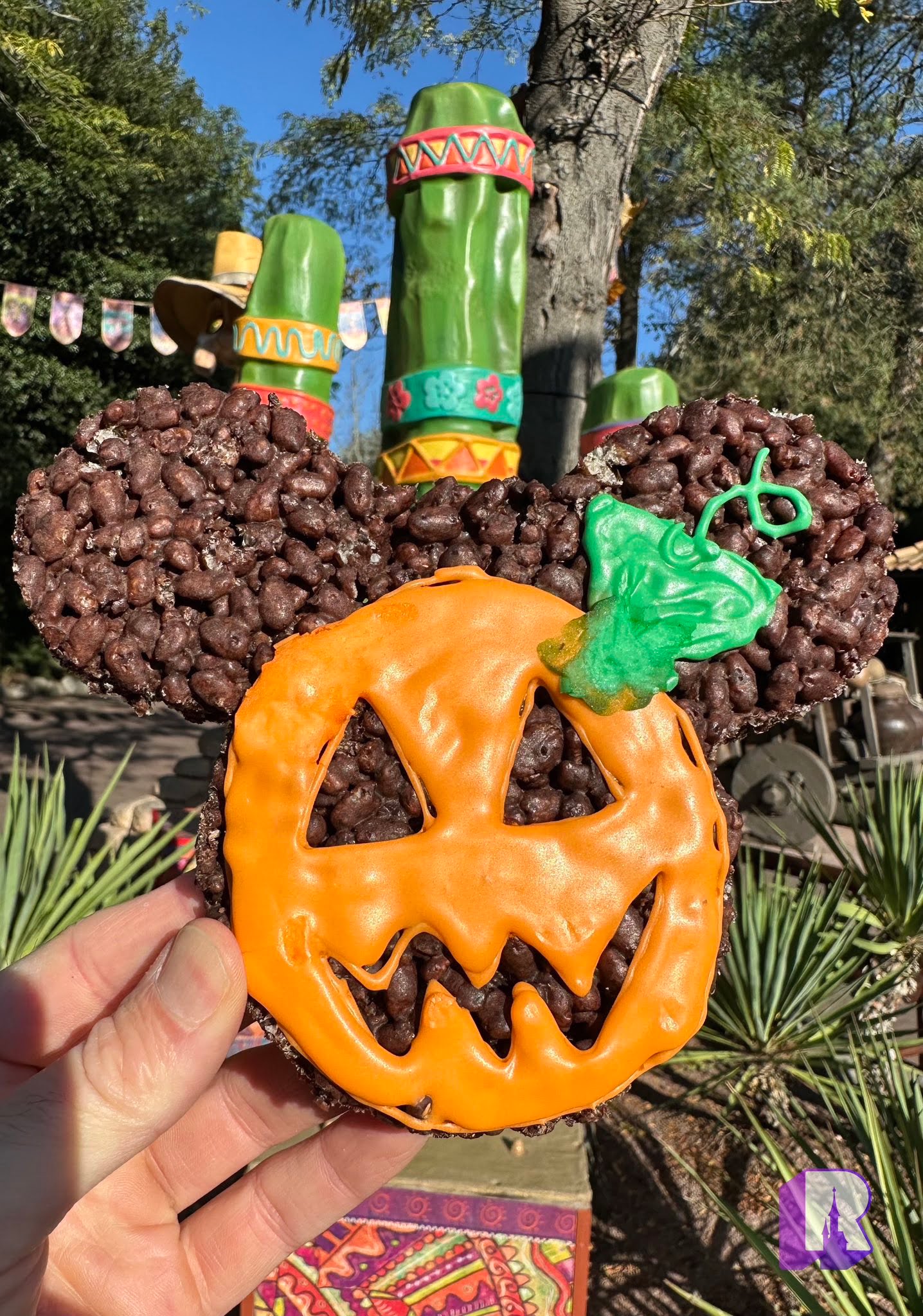 In the snacks department I could call it this season "playin it safely. They're all pretty good and fun, while not really giving that "omg wow" factor either. We've come a long way Bieber from the "1 cupcake with orange sprinkle" of seasons past. You can see all the names, prices and details in our post from last week.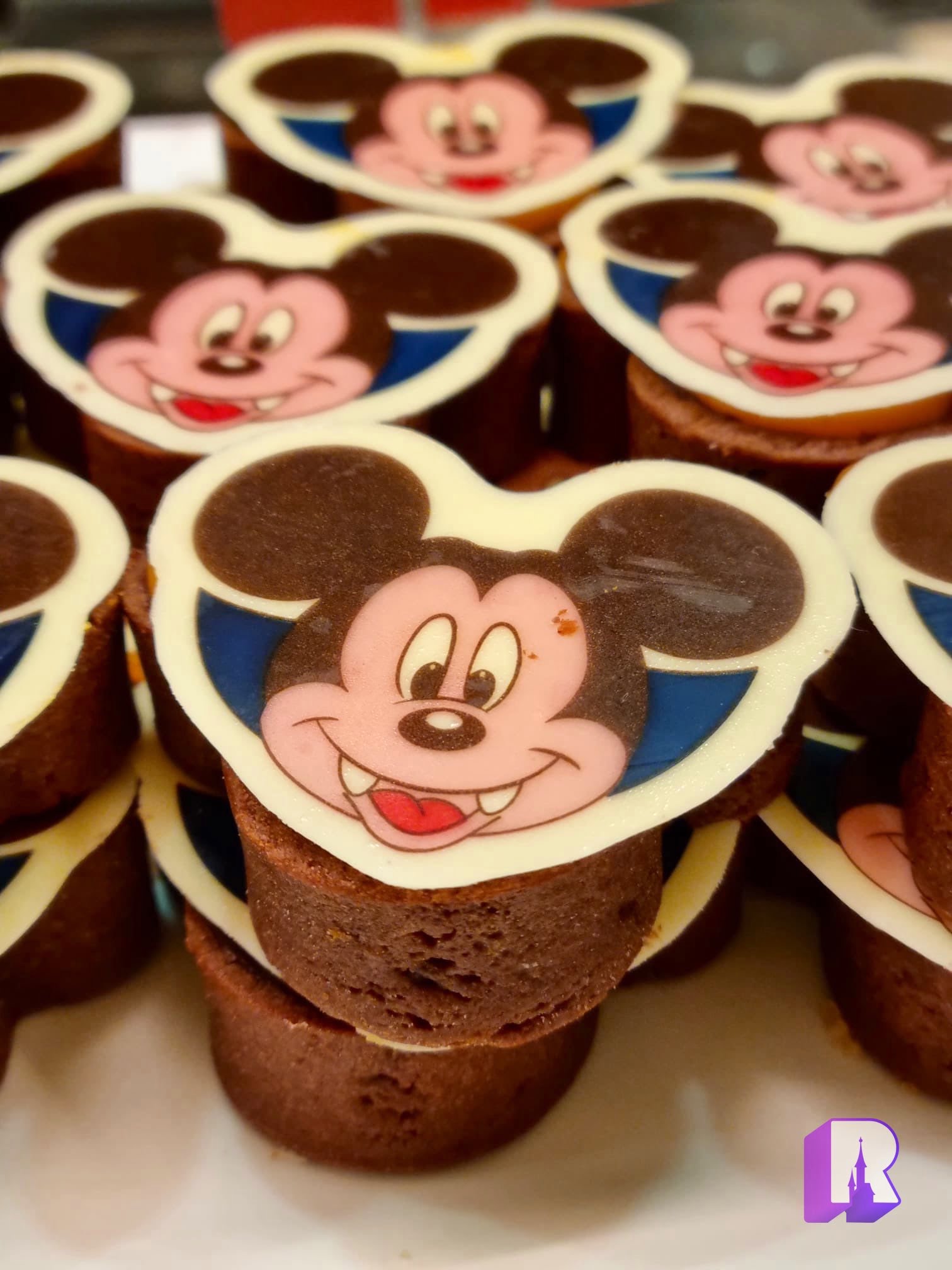 At buffet restaurants, platters of cute desserts like Vampire Mickeys and Captain's Hook add a bit of seasonality.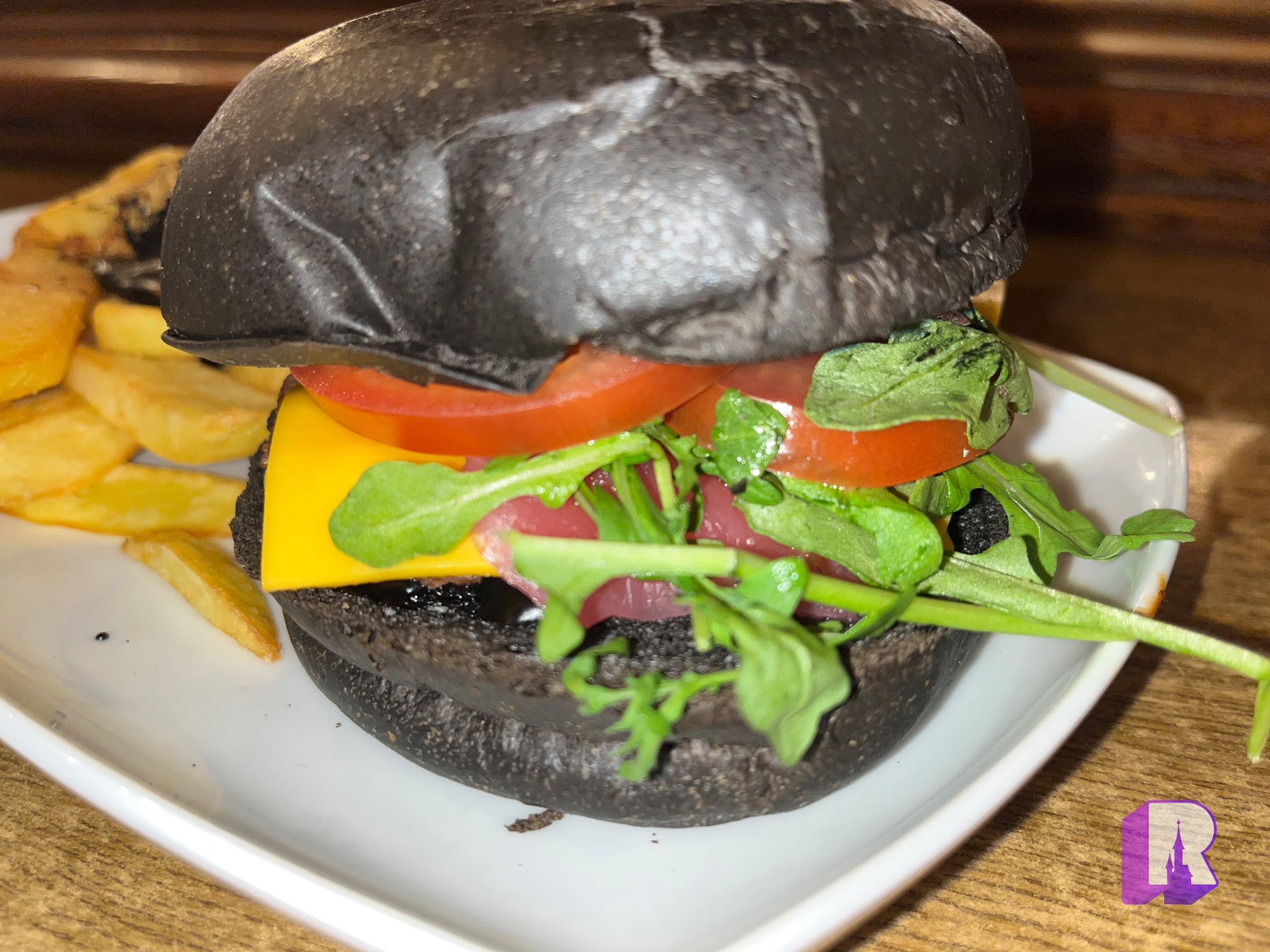 The Lucky Nugget has a Halloween menu with a burger topped with black onion sauce. The sauce is also on the fires and it is just all a bit weird – but not fun weird. It seems the idea here was to find black things to put on food instead in focusing on quality and taste. Maybe let's all wait for the Christmas menu which is usually quite good.
Merchandise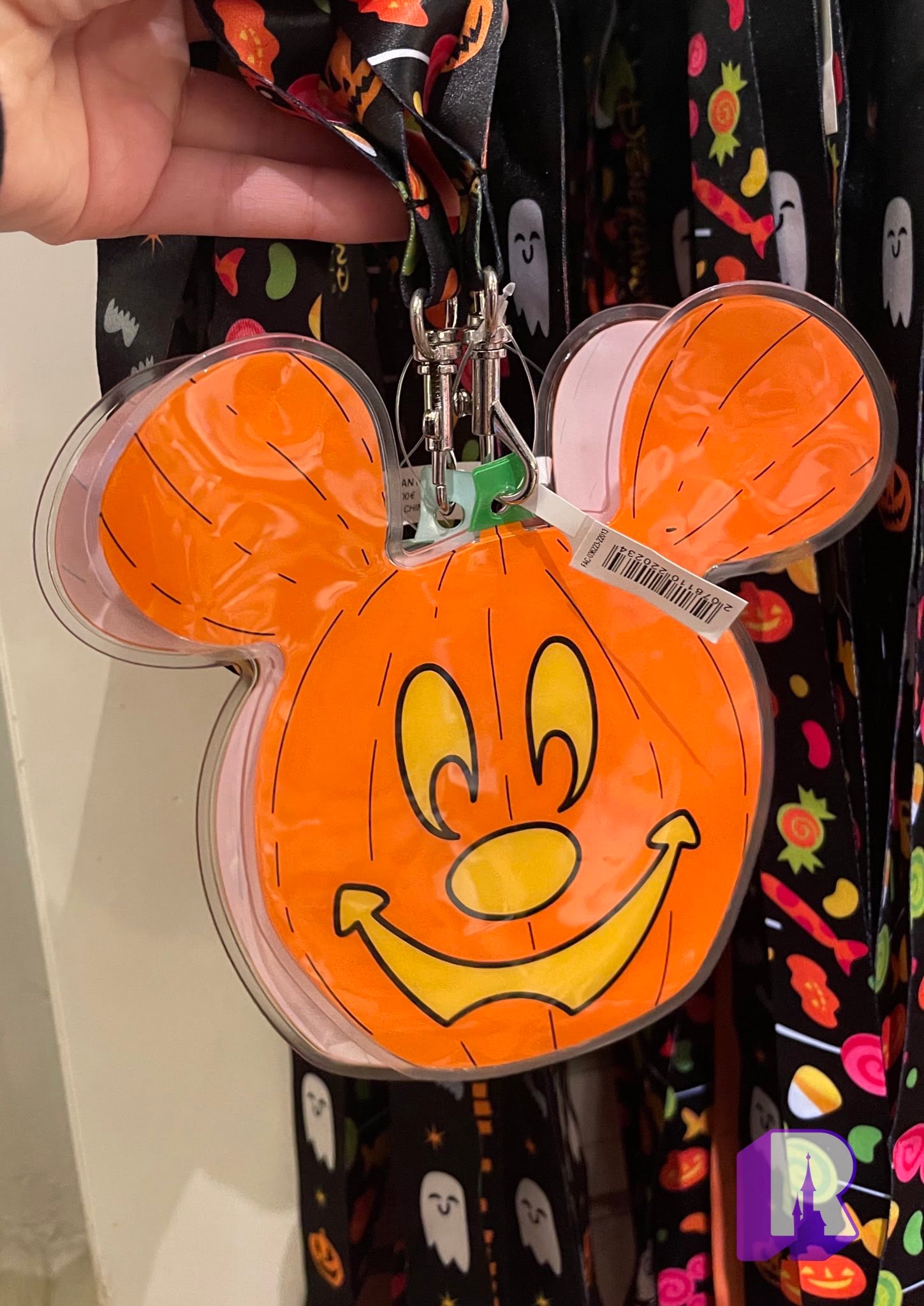 Fun Halloween merchandise continues to arrive in shops. Your best bets for these are Thunder Mesa Mercantile and Coffee du capitaine.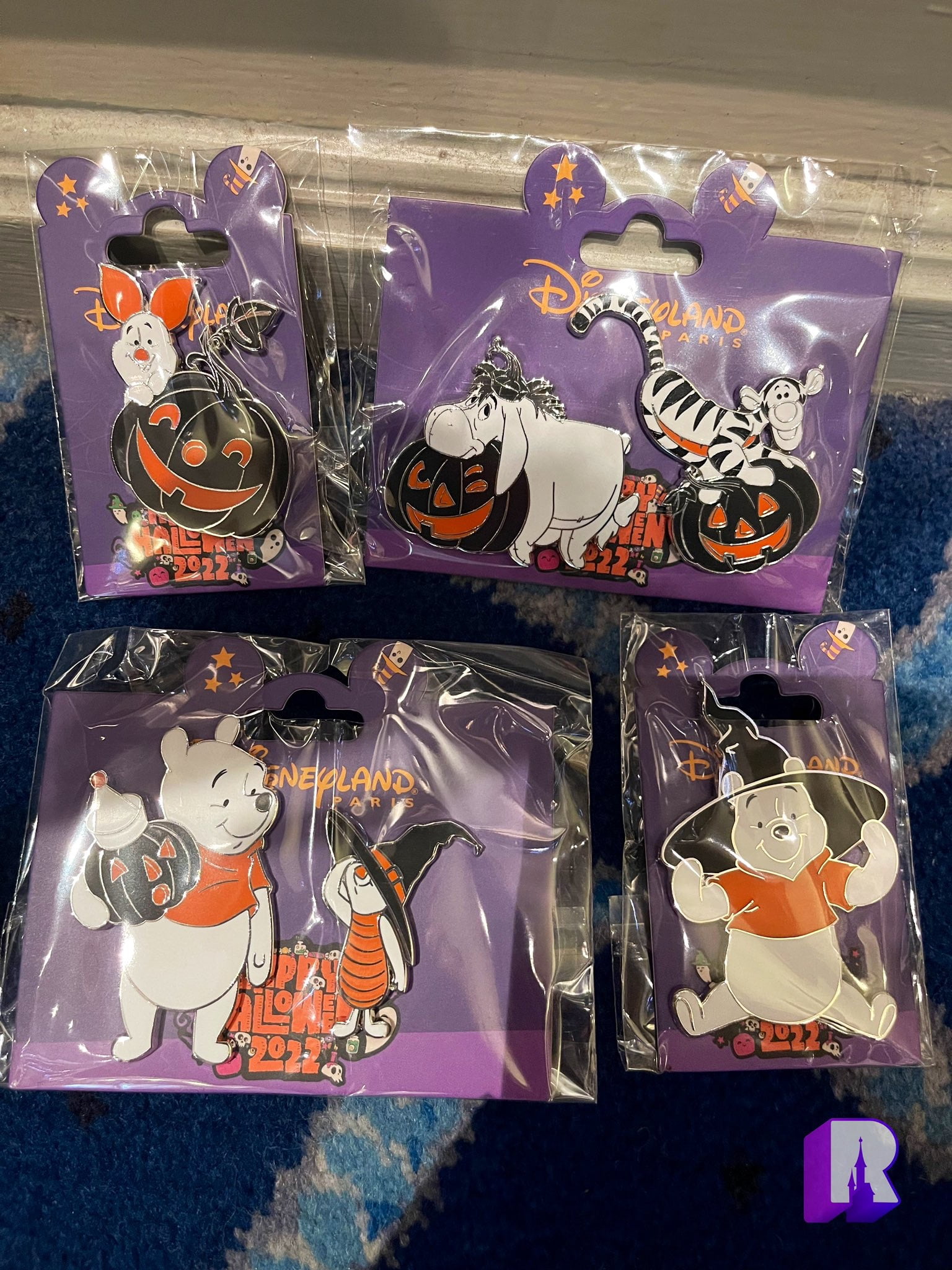 This year there is also a huge selection of new pins, a lot of them are really great!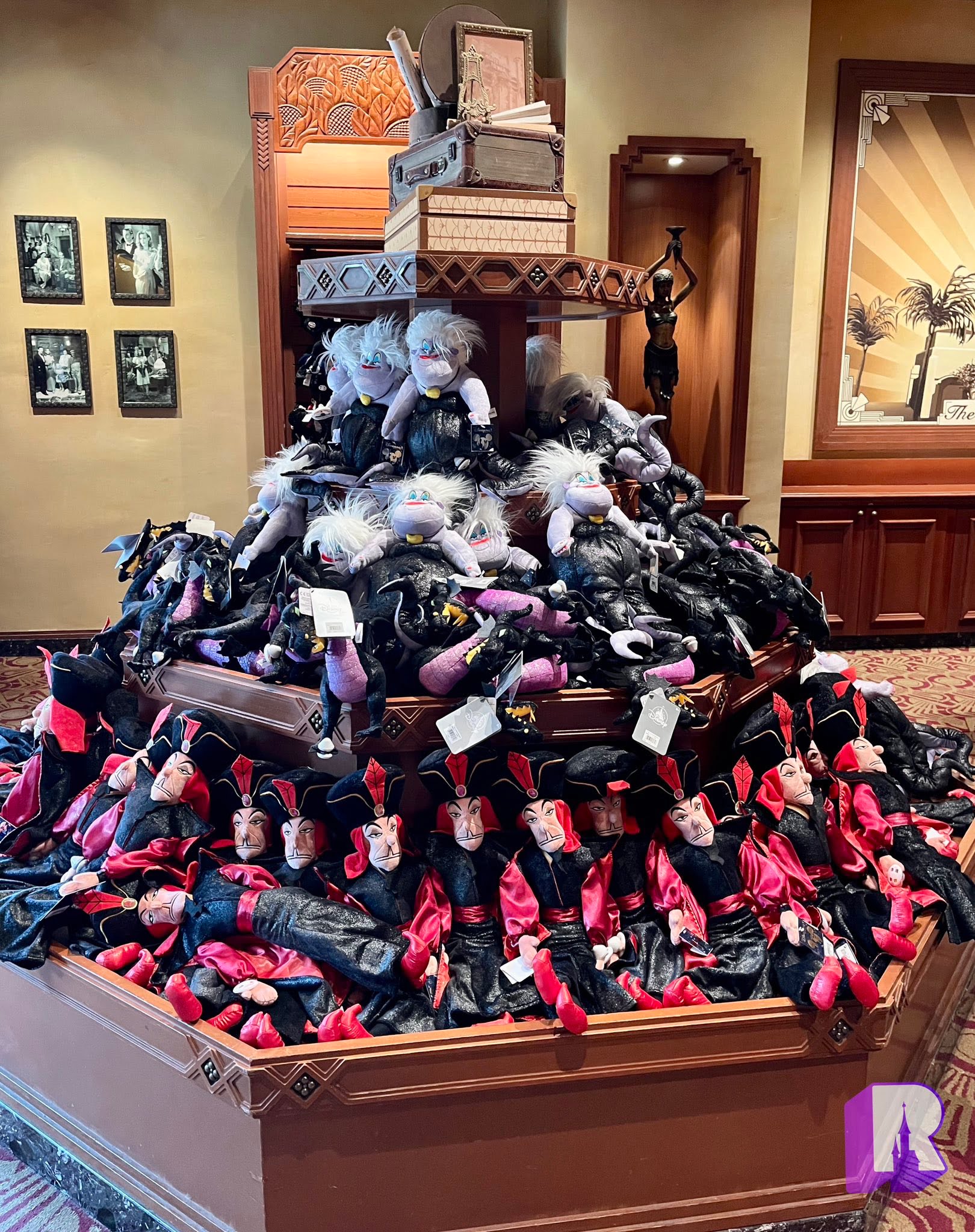 At Walt Disney Studios Park, Tower Gifts has become the Halloween shop.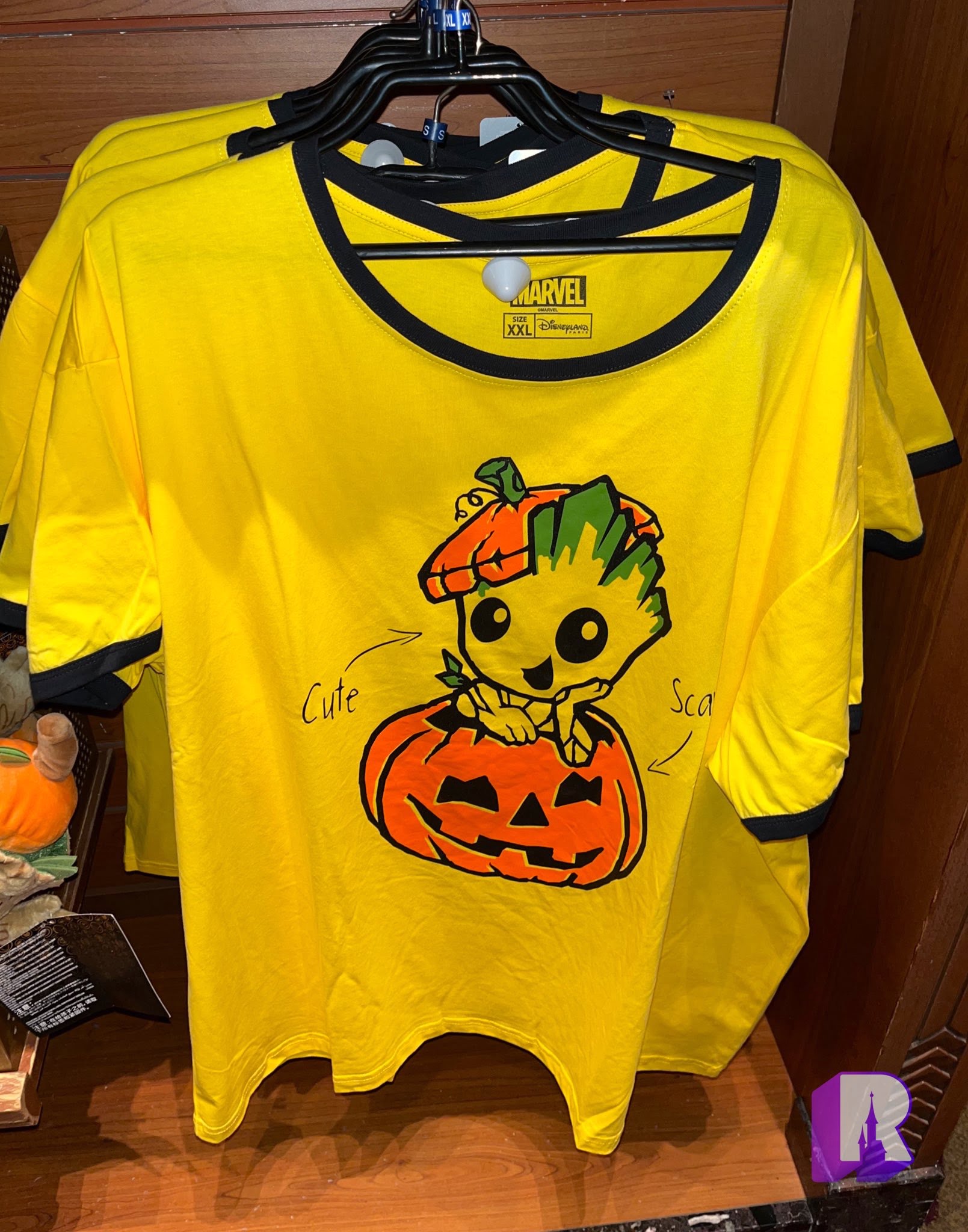 The location stocks this cute Groot Halloween collection.
And that's Halloween 2022 fully launched ! The season runs until November 6, with two hard ticket parties on October 29 and 31 which we will of course cover later this month.
Dream… and Shine Later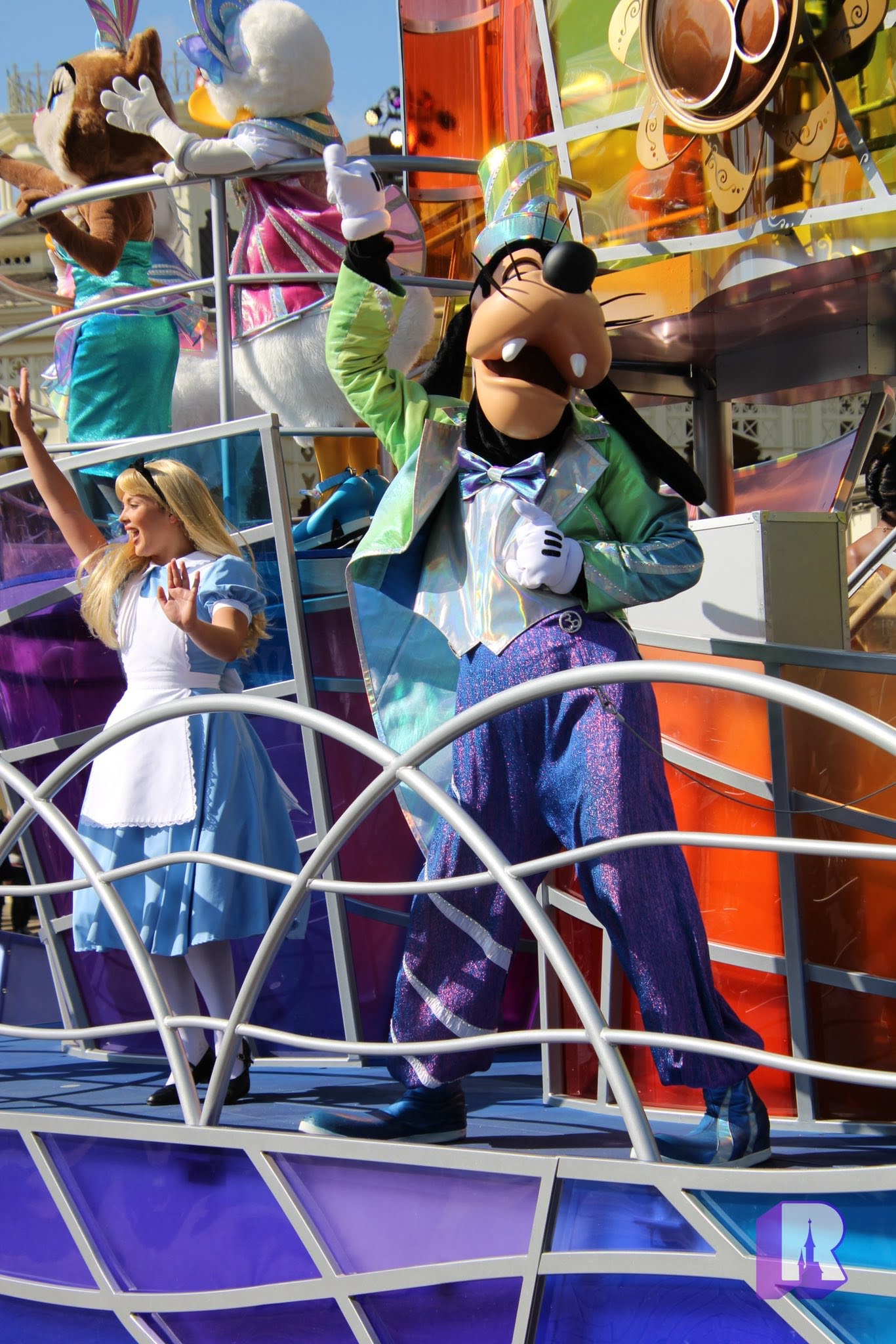 It was an emotion time on the Parade Route Friday as we said "see ya later" to "Dream… and Shine Brighter". The show will now go on hiatus until January 9, 2023. While the show itself is coming back, a lot of the cast will not be coming back as they move on to other projects, and so it was a big moment for a lot of them. The show resonated with audiences for being so fun, inclusive and positive. We look forward to see it again soon.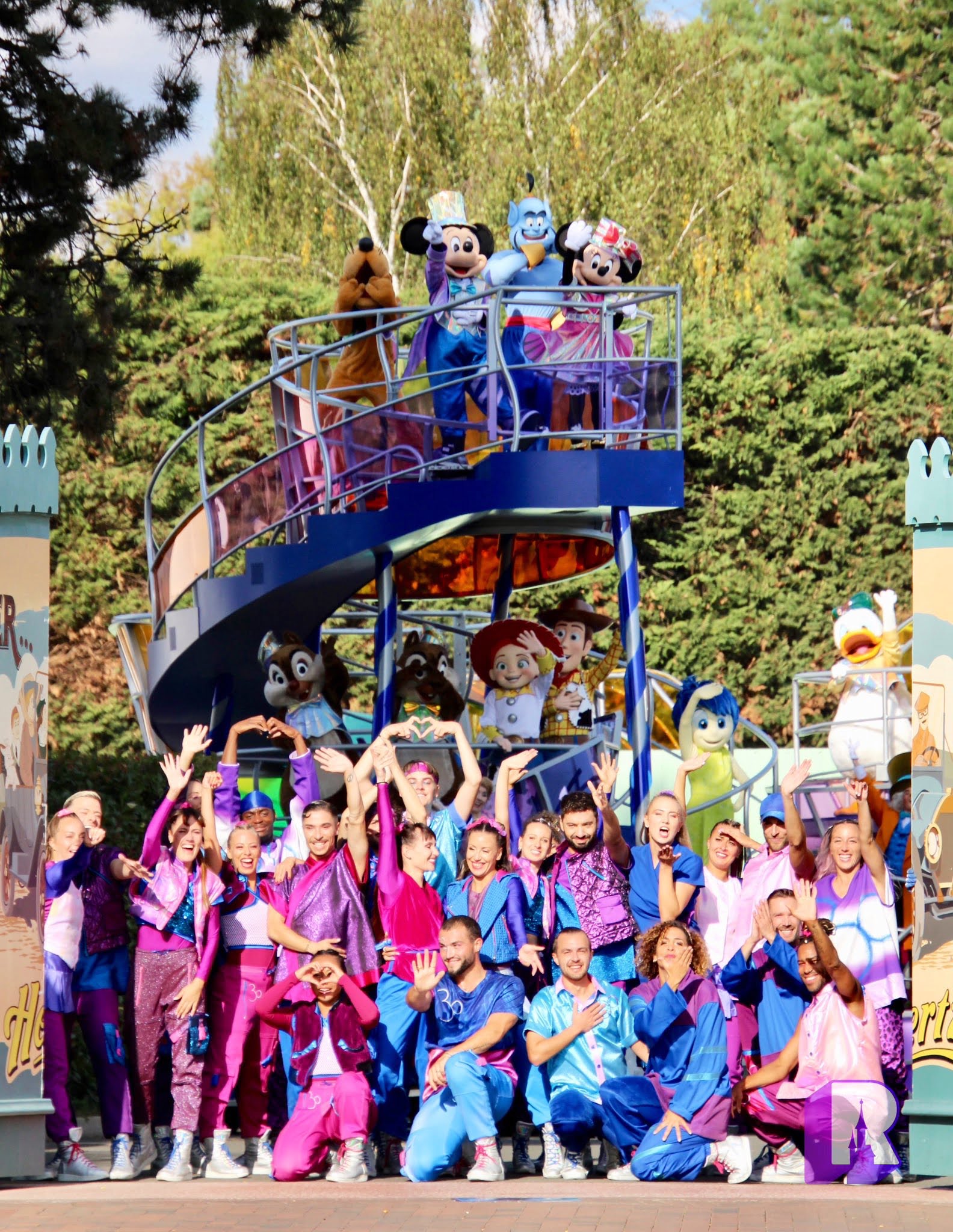 In the meantime, Guests can get a taste of #DisneylandParis30 with a new short cavalcade "it's time to shine". The show features 4 characters on a float and a small group of dancers for an "express" drive by 4 times a day:
Construction and Refurbishments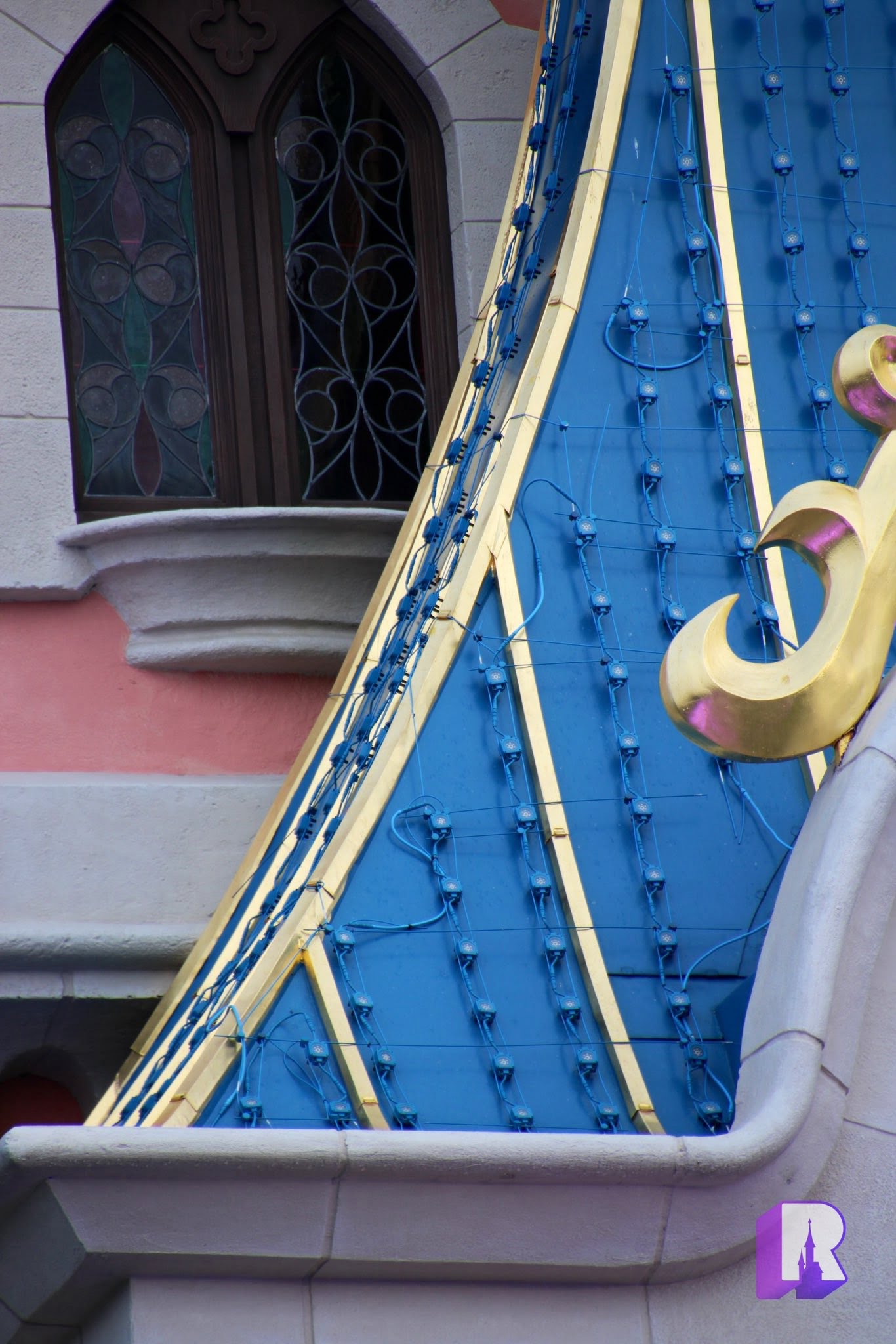 While Halloween is in full swing, Christmas continues to get ready in the background. The installation of the LED mesh on Sleeping Beauty Castle is now complete and testing is being conducted on many nights.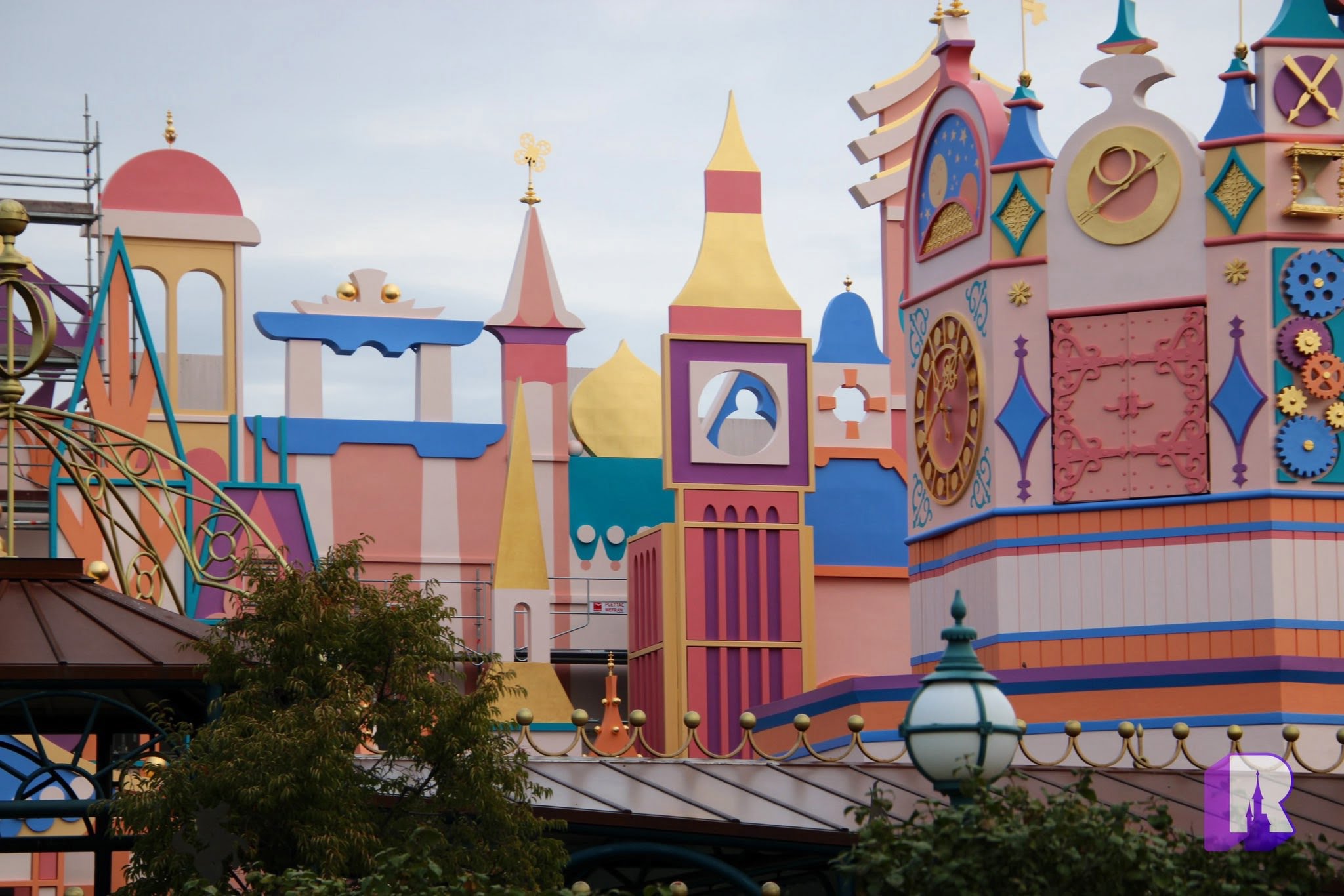 At "it's a small world", the tarps continue to come down to reveal the repainted facade. However there is still a lot of work inside and this will take another several months. With walls also up at Fantasia Gelati it makes for a narrow walkway which is sure to create a bottleneck during parades.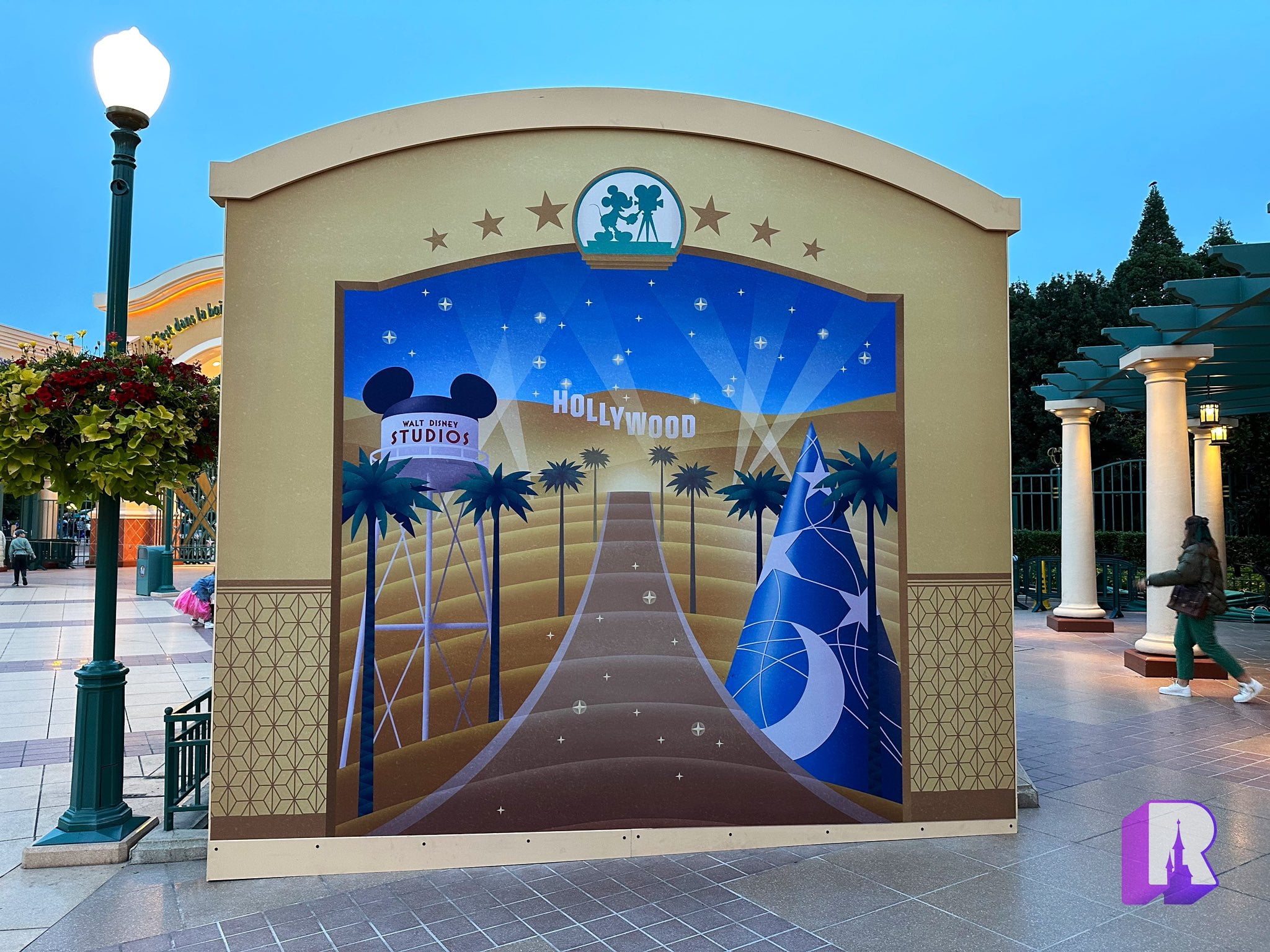 Producer Goofy's photo location is back in Front Lot. It's been renovated as well.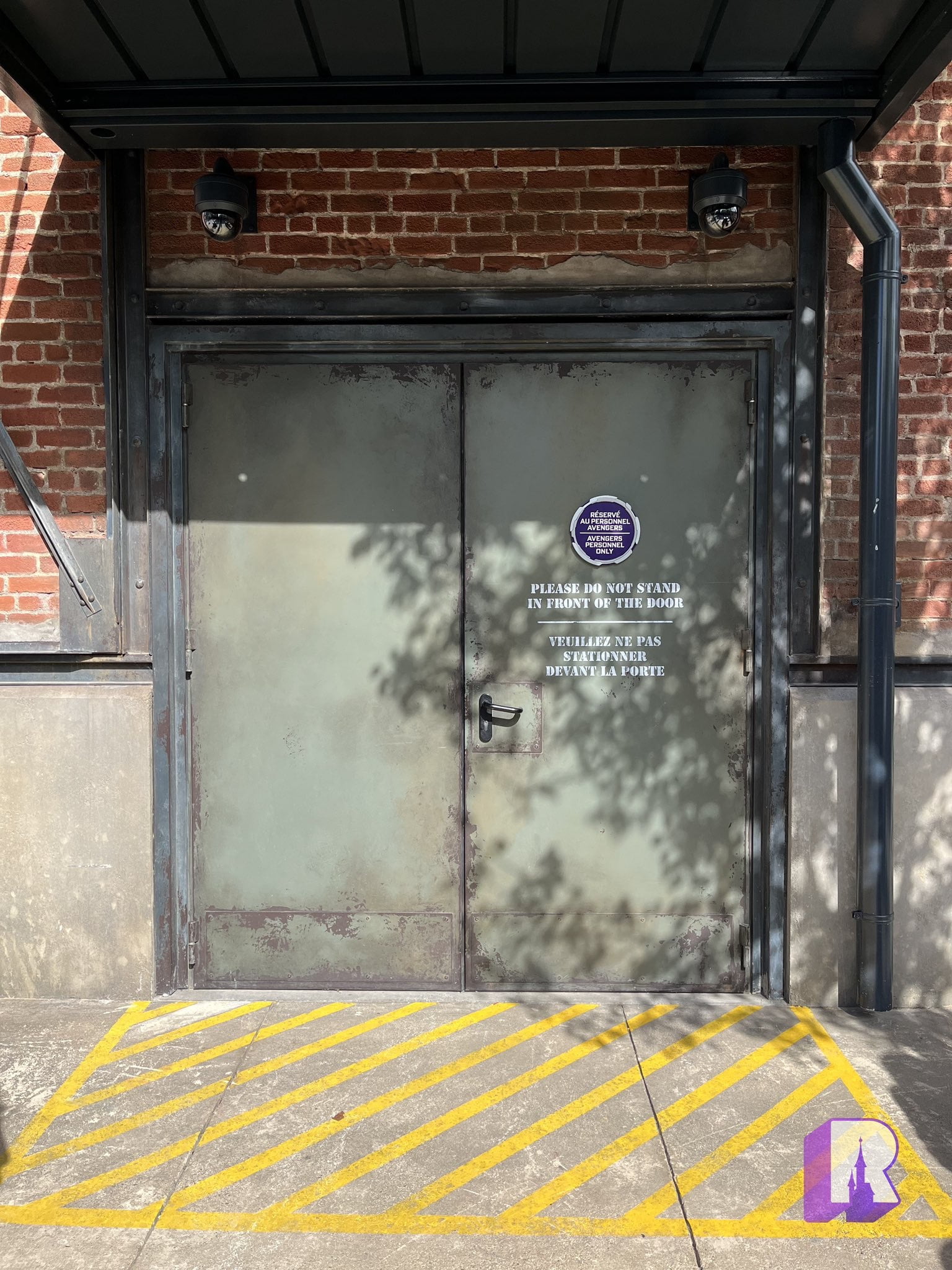 At Avengers Campus, the door that was behind ropes has received markings and painted signs instead. And over at the Gateway Portal, the smaller umbrella is back!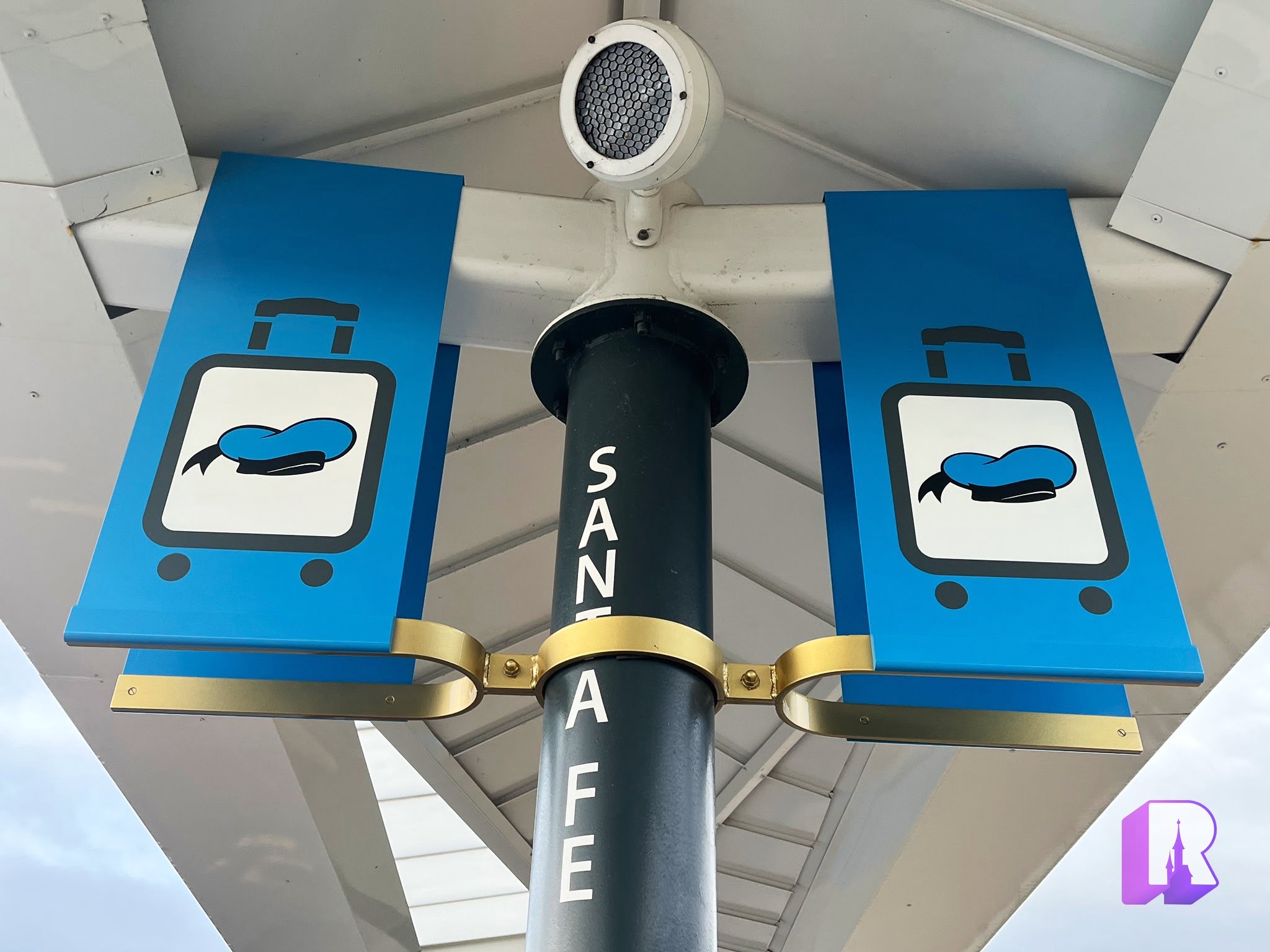 Outside the Parks, the main bus station has ditched hotel specific bus bays for more generic character icons and colors. The idea seems to be flexibility when it comes to assigning bays.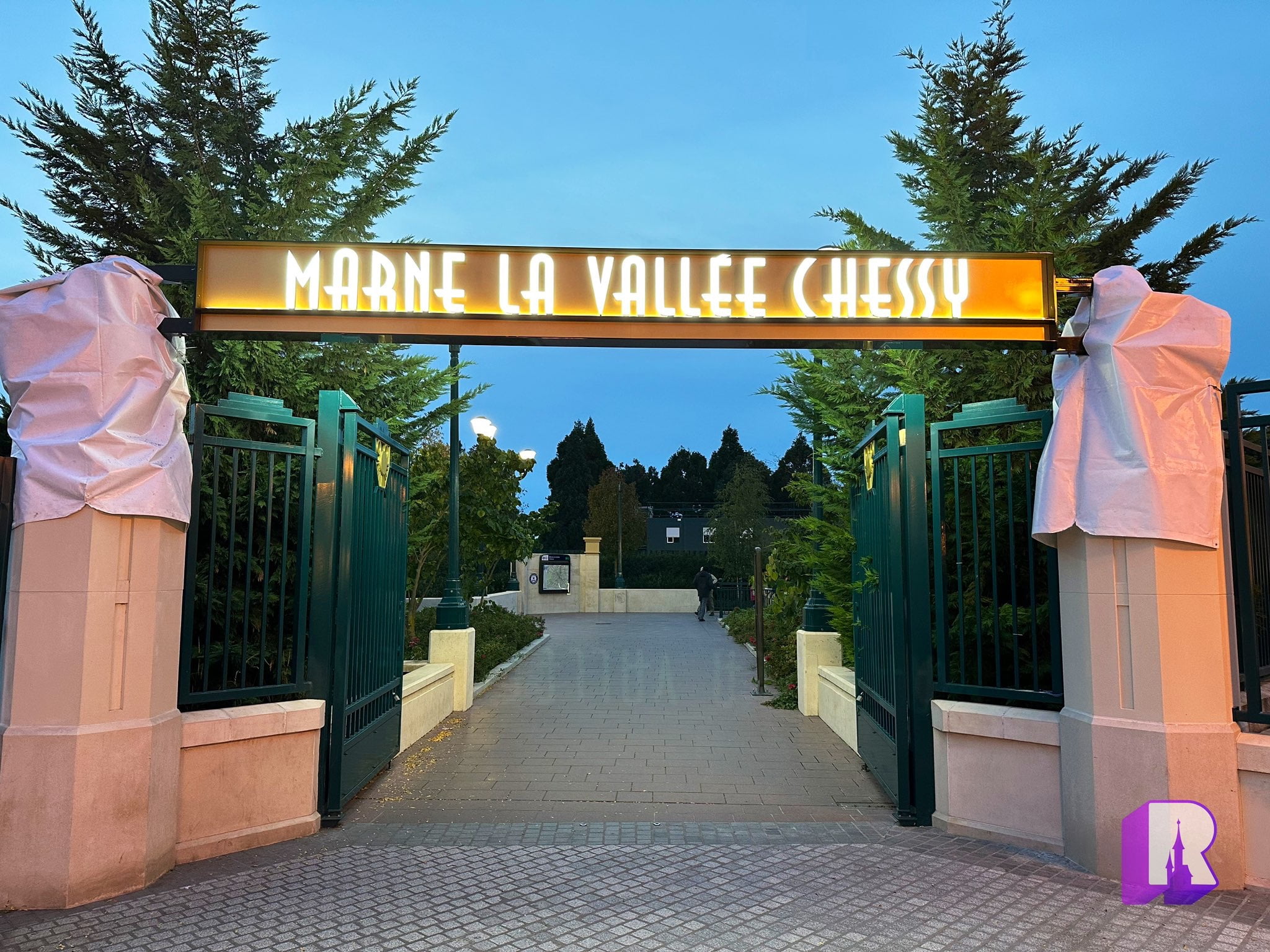 At the new south RER entrance a fancy lit up sign has been added. It's pretty nice but very bright at night.
This and That..
A new Disneyland Paris Monopoly game will be released on October 19 at the Storybook Store for AP Holders, and the next day for everyone. Fun idea!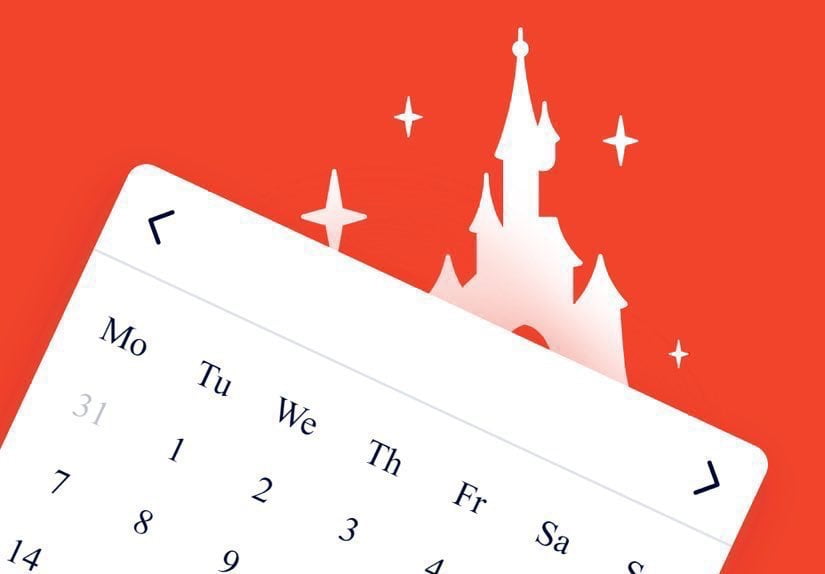 Disneyland Paris hotel + tickets packages are now on sale across all markets for arrivals from March 30, 2023 to March 27, 2024!
The UK has been open since August 30.
Room only & special rates (including AP) will be available for these dates in November.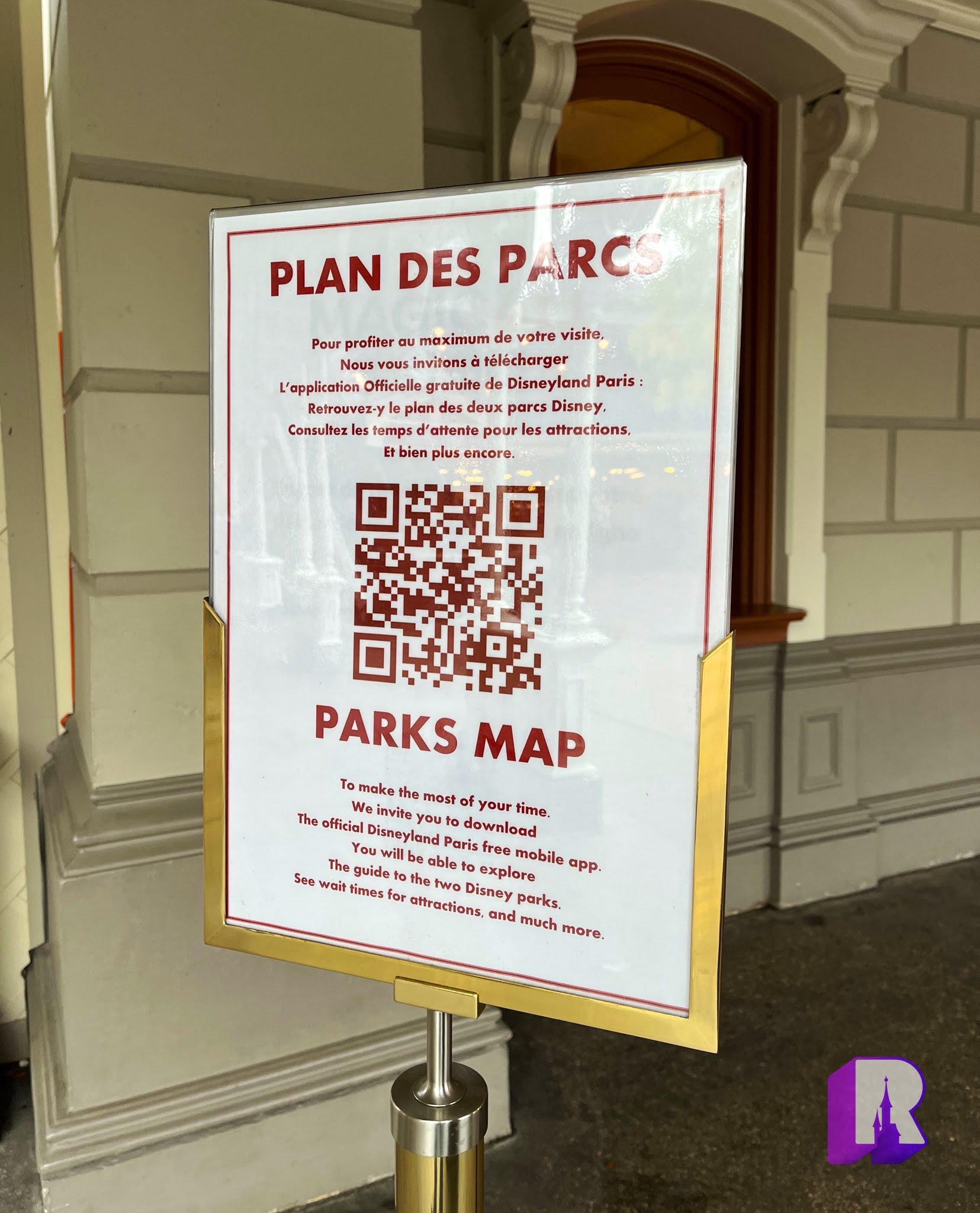 Paper Park Maps are no longer available at the Resort. Instead Guests are directed to use the official app.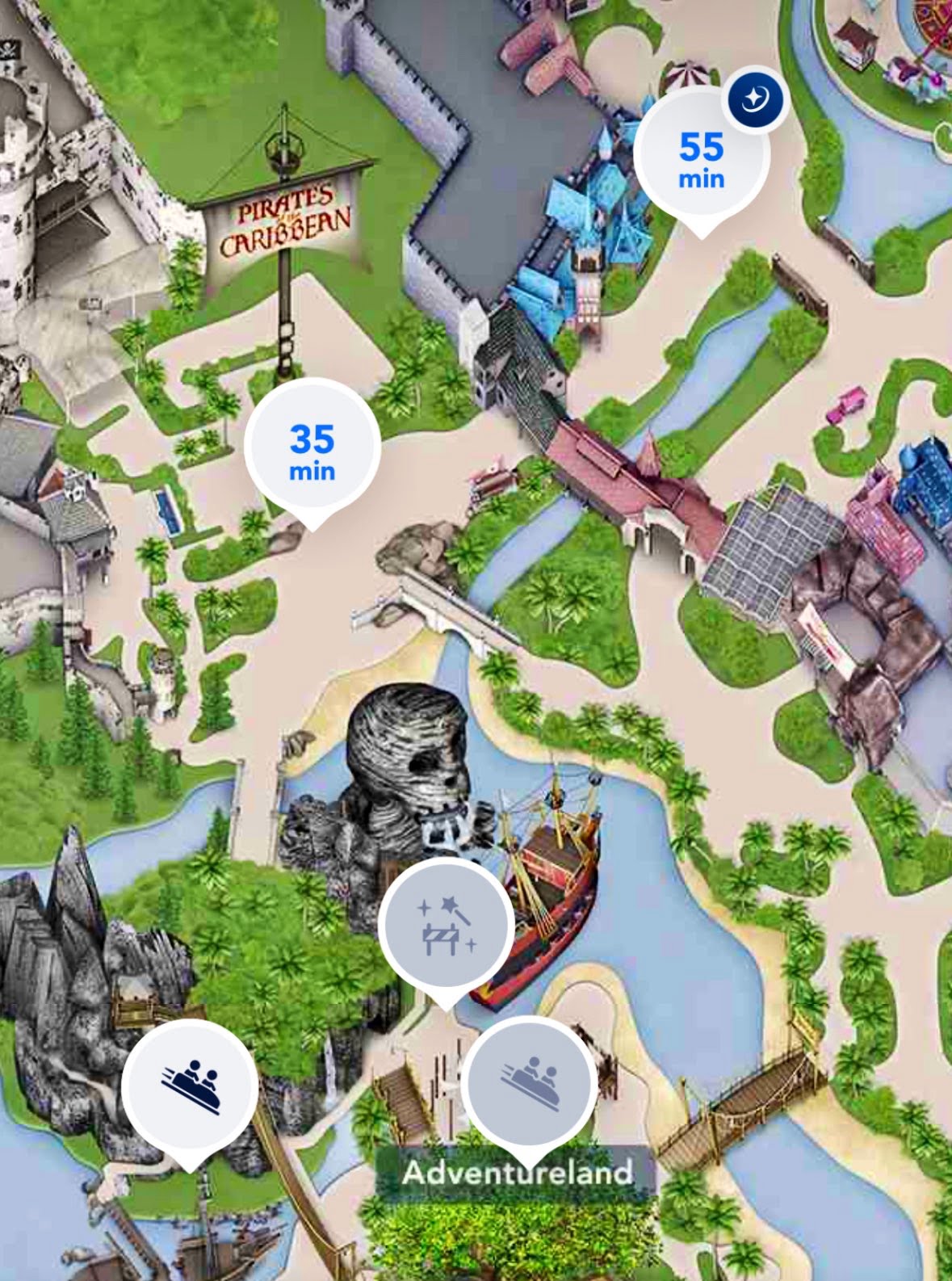 Talking about the officiel app, it has received some new map icons and new style for the wait times. We're still waiting for more useful features like real mobile order and mobile APs…
And that's our big update for this week! Thank you for reading and I will see you again next weekend for a new roundup of everything new at Disneyland Paris!