Welcome to a new weekly report! This week we got a big Halloween and Christmas news dump from Disney with some exciting details! And as always we look at construction, refurbishment, merchandise and more!
Halloween News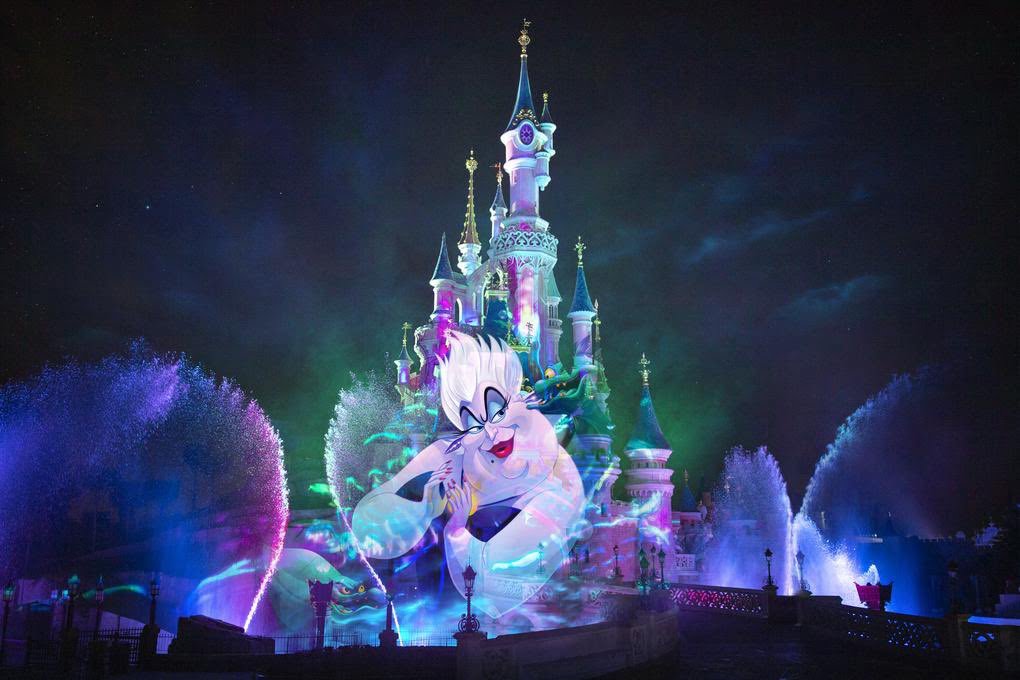 The big news for this year's Halloween season is the addition of a nightly preshow "Nightfall with the Disney Villains"! It will be a spooky projection and fountain show (no fireworks). Note that Disney D-Light and Disney Illuminations will continue to run.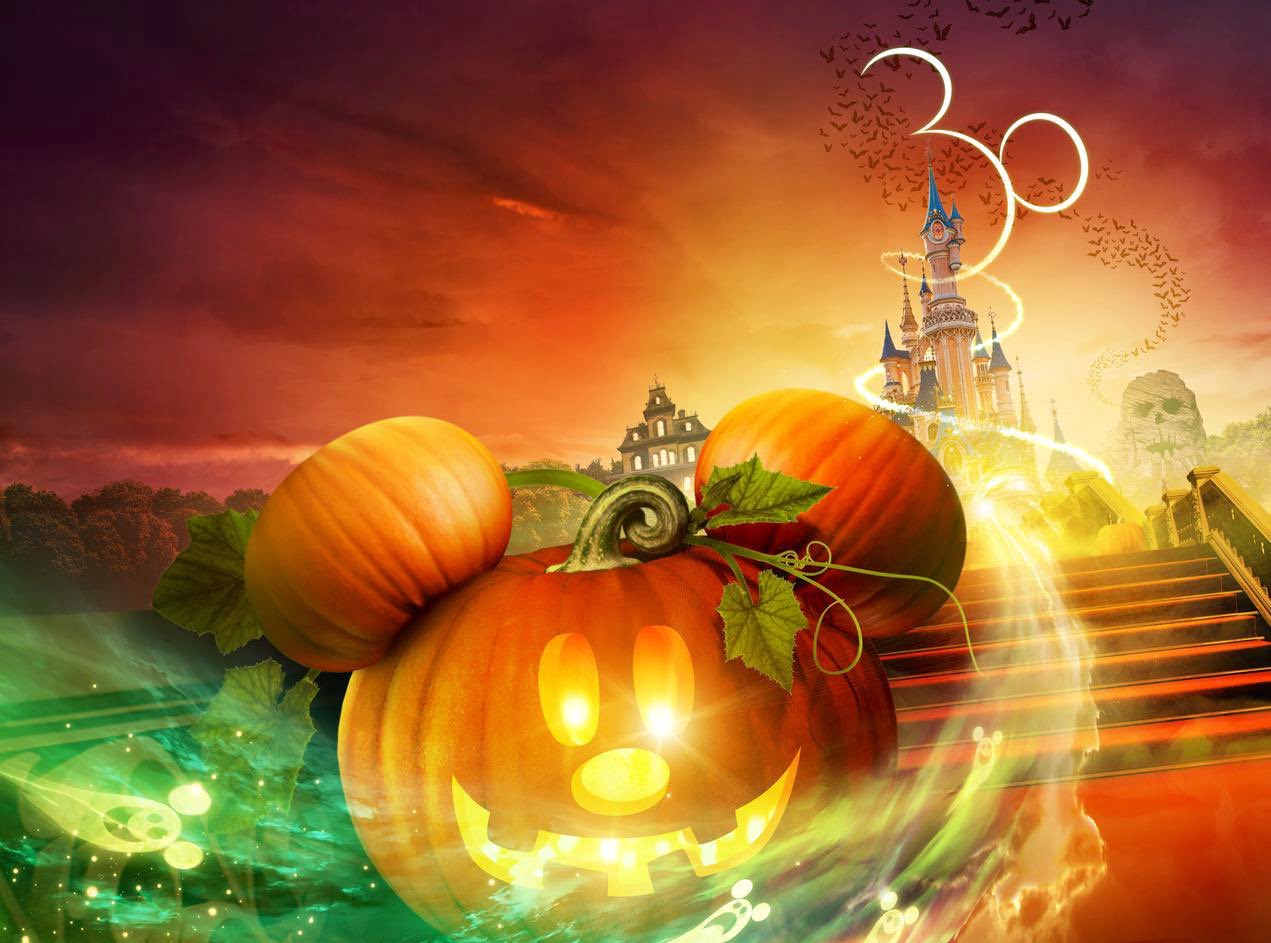 A new visual with the #DisneylandParis30 branding was also unveiled.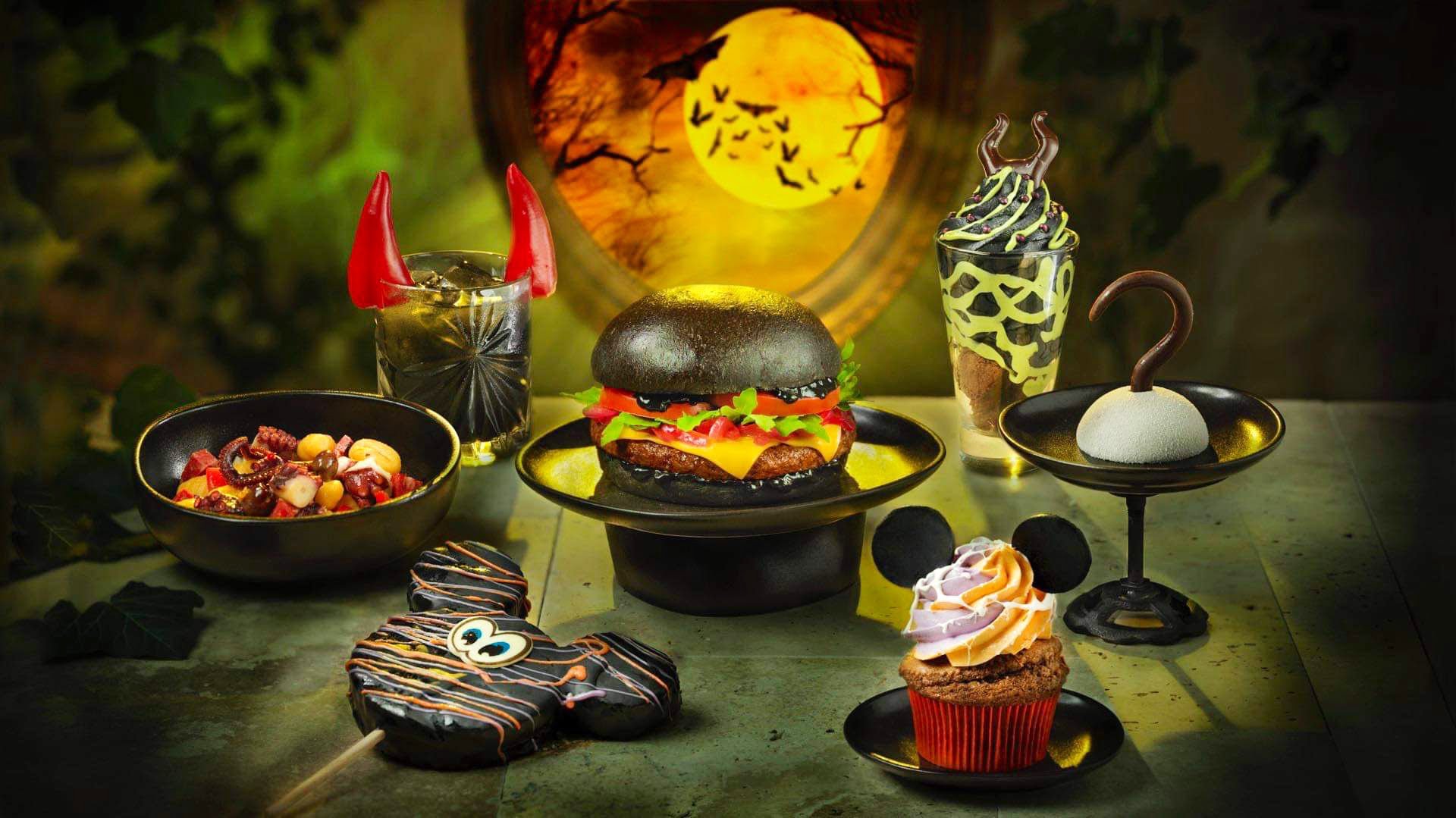 On the food front, form new snack items: the Wicked Whip, a Hook dessert, Maleficent Sundae, "Mickey Mummy" lollipop, and cocktails at select bars and restaurants: the Little Devil Cocktail, the Poisoned "Apple" and the Oogie Boogie mocktail.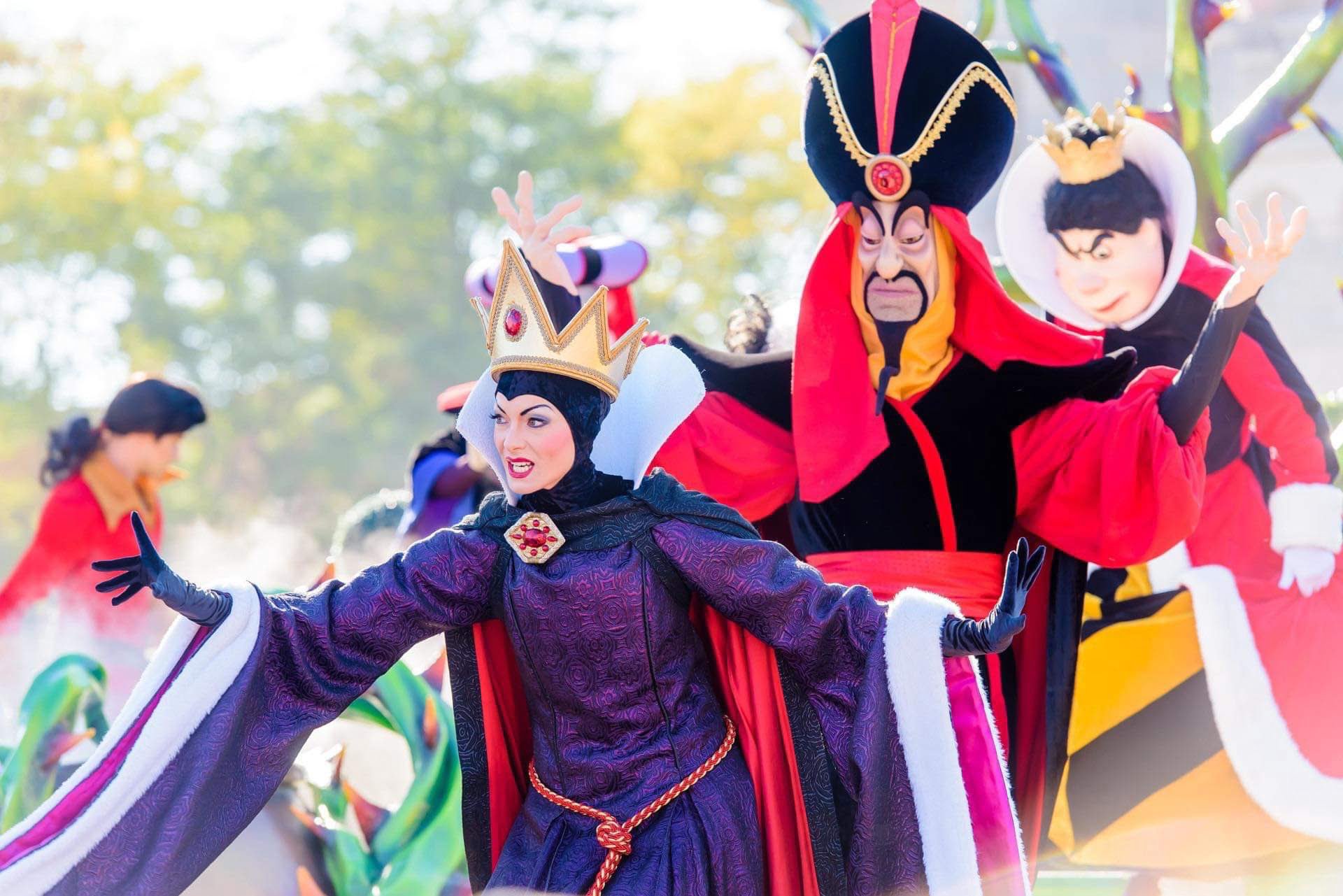 Otherwise the season will return mostly unchanged with a meet and play featuring (face) Disney Villains and a new set at Castle Stage, Mickey's Halloween Celebration in full format with show stops and sadly we won't see Maleficent's brambles this year but expect a surprise instead!
Also expect the return of the Coco themed area in Frontierland and seasonal decor that will mix #DisneylandParis30 and Halloween.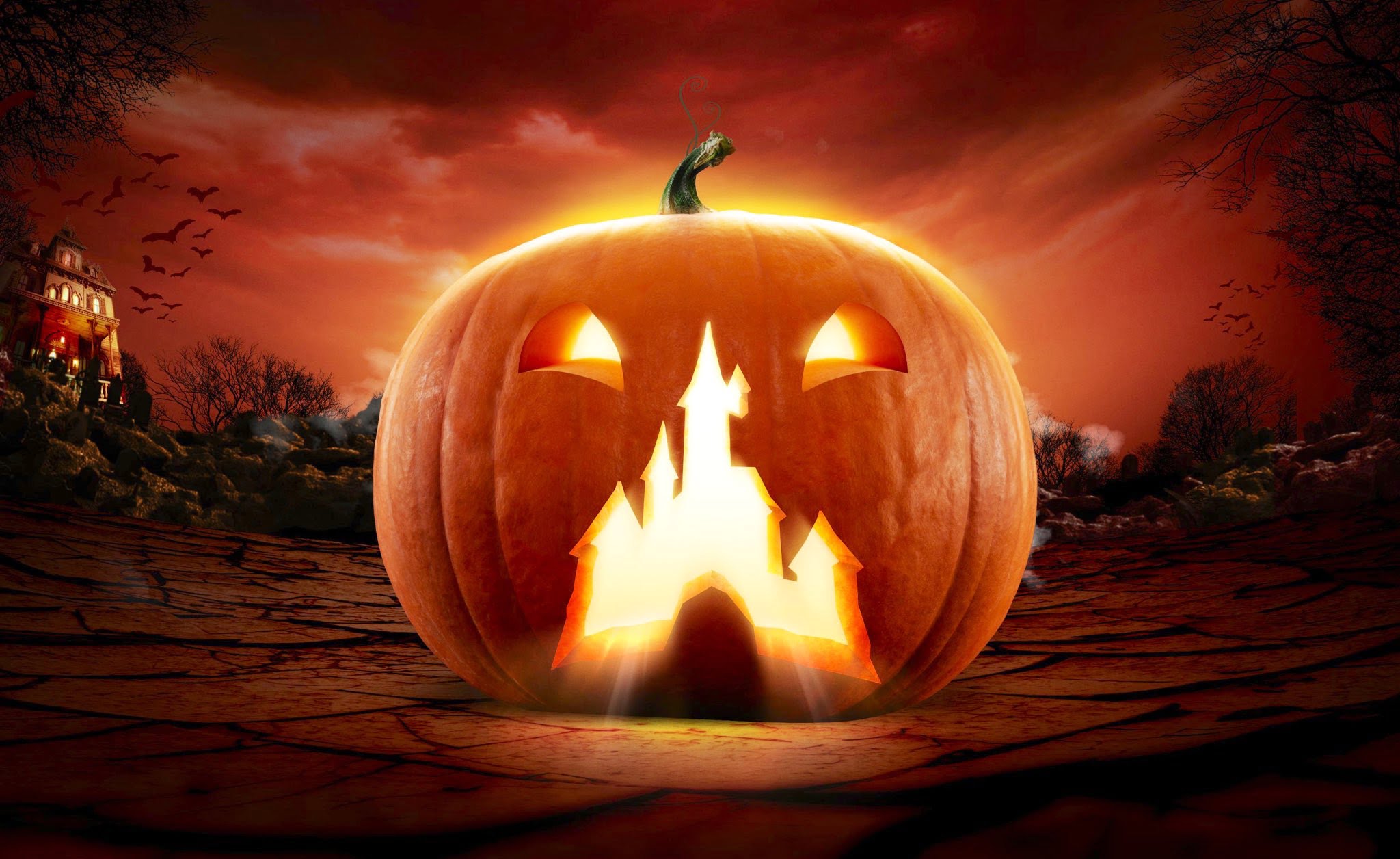 More details were also released about the 2 Halloween Soirées (Oct 29 & 31)
Adventureland Scare Zone & ghostly Frontierland encounters,
An exclusive cavalcade and unique shows,
Meets with the Villains,
Midnight moment on Main Street with new entertainment elements!
The Disney Halloween Festival runs from October 1 to November 6 at Disneyland Paris!
Christmas News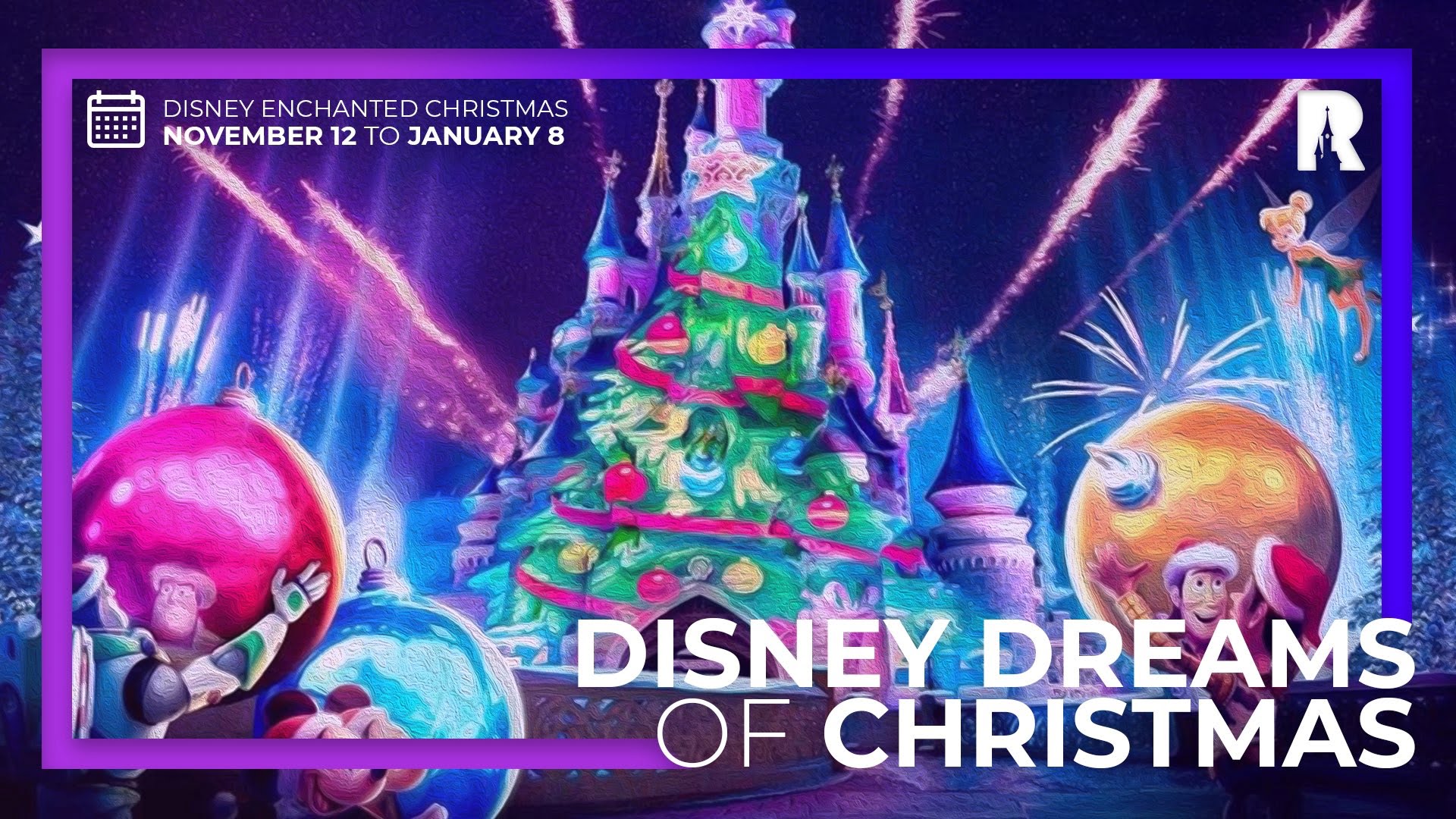 The big news this year is the return of "Disney Dreams of Christmas"! This lovely Christmas themed nighttime spectacular with fireworks originally debuted in 2013 with various iterations performed over the years. The concern is that some versions feature Frozen 1 heavily so it will be interesting to see which one we get and if any of the scenes get reworked or removed. The show will replace Disney Illuminations during the Christmas season, and Disney D-Light will continue to be performed as well.
If you'd like a refresher here's a good video from seasons past.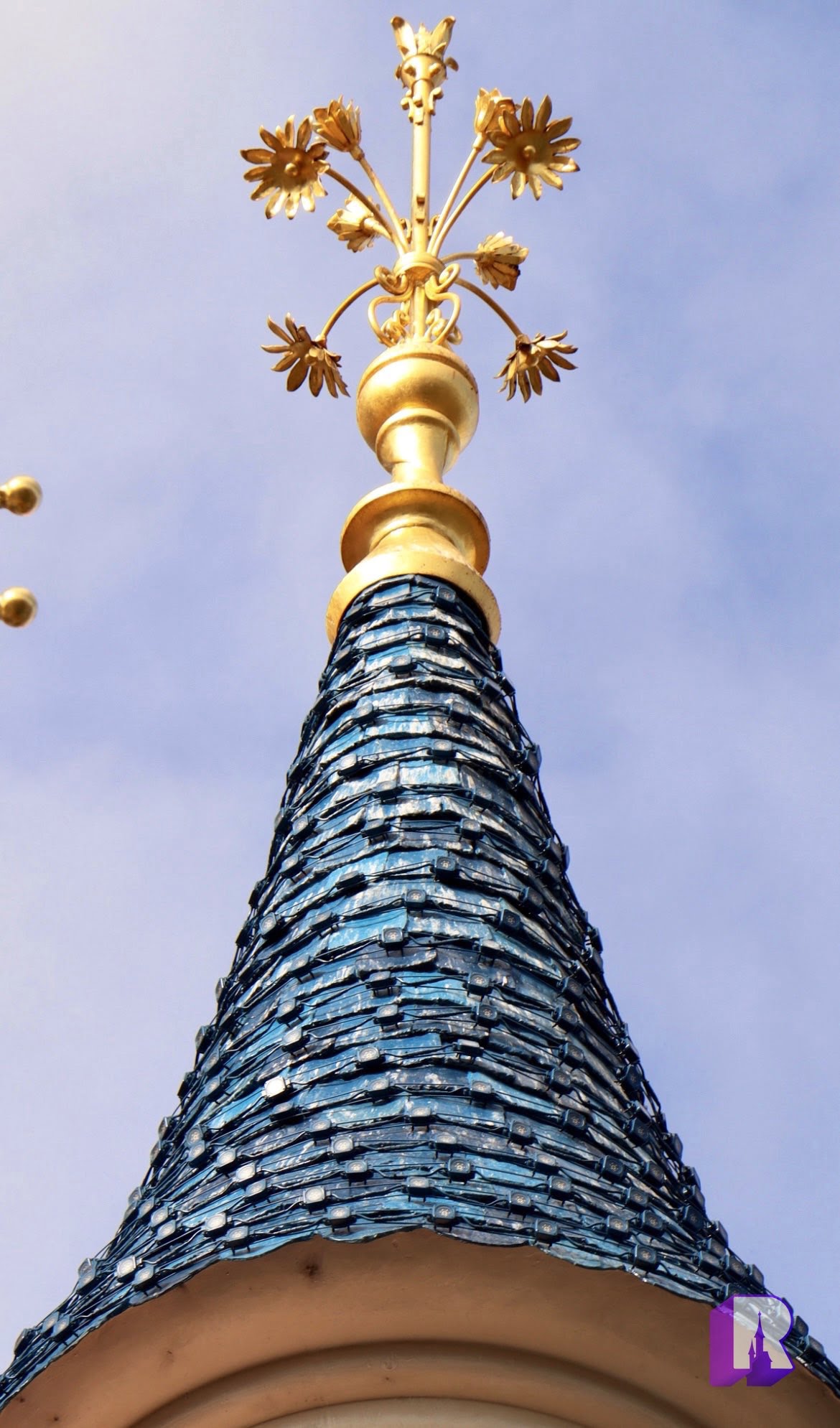 Remember the new LED mesh tested earlier this year on Sleeping Beauty Castle ? It's coming back ! 7 turrets will soon receive these "coiffes" that will allow for video effects beyond anything done before. They'll be uses for nighttime shows and general ambiance including during Disney D-Light.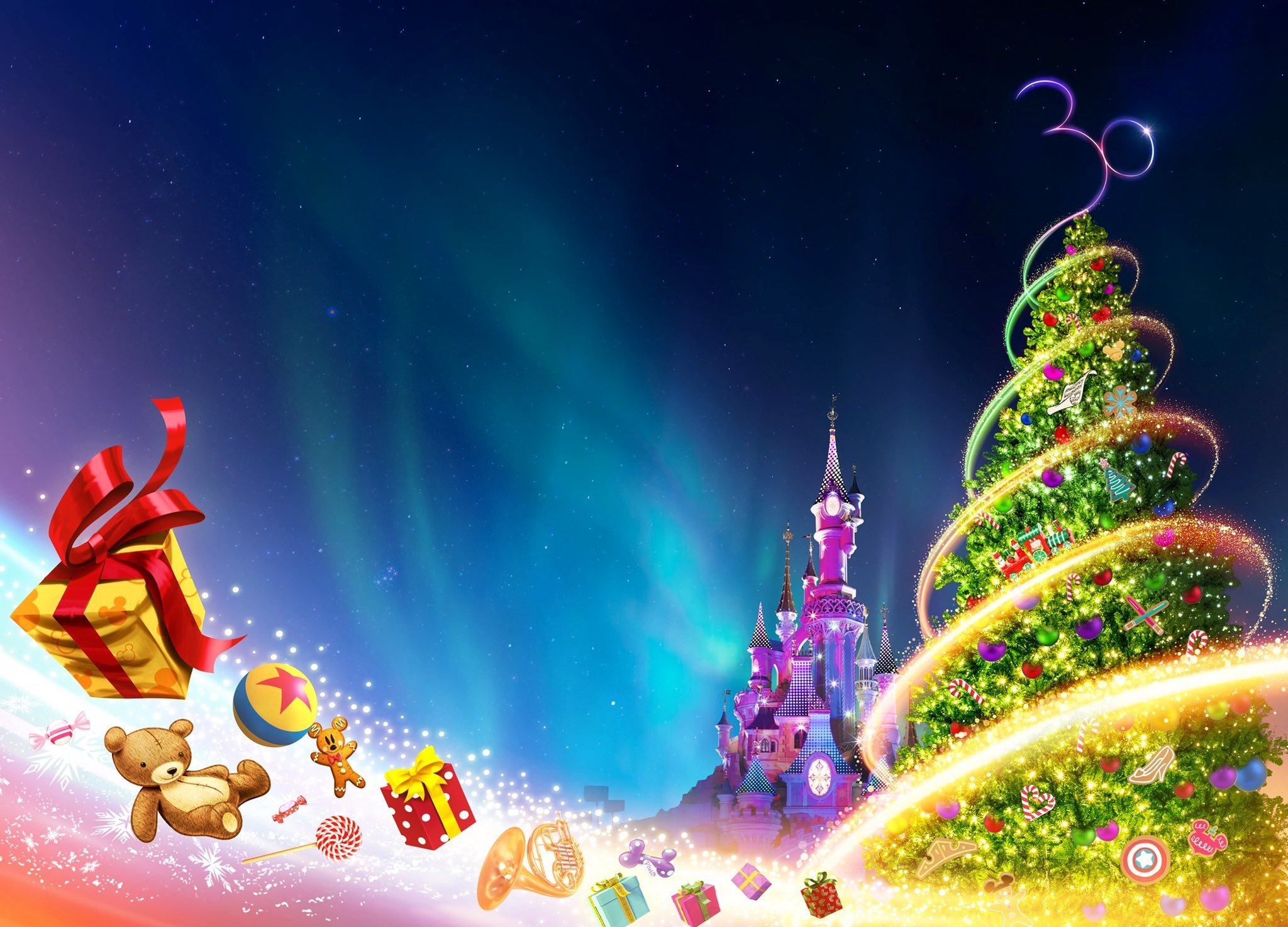 We also saw this new visual which also features #DisneylandParis30.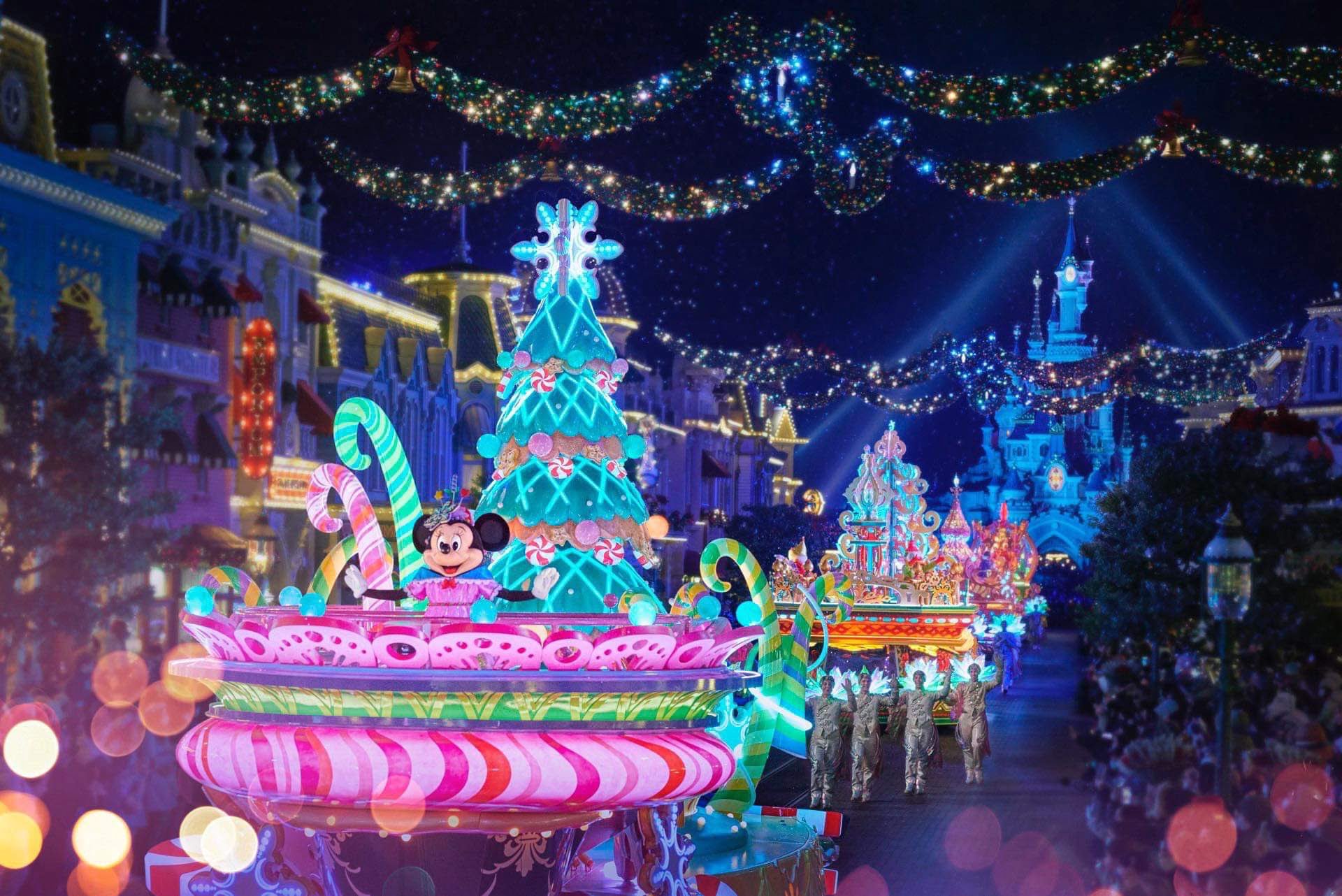 The wonderful "Mickey's Dazzling Christmas Parade" which debuted last year will also of course return, mostly unchanged.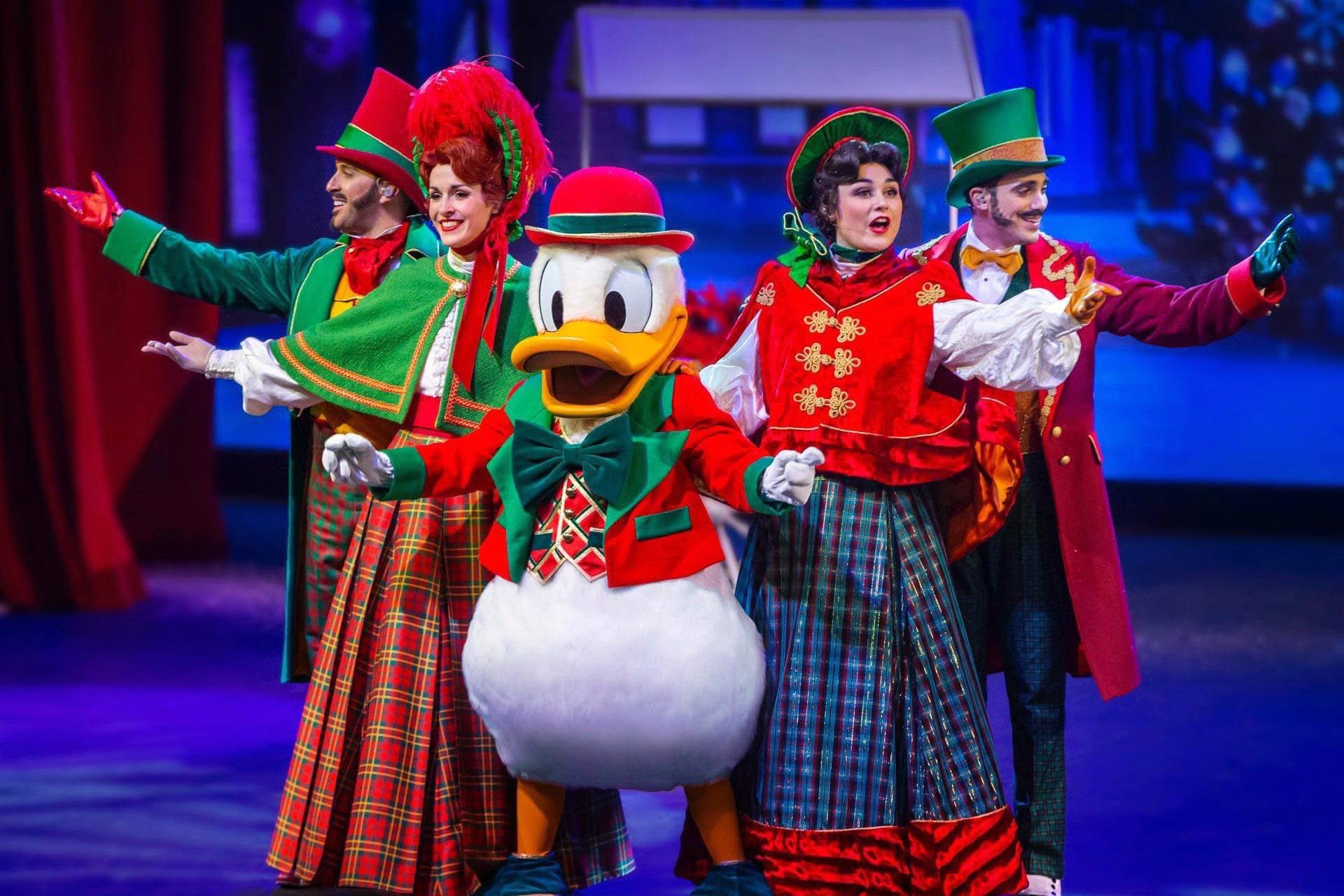 At Videopolis we will get to see "Let's Sing Christmas" once again.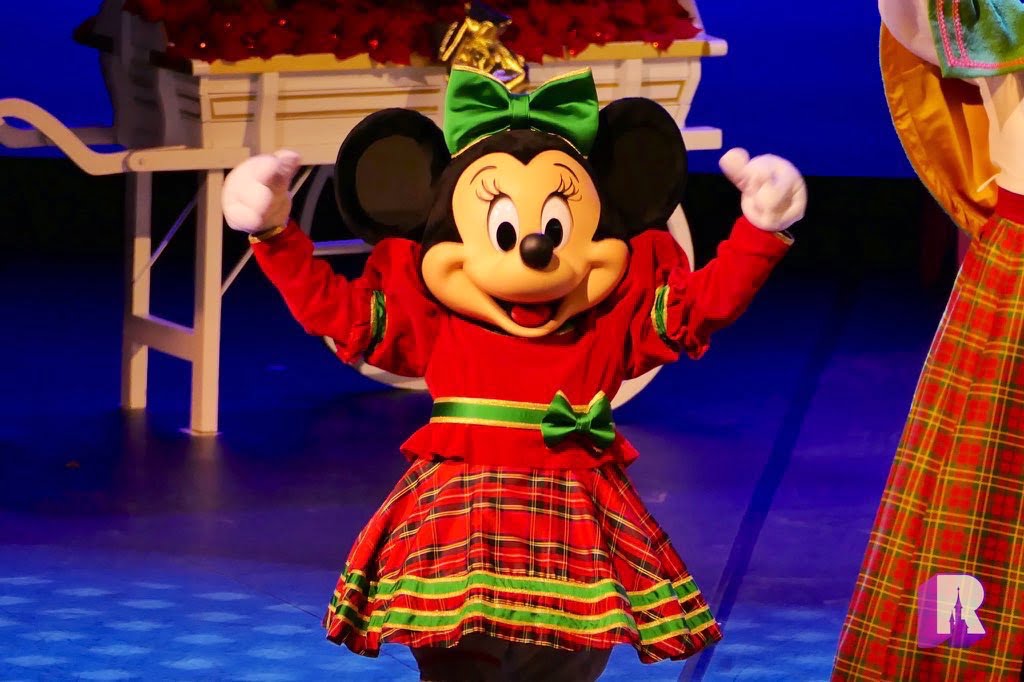 Minnie has a surprise for us this year as she reprises her cover of Mariah Carey with "All I Want for Christmas is… Mickey"
Also expect seasonal treats, character meet and greets and of course the wonderful ambiance and decoration which this year will blend #DisneylandParis30 with holiday magic.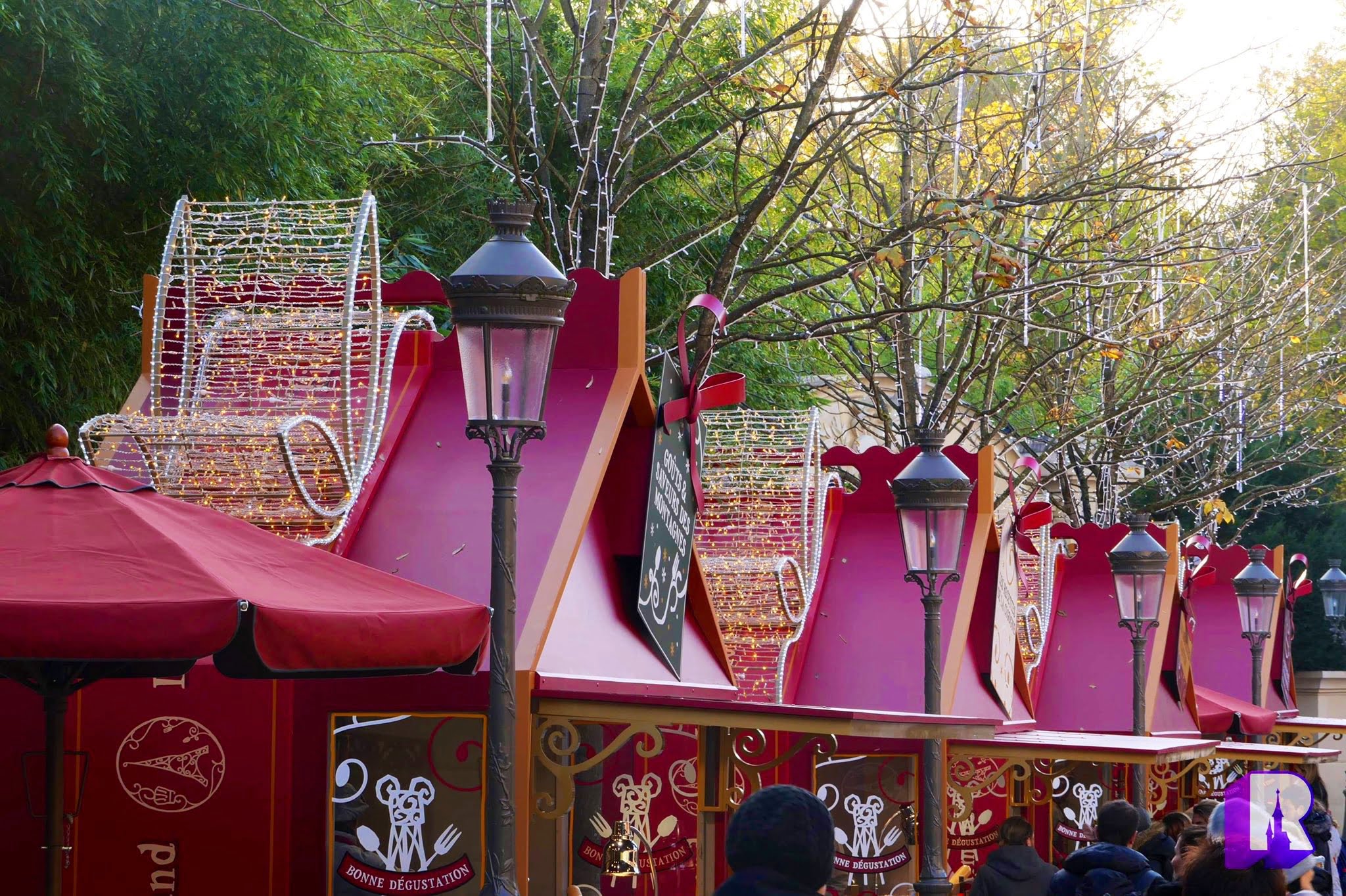 "L'Hiver Gourmand" food festival will also be back this season with chalets in Place de Rémy offering seasonal and holiday favorites but NEW this year: 3 chalets will also setup shop at Disneyland Park in Fantasyland.
Disney Enchanted Christmas runs from November 12 to January 8 at Disneyland Paris.
Construction and Refurbishments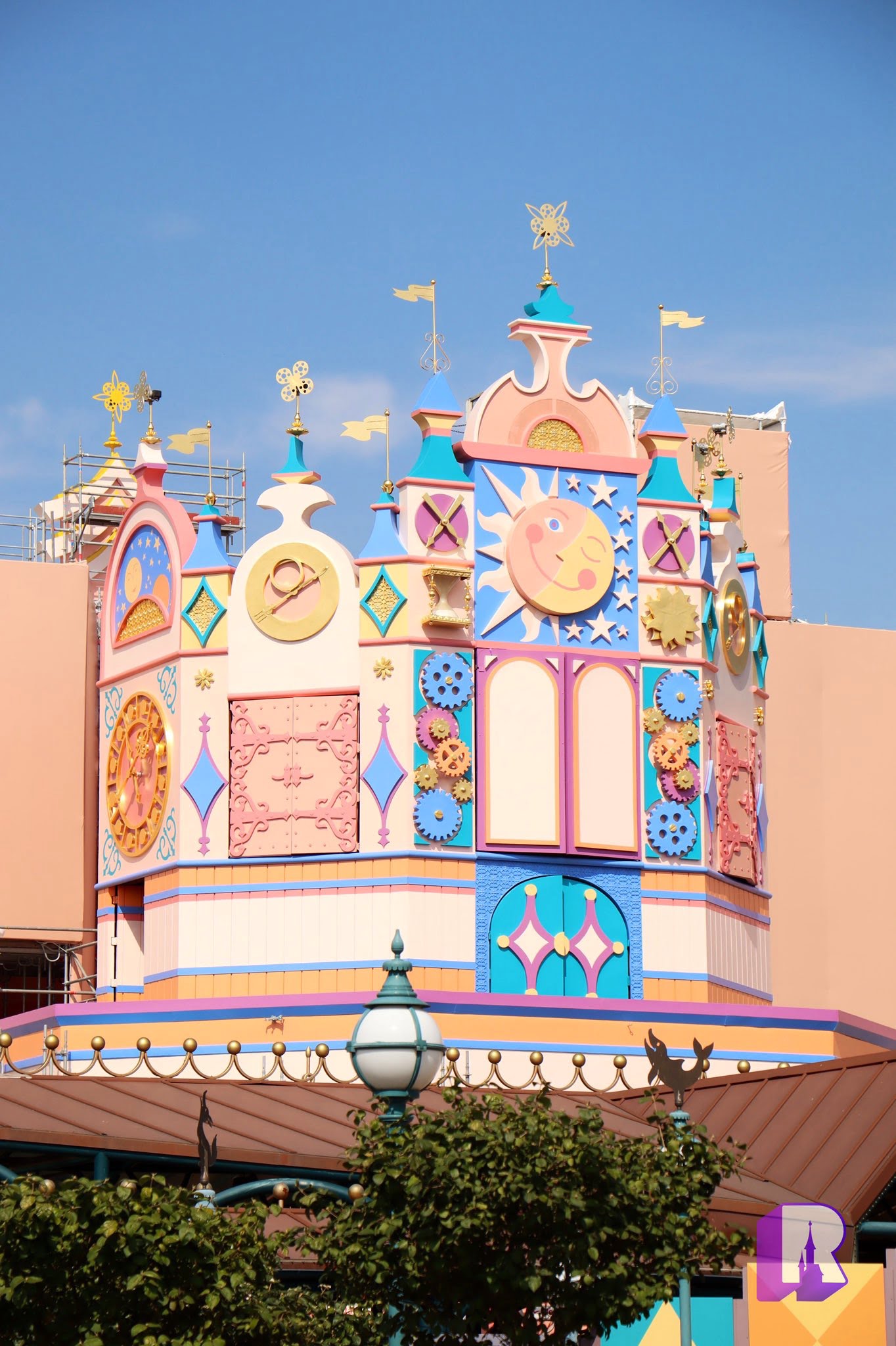 Well "it's a small world" is getting slowly unwrapped and it's looking fantastic with a fresh coat of paint!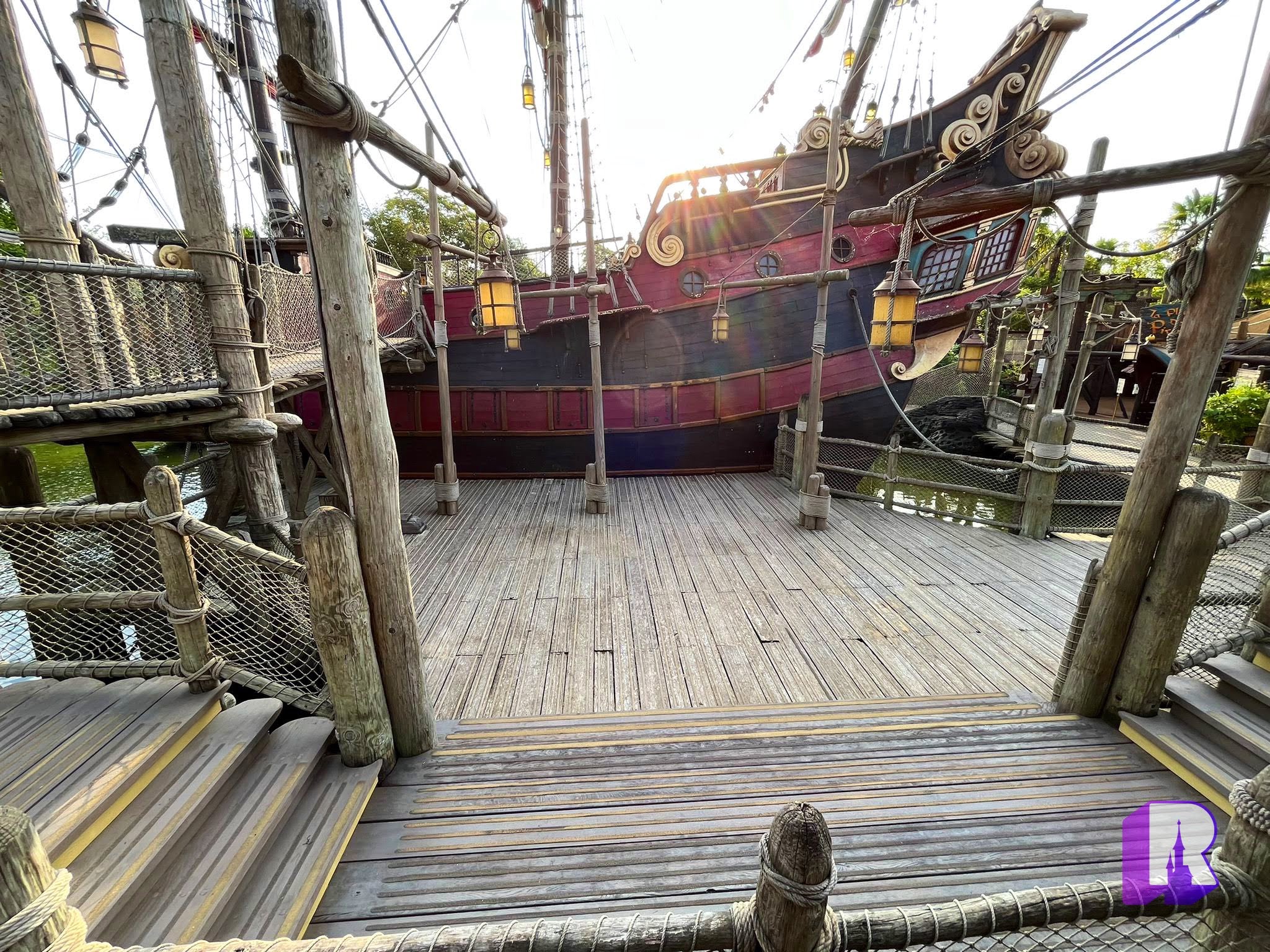 In Adventureland, the Galleon doc has reopened form refurbishment after some freshening up and safety upgrades. Hopefully the Galleon itself is next as it needs it.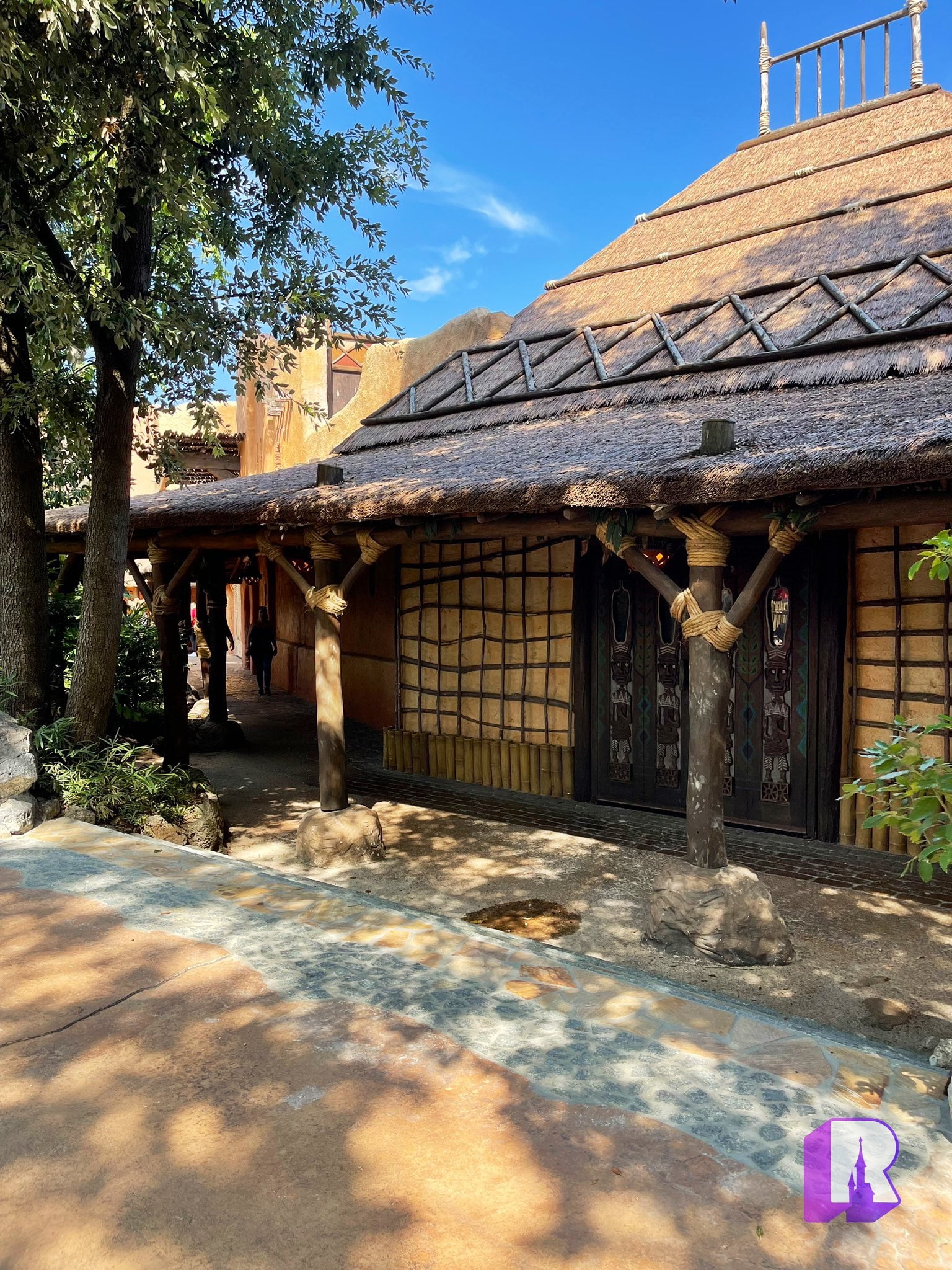 Across from Skull Rock, this area near the long closed shop has reopened. The steps have been redone (likely for safety) but the area still feels very empty.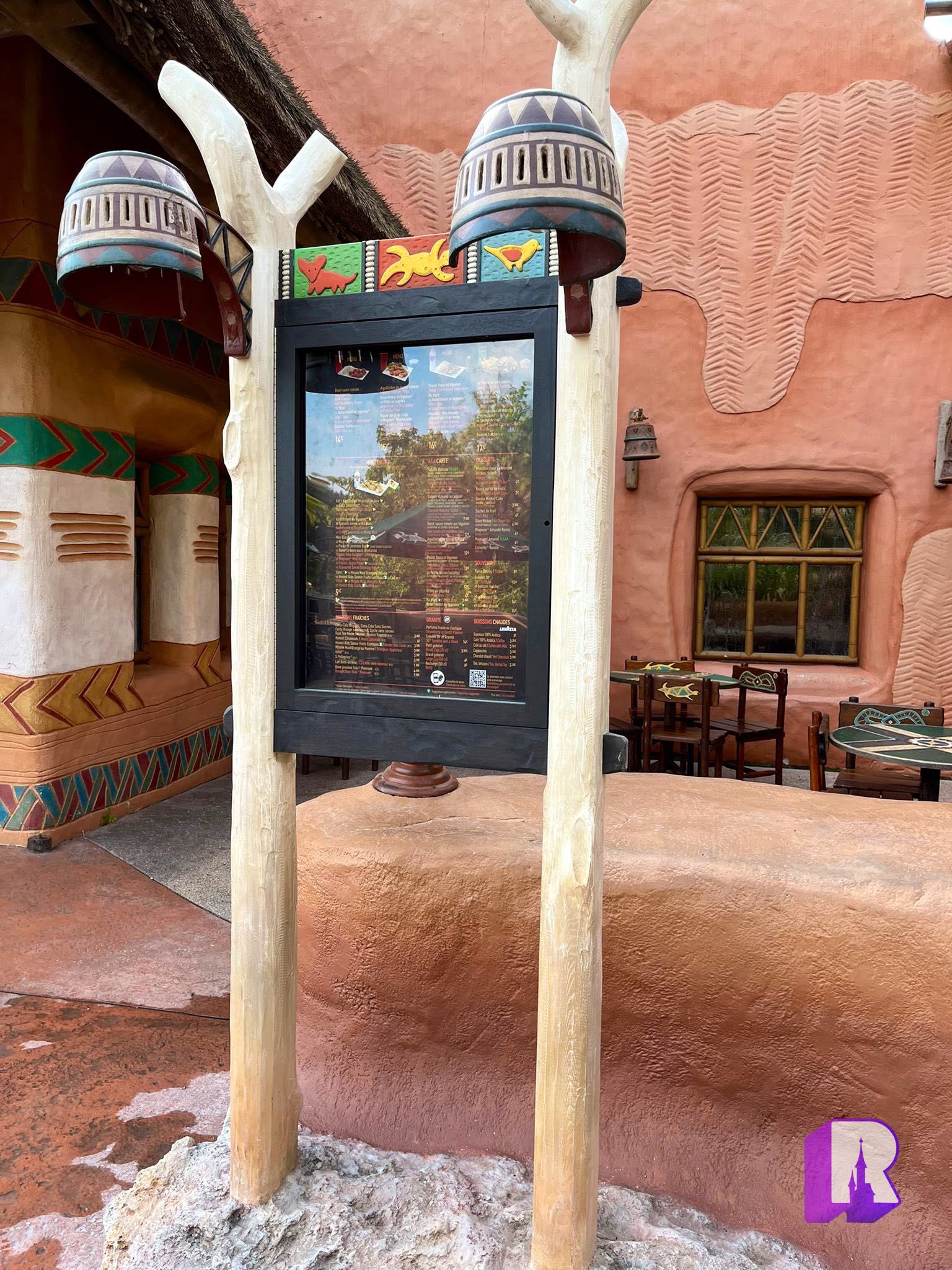 At Hakuna Matata restaurant the refurbished menu board has been unveiled. Looks nice !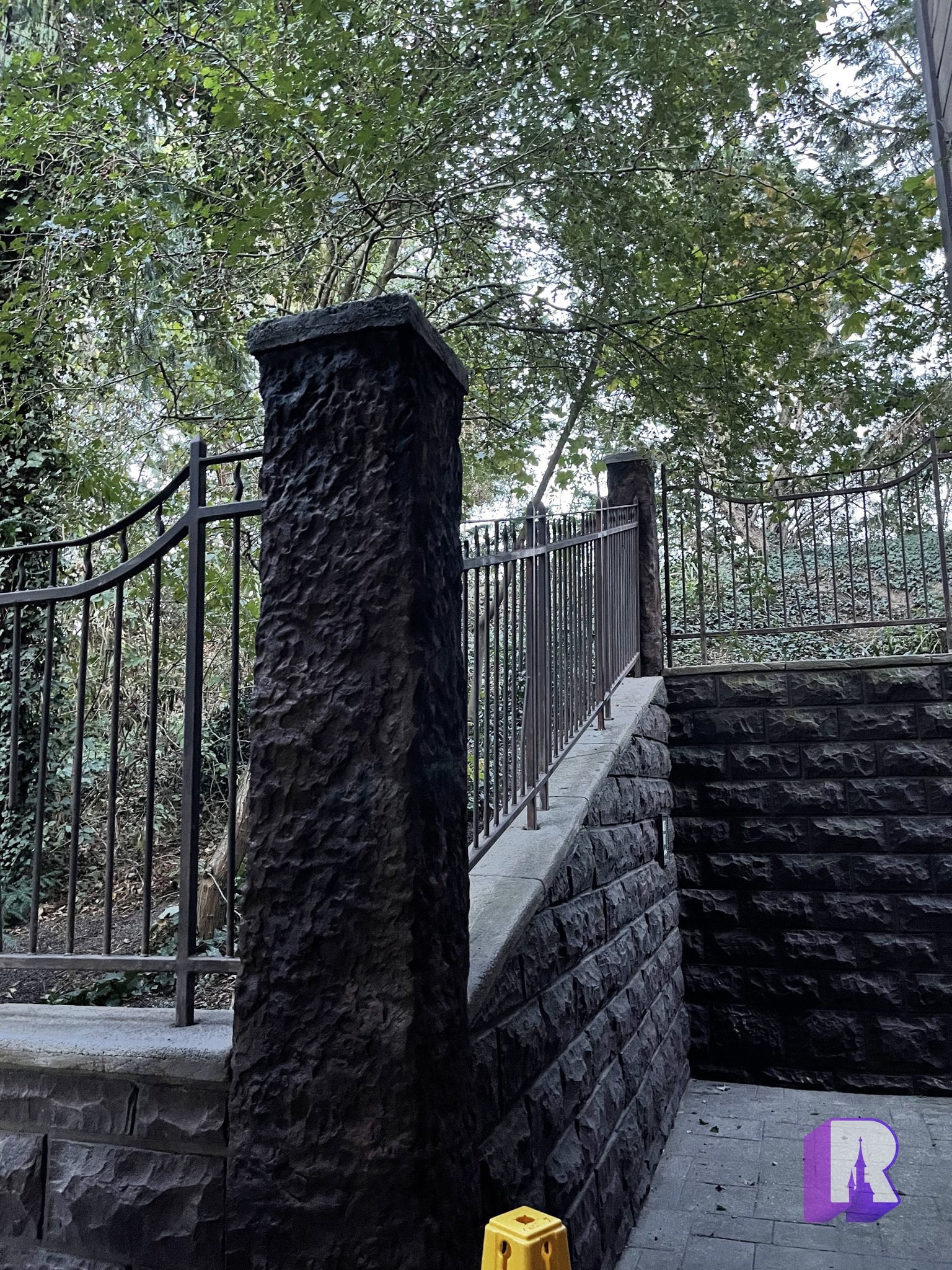 At Phantom Manor, the support pillar for the new gates has been painted. It is what it is..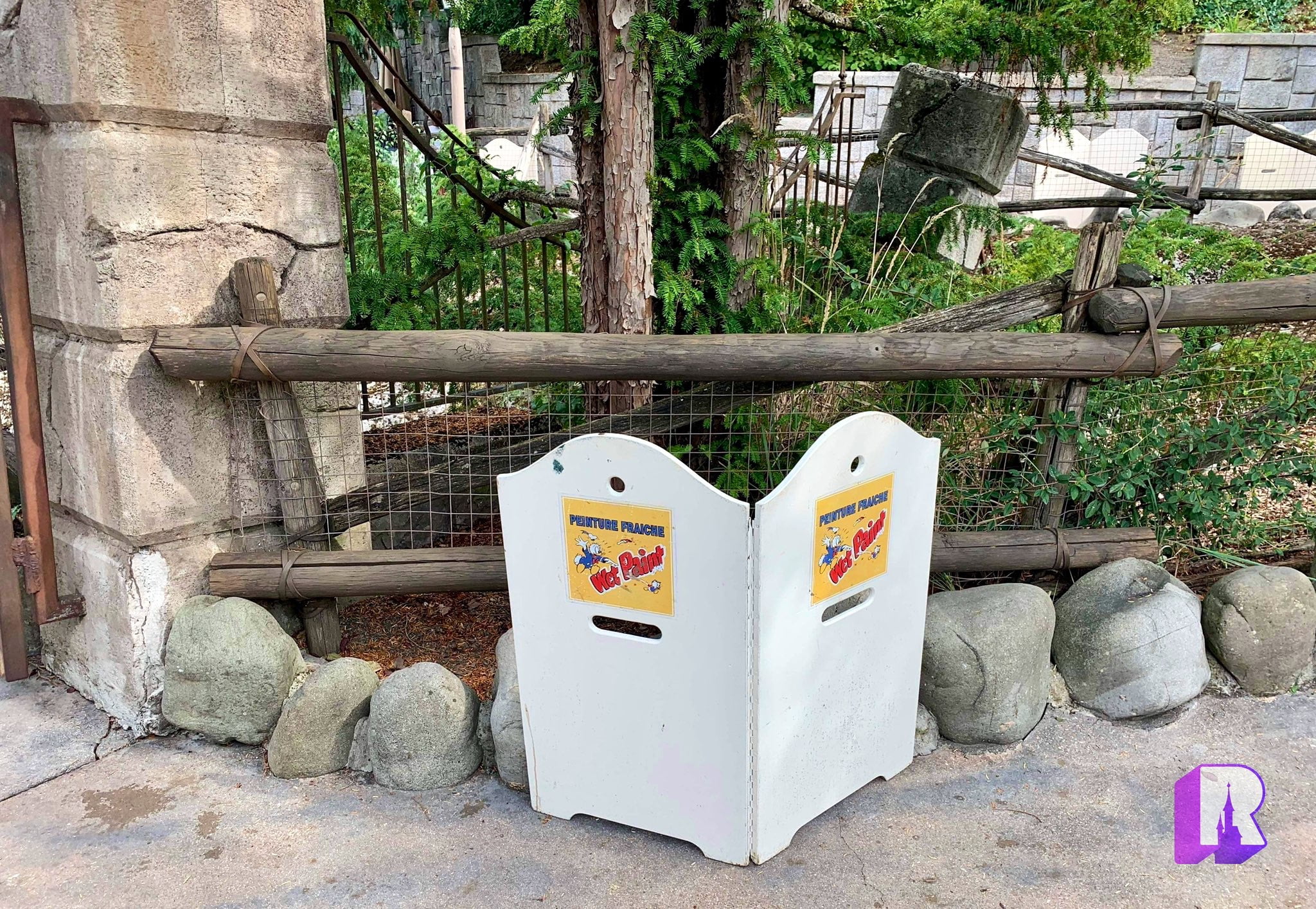 The wood railings were also being treated beer Boot Hill.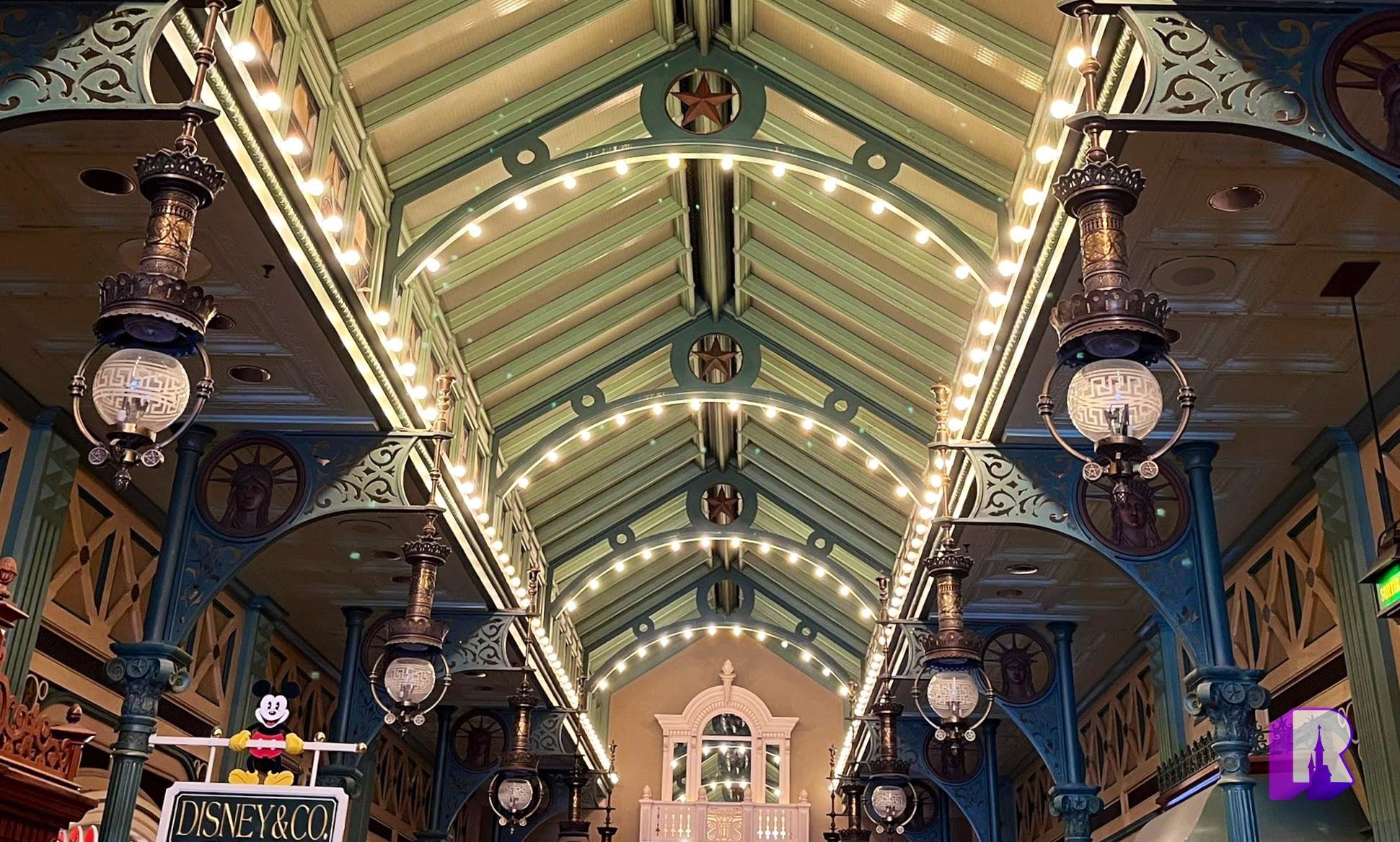 Many of the gas-based effects have now been turned off during the day to save on energy ressources but also a show of solidarity. This Janine of the many measures the resort is taking to try and so its part in helping with the energy crisis.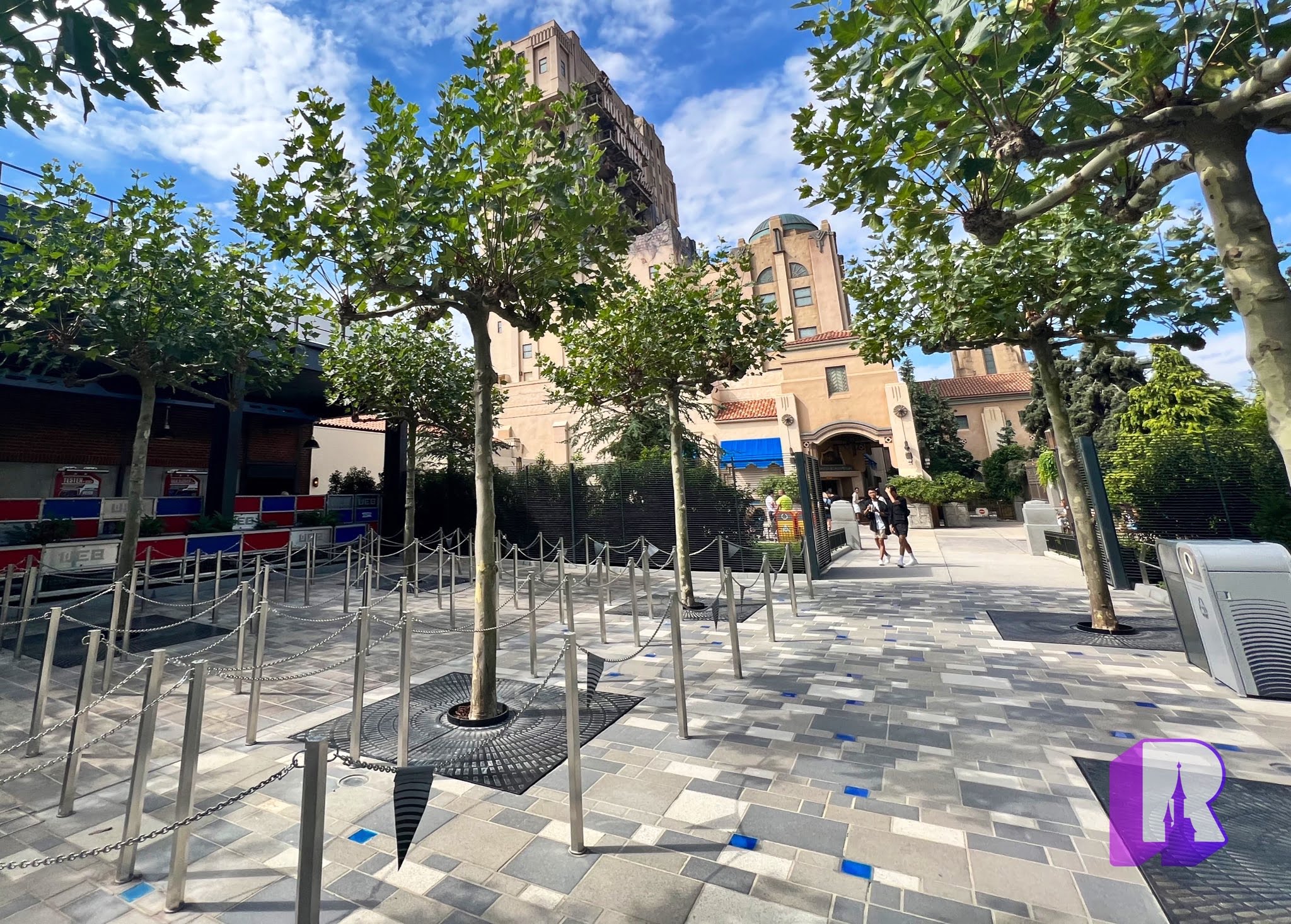 At Avengers Campus, all remaining f barriers and access control has been removed at the entrance of the land, and the side access from Tower of Terror has finally opened. The land is now is fully "normal" operating mode. Great to see !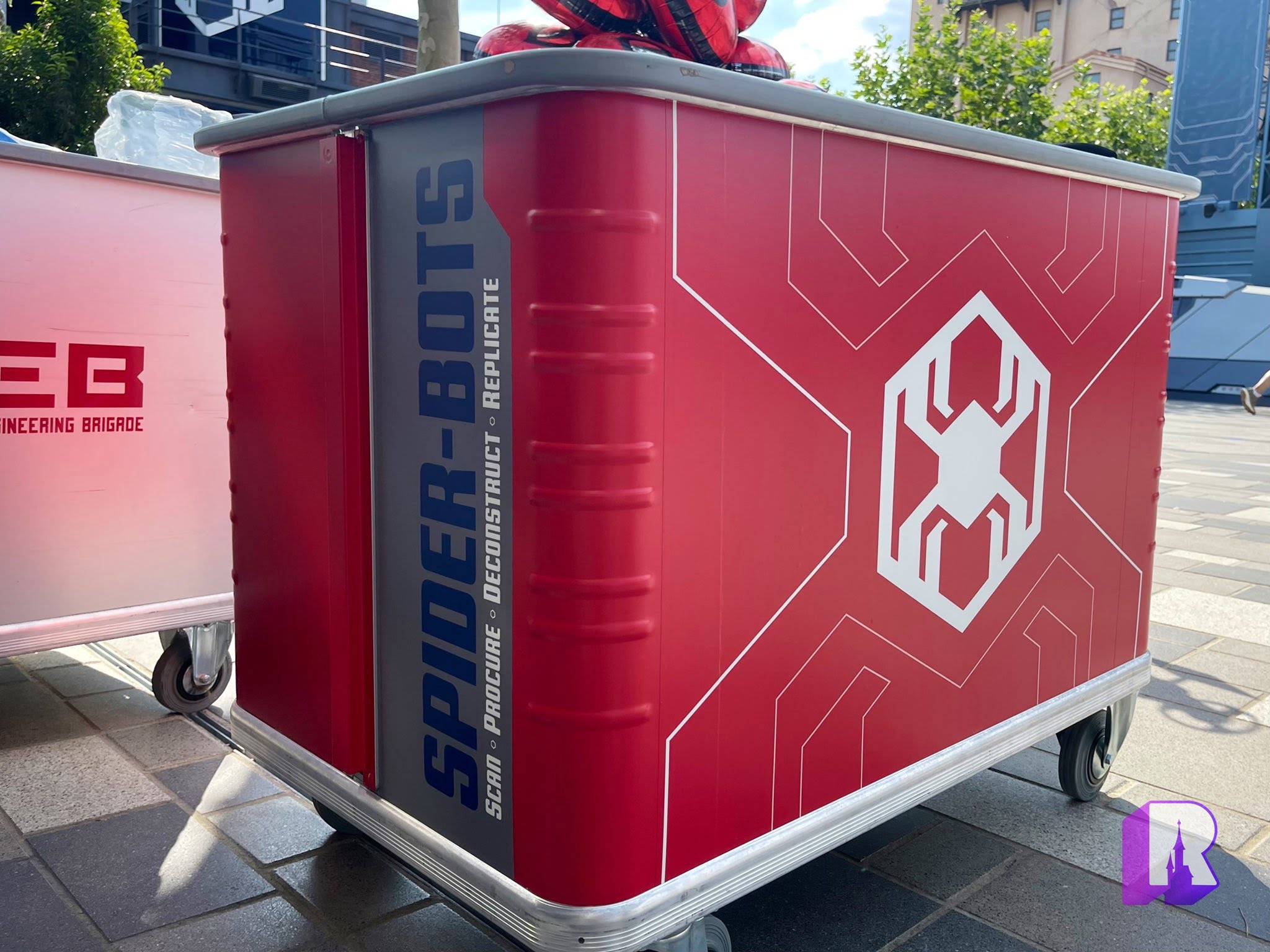 And a new design debuted for the Spider-Bot battle arena.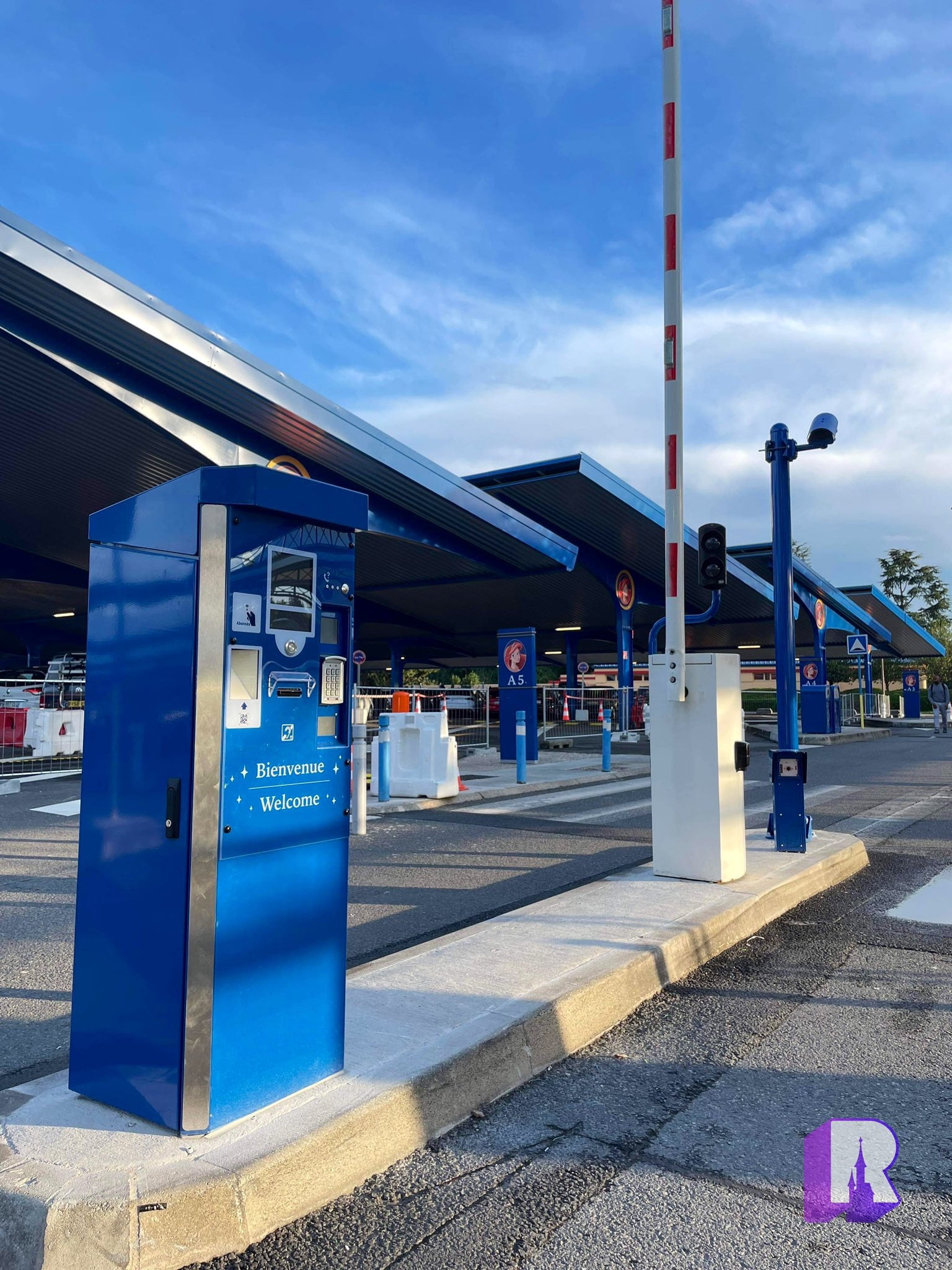 Over at Guest Parking, a new license plate reading camera and a stop lights were added to the Infinity Parking. It's hit yet opérerions le and a temporary one is available for access under the solar awnings.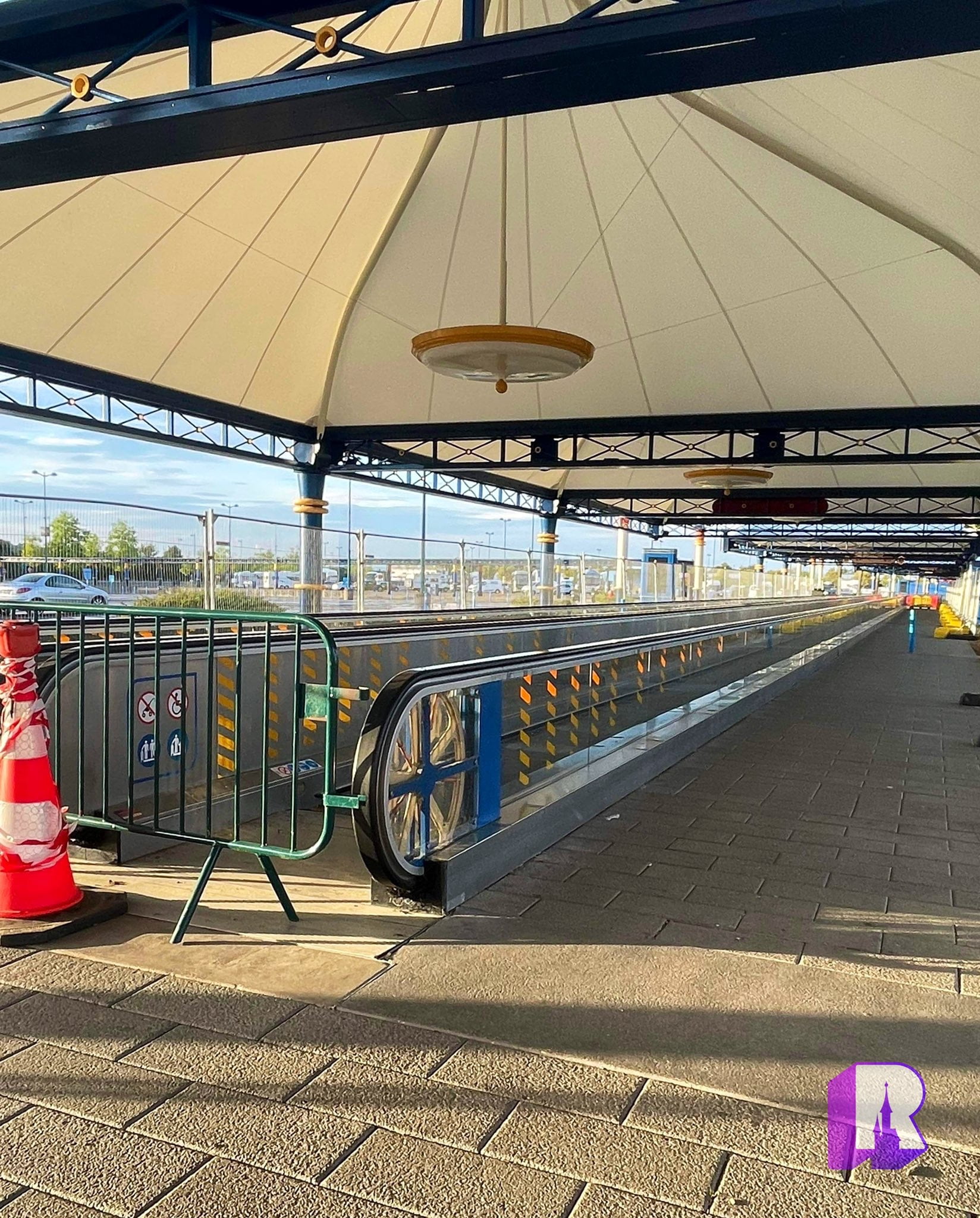 Nearby under the Guest Parking tents, refurbishment is finally starting on the moving walkways ! The teams will start with walkways 9 and 10.
Merchandise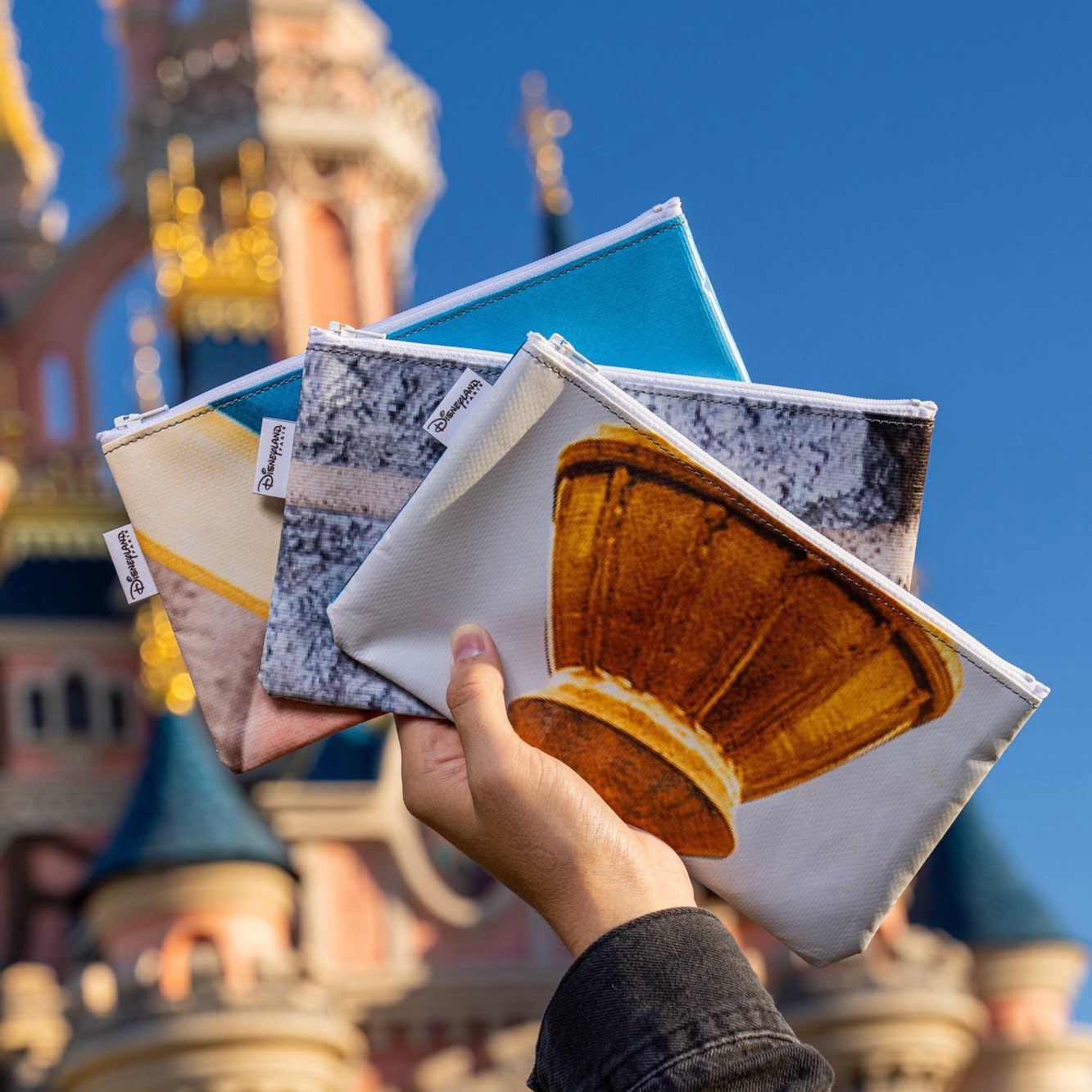 The "Upcycled" collection of items will be on Sale September 9 at The Storybook Store. It's made of the Sleeping Beauty Castle tarp!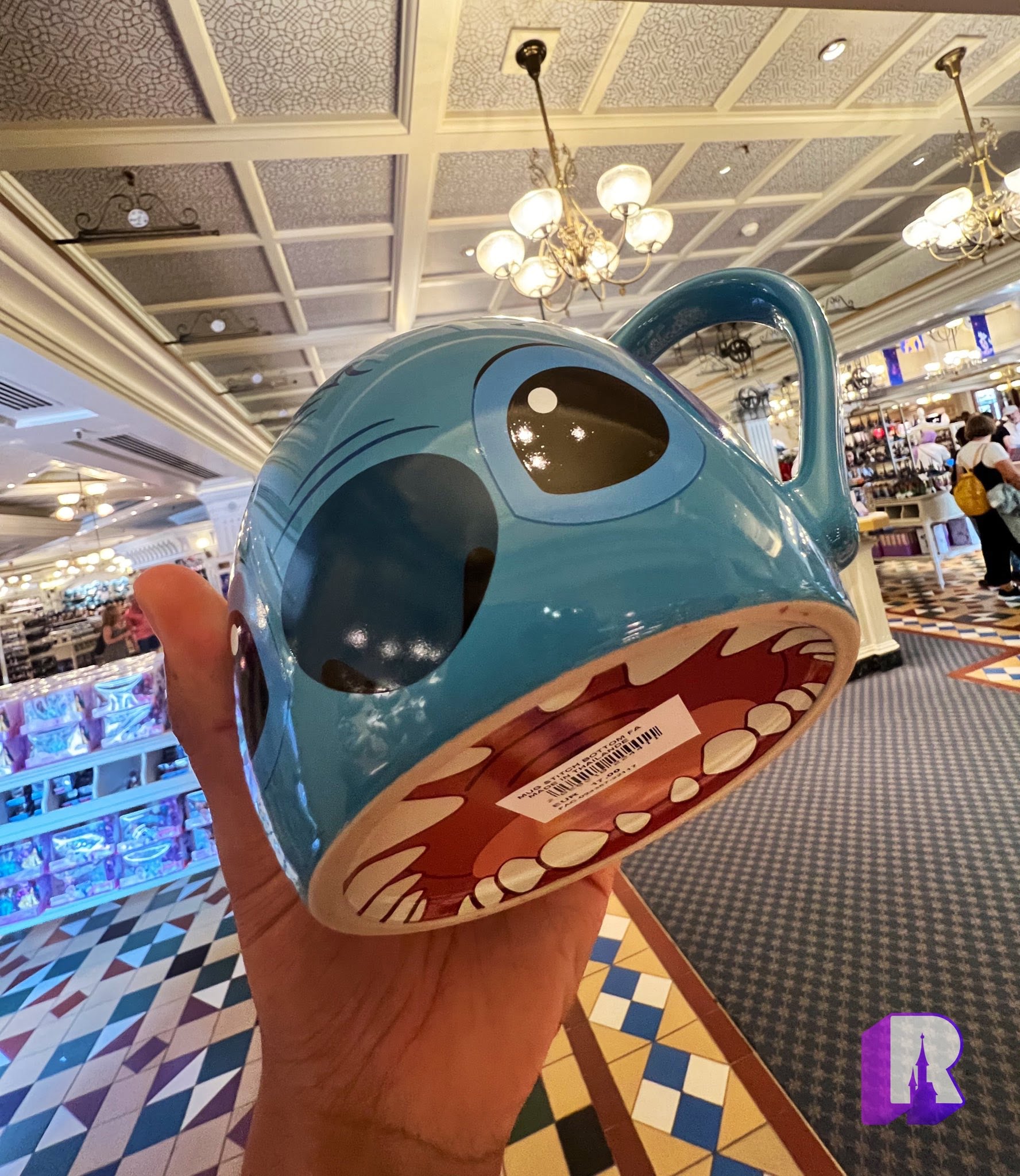 Some fun new Stitch and Marie mugs at Emporium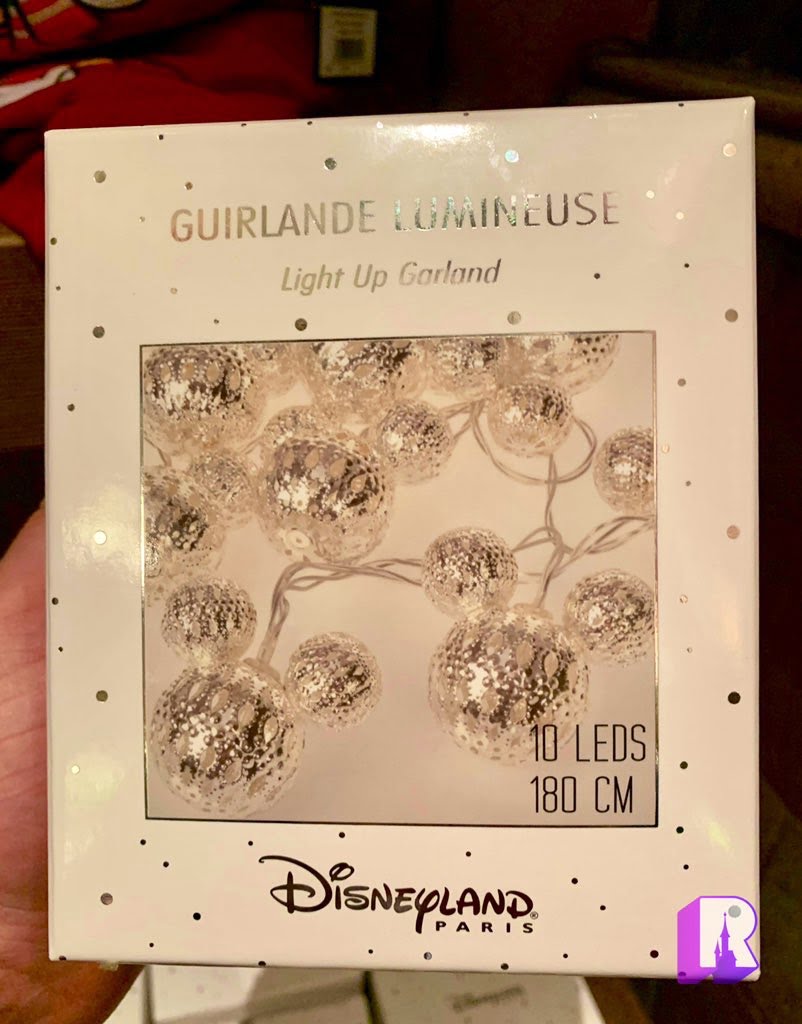 More Christmas arrivals with these LED Lights and classic ornament featuring Scrooge and the Nephews.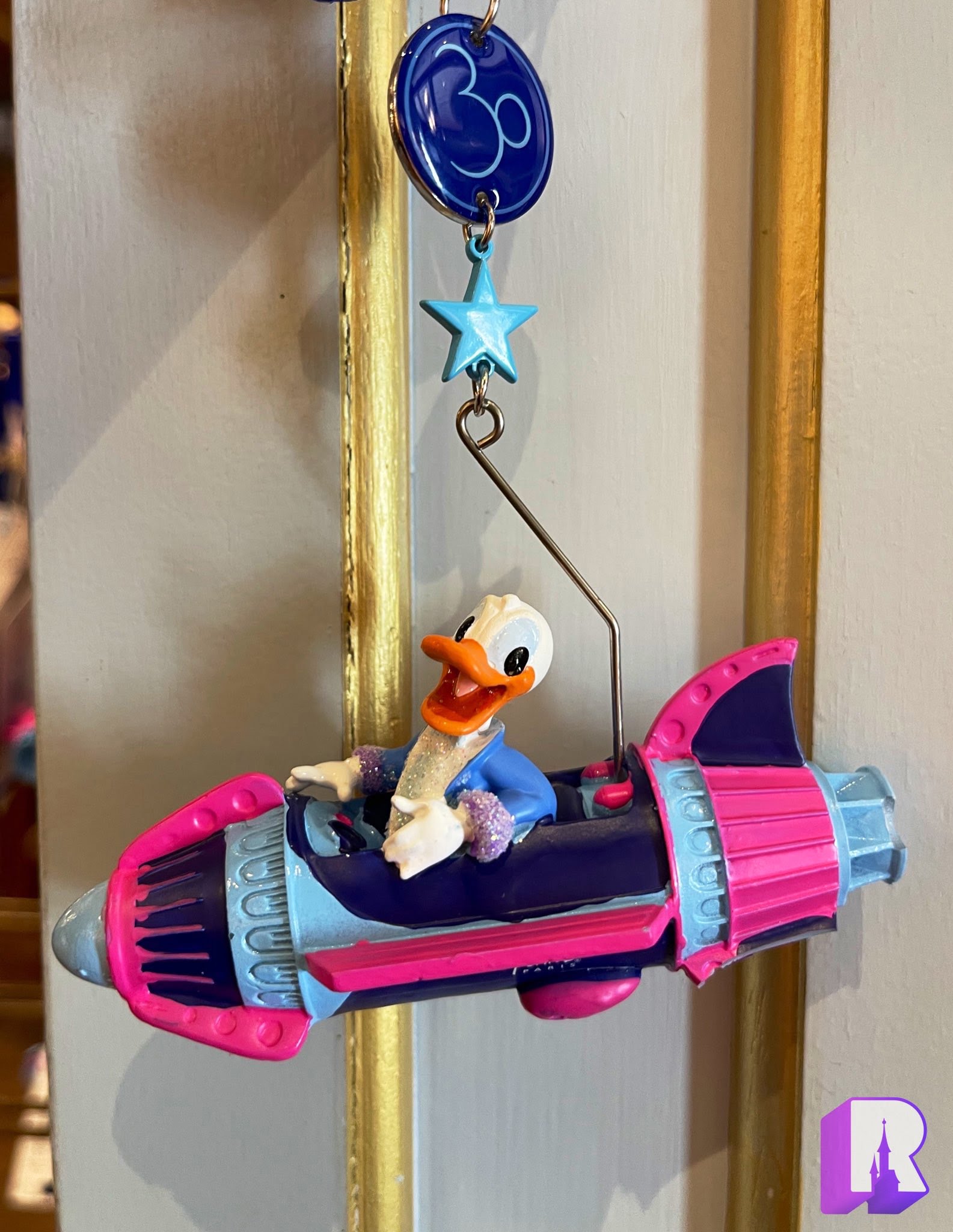 And some more modern Christmas ornaments when these #DisneylandParis30 items inspired by the Autopia and Orbitron ride vehicles.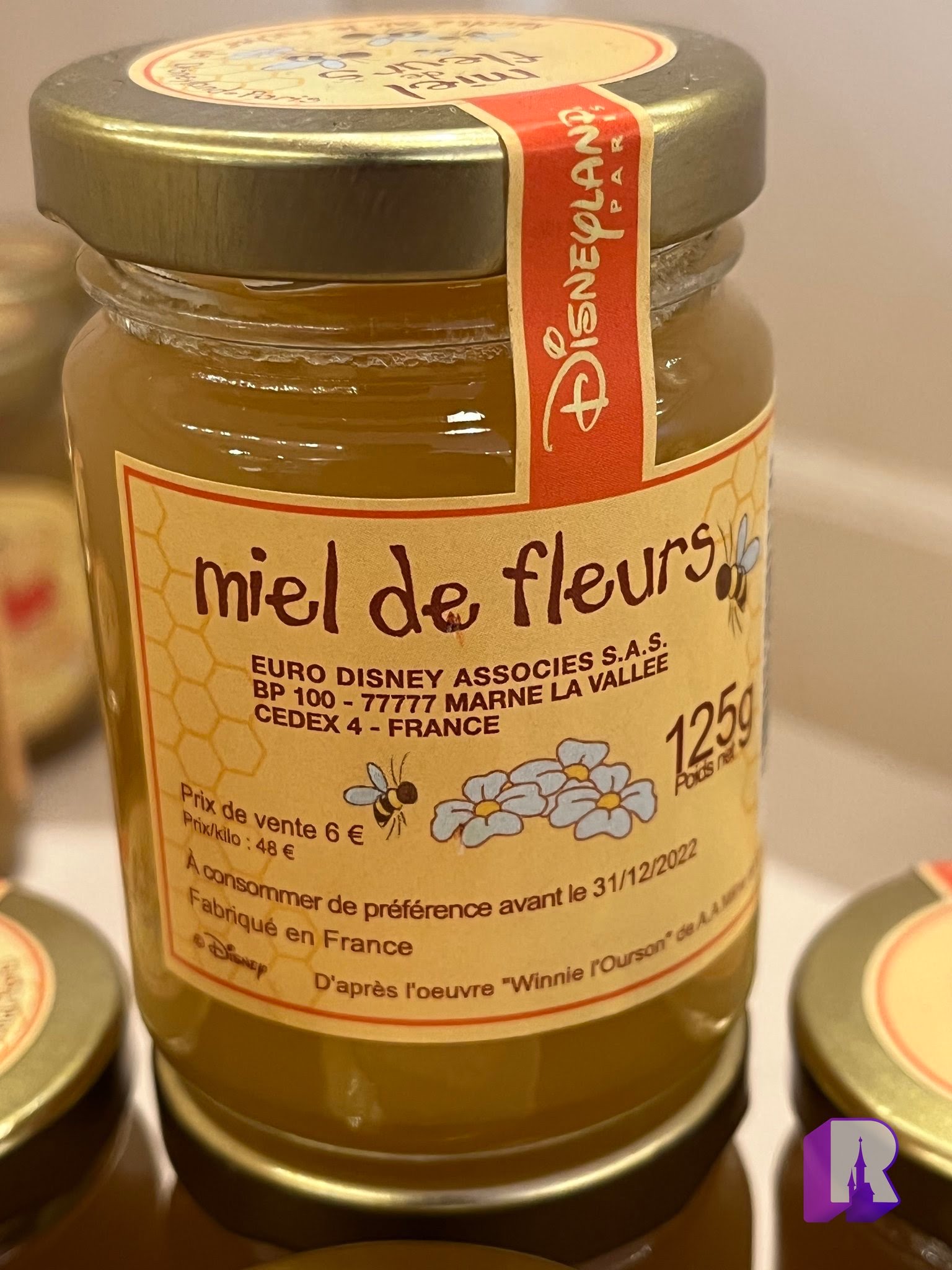 The Disneyland Paris honey is back in stock.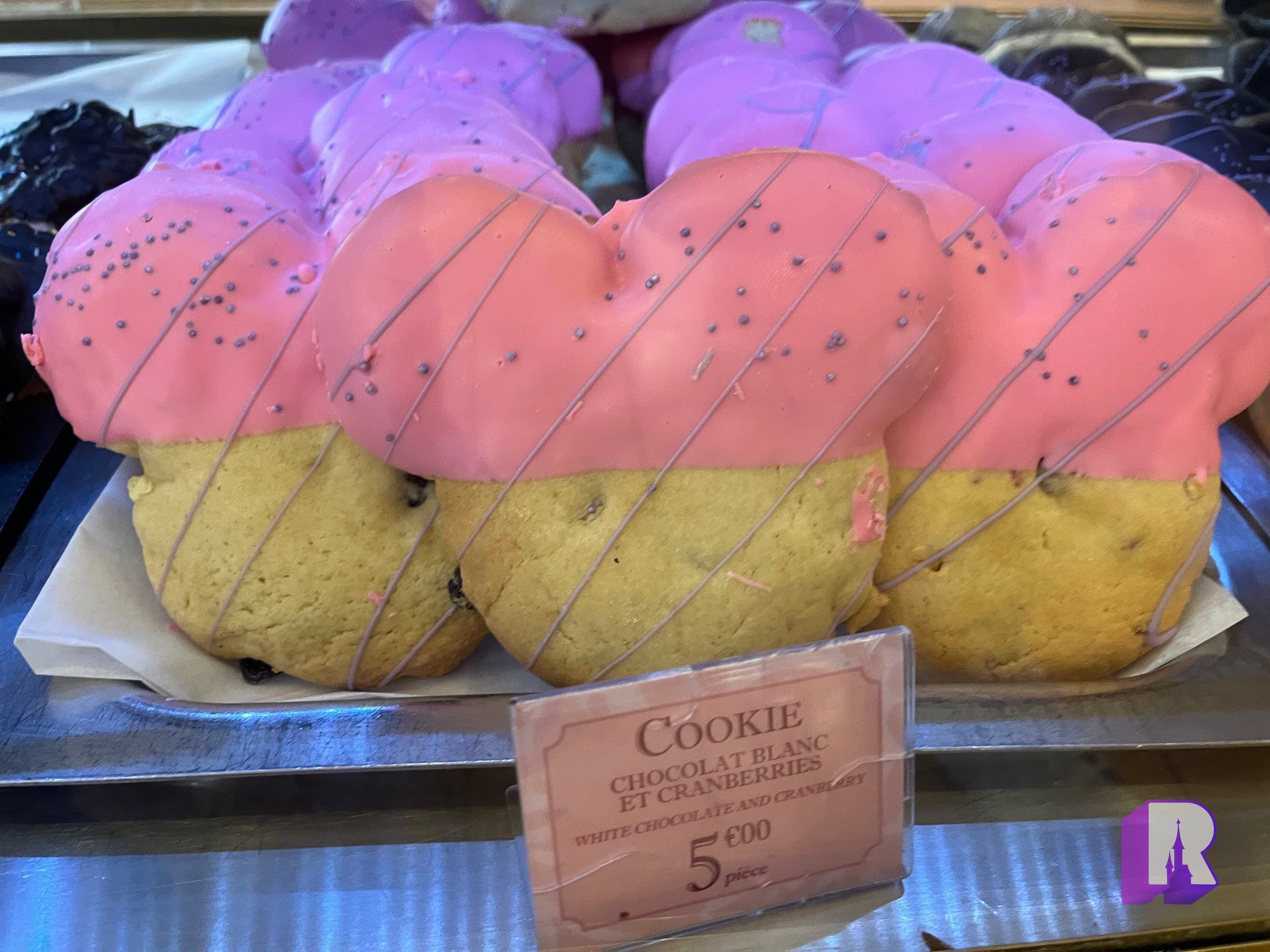 And also back in stock: the Atelier des Gâteaux snacks! Holidays are over I guess.
The Euro Disney commemorative metal passport and medals have been released. The passport especially looks amazing.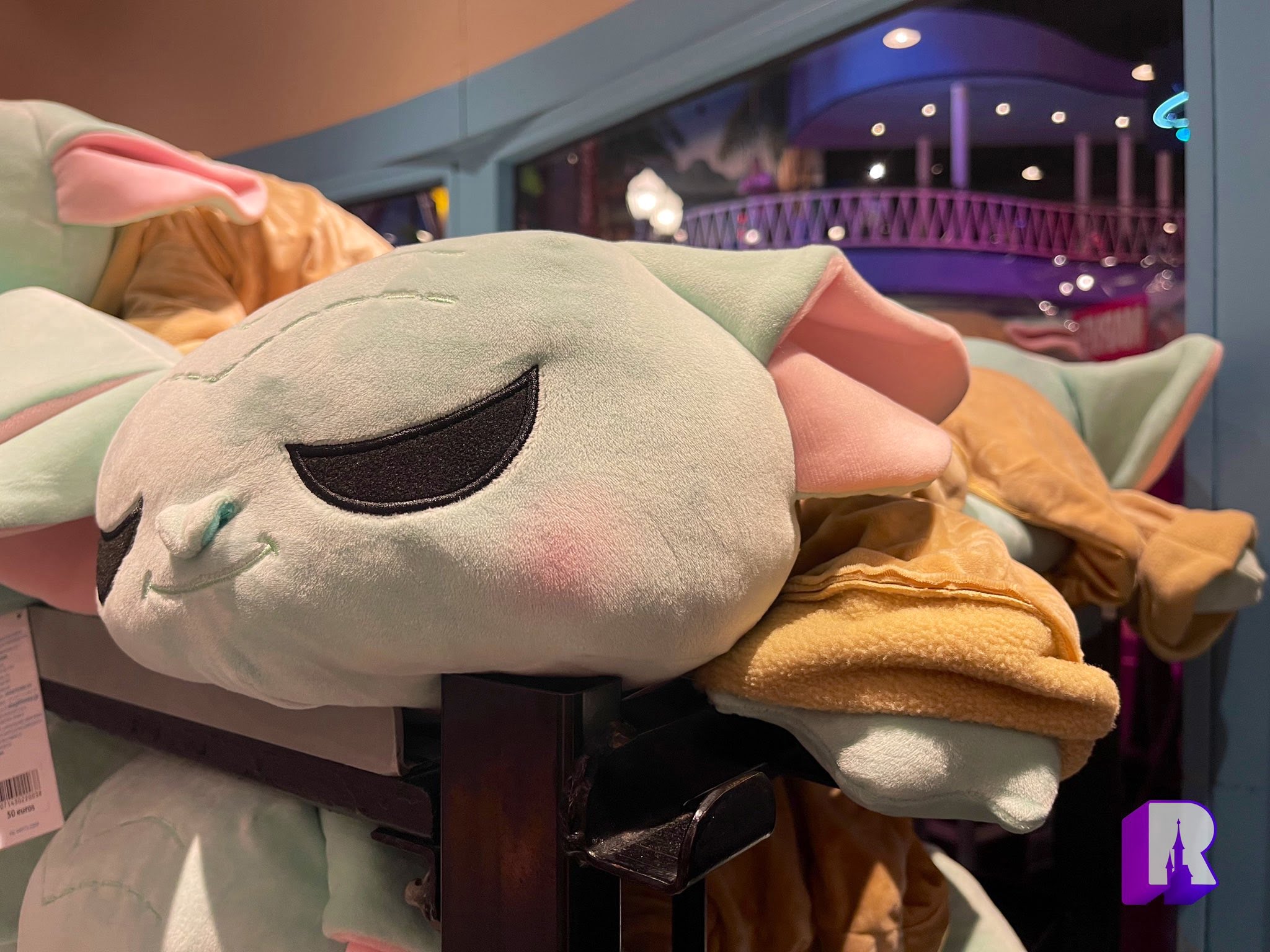 And look at this cuddly Grogu plush pillow!
Characters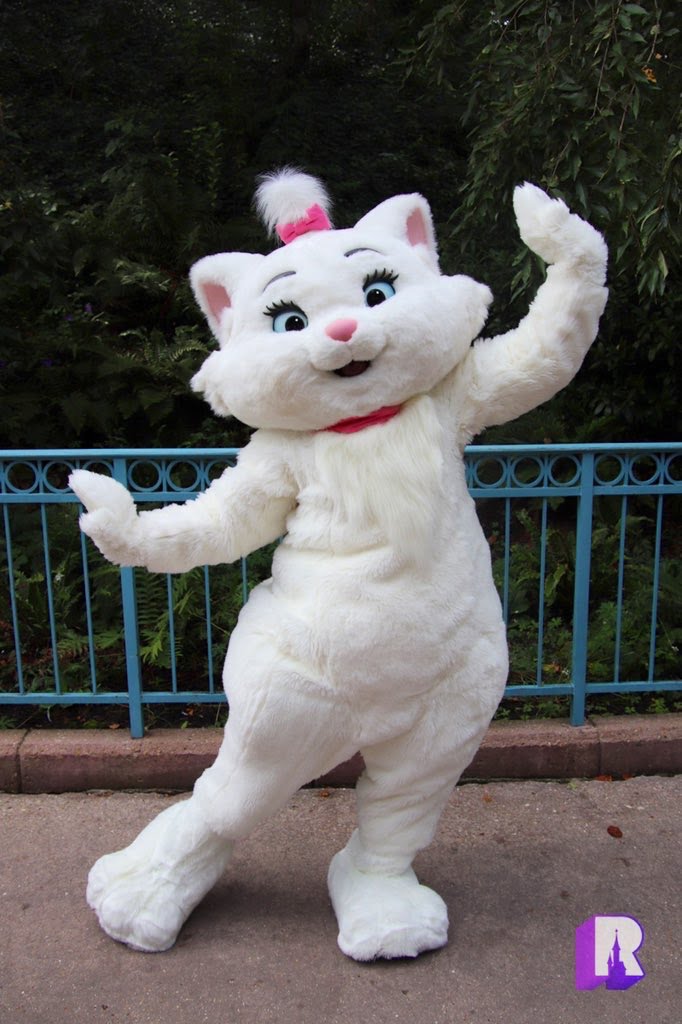 This week Guests could briefly meet Marie !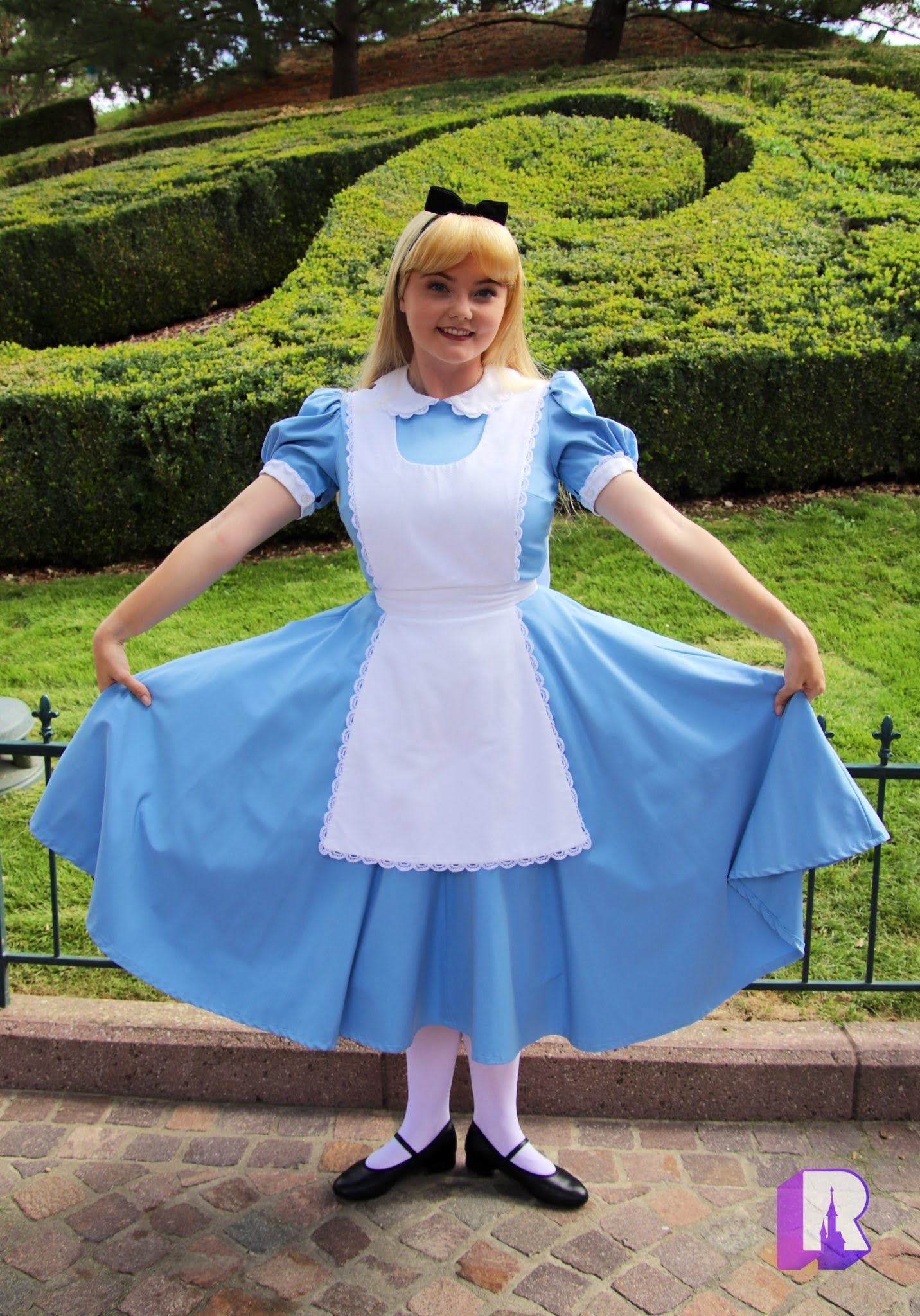 Alice was also around for some meets in Fantasyland.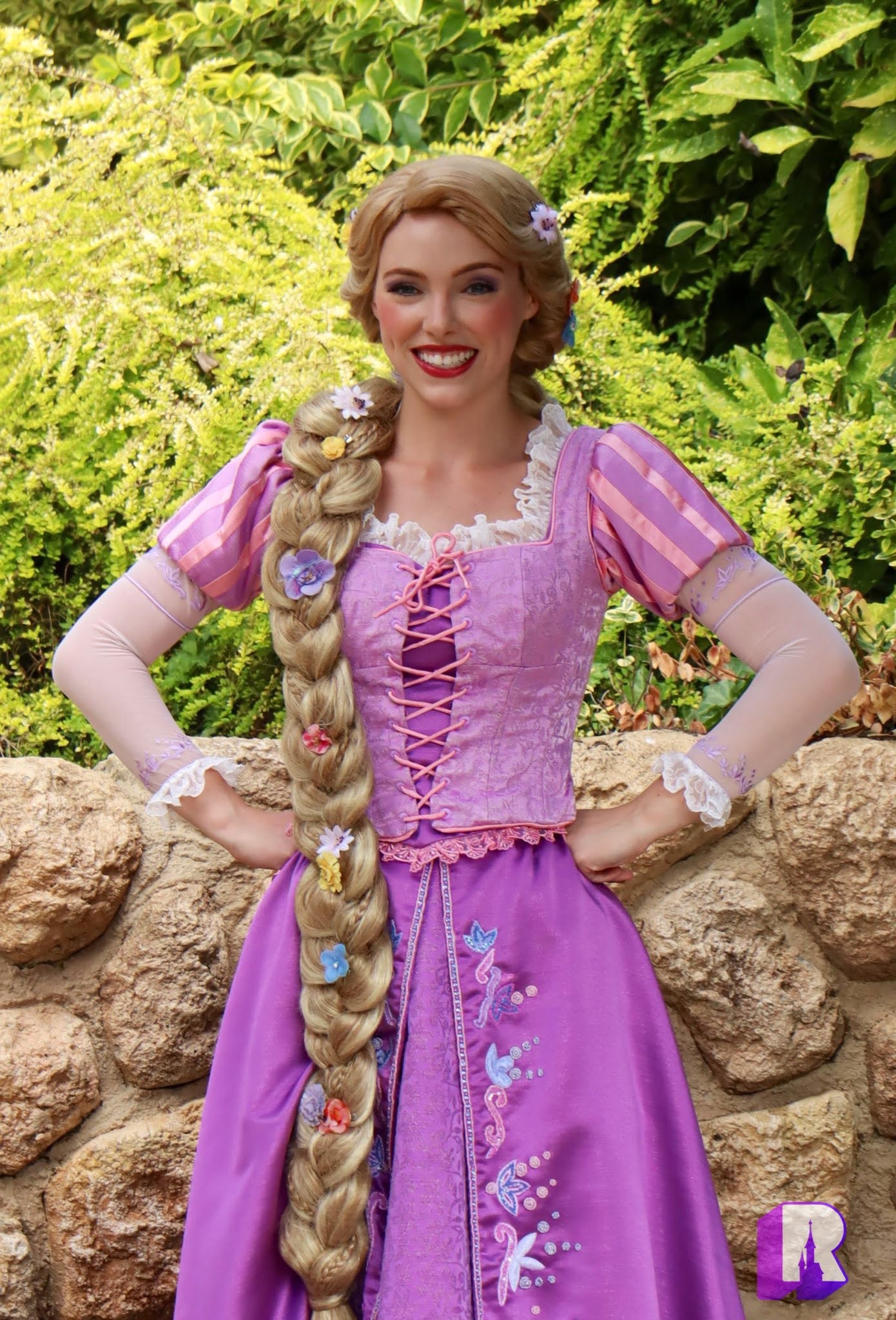 For some reason the Princess pavilion has been operating outside the building.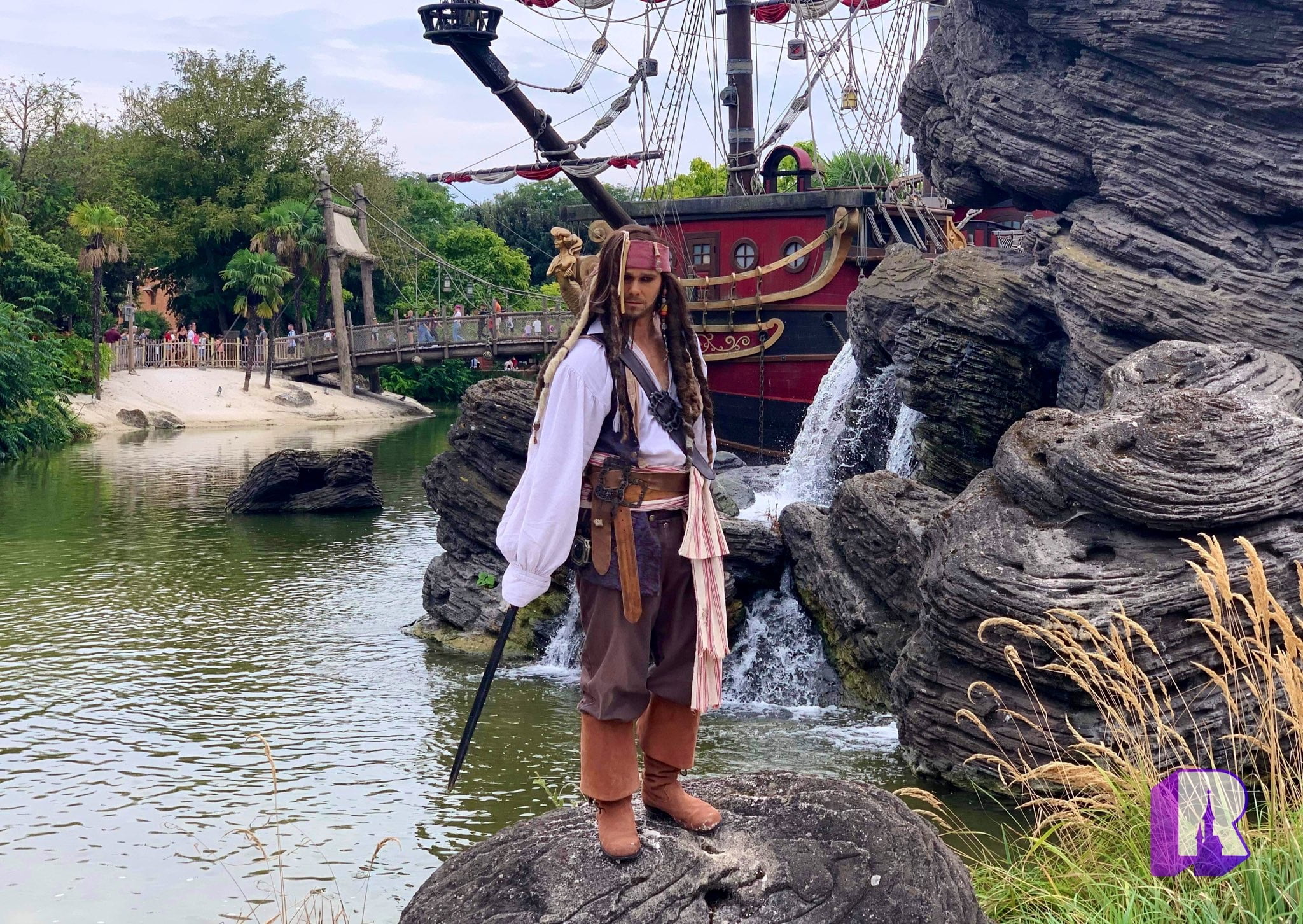 In Adventureland, Captain Jack Sparrow was causing trouble on the Adventure Isle beach!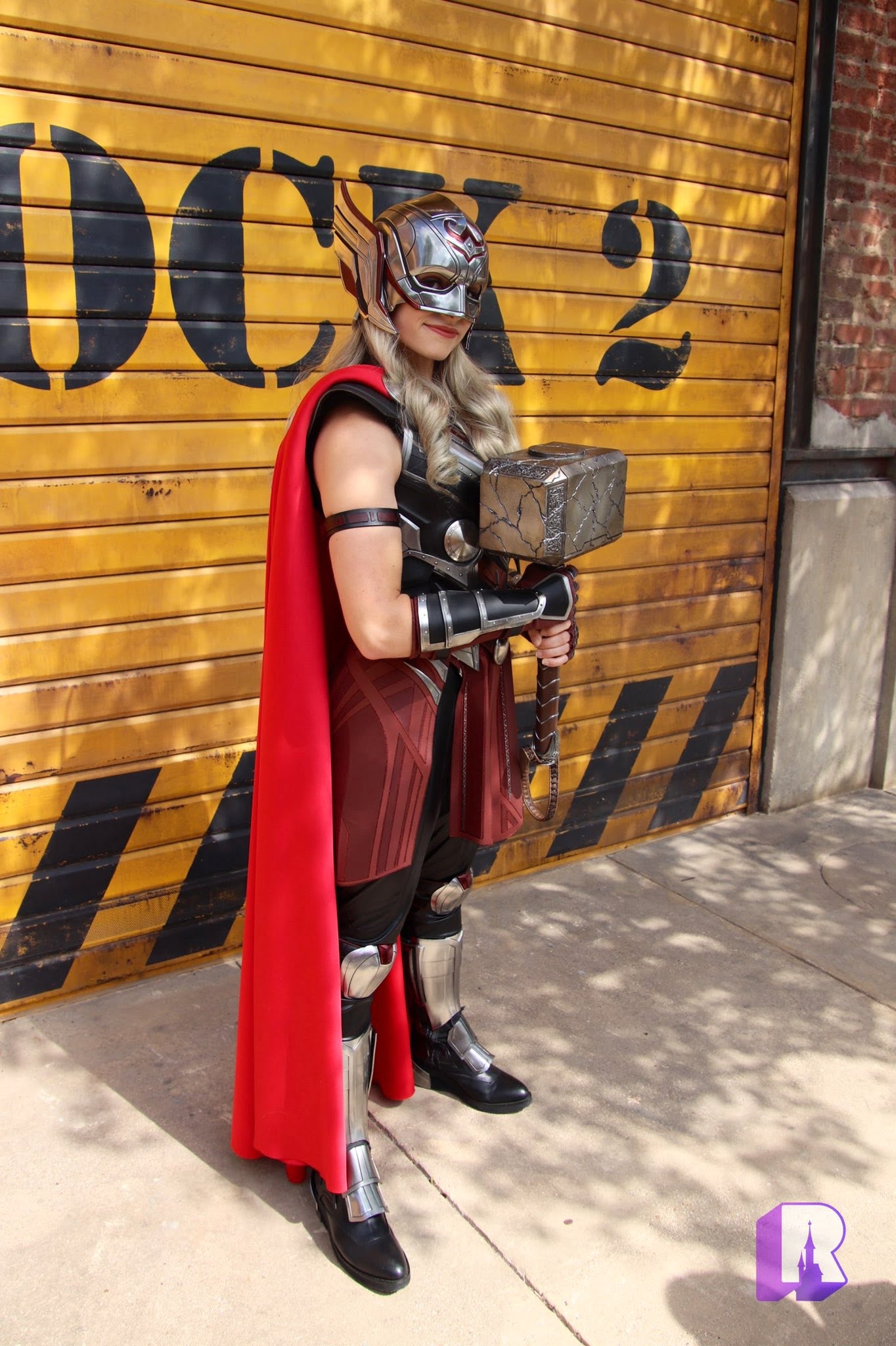 And Mighty Thor has returned to Avengers Campus !
This and That…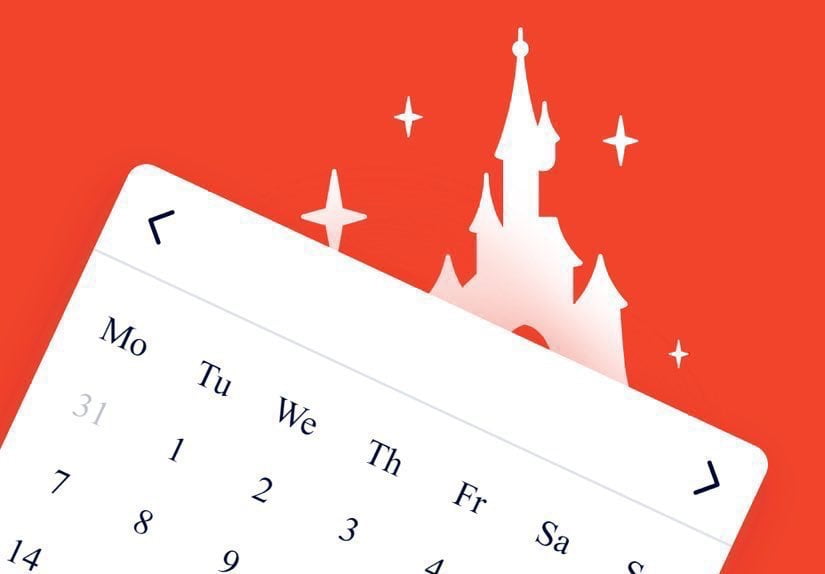 Disneyland Paris hotel + tickets packages are now on sale in the UK only for arrivals March 30 2023 to March 27 2024!
Other markets will be on sale for these dates starting September 29.
Room only & special rates will be available in November.
Thank you for joining us once again for our weekly roundup of everything new and exciting happening at Disneyland Paris! See you again next weekend when we will have a special edition for you, love from the 2022 D23 Expo in Anaheim!