Welcome to our latest Disneyland Paris Report! The big news this week is of course the official opening of Avengers Campus! But we have more: Josh D'Amaro's visit, new security gates, and plenty of updates on merchandise and refurbishments. Let's go!
Avengers Campus Officially Opens
July 20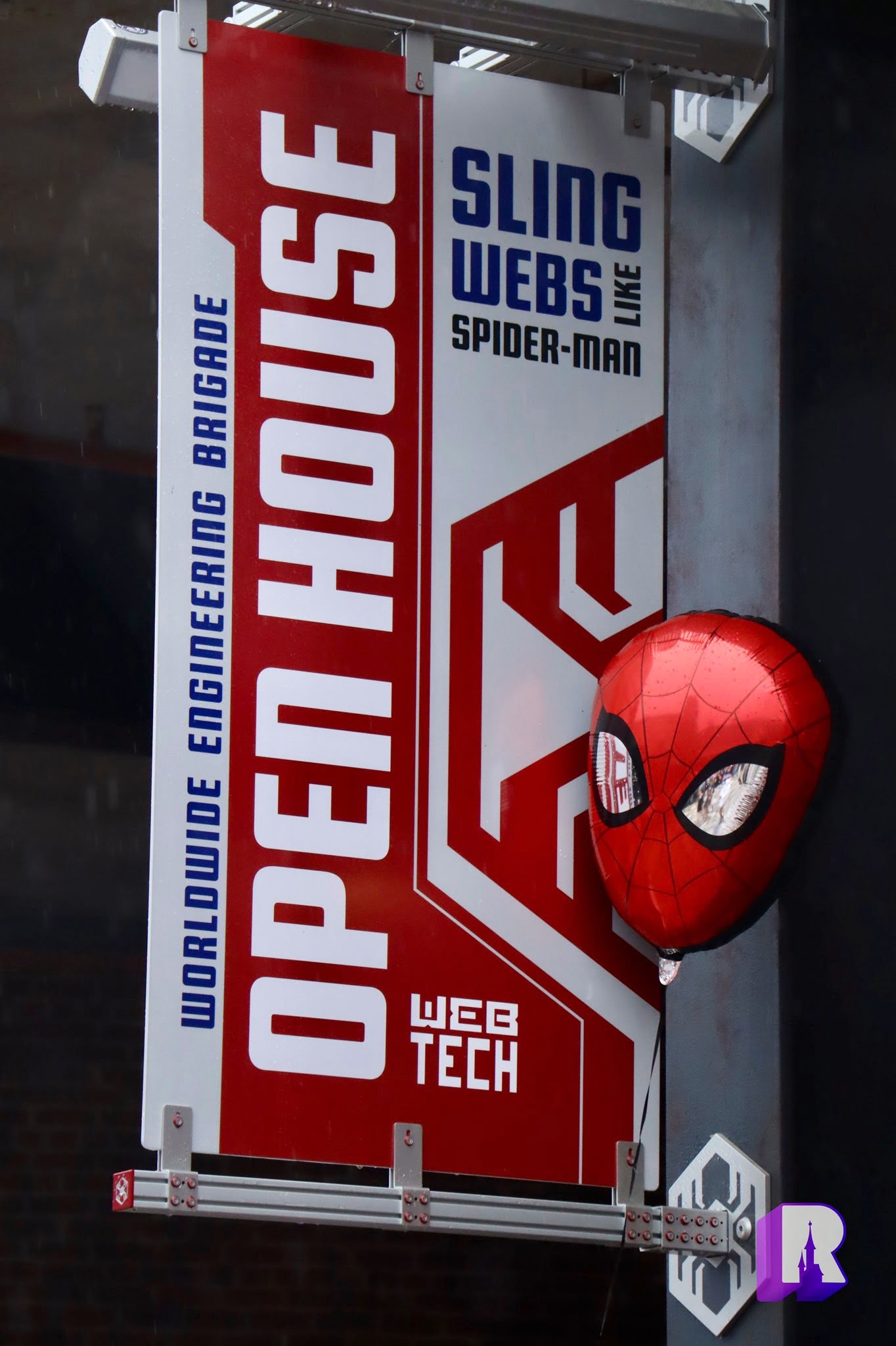 Rain did not stop the excitement of Guests and Cast alike on Wednesday July 20, 2022 – a day that will forever be a big milestone for the Resort. We have a new land !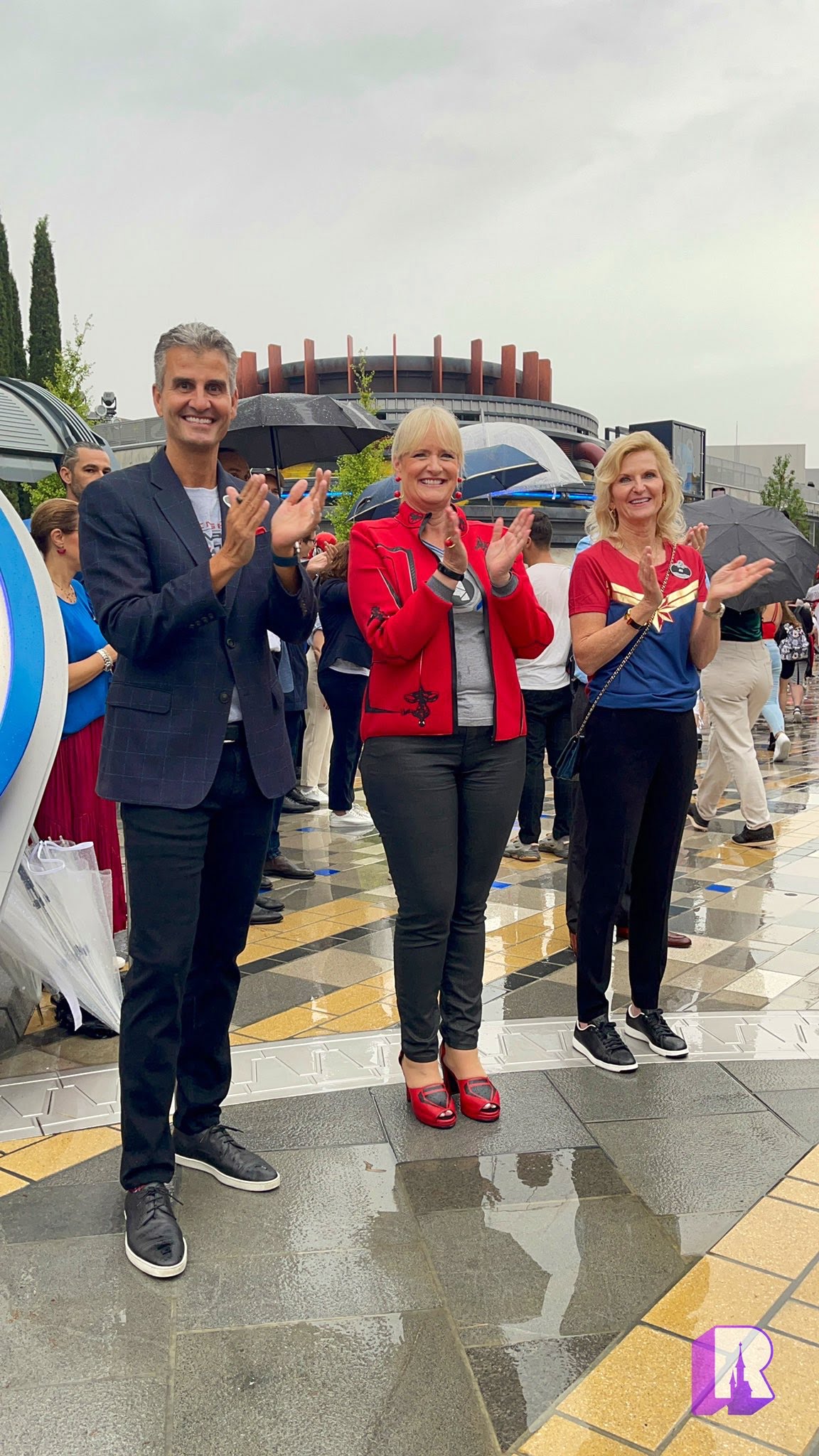 After Bob Chapek's visit for the media weekend everyone was wondering about Disney Parks Chairman Josh D'Amaro's whereabouts – well he was here! Together with Disney Parks International President and icon Jill Estorino and our very own Natacha Rafalski who goes from high to high in the public opinion after a successful anniversary and now Avengers Campus launch.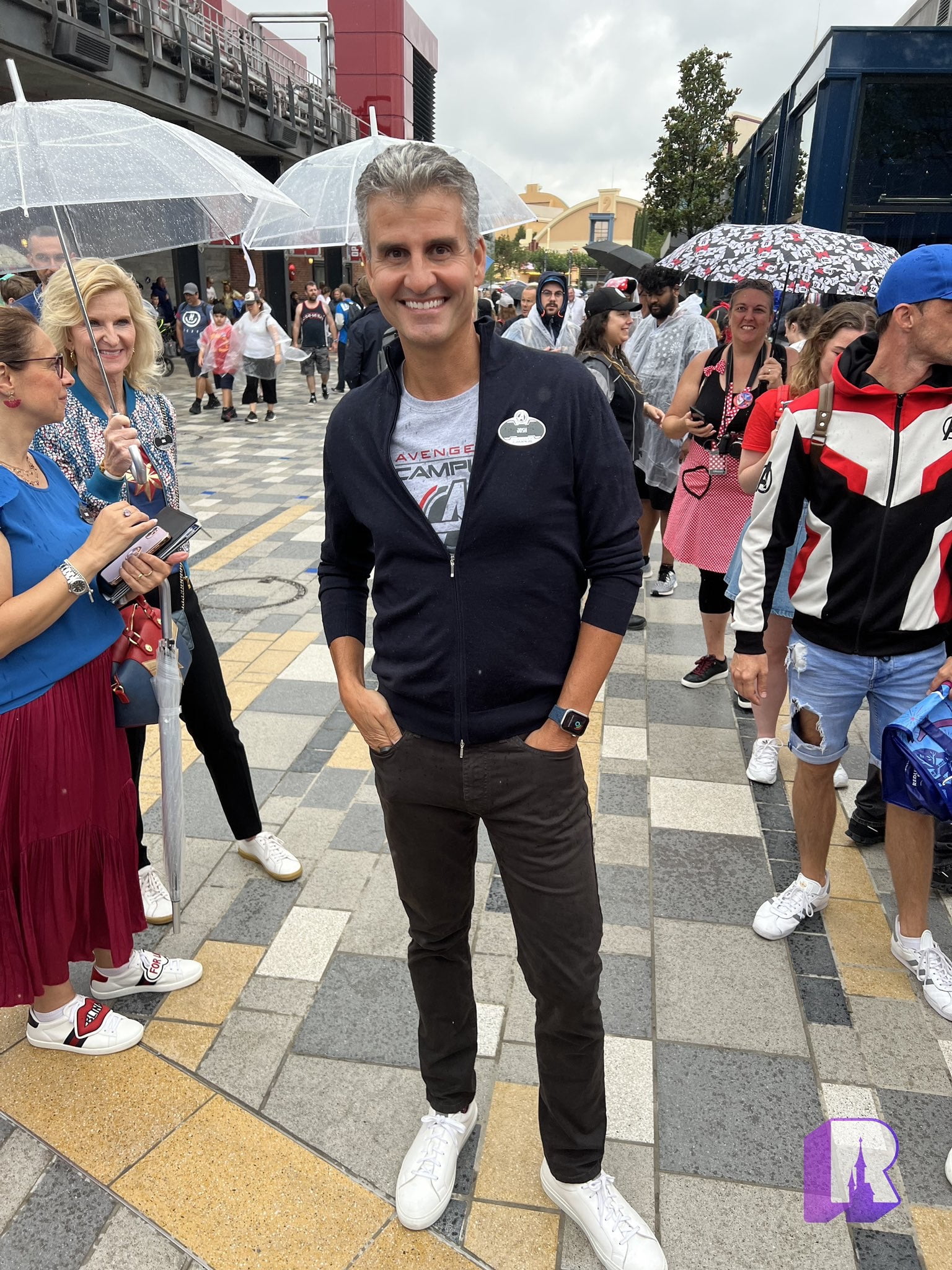 Of course there were goodies – Spider-Man balloons everywhere and a Mission Briefing leaflet which is lovely.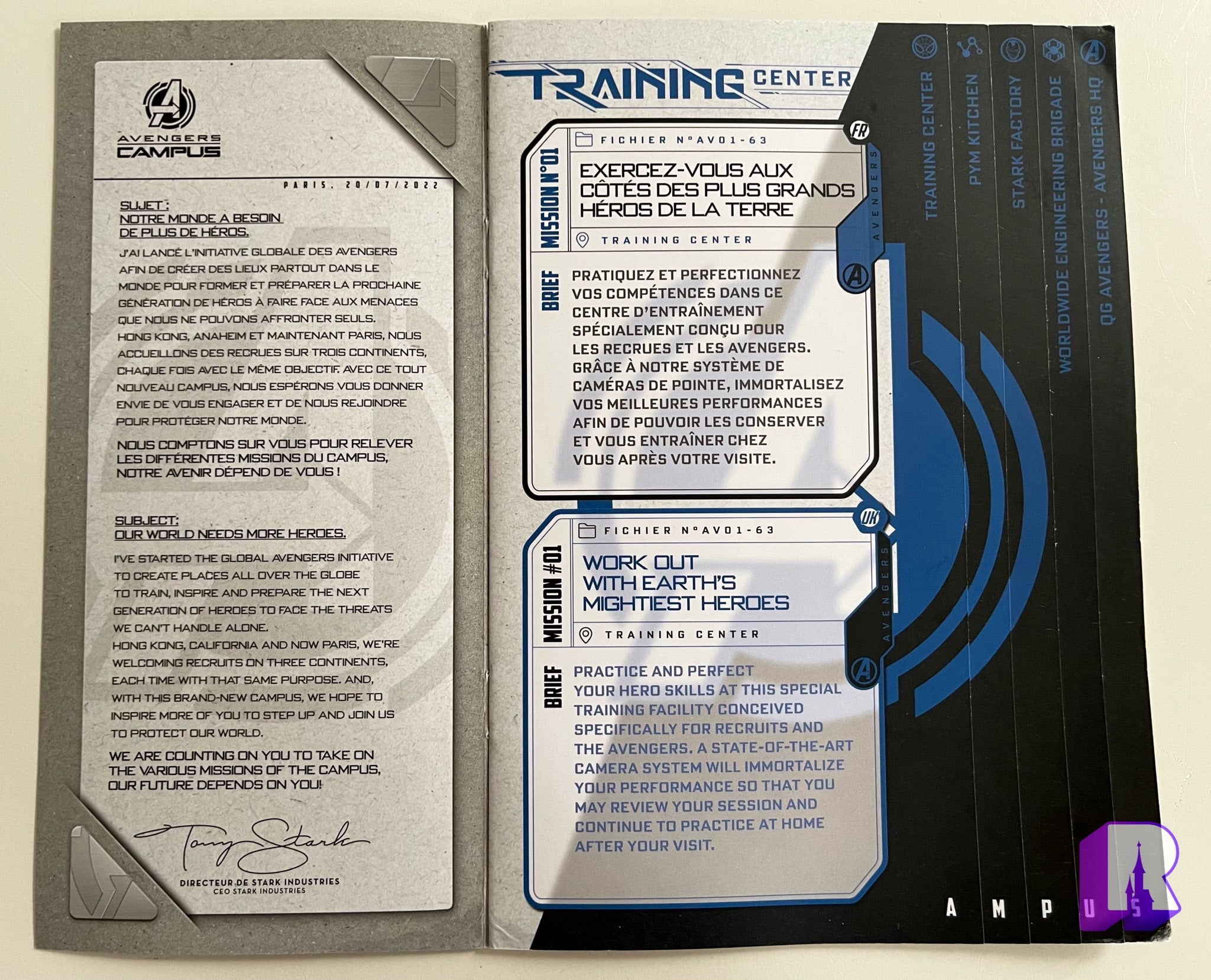 A button was also given out on the day.
Still in the "paper" category, a new guide helps recruits learn more about the story and everything there is to do at Avengers Campus.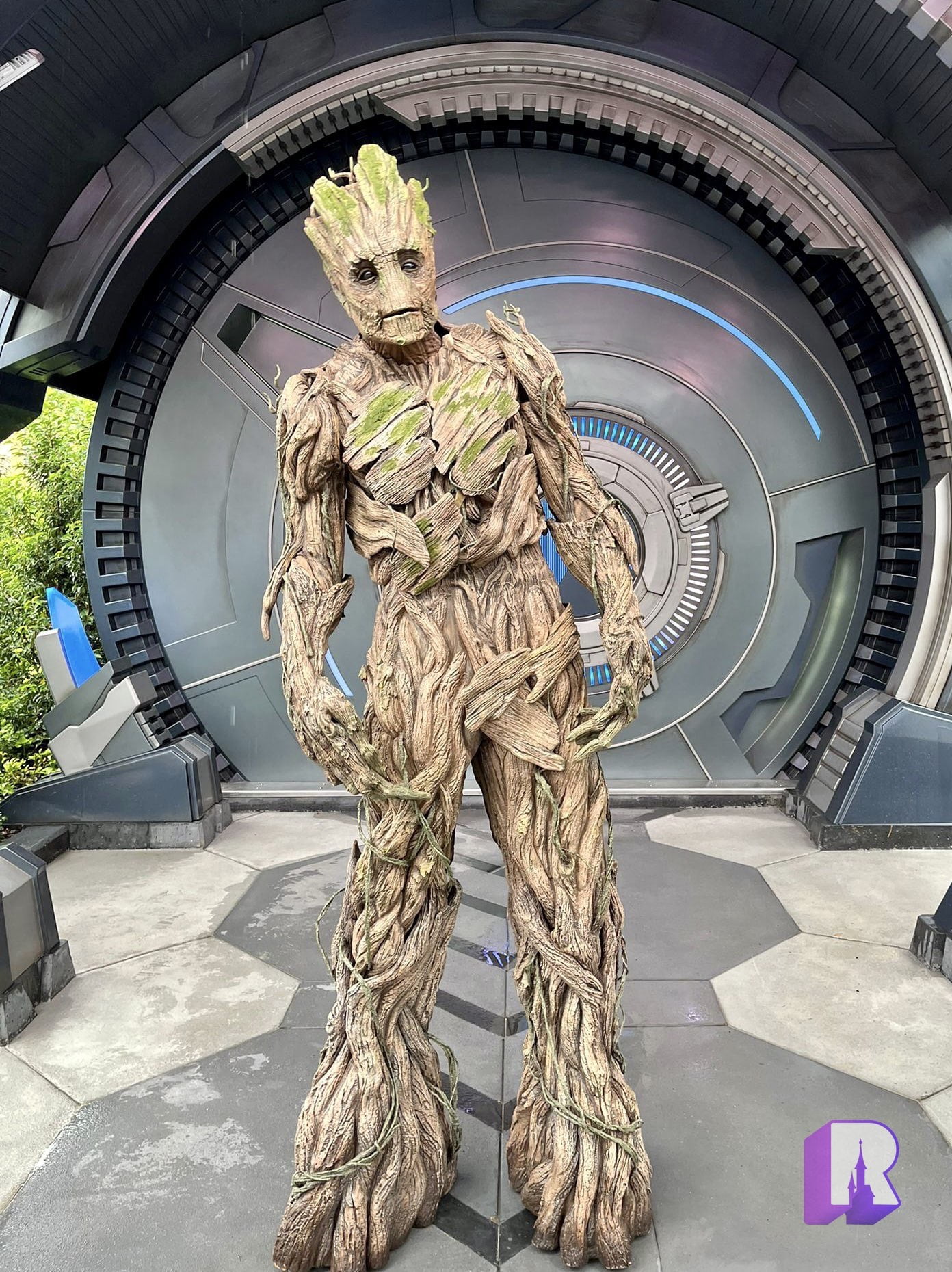 Even Groot showed up for the occasion, at the Gateway Portal!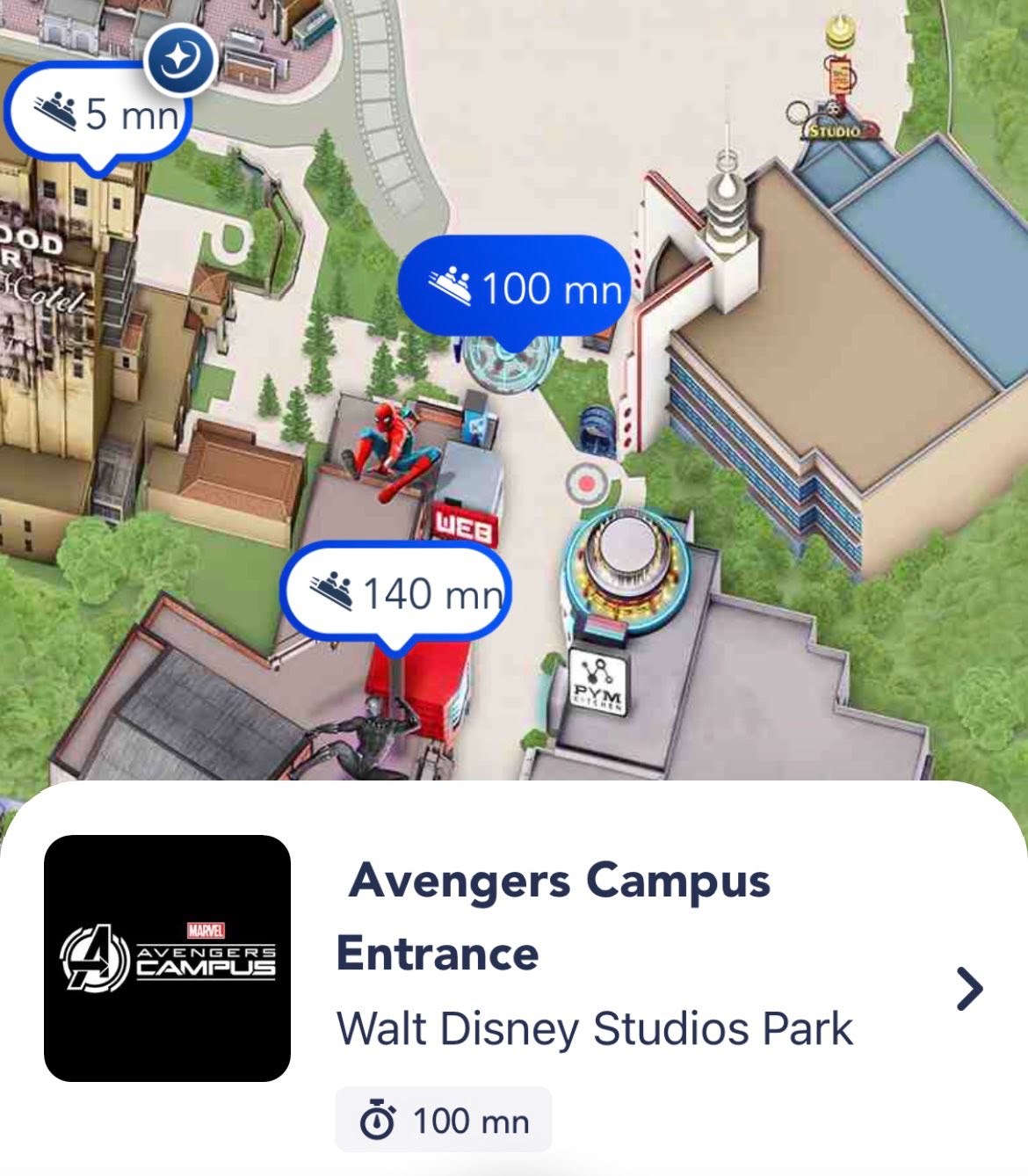 Avengers Campus operates a queue in Production Courtyard once the land reaches capacity, in order to preserve the experience inside. The choice was made to not use "boarding groups" and in the end it was a decent choice since apart from opening day, the land does become a walk on most of the afternoons and the evenings. The app was even updated to reflect the wait time at the entrance.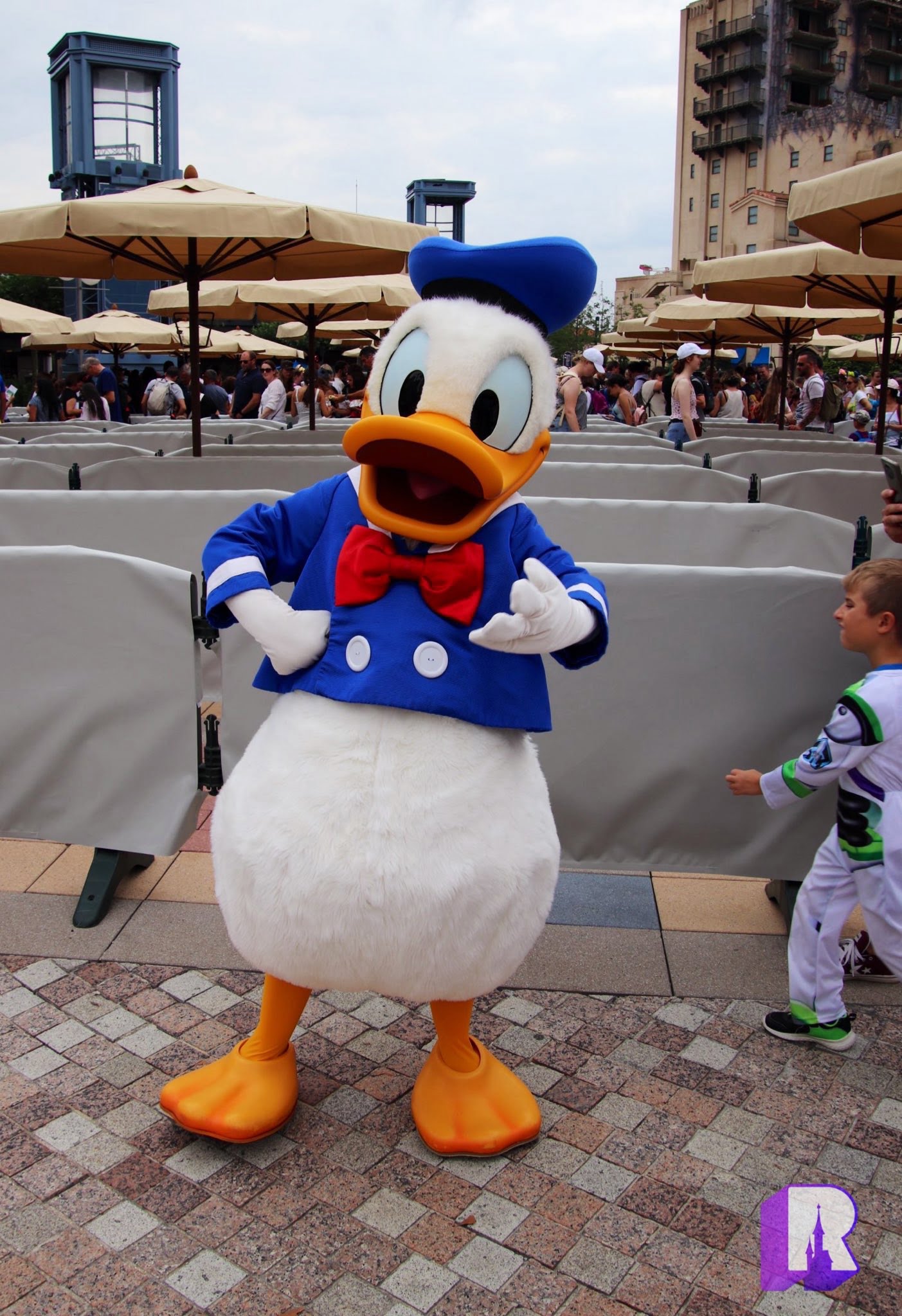 Disney Friends even stop by throughout the day to entertain Guests waiting to enter the land.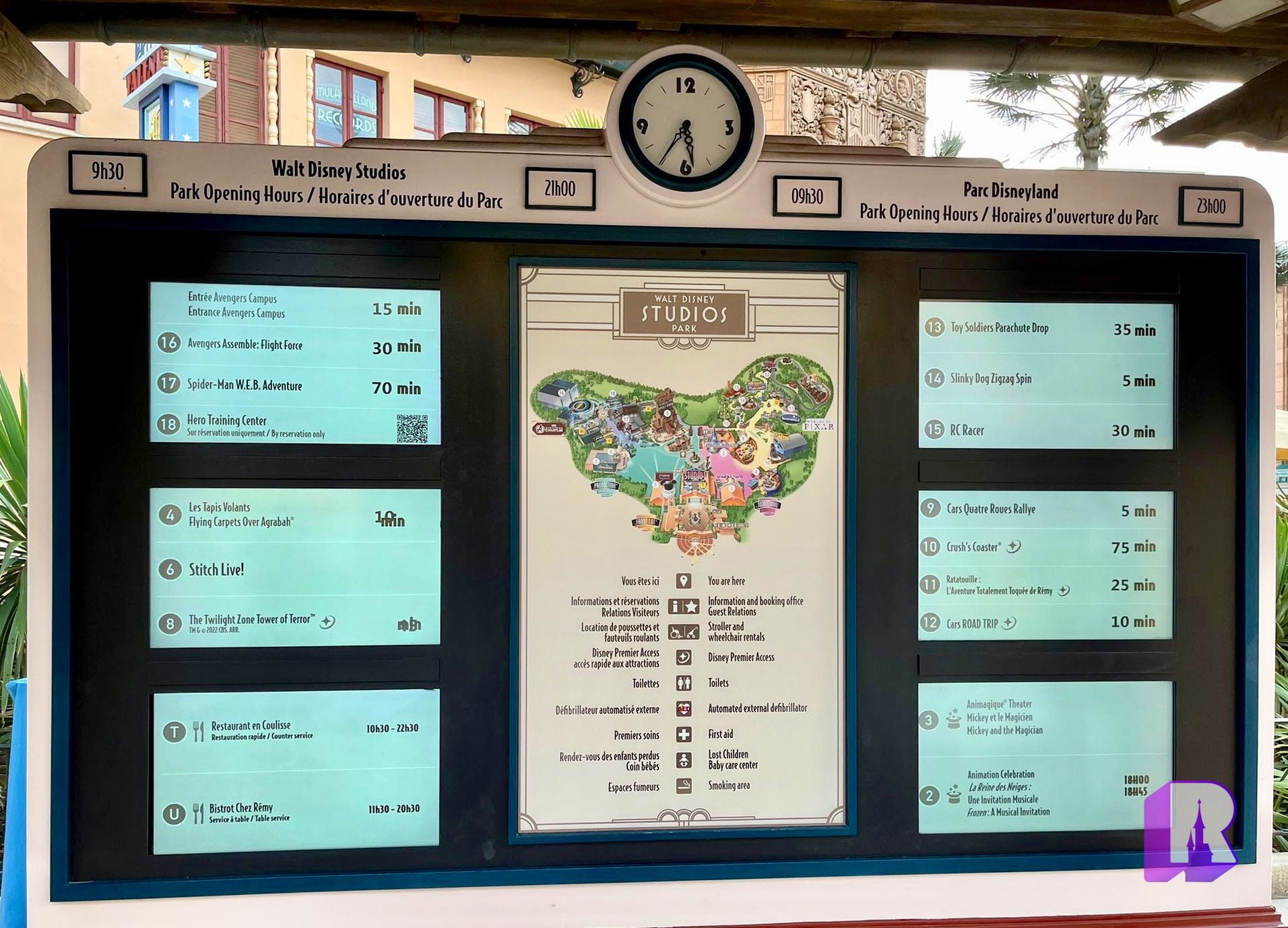 Nearby, the Info Board has been updated for Avengers Campus and the "chicken" shape of the Park Map has officially returned !
Avengers Moment Encore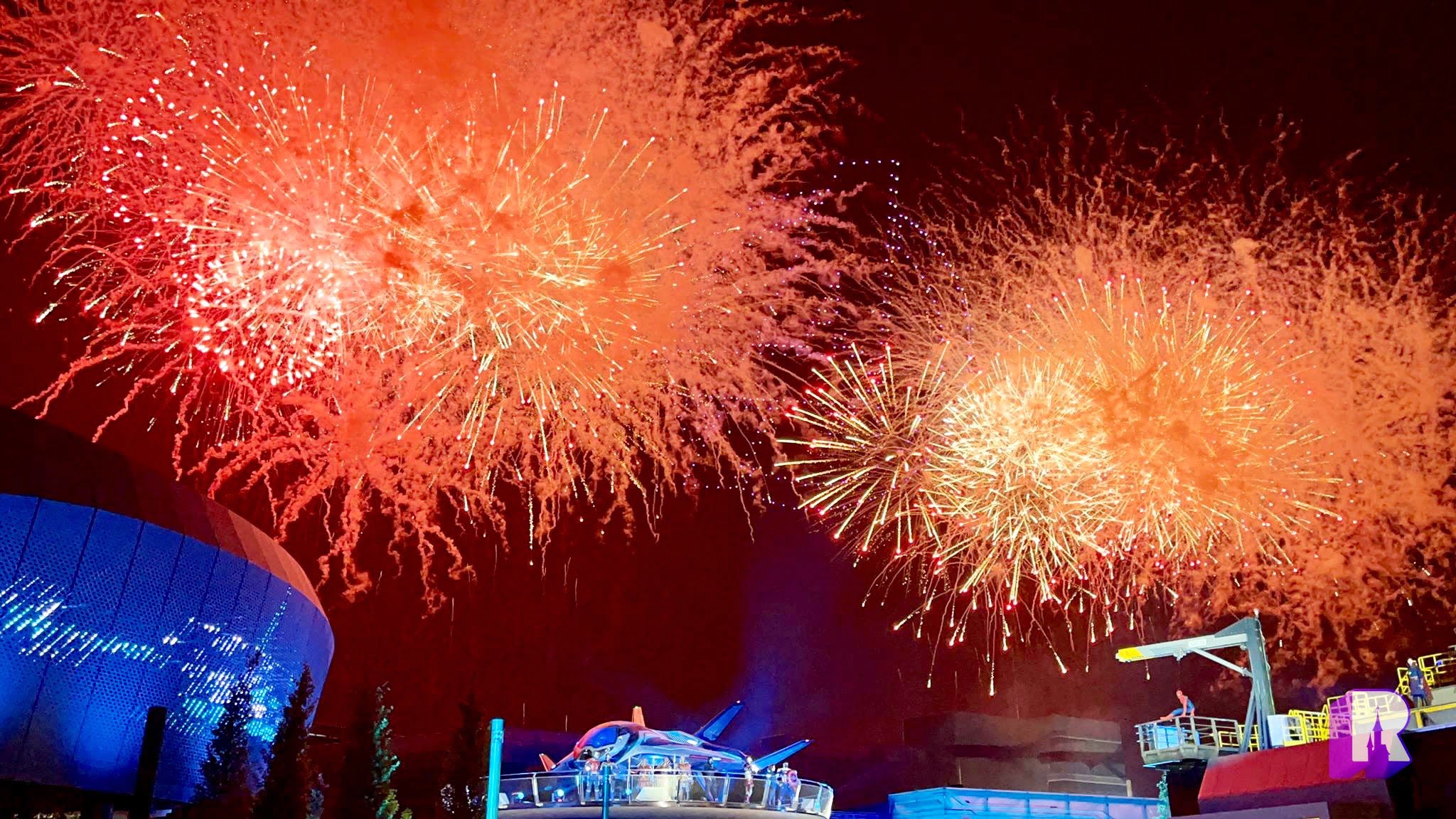 After the huge success of the media event's fantastic drones and fireworks show "Avengers Moment" (please pick a better name next time), the Resort decided to surprise fans and perform it again on July 20! You can watch our full 4K video below:
What a fantastic idea and another proof that Disneyland Paris leads Disney Parks in terms of innovative drone technology for nighttime spectaculars.
The Josh Show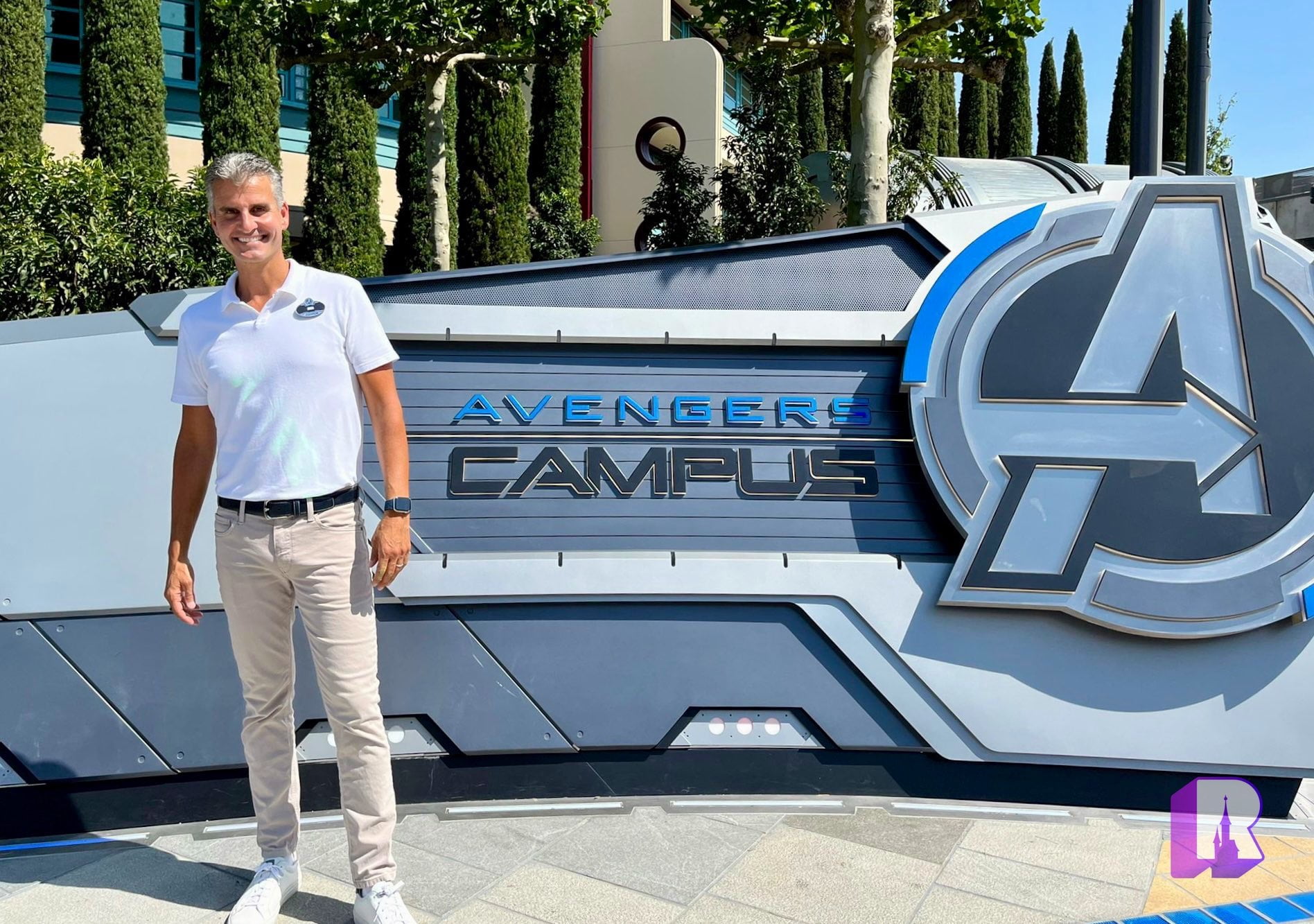 Ok I'll admit – I'm a Josh fan. Putting aside business considerations, Josh is such a fun and approachable executive who has won the hearts of Cast Members and Guests in Paris. Far from hiding in VIP areas, Josh has gone out of his way to visit the entire Resort, see as many things and people as possible, all while having fun along the way. It's also a great show of confidence for Paris as we can sometimes feel like US management forgets we even exit. Josh also expressed his pride for all the work done here in Paris and hopefully that means we have an ally at the top when it comes to offerings, investments and promotion.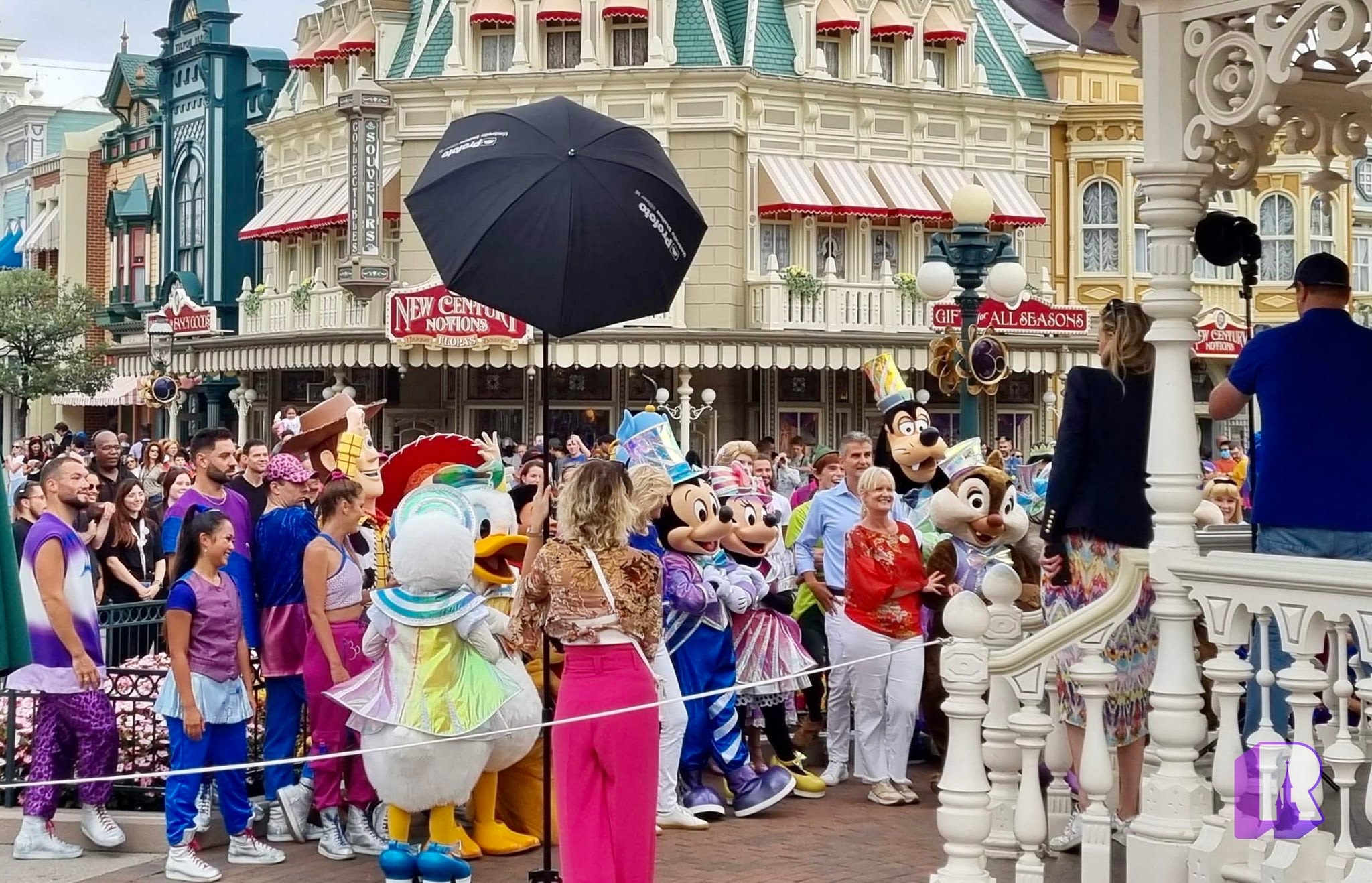 Josh made a point to meet the Cast of "Dream… and Shine Brighter" and gather everyone for an epic photo of Main Street. Thanks for visiting!
Teething Week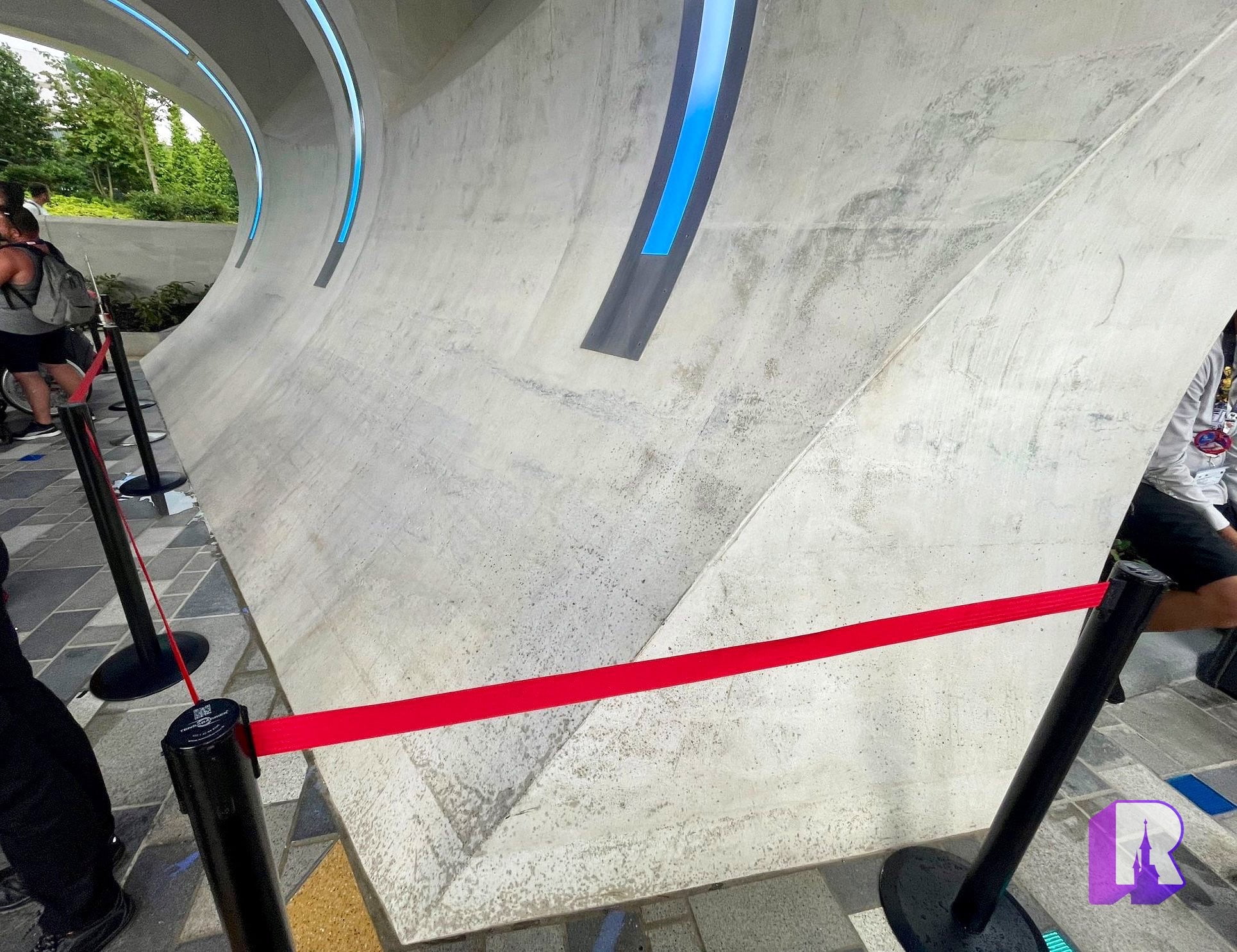 With the land now open to all Guests, some adjustments are and will continuent be made one of these was the issue of young Guests climbing the Quinjet base. A temporary rope and sign is trying to solve the problem but this shows there are some changes that need to be made.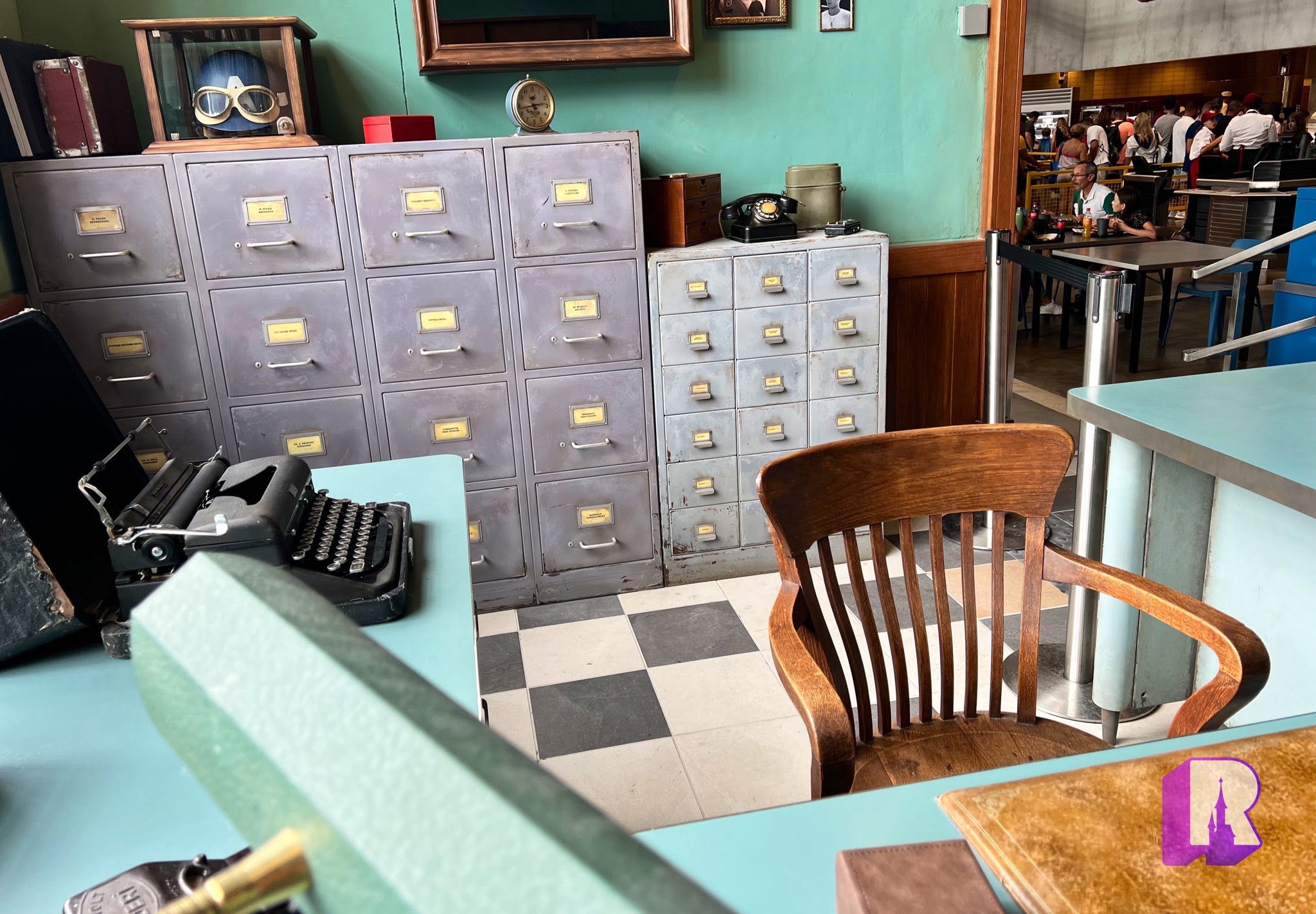 Another issue has been Peggy Carter's desk which has been roped off, and capacity of the shop (it was previously exit only but has since reopened fully with a second back exit in case of overcrowding). Sure, "we can't have nice things" but these issues were predictable in a busy theme park and hopefully they will all be adresses in a themed way.
Merchandise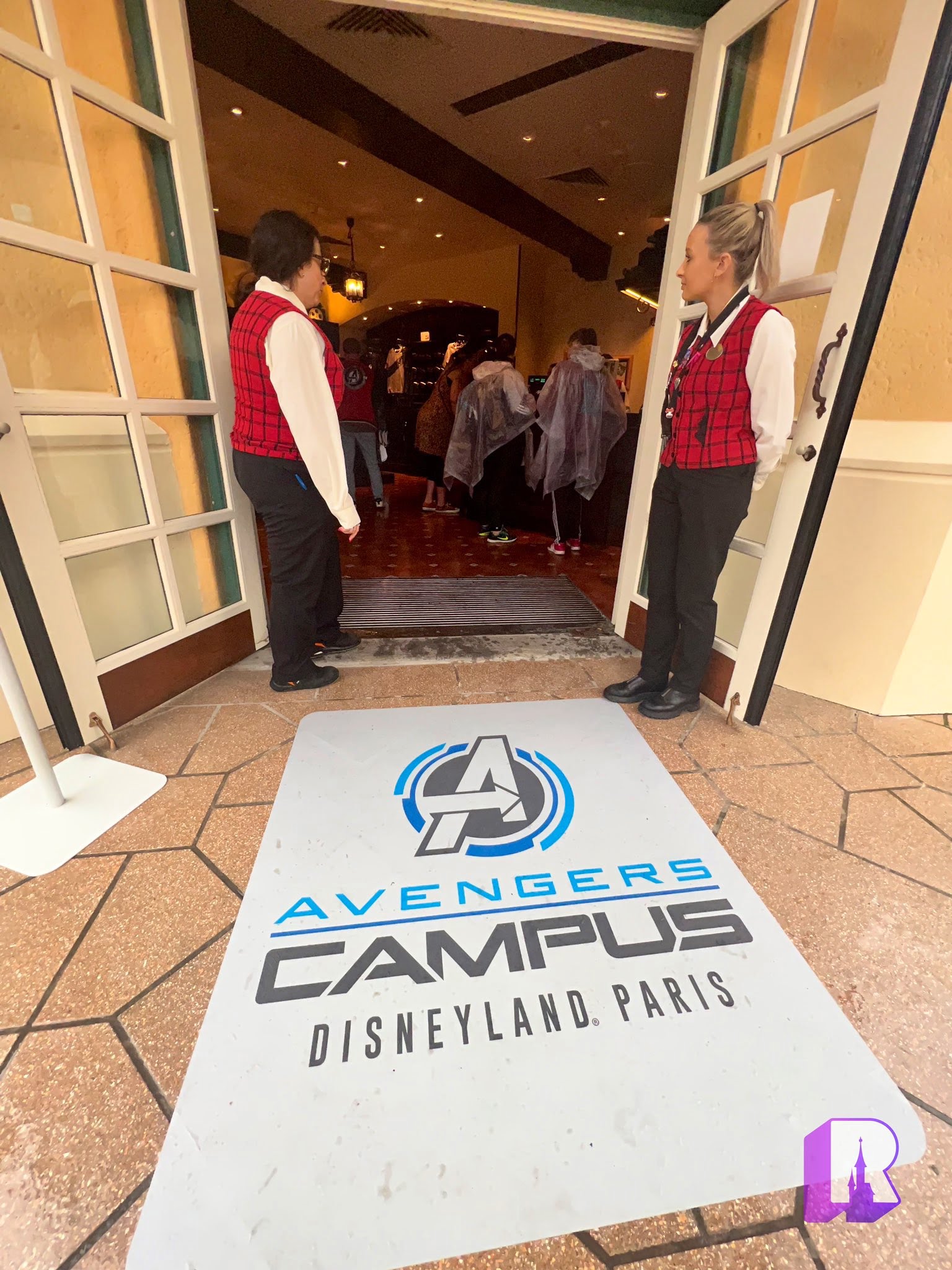 Studio Photo in Front Lot has reopened as an Avengers Campus pop up shop. So if you can't or won't get into the land you can still grab a selection of favorites here. Nice to see this shop back open even if it's not really in theme.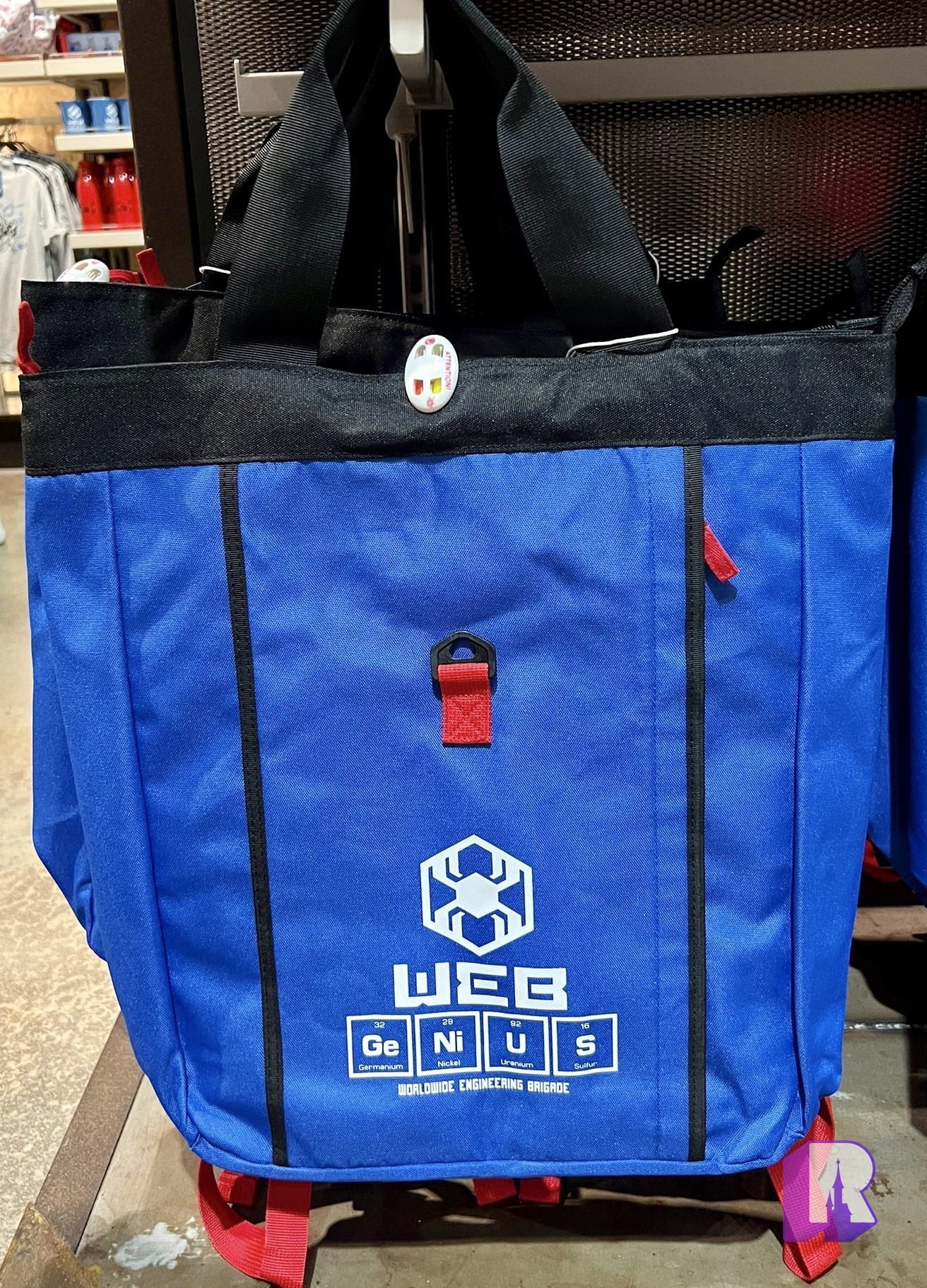 Some of the new Avengers Campus arrivals this week: a backpack, bum bag, Ms. Marvel Loungefly bag and a concept art print on metal plate.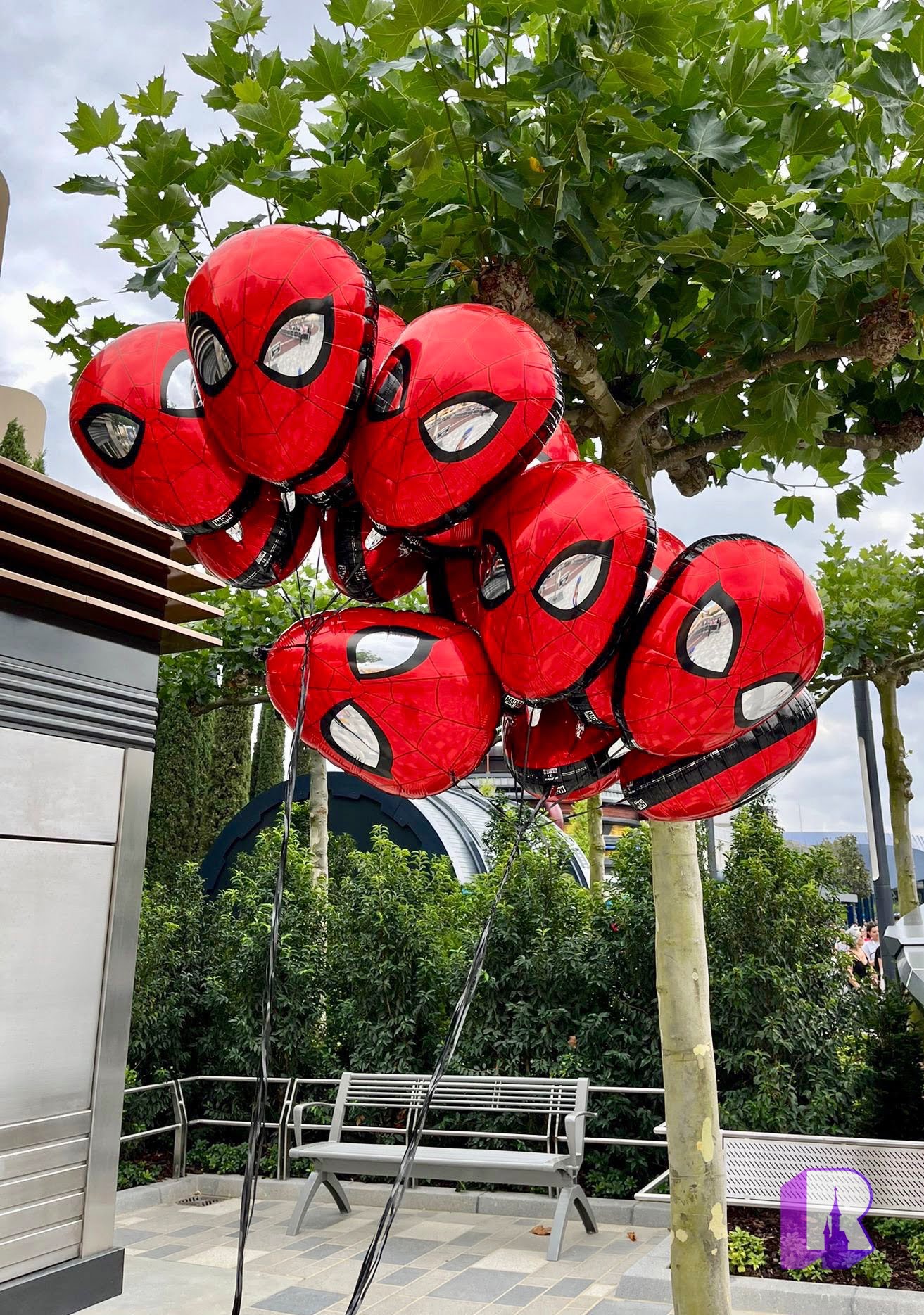 You can also buy the Spider-Man balloons as seen during the opening at the Gateway Shop.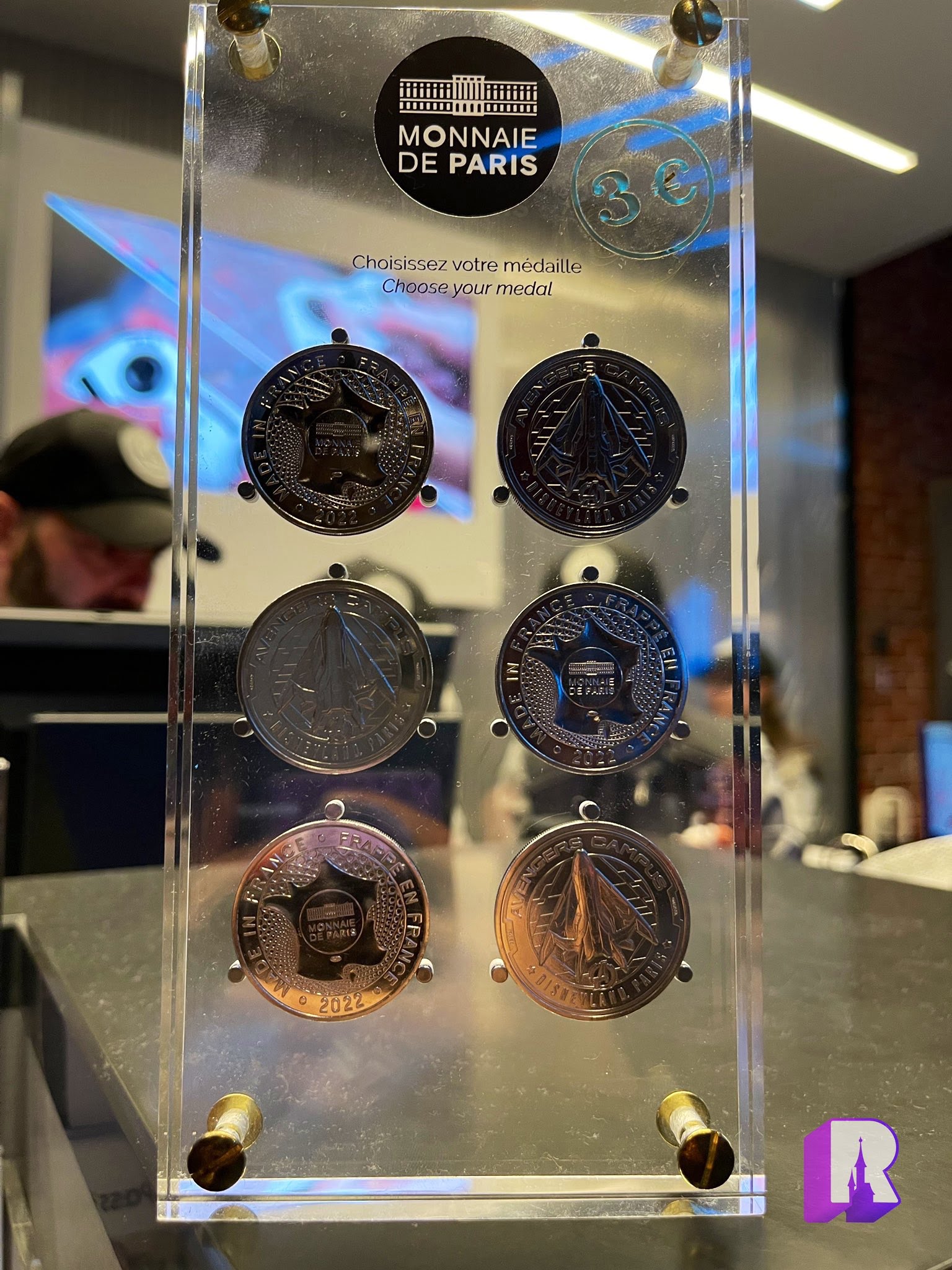 You can also purchase these Monnaie de Paris commemorative coins at Mission Equipment.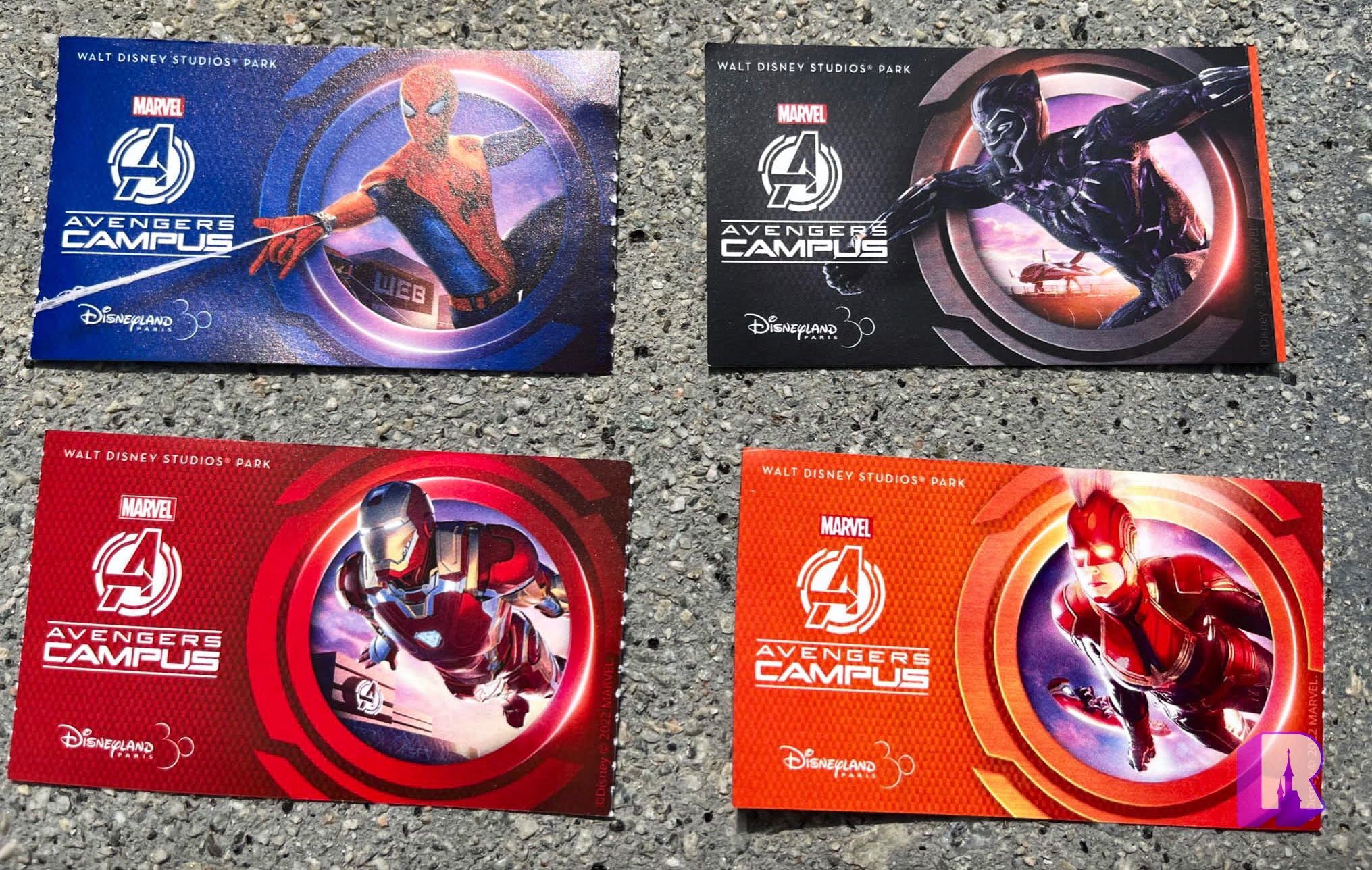 Not quite merchandise – but kinda – are the limited edition paper ticket designs for the Avengers Campus opening.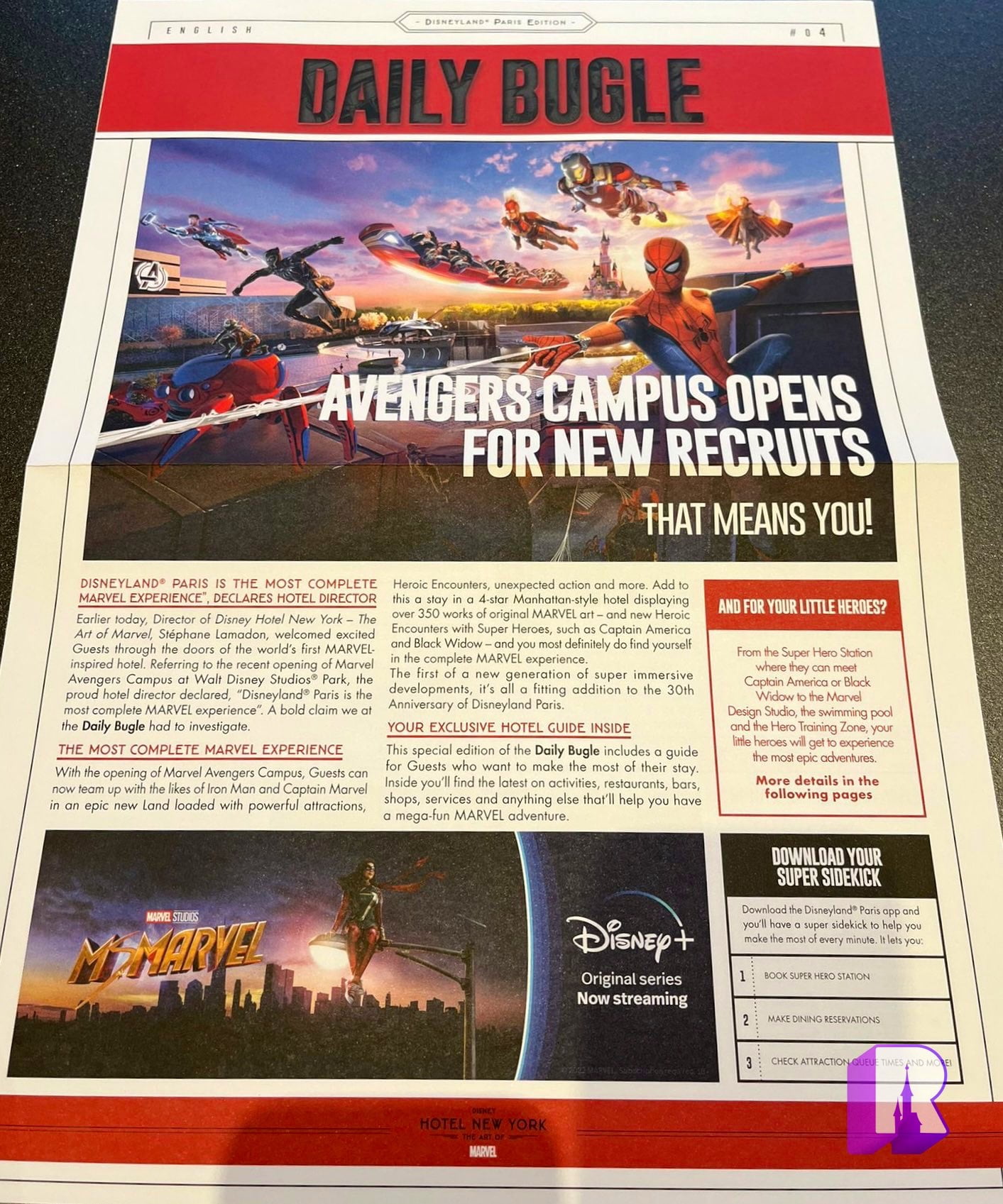 And at Disney Hotel New York – The Art of Marvel the 4th Edition of the Daily Bugke is out for hotel guests, highlighting "the most complete Marvel Experience". Buttons are also on hand at all Disney Hotels, while stocks lasts.
Well, that's Avengers Campus launched ! A terrific job from everyone involved. Can't wait to see this land grow into itself as a highlight of the many new Walt Disney Studios Park project.
Heatwave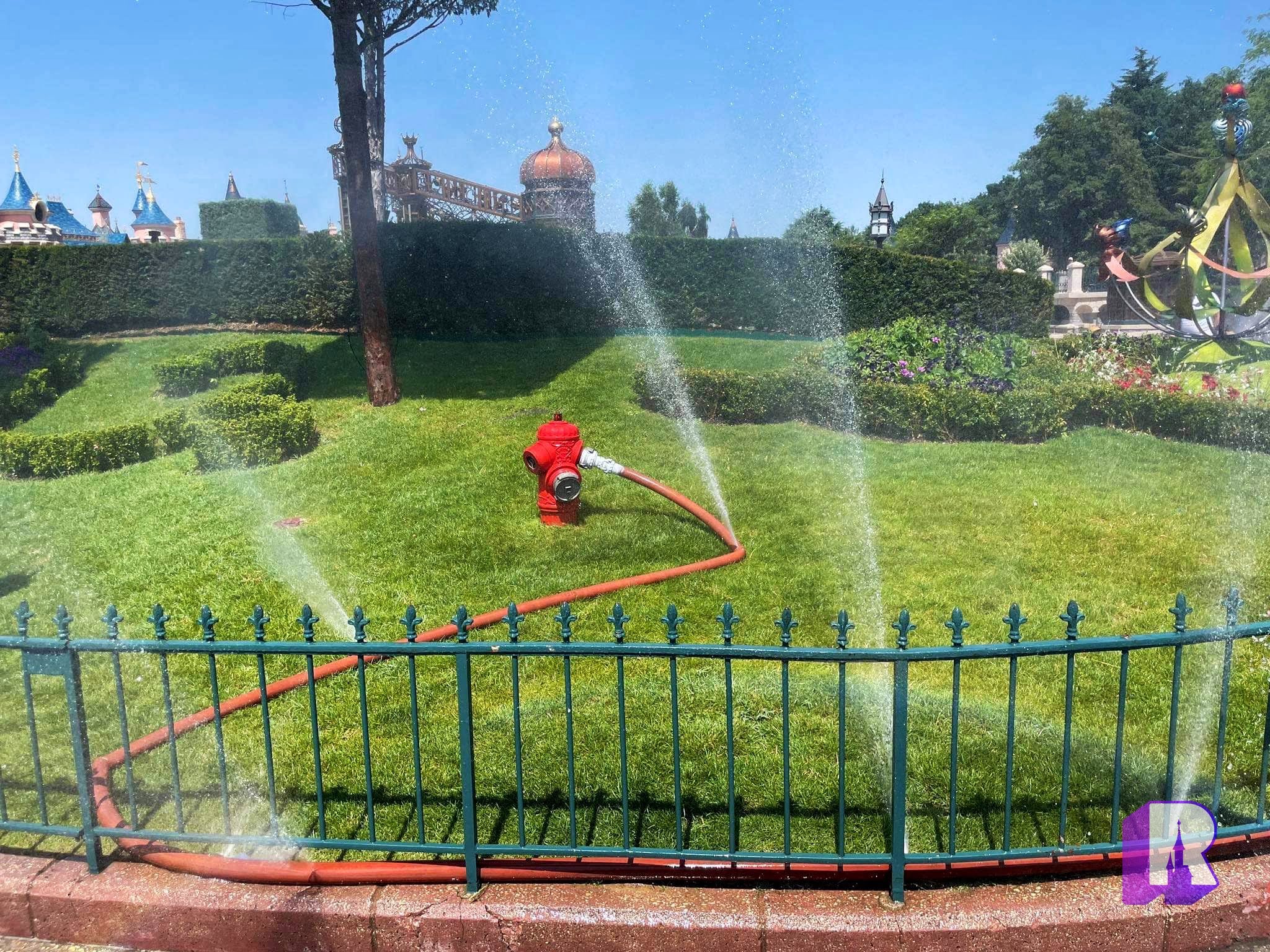 It was a tough couple day on Monday and Tuesday as the Resort was hit by the European wide heat wave.
On Central Plaza ans Production Courtyard, the fire department had set up perforated hoses to keep guests cool. Something you don't see everyday !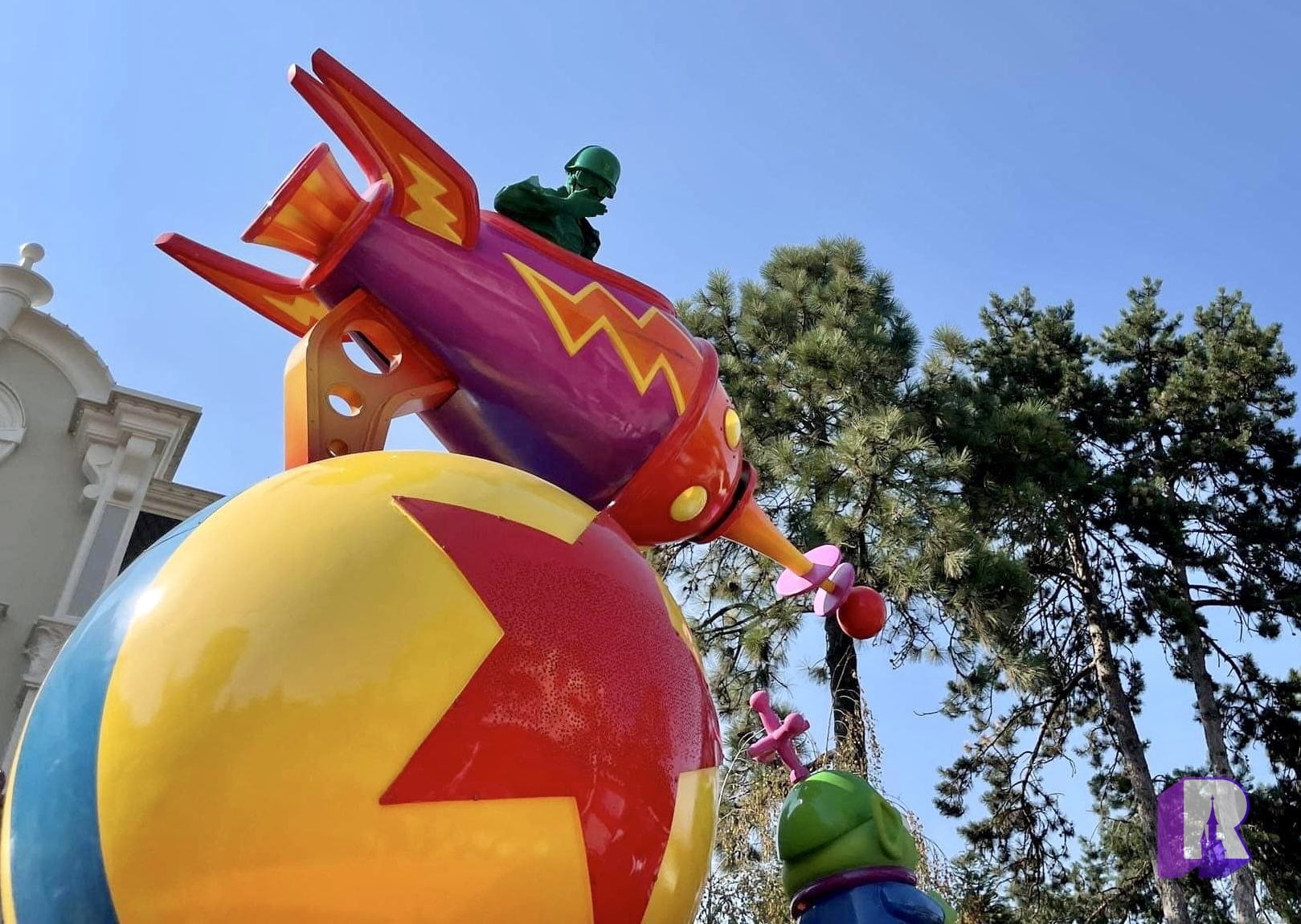 Disney Stars on Parade braved the heat for a heavily adapted performance. Thank you to all!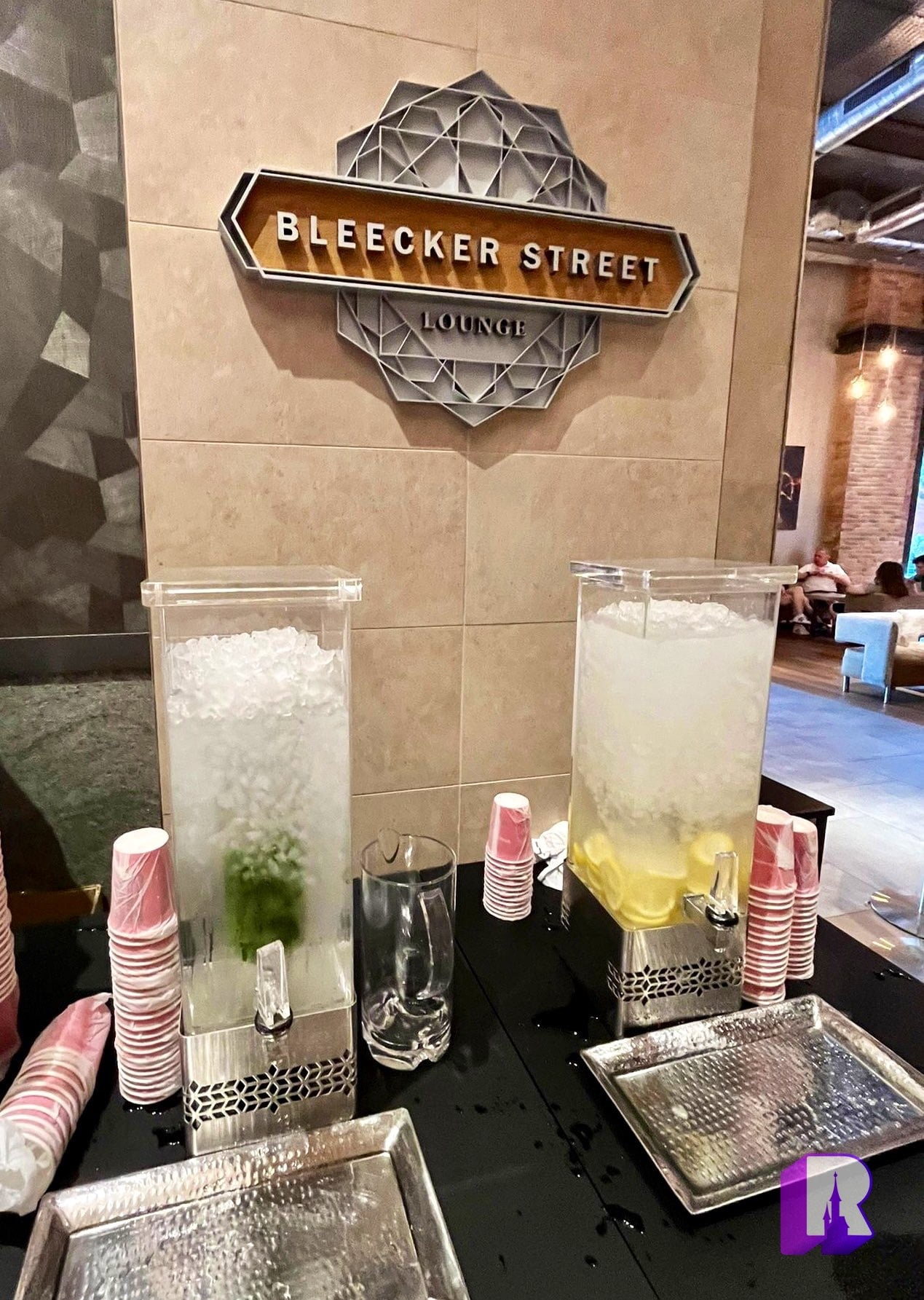 And at Disney Hotels, complimentary refreshments were offered – seen here we Disney Hotel New York – The Art of Marvel. A good job overall despite the tough conditions. The Resort is prepared for this and it shows.
Construction and Refurbishments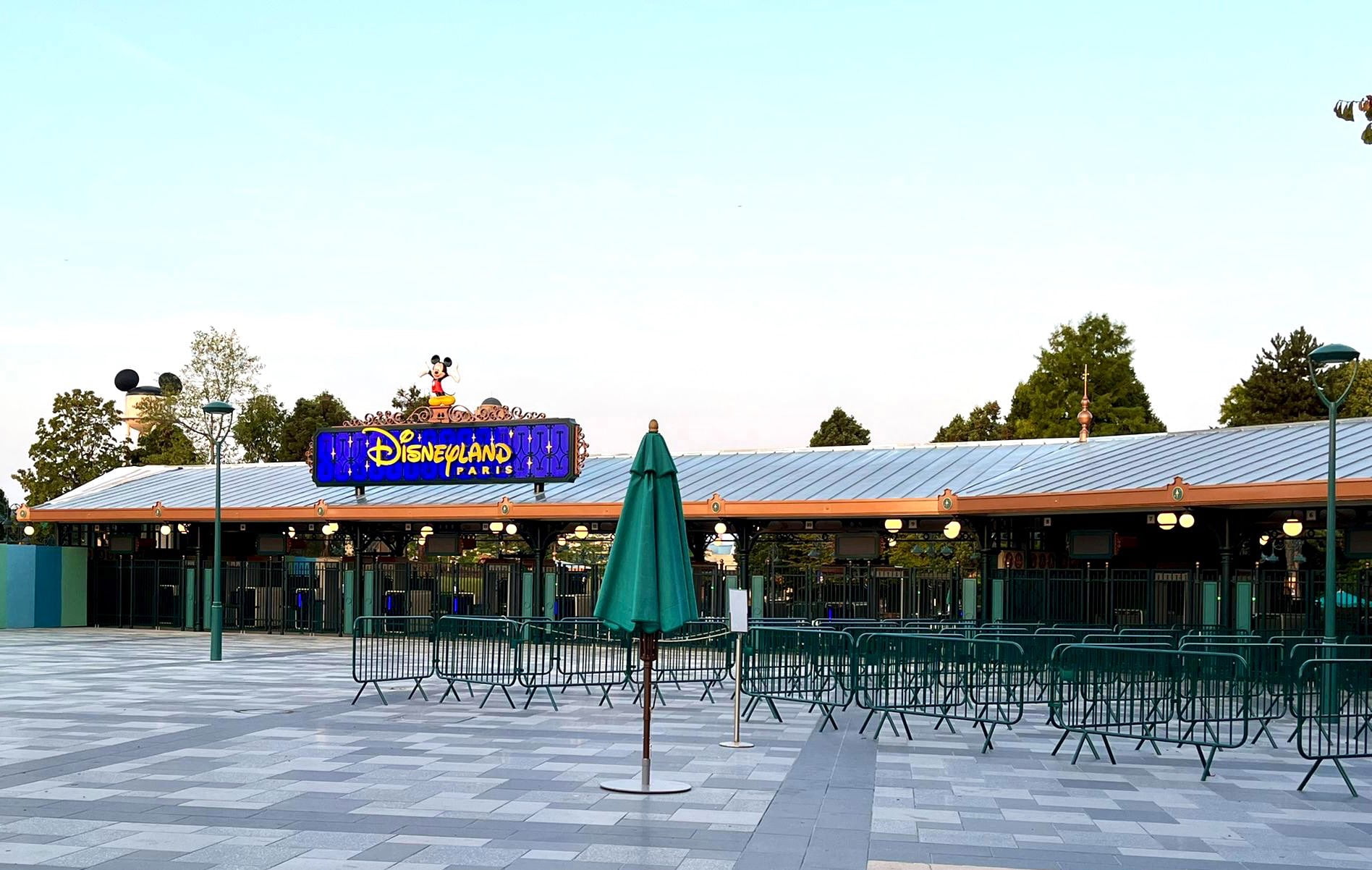 Section 2 of 3 of the new security screening gates have been unveiled ! A fantastic project that is reshaping the arrival experience.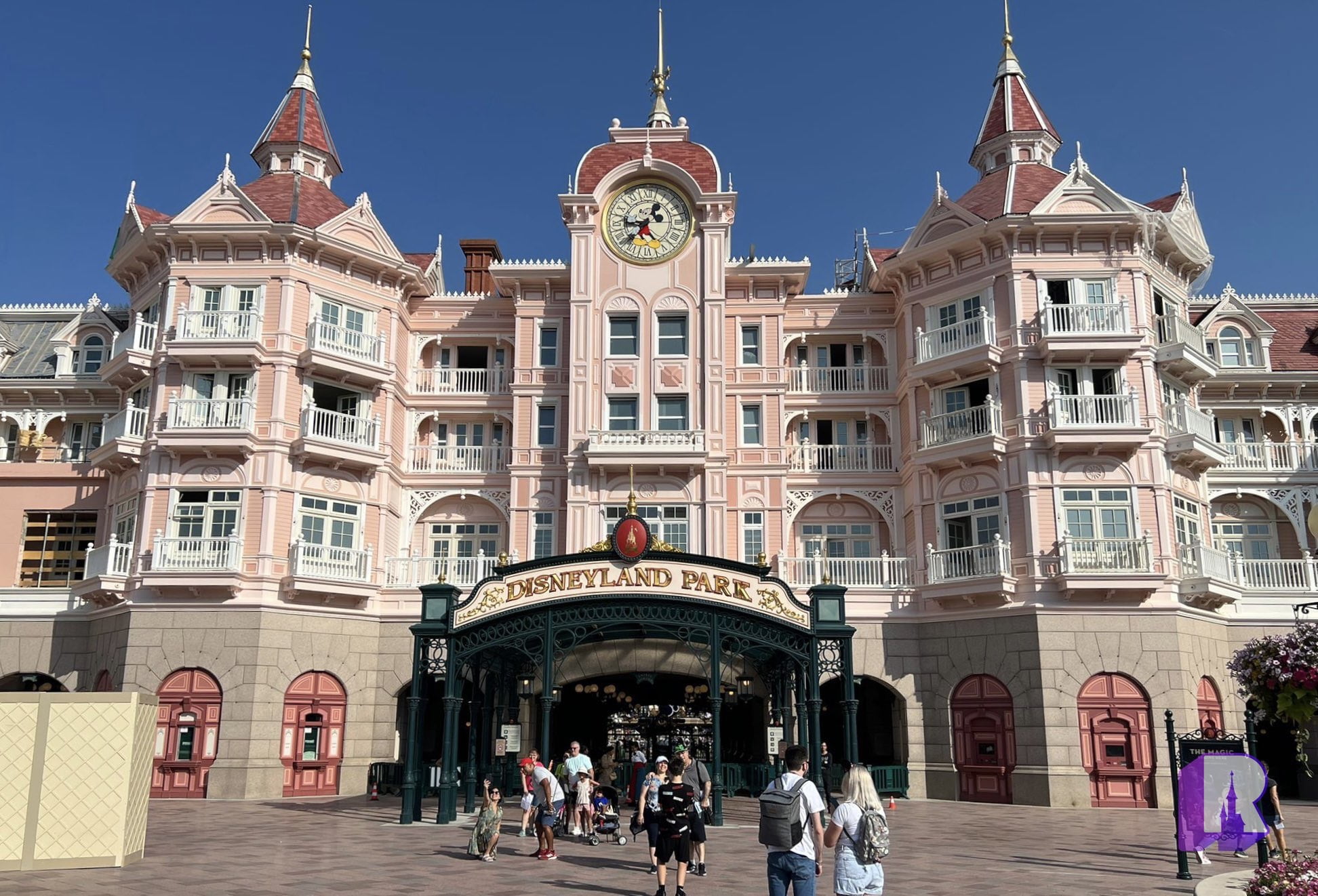 We also "welcomed back" the Disneyland Park main entrance which was behind walls since May.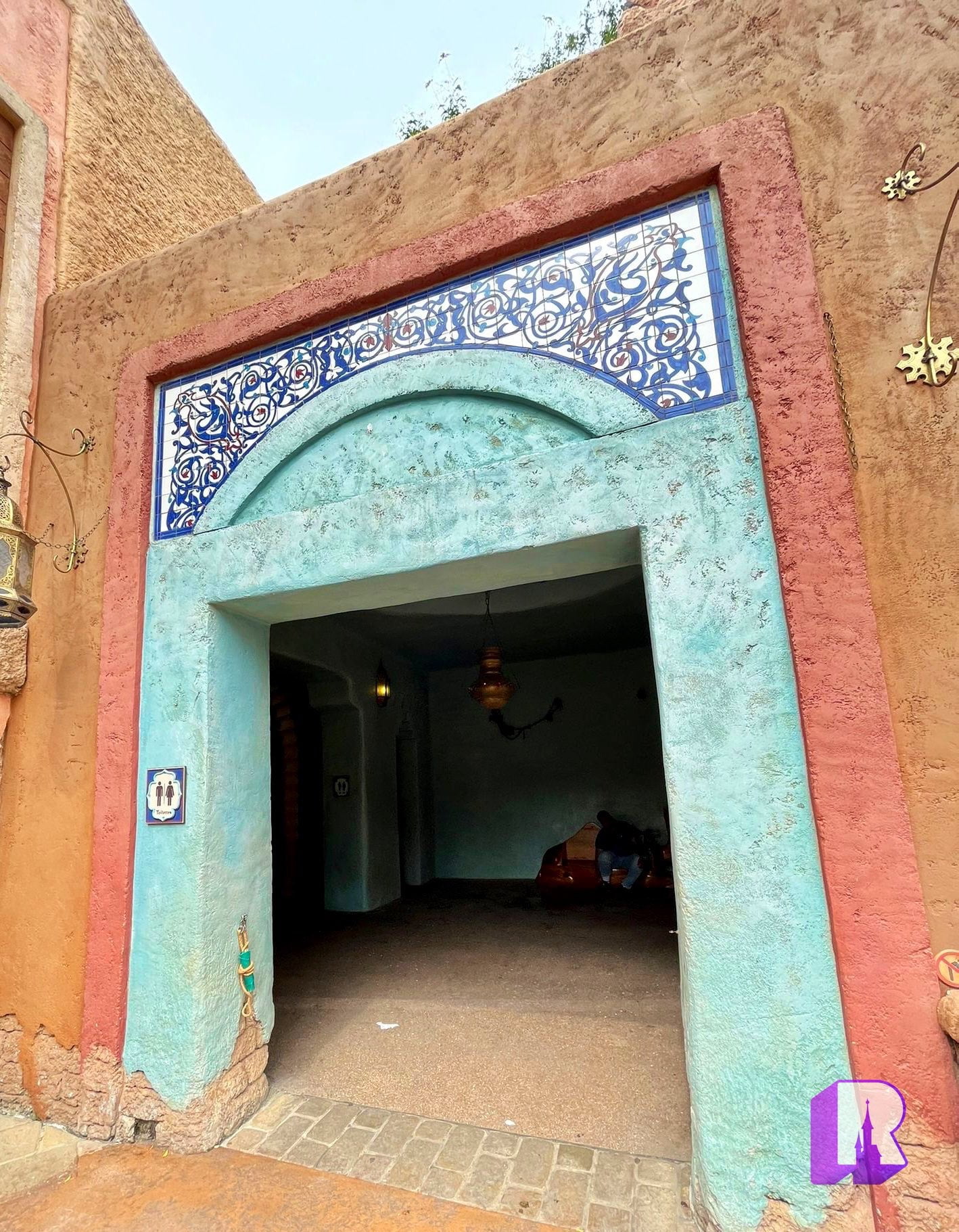 At Disneyland Park, this Adventureland Toilets entrance has been refurbished and is looking sharp.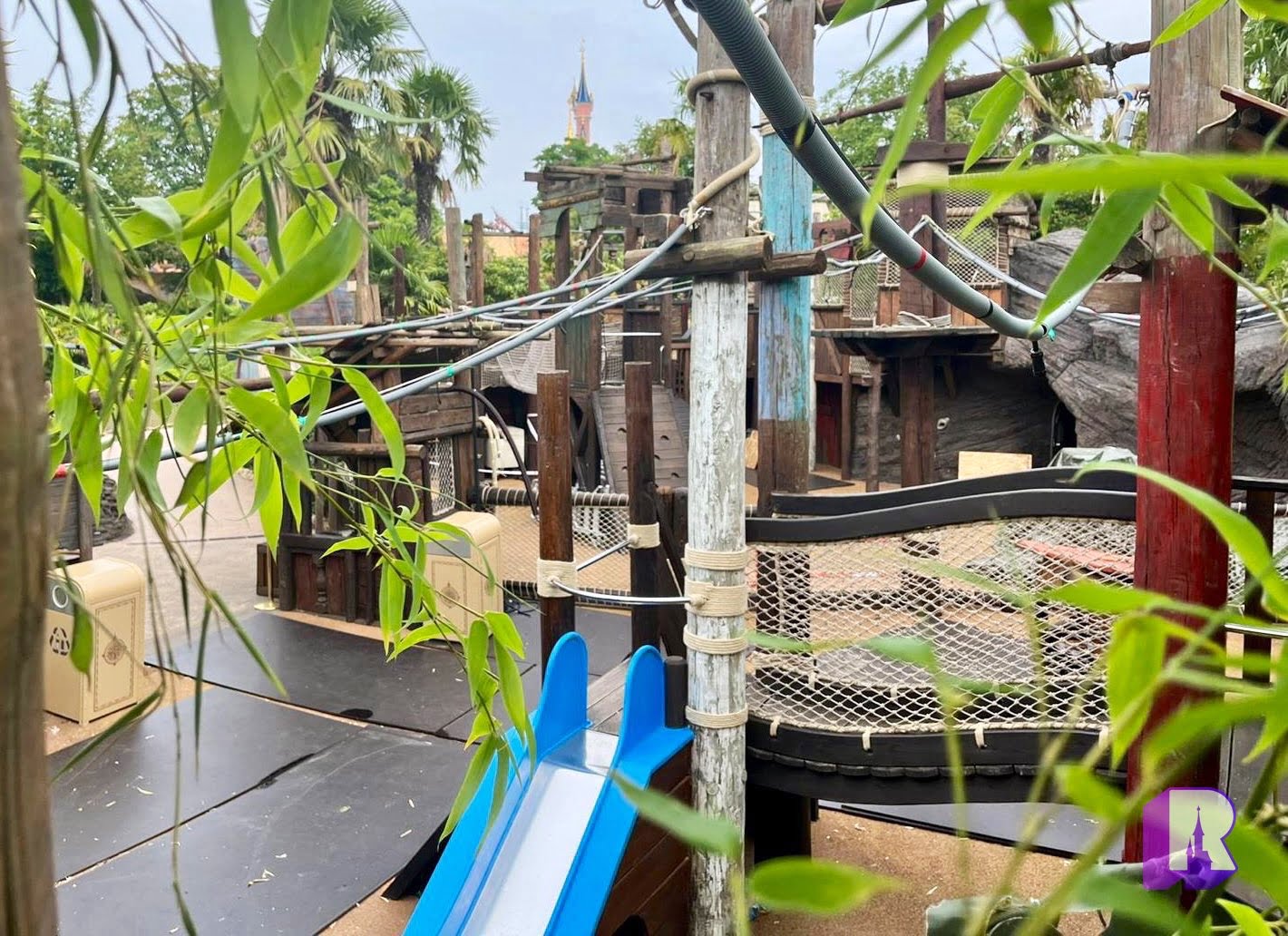 Refurbishment continues at the Pirates Beach Playground.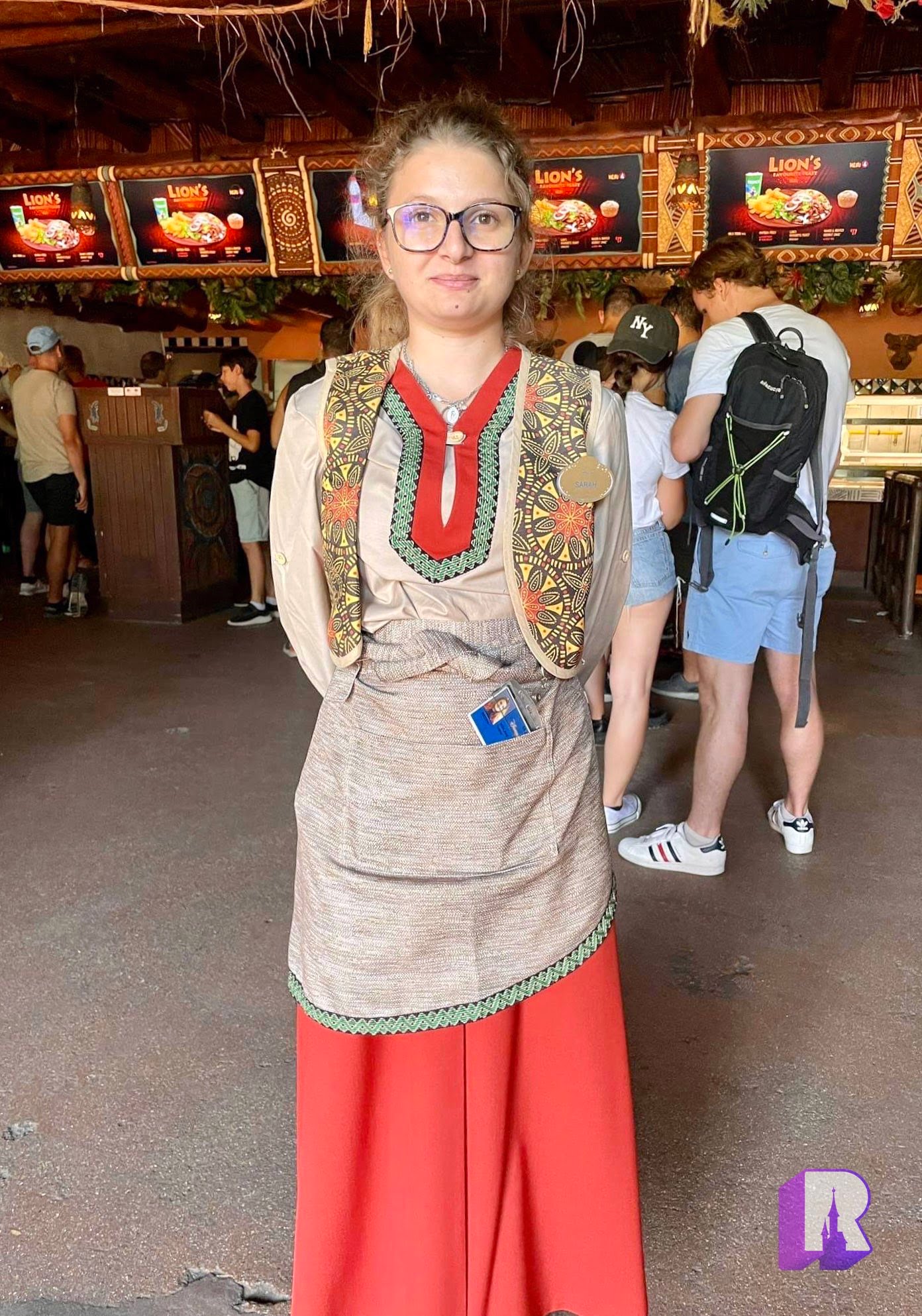 Oh and Hakuna Matata Cast Members have received new costumes !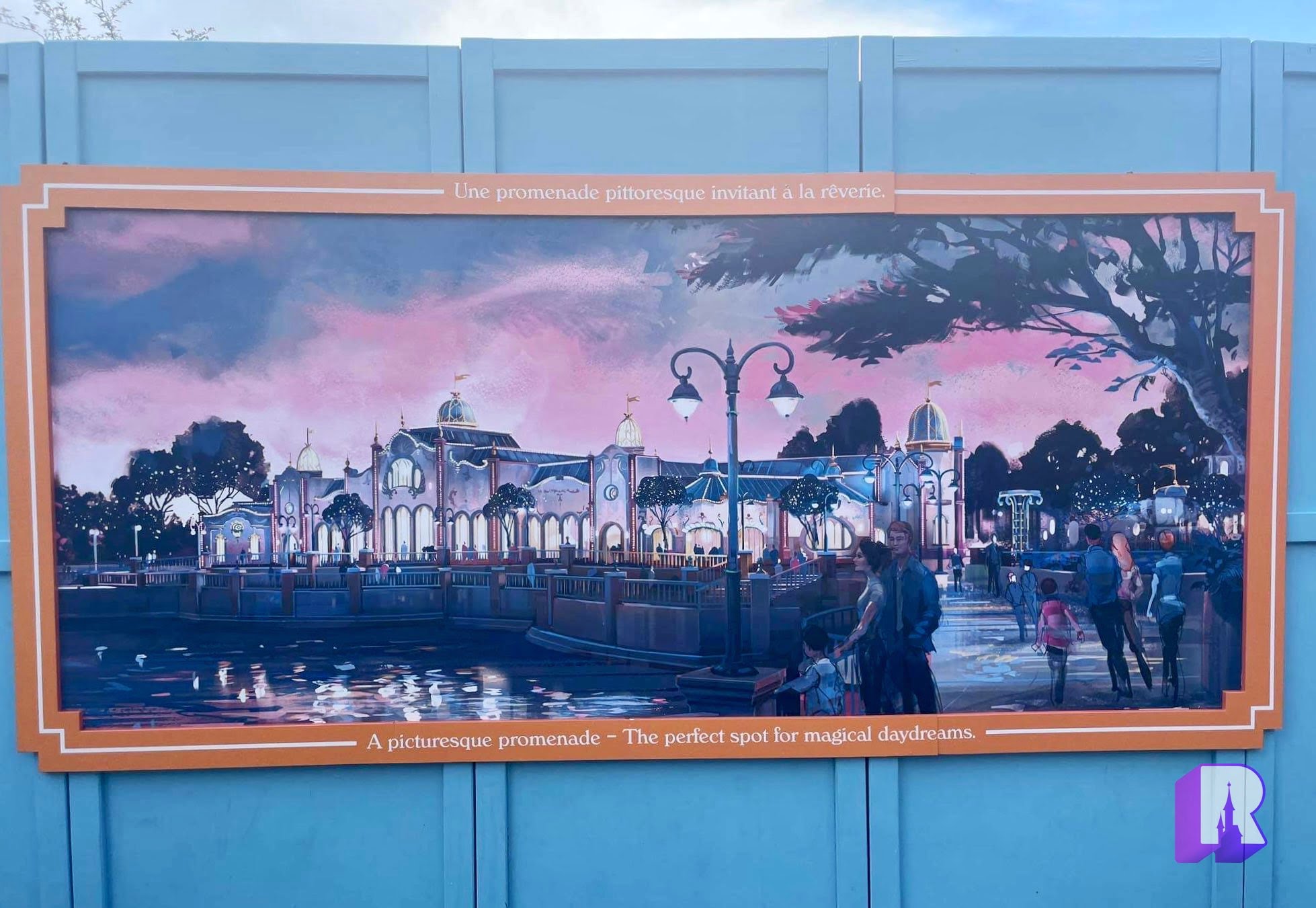 At Walt Disney Studios Park, concept art for the upcoming promenade and restaurant by the lake has been added to the construction walls. It's then next project in the pipeline !
From Avengers Campus, you can see a huge pile of direct. Construction equipment could be seen working on what will be the lake area. Don't know if I'm excited or gassy !
That's our roundup for this exciting week! See you back again next week to check out everything new at Disneyland Paris!