It was a packed week at Disneyland Paris both in terms of attendance and events and it's nice to see the Resort back in the swing of things! In this report we cover Disneyland Paris Pride, Avengers Campus, the the Euro Disney merchandise and more!
Disneyland Paris Pride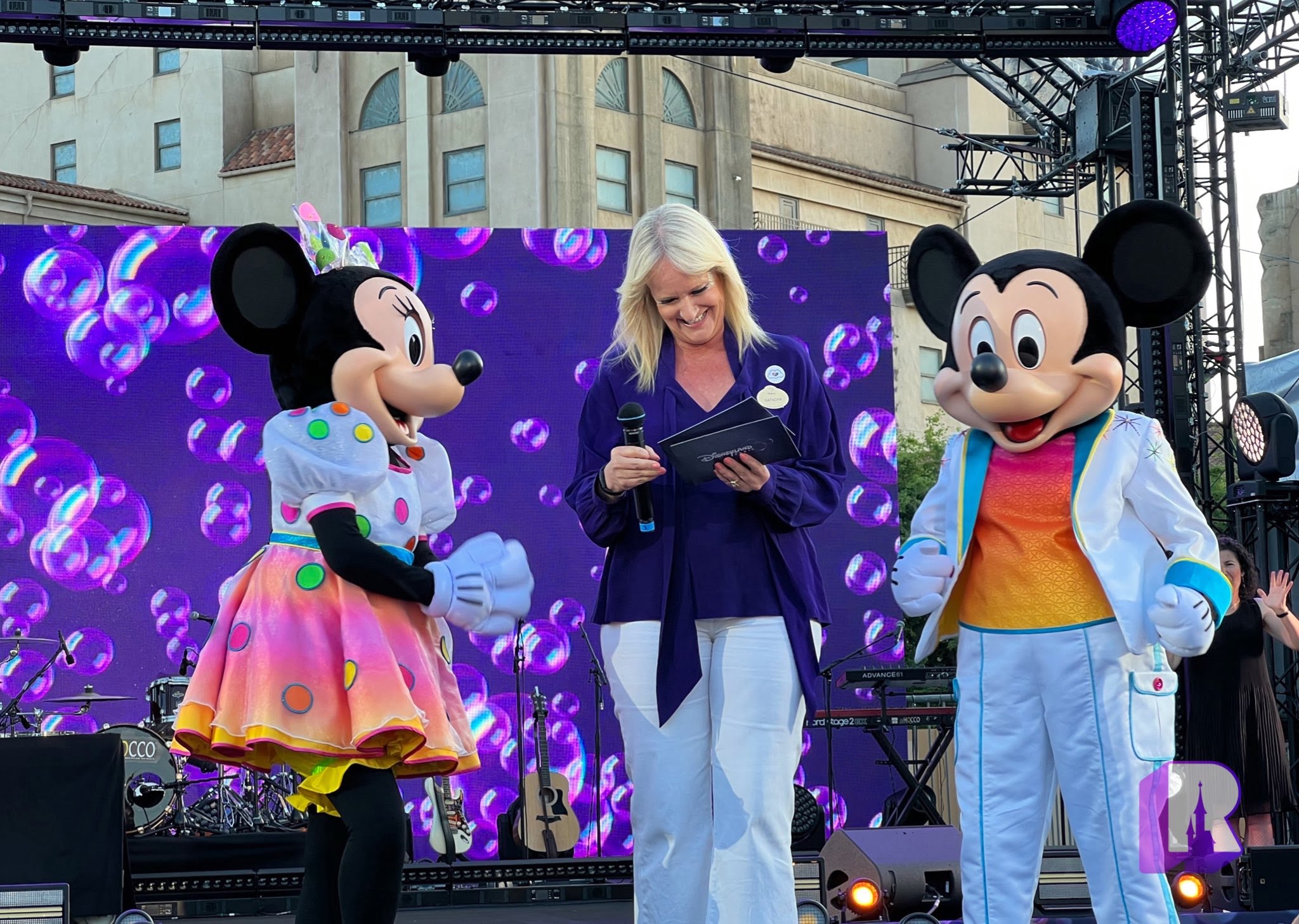 Saturday was the second edition of the Disneyland Paris Pride special event. A fun and colorful event which resonates throughout the Resort and delivers a unique atmosphere fueled by joy and inclusion. The second edition was no exception and Resort President Natacha Rafalski, who has been a strong ally throughout the years, even lost her words during her emotional speech.
Fashion icon Edna Mode took time from her busy schedule to open the show with a "Vogue" runway presentation!
The Pride March was a key moment of the evening with a mix of rare and iconic characters and the real stars of the show: the Disneyland Paris Cast Members. Everyone seemed so genuinely happy to be here!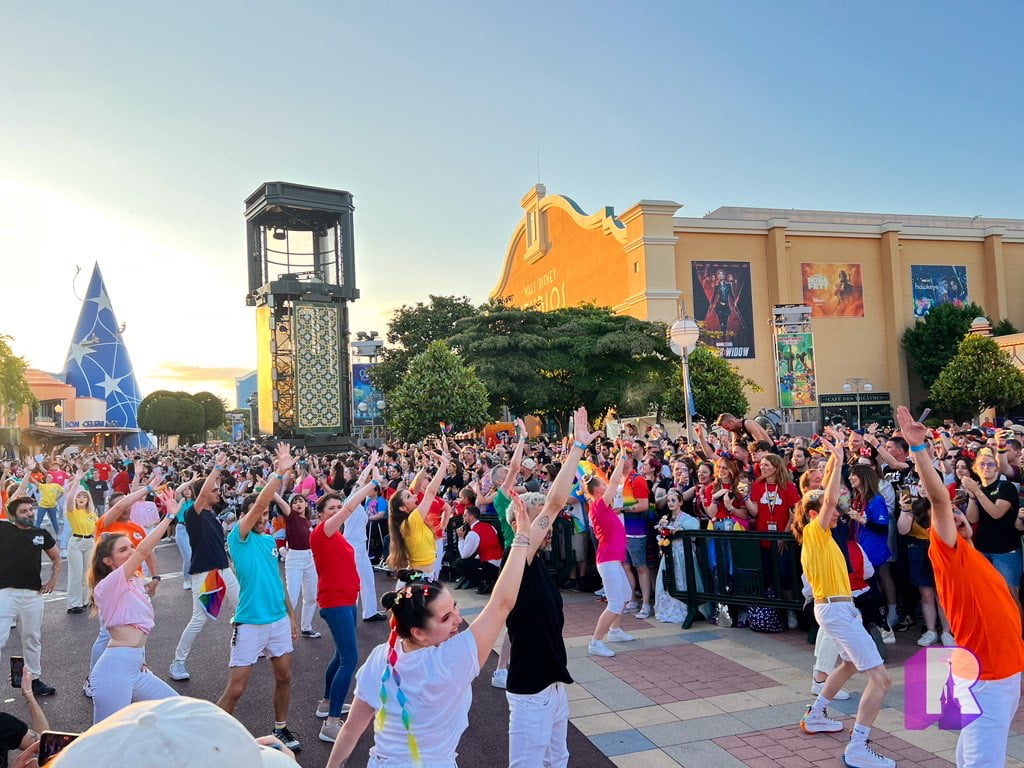 The Disney VIP's also got some new rainbow outfits this year to complete the collection with Mickey and Minnie's existing looks: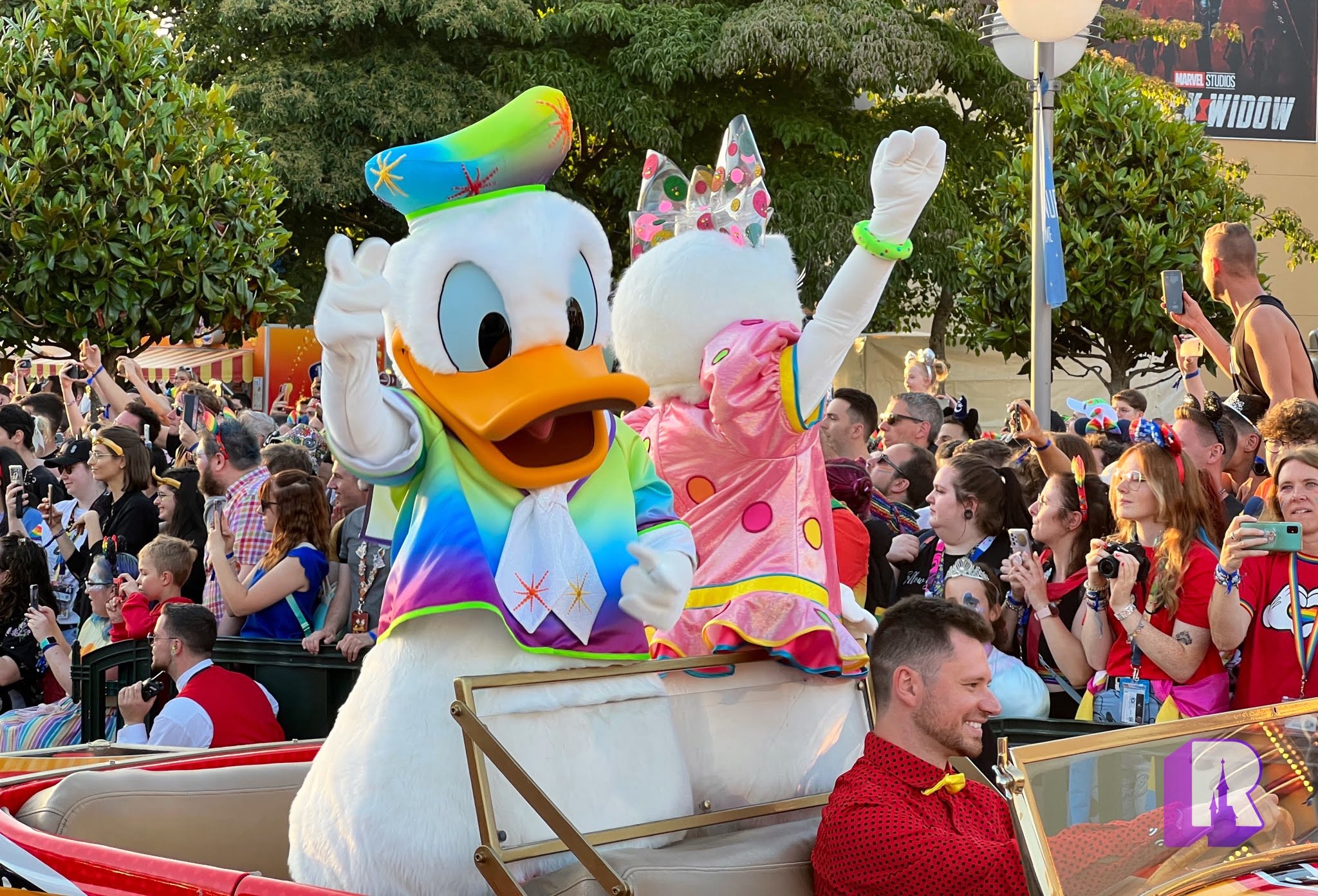 The March featured rarely seen characters such as Pleakley, Kronk, Russel or Linguini: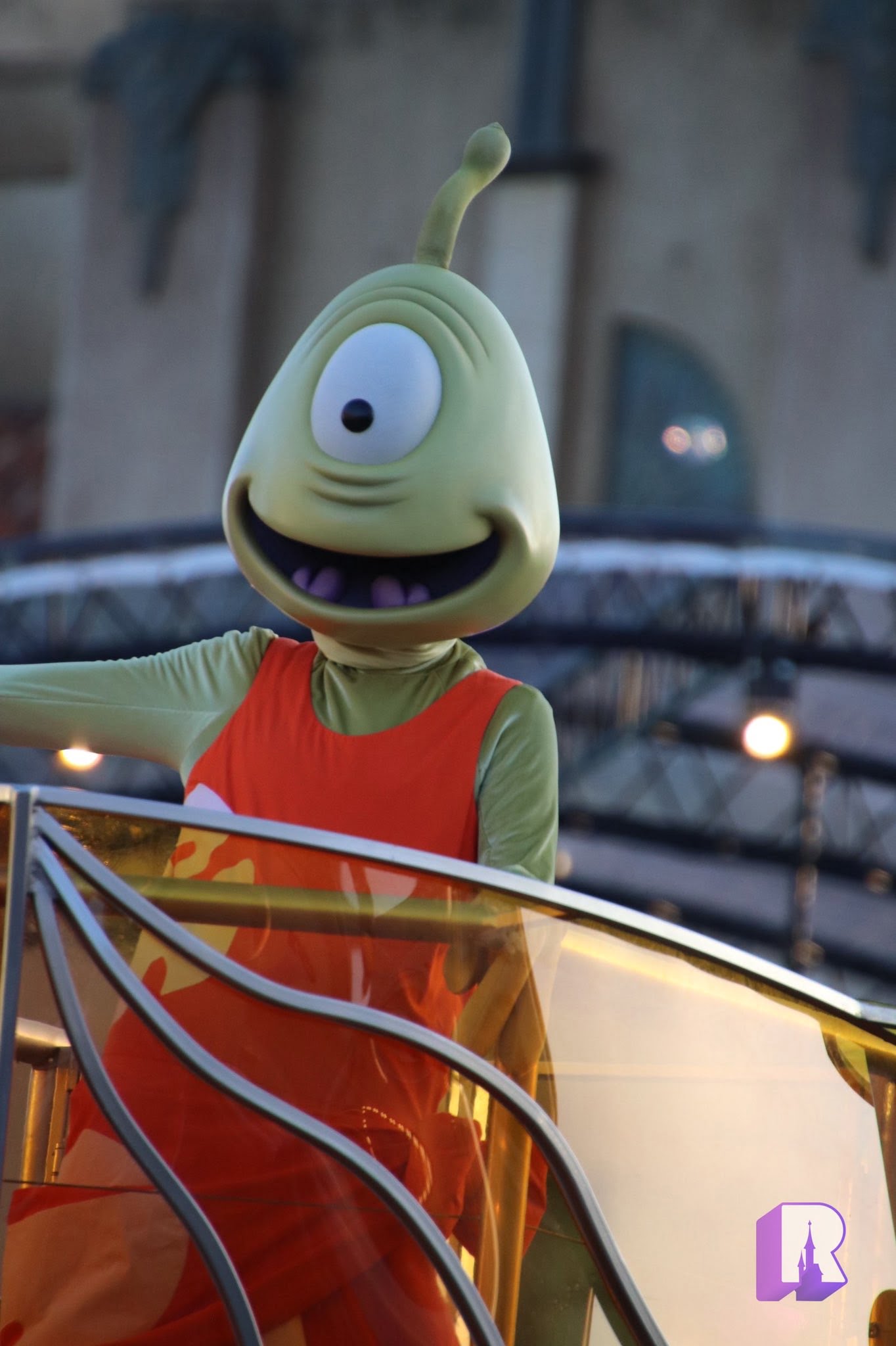 Three performances rocked the night, starting with BRIT Award winner Becky Hill (that's when everyone realized they actually know all her songs)
2019 Eurovision contestant Bilal Hassani was next:
And the big star of the night: Mika, who delivered and hour and a half of fun, emotion and goofiness. Another highlight of the night: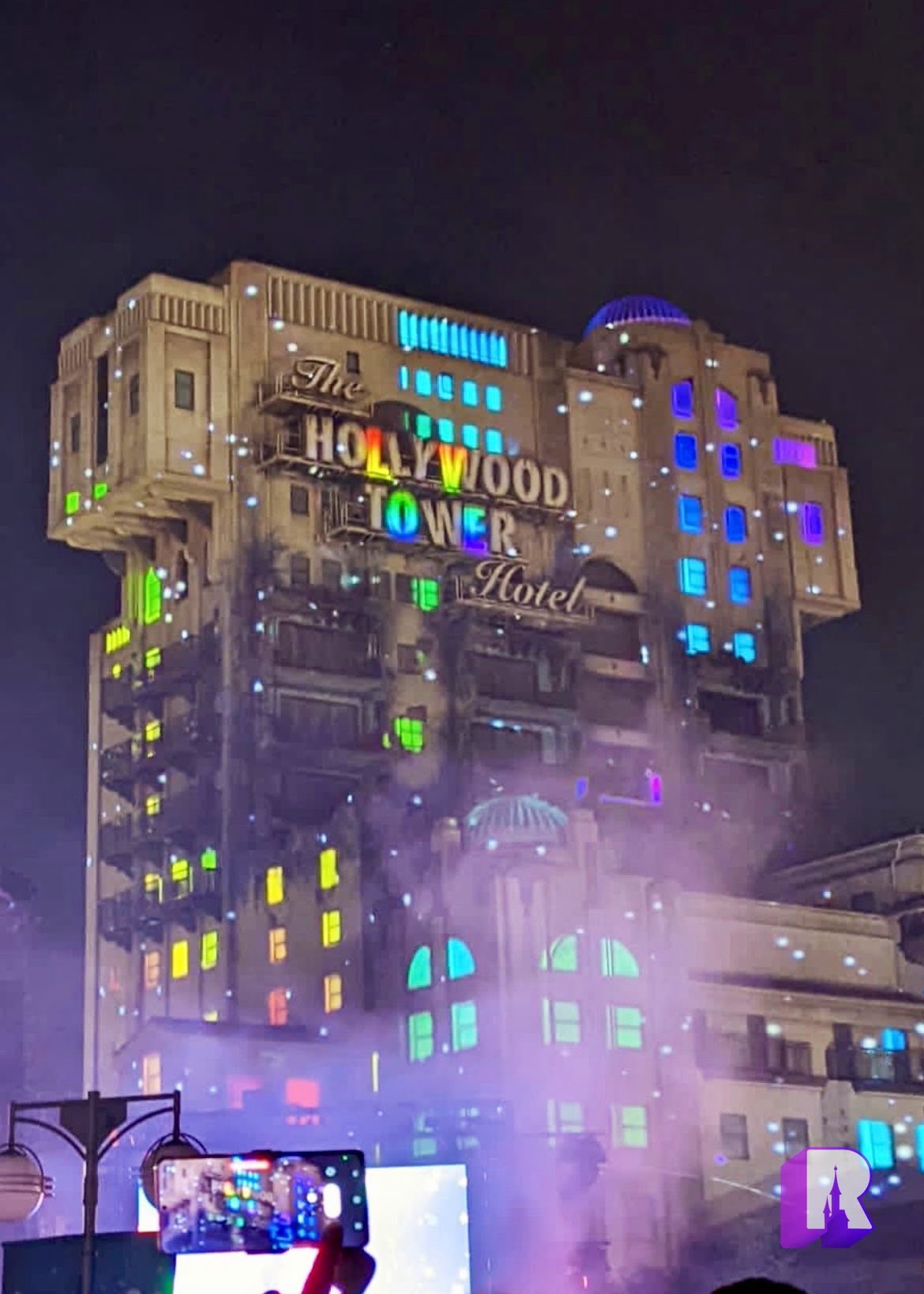 During the performance, the Tower of Terror sign was lit with the word LOVE (thanks to projection mapping).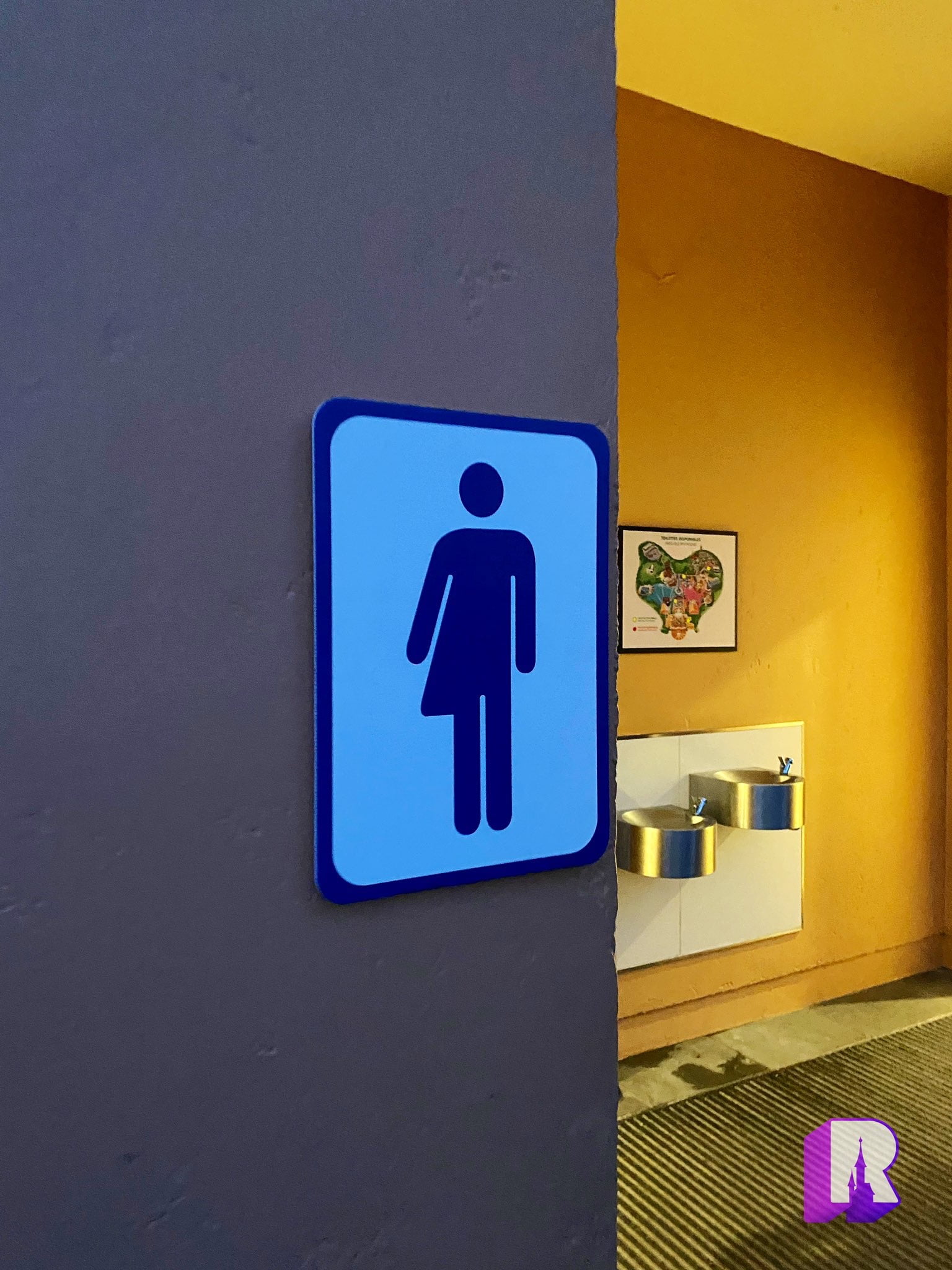 One of the park's ladies restrooms was changed into a gender neutral restrooms for the night.
And throughout the park, Guests could meet some pretty rarely seen characters. The sets were however short, and the locations crowded (as usual) which made for a stressful experience at times. It was also not possible to take photos with the VIPs in their rainbow outfits, although they were visible several times on the Studio 1 balconies.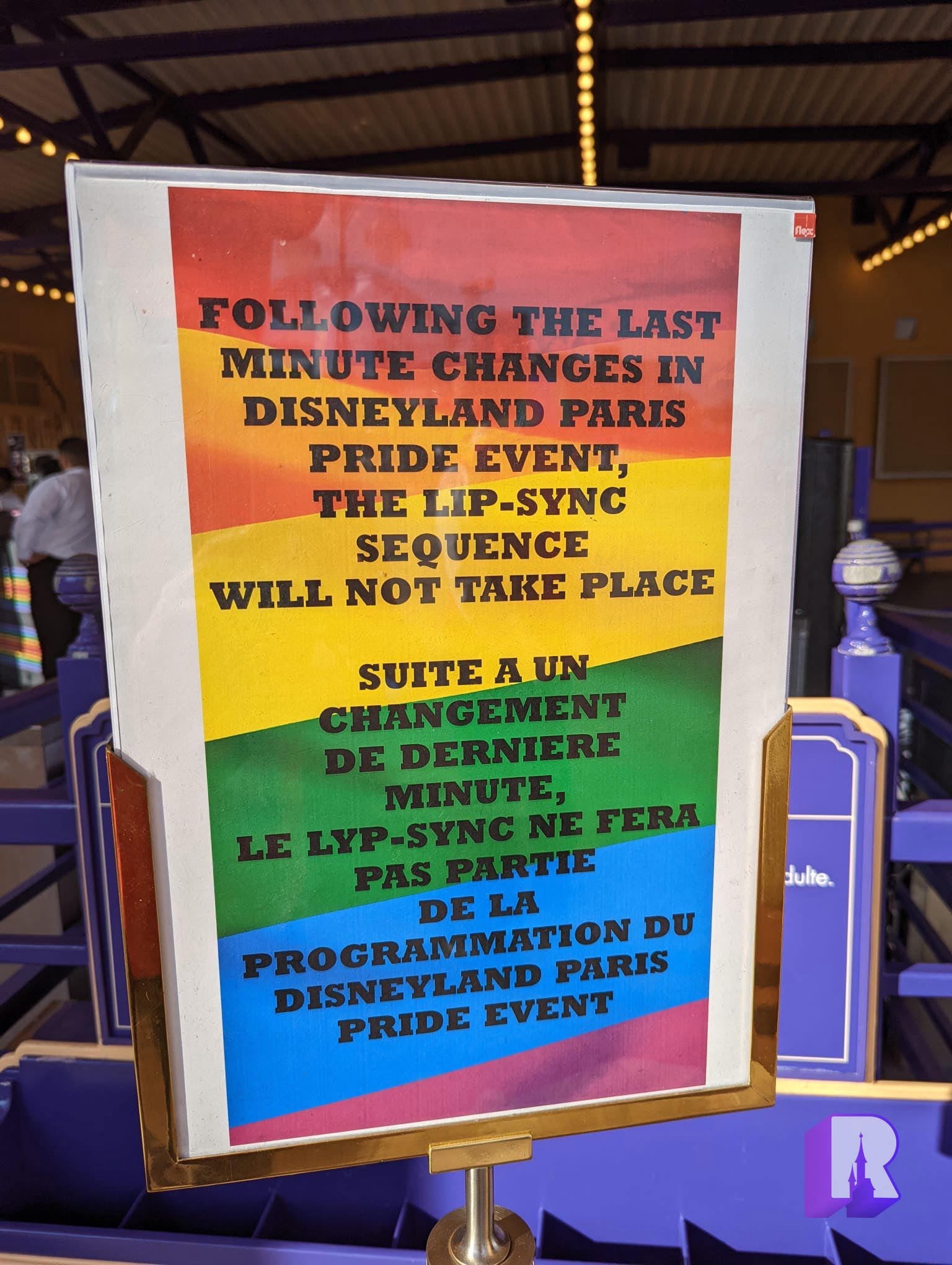 The lip sync competition was however canceled at the last minute without any other official explanation.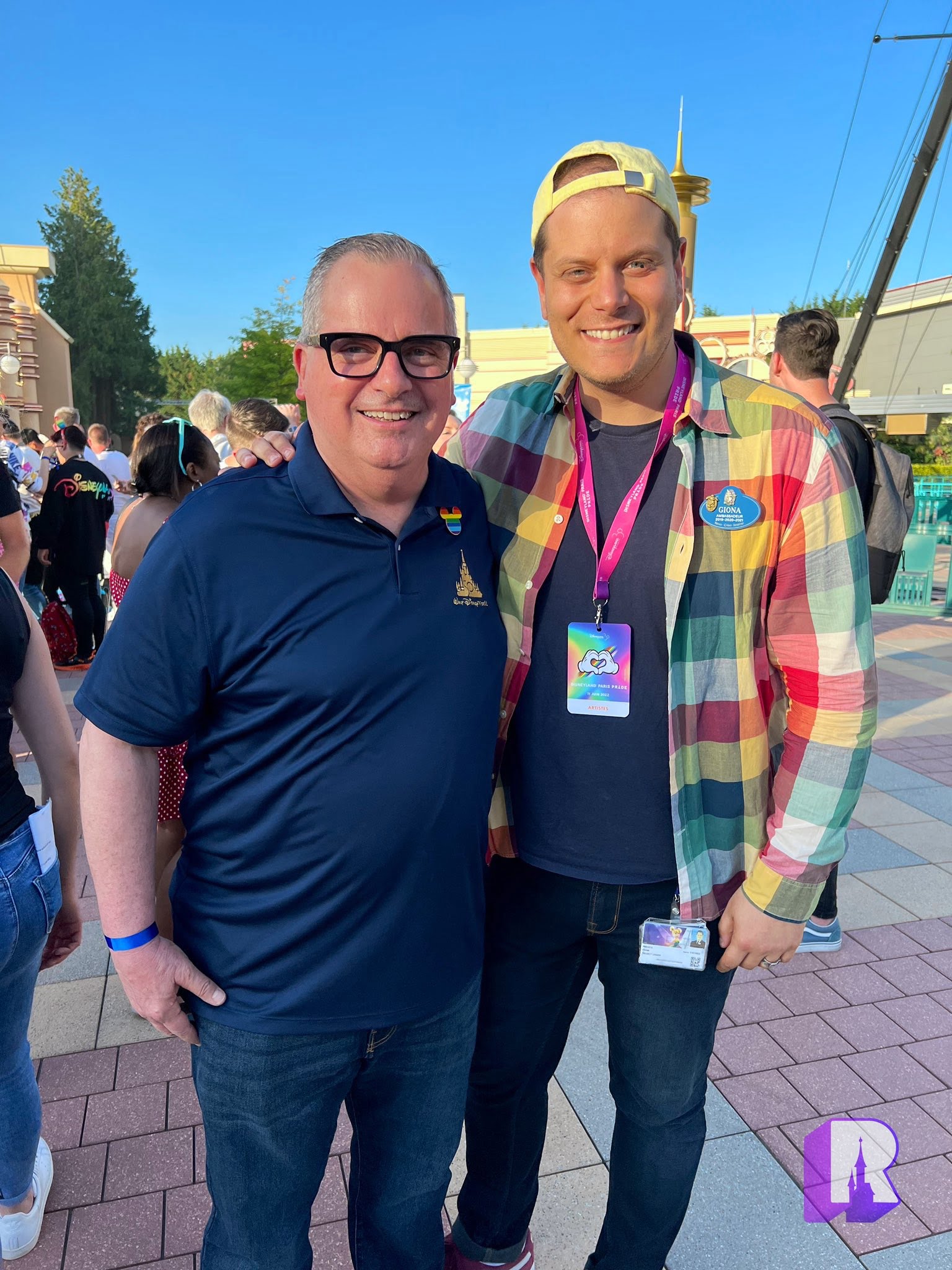 Former Walt Disney World President and current Disney Segment Development and Enrichment head for Disney Parks George Kalogridis is here for Disneyland Paris Pride, with former Ambassador Giona Prevete.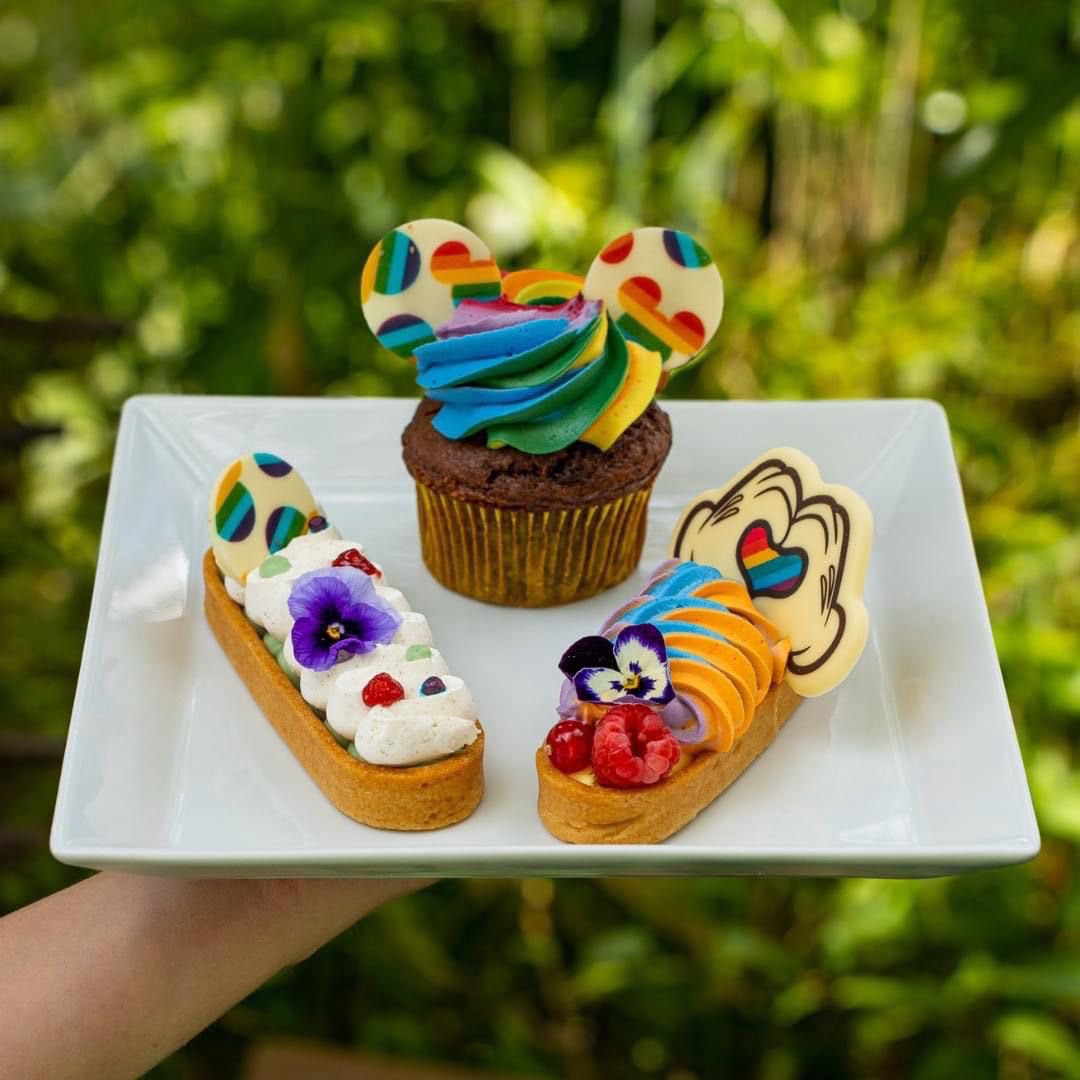 On the food and bev front, the team created 3 special desserts – the passion fruit tart was a favorite ! And a selection of rainbow shots was also on offer at bars. However the bars were using mobile payment terminals which swiftly became unable to process transactions as soon as the park got busy. It would be great if the events team would make a note of this as this is not the first time it has happened.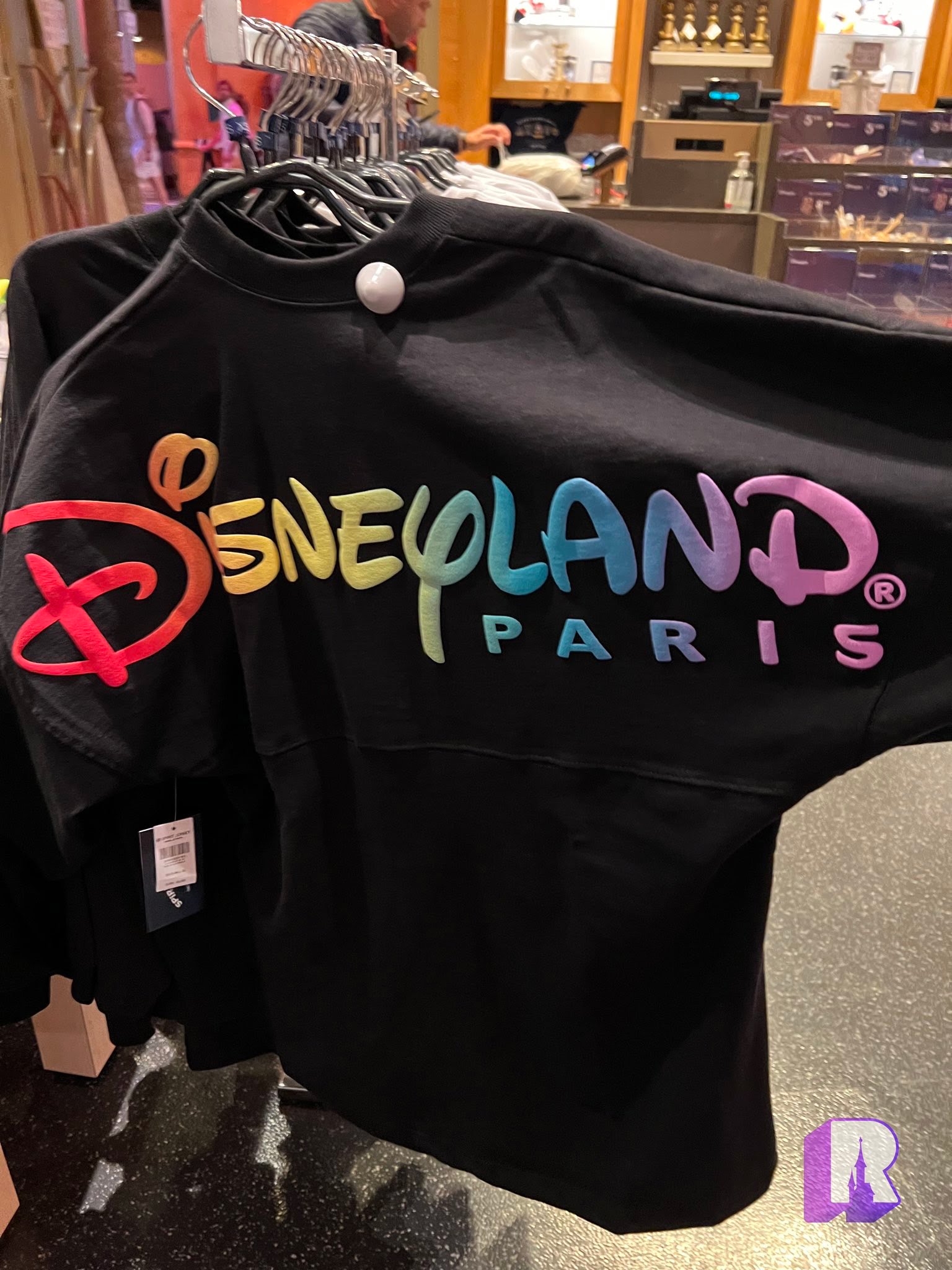 In the merchandise category – LOTS of options from a new Spirit Jersey to a Loungefly Bag, ears, shirts, jumpers, mug, buttons, necklace, beach towel and more. It would be nice if some of that collection would remain throughout the year.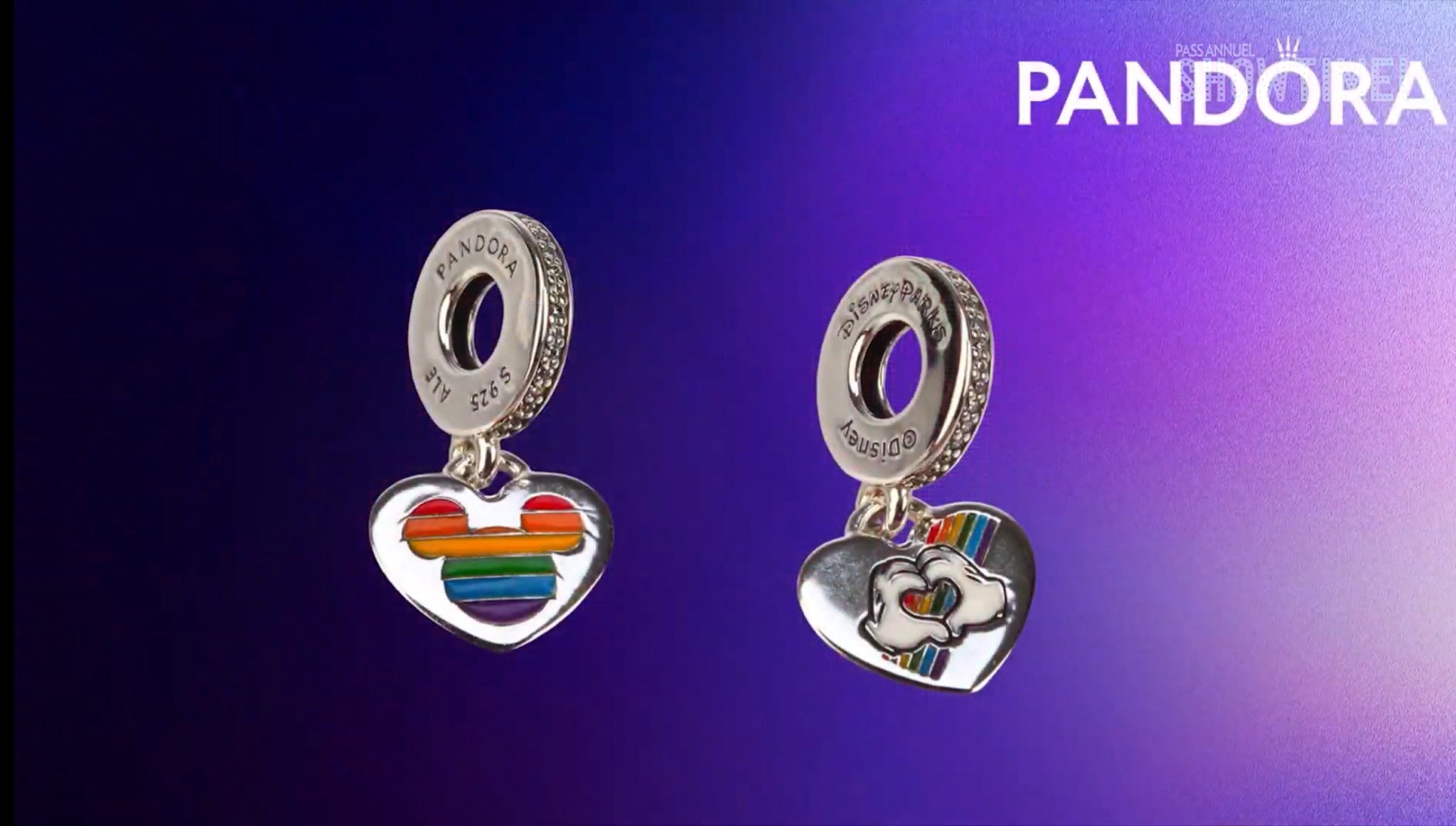 Pandora also released this Pride charm to complete the collection.
Overall a really fun night not without a few hiccups but nevertheless delivering tons of fun, and most of all a unique atmosphere and lovely crowd. Well done!
Donald's Birthday
Disneyland Paris celebrated Donald's Birthday! A completely unexpected and fun little event at Walt Disney Studios!
The main event was a Birthday Cavalcade featuring Donald – of course- Daisy, and the nephews!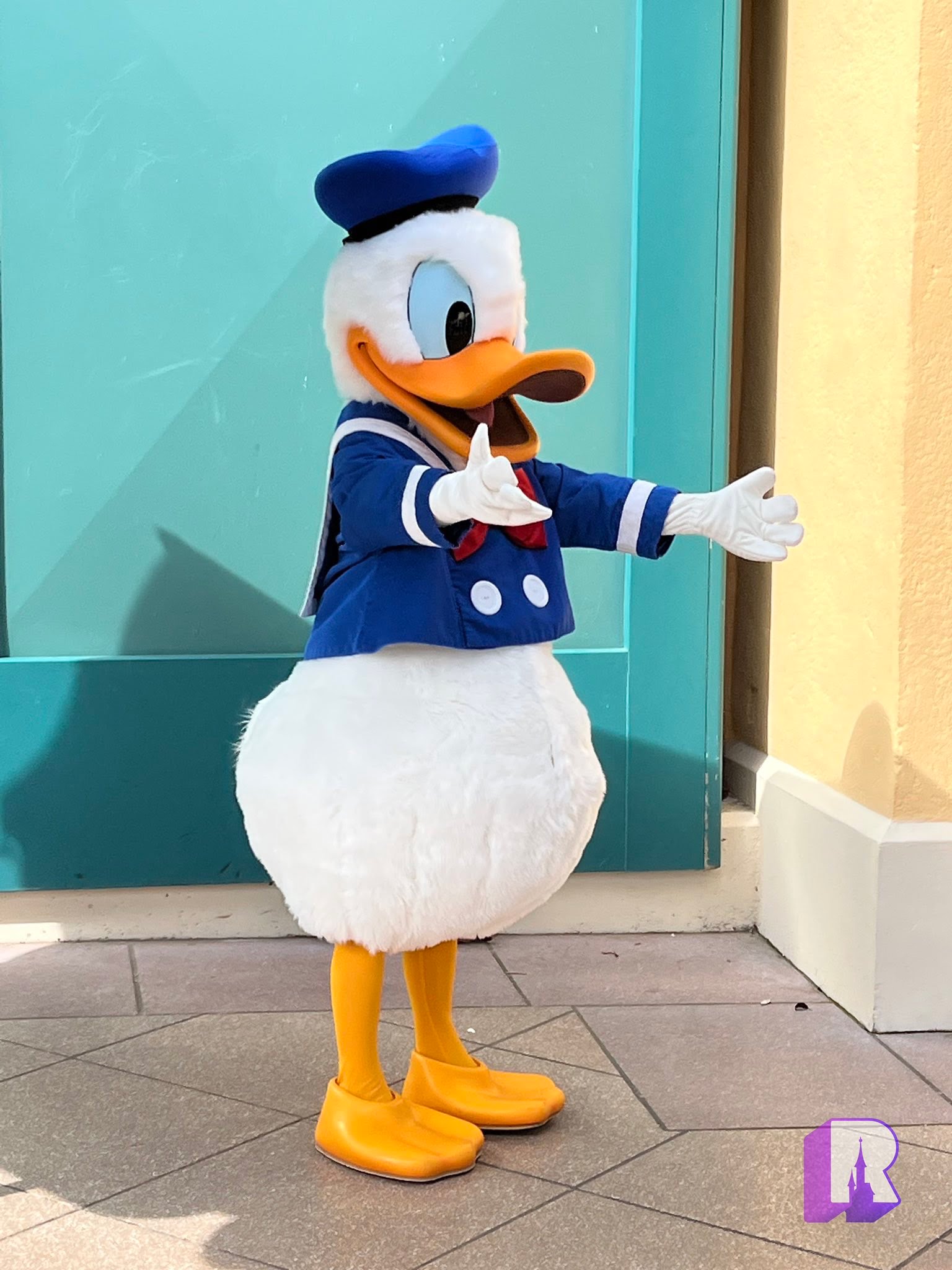 Guests could also meet Donald in Front Lot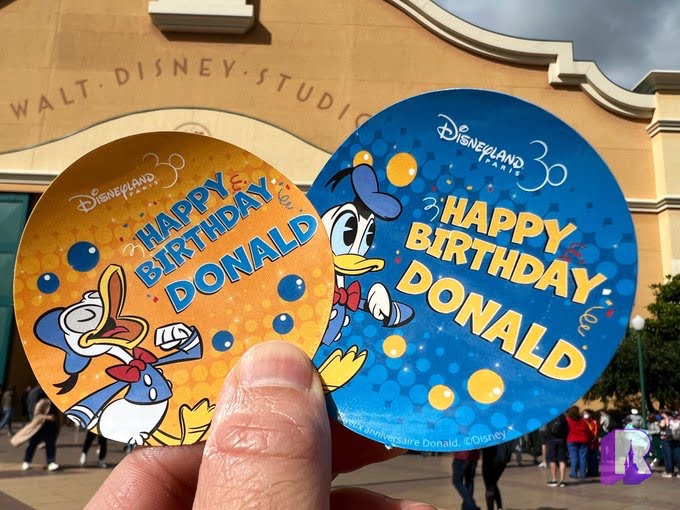 And Guests could also receive these cool stickers !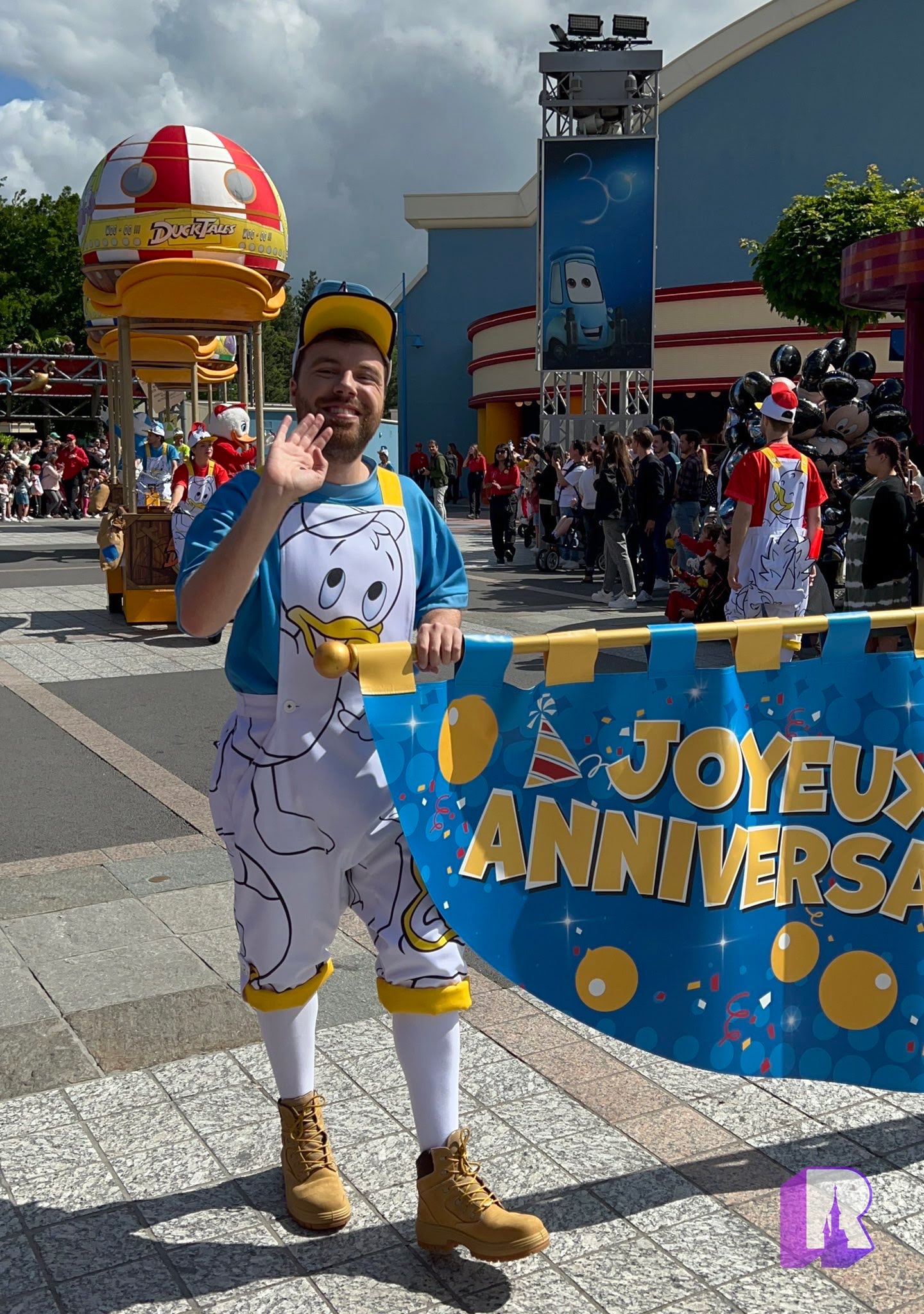 What a fun idea. More of this please !
Avengers Campus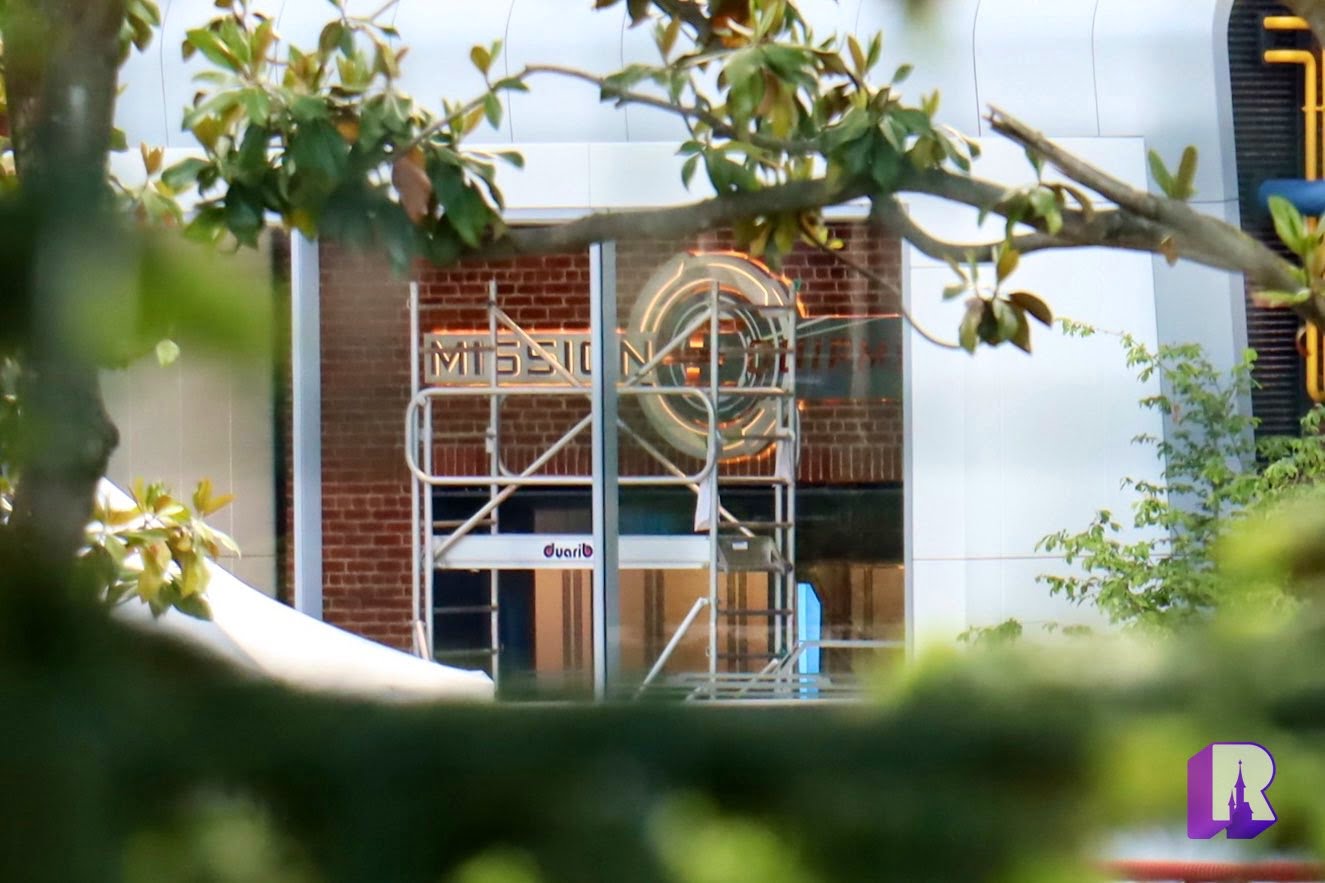 It is down to the last details at Avengers Campus – signage, lights, and of course restaurants which still need a bit of work. The land was delivered by WDI to the Disneyland Paris operational team this week – congratulations!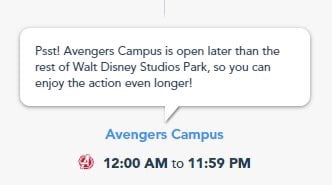 A test on the official website has inadvertently revealed that Avengers Campus may be open before and/or after Walt Sisney Studios Park for a while. Likely via a dedicated entrance.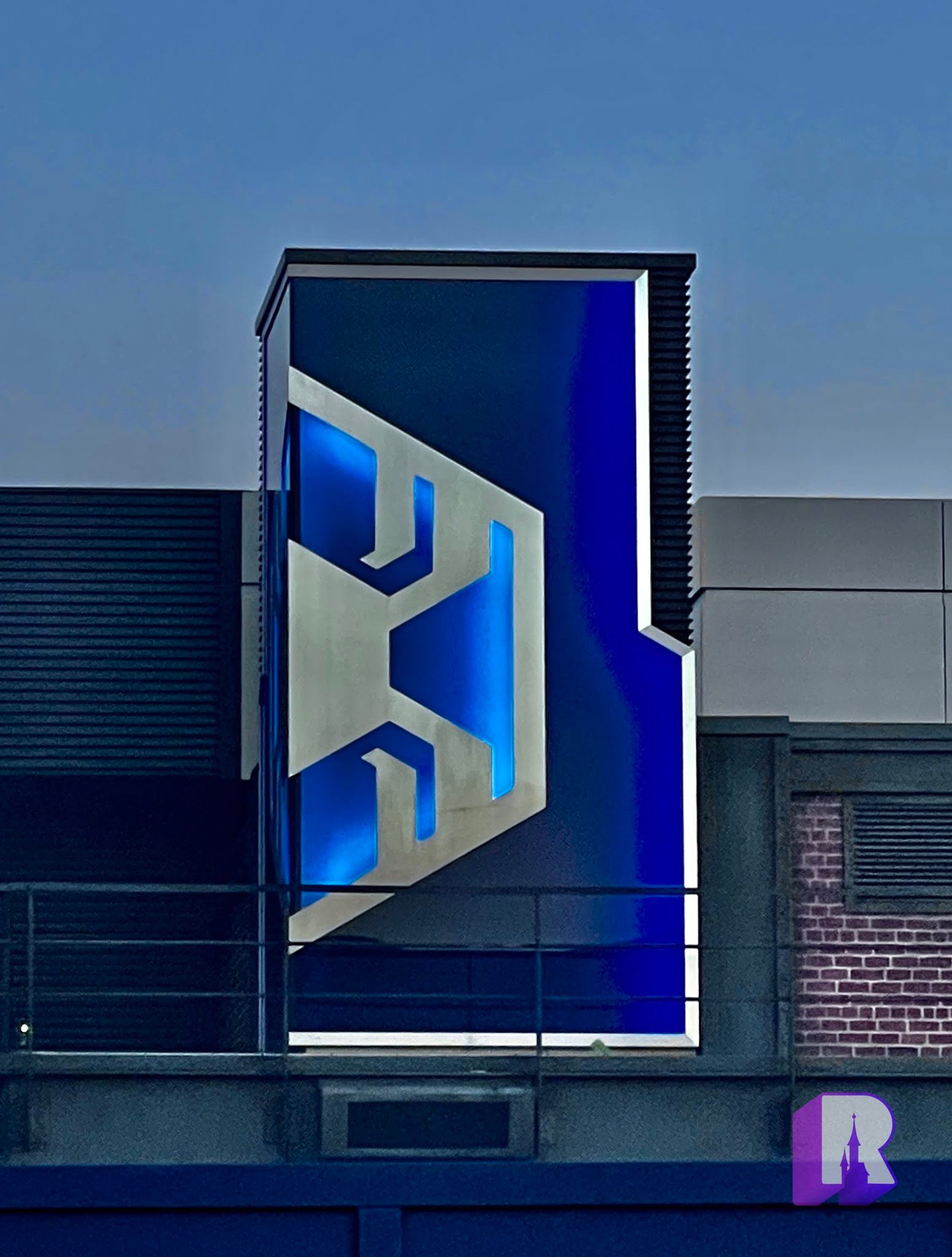 During the Disneyland Paris Pride party we could see the Spider-Man W.E.B. Adventure sign light up fand it looks fantastic !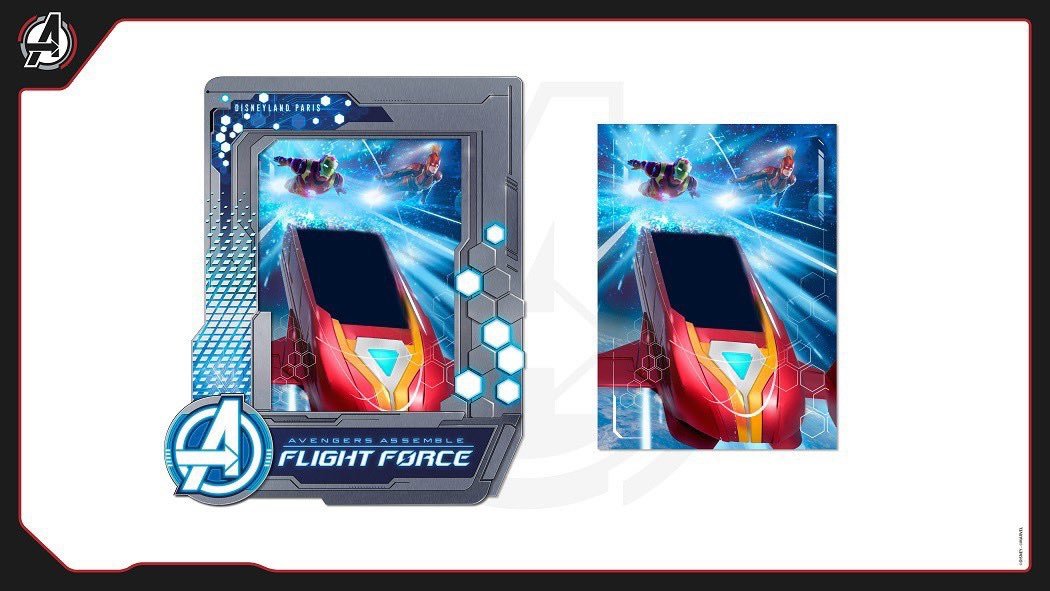 The Photopass frames for Avengers Assemble: Flight Force we're revealed during the AP showtime show.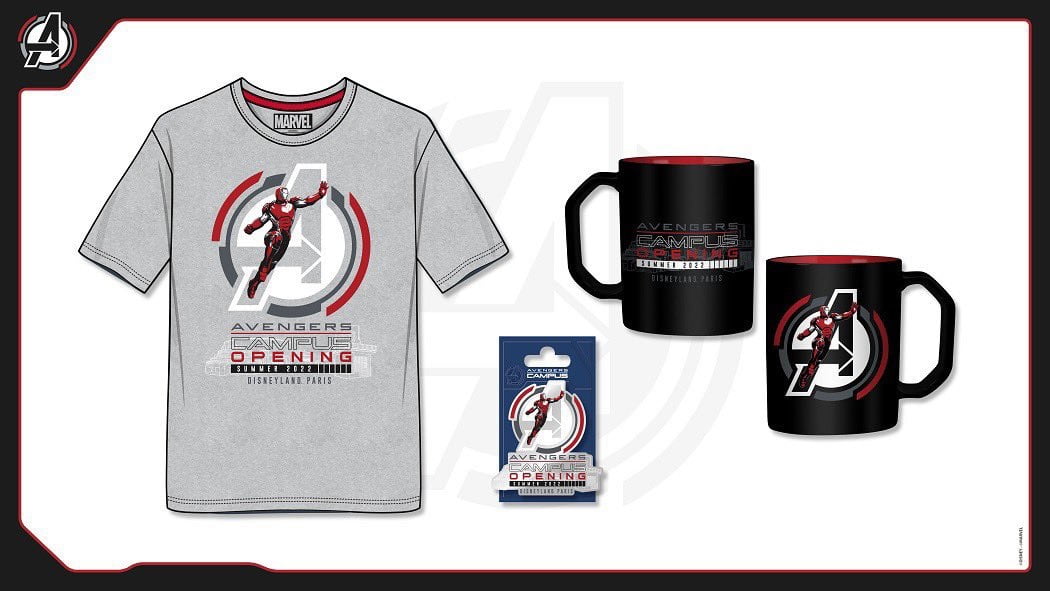 As well as additional merchandise for opening day on July 20. Avengers Campus is be next big thing on the list now and we just can't wait!
Merchandise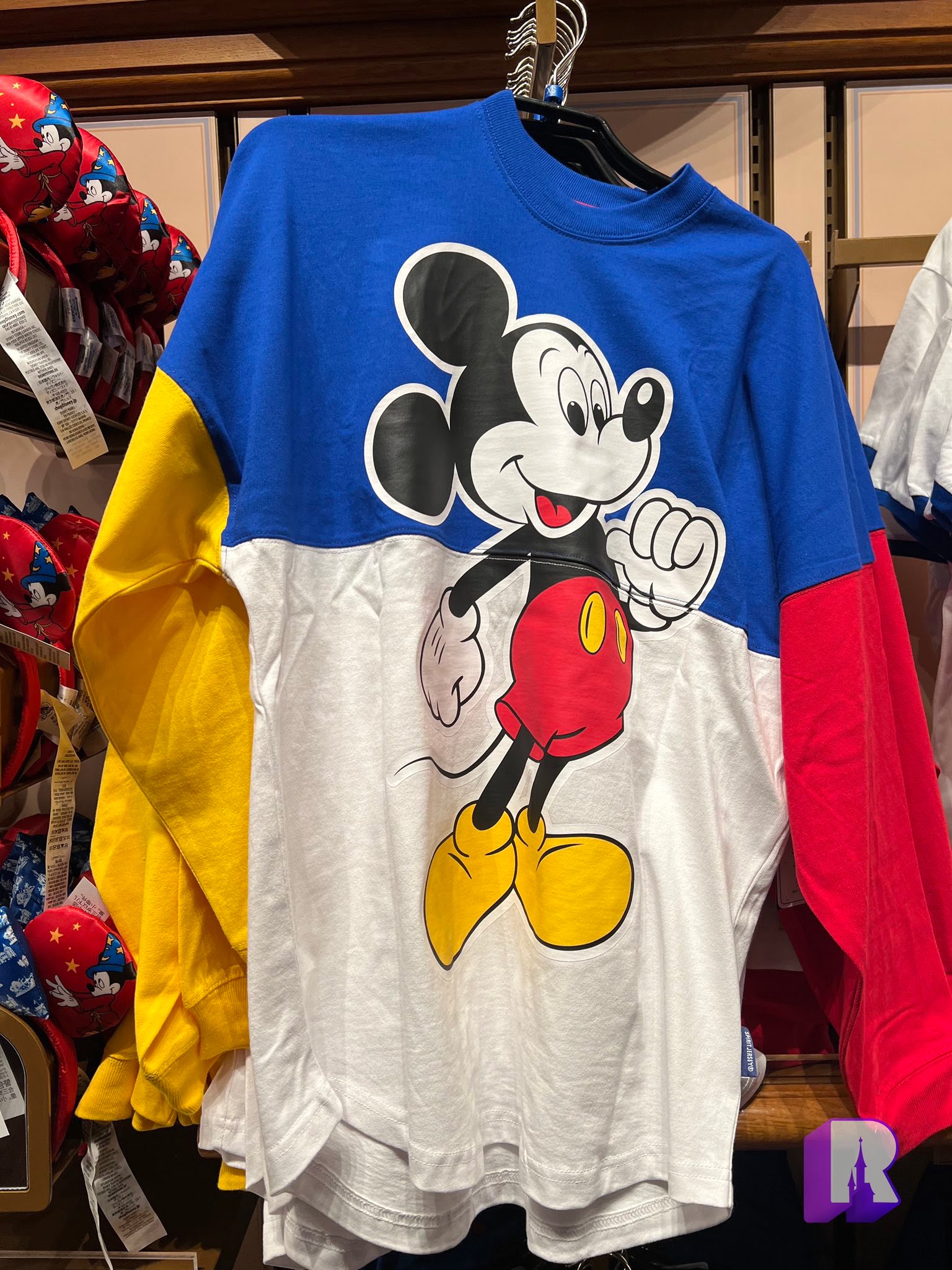 Part of the new Euro Disney "Remix" collection was released this week. It's inspired by the original 1992 design and features so far a spirit Jersey, t-shirts, key chains, at thimble because why not, ears, and a bucket hat. The collection had quite a bit of stock all week so either there is a lot in the back or it hasn't been as big of a hit as anticipated.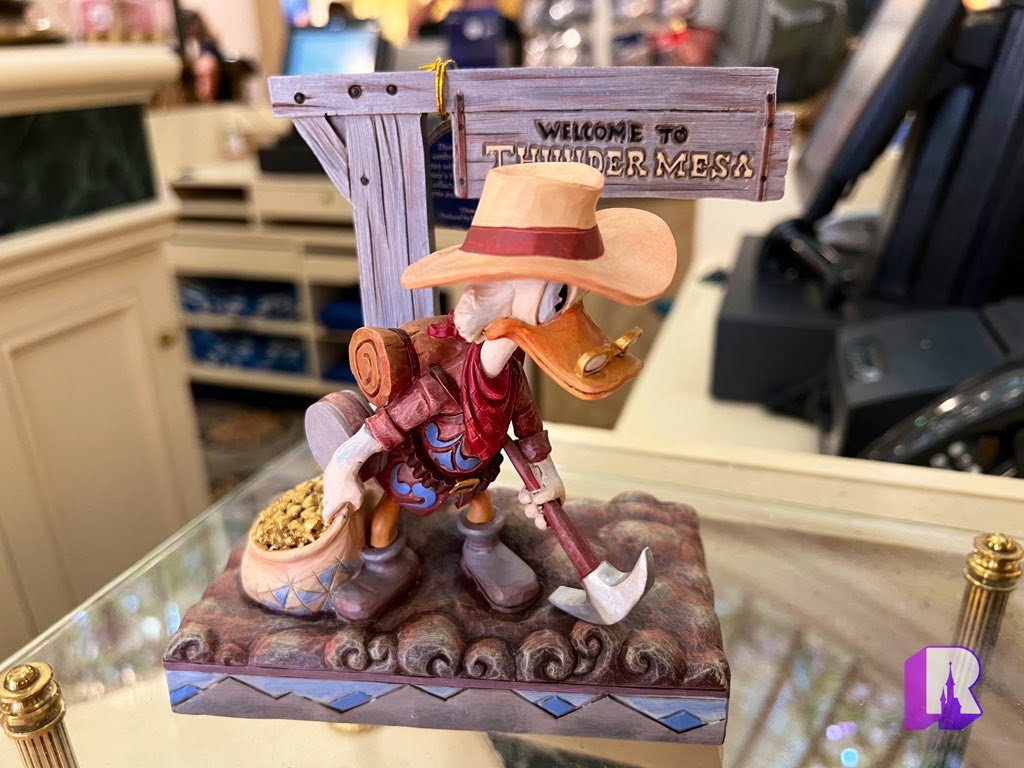 A new outstanding figurine by artist Jim Shore was released this week, themed to Frontierland and priced at €99.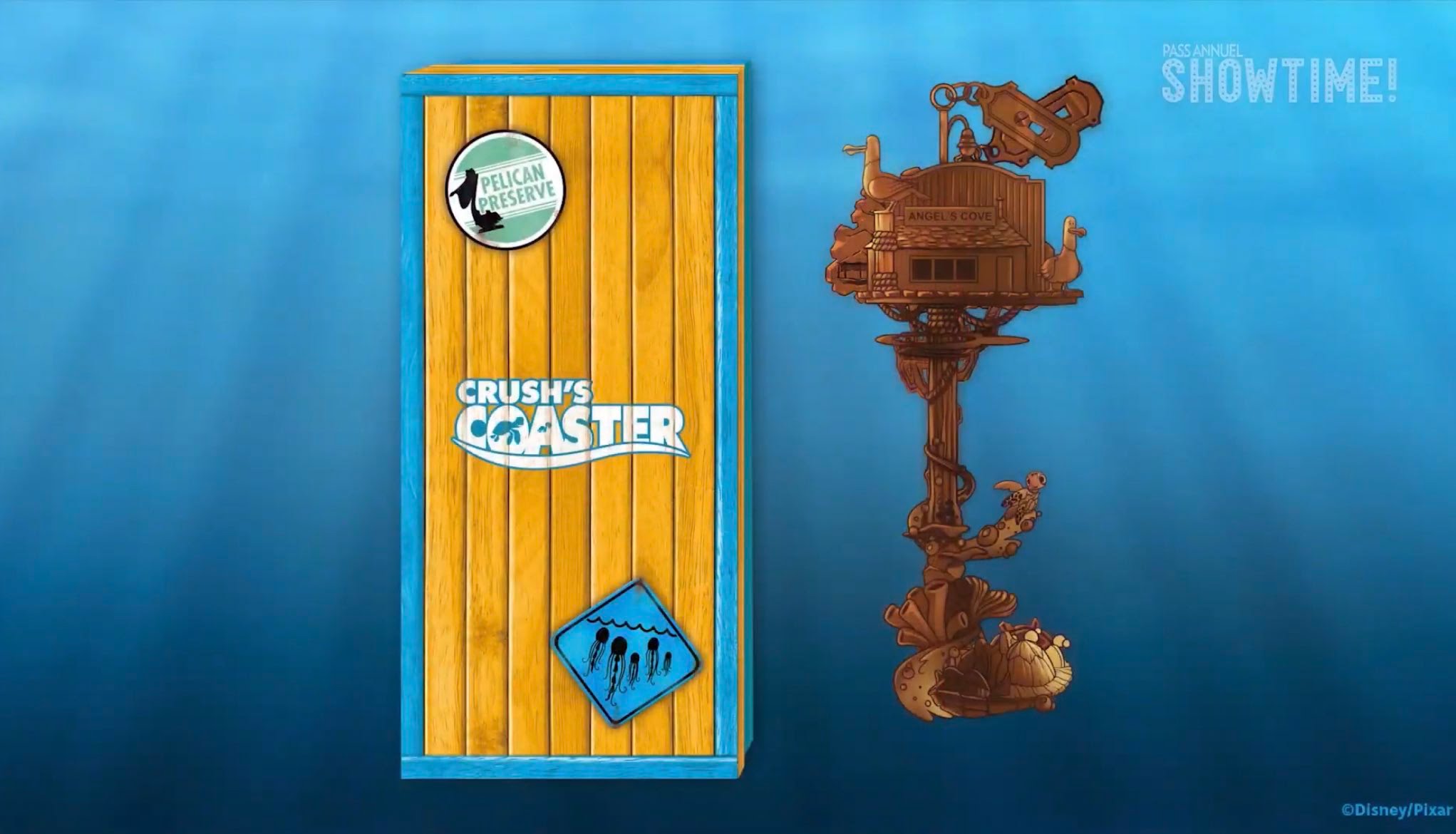 A new Crush's Coaster collectible key will soon be released.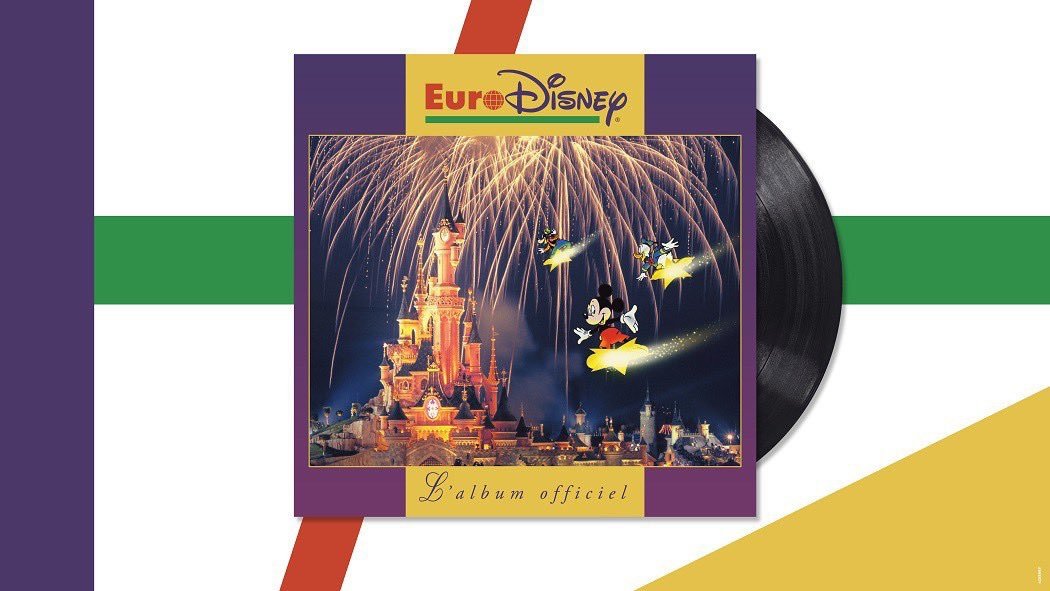 Also soon to be released is this collectible vinyl with classic Euro Disney songs !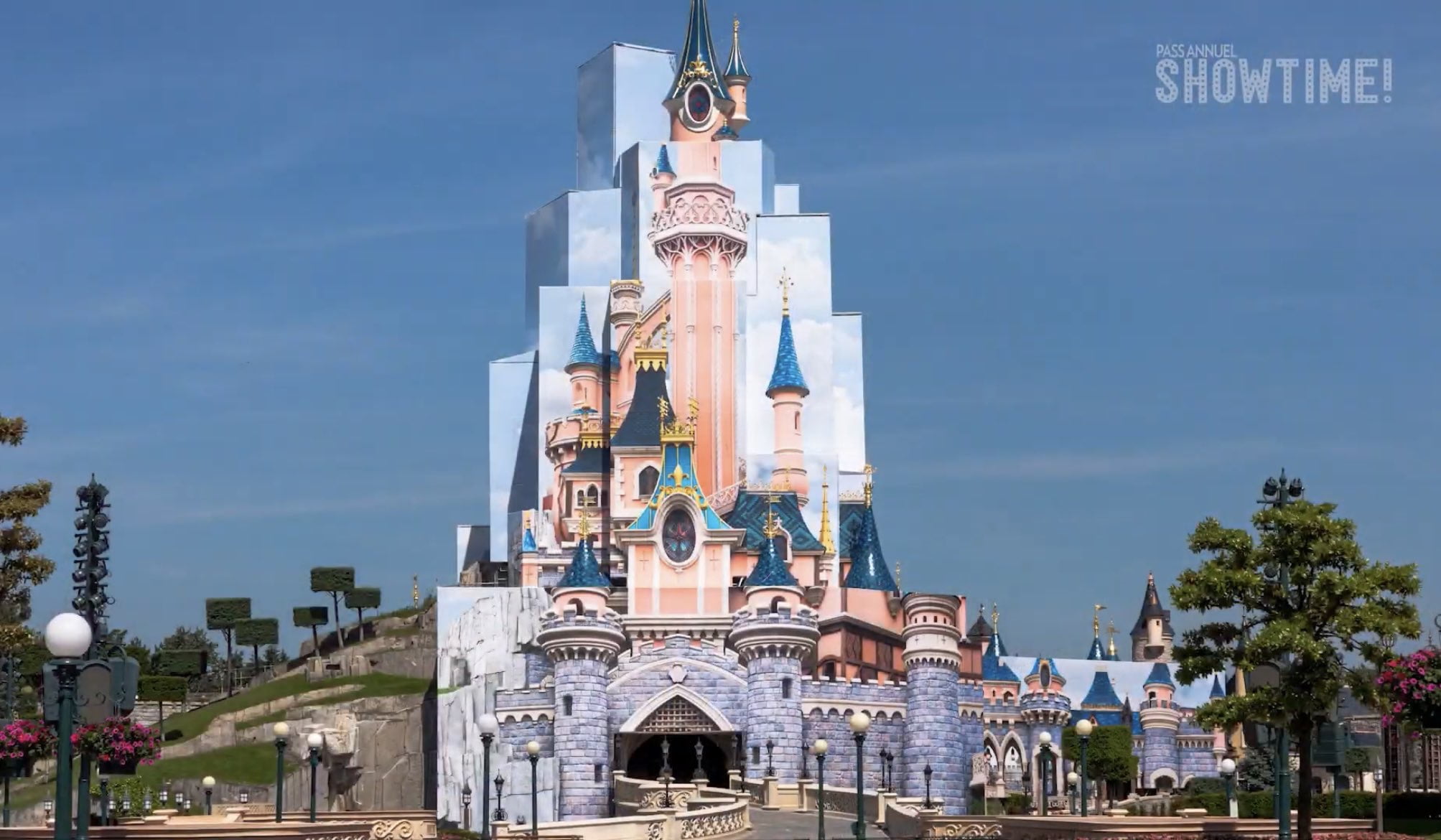 And the Resort will soon sell various items (like bags) made of the Sleeping Beauty Castle refurbishment tarp! Can't wait to see how this turns out.
Refurbishments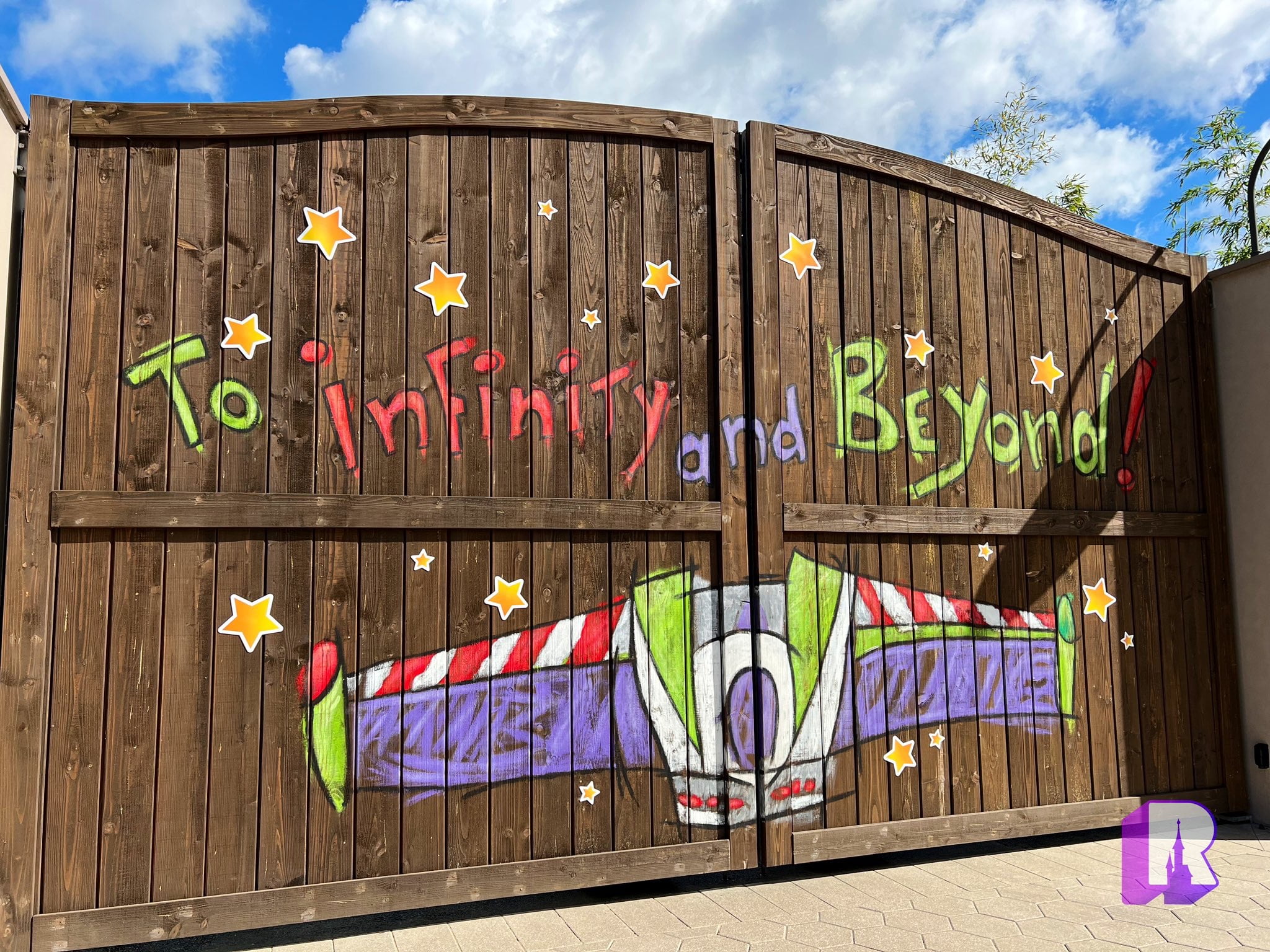 We start at Walt Disney Studios Park where the stars on the Toy Story gate have been replaced by sturdier thicker ones. Well done!
The meters on Hollywood Blvd have been refurbished.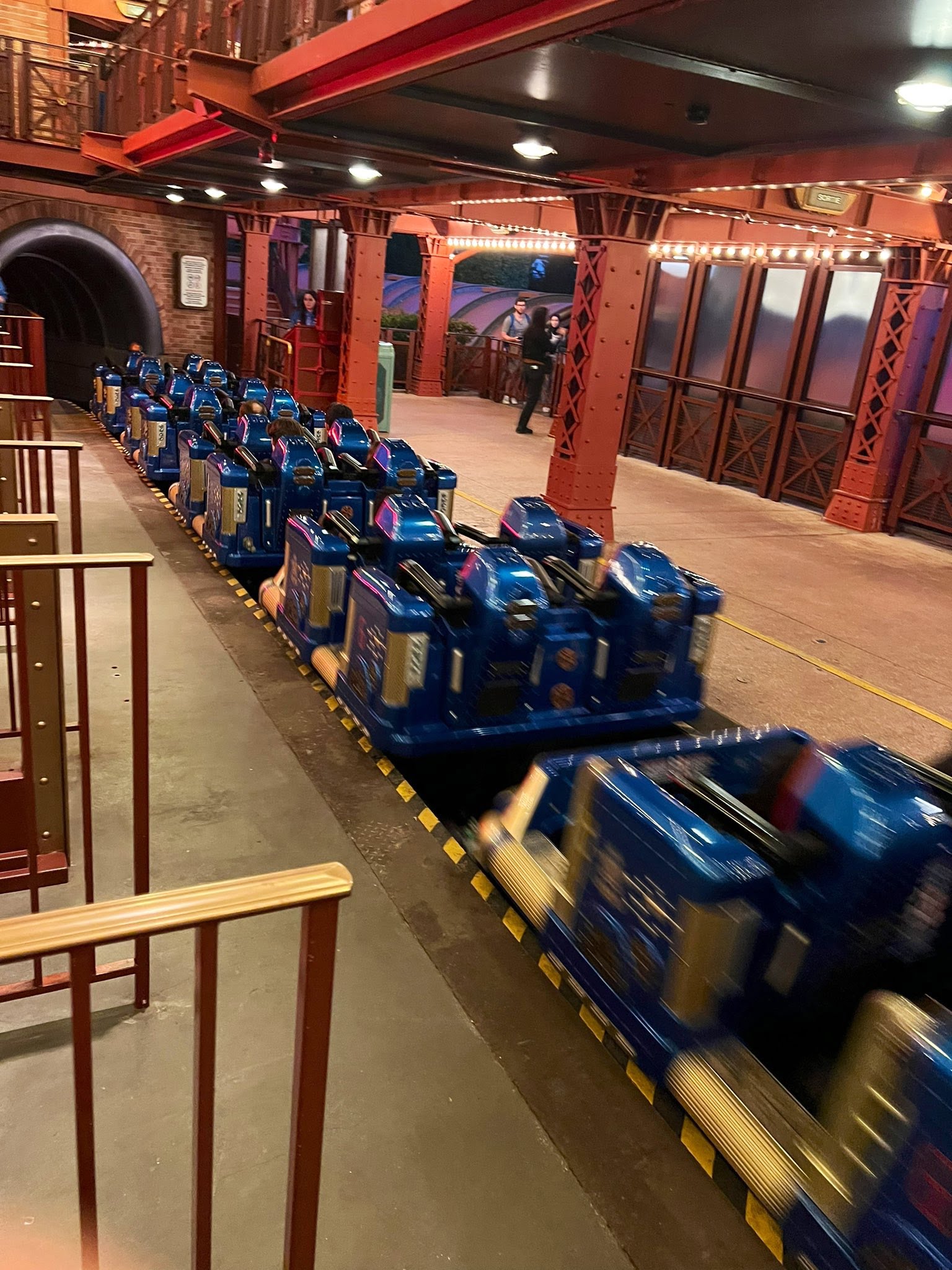 At Disneyland Park, Hyperspace Mountain has returned from routine refurbishments. It is – of course- unchanged.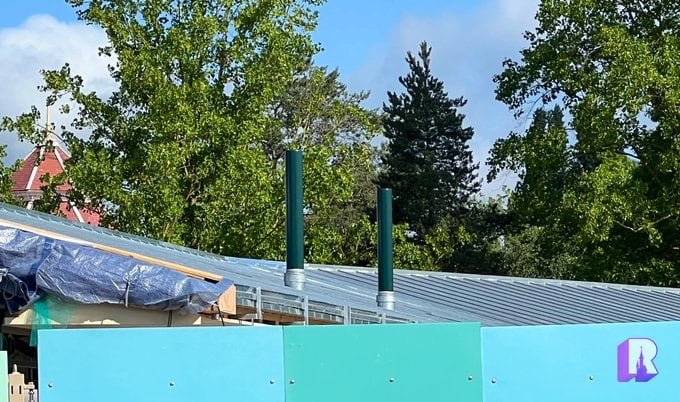 In the Resort Hub, supports for the new Disneyland Paris welcome sign are in place on top of the new security gates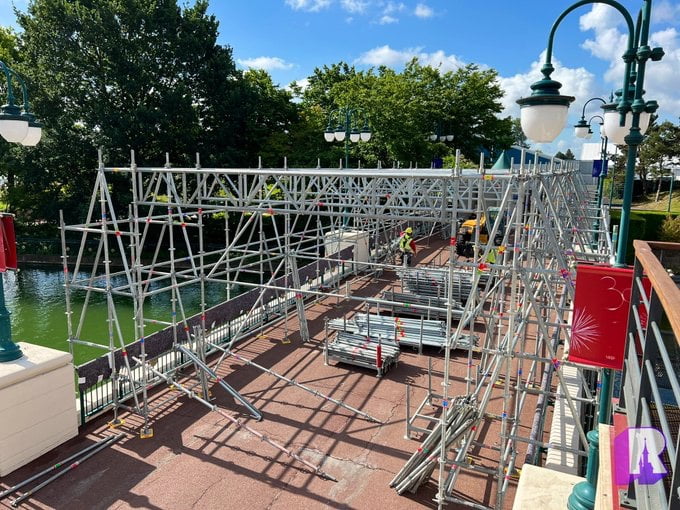 At Disney Village, the bridge next to Earl of Sandwich has entered refurbishment. Guests can still access the Village from the Disney Newport Bay Club via McDonald's.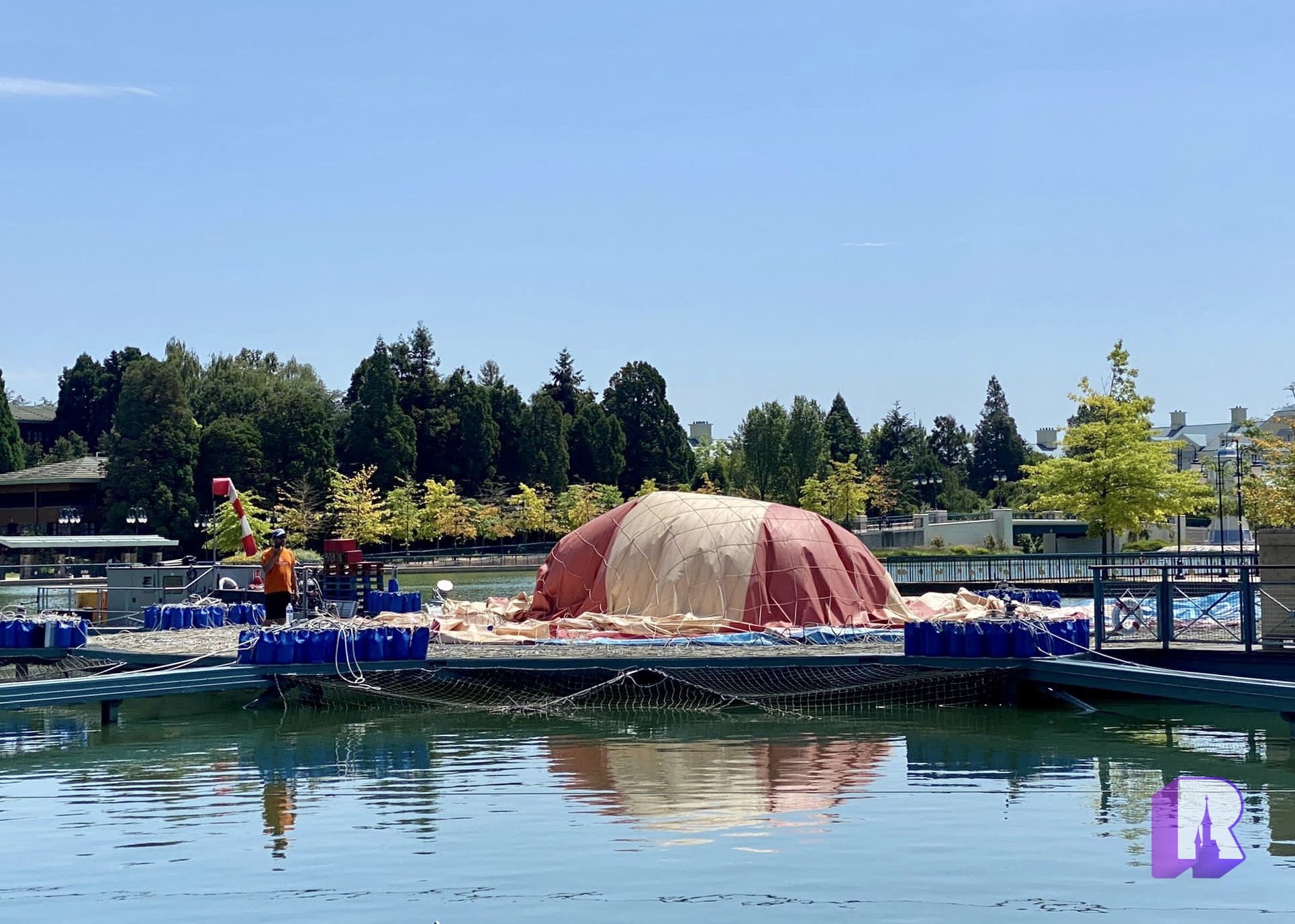 And the Panoramagique balloon has been deflated for replacement ! Tune in next week to see the result.
This and that..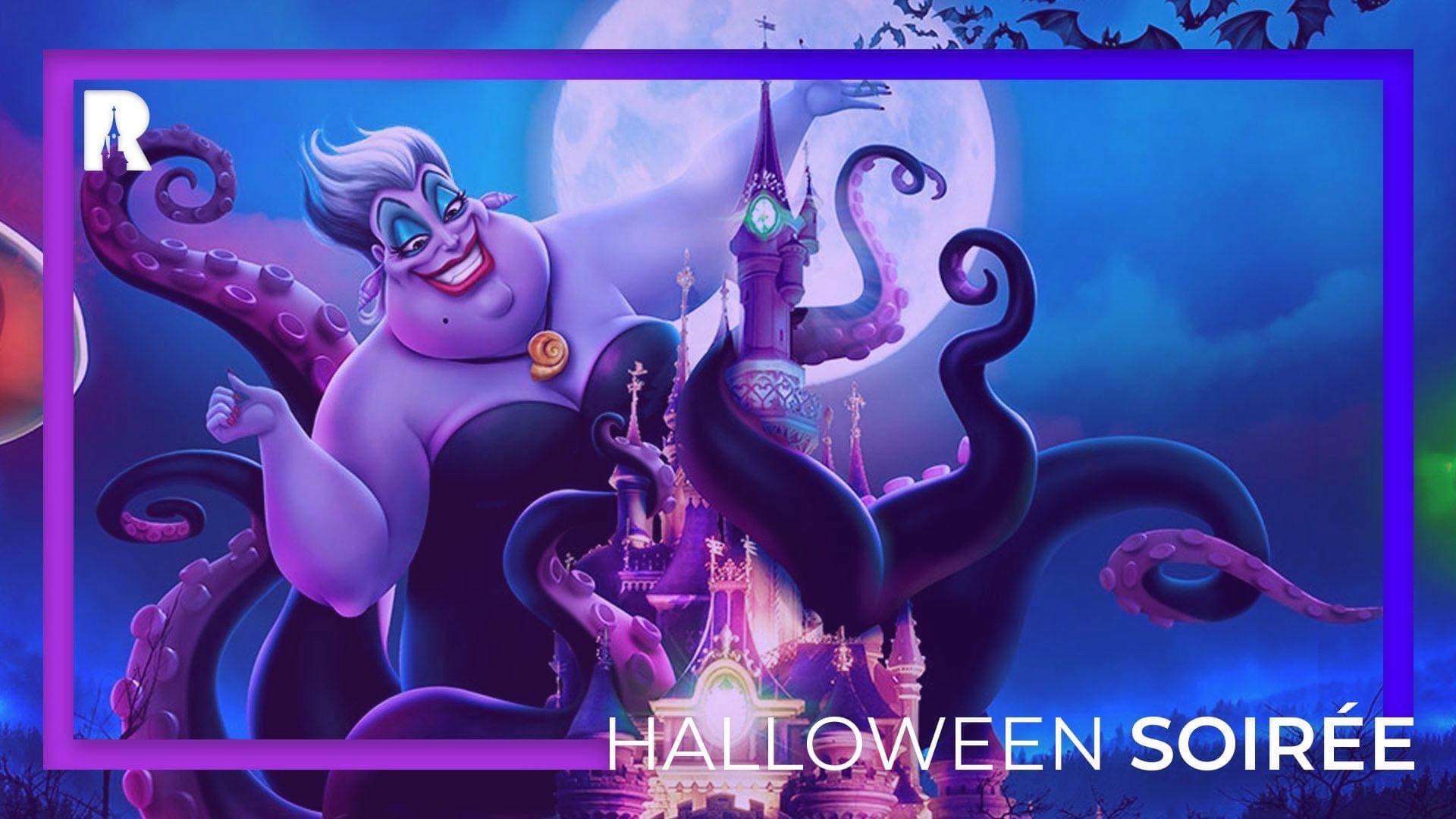 Halloween Party tickets se snow on sale. Priced at €79!for Oct 29 ans €89 for Oct 31.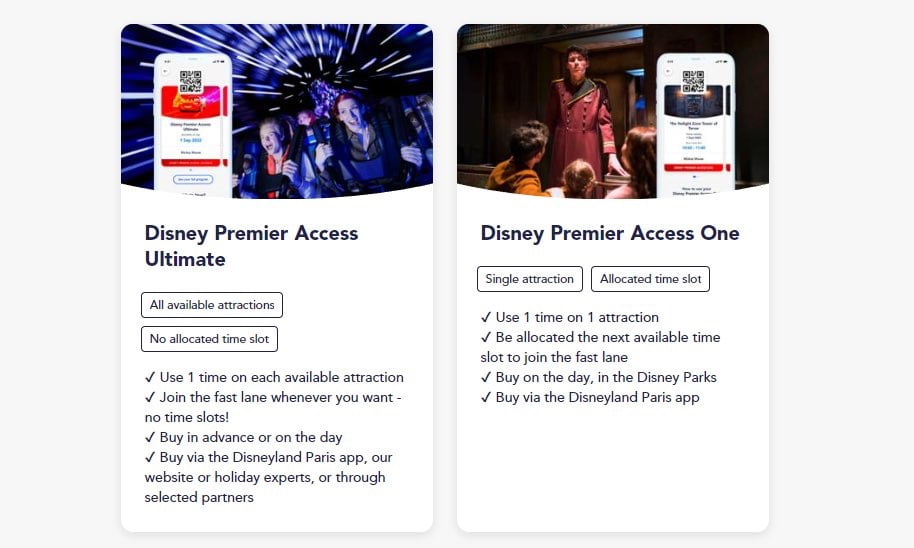 Premier Access Ultimate is now on sale. This new product grants 1 access to each Premier Access Attraction except Orbiton for €90 per Guest and per day off peak and €140 weekends and peak days. The original Premier Access product has been renamed Premier Access One.
And that's our report for this week! Thank you for reading and sharing as always and see you next week for a new check on everything happening at Disneyland Paris!