Welcome to a new weekly DLP Report! This week was the week we finally got THE DATE so of course we've got a ton more Avengers Campus content from the press release, on the ground and at Comic-Con London! We also take a look at ongoing refurbishments, merchandise and more!
Avengers Campus
It's a date!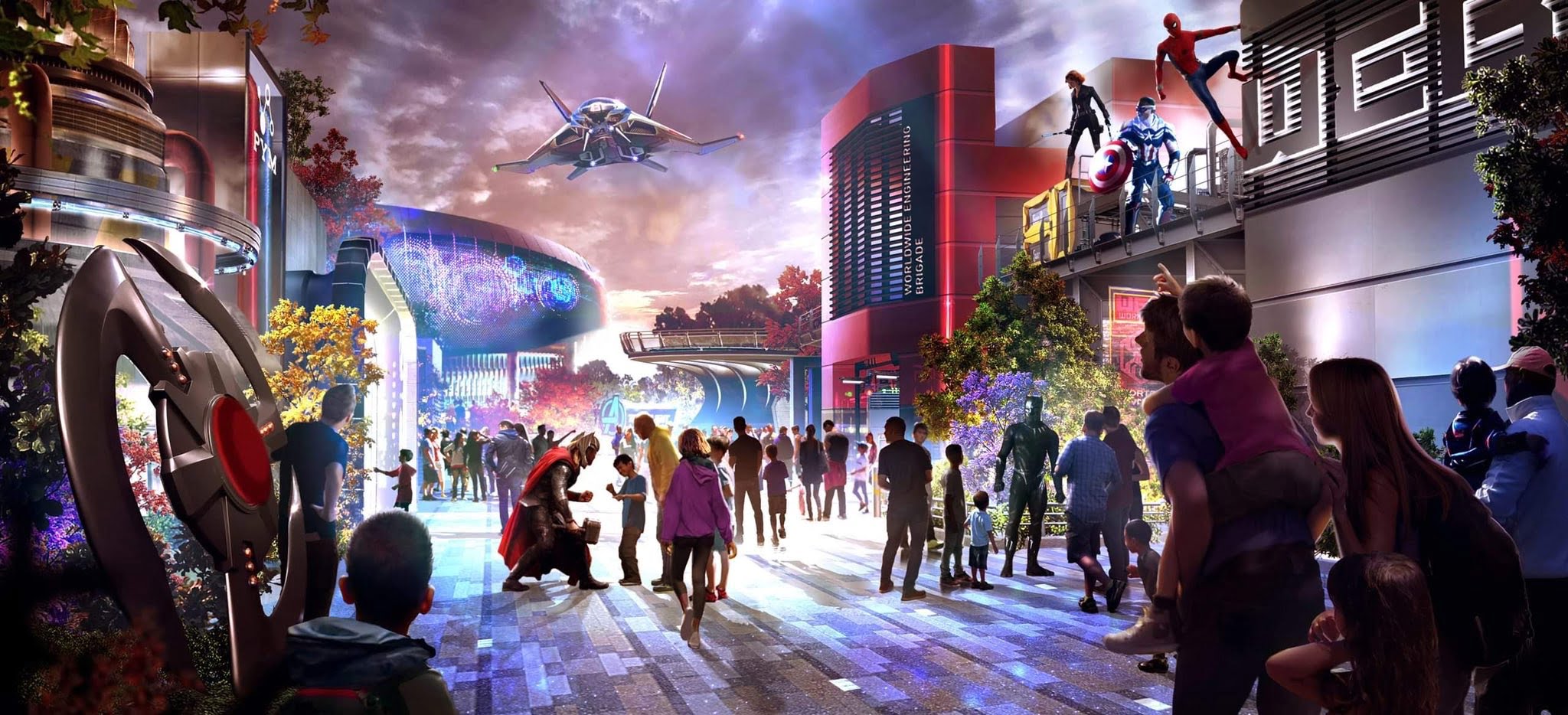 JULY 20 is the date everyone was waiting for: the official opening date of Avengers Campus! For the occasion Disney released a lot more concept art and we will detail them below.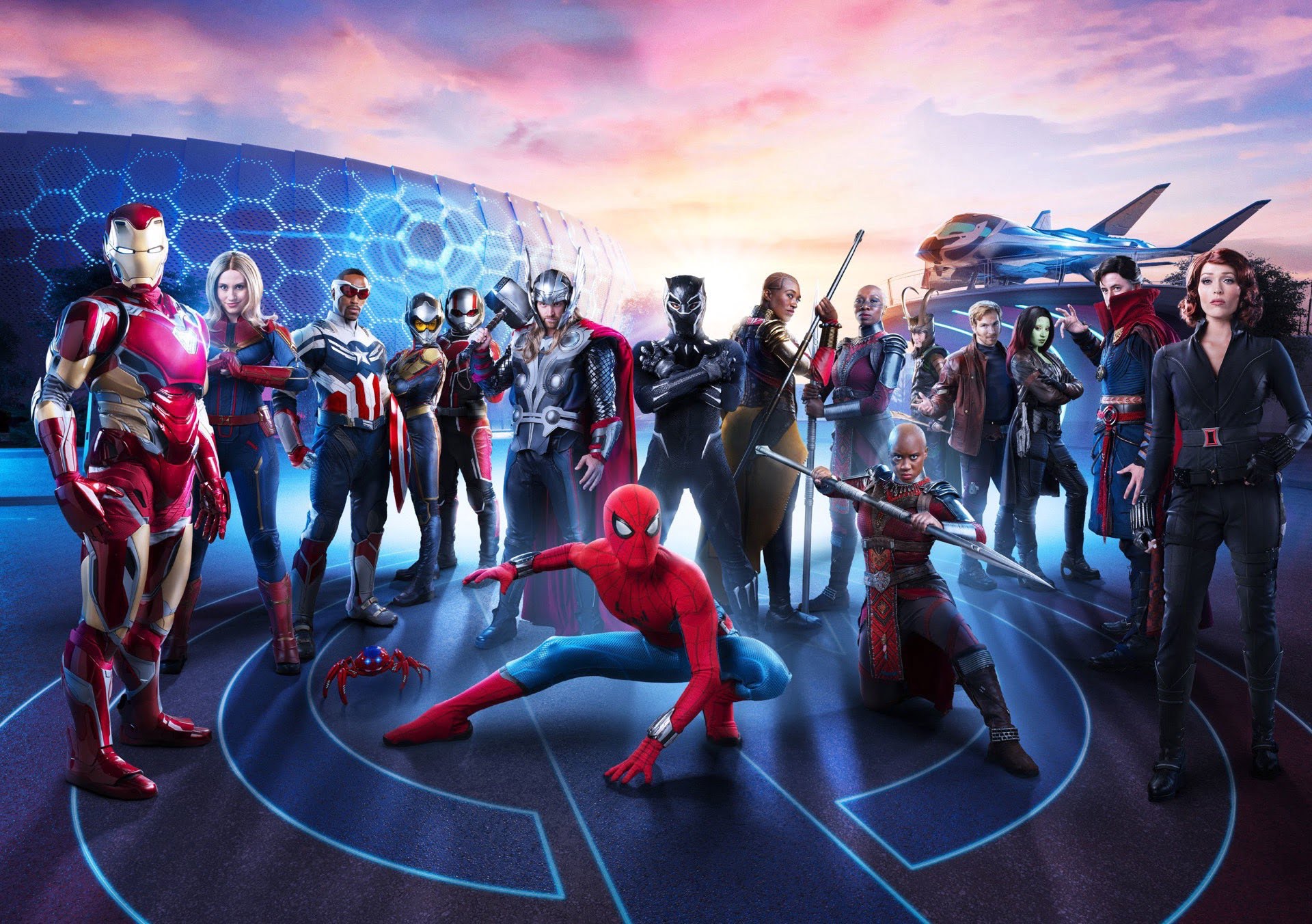 A (possibly full?) cast of characters that will initially populate Avengers Campus.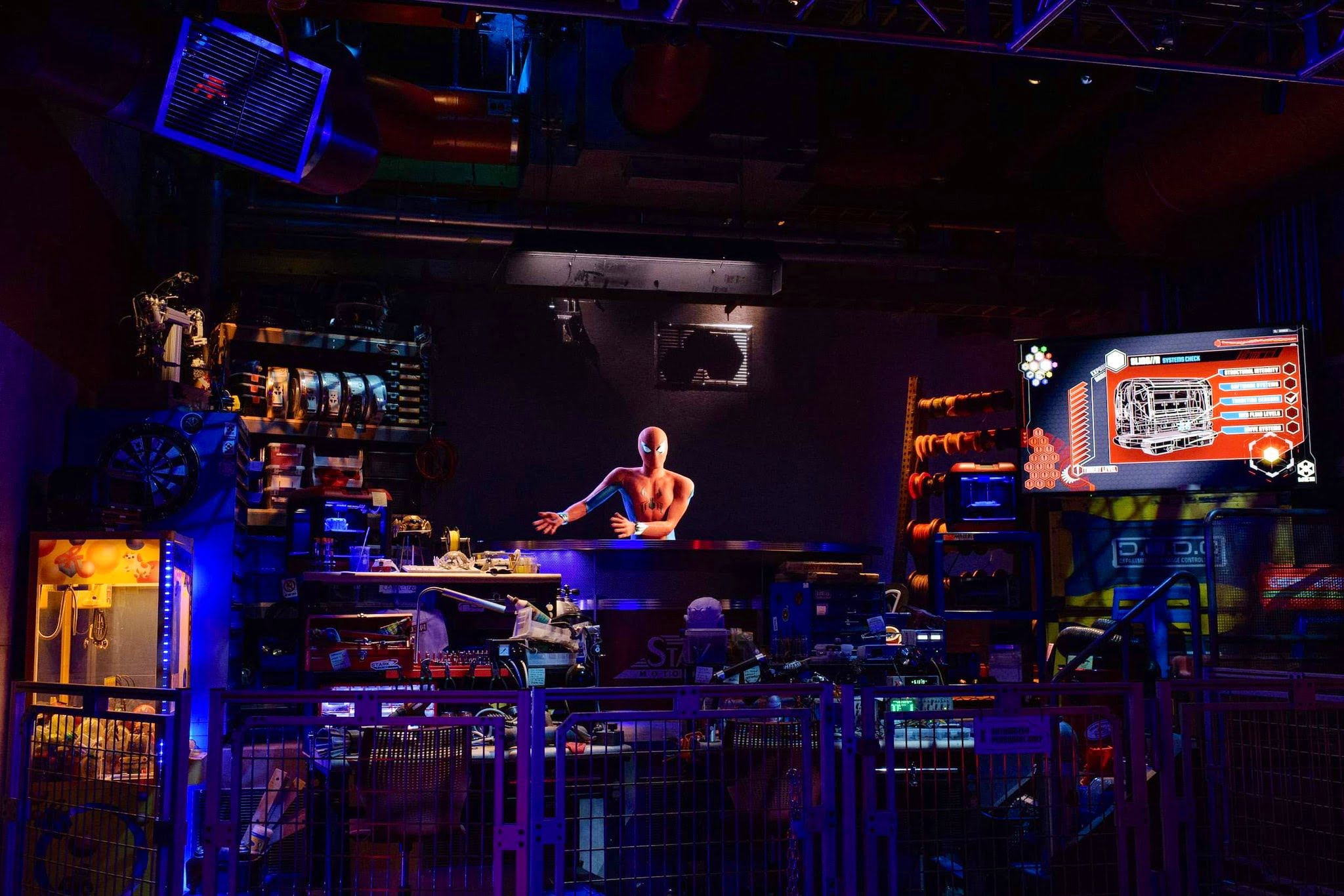 The Spider-Man W.E.B Adventure preshow (official name) similar to the DCA one.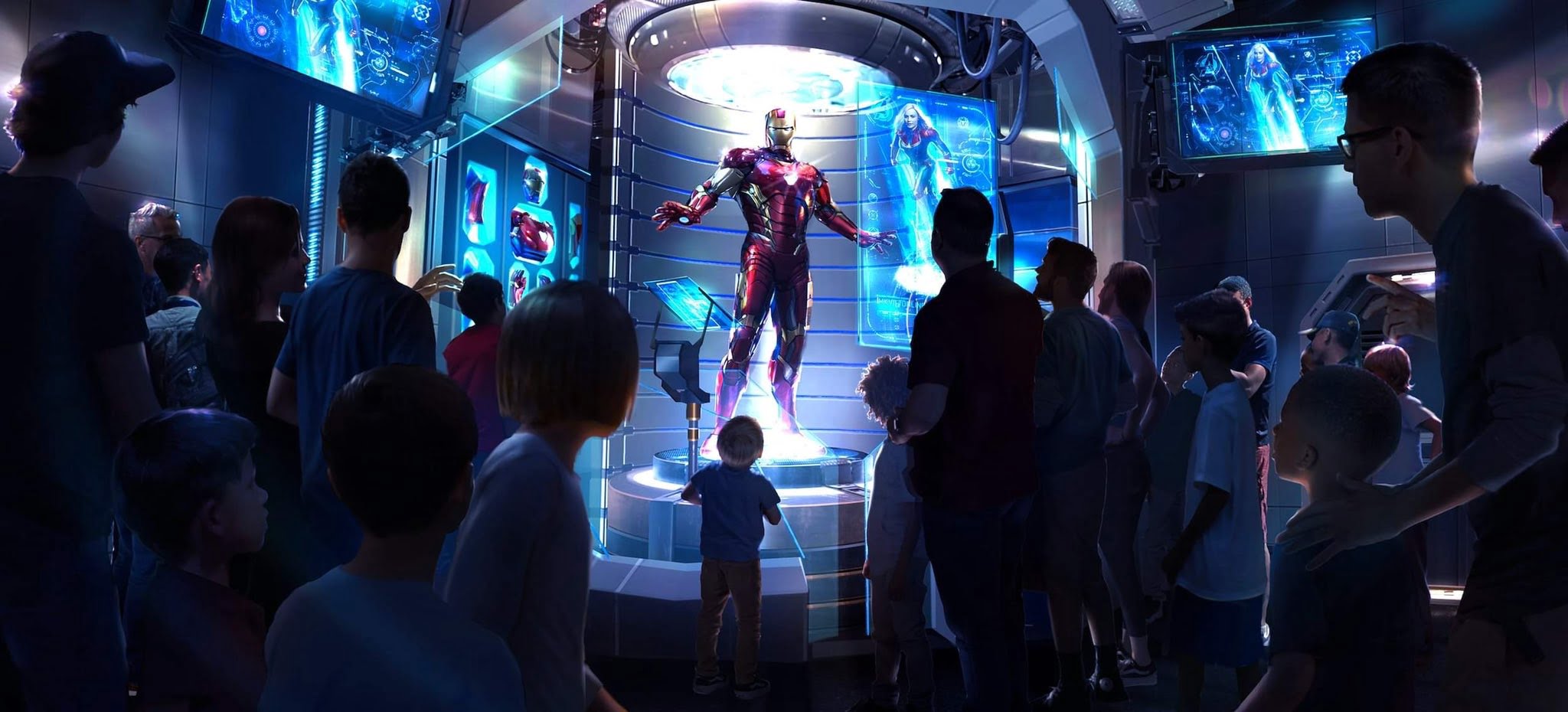 The Avengers Assemble: Flight Force preshow featuring the Iron Man Animatronic.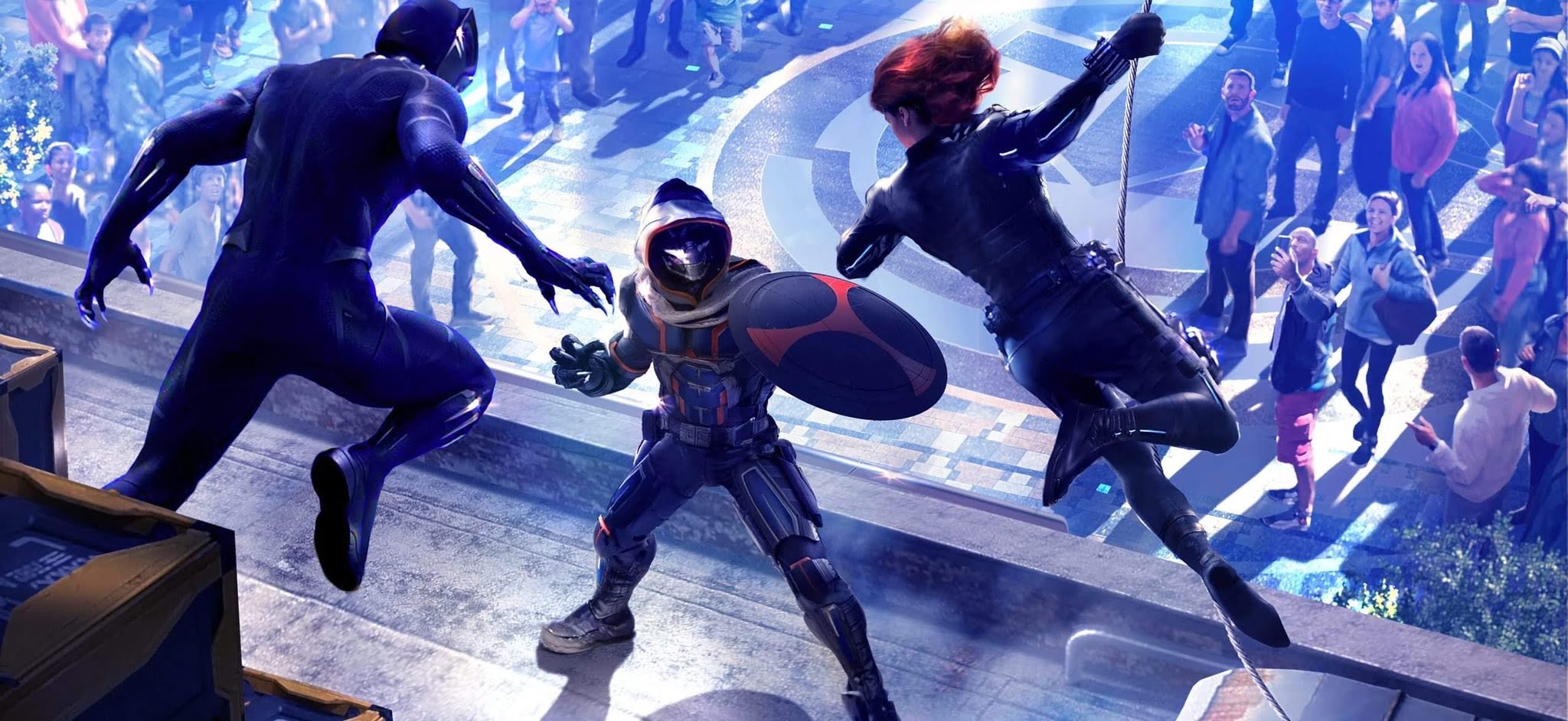 Concept art for "Avengers Unite", the rooftop stunt show.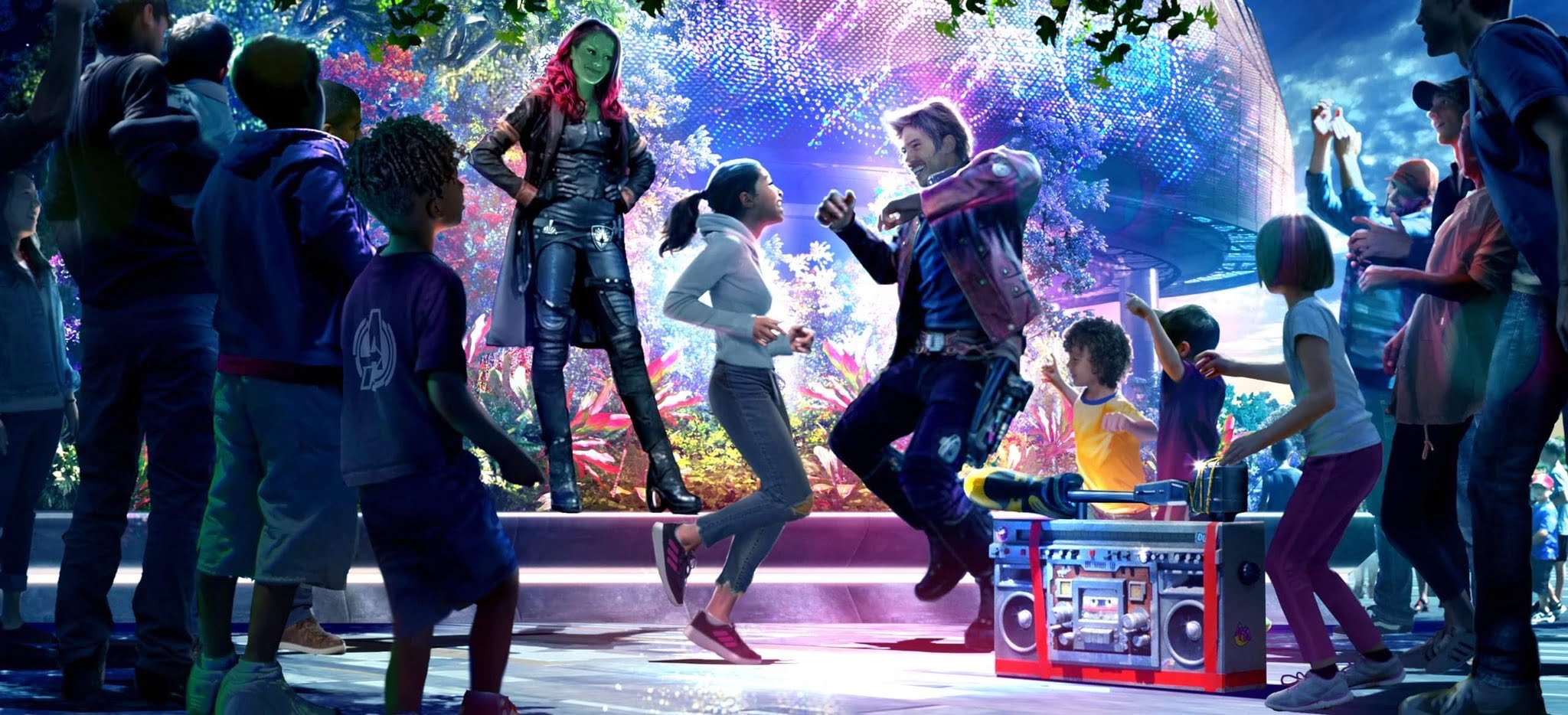 Character interactions with the Guardians of the Galaxy.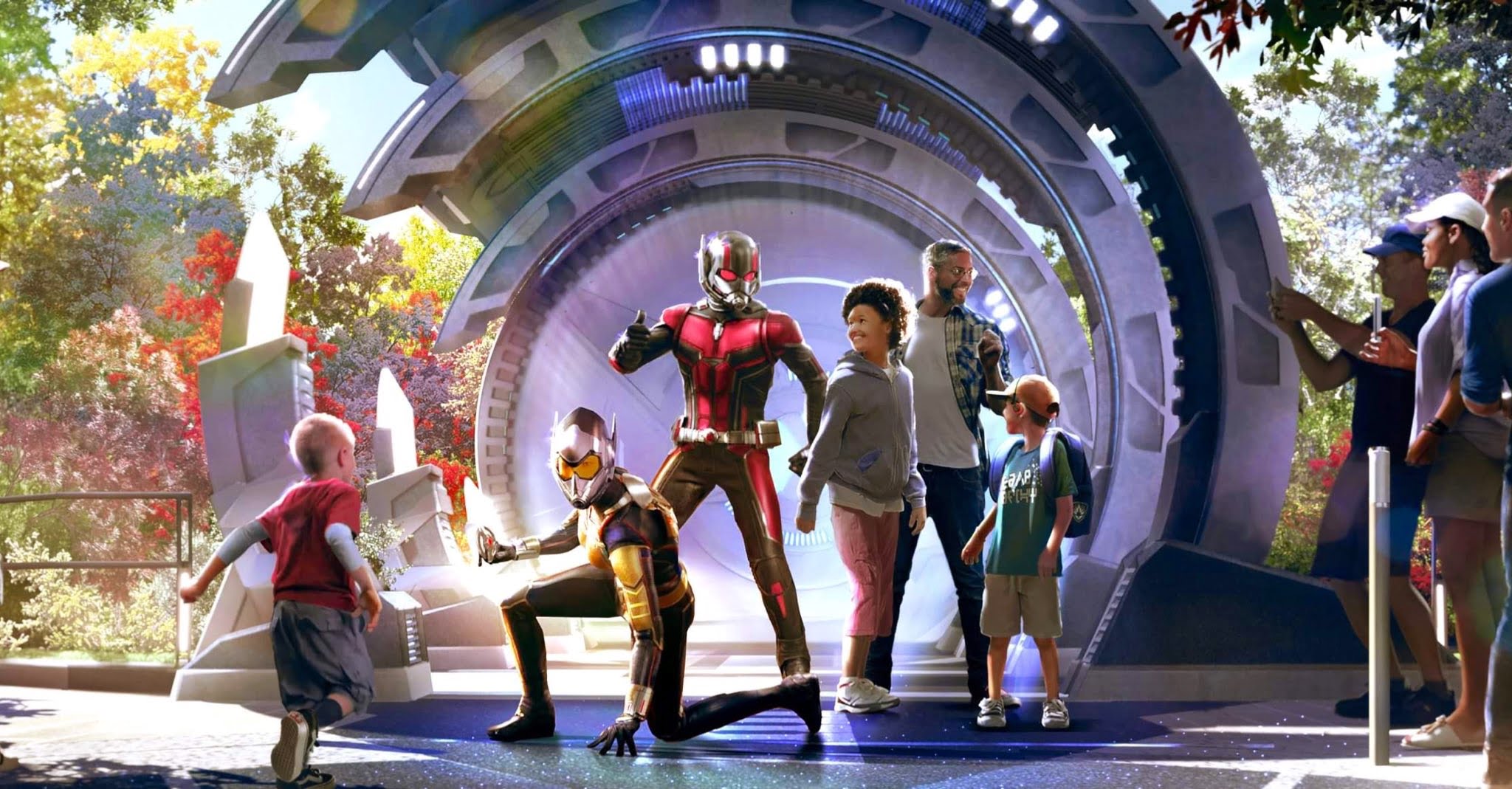 Character interactions at the entrance of the land in the "Gateway Portal"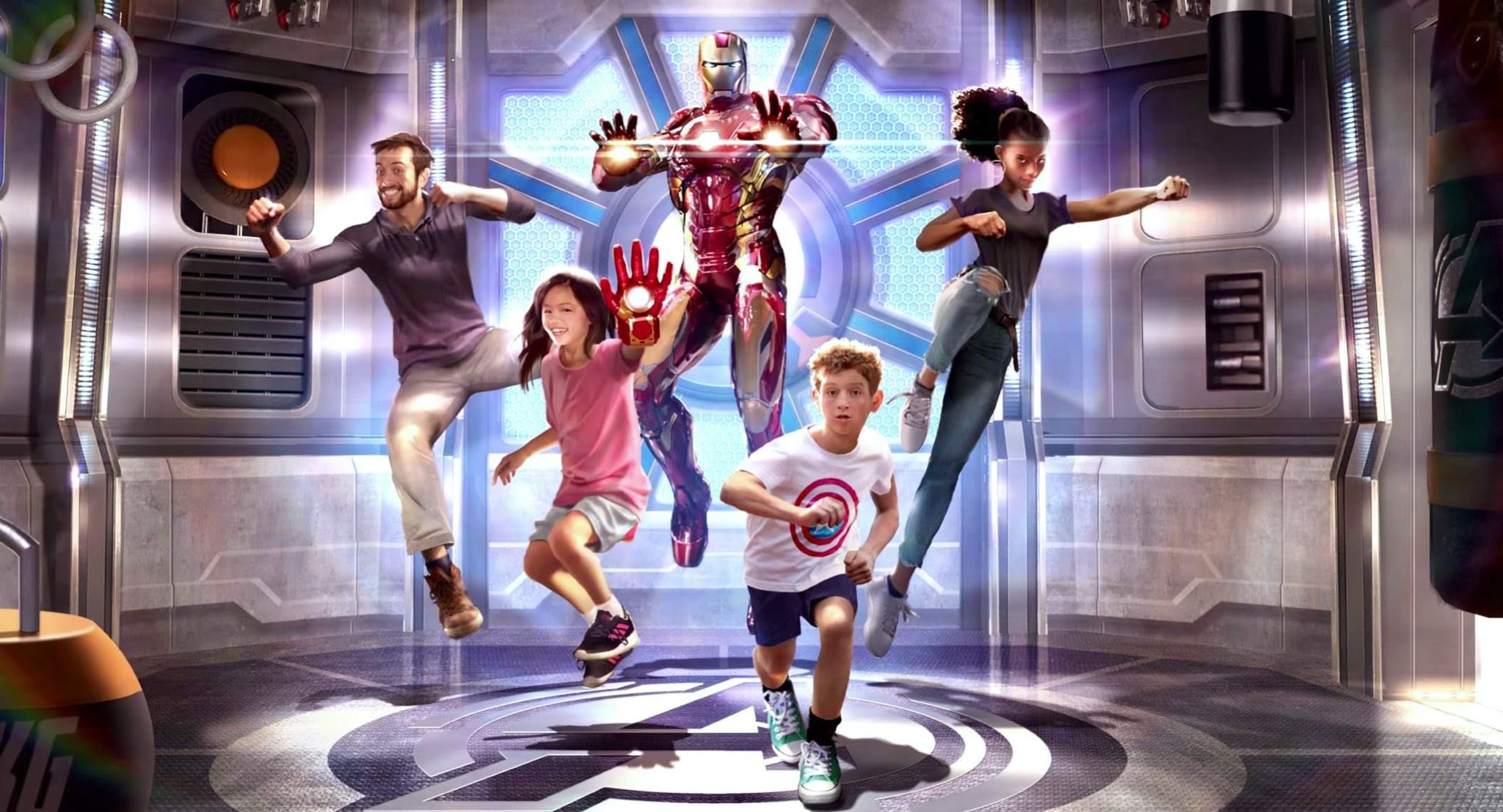 This concept of the Training Center, released by mistake earlier this month, also got more context: the room will be equipped with 27 cameras to create a matrix style freeze frame video of the Guests and the heroes! Cool idea.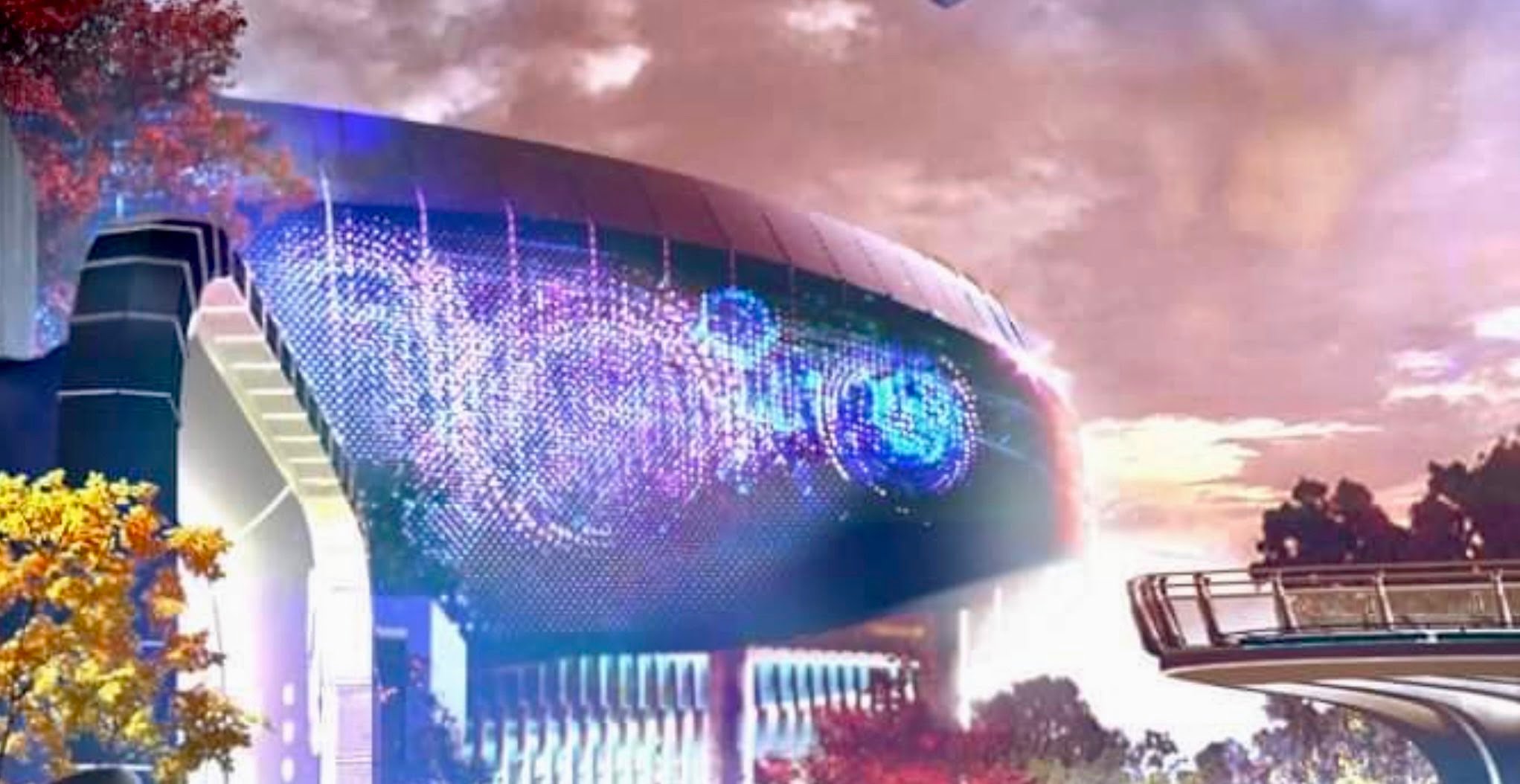 On the new concept art we also see FRIDAY in action – and learn that she's gonna be able to interact live with Guests, Heroes and also make announcements for the land. Another pretty cool idea.
Restaurants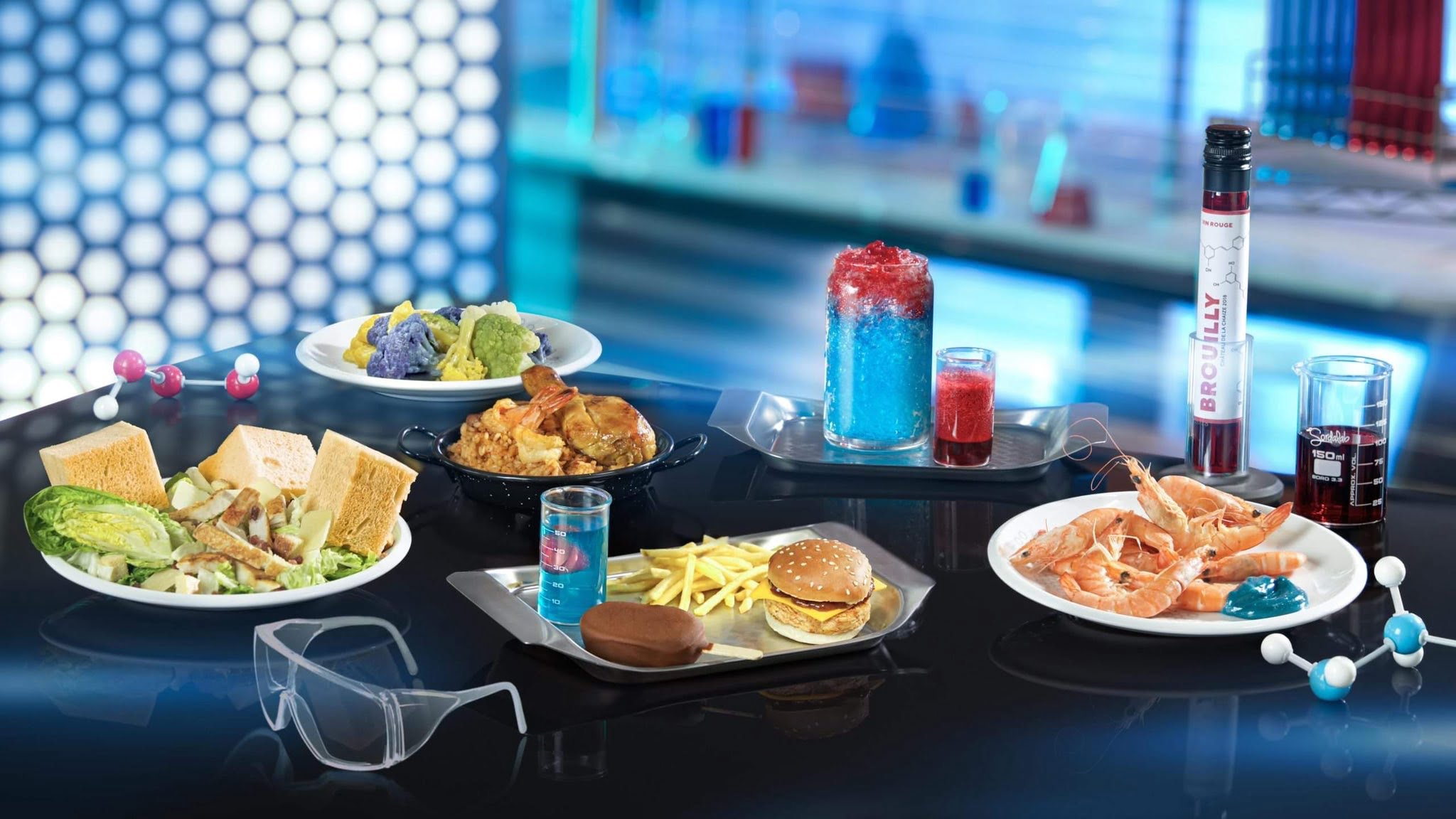 Food and drinks were revealed for PYM Kitchen which will be a buffet and somehow still feature giant pretzels. It'll also feature beer flights and various small or big items.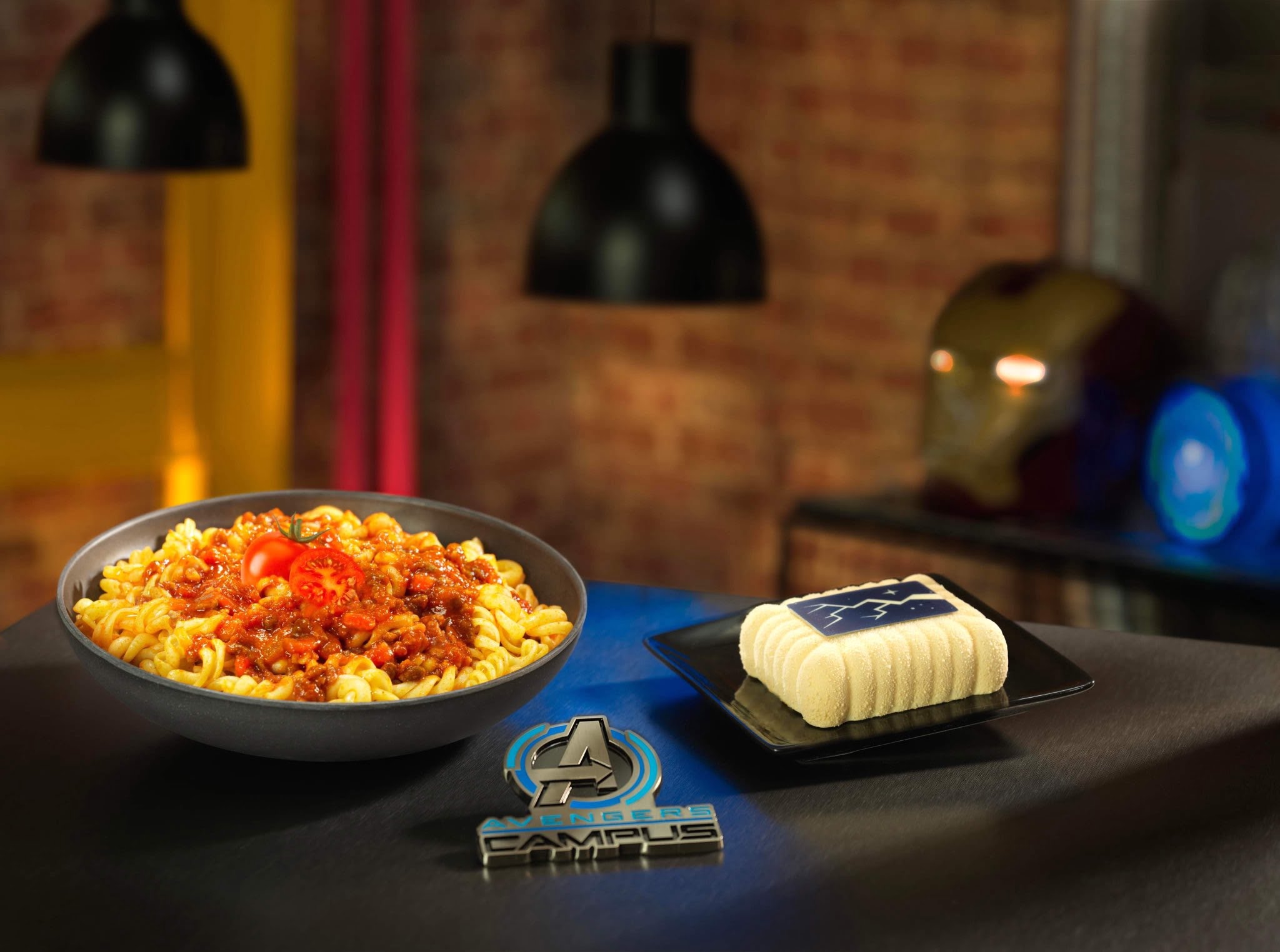 Over at Stark Factory we're talking fresh pizza, fresh pasta and salads for the land's quick service. It all looks pretty decent – let's see what we get in practice.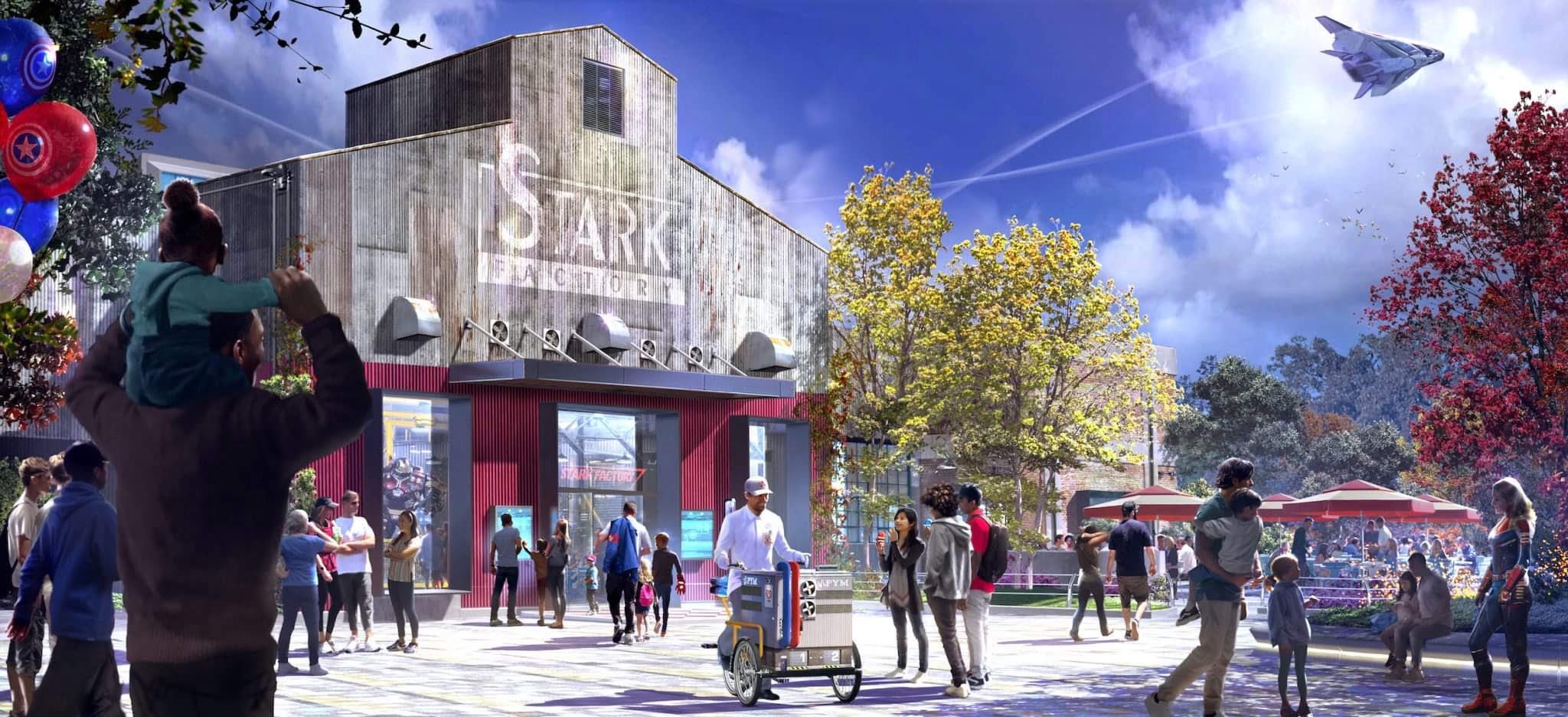 Another concept was released for the Stark Factory and surrounding areas as well as more information about the other eateries we can expect from the land:
WEB – Worldwide Eating Brigade: Asian noodles & coconut balls.
FAN-tastic Food Truck: NY style hot dogs, Vegan sausages, Cheesecake on a stick.
Cafe des Cascadeurs returns as "Super Diner": Reuben sandwiches as take away only.
Photos and Videos
A CGI Iron man Animatronic announced the date on the above stunning video.
Imagineer Beth Clapperton took us on a tour of the land and also passed on a message from Tom Holland and Brie Larson who will both reprise their roles as super heroes in the land's Attractions!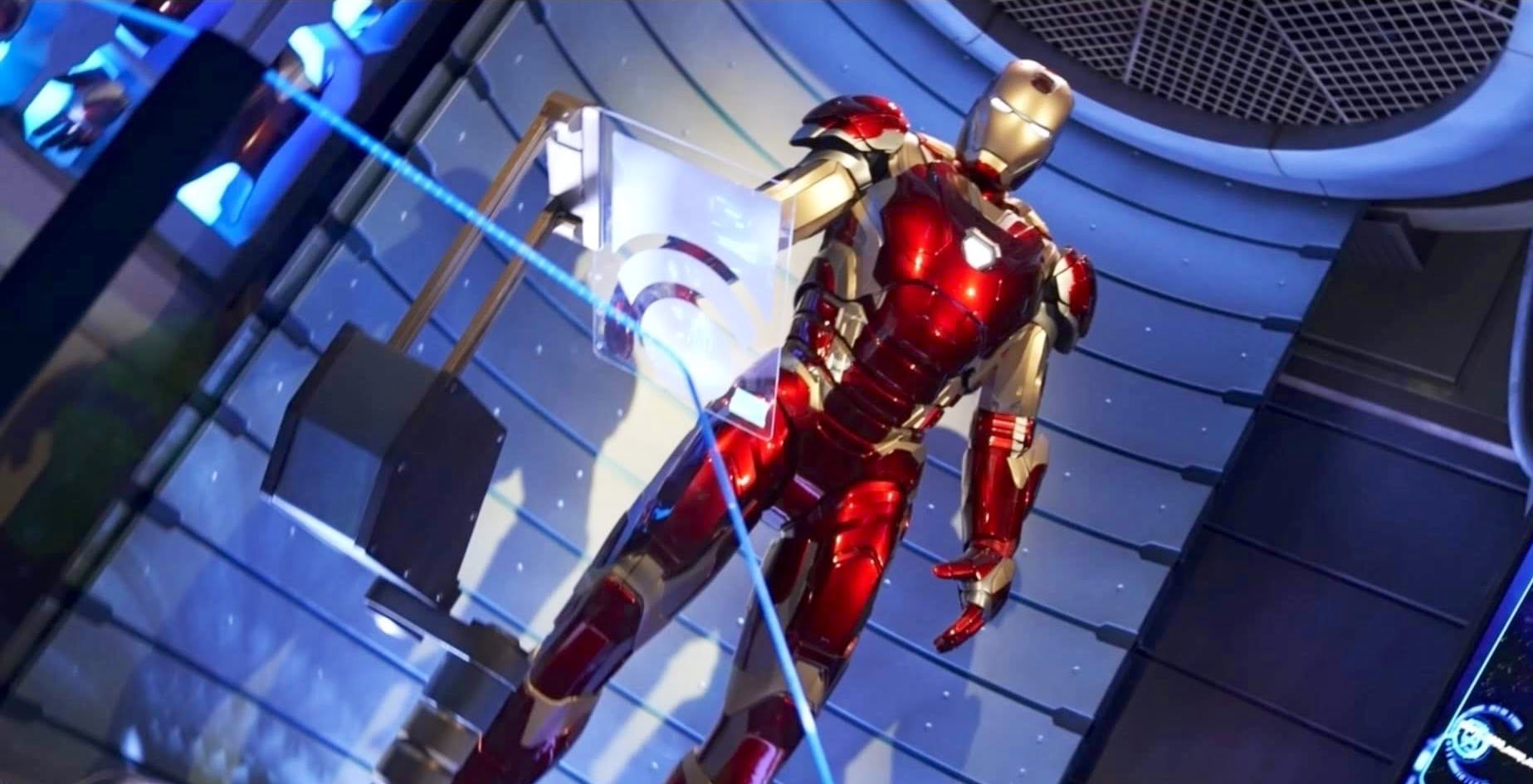 The video also featured these gorgeous shots if the land which looks like it's all coming together!
Merchandise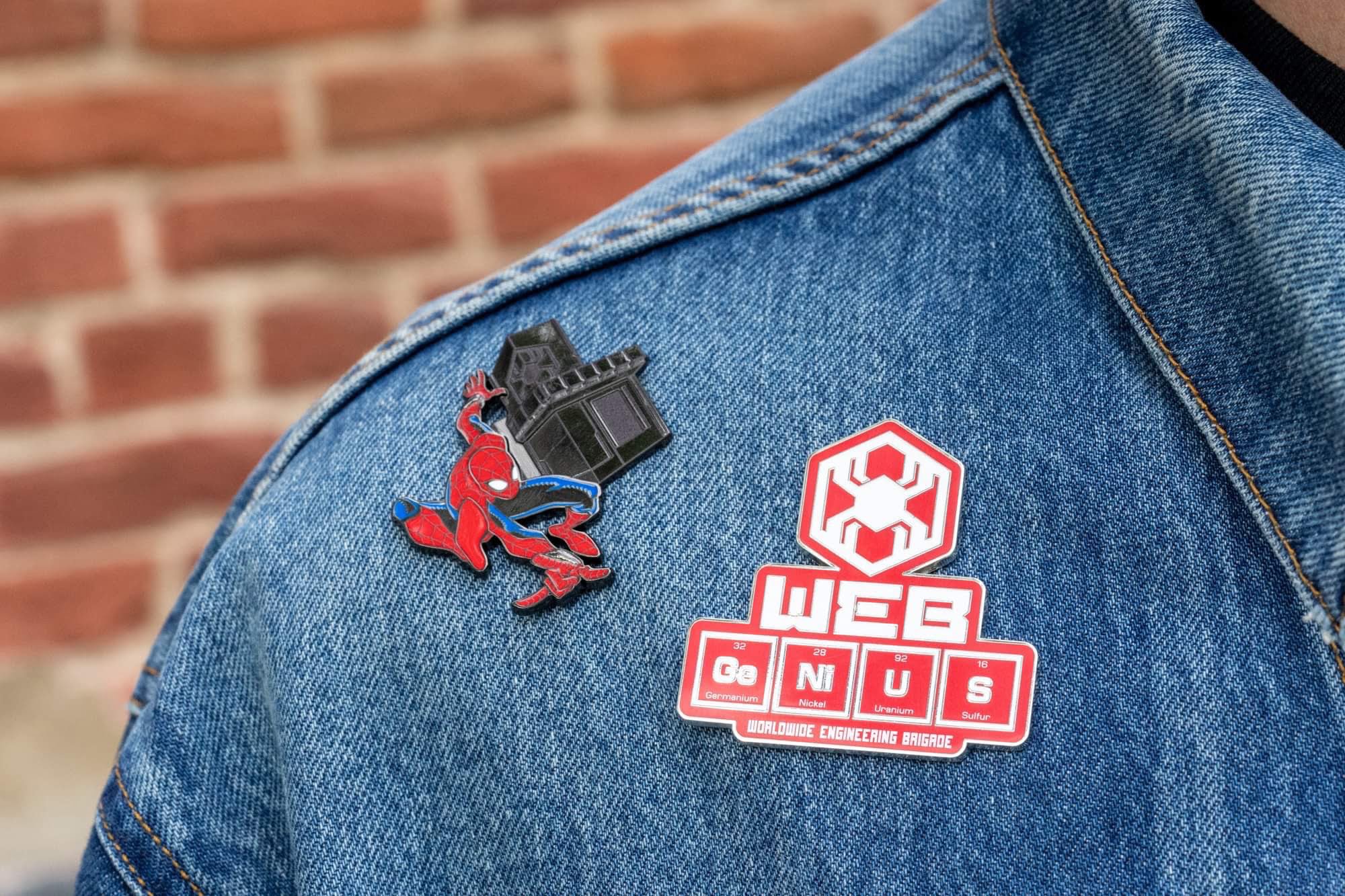 Just a small part of the merchandise Guests will be able to find at "Mission Equipment": clothes, mugs, pins and of course the spider-bots and the power up add ons for Spider-Man W.E.B Adventure!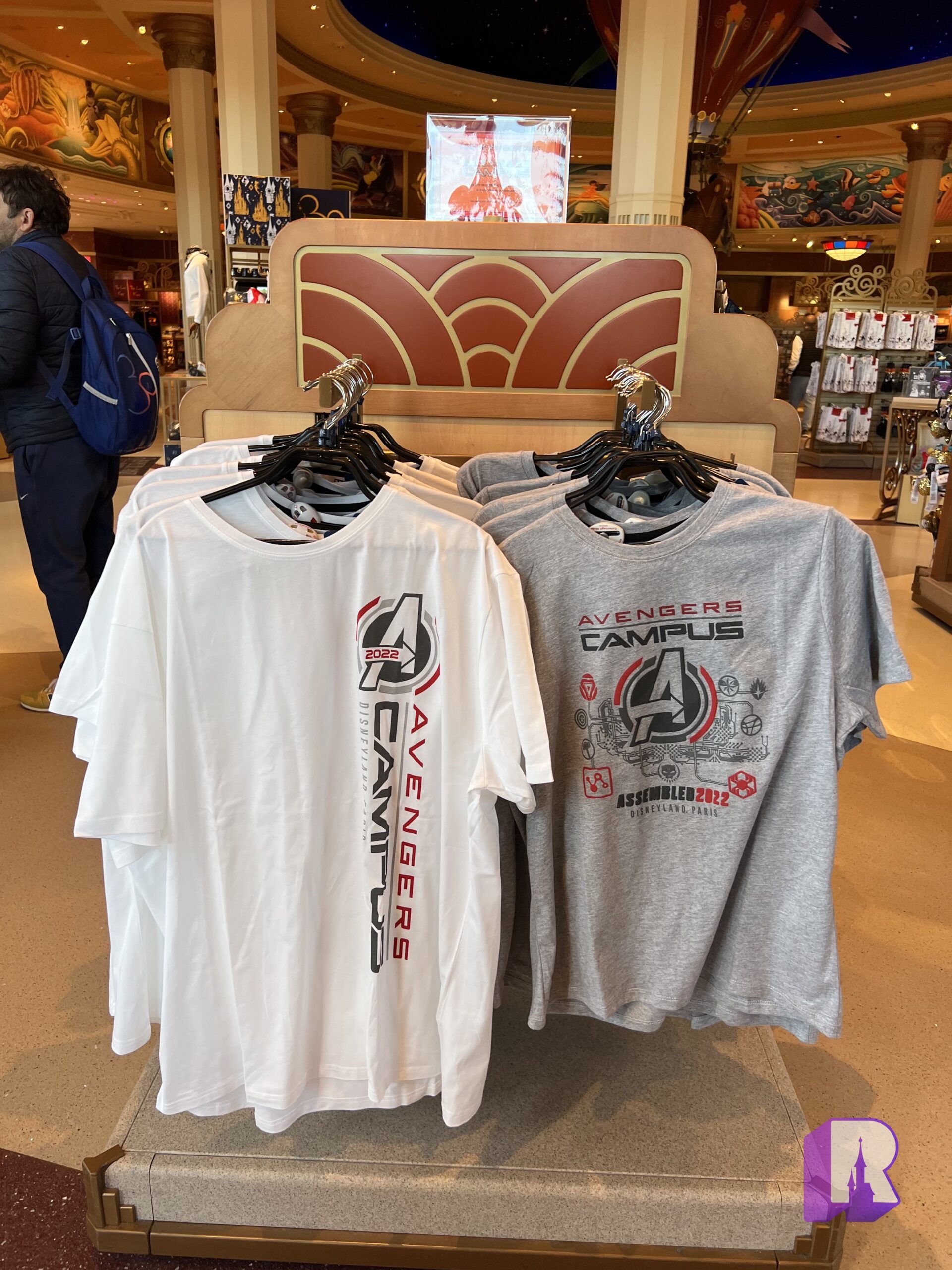 On Saturday Guests could already get a taste of the excitement with the release of 2 "preview" tshirts branded Avengers Campus 2022 (€20)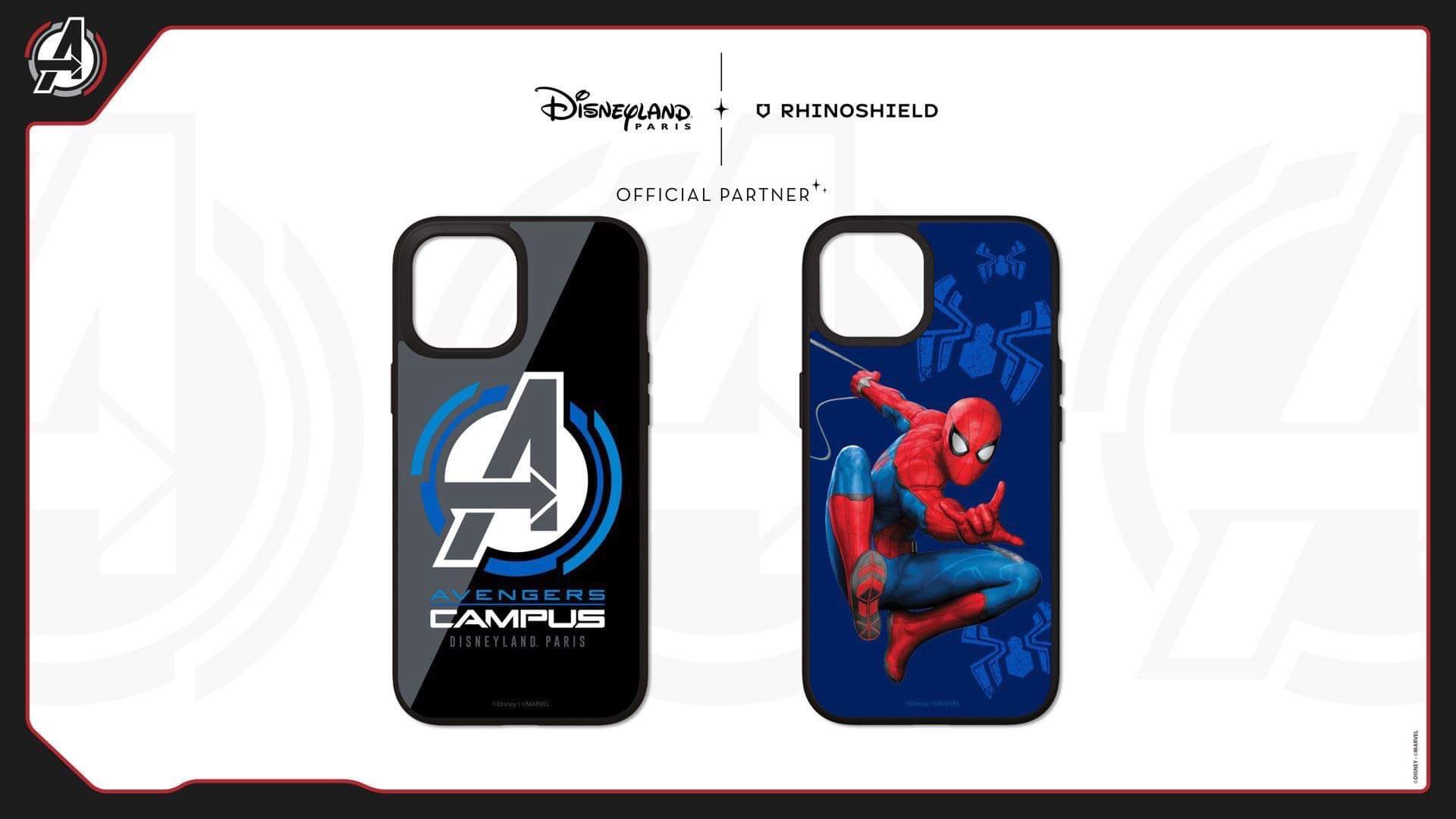 New RhinoShield cases will also be released and one actually has already (€40):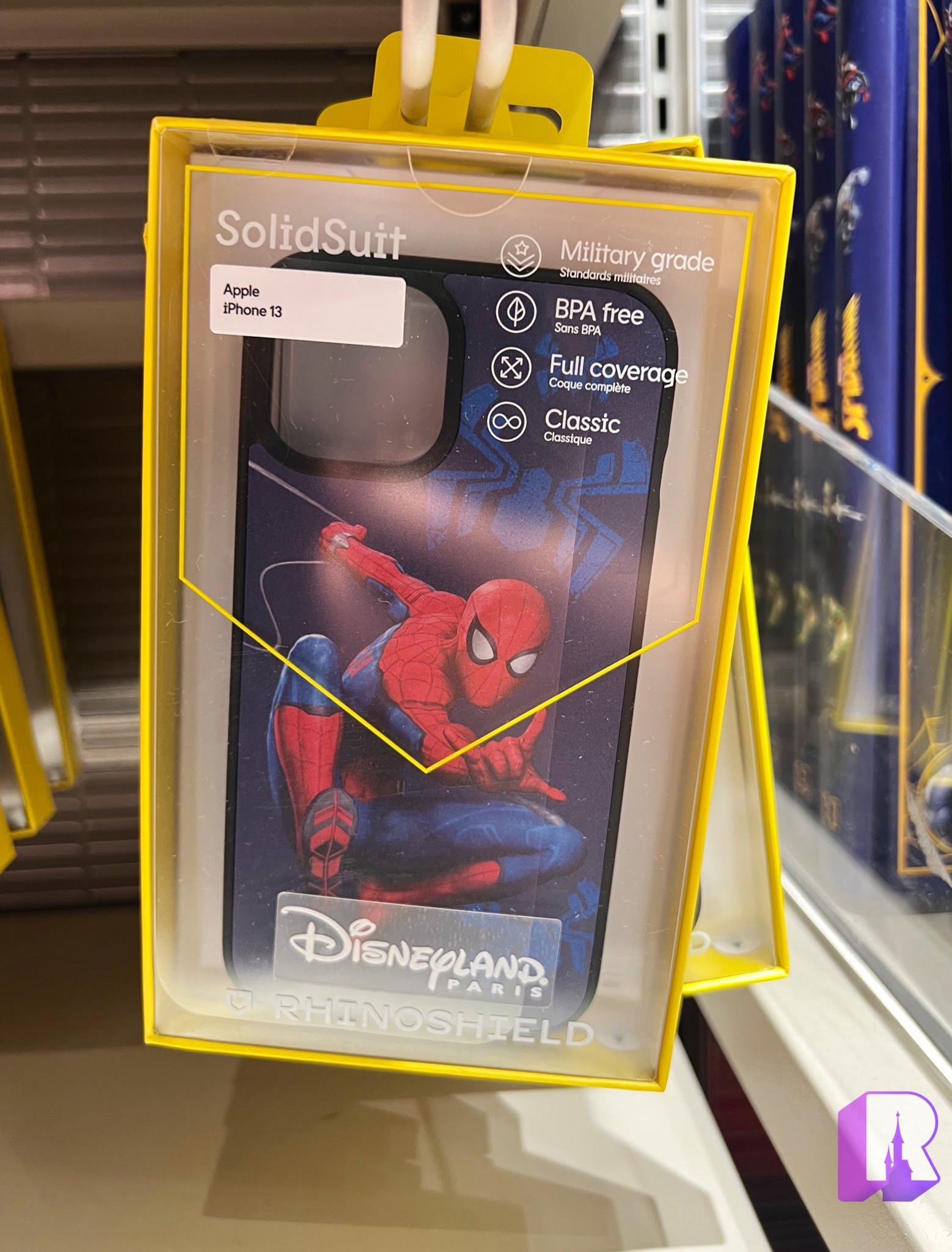 Comic-Con London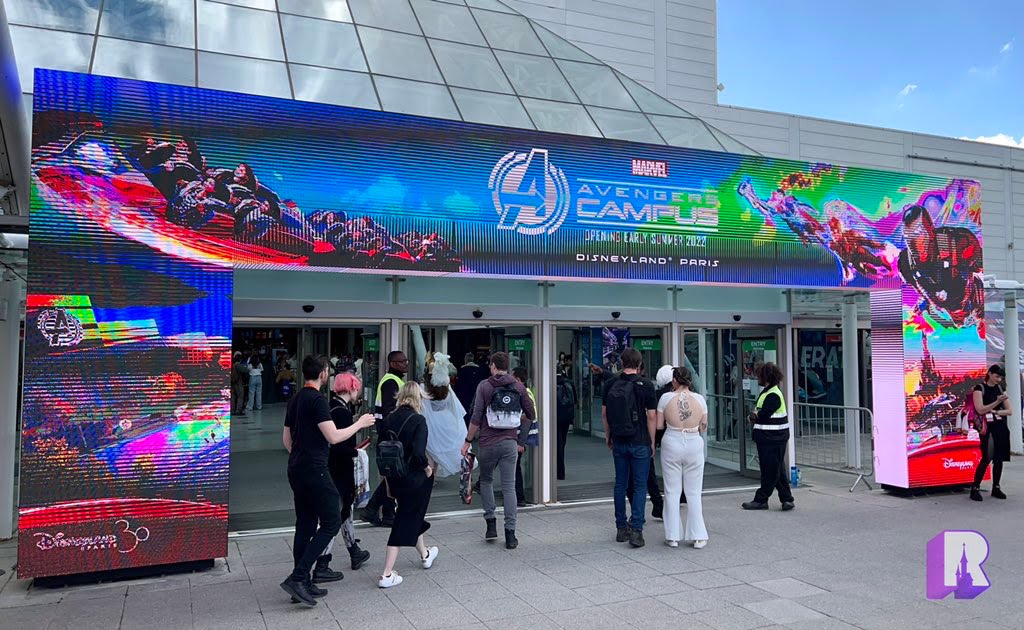 On Saturday we were invited by MCM Comic-Con London to attend a Walt Disney Imagineering Panel featuring all the main designers of the land: Imagineers Scott Drake, John Mauro, Beth Clapperton, Dan Fields, Steve Spiegel and Caroline May who discussed "The Story of Avengers Campus" for a fascinating hour long panel. You can watch the full hour long panel with our exclusive video just above.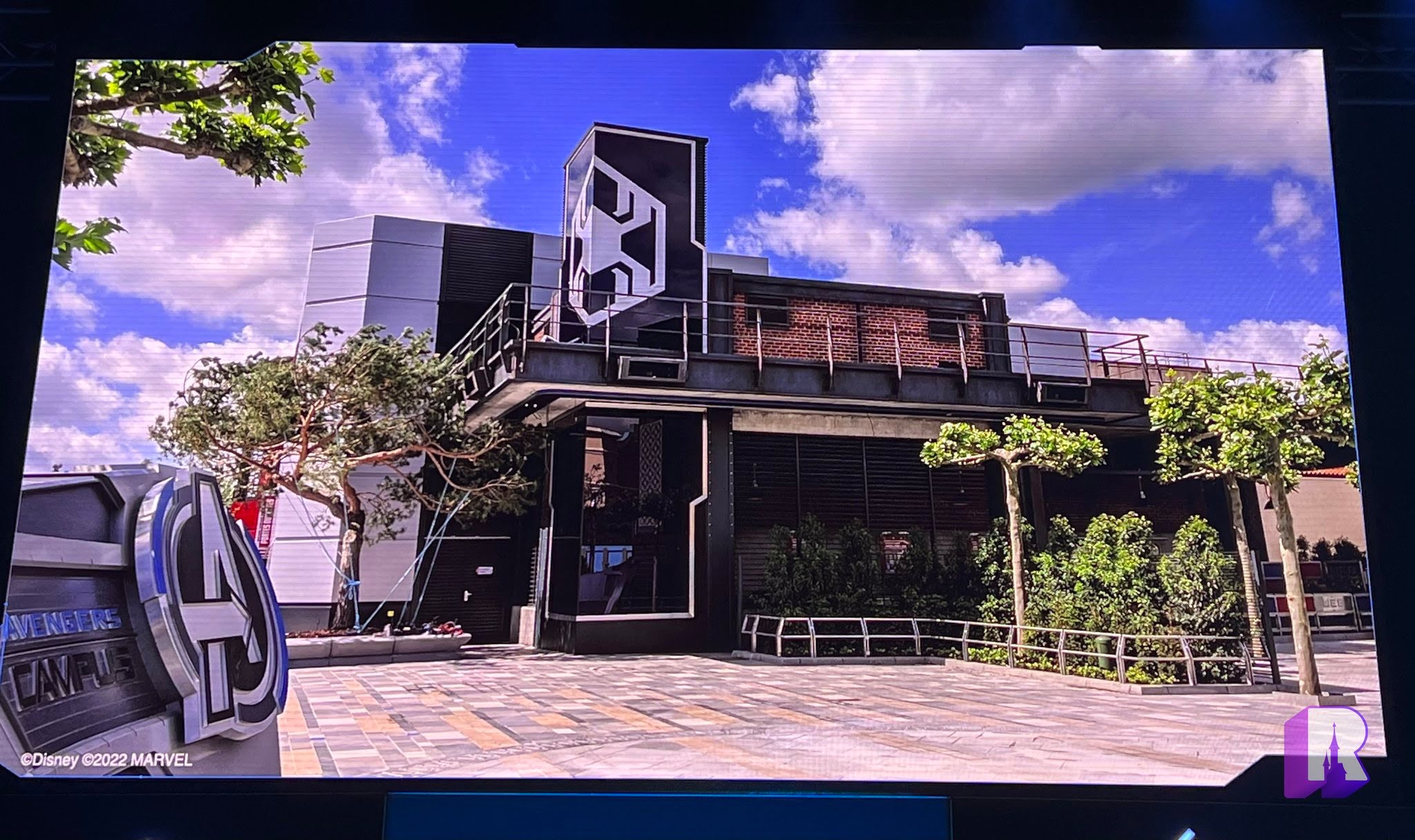 As part of the discussions, the panel showed some brand new photos of the land including both attractions and both restaurants. Looks great!
More details about the storyline of "Flight Force" were also revealed. Looks like the heroes will need us – a lot!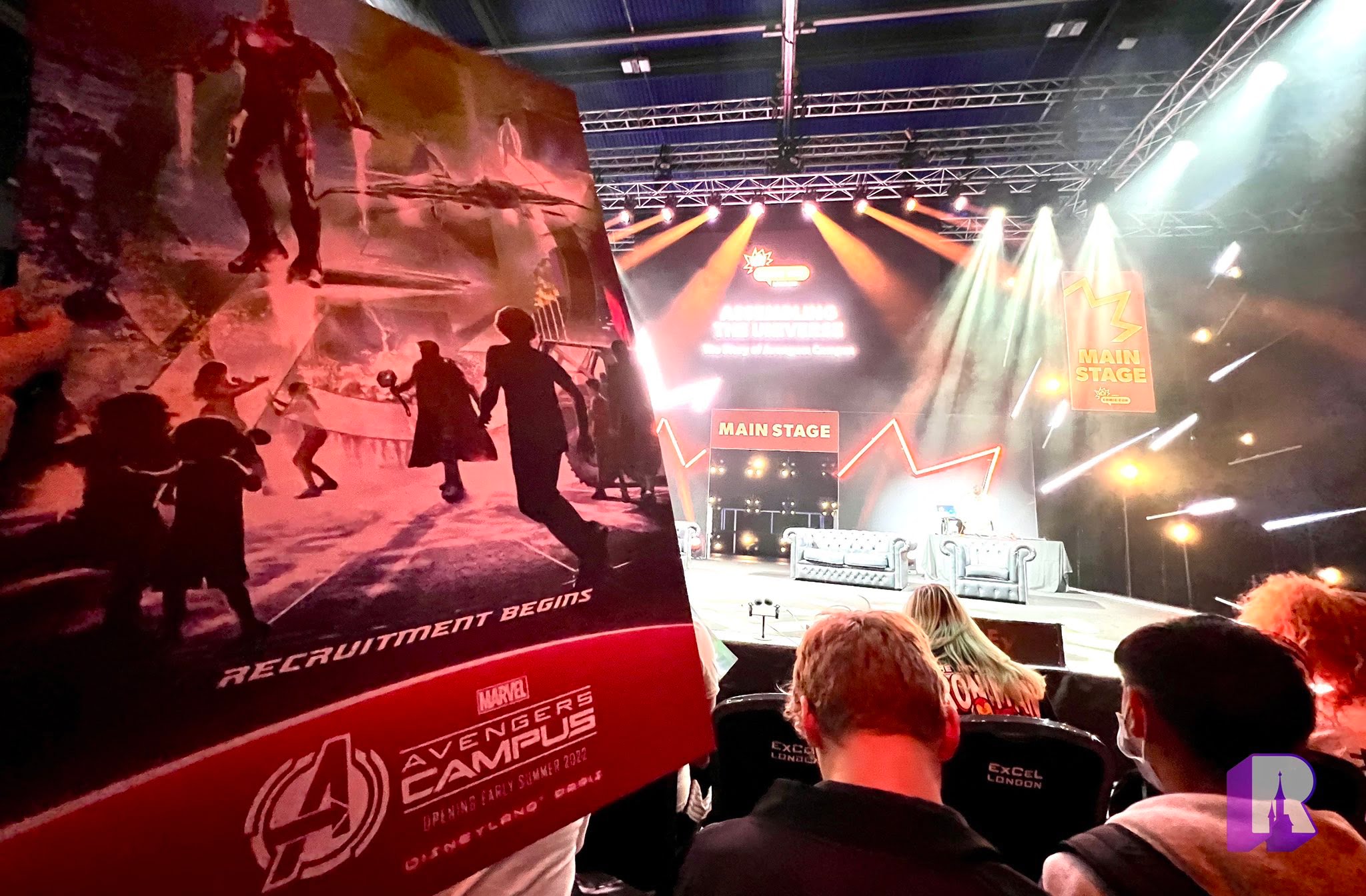 Guests were gifted these cool posters upon entering the room. Our thanks to the team at Comic-Con for having us! Check out all their events at @MCMComicCon.
On The Ground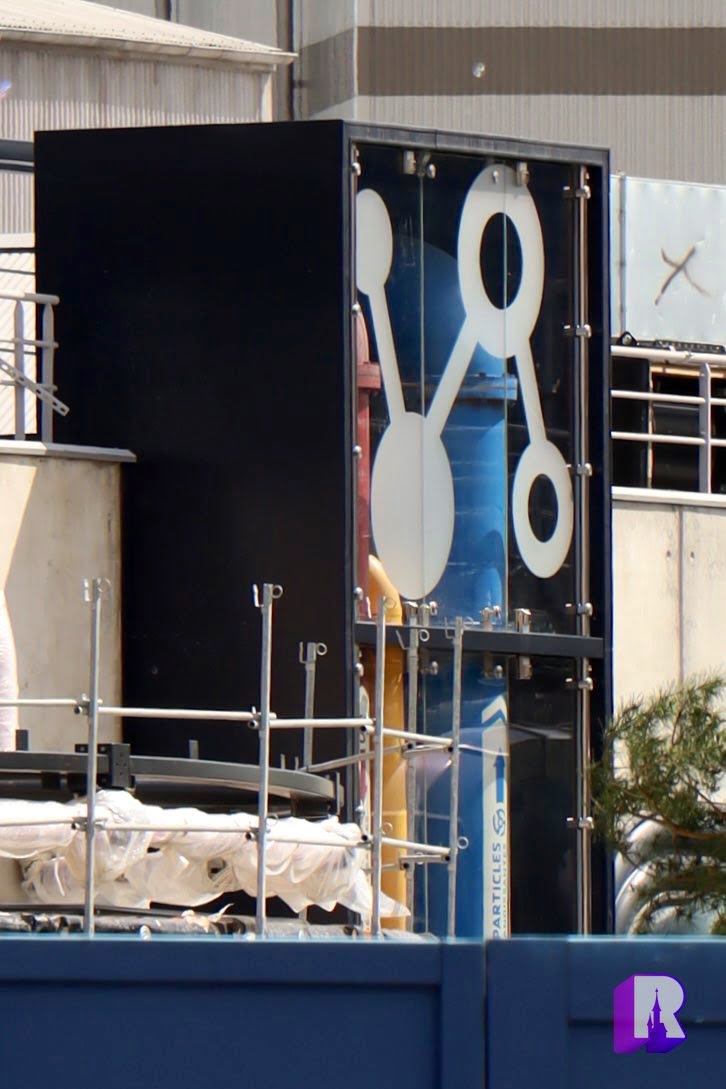 Of course we continue to check on progress on the ground where most of the structures are down the the final details. Lighting continues to be installed as well with the retractable show lights.
Refurbishments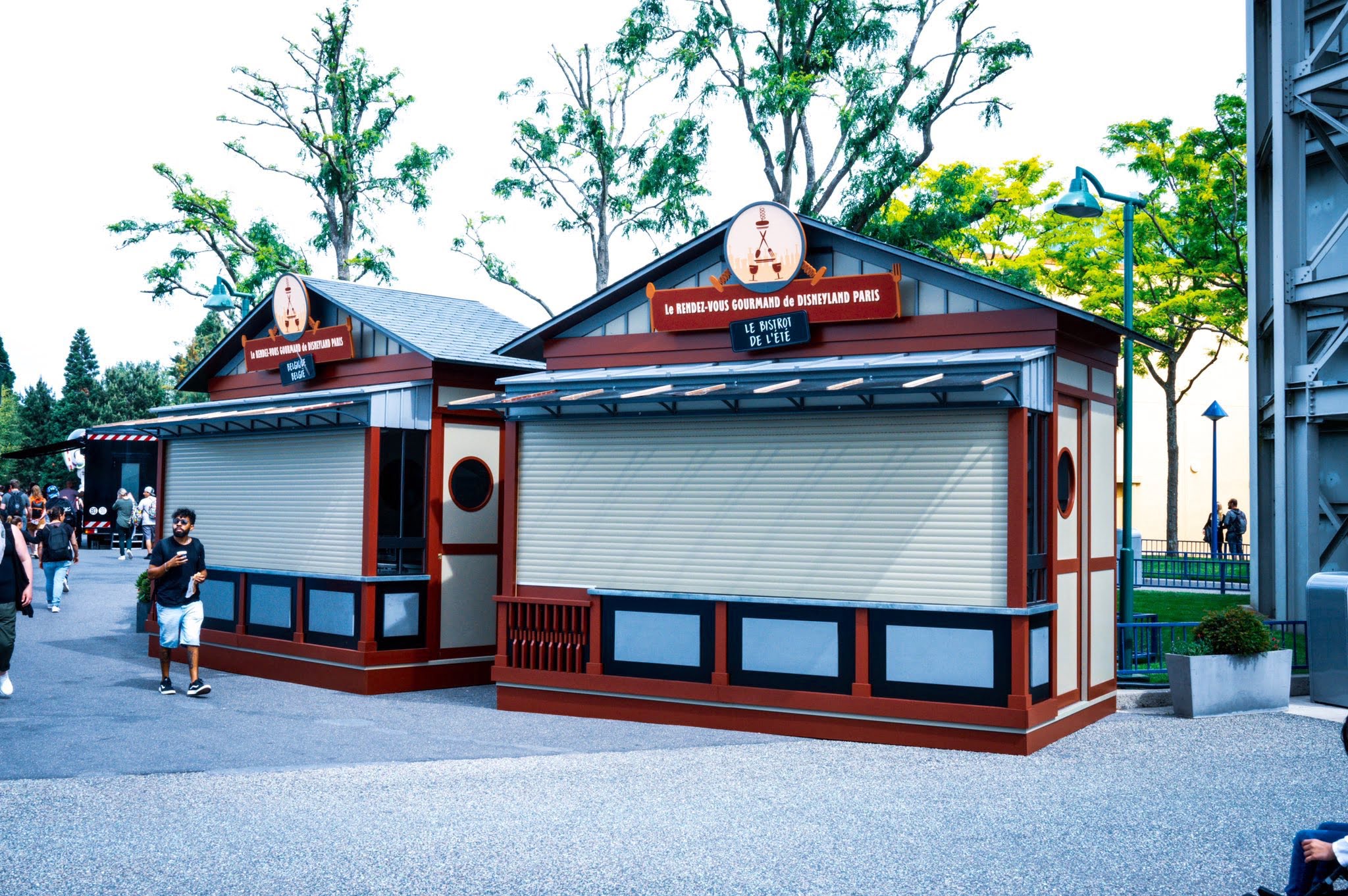 We start at Walt Disney Studios Park where more "Rendez Vous Gourmand" chalets have arrived , themed to various countries! Signage is also here.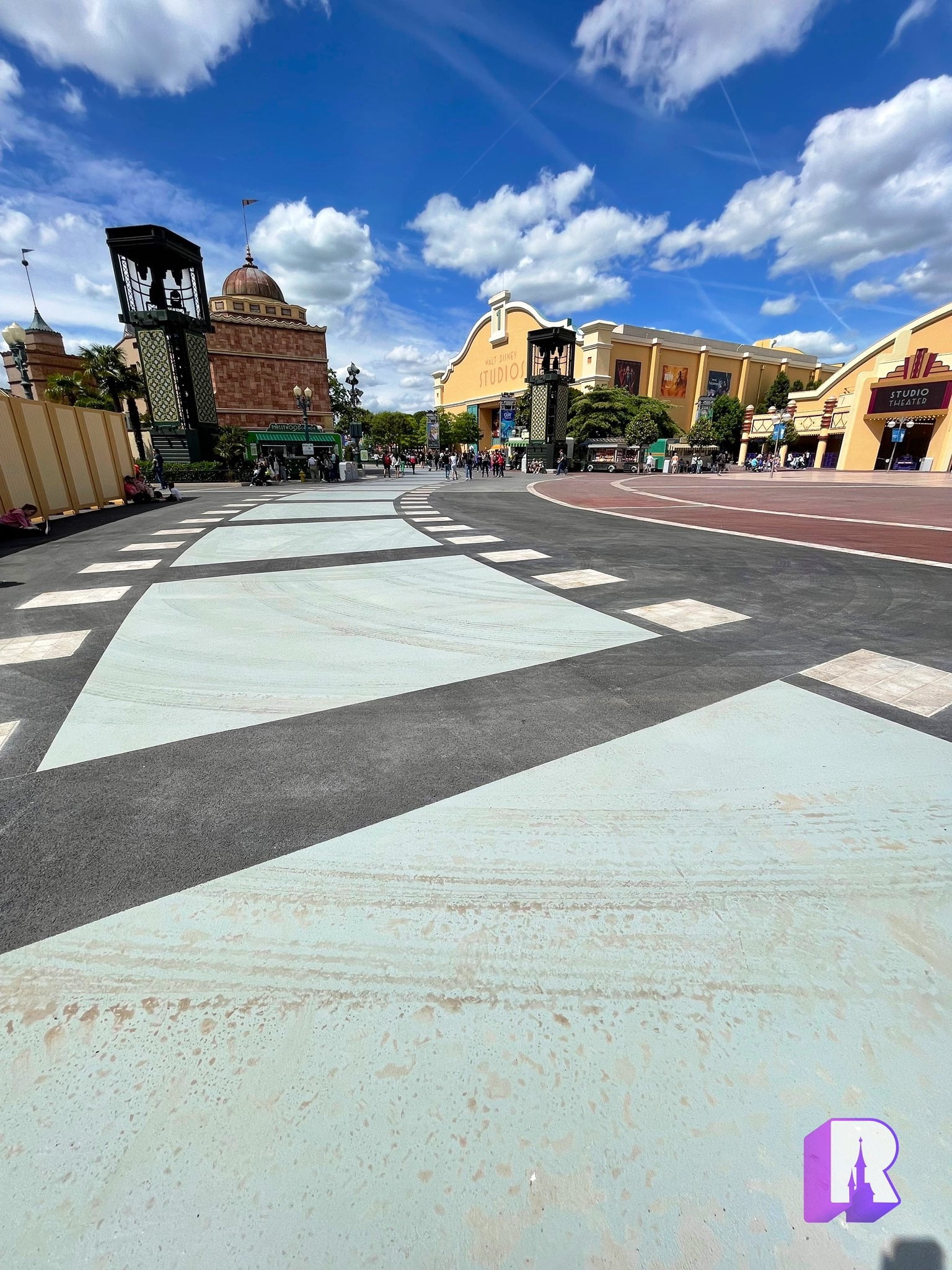 In Production Courtyard, walls have moved to revealing the newly resurfaced road (it's been power washed since) and nearby, the queue for Stitch Live was also repainted. It's gonna take a LOT to make that horrific plaza look decent for the opening of Avengers Campus. Good luck!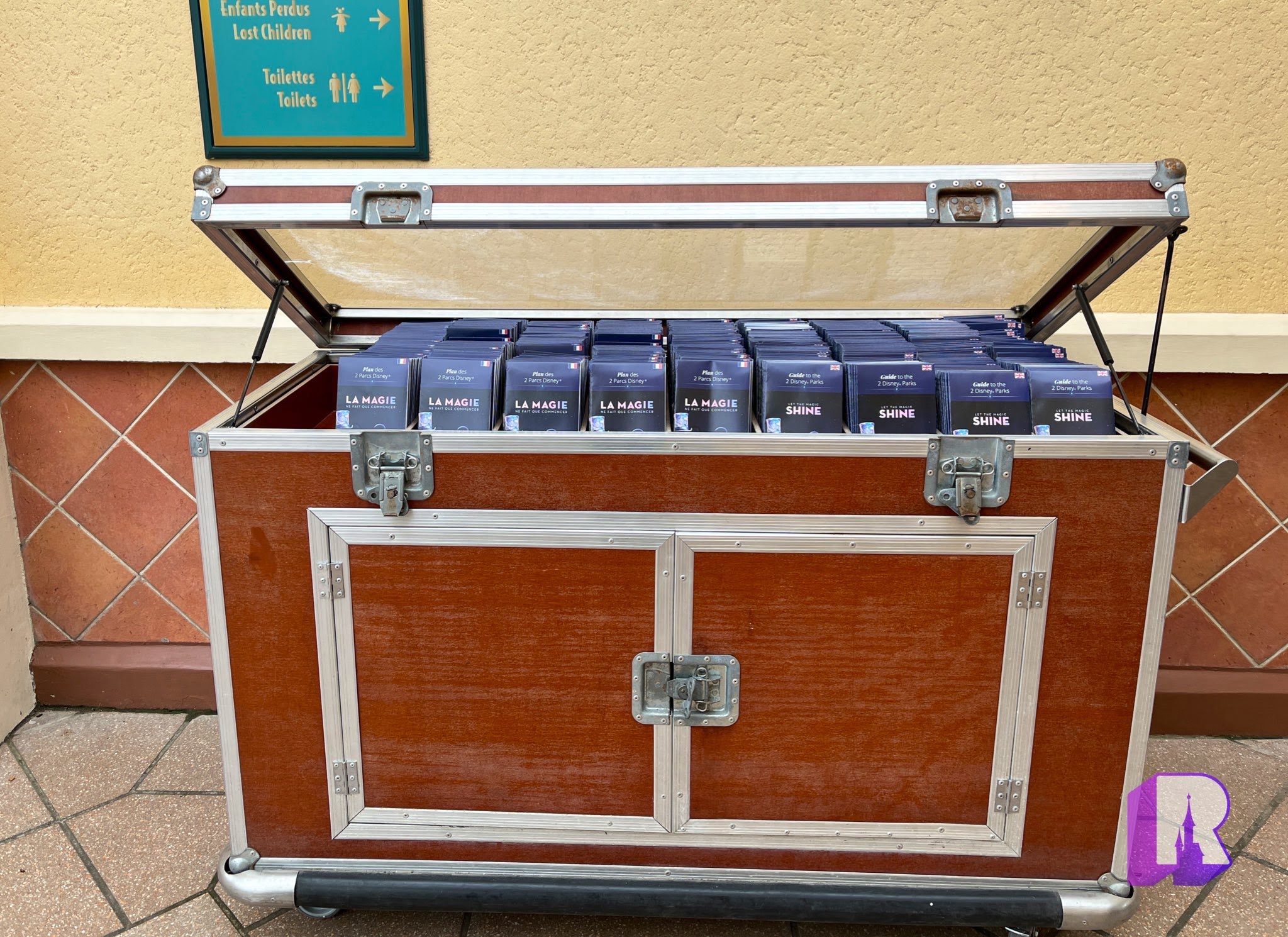 In Front Lot, paper maps are back as a self service !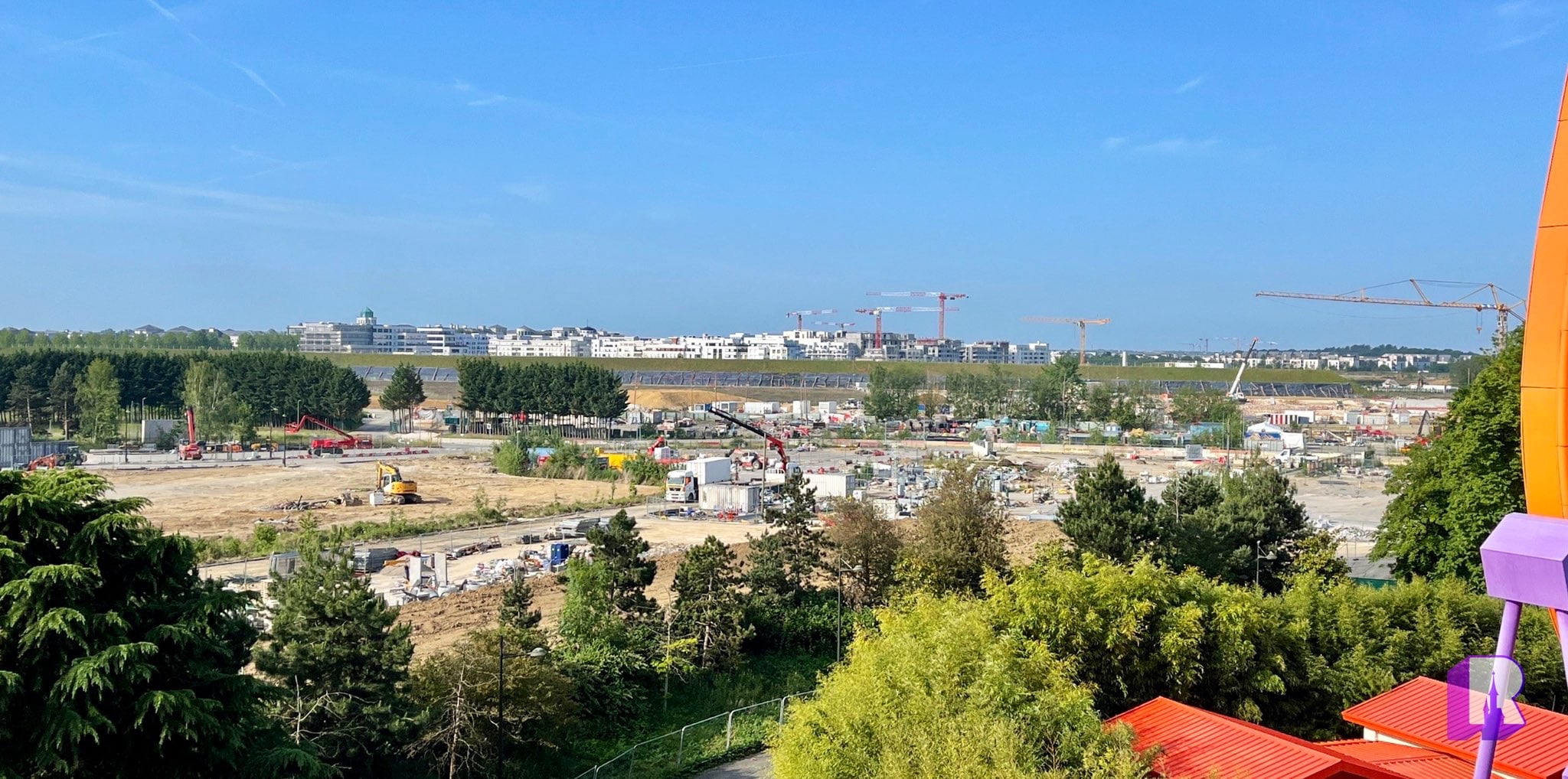 And we took a look from Parachute Drop at "The Next Frontier" aka the lake and Frozen Land construction. Not a ton to see yet but things are definitely underway.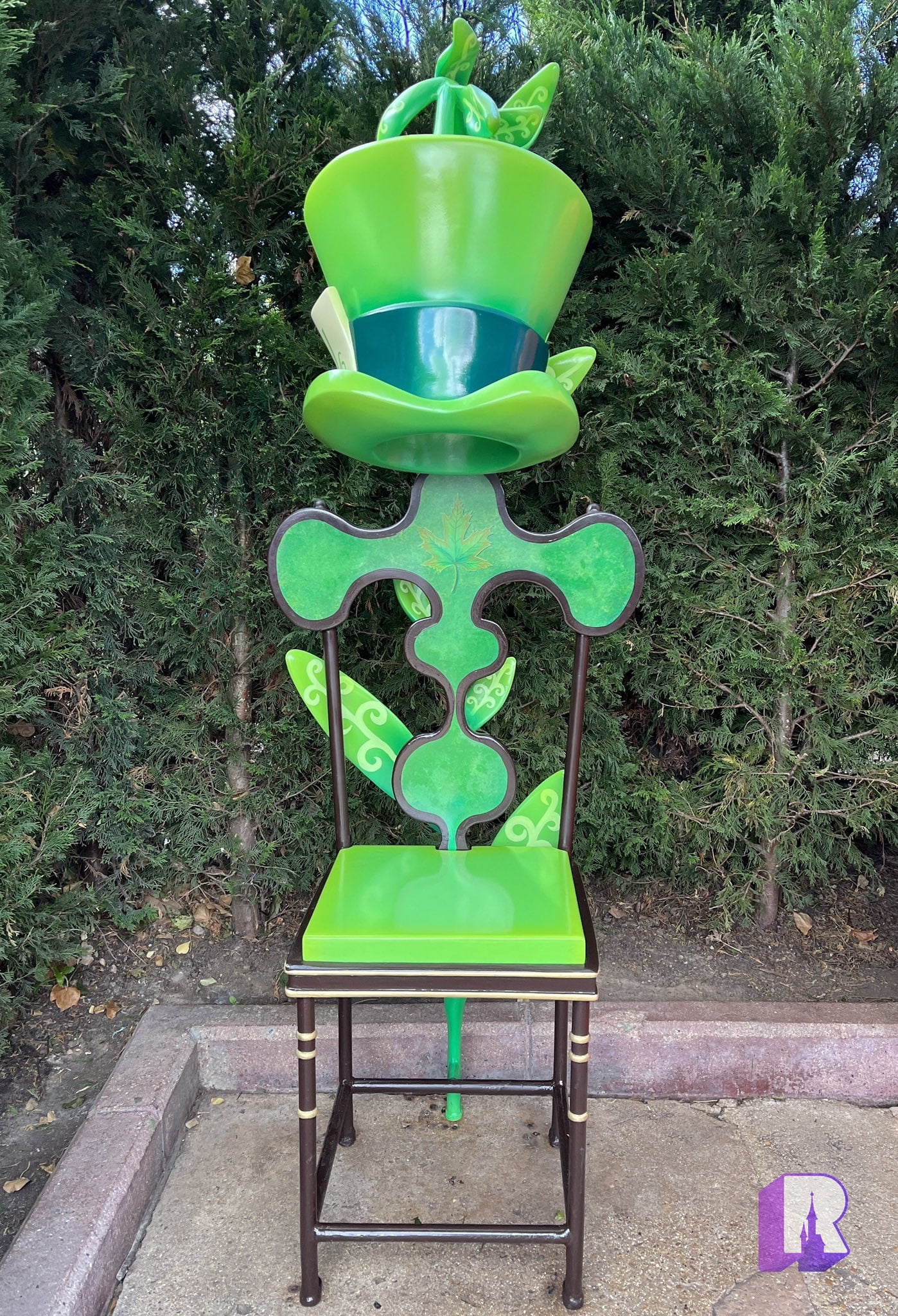 Moving on to Disneyland Park, the chairs of the Alice's Curious Labyrinth photo location have returned and they look great!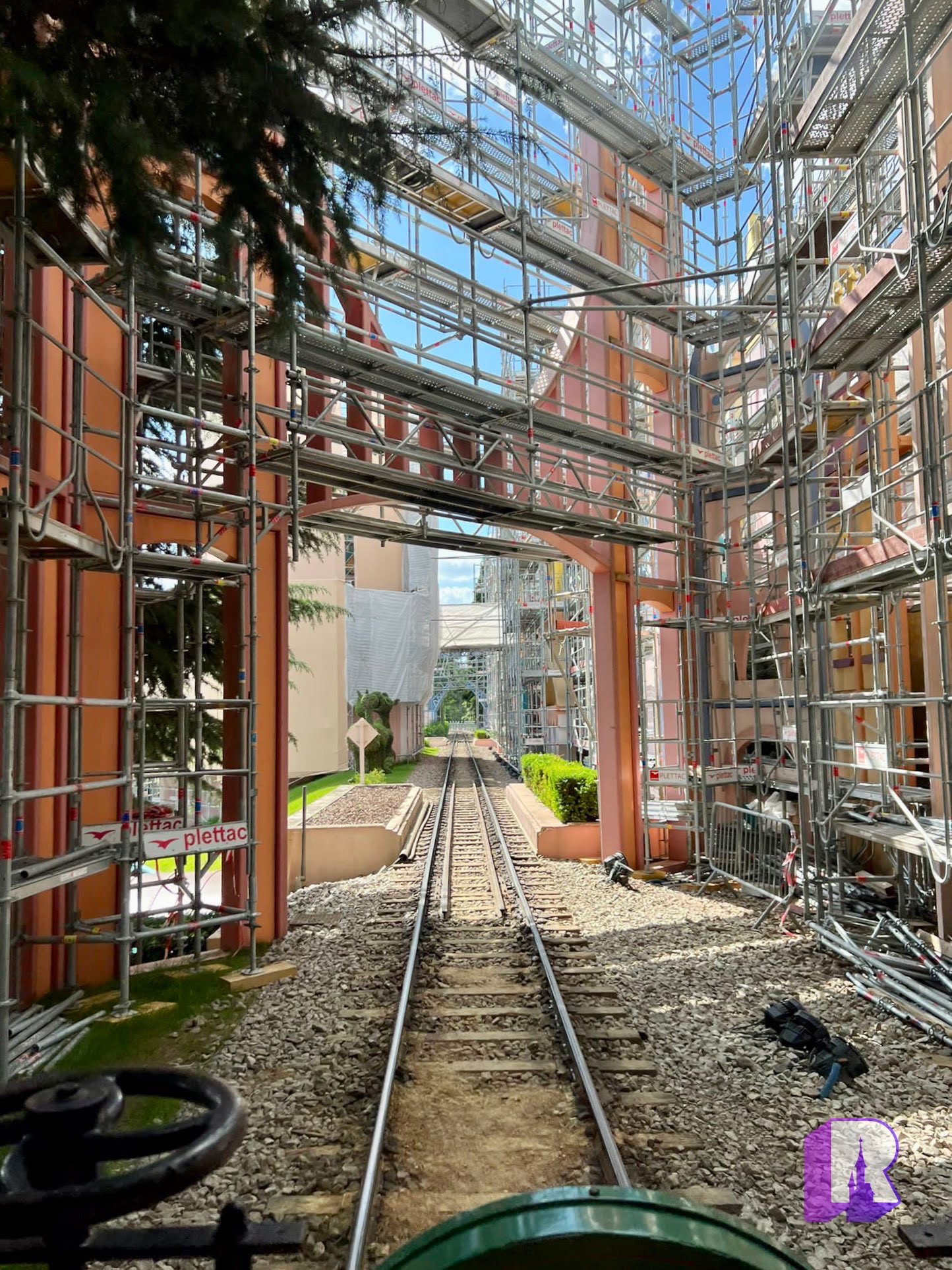 An impressive look at the "it's a small world" refurbishments from the Disneyland Railroad.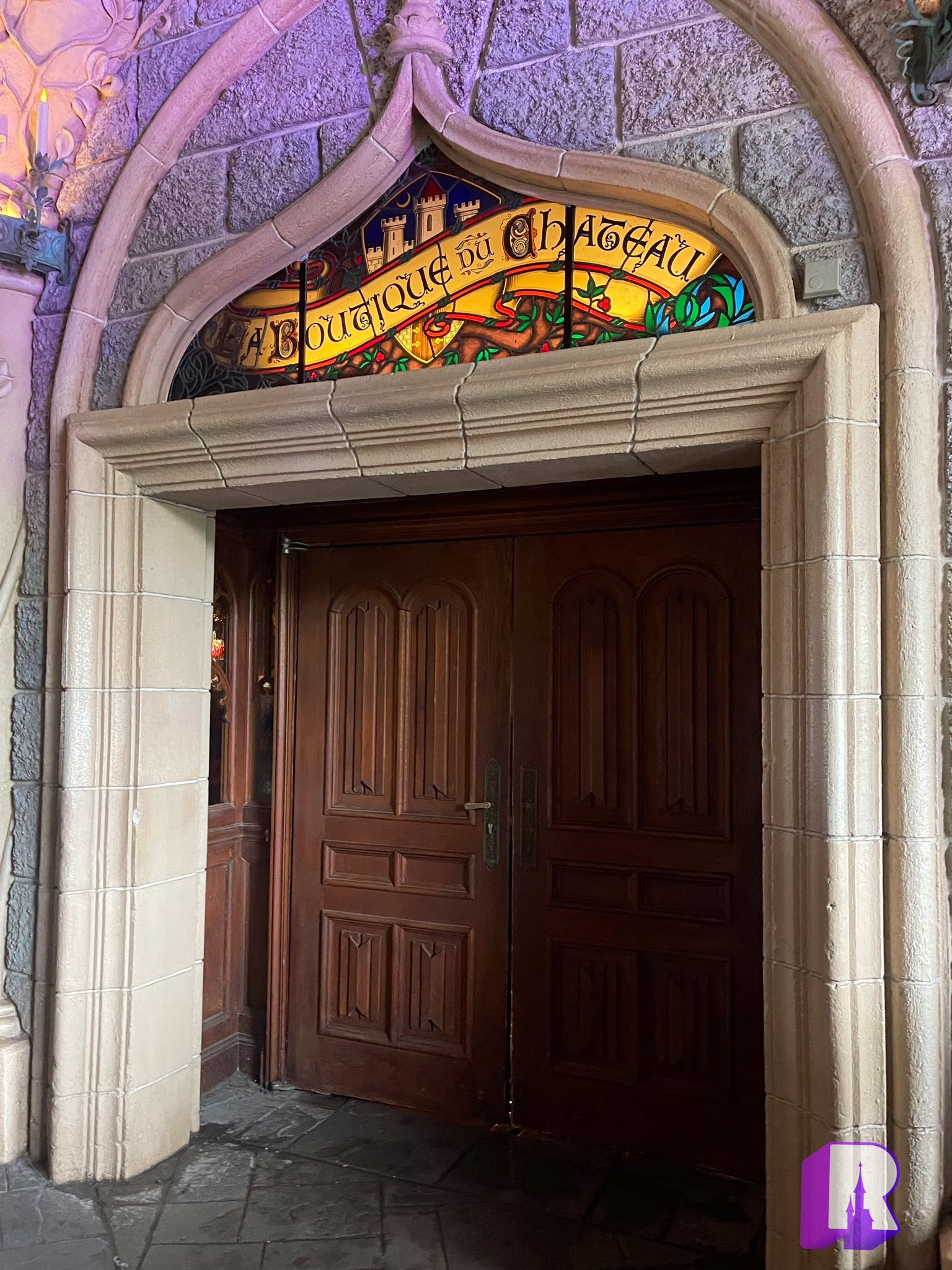 La Boutique du Château was closed on some days. It seems the water leaks issues are not fully resolved yet.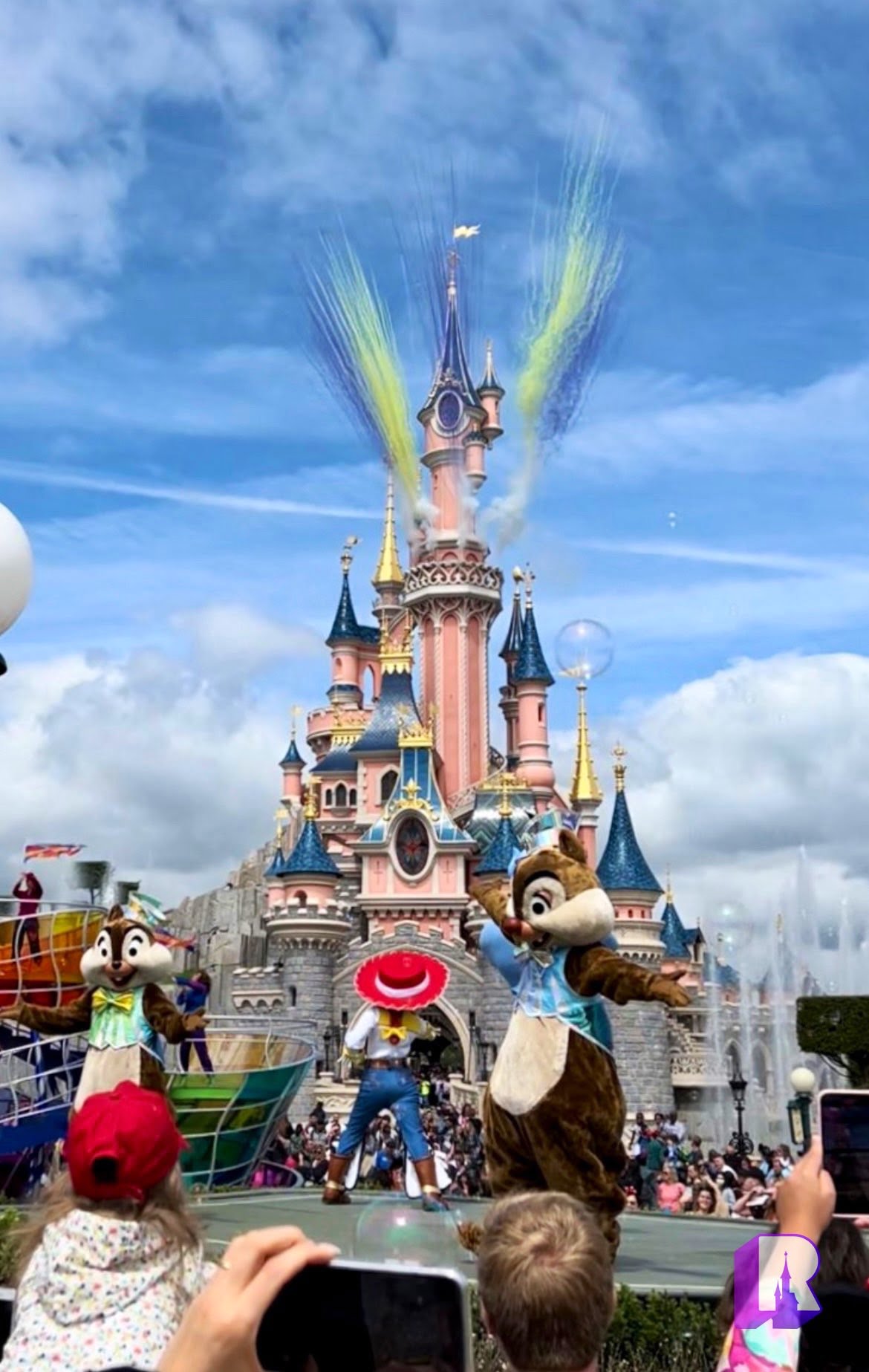 "Jungle Book Jive" style colorful smoke effects were added during "Dream… and Shine Brighter"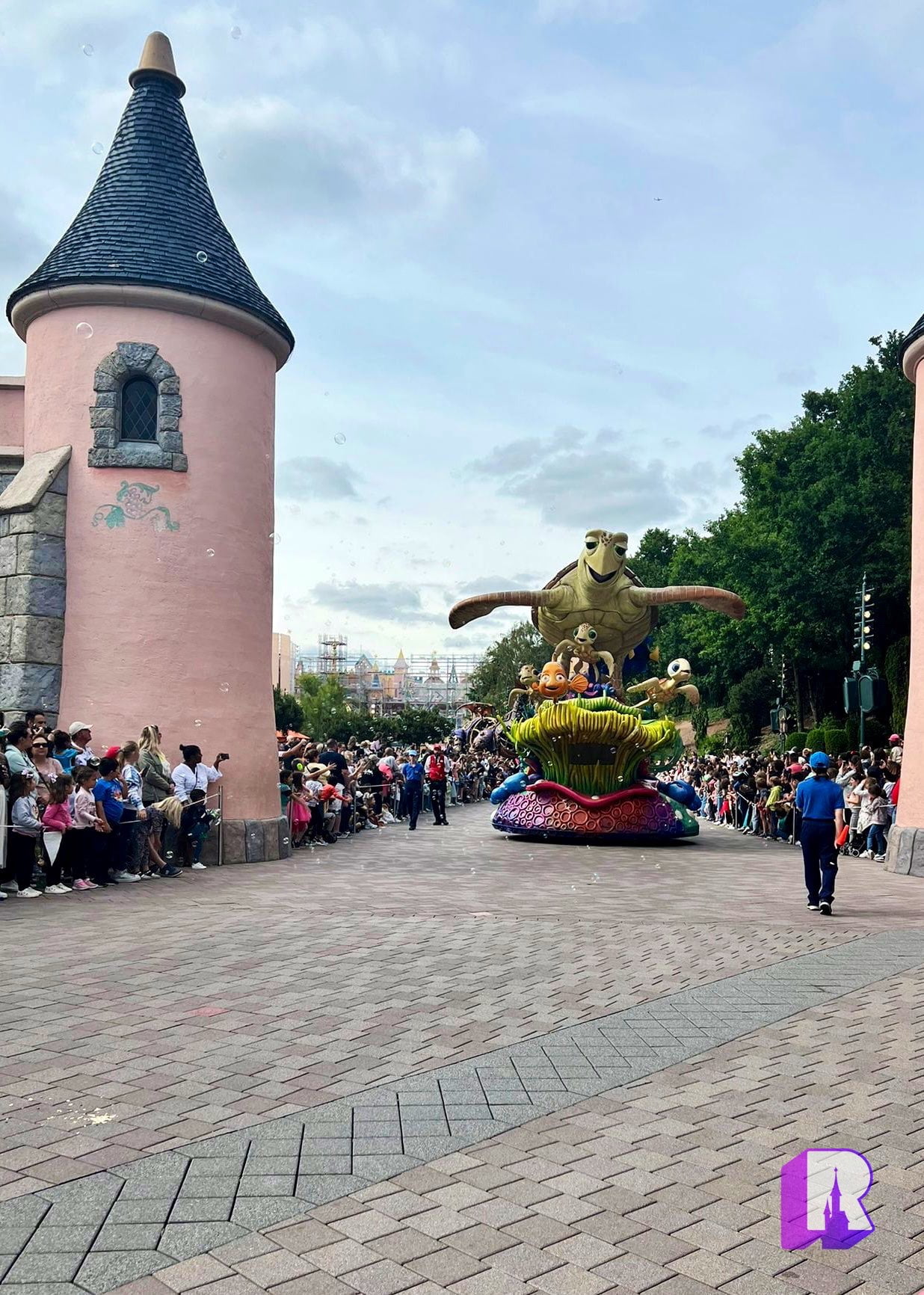 However Disney Stars on Parade looks a bit sad lately with a lot of performers missing. There is clearly some kind of recruiting issue.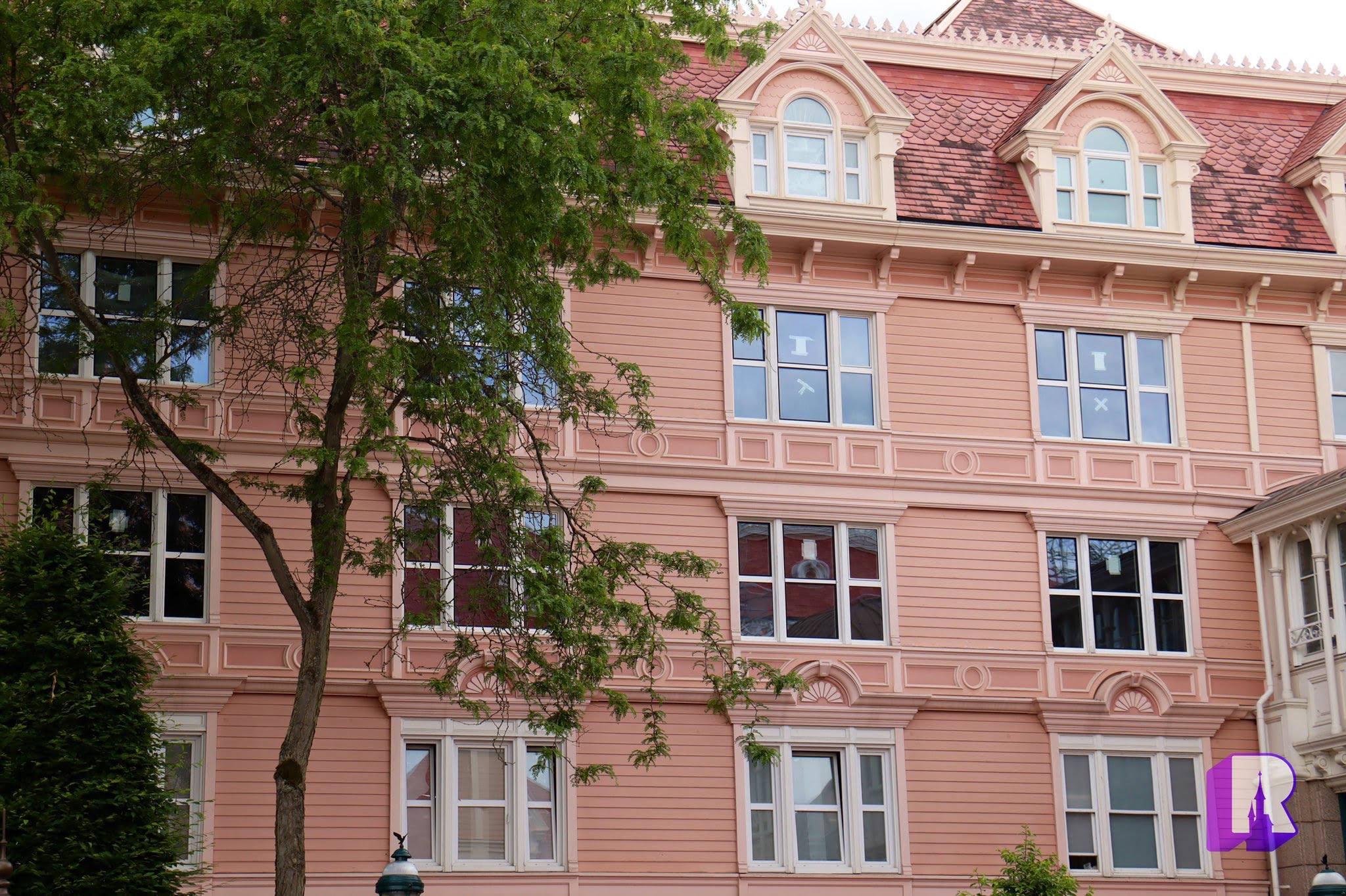 Our check on the Disneyland Hotel of course where works continue on the roofs and facades including new windows.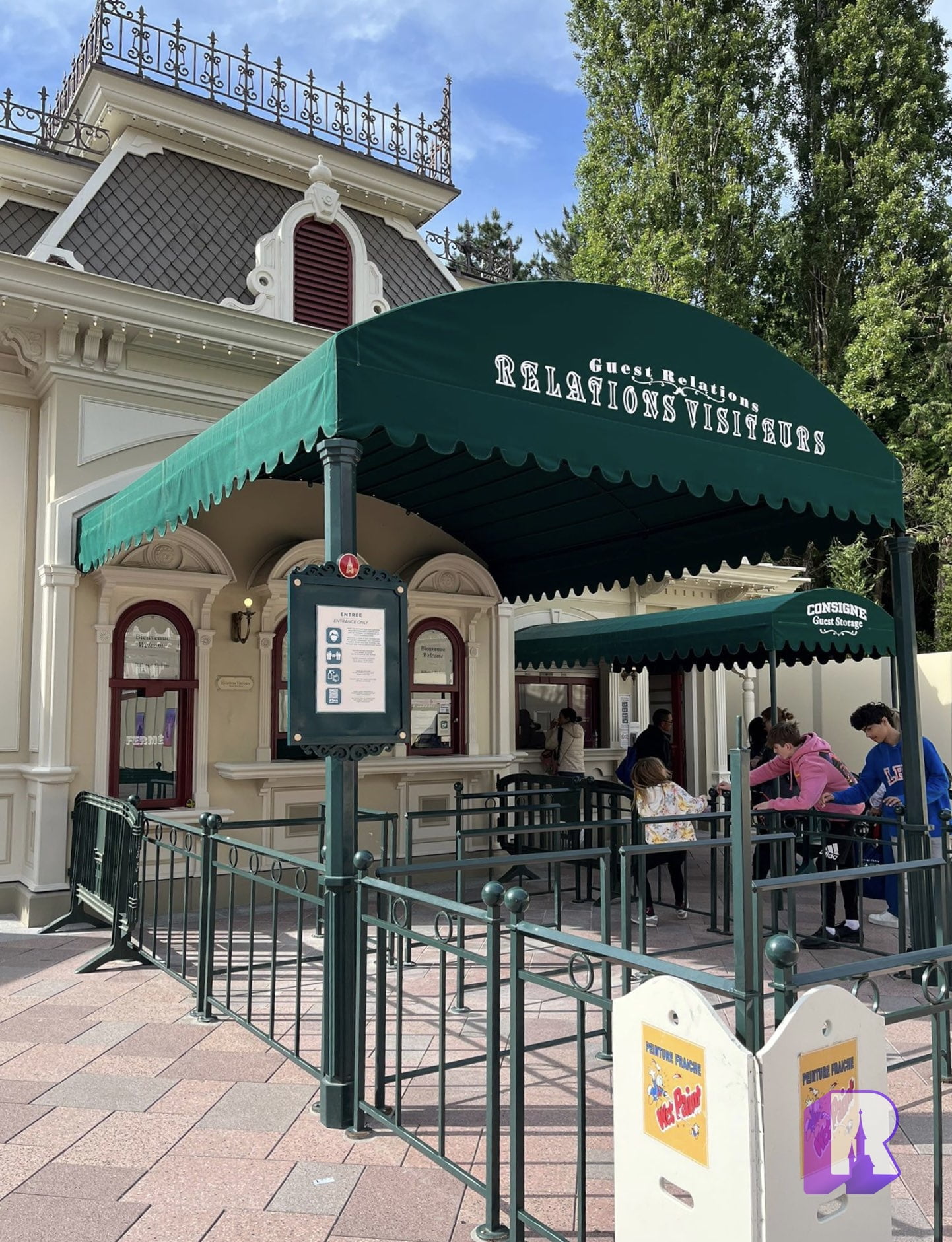 Nearby, walls are down at Guest Relations after refurbishment, and the first window was redesigned to be accessible.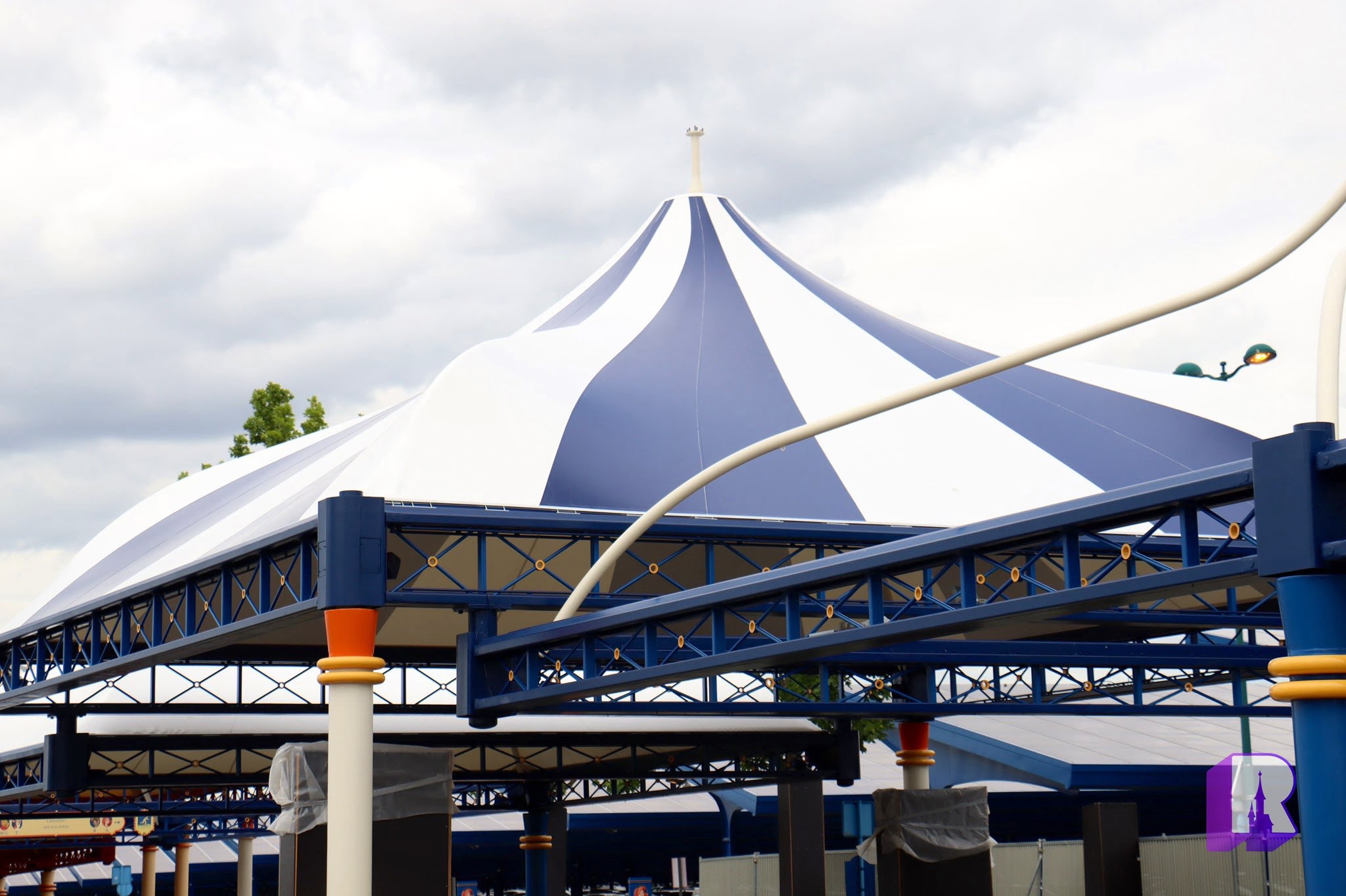 Heading to Guest Parking, the new tents have started to arrive! The pillars are also being repainted in the new color scheme and signage is returning.
Merchandise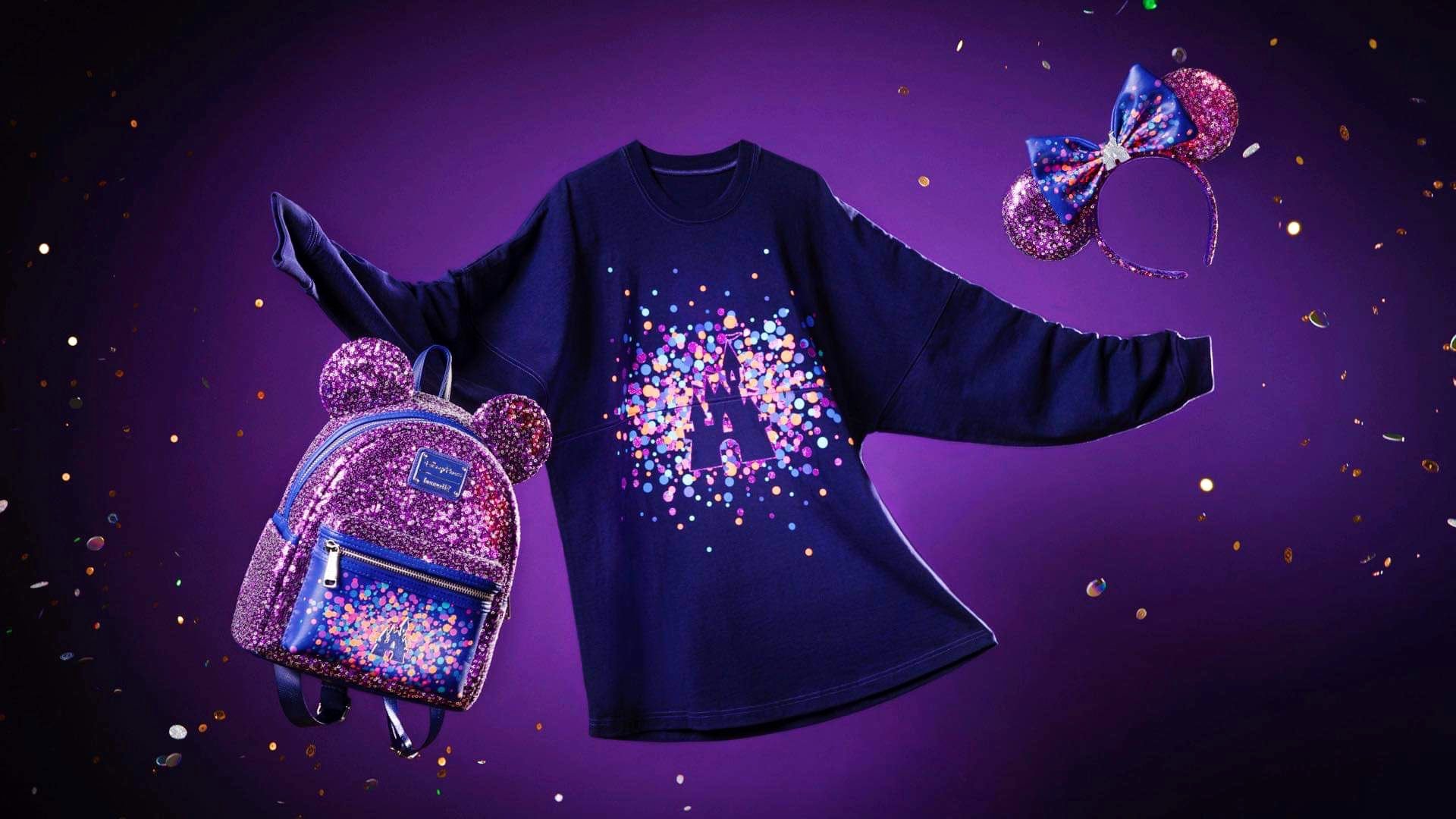 A new #DisneylandParis30 collection "sPARKling" will be released soon featuring a Loungefly Bag, Spirit Jersey and Headband.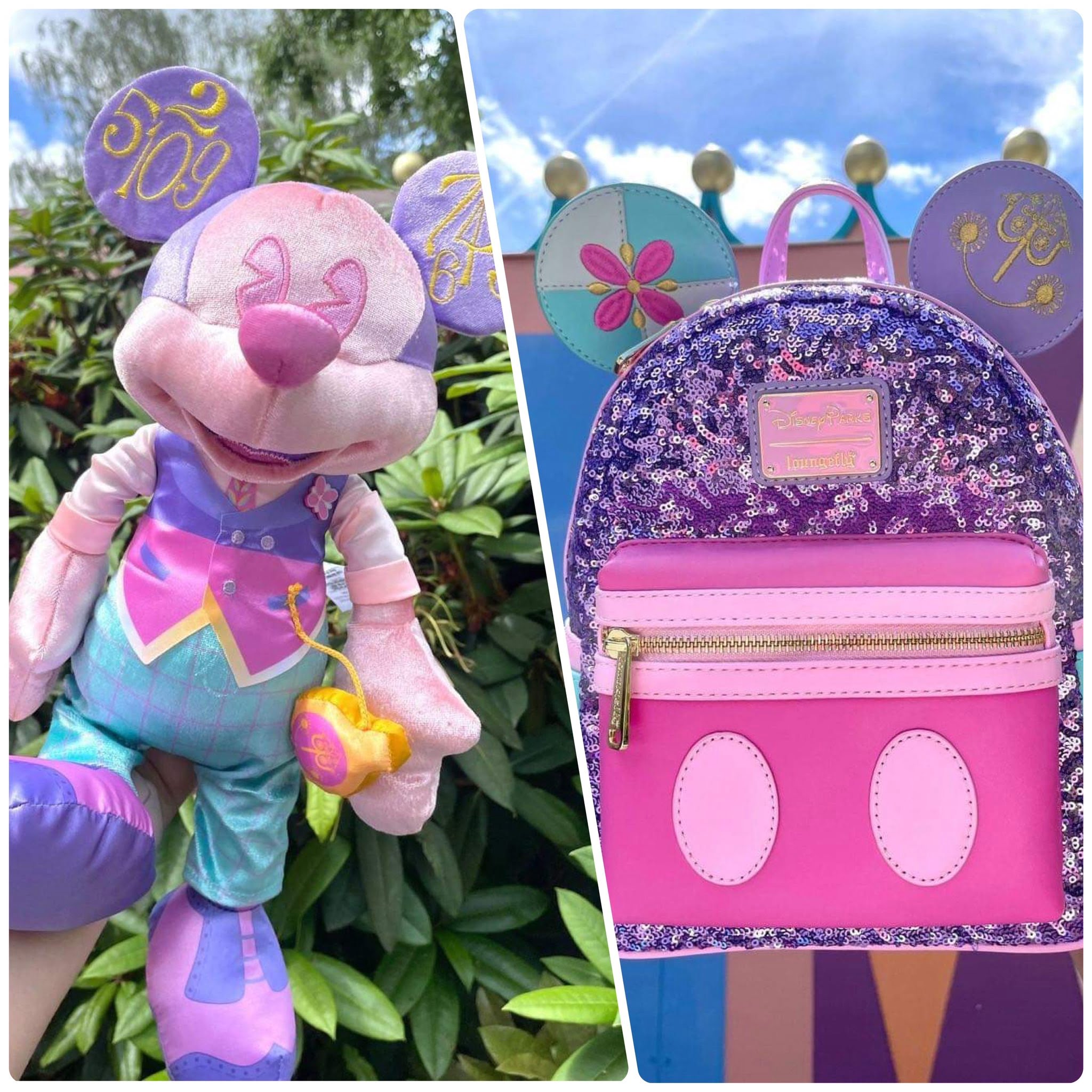 New "The Main Attraction" merchandise themed to (ironically) it's a small world and The Enchanted a tiki room will be released for AP holders only on June 1 and 2 at The Storybook Store.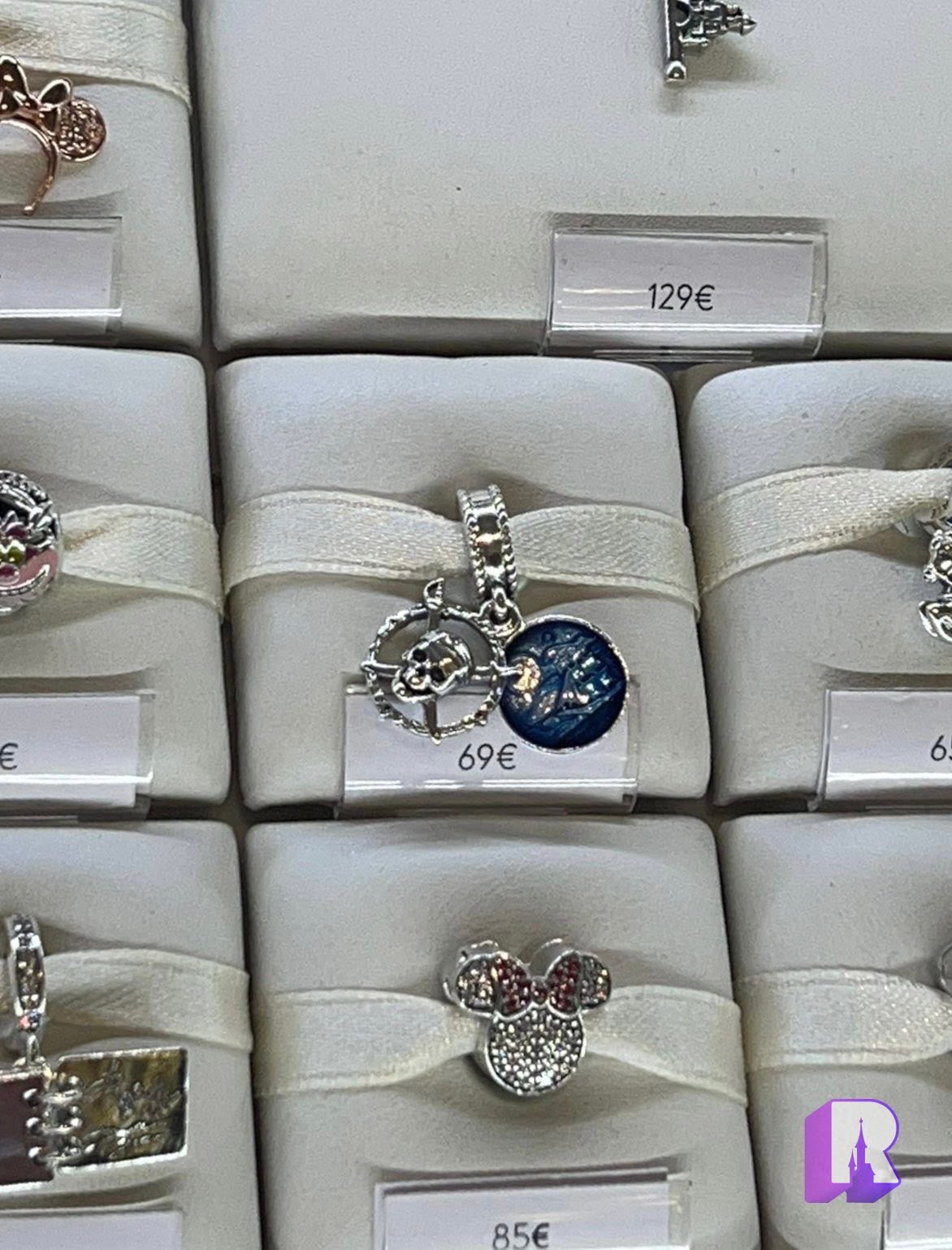 And a new release from Pandora themed to Pirates of the Caribbean.
This and That..
"Ready for the Ride", the theme song for "Dream… and Shine Brighter" has finally been released to streaming platforms, albeit in a very short single format. You can find it HERE on Apple Music and HERE on Spotify (+ other platforms as well).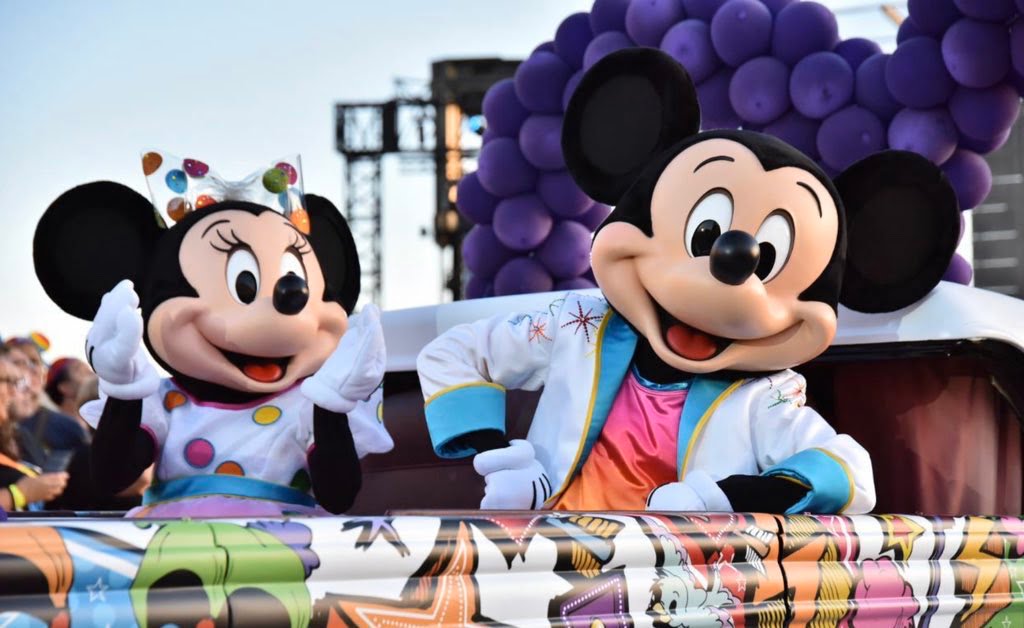 The Disneyland Paris Pride Special Event on June 11 is approaching fast, and it has been revealed that ALL the VIP's will be getting brand new rainbow costumes for this edition. Mika, Becky Hill and Bilal Hassaniare also set to perform. Tickets are on sale on the official website !
Thanks for joining us as we look back on this very exciting week! Join us again next week for a new DLP Report, covering everything happening at Disneyland Paris!