Welcome back to a new edition of the Disneyland Paris Report! This week was a good week for Avengers Campus and Marvel in general as we welcomed back Groot! We also check on the latest refurbishments, food, merch and more!
Avengers Campus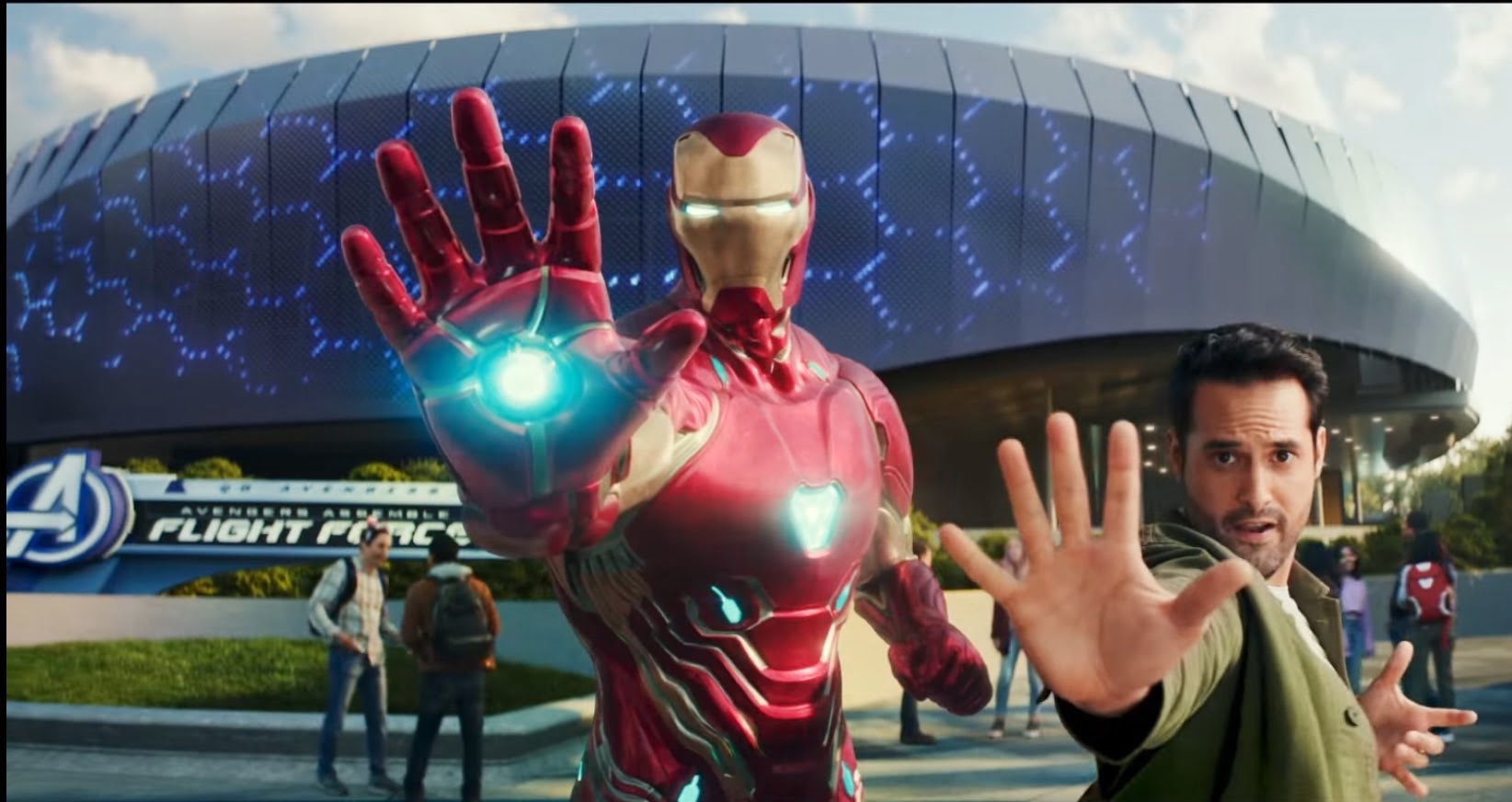 While we still don't have a date, we do know a little bit more about Avengers Campus thanks to the release for the first tv ad for the land which is now expected to open "early summer". It's unclear what early summer might mean but generally it sounds like it could be between June 21 and July 21.
The ad also revealed that "Avengers Assemble: Flight Force will be the name of the Avengers themed coaster attraction!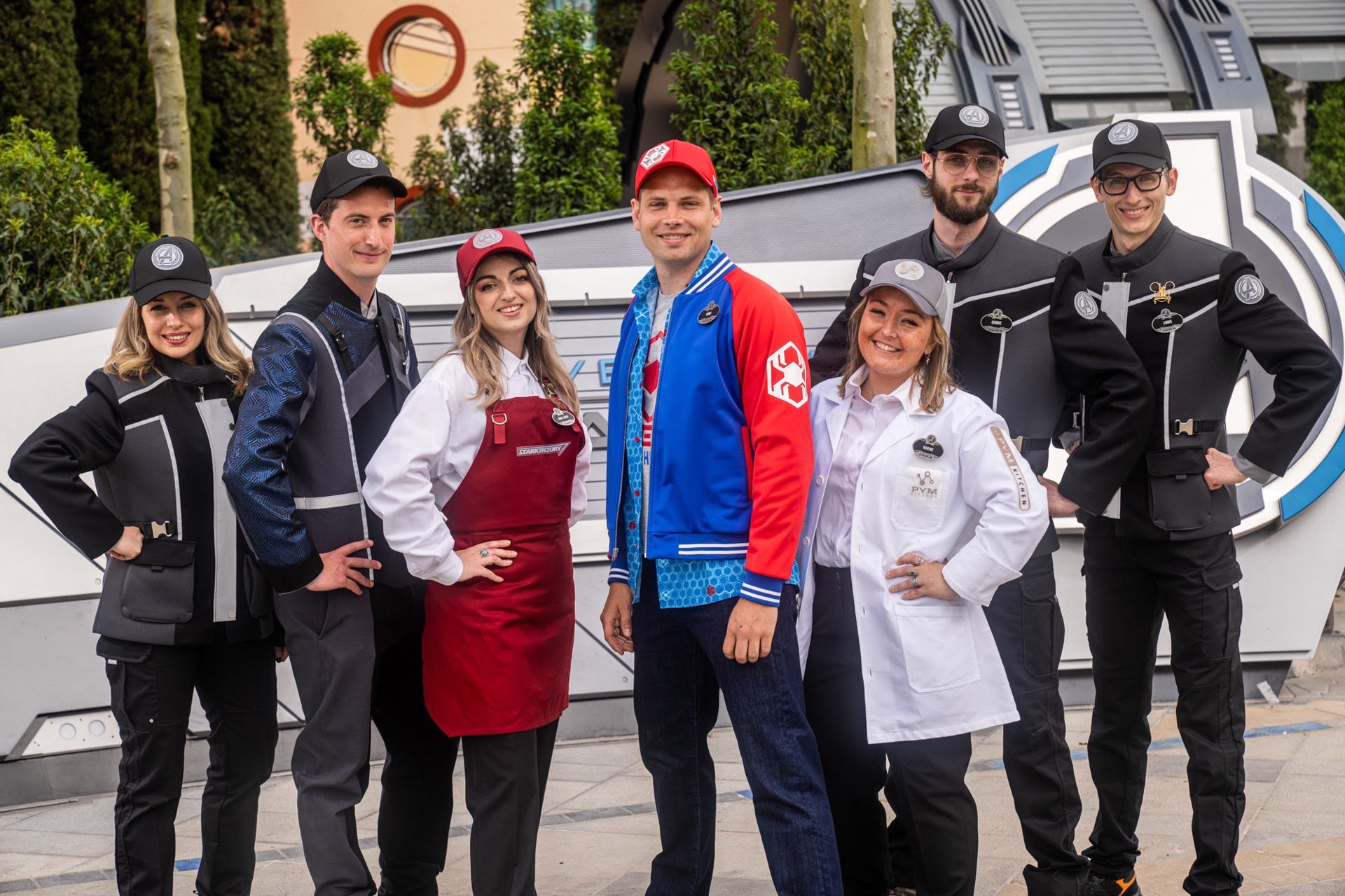 We also got a first look at the Cast Costumes for the land which confirmed the names of the two eateries: Stark Factory (quick service) and PYM Kitchen at PYM Labs (Buffet).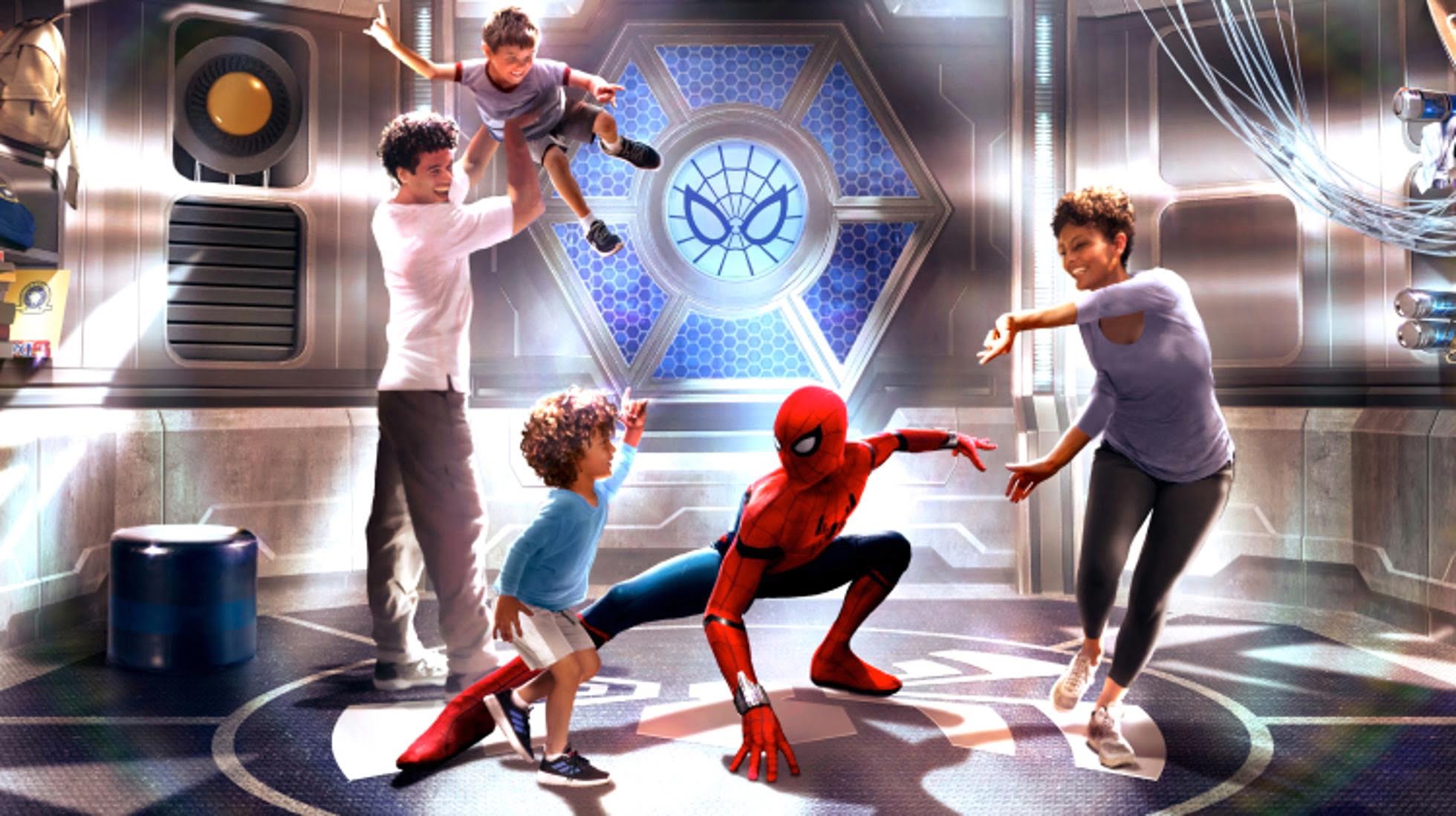 Later in the week through what seems to have been a technical mistake, concepts were made public for the "Hero Training Station" meet and greet, together with text describing the experience : "Feel the power building within you as Spider-Man, Captain America and Black Widow teach you the moves that make them Earth's mightiest heroes"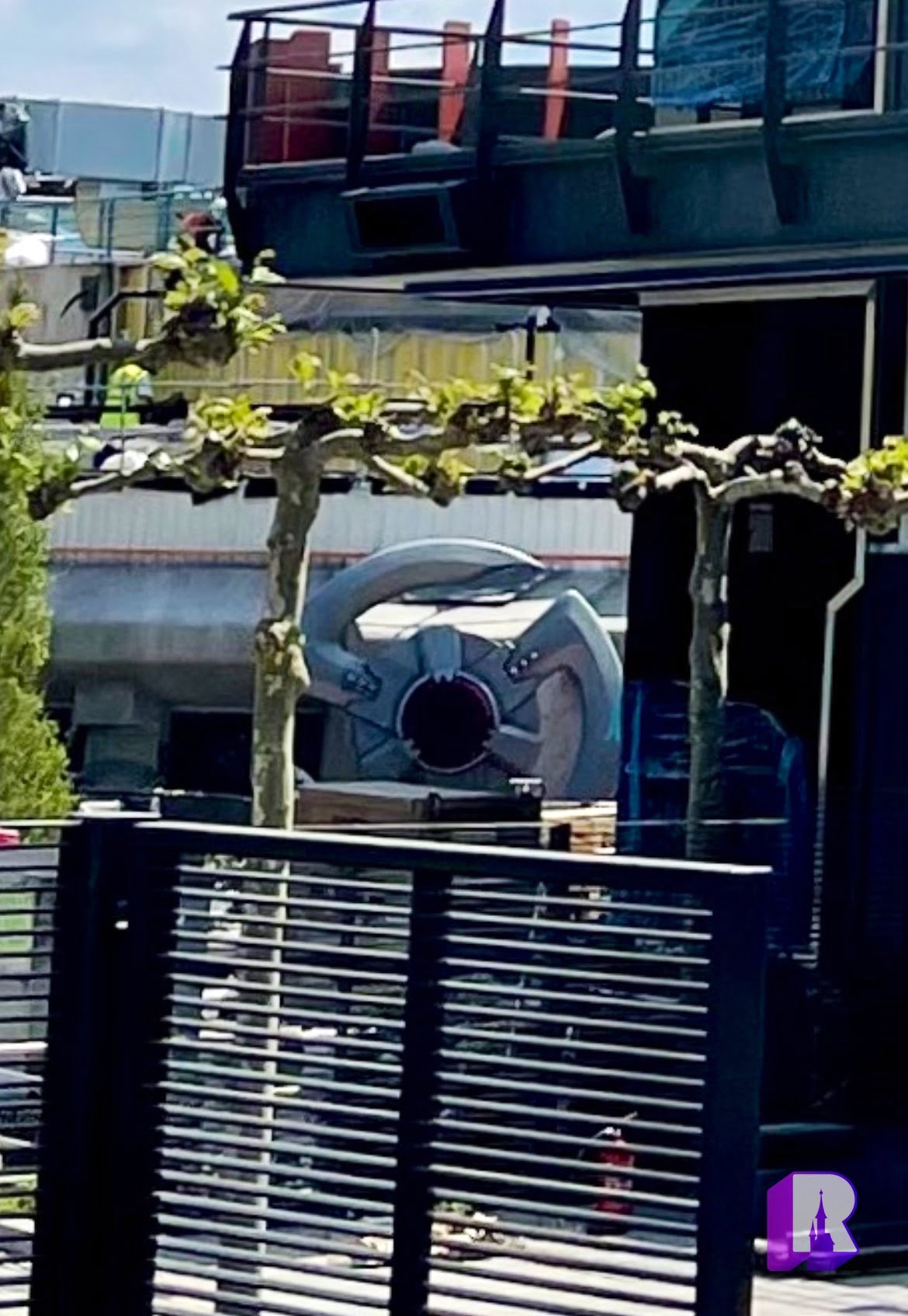 On the ground, we noticed this week a new giant PYM Particle Disc installed as a prop as well as additional elements in the Spider-Man queue such as blue and red railing and large poster boards on the walls.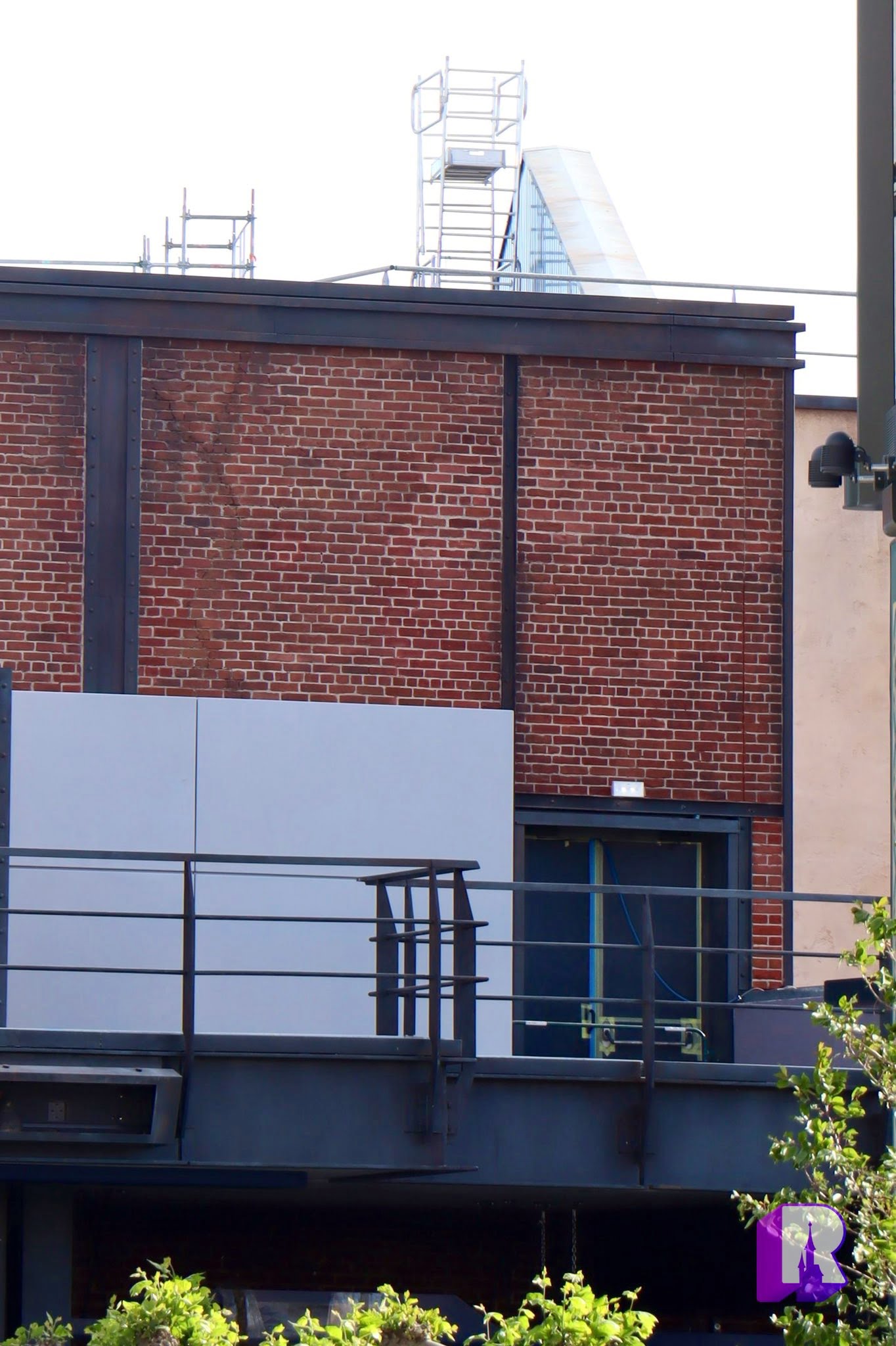 We also have a ton of theming updates around the land: signage for the land's shop, Mission Equipment, a red color scheme at Stark Factory, the lampposts, final brickwork, , the Spider-Man "crane", additional trees and more. It's all coming together !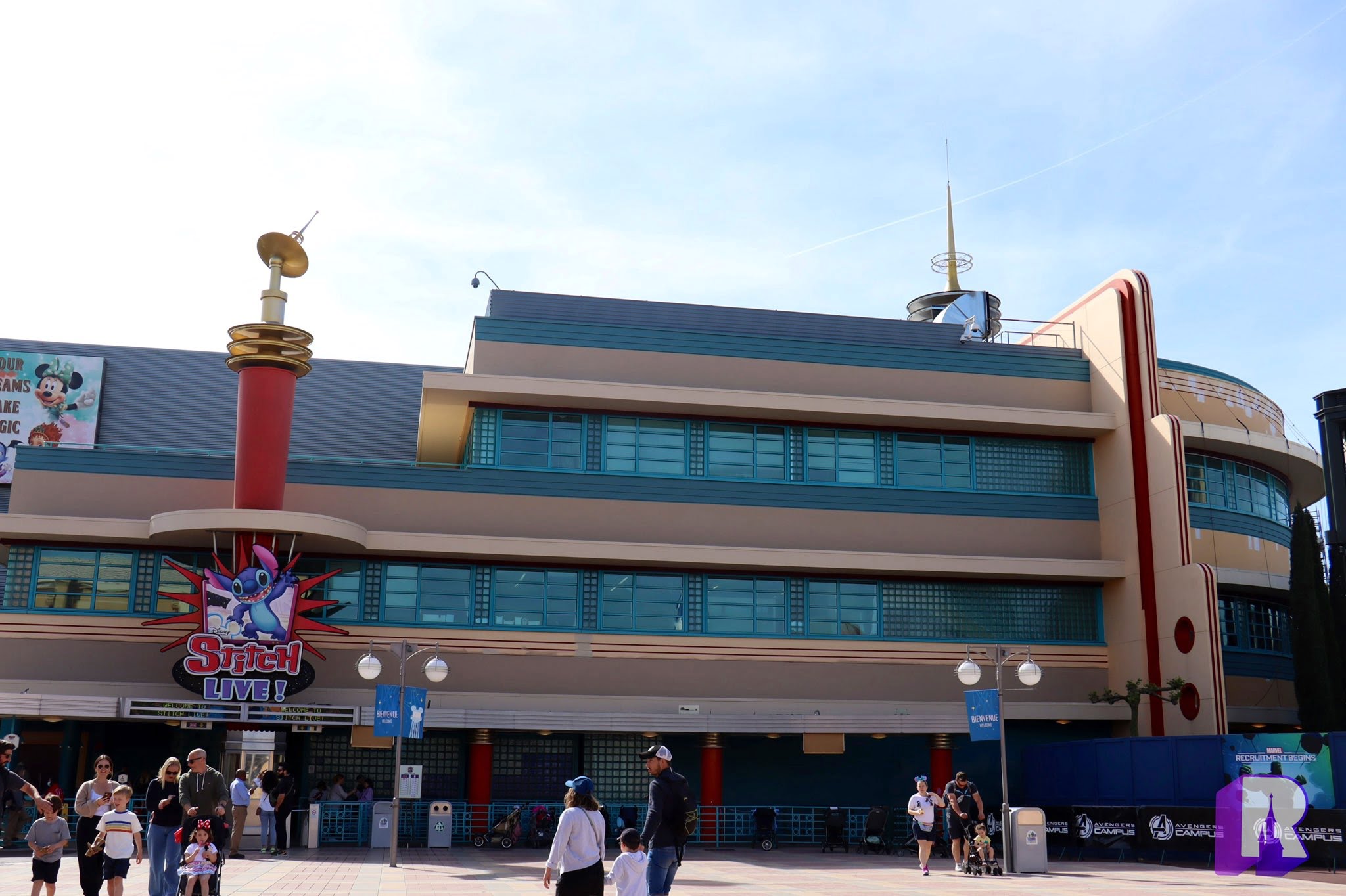 Over at the Disney Channel building, a new farmer color scheme has started being applied in order to get the building more easily blended with Avengers Campus and other new projects.
I am Groot.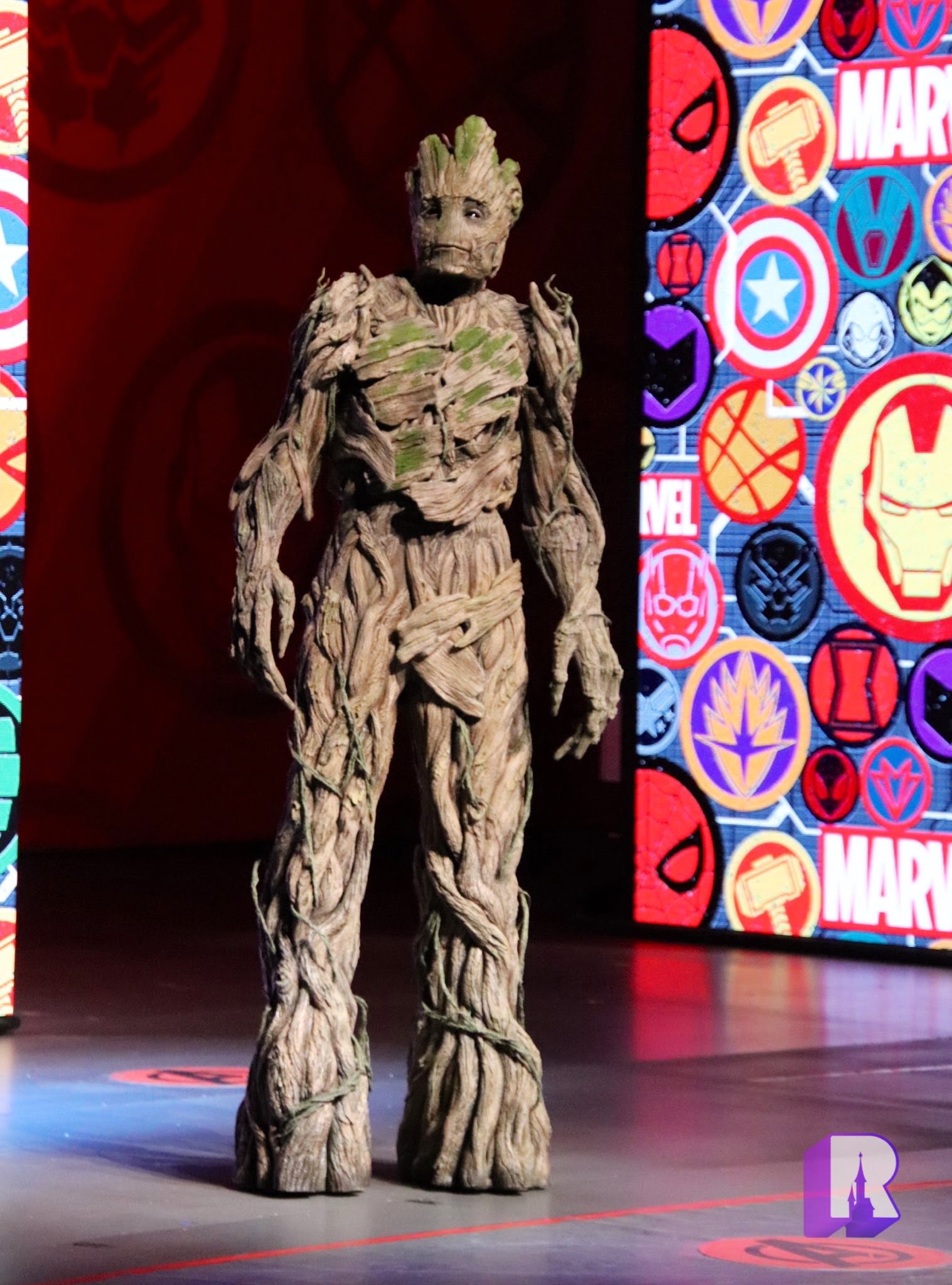 This week, Studio Theater welcomed Groot as part of the Marvel meet and greet. Groot only comes out for a few minutes between sets by other heroes. This is likely a test for Avengers Campus and Groot will only be there on select days, but it's great to see him nonetheless!
Refurbishments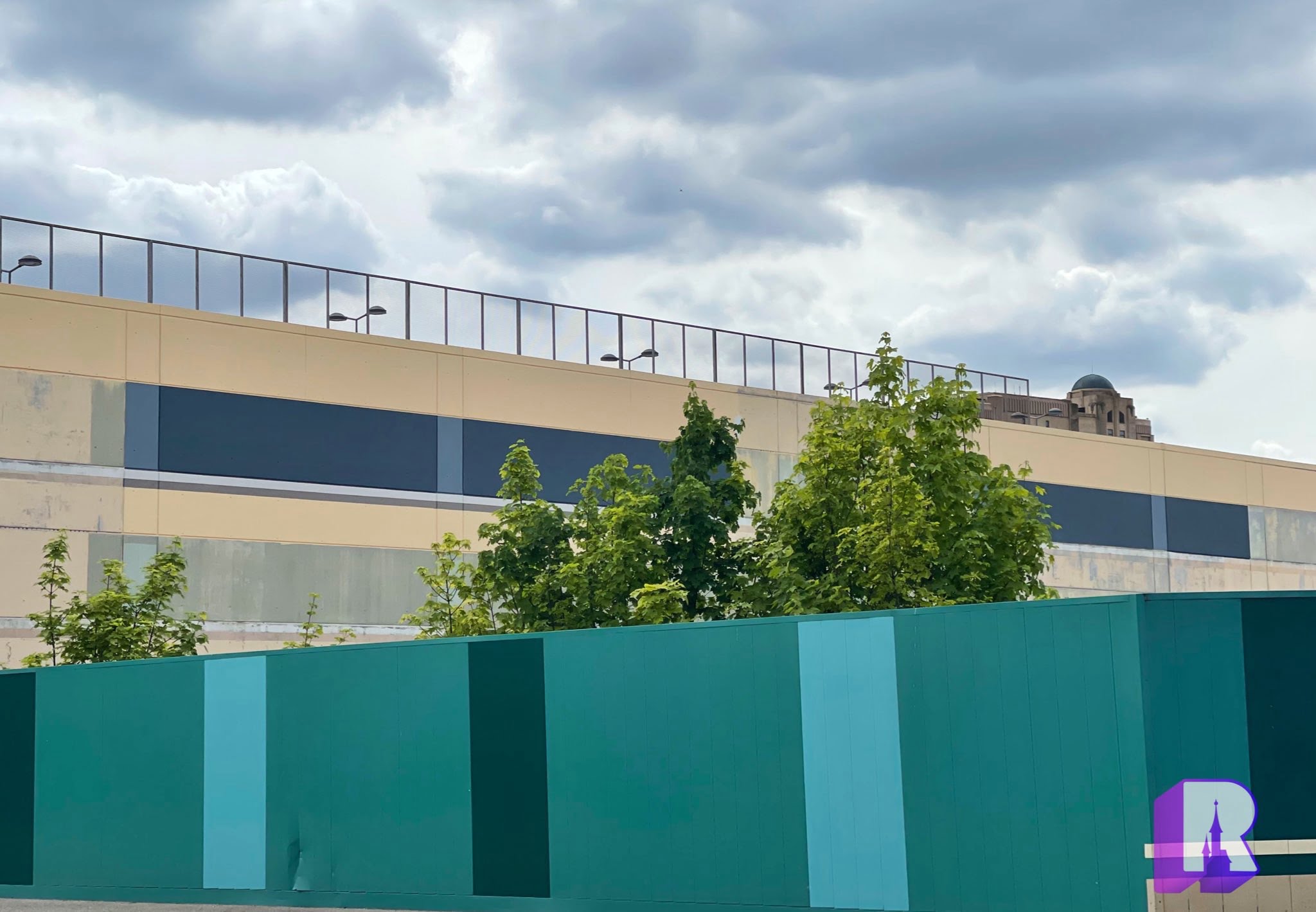 We start outside the Resort today at the Disney Village Parking where the side facade (facing Vapiano) is finally being repainted. It needed it !
At the Disneyland Hotel, refurbishment continues on the roofs, facade, and transforming some of the balconies into walkways.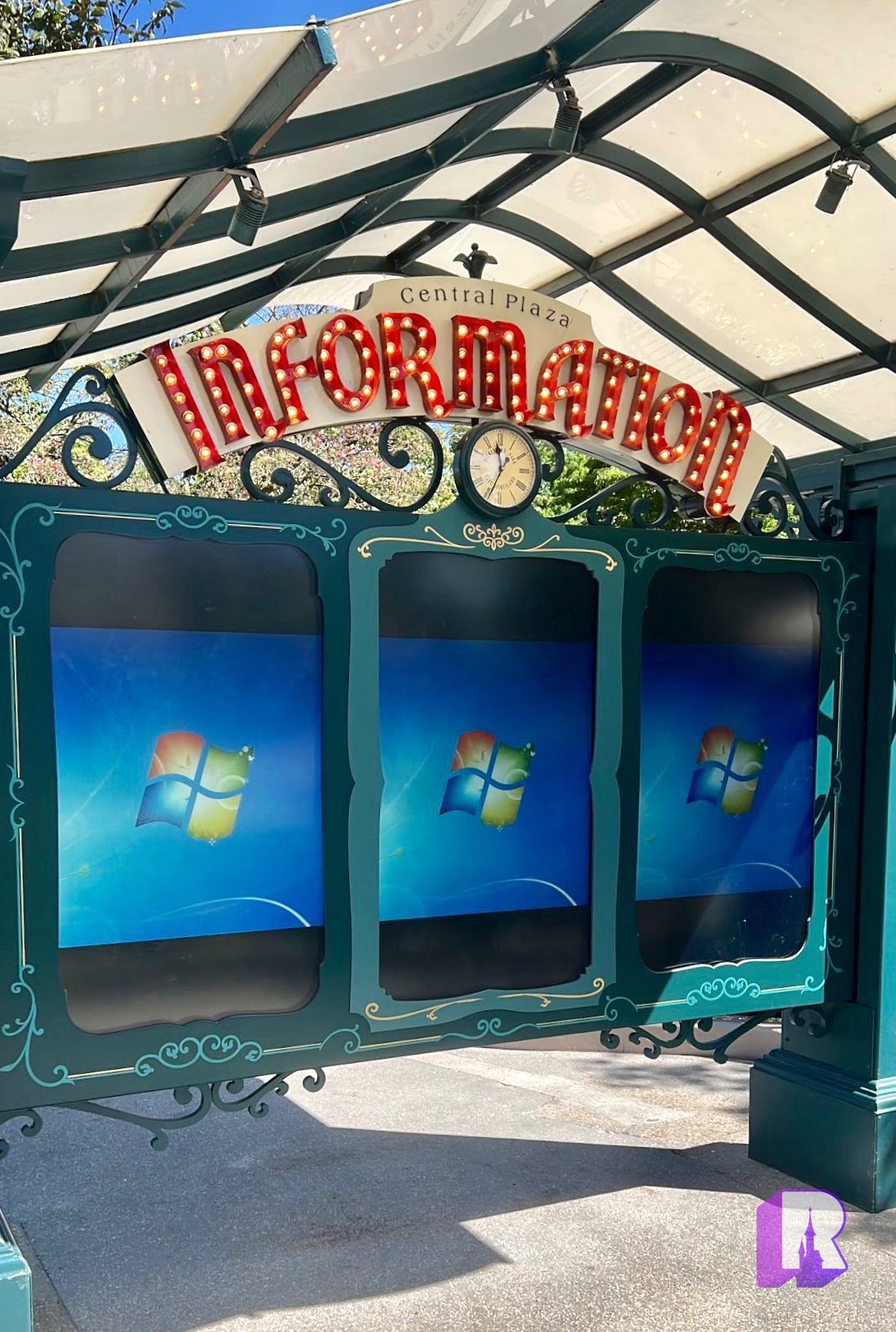 Heading into Disneyland Park we were greeted by Windows. Of course these issues get fixed relatively quickly but it's still funny to see.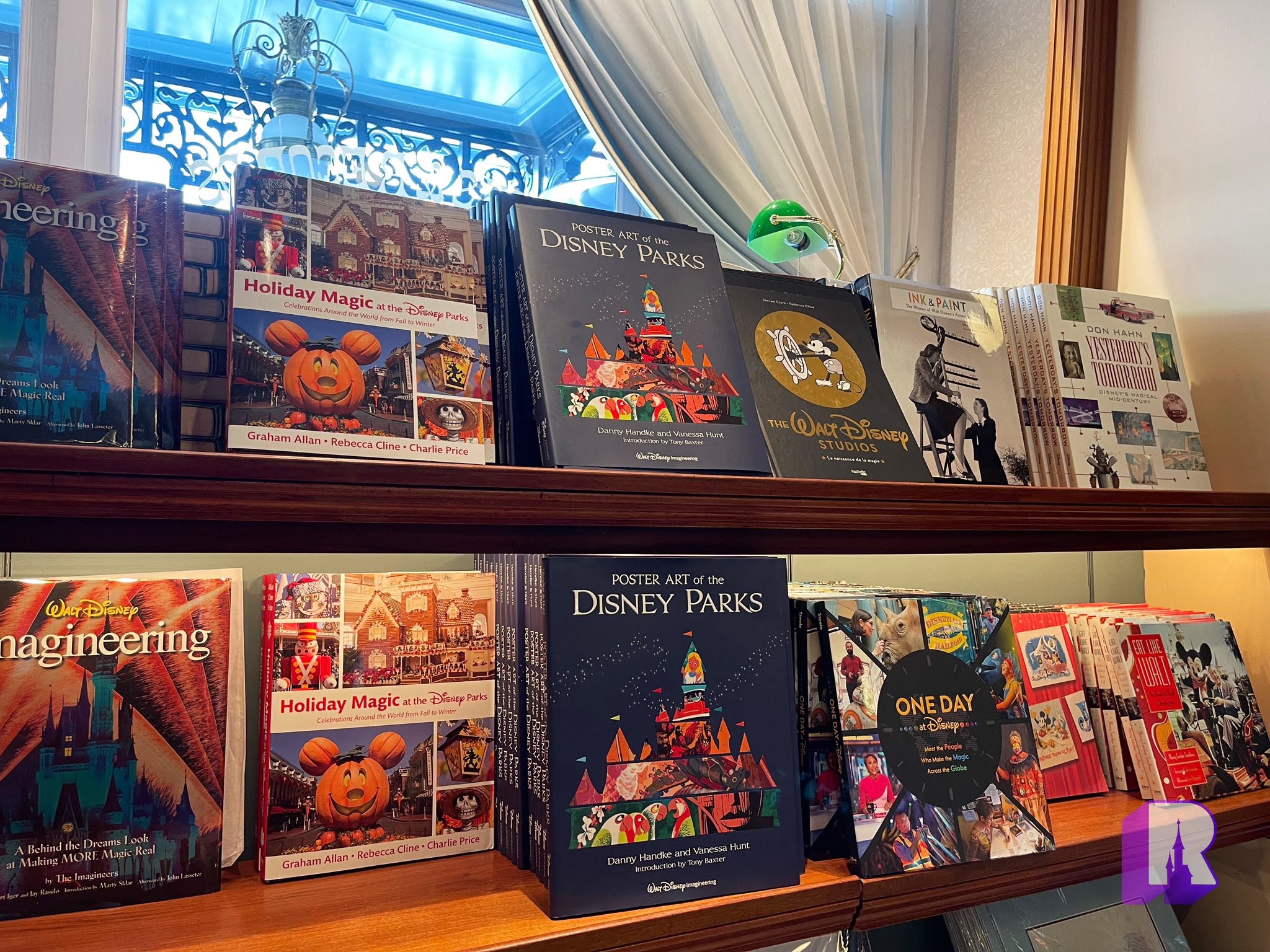 Books have returned to The Storybook Store! They are English Disney themed books and it looks like Disney has finally figured out that this is what guests want to buy.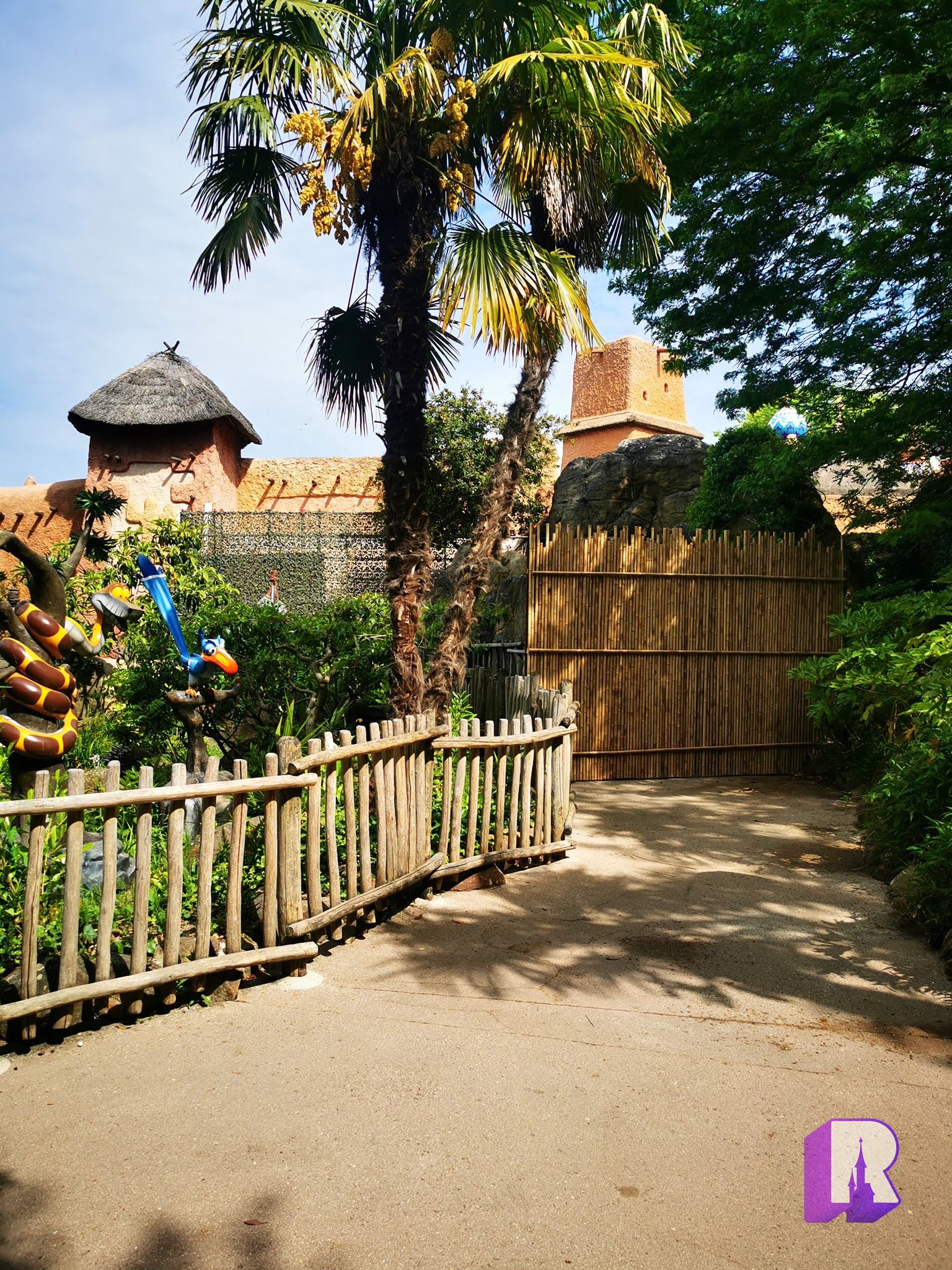 Over in Adventureland an array of refurbishments are still ongoing: bridges, facades, and soon walkways..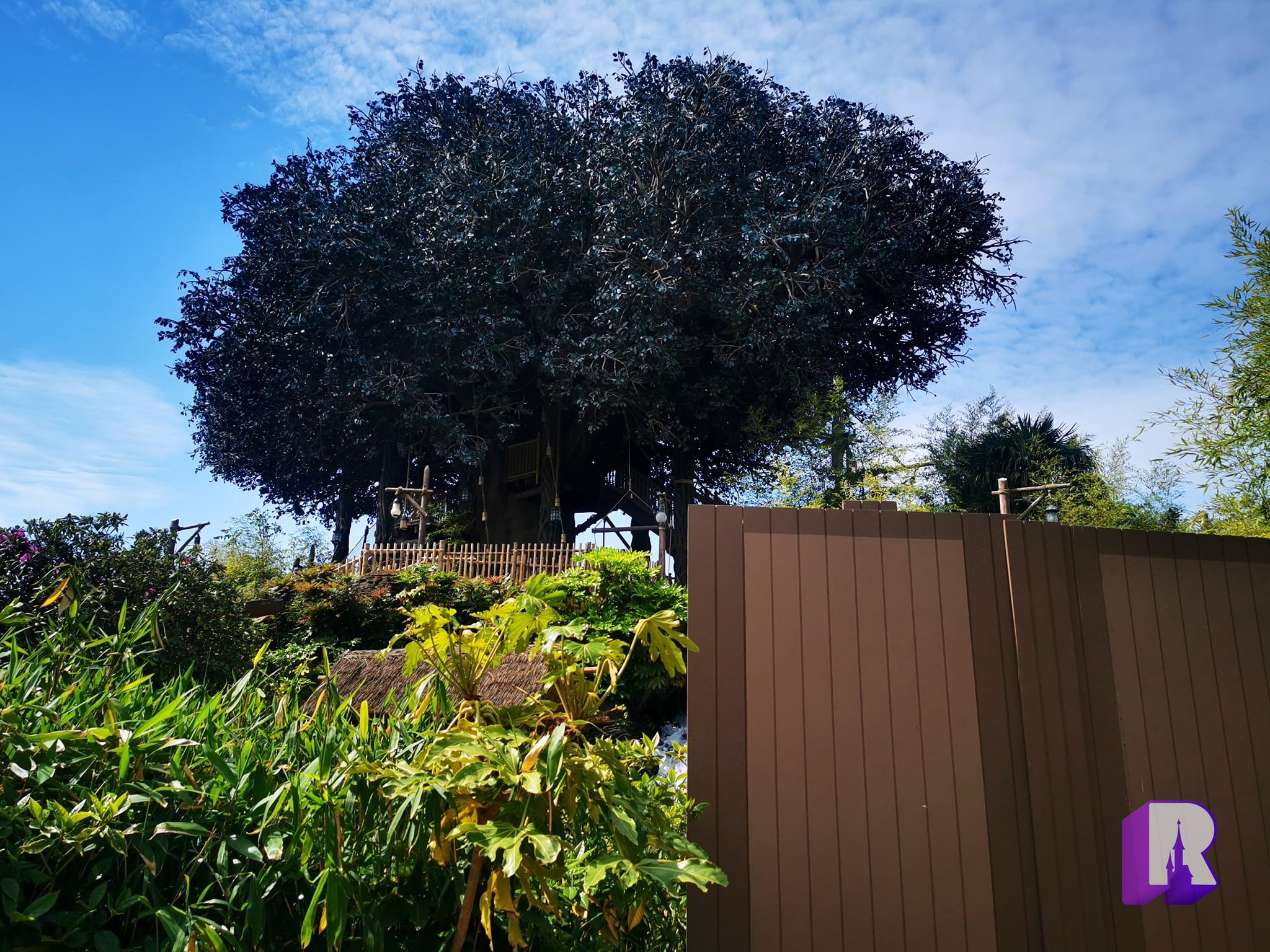 And the refurbishment of "La Cabane des Robinson" is now expected to continue until early September. We'll miss these warm summer nights walking up the steps.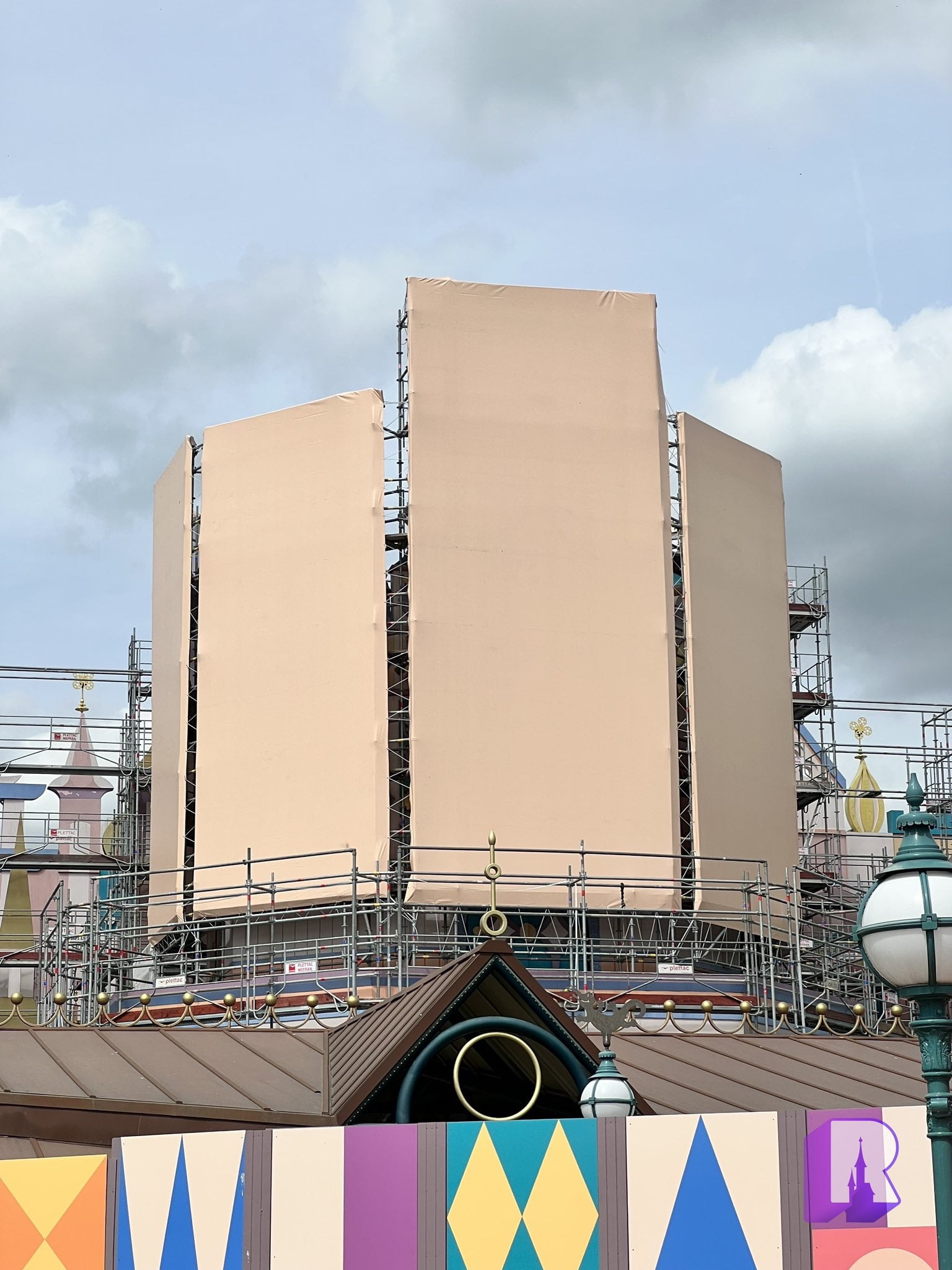 As the refurbishment of "it's a small world" continues until the end of a year, new tarps tarps are being installed to cover the scaffolding. It's unclear if a more themed design will also be installed.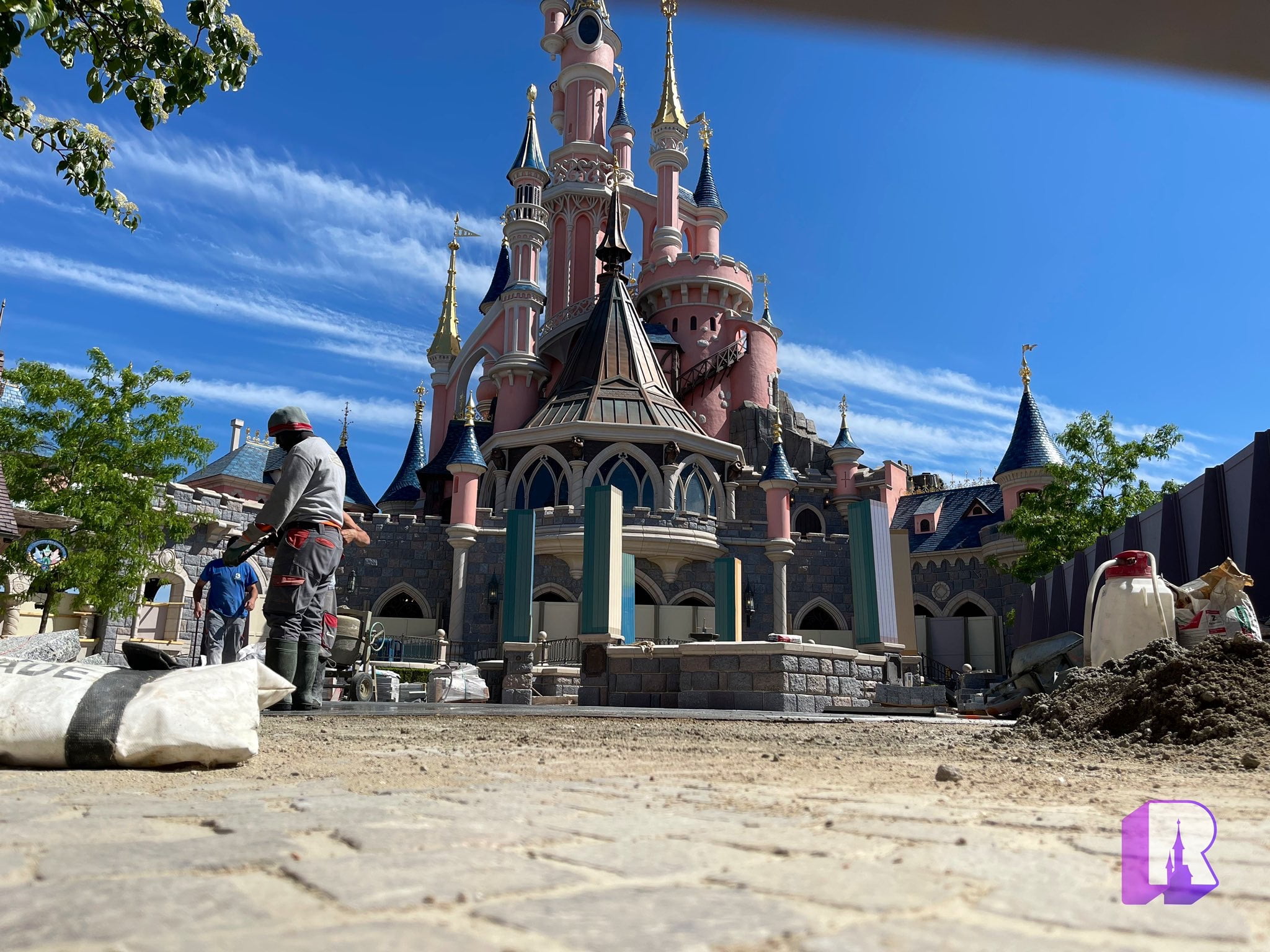 Checking in on the repaving project in Castle Courtyard – still some work to do but the project should be finished for May 20 as that's when the Sleeping Beauty Castle Walkthrough and balcony reopens.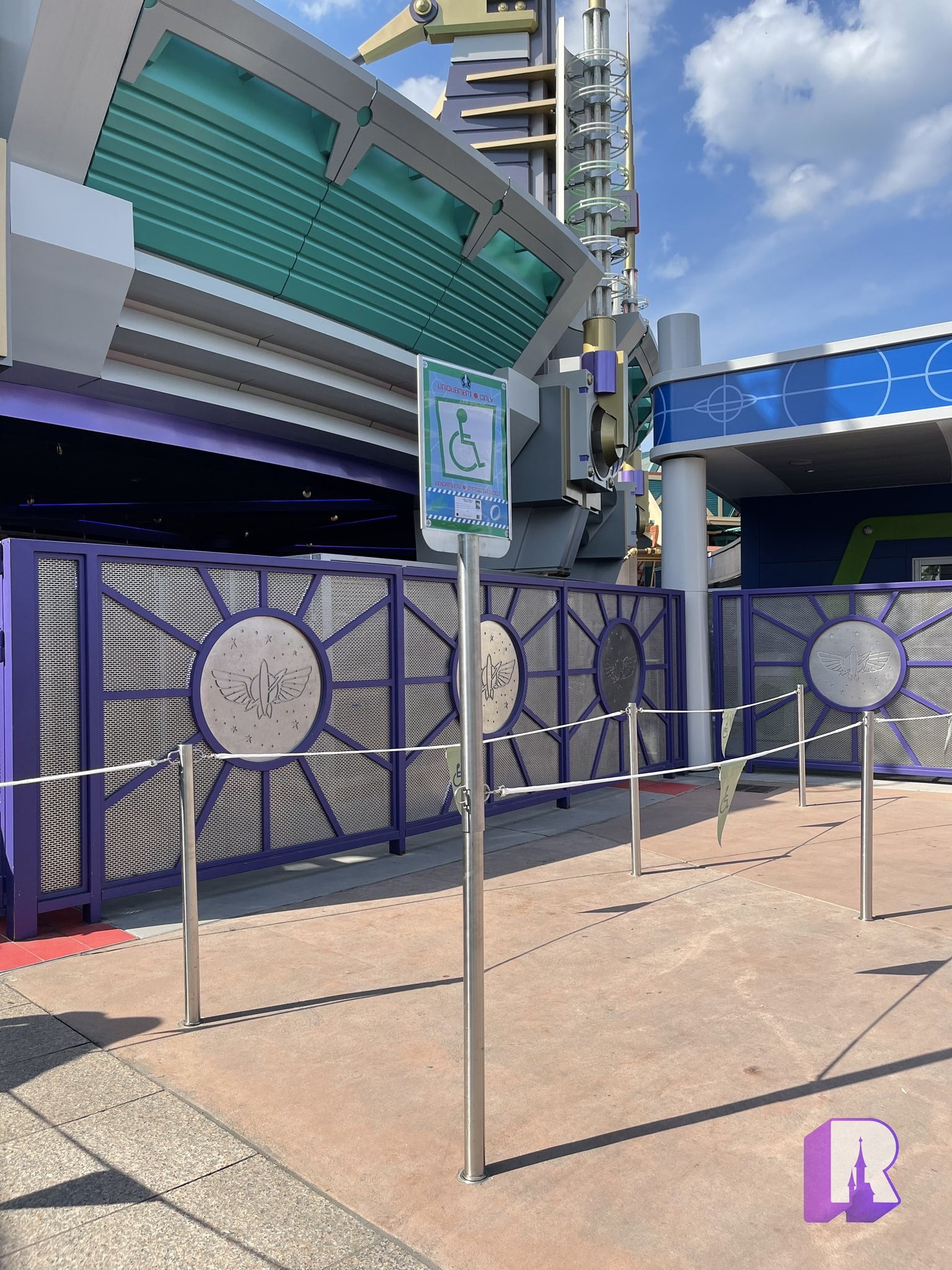 In Discoveryland, the new Buzz Lightyear Laser Blast expanded queue has been completed and markers have appeared across the plaza at Hyperspace Mountain for the same purpose.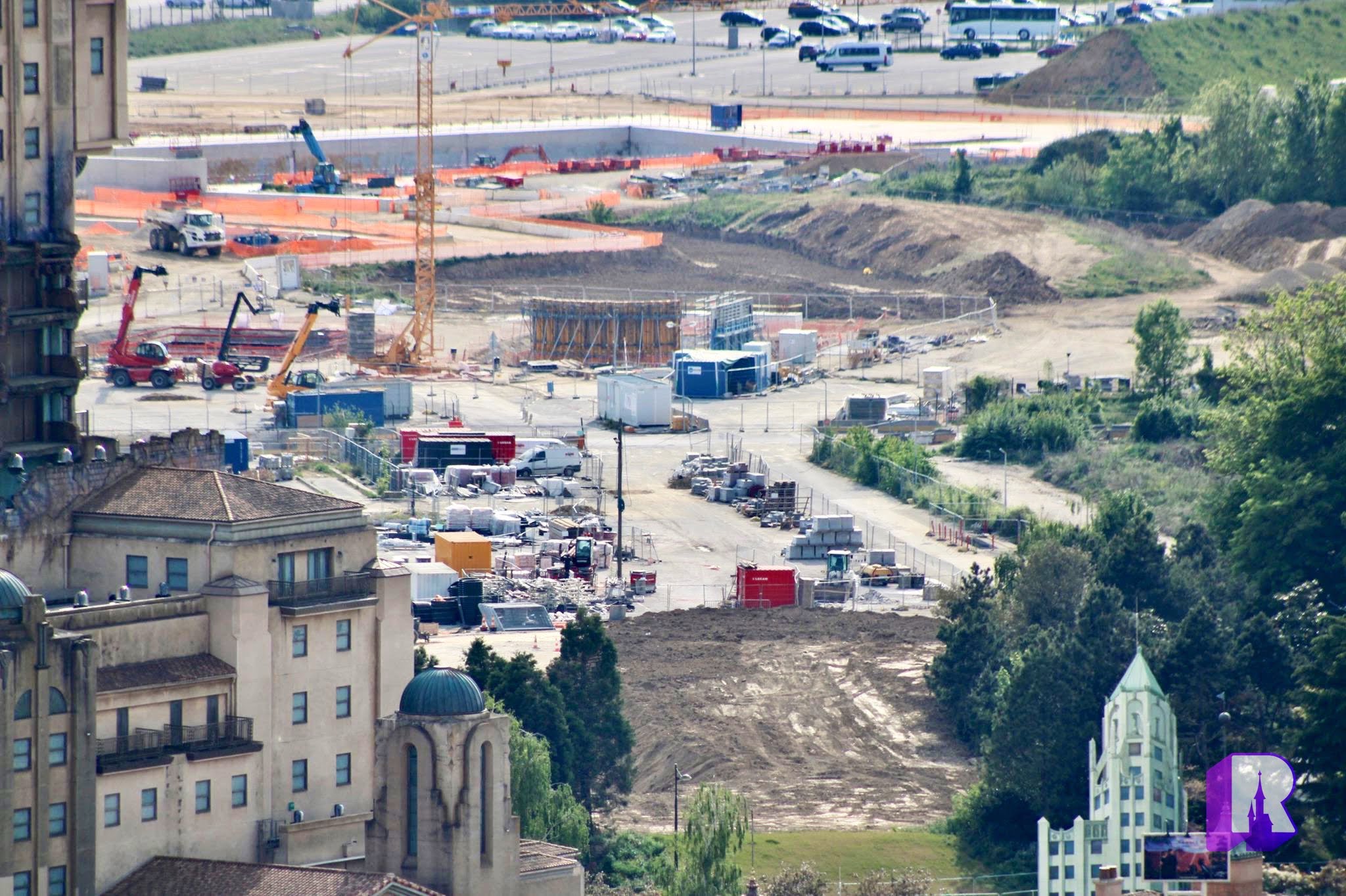 We took to the sky with Panoramagique for a check of the Walt Disney Studios Park expansion project. Crews are working on the lake, Frozen themed land, the landscaped avenue, restaurant and family outdoor attraction. That was a mouthful but a mouthful is just what this Park needs!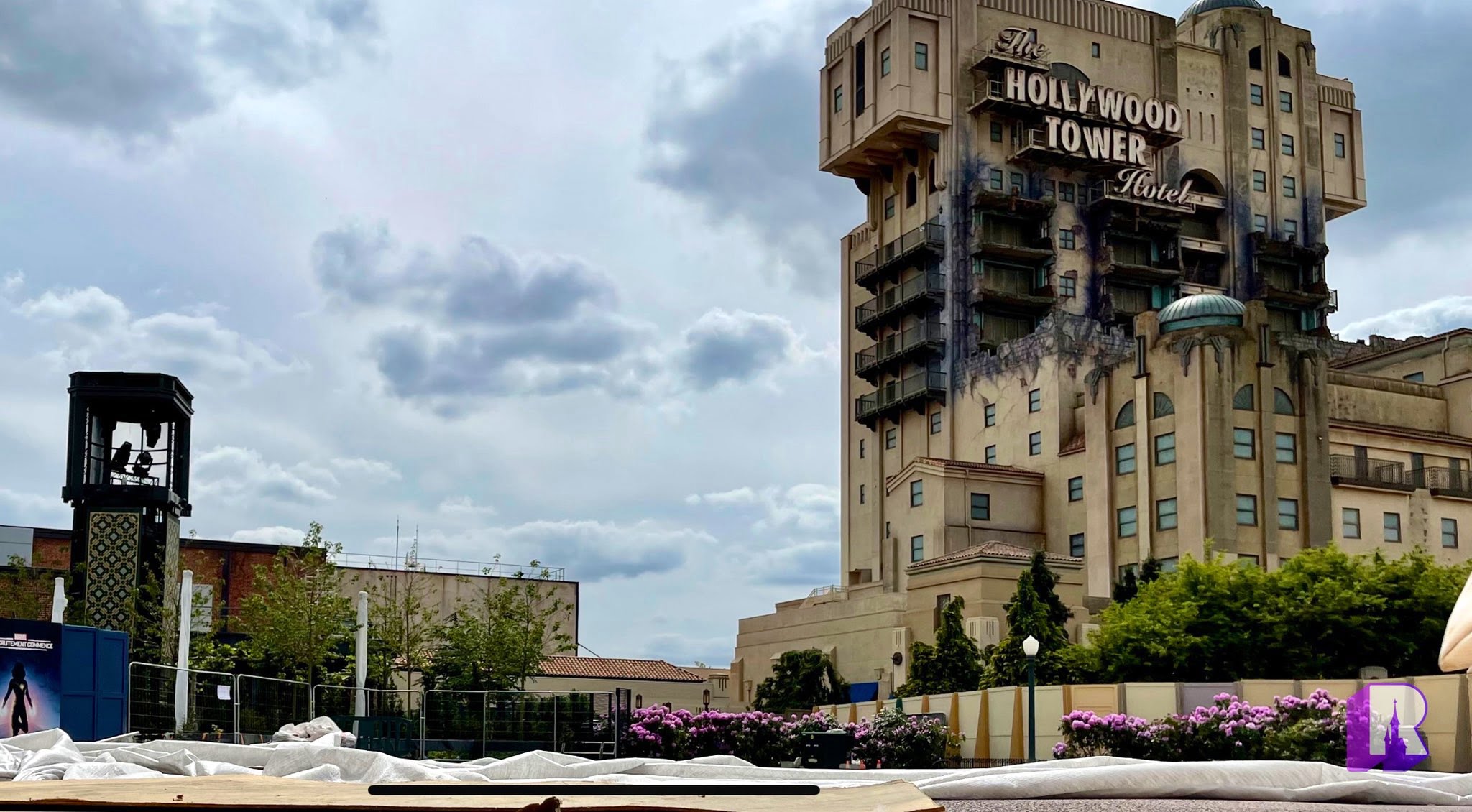 On Production Courtyard walls are still up at the former site of the stage as the crews build the Avengers Campus gates. Landscaping has started to arrive however so maybe not too long now.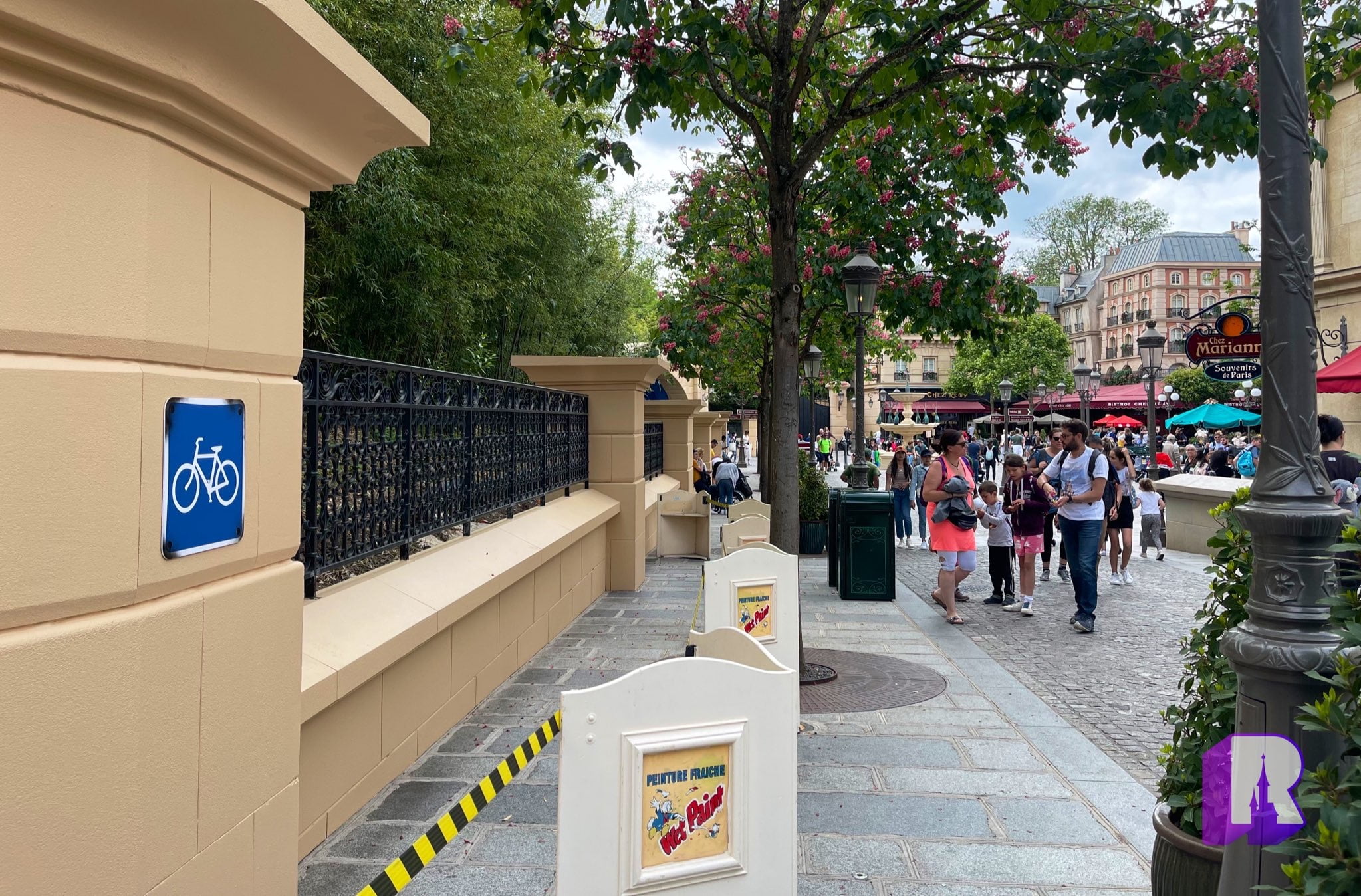 Over at Place de Rémy, repainting is ongoing for the walls on Rue de Paris, and a number of theming elements have been refurbished. It really looks like the Resort management wants to spruce up that Park in time for the frenzy of Avengers Campus.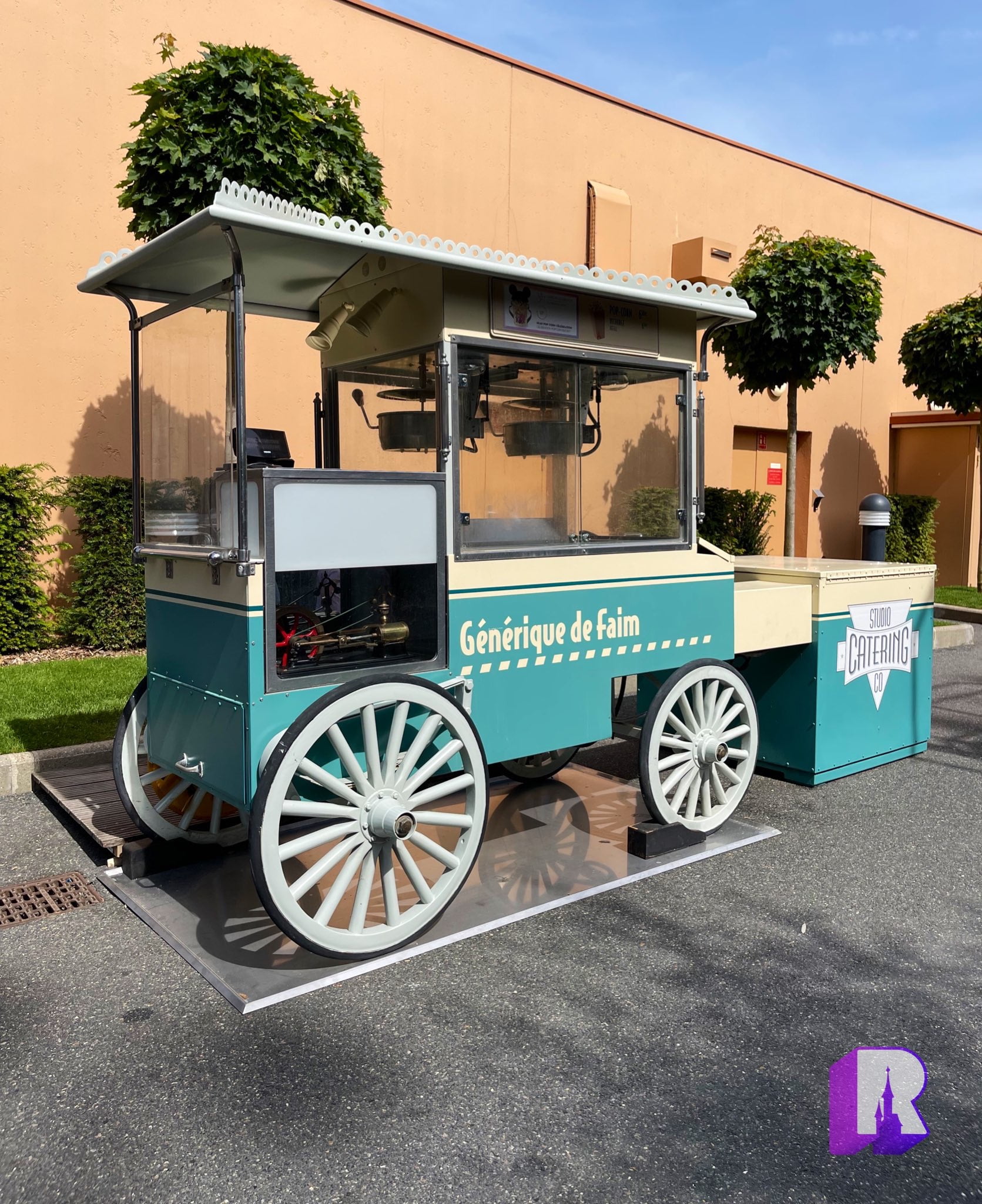 This little popcorn cart has been relocated to the road leading to Toy Story Playland, possibly part of an overall reorganization of the park again in time for Avengers Campus.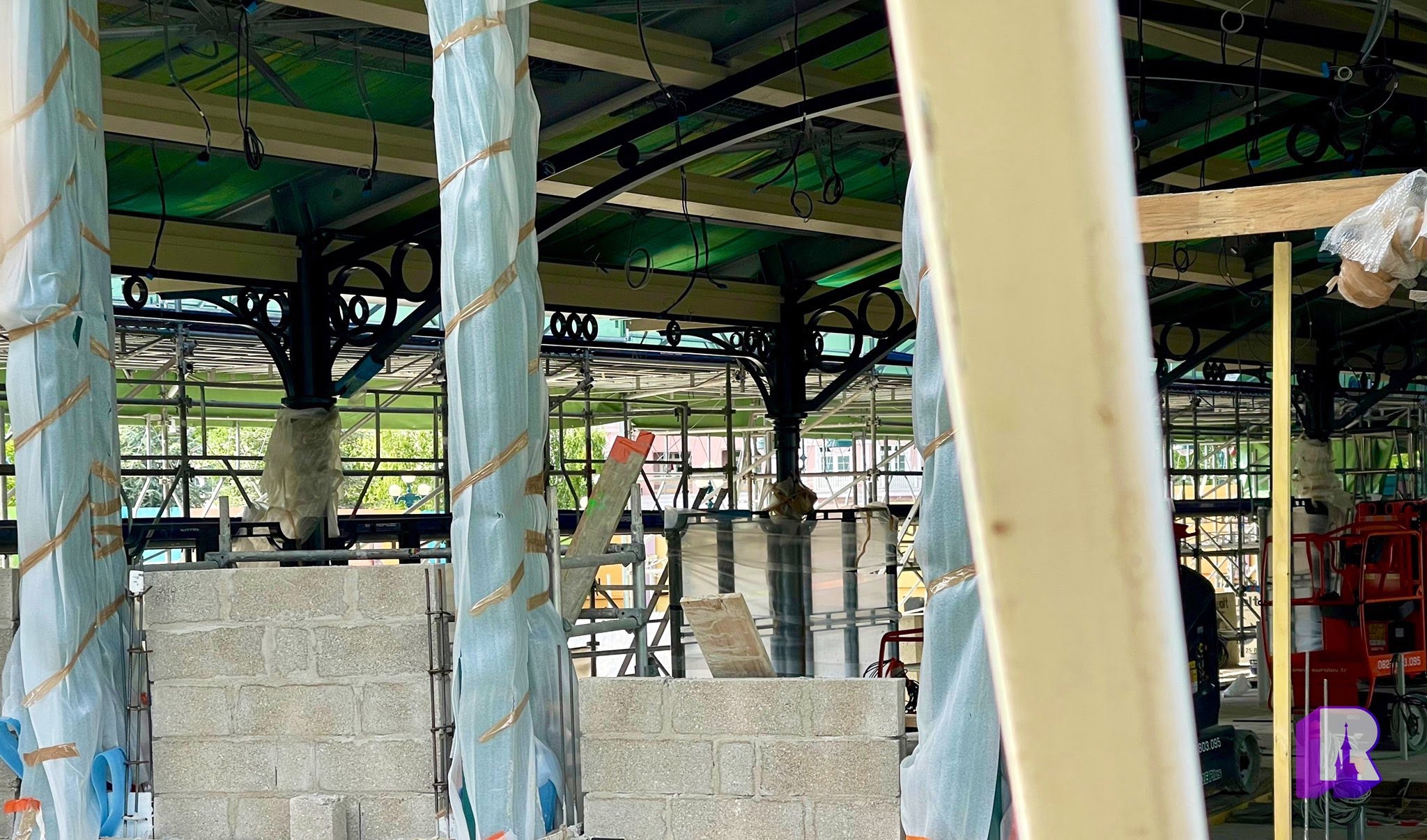 Heading out towards Guest Parking we can see the second stretch of new security gates had progressed nicely. It'll be some time before it opens however and a third stretch will then begin for this nice projects expected to complete in 2023.
Talking about Guest Parking, the tents have been removed from their structures for replacement, after over 30 years of service ! The pillars are also receiving new paint and a new color scheme.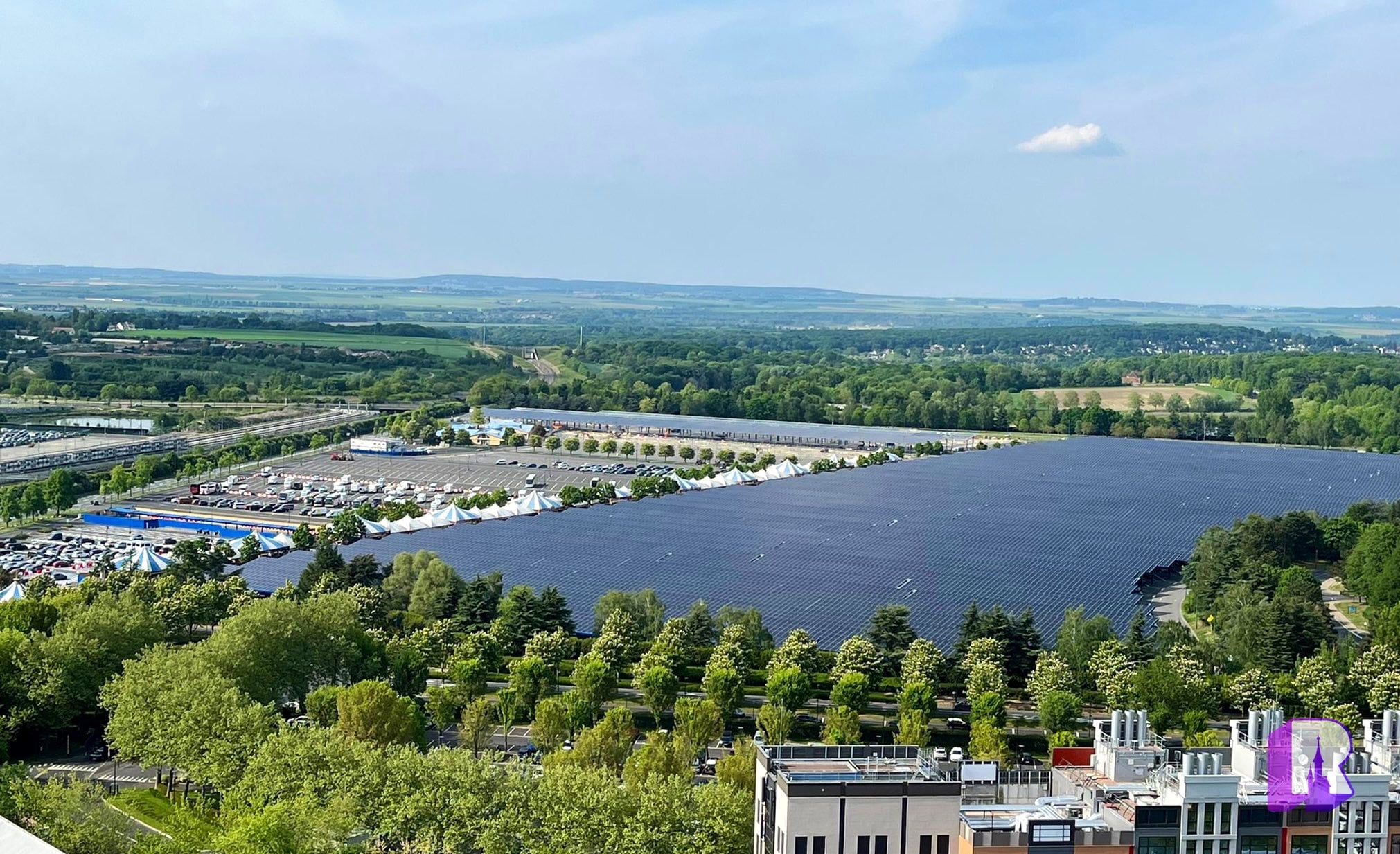 From Panoramagique we also checked on progress on the solar panels installation. The right side is now close to completion as work continues on the smaller left side.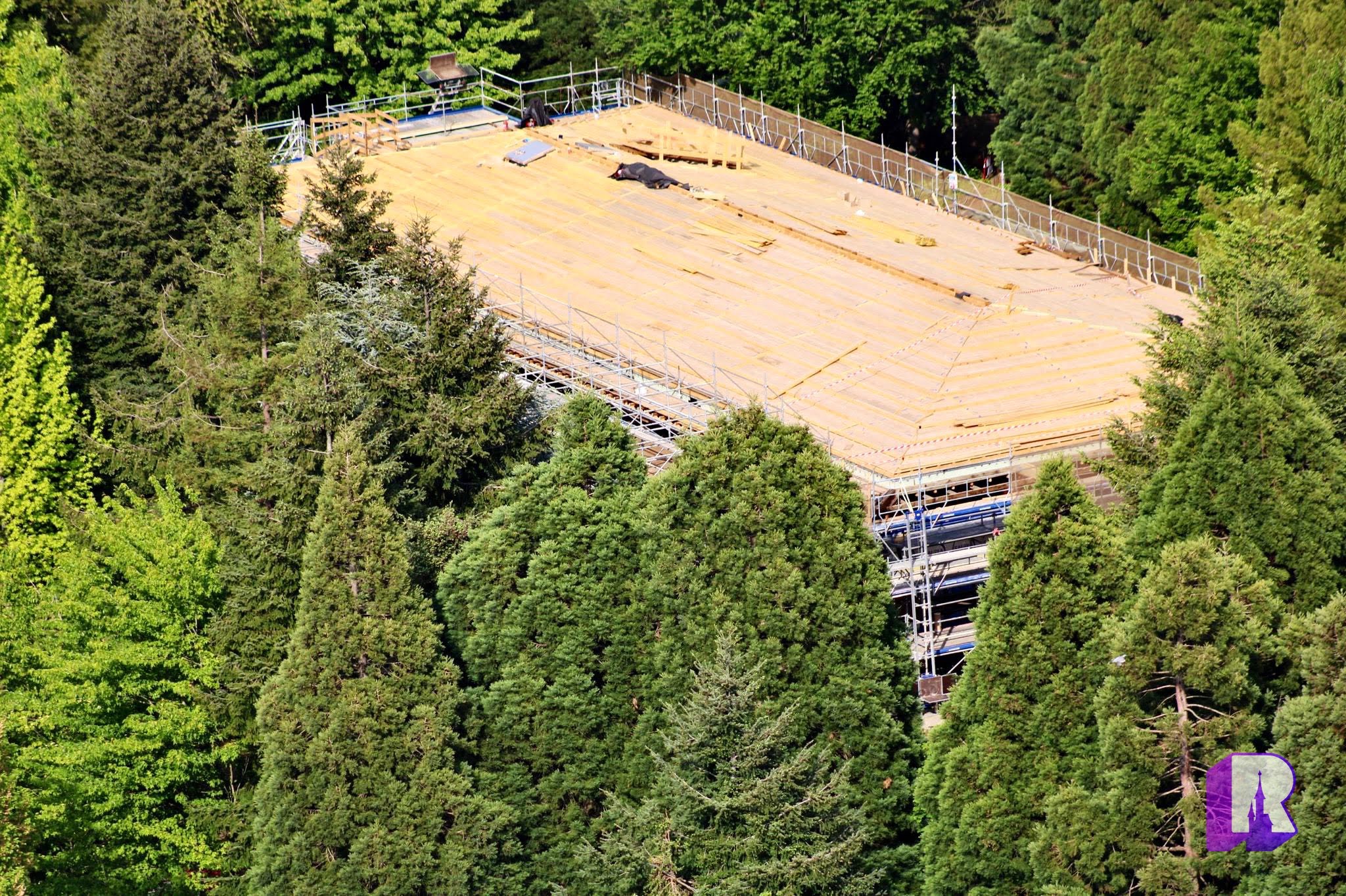 And also from Panoramagique, a look at refurbishment at Disney Sequoia Lodge. The indoor pool is expected to reopen by the end of May, and outdoor in August.
Food and Merchandise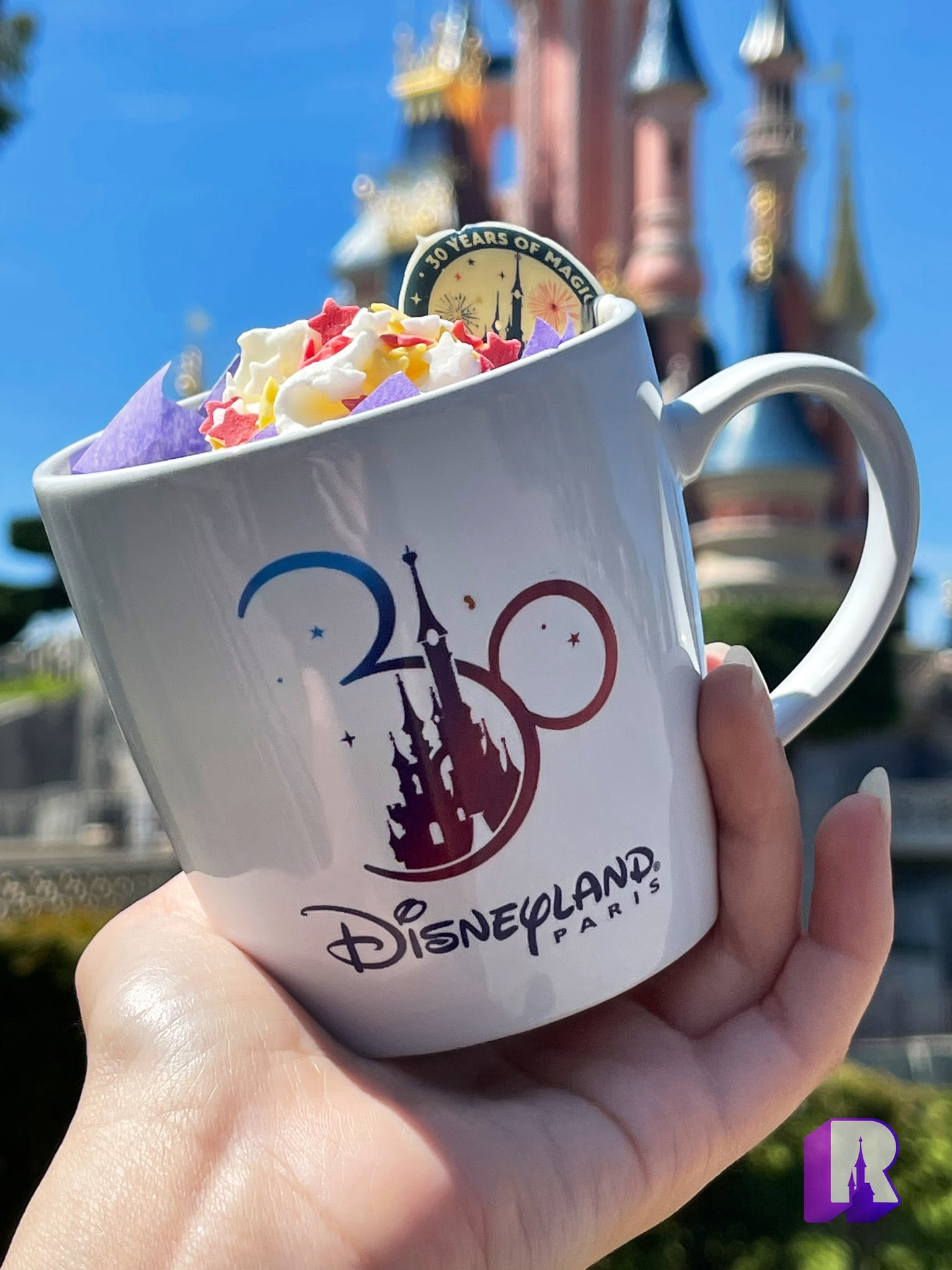 The anniversary "Mug Cake" is finally available. It's a cake, placed inside a mug and for €13 it's a pretty good deal given you of course get to keep the mug.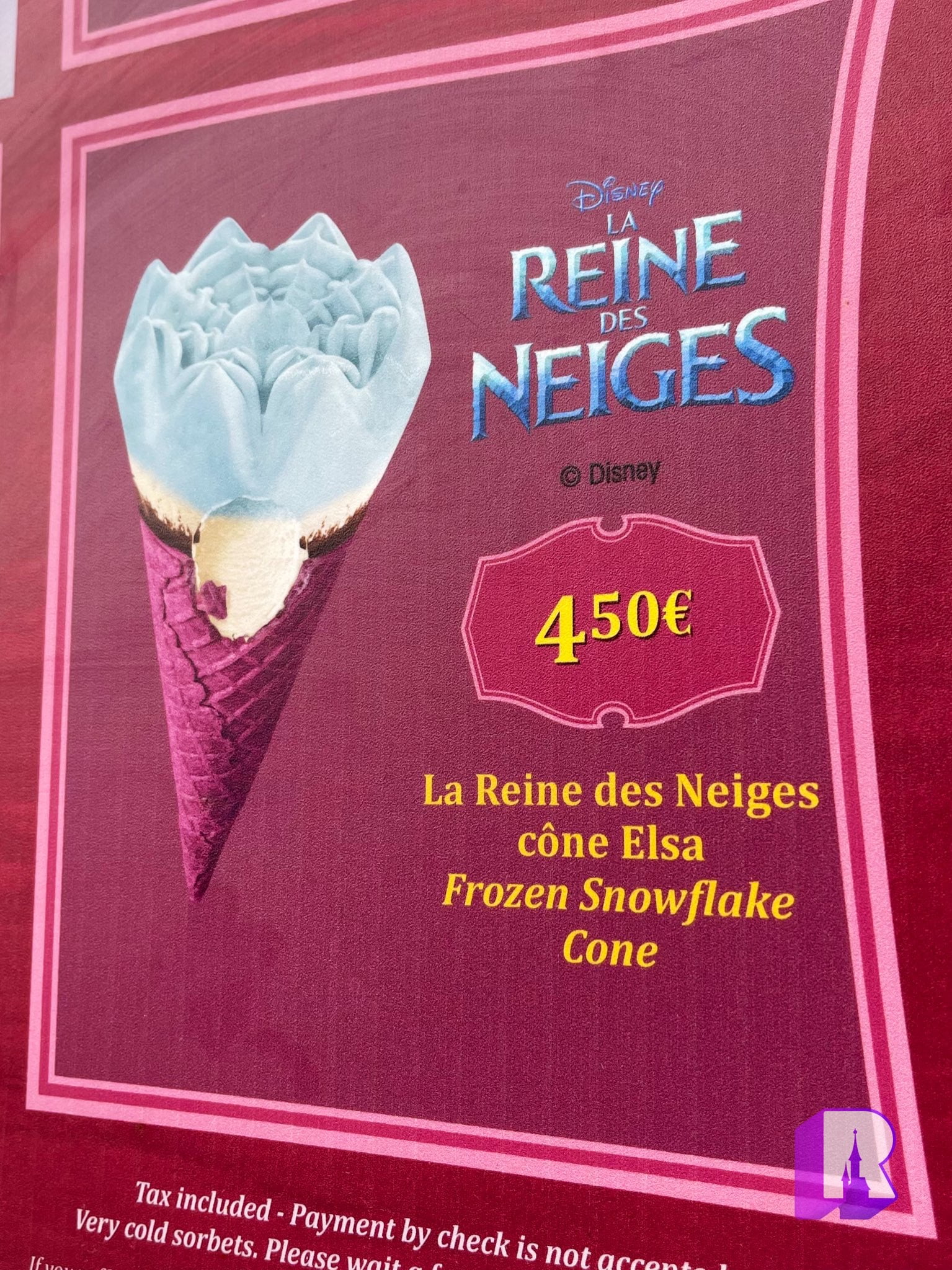 In not so great news, a new crap supermarket ice cream has hit the stands, it's a Frozen one for €4.50 and you can basically buy 4 for that price at the supermarket. Just doesn't feel very special.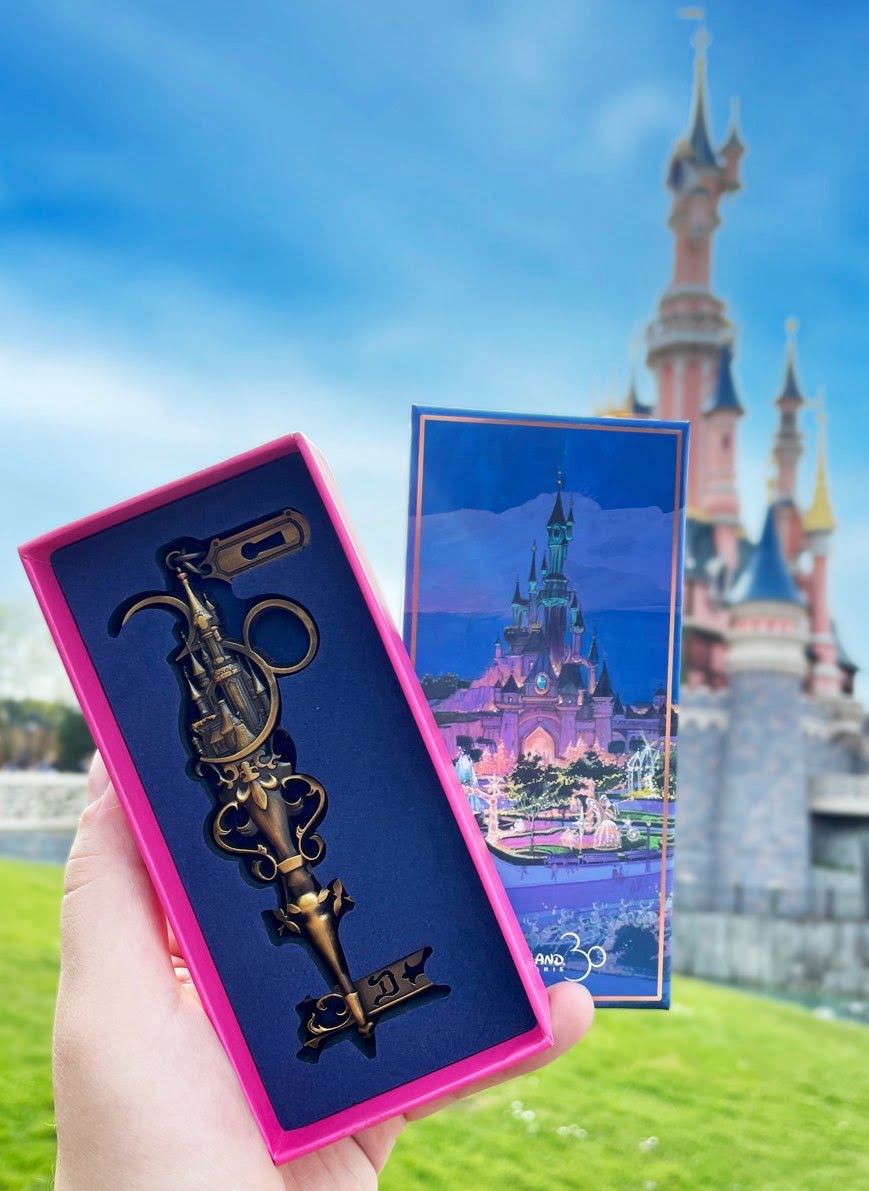 In the merchandise category, the Disneyland Paris 30 collectible key was announced for a May 20 release.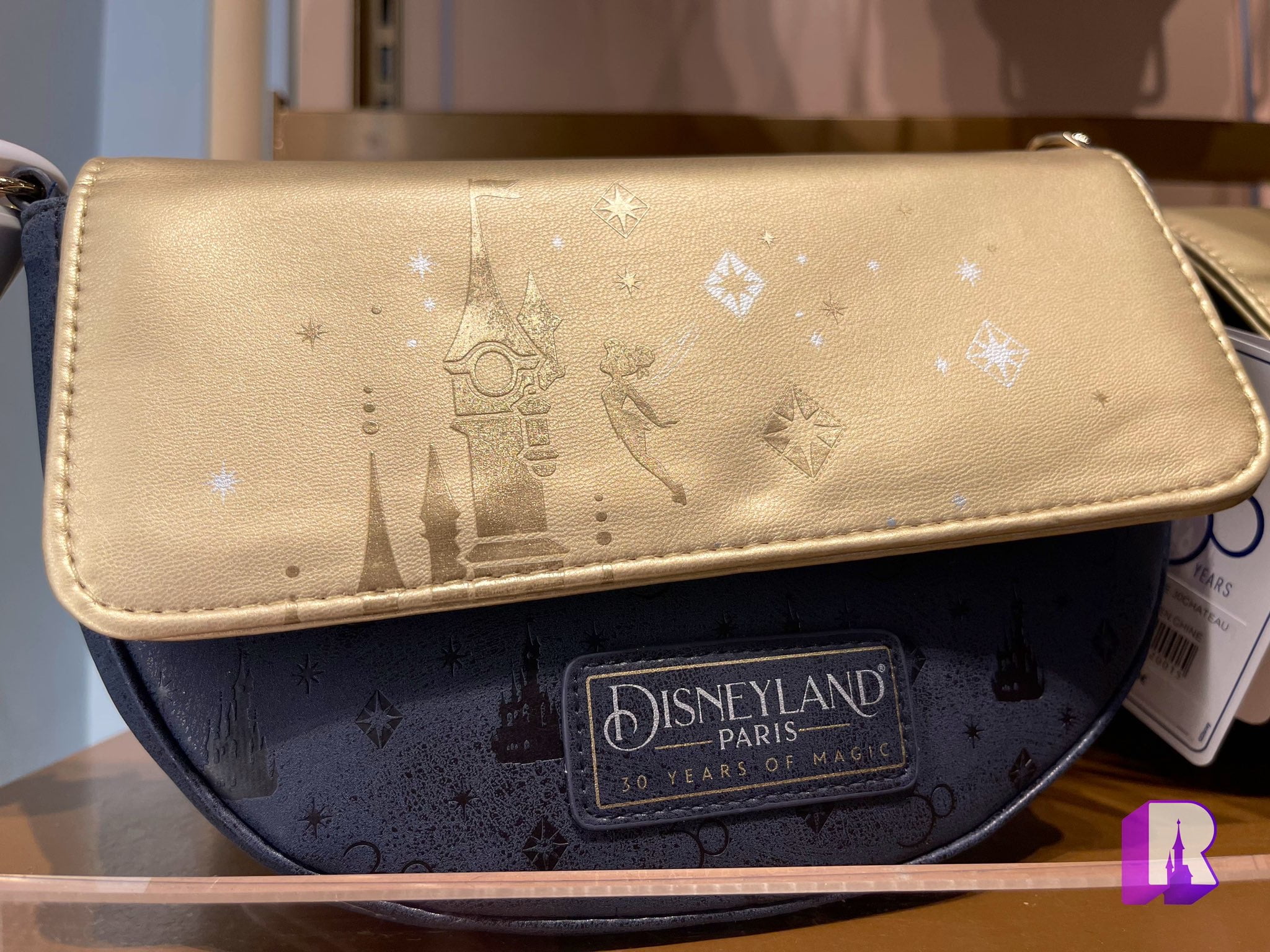 These new anniversary purses (€40) and pouches were released this week.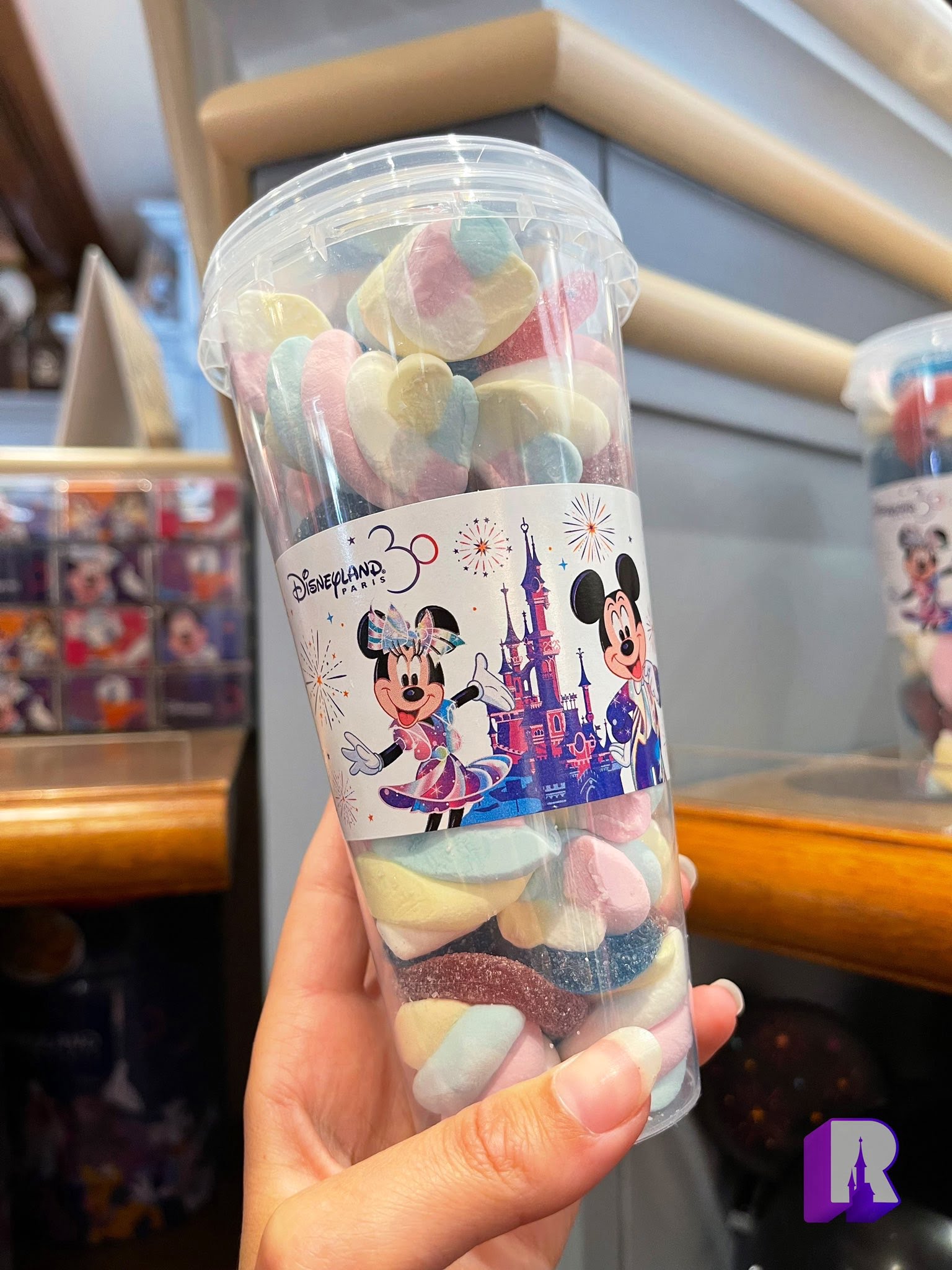 And the usual random releases of anniversary merchandise or availability expansion to new locations.
The anniversary Mickey shaped soap dispenser were also back in stock this week at Emporium. They are €15.
This and that..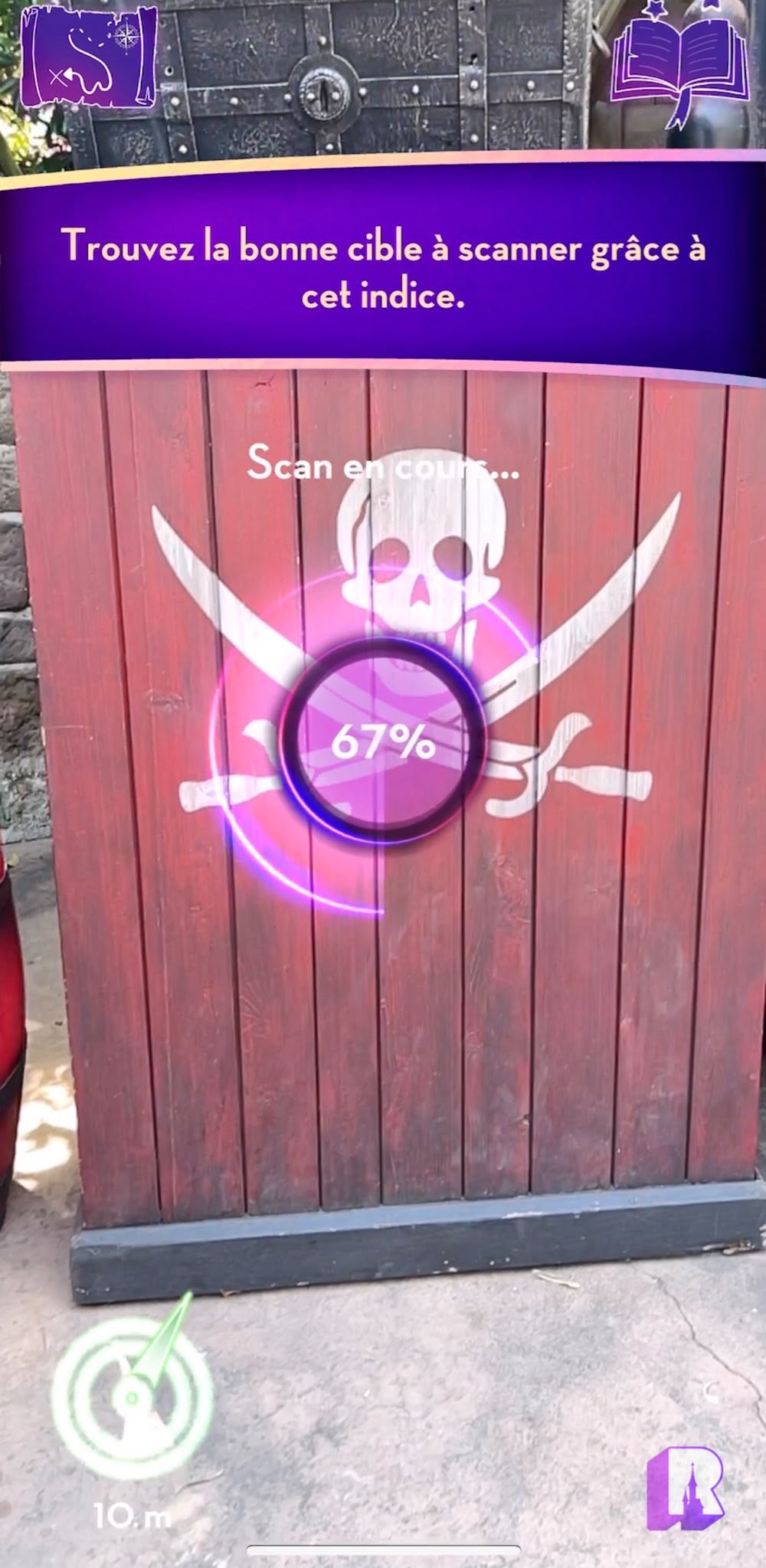 Official Partner Orange has released a new "treasure hunt" app across the two parks. There are 25 challenges at Disneyland Park and 5 challenges at Walt Disney Studios Park. Guests must find clues, scan items etc in order to unlock exclusive filters featuring Mickey and Friends. It's actually pretty well done and very fun!
You can download it for iPhone and Android.
Thanks for joining us again this week for this roundup of everything happening at Disneyland Paris! We will see you again back here in a week!