Welcome back to a new edition of the DLP Report! This week we discuss the fall seasons, World Safety Day, refurbishments, merchandise and of course Avengers Campus!
Fall Seasons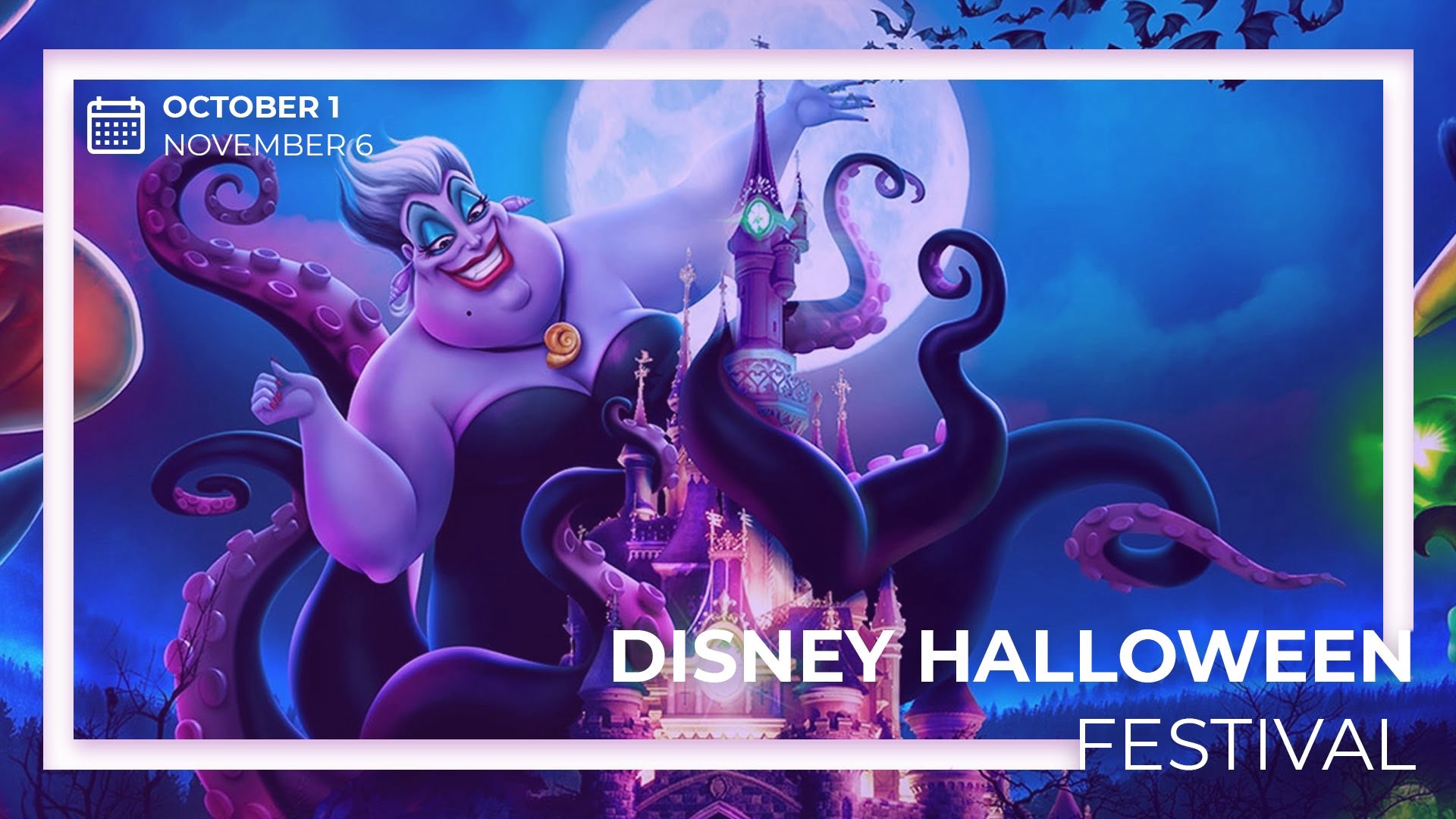 The Disney Halloween Festival (note we are dropping all the "Disney's" for the shorter "Disney") returns to Disneyland Paris from October 1 to November 6, 2022!
Plus this year 2 Halloween Soirées will be produced, on October 29 and 31.
And also mark your calendars for Disney Enchanted Christmas, from November 12, 2022 to January 8, 2023!
Plus the New Years Eve Party special event on December 31.
Some exciting news not only for those looking to book, but also because these seasons should be returning "in full" after cancellations or reduced offerings in the last couple years.
World Safety Day
Something new this year – the Resort celebrated all the safety and security Cast Members (that includes the pups and the horses) that keep us safe every day of the year. A really lovely surprise, thank you to all of them for their important work in the shadows of the magic.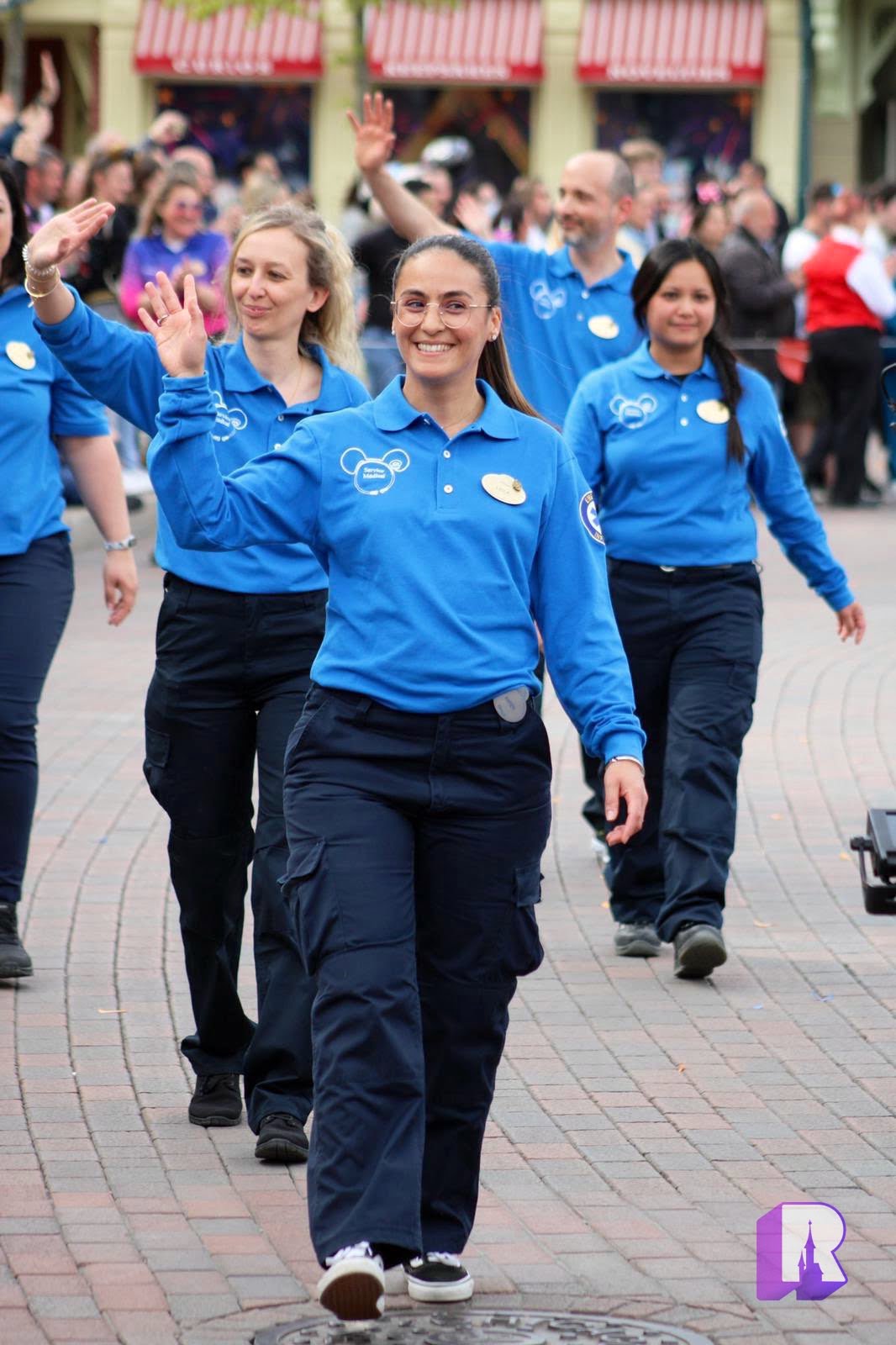 It was also nice to see some rare friends like Dug and Bolt!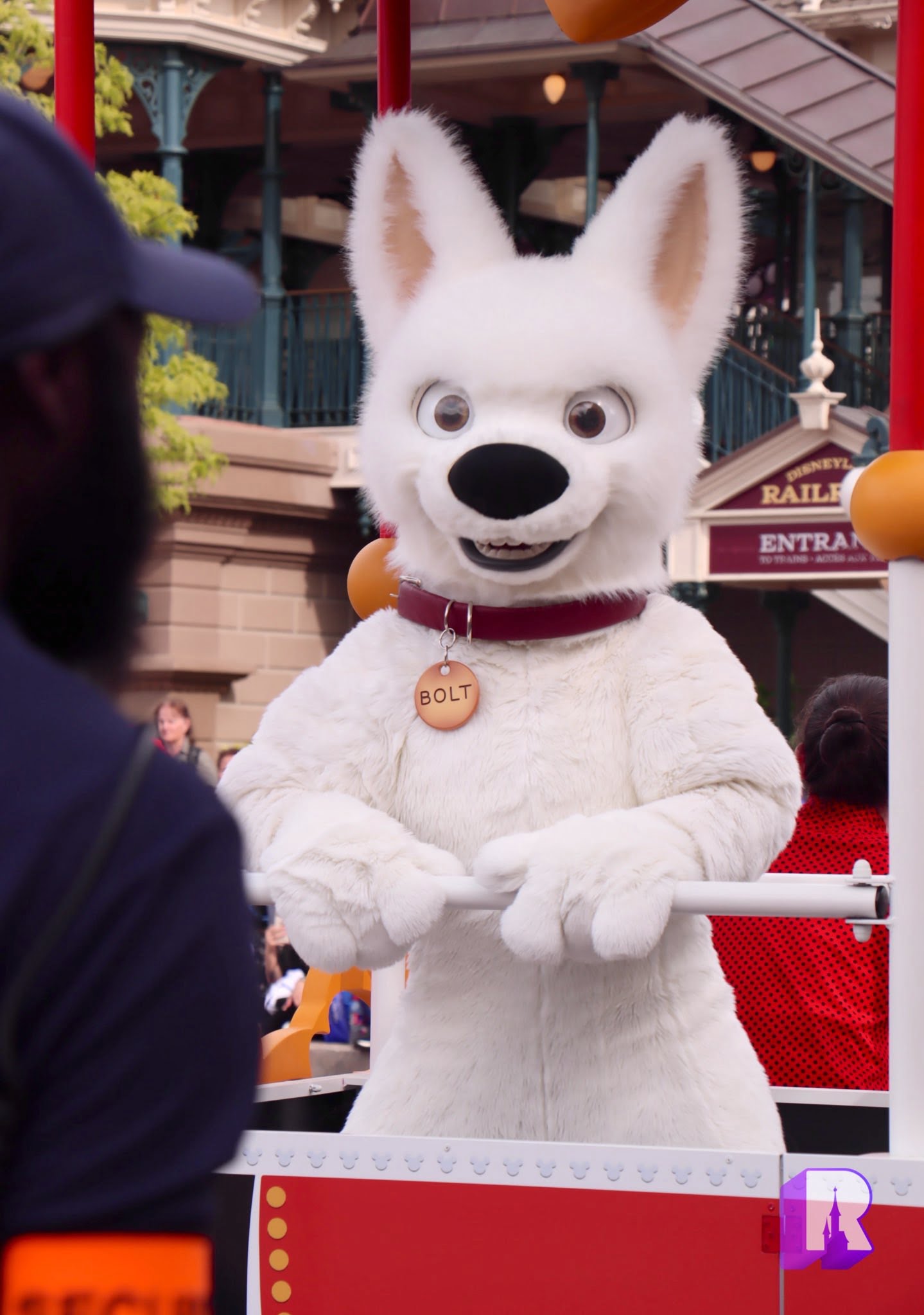 Avengers Campus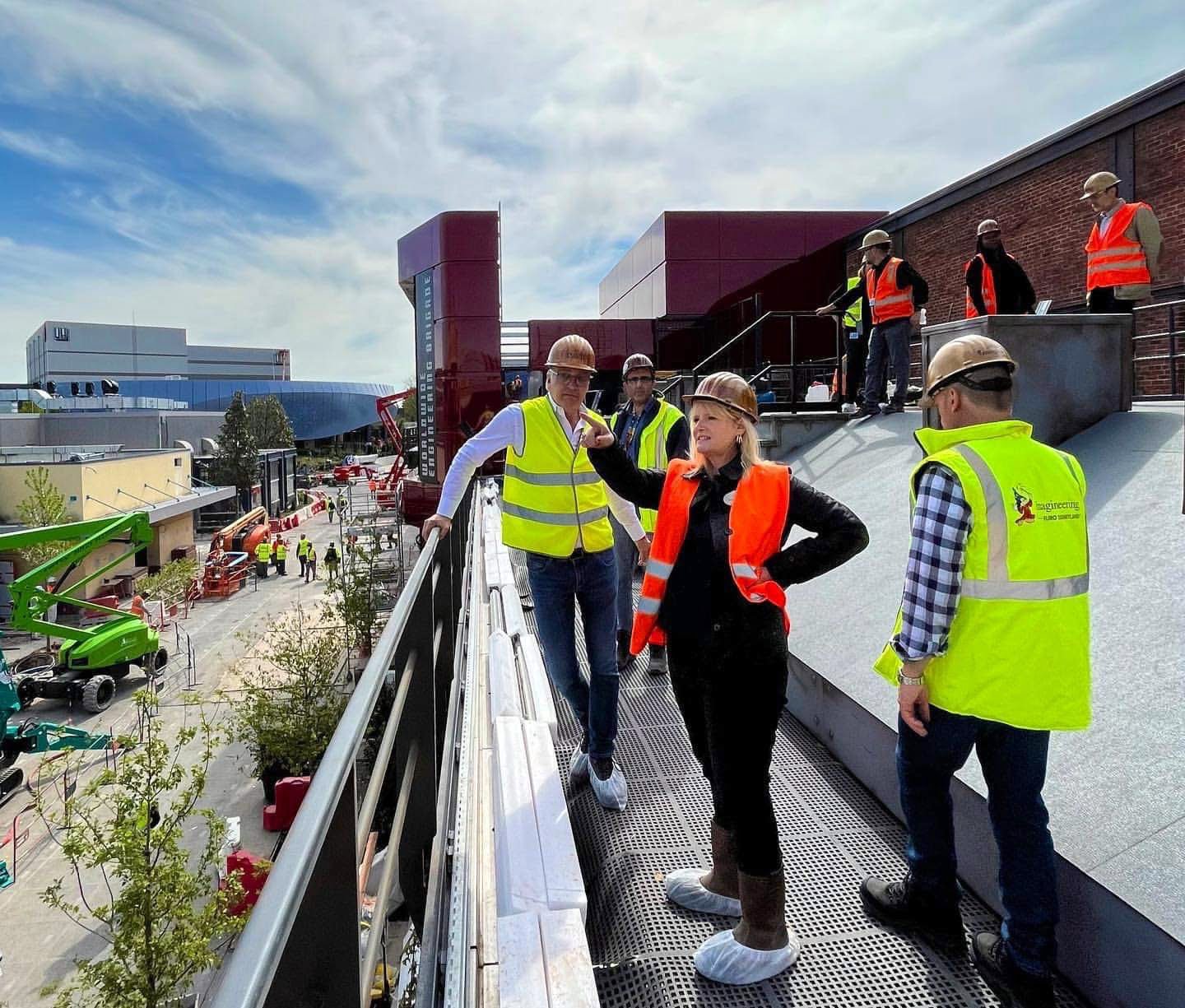 The Resort management (aka "SteerCo") got a tour of Avengers Campus, the occasion to low key show a bit of what's going on inside the land, or at least the angles that my talented teammates can't see from the outside.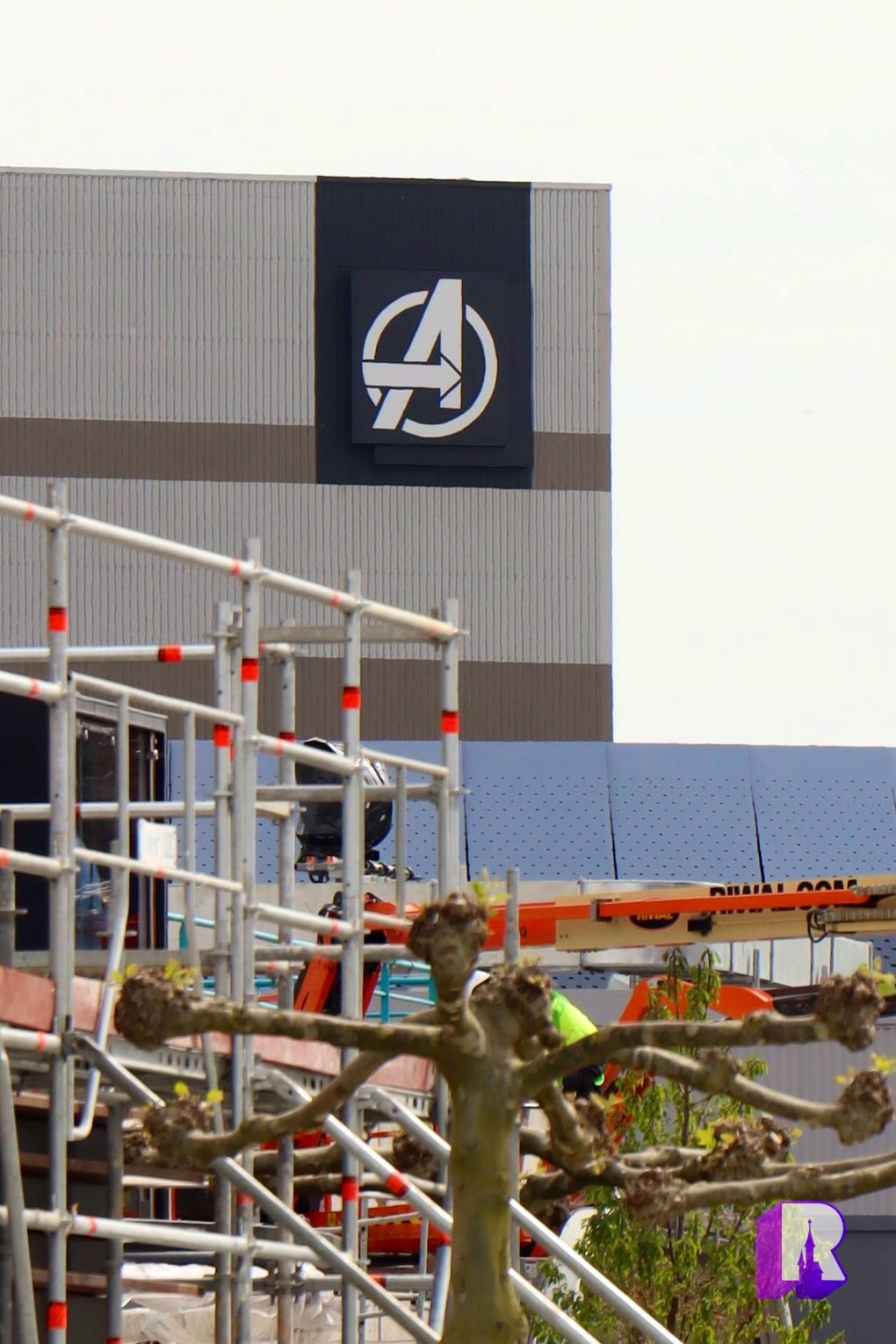 This week, the former "Studio" signs were repainted with the Avengers logo. It's all… pretty flat. We were hoping it wasn't done until the official account shared the same photo so..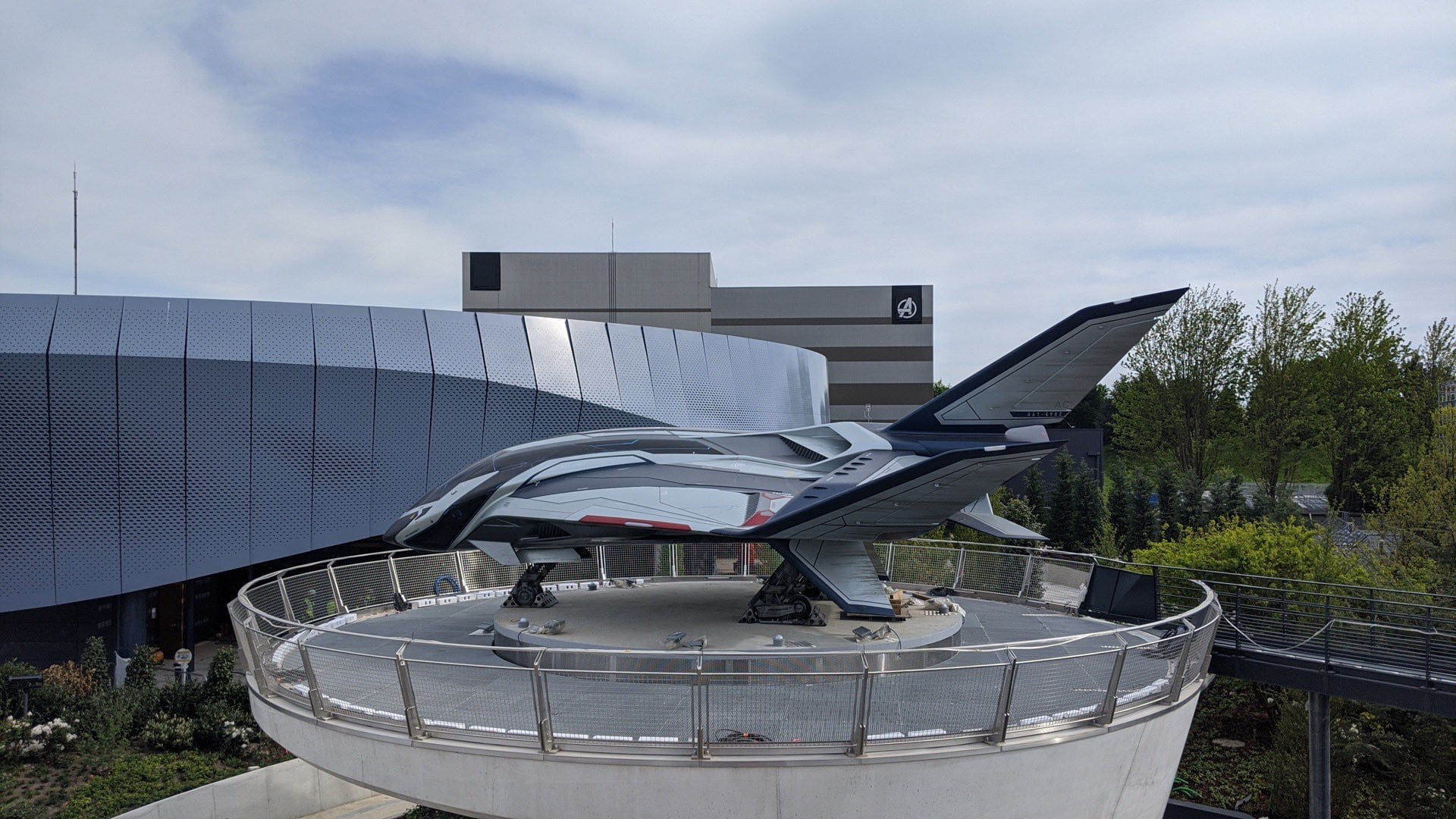 I guess that's it. Hopefully the building will be fully repainted and not just this Amazon icon looking tag on top.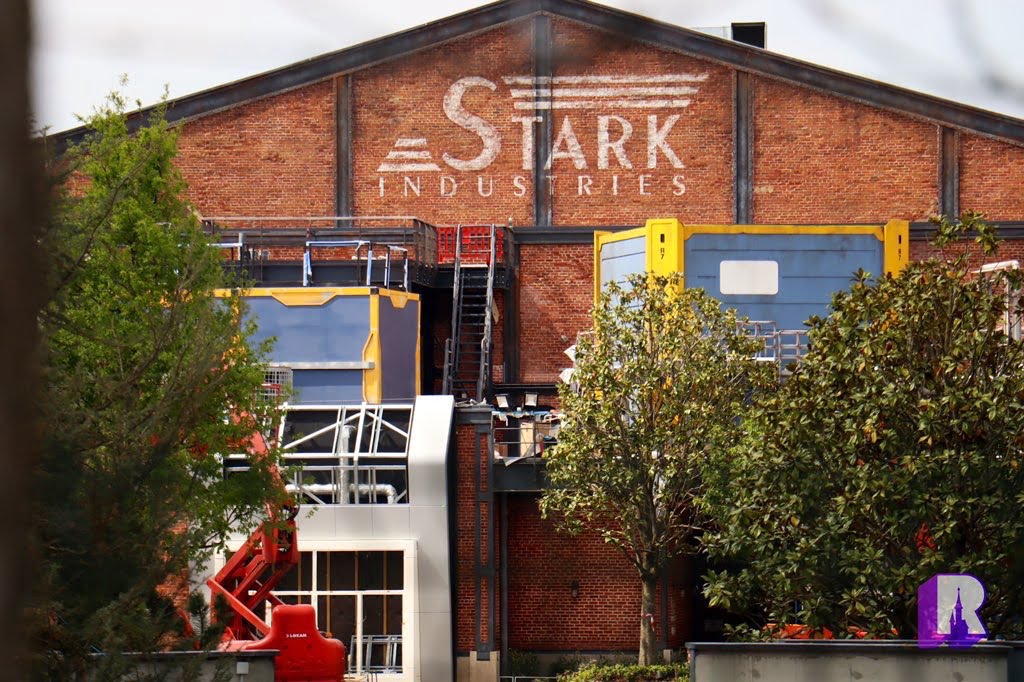 Thankfully inside the land things are going much better at the Spider-Man building with additions to the shop entrance and windows and the attraction entrance. This building is really turning out great, and so detailed !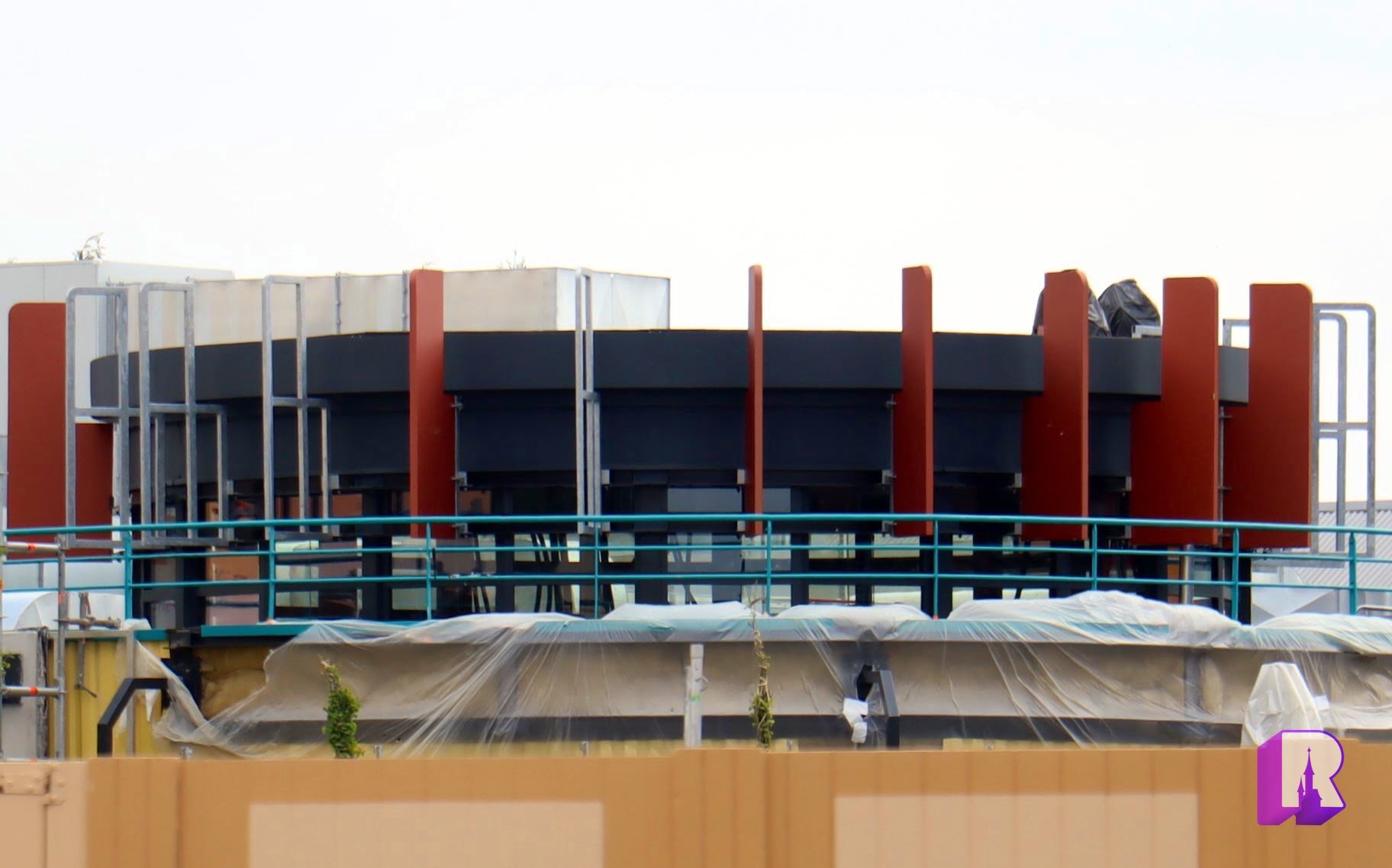 Things are moving slower on top of PYM Kitchen and there is some worry about the readiness of this location.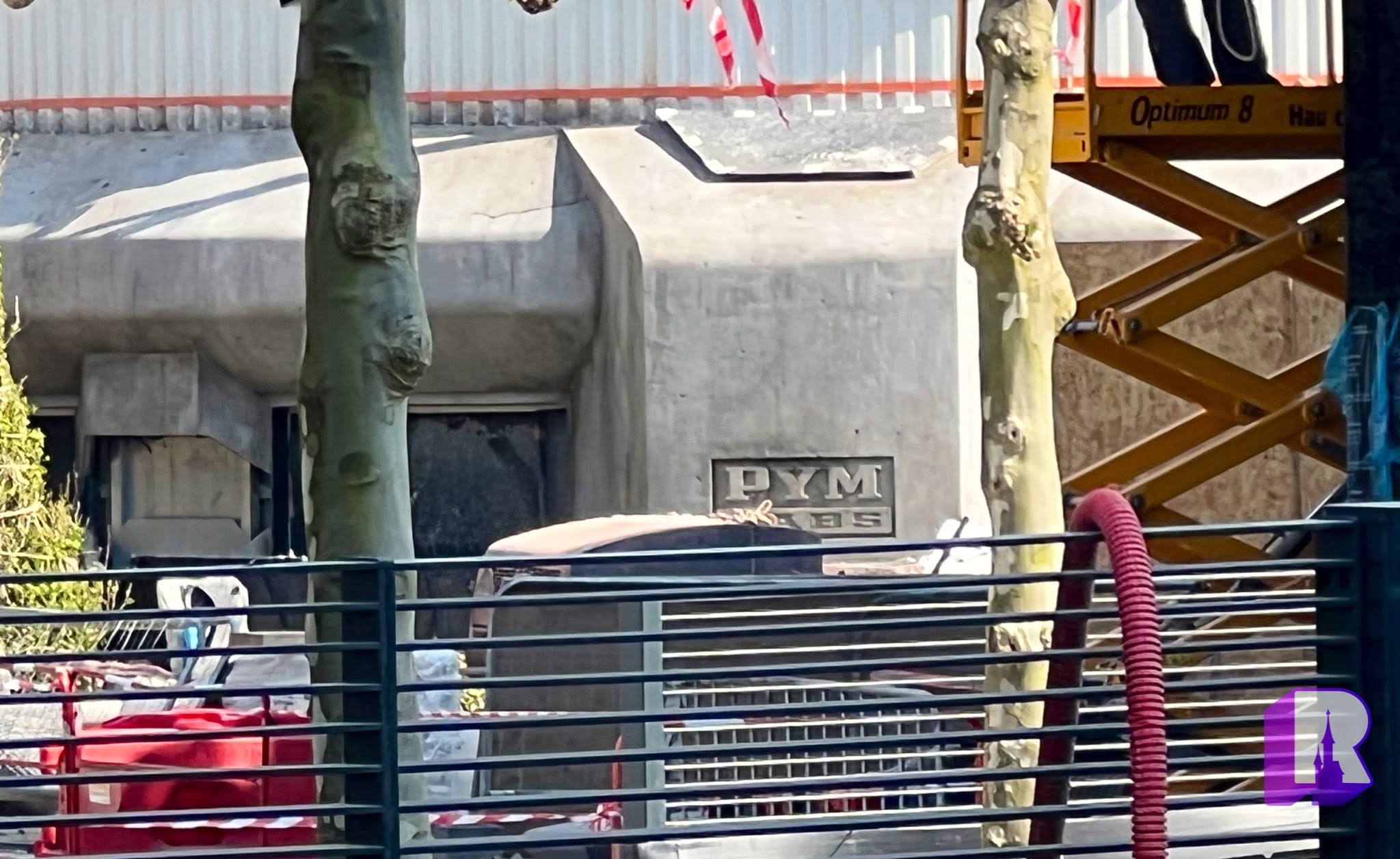 However we ground level we got a first look at the PHM labs "bunker" look and woaahhh it's really quality theming.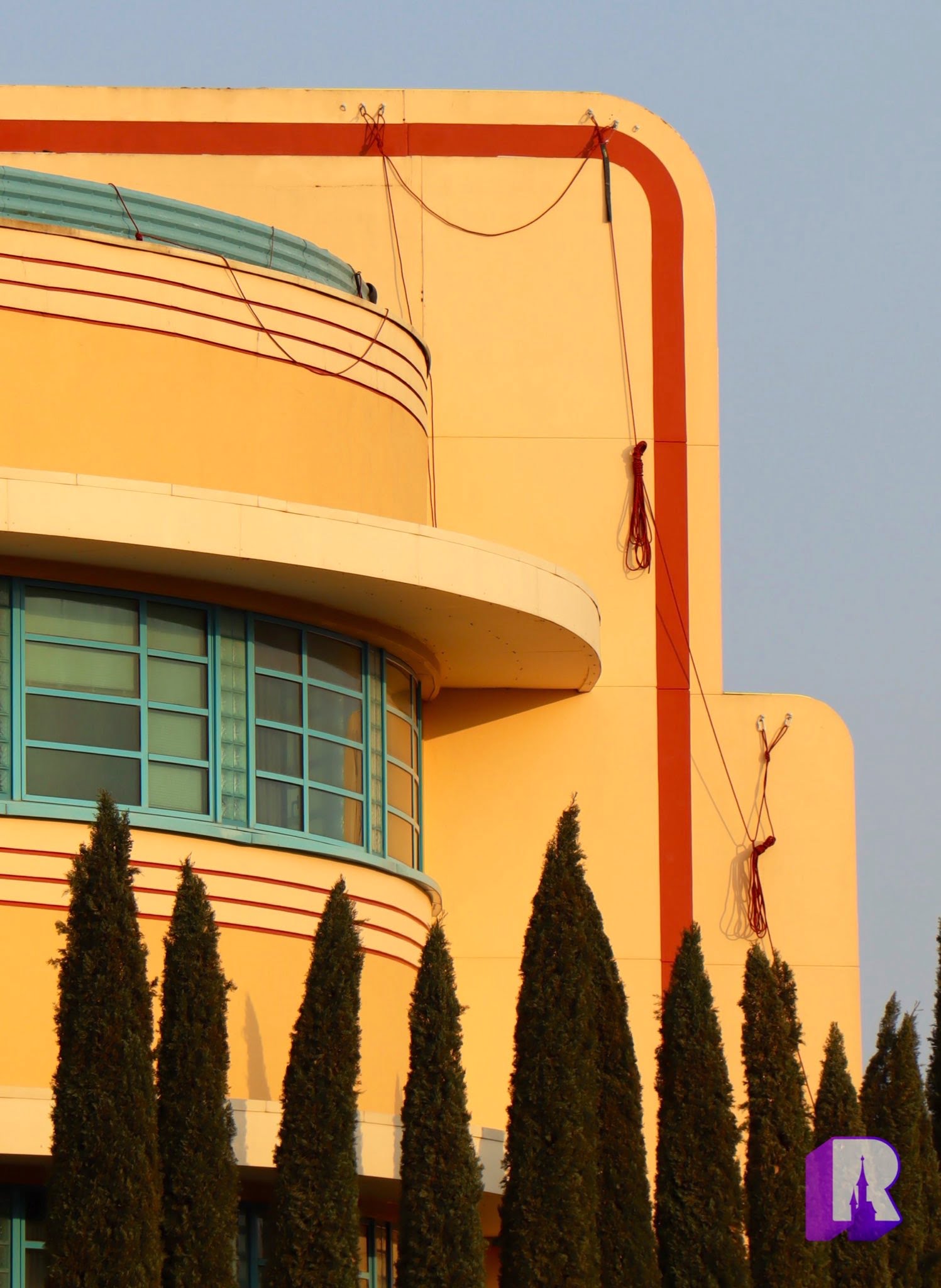 Just nearby we noticed some ropes on the "Disney Channel" building, giving hope that it will soon be repainted.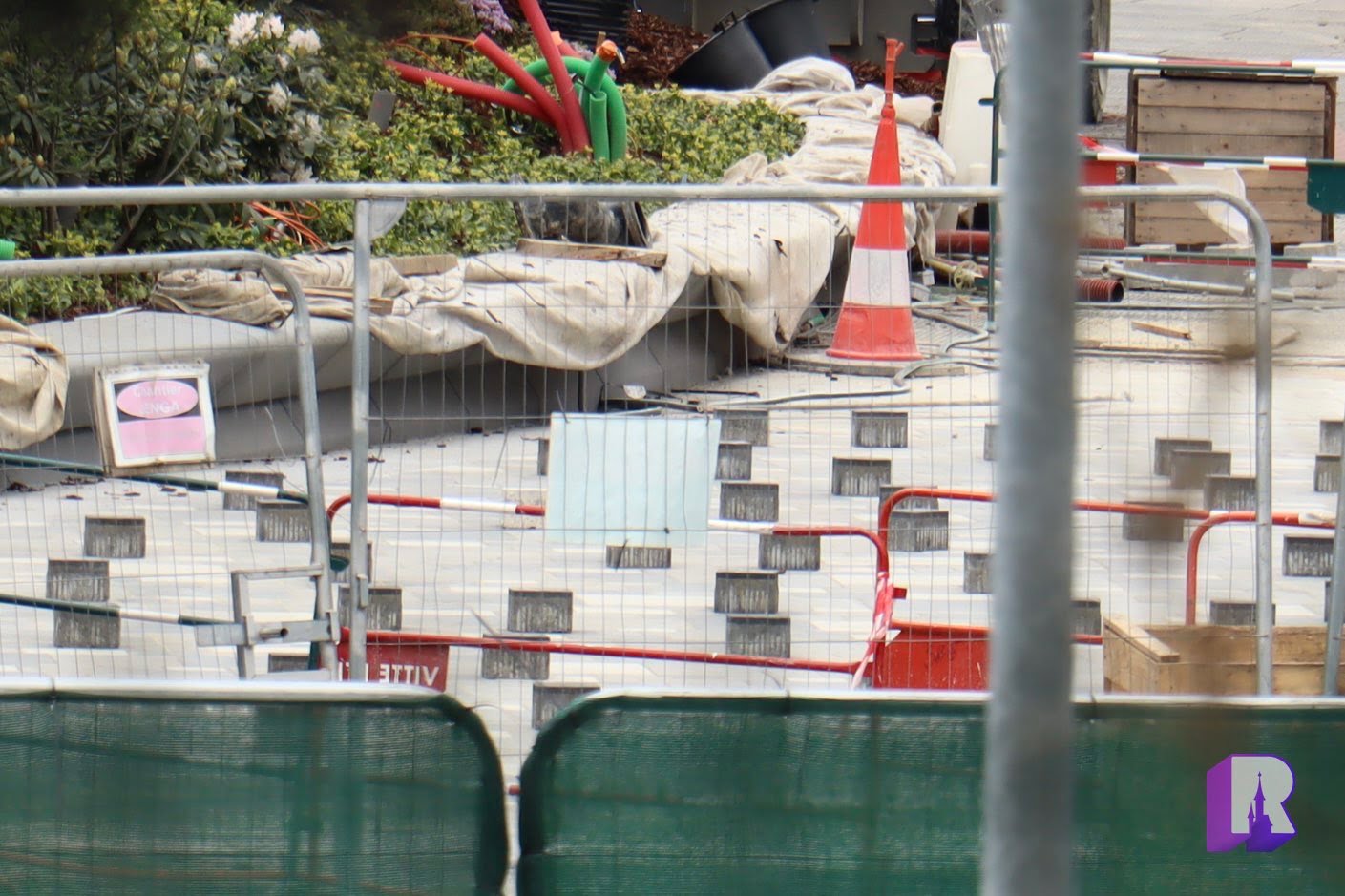 An important part of the land is the paving and the great pavers are being deployed in several areas of the land. It's all coming together ! As always with land openings we worry if everything will be right on time for the opening date but history has shown that these types of projects can make significant visible progress at the last minute so let's wait and see! The land opens on
Refurbishments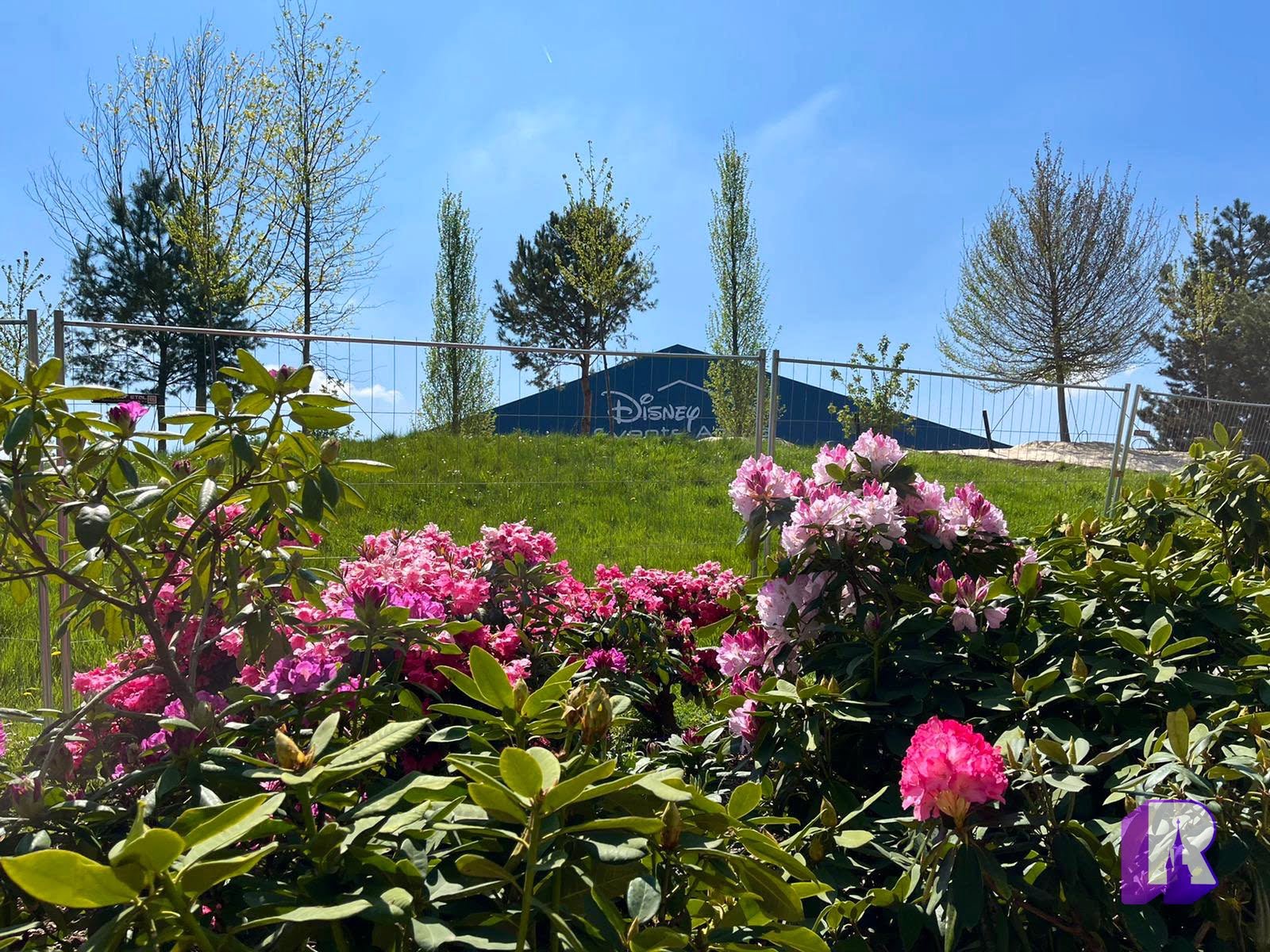 We start at Lake Disney this week with this fantastic project: the bare hill in front of the Disney Arena is being completely re-landscapes with trees and flower beds. A great idea that was long overdue but also, as someone pointed out on Twitter, tells us a bit more about how long we may have to wait for a new hotel in this location!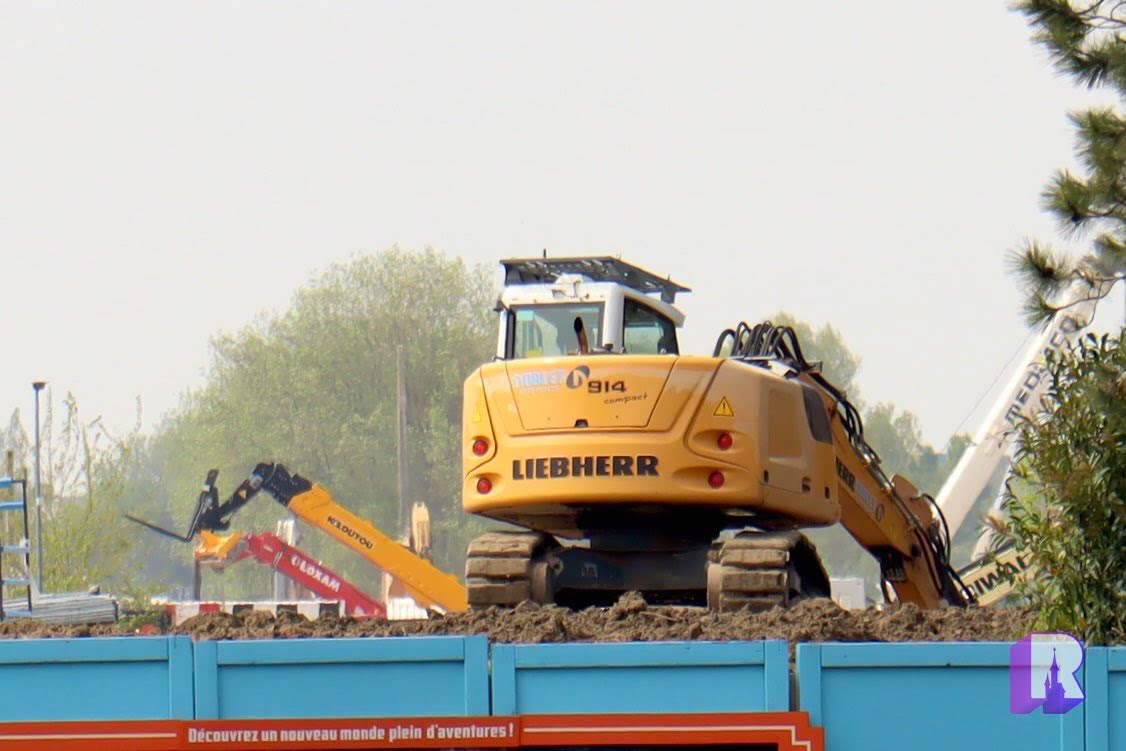 At Walt Disney Studios, construction equipment has been working closer to the Hollywood Blvd walls, hopefully for the creation for the "promenade" and lake. Finally we can stop singing "when will those works begin" (to the tune from Tangled).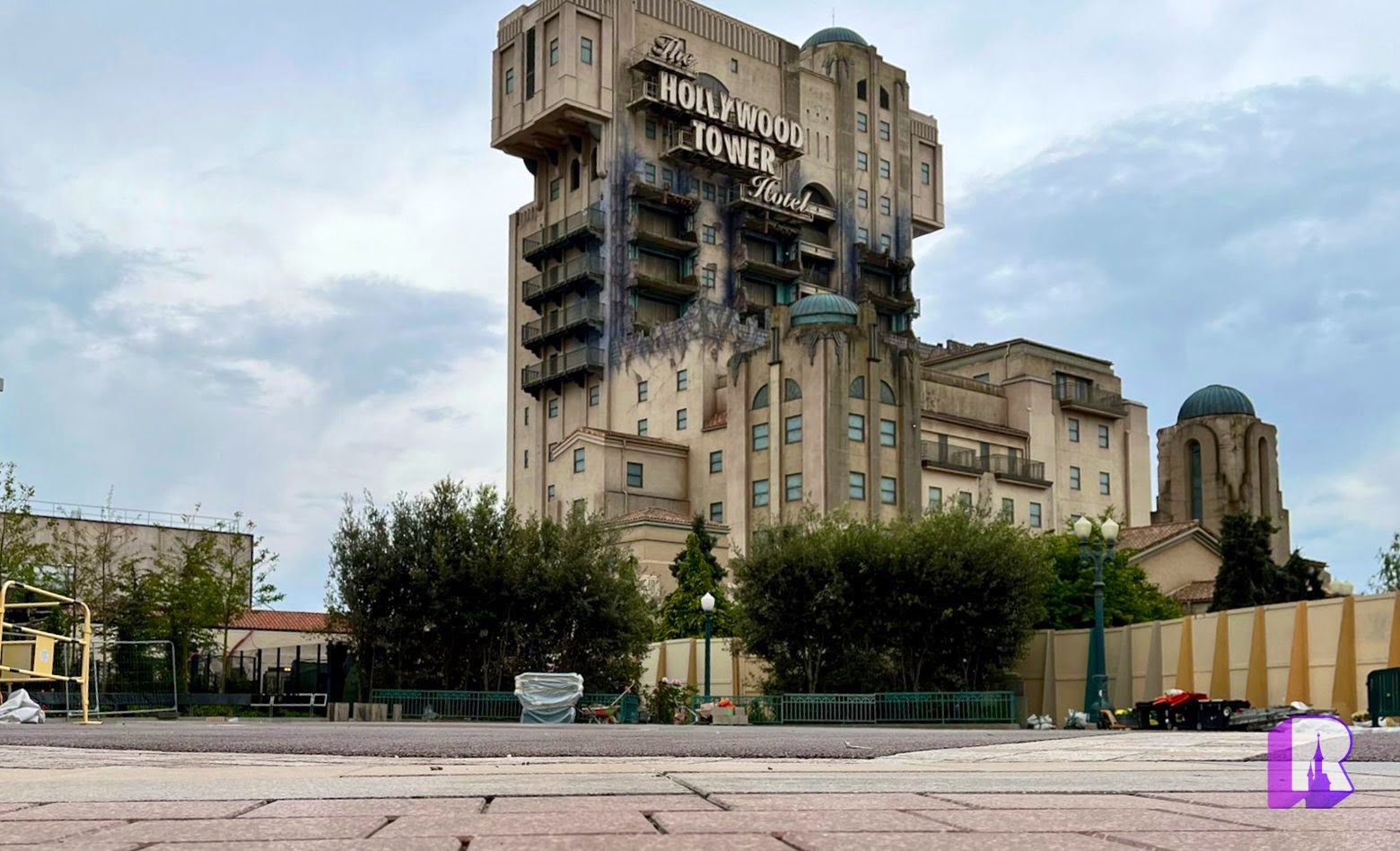 On Production Junkyard, the stage had now been fully removed, great to see this planter again and can't wait for the walls to come down!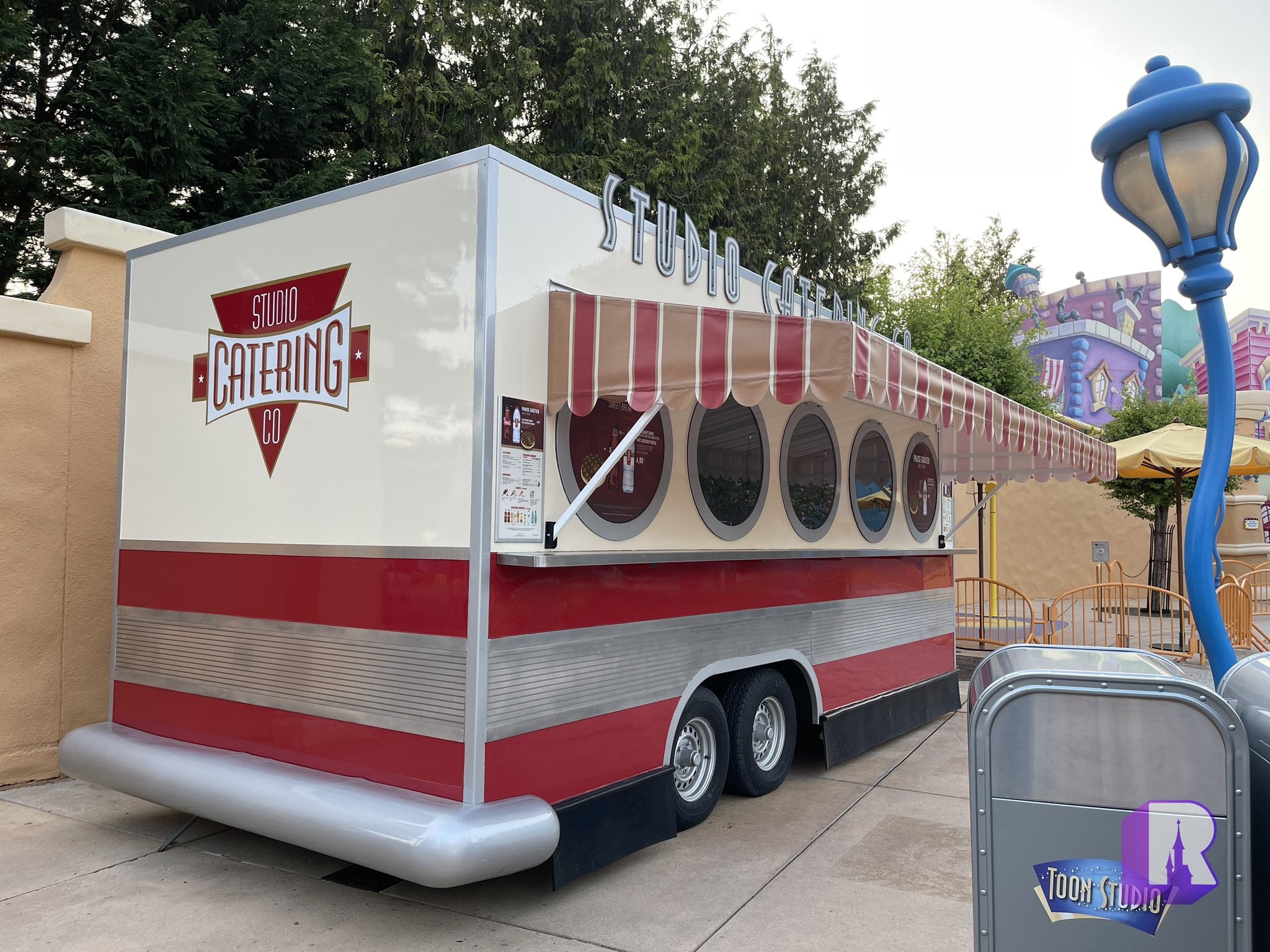 Over at Toon Studio or Worlds Of Pixar or whatever it is these days, the food truck has returned from refurbishment and it's so SHINY!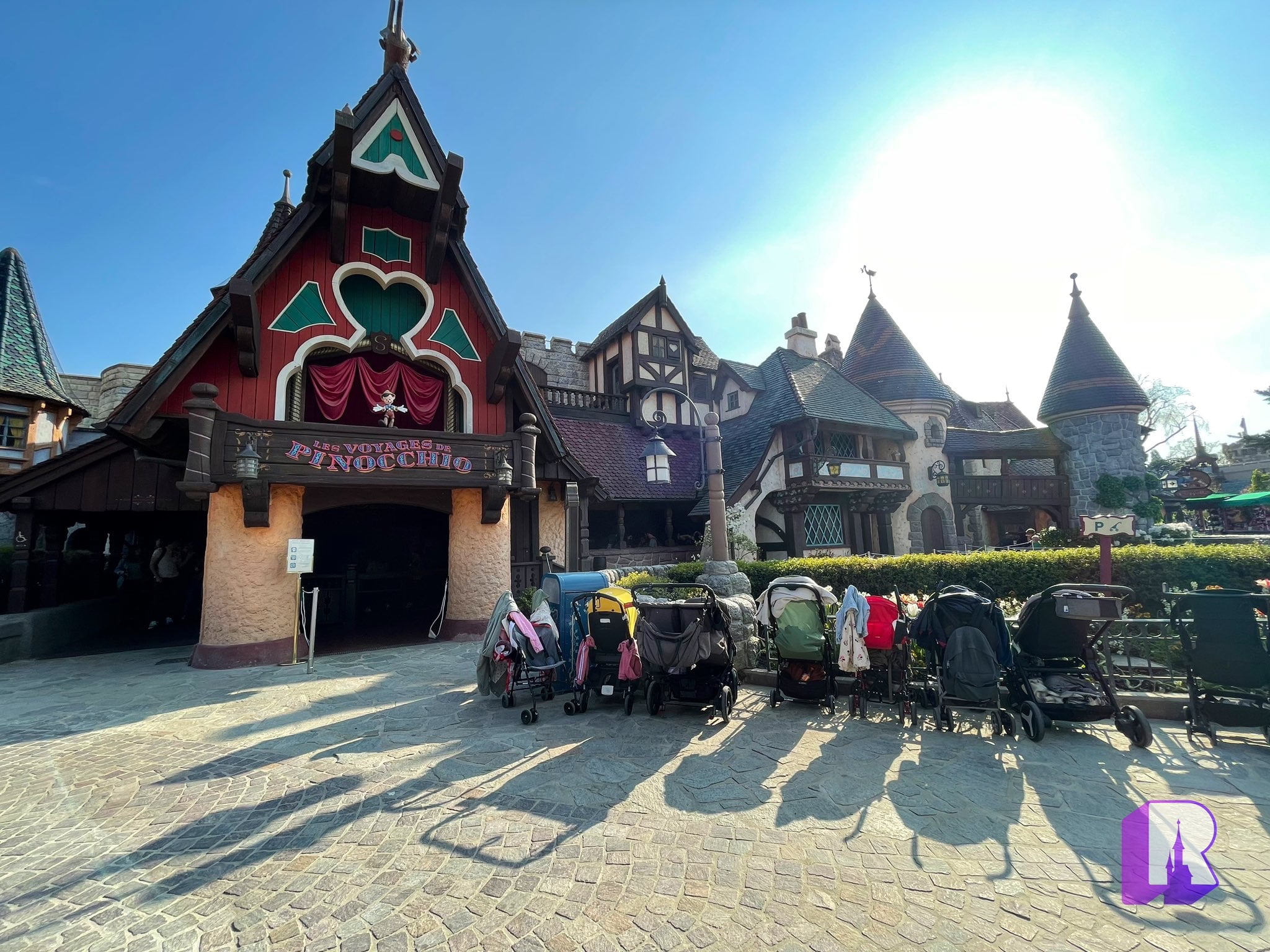 Heading over to Disneyland Park, a large section of repaved floor has been unveiled near Pinocchio and as always it looks fantastic. One of my favorite long term projects (maybe with the bathroom remodels).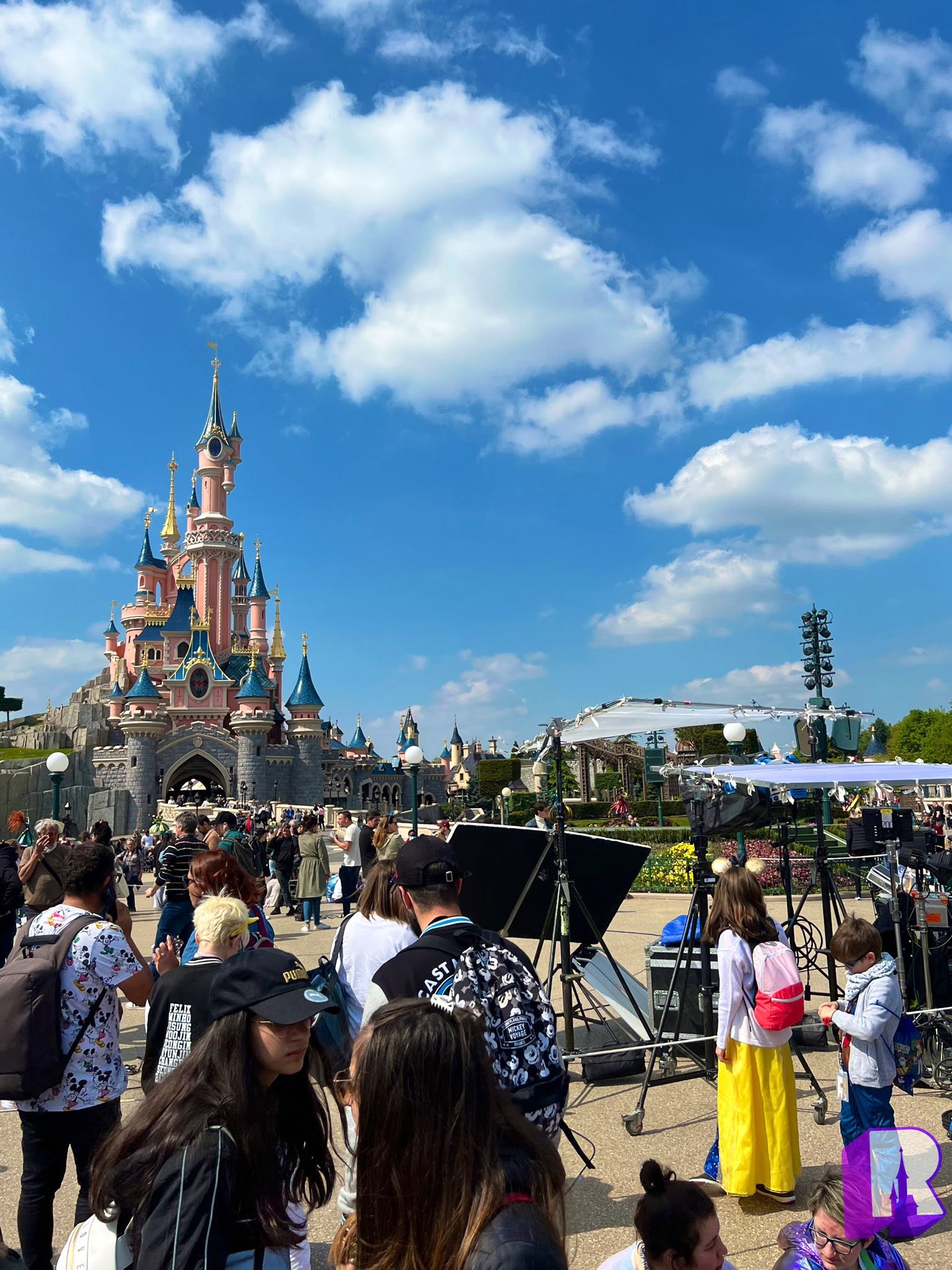 A ton of filming for "Dream… and Shine Brighter" has been happening on a Central Plaza. They must have hours and hours of material by now.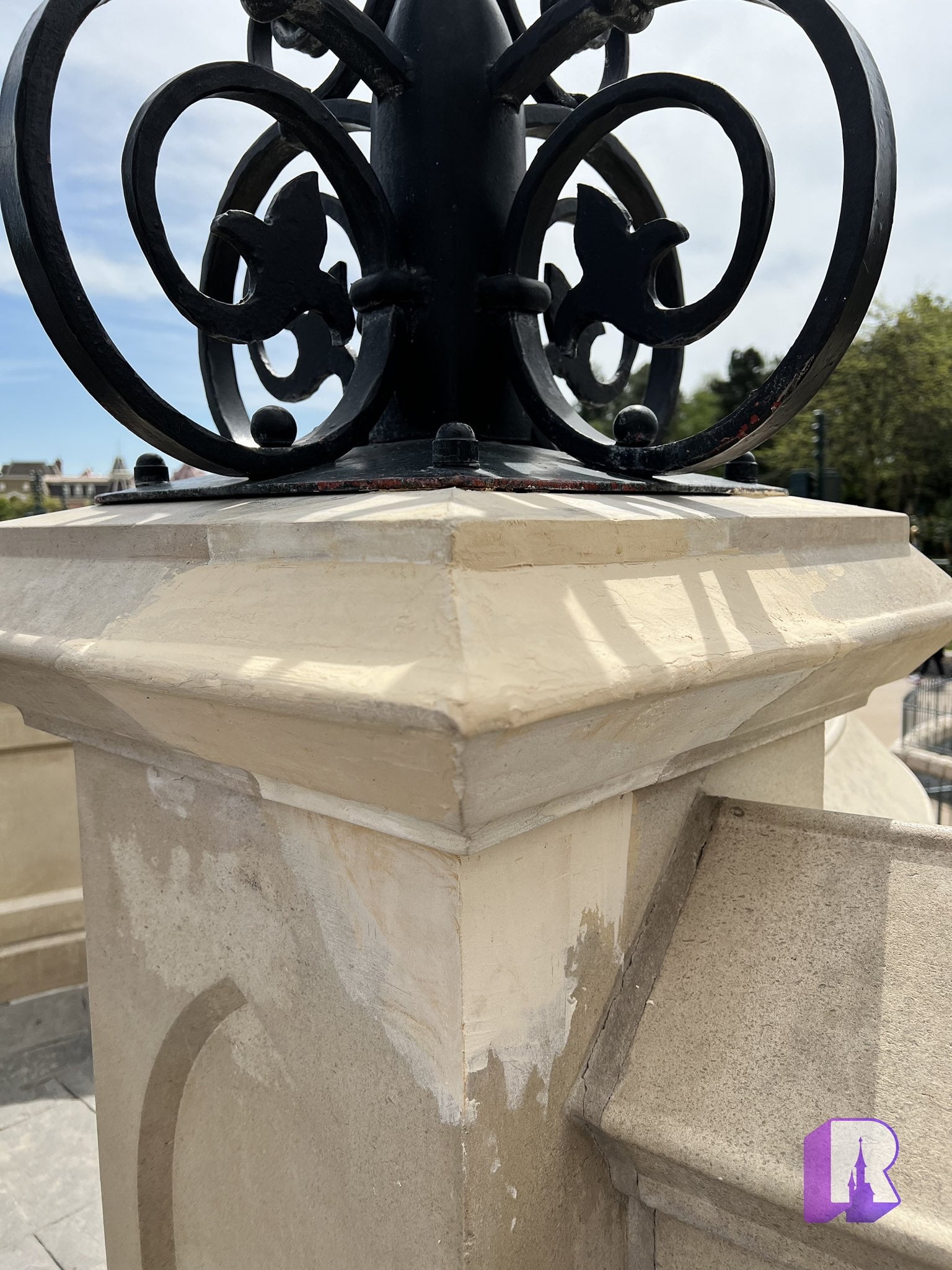 Refurbishments have started on Castle Bridge. Apparently it's not closing or maybe not just yet. The bridge really needs some repairs after years of fountain shows and Guests climbing.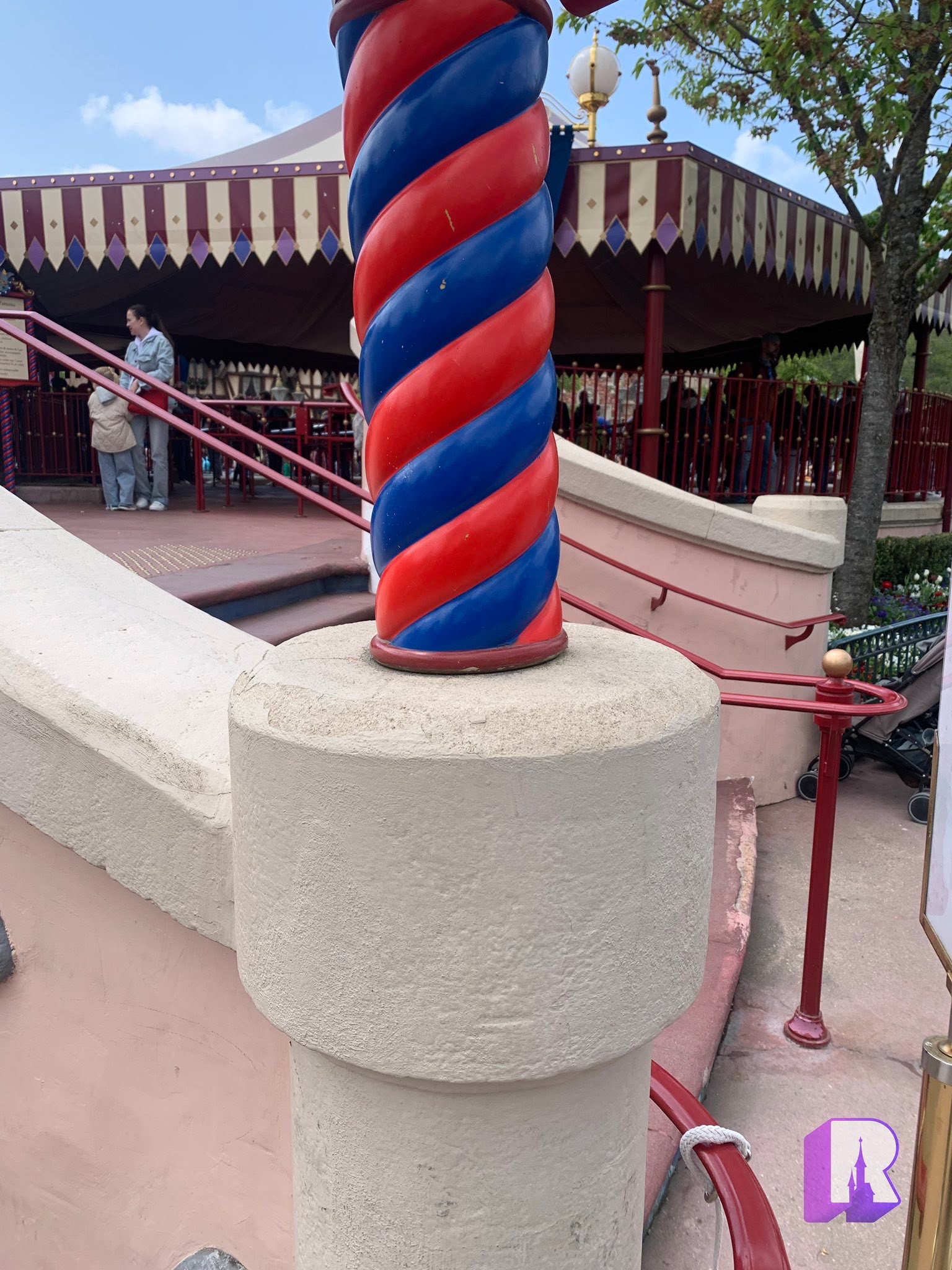 The same type of repairs is also ongoing at Dumbo which really needed it as well.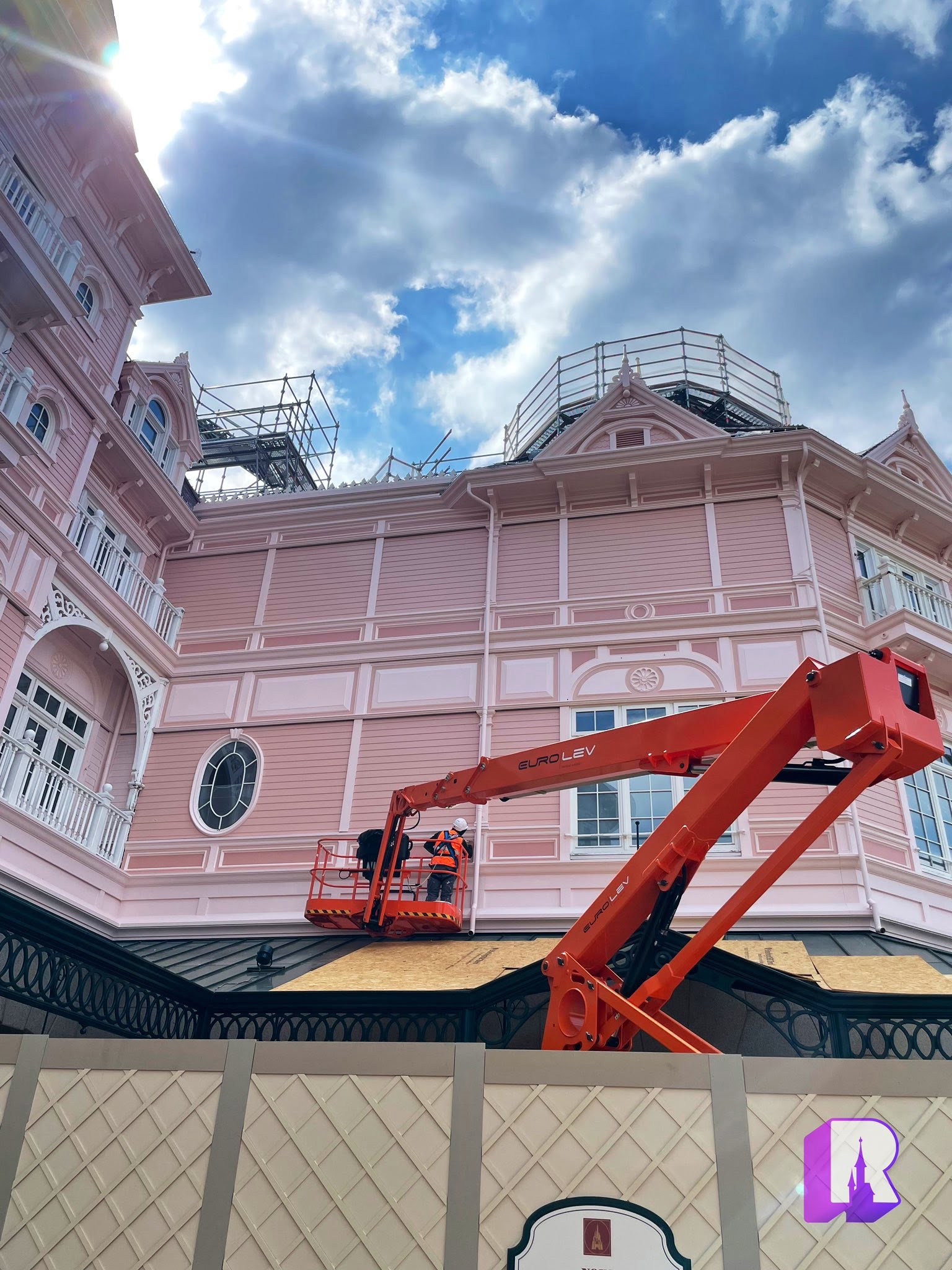 Refurbishment also continues at the Disneyland Hotel with more of the color scheme revealed.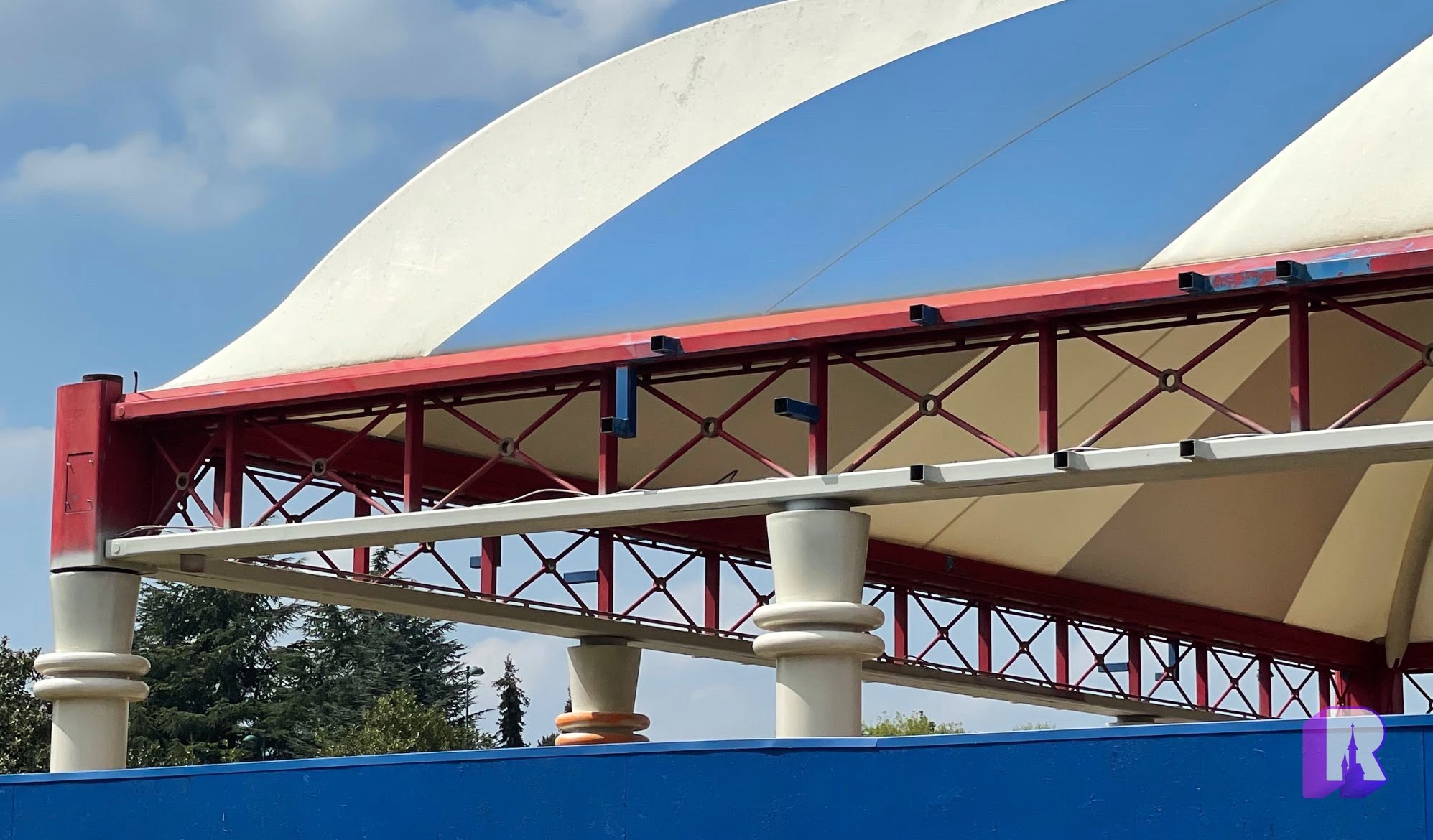 And finally on Guest Parking the tents are being prepped for repainting.
Food & Merch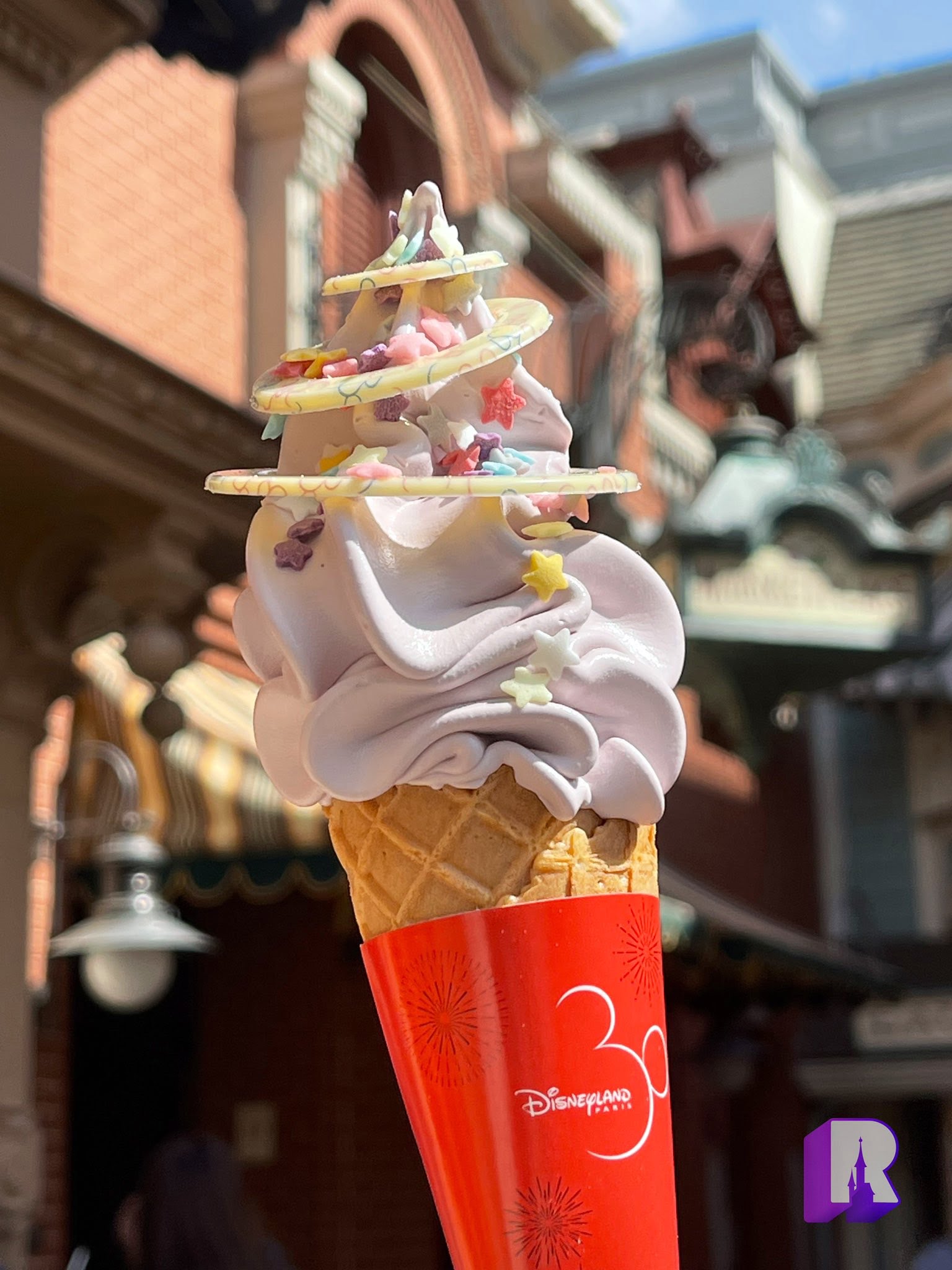 This DLP30 ice cream cone has debuted at The Ice Cream Company. It has some clever white chocolate rings. (€5)
In Loungefly arrivals we have Stitch and Minnie (€80-85)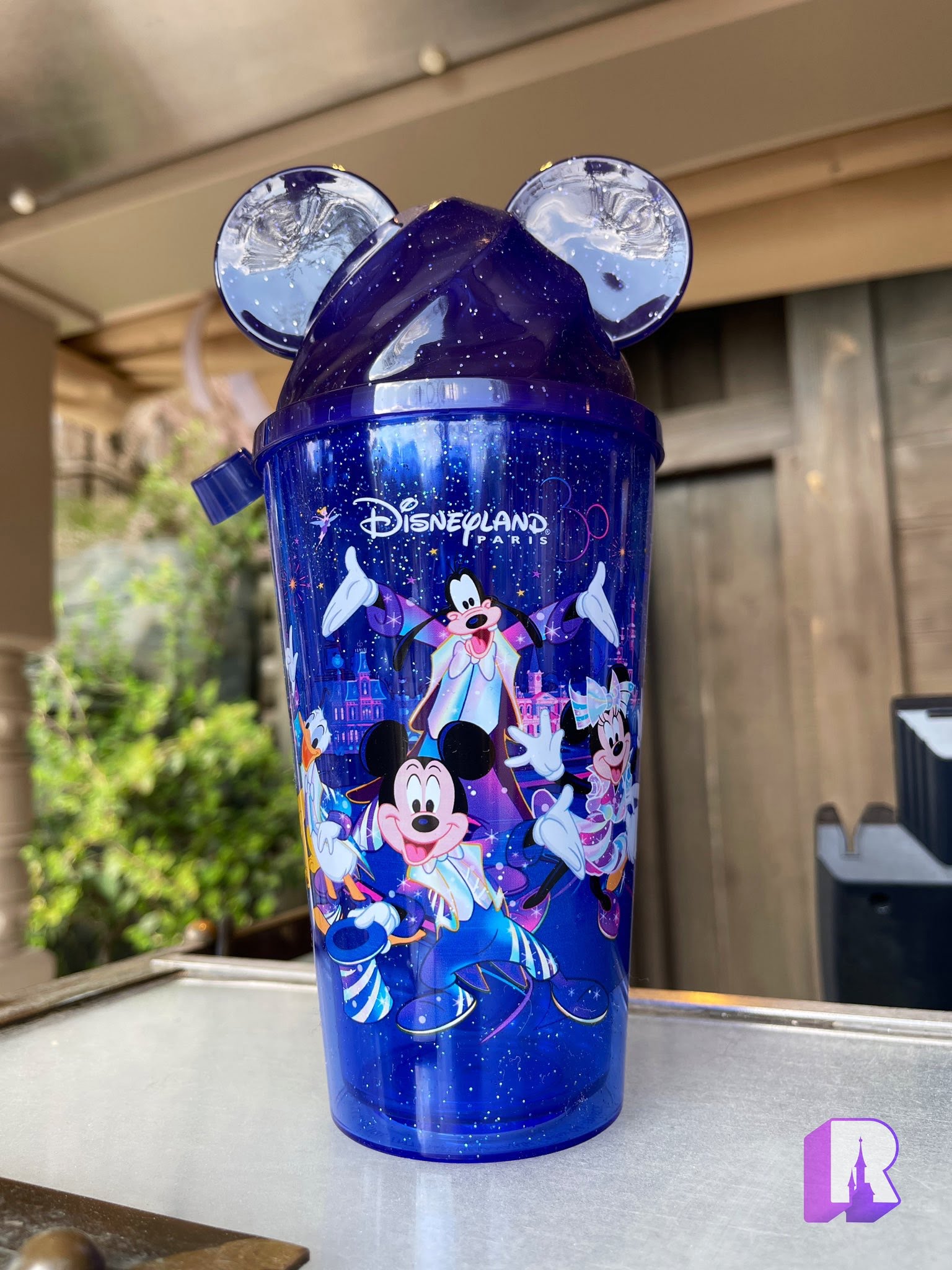 This Mickey Ears DLP30 tumbler has also arrived fashionably late (€13, or €14 with a cold drink)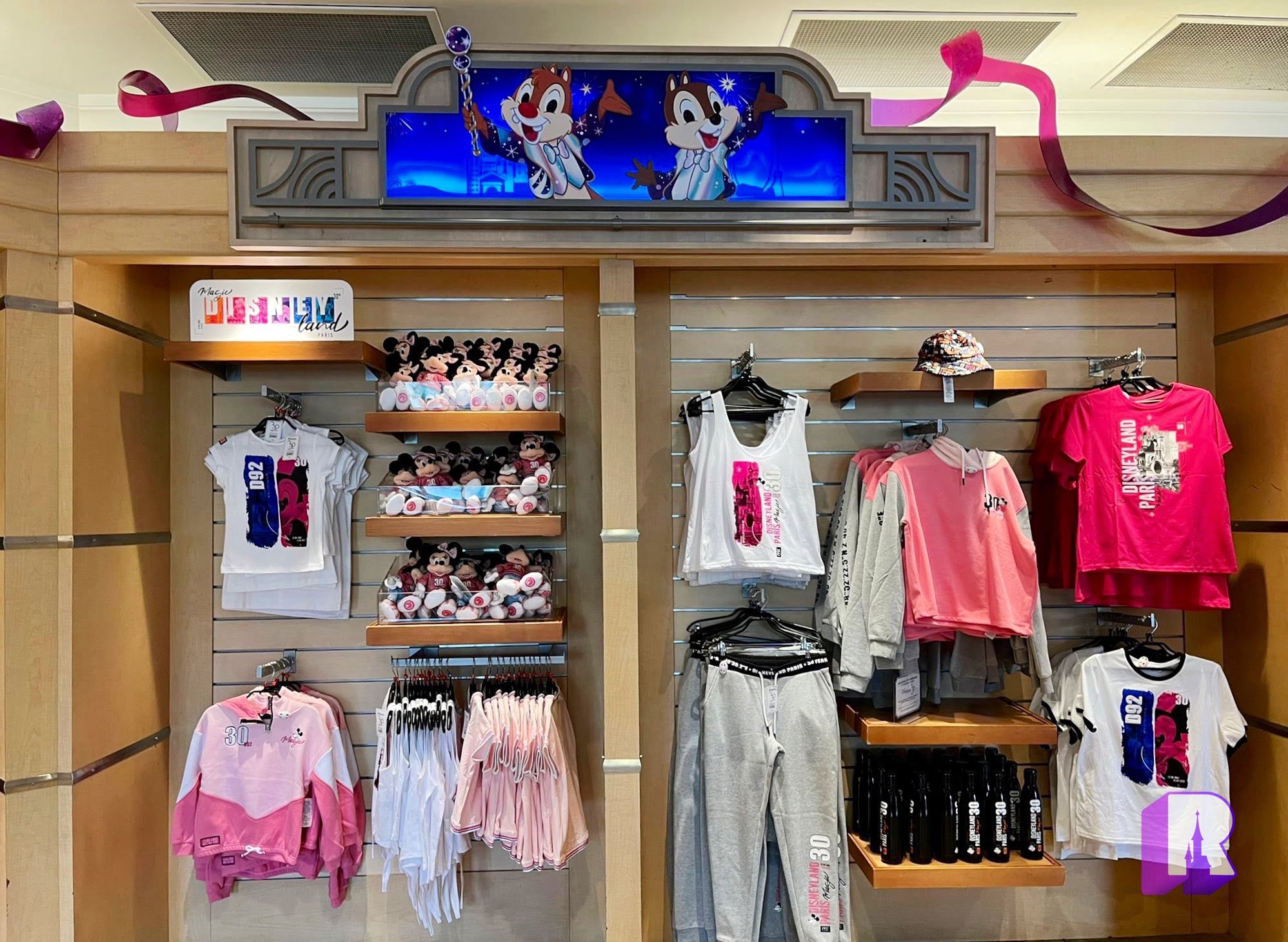 A whole room of the Studio Store is now reserved to mostly DLP30 merchandise.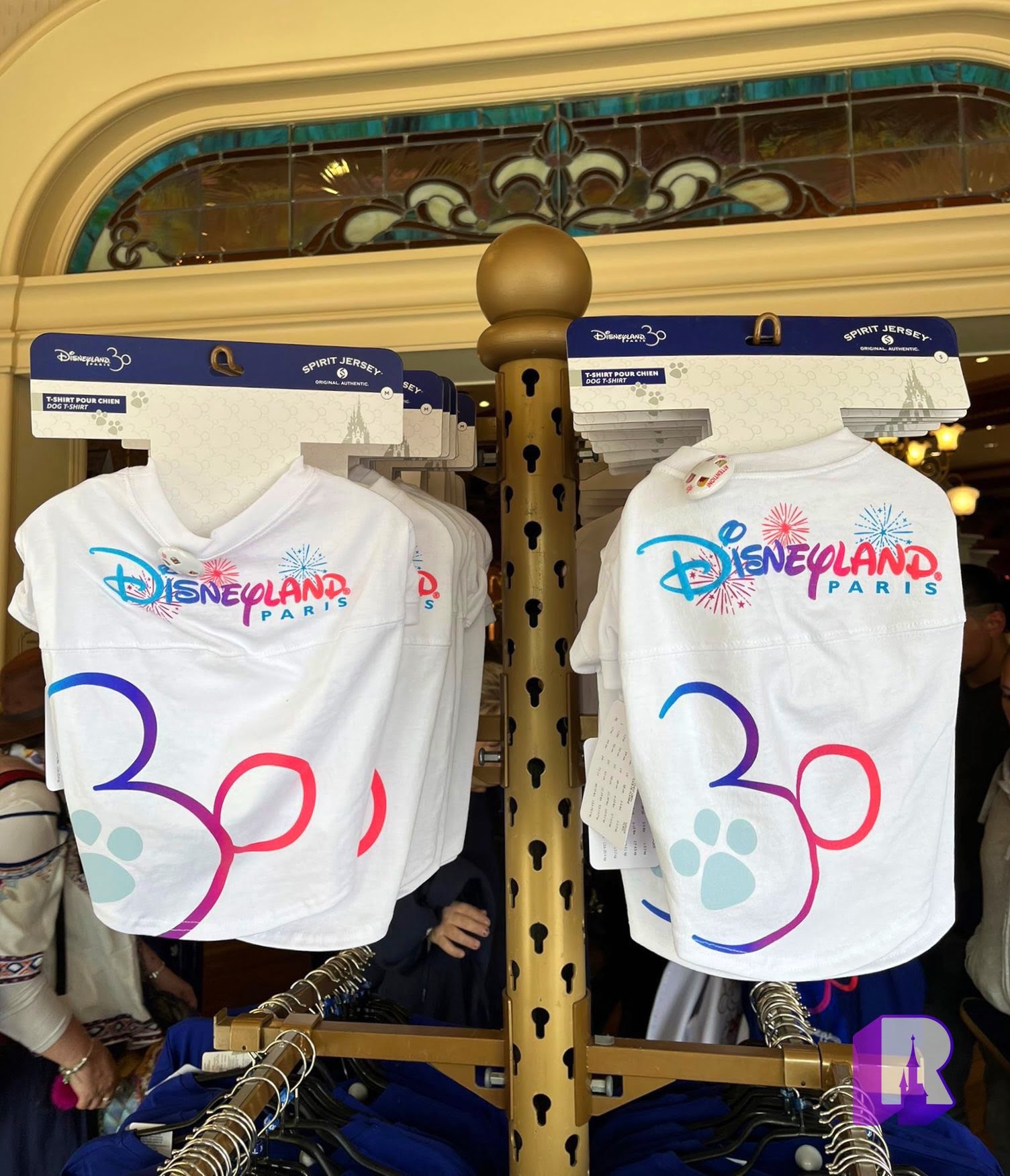 The DLP30 Doggo Spirit Jerseys have arrived (€35, make sure to check the size guide).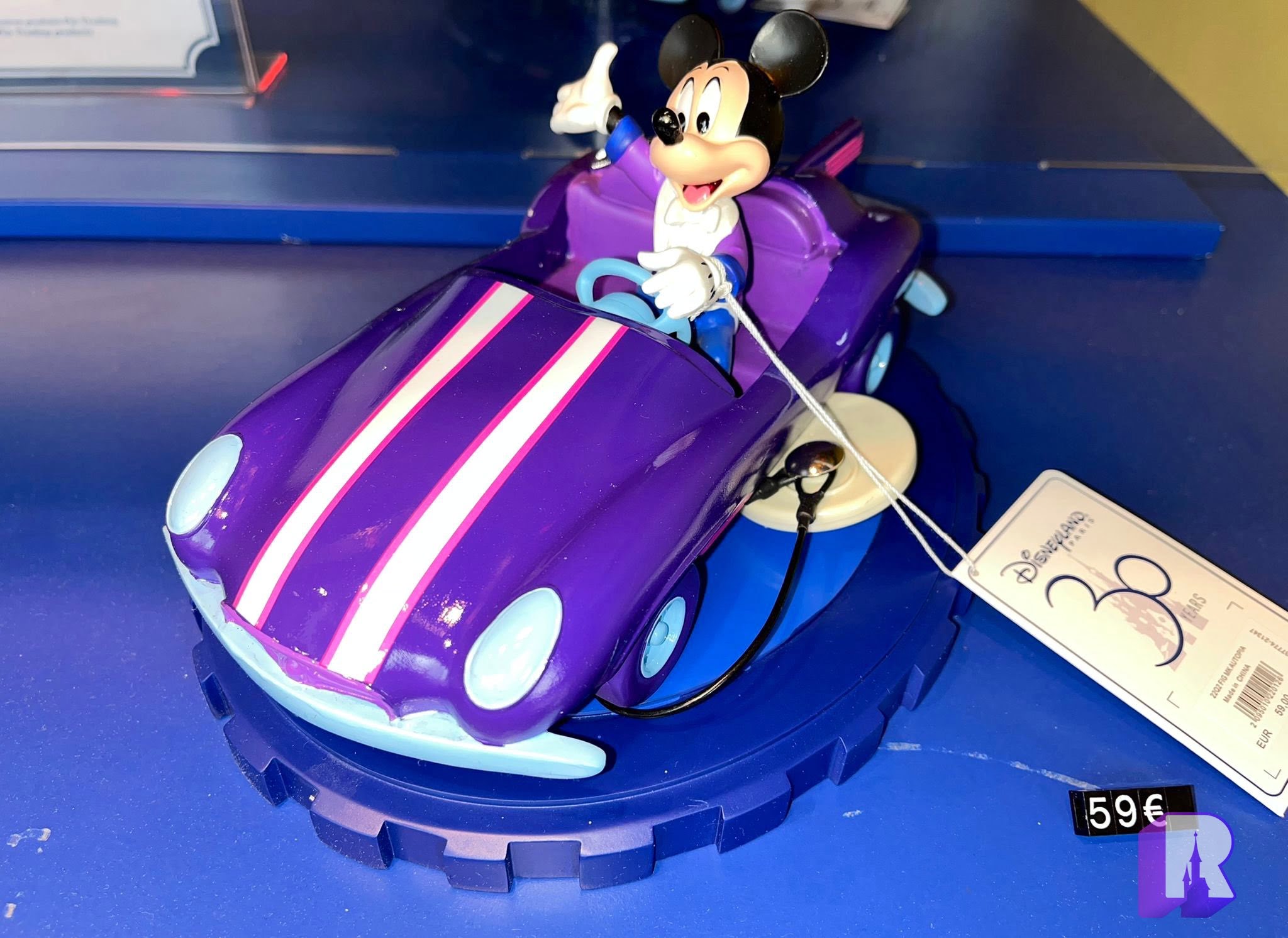 Two new DLP30 figurines are now available, Mickey in an Autopia car and Donald , Chip and Dale at the Sword in the Stone (€59 each)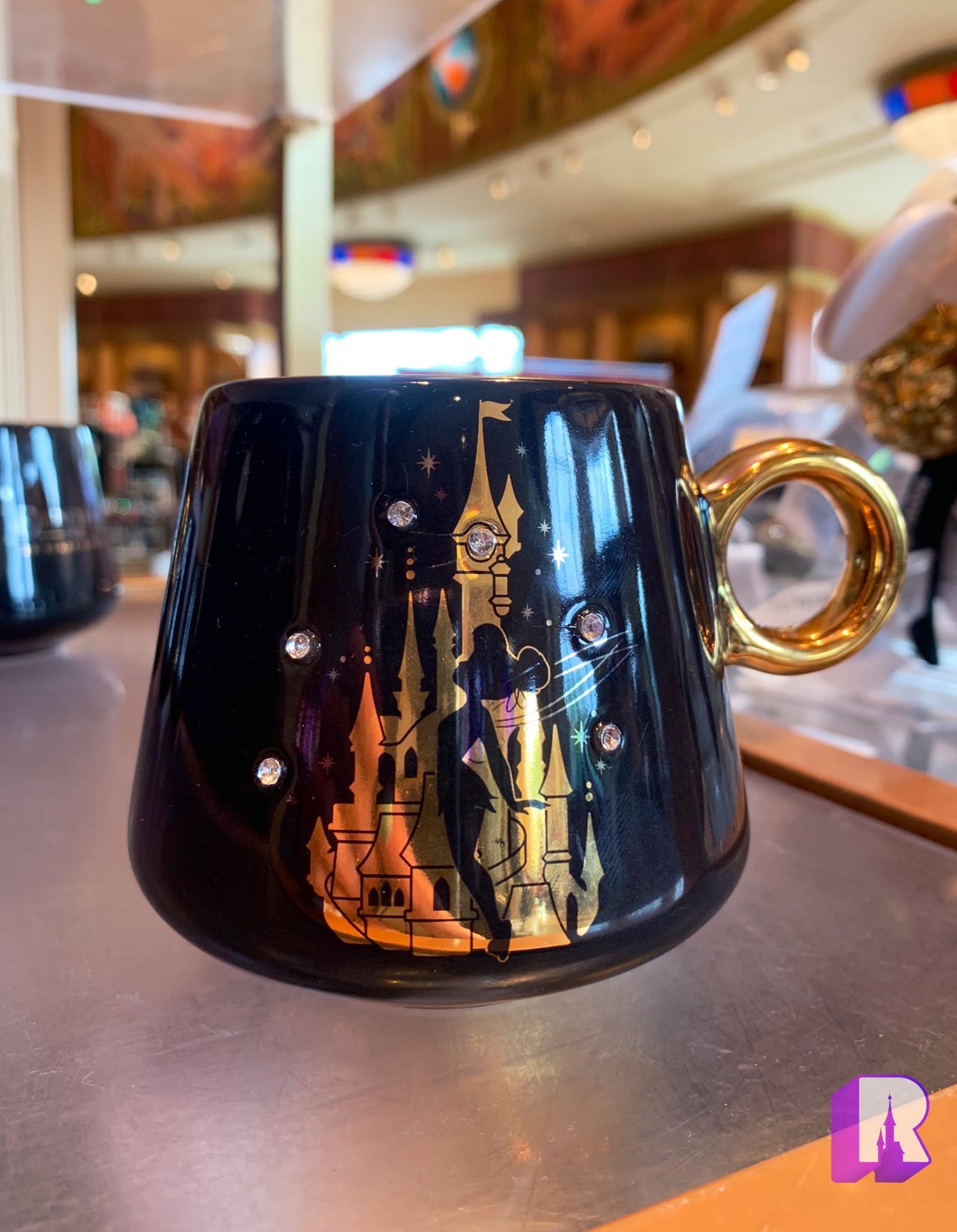 And this new DLP30 mug (€20)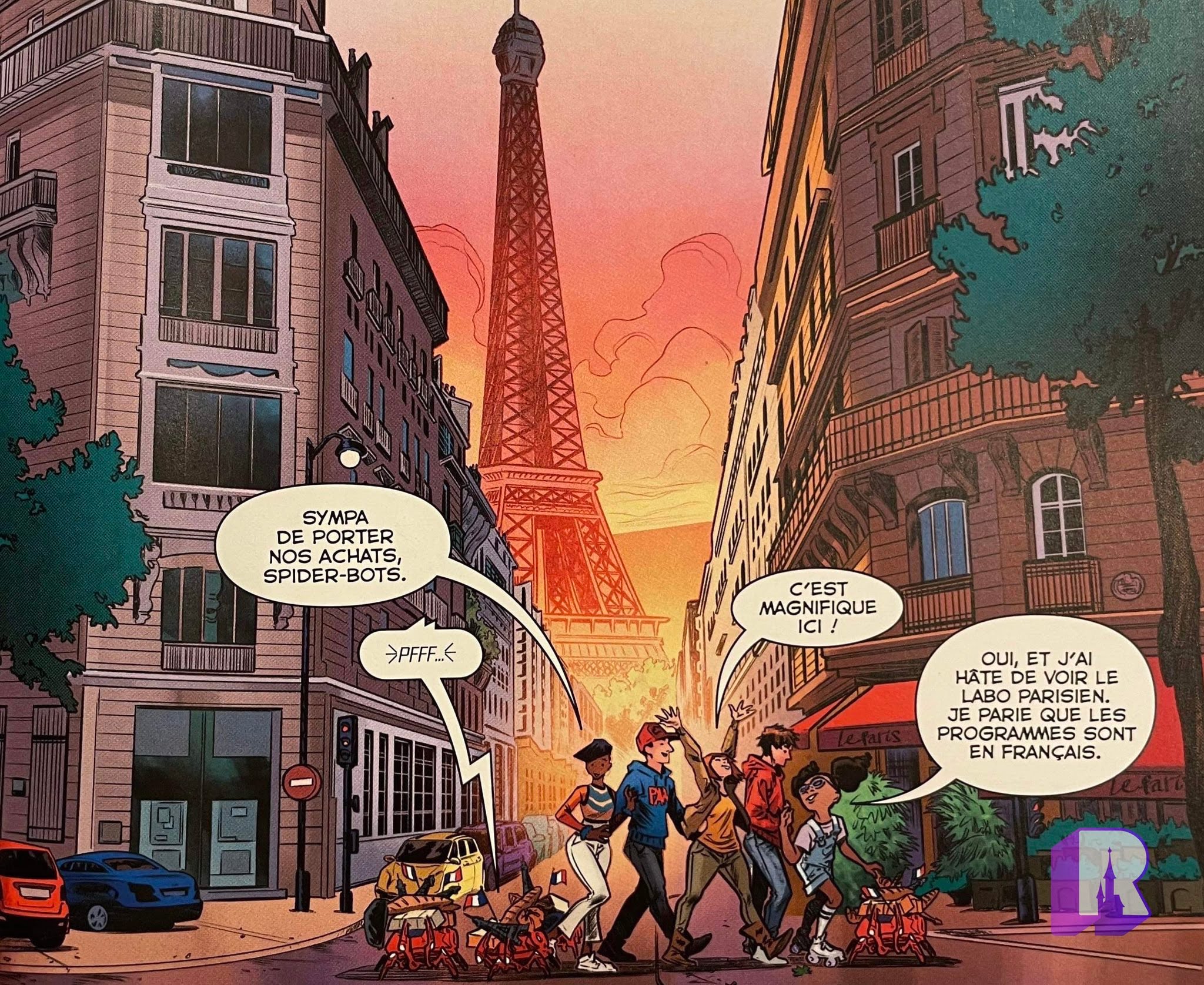 At Disney's Hotel New York – The Art of Marvel, you can now purchase the Spider-Man comic book with adventures taking place in Avengers Campus Paris! (€12.95)
This and That…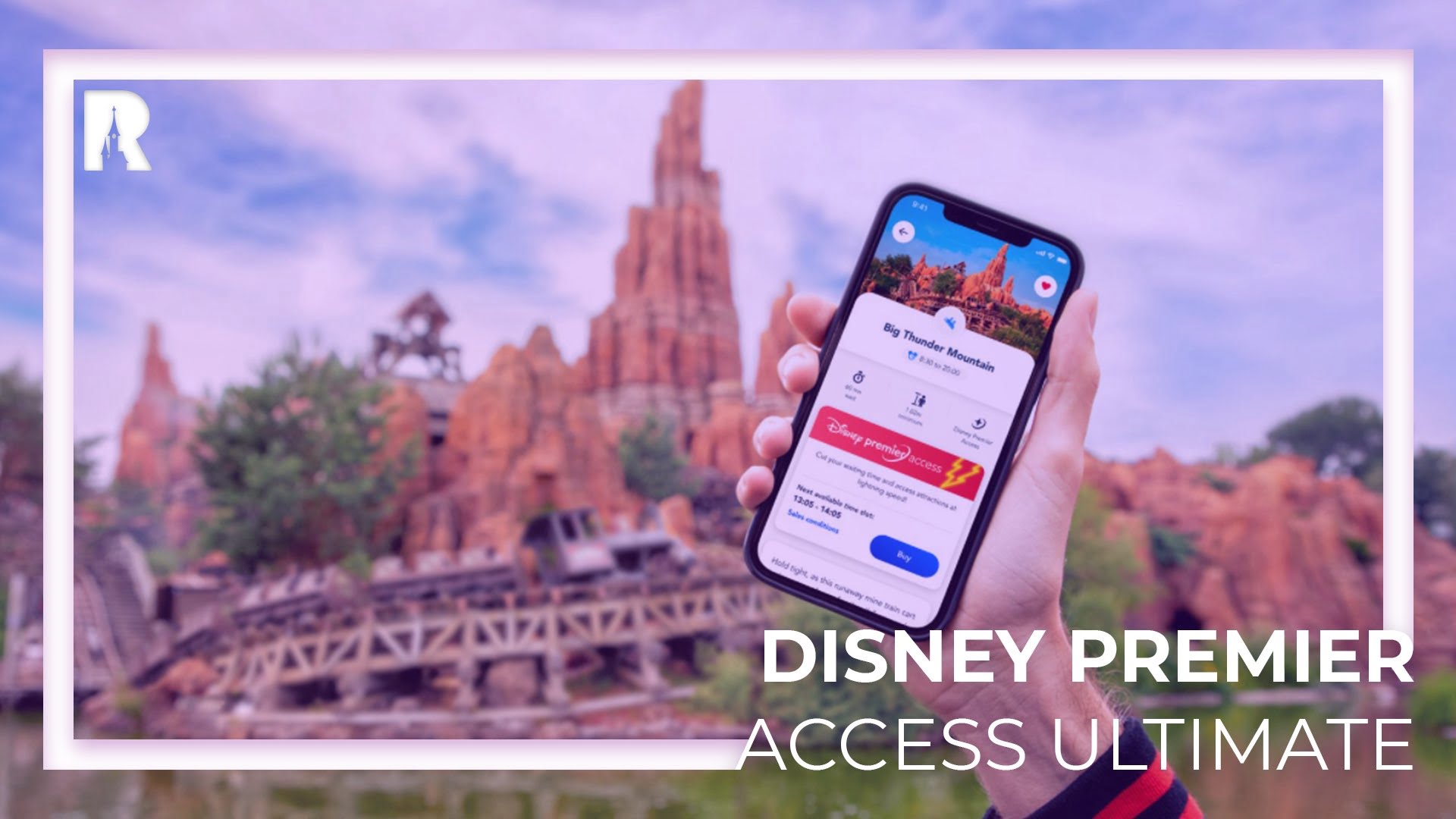 This summer, Disneyland Paris will introduce "Disney Premier Access Ultimate", a pack of one-time expedited access to each of the 12 attractions available on the DPA system, starting at €90/day (prices based on attendance). Can be purchased in advance or on the day. More details to come…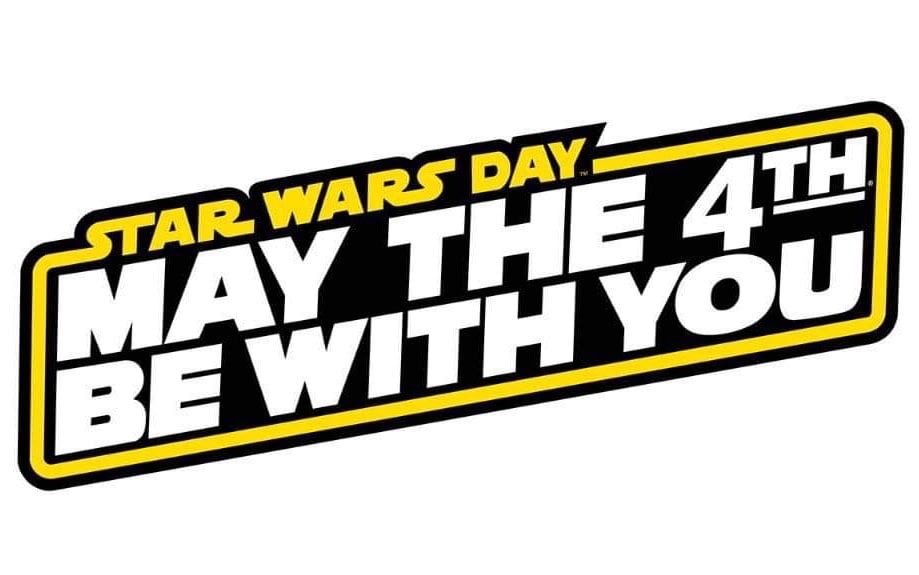 And join us next week as Disneyland Paris will celebrate #MayThe4thBeWithYou in Discoveryland this year with:
Star Wars meet and greets: Darth Vador, Chewbacca, Boba Fett, R2D2
Shows: The First Order March and First Order Recruits
Snacks & Merchandise
Photopass MagicShots
Guest allowed to dress in Star Wars Character costumes!
And that's our round up of everything happening this past week at Disneyland Paris! Join us next week for more news and photos from the parks!