Welcome to a new edition of the Report! Lots of news and changes this week from character dining and meet and greets to merchandise and literal snow in April! Let's take a look:
Character Dining & Meet and Greet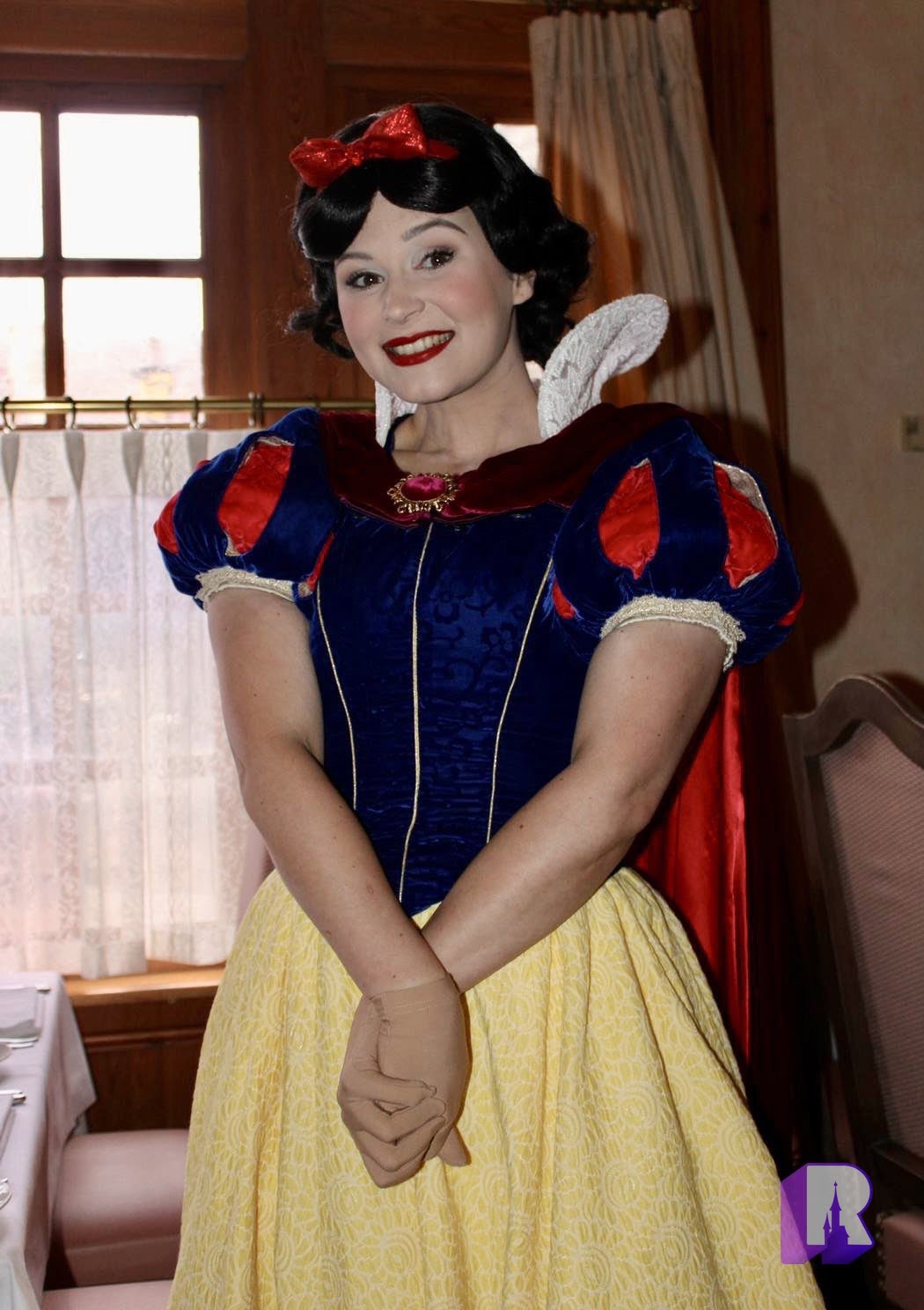 Is that a Disney Princess I see at Auberge de Cendrillon? Why yes! After 2 years (2 years!) of closure due to the pandemic, this iconic restaurant is back open since March 31 and Guests can once again be visited by their favorite royalty at their table. In true Disneyland Paris backwards decision making, reservations opened on the same day as the location but we managed to be there for the first service.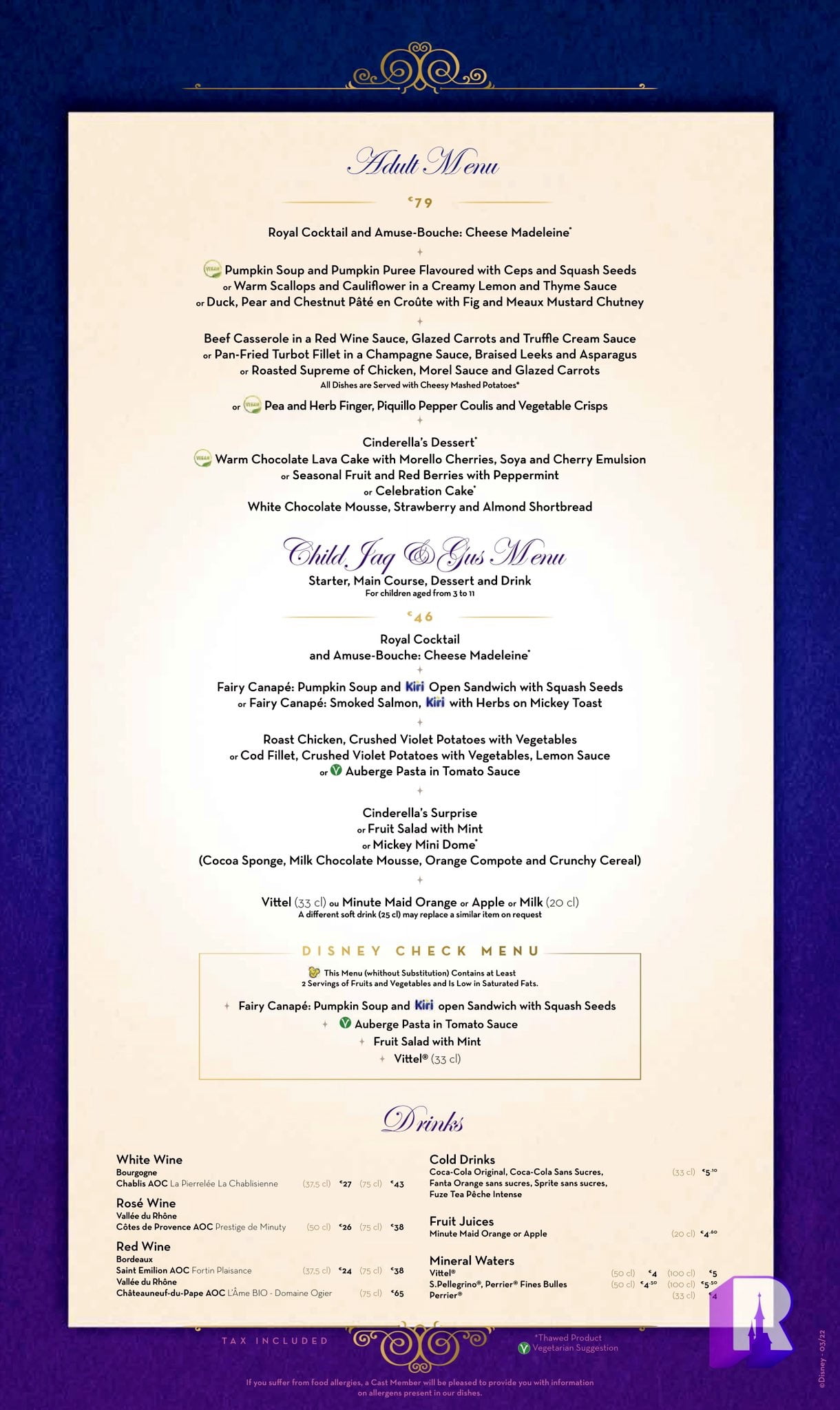 Auberge has a new menu and it looks good! We sampled the pumpkin soup, chicken, and then the DLP30 celebration dessert: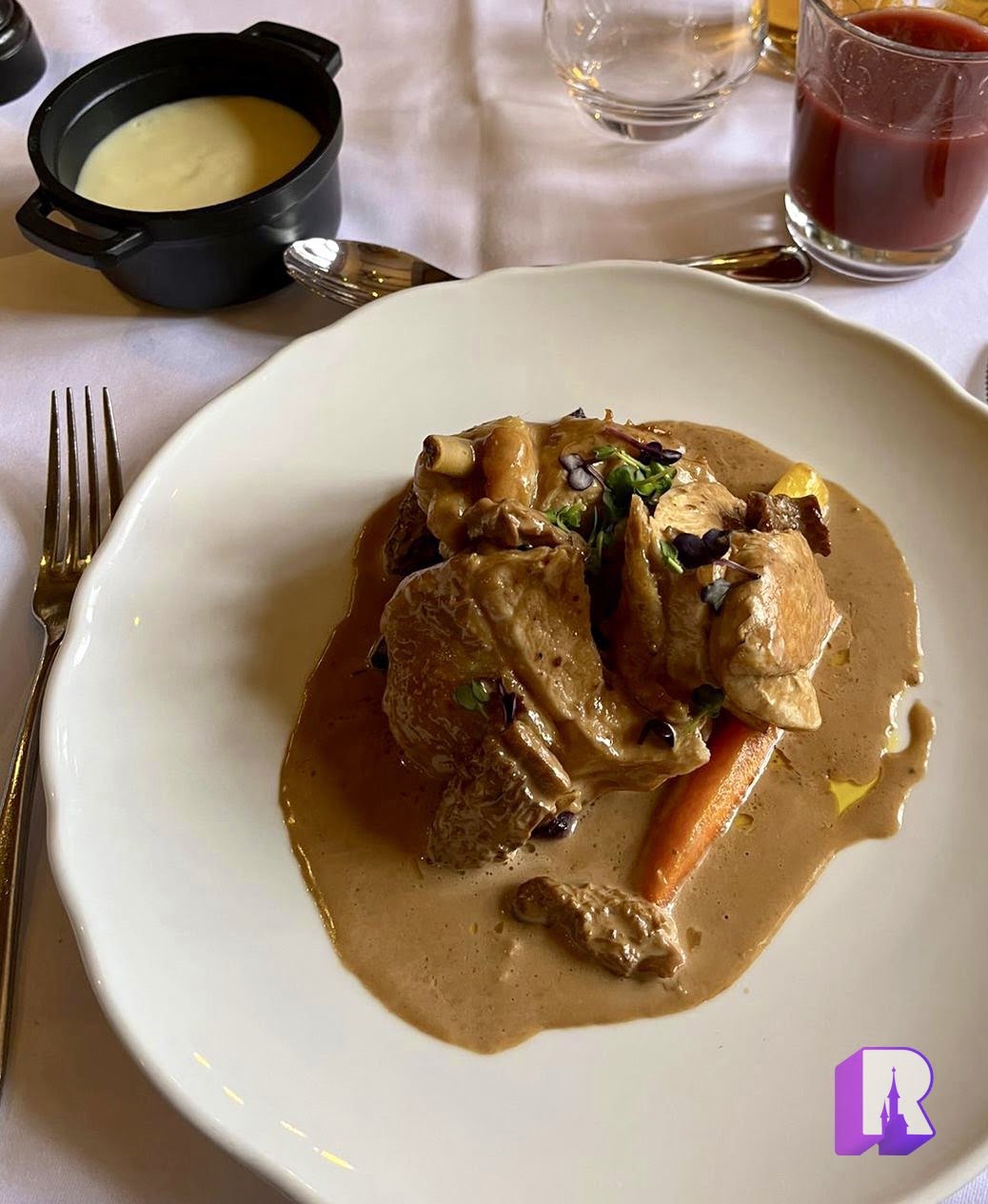 A big thanks to the Cast and welcome back, Auberge !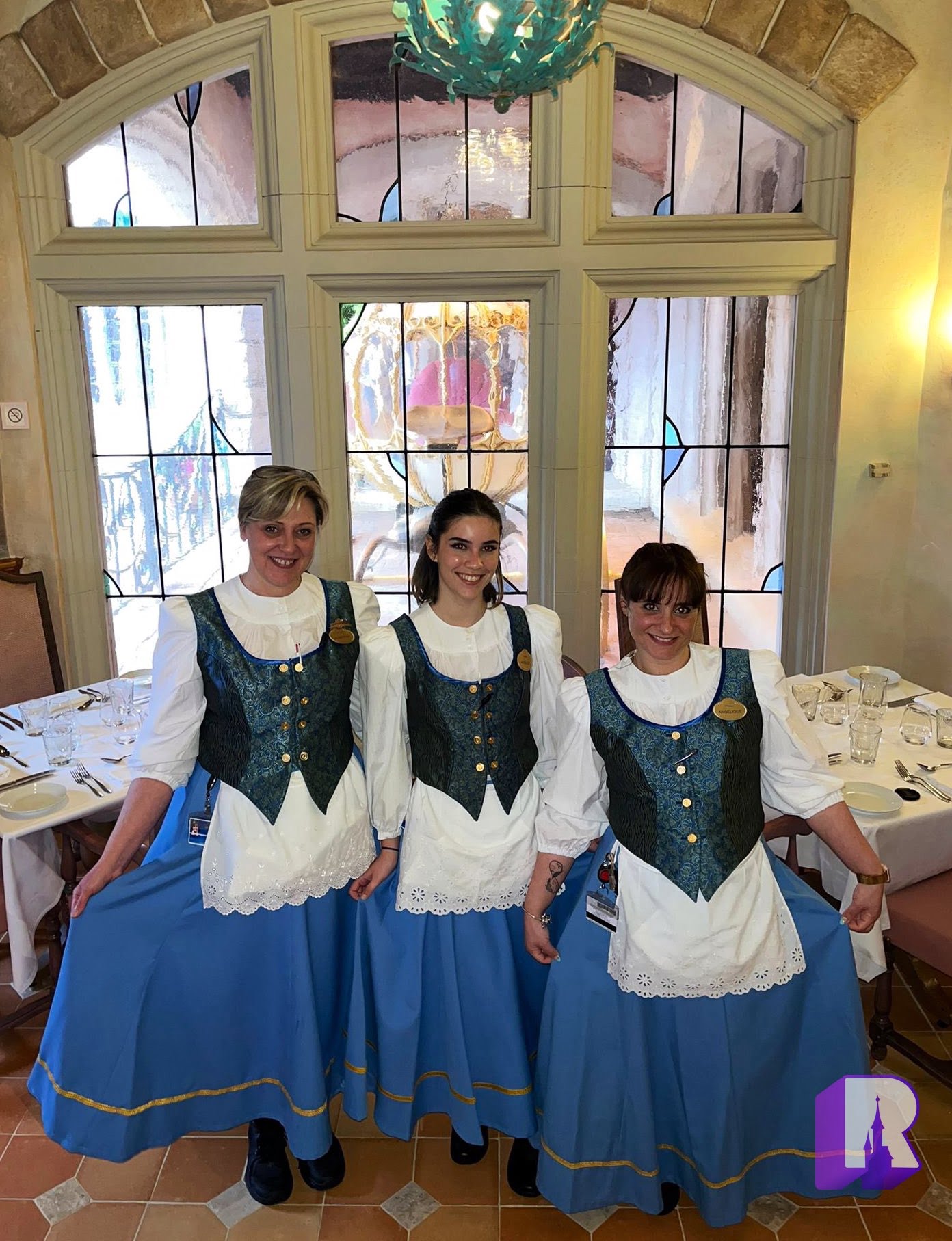 But that's not all – March 31 was also the premiere of character dining in the evening at Plaza Gardens, a move likely aimed at replacing the Disneyland Hotel options during the refurbishment – and also generate profits on this highly lucrative product.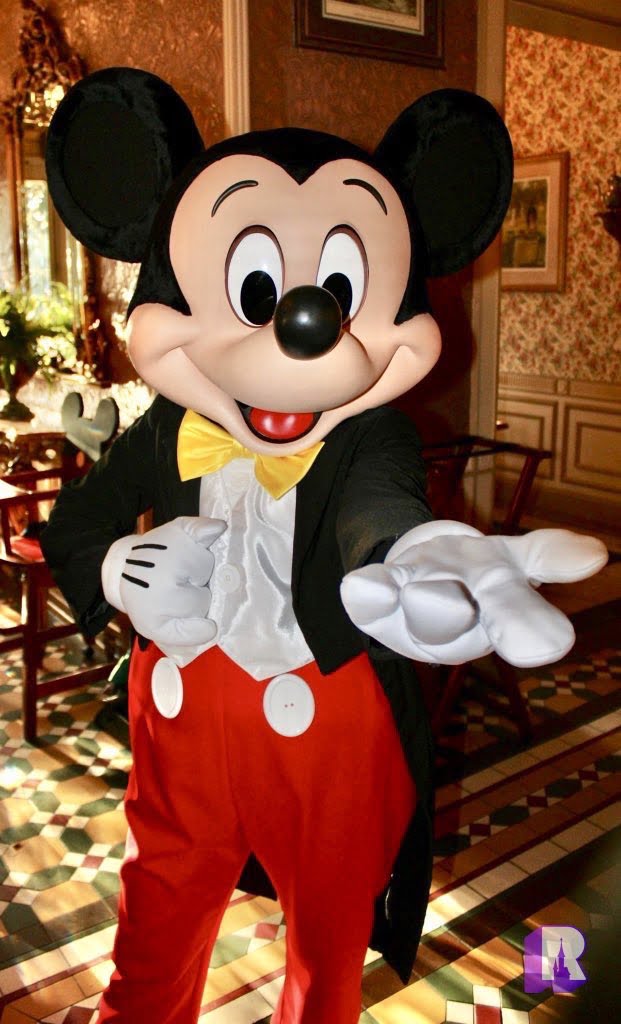 6 characters will come to your table, but the buffet remains the same. At €69 it's definitely on the steeper end for a Plaza Gardens meal but will satisfy Guests who are interested in meeting characters in this type of setting.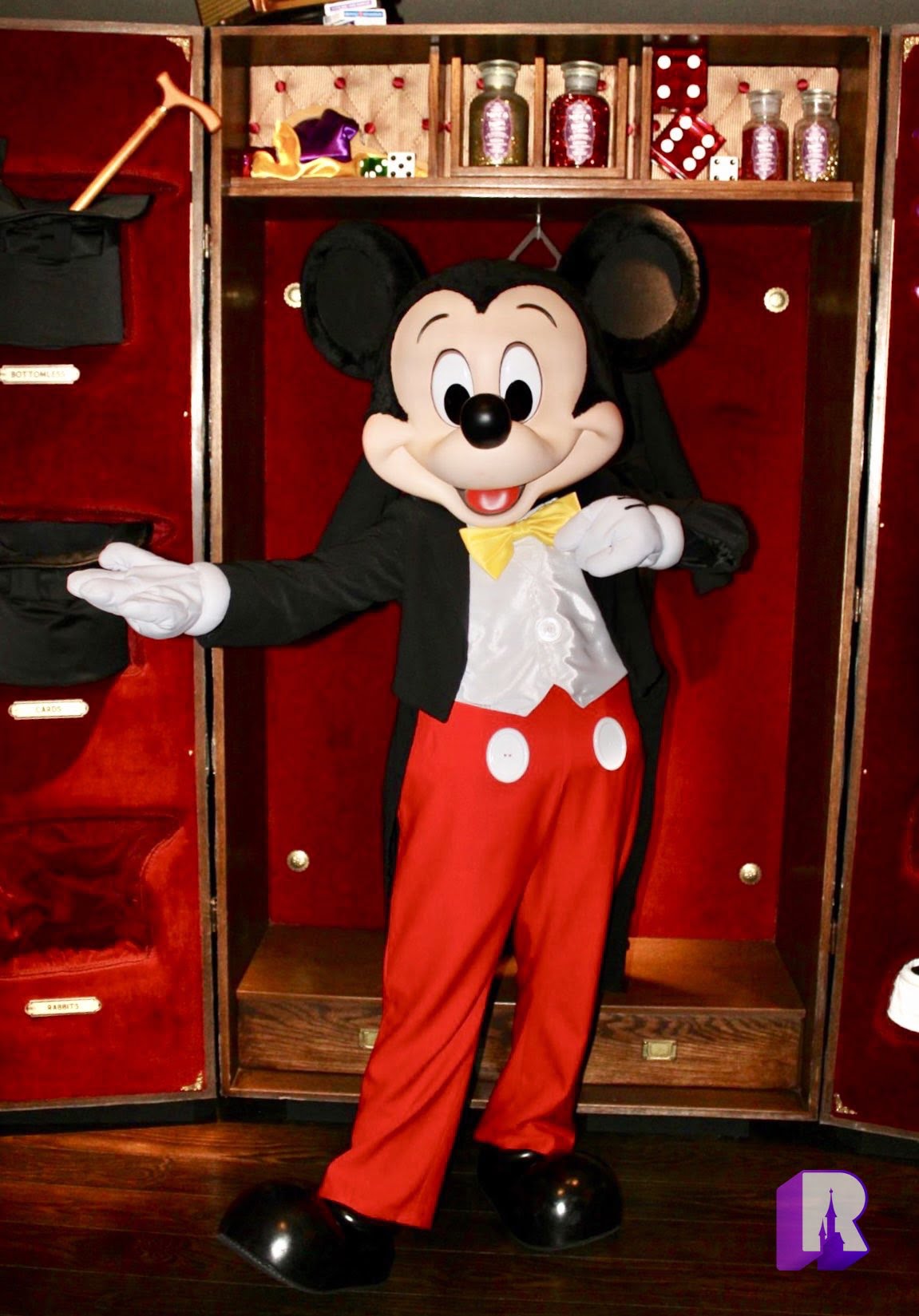 Still on the character front, Mickey is back in his dressing room at Meet Mickey since April 1 (Mickey and his friends had previously been on stage and distanced since the first reopening, a temporary setup that was actually quite popular with Guests).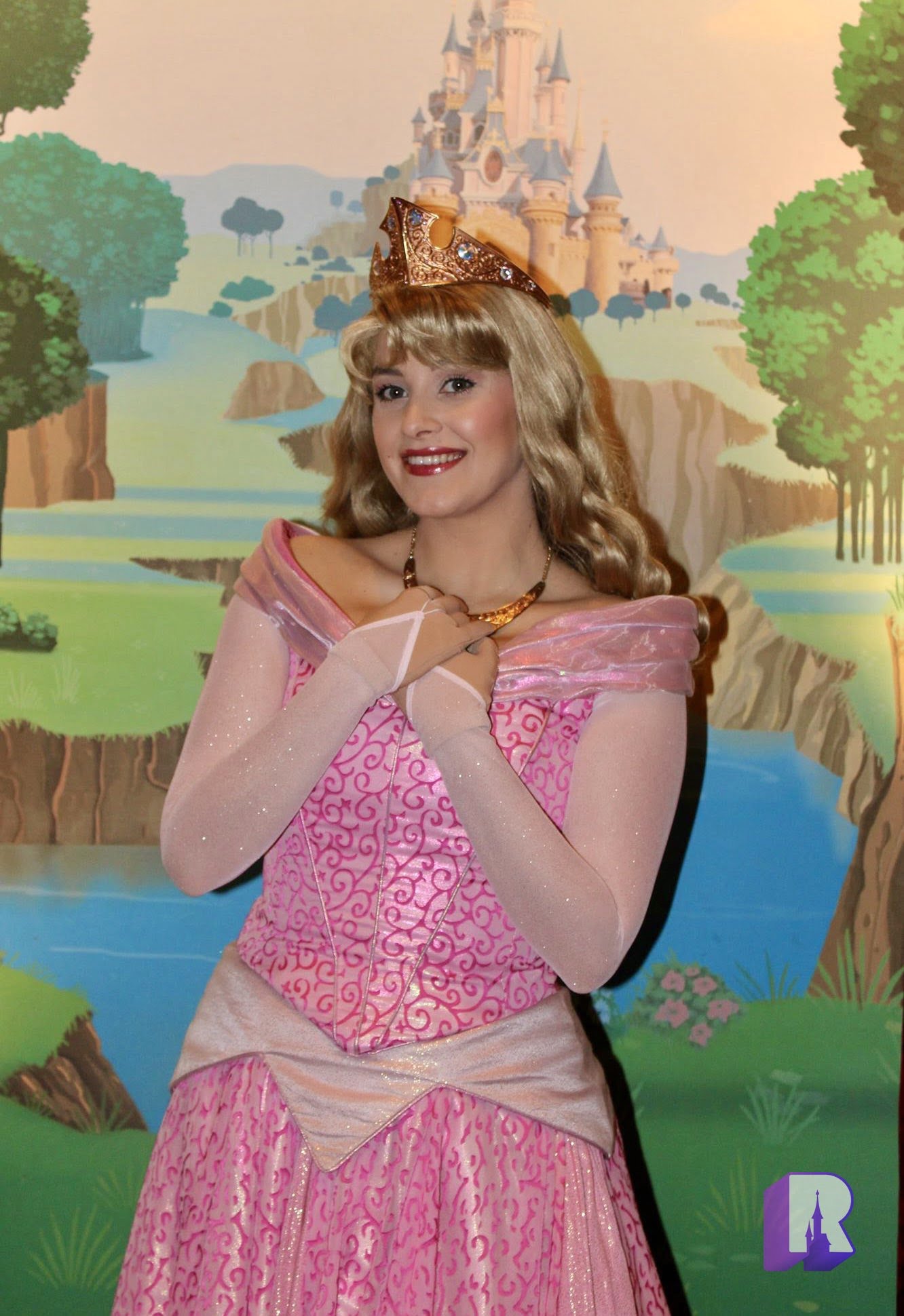 And finally also on April 1, the Princess Pavilion has reopened! Did you miss these hours long queues in a cramped hallway full of kids? Well they're back. The Princess Pavilion is a popular and lovely experience that deserves a bigger better show building!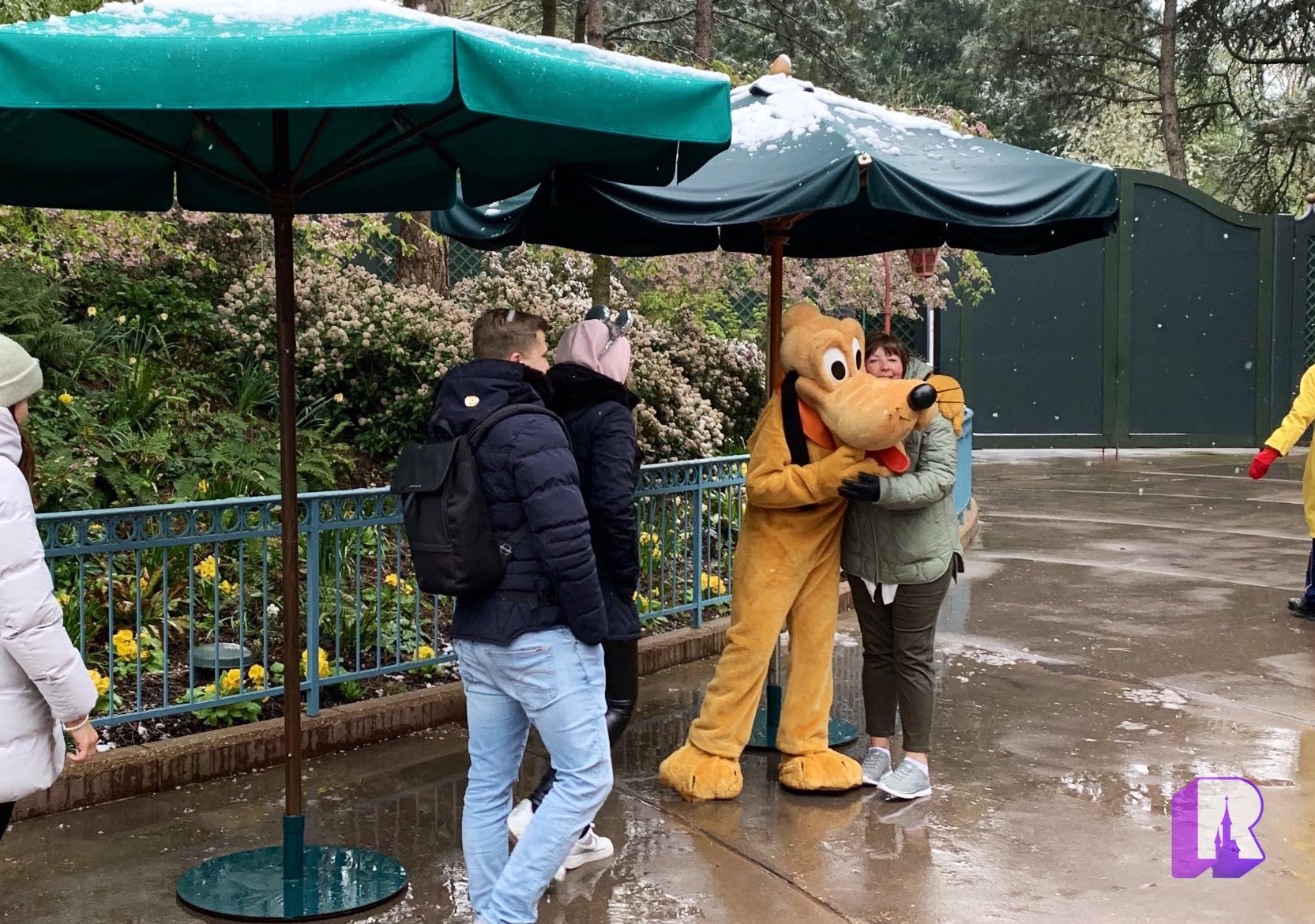 The return of traditional meet and greets also means that some of the random meeting opportunities have returned, like above with Pluto near Casey Jr. Wait- was it snowing ?
Snow in April!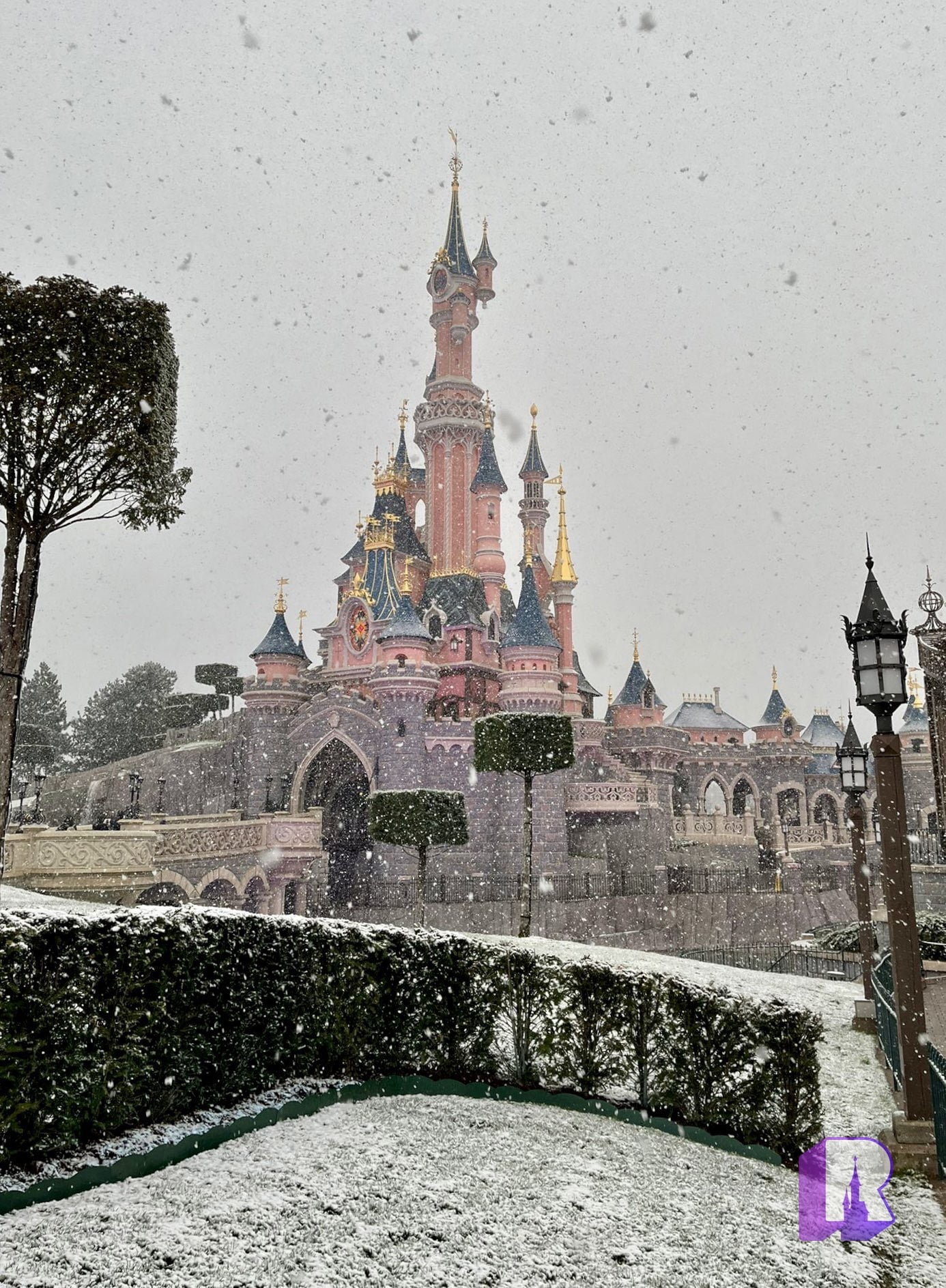 It was not an April's fool! An unseasonal snow fall covered the Resort in a white blanket on April 1, and you know Disneyland Paris always looks extra magical under the snow..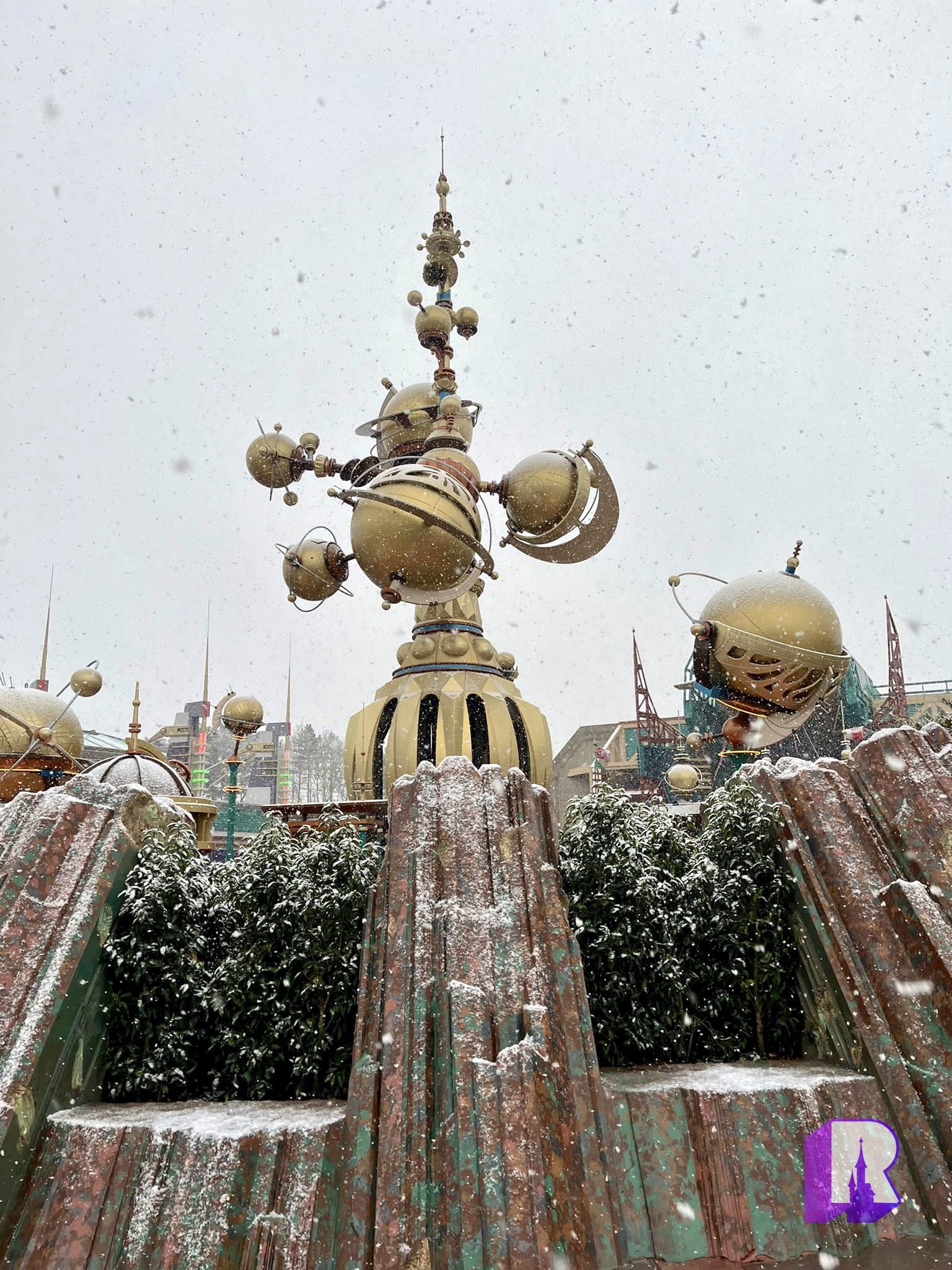 From Discoveryland…
…to Fantasyland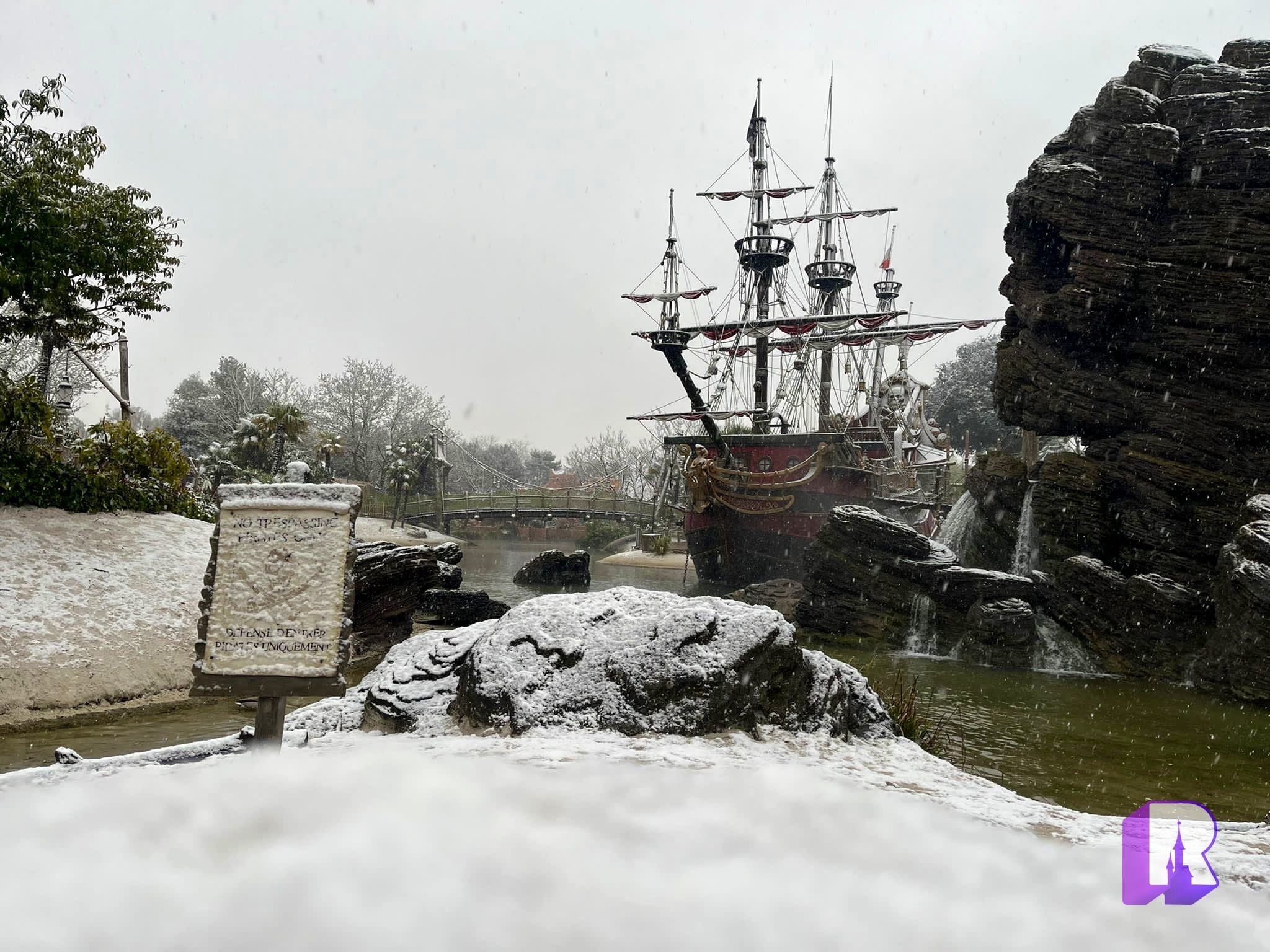 And even Adventureland..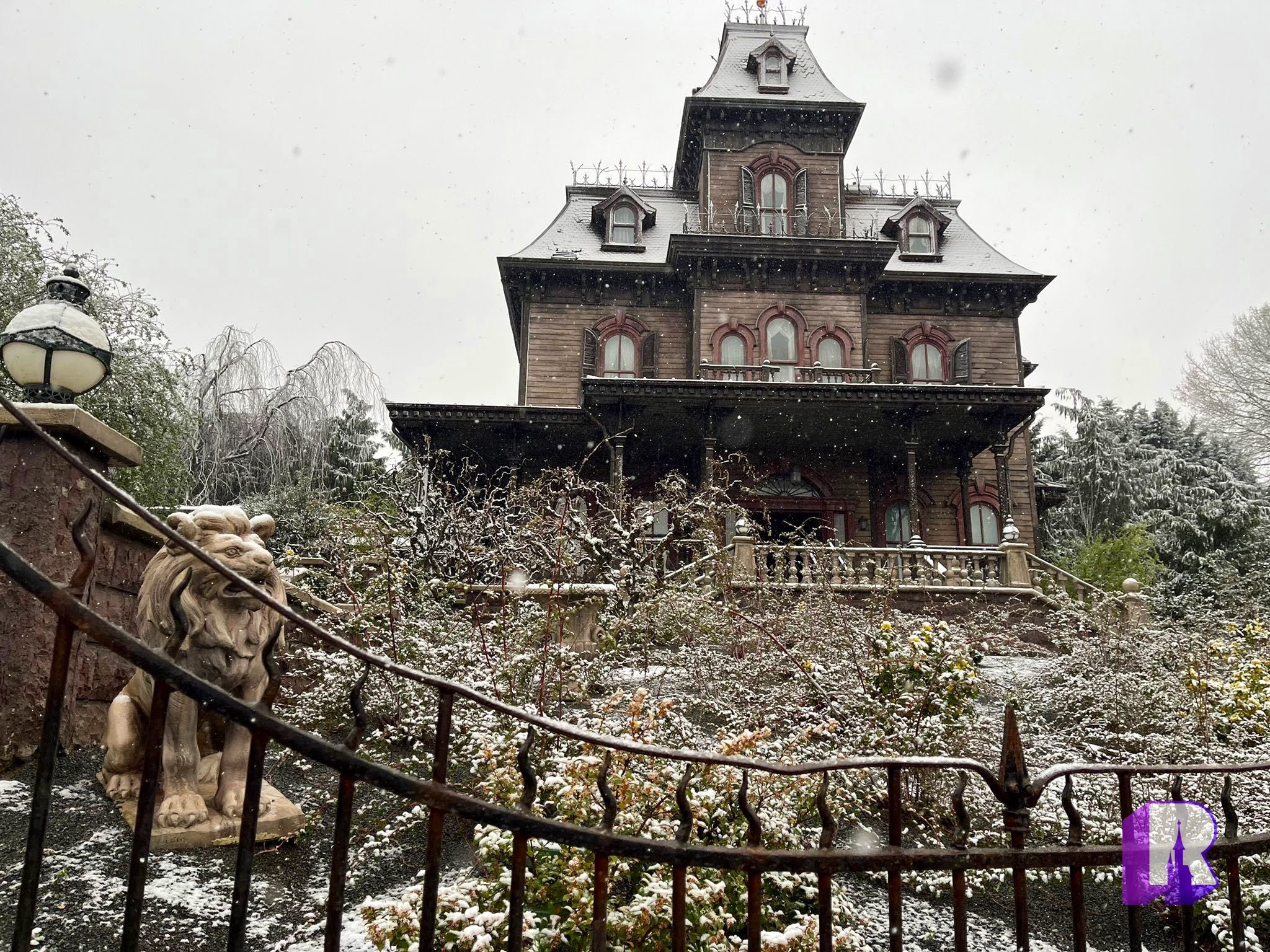 And Frontierland!
Didn't think we would see snow over the anniversary festivities so quickly!
April 12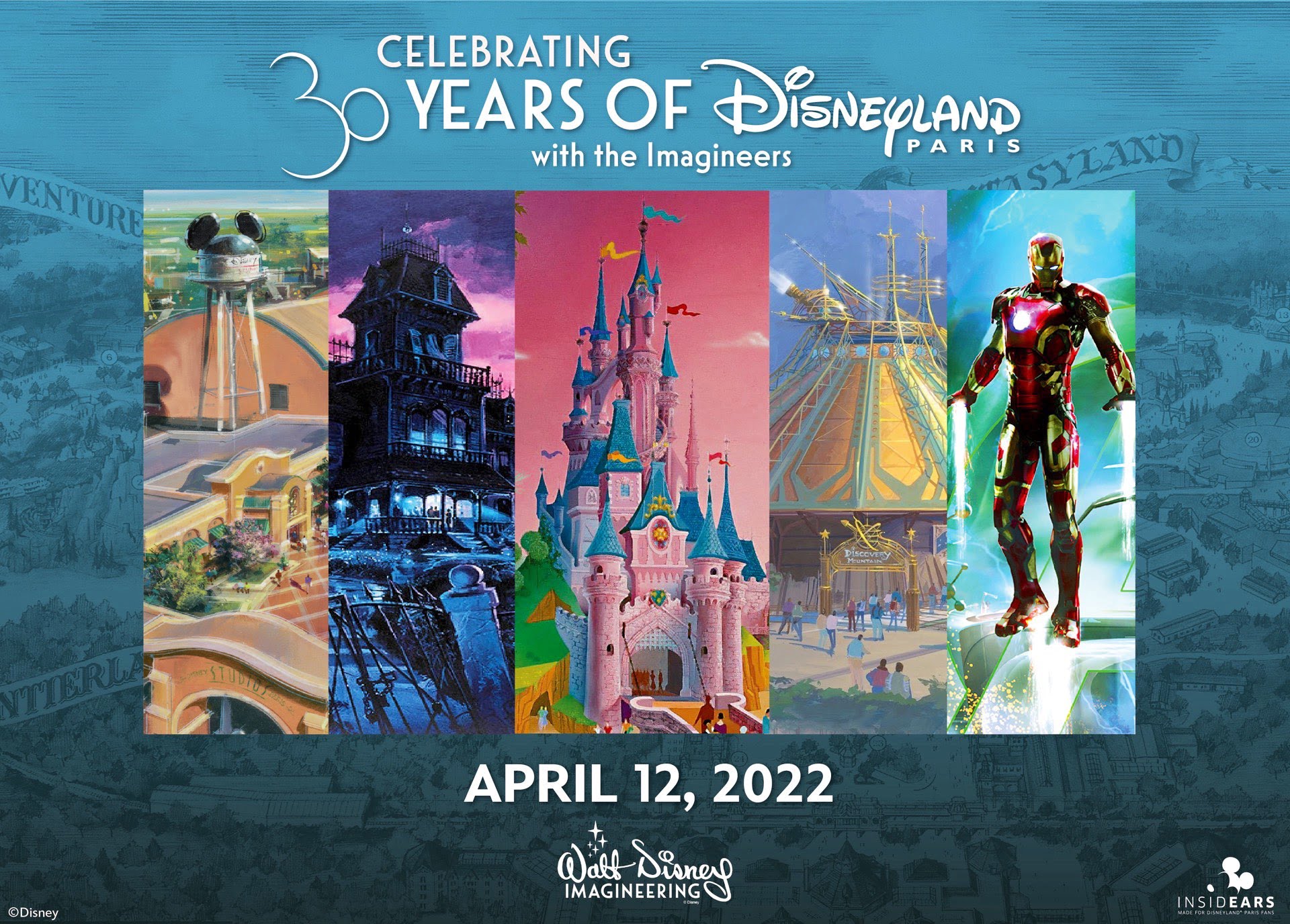 Little is known about plans for April 12 in the Parks, except that nothing like 2017 is planned. What we do know is that the InsidEARS team will be presenting a star studded Walt Disney Imagineering conference featuring:
– Tony Baxter, Former Executive Producer, Disneyland Paris
– Beth Clapperton, Art Director
– Tim Delaney, Former Show Producer, Discoveryland
– Tracy Eck, Art Director, Disneyland Park
– Björn Heerwagen, Director – Show Design & Production
– Sylvie Massara, Art Director, Portfolio Hotels
– Tom Morris, Former Show Producer, Fantasyland

The panel which will be broadcasted live on. YouTube from Disney's Hotel New York – The Art of Marvel will be moderated by David Wilson, Vice President & Site Portfolio Executive, Disneyland Paris et Tom Fitzgerald, Portfolio Creative Executive, Disneyland Paris.
New AP and Ticket Prices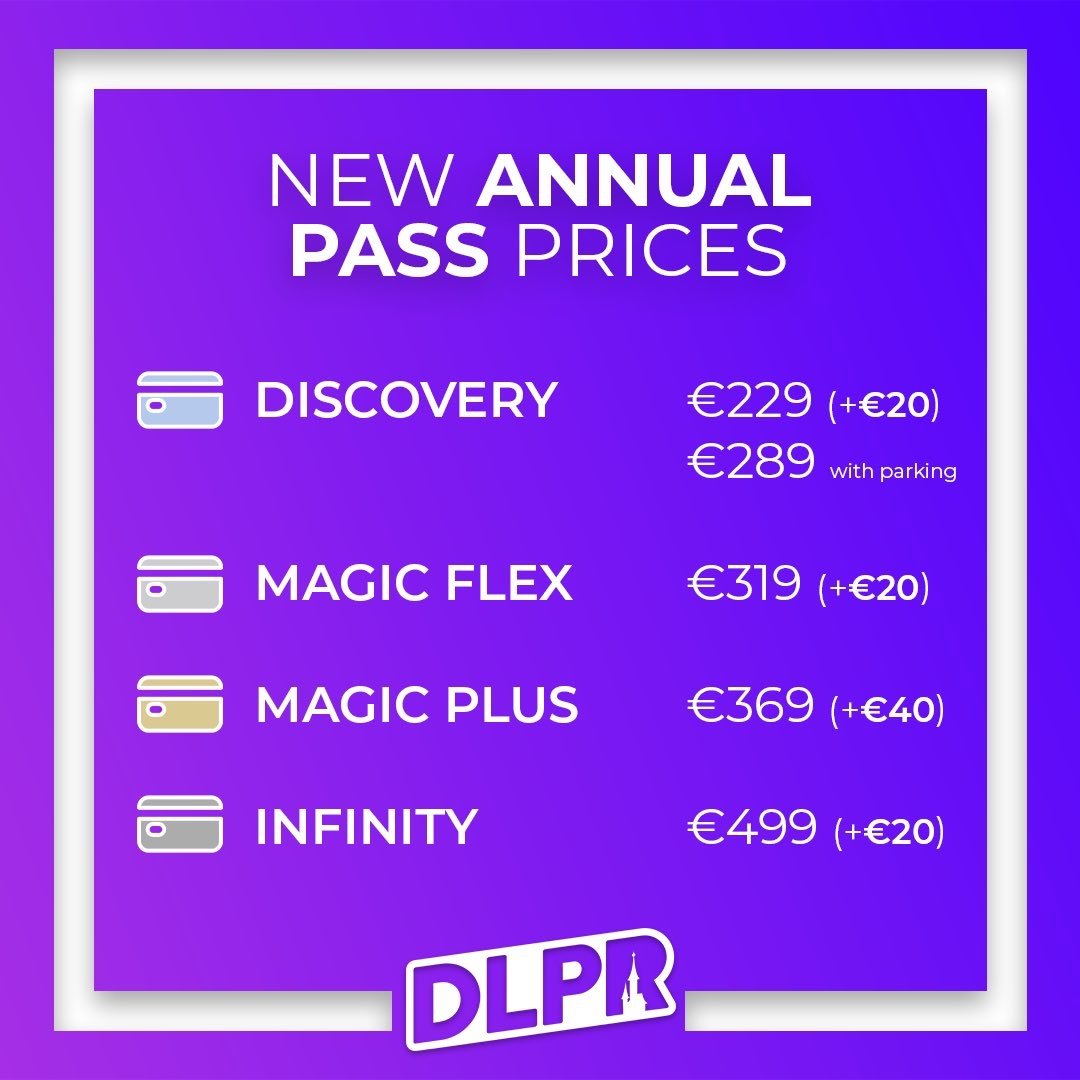 AP Prices were increased (for new purchases and renewals from March 31) by €20 to €40. Benefits do not change for now, but less benefits are guaranteed in the contract for the new purchases of passes, which means Disney could one day decide to remove them – a scary thought. For now however nothing changes in practice for existing or even new pass holders. The new line of passes is still rumored for later this year.
Day tickets prices also increased by €6 to €11, but remember this is the "max price" at the gate and you can get a much better deal by booking for a specific day online.
Merchandise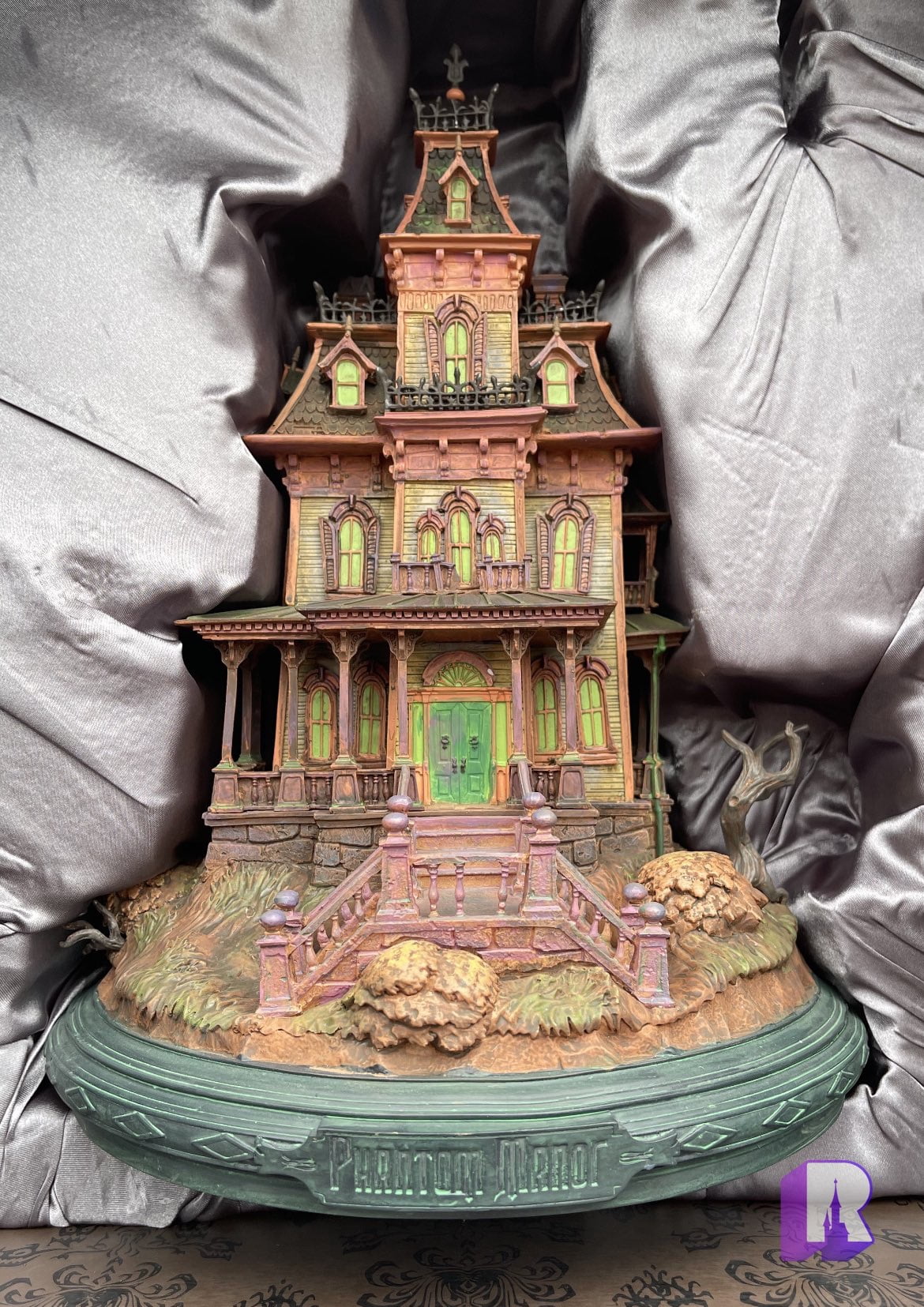 This week saw the release of the Phantom Manor collectible by Nick and Jody! This long awaited piece retails at €249 and lights up!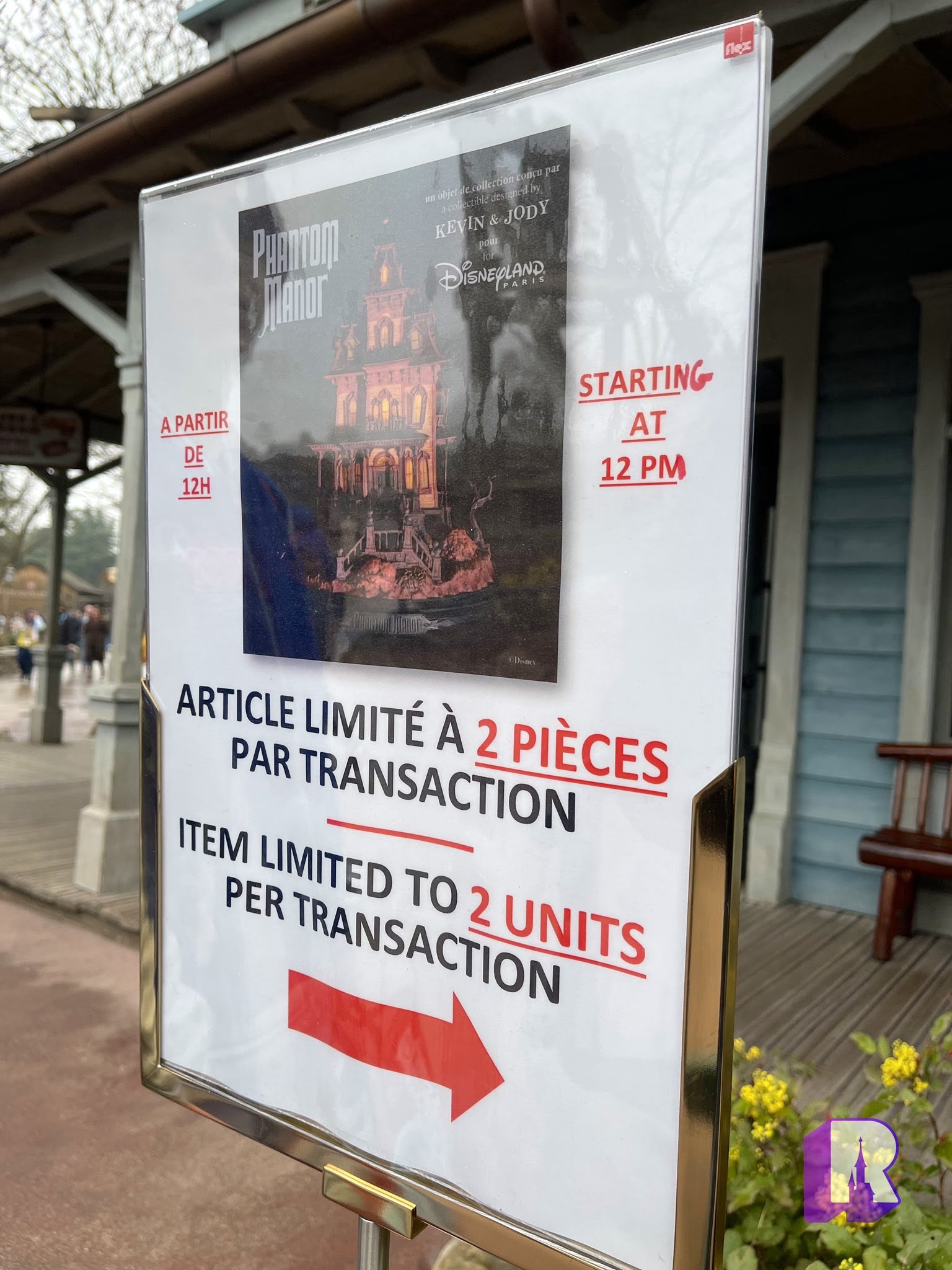 While controlling the growing issue of resellers is still difficult for the Resort, some measures were put in place like signage remind people of the limits and a ticket system which prevents queue jumping and mass buying. However Guests we're still spotted with bags full of them shortly after the sale opened.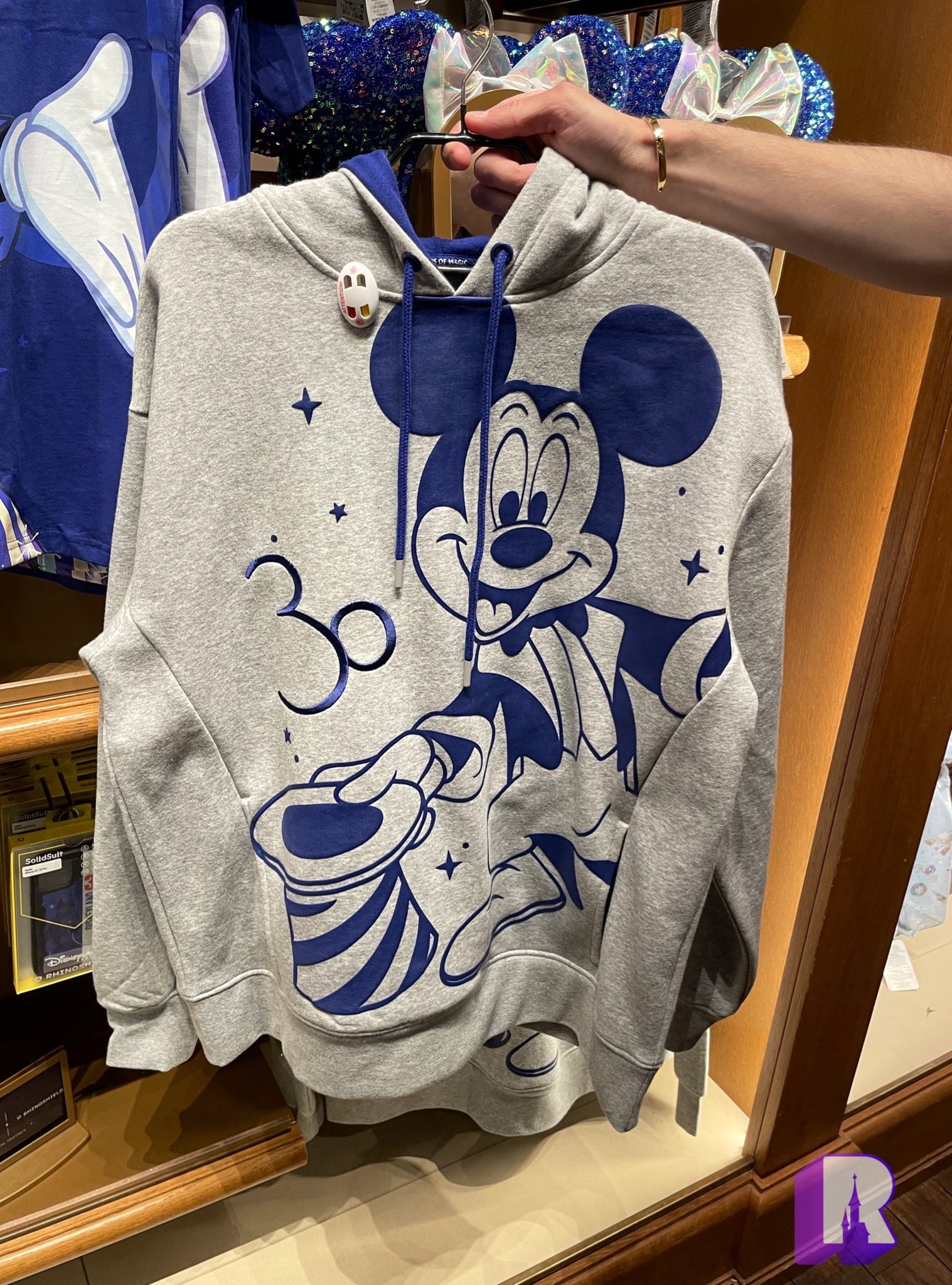 30th Anniversary merchandise continues to trickle in stores, in part due to April 12 approaching abut also because of shipments and stocks issues that have been a real challenge for the Resort after the pandemic. New plush, clothing, biscuits, the Minnie anniversary figurine, magnets, frames a 3D puzzle and even a LED stick have all arrived this week.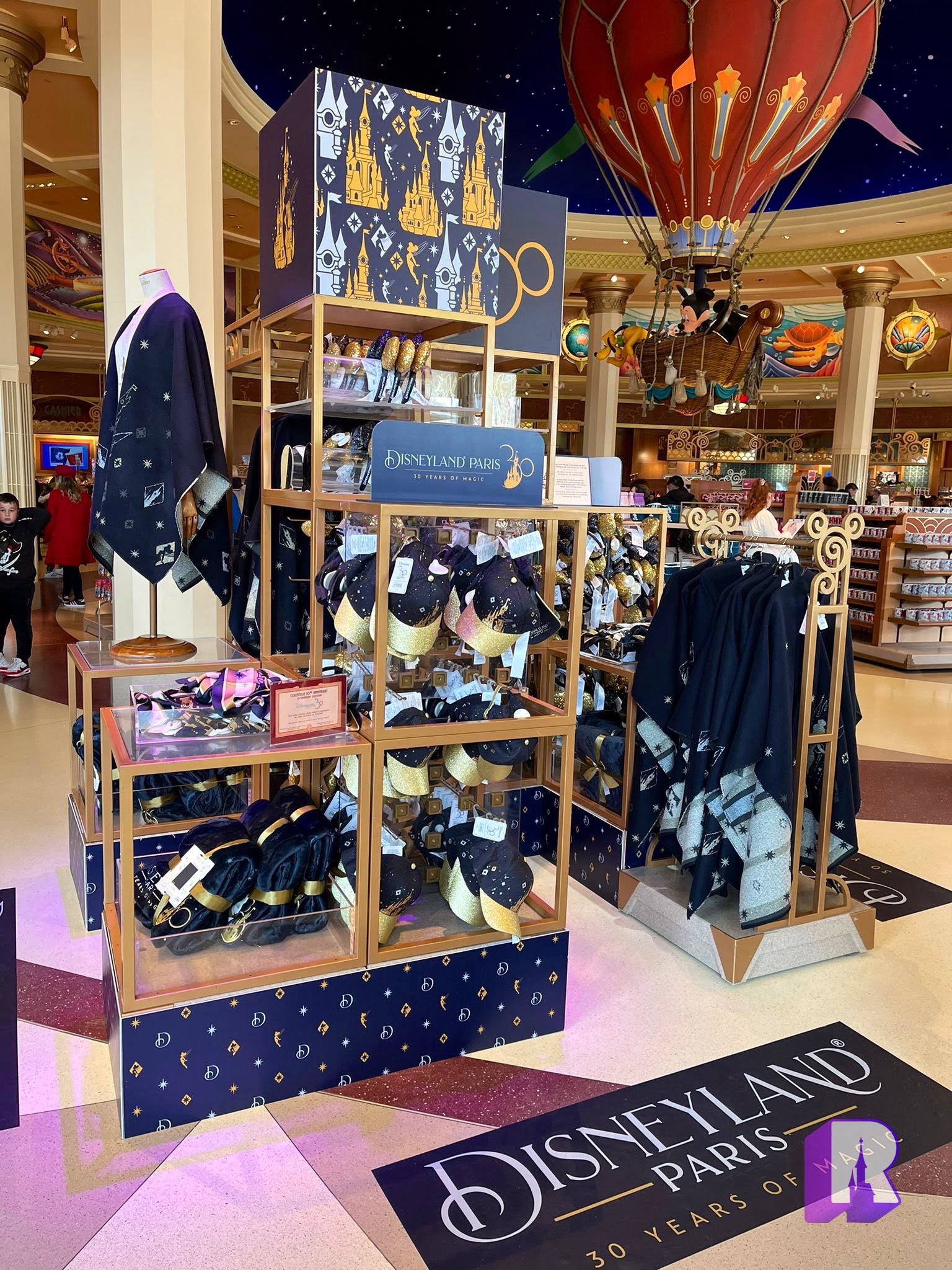 Meanwhile, the "Black and Gold" DLP30 collection has arrived but only at World of Disney for now. This somewhat upscale collection is mainly a copy and paste a the similar DLP25 collection so I guess we will see it again for DLP35 ?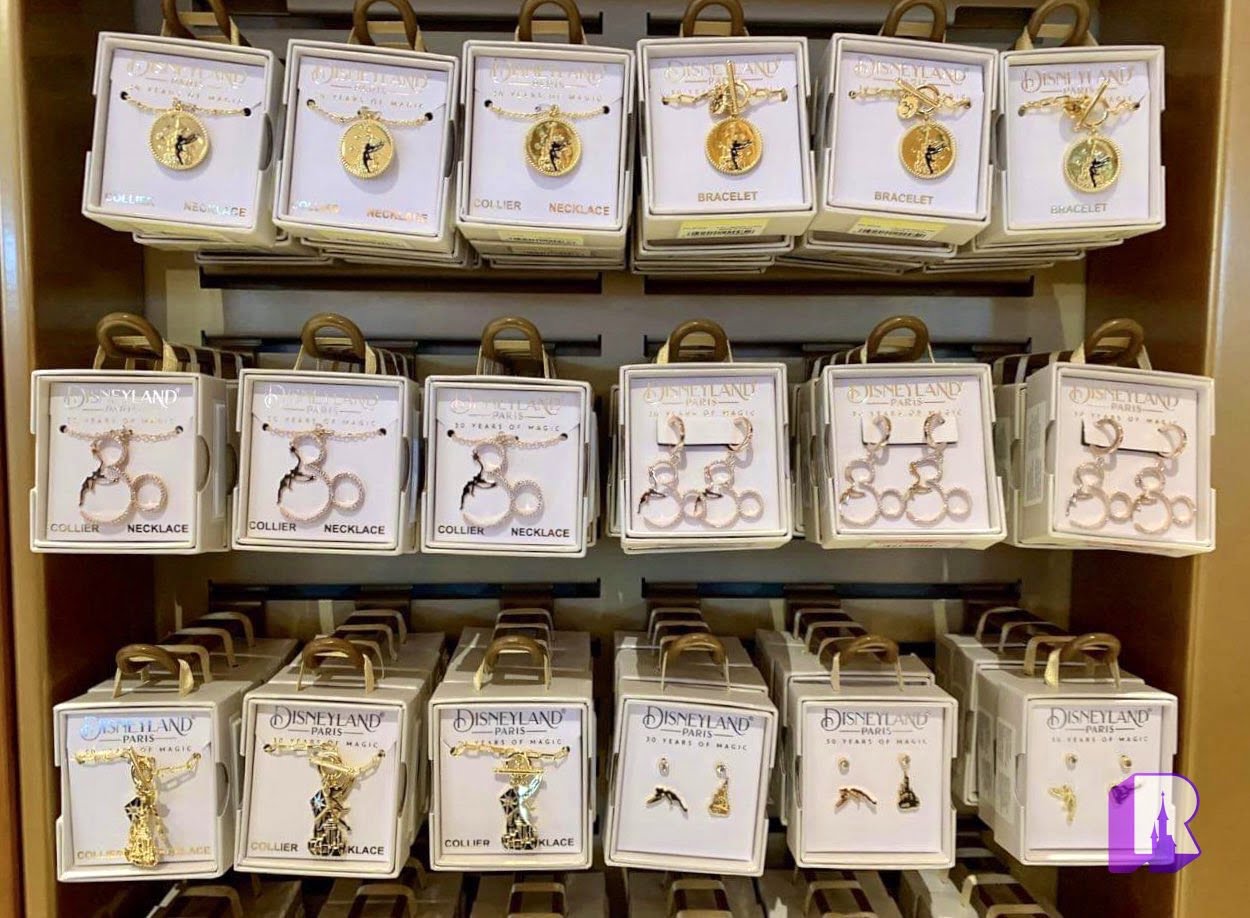 You can also find a collection of original DLP30 jewelry at World of Disney.
Maintenance and Refurbishments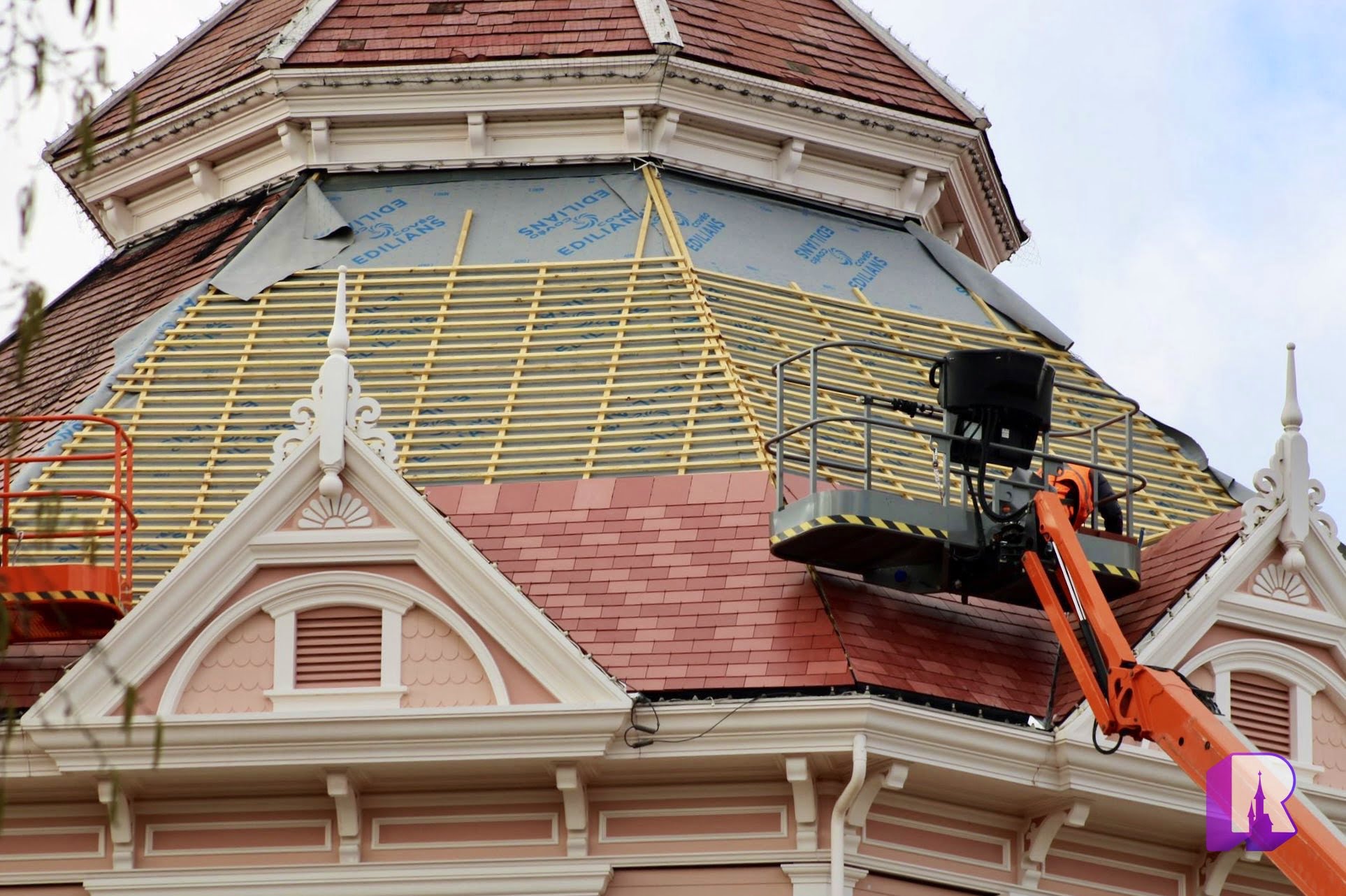 At the Disneyland Hotel, the first brand new tiles have been installed and they look very shiny ! Work also continues on transforming some of the balconies on the Fantasia Gardens side into internal hallways, and under the building which had been leaking on Guests for years.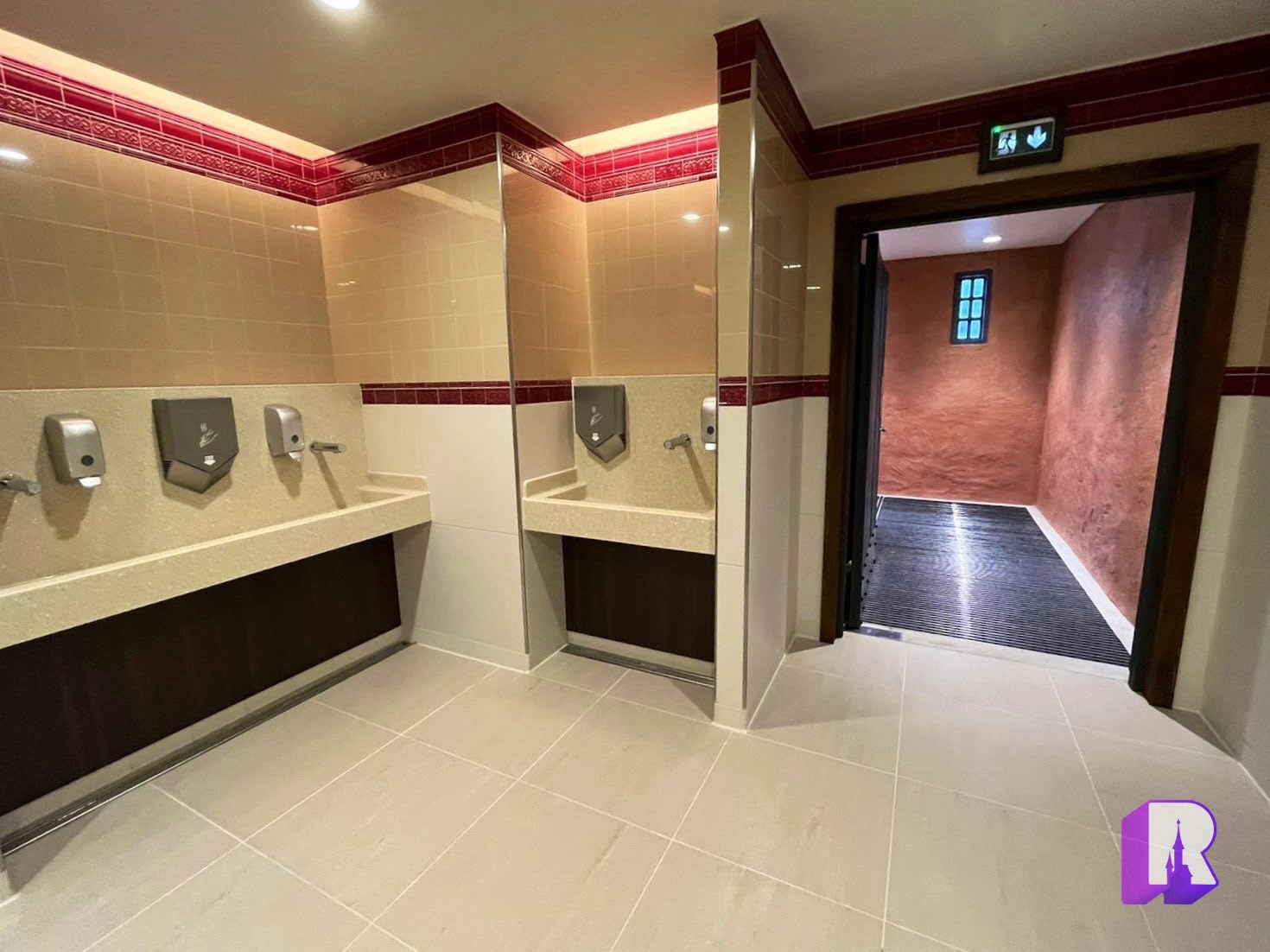 In Fantasyland, the Bella Notre restrooms have finally reopened after a thorough refurbishment ! In line with the other refurbished restrooms as part of this project they feature new tiling and floors, lighting and appliances.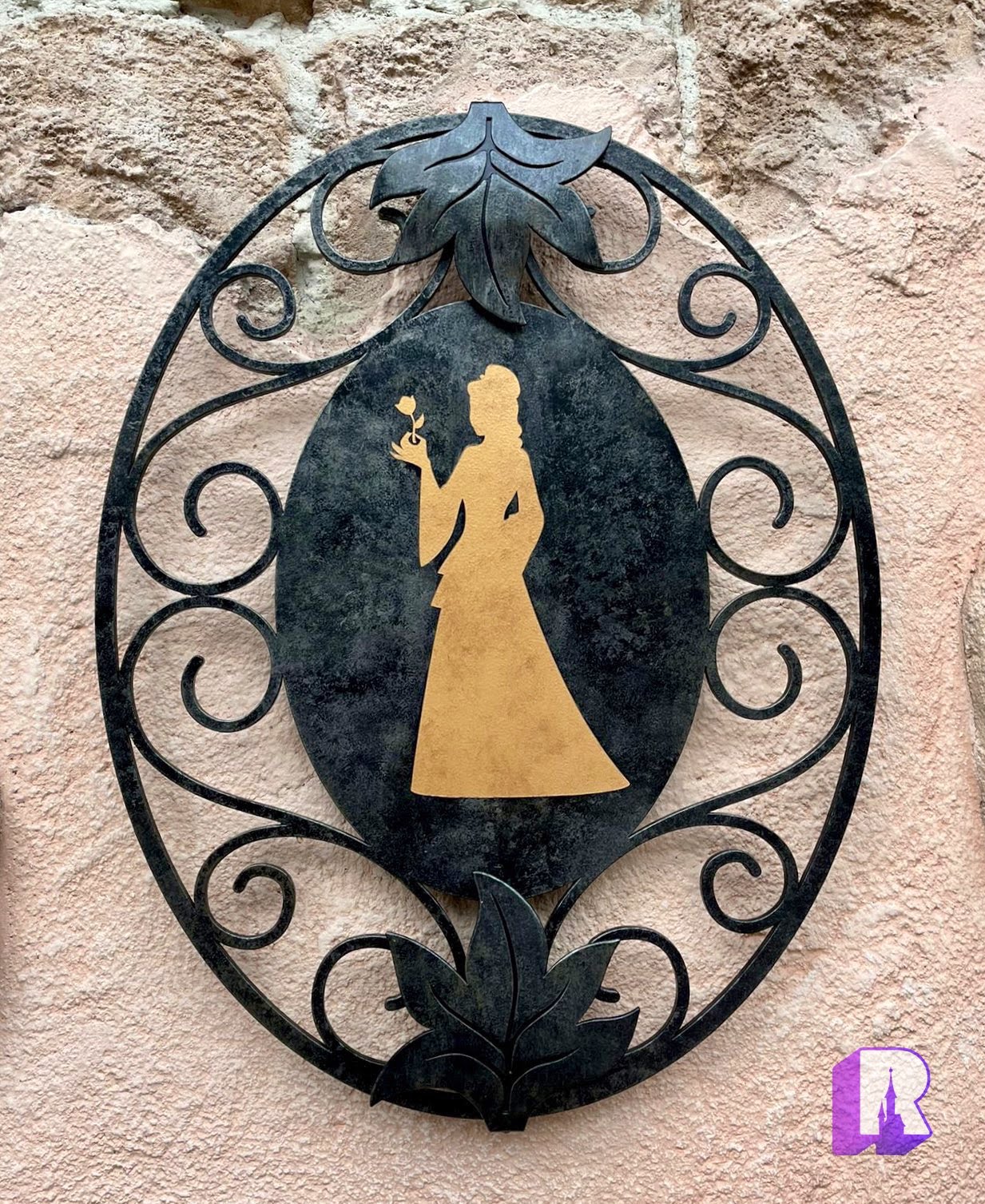 Sadly the opening day painted murals indicating male and female restrooms have been replaced by these arguably more durable signs.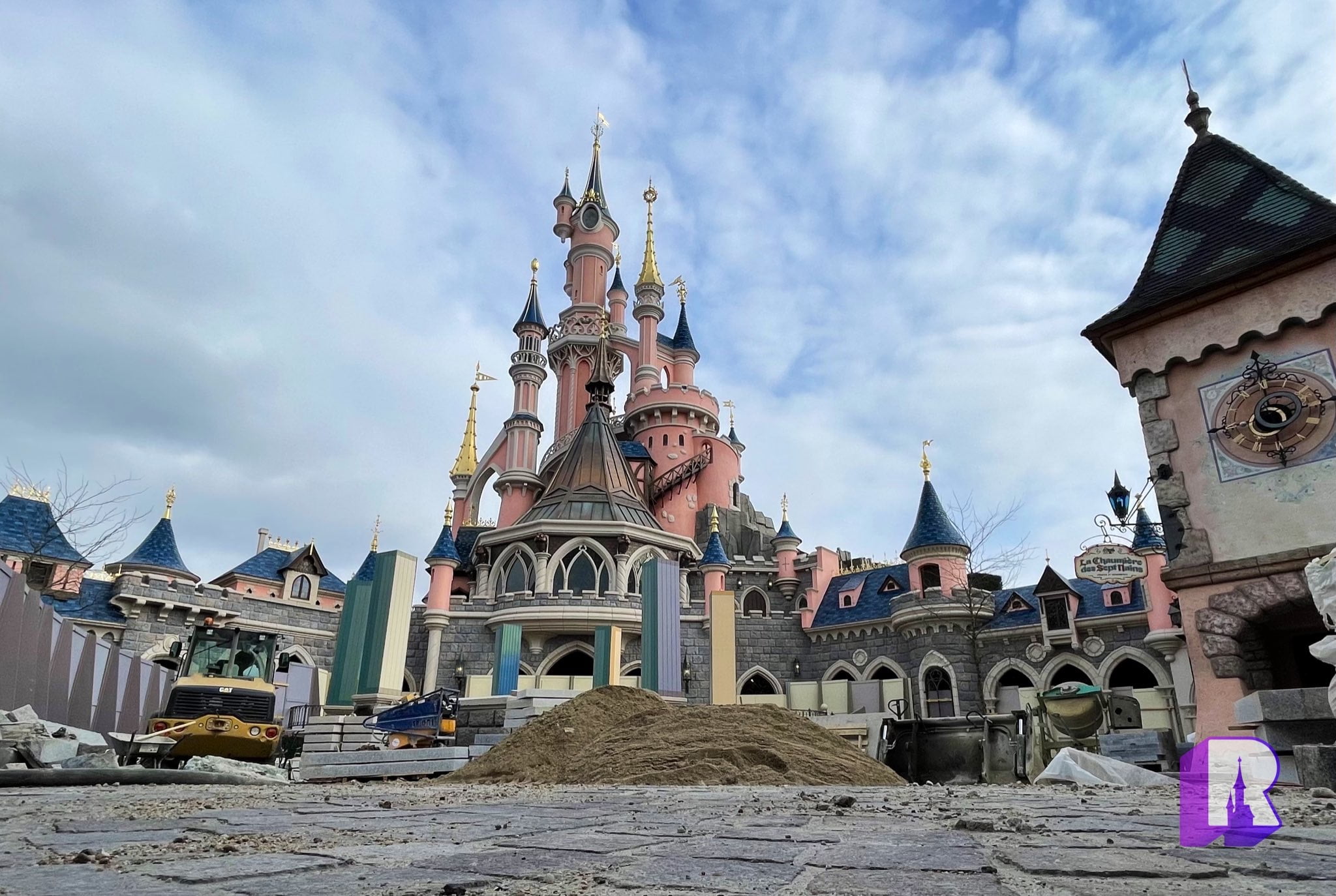 In Castle Courtyard, work continues on the repaving project. There is still a lot to do!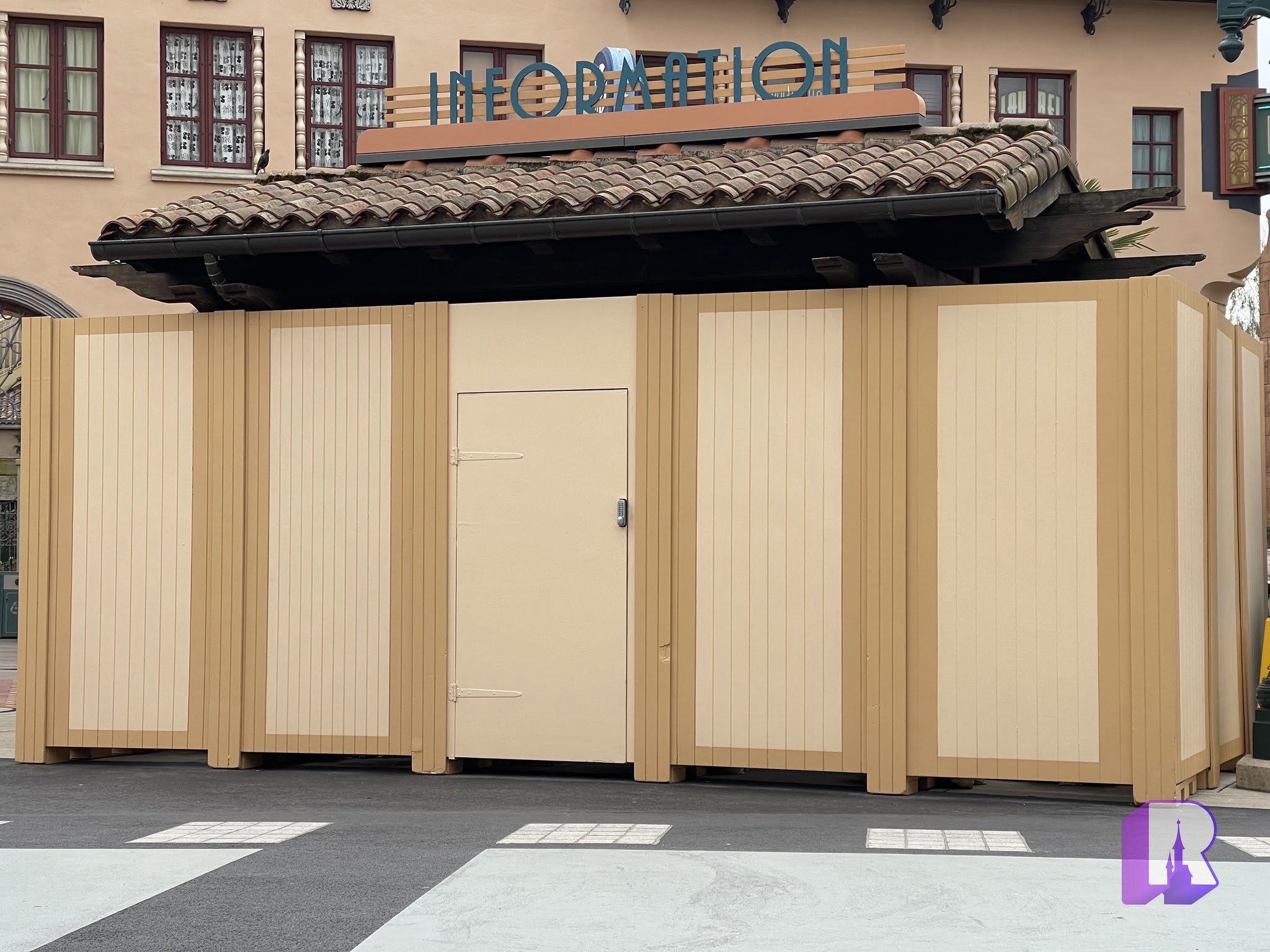 At Walt Disney Studios Park, the info board is behind walls, hopefully for a nice screen upgrade.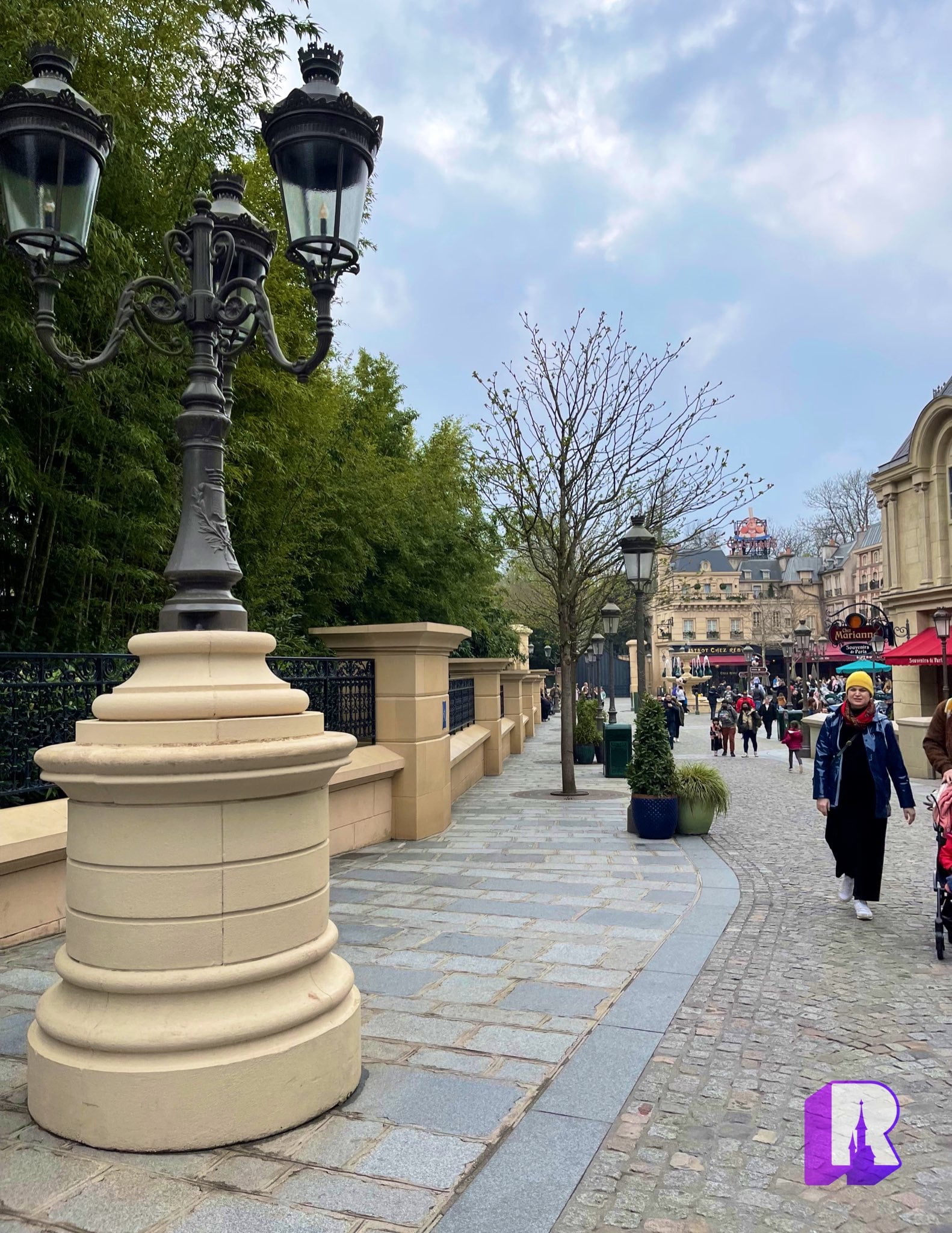 On Place de Rémy, the chalets have been removed following the end of the Hiver Gourmand food festival.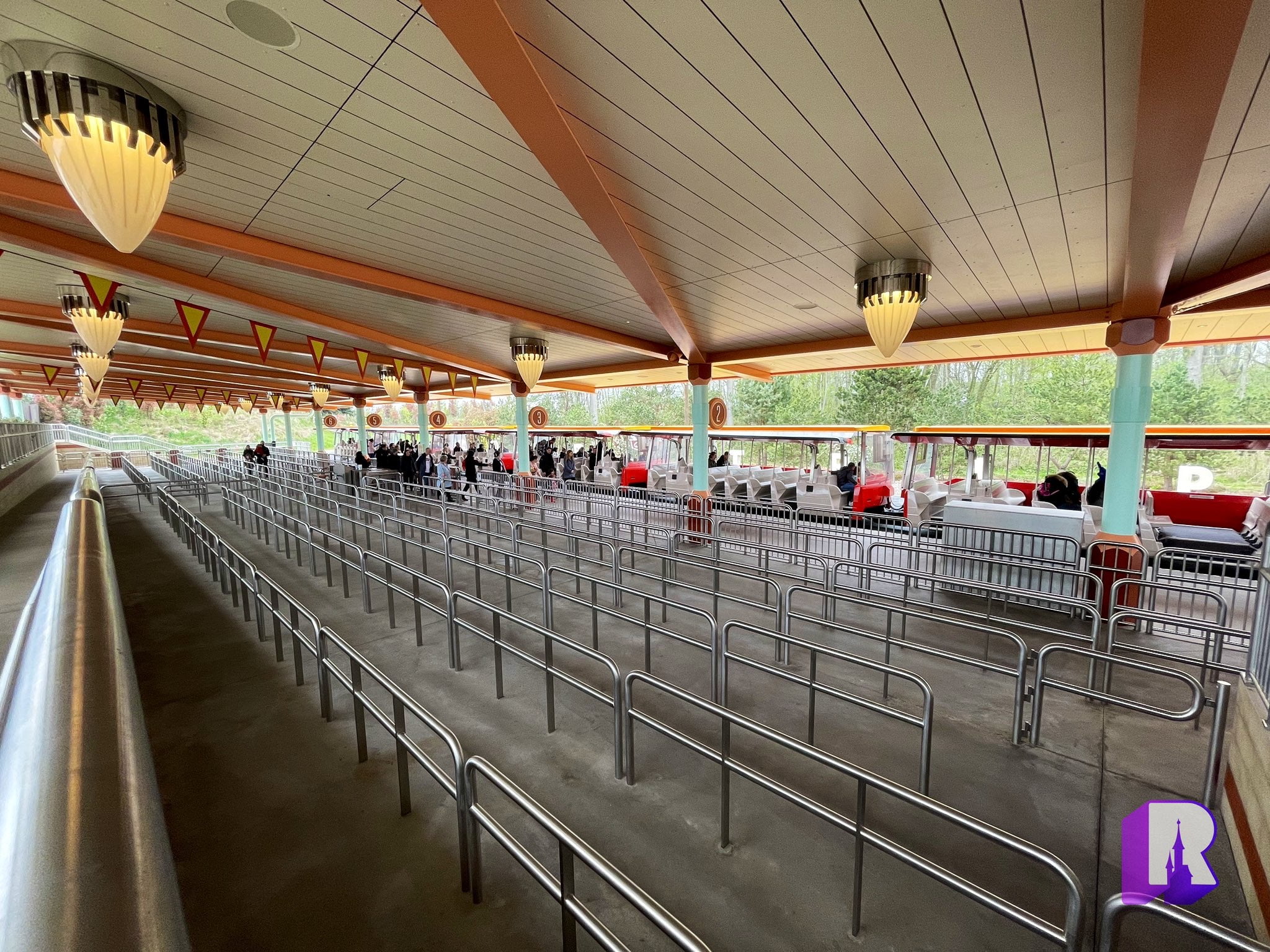 And at Cars Road trip, the plexiglass dividers have been removed. This is actually the first time we see this queue without, as it opened during the pandemics.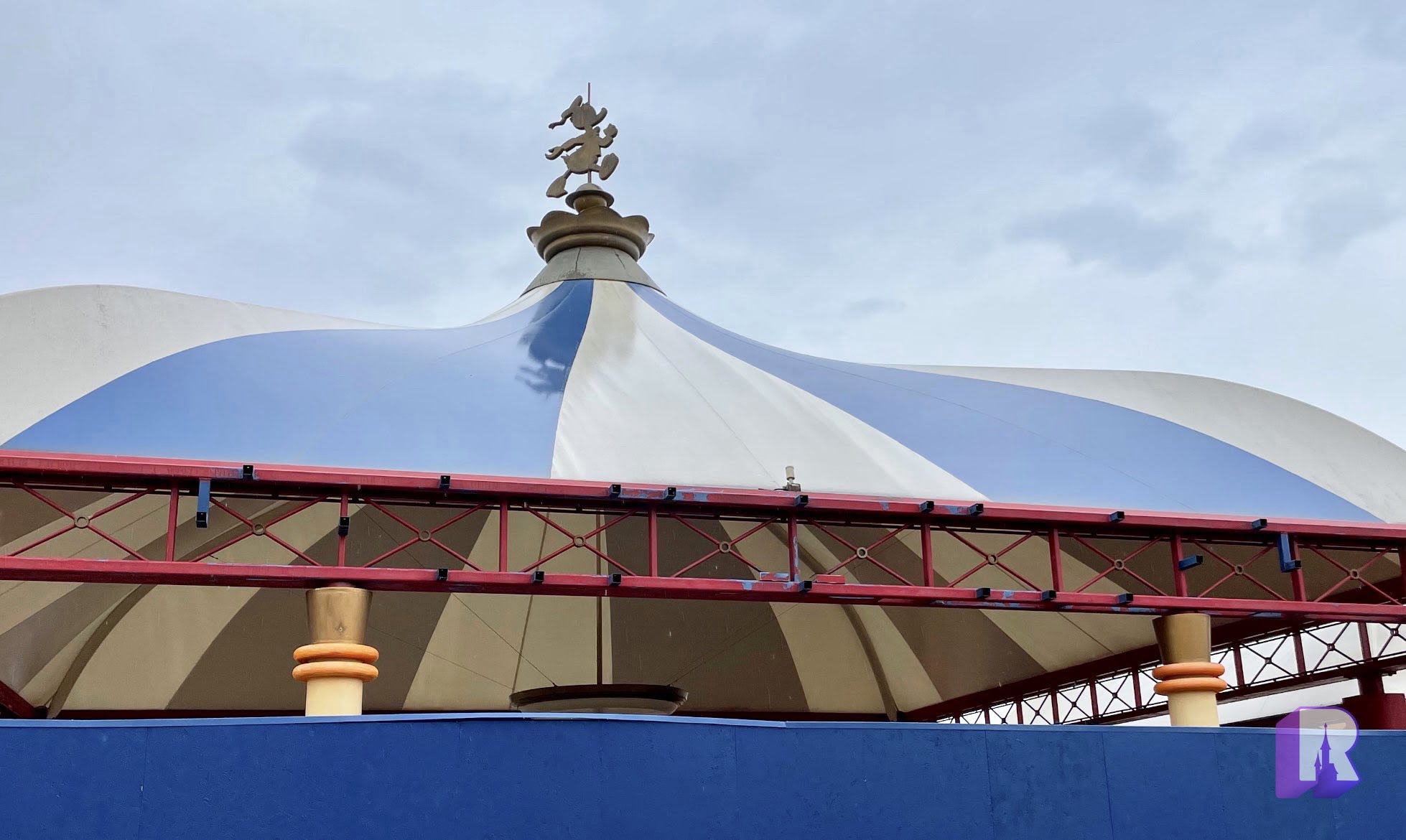 Over on Guest Parking, work continues on the full refurbishment of the tents. Some theming has been applied to the solar awning with color rings and character medallions. While this may not be final yet, it appears some significant budget cuts have been made compared to the concept art which was a lot more detailed and a higher level of quality. It's a bit sad to see a cheapened version in practice.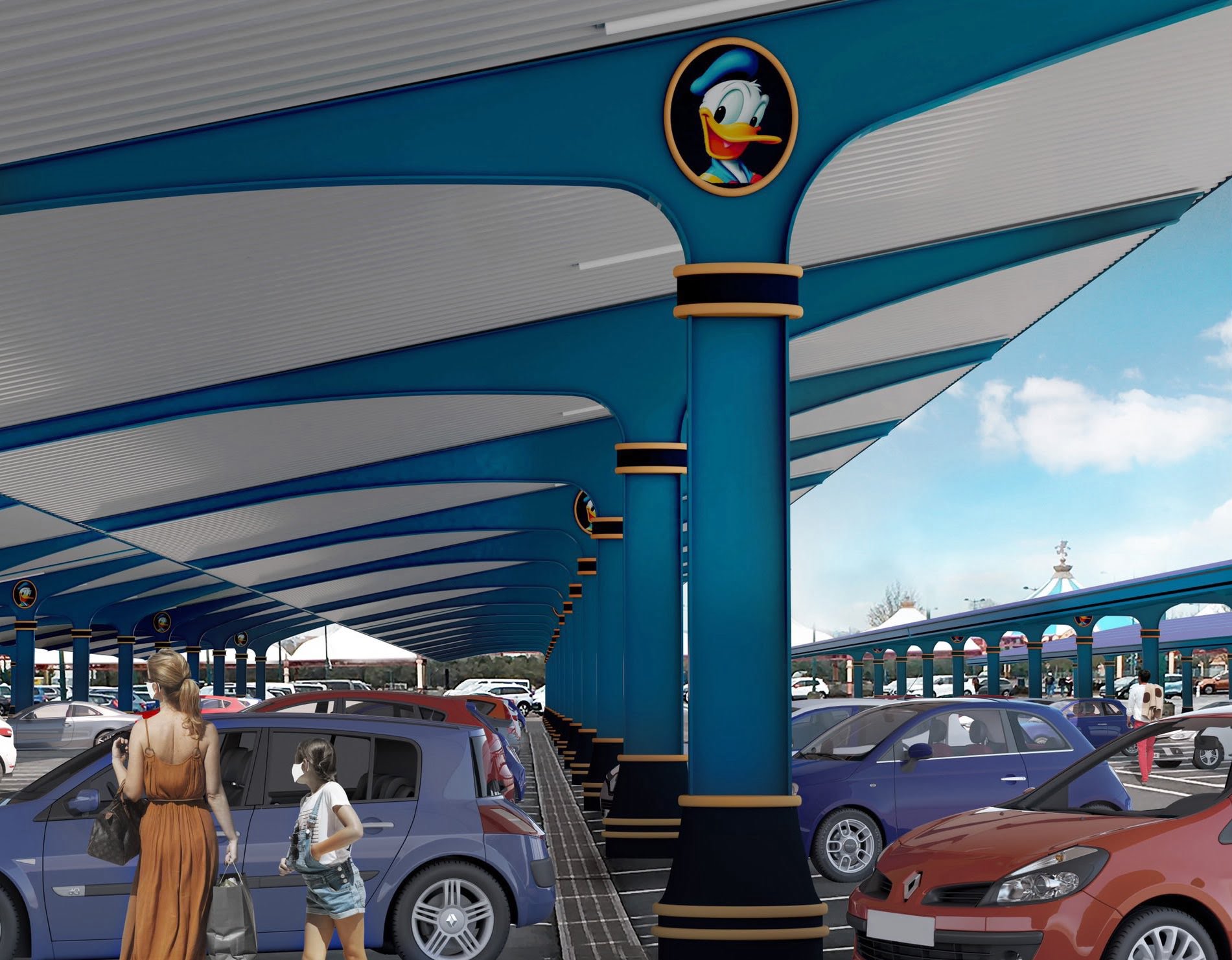 This and That…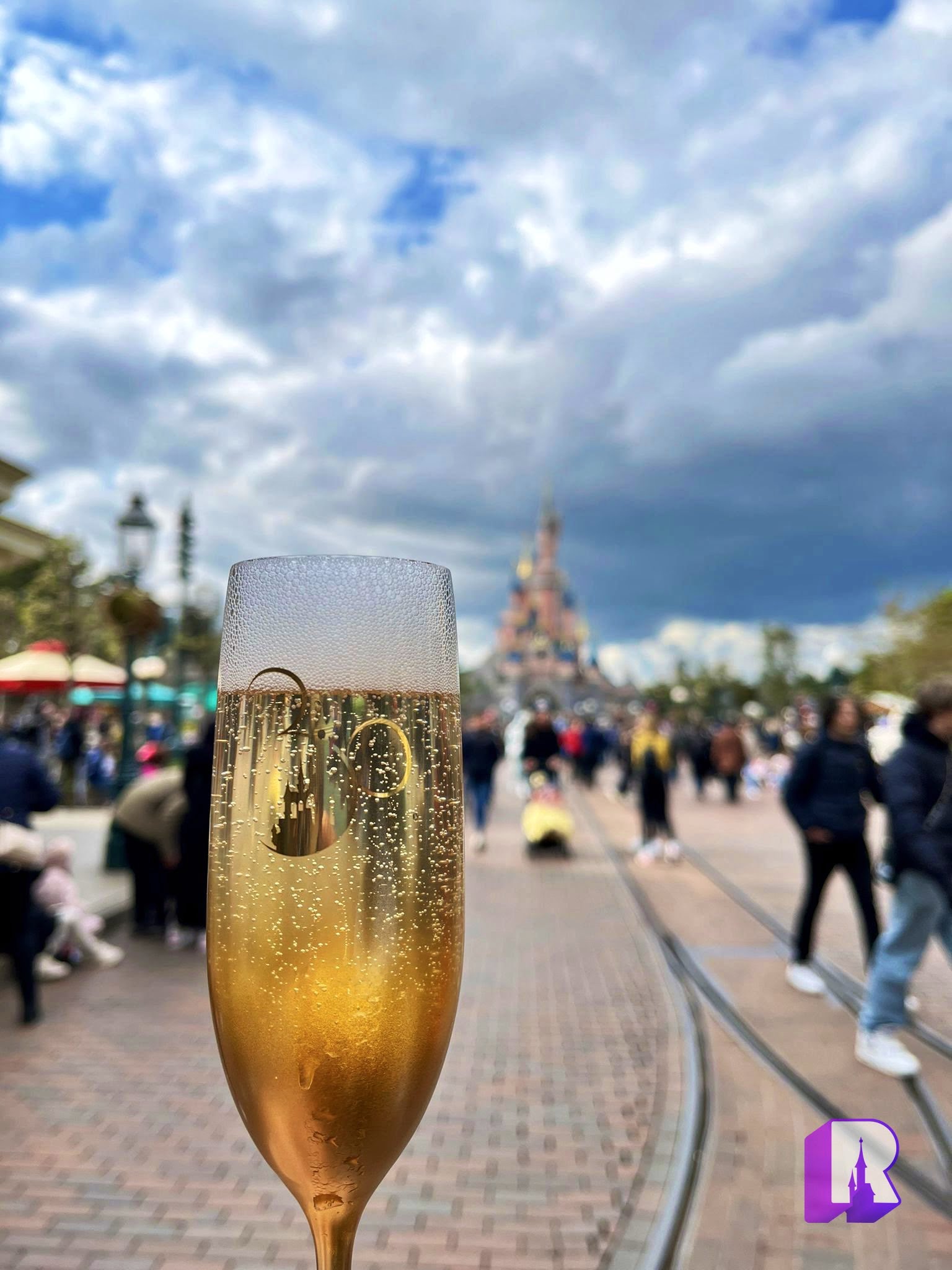 Champagne is back on Main Street! You can get a glass of Lanson Champagne for €15 which includes a souvenir DLP30 (plastic) glass to take home.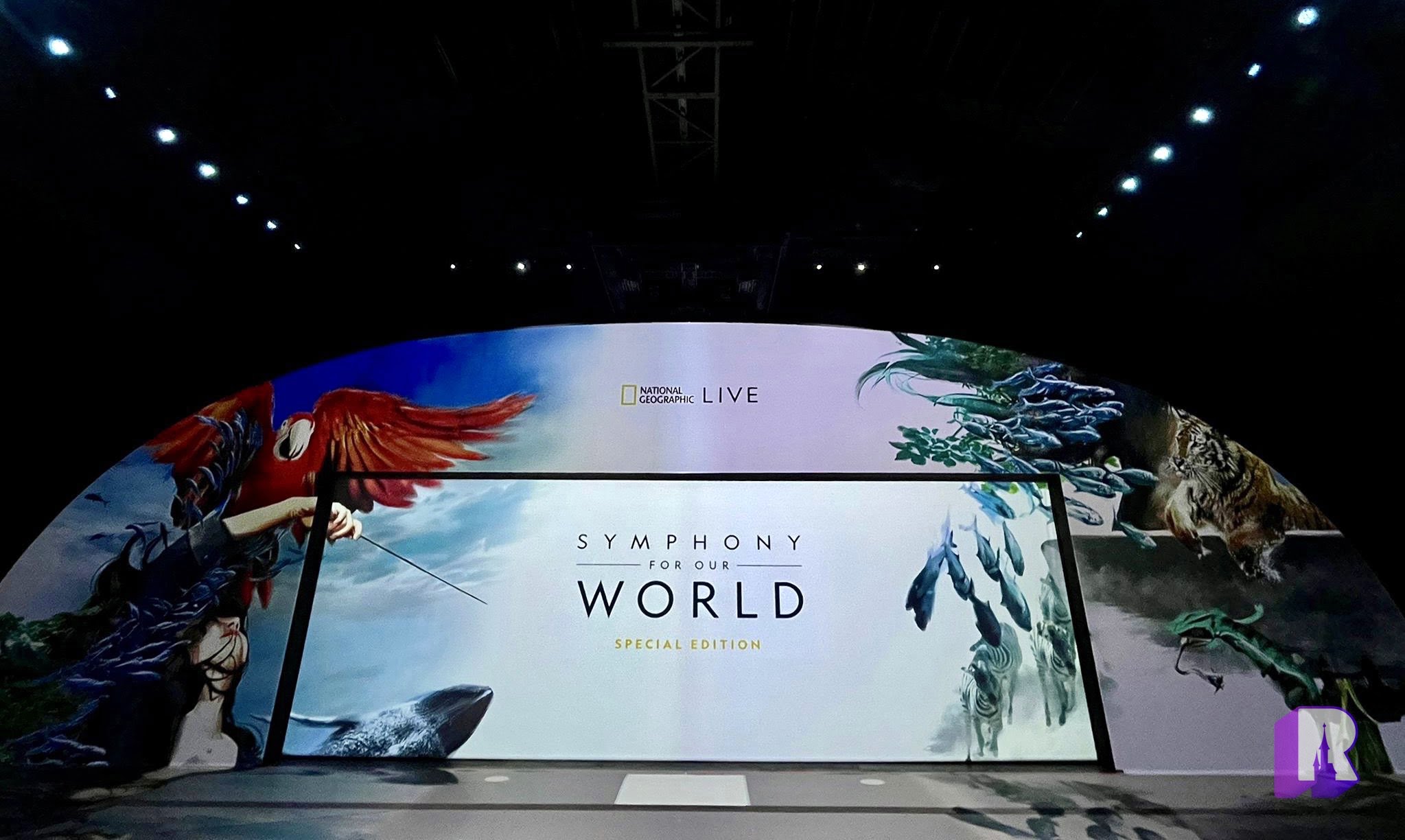 "Symphony For Our World" debuted this week at Studio Theater, replacing the "Minnie Fashion" meet and greet. This special edition of the National Geographic film concert is presented for Earth Month, and is the first synergy with the National Geographic brand in any Disney Parks. While it's a lovely film, one could question the lack of ambition for this project – a projection show on ower of Terror for example would have been a lot more engaging but of course with summer approaching would have required the park to $tay open later.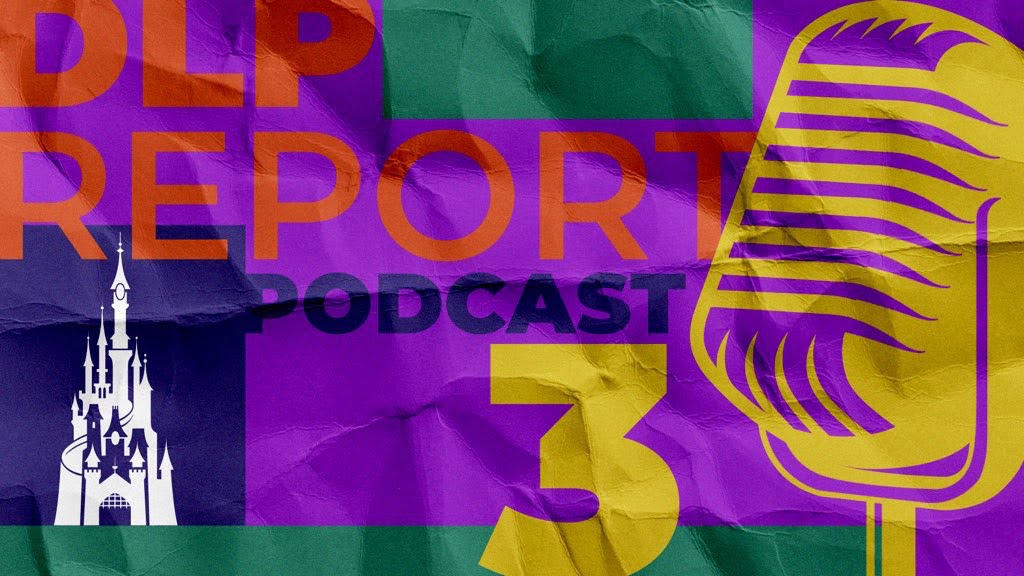 Our Podcast is back! Check out the first episode of Season 3 via all the usual platforms on THIS page and don't forget to subscribe!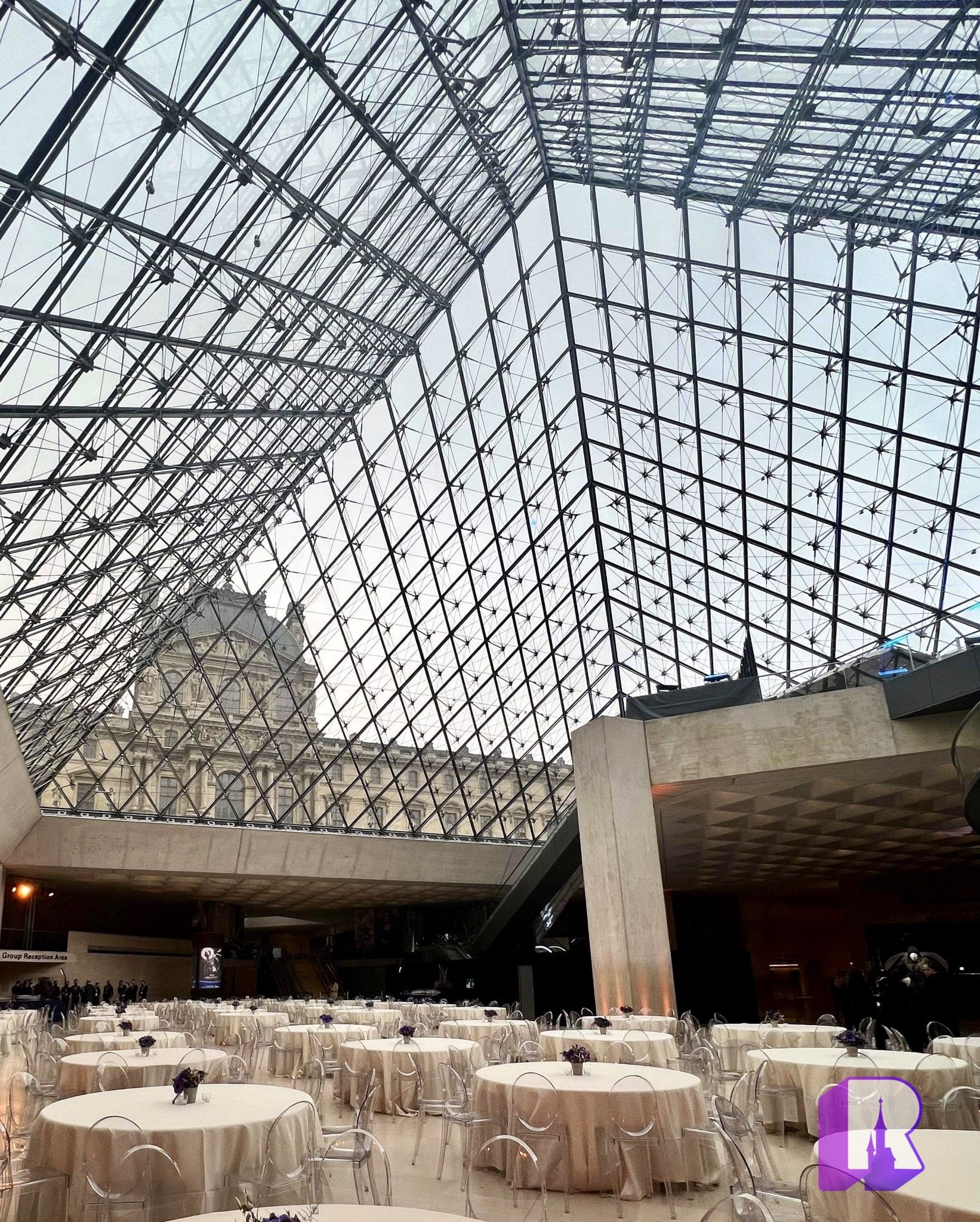 This week, Disney Plus launched "Moon Knight", its latest Marvel Studios series, with a special event at The Louvre Museum in Paris. A fantastic venue that fit the theme of the show perfectly. Disneyland Paris President Natacha Rafalski was in attendance.
And that's our report for this week! Thank you for reading and sharing as always, and I will see you next week for a new roundup of everything happening at Disneyland Paris!