Welcome to a new edition of our weekly report! Lots of news this week, the biggest being the reveal of the Disney Village remodel project. We also look at the AP party, character meet and meals changes, Avengers Campus and more!
Disney Village Remodel
The long awaited, long rumored, long teased and long needed remodel of the Disney Village has finally been unveiled. While the news doesn't give a ton of details, and the concept art looks more like an abstract art painting, it looks like the vibe will definitely change from "post apocalyptic wasteland" to "eco resort chic". The art above shows the back marina which is pretty desolate at the moment but will eventually be remodeled with new buildings (left) and completely revamped existing structures (right and back). We went on site to check out where exactly this is located: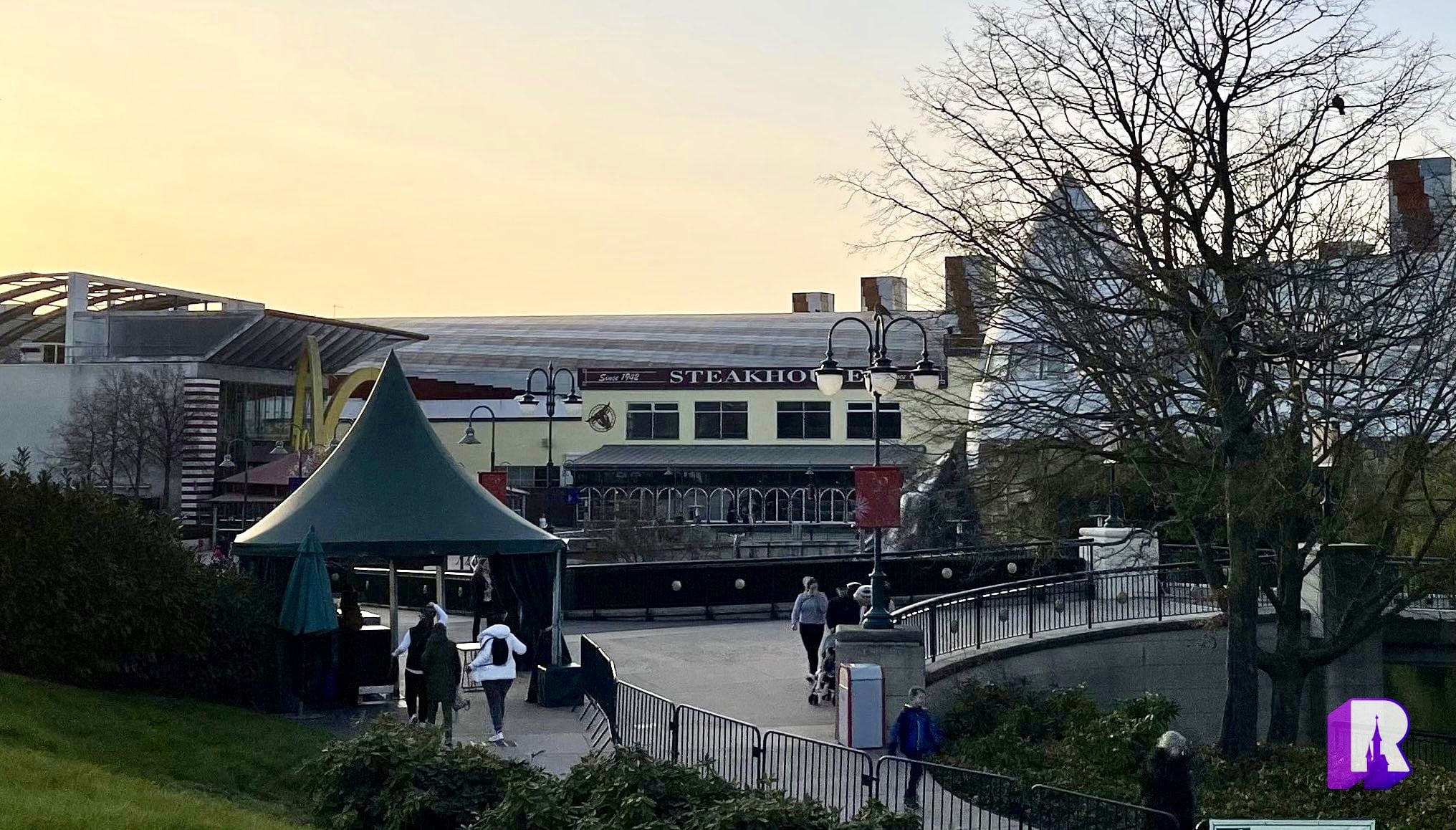 Some readers commented that this was "not Disney" enough but to be honest what exactly is Disney in the current Disney Village? The area is more a collection of sad outdated brands, and the Disney owned shops will likely stay or be moved/remodeled. I do however understand the nostalgia and the memories, but sadly the place has become too ran down and it's time for a makeover which may be a bit "basic" but will at least transform the area into a place that's enjoyable to spend time in.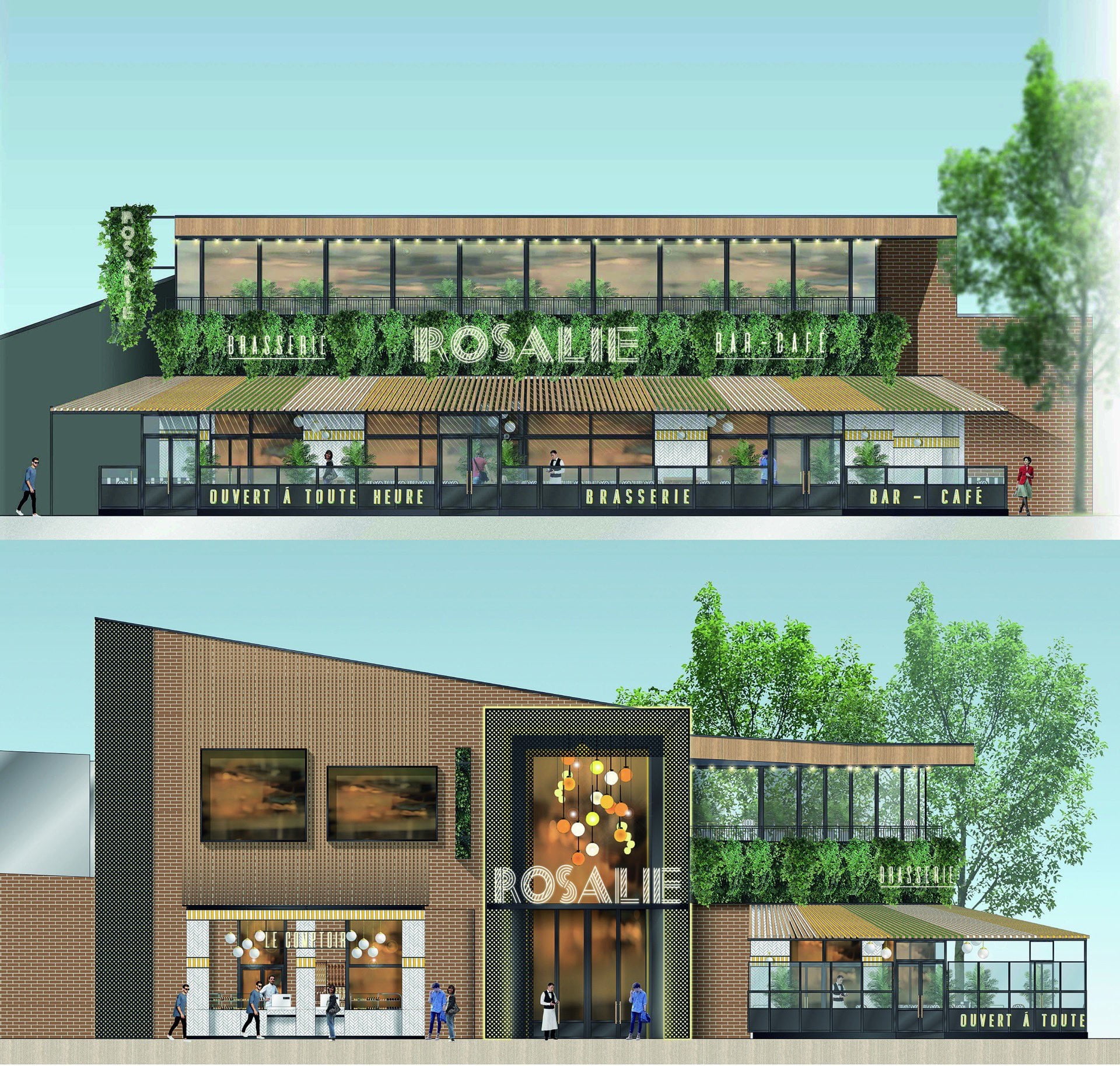 The project will take place over several years, as to not close the entire area and deprive Guests of things to do when the Parks close (plus – revenue for Disney). The first spot to close for remodeling will be Cafe Mickey which is being transformed into "Rosalie" an upscale French Brasserie with outdoor terrace, bakery counter and sweeping views of Lake Disney. Again, this looks like – while "not Disney", it will be a very enjoyable place to spend time in. We also went on site to look at the current state vs. concept art: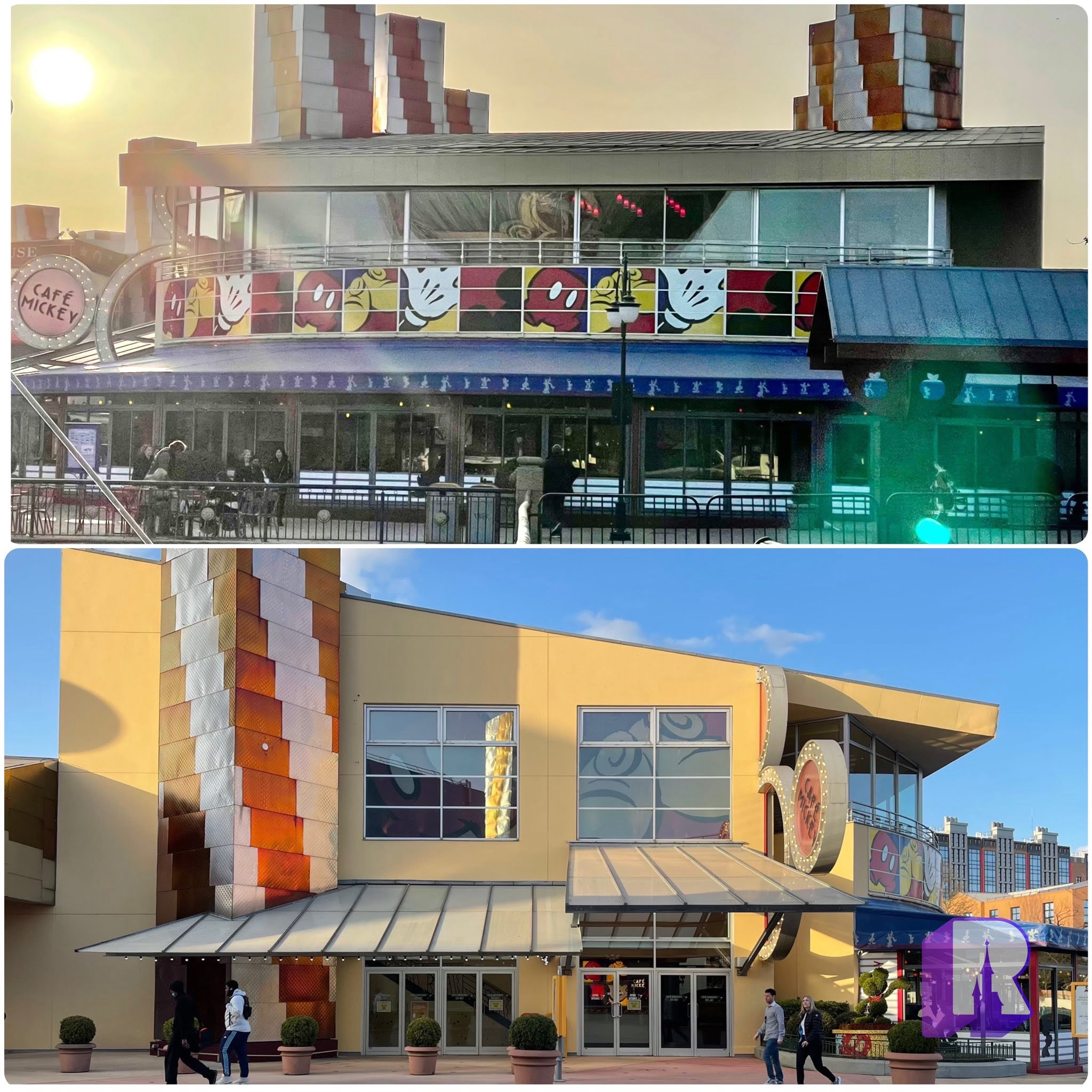 In the image of Downtown Disney and Disney Springs, the area aims to become an enjoyable "buffer" between the hotels and the Parks where Guests can experience a mix interesting Disney and non Disney brands and venues while spending quality time in a nice setting. The full transformation will take years however, so we look forward to see the start of construction and more details about what will happen to other areas of Disney Village.
DLP 30 AP Party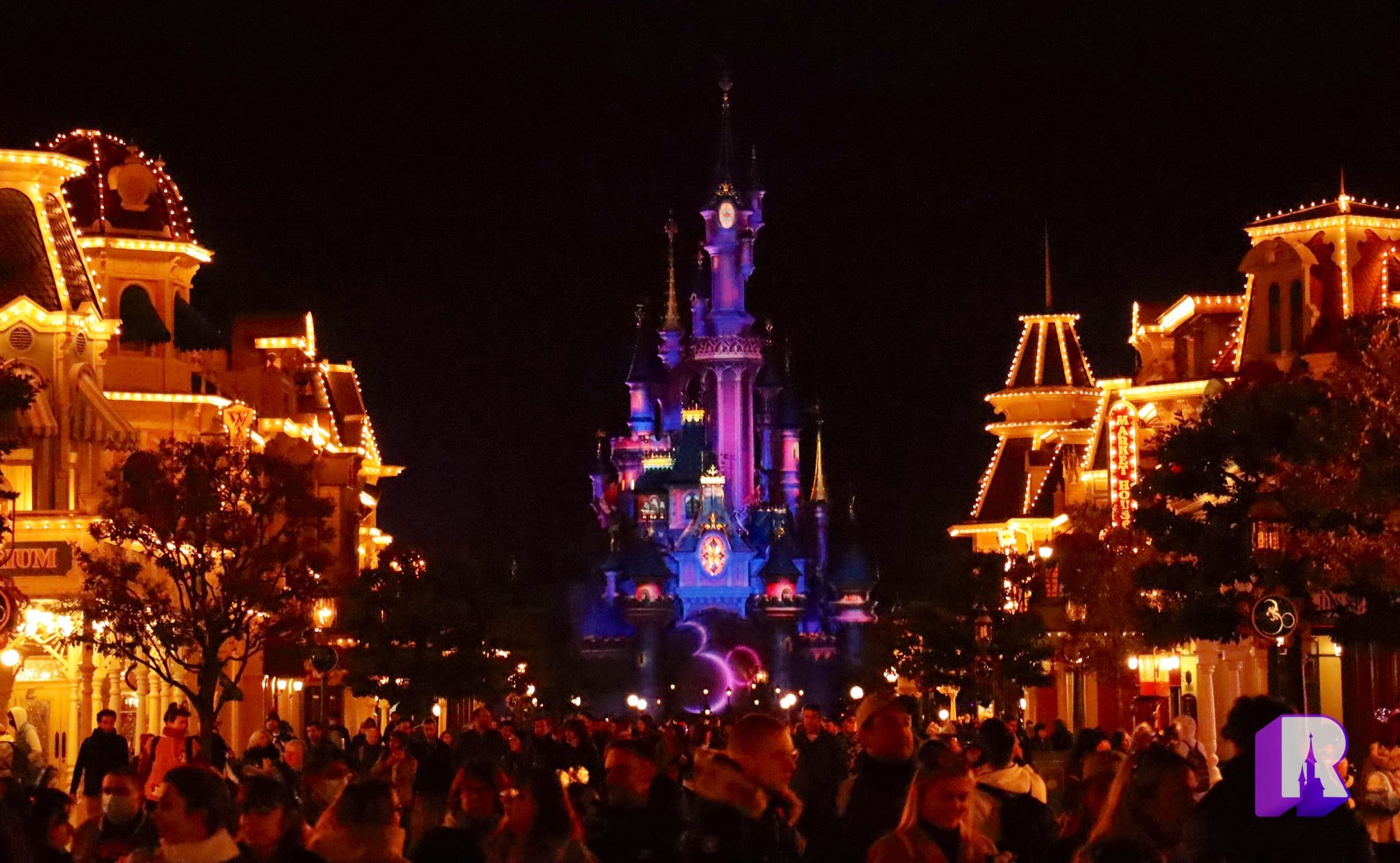 Friday was the first AP Party since the pandemic, themed to the 30th Anniversary. Guests were first welcomed by the VIP in their Anniversary outfits and tons of bubbles all over Main Street:
The night then featured several shows and characters opportunities:
Follow The Light
Follow The Light was the opening ceremony show. To the tune of an epic reorchestration of the Anniversary theme song, projections and fireworks combined with LED sticks and ground sparklers to create a 5 min wow moment – if you were lucky enough to be in one of the front rows to see the ground effects.
Mickey's Magic Book
A revival of this classic 90's show, it was performed, as did the original, on Castle Stage but of course without the massive book backdrop. Still it was lovely to see all this nostalgia, and characters that we seldom see anymore such as Sorcerer Mickey, The Seven Dwarfs, and the scary looking Witch !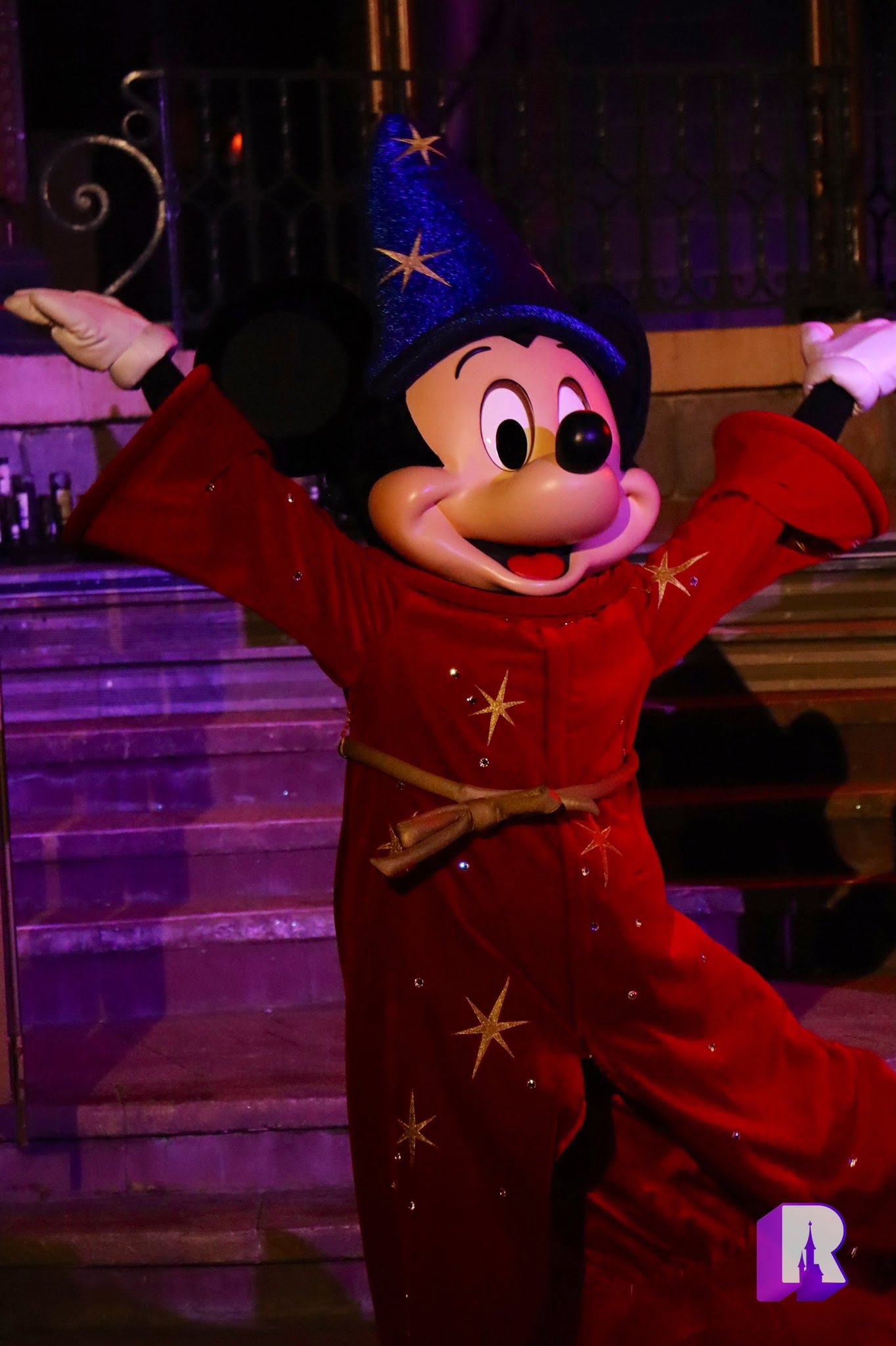 C'est Magique
Dial up the nostalgia to the max with "C'est Magique", an opening day show, revived at Videopolis. While the show is definitely showing its age of course it was amazing to go back in time and see all these costumes and performances again. 30 years later!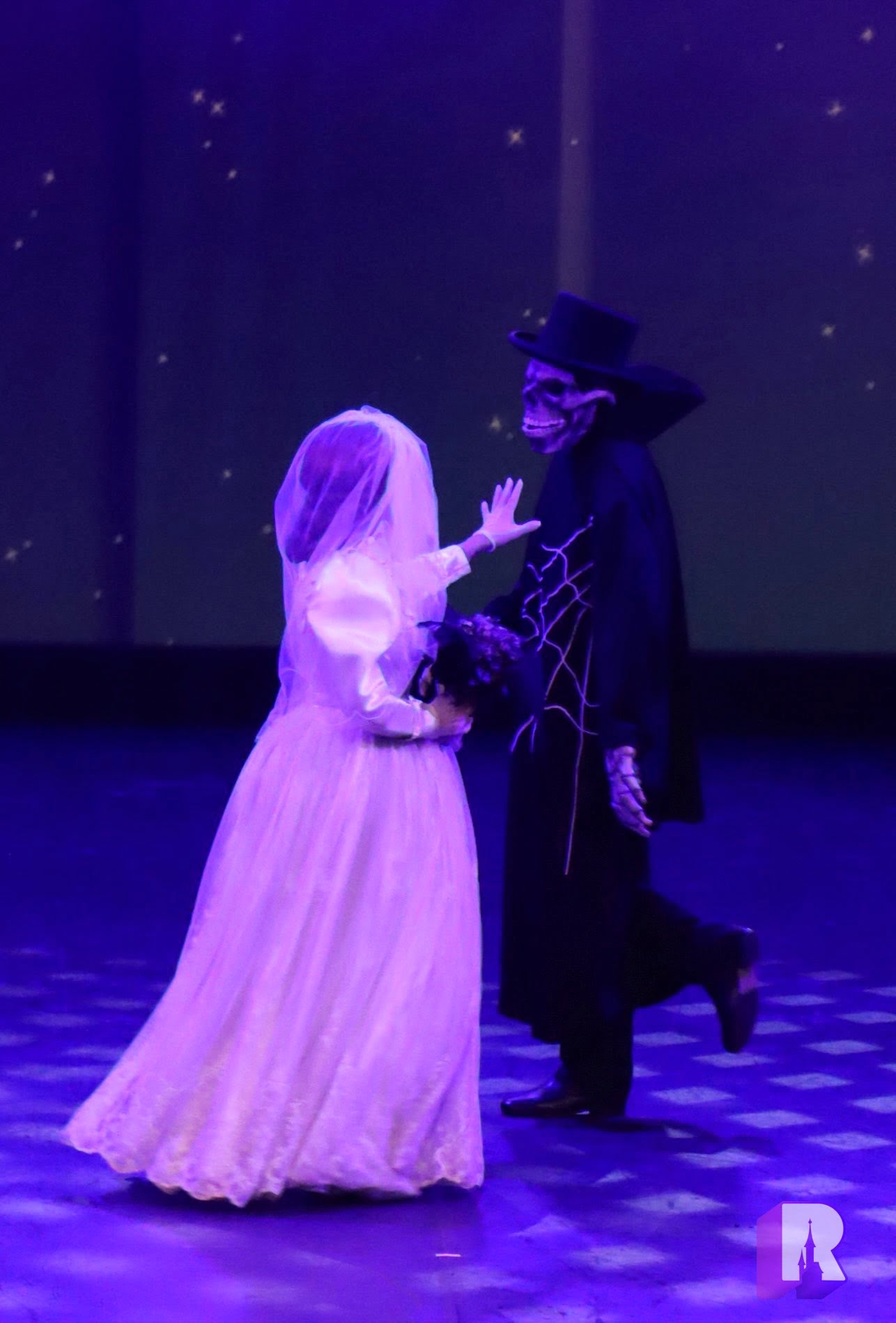 "Dream… and Shine Brighter" By Night
Often referred to as the "day show", it became a night show! Not much changes to the performance but it was great to see this hit show by night.
Mickey's Magical Souvenirs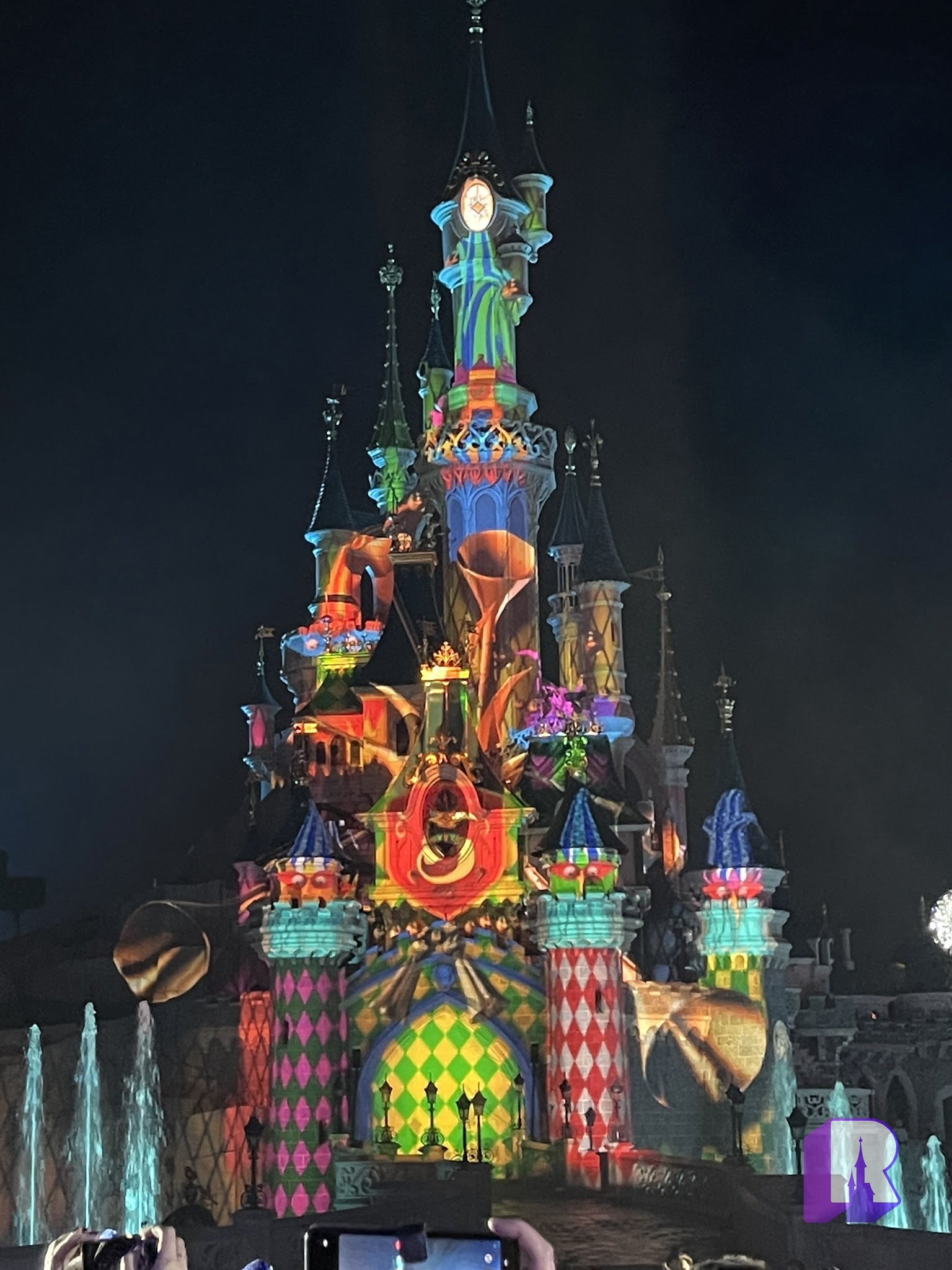 Did I mention the night was all about nostalgia ? This show performed towards the end of the night took us back through 30 years of iconic moments and anniversaries. It included a Pirates & Princesses Section, a projection segment about the construction of the Castle and some of the Castle overlays from past anniversaries including the infamous 5th anniversary.
Character Encounters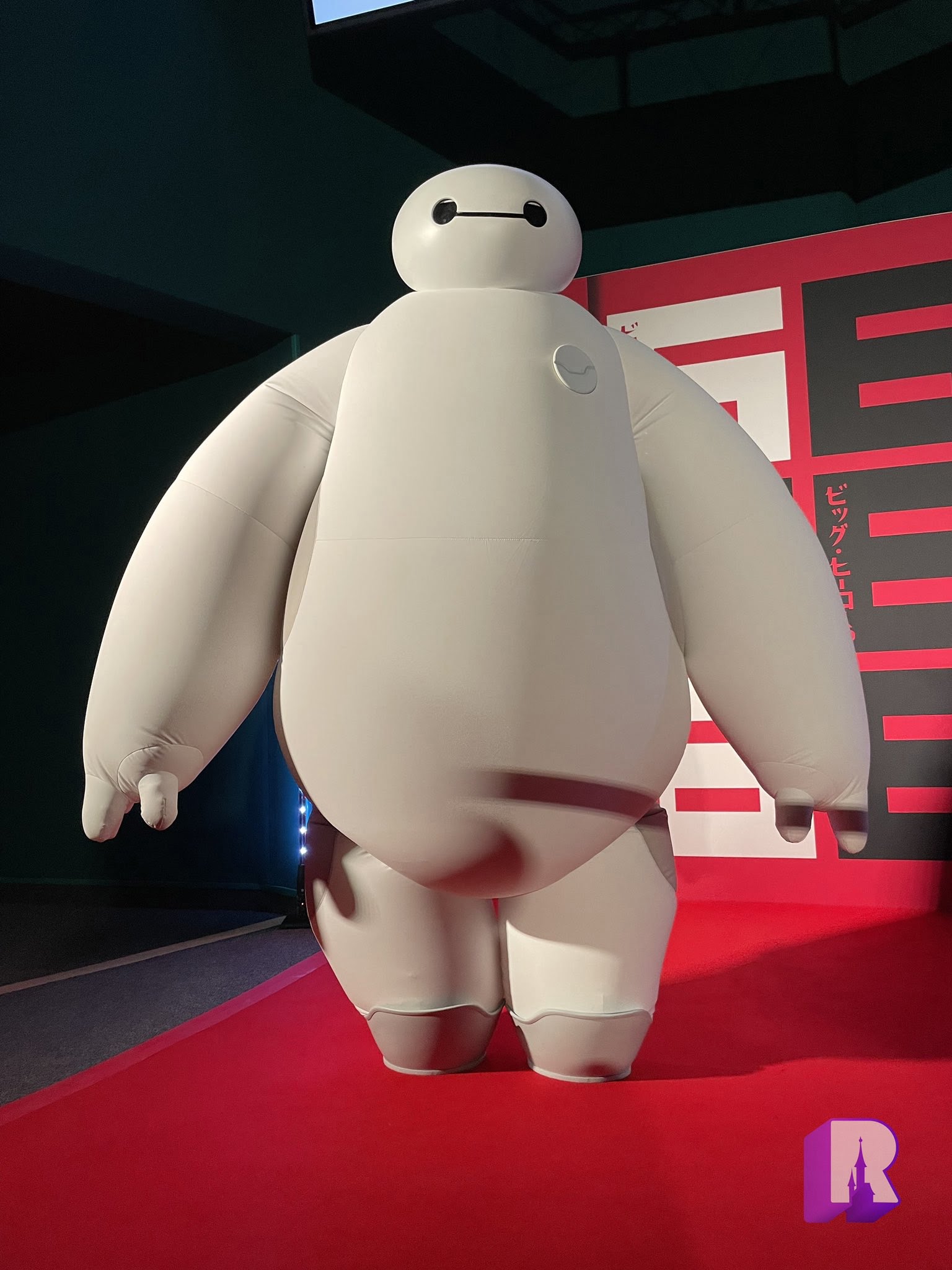 The big heroes (pun intended) of the night were Baymax and Hiro, who met Guests at the Discoveryland Theater.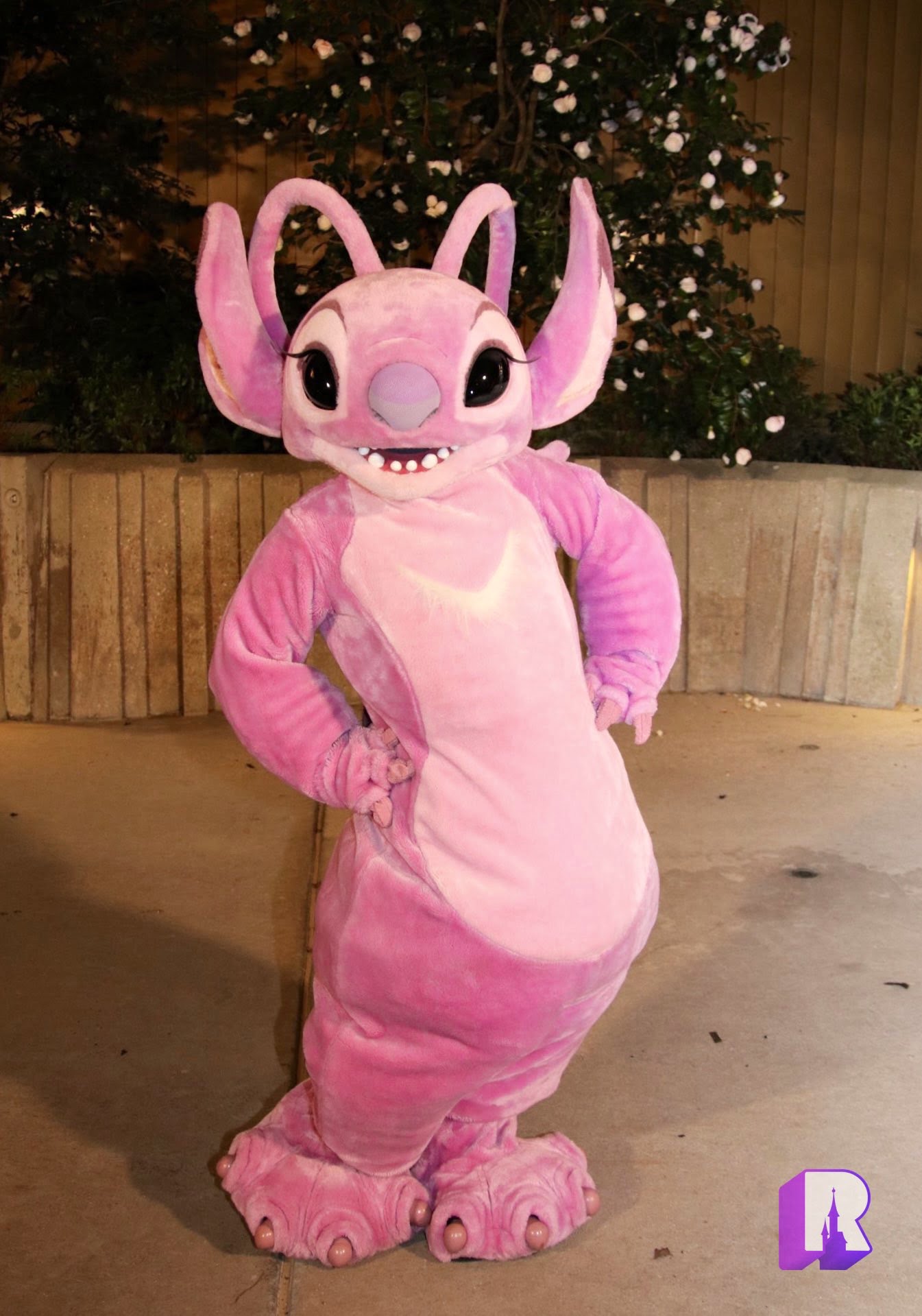 Other popular characters included Ortensia, The Beast, Megara, Angel, Louis, and more! Queues were of course long across the parks and as usual for these parties there is a lot to do so Guests must choose which shows and characters they want to prioritize.
Overall the DLP30 AP Party was a lot of fun, with plenty of nostalgic and wow moments that provided the look back on the history of the Resort that the regular anniversary offering doesn't as it is more focused on the future. Well done to all involved, let's see what they cook up next!
Characters Meets and Dining Update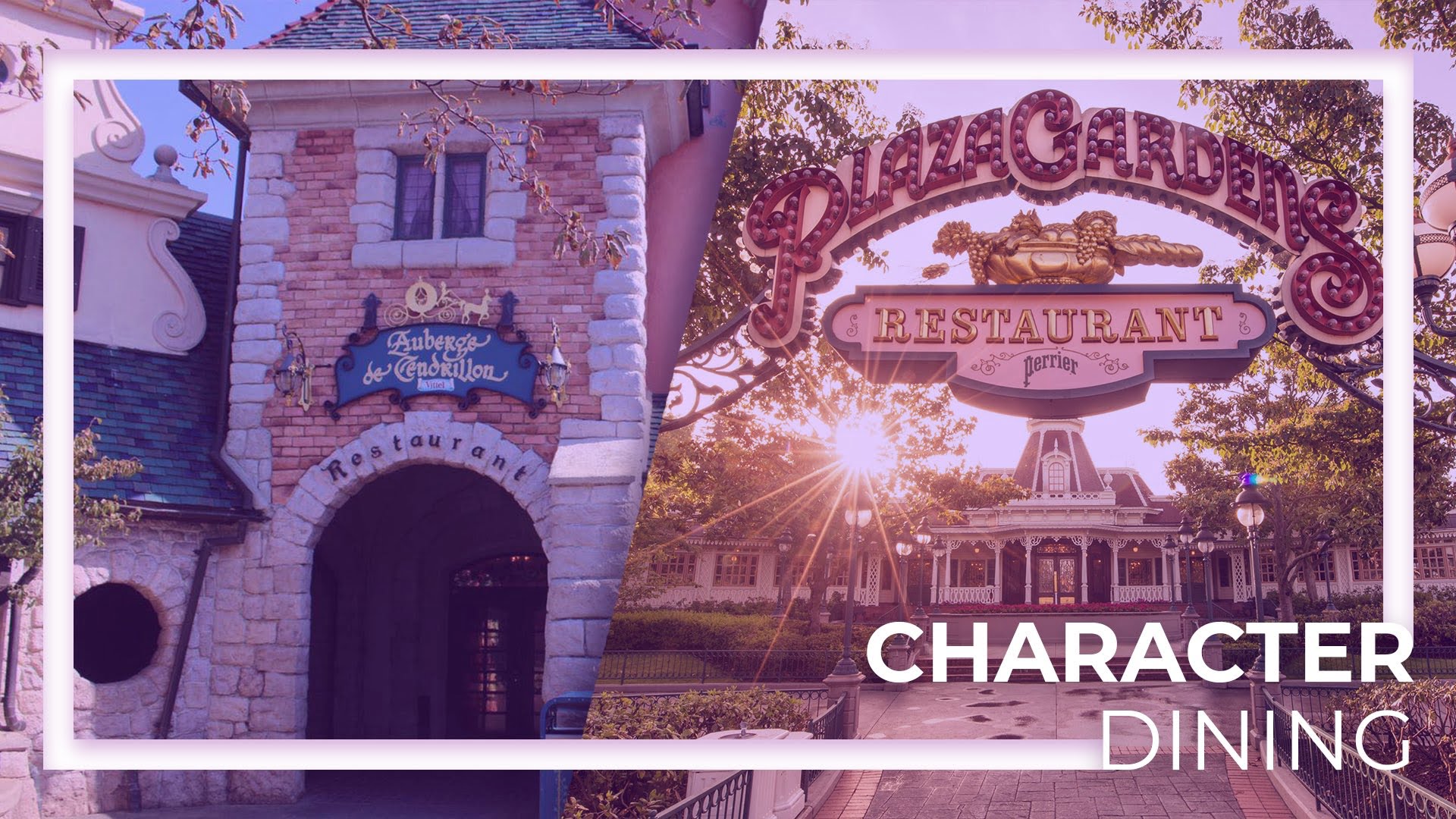 Character Dining is returning to Disneyland Paris from March 31, 2022:
At Auberge de Cendrillon for lunch and dinner,
At Plaza Gardens for breakfast and dinner.
Note that reservations open on March 31 in the app only (even for April 31 dining), unless you have an Extra Plus meal plan, in which case you should reach out to Disneyland Paris to book. If you have a dinner reservation at Plaza Gardens, it will automatically be "upgraded" to character dining, if you choose to keep it.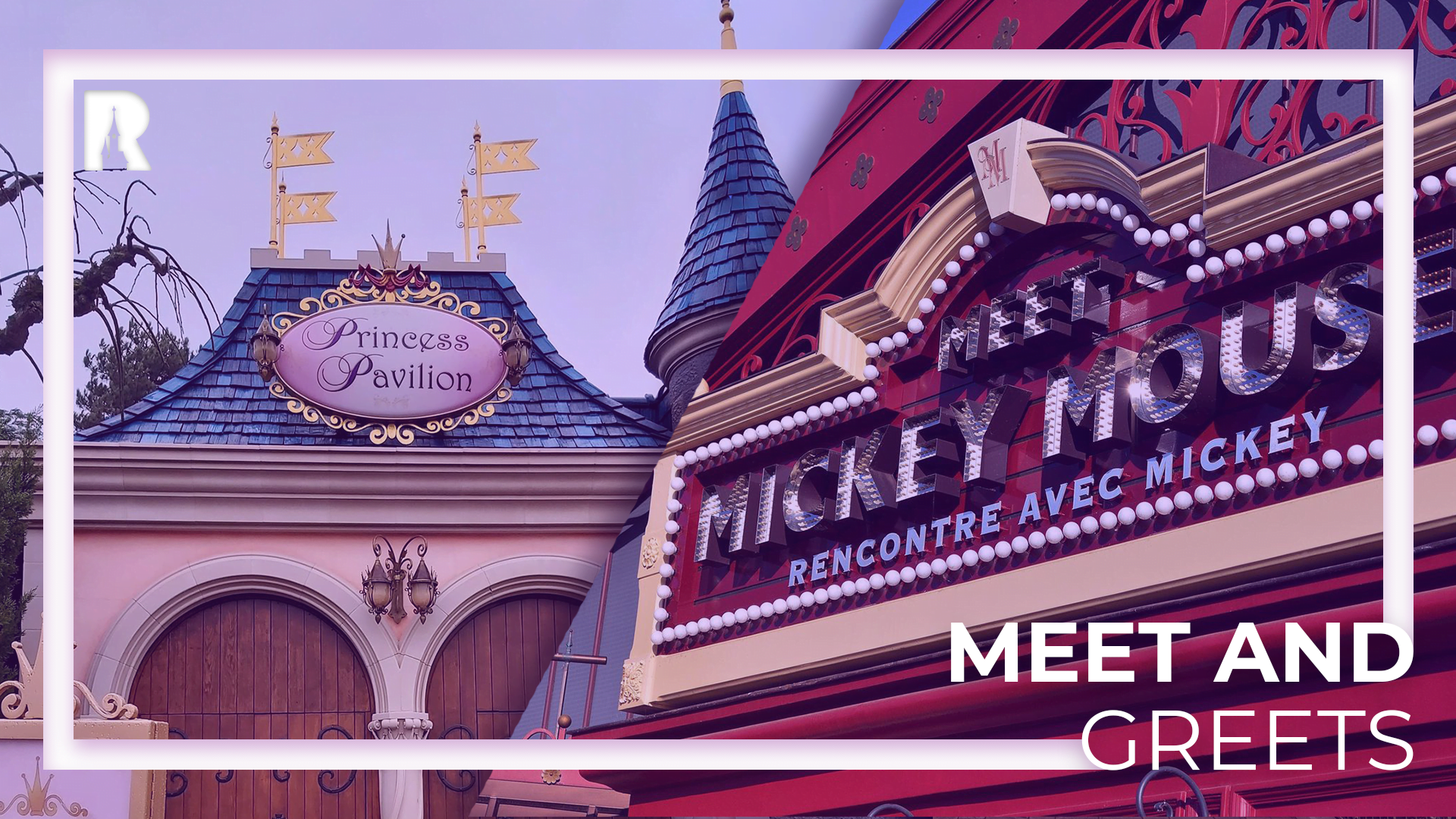 Character Meet and Greets are also returning to normal on April 1:
Return to normal for all face character meets including Disney Princesses, Pixar, Star Wars and Marvel.
The Princess Pavilion will reopen as normal.
Meet Mickey will operate as normal.
Avengers Campus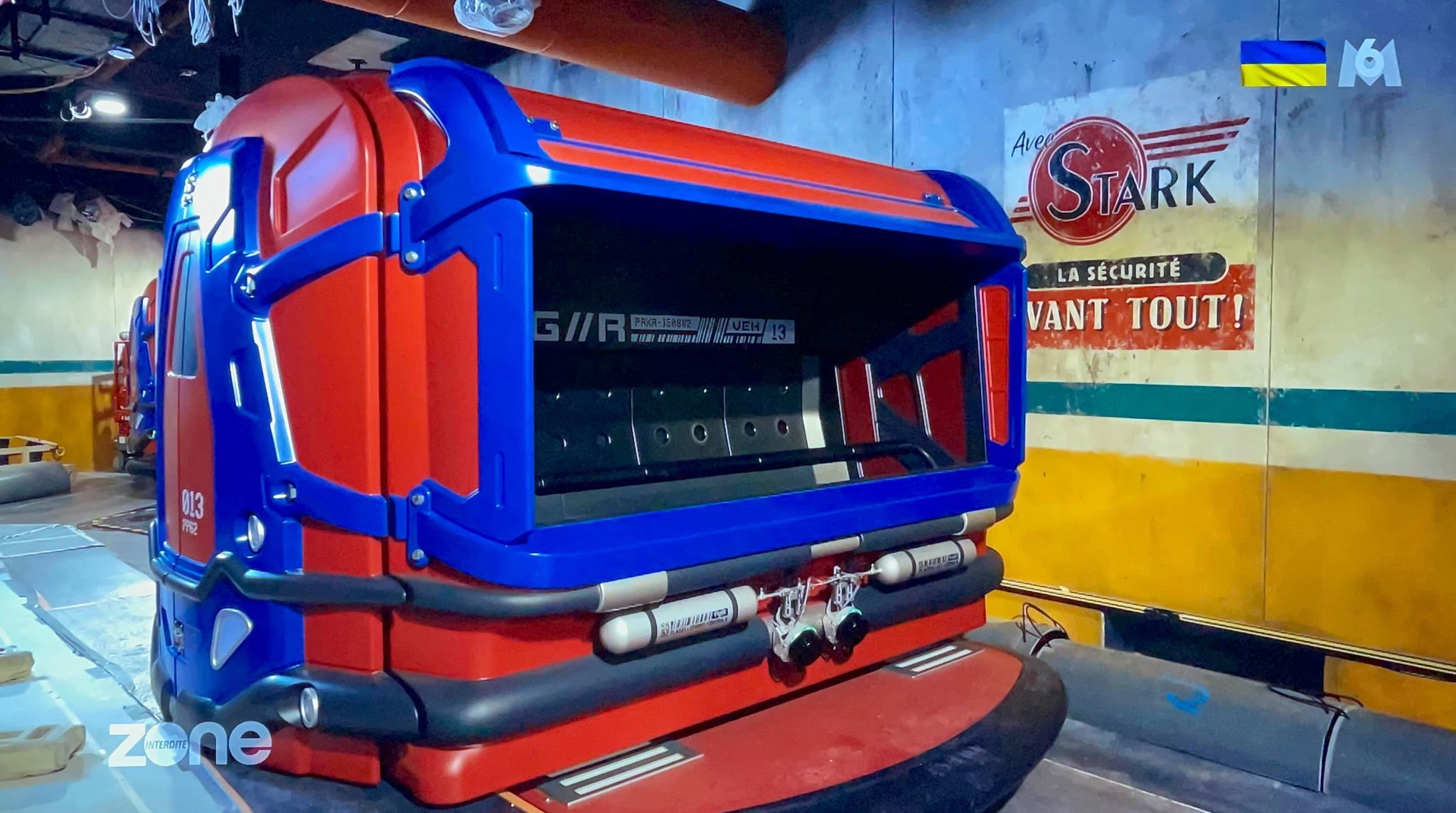 A new M6 documentary have us a first look at the Parisian loading area for "Web Slingers". Check out that French poster!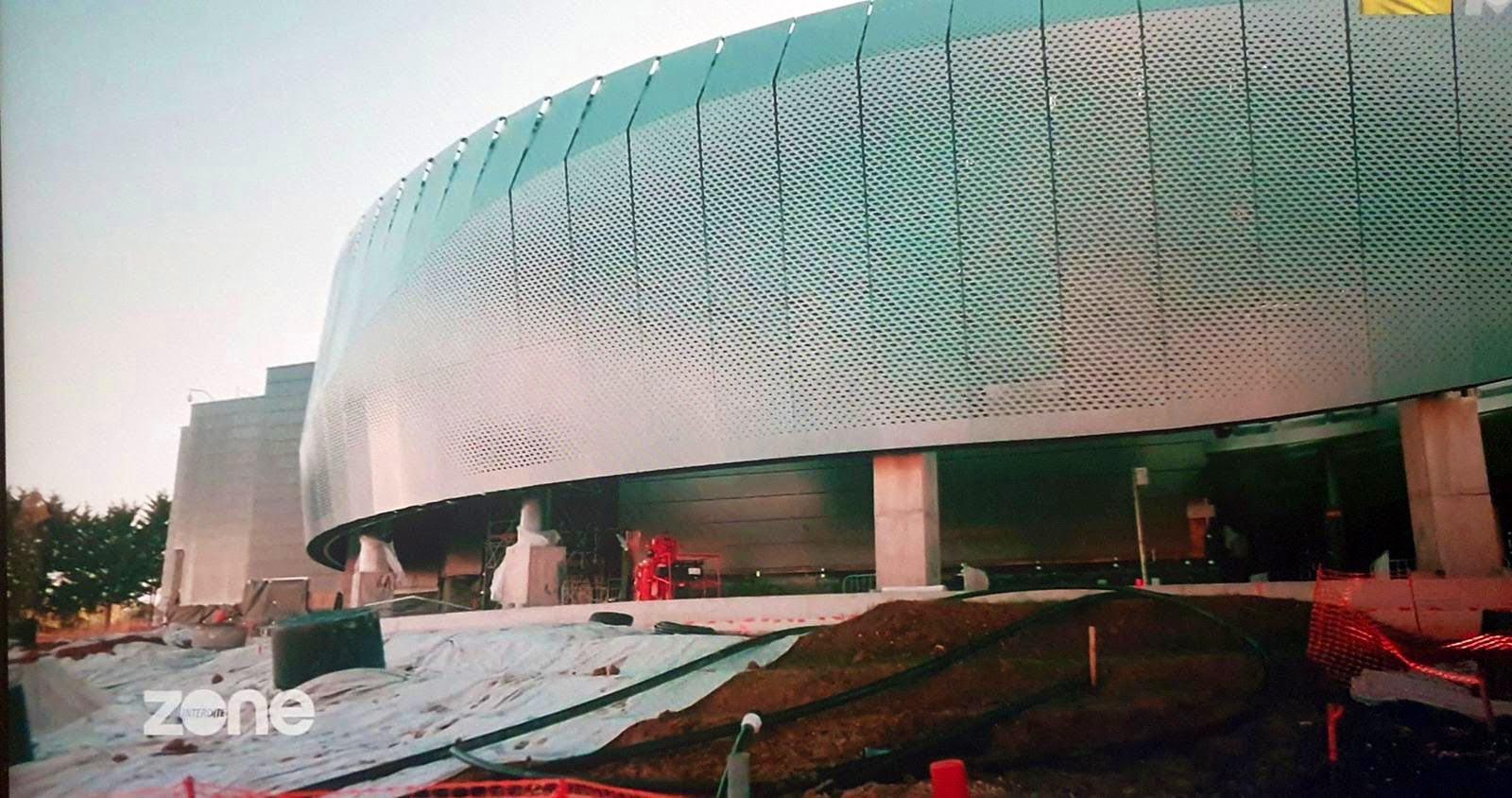 We also got to see the Avengers Coaster entrance from a new angle.
Audio tests revealed that FRIDAY, the AI assistant, will be featured in the Land.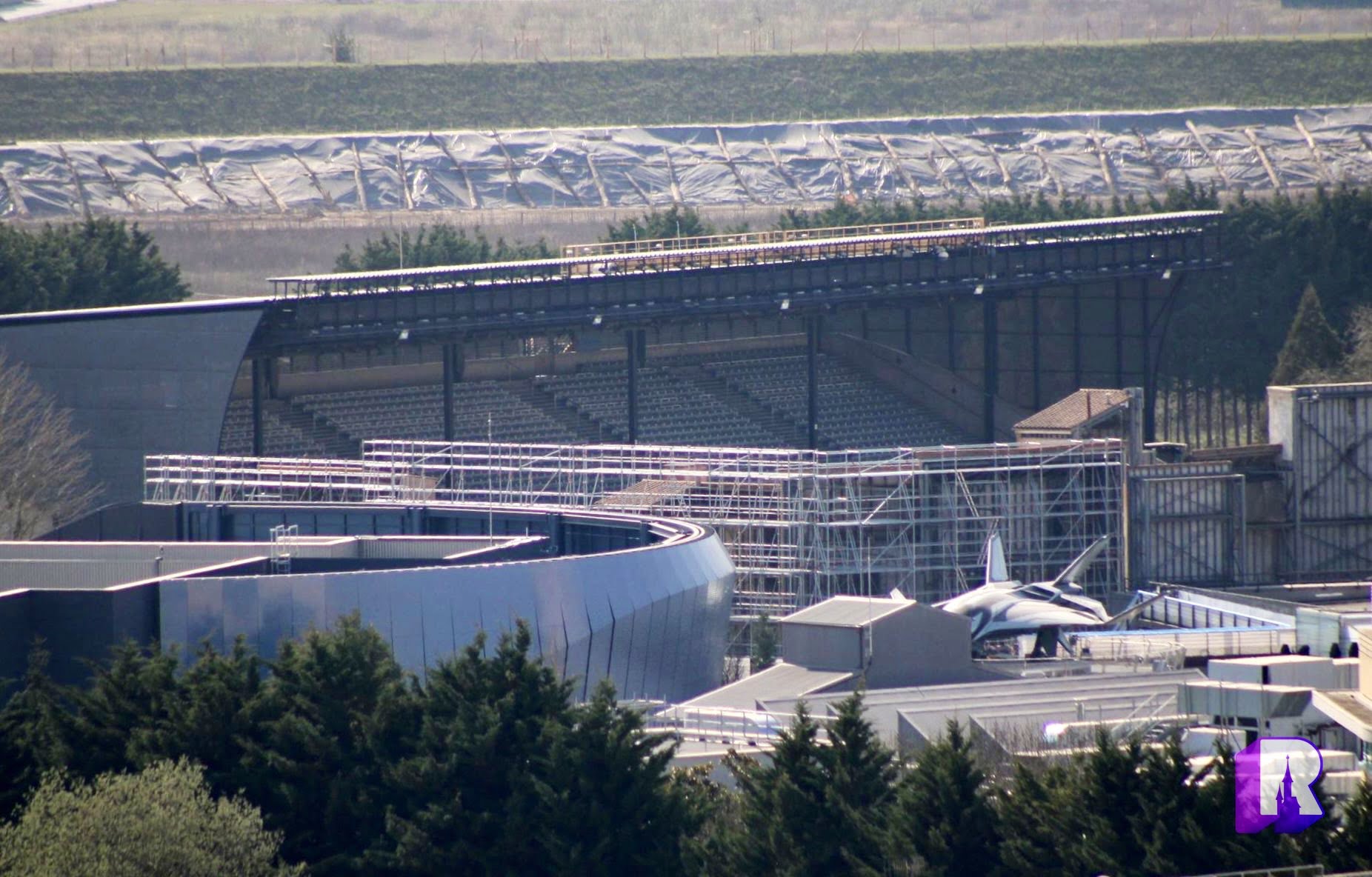 From the sky we could see that the Moteurs Action set will be hidden using a giant tarp hooked to scaffolding. Ehhh.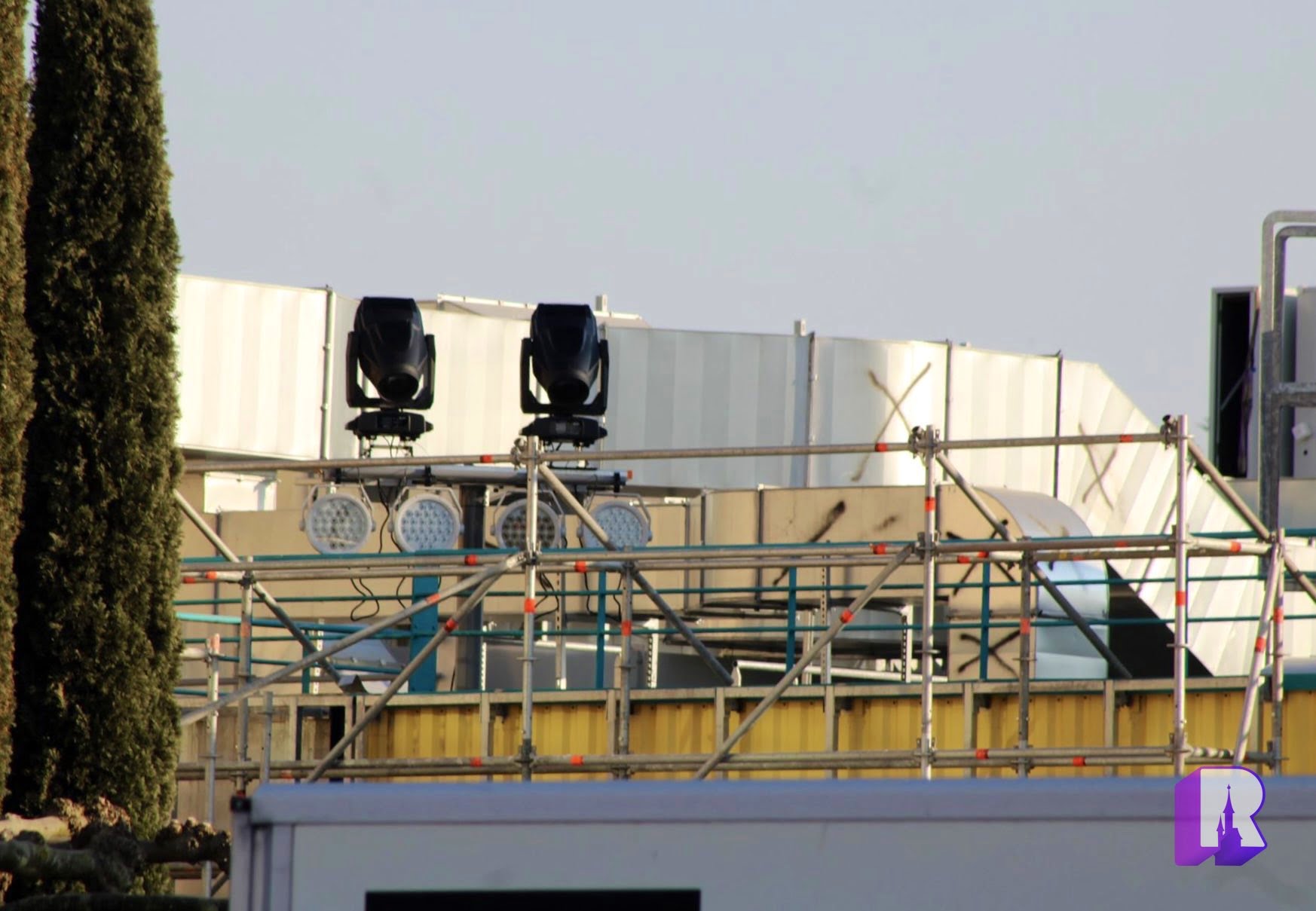 Moving lights were installed inside the land. What mystery this construction area is!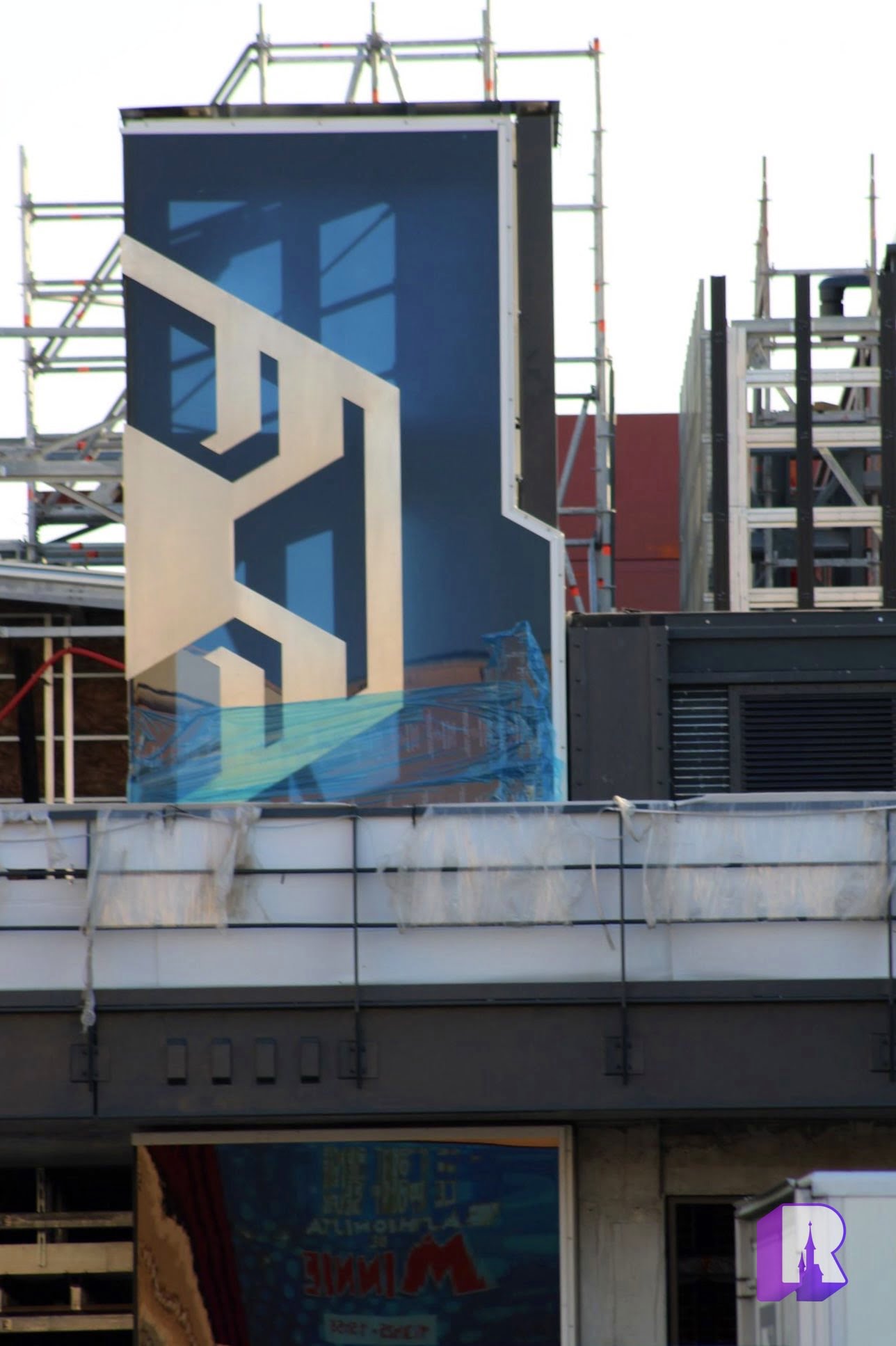 Over at the Spider-Man building, theming continues to be applied, and we noticed new somber panels being added:
Avengers Campus "East" is slated for a Summer 2022 opening but no specific date has been announced yet.
Maintenance & Refurbishments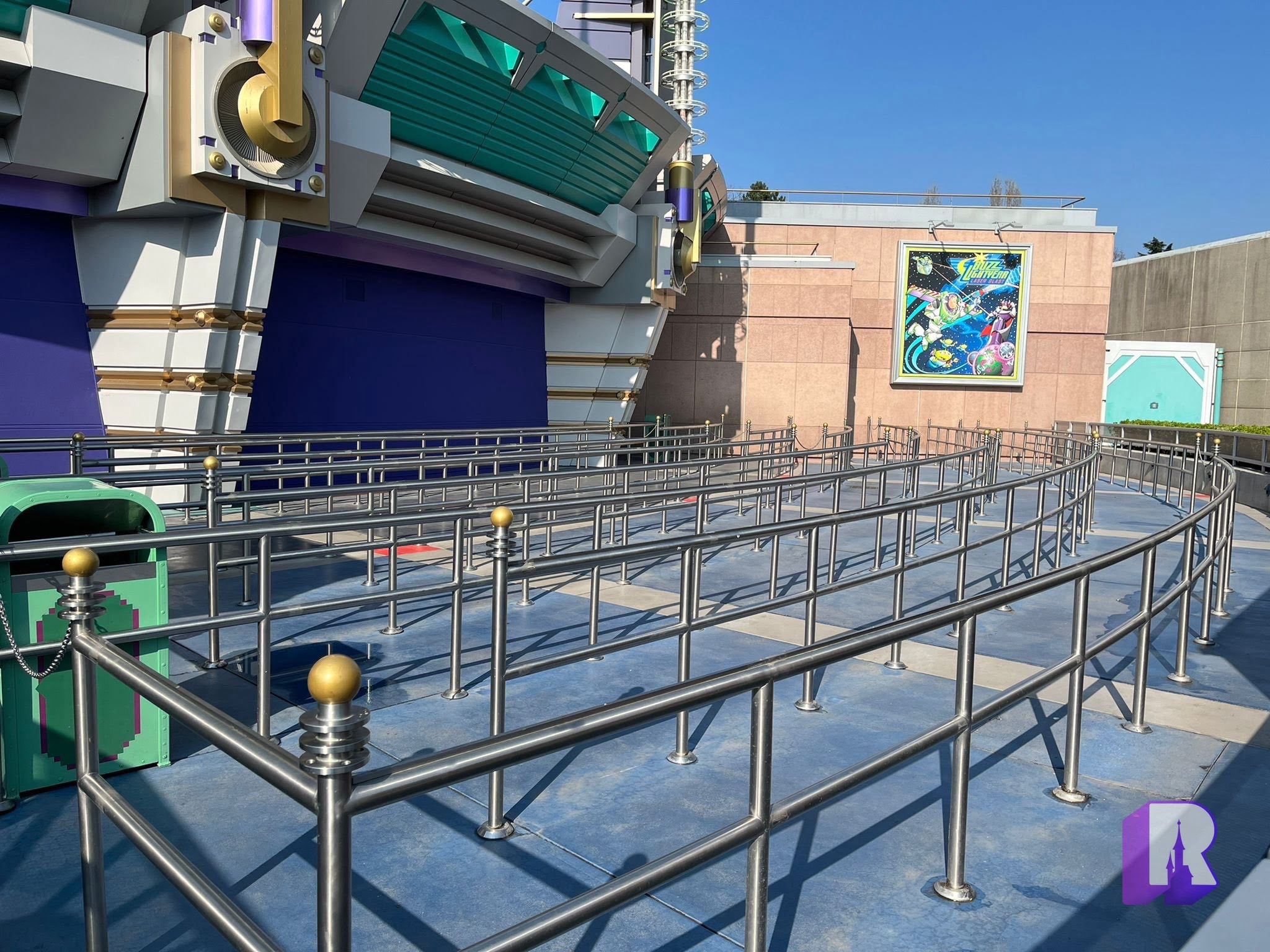 Plexiglas dividers have been removed at most Attractions.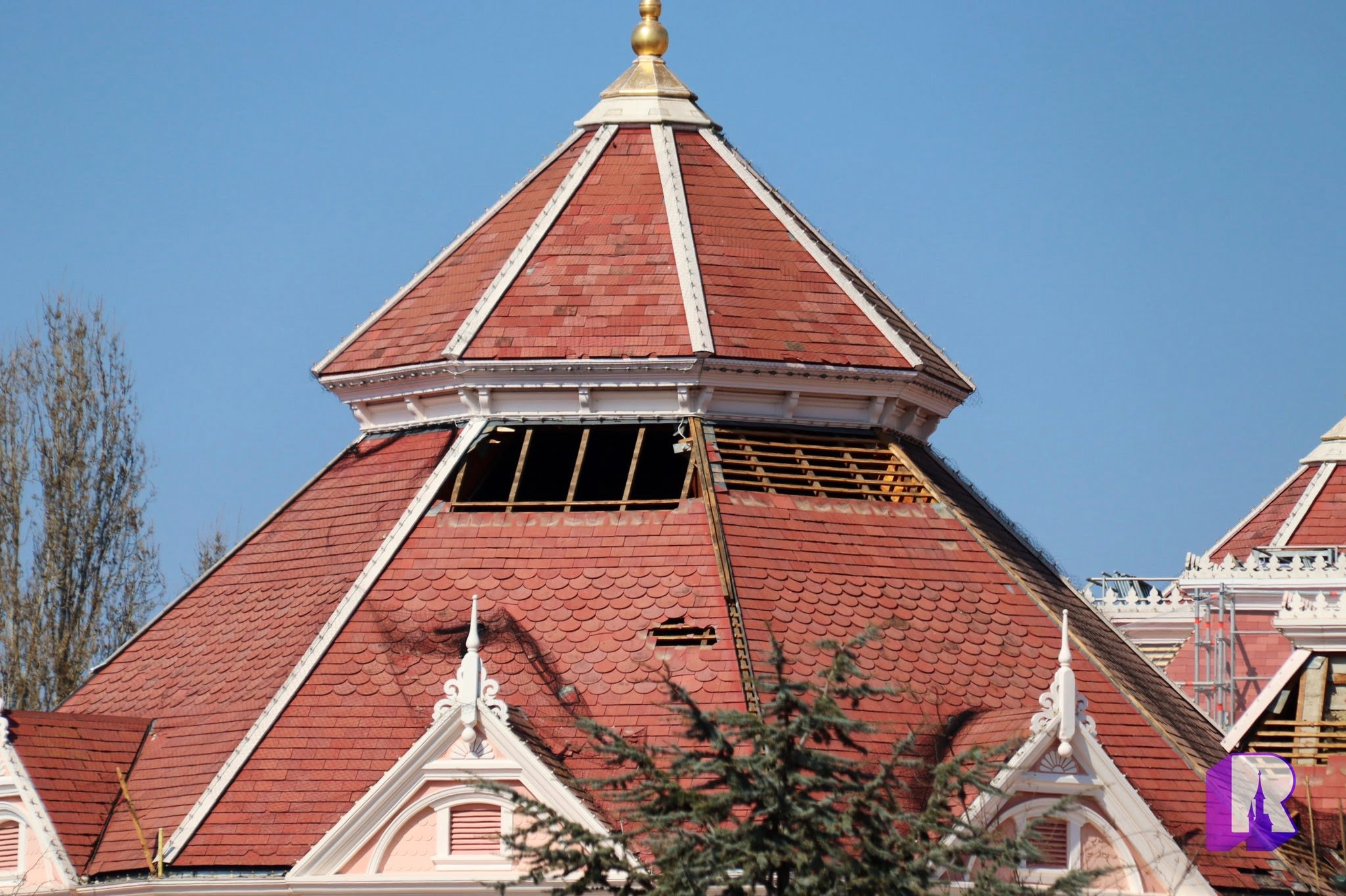 At the Disneyland Hotel, work continues on the roofs, balconies and facades, on top of course of the inside refurbishment. Some of it is pretty impressive to see !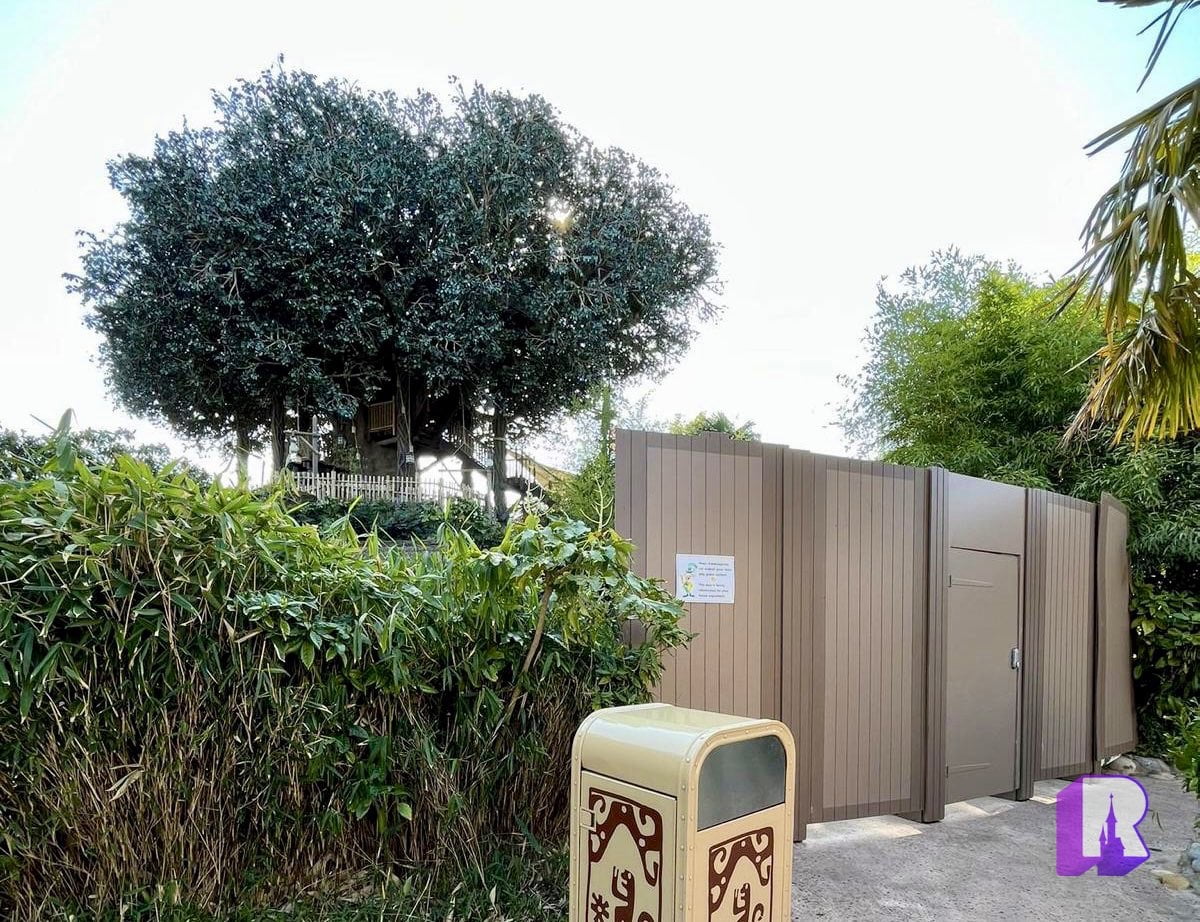 La Cabane des Robinsons has closed for refurbishment until at least end of May. A lot of the effects do need some love already.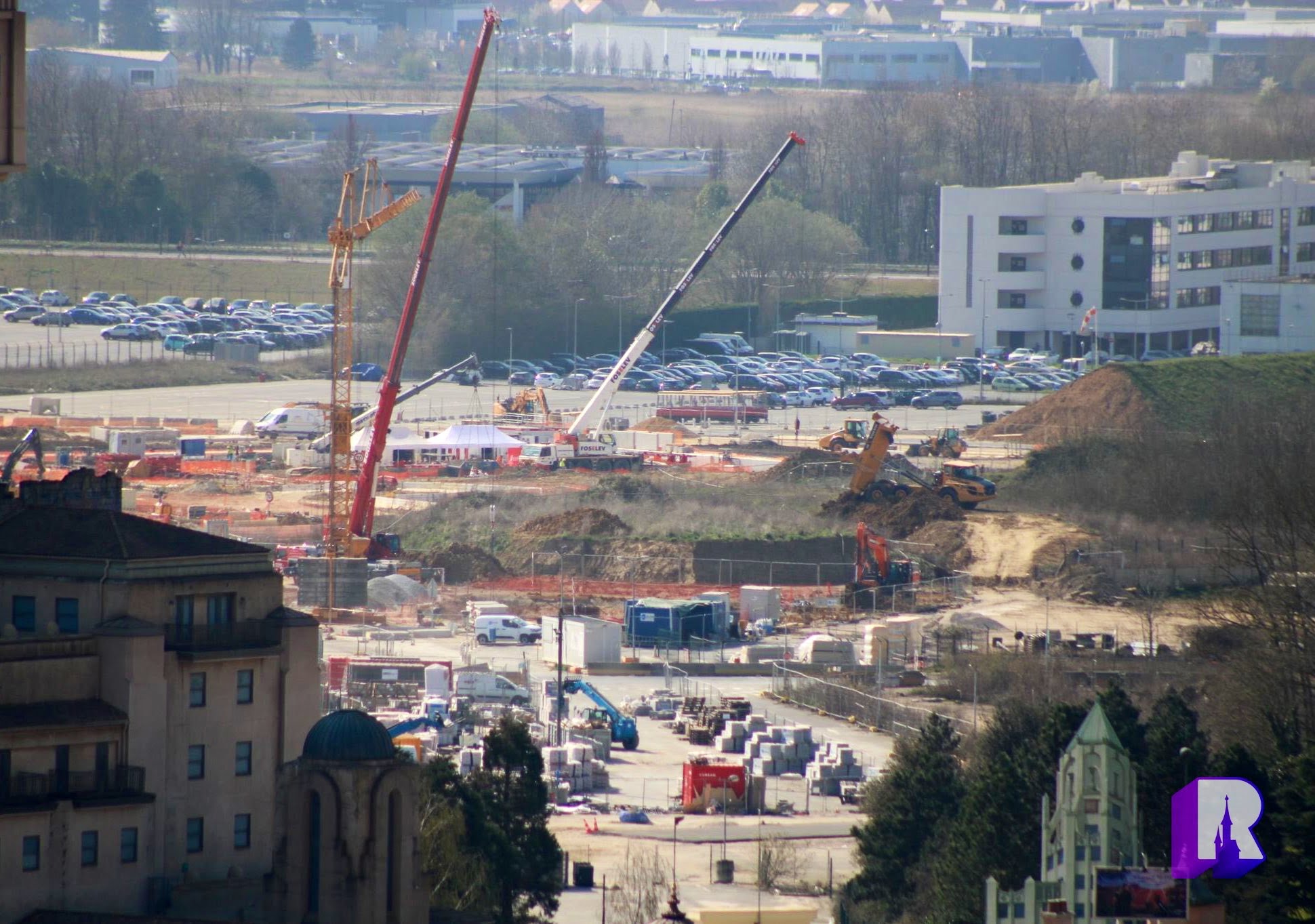 Taking a look beyond Hollywood Blvd at the WDS expansion, a lot of activity each and everyday which is good to see !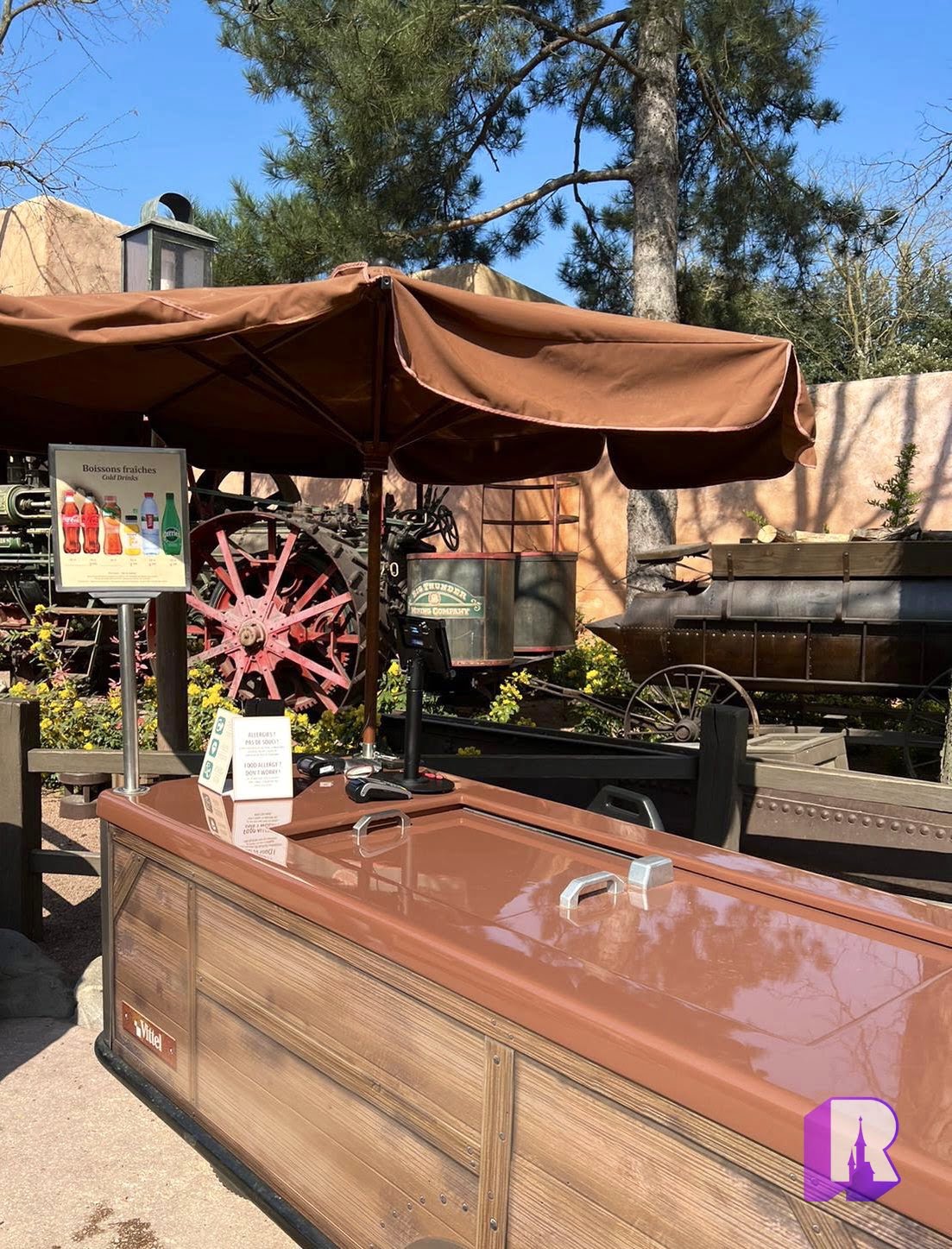 With the nice weather, the mobile ice cream and drinks carts are returning.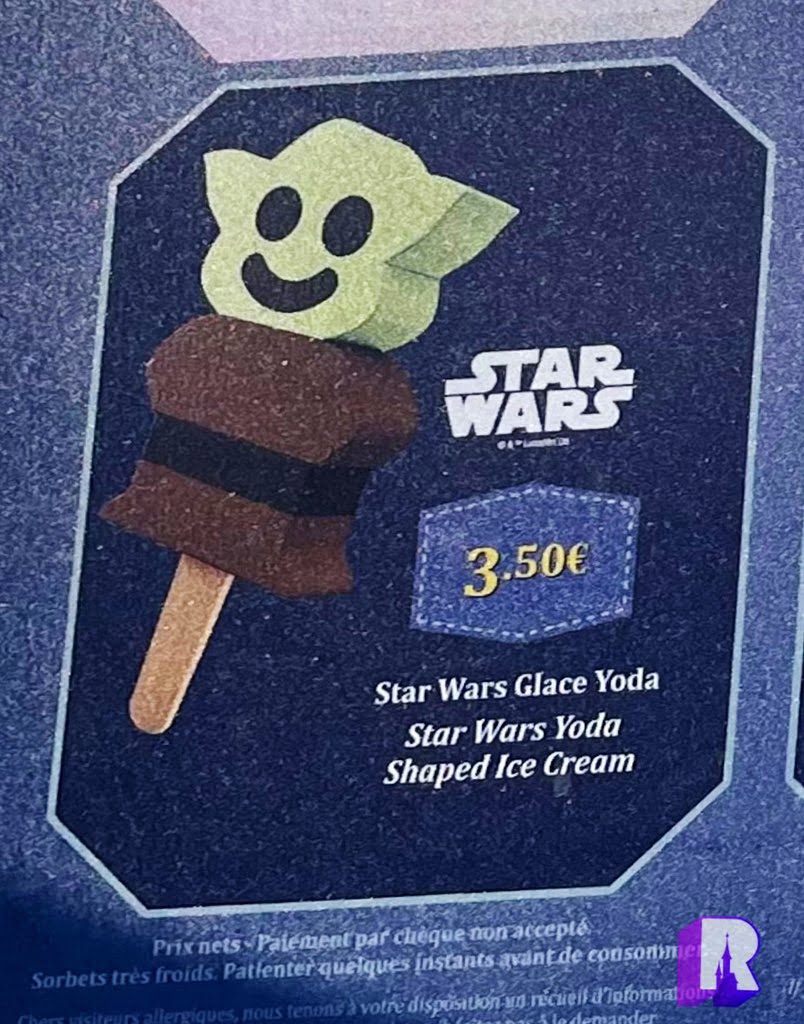 Talking about ice cream, this Yoda (or is it Grogu??) supermarket looking ice cream is now on sale. Sure it's for kids but it's not really the quality expected from Disney.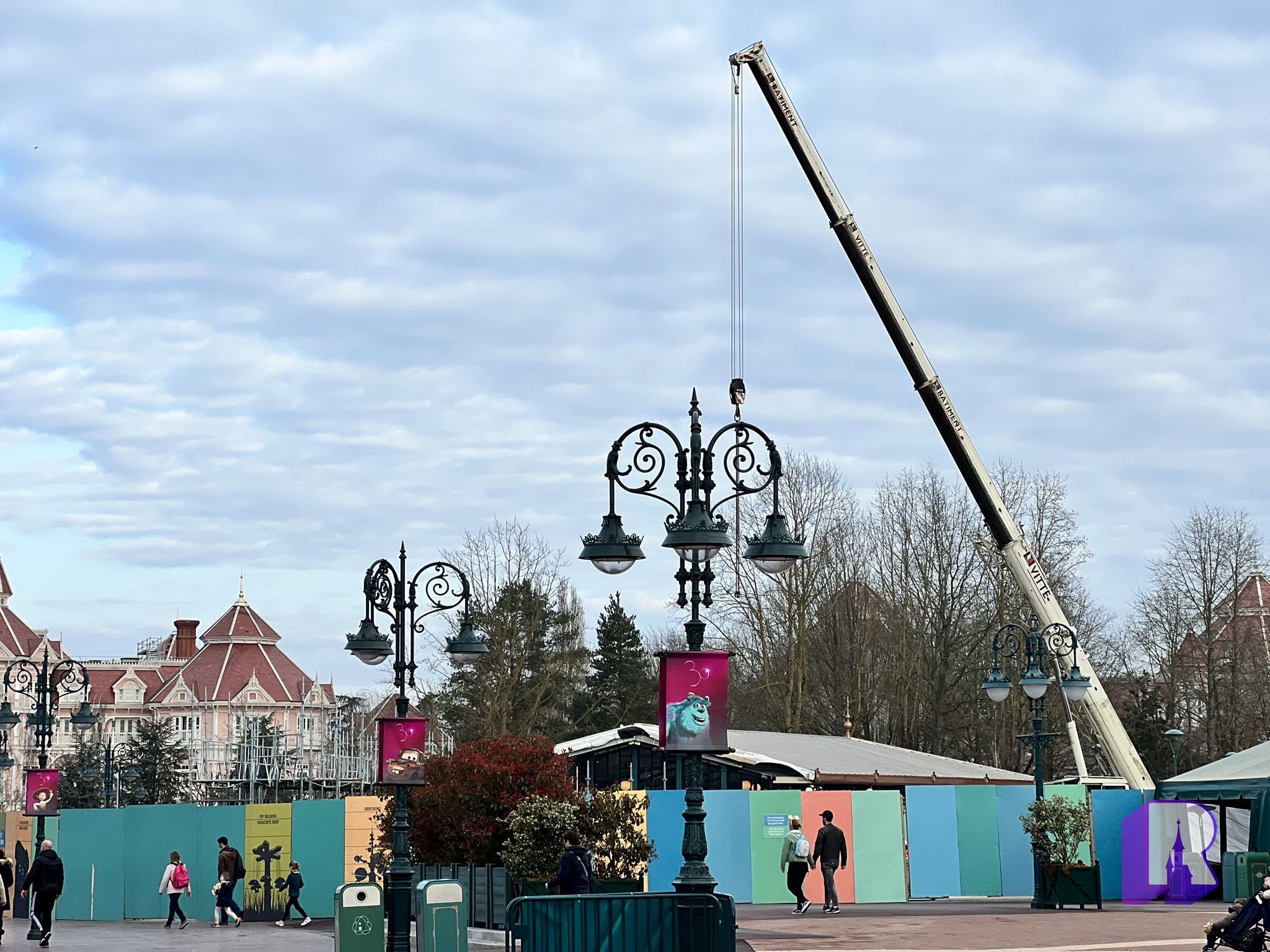 And finally in the Resort Hub, the second stretch of new security structures is going vertical. A total of 3 blocks will be built.
Starbucks x Disneyland Paris 30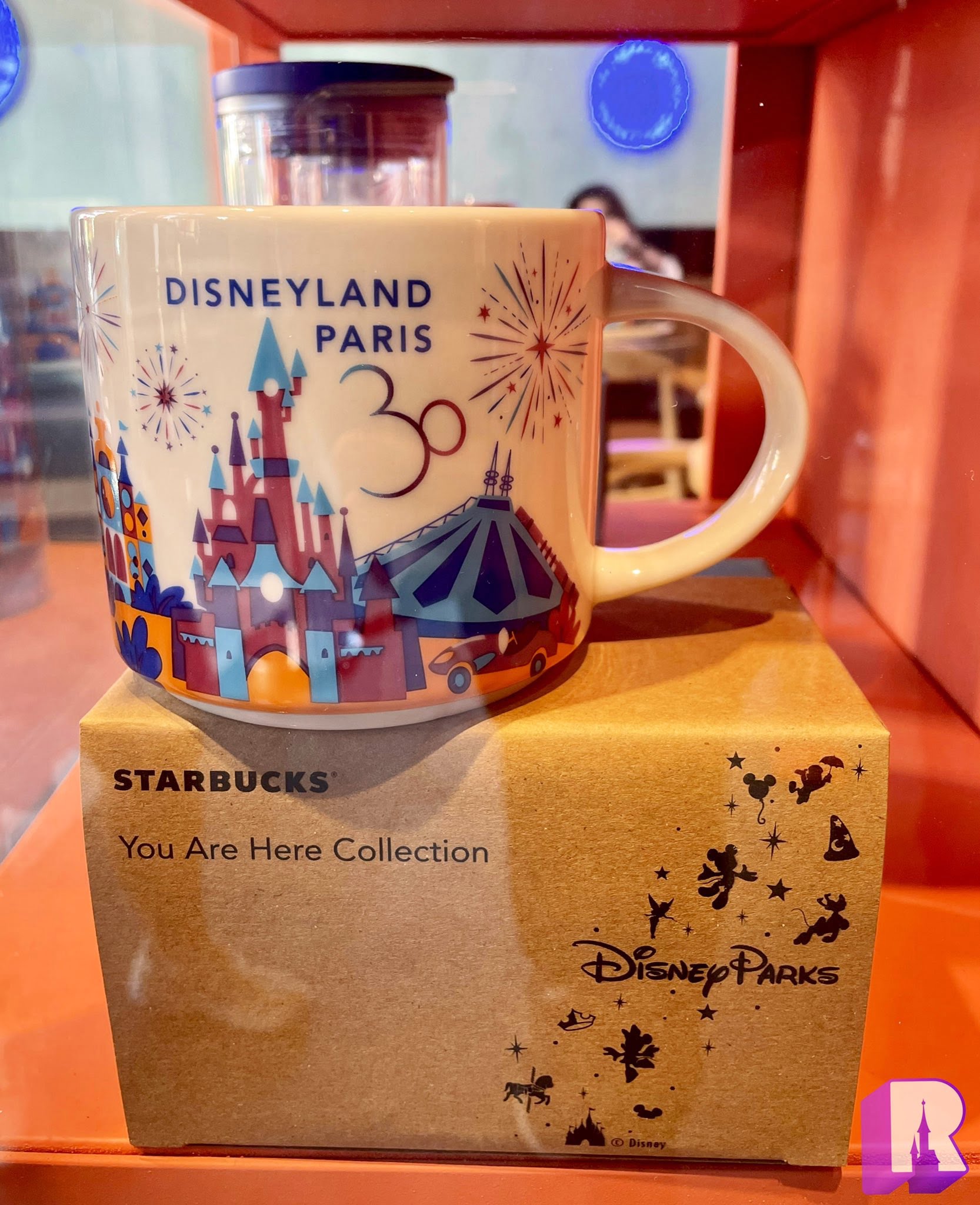 The new #DisneylandParis30 "You are Here" mug and tumbler have arrived at Starbucks Disney Village – while supplies last. They look fantastic !
And that's our roundup of all the news for this week. Join me again next week for the latest look at everything happening at Disneyland Paris!