Welcome to a new edition of the weekly DLP Report! Lots of activity this week, with a lot centered around the imminent start of the 30th Anniversary! We also take a look at the Disneyland Hotel, Avengers Campus and more. Let's go!
30th Anniversary Preparations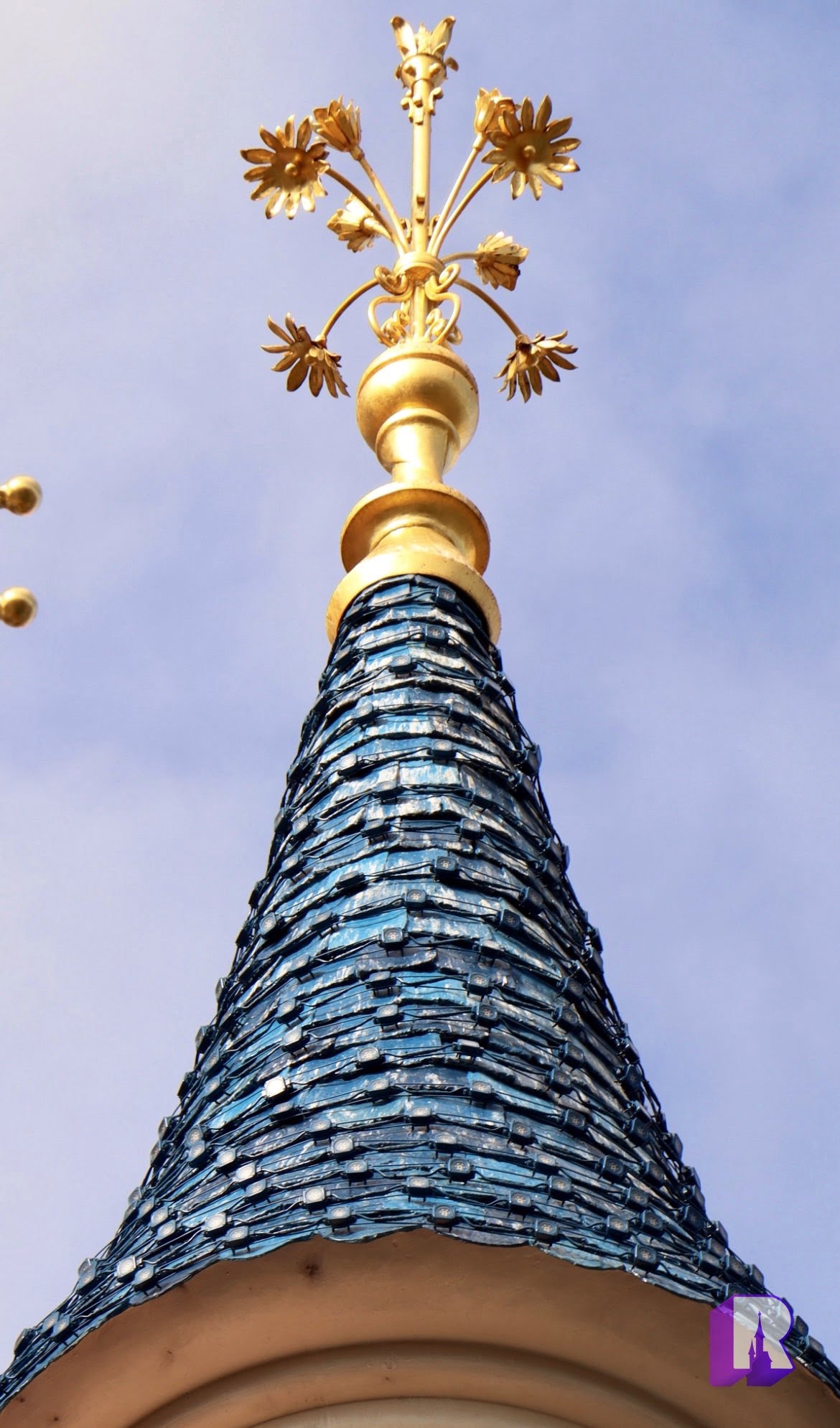 Seemingly out of nowhere, the Resort started installing a mesh of LED lights on the freshly refurbished Sleeping Beauty Castle Turrets! They look like little boxes that can do a lot of things so we can expect some possible sparkling, video or other effects. The timing seems to indicate they may be used in the two "Disney D-Light" shows and why not Disney Illuminations as an enhancement ?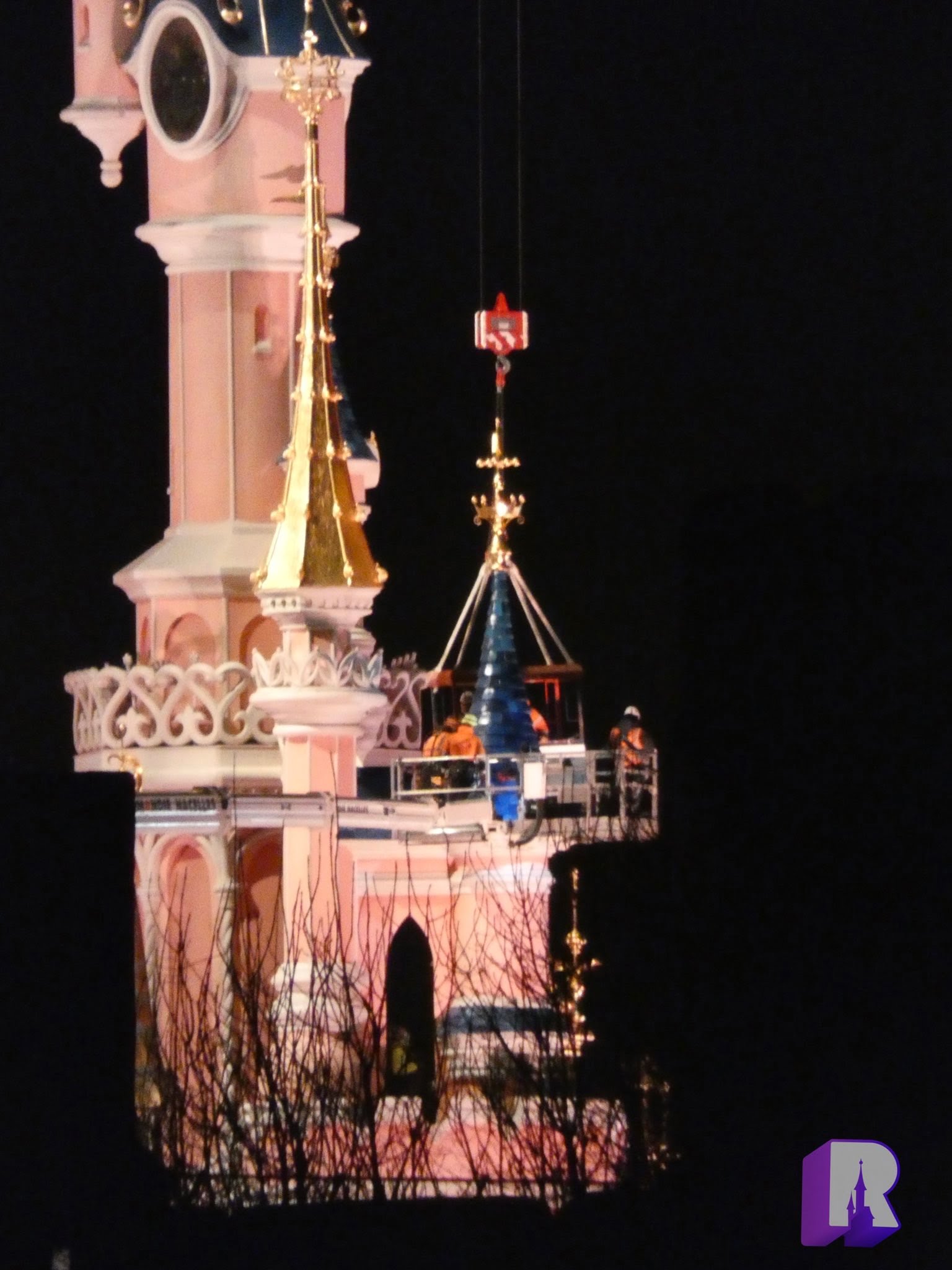 We caught the team on camera installing one of the turrets, it looks like a really cool versatile system and a lot less intrusive than the former massive cages. This photo was taken from outside the Park by the way.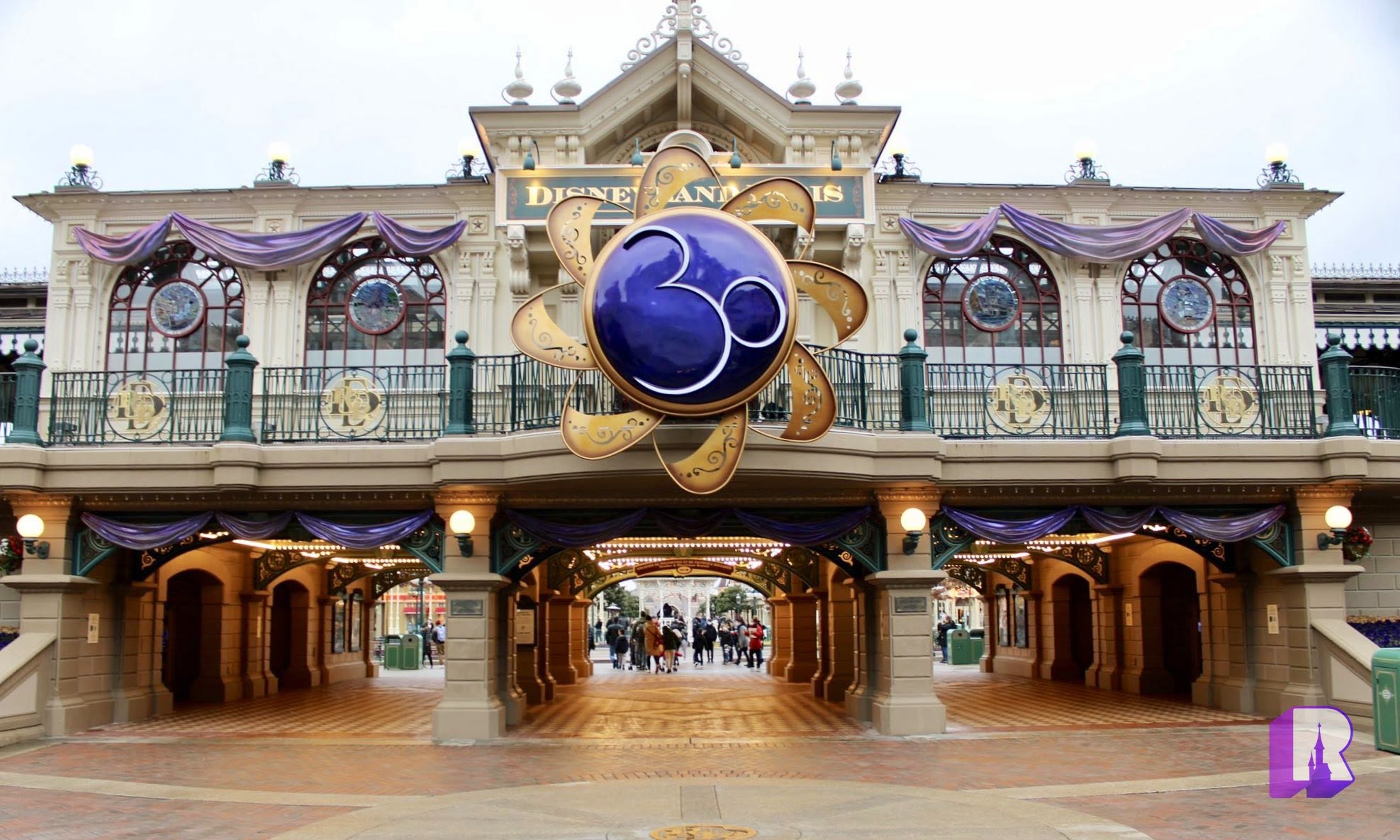 Another big news this week was the installation of the big "30" medallion! This aircraft engine looking thing has propellers that will spin: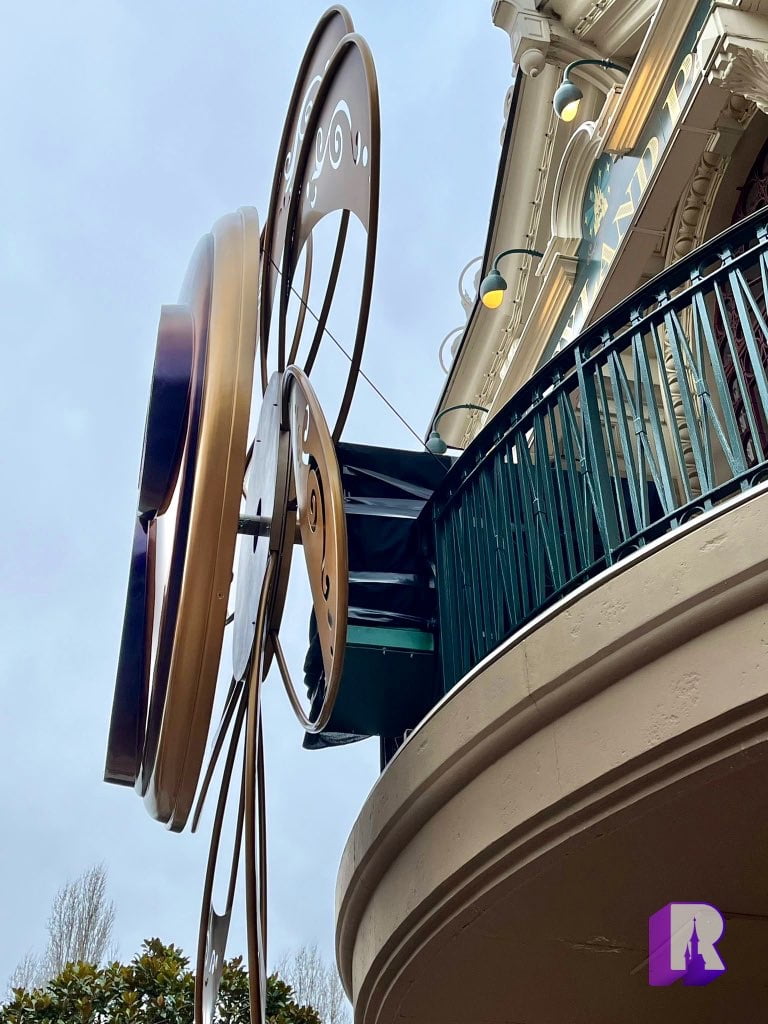 However maybe not everything was ready as it was first surrounded by barriers and then removed the next day – it is still missing at this time.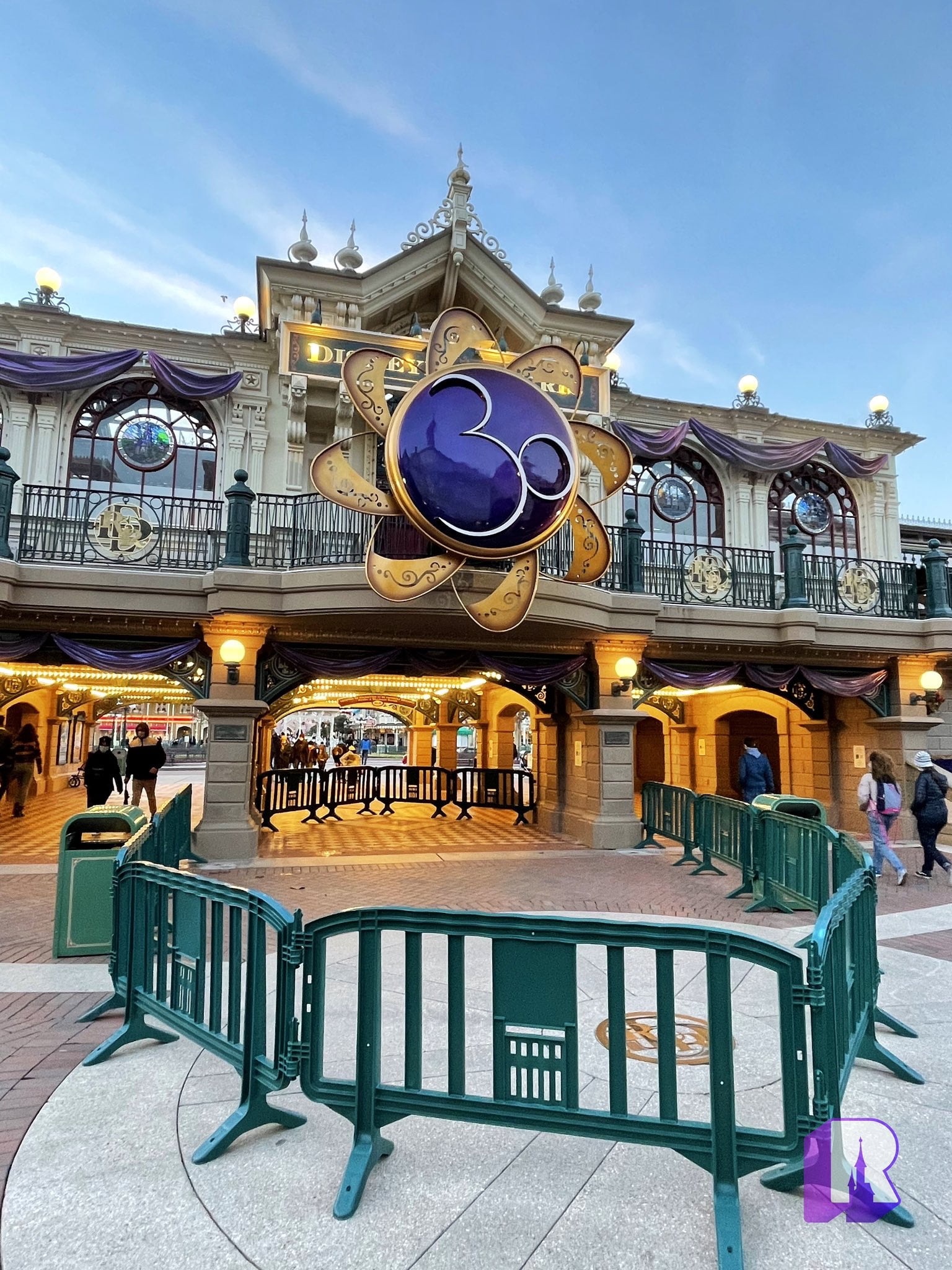 Otherwise, Main Street Station has received a ton of LED flex tubes that seem to highlight the architecture, drapes-like shells that are backlit, some stars, and is due to receive more details like flowery mobiles and character icons.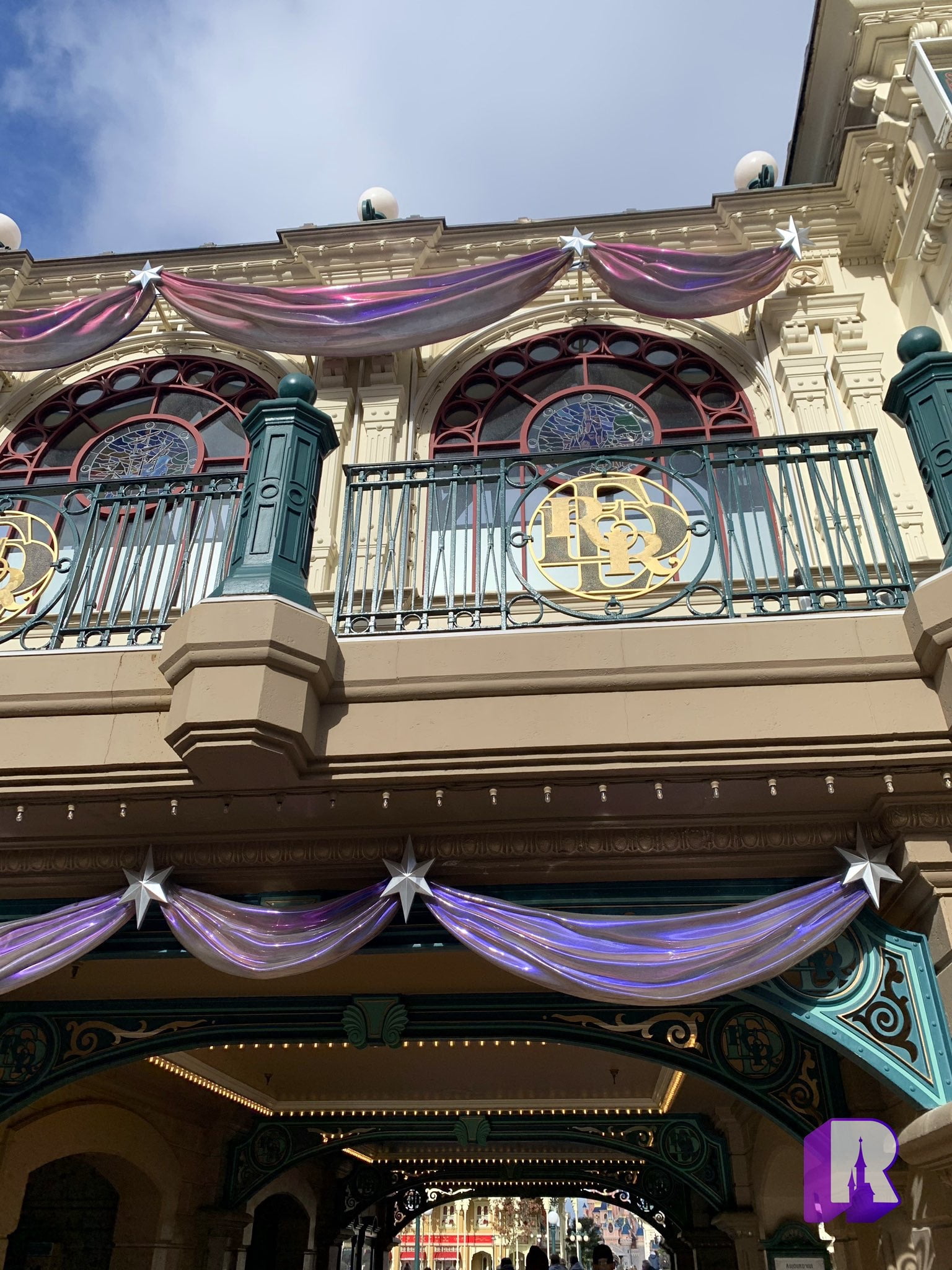 Over in Central Plaza the Gardens of Wonder continue to take shape – I get that this is a work in progress but the slow pace really makes me feel bad for Guests who are here during this time. It looks really weird, imagine having these things on all your photos: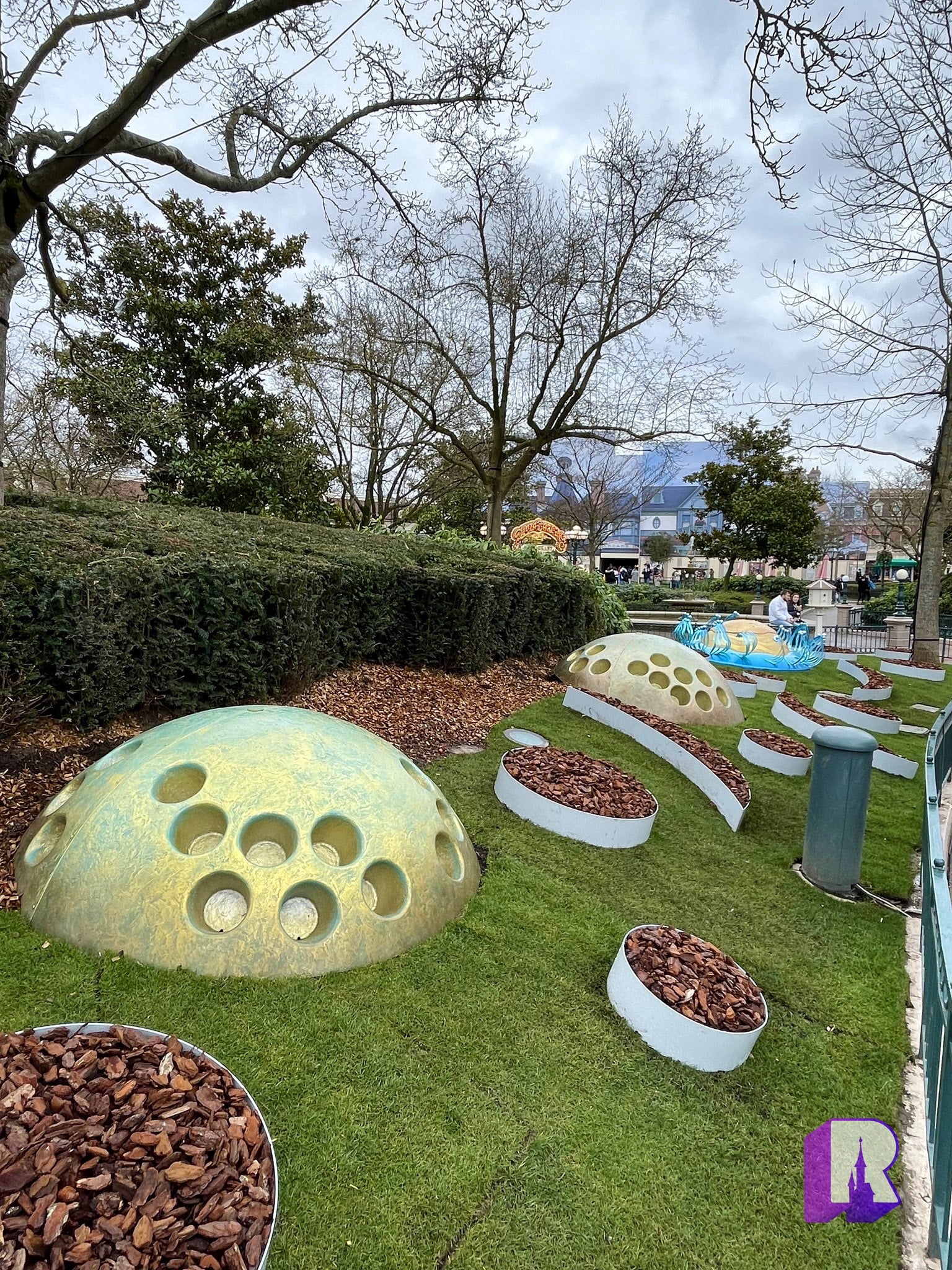 Thankfully some other parts of the landscaping is finished and really starting to take root, with some bright and lively motifs:
The Central Plaza Stages were getting finishing touches and a bit of drama started when we showed Guests junking the fence to be on the stairs during Stars on Parade. Guest flow positions have since been added to monitor the area.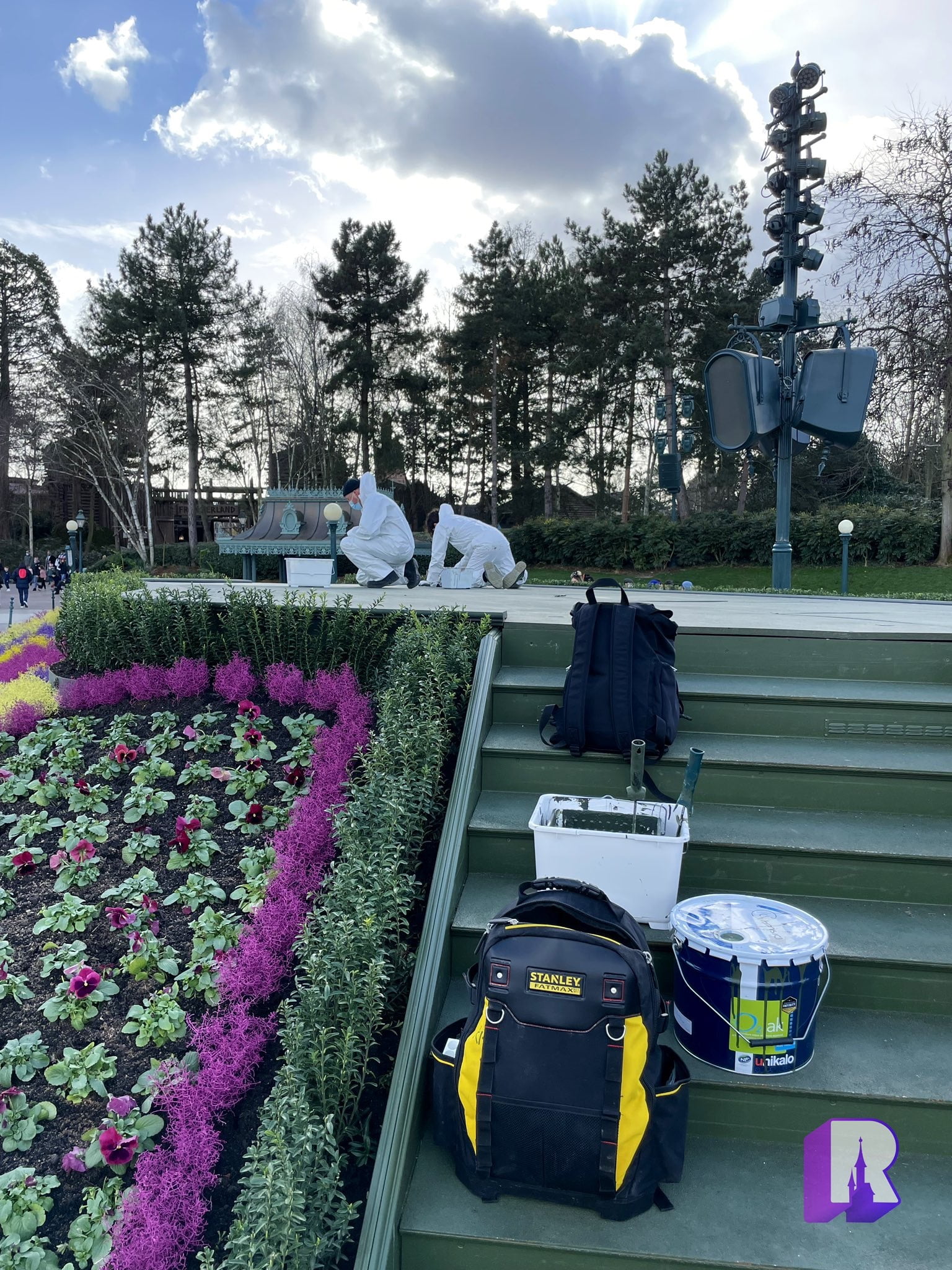 And in other DLP30 news, the themed Resort Buses have arrived: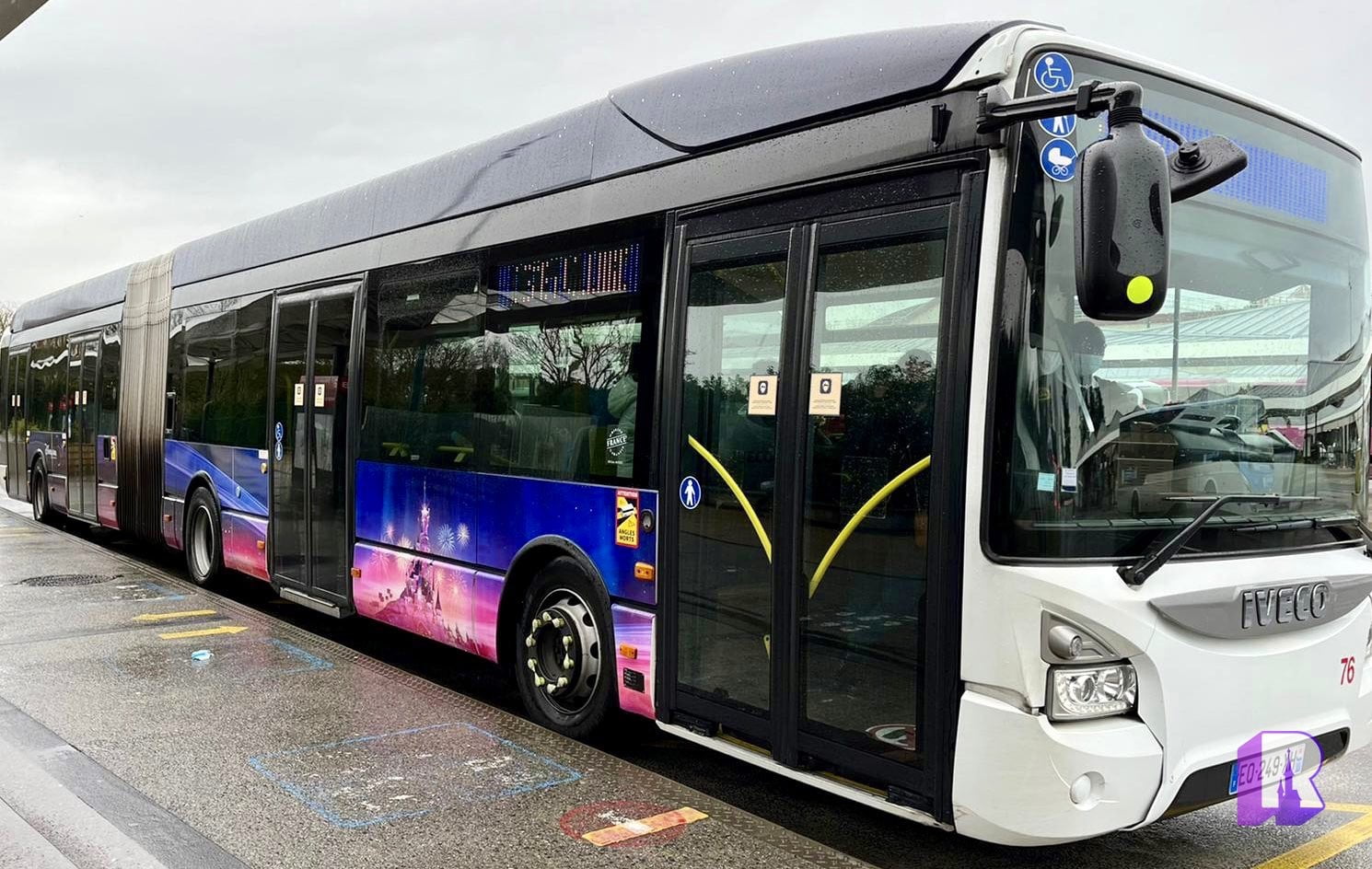 And we also received HD source files for the awesome posters that used to be on the Central Plaza Stages construction walls: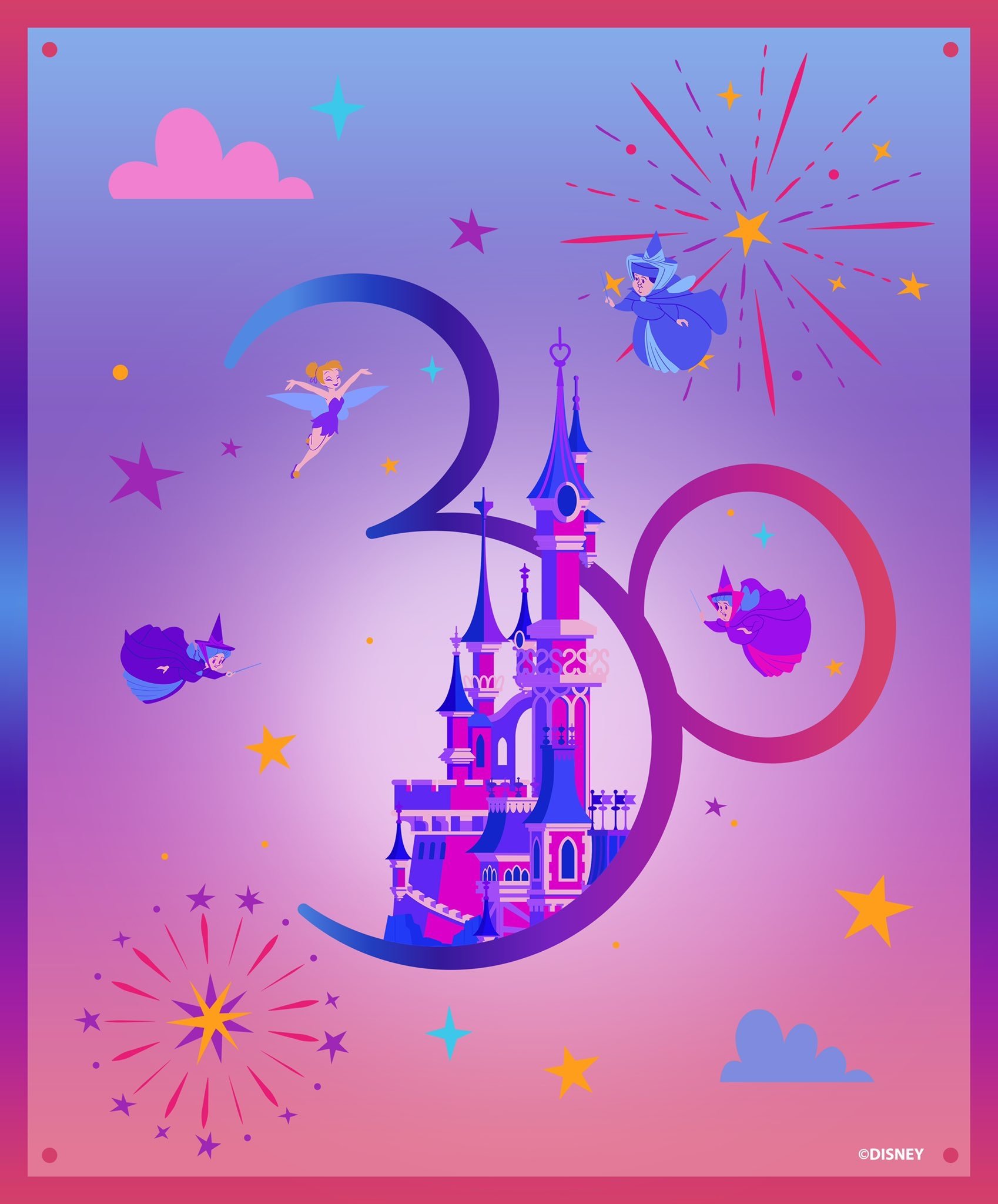 You can download all 13 designs in Hd for a limited time at THIS LINK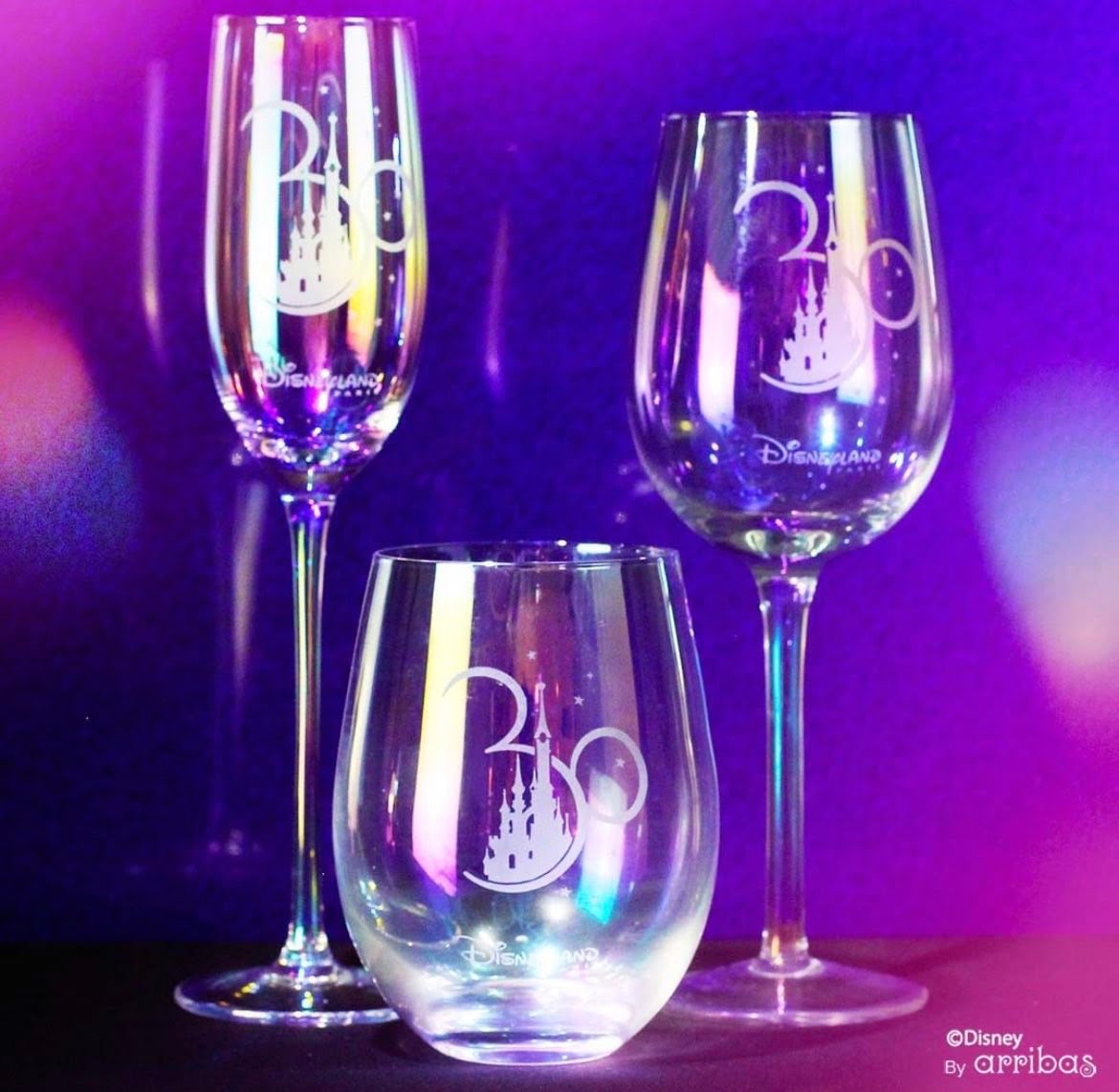 Glass creator Arribas France also shared some of their exciting designs for the celebrations. There's a lot more you can see on our social media feeds, from glasses to figurines, medallions and more.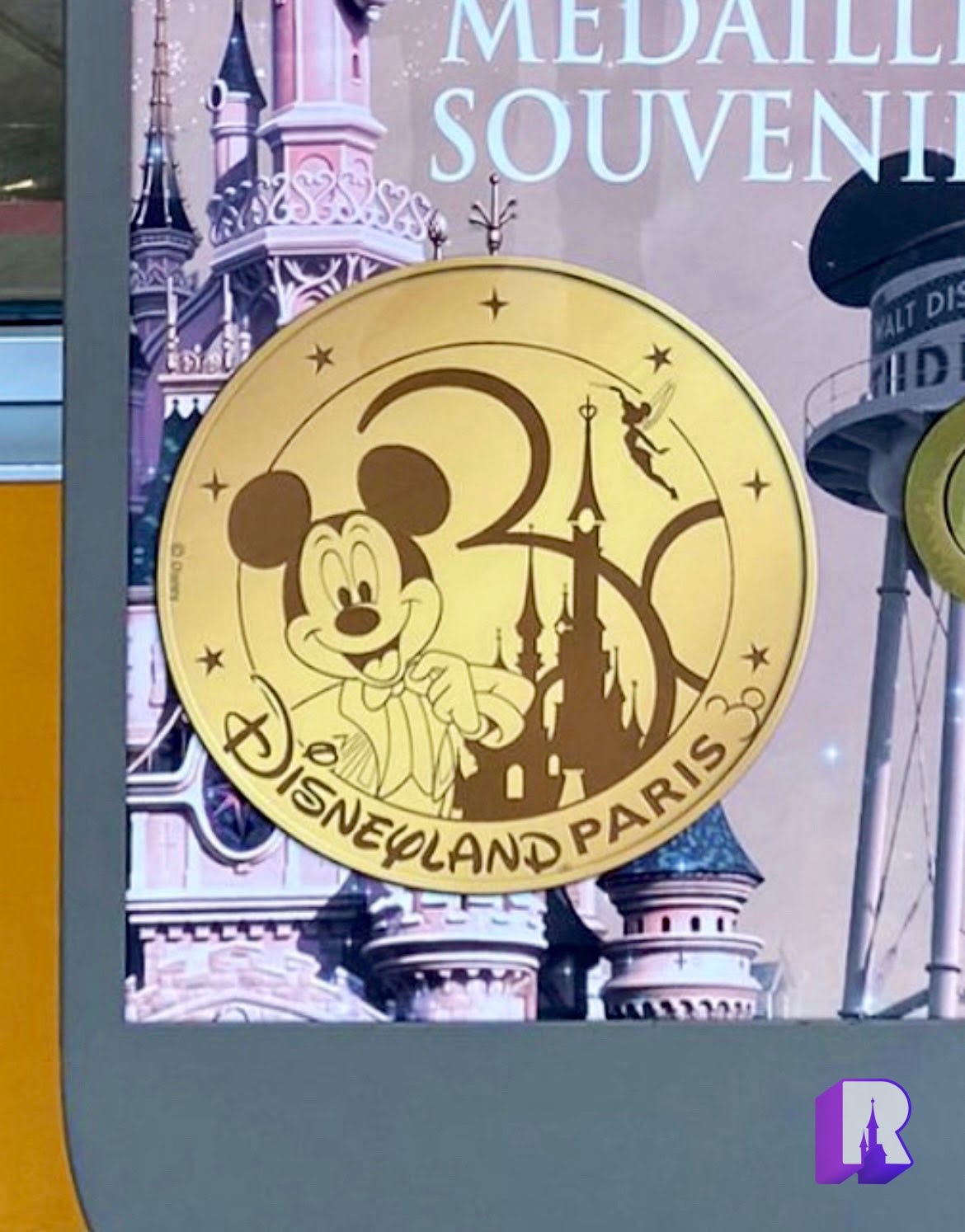 The anniversary souvenir coin has also been released. You can find at at the Monnaie de Paris vending machines. Readers were quick to point out that it's now €3, up €1.
And finally on DLP30, we released our own lyrics video to "Un Monde qui s'Illumine, the official theme song of the celebrations. Time to get ready! The 30th Anniversary officially kicks off on March 6.
Welcome Back Disney Jr. Dream Factory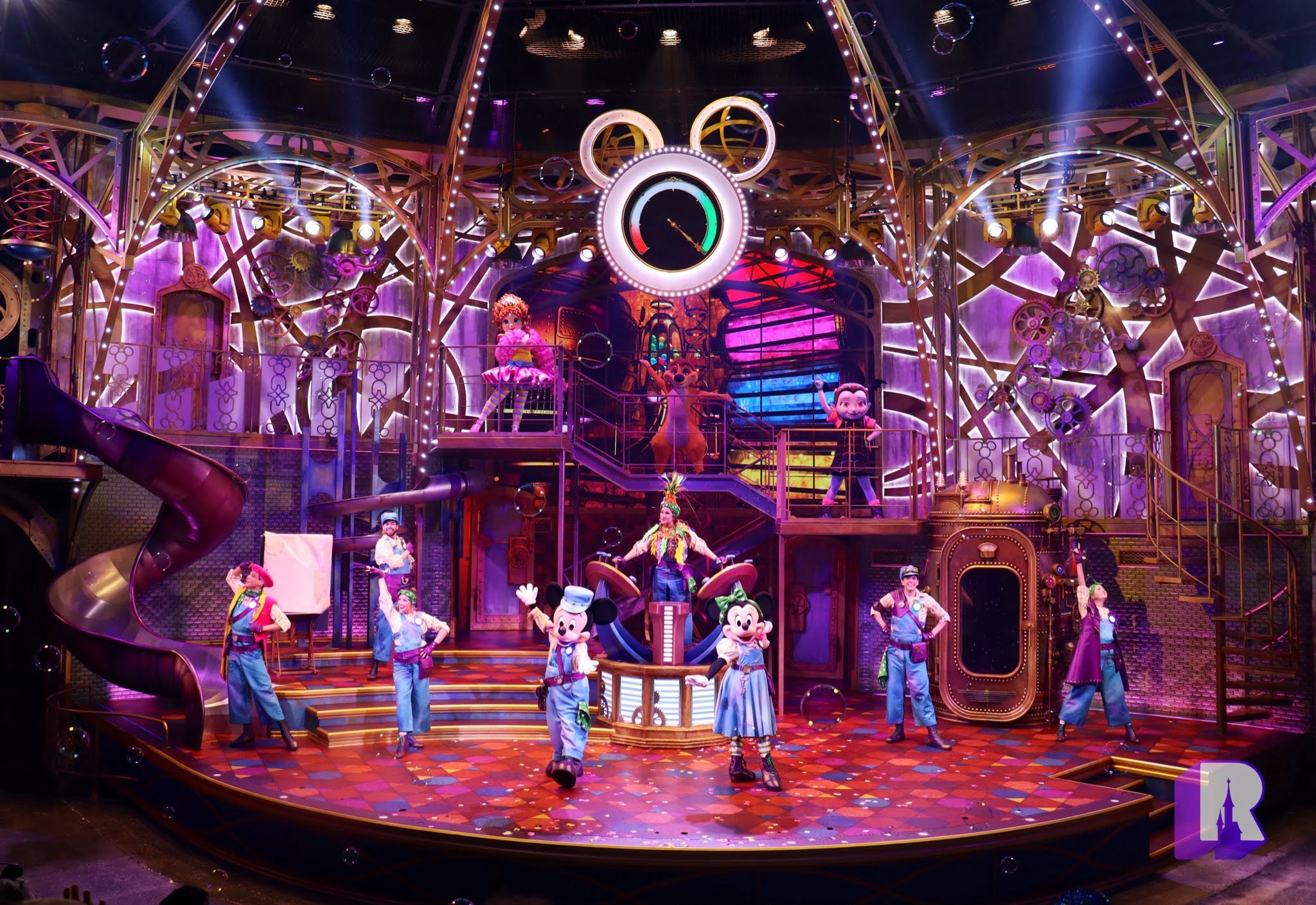 The Disney Jr Dream Factory returned from hiatus this week, and a lot of little details have been changed !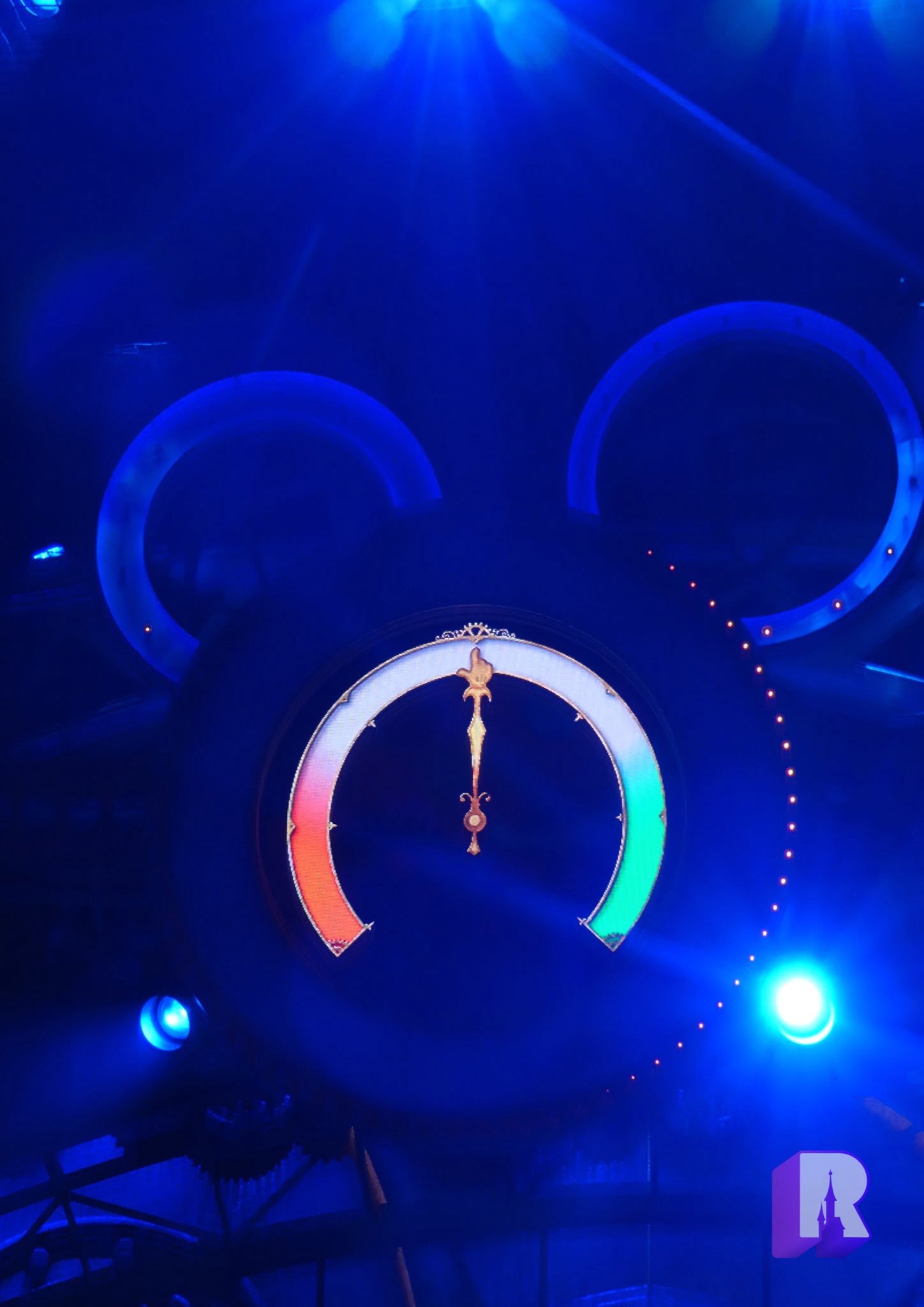 From the "Dream-o-Meter" design to the Cast entrances and dialogs, lighting and other effects.. the show has been spruced up and is as amazing as ever. Well done Cast and Crew! We have the full video of the 2022 Premiere for you right here:
Disneyland Hotel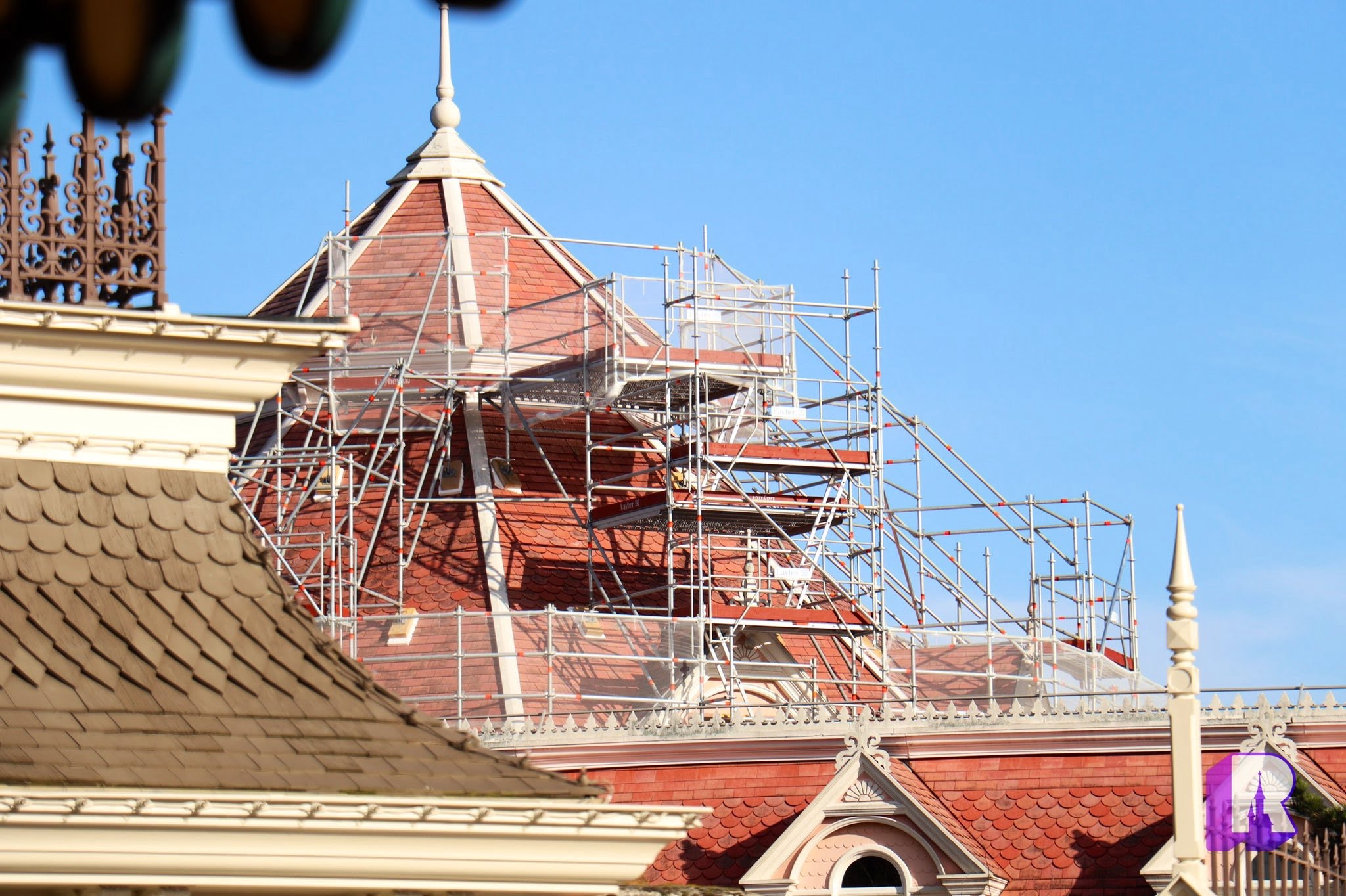 When they said re-imagining, I'm not sure everyone pictures ripping off the wood panels and the roof tiles but here we are. The Disneyland Hotel is undergoing a huge transformation and will emerge sometimes in 2023 with a new "understated royal" theme for the rooms, suites, shops, restaurants and common areas.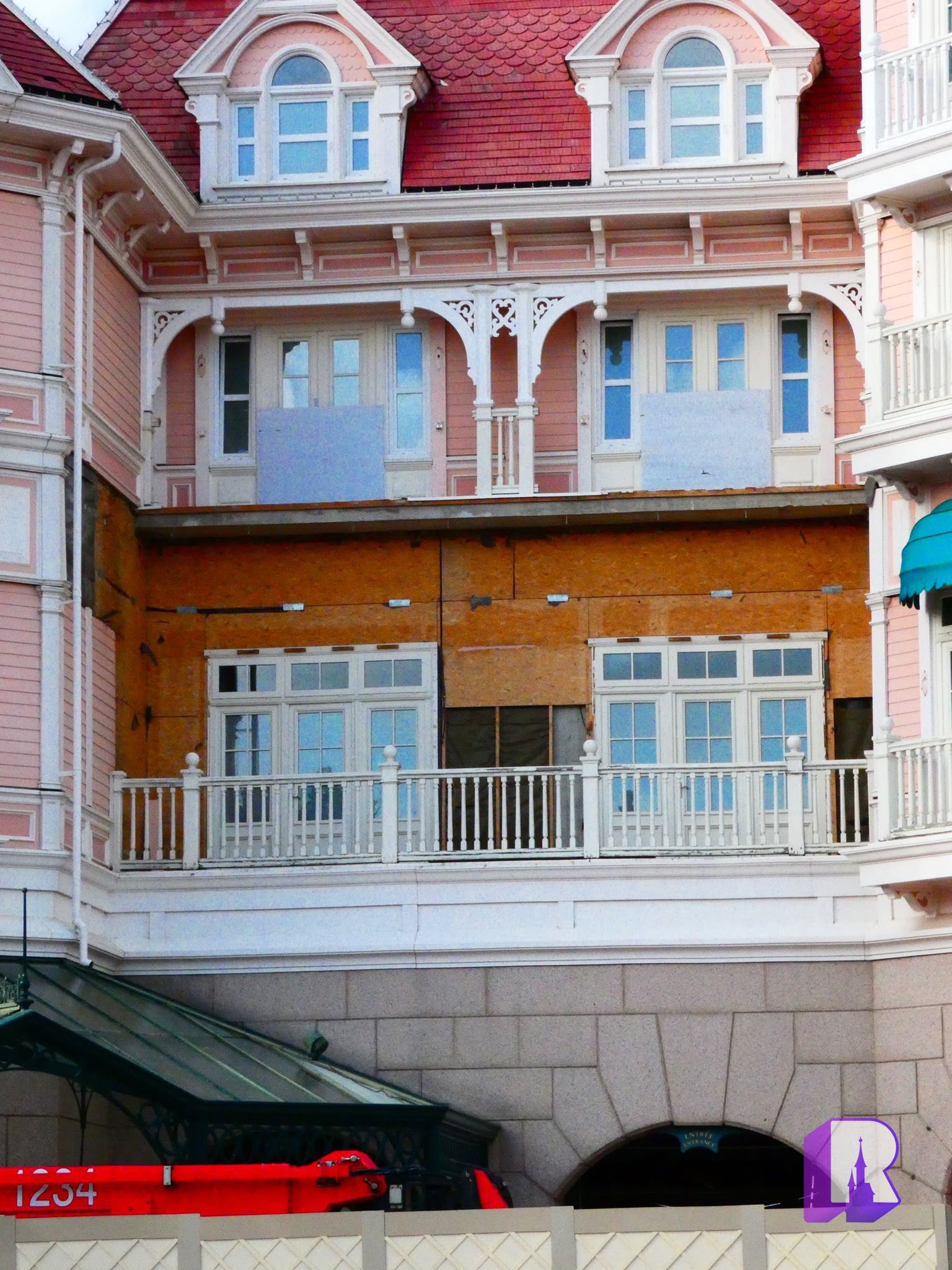 As part of the process, everything is being gutted inside but the works are also affecting a lot of Guest facing areas – even with the property closed. That's the problem when your park entrance is the actual hotel. With the pandemic delays, this all needs to happen now, as the Resorts gets ready to unleash the 30th Anniversary and Avengers Campus. Sadly with all the other deadlines and budgets, this needs to happen now. Areas under and around the hotel will be closing in successions, including the main central section.
You can see the blueprints for some of the changes and more information about the re-imagining in this news report from October
Refurbishments and New Arrivals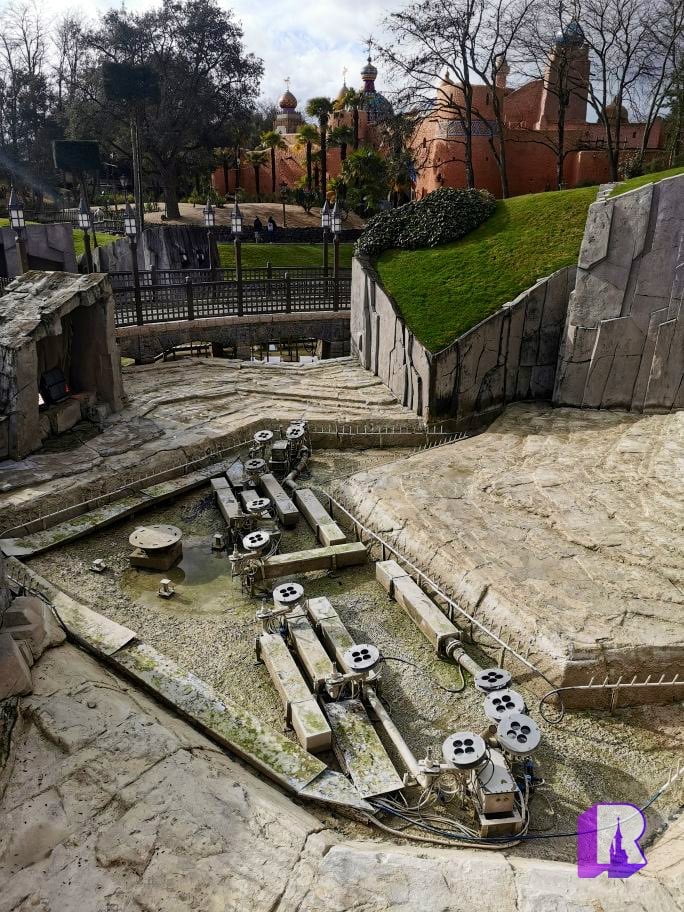 We start in the Castle Moat which got emptied probably for some technical checks before the return of Disney Illuminations.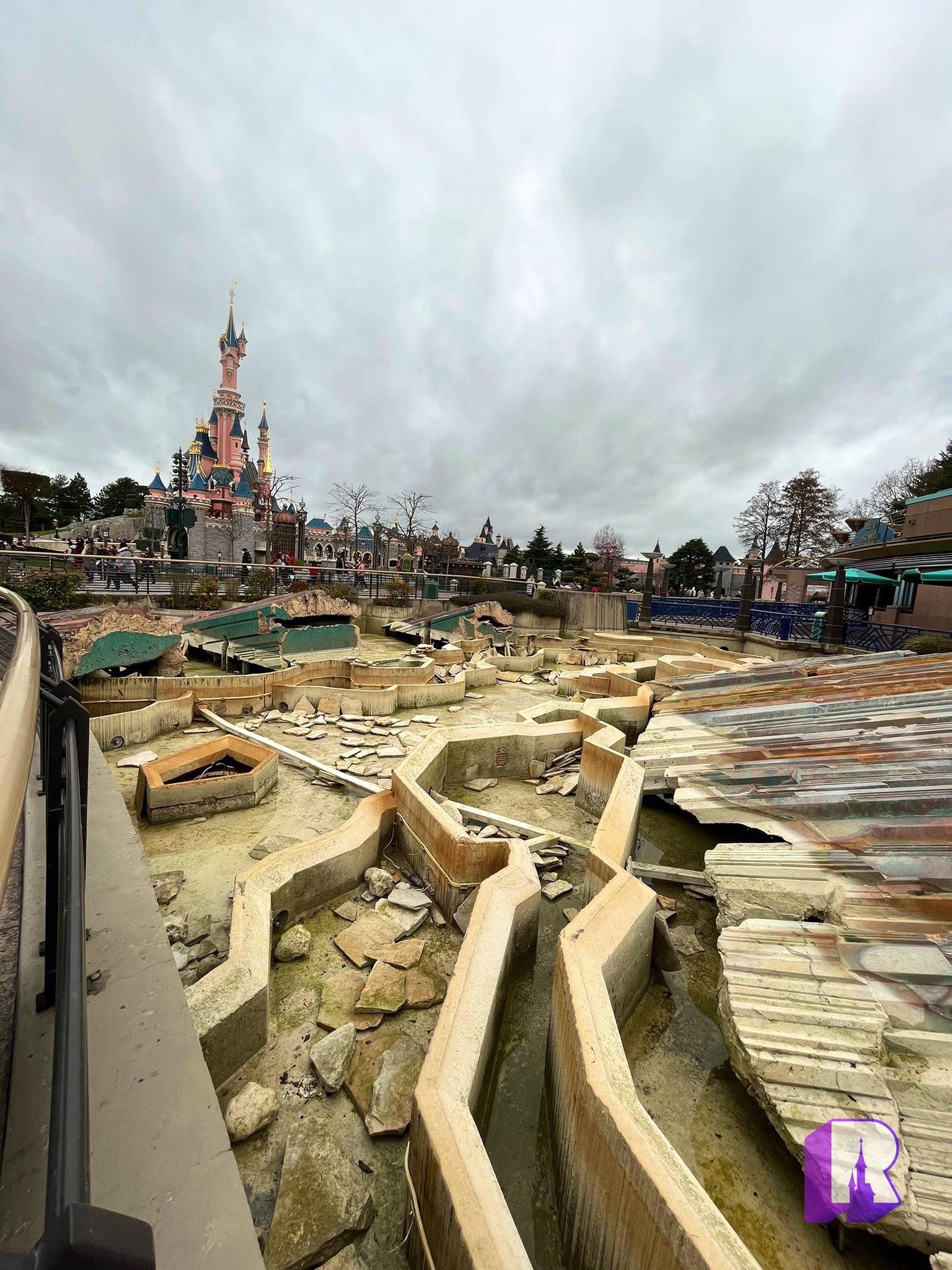 Also near Central Plaza, the Discoveyland entrance basins got emptied, cleaned and kaboom came back extra glowy with the lava effect in rare form. This seems to all be part of an effort to have the Resort look picture perfect for the start of the celebrations.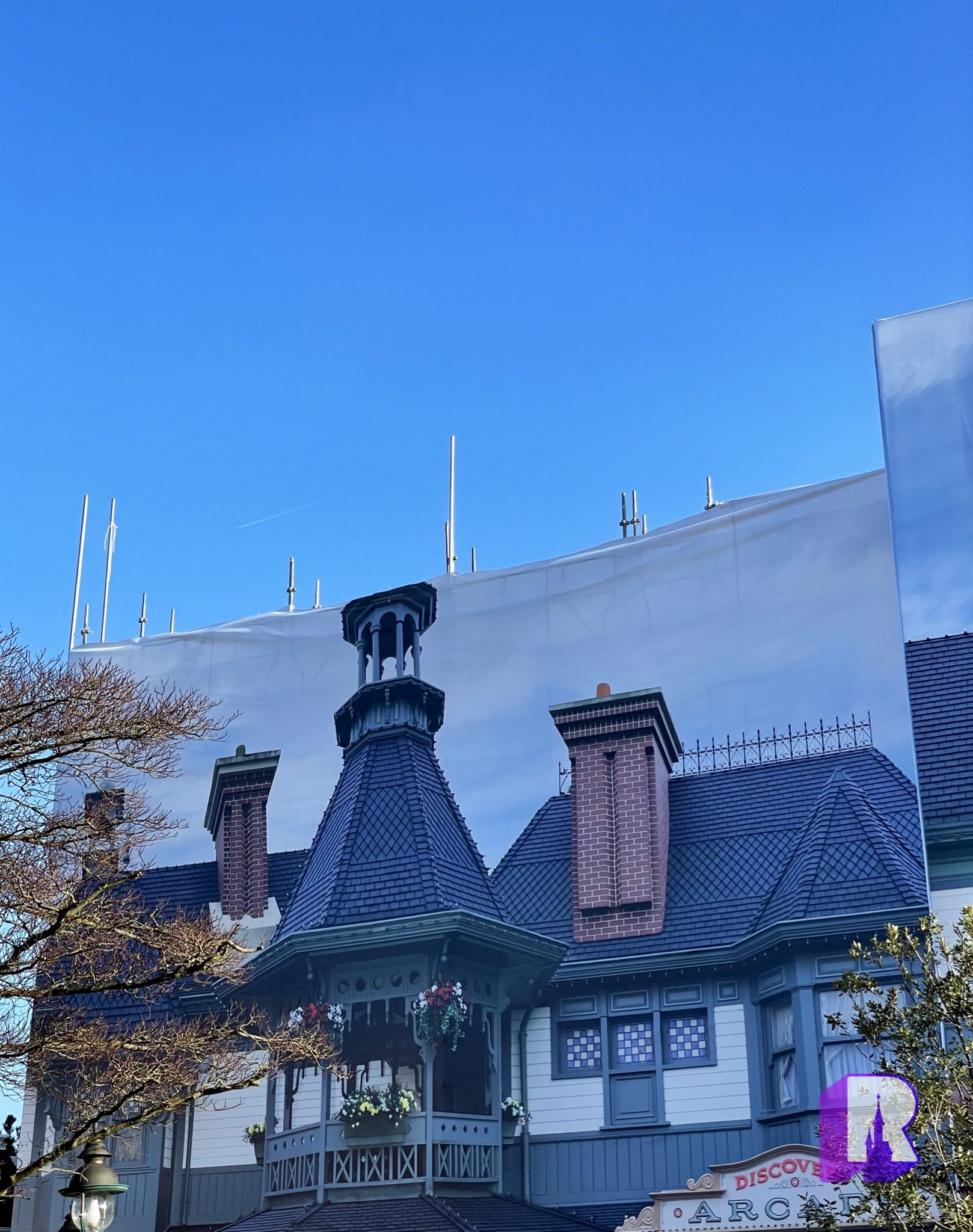 At the Victoria's building cluster, scaffolding finally started to come down. This project started in September 2021.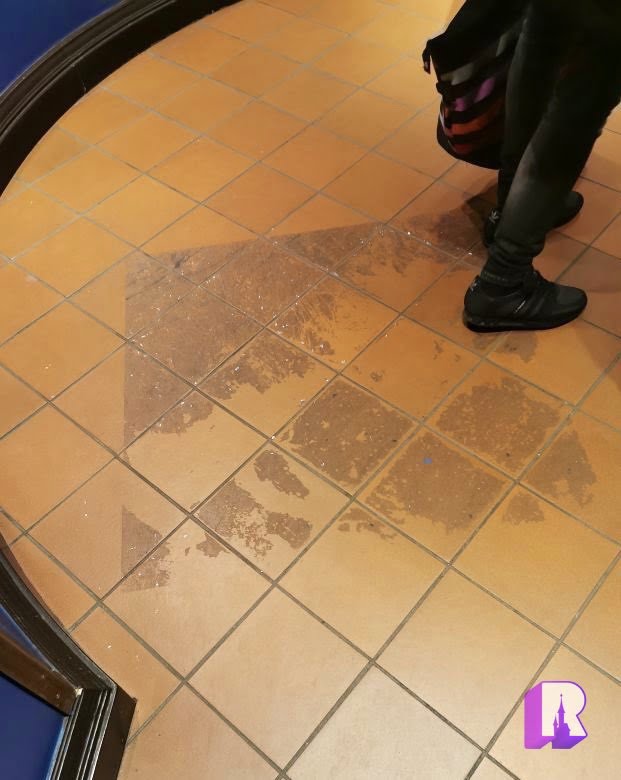 At Space Mountain, some leftover memories of the pandemic markers.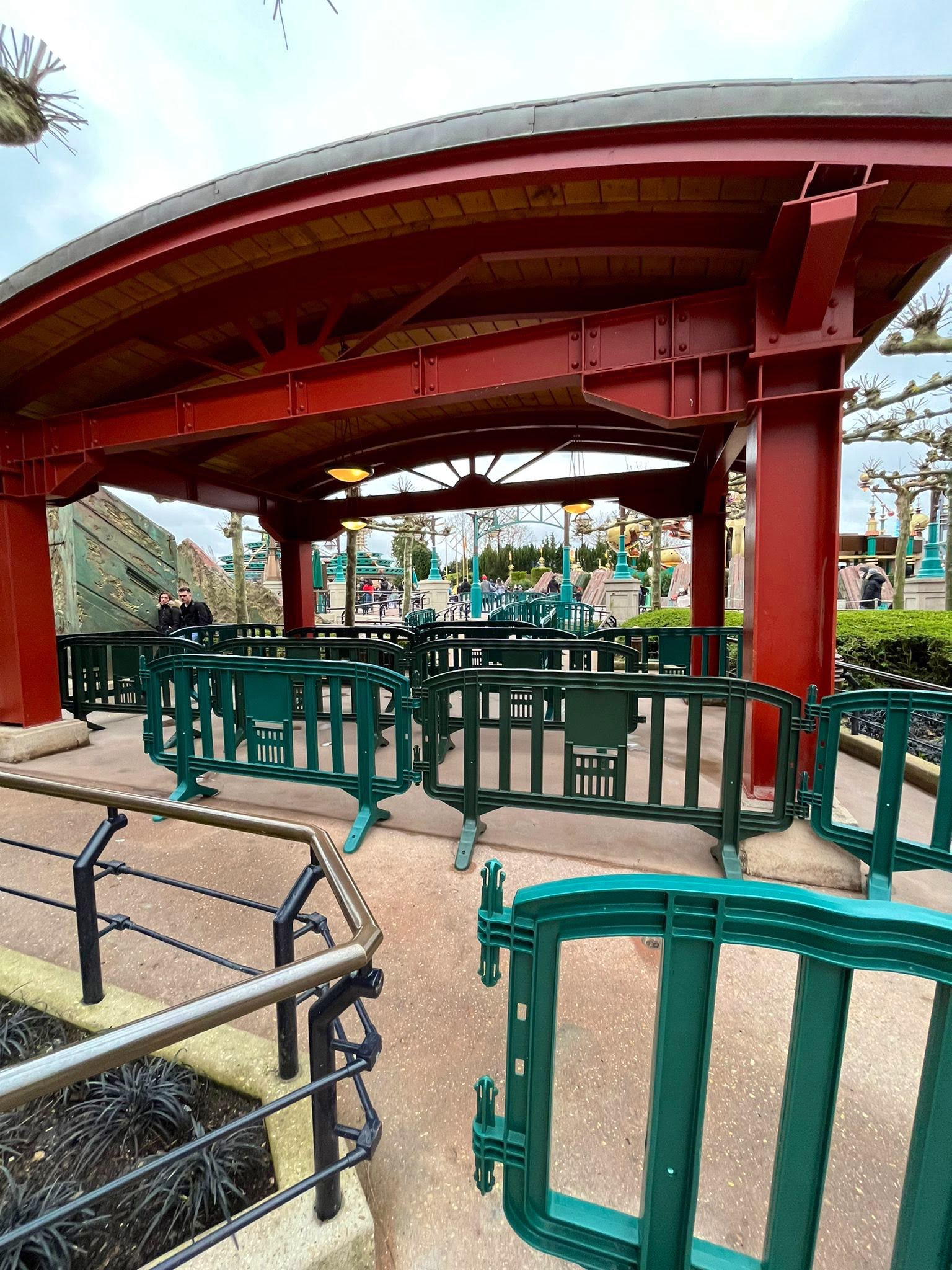 And the Space Mountain former Fastpass awning is used for an extended queue with these ugly green barriers. One bad thing from the former social distancing measures is that it's made these barriers ok to be used anywhere anytime in the parks.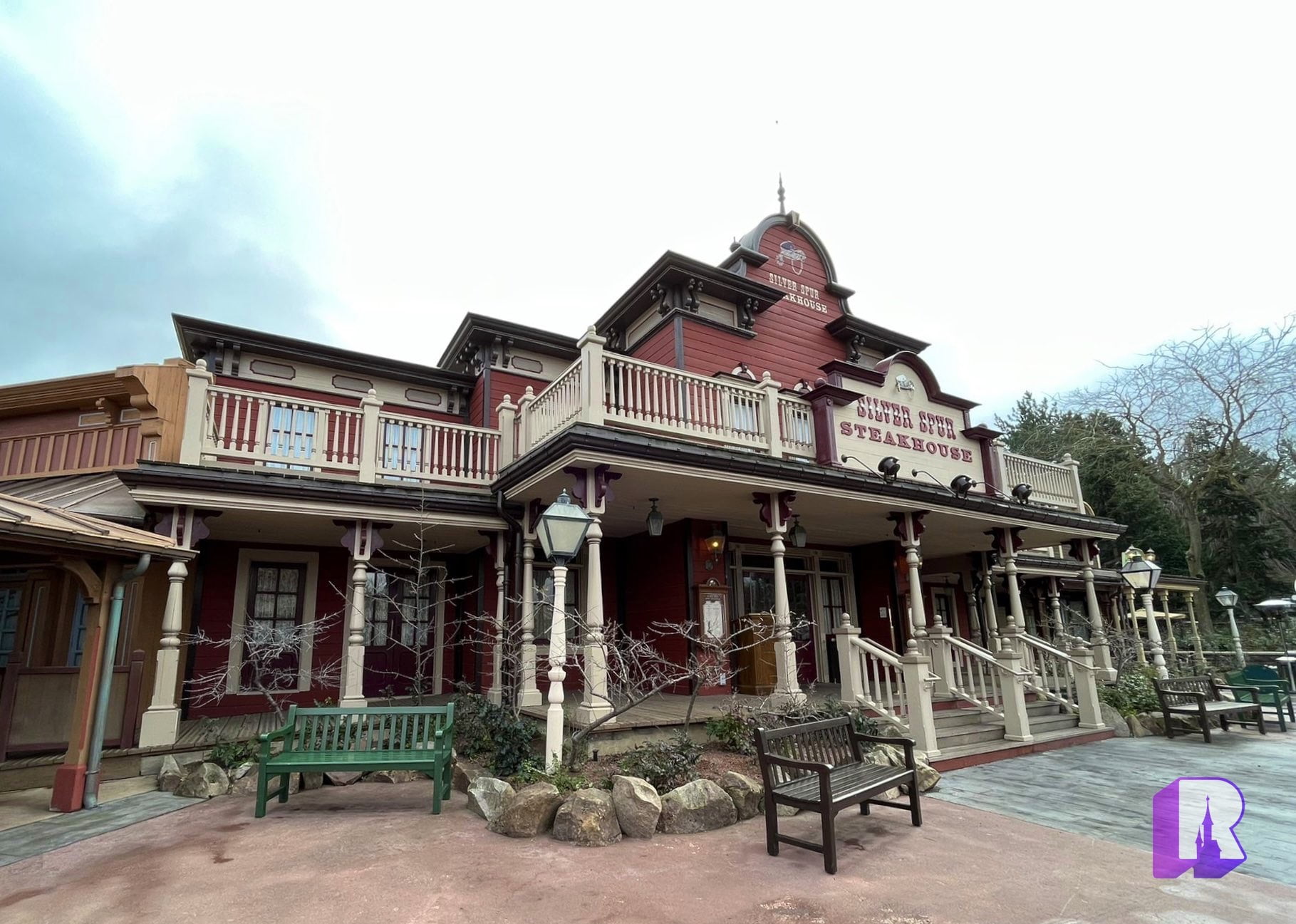 Walls are down at Silver Spur Steakhouse and it's vicinity after a paint refresh. Great to see so many of these little projects everywhere.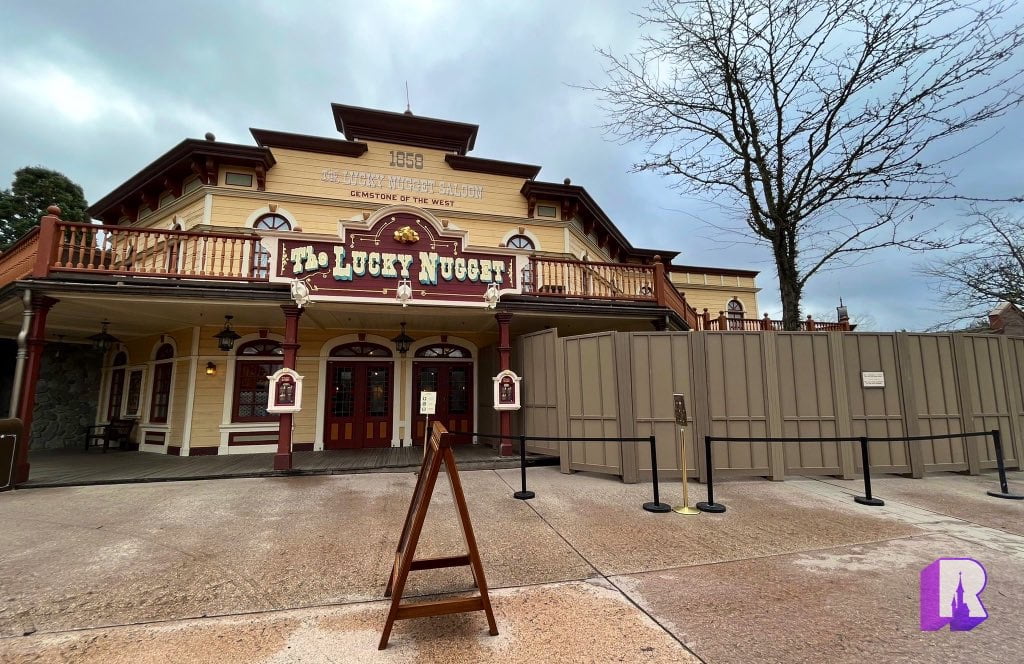 The walls have now moved to the Lucky Nugget which is also getting some love.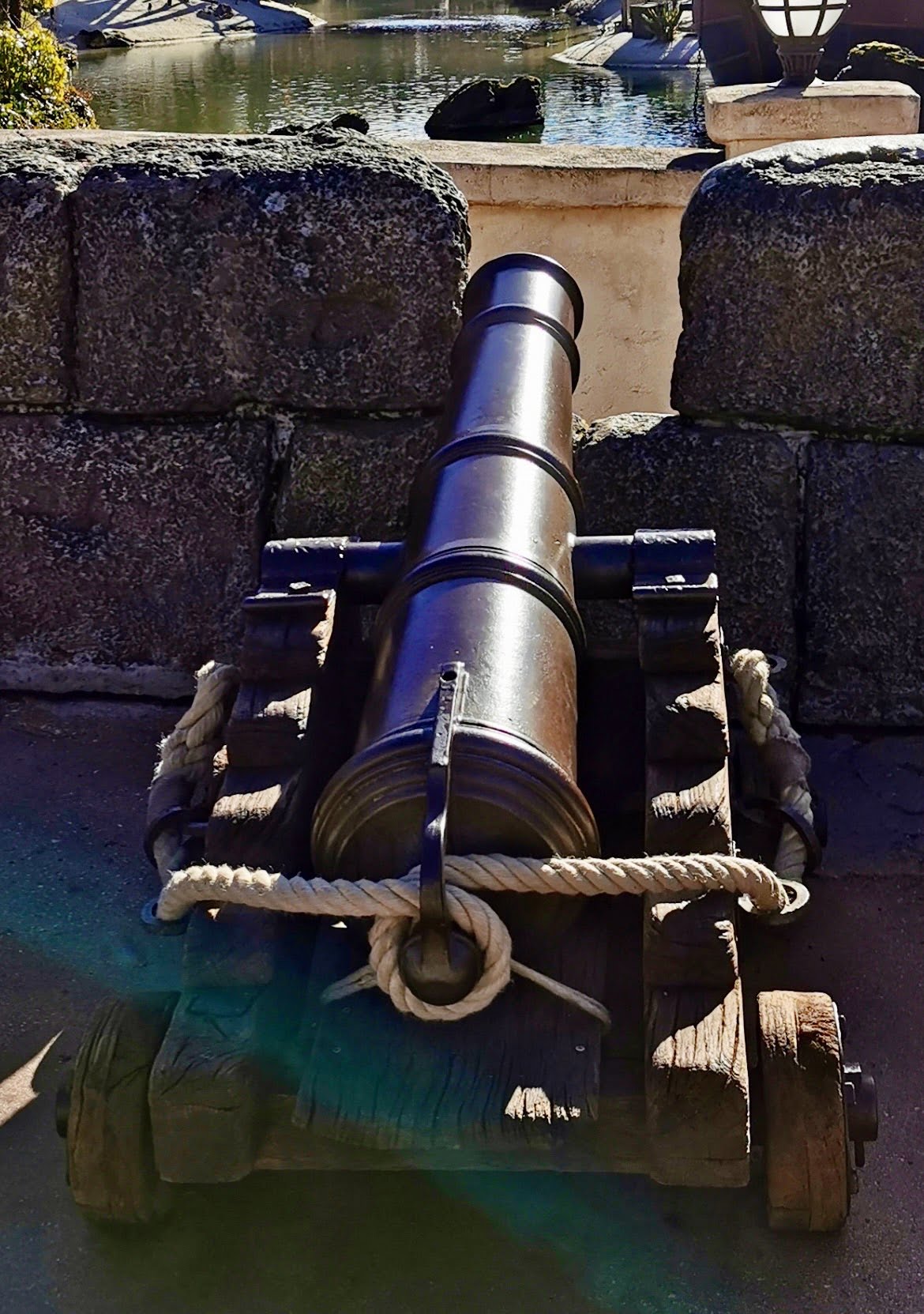 Little details in Adventureland: these canons have received new ropes.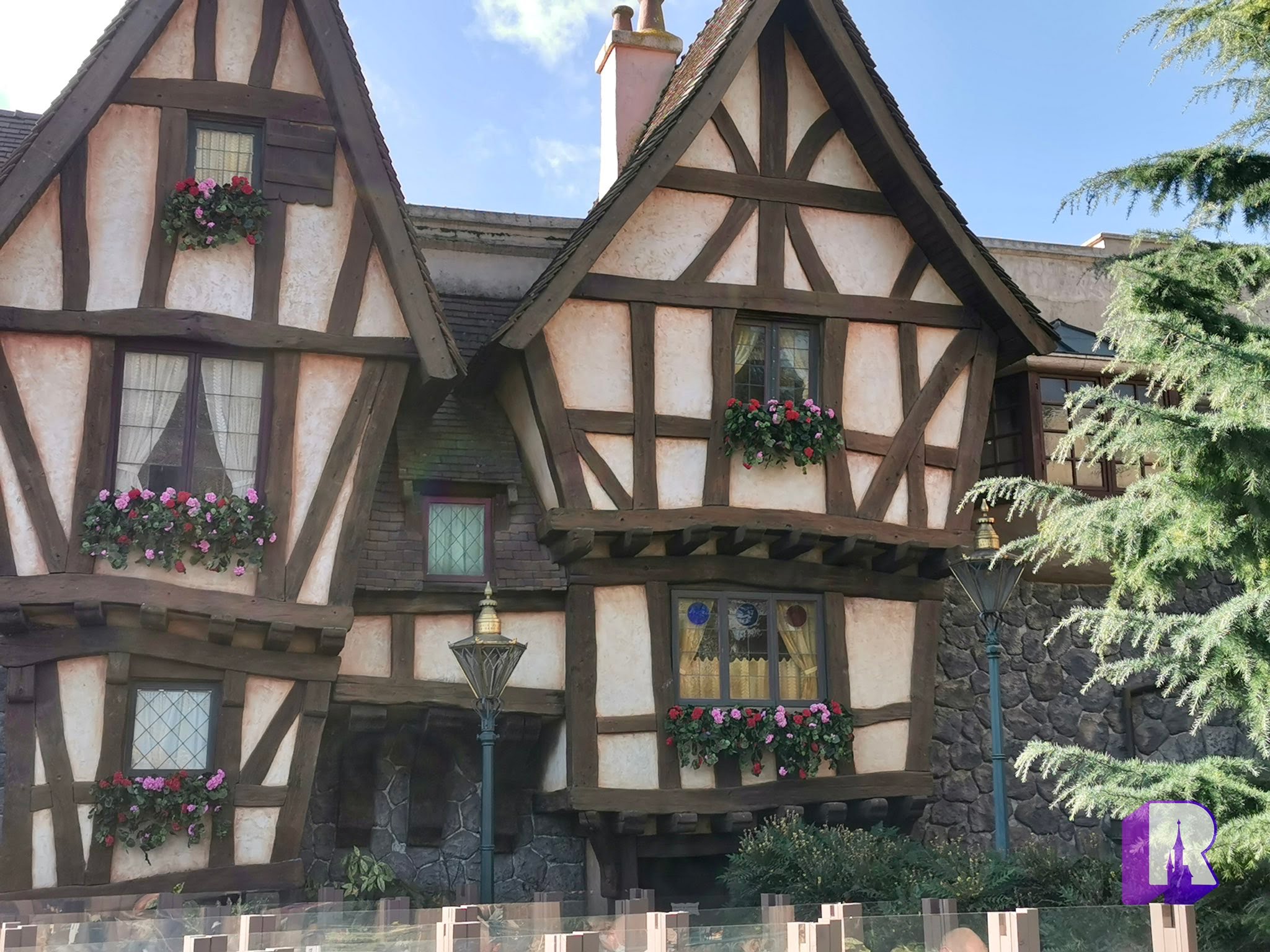 In Fantasyland, Peter Pan's Flight windows have refined new fresh (artificial) flowers.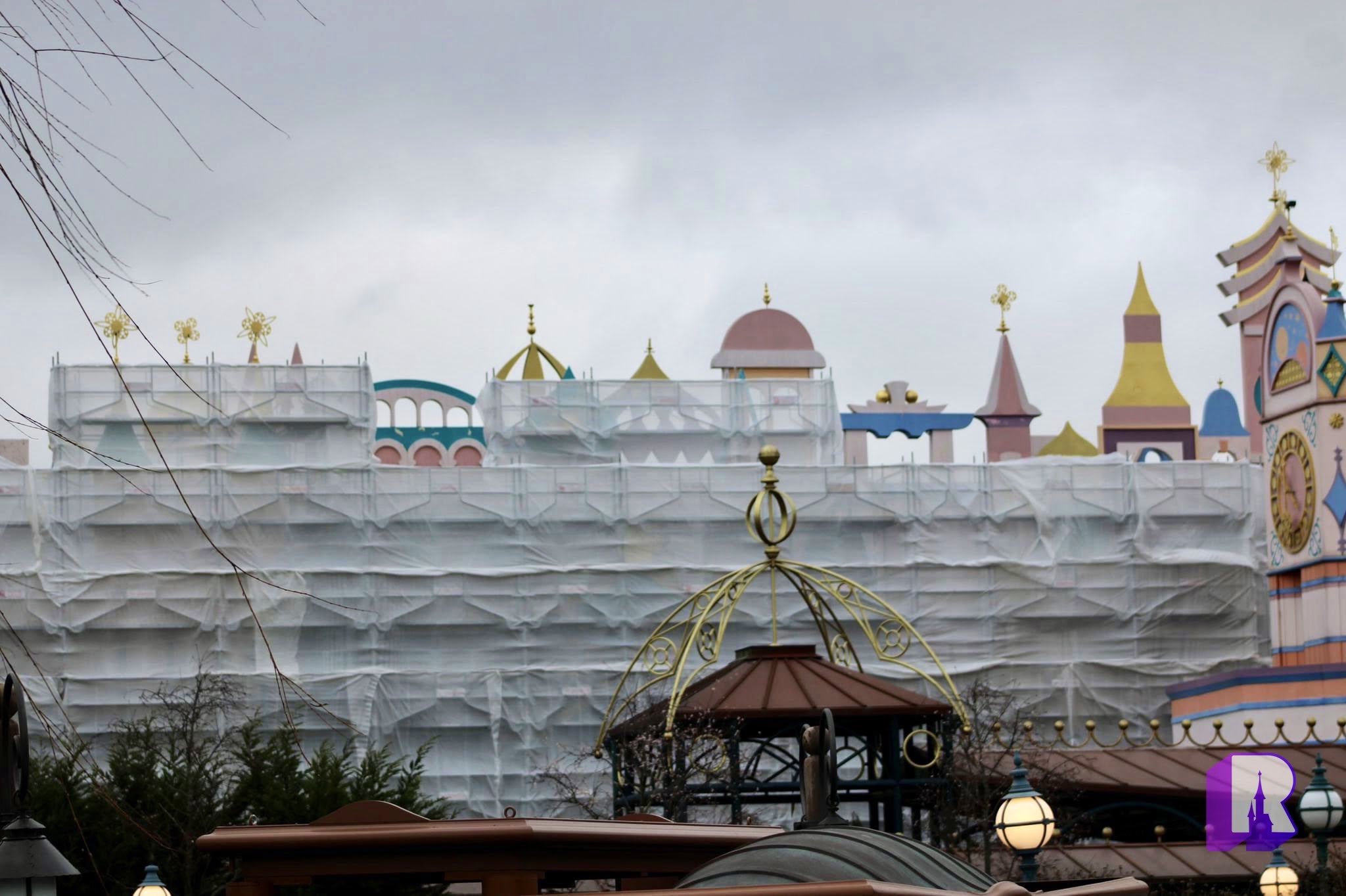 And the "it's a small world" scaffolding is getting taller and taller. It's needed but wow.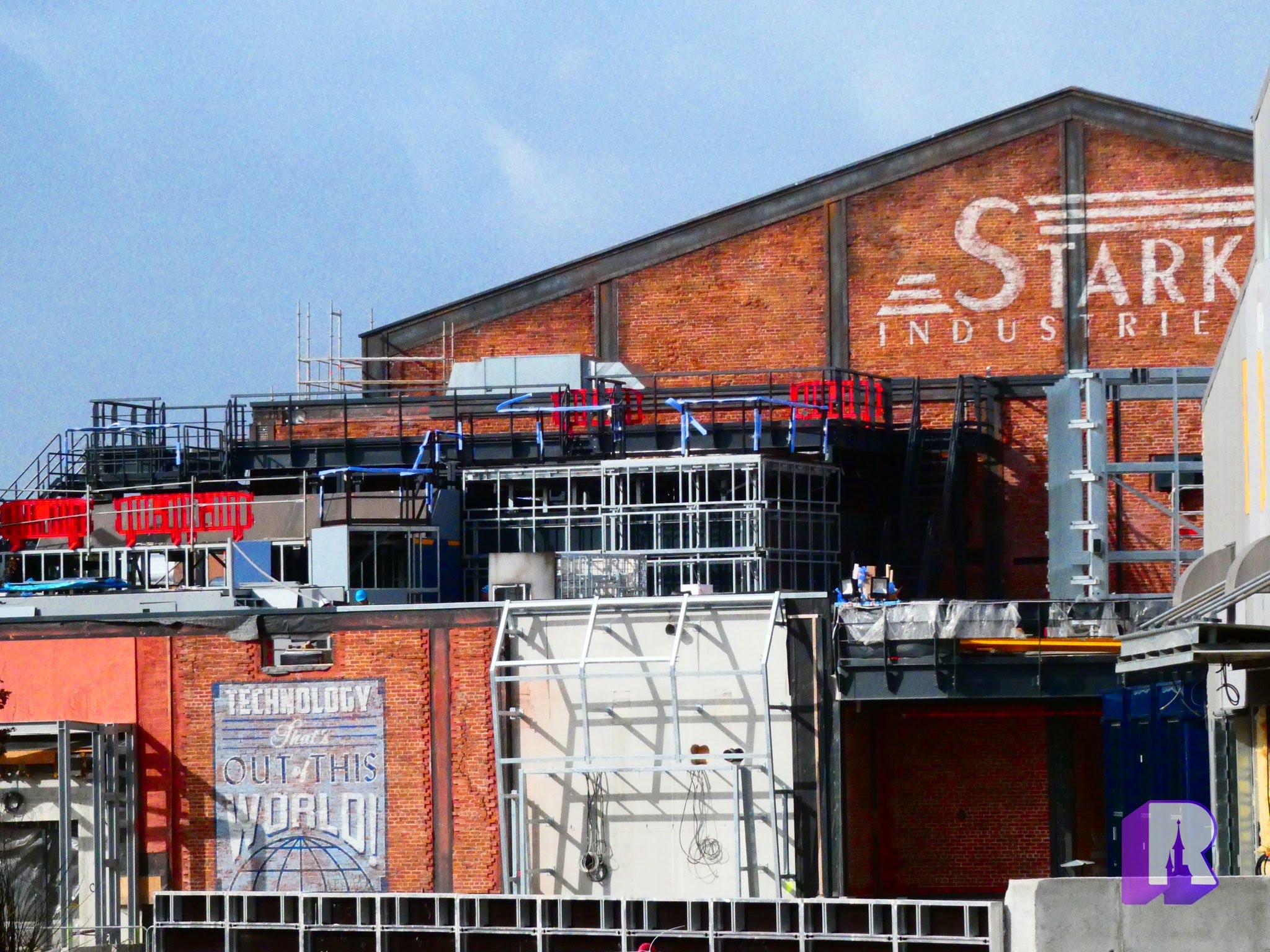 Heading over to Avengers Campus where the crews rush to finish in time for "summer". In the visible parts this week, glass panels arrived for the "Super Hero Training Center" semi transparent facade (that's the meet and greet). More infrastructure and theming arrived for the Spider-Man's building (still no word on the Stunttronic)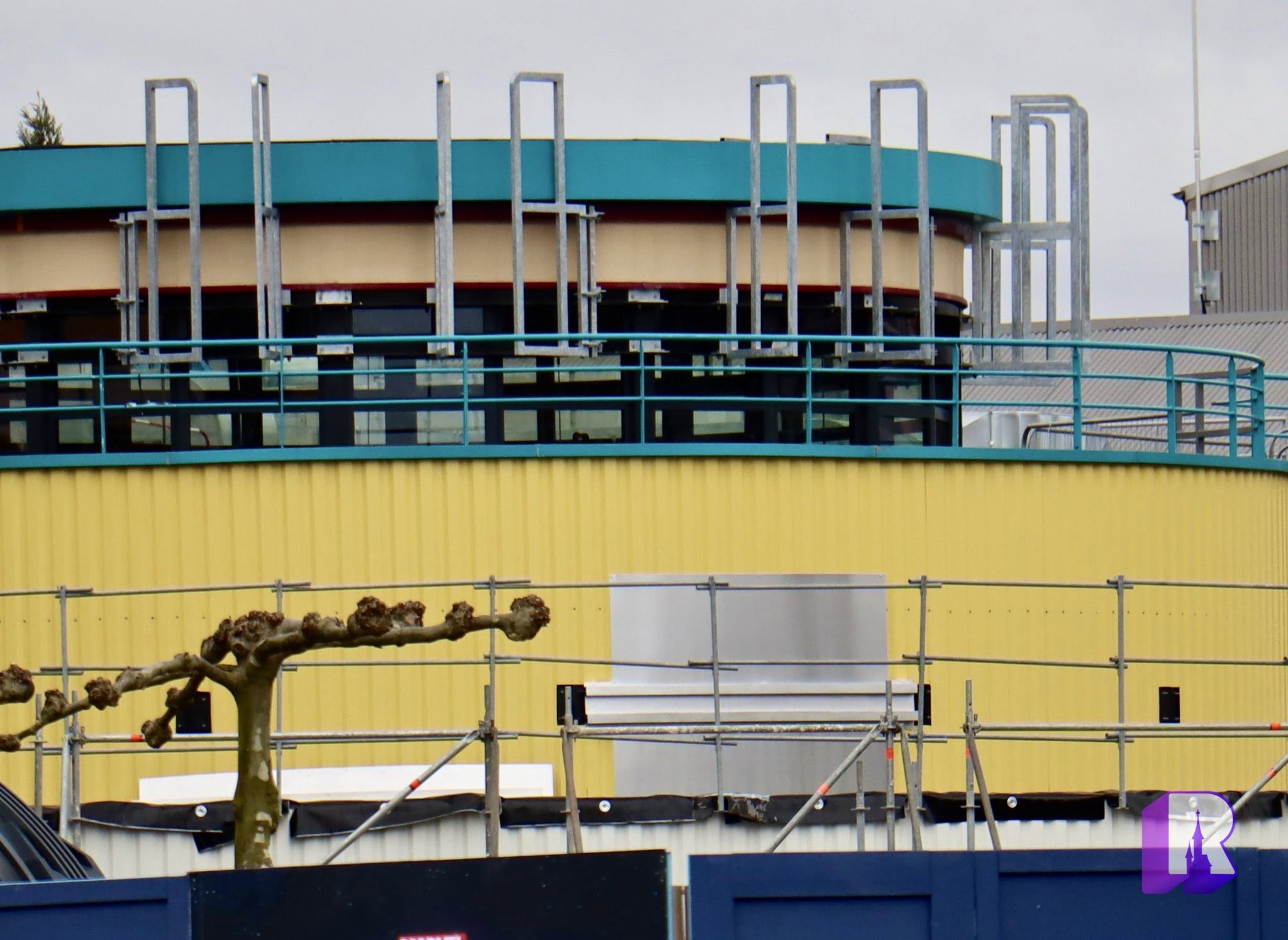 At PYM Lab restaurant, it looks like a test of the flaring to change the old Restaurant des Stars rotunda into a "reactor" was added.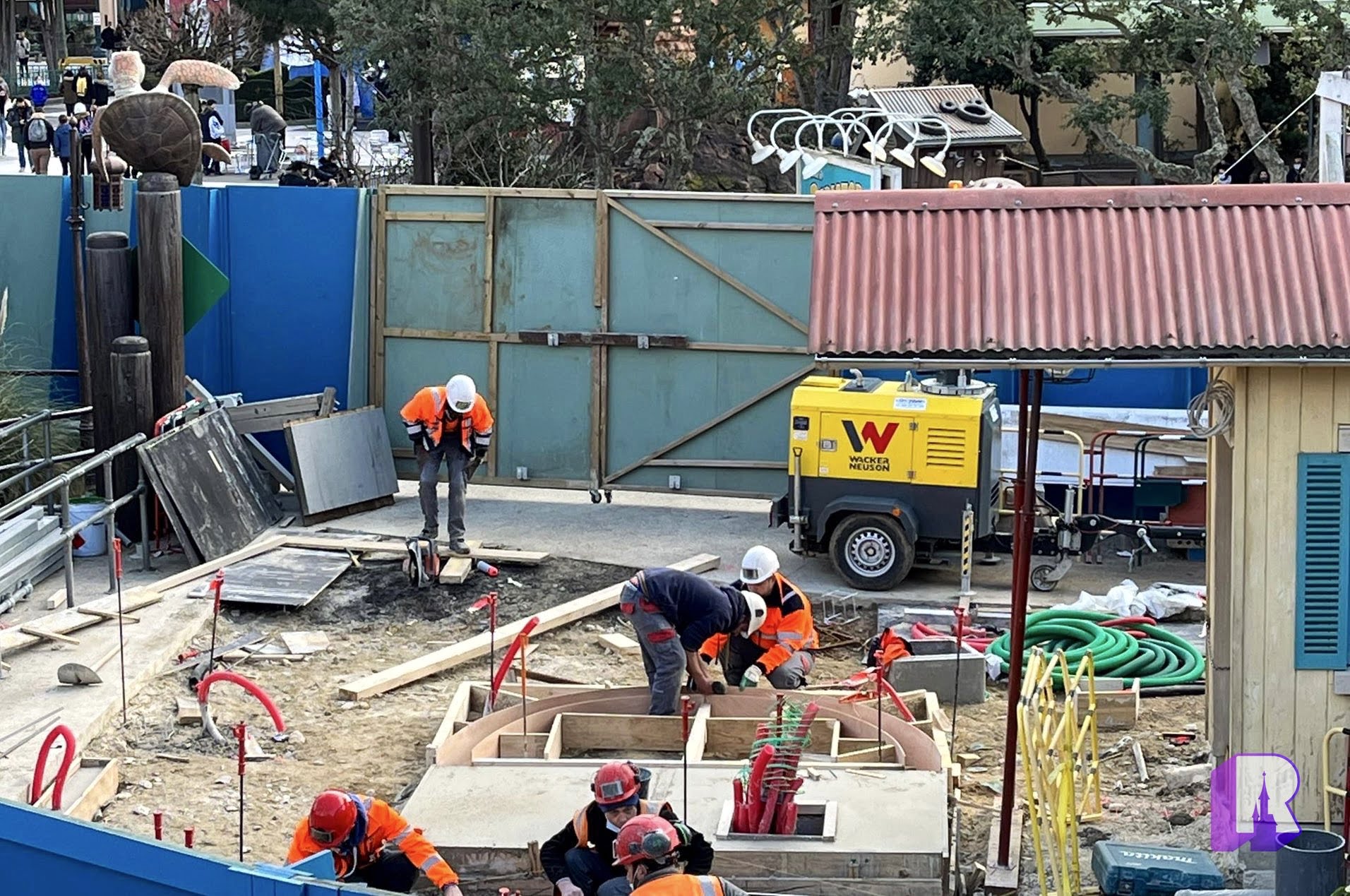 We also tracked progress on the Crush's Coaster queue remodel which received poured concrete later in the week.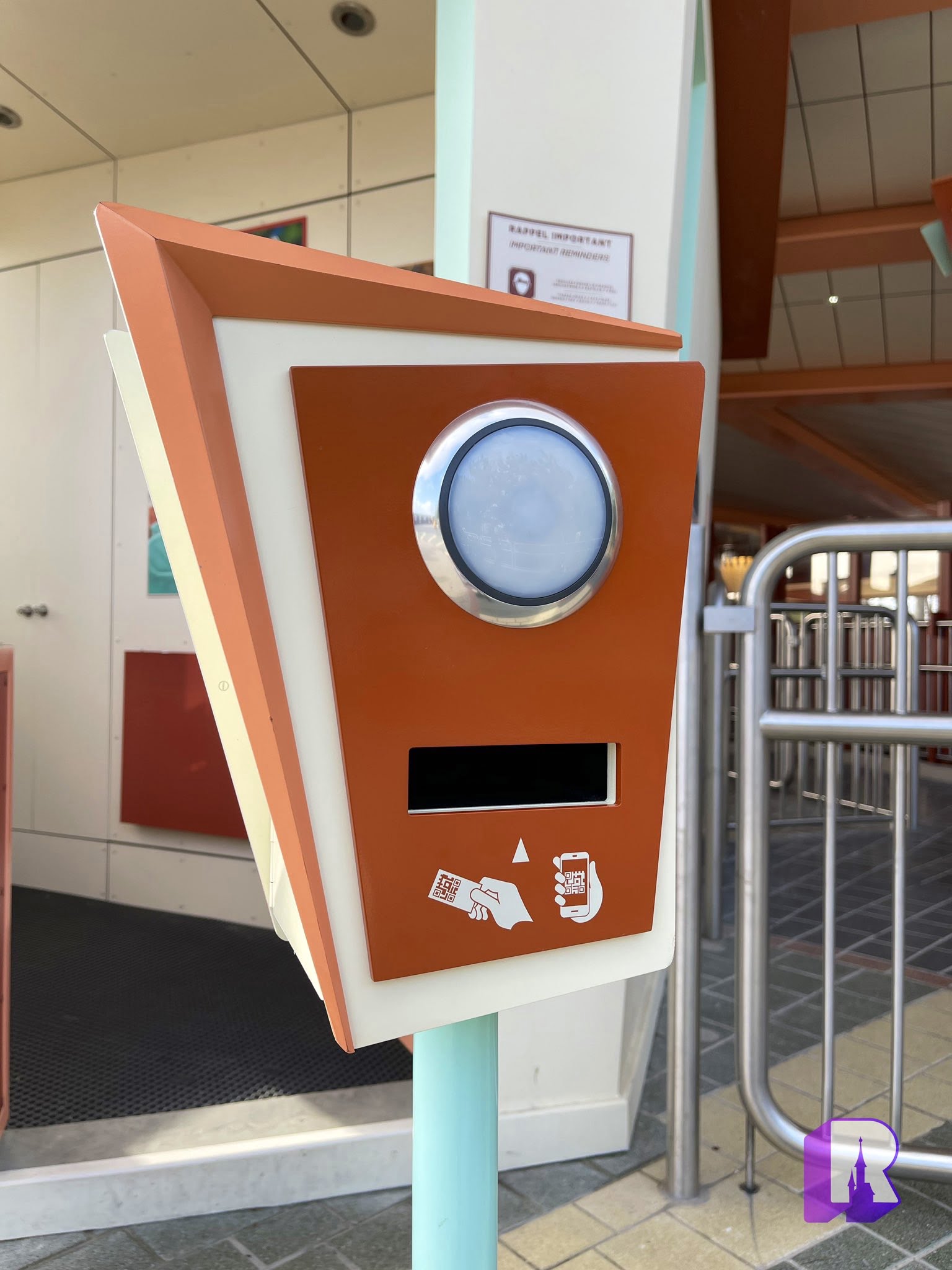 And at Cars: Road Trip, the Disney Premier Access reader was installed. I know I know – who would pay for that ??? Maybe you one day, if you're buying a flat feee "mid level" Premier Access package.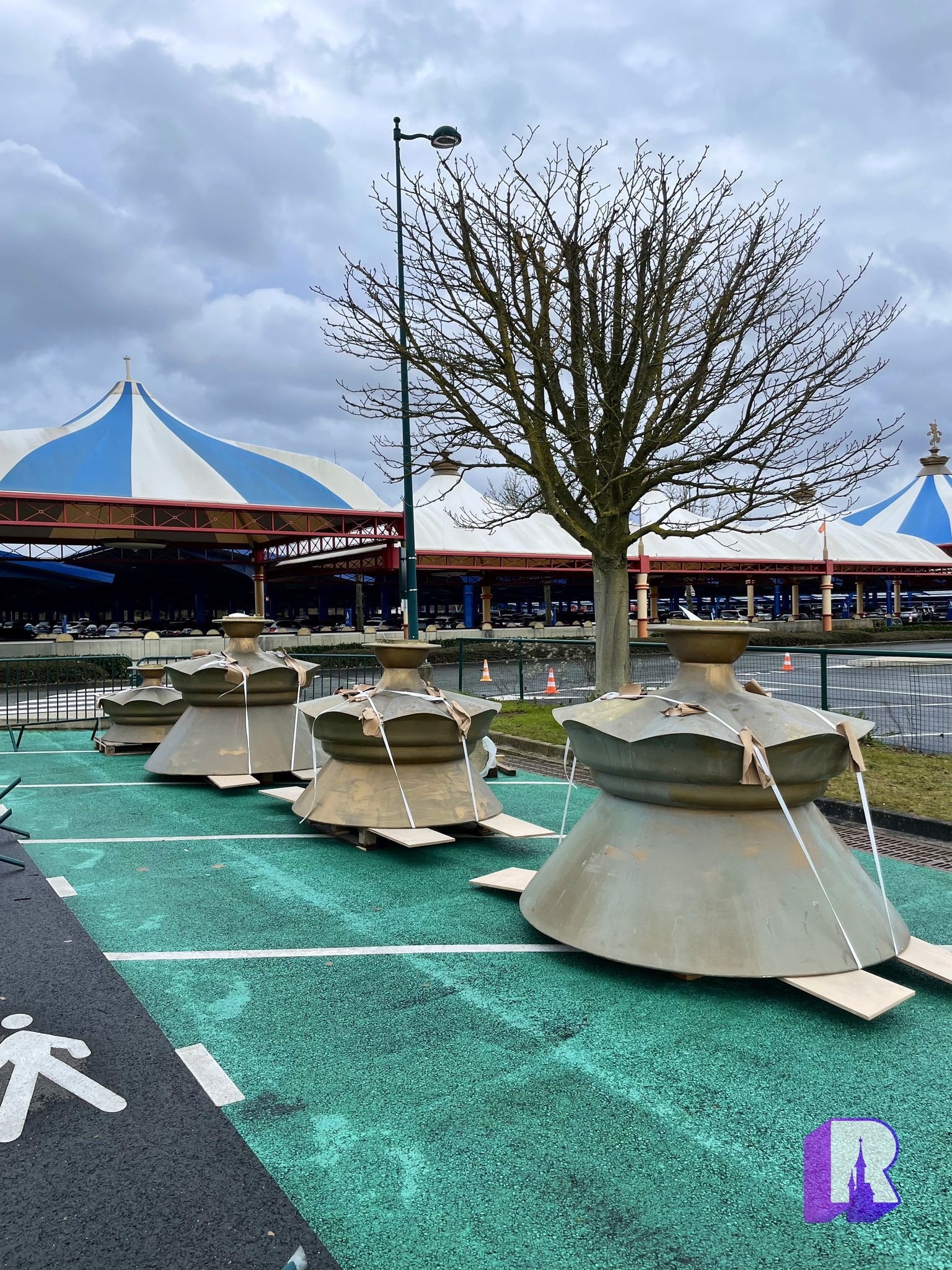 And at Guest Parking, the tent toppers have been removed for refurbishment. Kinda cool to see these up close !
This and That…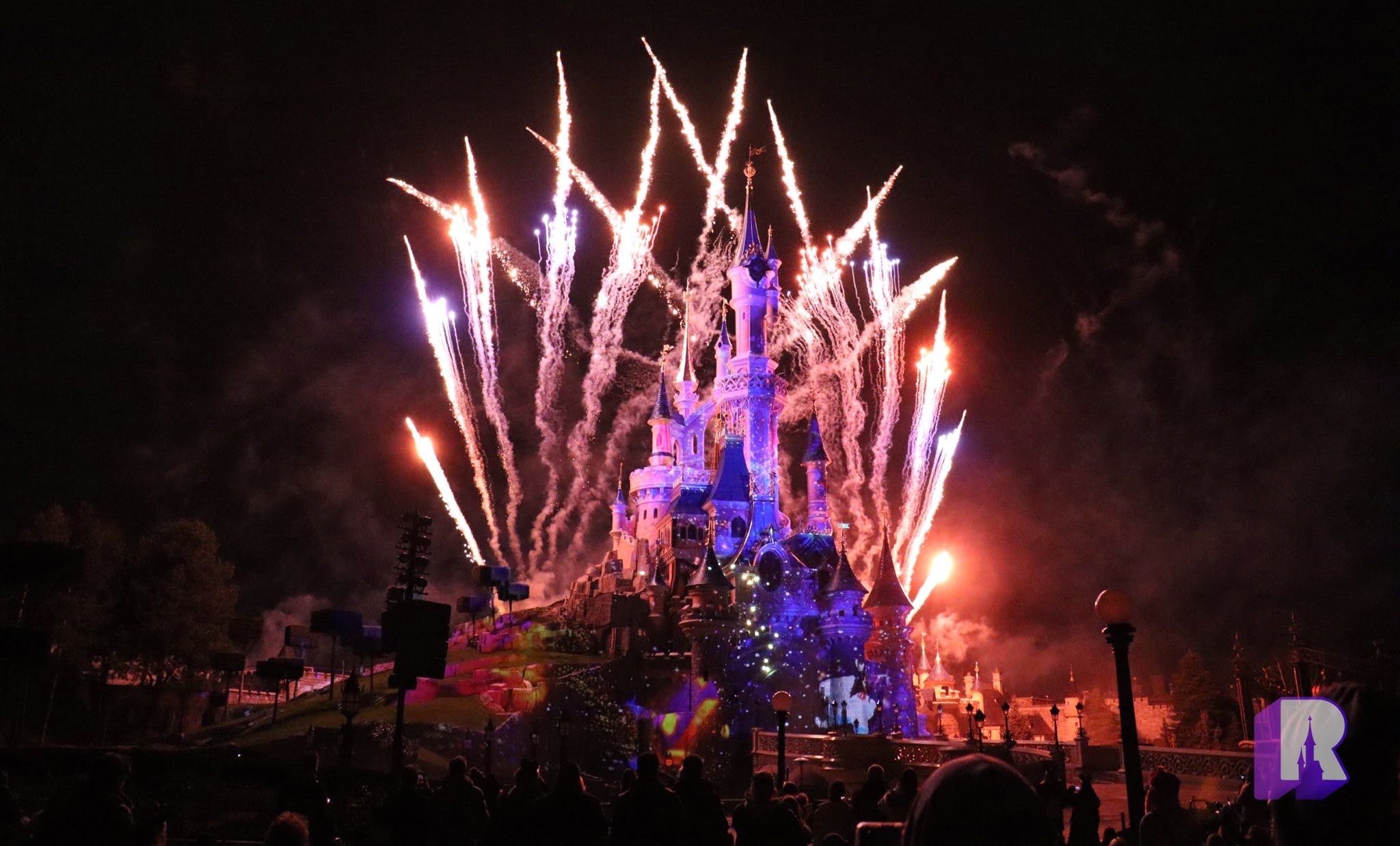 Well Disney Illuminations returned this week.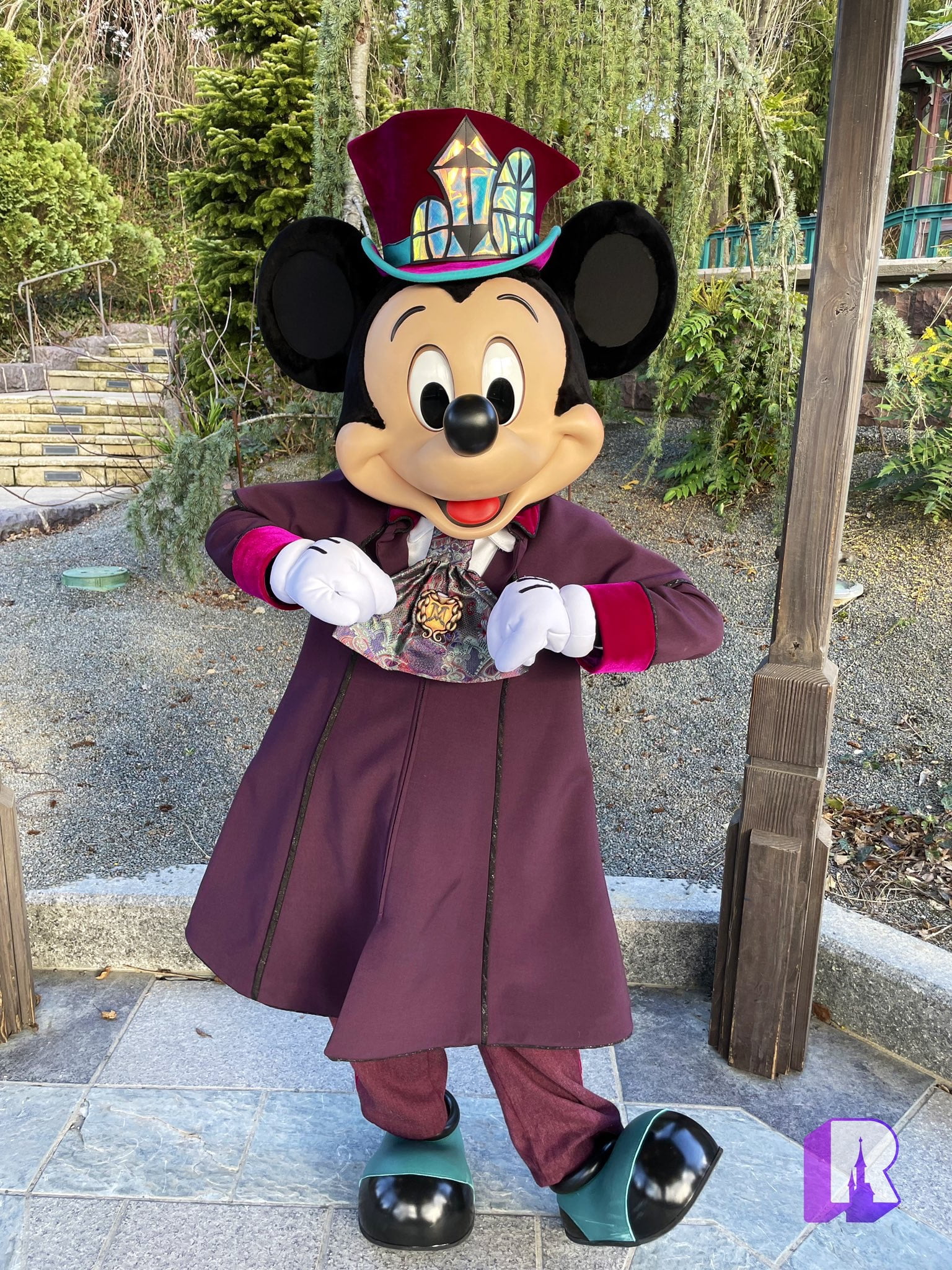 Mickey has a very uninspired new coat at Phantom Manor. Weird that this would be made by the same people who made the detailed DLP30 costumes ?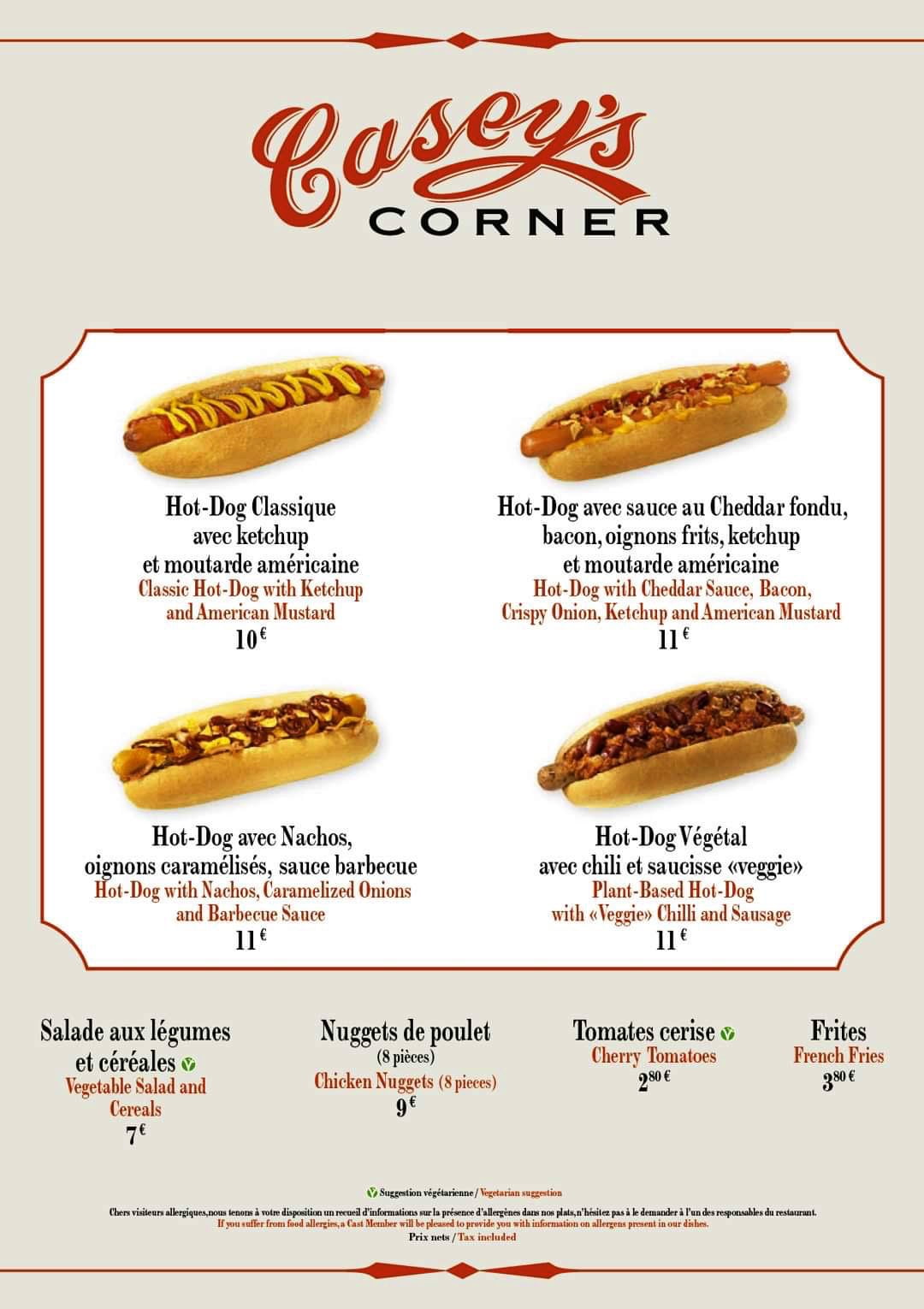 Casey's Corner has a new menu including a new veggie dog, a new hot dog with tortilla chips and a themed dessert (vanilla mousse with salted caramel center) that looks like a baseball. A cool idea – see it's not that hard !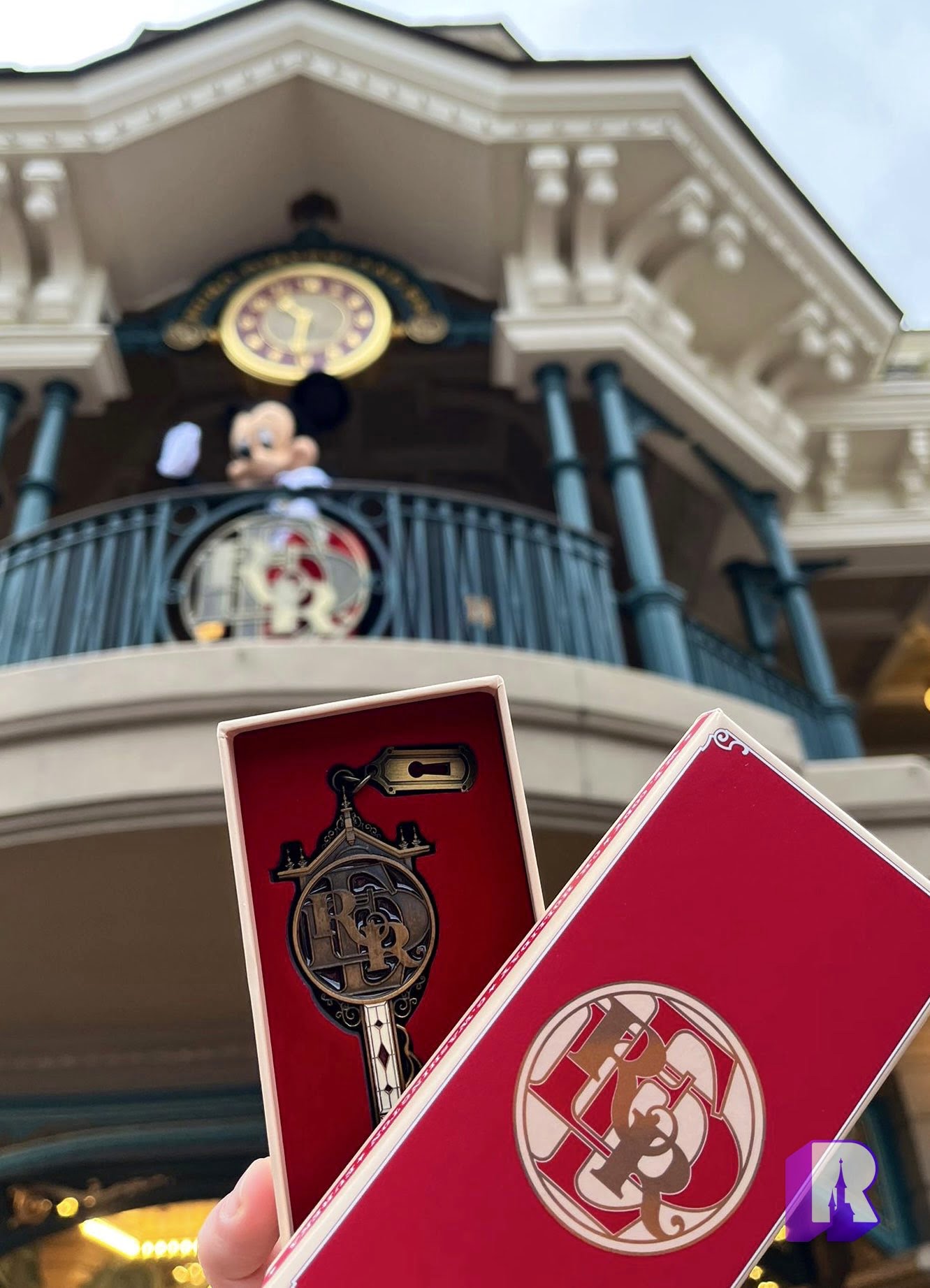 The Disneyland Railroad collectible key was released on Friday. It's gor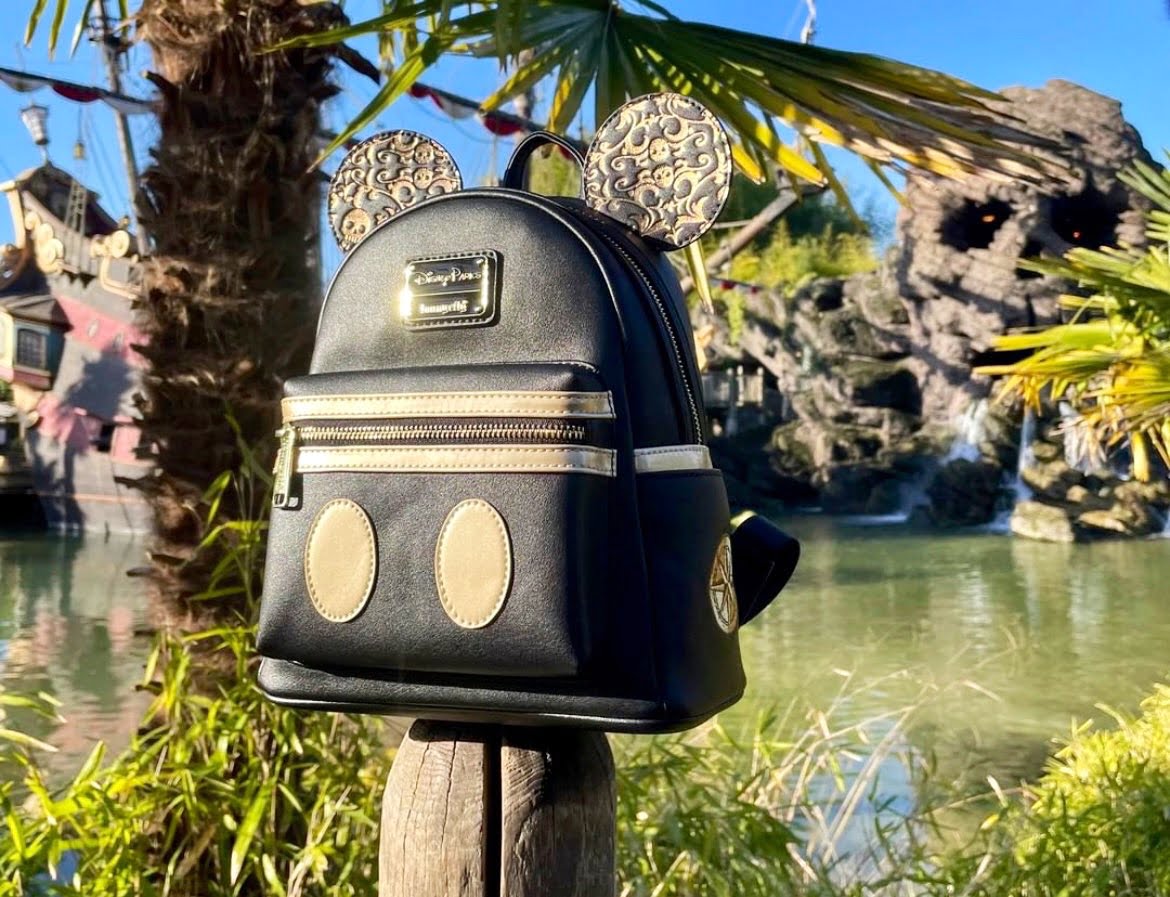 AP holders can get exclusive access to the "Mickey – The Main Attraction – Pirates of the Caribbean" sale at The Storybook Store next week on Feb 23 and 24.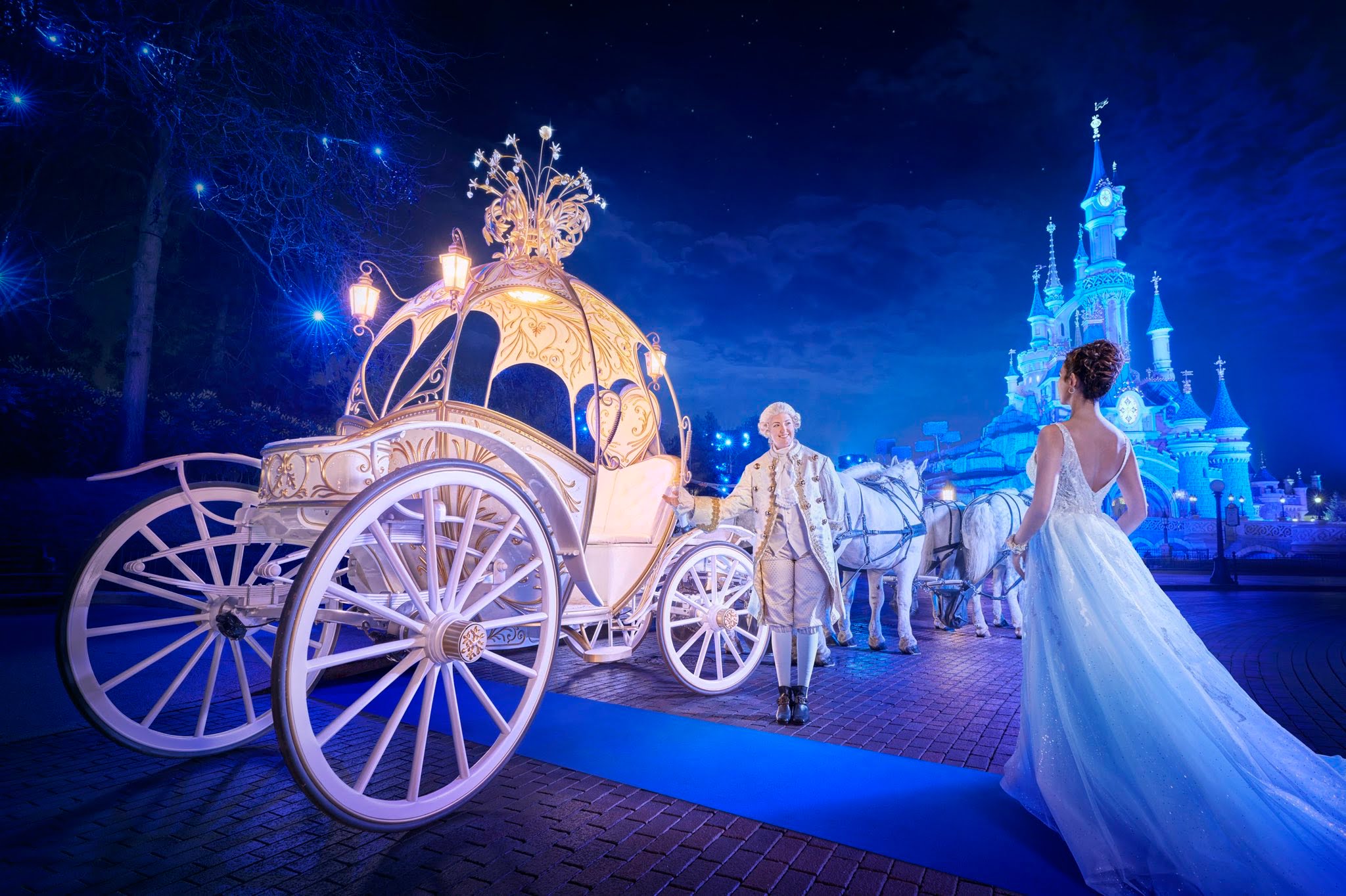 And finally Disney Fairytale Weddings boosting its offering in Paris with a brand new carriage covered in Swarovski crystals. Disney also sages photos of some of the locations they can prepare for any ceremony. For the right price of course. Here's a video of the carriage being created:
And that's a wrap for this big news update. So much is being prepared or improved for the start of the celebrations. It's gonna be an exciting few weeks! I will see you again back here next week with a new look at everything new at the Resort.