New week, new update! In the past 7 days we got a new look at the 30th Anniversary with the Cast Expo, got some exciting restaurant news, more progress at Avengers Campus, and more. Let's dig in!
30th Anniversary Cast Expo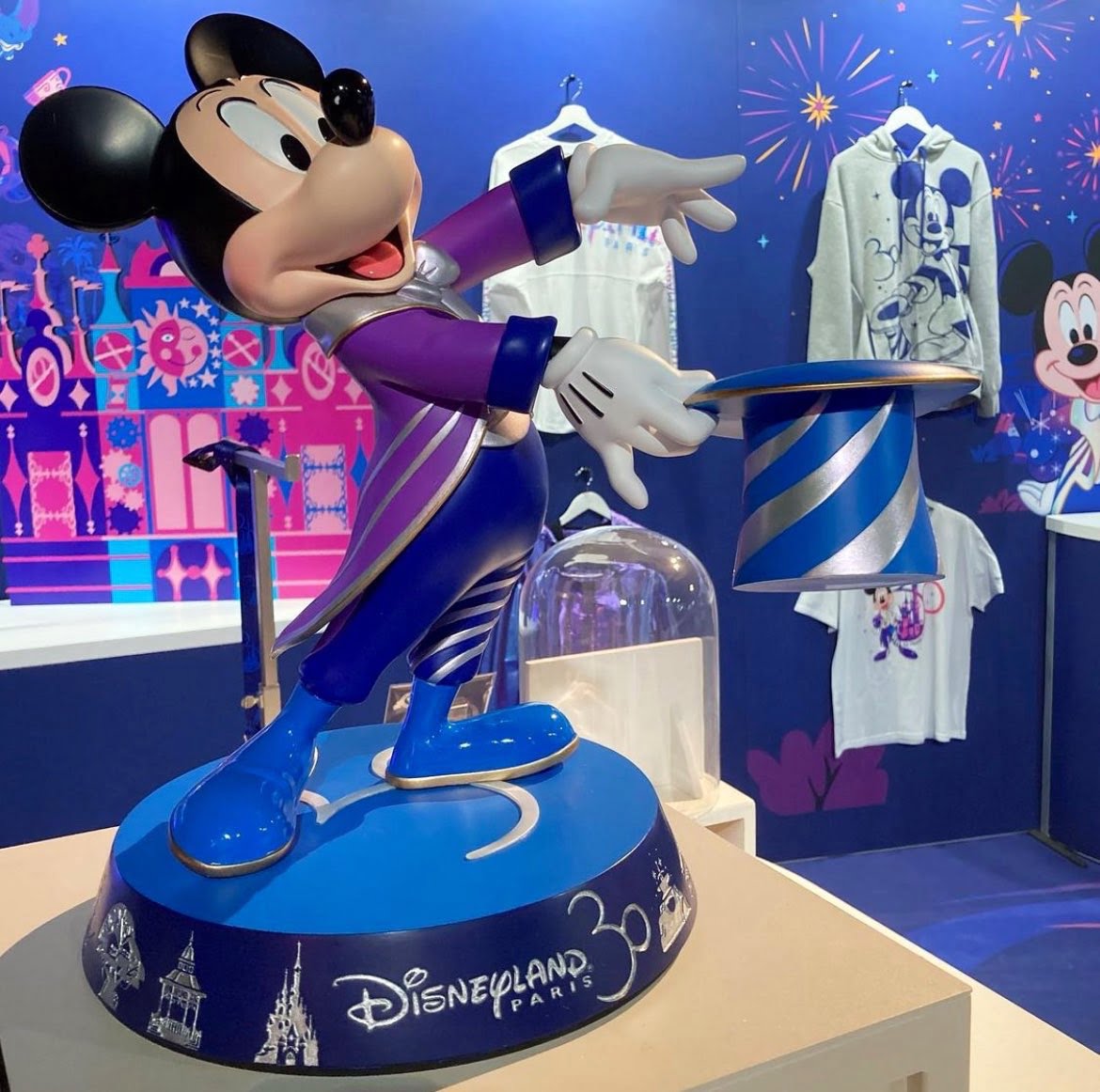 Entertainment, merchandise, food, decorations… this week Cast Members got the chance to visit an entire preview center with more details and up close look at everything coming to the parks in just 3 weeks! One of the highlight was this performance of "Un Monde Qui S'Illumine" in the expo stage:
The song is super catchy in its pop version, and it will also have several more classical l/epic versions that I can't wait for you to hear. Also a highlight was the first fully assembled mobile from the "Gardens of Wonder", themed to Cinderella:
On the other hand we got to see some of the other designs – Ursula for example didn't really get the best comments on Twitter but this is a work in progress so let's see how it all looks with the landscaping, lights and movement: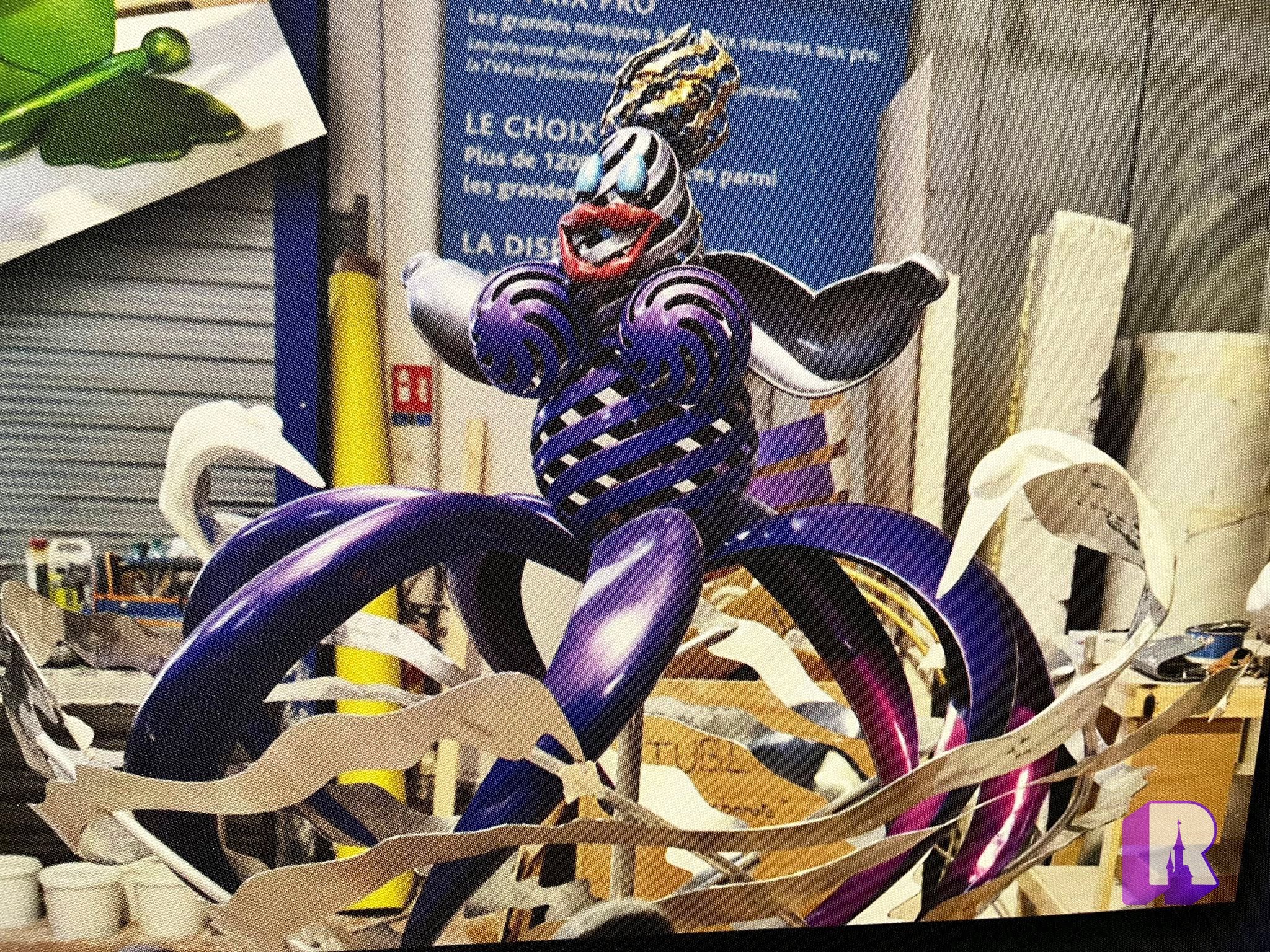 Something we haven't heard much about is the daytime show with the name that's simply impossible to remember – let me look it up again – "Dream… and Shine Brighter!". We did get to see concept art for the floats at the Cast Expo. They are very modern and for some you may recognize a ghost of Christmas Tree Lighting past or maybe a former journey into the Jungle..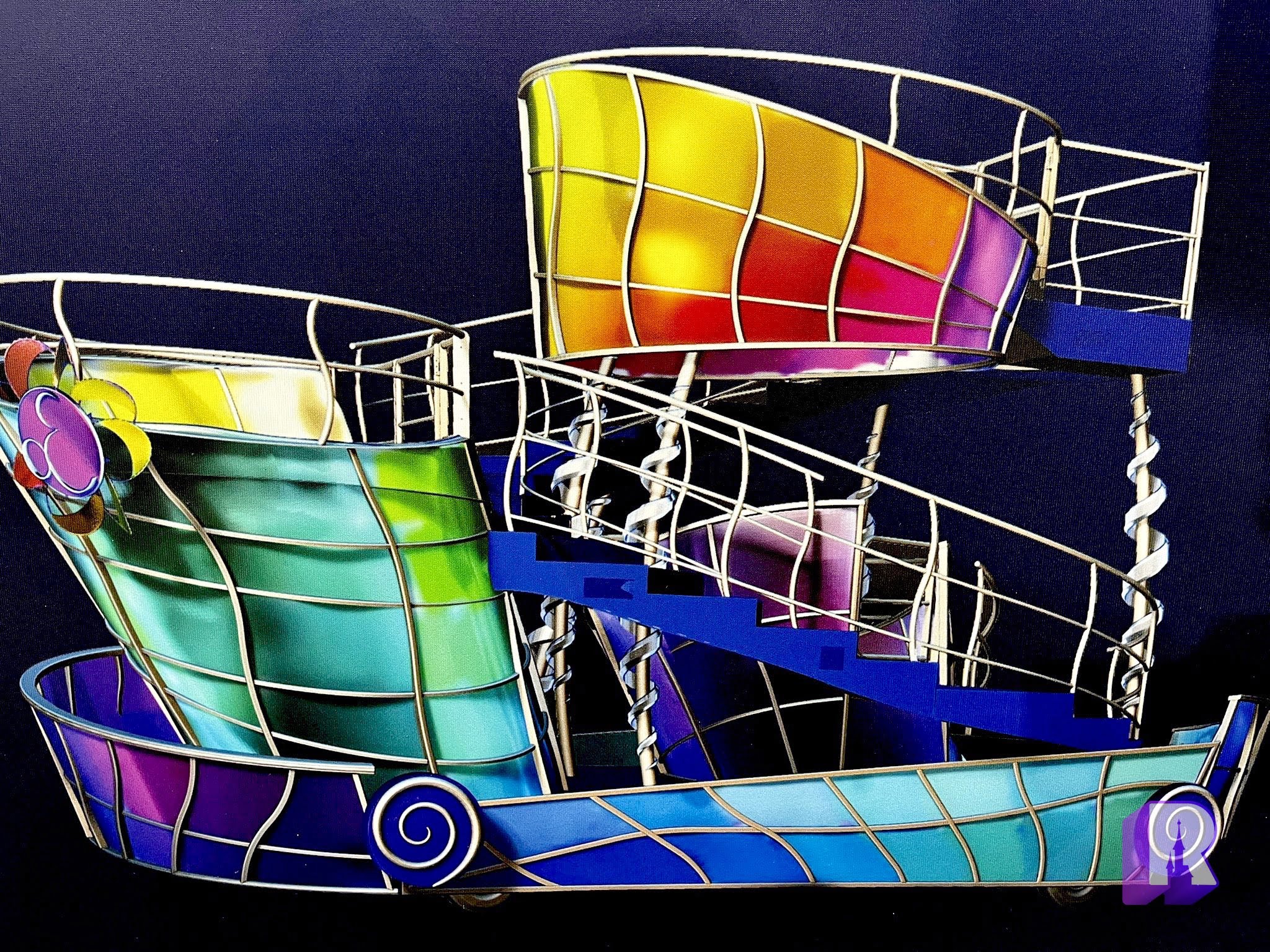 The expo featured a ton of merchandise – and I posted a special report on this earlier this week which you an read right HERE
There was also a food showcase and I also posted a specific article HERE on the topic
Cast Expo looked like a very well put together production – our thanks to the Cast Members who kindly allowed us to share their content. Roll on March 6!
Walt's and Toad Hall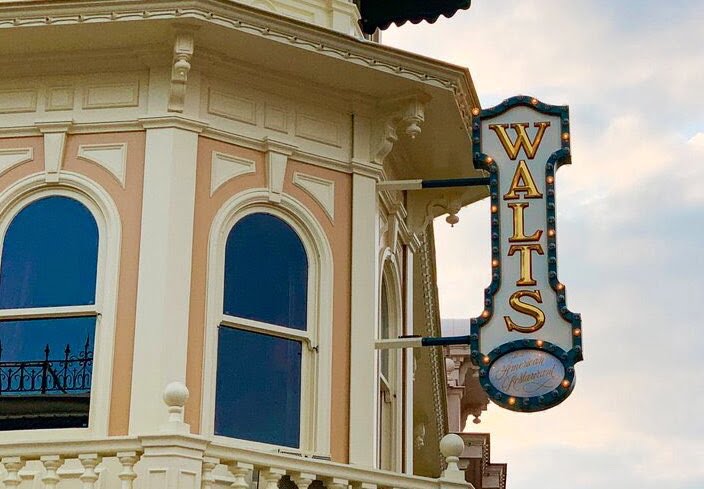 At the Cast Expo, Daniel Delcourt (inadvertently?) revealed that fan favorite restaurant Walt's would be reopening for the anniversary ! It will feature a special anniversary menu.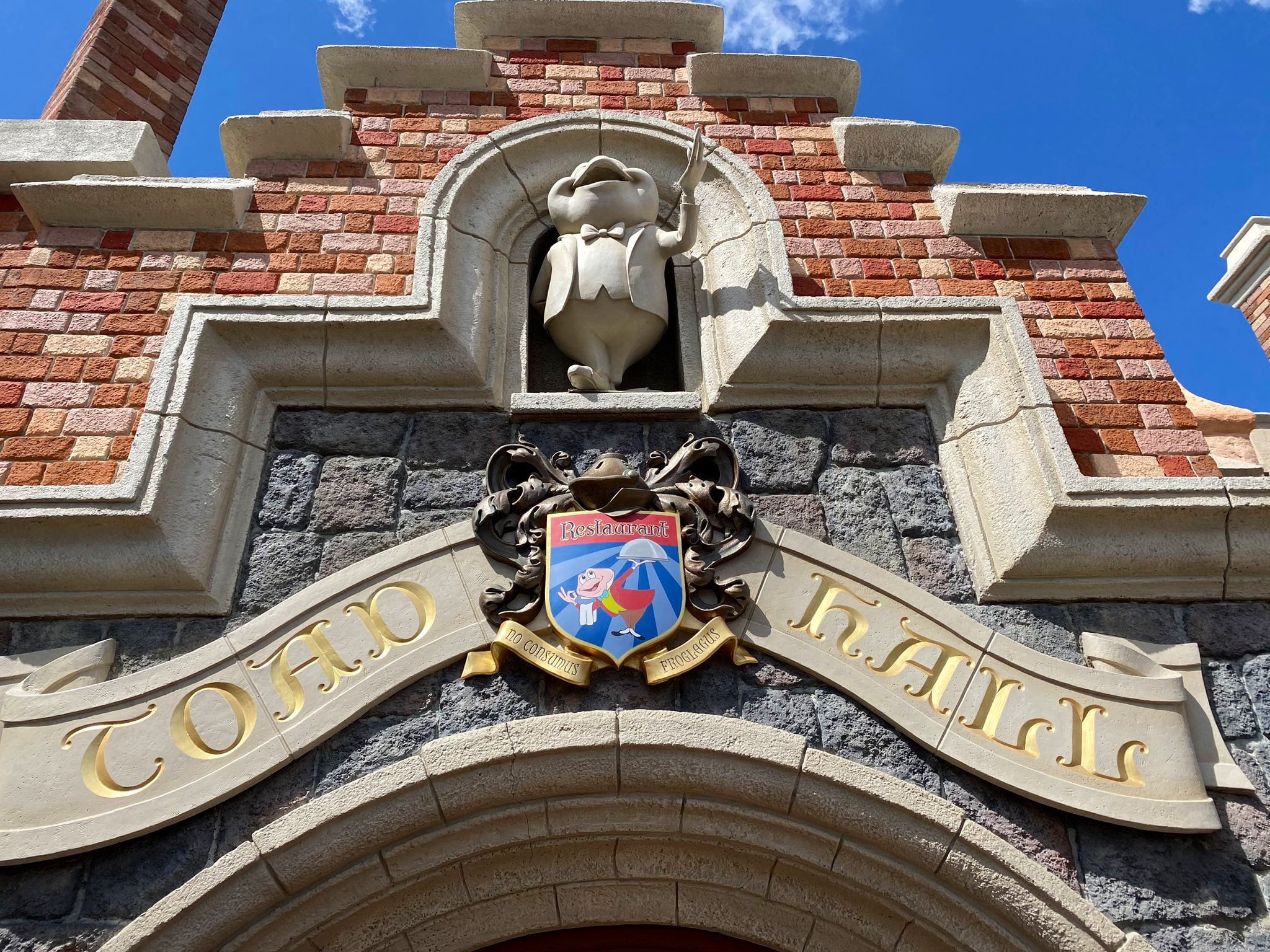 But that's not all! Toad Hall will also reopen "soon" and feature a "ToFish" vegetarian option. Two fantastic venues that have been closed for far too long are finally coming back – hopefully permanently.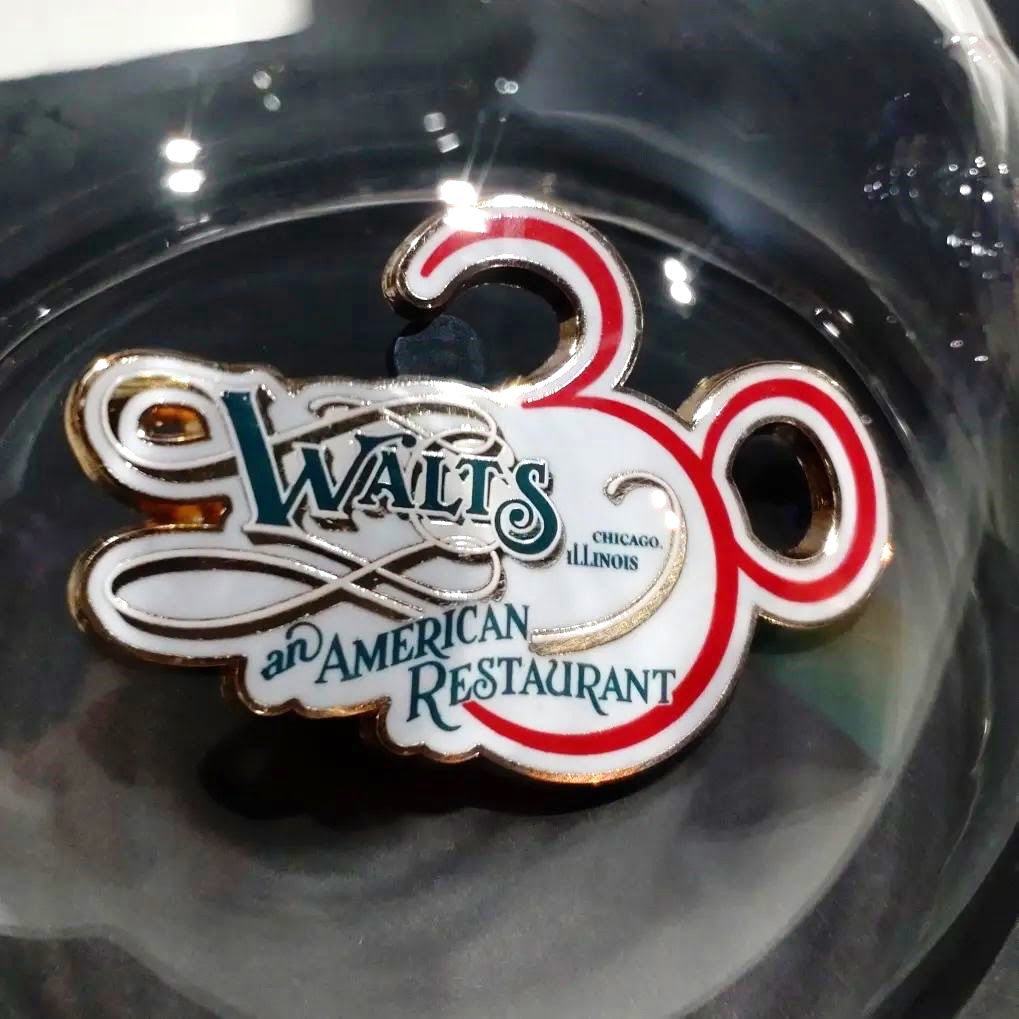 This fantastic limited edition pin will be released for the occasion. It's still unclear where or when or if it will be for diners only or open for sale to everyone.
Avengers Campus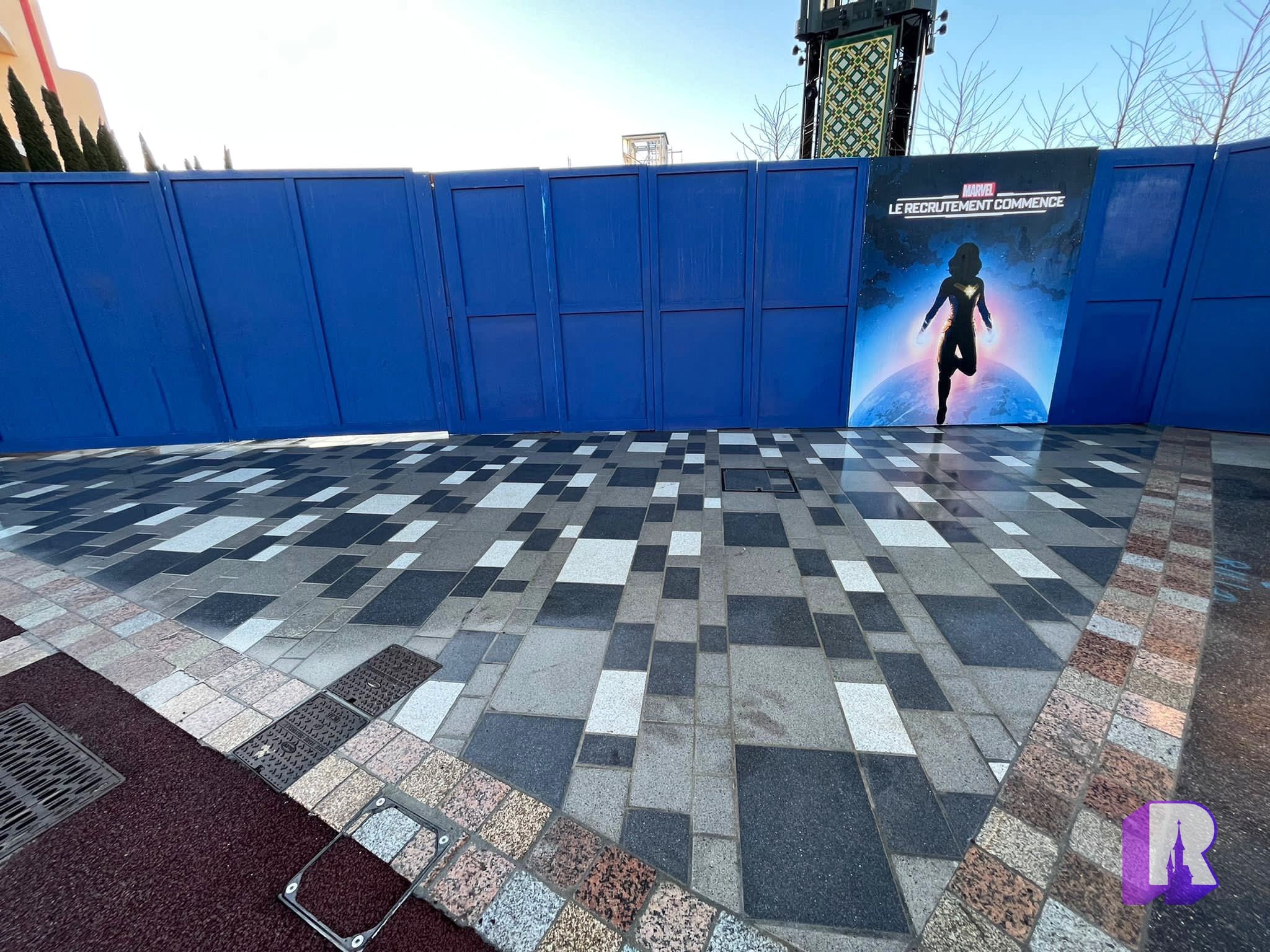 Are you excited about pavement? I AM and this week the walls temporarily moved back at Avengers Campus – just enough to reveal this fantastic black/grey/white paving pattern. Can't wait to see this on the grand scale of the entire street!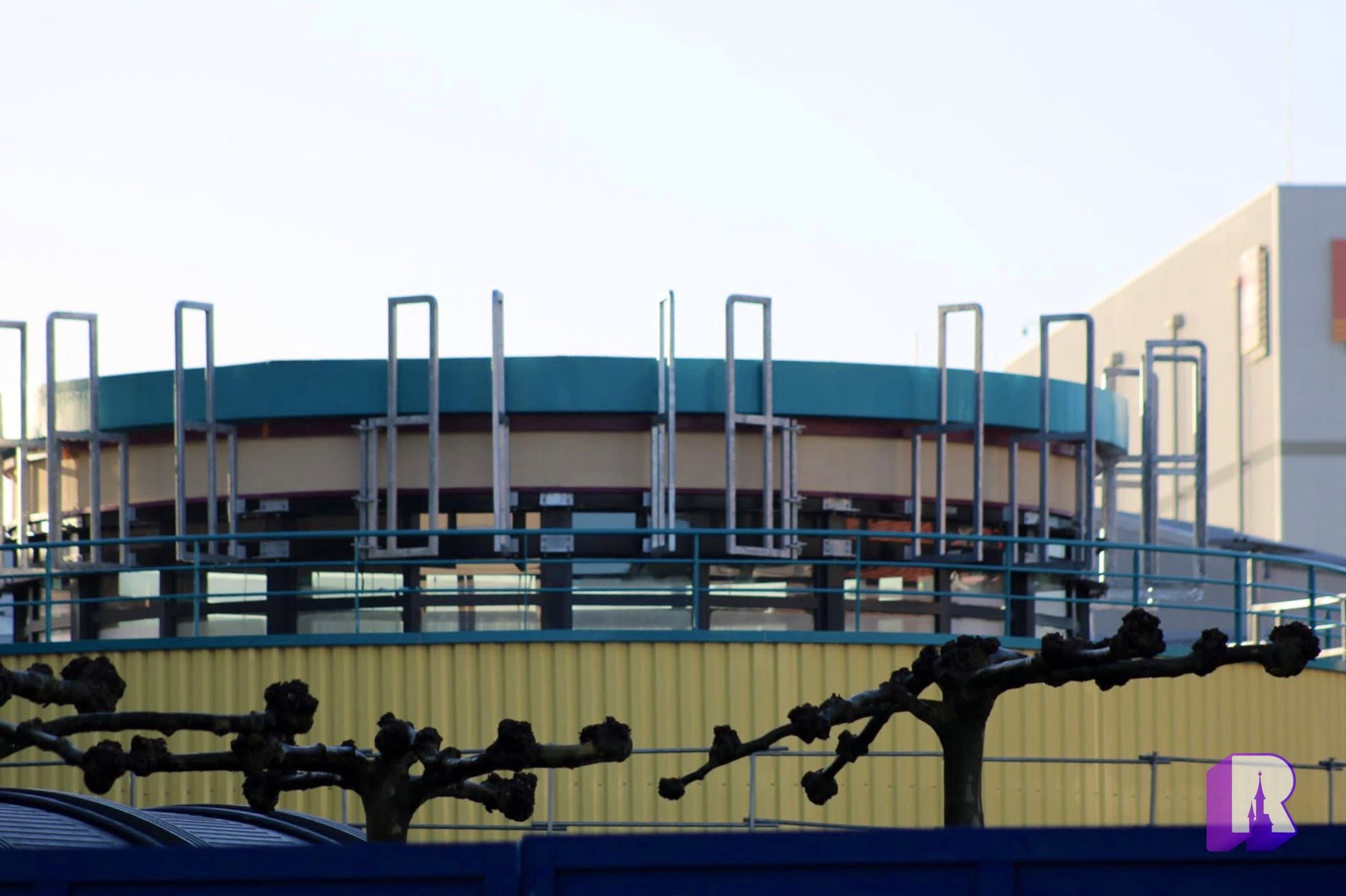 On the "entrance" side of things, theming is being applied to the PYM Lab buffet restaurant while the entrance merchandise kiosk appears close to complete. On the Spider-Man building the red cladding has made some good progress but there's still a ton to go to get the land ready for this summer. It's gonna be very tight.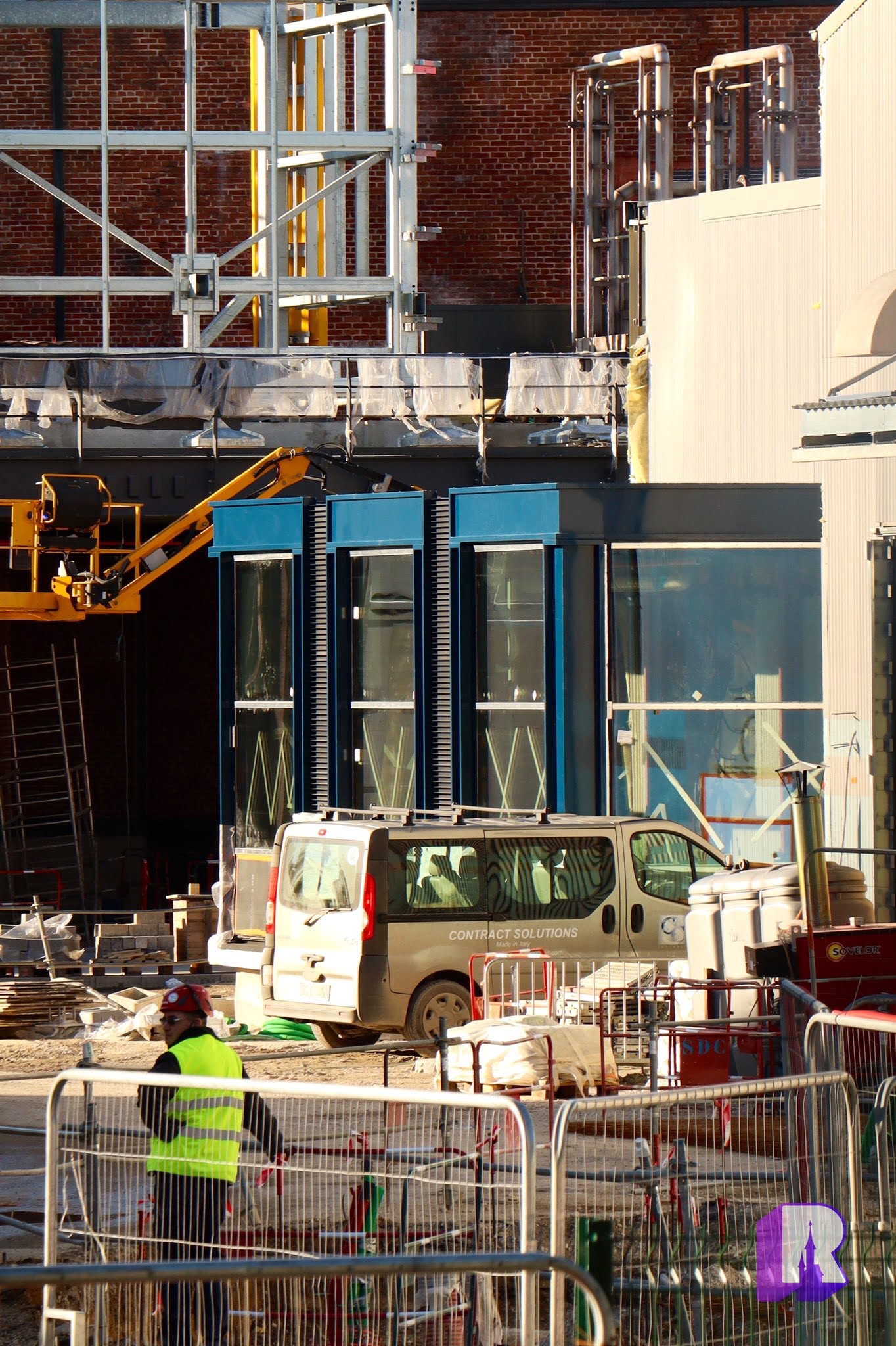 Looking at the "back plaza" side of things, the extension of the quick service restaurant has been assemble…y.. This is the former Blockbuster Cafe. Just across, a new metallic structure appears to be the window display for the Spider-Man shop.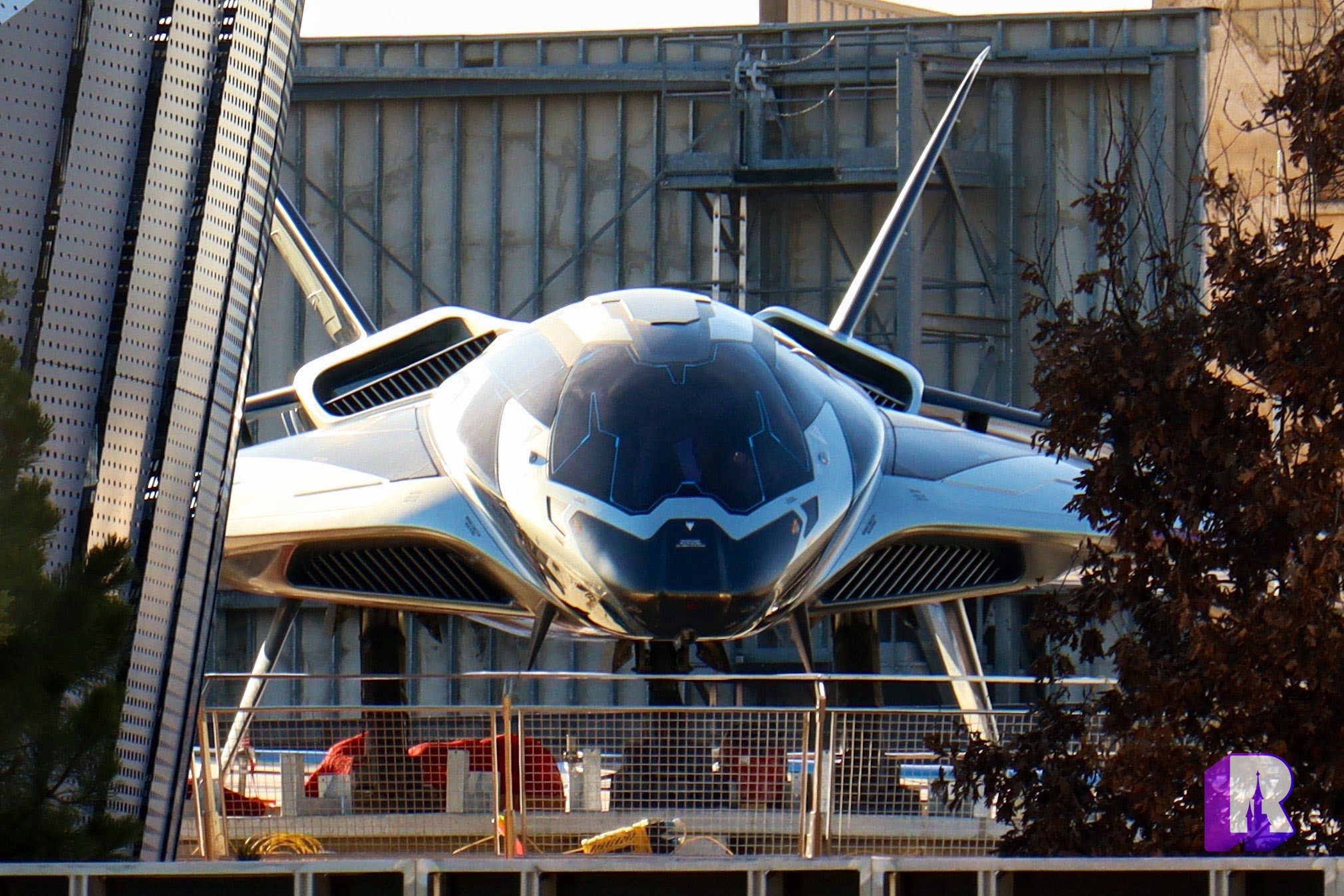 Of course we gotta take a look at the Quinjet, which landed in the land 2 weeks ago already. It'll be interesting to see HOW exactly this massive ugly Stunt Show set will be hidden from view.
Refurbishments and New Arrivals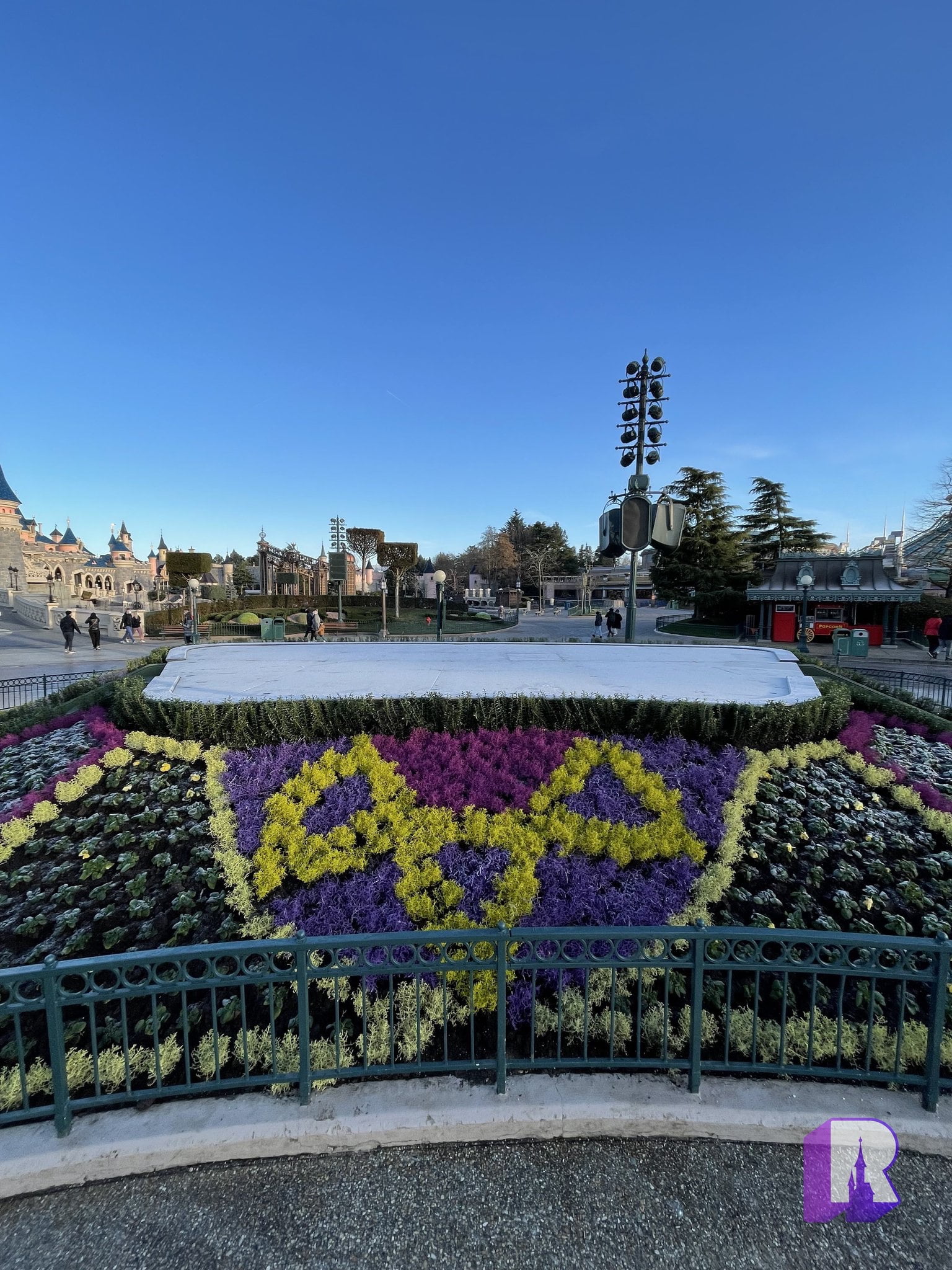 We start in Central Plaza where the new stages have been unveiled! They're taller, bigger but also better integrated in the landscaping as there is now more dirt around them. They also have 2 stairs per stage and contain more permanent technical features for fireworks and more effects. Overall a great job on these.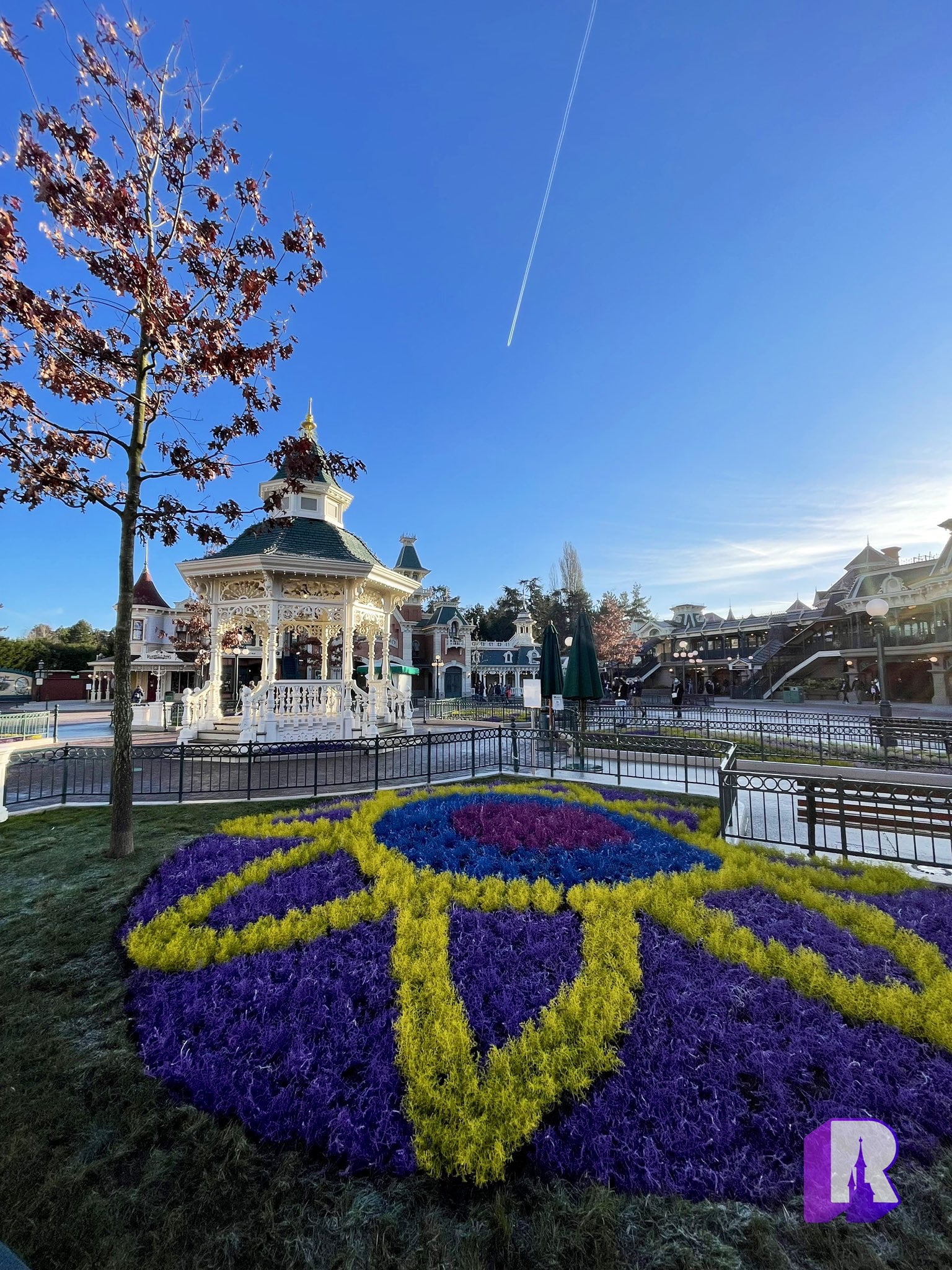 Taking about landscaping, Town Square has also received the Disneyland Paris 30th Anniversary motifs this week.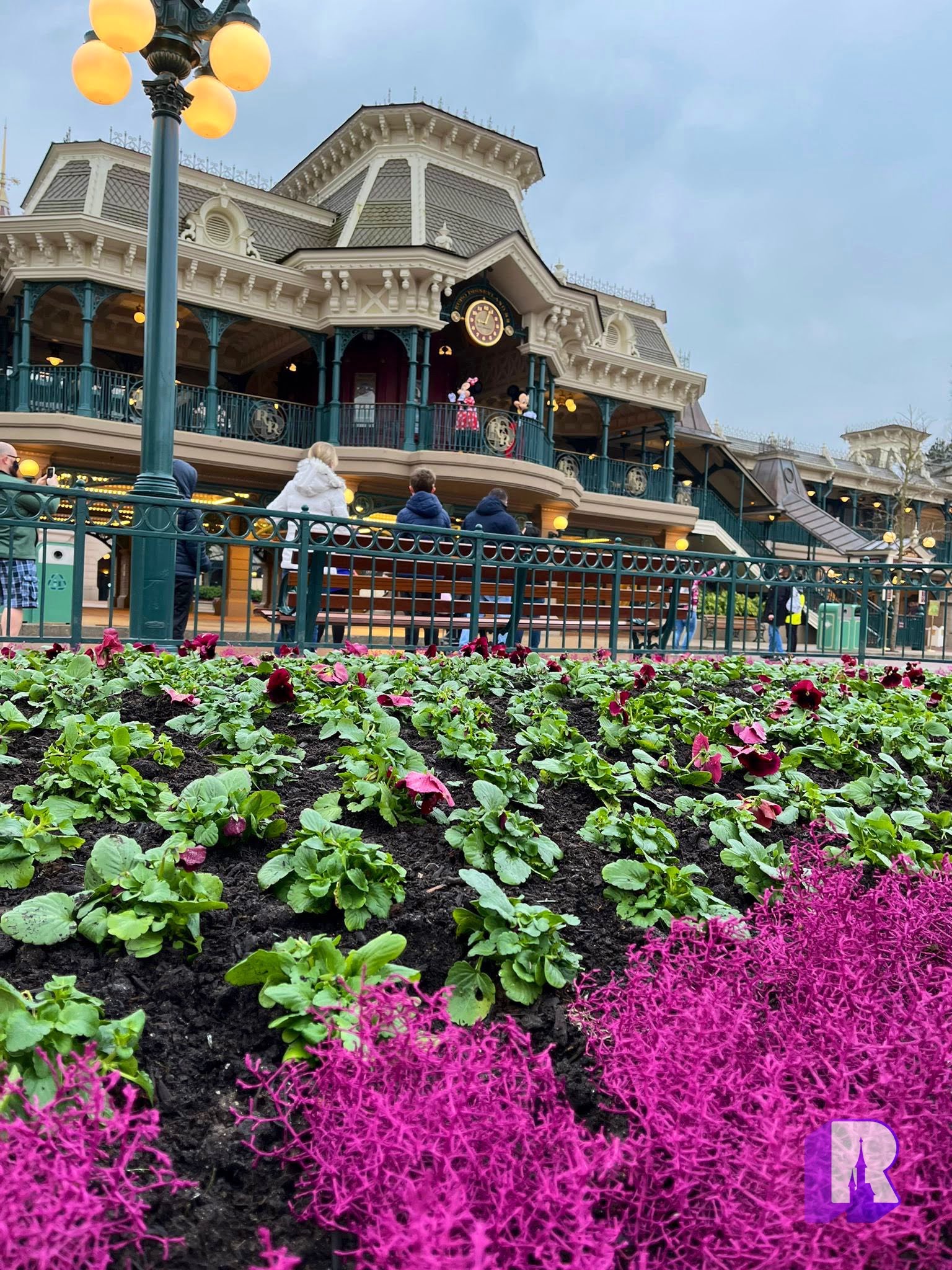 They are very colorful and fun, if a bit childish looking. A departure from the more "regal" designs of previous occasions.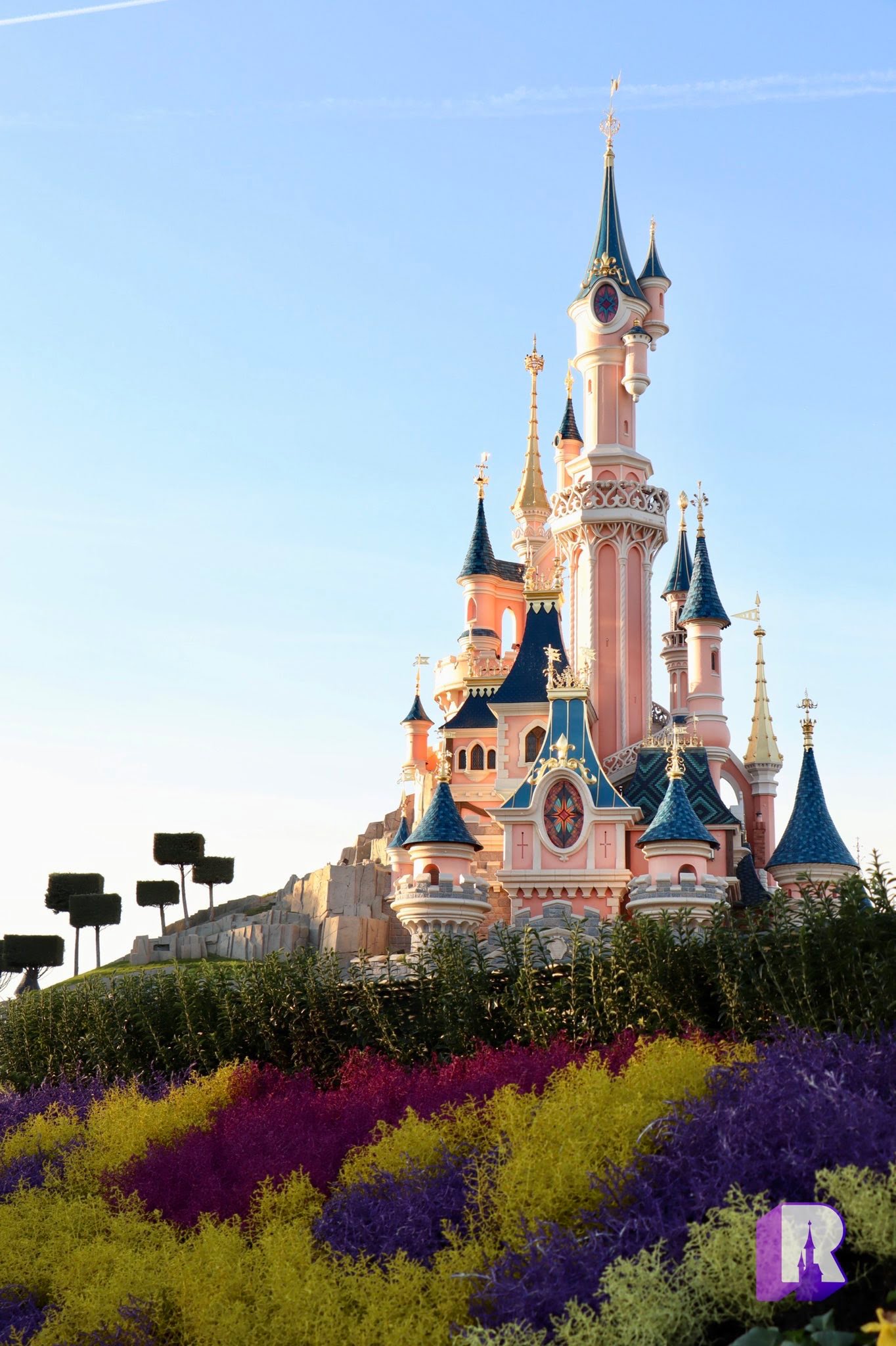 All these changes at least give us new angles for Sleeping Beauty Castle photos!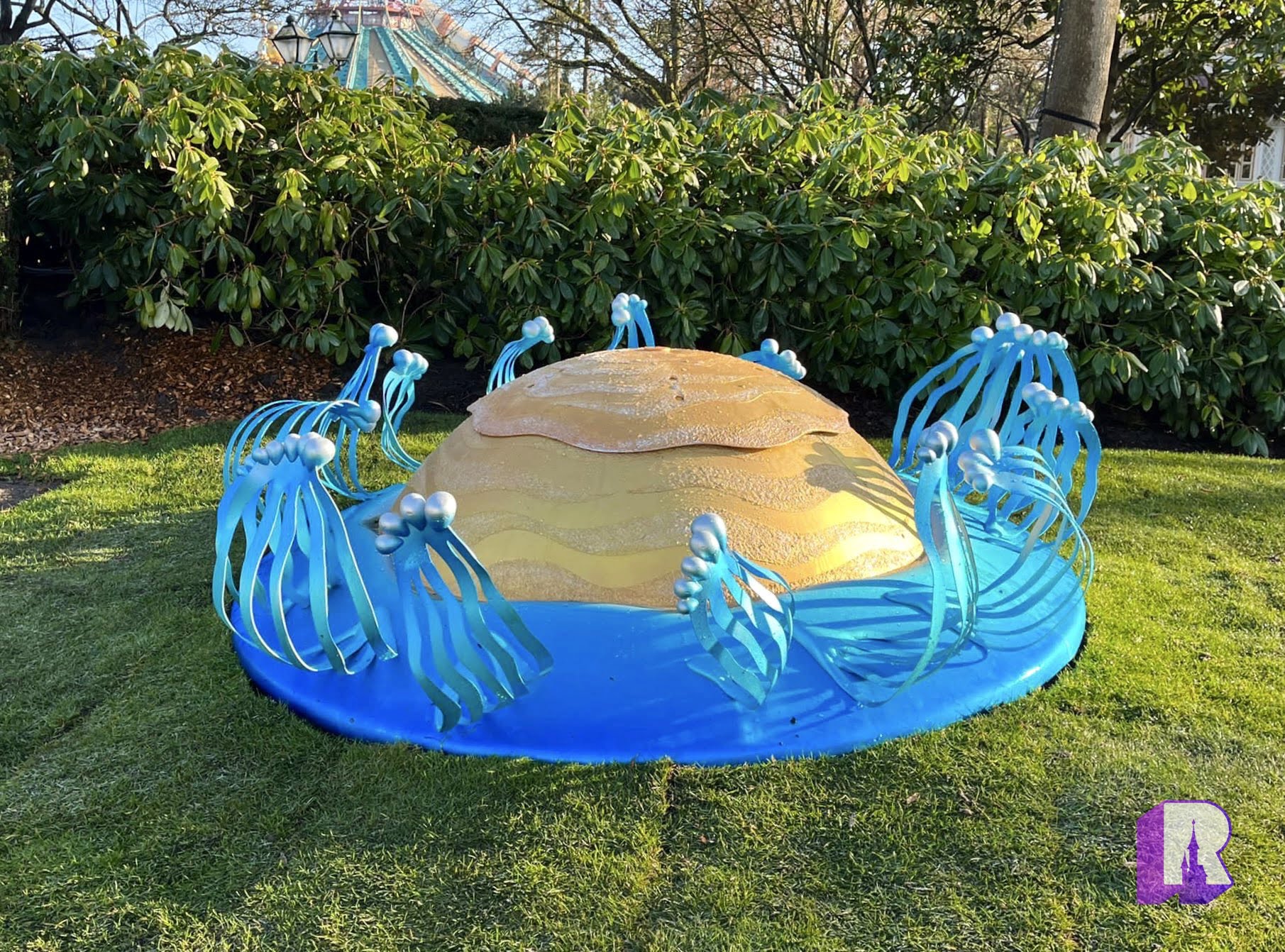 Staying on Main Street, two new bases have arrived for the Gardens of Wonder mobiles. These look so silly as is but again, let's wait for the finished product.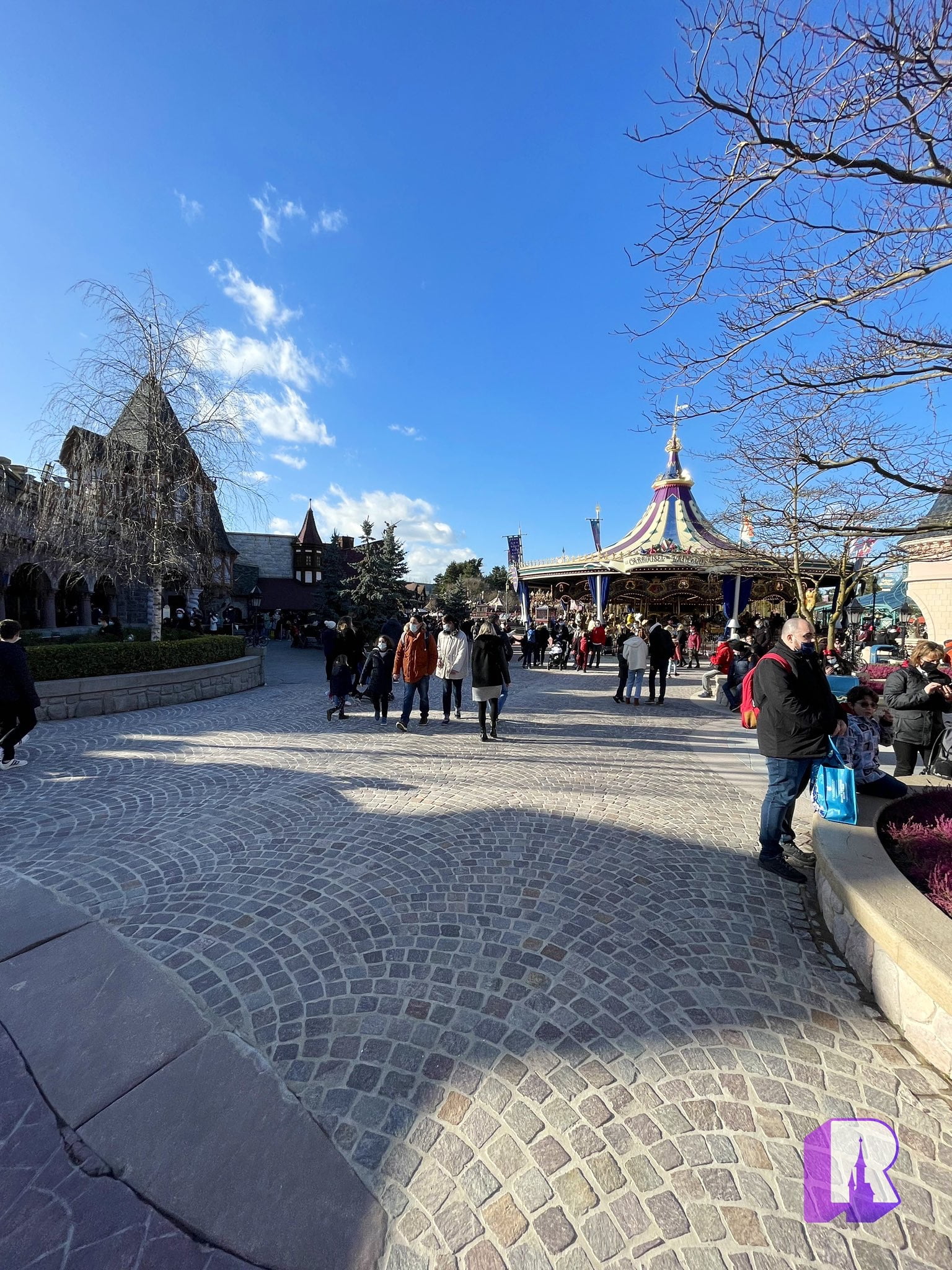 Can you tell I love nice pavement? We start in Castle Courtyard where a new stretch of repaving has been completed and unveiled!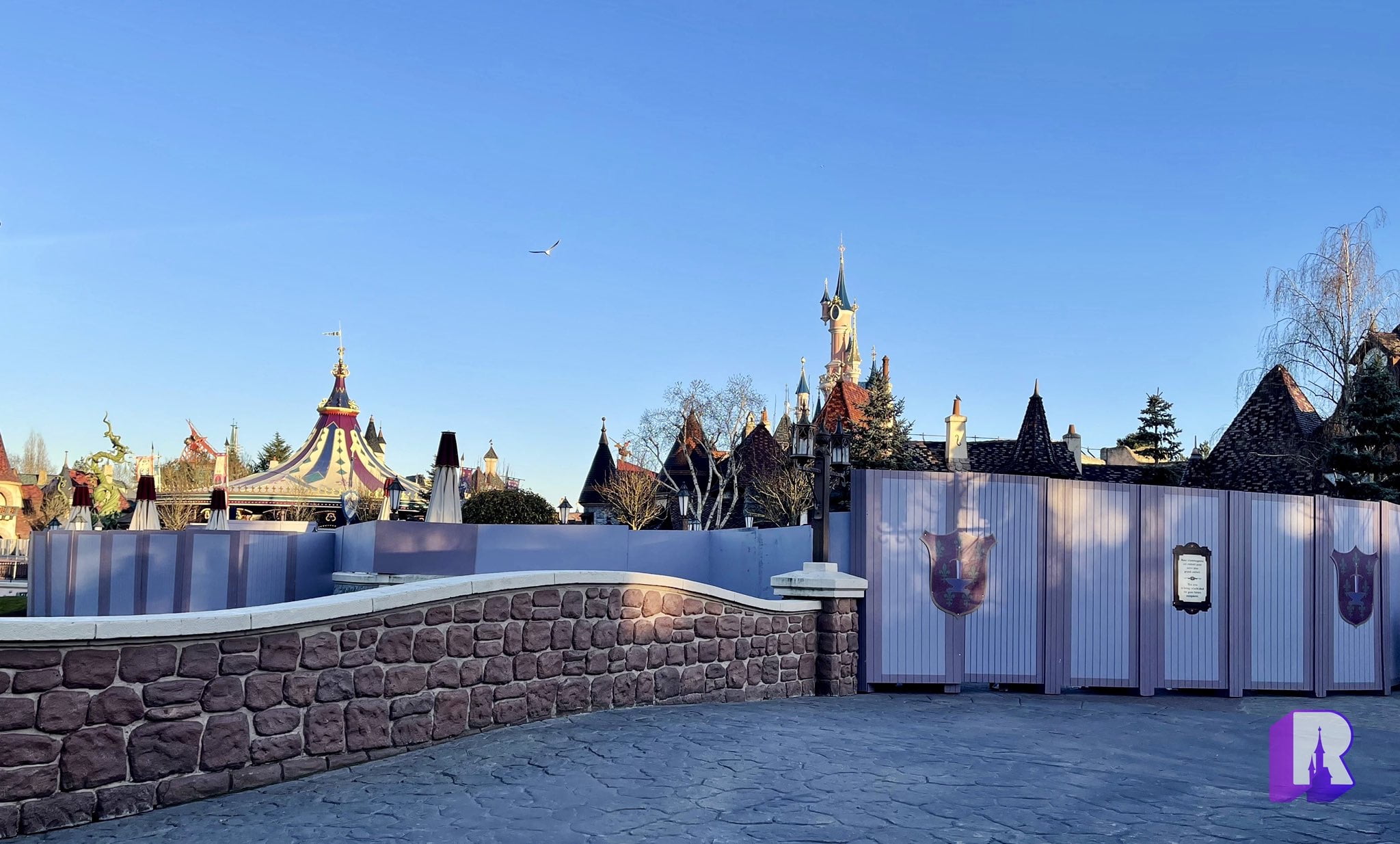 The repaving works have now moved down the road towards Chalet de la Marionette (which remains open)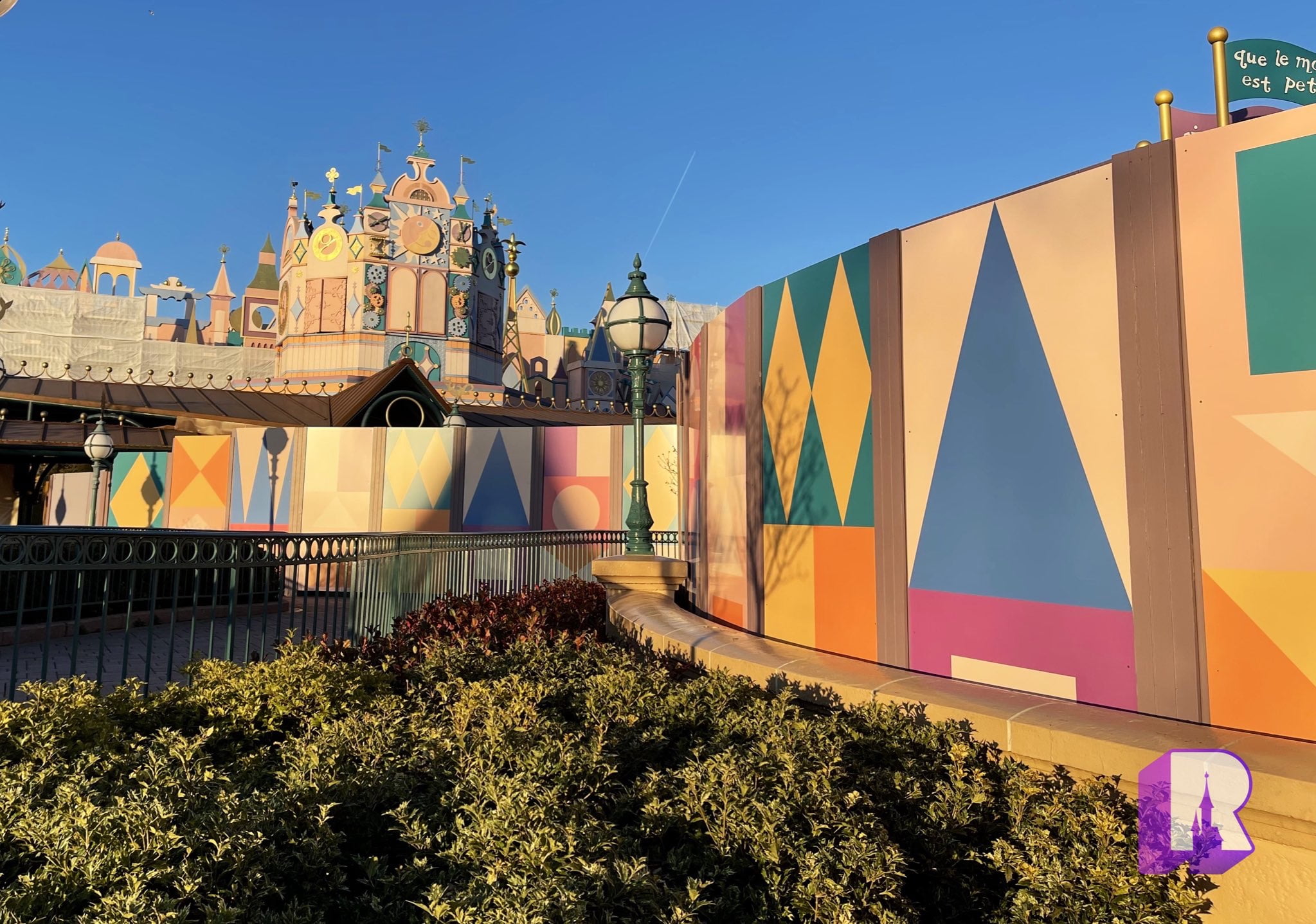 At "it's a small world", these fantastic themed walls have finally arrive. Love them!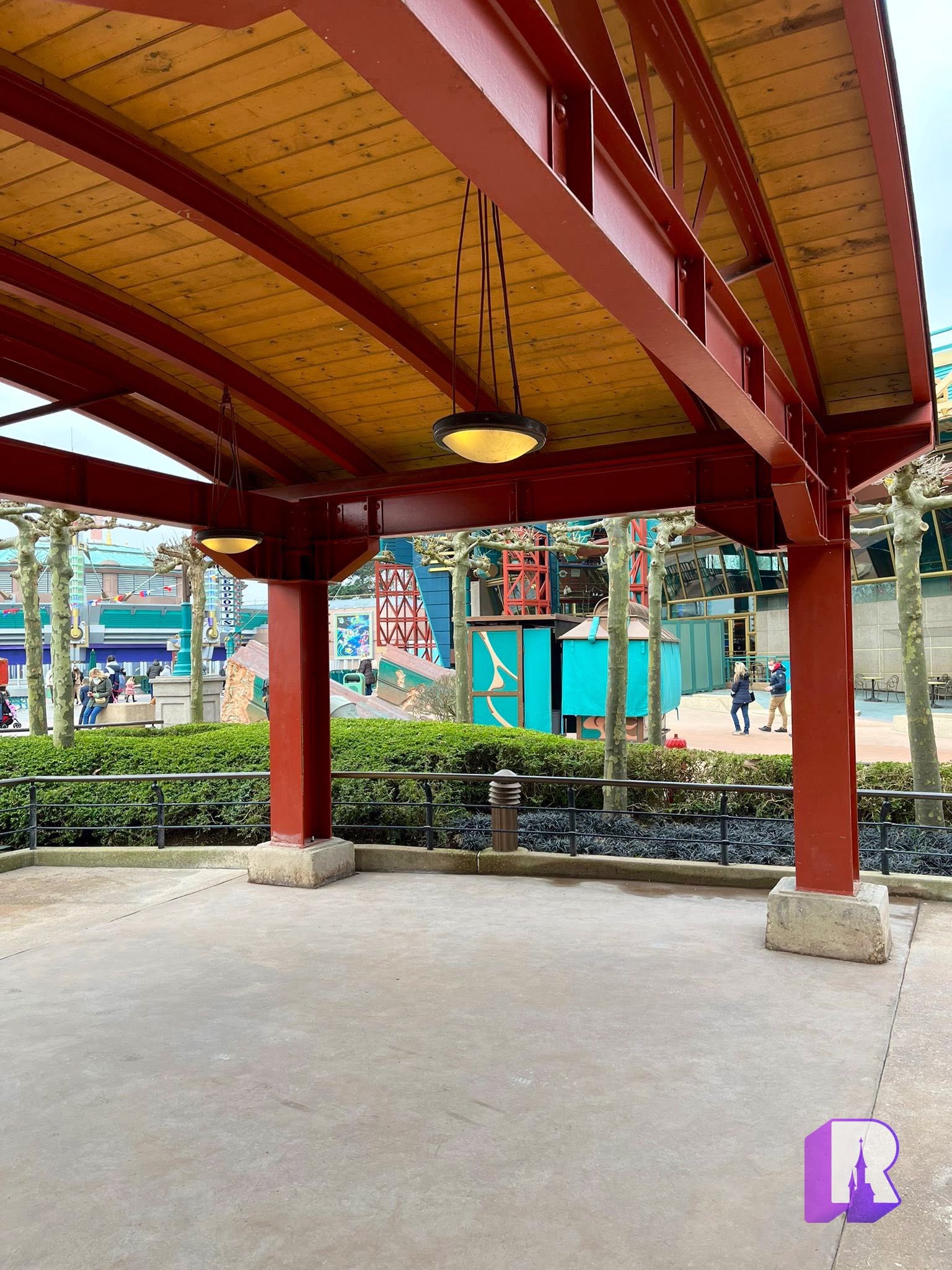 Crossing over into Discoveryland, work is complete on the former Space Mountain Fastpass awning. Looks like the floor was redone. Really curious what – if anything – this will now be used for. Meanwhile, a new project has started nearby by the Videopolis pillars.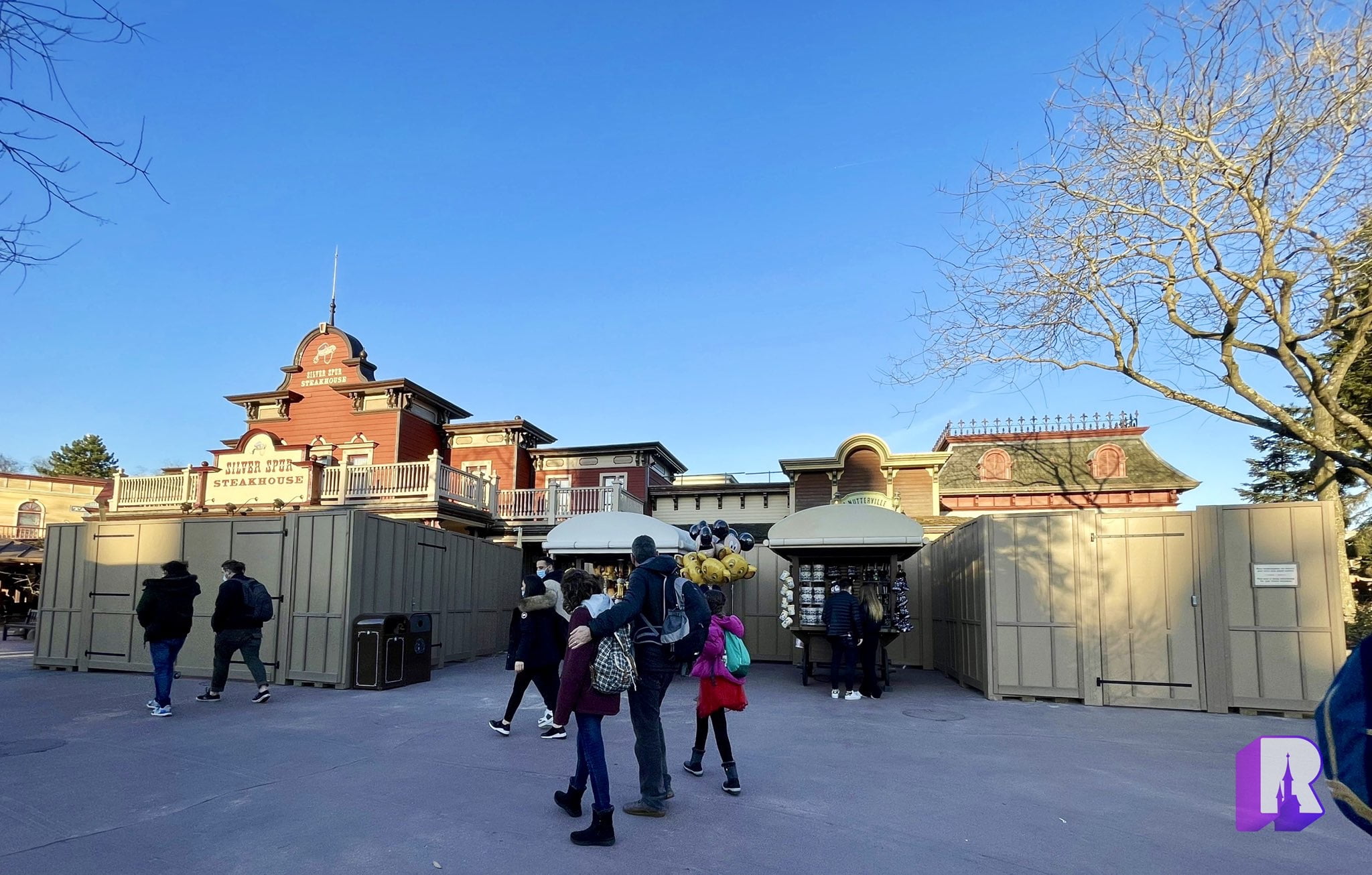 More works also in Frontierland with these mysterious walls near Silver Spur Steakhouse and the Phantom Manor toilets (both remain open)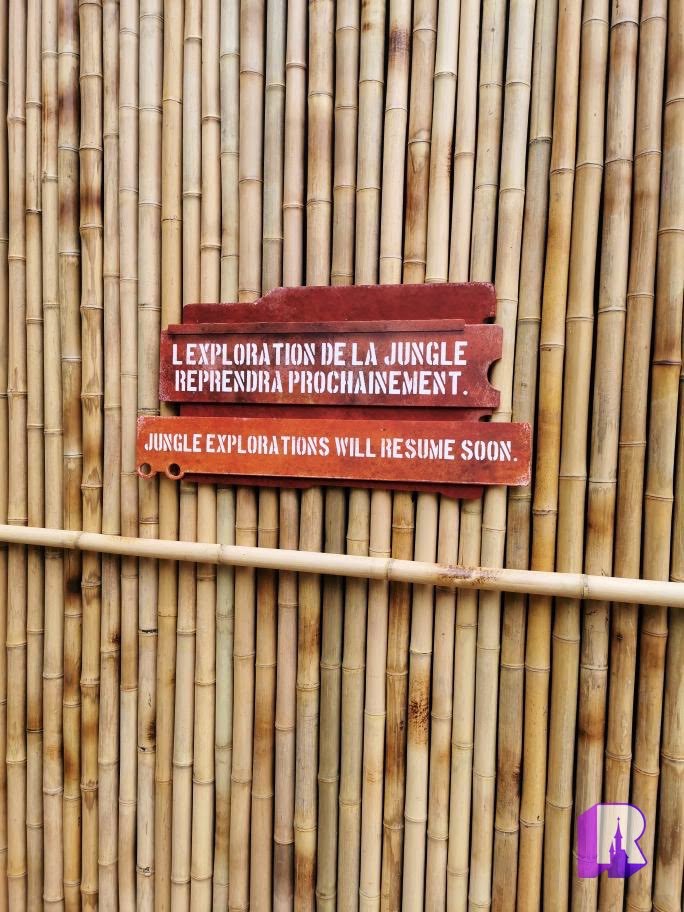 And to complete the 360 of the lands refurbishments: this bridge from Adventure Isle to Indiana Jones is being rebuilt and features a nice themed wall.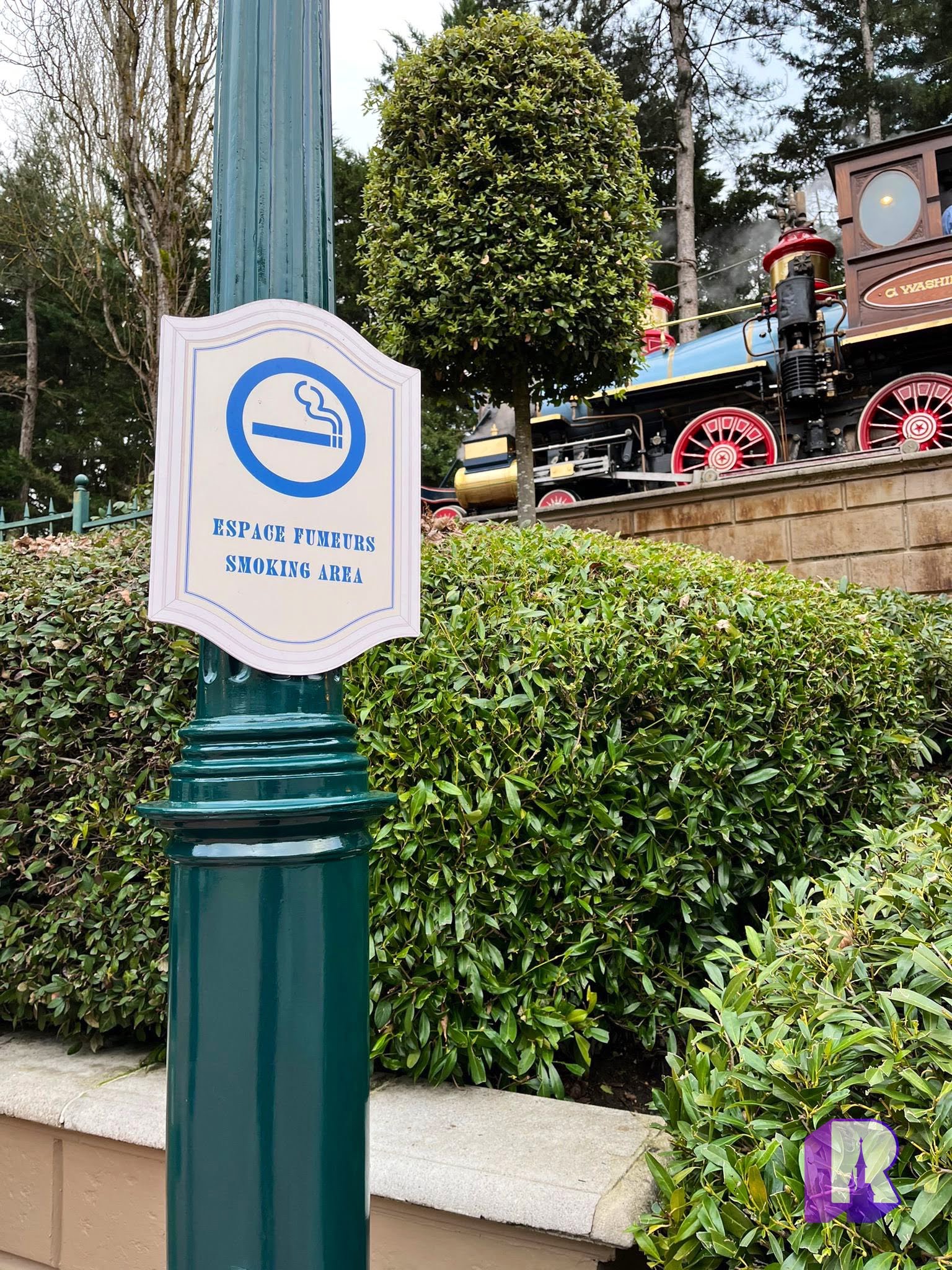 By the exit, a new smoking area has appeared. It seems to be temporary while works are ongoing at the Disneyland Hotel – maybe.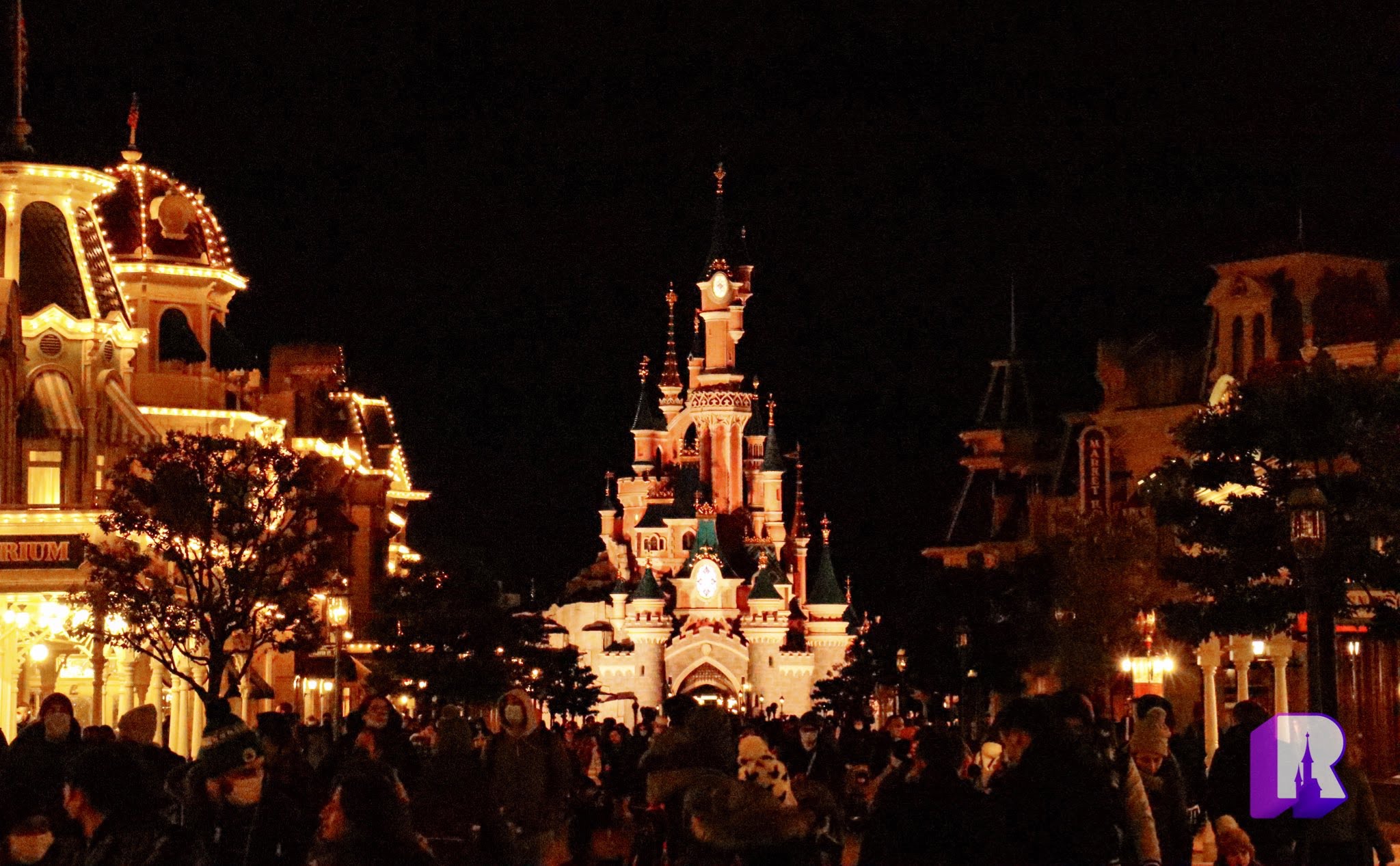 A bit of a lighting outage on Saturday night..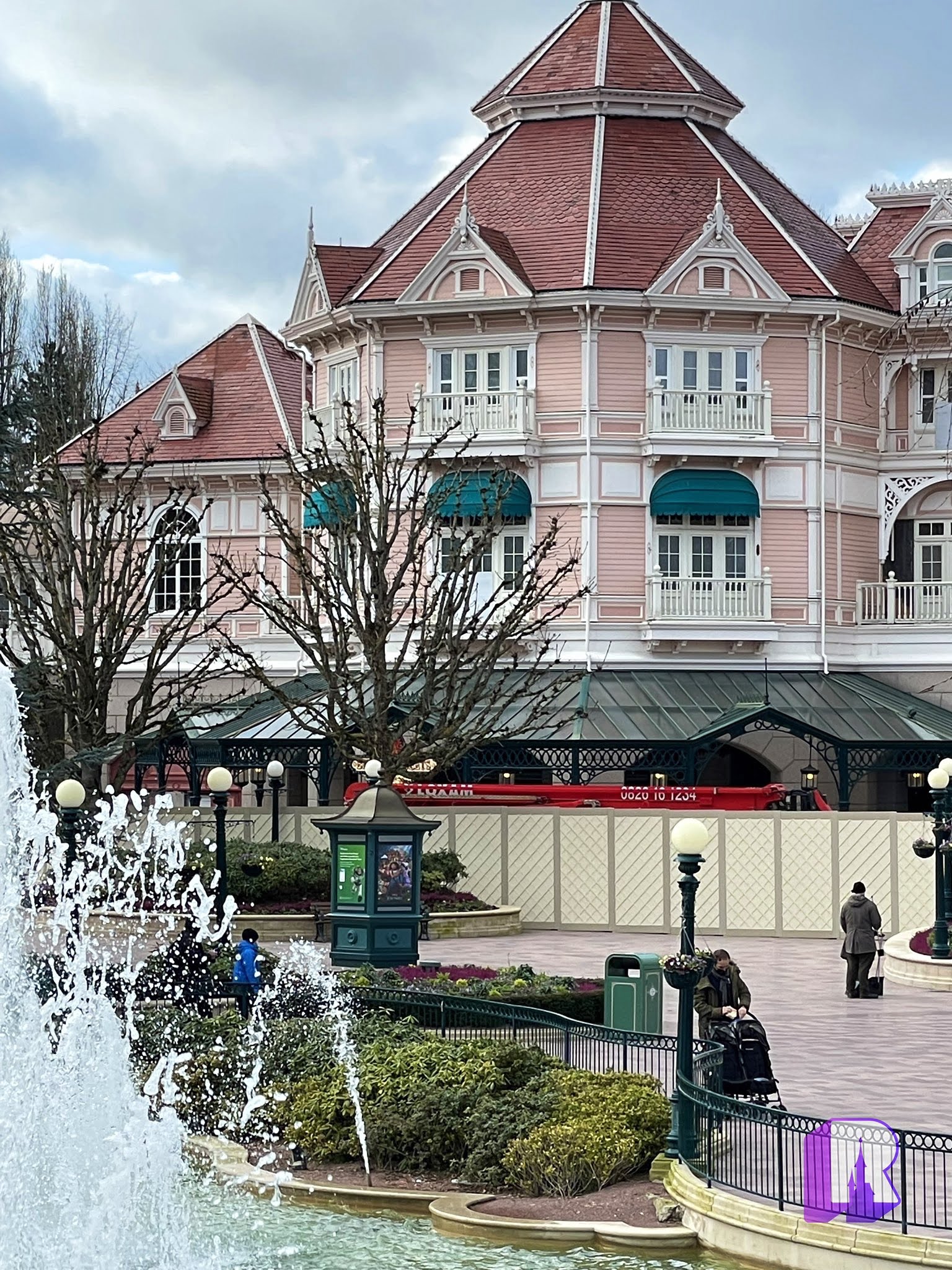 And talking about the Disneyland Hotel, a big crane was staged behind the multiplying walls to work on the facade and roofs. The property is undergoing a royal transformation until at least 2023.
Jumping over to Walt Disney Studios, the Crush's Coaster Queue is still a hot mess. Looks like they're extending the entrance shack to accommodate a third pathway, likely for Premier Access.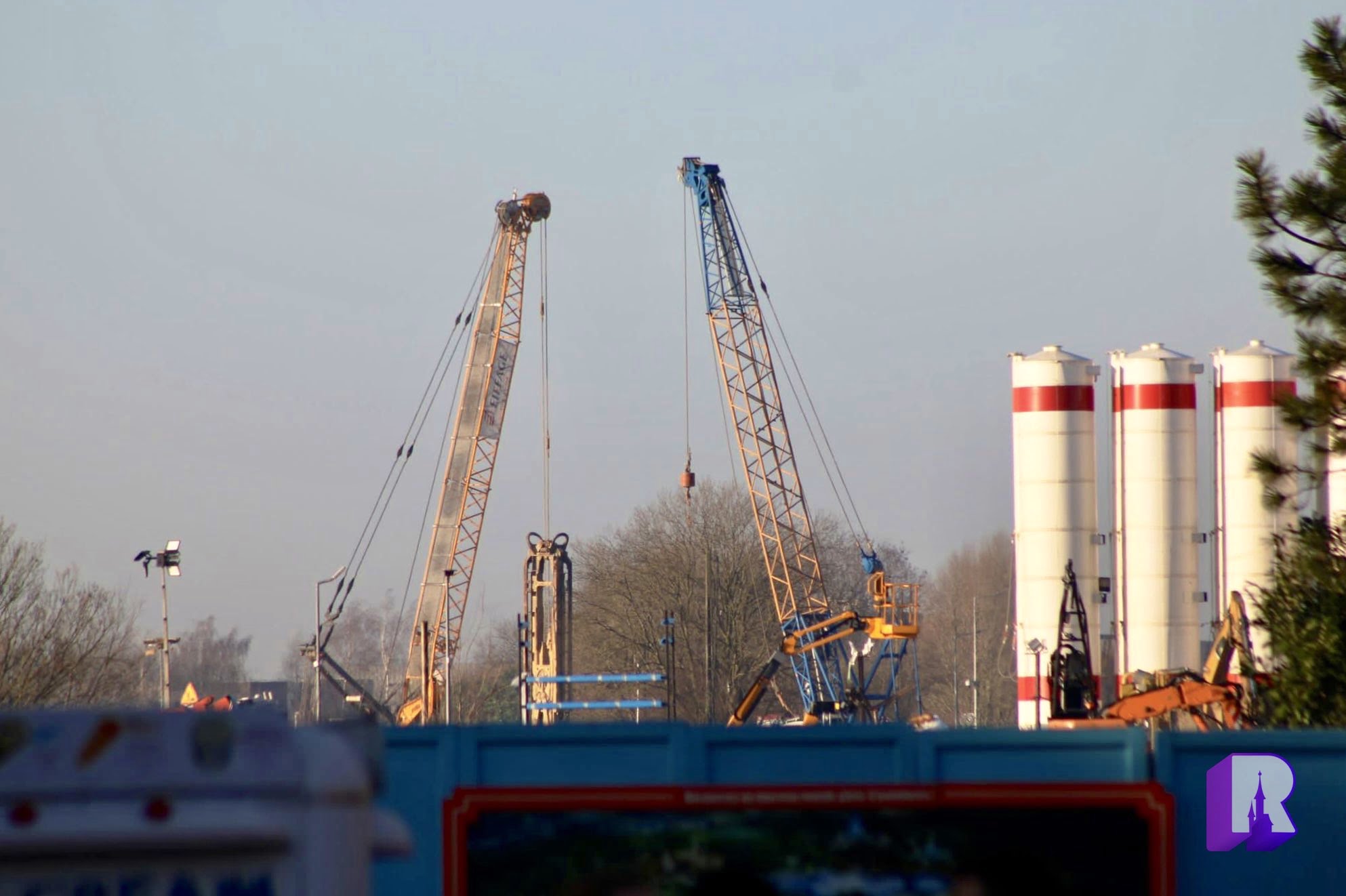 Looking out to the expansion site (lake and frozen land), it's nice to at least see a lot of activity!
This and That..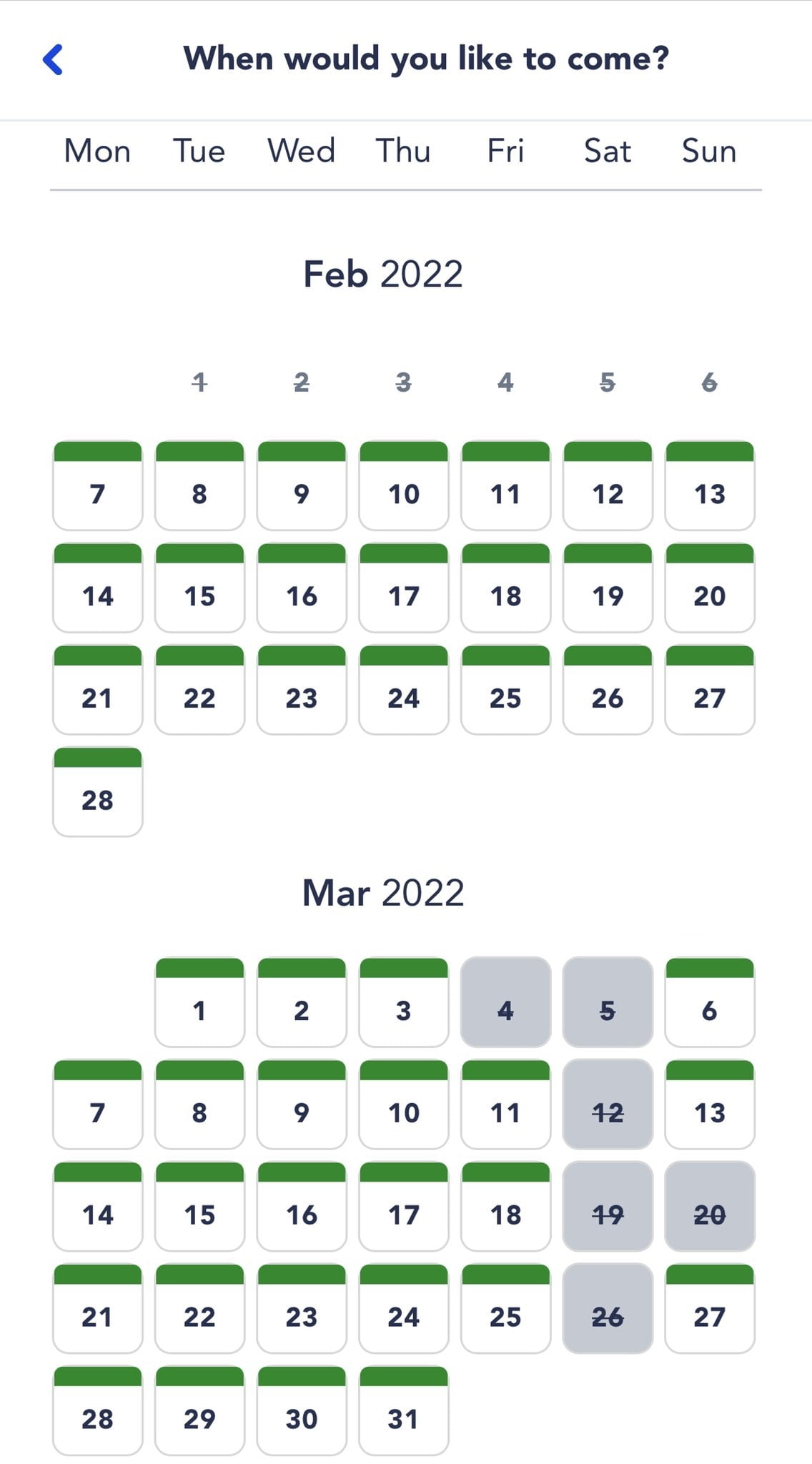 The park reservation platform has been updated with increased security and a new design for the calendar. You can now also see tickets expiration dates.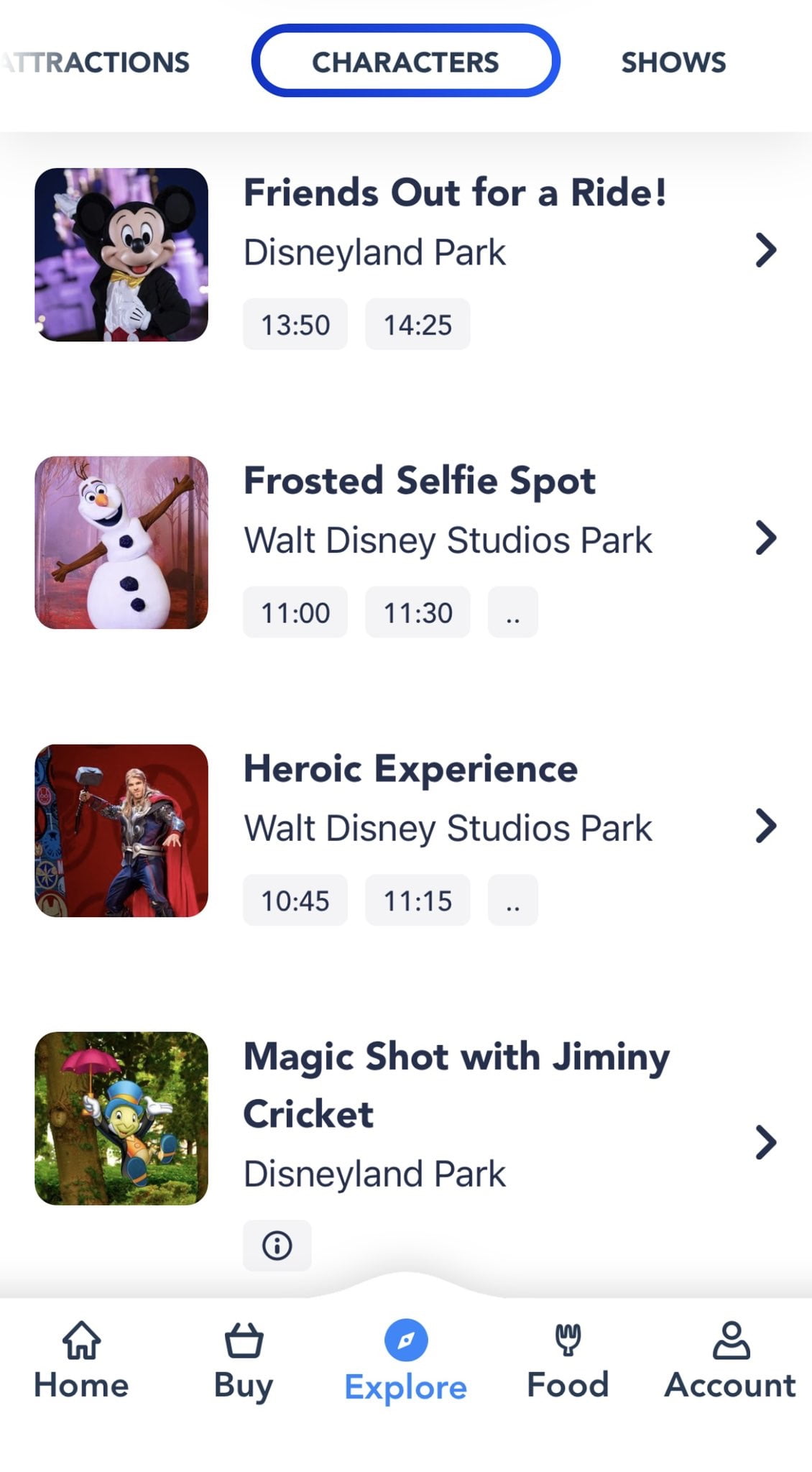 A small update also for the official app which now lists all the Photopass MagicShots and more daily happenings.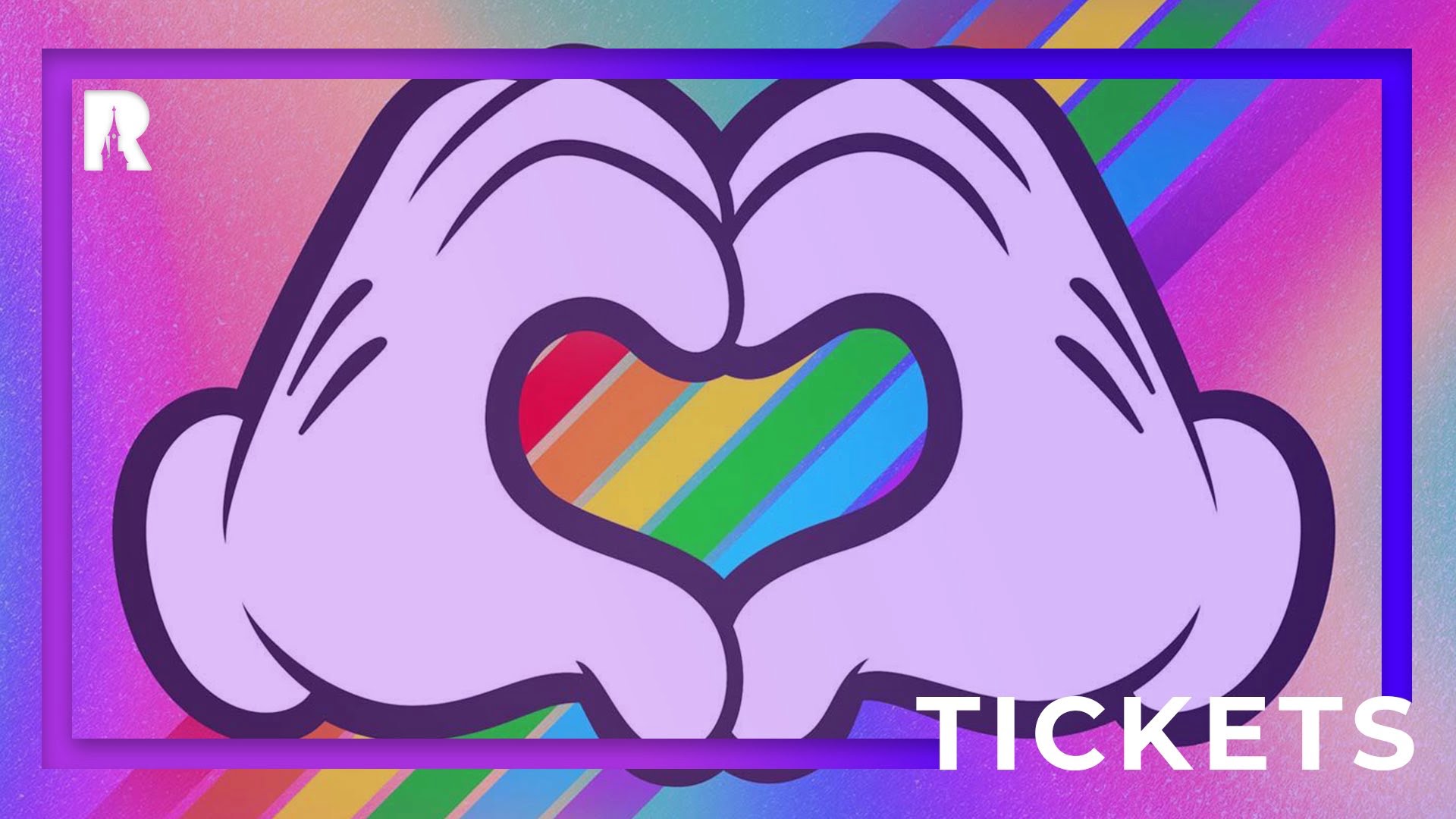 Disneyland Paris Pride tickets are now on sale. We're still waiting for the list of headliners but the party this year promises a new "live stage" possibly somewhere new at Walt Disney Studios Park, and the return of the lip sync party, Pride March, special characters and more. Tickets are €89, the event is June 11.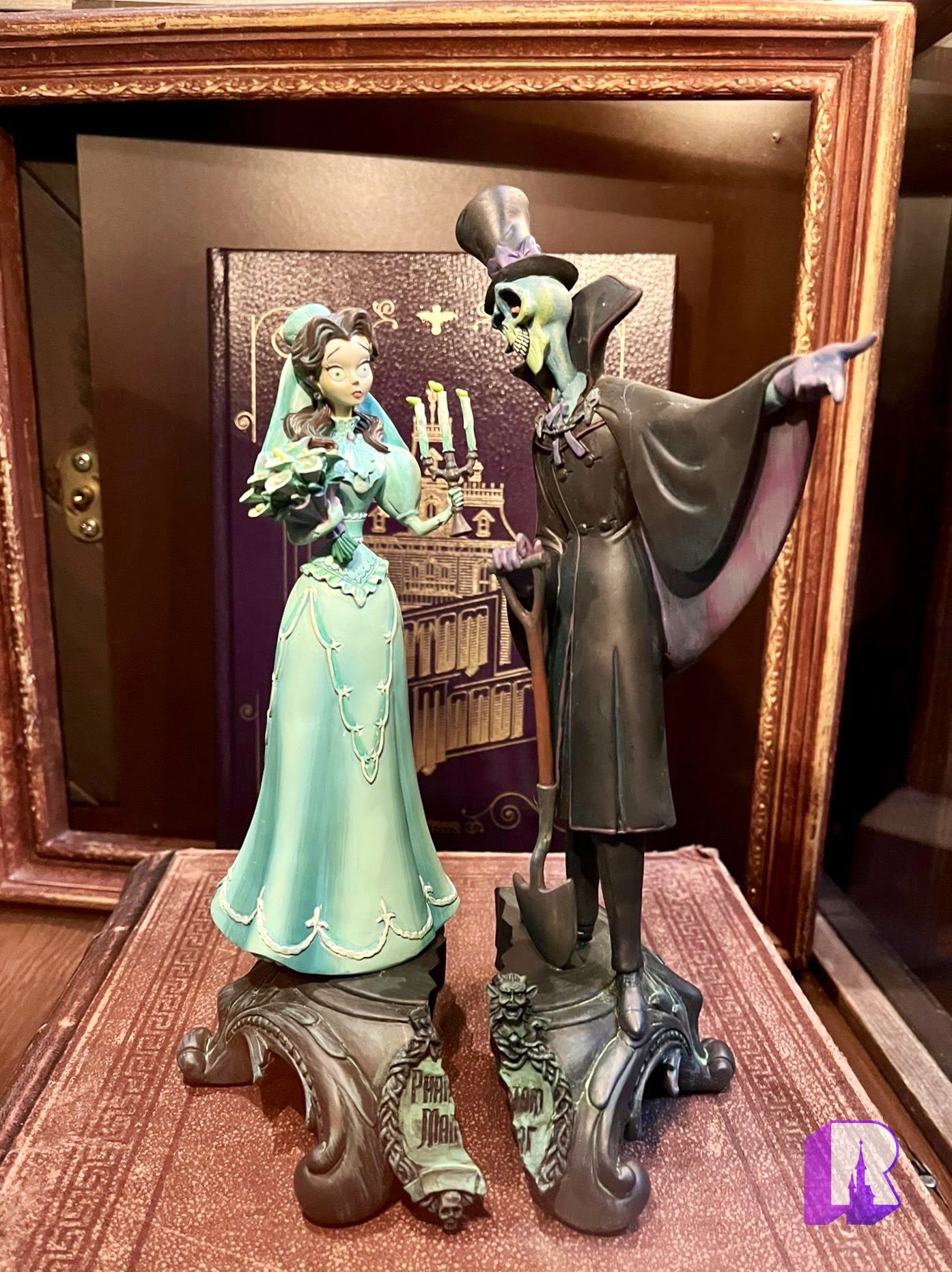 The fantastic Henry and Melanie Ravenswood figurines went on sale this week. They are now most likely sold out as they were limited to 1500 and as many as 5 per transaction were allowed to be purchased.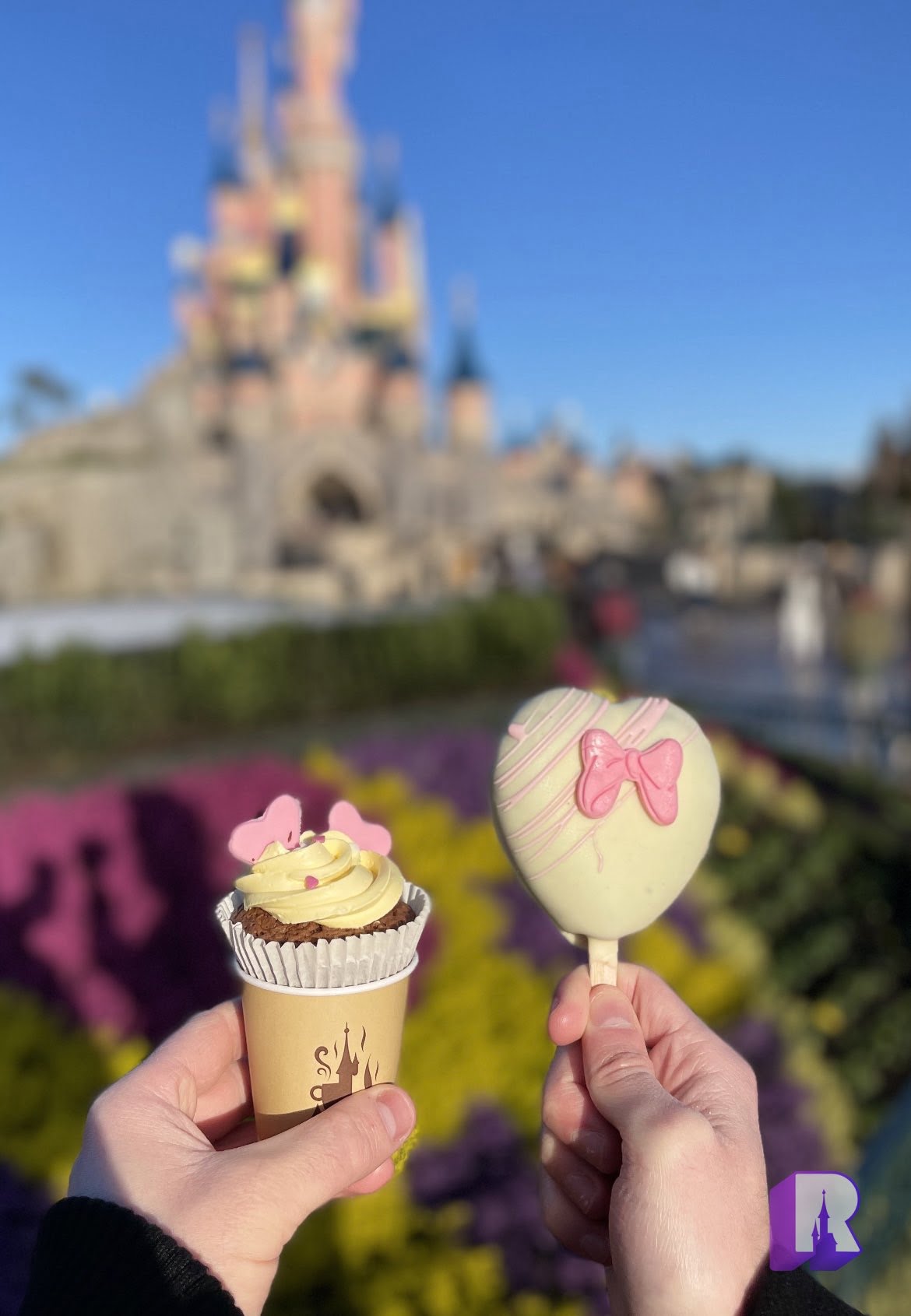 In food news, these new chocolate / mango / passion fruit cupcakes and cake pops have arrived for Valentines Day.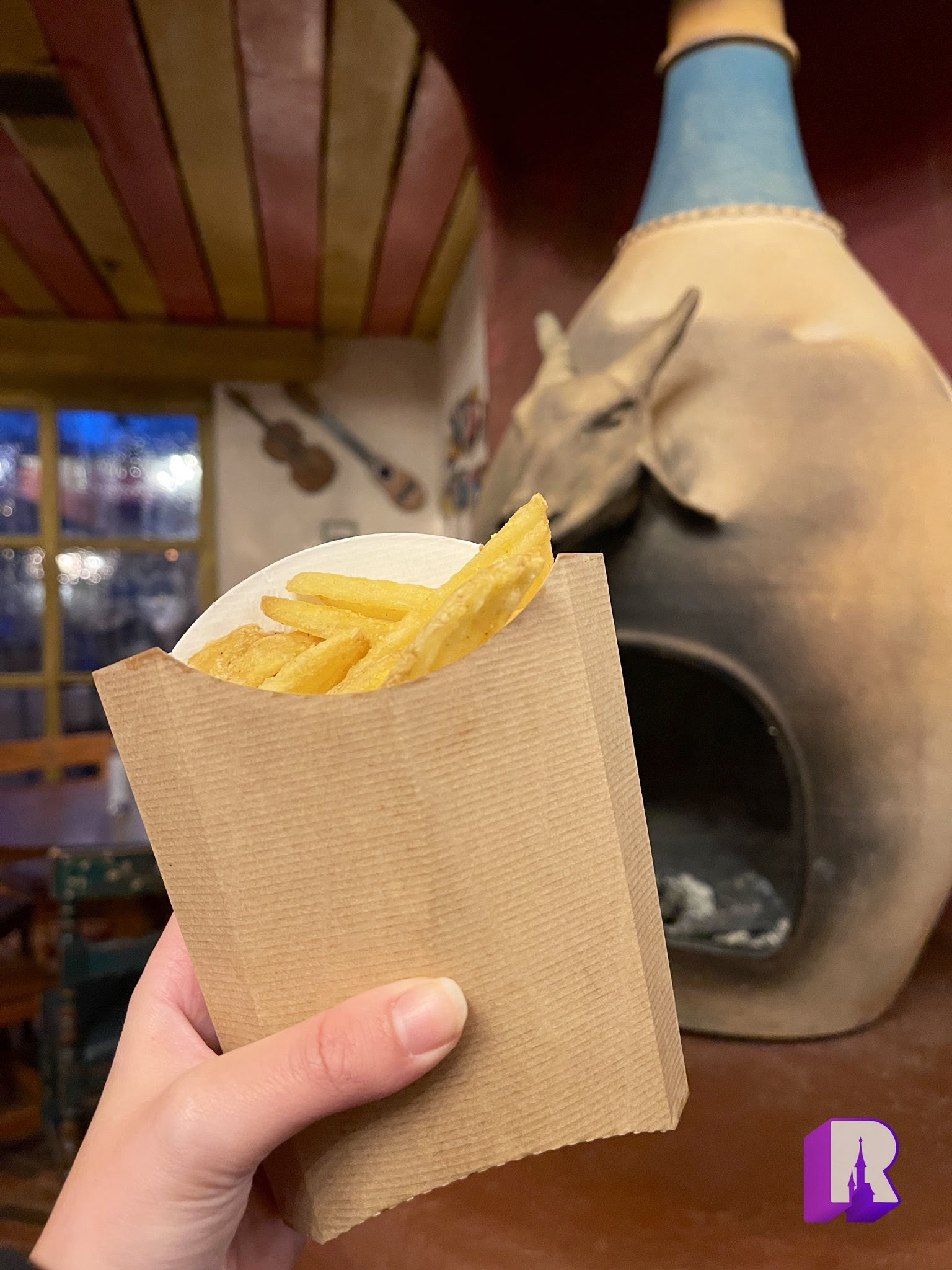 And ending this report on some good news: the corn fries are finally back! It's however unclear for how long they will stay.
Thanks for checking out our weekly report again this week – your support is very much appreciated! I will see you again next weekend for a new recap of everything happening at Disneyland Paris. Have a good week !