We are back with a new report and this week the big news is all about "Symphony of Colours"! We also get a second helping of Christmas and of course check on the latest tidbits at the Resort.
"Symphony of Colours"
Winter is coming, but so is "Symphony of Colours", the seemingly catch all non-season winter season of offerings that kinda don't have anything to do with each other except the dates. A lot more information has been released so let's take a look.
Disney Electrical Sky Parade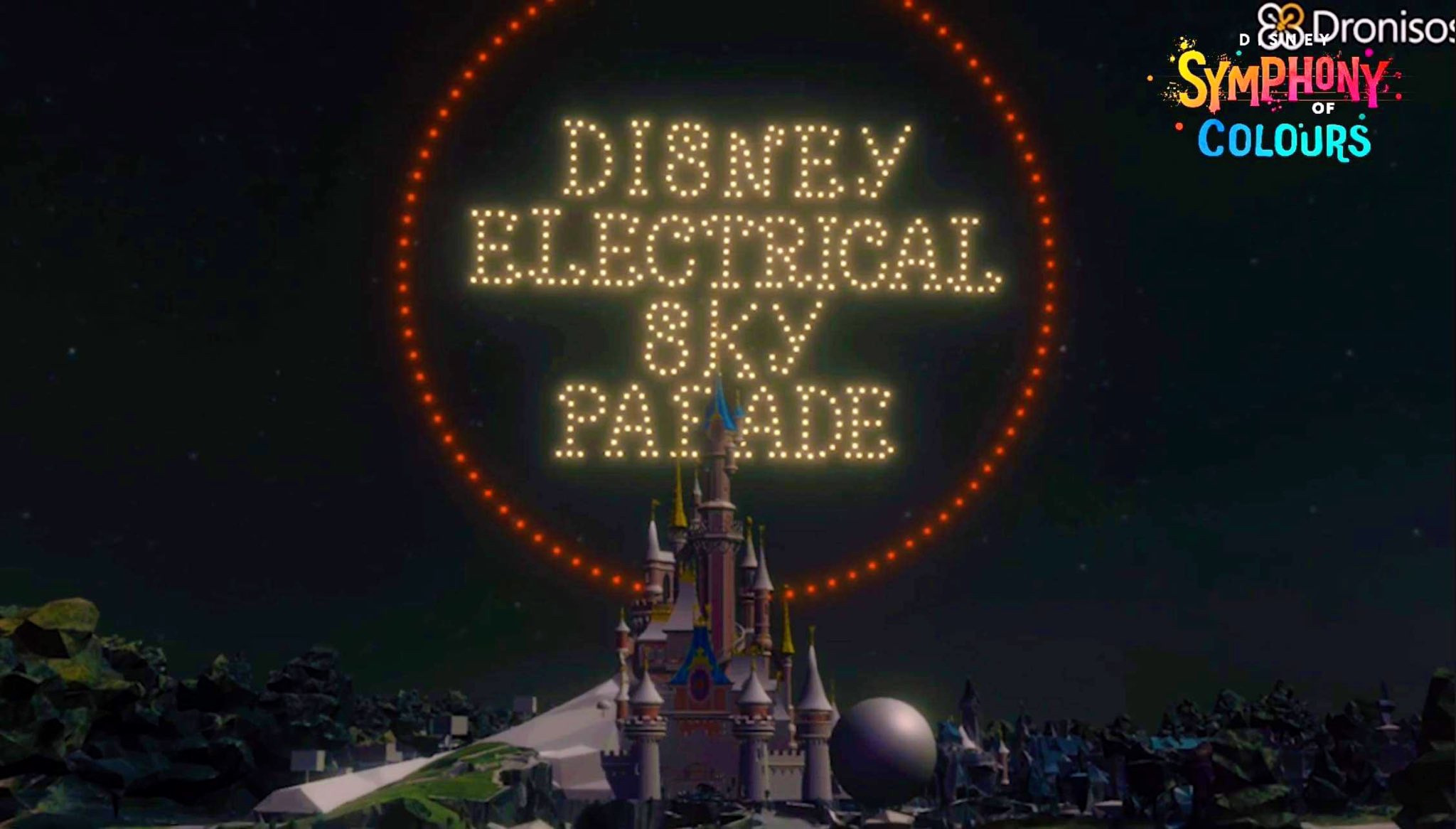 We finally have a name for the new drone preshow starting Jan 8, 2024: Disney Electrical Sky Parade. Disneyland Paris and partner Dronisos are looking to push the enveloppe with this unique "sky parade" reminiscent of the iconic Main Street Electrical Parade.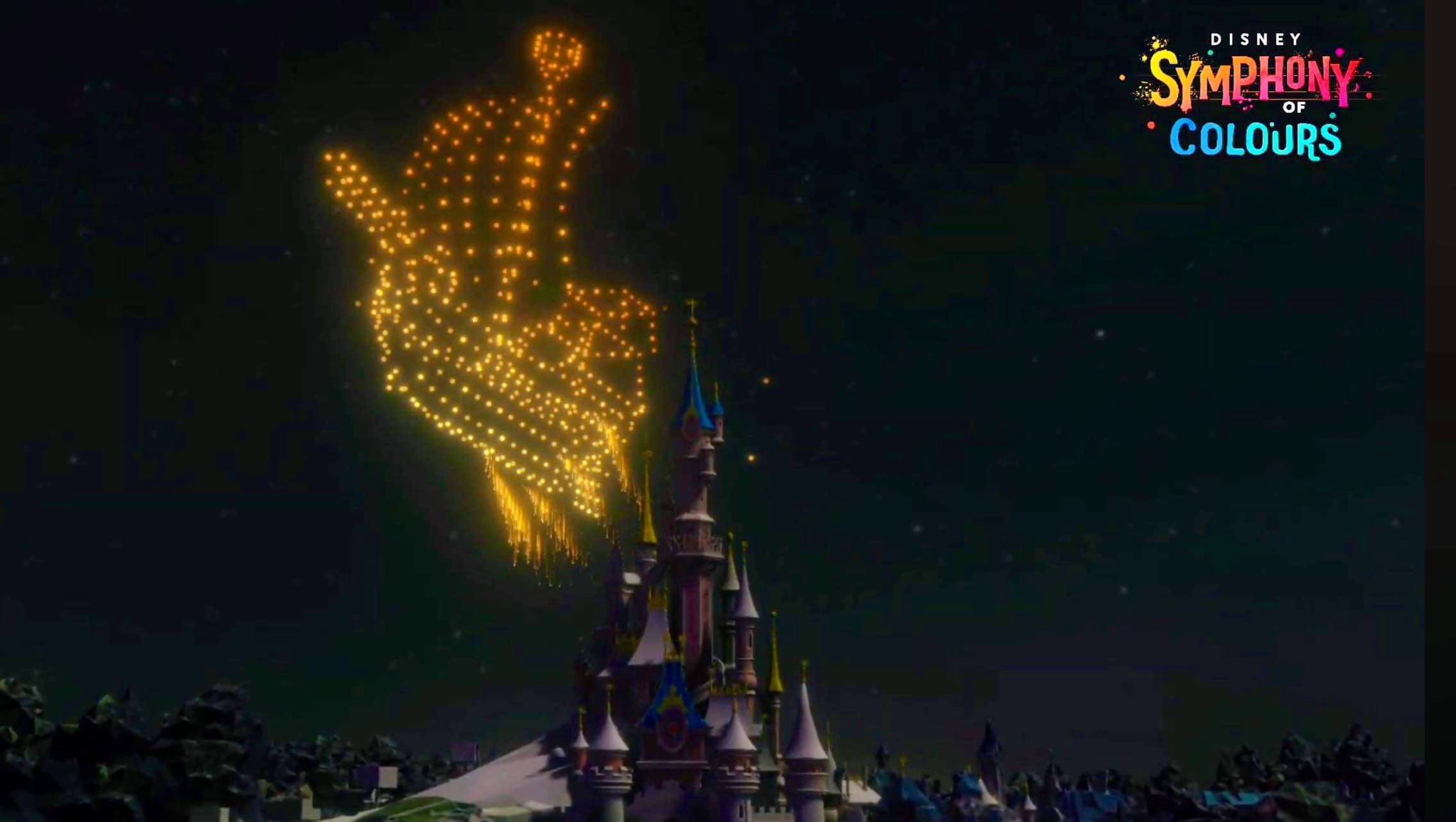 What's so next level about it? Well some of the drones will be firing sparklers, as seen in this concept of a Peter Pan scene.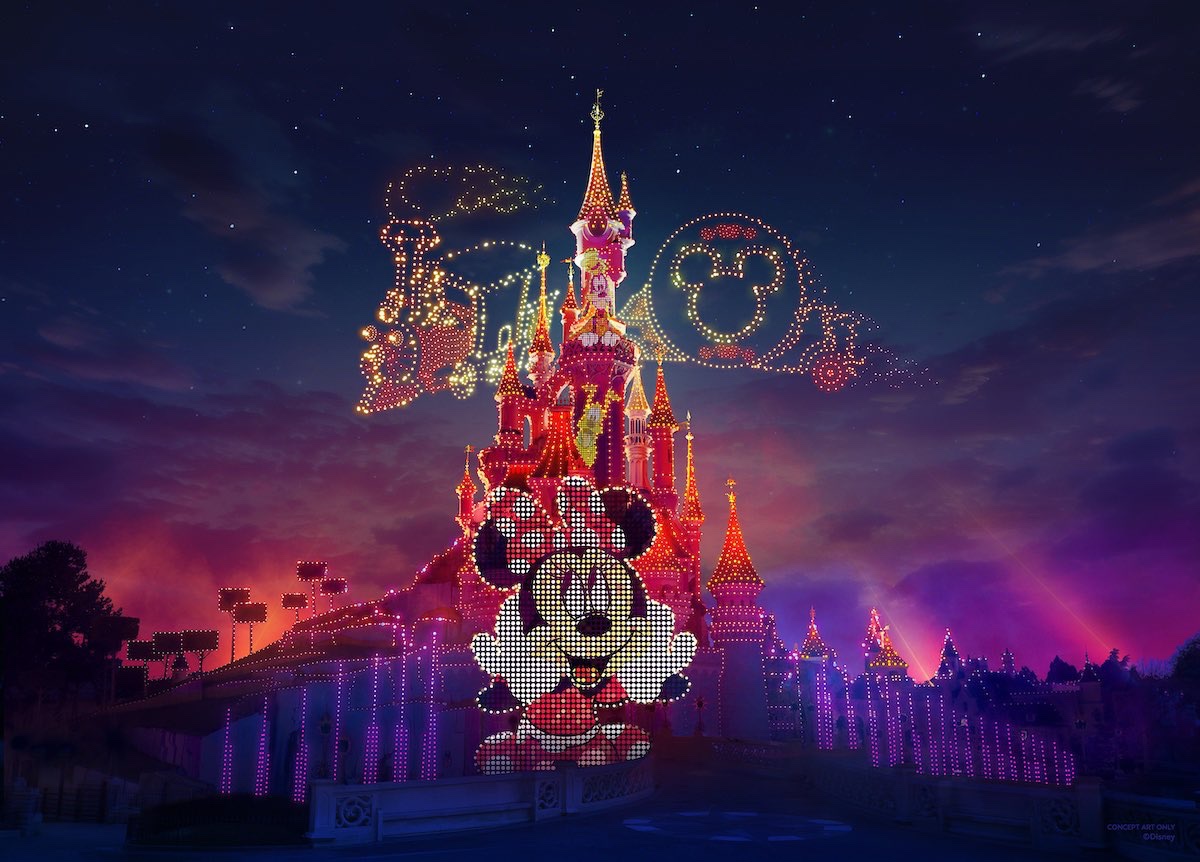 We also got this new concept for the overall show which will also include projections. Can't wait to see how this turns out!
"A Million Splashes of Colours"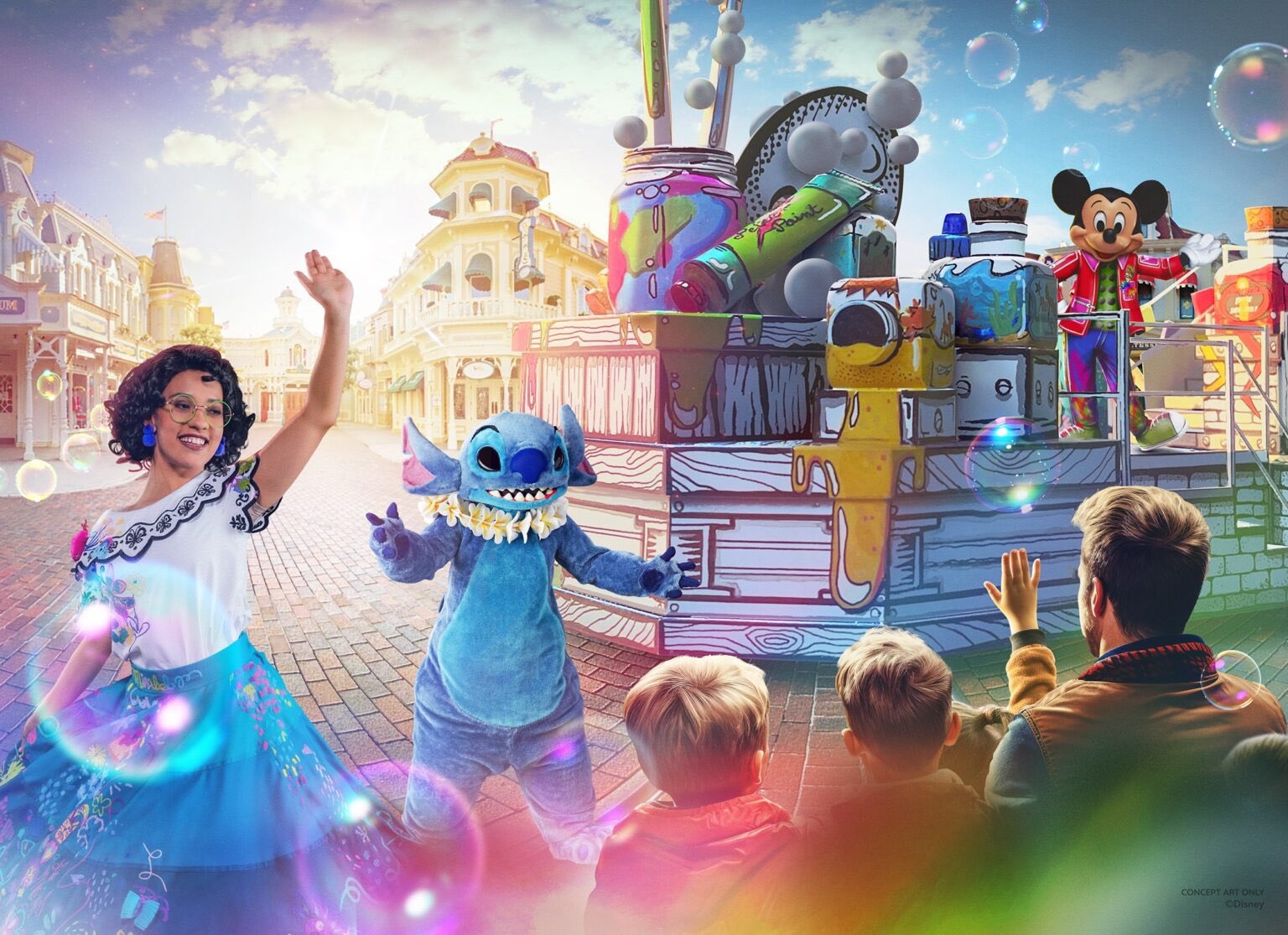 Also in the "we finally have a name" category, "A Million Splashes of Colours" will be the new hub show from February 10, aka the new "Dream… and Shine Brighter" but not really.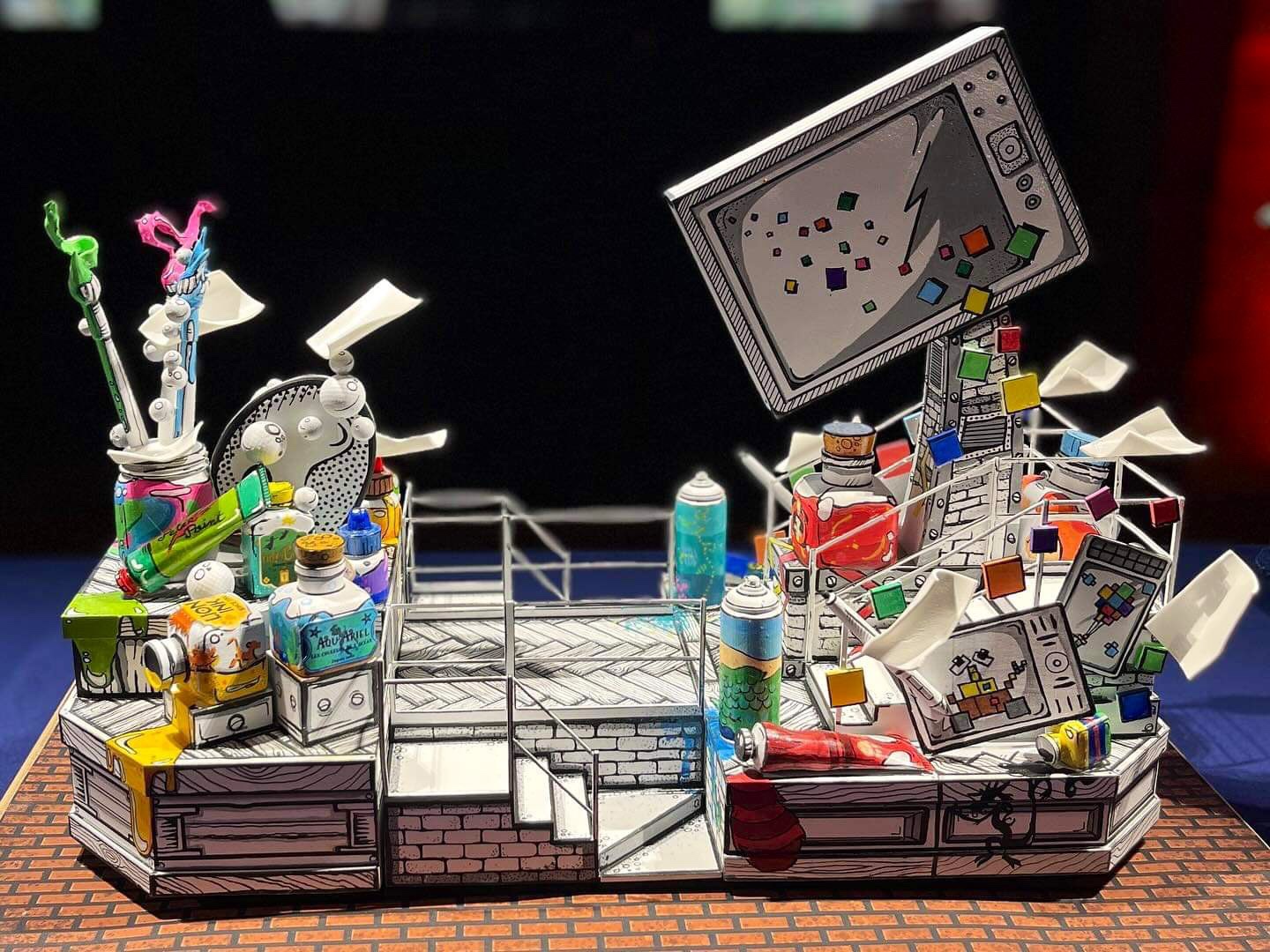 A float model, fabric swatches and costume designs were rolled out at the media event to give us a little more clues about what the show will be about.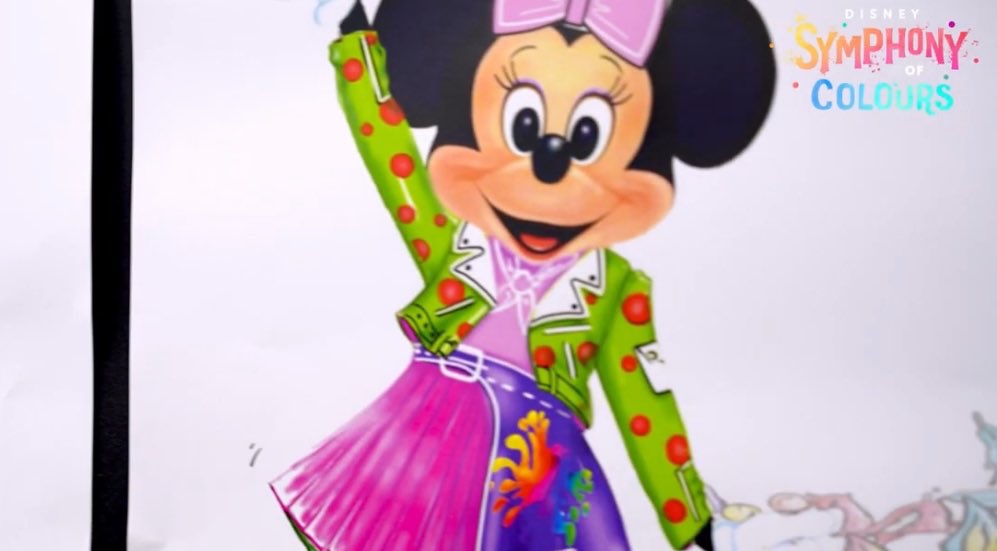 "A Million Splashes of Colours" is giving creativity. It's giving drawing, painting, coloring the stories. It's giving "Animator's Palate". Three units will be rolling down Main Street themed to creation, story and music. it's definitely a different vibe after "Dream… and Shine Brighter" which also was a different vibe than the one before so this is looking good. Now what bangers are we gonna be dancing to?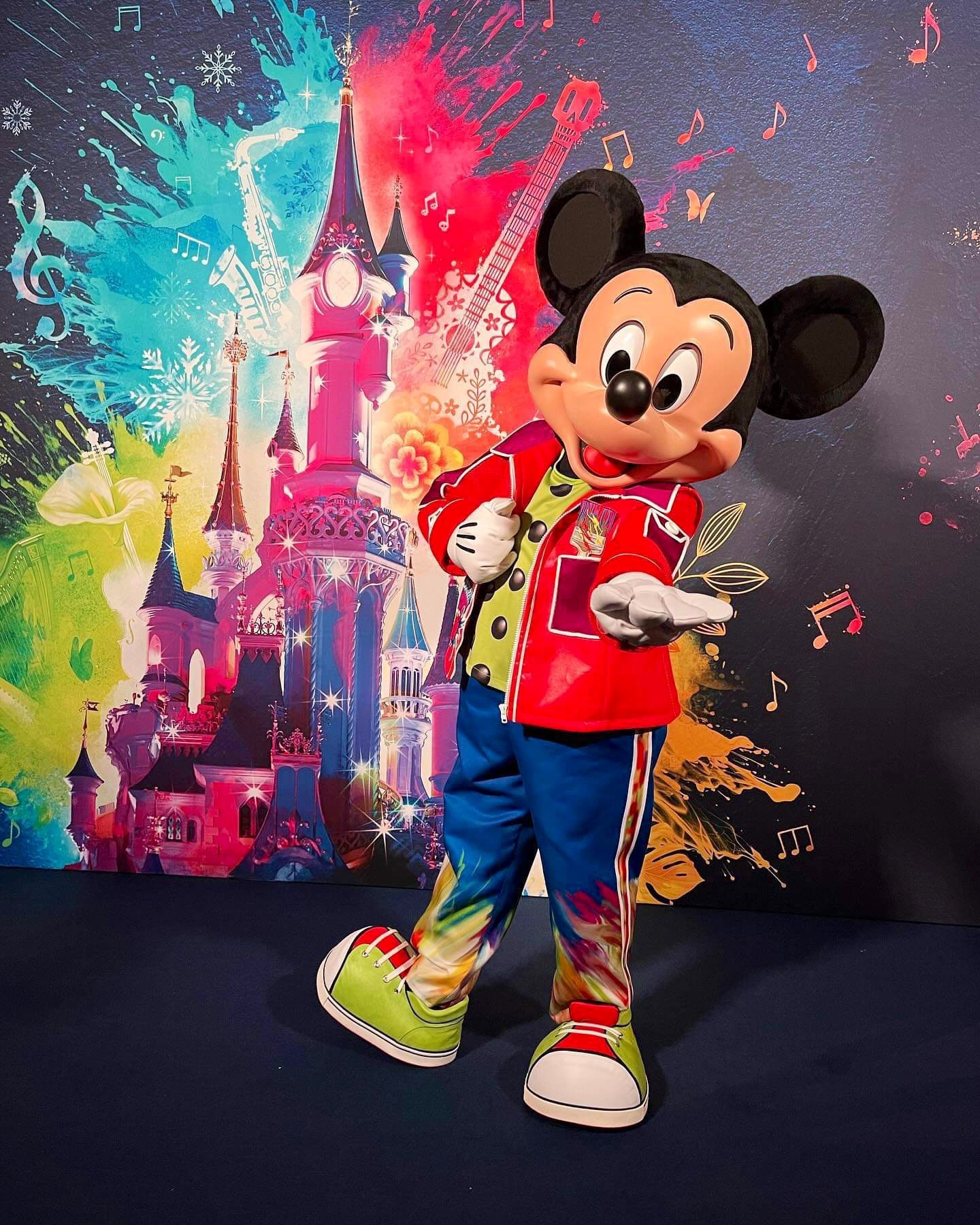 Mickey also made an appearance to show off his very own "animator" costume.
Decorations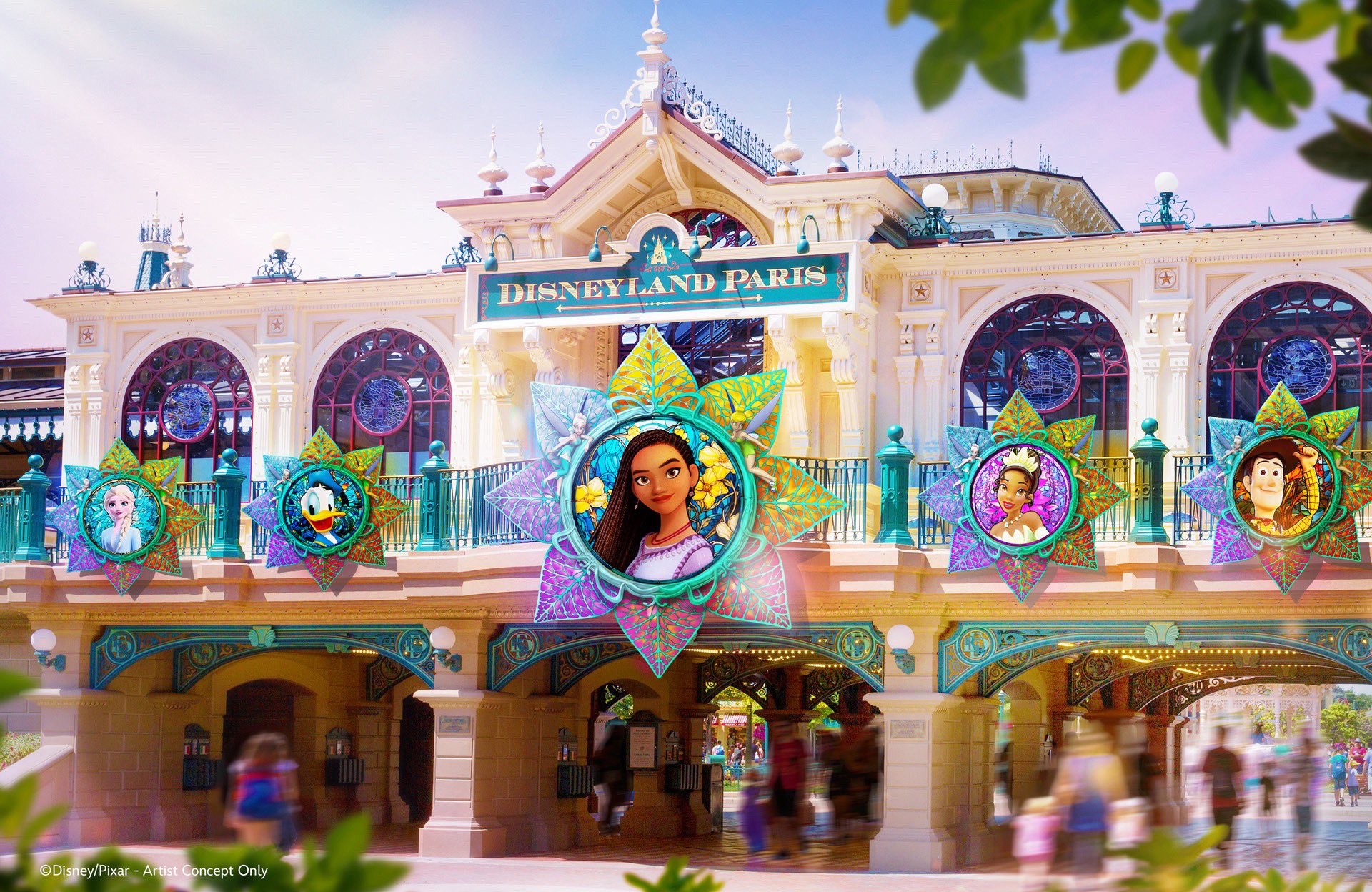 Of course there will be decorations. Starting with this Main Street Station overlay that reinforced Disneyland Paris commitment to recycling.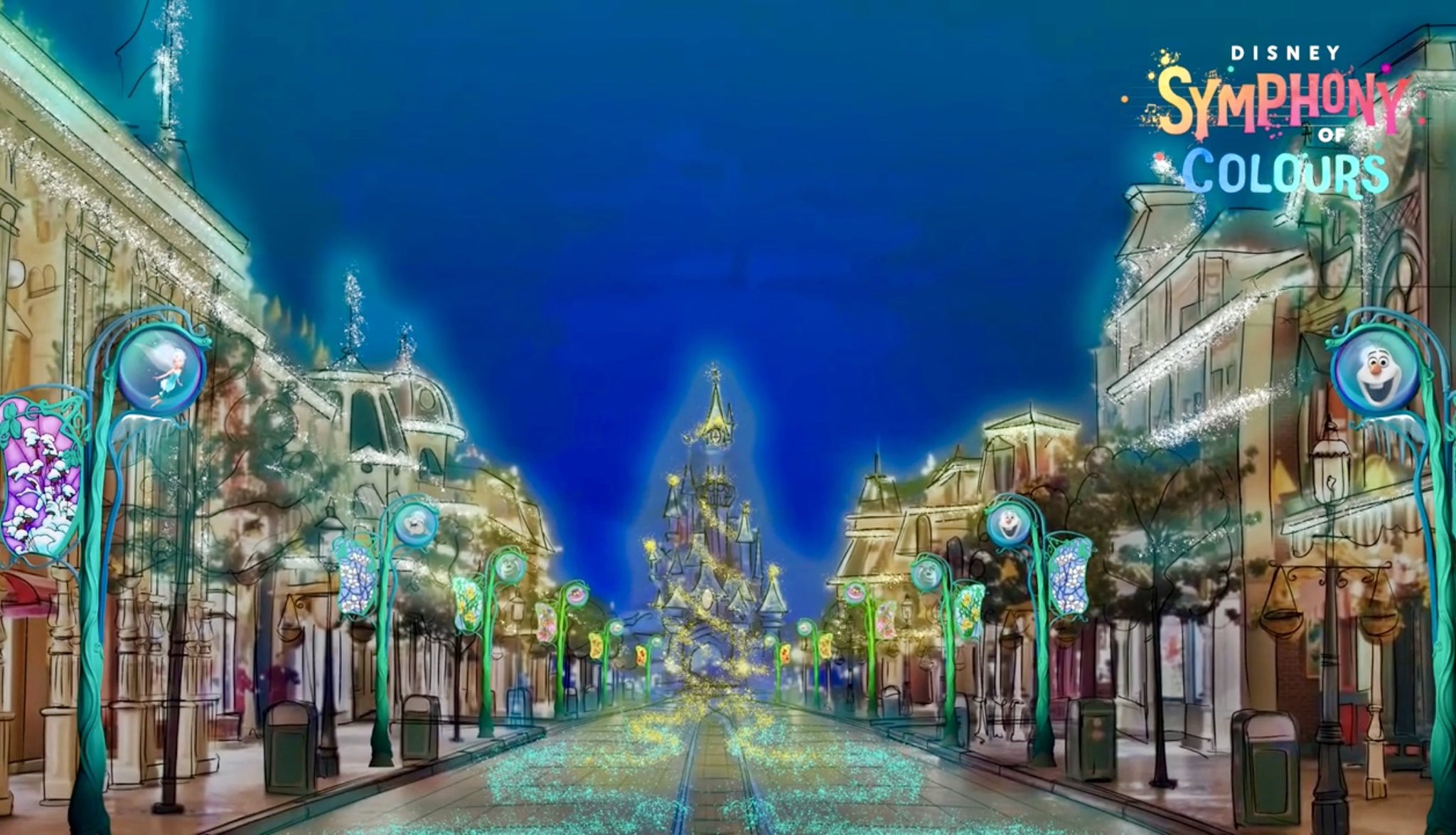 Over on Main Street I'm personally delighted to see they're using these potholes (a legacy from the massive "Winter Lights" arches of opening years (and Epcot). These poles with innovative holographic character designs will be installed along the street with references to Tinker Bell and one of her friends. It's not to everybody's taste but let's see how it looks once installed.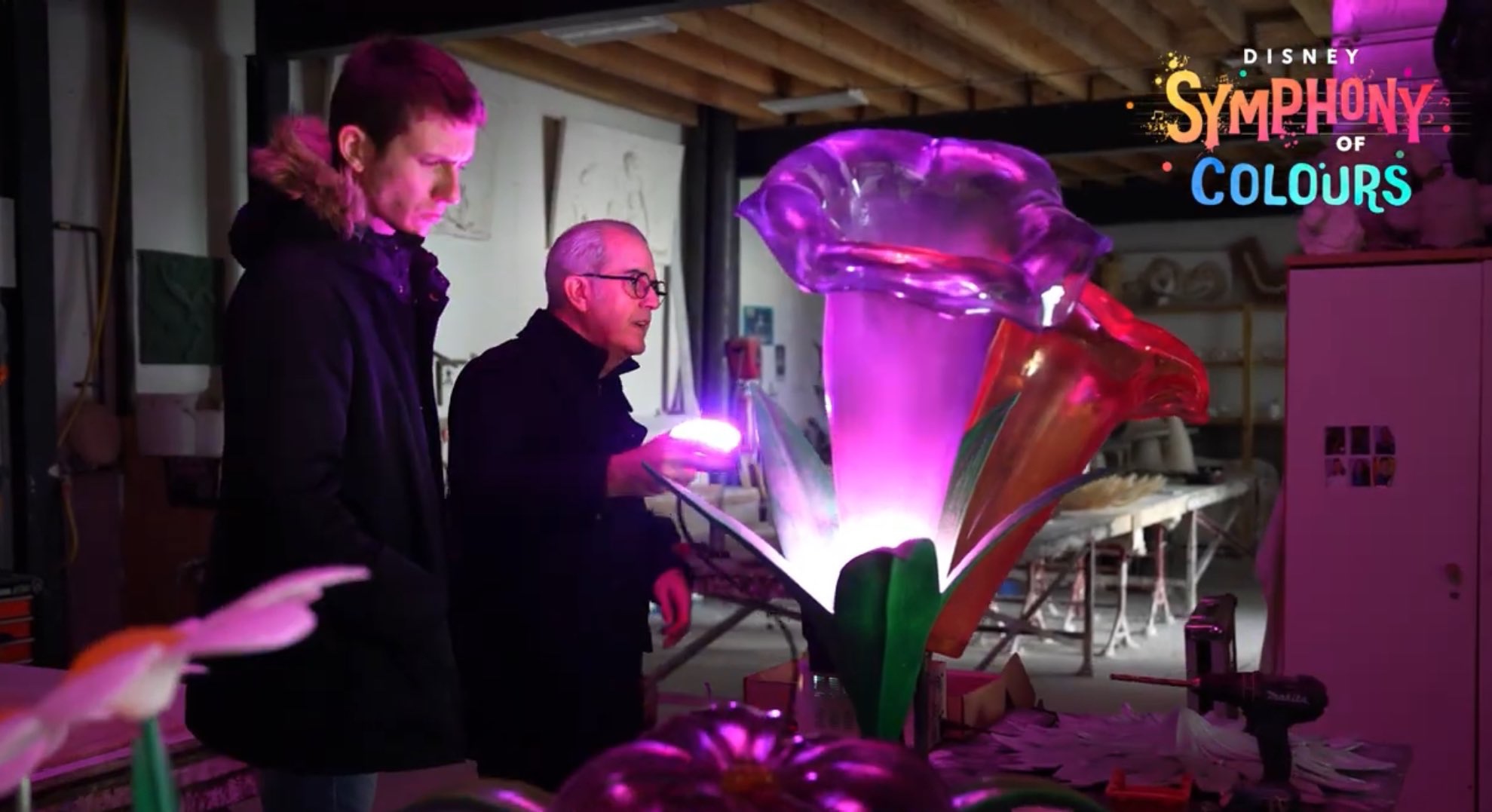 Over on Central Plaza the Honey I Shrunk The Audience creative team is back with some oversized flowers that will light up at night, effectively confirming that the Gardens of Wonder will be sent to the junkyard or, as everything gets recycled, probably Disney Village.
So there you have it ! Disney Electrical Sky Parade, "Symphony of Colours", fairy poles. "Symphony of Colours" begins January 8, with some of the offerings lasting until September 30.
Mickey and Minnie's 95th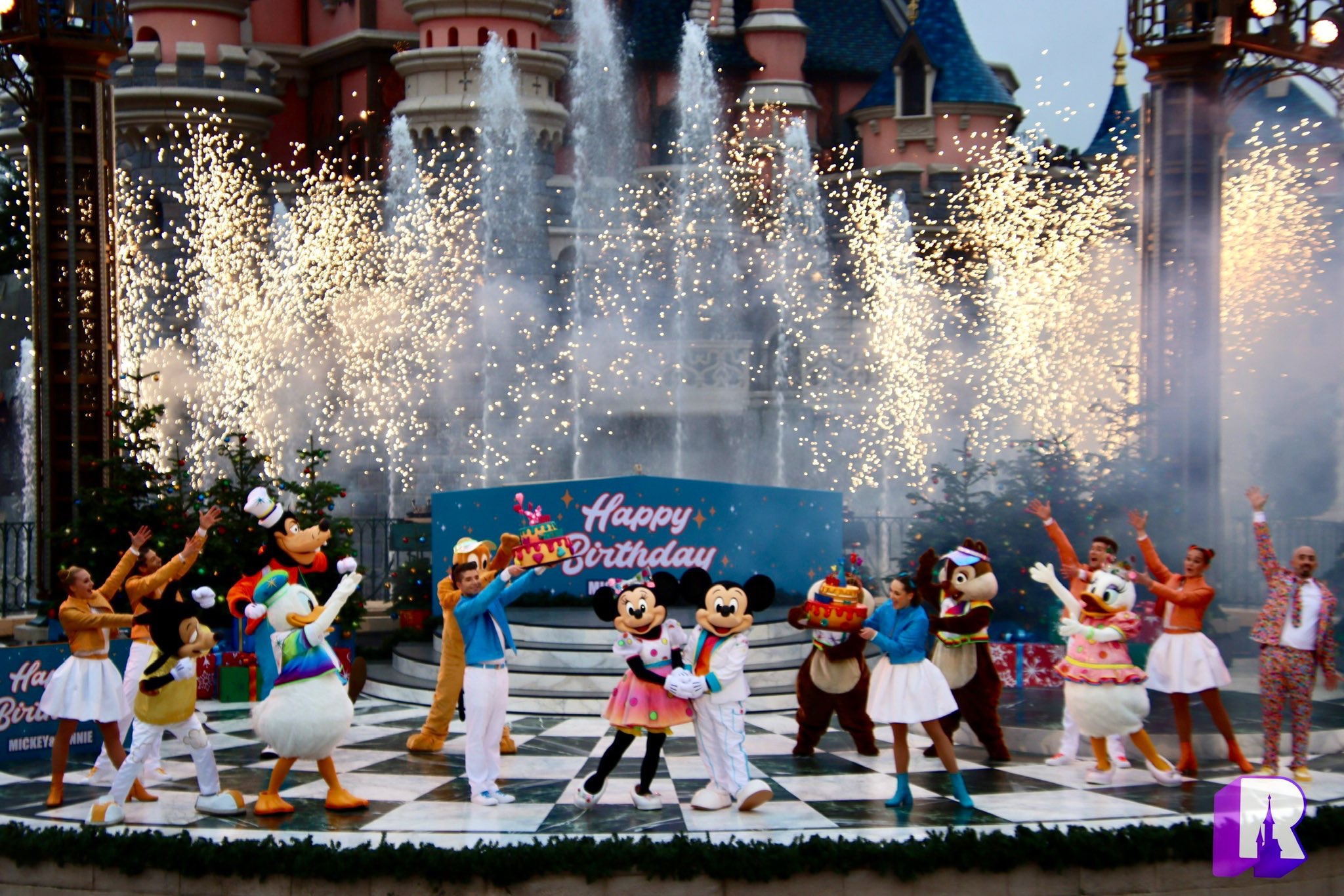 Disneyland Paris celebrate the nice this weekend with a fantastic show on Castle Stage and subsequent procession down Main Street. However many Guests were disappointed by the Guest Flow chaos prior to the show and ensuing rudeness of the security staff and some of the Cast Members.
Christmas Bonus
As per the timeless and beloved Disneyland Paris holiday tradition, additional offerings have started a week after the official start of the season. One of these is Aurora's Christmas Wishes on Castle Stage.
And the other is a cute Christmas happening in Town Square.
Both are lovely, almost at the same time (times are not posted but usually around 2pm) and feature basically part of the cast from Mickey's Dazzling Christmas Parade.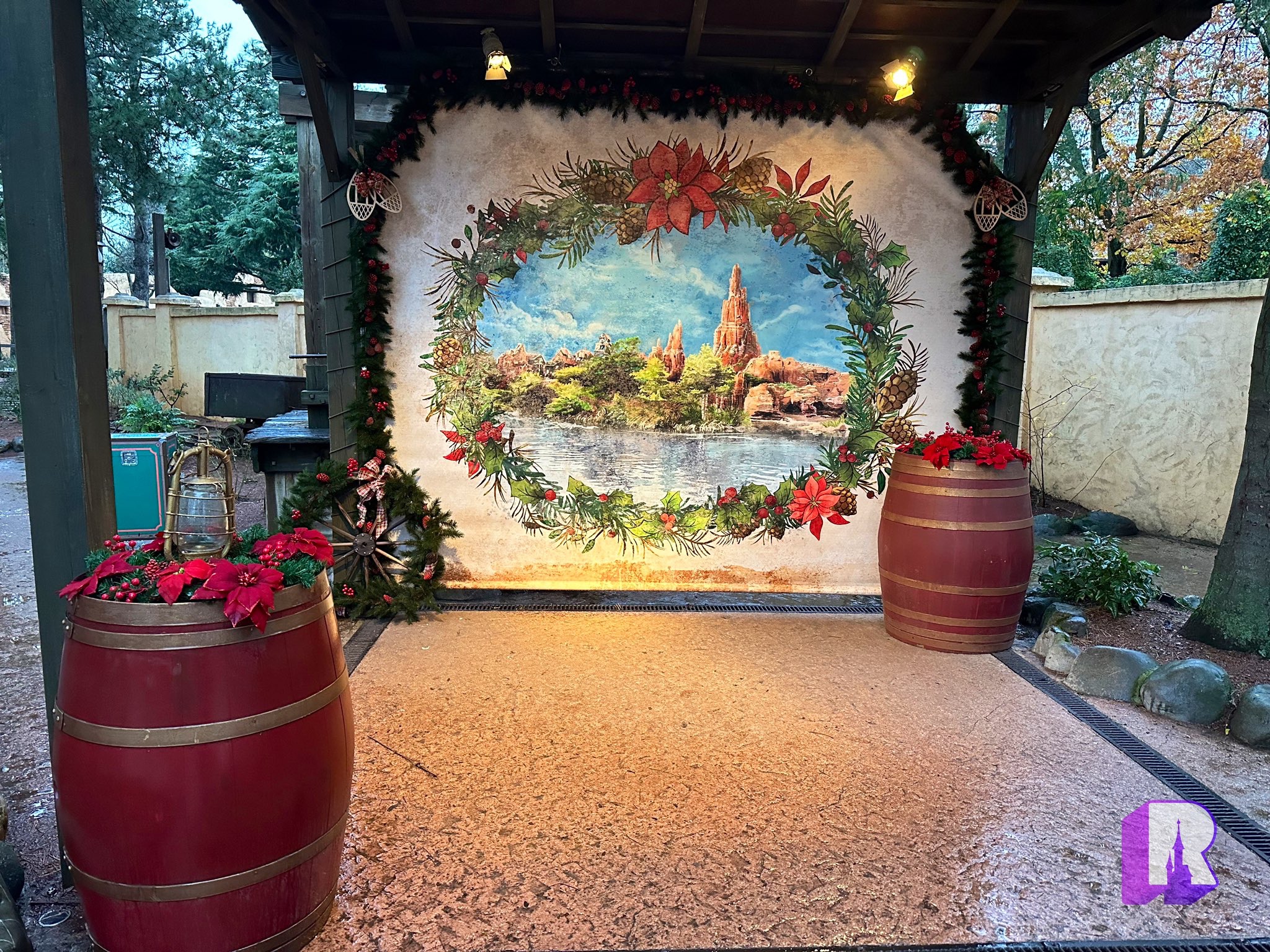 With Halloween out of Frontierland – officially – Santa Goofy has now arrived.
Guests at Disney Hotel New York – The Art of Marvel can purchase this Christmas Set for their room from the concierge (or via phone before the stay). It contains an exclusive glass ornament and a whole lot of branded goodies! (€169)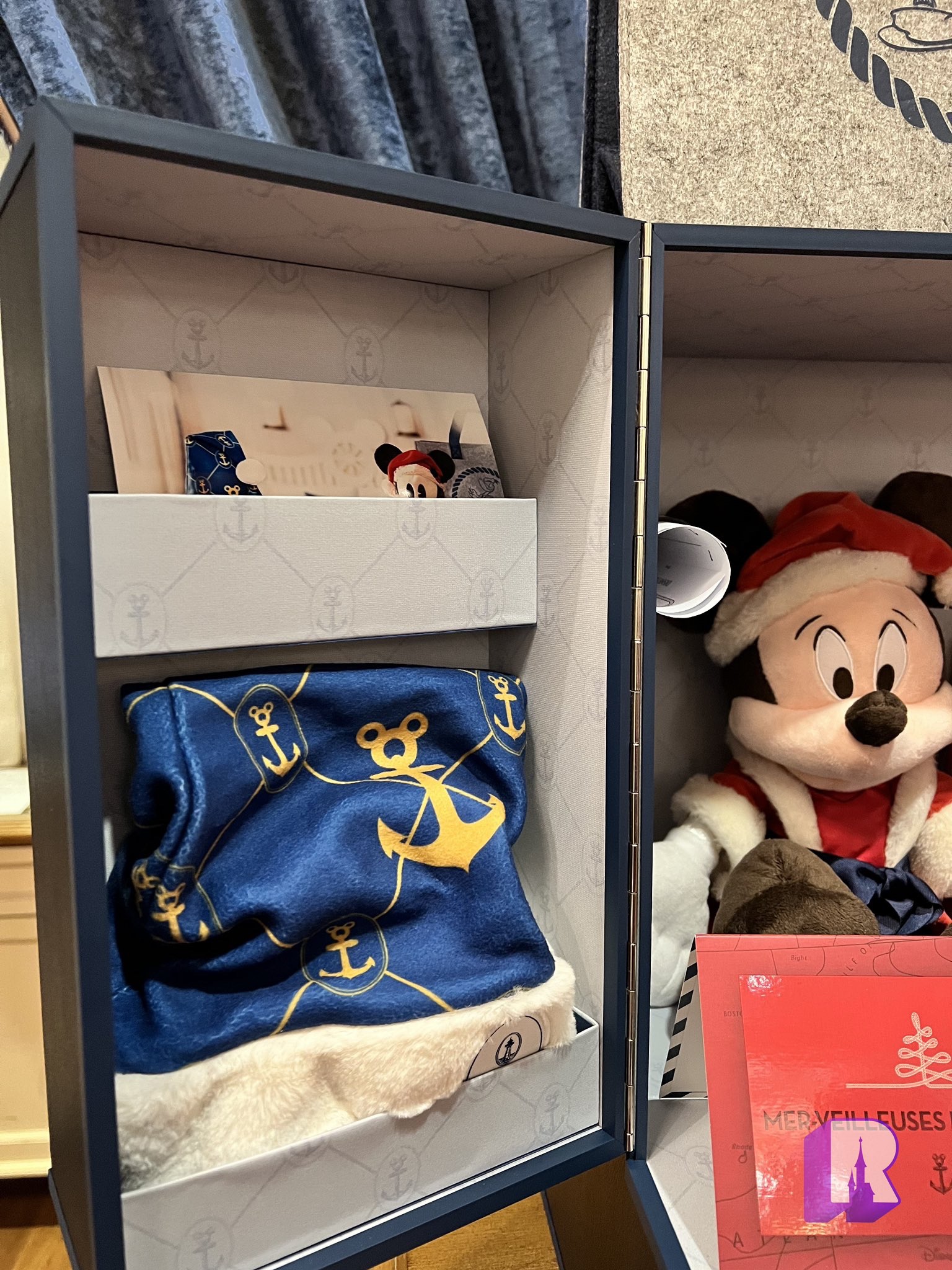 A similar box is also available at Disney Newport Bay Club.
Wish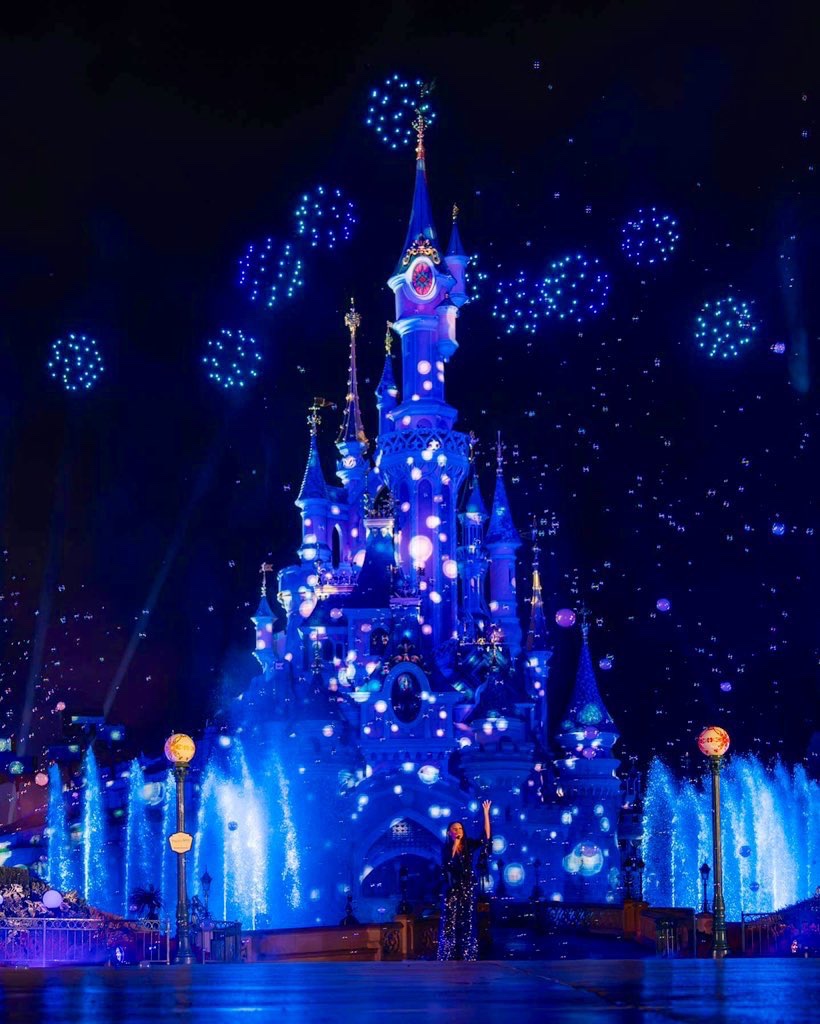 Disneyland Paris was the host of a lot of promotions for the new film "Wish", with the ABC Show good morning America sending wonders of their giveaway to Disneyland Paris for some unexplained reason.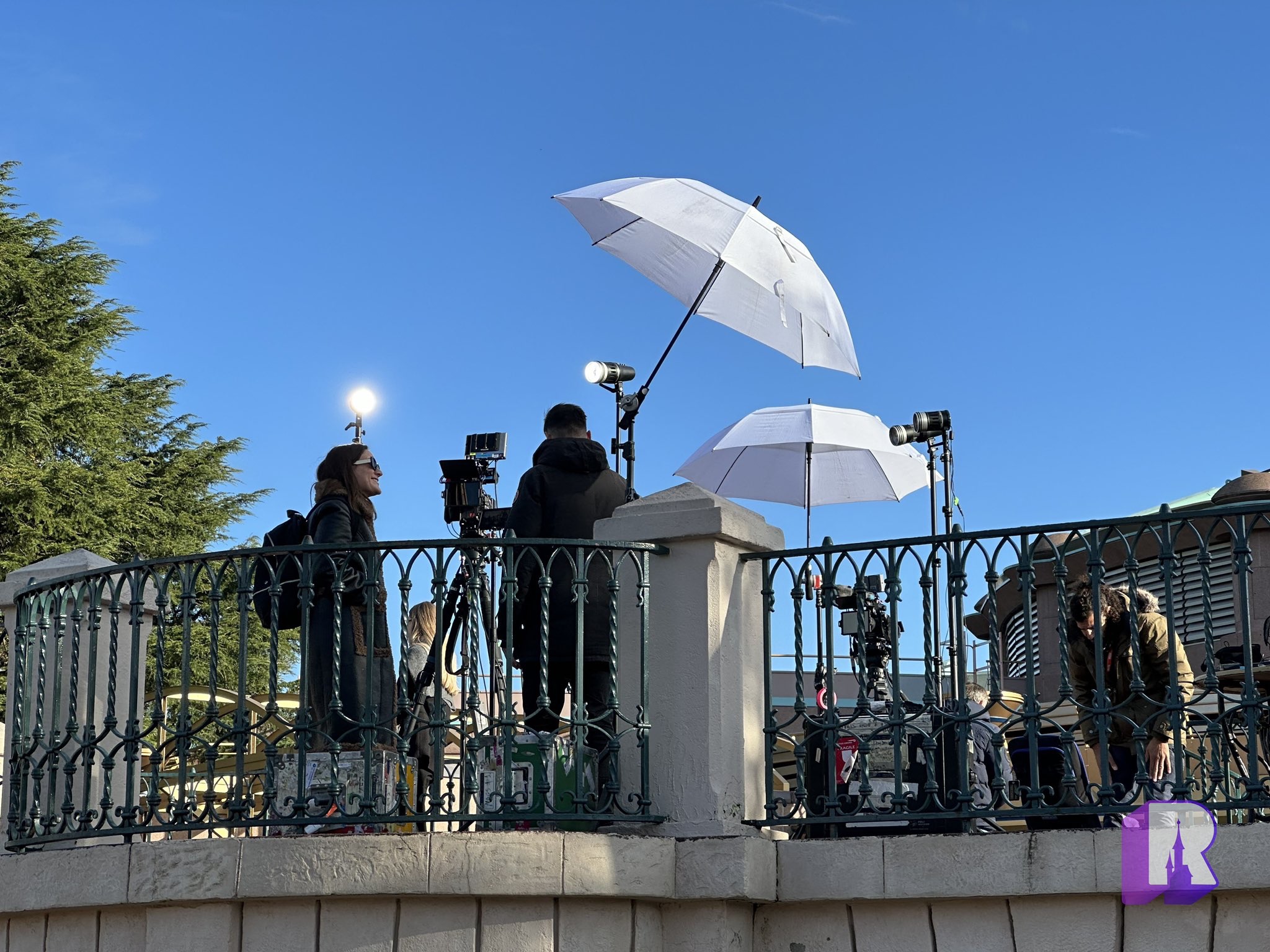 The crews setup shop on the Castle Stage Balcony on Friday for a live broadcast.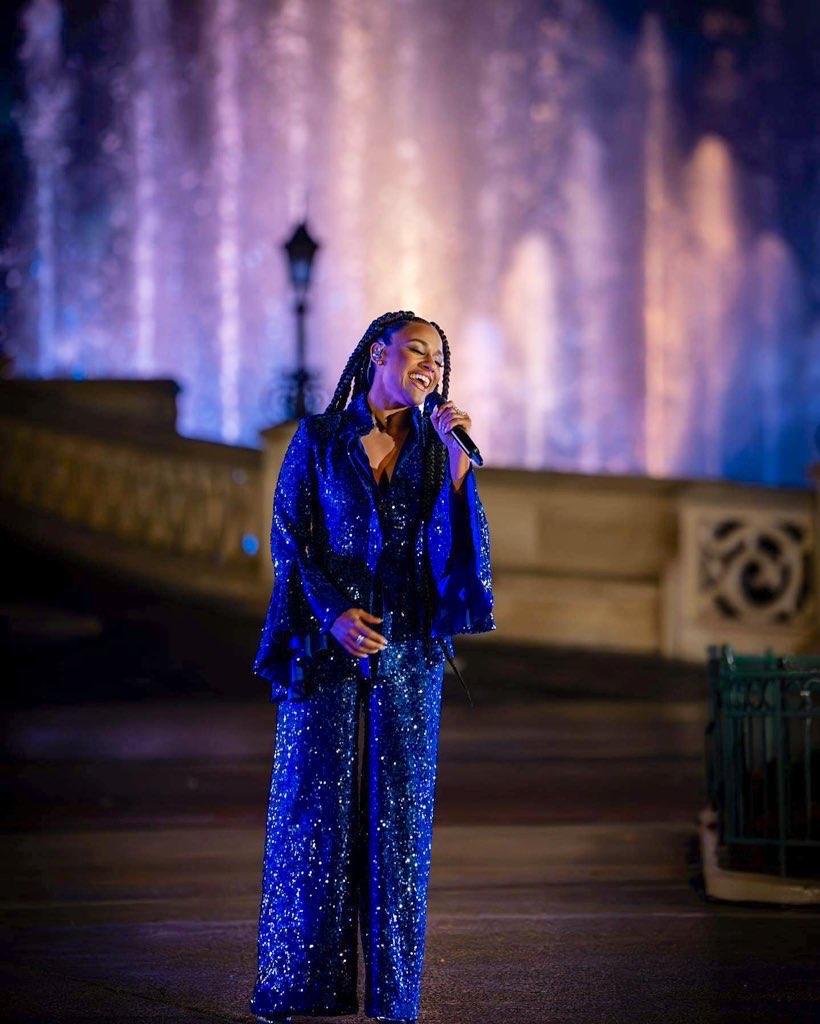 And Ariana DeBose recorded a fantastic perforante of "This Wish" in front of Sleeping Beauty Castle, complete with drones and fireworks.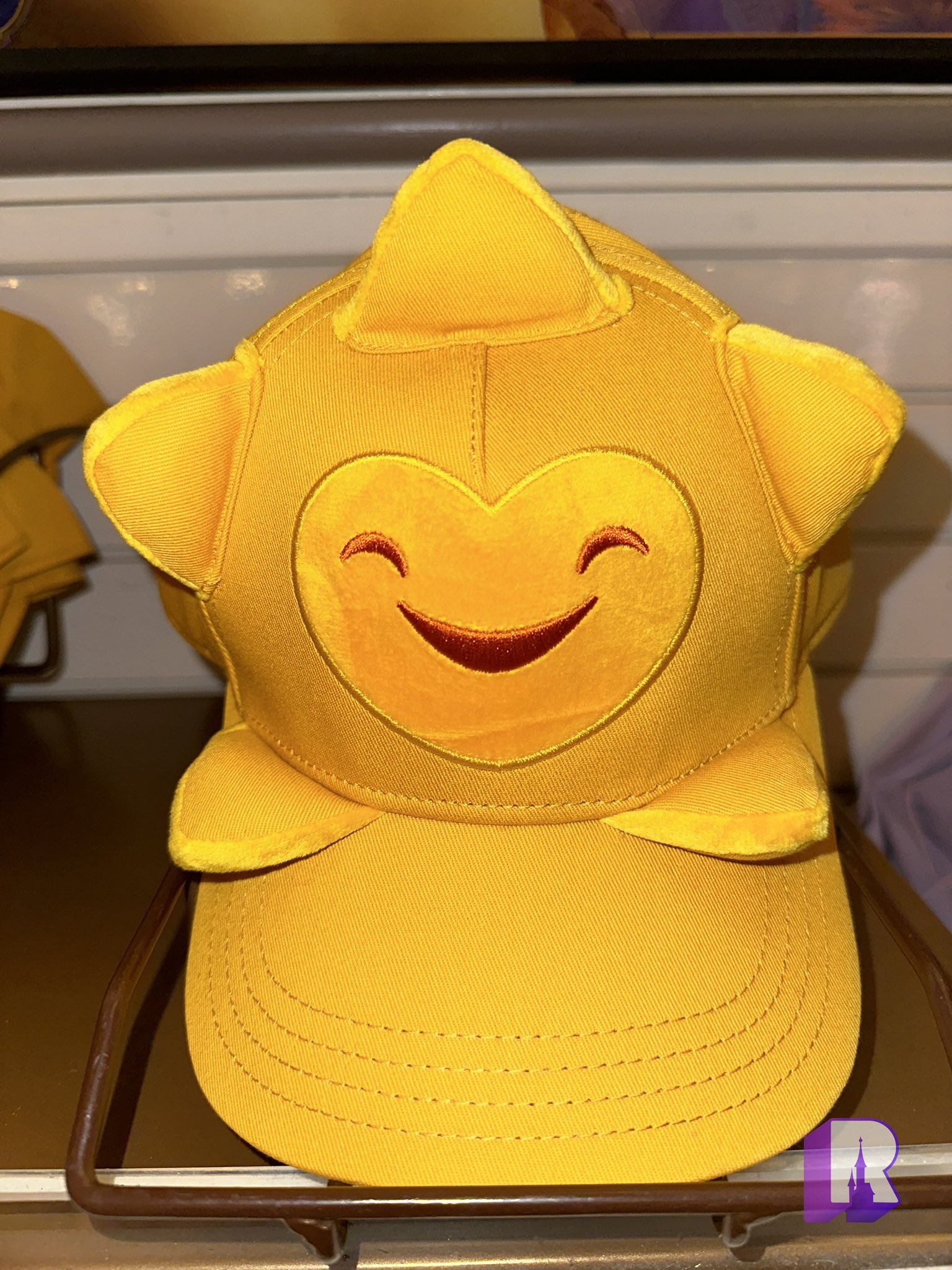 Of course the merchandise department is also on deck with a lot of nice items inspired by the film because as RuPaul always said: honey you're a STAR.
Construction and refurbishments
Rosalie, or Miss Rose as we like to call it – is starting to bloom with added signage, facade ornament and the tree that looks suspiciously like it's from Toon Studio.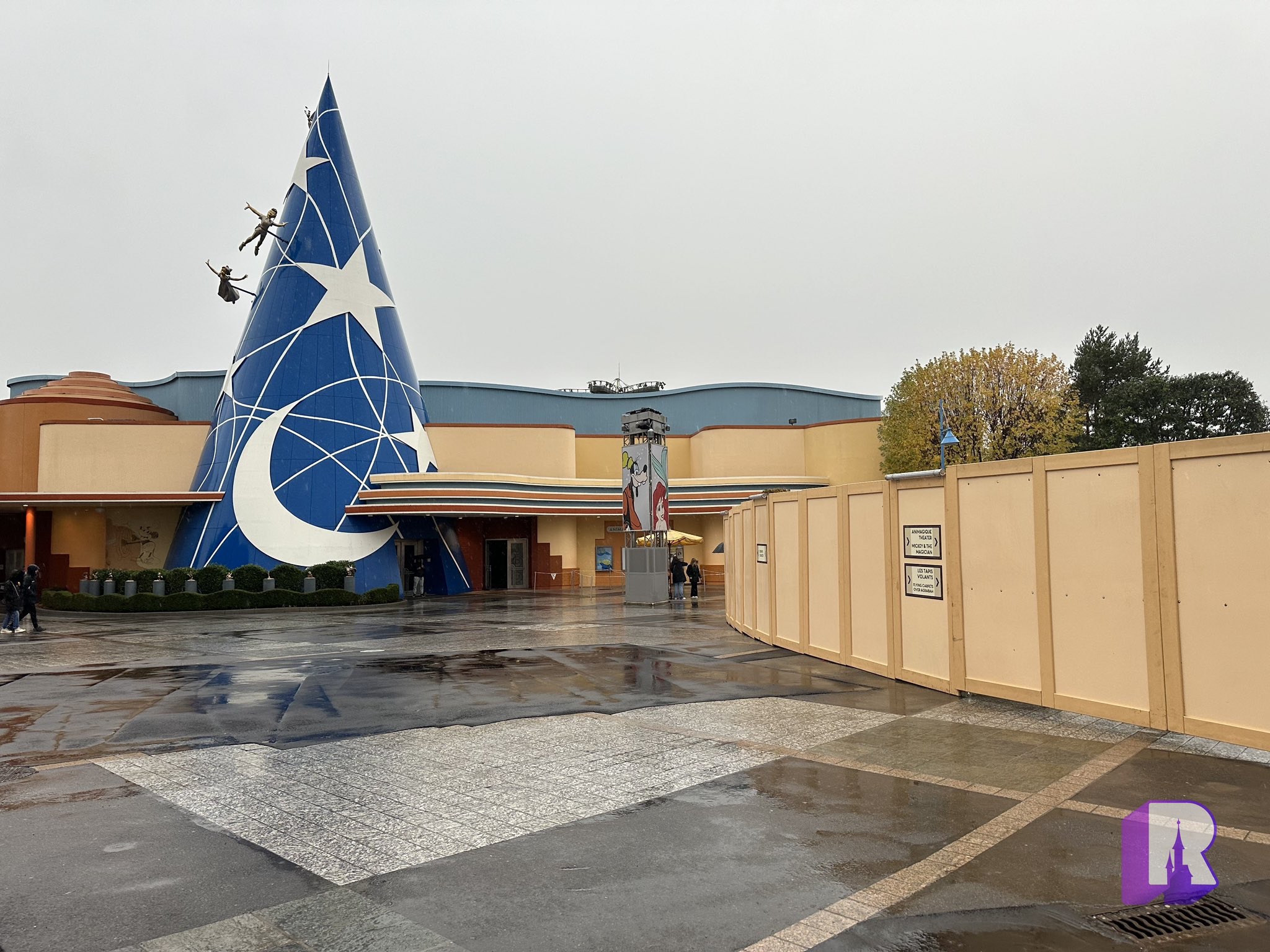 Talking about Toon Studio, if you thought the area looked like a parking lot well now it's even worse. All for the greater good of course. Hopefully.
This and That..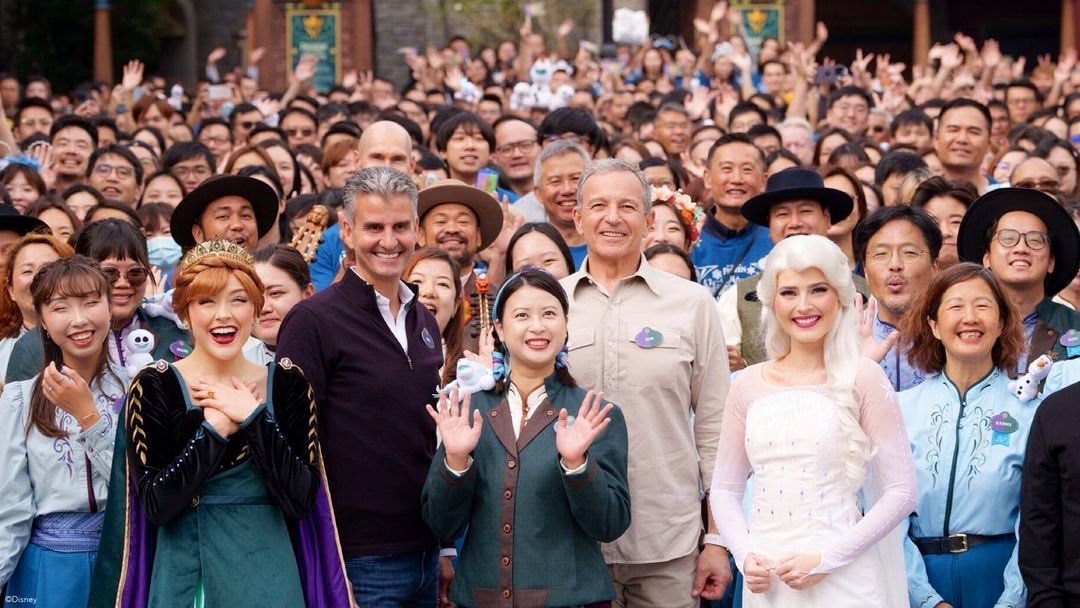 Our biggest congratulations to Hong Kong Disneyland for winning the Frozen Land race! "World of Frozen" is now open.
And that's the latest and greatest from Disneyland Paris this week. See you again next time!