We are back with a look at everything happening at Disneyland Paris in the past week! We celebrated Disney100, we're challenged by M&M's, opened a new buffet and of course took a look at all the ongoing projects. Let's go!
Disney 100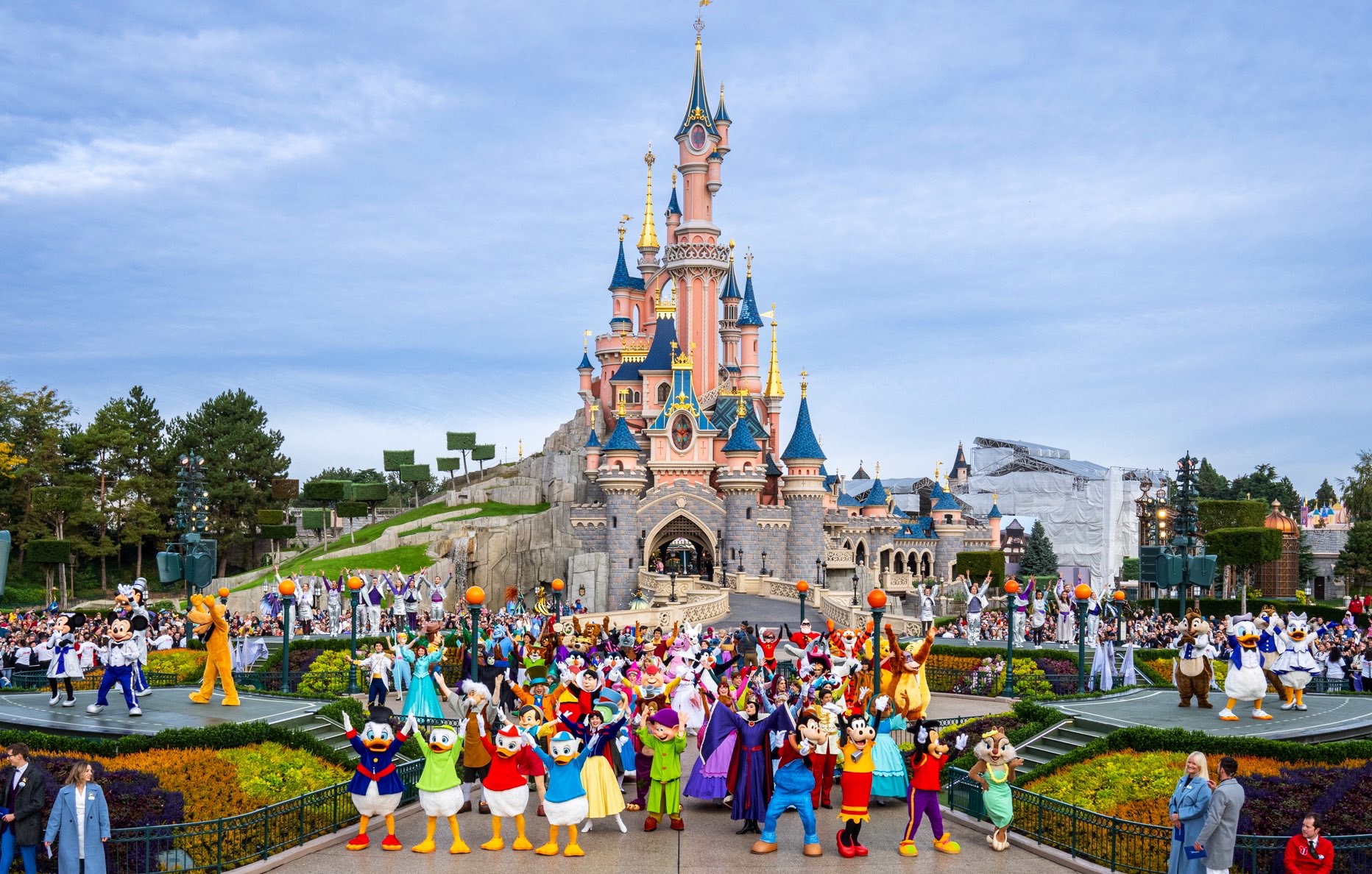 It's really hard to grasp what are/were the Disney100 celebrations. At other resorts it's already done. In Paris it's kinda starting and done at the same time. Or maybe there's more next year. No one seems to know at any level of the company or guests. Despite all that, Disneyland Paris promised a day of celebration on October 16, and delivered a special day like only Disneyland Paris knows the recipe to: surprises, creativity , but also a touch of signature chaos.
The day started early with Natacha Rafalski, Mickey, Minnie, and the troop of ambassadors to welcome guests to the celebration. Disney Voluntears entered..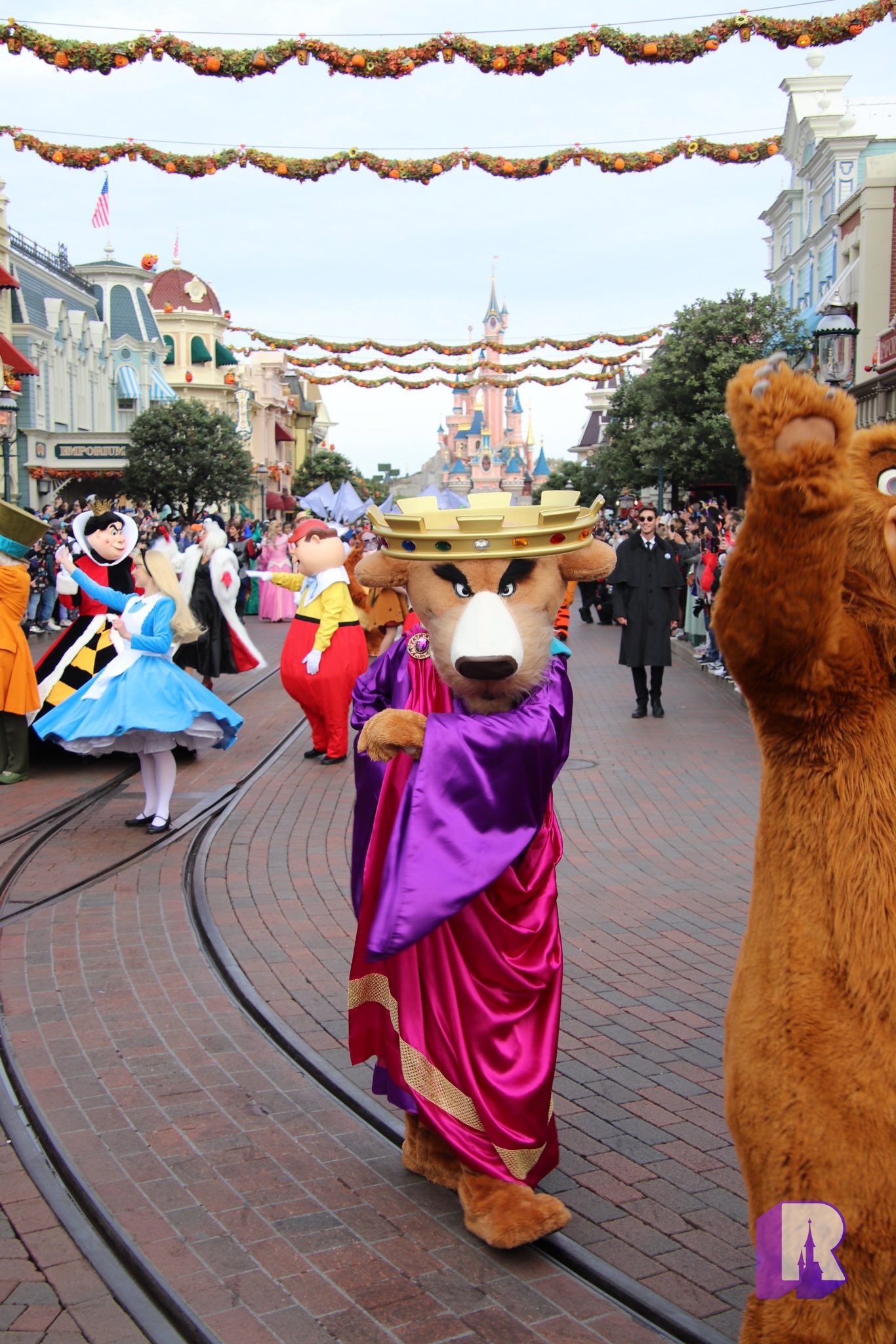 Followed by a show in Central Plaza and procession of 100 characters ! This was the best part of the day. A simple effective production that delighted everyone.
You can watch the whole thing in our video above.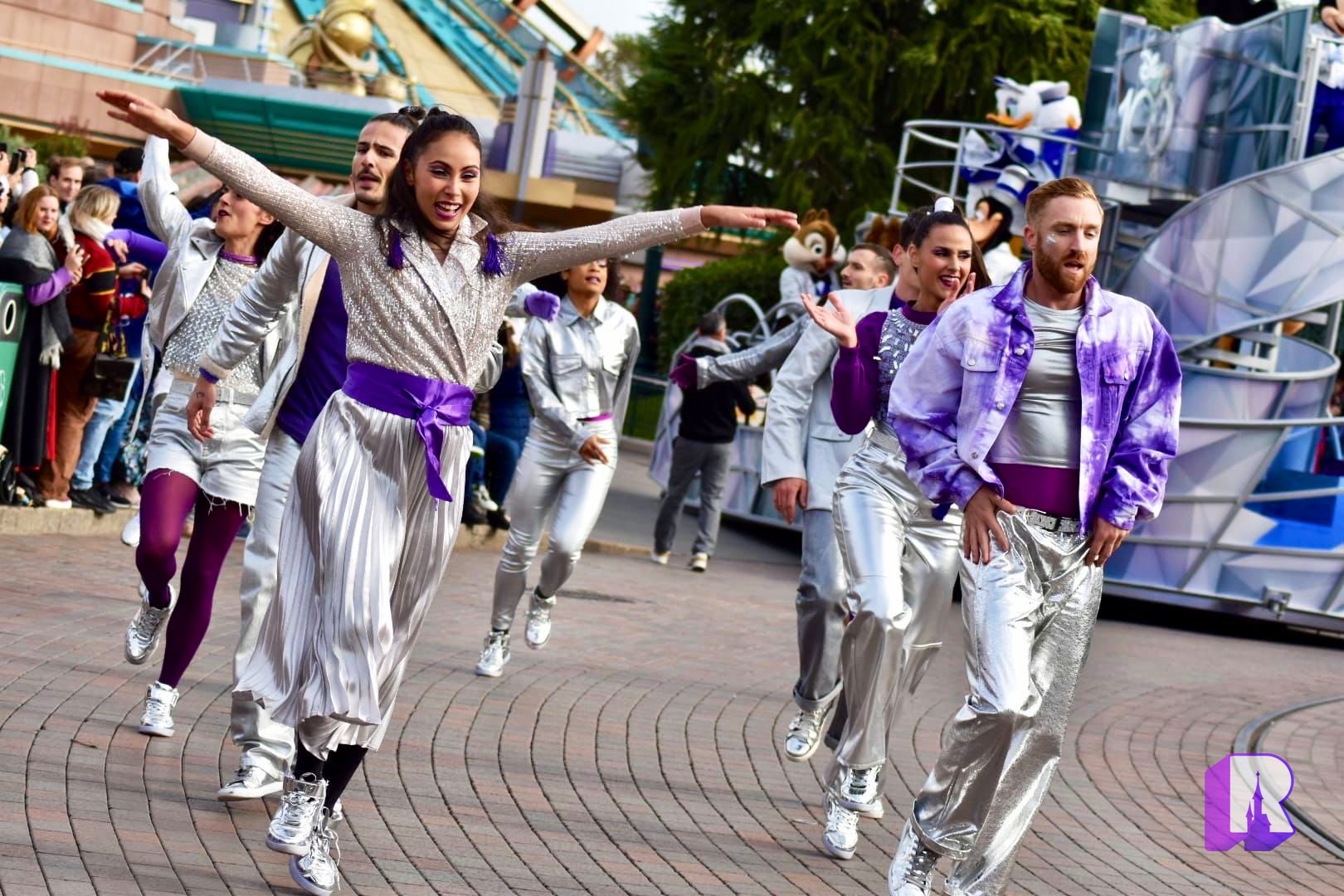 Next up was the D100 pre parade – but wait is that a "Dream… and Shine Brighter" float.? Yes, with new wrapping. This show was shorter and only featured the VIP's in their D100 outfits. It wasn't bad but Disneyland Paris didn't really explain what is was going to be so many guests queued a long time expecting a large production like for the opening.
Here it is in video.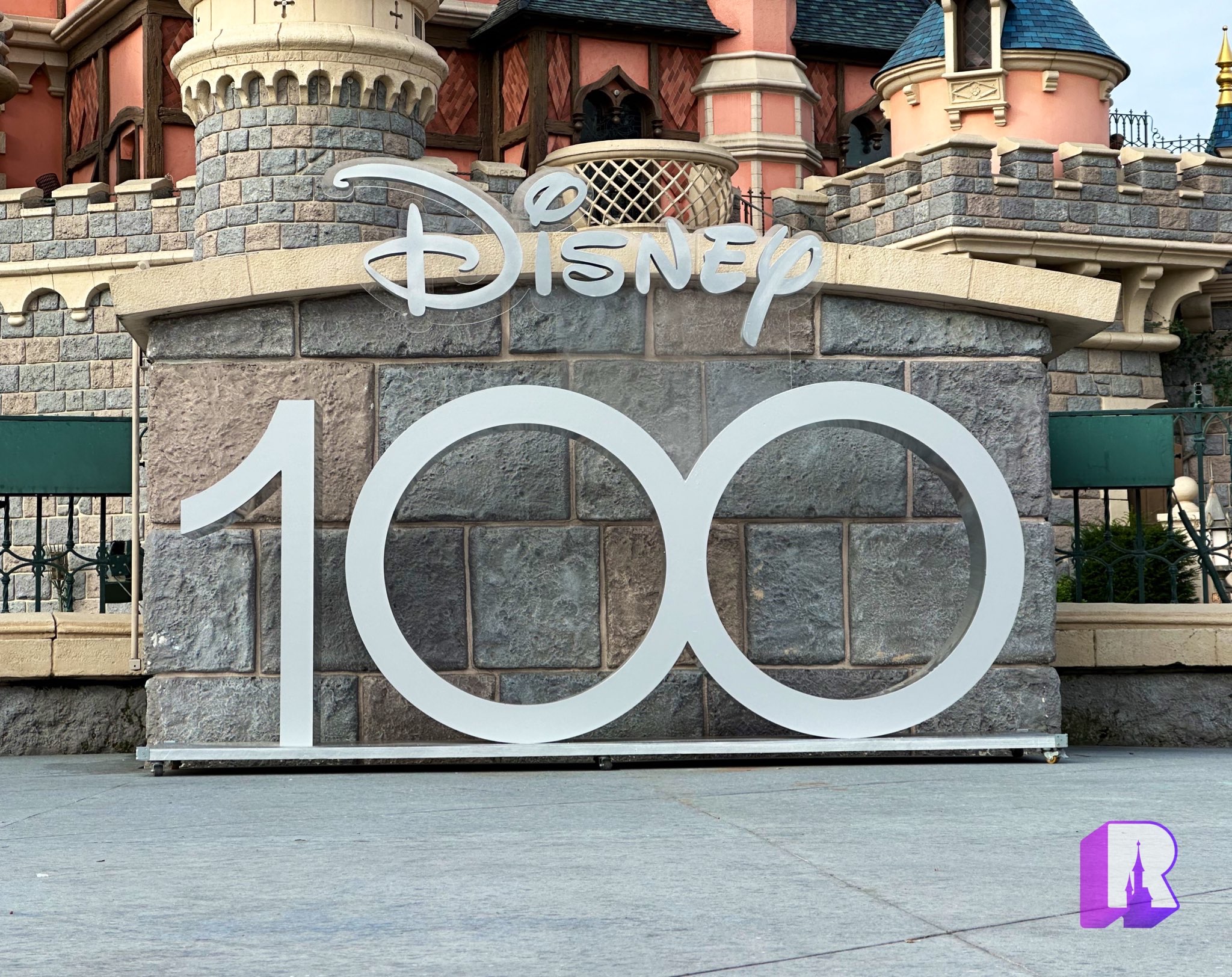 In terms of characters, Castle Stage featured a "selfie spot" that ended up being more like a rugby melee that Guest Flow was struggling to manage. At Walt Disney Studios Park it was more of a traditional meet and greet with wait times skyrocketing into the hours and thousands of guests filling up Production Courtyard. The most chaotic part of the day.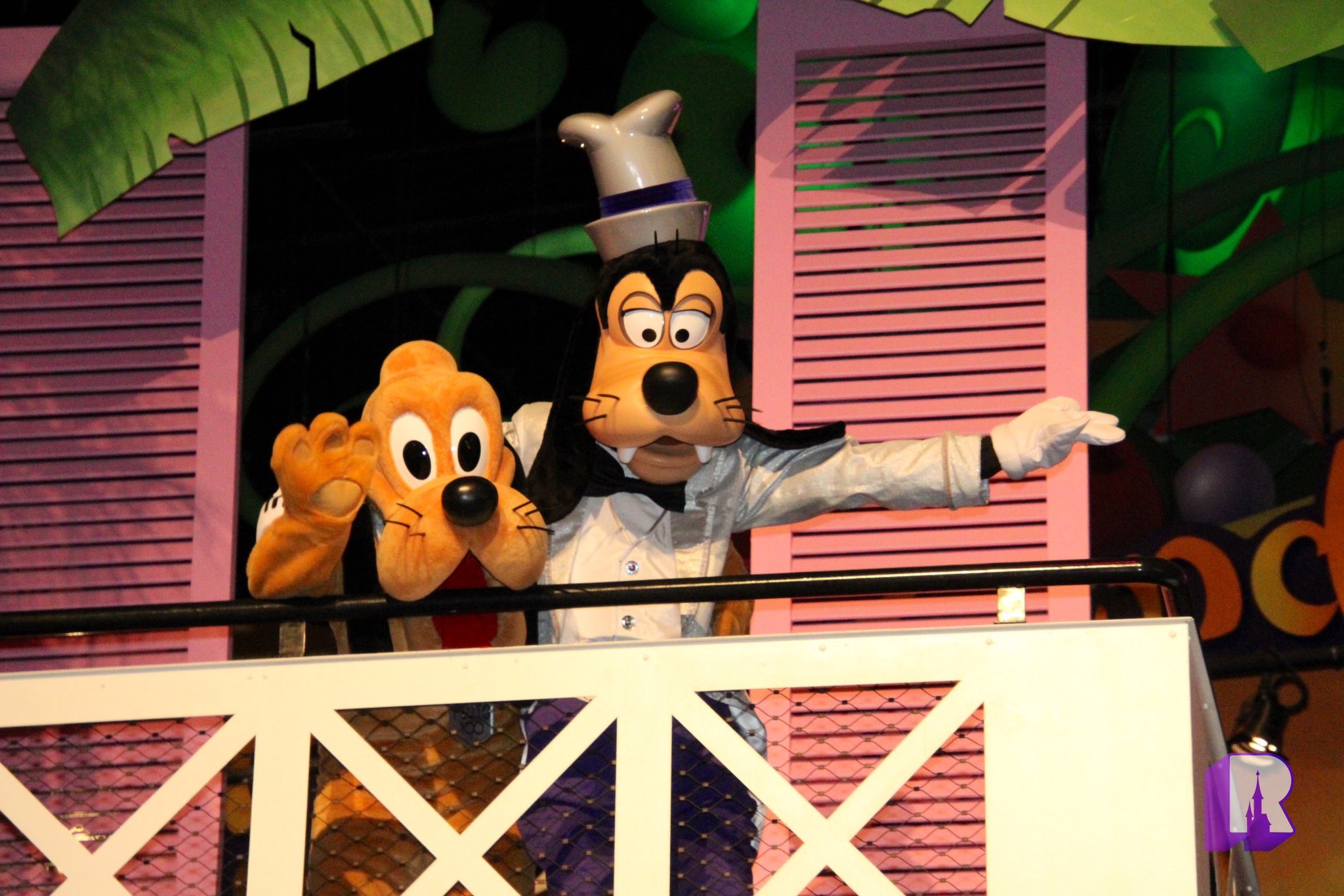 Disney Friends also stopped by at the end of the day, in Studio 1 and Main Street Station.
In the evening guests expected "A Constellation Celebration" to feature drones. You know. Constellations ? Stars? Sky ? No – nothing.
Same deal a Disneyland Park for the other version of the show. After Bastille Day and the end of DLP30, everyone expected at least a few drone patterns, maybe a D100 logo but somehow none of this had been planned at all. Before you say it's the weather – no – drones were flying just before the show for "Avengers: Power the Night" and just after to reverse a Cast Member Party.
So mixed reviews for the D100 day of celebration. It feels like where Disneyland Paris failed is not so much with the offering itself but managing expectations ahead of time.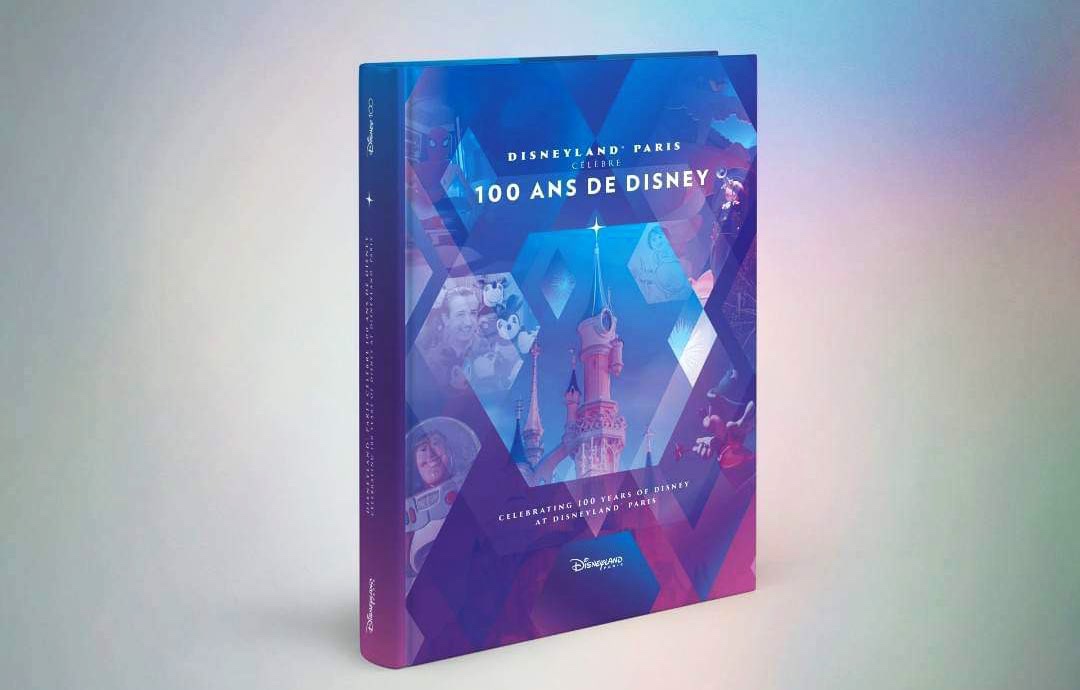 During the day it was also revealed that a new Disney100 book, "Celebrating 100 Years of Disney at Disneyland Paris" will soon be on sale exclusively at the Resort. It will feature 100 emblematic dates celebrated in unique ways at Disneyland Paris, be it through attractions, shows, events, and more.
Candy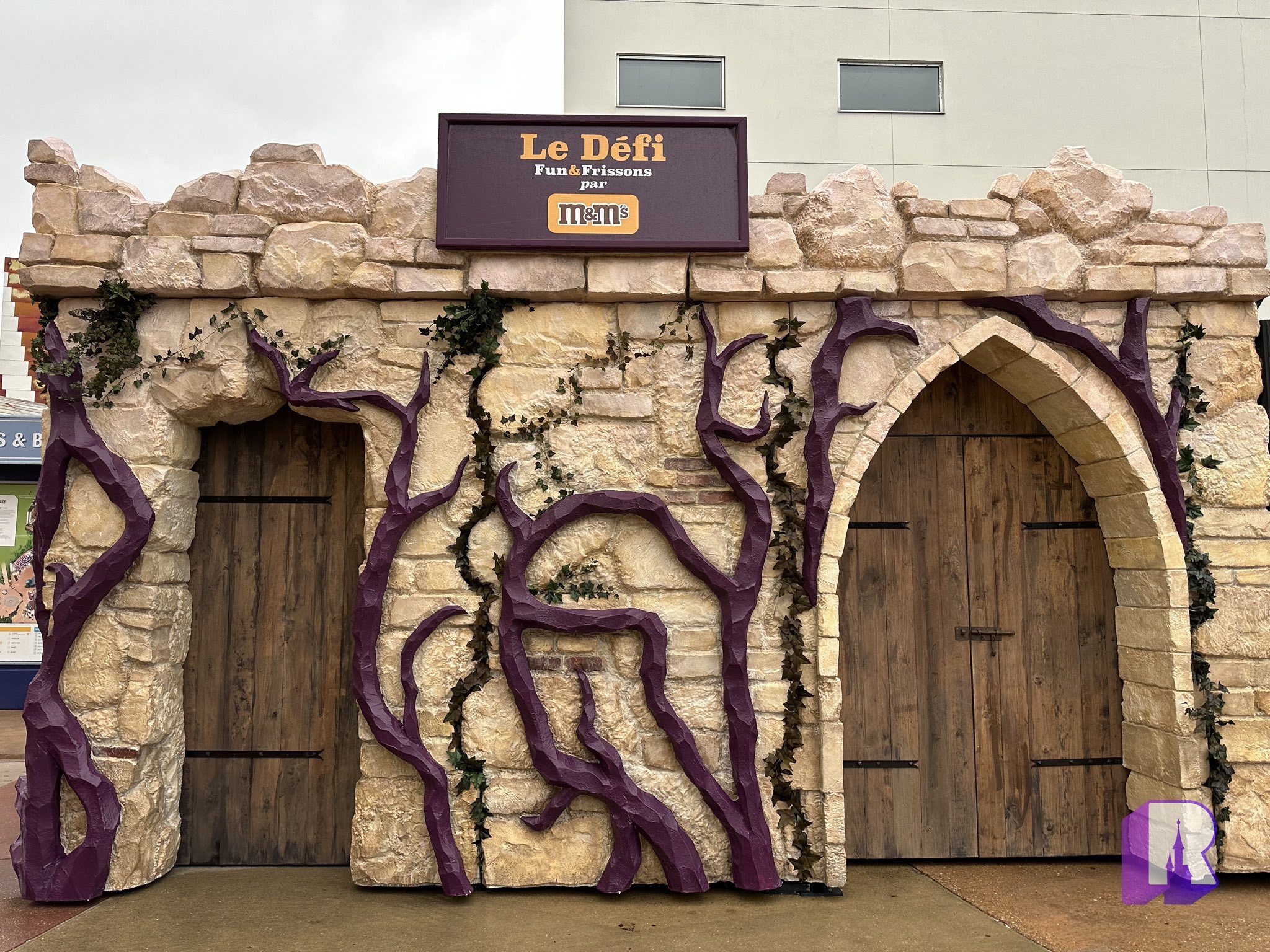 Official Partner Mars and their candy M&M's opened a pop up at Disney Village this week.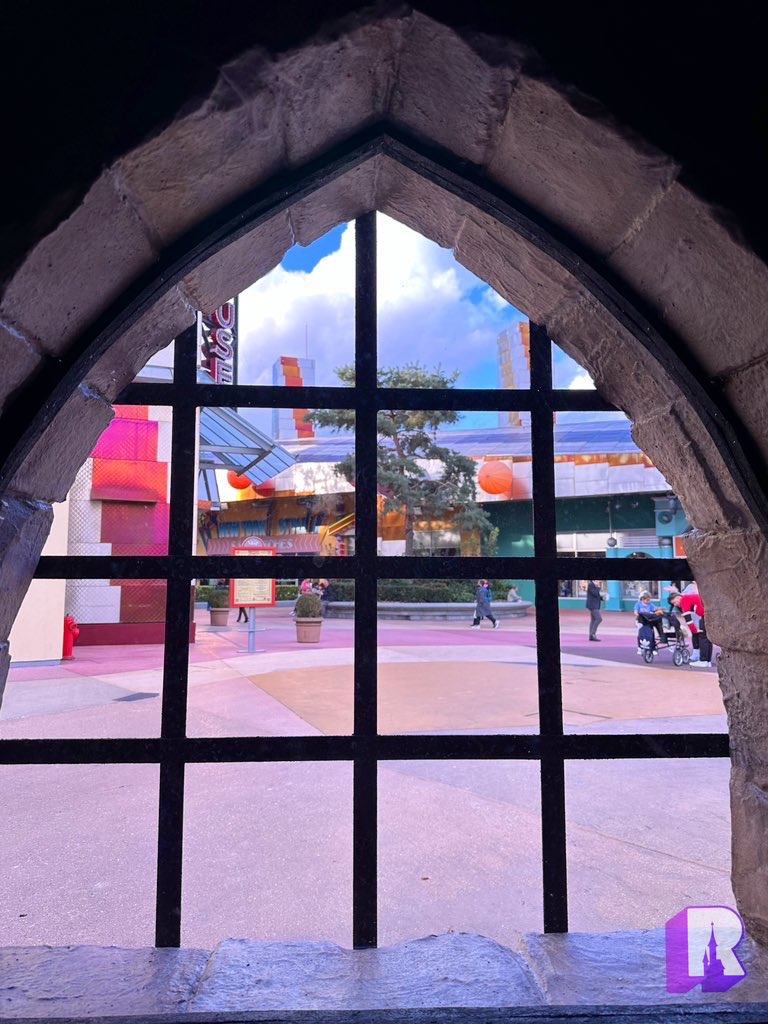 There's really not much to it, it's pretty basic but has some cute props. You can play a game and win prizes, plus everyone gets free candy so what's. It to love! Not bad in terms of temporary commercial activations.
Billy Bob's Buffet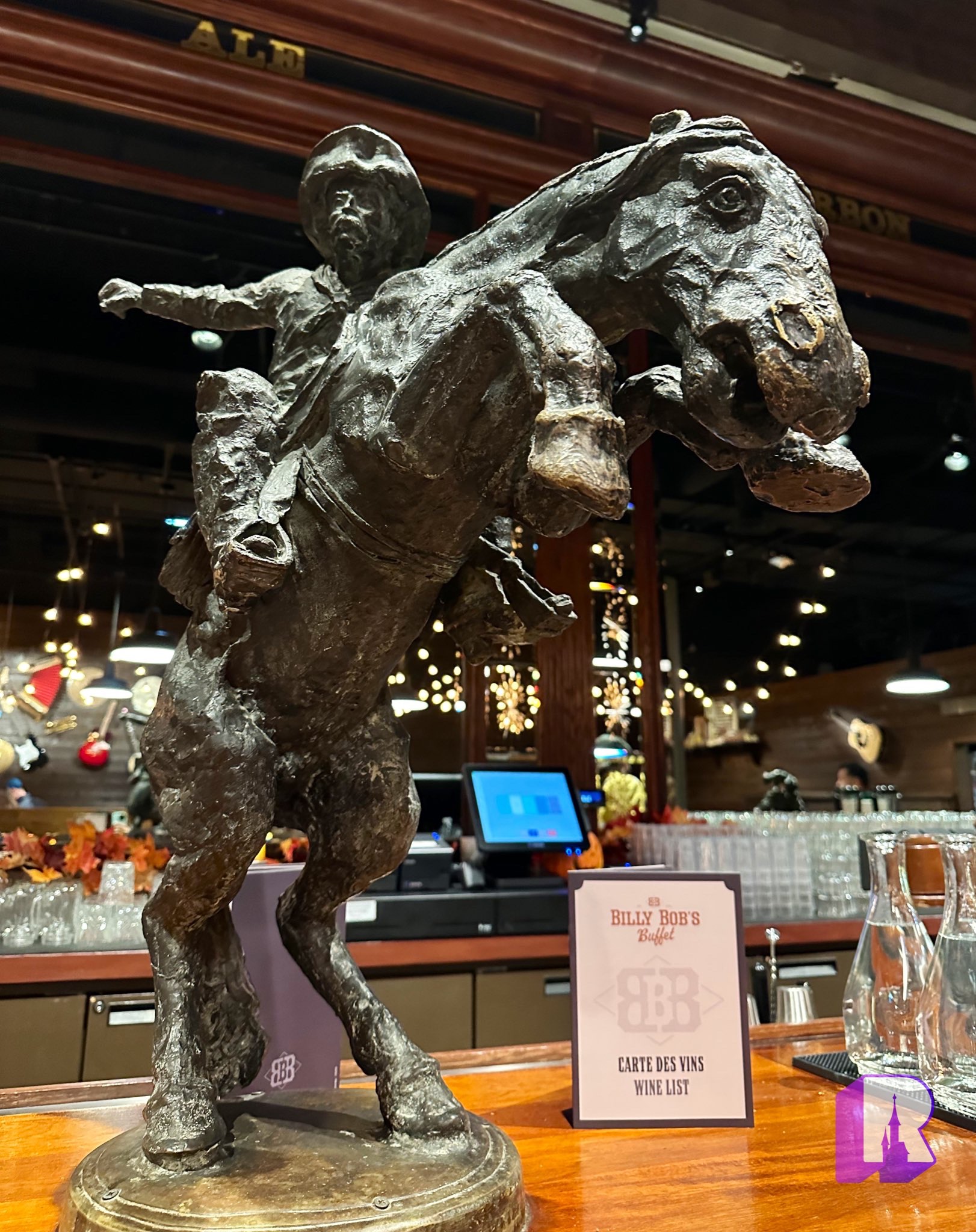 Well dang, Billy Bob's gone and opened a buffet. This temporary location uses some of the bar/preshow space for Buffalo Bill's Wild West Show and ins to increased capacity of Disney Village while it is being remodeled.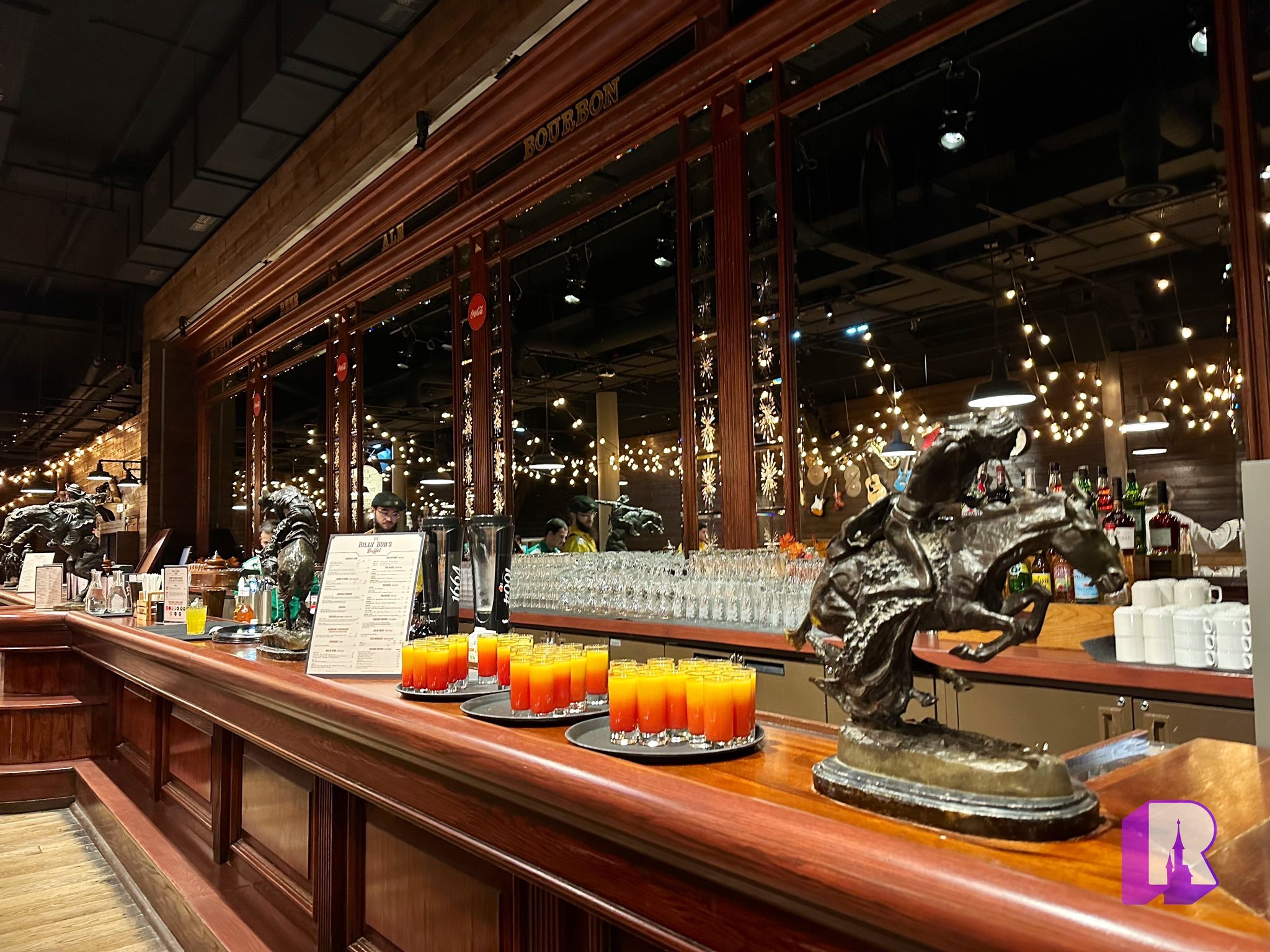 "Billy Bob's Buffet" takes theming cues from nearby "Billy Bob's Country Saloon" with dark woods, suspended lights and various props that give it a festive country atmosphere. There are also throwbacks to the Buffalo Bill Wild West Show.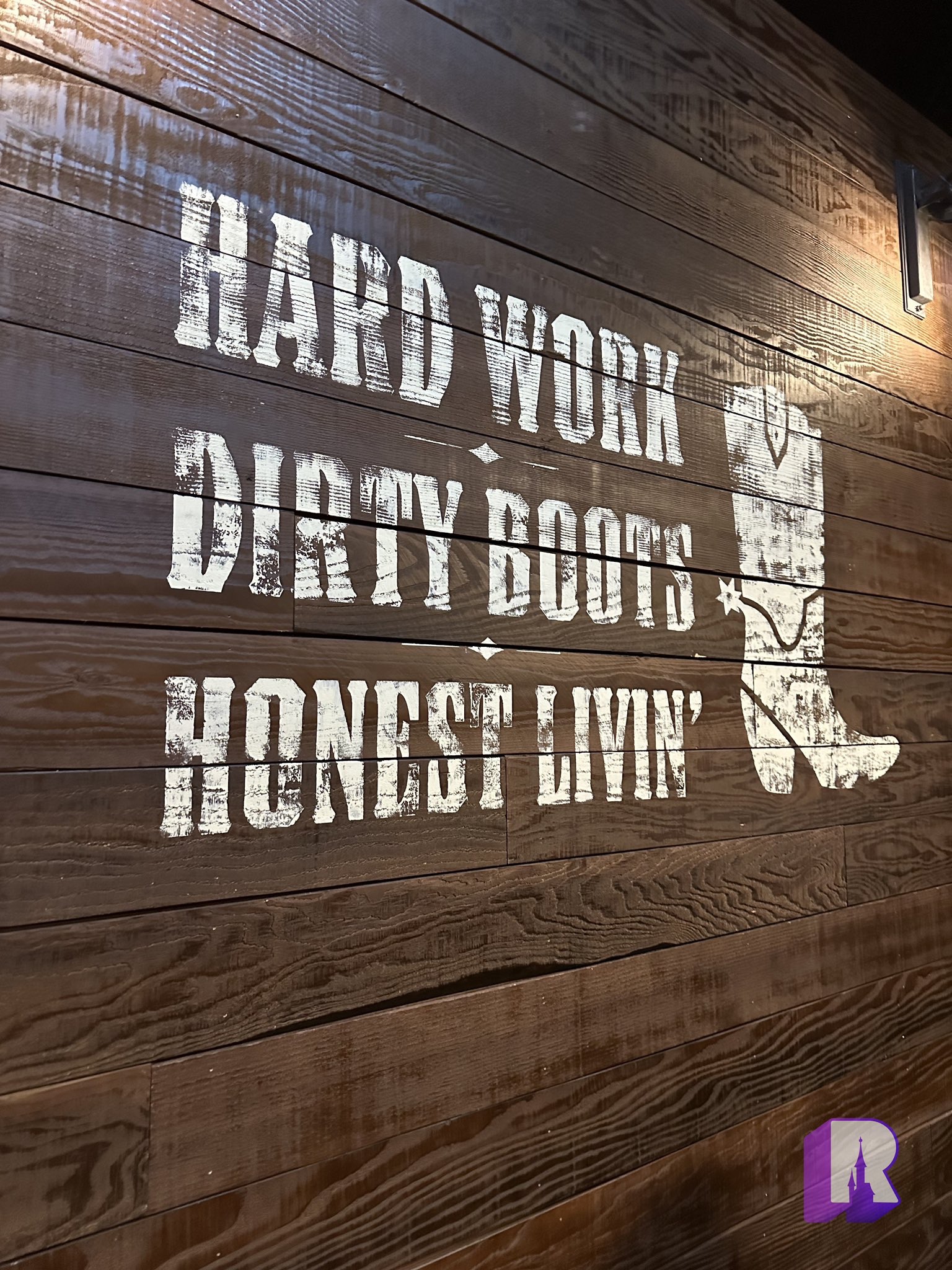 The walls feature various fun quotes and logos in a very WDI style (Imagineers worked on the redesign of the space). It's a bit "live laugh laugh" country edition but hey. We'll take it.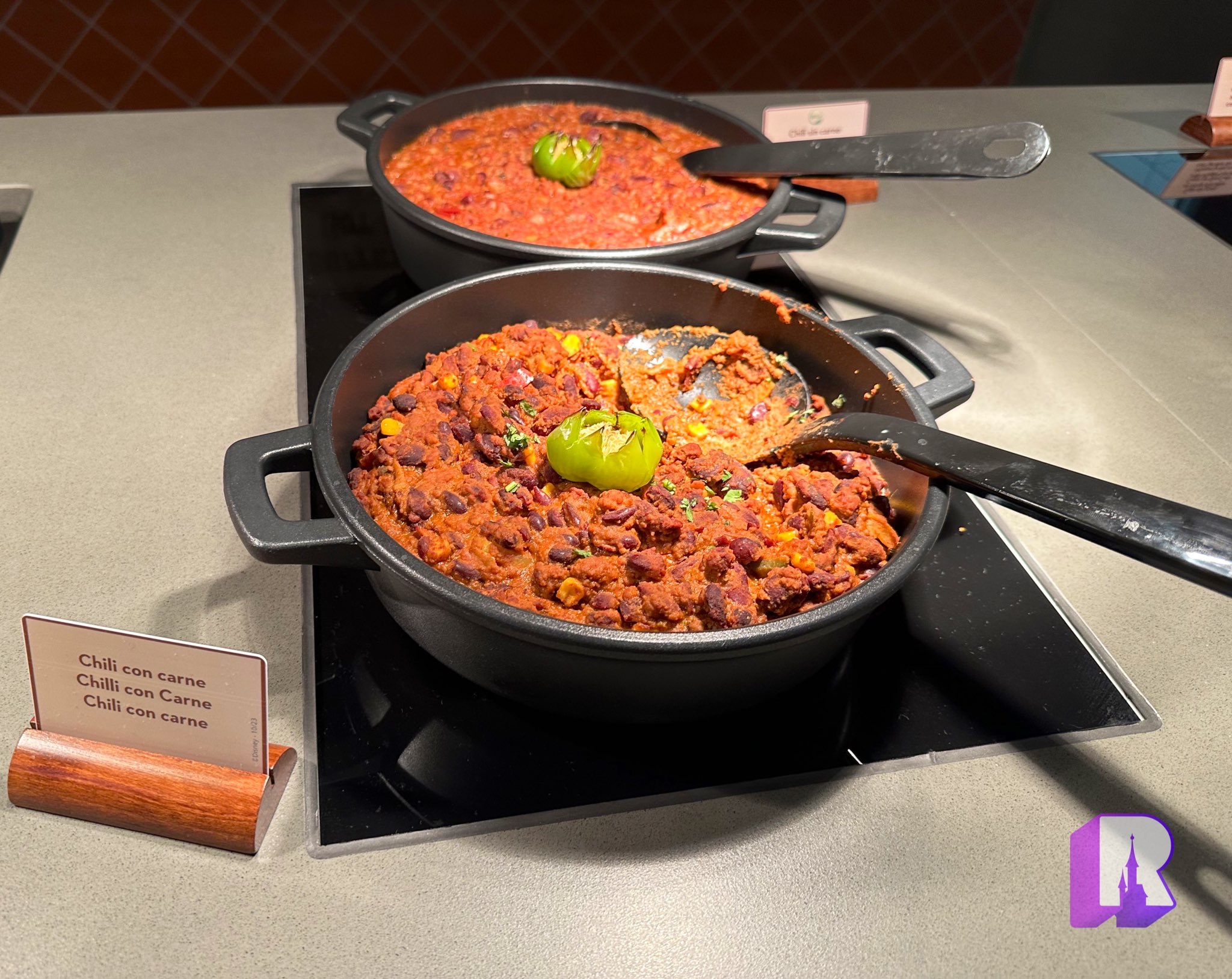 In terms of food, it mirrors what "La Grange" offers. You'll find the classic Disneyland Paris buffet items with the addition of Tex-Mex dishes: chili, pork ribs, BBQ chicken wings, fajitas etc. It's priced at €40 (adults)/€22 (kids) with a soft drink.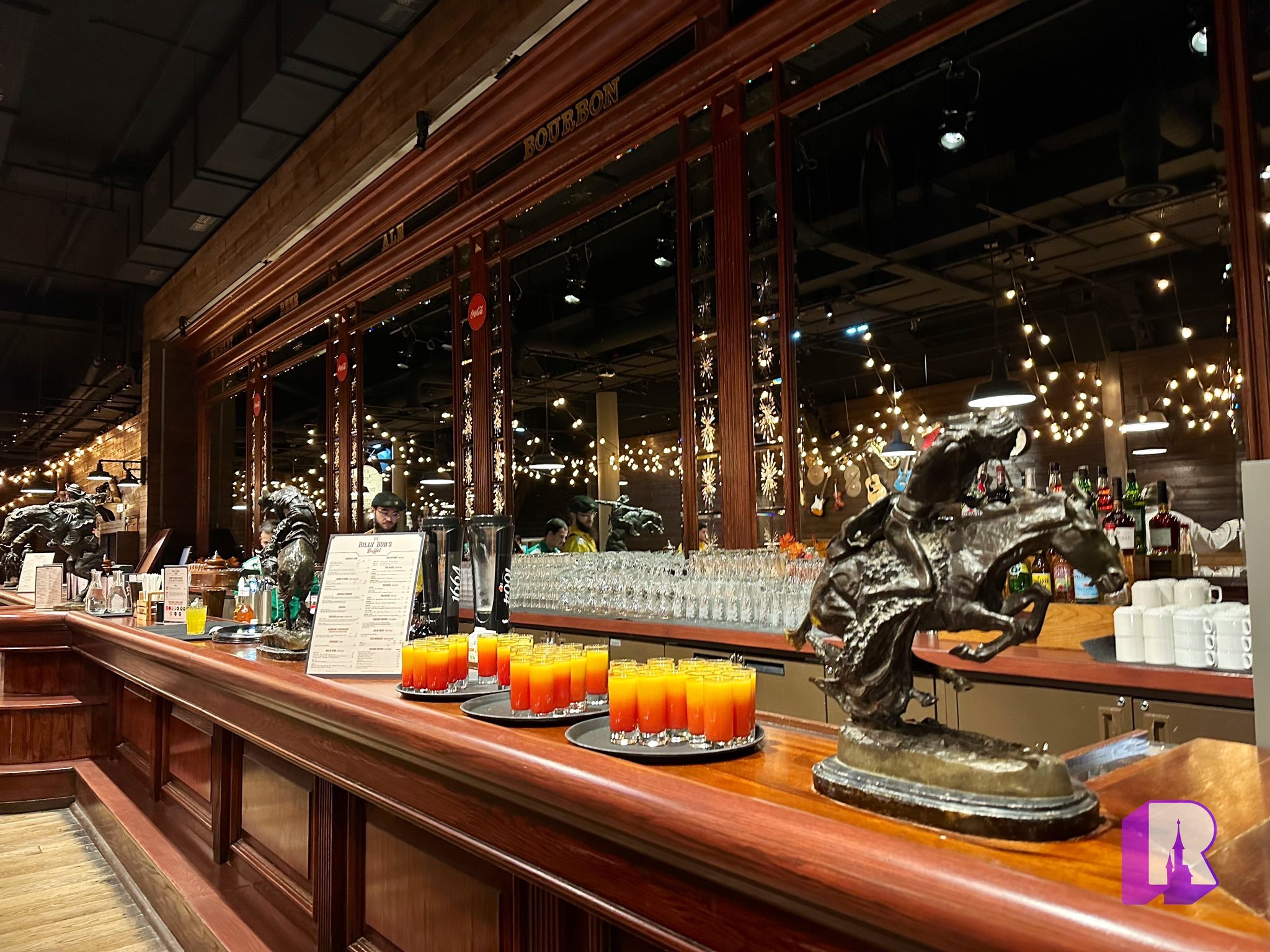 So yeah it's kinda cool to be back in this space. The theming is not bad for something temporary and it's fun to see relics from the Wild West Show. If you like the food at La Grange / La Cantina or even Chuck Wagon, you will like it here. It does the job!
Construction and Refurbishments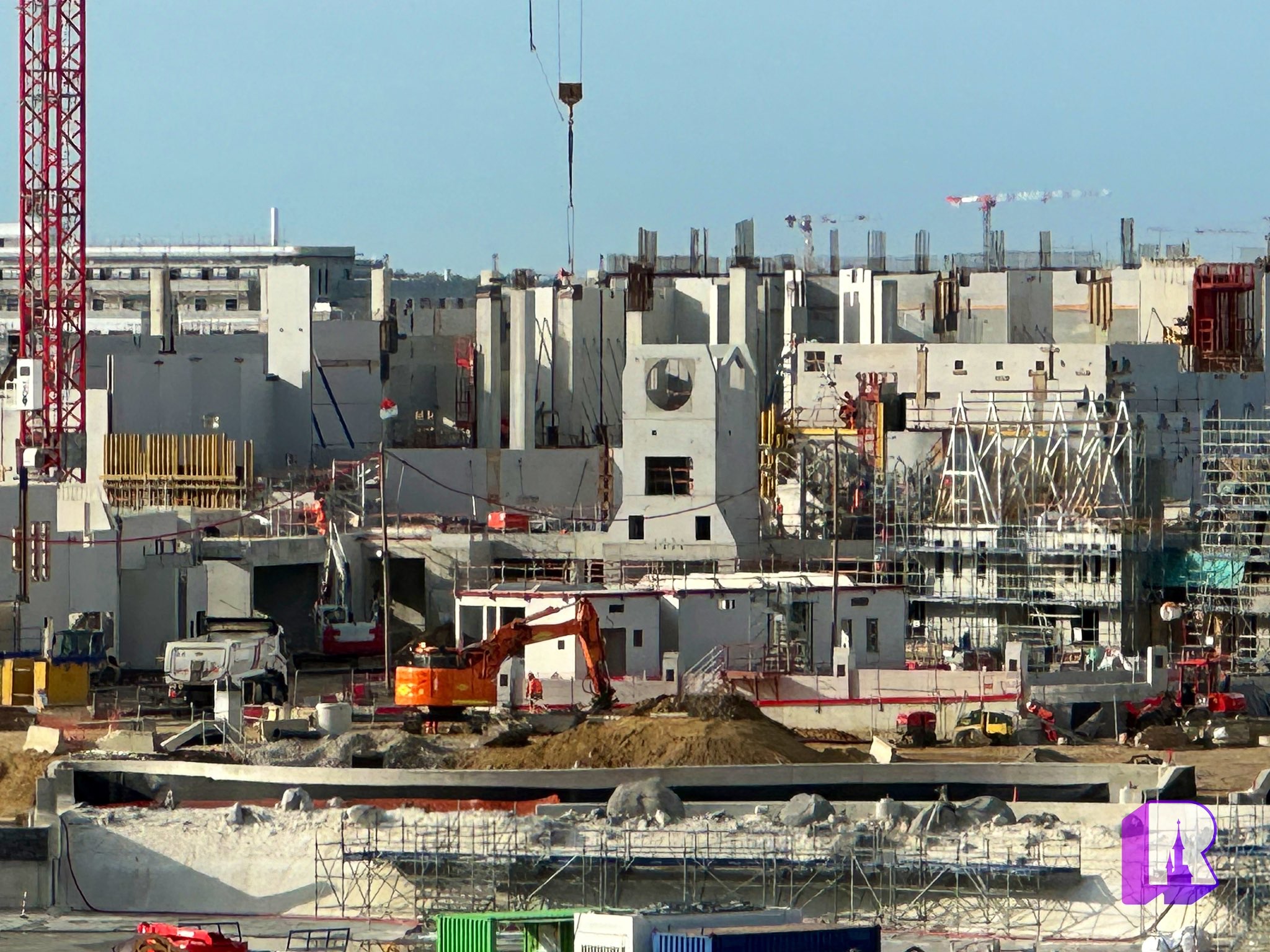 Our look at the Walt Disney Studios expansion organized mess:
ongoing progress on Arendelle roofs, facades, castle and port
more rock work around the lake
Tangled attraction and lakeside restaurant slowly taking shape
sectioning for the avenue gardens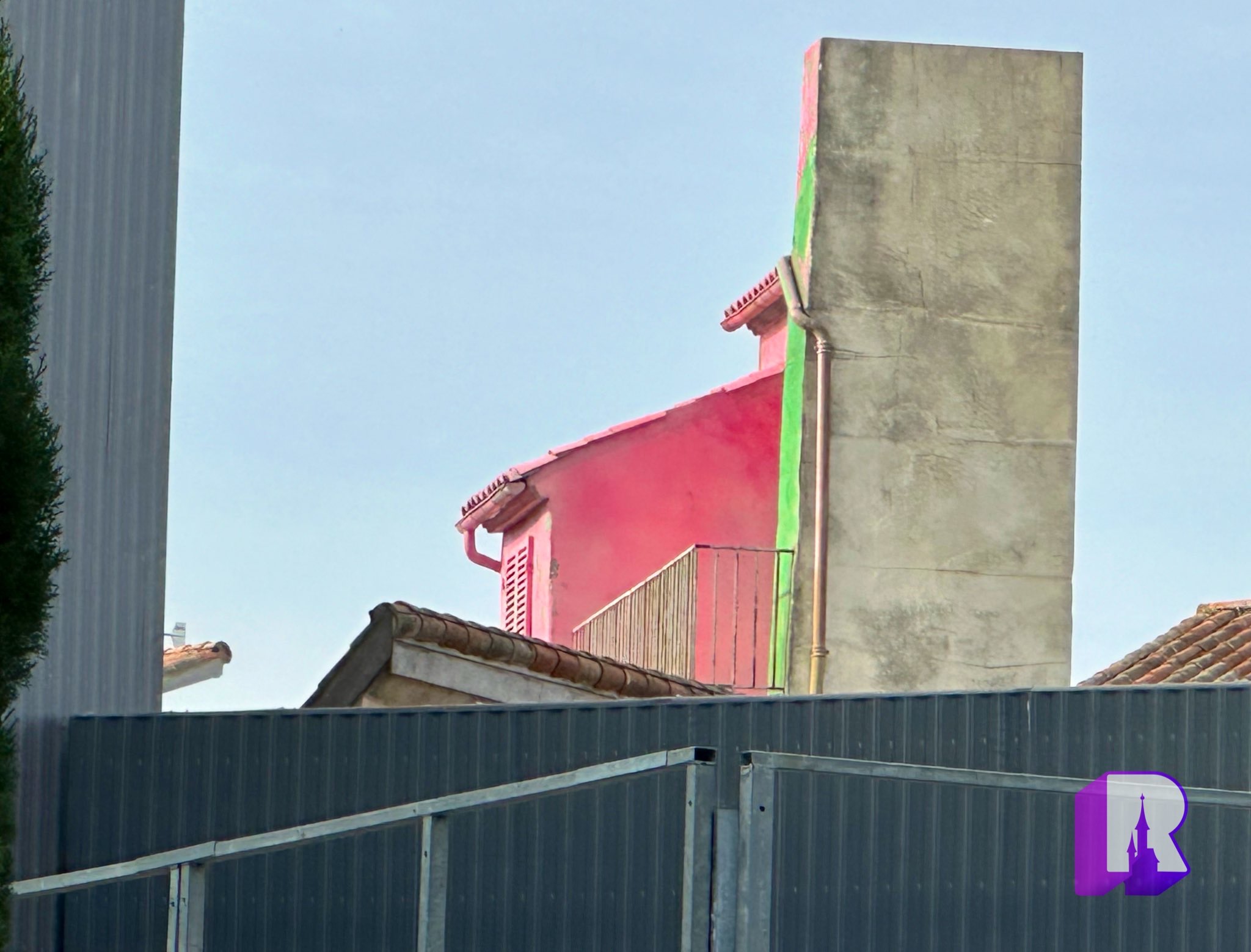 Bright paint has been applied to the old Moteurs Action set. Part of it will be used for the Alice in Wonderland "BMX show" in the spring.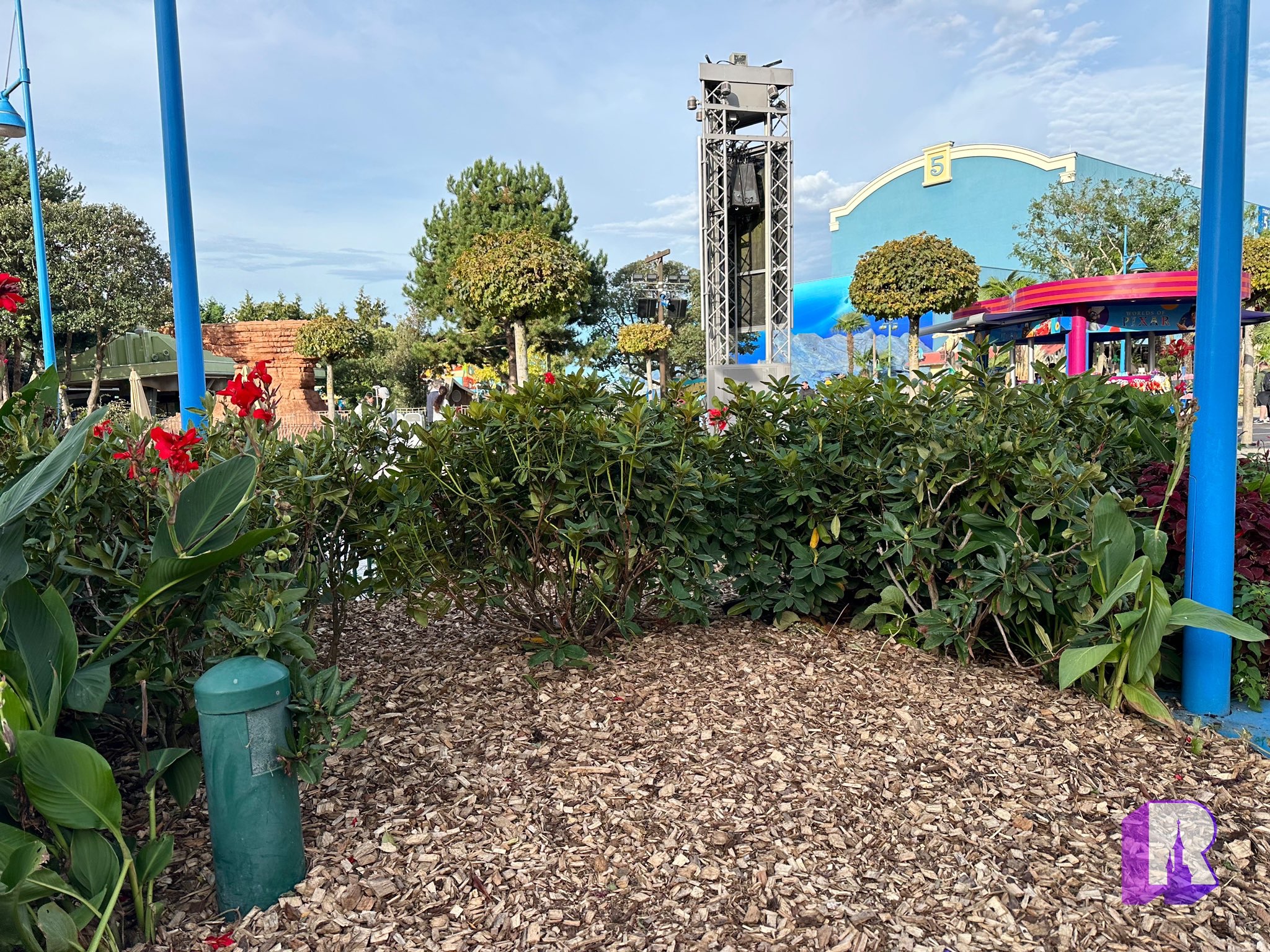 In Toon Studio, all the Cloud Trees have been removed from the planters as the area prepares for the remodel. Do not fear however, these lovely trees are carefully stored and taken care of backstage until they are replanted somewhere else soon.
"Frozen: a Musical Invitation" has returned to Walt Disney Studios Park today. The fantastic new short film "Once Upon a Studio" is now being played in the pre show area.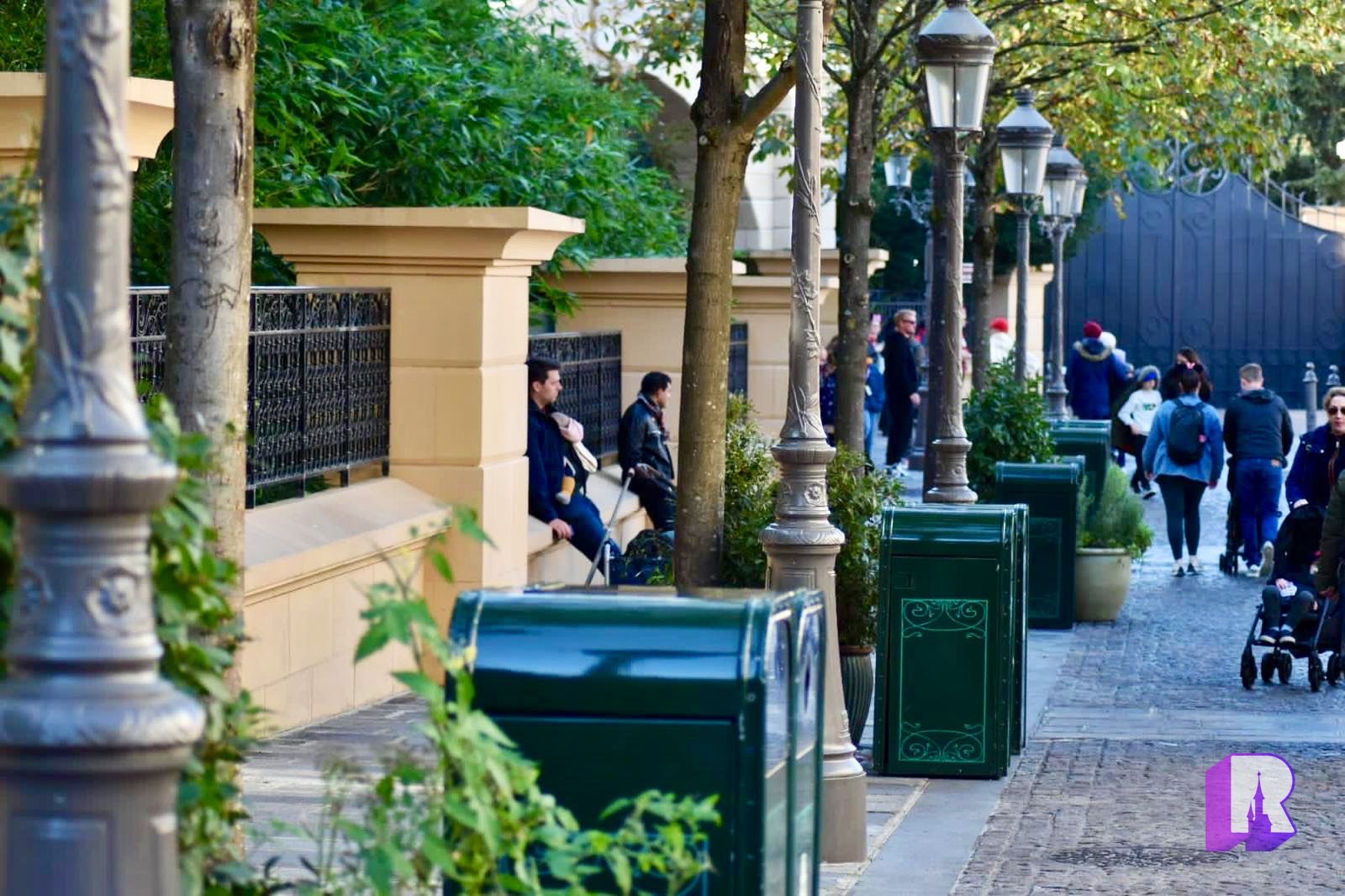 The "Rendez Vous Gourmand" food and booze festival chalets have been removed from Place de Rémy. But fear not, its cousin "L'Hiver Gourmand" is moving in on November 10, until March 17.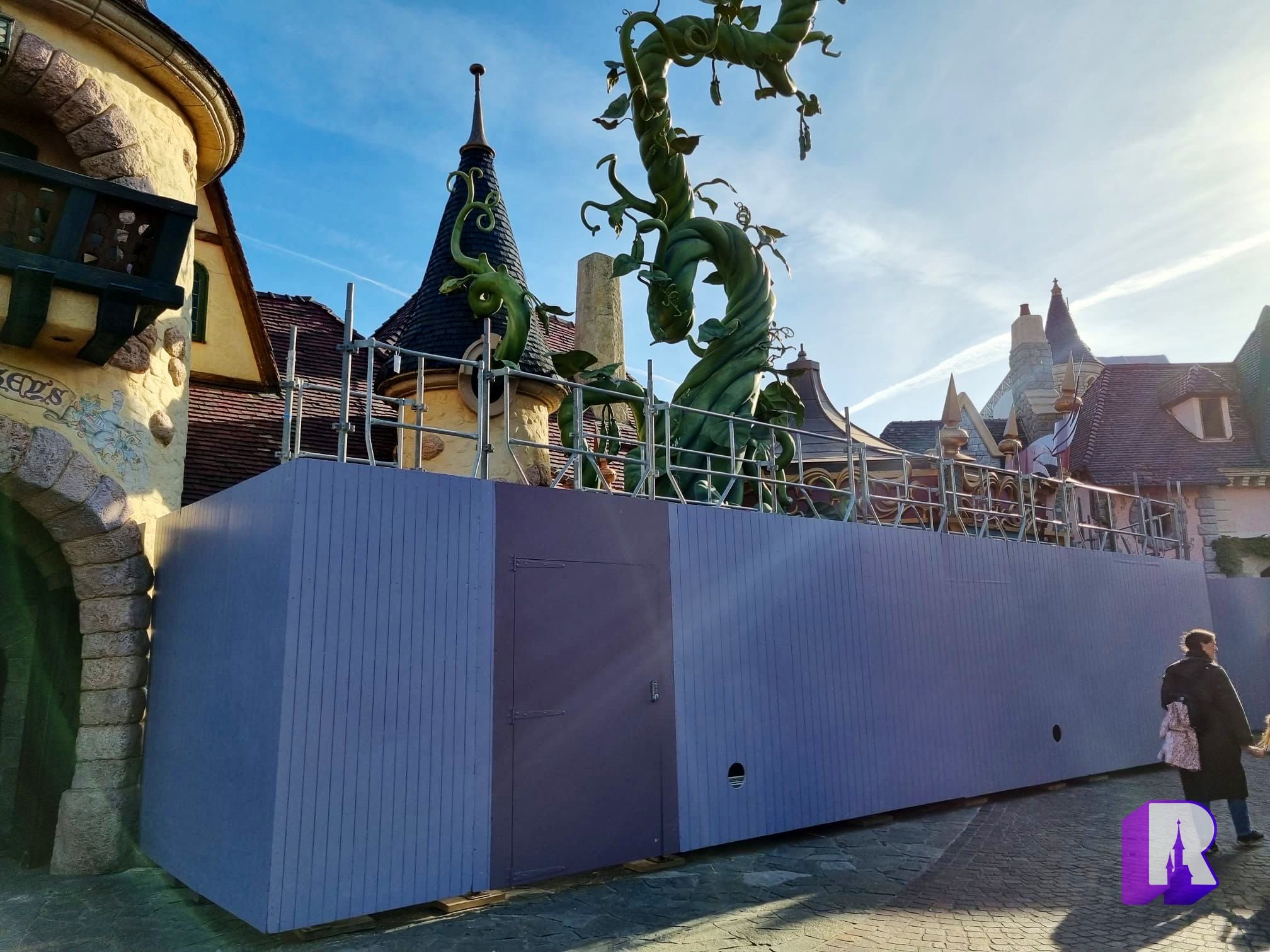 Fantasyland is where it's at if you're a purple wall. Many small refurbishment through the land are ongoing plus the big Castle Courtyard project.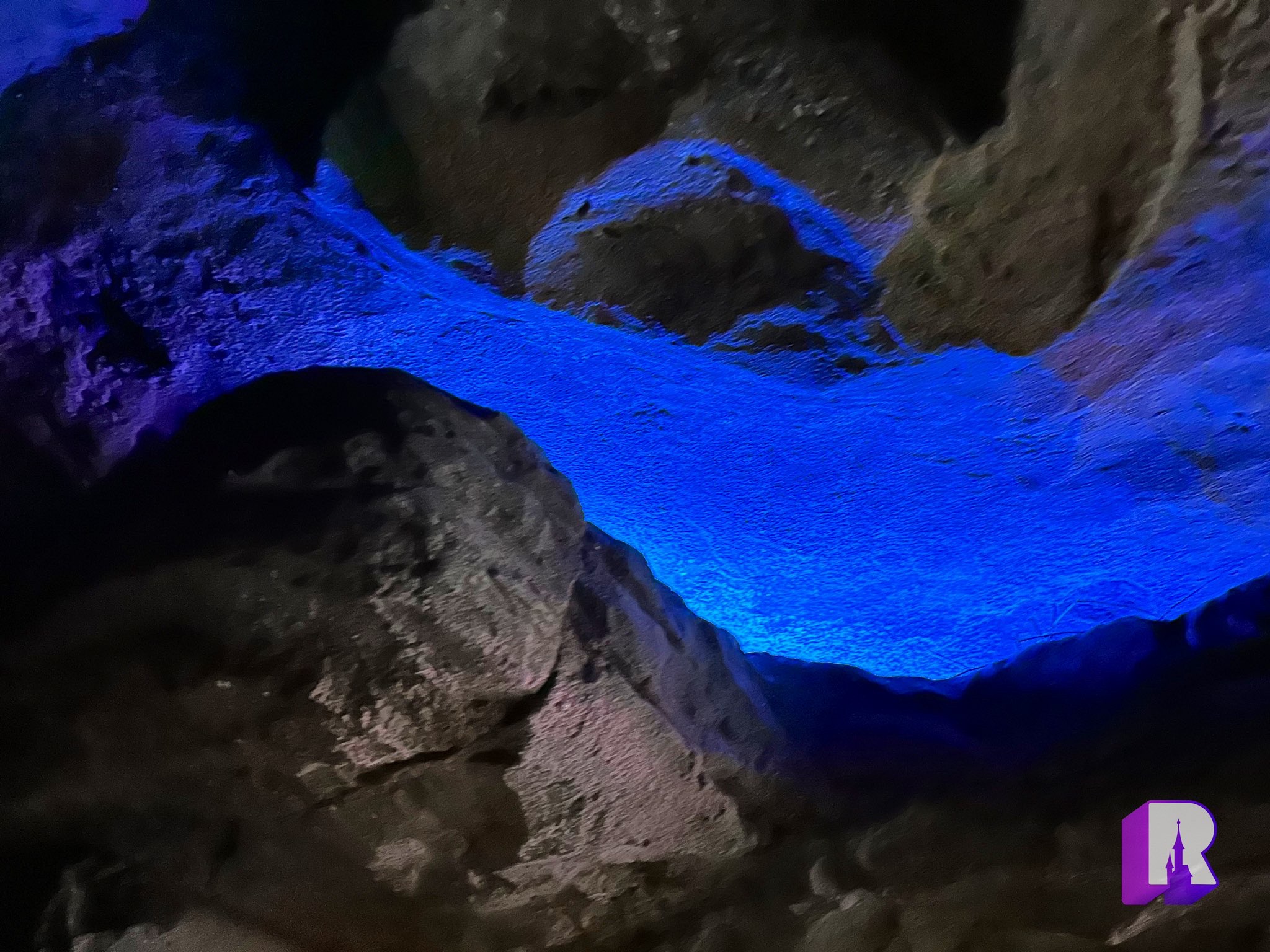 "La Tanière du Dragon" reopened from yet another refurbishment. It was this time to change the show lighting and it all looks fantastic !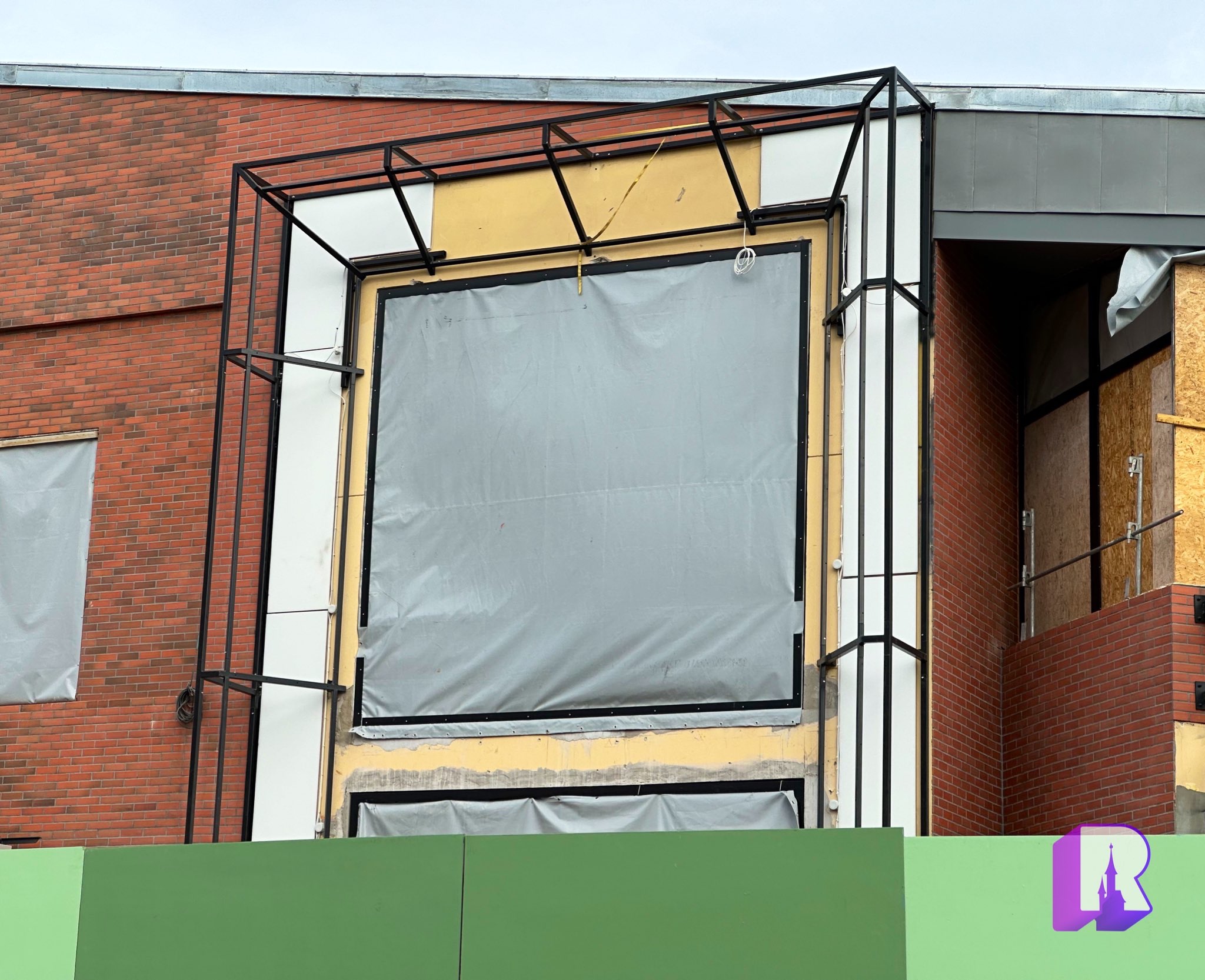 At Disney Village, the "Brasserie Rosalie" main entrance is close to done. The overall project is moving along nicely towards the December opening date.
This and That..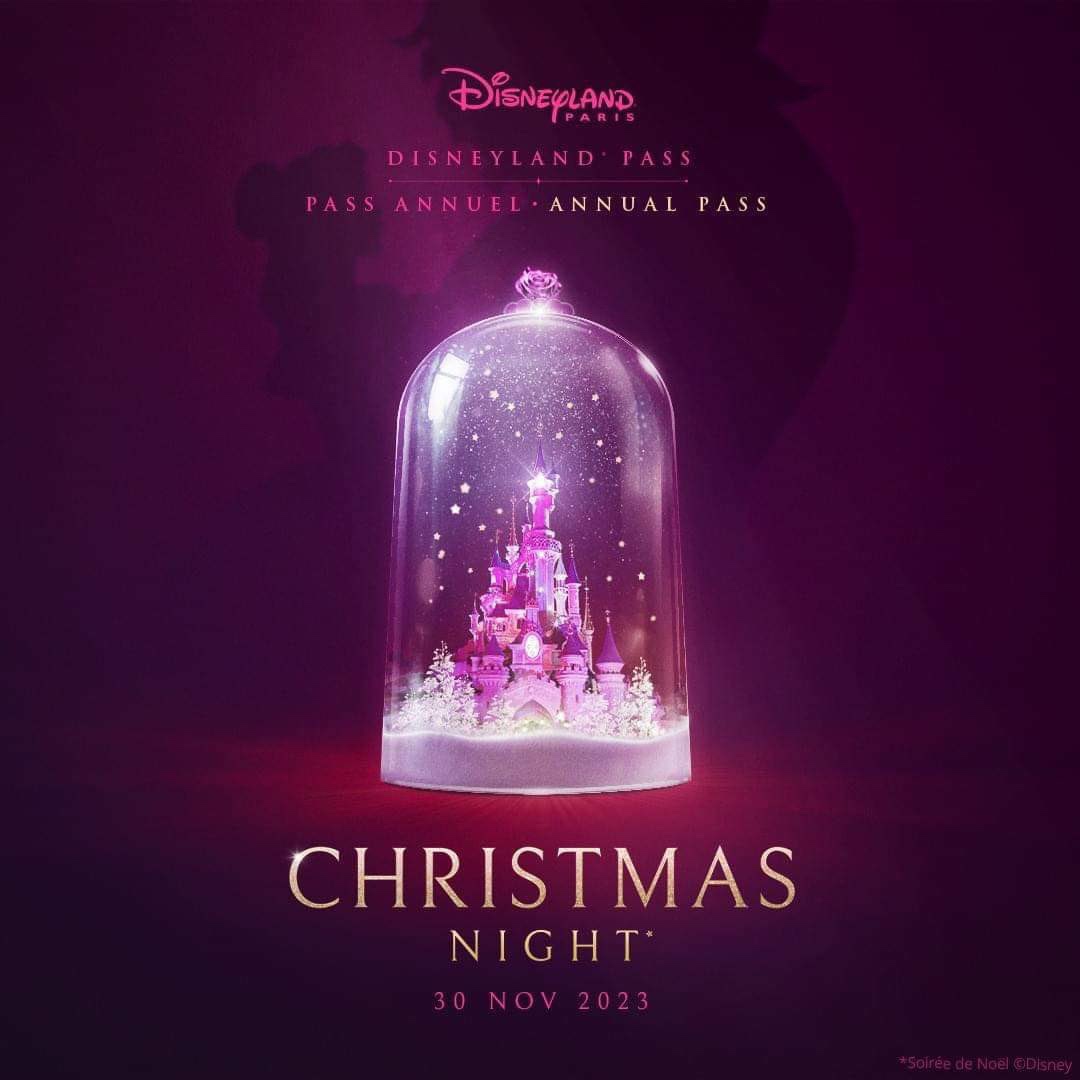 The next AP Party will be "Christmas Night" on Nov 30. Tickets will be on sale soon.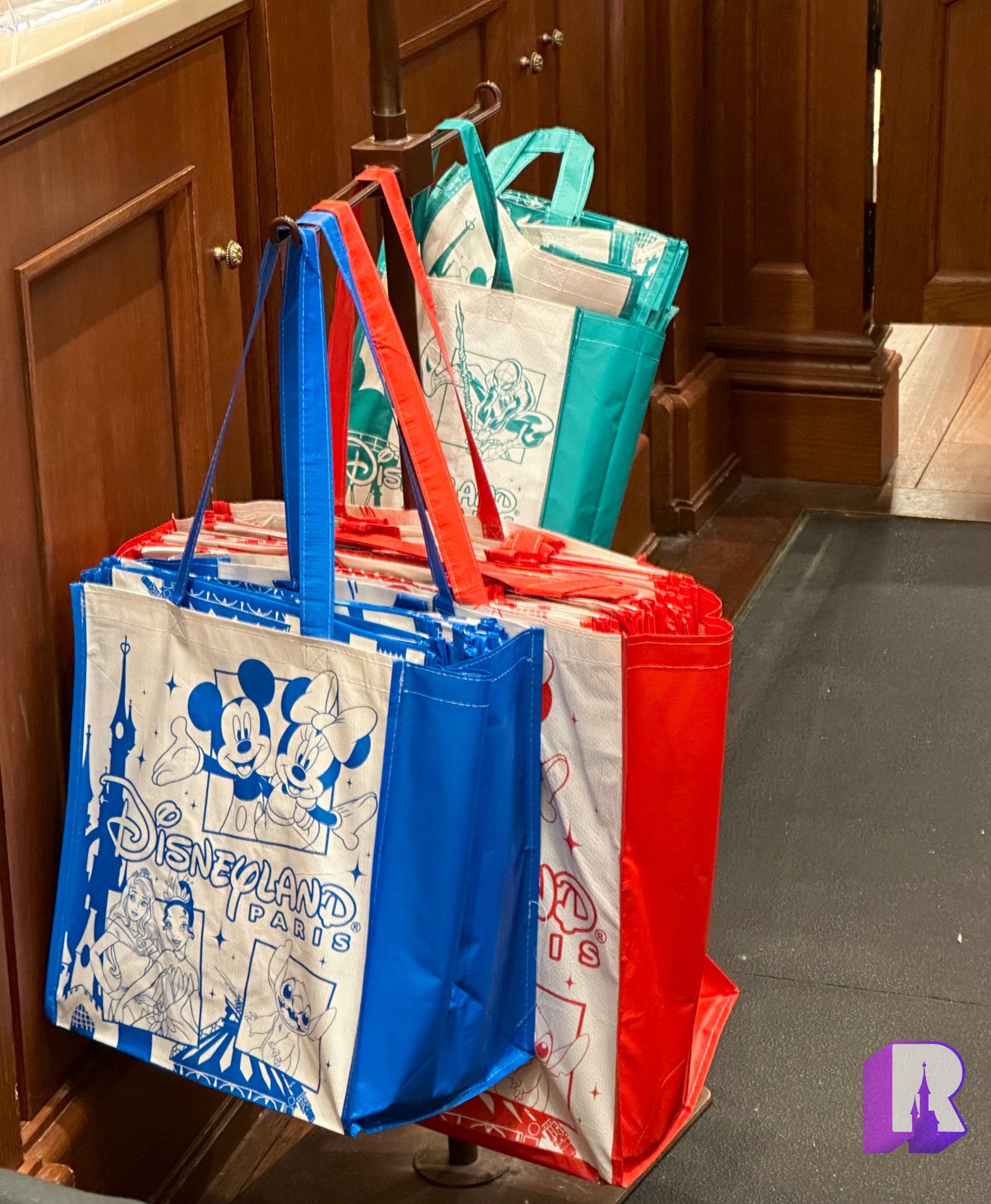 The new Disneyland Paris 100% recycled and reusable bags are now available in shops (Small €2, Medium €3, Large €4)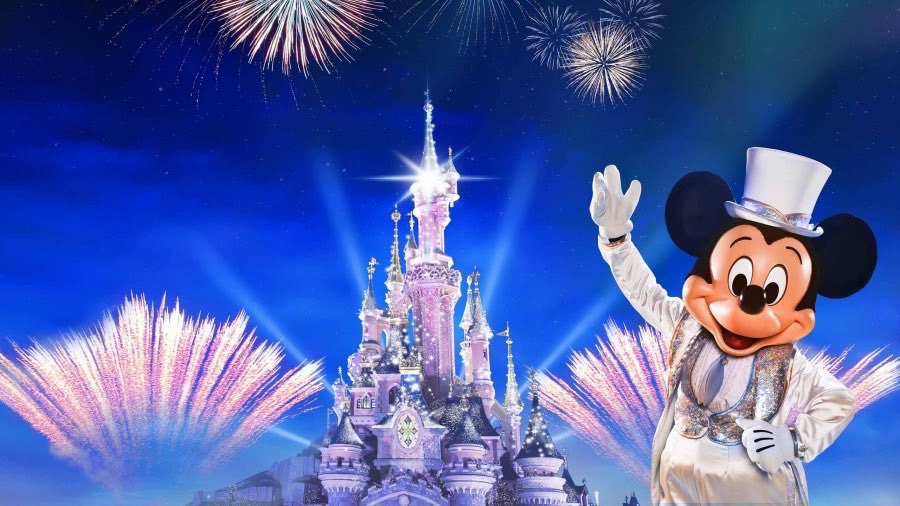 Christmas + NYE festive menus prices have been revealed:
Character Dining (Auberge/ Plaza): €150
Table Service: Silver Spur €65, Bistrot €80, Walt's / Jack's €100
Buffets: Agrabah €60, PYM €80
Hotels Table Service: €100
Hotels Buffets: Lake Disney €80, others €65
All these options are available by making a regular reservation in the app 2 months before the day (or now if you're on a package). Only the festive menus are available for the night. Payment is made at the restaurant.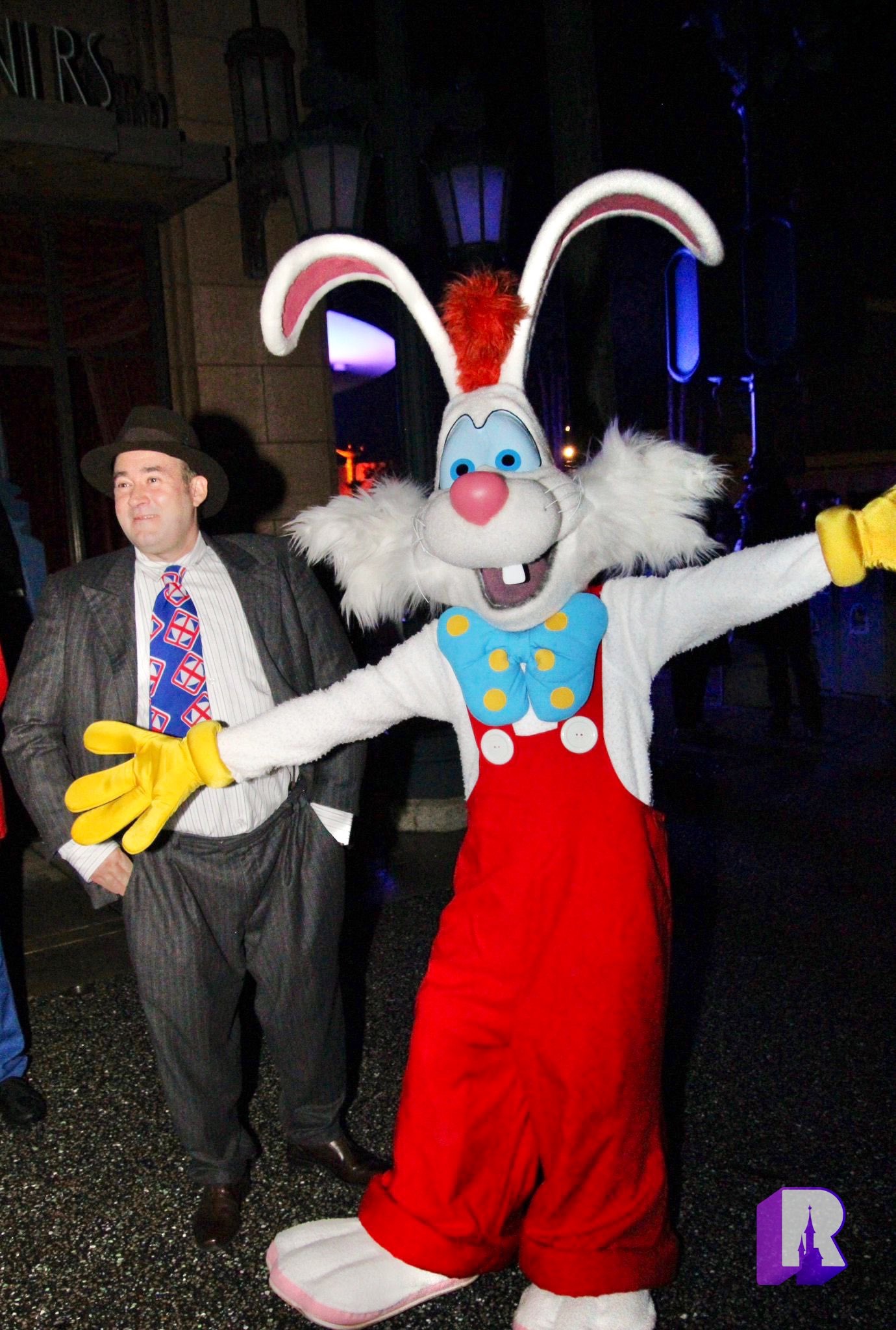 Plenty of rare Disney Friends stopped by Walt Disney Studios Park on Thursday for a Cast Member event.
And that's our look at Disneyland Paris this week! Thank you as always for reading and sharing and I will see you again next time!