Welcome back to the DLP Report! A double edition this week as I took a little summer break last week. On the menu: Princess Week in full force, the Shawarma has arrived, AP Events news, food, Merch and more – let's go!
Princess Week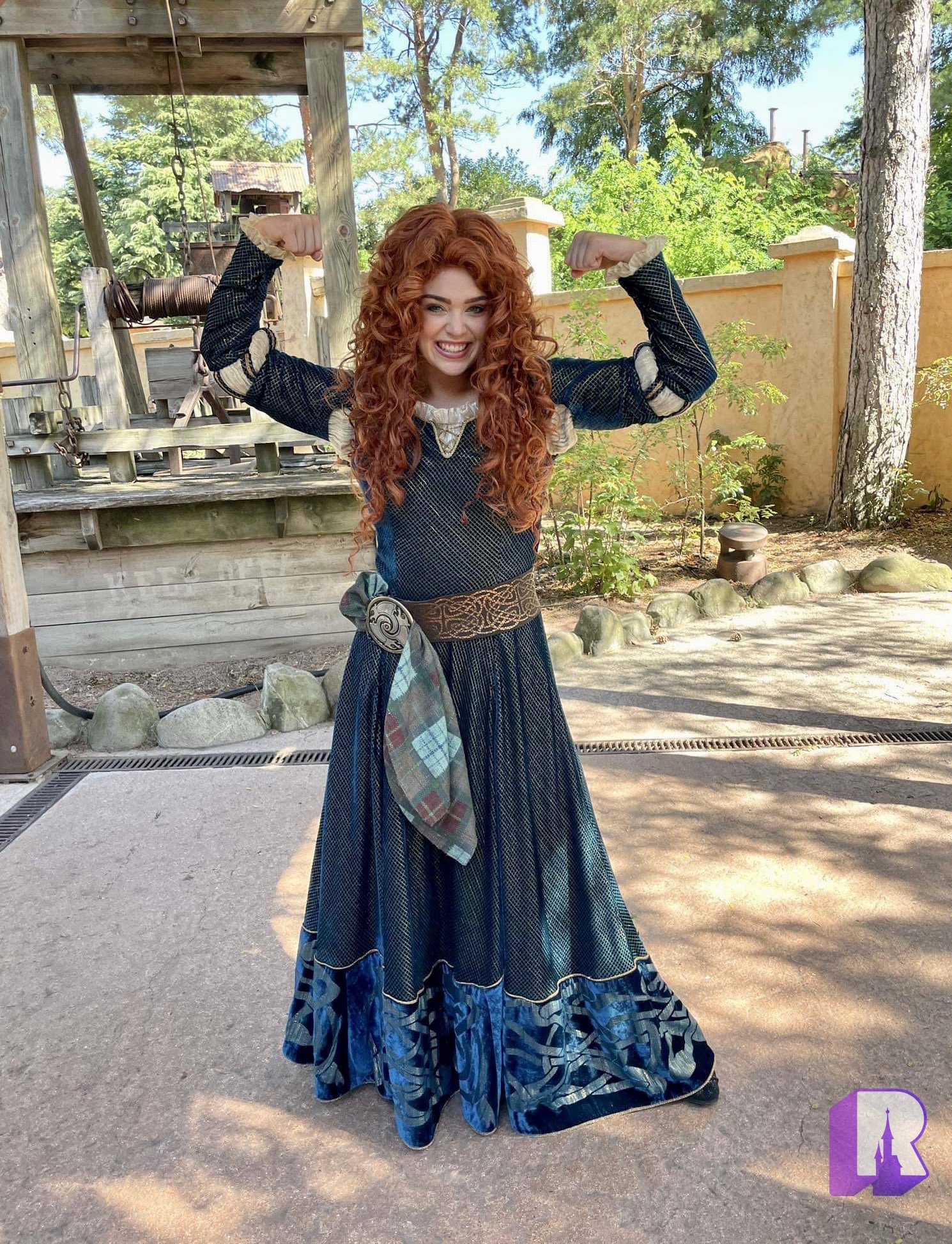 It was all about the Disney Princesses this week as we celebrate their bravery, courage and most importantly ability to sell a lot of things to Guests!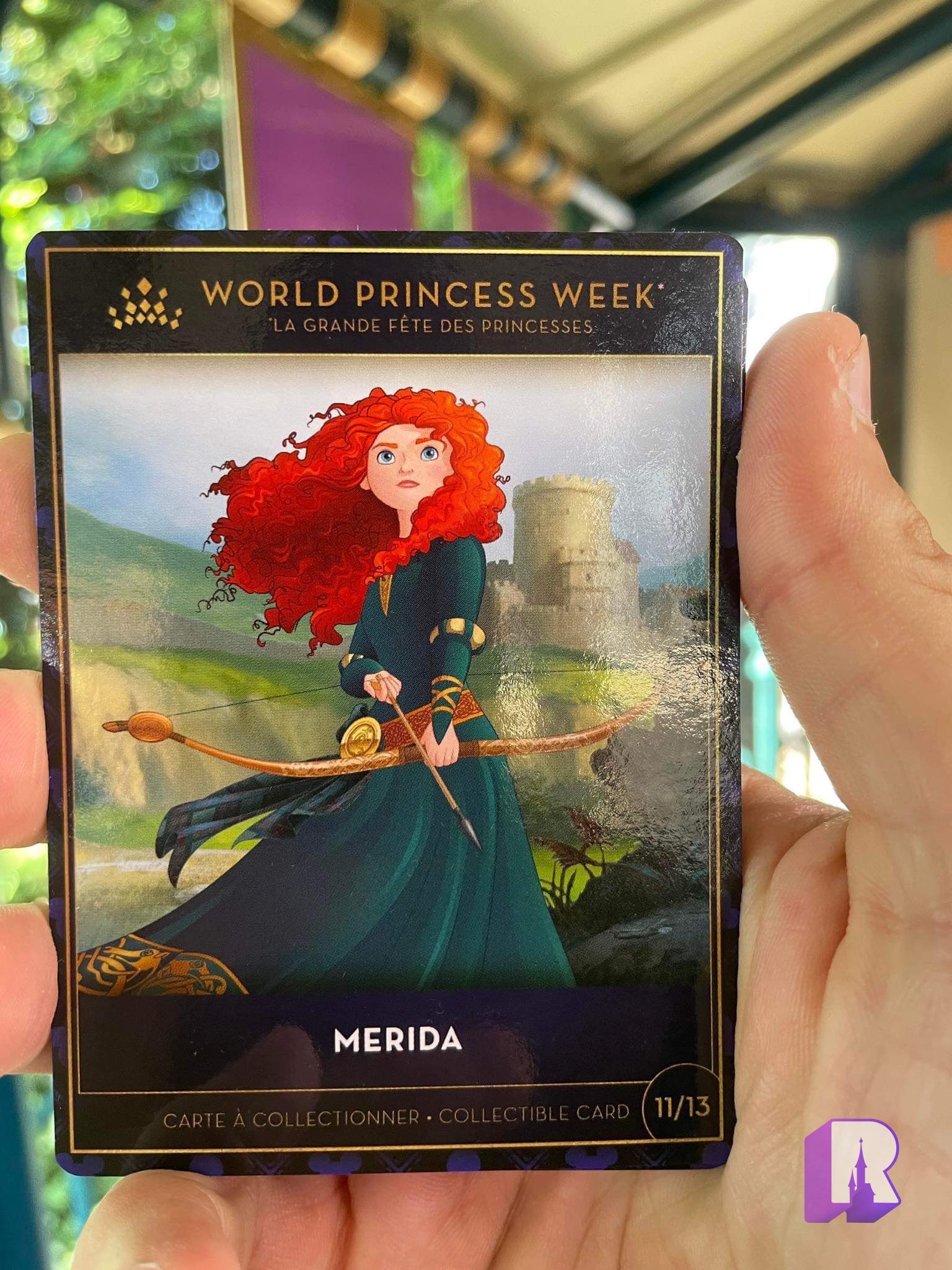 As part of the celebration, Guests could ask Cast Members for collectible cards. There were 13 in total this year and while it's not quite the same frenzy as when the resort introduced the concept, they are still very popular and a fun little challenge for everyone.
The Resort also put together a lovely little show featuring the Disney Princesses on Castle stage. The title is a mouth full but it was great to see a production on Castle Stage, always a tough one to use due to the limited viewing capacity and lack of seating. Apologies our video cut off before the end due to the camera overheating – it's been very hot this week!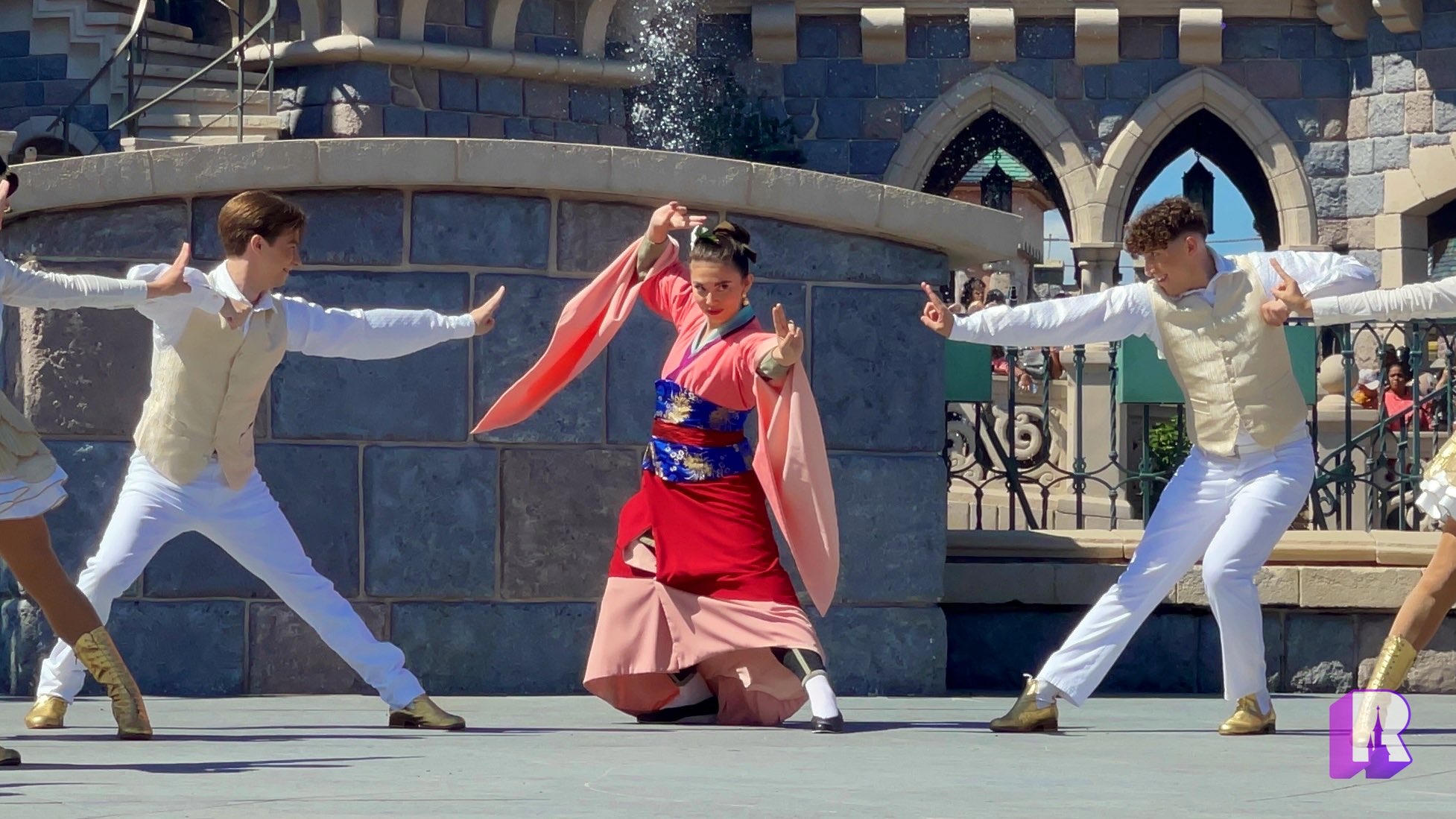 The show was performed daily EXCEPT on the Thursday!. While I get there are scheduling and HR implications in this decision it's still not a good look for guests who may have traveled to see this and we're not necessarily aware. Sometimes Disneyland Paris comes so close to being a true world class Resort and then has situations like this.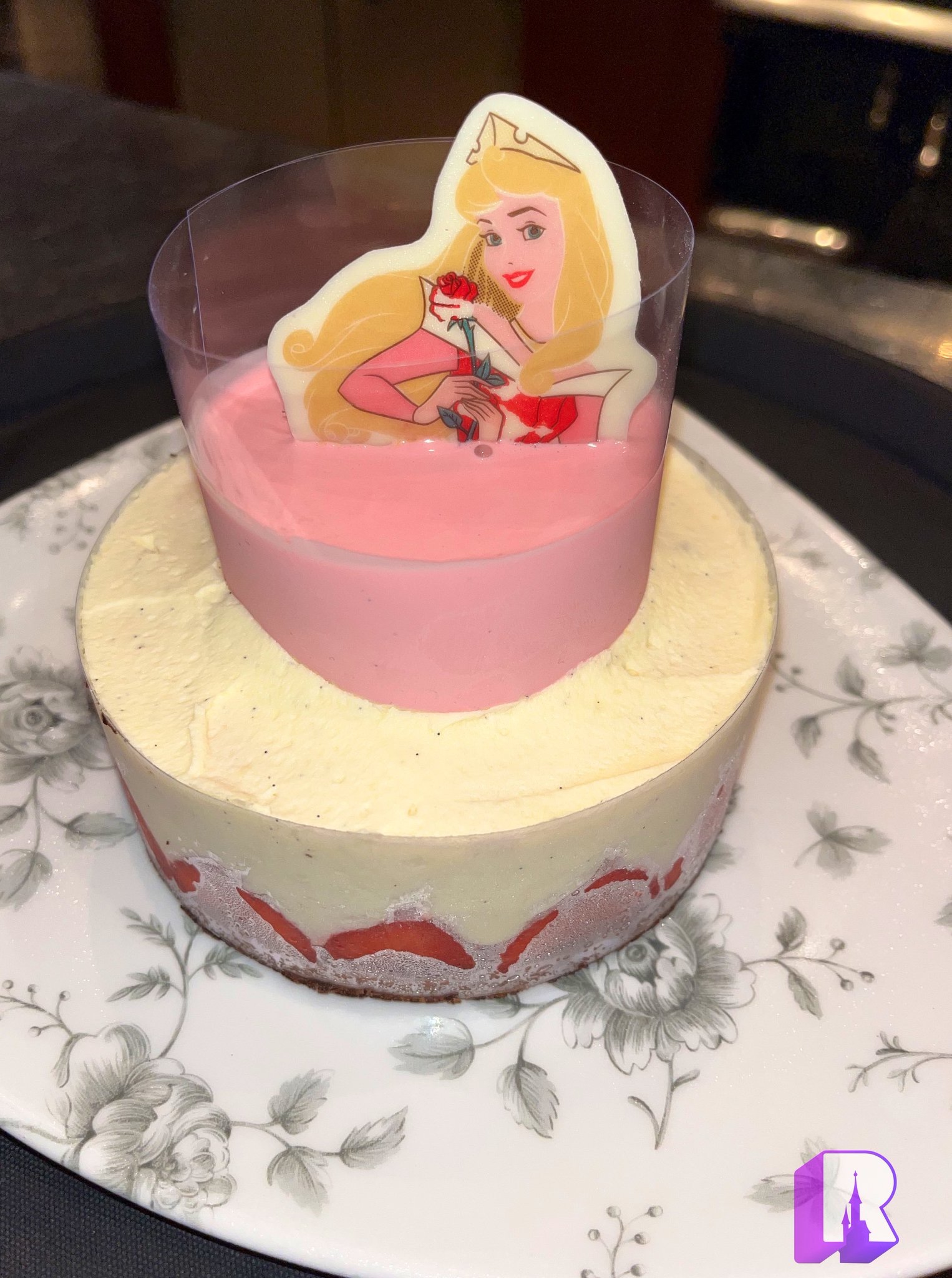 The food department was called upon to make something and well – idea was good. Execution was a bit sloppy. But aren't we used to this by now.
Here's a look of the reveal. It's a cool idea but the foamy pink custard spills down like cough syrup. Not the most appetizing.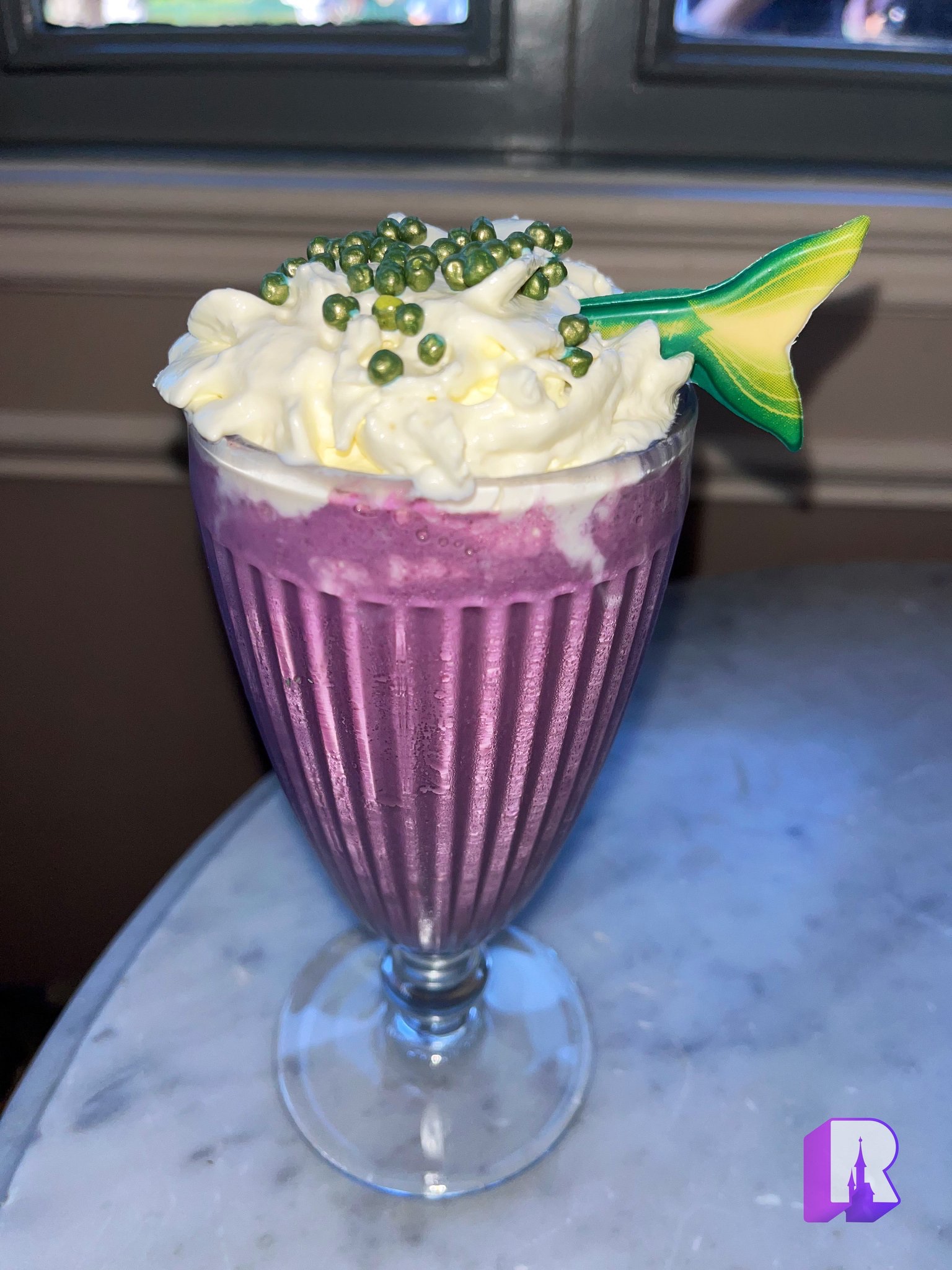 There was also an Ariel milkshake which well- is that a dead fish in there ? Again idea, good, execution… not so good.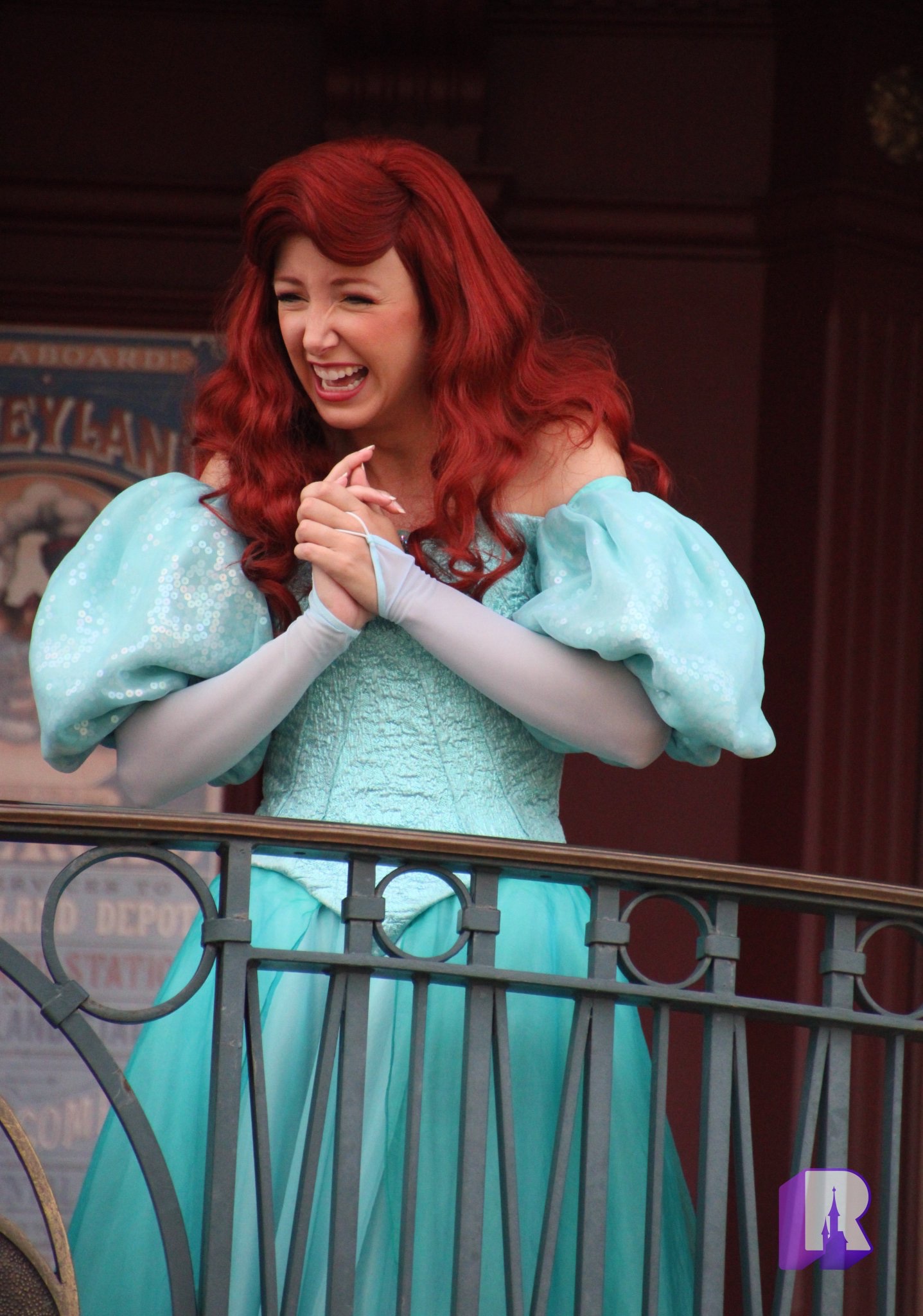 Disney Princesses also welcomed Guests each day on Main Street Station – a nice touch.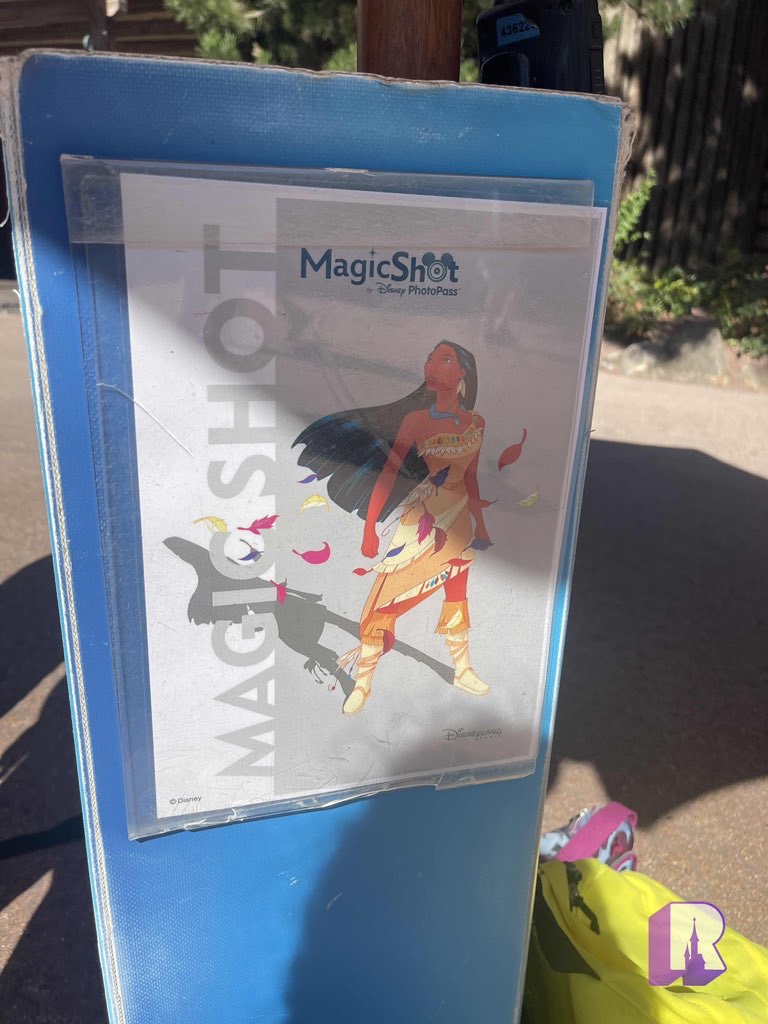 And we also had the usual MagicShots. Which used to be a rarity in Disneyland Paris but are now kind of "over".
So, World Princess Week 2023! A lovely little celebration. Is it something average guests should plan a trip around – maybe not – but it's not meant to be. For Princess Fans, frequent guests, and those who happened to book that week it's a great time. See you next year!
AP Events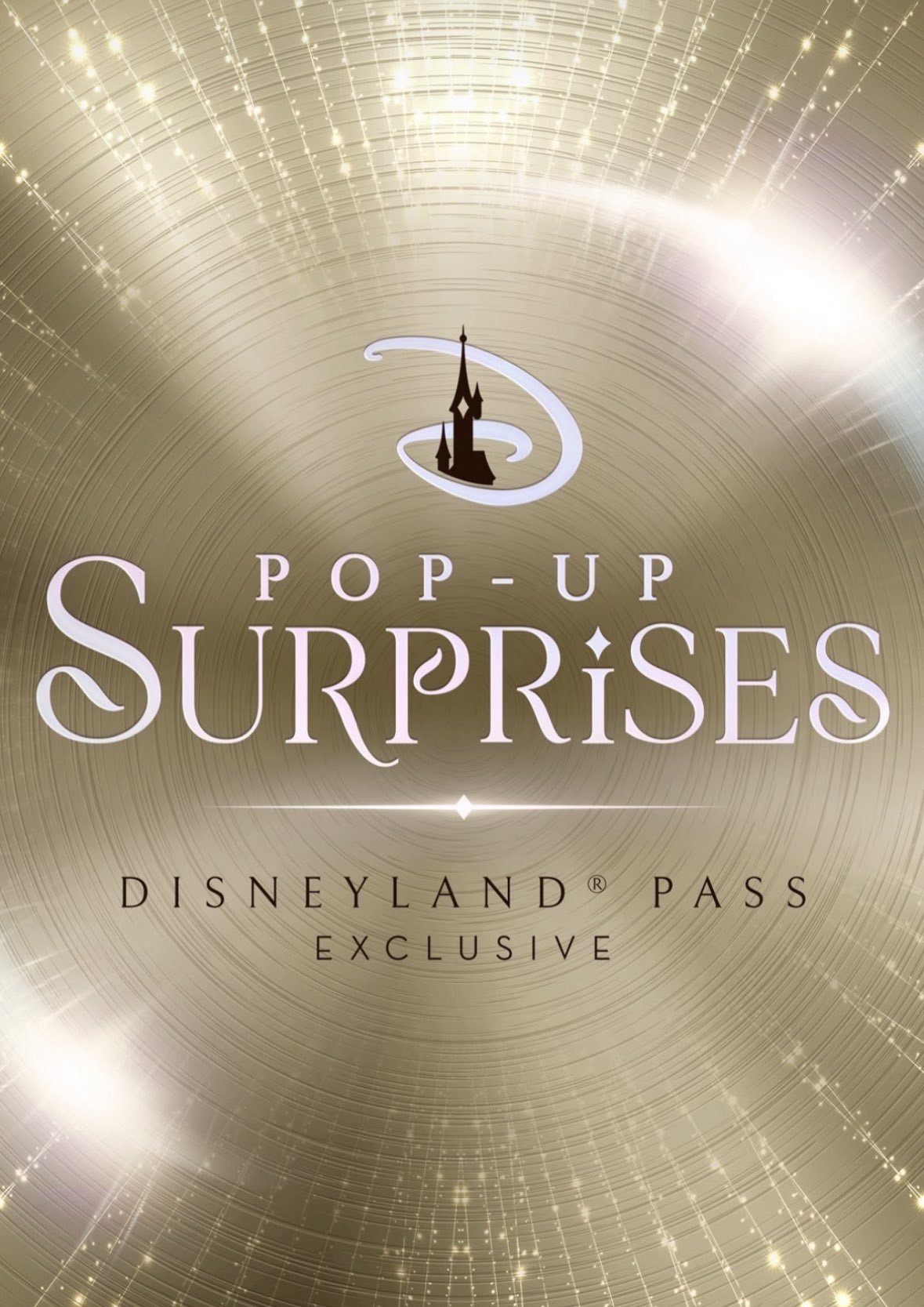 We finally had more info about the Pop Up Surprise meet and greet, a new feature for Disneyland Pass and AP Holders. It will take plans from September 1 to 24 with one or more characters available each day.
open to all Disneyland Pass and legacy AP Holders
1 reservation for you + up to 3 other holders
park visit reservation required
book on AP Platform HERE
And we also know more about the AP Party on September 29! Surprisingly it's not a DLP30 theme – it's a HALLOWEEN Theme!
Ticket sales open August 31 11am CET exclusively HERE – and is priced at €55. Open to the holder +1 guest (both must buy a ticket, must enter together.) Tickets can be exchanged for wristbands during the day.
Food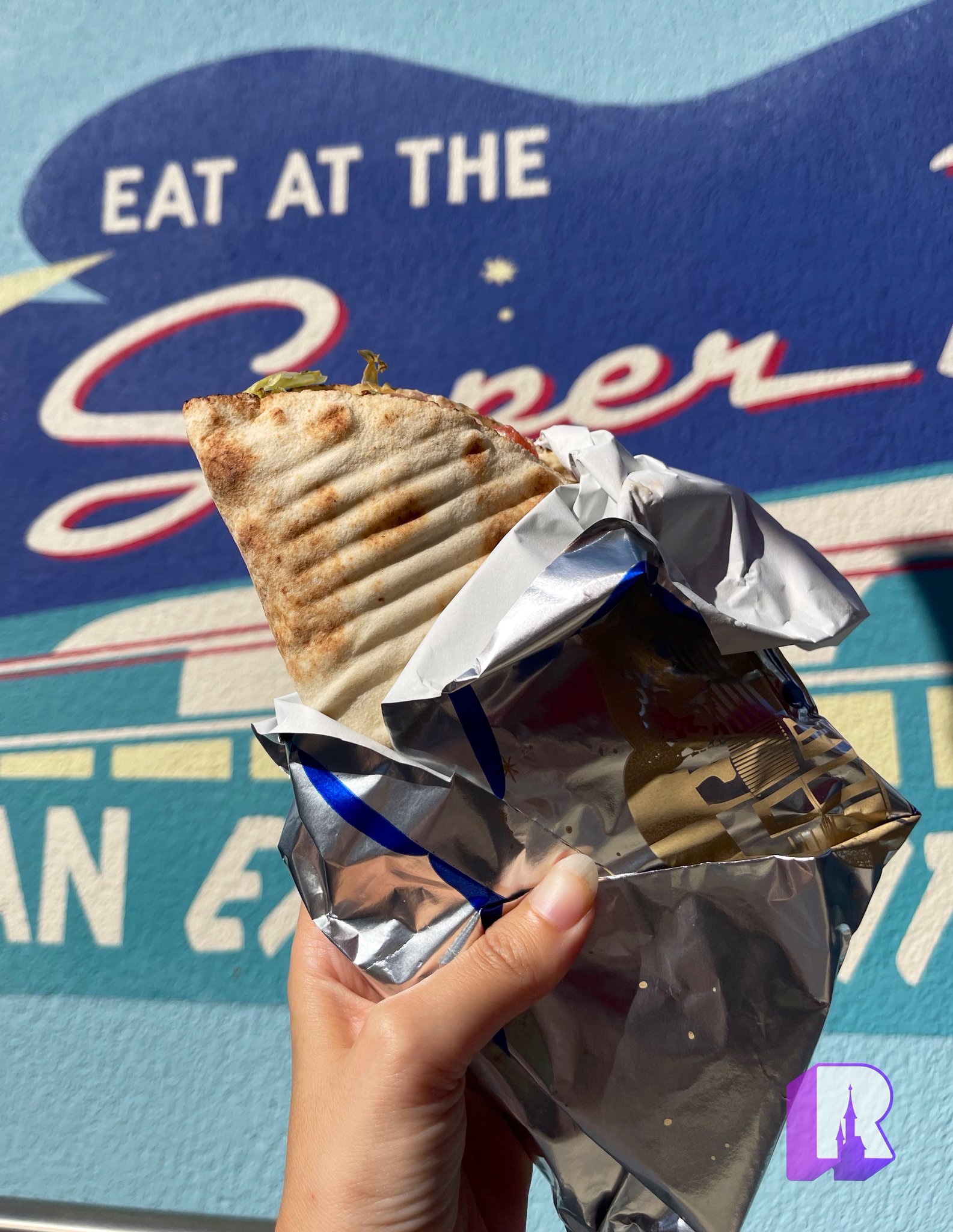 You're not dreaming – Shawarma sandwiches are finally available at Avengers Campus Paris! It was the only logical choice (although it doesn't completely fit the land's story but really did the Rueben fit any kind of story).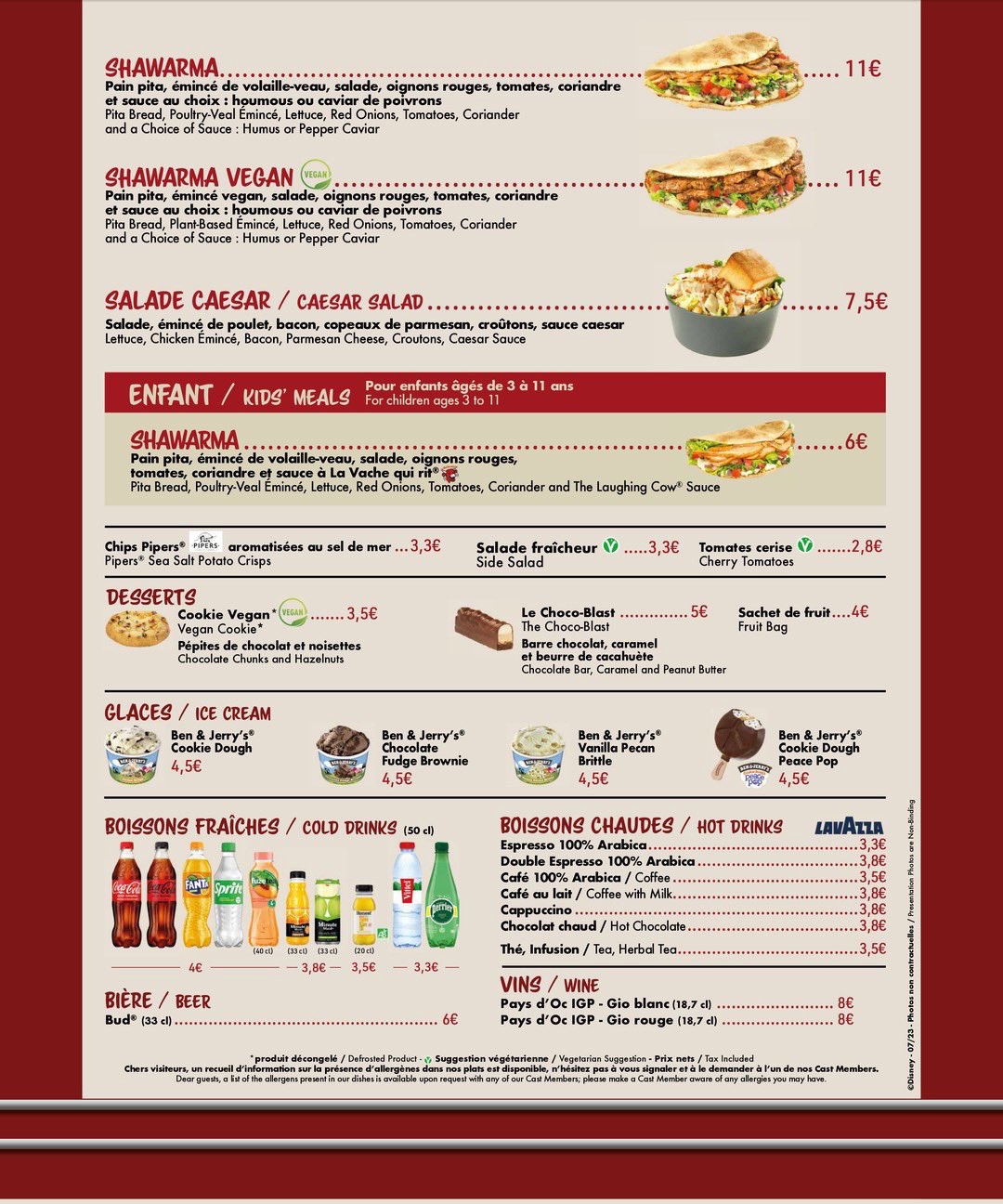 It's available at Super Diner for €11, with a vegan version. There's also a new Cesar Salad with a crouton from PYM Kitchen (lol!). Good to see some progress. We tried it and it was pretty good!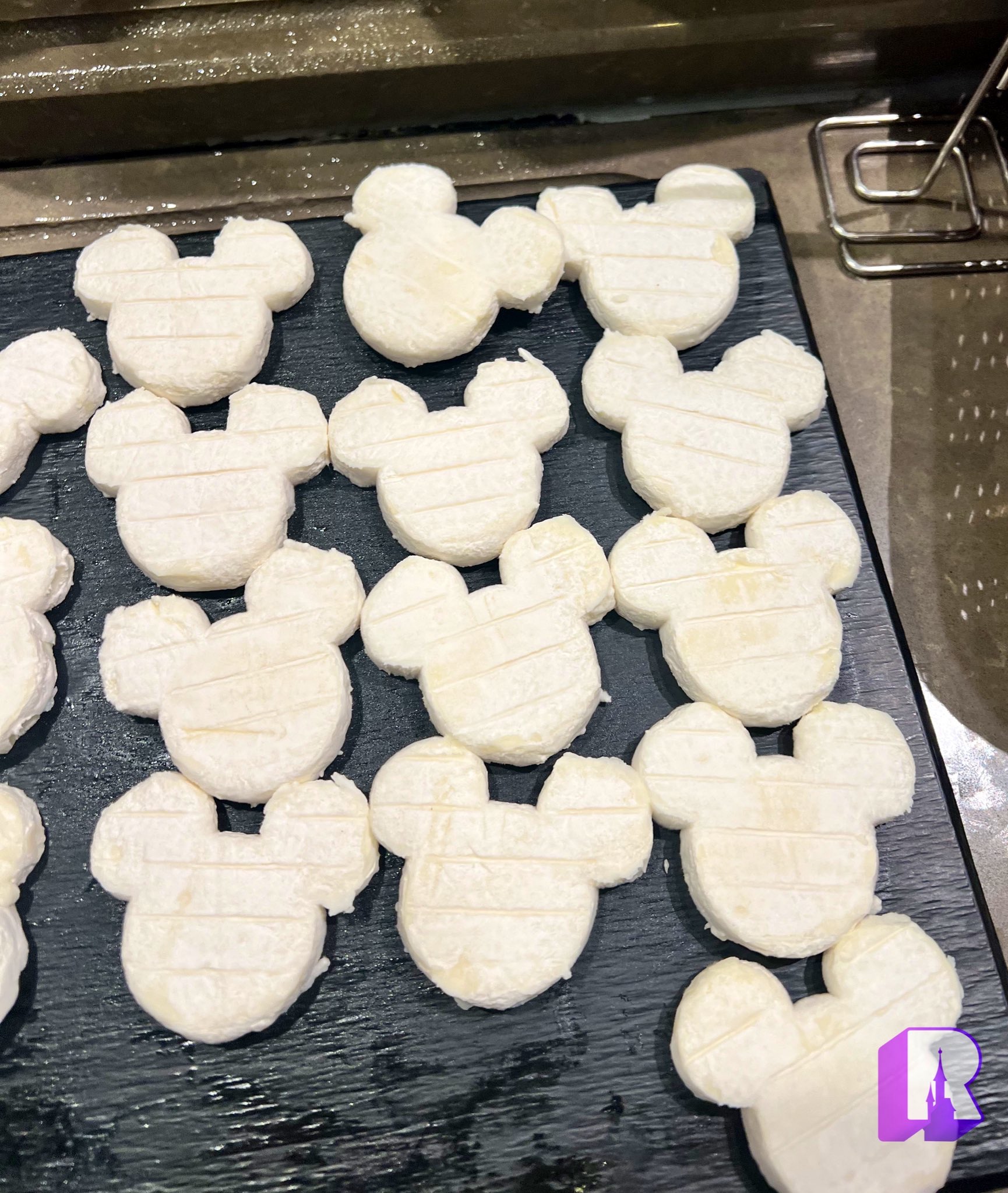 In other food news there are now custom Mickey shakes little goat cheese portions at Buffet Restaurants. How cute!
Merchandise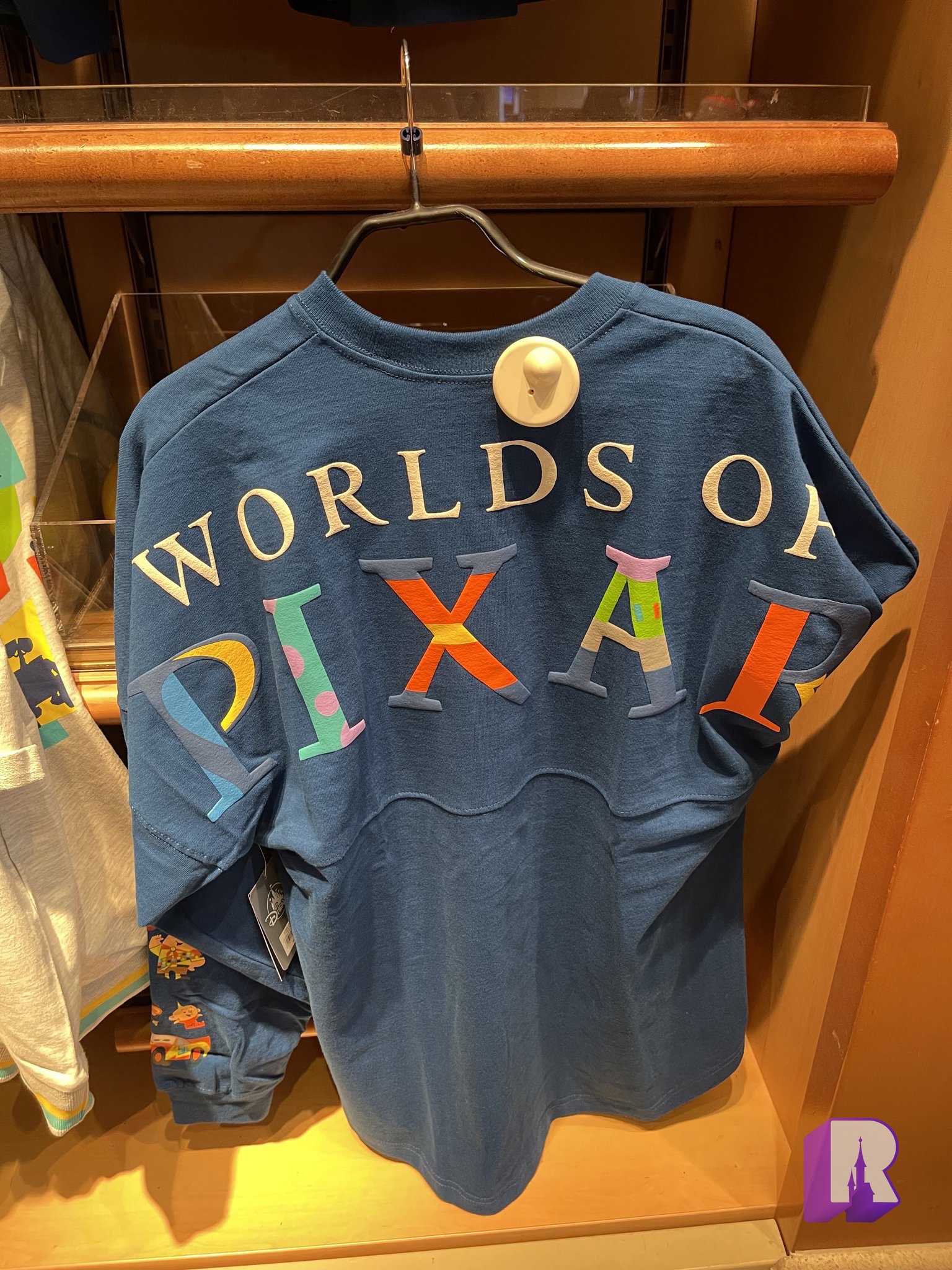 The previously announced "Worlds of Pixar" collection is finally available! While the land's coherence is more than questionable, the merchandise collection is actually pretty comprehensive with a sprint jersey, mugs, t-shirts and hoodies, and even a ball- THE ball.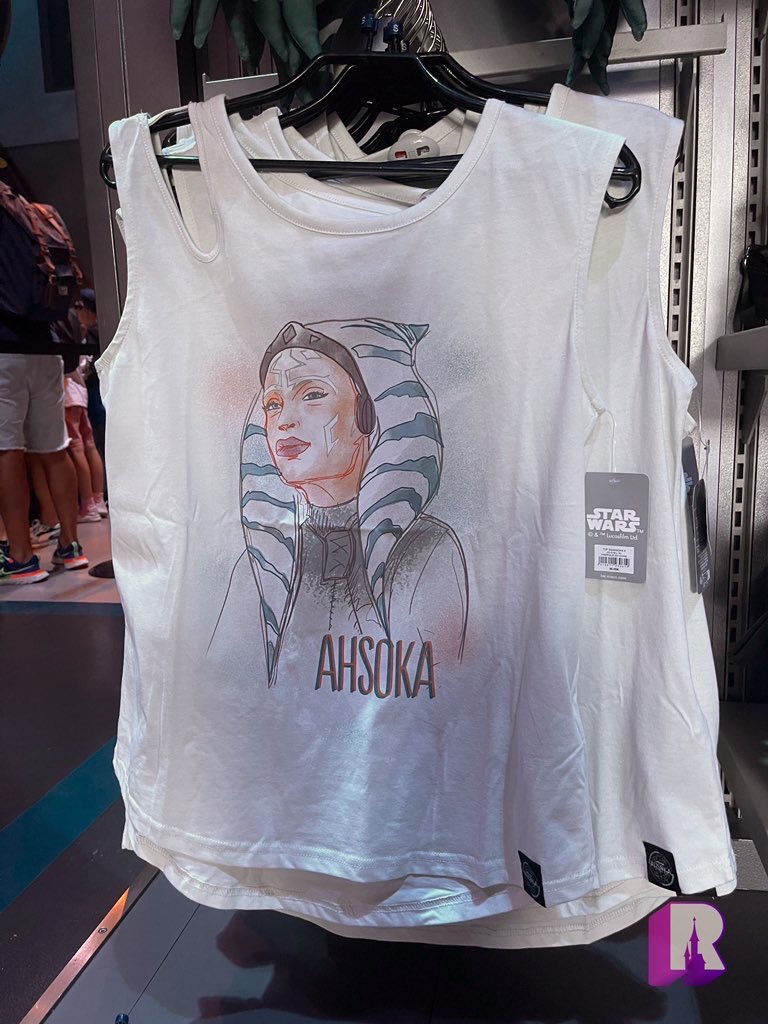 With the latest Star Wars series Ahsoka now streaming on Disney+, a large collection of merchandise has arrived at Star Traders. It's good! You'll find clothing, a mug, and even figurines and a droid.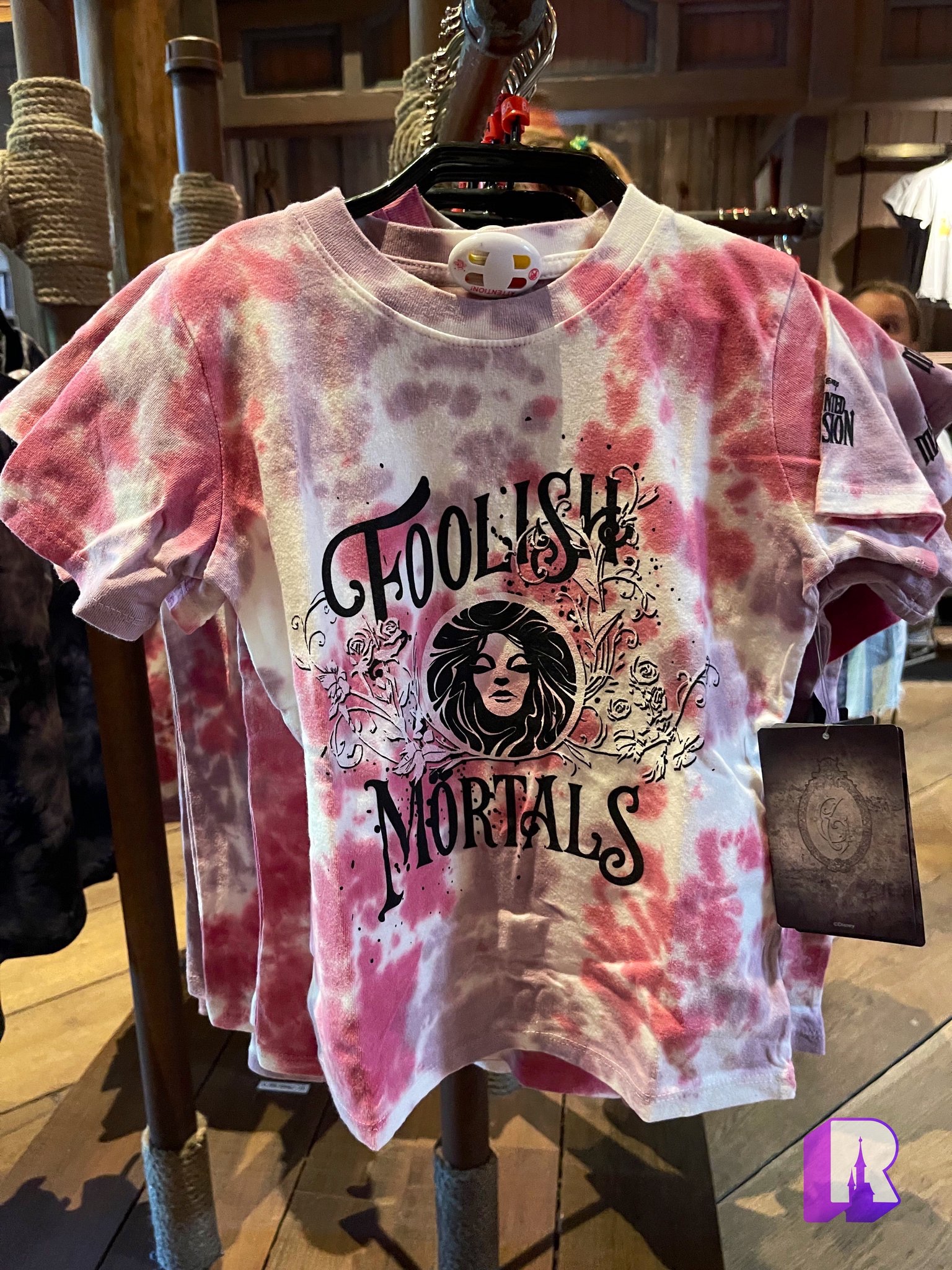 Over in Frontierland the Haunted Mansion collection is available. Sure it's it OUR attraction but it's still a great collection.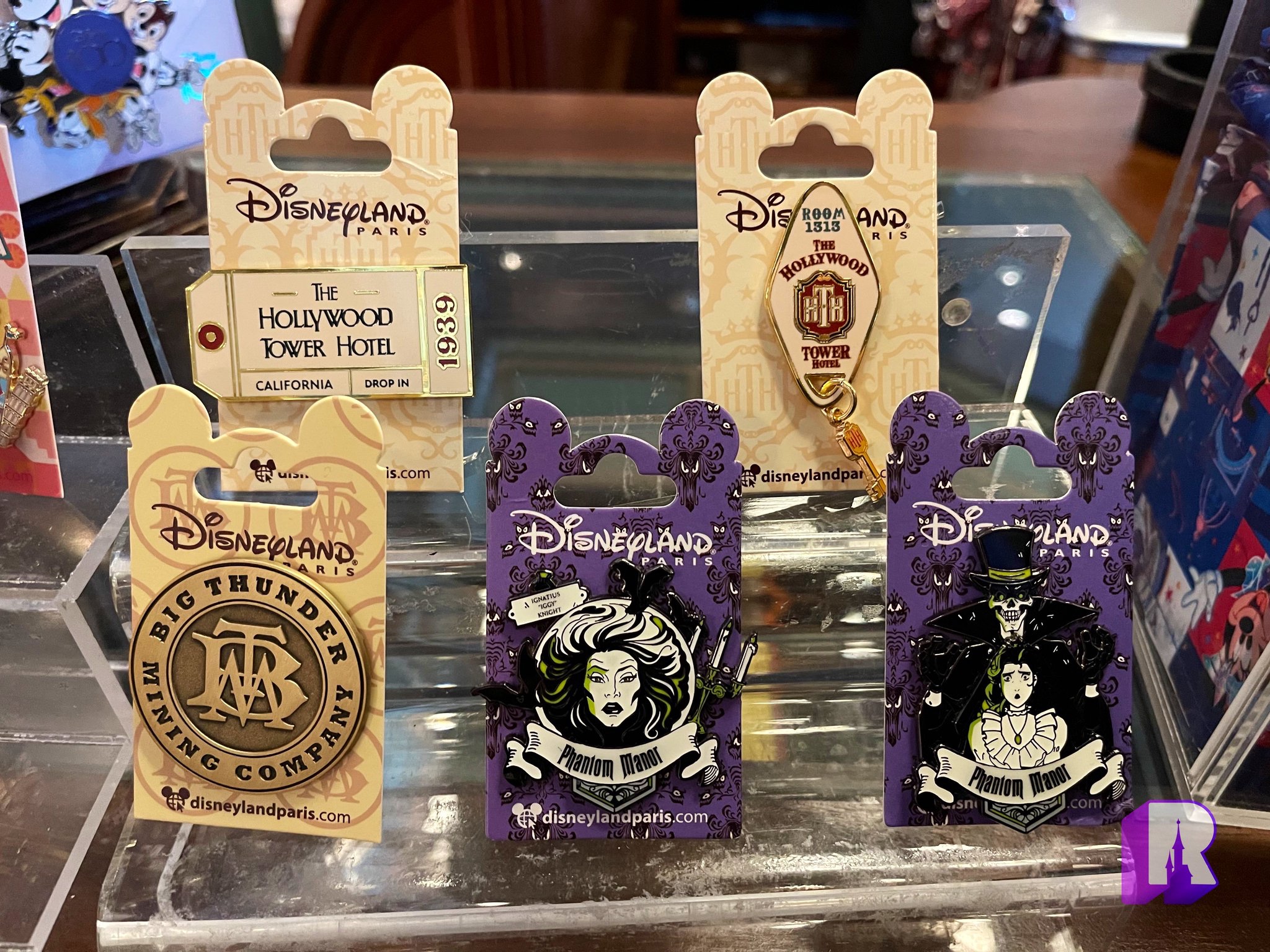 And this week's pin release is so good we have to mention it. It's all about attractions with some fantastic pins and lanyards. All open edition too!
Maintenance and Refurbishments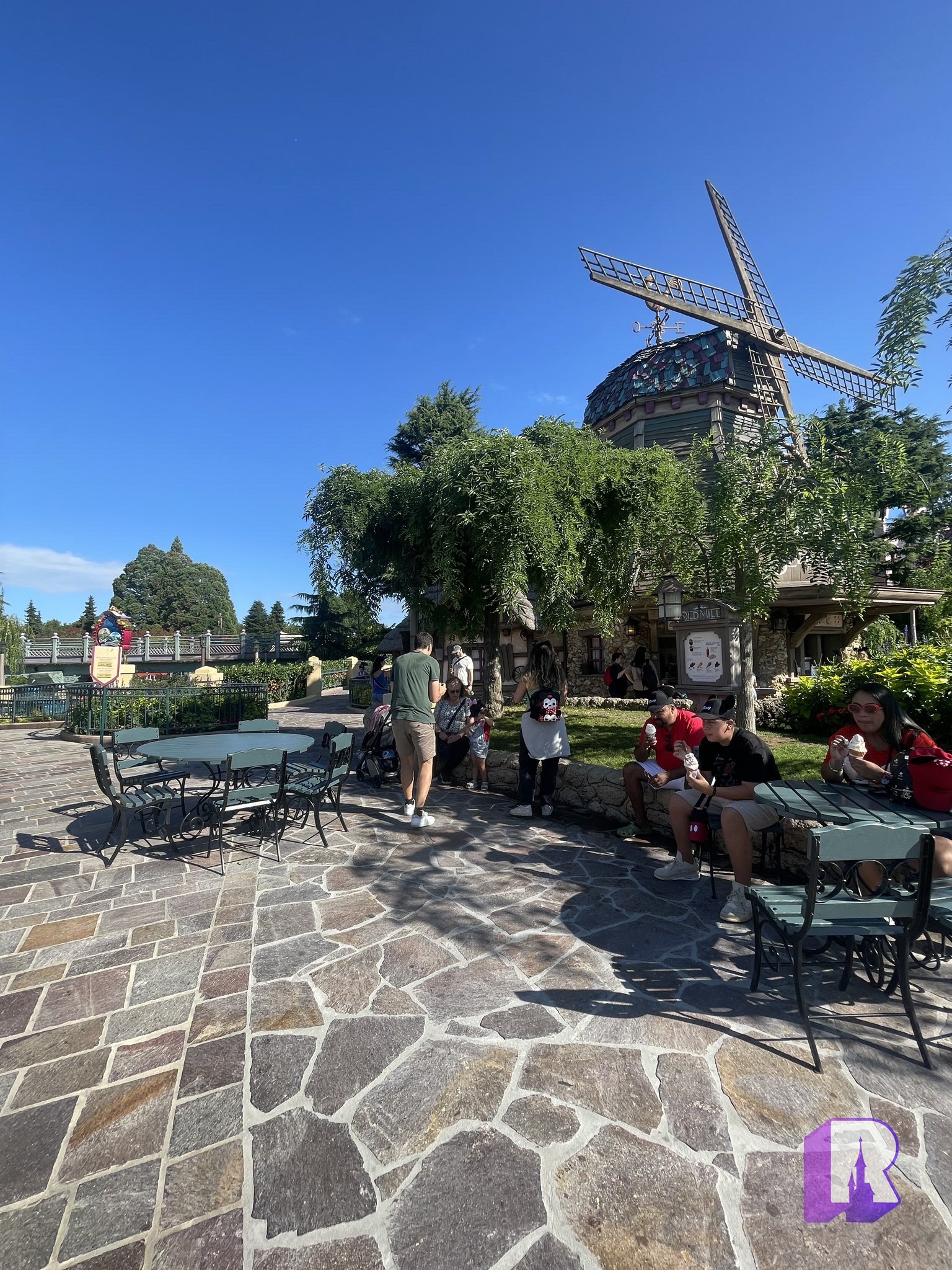 With the summer, not a ton of new refurbishment projects are starting we there are still the usual suspects: repaving has completed near the Old Mill.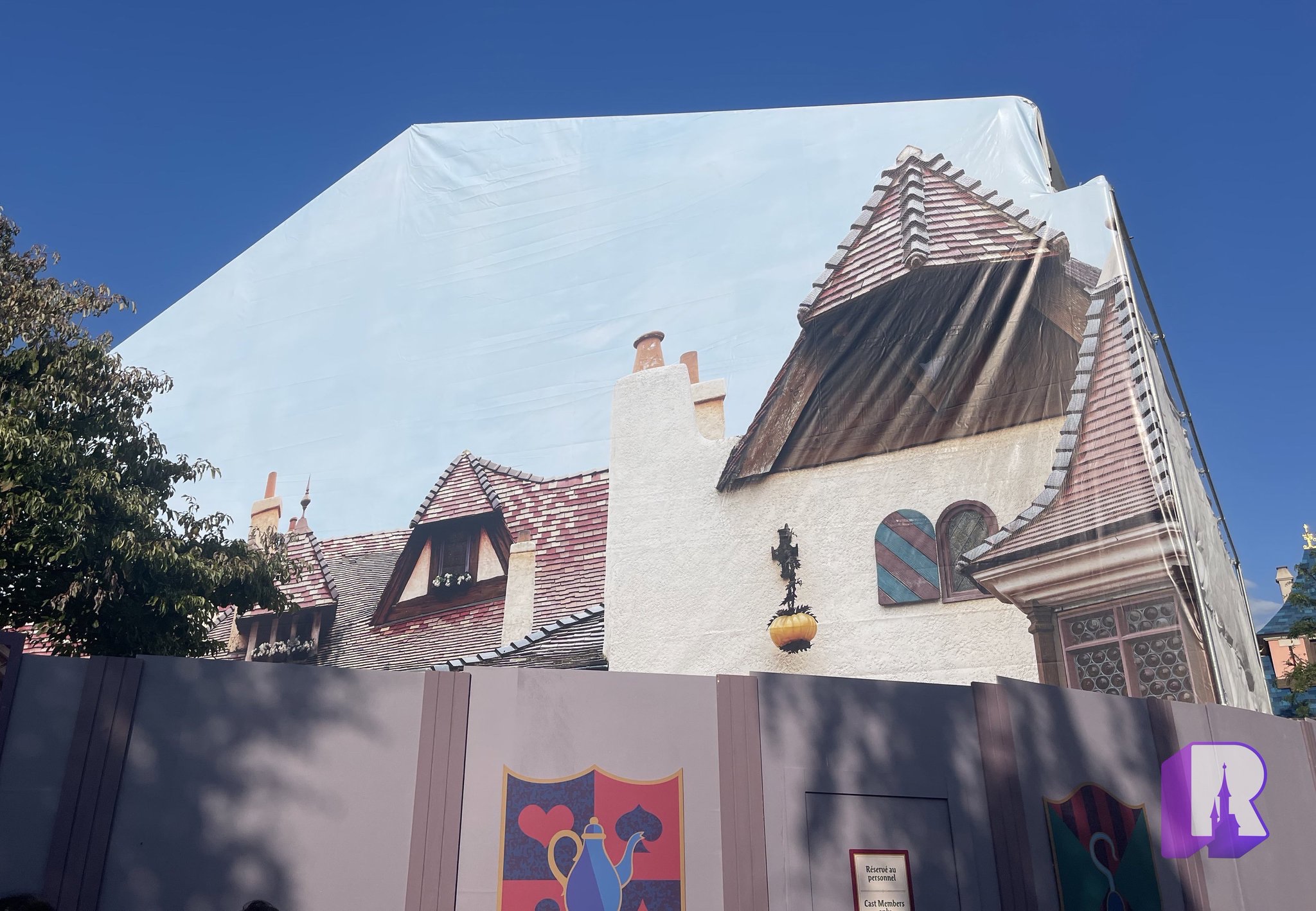 And tarps have been installed to cover up the facade and roof reform in Castle Courtyard.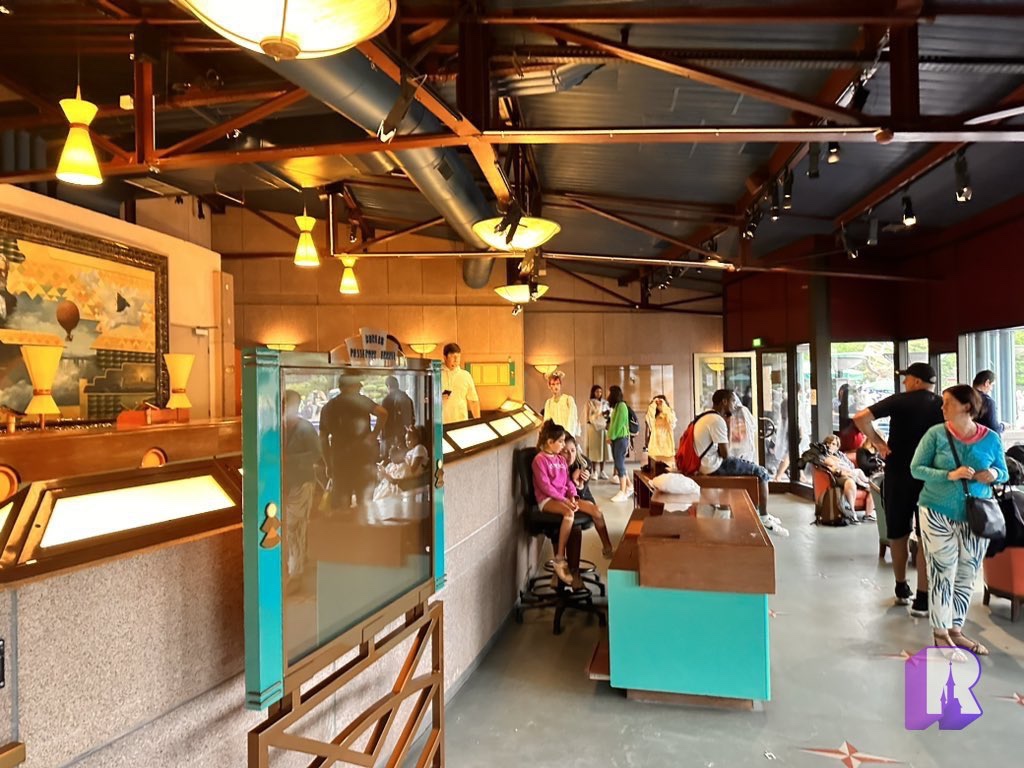 Not a refurbishment but the doors to the old AP office were left unlocked and many guests ended up entering to take shelter from the rain. Really a "only in Disneyland Paris" type of situation! It was cool too see a lot of AP memorabilia.. frozen in time.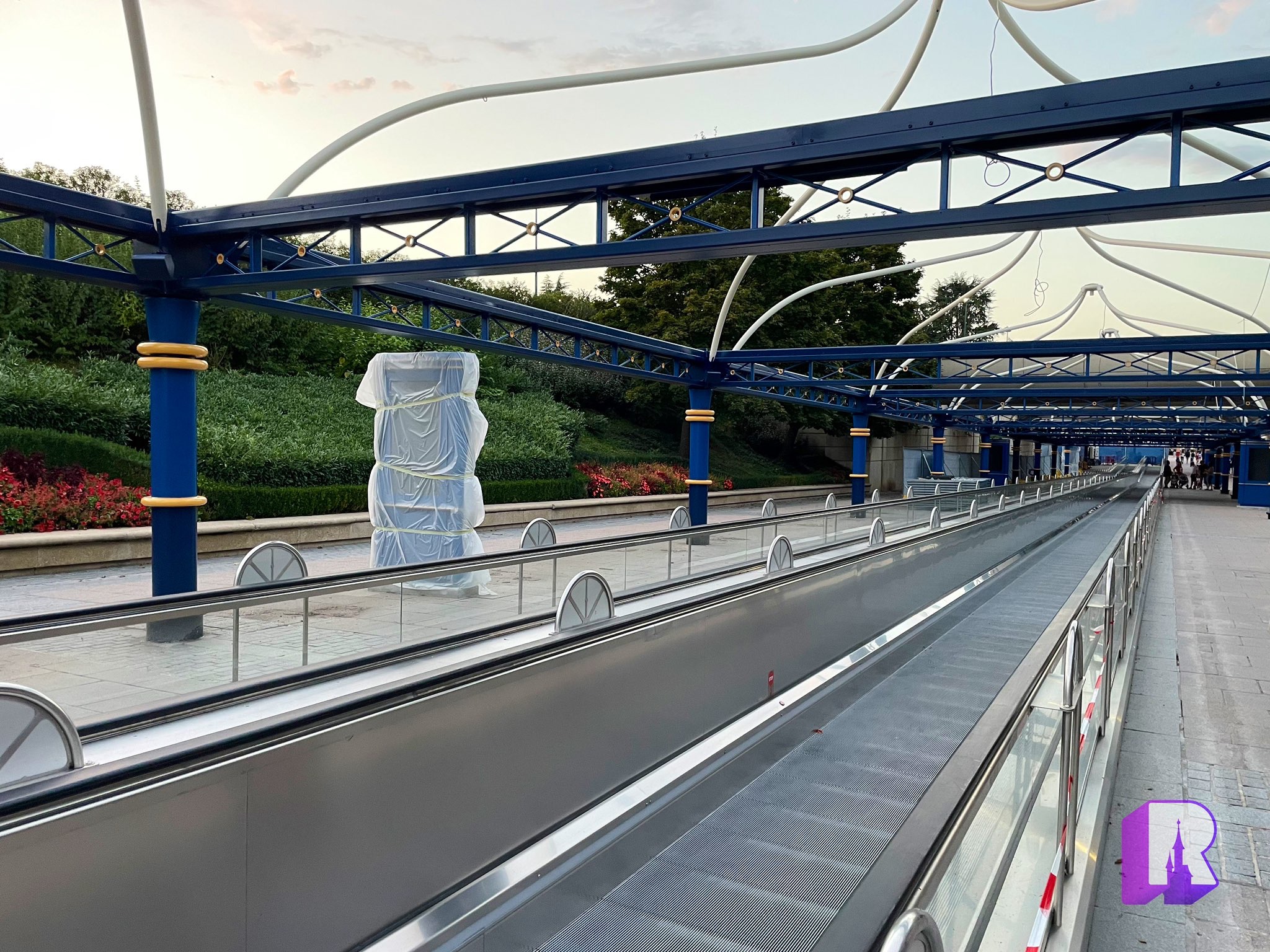 The Guest Parking moving walkways and tents reform is also ticking along and nearing completion finally.
This and That…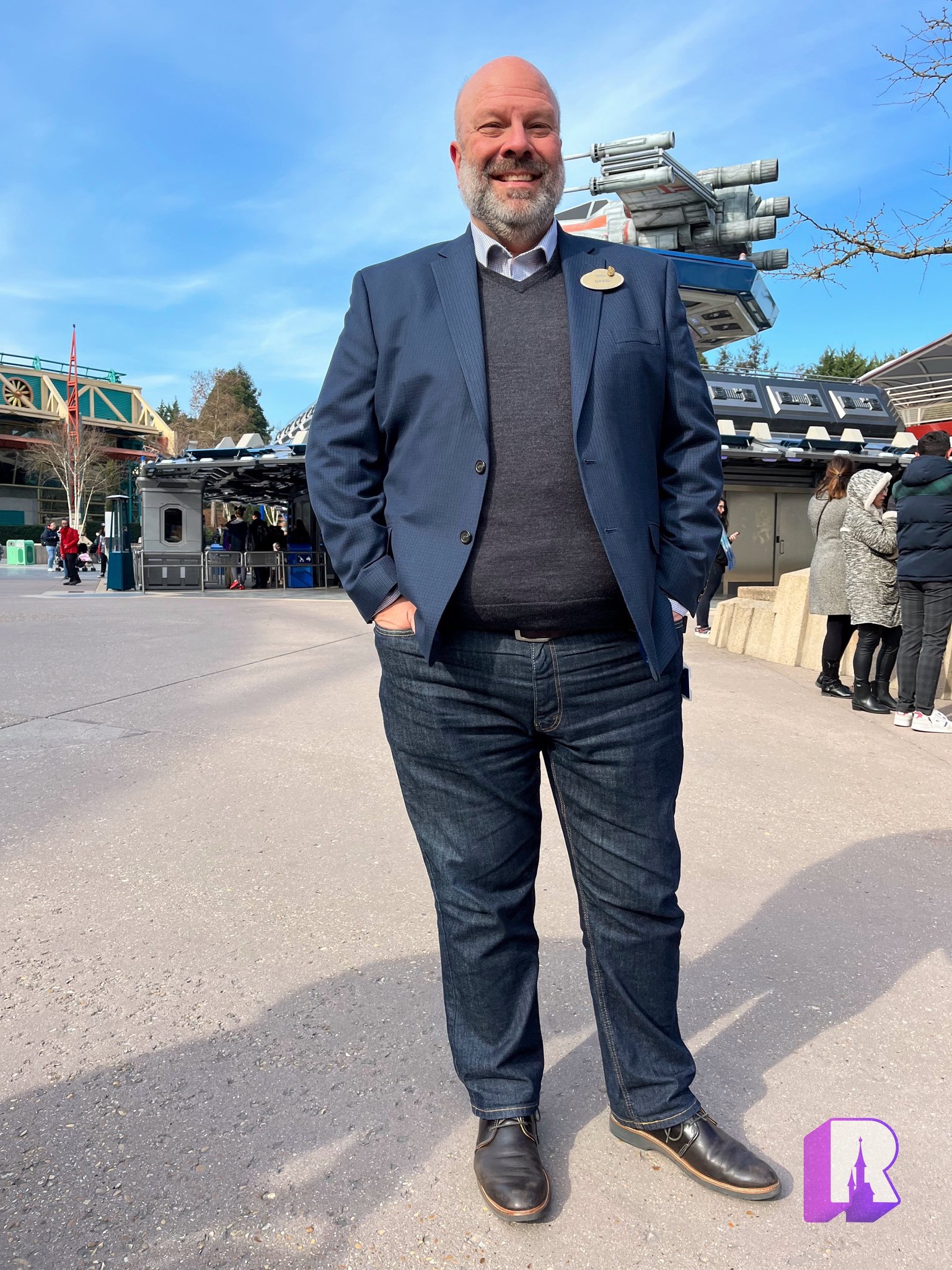 Disneyland Paris Entertainment VP David Duffy is leaving the Resort after just a few years. He has been named VP Live Entertainment at Walt Disney World. It's unclear at this time who will replace him in Paris.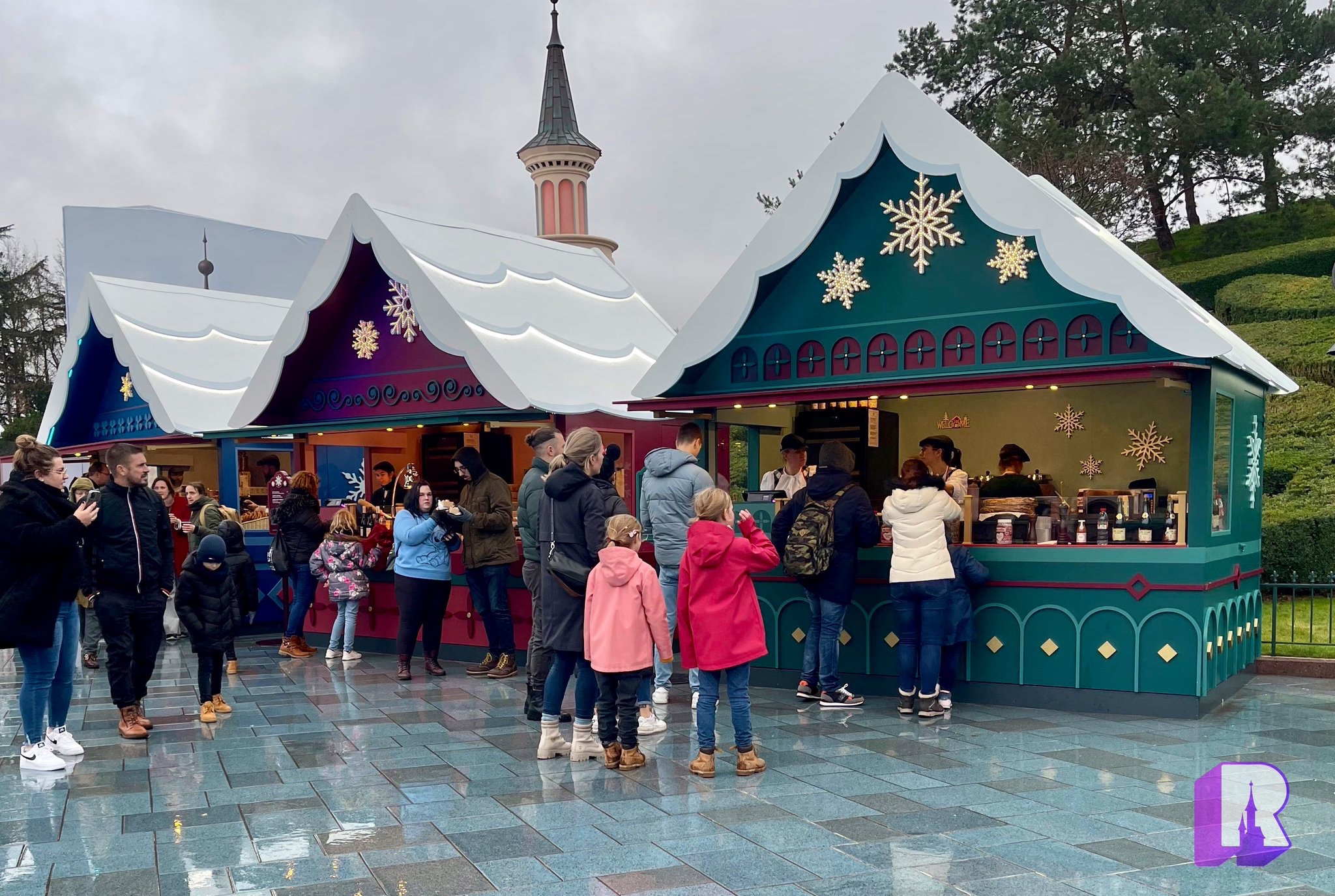 And "L'Hiver Gourmand" seasonal food festival will return to both Disneyland Park and Walt Disney Studios Park from November 10, 2023 to March 17, 2024.
That's our round up of everything new at Disneyland Paris this week! Thanks for reading and sharing and I will see you next week with plenty of exciting news!