Welcome to a new DLP Report! August is here and with it comes the traditional slow news season. But fear not we are still taking a look at ongoing projects and more!
Disney Village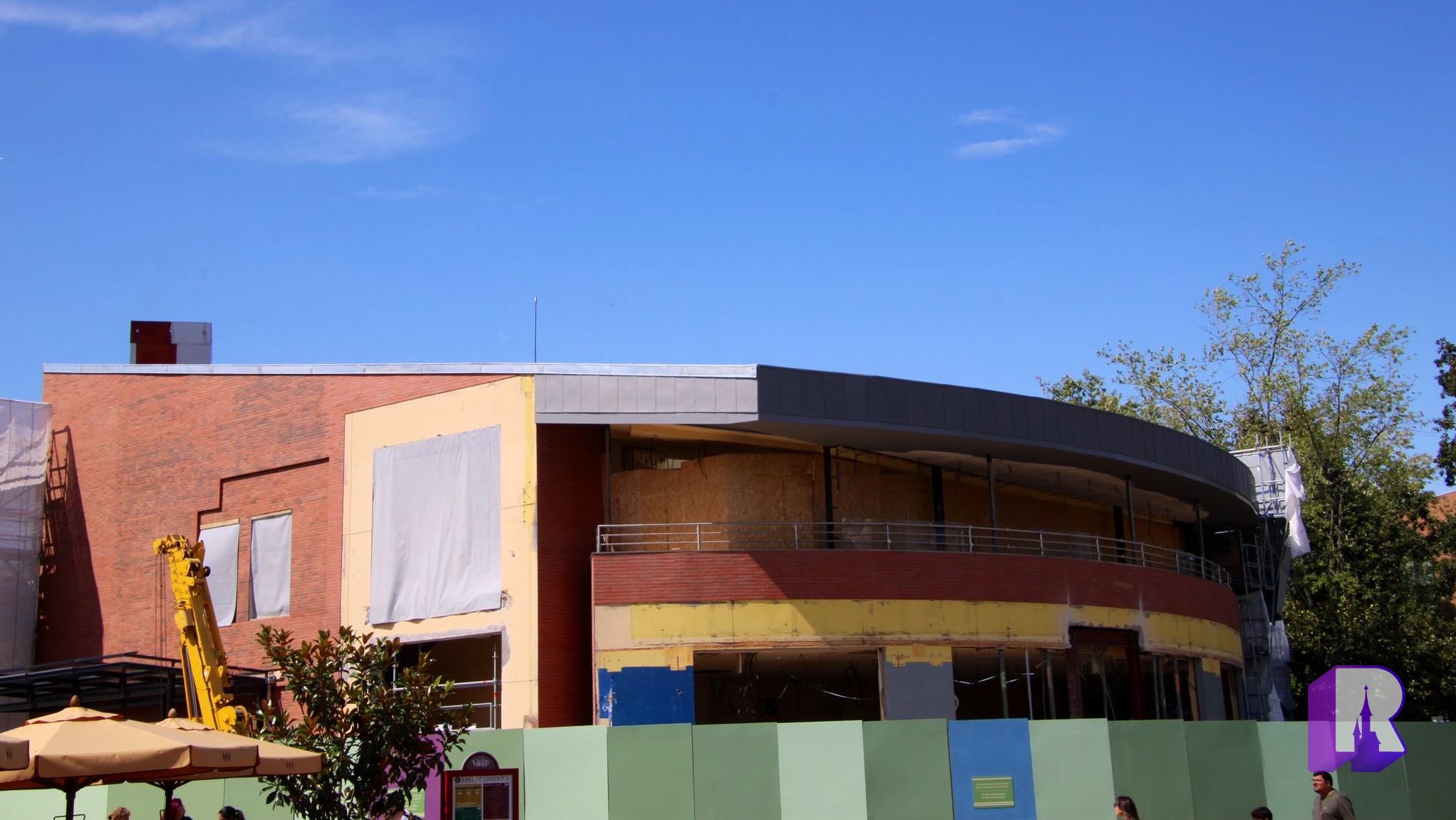 The news out of Disney Village this week is the unveiling of the Brasserie Rosalie building.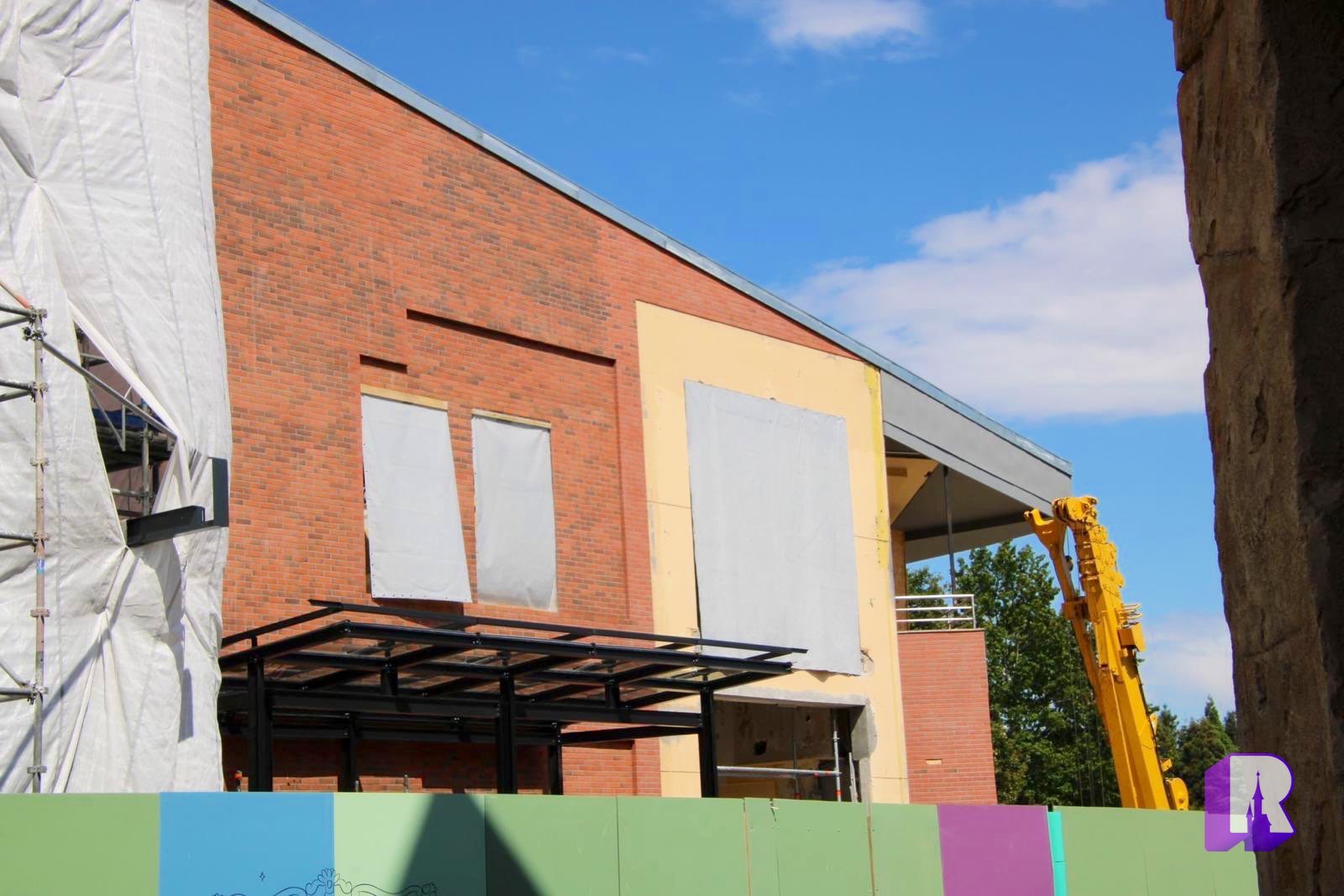 Definitely a different vibe from the current design – or lack thereof – for this area. Lots of bricks. Metal. And ultimately some plants.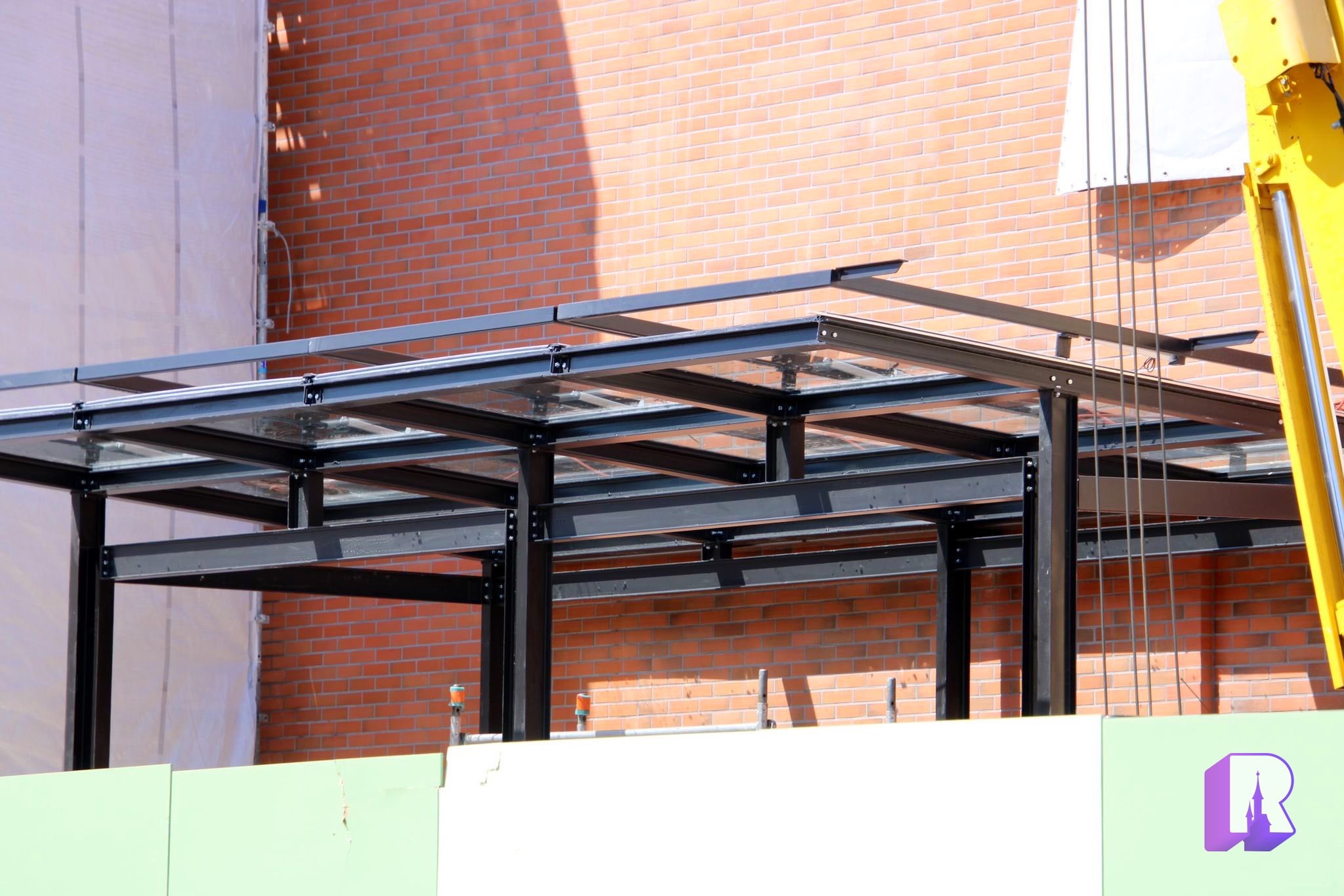 The location is also getting a takeaway counter which will be covered by this awning.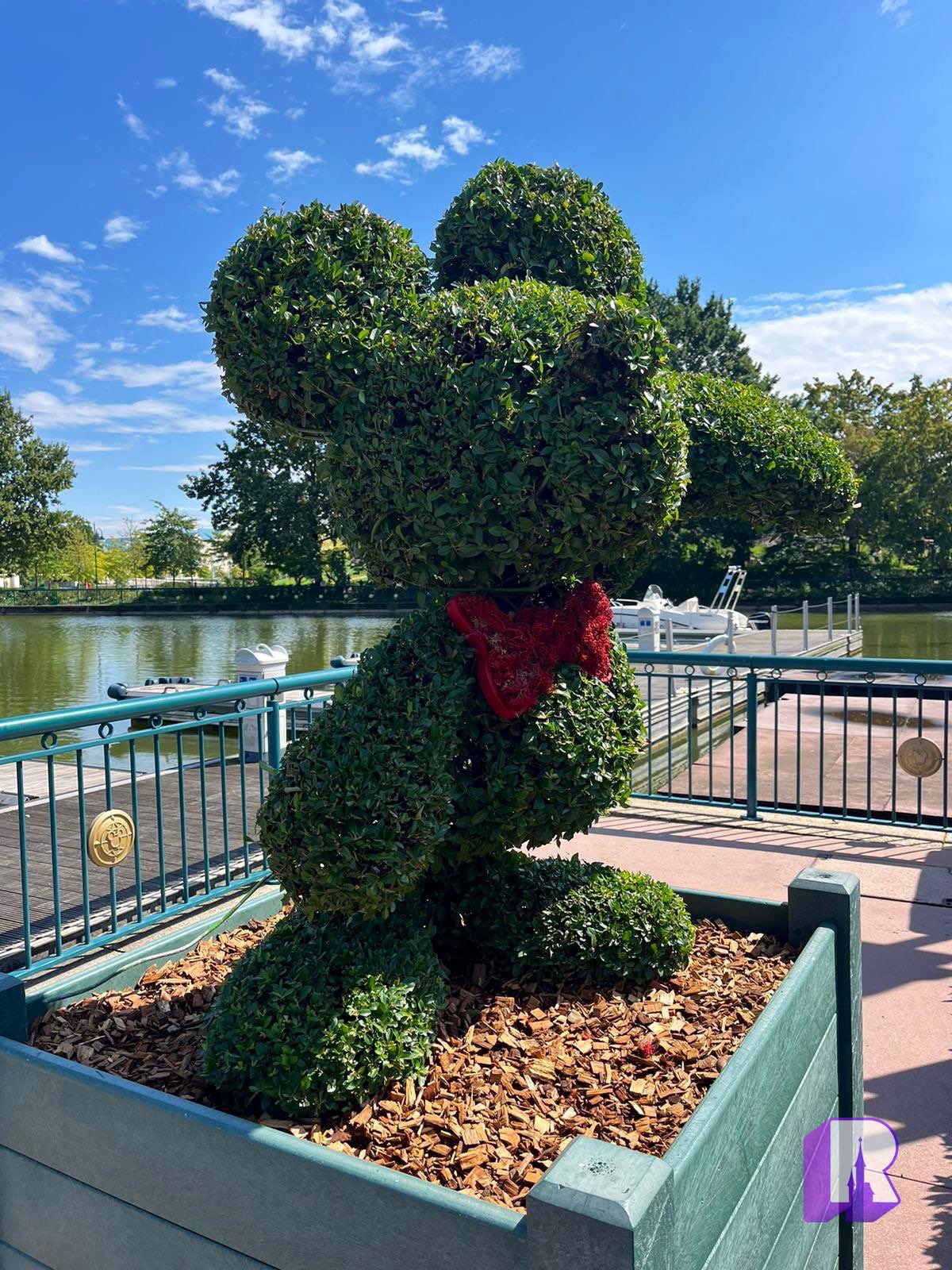 Interestingly the Cafe Mickey topiary has returned.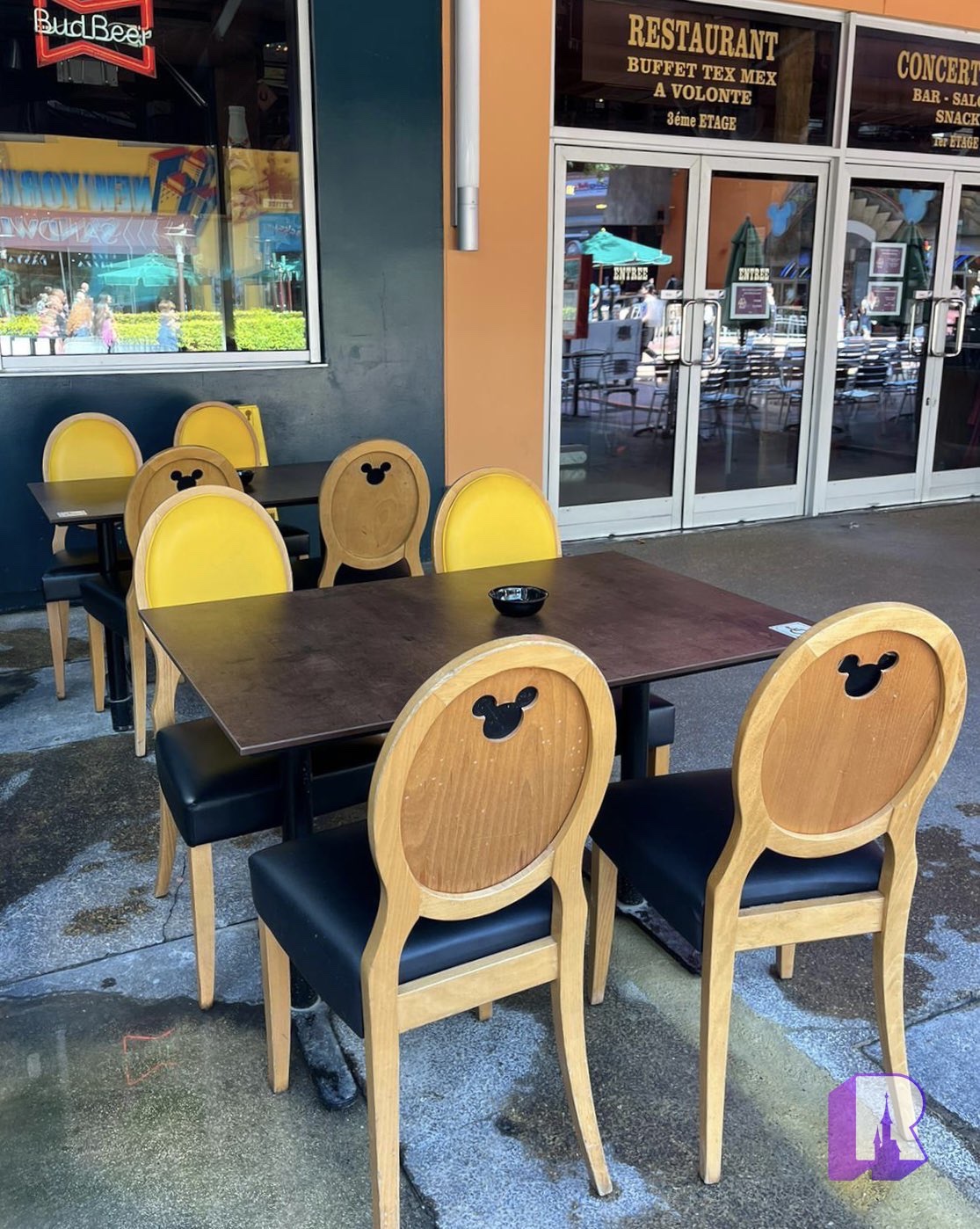 And talking about Cafe Mickey, the chairs are being reused at Billy Bobs.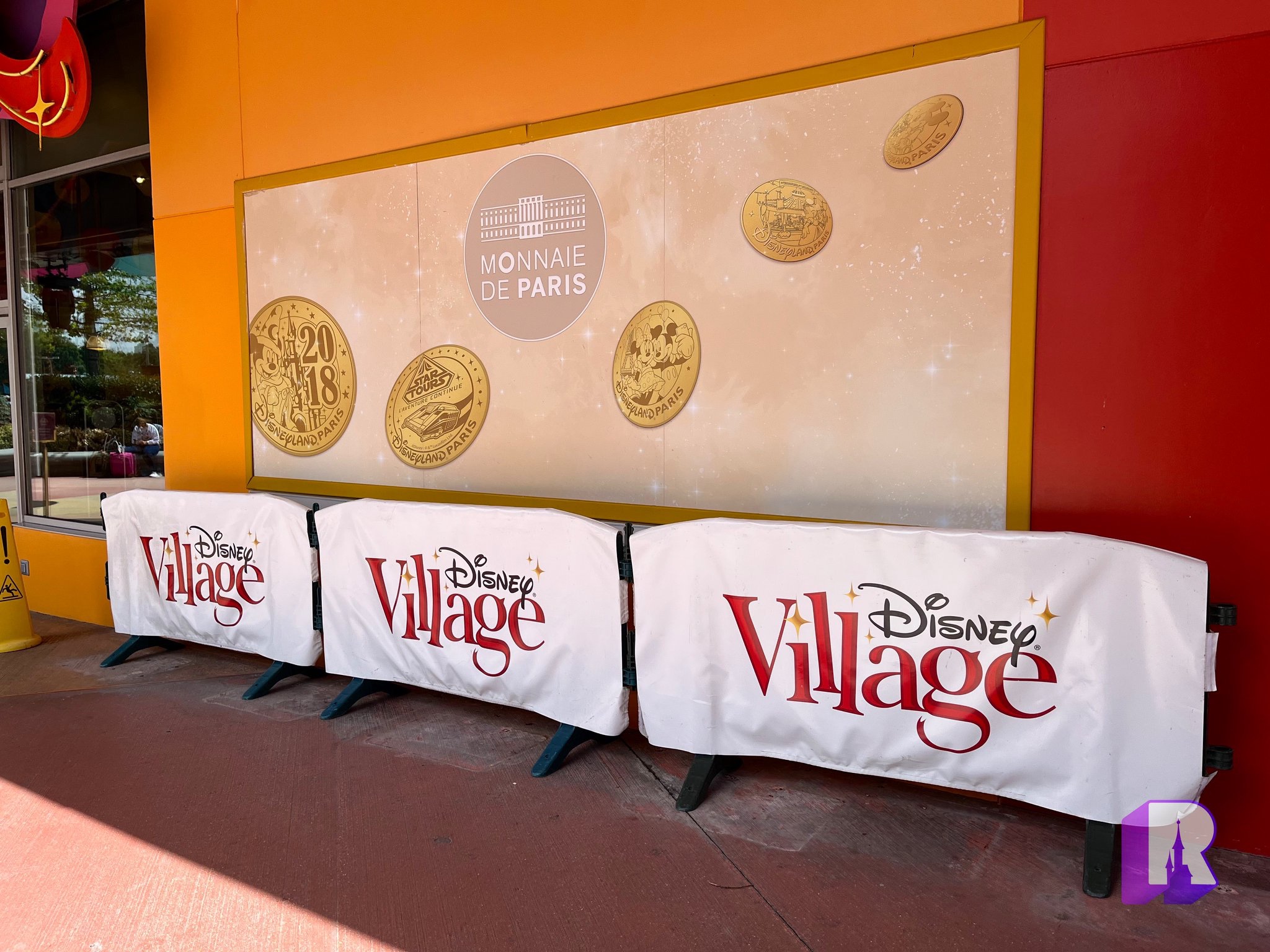 Down the road, the souvenir coin machines disappeared, only to be replaced by new touch screen versions.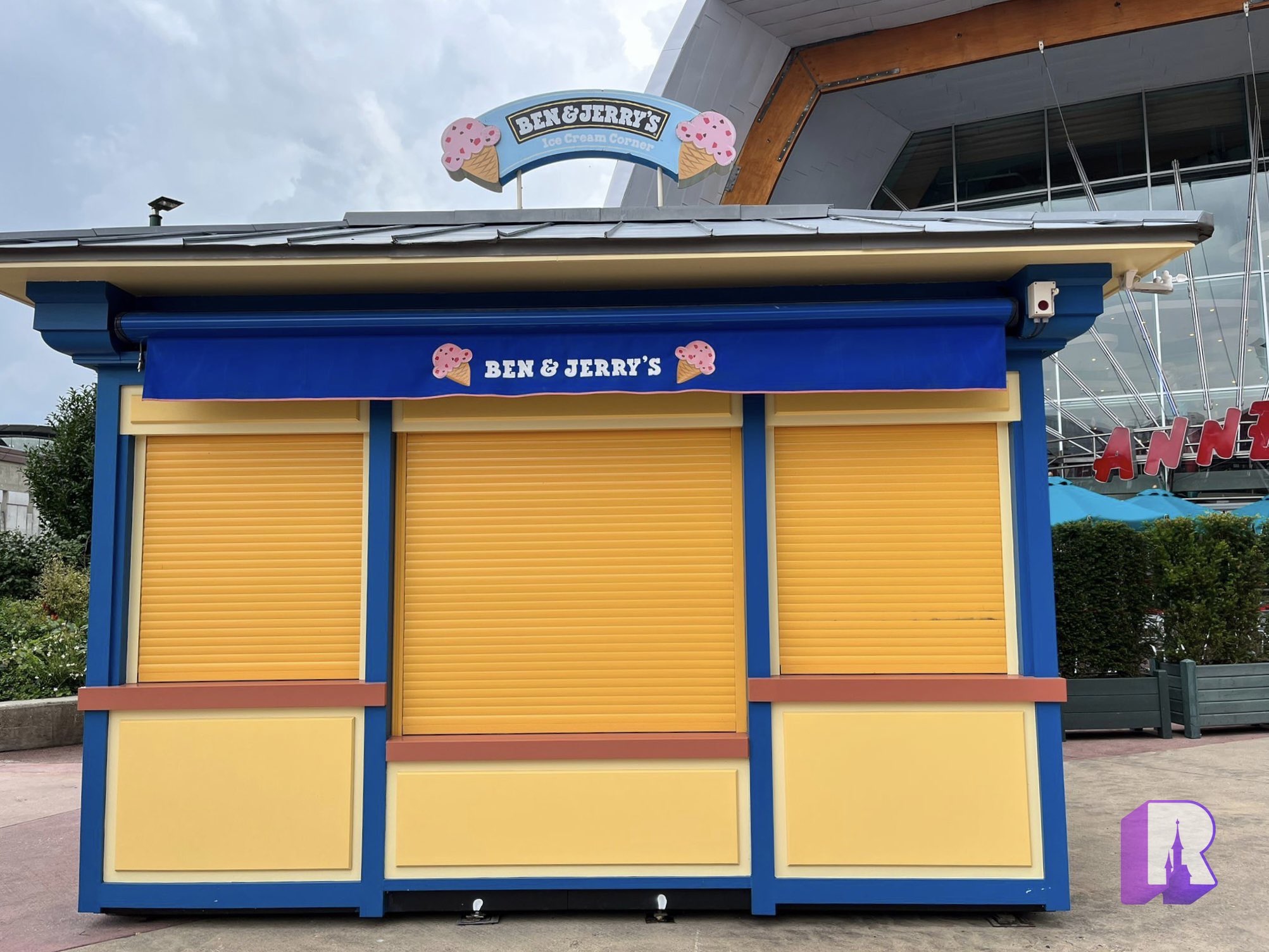 And the Ben & Jerry's kiosk is back! It's been refurbished and now sits near Annette's Diner.
Obviously still a ton of work to do on the "new" Disney Village which won't be completed for a number of years.
Construction and refurbishments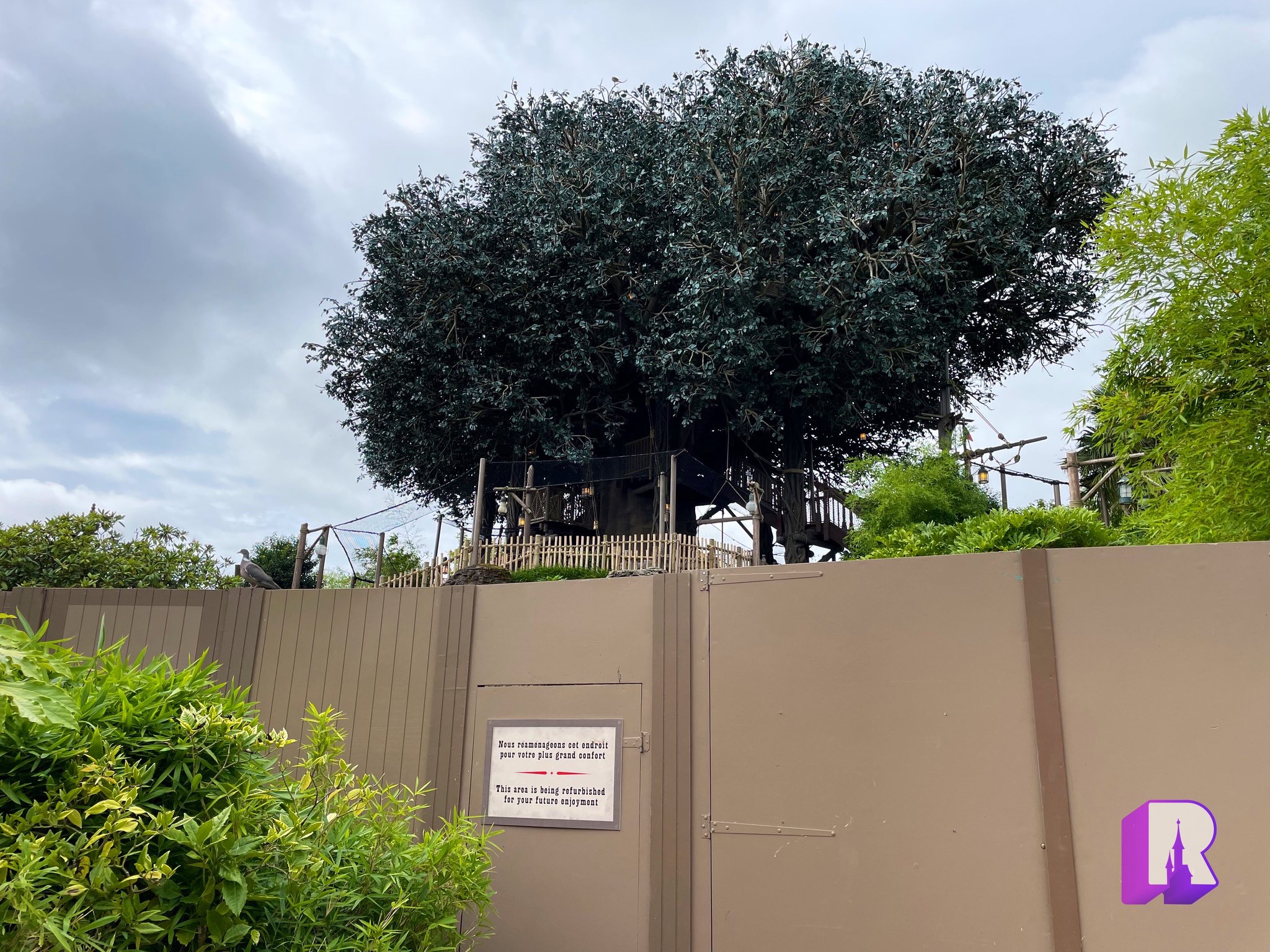 La Cabane des Robinson was closed most of the week for a quick refurbishment.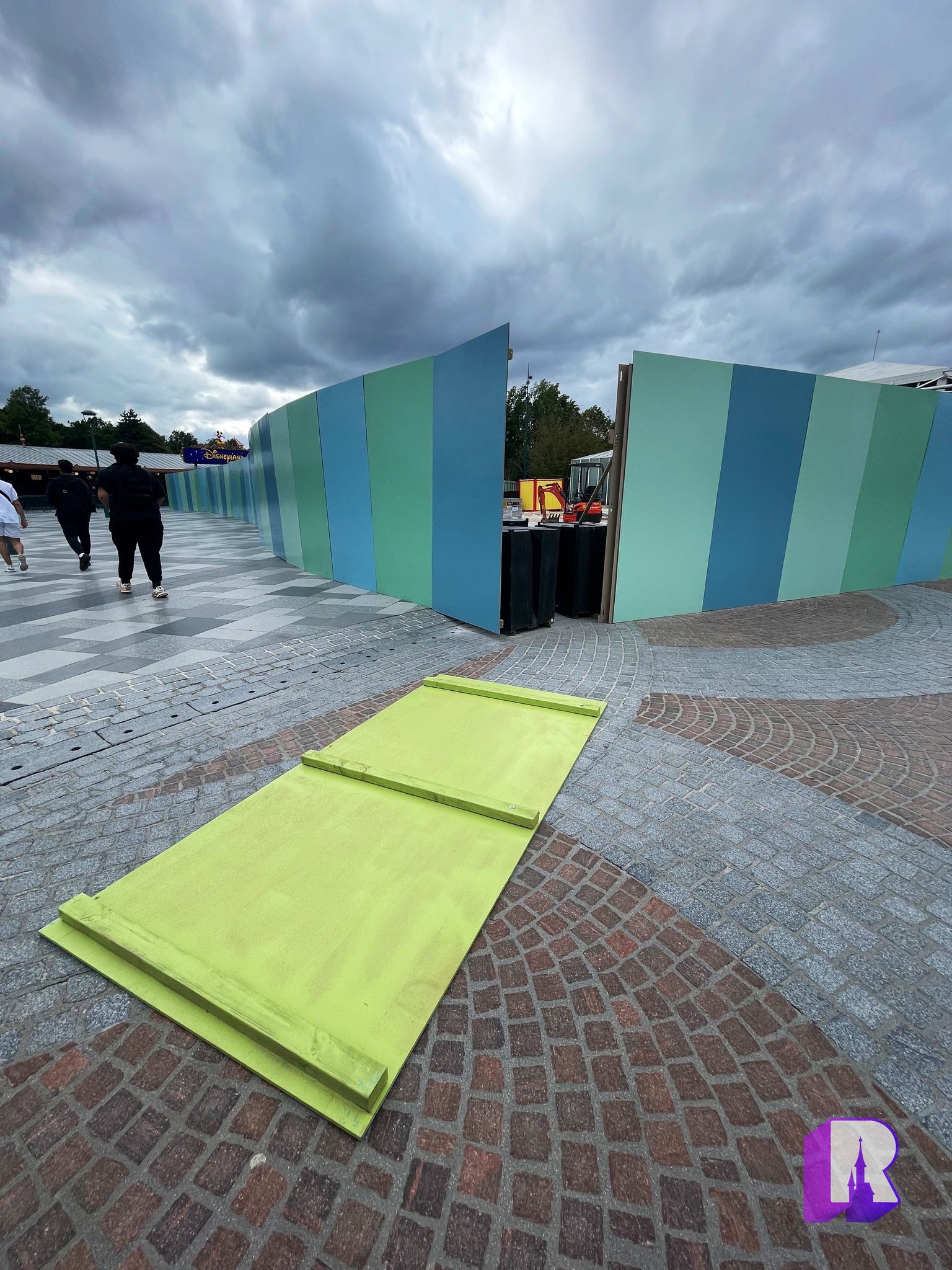 Some inclement weather this week in the form of very strong winds, leading to walls falling off, props being removed and umbrellas being laid on the ground.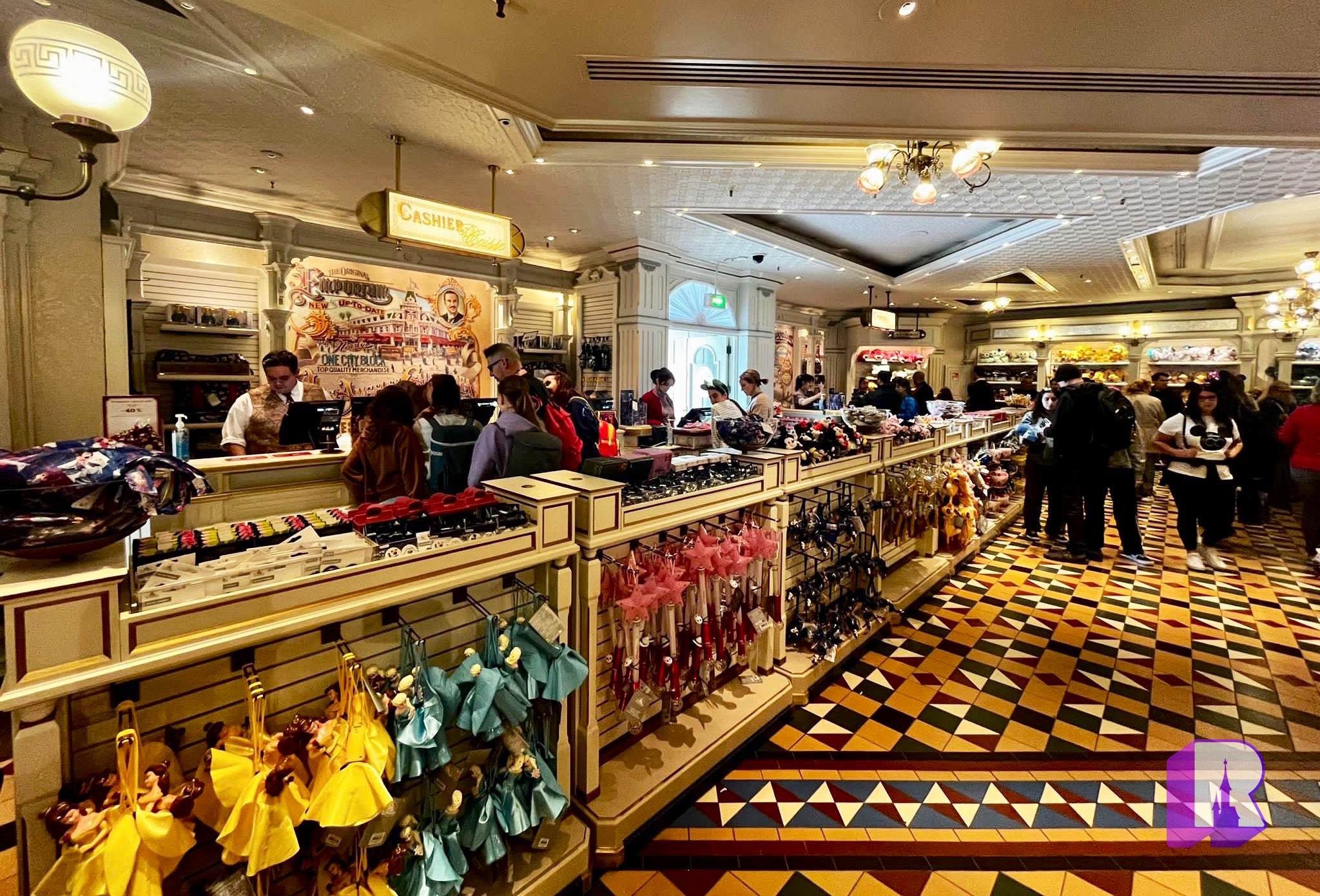 At Emporium, the Town Square exit is blocked by furniture and can now only be used by Guests who have gone through the tills.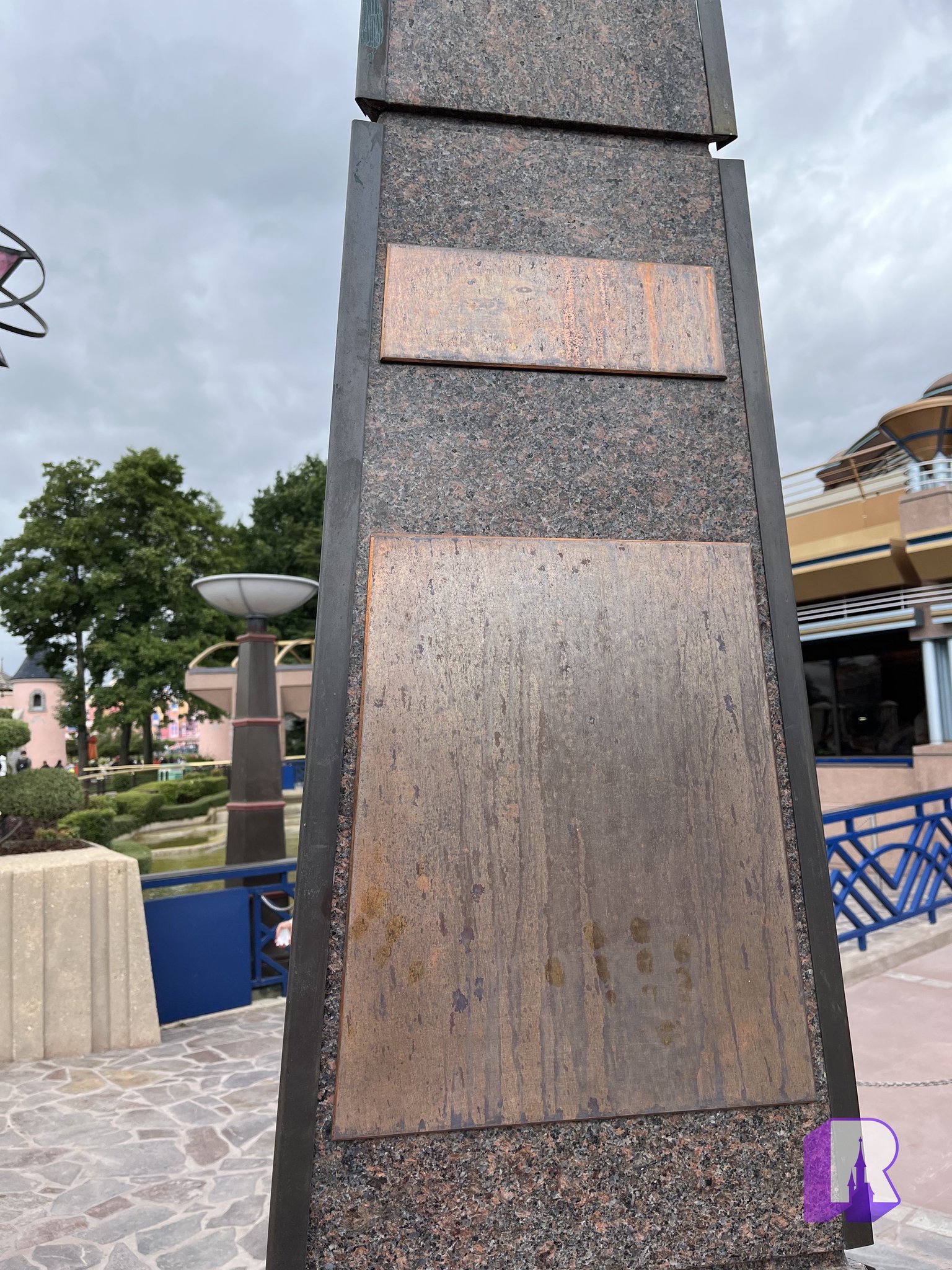 In case there was any doubt, the AP Office sign has been further erased from its former location across from Castle Stage. The space will eventually be used for exclusive Disneyland Pass character meets and pop-up shops.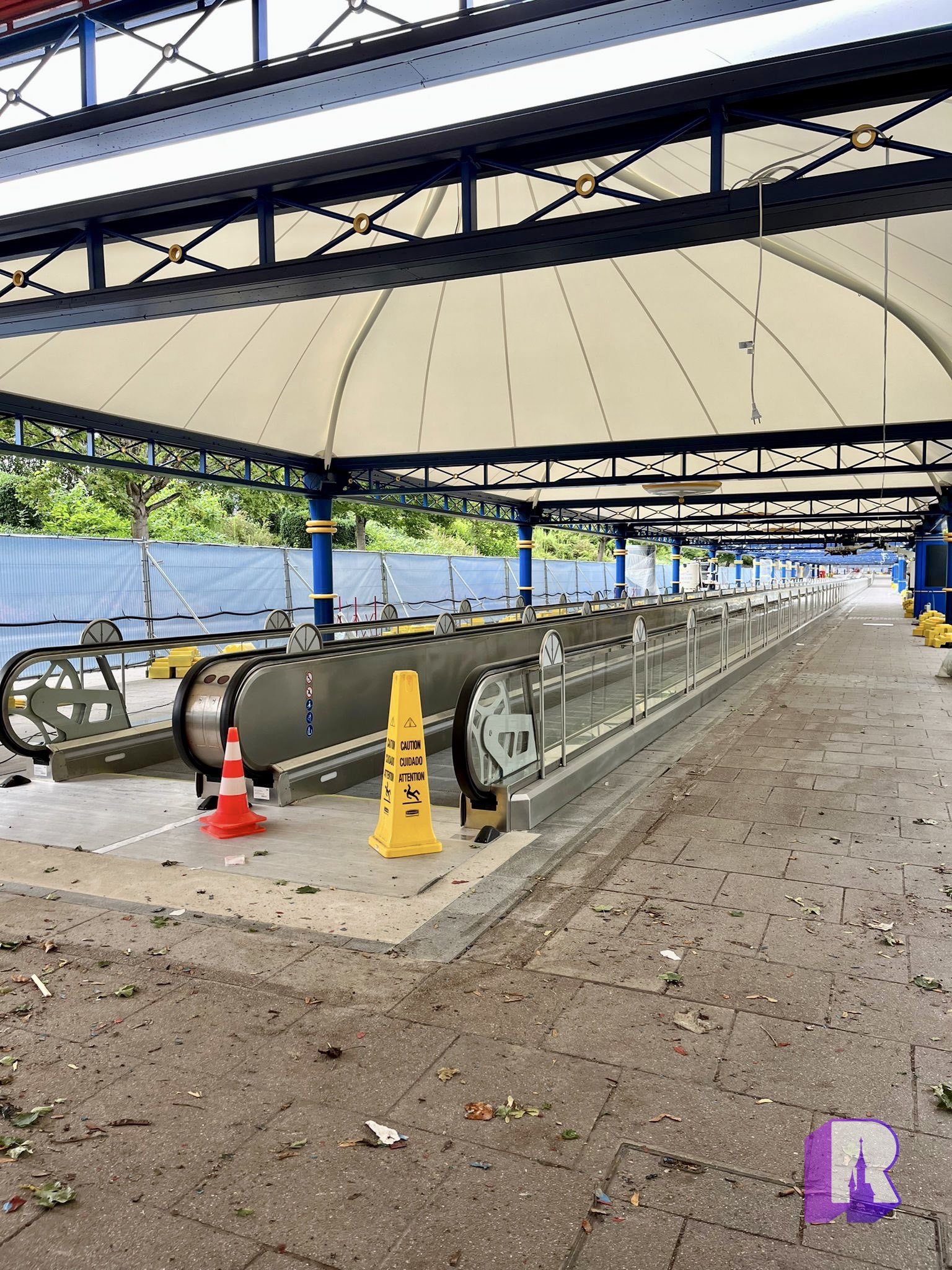 Work are advancing on the Guest Parking moving walkways and tents. Hopefully not too long now. Lighting was also updated on the path.
Merchandise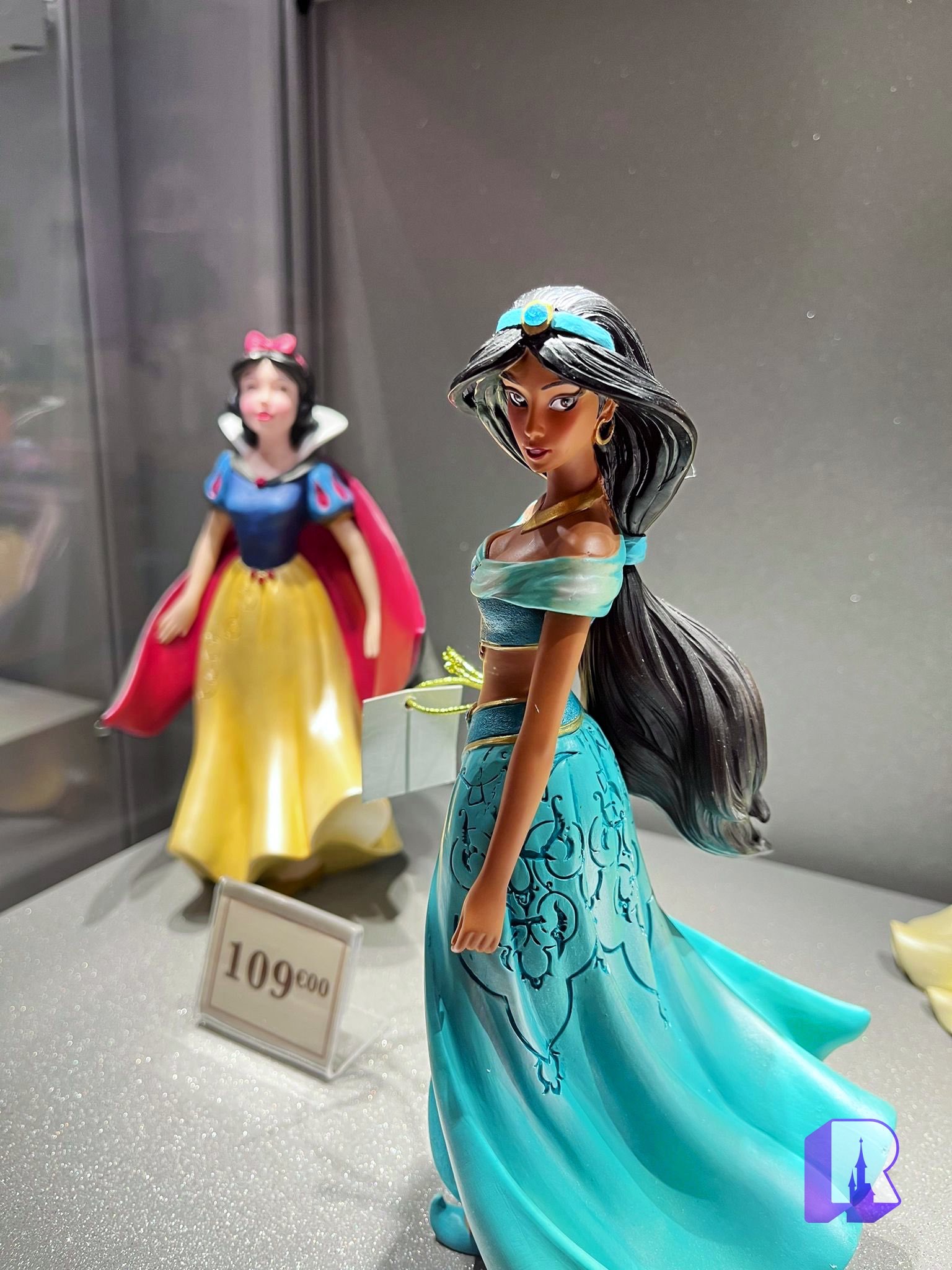 New arrivals in the Disney Newport Bay Club Collection: home perfume (€60) and lanyard (€10) at Bay Boutique.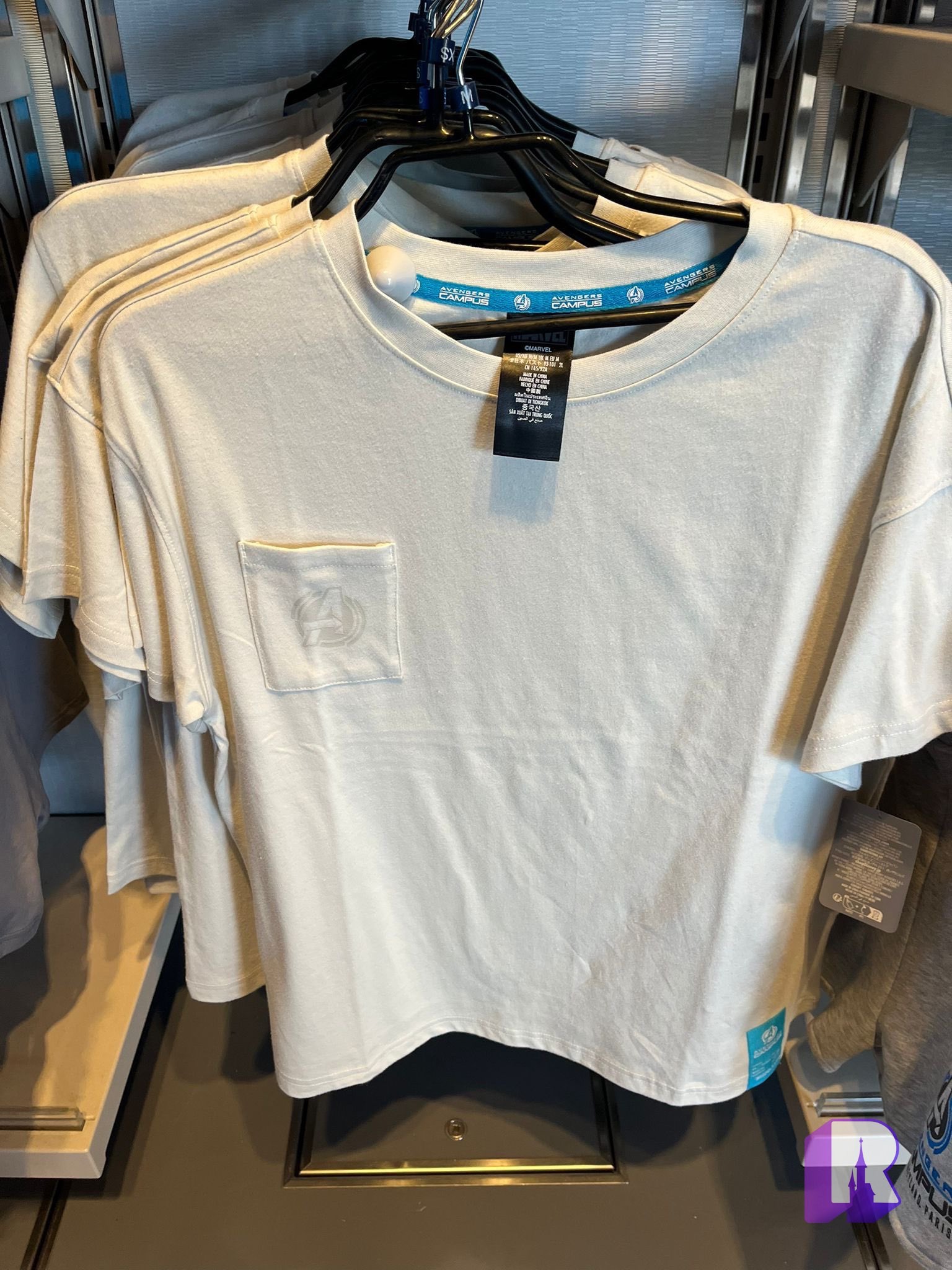 New merchandise for Avengers Campus at Mission Equipment.
Disney Princess figurines at Disney Gallery.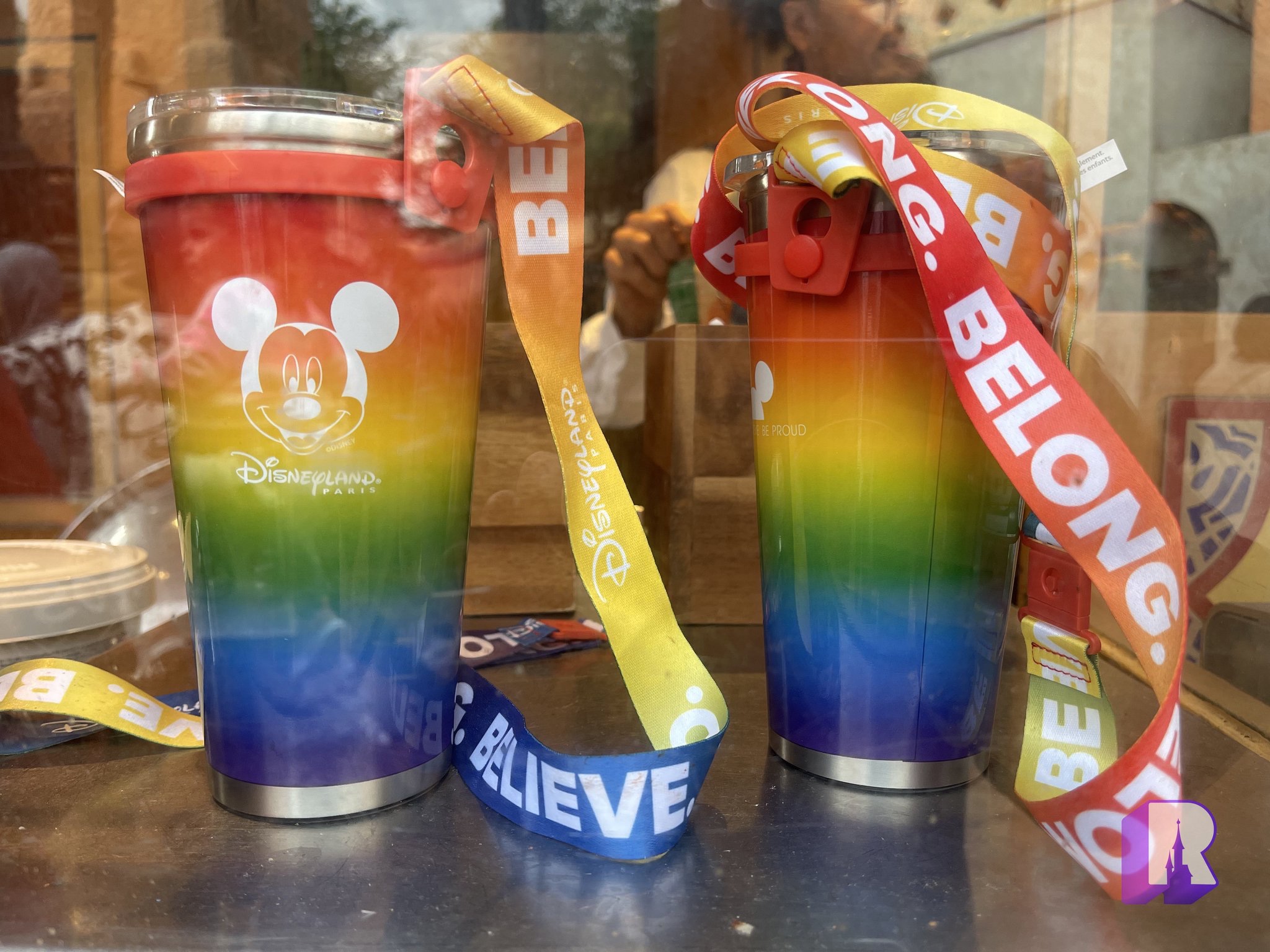 And a late arrival to the Pride Collection: this travel coffee mug sold in Adventureland.
This and That…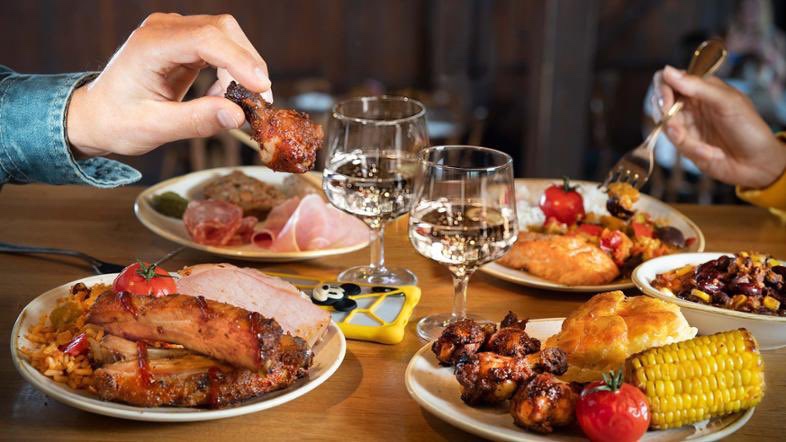 The "La Grange" Tex-Mex buffet location is getting a new extension: the former Buffalo Bill's Wild West Show bar and preshow area! It brings more dining capacity to Disney Village as the works continue. There is no official opening date yet.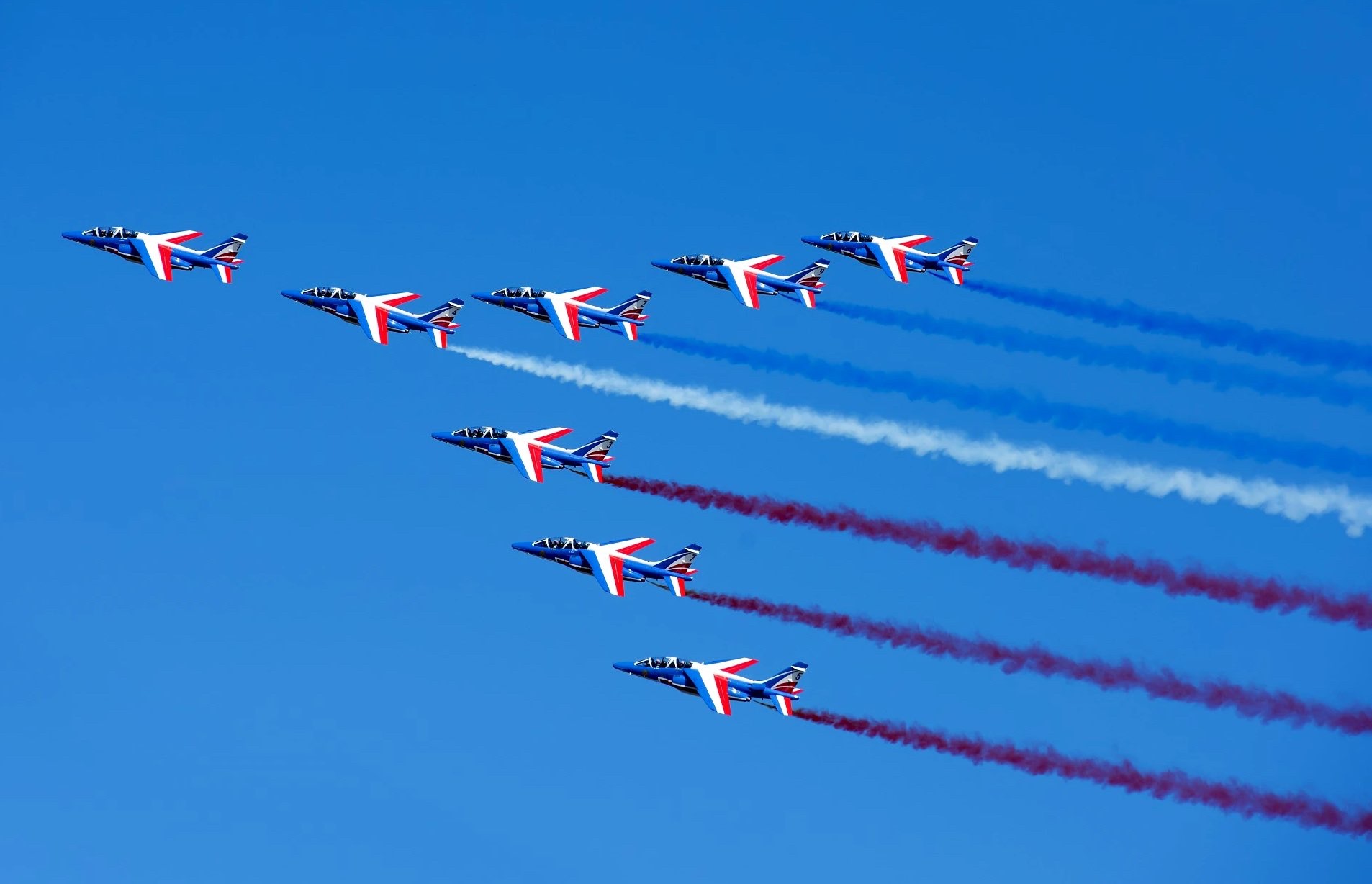 And "La Patrouille de France", the aerobatics demonstration unit of the French Air and Space Force, will perform a flyover of Disney Hotel New York – The Art of Marvel on the evening of September 28, as part of the "Rêves"Association Gala Dinner held at the hotel.
And that's our look at the Disneyland Paris news this week. Thank you as always for reading and sharing and I will see you next time !