Welcome back to a new edition of the DLP Report! A rather quiet summer week except we all got un poco loco for the new "Casa de Coco" restaurant ! We also take a look at the latest maintenance and construction updates.
Casa de Coco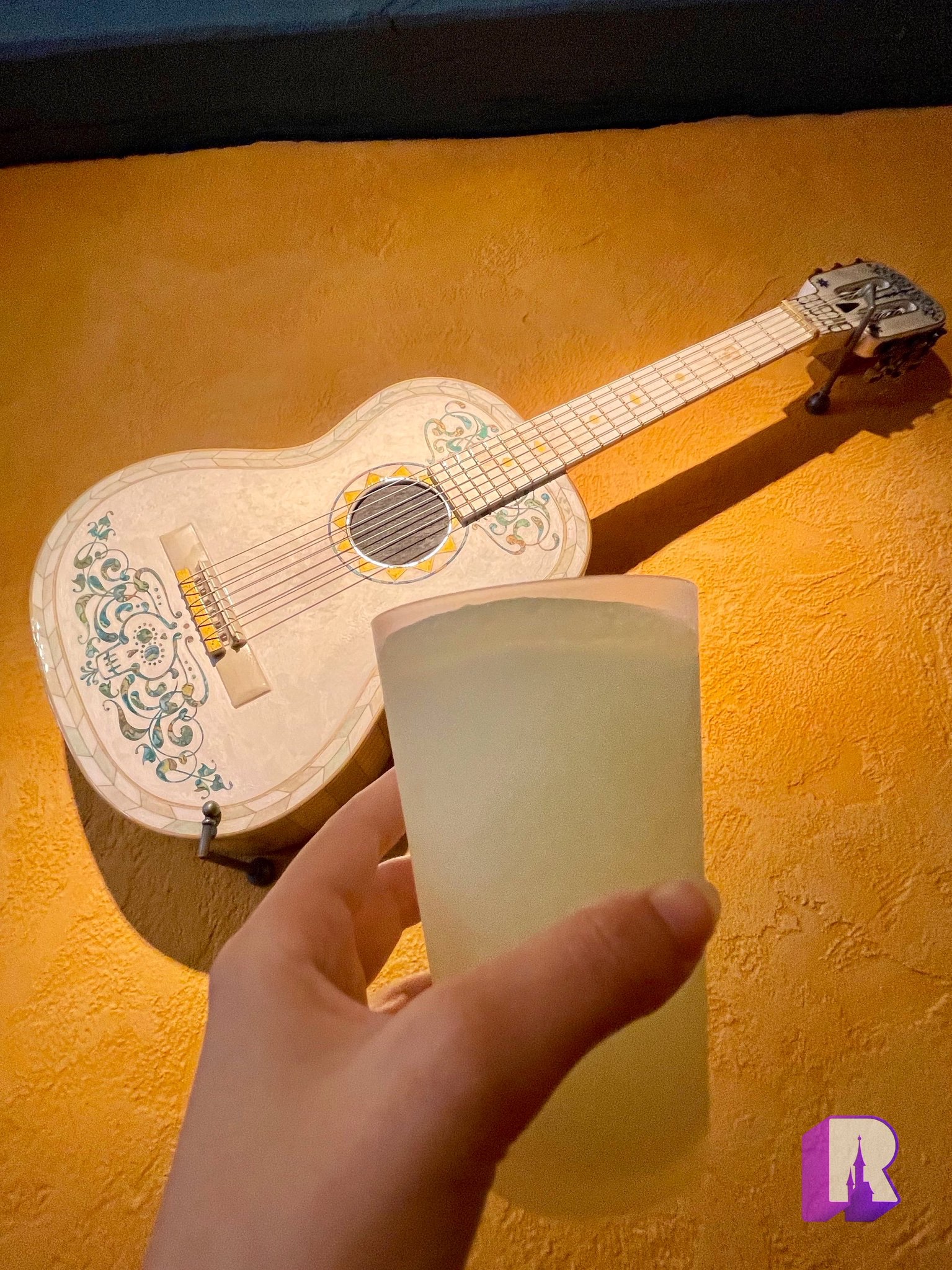 Frozen Margaritas are back! The end. Just kidding.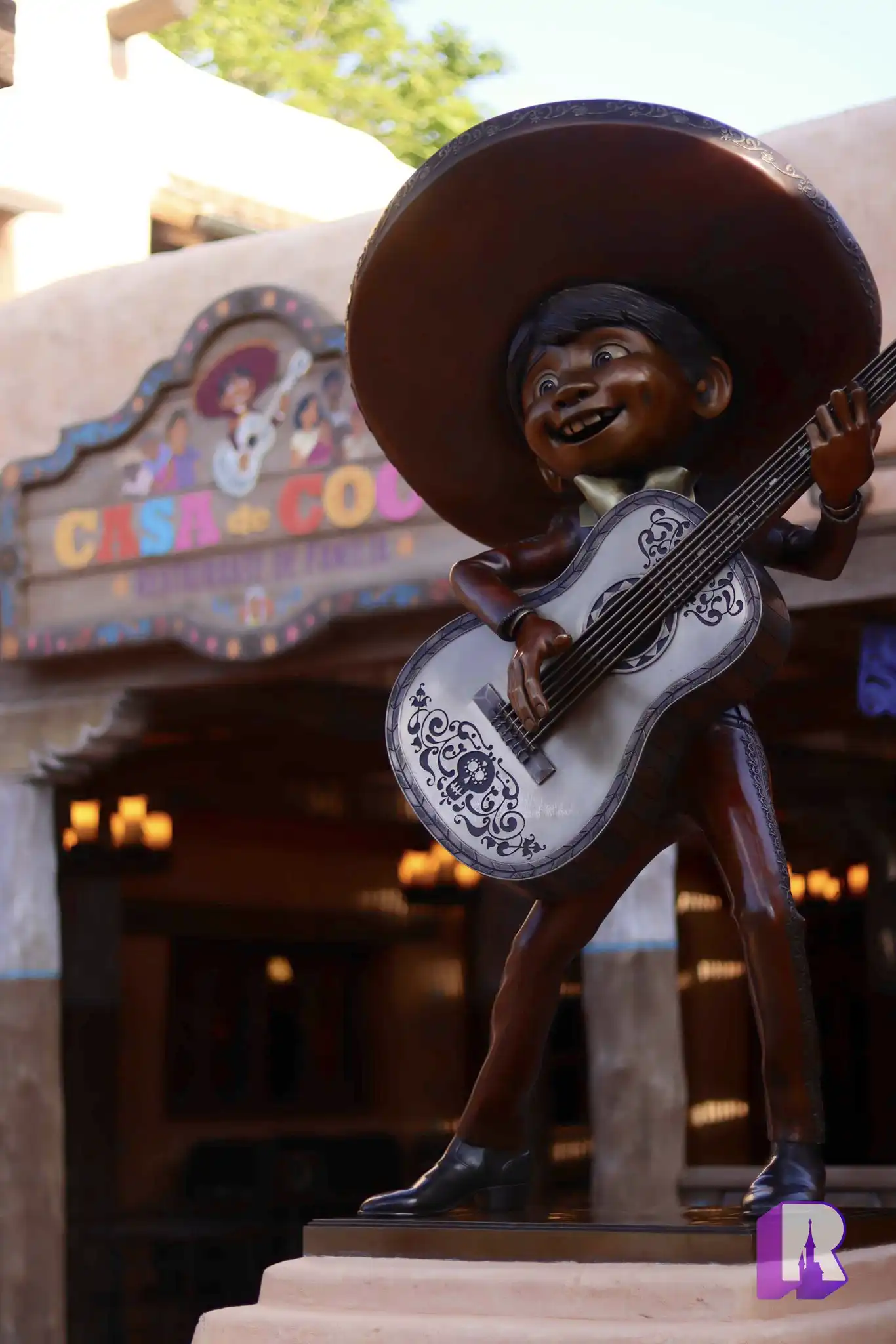 This week, and after a bit of delay, Casa de Coco opened in Frontierland ! It's of course the retheme of Fuente Del Oro and while we will miss the location and all the memories that go with it dearly, and the storyline does not fit the land, it's nice to have something new and the teams at Imagineering have done a good job.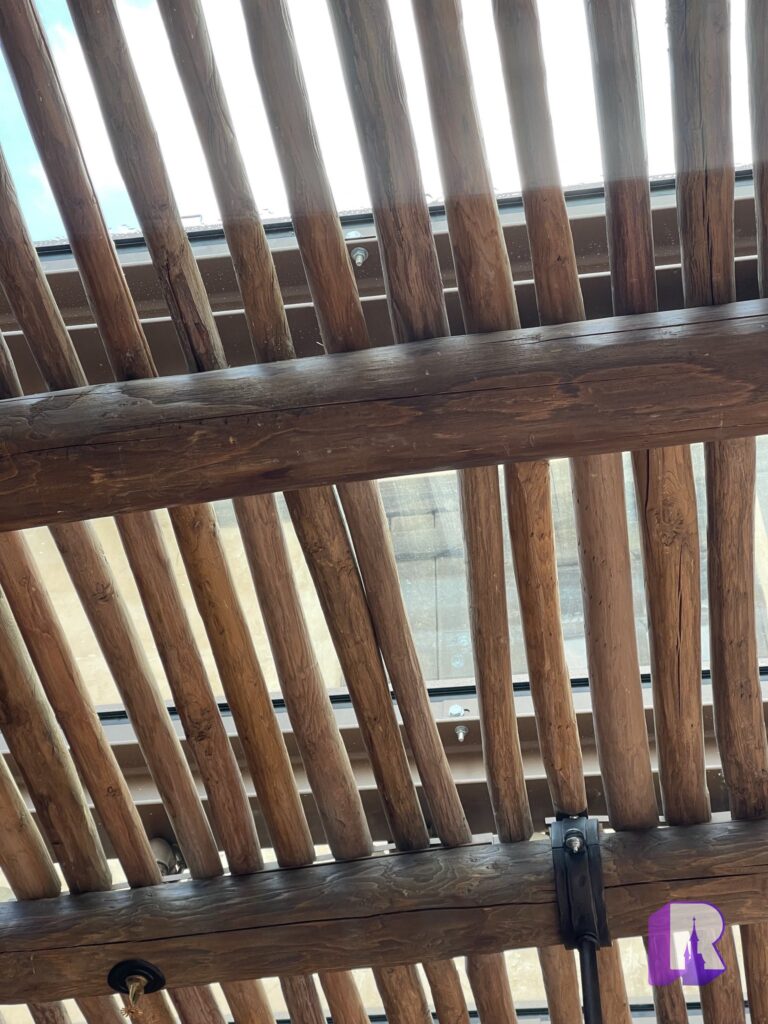 As expected the terrace is covered – but it's all very cleverly done. A glass roof site above wooden sticks, giving it the impression to be always kind of outside. This is all part of a wider plan to provide more covered areas for guests.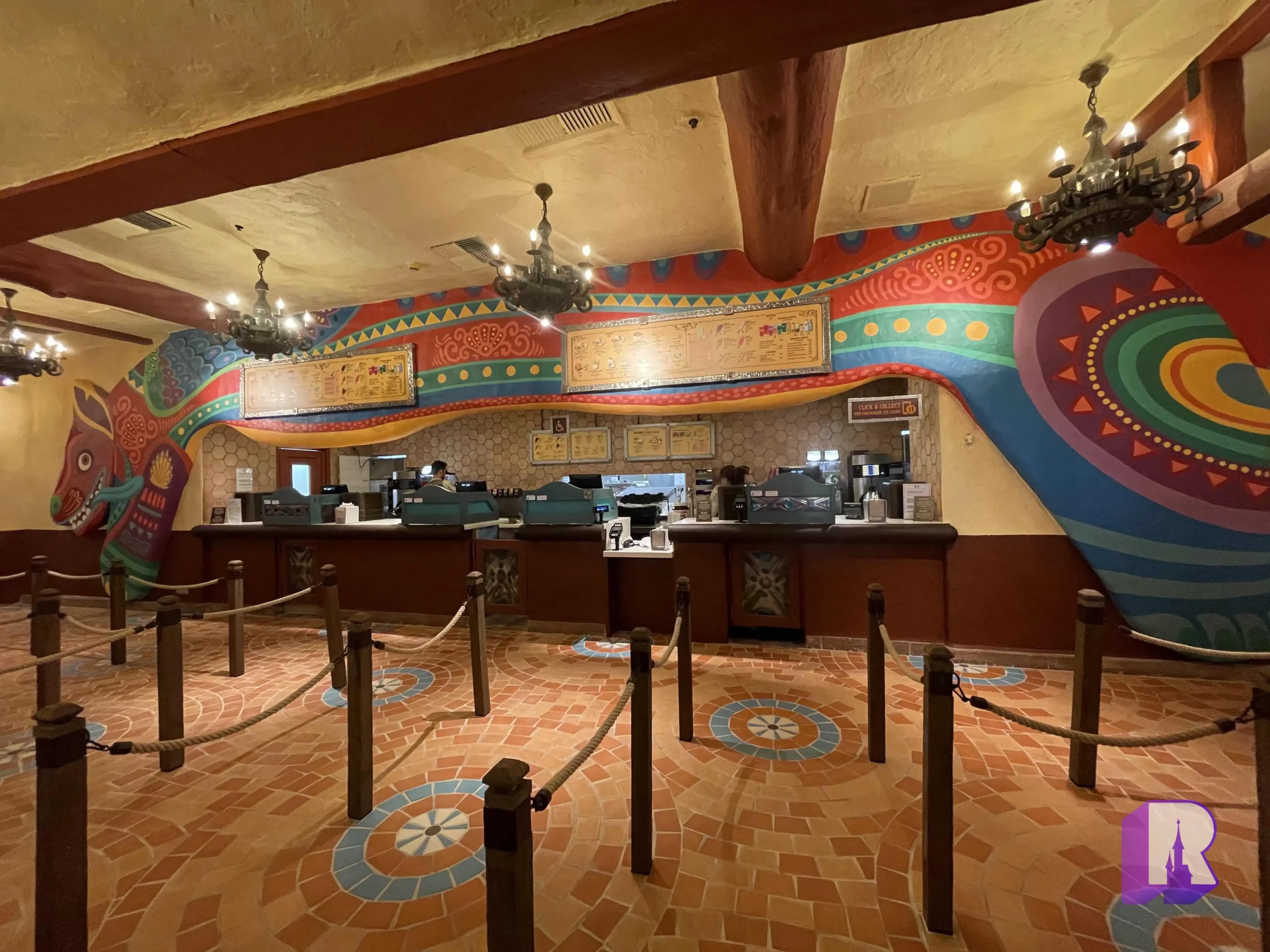 The queuing area has been reworked not only design wise but also logistically. It really needed a better flow. The floor has been paved as well and in pure Disneyland Paris tradition looks absolutely fantastic, get me the resort's paving manager on the phone so I can congratulate him on changing our lives.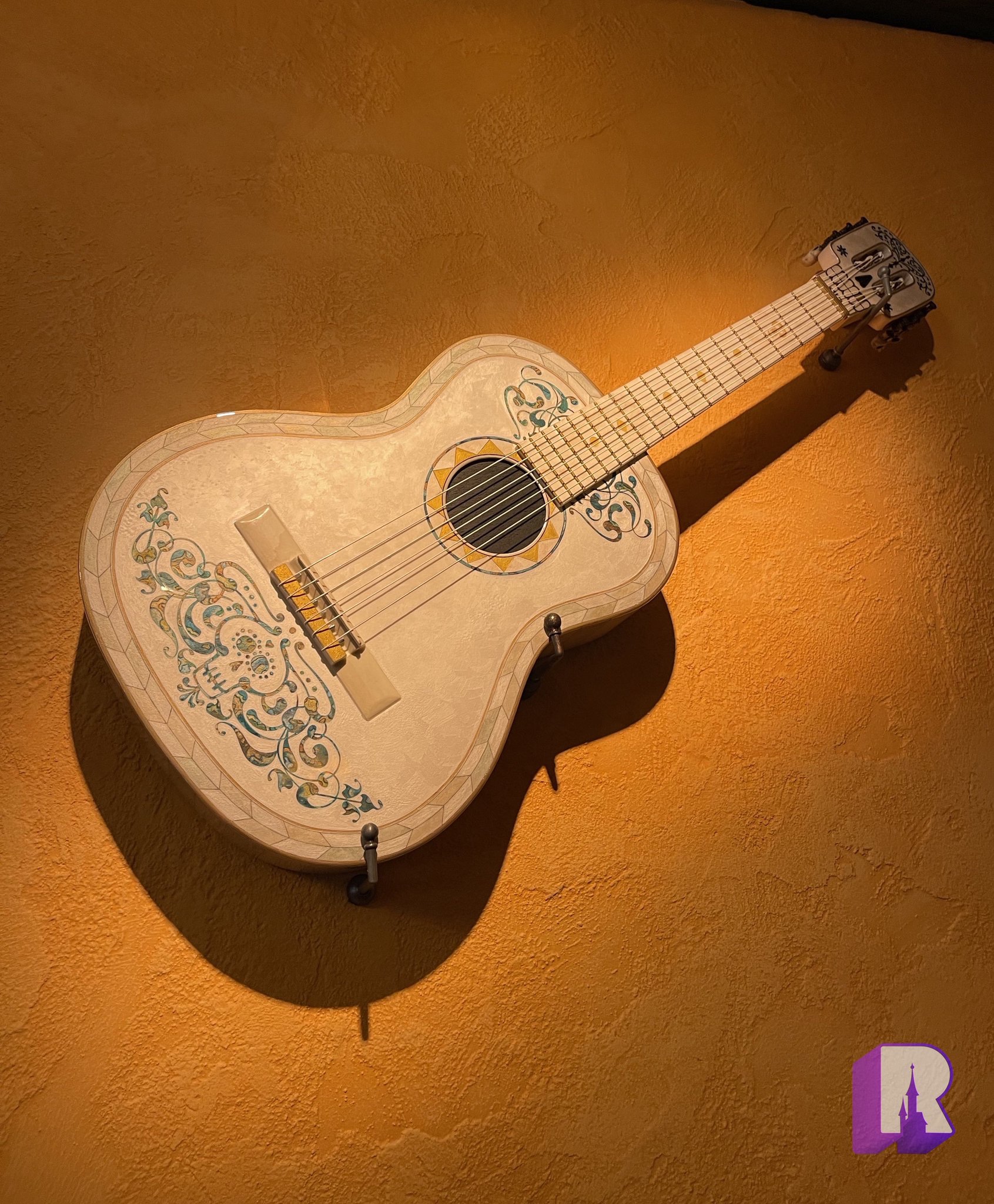 The restaurant features two rooms, one centered around music.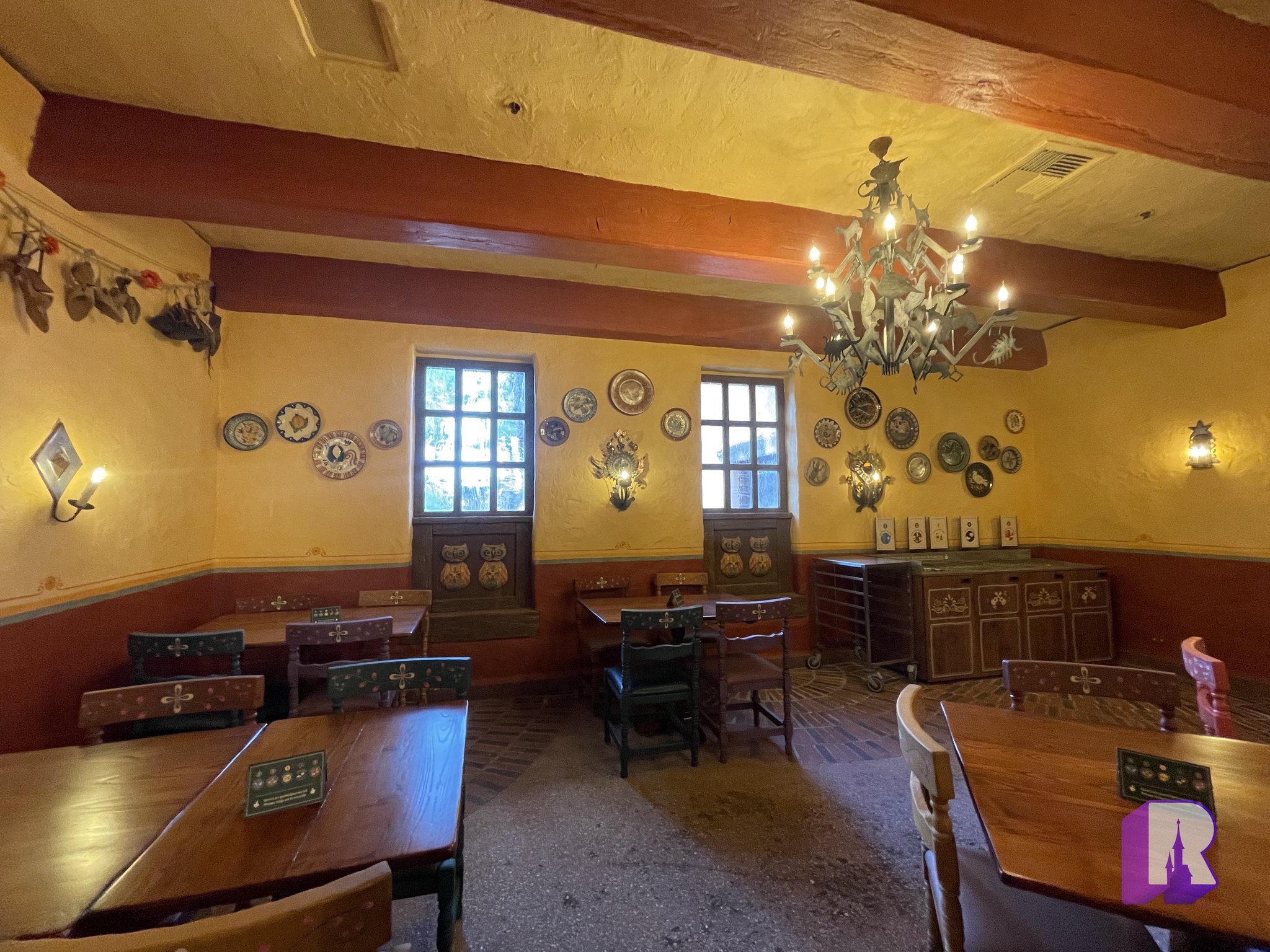 And one centered around the Rivera family and their trade: shoemakers !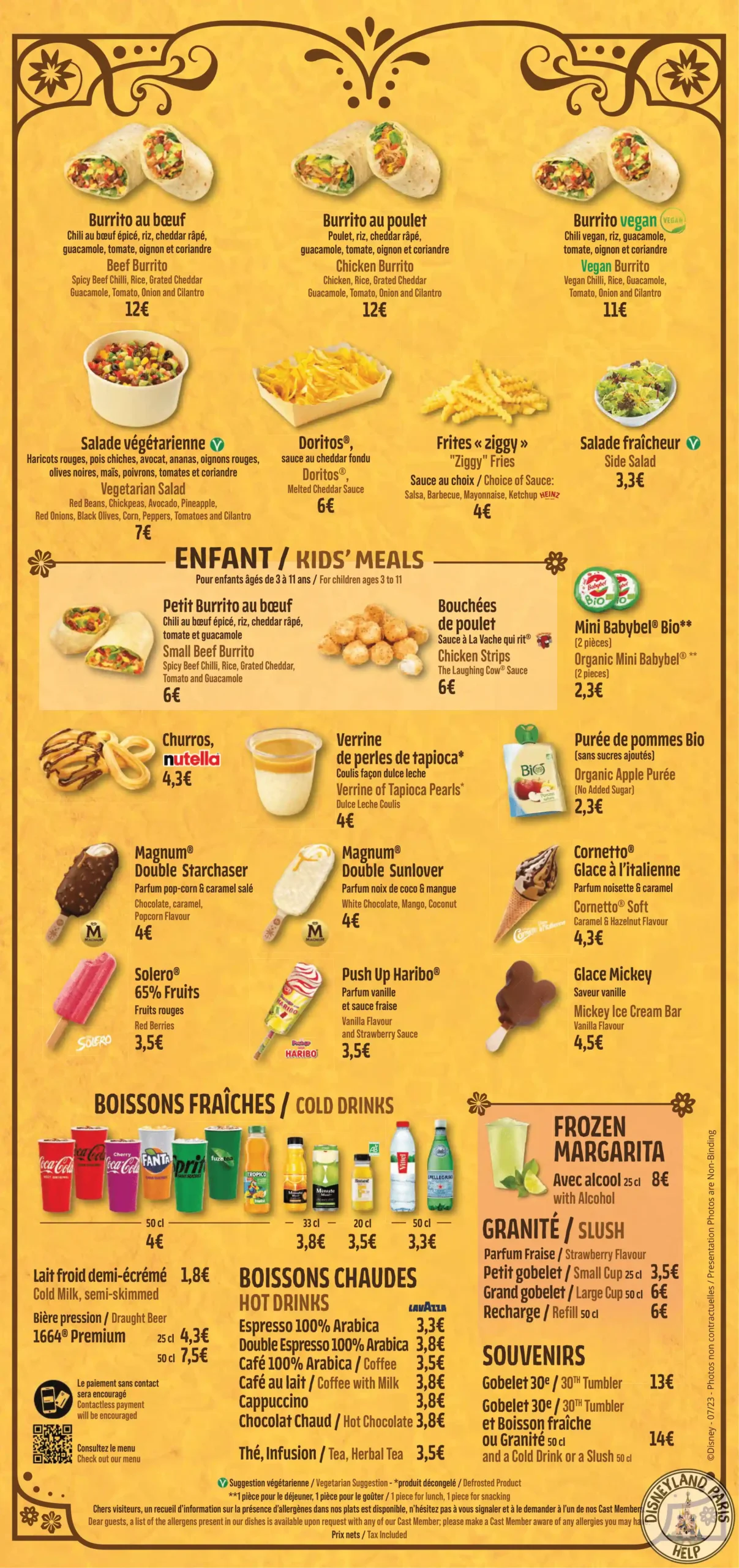 In terms of good nothing has changed except maybe there is a photo of a Babybel now. Burritos are still here. Margaritas as well. The prices have remained relatively reasonable.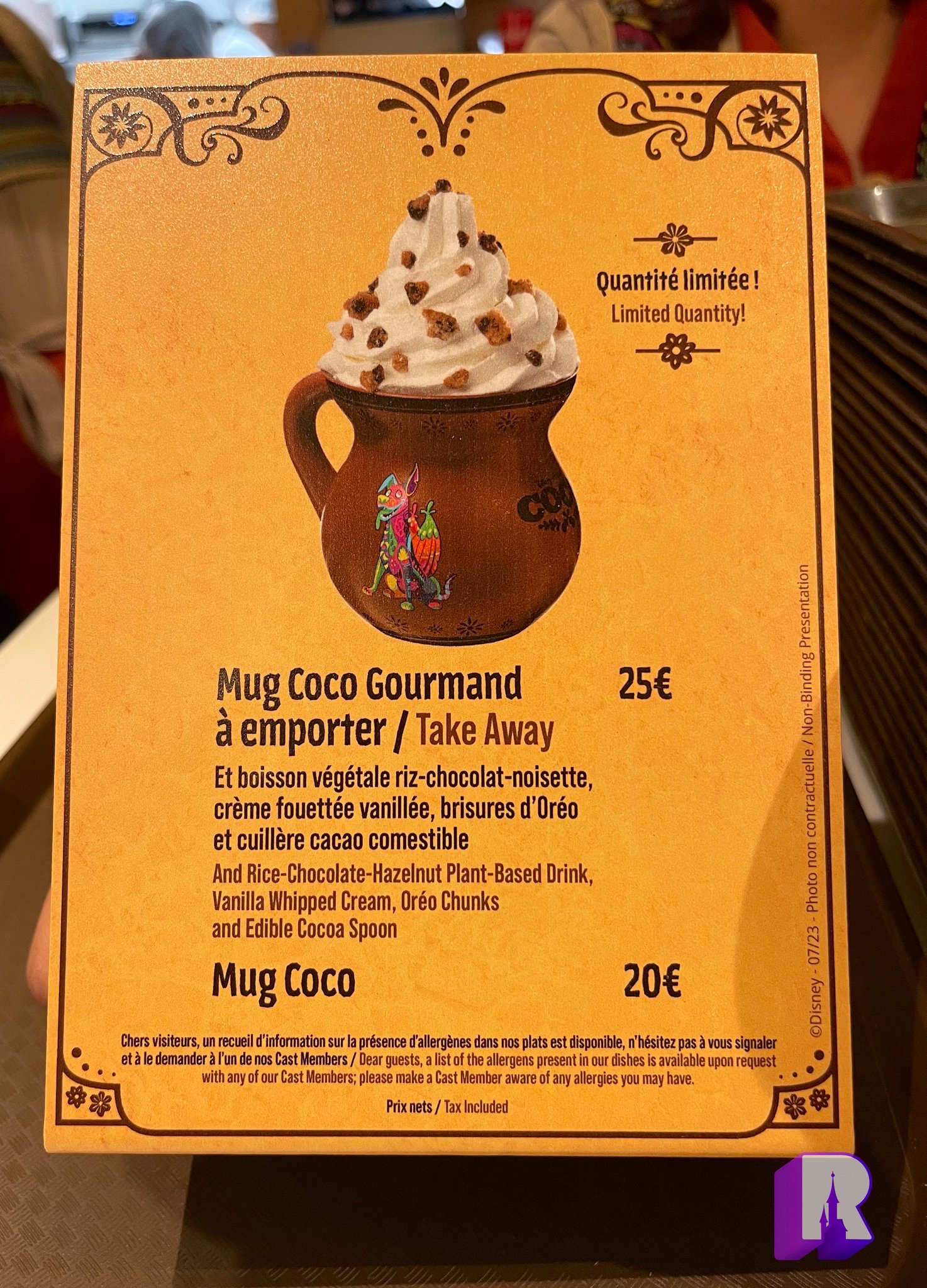 A souvenir mug is also available and the price on that is anything but reasonable! Who priced this thing out – it used to be €14.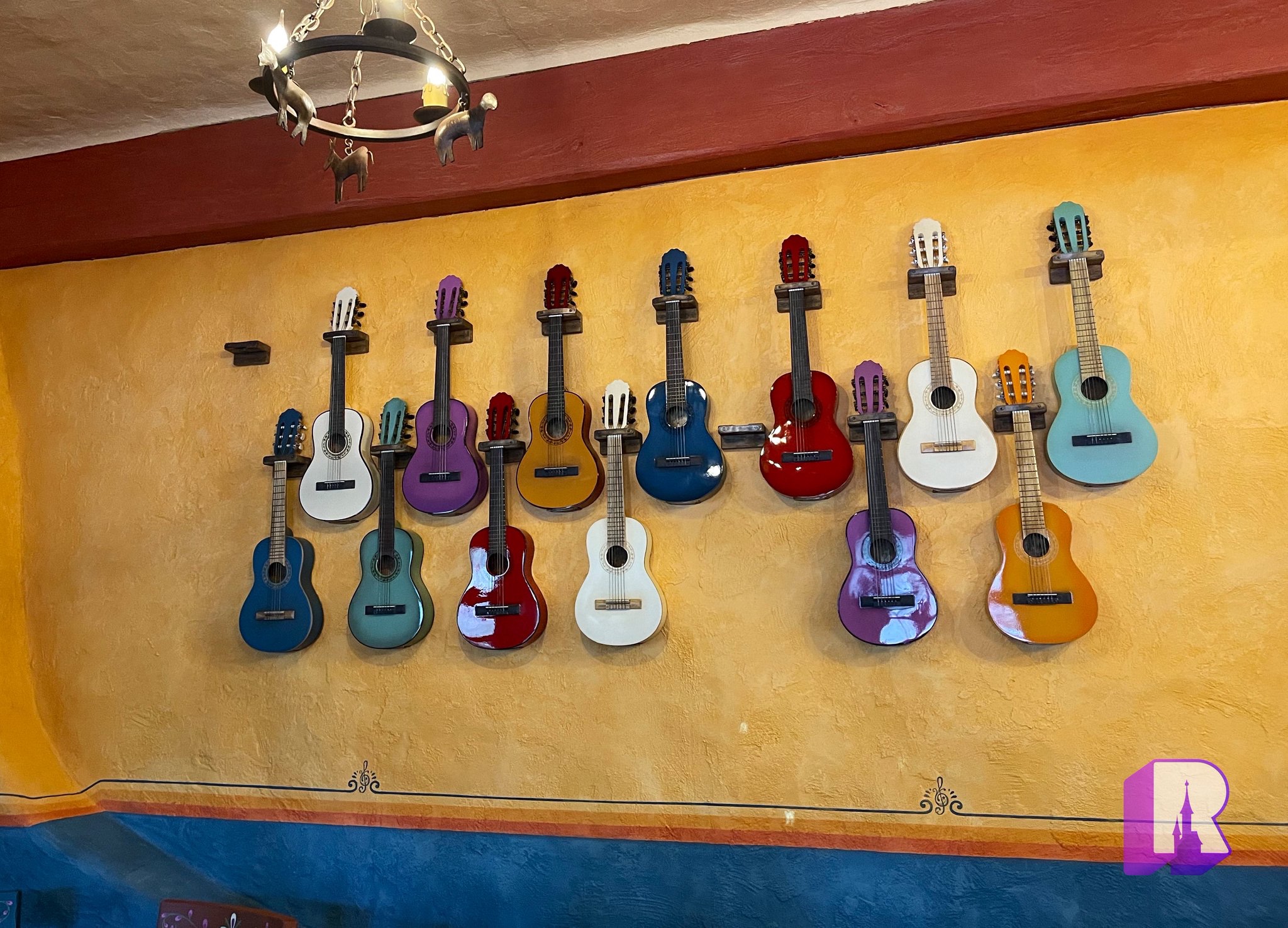 Overall a lovely job for this retheme. Bring on the margaritas !
Construction and Refurbishments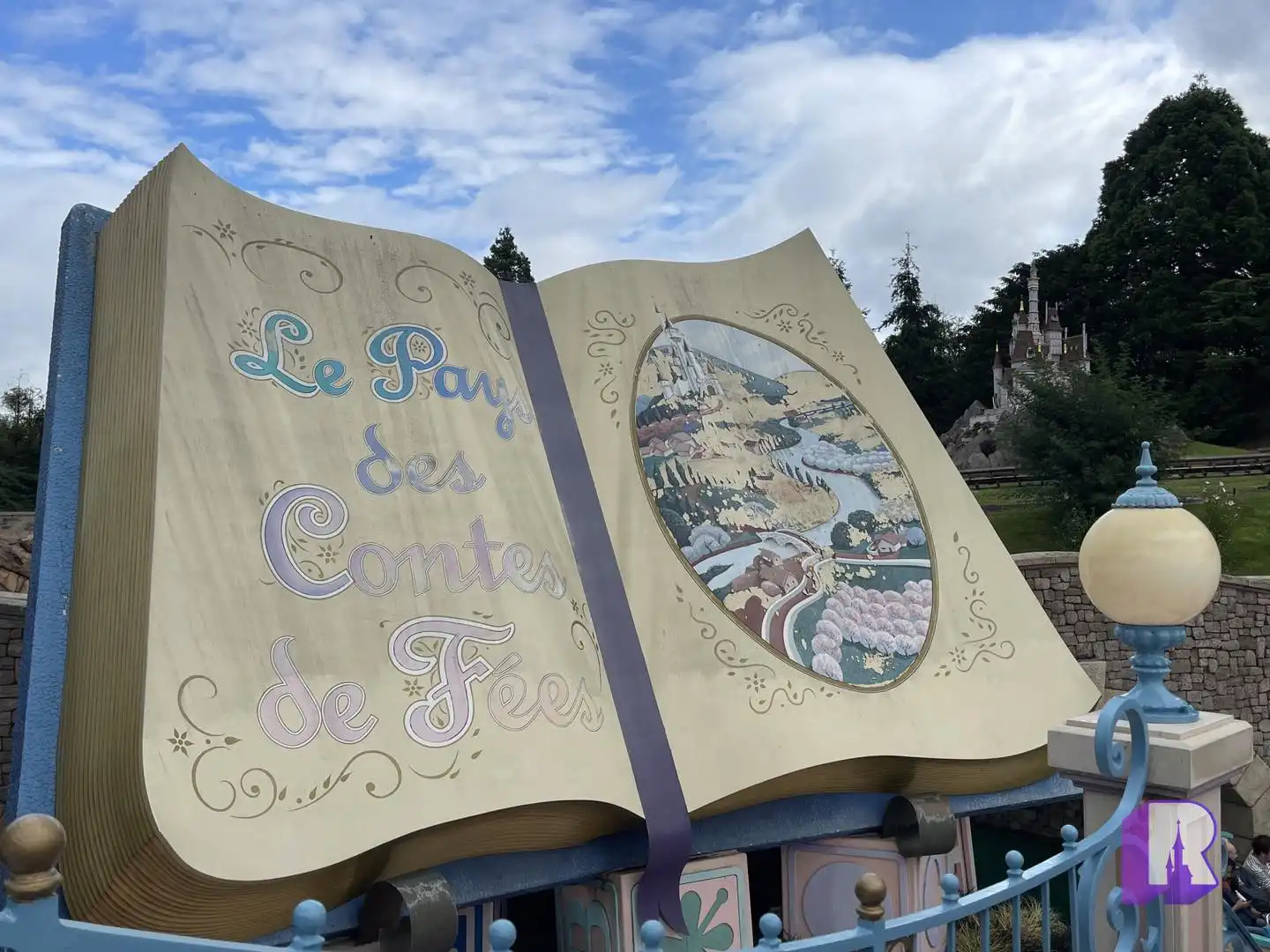 Pays des Contes de Fées has reopened from refurbishment to an underwhelming mess of washed out and dirty everything. Some repairs were done on the scenes, couple extra lights and mechanical maintenance but we're reaching emergency levels on that one.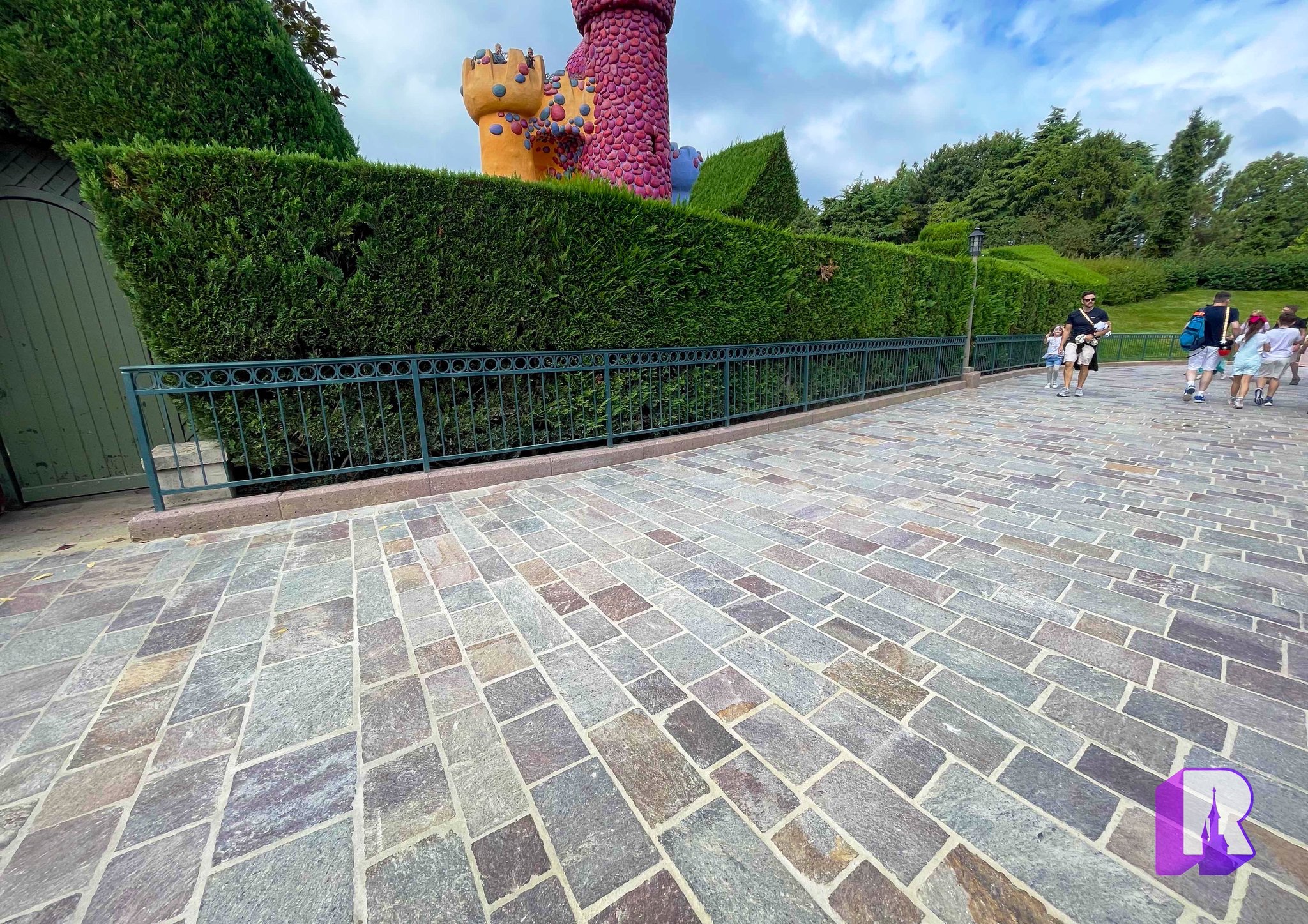 However the paths leading to the area has been repaved and looks fantastic of course – well done repaving manager ! The bridge also has been fixed after some vehicle ran into it some time ago.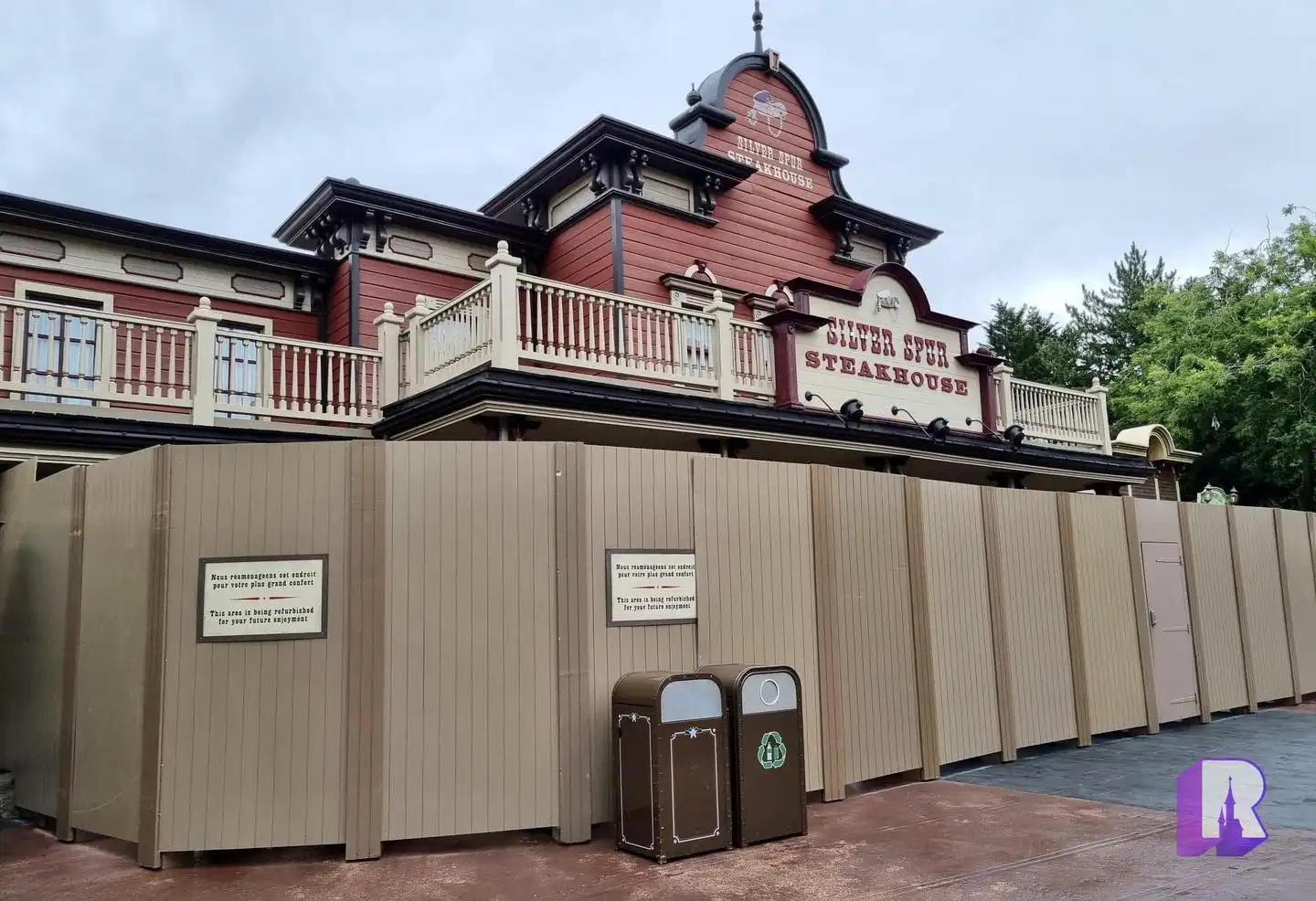 Down in Thunder Mesa. Walls are finally up around Silverspur Steakhouse. The restaurant is going under regular refurbishment until September.
Over at Avengers Campus the Asgard Pedestal has returned, with a new gold "backing" which should ensure durability. Let's see.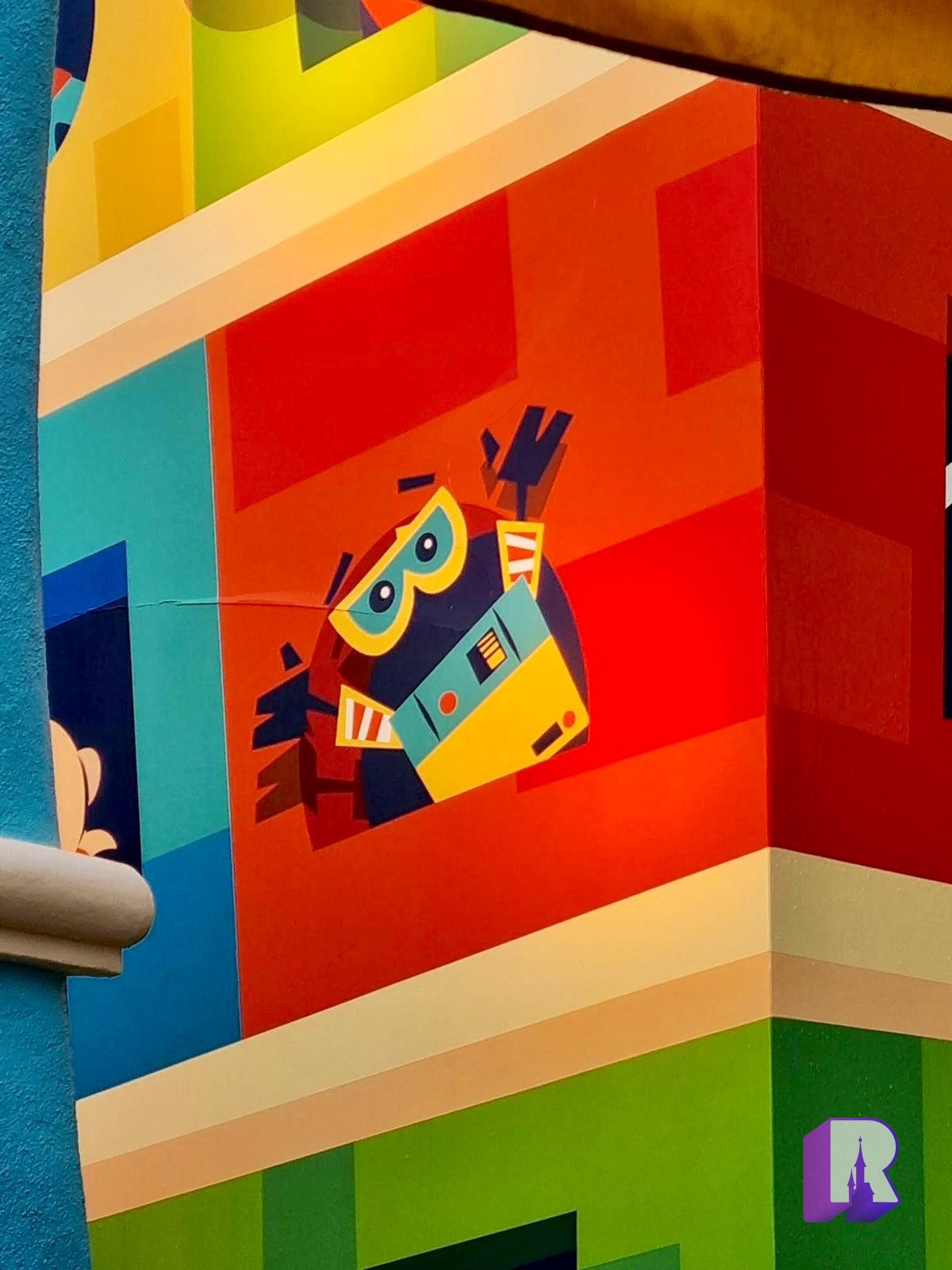 Over at the new "Worlds of Pixar" photo location, it appears the design is cracking.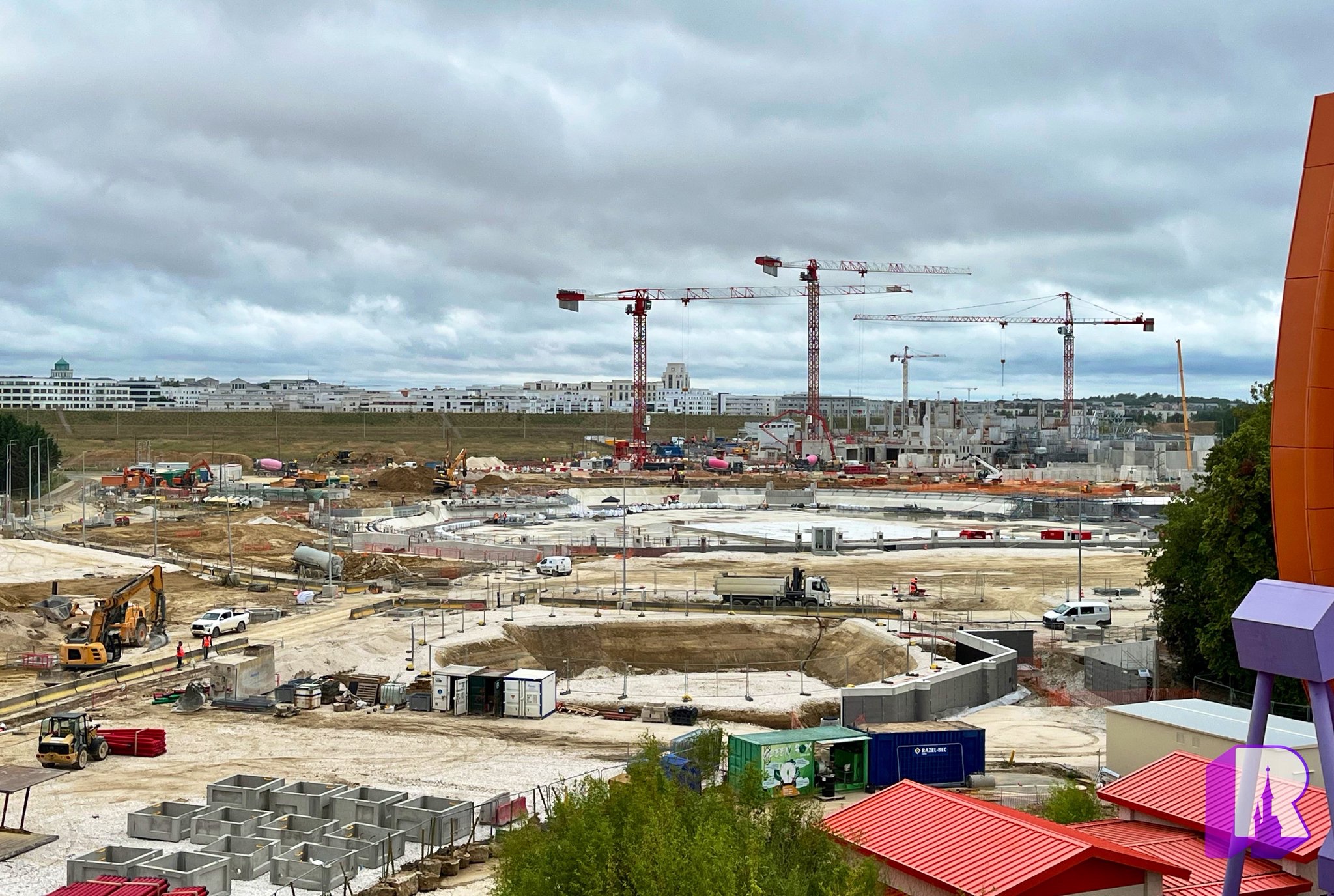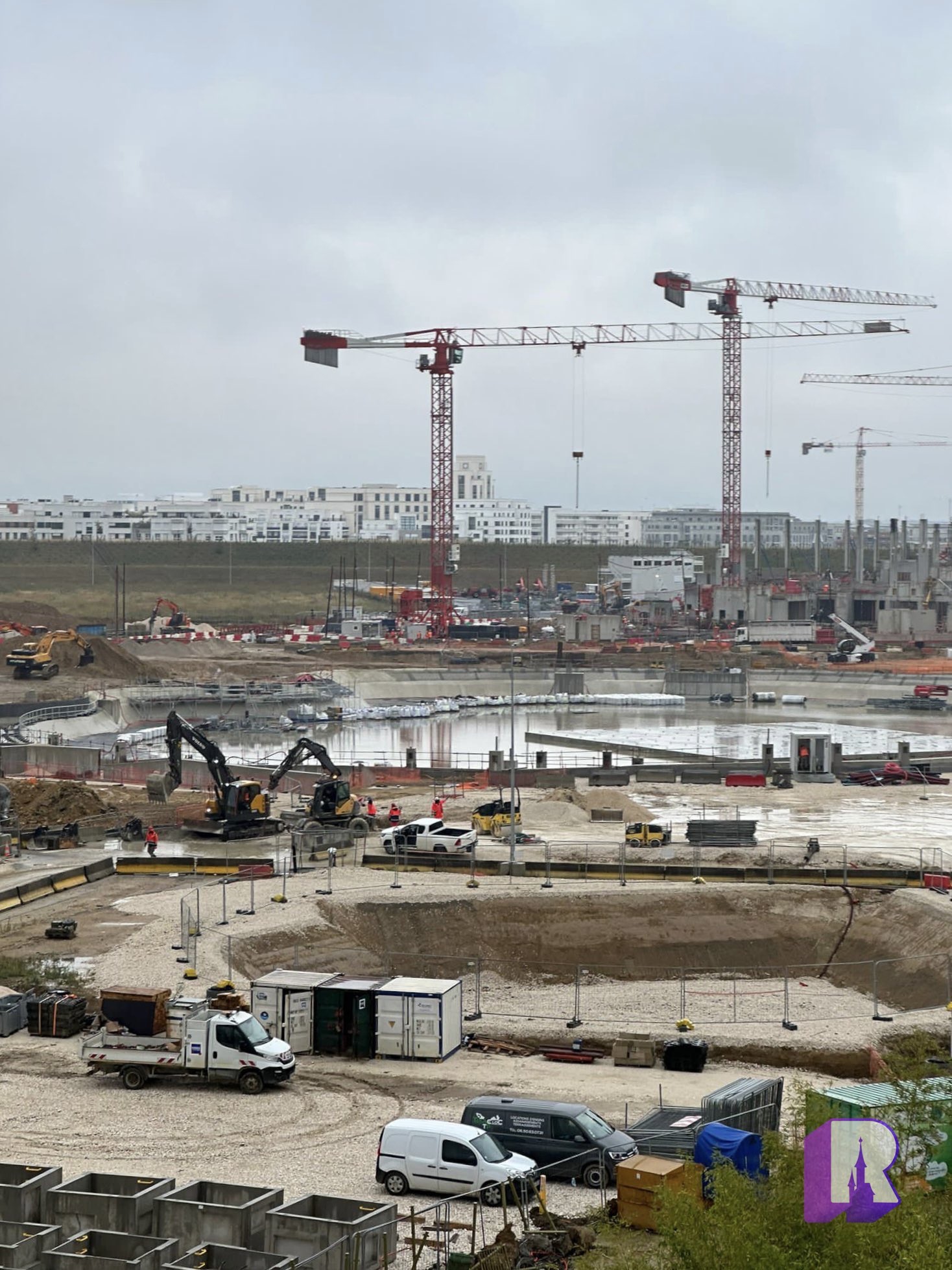 Well a week cannot go by without photos of the Walt Disney Studios Park expansion ! Things are going well and water accumulated a little in the lake this week which was cool to see.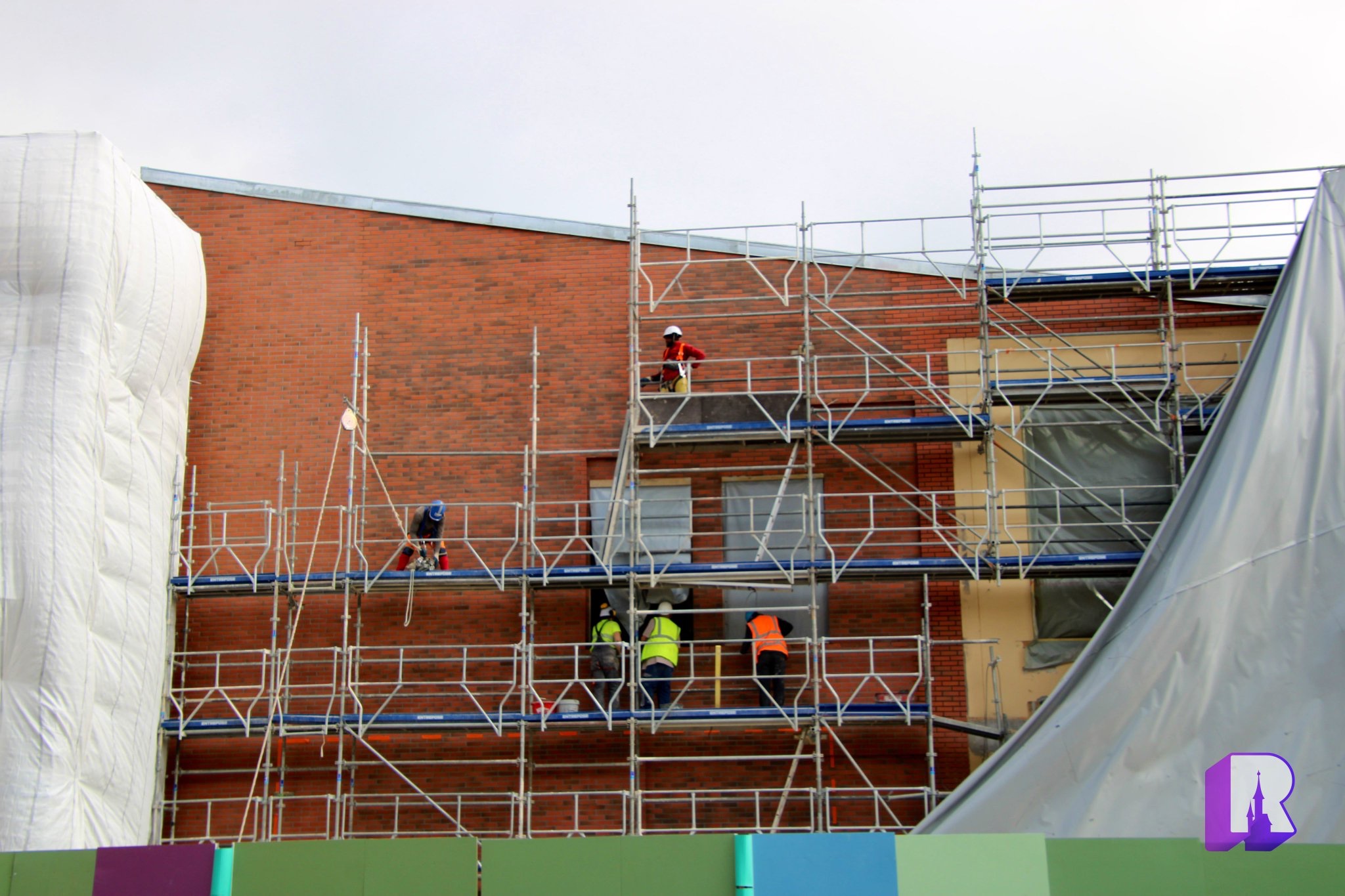 Over at Disney Village work is professing surprisingly fast at the future Brasserie Rosalie with more bricks and also a glimpse at the front facade.
This and That..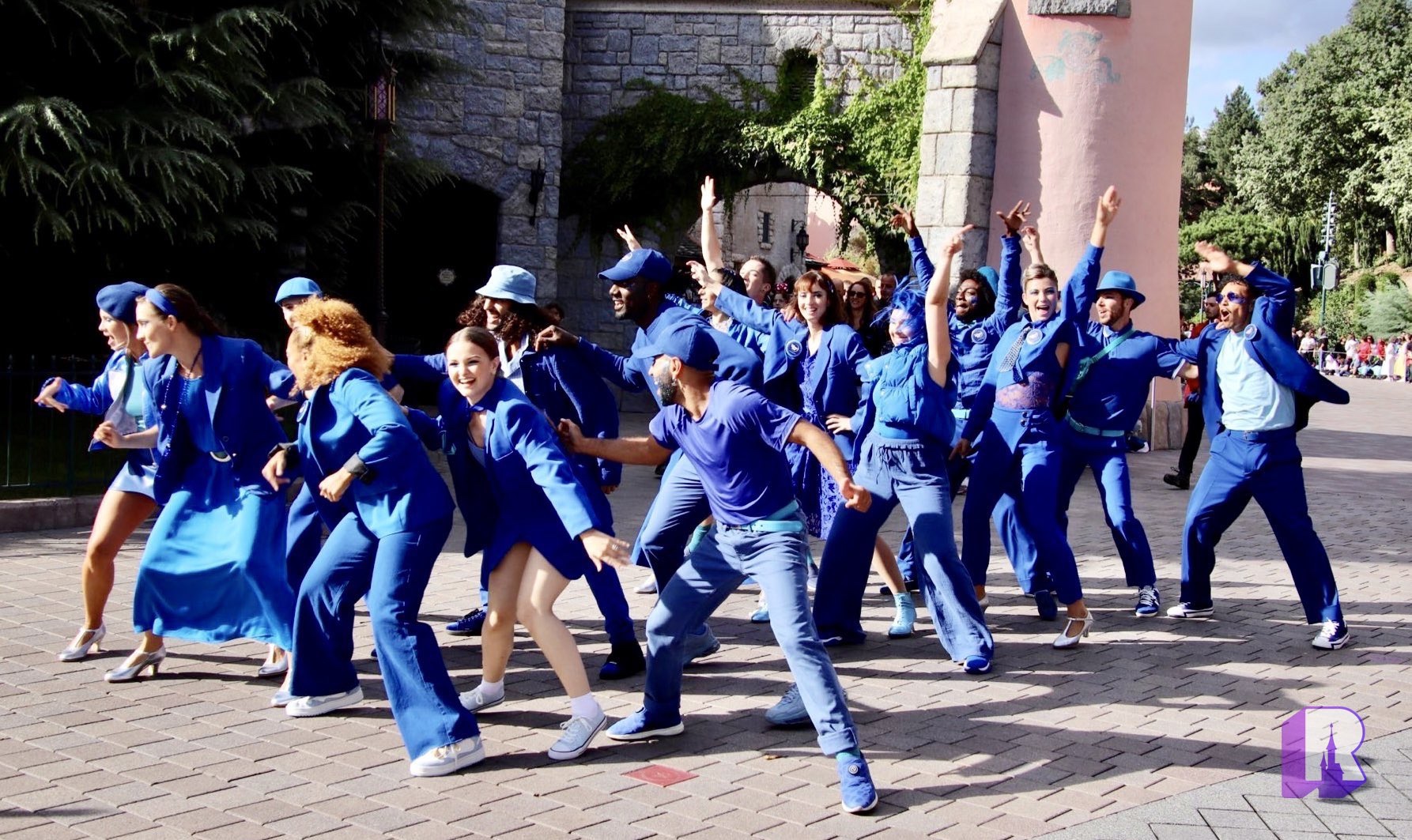 Disneyland Paris is casting a dance crew for a new original production to premiere in February 2024. Contracts will run from January to September 2024. Intriguing! You can check out the ad HERE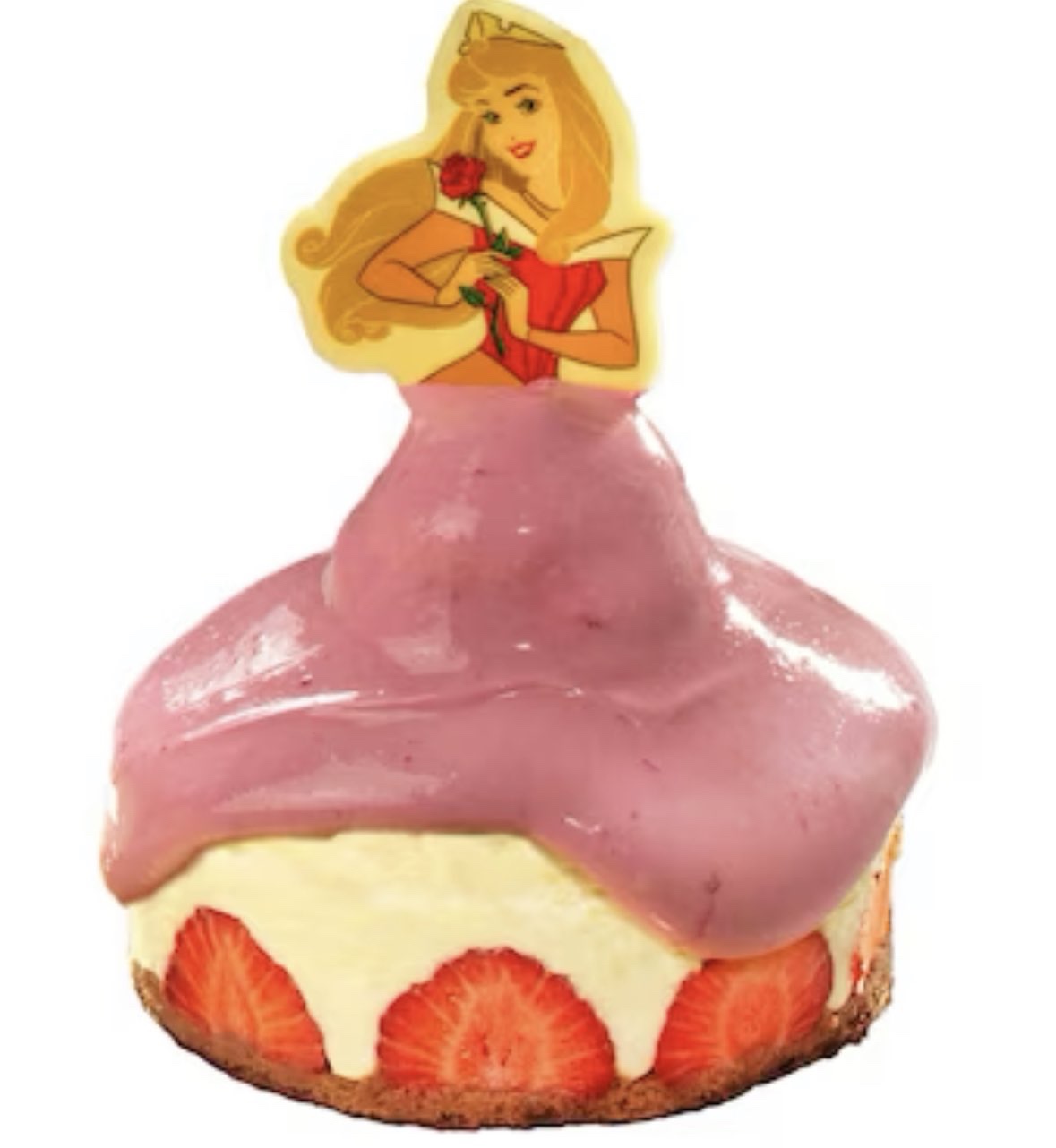 And for World Princess Week (August 20 to 26, 2023) Disneyland Paris will serve a Princess Aurora Strawberry Cream Cake and a Little Mermaid Milkshake at Victoria's. Yes, me too wish these designs were a joke. Compared to what the US Parks are doing for the same event…
Anyways that is our report for this week! Thank you as always for reading, sharing, supporting, and I will see you next time!