Welcome back to a new DLP Report! With our special report on Disneyland Pass last week we took a break from our usual article but I'm back this week with a 2-week extravaganza. Let's take a look!
Disneyland Pass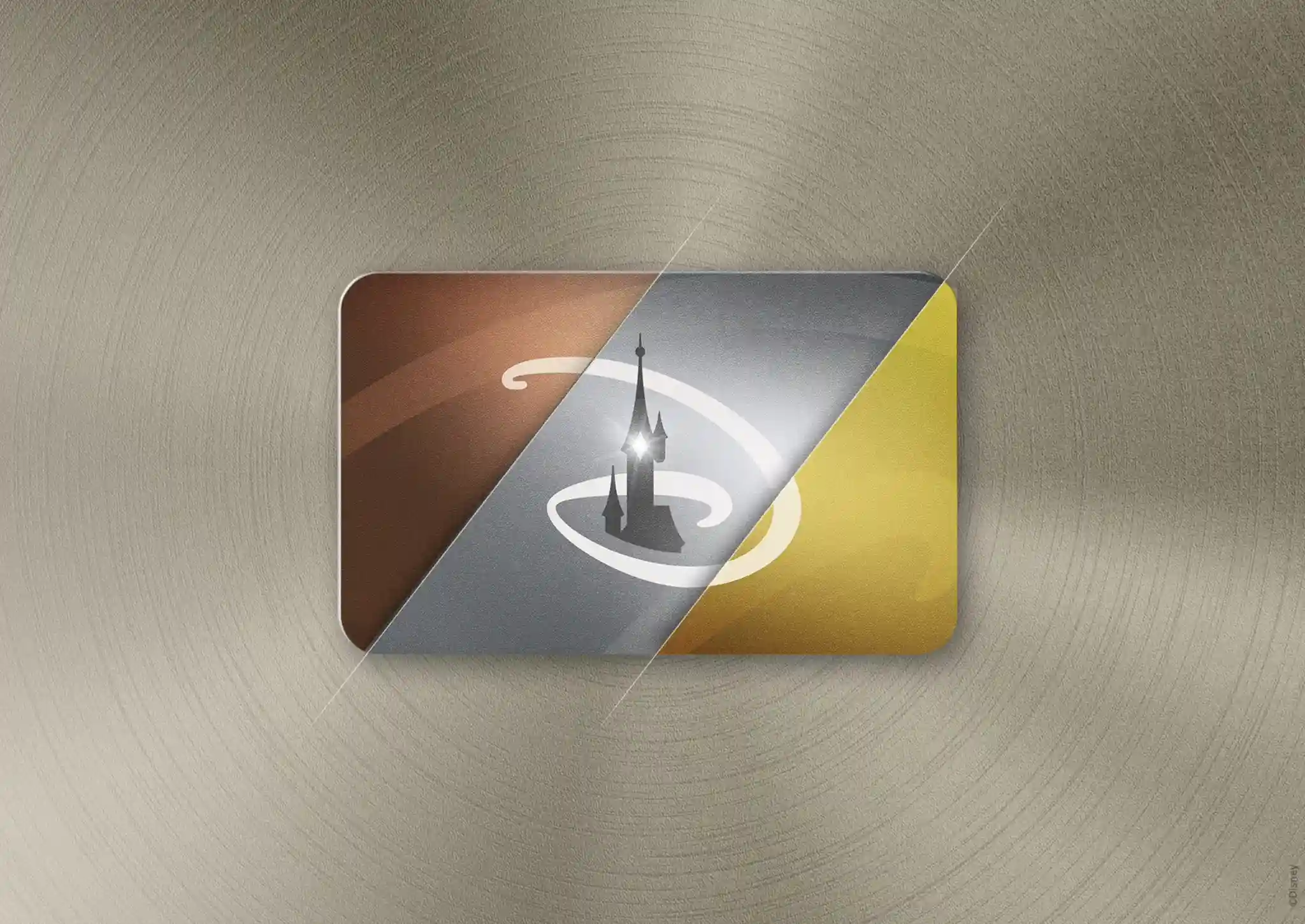 In the last couple weeks you surely have not been able to miss the drama around the announcement, the details and the sale of Disneyland Paris' new product for frequent visitors: the Disneyland Pass. With only 3 options, the openly admitted goal is clear: more expensive, easier to access the parks, less holders, refocus on the core value of the product, and overall better experience. In practice we will have to see what this shift will bring for the program and for Guests who use it.
Apart from sadly flat out pricing out some guests, the new program also goes after a very specific and growing group of non local guests who used it instead of buying packages and park tickets, by combining Annual Passes, privilege tickets and off site hotels to access the parks in a more cost effective way, taking away from the Disney margins. For these guests, it's gonna take a lot of calculations to see if a Disneyland Pass is still worth it, or if less trips but on a Disney Package is instead the way forward.
For all the details about the new range, check out our blockbuster article right HERE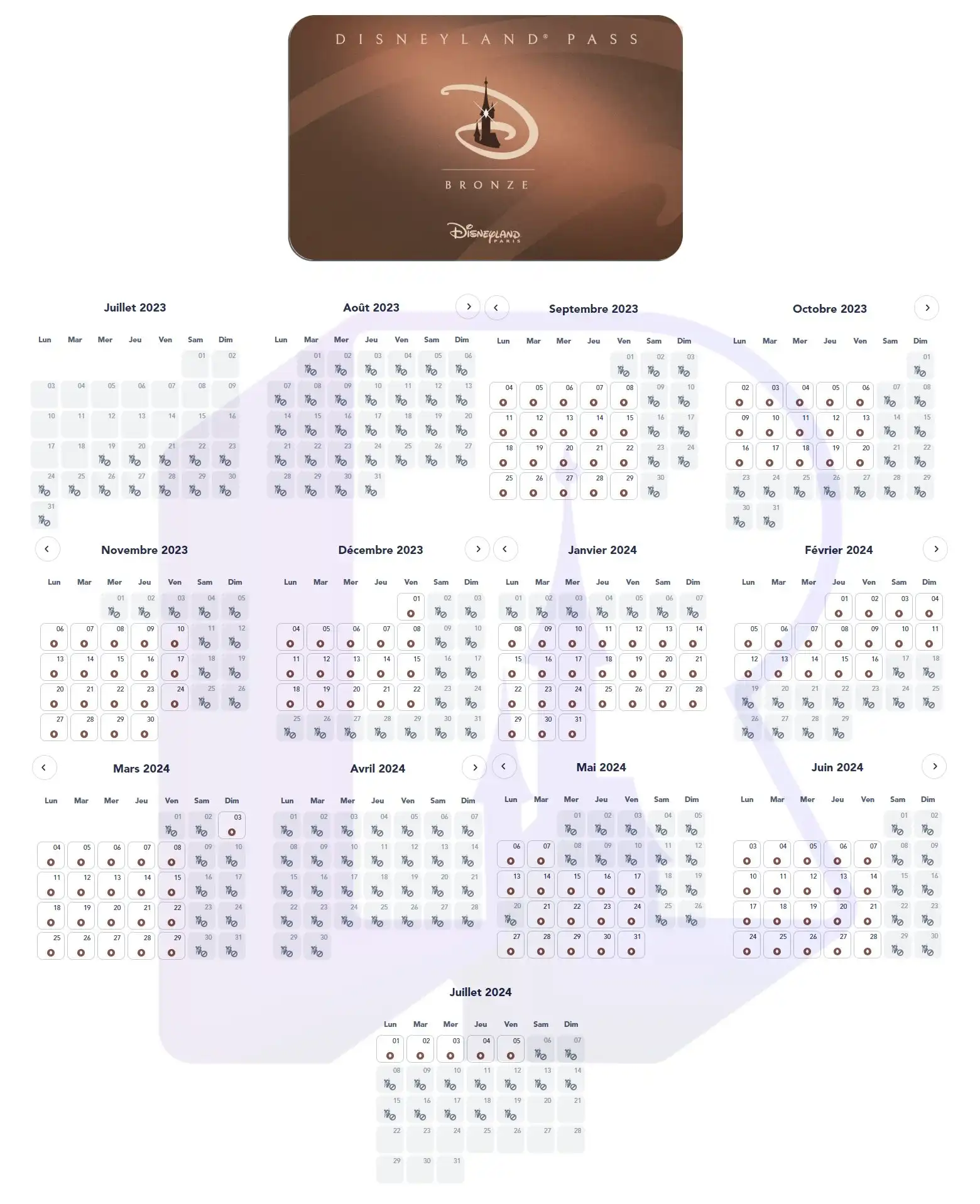 Since our article, the passes went on sale on July 19, revealing the blockout calendars for the two passes that have blackout dates. On the bronze side, it's pretty empty with no summers or school holidays and very few weekends. The silver pass fares better but comes way under than the former Magic+ with less days of access.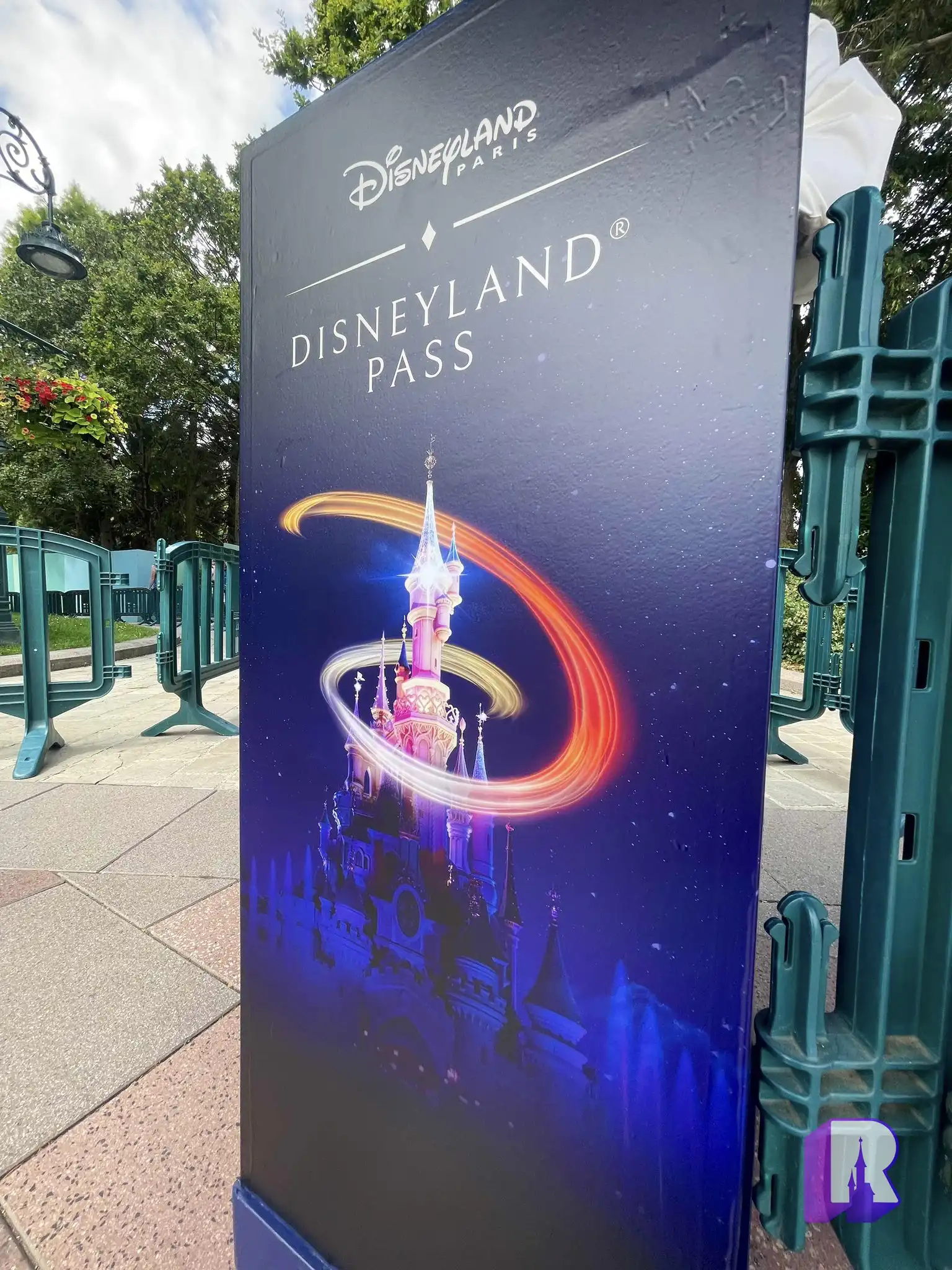 Guests in legacy Annual Passes have lost many advantages on July 19: the AP entrance, infinity parking, free rentals and bag storage. They do however get to book and use their privilege tickets and access EMT, shops and restaurants discounts until the pass expires. They can also still get discounted Disney Hotels rooms. The reserved viewing areas will be closing for everyone at the end of the month.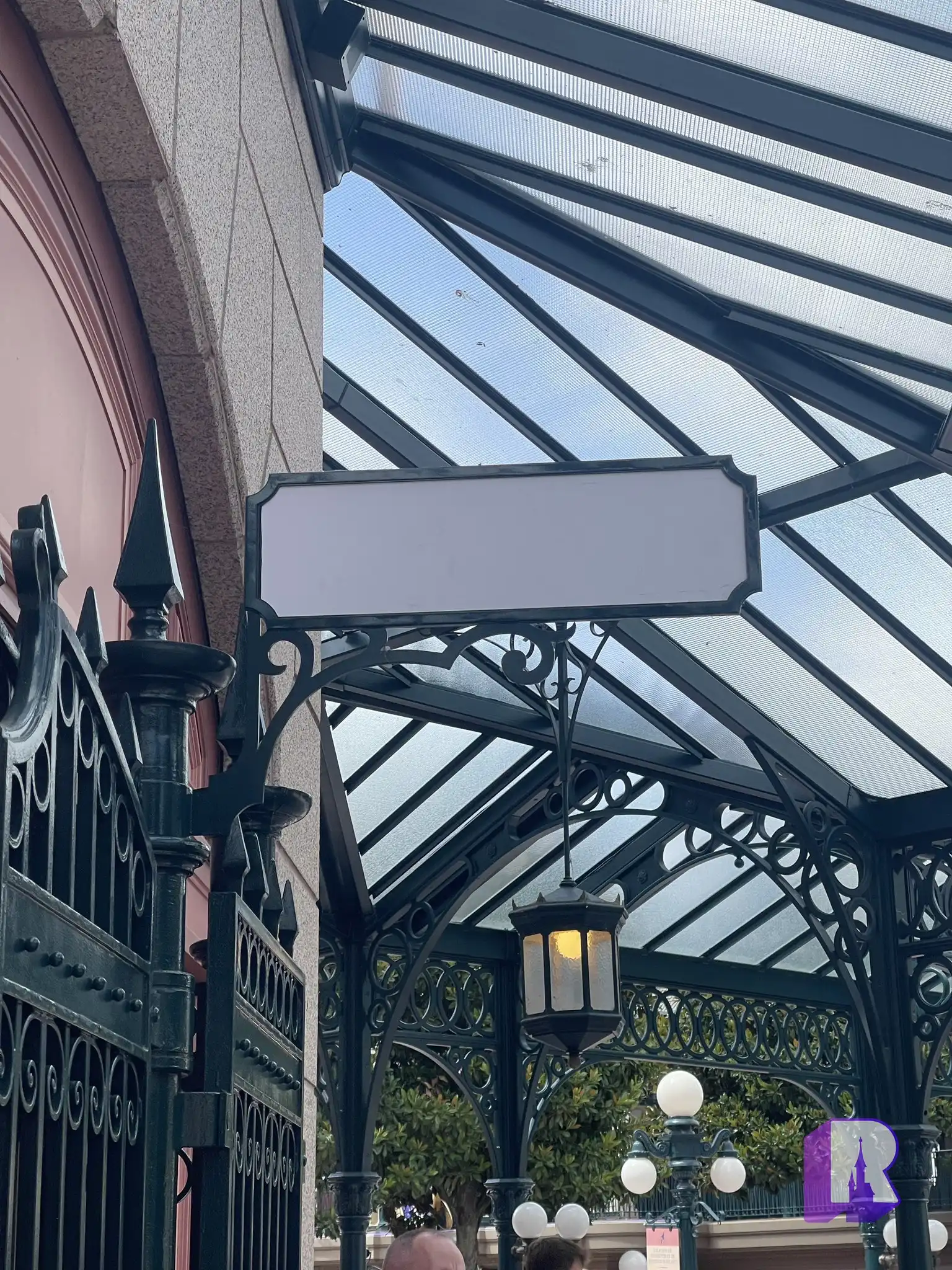 Signage was quick to grossly disappear..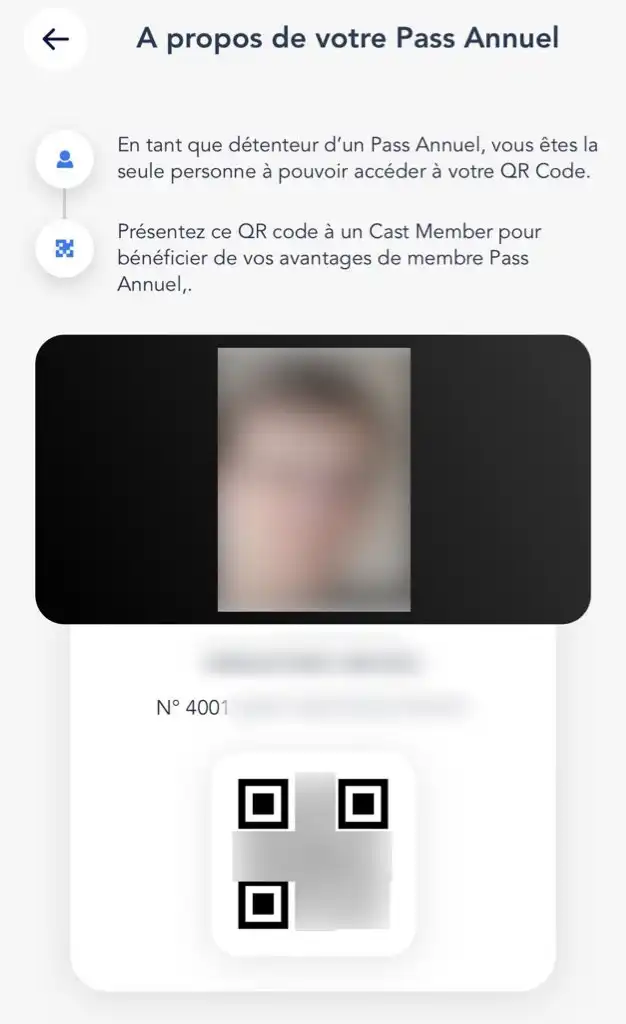 Adding insult to injury for legacy pass holders, the pass showed up on Wednesday in everyone's Disneyland Paris app, in a digital version just like the Disneyland Pass – a new feature Disney is very proud to offer to Disneyland Pass holders only. Despite the digital card being available to legacy holders, Cast Members were instructed to refuse entry to people using it. They had to present the physical card, in an obvious way for marketing to cling on to the Disneyland Pass exclusive despite having completely failed at technically preventing legacy holders from accessing it. Thankfully after mucho escandalo on Twitter, Disney reversed course and is now allowing legacy holders to use the digital version to access the parks and use the discounts. A tele-novella.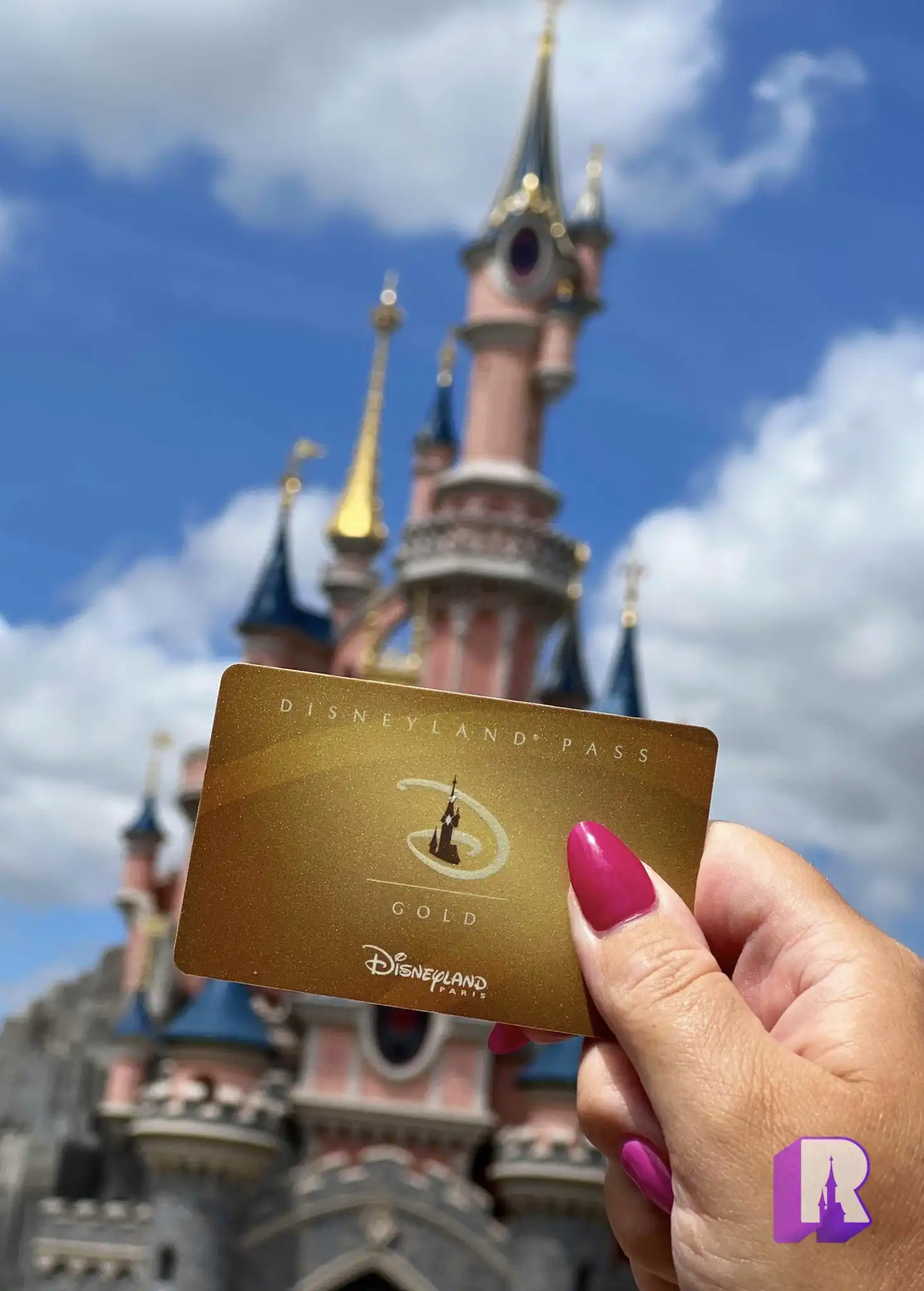 In the end it is what it is – let's see how this new program performs, in particular in terms of park visit availability. Disney promises a nearly 100% availability for reservations except last minute on very busy days/weeks. We'll also have to see how the limited perks perform: AP Parties, the evolution of digital offerings and availability of the passes for sale. Time will tell!
Bastille Day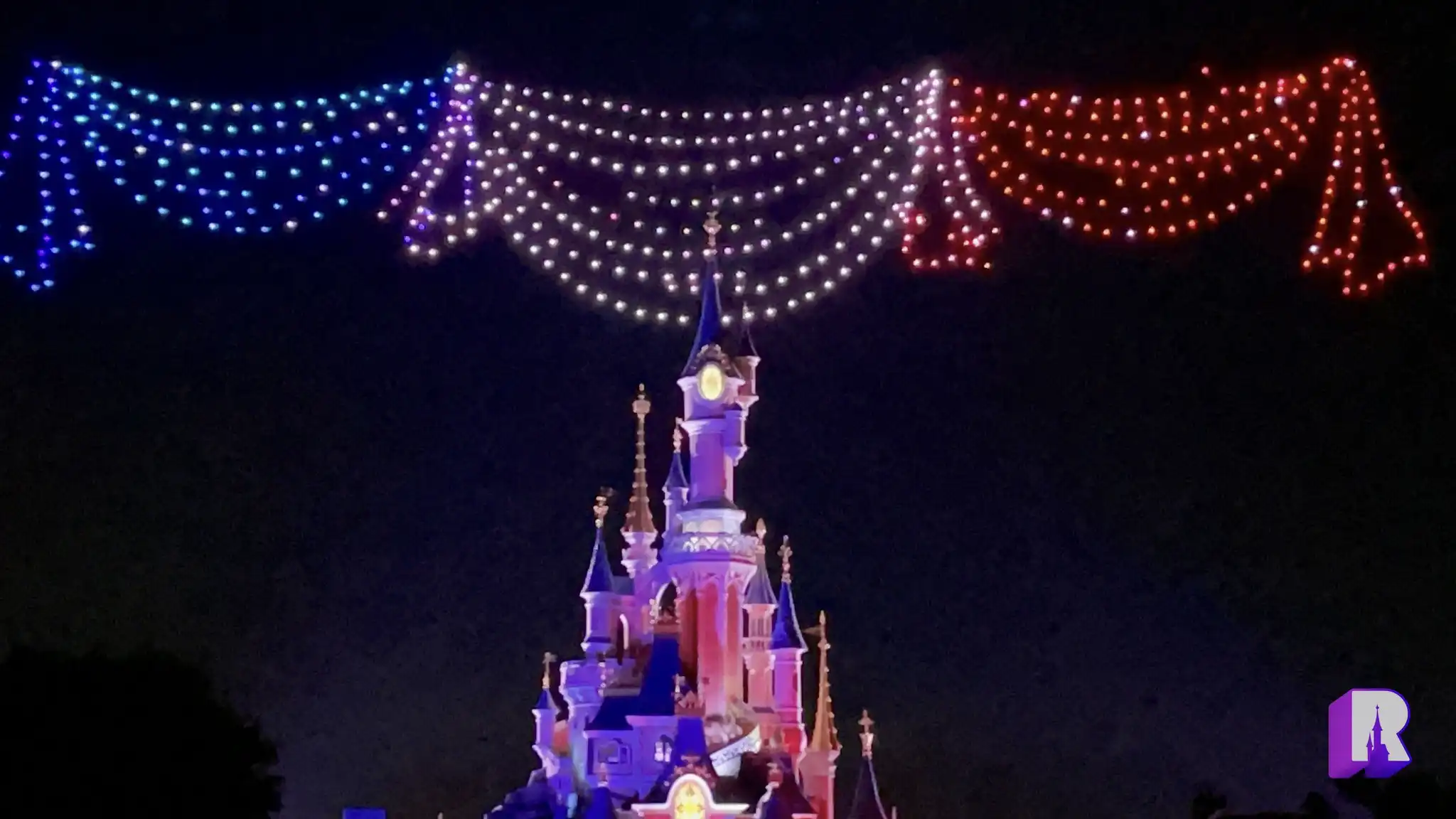 On July 14, Disneyland Paris and technical partner Dronisos presented a new and enhanced fireworks and drone show which broke the record of biggest European show, featuring 1495 drones.
You can watch the full show in 4K just above! Congratulations to the creative and technical teams on this fantastic production !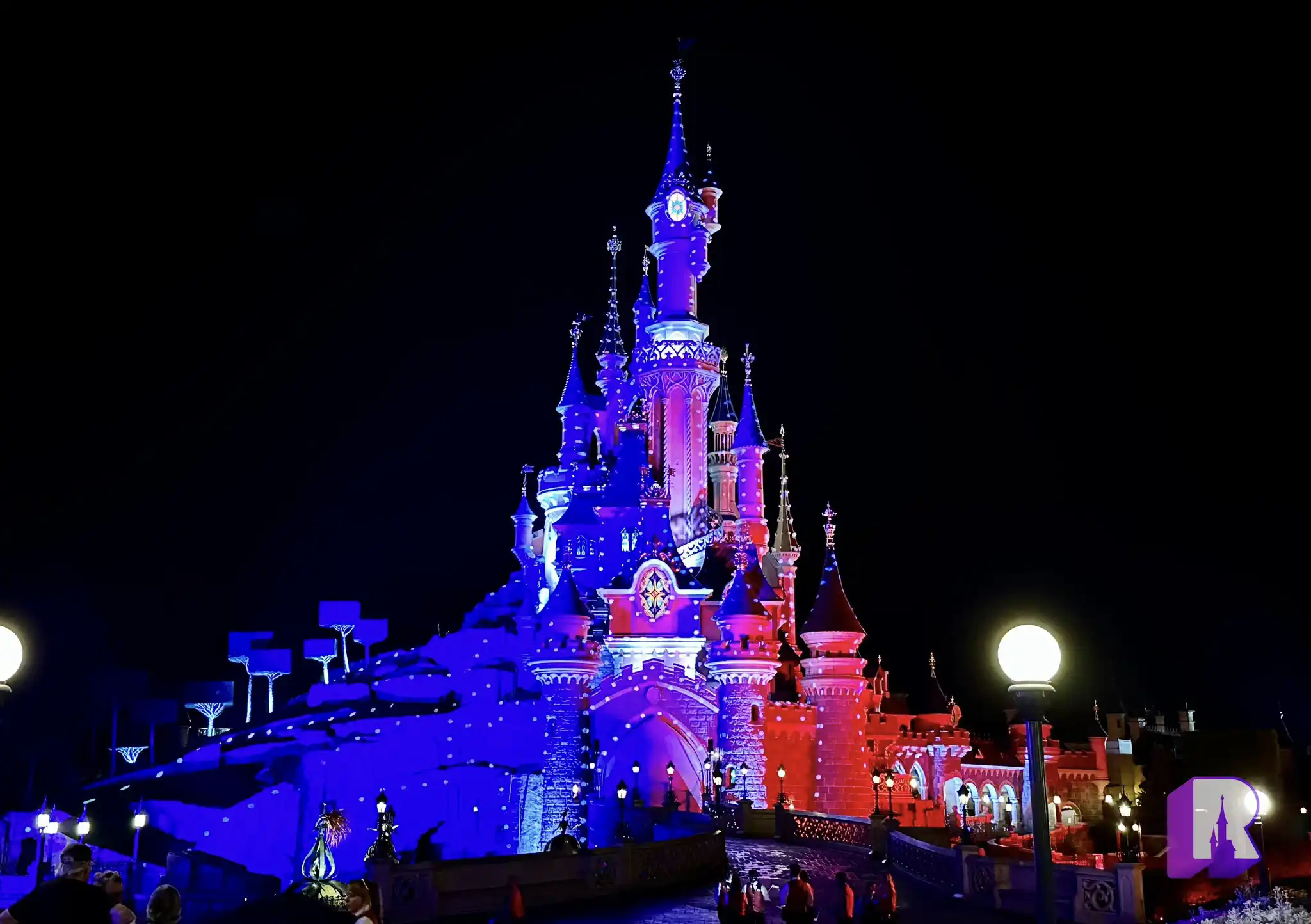 Sleeping Beauty Castle also featured special lighting for the occasion.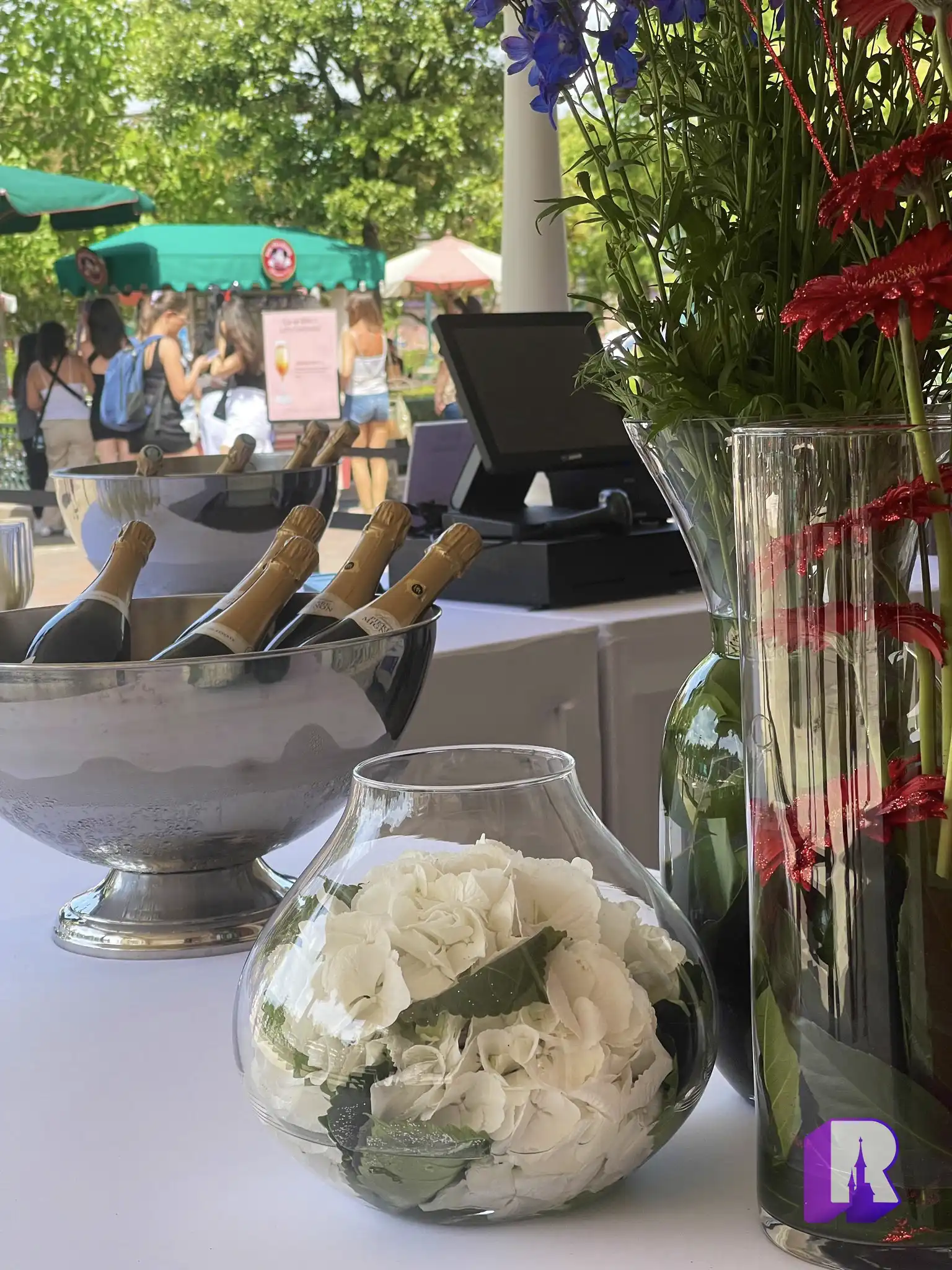 And Guests could of course celebrate with some champagne at a special pop up bar.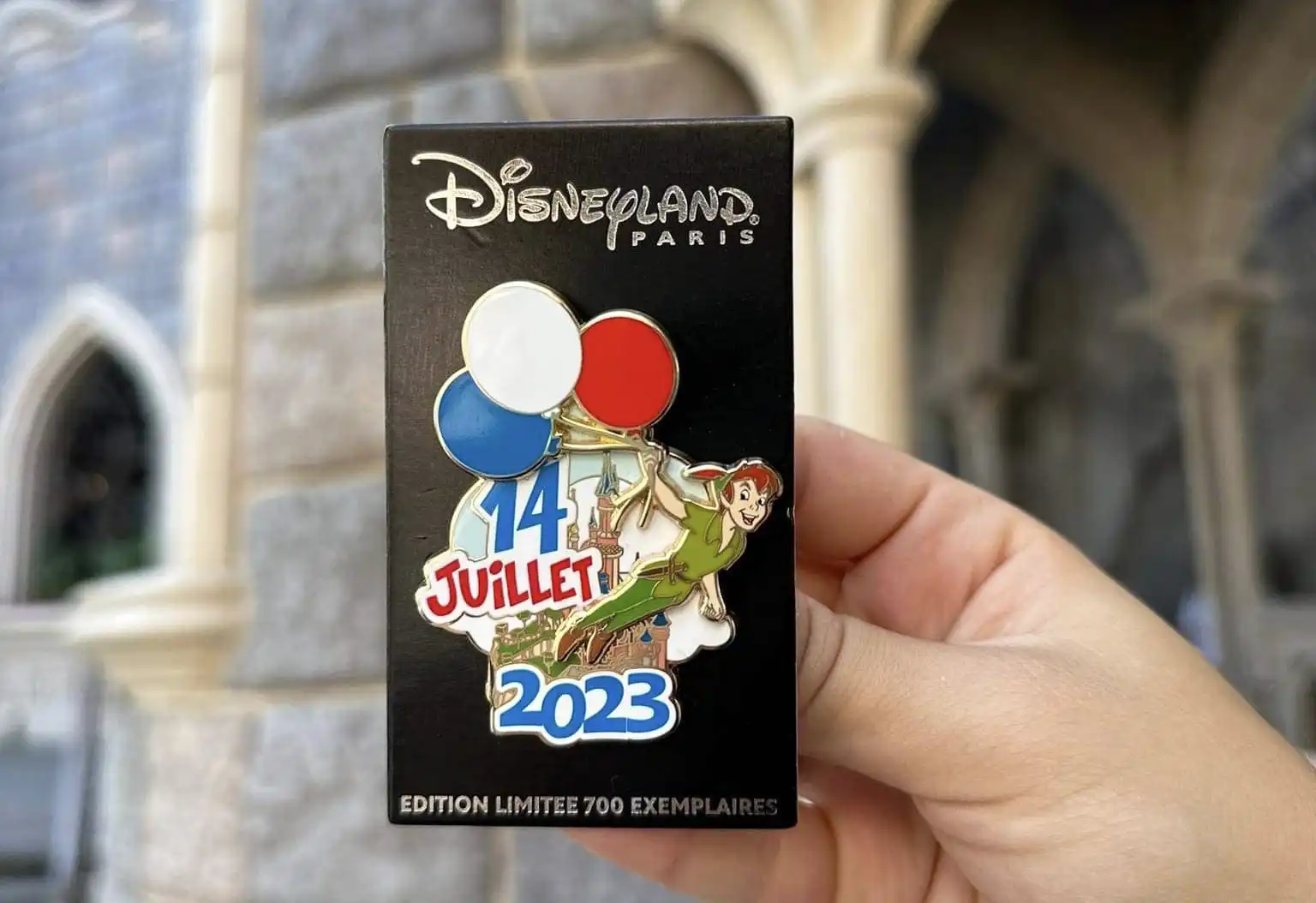 A special pin was also available. These pop up celebrations (like Donald's birthday!) have been a big hit with guests , it's a nice way to provide a special limited time experience.
Avengers Campus Quietly Turns 1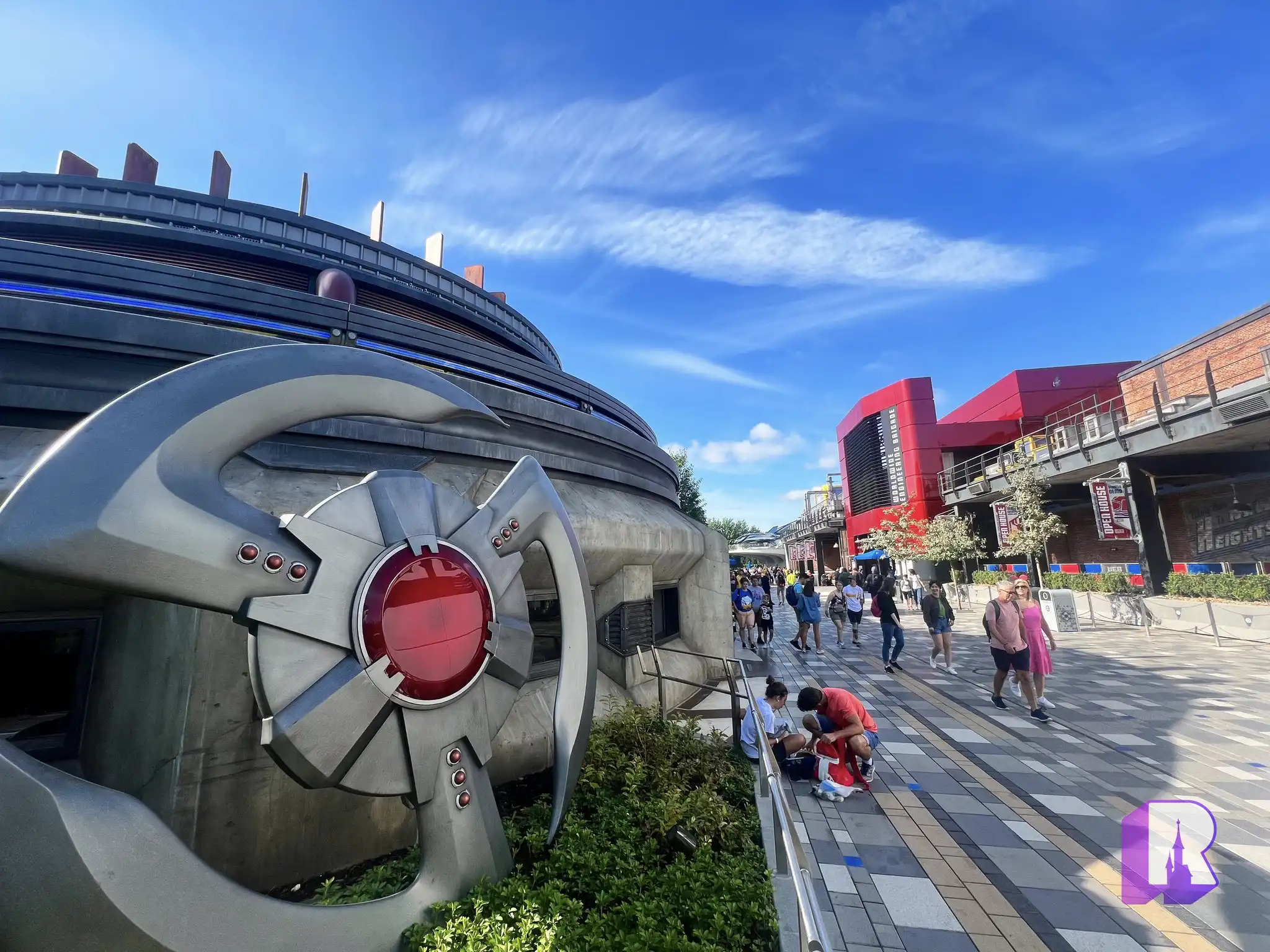 It's hard to believe Avengers Campus Paris is already 1. The land turned 1 this week with .. no special celebration.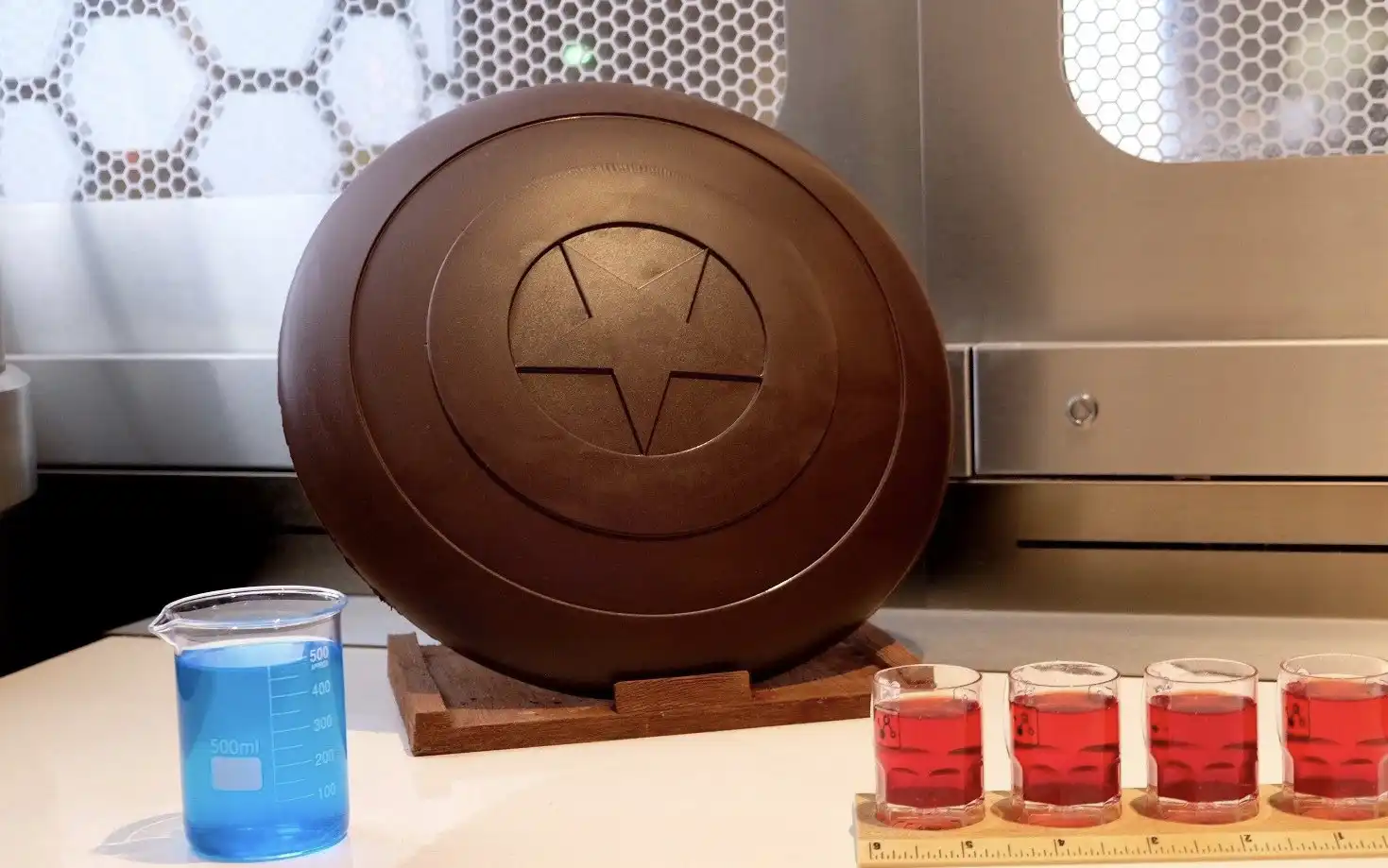 PYM Kitchen features chocolate sculptures. Hard to say if that's even related.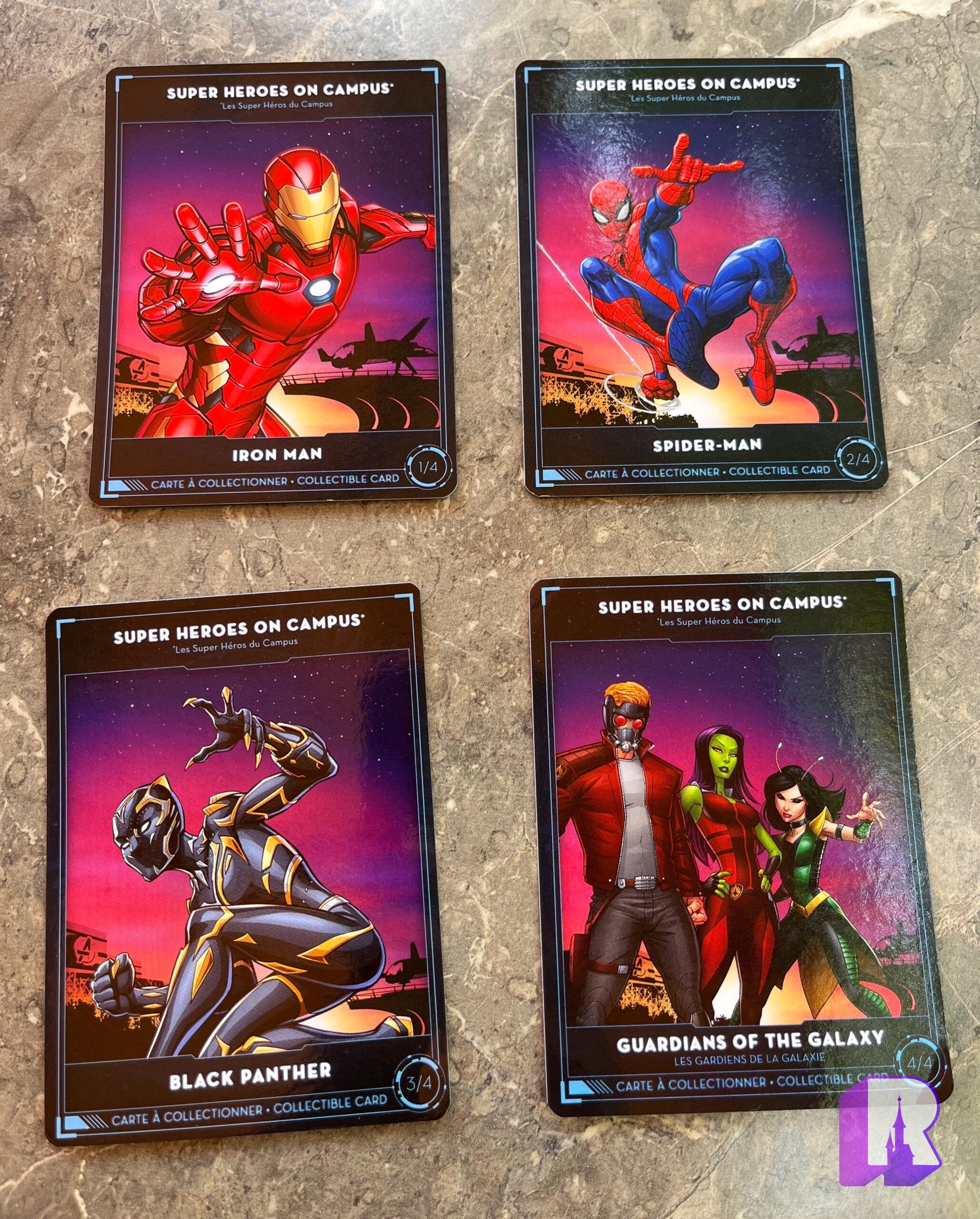 And a set of collectible cards was available from Cast Members.
So, Avengers Campus one year in… has been a mixed bag. While the land has provided some much needed new life and excitement to Walt Disney Studios Park, as well as innovations and quality theming, it's also been plagued with technical issues, immersion problems (we can still see the buses from the bus station outside go by from Stark Plaza), a coaster which – where do I start with the Avengers Assemble: Flight Force issues. Entertainment has been good, featuring the latest heroes and even a visit from The Hulk, but this team has also been hit with issues, from Iron Man being unable to meet Guests to a complete hiatus of all shows at once last winter. In the end, Avengers Campus is meant to be and will be a great piece of the overall Walt Disney Studios Park expansion – once it is complete.
Disney Sequoia Lodge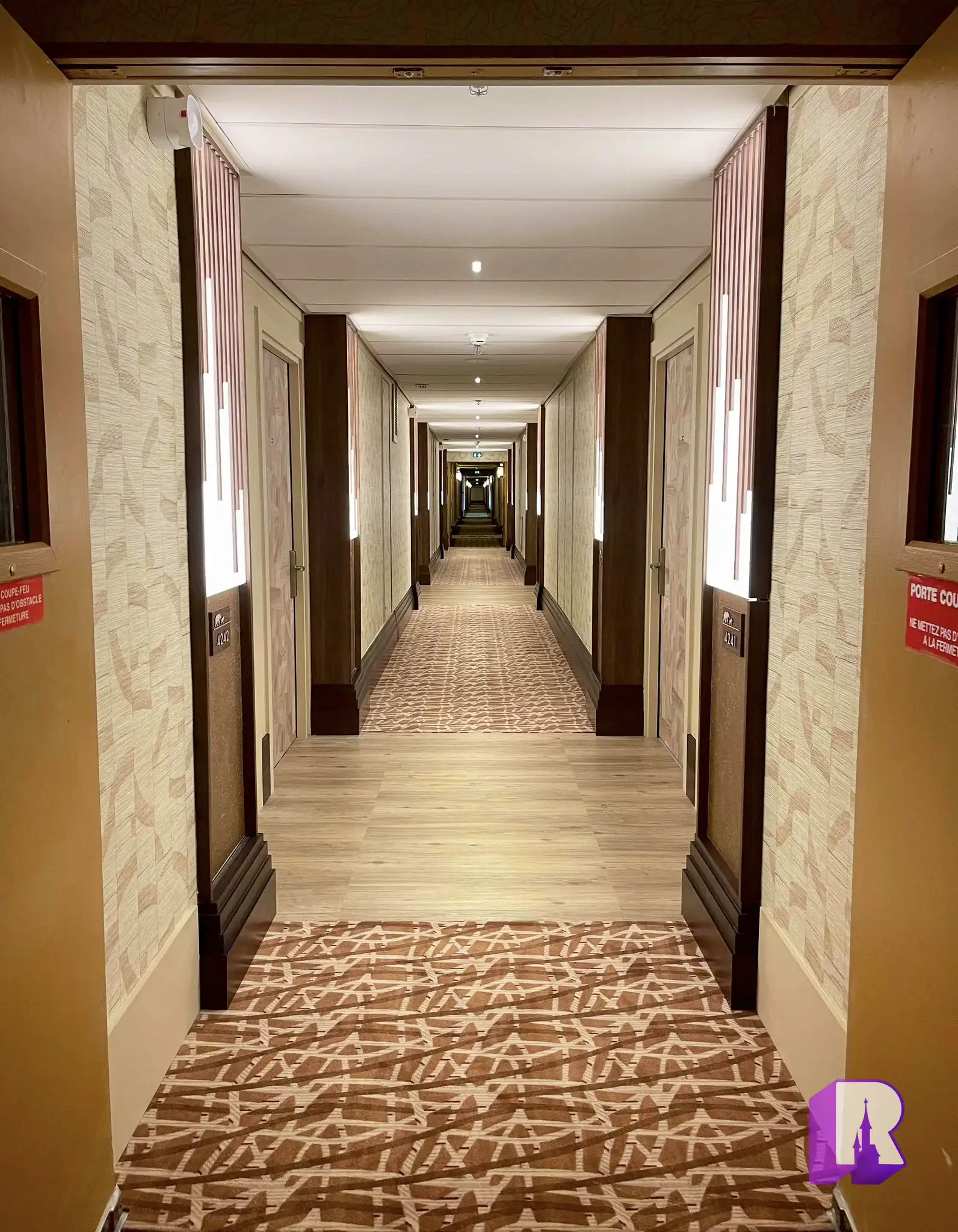 What's this ? What's this! Hidden in Disney Sequoia Lodge is a stretch of hallway showcasing the new design for the hotel's upcoming refurbishment !
The test features new carpeting / flooring, doors, lighting and an overall more modern "ski lodge" design. It's expected the hotel may be the next to be refurbished once the Disneyland Hotel opens.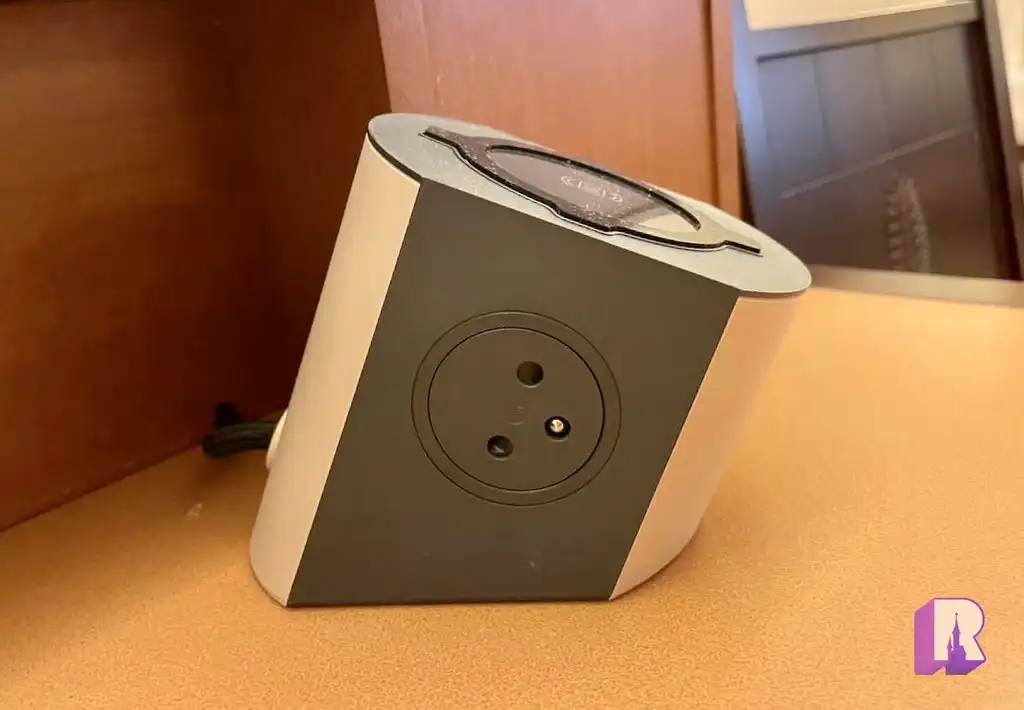 Recently, the hotel's rooms have also received new power blocks with wireless charging, USB, USB C and a plug. Much needed !
"TOGETHER: a Pixar Musical Adventure"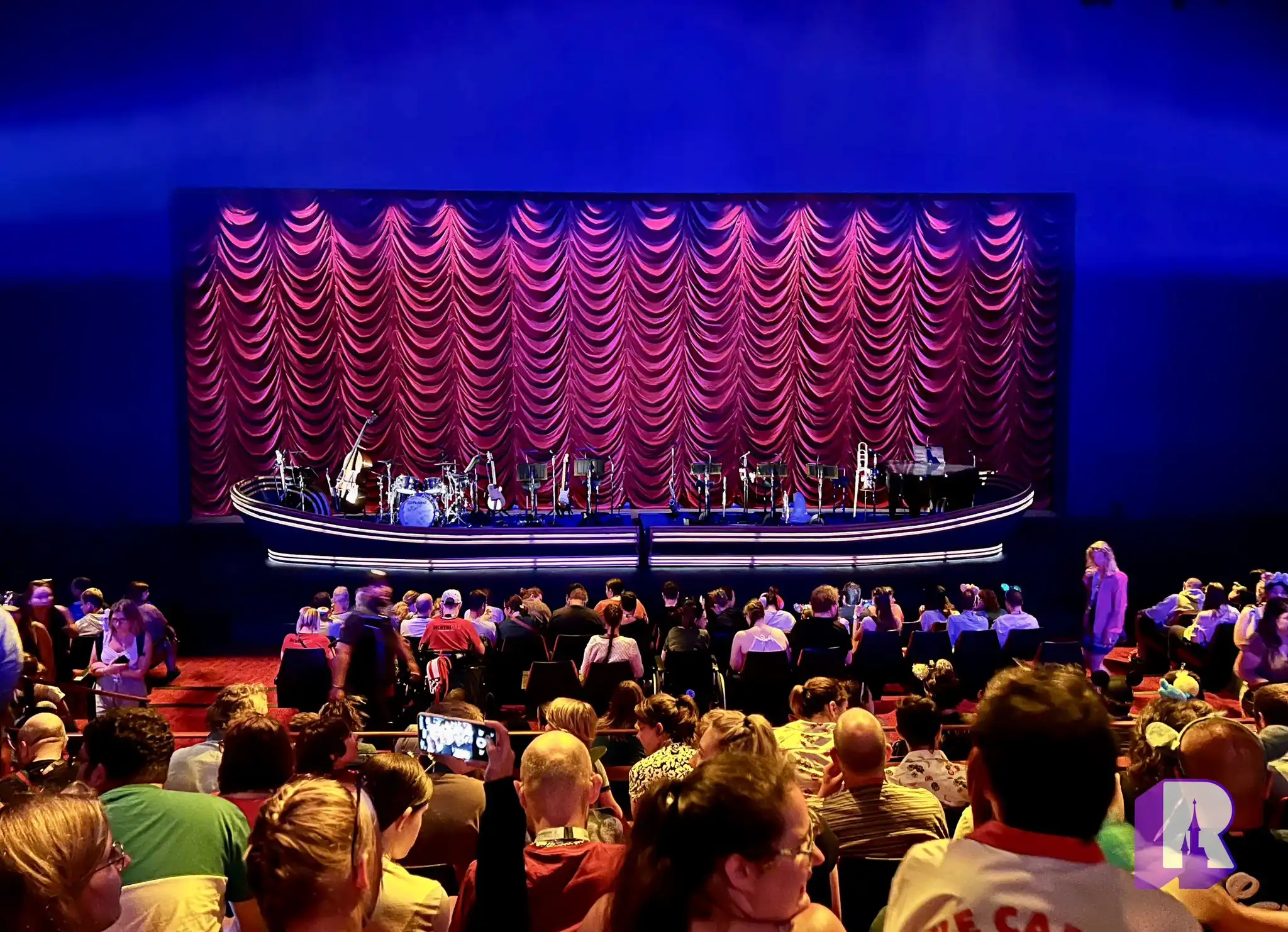 On July 15, "TOGETHER: a Pixar Musical Adventure" officially premiered for all guests – who are still not allowed to take photos or videos due to the nature of the effects (trust me it's for the best). The show has been having a few technical issues in the first week but is working things out. Congratulations to the cast, crew and creatives !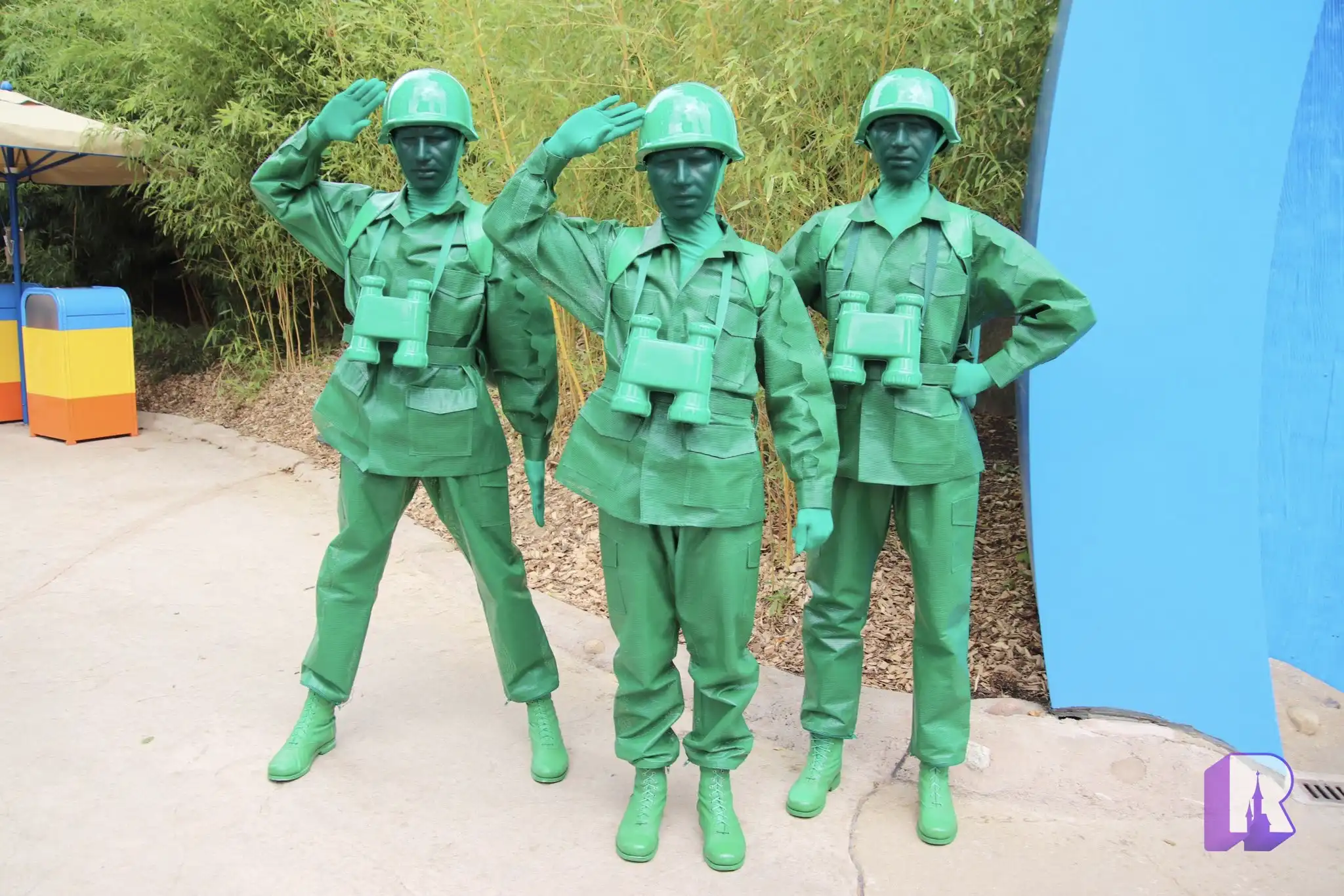 To celebrate the premiere, the Green Army Men were roaming Toy Story Playland.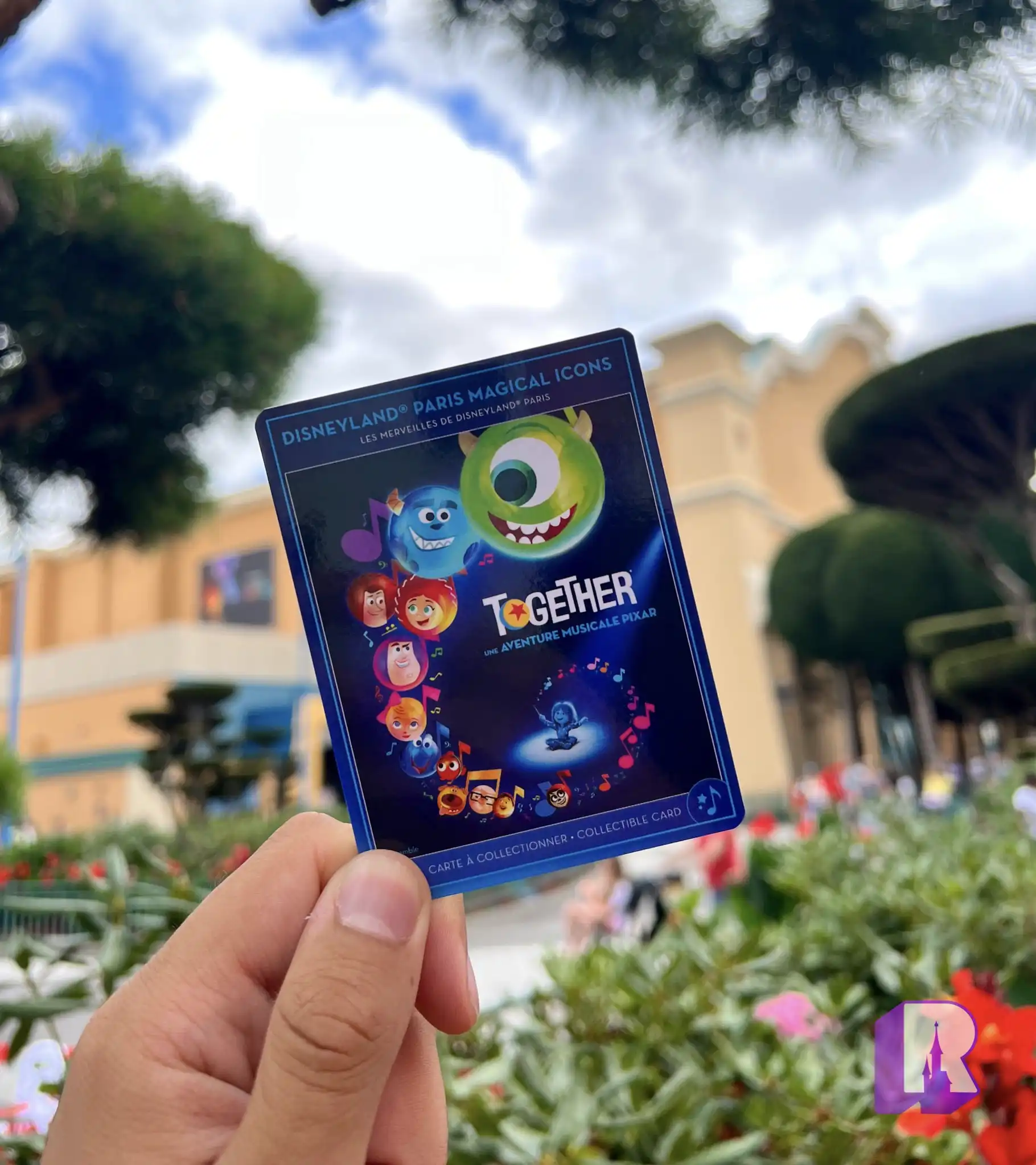 And of course there was a collectible card !
Casa de Coco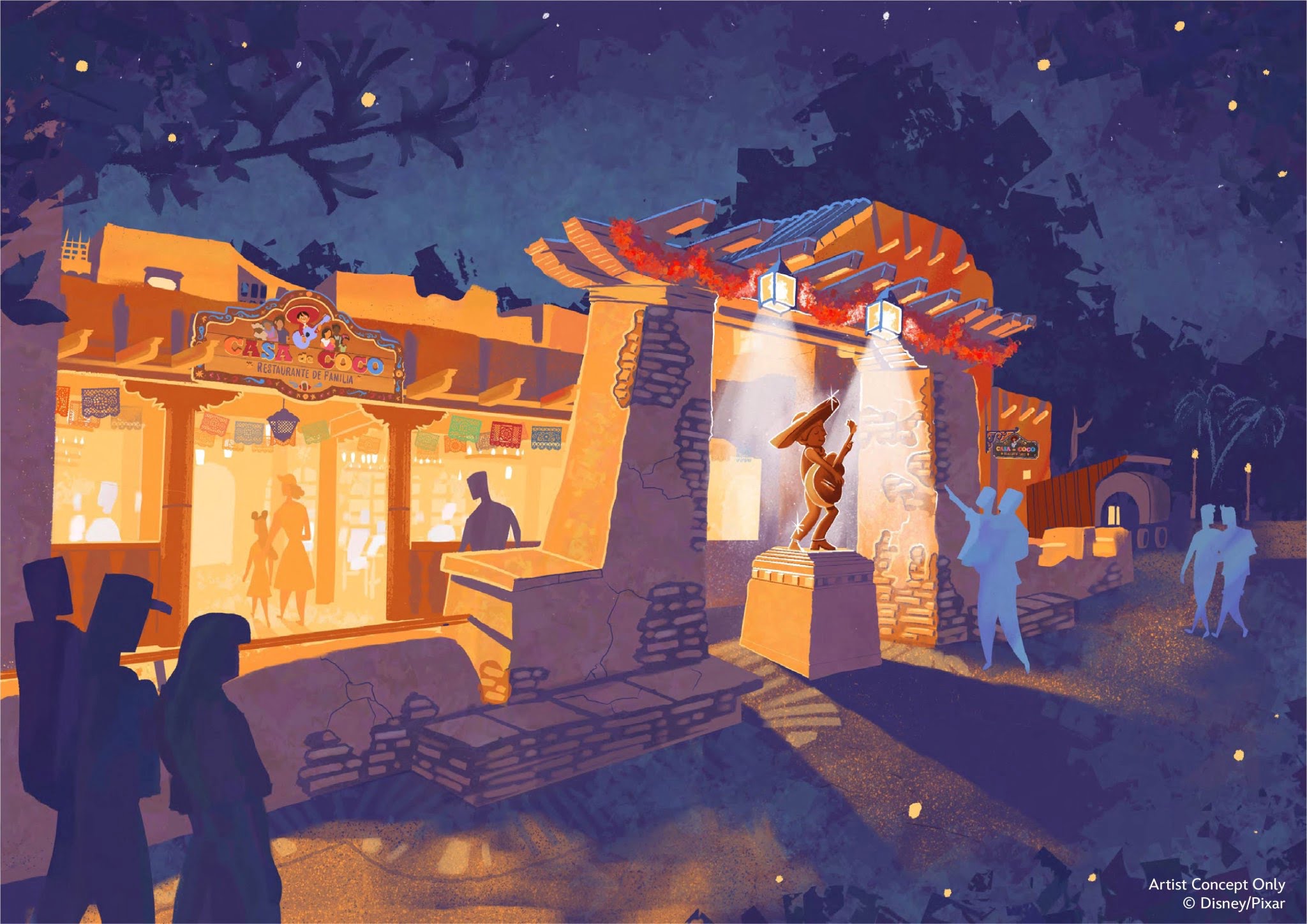 It's the final stretch for the retheme of Fuente Del Oro Restaurant into "Casa De Coco".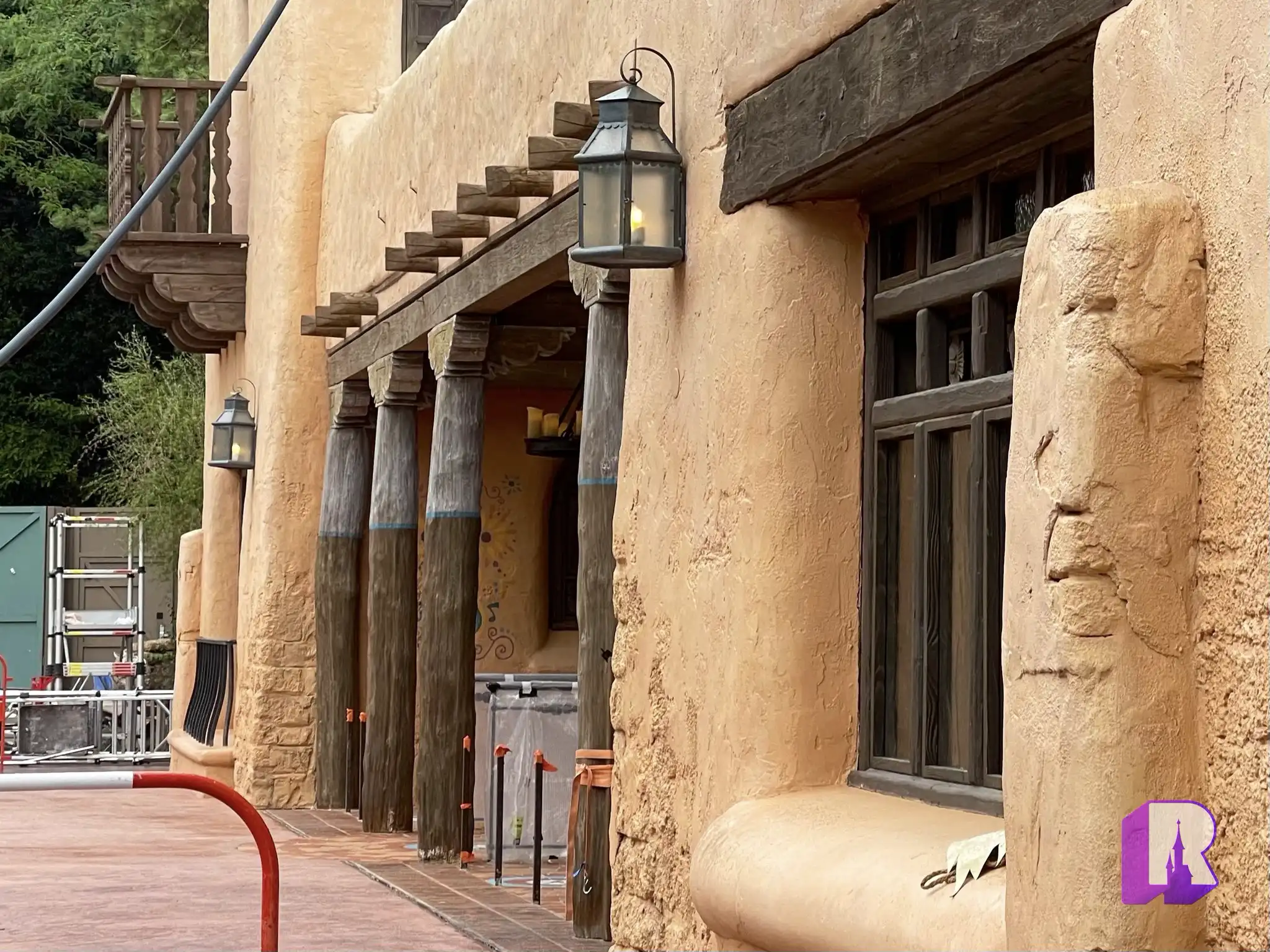 With the biggest part of the construction now complete, lighting and theming is being applied to the building with some new lanterns, chandeliers under the covered terrace, and even the pedestal for Miguel's statues.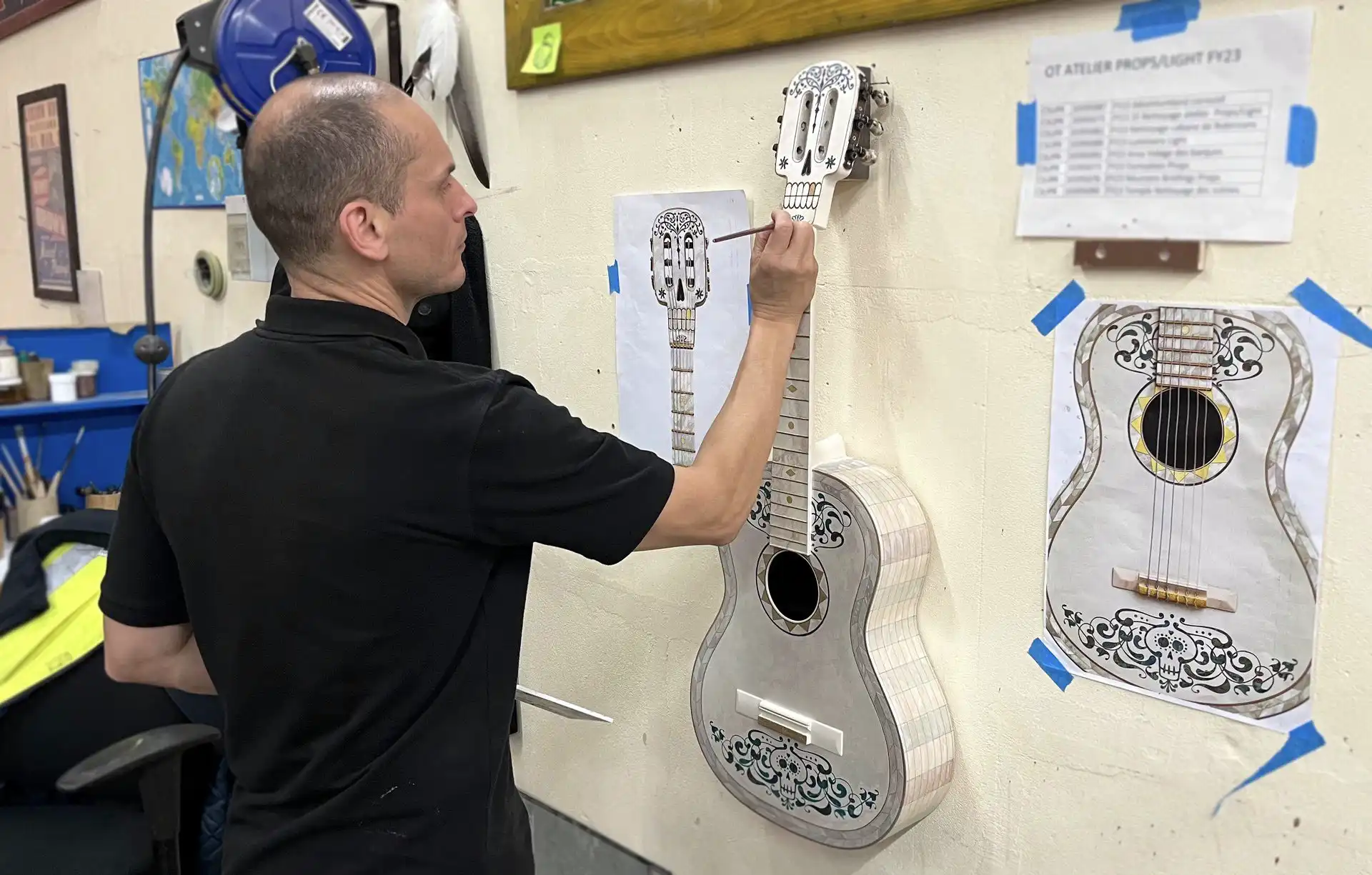 Disney shred a sneak peek at imagineers working on the props and art for the location. Casa de Coco is expected to open soon, "this summer".
Merchandise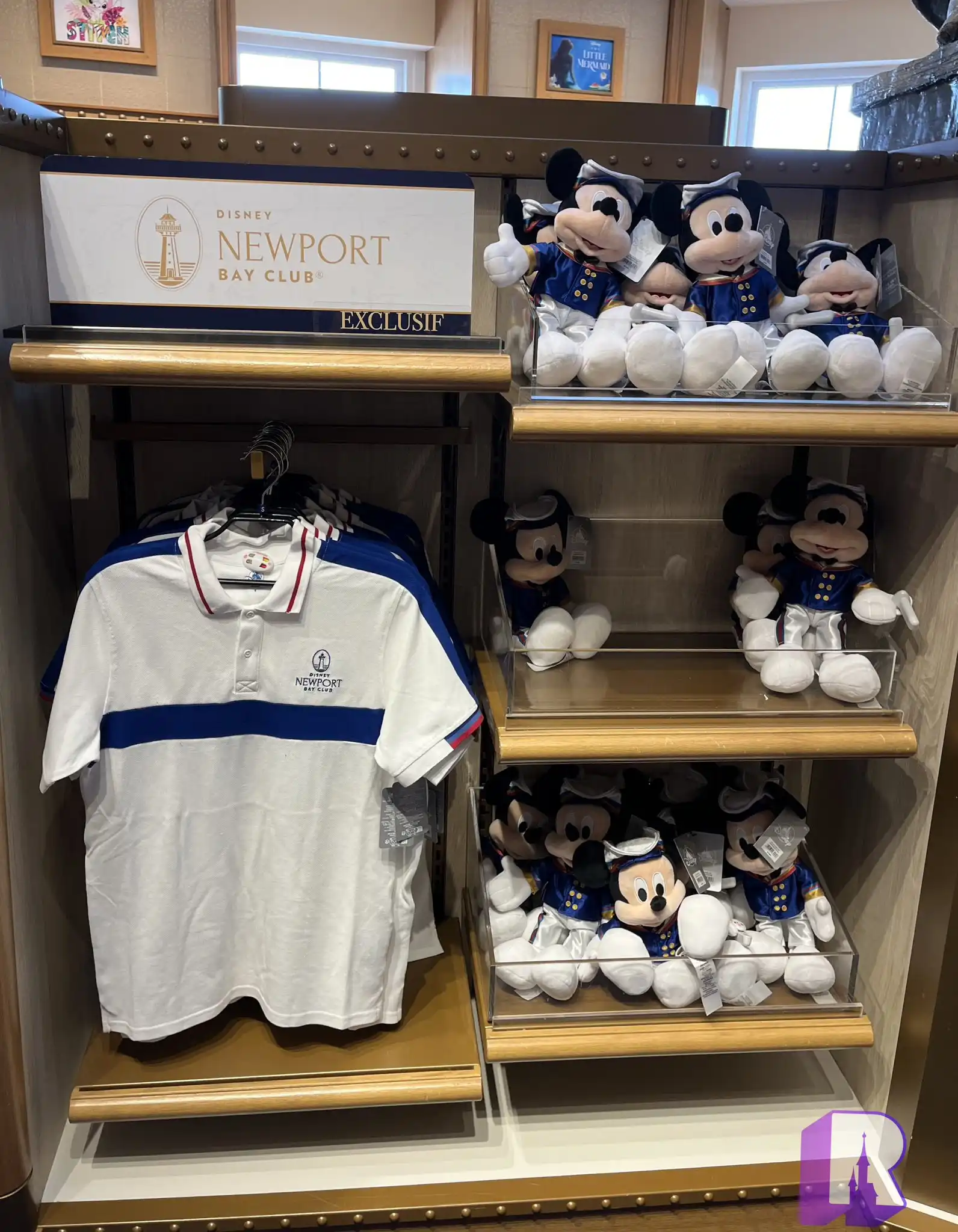 Disney Newport Bay Club has received an expansive line of merchandise themed to the hotel itself, now on sale at Bay Boutique. Great to see!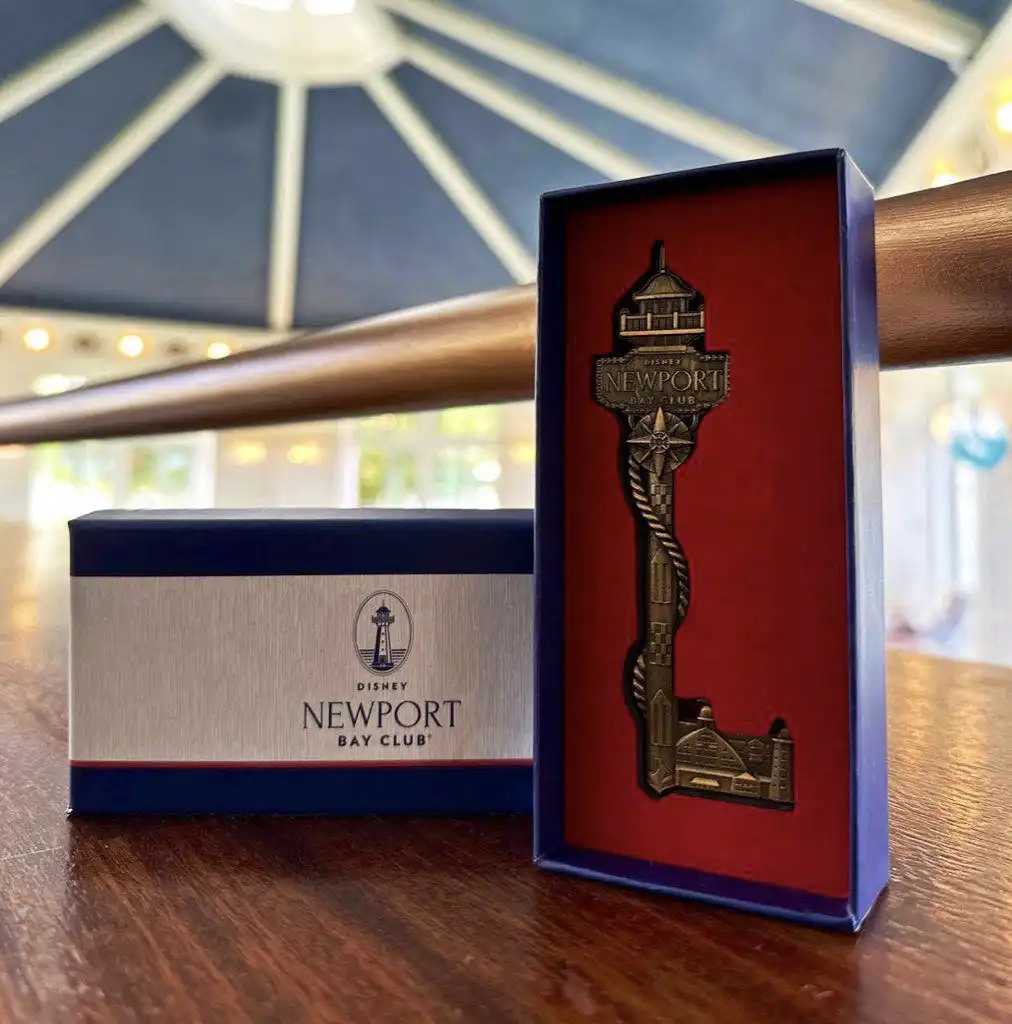 A collectible key will complete the collection next week lol.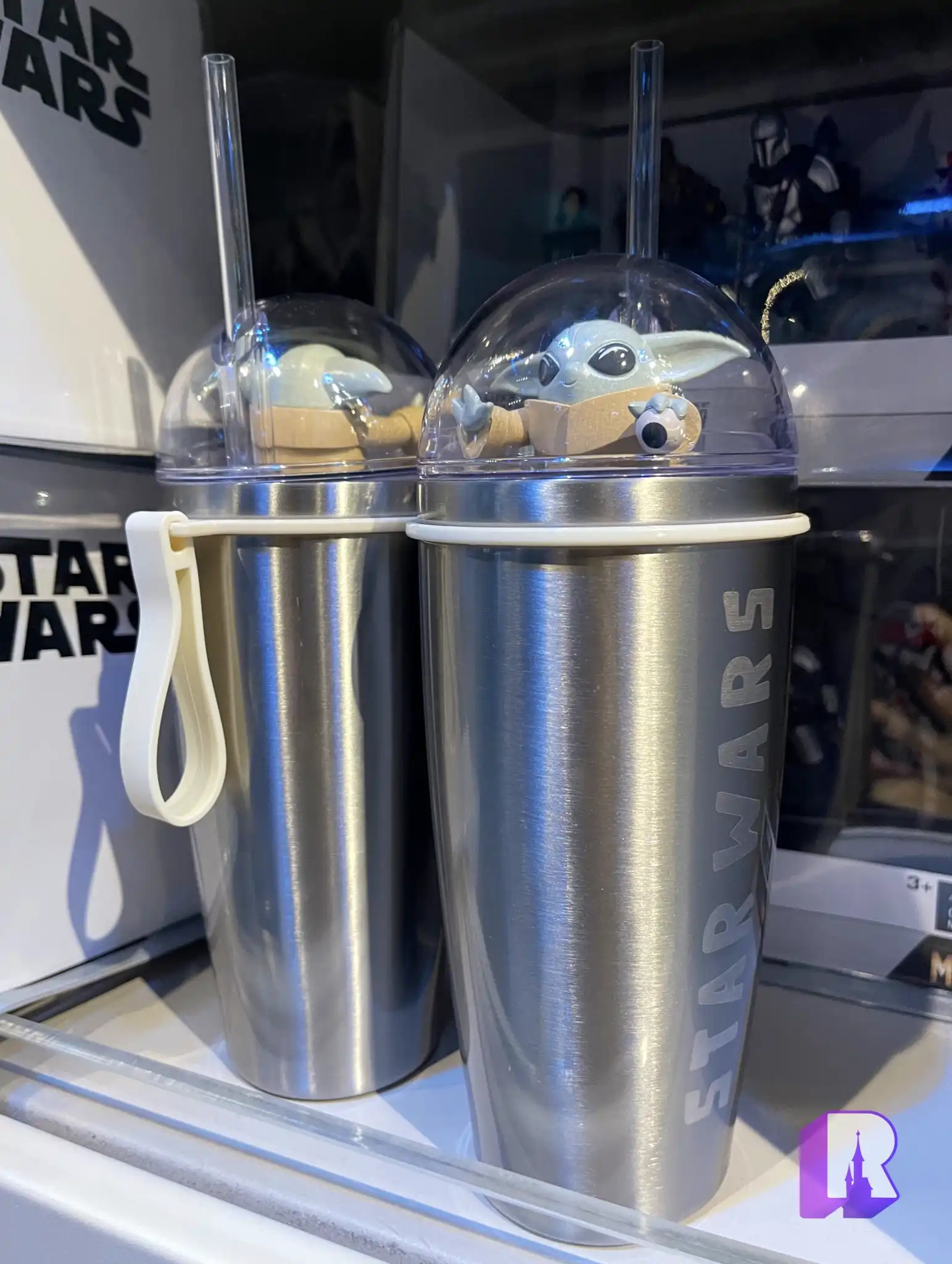 And some new notable Star Wars arrivals at Star Traders including this adorable sipper.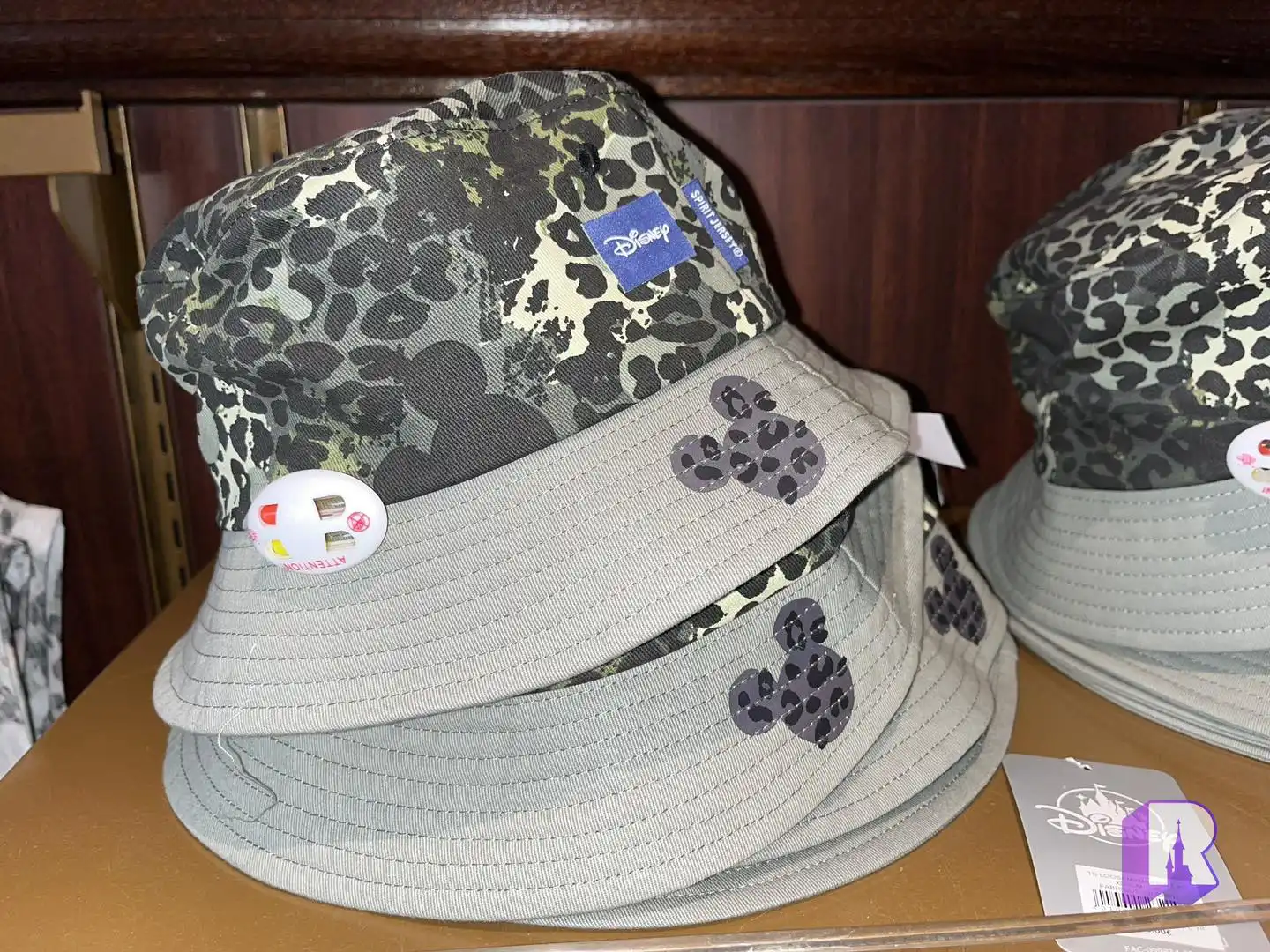 A new "Wild" collection. No. Not for me.
Construction and Refurbishments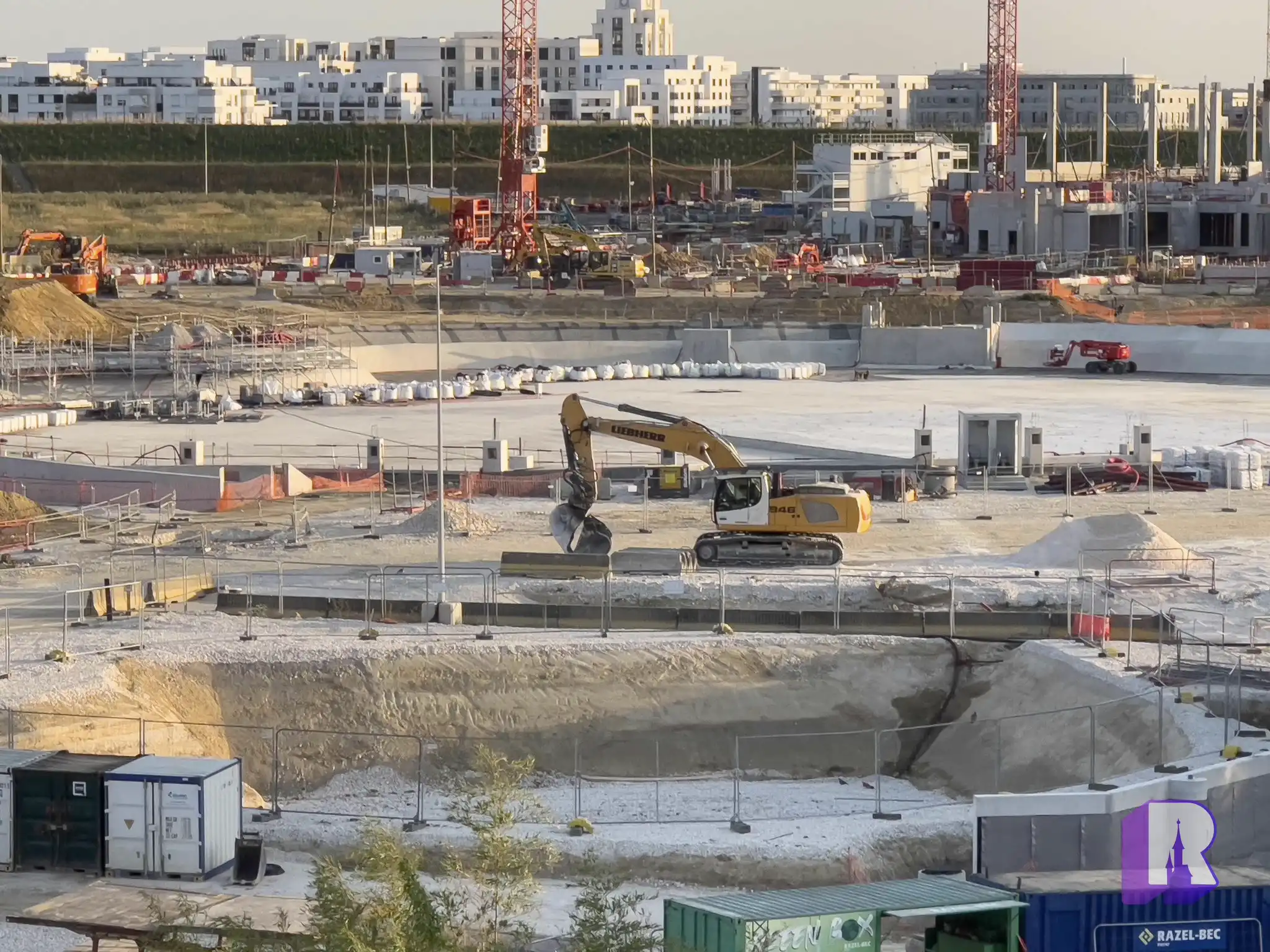 Our regular check on the Walt Disney Studios Park expansion. It's all ticking along !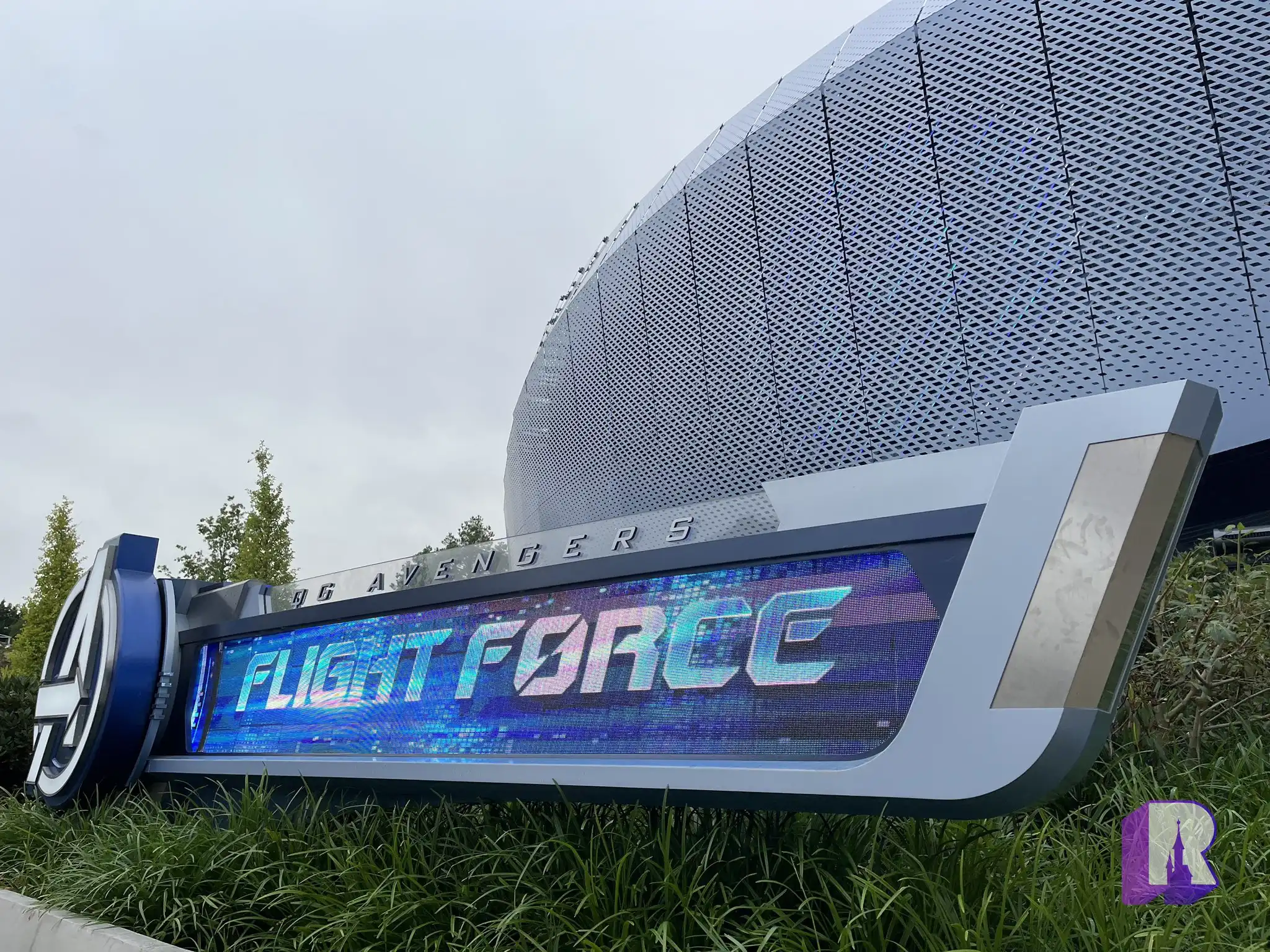 At Avengers Assemble: Flight Force the new effects have been activated. They're mostly a laser induced starry sky and additional LED effects in various turns.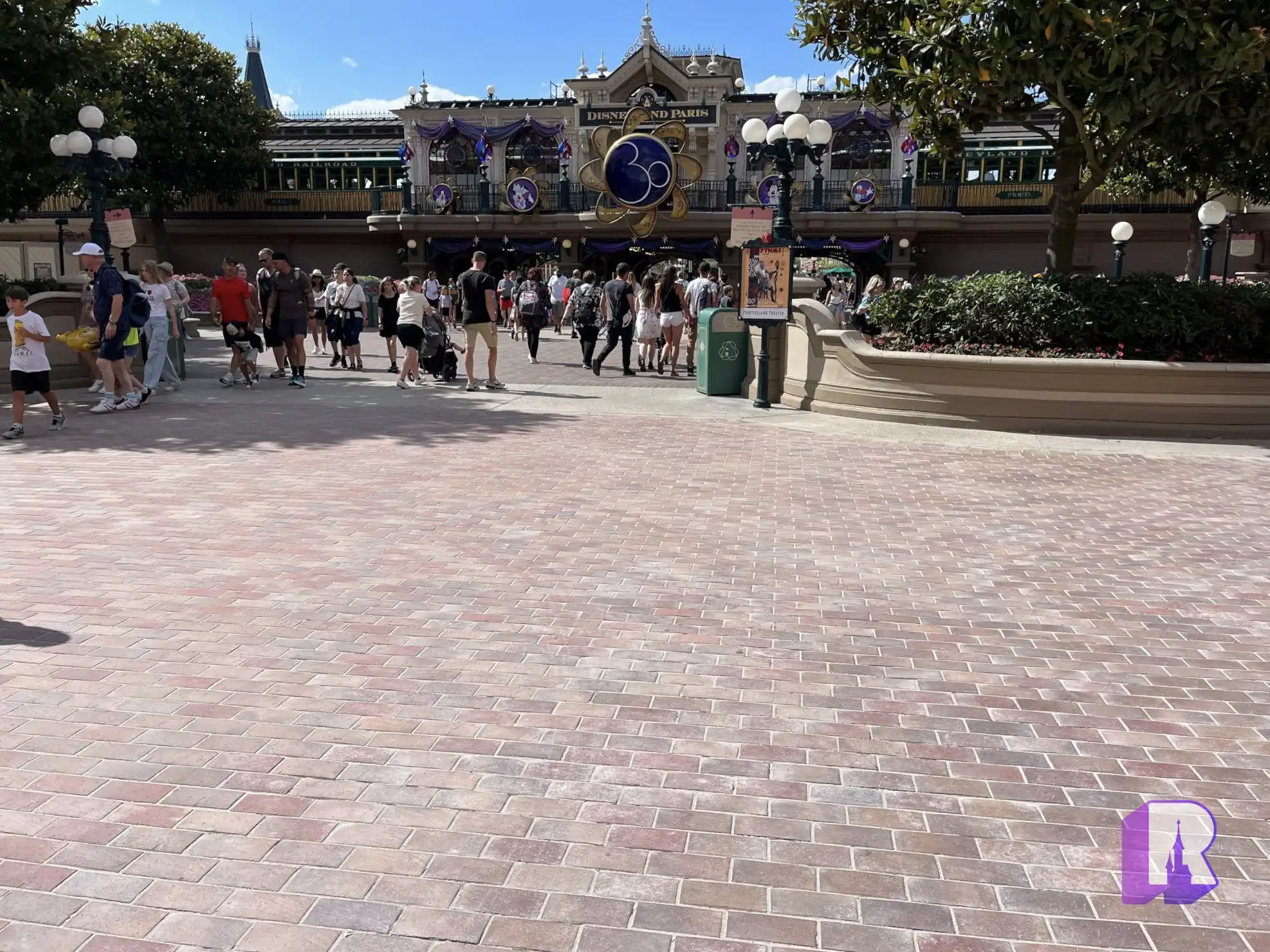 At Disneyland Park, walls have moved in Station Plaza, revealing a large plot of refurbished pavers.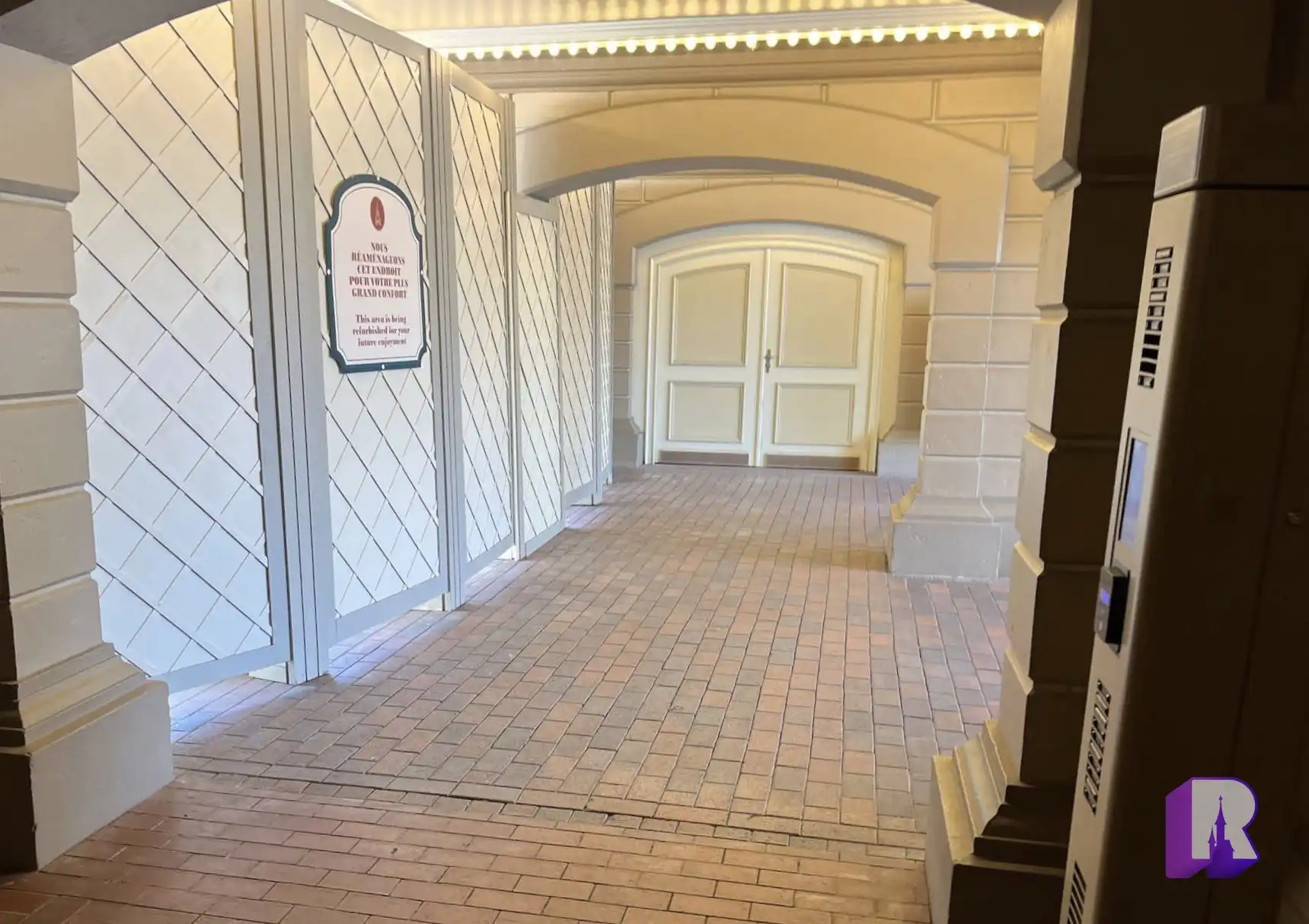 Works have now moved closer to Main Street Station. The project is expected to continue until the end of the year.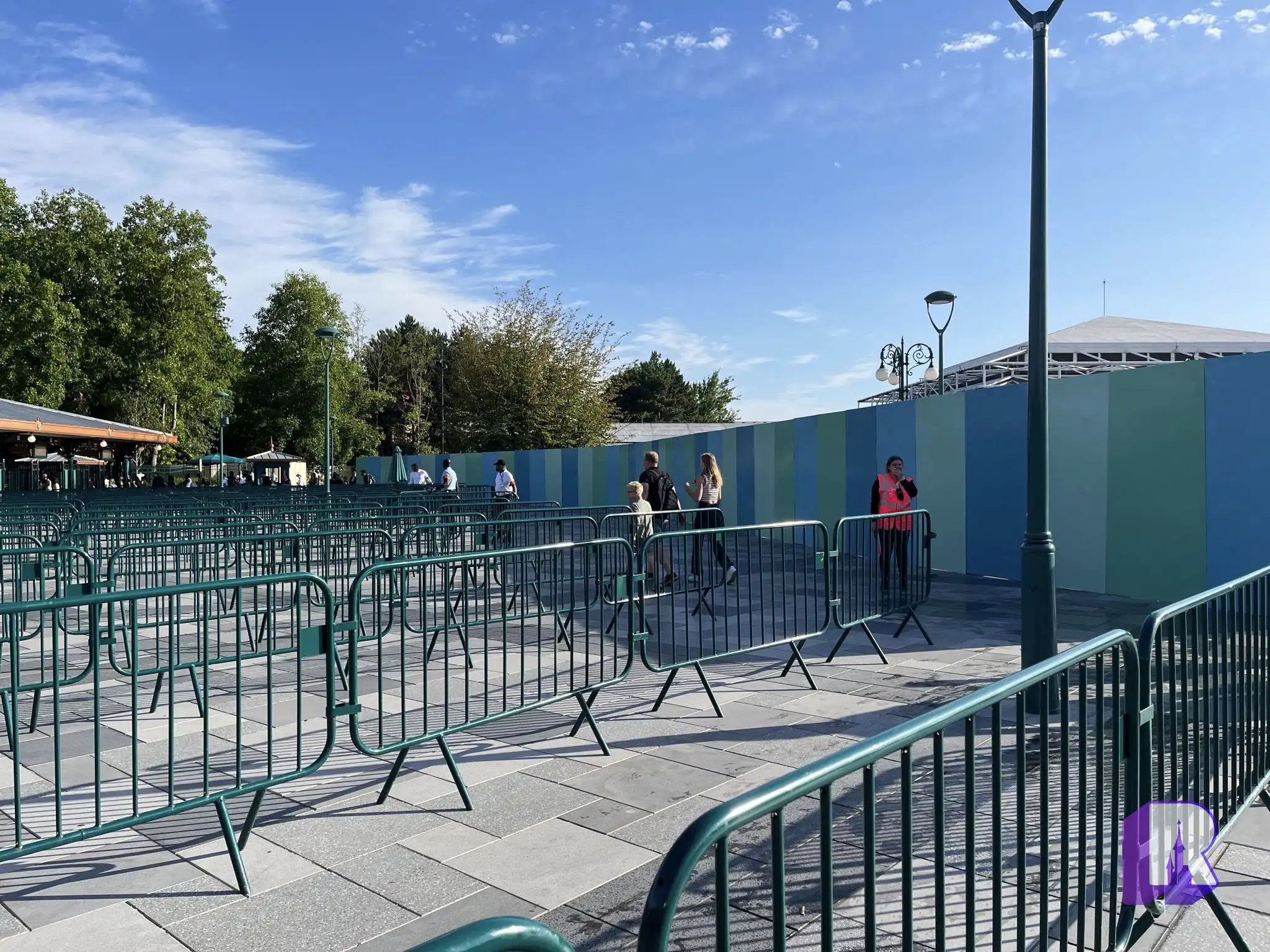 In the Resort Hub we trade one funnel for another as a large part do the public plaza is now closed for repaving.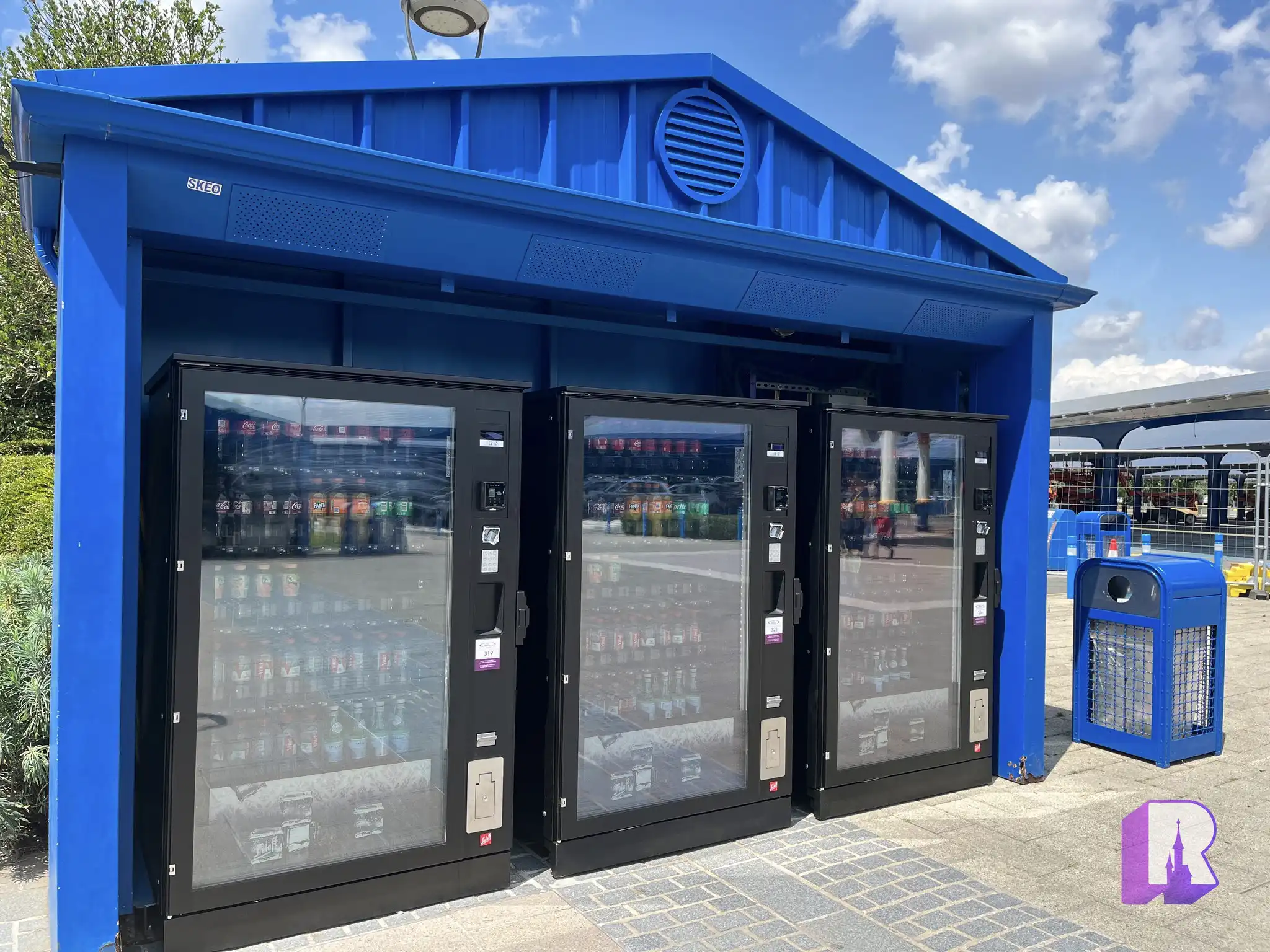 And at Guest Parking, the vending machines hit is back from refurbishment. The machines have even replaced by new, more modern ones which sadly don't sport the Frozen theming like the old ones did.
This and that…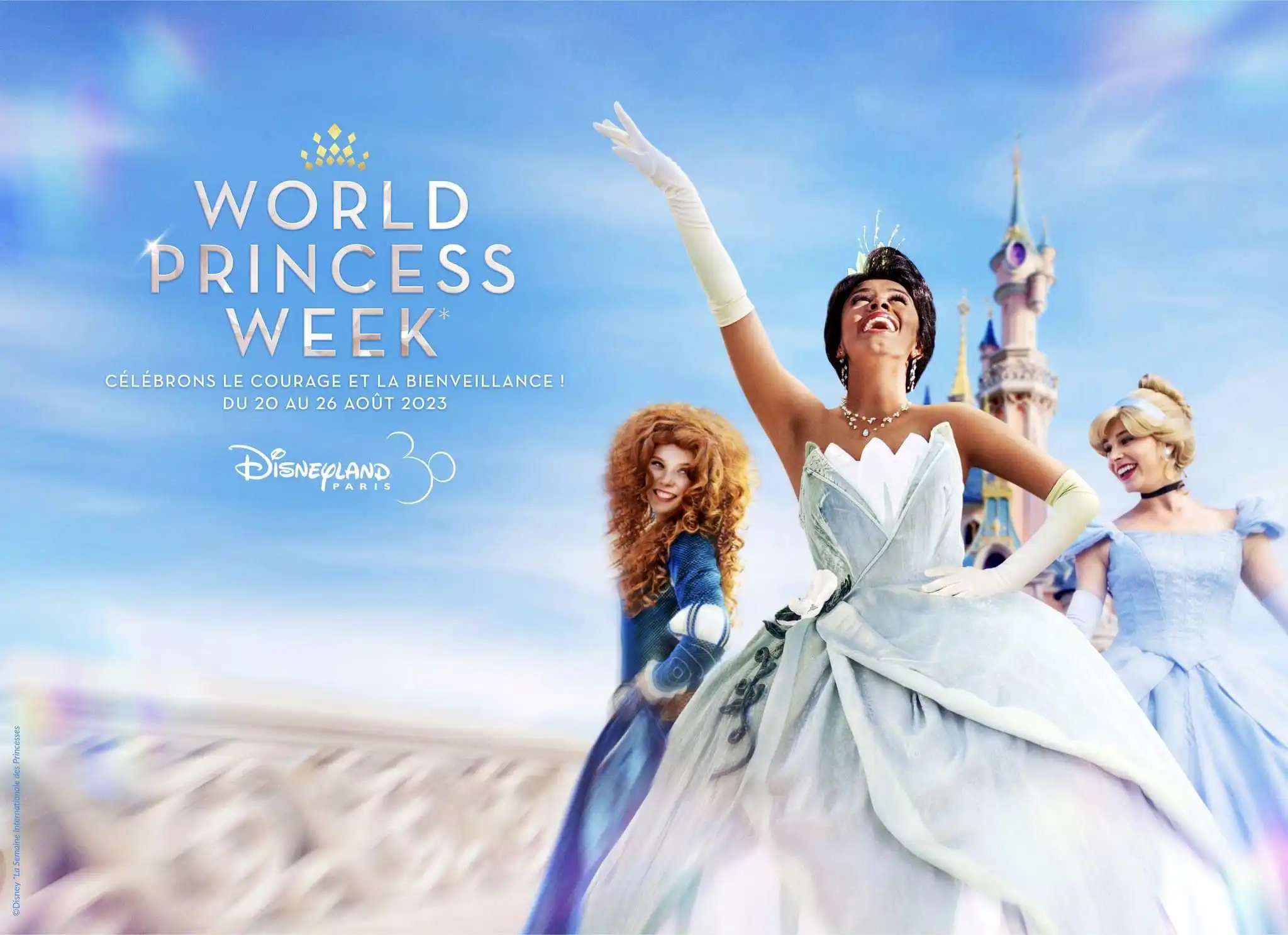 Disneyland Paris will once again celebrate "Princess Week" this year, from August 20 to 26!
The event usually includes special opportunities to see or meet the Disney Princesses, themed food, and merchandise.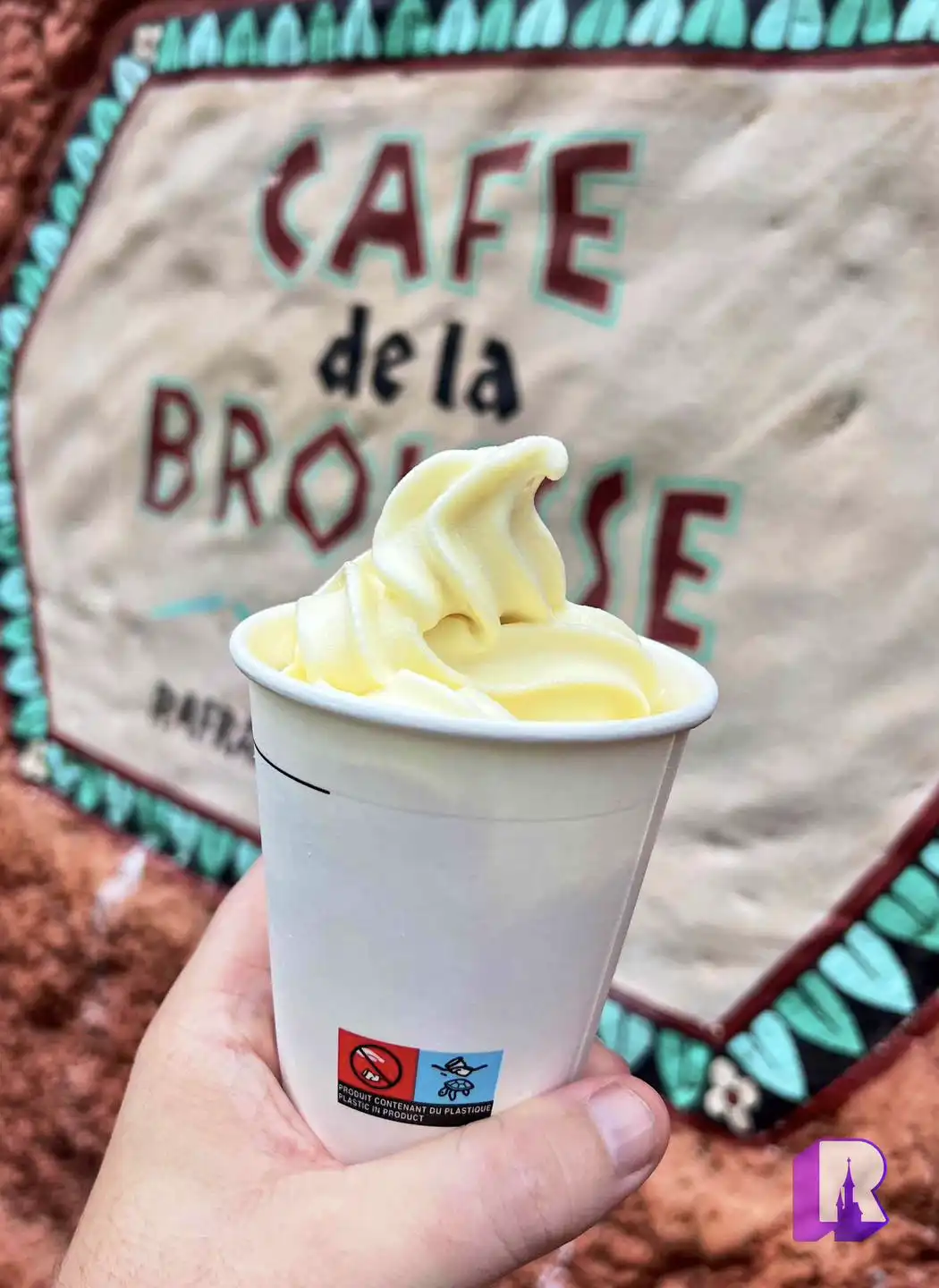 "Pineapple Whip" has returned to Cafe de la Brousse (€5 – we asked for a cup and no sauce).
Disneyland Paris used to serve Dole Whip brand, but the supplier says that is no longer the case. The new product has a smoother ice cream texture, and a bit artificial but nice taste.
And that's our big 2 week wrap up! Thank you as always for reading and sharing. I will see again next week for a new edition!