And we are back with a new DLP Report! This week saw a lot of smaller news from 626 Day to the return of The Nautilus and the arrival of Mantis. It's also the Summer Sales. Let's take a look!
626 Day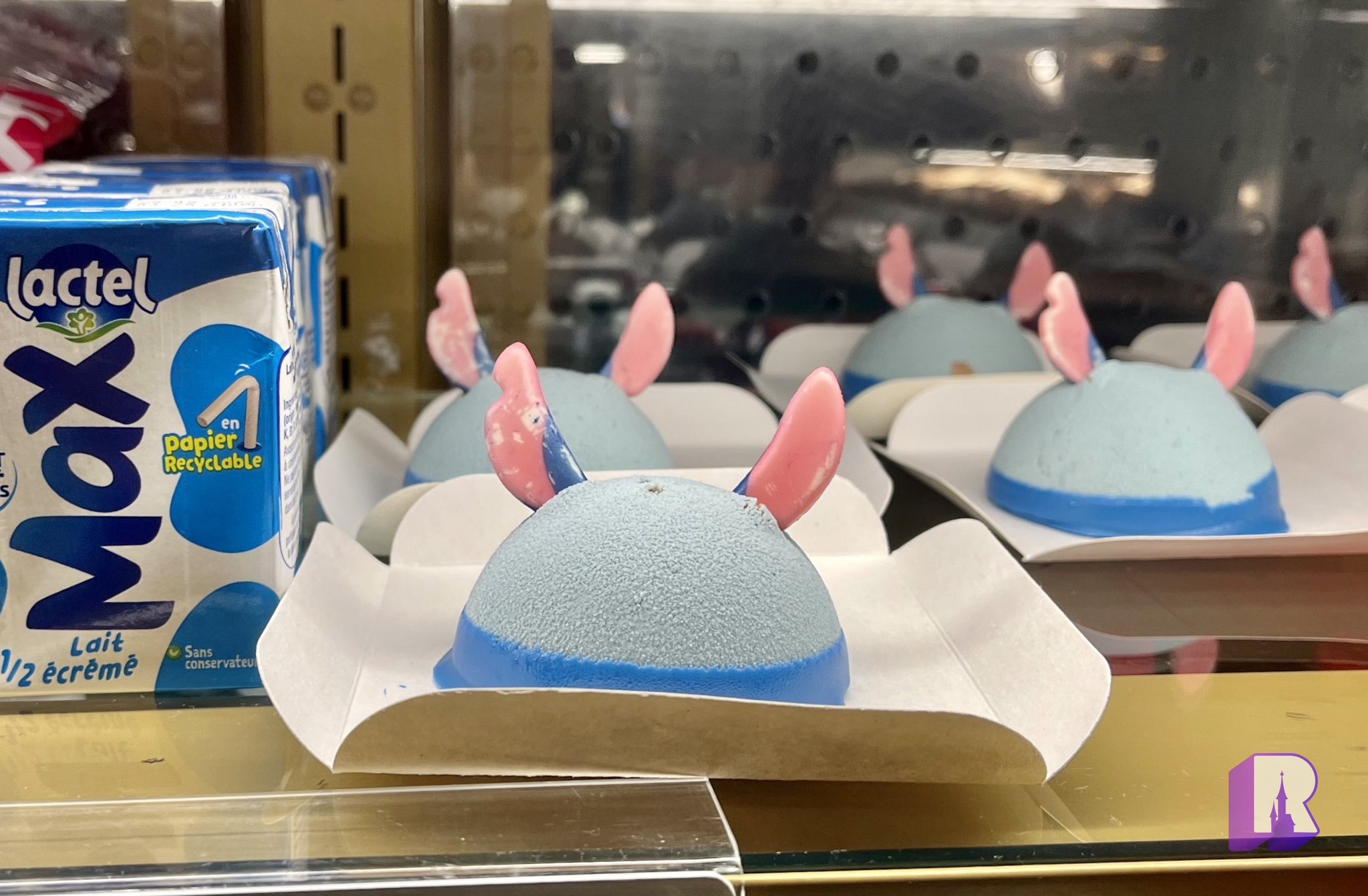 Unlike celebrations like Donald's Birthday which was a blast, 626 Day is mostly just a merchandise and social media day. However Disneyland Paris tried to push out the cake above on June 26 (626) but sadly it wasn't ready and didn't arrive until well into the day on June 27. Classic.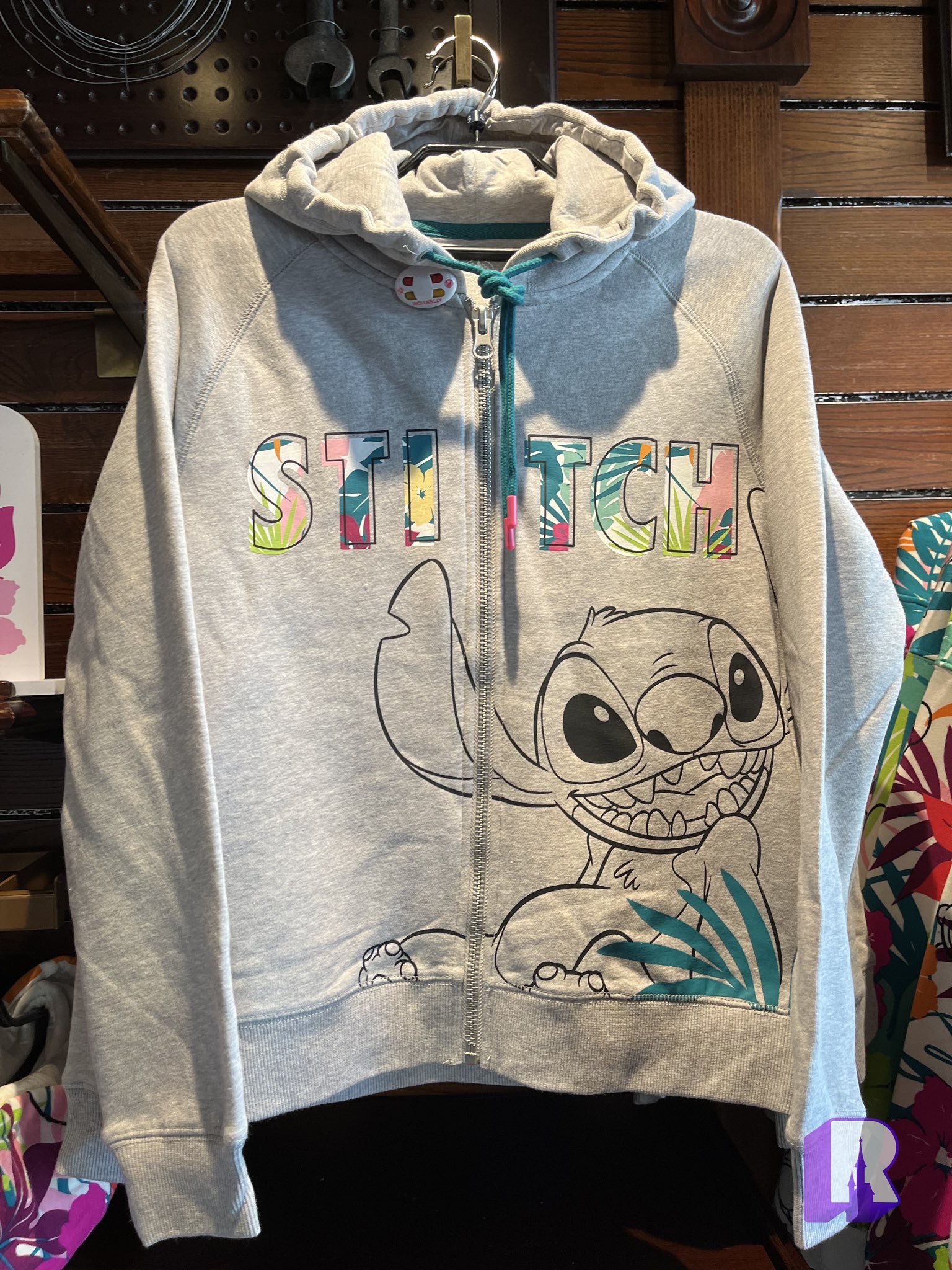 On said merchandise front et least the teams have their ducks in a row with a large selection of the new Stitch Summer collection. And that was it .. for 626 Day. Considering Stitch is a MAJOR favorite of Disneyland Paris Guests maybe there's a bigger concept to explore here for next year.
Welcome Back Nautilus!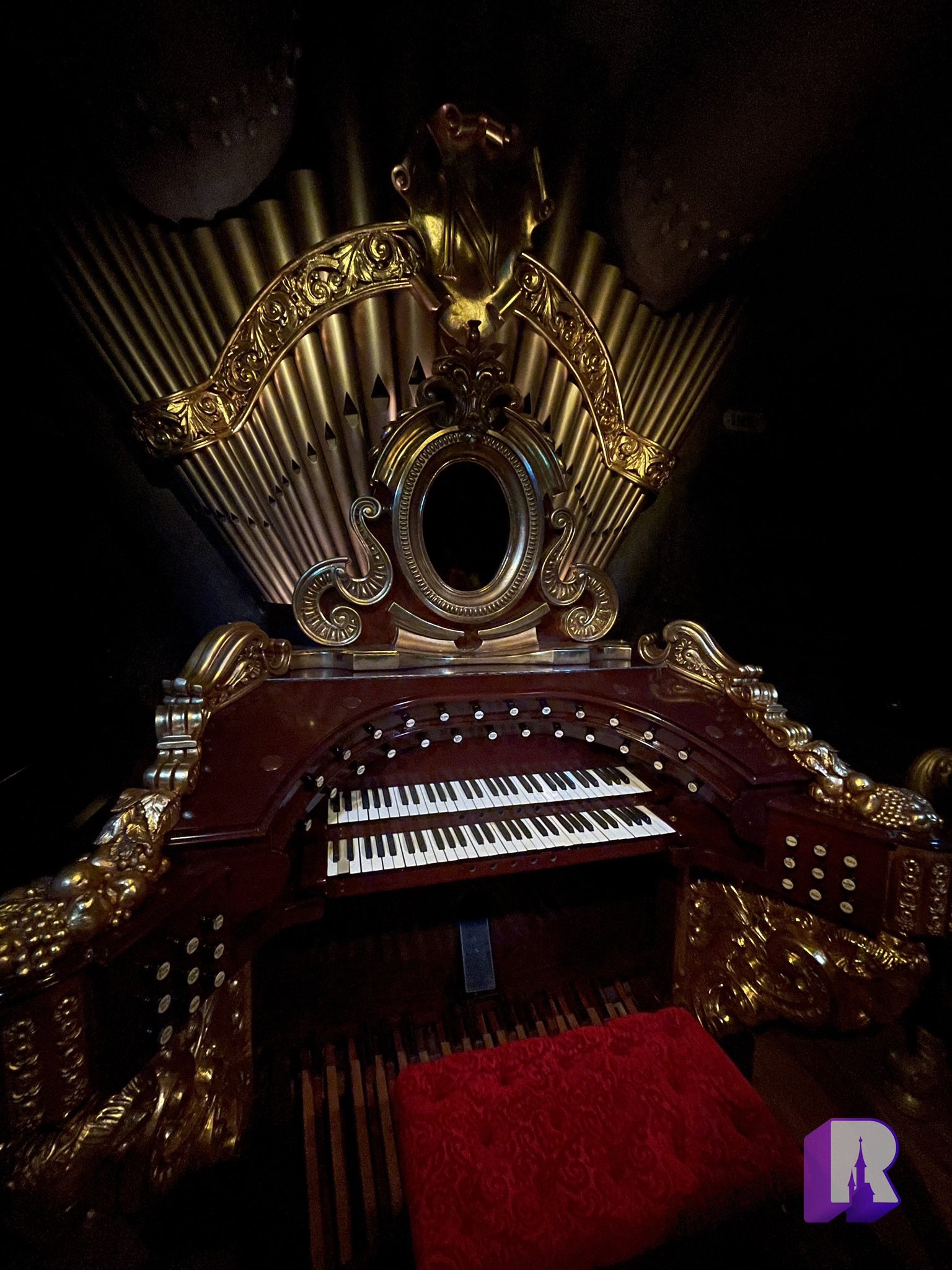 After almost 2 years of closure, The Nautilus is finally back!
The attraction features a new soundtrack and a lot of show elements have been refurbished and upgraded.
The Grand Salon scene no longer features the famous octopus but but instead stock imagery of underwater mammals with an overarching conservation message. Nothing to do with the movie or the original story for the Attraction.
While the attraction looks fantastic in terms of lighting and state of the props, it's hard to comprehend why such a bland and not particularly exciting or logical choice was made. Casual Guests may not notice but reaction from fans has been widely negative.
Welcome, Mantis!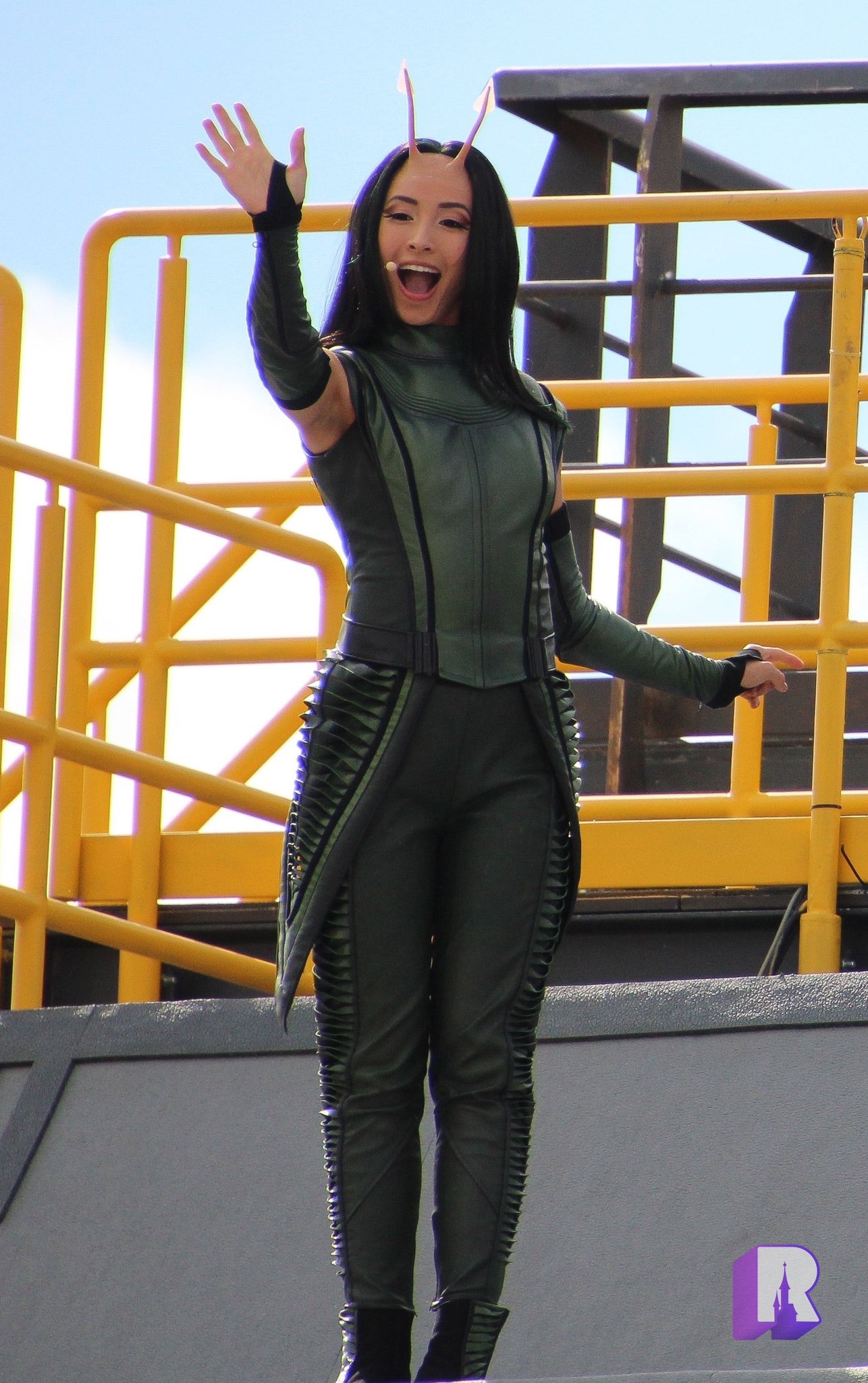 Mantis has finally joined the Star-Lord and Gamora for their dance challenge. It seems from the branding that this was meant to happen for the release of the latest Guardians of the Galaxy movie but the offering arrived incredibly late.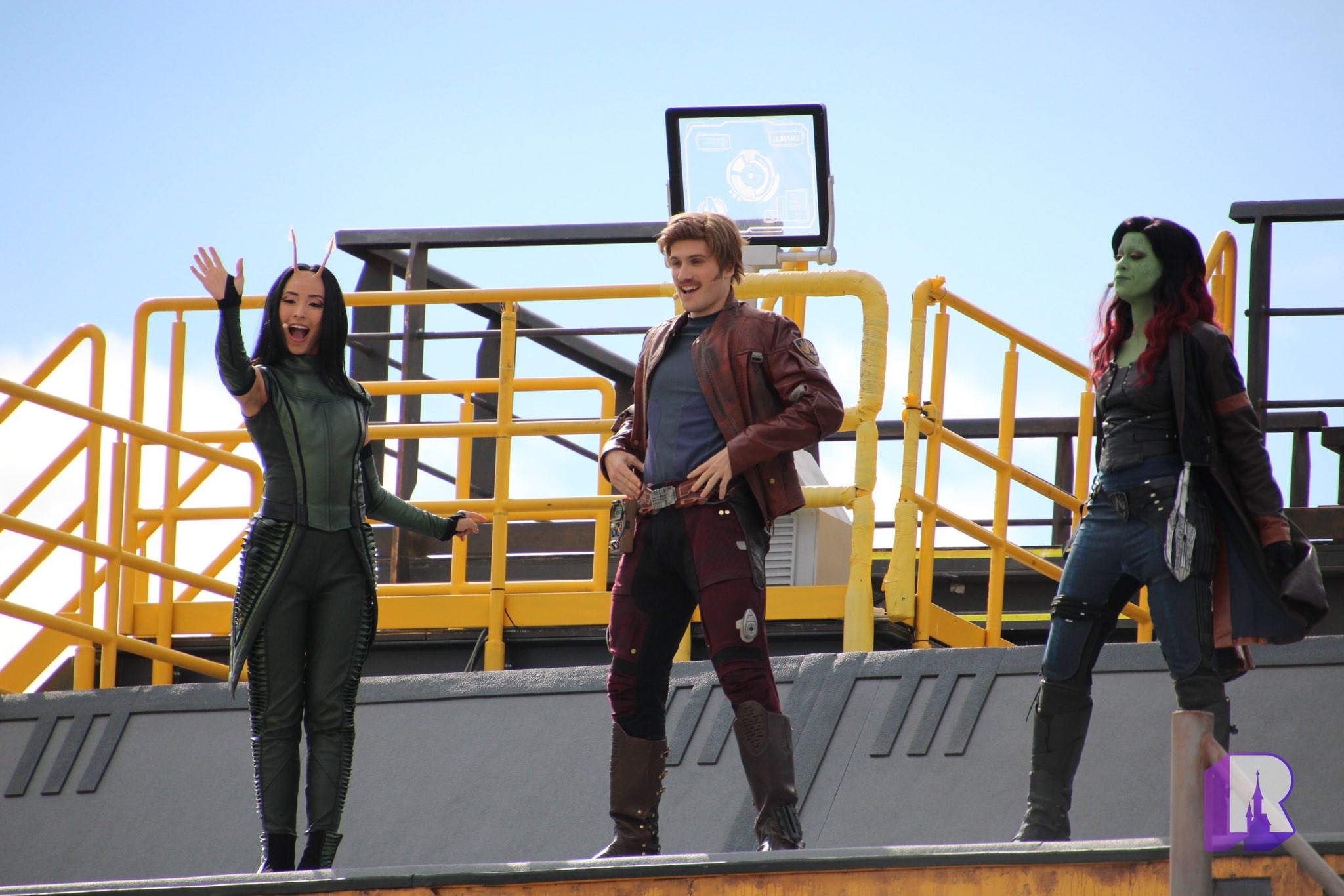 Nevertheless it's nice to have her! Catch Mantis on the 6pm show each night all summer.
Summer Sales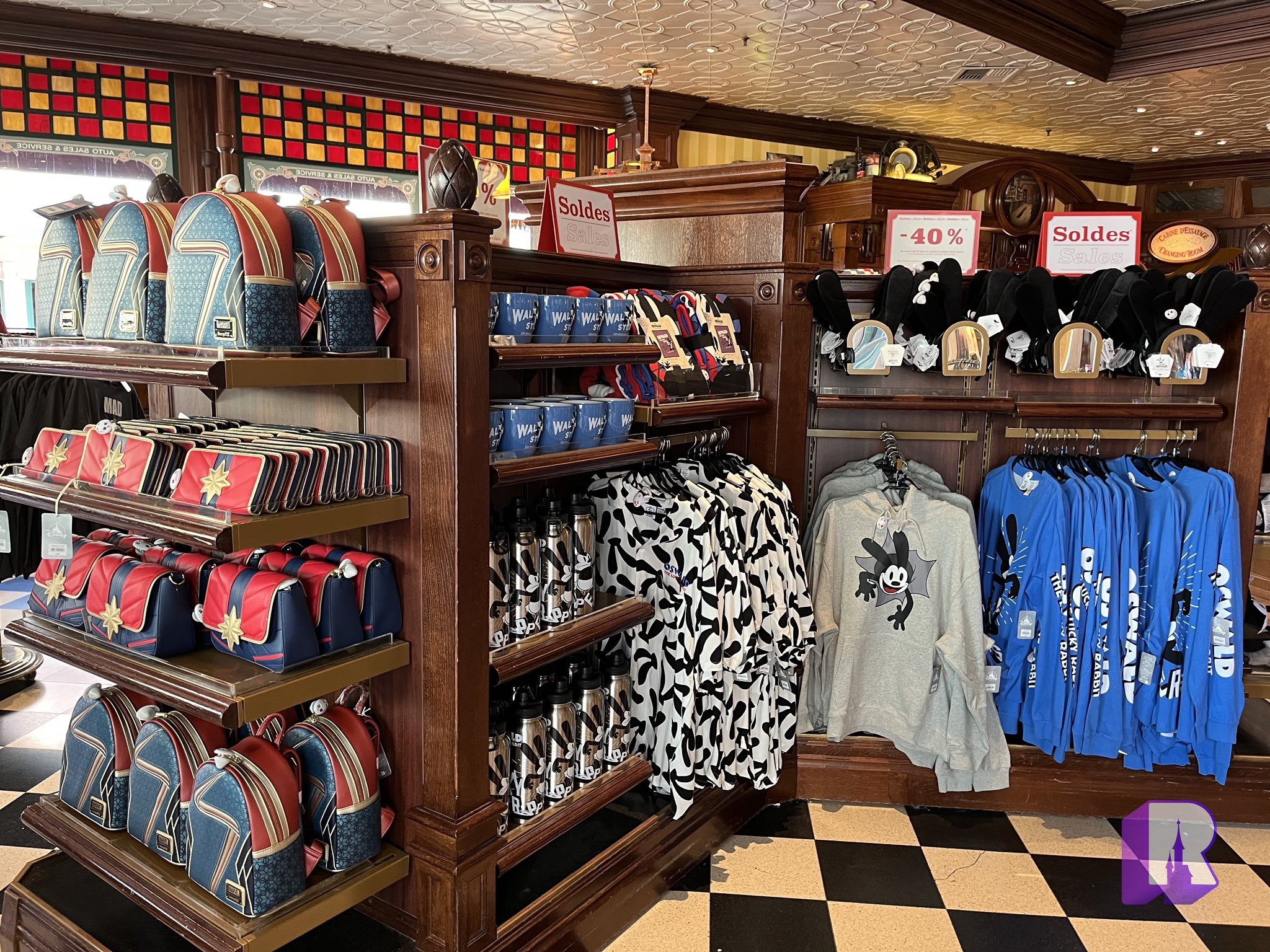 The Summer Sales are on, under French law until July 25. Many items are 40% off or more with some GREAT deals this season compared to the last couple sales periods.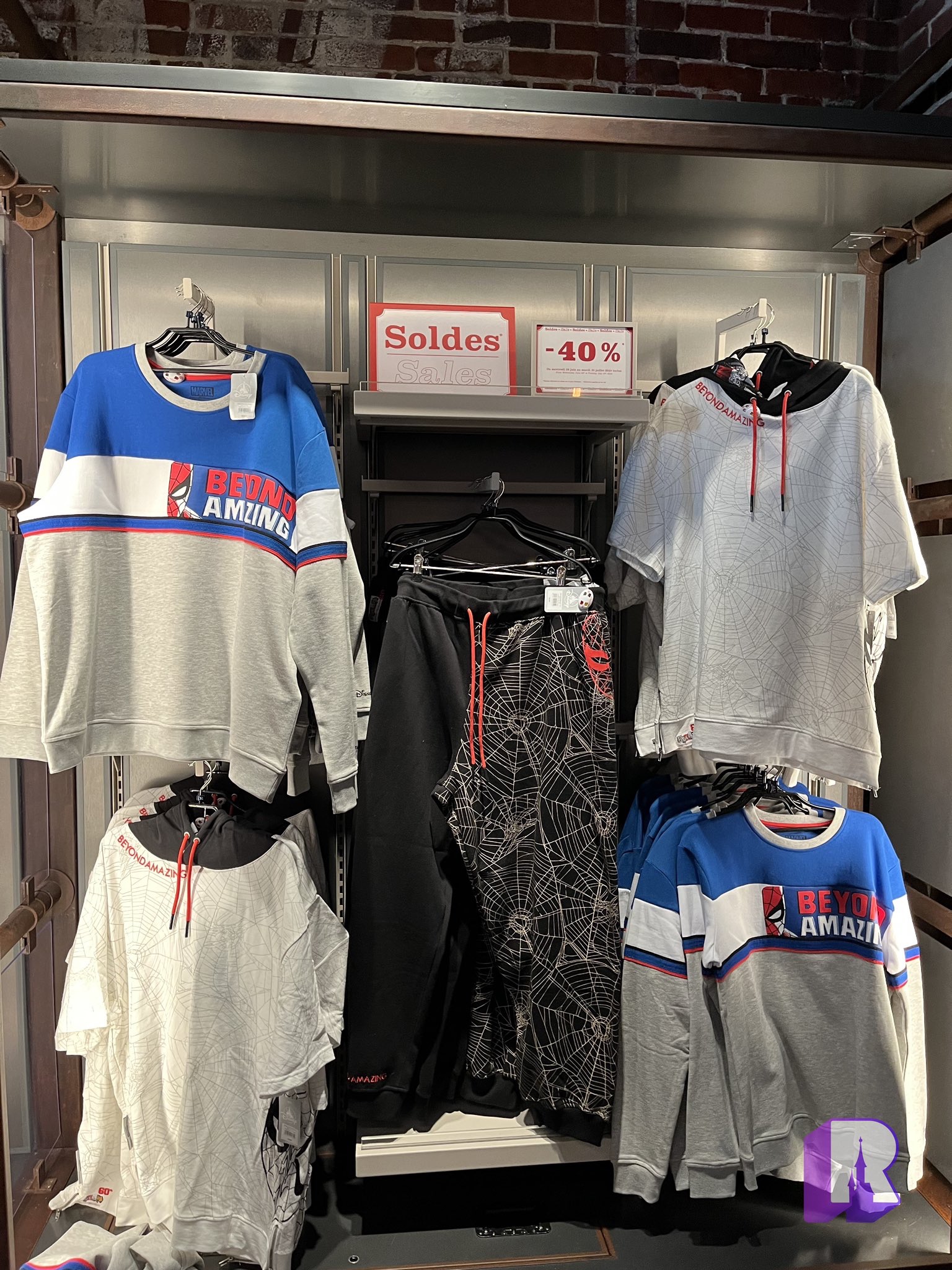 A particularly interesting deal this year is the arrival of the Avengers Campus merchandise into the sale, as the land gets ready to turn 1.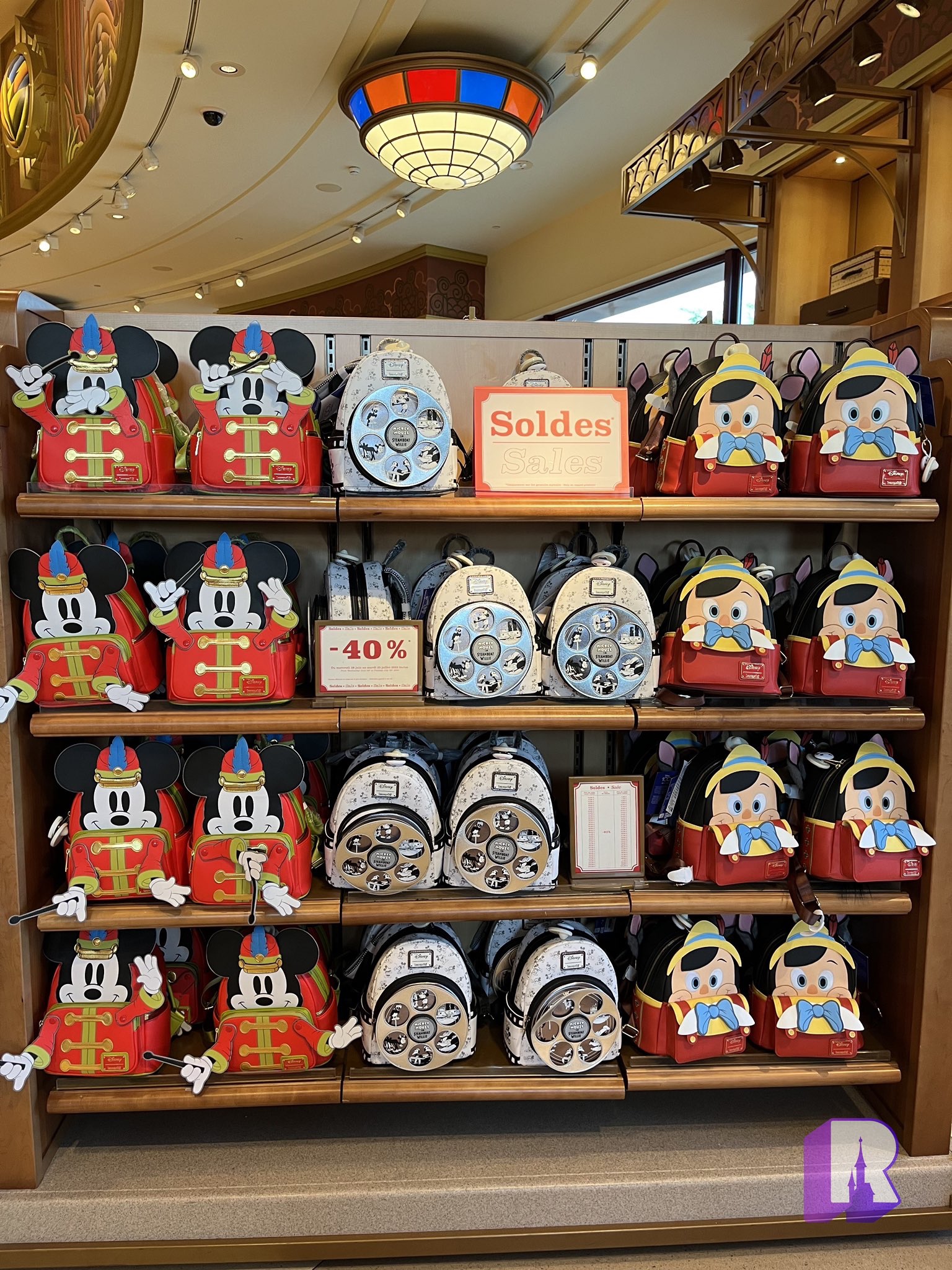 There are also some nice sales on high value items like Loungefly and Pandora and collectible items like some of the recent D100 collections. Stocks do get generally refilled periodically until the sales end on July 25.
Hero Up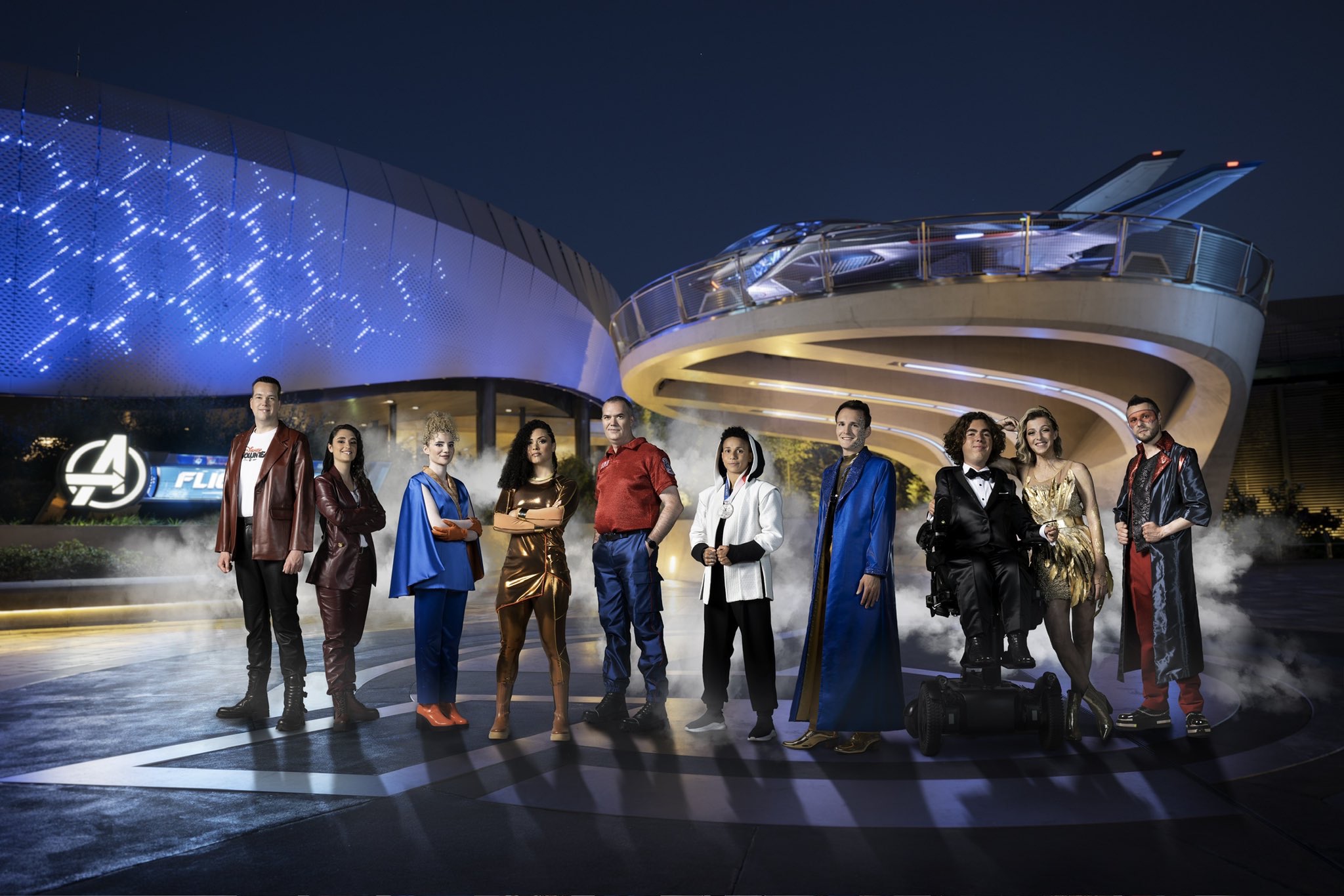 To celebrate the 1-year anniversary of Avengers Campus Paris, Disneyland Paris has invited 13 recruits who are heroes in their everyday life to "Hero Up" for a high-drama photo shoot in custom outfits created by the costuming department.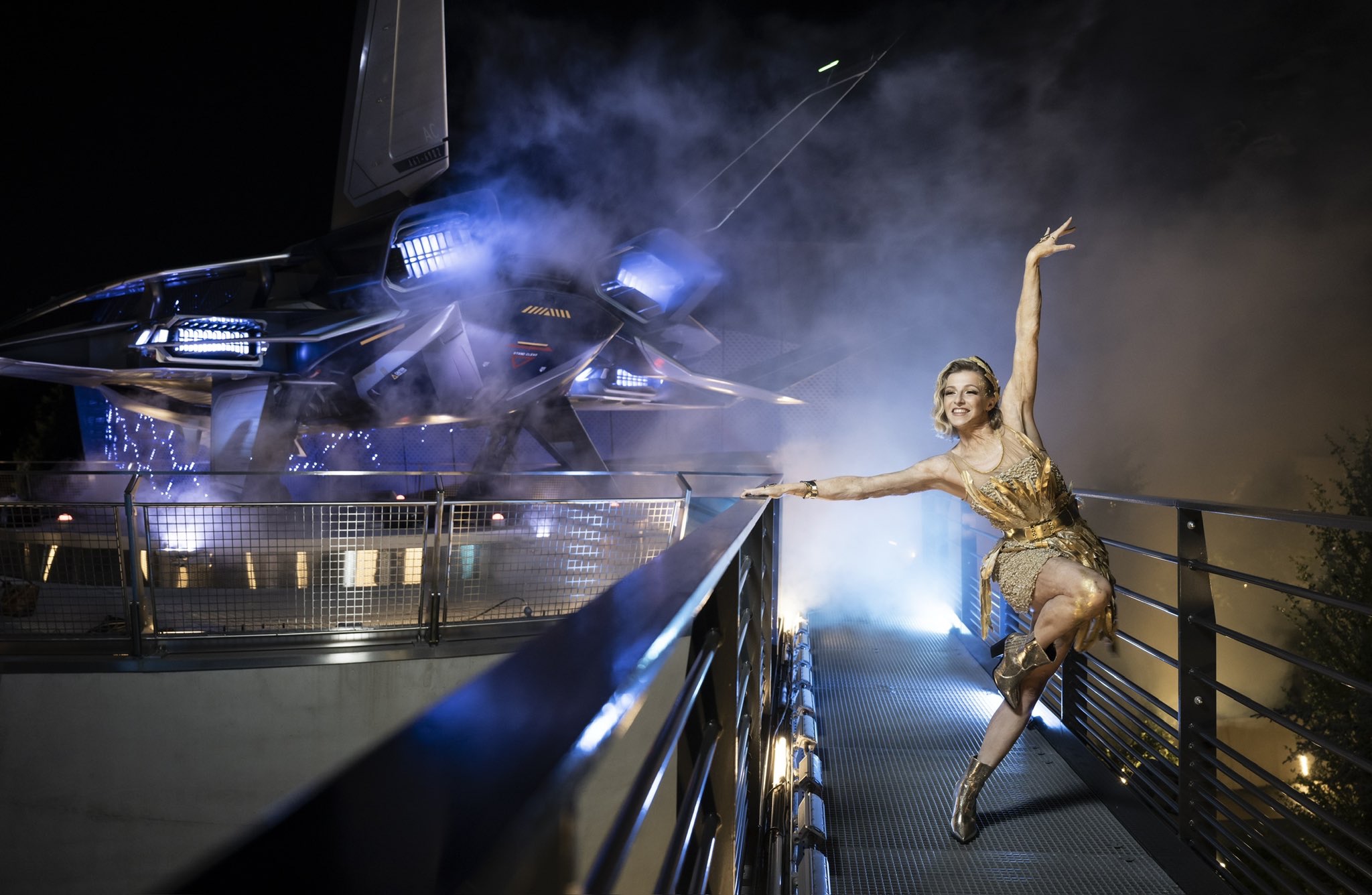 The result is a set of fantastic imagery and accompanying guide to learn more about the people chosen. You can read about it all HERE and the photos will also soon be on display at Disney Hotel New York – The Art of Marvel.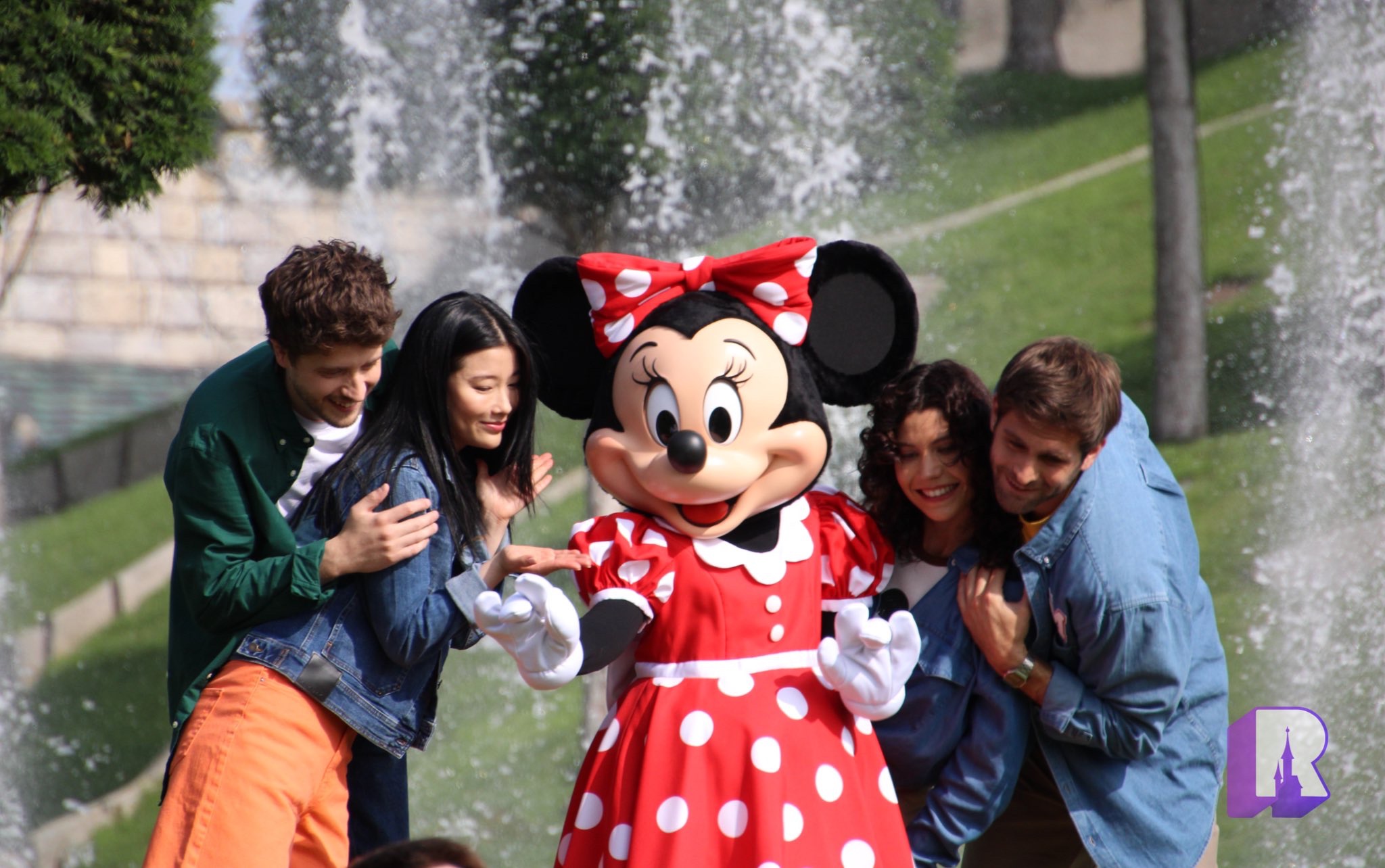 Another photo shoot has been happening this week, and this one is likely for the more traditional promotional material for the Resort. It's super cheesy but I guess needed to fill the online brochures and other marketing materials.
Construction and Refurbishments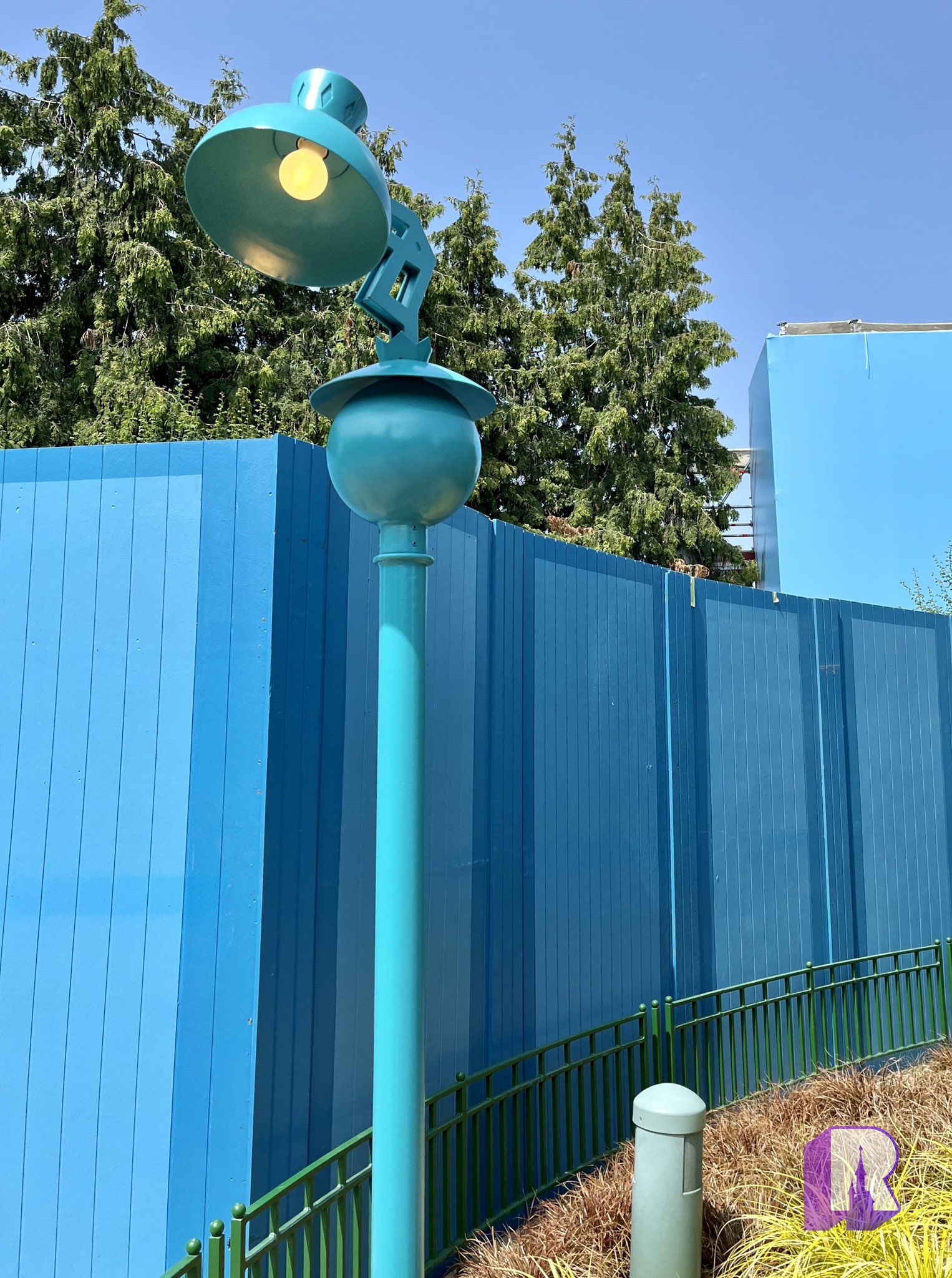 The new Luxo-inspired lampposts have arrived in Worlds of Pixar! They look fantastic and bring a nice hint of Pixar magic to the area. They are blue but that's because these are not supposed to be Luxo characters – something former imagineer J.Shull doesn't seem to grasp – but rather a theming element with a shape inspired by the famous lamp. Worlds of Pixar is far from perfect but at least that's one small step for Disney Show Quality.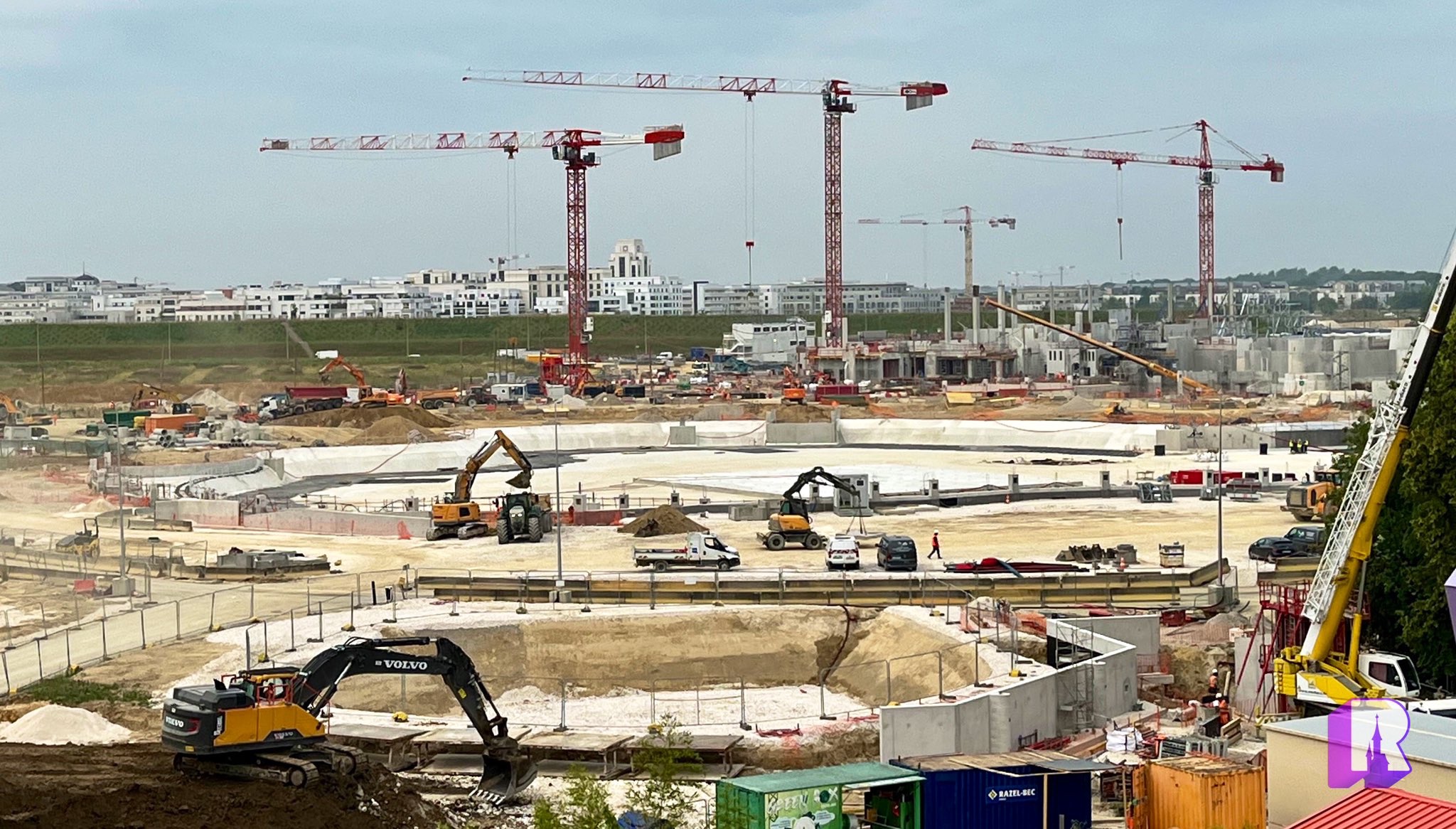 While at Walt Disney Studios Park let's take a weekly look at the expansion area. It's all systems go with the lake taking shape, installations around the future Tangled ride and some excavations at the site of the landscaped avenue.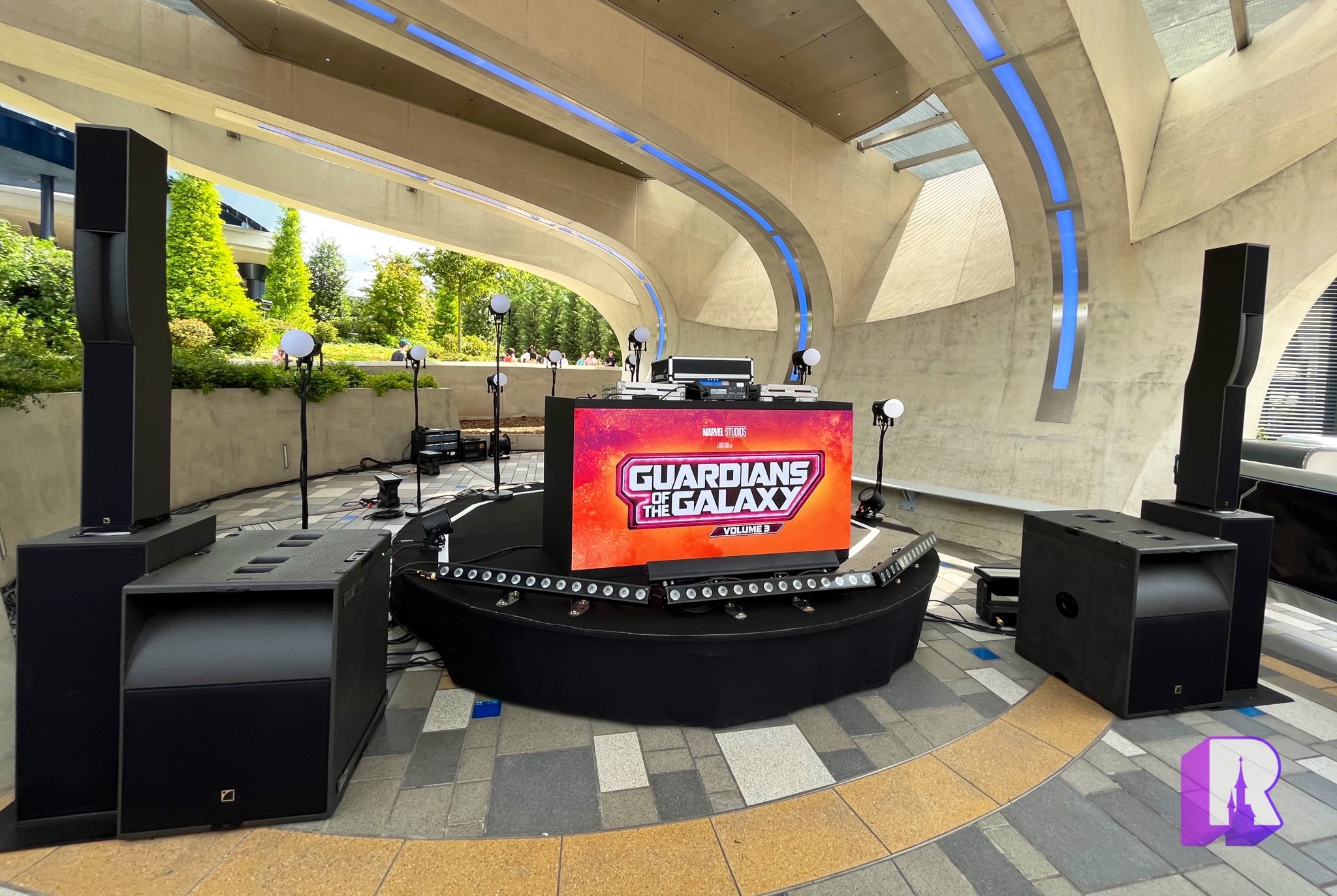 At avengers a DJ booth has been setup I guess ALL SUMMER for Mantis once a day. Not sure what happened to the strict "don't say Marvel inside Avengers Campus" rules – there is an entire book about this. Marvel is gonna freak out in 3.. 2…..1…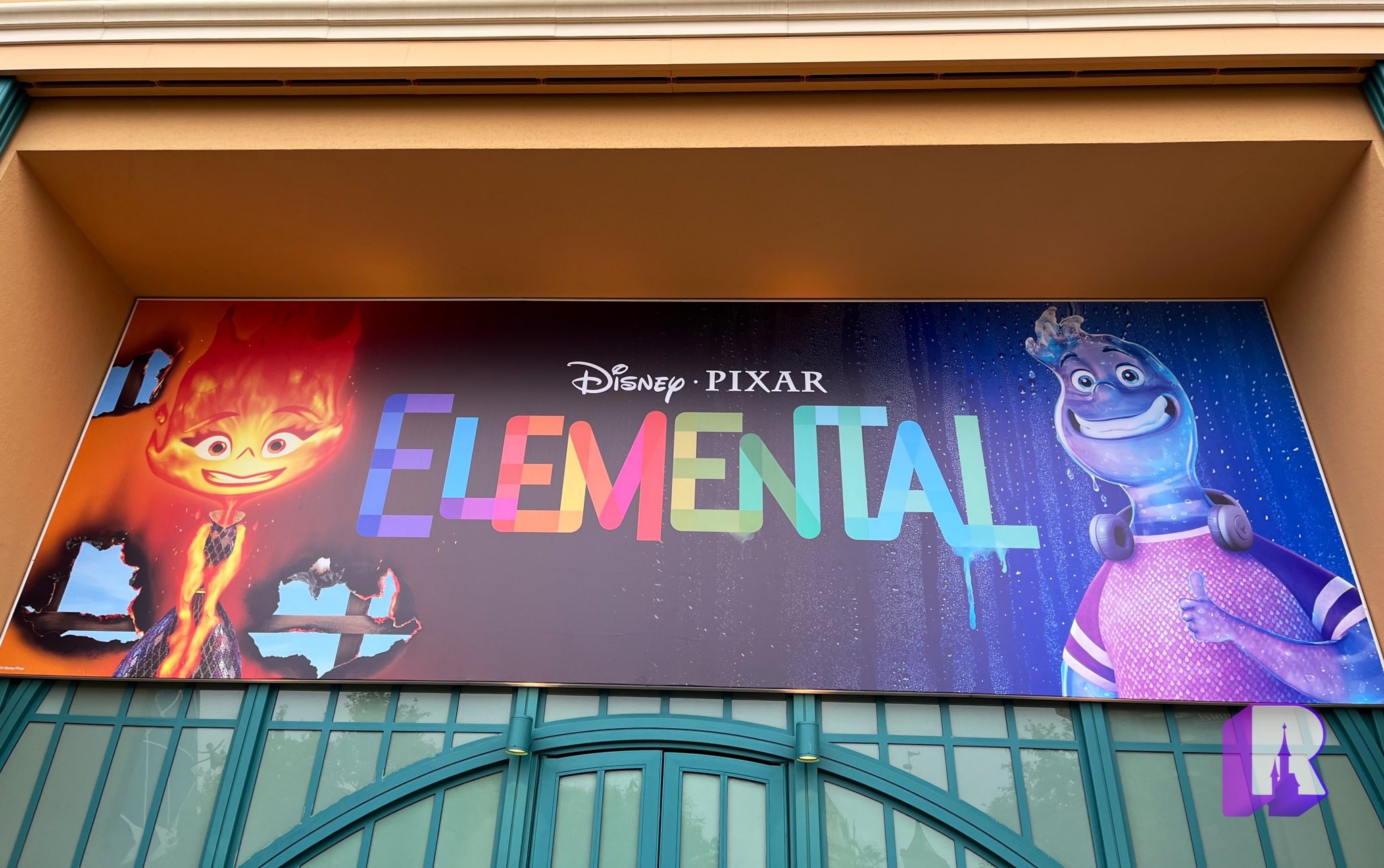 And a new poster on Studio 1 for Pixar's Elemental.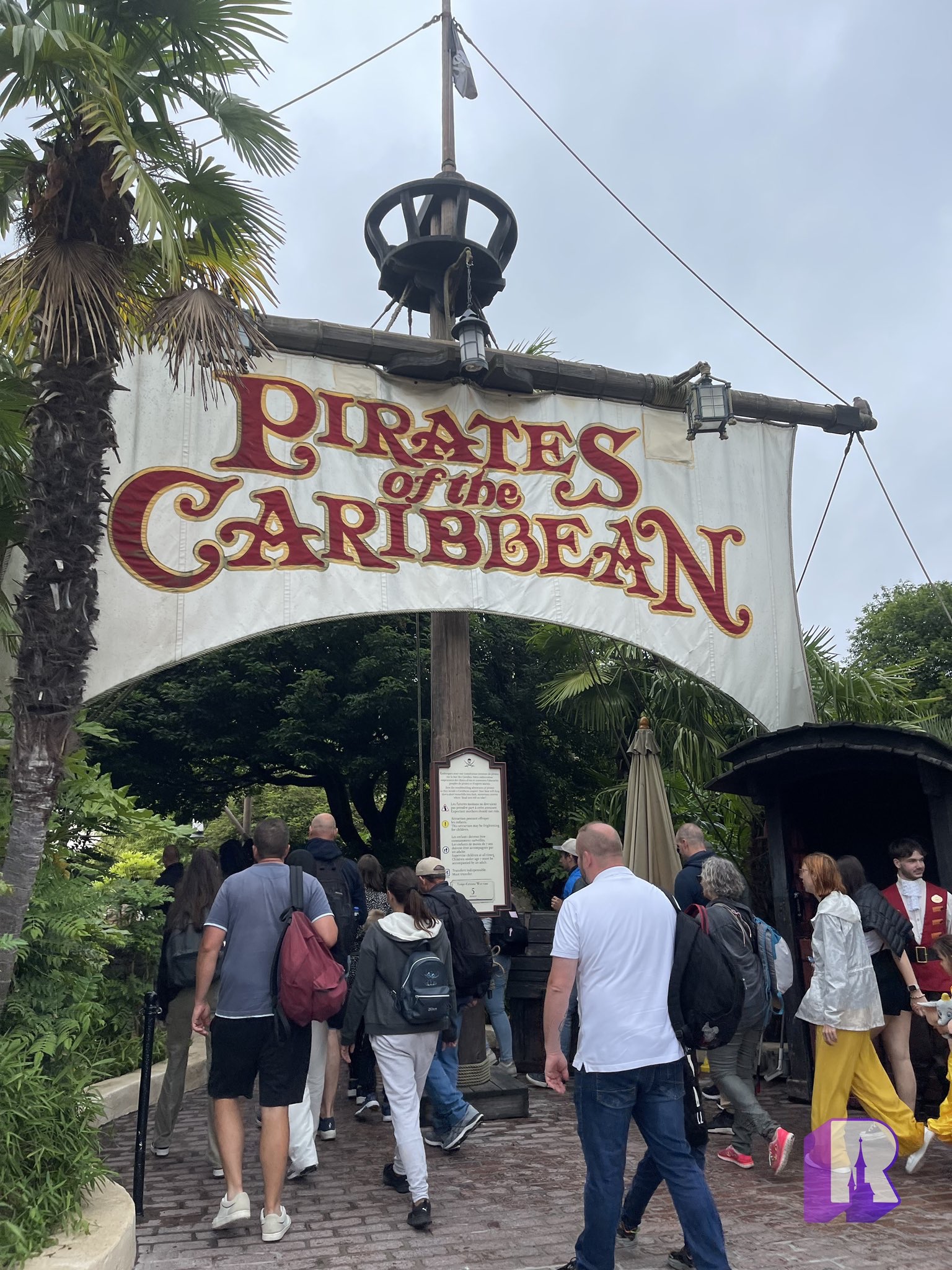 Over at Disneyland Park the other attraction to create some controversy is Pirates of the Caribbean – not only due to the fact that Disney Premiere Access is coming but also because they have replaced the voice of the skull:
Not mad. Just disappointed.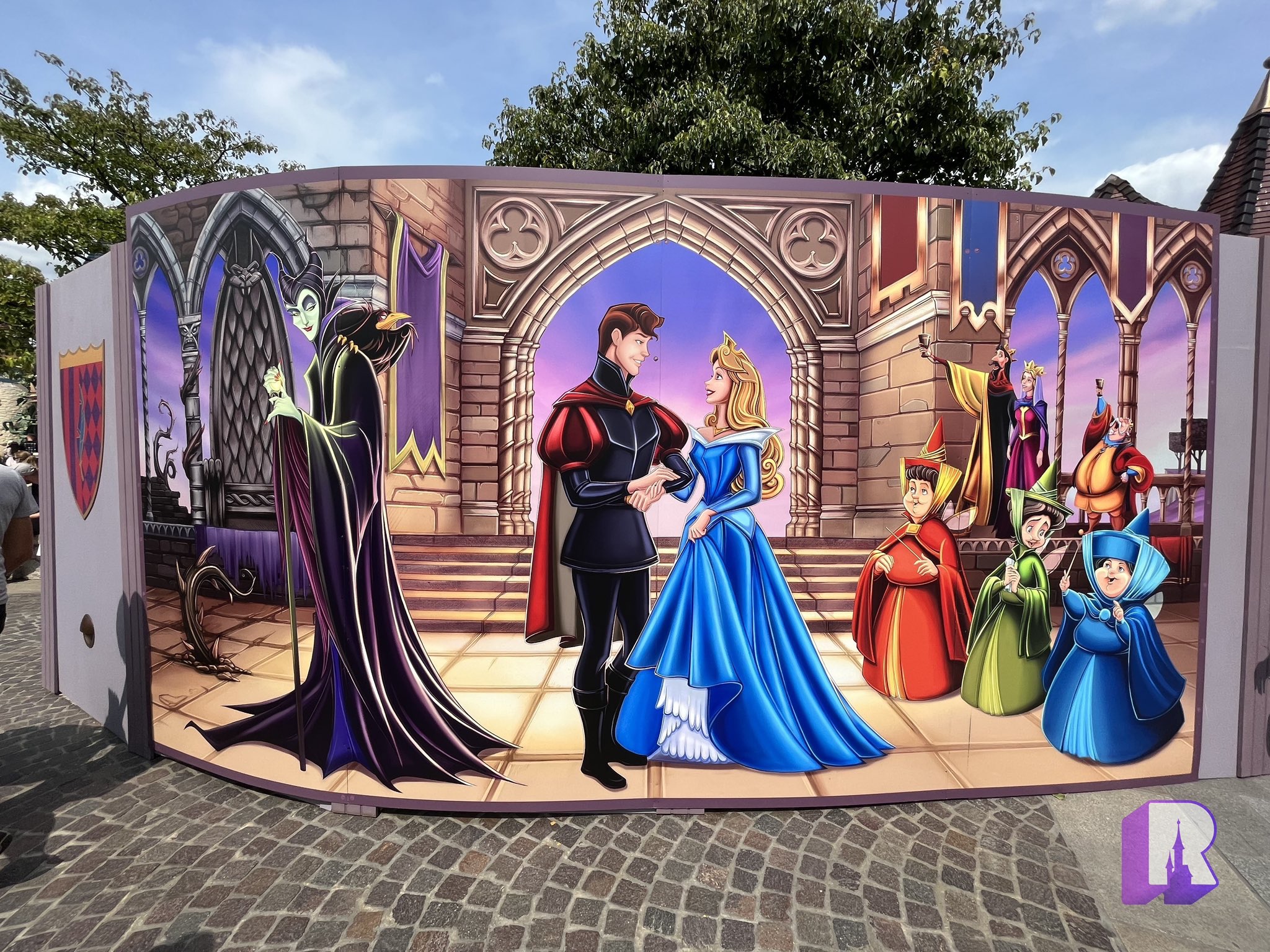 In Castle Courtyard a ton of construction walls have returned for the next phase of building and roof refurbishment in this area. It's a lot but needed I guess. The lovely art has returned on one of the walls.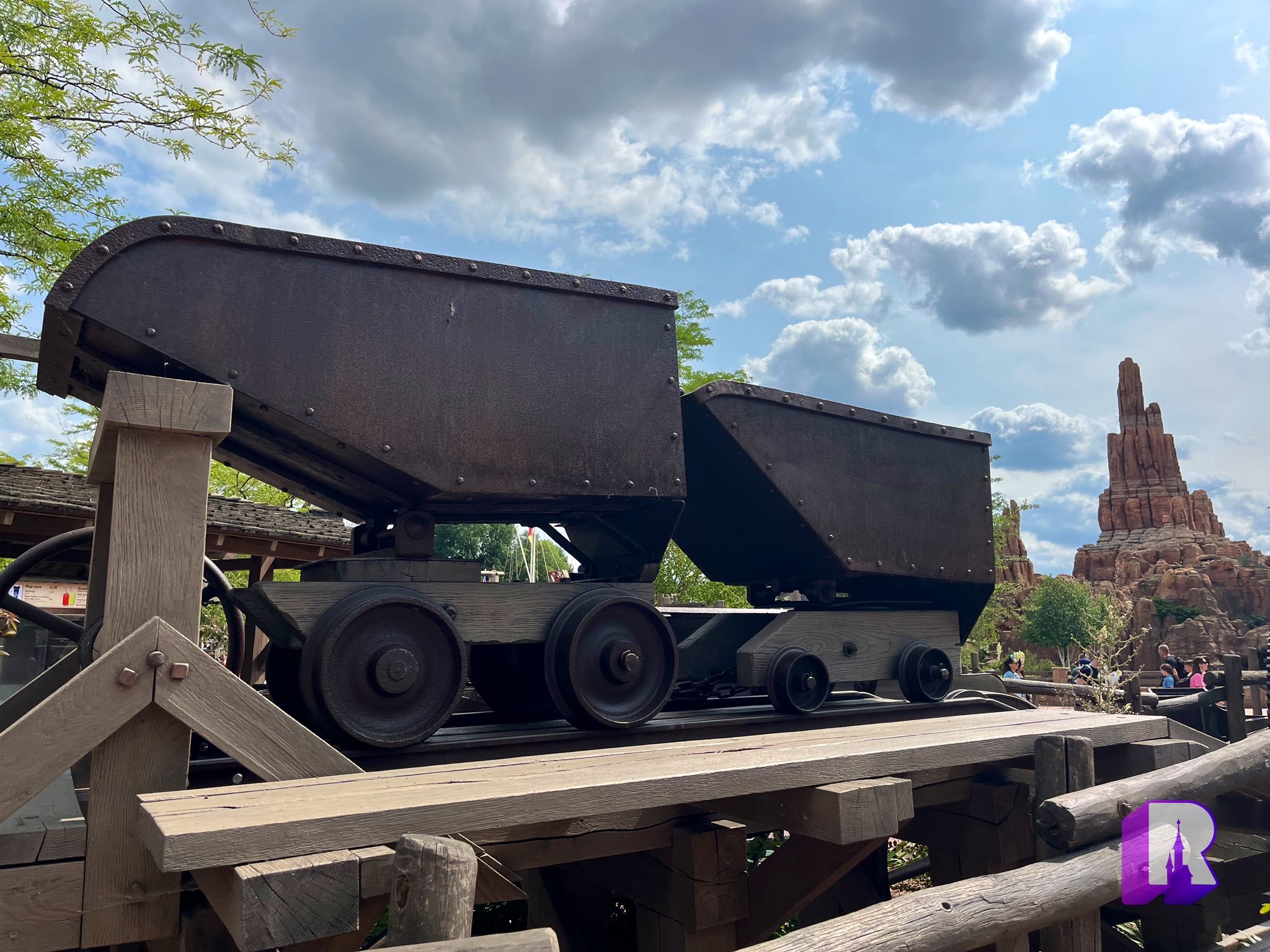 In Frontierland the entrance props have returned – looking great.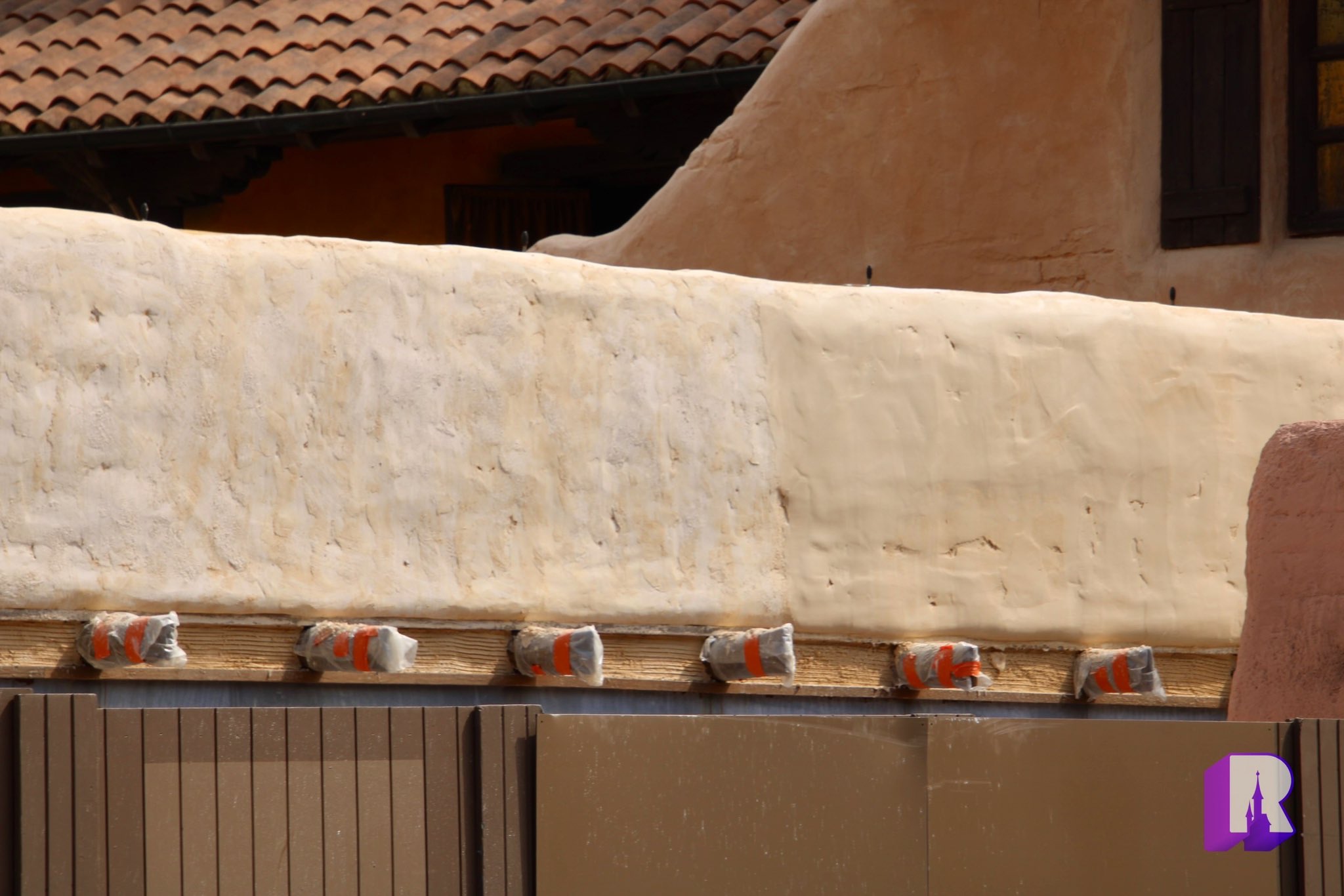 Progress has also been made at Casa De Coco with mortar added to the new entrance walls/ arch.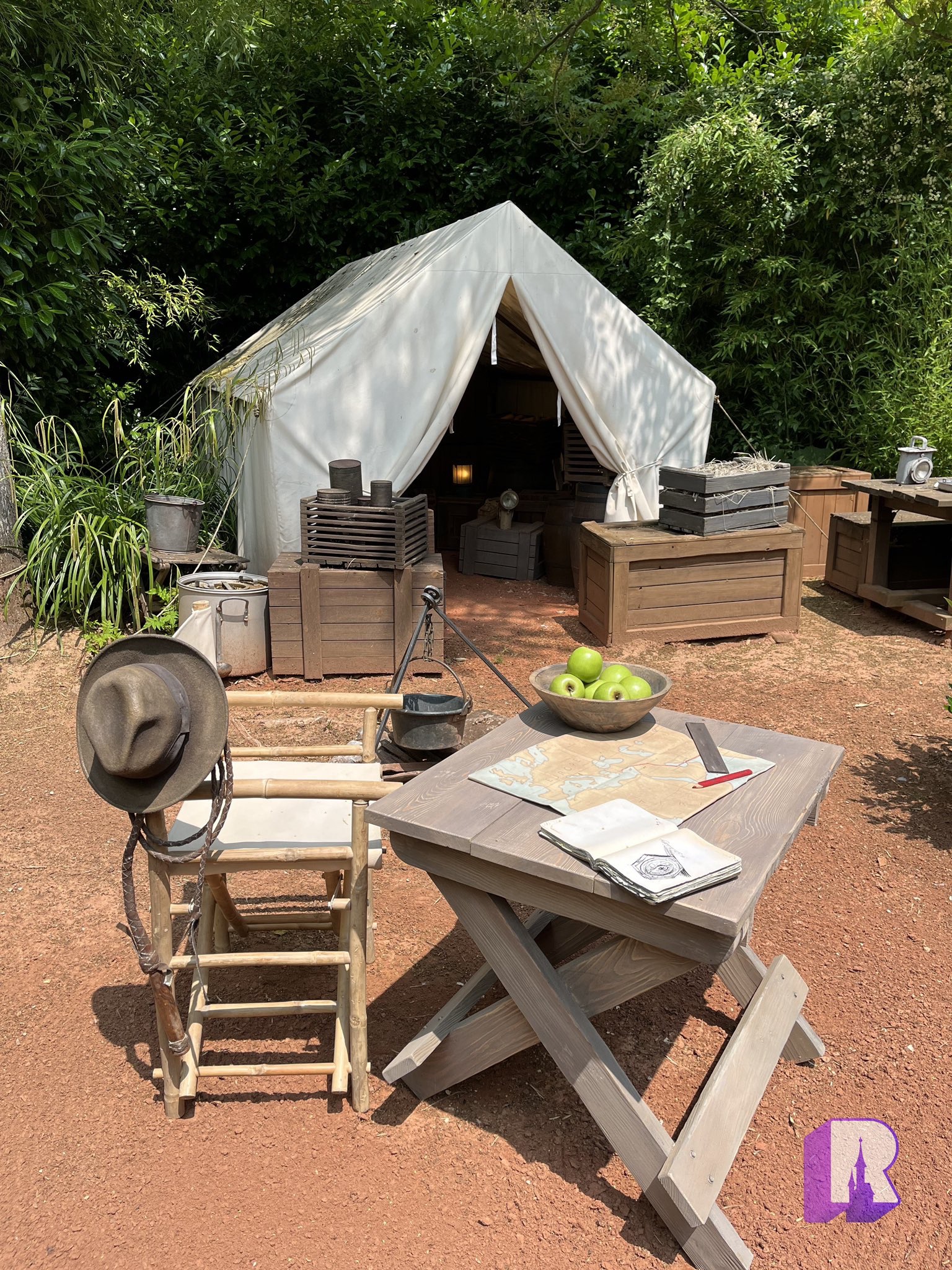 At Indiana Jones and the Temple of Peril, props have been updated in the queue to document Indy's quest for the Dial of Destiny in the latest movie, and his iconic fedora hat. Someone thought of this and that in itself is cool.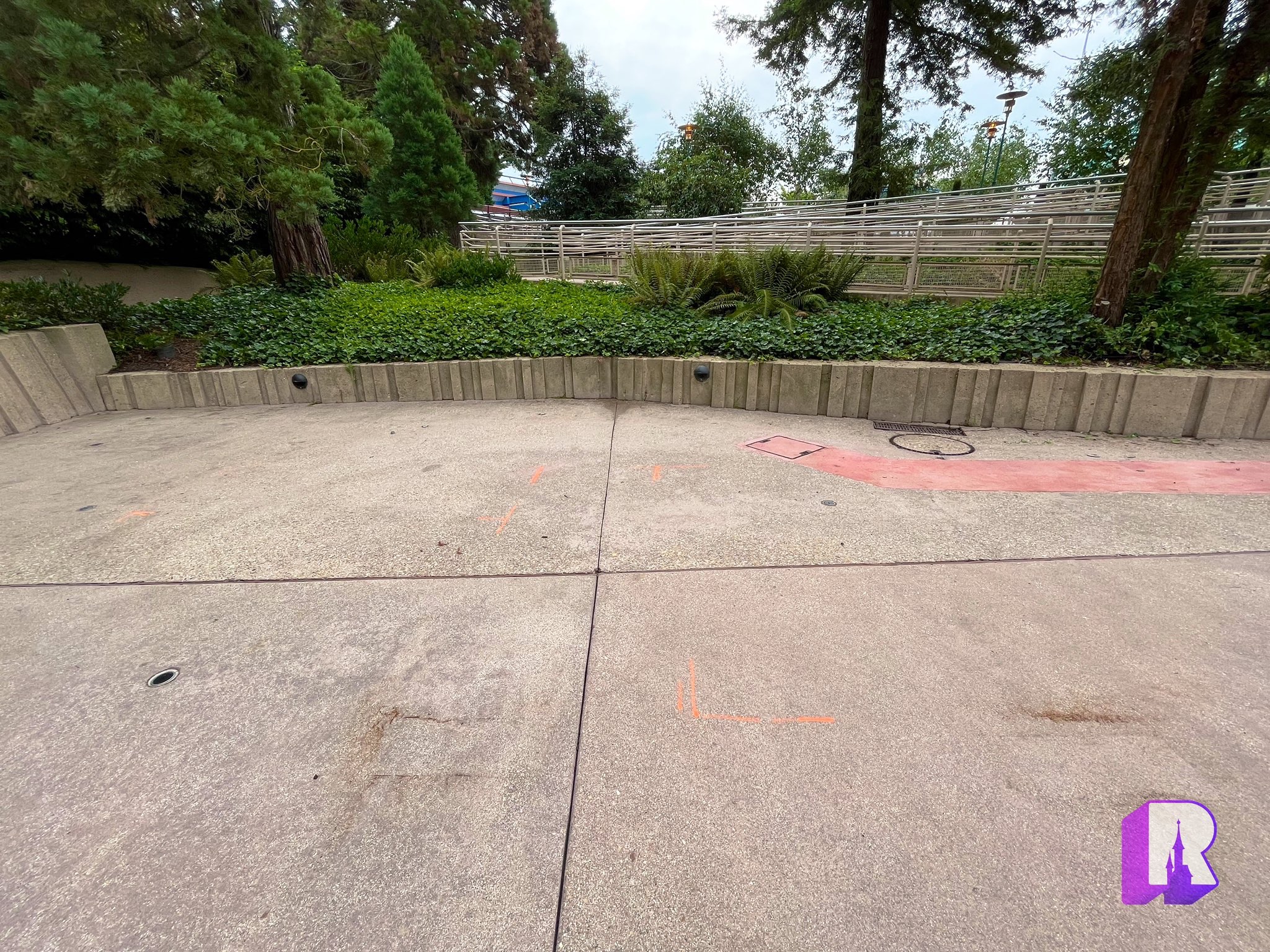 Now that the Videopolis restrooms have reopened , the festival toilets have been removed thankfully.
At the Disneyland Hotel, walls have moved on the Fantasia Gardens side, revealing former ticket windows that have been blocked off and turns into poster boards.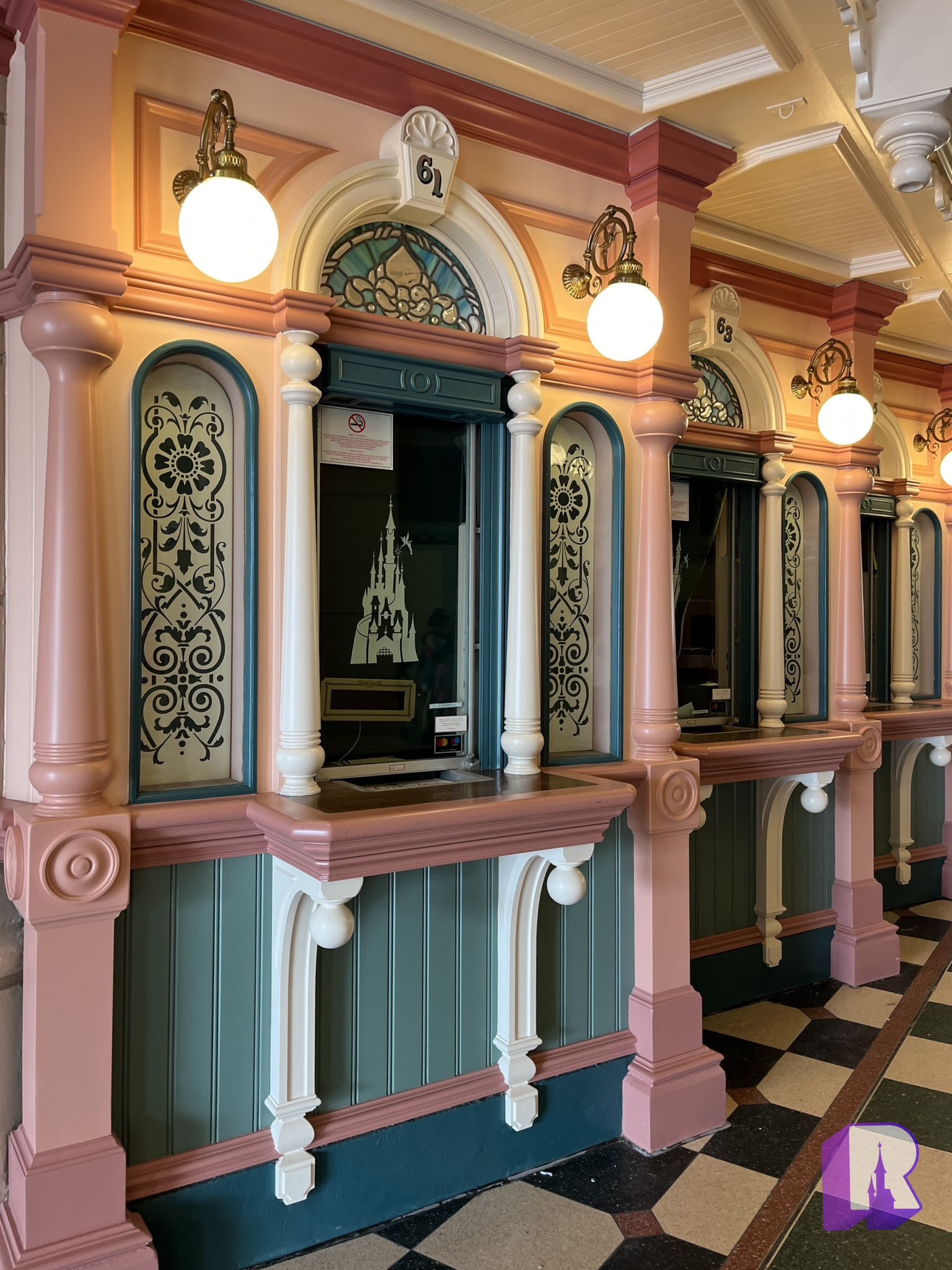 A lot of the ticketing area has also reopened. It looks great and hopefully the ceiling no longer leaks !
And a legal notice has been added at the entrance of the Parks regarding privacy and data protection in relation to the automatic taking of a photograph of each Guest when they first scan their entrance ticket.
This and That…
Actress Natalie Portman visited Disneyland Paris this week.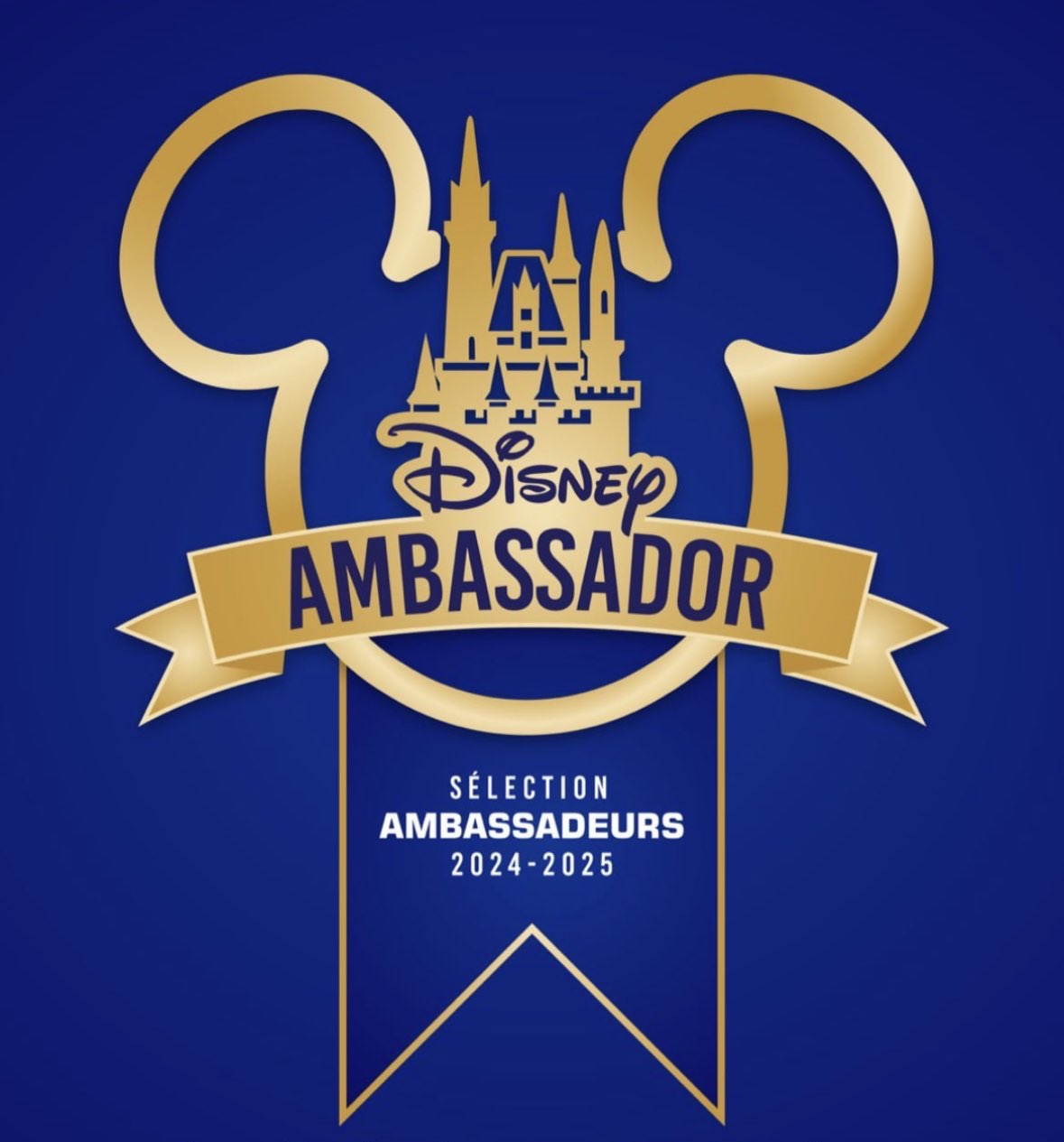 The quest for the next Disneyland Paris Ambassadors has started. Eligible Cast Members have until August 20 to apply to be the ones opening the re-imagined Disneyland Hotel and the Walt Disney Studios Park Expansion. They are chosen by a management panel.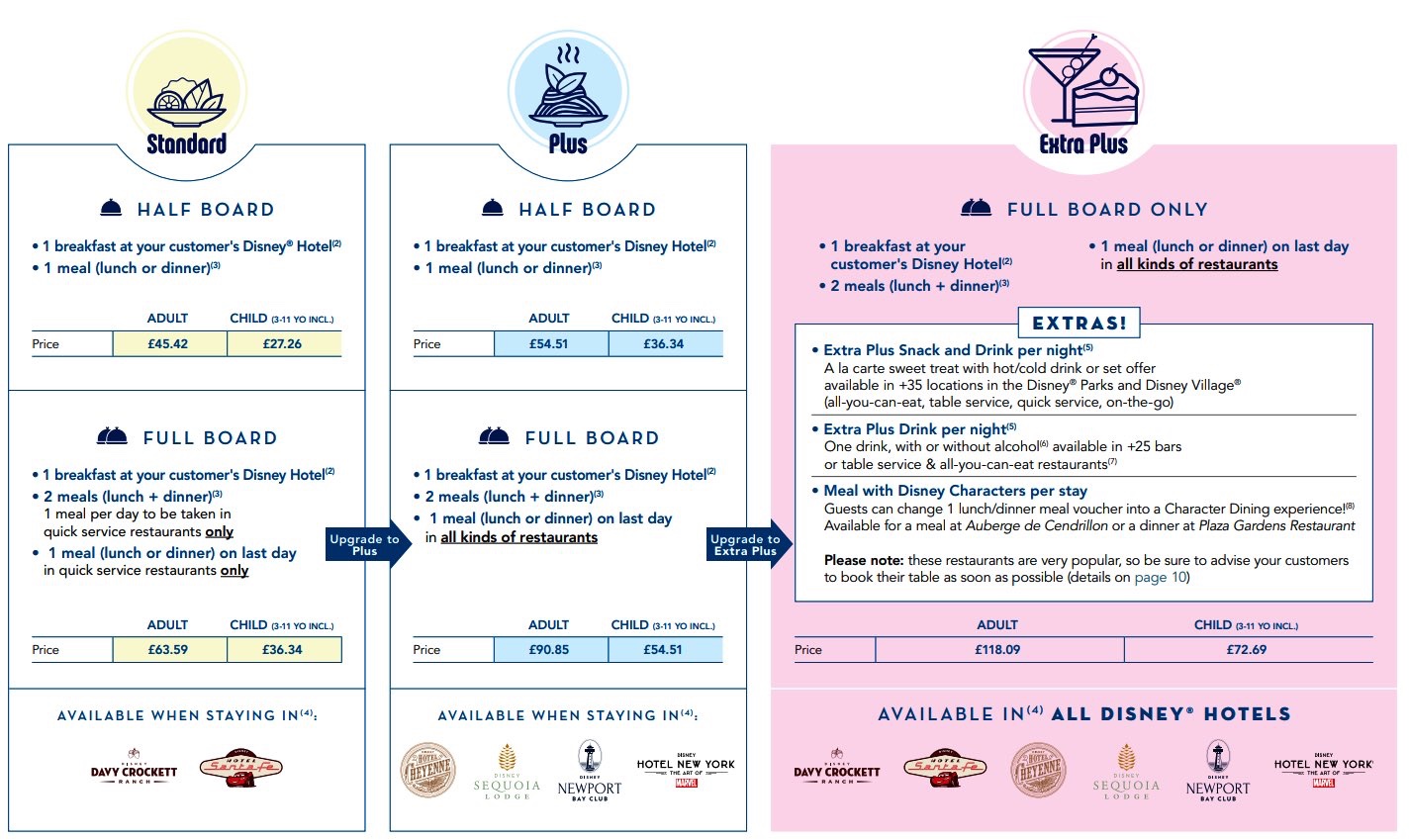 New purchases, additions or upgrades to the "Extra Plus" Disneyland Paris Meal Plan will be temporarily paused on June 29 because they have become "too popular" (read: probably priced too cheaply). No word on when they may go back on sale after that.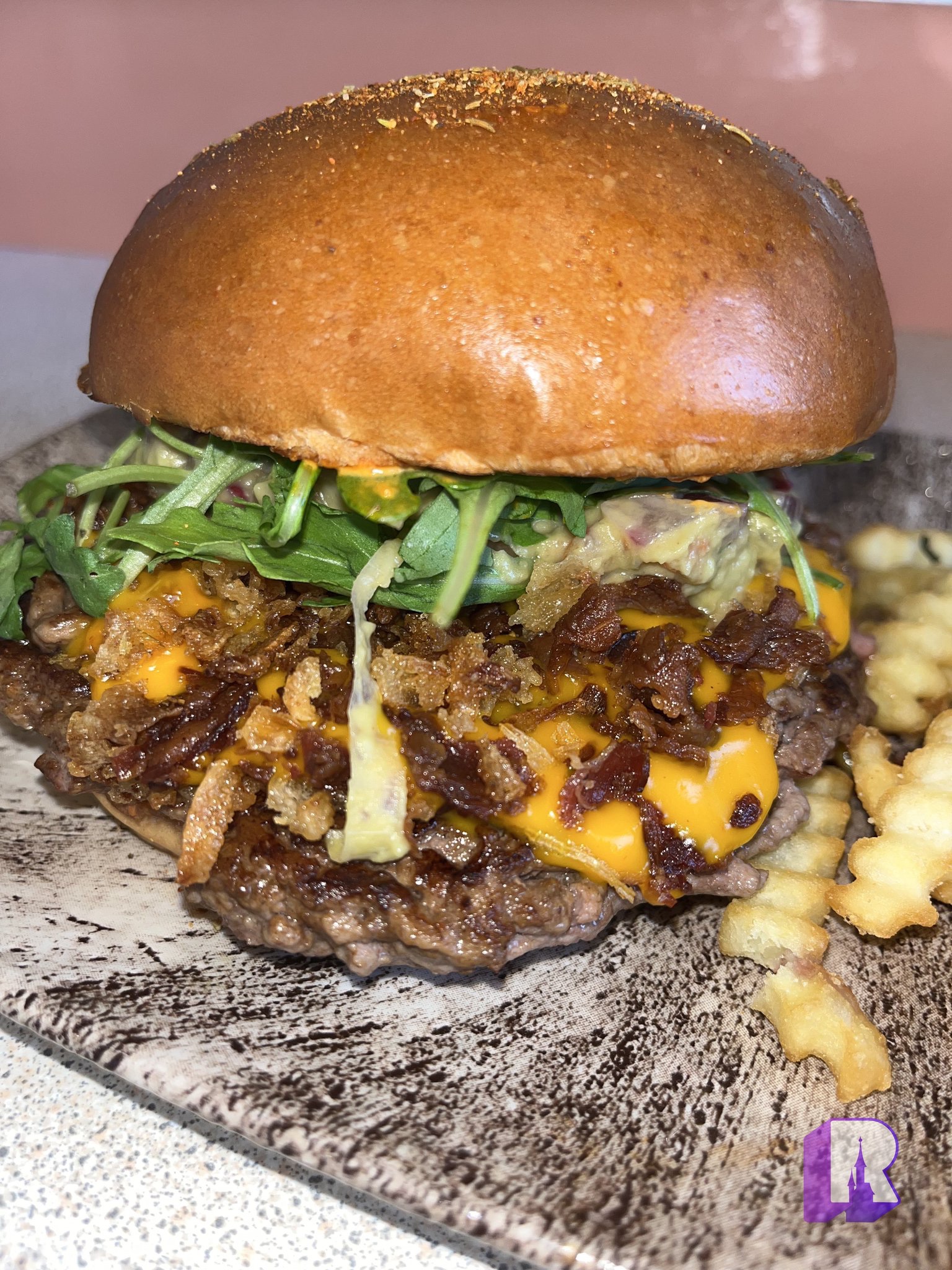 A version of the "Tequila Burger" by Annette's Diner sous-chef Cedric Albaret (which won best burger in the Paris region) is available on the menu until July 31. It's a beef patty with tequila cheddar sauce, bacon, crispy onions, rocket salad, guacamole, red onions & coriander- had to try it ! It's nice and a little spicy.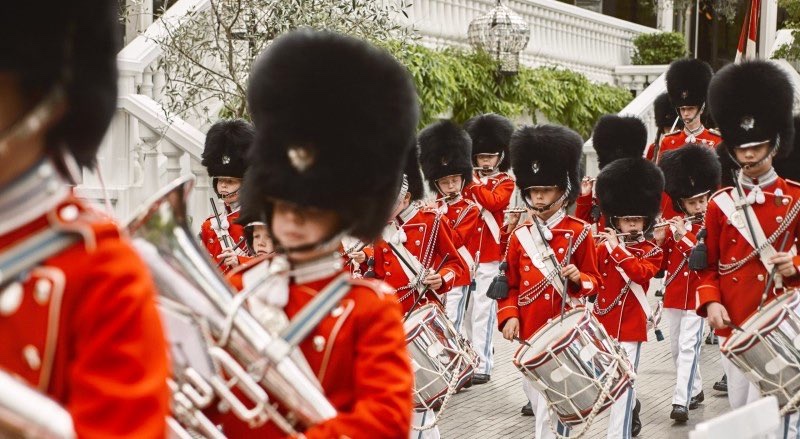 And Disneyland Paris is inviting Danish theme park Tivoli Gardens to the Resort: the 105 musicians of the Guards Parade will perform 3 concerts and 2 pre-parades, on July 3 and 4.
Tivoli Gardens was a major inspiration for Walt Disney who visited in 1951 before creating Disneyland.
Well that's our roundup of everything happening this week at Disneyland Paris! Thank you as always for all your support, we really appreciate it. I will see you back here in a week with a new report!