We are back with a new edition of the DLP Report! As June approches we've seen Pride merchandise arrive, but also Star Wars and Disney Princess. The Resort was also hit by spot strikes, with more expected, and we of course take a look at ongoing projects. Let's go!
Getting Ready for the Ride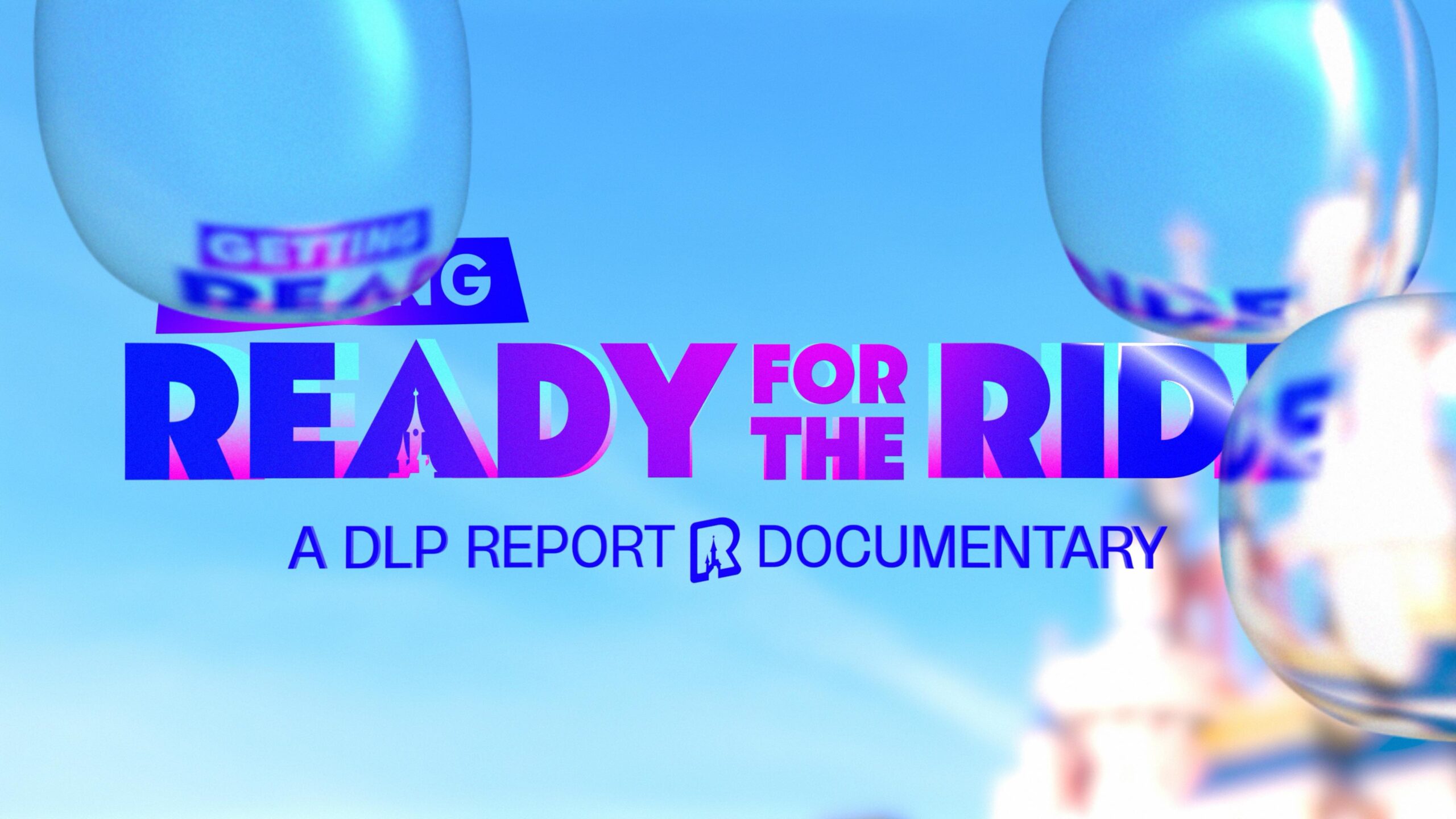 Our first long form documentary "Getting Ready for the Ride" follows the creation process of the hit #DisneylandParis30 show "Dream… and Shine Brighter", from the floats to the music, the costumes to the choreography. It's been a pleasure working with the communications and entertainment teams on this project, check it out below!
On Strike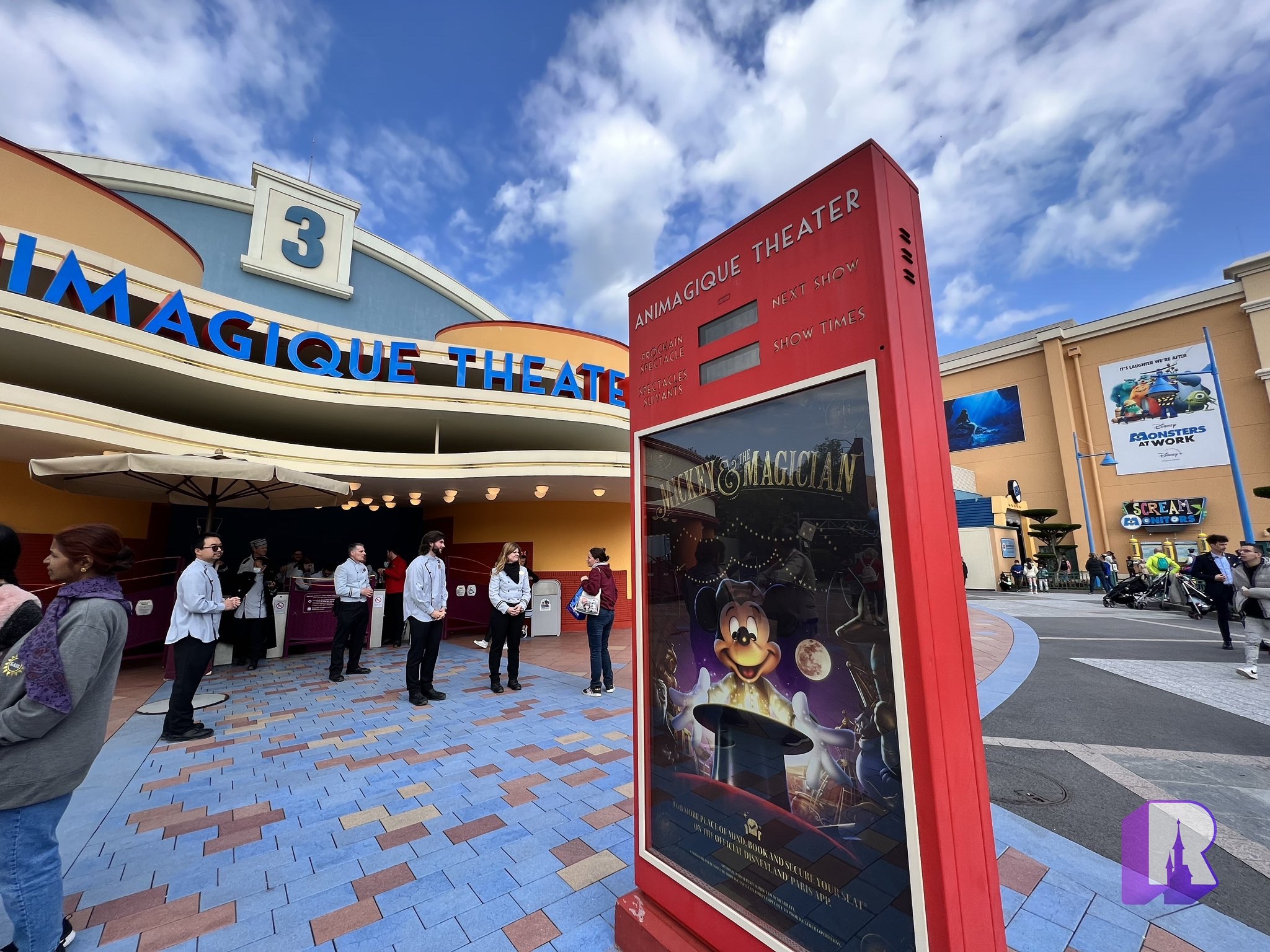 On Tuesday, Cast Members from the entertainment division staged a number of last minute strikes, canceling performances of "Dream… and Shine Brighter", "Disney Stars on Parade", "Mickey and the Magician" and closing the Princess Pavilion and Meet Mickey early.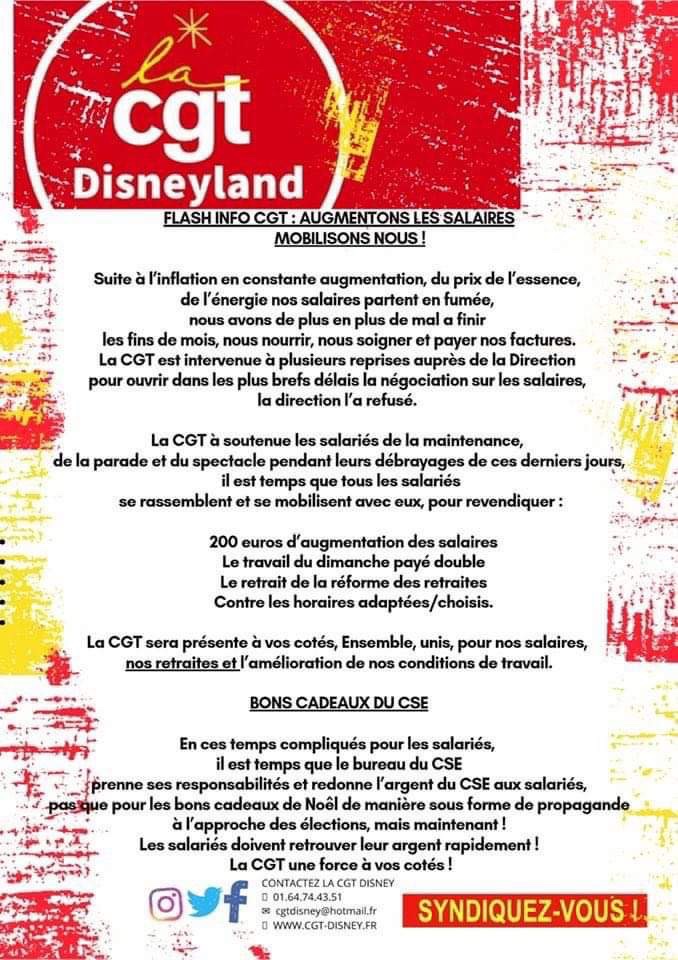 Most of the major Disneyland Paris unions explain that Cast Members are not getting their fair share in exchange for the hard work they are doing, especially in light of the Resort's stellar financial results quarter after quarter.
A new and wider strike is planned for Tuesday May 23. If your are visiting, expect serious disruptions to all operations if the strike is confirmed. If you have the option of delaying your visit, I would suggest you do so.
Merchandise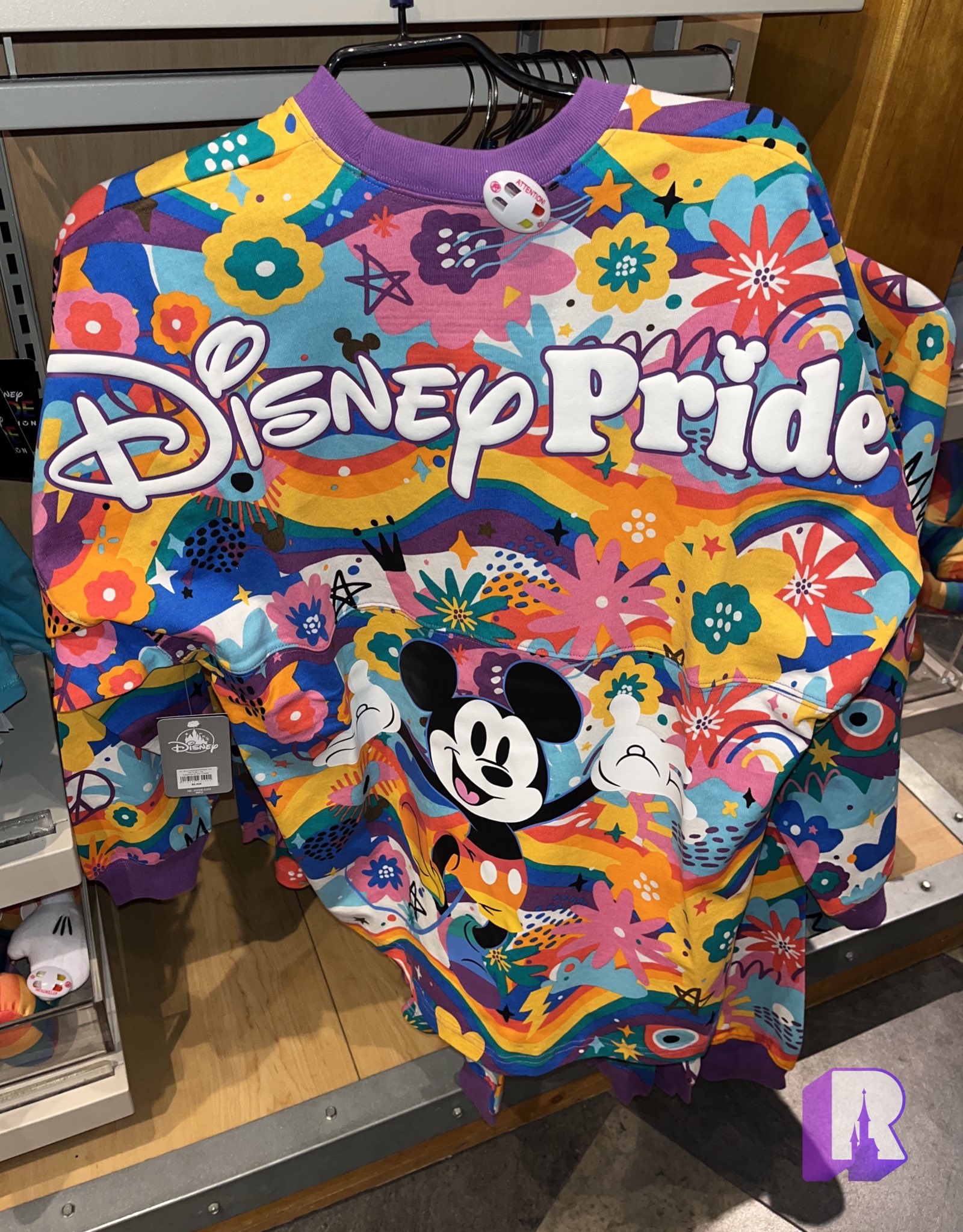 With Pride Month just around the corner, a ton of items from the Disney Pride collection have started to arrive in shops. The collection is a lot more comprehensive this year, and also very bright!
It includes a new Disney Pride Spirit Jersey has arrived (€80), mug (€15) , hoodie (€70), button down shirt (€60), Mickey plush (€35), headband (23)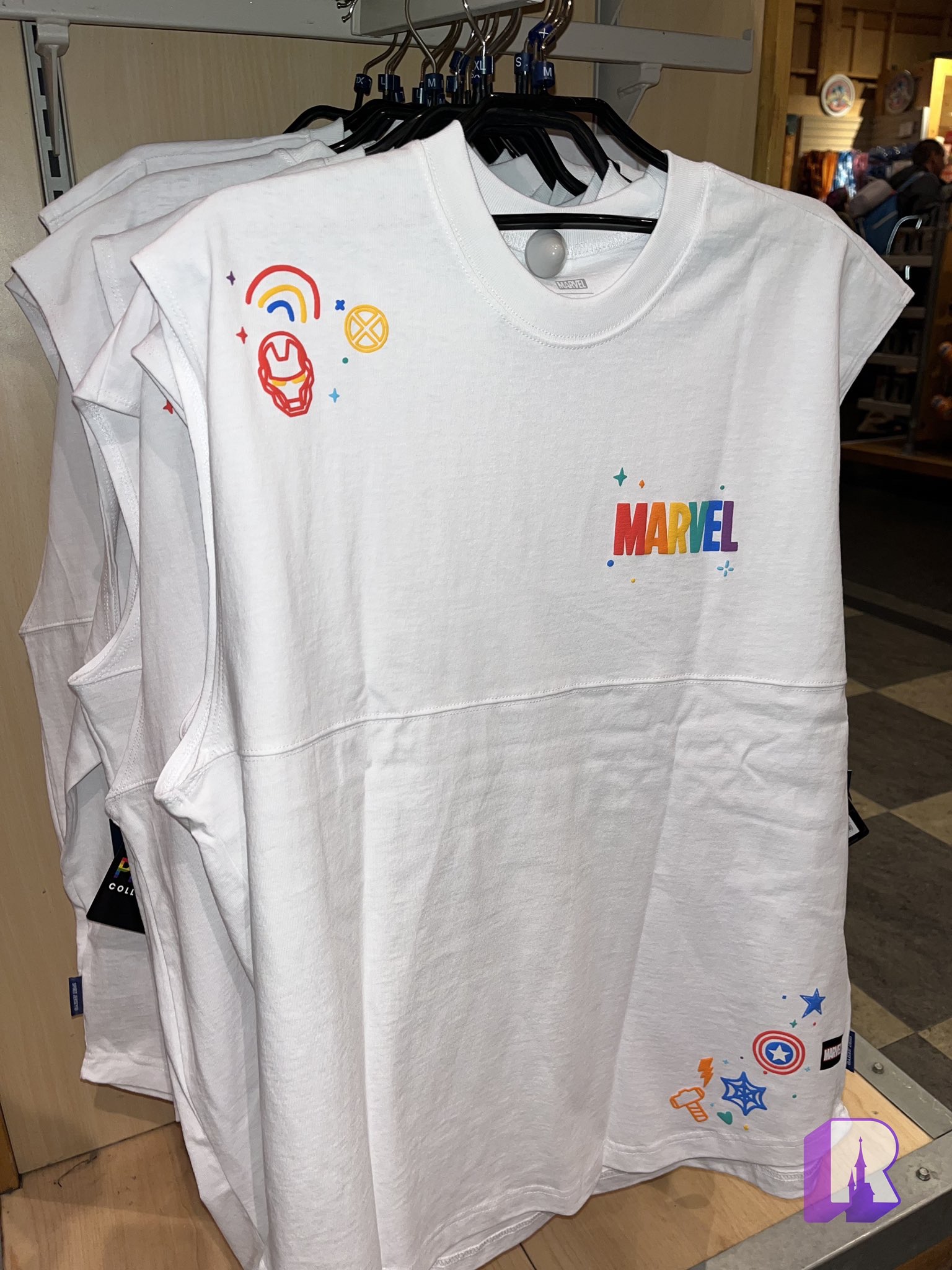 The Disney Pride collection also extends to Marvel with notably a Marvel Loungefly bag (€90), "I Love you 3000" t-shirt (€25), button down shirt (€60), and for the first time a sleeveless Spirit Jersey (€60)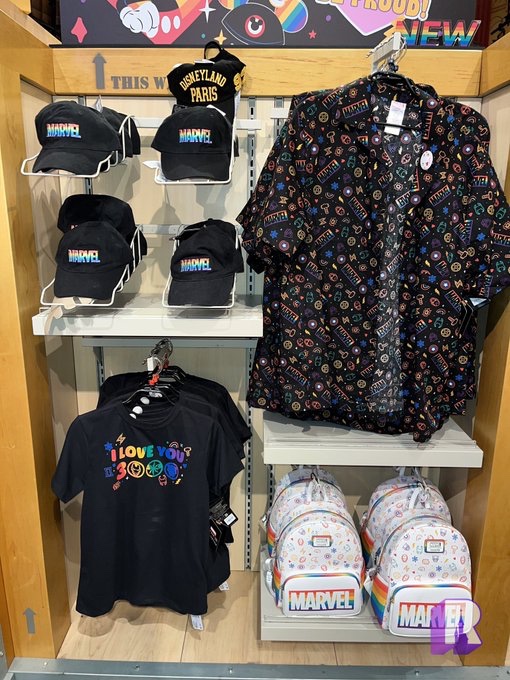 It also includes Star Wars with two t-shirt options (€25).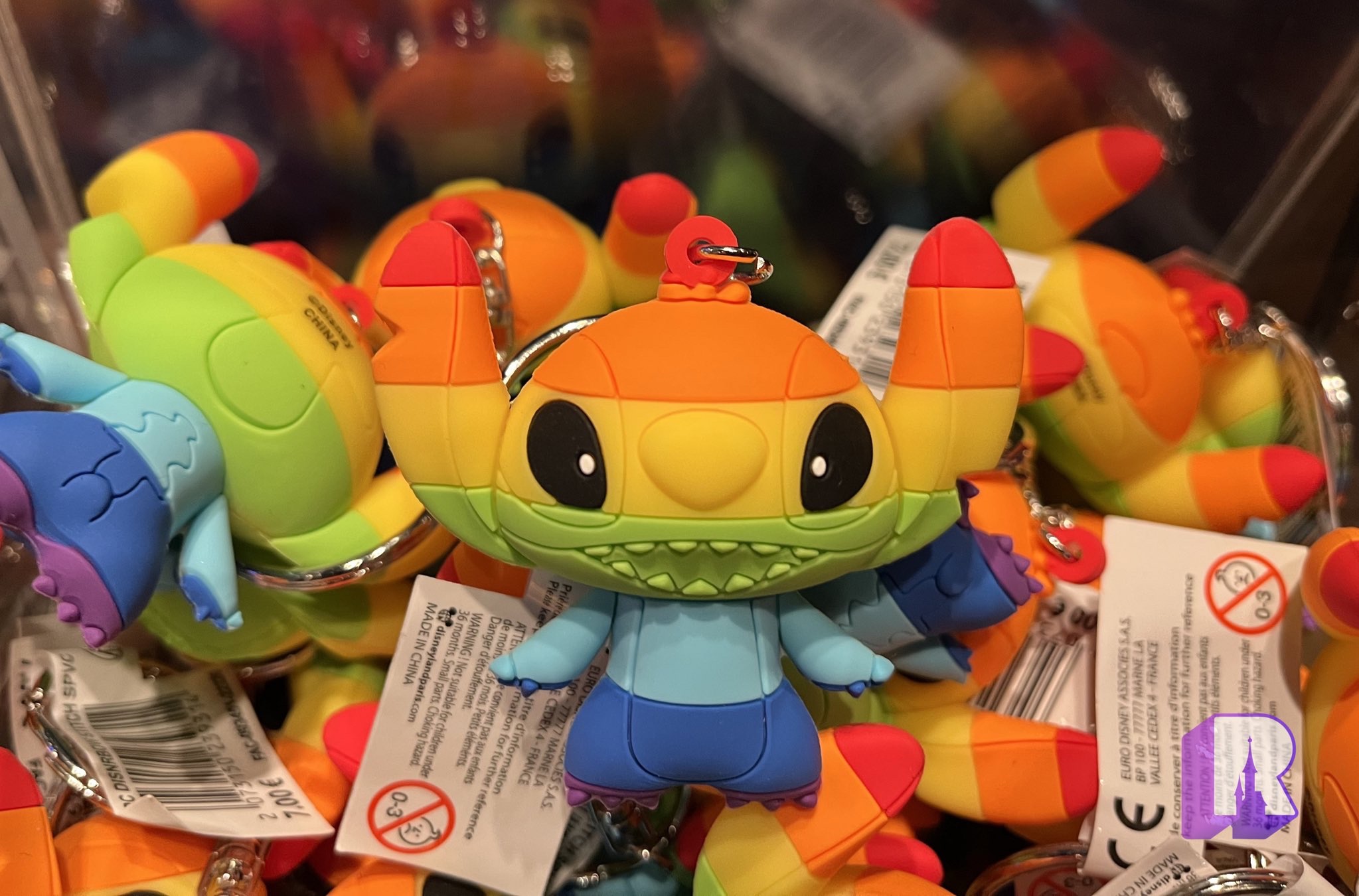 You can also find two new rubber key chains (€7)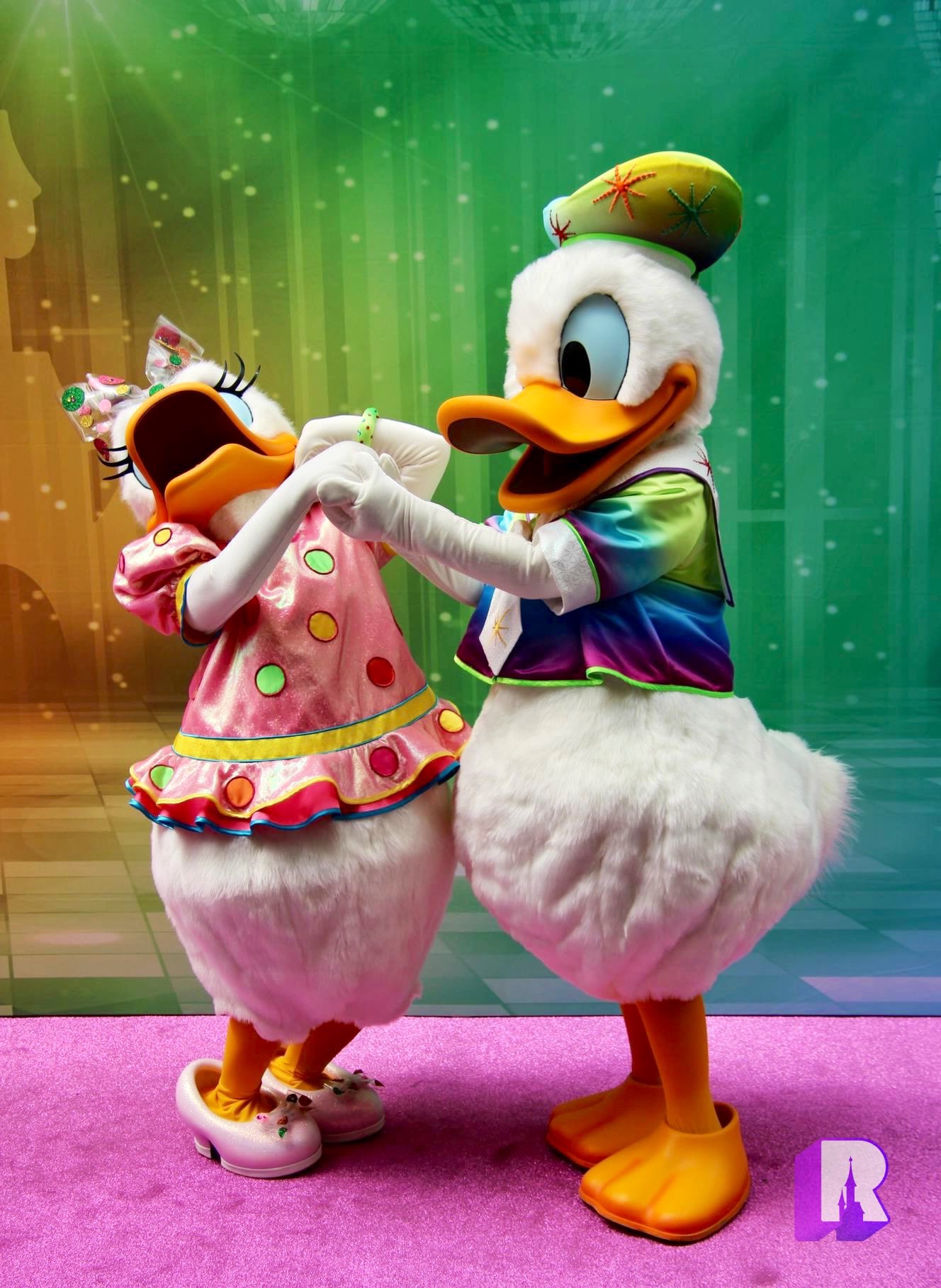 Donald and Daisy surprised Cast Members for the occasion with a photo shoot in their colorful outfits !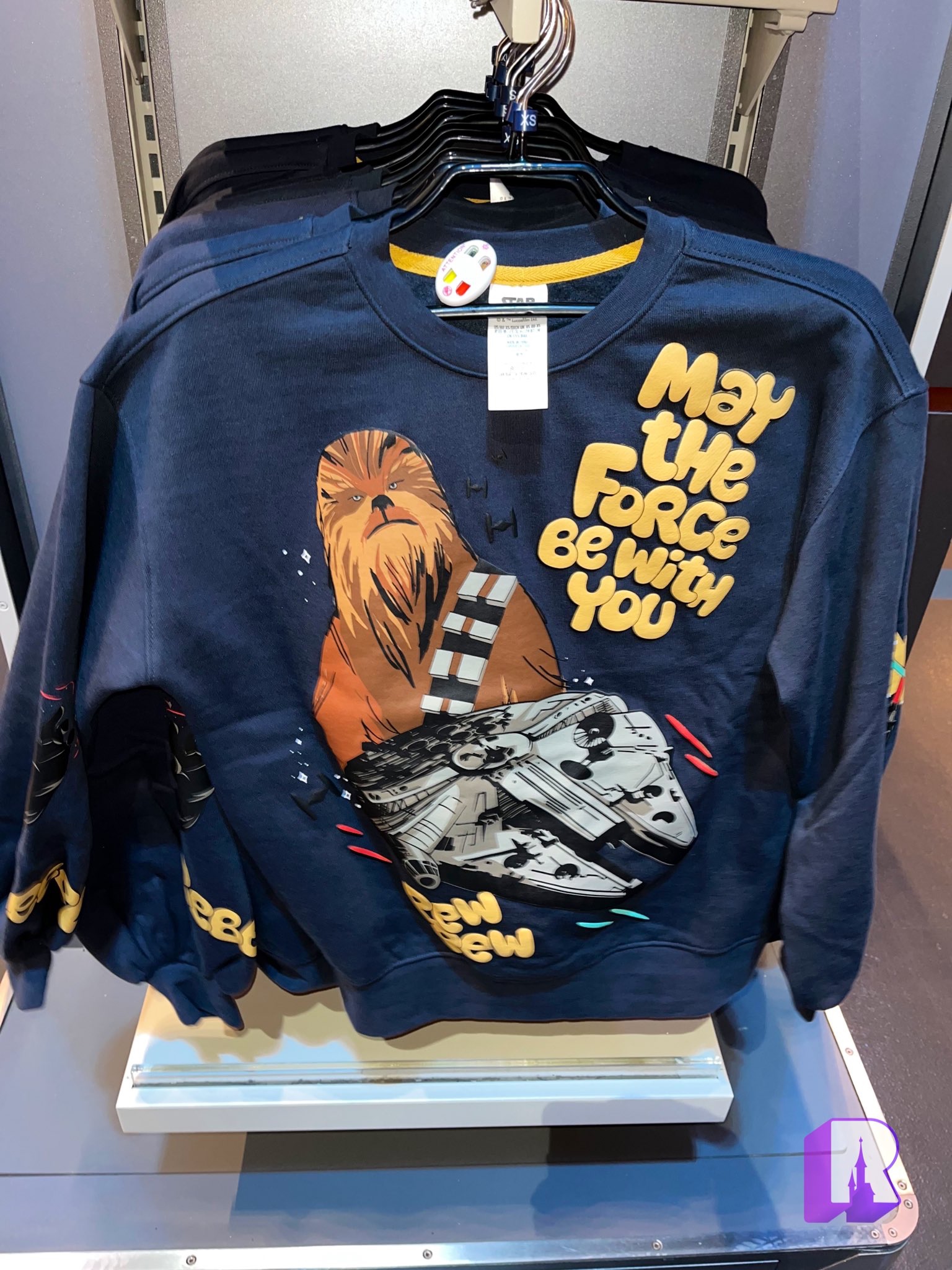 At Star Traders it's back to the 90's with an entire new "retro" 90's collection: jumper (€56), leggings (€36), beep boop t-shirt (€36), lightsabers t-shirt (€36), 90's style Star Wars jeans jacket (€90), Ewok plush (€30) and Star Wars logo cap (€25).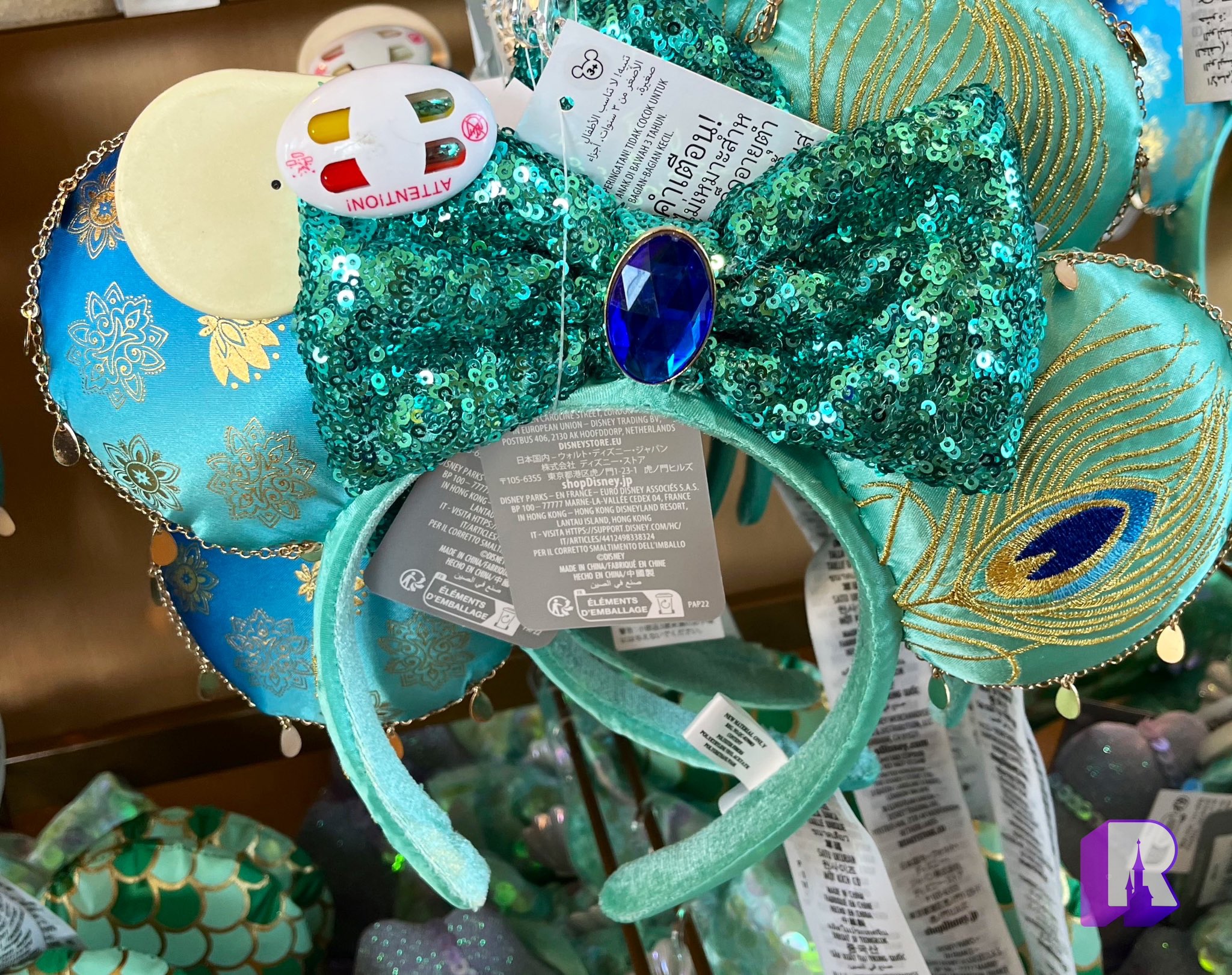 New arrivals in the Disney Princess category as well with these new design headbands (€30)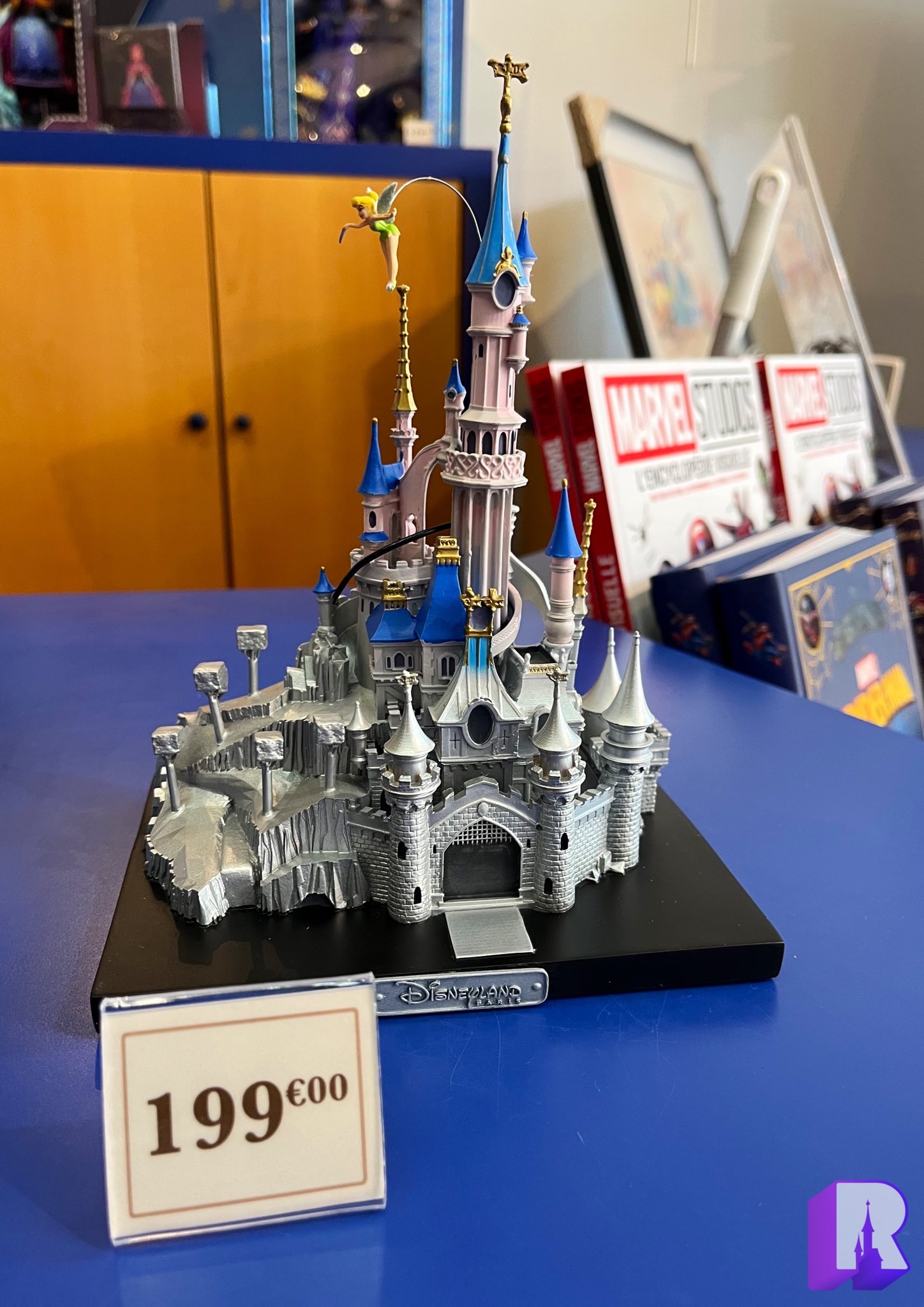 The #Disney100 Sleeping Beauty Castle figurine is finally available at the resort, it's €199 and sadly has very poor finishings and details.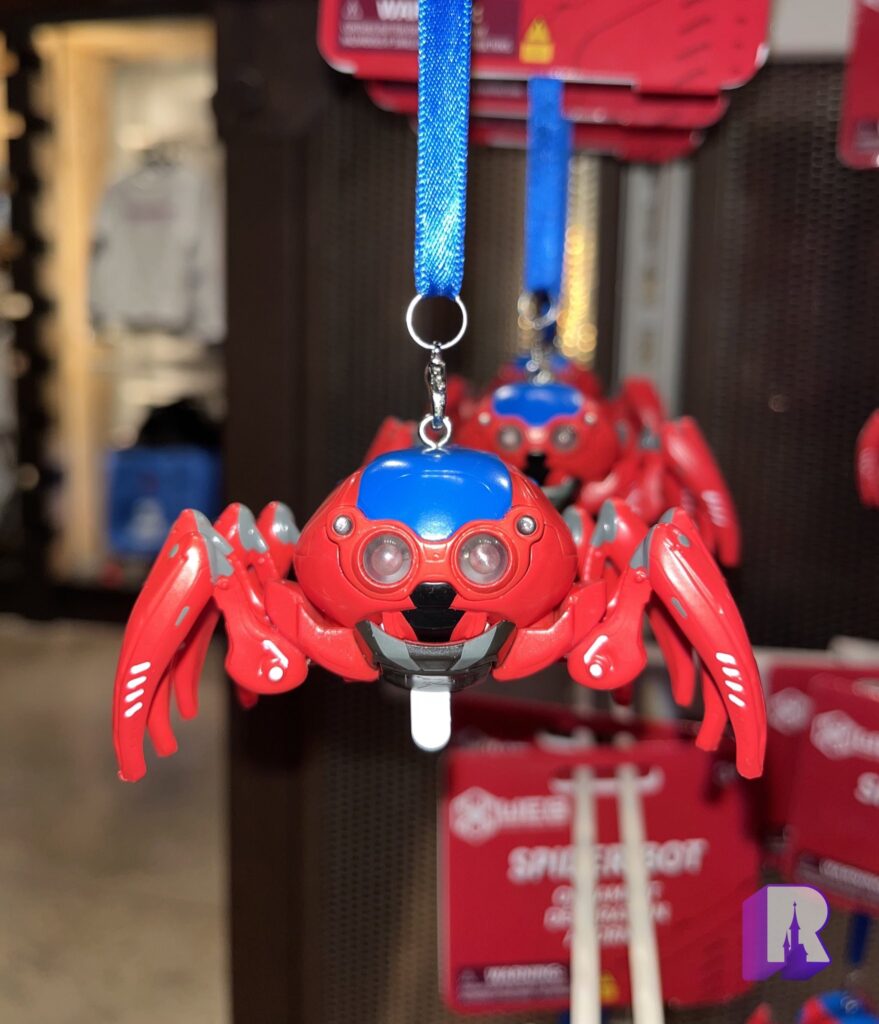 And bring a bit of Avengers Campus to your Xmas Tree this year with this light and sound spider it ornament (€20 at Mission Equipment)
Maintenance and Refurbishments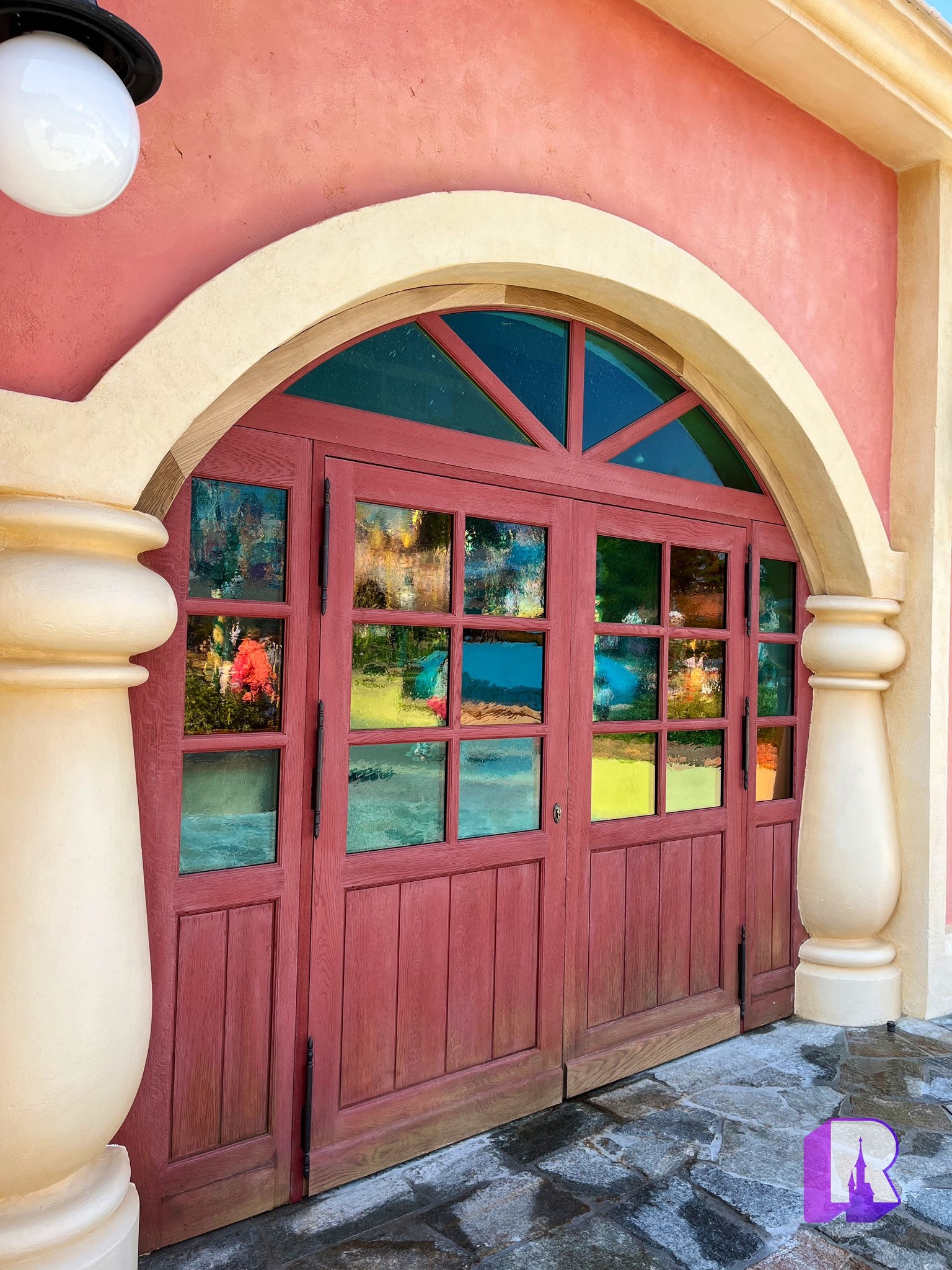 We start in Fantasyland where the permanent doors have been installed at the "Luca" extension of Bella Notte.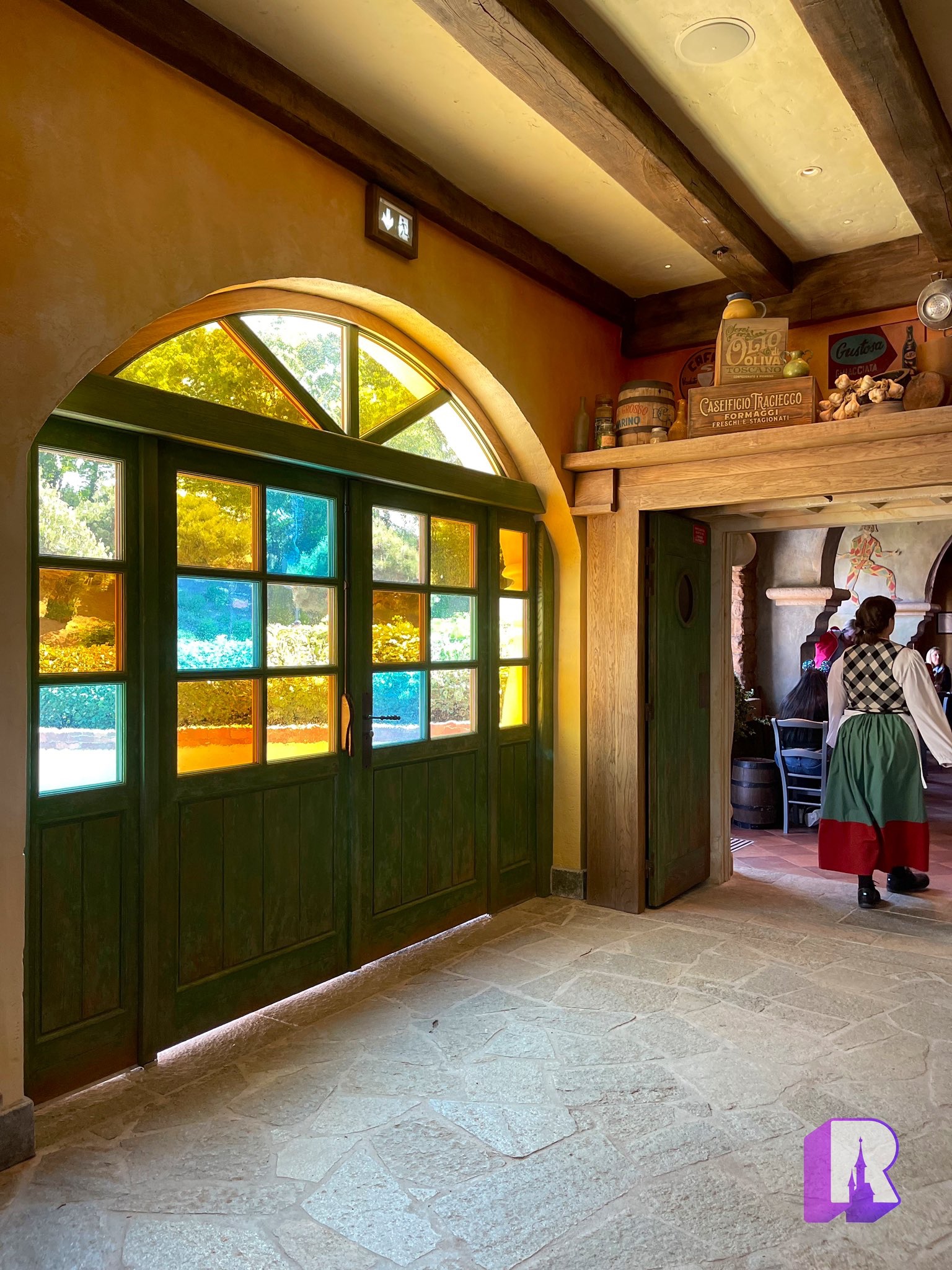 They feature more windows and colors glass which looks really lovely from inside the dining room!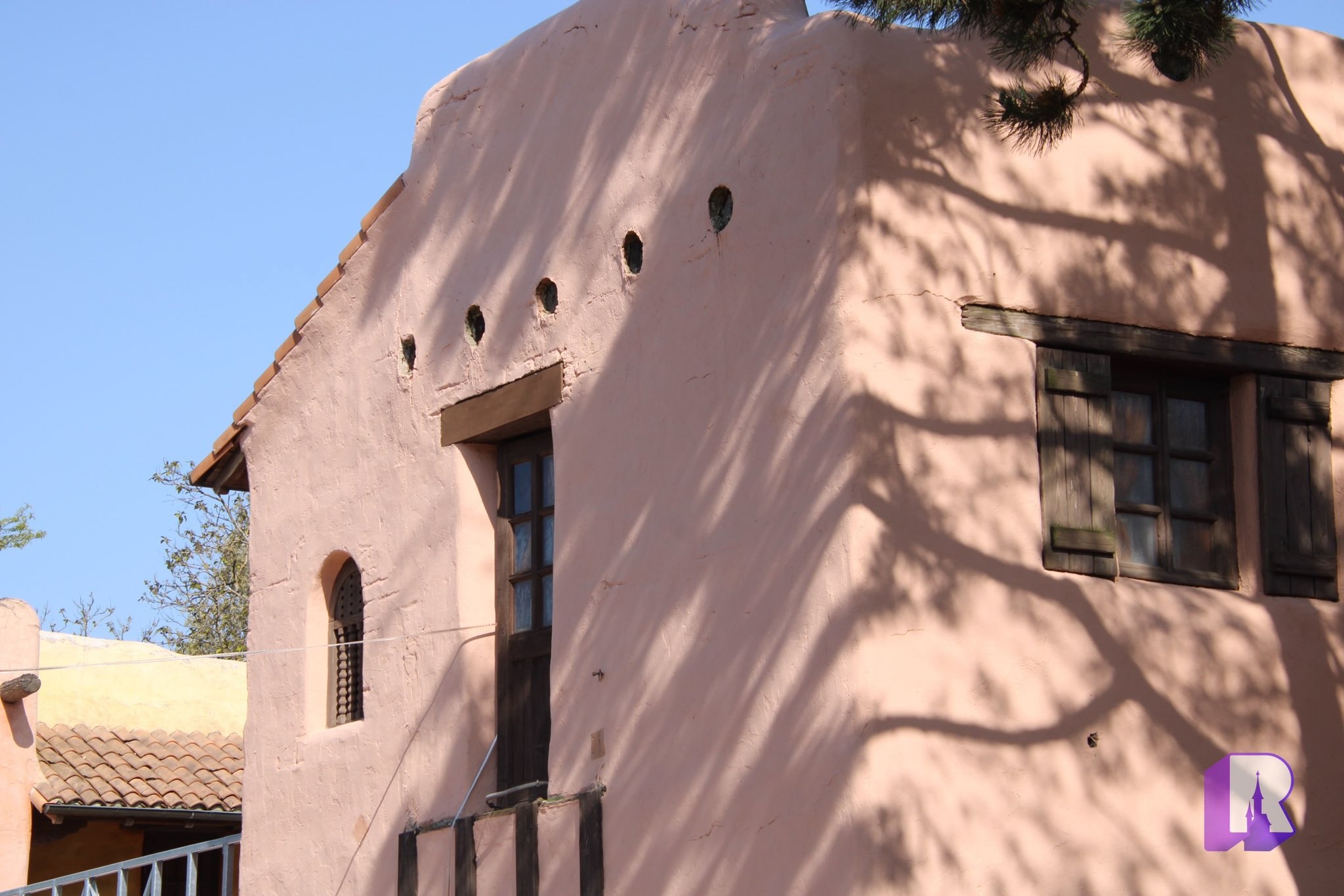 Fuente Del Oro, the other re-imagining quick service project, is moving along as well although it's hard to see how it could open in June.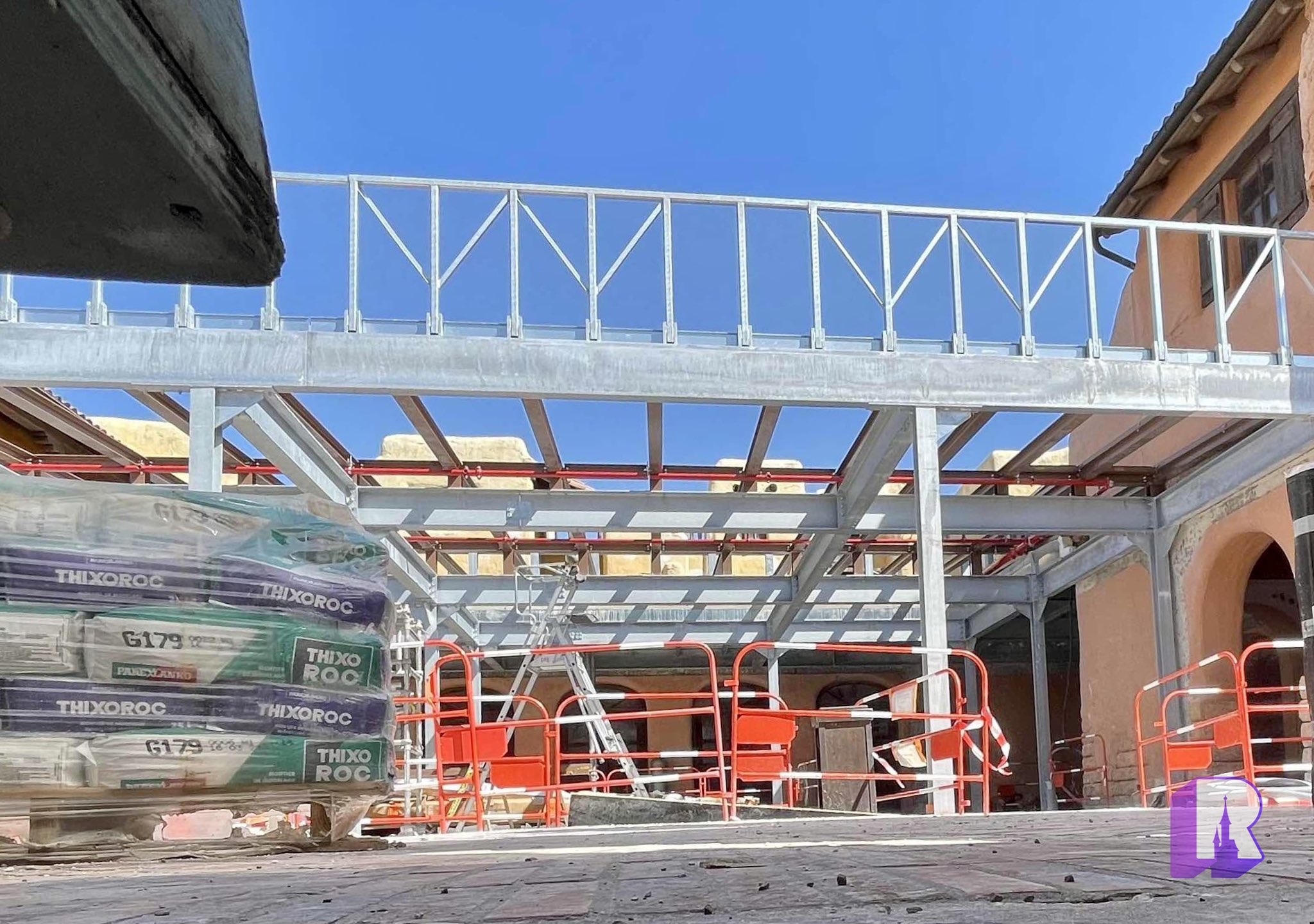 The covered terrasse is still just beams, although it could be quick to install the theming from that point on.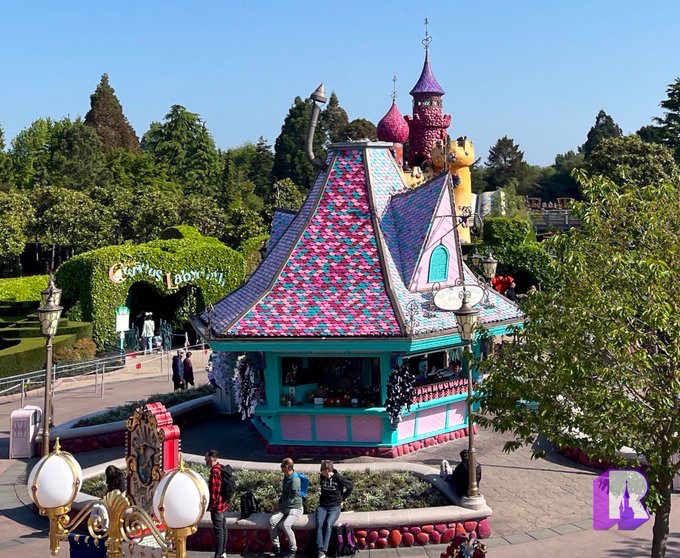 At "La Petite Maison des Jouets", the difference with the replaces shingles is striking.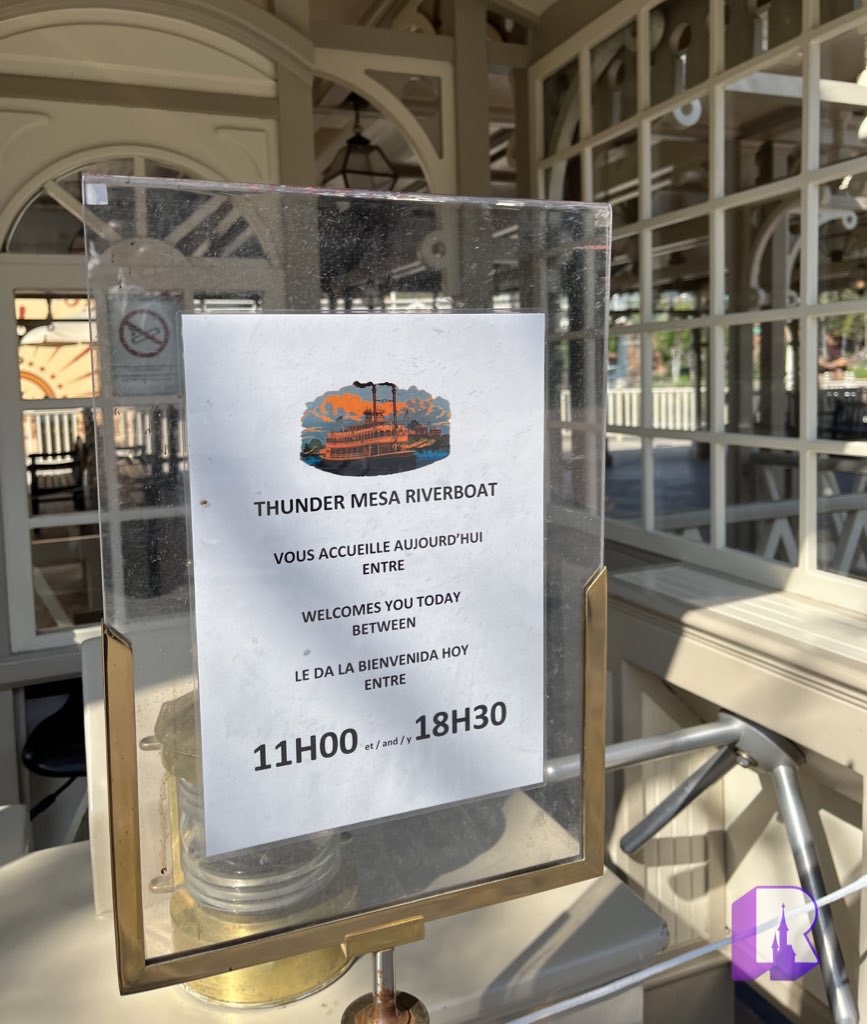 Is that the Mark Twain on this Riverboat Landing sign?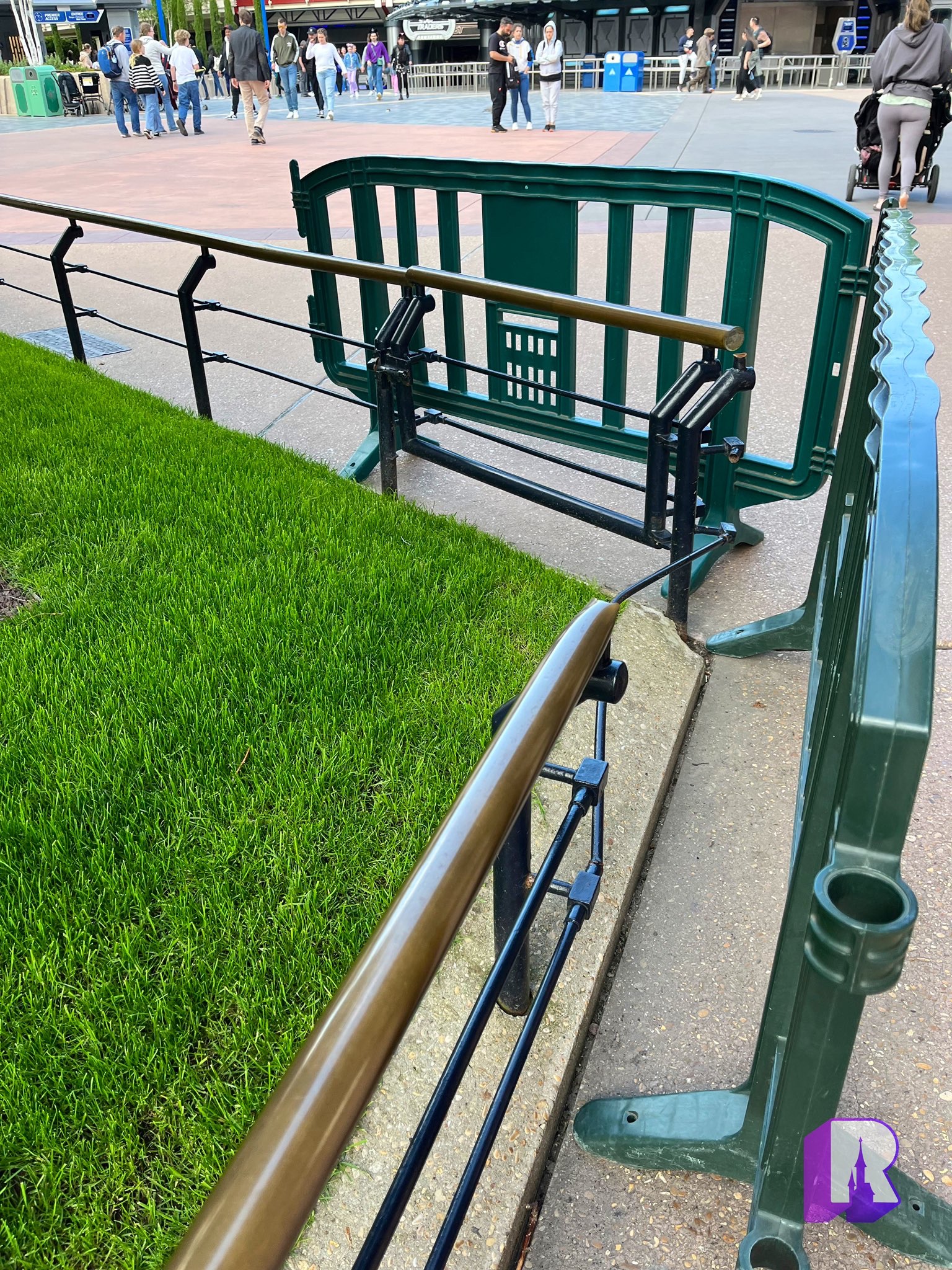 And Discoveryland nighttime drivers need to be more careful.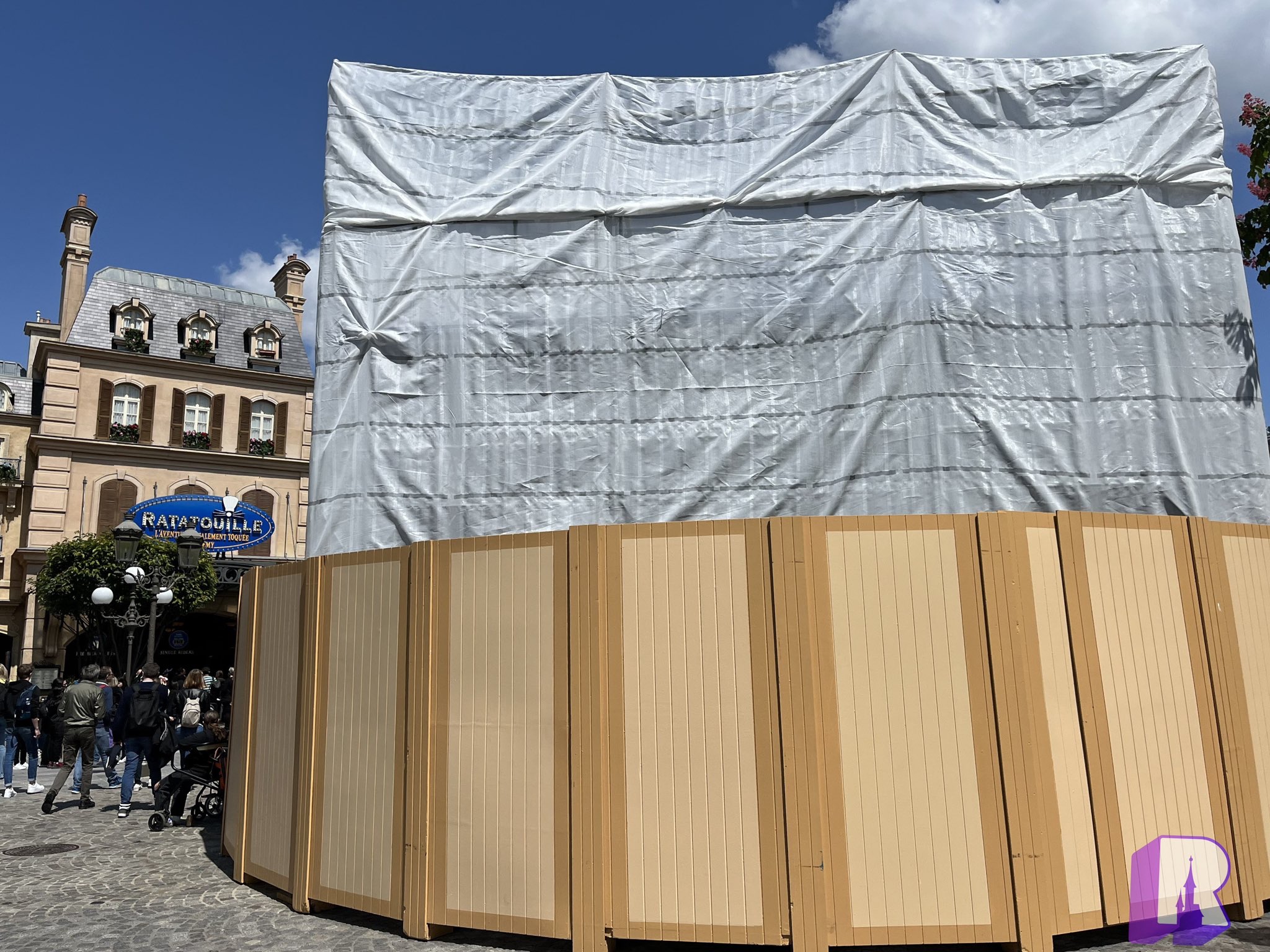 At Walt Disney Studios Park, the Place de Rémy fountain is under refurbishment. It's huge.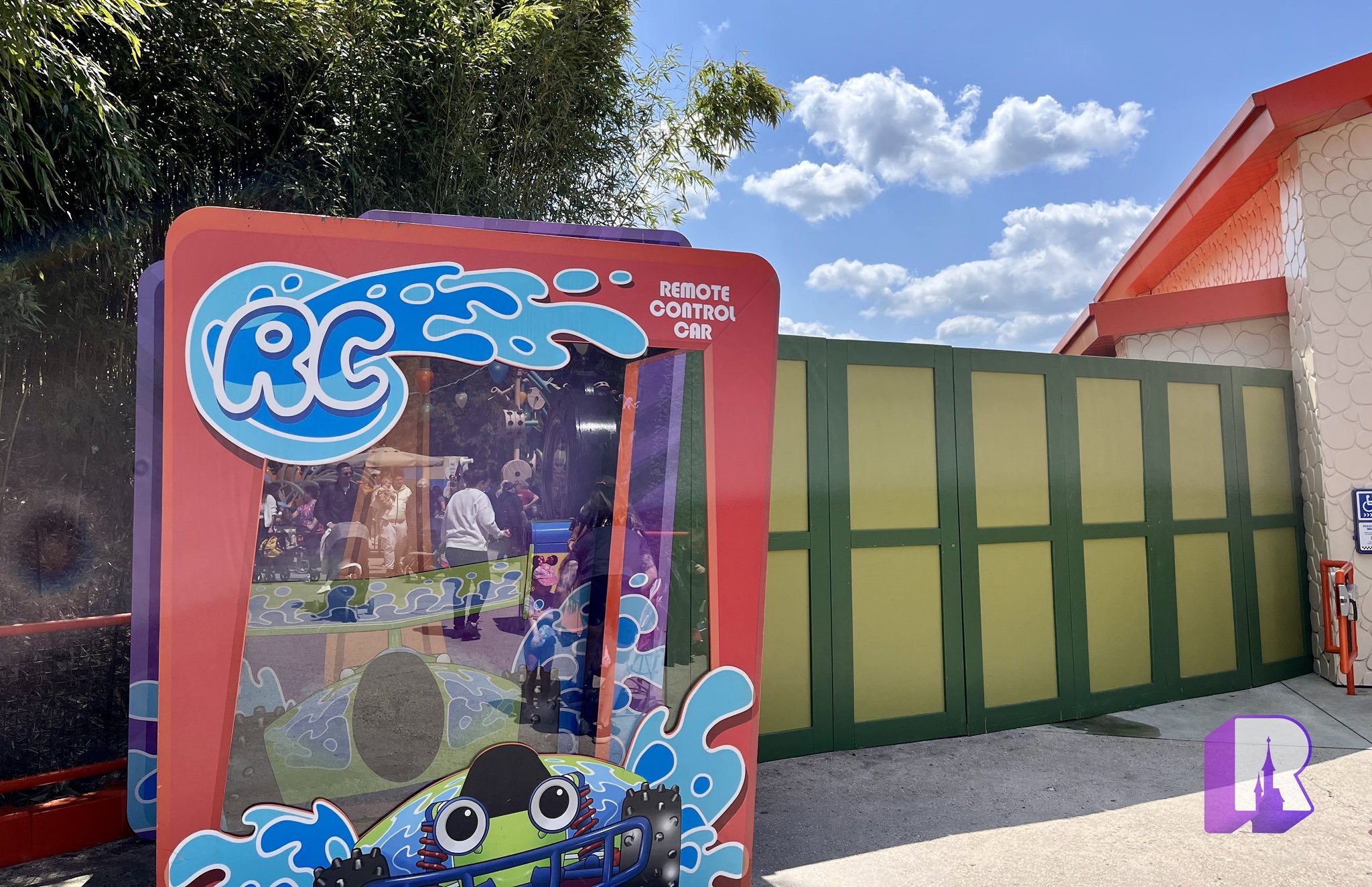 The RC Racer photo opportunity had returned.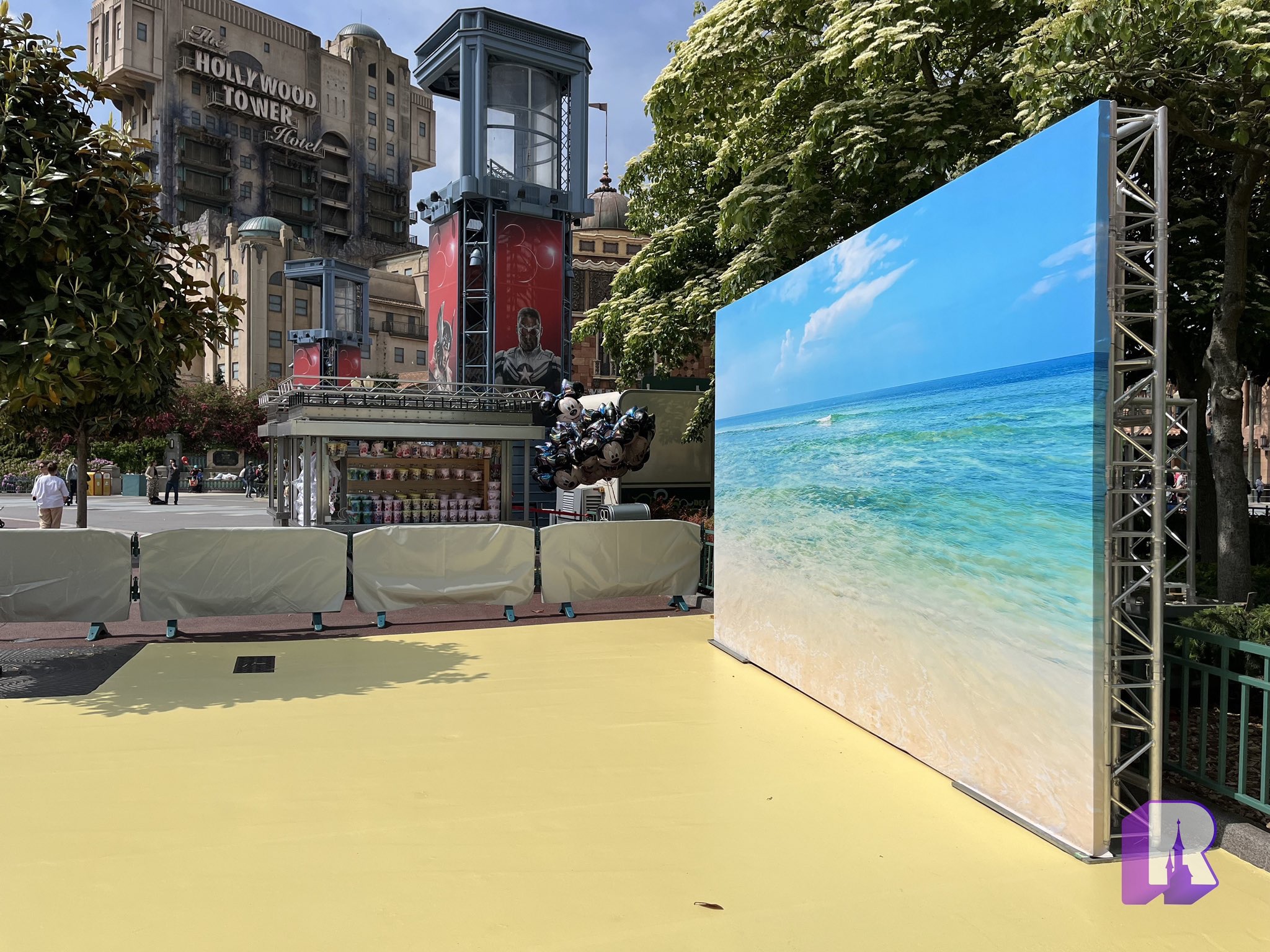 And this ocean / plastic beach … setup.. has been installed likely for The Little Mermaid happening starting May 26. More on this in next week's report!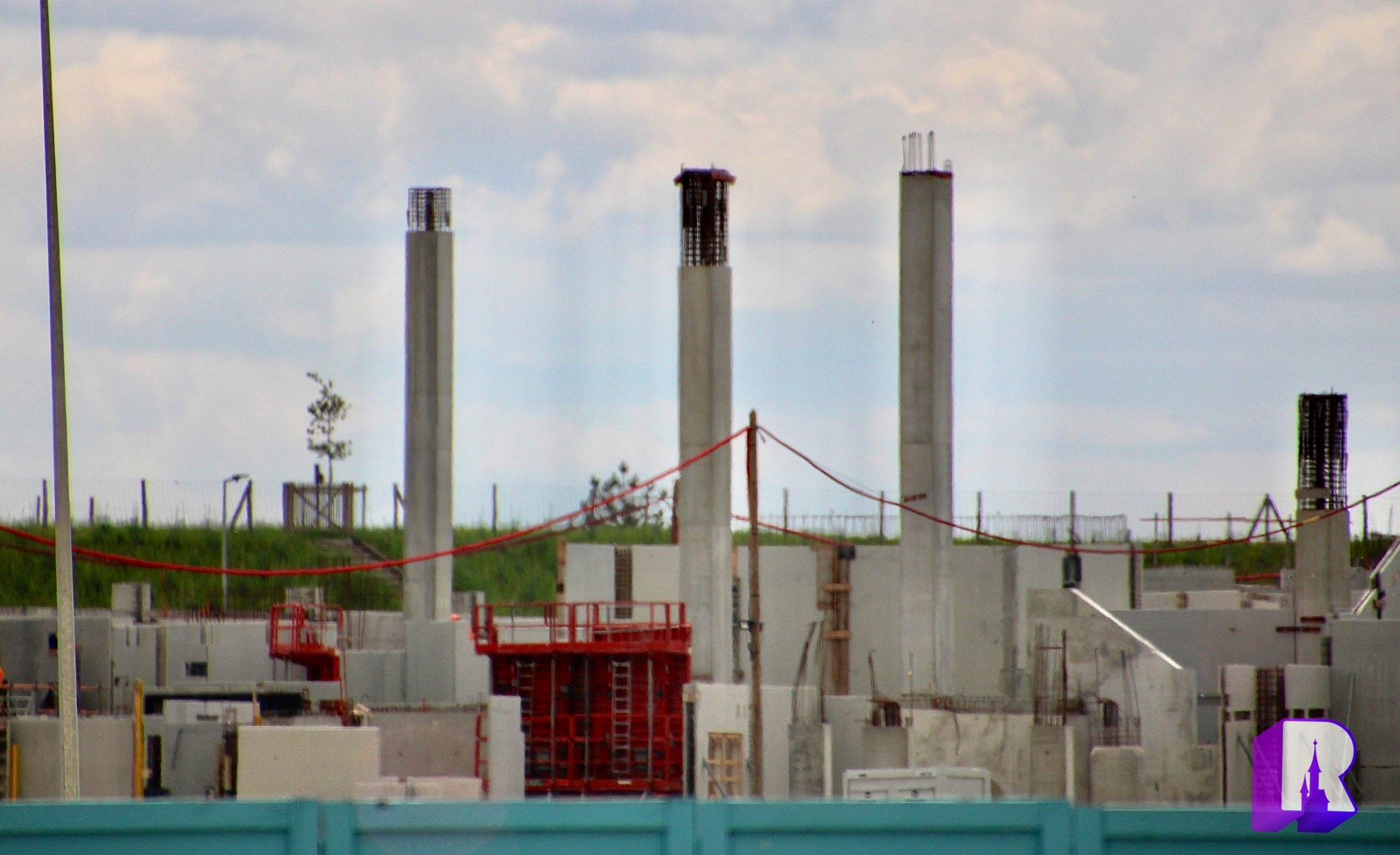 A look of course at the Walt Disney Studios Park expansion project, chugging away. The lake is really close to its final form. Landscaping will soon start coming in, and filling up is scheduled for the start of 2024.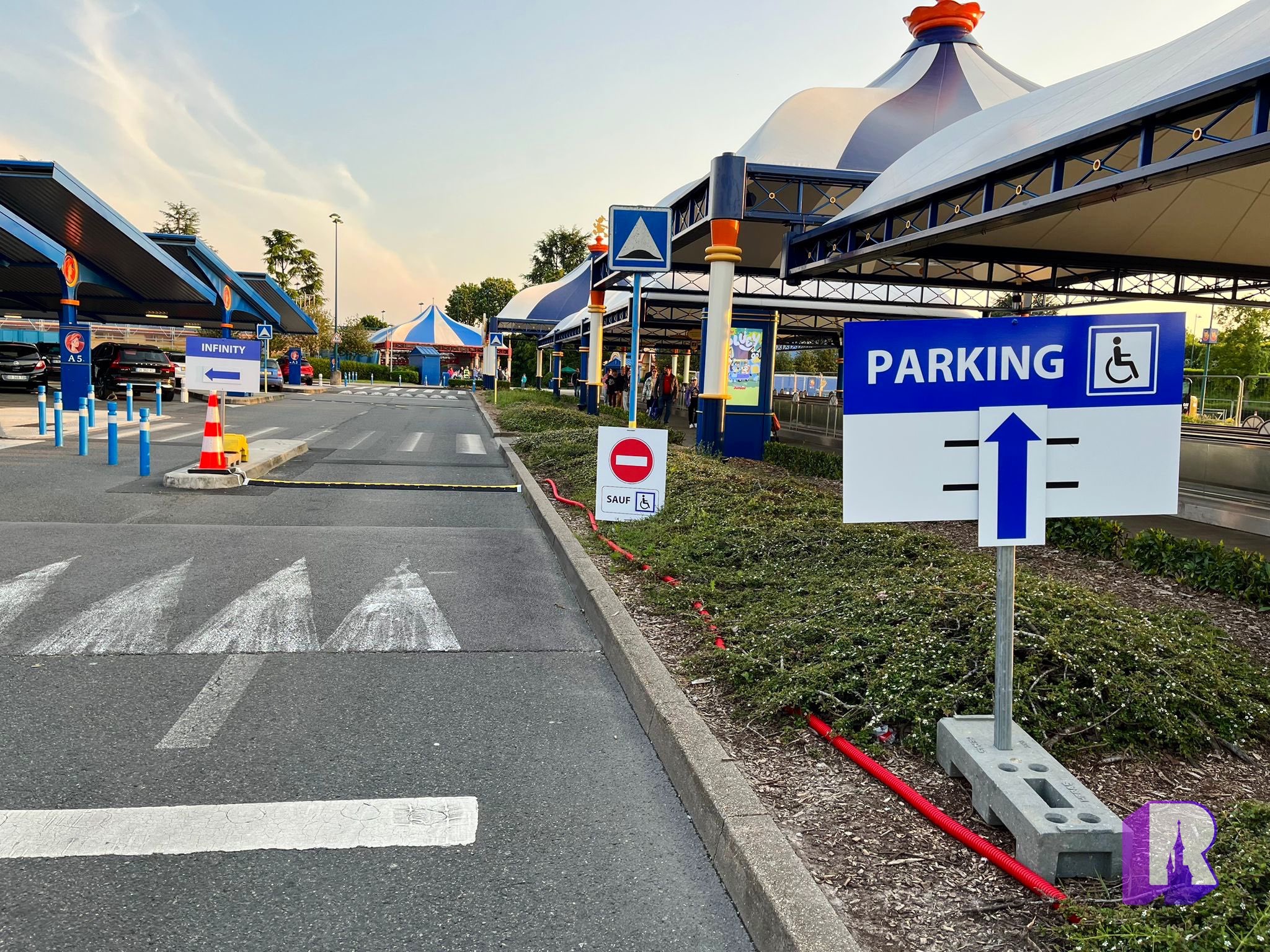 Quite a bit of upgrading is also in progress at Guest Parking, between the moving walkways, the tents, the solar farm and the changes to the infinity and accessible parking lanes. Almost like they're getting ready to justify charging more.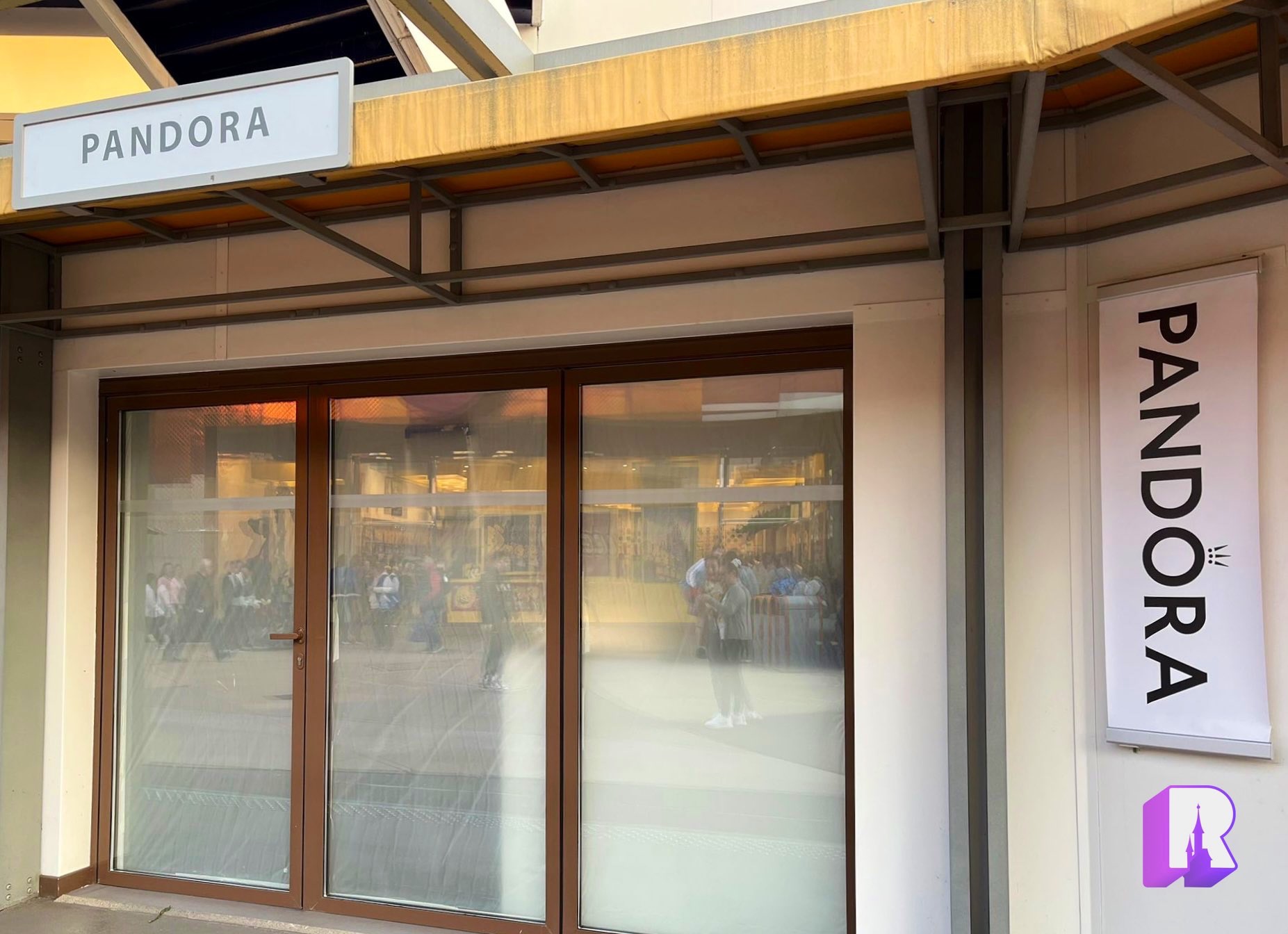 At Disney Village, the recently closed Francal Candles "Tiny Shop" is being taken over by Pandora.
This and That..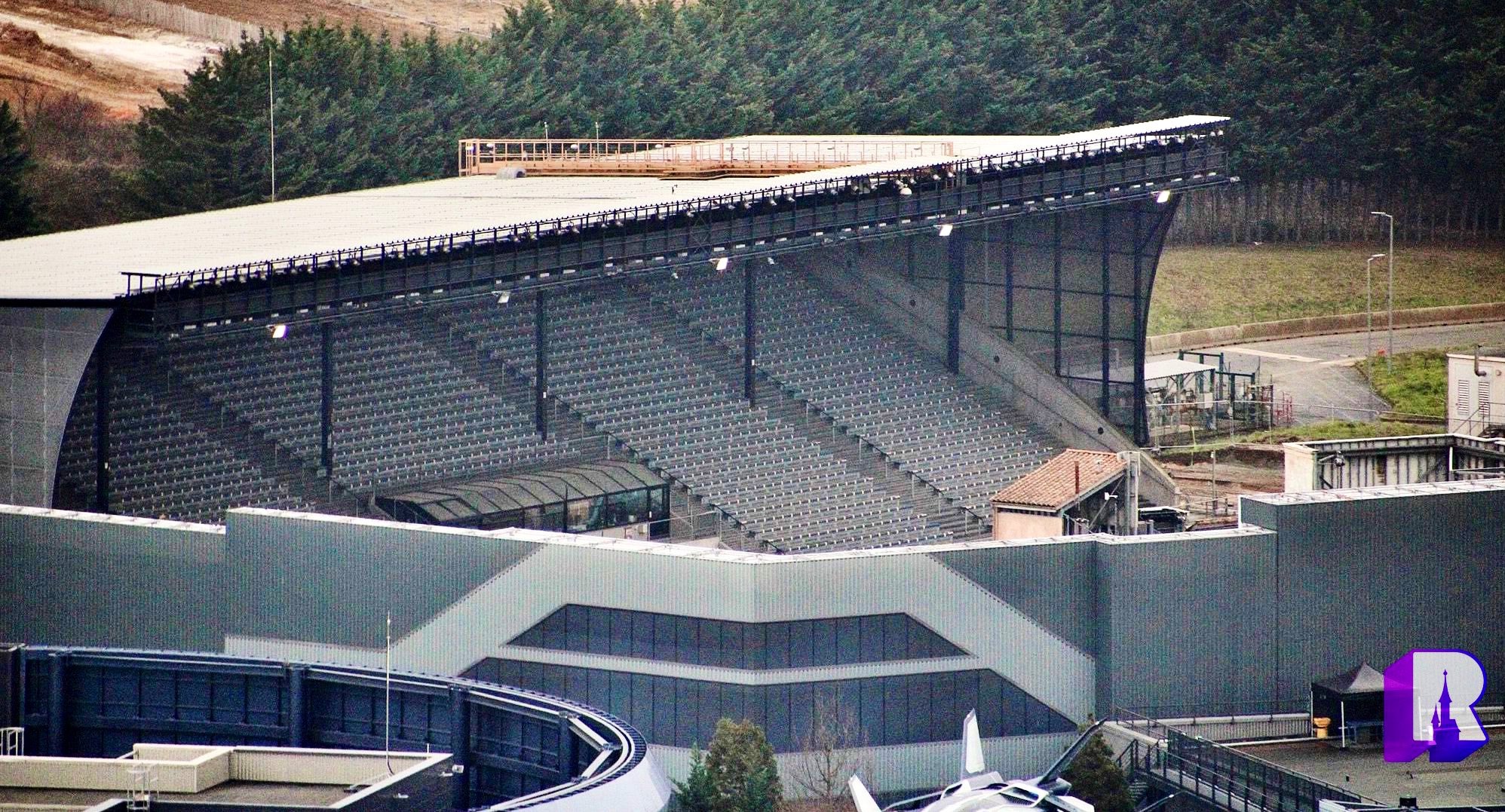 Disneyland Paris is looking for "BMX Riders Freestyle Park" and "Mountain Bike Riders Street Trial" stunt performers for an upcoming show. Auditions are open until October 2, 2023 and performers contracts run from February to September 2024. There is a concept behind this, and it's not as mad as you may think. More about this .. soon-ish.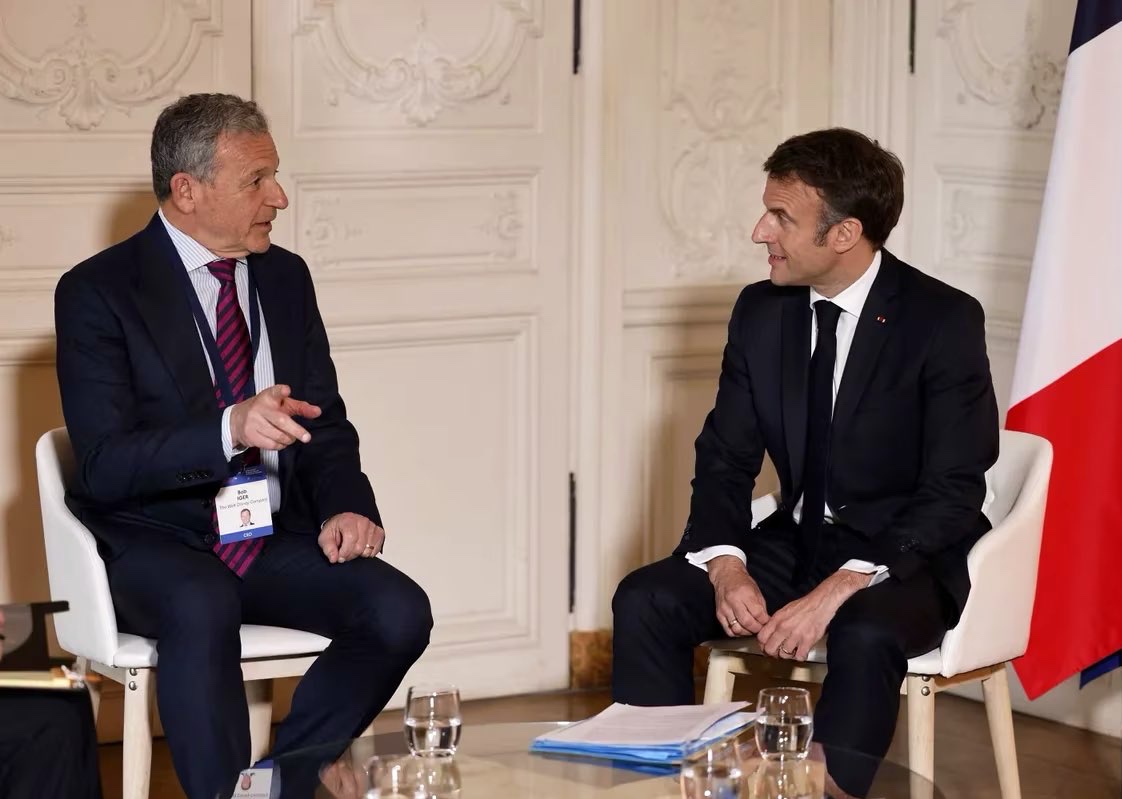 The Walt Disney Company CEO Bob Iger met with French President Emmanuel Macron Monday afternoon at the "Choose France" summit in Versailles. The event aiming to promote investments in France hosted over 200 leaders of foreign multinationals. Of course it's hard to say what – if anything – will come out of this, but good relations with the government are always a positive news.
And that's our wrap up of everything happening this week at Disneyland Paris. Thank you as always for reading and sharing – and I will see you next time !