Welcome to a new edition of the DLP Report! Well it's was the week of the "day" celebrations, from safety to wishes. We also honored Daniel Delcourt, got some new merchandise and of course took a look at the latest ou going project.
World Safety Day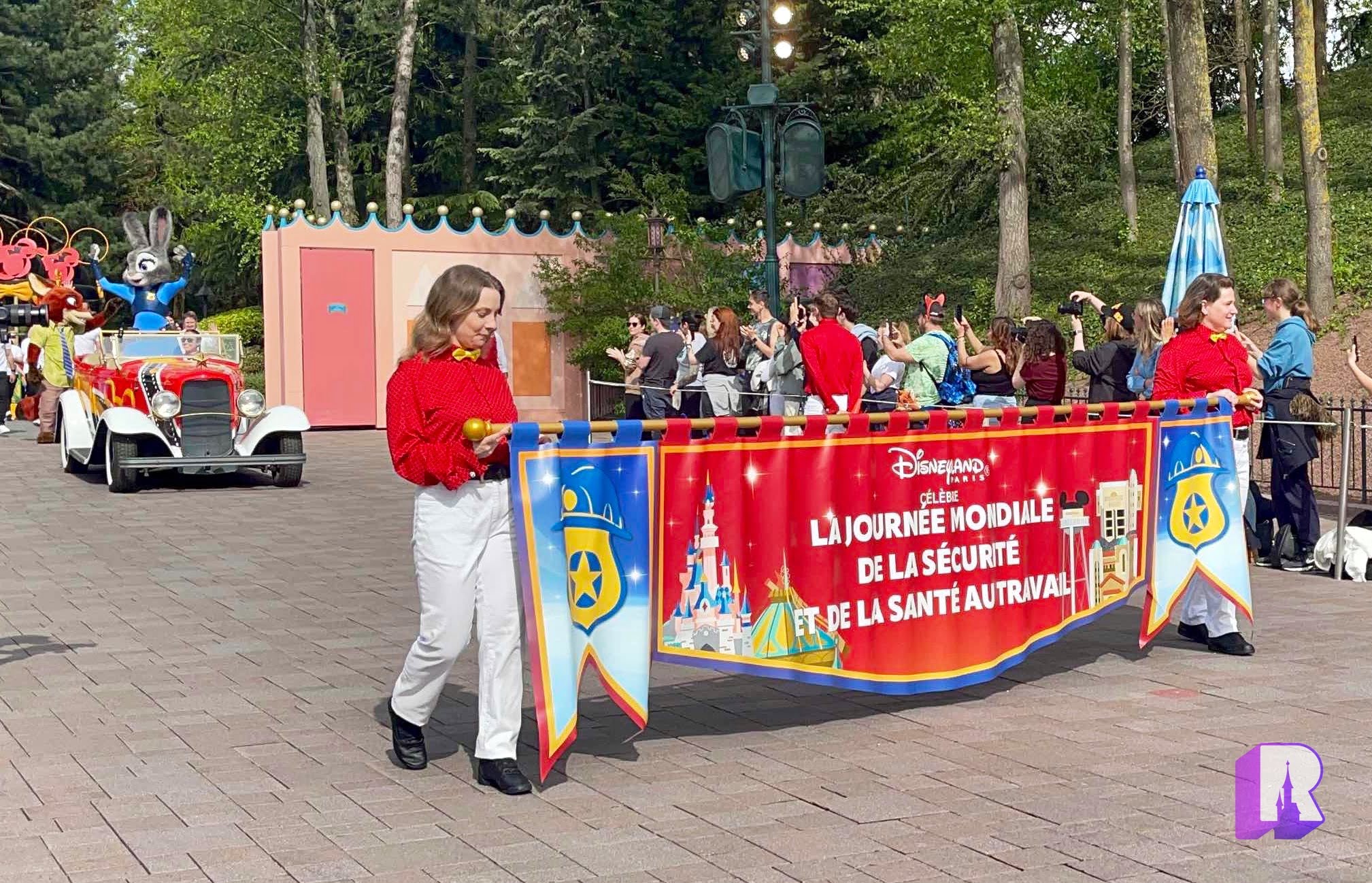 When can you see a boat on a trailer going down Main Street? Well it's World Safety Day of course! On April 28 we honored the Cast Members who work on stage and backstage to ensure everyone's safety and security, from first aid to firefighters, security to custodial, they're all here behind the scenes making sure we can have fun in a safe and secure way!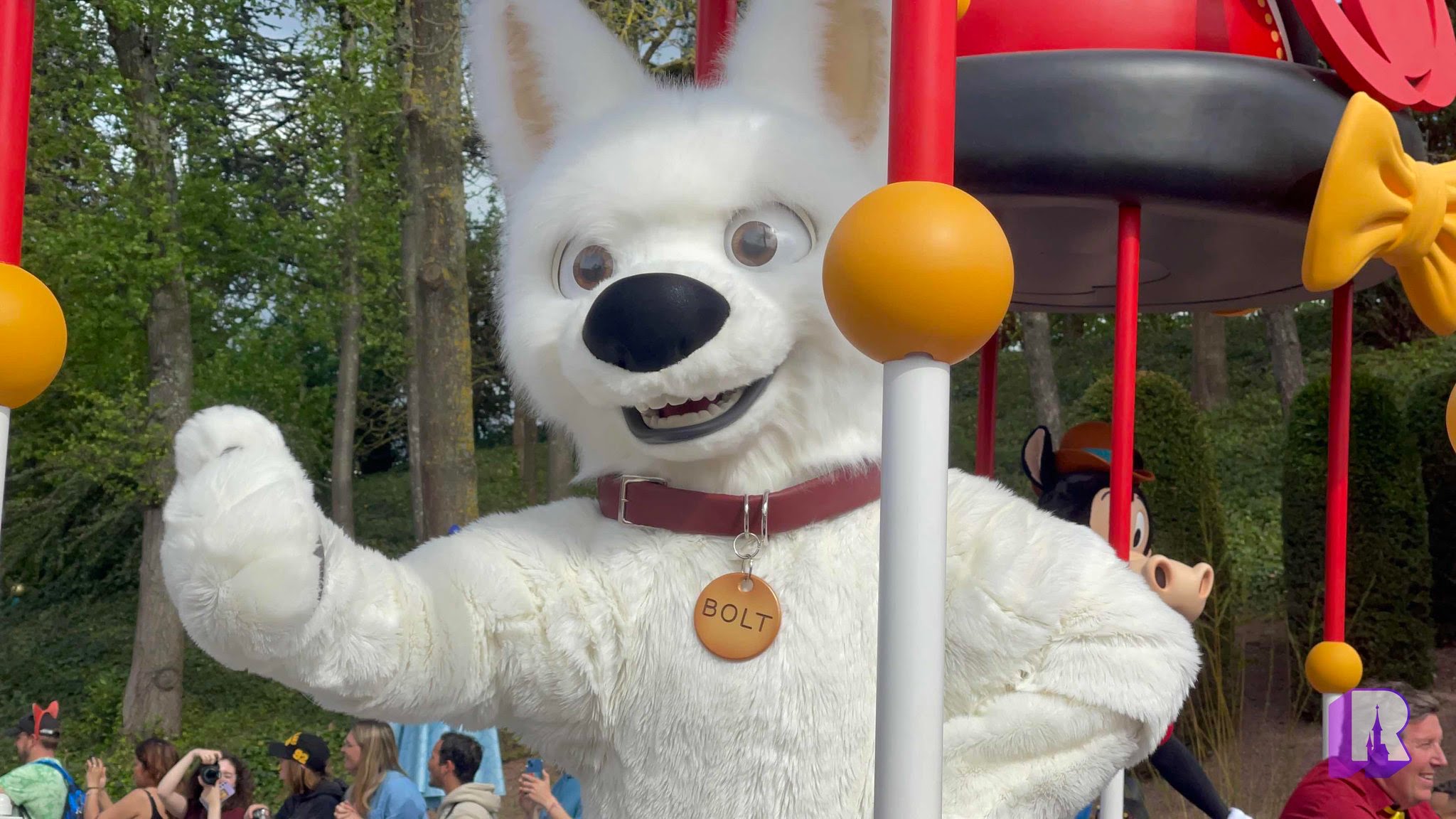 Disney Friends joined in the fun including Bolt and Pluto, representing safety doggos, Horace representing the horses on duty and officer Judy Hopps (with Nick of course), representing the security teams.
Check out our full video of this lovely celebration, and thank you to each and everyone of them for looking after us!
World Wish Day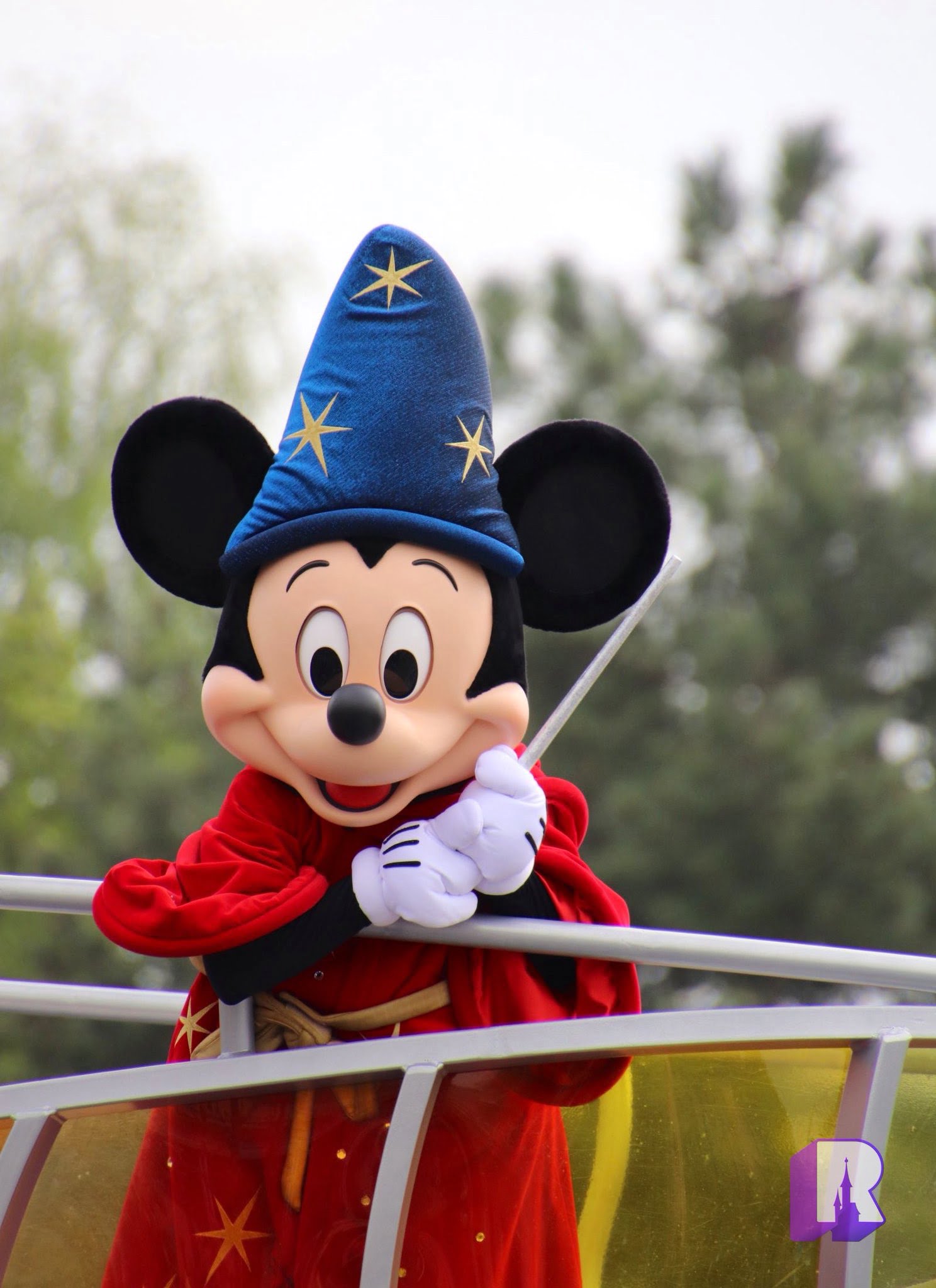 The next day, we celebrated World Wish Day, in partnership with the Disney VoluntEARS and Disney's long time partner the Make a Wish Foundation.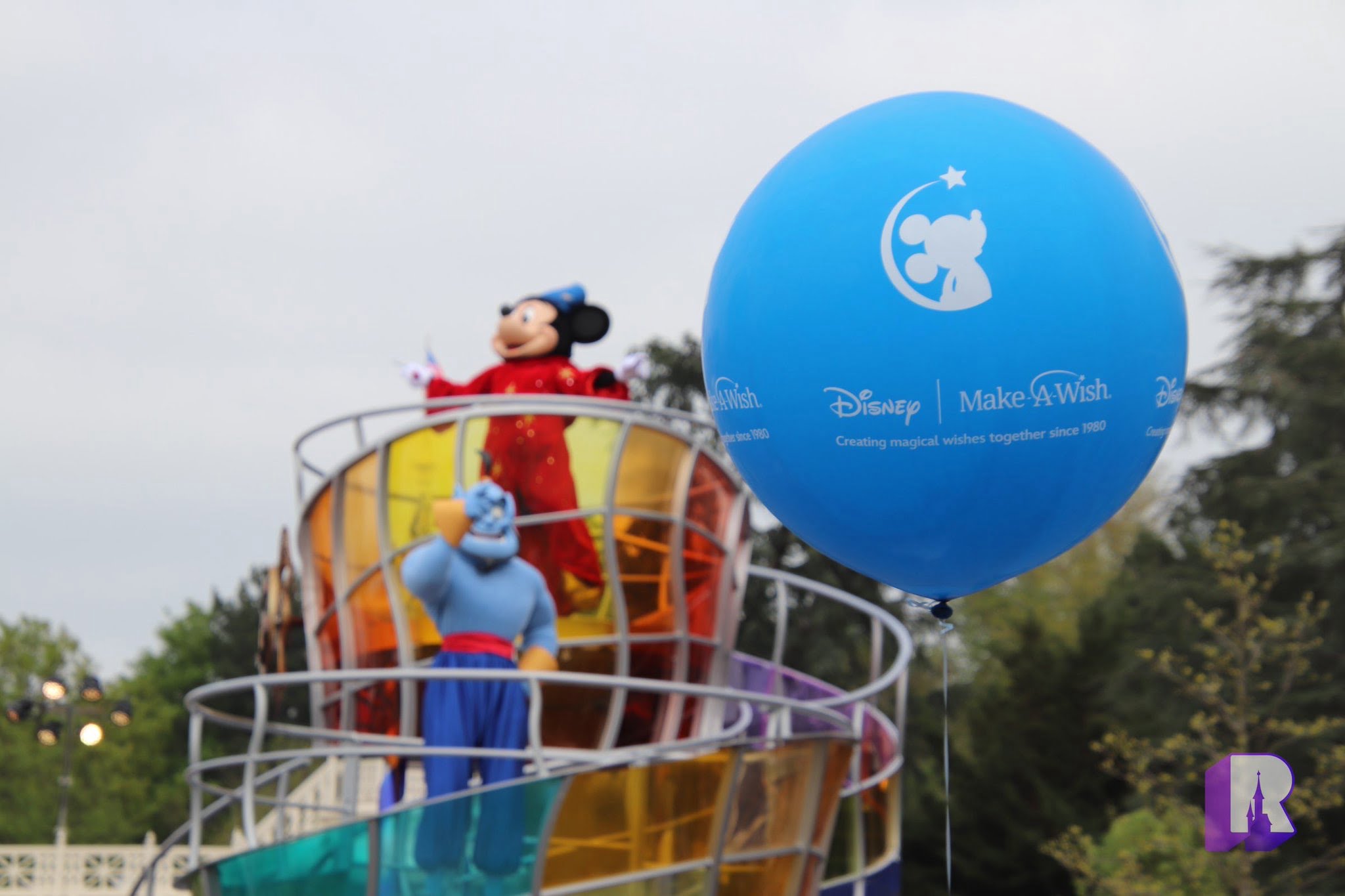 Sorcerer Mickey, Merlin, Fairy Godmother, Genie and the Fairies joined the Make a Wish guests and the Disneyland Paris VoluntEARS for a special cavalcade to the tune of Disneyland's latest parade "Magic Happens"!
Again check out our full video just above – what a magical little celebration and yes – we'd like to see Sorcerer Mickey more often please!
Daniel Delcourt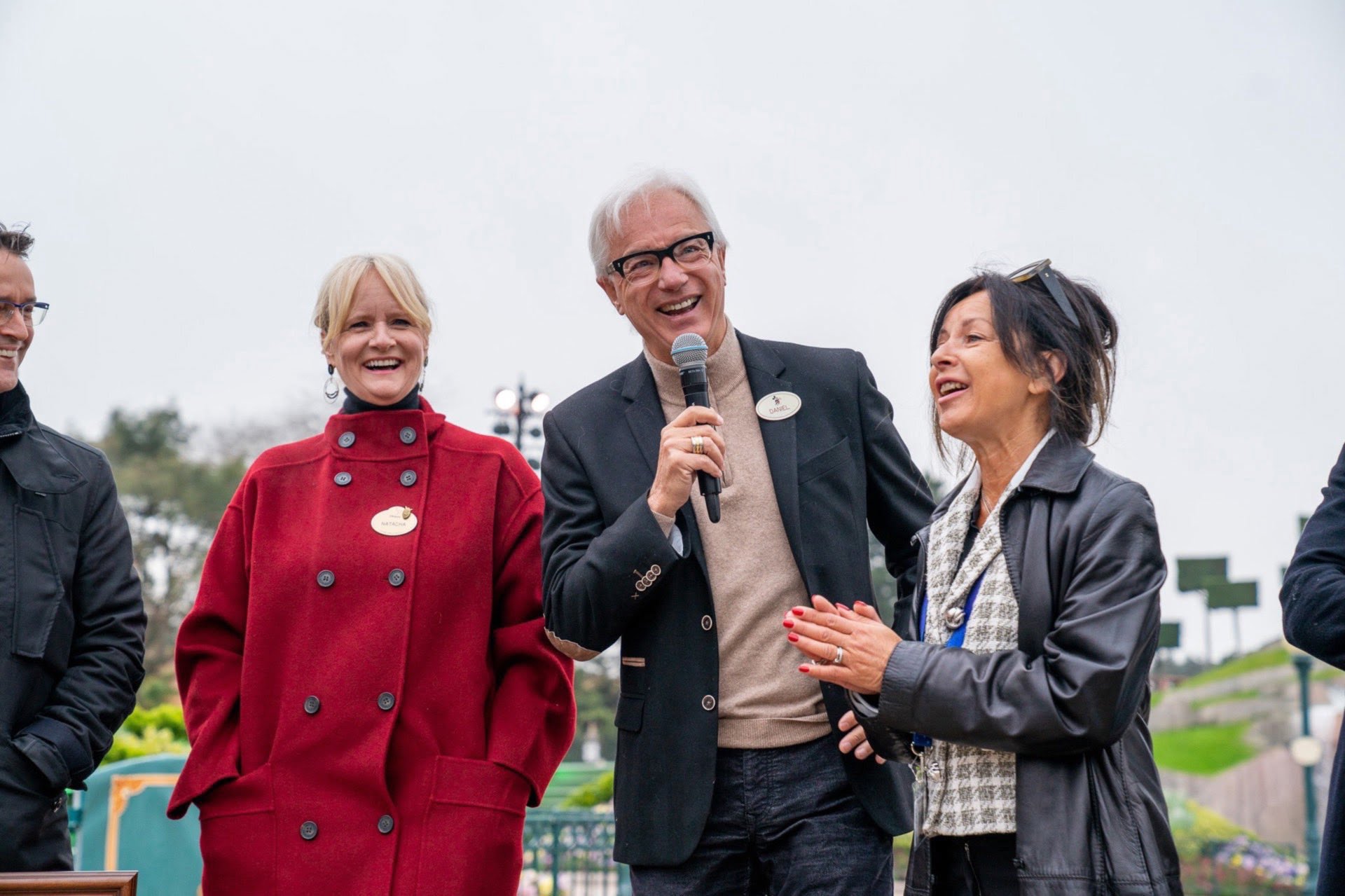 This week, longtime Disneyland Paris COO was honored with a Window of Main Street. A very rare privilege, reserved for the Cast Members who have made their mark on the Resort. Daniel has been with the company for 27 years and has officially taken his retirement this week.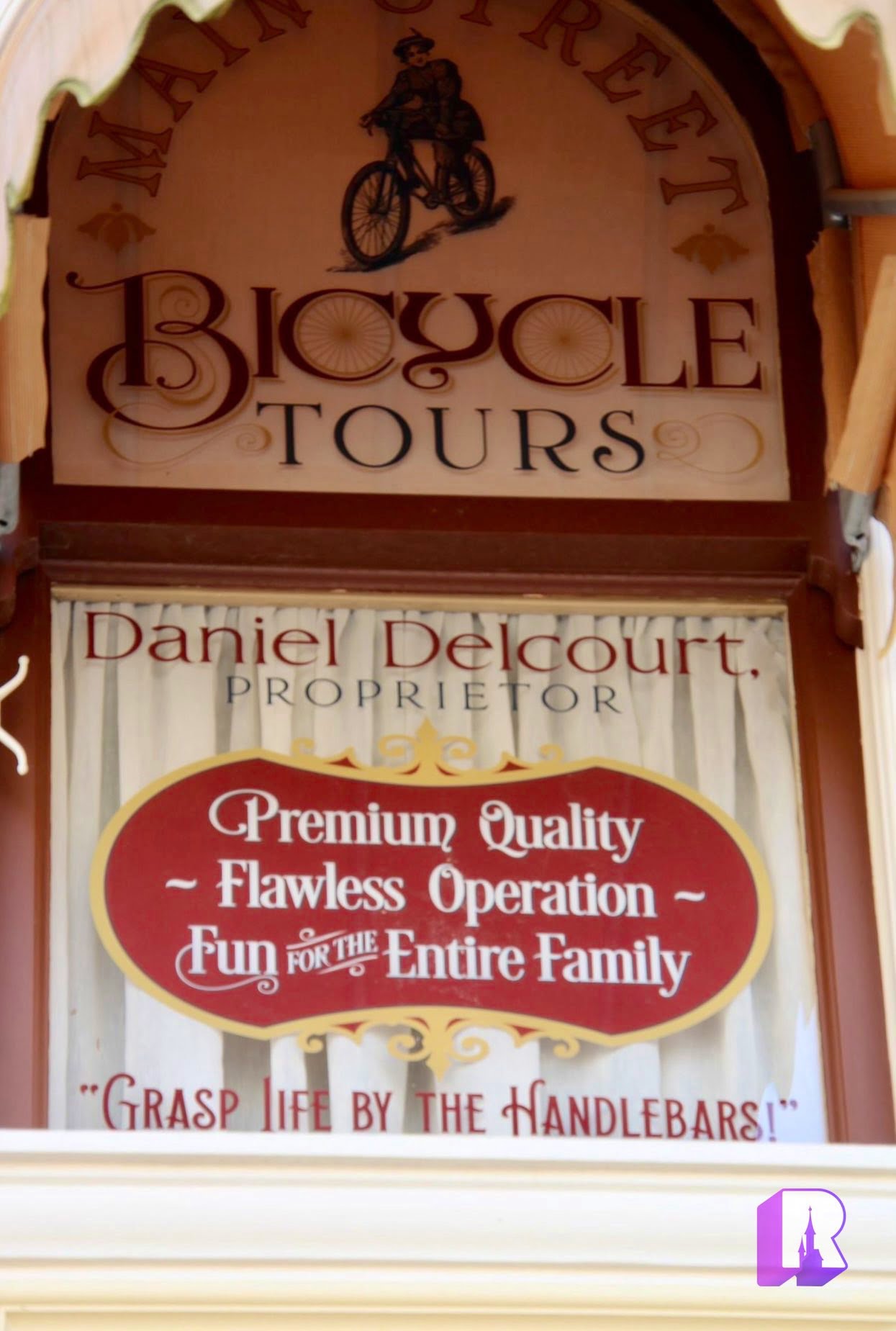 You can see the window which is now installed just above "Ribbons and Bow". It is themed after a bicycle tours shop: "Premium quality, flawless operation, fun for the entire family". Thank you Daniel for operating the incredibly intricate machine that is Disneyland Paris for so many years.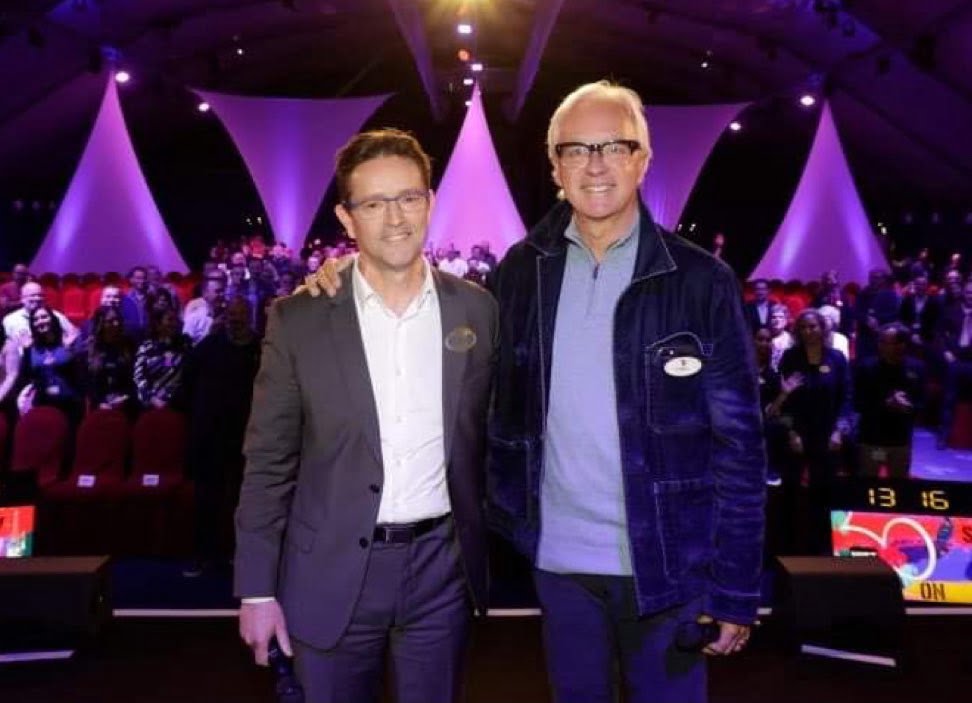 Filling Daniel's big shoes is Christophe Murphy, who now takes his functions as the new Disneyland Paris COO. We look forward to meeting him!
Merchandise & Food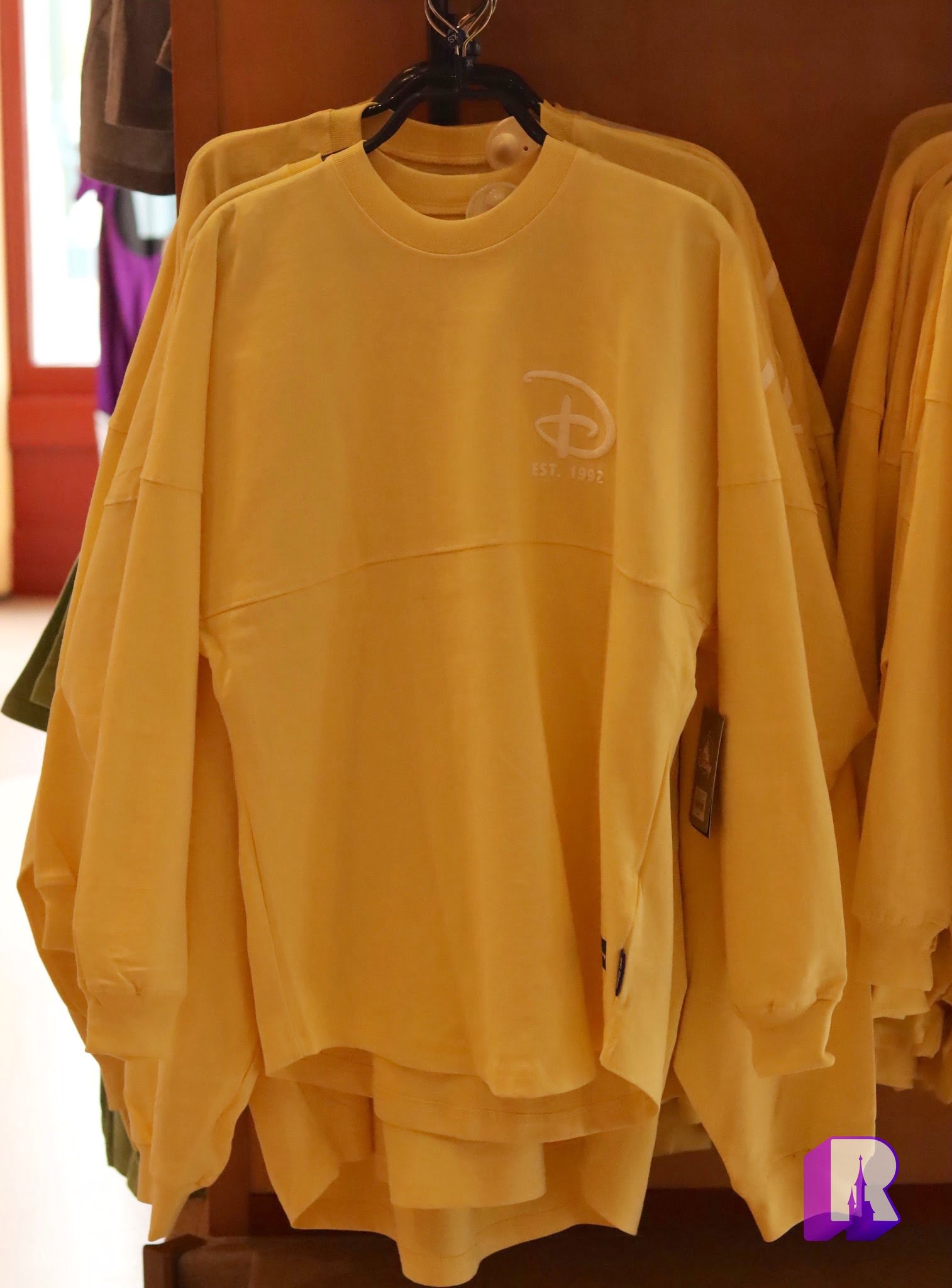 If that was a bit of a photo dump it's because the new plain color Spirit Jerseys have arrived in stores! A yellow, green and lilac version is available (€60) with a matching bucket hat (€40). A black bucket hat is also available to match the black jersey which is still available.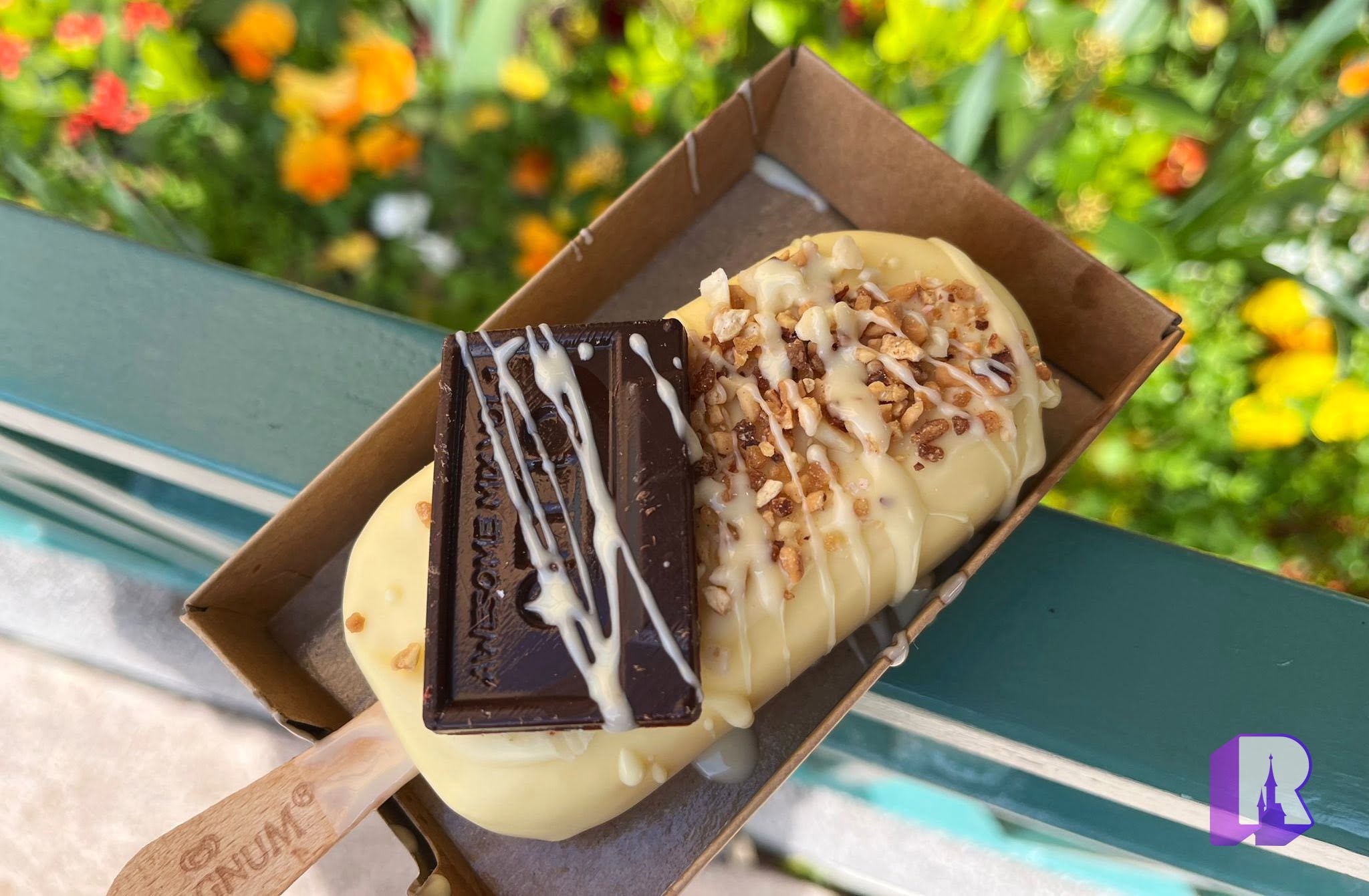 At the Magnum Creations food truck, a new #GuardiansOfTheGalaxyVol3 ice cream is available.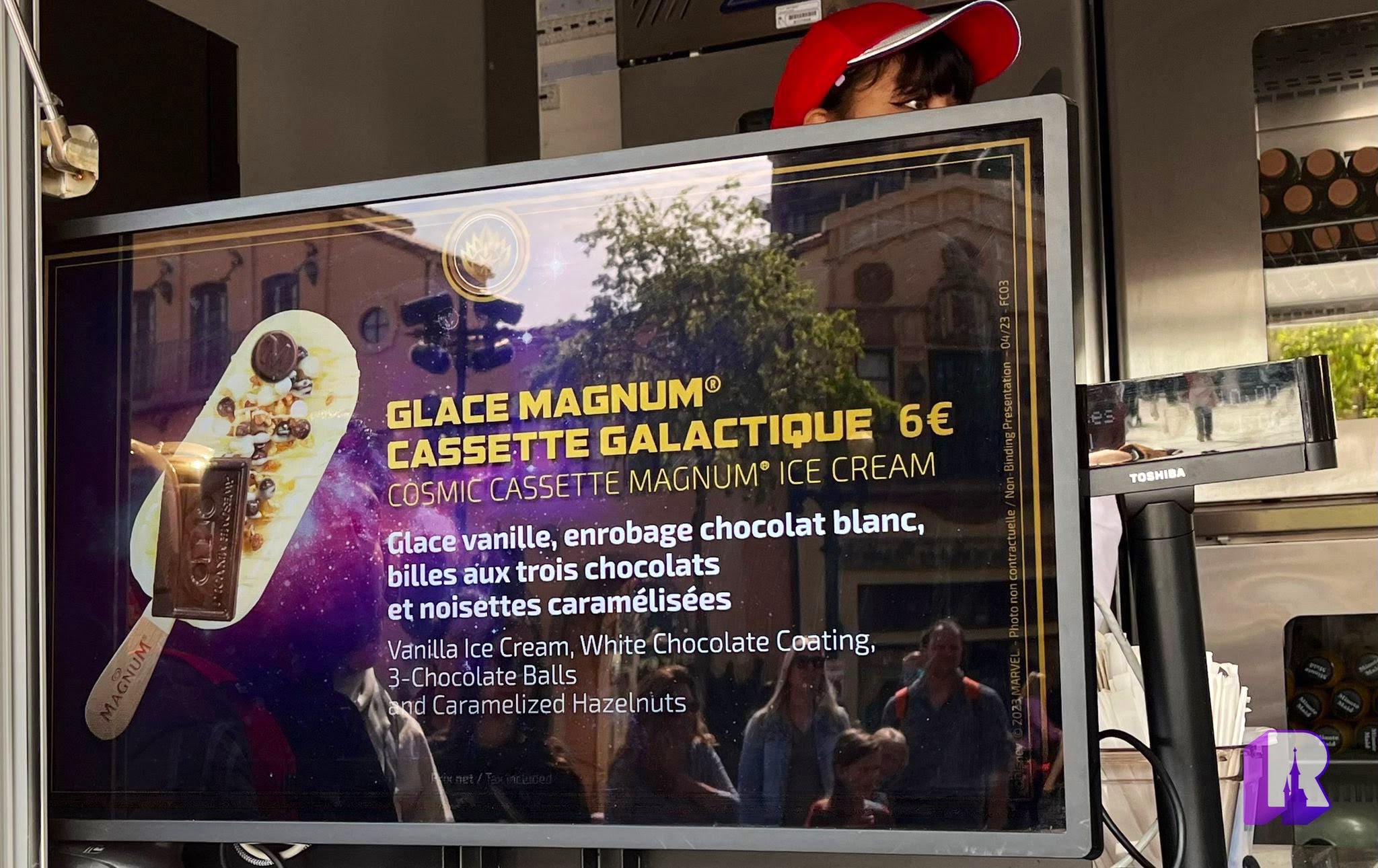 It's called the Cosmic Cassette and is priced at €6.
Maintenance and Refurbishments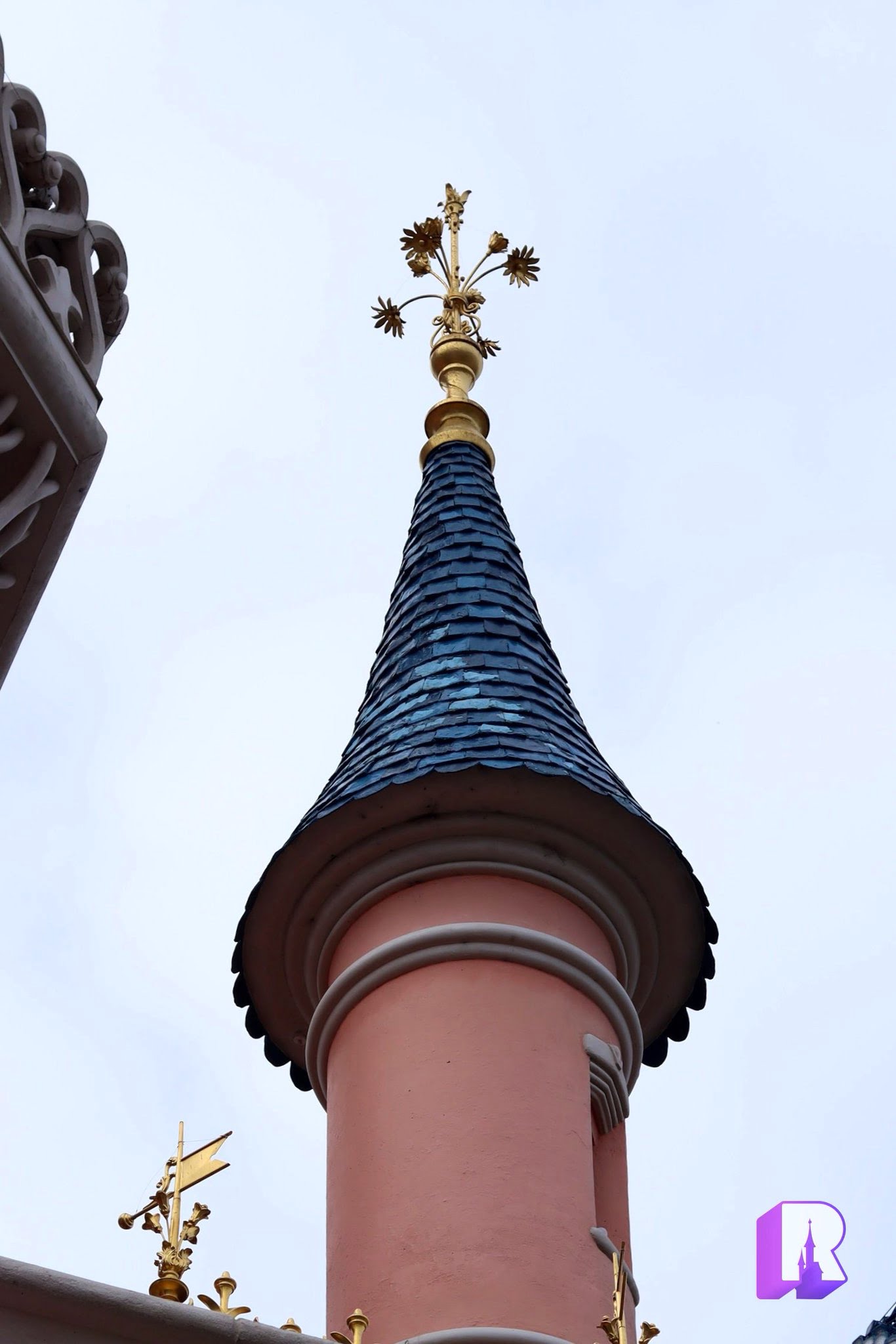 We're starting at Sleeping Beauty Castle where the LED mesh has been removed from this damaged turret, likely for refurbishment.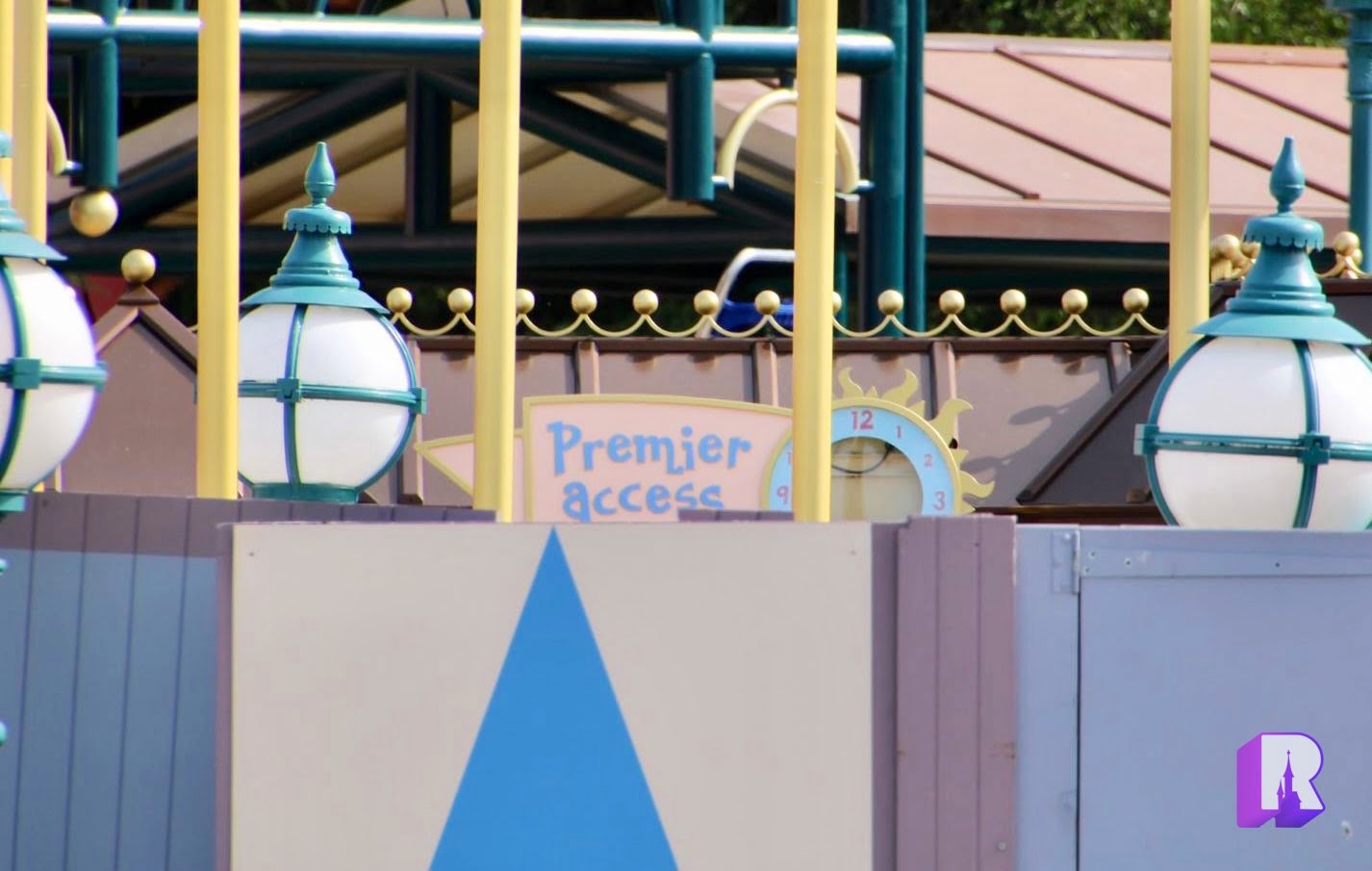 The Premier Access sign has been uncovered as 'it's a small world' finally prepares to reopen. Cast Previews begin May 1, AP Previews May 3 and general opening May 5.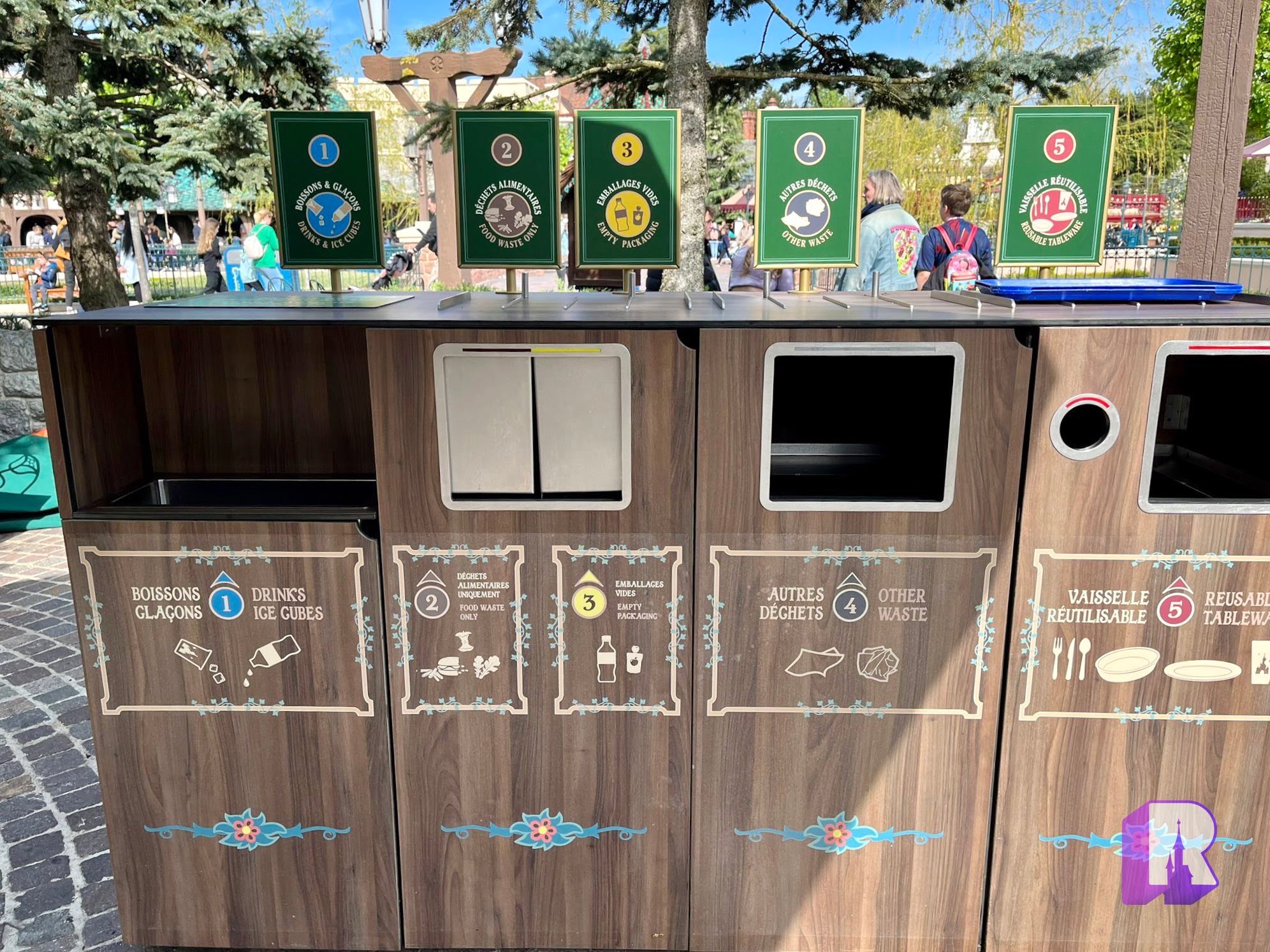 Additional signs have been added on top of some of the food and dishware sorting stations. It's quite hard to read the ones on the front of the bins when you're right in front of them.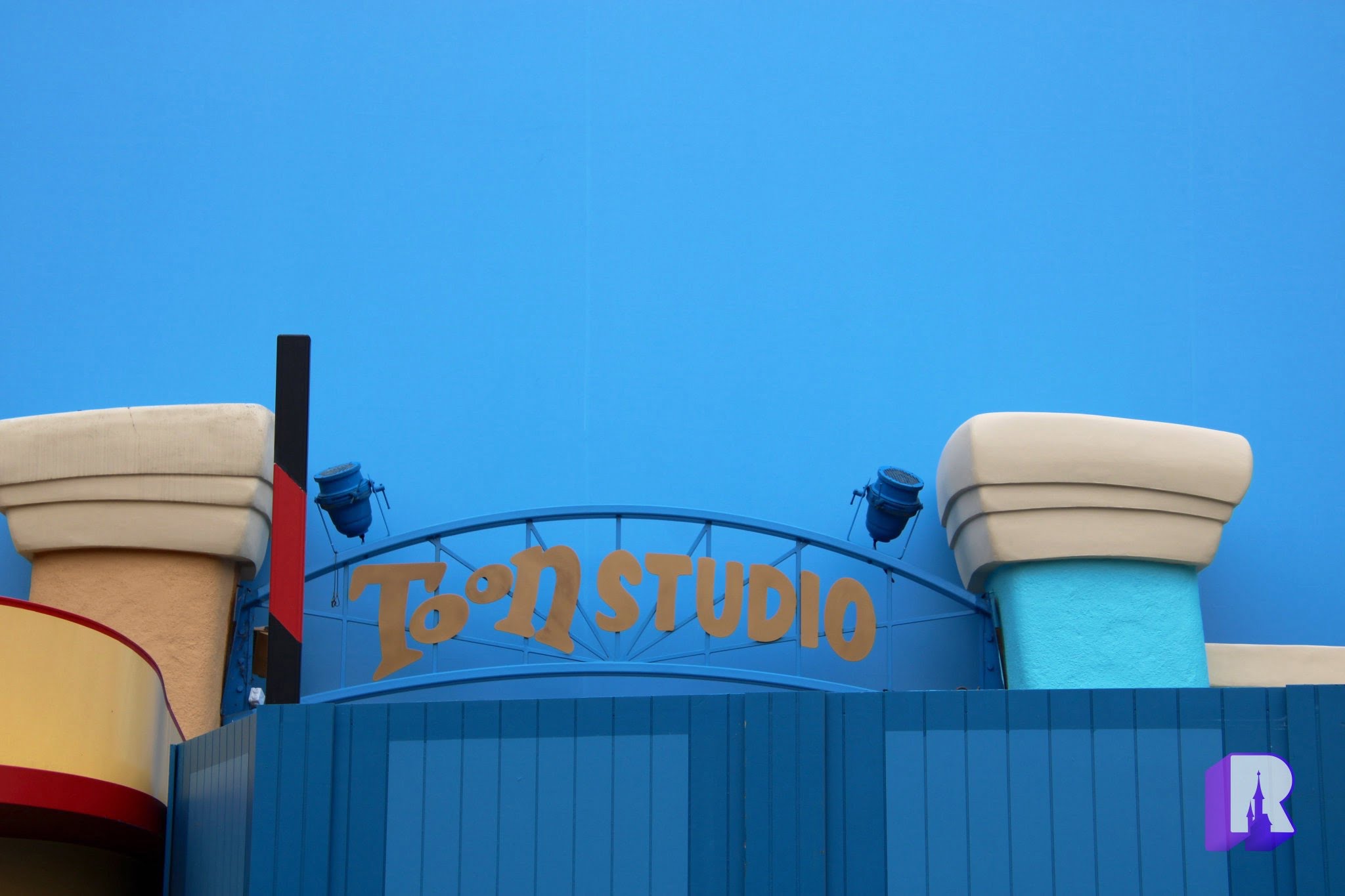 Over at Walt Disney Studios Park, the former Toon Studio continues to be transformed into a "Worlds of Pixar" background with the first visible signs of blue paint.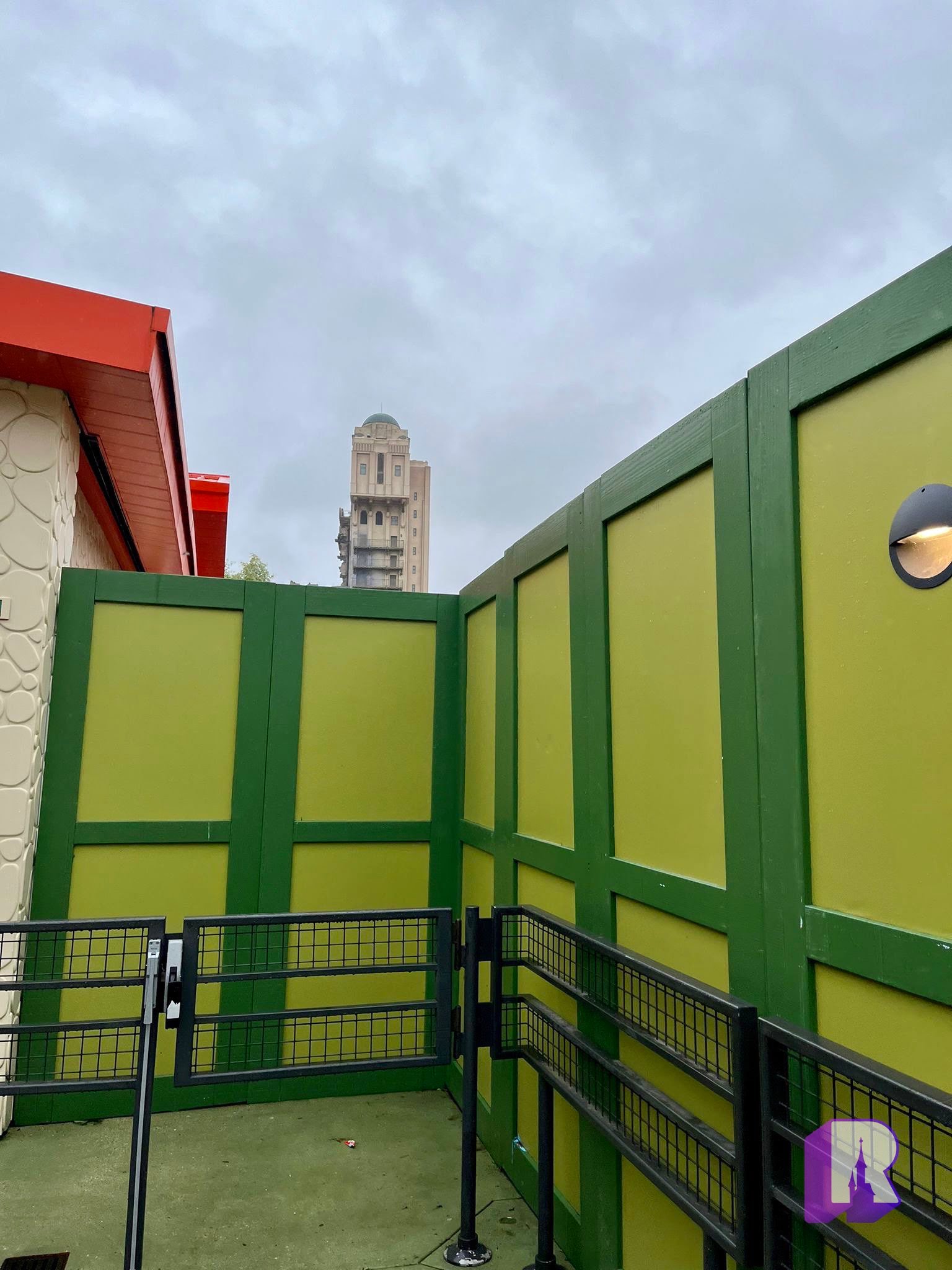 A lot of walls were added to the RC Racer queue to separate the view from the Walt Disney Studios Park expansion construction.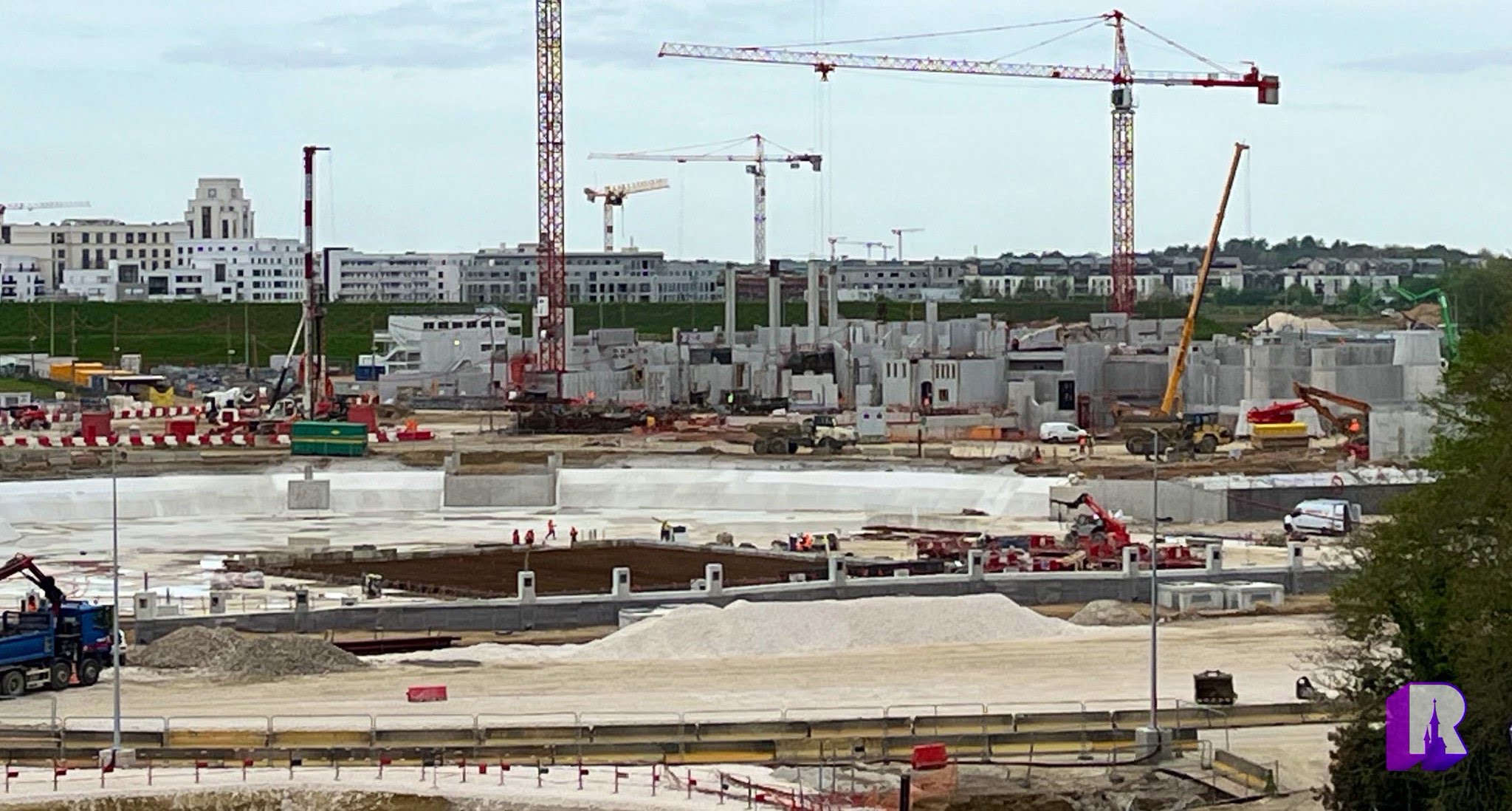 And talking about, our latest look at the construction. It's all coming together!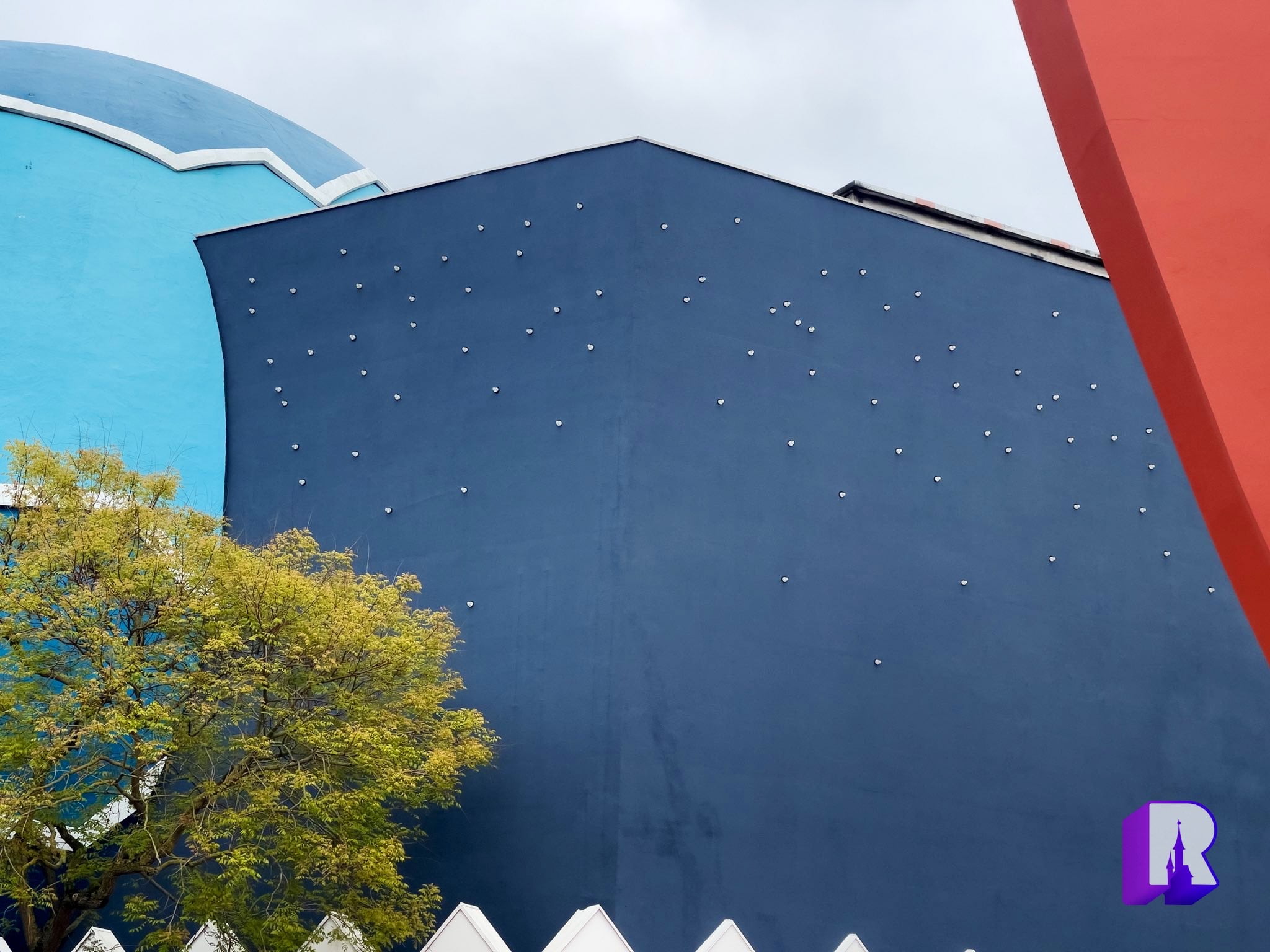 Over at Disney Village it looks like the "clean up" of the former Planet Hollywood building is complete with this blue design with the returned twinkling lights. It's all temporary of course as it's expected the structure of the building will stay but the ball and most of the walls will be gutted as part of the Disney Village transformation project… at some point.
At Disney Newport Bay Club the Nantucket pool is closed until June 7 as works are ongoing including waterproofing and re-tiling.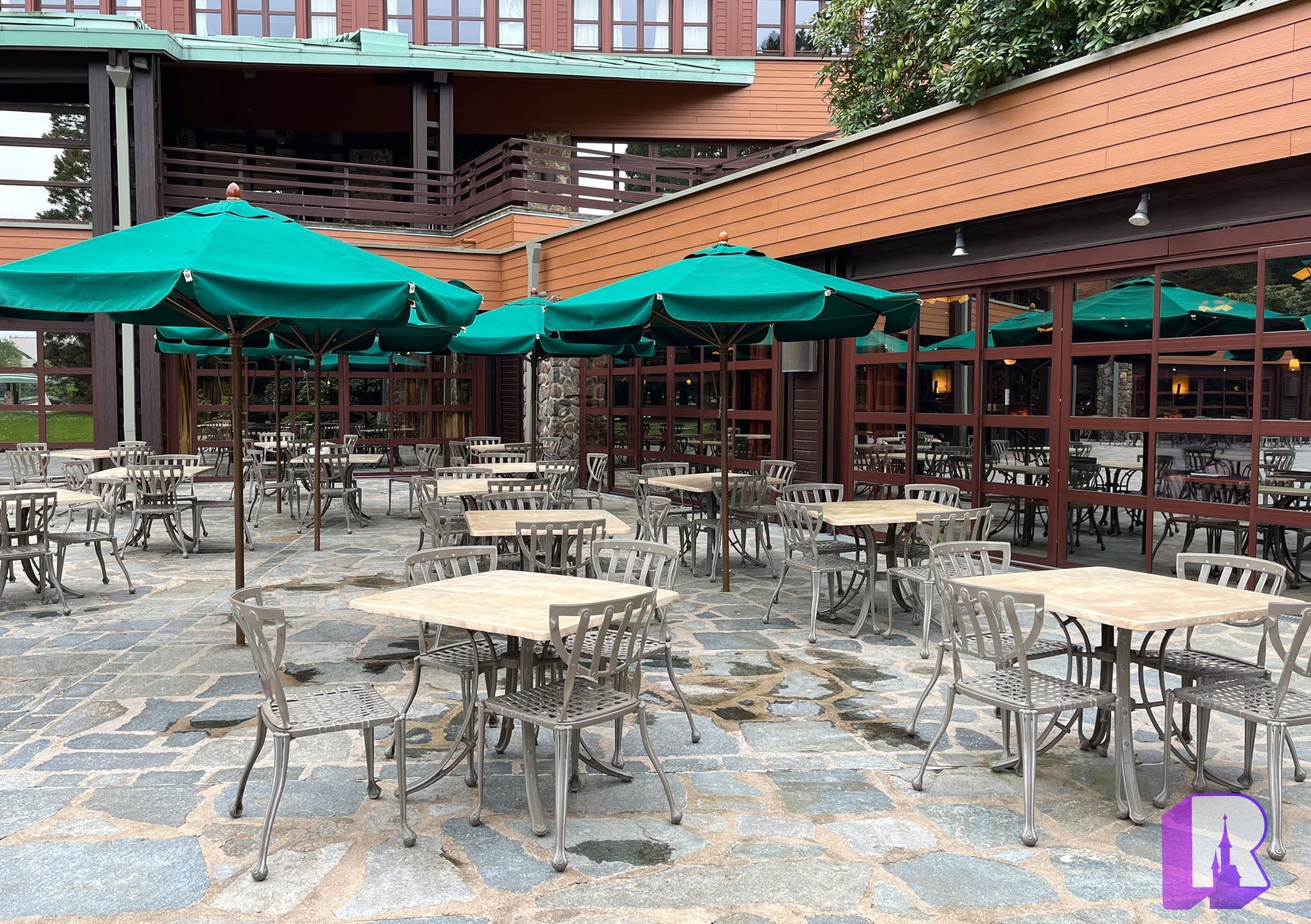 And at Disney Sequoia Lodge, table and chairs were setup outside Hunters Grill – maybe for some Al Fresco dining this summer !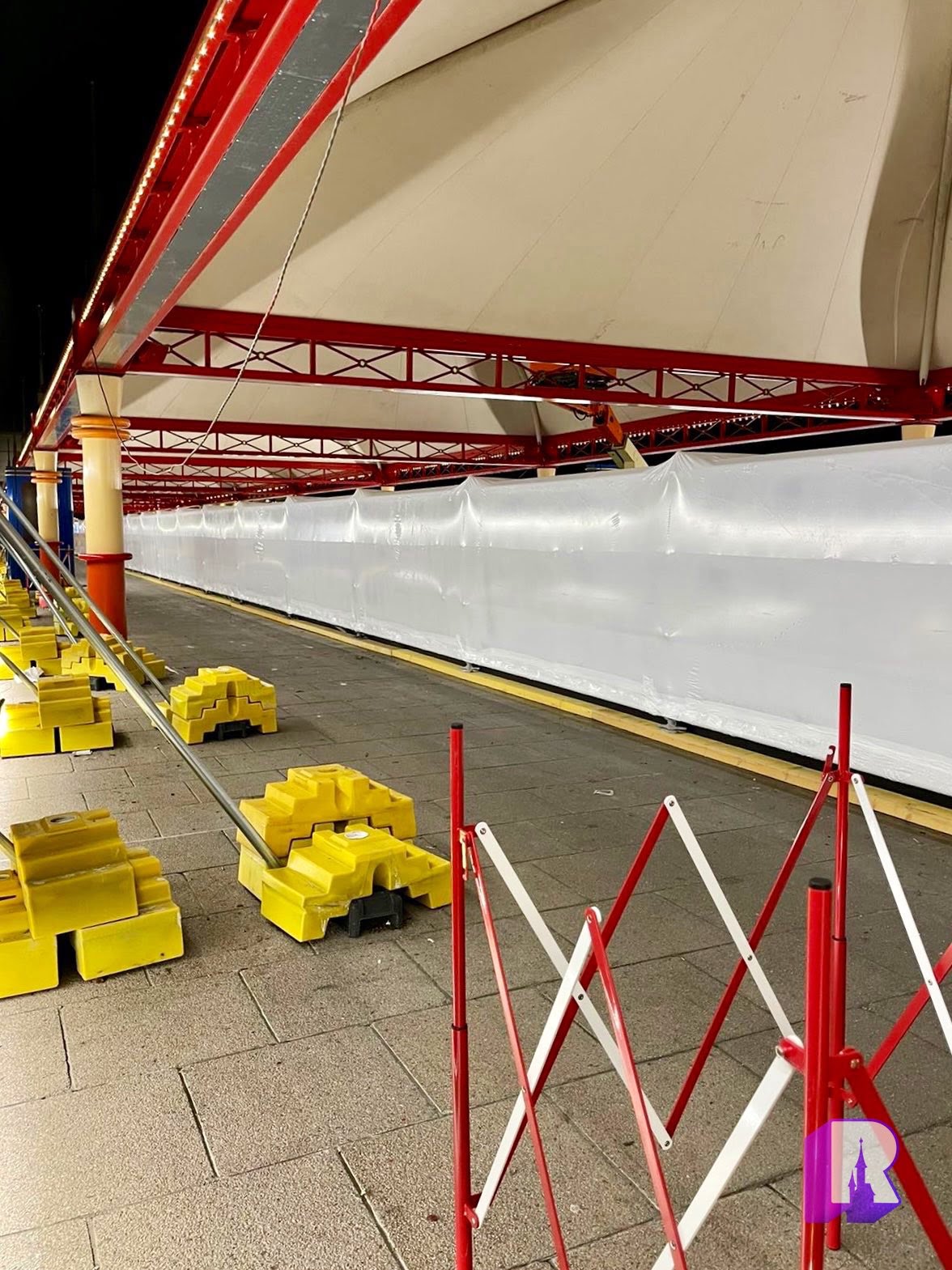 All the way at the Guest Parking moving walkways, the completed machinery has been covered and sealed.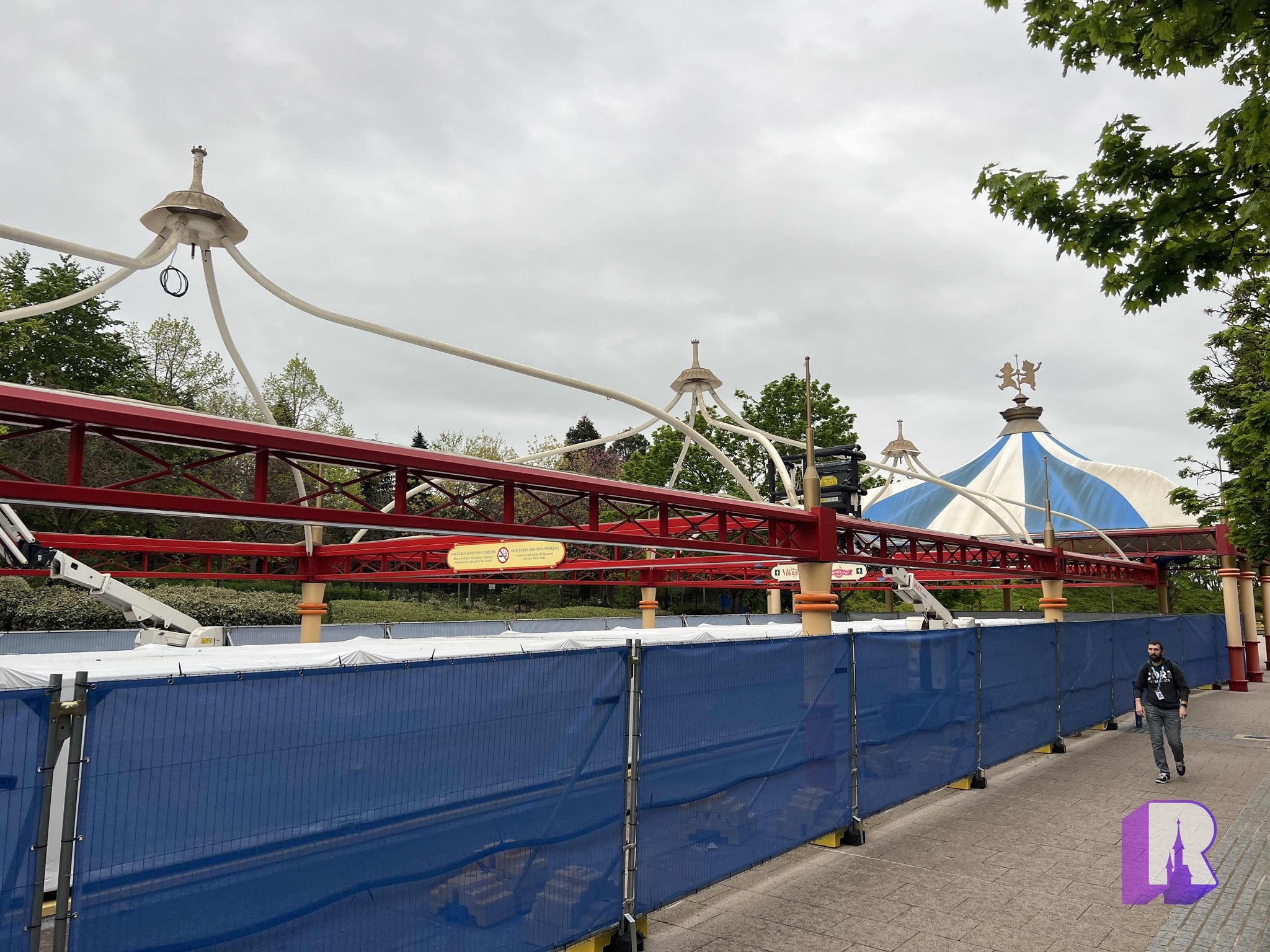 And that's because the tents have been removed for replacement , as was done with the rest of them on the actual parking area.
This and That..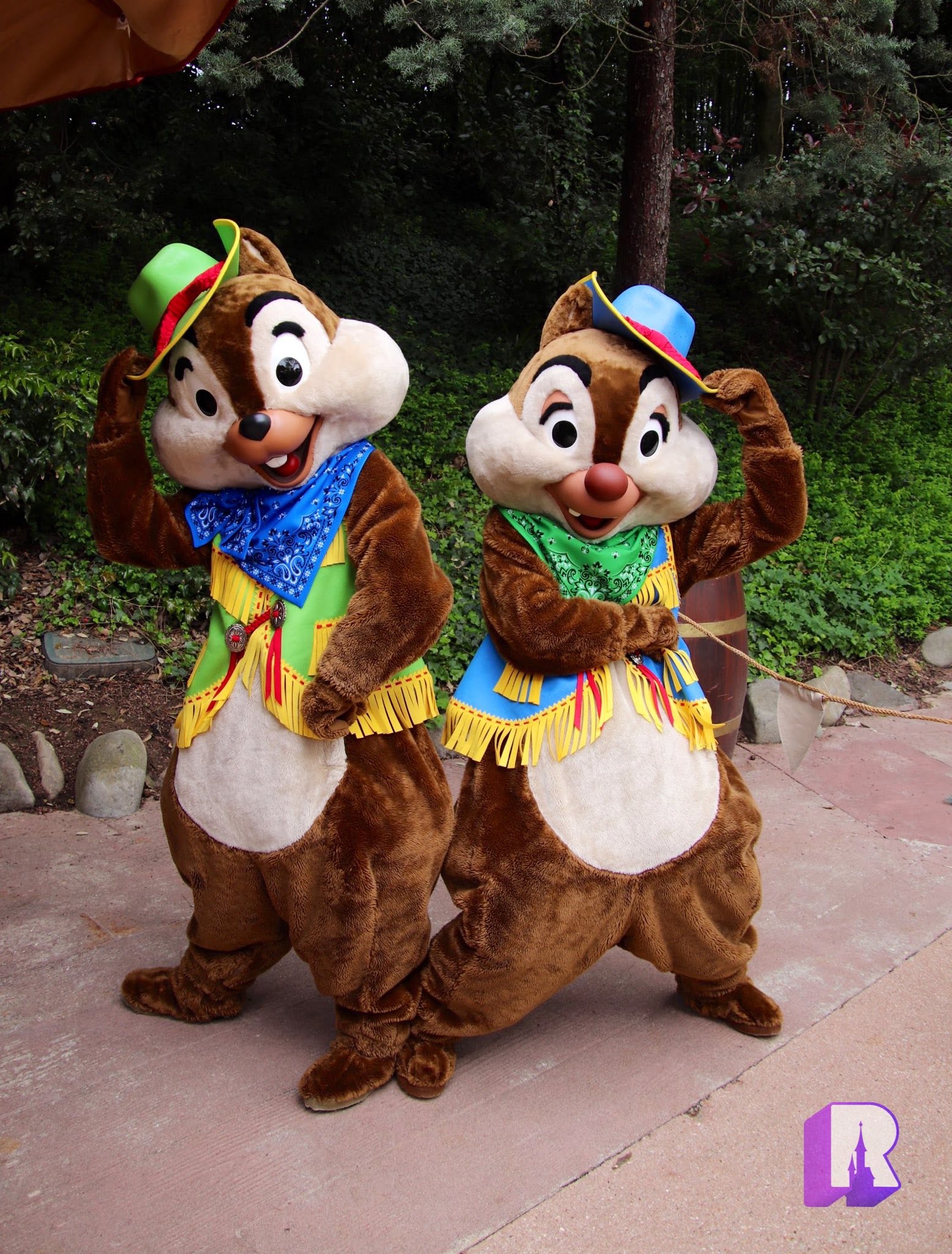 Chip & Dale debuted new Cowboys costumes for meet and greet in Frontierland this week. How cute are they!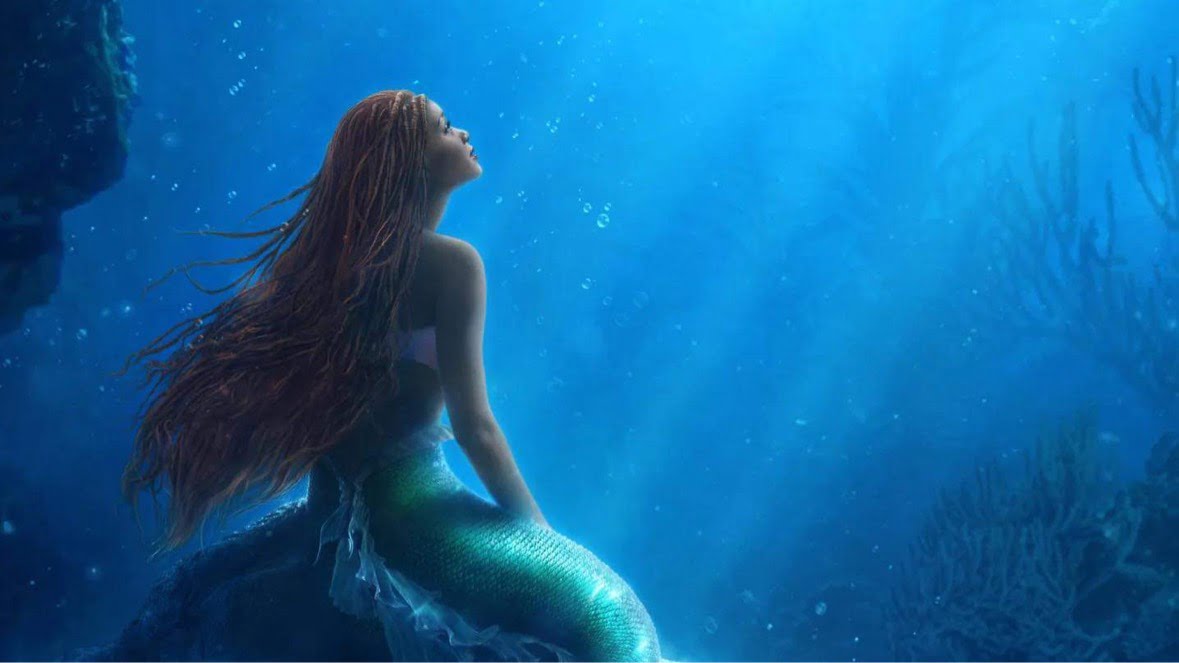 This summer, Ariel from "The Little Mermaid" live action film is coming to Walt Disney Studios Park! Guests will be able to share "an interactive and fun experience for a joyful, limited-time celebration" in honor of the new movie release.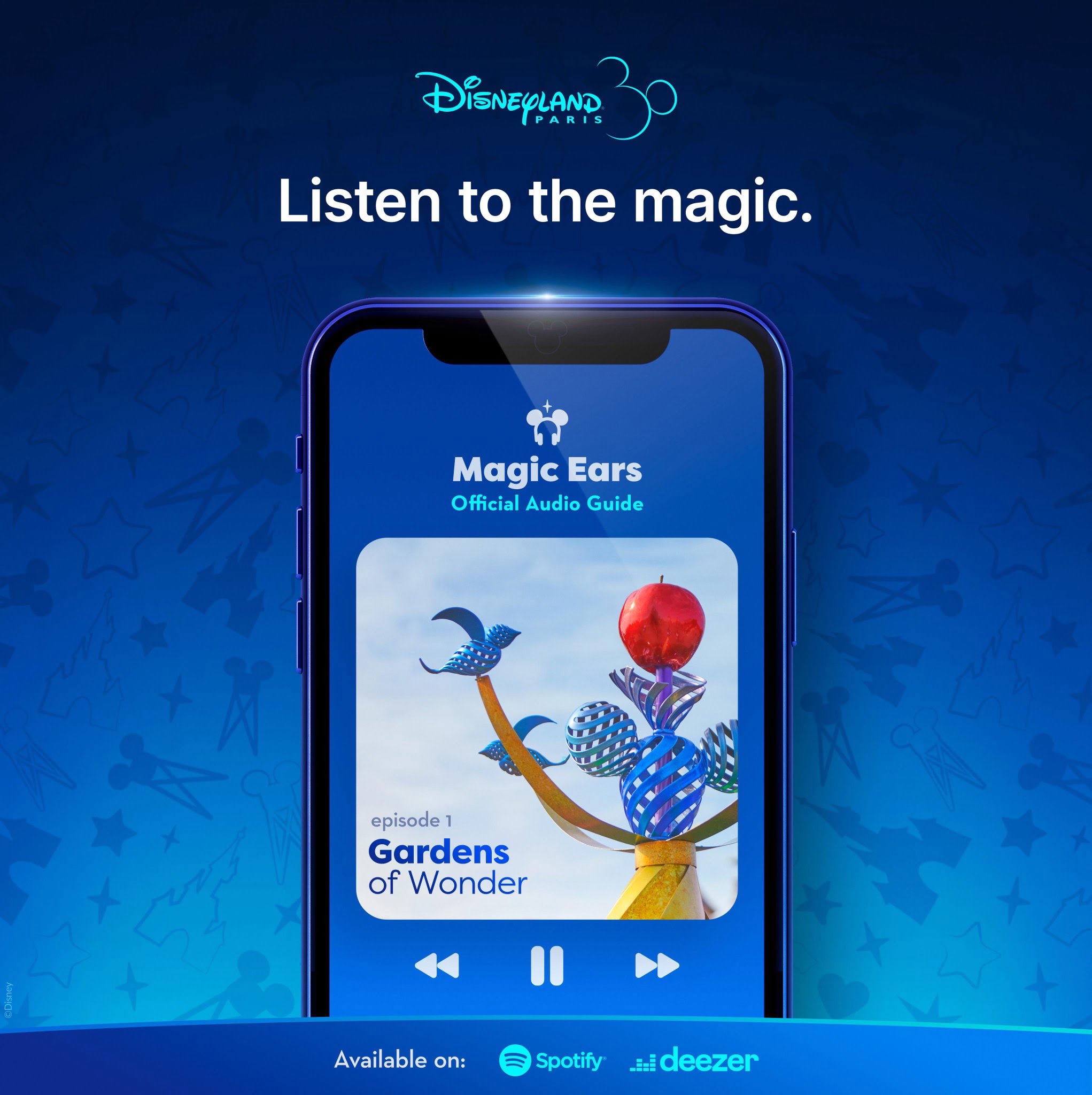 "Magic Ears", a new audio guide for the #DisneylandParis30 Gardens of Wonder, is now available on Spotify and Deezer.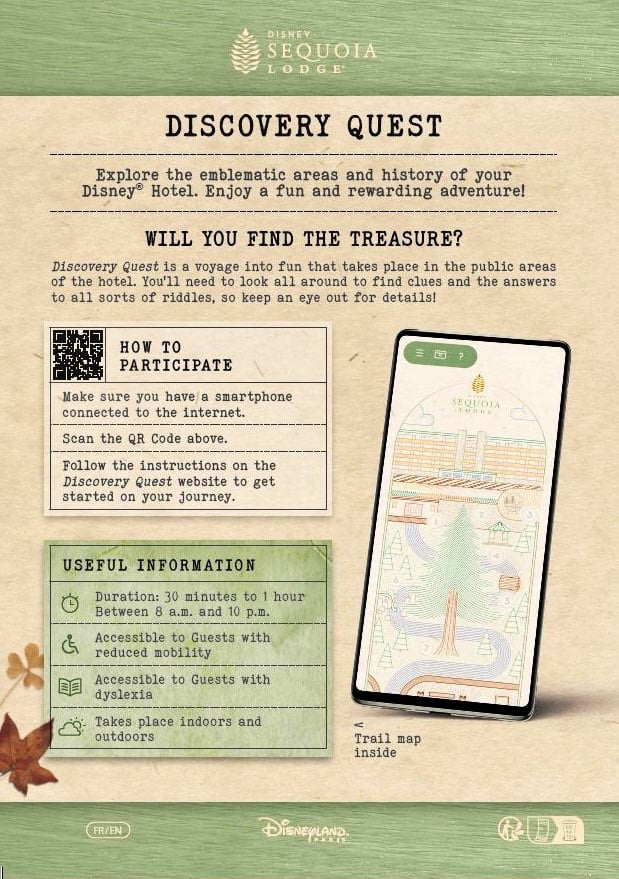 After rolling out at Disney Newport Bay Club, the "Discovery Quest" interactive treasure hunt that showcases the hotel's storyline is now available for Guests staying at Disney Sequoia Lodge and Disney Hotel Cheyenne.
And that's our roundup for this week! Thank you for reading and sharing, I will see you next time for a new look at everything happening at Disneyland Paris!