Welcome to a new edition of the DLP Report! Well – it's news week, guys. Tons of announcements, openings and premiere and of course – Happy Anniversary Disneyland Paris! Let's dig in.
April 12
While there was no celebration in the park this year for the 31st Anniversary, Disneyland Paris hosted an anniversary gala to give an update on ongoing projects. It was also the arrival of Hulk in Avengers Campus Paris, and the premiere of Disney Dreams!
Anniversary Gala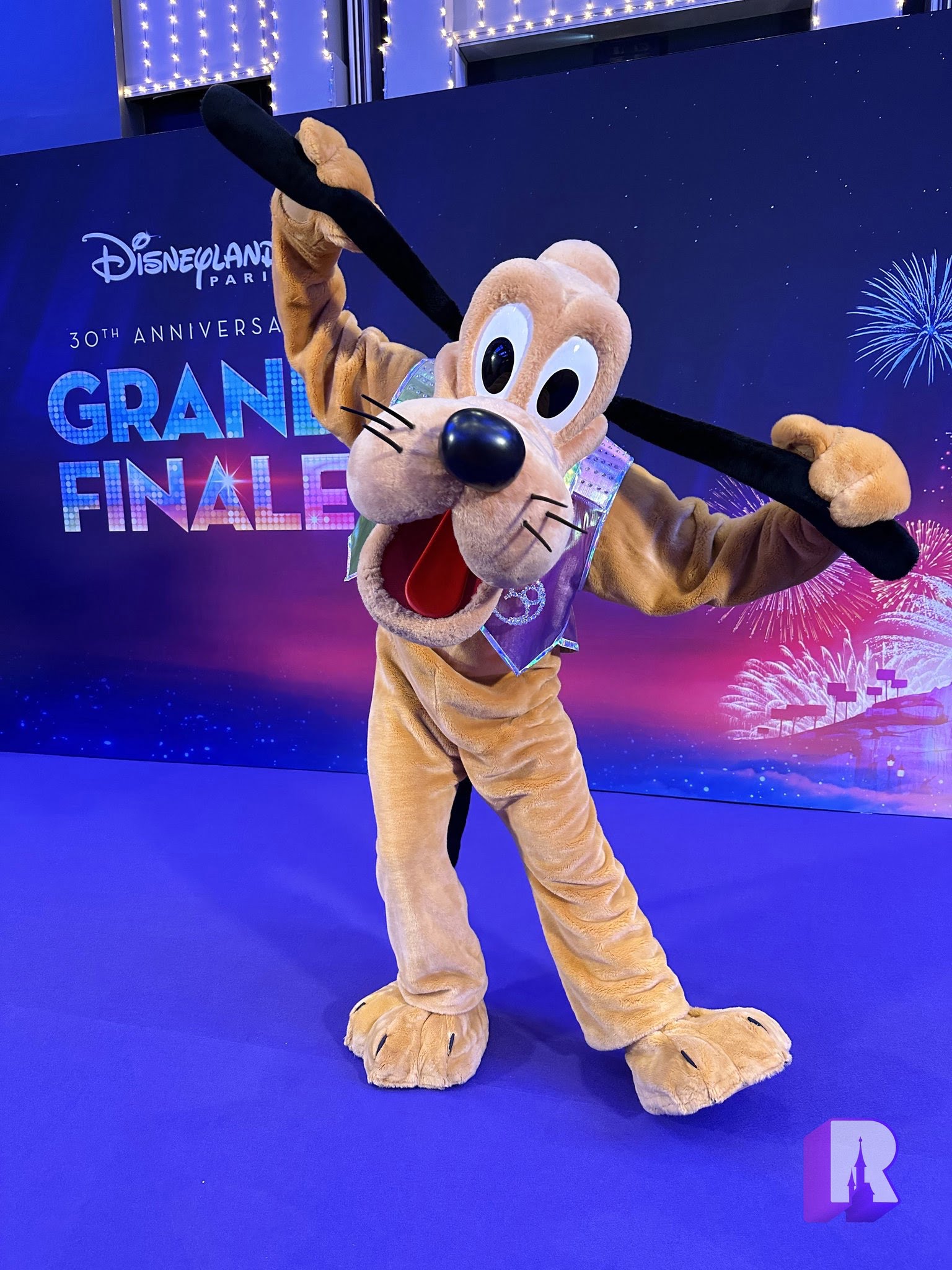 D23 Members, Insidears, Cast Members and top execs gathered at Disney Hotel New York – The Art of Marvel on Wednesday for a News update. Before that we got to meet Disney Friends in their anniversary costumes in the green room.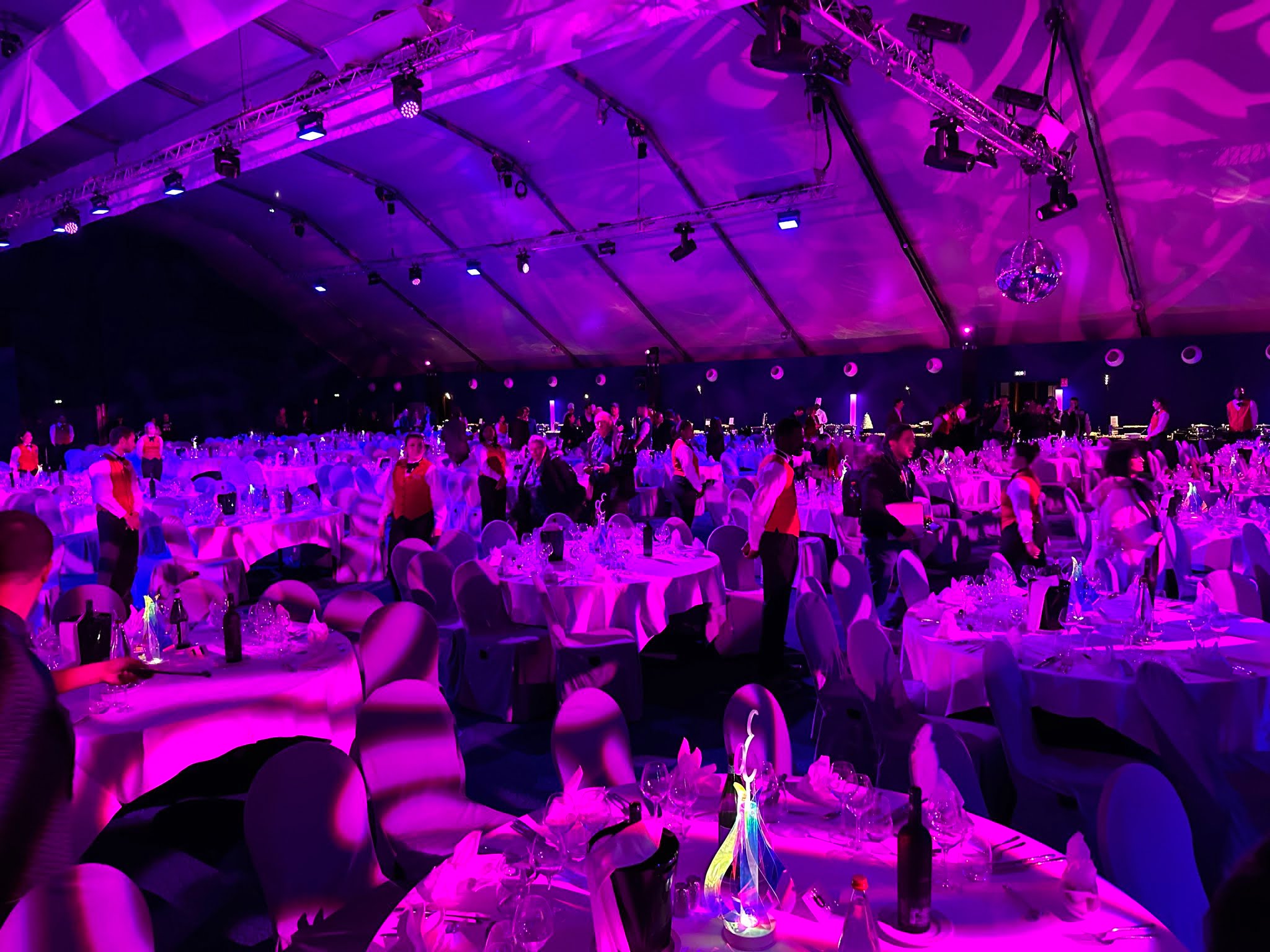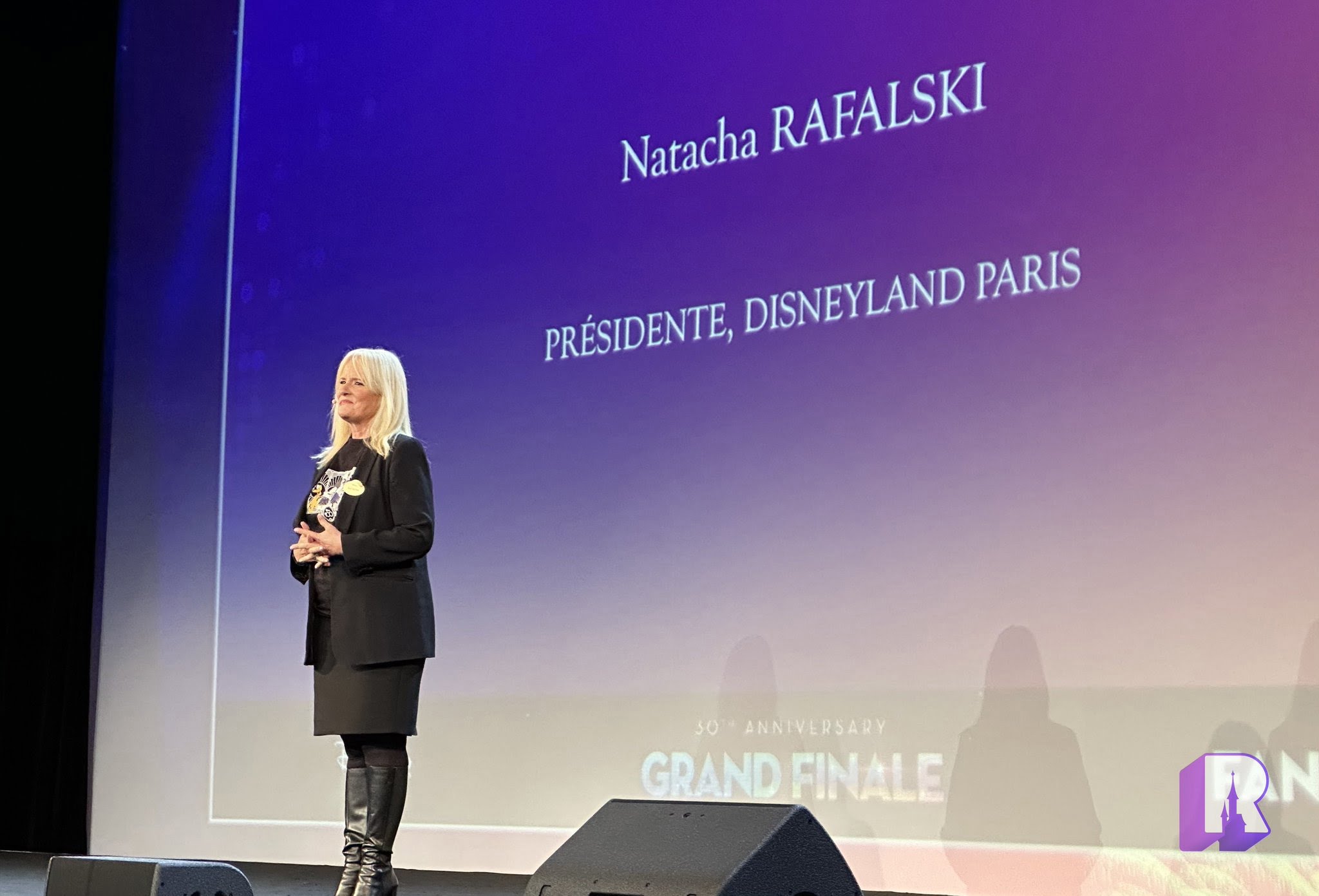 Disneyland Paris Présidente Natacha Rafalski was of course on hand to introduce the speakers for the conference, ranging from Disney D23 VP Michael Vargo (the event was also part of the D23 Gold Members package), WDI creatives, a Merchandise representative and entertainment creatives which took turns in presenting their respective work.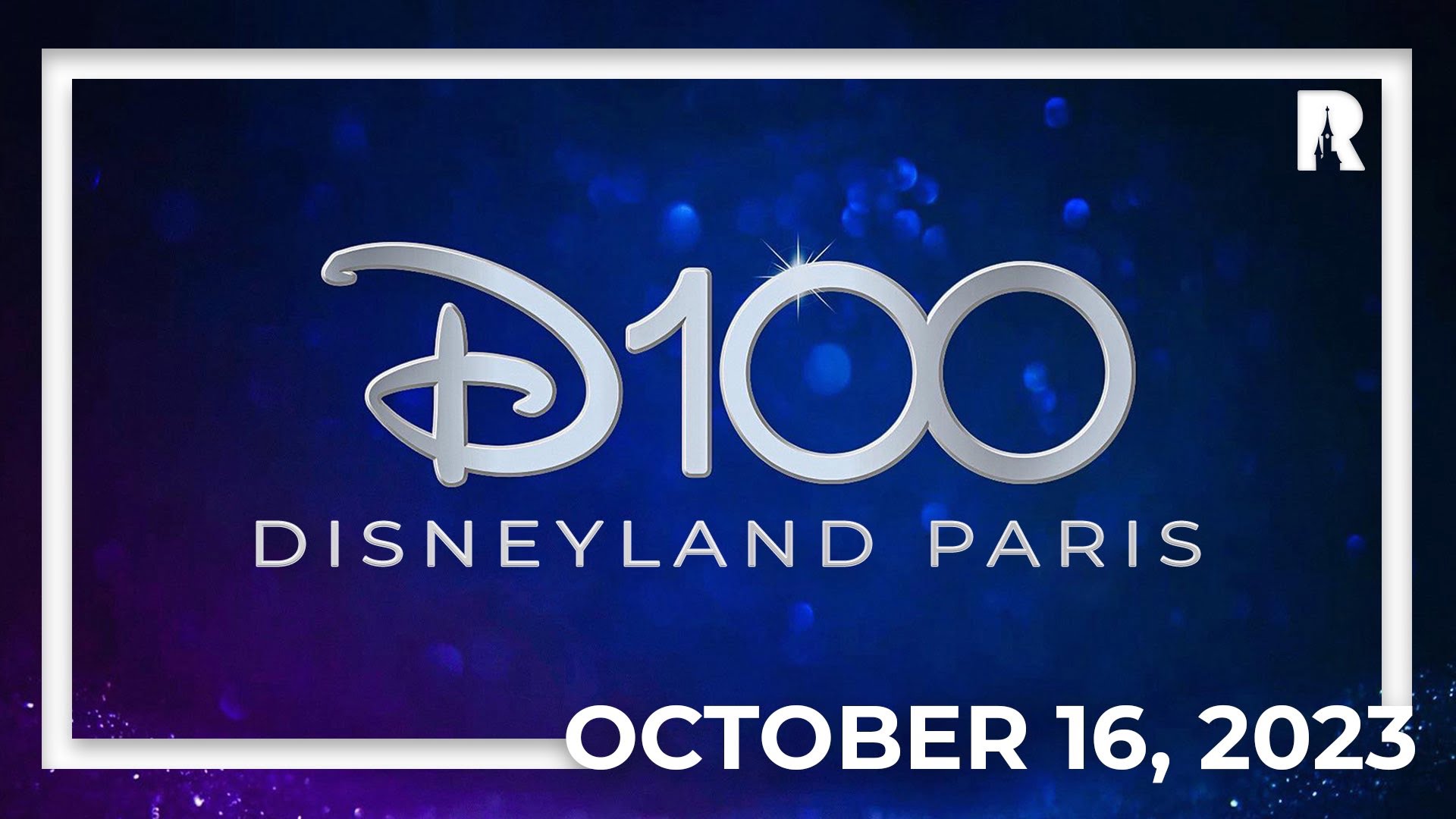 Our first piece of news was the re-re-confirmation that October 16 will be a huge day for the D100 celebration. No more details were announced and also – no details on if there will be anything else in October or really.. ever .. apart from this day at Disneyland Paris.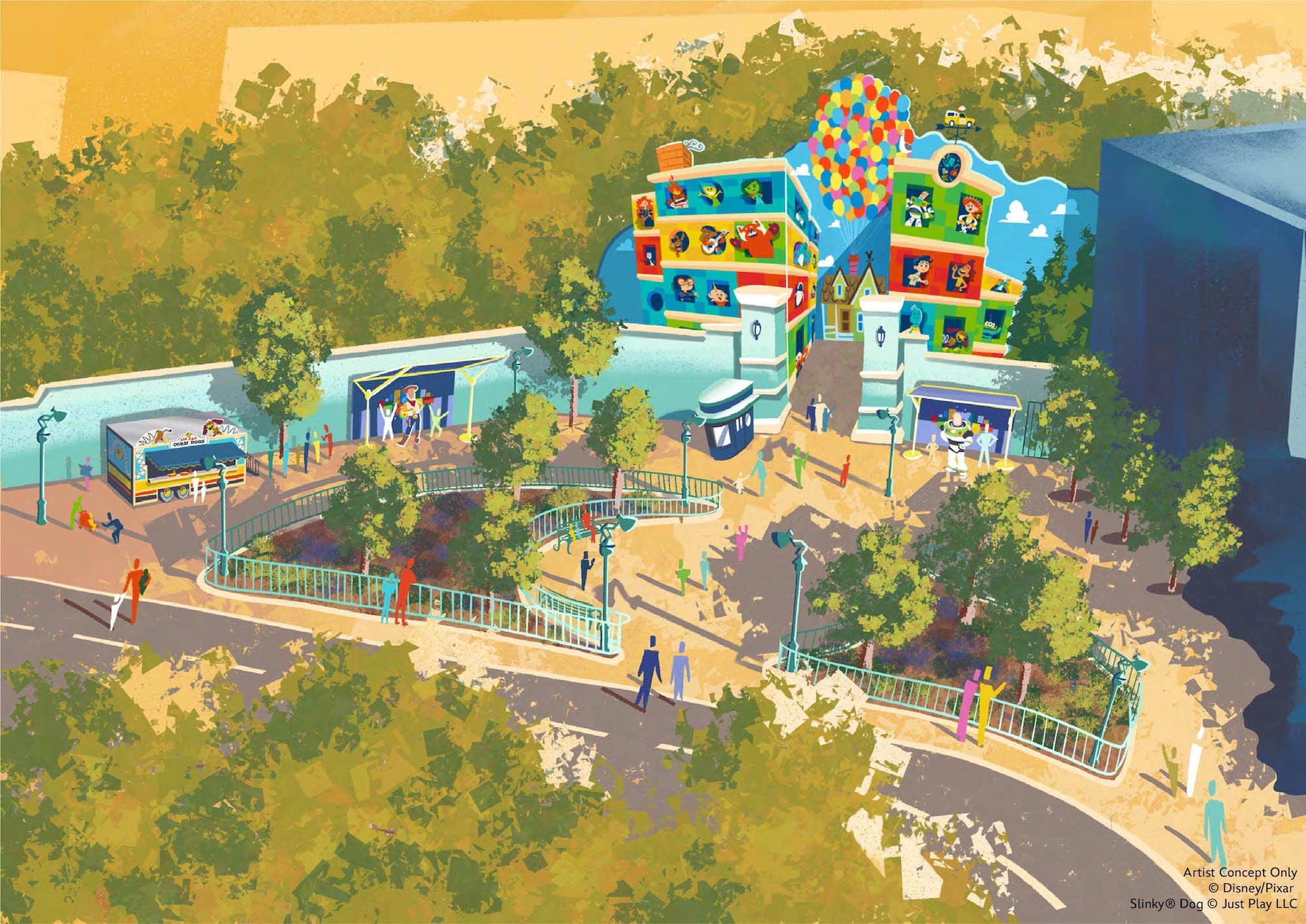 Next up we got the answer to whatever is happening to the Toon Studio photo location. Well as predicted it's a Worlds of Pixar catch all background and retheme of the surrounding areas. The design is lovely and although the background as a whole was created for Disneyland Paris, the art was already featured on a shirt in the US Parks so it's rather a recycling of mostly existing designs (thanks to WDWmagic for pointing that out). The background will featured both beloved Pixar characters and "not yet beloved" characters Ember and Wade from the upcoming Pixar film "Elemental". Another day another underwhelming Pixar area.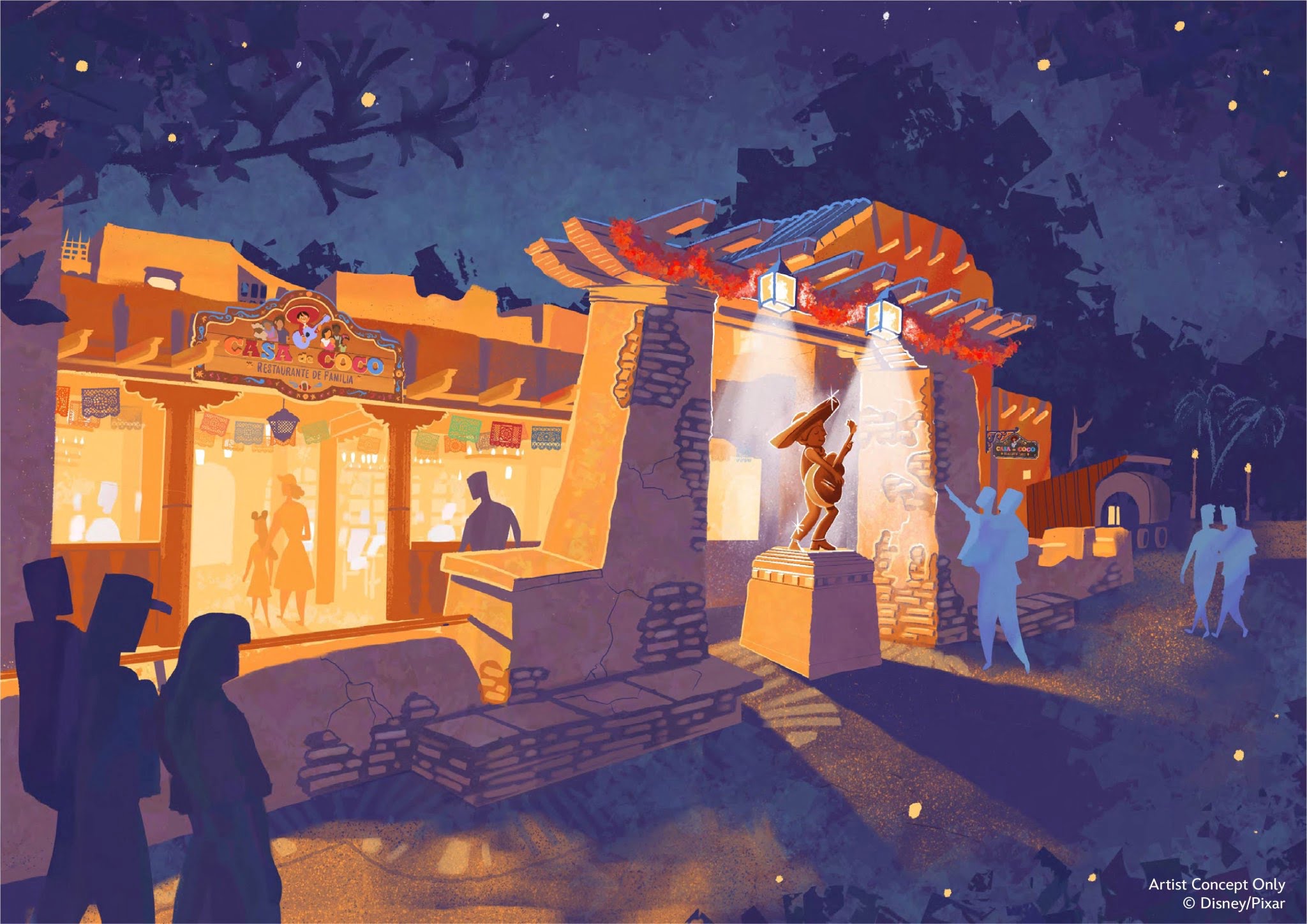 Over at Fuente Del Oro, the also suspected "Coco" theme was announced. The restaurant will reopen with a fully covered terrace, a statue of Miguel and a new name: "Casa de Coco, Restaurant De Familia". Of course Frontierland is not set in Mexico so.. that's that. Looking forward to seeing the menu.
Talking about rethemes. We got to learn more about the retheme of Fantasia Gelati into a new Luca themed dining room at Pizzeria Bella Notte. The room opened on April 13 and you can see more in our dedicated section below.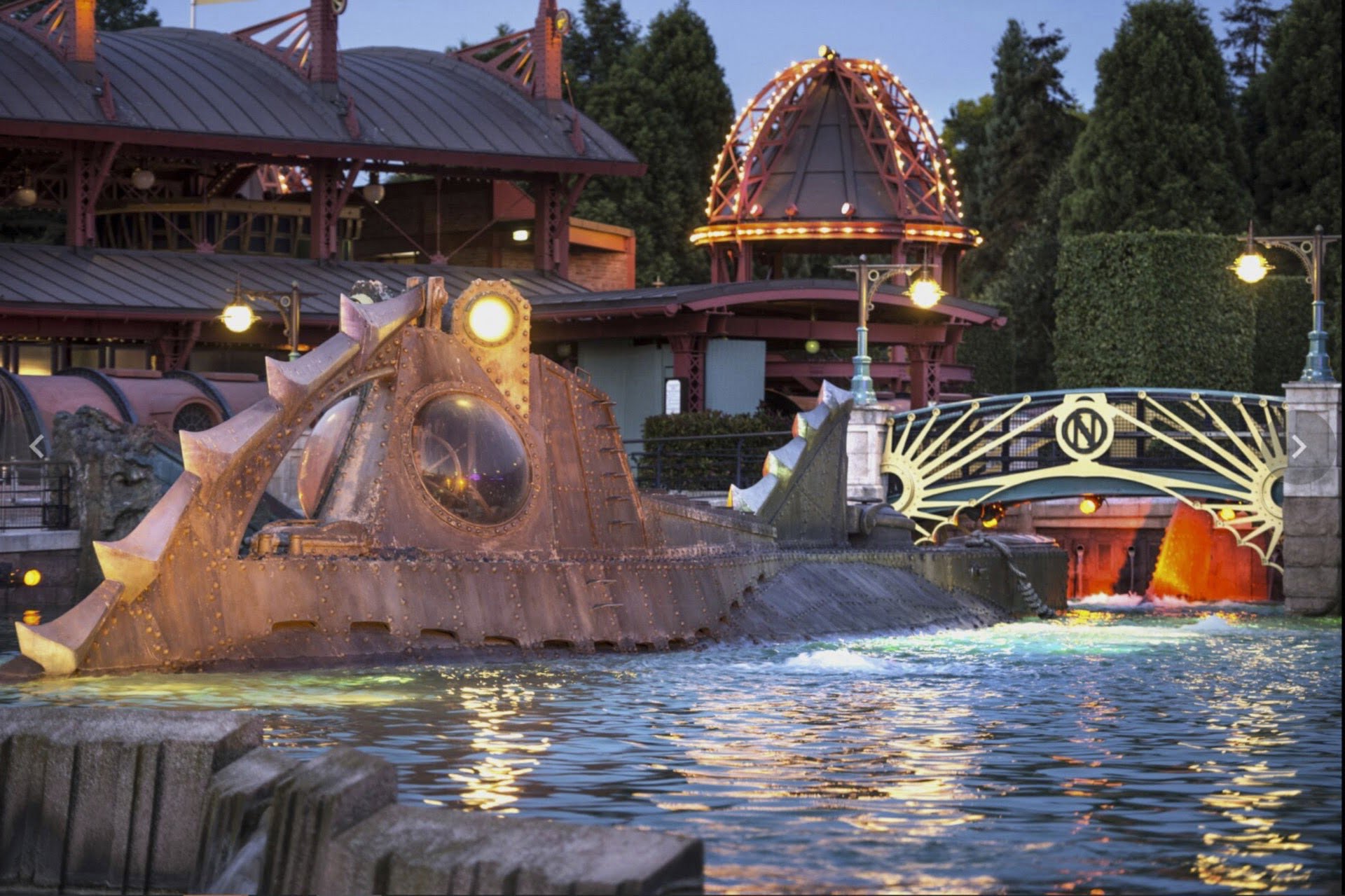 The Nautilus will finally reopen this summer. The iconic Attraction has been refurbished throughout (including new audio and lighting systems) and will feature a reworked "Grand Salon" scene with the octopus.
Walt Disney Imagineering shared this fantastic video of the Walt Disney Studios Park expansion featuring drone footage and a look at the model !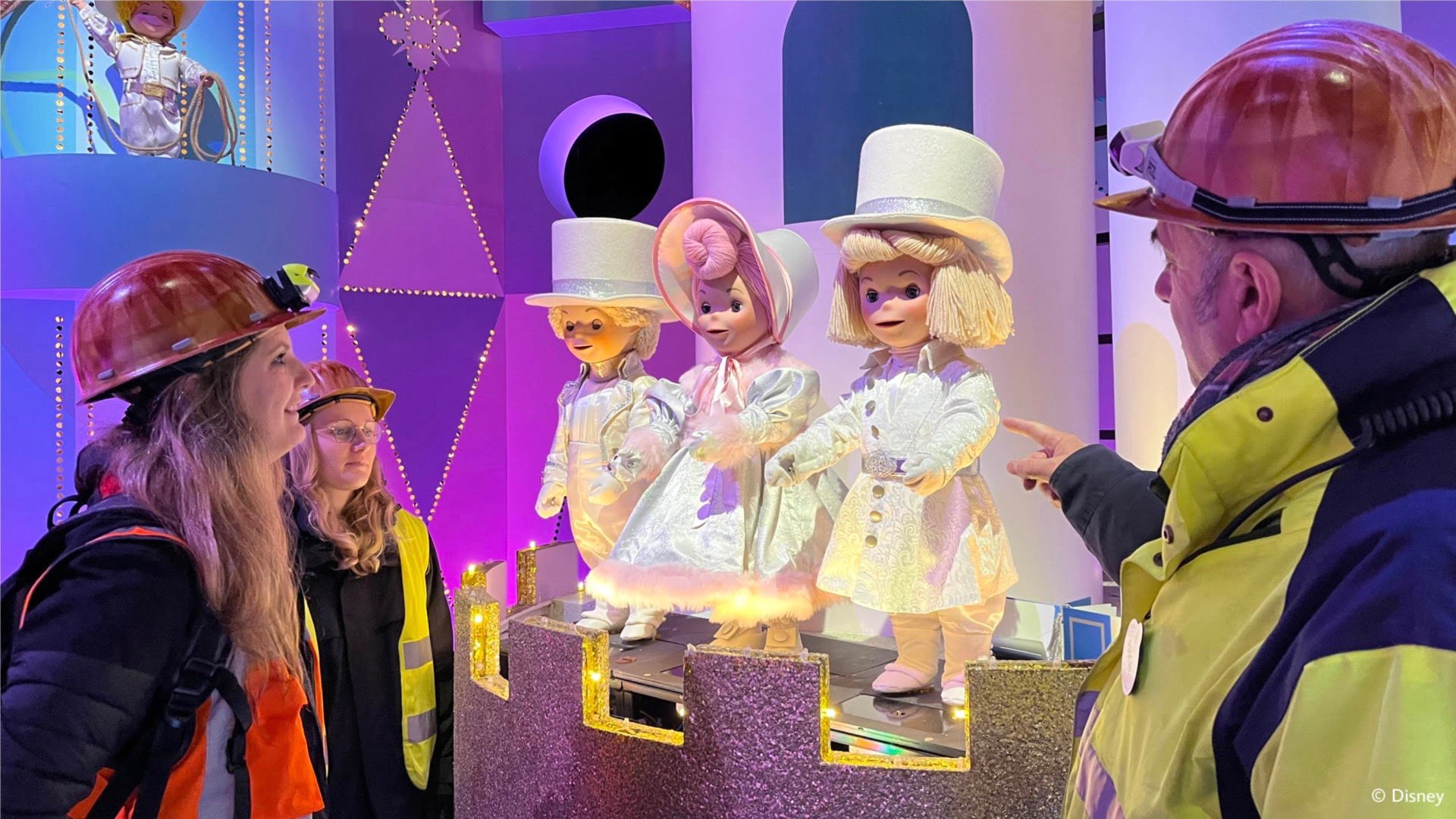 When 'it's a small world' officially reopens at Disneyland Paris on May 5, it will feature over 300 refurbished dolls, refreshed props and new lighting. As part of the Resort's inclusivity efforts, it will also include dolls in wheelchairs.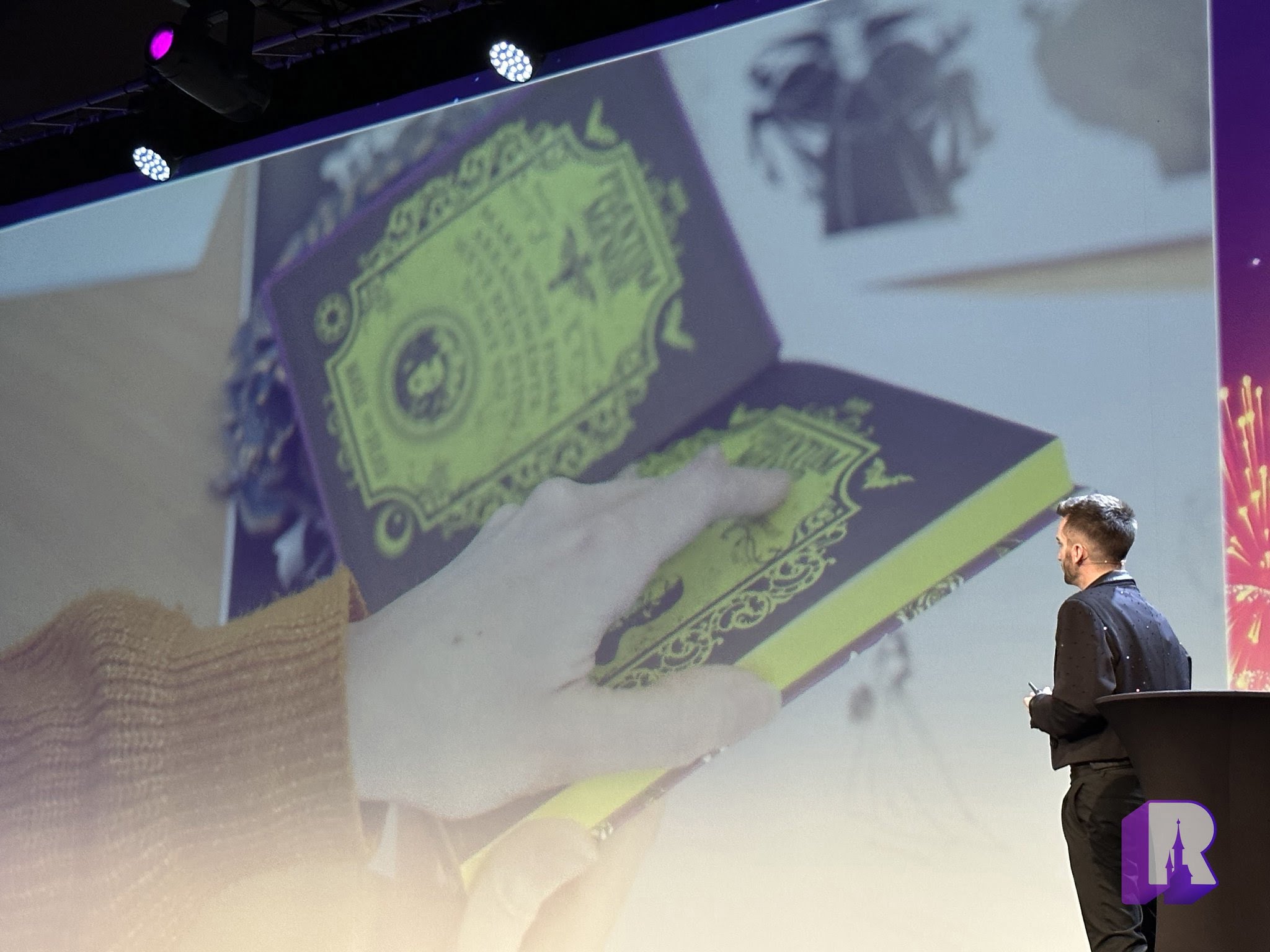 In merchandise news an entire attraction collection will progressively make its way to the parks starting summer 2023. It'll include a wise array of attractions from Tower of Terror to Phantom Manor, Space Mountain, it's a small world and more.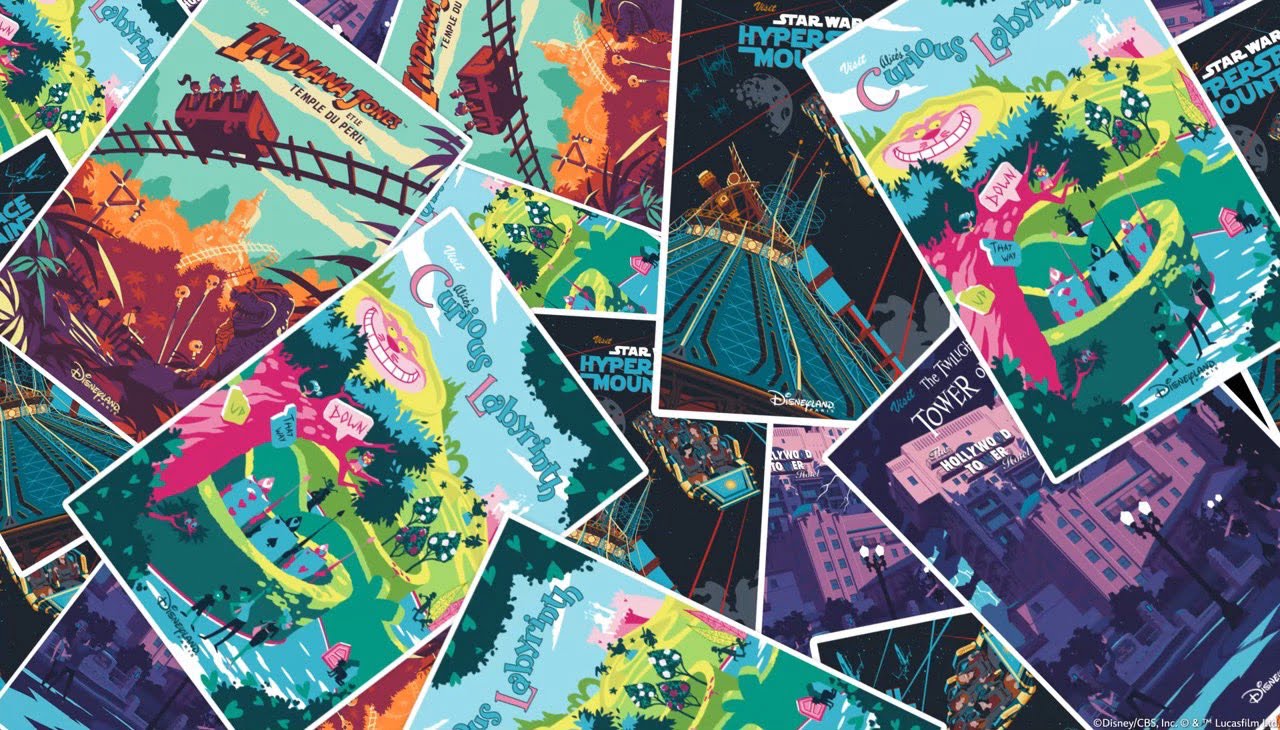 The collage above aims at giving an idea of the various attractions featured over the months.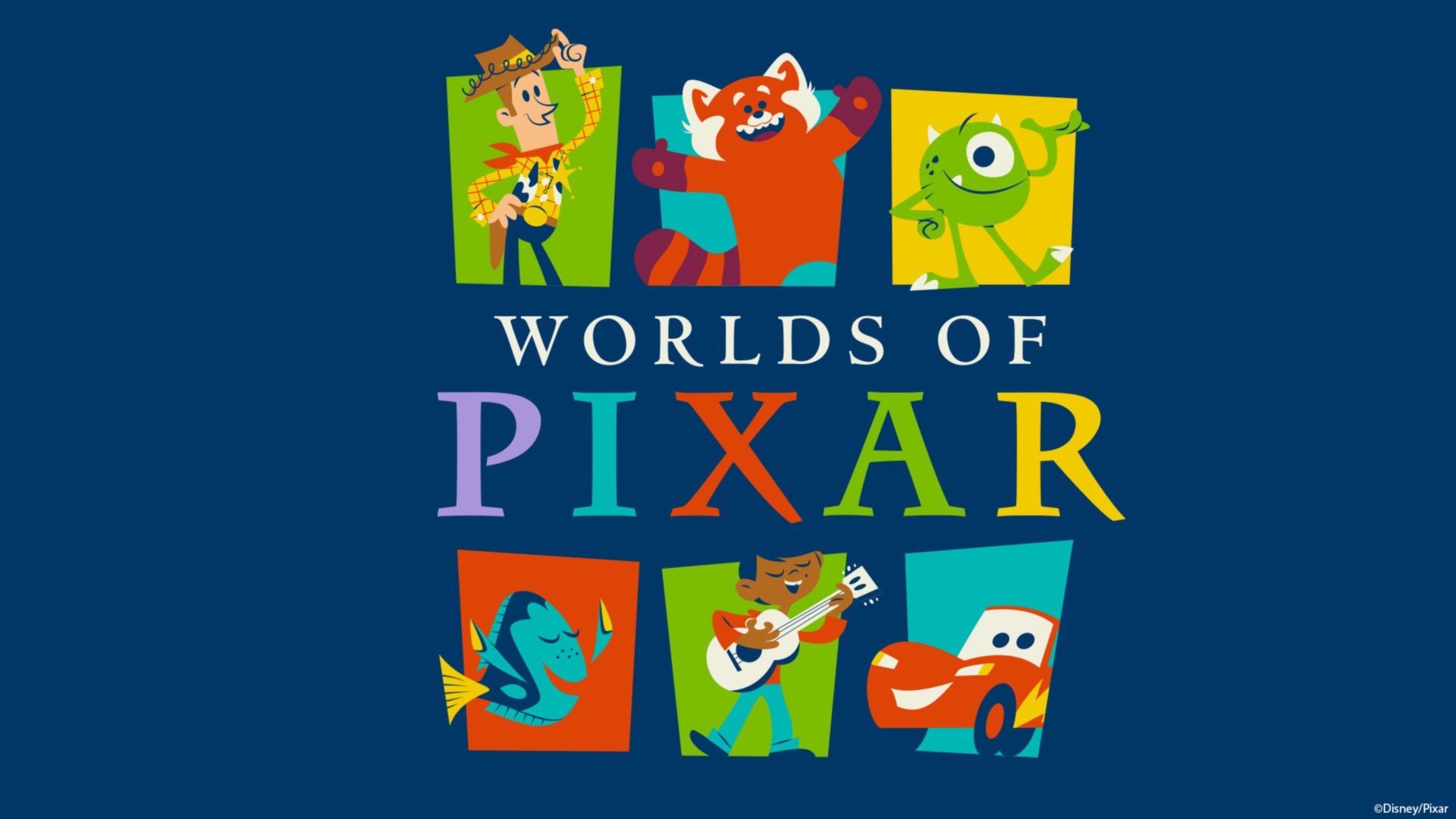 Same design as the US parks again for a new Worlds of Pixar collection coming soon.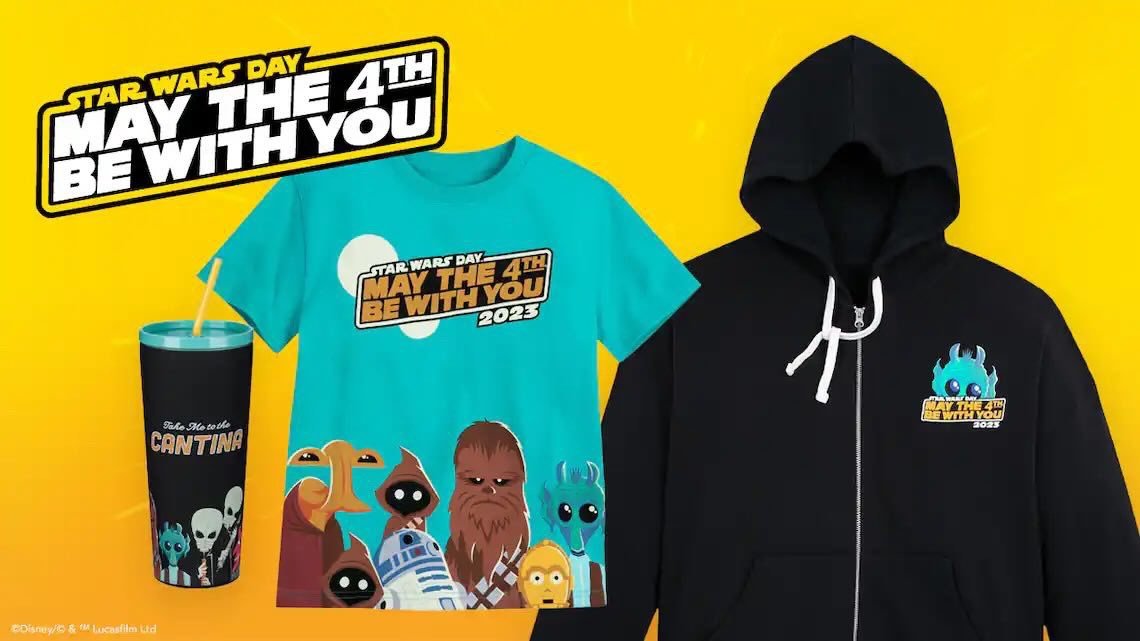 We'll get some of this May The 4th merchandise at Star Traders – yes on May 4.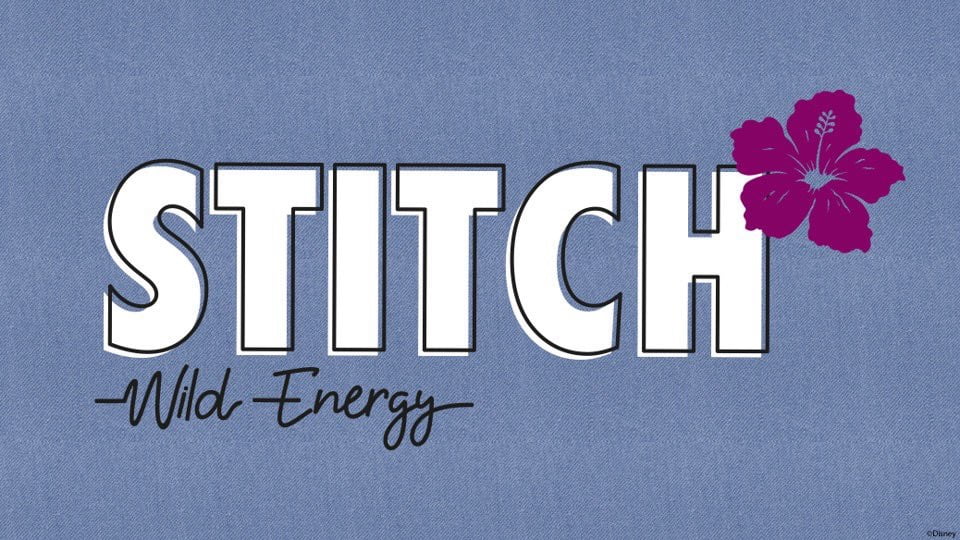 European guests can't get enough of Stitch so a refreshed collection is being created.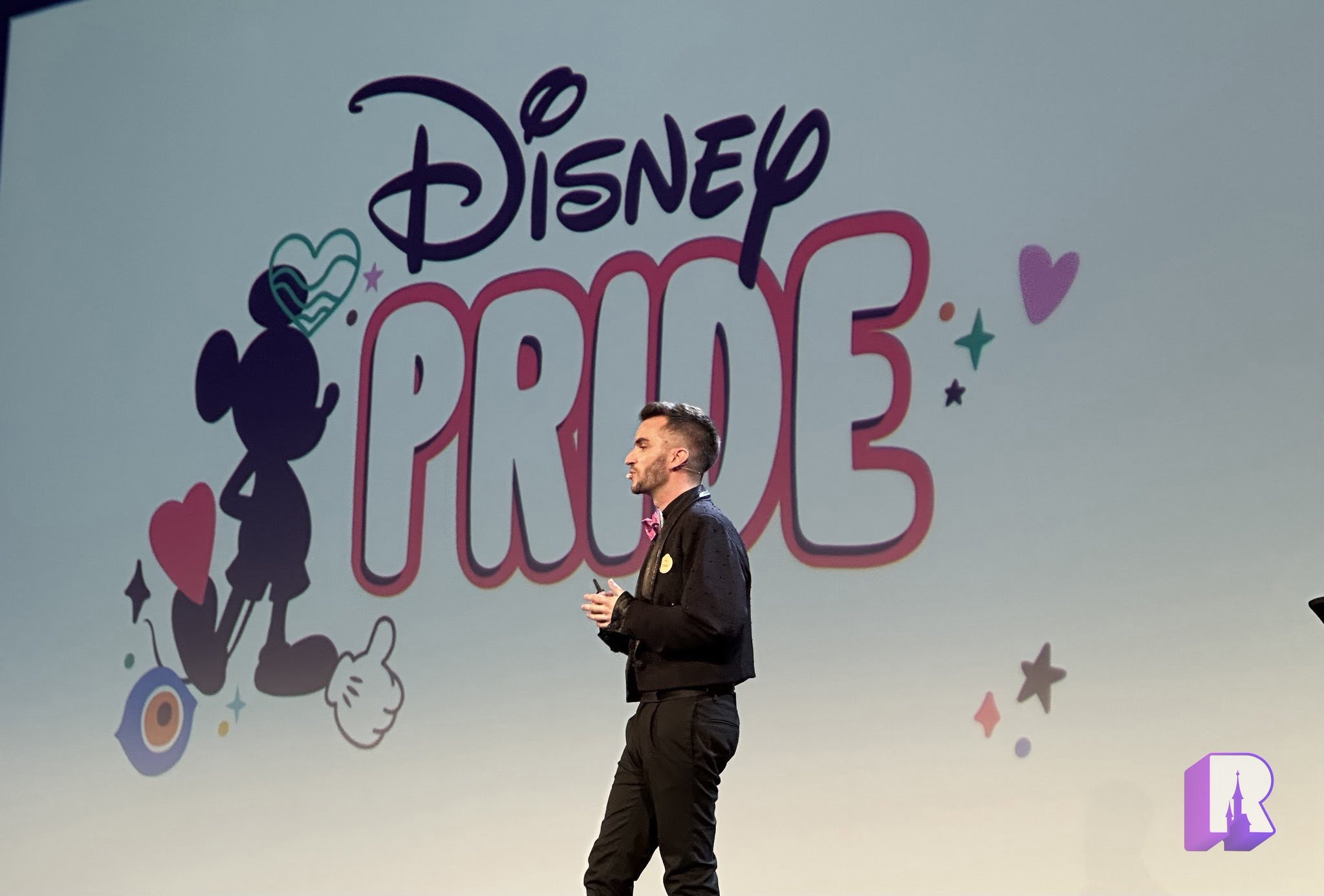 There will also be new merchandise for Disneyland Paris Pride and Pride Month in June.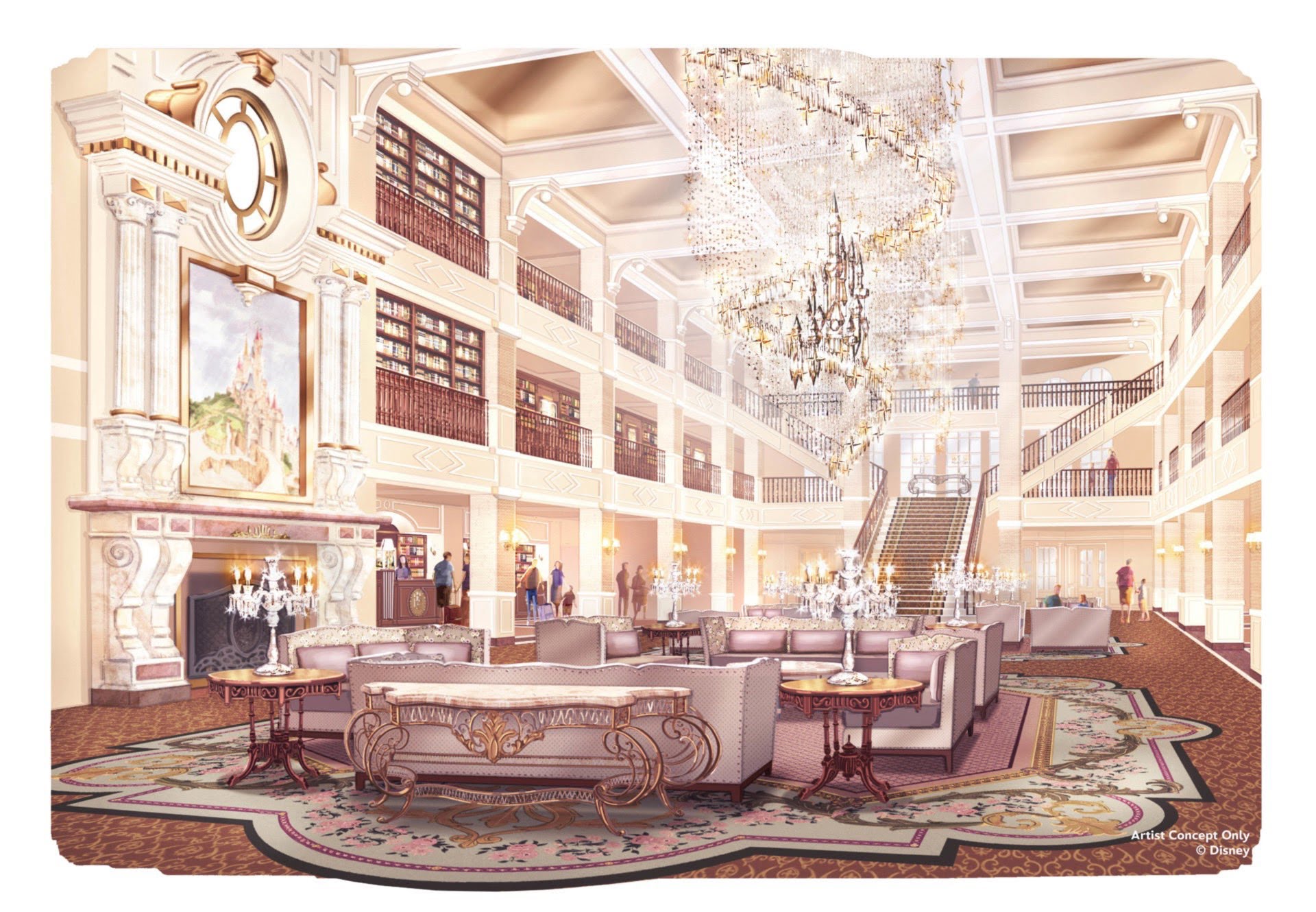 We move on to the Disneyland Hotel which is being re-imagined until 2024 with the first official look at the main lobby and upstairs lobby. Same but different ?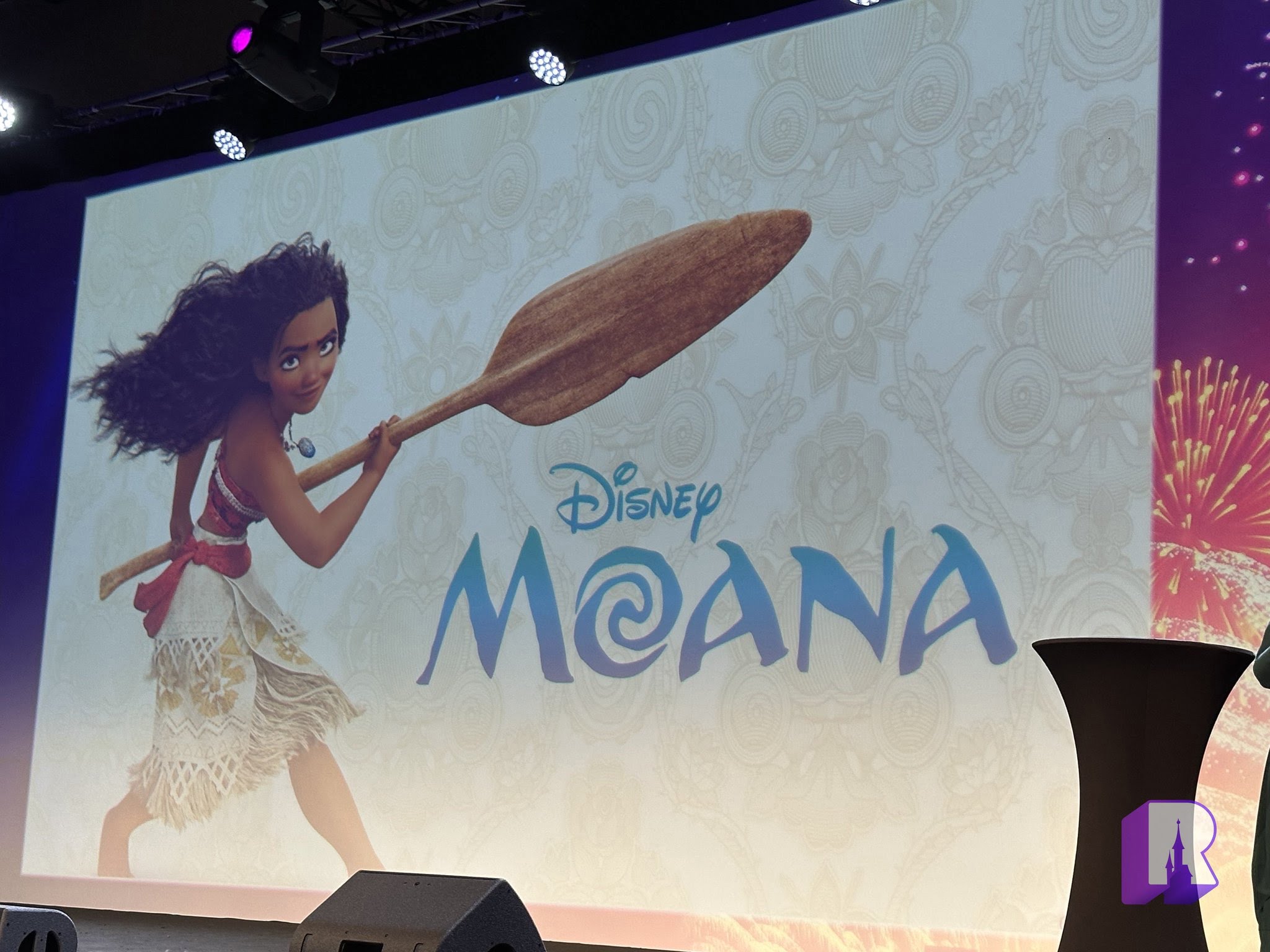 It was also announced that Moana, Princess and the Frog and Raya and the Last Dragon will be some of the stories featured throughout the hotel.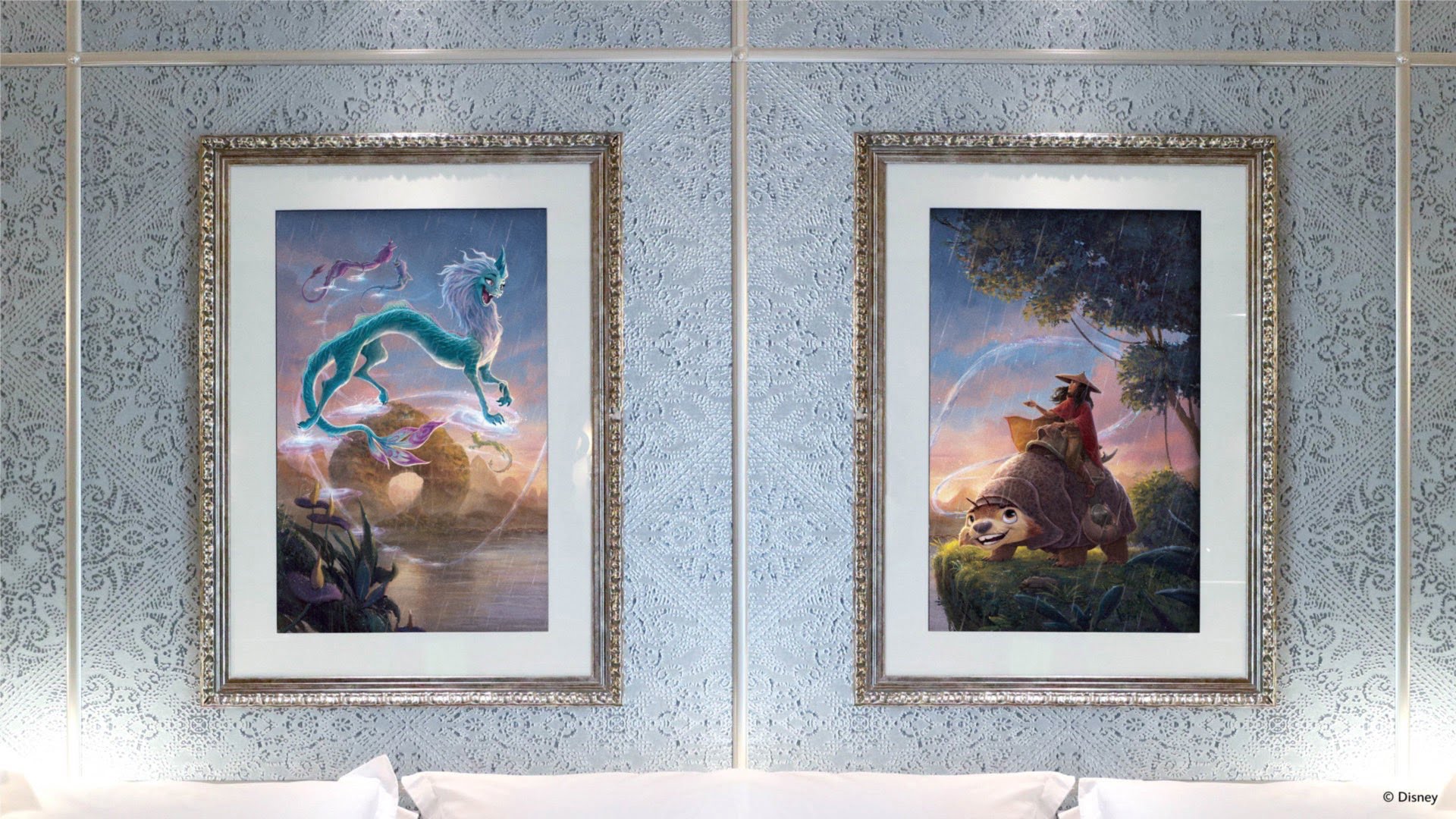 As an example of Raya integration we were show en these two artworks which could go in the rooms or hallways of the hotel.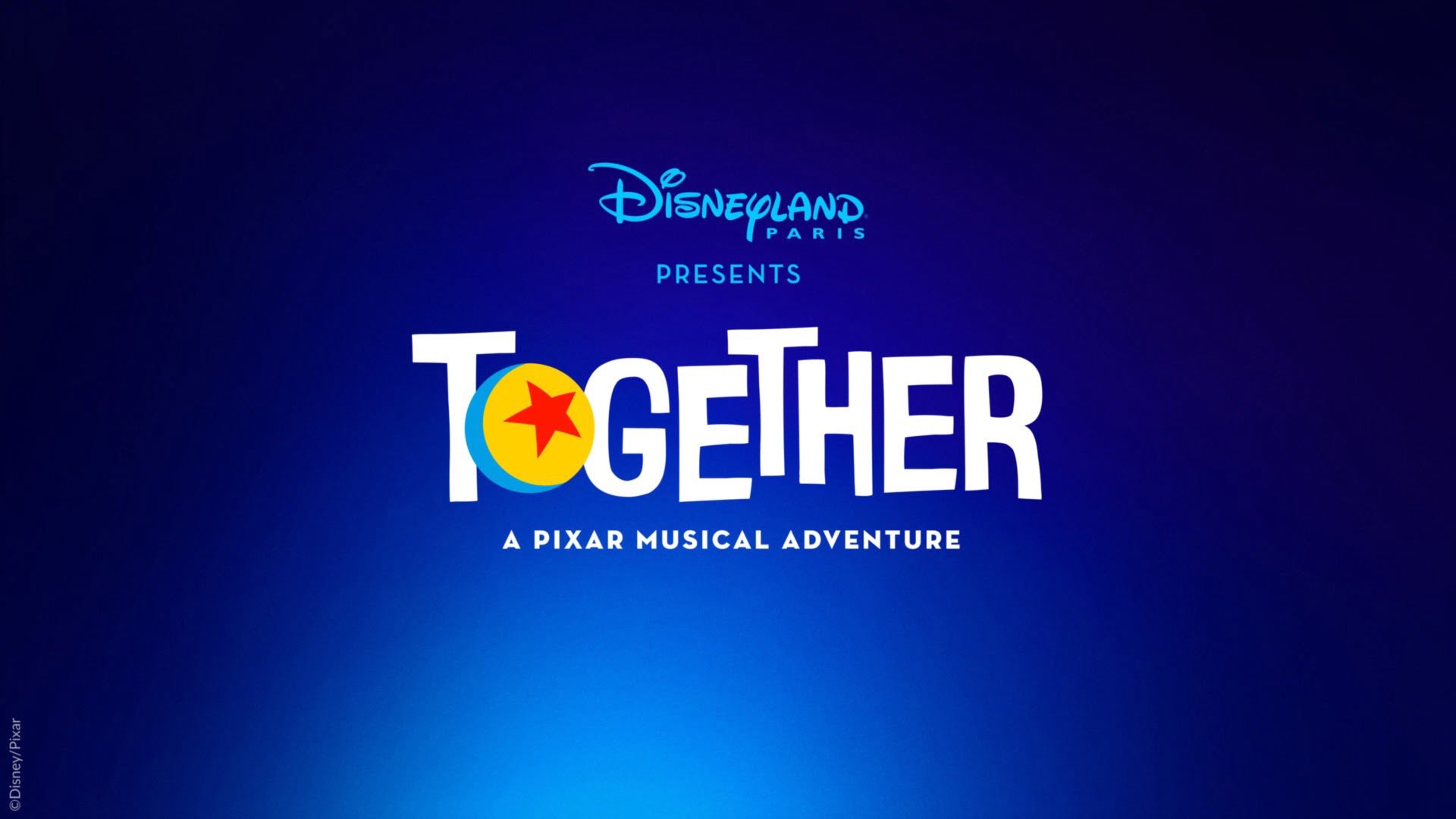 On the entertainment front, the highly anticipated Pixar Show debuting this summer was five. A new name: "TOGETHER, a Pixar Musical Adventure. The show will feature young Charlie, who loses their music sheet before a big concert. Pixar friends will come to the rescue to help them out, via several musical numbers. As part of the production, a live orchestra of 8 musicians will perform at each showing. Sounds great!
Disney D-Light and Disney Dreams!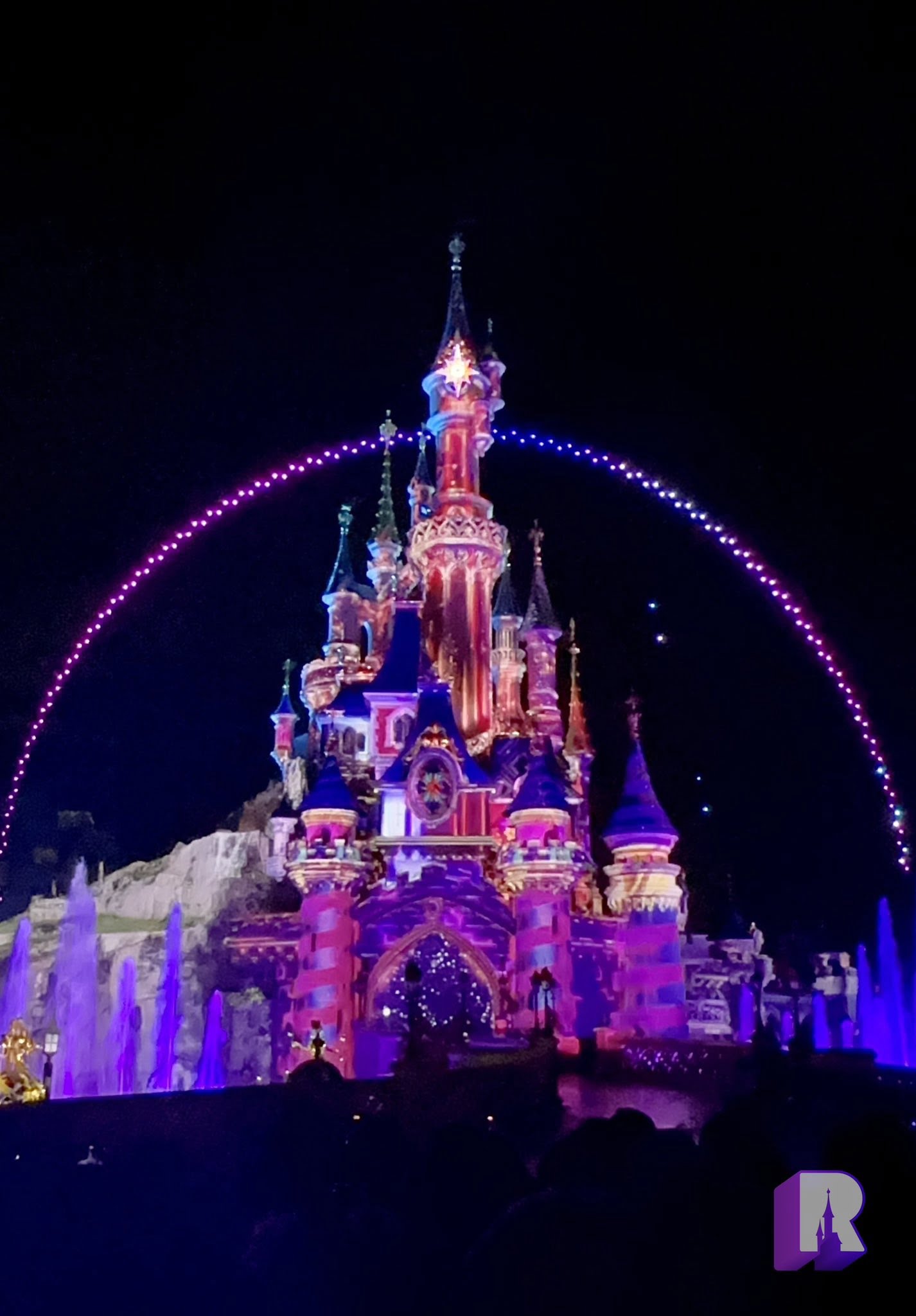 As a surprise announcement, acclaimed show Disney D-Light got a rework with new drones effects! Sadly it could not be performed on April 12 due to inclement weather but we got to see it on the 13th. It also finally uses all the new LED turrets. Check out our full video below!
April 12 was of course the super anticipated return of Disney Dreams! The legendary show is back with a cleaned up film, upgraded laser projectors and uses some of the LED tower effects. While some of the animation is a bit dated, it's great to be reminded what REAL ambitious projection mapping looks like with incredible effects like the vibrating, melting, spinning castle and more. Again check out our full video below:
Hulk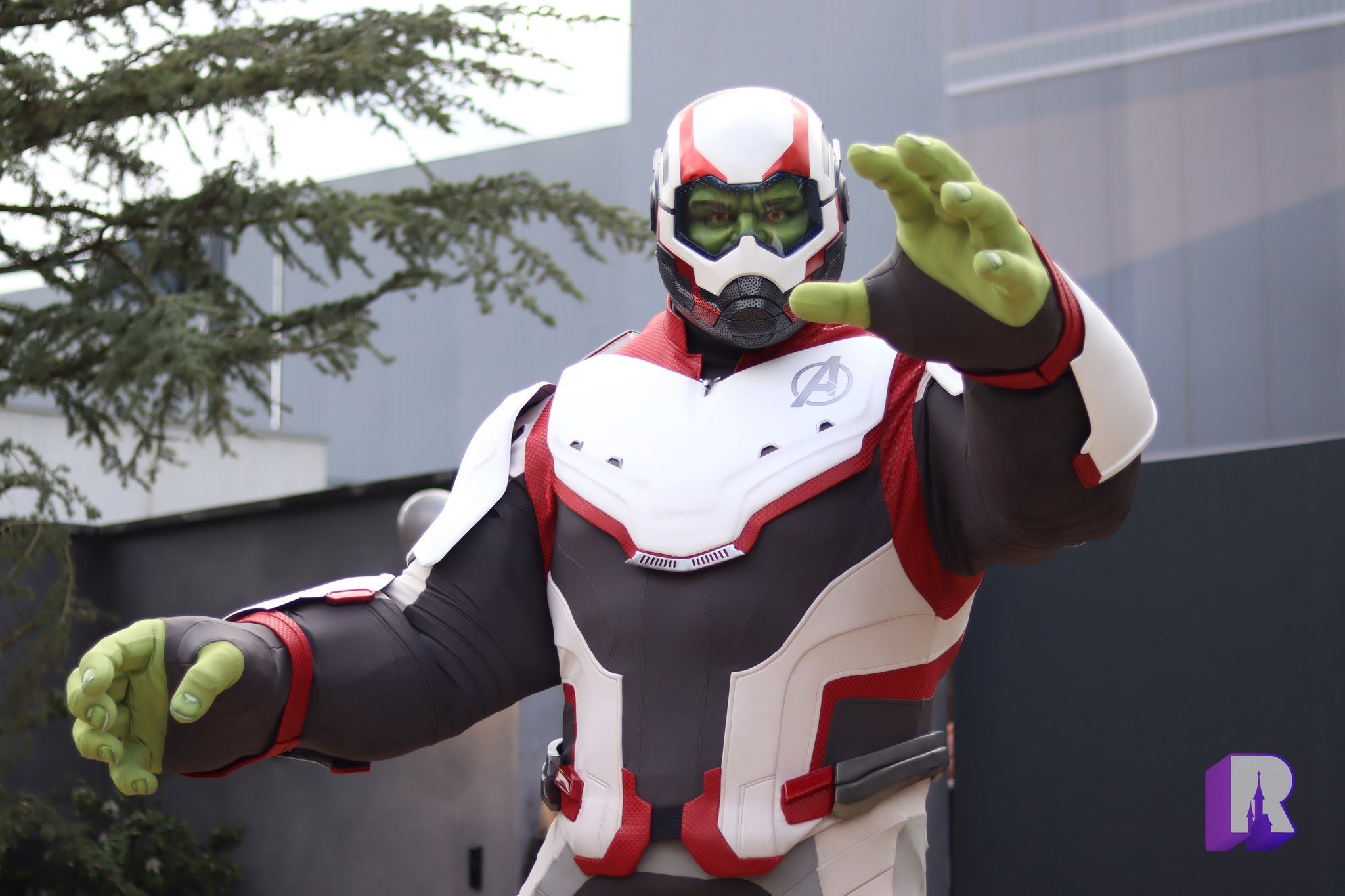 The big guy has arrived ! Hulk is visiting Avengers Campus Paris and you can interact with him across from Super Diner for the next two weeks (yep – why two weeks?) before he returns to Avengers HQ.
Hulk speaks English and French and has some pretty funny lines! Really amazing to see this cooperation between Avengers Campus locations.
Merchandise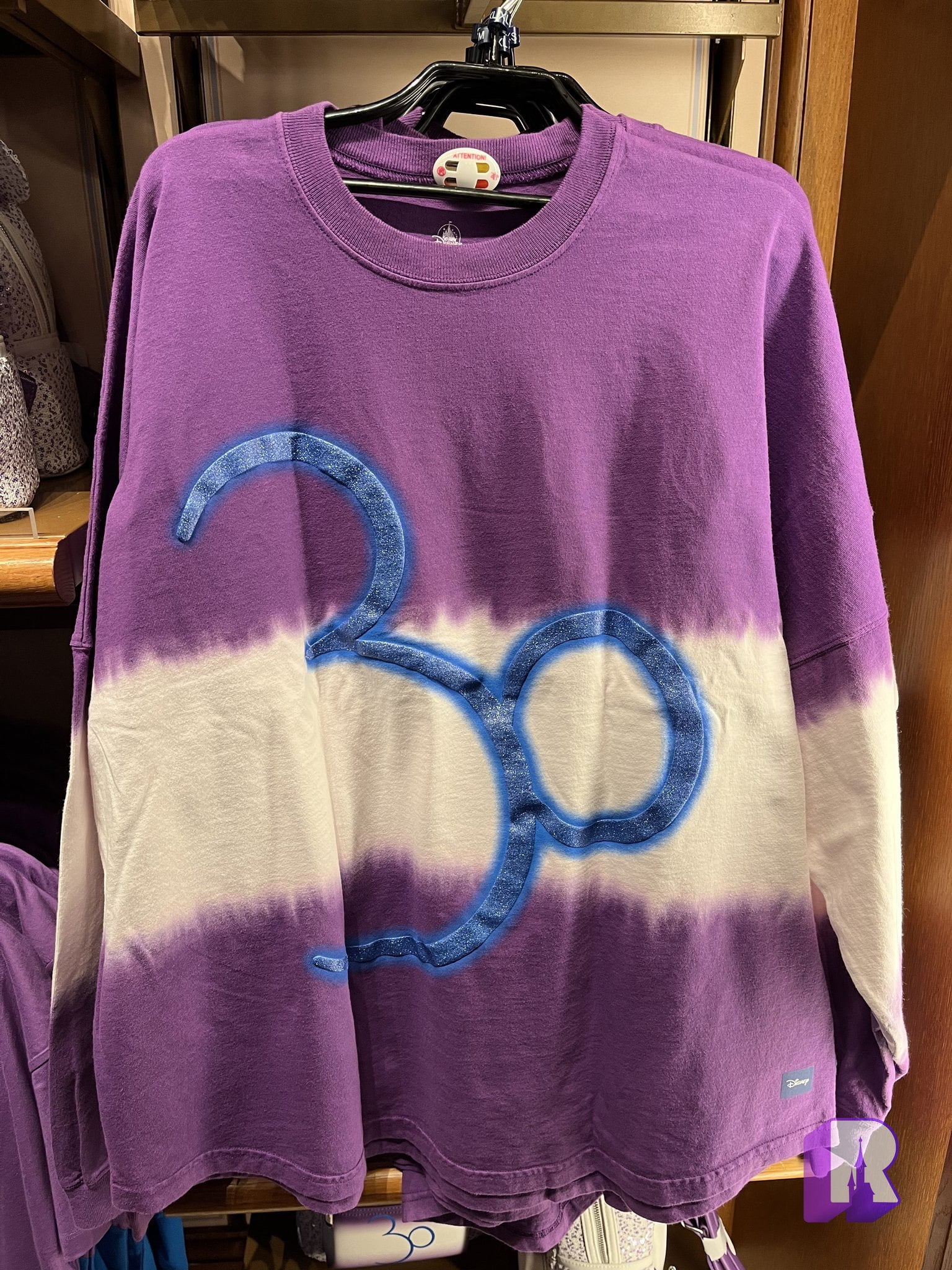 The #DisneylandParis30 collection inspired by "Dream… and Shine Brighter" was released on April 12. While some items are nice, a lot of reactions online sadly centered around the cheap look of it all. It includes a Spirit Jersey, Loungefly bag, t-shirts and a hoodie.
And that's our complete wrap up of April 12, 2023! As expected – no big new projects announced but it was nice to get a ton of updates on what's coming up on the short-ish term. Many thanks to all the Disneyland Paris teams involved, and Insidears for having us!
Ciao, Luca!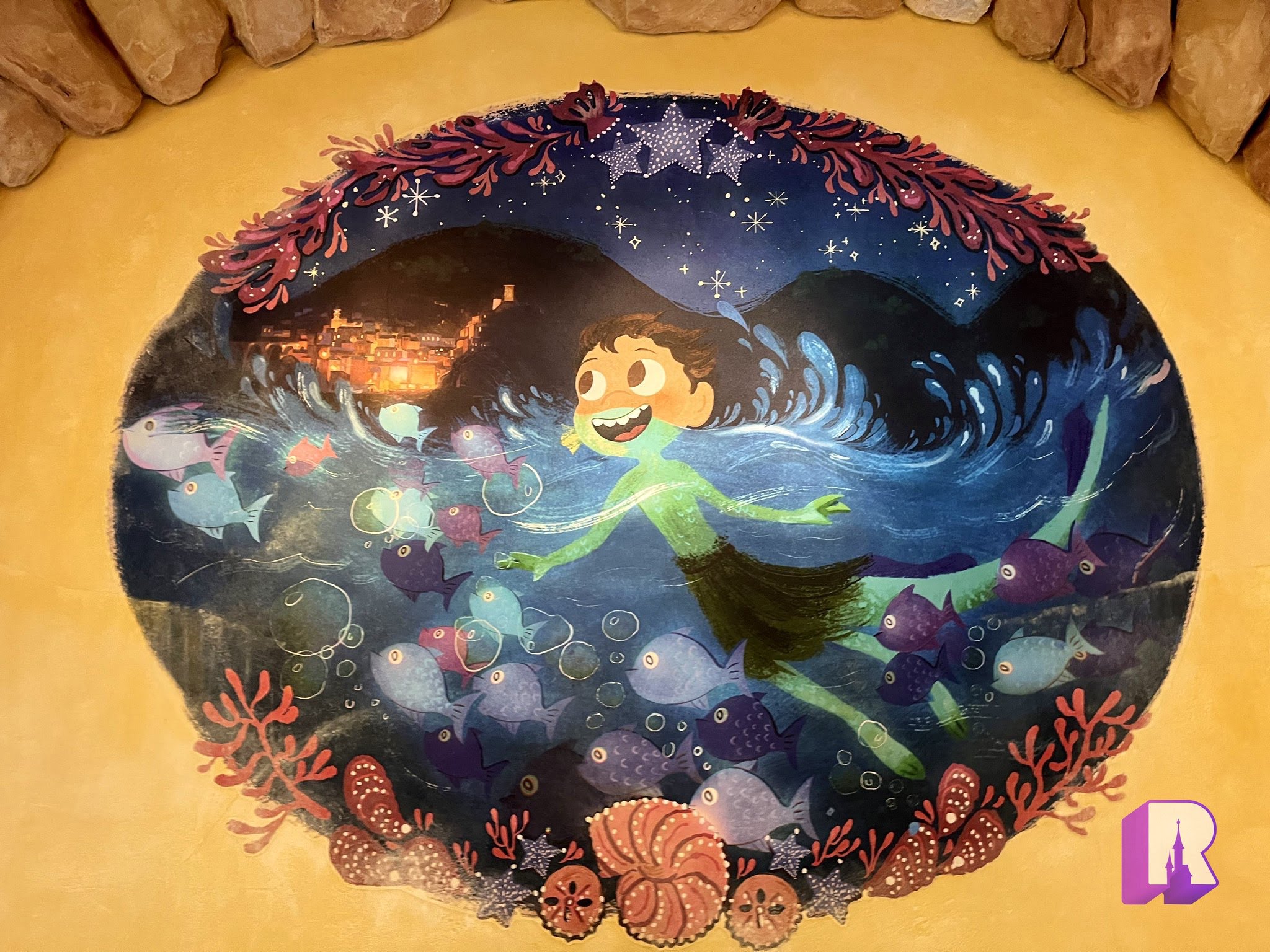 It's the first completely new thing to open at Disneyland Park since Buzz Lightyear Laser Blast and we love it ! (Yes it's "just"A dining room but we've learned to appreciate anything we can get)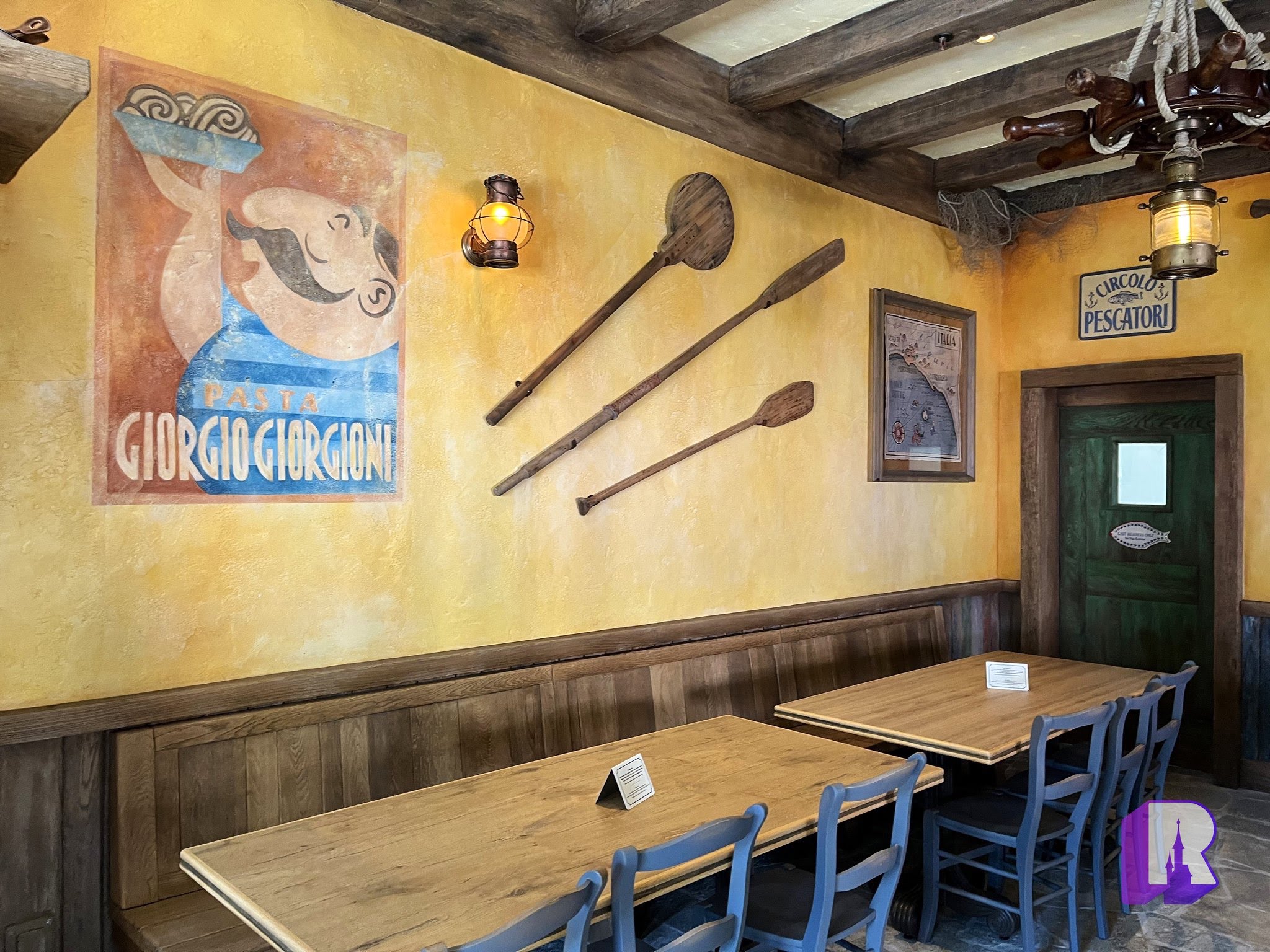 The Luca themed dining room opened to Guests on April 13, adding capacity to cramped Pizzeria Bella Notte and a certain Italian flair for this new room packed with tons of details from the film ! If you're visiting note that the final doors are not ready and so there are temporary ones for now.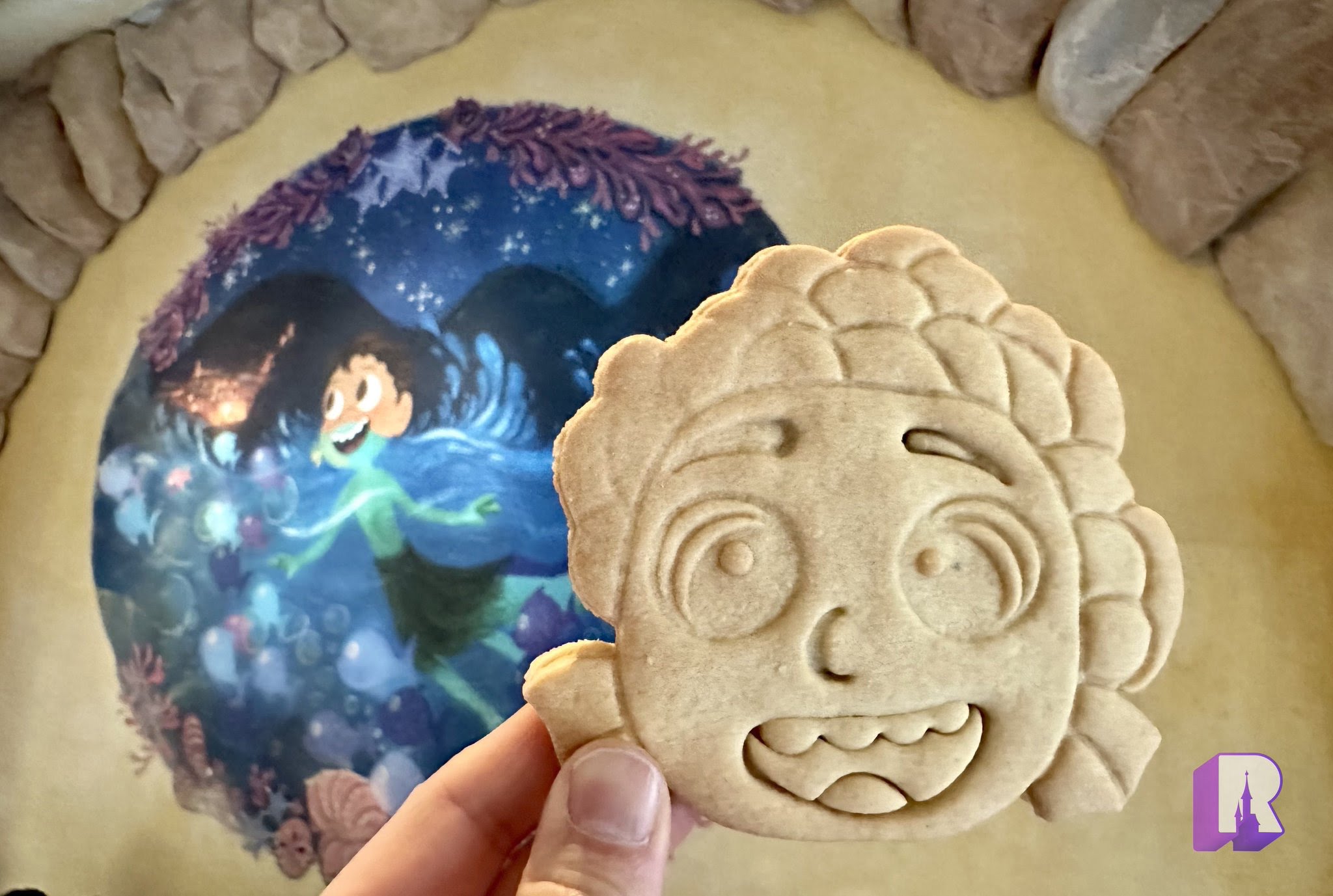 An entire Luca menu is available with pesto pasta – just kidding did you thing the Disneyland Paris food teams suddenly got their sh*t together ? No but there's a cute Luca shortbread cookie filled with Nutella.
Overall a wonderful addition and we can't wait to see how the Coco theme turns out over at Fuente Del Oro this summer!
Maintenance and Refurbishments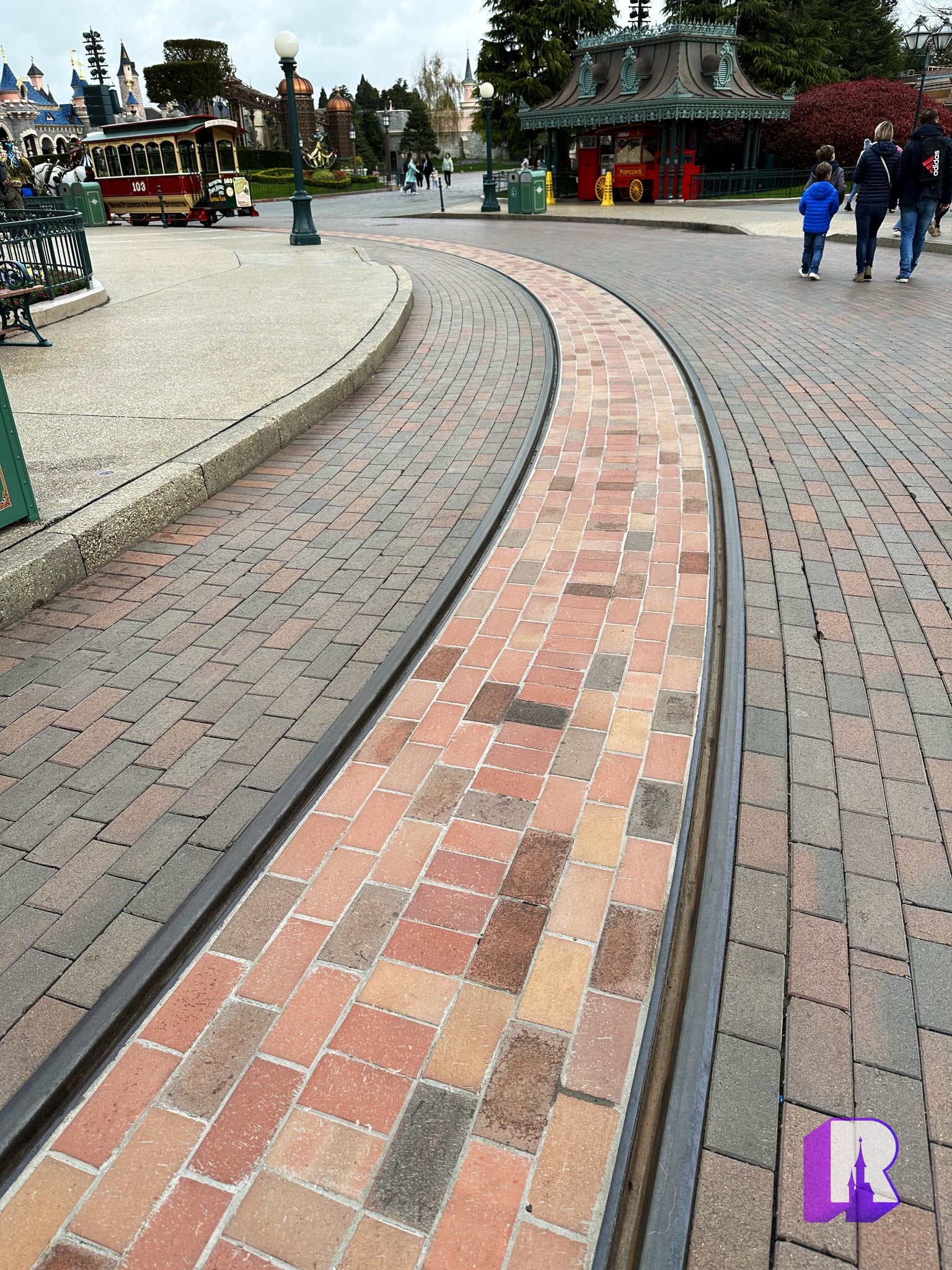 Not a ton of ongoing works this week, with the anniversary of course. But this replacement project for the pavers in Central Plaza is ongoing. The pavers between the rails are being replaced progressively as the horses chip at them over the years.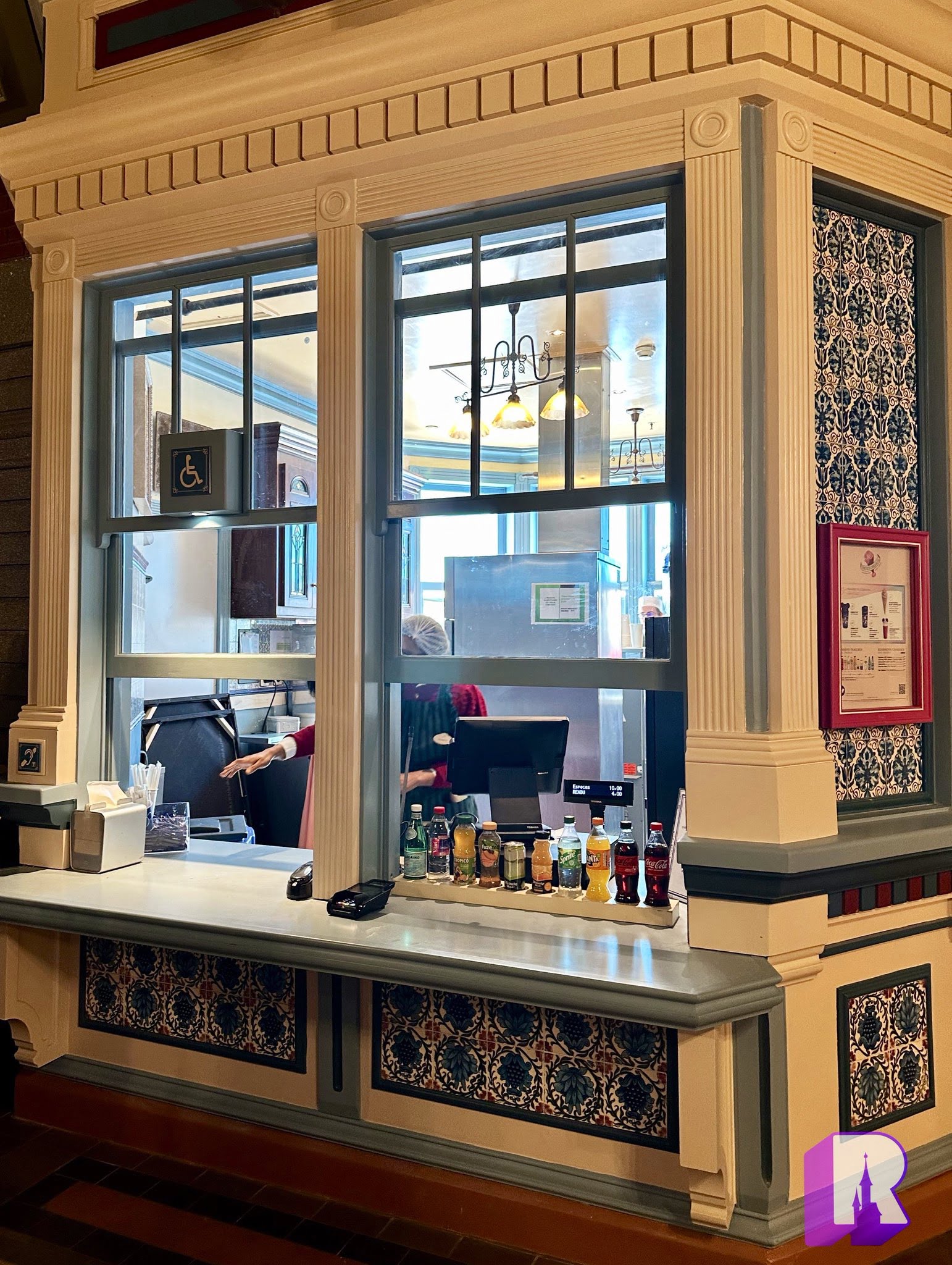 The Ice Cream Company window on the Discovery Arcade side was open this week, after the counter was recently refurbished with improved accessibility. It's been a while!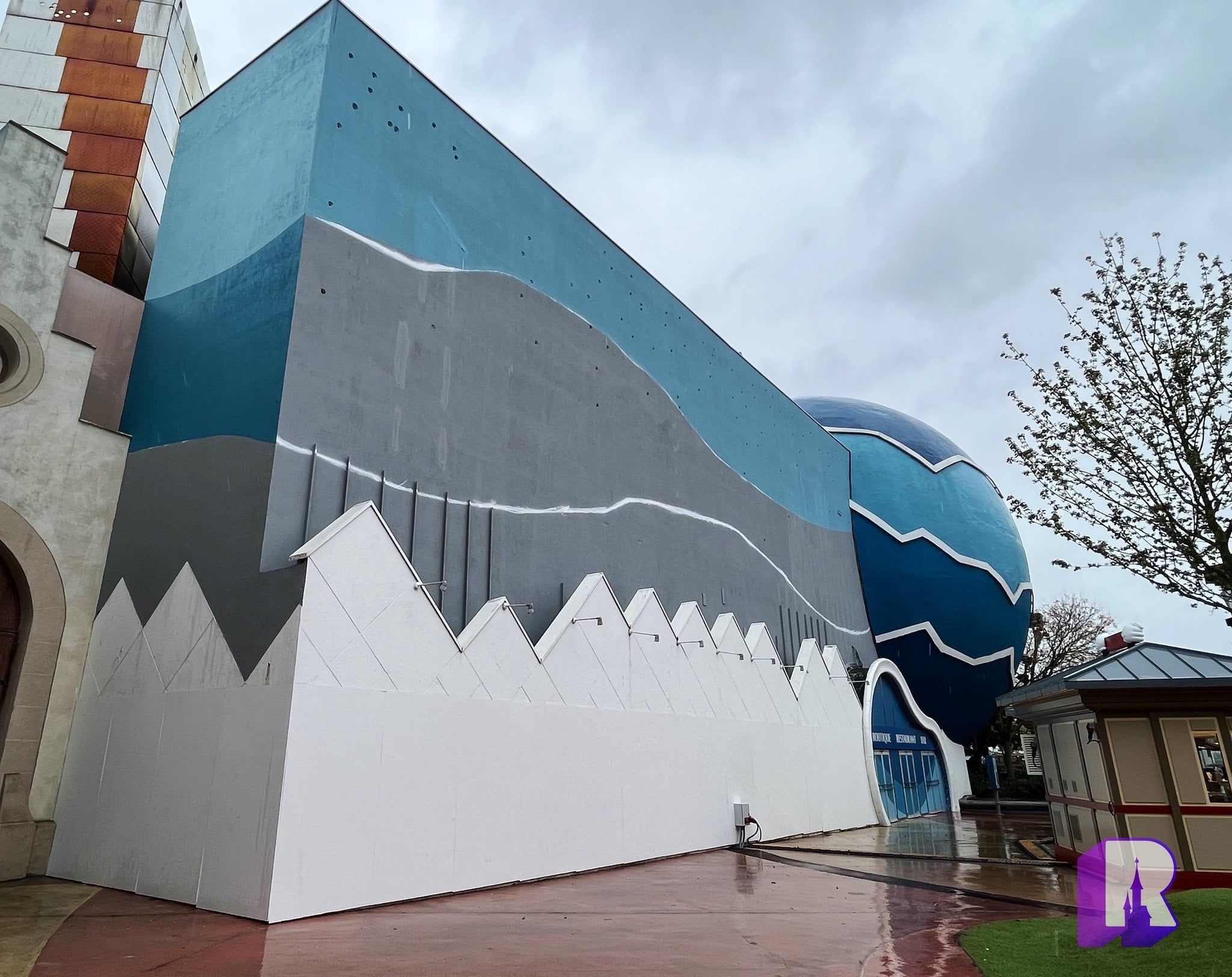 At Disney Village, the Planet Hollywood mess continues with this new design on the side facade.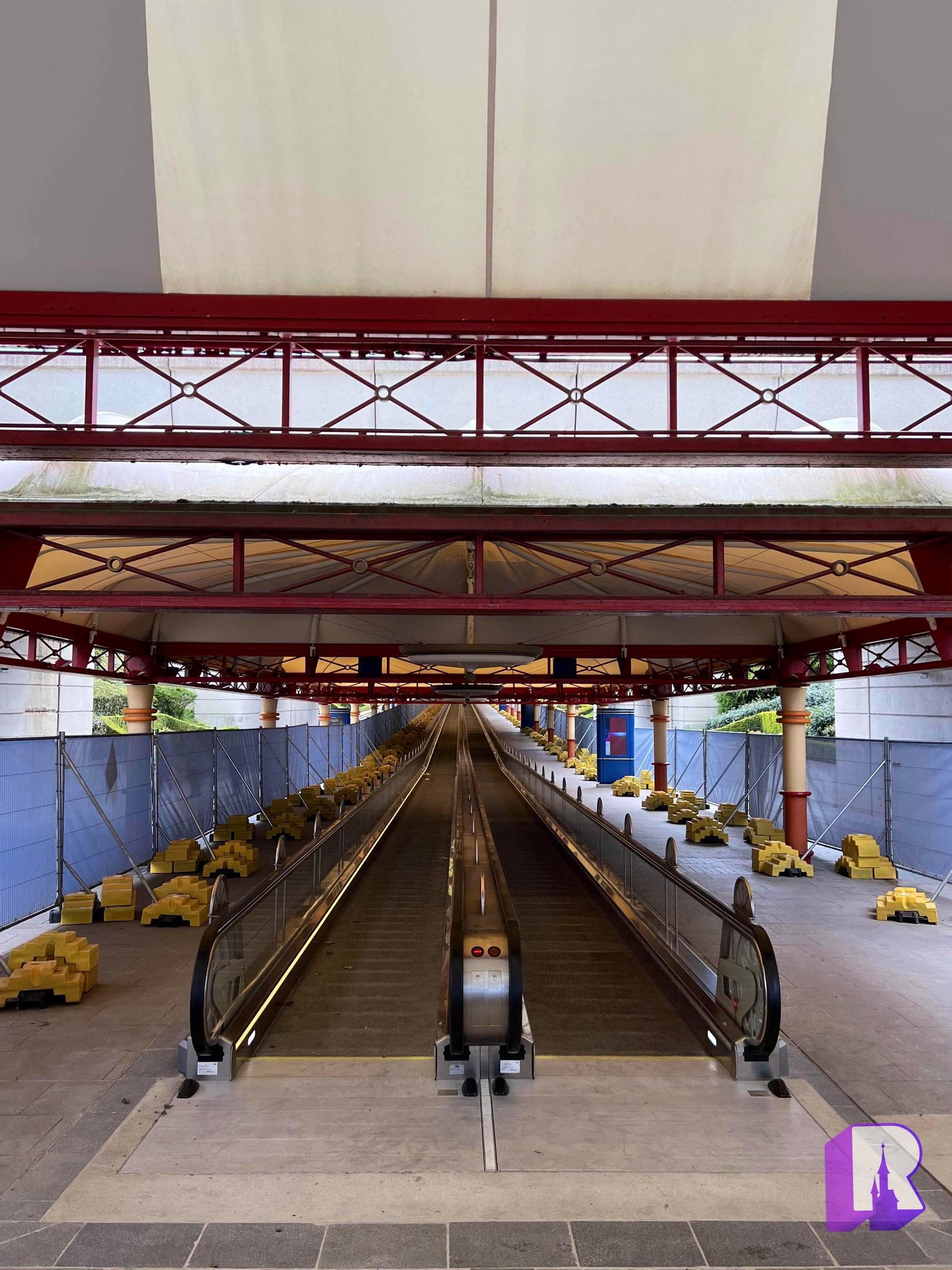 The Guest Parking moving walkways rebuilding is complete, and they should be opening to Guests soon.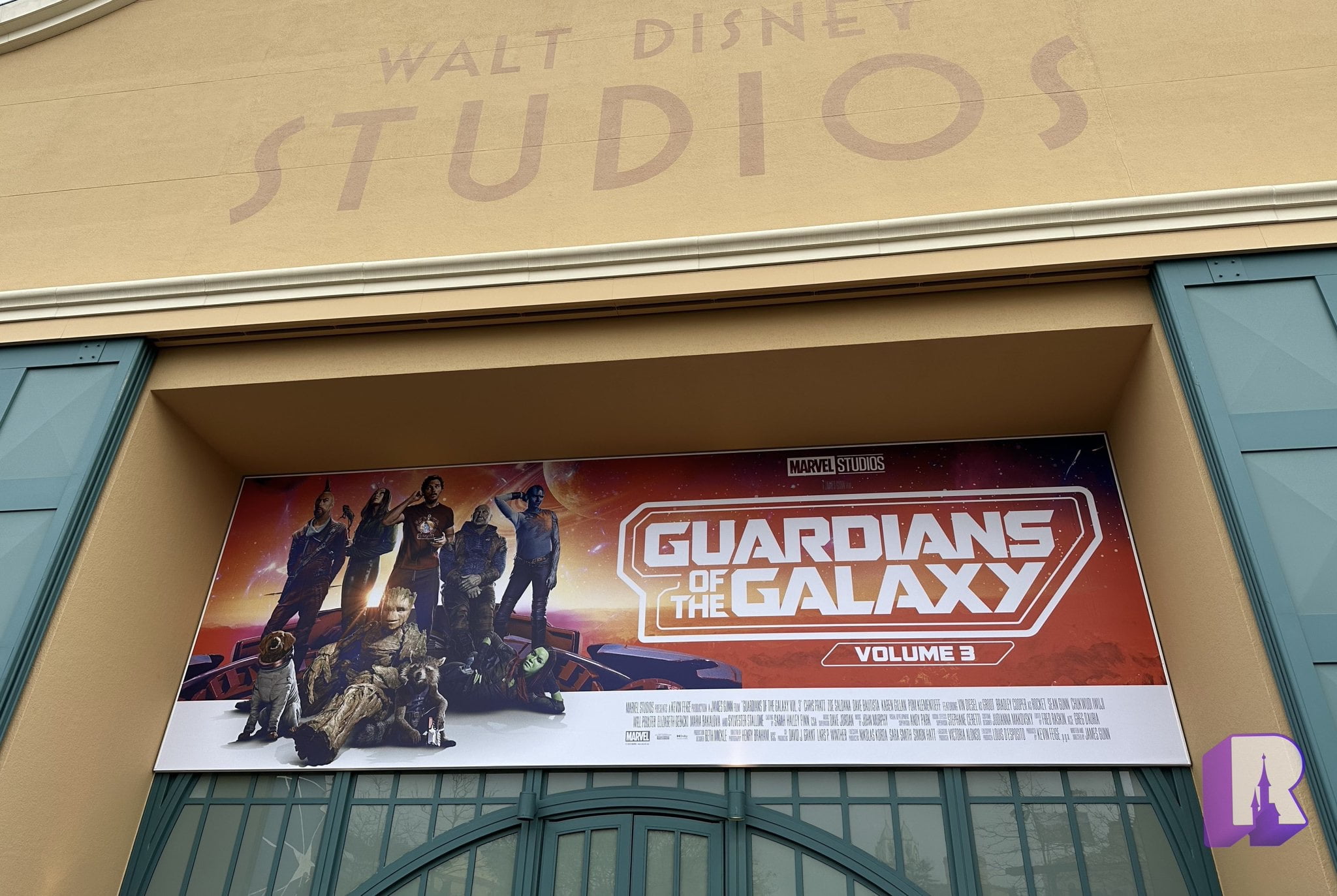 And over at Walt Disney Studios Park, Guardians of the Galaxy Volume 3 posters have been installed on Studio 1 and the light towers. The park will be hosting the European gala on April 22.
Halloween and New Years Parties Canceled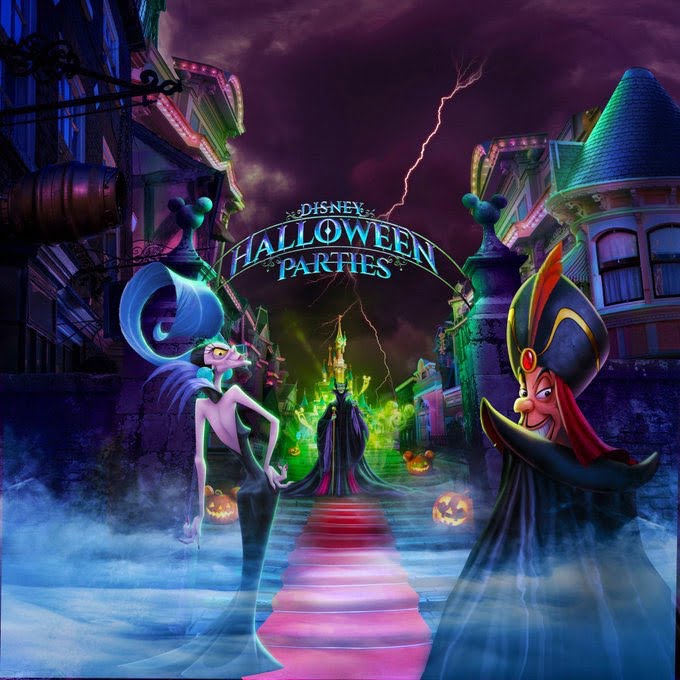 You heard right. Disneyland Paris will not hold its traditional hard ticket Halloween parties this year and will also not have a hard ticket New Years Eve Party. Instead the resort will provide an "enhanced experience" on October 31 and December 31, with regular valid admission.
No reason has been announced for this change. One can speculate that they no longer made business sense, or maybe guest satisfaction was too low for these events.
Food Updates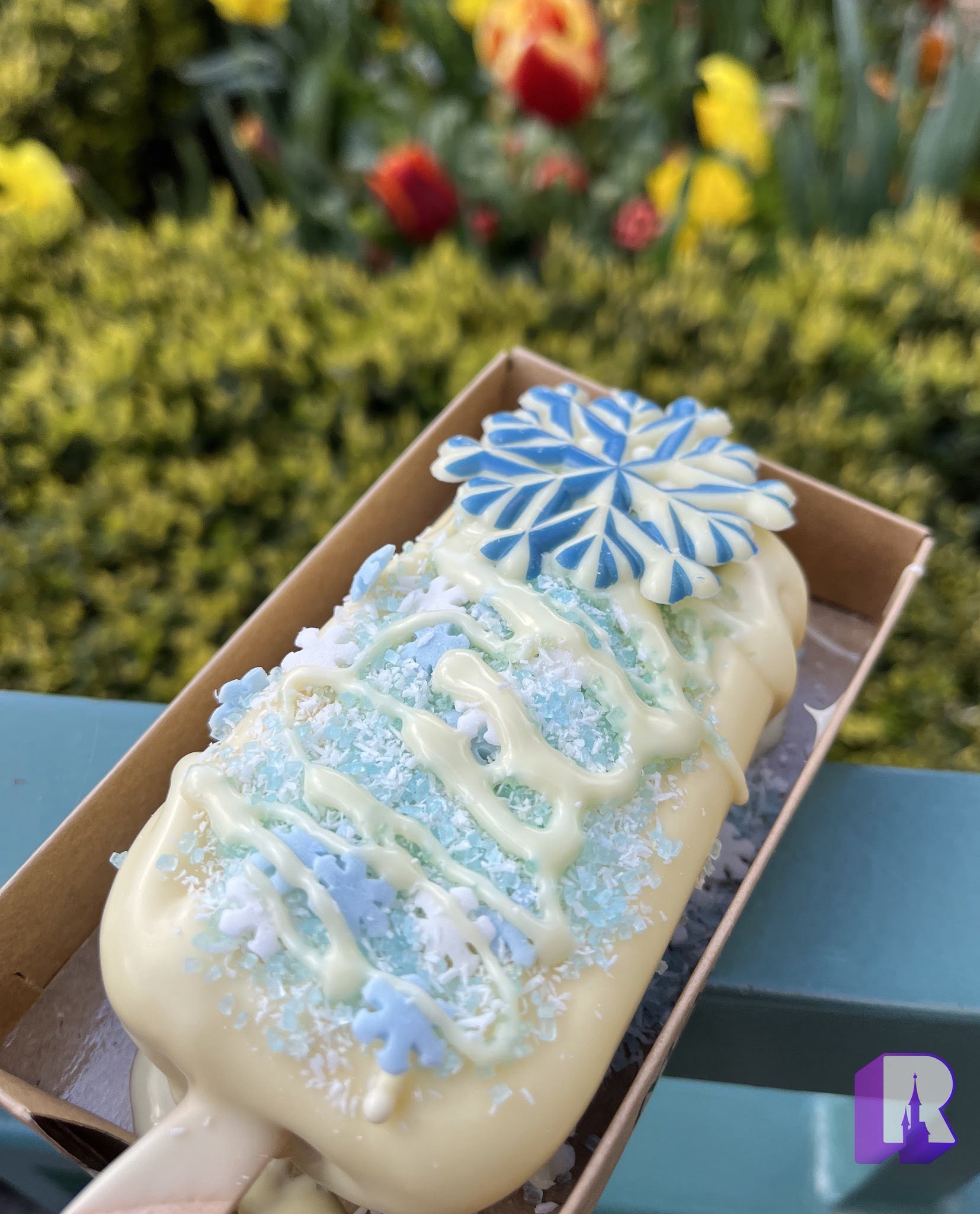 Three new "Magnum Creations" ice creams have arrived to the food truck at Walt Disney Studios Park:
Race Track Treat (Cars theme)
Cowboy Crunch (Toy Story theme)
Snowflake Bliss (Frozen theme)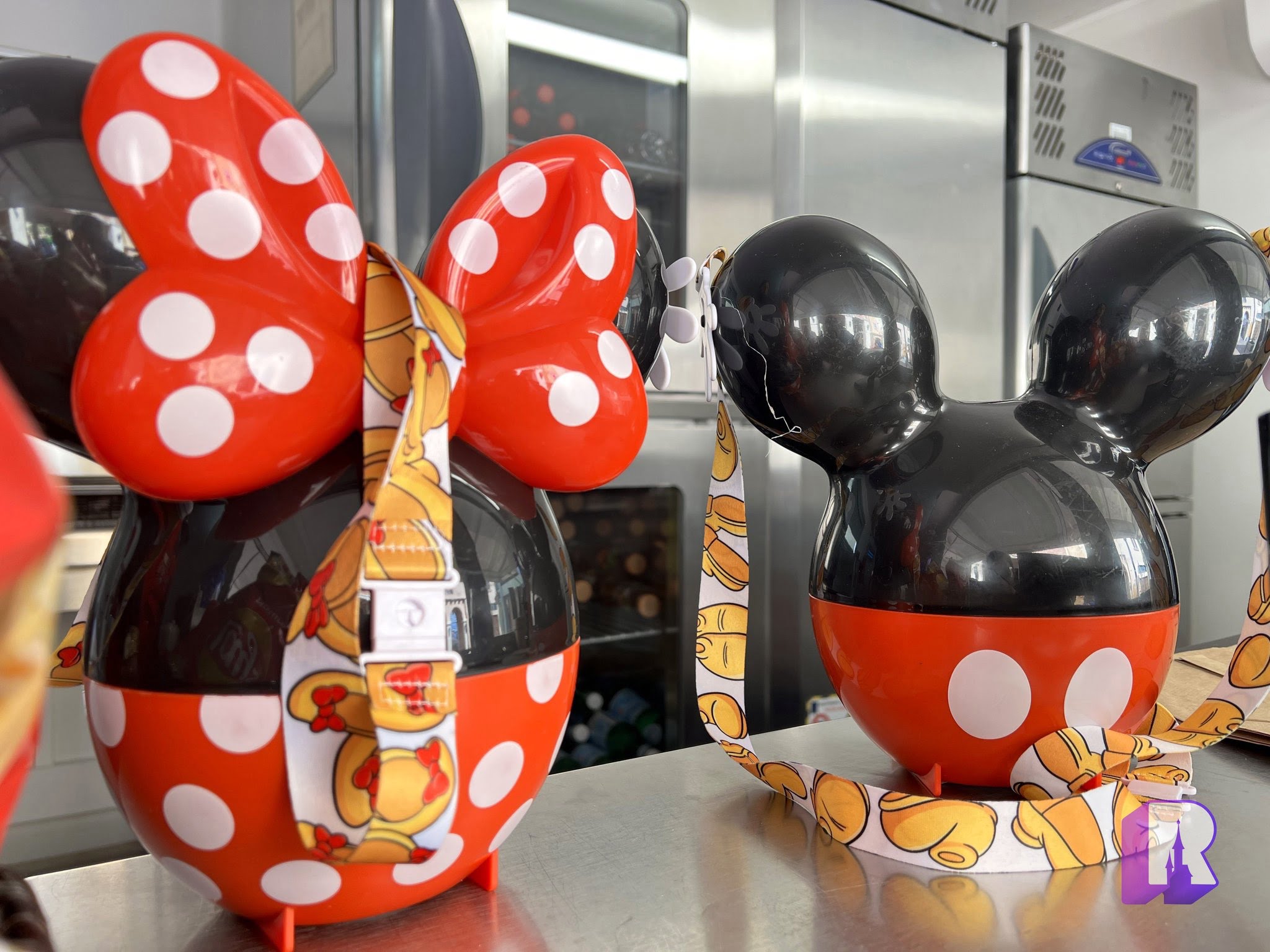 New Mickey and Minnie popcorn buckets have arrived at various snack locations (€18)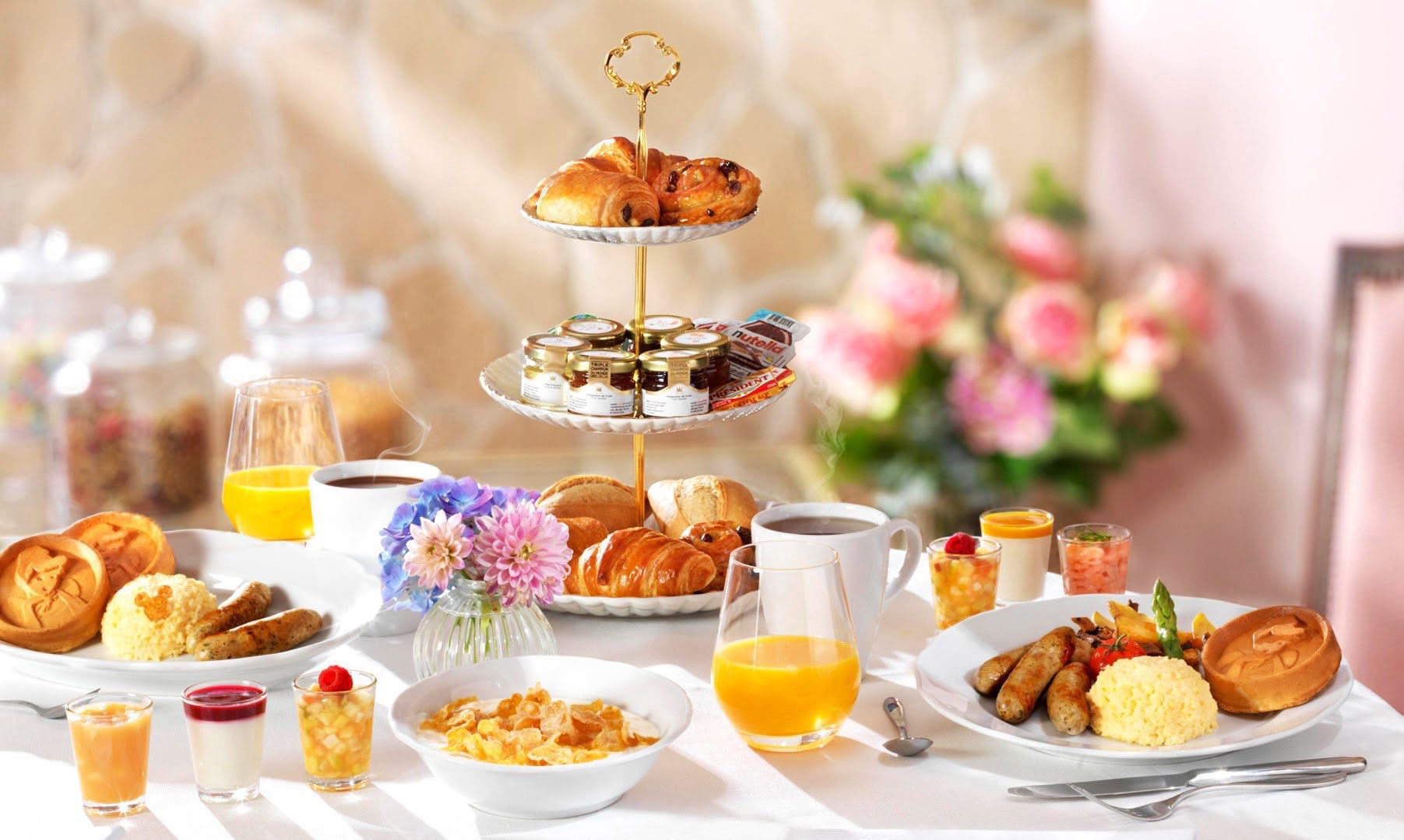 And according to travel agents, Guests staying at a Disney Hotel can start making or adding reservations for breakfast with the Disney Princesses at Auberge de Cendrillon on April 18, for bookings starting June 7. It will cost €50 for adults and €40 for children.
Wow – what a week of news and premieres ! Thank you as always for reason, sharing and following along everyday on our medias! I will see you back here next week with more updates from Disneyland Paris!