Welcome back to a new edition of the DLP Report! This week, we got some surprising news from the annual pass team, saw the return of Big Thunder Mountain and took a look at many ongoing projects. Let's go!
AP Showdown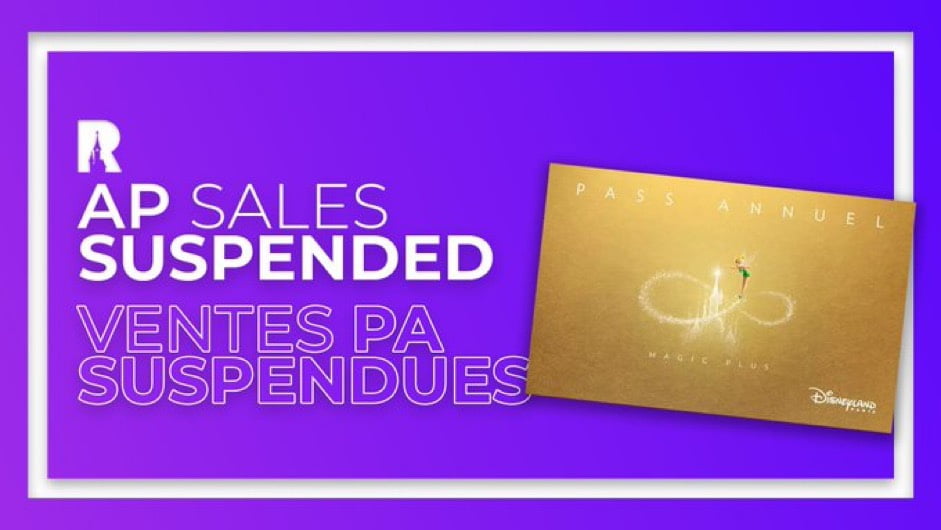 Who doesn't love a flashy visual for breaking news at midnight on Wednesday? Indeed this past Wednesday was the last date of validity for annual pass conditions and benefits, so everyone in the team was on the lookout for what was going to happen next. Similarly to what happened in the US resorts annual passes, actually was removed from sale on Wednesday at midnight. There was no information given, but any sales that was attempted could not be completed.
On Thursday morning an official message was released explaining that the sale was suspended while the teams were working on an new set of annual passes to be released later this year.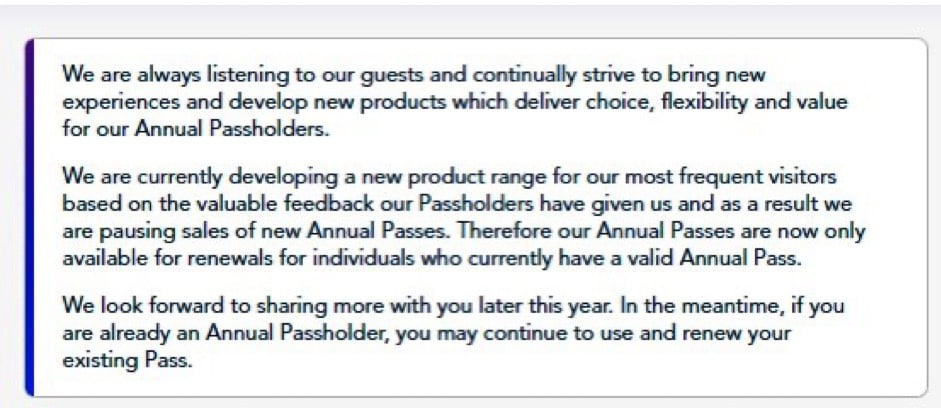 Thankfully, one part of the news did cushion the blow if you are a current holder of a Disneyland Paris annual pass, you may renew your pass if you are within two months of the expiration date. What this means in practice is that no matter how late in the year your pass his come out that you will still be able to renew until the new passes go on sale at which point you will be able to buy a pass from the new range.
If you have not renewed your pass, and it has expired, you may no longer renew your pass or buy a new pass at this time. However, if it has been just a short time since you have not renewed your pass, I would advise contacting the annual pass hotline and see if they can make an exception for you.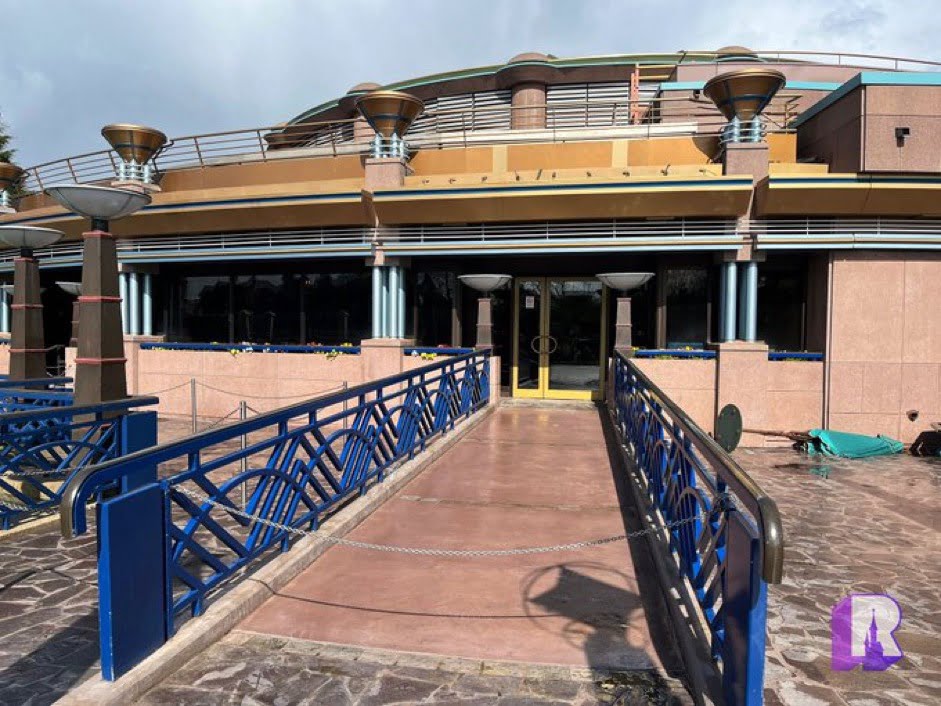 There is still no information as to what the new range of annual passes may be, but if some of the options that were presented during a survey sometime ago – that we described inTHIS article – still hold, it sounds like there may be a premium AP with an exclusive range of benefits that have never been offered before, ..and a price that has never been higher. In the meantime, note that all the current benefits for valid annual passes are maintained.
Construction and Refurbishments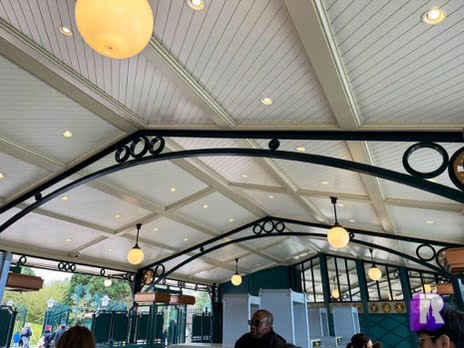 We start in the resort hub this week as the final stretch of new security gates has finally opened. They look similar to the other two sets of security gates and complete this fantastic project that is giving Disneyland Paris a proper Disney Parks arrival sequence.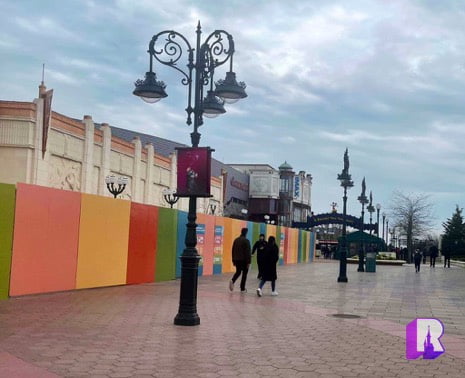 However, opening this new set of security gates means the project has now moved to repaving in the area, and Guests having to go through some kind of backwards inside/outside of the secure area walkway to get from the Parks to Disney Village and the exits to guest parking. Obviously this is temporary, needed, and the teams are working as fast as they can but ..ouch!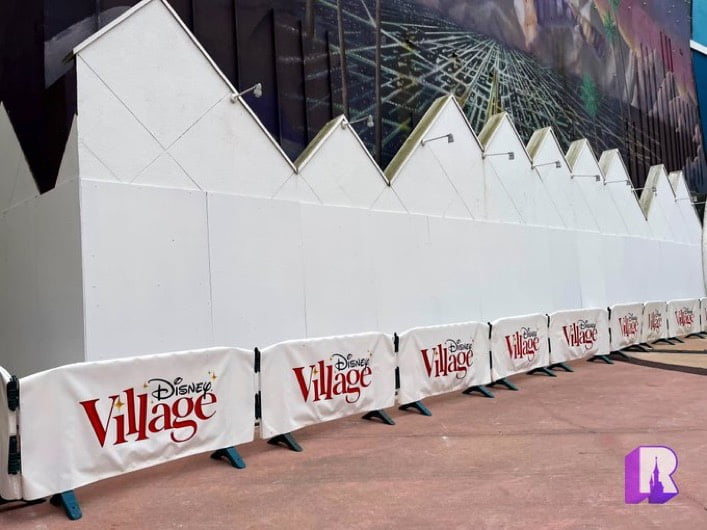 Since we are in the area, let's continue towards Disney Village in Lake Disney – a very active construction zone. As we pass by Planet Hollywood we noticed that the wall of celebrity hand prints is now covered with some white boards.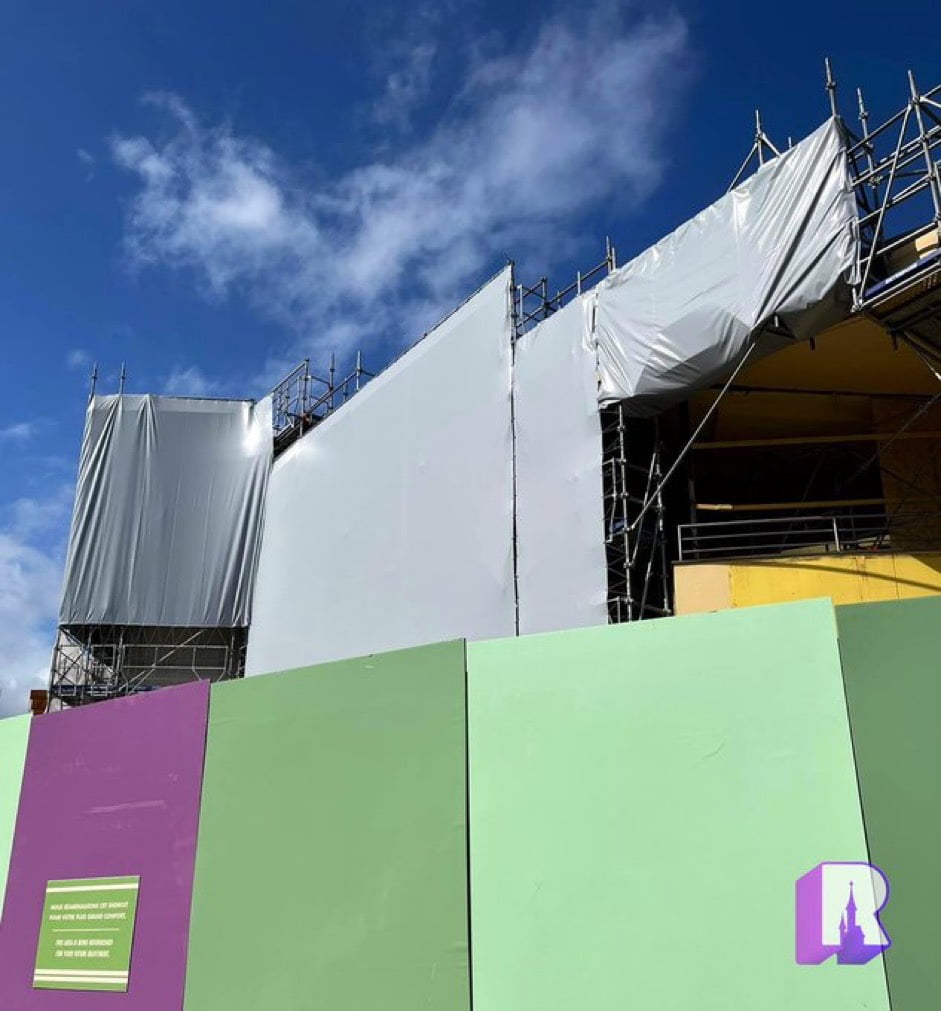 Things are moving along nicely at the future home of Brasserie Rosalie as scaffolding grows bigger and is getting wrapped up. It looks so far like the location is still set for an on-time opening of late 2023.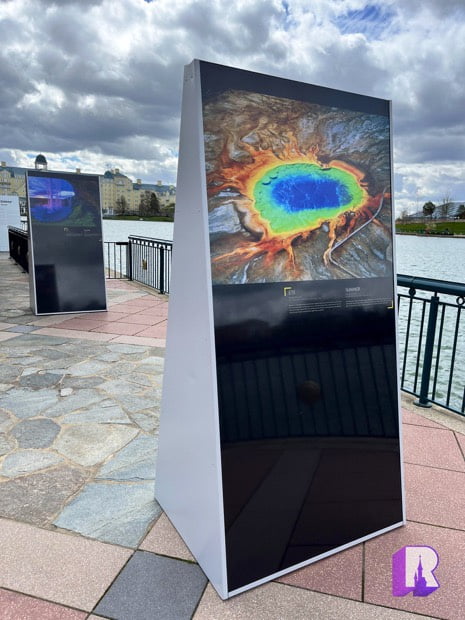 Over around Lake Disney, it is the return of the National Geographic Earth Month photo exhibit "The Greatest Landscapes". The exhibit consists of a number of boards with incredible photography from around the world from the IP owned by the Walt Disney Company. The exhibit this year is not near Disney Village due to the construction, but it is located in front of Disney Sequoia Lodge.
As with every year, Disneyland Paris will be celebrating Earth Month, with the photo exhibit above, some nature trail tour guides at Disney Hotel Cheyenne and Disney Davy Crockett Ranch, landscaping guides in the official app, as well as internal activities for the Cast Members. The press release did not mention a preshow this year.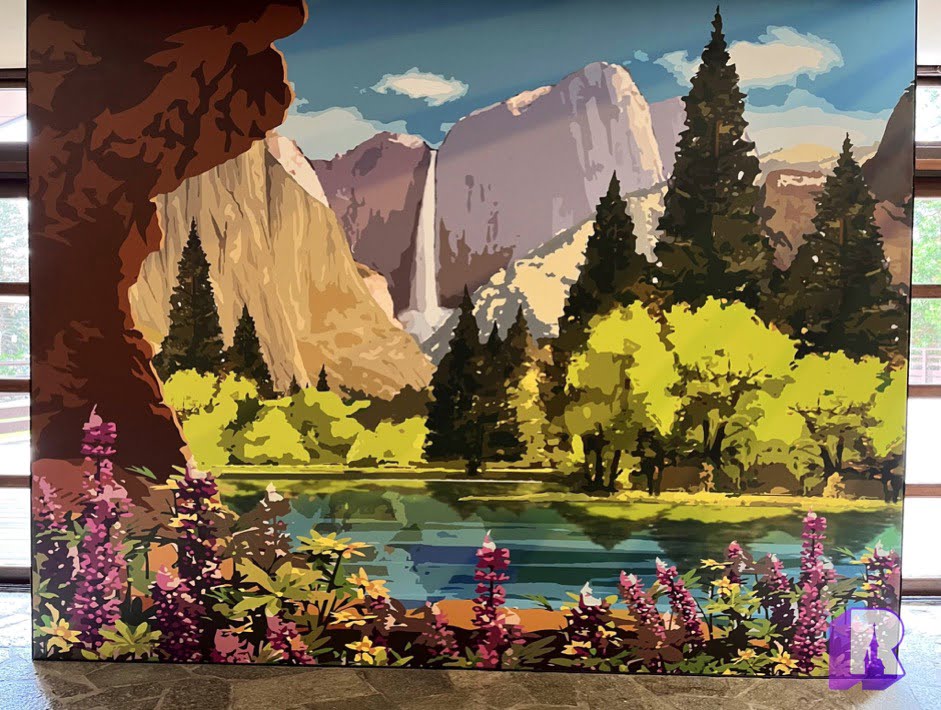 And talking about Disney Sequoia Lodge, the new spring background was installed at the hotels for the location. The background changes with every season.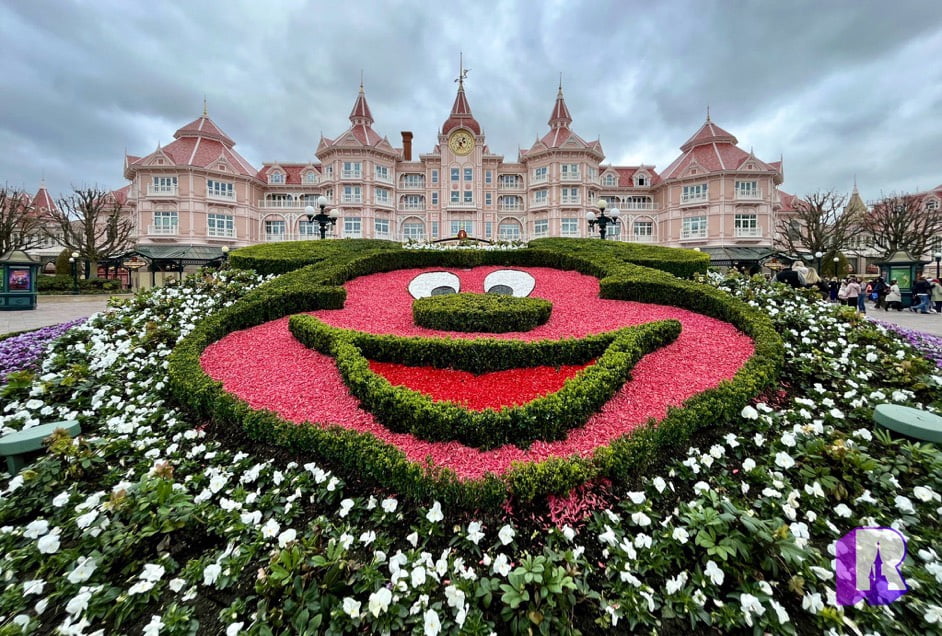 Heading back towards the parks we noticed that Mickey had taken over the entrance planter once again. Minnie had been featured here for International Women's Day since March 8.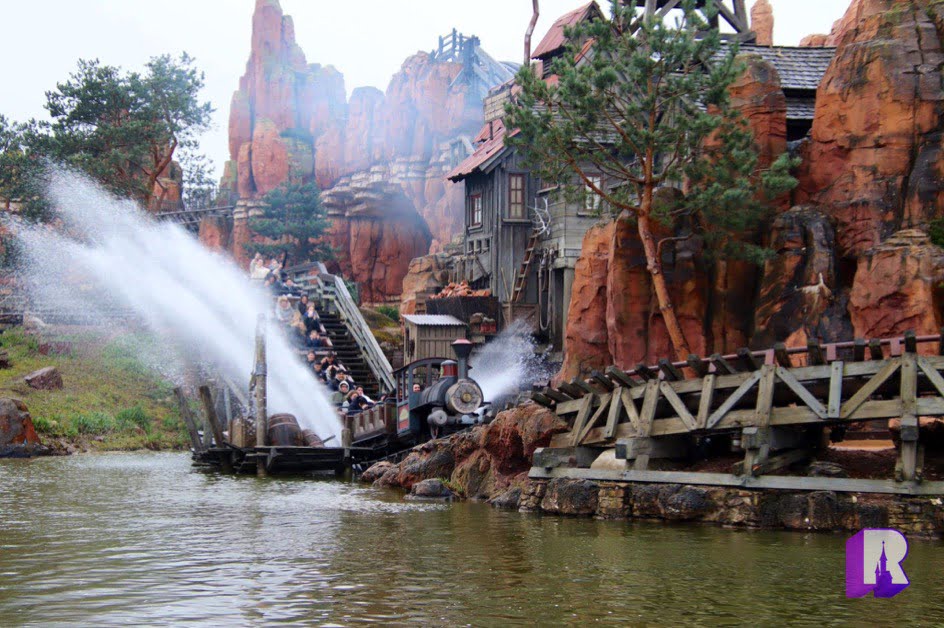 In the parks, the big news this week is the return of Big Thunder Mountain, and especially the return of the splashdown effect. Crews have been working on this during the recent one-month closure and it looks absolutely fantastic.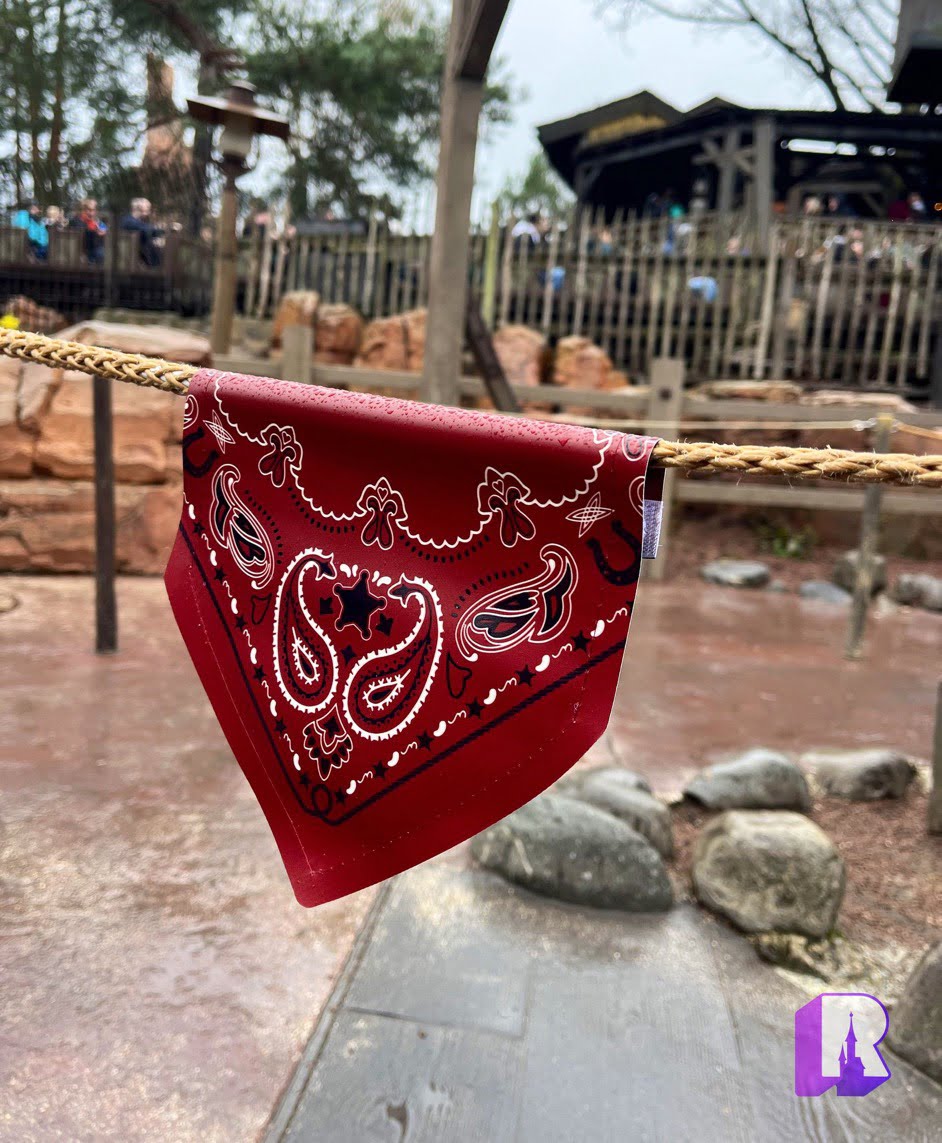 The attraction also received some new cute bandanna style flags for the queue.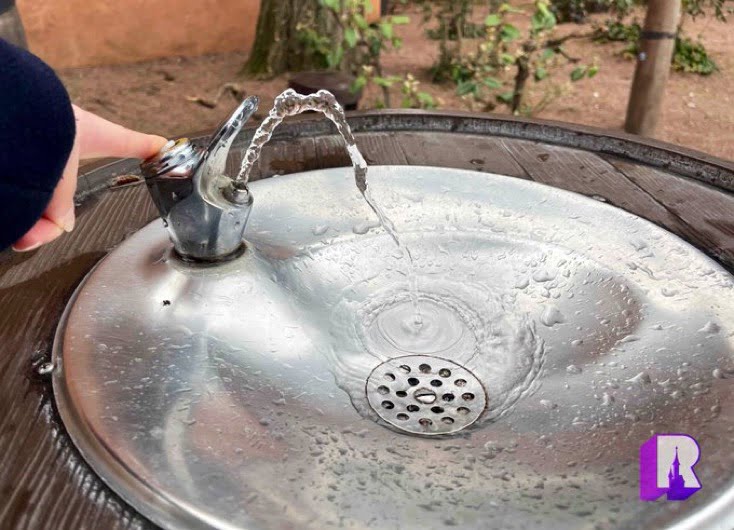 A lot of the water fountains like this one in Frontierland are being turned back on with the warmer days. Always great to fill up your water bottle.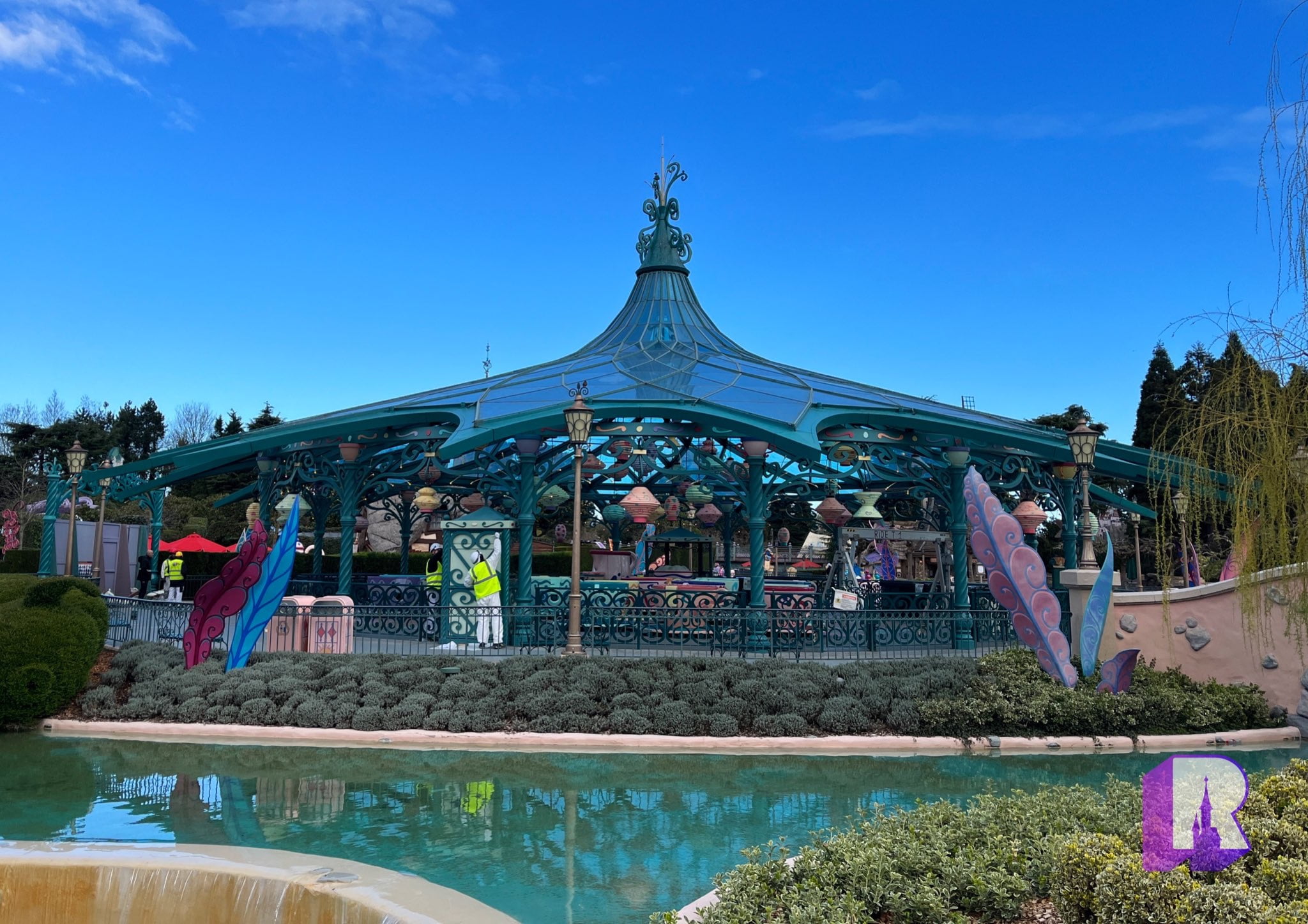 Over in Fantasyland Mad Hatter's Tea Cups has now closed for an extensive refurbishment.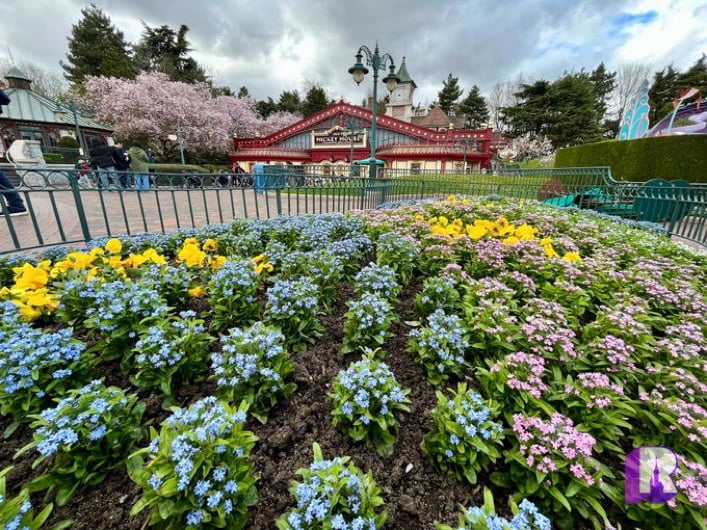 Fantasyland is definitely the place to be for spring with beautiful blossoms and fresh flowers being planted almost every day.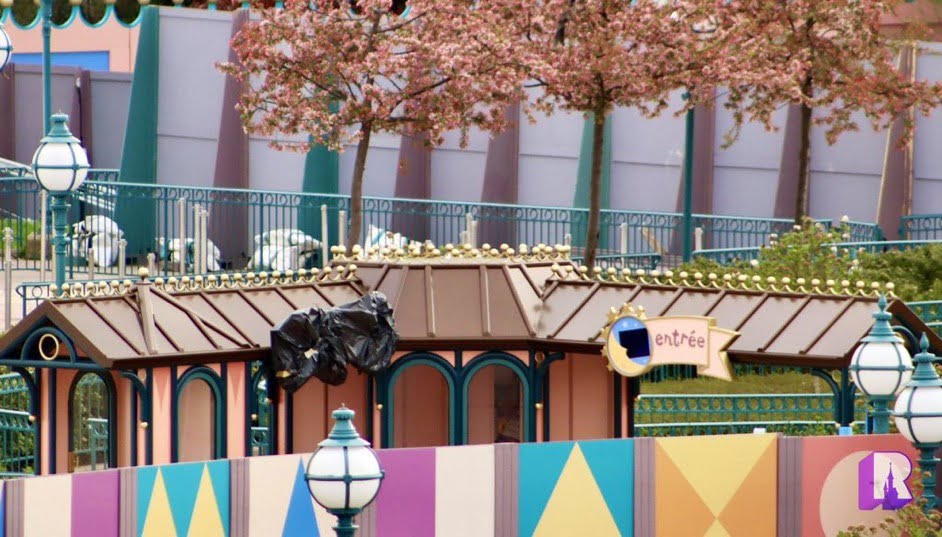 Over at 'it's a small world', the entrance sign and digital wait time screen has been installed. However the Disney Premier Access sign has now been covered with garbage bags – possibly because we keep taking photos of it.
Crossing over to Adventureland, refurbishment continues in Adventureland Bazaar, including at the entrance of the land and on top of Agrabah Café, which is still closed until June.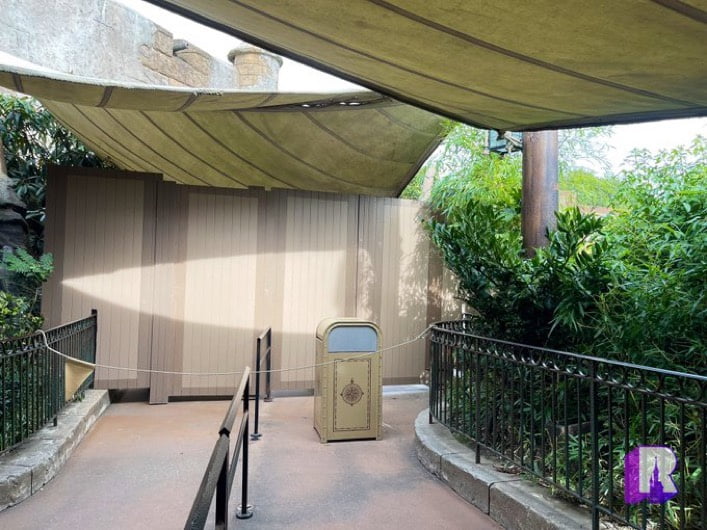 And at Pirates of the Caribbean walls have appeared in the outdoor extended queue, making us think that Pirates of the Caribbean may be the next Disney Premier Access victim. Again, despite this attraction and not having huge wait times at some part of the day, it does get busy at other times – and also provides capacity for the system which gives value to Guests who have bought a DPA package, for example.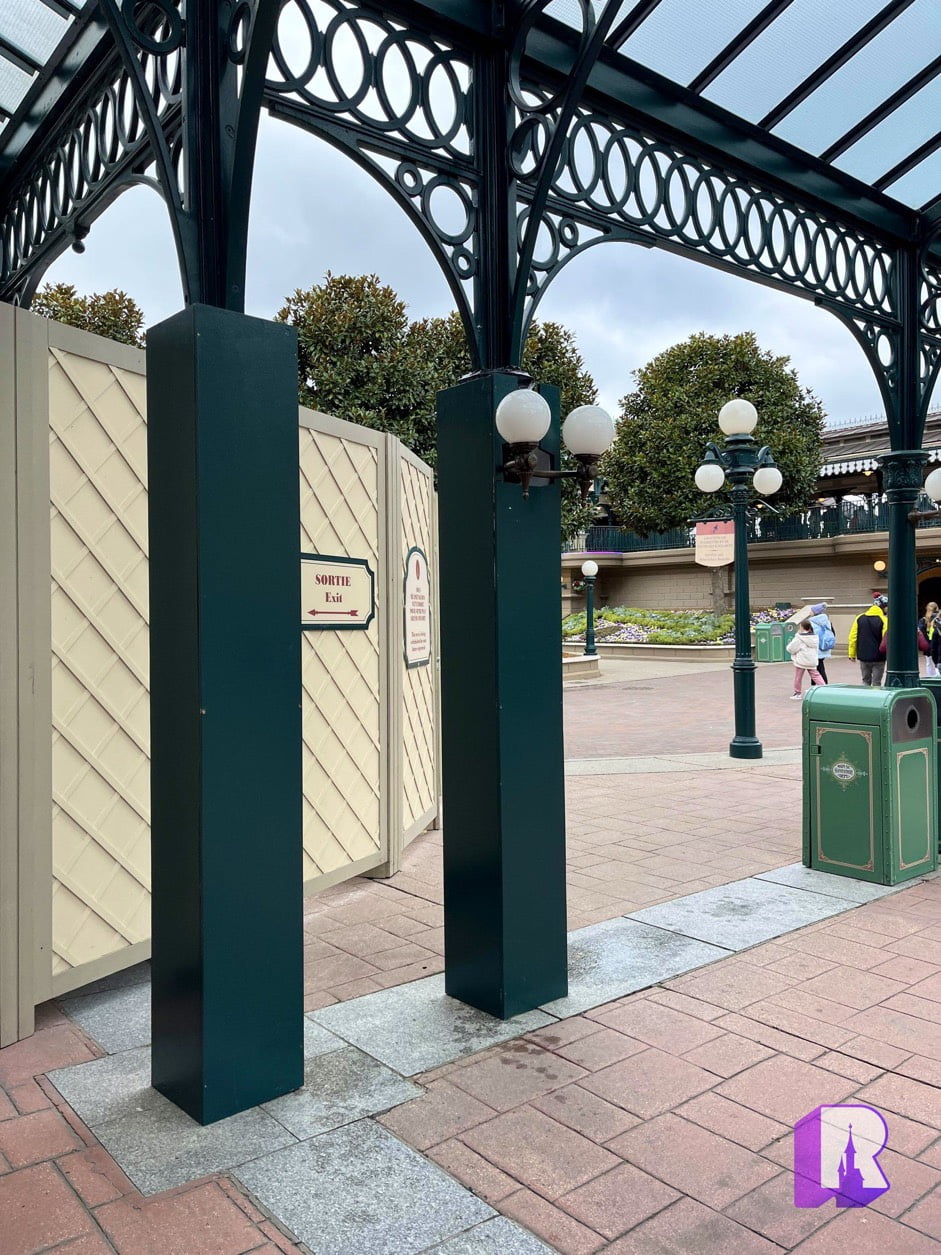 In Station Plaza, some of the pillars have been wrapped up and walls are moving quickly in order to continue the repaving project of that area. The old 1992 painted concrete is being replaced by proper high-end pavers, continuing a trend that started years ago in Fantasia Gardens, and is continuing here, in Fantasyland and other parts of the Resort.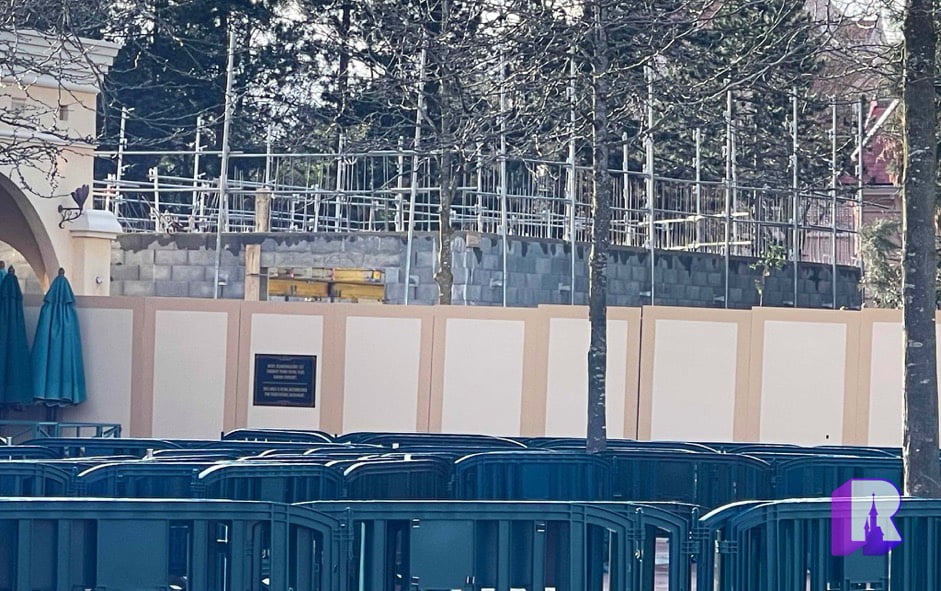 In Walt Disney Studios Plaza, a new building is rising in place of the former bag check. It will be used as an entrance for Cast Members, a security checkpoint, and a rest area for the staff working at the security gates.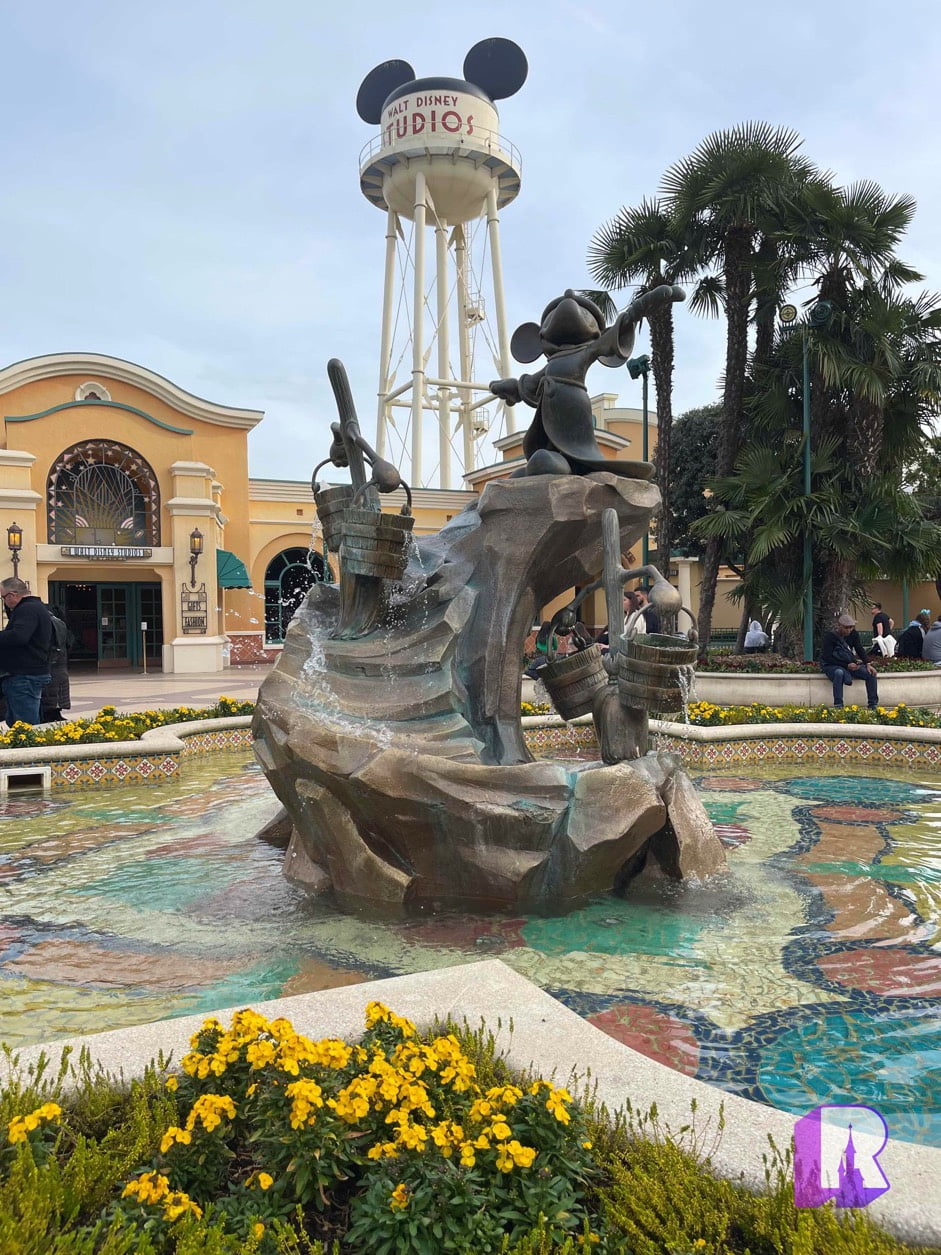 Heading into Walt Disney Studios Park, water has also returned in the Front Lot fountain with the warmer days.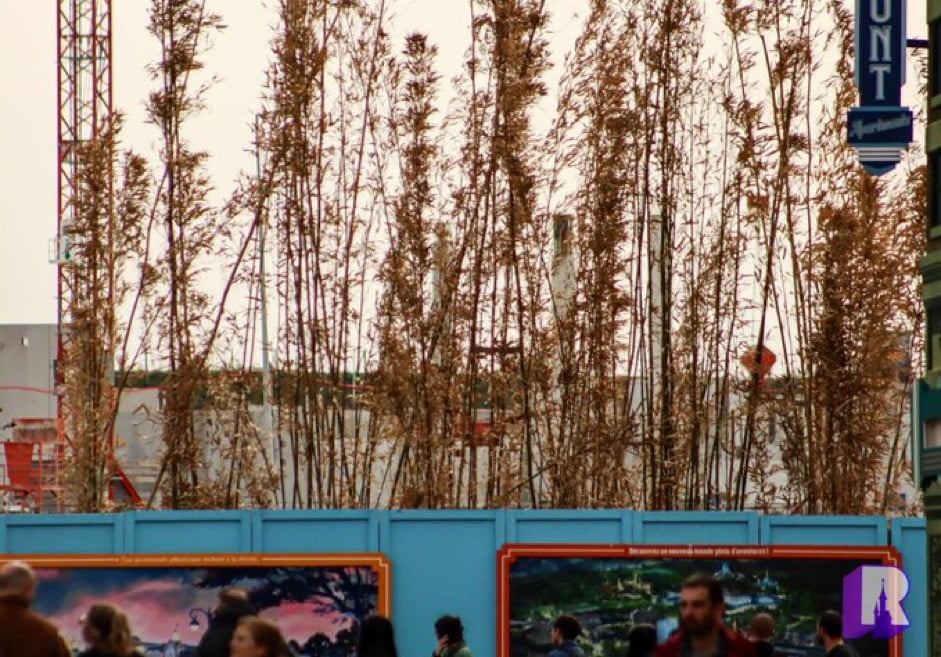 Over on Hollywood Boulevard the trees that are supposed to hide the construction of Frozen Land are in pretty bad shape and so it's easy to see the entire land rising above the walls.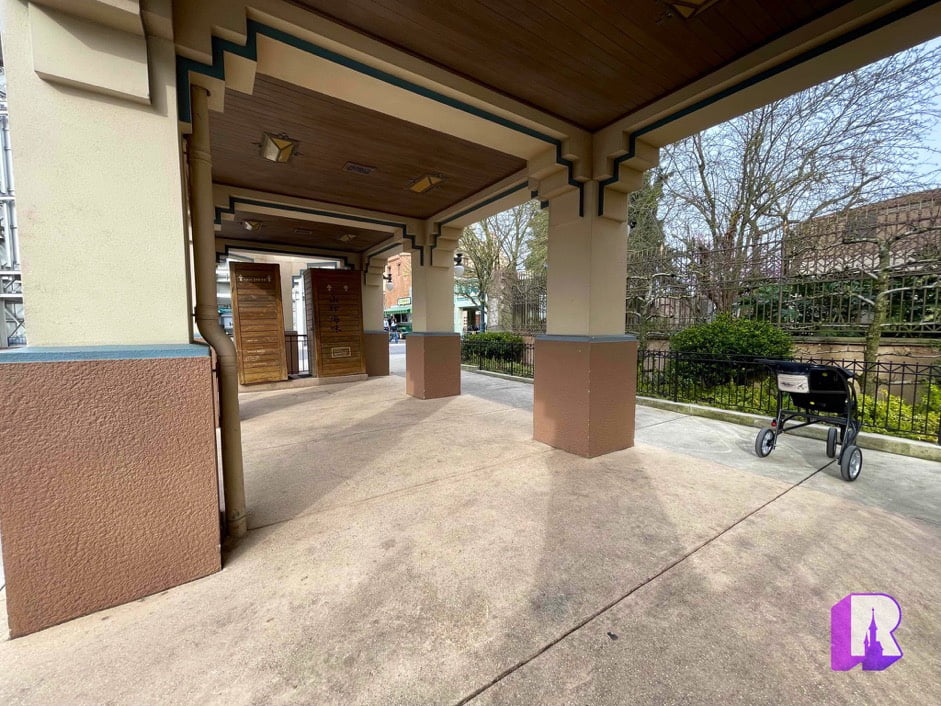 Tables and chairs have been removed from the former fast pass distribution location at Tower of Terror since the food chalets have also been removed because, well .. Walt Disney Studios Park really has too much seating (sarcasm).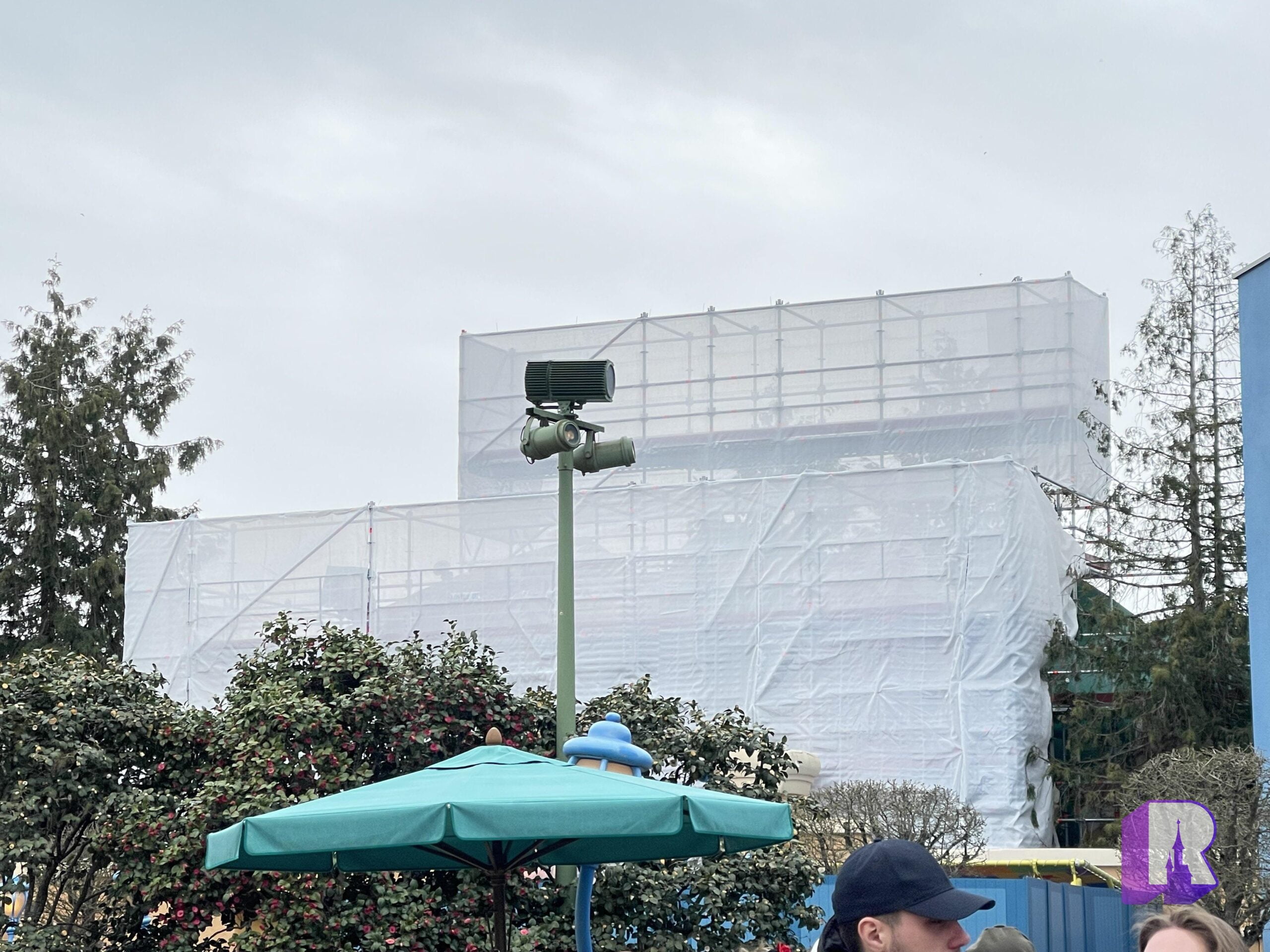 And finally at Worlds of Pixar scaffolding is growing taller on top of the Toon Town photo location.
This and That..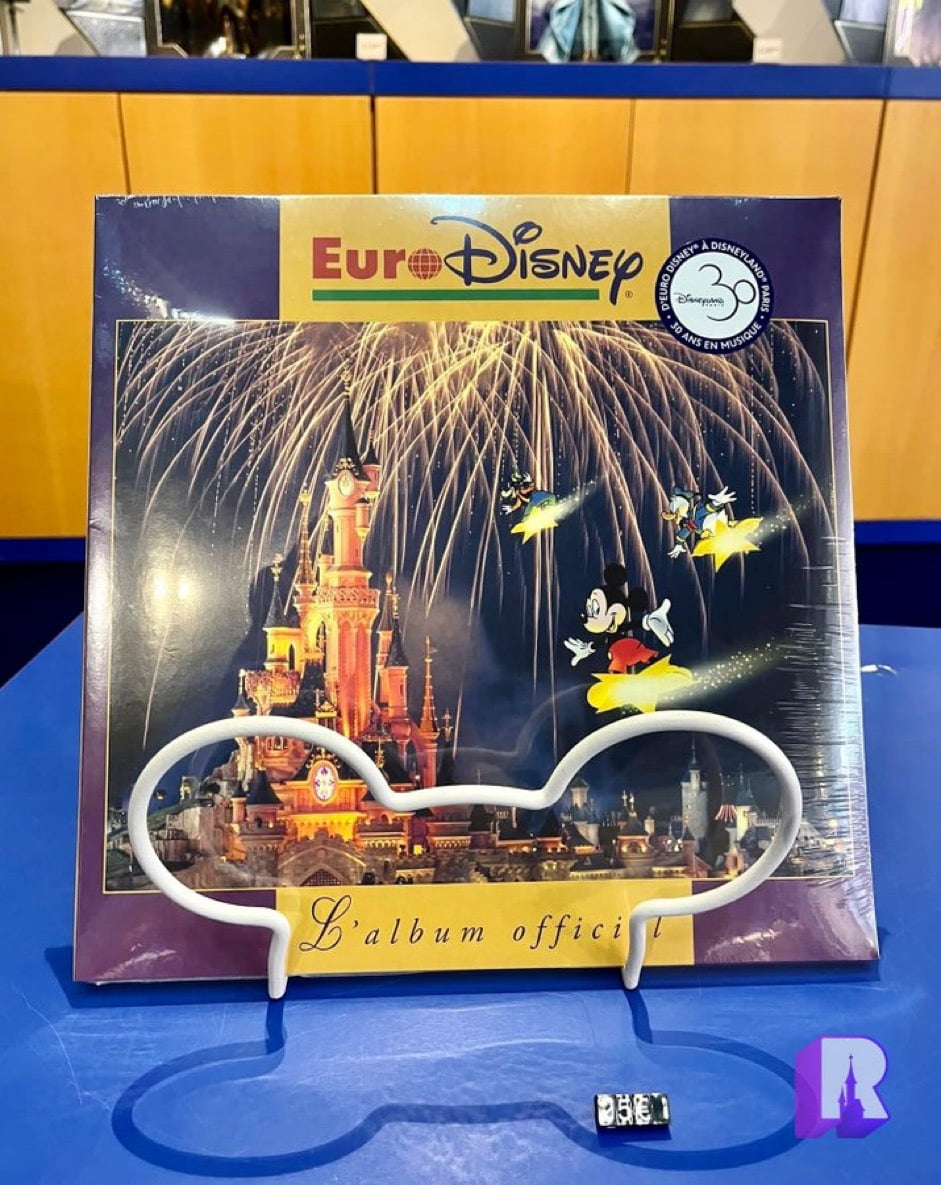 The collector Euro Disney vinyl album came back in stock at the Disney Gallery (€25)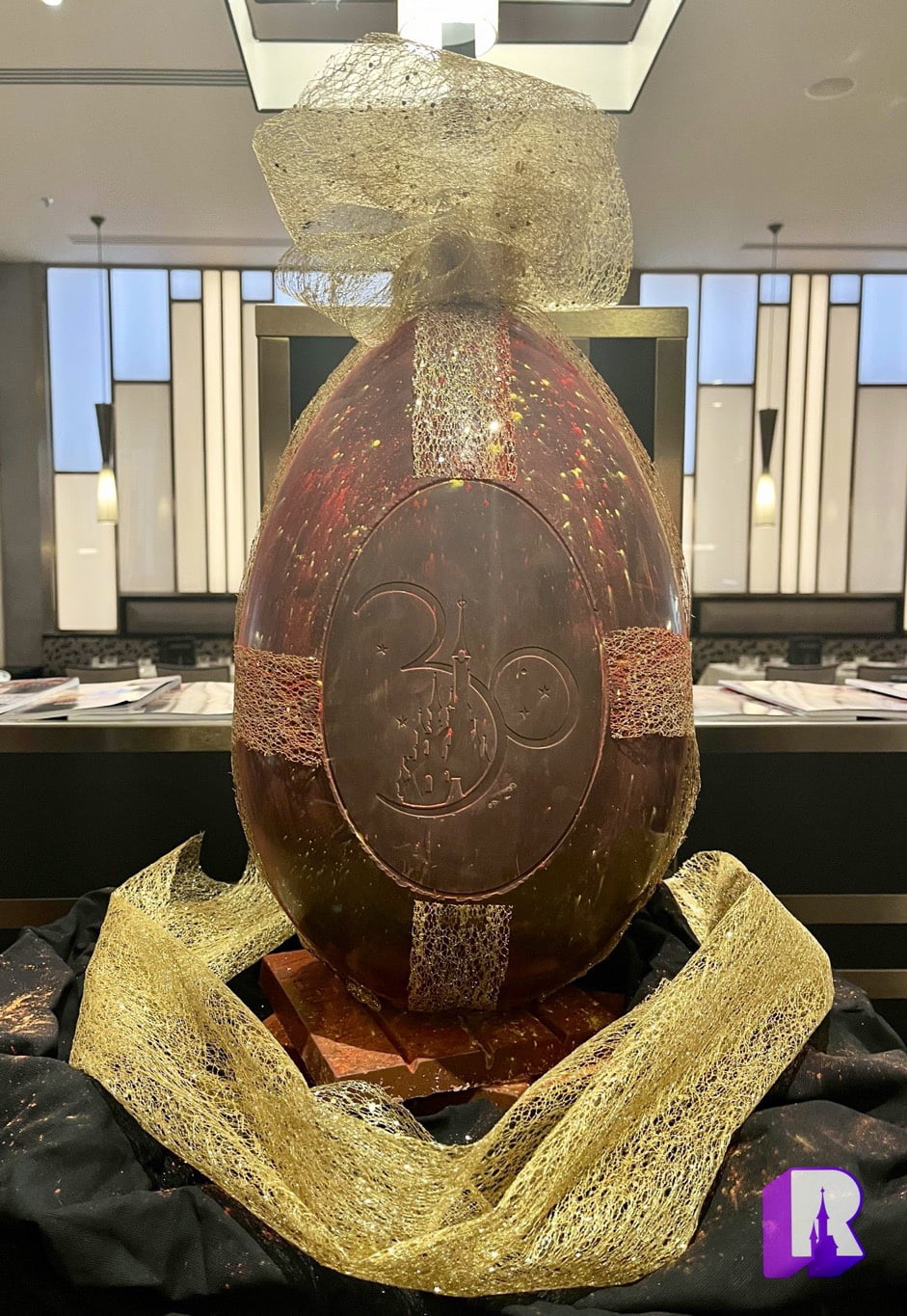 With Easter fast approaching, the Disney Hotel New York – The Art of Marvel pastry chefs have created this oversized DLP30 chocolate egg, on display at the Empire State Lounge.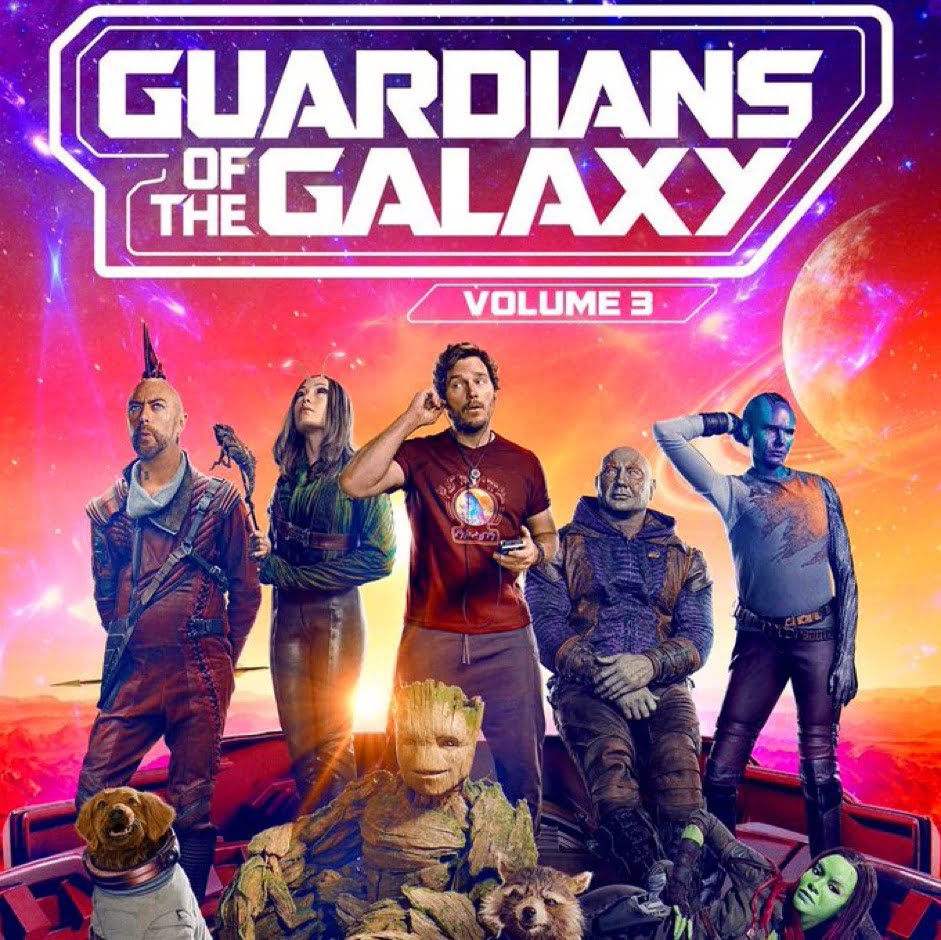 Avengers Campus at Disneyland Paris will be hosting a European Gala private event on April 22 for the release of Marvel's "Guardians of the Galaxy Vol. 3". Walt Disney Studios Park will close at 7pm for the occasion, and "Avengers: Power the Night" will not be performed.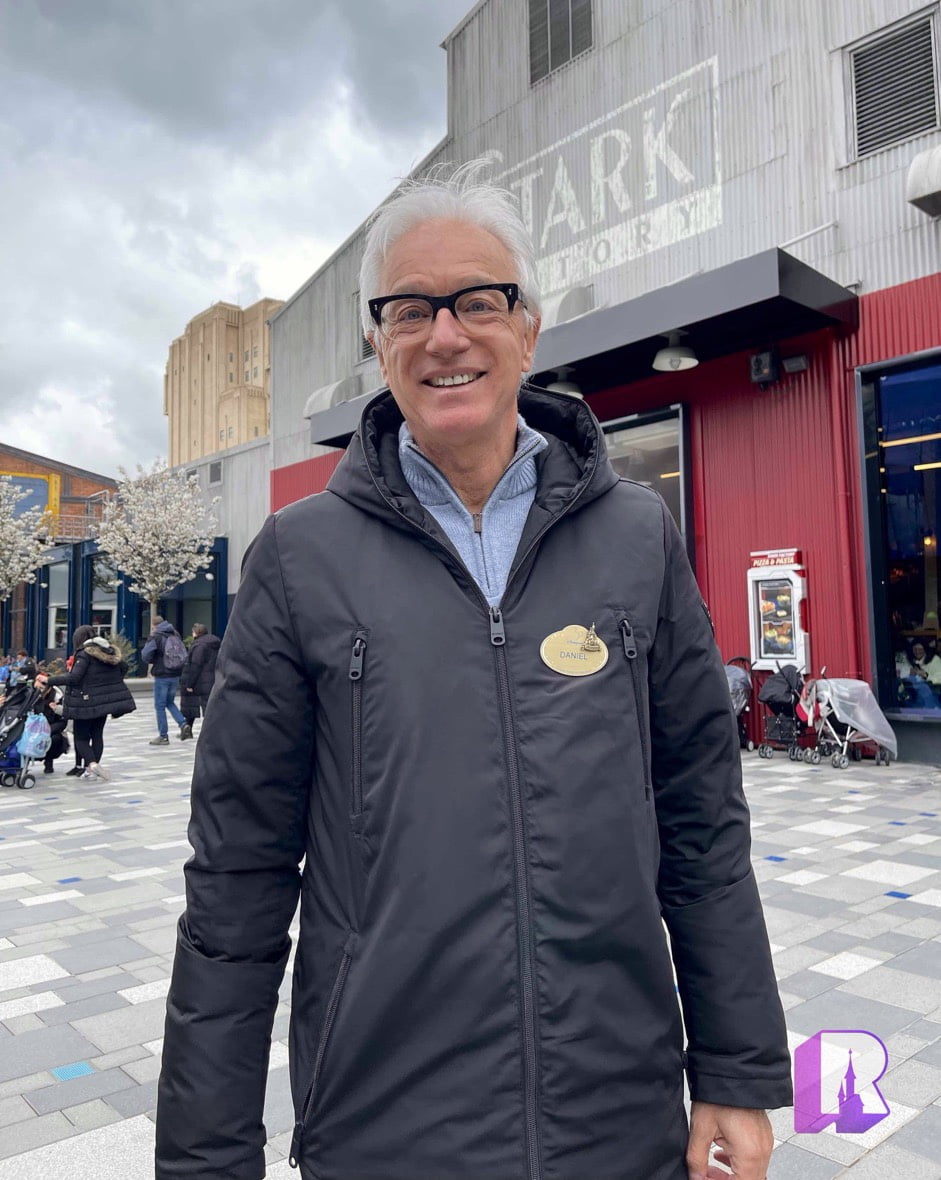 Disneyland Paris COO Daniel Delcourt is touring Avengers Campus today. An iconic figure of the Resort's management, Daniel will be retiring soon after 27 years with the company.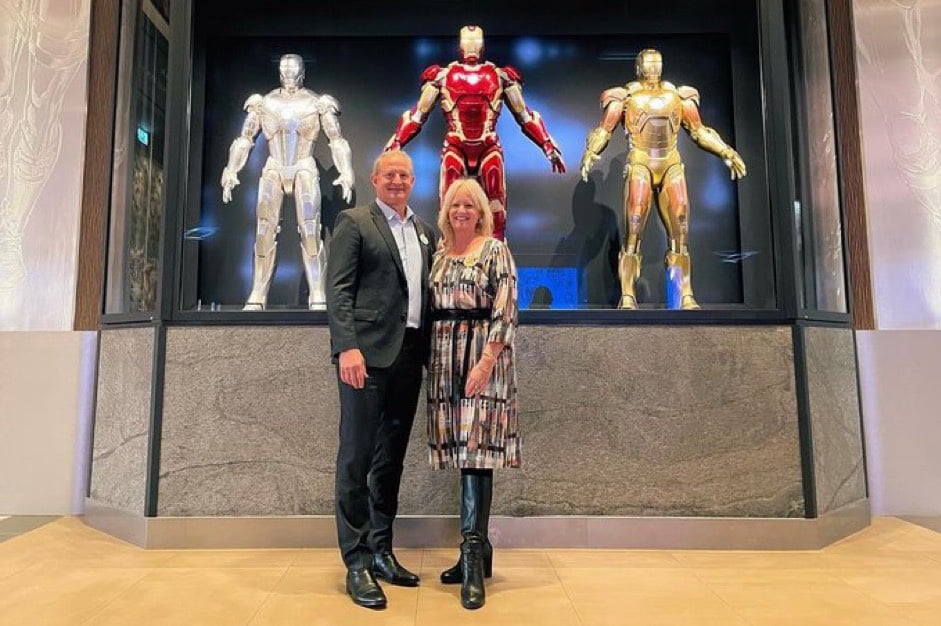 George Gross, Sr. Vice President & Managing Director of Walt Disney Attractions Japan and WDI Japan recently visited Disneyland Paris.
He was most recently overseeing the role of Christophe Murphy who will soon become the new Disneyland Paris COO.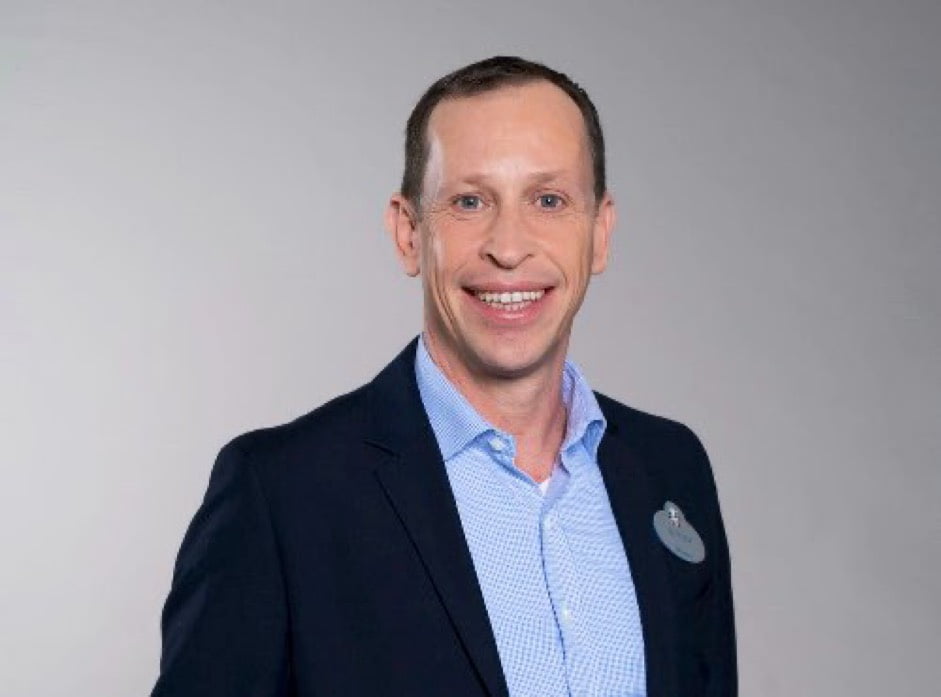 And Yannick Ravidat has been named VP, Facilities and Operations Services. In this role, he is in charge of Disneyland Paris' assets and services supporting attractions, entertainment venues, shops, food and beverage locations, hotels, support facilities, and office buildings.
Thank you, as always, for reading our weekly report of everything happening at Disneyland Paris. I will see you again in a week for fresh news from the parks!