Welcome to a new weekly DLP Report! This week was the return of AP Parties with "Disneyland Park Adventures"! We also celebrated International Women's Day, got some Avengers Campus character news, plus a latest look at the (many) refurbishments and more!
Disneyland Park Adventures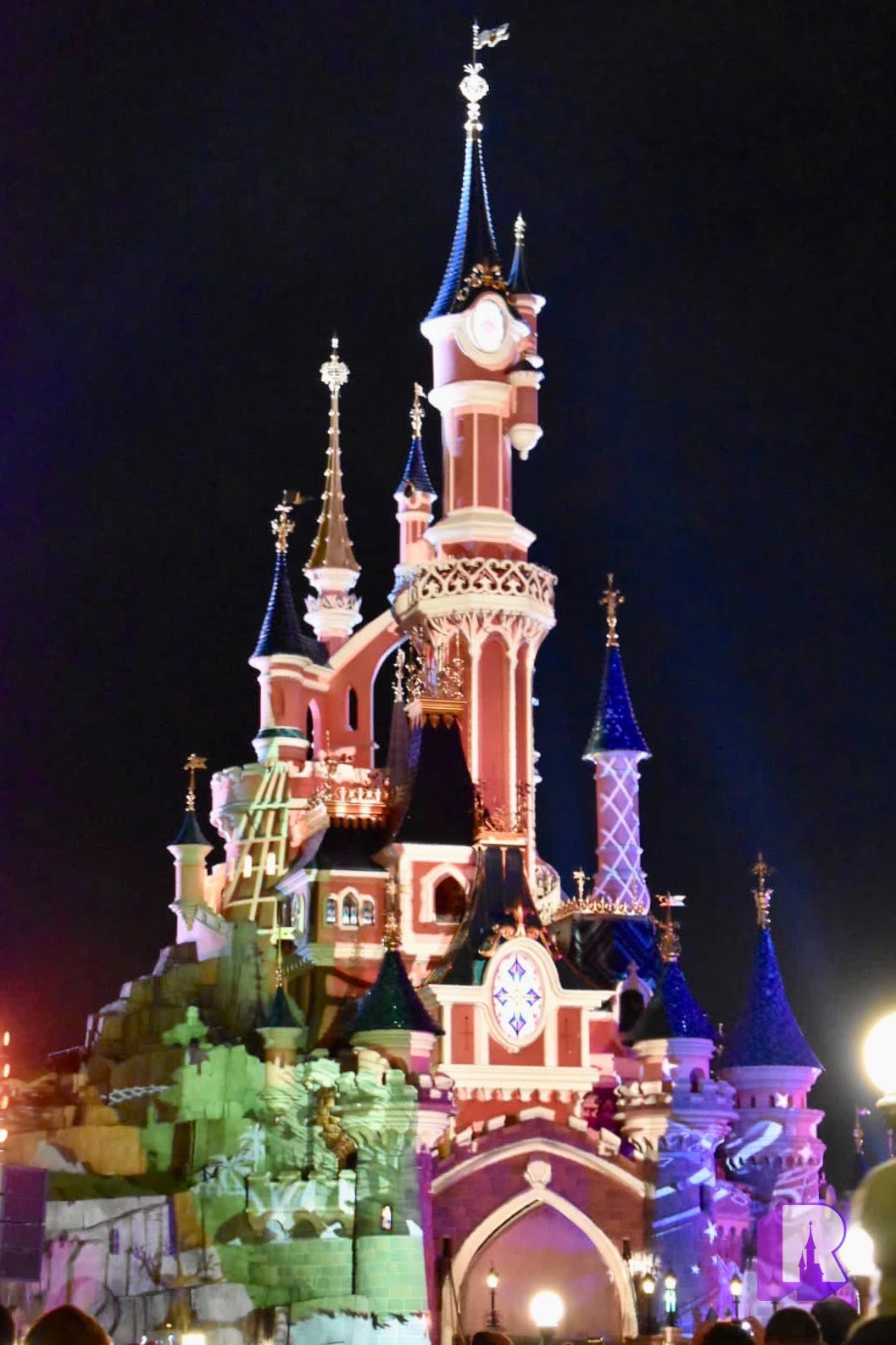 Disneyland Park Adventures, the 10th AP Party, or AP10 for short took place on Friday, promising a treasure hunt through the Park, selfie spot style character encounters, and shows. The party used the "filtering" system which means Guests could pick up their wristbands all day and simply stay in the parks if they were already there or enter from 5pm. A huge improvement on the previous method of emptying and reopening which created a huge mob of anxious party attendees in Fantasia Gardens.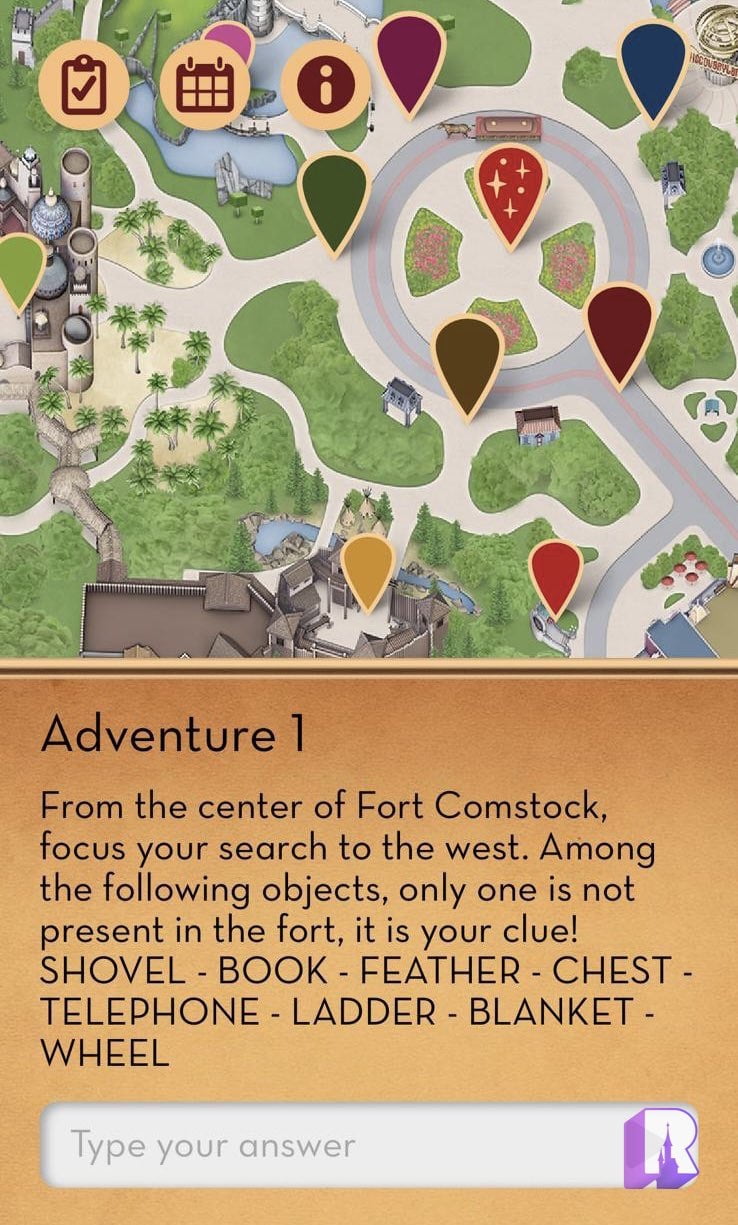 The game feature was played through a special website which, despite having a few cover pages in English, was all in French. And this was the single biggest complaint about the entire night. As everything was based on word games that were no translated, a big chunk of the guests simply could not play. At all. Of course it's easy to see how a word game isn't easy to translate in a different language but maybe then don't do a word-based treasure hunt ? There are many other ways to do it yet no effort was made to make sure everyone was included. With that out of the way let's take a look at the content of the party!
Characters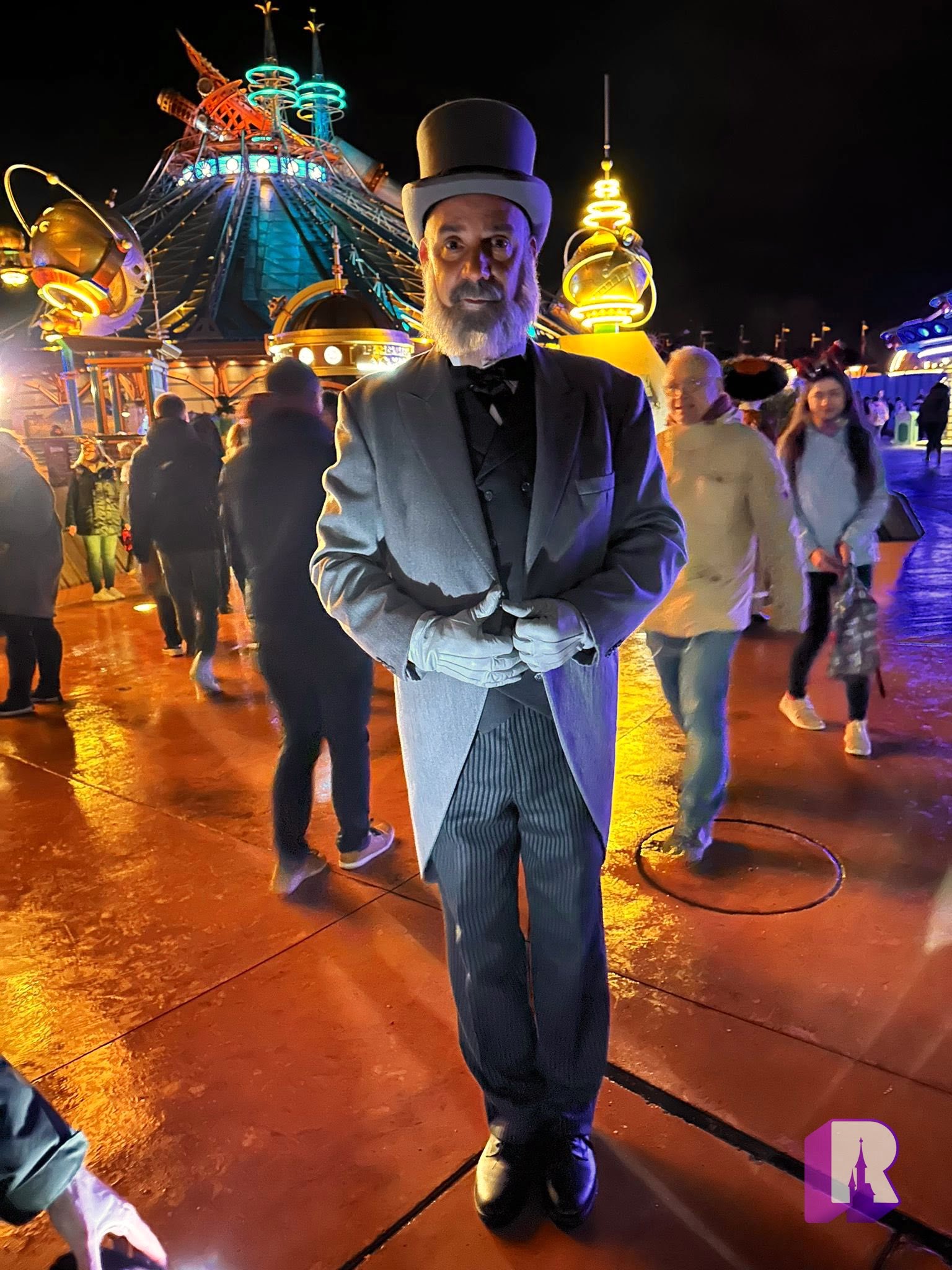 In Discoveryland, some pretty peculiar characters were roaming around: legendary Jules Vernes, and Captain Nemo himself! It was also the place for Star Wars with Bobba Fett and R2-D2, as well as Pixar Friends.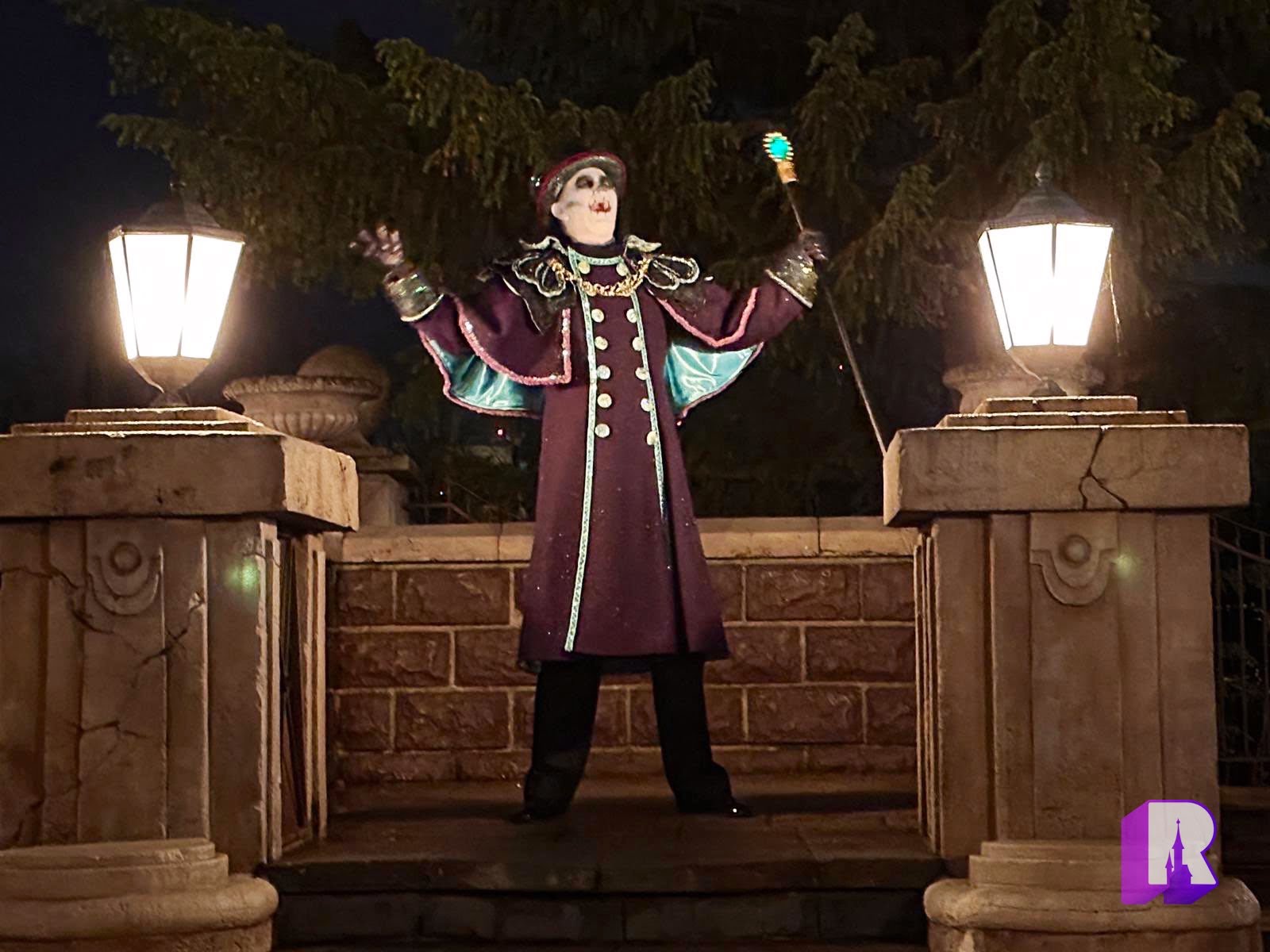 Frontierland featured iconic Phantom Manor characters Melanie and Henry Ravenswood, as well as the Manor's gatekeeper and citizens of Thunder Mesa! in the back was Meeko, and Brother Bear stars Kido and Kenai.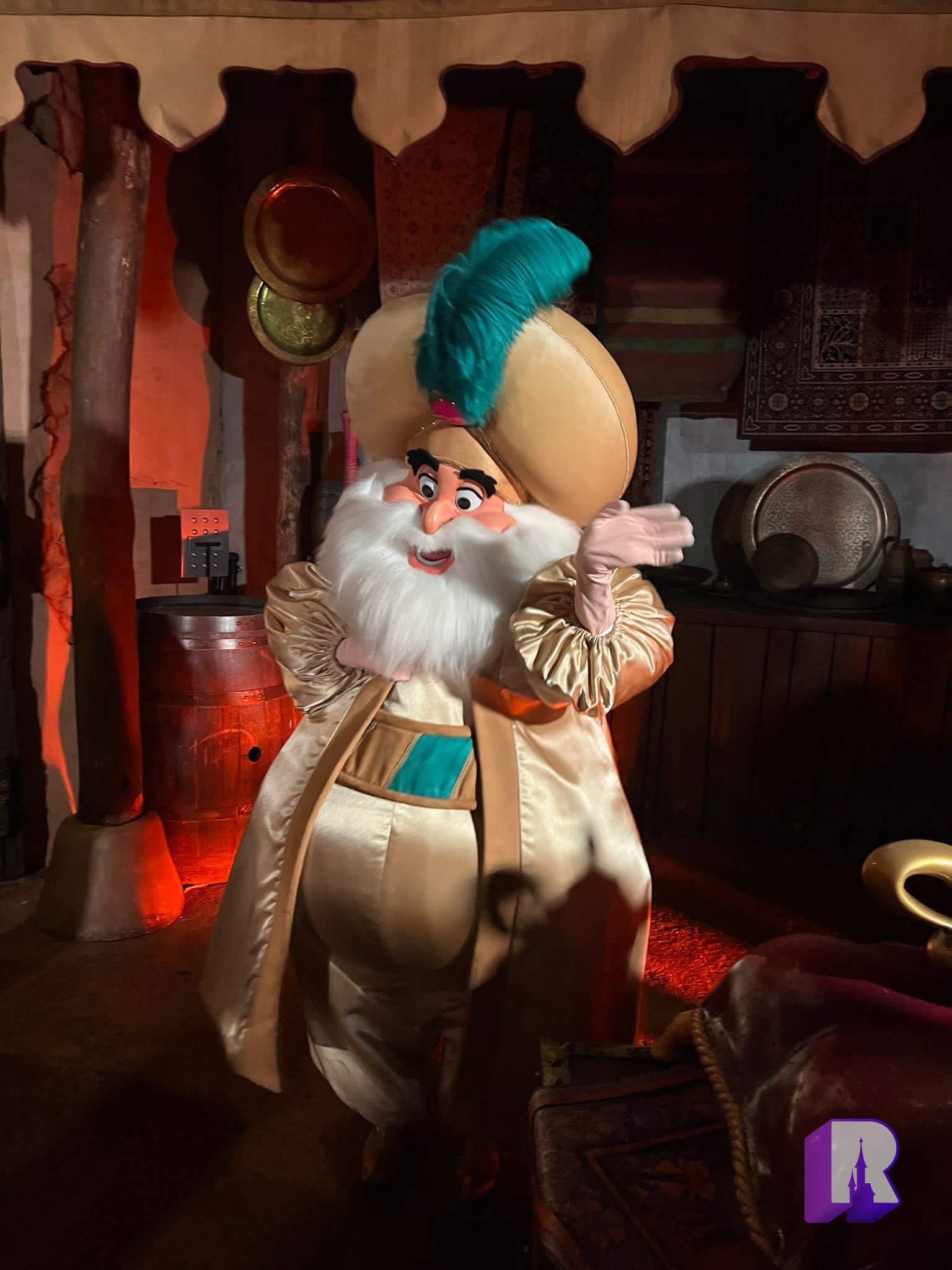 Adventureland featured the Sultan, as well as Jungle Book characters, jungle explorers and local residents.
And at Pirates of the Caribbean, actual Pirates were surprising Guests in the queue: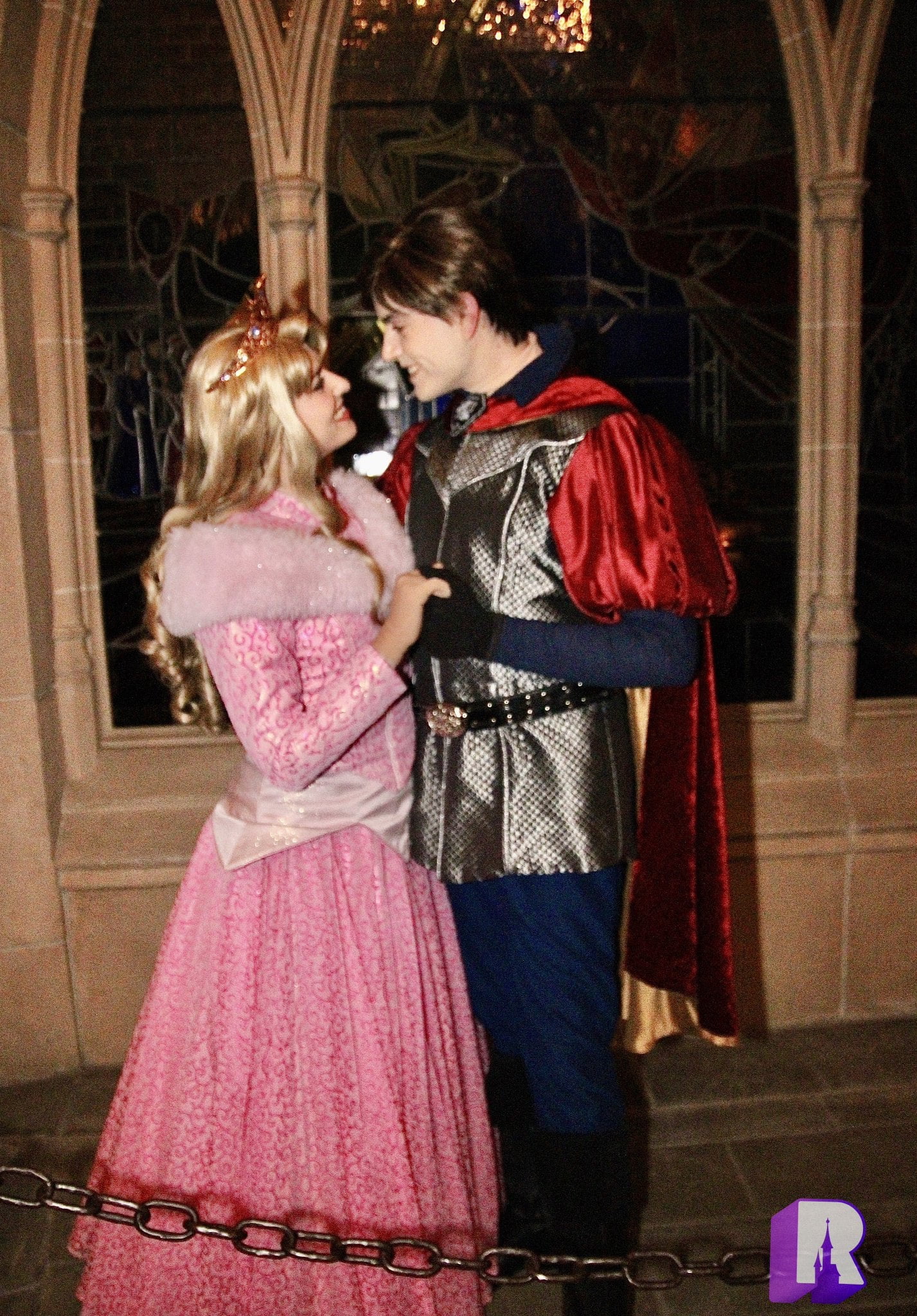 At Sleeping Beauty Castle, a particularly lovely setup was Aurora, Philip, Maleficent and the 3 Fairies inside the Sleeping Beauty Castle Walkthrough on the first floor.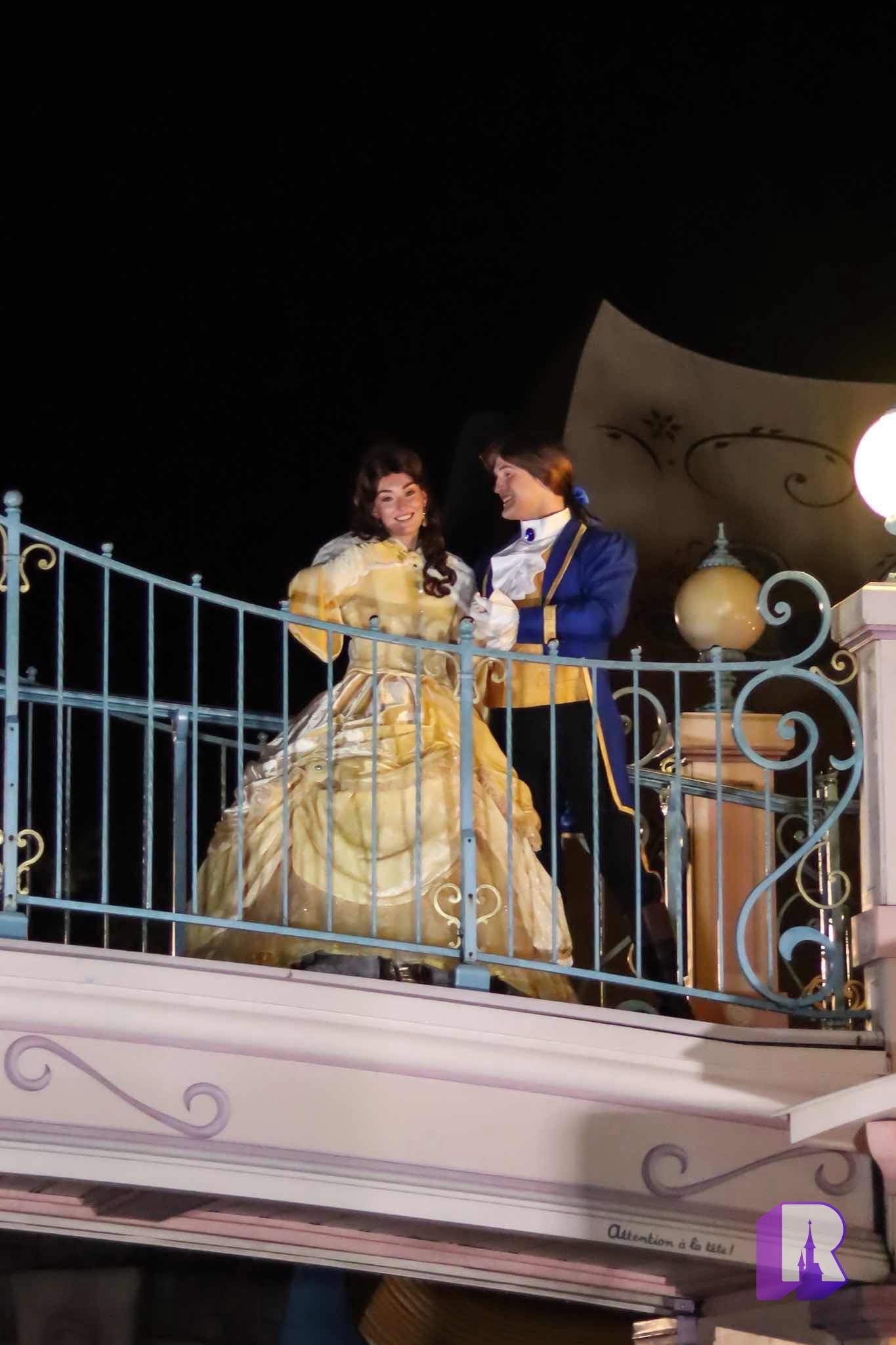 The land of course also features Royalty, with couples dotted around, some close, some ridiculously too far away.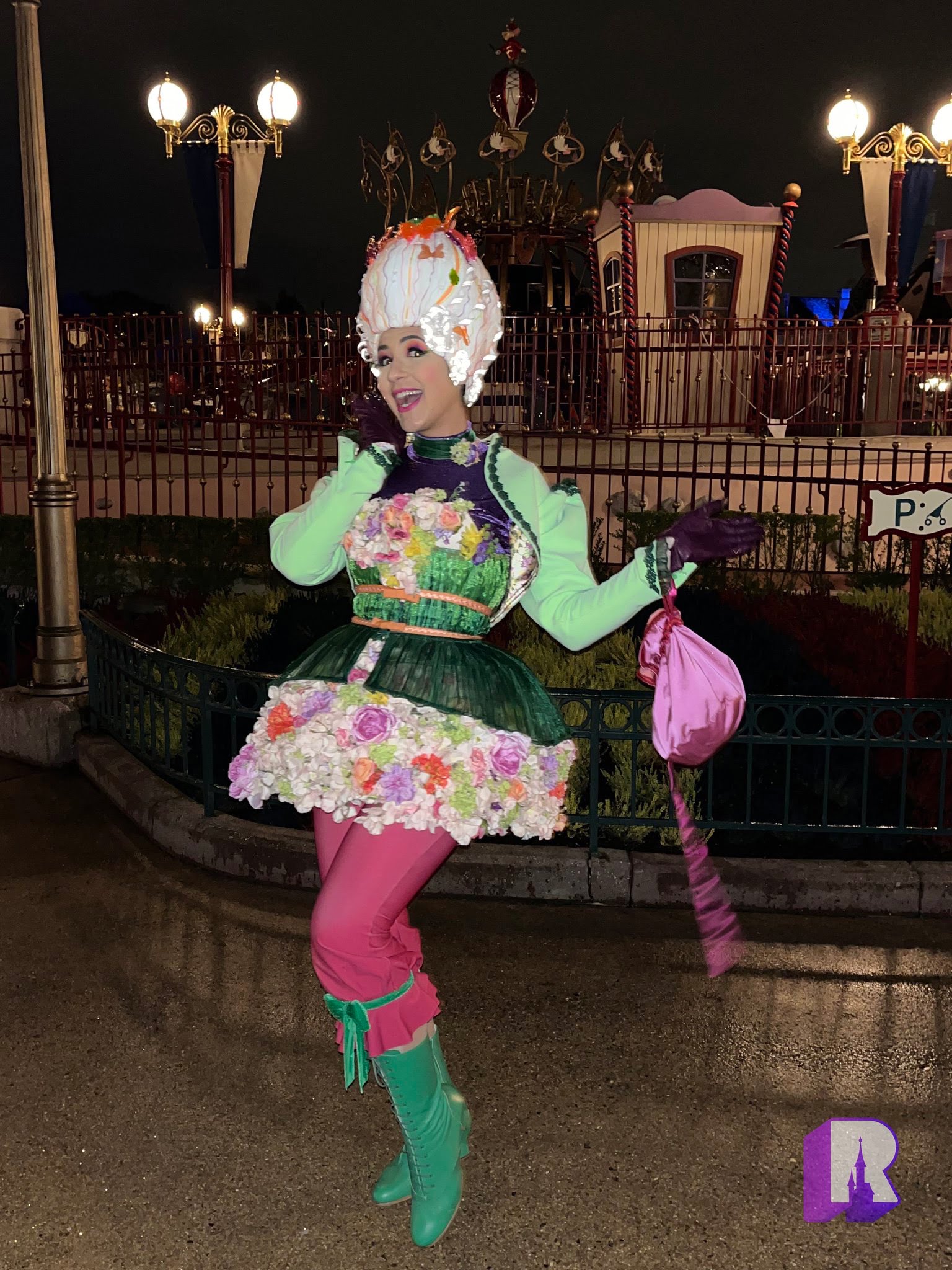 Betty Rose and Jimmy Ocean were also on hand, as well as random villagers / residents of Fantasyland.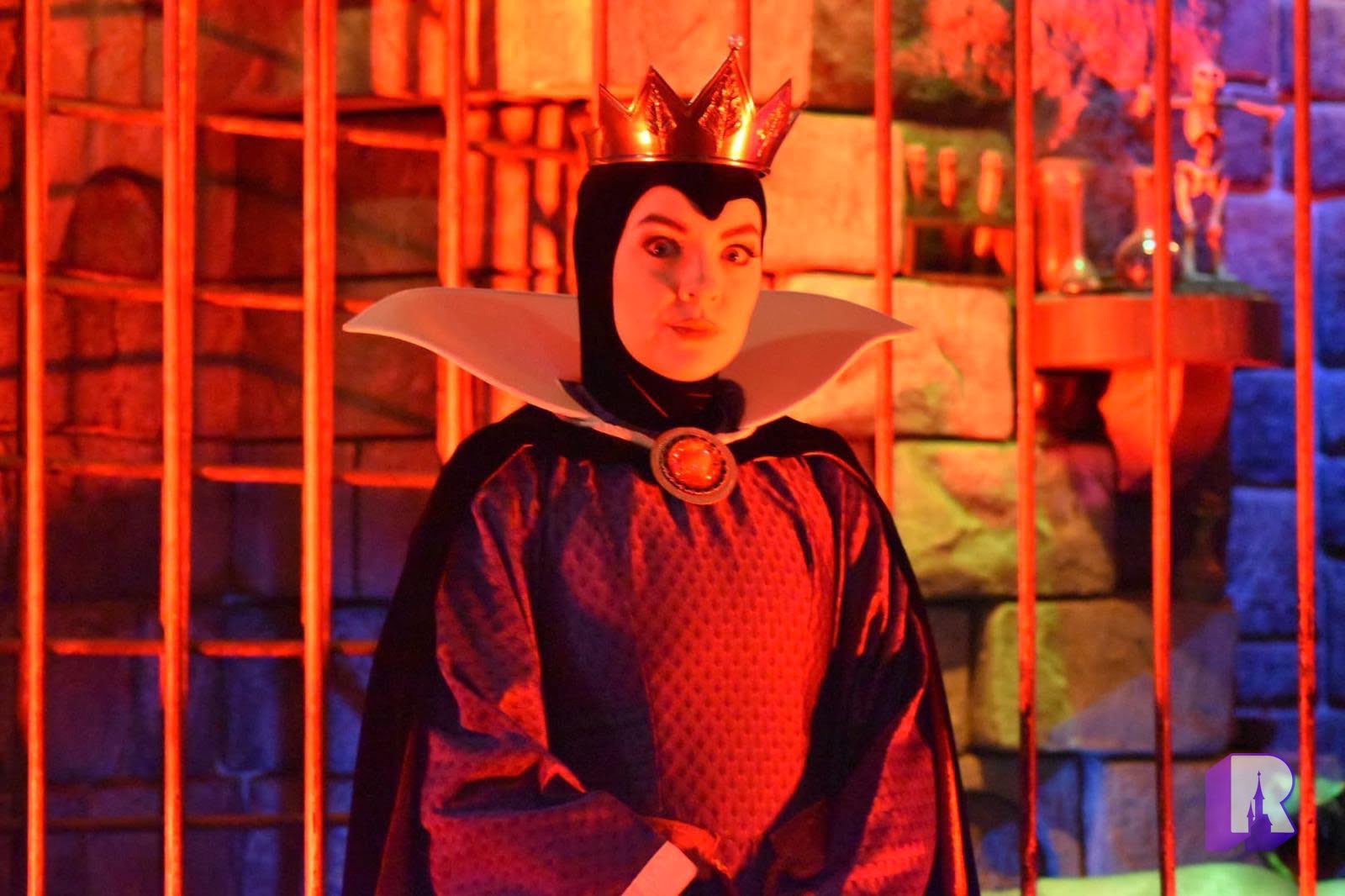 The Evil Queen was surprising Guests in the loading area of Snow White and the Seven Dwarfs which was just amazing.
And a pretty rare appearance in Castle Courtyard: Merlin and Arthur!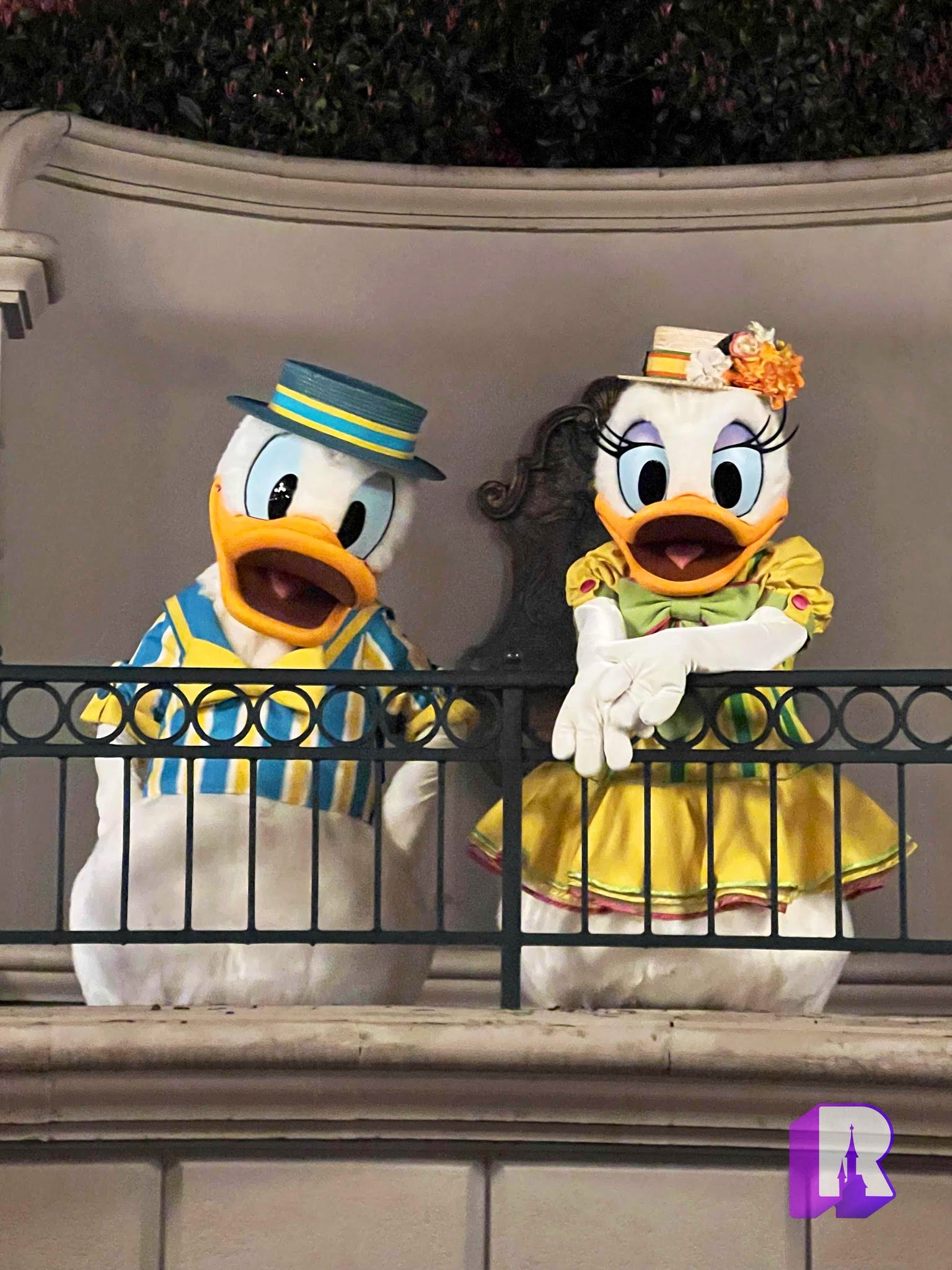 Main Street was the home of the Fab 5, residents of Main Street, and of course a lot of the shows.
Shows
Pirates and Princesses was teased as being part of the programme and sure enough, Betty, Jimmy and their gangs of Pirates or Princesses did not disappoint with an adapted version of the iconic show. You can watch the full show above.
At Videopolis, it was a trip back in time with the "Disney Classics Celebration", an ode to iconic characters and stories from the 90's: Tarzan, Hunchback, Aladdin.. they were all here. Our video is just above!
On Castle Stage, another iconic show was making a return through a stage adaptation: The Jungle Book Jive! Despite the lack of floats and the cramped stage, it was hard not to love this production, carried by the music and the energy we remember fondly.
There was a closing called "Big Reveal" which revealed nothing at all and was very anti climatic. Maybe the reveal was going to be details of the new AP's but since they are nowhere near ready to be unveiled this was a good reflection of the situation!
So – AP10! The selfie spot system for characters reminded of Run Disney and allowed everyone to see so many characters and keep the schedule of the party moving. There was no massive queues and everyone seemed to have a good time. Of course it's much harder to do a whole photo shoot with them so this not probably not for the die hard character fans. However as mentioned above, the treasure hunt feature was completely useless if you didn't speak French. The main shows were all great, with a ton of throwbacks which attendees of these parties have come to expect – and certainly received!
International Women's Day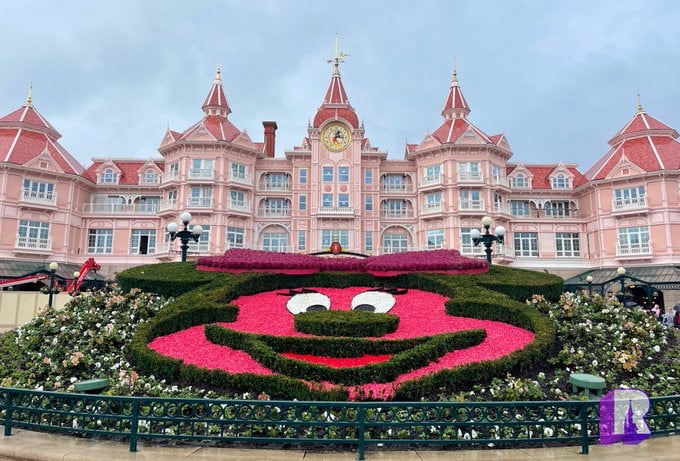 In celebration of International Women's Day, Minnie took over the iconic entrance planter! A terrific job as usual from the Disneyland Paris landscaping team.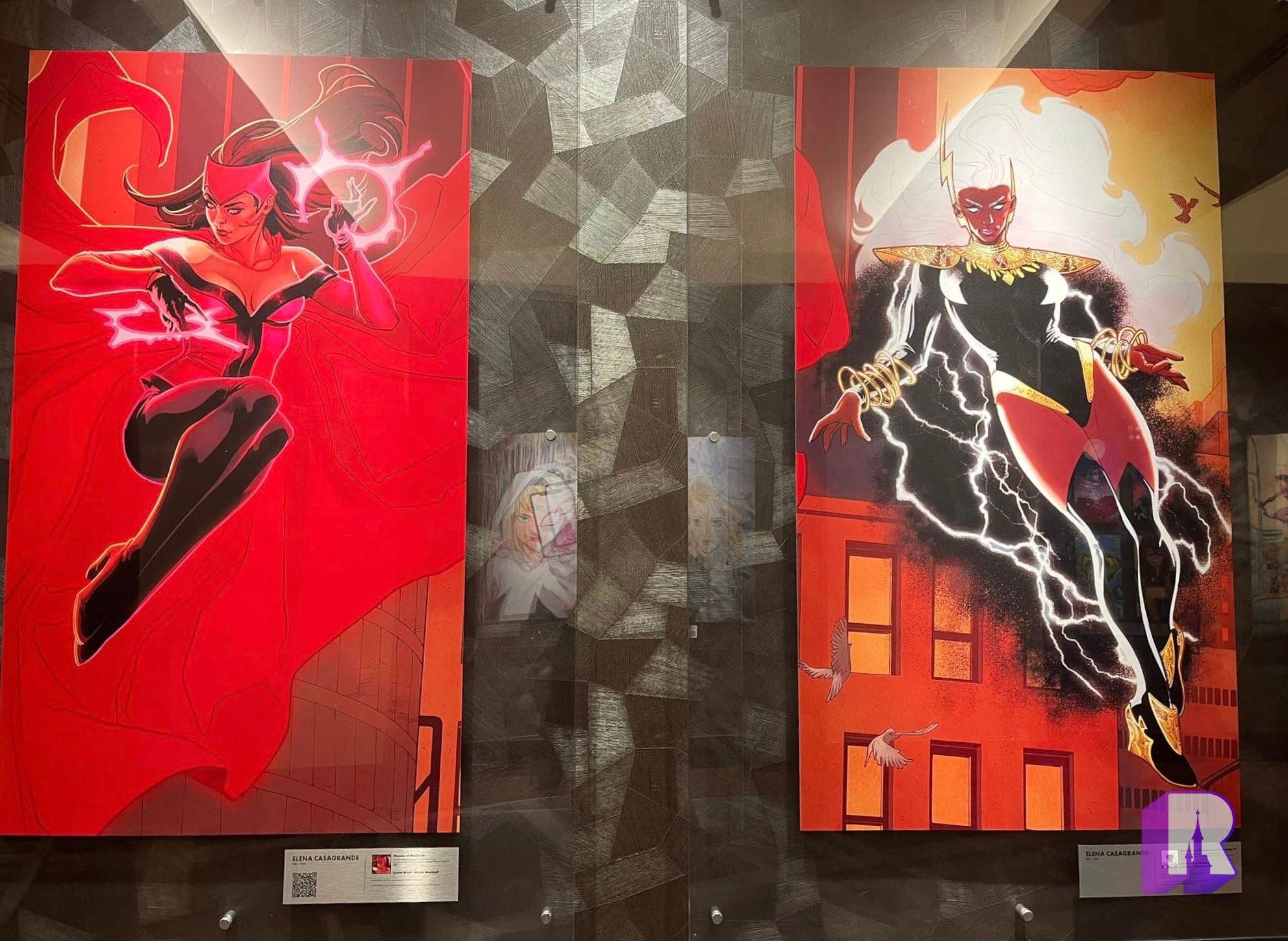 And over at Disney Hotel New York – The Art of Marvel, a new exhibit, "Women of Marvel" has been unveiled, celebrating female Marvel Super Heroes and artists at the Jack Kirby Gallery. The gallery is free to visit, on the ground floor of the hotel.
Project Exo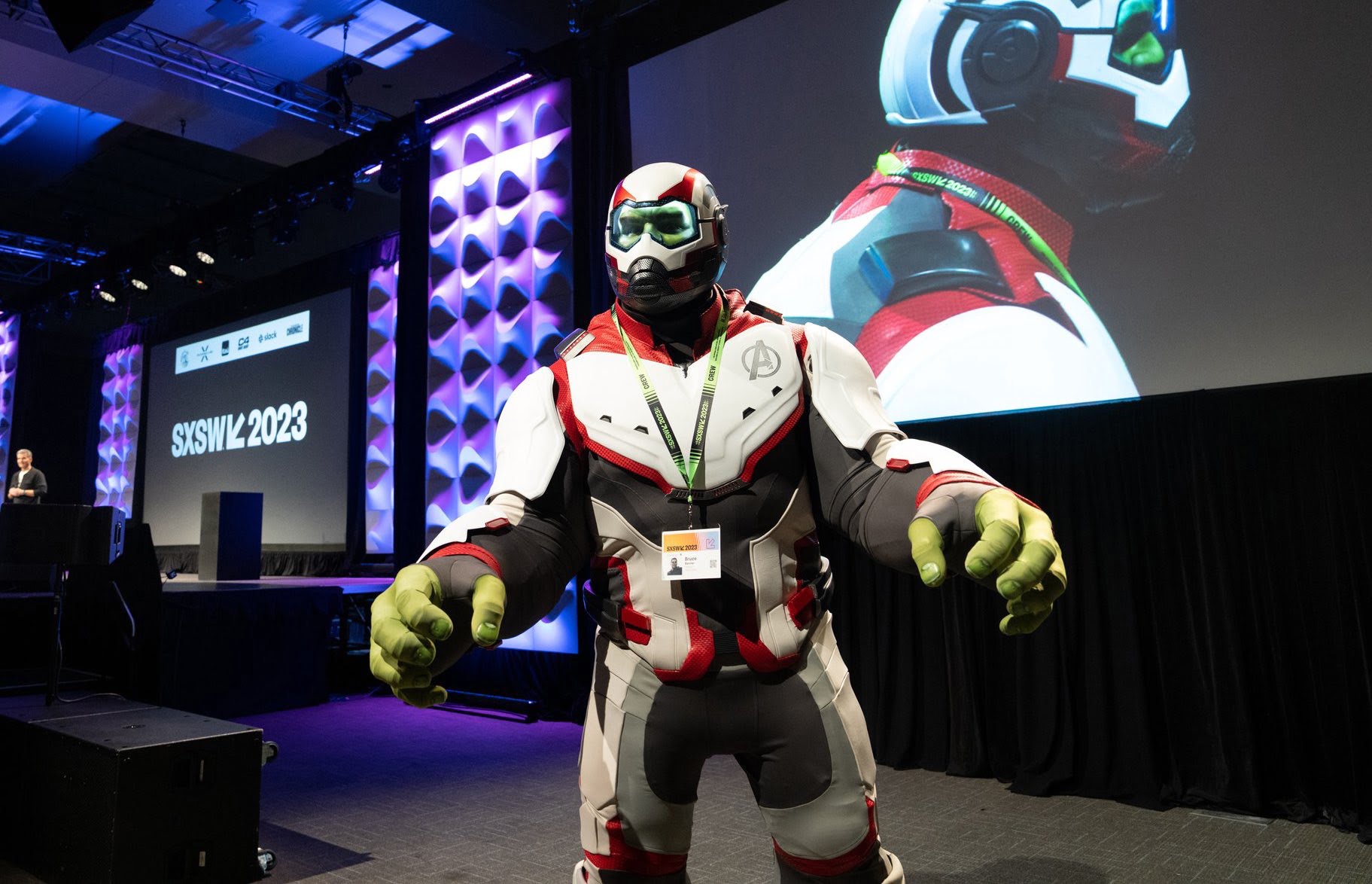 Disney Parks president Josh D'Amaro made the surprise announcement at SXSW that "Project Exo" aka HULK would come to Avengers Campus Paris. We don't have any specific date or details at this time but of course will let you know as soon as a we do!
Construction and Refurbishments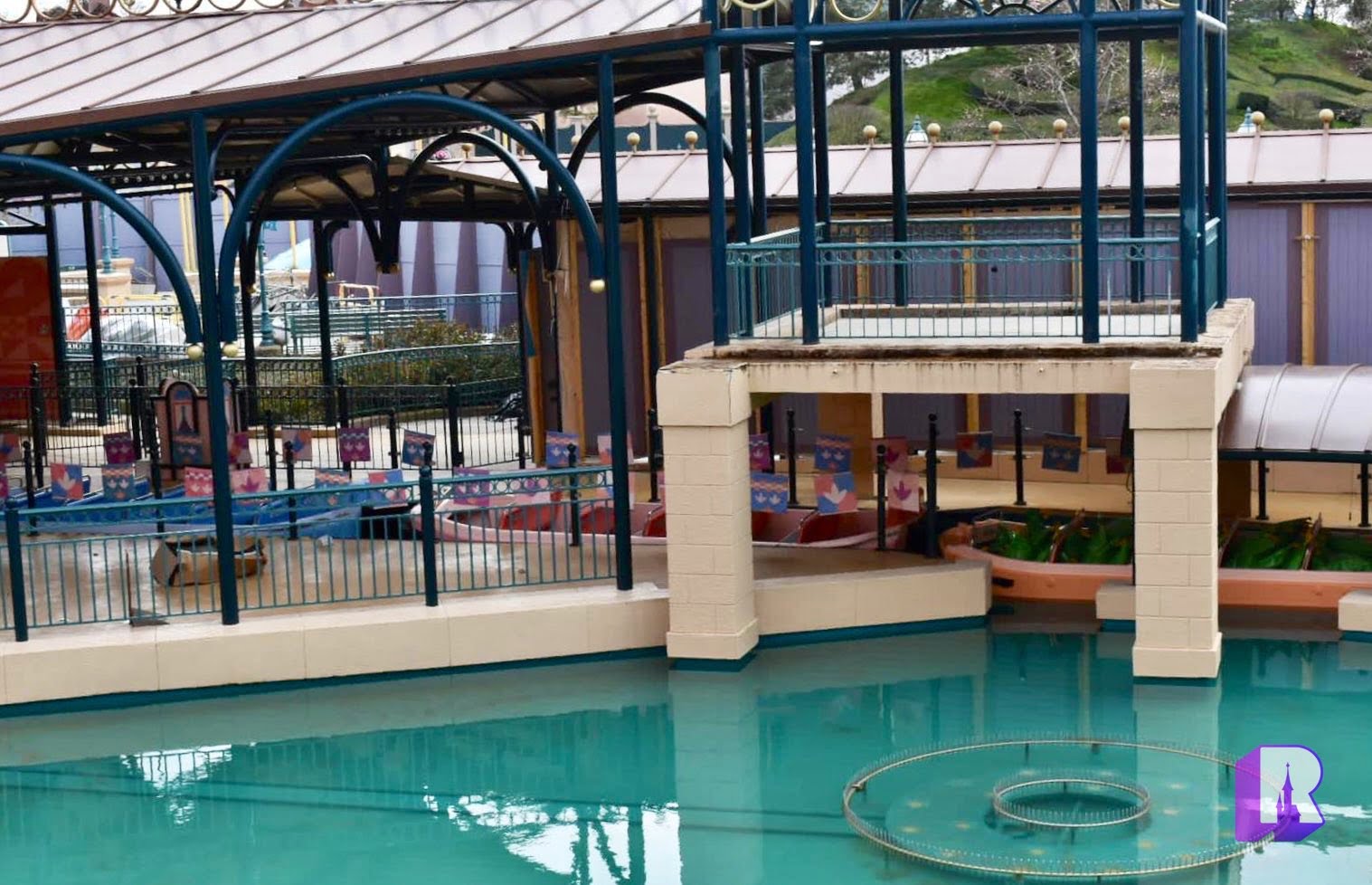 We start in Fantasyland where the boats have returned to the 'it's a small world' waterways ! There is still now reopening date for the attraction but we expect to know soon-ish.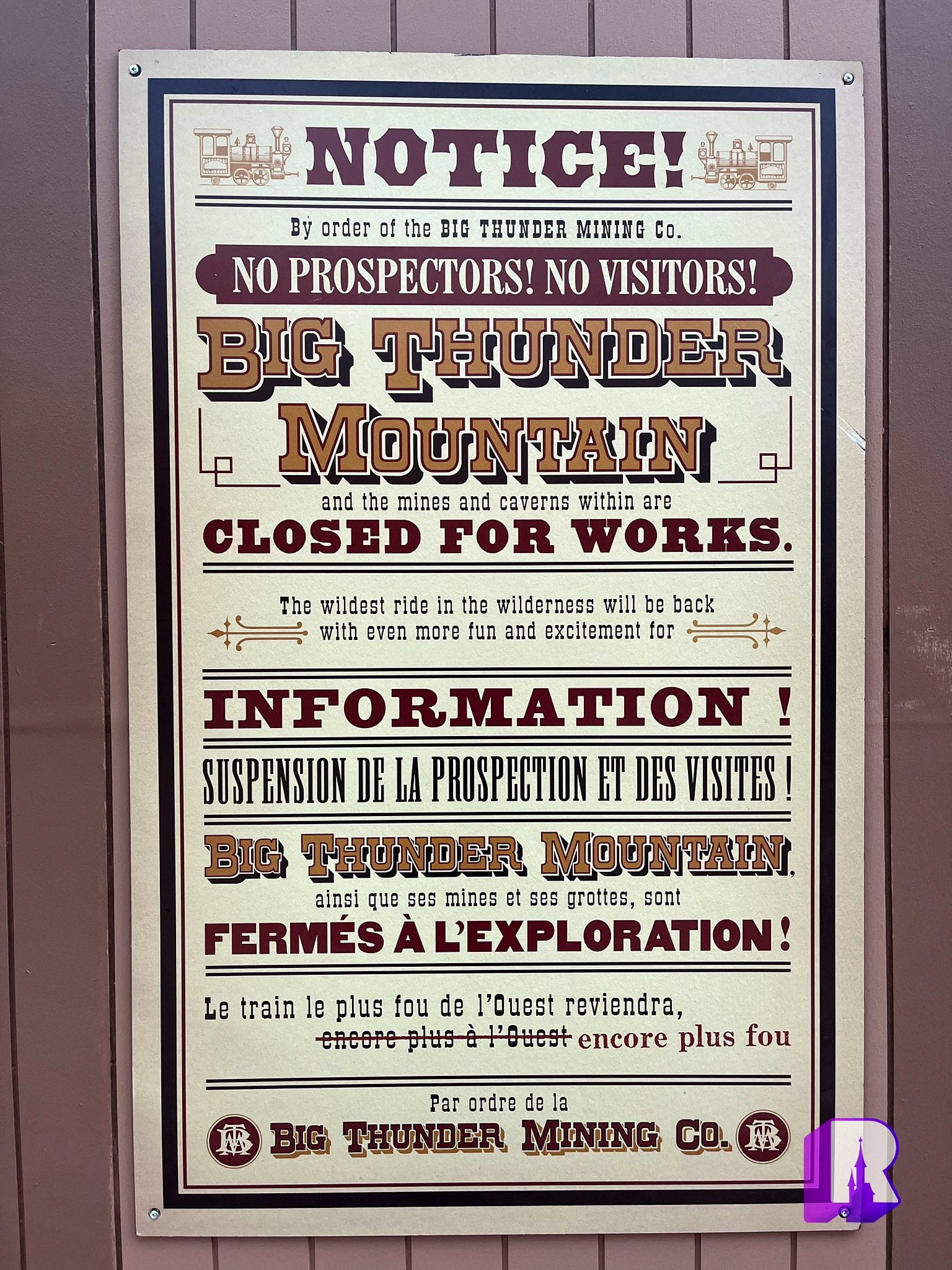 Otherwise the word of the week is walls walls walls everywhere with Big Thunder Mountain now closed until April 1..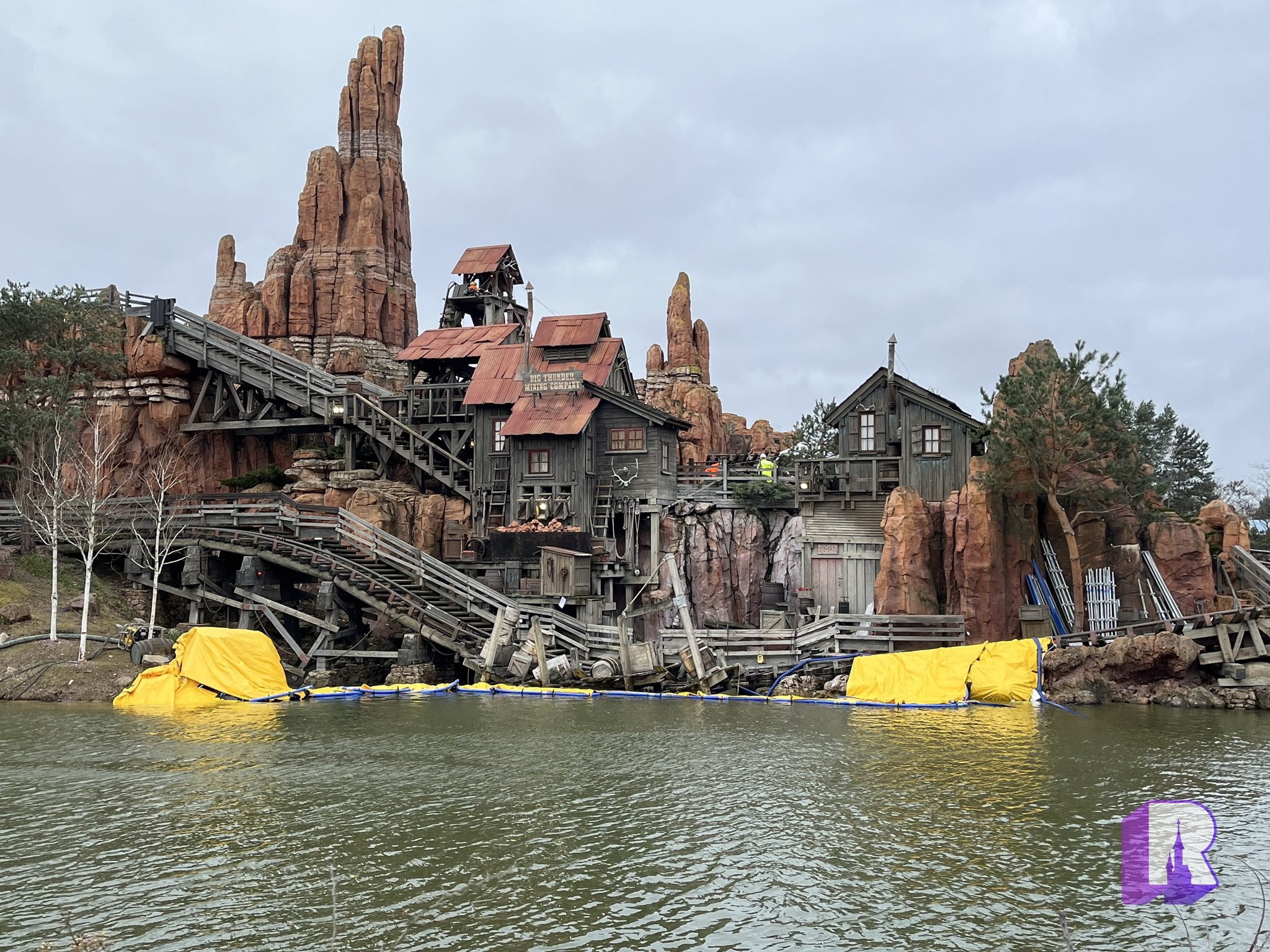 And the works are so intense it seems that they need a special super bright water dam.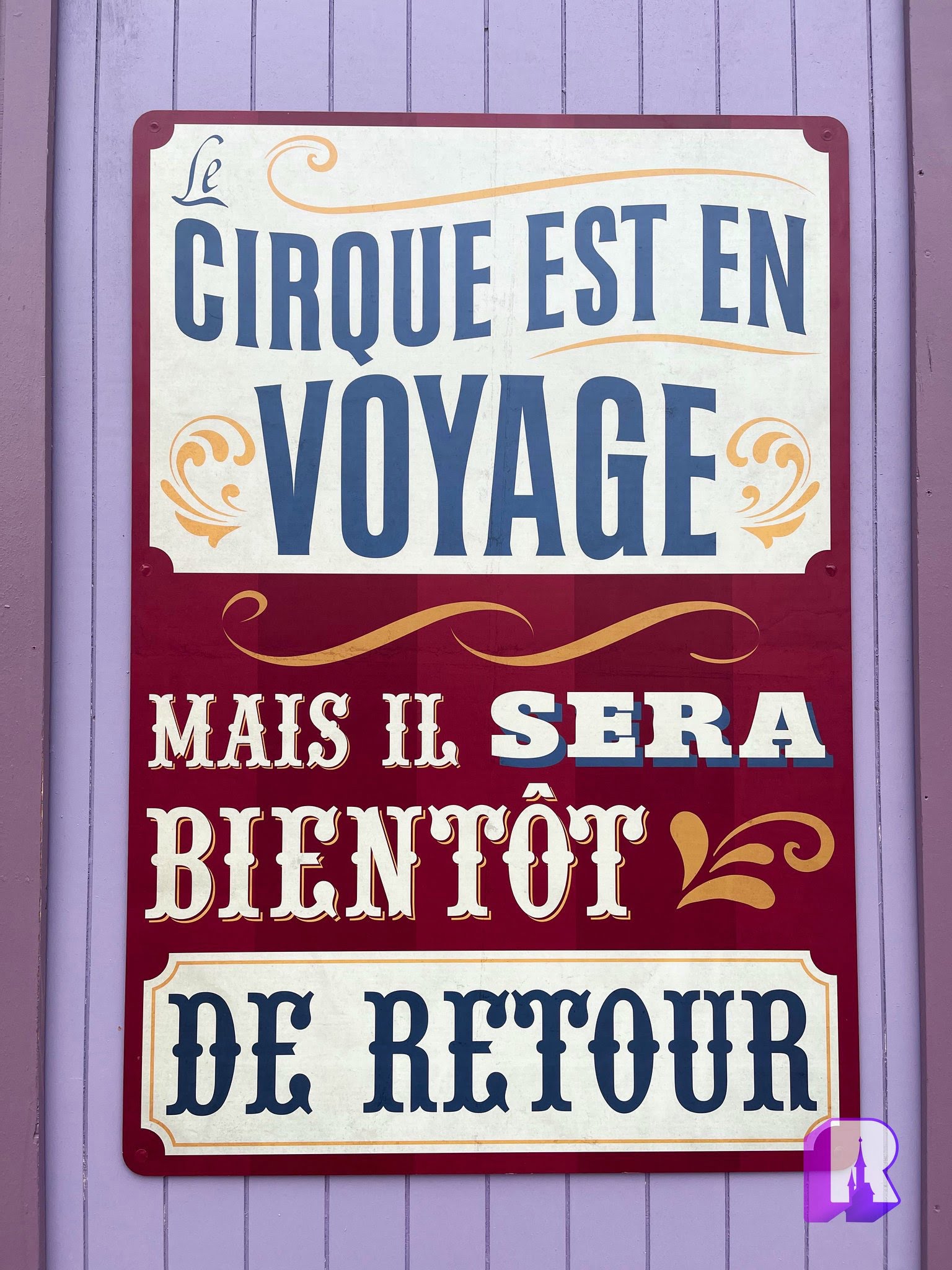 And Dumbo closed until March 17..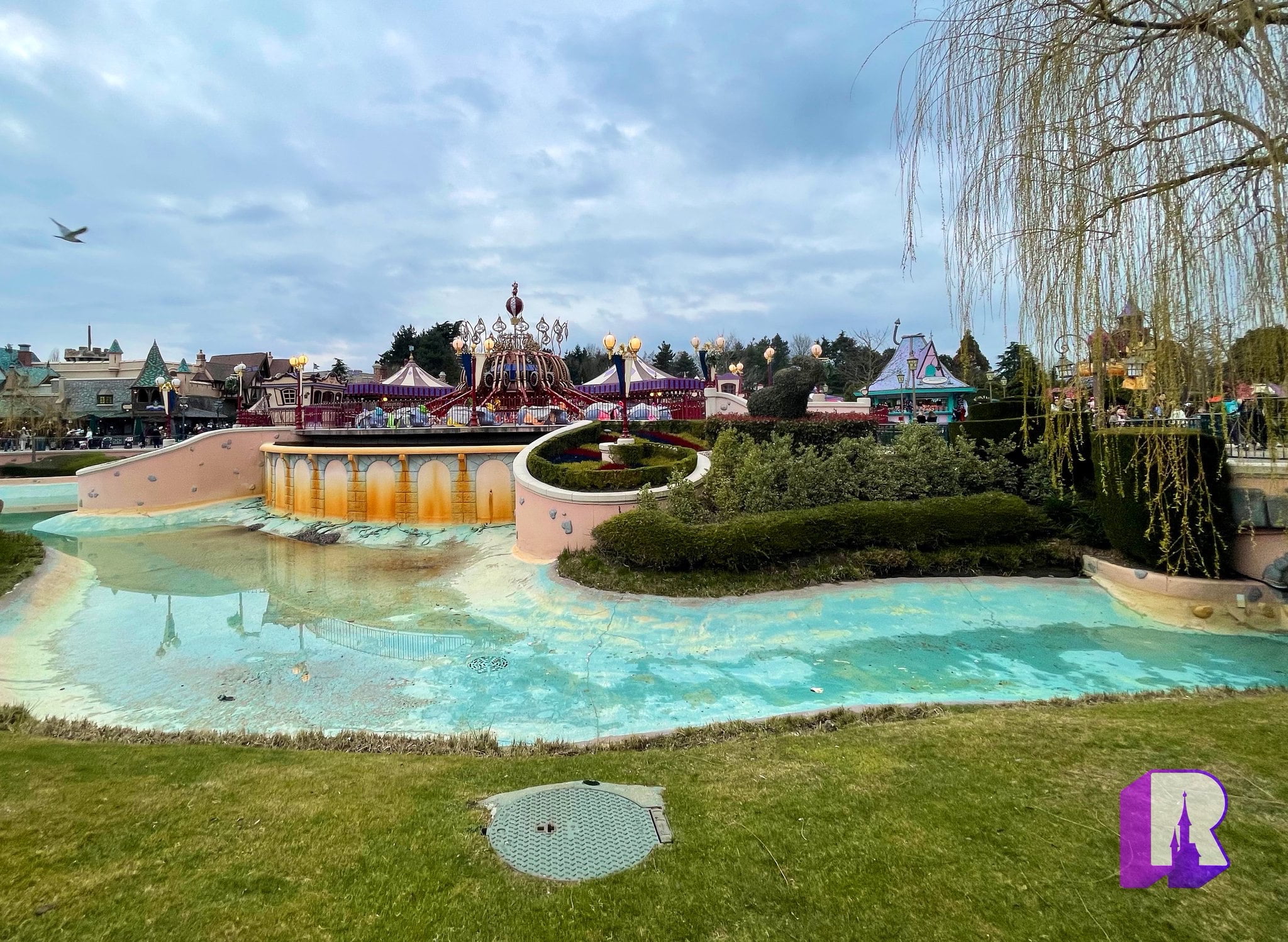 We don't talk about the state of this waterfall.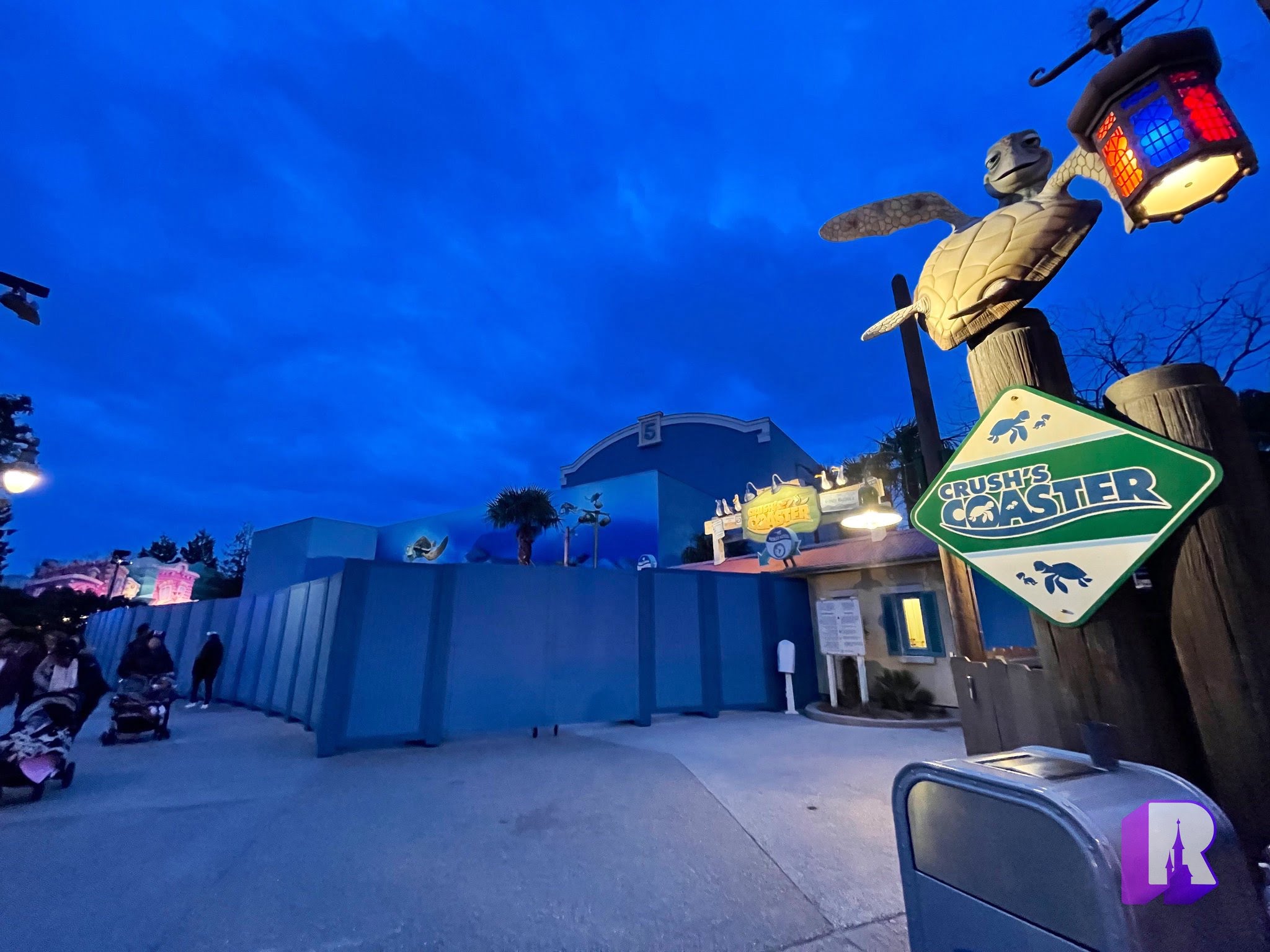 And Crush's Coaster closed until March 17. A lot of heavy hitters closed for the next weeks. It's got be done ! I guess.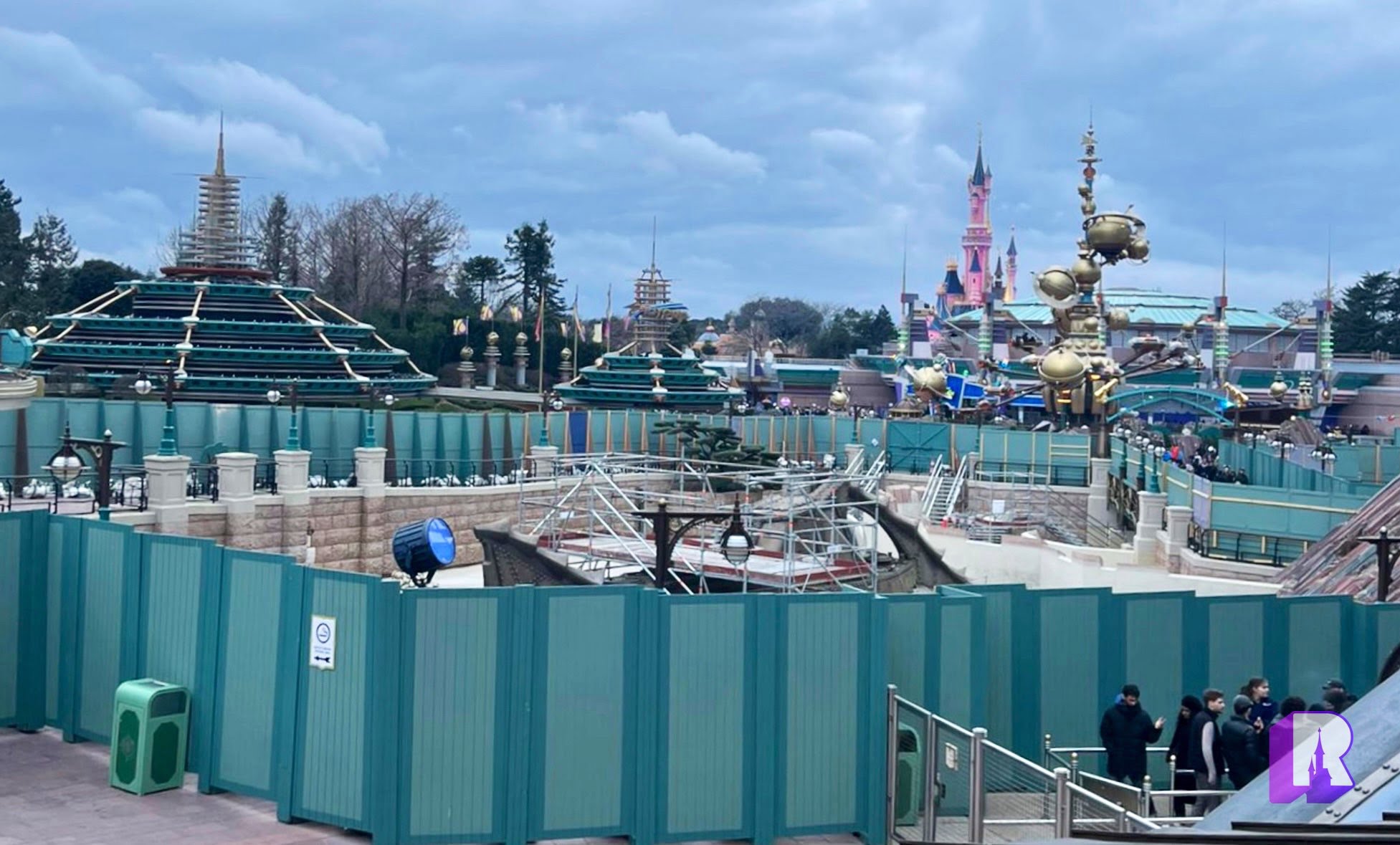 The Nautilus is also of course still closed and work is ongoing on the structure.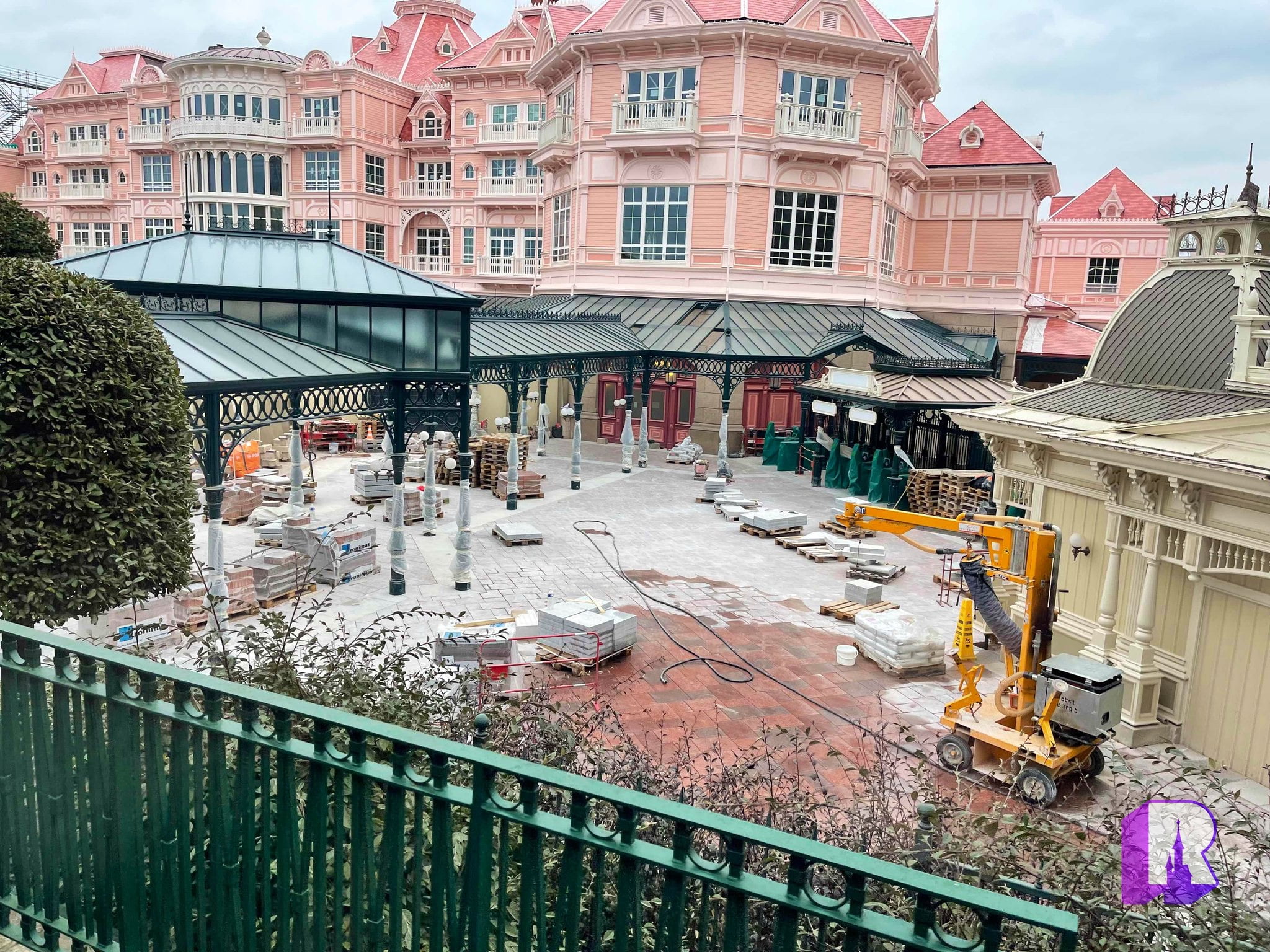 The Station Plaza refurbishment project is moving along nicely. The old decaying concrete is being replaced by high end pavers. A little part has already been uncovered.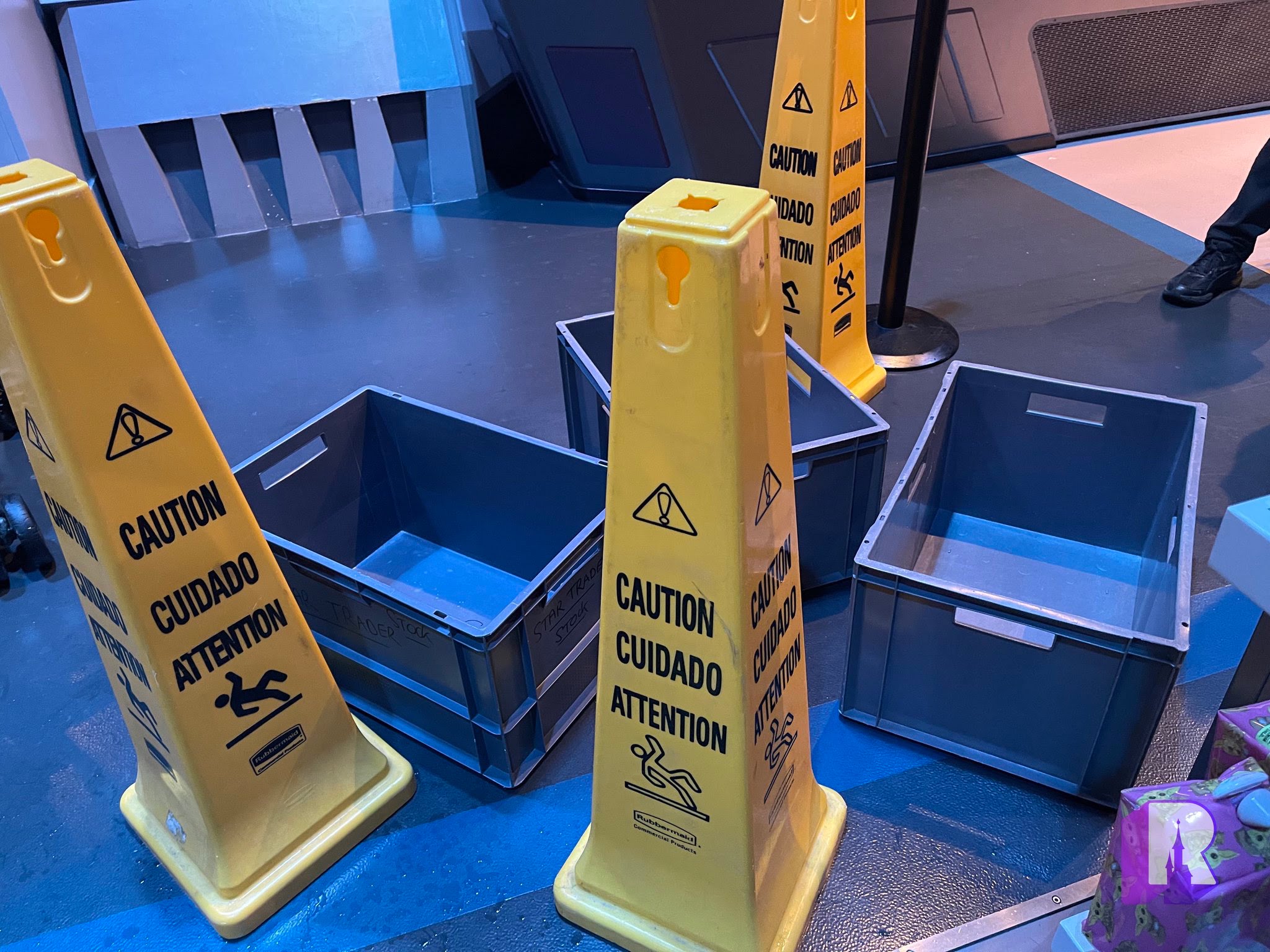 In other news Star Traders is still leaking when it rains. It's the new Ticketing.
In Adventureland chop chop chop a lot of the bushes have been trimmed. I guess it's the season but wow.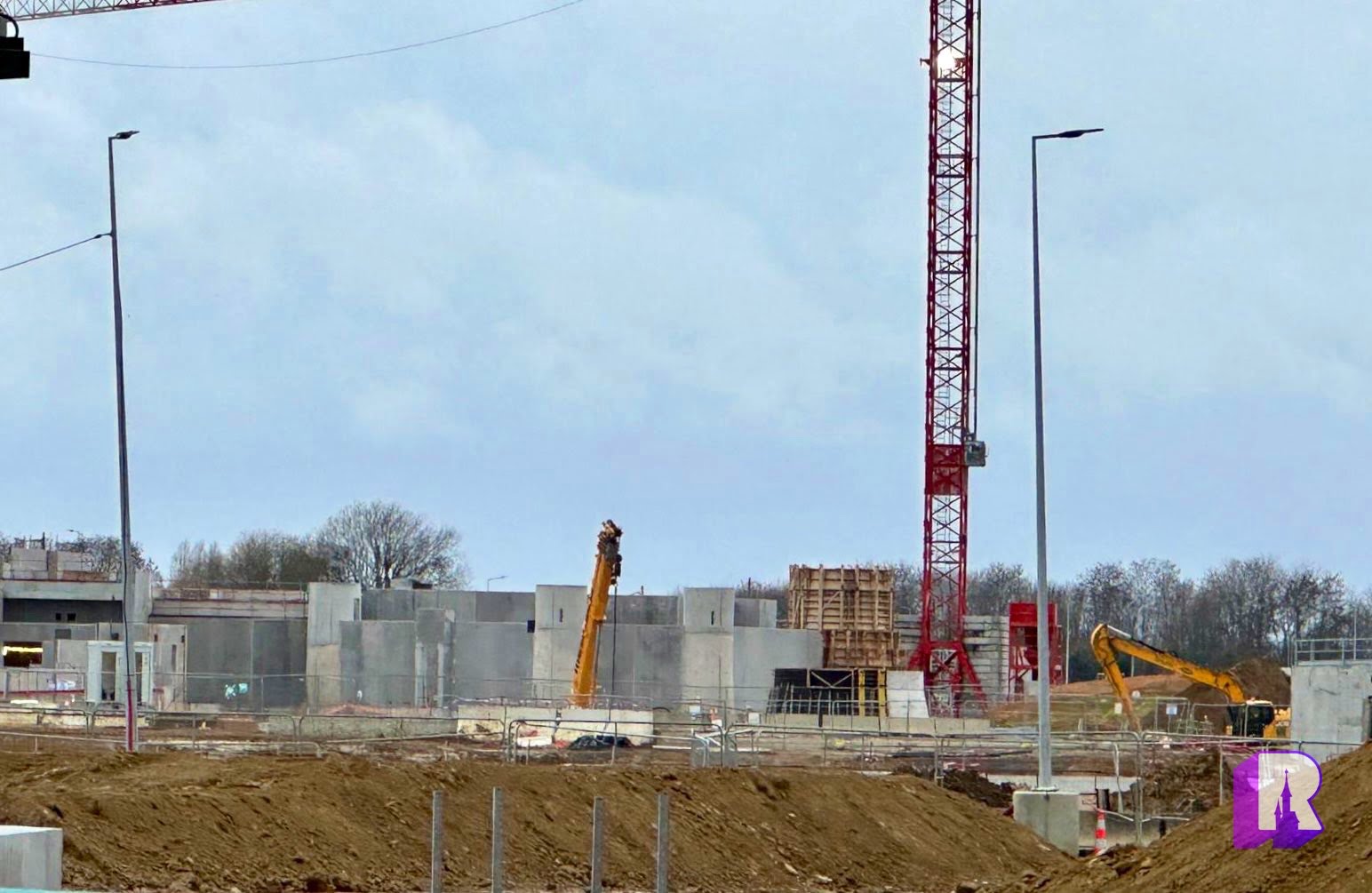 No refurbishment update would be complete without a look at the Frozen theme land. Is that Arendelle Castle taking shape ? Why yes it is! Maybe Bob will get a tour.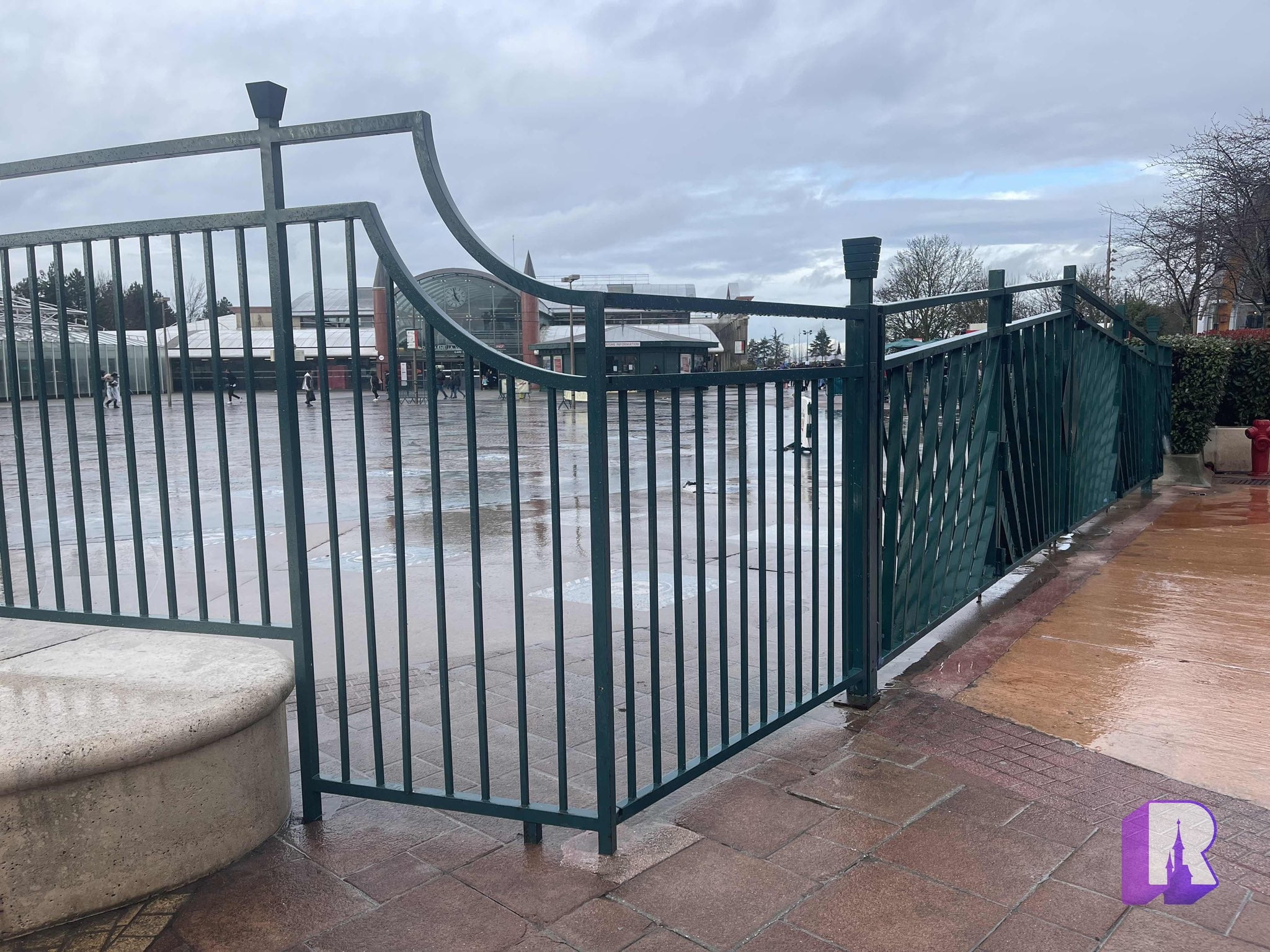 And in the Resort Hub, another set of green tents has gone bye bye as the new batch security gates near opening and the exit side gets ready to be redone.
Well that is it for this week! Everything happening at Disneyland Paris. Thank you for taking the time to read each week. I will see you next Sunday for a new update. Until then, have a magical week!