Welcome back to a new edition of the DLP Report! This is (again) a double issue where we're taking a look at everything that happened recently: The Mandalorian, lots of food changes, progress on current projects and merchandise arrivals. Let's go!
This is The Way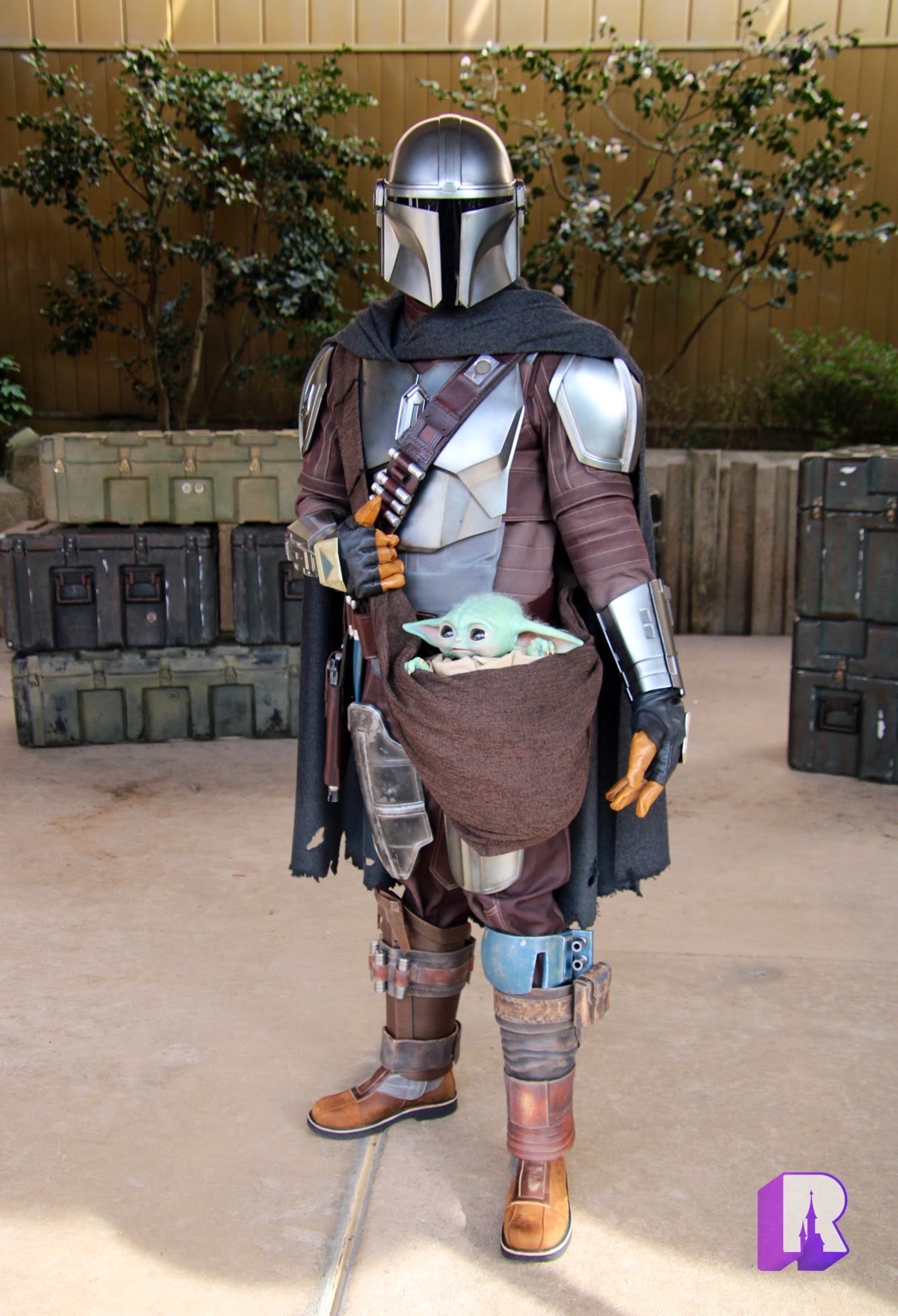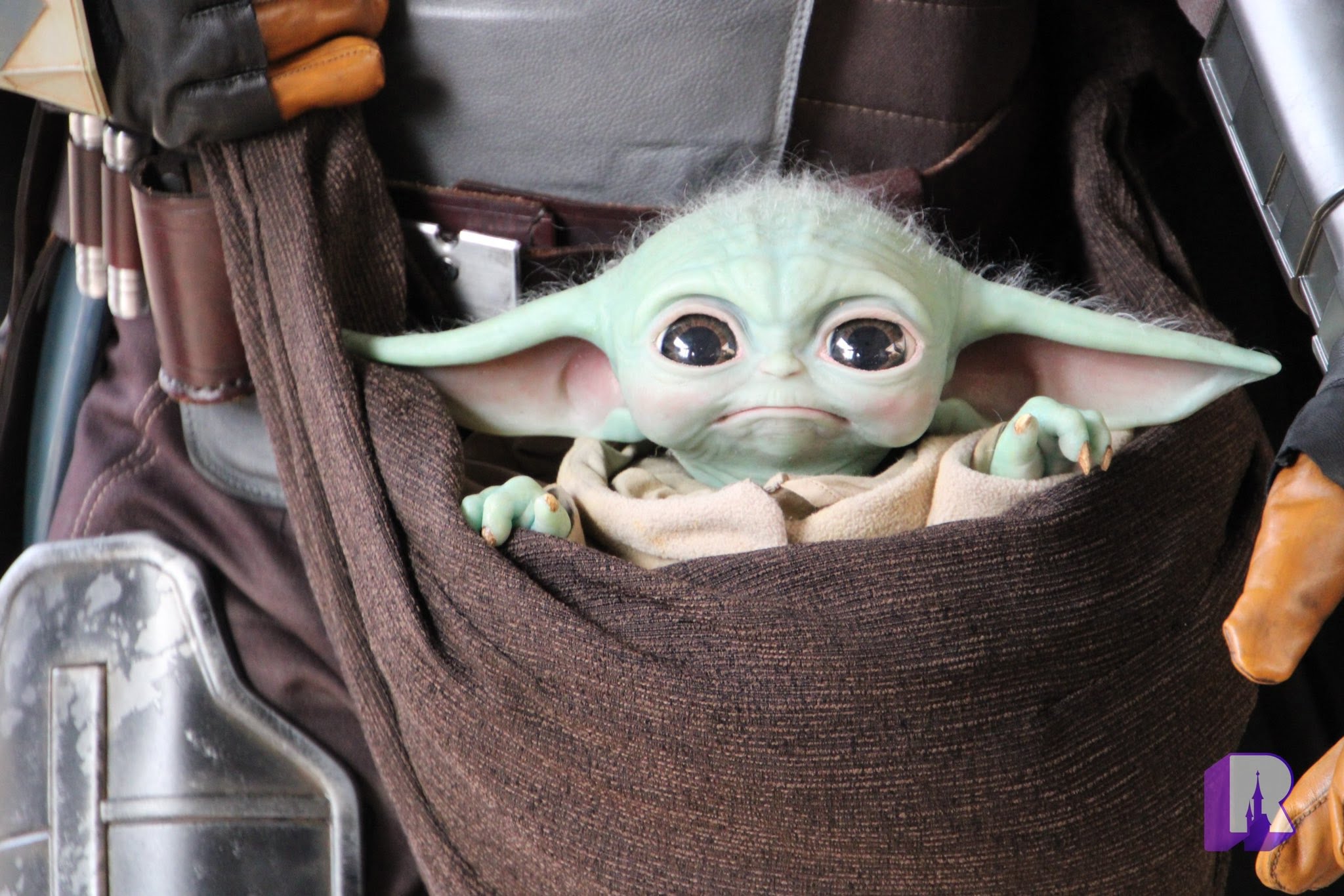 They're here! To everyone's surprise, Disneyland Paris got on the synergy bandwagon for The Mandalorian Season 3 (now streaming). Mando and Grogu are greeting Guests from March 1-14, a two weeks limited time engagement that has left many fans frustrated. Mando also premiered at Walt Disney World's Galaxy's Edge, with no end date in sight.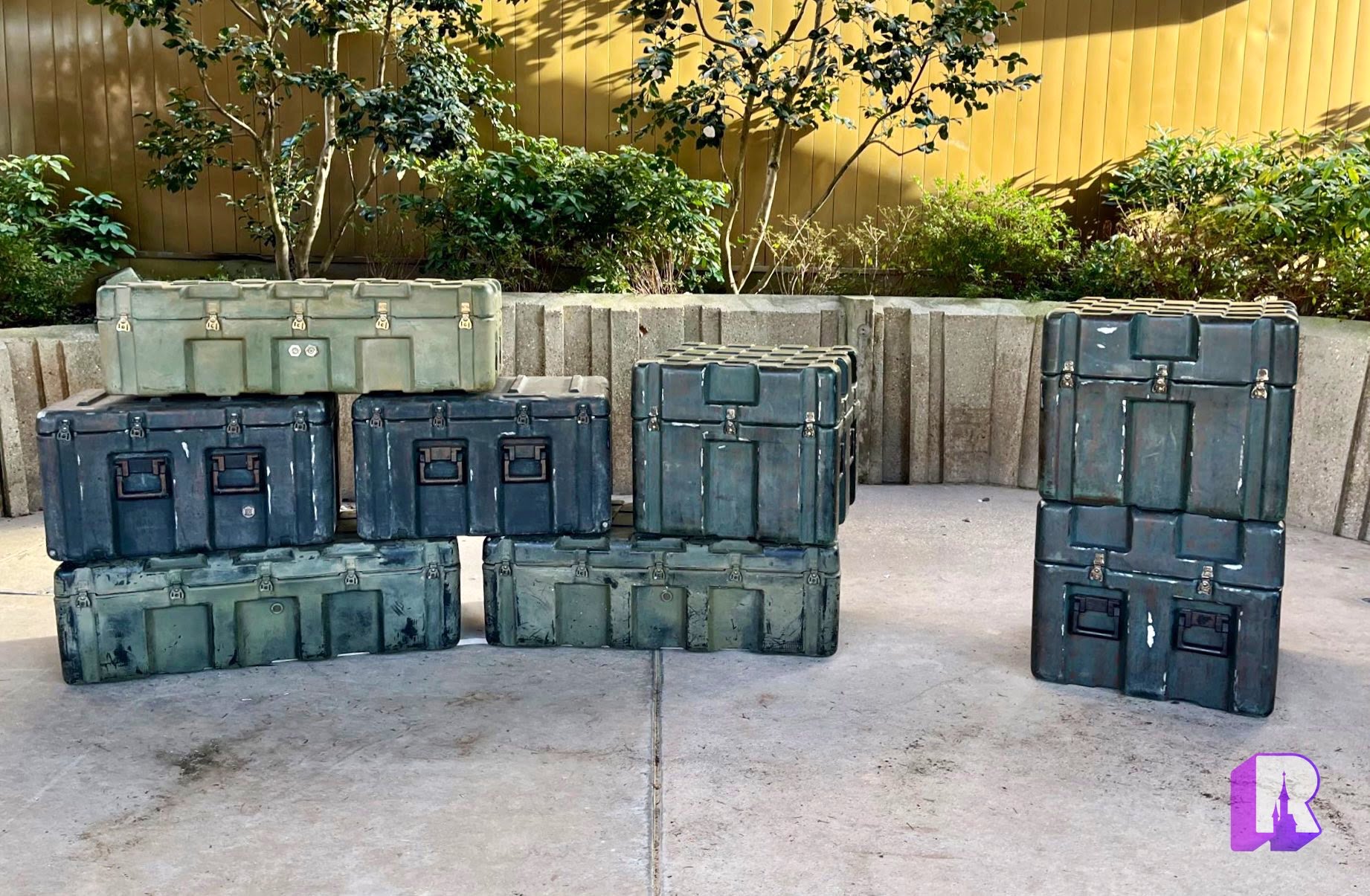 This is the setup near the Discoveryland Theater to welcome the super popular pair. They only do 5x30min sets a day; another source of frustration for Guests as the queue fills ups very quickly. However everyone is absolutely delighted once they see the iconic character and his cute little friend. If you're not able or wiling to queue for long, Mando still does stop for a few seconds for photos and a few words as he comes out of Starport towards his location, so there's your chance !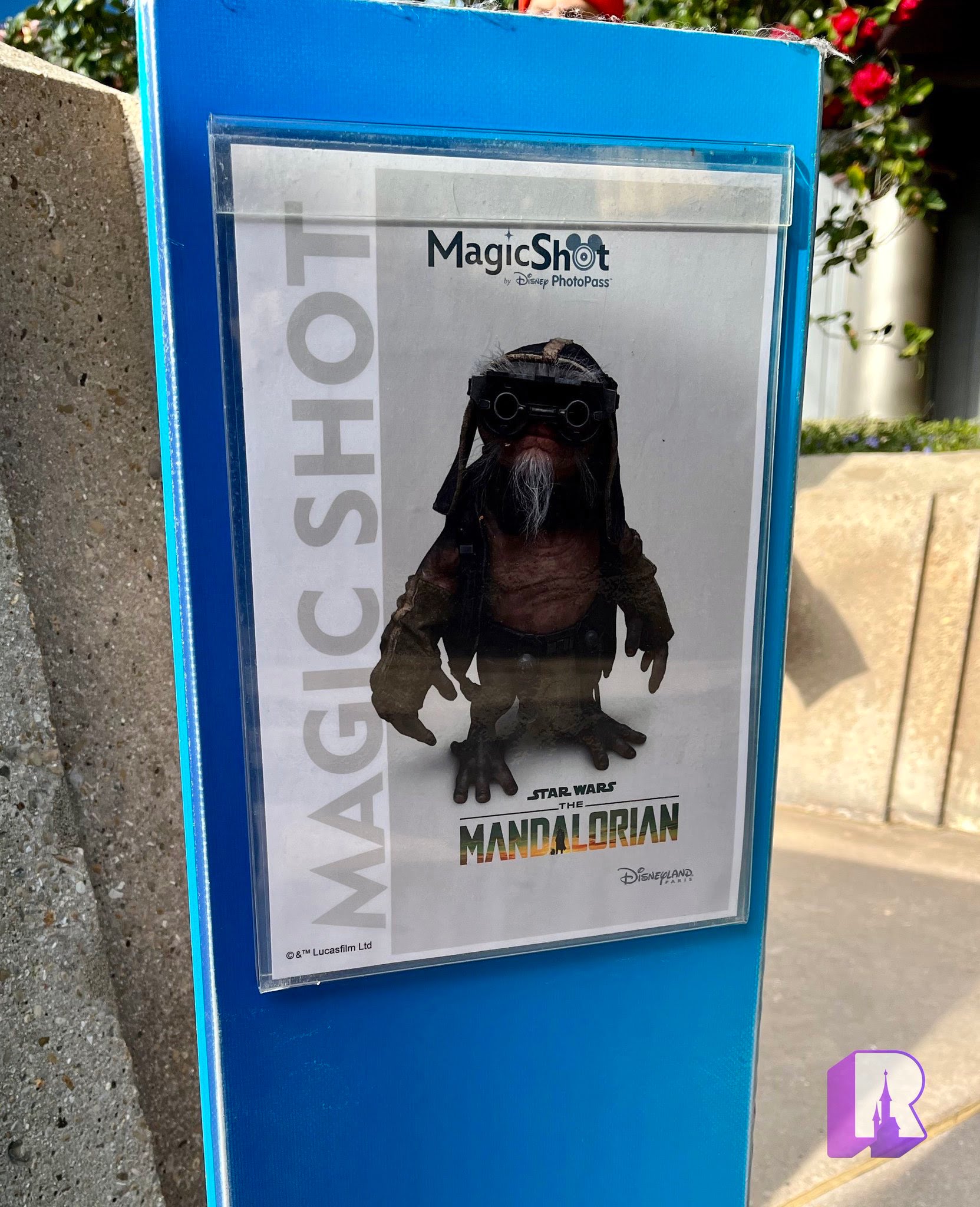 As you exit the meet and greet, there is also a new Mandalorian MagicShot.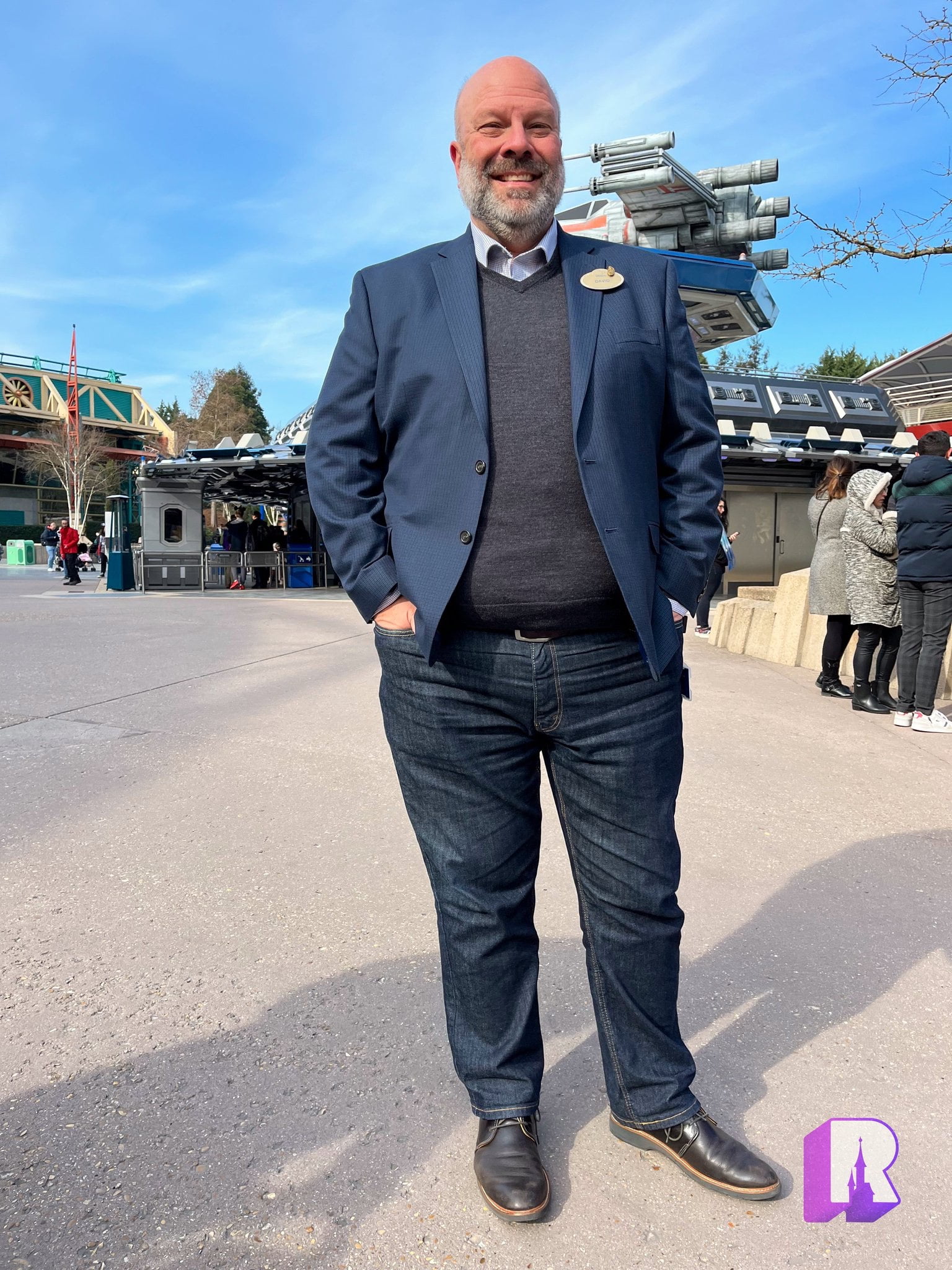 Entertainment VP David Duffy was on hand to check out Mando's arrival. Whether he's responsible for the decision to bring him to Paris or not – good job in putting this together!
Food Updates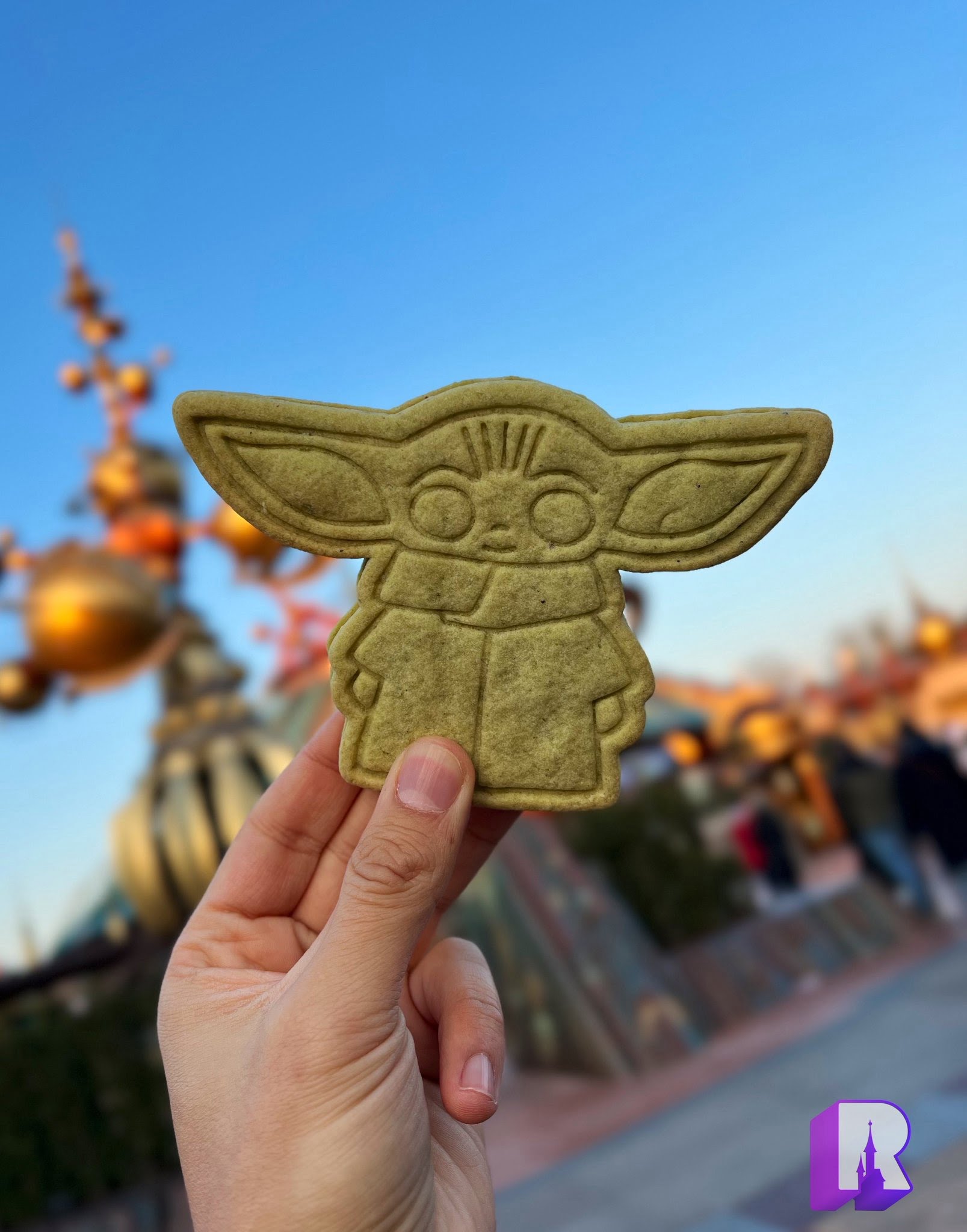 To go with the arrival of The Mandalorian, a New pistachio flavored Grogu shortbread cookie (of course) with Nutella has arrived at Cool Post.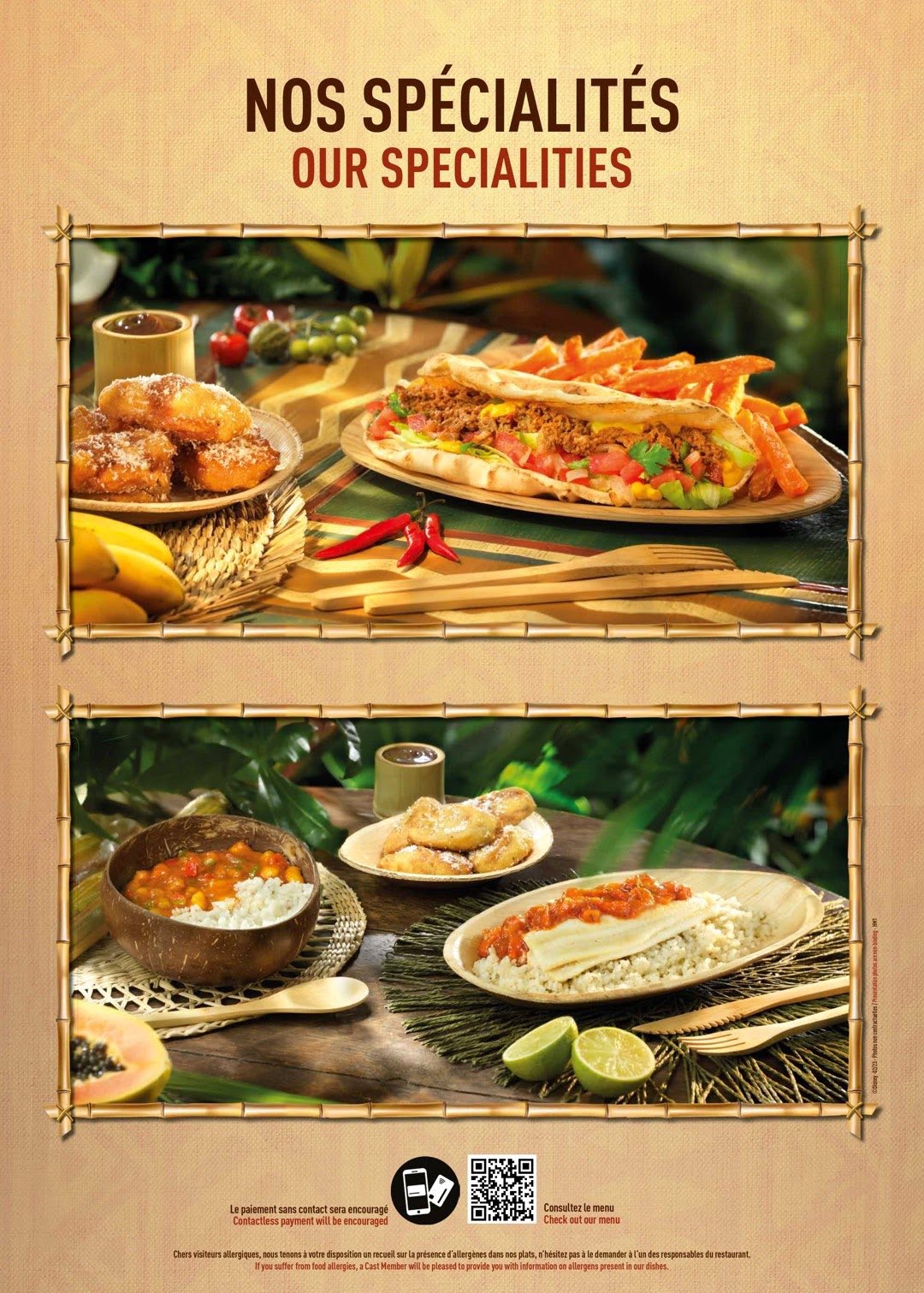 Out of the blue, Hakuna Matata Restaurant has debuted a new menu. Gone are the chickens strips, the new options are more African inspired.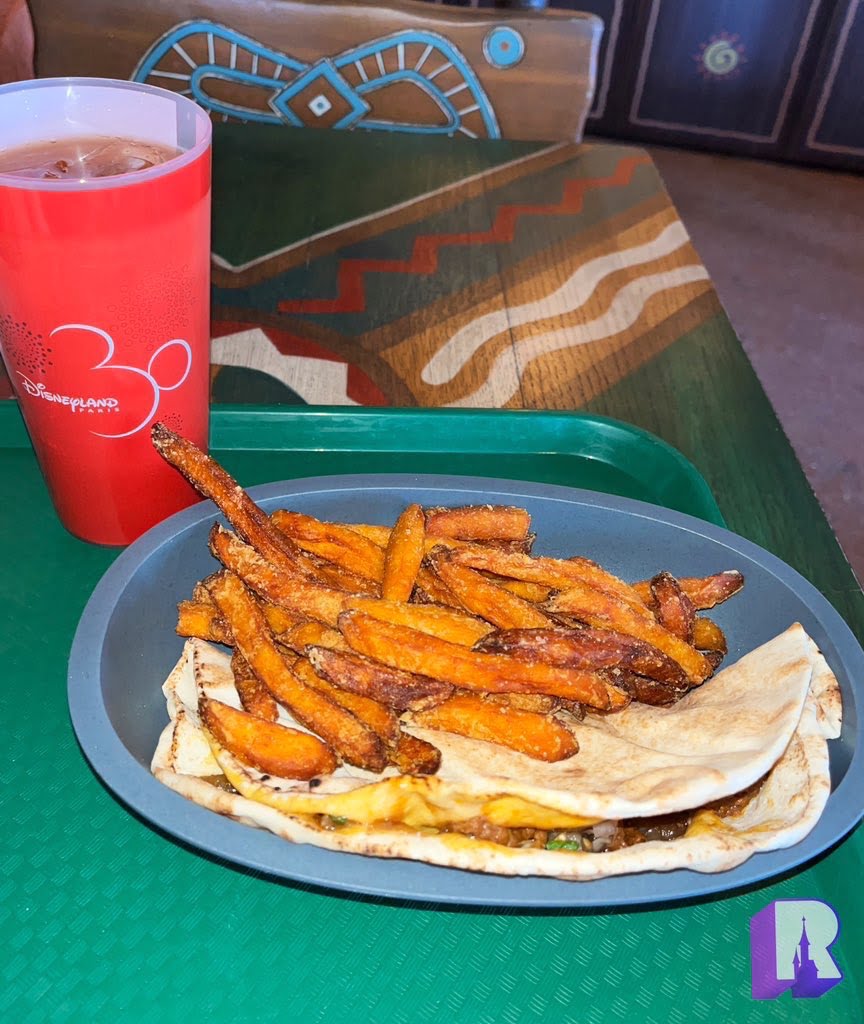 Notably, the venue has debuted a new pulled beef sandwich and a new Yassa Chicken. Now listen, these recipes are inherently not the most photogenic. I've tried both these dishes and they related nice and were enough quantities so good job for finally offering location specific themed dishes.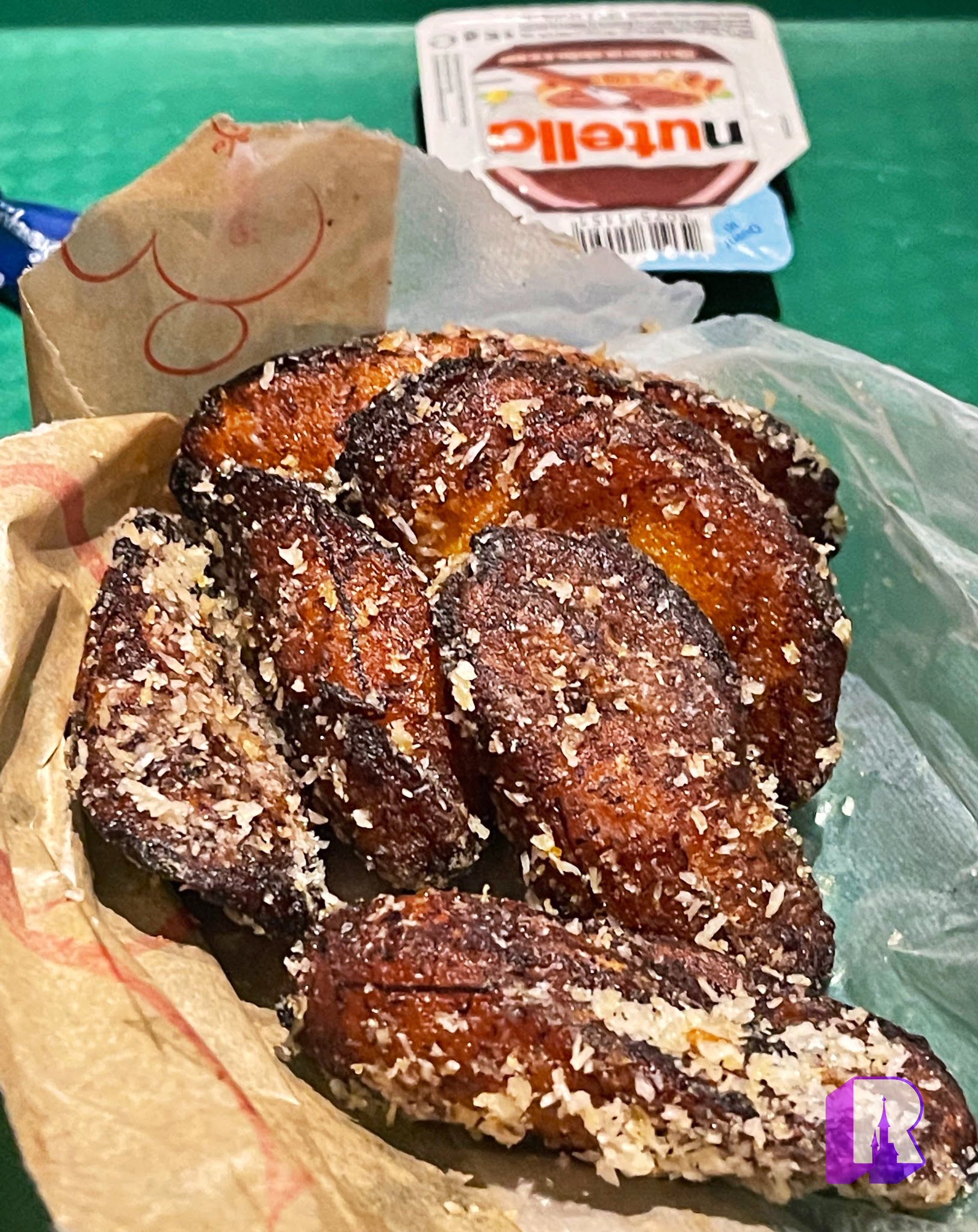 A new dessert was also introduced: baked plantain with coconut and a side of Nutella. It's a lot and will leave you nice and full. Again, great to have options that fit the theme. This is what the quick service locations need!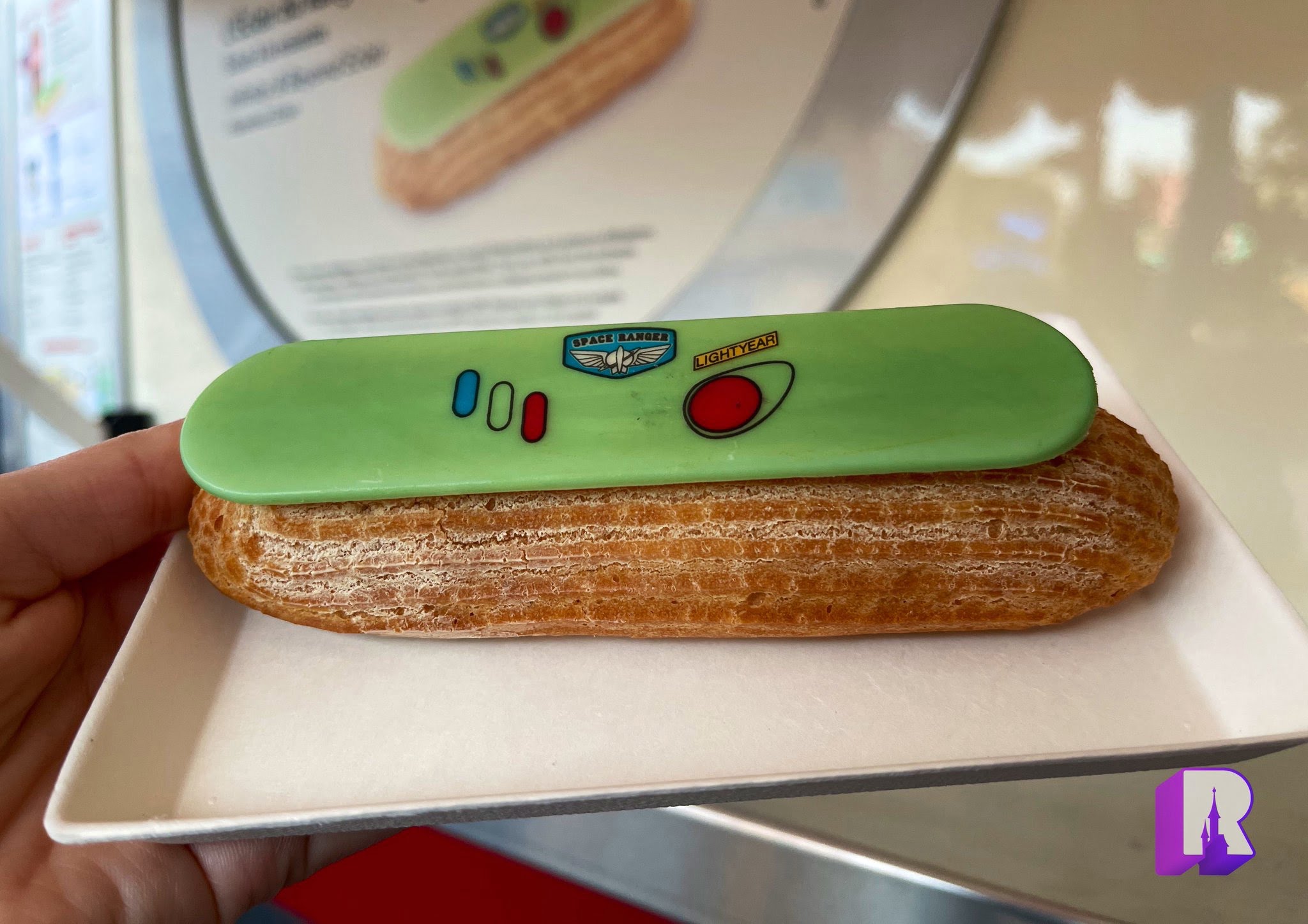 Over at Worlds of Pixar, two new snacks have arrived at the food truck. A hazelnut filled eclair and a corndog.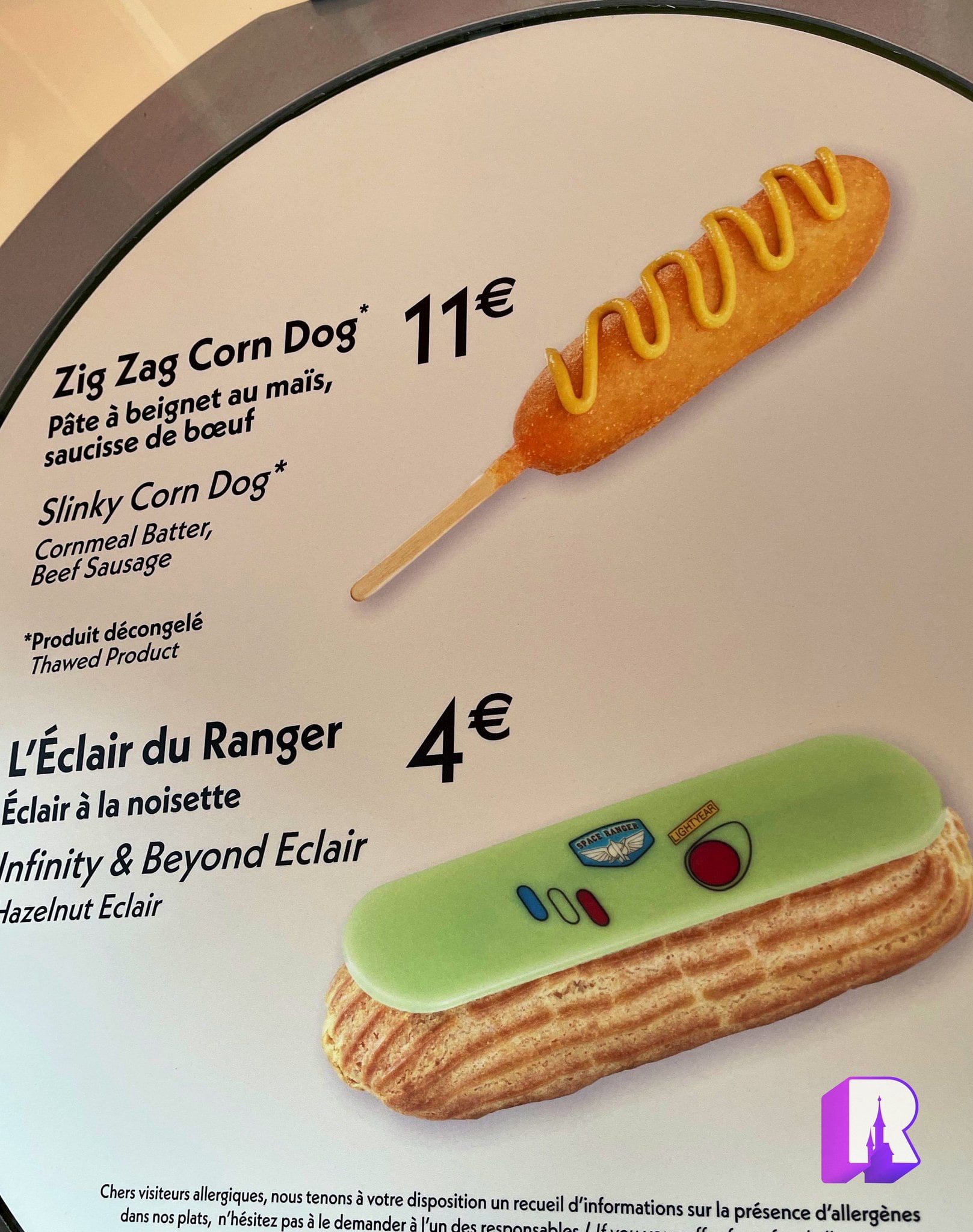 The pricing team clearly doesn't know what a corndog is and also how big it is as it was priced originally like a full hot dog! It's nowhere as big or remotely similar and it seems they have realized their mistake and actually LOWERED the price. Never seen this happen before! The corndog went from €11 to €8 and in the meantime the eclair went up €1 from €4 to €5. It's quite big and filling so still and okay value for a themed snack at Disney Park.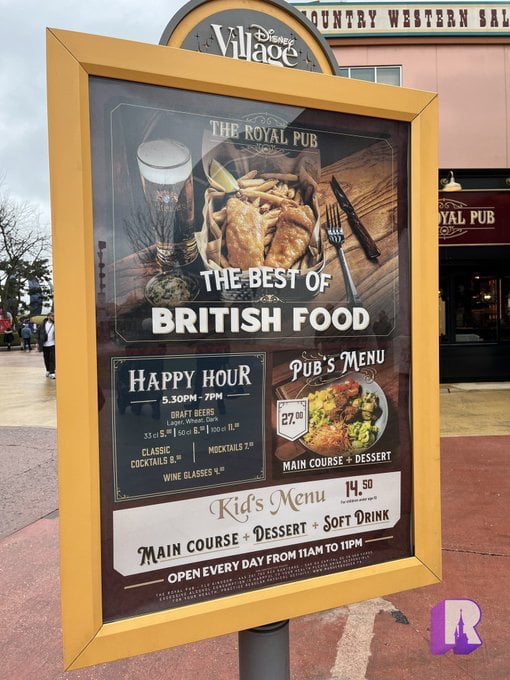 At Disney Village, the "Royal Pub" drama continues as they've changed the poster to remove British references after basically everyone was offended by this menu. The menu hasn't changed but at least the poster doesn't claims to be British or Irish or anything else than generic pub – which is still a stretch but here we are.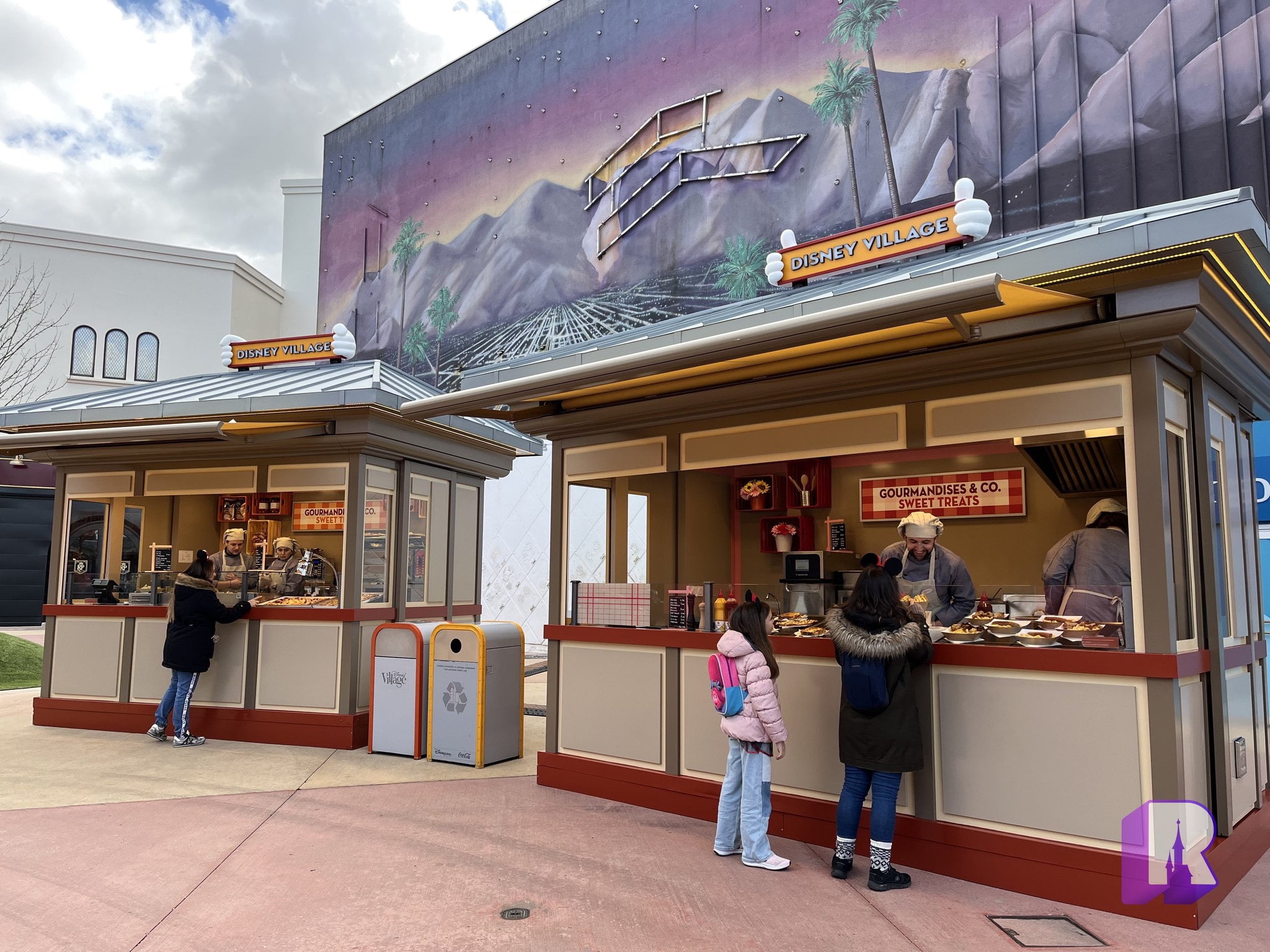 Also at Disney Village, a couple food chalets have returned to fill the void near Planet Hollywood, selling the usual snacks.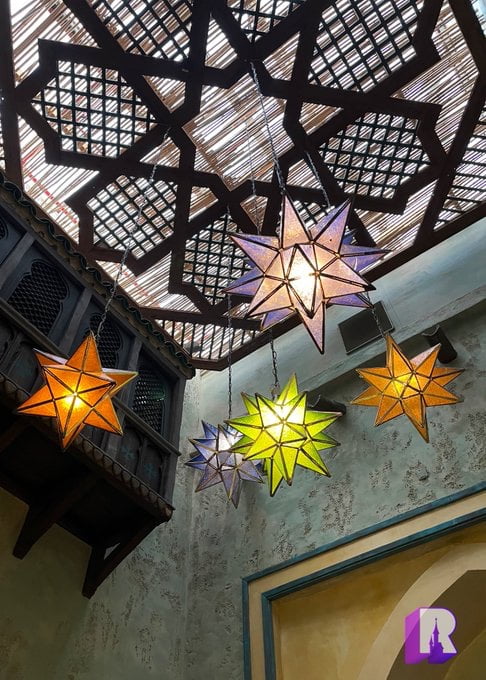 Beautiful Agrabah Café has now closed for a long refurbishment until June 2. Will be interesting to see what changes – if any – come to this location.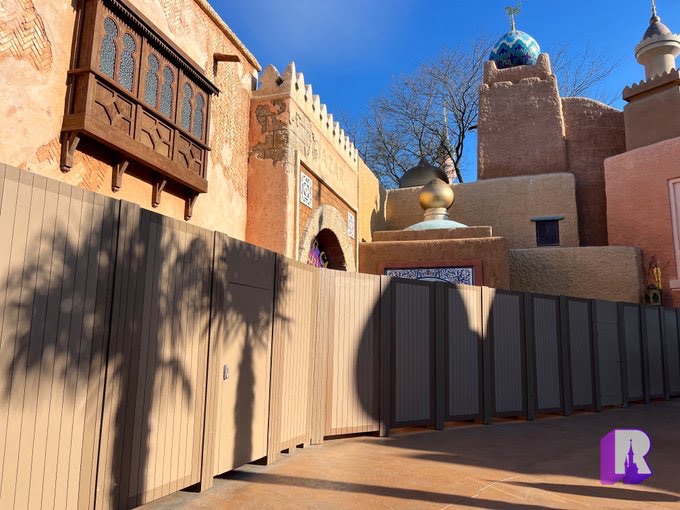 Walls have gone up across the entire side of Adventureland Bazaar.
Construction and Refurbishments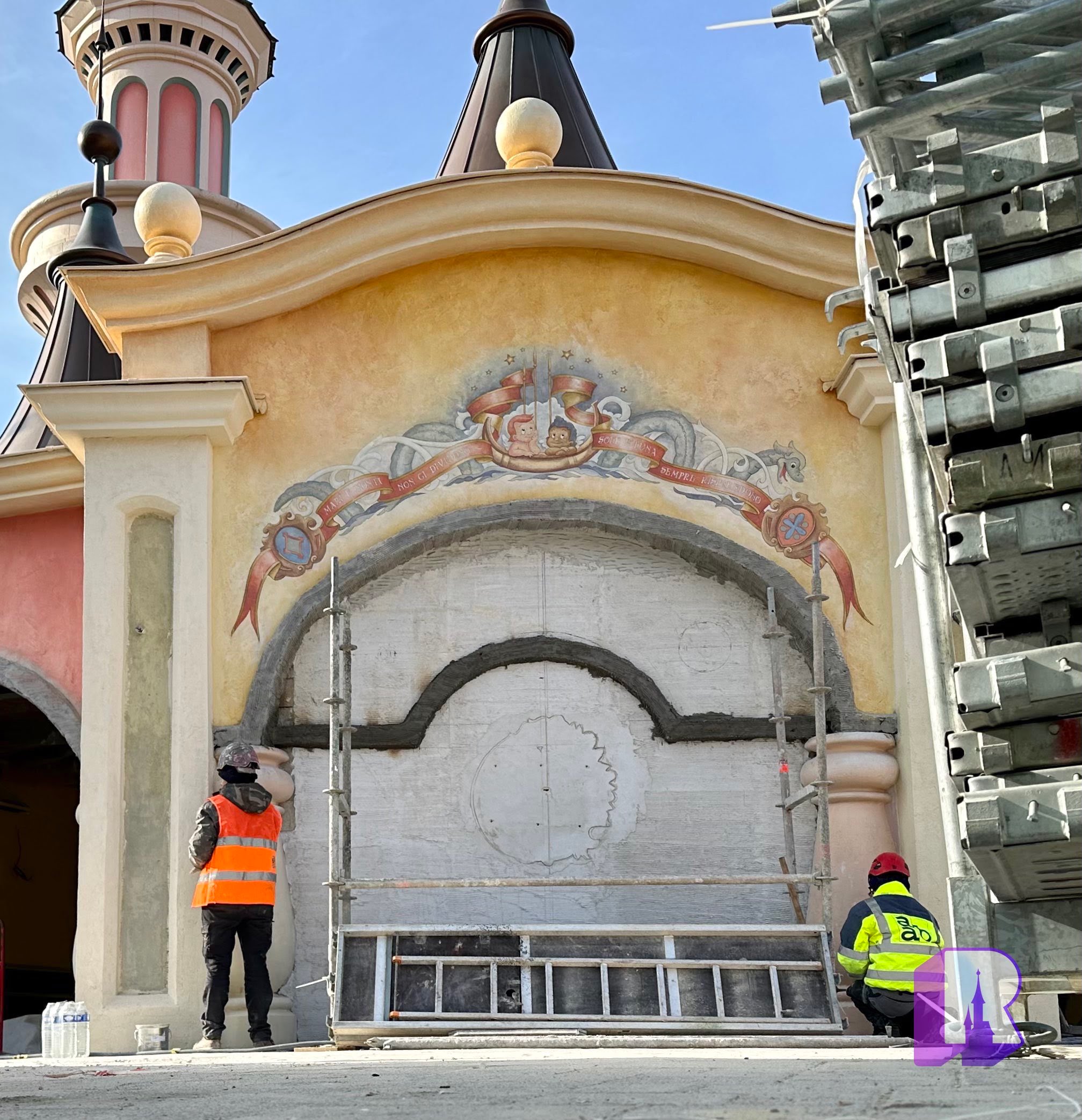 With just a number of weeks to go, we get a first look at the new mural for the transformation of Fantasia Gelati into a new Bella Notte dining room.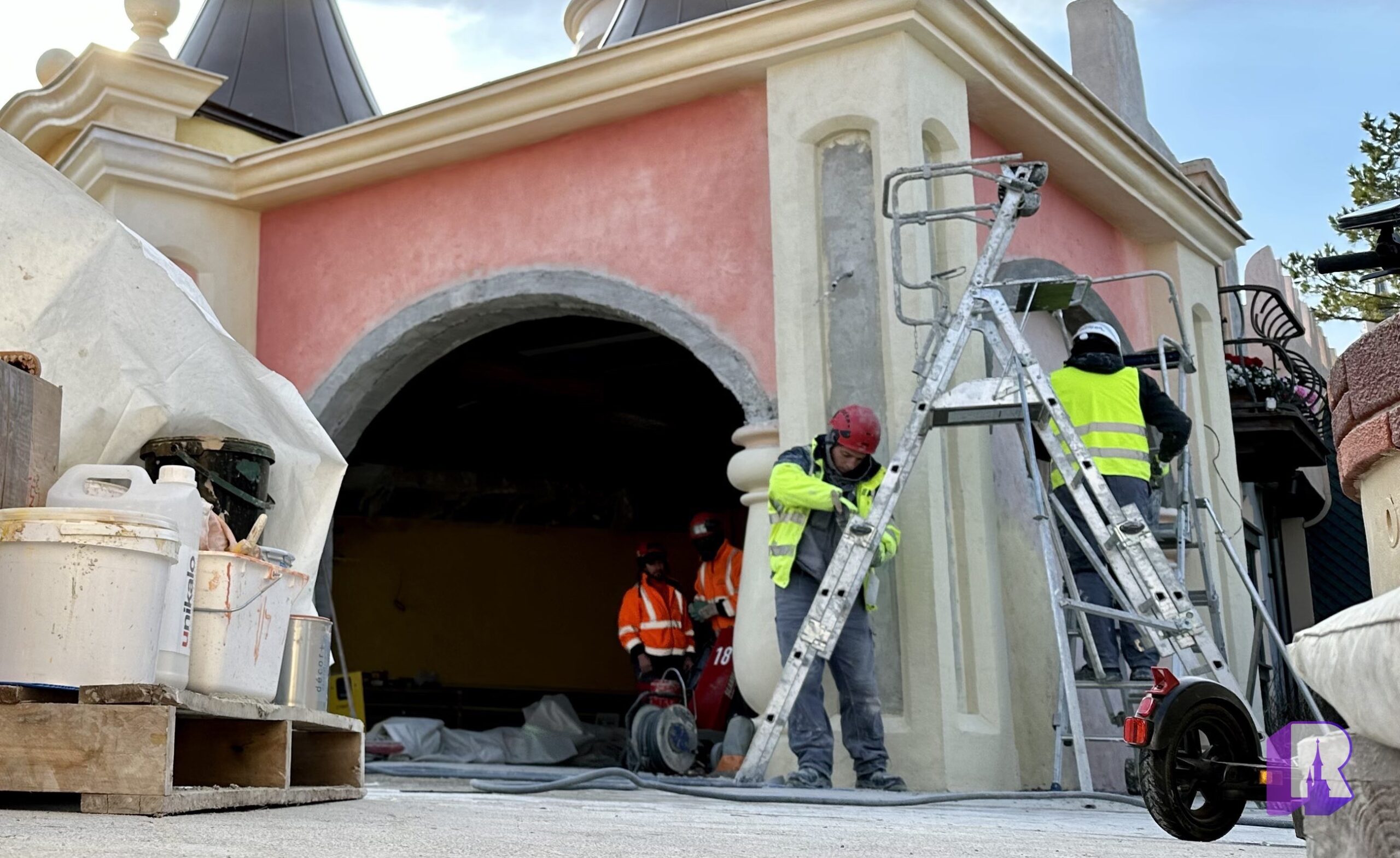 The building is getting an overall refresh, nice but nothing unexpected here. While the Luca theme will be lovely, the whole project is more about capacity increases for dining around the Resort.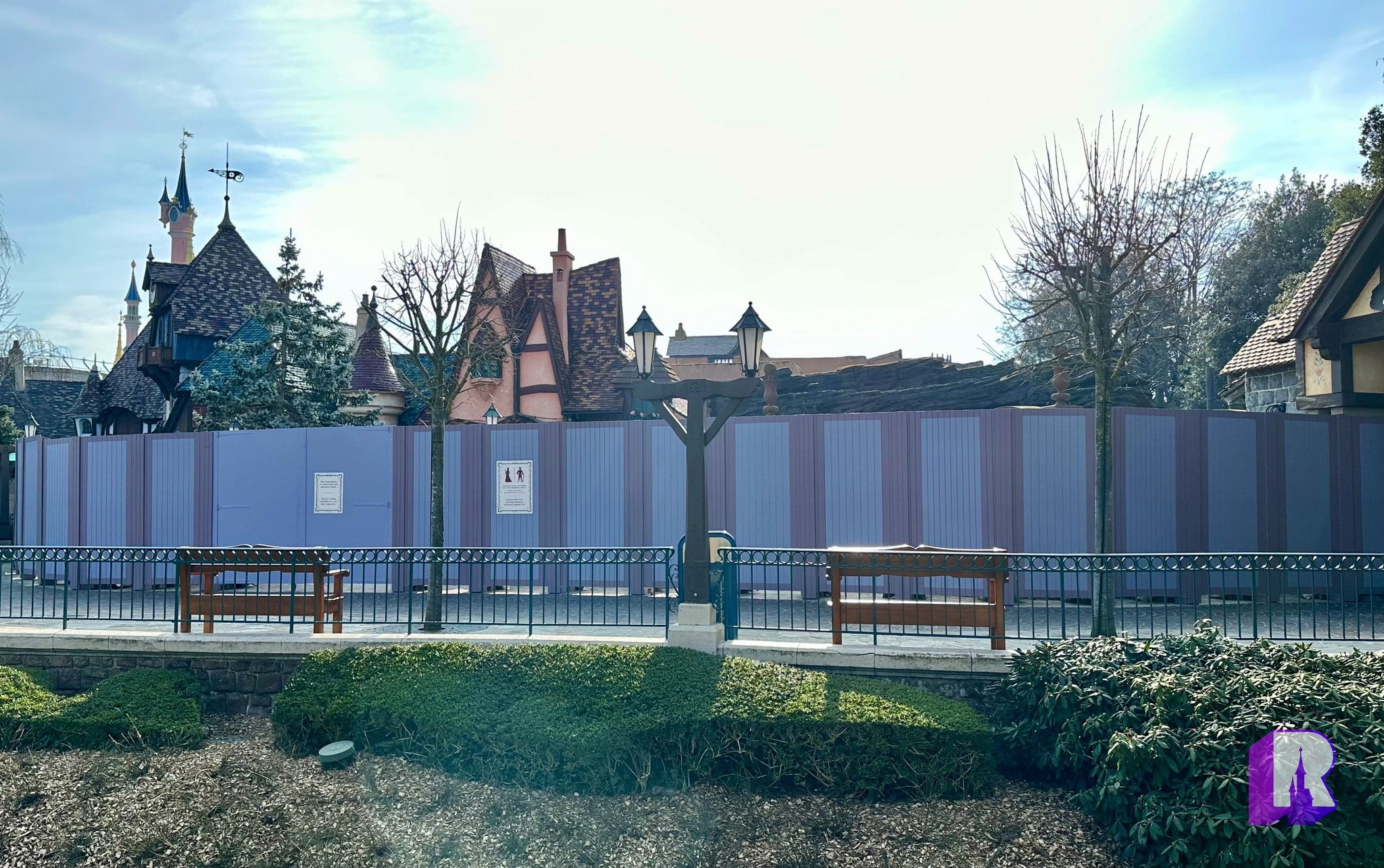 Also in Fantasyland, the entire area around the Chalet de la Marionette restrooms is behind walls, likely for an upgrade to the restrooms and repaving of the area.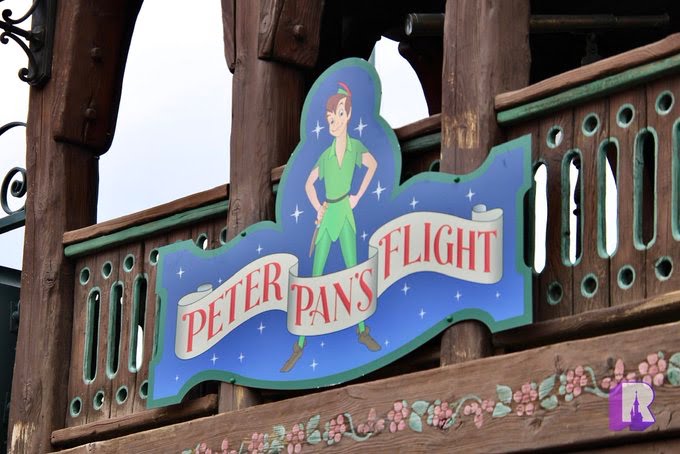 Peter Pan's Flight is the latest sign to be temporally removed for refurbishment.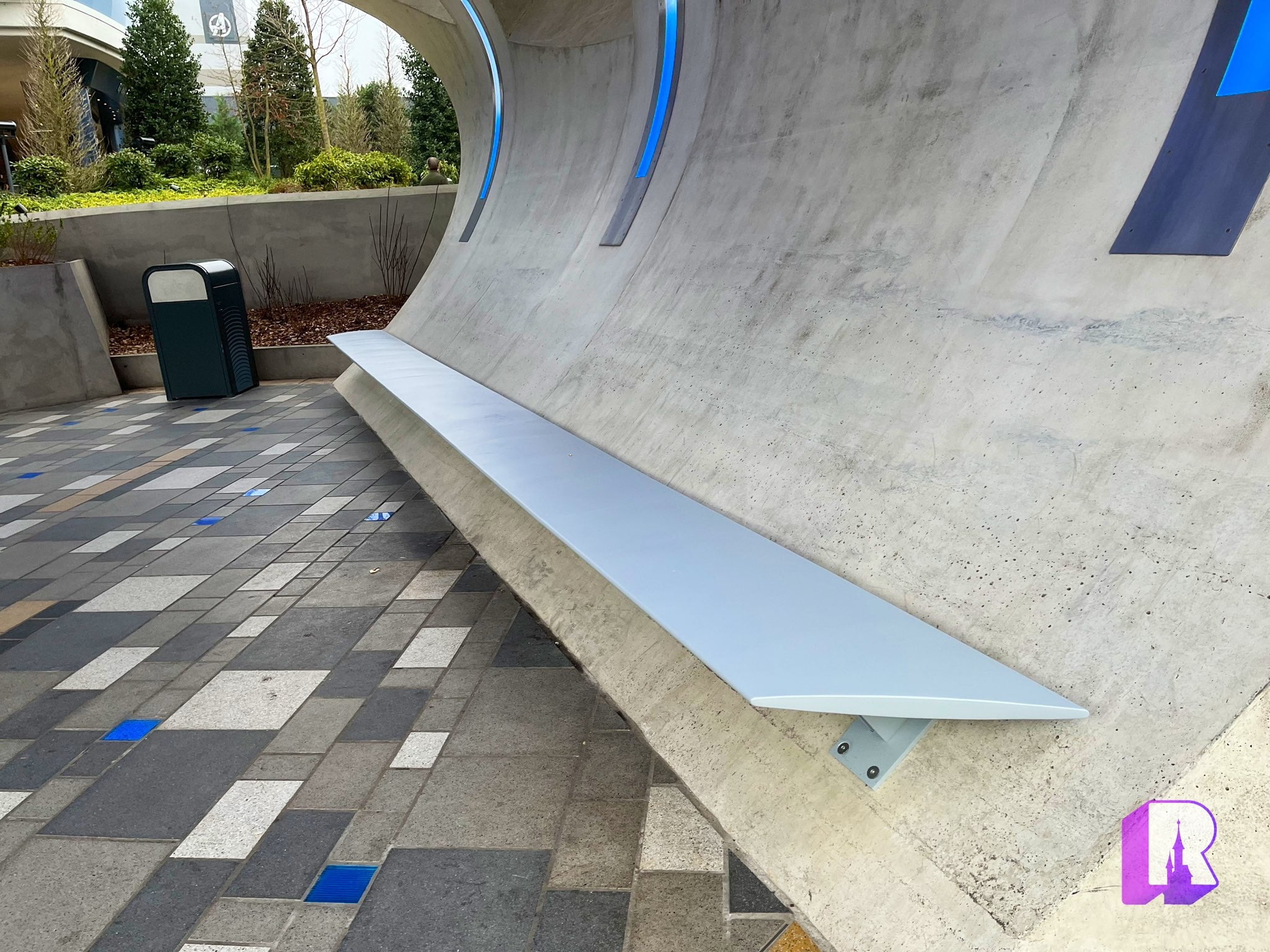 Remember the kids running up and down the wall of the Quinjet platform? Well the solution is here and it's a bench. It's a pretty good way to solve the issue, mostly because it's impossible to jump on the wall if Guests are sitting on the bench, which is the case most of the day.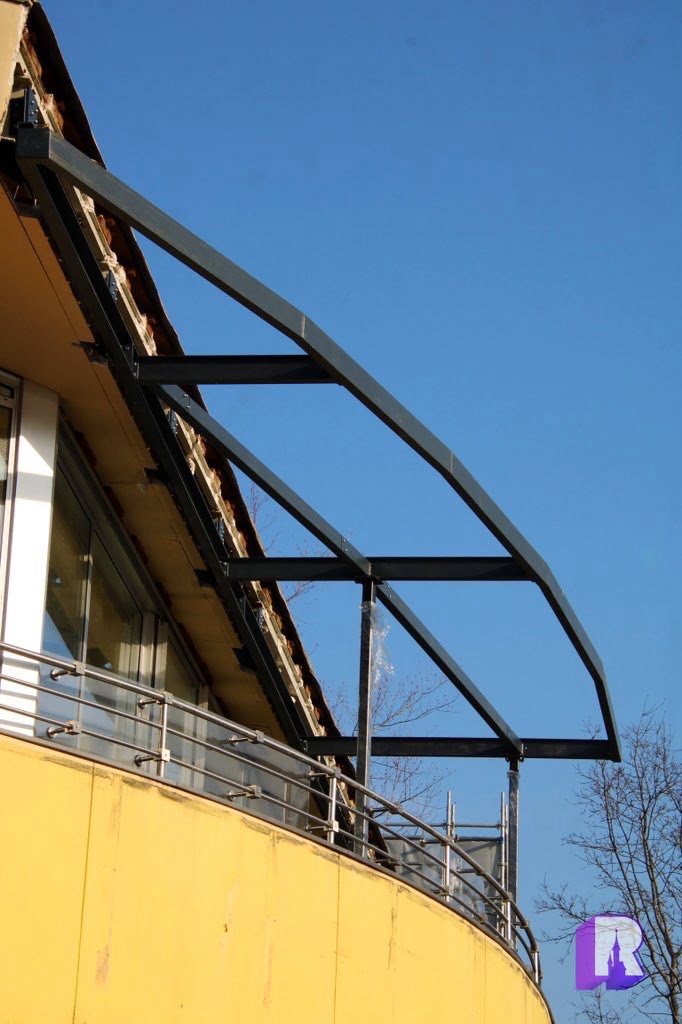 Moving on to Disney Village, the first new piece of metallic structure has arrived at Rosalie.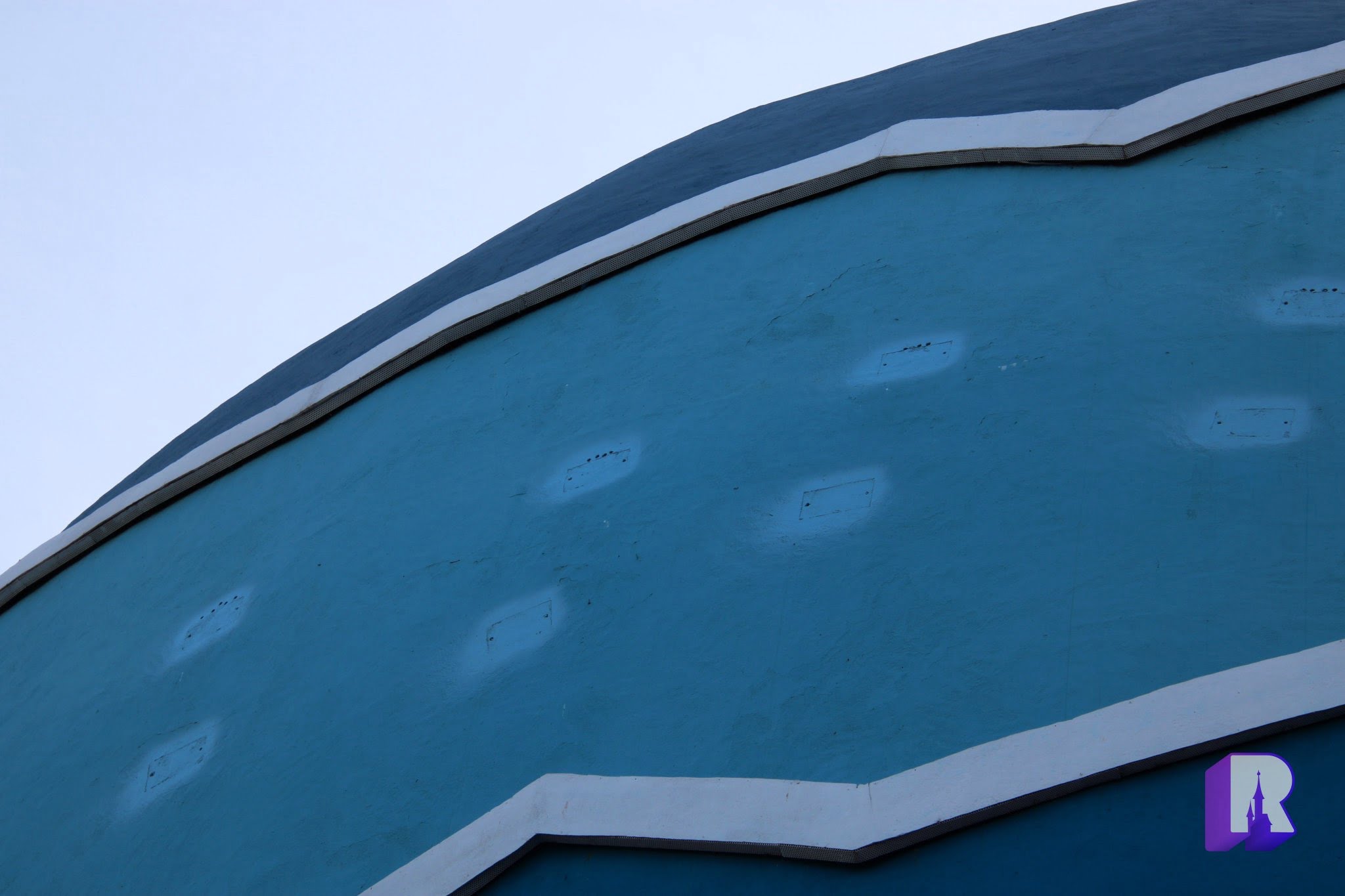 At the former Planet Hollywood building, metallic support for the signs were cut off and the hole filled. This Bieber does not mean the dome is staying. It's expected to be removed while the underlying structure gets reused.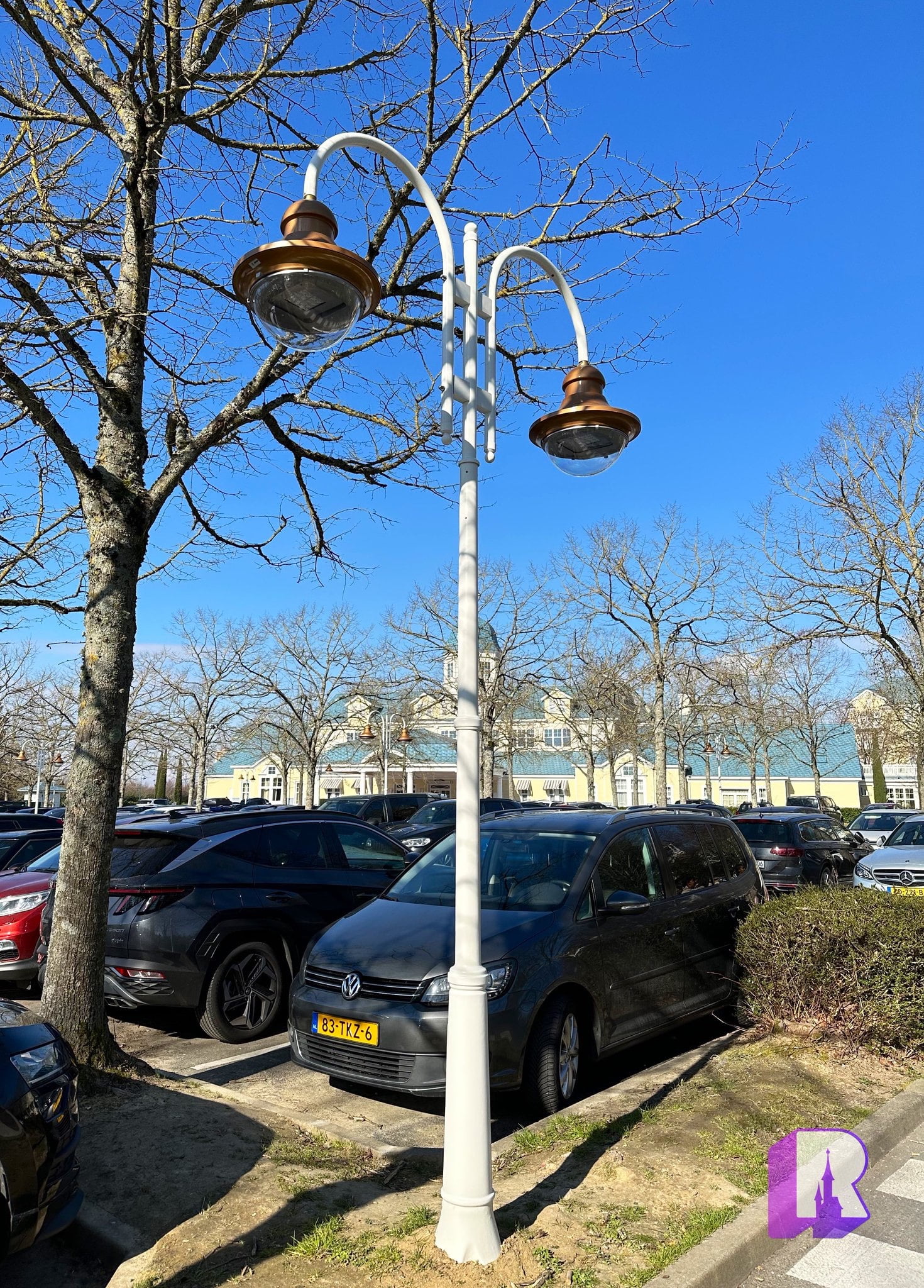 Further down at Disney Newport Bay Club, new lampposts are progressively being installed on the parking, replacing the 30 year old white globes.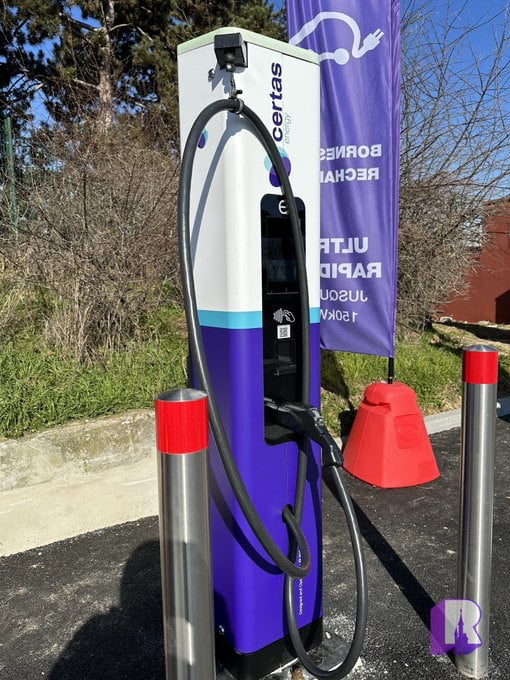 At the Esso service station near Disney Hotel Santa Fe and also accessible from Guest Parking, 5 new high capacity charging bays have been installed, in case you're looking to top up your car.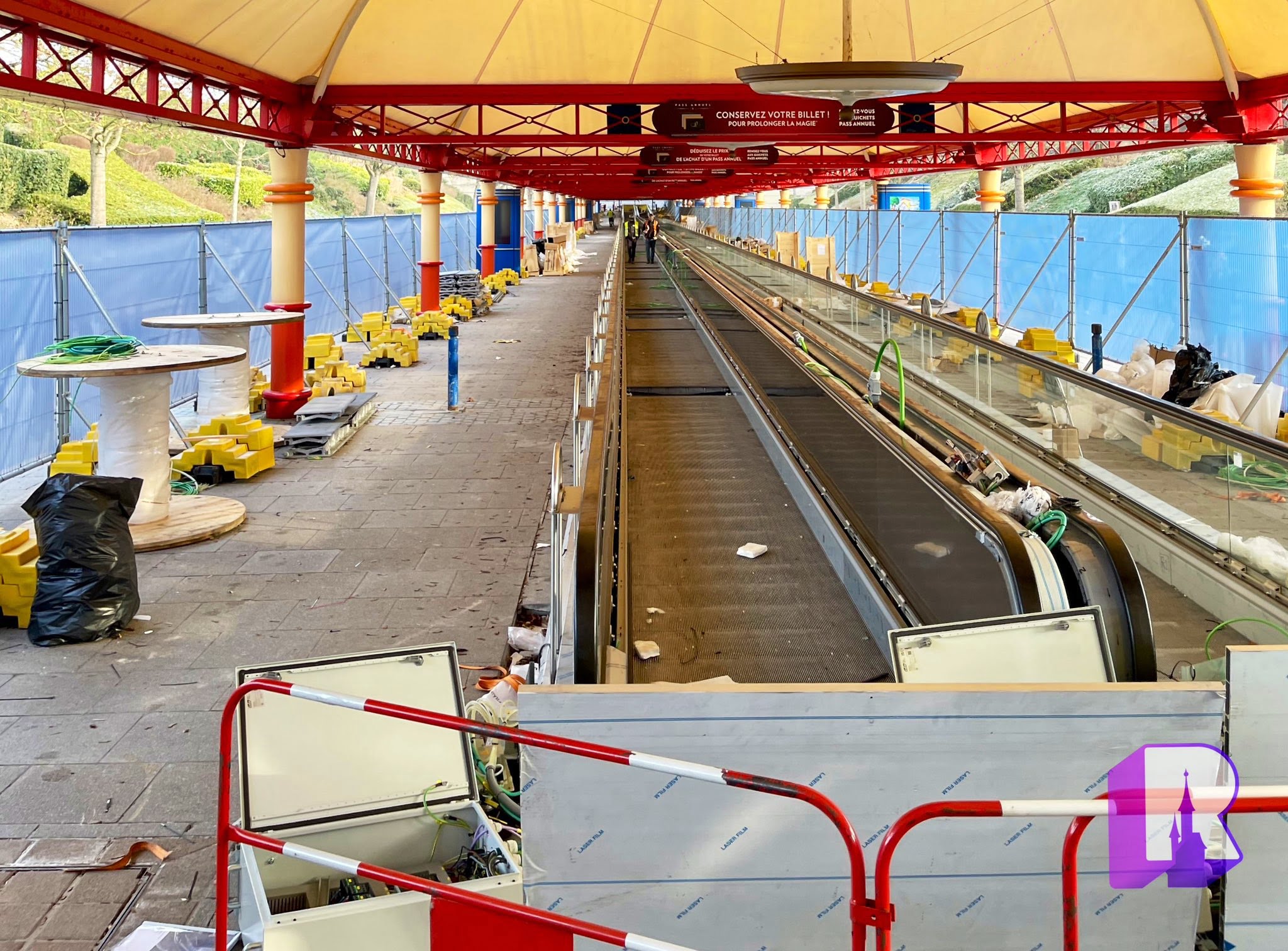 At Guest Parking, good progress has been made on the installation of the new moving walkways. There's hope!
Merchandise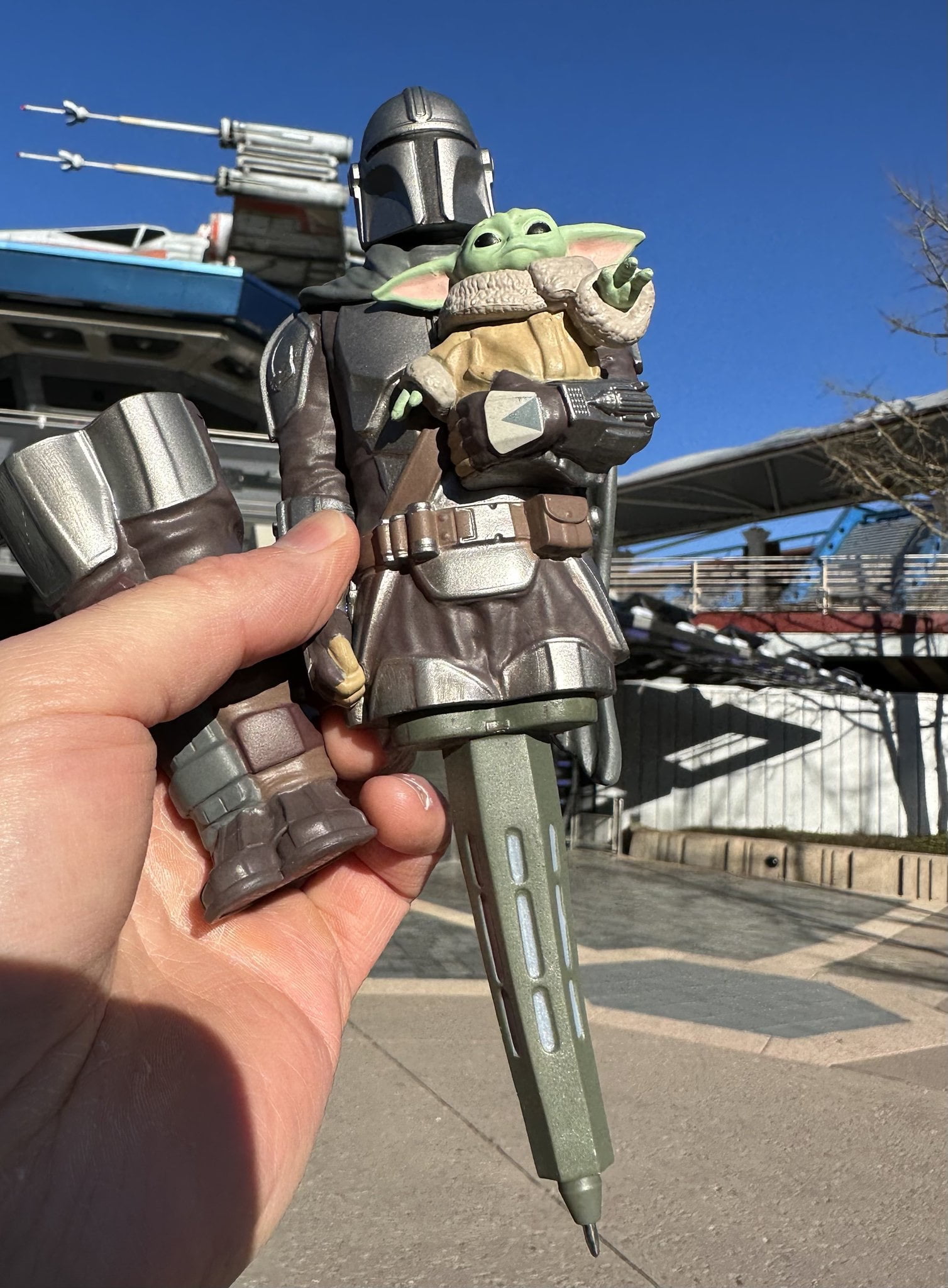 The best pen ever even though it's completely unusable.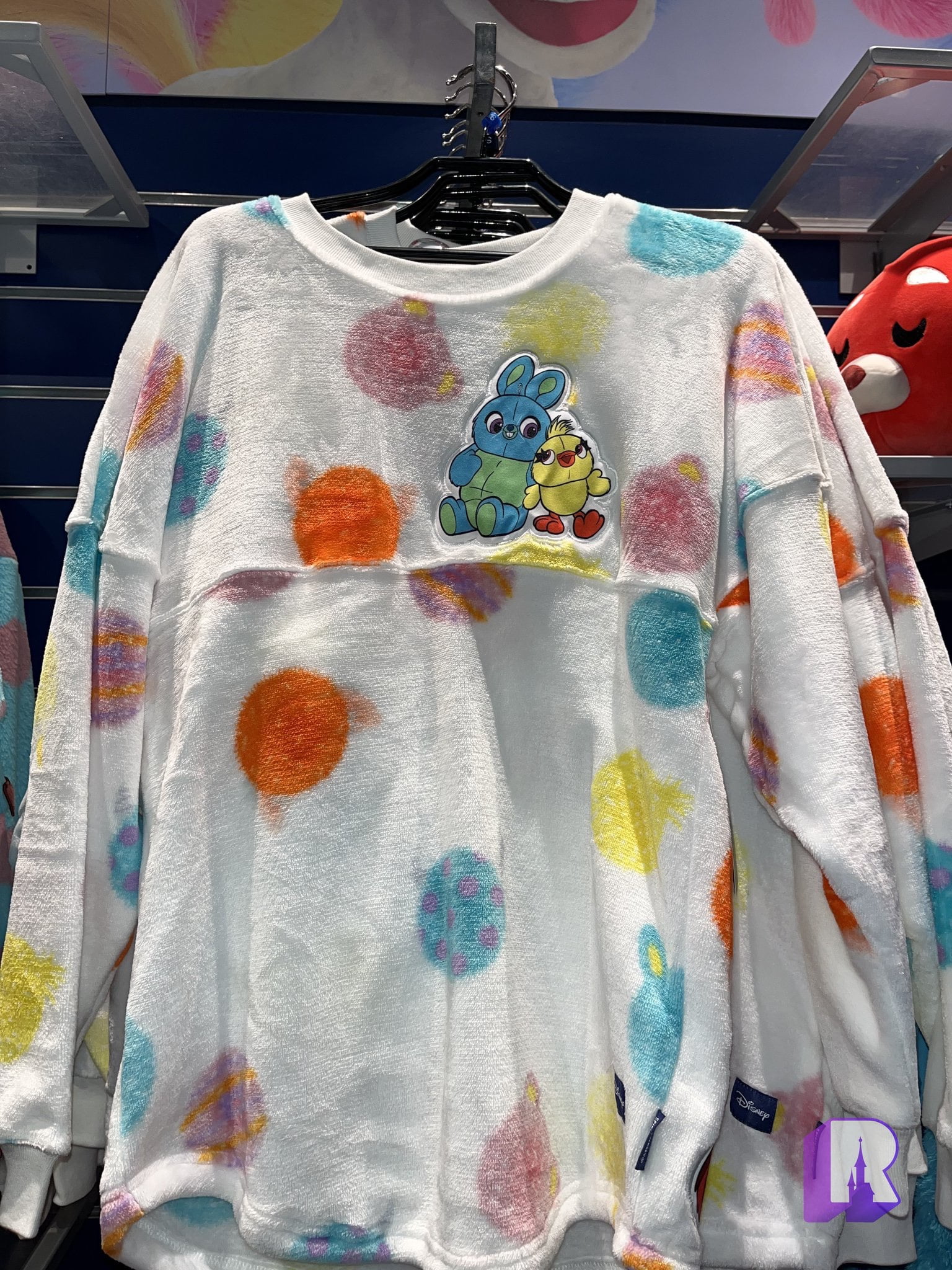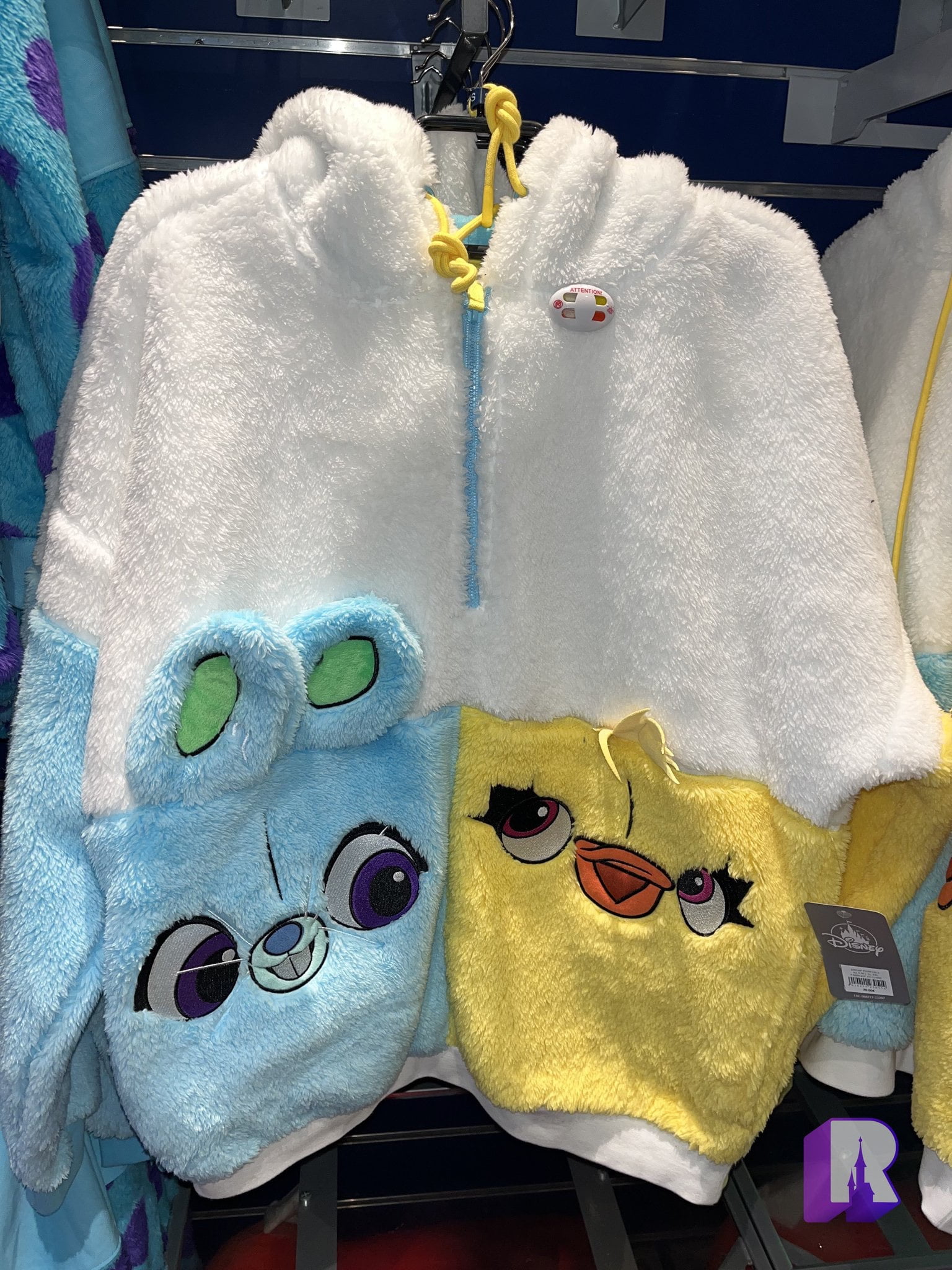 Some pretty "out there" Pixar Spirit Jerseys and jumpers. If only World of Pixar has a nice themed shop to sell these. But nope. It's a mess!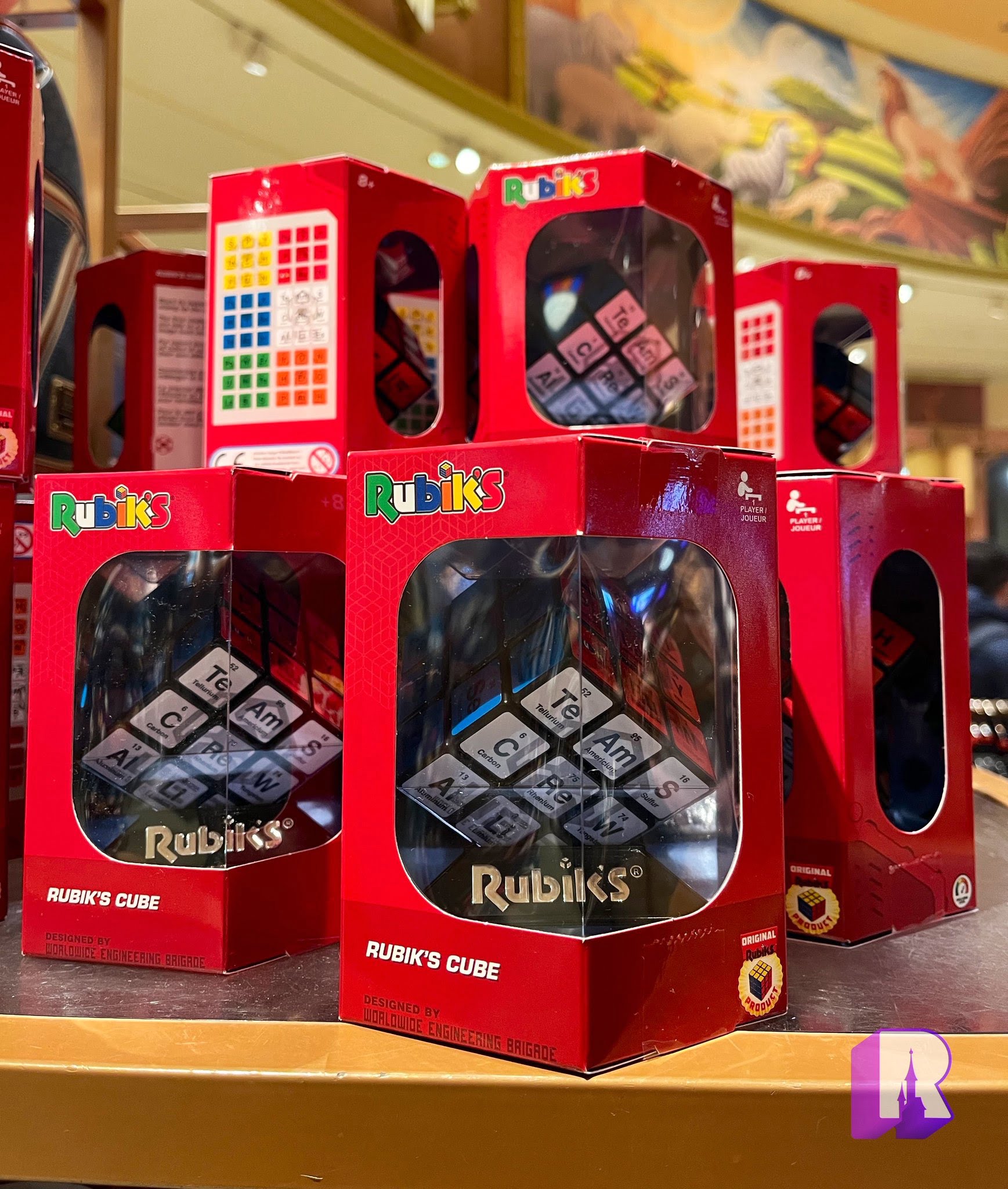 A Spider-Man W.E.B. Adventure Rubix Cube. The Resort has it seems a new affinity for these.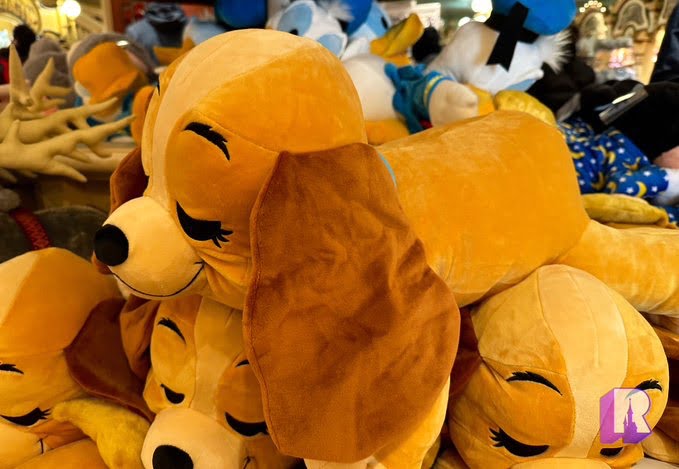 And some new adorable Cuddleez plush: Lady and Angel!
Season Dates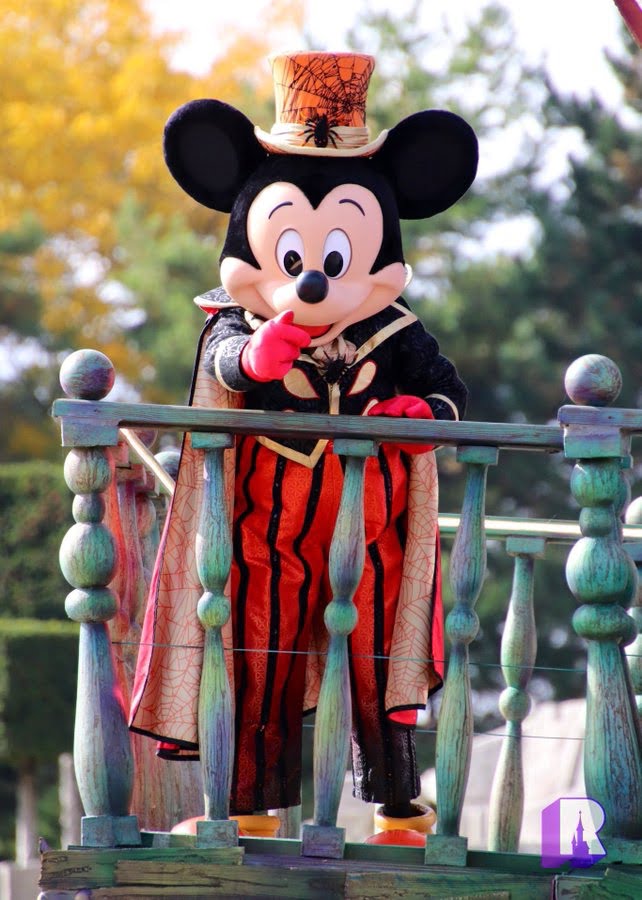 Mark your calendars! The Disneyland Paris Halloween Season will officially return from October 1 to November 5, 2023!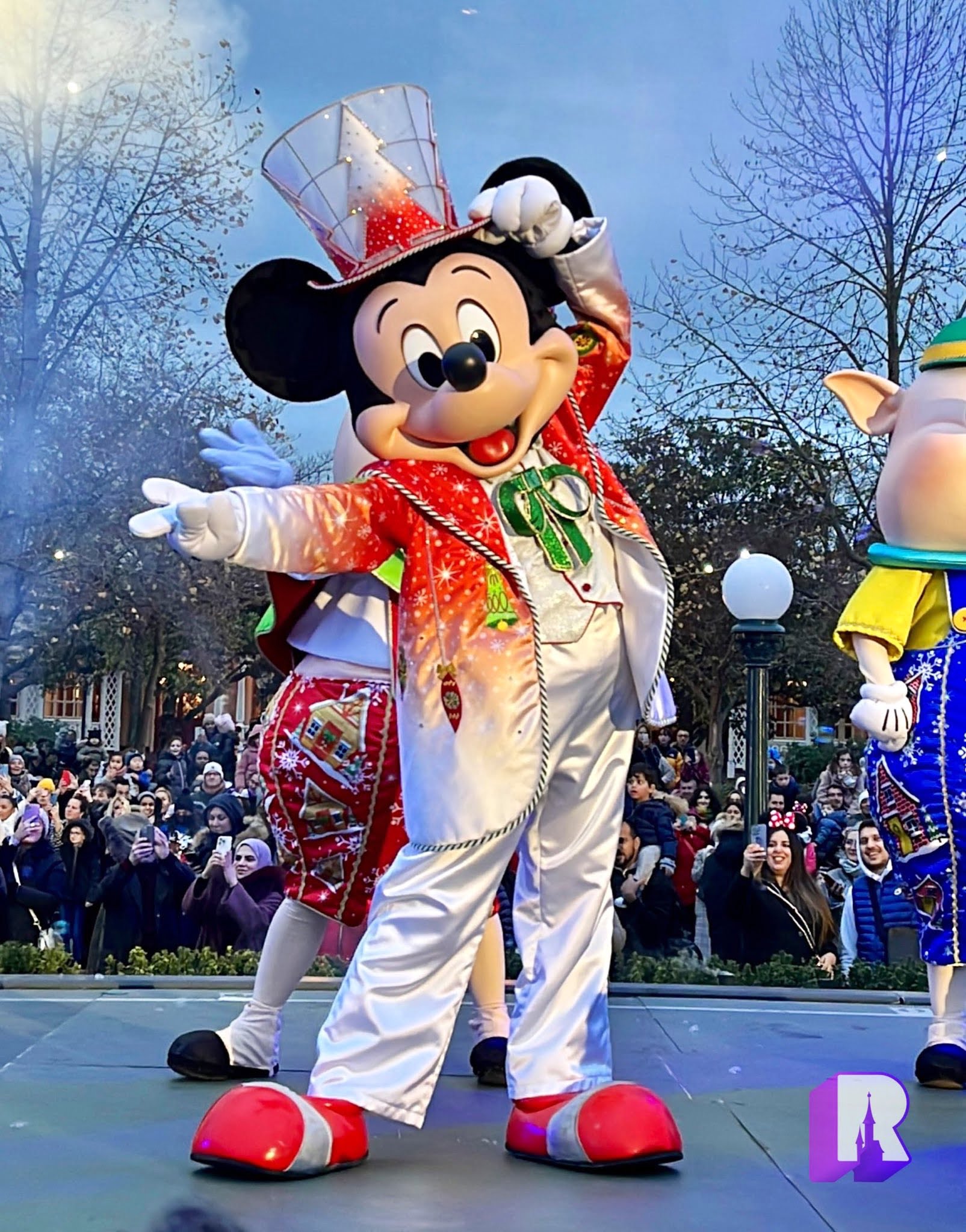 And get ready for another Disney Enchanted Christmas from November 11, 2023 to January 7, 2024!
This and That..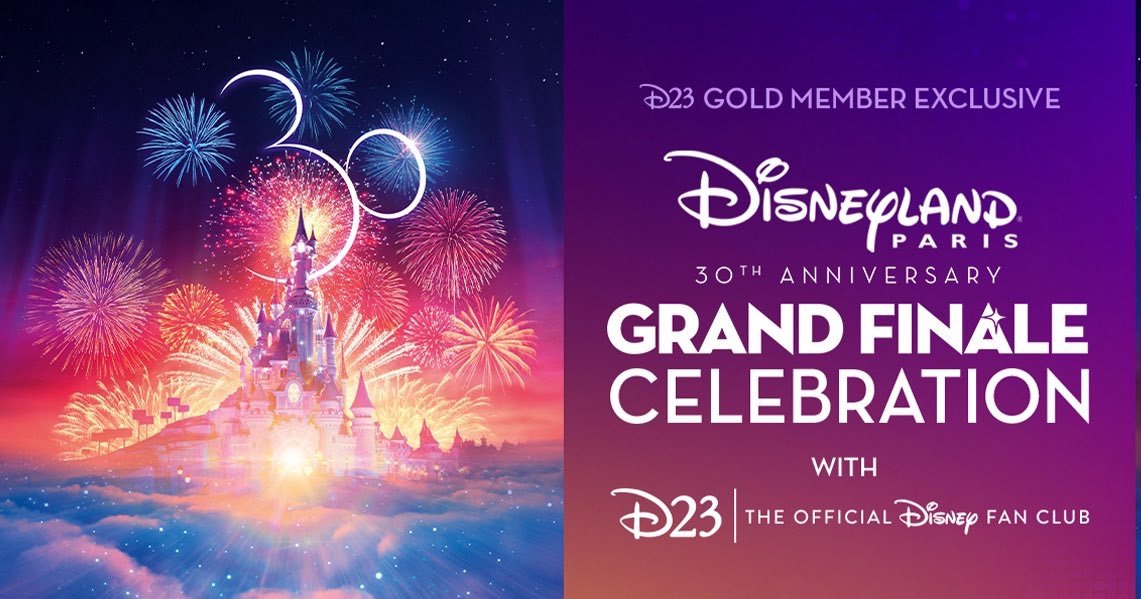 The D23 Disneyland Paris April 12-13 event went on sale March 2 (Price: $597). Tickets sold out in seconds!
The event package includes park tickets, table service meals, visit of Avengers Campus & Ratatouille (on foot) with WDI, reserved shows viewing, DPA, a gala dinner, gifts and more. More info HERE
Disney Village will be celebrating St. Patrick's Day with special street entertainment and a festive athmosphere in the bars on March 17, 2023. Cheers!
And that's our double recap! Thank you as always for reading and I will see you back here next week with the latest news, including the roundup of the the AP Party!