It may have been a quiet week at the Resort but it ended with a bang as Walt Disney Studios Park welcomed a brand new Marvel drone show. We also look at the latest merchandise and of course refurbishments!
Avengers: Power The Night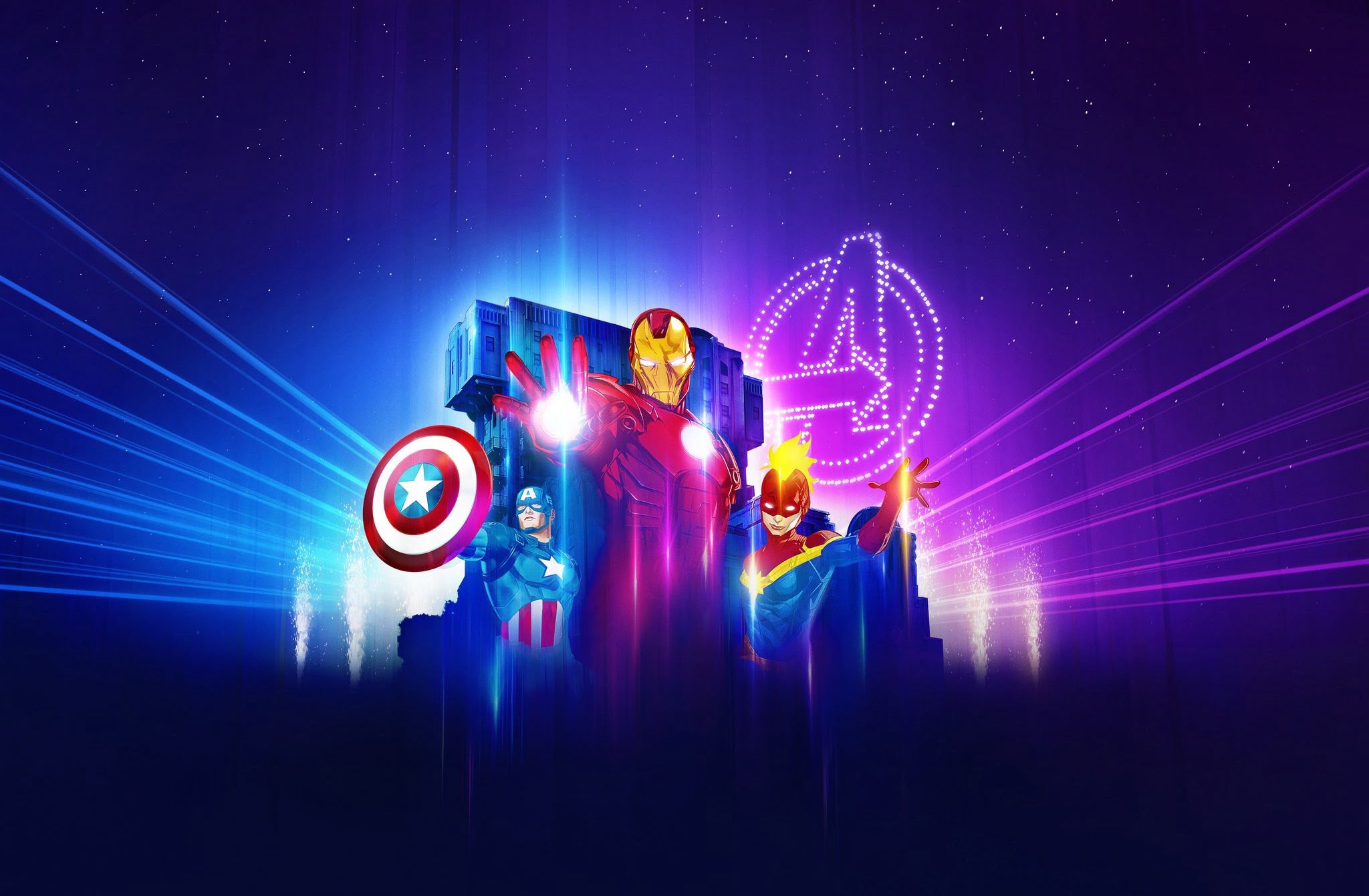 It came as somewhat of a surprise announced just a couple weeks ago, and this week already saw the premiere of the new Marvel drone show "Avengers: Power The Night"! With 500 drones, projection mapping and pyrotechnics, the 8-min show dazzled with its display of technology and simple but effective storytelling and comics-style design.
You can watch the show with our ultra HD video above (spoiler warning, of course). Some of the most talked about effects were the acclaimed Dr. Strange portal, Spider-Man hanging on Tower of Terror and a surprise Nick Fury appearance.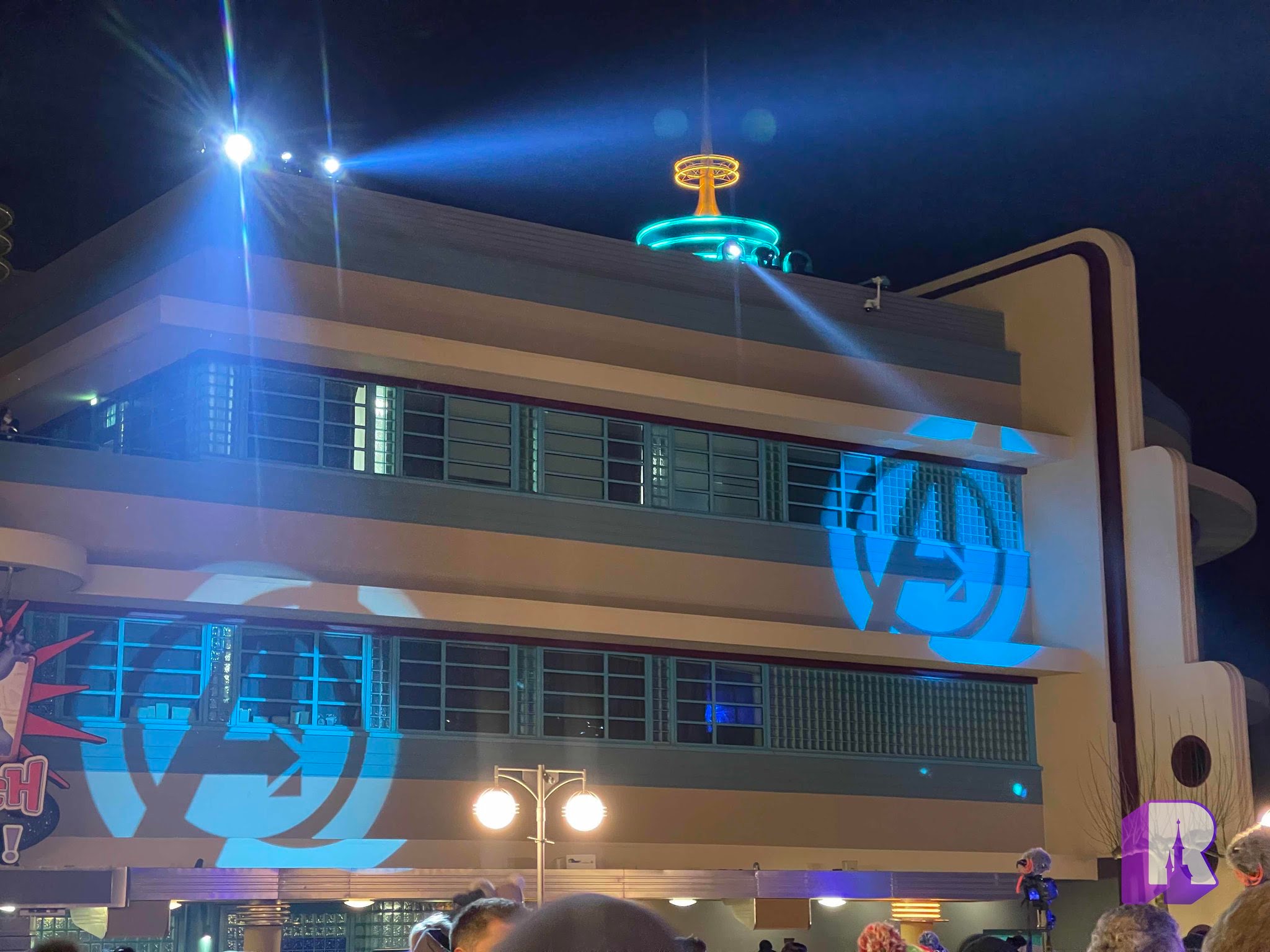 Projections on the Walt Disney Studios Park buildings and blasting Guardians of the Galaxy music added to the ambiance. The show runs almost every night* until May 8!
* no performances on March 8/15/17/27 and April 22.
Merchandise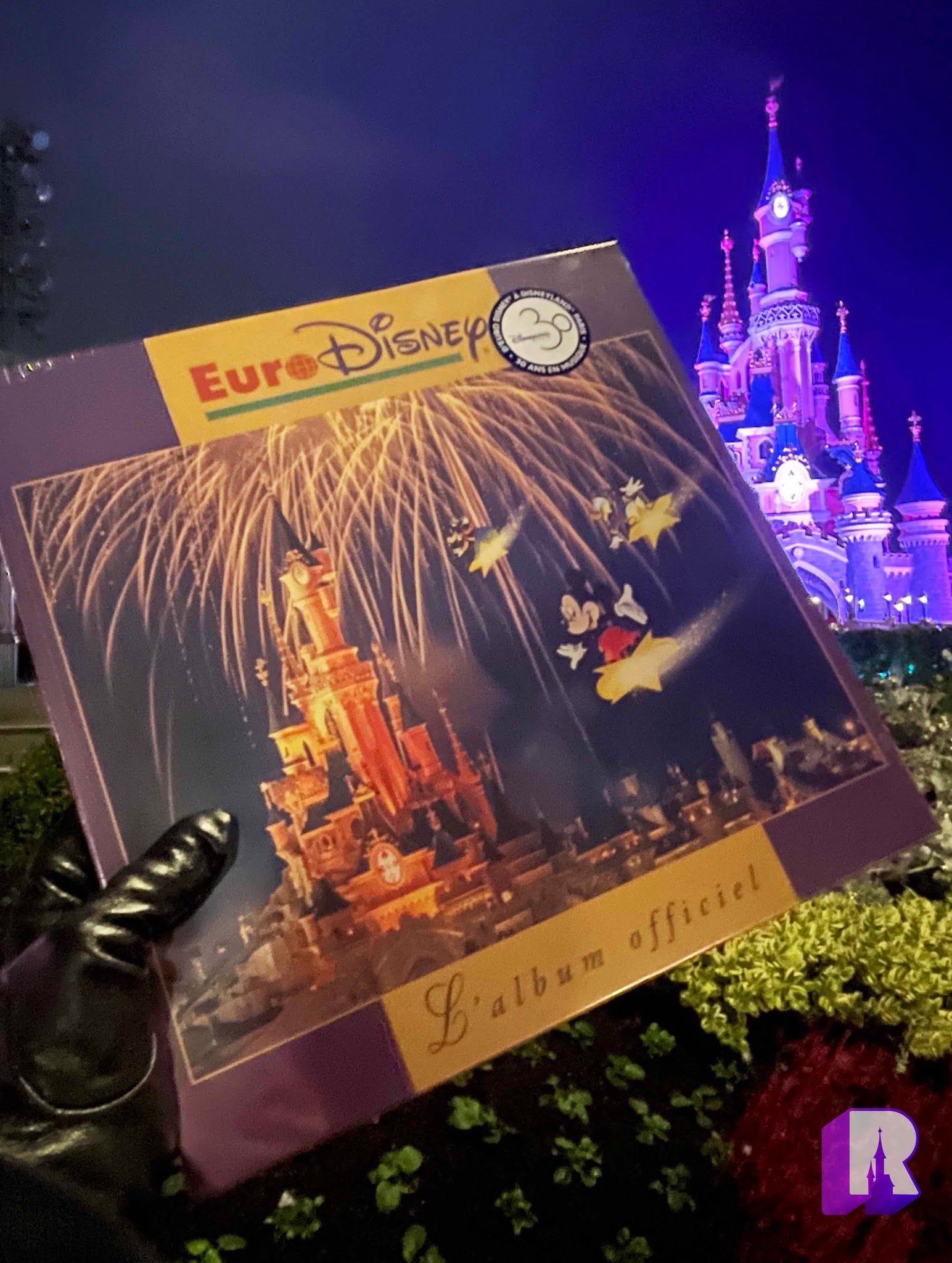 The surprise from the merchandise team this week was the long awaited collectible EuroDisney vinyl record!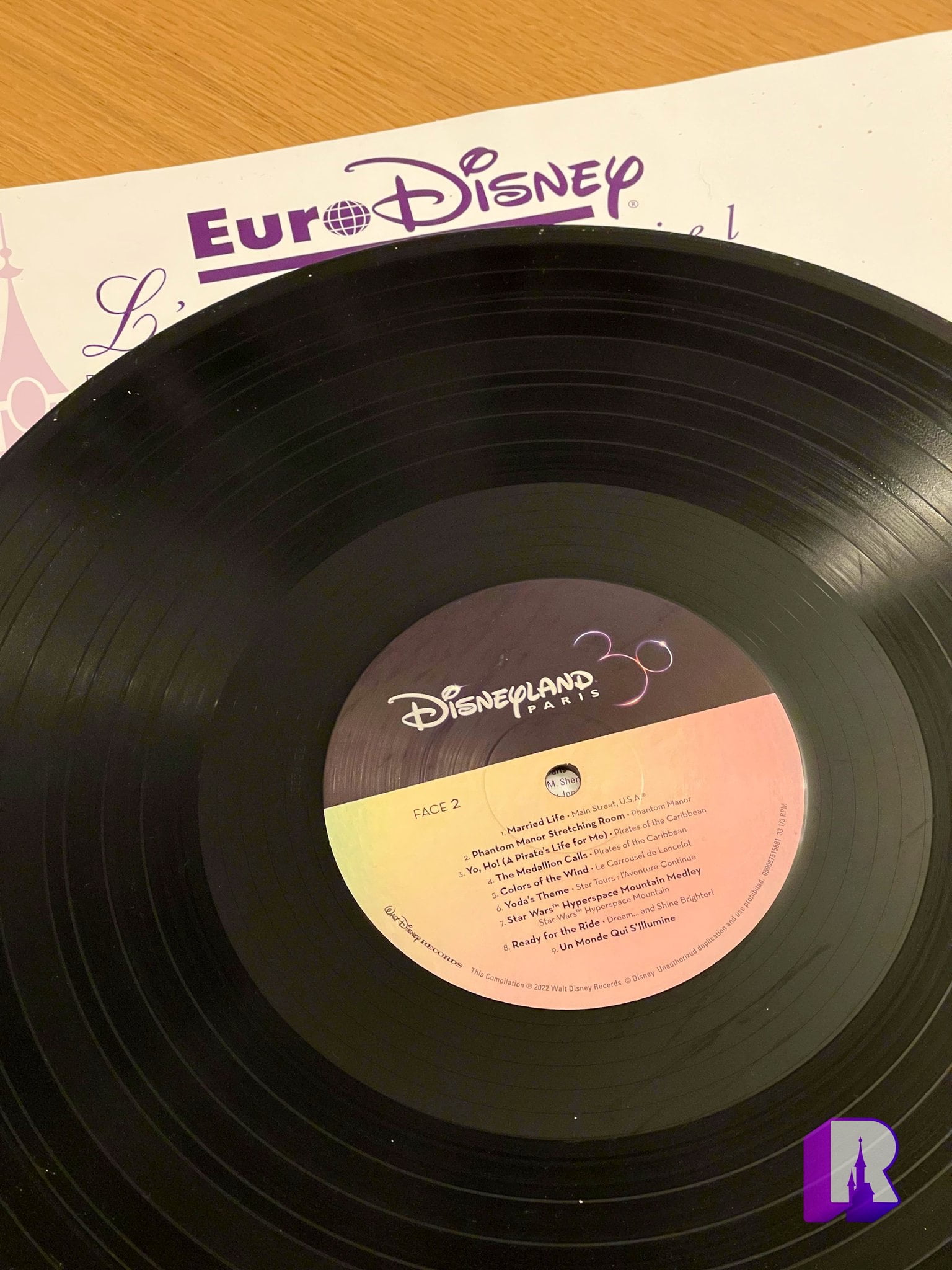 The record features 2 sides – songs from "yesterday" and "today".

Here's the full track list. It's available for €25 at Harrington's, The Storybook Store, Studio Store and The Disney Gallery, with stocks being refilled periodically.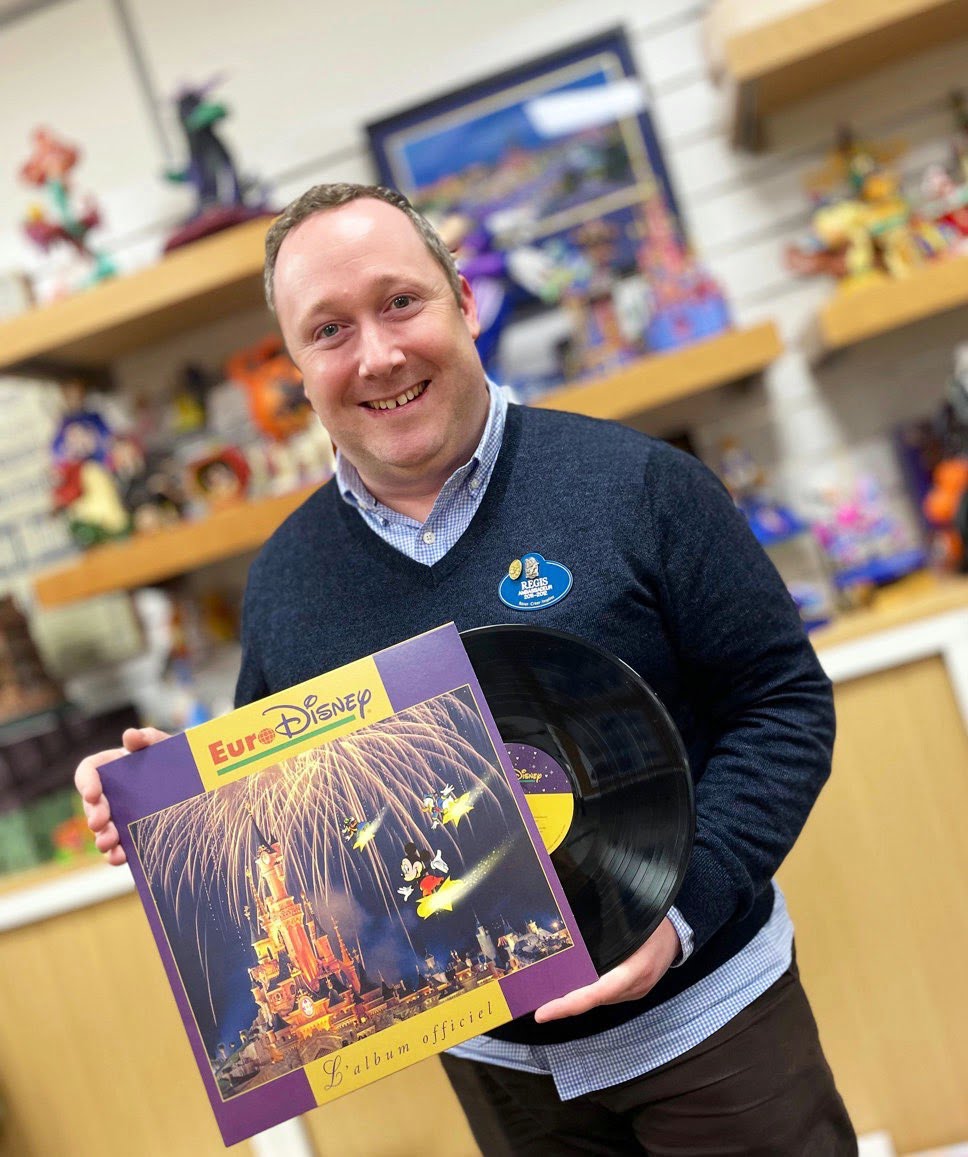 From Régis Alart, Collectibles Product Manager in the Merchandise Product Division of Disneyland Paris: "Being involved in the creation of an album was a very interesting experience. I loved the whole period of researching music which was a very collaborative step with the Walt Disney Imagineering teams based in Glendale. However, making choices is always difficult, especially when we are limited to 25 minutes per side with a 33 rpm vinyl record. We are fortunate to have some incredible music, and I hope that we will soon have the opportunity to dive back into it on a future project. Why not have an album for an attraction like Phantom Manor, for example…"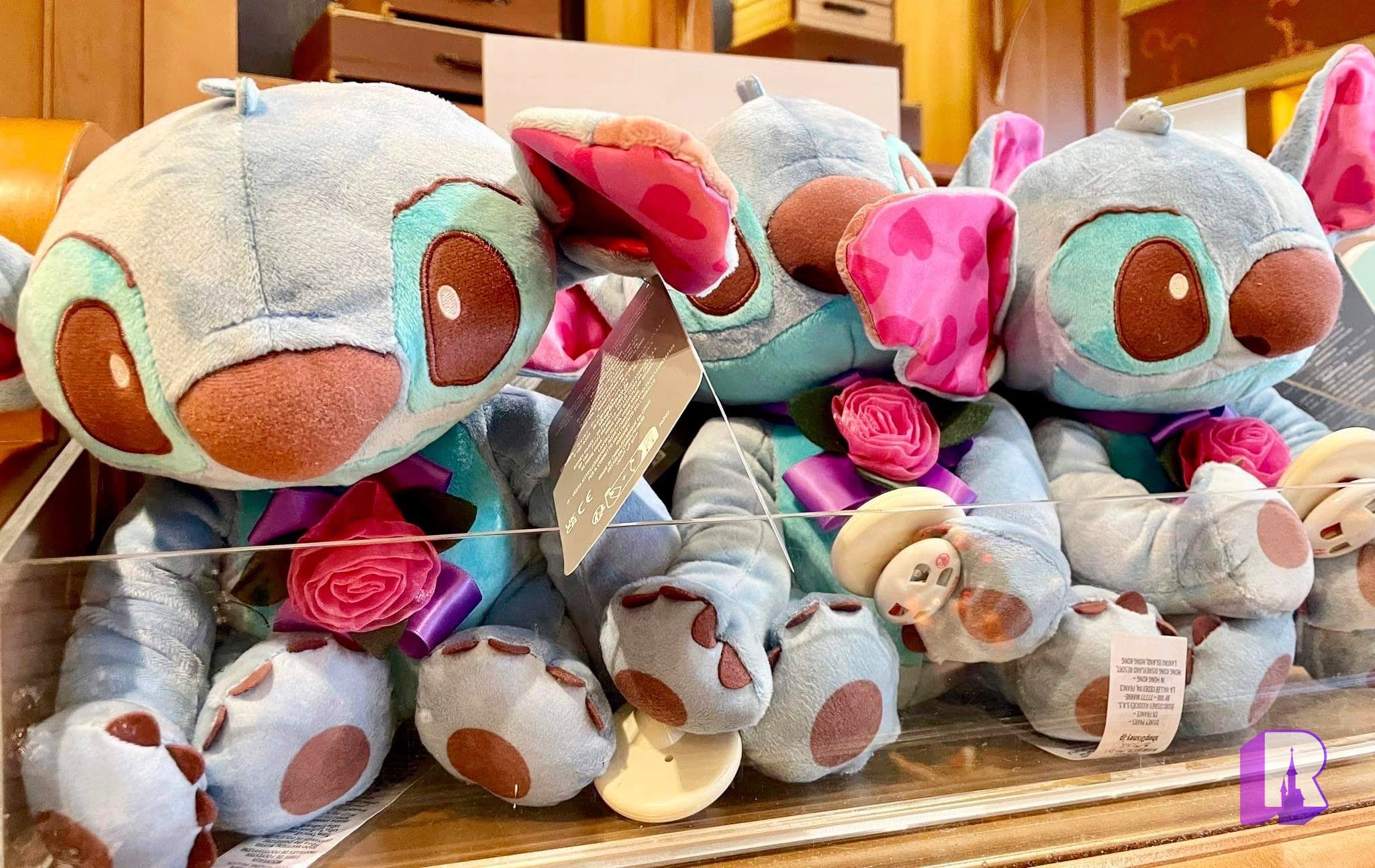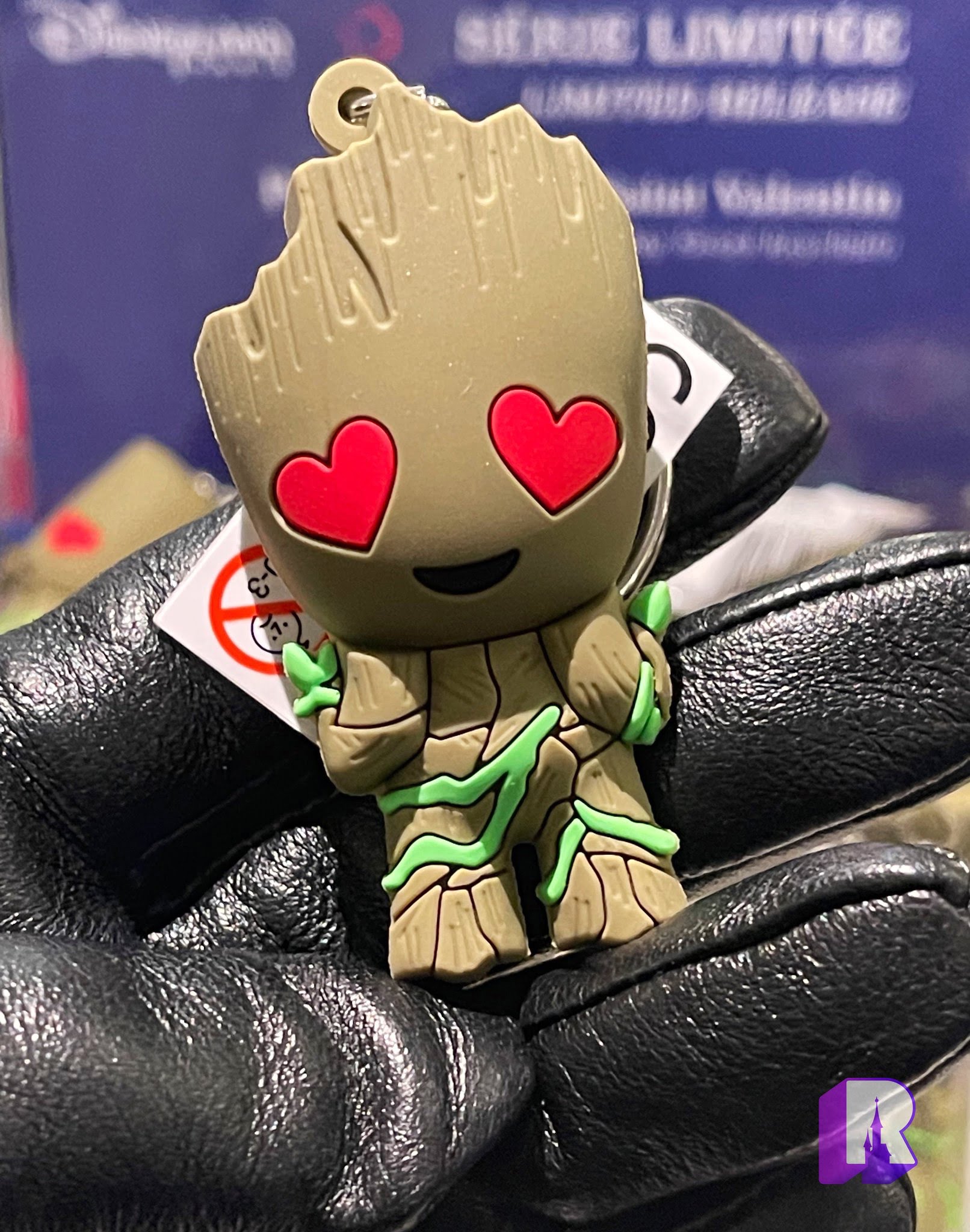 With Valentines Day fast approaching, more "heart" products are arriving in shops.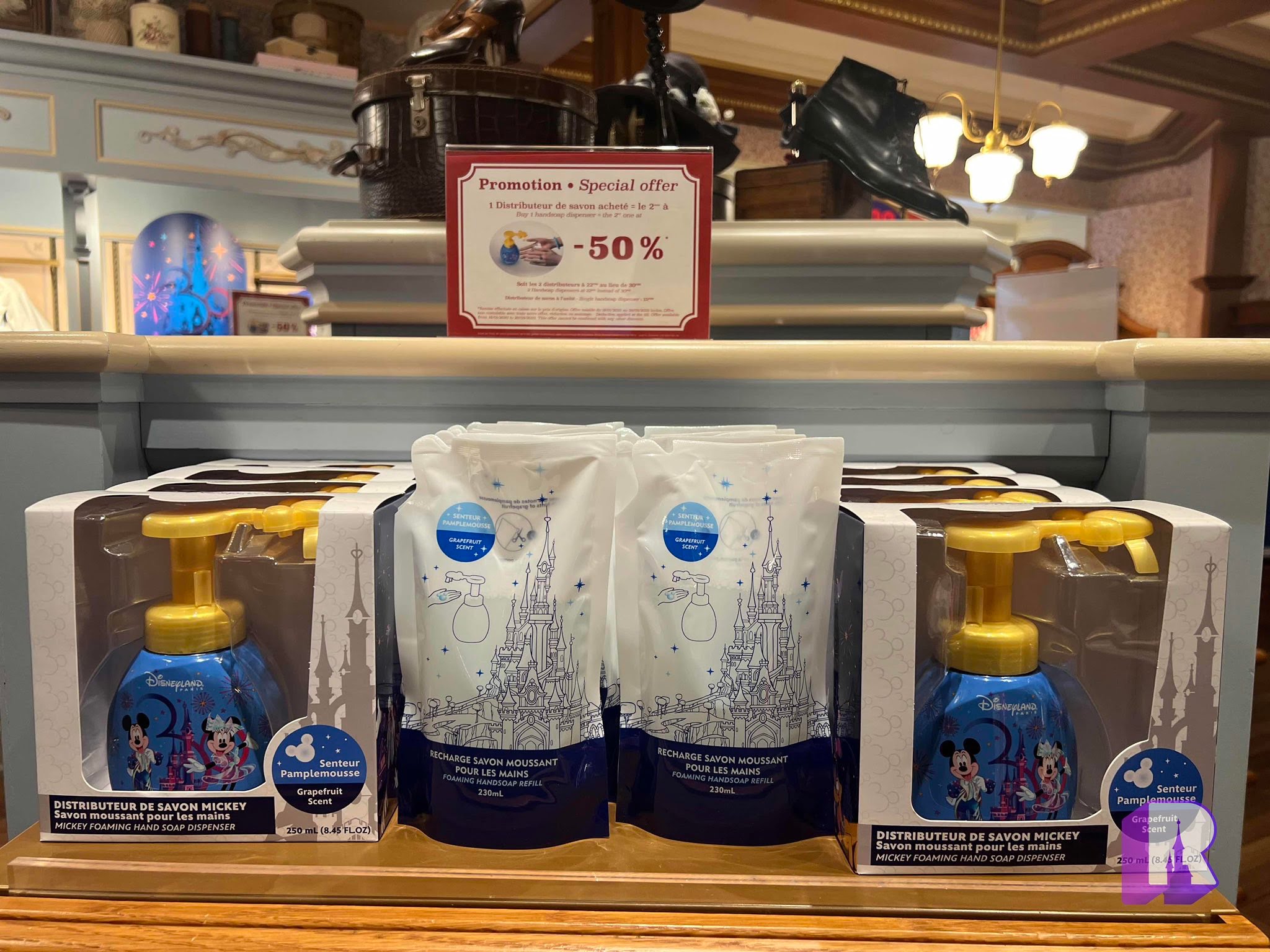 The Mickey shape soap dispenser we not buy one get one half off AND you can also get soap refills for them for only €5.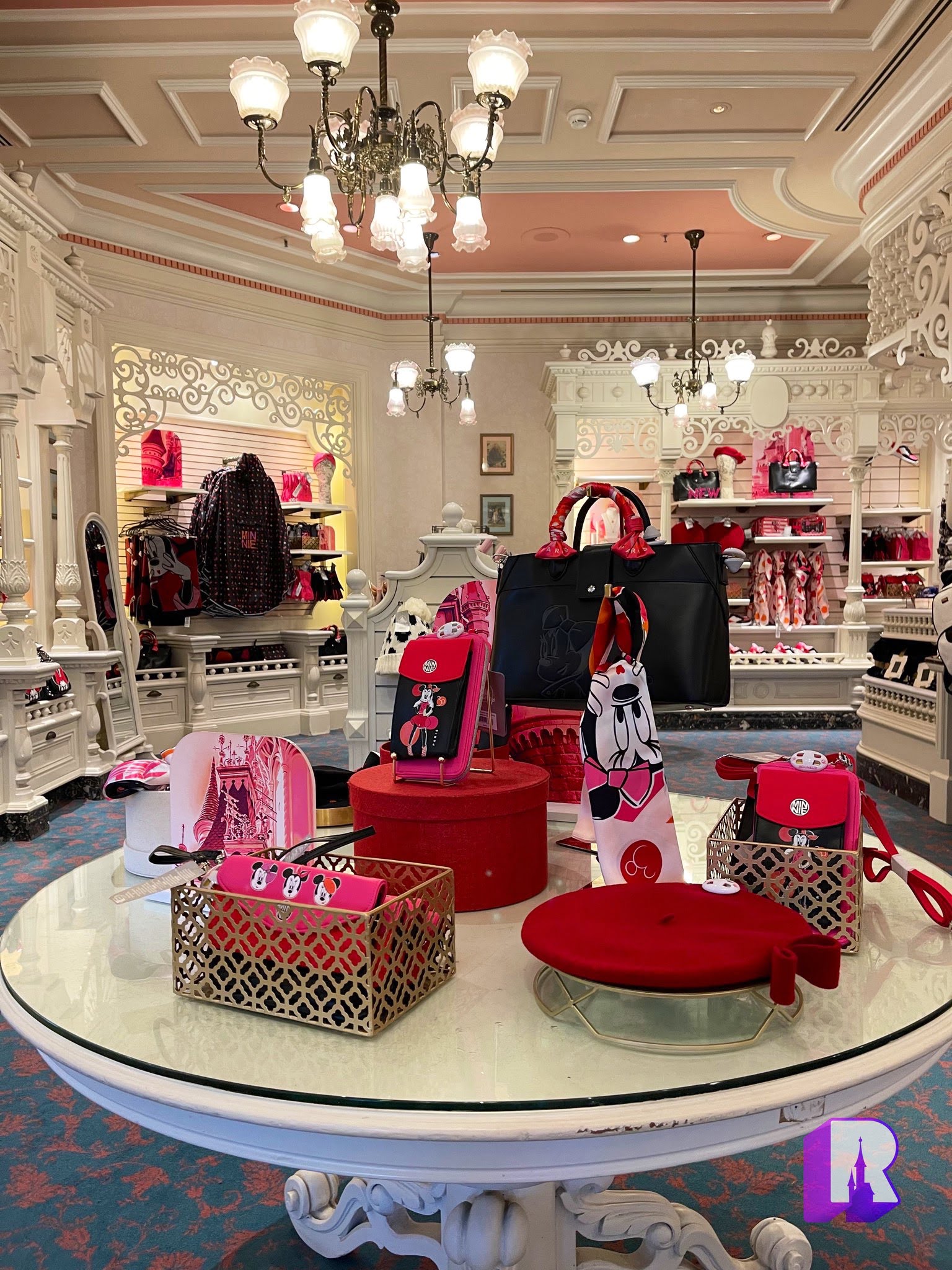 The "Minnie Paris" collection continues its implements toon and you'll find this lovely shopping experience at Ribbons & Bows.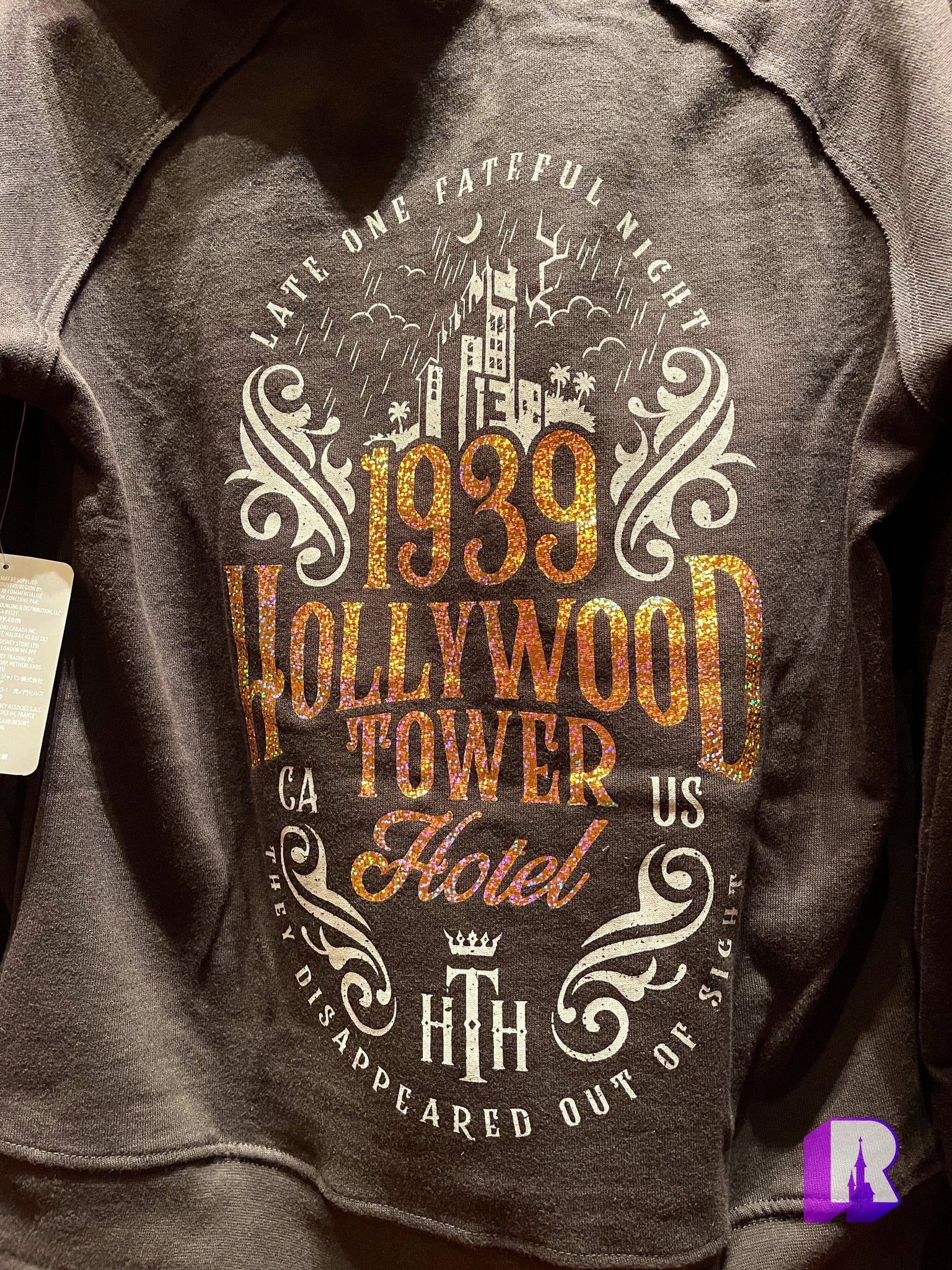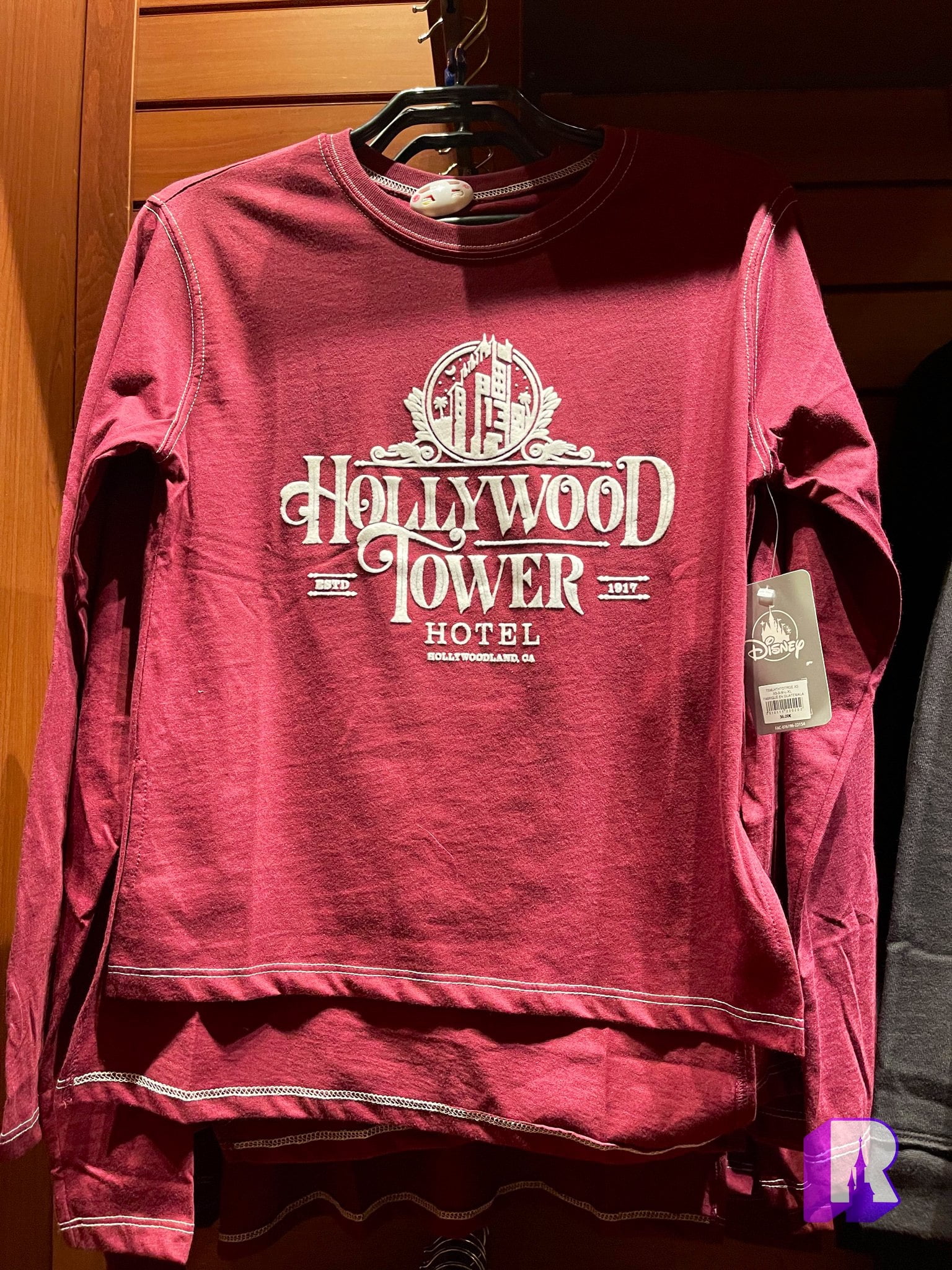 New Tower of Terror merchandise has arrived at Tower Gift. Always great to see more Attraction merchandise.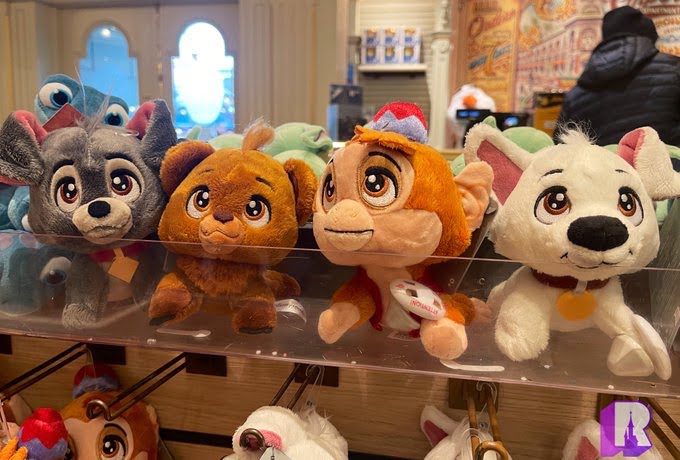 Some new adorable little plush, including Koda!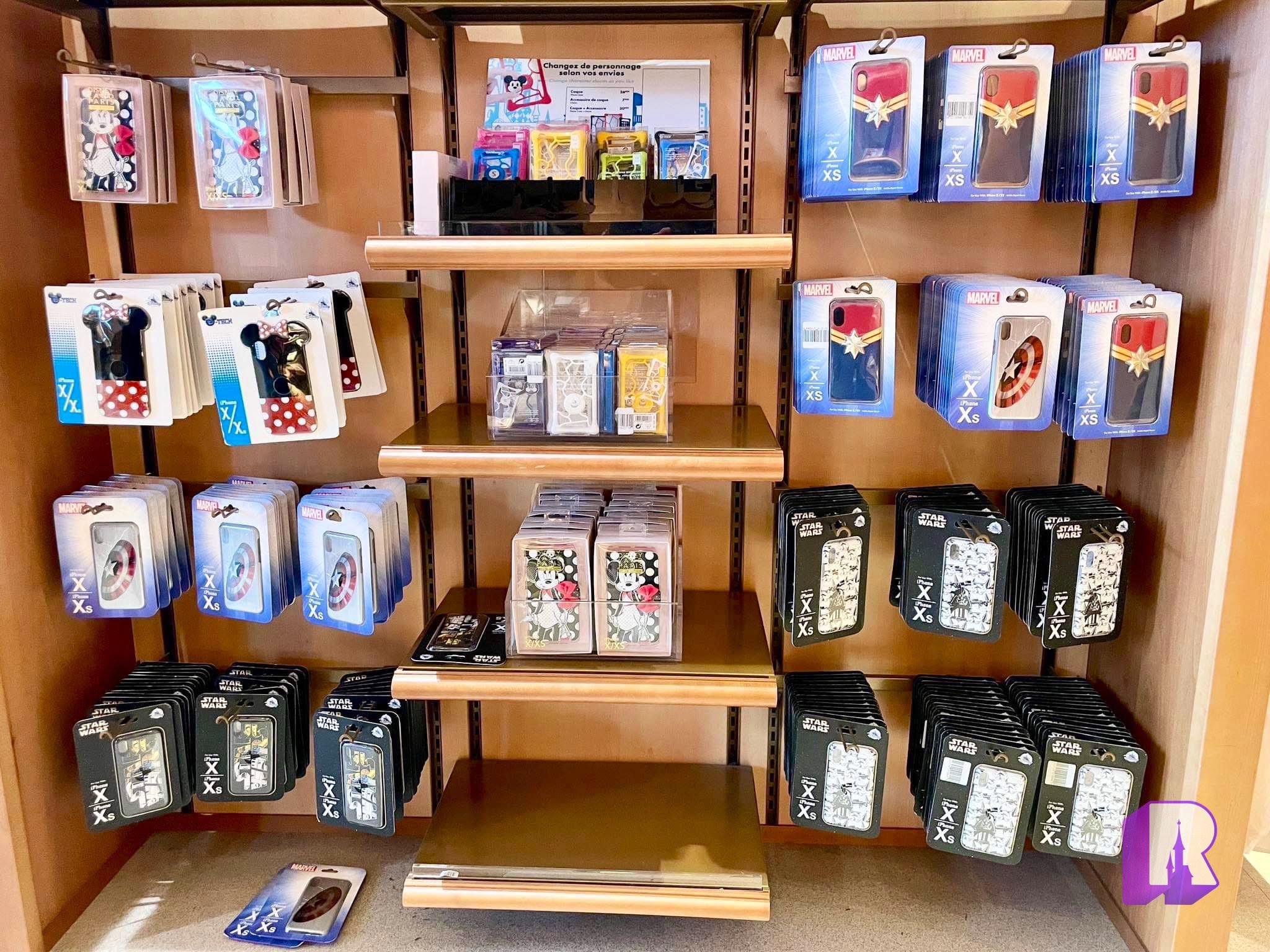 Winter Sales are still ongoing around the Resort with some particularly notable deep discounts – €0.50 phone cases at World of Disney!
Construction & Refurbishments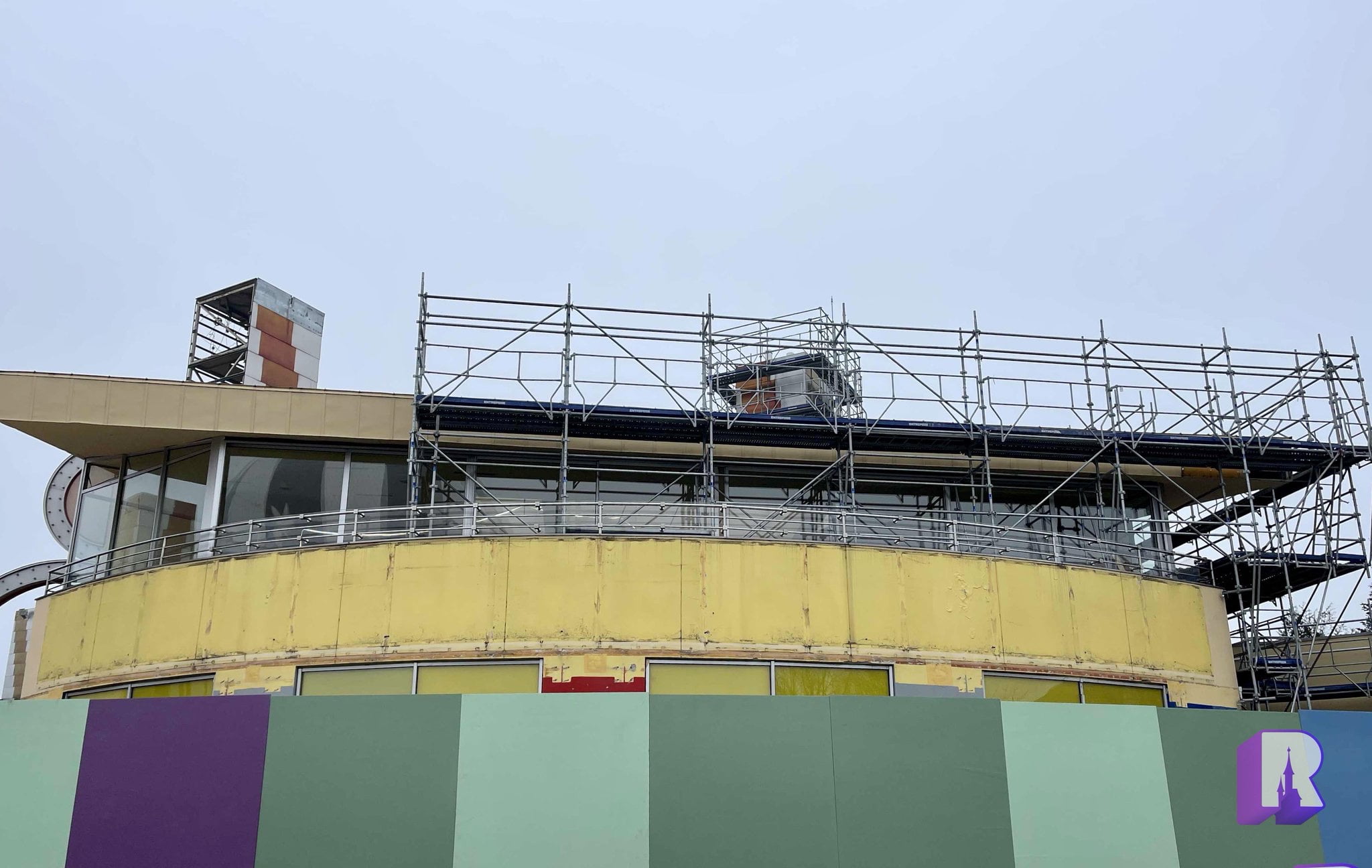 Starting at Disney Village where good progress is visible on the retheming of Cafe Mickey into "Brasserie Rosalie". The original Disney Village pylons continue to be stripped as well, and will likely soon be removed.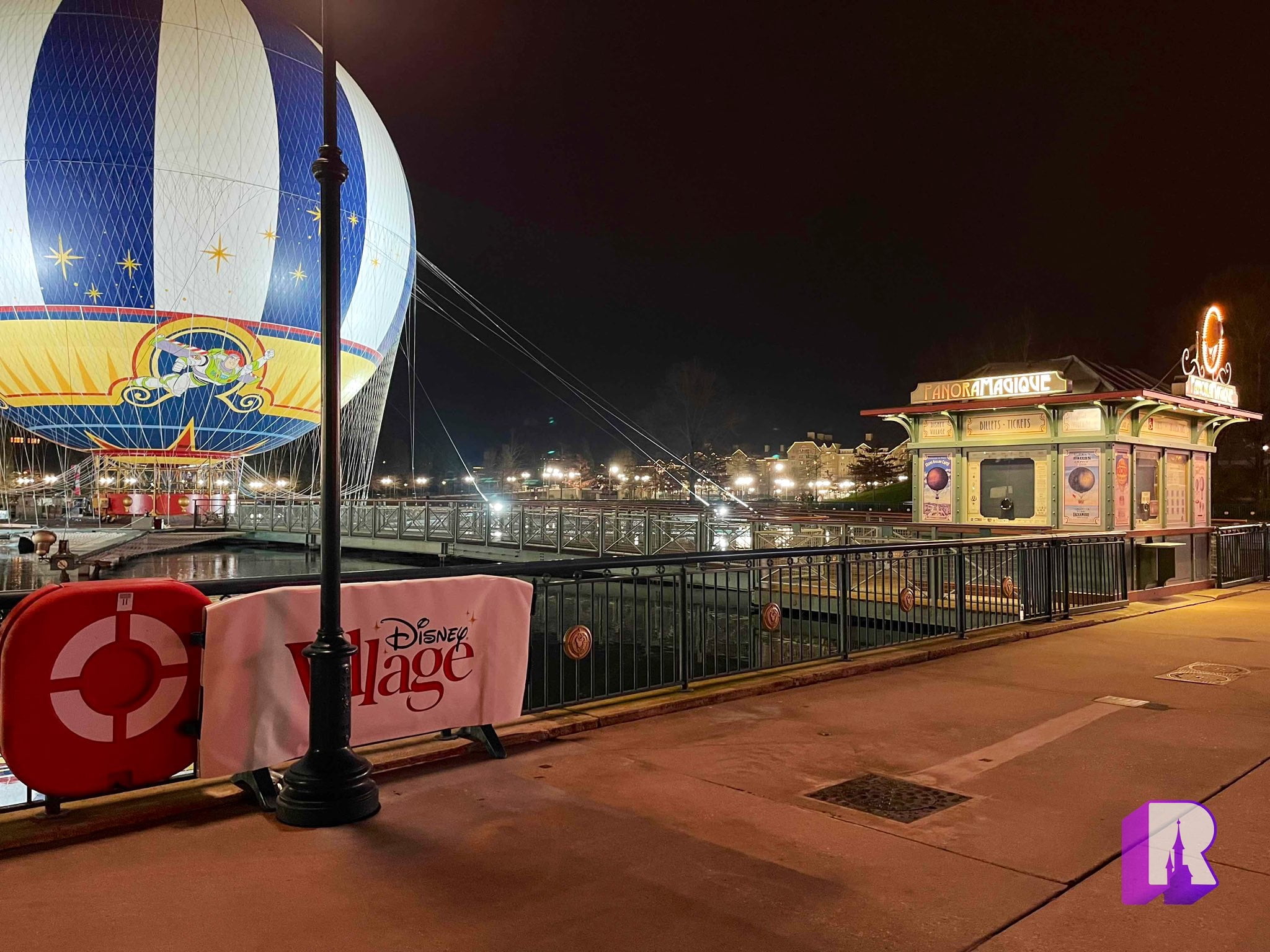 Nearby, the Ben & Jerry's Ice Cream stand is gone.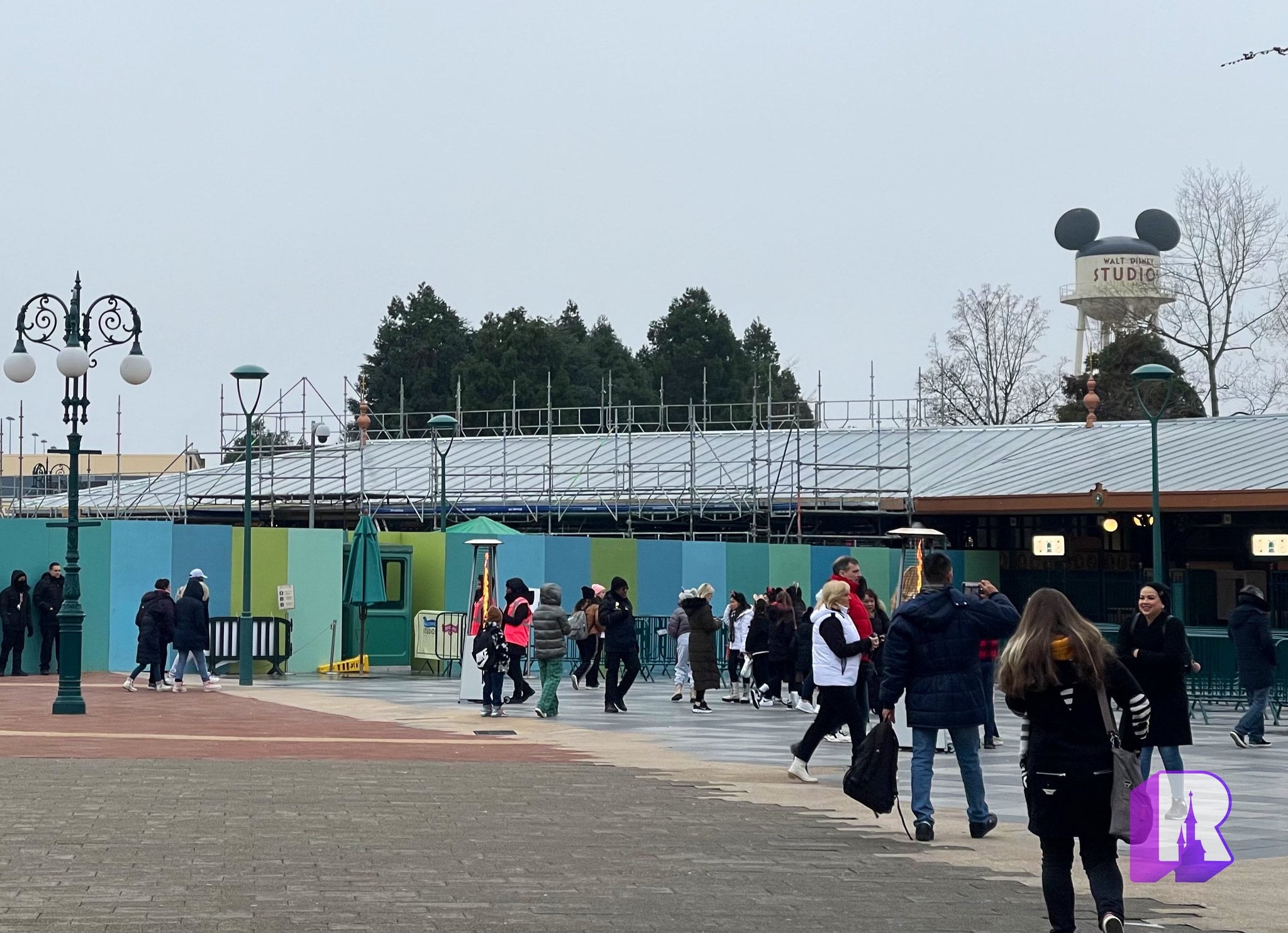 And close to the parks, scaffolding is coming down around the last set of new security gates. Not long now !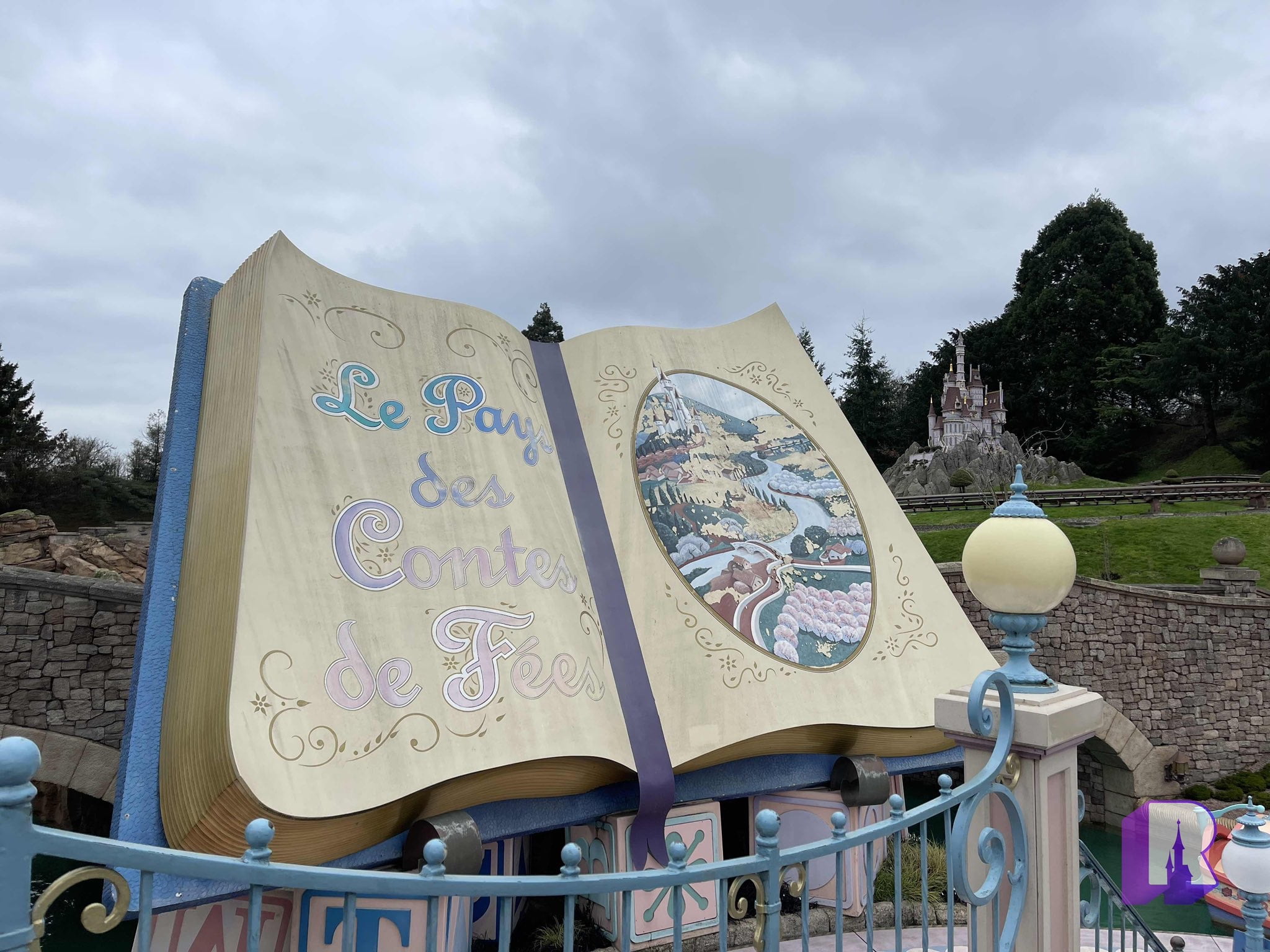 At Disneyland Park, "Pays des Contes de Fées" has reopened and sadly the book has not be repainted. Very sad as it's one of the pieces of set that need it the most in the entire park.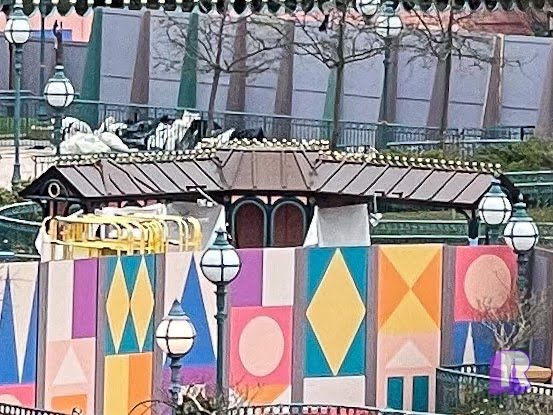 A new Cast Member dispatch booth has been installed at "it's a small world", likely to implement Disney Premier Access.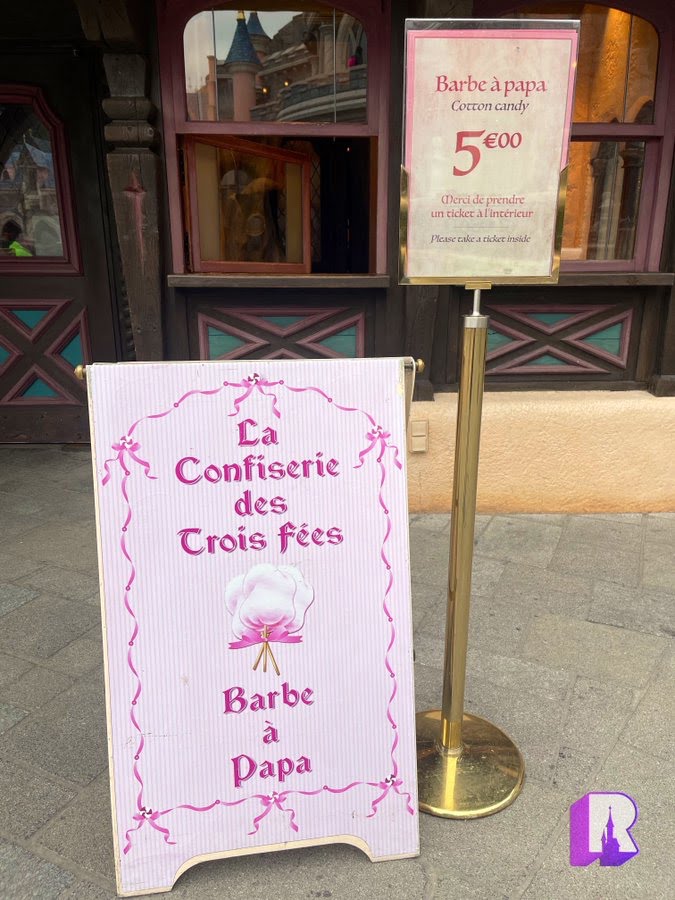 In Castle Courtyard the Confiserie des Trois Fées window has reopened and is selling cotton candy.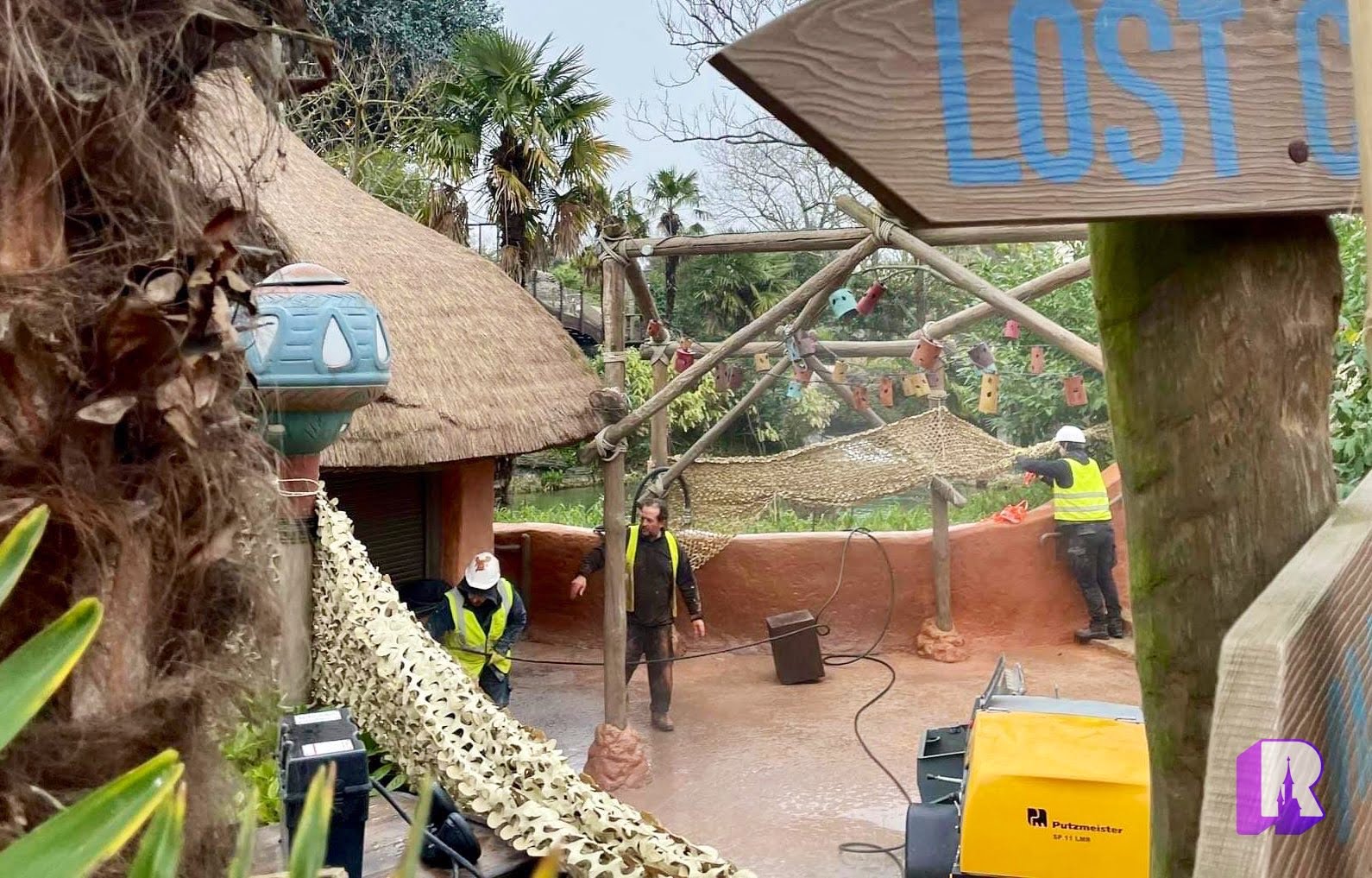 And in Adventureland, work continues on the extensive refurbishment and repaving of the Cool Post area.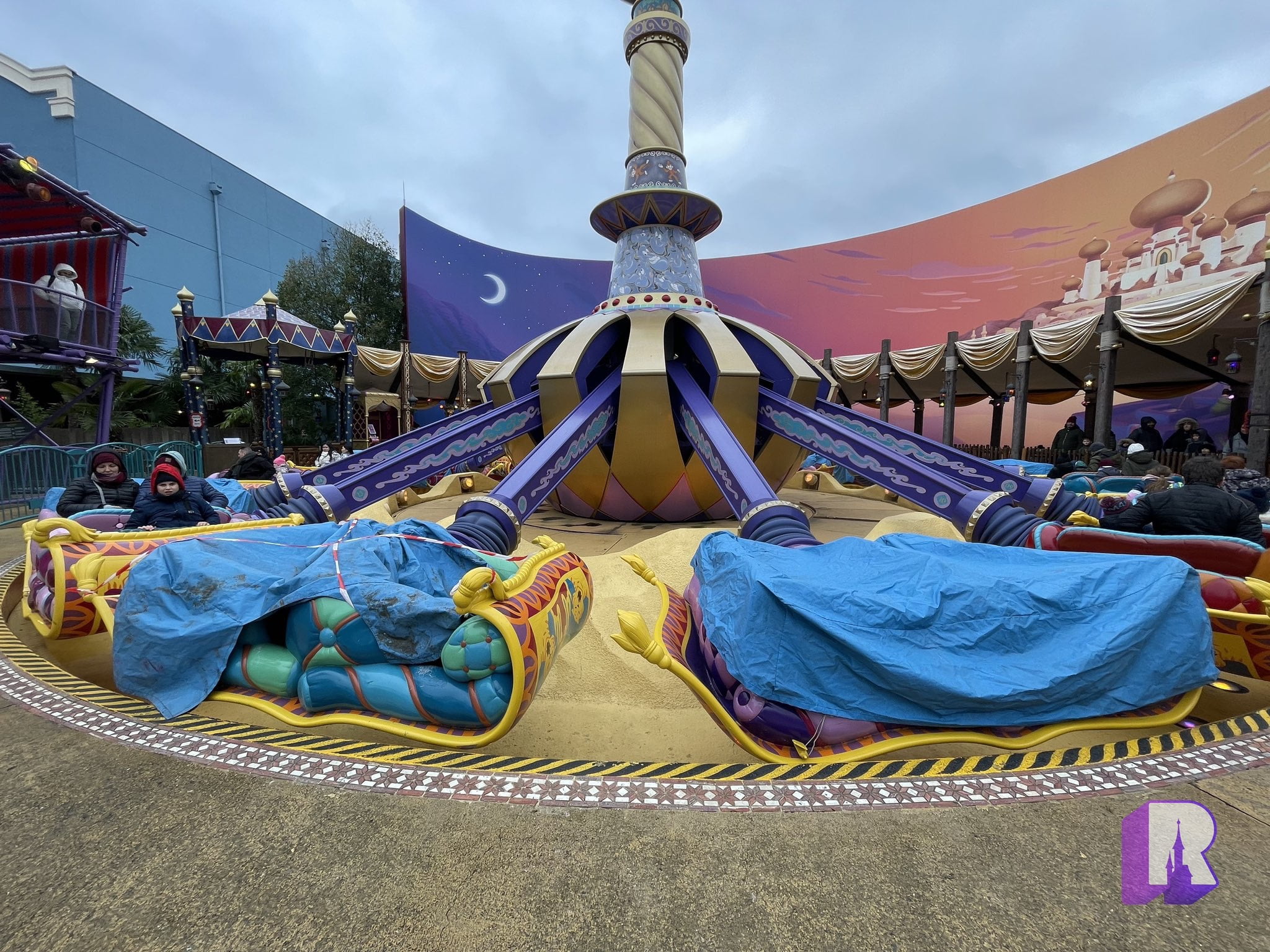 Over at Walt Disney Studios Park, issues with the lap bars mean a lot of the Flying Carpets are unavailable.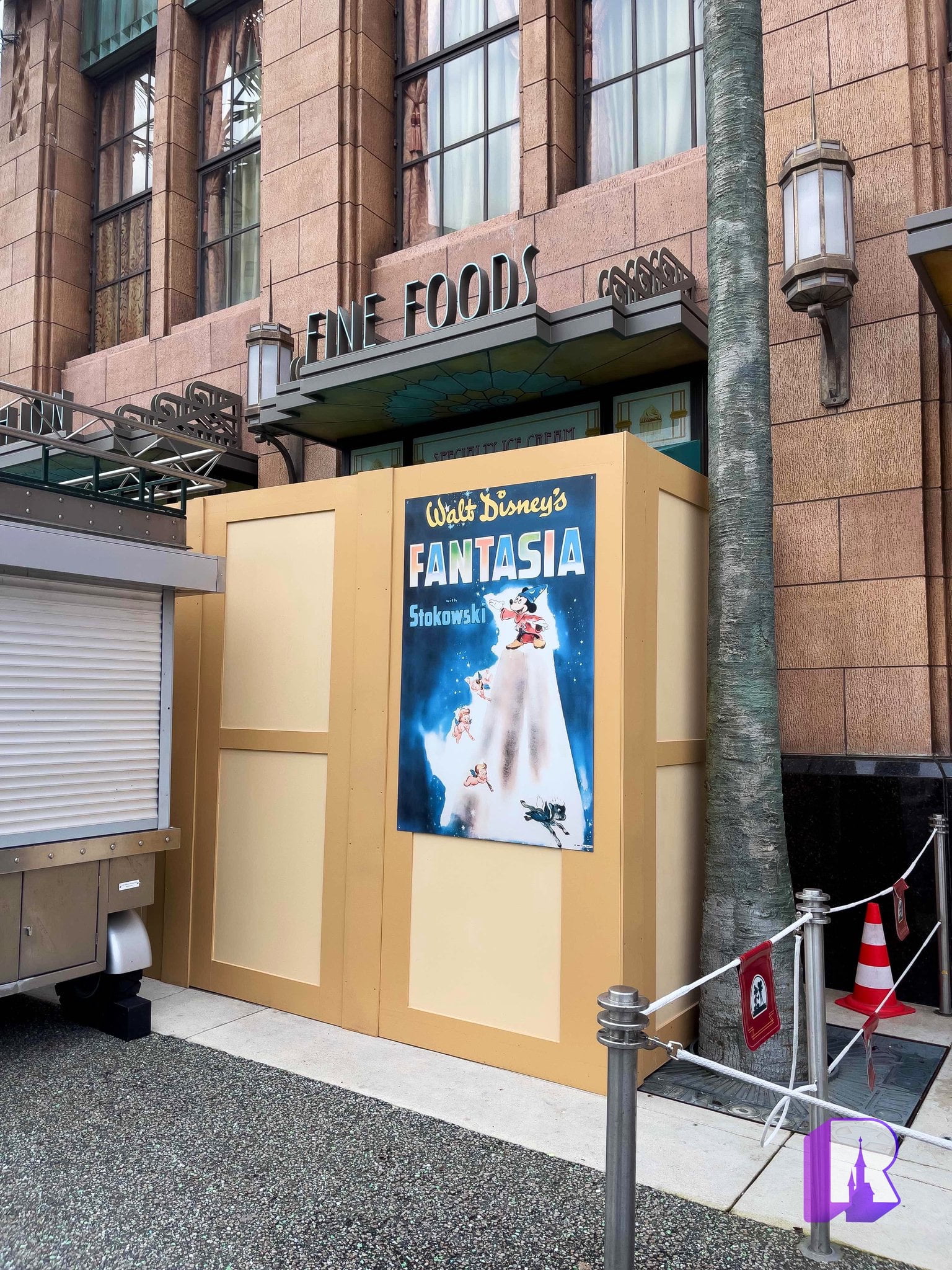 On Hollywood Blvd, walls are up around this fake shop window – interesting.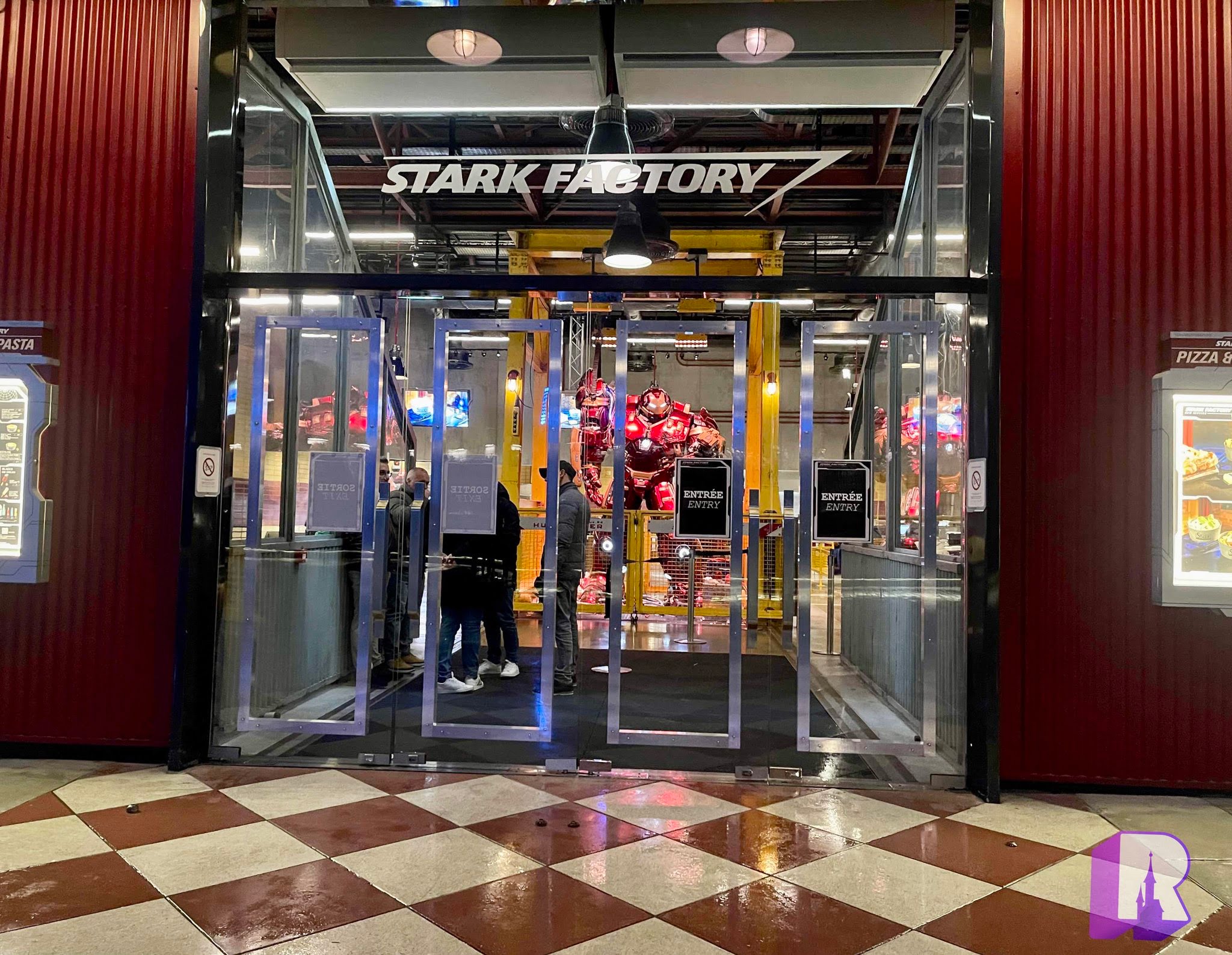 The latest Marvel saga is the Avengers Campus glass doors and plot twist, the Stark Factory doors have been replaced by a plexiglass version, likely more adapted to such high traffic area. They don't look bad to be honest and at least they shouldn't shatter all the time.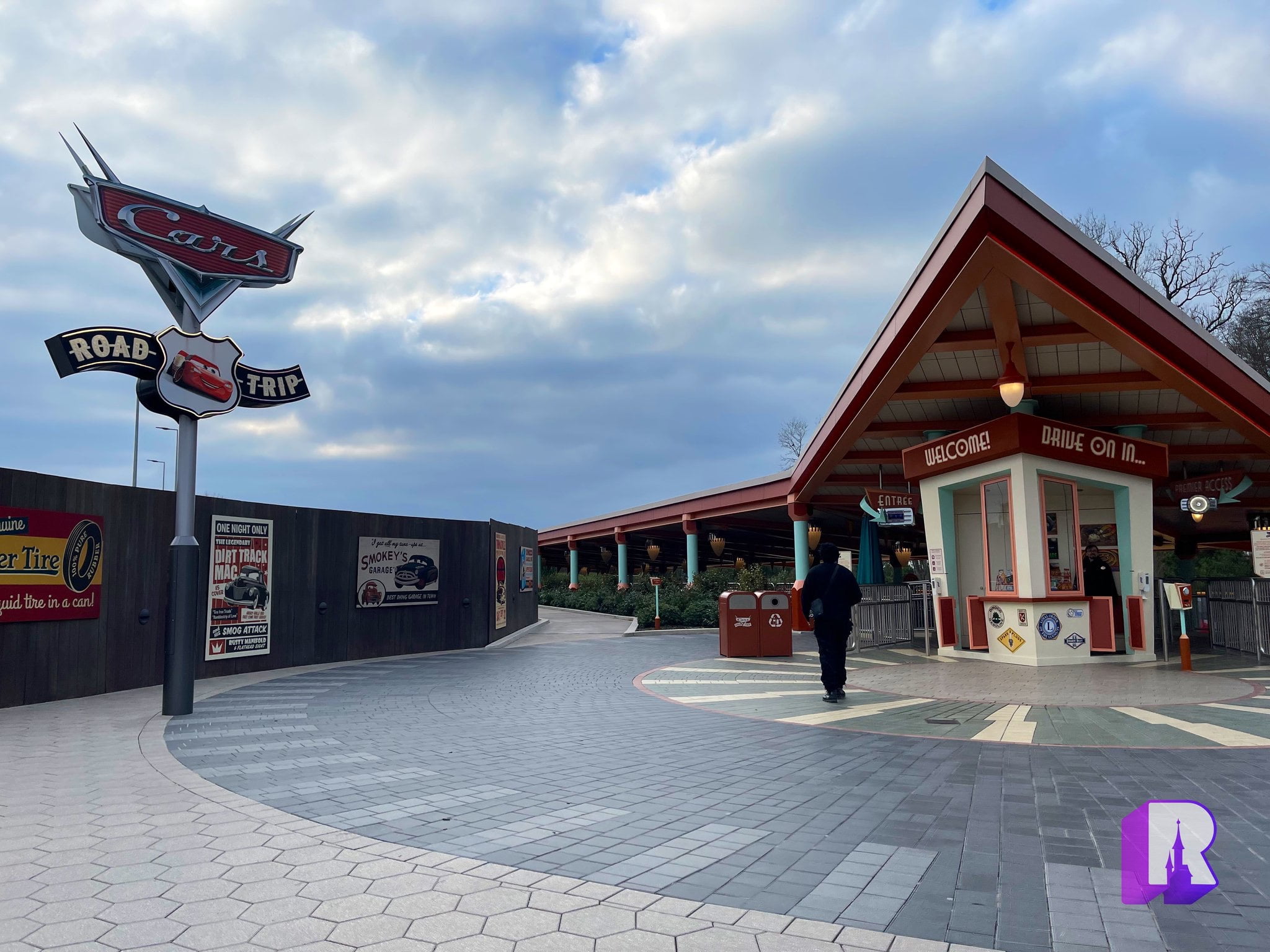 On the other side of the park, Cars Road Trip has reopened from seasonal refurbishment (or winter closure) with no visible change.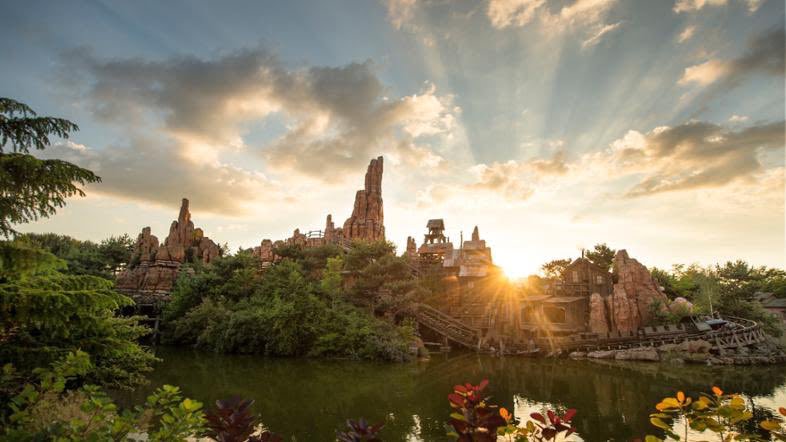 New refurbishment dates have been uploaded to the servers for March 2023. These are of course always subject to last minute changes:
Big Thunder Mountain: March 6 until at least end of March,
Crush's Coaster: March 6-17,
Dumbo: March 6-17,
Mad Hatter Tea Cups: March 27 until at least end of March.
This and That..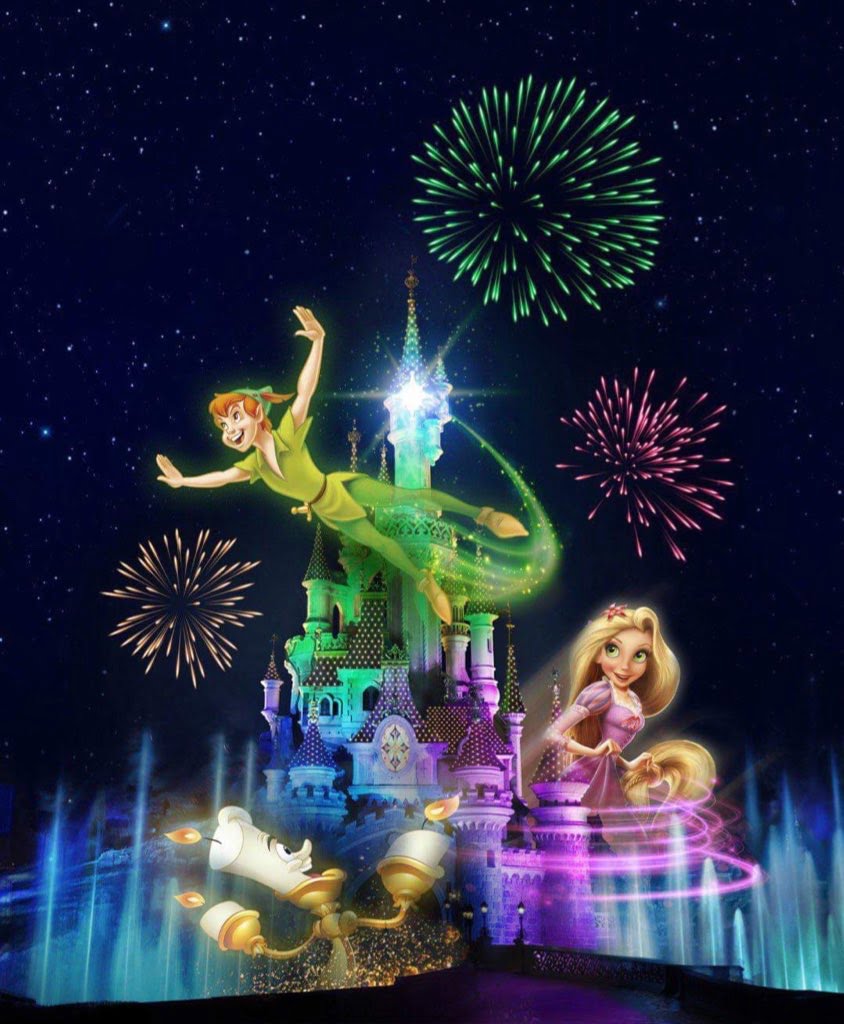 Disney has confirmed that, as seen in the concept art, additional LED's will be installed on Sleeping Beauty Castle turrets for the return of Disney Dreams! on April 12.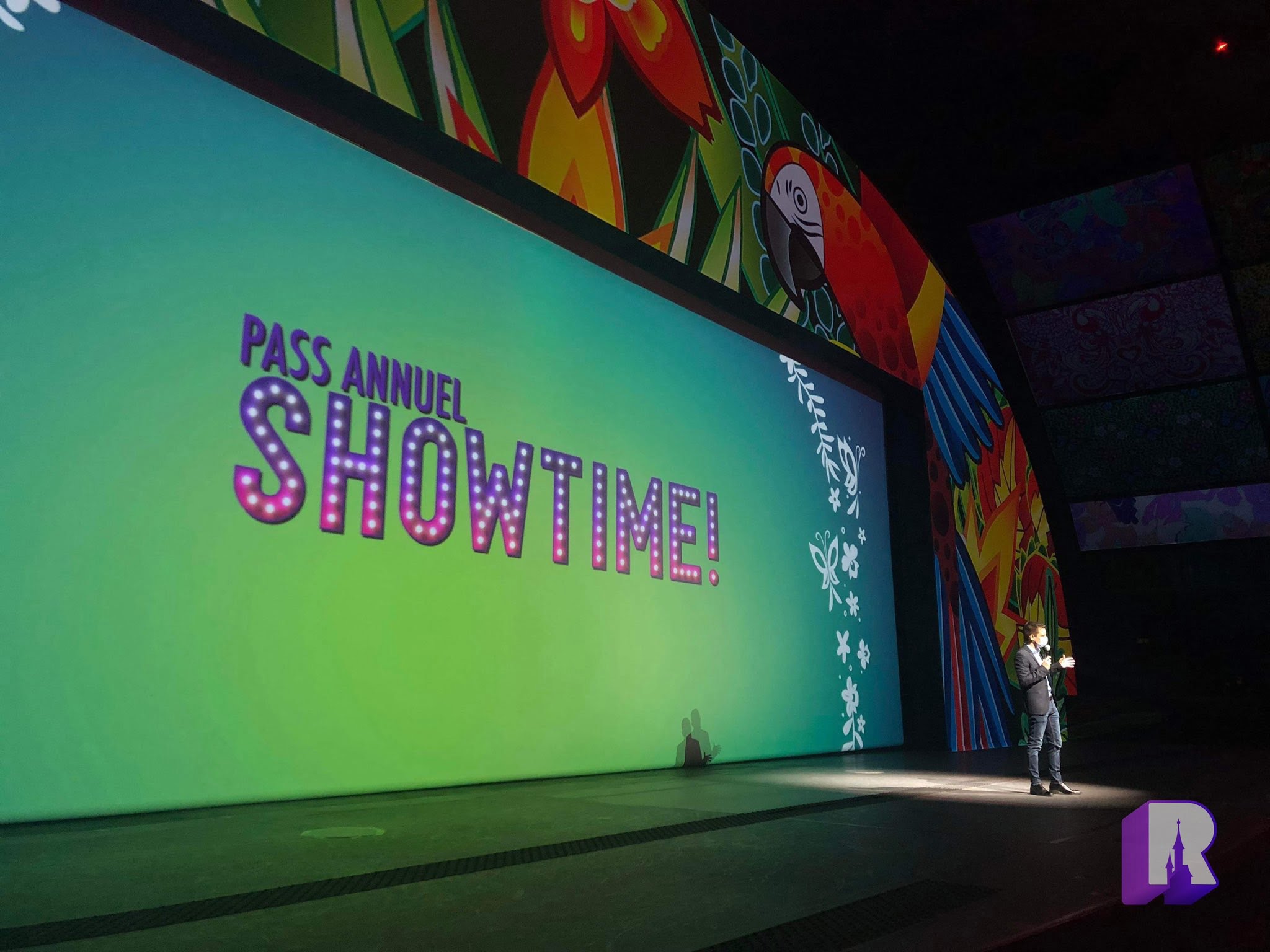 And Infinity / Magic+ AP holder are invited to attend the taping of the next "AP Showtime" episodes at the Disney Village Dome on Monday Feb 6 (5:30p) and Tuesday Feb 7 (1:30p and 5:30p). Registration will open on the AP Platform on Tuesday Jan 31.