Welcome back to a new DLP Report! This week we ushered in the "low season", closed two Disney Village venues and got our weekly share of news and celebs. Let's dig in!
Out of Season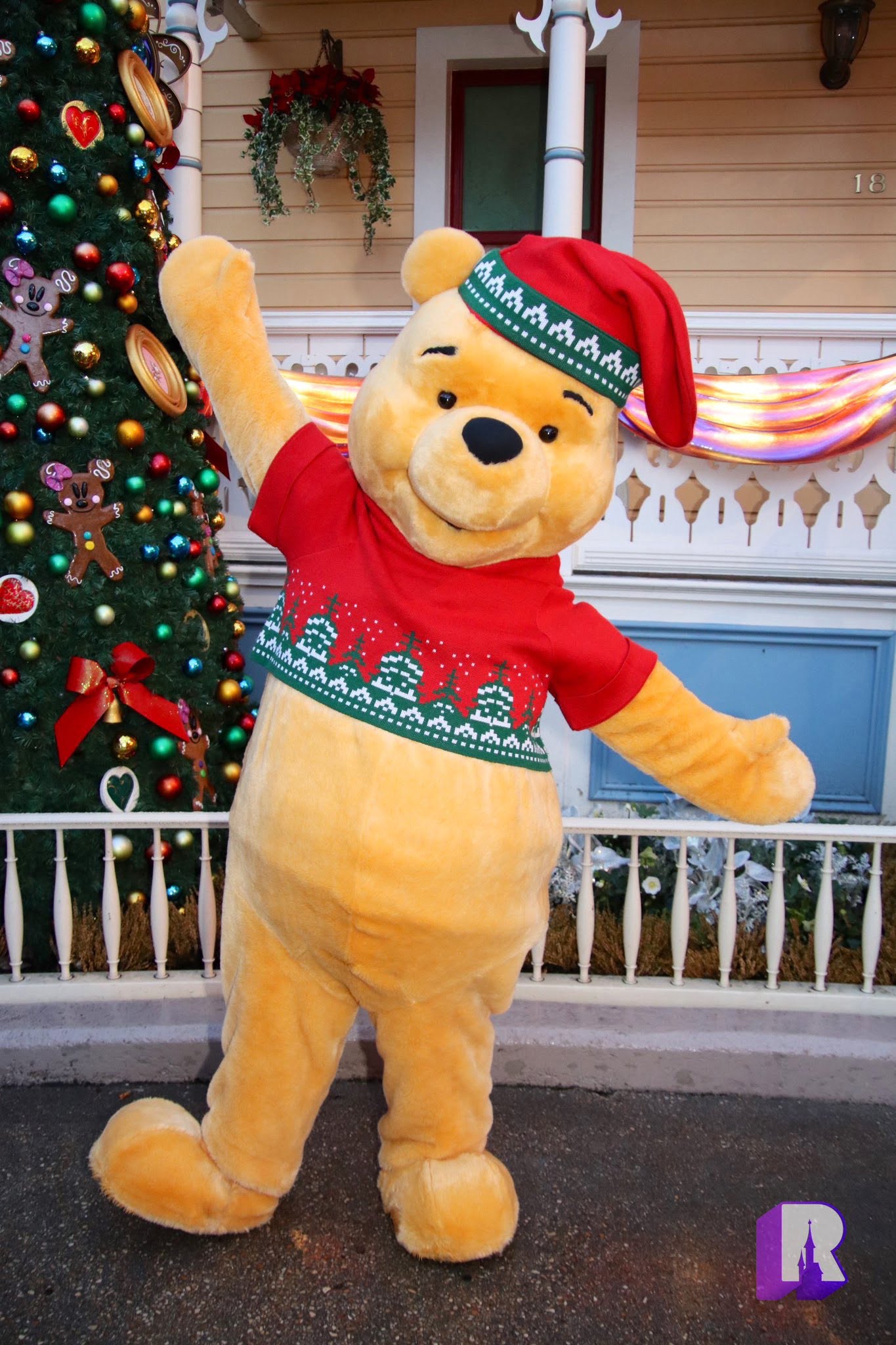 And with one last hug from Pooh we said goodbye to the 2022-23 edition of Disney Enchanted Christmas! Disney's hit season was as magical as ever even if it could be described as pretty standard.
Mickey's Dazzling Christmas Parade came to a close. This lovely parade debuted last year and has become the main event of the season with its day and night modes.
Disney Dreams of Christmas brought a nice relief from Disney Illuminations even though the film showed its age with low resolution and questionable 3D.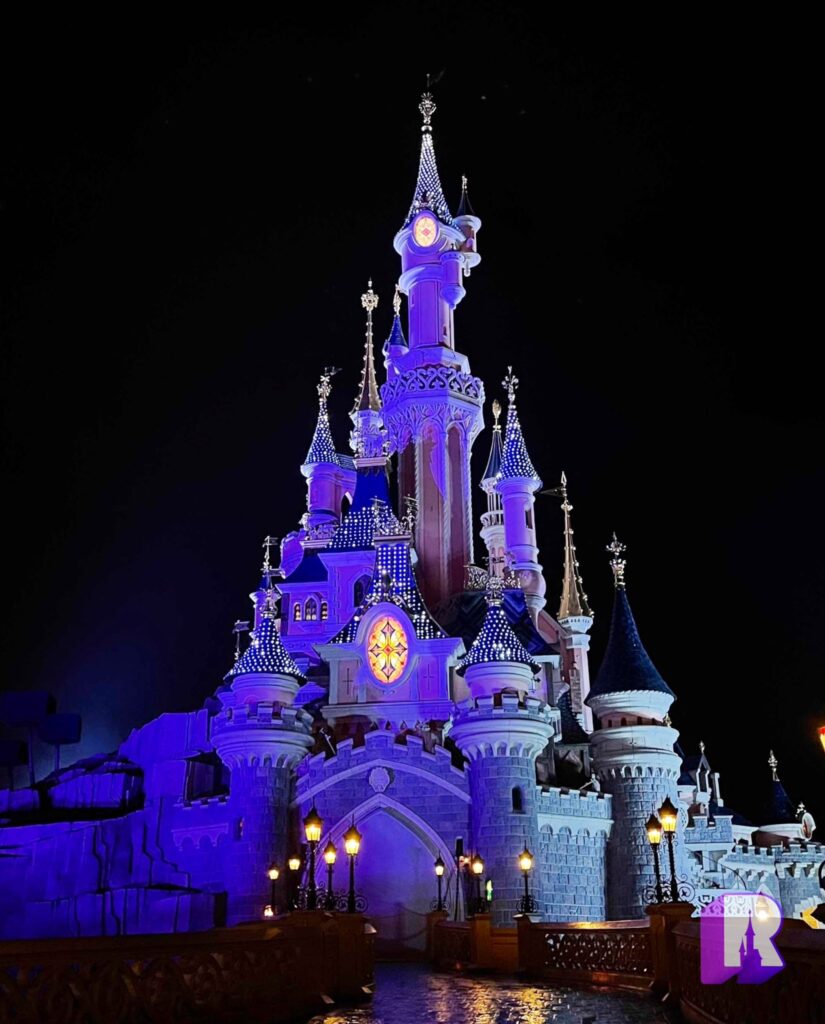 A nice surprise were the new LED turrets. We will soon see if they are set to get removed or will continue to be used for Disney D Light or other productions.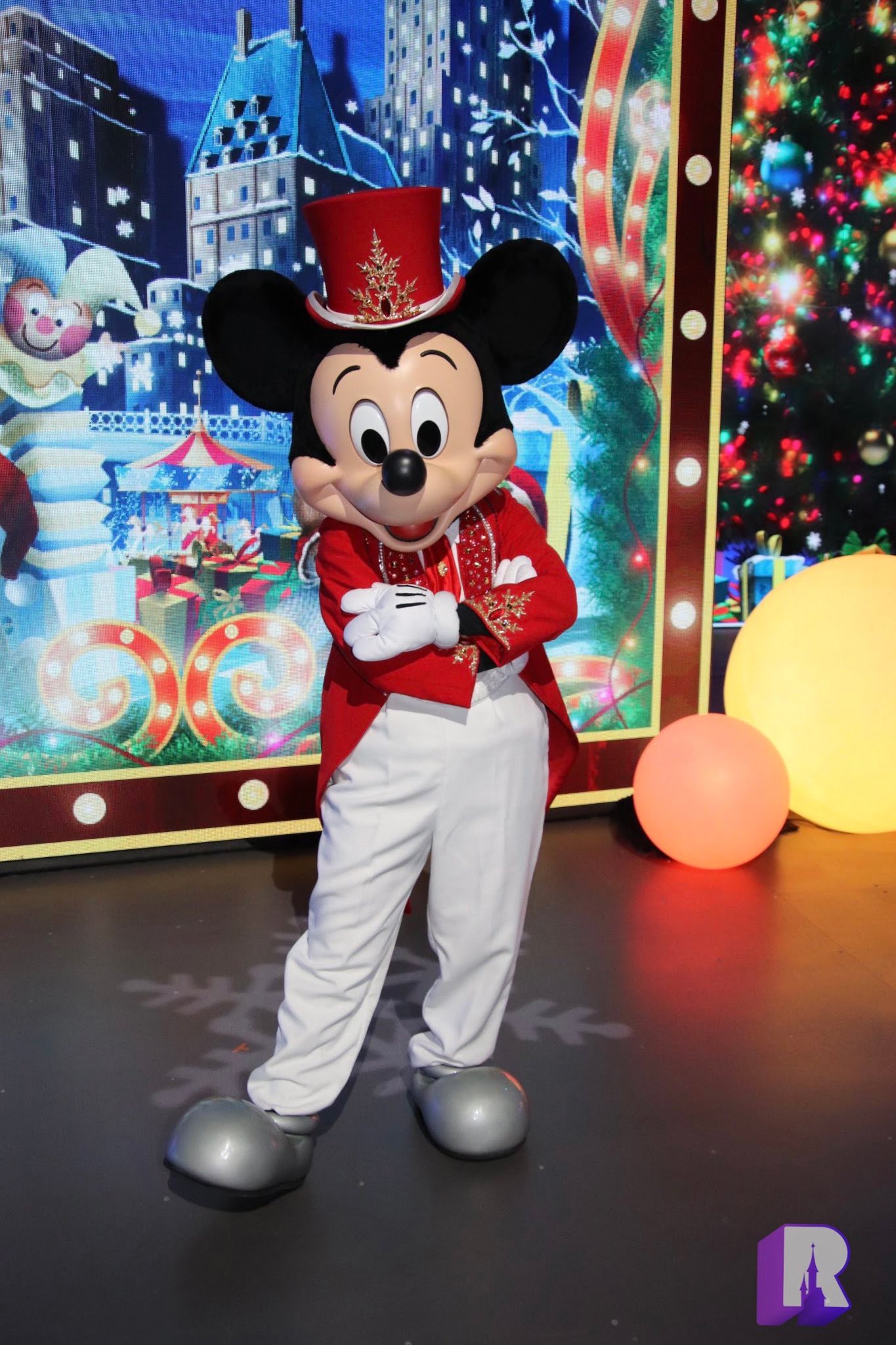 It's also the end for the Broadway Christmas at Studio Theater.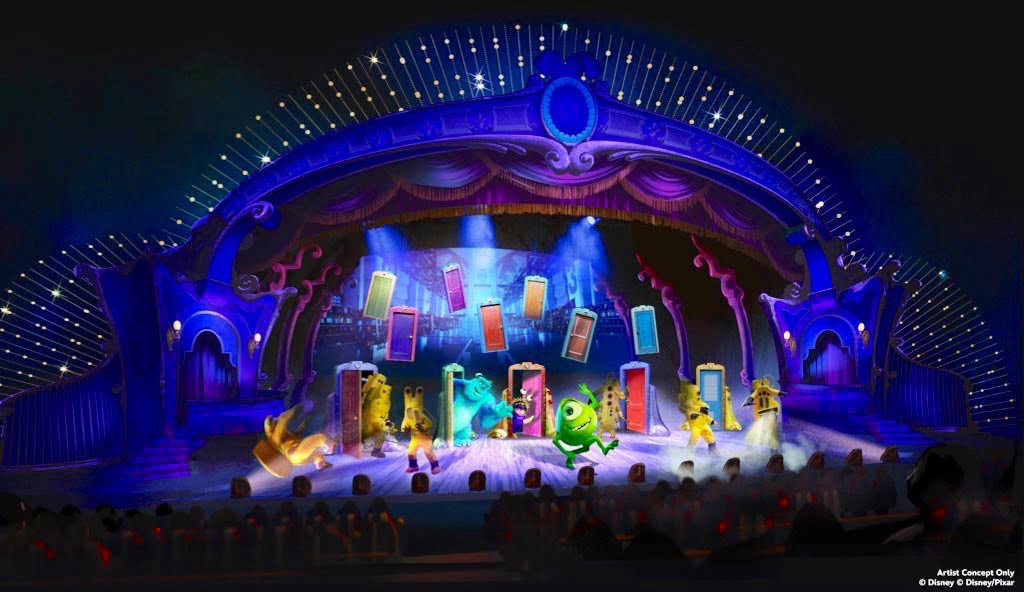 Nothing is expected to take its place as the theater, the cast and crew get ready for the new Pixar show "We Belong Together" debuting this summer.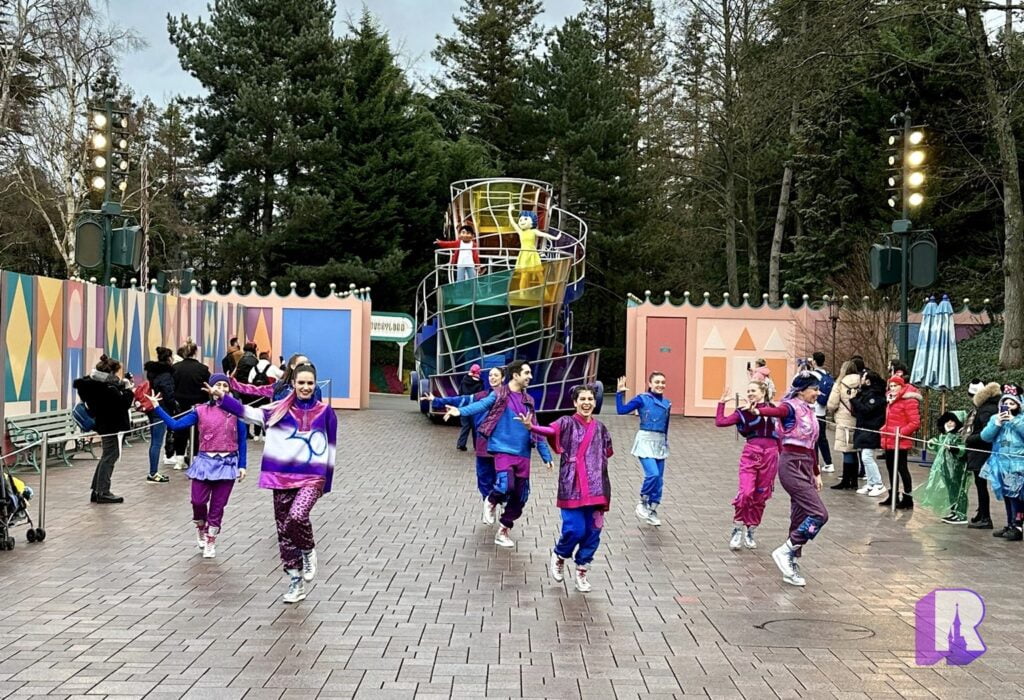 We also said goodbye to "It's Time to Shine". This snapshot version of "Dream… and Shine Brighter" didn't really resonate with Guests. Too short too fast and too many performances each day. Thankfully the full show returns next week, until September 30 as part of the 30th Anniversary Grand Finale.
Over at Animagique Theater we temporarily said goodbye to hit show "Mickey and the Magician". Returning after a short break on February 25.
The low season will also bring its share of refurbishment with notably a closure of Pays des Contes de Fées. But don't discount this winter season too fast, it may have more than a trick up its sleeve.
Goodbye Planet Hollywood & King Ludwig's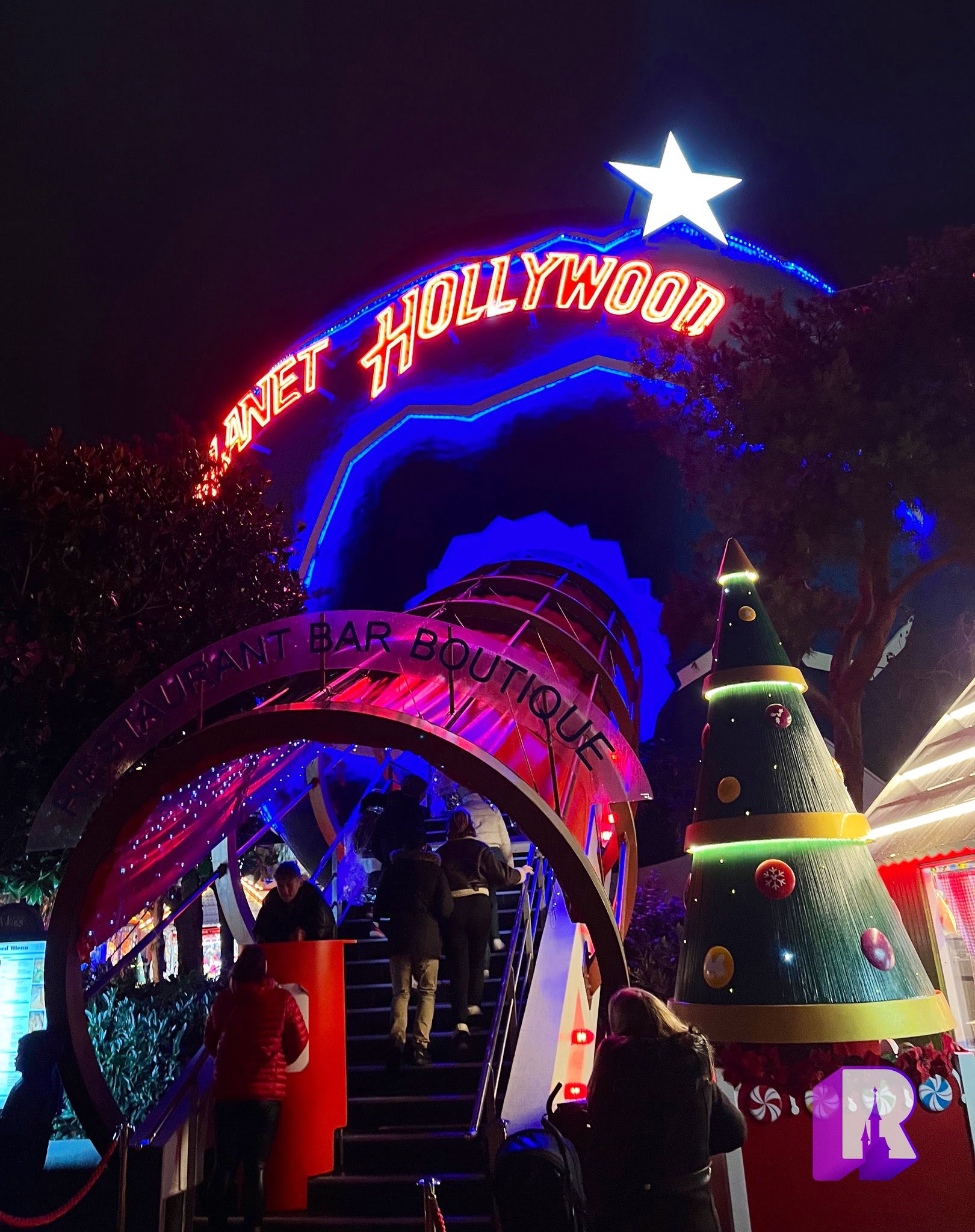 We all knew is was coming. Planet Hollywood is now permanently closed. Nothing has been announced as to what may replace it. The iconic "ball" design will go but the underlying structure may remain as part of new developments of Disney Village.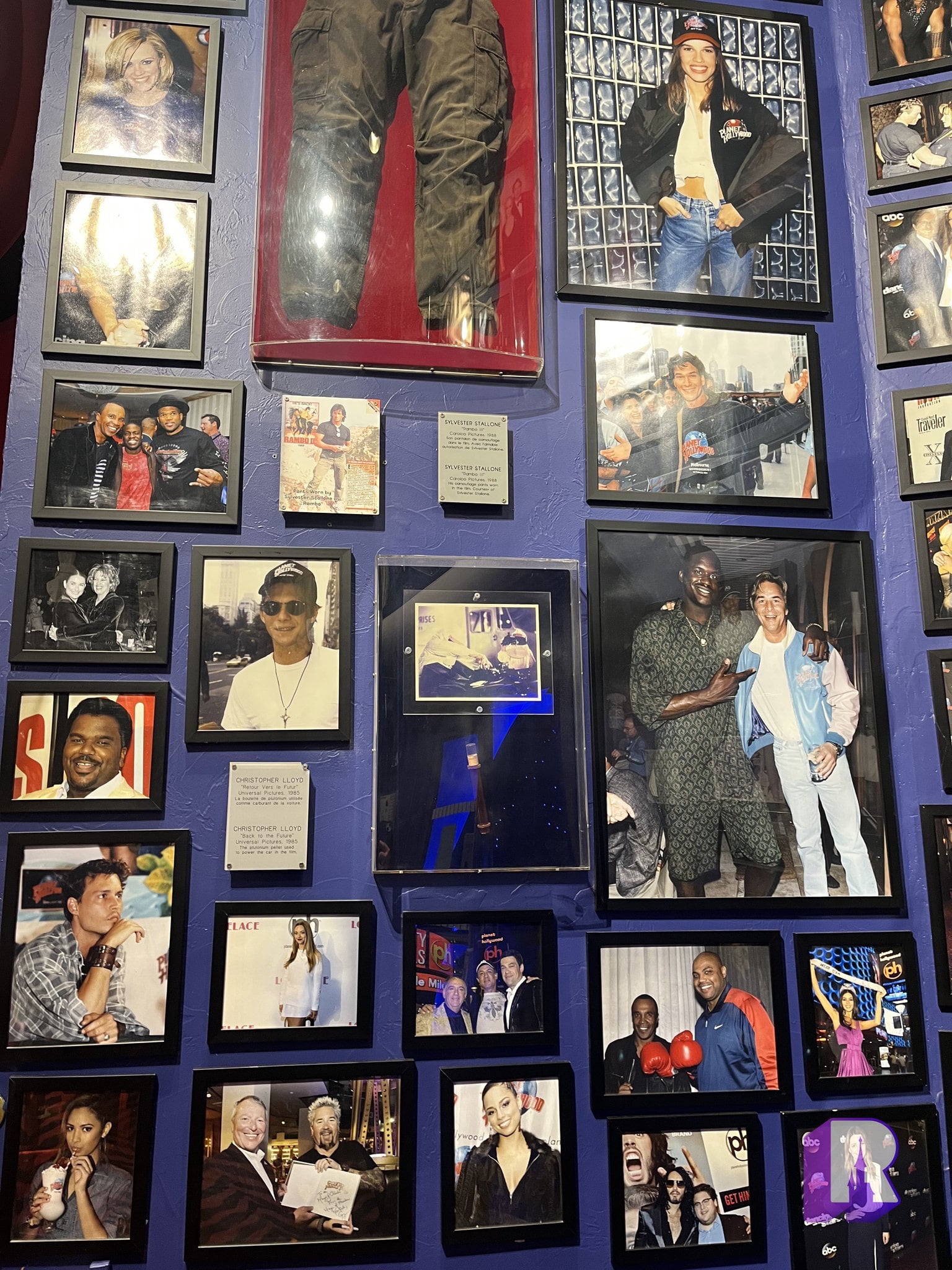 Back when it opened in 1991, the Planet Hollywood chain was really "a thing" in the midst of a renewed interest in mega film celebrities, singers and models. The Disney Village location opened in 1996 and although it never reached the buzz of its big cities cousins, it was a certainly a win for Disney Village and we can't fault the teams at the time for succeeding in attracting such a big fish.
Sadly the 90's came and went and so did everyone's fascination for the celebrities that founded the chain (or at least in restaurant experience form). With the rise of the internet, technology, and the deluge of information, Hollywood isn't as mysterious and glamorous anymore (looking at you Walt Disney Studios Park), and it didn't help the exhibits or the restaurant space itself were never properly maintained or updated.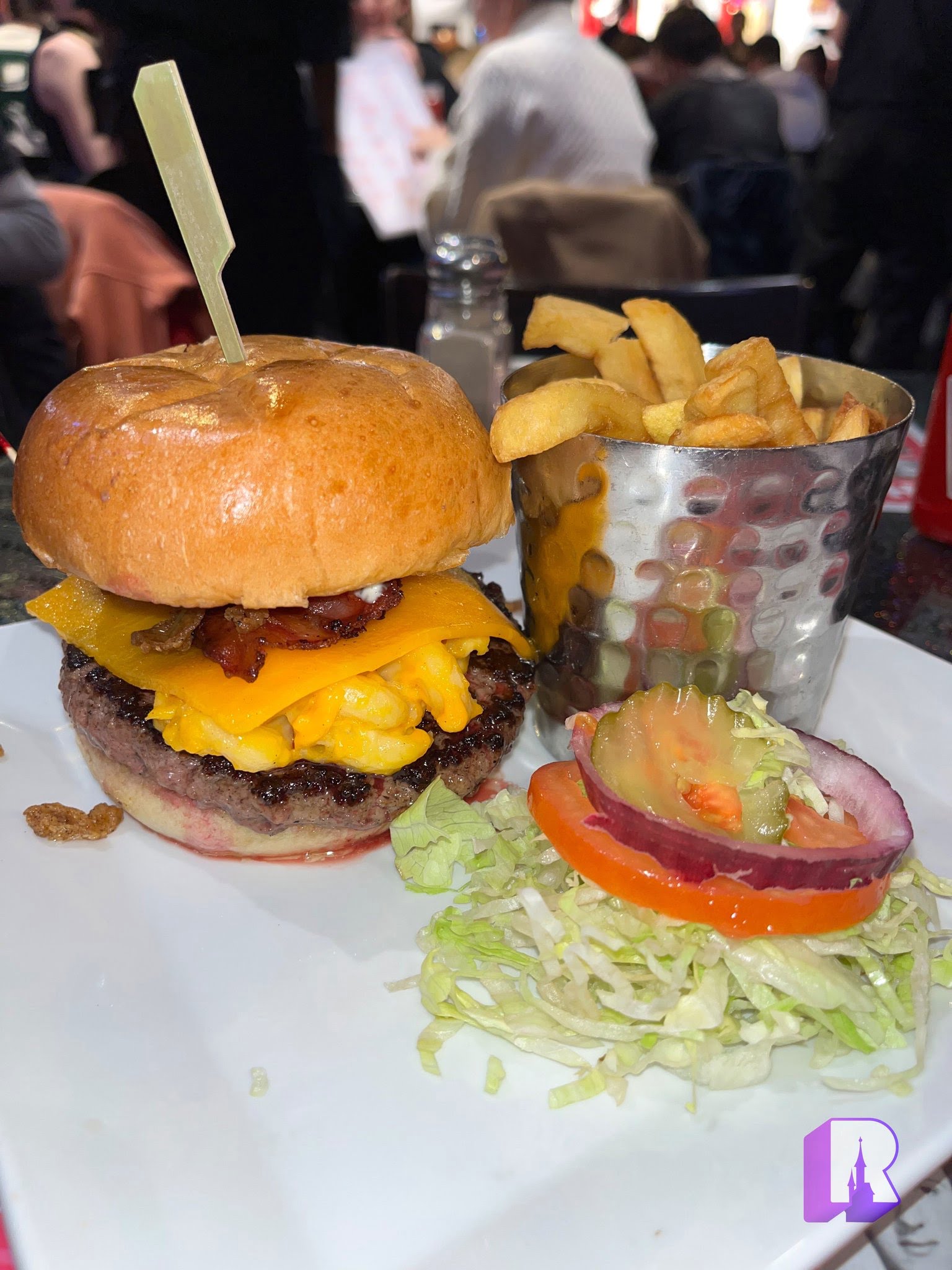 The food could've been a redeeming favor but unfortunately the wanna-be-cool line up of fat and sugar has always been very average for the price.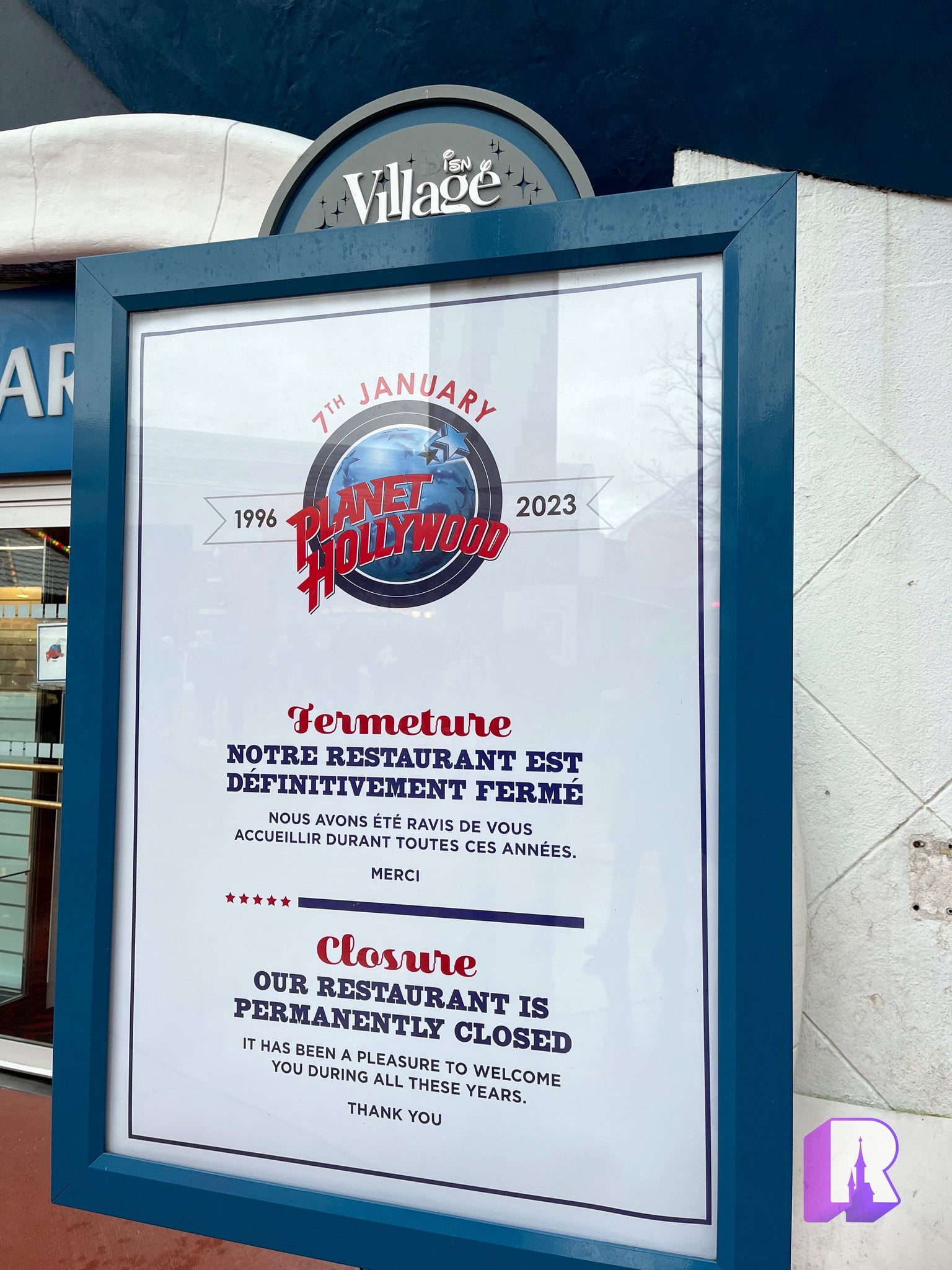 No time was wasted. The next morning the shop was already empty and a sign announced the permanent closure. While I don't have a particular attachment to the place, i understand many guests may have fond memories there. Hopefully the new Disney Village will bring its share of new venues to make fresh memories and traditions! So long, big blue globe.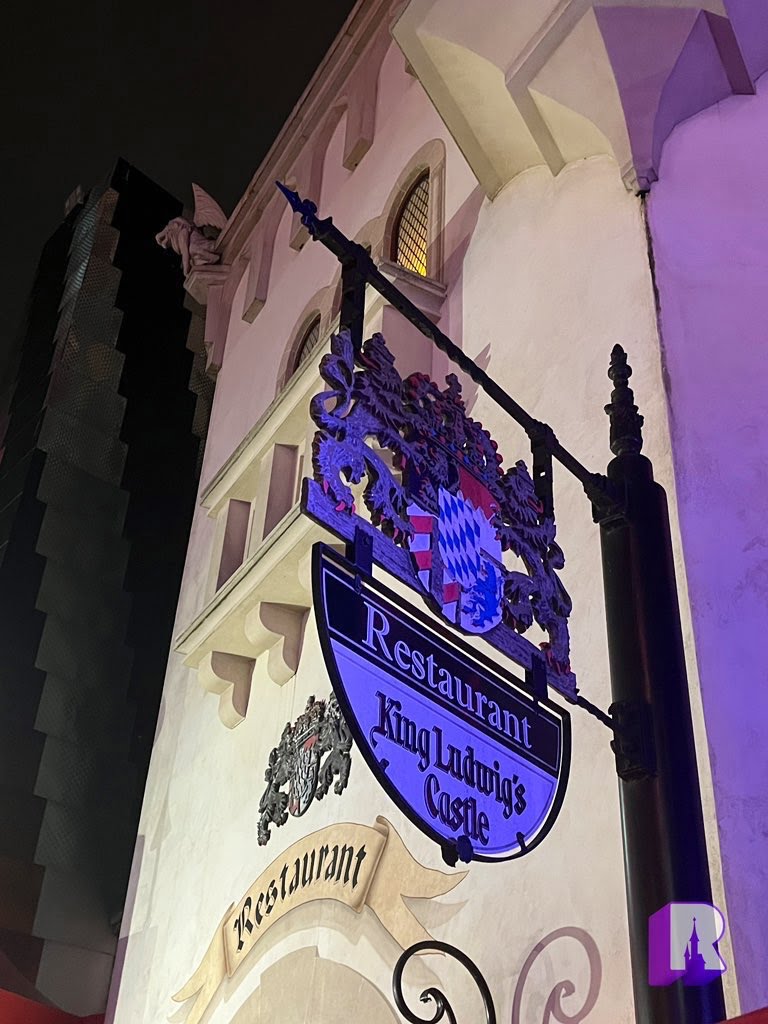 Down the road we also said goodbye to King Ludwig's Castle. With a decent theming and okay food, King Ludwig's was a favorite of many guests and Cast Members. It is now also permanently closed.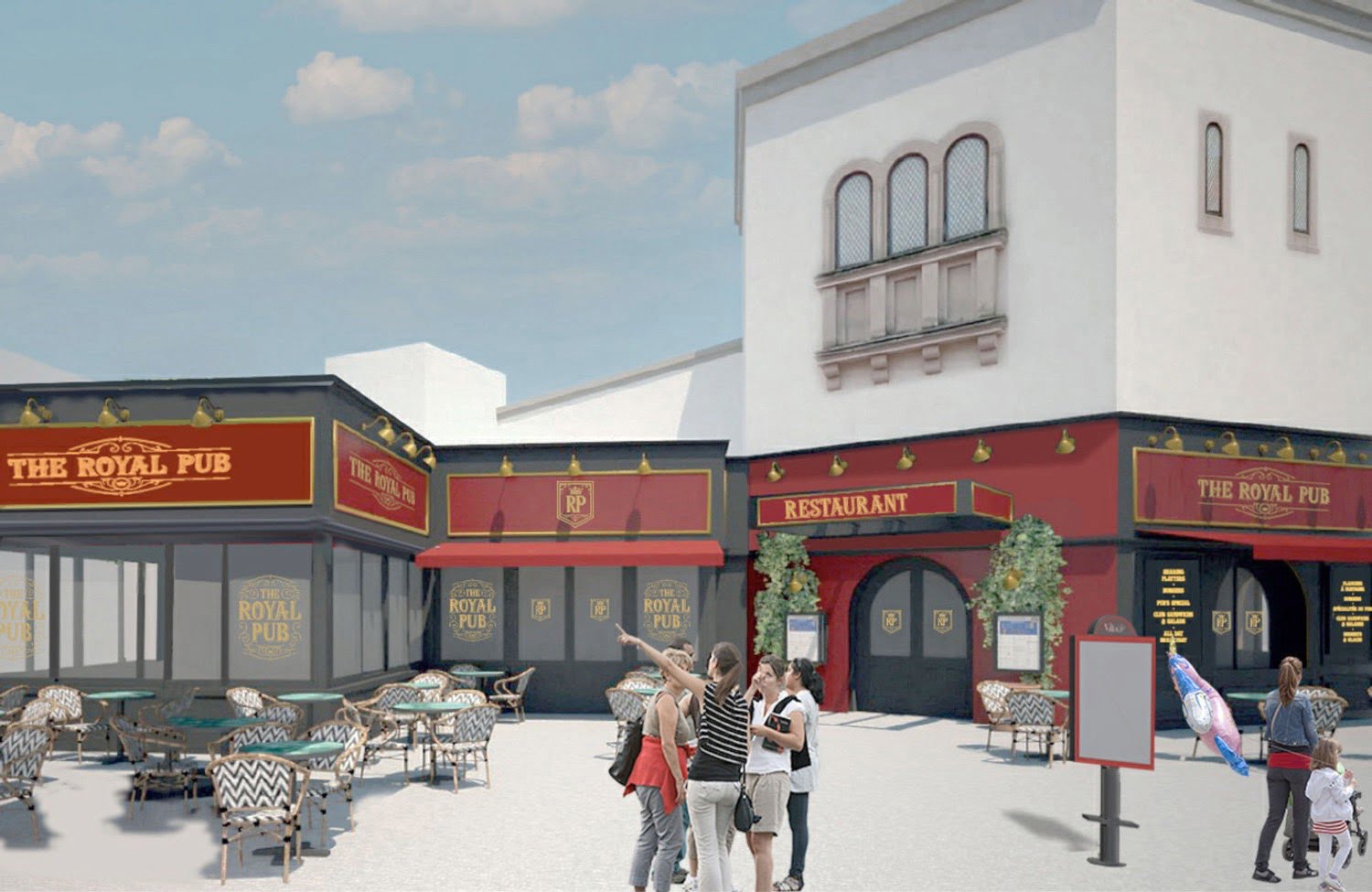 The location will become "The Royal Pub", a temporary concept to allow Groupe Bertrand (the restaurant company which seems to be taking control of most non Disney dining venues at the new Disney Village) to take over the space. We'll then have to see what the place will become as part of the final Disney Village plan.
Characters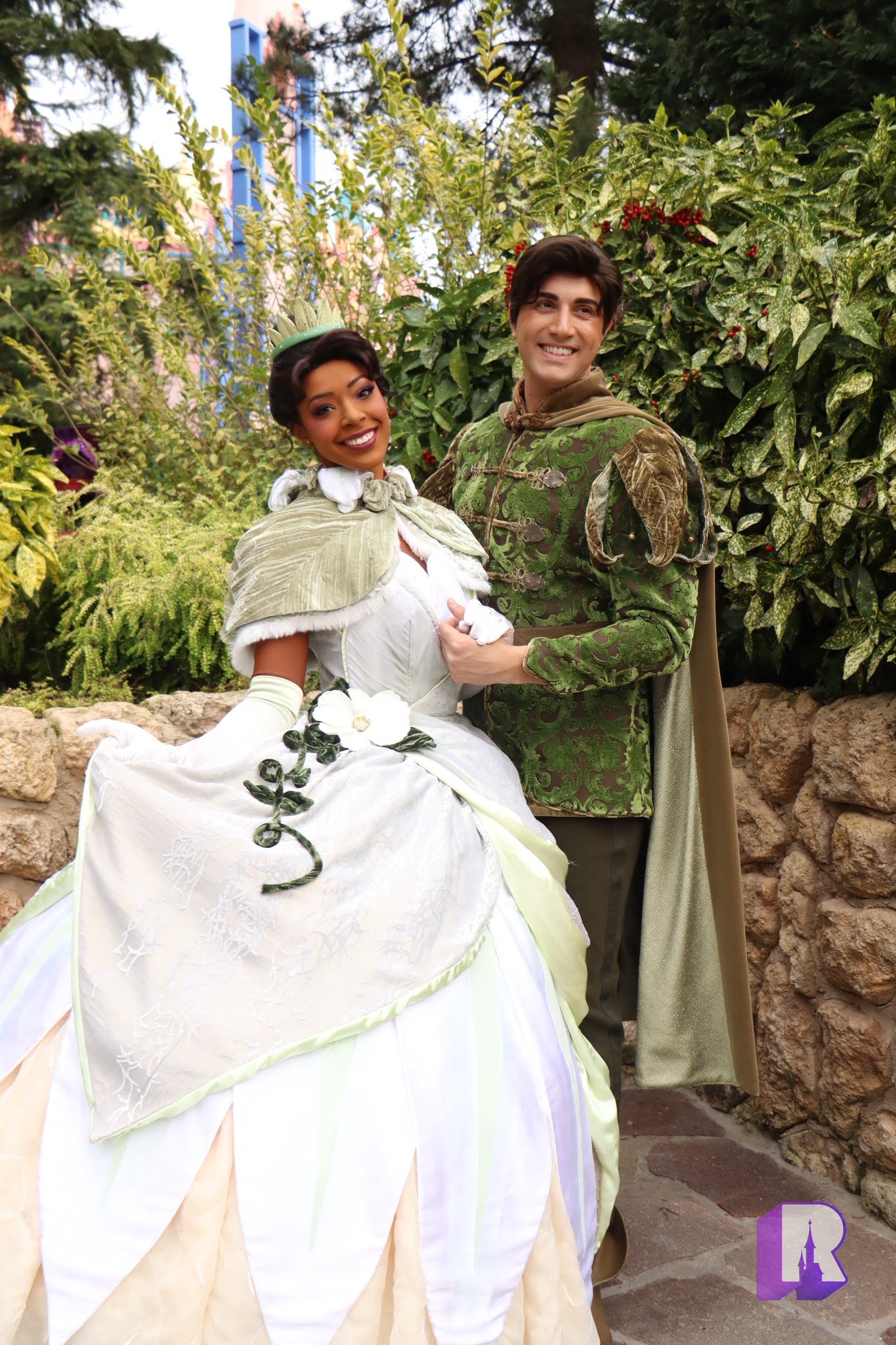 It's been lovely seeing the return of unannounced meet and greets. Not THAT long ago we were dealing with selfie spots only! Tiana and Naveen surprised Guests with Dr Facilier.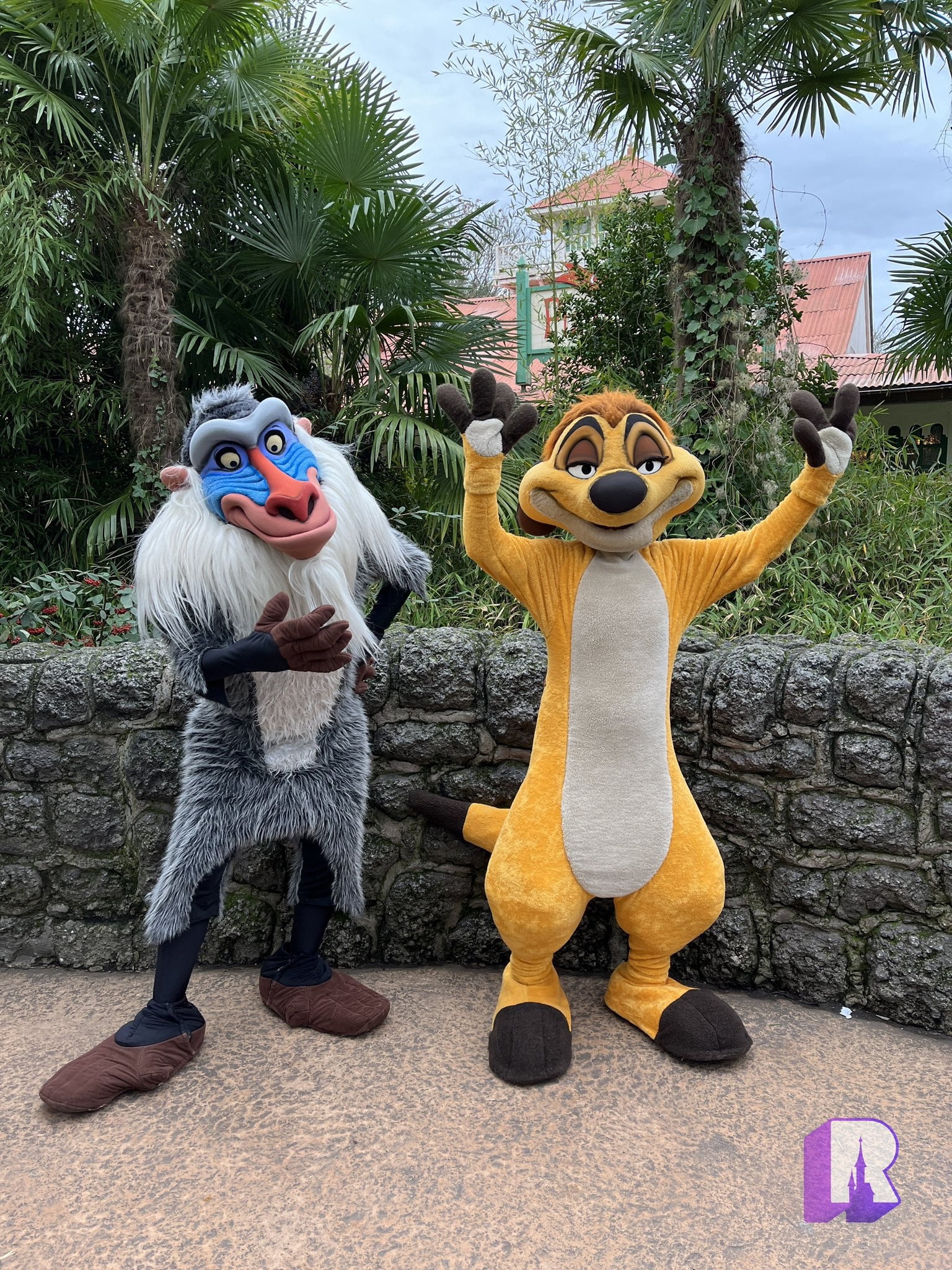 Genie made a rare appearance at Walt Disney Studios Park in front of "his attraction" Flying Carpets over Agrabah".
Refurbishments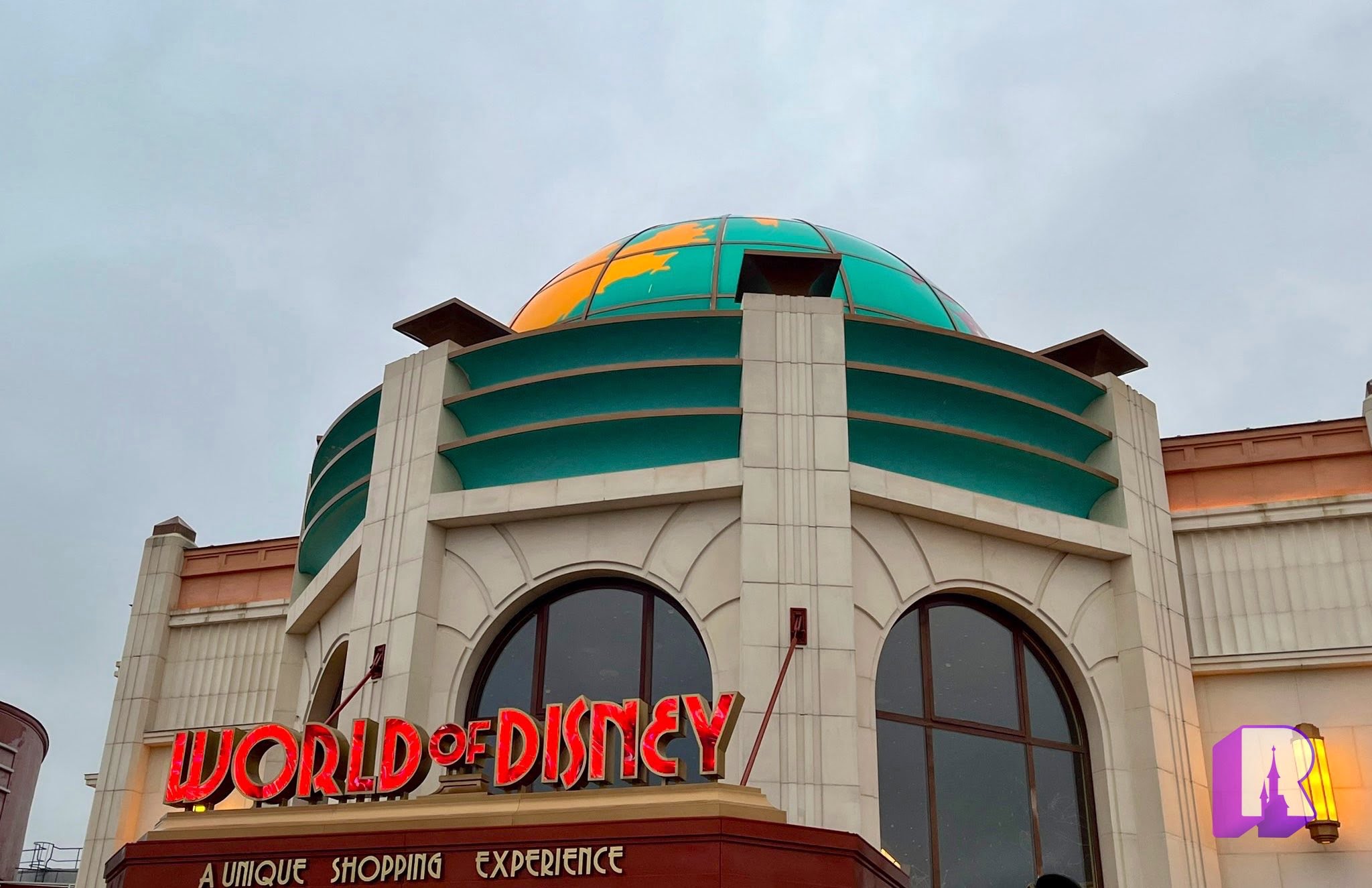 Poor Tinker Bell has fallen off the World of Disney dome. She was recently refurbished. Something clearly has gone wrong.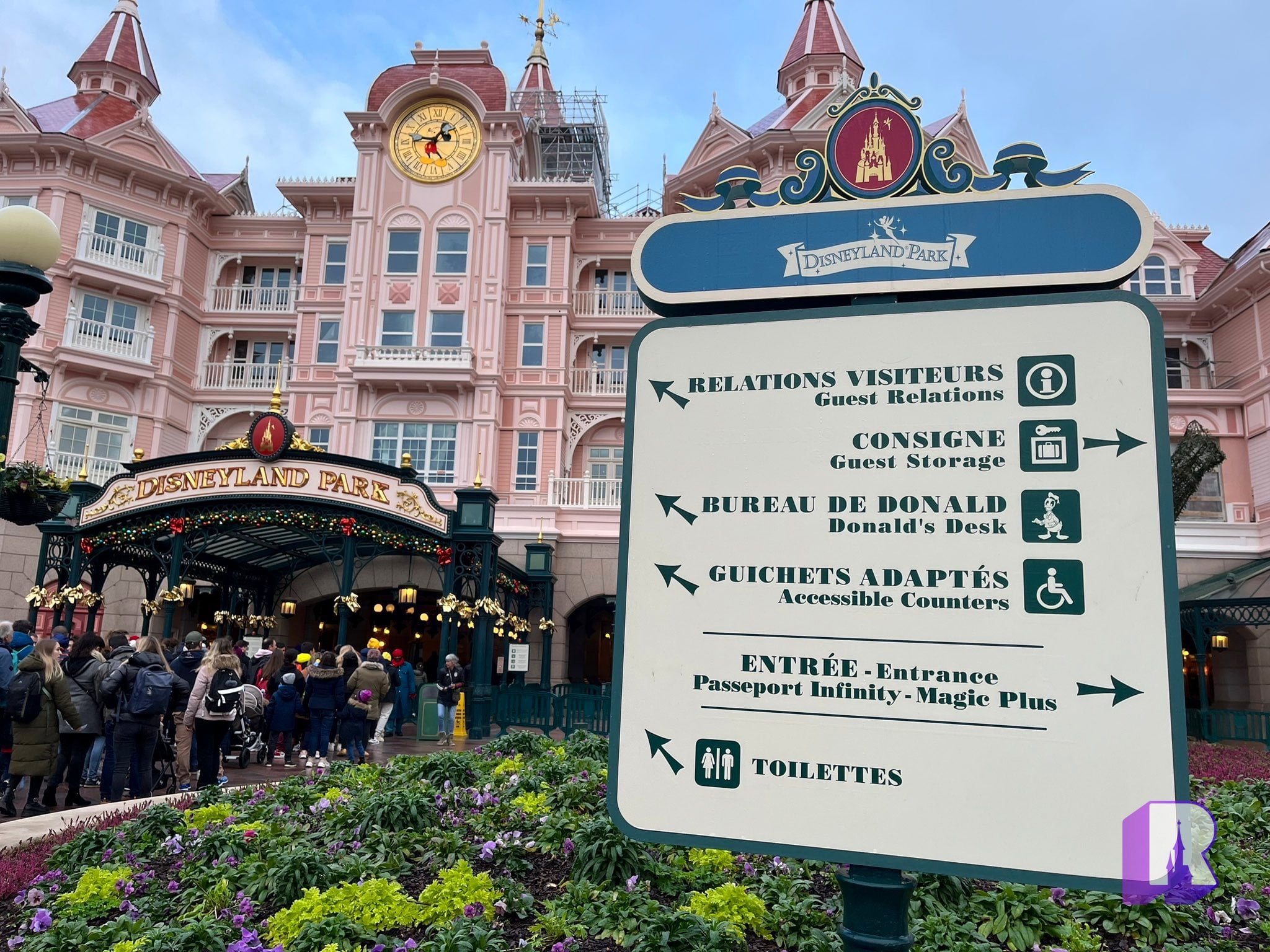 Talking about wrong: this sign. A real head scratcher on all fronts.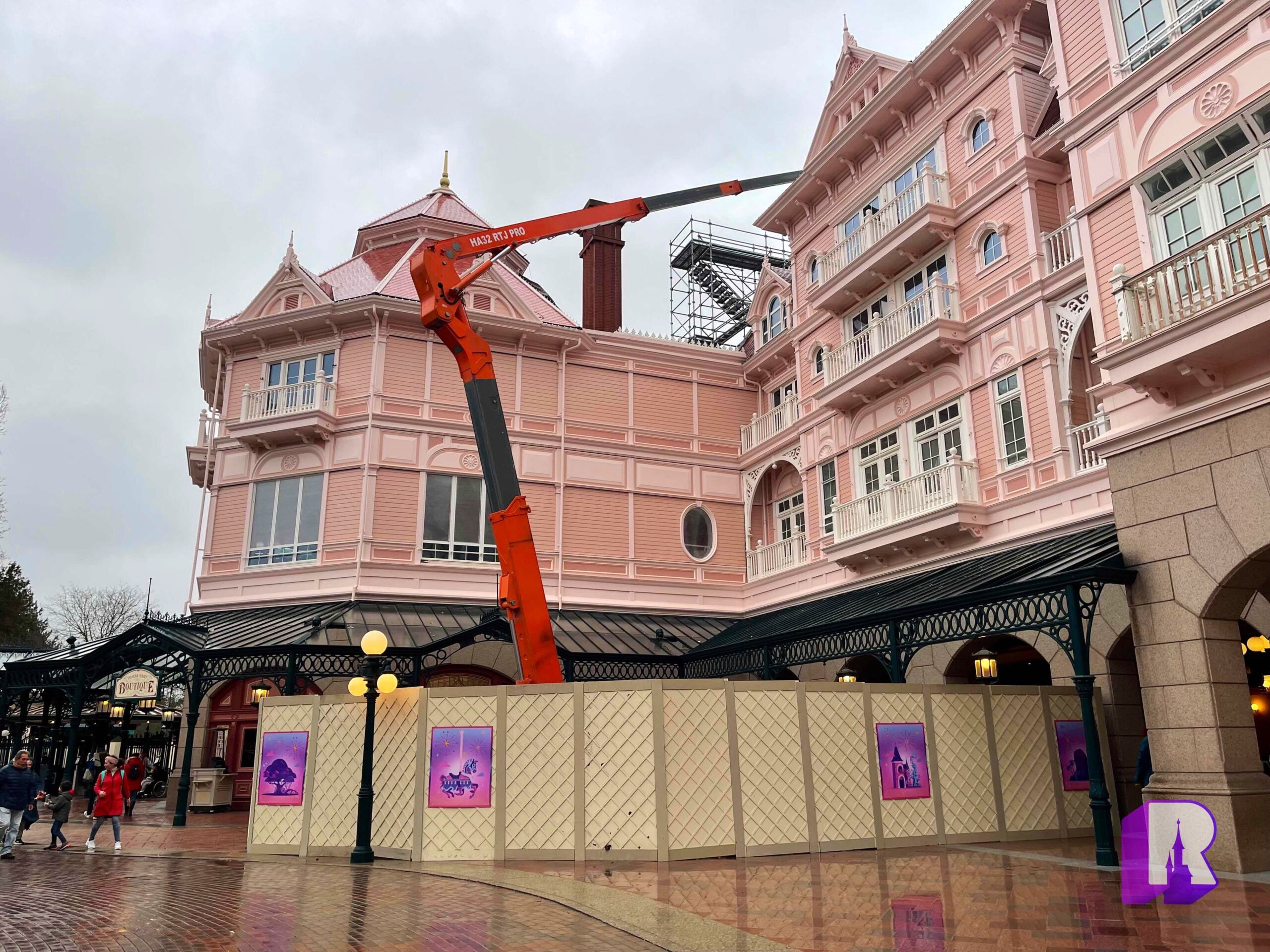 Walls continue to move at the Disneyland Hotel for the facade refurbishment and also repaving of Station Plaza.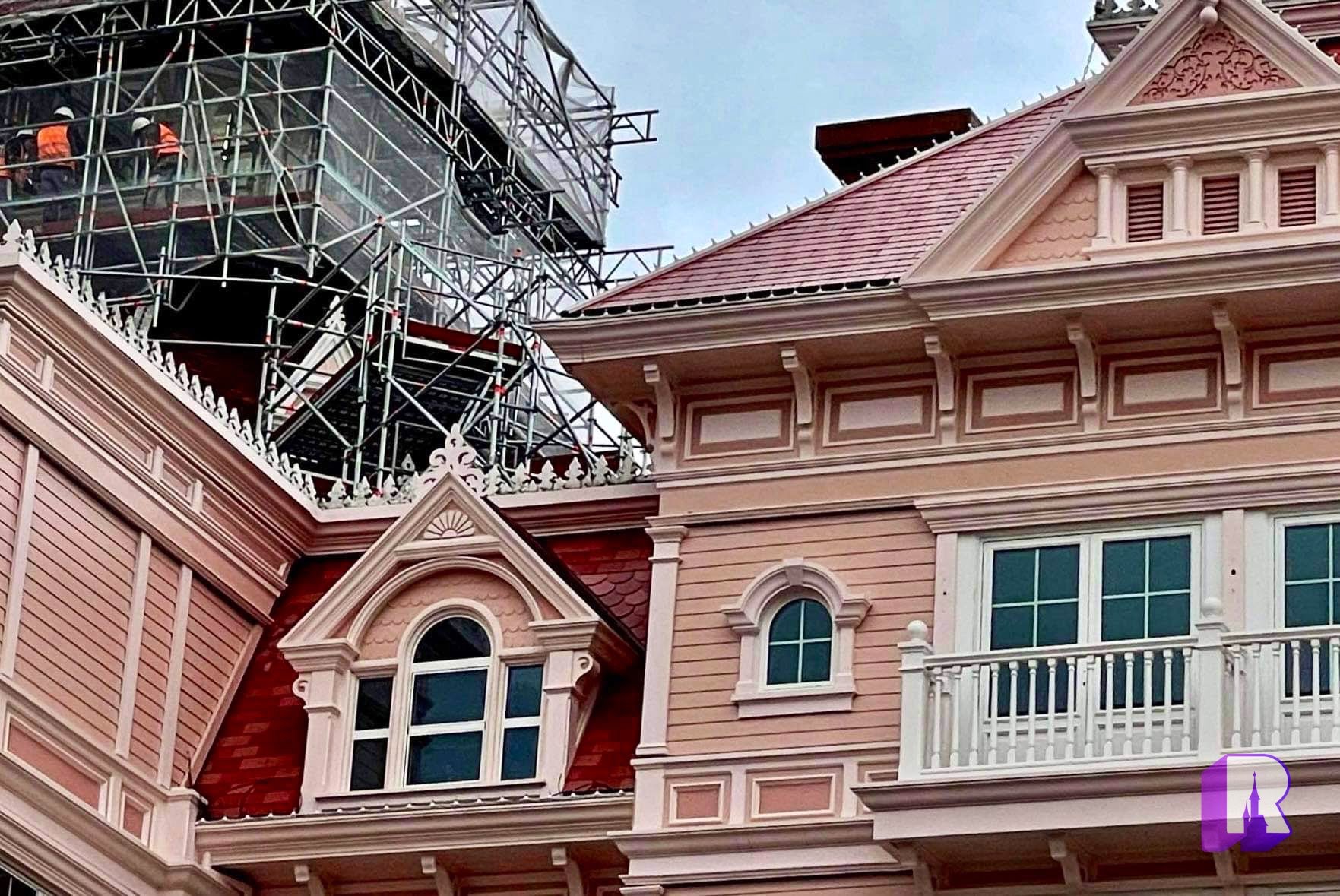 A nice little milestone has been crossed as well: the new popcorn lights are being installed on the rebuilt roofs! The Disneyland Hotel is closed for just over another year, hopefully we get more updates about the project in 2023!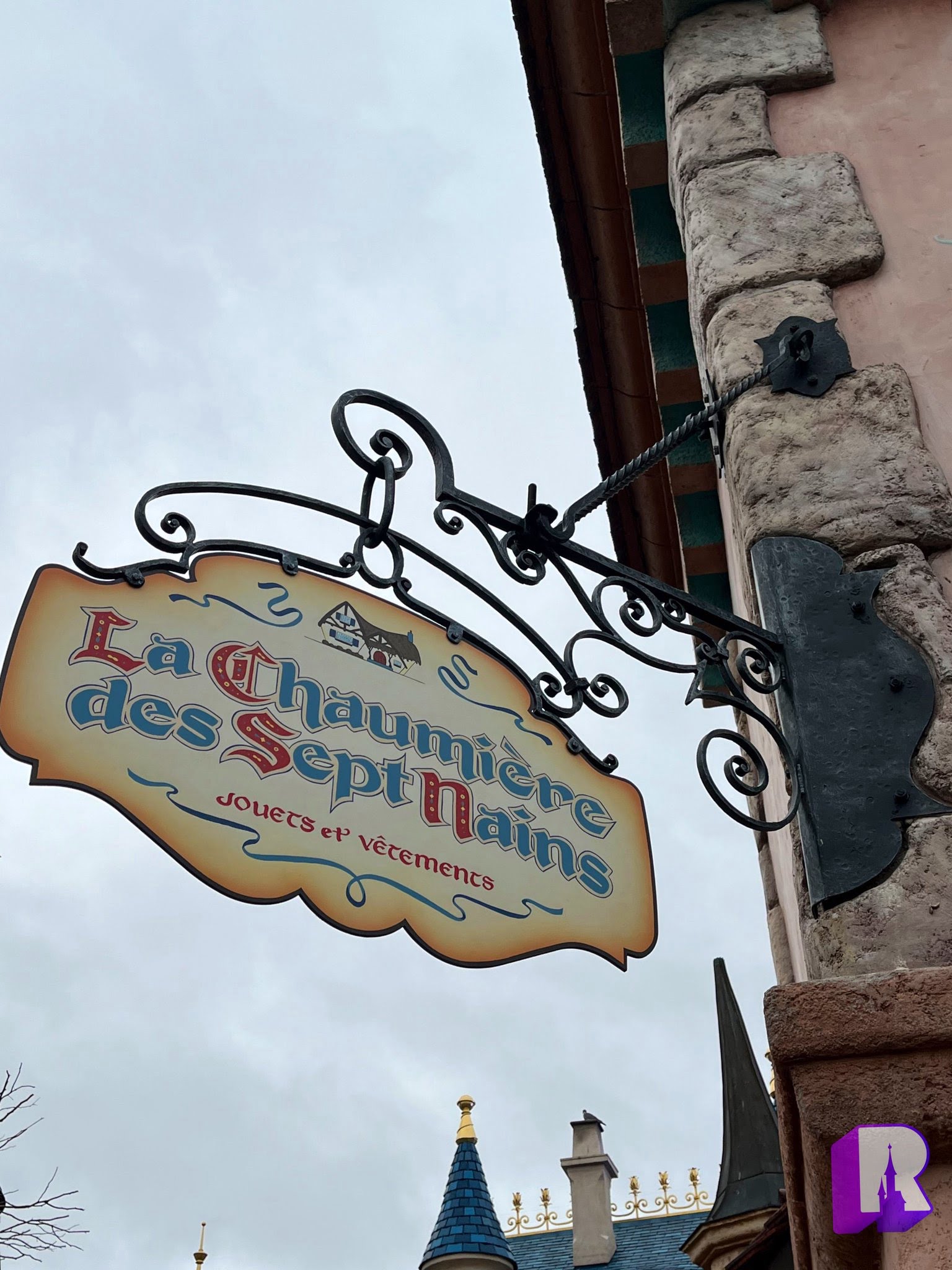 And in Fantasyland, the damaged "La Chaumière des Sept Nains" sign has returned from refurbishment after a little incident.
This and That…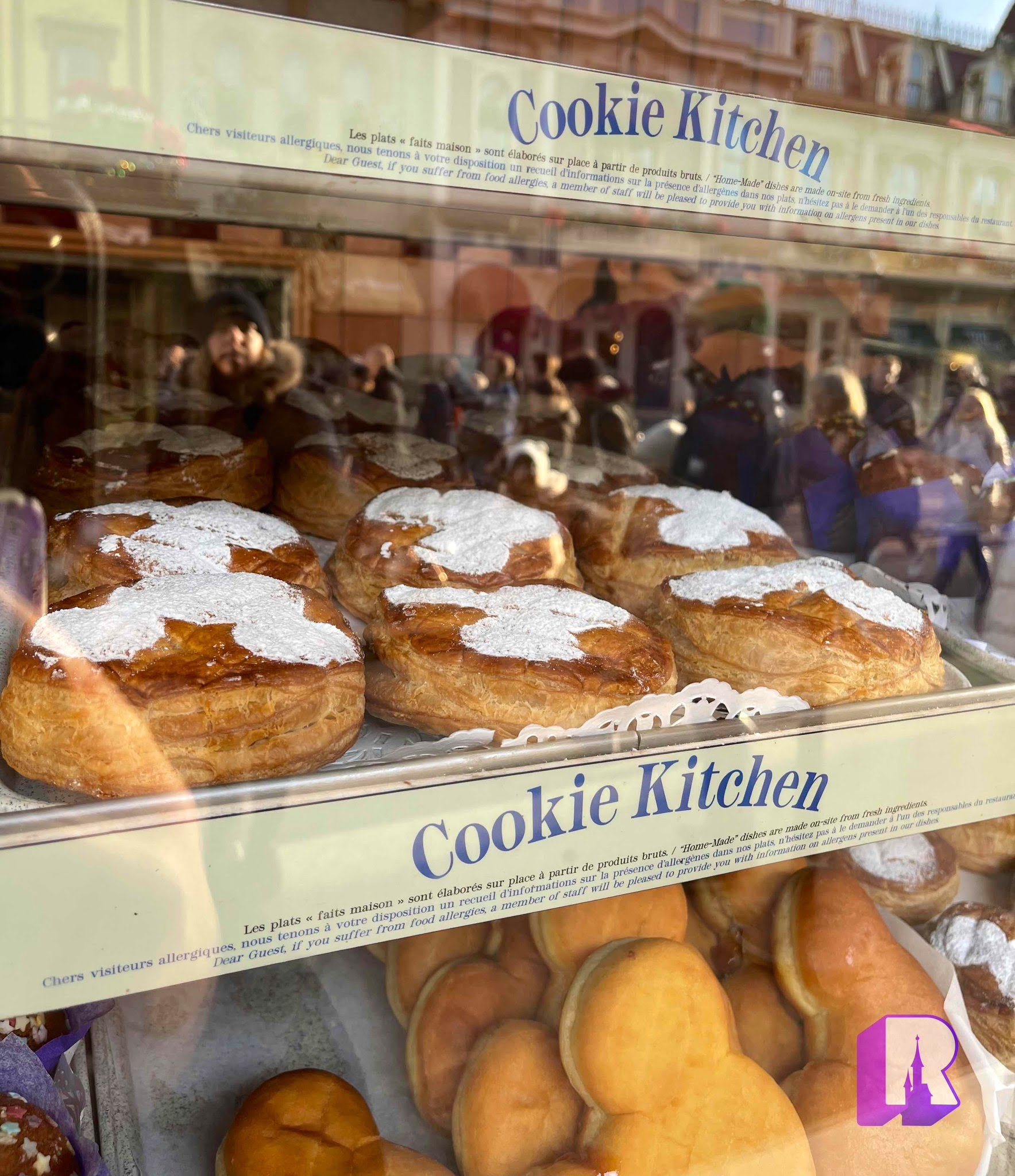 You can get a traditional mini "Kings Cake" (Galette des Rois) with a Mickey logo at Cookie Kitchen and a few other locations for €5. It's pretty dry and blend compared to what your average bakery in France can do (for cheaper) but I guess we can't be surprised as to Disneyland Paris commitment to industrial food.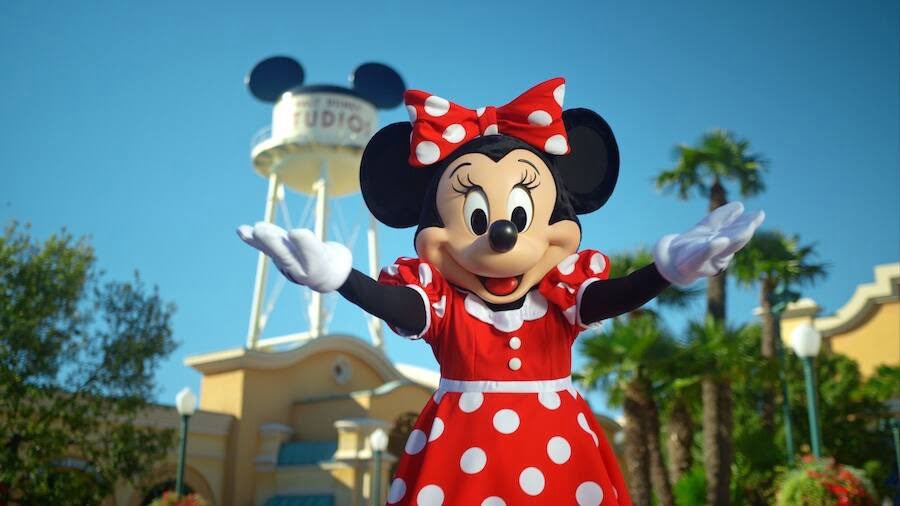 The Disney Parks Blogs has announced that Polka Dot Day will return to Disneyland Paris on January 22, 2023, celebrating Minnie with:
a new limited-time performance at Walt Disney Studios Park,
a special Meet and Greet opportunity in front of a new backdrop,
an exclusive MagicShot, special treats and more!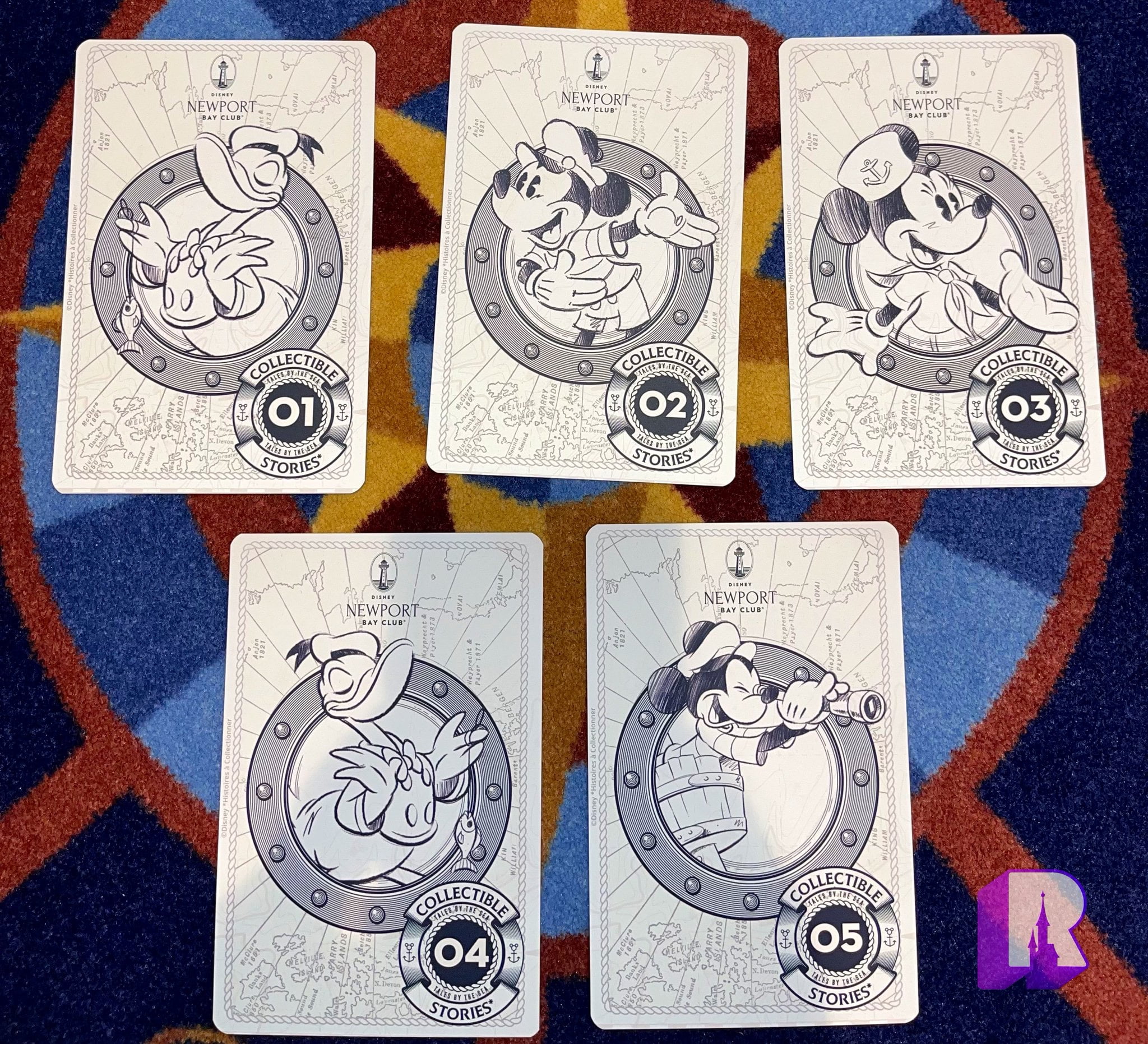 A new set of 5 lovely collectible cards called "Tales by the Sea" has been unveiled at Disney Newport Bay Club, featuring short stories with Disney Characters taking place at the hotel. They're handed out at check in to Guests staying in select room types.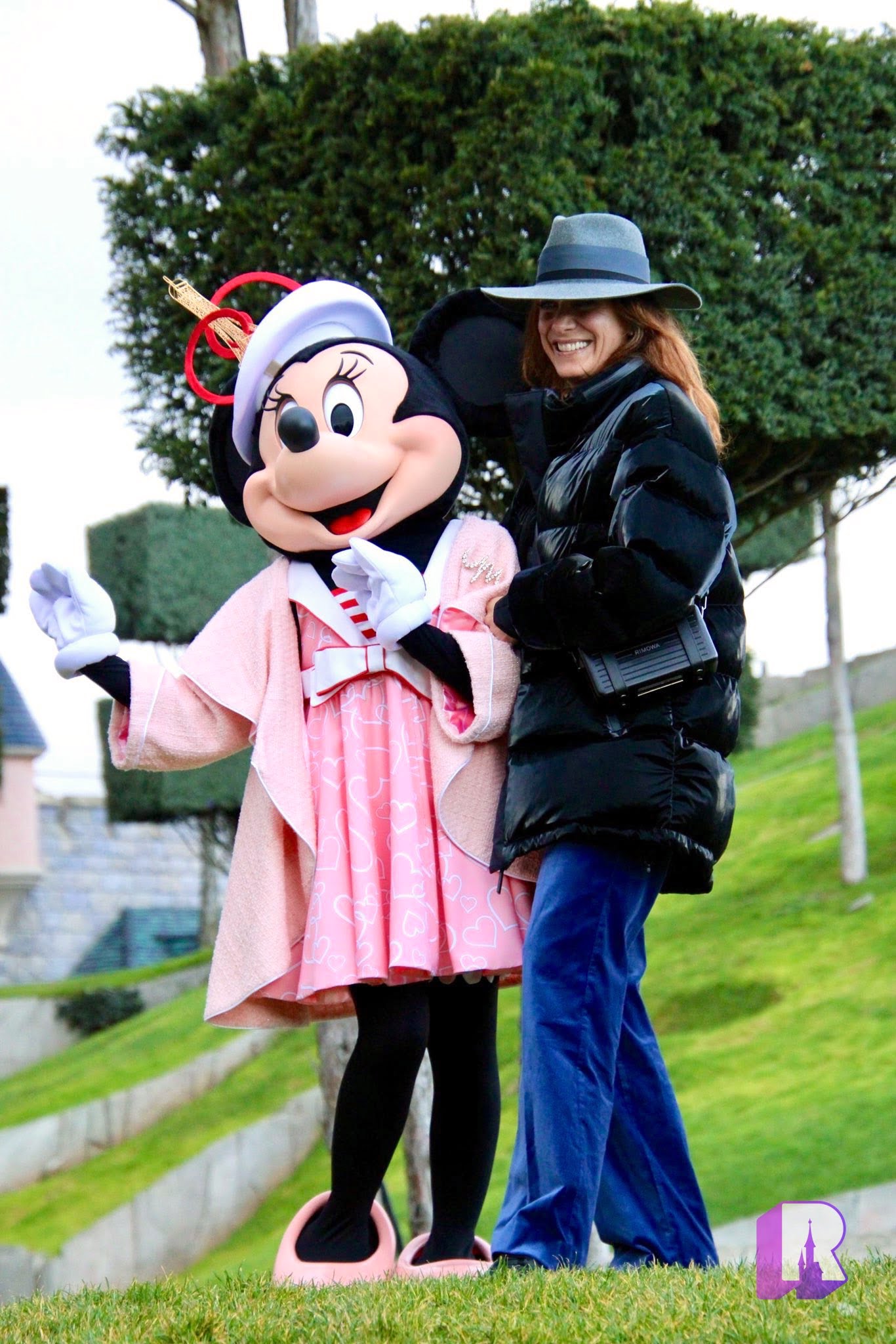 "Grey's Anatomy" and "Emily in Paris" actress Kate Walsh visited Disneyland Paris this week!
She met up with Minnie Parisienne on Castle Hill.
And that's our roundup of everything happening at Disneyland Paris this week! Join us again next weekend for more news and the latest from the parks!