It's been a lovely – and freezing week – at the Resort with the first big snow of the season! We also got an update in the Disney Village remodel and as always we take a look at the latest refurbishment and merchandise. Let's go!
Let It Snow!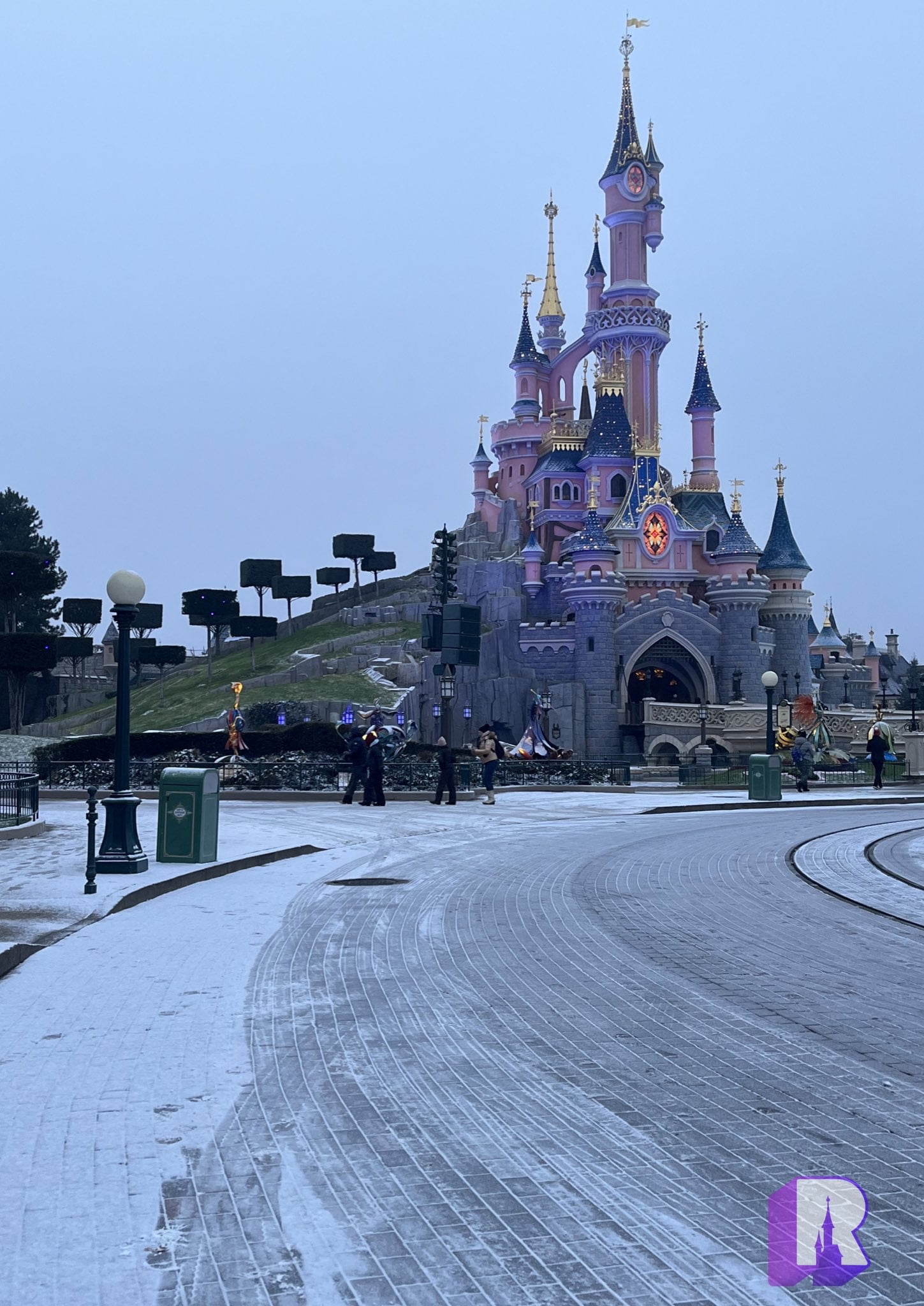 Disneyland Paris in the snow is always such a wonderful experience. Sure it's cold and slippery but how beautiful!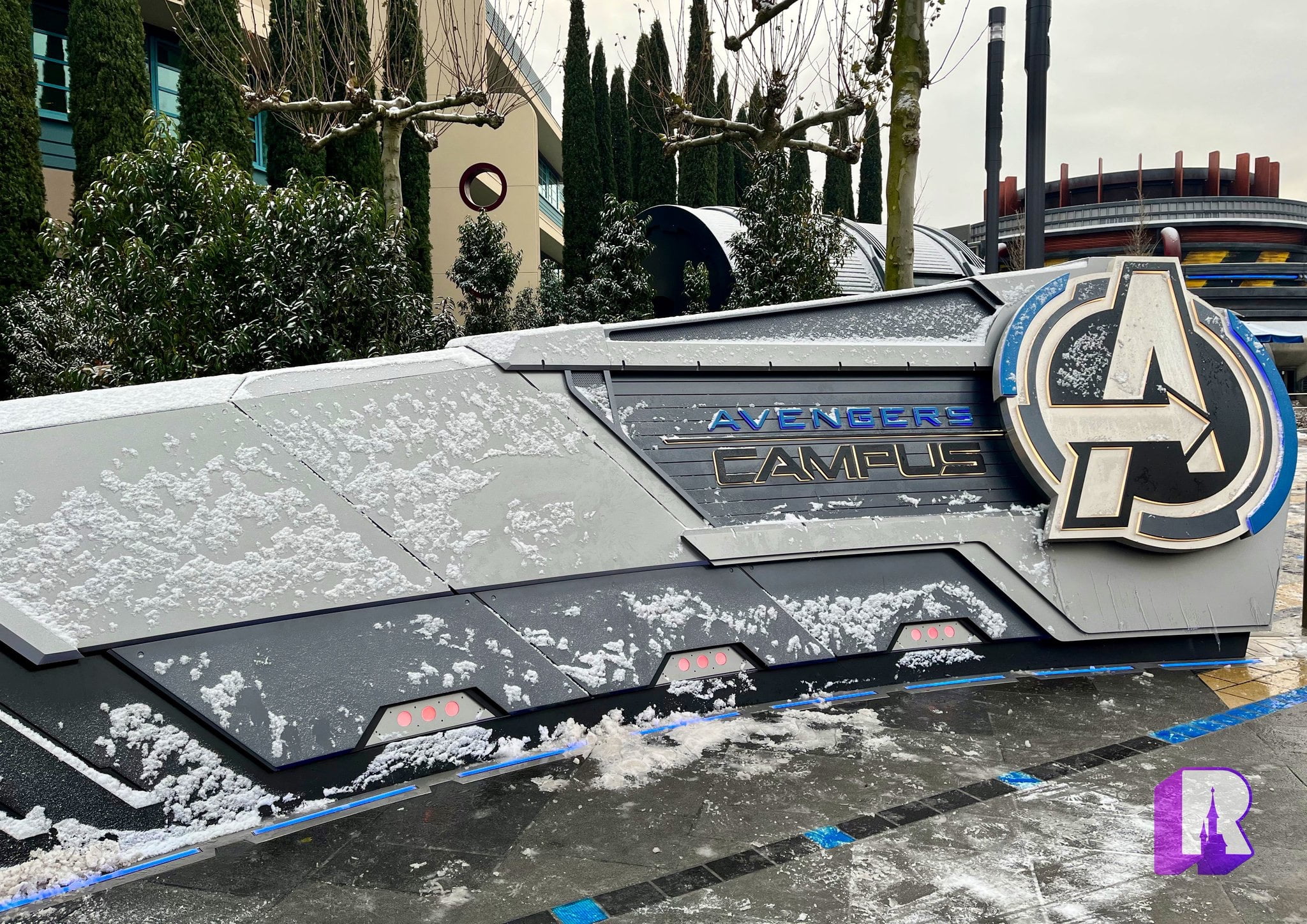 It was also "baby's first snow" for Avengers Campus which of course opened in July.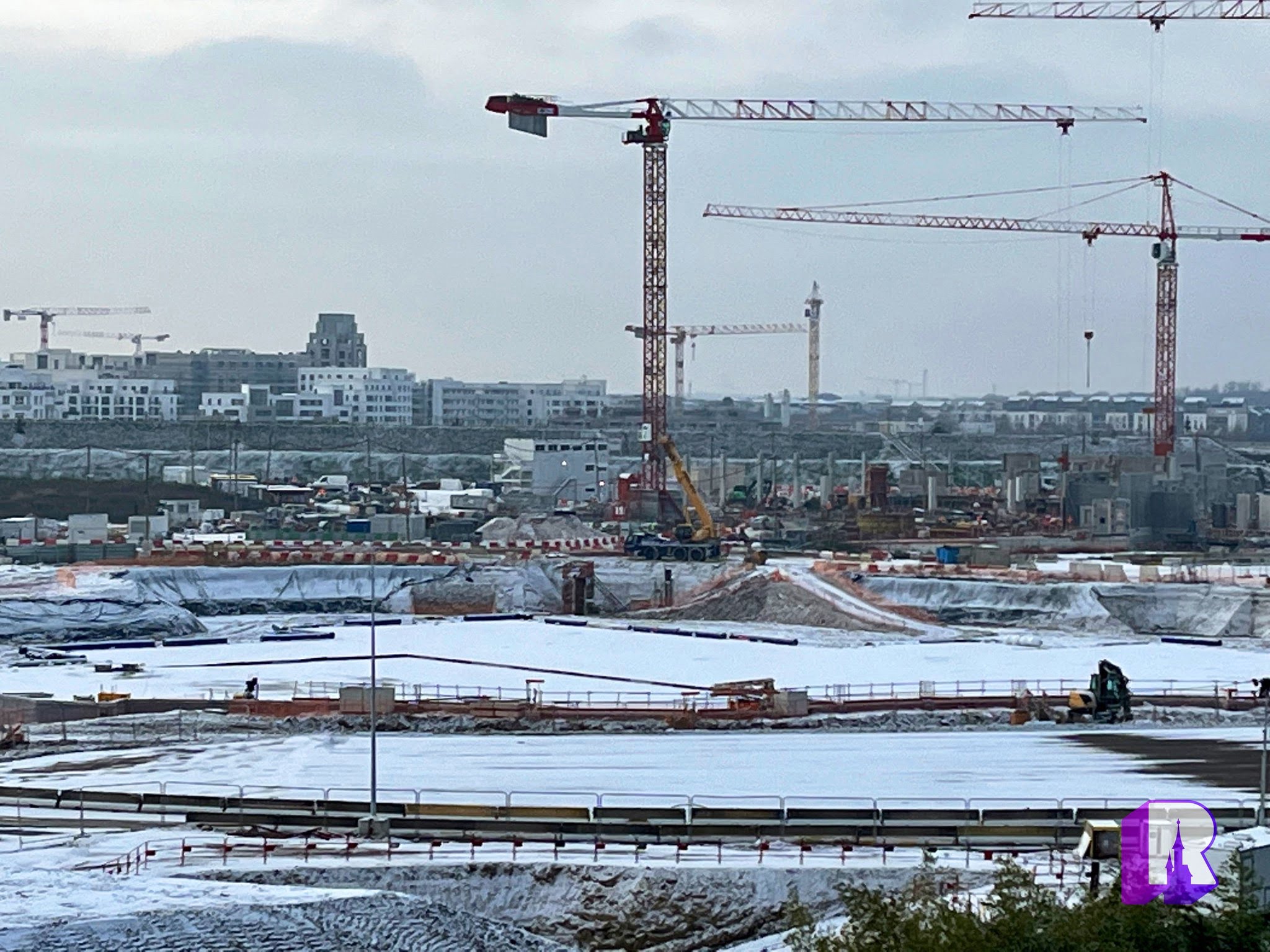 It was also an unusual chance to capture the Walt Disney Studios Park expansion in the snow including World of Frozen construction. Imagine when it'll actually snow in the land !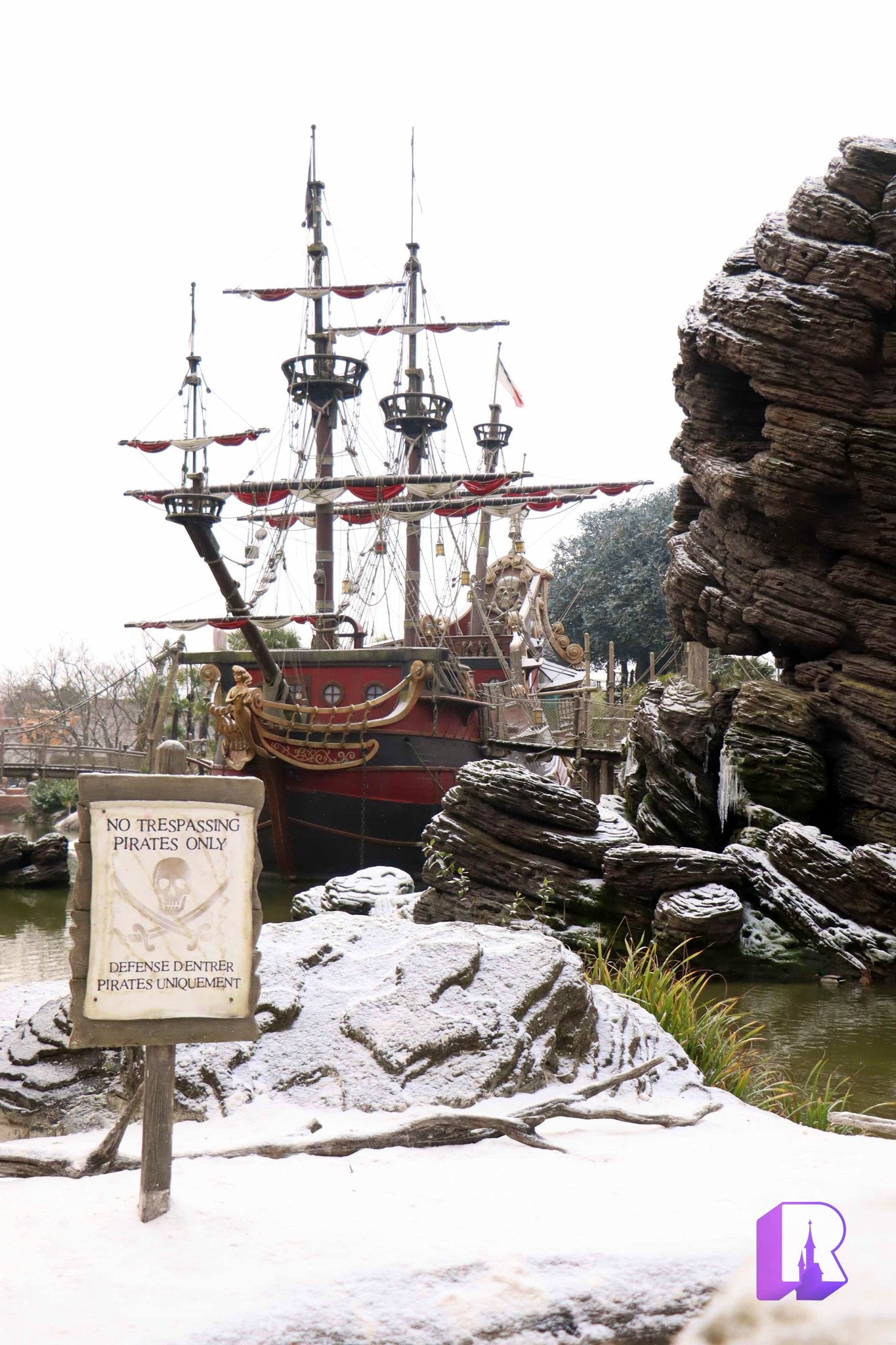 And here are a few more photos from across the Resort of this wonderful Winter Wonderland!
Disney Village Remodel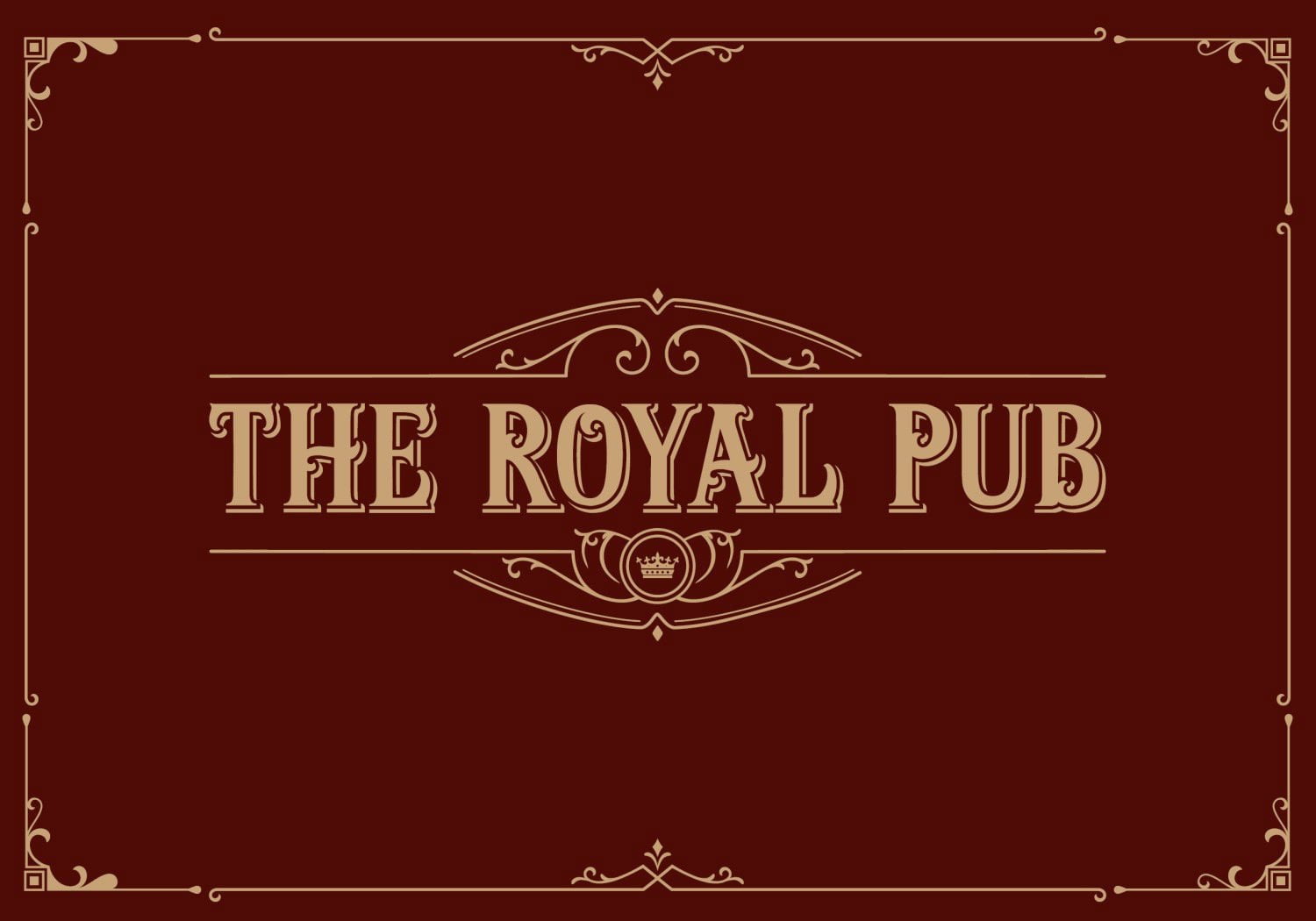 Disney announced that King Ludwig's Restaurant will close permanently on January 8 (same day as Planet Hollywood). It'll be replaced by an English pub inspired concept called "The Royal Pub"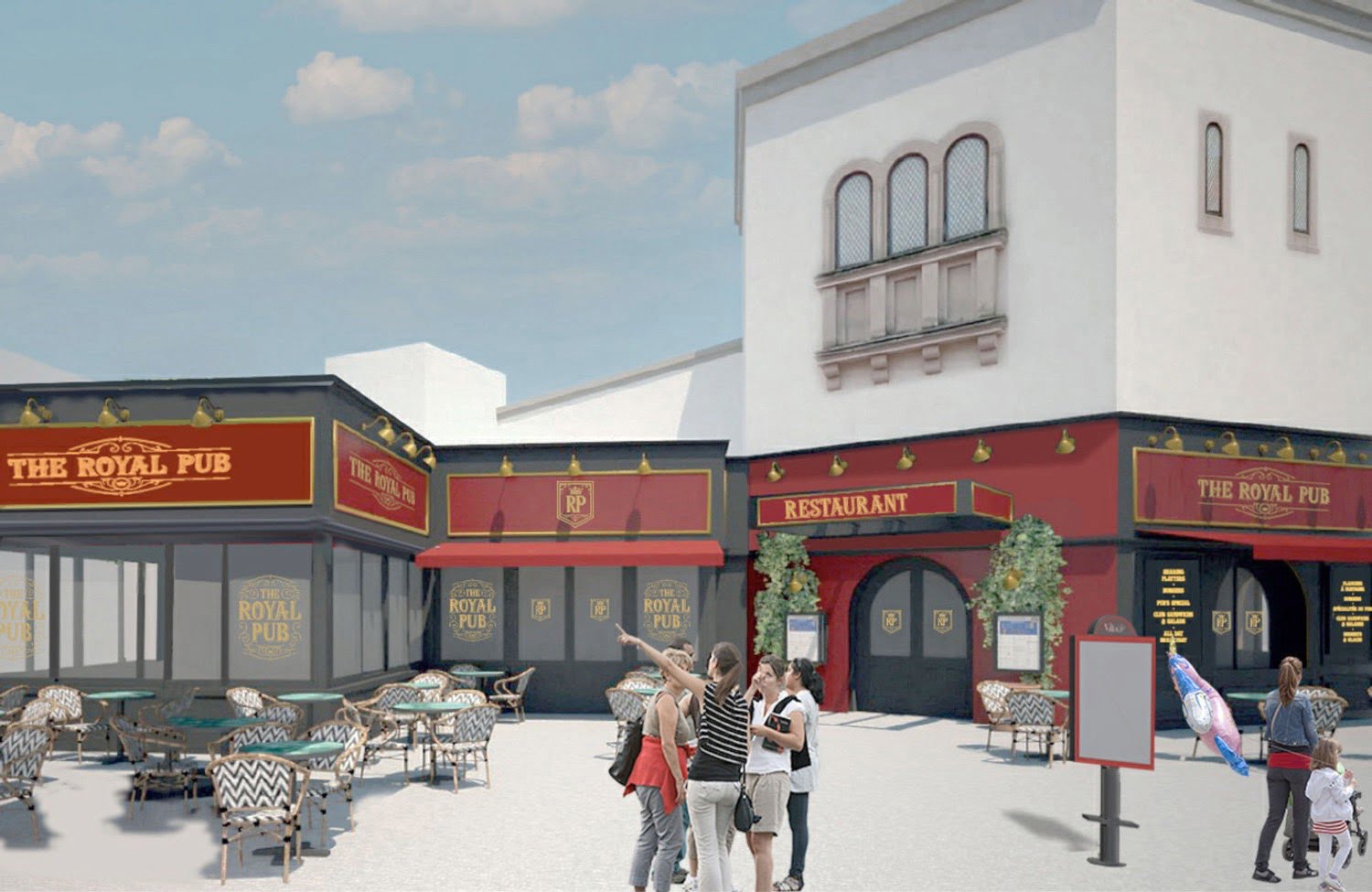 This is what the remodel will entail. A refresh of the terrace, bar and facade. Nothing too major but from the Disney press release it sounds like this is more of a temporary solution as Groupe Bertrand takes custody of this location (and therefore is unlikely to be able to keep using the King Ludwig's IP).
The "Royal Pub" will serve "finger and comfort food, with a great selection of craft beers, all-day breakfasts, generous fish & chips, Guinness-braised beef, authentic pies, flatbreads, toasted sandwiches, and salad bowls, or the yummiest desserts in town".
We stopped by the venue to compare (it'll be business as usual until closure). While we welcome something new at Disney Village it's a bittersweet goodbye to this restaurant which has hosted numerous occasions for Guests and Cast Members alike and was one of the better options for food at Disney Village. Groupe Bertrand.. dont F it up!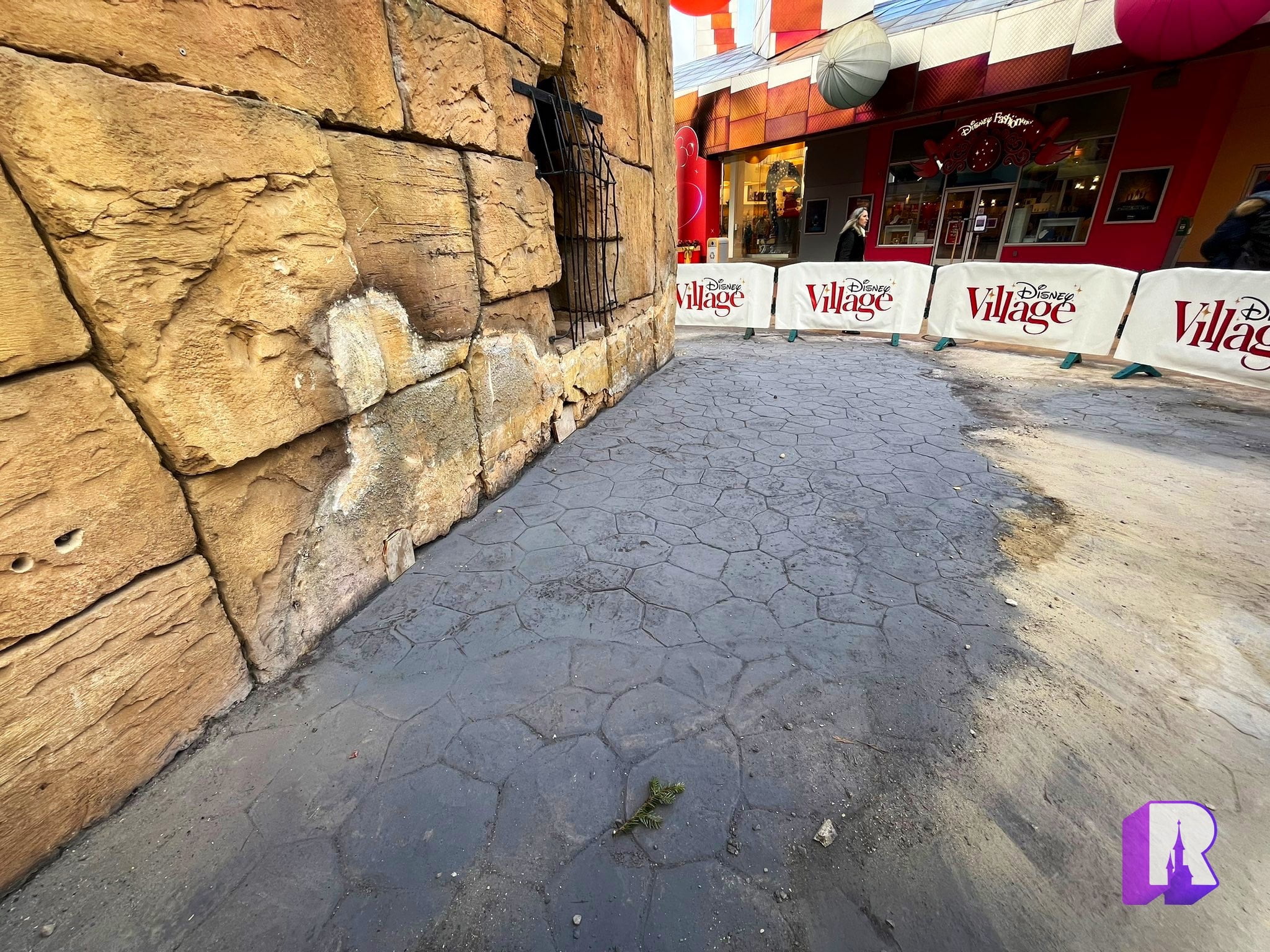 Down the road, the holes left by the removal of the Rainforest Cafe props have been "paved over" roughly. It's a mess. But a temporary mess so there's hope.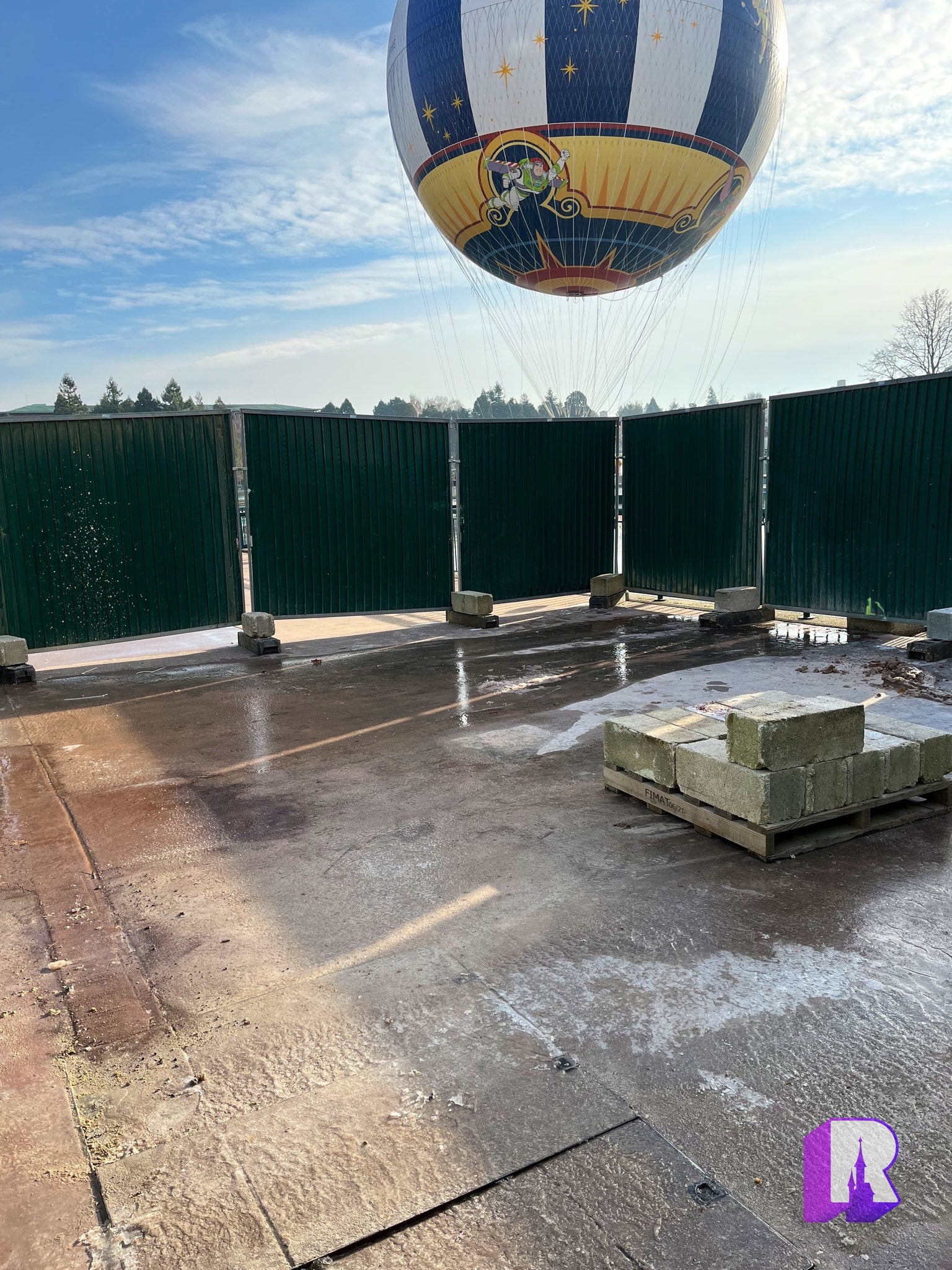 Near Cafe Mickey, various enclosures are just the beginning of the remodel into Brasserie Rosalie which will properly begin in January with a modified guest flow system that is sure to be interesting (read: a mess) over the next few years.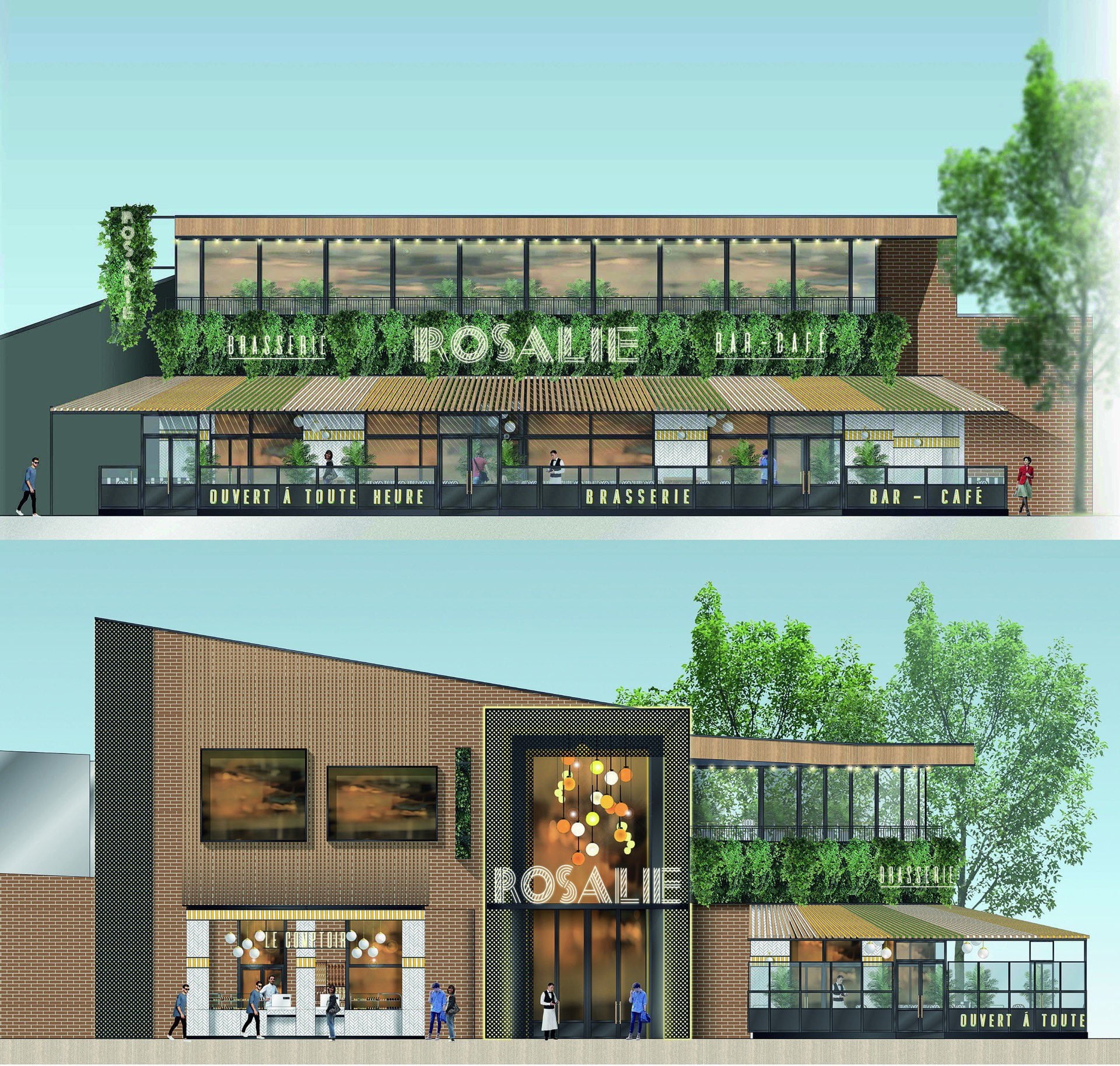 Refurbishments and Additions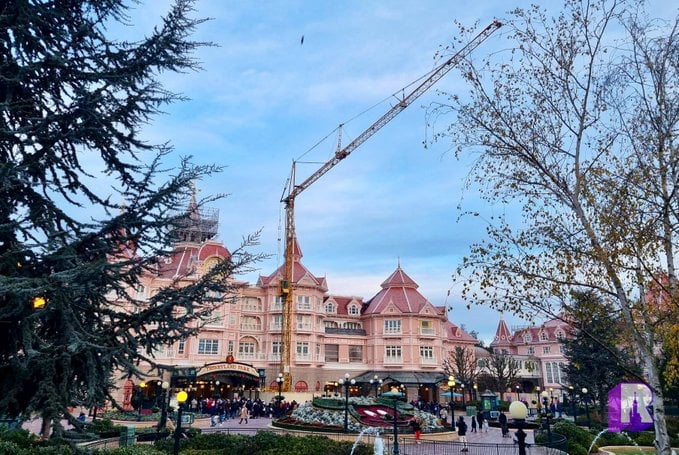 We start in Fantasia Gardens where a large foldable crane appeared for a day to spirit the Disneyland Hotel refurbishment.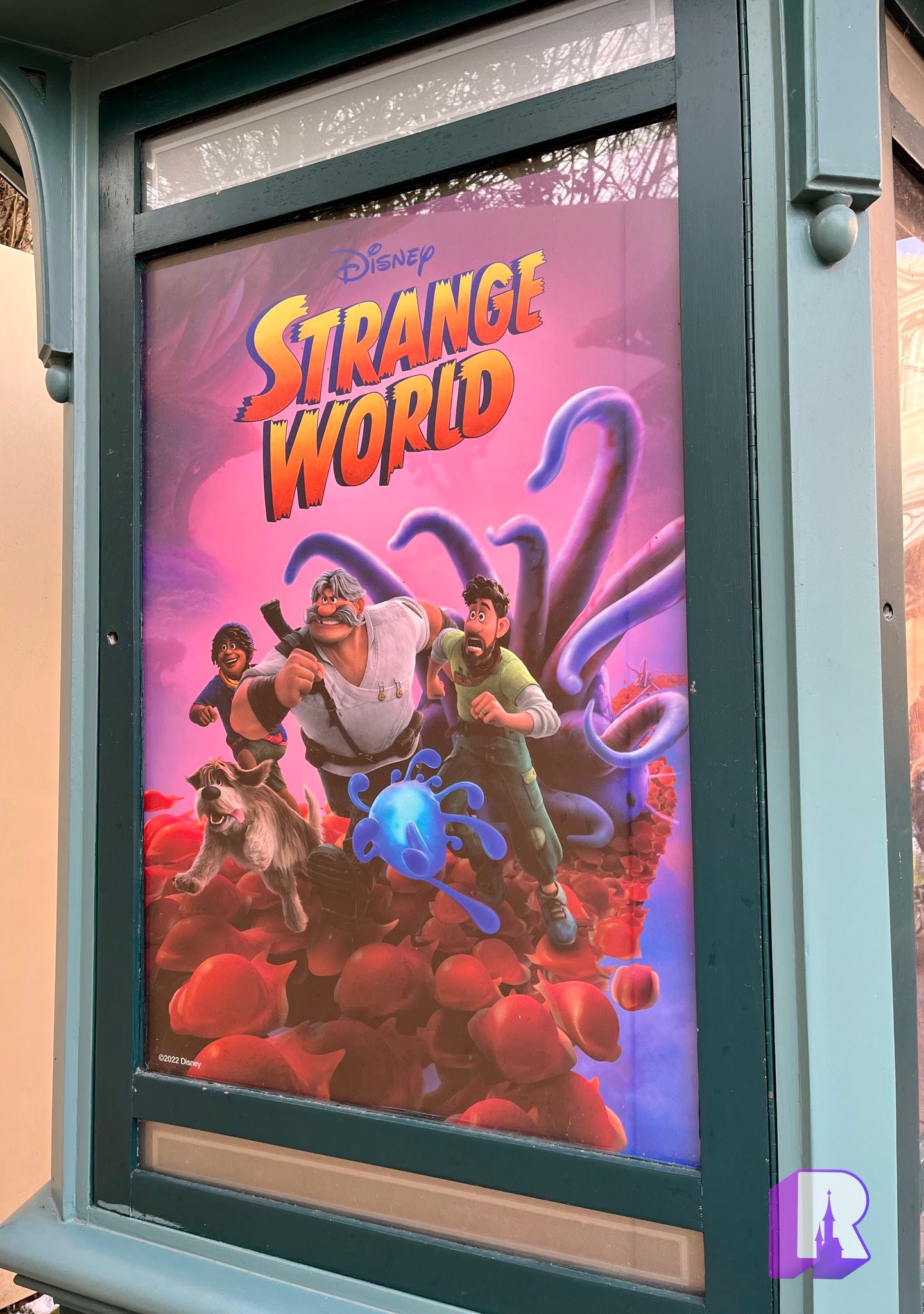 Posters have been updated in both Fantasia Gardens and Disney Village with the latest and upcoming Disney+ and theatrical releases.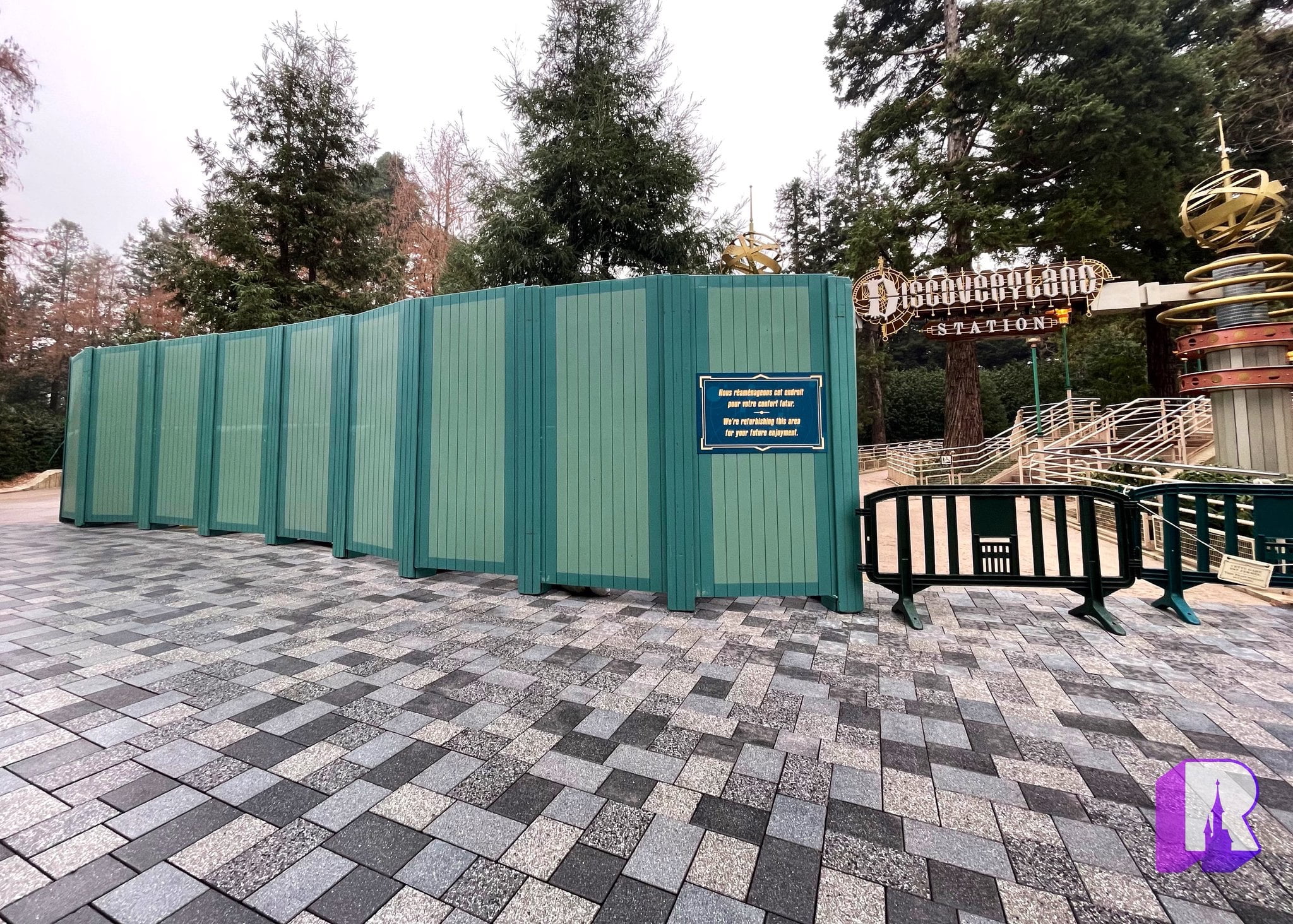 At Disneyland Paris, portable toilets have been installed near Discoveryland Station. This is due to works about to begin at the Videopolis toilets (sewers issues.. I guess the park is 30 years old and this is expected now). Nevertheless it looks really out of place in a castle park.. there must be some kind of absolute necessity if operations settled on this solution.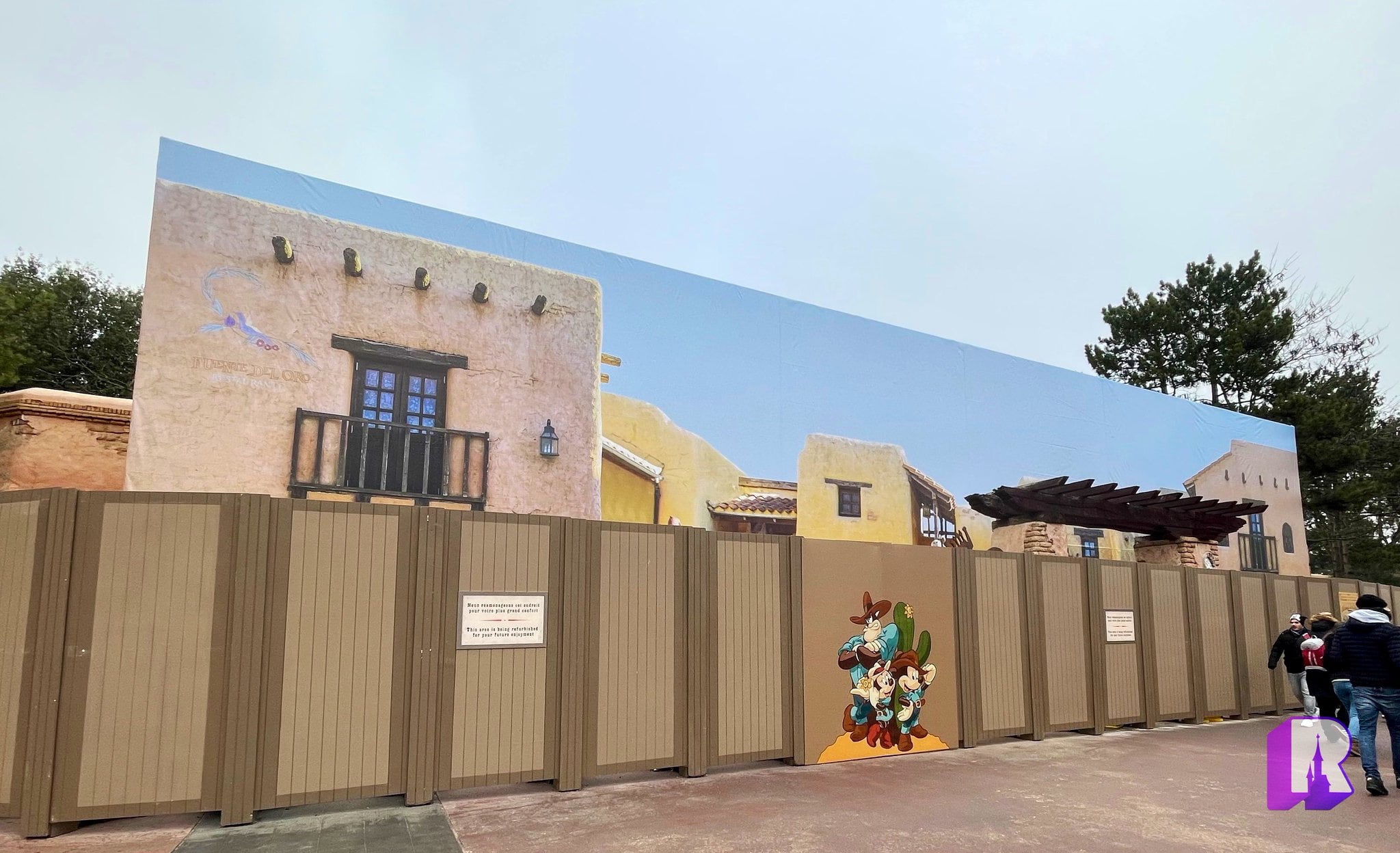 In Frontierland, a themed tarp has been added to the Fuente Del Oro refurbishment which is expected to last until June 2023. It's pretty nice!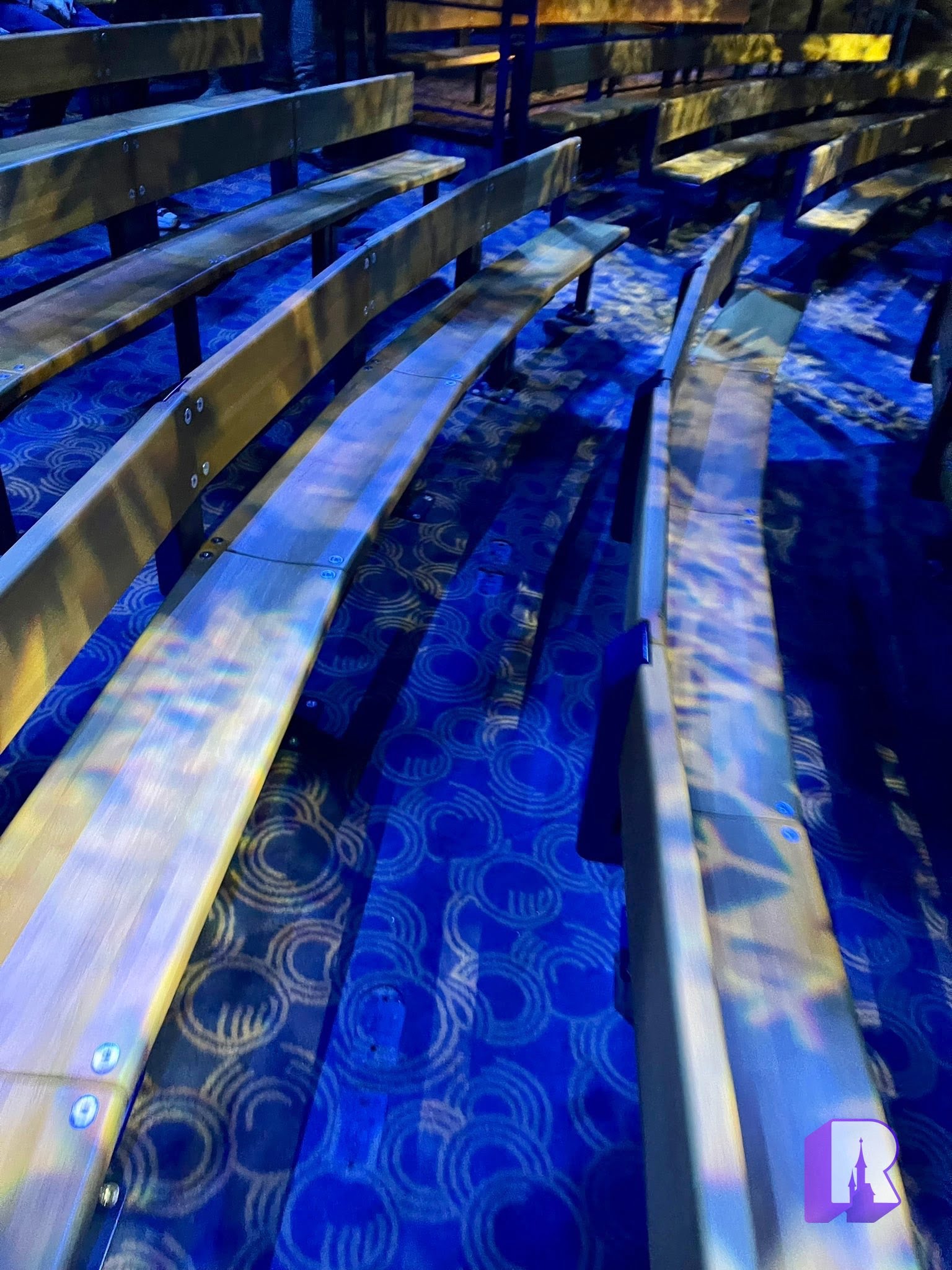 Over at Walt Disney Studios Park, "Frozen: A Musical Invitation" has reopened – and it has benches for everyone ! This was a huge demand from Guests, glad to see it's been implemented.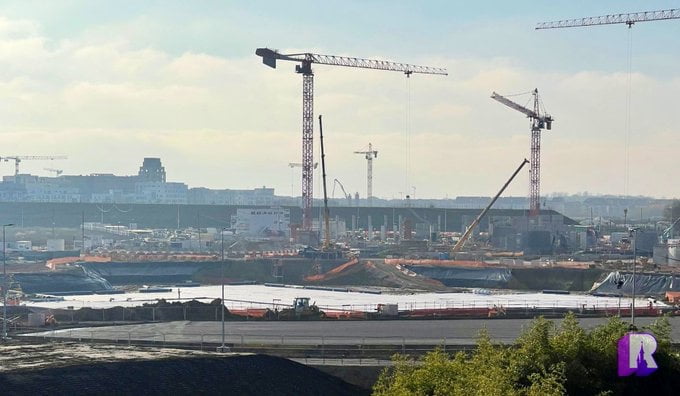 At the expansion site, progress is being made each and every day with more visible structures at World of Frozen, infrastructure for the lake, fresh temporary paving of the future "Avenue" and staging for the restaurant complex.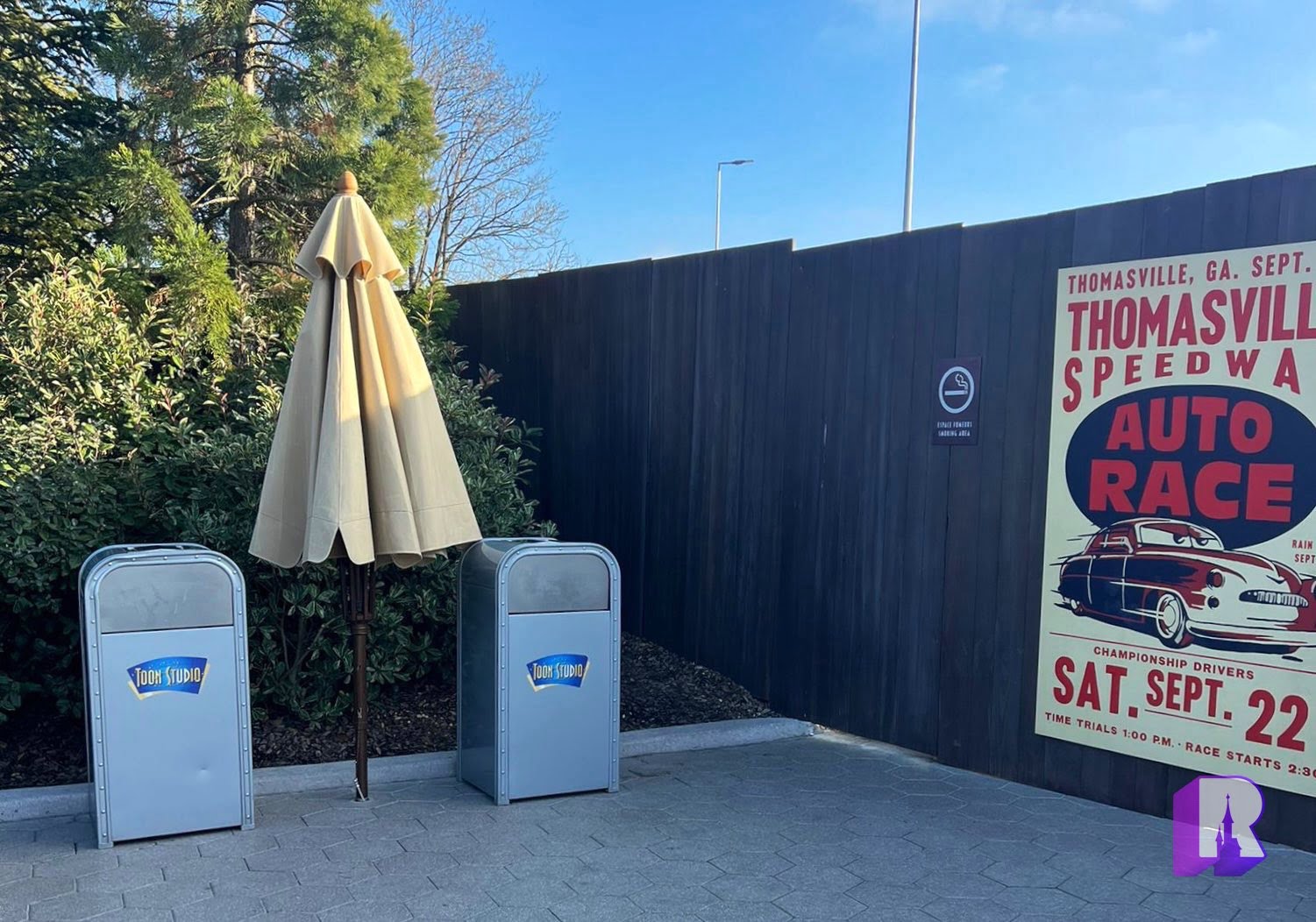 On the other side of the wall, yet another smoking area has popped up near Cars Road Trip.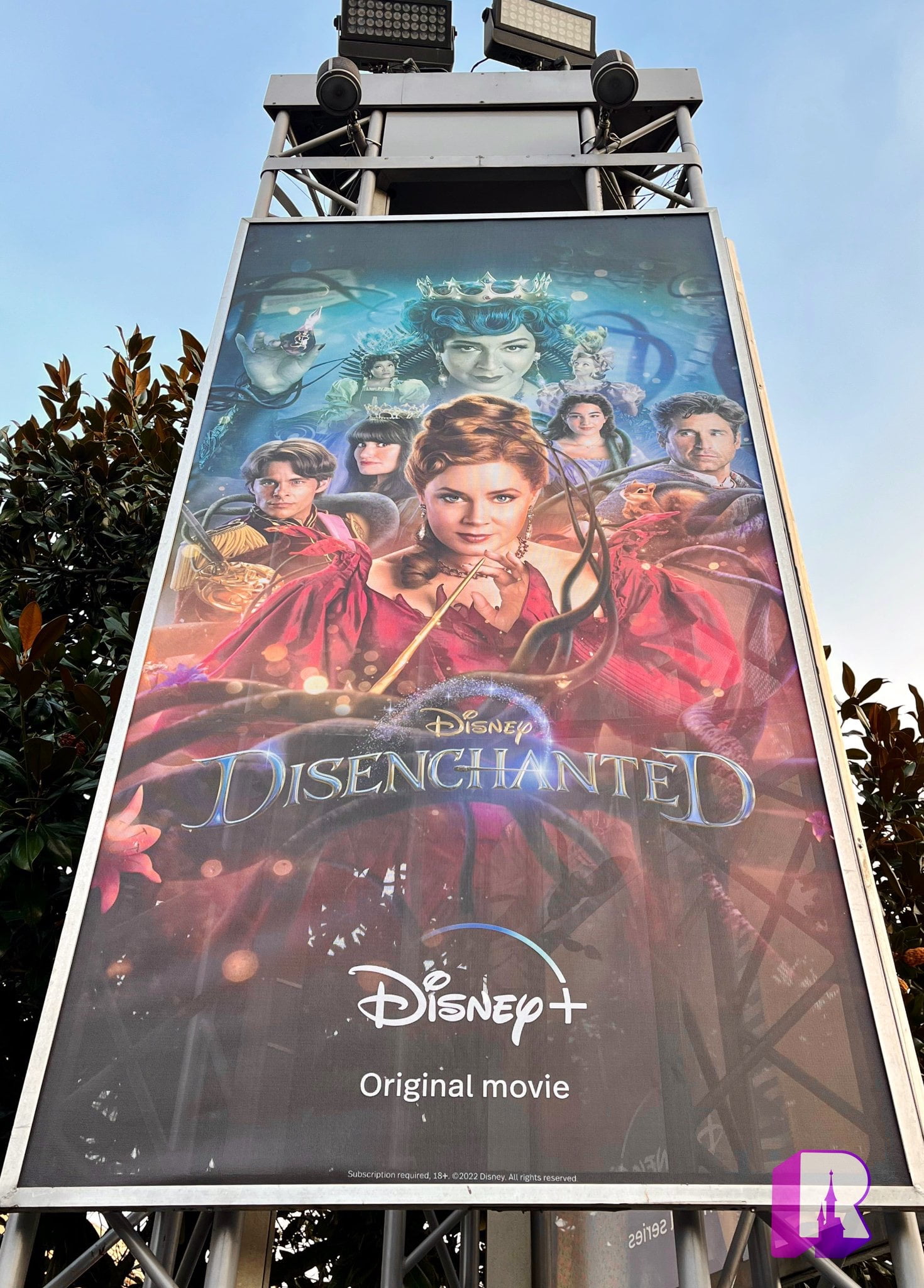 Posters were also updated on the Walt Disney Studios Park light and sound towers.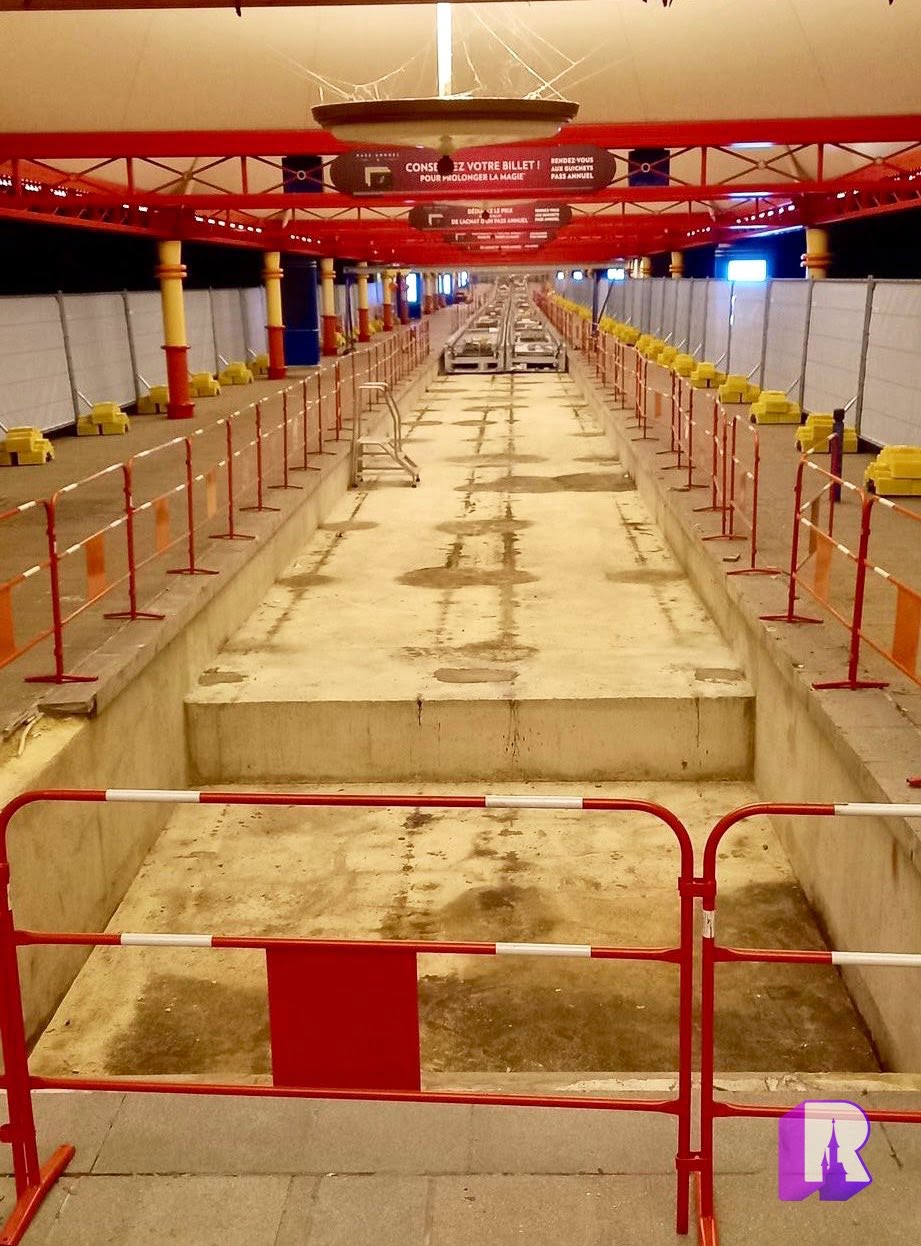 And at Guest Parking, a lot of progress has been done on the complete replacement of the moving walkways.
Merchandise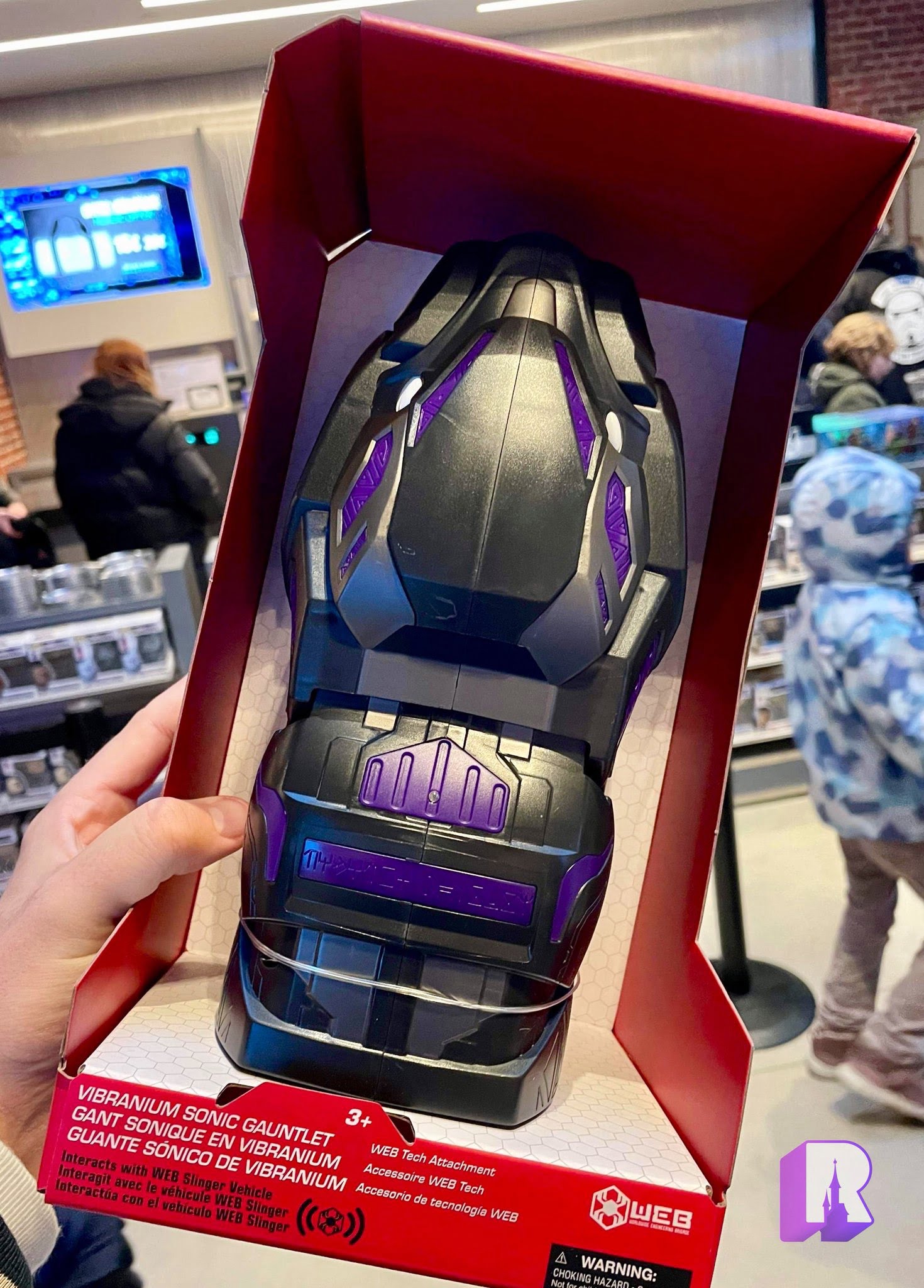 A new Black Panther WEB accessory has arrived at Mission Equipment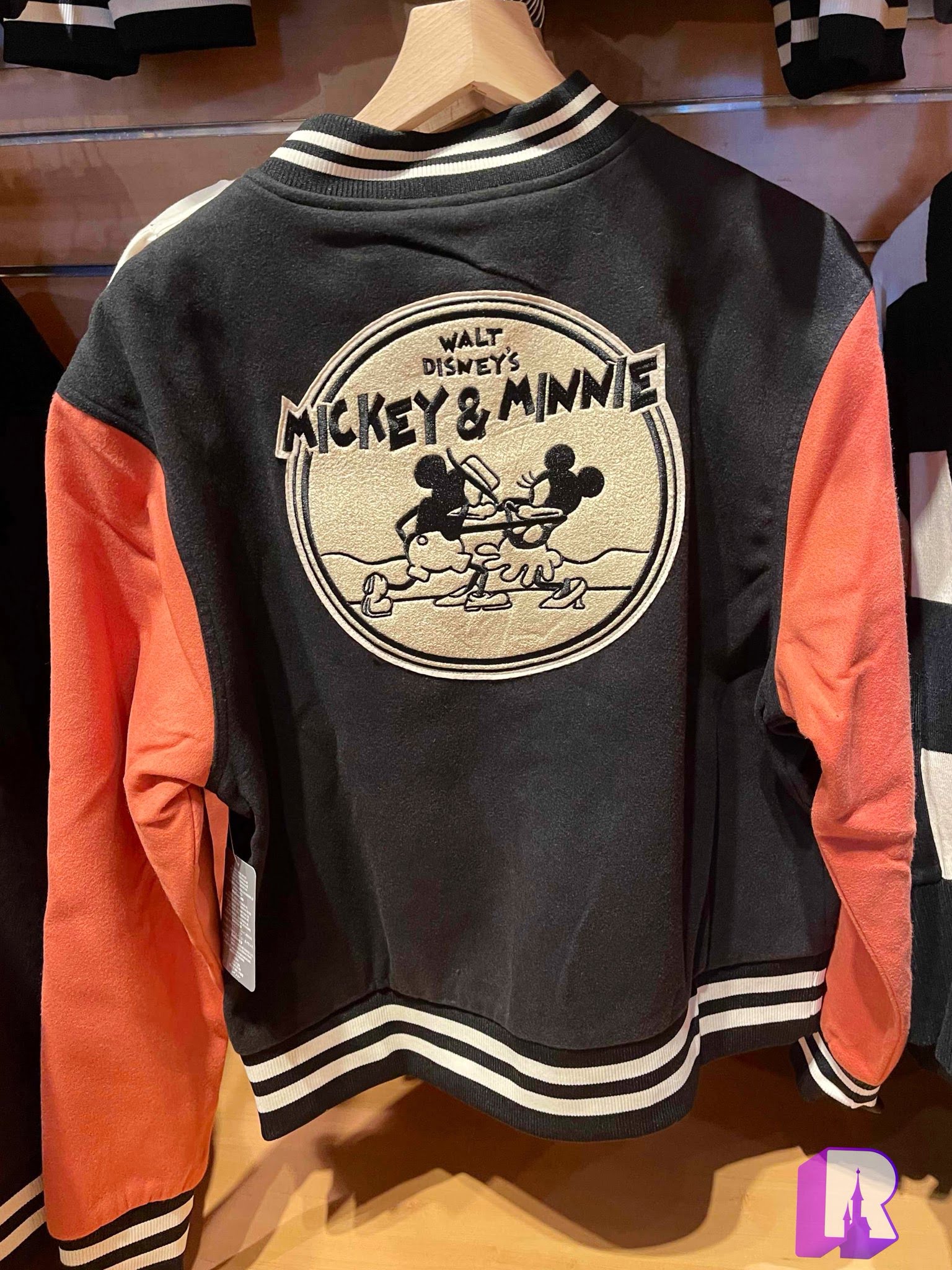 Cute classic Mickey and Minnie collection!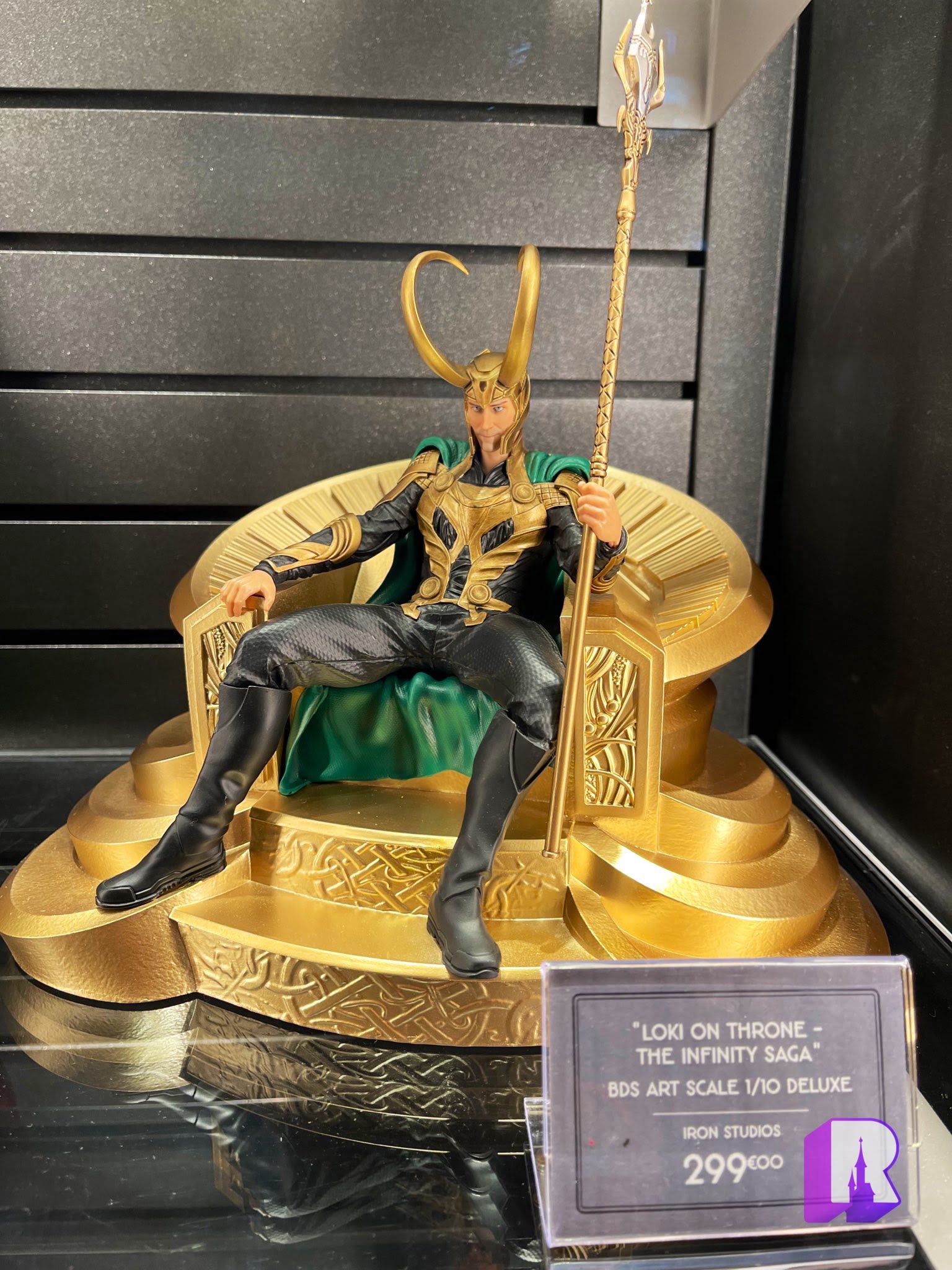 Fantastic high end Marvel figurines by Iron Studios at New York Boutique.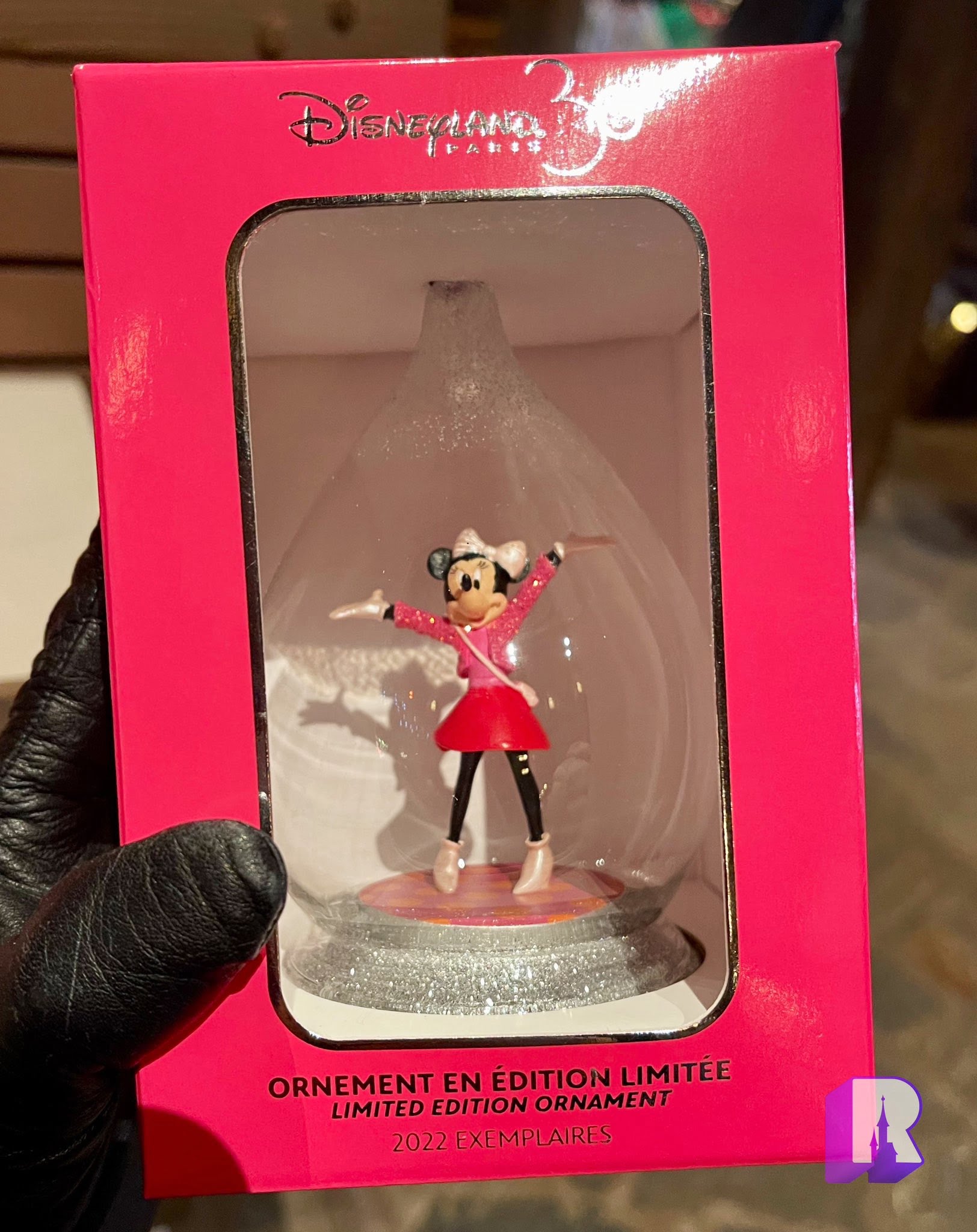 And a new limited edition Minnie Disneyland Paris 30 ornament.
This and That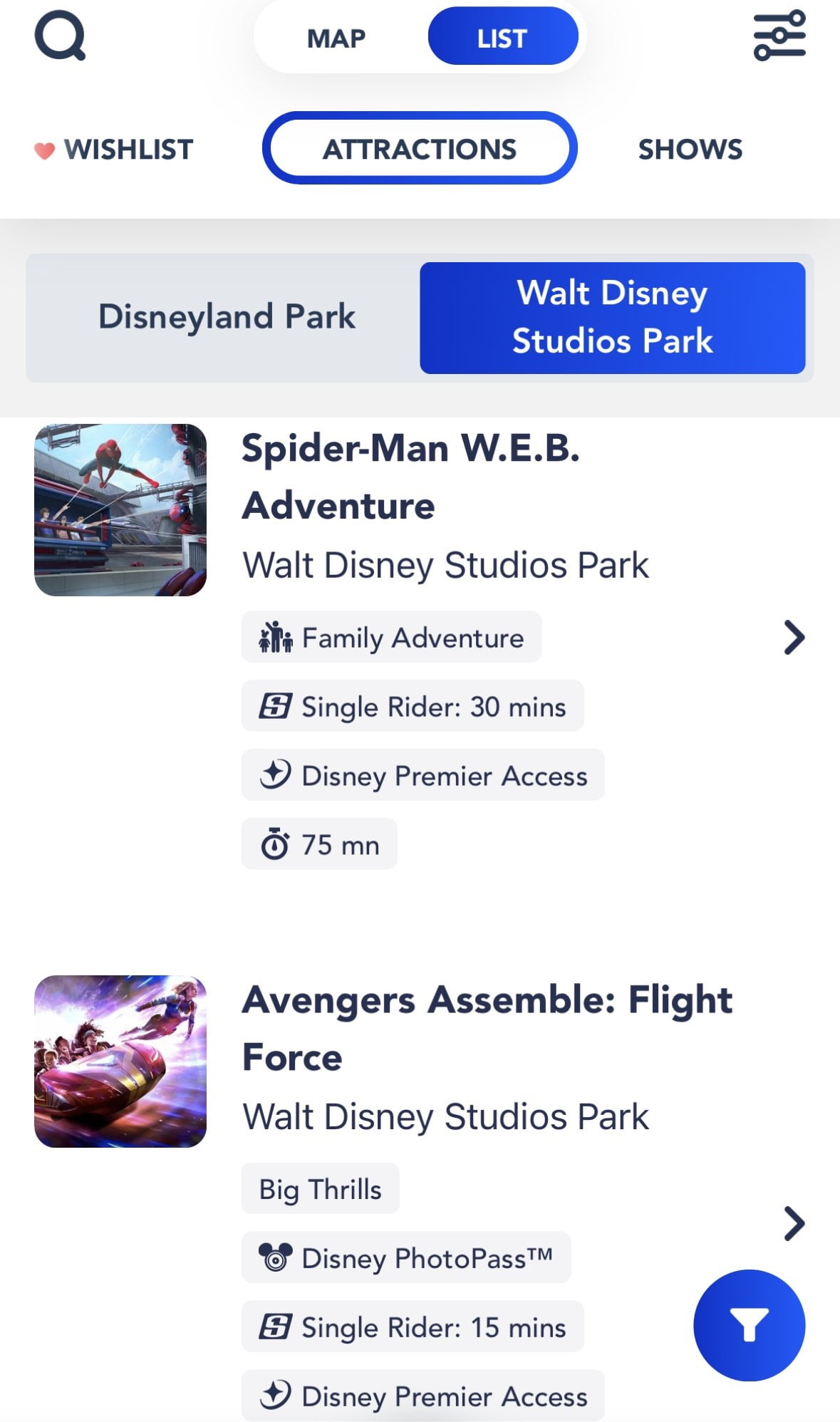 The official Disneyland Paris app now displays the single rider queue wait times (when it's open).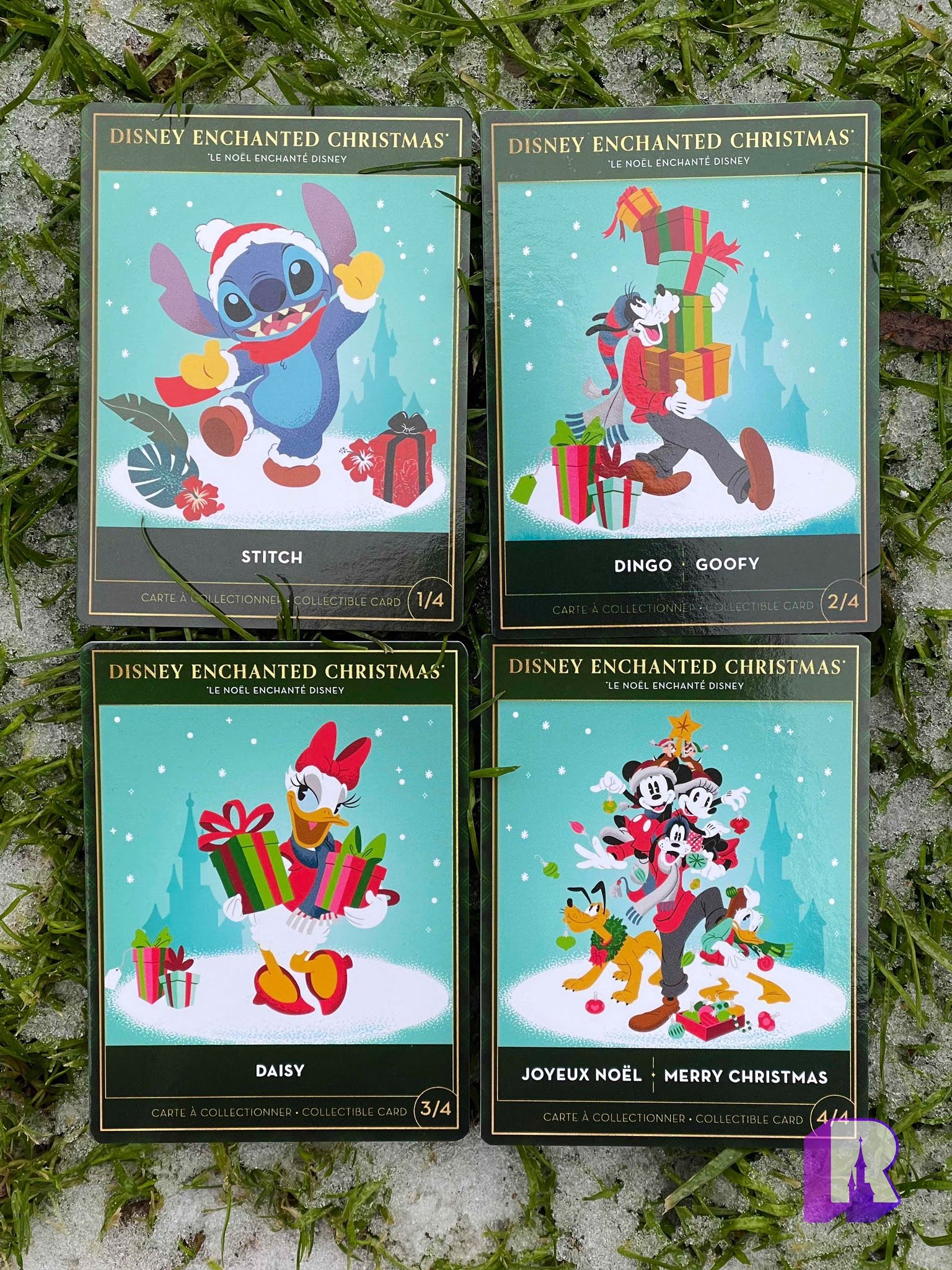 New Christmas Season collectible cards have been released. Ask a Cast Member to complete your collection of 4 cards.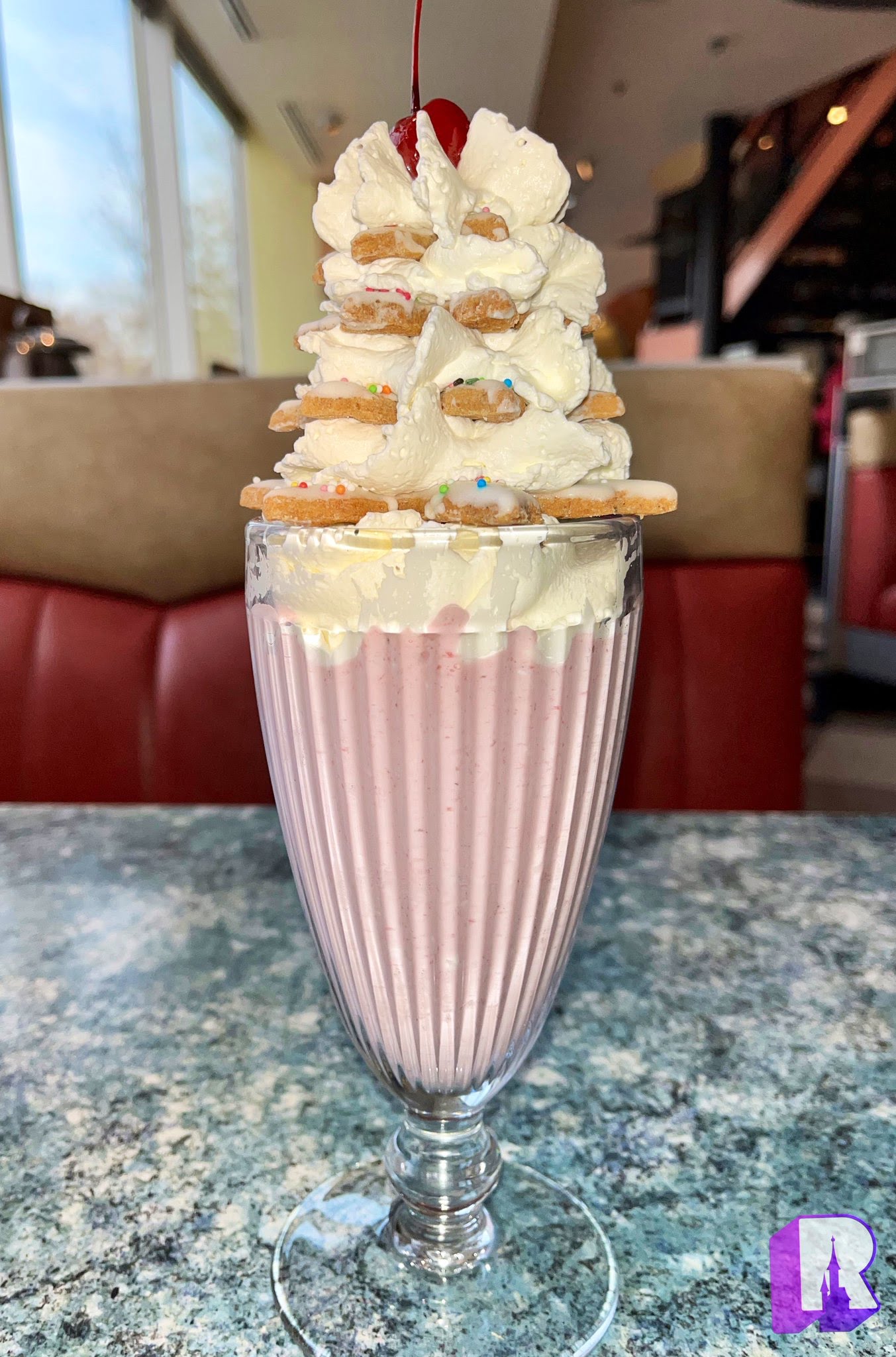 And the cherry gingerbread milkshake has finally arrived at Annette's. For €13.50 it's a lot of cream and gingerbread !
And that's our round up for this week! Thanks for reading and I will see you back here next week on Christmas D