It is almost mid December, temperatures are low and the parks are packed which means the news cycle is slowly coming to a halt before the holidays. We still take a look at the latest changes in the parks, merchandise and latest happenings!
Discovery Quest

A new interactive game is now available for Guests of Disney Newport Bay Club – Discovery Quest! One of the many new offerings Disney Hotels have been developing lately to justify the prices I guess.
To play the game, ask for a paper map at the front desk (you can also see it above) and the website will take you from area to area to answer various riddles that will help you discovery the story of the hotel. It's all very well done, with lovely graphics!
What's new at the Resort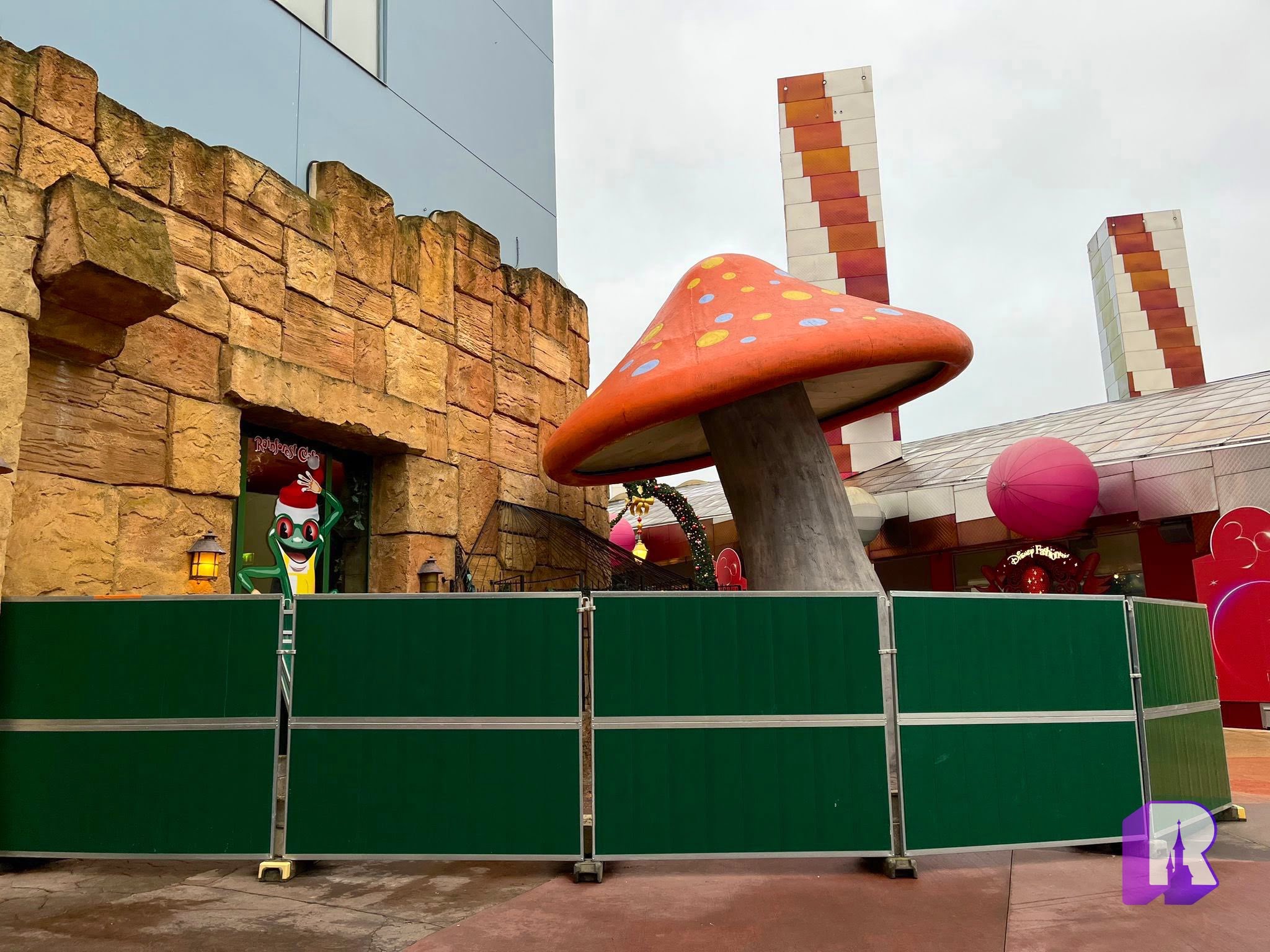 We start at Disney Village with one of the dramas of the week – the removal of props in front of Rainforest Cafe.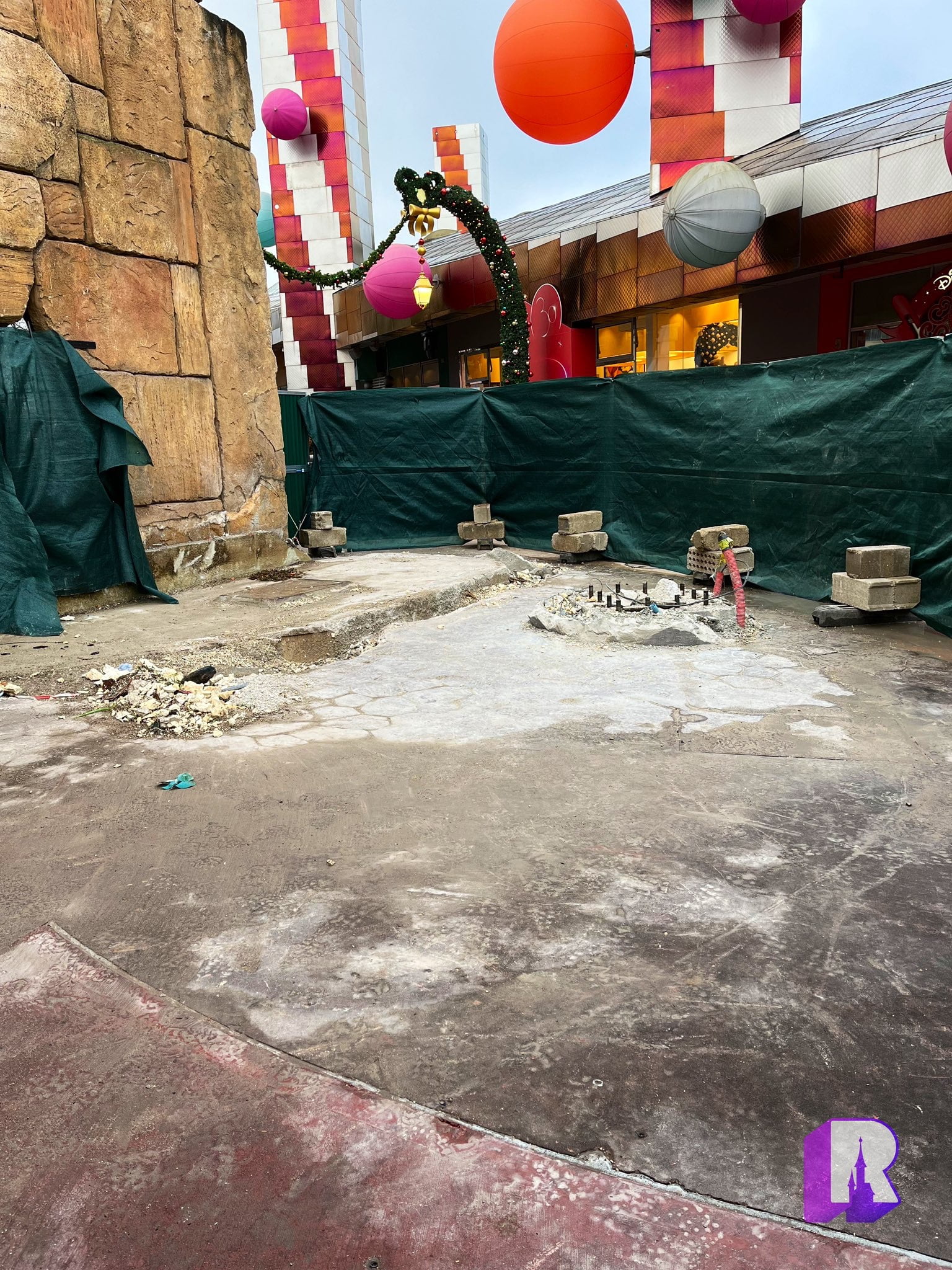 Everything was quickly removed, including one the mushroom and the crocodile. Now – while this brings up the question of the future of the restaurant, it appears these works are only necessary to improve guest flow in that area once works start on Rosalie across the street. Time will tell what becomes of Rainforest Cafe (remodel, change of location or removal) but nothing has been announced so far.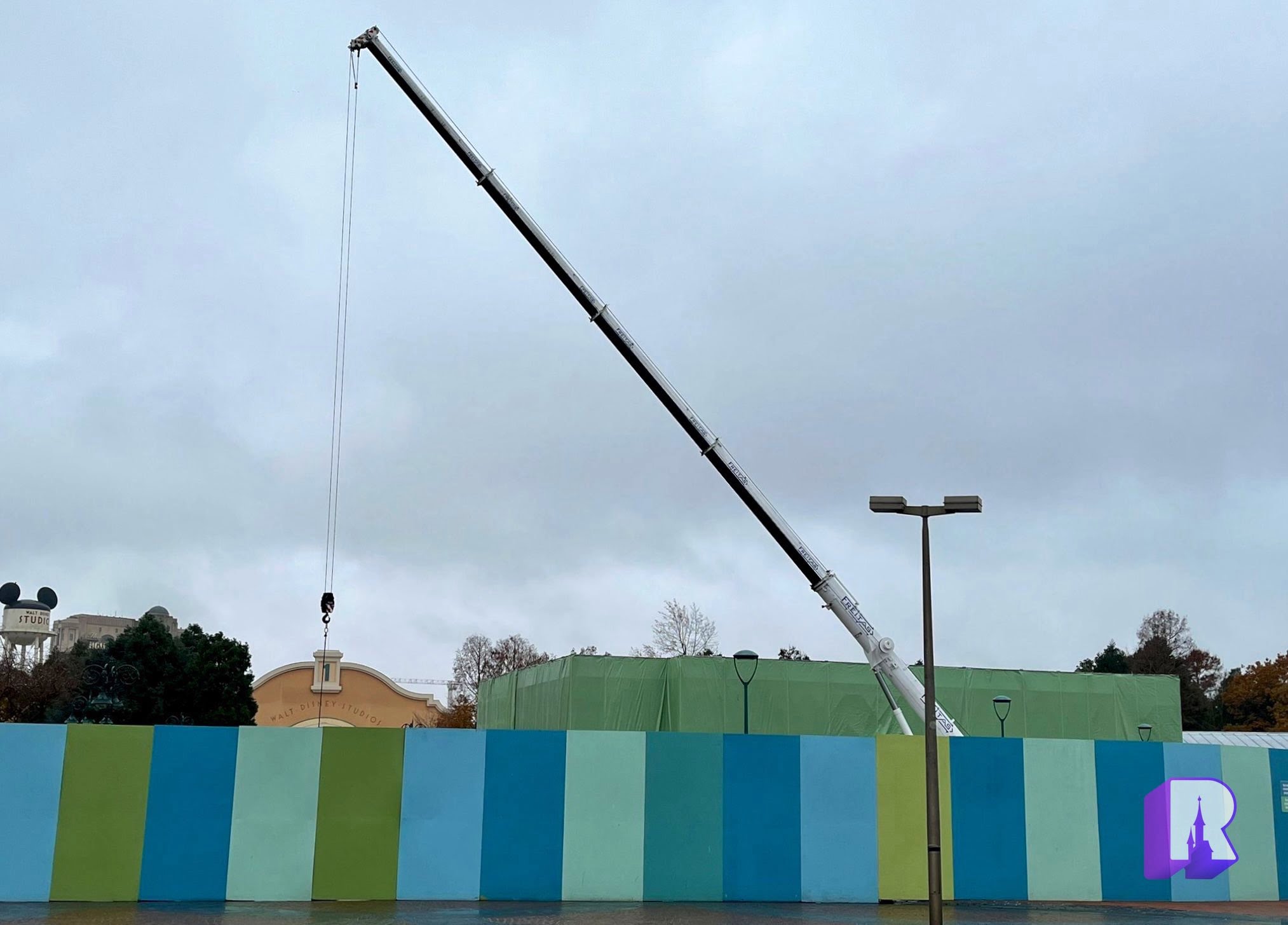 Staying in the resort hub the crane is back to assemble the last section of new security gates finally.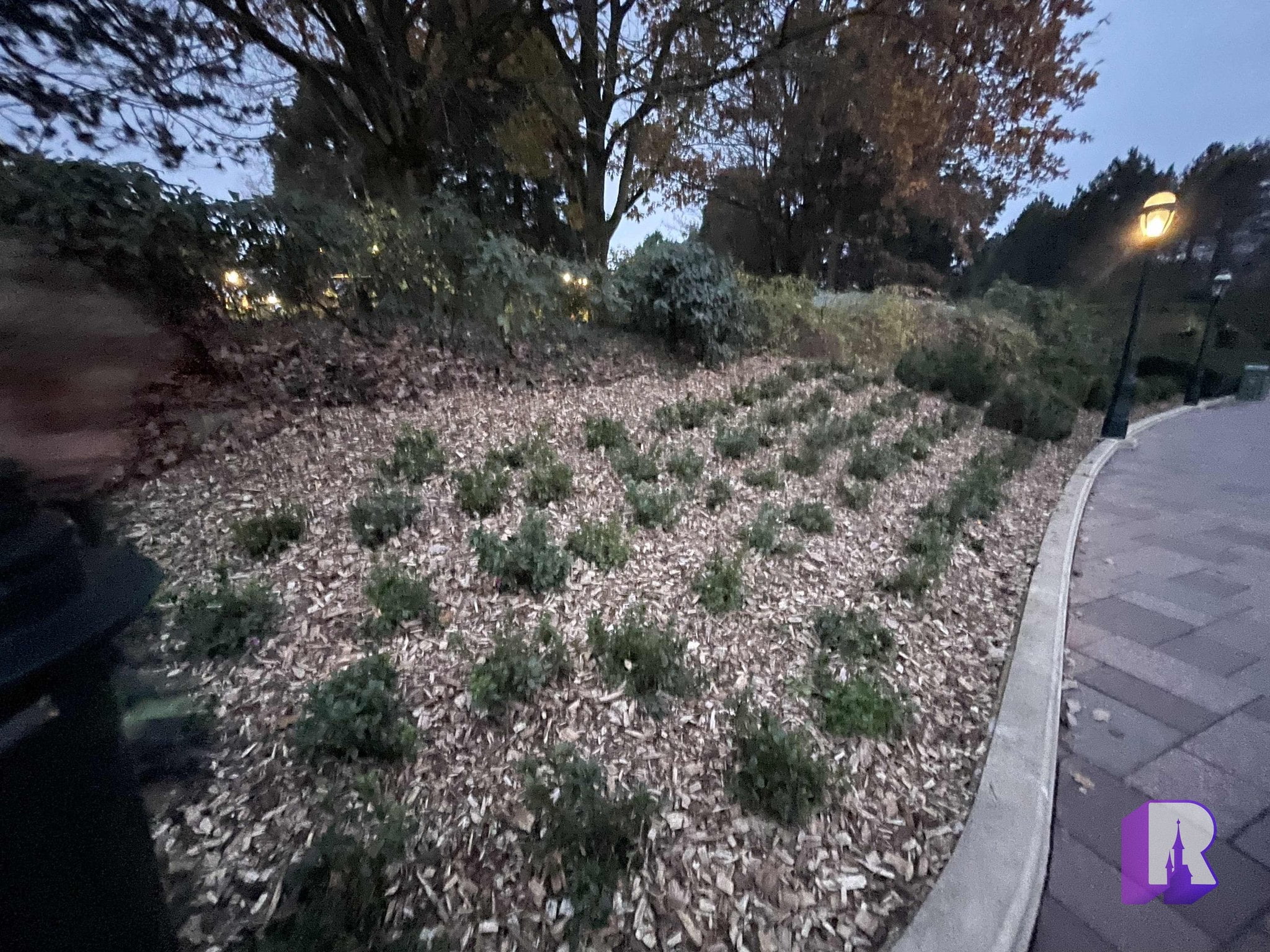 Landscaping, always on top of things, has been changing some of the plants in the area to maintain consistency and future proof the arrival sequence.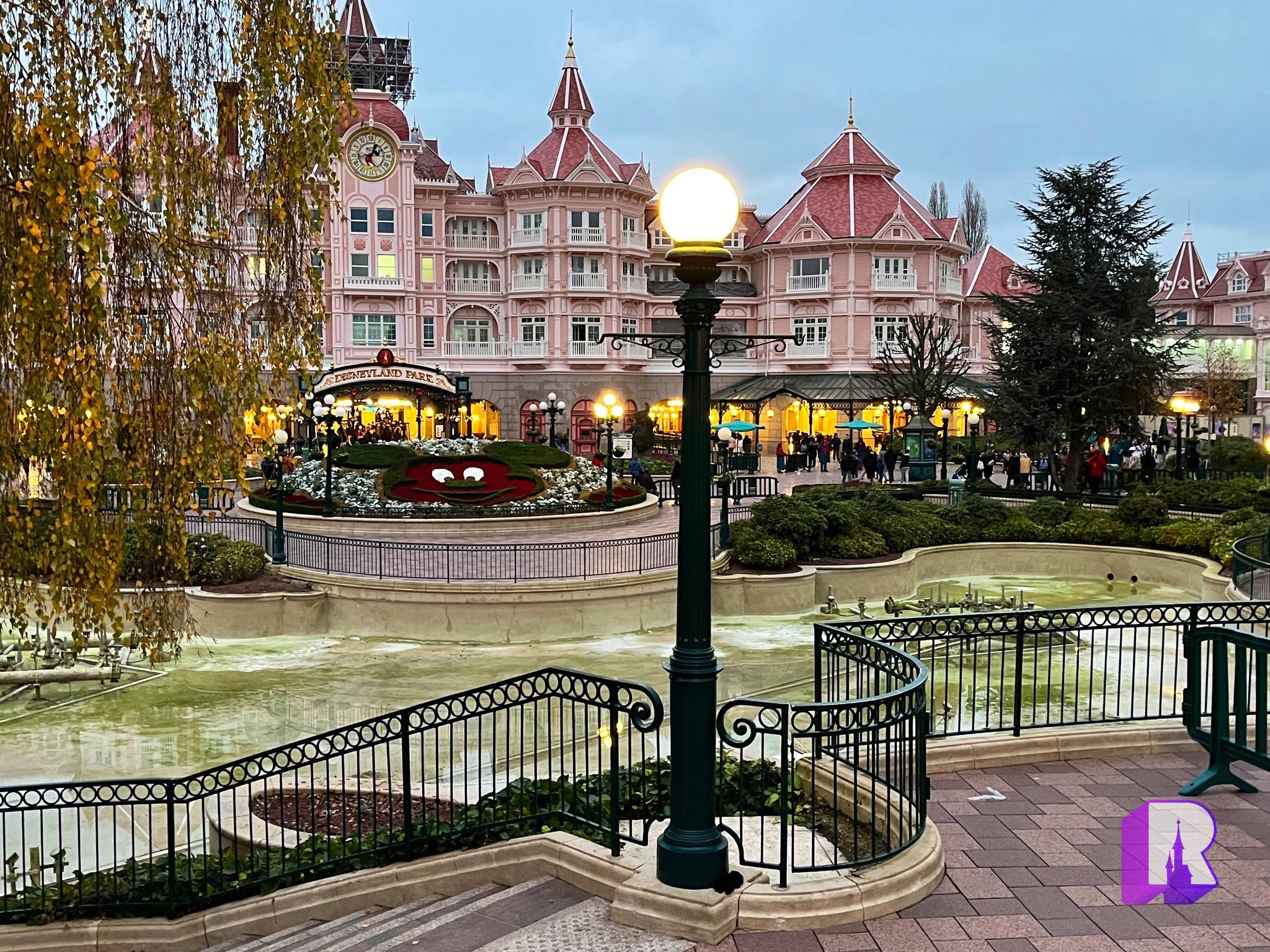 The Fantasia Gardens fountains have also got a nice routine cleaning. Nice to see the entrance is getting all the love it deserves.
Entering Disneyland Paris you'll notice a new section of paving has been unveiled, in the same style as Fantasia Gardens. It replaces old original concrete.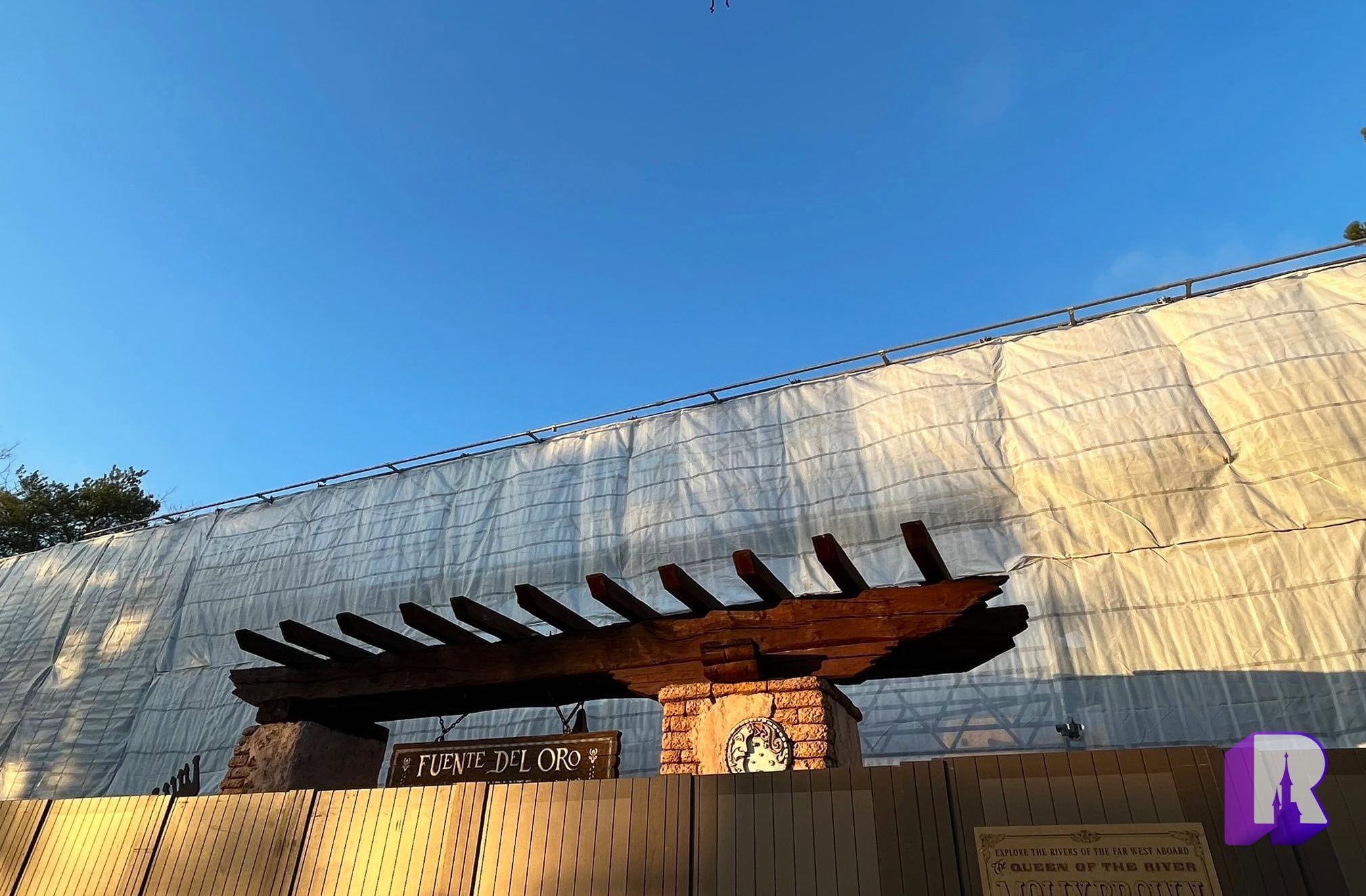 Scaffolding is complete at Fuente Del Oro. It's been revealed the remodel will last until at least June 2023. At least we may get a themed tarp.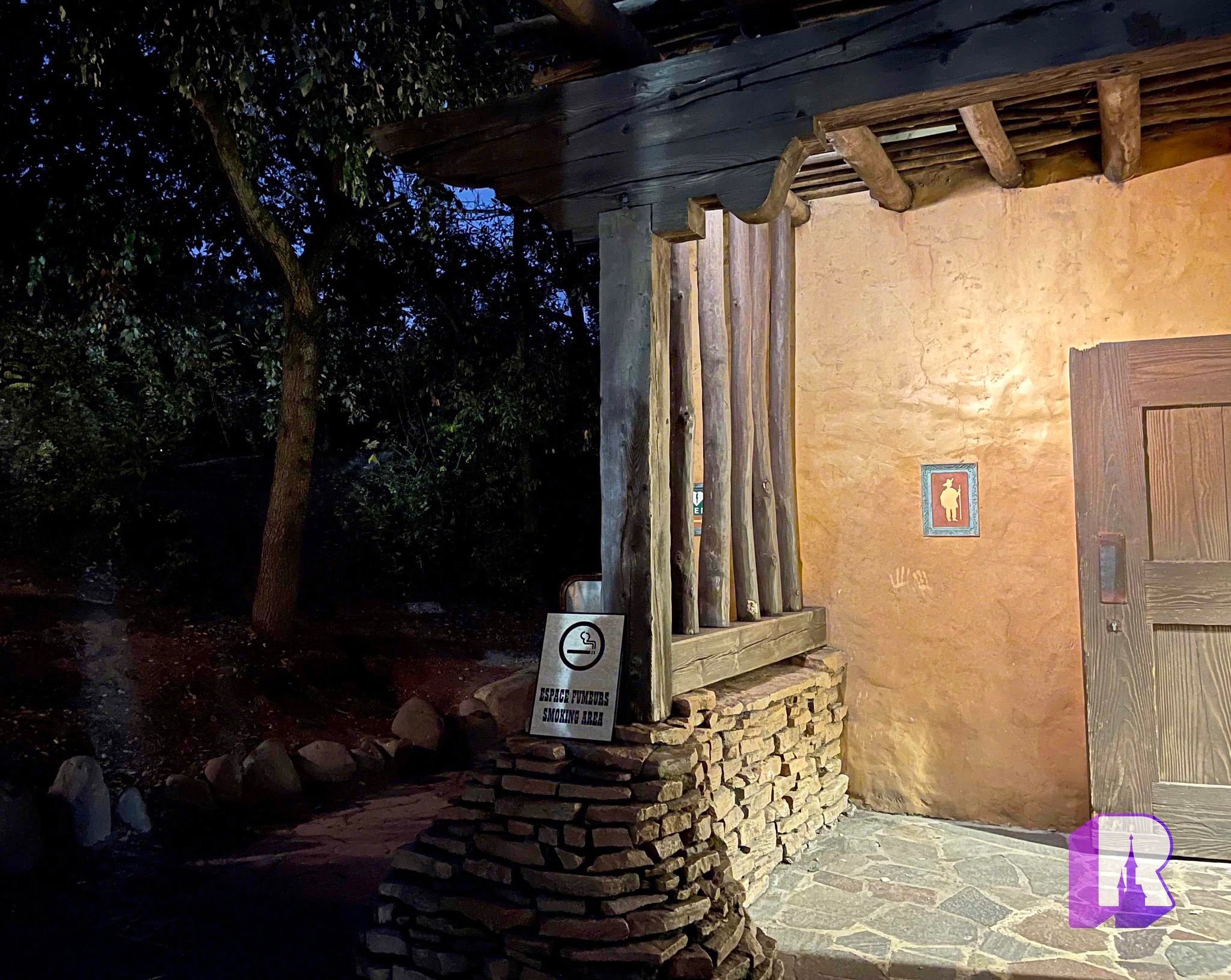 As a result of these works the smoking area has moved near the toilets so you can now get a nice whiff of smoke when you enter or exit.
Another smoking area this time in Fantasyland at the exit of the disused railroad station. When is enough enough and Disney just makes these parks non smoking ?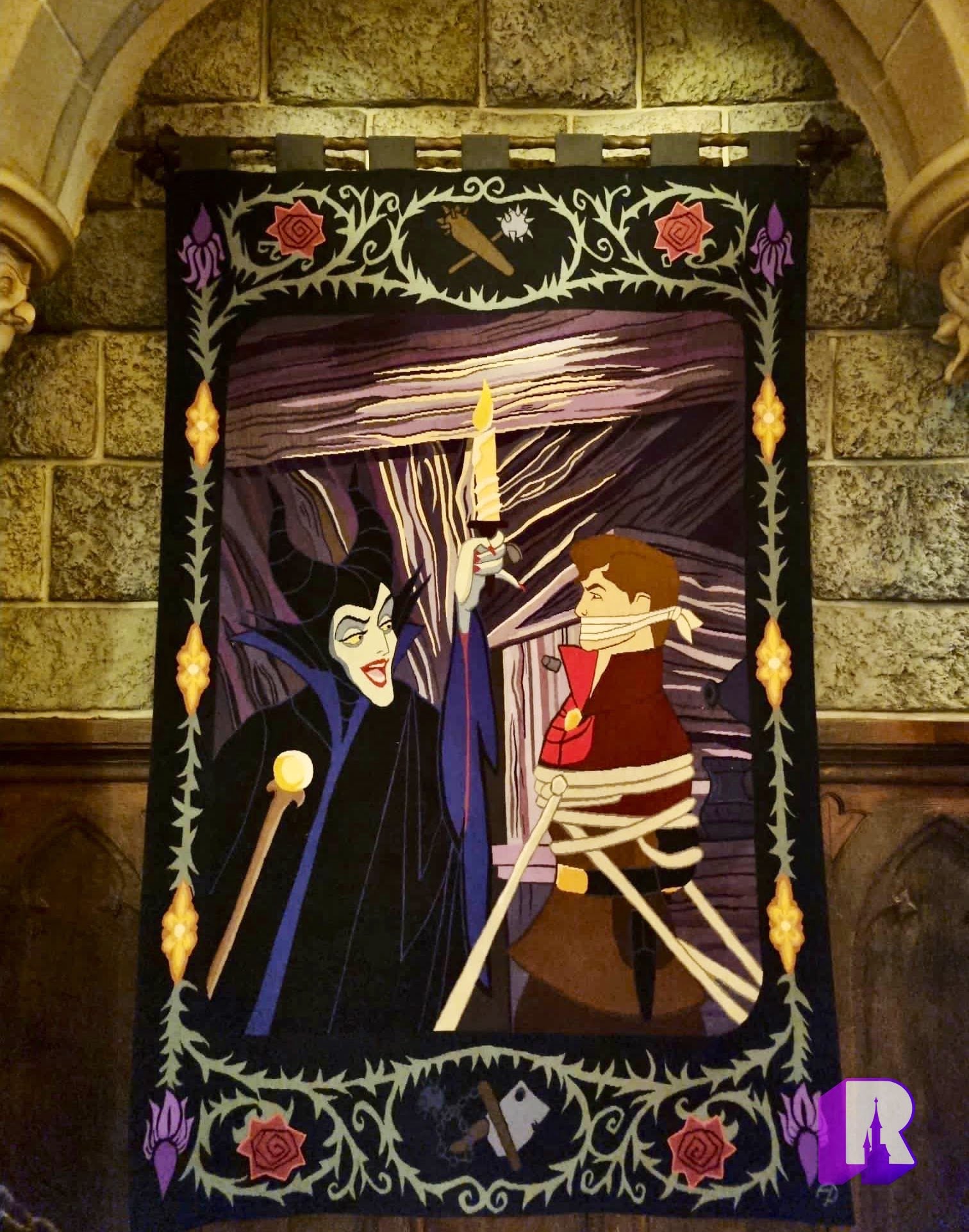 Staying in Fantasyland, this fantastic tapestry has returned to the Sleeping Beauty Castle walkthrough.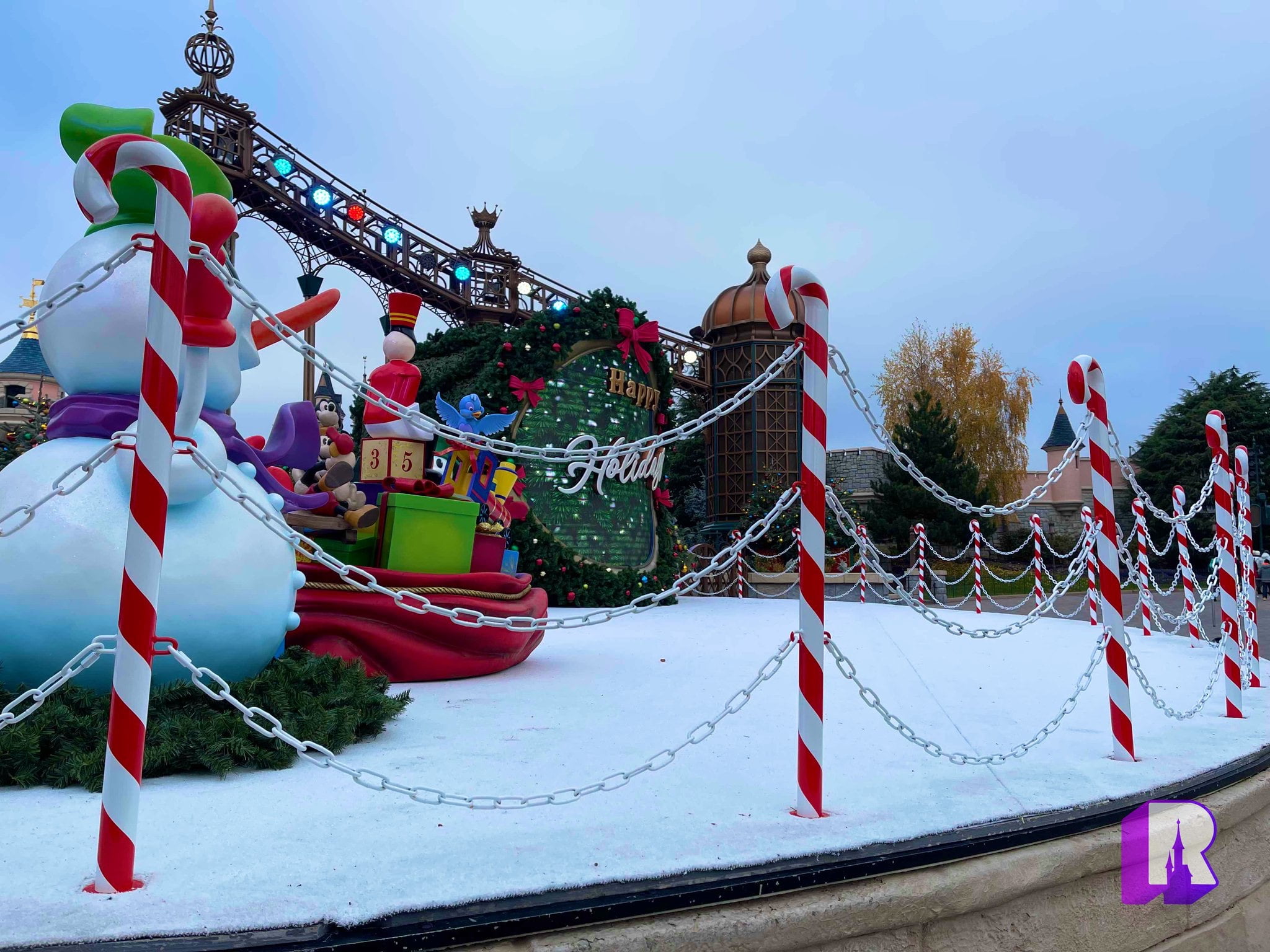 And love these new candy canes poles created by the Central Shop!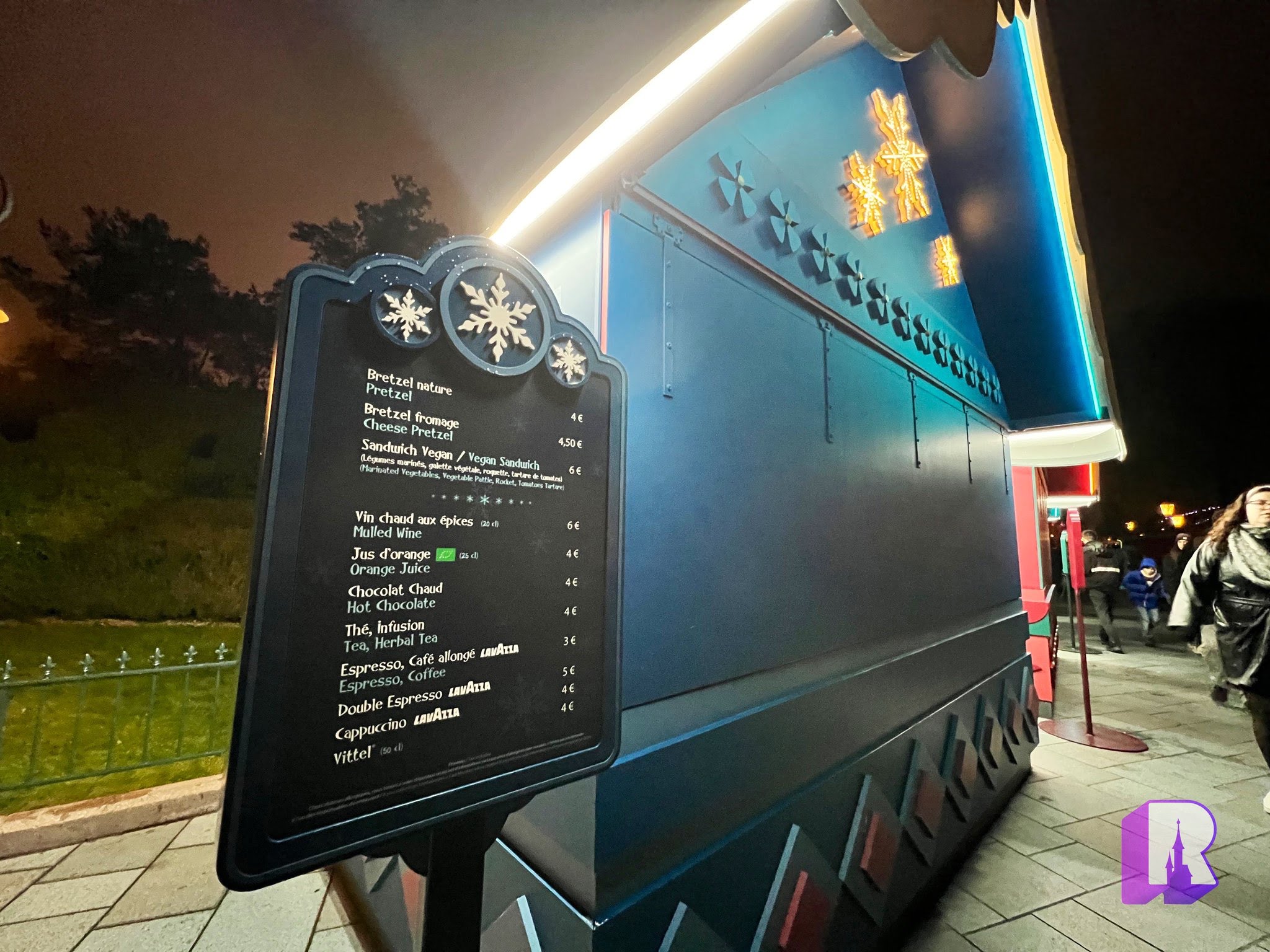 And the Fantasyland Christmas chalets have received new themed menu boards. Cute!
Walls are up near Discoveryland station. This is apparently for temporary restrooms while the Videopolis facilities are being repaired. Gonna be interesting …
In Adventureland, the inside of the Indiana Jones Adventure shop has reopened. Such a nice little space with great theming.
And in Adventureland Bazaar, the "Passage Enchanté d'Aladdin" sign is out for refurbishment but replaced by a flat version. Nearby, new tents have been installed.
Over at Avengers Campus, PYM kitchen has finally put in place 2 queues – with or without reservation. It was a bit of a mess and also unfair for Guests with a reservation to have to wait mixed with the ones without to get seated.
Merchandise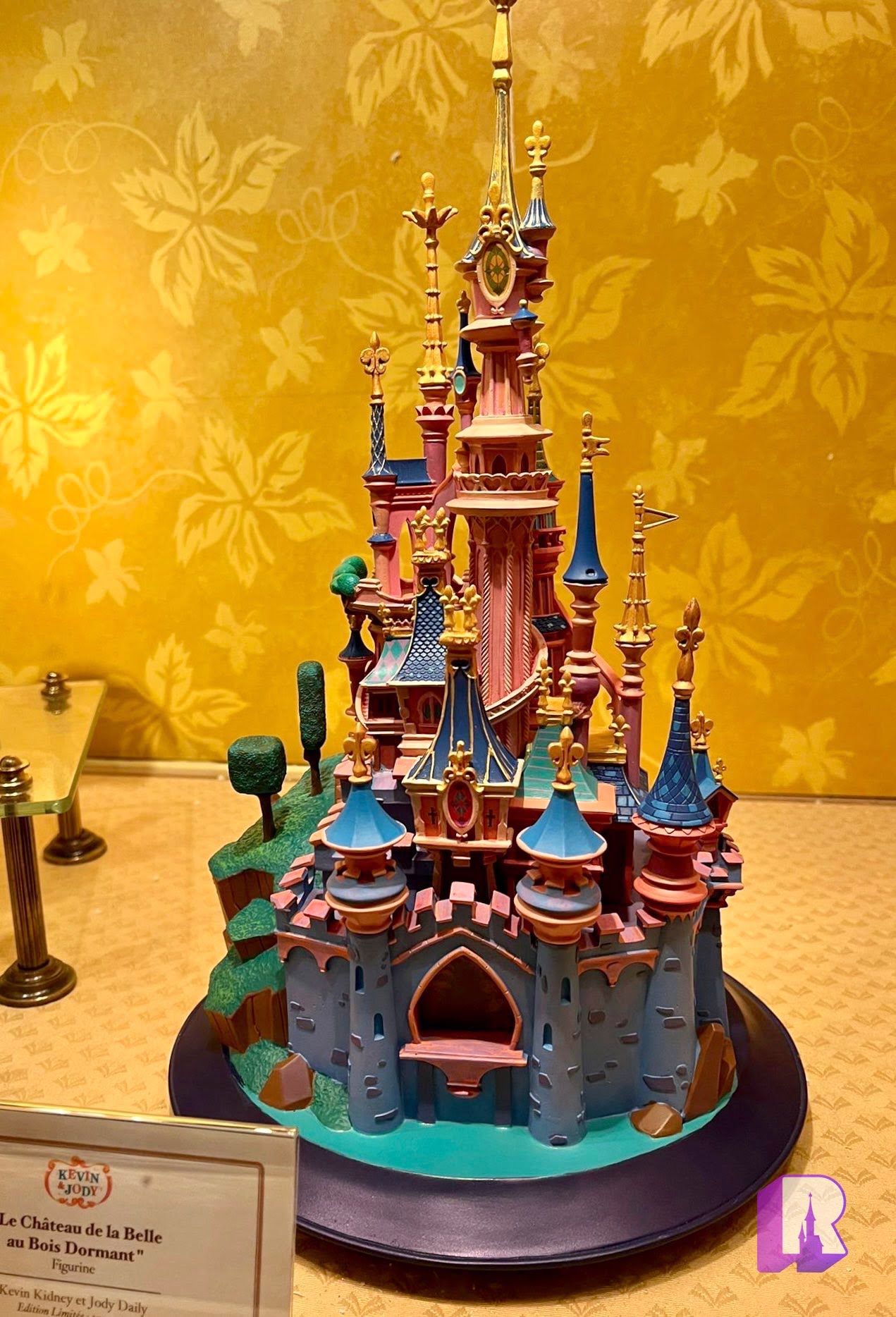 Lots of awesome collectible merchandise was released this week starting with the Kevin & Jody Sleeping Beauty Castle figurine.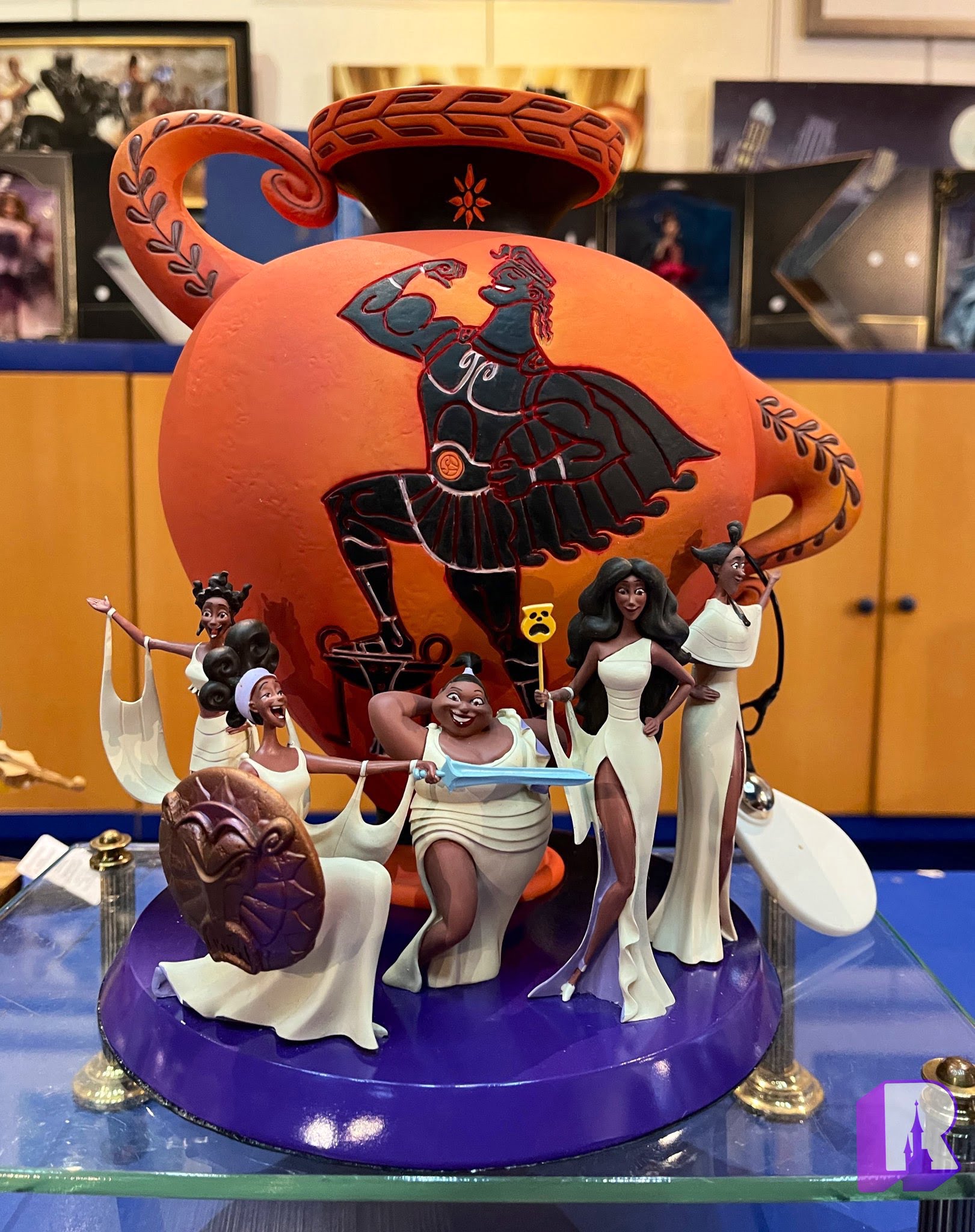 We continue with this awesome Hercules muses figurine.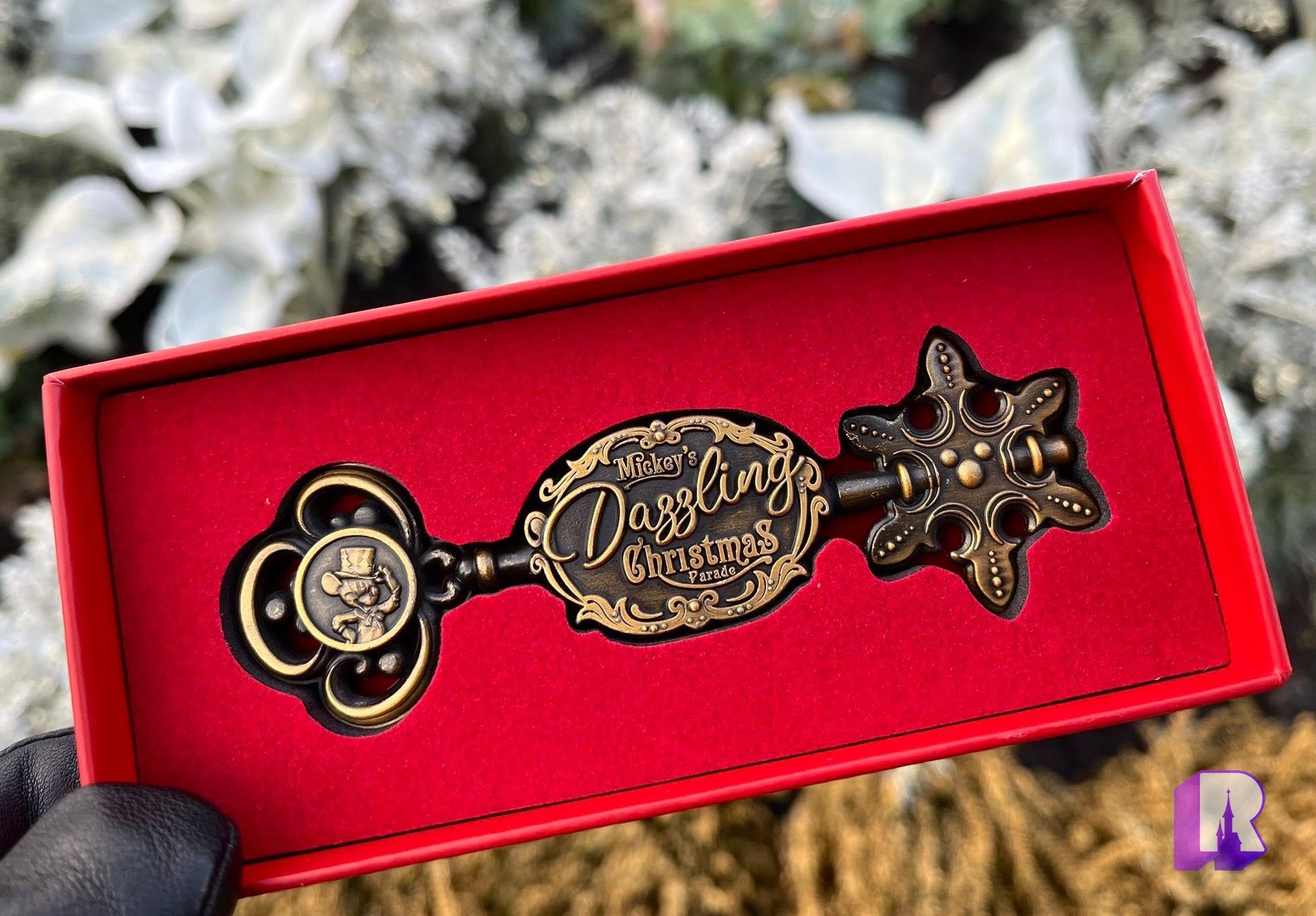 And then we Mickey's Dazzling Christmas Parade collectible key was release. I'm a little bit tired of this collection but have to admit it looks amazing !
A new Bambi collection including these epic over the top ears, at Thunder Mesa Mercantile (or "Thunder Mess" as my iPhone sometimes autocorrects on Twitter)
The kids version of the DLP30 comfy fleece hoodie is now available and they fold into a pillow!
Love this new – and great – Christmas train set at Emporium.
Forky will keep you warm this winter!
And still some Christmas arrivals with these baubles filled with chocolate.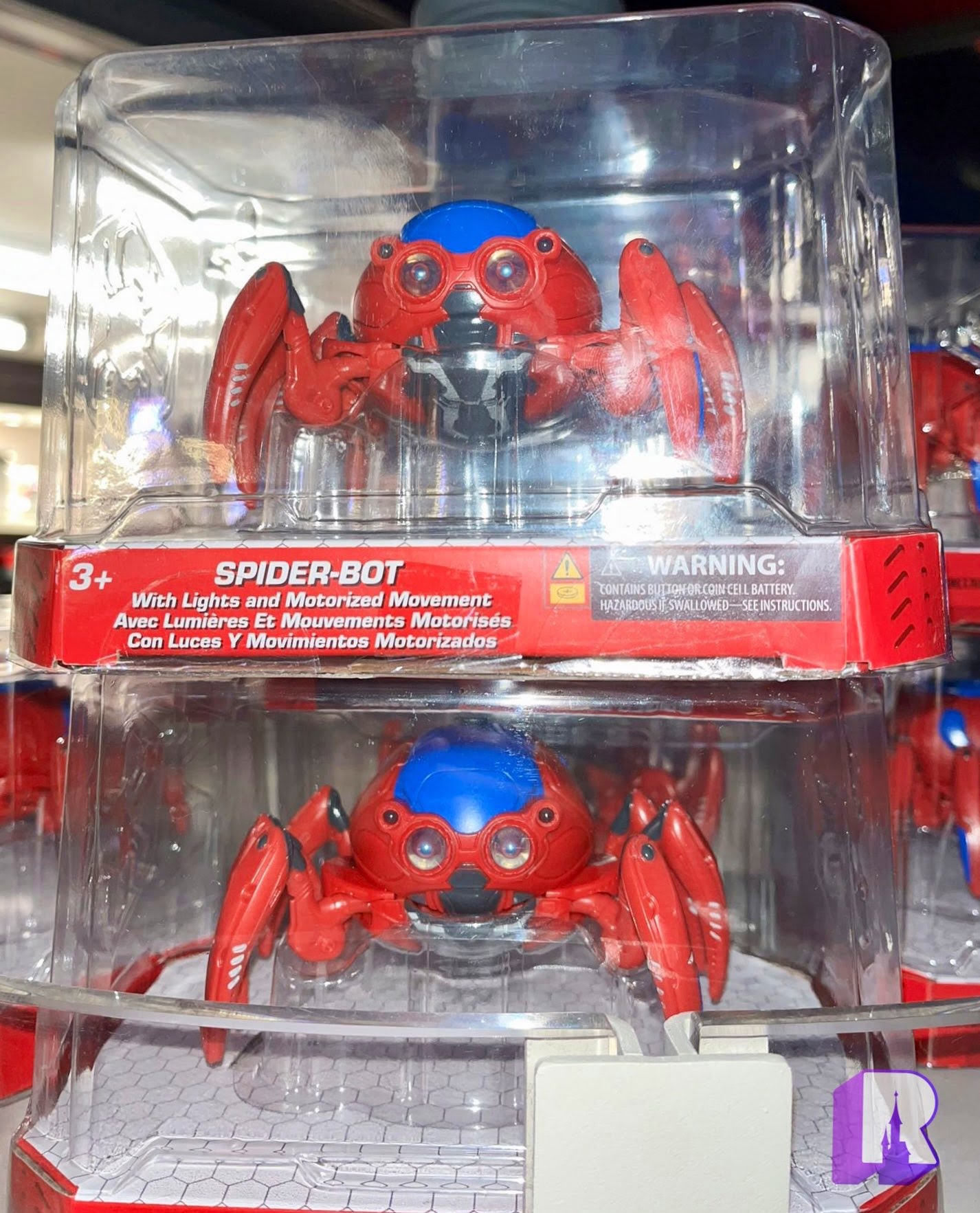 And at Avengers Campus the mini Spider Bots are back in stock ! They don't have all the functionalities of the big ones but are still fun and in a more manageable size.
Epcot continues to send over all the Ratatouille Adventure merchandise and we're not gonna complain because it's pretty good and Paris has stopped making any ages ago!
Not exactly merchandise per se but here's a look art the Disney Newport Bay Club Christmas optional package. For €189 the team will setup your room with plenty of branded goodies ! That includes a blanket, baubles, plush, greeting cards and more!
Food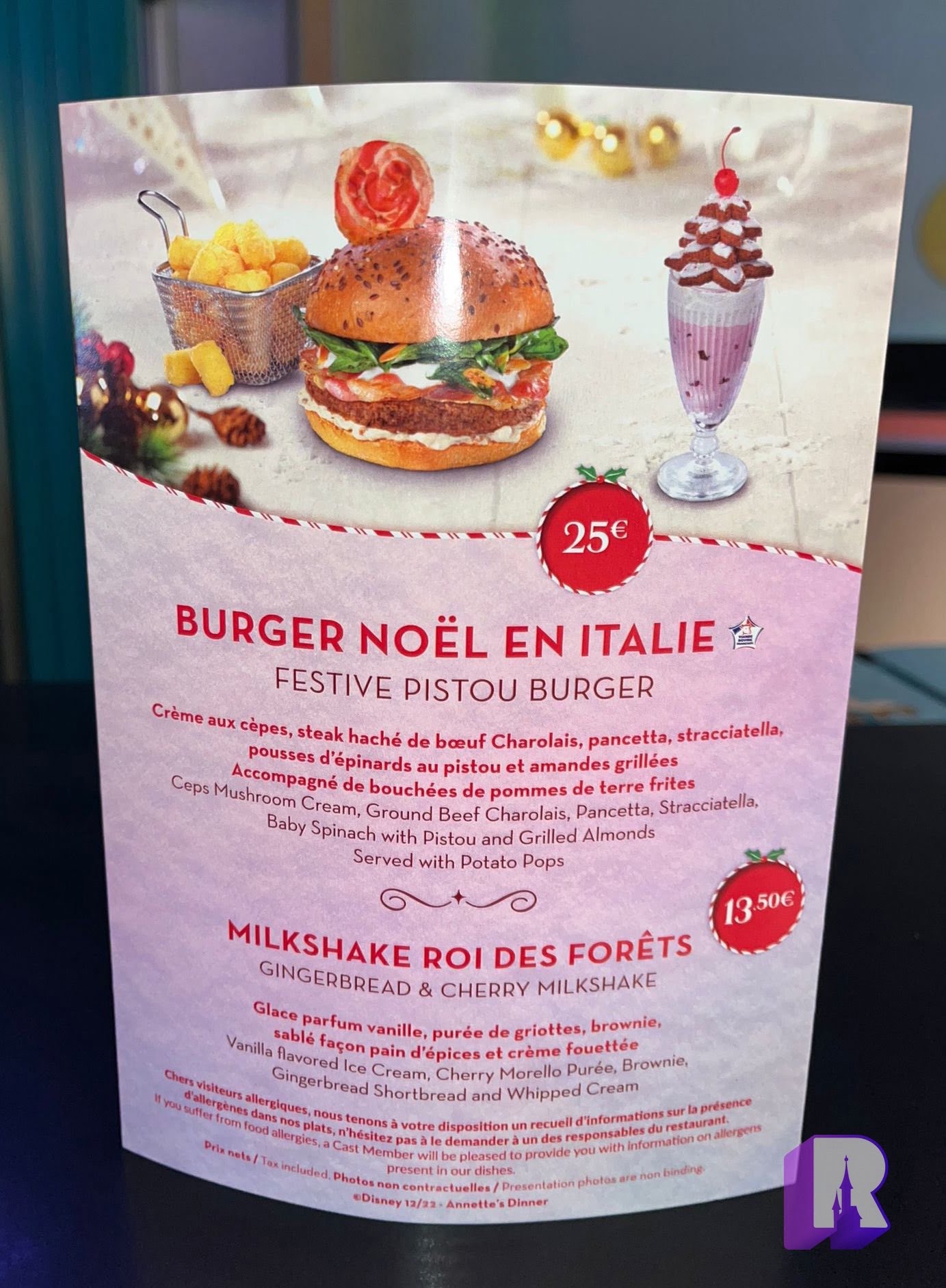 Weeks after the launch of the season, Annette's has finally debuted its Christmas menu. Sadly it's not complete even now as the milkshake was not available at the time we tried to get it.
The burger and "potato pops" was good. There's a ton of pancetta – maybe too much? And a piece stuck inside the bun for some strange reason. The dish is priced at €25.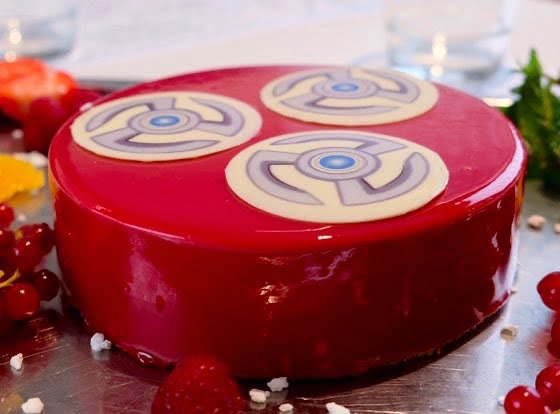 This red cake with 3 PYM white chocolate stickers was hailed at the new exciting birthday option for PYM kitchen. Sometimes the food team becomes a parody of itself. Do better, we know you can if you really care.
This and That..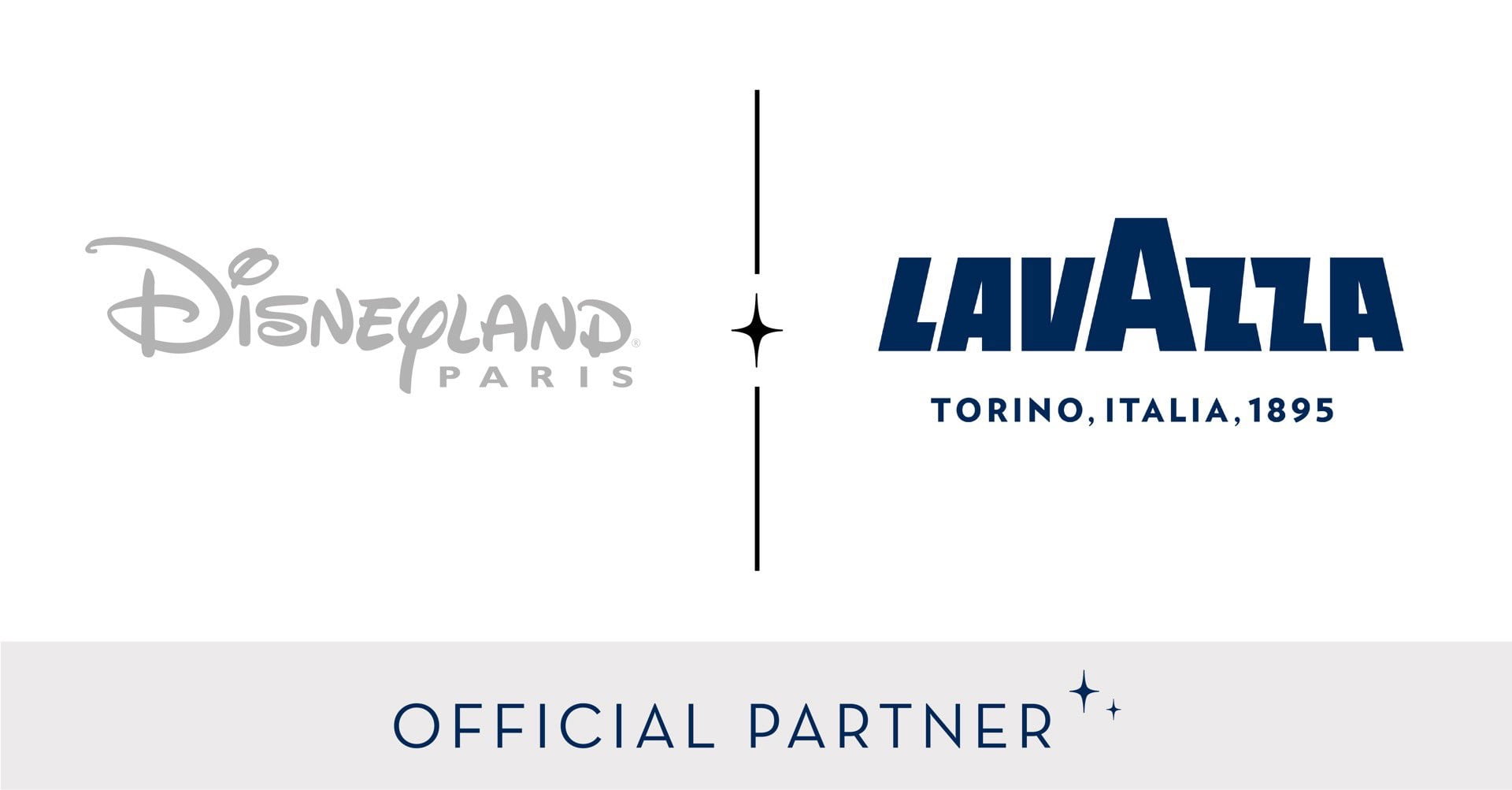 Even though the coffee has been served for months at the Resort, Lavazza has been announced as the new coffee official partner. As we also found out Starbucks has been low key doing some surveying about taking over Market House deli back in 2021, this leave us with the big question of – will Paris ever get a Starbucks location in the parks ?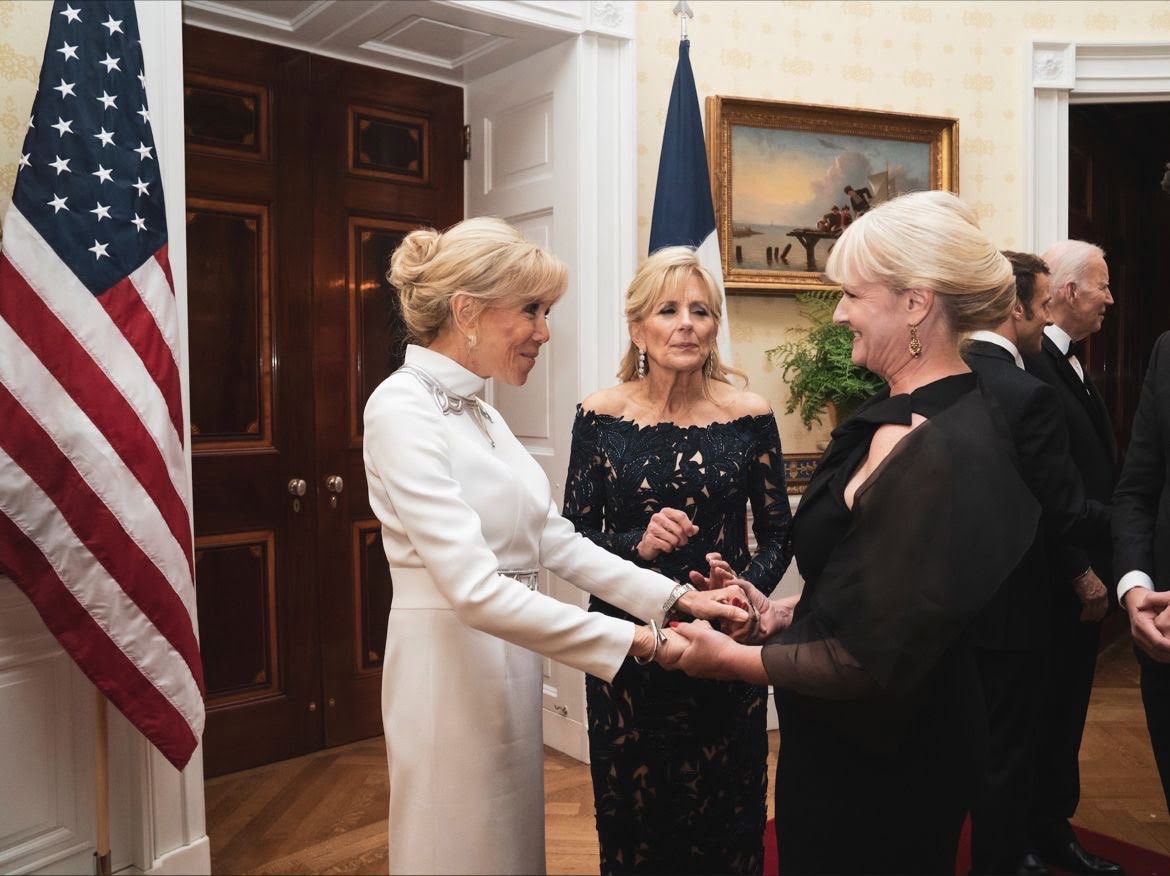 An official photo of Disneyland Paris President Natacha Rafalski during her visit to the White House as part of the French delegation was released. Natacha is pictured here with the Macrons and the Bidens.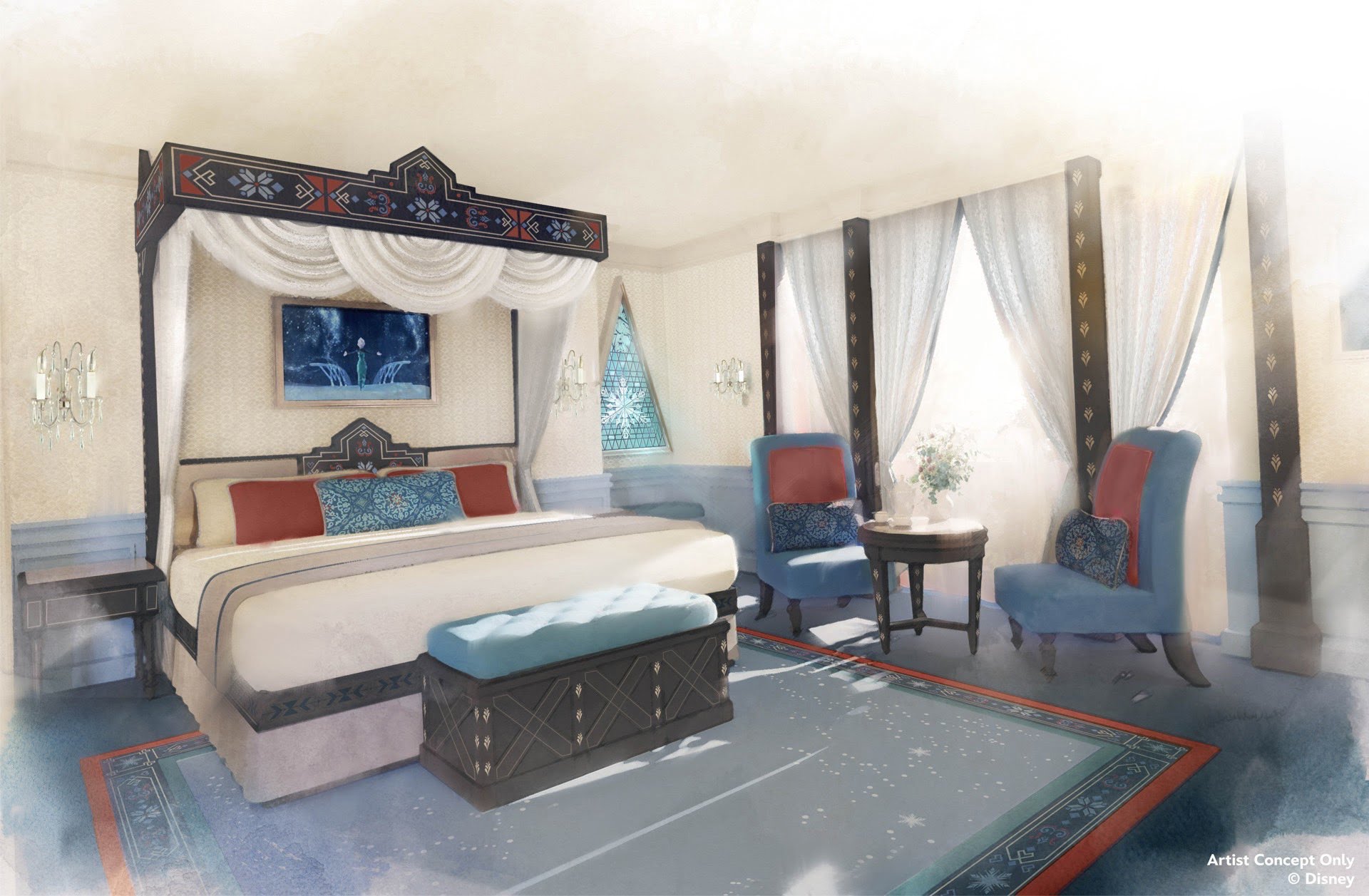 And top level recruitment has started for the Disneyland Hotel reopening in 2024, with job postings for an executive housekeeper at the property "which will offer an even more immersive experience, enhanced with a 5 star service and exceptional hospitality". If you're interested, check out the ad HERE. The Disneyland Hotel will likely start taking center stage news-wise in 2023 as the property comes closer to its exciting 2024 reopening.
And that's the latest from Disneyland Paris! As always thank you for reading and I will see you again next week for a new edition!