It's already the last week of November and although the Christmas season has entered its cruising speed, there was quite a few pieces of news – let's take a look!
Parties Schedules
December 12 AP Party
More details about what to expect under the cryptic "go back in time" with the seasons theme were revealed, the main one being that Disney Dreams of Christmas will be performed for one night only at 1am. While it wasn't the most popular show at the time, it will be nice to see it again.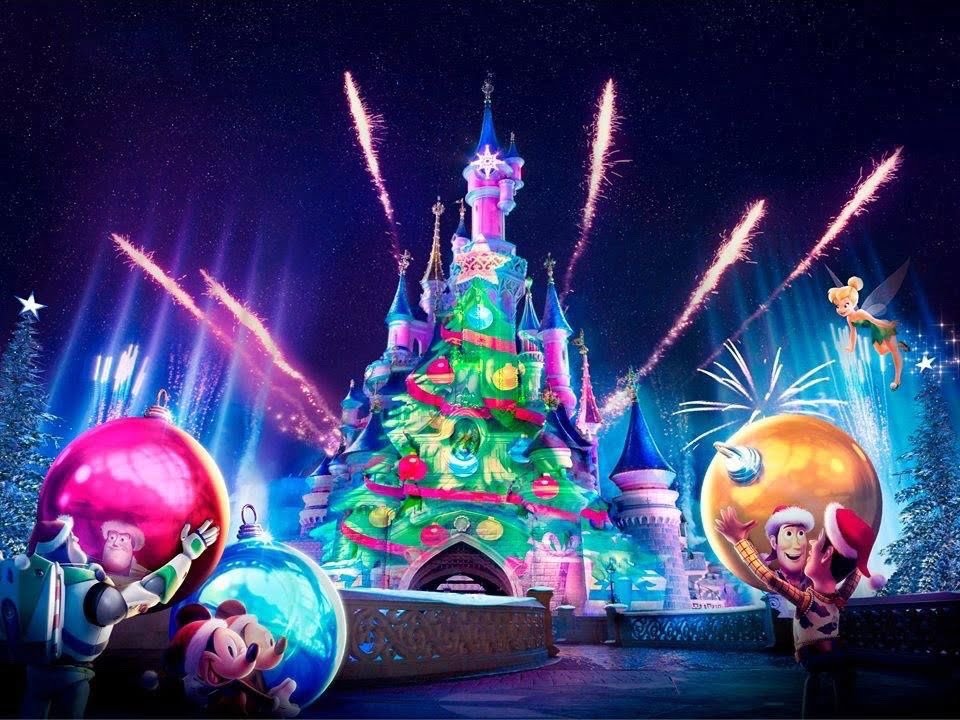 The rest of the night's entertainment will focus on meet and greets with a mix of seasonal entertainment from the past spring, summer (jungle), Halloween and Christmas Seasons. A version of the popular "Pirates & Princesses Festival" will also be presented at Videopolis.
New Years Eve Party
We also learned more about the end of year festivities, the big news being a special projection and fireworks show at midnight focusing on Disney's biggest hits of 2019 at the movies. In this official photo, artwork of Beyoncé's album "The Gift" can be seen, which has been quite intriguing to the singer's fan community.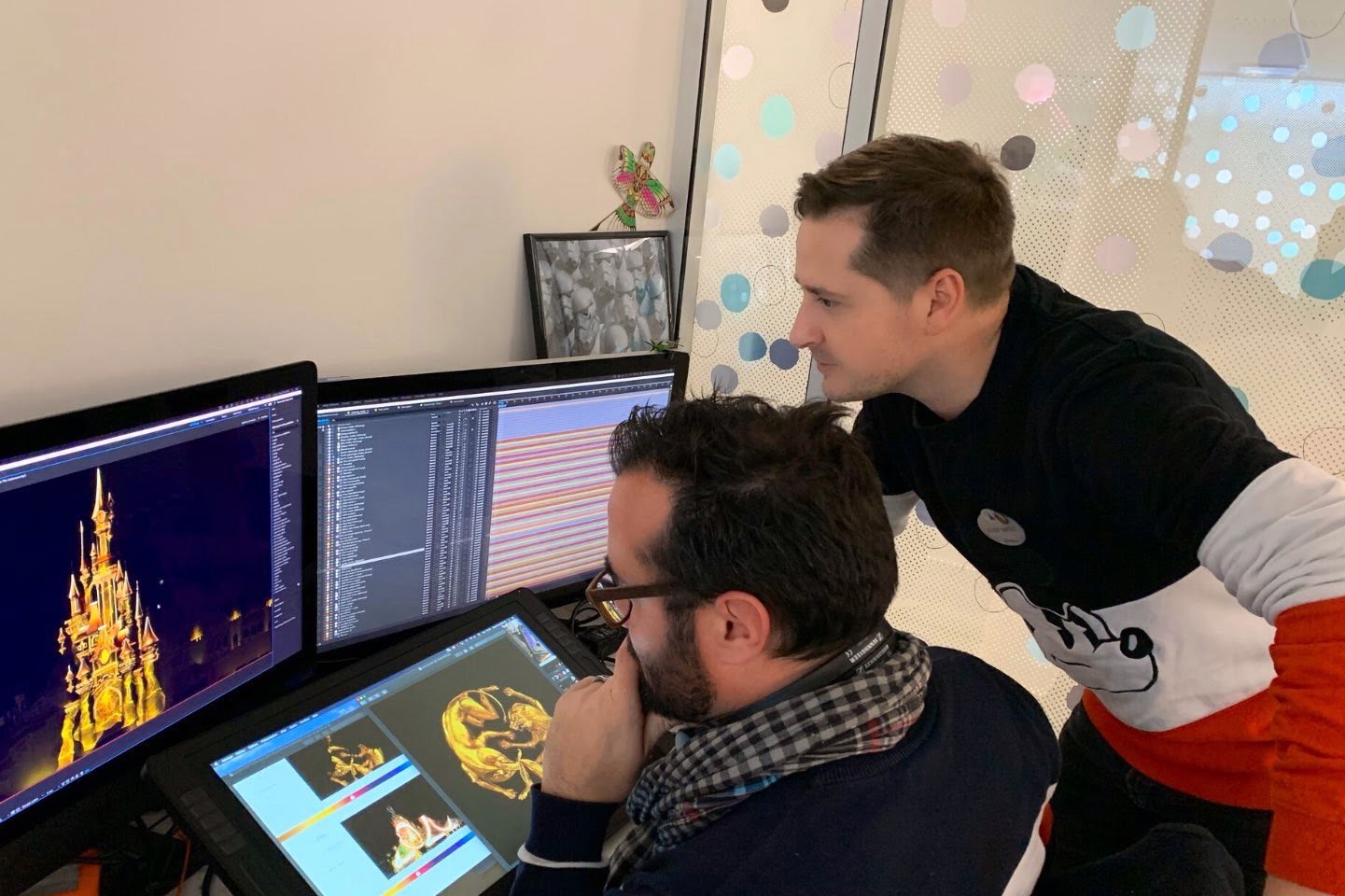 Before midnight, Guests will ne treated to two different parades, a mix of floats to the tune of "Dancin' a Catchy Rhythm" and another to "Countdown to Fun".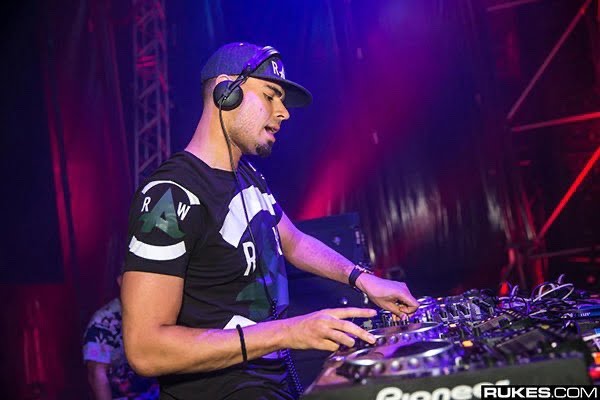 After midnight, DJ Afrojack will be spiking in front of Sleeping Beauty Castle – a novelty (although DJ's have performed around the hub before). Throughout the night, Stitch and Angel will host a family friendly dance party on top of Starport and Oogie Boogie will meet Guests (he's the new wildcard apparently, move over Ortensia) with Lineberty, as well as Bo Peep.
Railroad Issues
No, not "that railroad" for a change.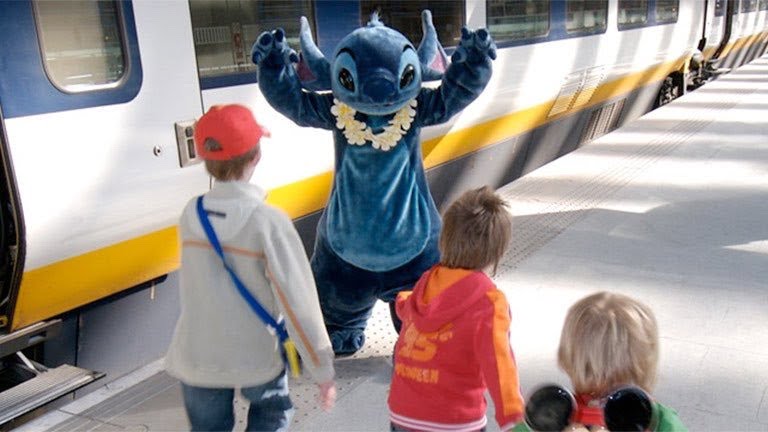 A national rail strike is planned in France form Dec 5-9, affecting TGV across the country, RER from and to Paris as well as Eurostar which uses the TGV network on the French side. Many trains are being canceled so do check your travel plans and make sure to monitor the situation as these events tend to change at the last minute.
AP at the Movies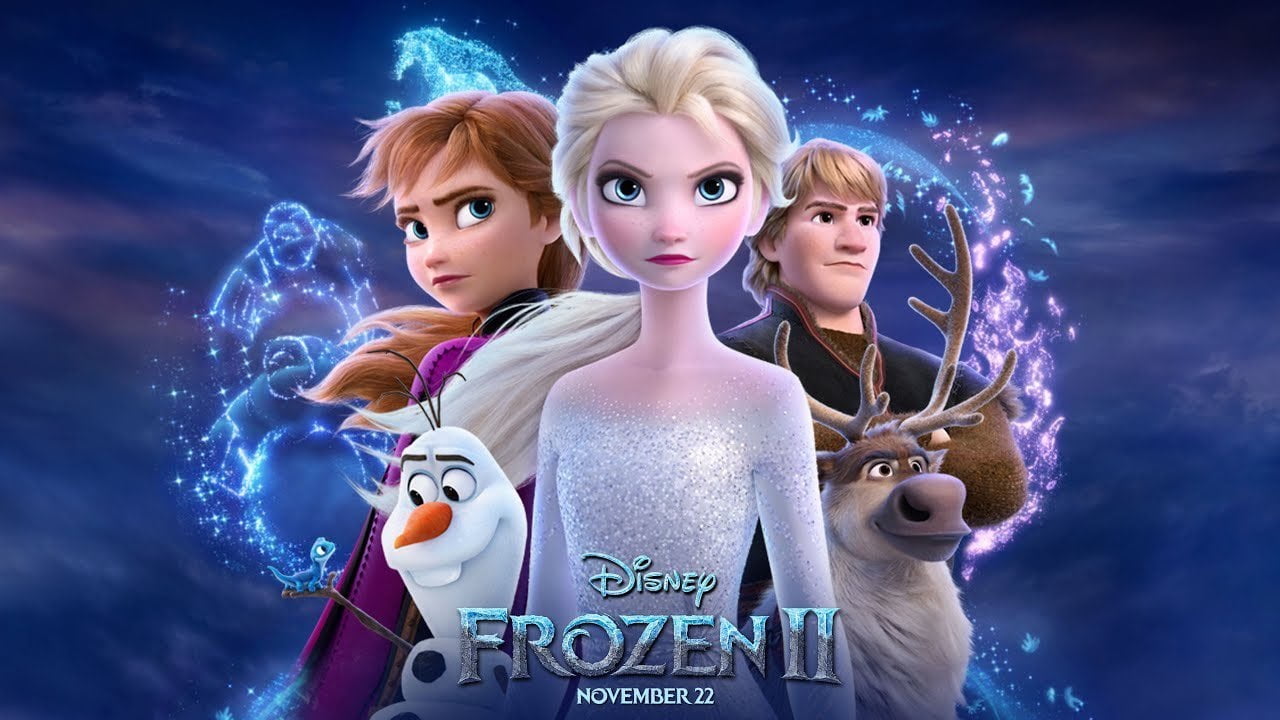 If you're an Infinity AP holder, you can enjoy a free screening of Frozen 2 on December 8. Three options throughout the day can be booked via the AP Online Dashboard but note that all three screenings are in French only.
Maintenance and refurbishments
Smoke effect in the Big Thunder Mountain lift seem to be working more regularly these days: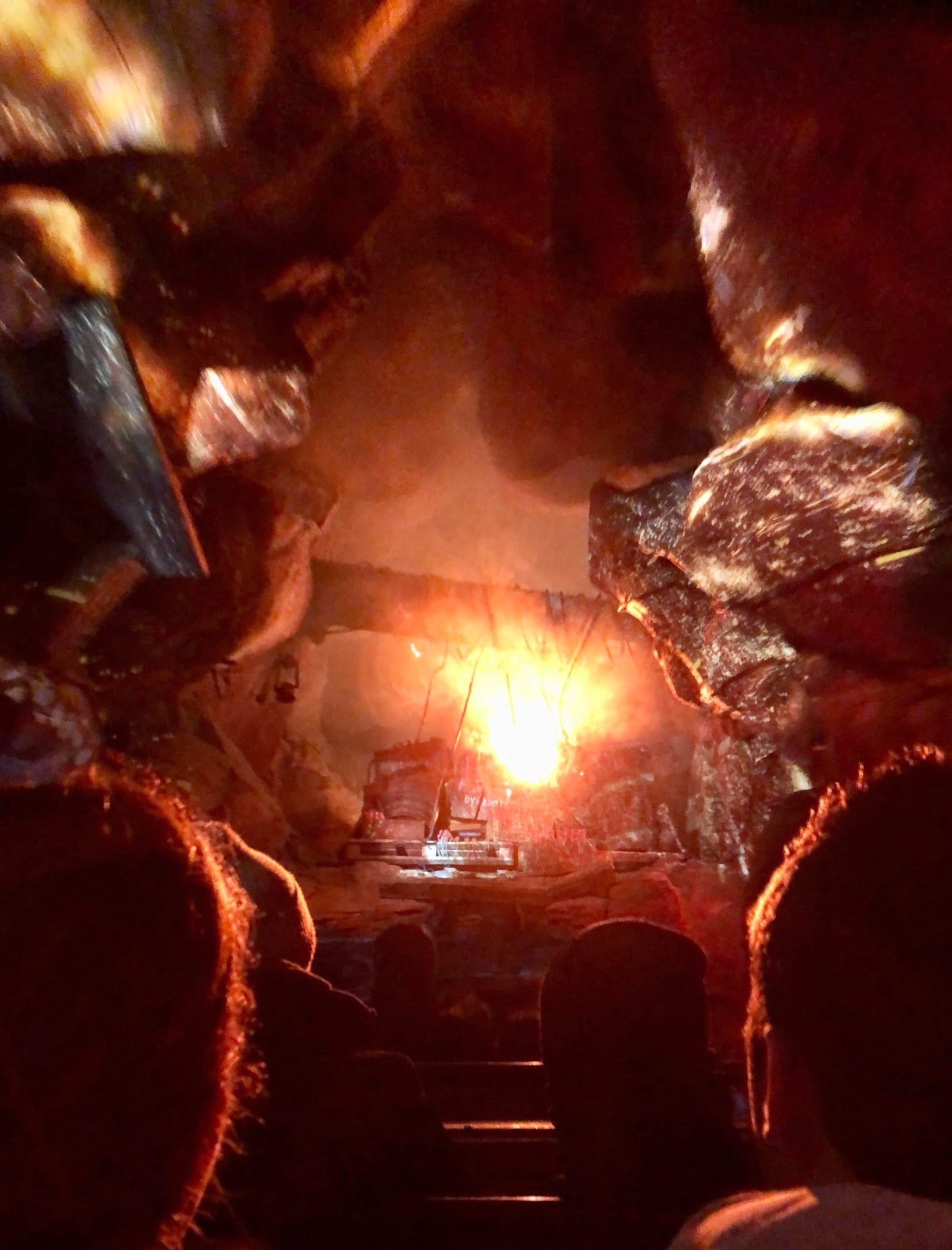 At Fuente Del Oro, the terrace was somewhat covered to maximize the use of the space in inclement or hot weather. Somehow this was a priority, it looks pretty good: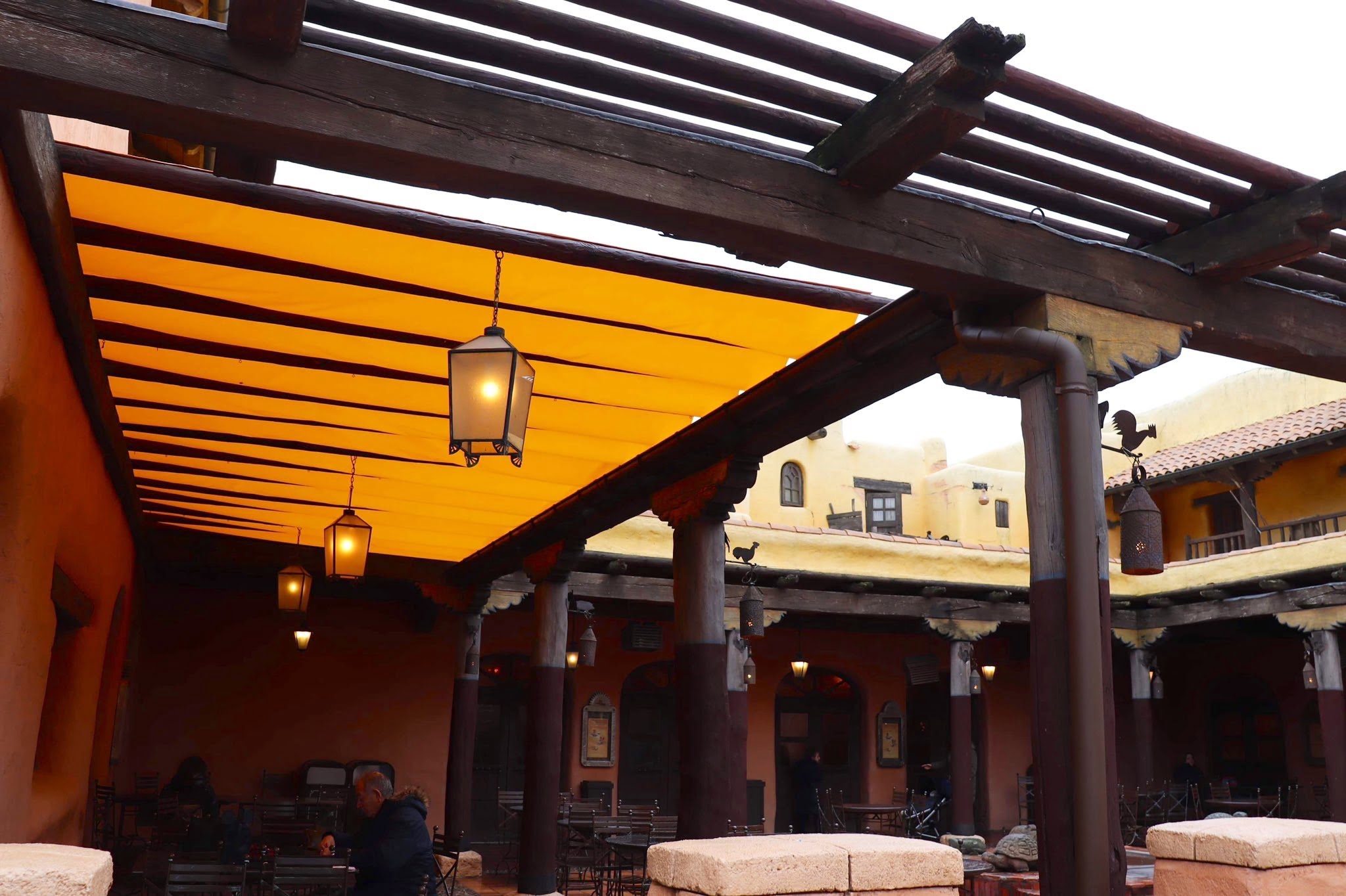 Rustler Roundup Shootin' Gallery's price has been lowered from €4 to €3. It had previously doubled in August from €2 to €4 – make up your mind!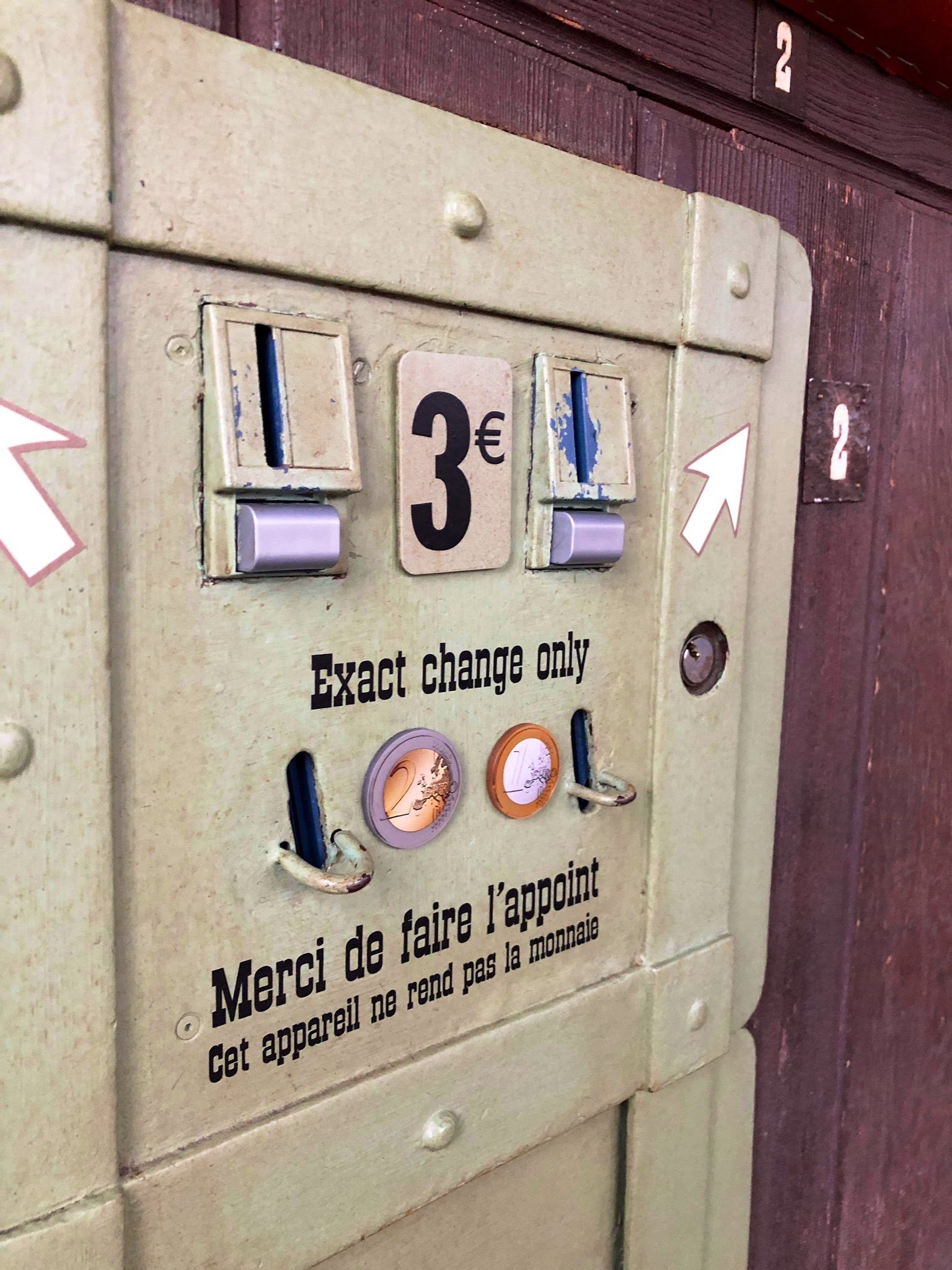 Autopia has received a brand new LED lighting package which has been tested thoughout the week. The building has been shuffling between various colors but it's unclear what's the final setting will be for now (the attraction reopens on Dec 14):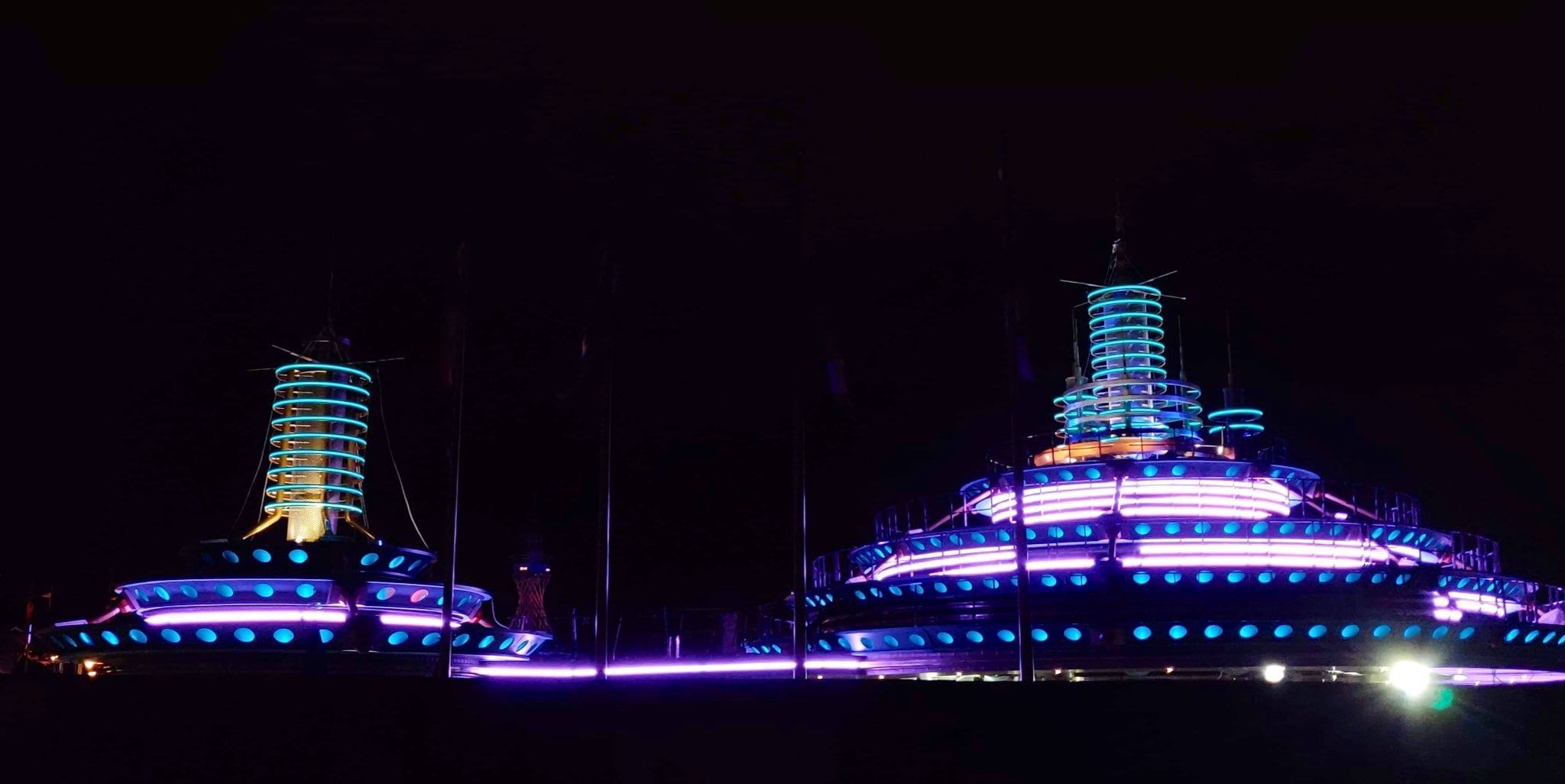 Video: new LED lighting package at Autopia, in testing over the past few nights: pic.twitter.com/Sw6O7UuYbB

— DLP Report (@DLPReport) November 29, 2019
Indiana Jones and the Temple of Peril reopened after a lengthy refurbishment. Nothing groundbreaking to note apart form maintenance (a smoother ride), cleaning, resurfacing, theming refreshed and a delayed opening.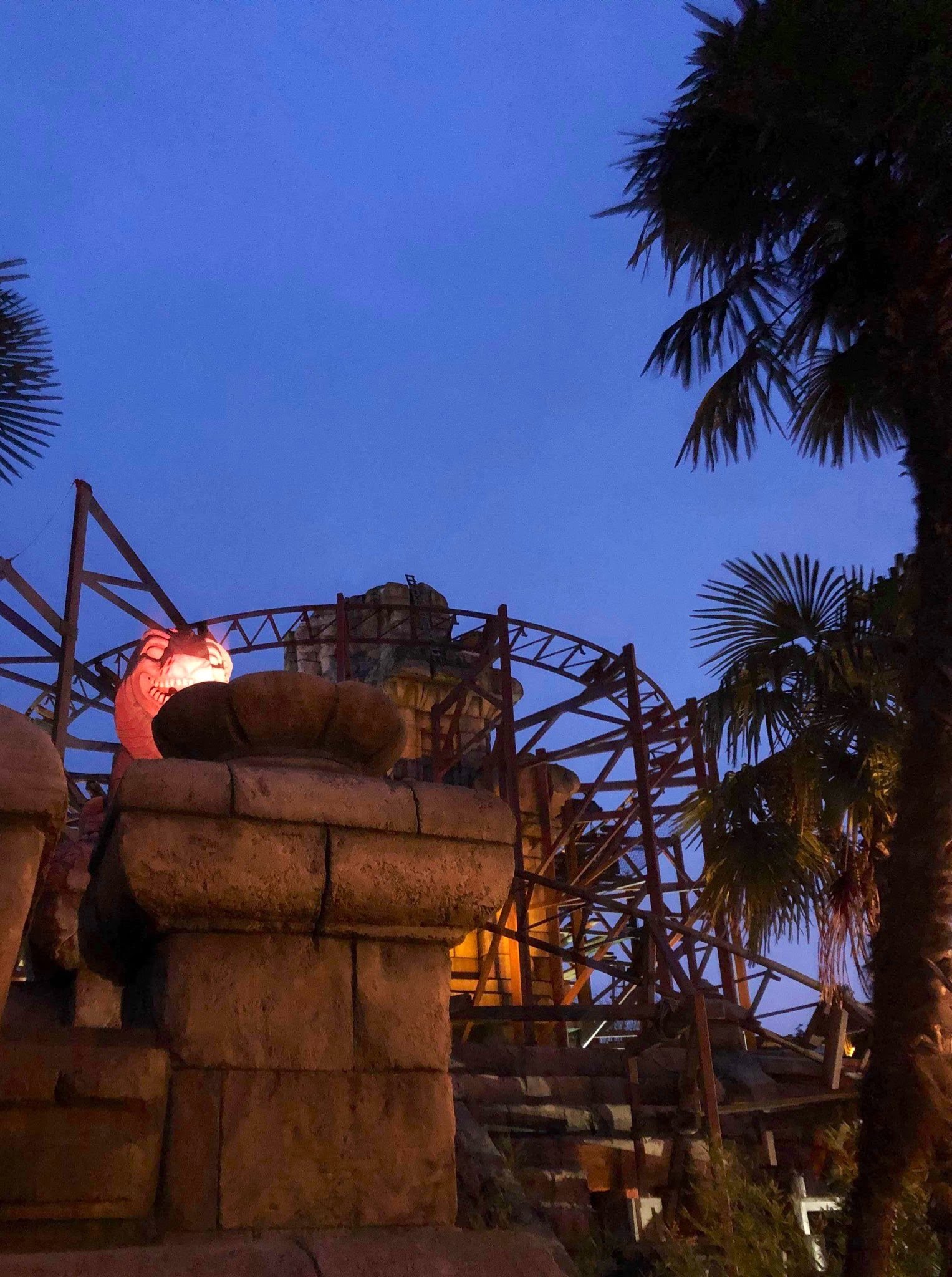 Gibson Girl has received frosted windows during its refurbishment (or closure rather). It's a good idea and looks really tidy.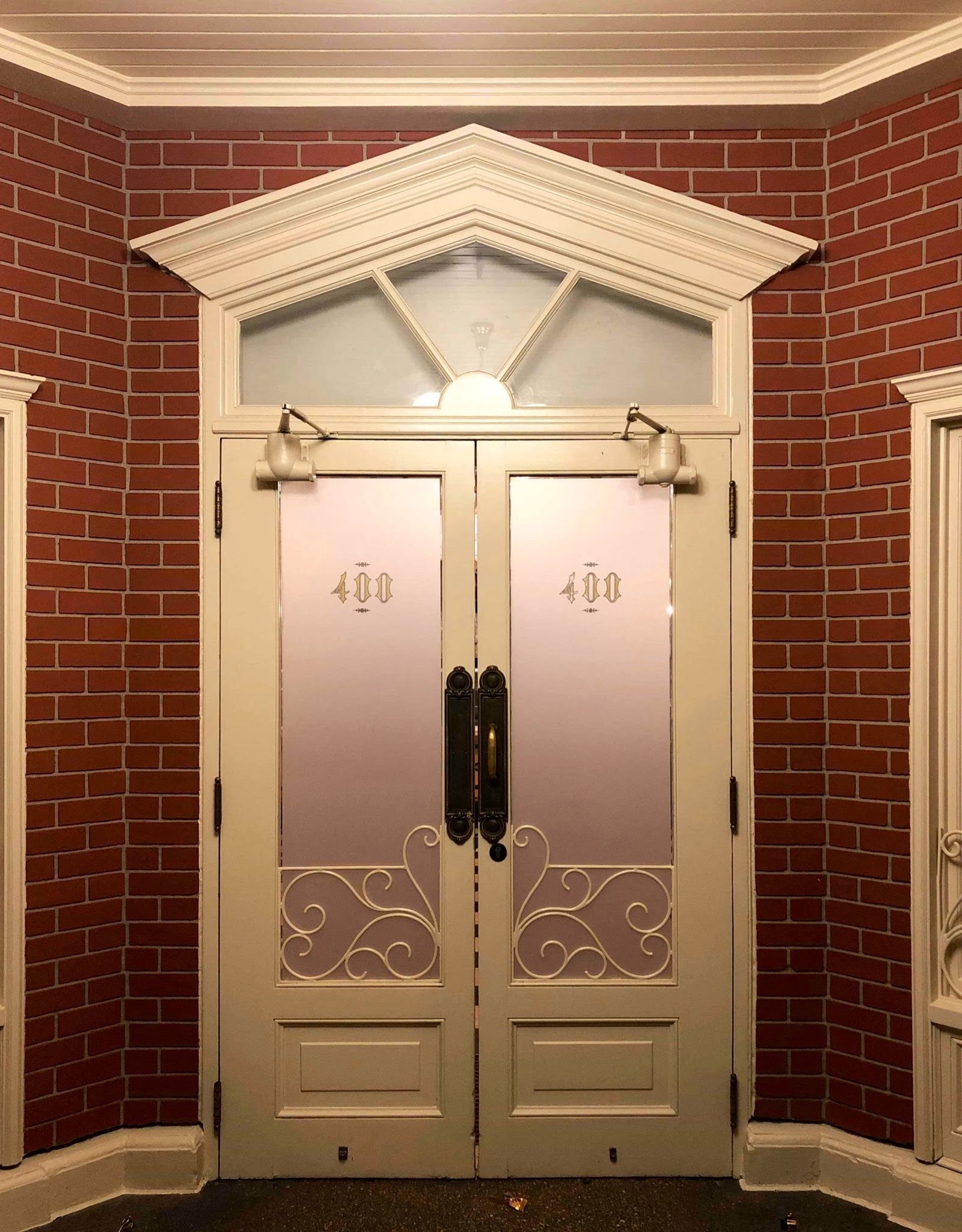 The Lucky Nugget balcony was opened for Guest dining – rare enough to mention: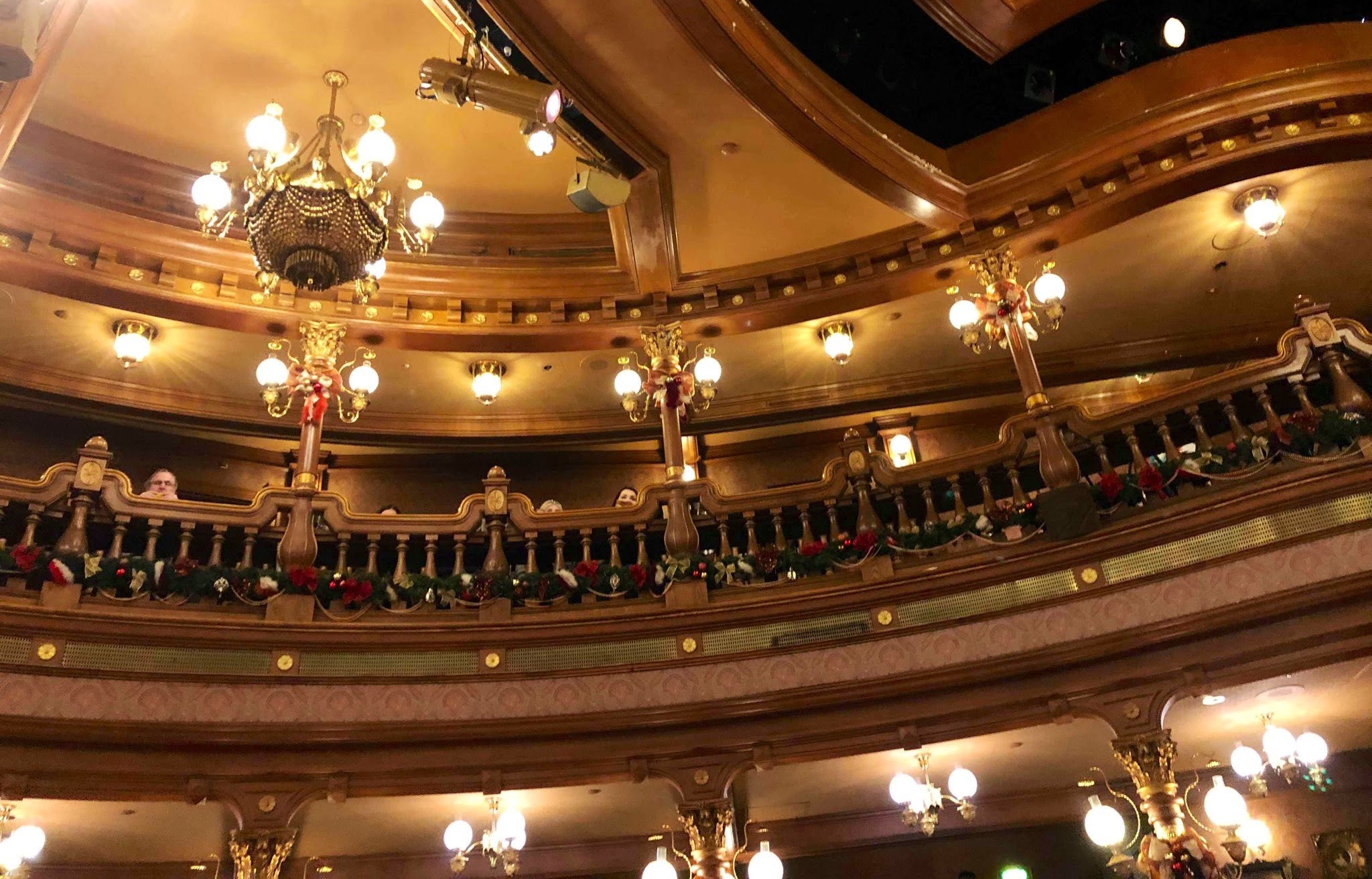 And finally over at Hotel New York The Art of Marvel, the main facade is moving along nicely and some tests were spotted for possible red LED tubes to run along the facade (see arrow):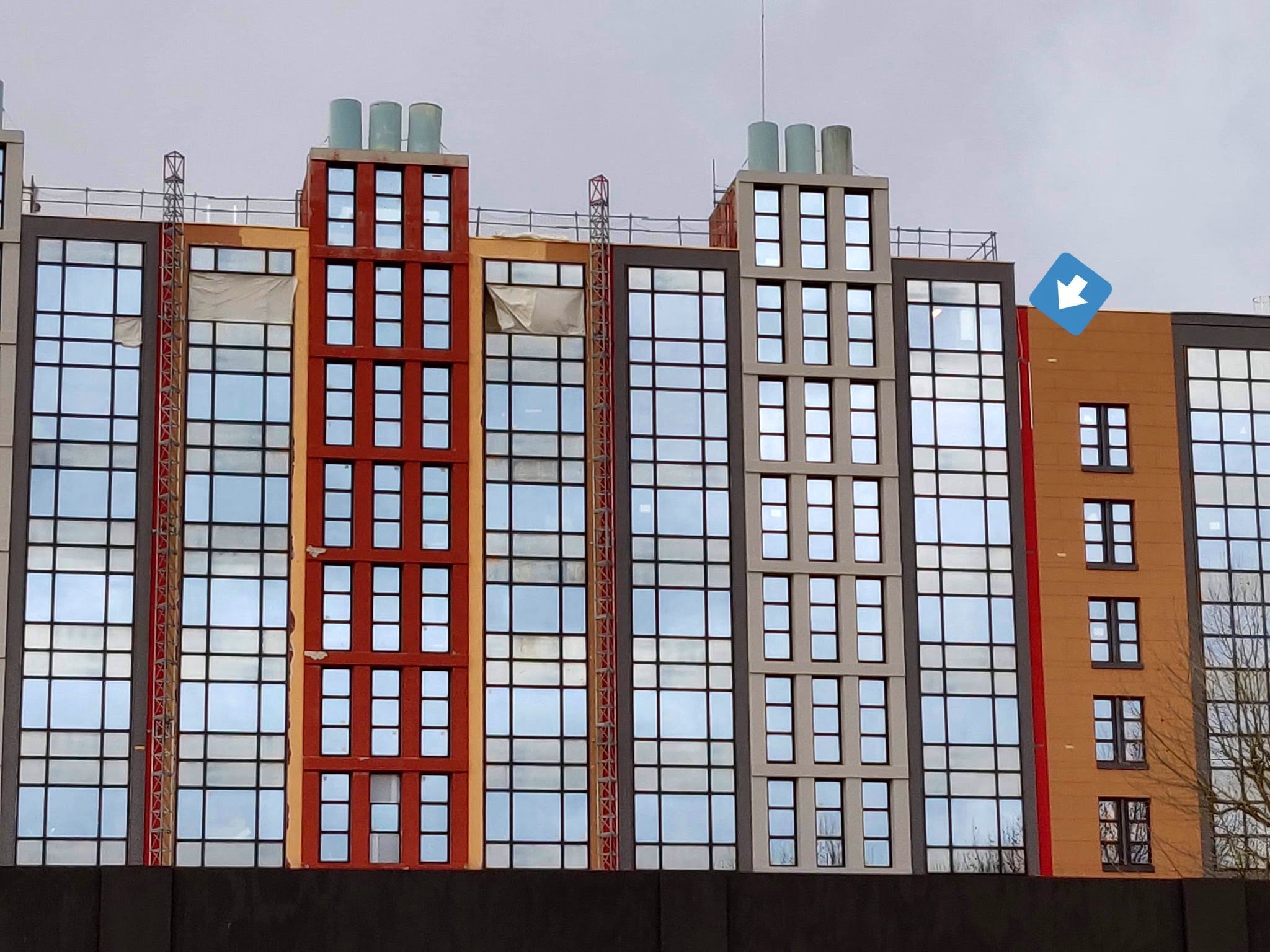 Characters
This week's Tuesday Guest Star Day welcomed Frozone and Mr Incredible: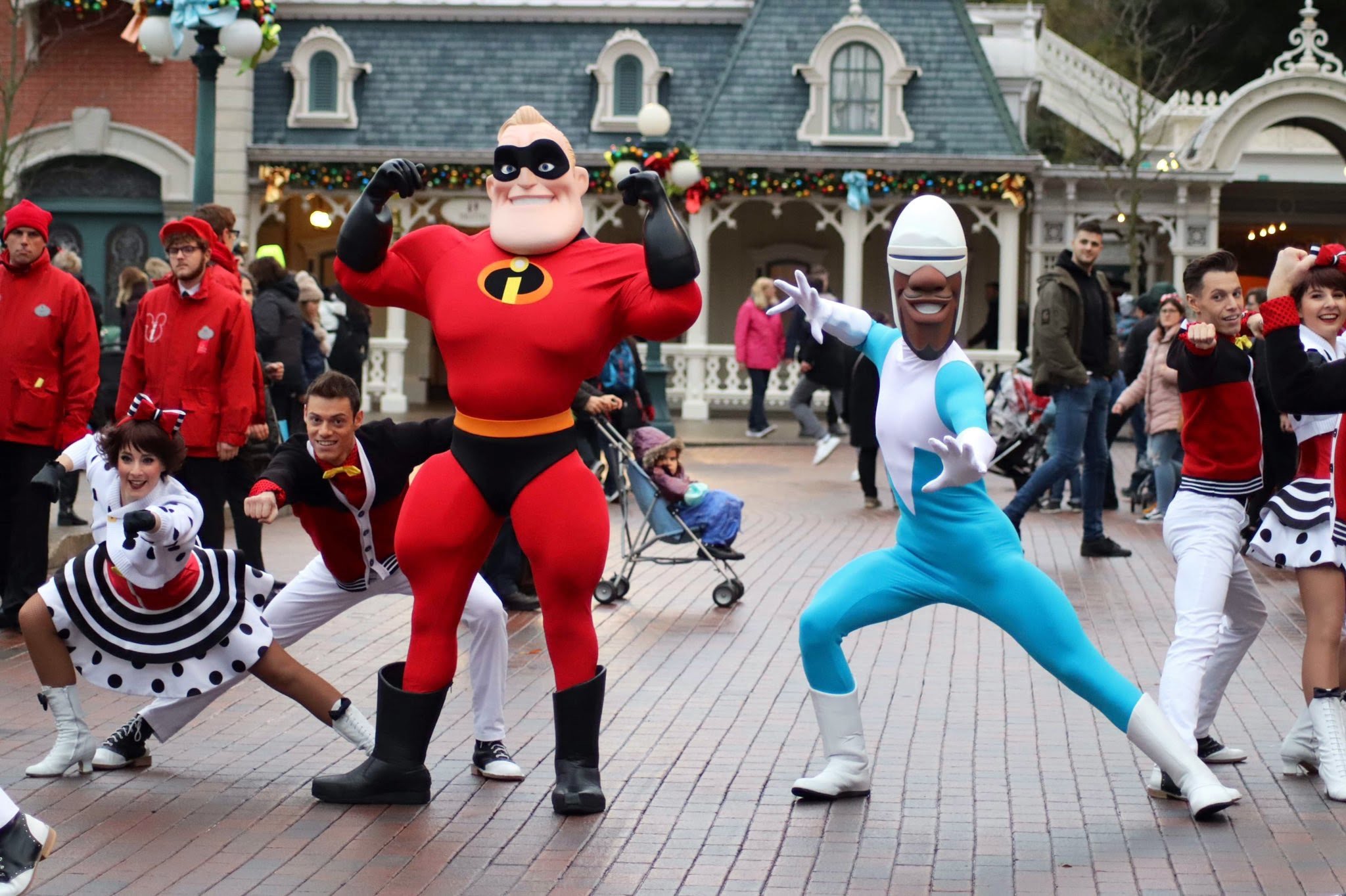 And we also ran into father and son Max and Goofy – always a fun pair: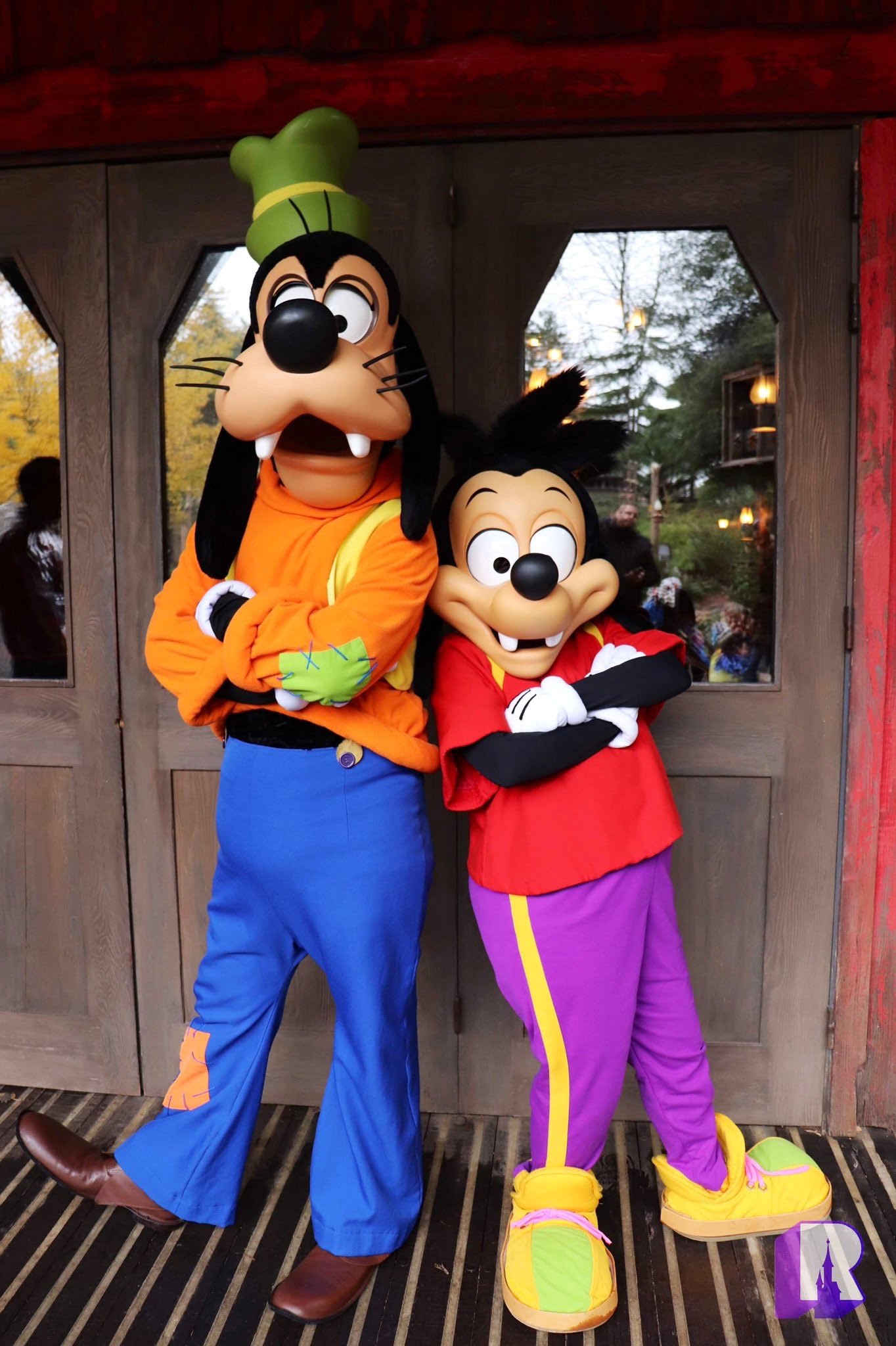 On Saturday, Santa was on Castle Hill helping out with a quite technically impressive promotional shoot: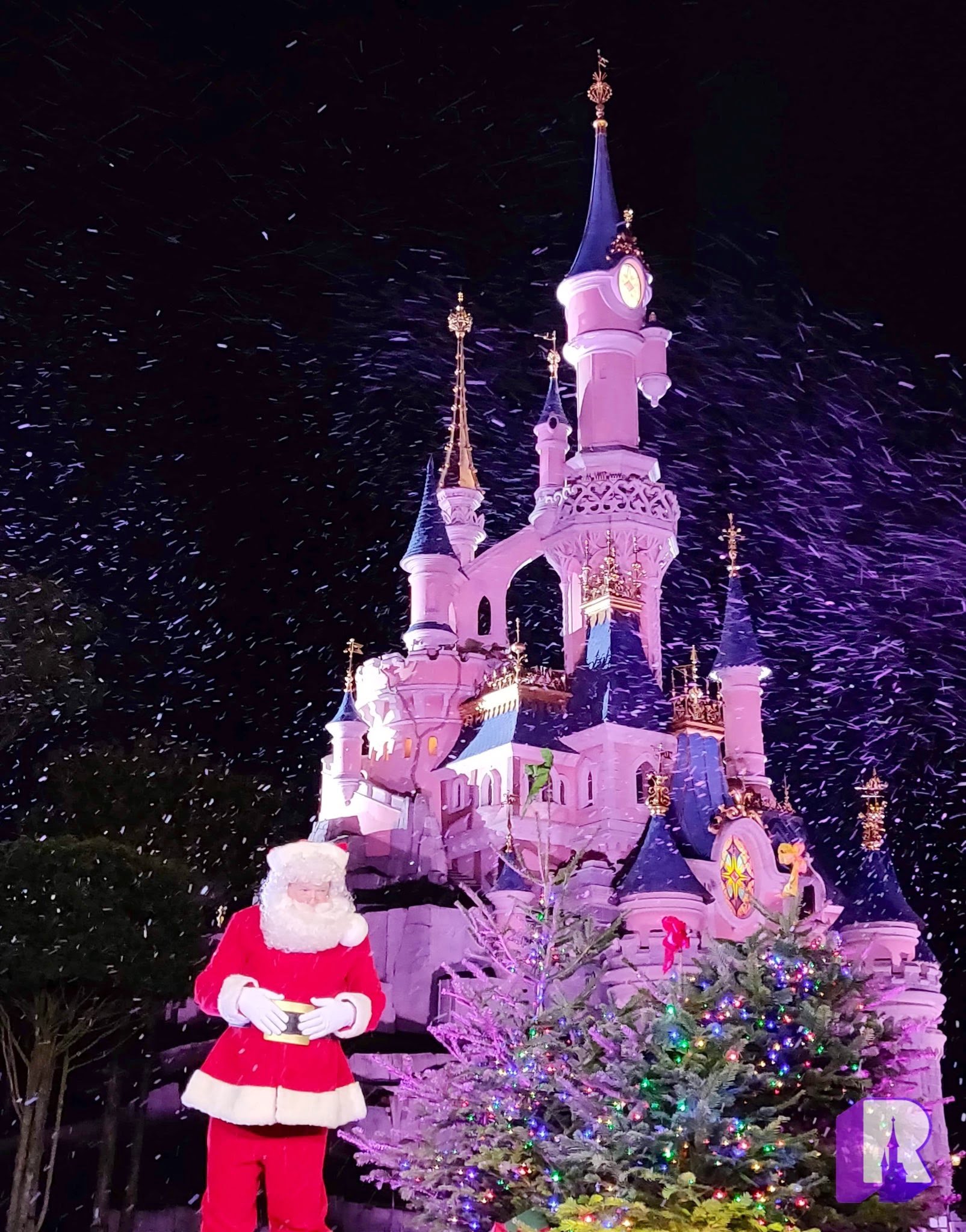 Merchandise
Funko Pops have finally arrived at Disneyland Paris, focusing so far on Frozen 2 and Star Wars. They're available at the Studio Store and Legends of Hollywood: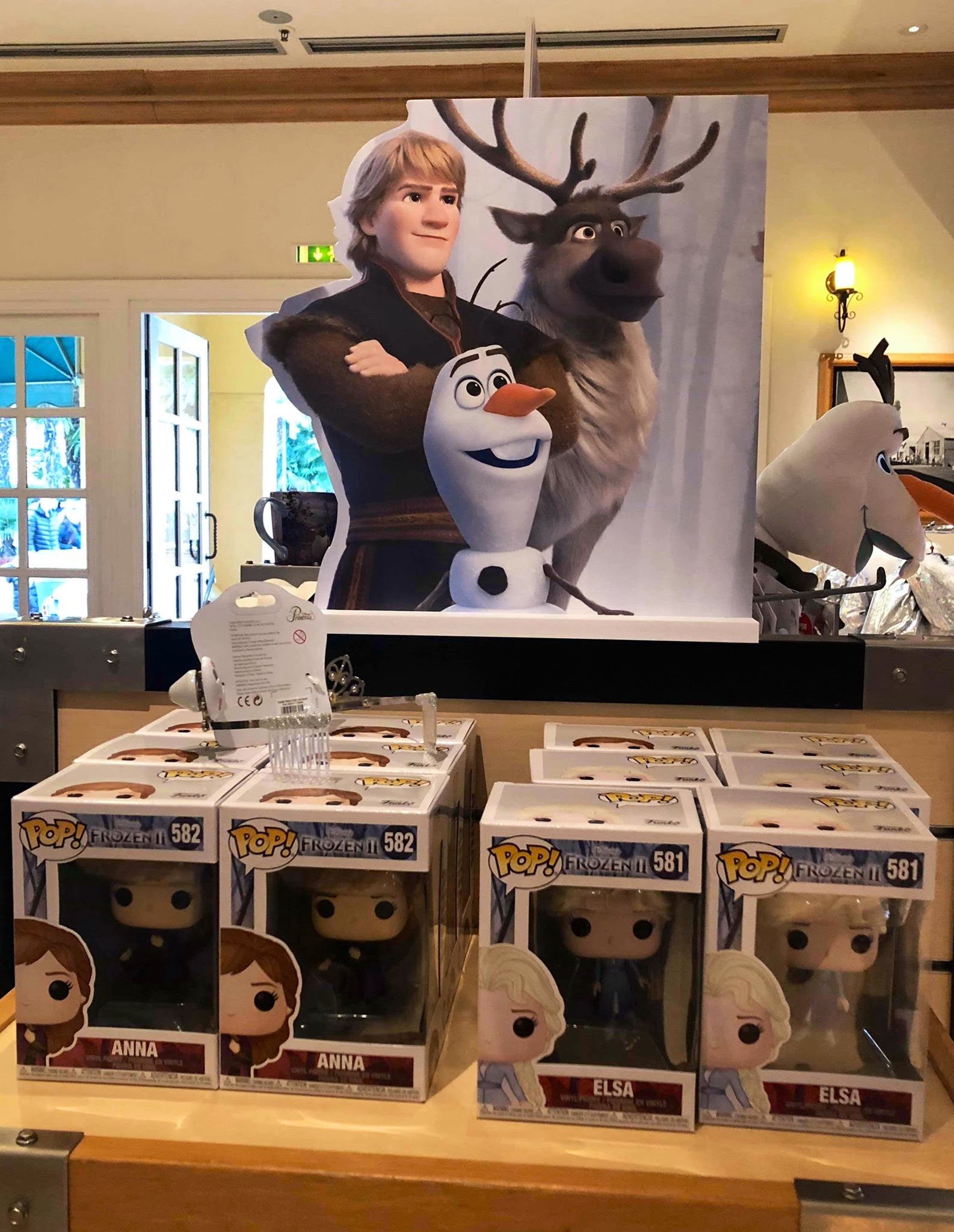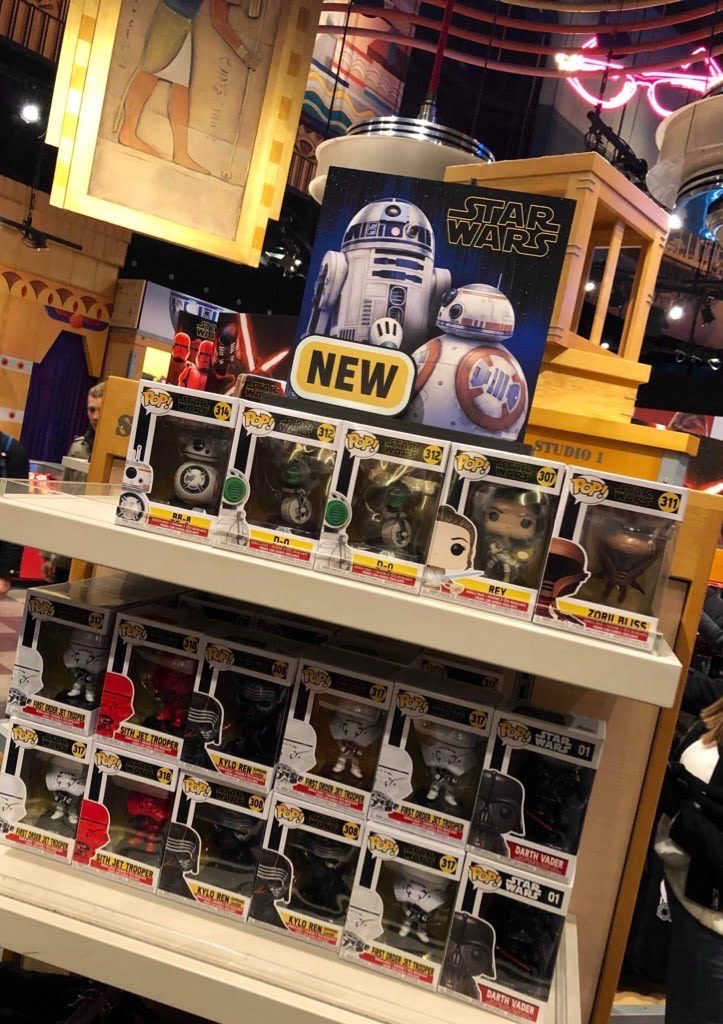 Keeping with Star Wars, some fun new collections at Disney Fashion: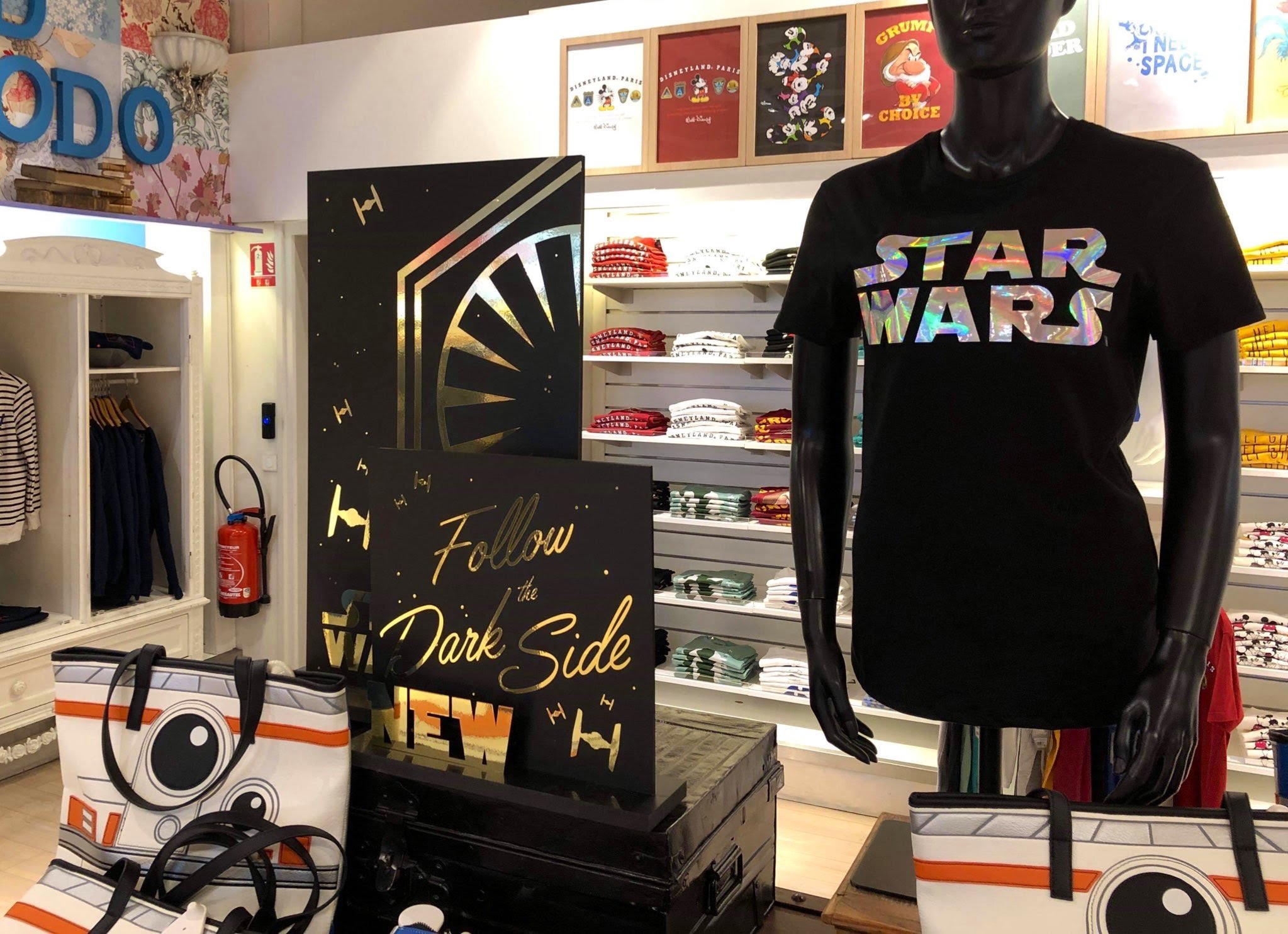 And this Frozen 2 jacket at World of Disney… love it, hate it or love to hate it: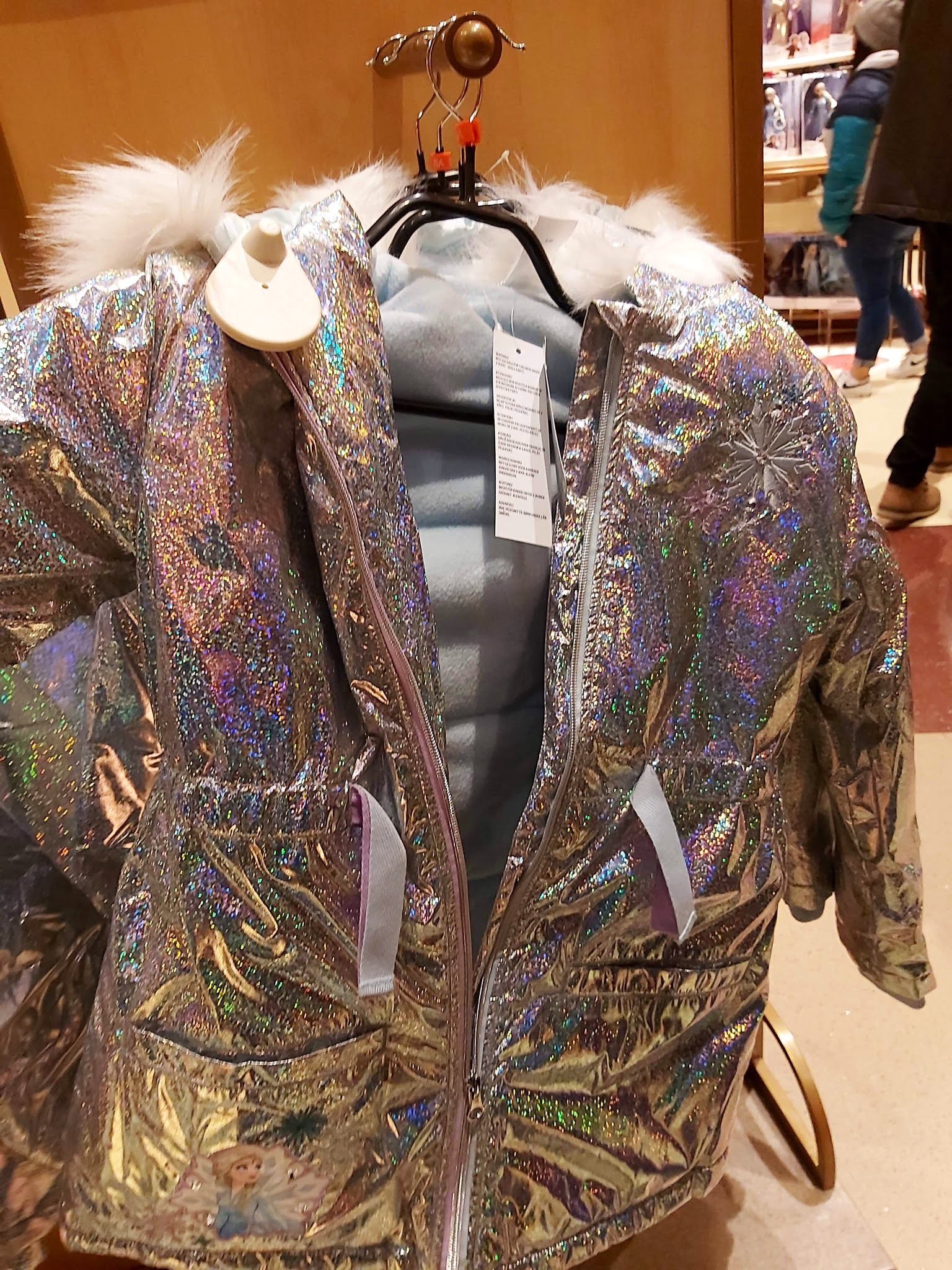 Samantha?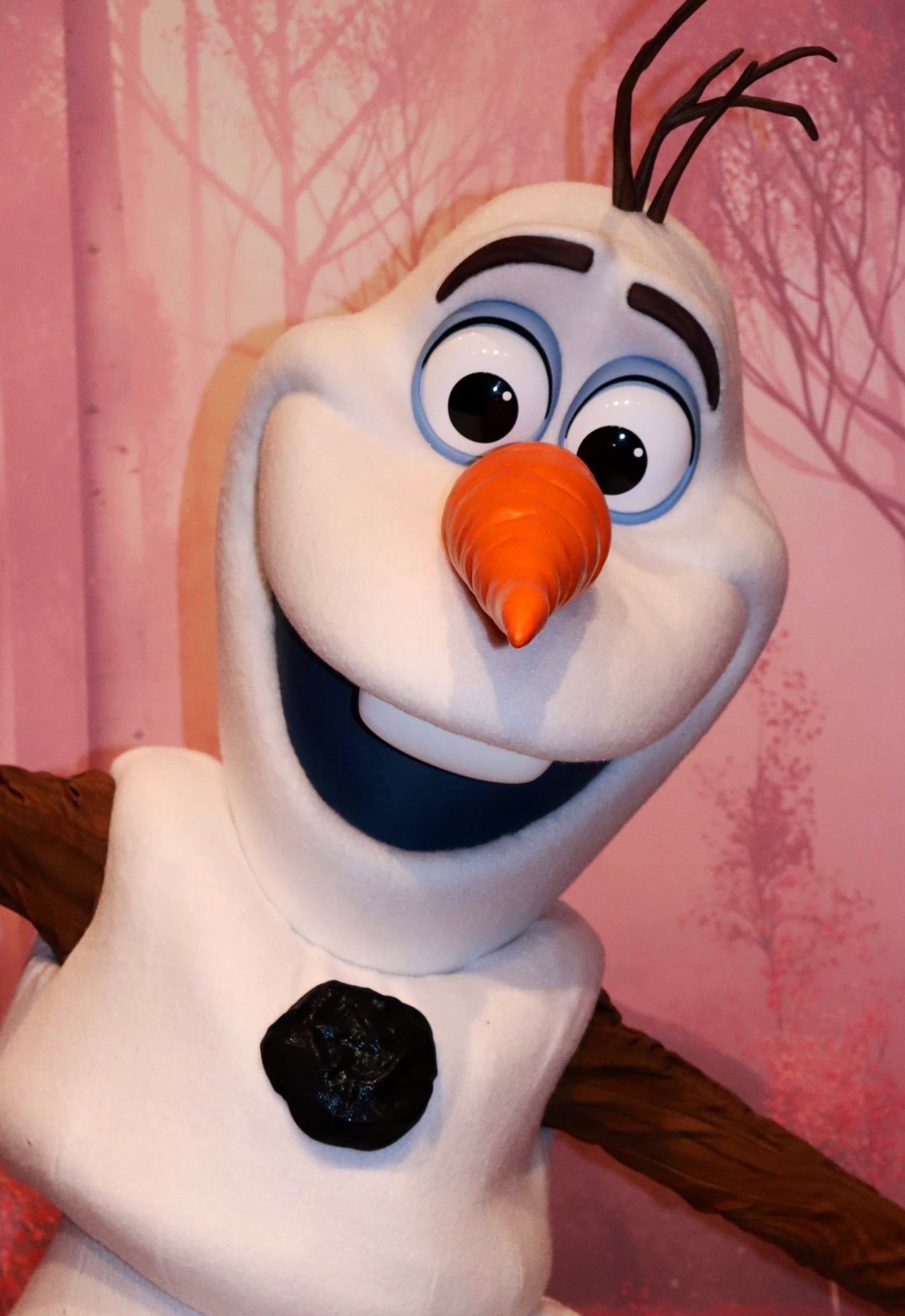 And that's our report – have a magical week and see you on the next edition!