« Après EndGame, impossible de se renouveler. Le MCU risque de s'éteindre ! » entendait-on alors que les aventures d'Iron Man et de Captain America touchaient à leur fin. Depuis, des torrents d'eau ont coulé sous les ponts: séries Disney+, nouveaux personnages, prequels et surtout multivers inondent nos écrans depuis 2 ans.
Véritable culmination de longs mois de construction métaphysique et cosmique, les nouvelles aventures de Doctor Strange concentrent au cinéma l'ensemble des problématiques soulevées dans les séries à succès Loki ou Wandavision tout en faisant suite aux événements des succès interplanétaires Avengers EndGame et Spider-Man No Way Home.
Après que Kang le Conquérant a été tué par Loki, permettant par la même les collusions entre univers parallèles, Spider Man bouleverse le MCU en transcendant les réalités, jouant avec les sentiments et méninges des spectateurs. Doctor Strange 2 est une conséquence directe de cette faille XXL et entraîne dans cette mystérieuse quête une multitude de personnages du MCU dont America Chavez et Wanda Maximoff.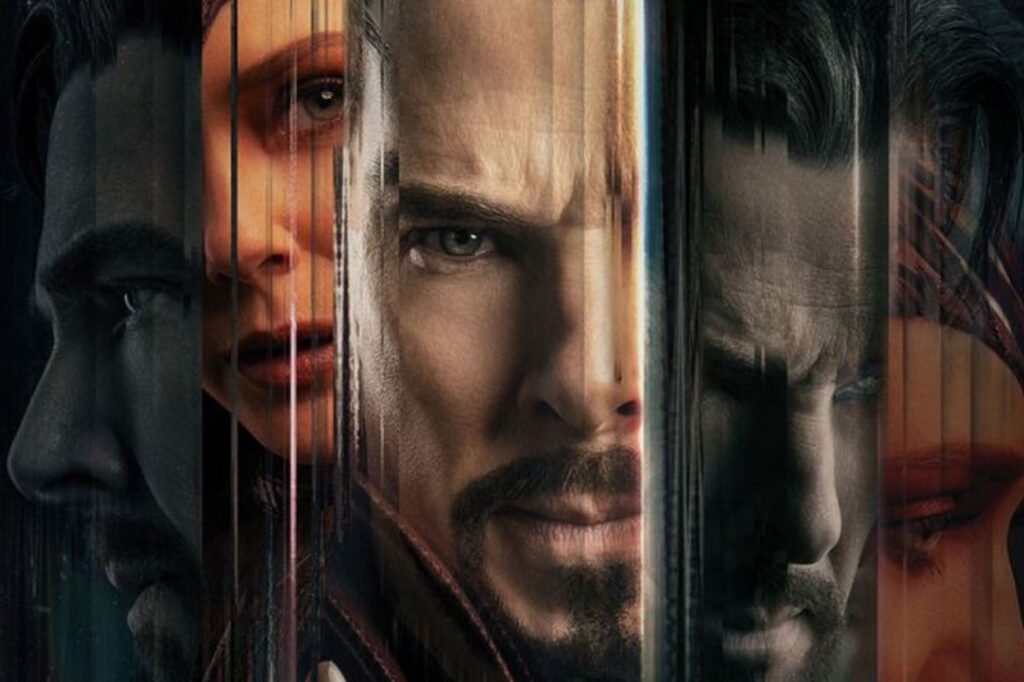 Si Wandavision apparaît comme central dans le récit de Doctor Strange in the Multiverse Of Madness, le film interconnecte une multitude de productions Marvel récentes avec rondeur et subtilité. Pendant plus de 2h, le virtuose Sam Raimi hypnotise grâce à sa réalisation si caractéristique, distillant pour la première fois dans une production Marvel une dose d'épouvante et d'horreur déconcertantes.
Doctor Strange in the Multiverse of Madness est au final un terrain de jeu gigantesque, délire kaléidoscopique trippant aux séquences d'action pour certaines inoubliables. Si certaines surprises vous feront bondir de votre siège, comptez sur l'incroyable rythme et succession d'événements cataclysmiques pour vous clouer au sol.