Who said that the enchantement of Disney parks should stop when you leave Disney Village? A whole collection of books have been published over the years! But which one to read? In this series of blog posts we'll introduce you to a selection of the best ones dedicated to the parks and their most popular attractions!
Today, let's talk about a very special booklet: : Disneyland Paris célèbre son patrimoine et ses métiers d'art.
On September 21-22 2019 hold their second "Heritage Days" promoting the french craftsmanship. This french and english leaflet was handed to everyone who were lucky enough to win an exclusive guided tour on these days. Disneyland Paris have been kind enough to provide a digital version, six months after the event.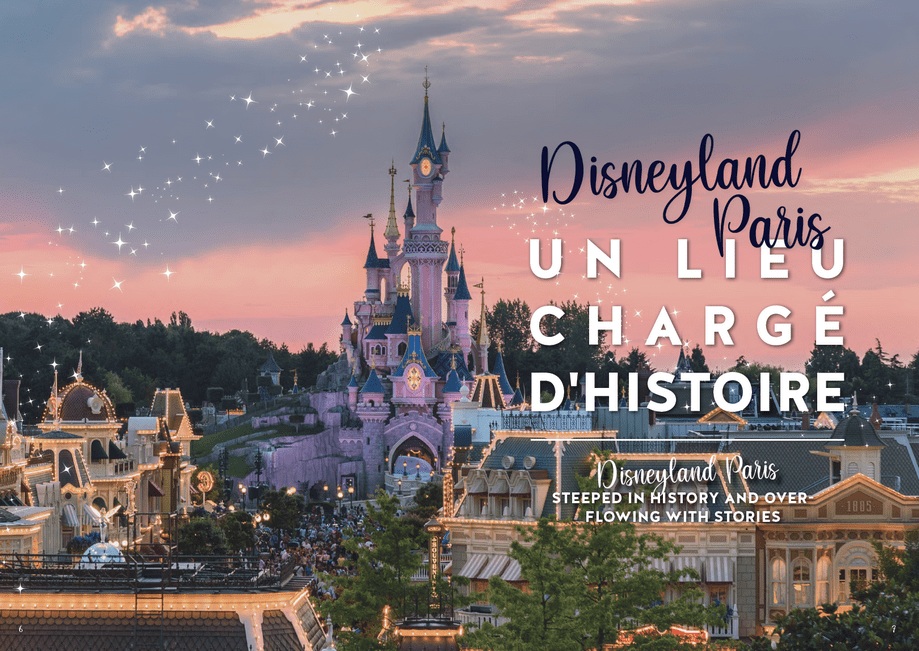 The publication is divided into three main categories: a short introduction on Walt Disney and his relationship with France, a presentation of each land in the Disneyland Park, and then, a detailed explanation of the different jobs and setups for the shows and costumes.
Filled with a lot of captivating information, this short booklet is really designed for everyone, whether you're a hardcore fan or not. Even thought the first half is easy to read and enthralling, the reader will probably have a feeling of wanting to know more. Thankfully, there are so many books on these topics, some sold in the park, we'll talk about them in future posts.
Let's take a look now at the second part, dedicated to what makes the park popular: shows and costumes.
If you've always dreamed of knowing more about how a show is made, this book shows in great detail the process. From concept to castings, rehearsals to the final result that the public can discover during their visit, everything is explained.
A real bonus is what's been added at the end of it. As part of the Heritage Days, a selection of costume were put on display and a "catalogue of the exhibition" is available. They represent a very small portion of all the costumes developed for the past 28 years, which makes you want to see more! Here's an idea that Disneyland Paris could develop?