One of the things that fans who call Disneyland Paris home take pride in are our unique attractions found in both of the parks. Whether we're spinning through the East Australian Current, exploring the fabled Nautilus, or even shrinking to the size of a rat, there are always plenty of different options that allow us to immerse ourselves in the magical worlds created by Disney. Even though the American parks may boast more restaurants and different rides, Disneyland Paris has attractions that make fans fly across the pond just to experience them.
Today, we're going to take a look at some of the unique attractions found in both Disneyland Park and the Walt Disney Studios Park, including one that won't be exclusive for much longer! I'll be going into details about each of the attractions and then what makes them unique, ending with where I think each one could fit in one (or both) of the American parks. So, as Peter Pan likes to say, here we goooooo!
Crush's Coaster
"Le courant est-Australien!" Crush's Coaster, arguably one of the best rides in Walt Disney Studios Park, is a thrilling journey in a spinning turtle shell through the Australian current. This ride tends to have some of the longest wait times in the park, typically having guests stand in line for over an hour (even with a single-rider option). While most of the long wait times can be attributed to a low rider capacity and frequent breakdowns, there is something about this rollercoaster that has guests rushing to get in line the second the park opens.
Crush's Coaster is the best spinning coaster in all of the Disney parks (with its main competition being Primeval Whirl in Animal Kingdom, it isn't that much of a fight). The beginning feels more like a slow dark ride through the coral reefs of Australia, getting darker as the coaster part of the ride begins with a swift uphill confrontation with Bruce the shark. Almost instantly the ride becomes thrilling with heart-stopping drops, spins, and twists. Even though the track is pretty visible and there is very little theming after the beginning, Crush's Coaster is one of the best rides in Disneyland Paris.
When thinking about where this ride could fit into one of the American parks, two places come to mind – Pixar Pier in Disney's California Adventure and Animal Kingdom in Walt Disney World. One fits the studio while the other fits the theme. But for now, Crush's Coaster remains exclusively Parisian, so get ready to wait in line and listen to the seagulls screaming "Mine!".
Les Mystères du Nautilus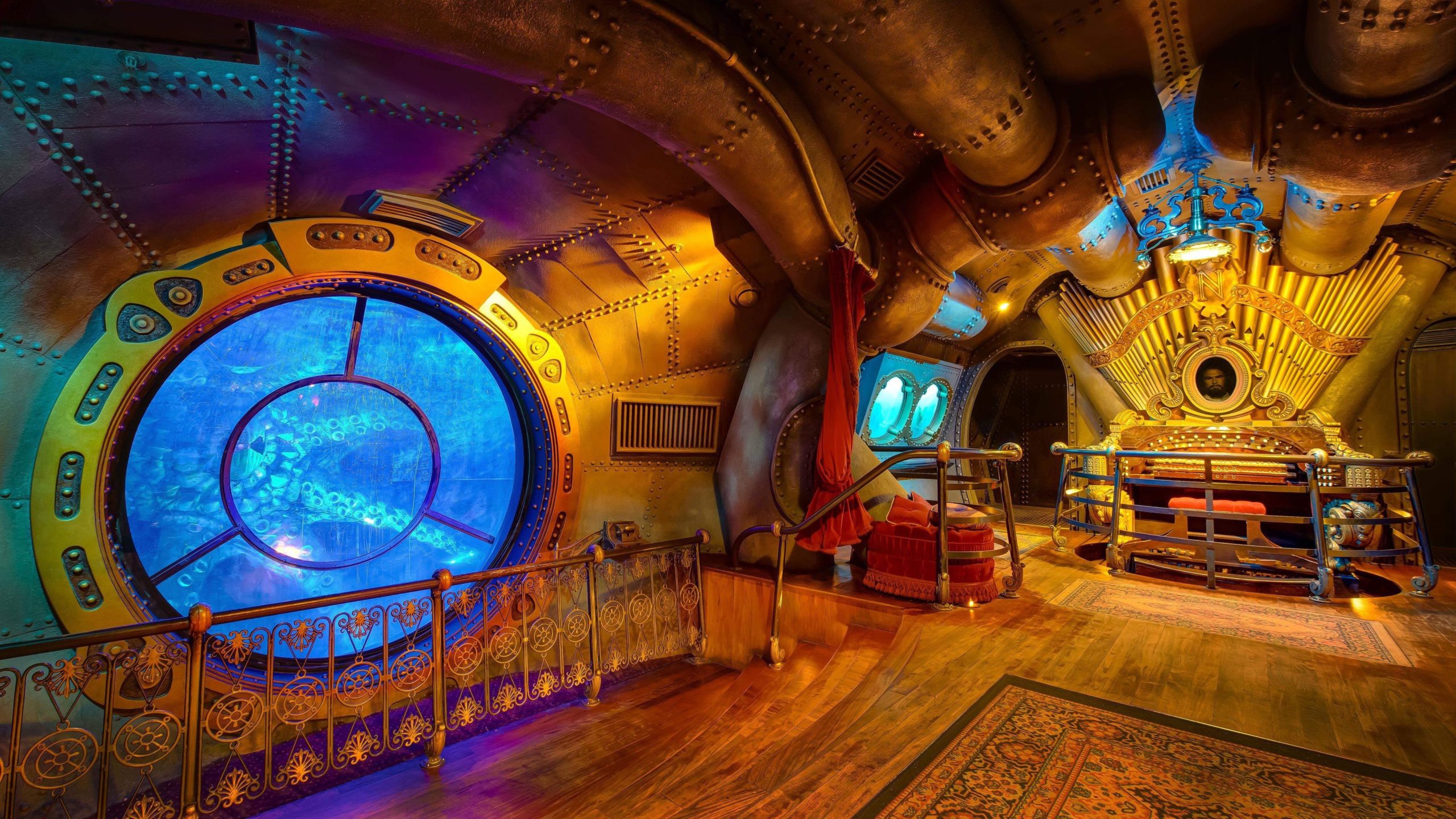 The name "Nautilus" might ring a bell to American fans as it is the name of the submarine in Jules Verne's 20,000 Leagues Under the Sea, which used to be the inspiration for an attraction of the same name in Walt Disney World. The ride is still continuing operation at Tokyo DisneySea, much to the happiness of some Disney "purists". Unlike the American ride "Les Mystères du Nautilus" is a walk-through attraction of the submarine with incredible details of Captain Nemo's quarters and even a giant squid!
Many people don't like this attraction and rarely include it in their list of things to do in the parks. As an avid fan of the original vision for a Jules Verne-themed land, however, I make it a part of every time I visit Disneyland Park. The Nautilus reminds me of everything we could have had in Discoveryland, especially the original Space Mountain (even though the queue remains unchanged, giving me hope we'll see the end of Hyperspace someday).
As the walk-through was most likely inspired by the submarine voyage in Florida, which has been closed for many years now, it is unlikely that the Nautilus will be making a return to the American parks any time soon. I hope that Disneyland Paris will keep this beautiful attraction alive, continuing to share the legacy of a legendary author who inspired so many.
Indiana Jones and the Temple of Peril
Even though two parks might have a ride with the same franchise, it doesn't mean that these attractions will be the same. If someone from California comes to Disneyland Paris looking for a replica of Indiana Jones Adventure, they will be quite surprised at what they find. Indiana Jones and the Temple of Peril is an outdoor rollercoaster with a loop and plenty of sharp turns and dives. Guests are tossed and turned around in their mine cart as they narrowly avoid falling rocks and other "dangers" throughout the ride.
Personally, I'm not the biggest fan of this Indiana Jones ride. I would take the one in California any day with its incredible effects and awesome ride vehicle. The attraction in Paris fails to capture the theming of the movies, focusing instead on giving thrills and disregarding comfort on an average rollercoaster that can (and most likely should) be skipped.
For the sake of the other Disney parks, I hope that there will be no attempt to replicate this ride anywhere else. With incredible coasters like Tron Lightcycle Power Run and Expedition Everest, there is no need for a simple mousetrap-style coaster that leaves guests with a sore neck and a headache.
La Galerie de la Belle au Bois Dormant and La Tanière du Dragon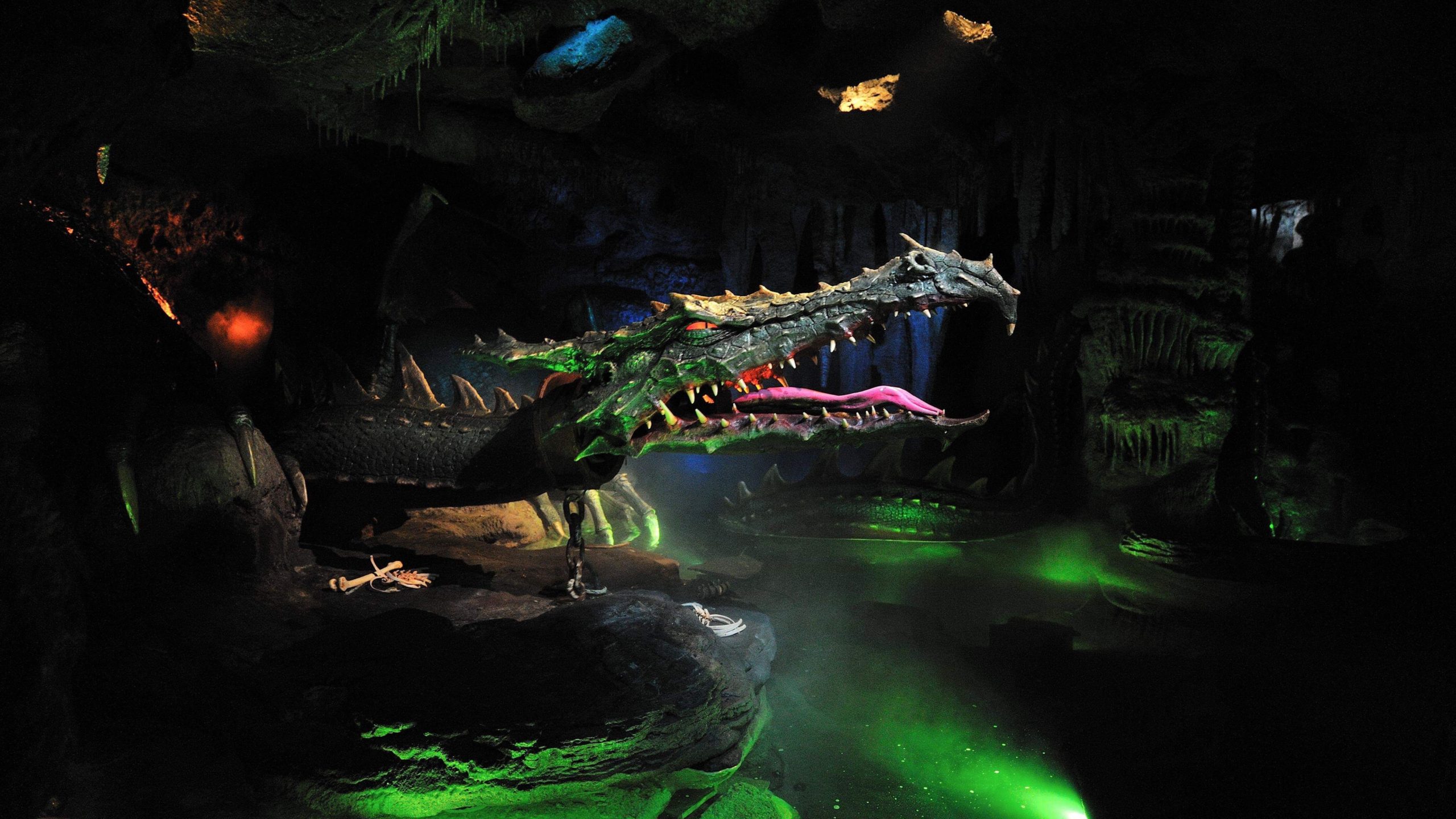 Now I know some of you might be thinking, "But Kat, neither of these things are rides! They're just walk-throughs! You've also put two things at once" To which I say, "I know, but they're unique and part of the same castle, so let's take a look at them, shall we?"
La Galerie de la Belle au Bois Dormant allows guests to walk through Sleeping Beauty castle and to relive the story of Princess Aurora through gorgeous stained-glass windows, stunning tapestries, and quite a few props (including the infamous spinning wheel). The attraction is great for photo opportunities and gives a nice view of Fantasyland from the balcony in the back. If you're looking for a walk-through that's a little darker, I would definitely recommend La Tanière du Dragon. Located under the castle, the mysterious cave hides a sleeping dragon who wakes and threatens guests with growls and puffs of smoke throughout the day. The cave is one of my favorite places to stop when I need a break, as the dragon animatronic is beautiful and so detailed that one can stare at it for hours without finding all of the unique aspects.
Fortunately for French fans, it's pretty definite that these two attractions will remain unique to Disneyland Park, as each Disney castle is unique and there is no replacing the beautiful French Sleeping Beauty Castle. The Utilidors would make it quite difficult to fit a dragon under Cinderella's Castle, and even though Disneyland in Anaheim has the same theme, they already have their own version of a walk-through attraction that is similar to Le Passage Enchanté d'Aladdin in Adventureland.
Phantom Manor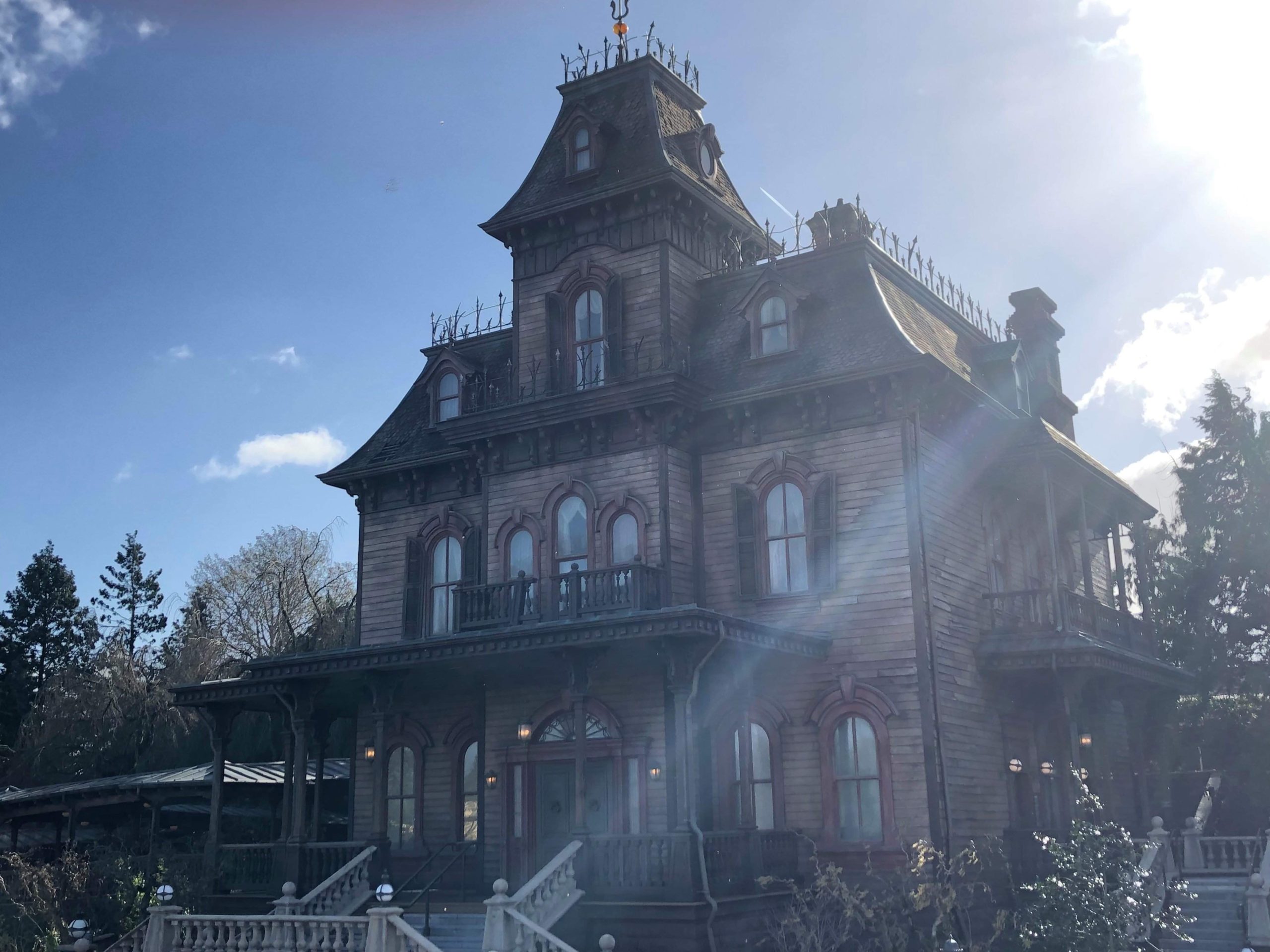 You didn't think that I would talk about unique DLP attractions without mentioning my favorite, right? Of course, I have to mention Phantom Manor, even if it isn't a fully "unique" attraction. Based on the Haunted Mansion attractions in the American Parks, Phantom Manor tells the darker story of Melanie Ravenswood, a bride tormented by the Phantom as she searches for her lost groom and is driven to insanity. I'll try to keep this one quick as there will definitely be an article in the future dedicated solely to this attraction.
Phantom Manor is a unique take on the Haunted Mansion where guests enter the Ravenswood Manor, an abandoned Victorian home currently inhabited by Melanie Ravenswood and the Phantom. Doom Buggies take you throughout the manor as the story unfolds, revealing exactly how far the evil spirits will go to drive the poor bride insane as she searches for her lost lovers, waiting for the day she finally gets to be married.
I'm willing to bet that none of the other Haunted Mansions will ever receive a "Phantom Manor" overlay. The American parks are content with their "happy haunts", Hong Kong can keep its incredible Albert the Monkey animatronic, and us French fans can continue to cry over Melanie Ravenswood's tragic tale with the best soundtrack of any of the rides (but I'm just a little biased, aren't I).
Ratatouille: The Adventure (for now!)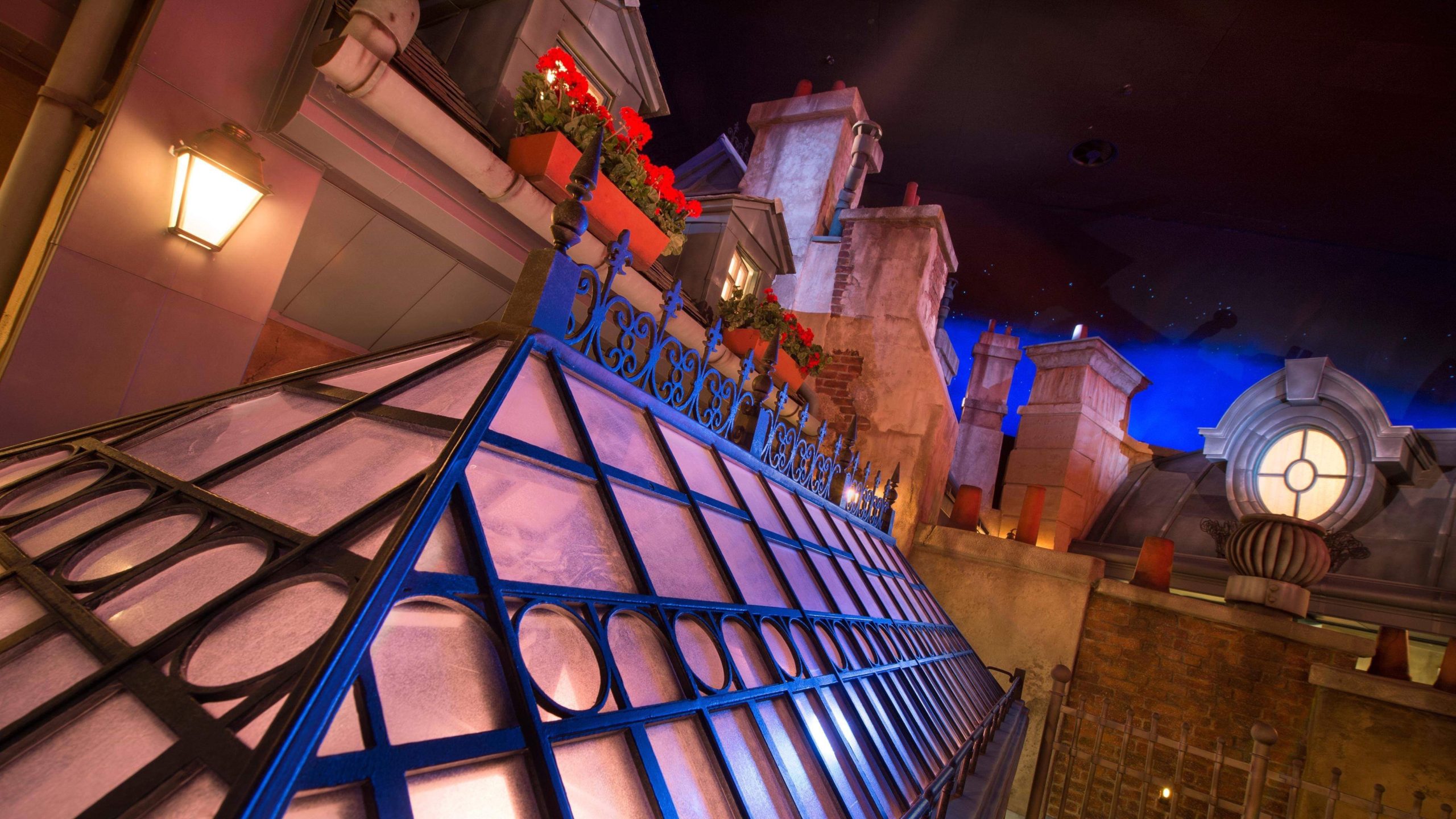 As a fan of the ever-developing technology of Disney, being able to go on a trackless ride is something that gives me thrills (even if the ride isn't as thrilling as a roller coaster) every time. Ratatouille: The Adventure shrinks riders to the size of a rat and takes them on a journey through Gusteau's as they are chased by Chef Skinner and helped by Linguini. Guests explore the kitchen, the dining room, and even the freezer throughout the ride, ending at the restaurant Bistrot Chez Rémy.
With the incredibly short single-rider wait times, I make it a goal to get on this ride at least once per visit. In total, I think that I've been on this ride at least fifty times, including one in-ride evacuation from the freezer! There has only been one time when all of the effects have been working perfectly, but even without every small detail, the ride is an absolute delight that I would recommend for all ages.
As for this final ride, this will only be unique to Disneyland Paris for a little while longer, as EPCOT in Walt Disney World will be receiving its own version in the France pavilion of the World Showcase. So enjoy its uniqueness while you can, DLP fans! Who knows, maybe it will end up in California as well!
Ultimately, these unique attractions all help to make Disneyland Paris even more special. Some rides like Ratatouille and Phantom Manor make guests feel as if they are still in Paris, just transported into another world inside of the city. Others like Indiana Jones and Crush's Coaster give riders a thrilling adventure that they're unlikely to forget anytime soon. Even the walk-through attractions like the Nautilus and Sleeping Beauty Castle add their own magical charm to the already beautiful parks. If you have a chance to visit Disneyland Paris, definitely add these unique attractions to your to-do list!
Disclaimer: All of the beliefs stated in this series are my opinions, not the opinions of DLPReport and its associates. I only wish to give my thoughts and do not intend to hurt anyone with my words.