As someone who takes BlaBlaCar at weird hours in order to make it to the parks for the whole day, I've spent many hours in Disney Village. Once I was even there before it opened and got to witness a completely empty shopping center devoid of people, music, and magic. I've even hung around until the area has closed to guests, giving the Cast Members time to rest before the next day. Disney Village can be considered one of the most controversial aspects of Disneyland Paris because of the many comparisons to its counterparts, mostly Disney Springs in Orlando, Florida. It may be small, but it has fun dining options and quite a few shops for people to buy some new Disney merchandise (including the large World of Disney).
Again, I'm an American who's been brought up with Walt Disney World as my home park, so I'm going into this article (and all of my articles, to be honest) with some bias. It's impossible for me to walk down the singular street in the Village without thinking of the hundreds of options available back in Florida. But hey, you're reading this blog series to hear from the perspective of an American in Disneyland Paris, so you should be expecting a few personal viewpoints. I'll do my best to keep this nice and civil and feel free to leave your answers in the comments below if you disagree (or agree!).
First, I'll be looking at some of the complaints that one tends to hear when bringing up the negative aspects of Disney Village. Then, we'll bring up some of the positive bits like nice stores and great restaurants that make me grateful for the little shopping and dining street. People may complain about the little street, but we should be grateful that it exists, giving us more space to shop and dine.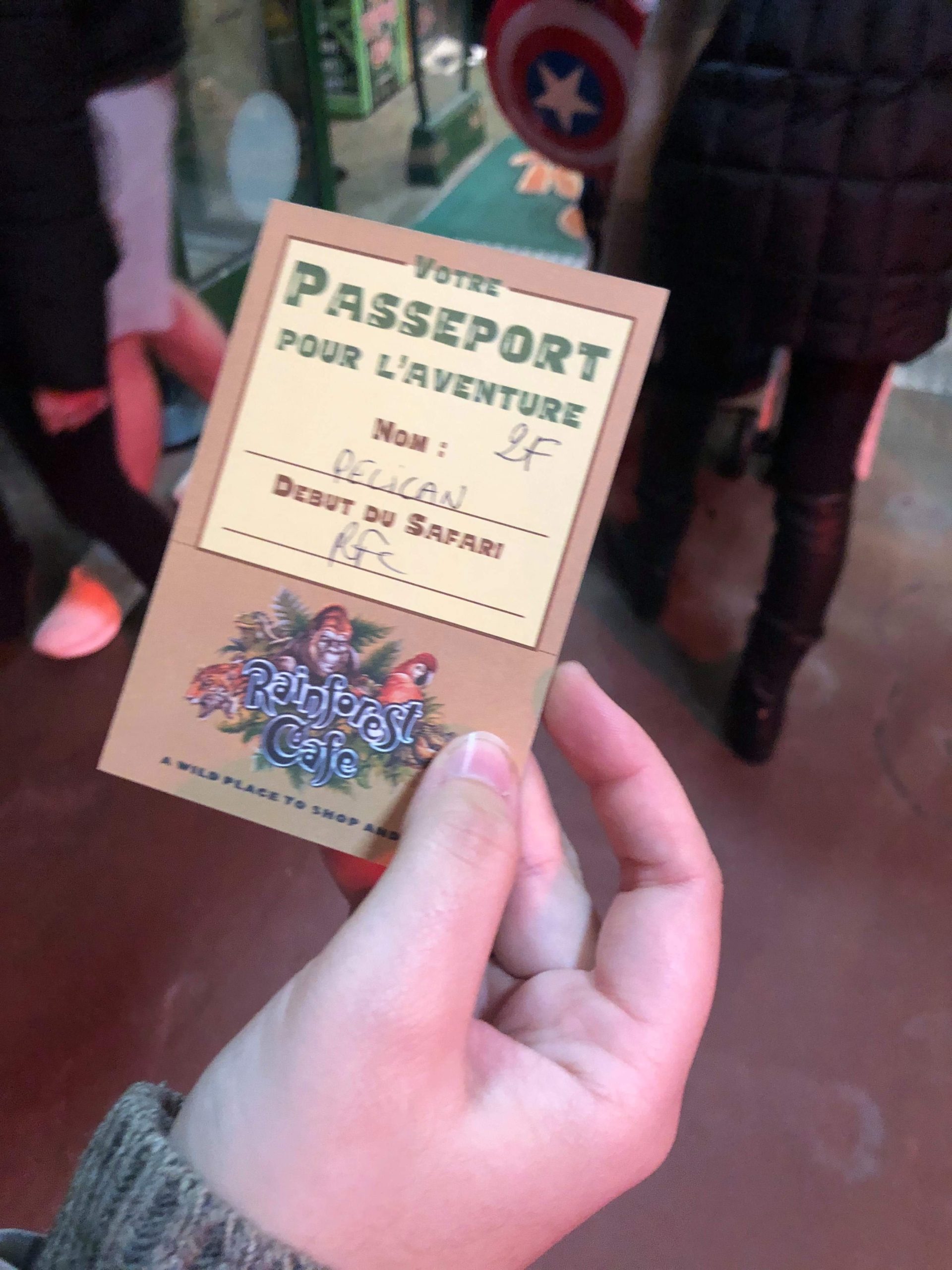 A major problem with Disney restaurants has always been the wait times, and unfortunately, Disney Village is no exception to this. During typical lunch hours, after parades, and especially after Illuminations (sponsored by Pandora!) guests can expect to be standing in line for quite a long time. There have been several times when I have gone into the Village for lunch or dinner, seen the lines, and walked right back into the parks to grab a quick snack and hope that it would tide me over for the rest of the day.
When I went to the Rainforest Cafe with a friend this past December, we waited for about forty minutes outside, then maybe fifteen minutes inside the restaurant before being seated. We told the waiter we had to leave at a specific time in order to make it back home and the waiter said he'd bring the check and food as soon as possible. The check ended up taking longer than the average one as it was brought to us fifteen minutes after we finished our food and our dessert had not even been delivered. The food was decent, but nothing worth missing a ride back home for like I almost did.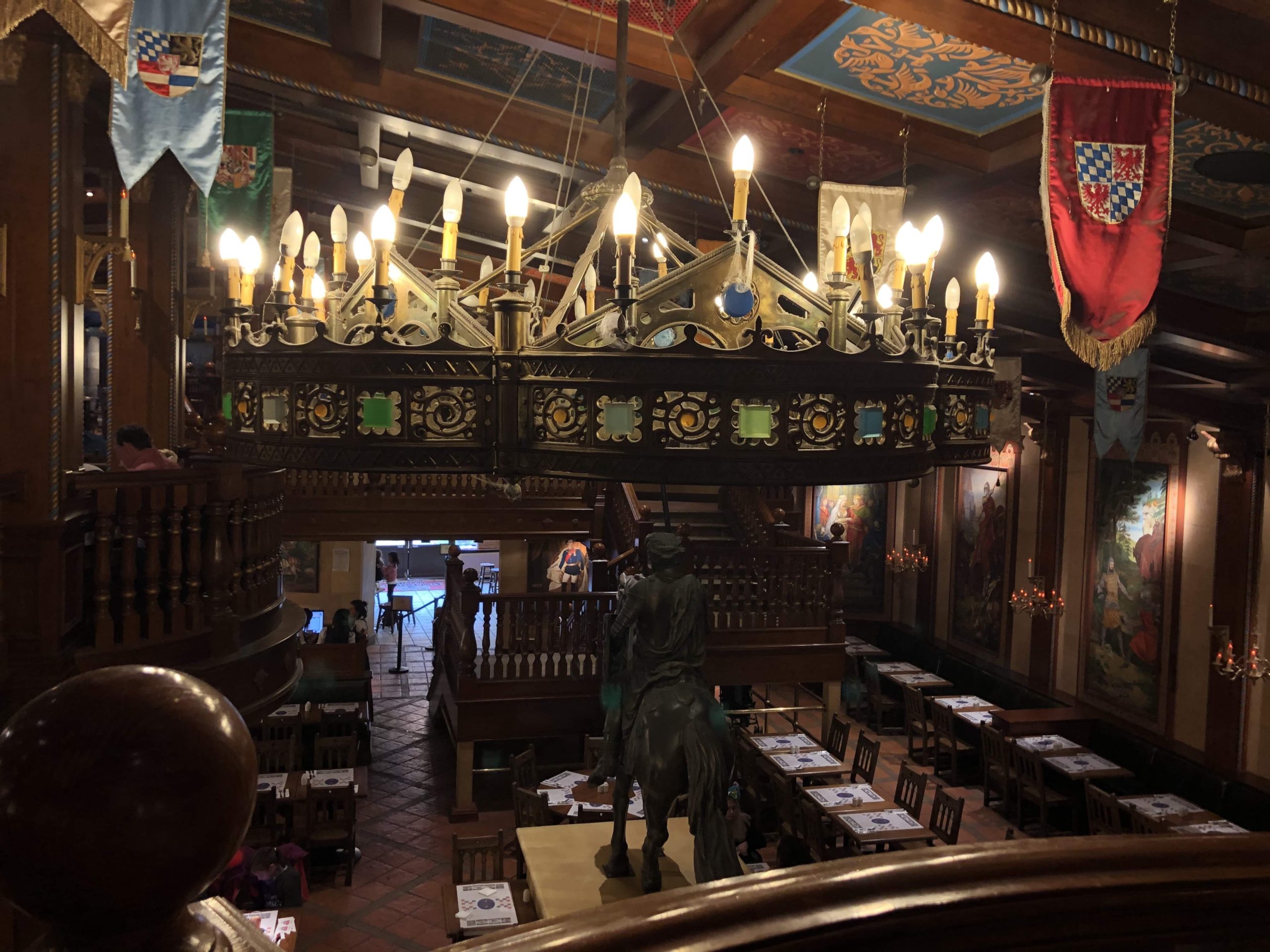 Something that many tend to complain about is the lack of theming inside of Disney Village. There are restaurants that are themed like King Ludwig's and Annette's Diner, but there is no true design that goes throughout the space, like Disney Springs with its four areas of Marketplace, The Landing, Town Center, and West Side. Due to its size, Disney Village is unable to have different "areas", but it could at least have a general theme with some sort of background story to make people more interested in it.
Another thing that should be pointed out is the lack of activities for children inside of Disney Village. There are some fun things for adults to do, including dancing at Billy Bob's, watching a game of football at the Sports Bar, or even having a few drinks and then belting out a few songs at karaoke on Monday nights. Kids can play inside of the arcade near the Sports Bar, but the games inside aren't free, and why go to an arcade when you have two Disney parks a few minutes away? Sometimes there are nice pop-up activities, but Disney Village has nothing like Disney Springs with its incredible Virtual Reality opportunities and other activities.
Now let's look at some of the positive aspects of Disney Village that tend to be ignored, with most guests focusing on the negative when bringing up the village.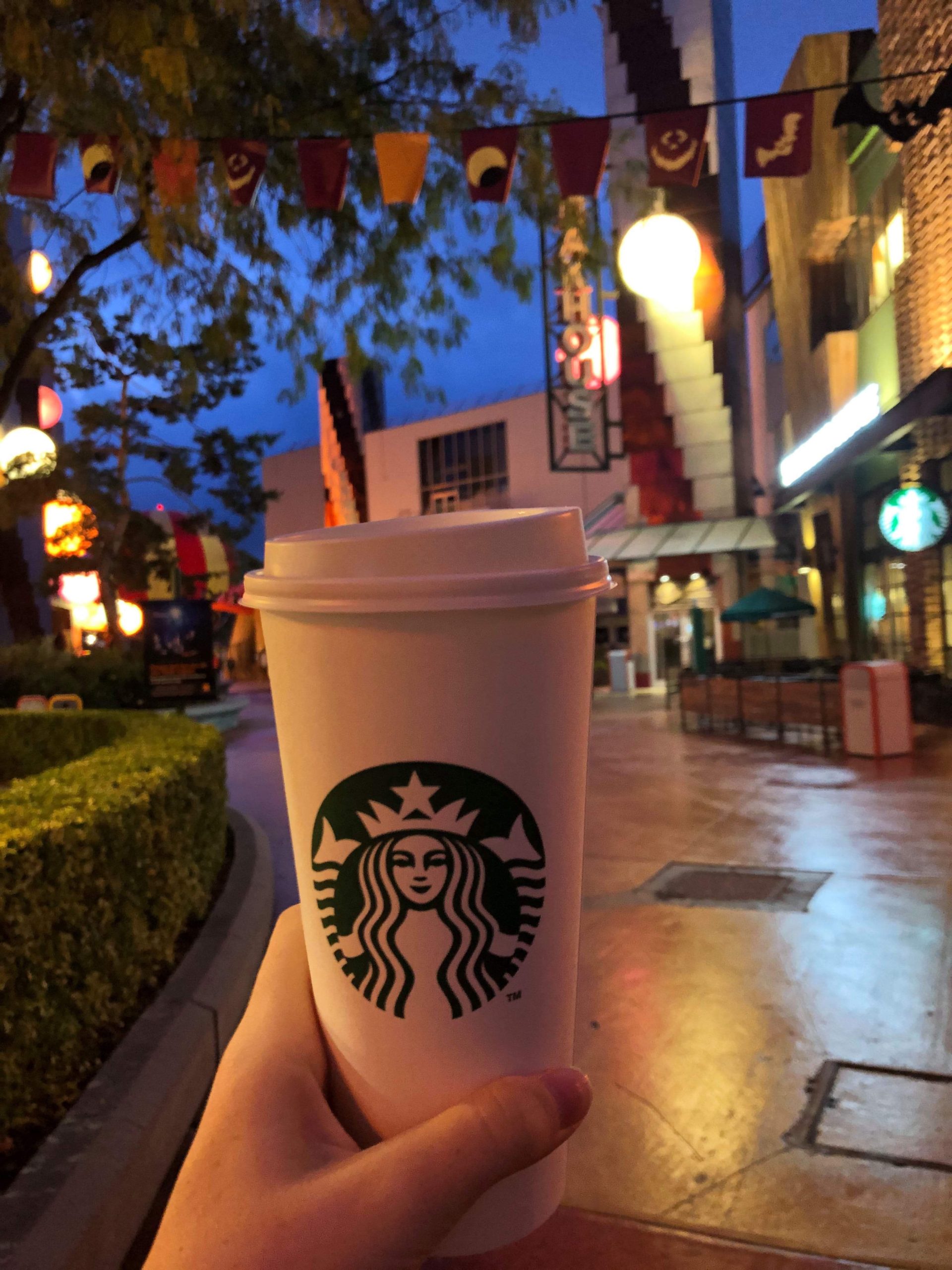 As a basic white girl (a label worn proudly), I'm quite pleased that there is a Starbucks in Disney Village, something that makes me grateful for the sweet, sweet over-priced caffeine during a busy day in the parks. The line is usually long but goes quickly as the baristas are efficient. Another shop that is lovely is The Disney Gallery, a space where guests can purchase unique art related to the parks. The prices may be steep at times so I tend to just walk around, enjoying the incredible artwork while taking a quick break.
One of the best restaurants (at least in my opinion) is Earl of Sandwich, but that's mostly because of its familiarity from Downtown Disney in Florida. Sandwiches there are a bit cheaper than in the parks, so my usual schedule is to buy the Cannonball! sandwich and head back to wait for Stars on Parade. There are also character-meeting opportunities at Cafe Mickey and some characters like witches will wander around the Village during the Halloween season.
My favorite part of Disney Village? Definitely the incredible Gaumont Cinema right at the entrance from the train station. As someone who never feels too comfortable at movie theaters (thanks, America), being in such a secure place inside of Disney property made me forget my worries while enjoying the latest Star Wars movie. The space is clean and prices are relatively reasonable.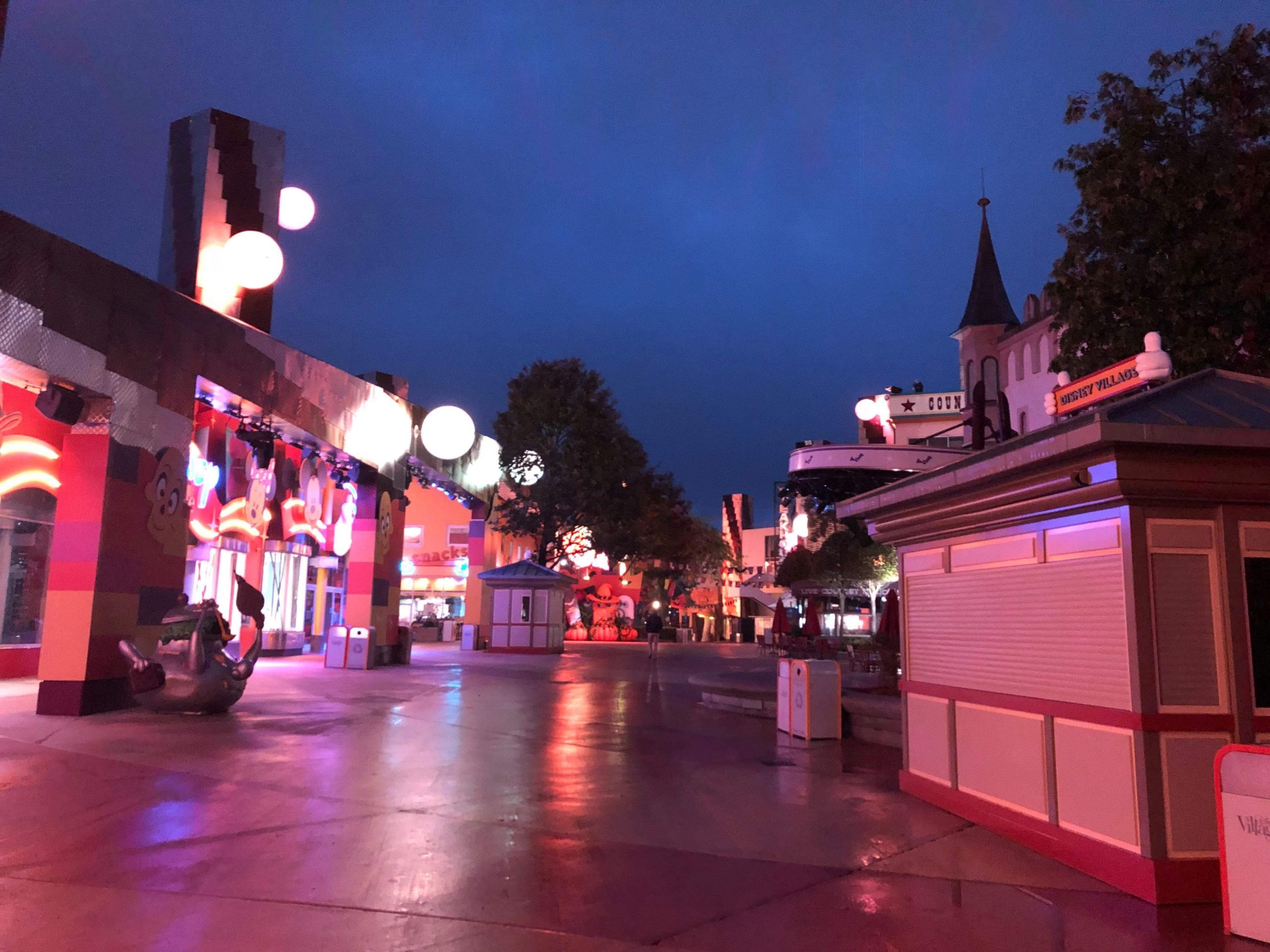 Ultimately, everyone has their own opinions of Disney Village based on personal experience. I'm not really the shopping type, so the Village is a nice place for me to grab a quick meal and an iced latte from Starbucks or even a little treat from one of the pop-up food stands. For those who enjoy buying a new pair of Mickey ears or trying on some new Disney-themed clothing, I would recommend looking inside of the parks instead. Maybe Disneyland Paris will listen to the complaints of guests and begin to give the Village some proper theming instead of just having it feel like a jumble of differently themed restaurants or quickly re-themed shops (Rest in Peace, World of Toys).
Disclaimer: All of the beliefs stated in this series are my opinions, not the opinions of DLPReport and its associates. I only wish to give my thoughts and do not intend to hurt anyone with my words.