When people talk about the character meets at Disneyland Paris, they tend to be passionate fans who are willing to wait hours to meet their favorite characters or even rare ones that are difficult to find in the parks. As someone who likes meeting characters but has never made it a priority during my visits, I thought it'd be interesting to make a blog post from the perspective of a "character outsider" about the meets. I have met quite a few characters in my time in the parks, and have also spoken with many people who have met more characters than I ever will, so I believe this is a topic that should be talked about.
As usual, these are just my opinions based on the experiences I've had at Disneyland Paris, nothing is being stated as facts. There have always been heated debates when it comes to characters in the parks and I am hoping to bring a relatively neutral piece to the table. Feel free to leave your own stories in the comments as I'm sure we all have had many different experiences (but try not to get into any fights, please keep it civil everyone)!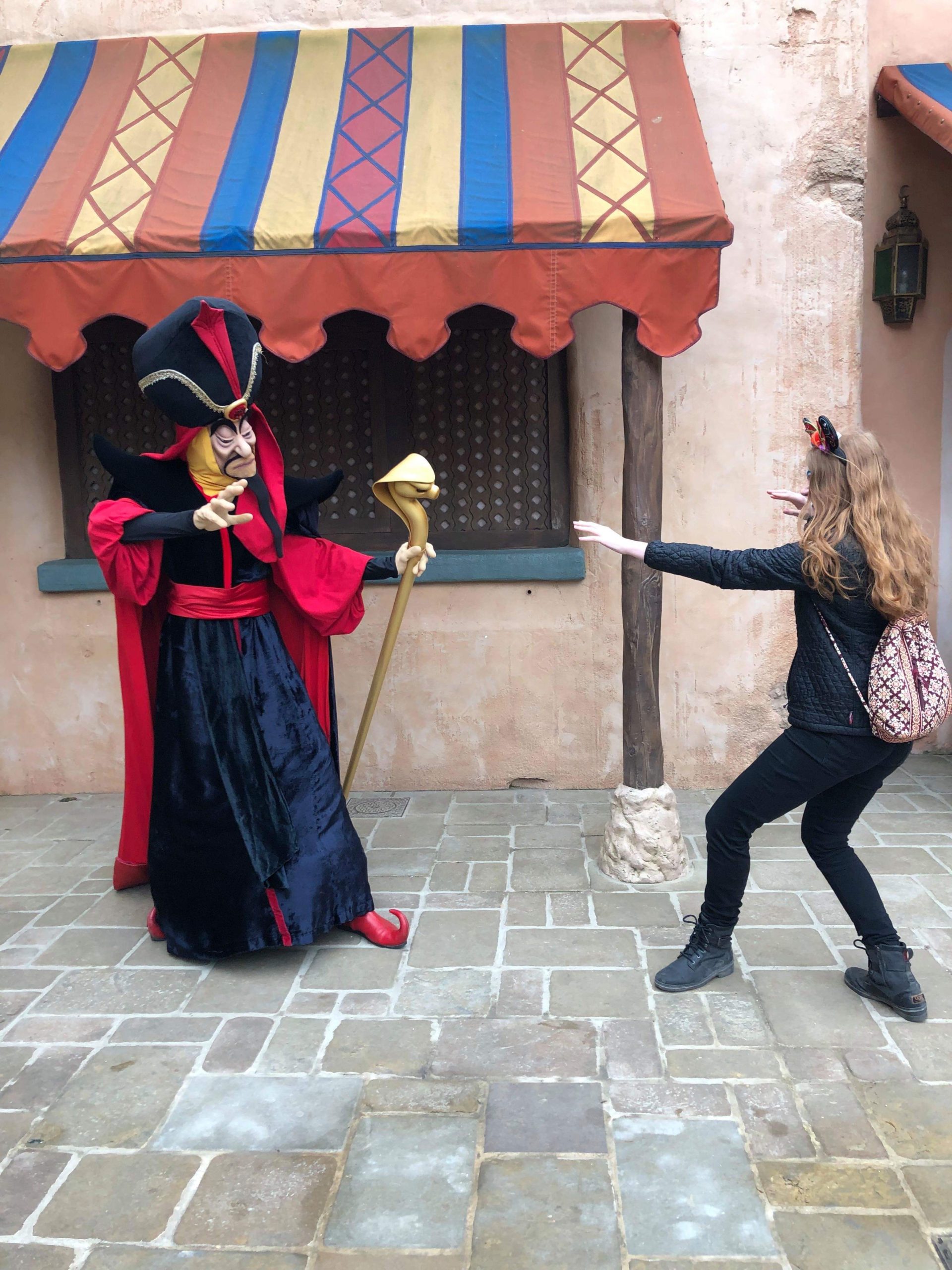 Now don't get me wrong, meeting characters is something I enjoy doing when I have some time to spare in the parks, it's just not my top priority. There have been many days where having a conversation with or hugging one of my favorite characters like Eeyore and Tigger has put a smile on my face for the rest of the day. When I got my face painted for my birthday I had a "sorcerer standoff" with Jafar (he thought I had magic powers as well and that I was challenging him!) that lasted for quite a long time. Eeyore and I once had a lovely lunch together at Inventions with a perfect view of the castle. Mary Poppins and Bert have even taught me the proper way to jump into paintings on the sidewalk!
But with every great experience, there are also some points that can be improved. Lines can be quite long, with some of the more popular meets reaching over an hour-long queue. And even after waiting for a long time, there are some meets that can be a bit disappointing, as the Cast Members can be quite short with you and just want you to take a quick picture with the character and then move on. There is also the occasionally disappointing moment when you get in line for one particular character and then they go on a break with a different character taking their place, but the Cast Members can't be blamed for this. Usually, Cast Members do their best to make sure each guest has a magical day and I hate when they are blamed for things that they shouldn't be held accountable for. Each situation is unique.
At Annual Pass parties, lines can reach up to five hours (the entire soiree!) to meet rare characters or even regular characters in unique costumes. The most recent party, Disneyland Park Celebrations, was irregular due to the fact that there were fewer people and that characters were not the main highlight of the event. Normally, there are mad dashes for characters that result in quite a bit of chaos which is a serious struggle for Cast Members and Annual Passholders alike. Cast Members have to deal with aggressive guests trying to meet their favorite characters while Passholders rarely get to meet as many characters as they would like to. Hopefully, more enforcement of the "no running" rule and more structured lines might be options to improve these kinds of events in the future.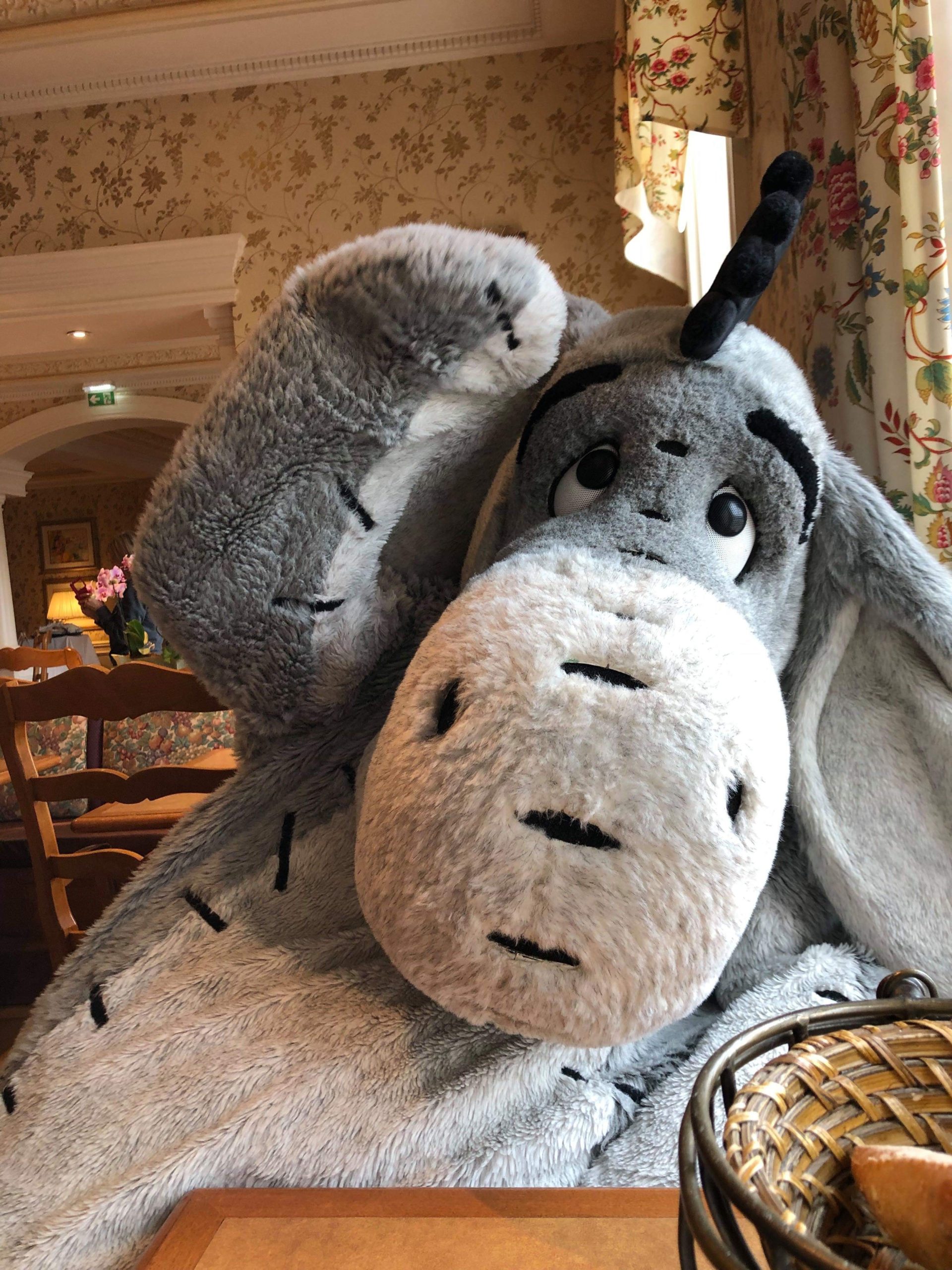 Some of the best interactions I've had have been when at character dining experiences like Inventions, Auberge de Cendrillon (referred to as ADC in the article), and the Plaza Gardens buffet breakfast. Each was unique in their own way and I had an enjoyable time with relatively decent food (try the beans at Plaza Gardens, you won't regret it). Of the three dining experiences, Inventions was probably my favorite, as the buffet options were plentiful and the characters came back multiple times throughout my meal. Auberge de Cendrillon was fantastic as I got to meet quite a few princesses (Ariel, Belle, and Rapunzel to be exact) without waiting in a long line to just meet one! Plaza Gardens was a bit chaotic as there are more people vying to meet the characters, but as a solo visitor, I had a wonderful experience and enjoyed taking selfies with classic characters like Mickey, Donald, and Piglet. Unfortunately, the prices for dining experiences like these are quite expensive, especially ADC and Inventions. I was lucky enough to have been gifted both as presents from my parents, one for my birthday and the other for successfully surviving my first year of university.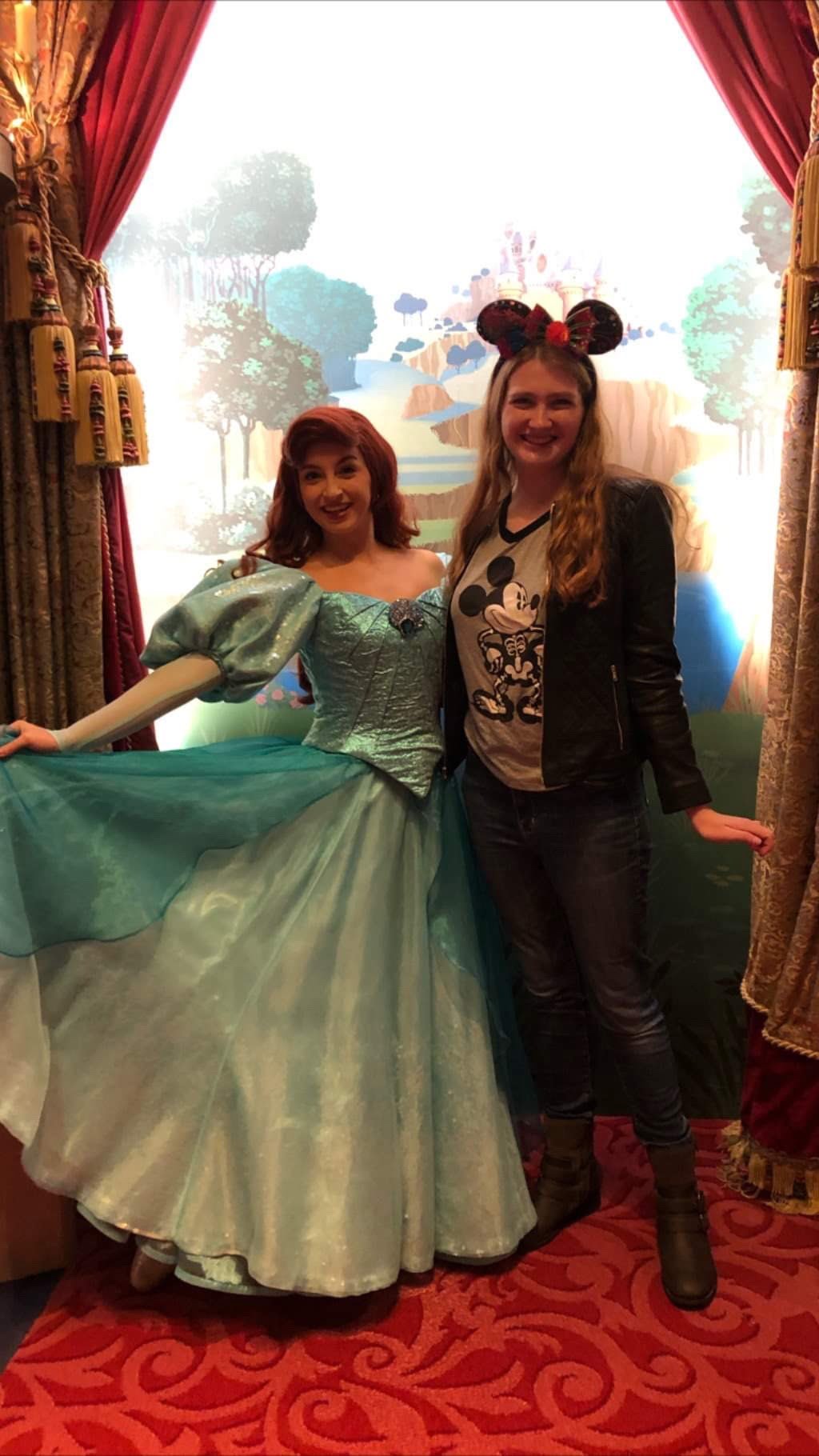 If there is one thing I am going to actively complain about when it comes to characters, it's the "Princess Pavilion Sprint" (can we get that trademarked?) every morning at 8h30 I had heard rumors about just how bad the rush is, but decided to check it out for myself one early morning. As soon as the park opened at 8h I made my way over to Fantasyland and took my place in front of the carousel, chatting with one of the Cast Members nearby. But when the clock struck 8h30, it was as if a race pistol had been shot. Even though the Cast Members asked people to walk, they were pushed aside by people running to the Pavilion, some even using their kid's strollers as "people plowers" (which really hurts). Even though I had been at the front in the beginning, by the time I walked over to the Pavilion it was a 60-minute wait. Disneyland Paris should definitely think about making the "rope drop" quite literal with Cast Members walking in front to ensure that no one gets trampled during the rush to meet a princess. The one plus of the morning? I made a few friends in line and we've stayed in touch on social media since.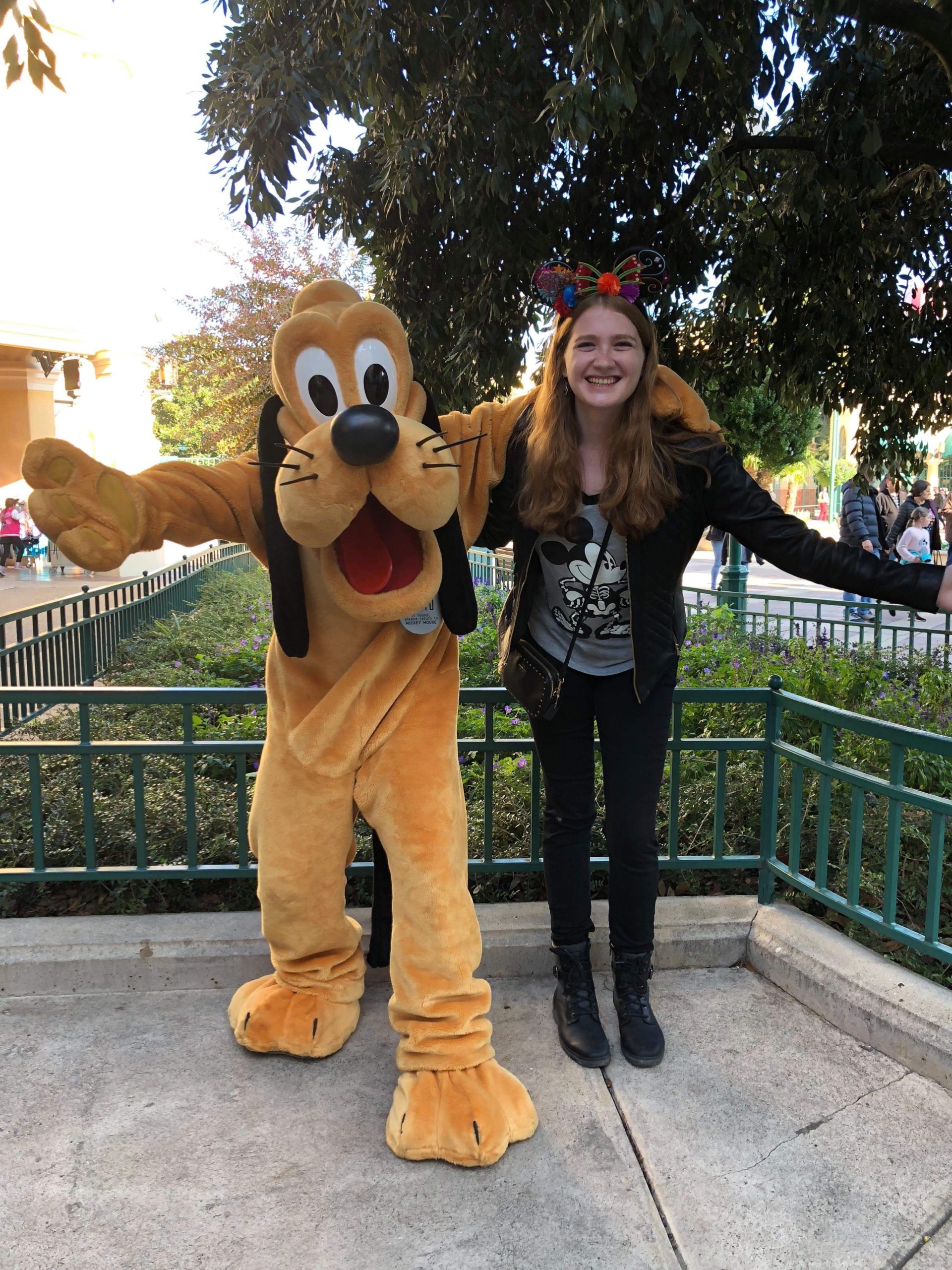 Well, I've saved the most controversial for last – The issue of Lineberty. The app that makes Disney fans shake their fists at the sky, cursing the day that smartphones were invented. The queue that makes people think they only have to wait five minutes to meet Mickey in Toon Studios. I have witnessed multiple meltdowns of all ages when it comes to Lineberty and characters like Jack Skellington and Olaf (especially recently as he is such a new character in the parks). There are almost always a few people who come up to the queue and try to convince the Cast Members to let them into the line without a reservation. Others may not understand that there is a time limit and don't understand why their reservation is not being accepted anymore. One of the main problems for me when it comes to Lineberty is that it is usually only at one specific time (yes slots can be available later, but it is never guaranteed). Sometimes people arrive to the parks later than the opening and aren't able to reserve meets on the app, which can be disappointing, especially with characters like Jack (a crowd favorite).
Personally, I have had only a few small problems when it comes to Lineberty, but it takes quite a bit to rile me up over character meets. There have been times when my number has disappeared, the app crashes when I am in the middle of confirming, or even the time where I was stuck at "Only 1 minute left until you meet Jack!" for over 30 minutes and the Cast Members were insistent that I had to wait. If there was one thing I could change about the app, it would be having multiple time slots for each character. Yes, there will be fewer spots available in the beginning, but people will be able to reserve at different times that are more convenient for them (especially when the estimated wait time can be very unpredictable).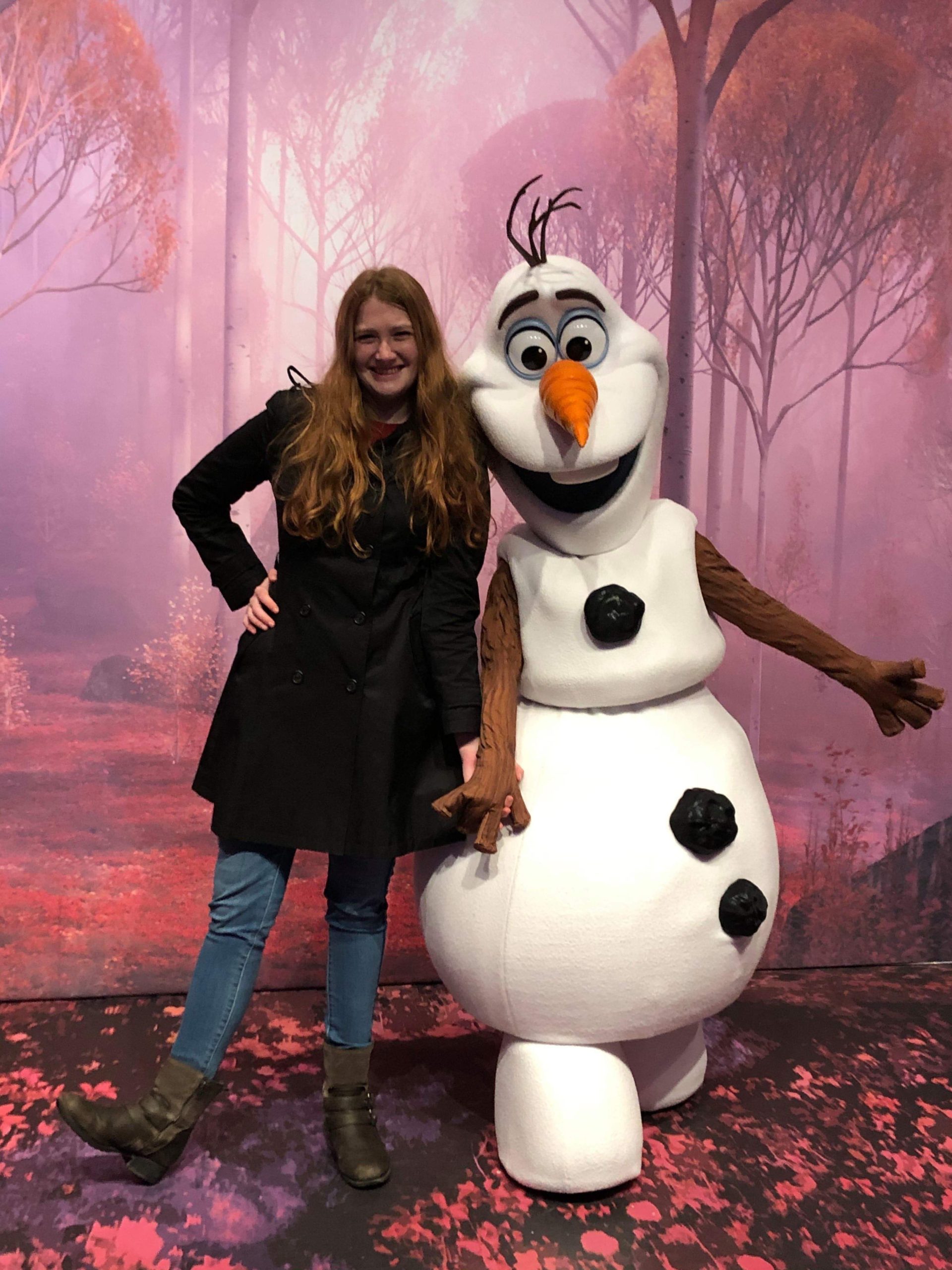 All in all, in my opinion, there isn't really much that can be changed to appease the character fans at Disneyland Paris. If you have more established meets there will be people waiting in line for two hours before the posted time. If Lineberty becomes more common throughout the park, people will complain about how they don't know how to use the app. If more pop-up meets are created then there will be mass crowds and chaotic lines. Unfortunately, it's a bit of a lose-lose situation. For now, we will have to wait and see what happens with digital queues as Disneyland Paris continues to try to change its character situation. Now if we could just get a regular Melanie Ravenswood meet-and-greet at the Phantom Manor gazebo. . .
Disclaimer: All of the beliefs stated in this series are my opinions, not the opinions of DLPReport and its associates. I only wish to give my thoughts and do not intend to hurt anyone with my words.