Walkthrough attractions. Some people love them and obsess over tiny details in the displays, while others see them as a waste of space that should be torn down for more interesting attractions with a ride track. Personally, I absolutely adore walkthrough attractions. Being able to control my own path and focus on the things that stick out to me, in particular, are rare things in a Disney park, as most rides zoom by quickly without time for you to think about what you just witnessed (See the fact that there are still Space Mountain 2 decorations in Hyperspace Mountain).
In this article, I'm going to take a look at the different walkthrough attractions in Walt Disney World, Disneyland in California, Disney California Adventure, and of course Disneyland Paris. Consider this a little guide to some attractions that you might not have even known existed in the parks. Of course, as always, feel free to leave comments about your thoughts on walkthrough attractions. Let's dive right in shall we?
Walt Disney World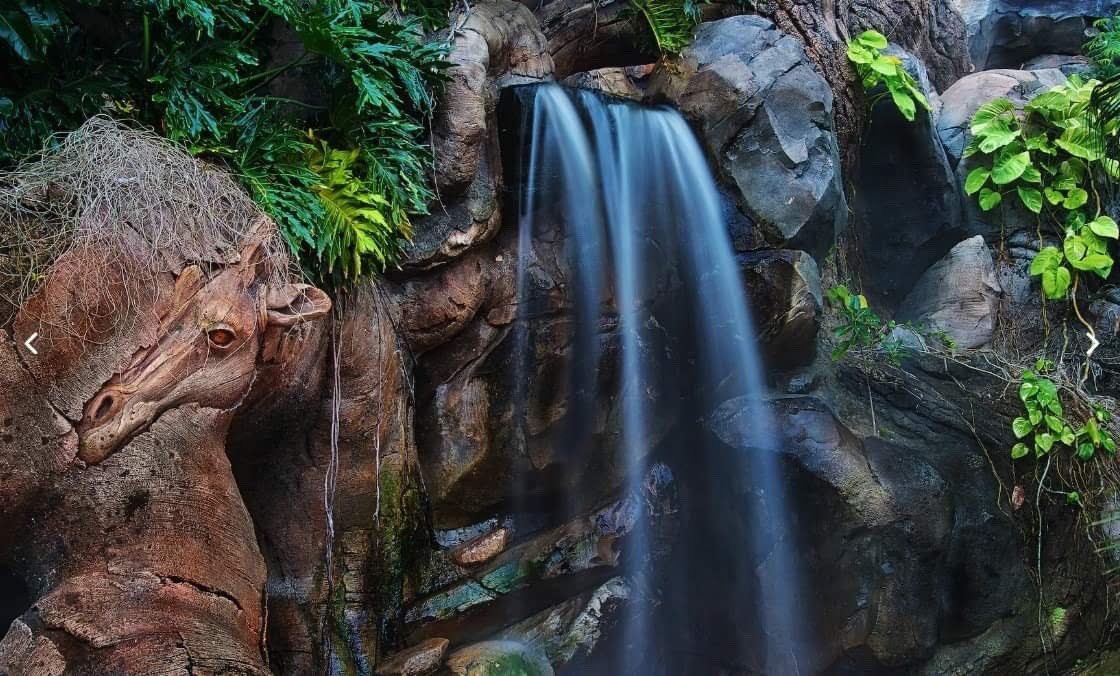 It makes sense that Walt Disney World in Florida has the most walkthrough attractions of the American and French parks simply because of the sheer size of the park(s). In this section, I'm going to be focusing on some stand-out walkthrough attractions in Animal Kingdom, Magic Kingdom, and Epcot.
One of the best walkthroughs in Florida has got to be the Discovery Island Trails around Animal Kingdom. You can see kangaroos, flamingos, lemurs, tortoises, and even otters while wandering down paths and tunnels that lead to the gorgeous Tree of Life. You could honestly spend hours just at the Tree of Life itself, admiring all of the intricate carvings up and down the bark of the tree. Along with the Discovery Island Trails, there are also the Maharajah Jungle Trek and the Gorilla Falls Exploration Trail located in Asia and Africa, respectively. On these two trails, you can visit different observation stations and observe deer, birds, water buffalo, gorillas, hippos, and even a Komodo dragon!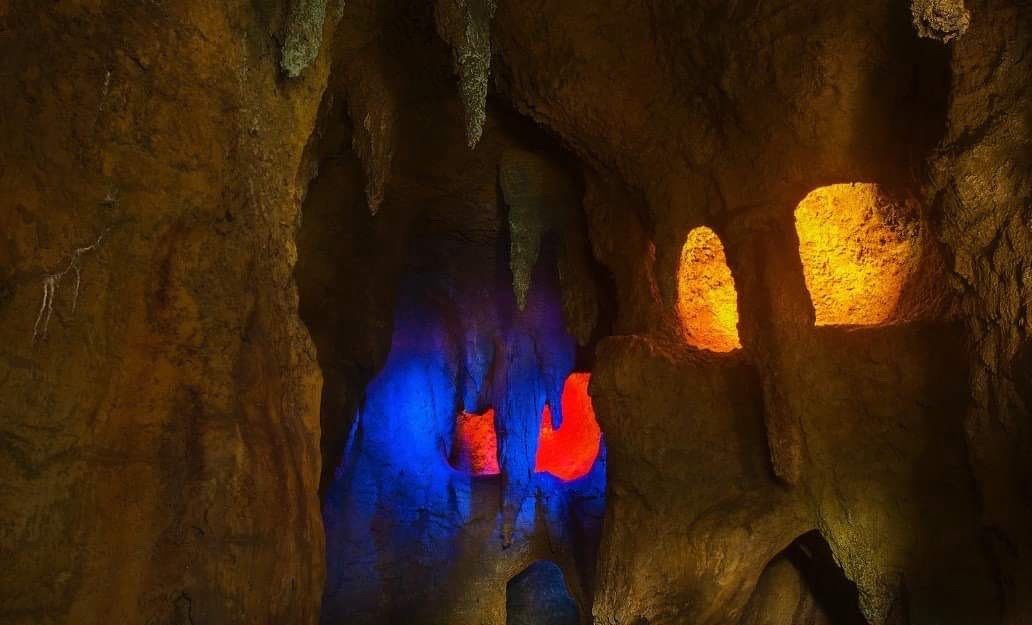 In Magic Kingdom, the main walkthrough attraction is Tom Sawyer Island in Frontierland. Guests take a quick ride on a log raft from Tom's Landing piloted by a Cast Member who will take you across the Rivers of America in order to get to the island. There is plenty to explore, including a suspension bridge, dark passages that twist and turn, and even a fort from the times of the frontier! I've gotten lost a few times in the caves of Tom Sawyer Island, occasionally using my flashlight app in order to figure out where I'm going!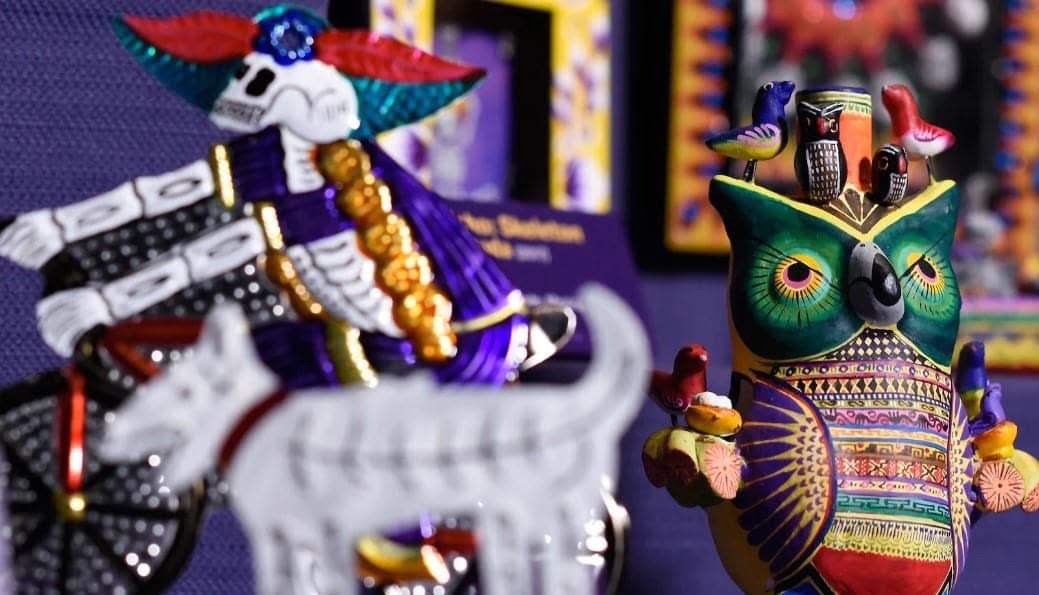 The majority of Epcot's walkthrough attractions tend to be focused on art and history from different countries around the world. In the Mexico pavilion, there is a gallery dedicated to celebrating the holiday of the Day of the Dead. Guests can admire sugar skulls, pre-Hispanic art, and even a gorgeous statue of a couple who could not be separated, even in death. The Morocco pavilion focuses on a story of the indigenous people and how they live in the Sahara in an exhibit called "Race Against the Sun: Ancient Technique to Modern Competition". Along with having an attraction focusing on the history of America starting with the colonial day, the America pavilion is also home to the American Heritage Gallery which focuses on American Indian art and communities.
Disneyland (Anaheim)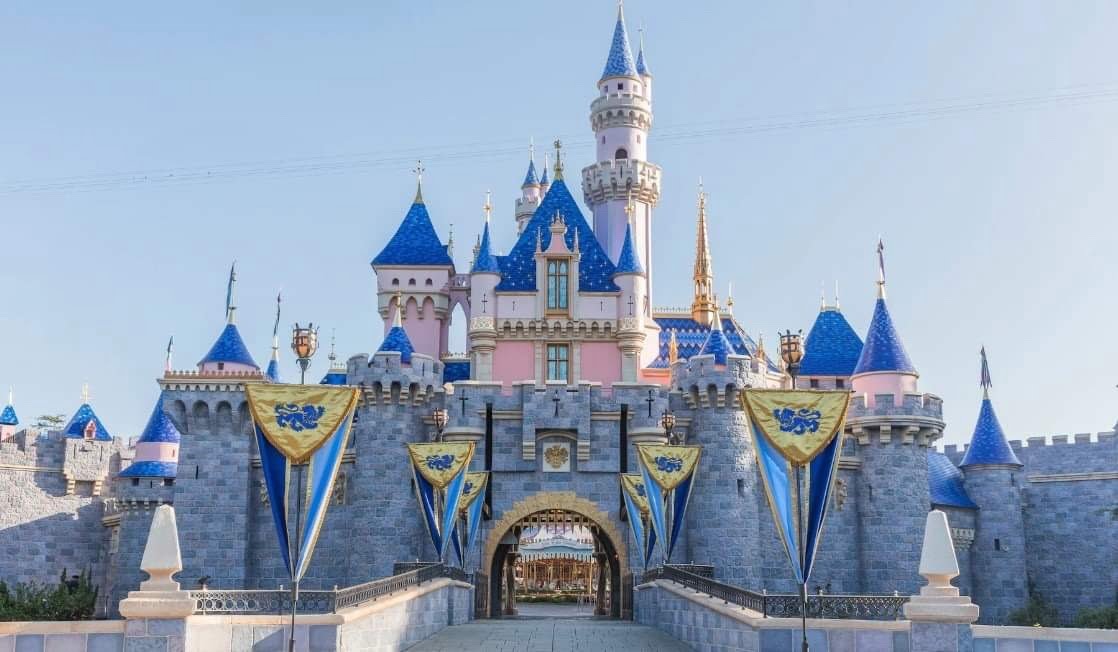 Contrary to what some might believe, Sleeping Beauty Castle Walkthrough was not actually an opening day attraction in 1955. Guests at Disneyland were only able to walk in the castle starting in 1957. The attraction is a walk through the passageways of Sleeping Beauty Castle where you look at incredible dioramas that were inspired by Eyvind Earle's original artwork for the Sleeping Beauty film of 1959 that was developed as the park was being built. If you're unable to walk through the dark corridors and climb the stairs, there is now the option to watch a "virtual" version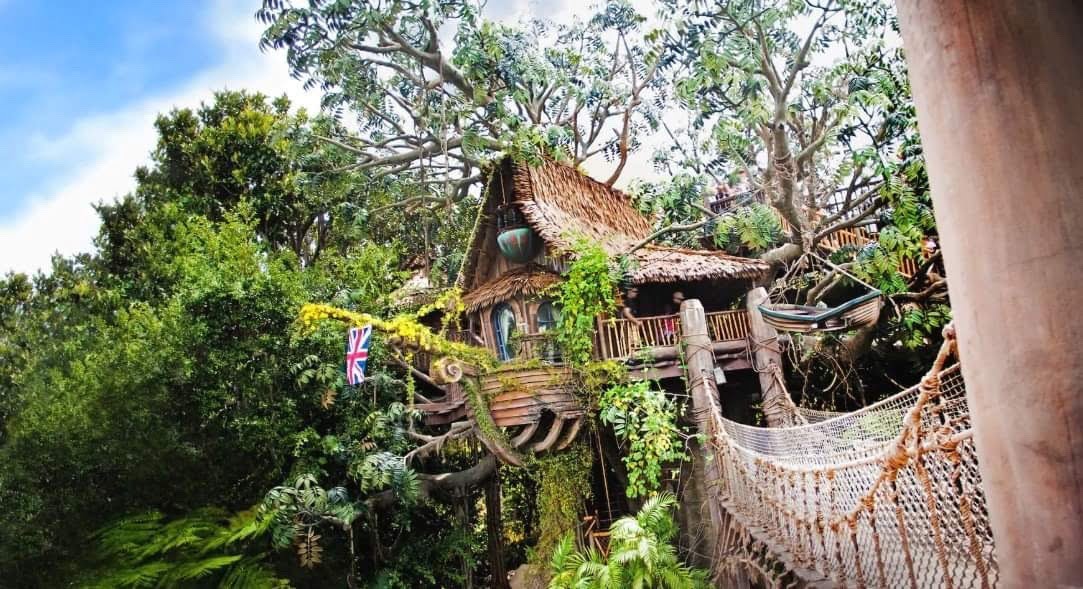 Tarzan's Treehouse, one of the many treehouses at Disney parks around the world, has a focus on the Tarzen movie and tells the story of the man who lived in the jungle. While exploring the house above the rest of Adventureland, guests can see different things that Jane has left behind from her adventure with Tarzen, including drawings from her sketchbook. The big tree even has a "scientific" name, Disneydendron semperflorens grandis (large ever-blooming Disney tree). There's also a base camp for those guests who don't feel like climbing to the top of the tree and would rather "Trash the Camp" as the gorillas did in the movie.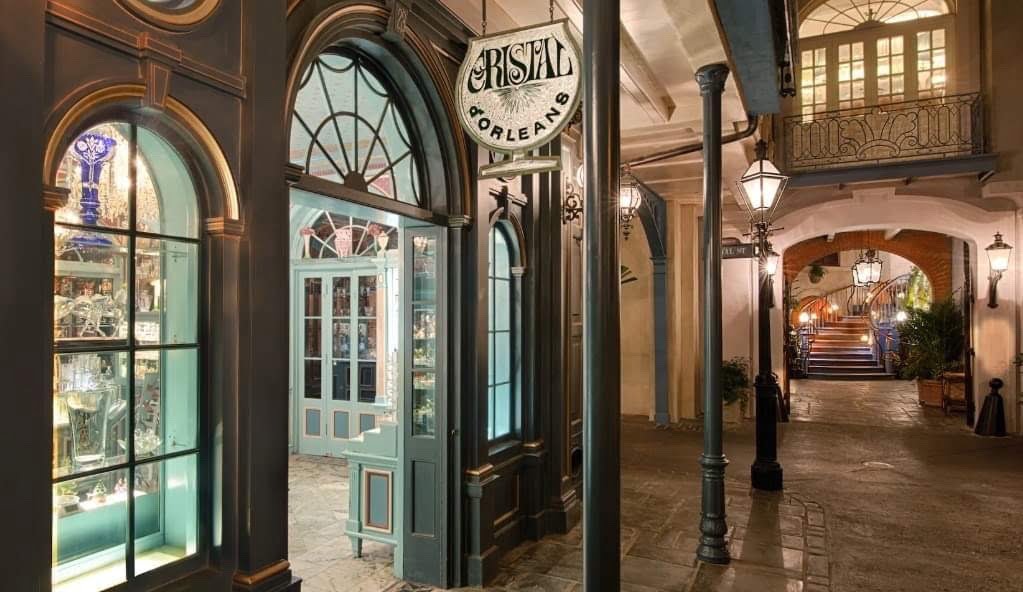 Nearby New Orleans Square, there is the walkthrough attraction of the Pirate's Lair on Tom Sawyer Island. Like Tom Sawyer Island in Walt Disney World's Magic Kingdom, guests can take a log raft across the Rivers of America to become pirates just like Tom Sawyer and Huck Fin. There are different pirate-themed places like Smuggerl's Cove and Dead Man's Grotto, but also another fort from the "early settlers" of the island. Walt Disney designed the attraction himself after reading Mark Twain's books and wanting to have something similar in Disneyland for kids of all ages to explore.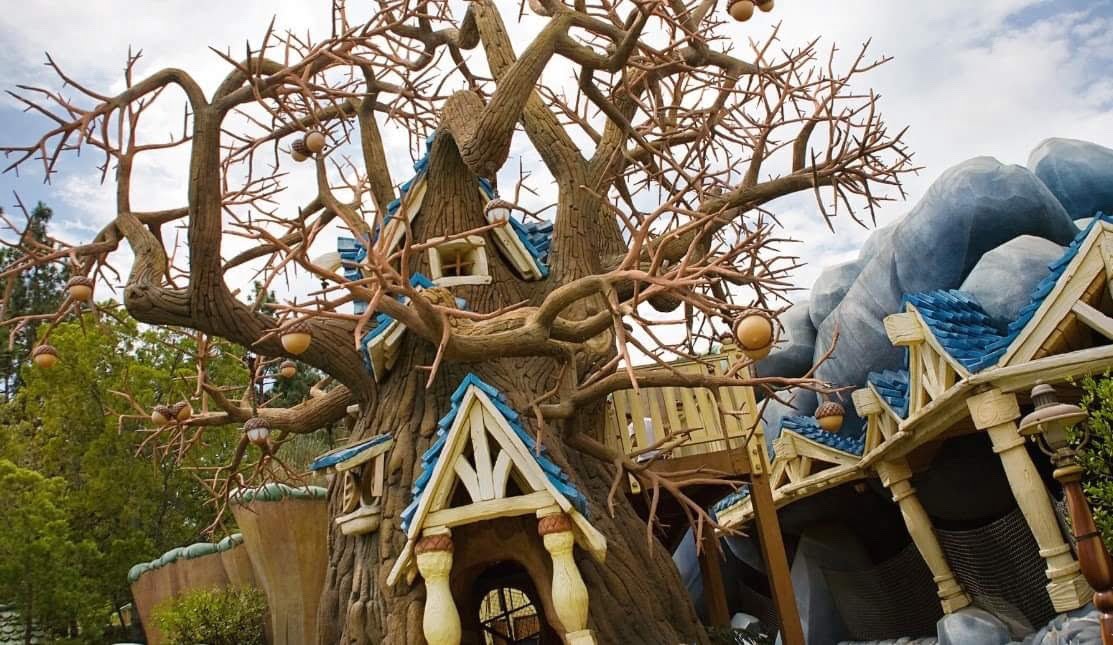 In Mickey's Toontown in Disneyland, there are plenty of adorable walkthrough attractions for guests to explore, some even having the chance to meet some of the most popular Disney characters! Minnie's House, Mickey's House, and Goofy's Playhouse allow you to feel as if you have stepped into the animated cartoons with larger-than-life furniture, bright colors, and the Mouse himself! Minnie's house is just as cute as the Mouse herself, full of pretty pinks and purples along with an extensive collection of cheese and some more "sweet surprises". There's a chance of meeting Minnie but of course, it's never guaranteed. Don't forget to visit her wishing well! At Mickey's house, there is plenty of recognizable memorabilia like a Fantastia broomstick, Mickey posing in a picture with Disney, and even Pluto's doghouse (which I still have questions about). While you can't meet Mickey inside of the actual house, you can go to Mickey's Movie Barn and meet him "backstage" after exploring the house. In Goofy's house, you can play a customized piano with silly noises and explore his garden full of pun-themed plants, including bell peppers that are actually real bells.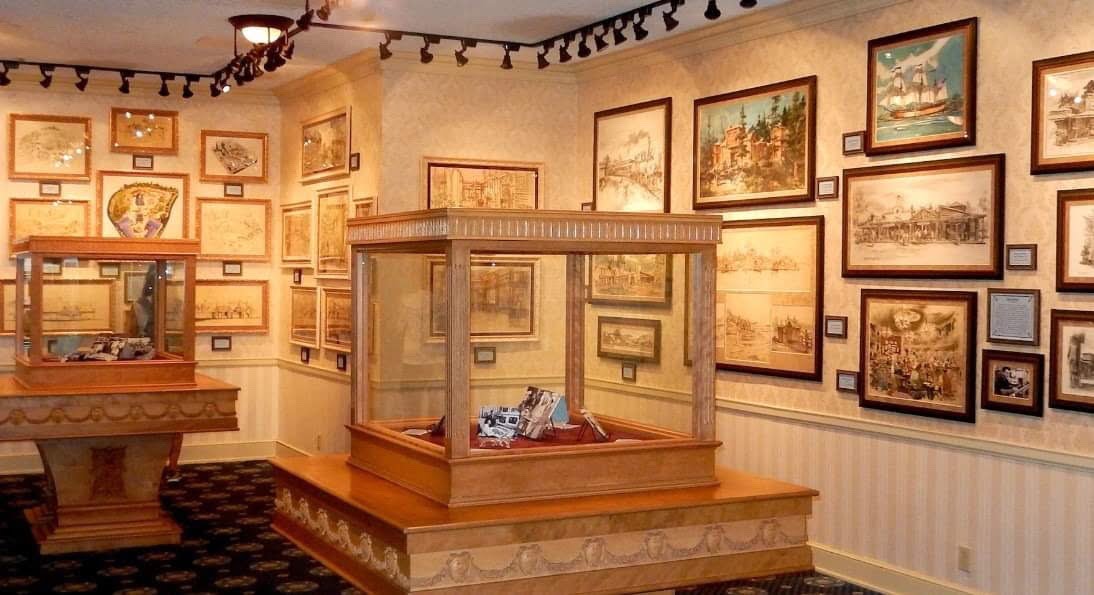 Finally, let's take a look at my favorite walkthrough attraction in Disneyland – The Disney Gallery. This space is located on Maint Street, U.S.A. and is basically a love letter to the development of the Disney parks around the world. There are models and renderings, sketches from the notebooks of Imagineers, even a few special artifacts! When I was at the Disney Gallery in early August they were doing an exhibit on the development of The Haunted Mansion which genuinely brought tears to my eyes because of how cool the artwork and the models were. The art gallery is truly a magical place that allows guests to see how their favorite parks have been created over time.
Disney California Adventure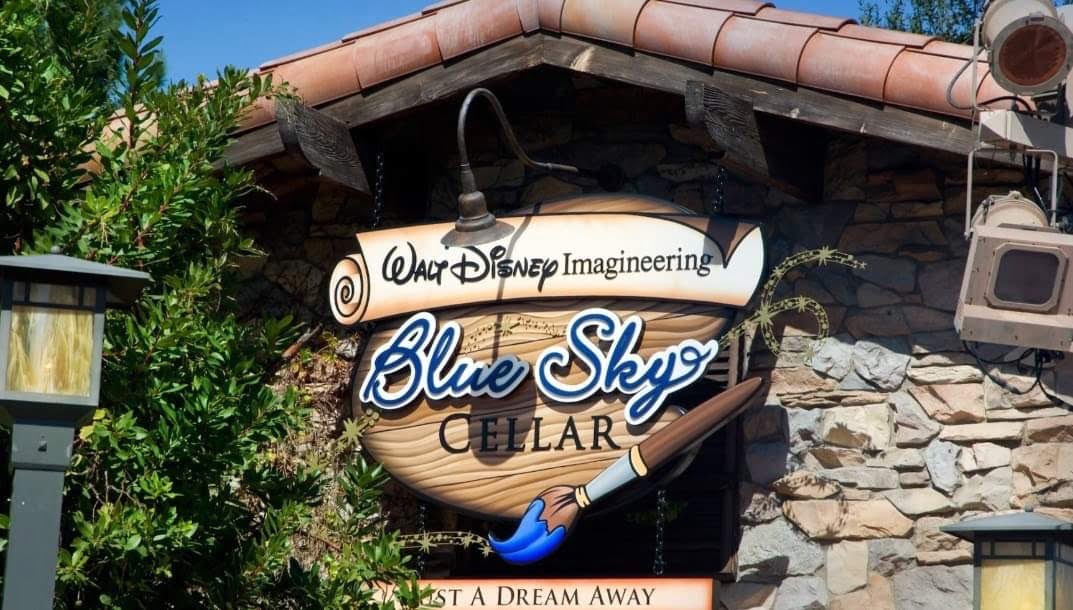 A favorite for fans of how the parks are conceptualized, the Walt Disney Imagineering Blue Sky Cellar is a wonderful walkthrough attraction where guests are able to see how Imagineers take imaginative ideas and bring them to life. Exhibits in the attraction change depending on recent developments, with the current exhibition being dedicated to how Pixar Pier was developed using magical Disney/Pixar theming as well as the classic boardwalks of California. Guests can even operate a working model of a roller coaster, giving them the chance to see how their favorite rides work!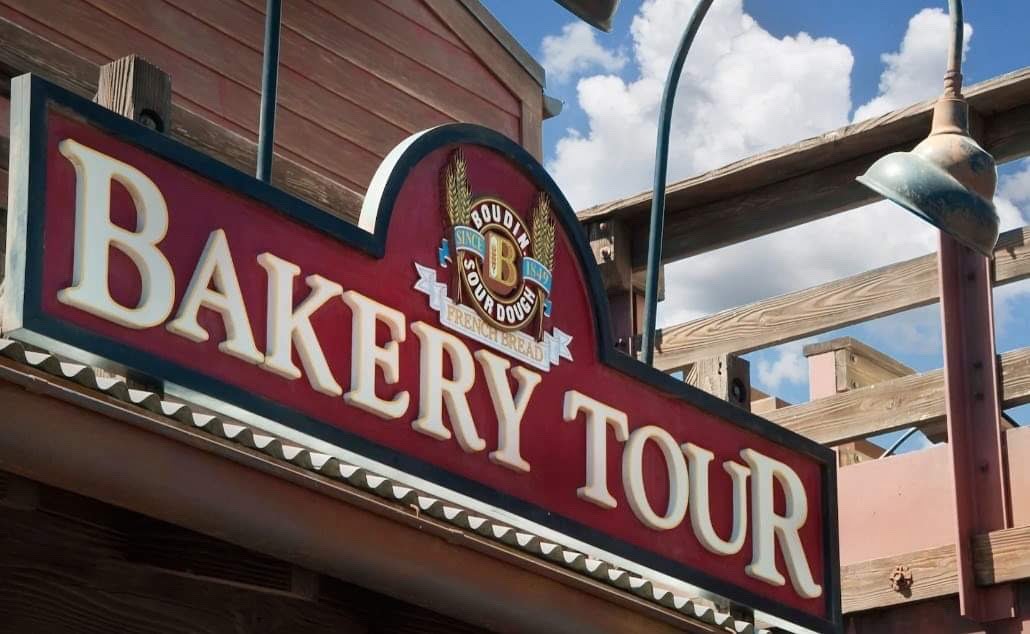 Even though it's not exactly Disney-themed, the Bakery Story in Pacific Wharf is definitely one of my favorite walkthrough attractions. Where else in a Disney park can you tour a real bakery and see how Boudin sourdough bread is made while having a free sample? The walkthrough even ends in a bakery where you can sit down and try some more of the delicious bread, so it gives you a perfect chance to relax after a busy day in the park.
Disneyland Paris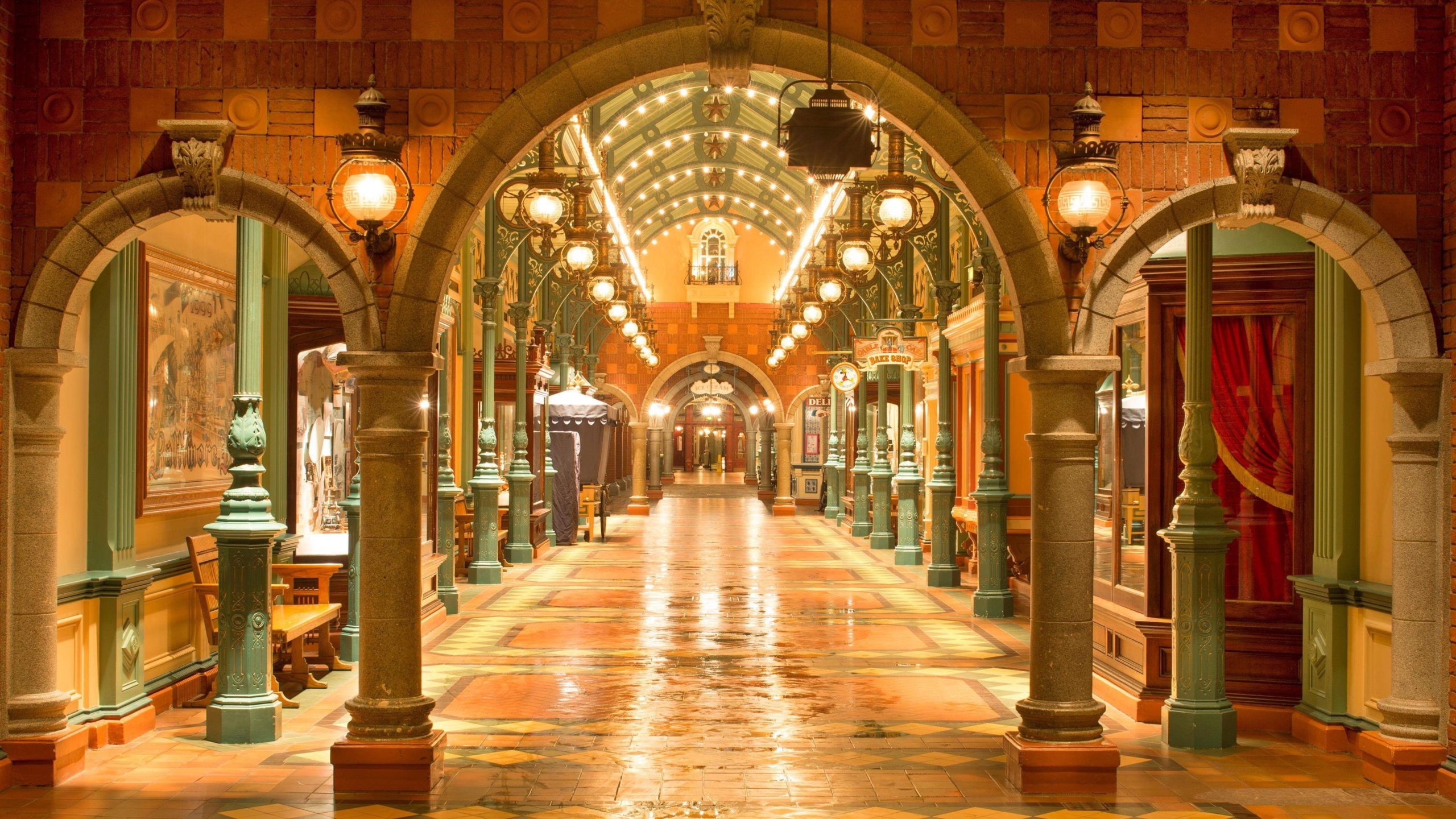 The Discovery Arcade and the Liberty Arcade may not be considered attractions by many guests at Disneyland Paris, but I heavily disagree. Discovery Arcade goes into interesting details on different inventions that have helped change the world, including plenty of 19th-century models from the United States patent office. On the opposite side of Main Street, Liberty Arcade stands as a tribute to the making of the Statue of Liberty, a model with wax figures commemorating the inauguration of the statue, and how the Statue of Liberty became a symbol around the world. Did you know that Walt Disney originally wanted a Liberty Street in Anaheim's Disneyland? This Arcade pays tribute to one of Walt's early ideas for the original Disney park. Next time you're in one of the arcades, instead of simply using one of them as a quick shortcut, why not take a look around at the interesting history?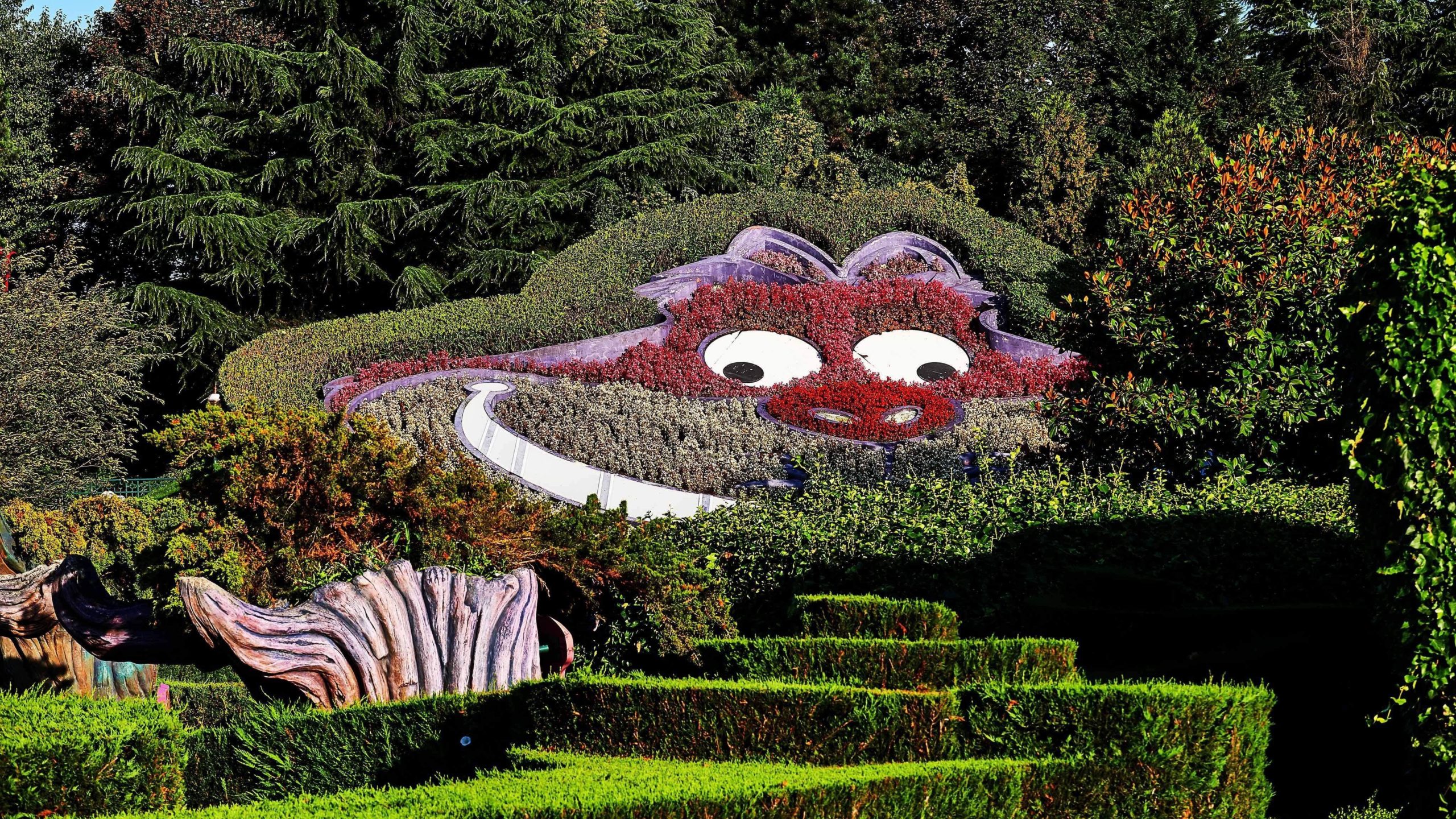 Alice's Curious Labyrinth always has a 5-minute wait on the Disneyland Paris app, but on a normal day, it is typical to simply walk into the attraction and go through the turnstile without waiting for even a second. The walkthrough attraction has plenty of nice references to the 1951 Disney film Alice in Wonderland, with the main goal being to get to the Queen of Hearts's Castle near the exit of the maze. There are different sized doors, a floral Chesire Cat with moving eyes, a smoking Caterpillar, and even the Queen of Hearts herself! Guests can go to the top of the Queen's Castle to get a lovely view of Fantasyland (and to see parts of the slide that has been closed since the 90s, RIP Castle Slide).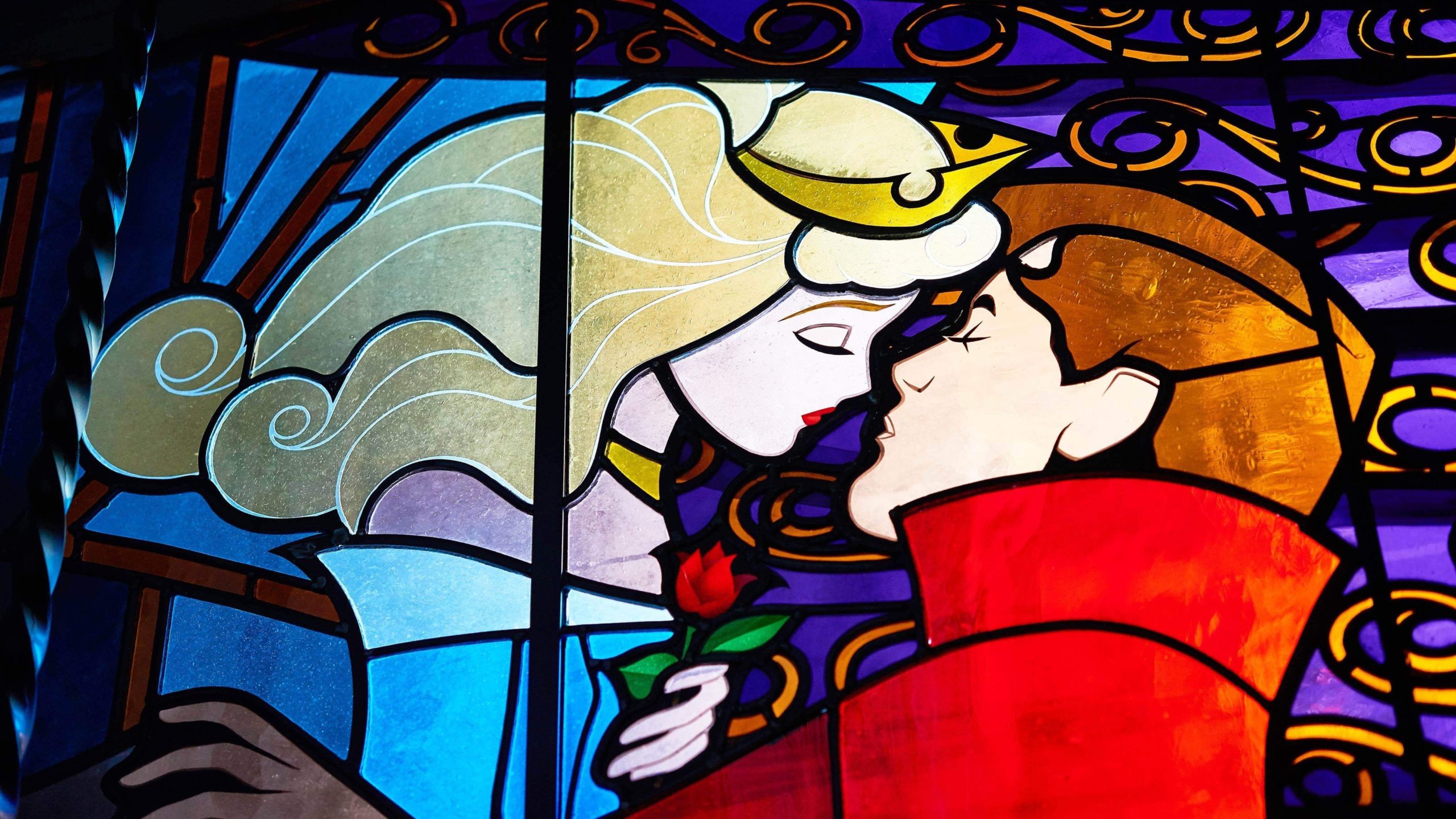 La Galerie de la Belle au Bois Dormant and La Taniere du Dragon combined make one of my favorite attractions in Disneyland Paris. Where else can you explore a beautiful castle with magical stained glass and then venture down into the basement to see a living and breathing dragon? Inside the castle, guests walk around the upper floor of Sleeping Beauty Castle and explore Sleeping Beauty's story through tapestries, statues, and stained glass windows. Down below the shopping area in the castle, watching the gorgeous dragon (one of the largest animatronics built when it premiered in 1992) truly gives you an opportunity to look closely at a Disney animatronic with no time limit and very few people. around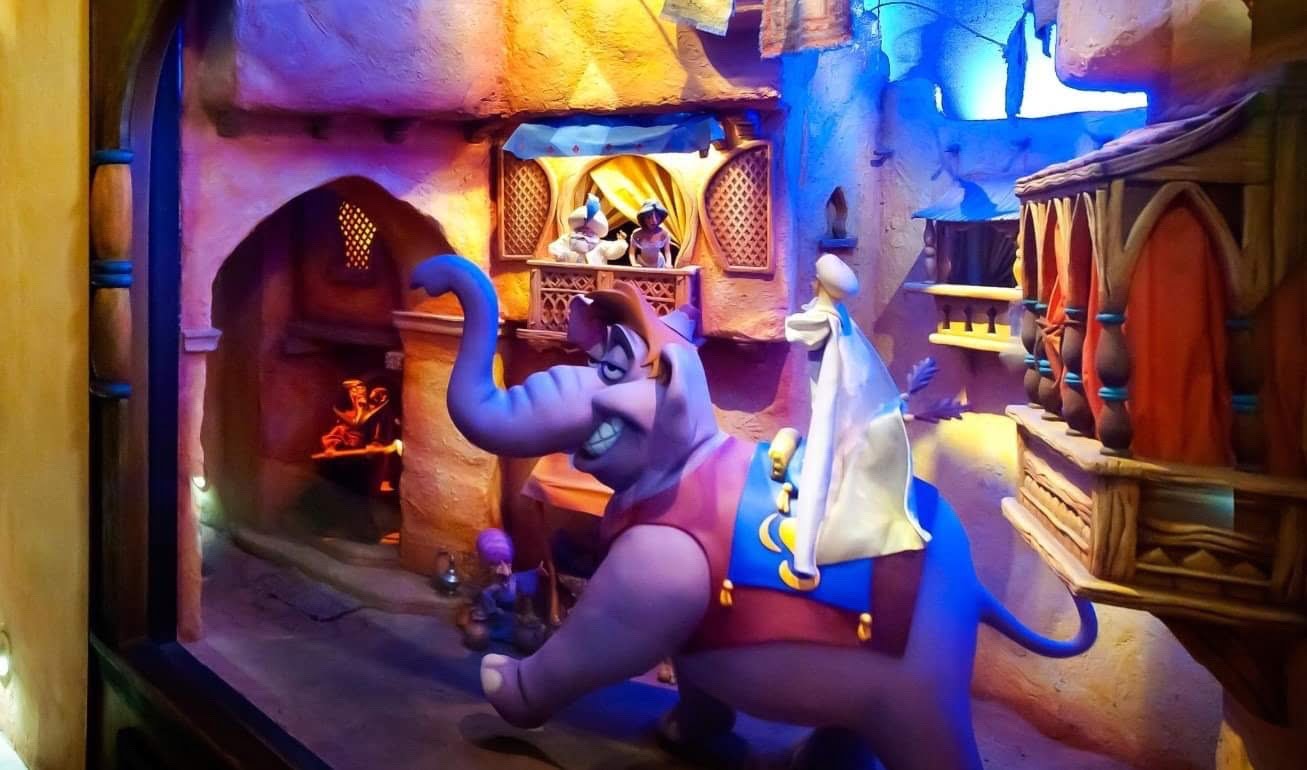 Le Passage Enchante d'Aladdin is a pleasant little walkthrough that tells the story of Aladdin through music and scenes with statues and small effects in windows of the attraction. Guests can see the City of Agrabah, the Cave of Wonders, the Genie performing magic, and even the evil Jafar turned into a giant snake! In my opinion, this attraction is better and more accurate than the live-action version of Aladdin could ever be (but that's for another article).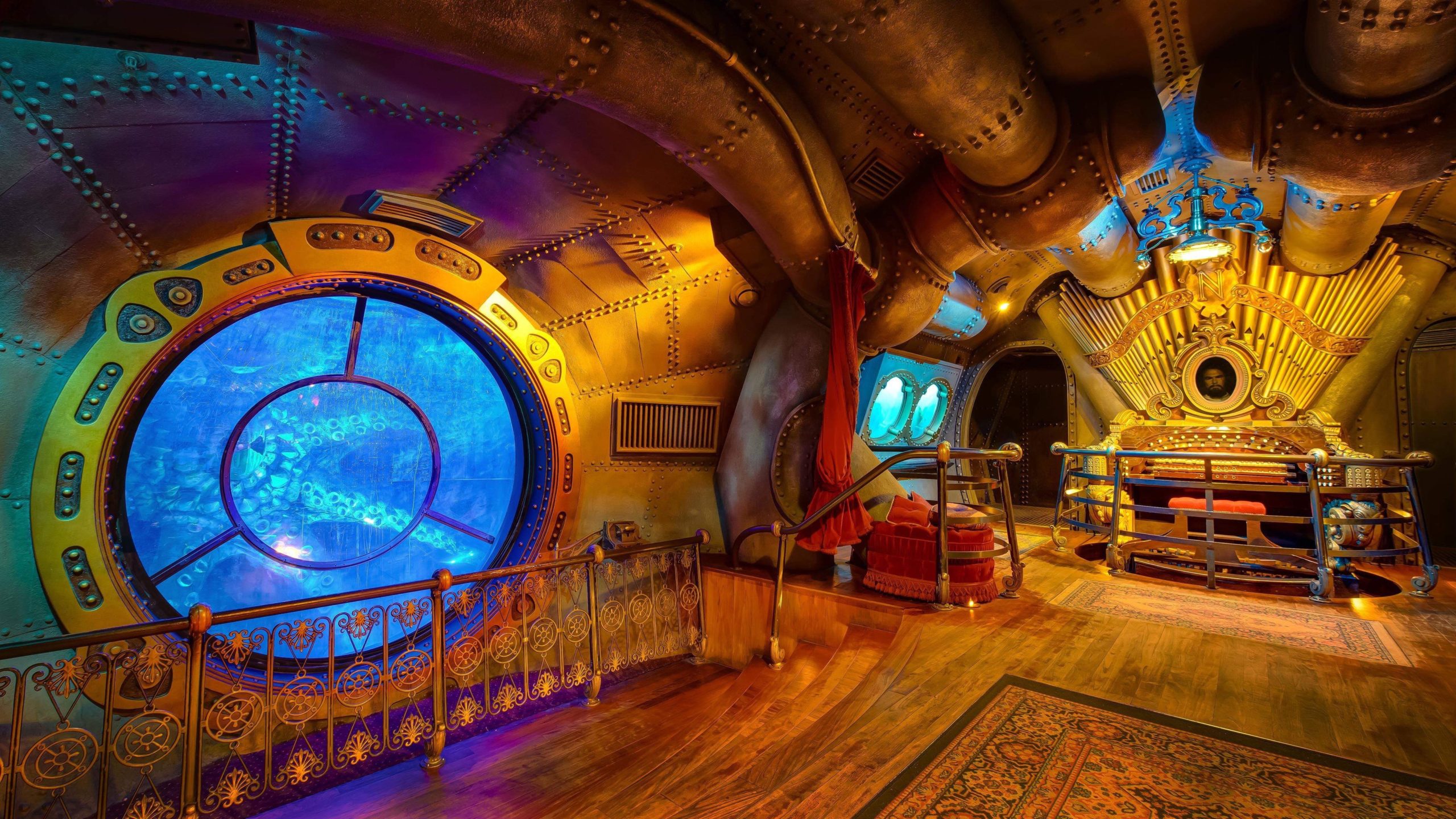 Now on to one my absolute favorite walkthroughs in the world – Les Mysteres du Nautilus. Where else can you spend your time exploring a submarine and be truly immersed in the world of Jules Verne (the man who inspired Discoveryland when it first opened, even though that seems to have been forgotten now)? I love the incredible details in this attraction, especially in the main salon where the giant squid attacks the submarine every few minutes! Many criticize the Nautilus as they are expecting a ride, but if you're looking for a ride, Hyperspace Mountain is right next door. Come to the Nautilus to enjoy the magic of 20,000 Leagues Under the Sea at your own pace, usually by yourself taking in the beauty of the submarine and its contents.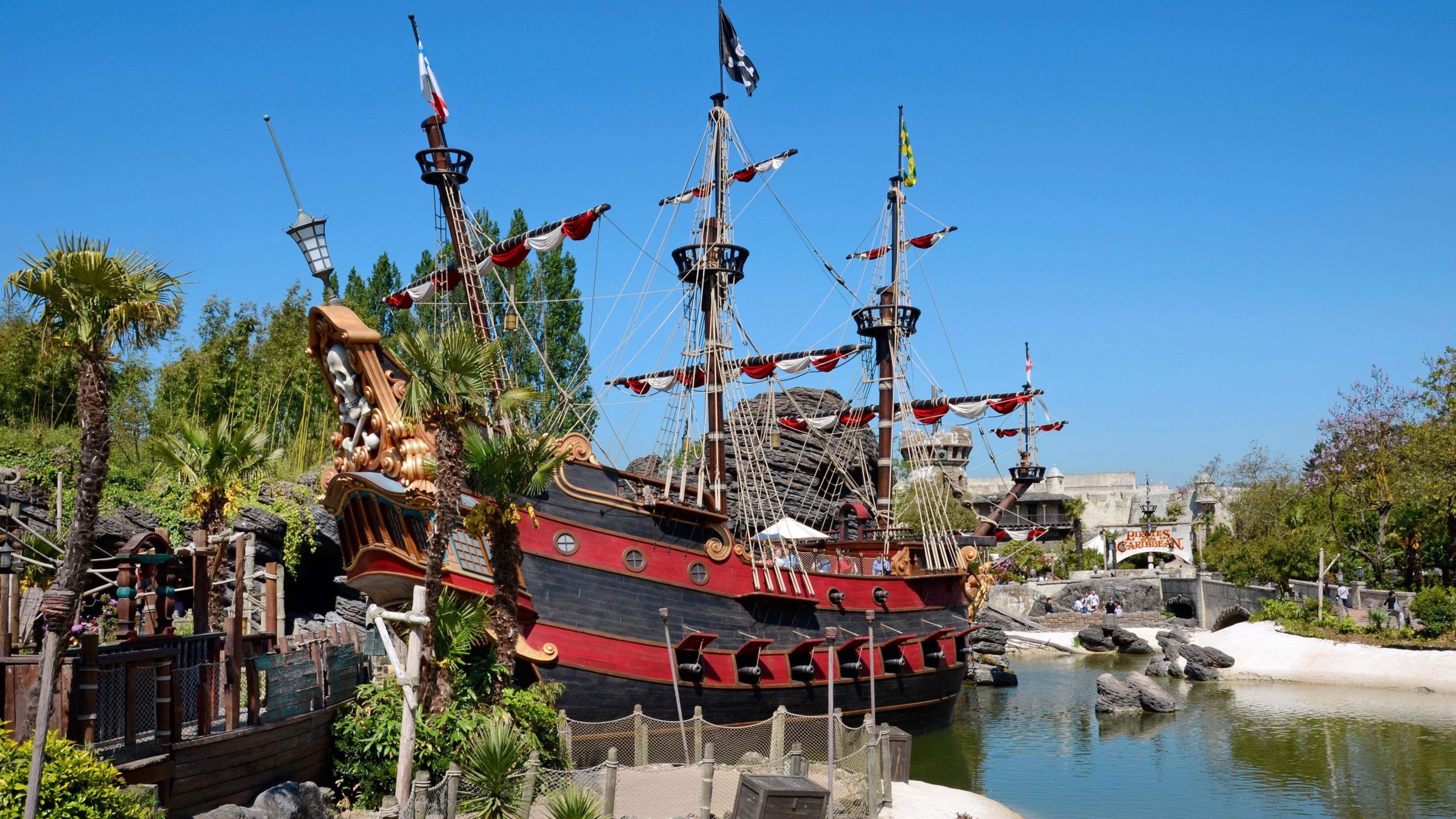 I have to admit that I've never actually been on the Pirate Galleon (somehow it's always closed when I walk by), but I have explored the Keelhaul Caverns at the entrance to Adventure Isle. Guests can spend hours getting lost in these deep and detailed caves that stretch throughout the Isle itself. Not a fan of the dark? Try taking the stairs up to the rickety bridge that crosses over a part of the small lake. Children can also play around at La Plage des Pirates, a small beach with different playground activities for younger guests.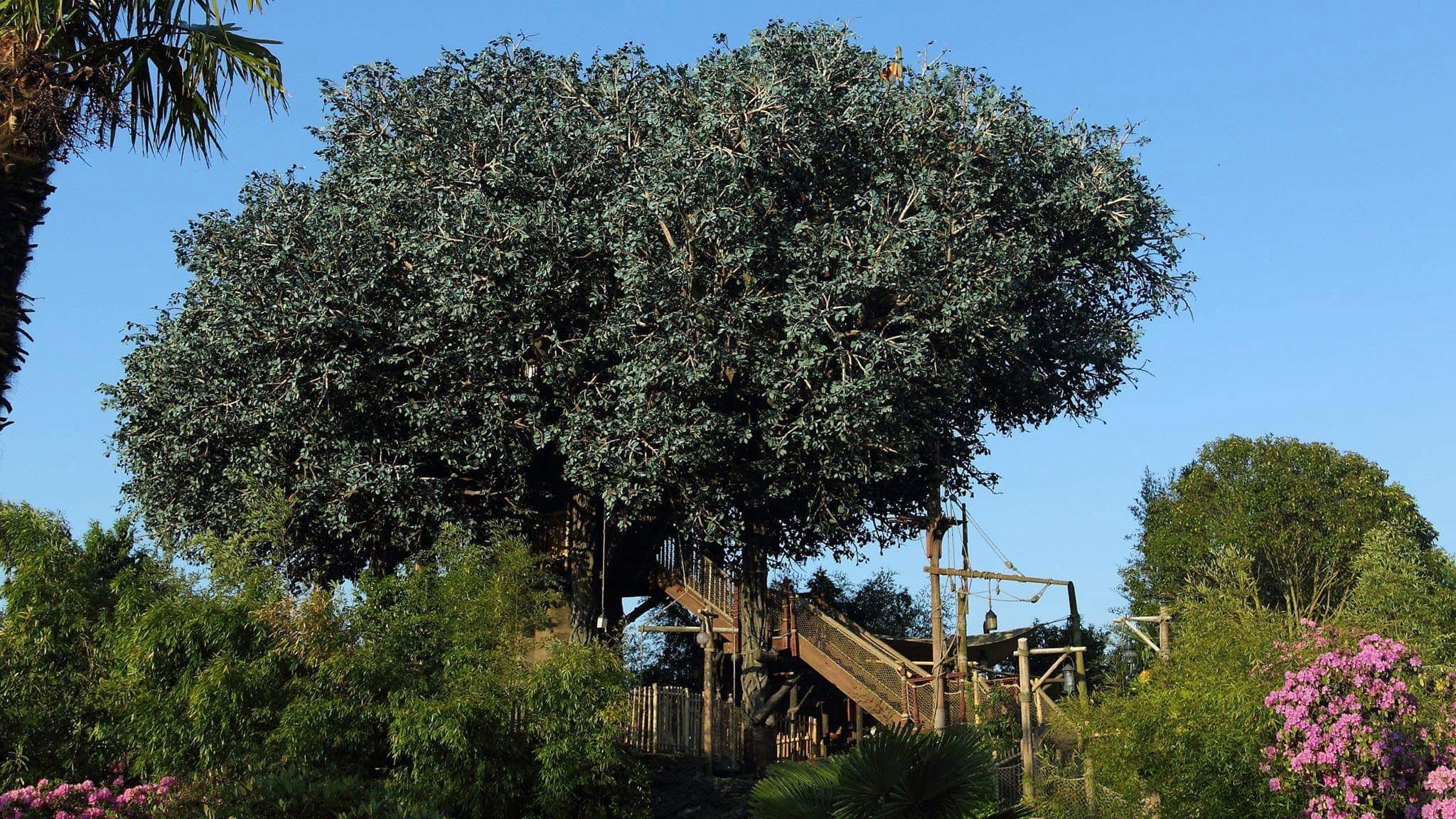 Adventure Isle is also home to La Cabane des Robinson, also known as the Swiss Family Treehouse. This walkthrough attraction is based on the treehouse of the same name in Disneyland, which allows guests to explore the home of the characters of Swiss Family Robinson. There is a kitchen, a few bedrooms, and even a lovely library! Once you get to the top, you also get a fantastic view of the parks (rumor has it that if the sky is clear enough you might catch a glimpse of the Eiffel Tower)!
Ultimately, there are plenty of fun walkthrough attractions that give guests the chance to stretch their legs out and explore the parks a little bit more while also experiencing the Disney magic found in all attractions. Next time you're at one of the parks, instead of waiting in line for an hour for a ride you've already been on enough times to have it memorized (AKA me with Phantom Manor – Did you know the Haunted Mansion was originally going to be a walkthrough attraction?), why not try something new? Explore a submarine, climb to the top of a treehouse, or even just take some time to admire the history of Disney and what makes the parks so magical. Who knows, maybe you'll find your new favorite attraction.
Disclaimer: All of the beliefs stated in this series are my opinions, not the opinions of DLPReport and its associates. I only wish to give my thoughts and do not intend to hurt anyone with my words.