I'm not one to get very homesick, and as someone who likes to solo travel around the world, this can come in quite handy. Of course, there are things I miss from back home (my parents, friends from school, my darling cat Sebastian, etc.), but technology has given me the ability to see what I miss from across the ocean. But when it comes to the American Disney parks, there are some things that just can't be replicated through a phone screen or a YouTube video.
As always, I'm grateful for every single day that I am able to visit Disneyland Paris and interact with the French Disney community, but that doesn't mean that there I some things I miss from the American parks. There won't be any focus on parks or lands from Florida or California in particular as I know that it would be possible to bring these things to Paris. Instead, I'll just be focusing on some of the smaller things, like specific foods and attractions. Let's take a look at some of the top things that are sorely missed from Walt Disney World and Disneyland.
Snacks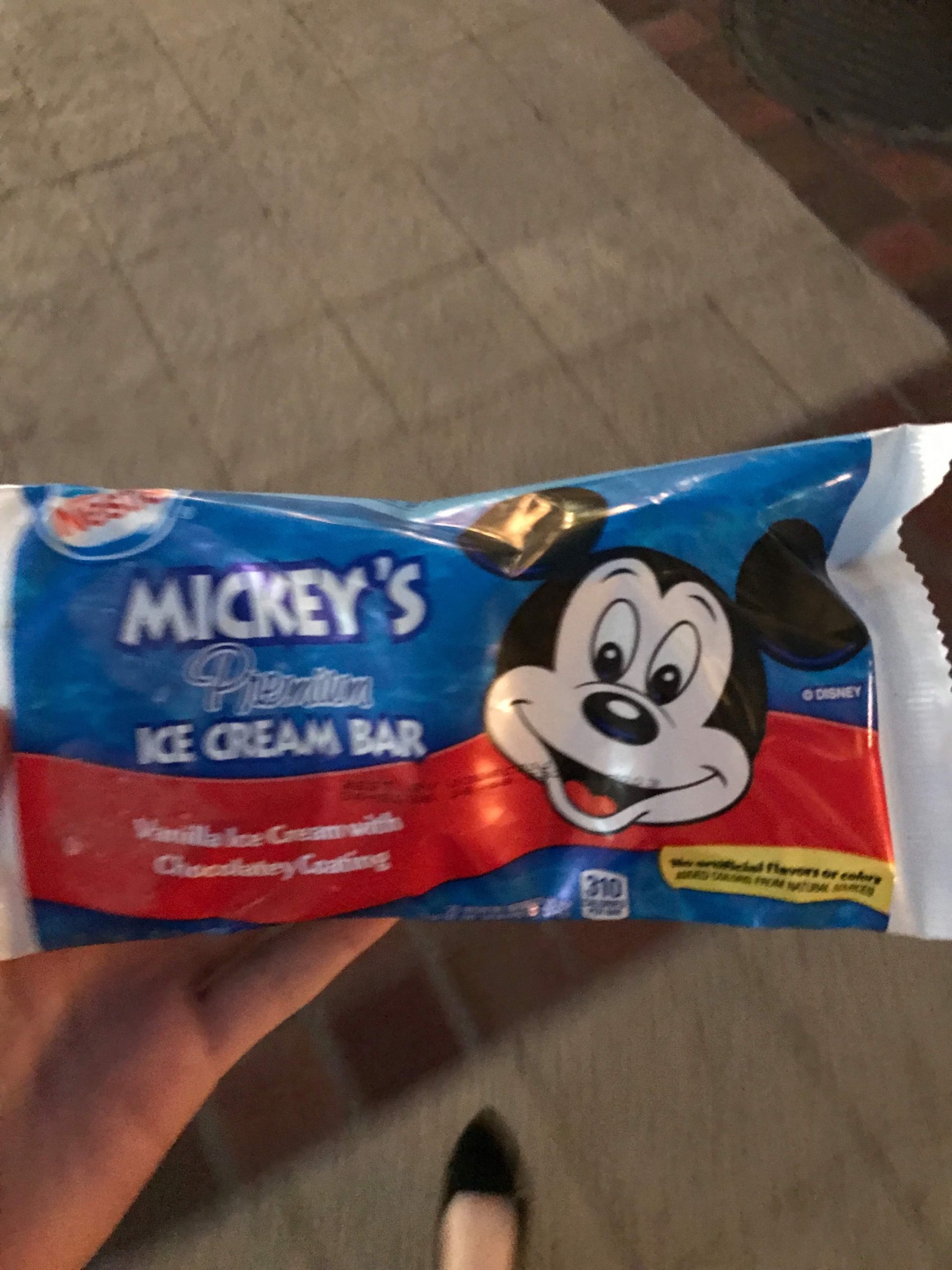 If there was one thing that I could bring from America to Paris, it would definitely be Mickey Bars. These little suckers are a gift from the Disney Gods themselves, the perfect combination of a crunchy chocolate shell with a just-starting-to-melt vanilla ice cream center. Even in January, when it's considered "chilly" in Florida, you can catch me buying at least one of these per day. I even tried the ones that came out in grocery stores (Pro tip: Don't try them). Can we please have Mickey Bars in Paris? Let's be honest, most of us would be willing to pay a bit more than the regular ice cream, because everything tastes better when shaped like a Mickey head.
Dole Whip. I'm not talking about the pineapple juice with vanilla soft-serve ice cream that you can get after waiting for twenty minutes at the stand in Adventureland. No, I'm talking about the big guns – The delicious frozen treat that is best enjoyed after a ride on the Jungle Cruise, the perfect way to cool off on a hot day. If even the Disney hotel in Hilton Head, South Carolina can have Dole Whip at its snack stand, why can't we have it here in France?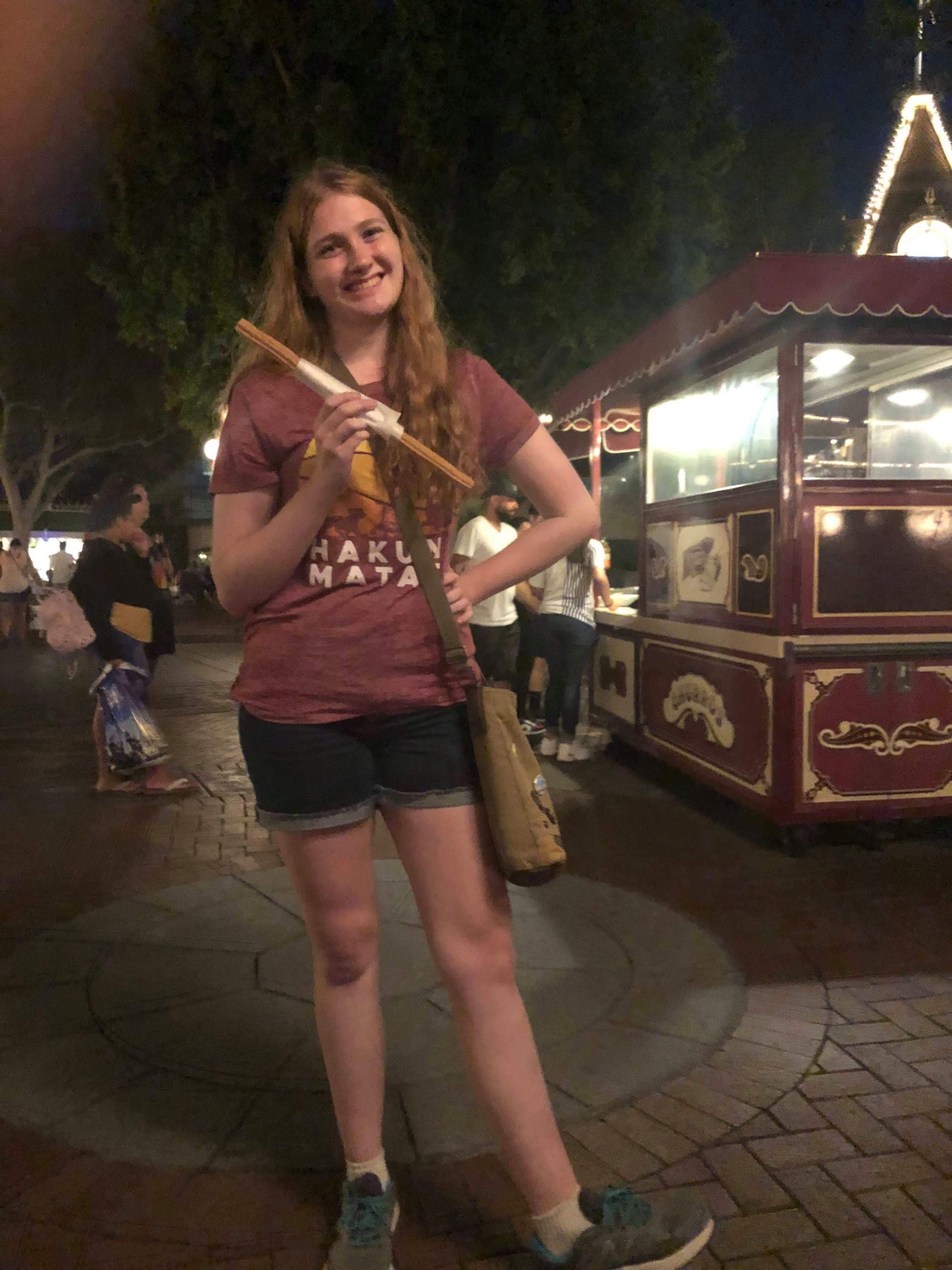 An Honorable Mention has to go to the delicious churros, especially the themed ones like different-colored lightsabers! I'm not the biggest fan of them but if they offered some at snack stands in Paris, I'd probably pick it a few times over the usual hazelnut-filled shortbread cookies (no offense, I love them, but there needs to be some more variety).
Integrity
Now, this bit might be a little controversial, but I've never shied away from speaking my mind in this series, so here it is – I wish there was more integrity in the Paris parks. For those of you who aren't familiar with Disney Integrity, it's the idea of keeping each land separate from one another, allowing guests to become immersed in the area that they are in. With specific sights, music, food, and even smells, the American parks really give you the feeling that you are in a new world each time you cross under a land's sign. Disneyland Paris? Not so much. It still throws me off when I see Phantom Manor Cast Members wandering around Main Street, Tower of Terror bellhops walking the streets of Paris, and Fantasyland Cast Members in all sorts of different costumes. While this isn't a serious problem, it's just a little thing that makes me miss the Utilidors in Florida.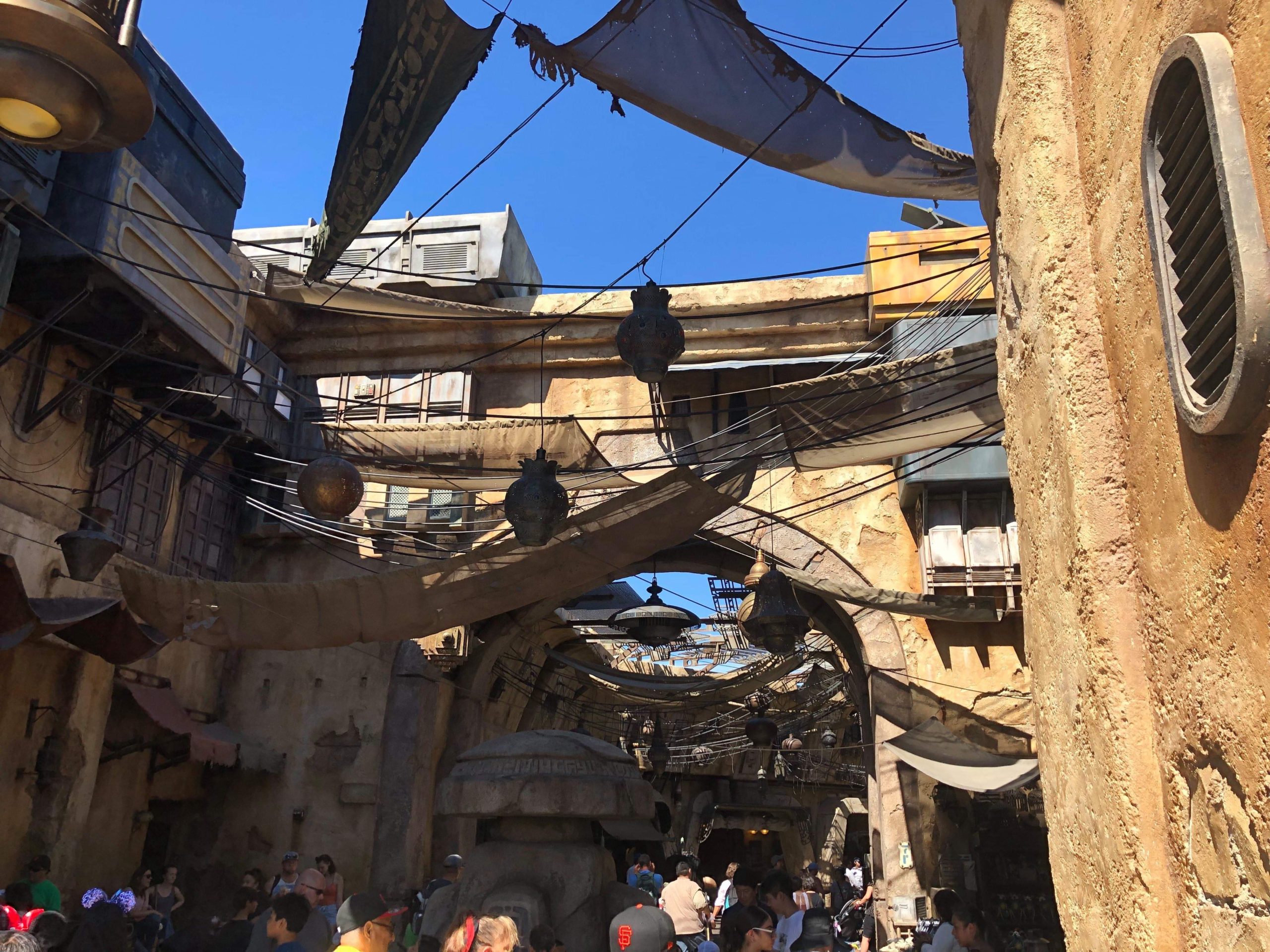 I'm a little worried about Galaxy's Edge when it comes to Paris, as quite a bit of it depends on the integrity of Cast Members to stay in character as residents of Batuu, giving guests the chance to imagine that they are actually in the Star Wars Universe. But who knows? Things can change, and maybe Disneyland Paris will begin to enforce the idea a bit more.
Rides
For this section, I'm going to do a quick bit on each of the top rides that I miss from both Disneyland and Walt Disney World. Some of them are in both of the parks so I'll just do one bit for the ride as a whole.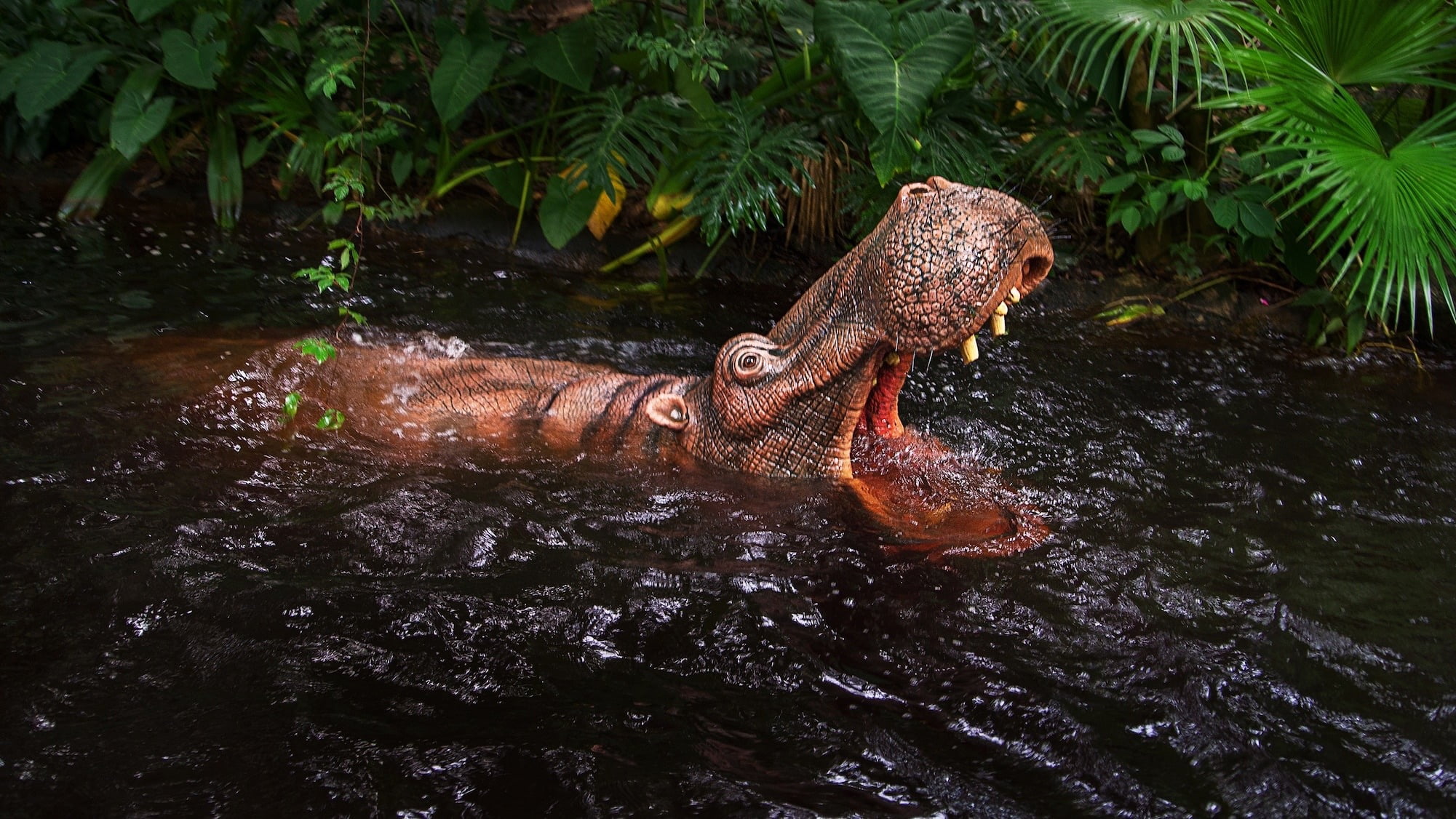 Jungle Cruise: I never thought I'd be missing terrible puns about animals so much but here we are. The Jungle Cruise is one of my all-time favorite Disney rides, and not just because of the wonderful skipper Cast Members. This was one of the original Disneyland rides, which means that Walt Disney himself had input on how the attraction would run. Going back on this ride last summer after not having gone in a few years reminded me of just how great this ride is. With adorable animatronics, a cool cave, and a bit of dark humor mixed in with some classic dry skipper jokes, the Jungle Cruise is an attraction that I wish we could have in Paris.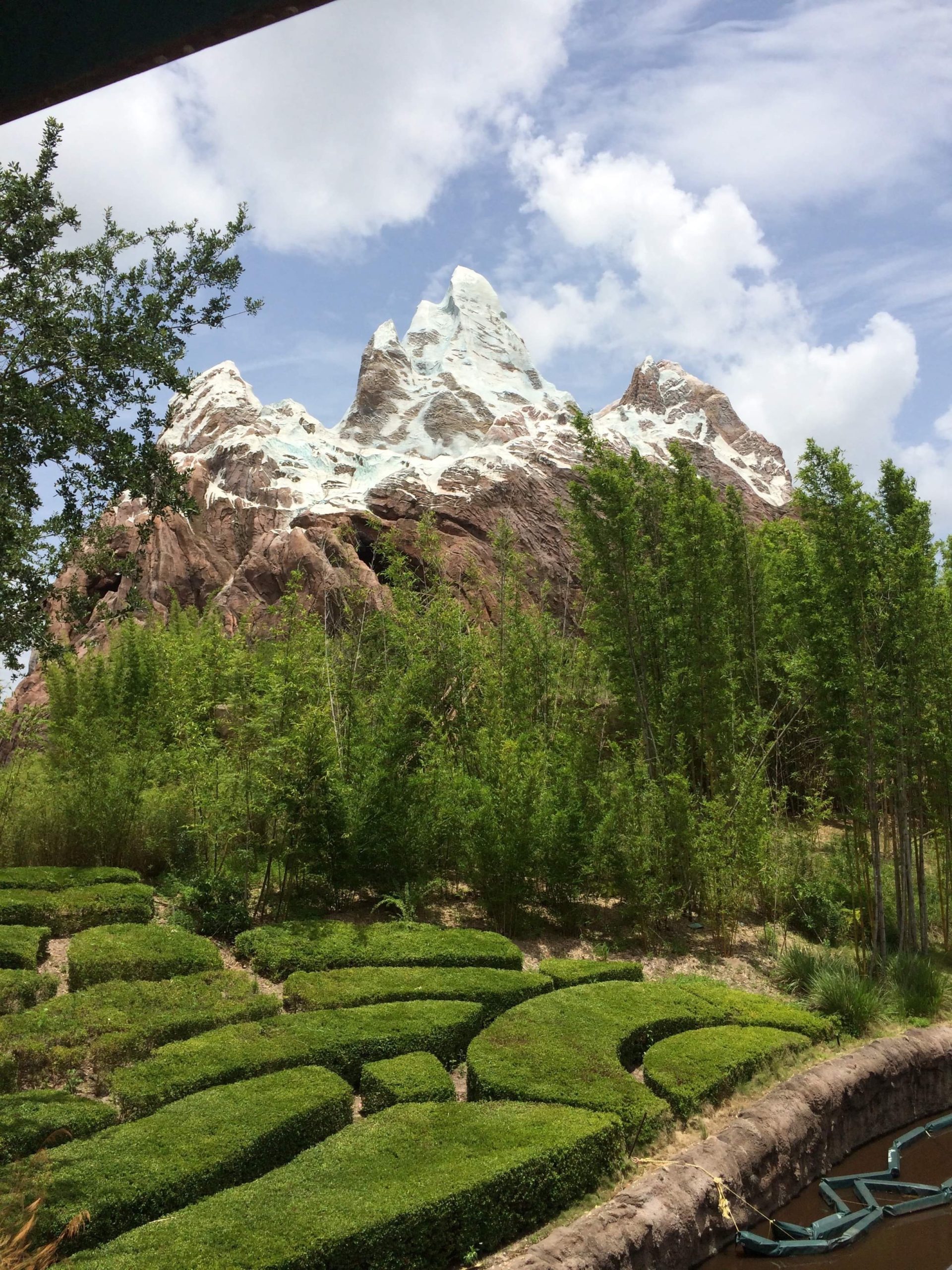 Expedition Everest: This was one of my first "big" coasters, so it will always have a special place in my heart. Climbing up the lift hill and seeing the park from above, zooming backward through the mountain, even simply watching the shadow of the Yeti tearing up the track gives me chills as if I'm actually exploring a mountain. I never did get to see the Yeti in A-mode (stuck with "Disco Yeti"), but just seeing that giant creature makes me jump in my seat every time the train zooms by.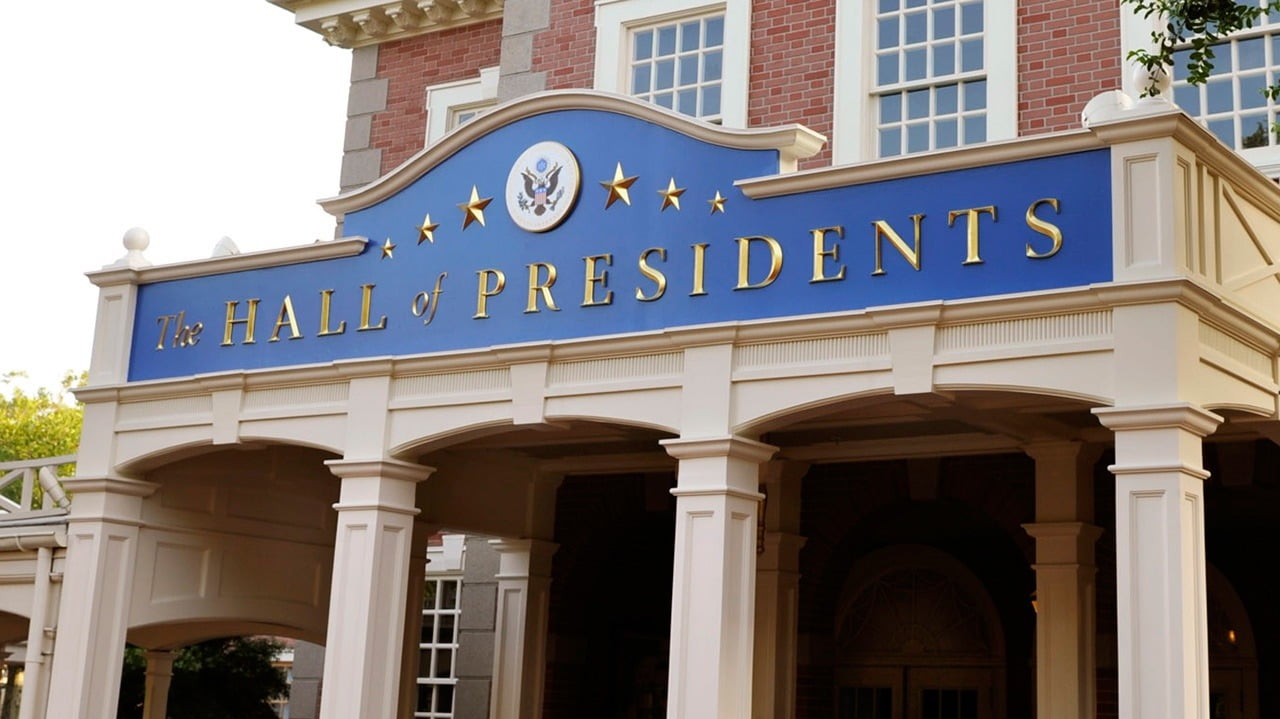 Hall of Presidents: Listen, I'm a really big fan of history, okay? I can already feel the judgment from the other fans of the American parks who just use the Hall of Presidents as air-conditioned nap time, but this attraction has a lot of meaning for me. Where else can you see animatronic American leaders stand up and give some of their greatest speeches, including the iconic Mr. Lincoln? Of course, things have gone a bit downhill with the newest addition to the Hall, but I understand that Disney must respect each President, no matter what their political views may be.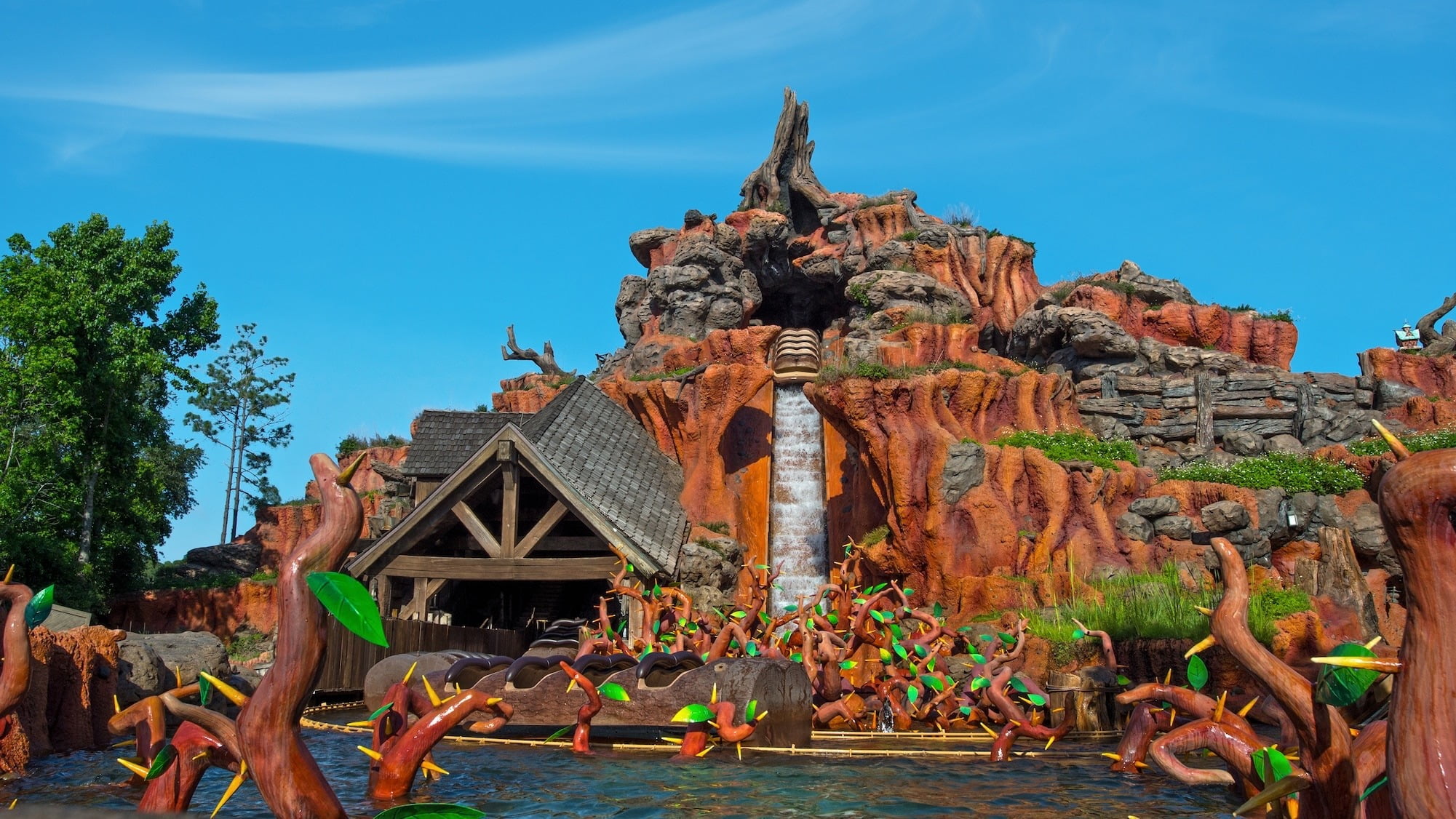 Splash Mountain: Don't get me wrong – I know that Splash Mountain will never come to Disneyland Paris. The weather just doesn't work for the ride to be operating 365 (or 366) days a year, unlike in California and Florida where it's a national emergency if there's one centimeter of snow. Even though I'm not the biggest fan of log flume rides, getting to see so many different animatronics in one attraction always gives my nerdy animatronic-loving heart a thrill, especially knowing that some of the animals used to be parts of other Disney attractions like America Sings. Yes, it does get a little uncomfortable knowing that Splash Mountain is based on a very racist movie, but if it doesn't go into that topic, should that really be a point against one of the iconic Disney mountains?
More entertainment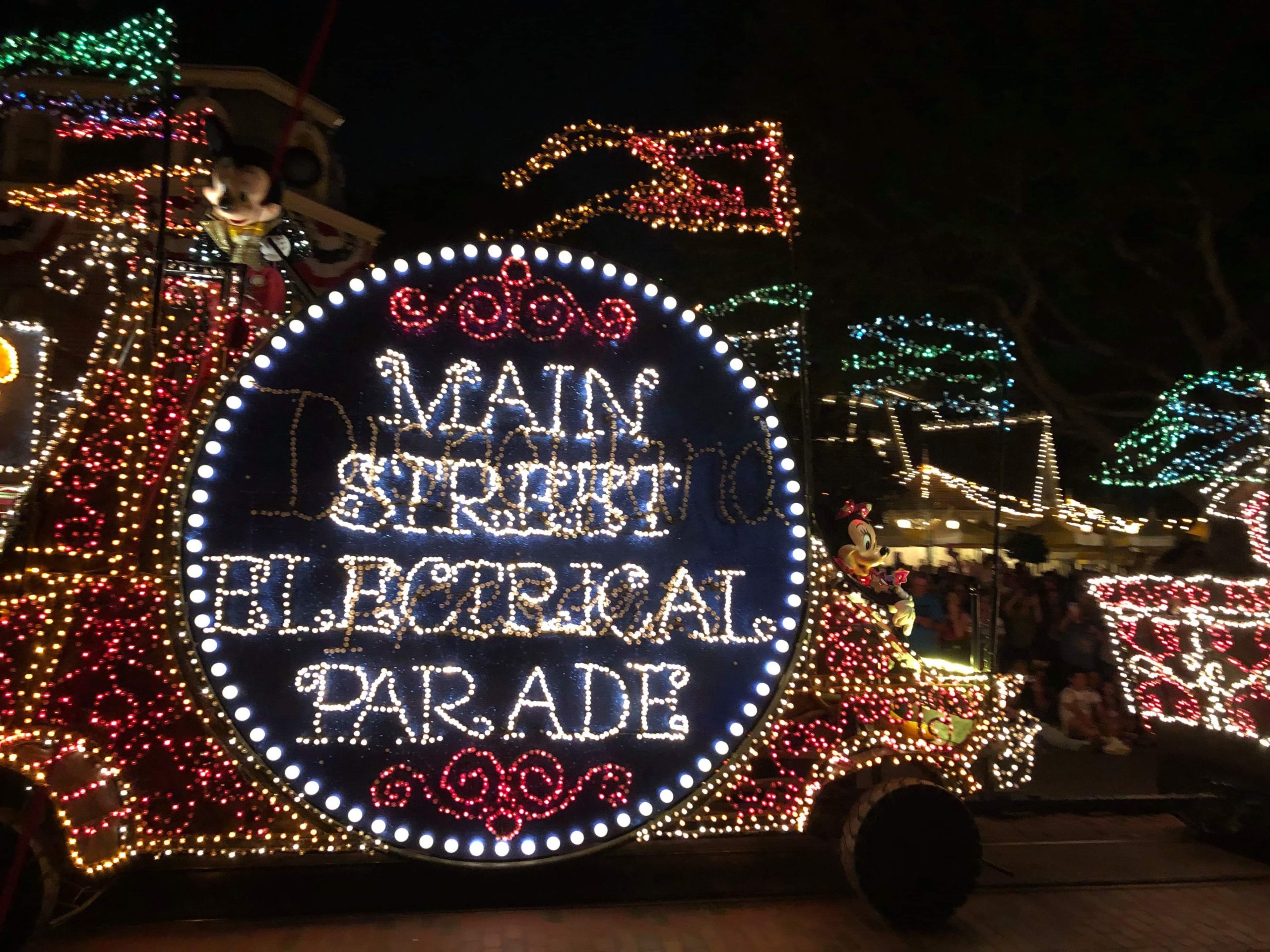 Can we please get a daily (or at least weekly) nighttime parade in Paris? I enjoy Illuminations (sponsored by Pandora) and the Star Wars nighttime show when it's the season, but seeing floats at night is such a magical experience that cannot be made up for with projections and lasers. Main Street Electrical Parade (MSEP) is an example of the perfect nighttime parade. Due to fantastic timing, I was able to see the first night of the MSEP when it returned to Disneyland in August of 2019, and it reminded me of just how wonderful lit-up floats can be, especially with great music and cheerful performers.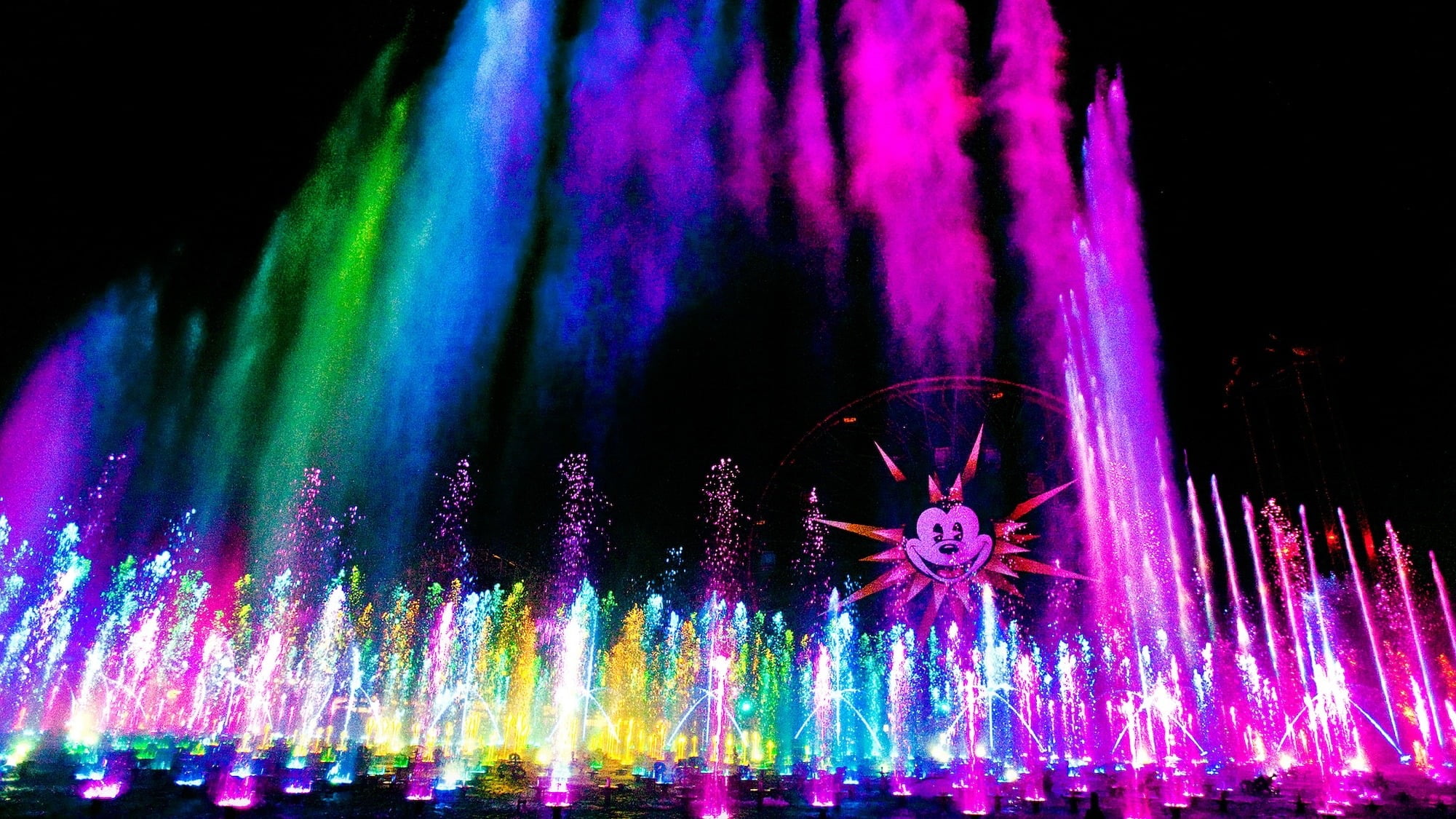 But for those who don't want another parade and instead want different nighttime entertainment, why not something like World of Color? The show on the lake was a bit of an introduction to what can be done in the future with the Disney Village lake. We've all seen the concept art for the new Frozen land, right? What does it have? A lake. Do you know what could be done on a lake? Fantasmic. Can you imagine having a Frozen-themed Fantastic with a giant Marshmellow rising from underneath the water? This would be something I'd pay full price for.
While Stars on Parade is one of my favorite Disney parades I've ever seen, there is definitely something lacking in daytime entertainment. The Frozen parade isn't exactly the thing of dreams and only takes up about 10-15 minutes of your time, and that's if you watch the whole show and don't just watch the float go by. Having more stage shows like Mickey and the Magician throughout the day at the two parks would be a fantastic way to have more entertainment available. Bring on the Citizens of Main Street or the Dapper Dans for some singing and dancing! Develop a musical like Frozen or Finding Nemo in a mix of French and English for one of the theaters in the Studios! Heck, why not get rid of the Temple of Peril and replace it with an Indiana Jones Stunt Show?
Random Character Encounters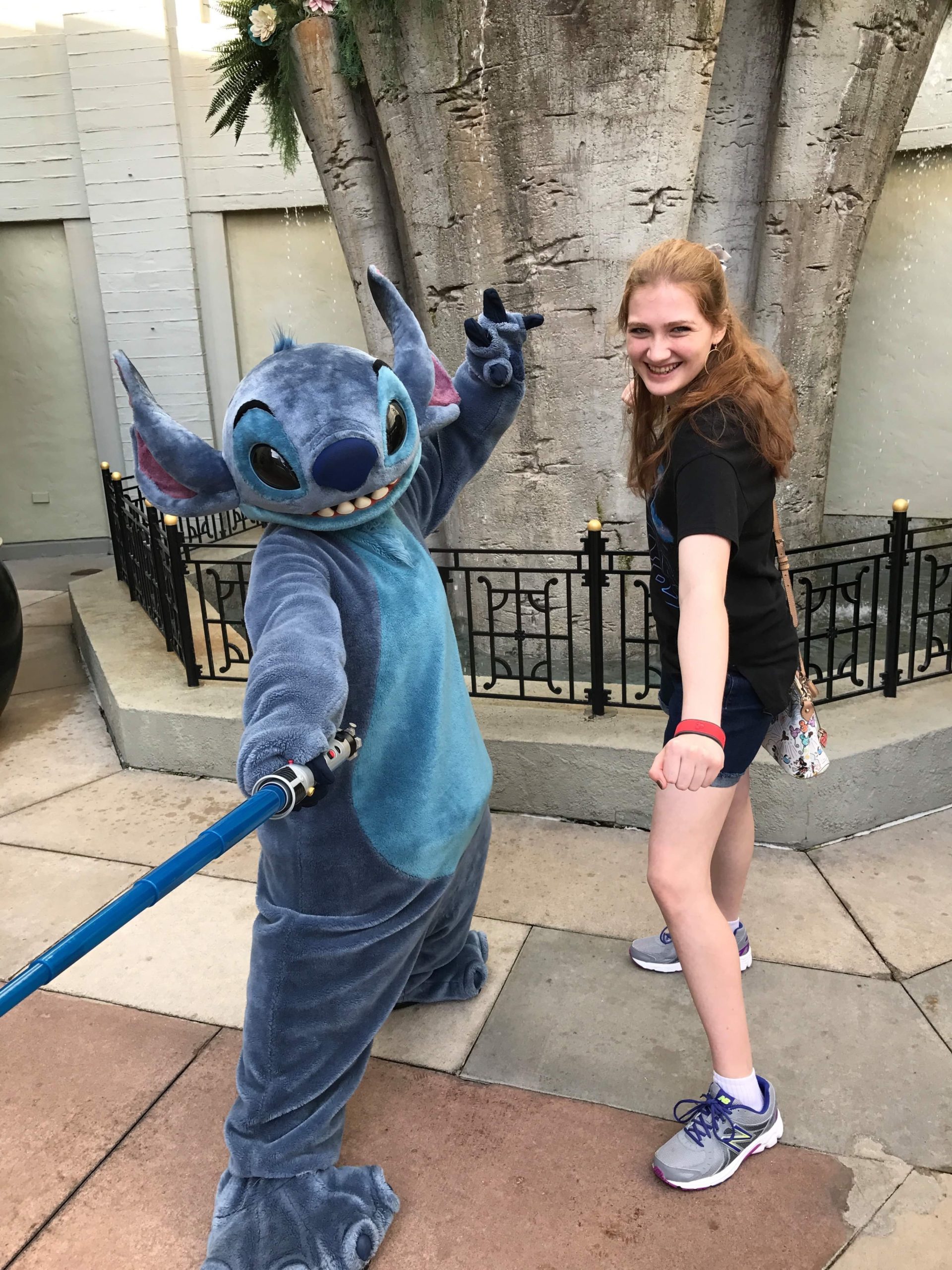 As stated in my article about characters, I'm not one to go out of my way to meet with different Disney characters. Of course, there are some exceptions like Phantom Mickey and Melanie Ravenswood (if she's at the next AP event I will wait in line all night to finally meet her at the Manor), but it is rare to find me waiting for more than 20 minutes to meet someone. That's why I love random character encounters in Disneyland (and sometimes at Walt Disney World). I've gone on an adventure at Sleeping Beauty Castle with Peter Pan, judged the quality of apples with the Evil Queen, and even celebrated by un-birthday with the Mad Hatter! Not a single line needed for these spontaneous meets, which tend to be some of the best. I've only had that experience once in Paris, and that was around midnight in an nearly-empty Frontierland when a pumpkin man and I crept around the empty streets. Surprise meets in Disneyland Paris are nice but can be quite a pain as the line closes quickly and many guests get upset. I hope that random character encounters can someday be implemented, but due to the character culture, I doubt that it will be any time soon.
Photography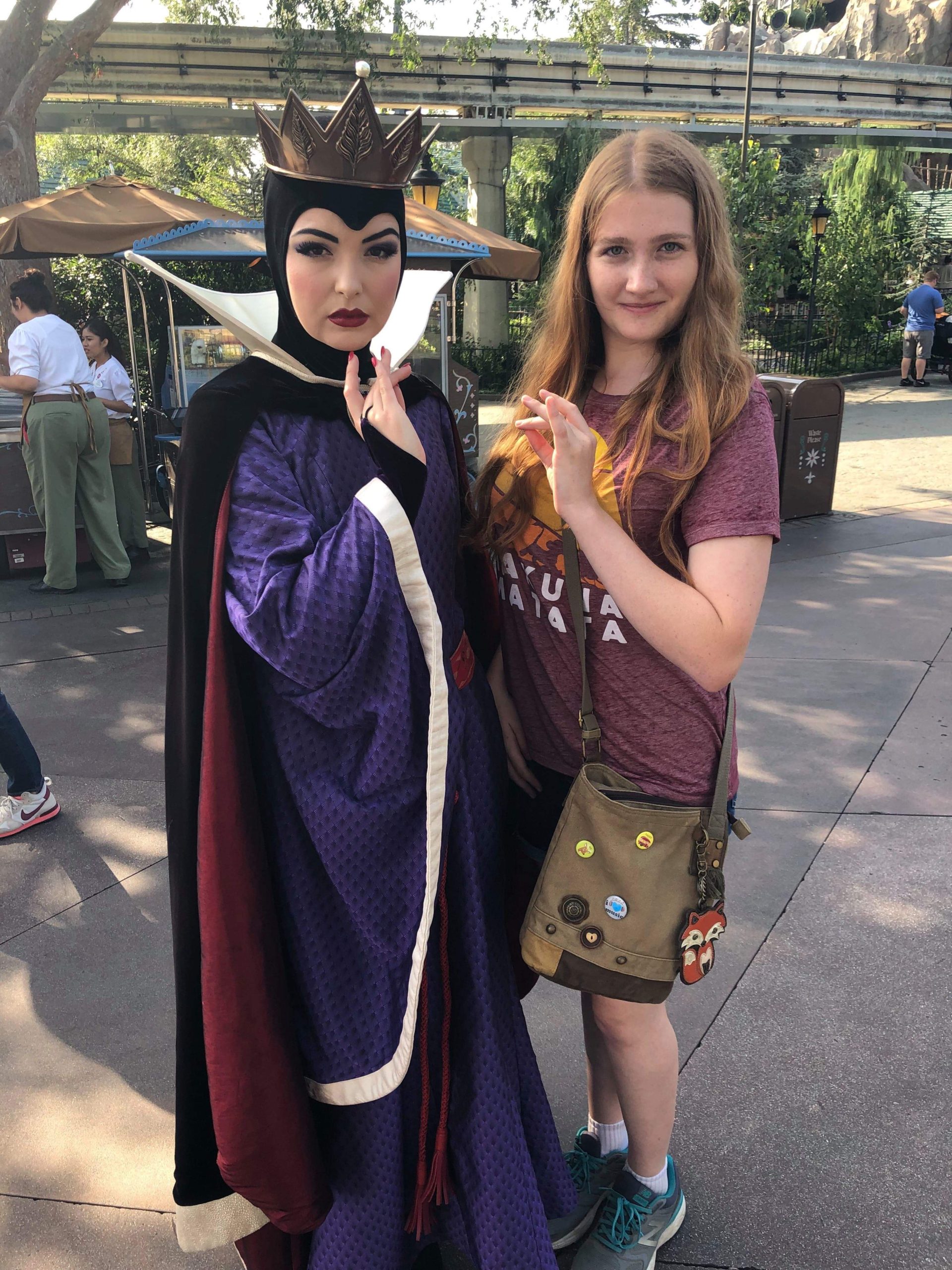 Along with the idea of characters comes the topic of photography in the parks. I can't really speak to the experience of PhotoPass in Disneyland Paris as I tend to just use my phone to get pictures, but from what I've heard, there are quite a few things that could be improved. One of the things that I love about Disneyland in California is the fact that you can get MaxPass for only around $15 a day, which includes not only virtual FastPasses but also unlimited photos for the day. Being able to scan everything onto your phone with a bar code is incredibly useful instead of worrying about keeping track of a piece of paper. As an Annual Pass holder, being able to just pay 15 euros a day to get ride photos and character meet photos would be a great deal!
Another aspect of photography that I wish could be brought over from the American parks would be the idea of having photographers all around the parks, not just at character meets. Being able to have someone take your photo instead of asking strangers is always preferred, especially with language barriers in Paris for some guests.
Outside the Park Entertainment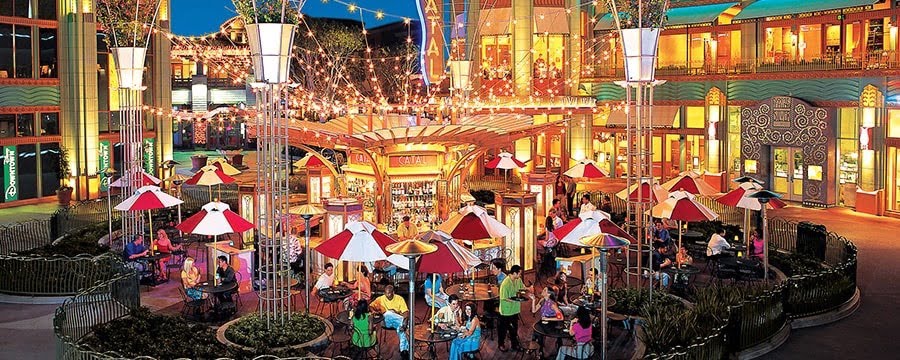 Downtown Disney in California is what I would consider being the most similar to Disney Village in Paris. Neither has a particularly strong theme even though the stores have similar decorations. But what makes Downtown Disney a bit better than Disney Village is its variety of restaurants and shops, with not just a focus on Disney merchandise. Black Tap Craft is an incredible restaurant and has some great desserts that would definitely be welcomed by all ages. The LEGO Store, Sephora, and even Sugarboo bring some much-needed variety to the available stores that are needed in Paris. And as someone who loves themed clothing, I would kill to have a Disney Dress Shop as one of the Disney Village shops (if it wasn't so expensive)!
Before the re-theming, Downtown Disney in Florida was already an impressive area of Disney entertainment outside of the parks. Now with the new Disney Springs, it has somehow become even more incredible. I particularly enjoy the different themed restaurants that still manage to tie into the cool theme of the area, like The Edison and Jock Lindsey's Hangar Bar. Guests feel as if they are immersed in a world with a mix of old-fashioned and modern styles, ranging from underground bars and Amphicars to cupcake vending machines and Stars Wars Virtual Reality experiences.
Walt's Spirit and History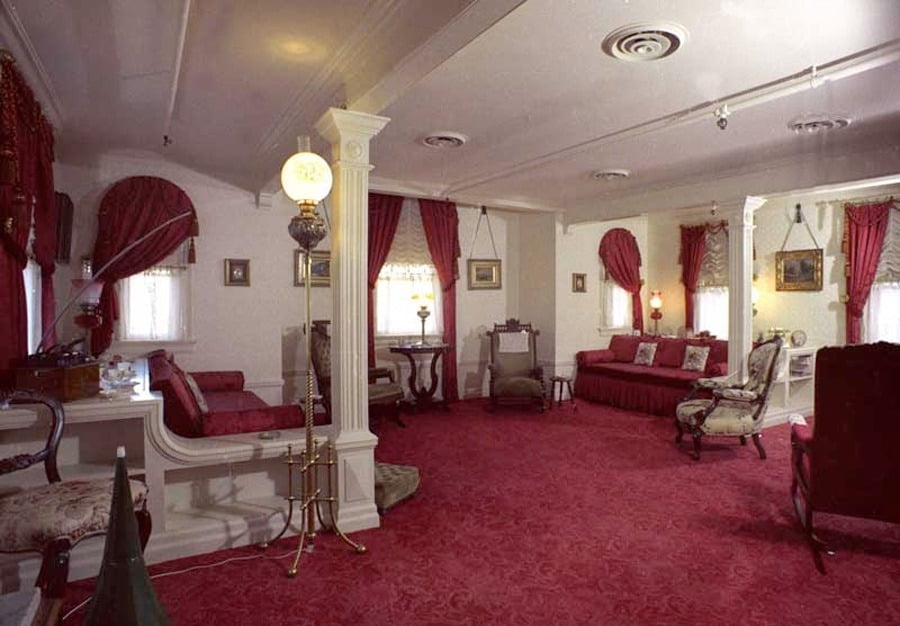 None of the Disney parks would exist without Walt Disney, the man who created the Mouse and built a legacy that has lasted for decades and hopefully will continue to stand tall. Both Disneyland in California and Walt Disney World in Florida have their own special tributes to the man, whether it be statues, quotes, or even full exhibits explaining Disney's dream and how it has developed into the parks we know and love today.
Even having a working cinema would be a lovely tribute to the origins of not only Mickey Mouse but the company as a whole. Instead of showing shorts at Videopolis, why not show them at a cute little cinema on Main Street where guests can take a break and sit down, enjoying some classic black-and-white cartoons along with some of the more recent ones.
As someone currently studying history who has always had a deep love for Disney, One Man's Dream (now known as Walt Disney Presents) has a special place in my heart. Being able to see artifacts and read different stories from the time when Walt was alive really helps me to see the parks through his eyes and what could have been different if he had not died at his age. Disneyland also has a theater with rotating historical exhibits on different attractions, but they always have some classic things like a model of the park and some info on Walt.
In conclusion, while I do miss things about the American parks, there are so many things that make Disneyland Paris special. We have unique rides, fun seasons, and a culture that one can only find in an American park built in France. Where else can you sip on some champagne while watching "Stars on Parade" and talking with Cast Members in French? Where else can you get the glorious Wookie Cookie and fondly reminisce about the Yoda Cake, gone but never forgotten? Nowhere else, my friends. Nowhere else.
Disclaimer: All of the beliefs stated in this series are my opinions, not the opinions of DLPReport and its associates. I only wish to give my thoughts and do not intend to hurt anyone with my words.