Welcome to a new DLP Report! The News this week is the surprise return of Bob Iger of course. In Paris, the parks have been on Christmas cruising speed with merchandise being the most active division. Let's take a look!
Bob's gone, Bob's back.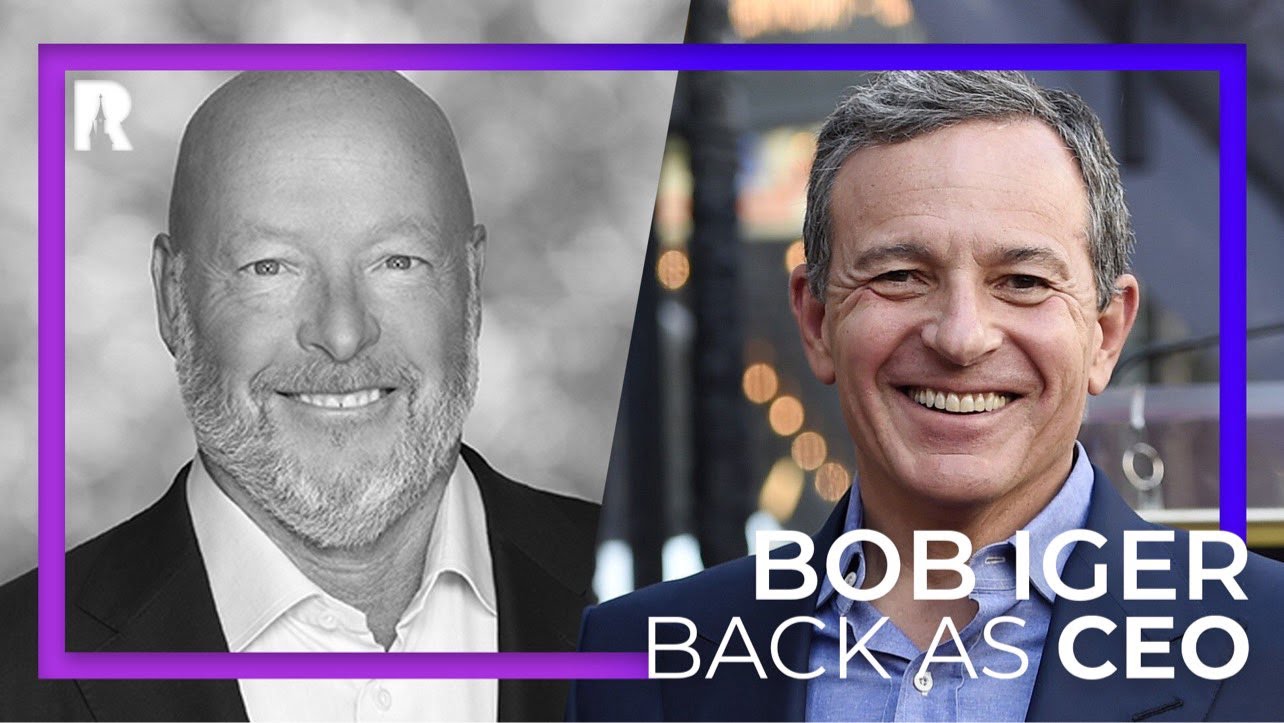 If you thought your Monday morning (here in Europe) was gonna be bland, you were probably as shocked as all of us to wake up to the news that Bob Iger, who left the TWDC CEO job in 2020 and the company as a whole just a year ago is back in the saddle as CEO for the next two years, replacing embattled salesman Bob Chapek. As fans we are of course delighted by this news as Bob Chapek has, over his short tenure, meant a leadership style disconnected from the values of the company: innovation, creativity and storytelling. Of course money is important but turns out you can't run Disney like basic merchandise.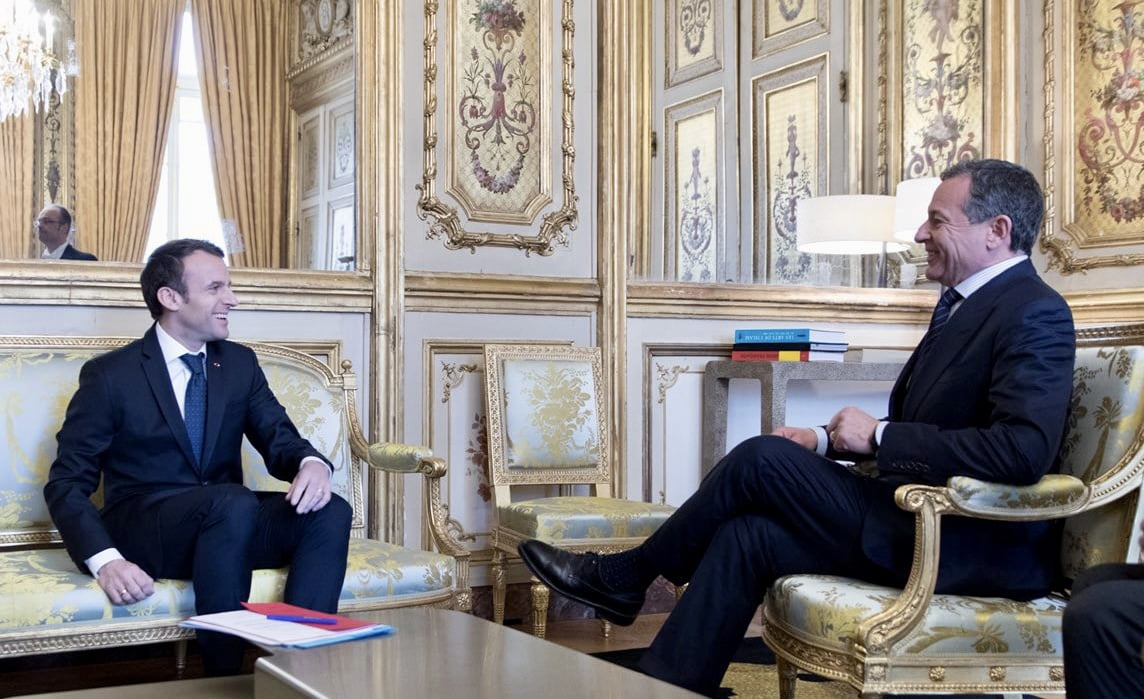 What does it mean for Paris ? Iger's track record gives us hope: Iger is a formidable businessman who has not forgotten that the creatives are the source of everything that makes Disney, Disney – and these values are very dear to the Parisian teams who pride themselves in coming up with original and innovative ideas. Iger has also been a strong supporter of development in Paris, from the purchase of the Resort in 2017 and his visit to L'Elysée in 2018 to announce the sweeping expansion plan for Walt Disney Studios Park, setting the stage for finally making it a full day second park. Welcome back, Bob – don't forget us!
Digital AP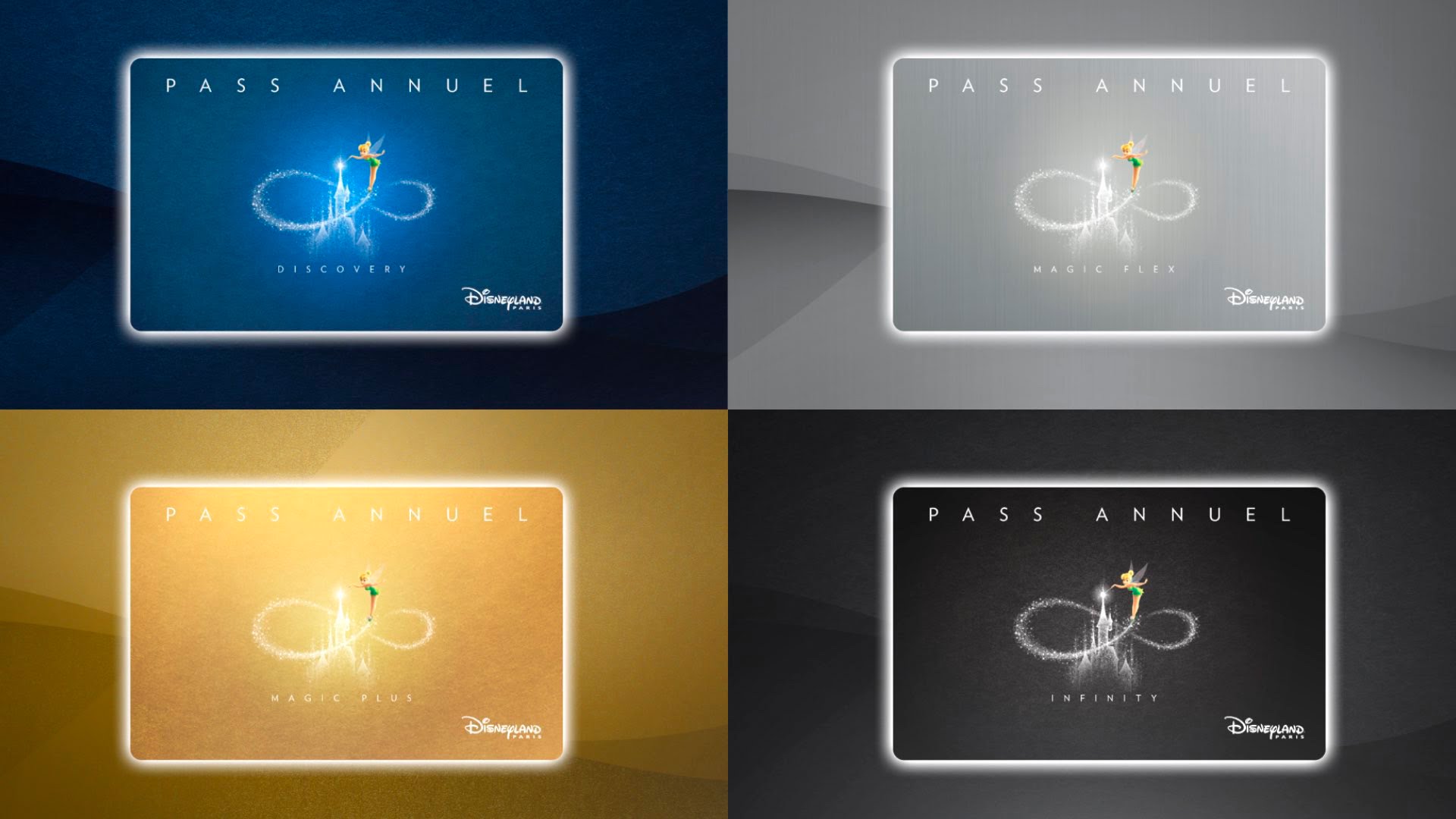 It's no secret that the AP program is incredibly frustrating, from the point of purchase to the renewal to managing any aspect of the benefits. A job posting on the Disneyland Paris website advertises a position for a marketing assistant helping with the digitalization of the program, very likely in relation to the new assortment of passes we have been eagerly awaiting (and that your wallet is probably dreading already). The project runs until April 2023, so we're expecting the new line – with fully digital features – to launch sometime in March or April.
Back in August 2021 a survey gave us a first glimpse at the various options being studied for this revamp, you can read our report on this HERE
Merchandise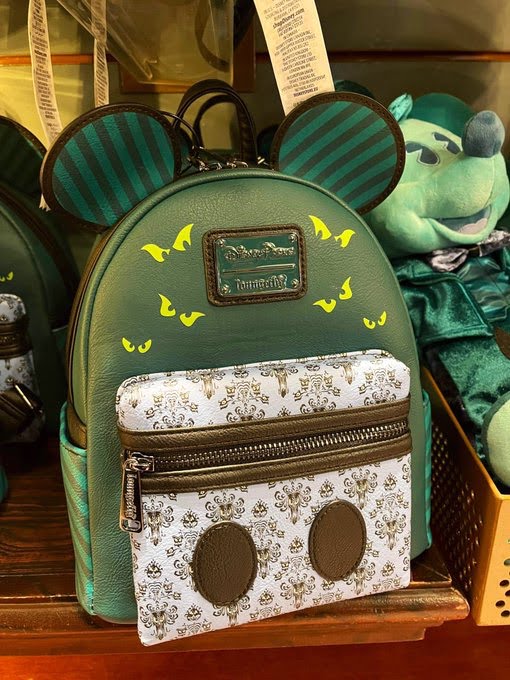 Well it was a busy week at The Storybook Store with the release for AP Holders of the Haunted Mansion "Main Attraction" collection. Note that it's since then popped up for everyone at Thunder Mesa Mercantile.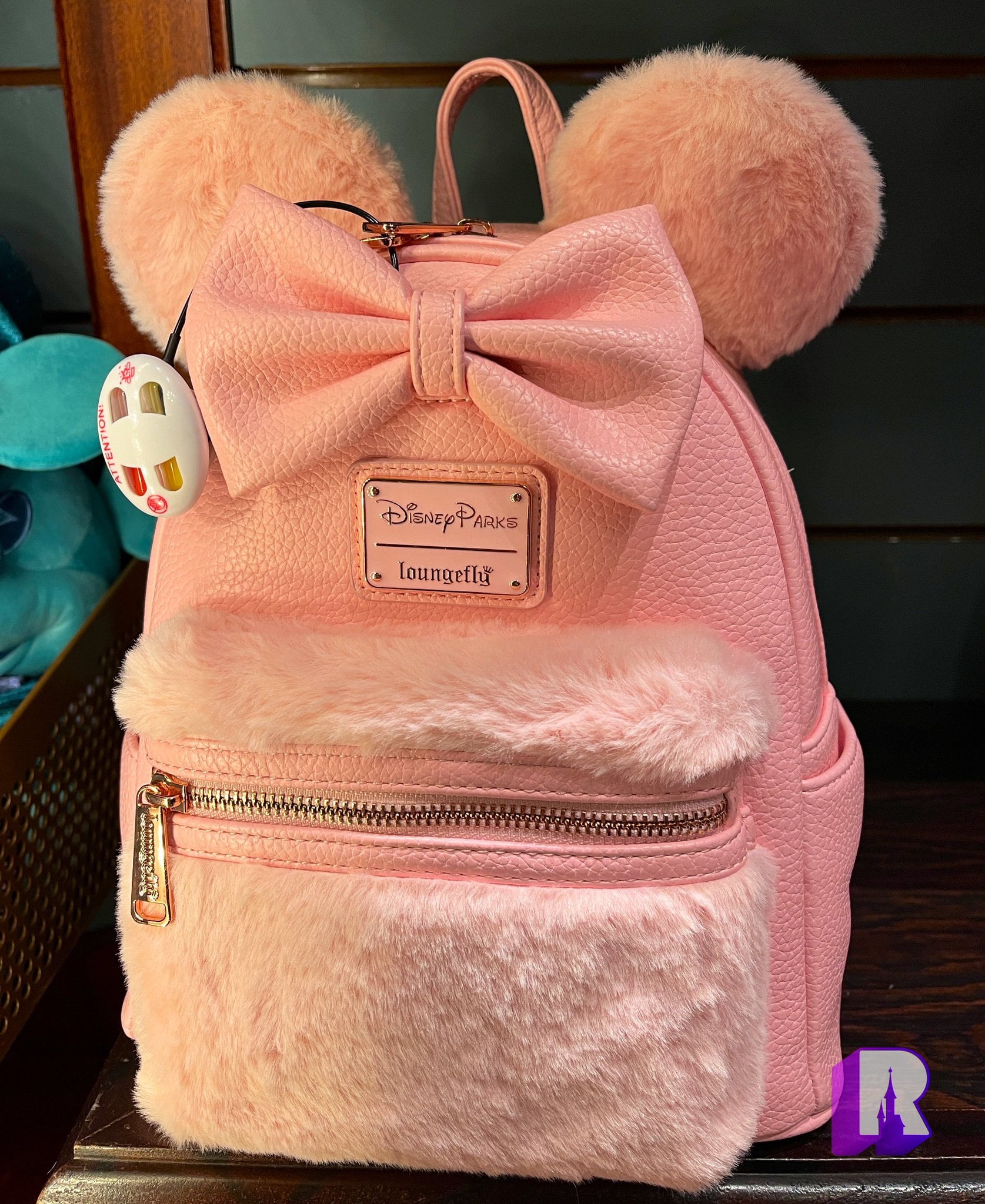 The "make it pink" or "piglet pink" collection also returned briefly. This one has been super popular!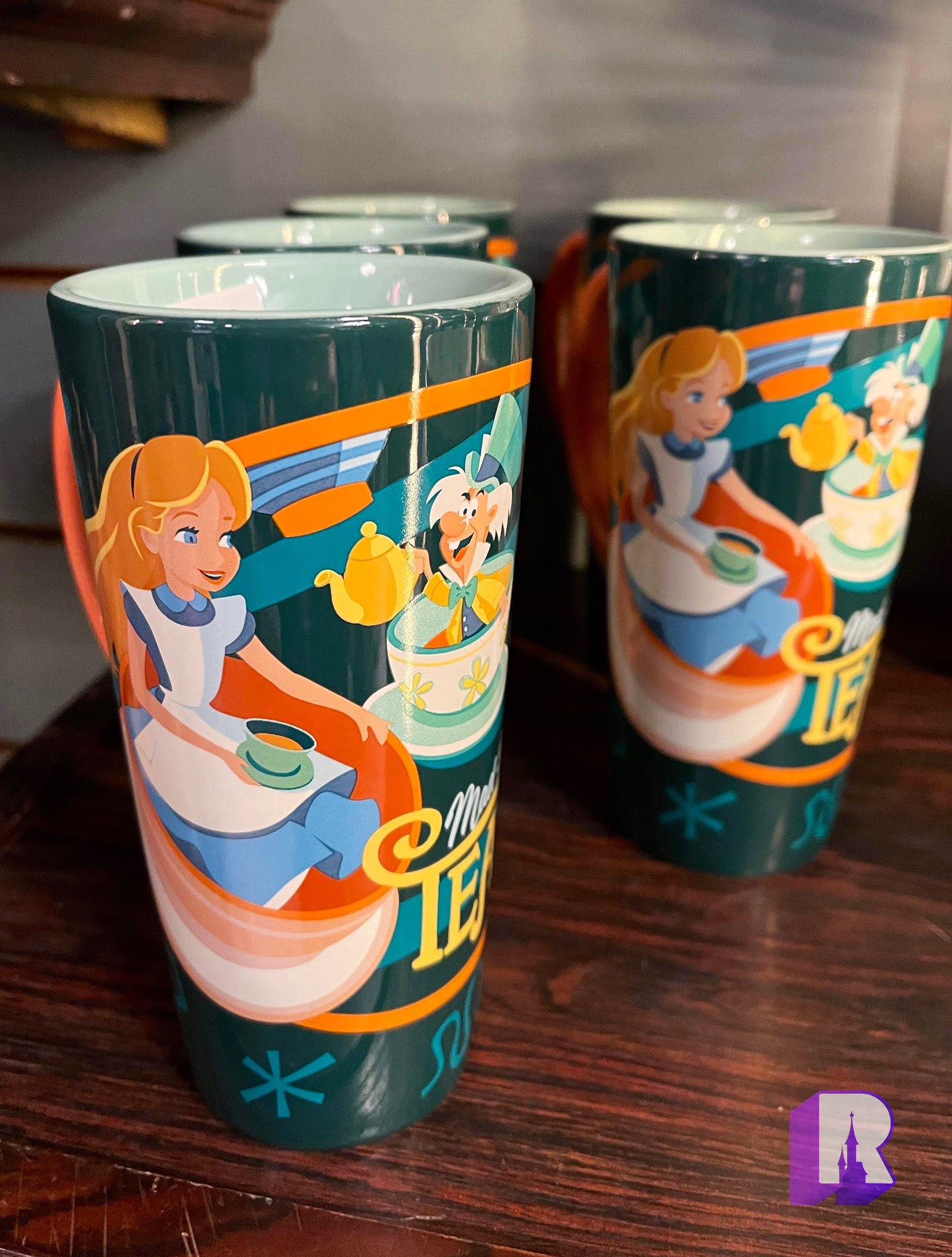 The location also features the Mad Hatter's Tea Cups collection first previewed at D23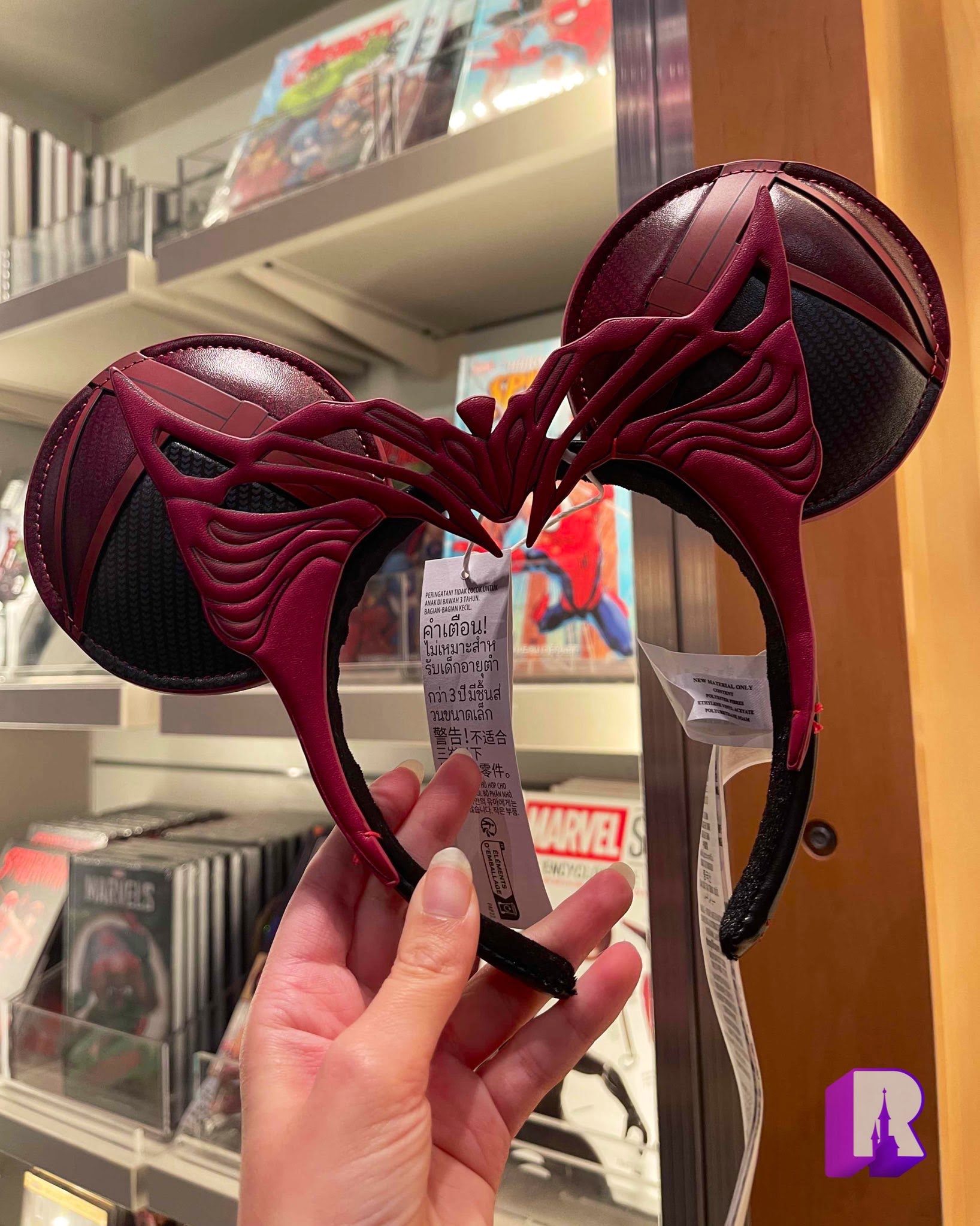 In the "headband" department, the Wanda headband has finally arrived in Europe, as well as a new Star Wars highlighters – erm I mean Lightsabers – headband.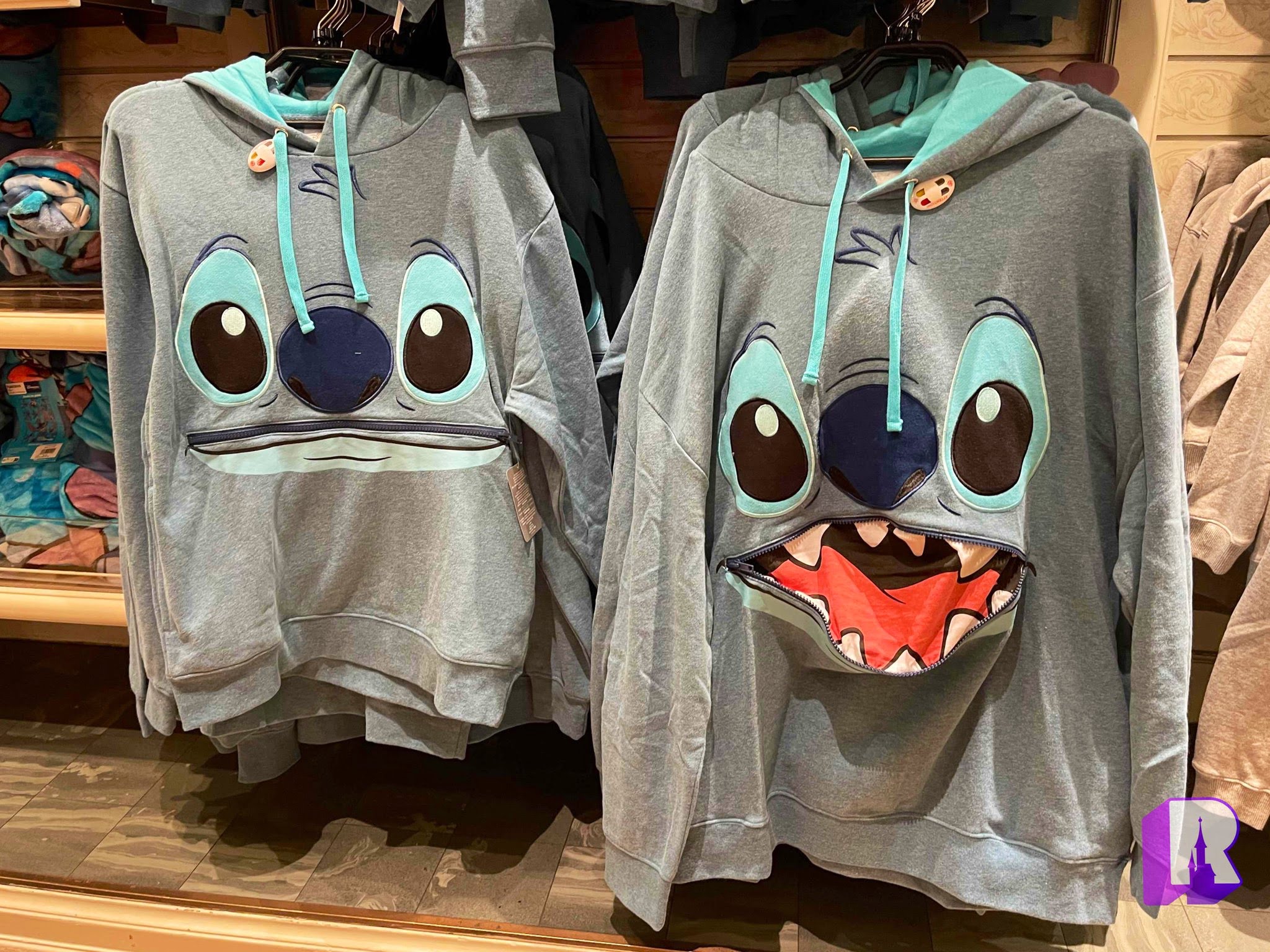 This cookie Stitch jumper also popped up. Stitch opens his mouth when you unzip the front zipper because why not !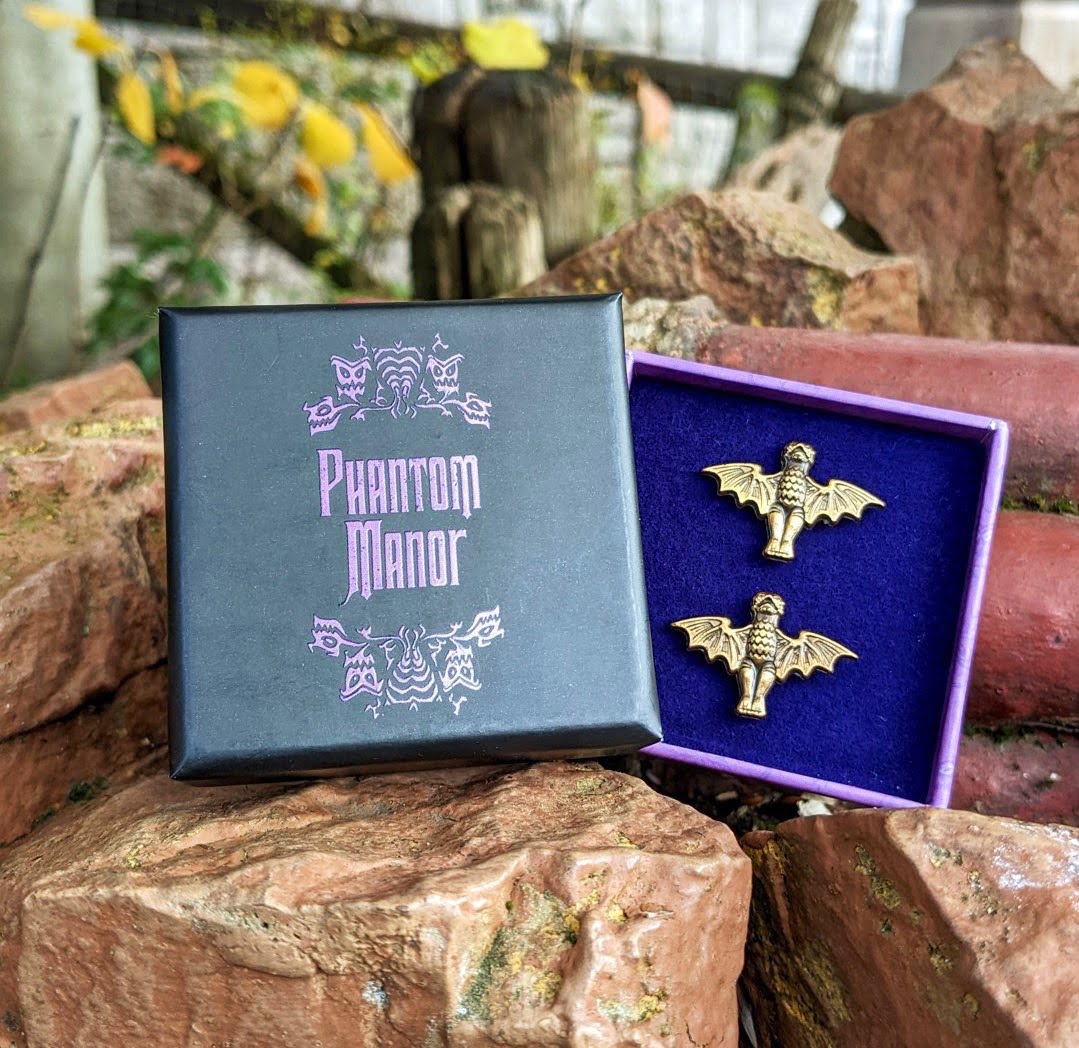 Next week on Thursday, Disneyland Paris will release the first item of a new "Attraction Cuff Links" collection: Phantom Manor.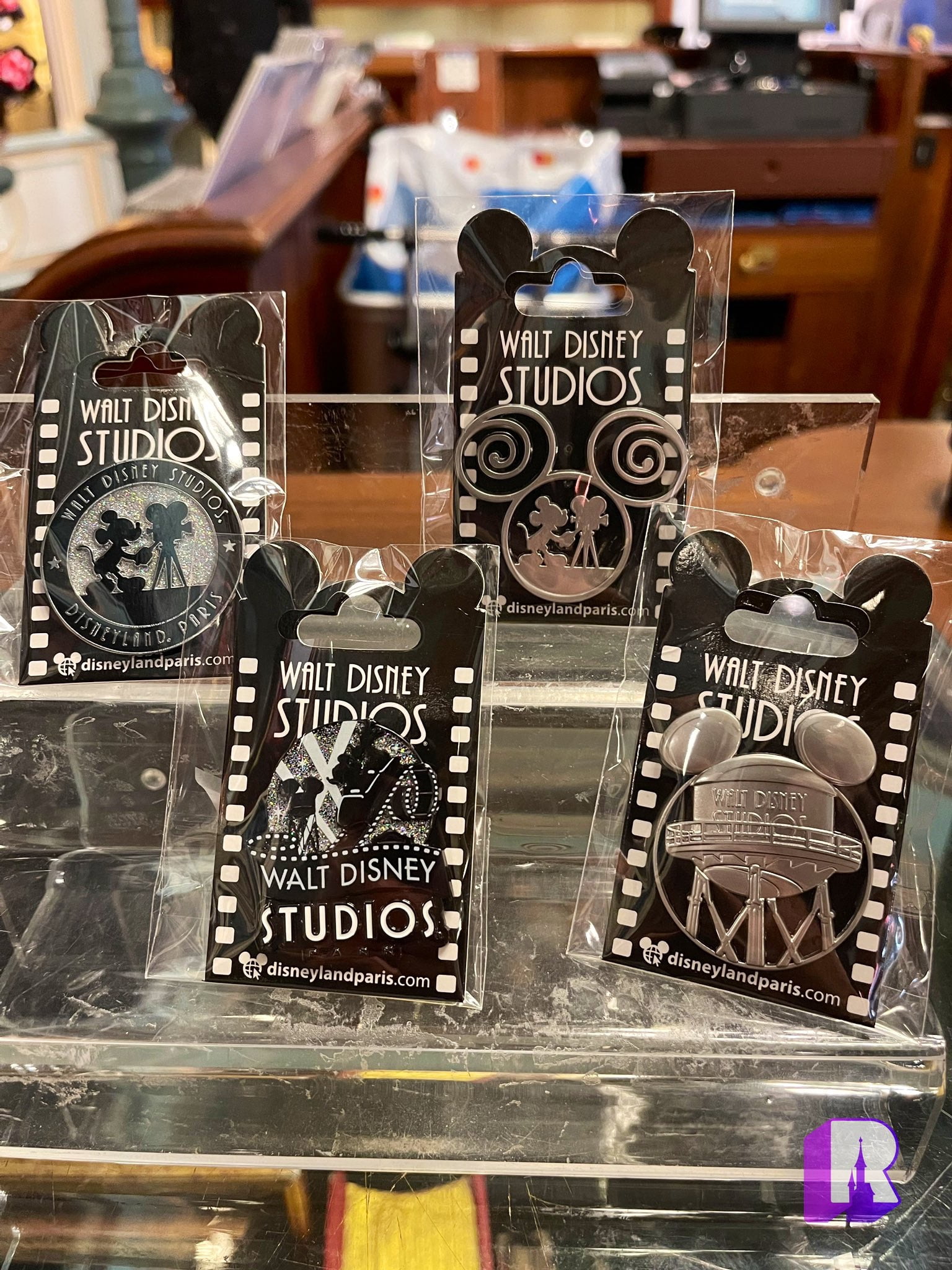 This fantastic Walt Disney Studios Park pin collection was released. It's nice to honor the origins of this park that will soon be completely transformed. These may become collector!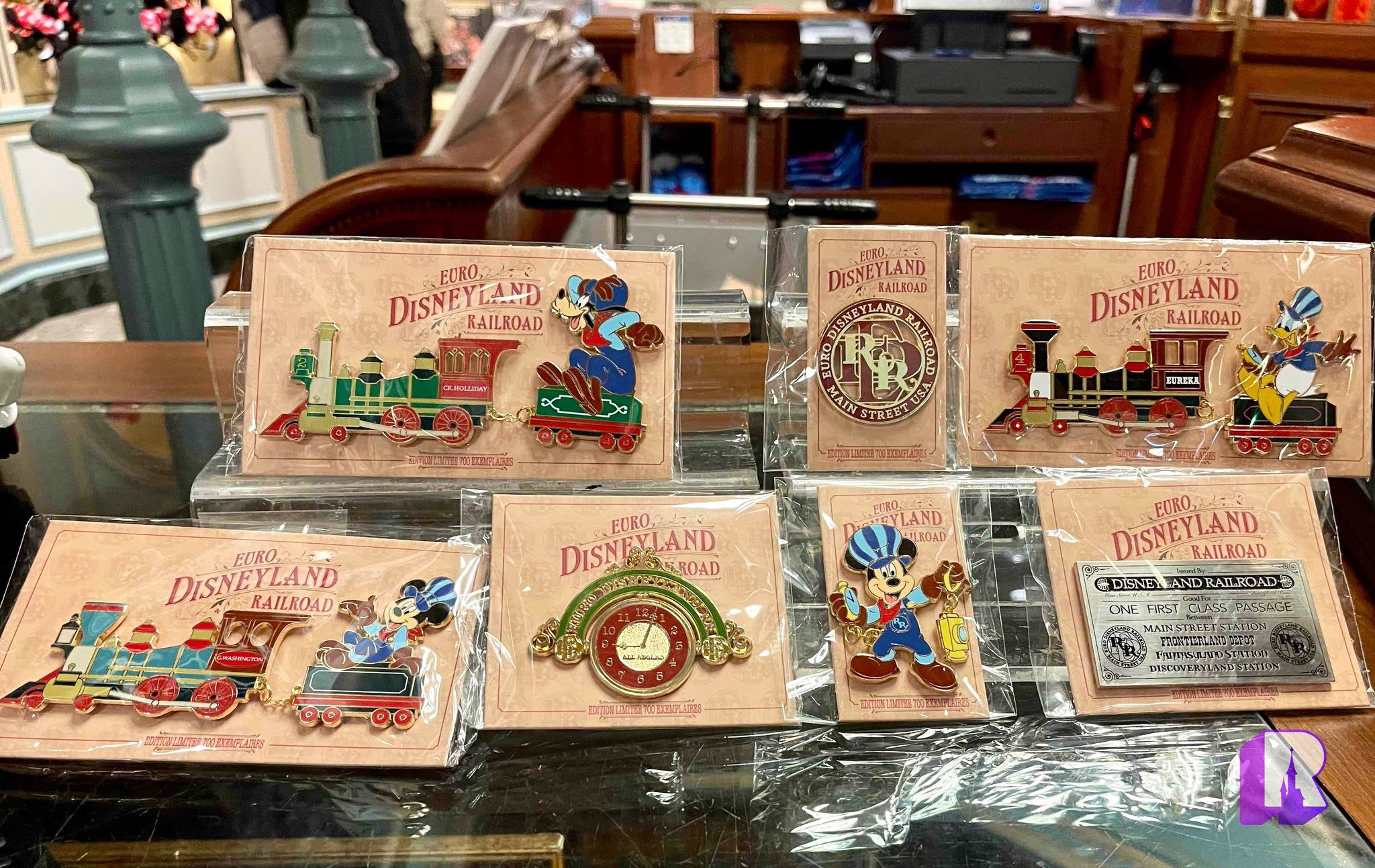 And another fantastic collection recently released is the Disneyland Railroad! With several trains sets and logos.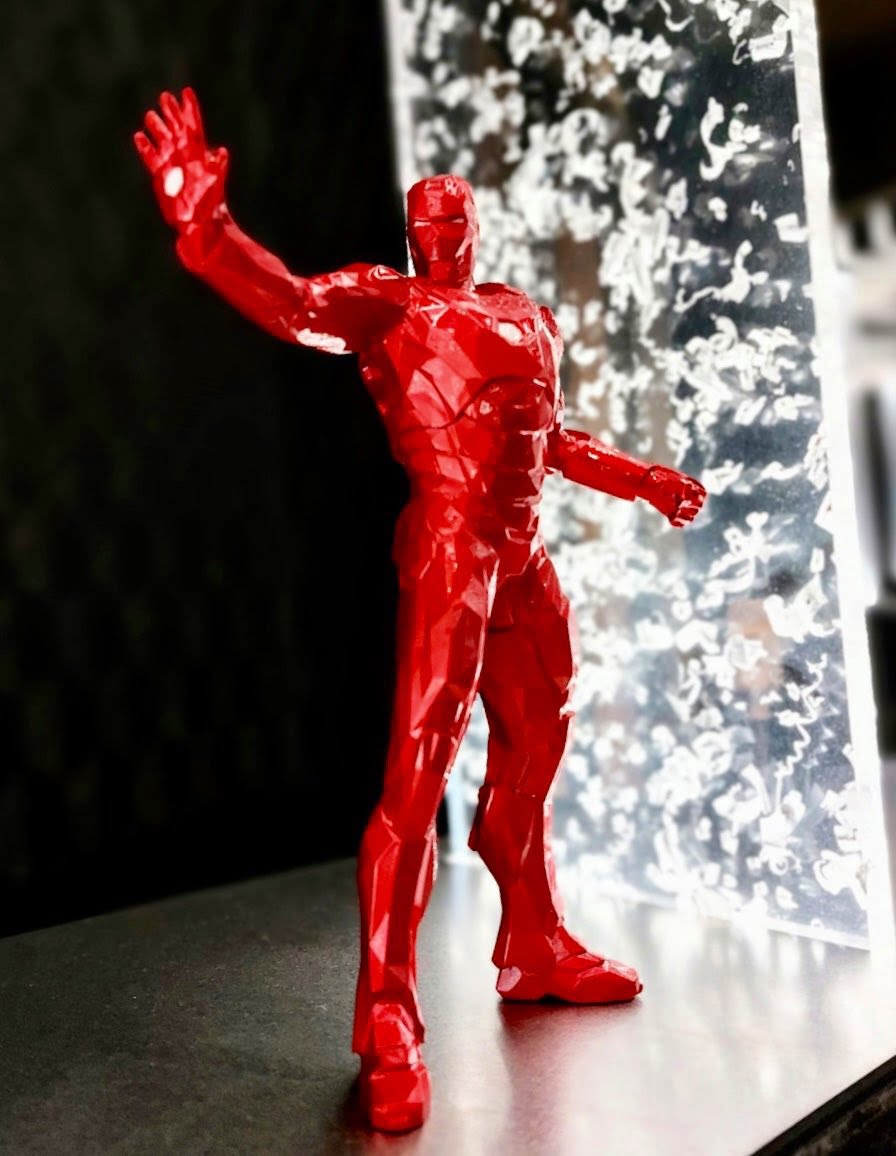 DJ Artist Richard Orlinsky has unveiled his latest collab with the Resort. After Mickey and Simba, an Iron Man sculpture will be released next week for the launch (last year) of Disney Hotel New York – The Art of Marvel (it's €60).
Maintenance and Refurbishments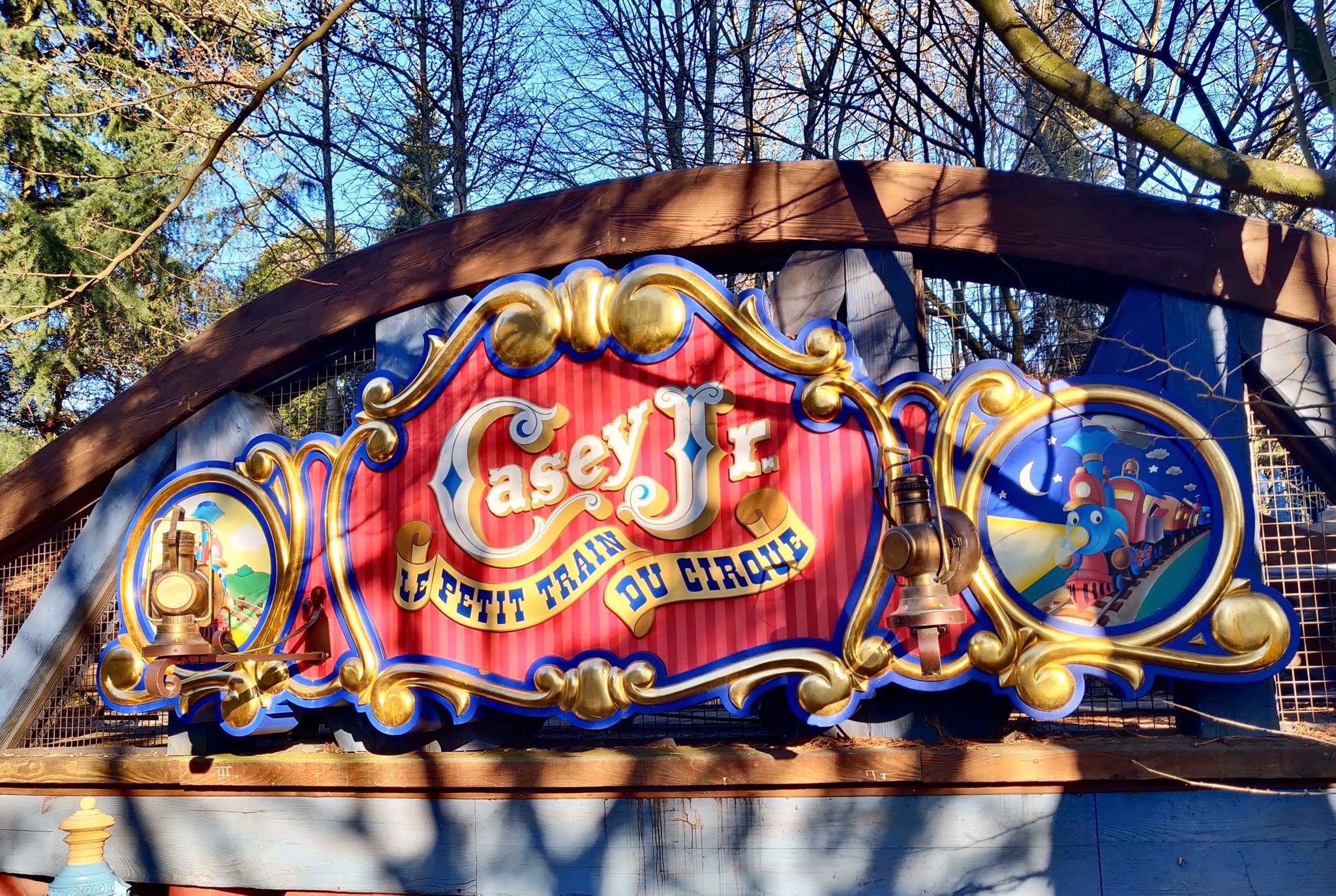 Disneyland Paris has released a list of upcoming refurbishments. Fantasyland is gonna be very quiet with both 'it's a small world' and the Pays des Contes de Fées / Casey Jr. closed in January. Here are the details:
Princess Pavilion: Nov 28 – Dec 2
Hyperspace Mountain: Jan 9 – 13
Casey Jr: Jan 16 – 27
Le Pays des Contes de Fées: Jan 16 – 27
Cars Road Trip: Jan 16 – 27
Les Voyages de Pinocchio: Jan 30 – Mar 17.
We start in Frontierland where Fuente Del Oro has now closed for refurbishment for an update of the entire location that will also include enclosing part of the terrace for added capacity. This is gonna be big in more ways than one.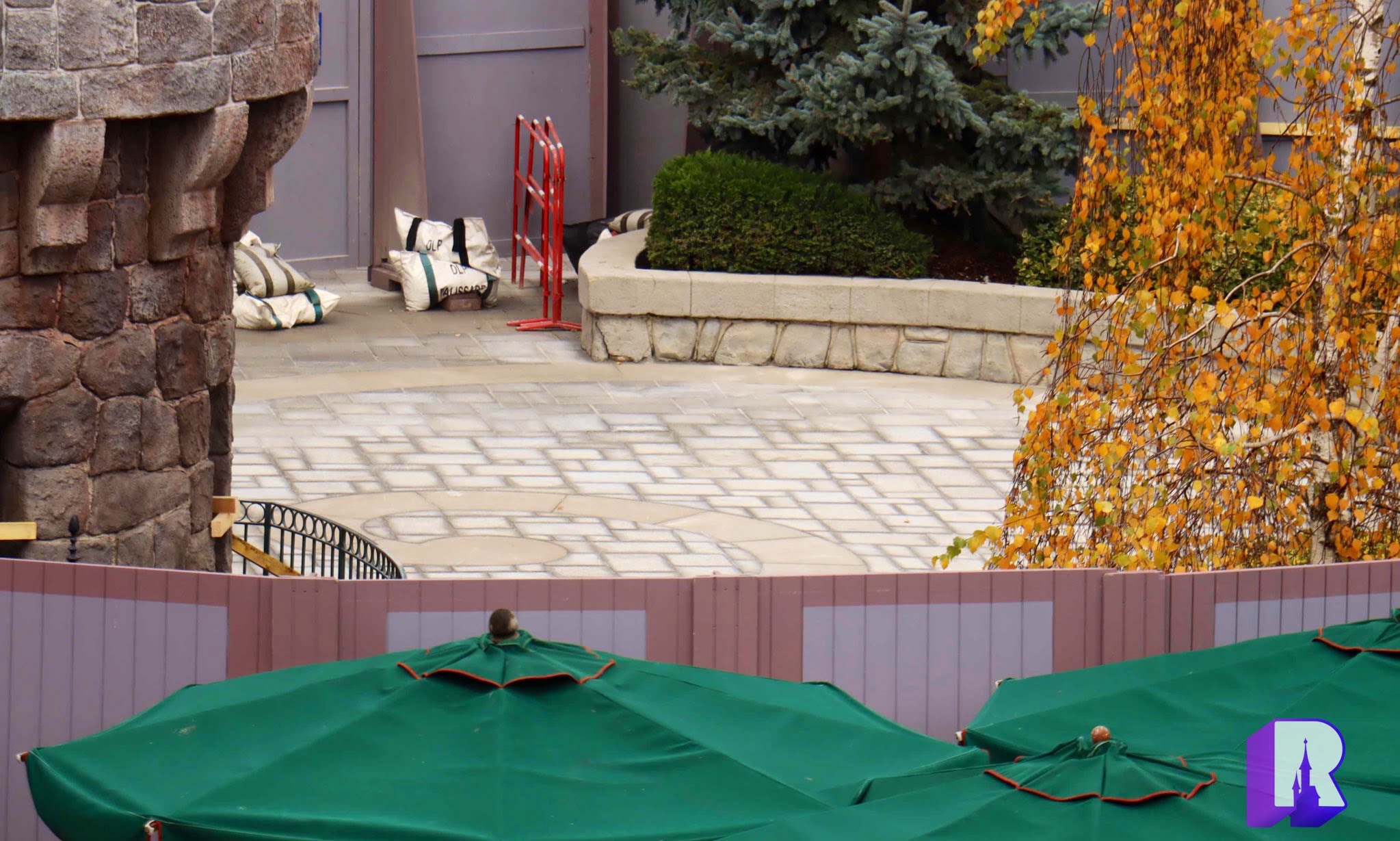 In Fantasyland, walls remained after the Snow White and the Seven Dwarfs refurbishment. This is due to a new phase of resurfacing as part of the multi year project for the land which is really looking even more fantastic with time.
Avengers Campus continues to have random power issues with half the light turned off one night this week.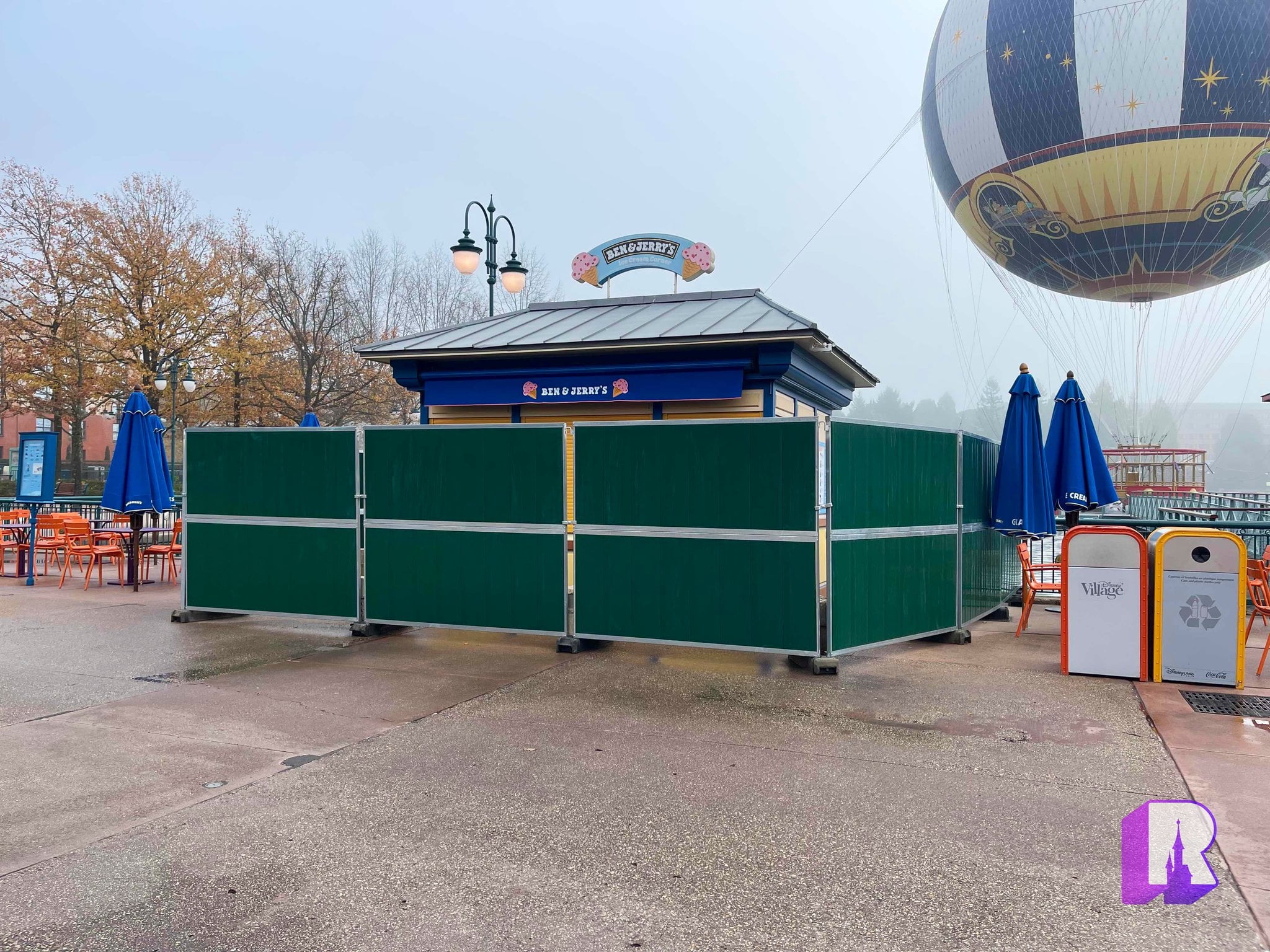 Over at Disney Village, the Ben & Jerry stand is being walls, likely for removal or relocating as part of the area's remodeling which is supposed to really kick off in 2023.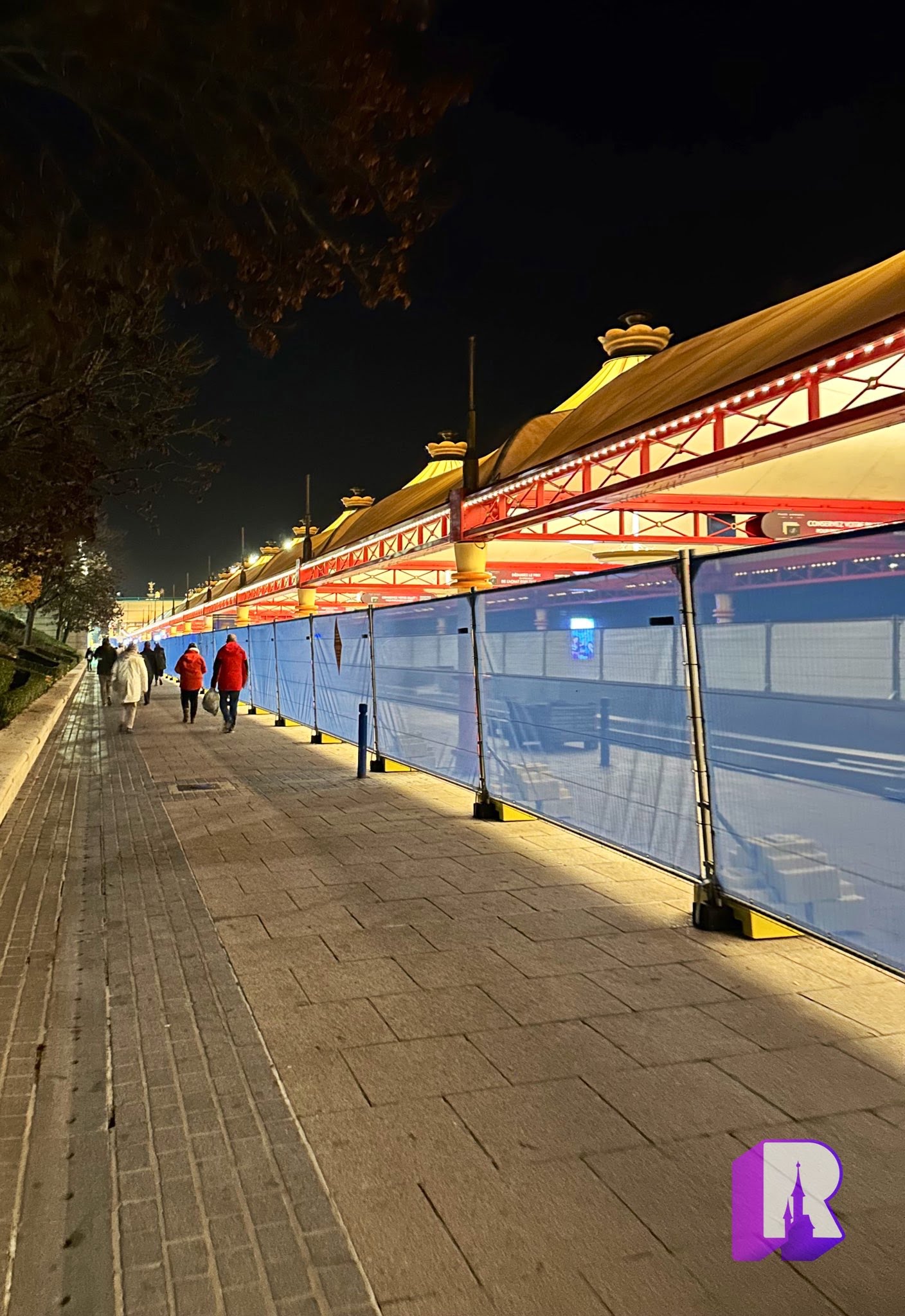 Over at Guest Parking, now that the first set of moving walkways has been replaced, the teams are starting work on the big king walkways that take all Guests from the Parking to the Resort Hub. Given the price of the parking it's only normal that everything should be in perfect order.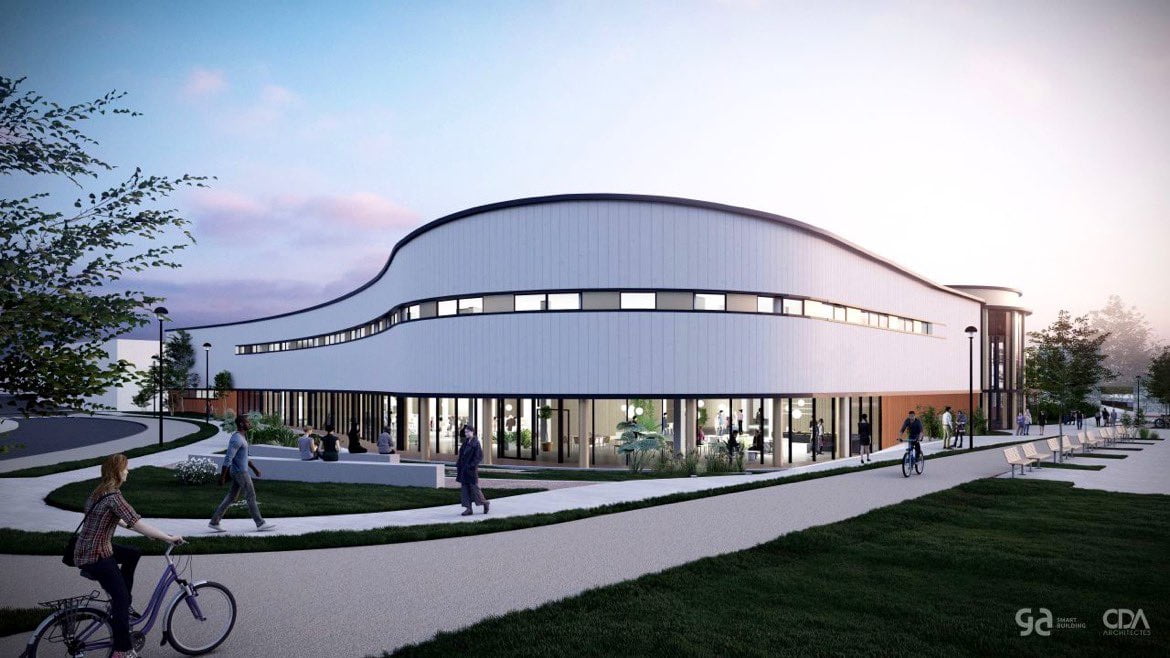 And Disneyland Paris COO Daniel Delcourt was joined by Mickey and Minnie recently to kick off the construction of a new backstage building behind Space Mountain appropriately named "Dream" by Cast Members, in honor of the show everyone wants to see back. The building will serve operational Cast Members from Discoveryland, Fantasyland and Adventureland, with HR and food service available to all Cast Members.
This and that…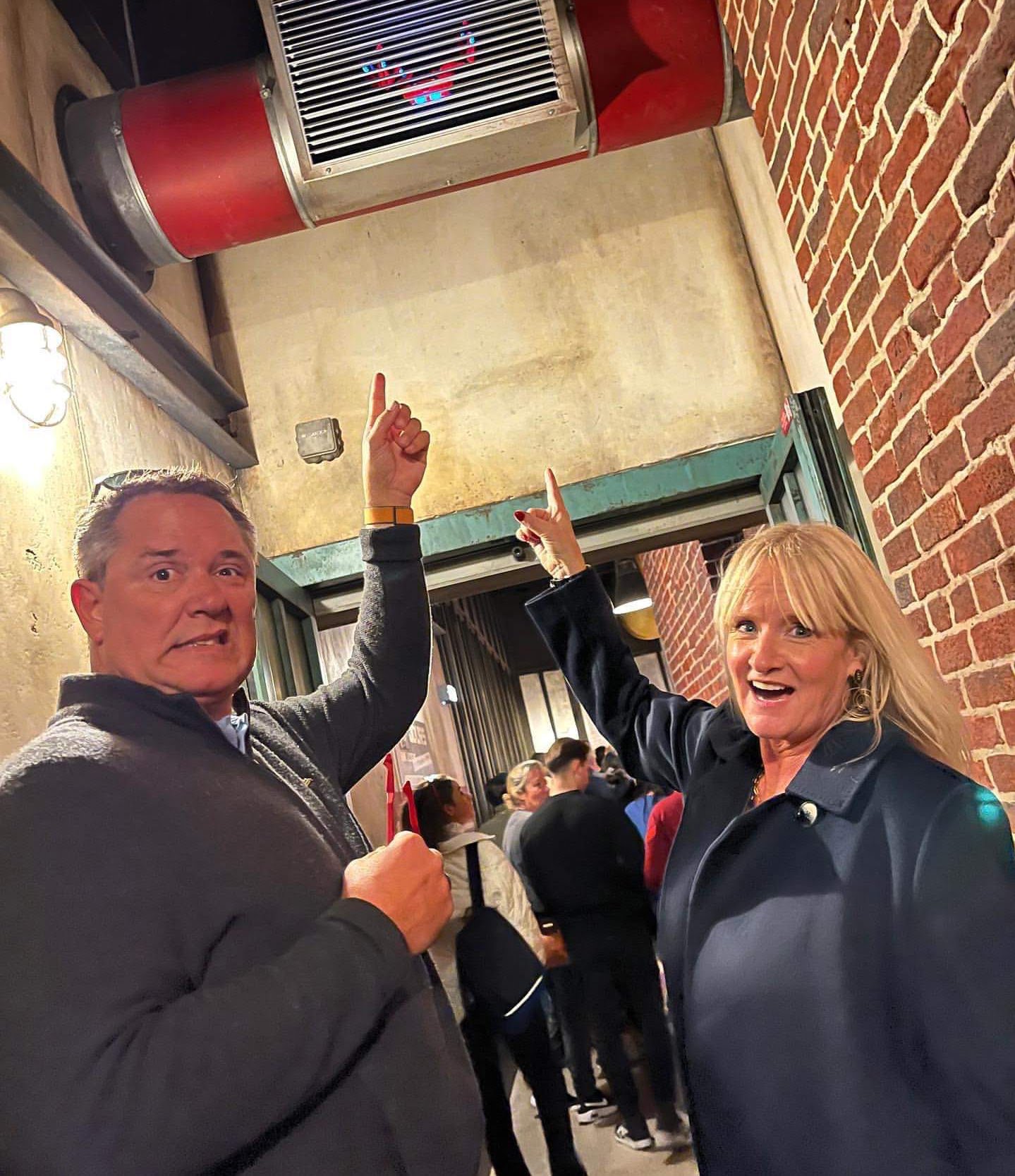 Hong Kong Disneyland's Managing Director Michael Moriarty recently visited Disneyland Paris, and toured the parks with Resort President Natacha Rafalski. Looks like they had a fun time!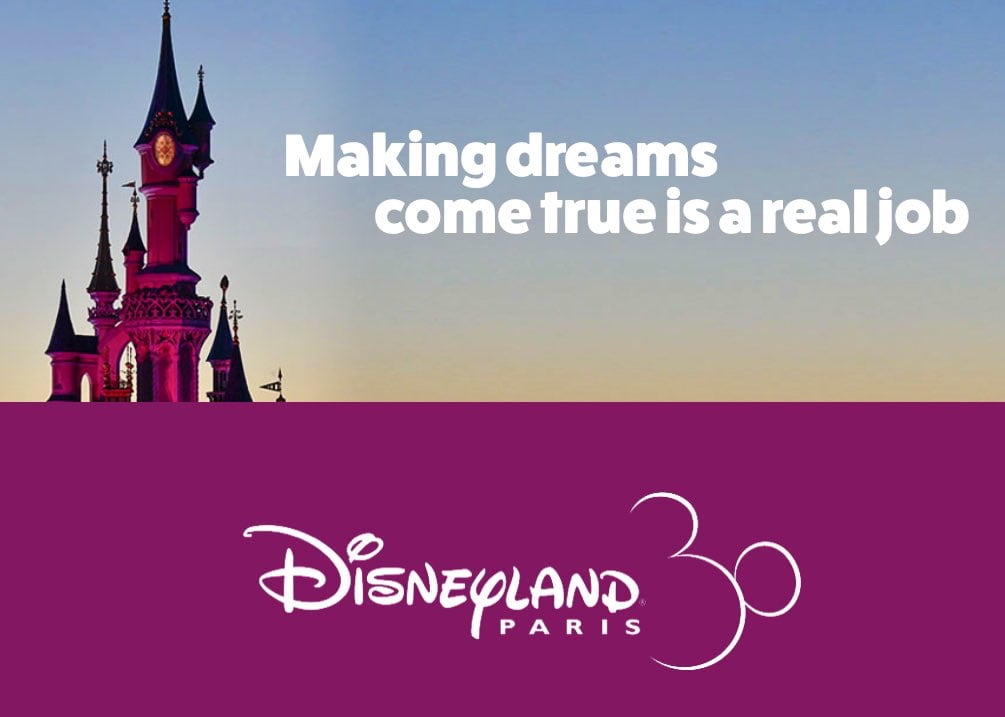 And if you speak French and are looking to be a Cast Member for a few month next year, seasonal positions are now available in attractions, custodial, shops and food. You can review the jobs and apply HERE
Thanks for reading our short and sweet report this week! Please share if you enjoy it and I'll see you again next week for the latest and greatest happening at Disneyland Paris!